The first item I'm checking off of our Fall to do list is visiting the farm with the littles! A few weeks back the boys and I drove down to San Diego to visit our friends. We visited City Farmers Nursery, recommended to us by Julia Wheeler. It was the perfect play date where the kiddos learned about and planted seasonal veggies. The nursery is such a hidden gem and they provided the perfect setting for our get together as well as the guidance for the seasonal plantings.
For anyone interested in throwing their own fall planting party, the nursery gave us a list of seasonal veggies to plant. Some of which include carrots, brussel sprouts, cabbage, cauliflower, radishes and peas. Your local nursery should be able to provide some other tips for other veggies that will work in your particular climate.
Now keep scrolling for all of the cuteness with photos by Jennie Corti
This shoot is also featured today on 100 Layer Cakelet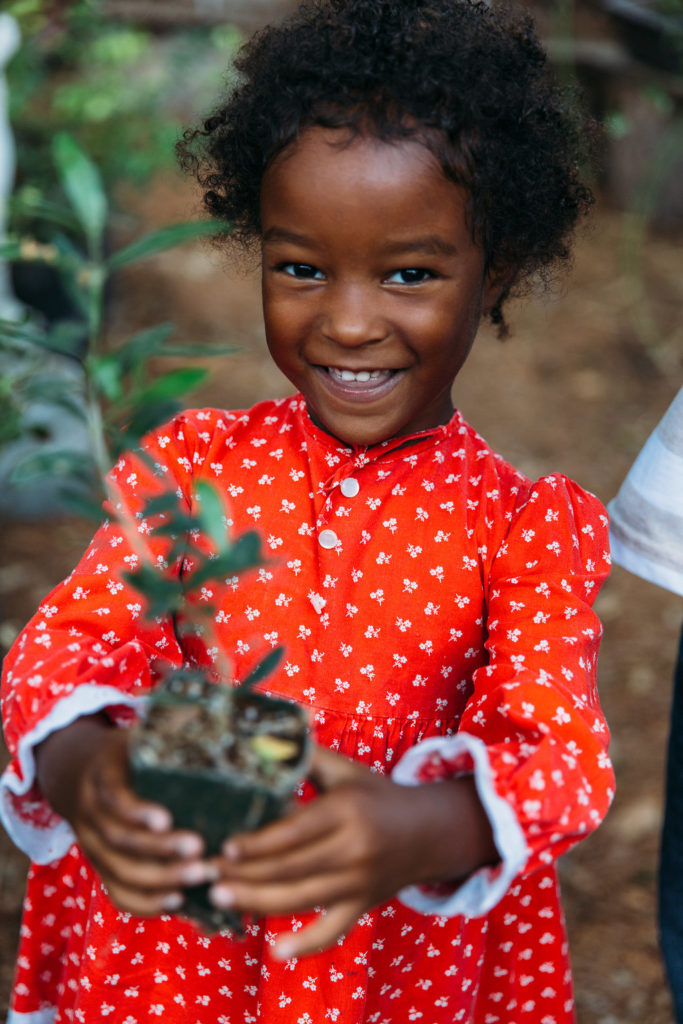 We started out or day with these adorable littles all styled to perfection by Bianca of Bink & Boo and Sunny & Cheer. She has the perfect eye for vintage and I love the pieces she found for this shoot.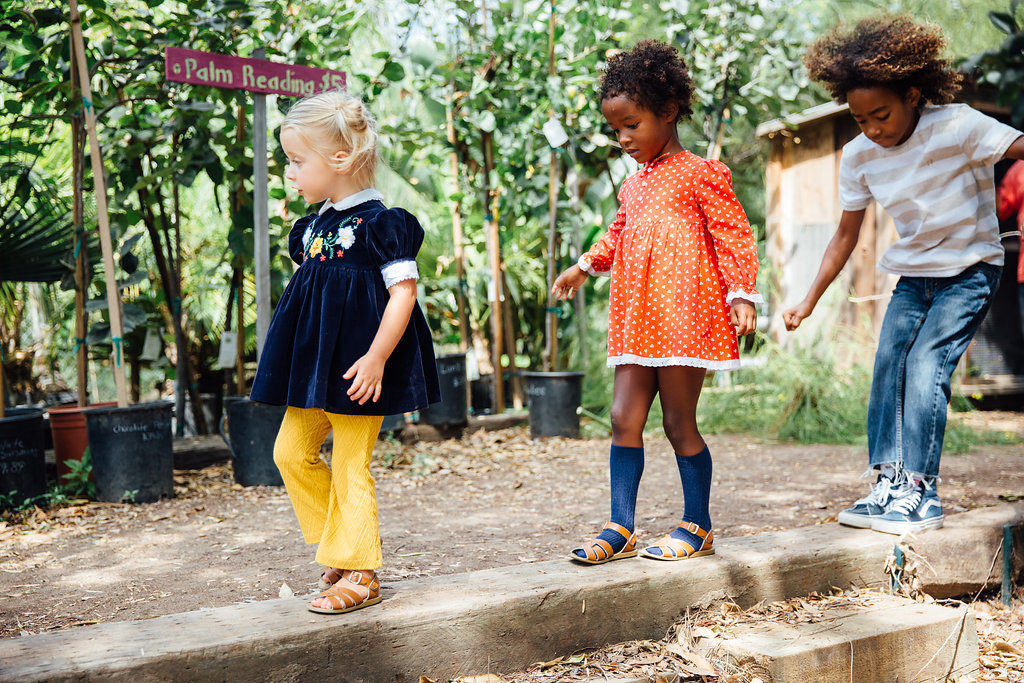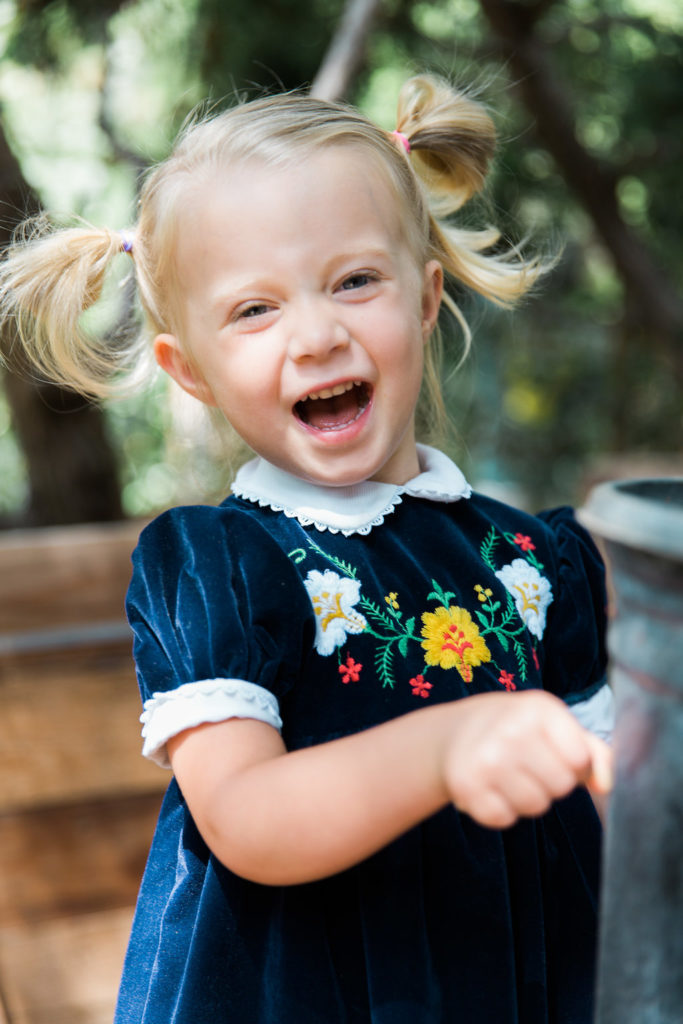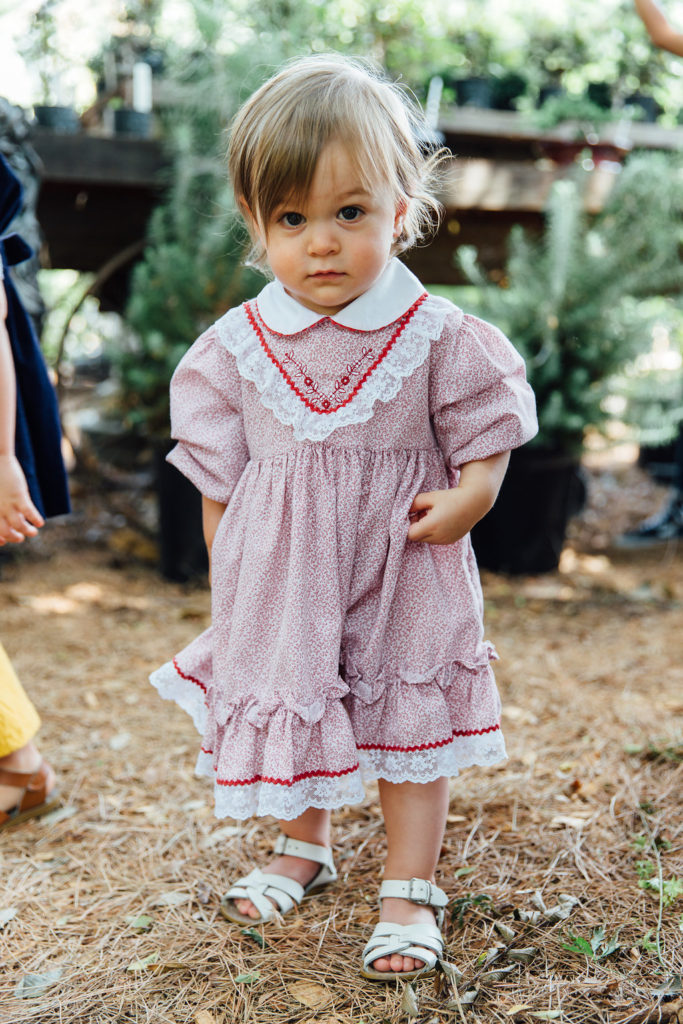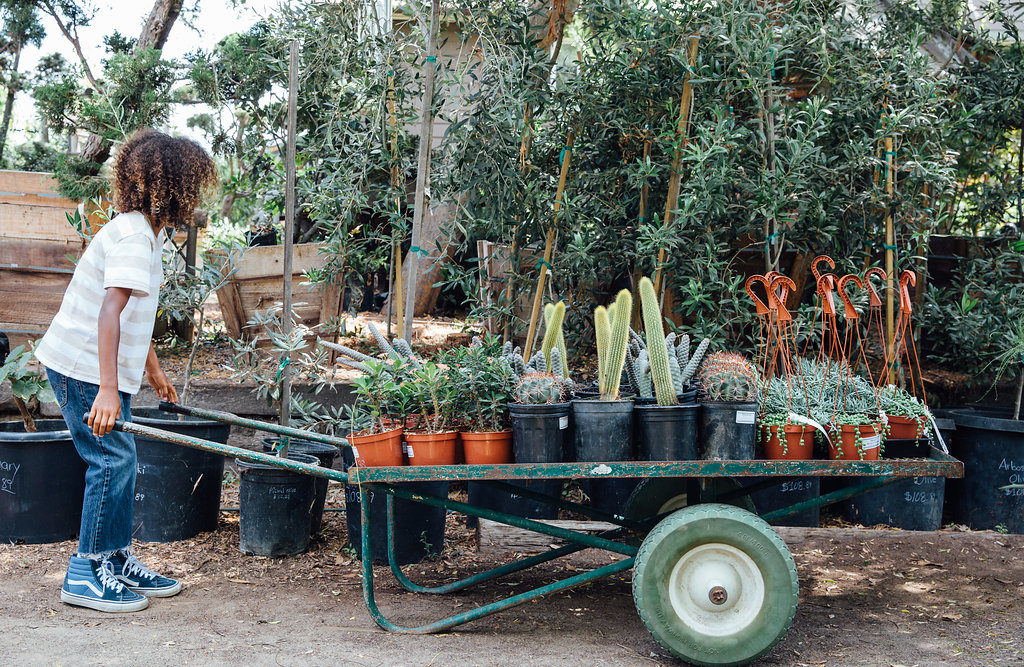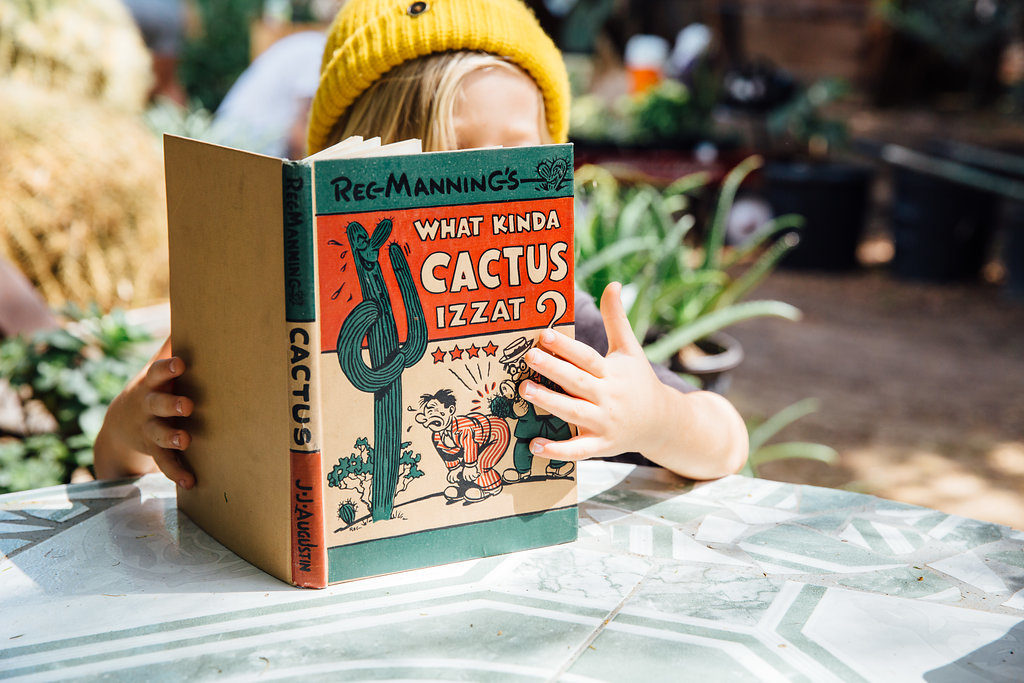 Now can we talk about the talent that is Brittany, owner of Studio BDR?! She created this gorgeous invite, the adorable place cards and did all of the calligraphy. I love her refreshing style and the look of her lettering.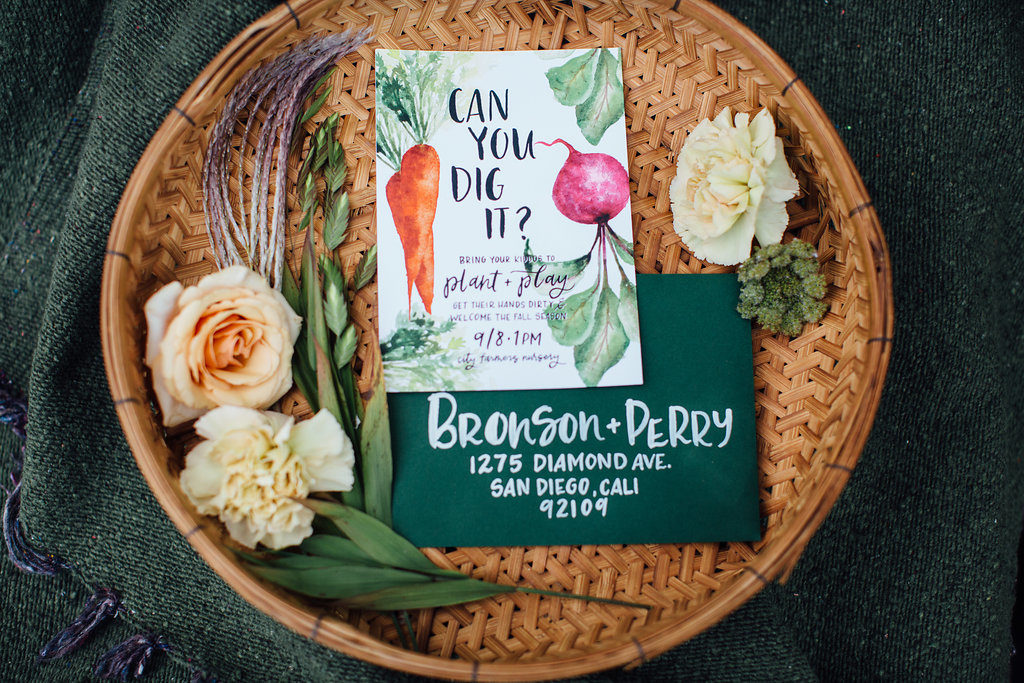 The setting couldn't be more perfect at City Farmers, that tree is so incredibly beautiful! It's an eclectic space with cute little spots around every corner. We found this little table to hang out at, and set it up for the little ones. With tabletop from Hostess Haven and gorgeous flowers by Rooted & Wild it couldn't get much prettier…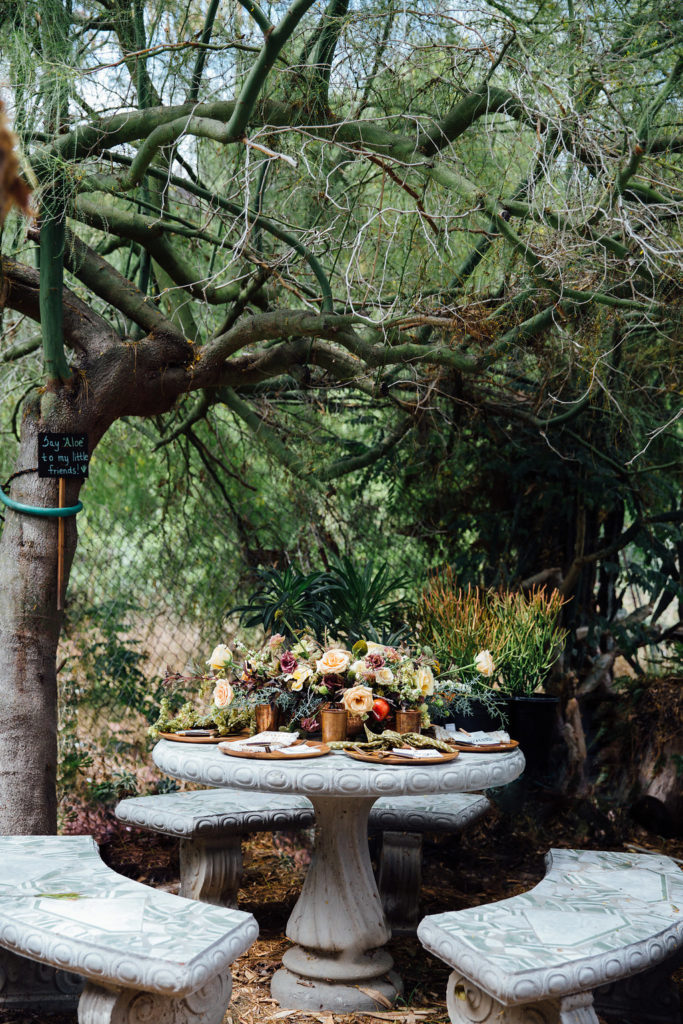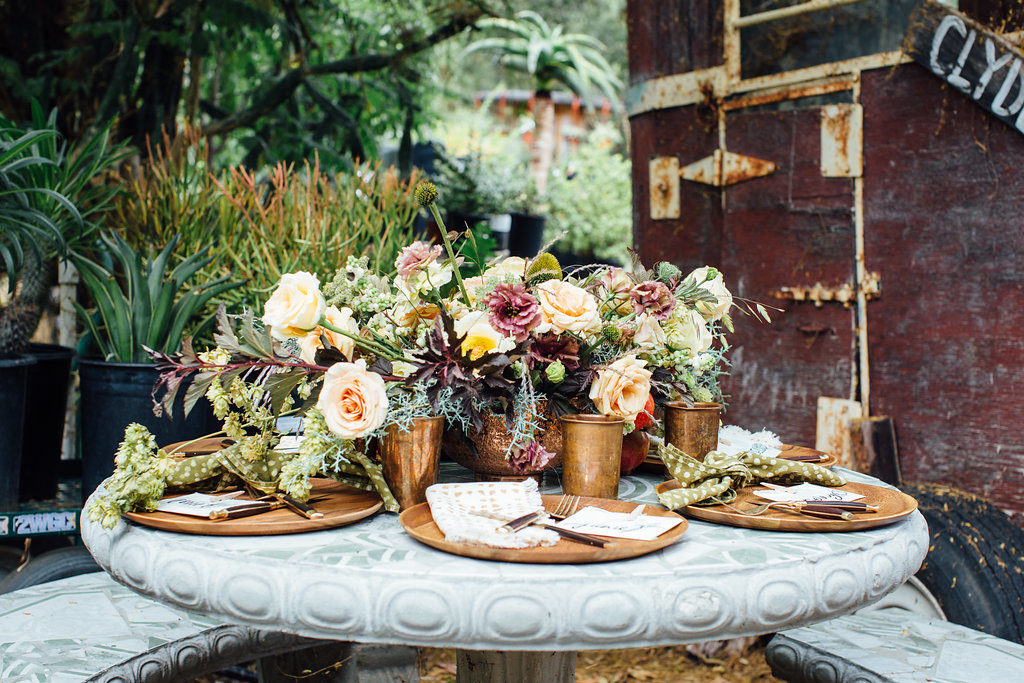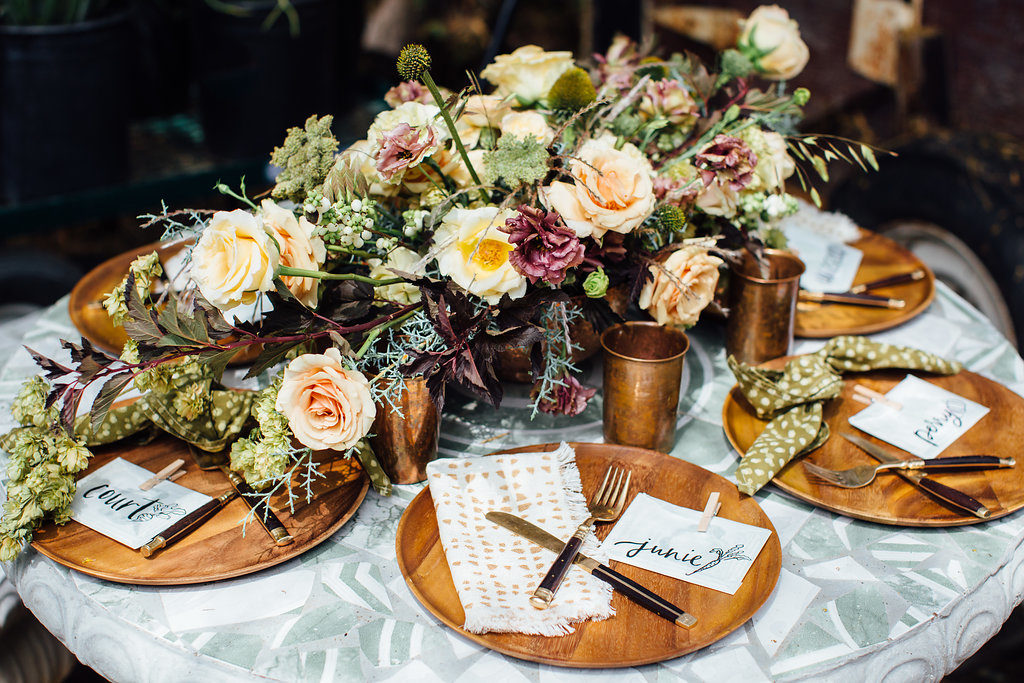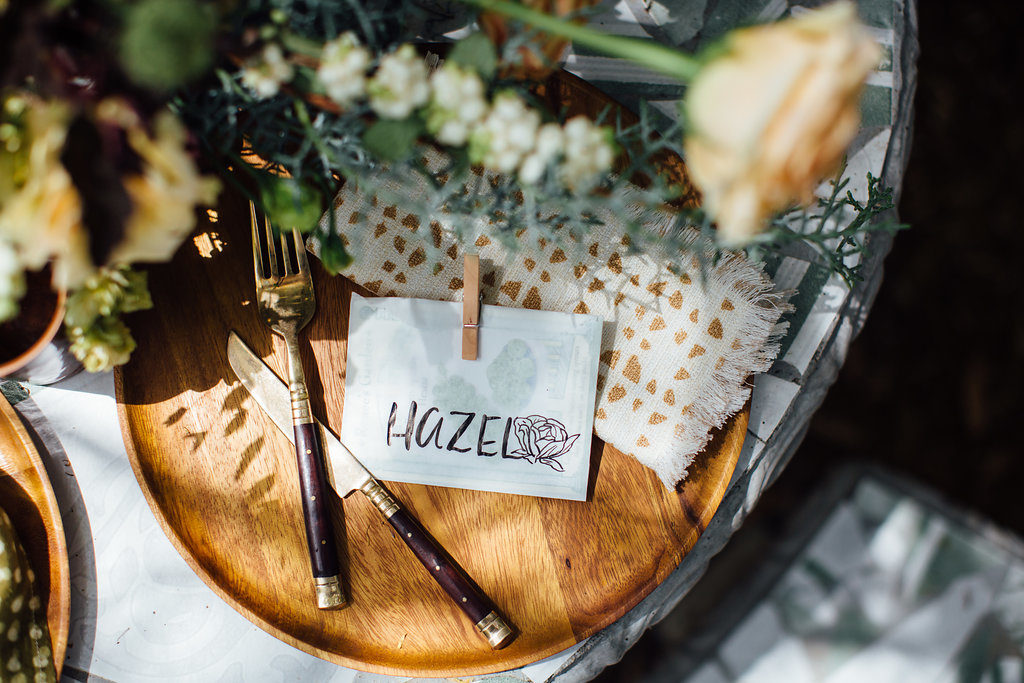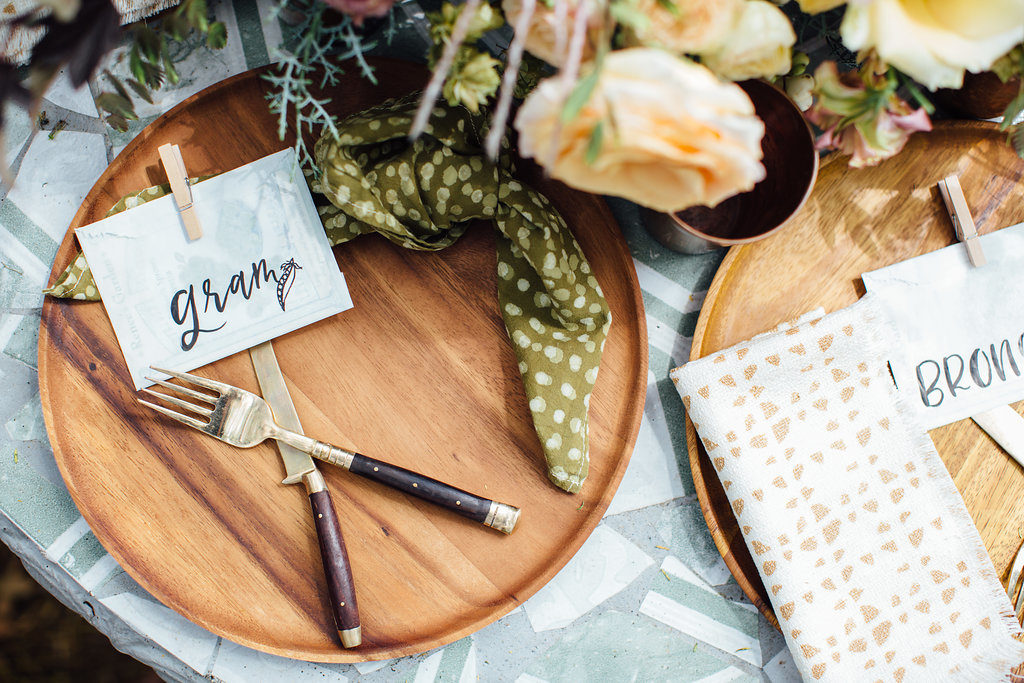 Nothing like some pies and donut holes for a little brunch… Sugar high can commence in 3, 2, 1….
Thank you Butter & Crumbs for so much yum and for keeping our littles on their toes ;)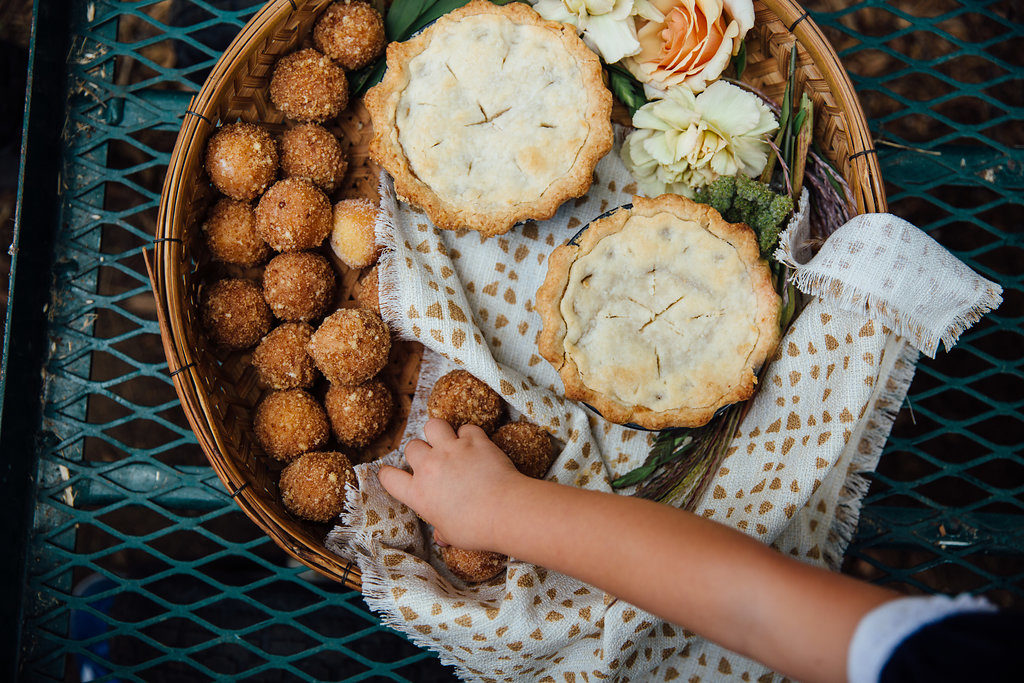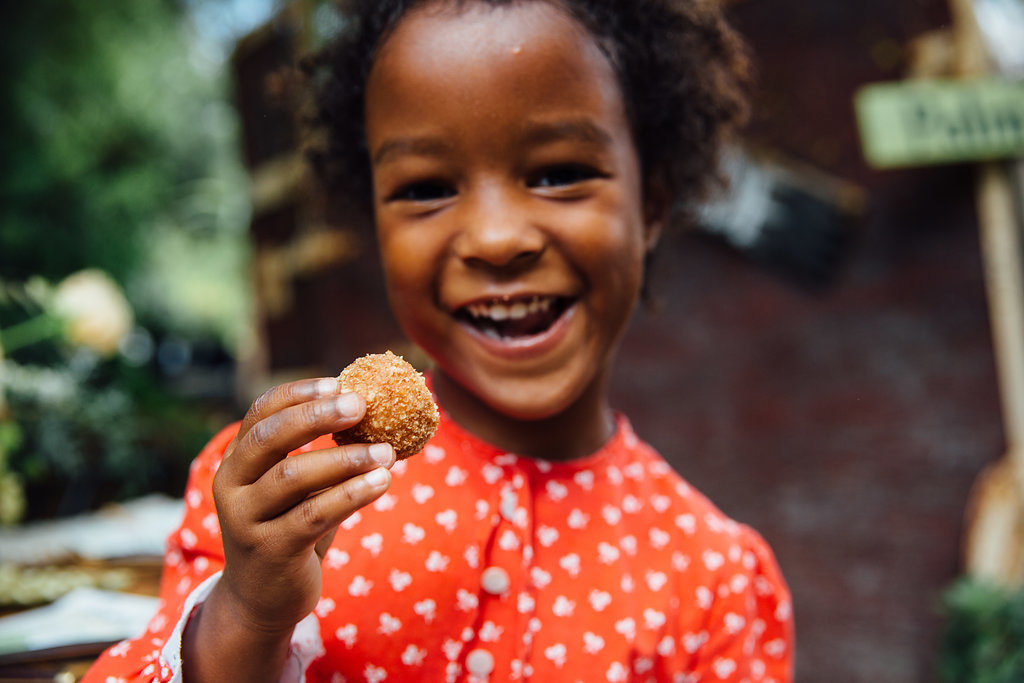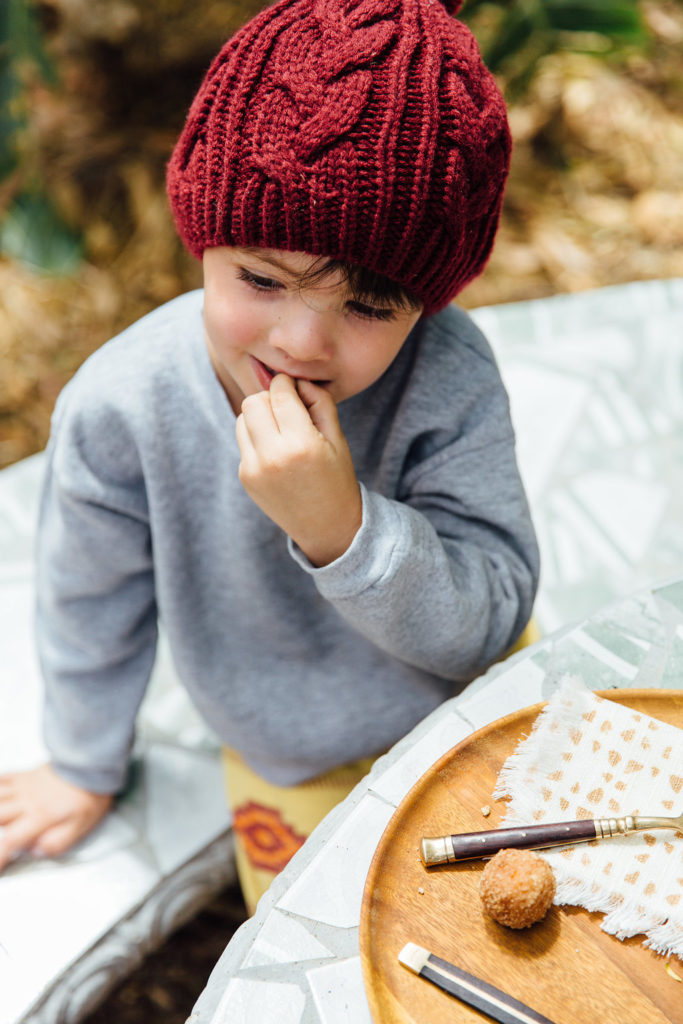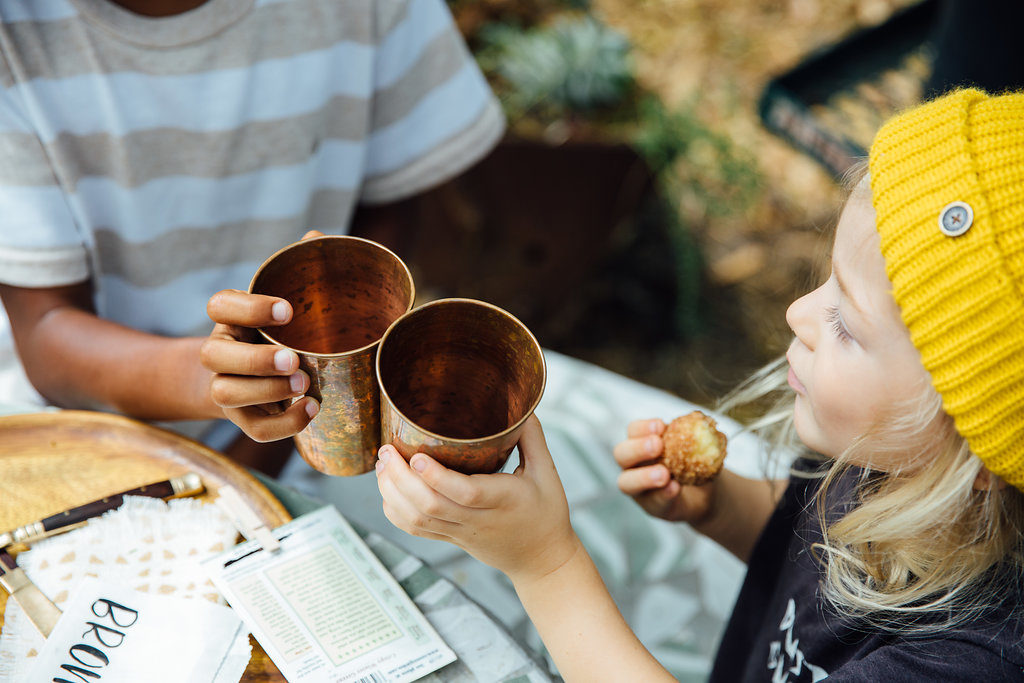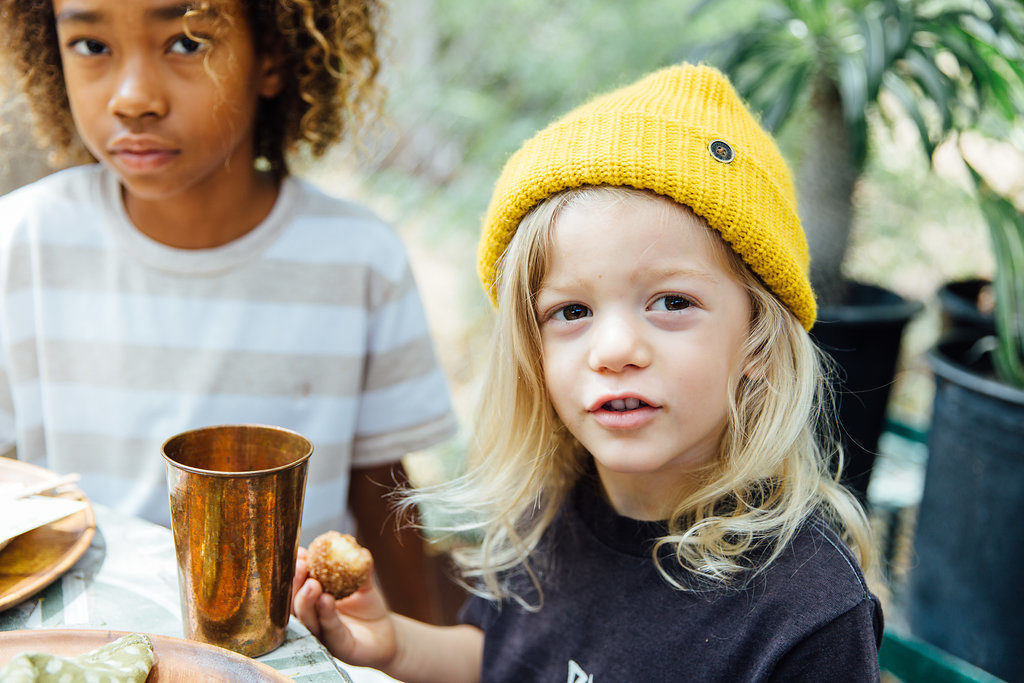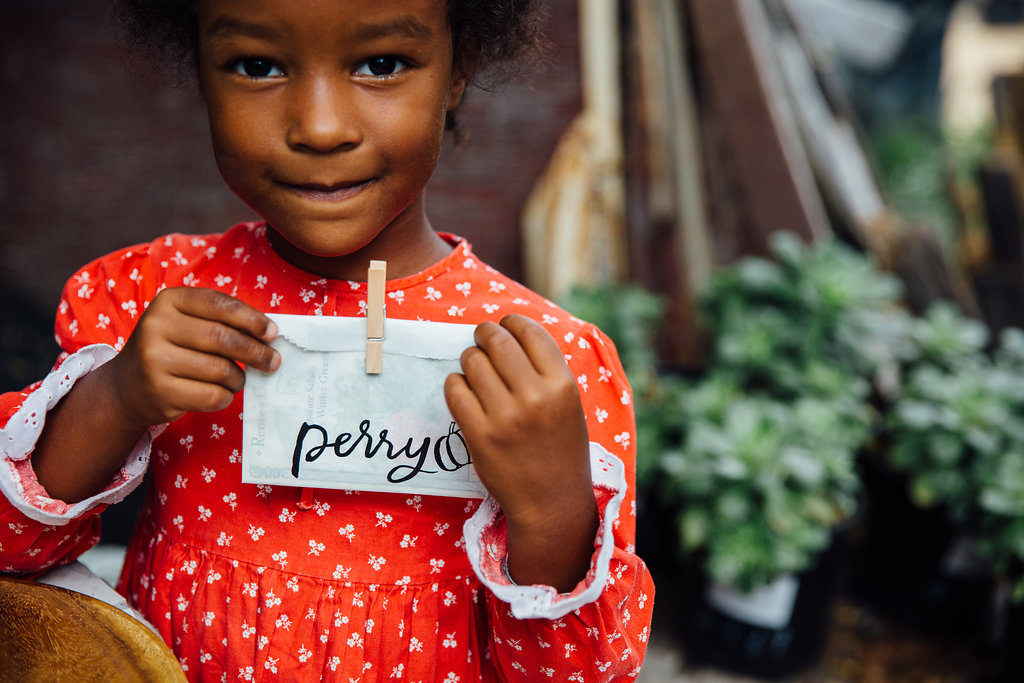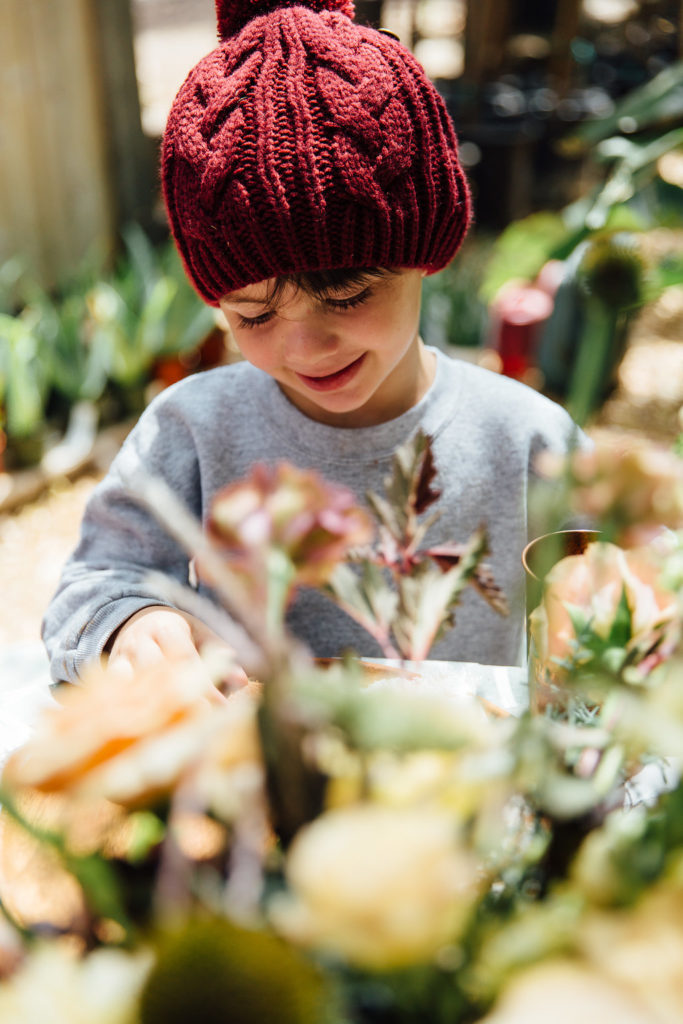 Now time to plant!! The kids loved getting their hands dirty and planting their seeds. We bought the seeds at the nursery and had them let us know which veggies would grow best in our climate. Each little one got their own personalized planting box, how fun is that?!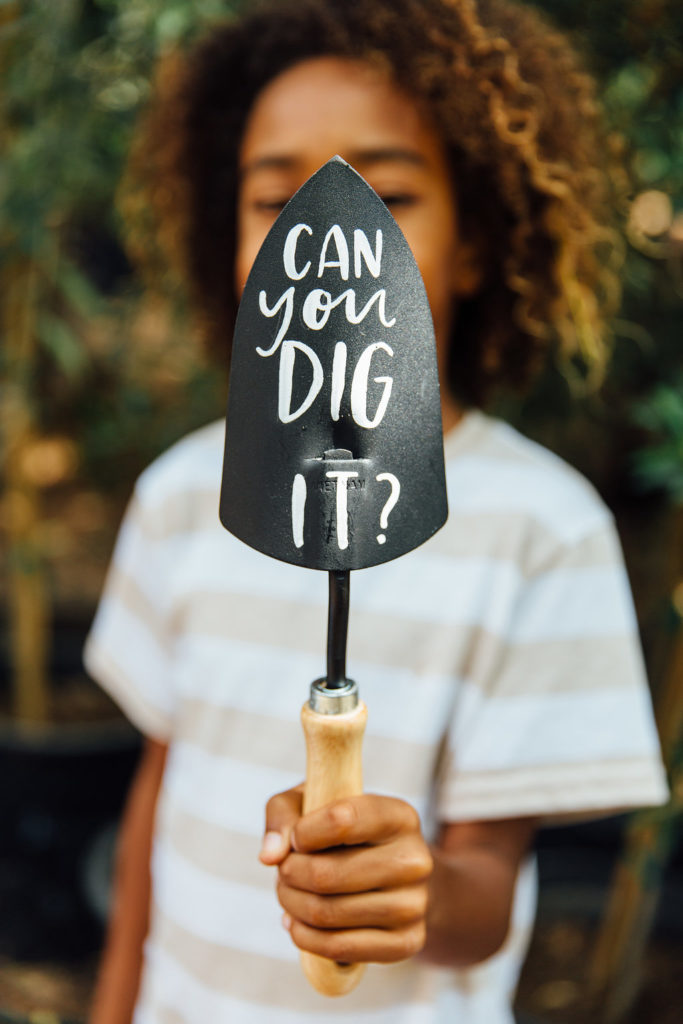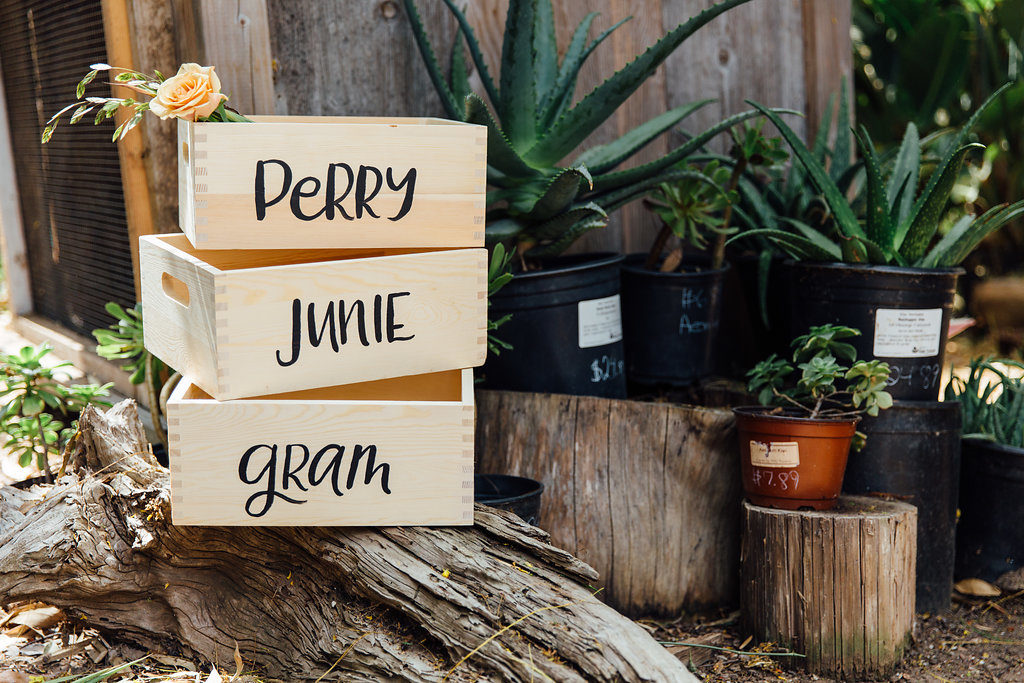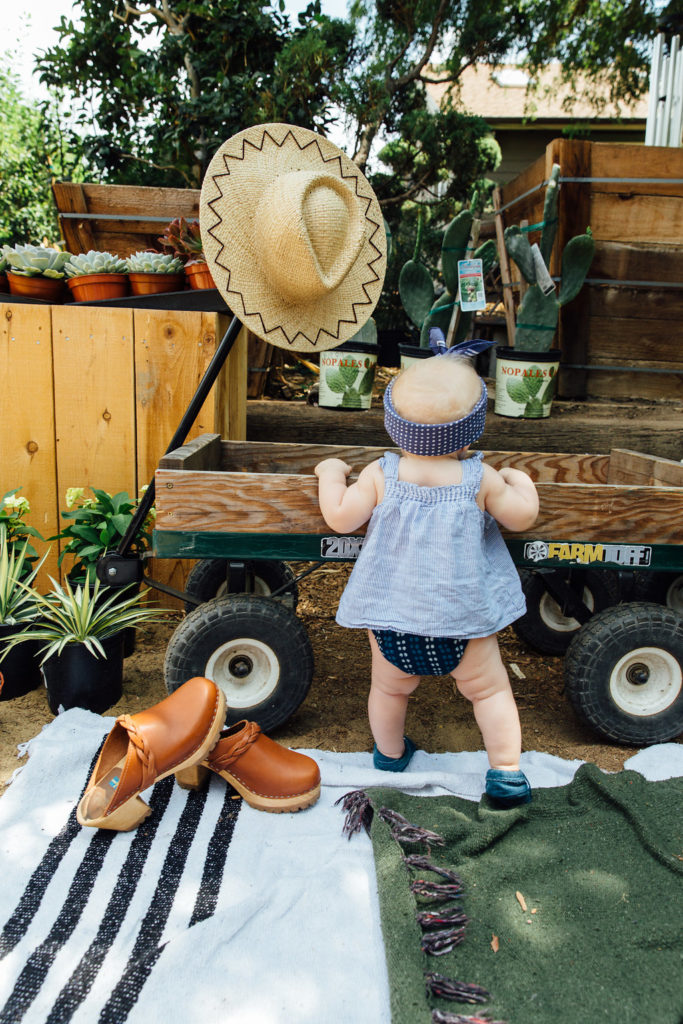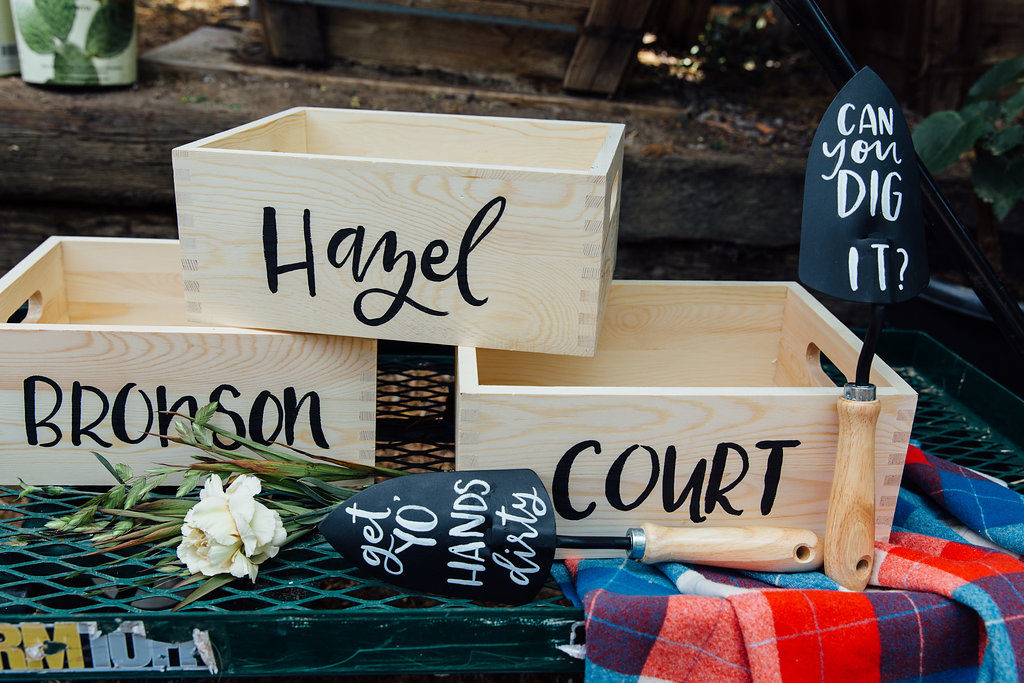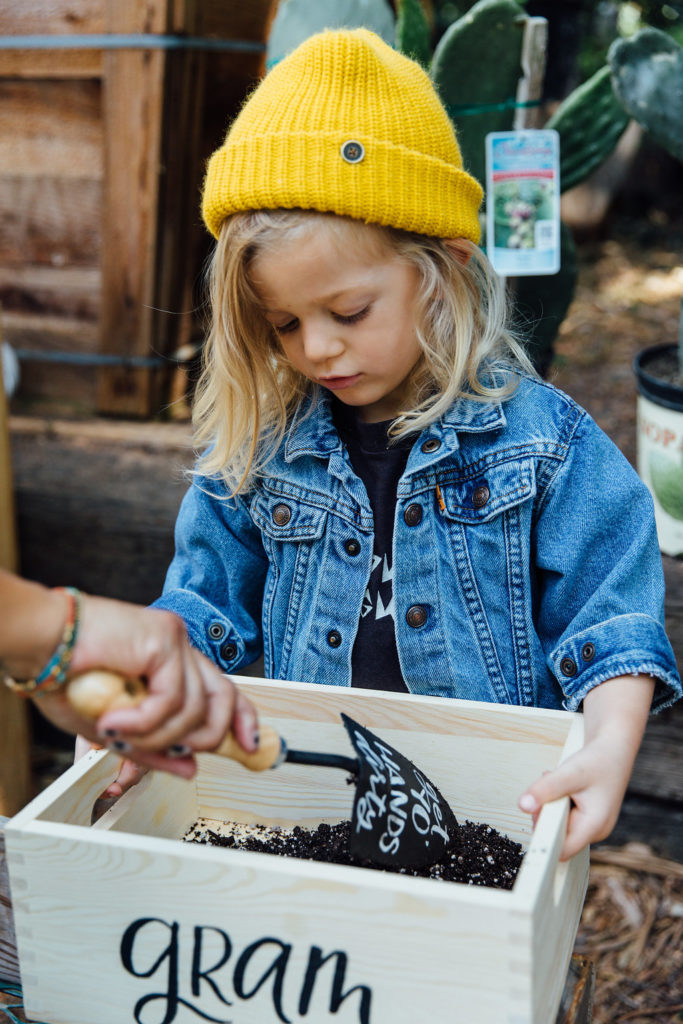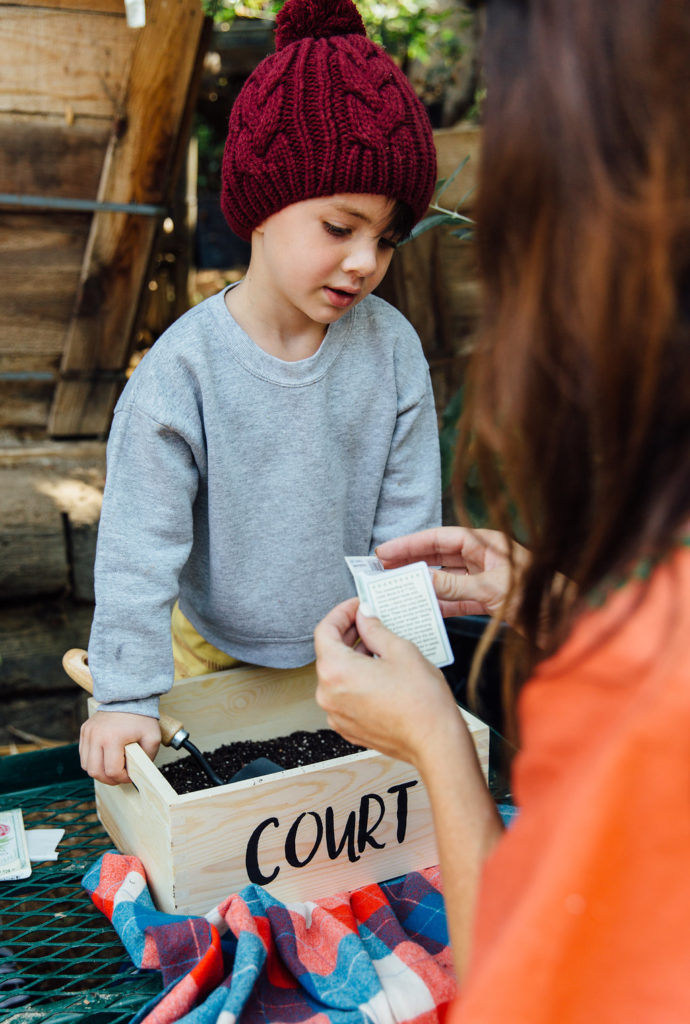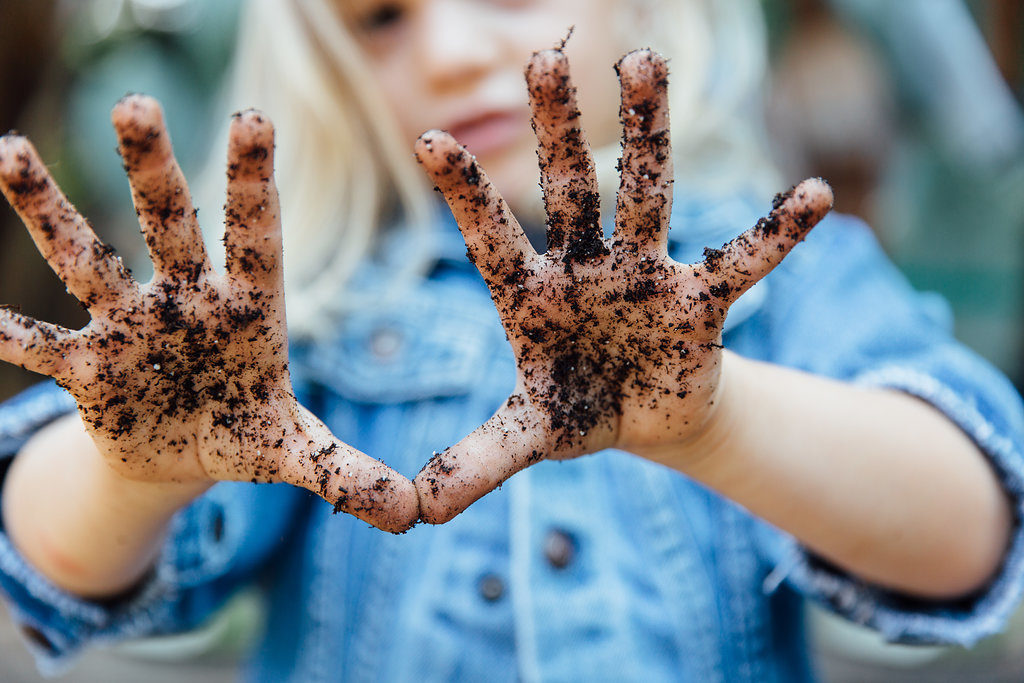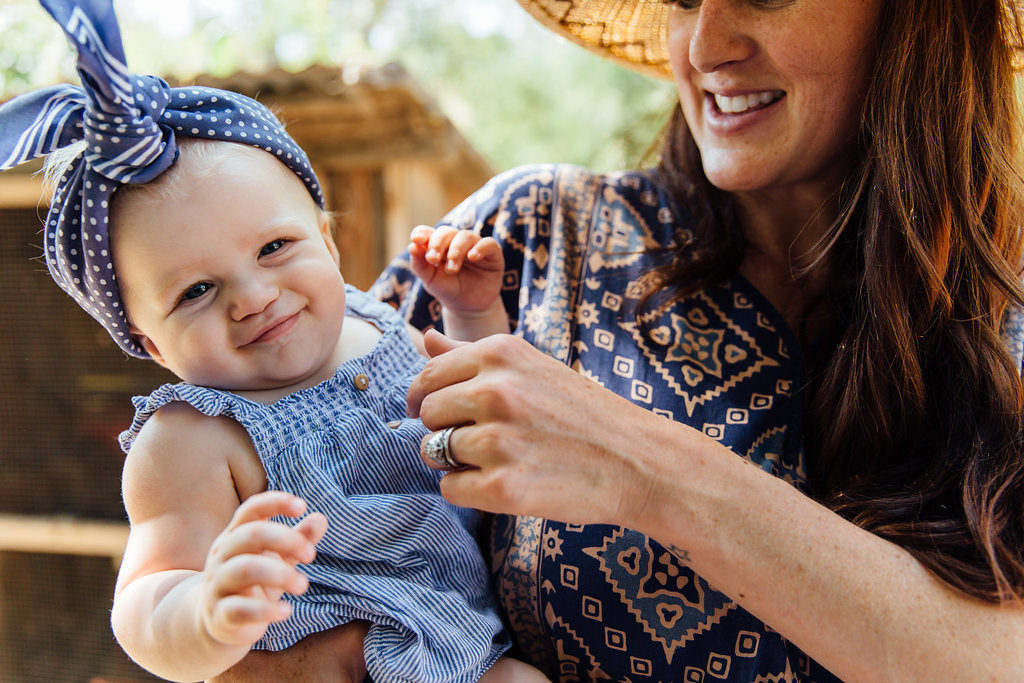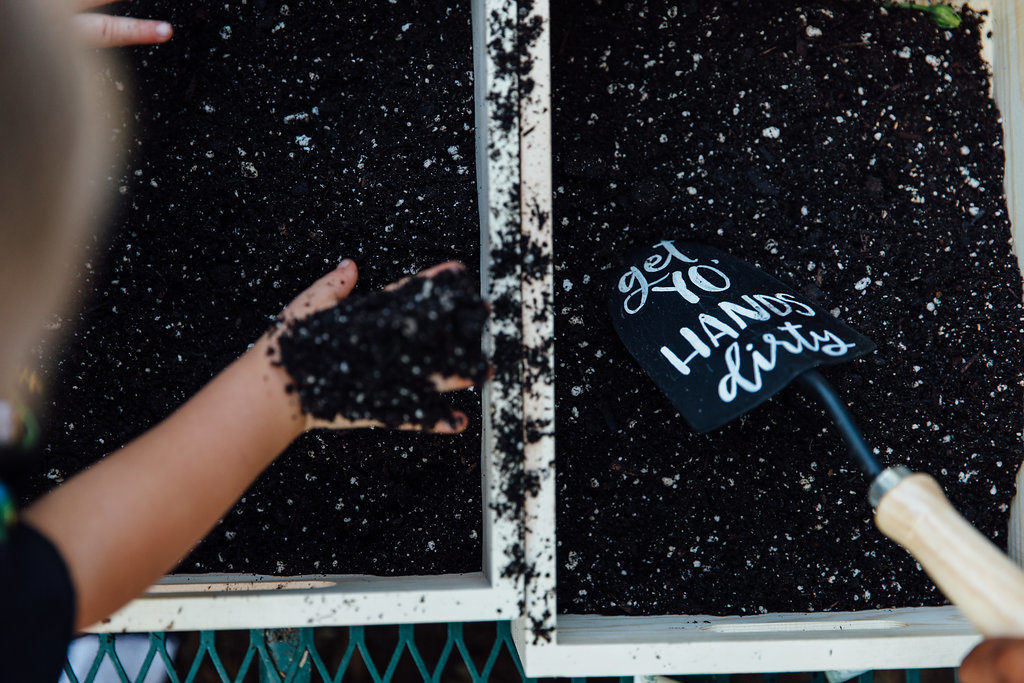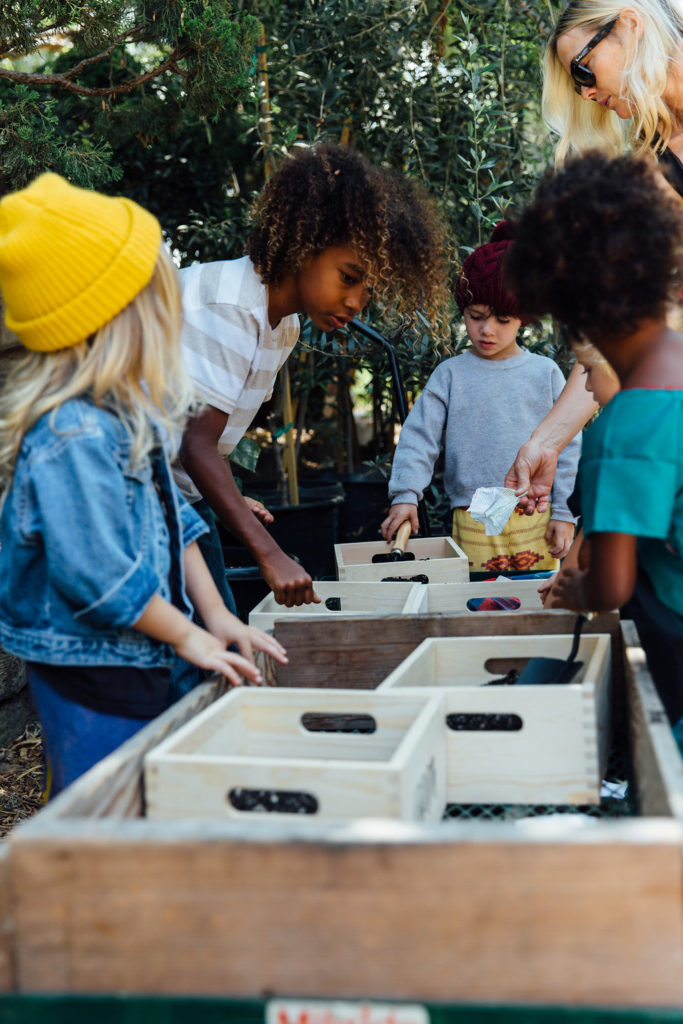 After we were done planting, it was time for some play! The nursery has a little play area complete with a see saw, swings and a play house. It was the perfect way to wind down after all that hard work planting of course!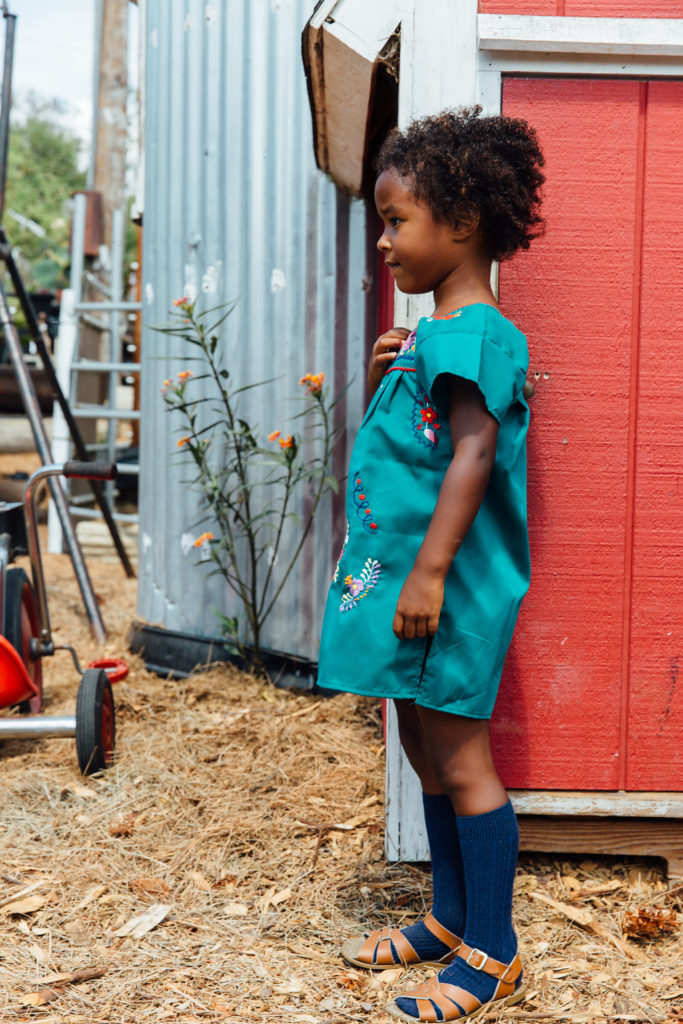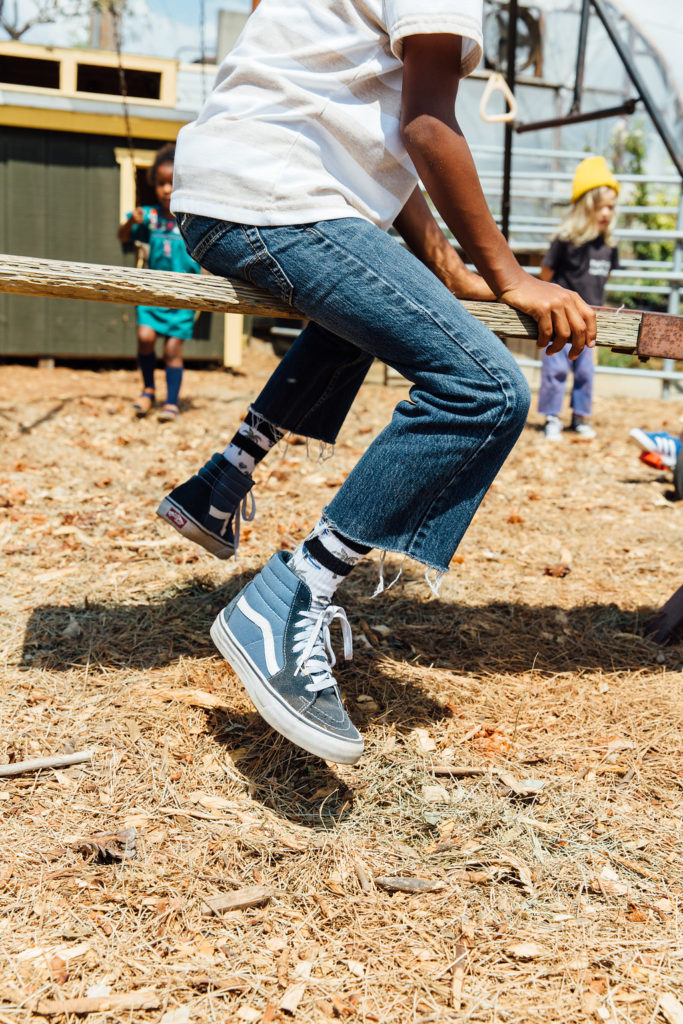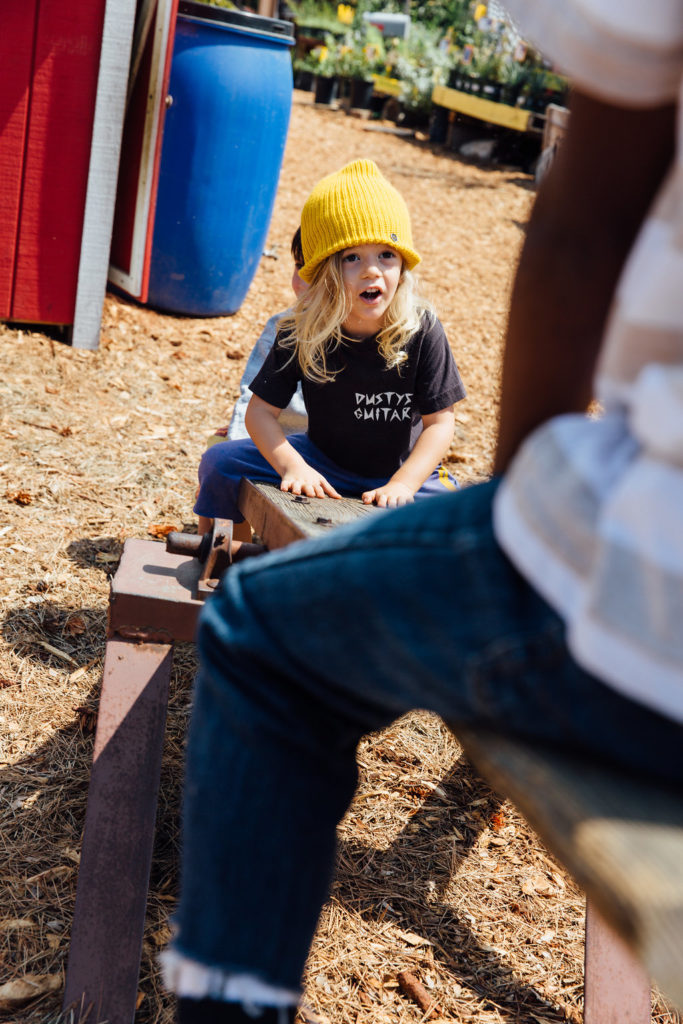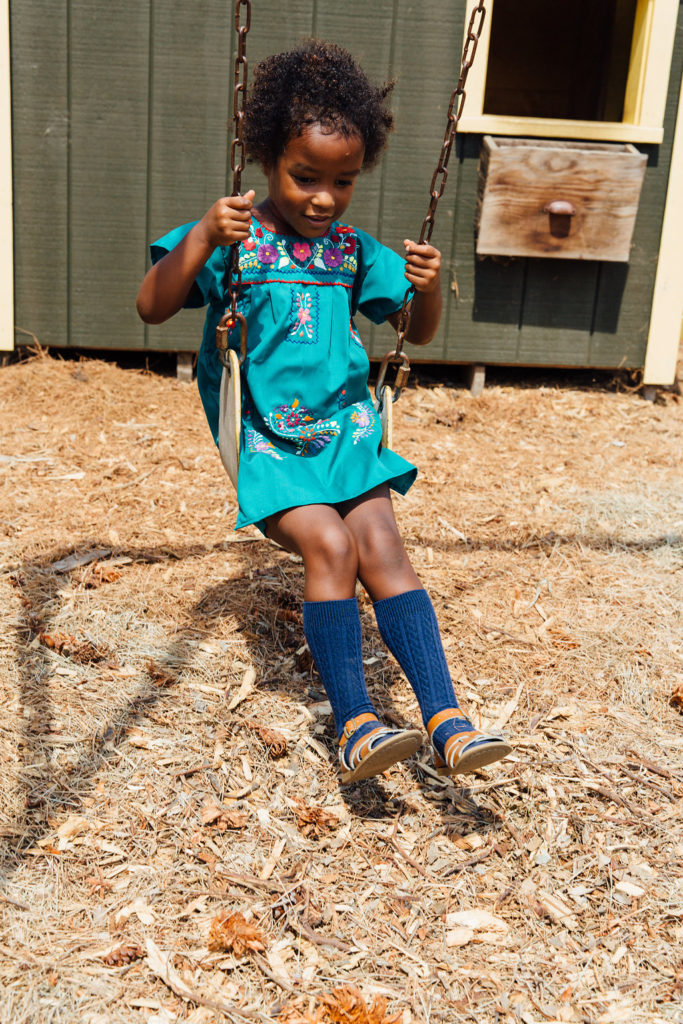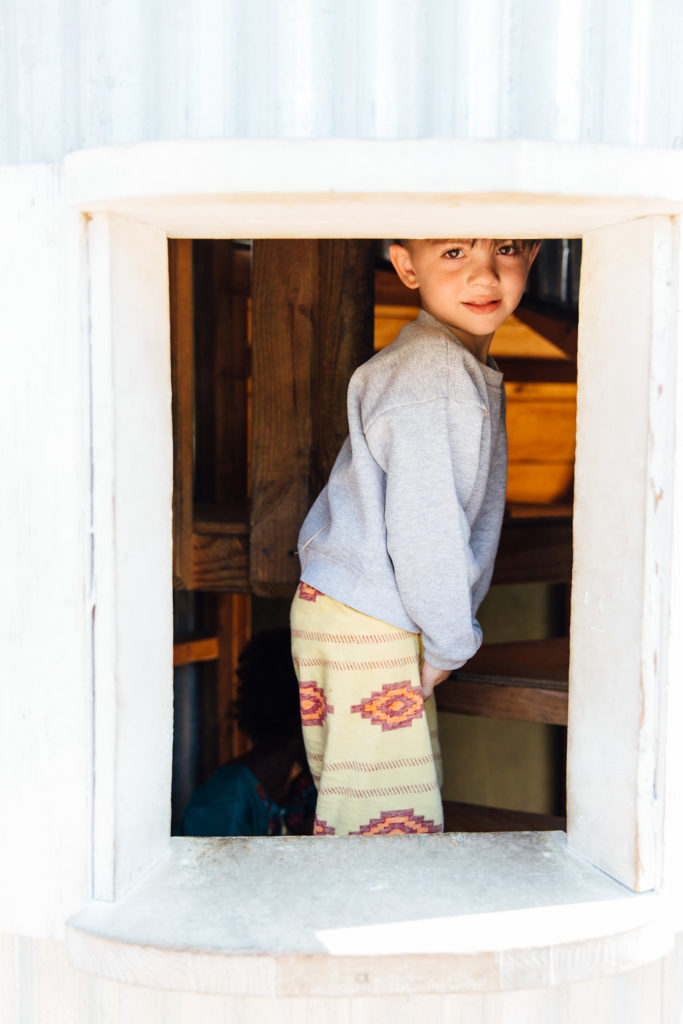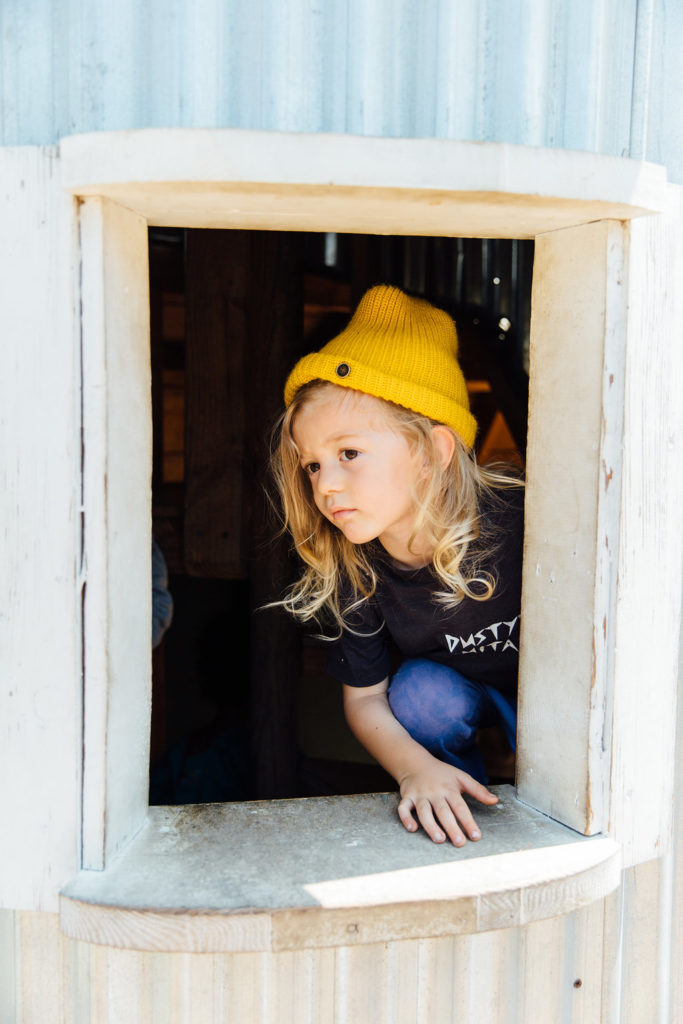 Kicking off fall in the best way with our kids, can't wait to keep this list going!!!
xx
Jacquelyn
Thank you to everyone below!!!
Vendors
Event Styling & Design: Jacquelyn Kazas from Beijos Events
Creative Direction: Julia Wheeler
Outfits: Bink & Boo, Sunny & Cheer Vintage, Gunn & Swain Mexican Dresses
Photos: Jennie Corti
Florals: Rooted & Wild
Invite & Calligraphy: Studio BDR
Table top rentals: Hostess Haven
Desserts: Butter & Crumbs
Venue: City Farmers Nursery