---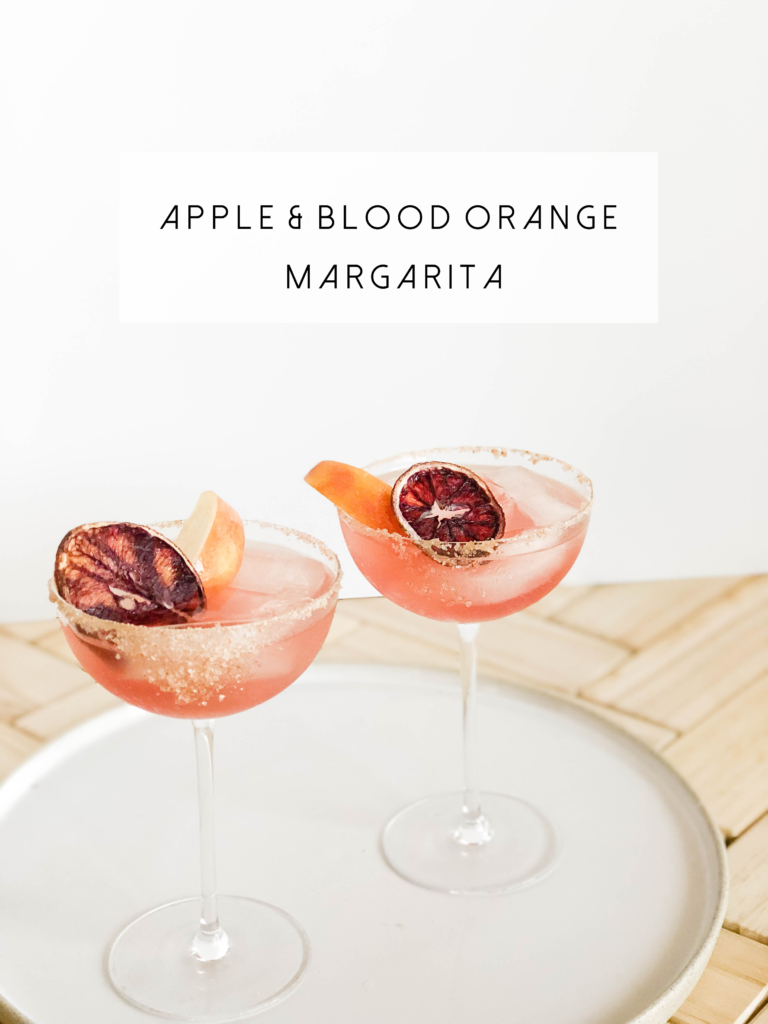 ---
As soon as I feel a slight crisp in the wind, all the fall recipes come out to play. And by slight crisp, I mean its still 80 outside and that slight crisp wind is only in the early morning or late at night. And this week's forecast is calling for 90's. But, hey it's California, we don't really get a transitional season, it goes straight from hot to cold. I'm eager to start sipping on apple cider and mulled wines, but I feel a bit off doing it in my sandals and shorts. These warm cocktails will have to wait for the cold weather but till then its all about the apple-infused cocktails. Since it's still pretty hot, this apple & blood orange margarita is ideal for the start of the fall season while we still have a little bit of heat left.
A P P L E & B L O O D O R A N G E M A R G A R I T A
P R E P 5 M I N. | S E R V E S 1 D R I N K

I N G R E D I E N T S
1 1/2 – 2 oz. mezcal or silver tequila
2 oz apple cider
2 oz blood orange juice
1 oz fresh lime juice
1-2 tsp agave nectar
cinnamon sugar salt
slice of apple + dried blood orange slices for garnish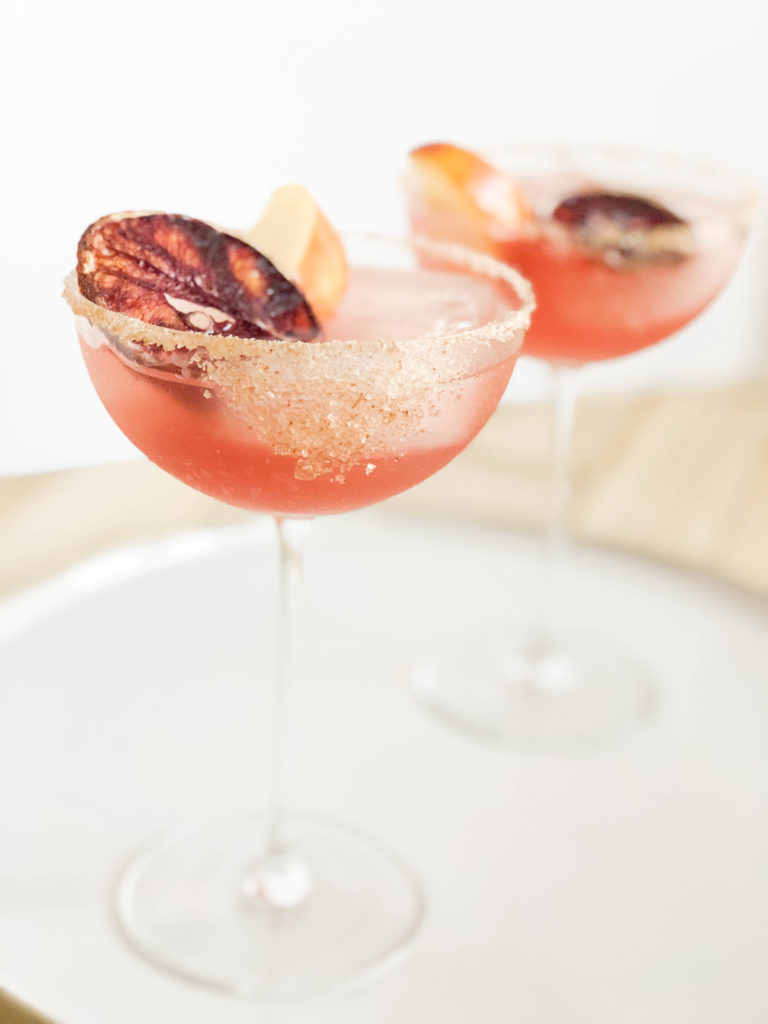 D I R E C T I O N S
In a small bowl, combine equal parts of cinnamon, sugar, and salt.
Run a lime wedge around your glass, and rim with the sugar-cinnamon salt.

Fill the glass with ice. In a cocktail shaker, combine mezcal, apple cider, blood orange and lime juice, and agave nectar. Shake it up! Finally, pour into the prepared glass and garnish with apple and blood orange slices.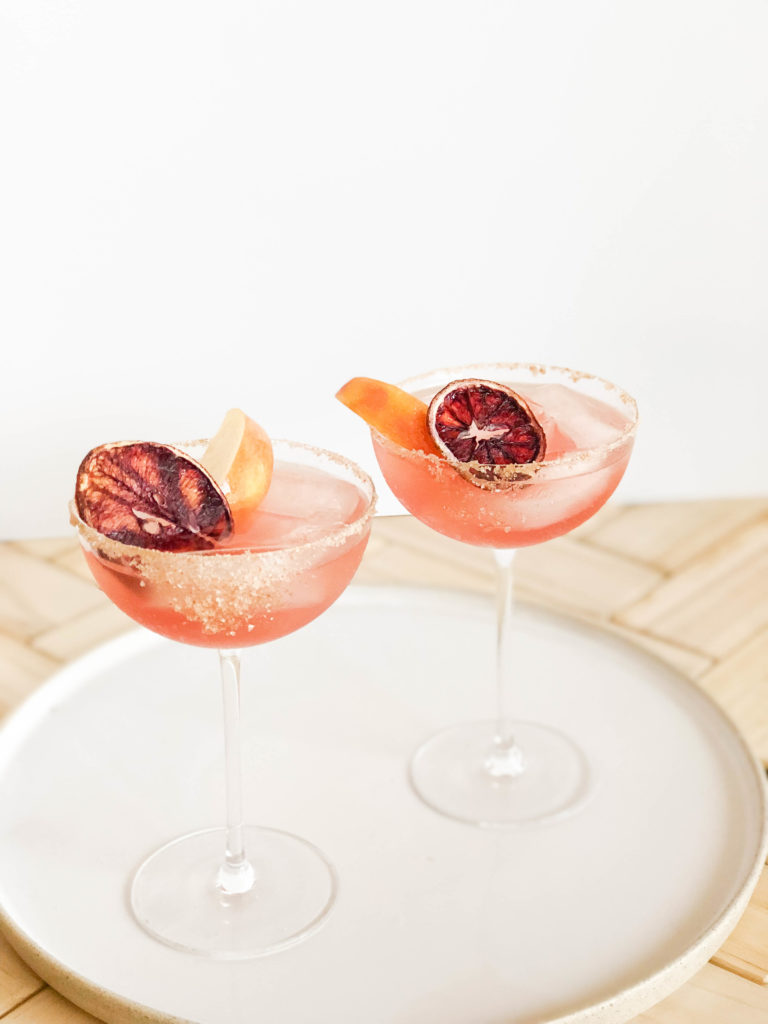 FALL ENTERTAINING TIP:
This is a great cocktail that can be made in batches for Fall entertaining. Combine the mezcal, apple cider, blood orange, lime juice and agave in a pitcher and stir to combine. Keep chilled in the fridge. When it's cocktail time, coat the rims of 4 glasses in salted cinnamon sugar. Add ice to each glass and pour the margaritas over the ice. Finally, garnish!
Cheers!
xx
Abby