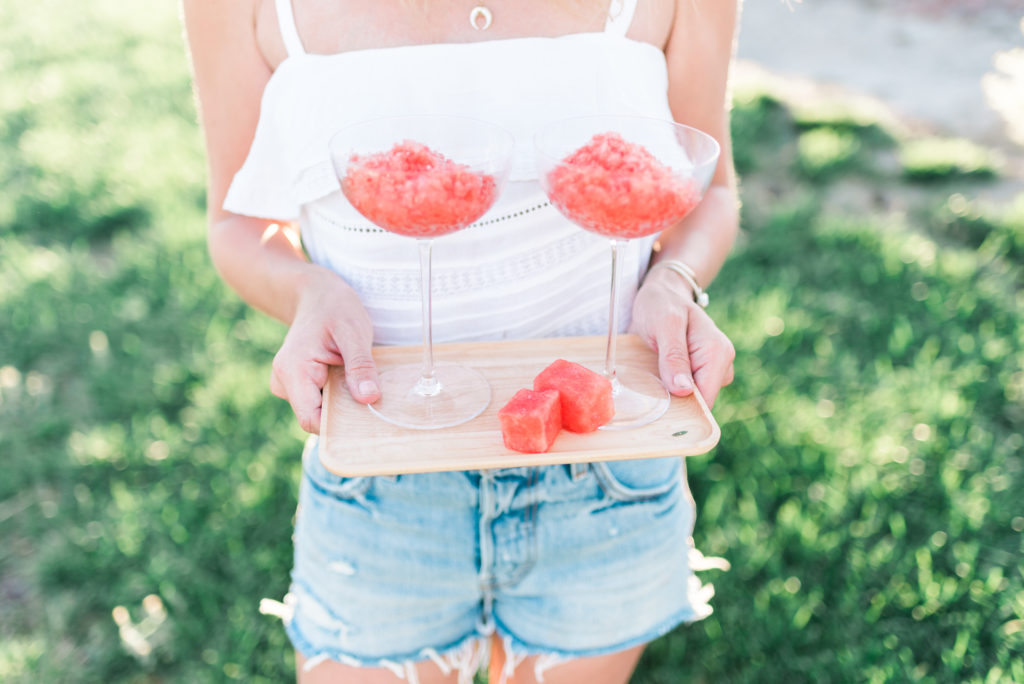 With all this pretty blush and rosé going on this week, we had to end the week with a sweet treat. Meet the watermelon frosé slushy. The best adult shaved ice drink you will ever have! Growing up, every year we went on vacation to Oregon, I always got shaved ice as my dessert. Watermelon was always my choice of syrup. So when I saw a recipe for a watermelon frosé, I had to try it! This sweet little drink will have you loving rosé in a new way!
Photos by Megan Bautista
Watermelon
Bottle of your favorite rosé
sugar
lime
Directions
Watermelon Syrup
1/2 cup fresh watermelon juice (from about 2 cups of fresh watermelon cubes)
1/3 cup sugar
To make the watermelon juice, blend the watermelon cubes in a blender until pureed and smooth. Pour the mixture through a fine mesh strainer to remove any pulp. Take 1/2 cup of the juice and pour it into a saucepan with the sugar, reserving the other juice for the frosé. Heat over medium heat until the sugar dissolves. Turn off the heat and let it come to room temperature.
1 (standard 750mL) bottle of rosé
1/2 cup fresh watermelon syrup (recipe below)
1/2 cup fresh watermelon juice
1/2 lime, juiced
Take all of the above and blend. Place in a freezer safe container and freezer. Every hour or so revisit the mixture and scrap using a fork. This will create shaved ice. Do so until the mixture is frozen and in a slushy state. Simple take out, scoop into pretty little coupes, and serve!
xx
Abby
SaveSave