Hi Beijos Blog followers!! It's been a while since I've been on here, and I miss y'all! Really I do! I love coming on to share the birthday parties (blood, sweat, and tears) I throw for my little monsters, I mean angels :)
Anyway, my baby boy turned 3, and it's a little strange to see your littlest grow up into a big boy. It feels good, but also sad because he was just a baby like last week! We threw him a special little construction shin-dig because the boy is obsessed with excavators, diggers, mixers, anything to do with dirt and digging. It's all very new and fun for us over here with a house full of older sisters. Plus we love putting a fun and modern spin on a traditional classic theme for little boys.
One thing I can tell you about Henry is he is very camera shy. I guess he is shy in general if he doesn't know you, definitely one of those that takes a bit to warm up. Then after he does you see a very wild and fun boy.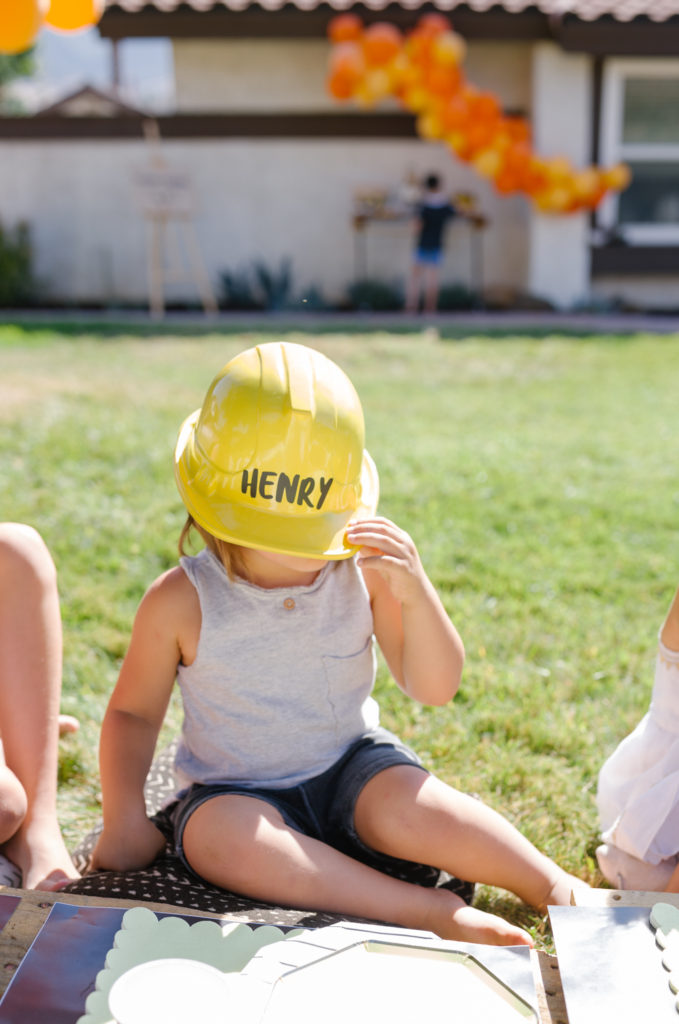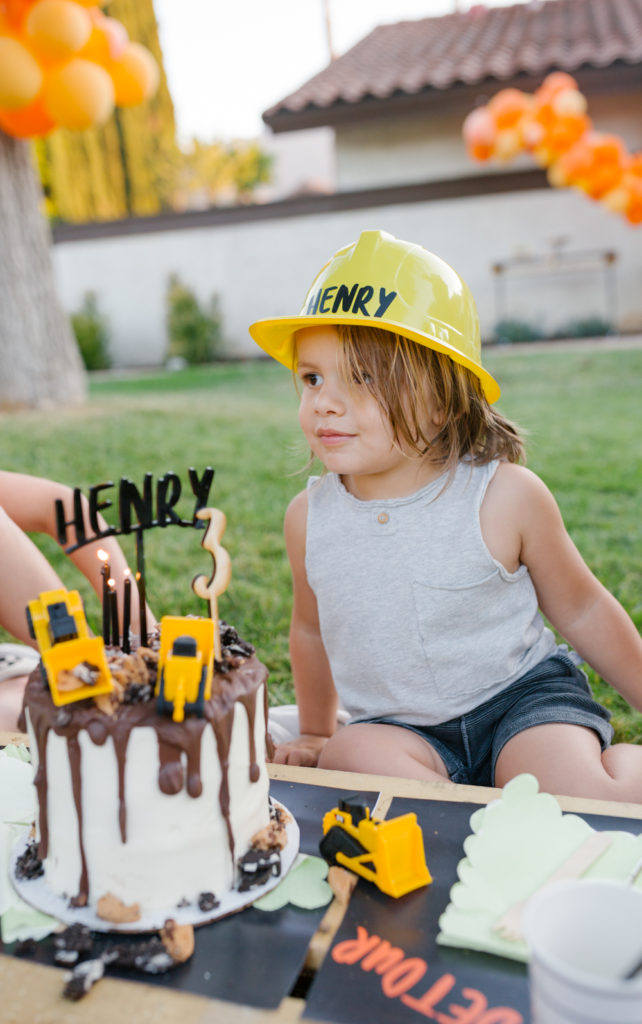 We did a little cute table for his closest buddies…full of dirt and all!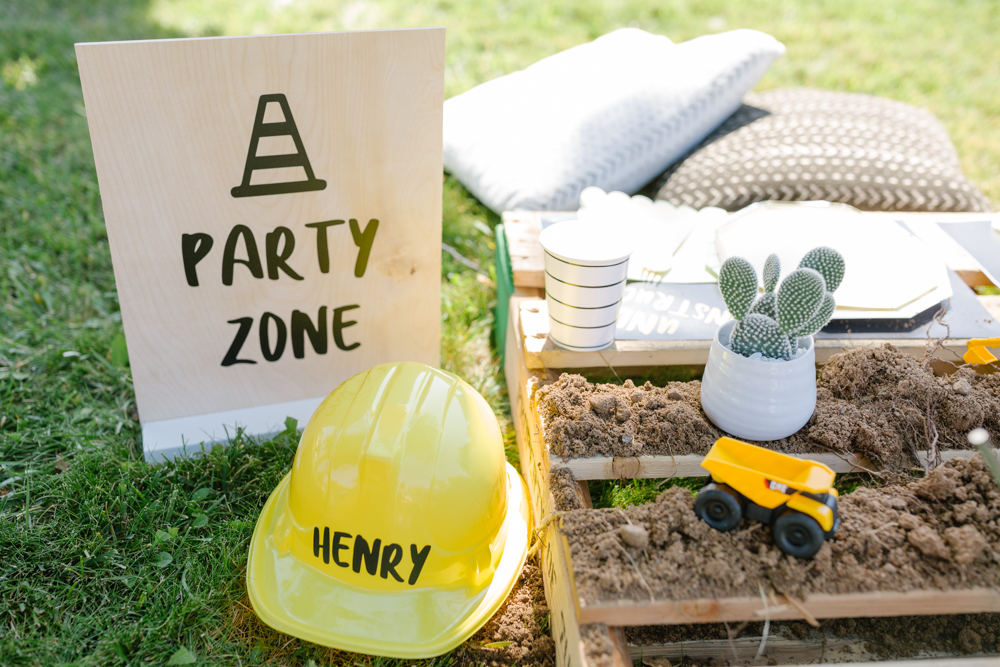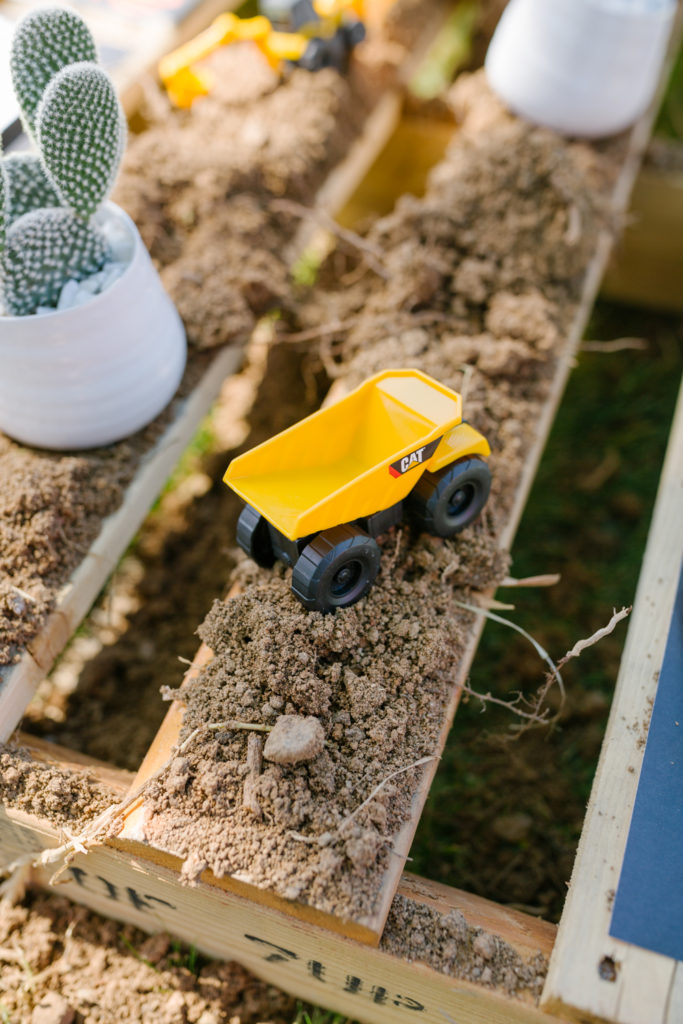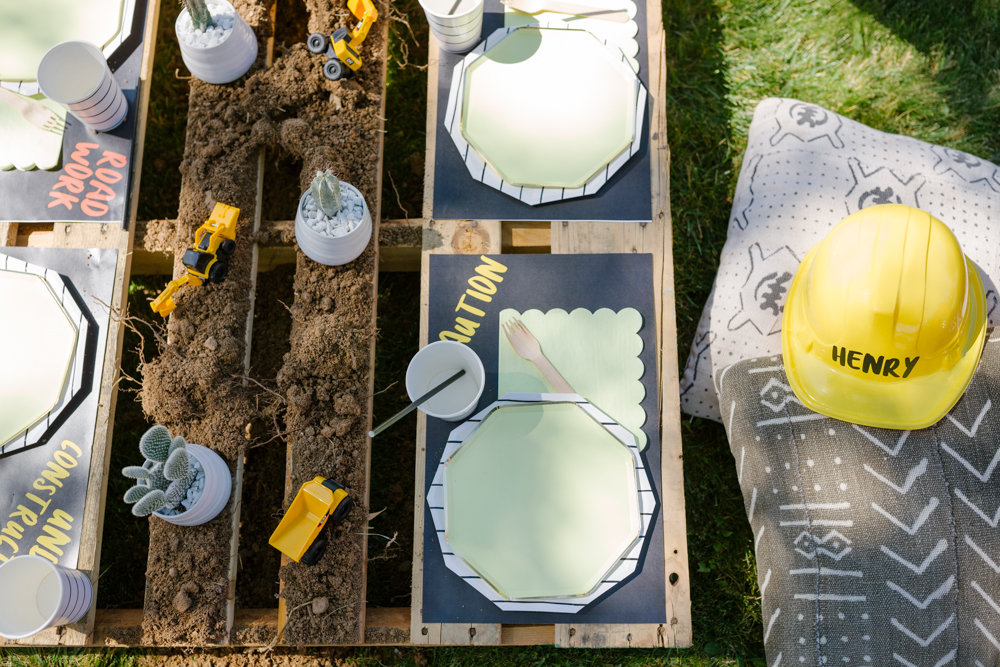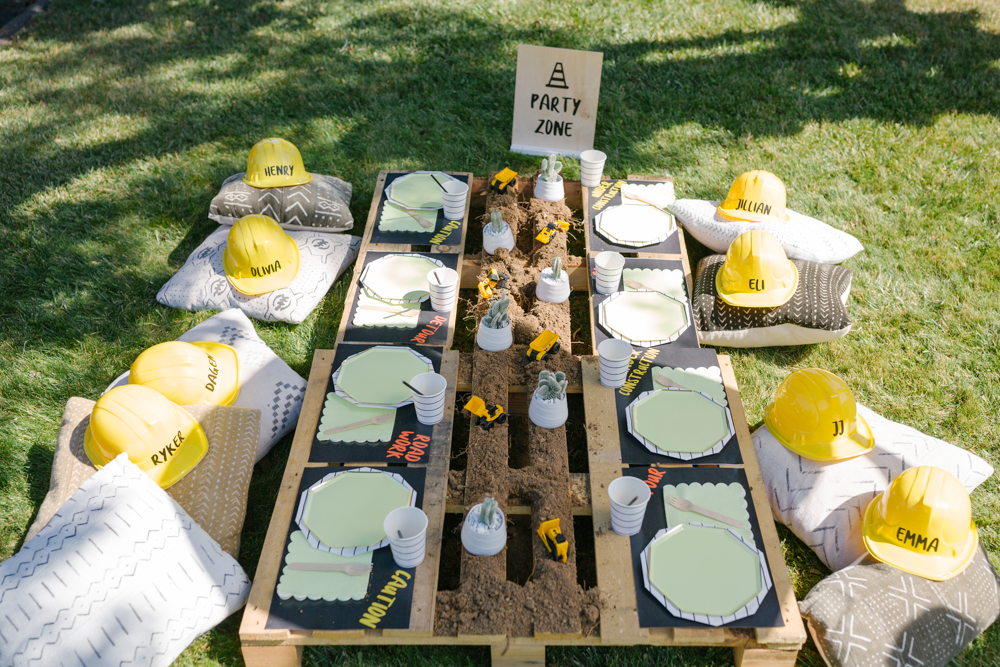 All of the cute signage, placemats, hats, invite, and dessert toppers done by the talented Poppy Jack Shop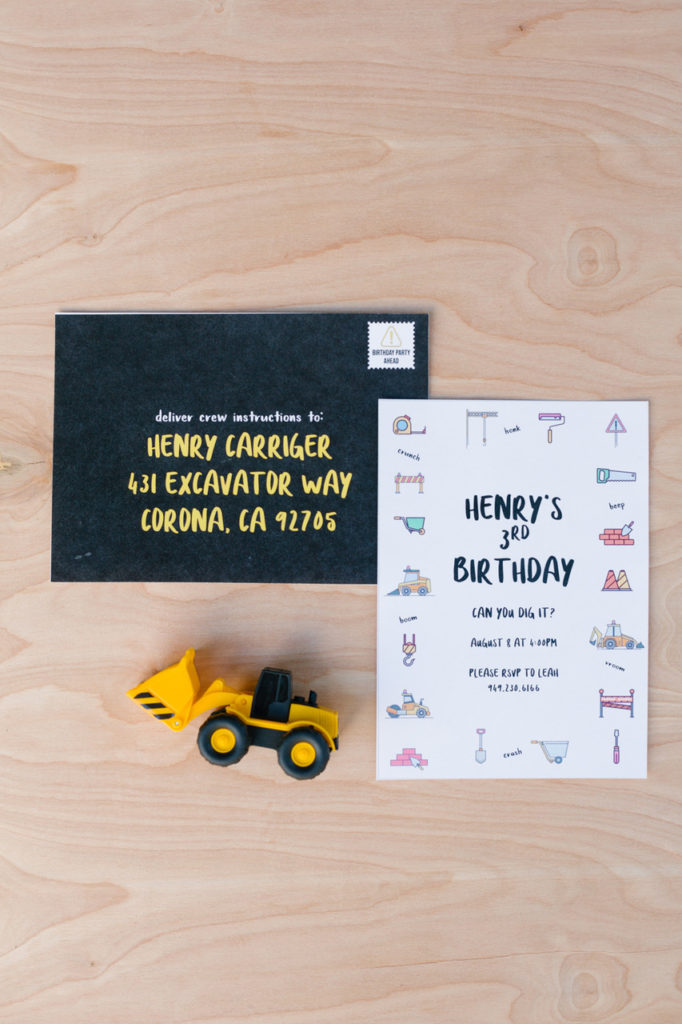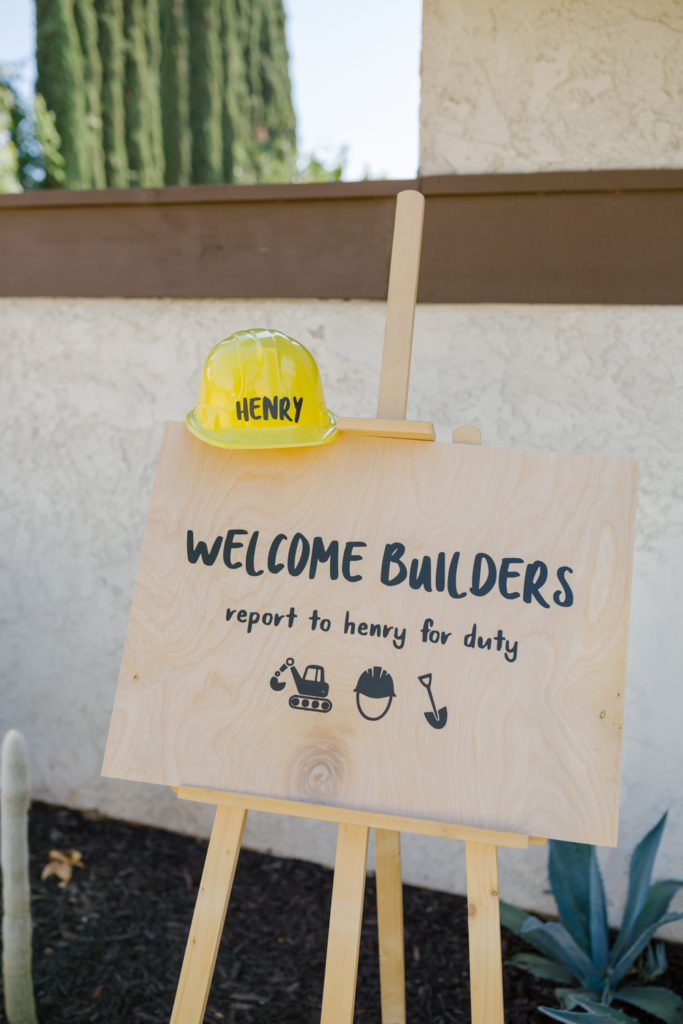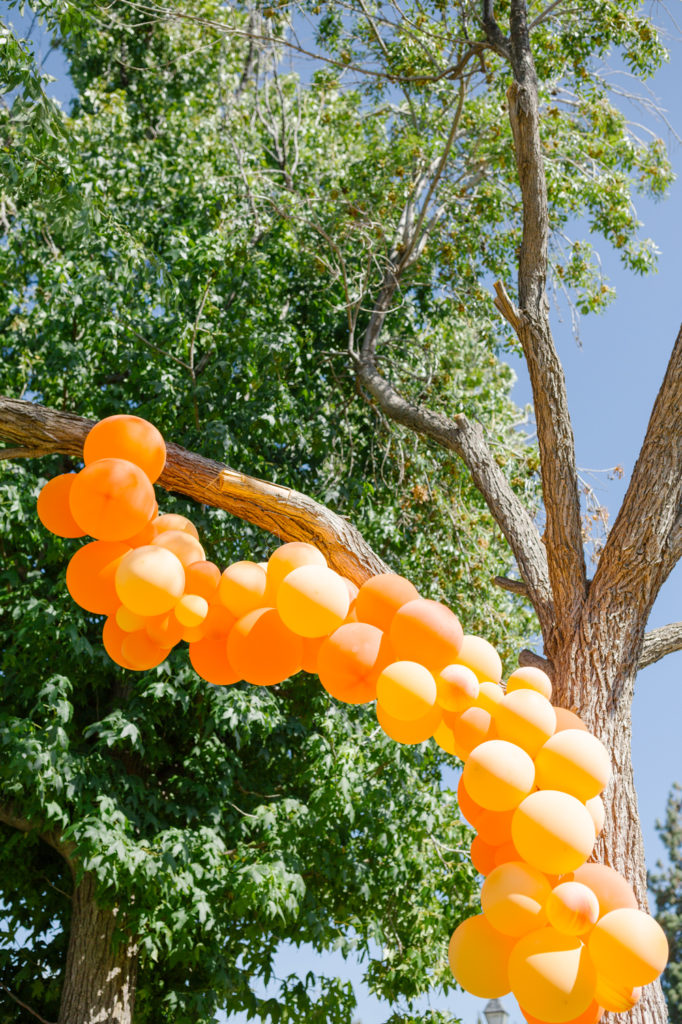 Next up all the yummy desserts. All by Frost Your Cookie.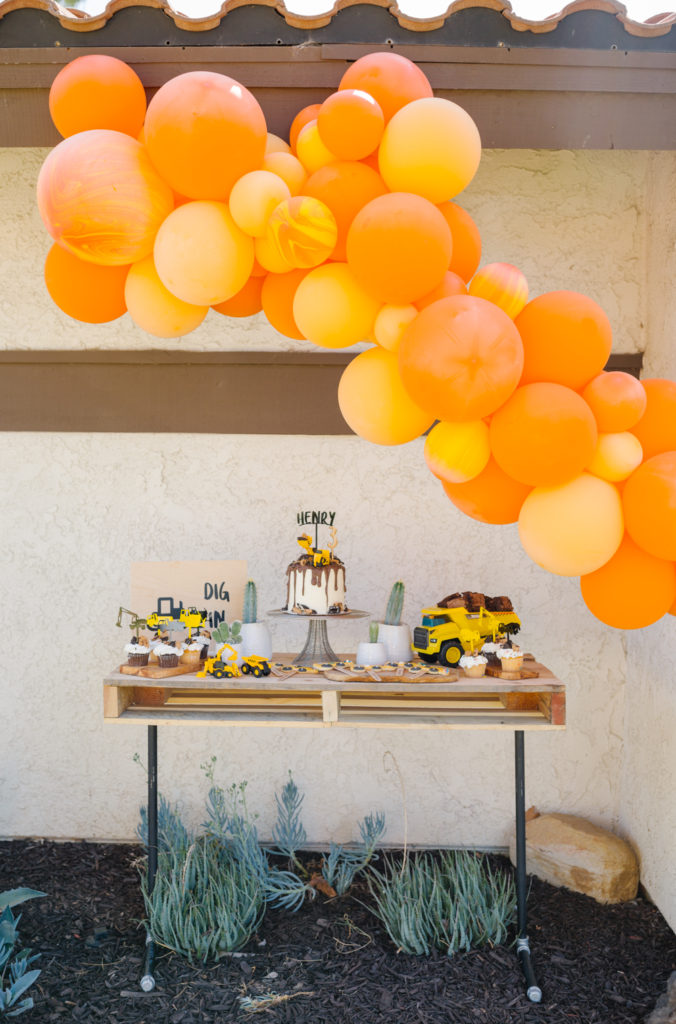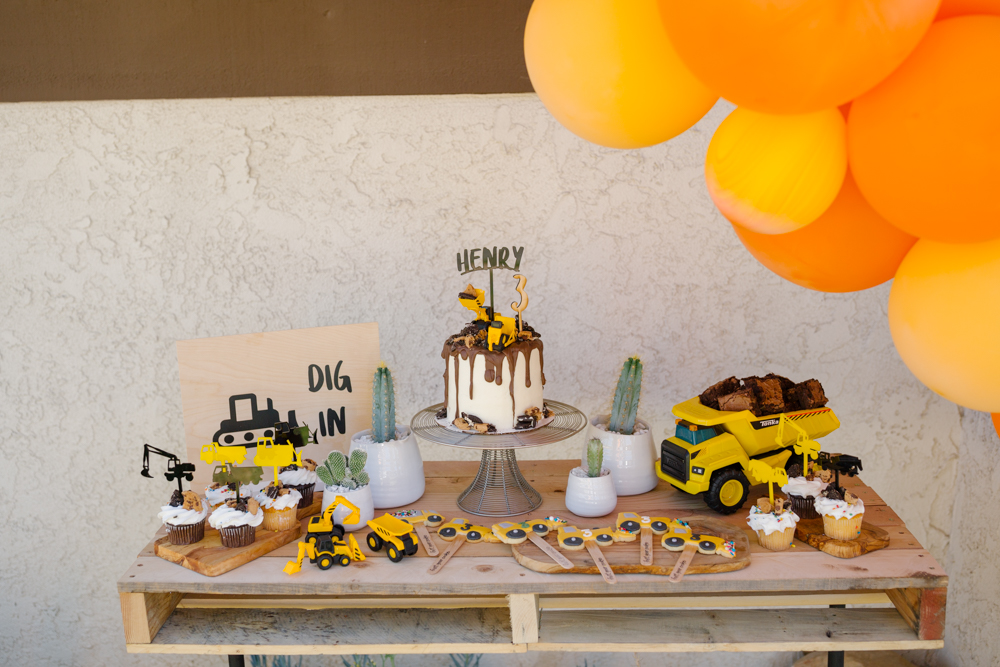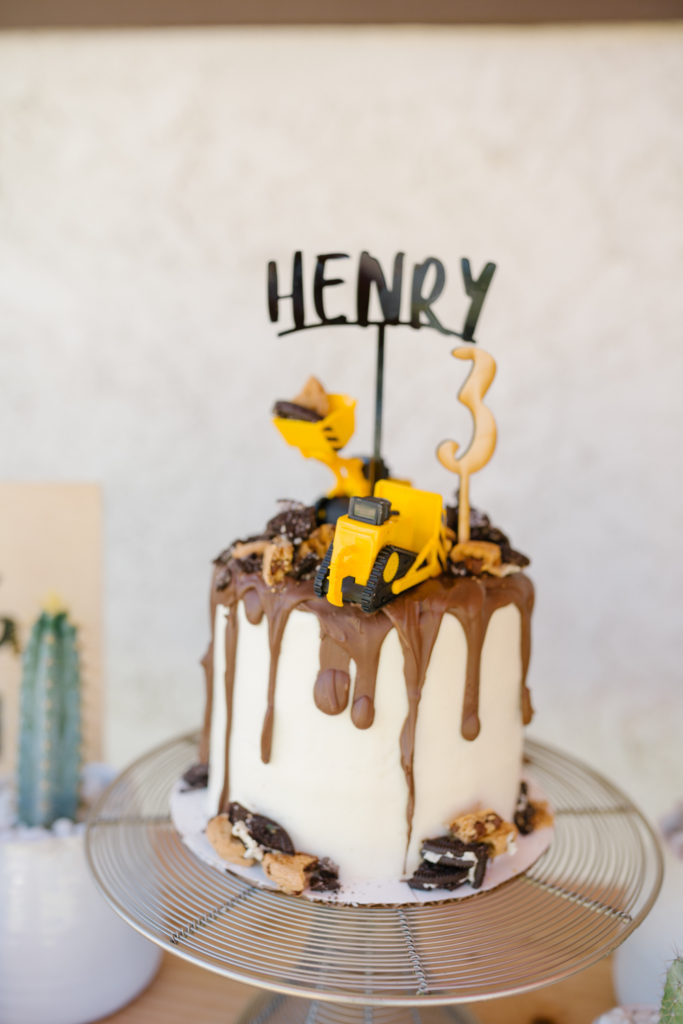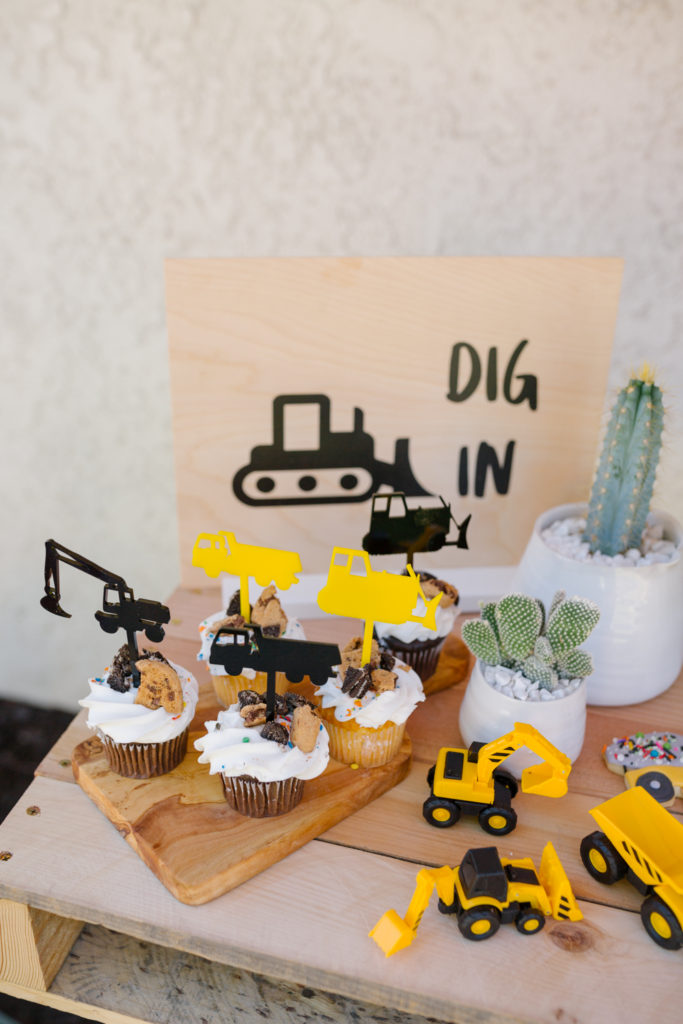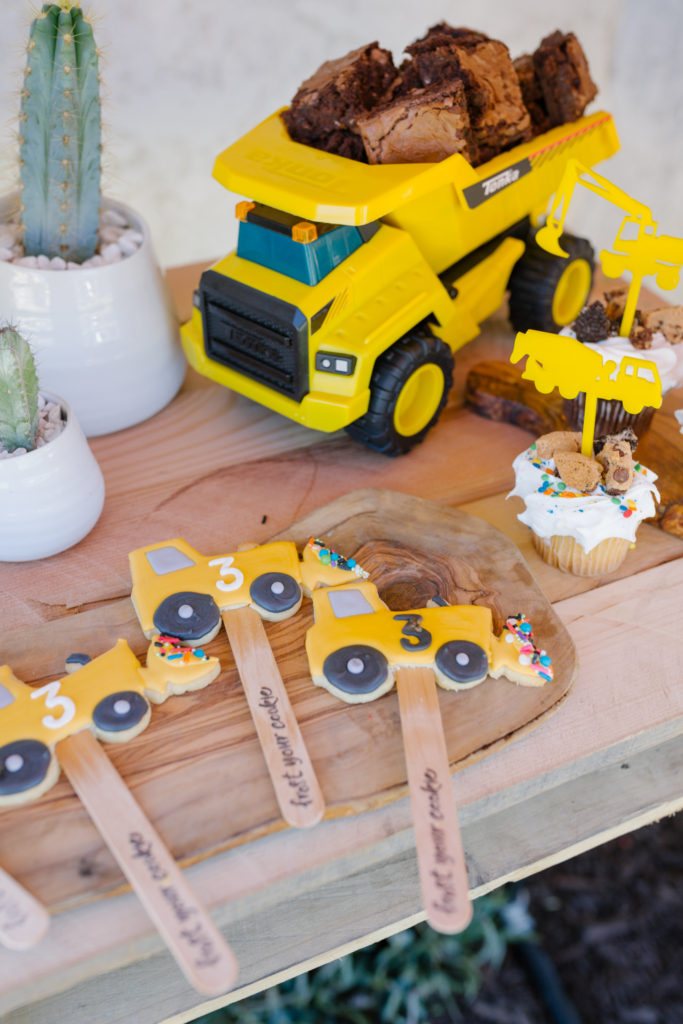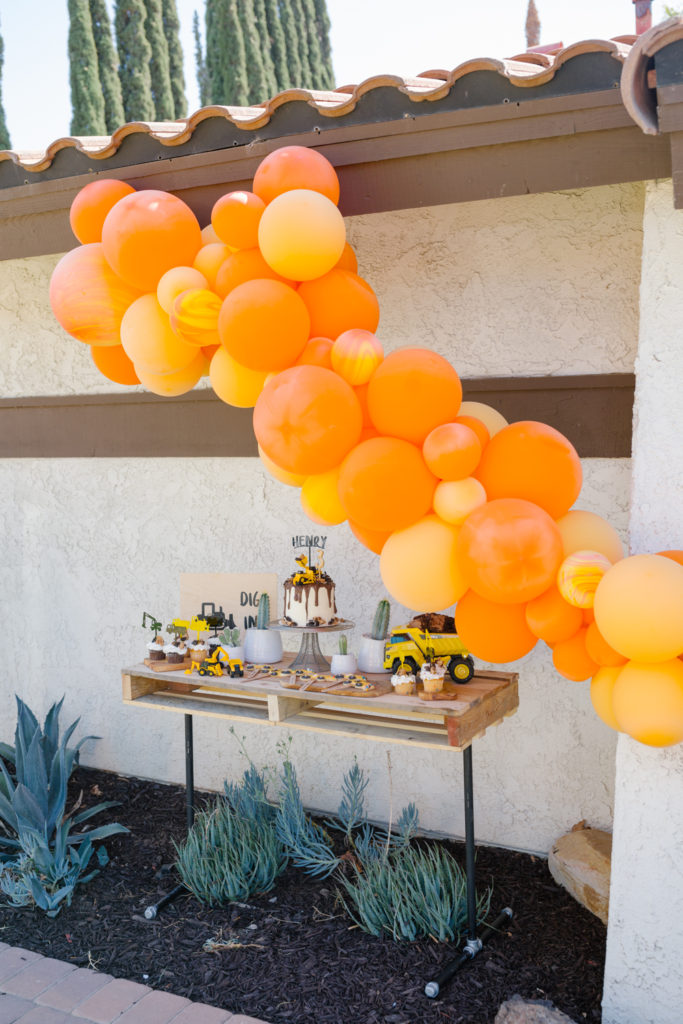 The kiddos have a hard time staying away…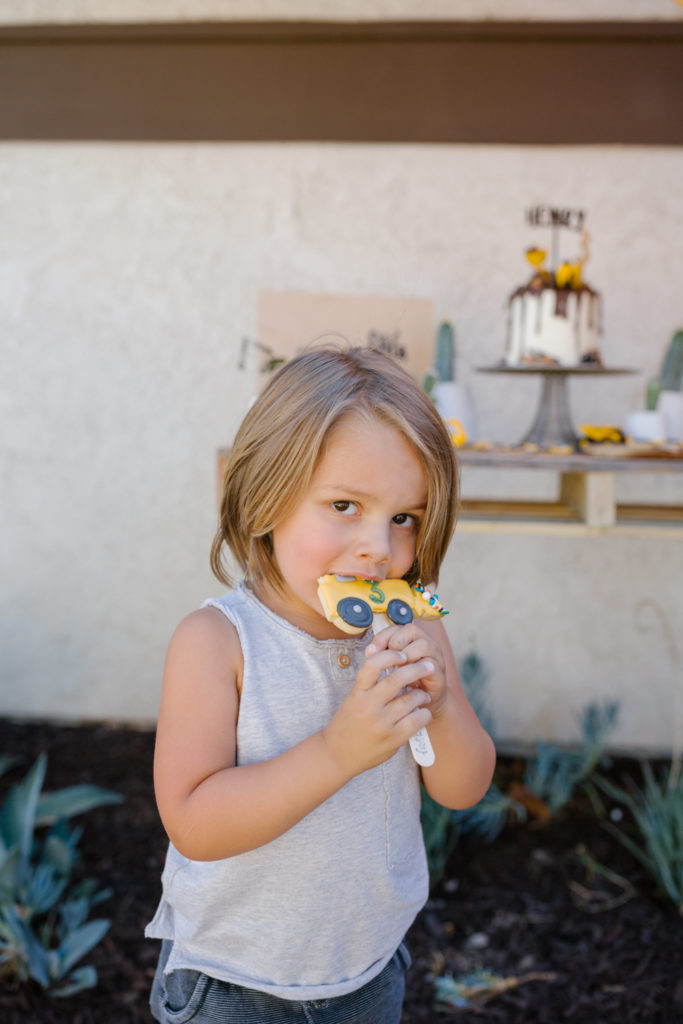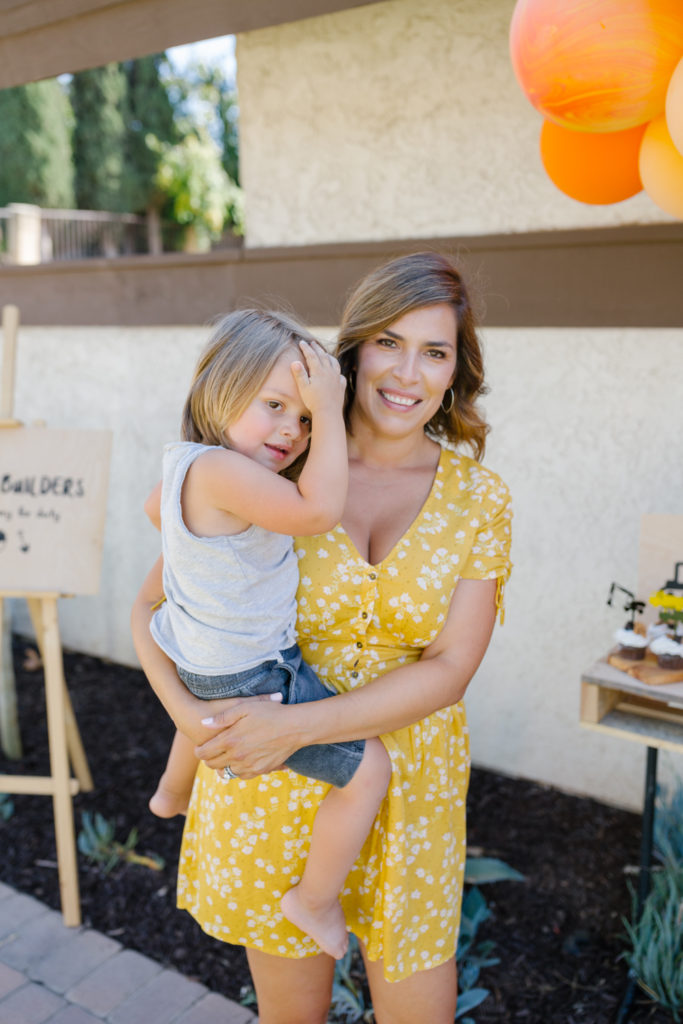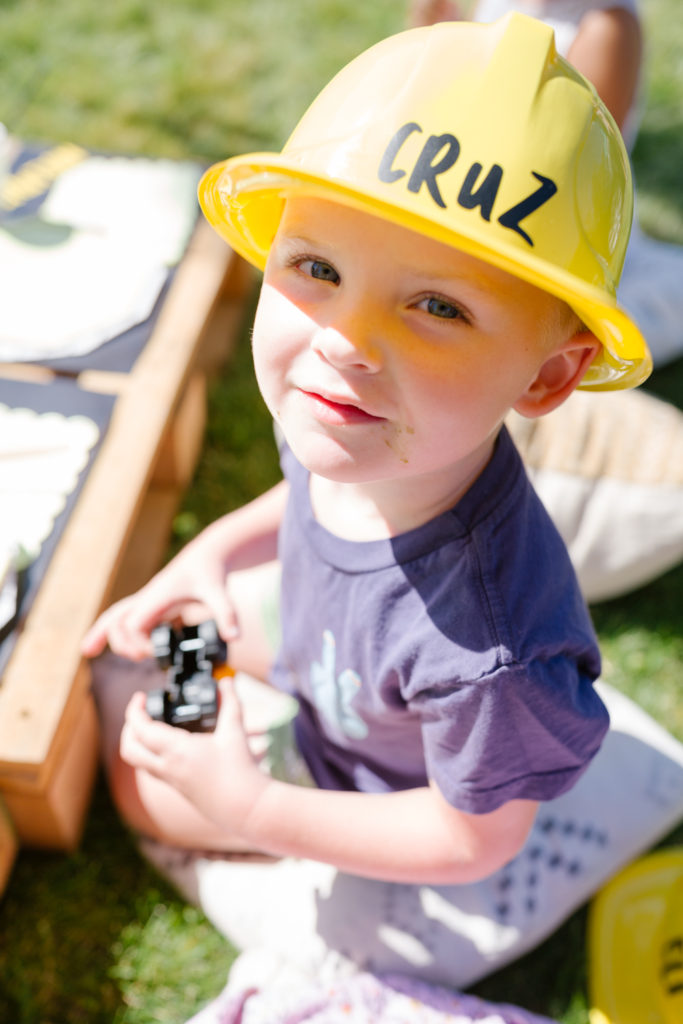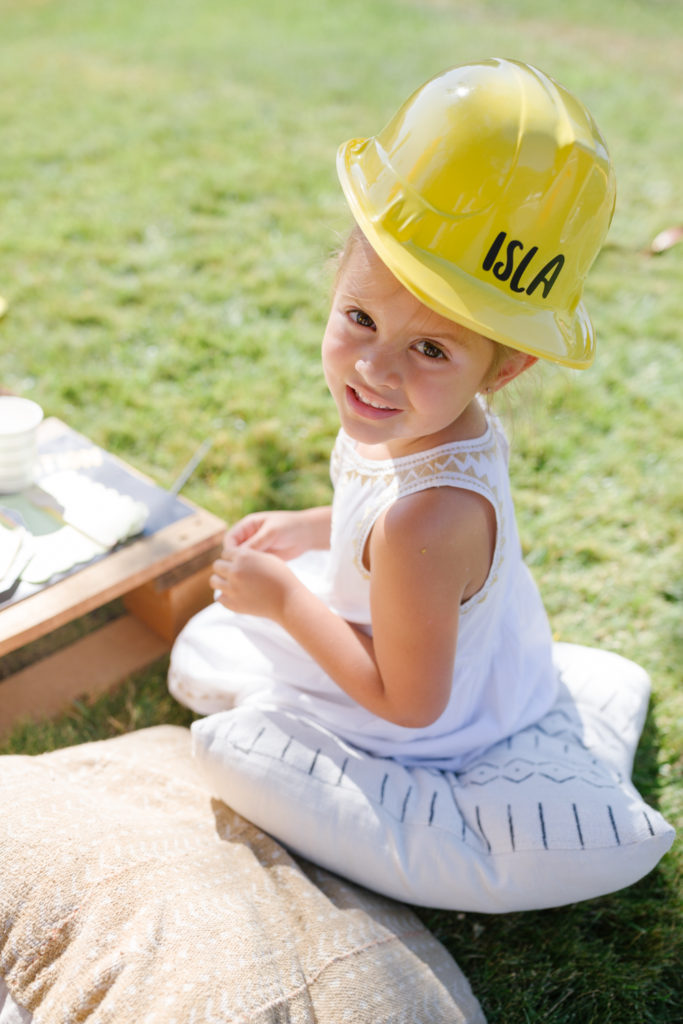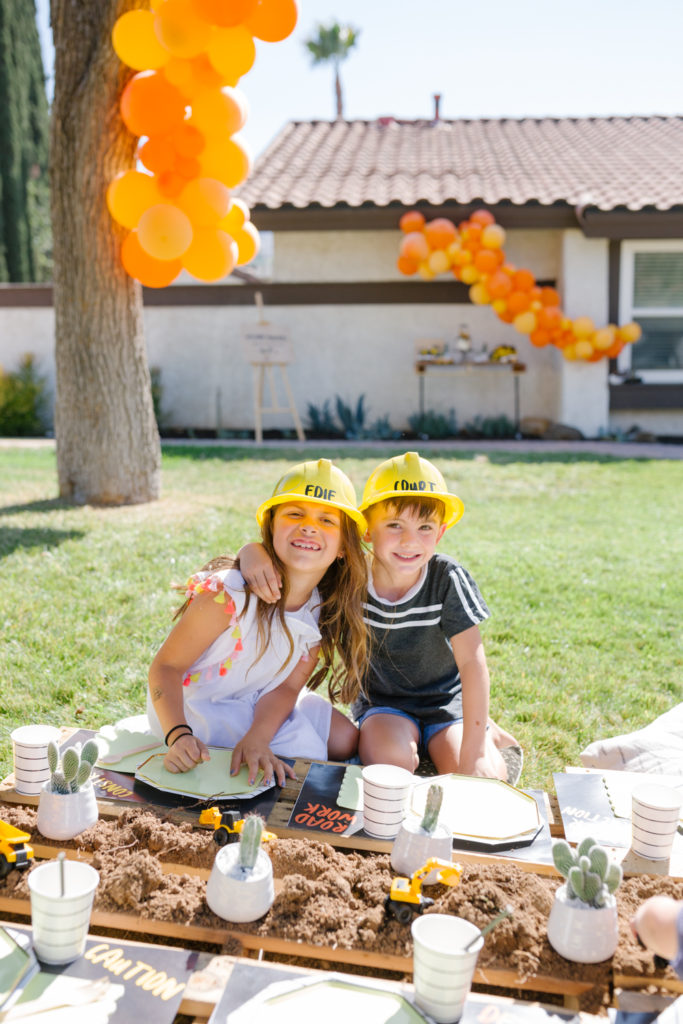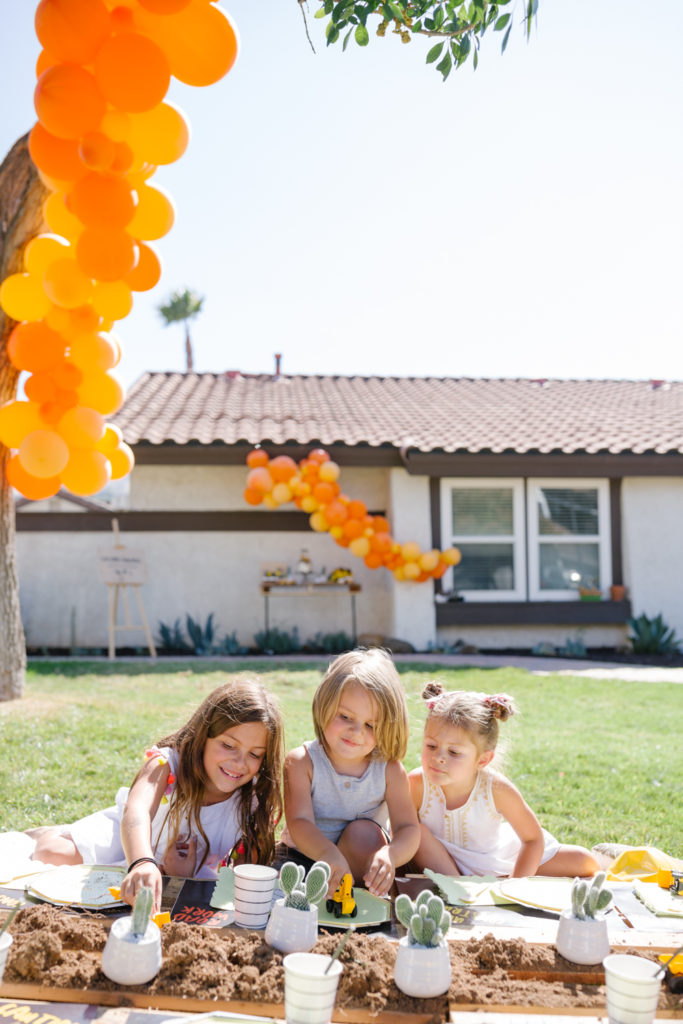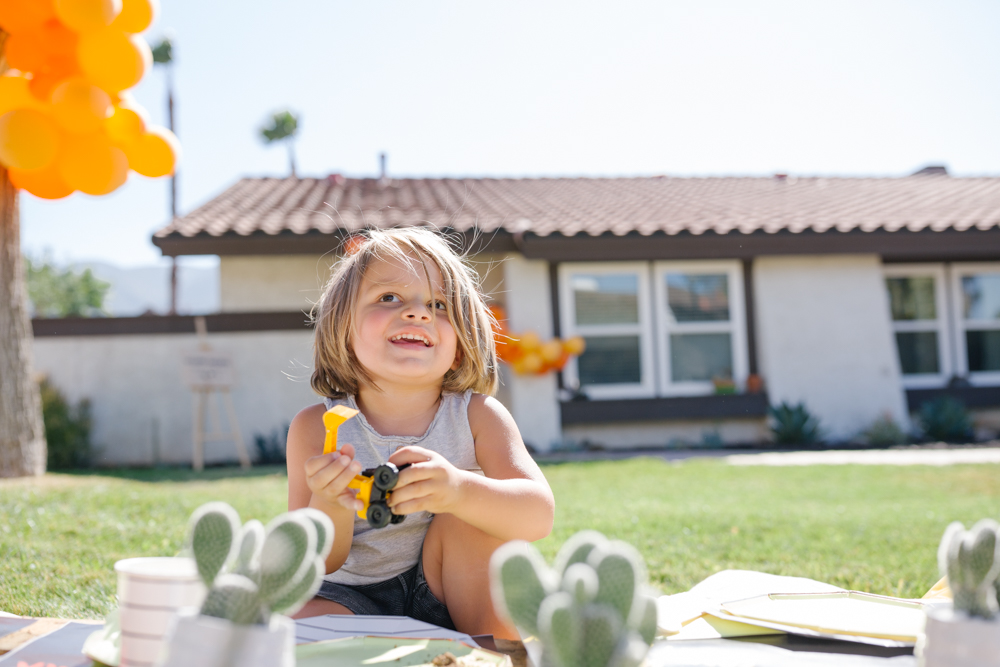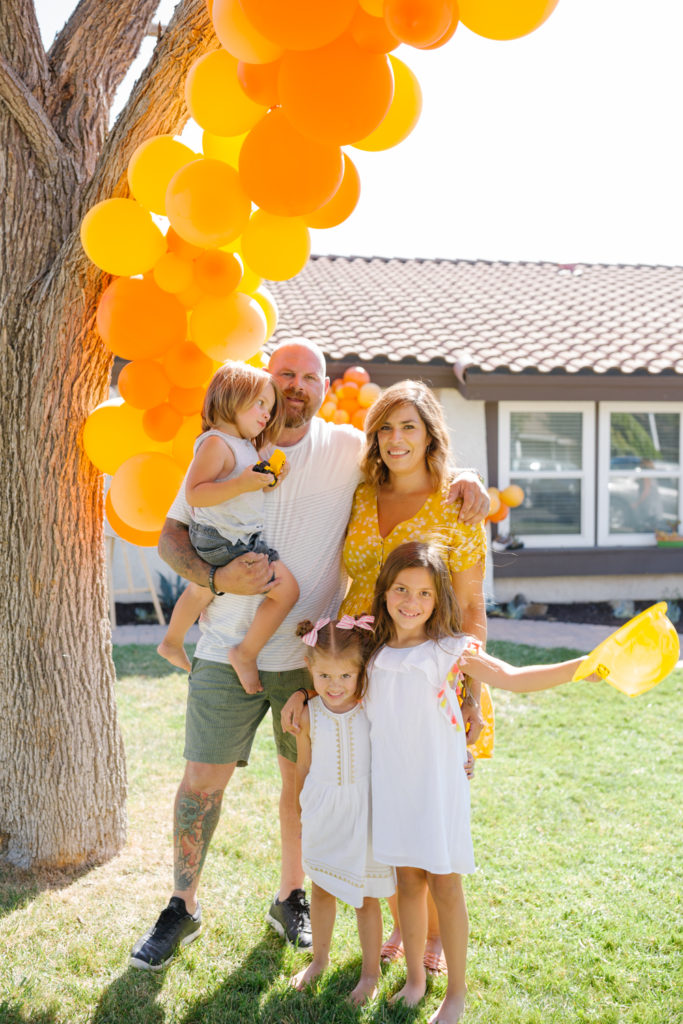 Daddy finally made it out for a picture!!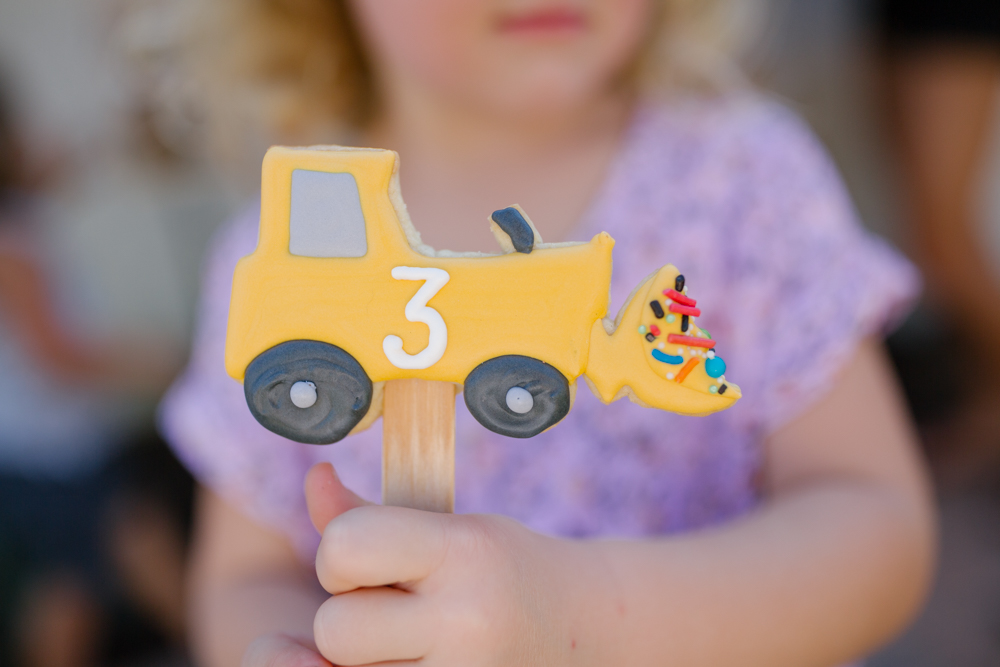 His Birthday gift you ask…a sandbox with all the construction toys!! This is hours of entertainment for him. And good for mama to get things done too! lol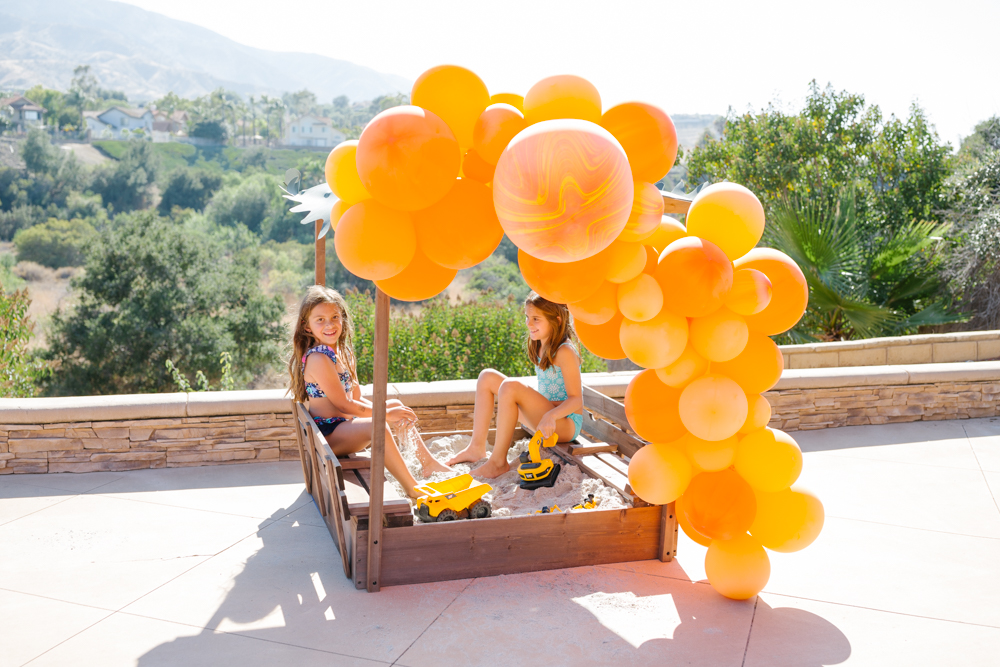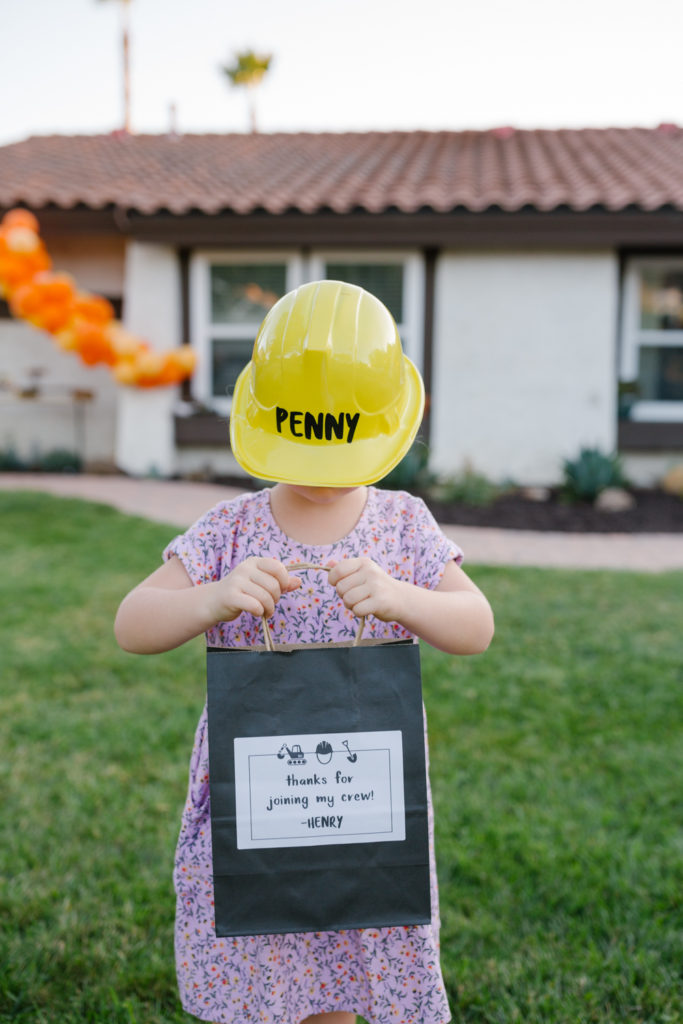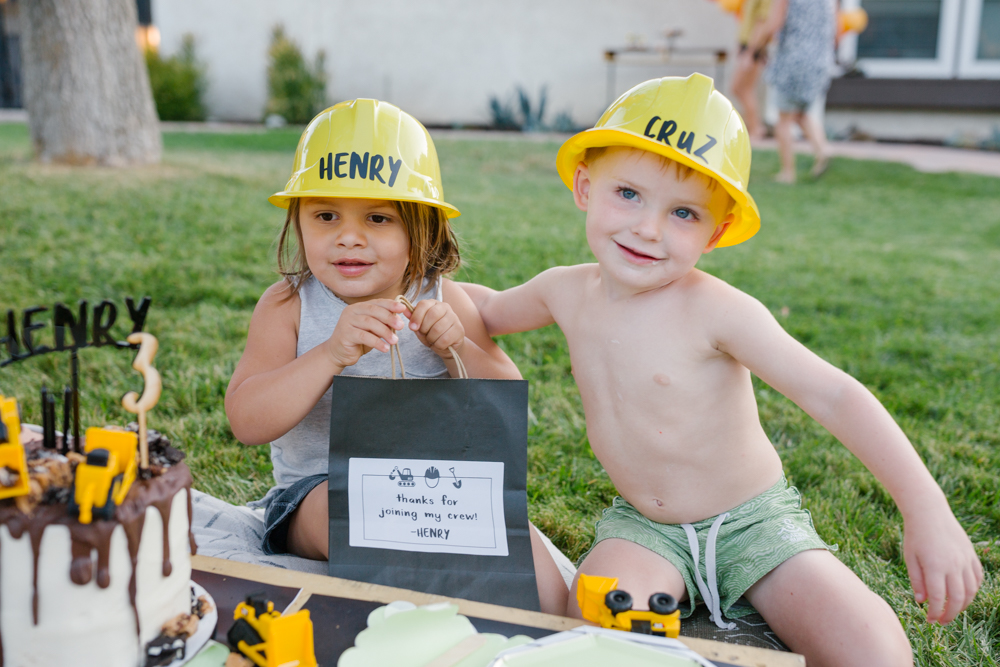 This adorable digger piñata from Whack Piñatas was a HIT!! She was able to make us a custom one.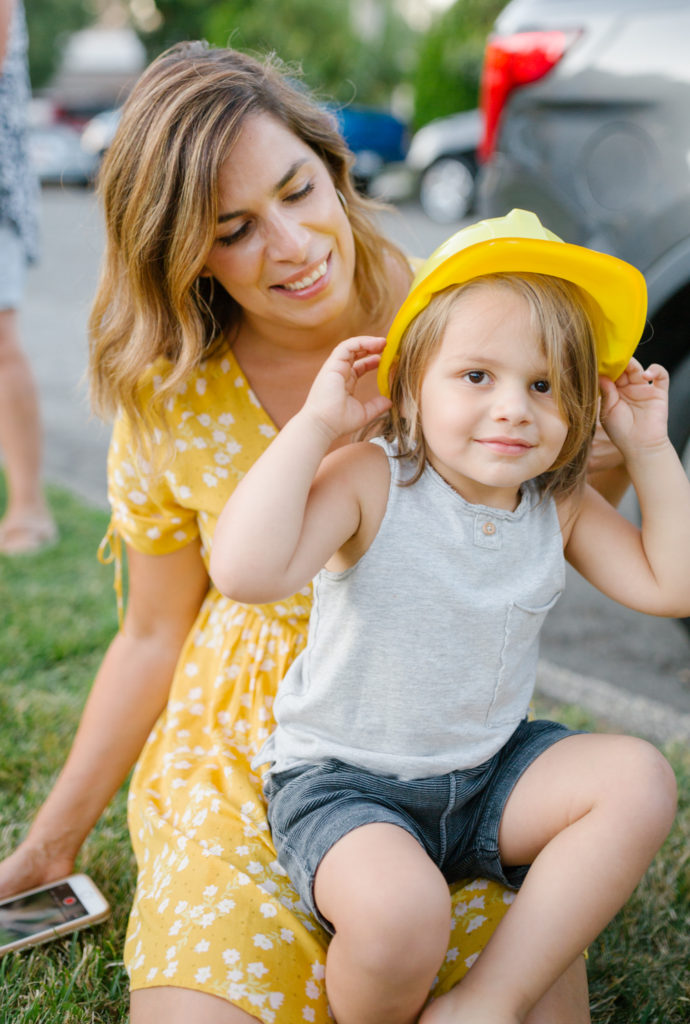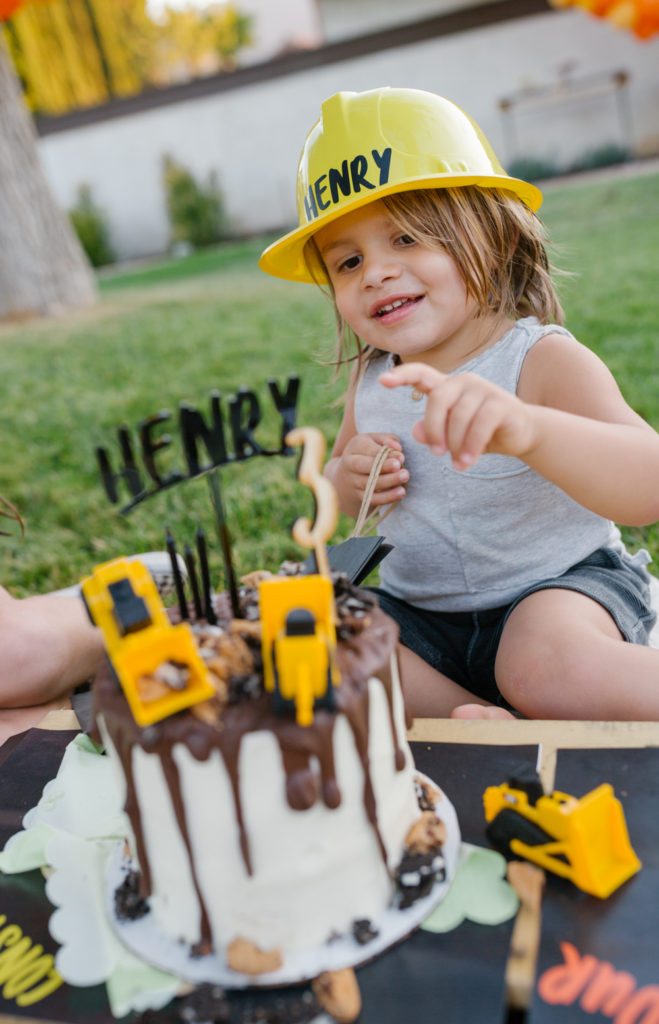 Happy Third Birthday buddy boy. You are just what we needed to complete our little family. Having 3 is a lot of work, but you make it worth all of it and more!! Hope you had the best day!
Thank you to all of our friendors for helping me make it cute!!
Styling & Planning by Beijos Events, Photography by Alison Bernier, Signage & anything personalized by Poppy Jack Shop, the cute little cactus plants by Third & Park, those awesome balloons by The Pop Shop, Yummy desserts by Frost your cookie, and Pinata by Whack Pinatas.
Xx Leah