I'm excited to show you this fun DIY! I recently discovered SnoWonder, which is an instant artificial snow company! Not only are these the sweetest folks to work with, but they provide a winter wonderland for you! They have all kinds of options, small or big! This instant snow can be used inside and outside, which is pretty cool to bring in the fun inside. Check out their stuff here. Their fake snowballs are a hit for the kids!
Along with the wintery snow detail, creating a front door decor garland is a festive touch for your front door. Paper Source has these giant paper snowflakes and fake snowballs that are perfect for this! And, a little help from 1-800 Flowers to add in some floral detail that we love so much!
No front porch decor is complete without Proper Letter's doormat, and a custom wooden sign she made me! I started doing these signs at Halloween; you might remember the Guido Black Hat Inn I made. Each holiday, my goal is to create a fun sign. I like these little details as you don't see that everywhere.
Photos by Dayna Studios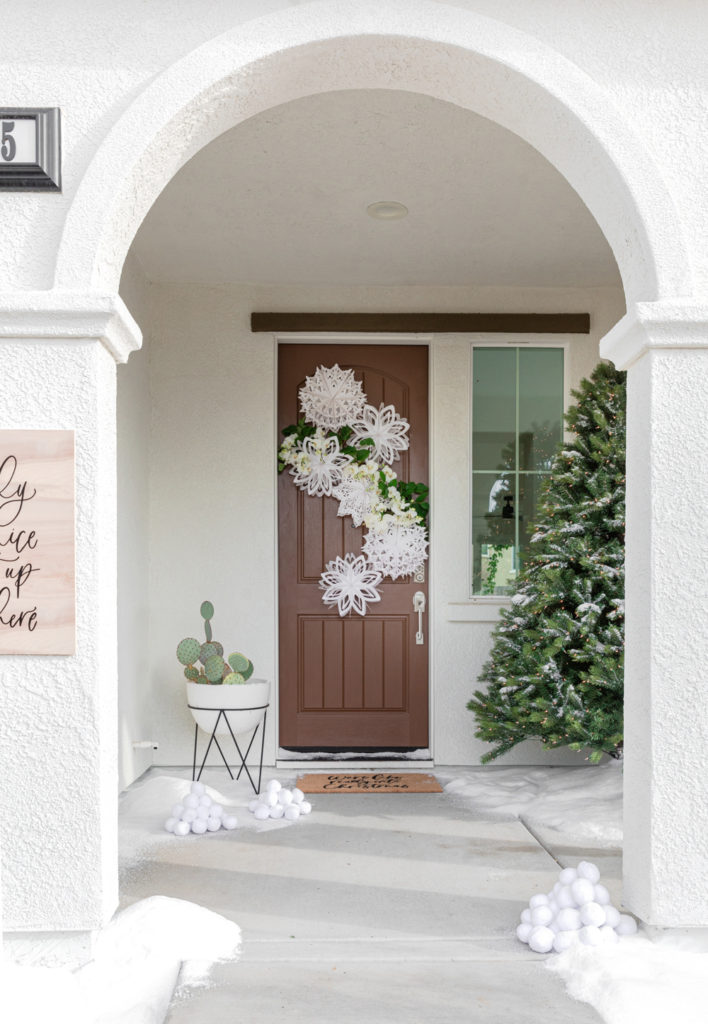 ---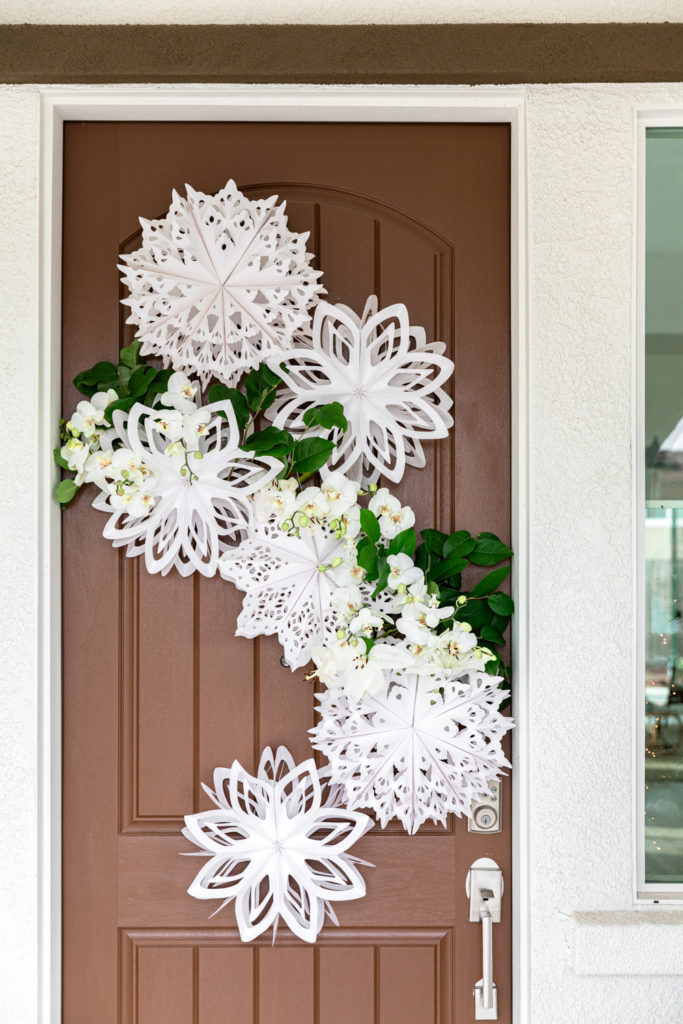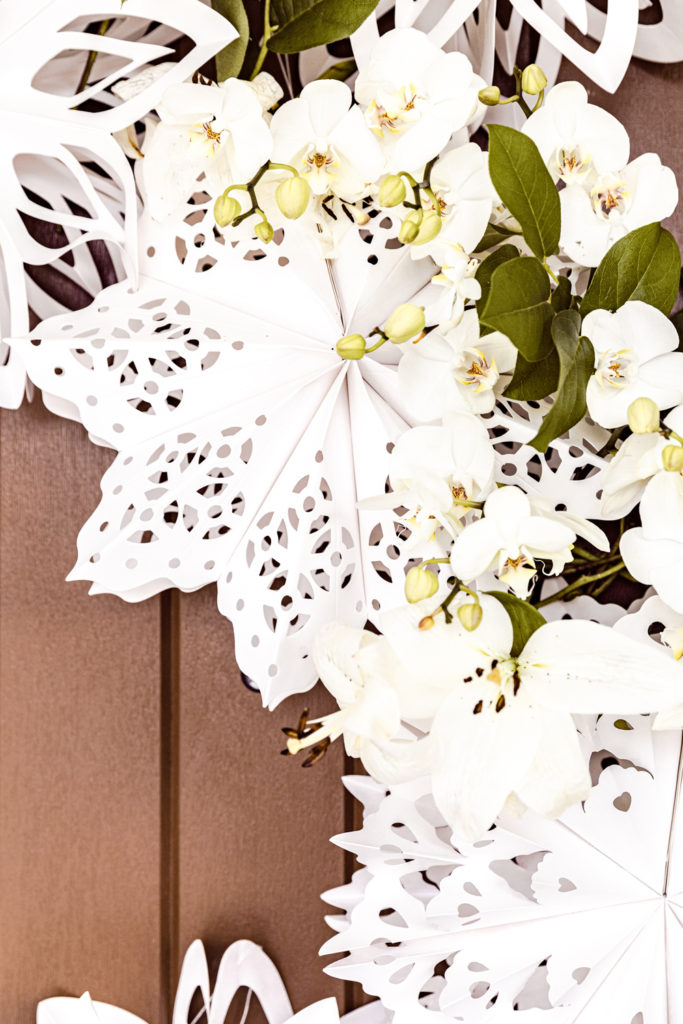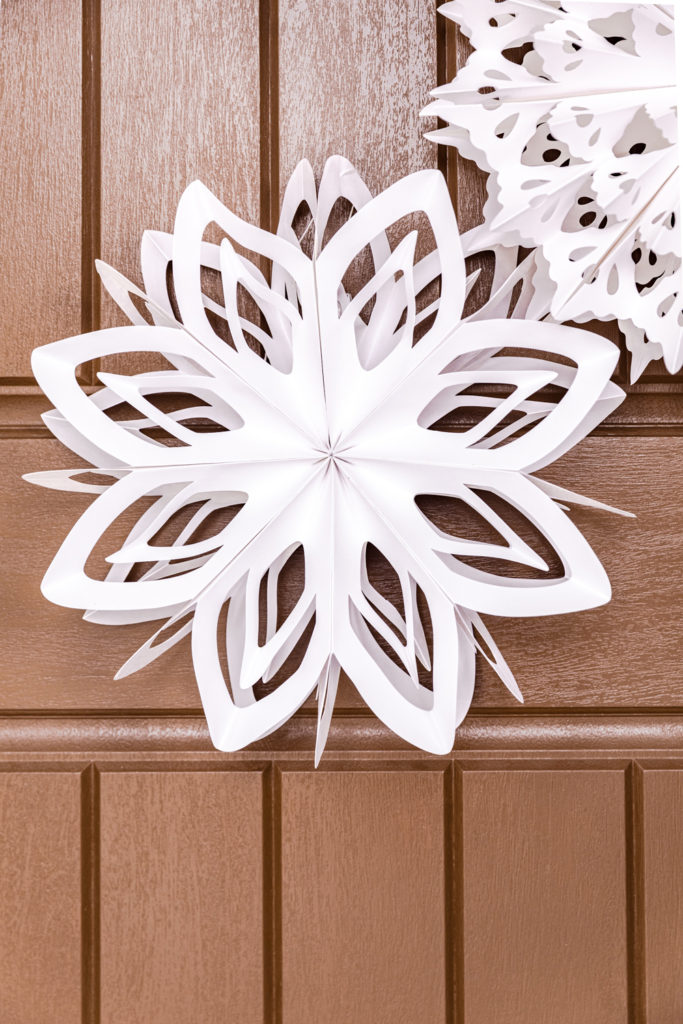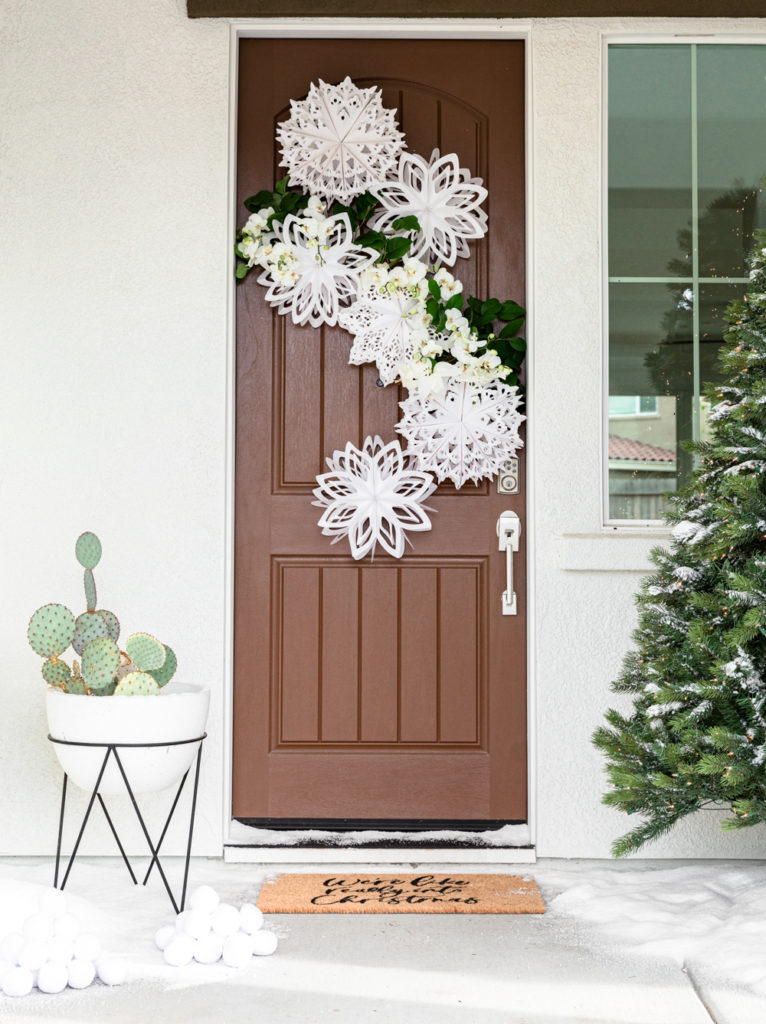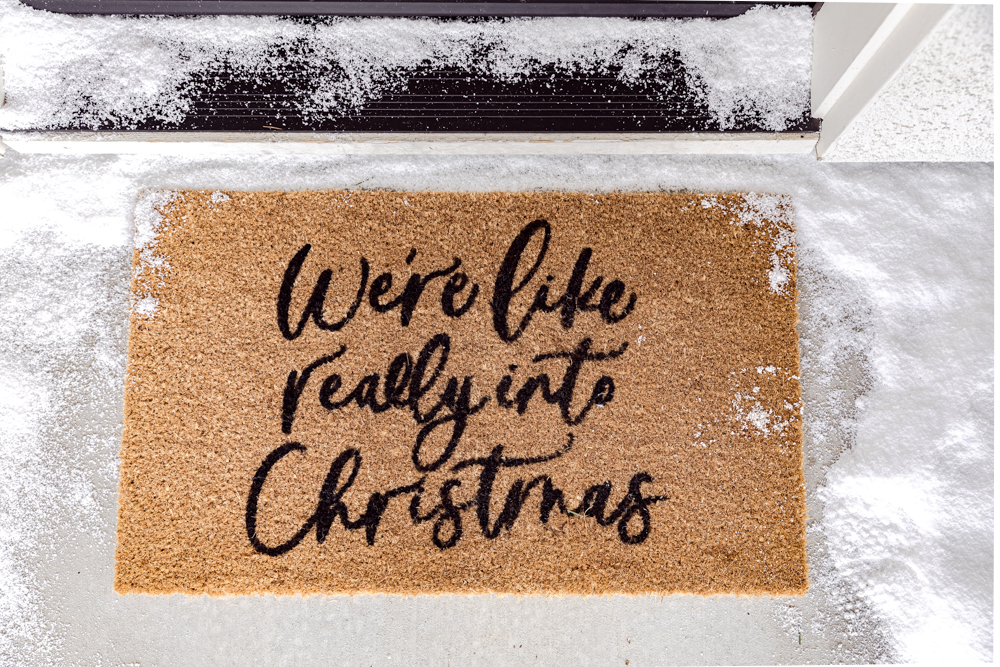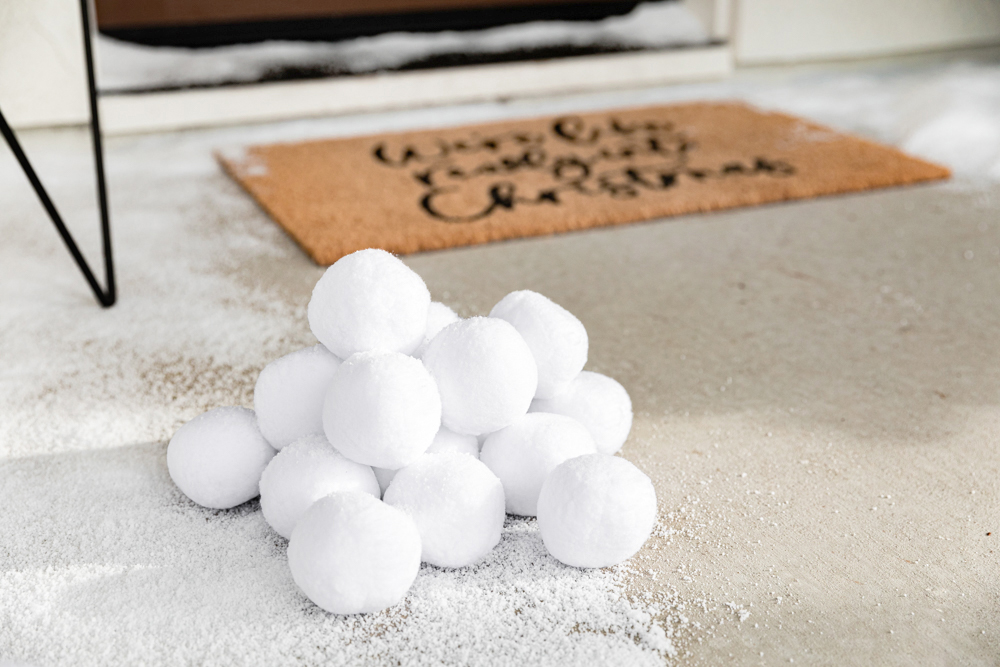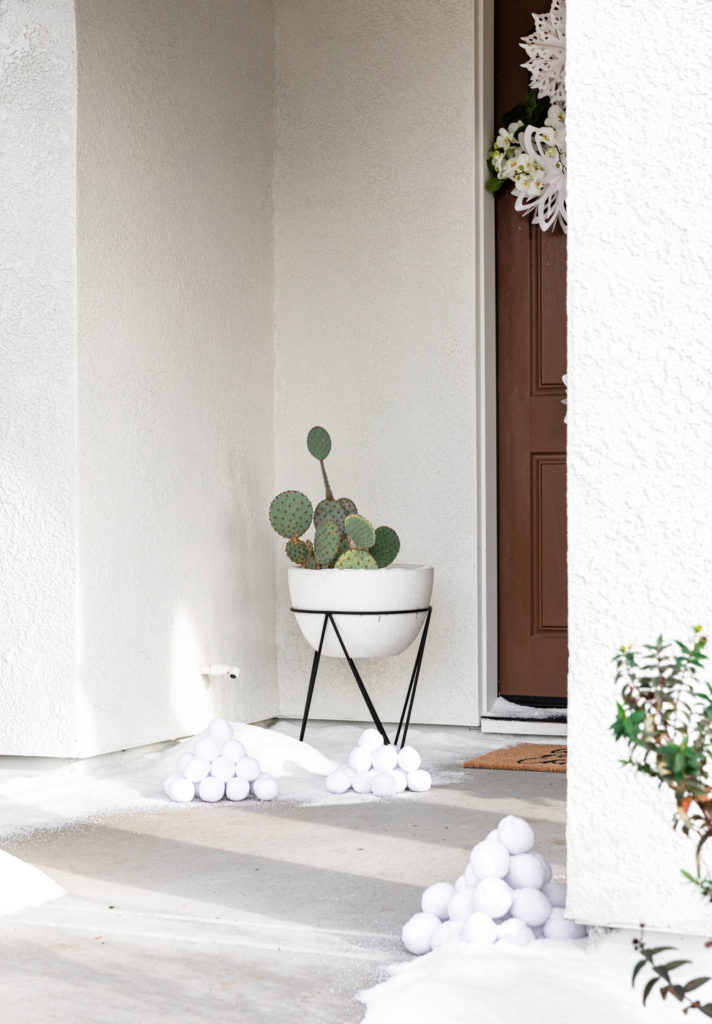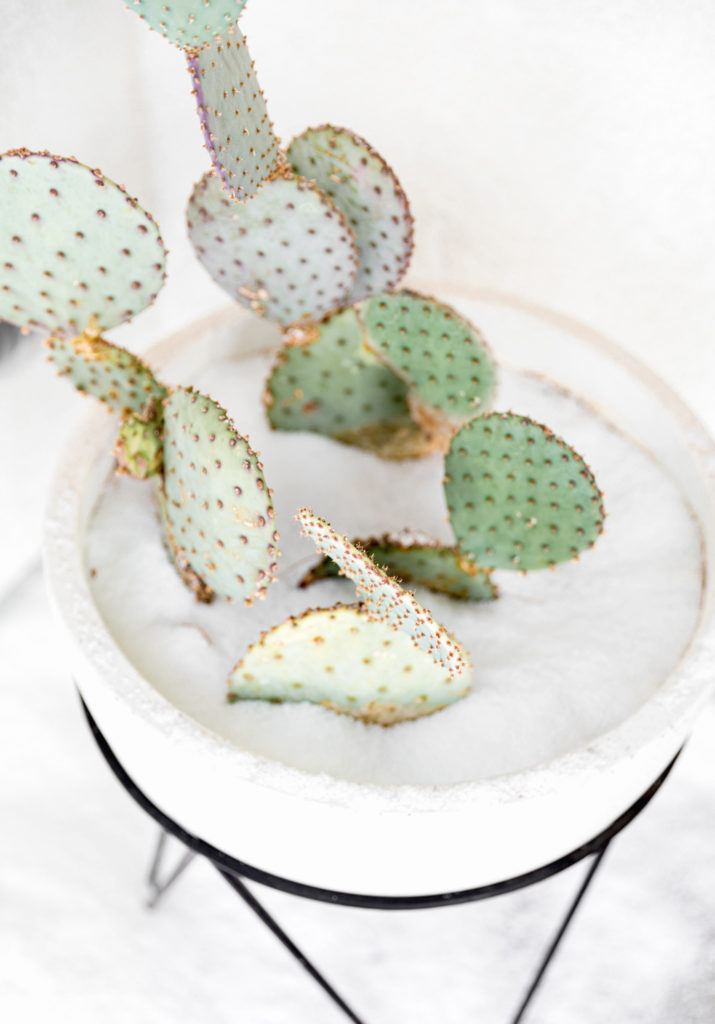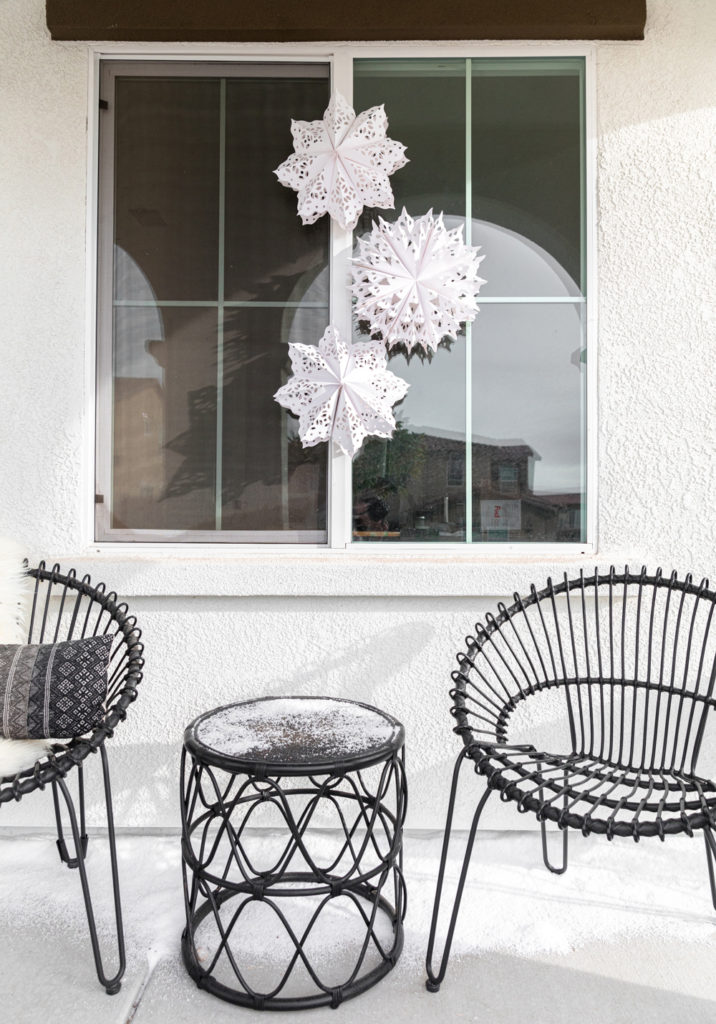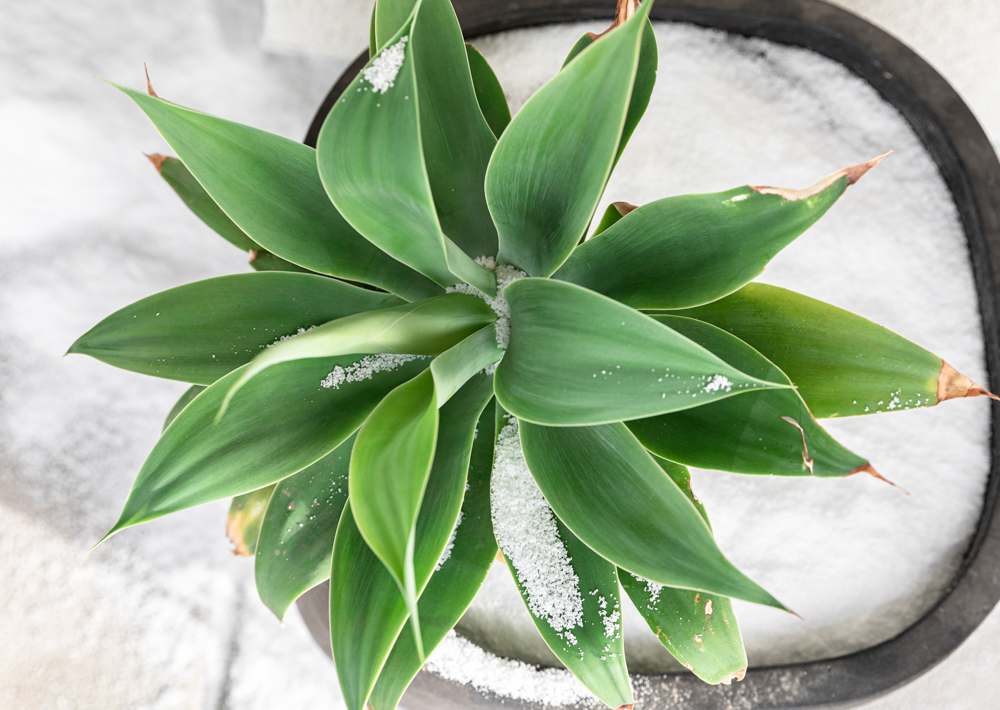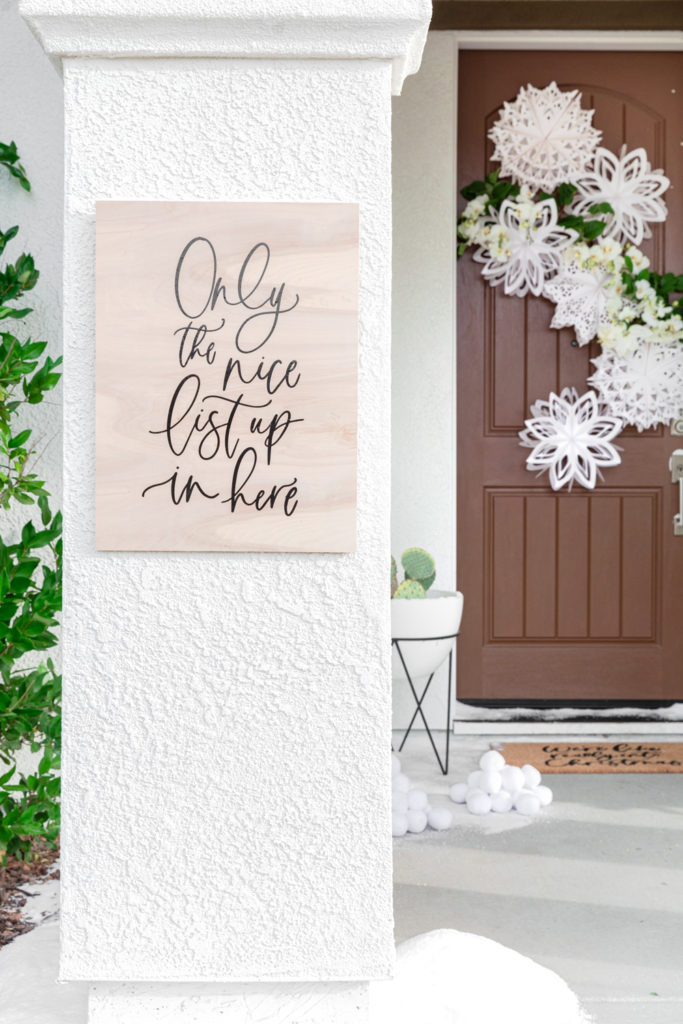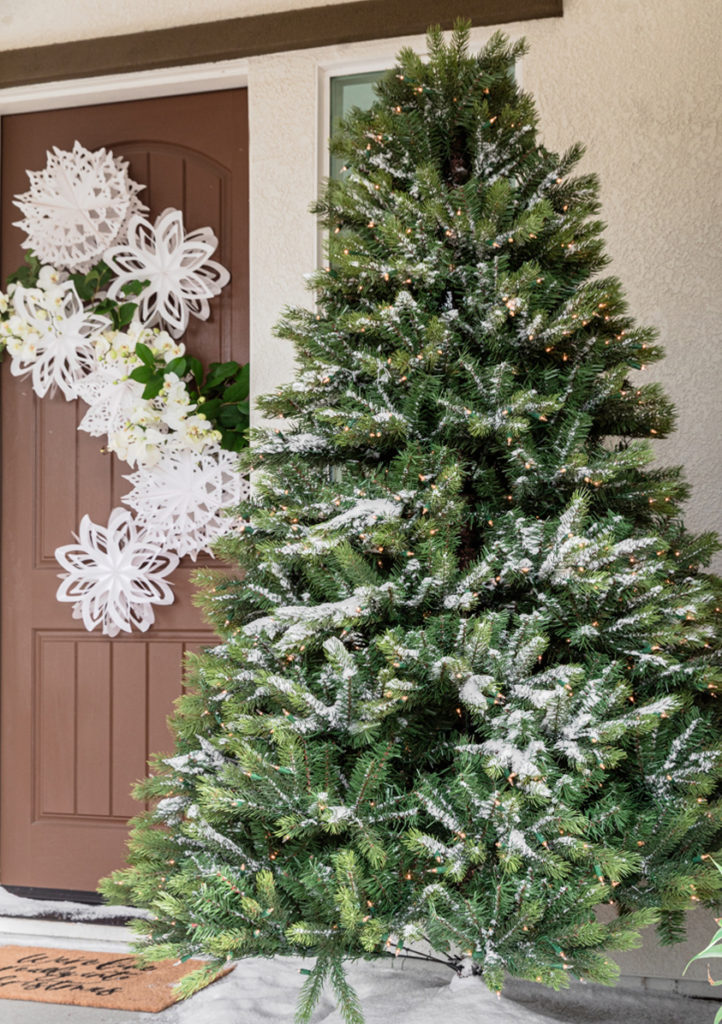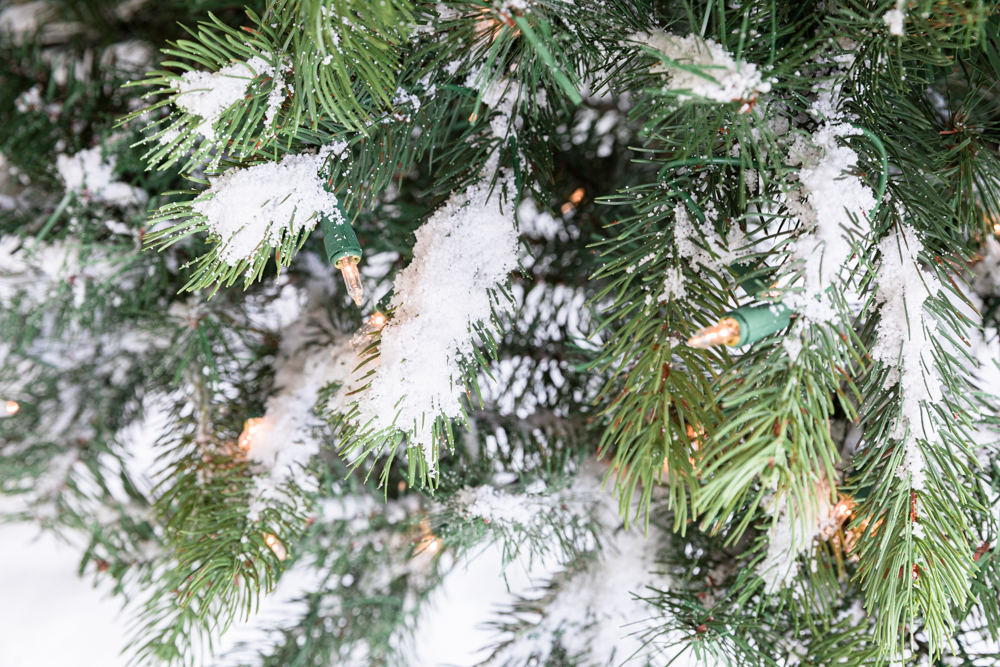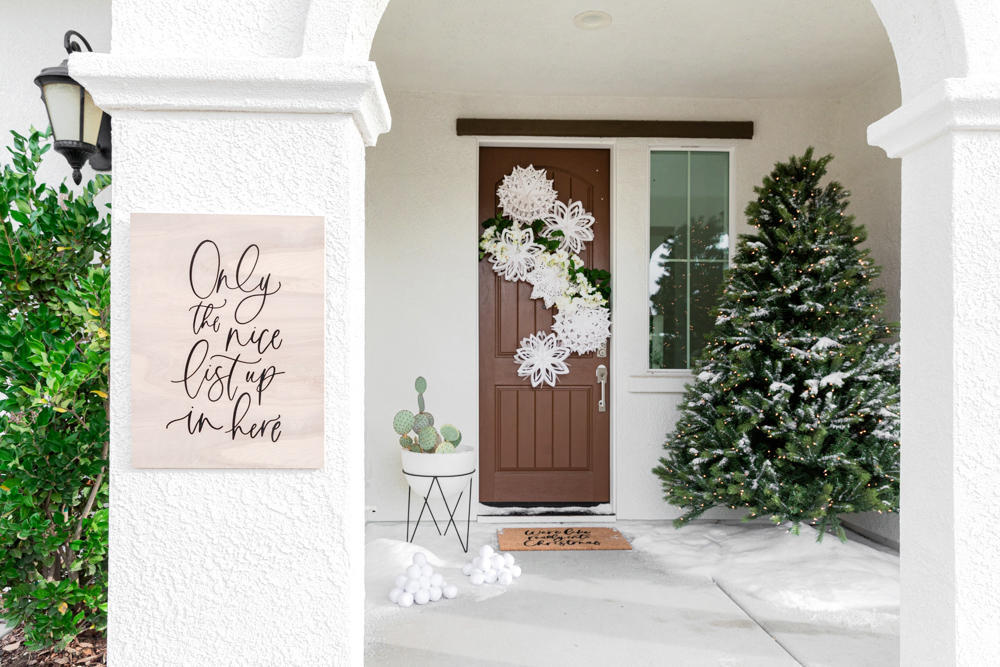 xx
Abby