Recently we had the pleasure of planning the sweetest sleepover party for our gal Peyton! She wanted a night of fun with her cousins to celebrate her birthday (a few months late) with a Harry Potter theme! If you know me then you know I LOVE Harry Potter! So this was a really fun and exciting one for me to design!! Especially when I got my fellow Potter Head Leanna from David & Leanna involved.
Peyton informed me right away that she was a Ravenclaw, she wasn't too thrilled about it, but I said it was a good thing! Getting real with an 11-year-old on all things Harry Potter gave me life my friends. So glad the tweens and I can agree on so much.
We went all out with lots of HP details and made it a night to remember for Peyton and her cousins. Keep scrolling to see all the fun captured by Lorin Kelly Photo!!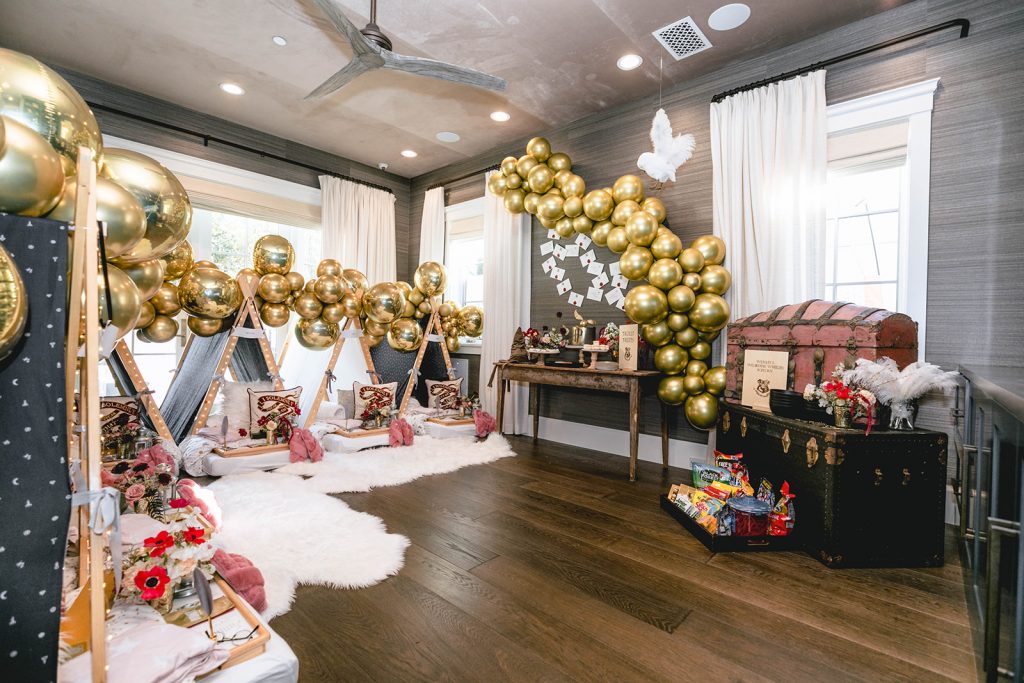 Before you sleep, you've gotta eat!! The girls had dinner at this nook in the family's kitchen and we made sure it dressed the part! I knew right away I wanted gold metallic balloons for this party, they just reminded me of Harty Potter! And also, what's a Beijos party without balloons by The Pop Shop?!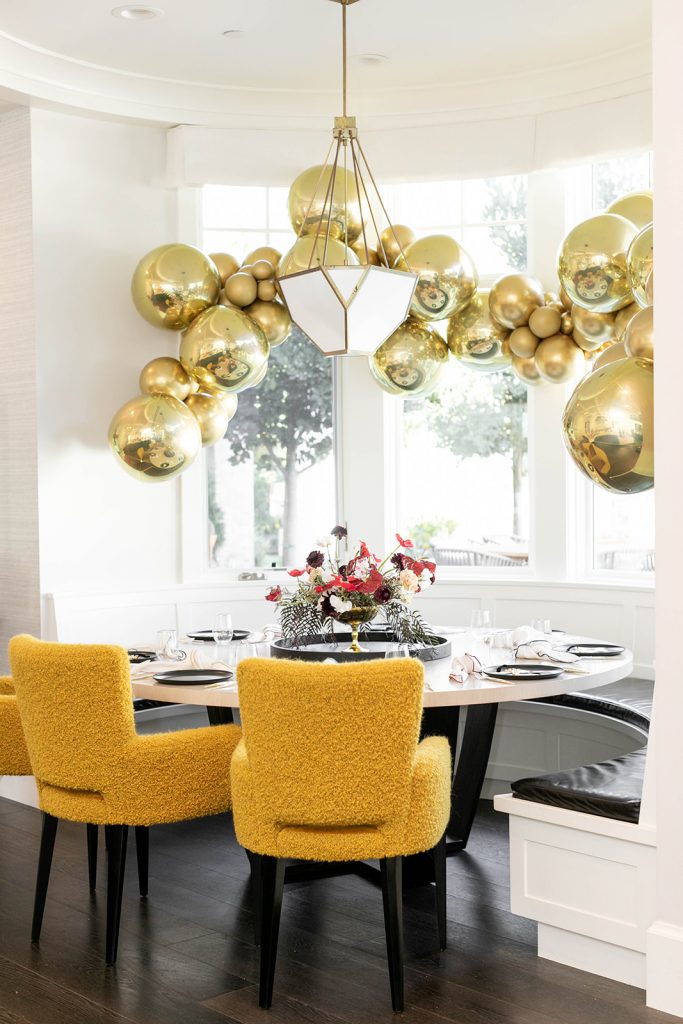 I used simple black Target plates, Harlow & Grey glassware, and Sophistiplate flatware. You may notice if you look closely that the Hostess Haven napkins are piped with each HP house color… Yes, those are the details I love!! To complete the place settings David & Leanna did the perfect flying keys attached to each place card. So in love!!!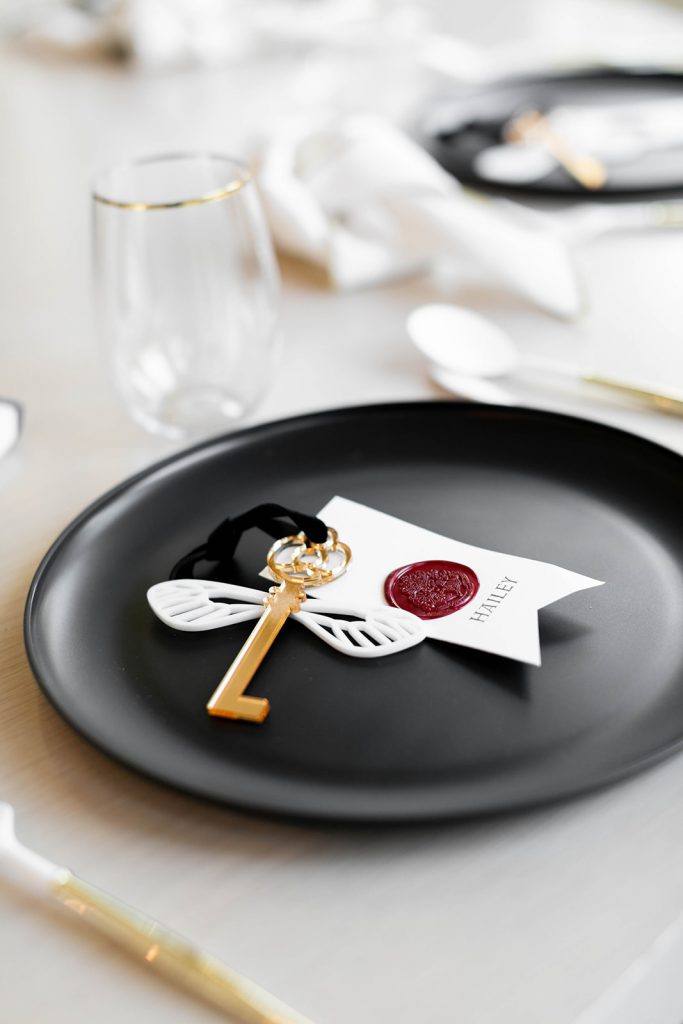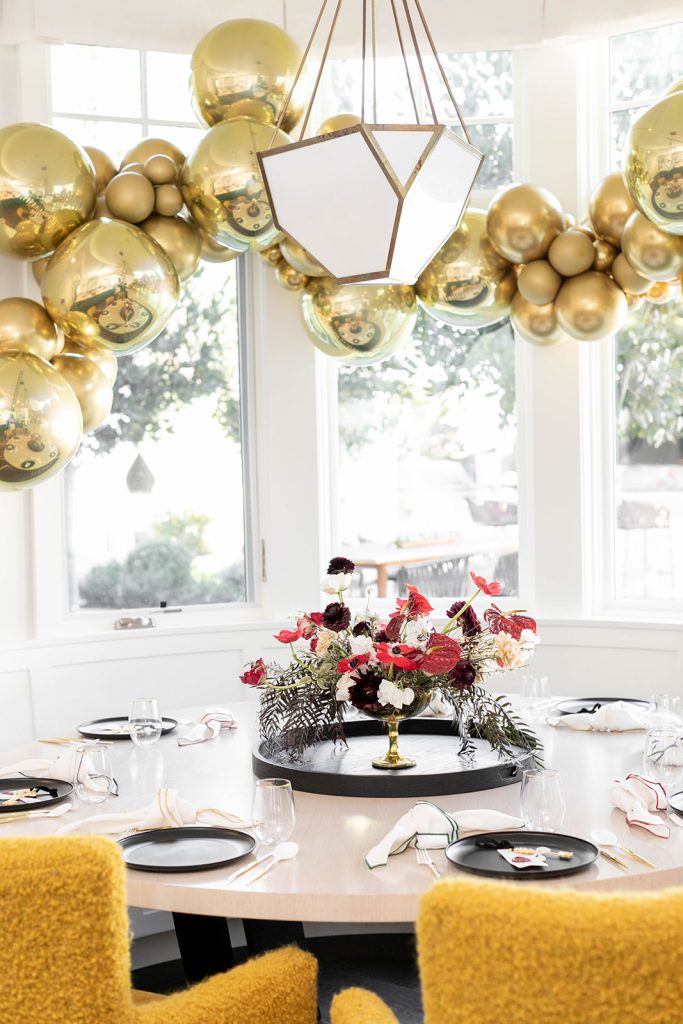 The beautiful floral arrangements throughout the party were done by The Lamb & Poppy. She nailed the style and color scheme perfectly!! Love these beautiful blooms!!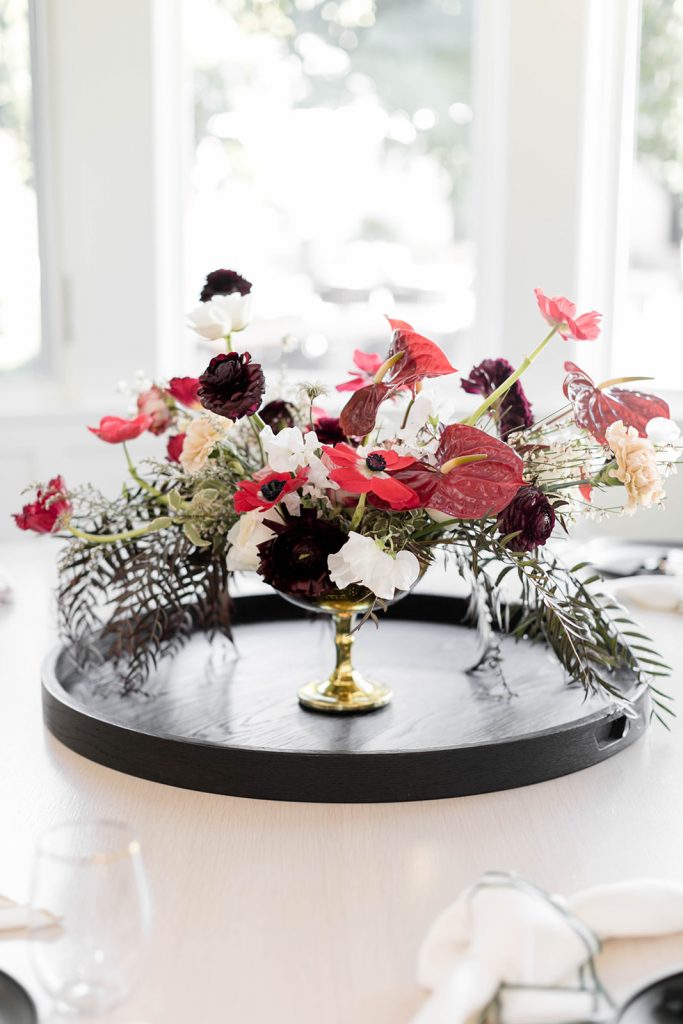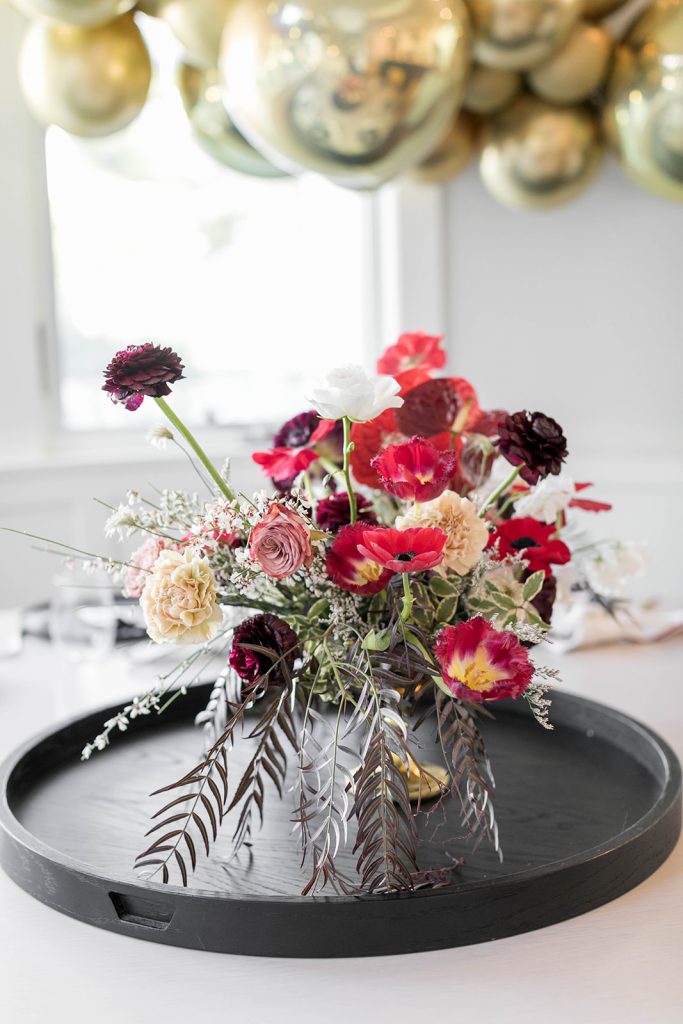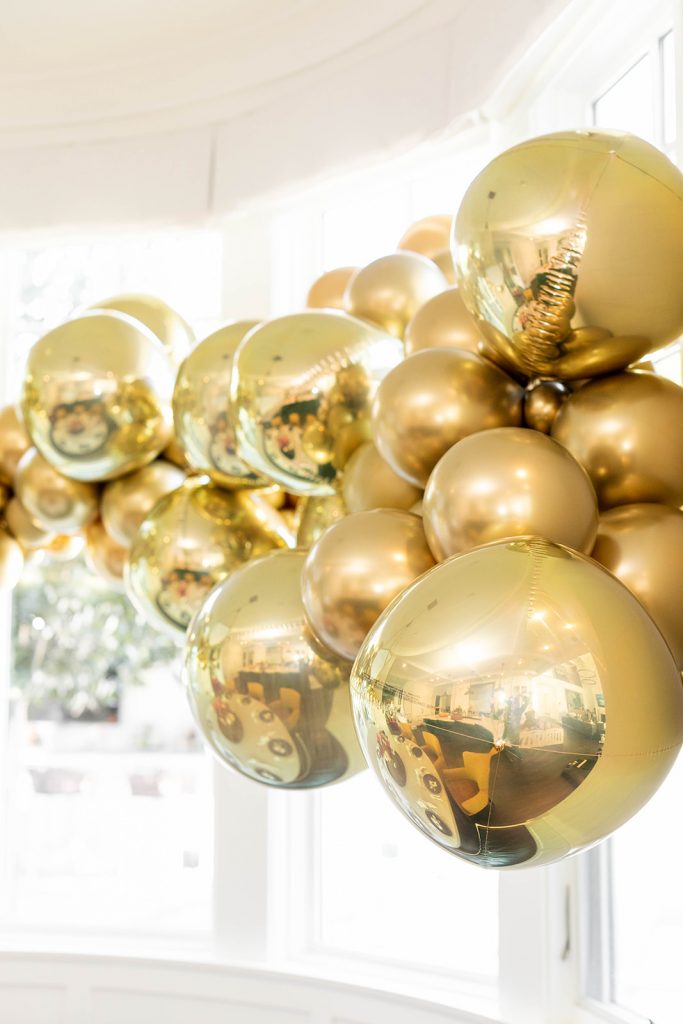 I love how simple but pretty this gorgeous table is!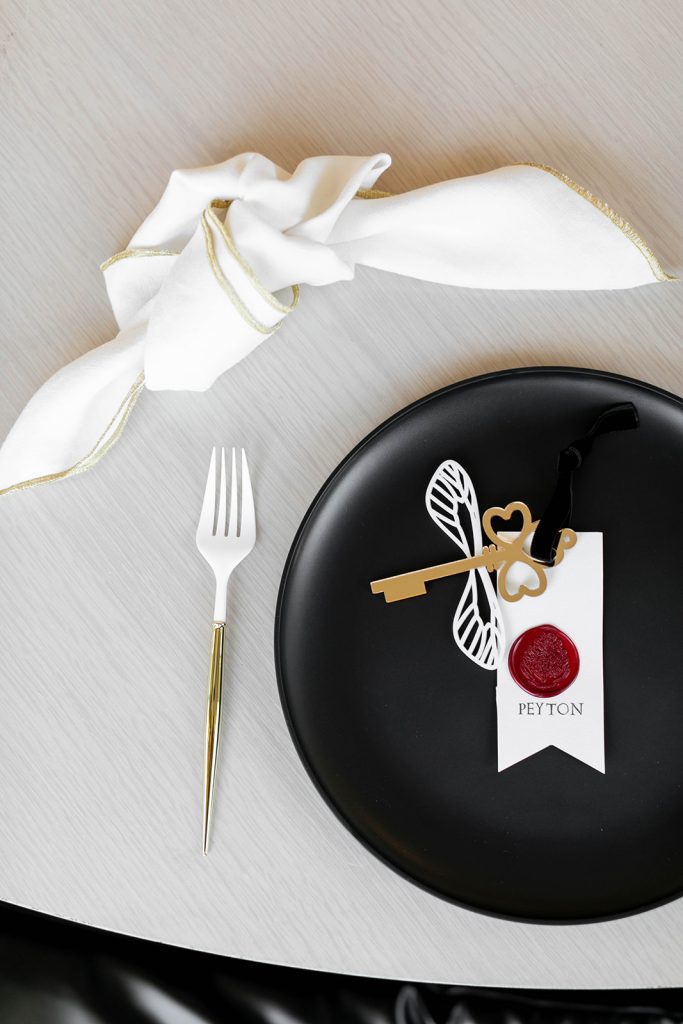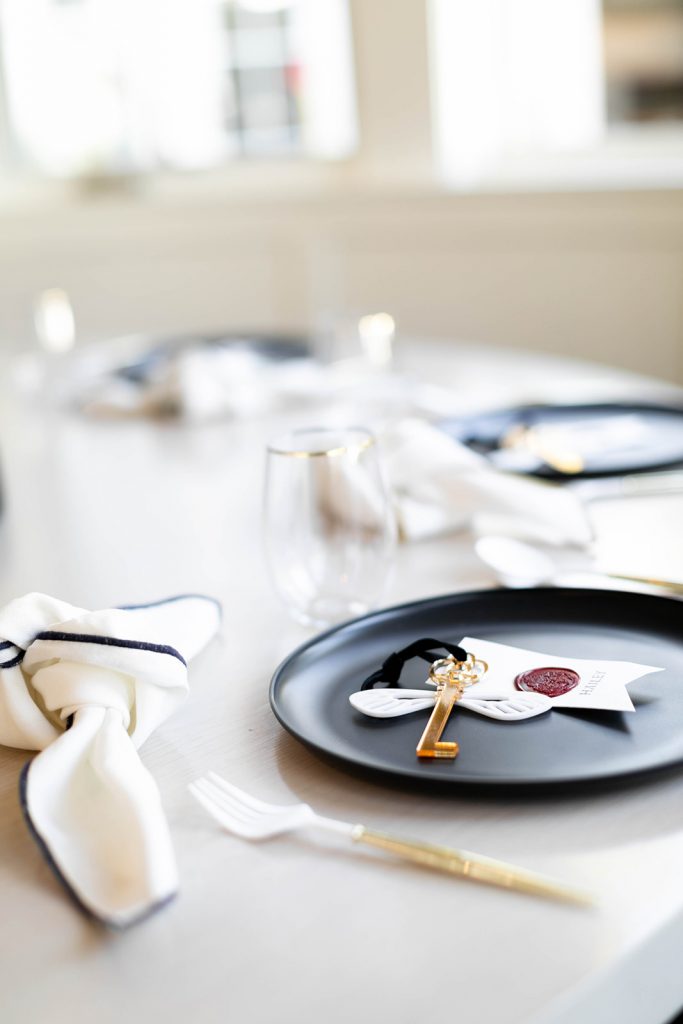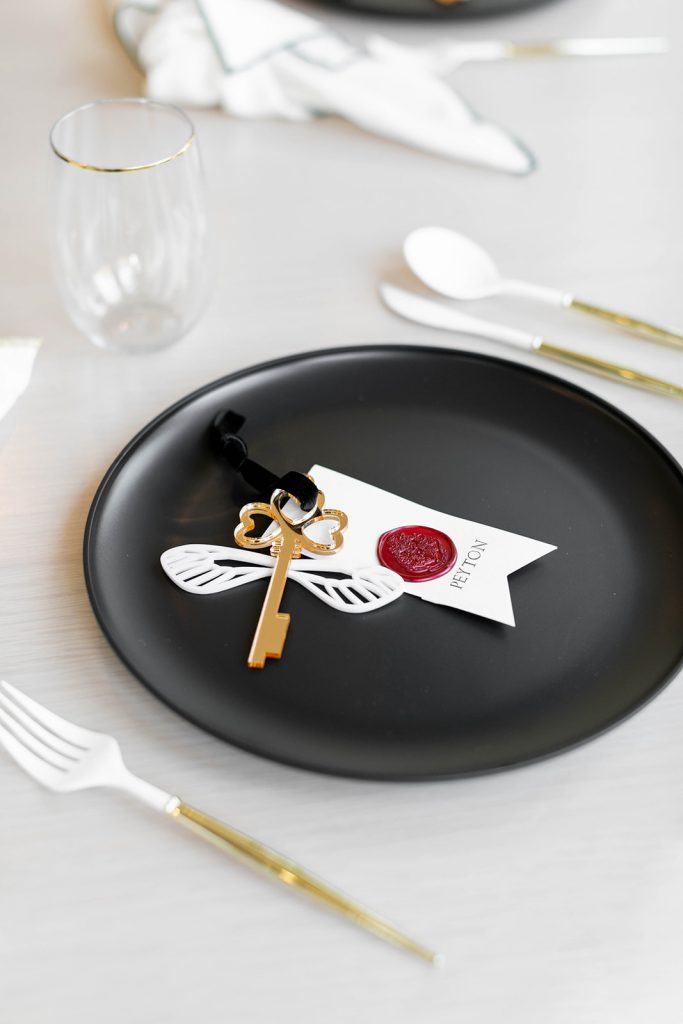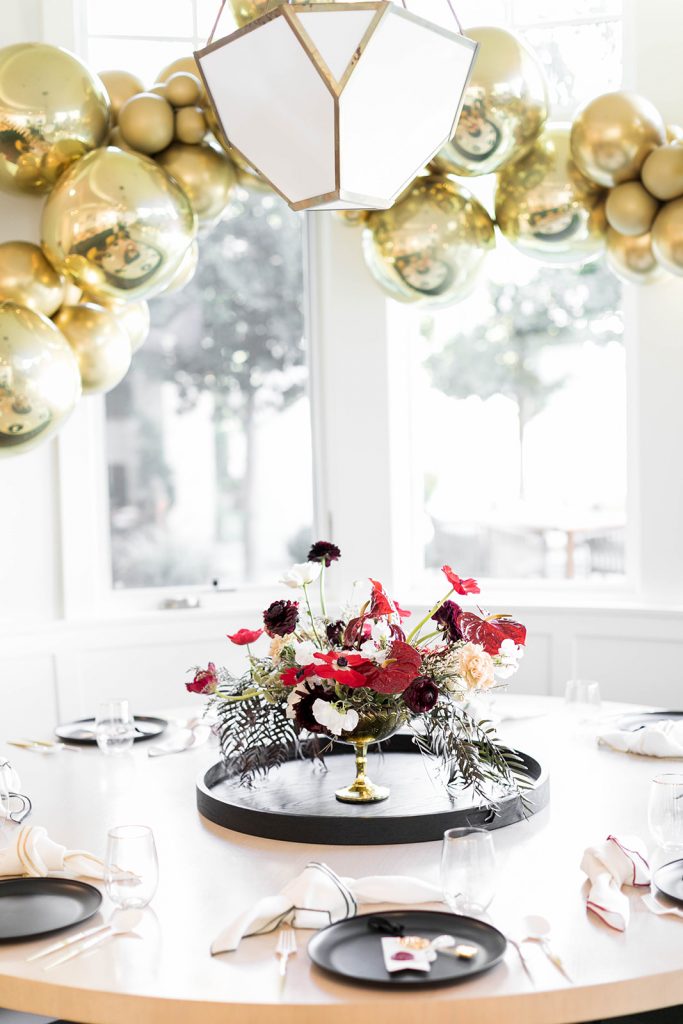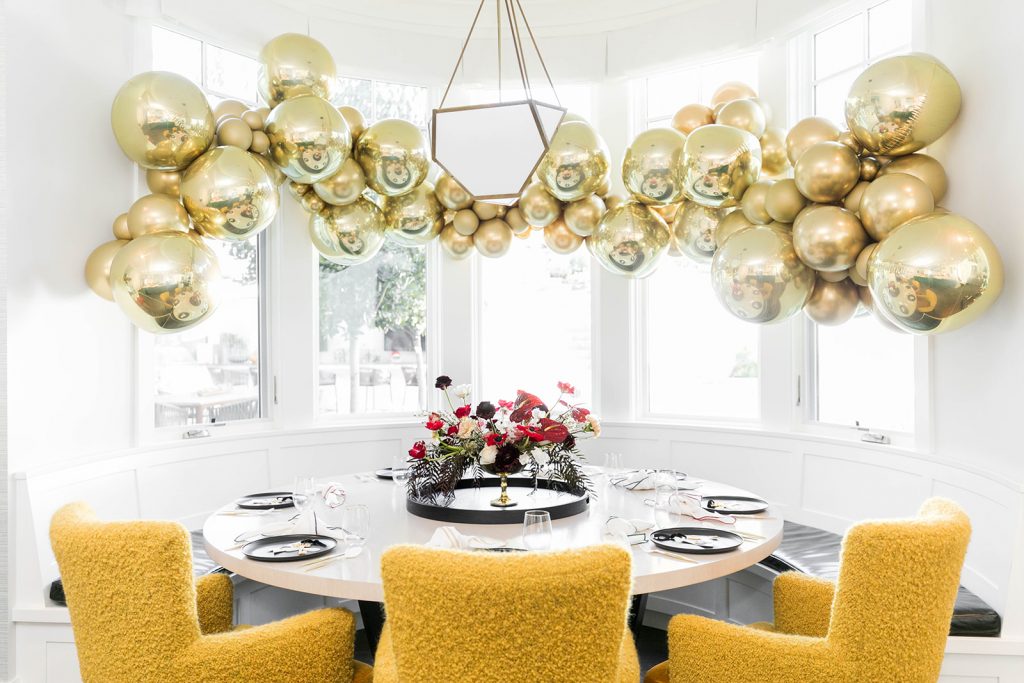 Now for the party!!!! One of our favorite parties to do is a sleepover because we get to deck out these adorable tents!! This time we used our friends at WonderTent Parties, they had some great options color-wise for our Harry Potter theme. Ellen from The Pop Shop decked them out with balloons, along with any other crevice we could!!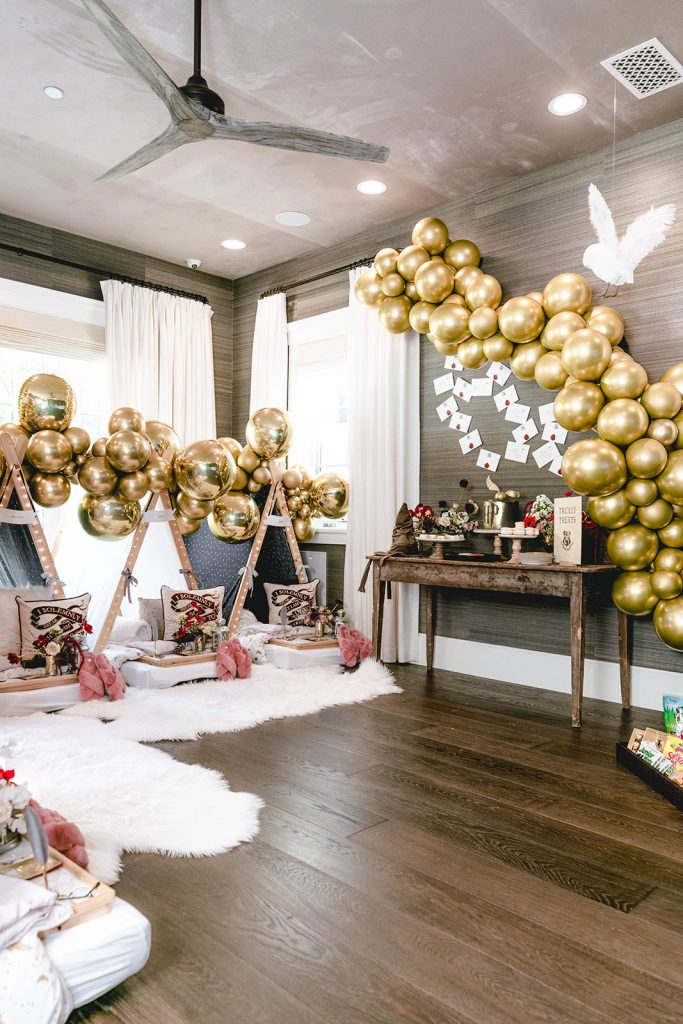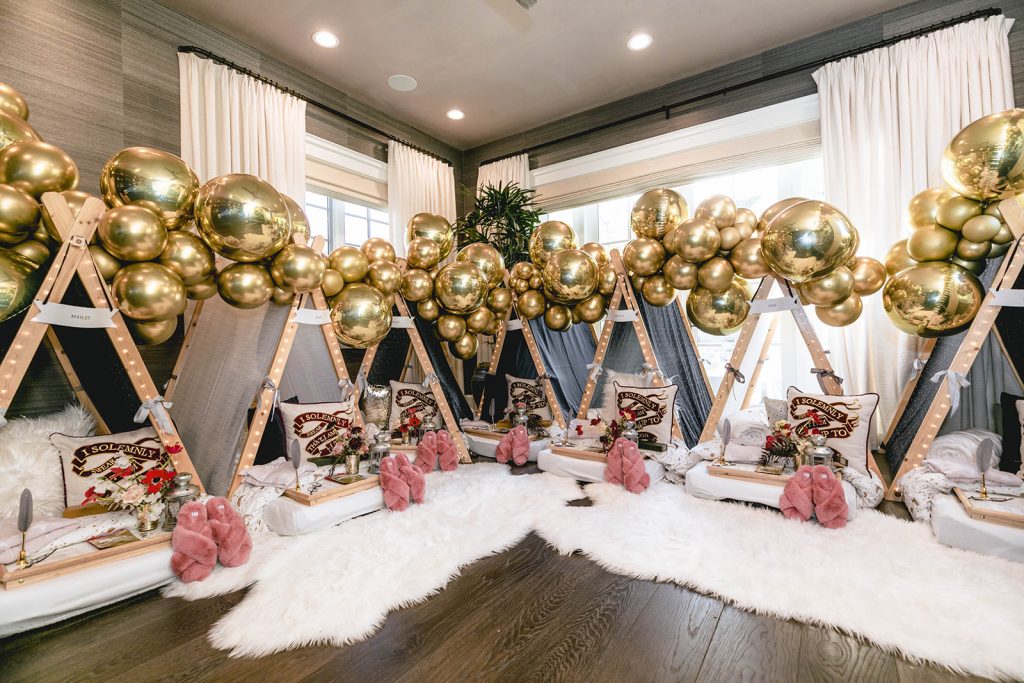 Each tent had all the goodies needed for a fun sleepover! Face masks, slippers, pajamas, HP glasses, quills, you name it, we had it!! I also loved using these amazing pillows and duvet covers from PB Teen. They have the most insane Harry Potter collection, if you are a fan you MUST check it out!!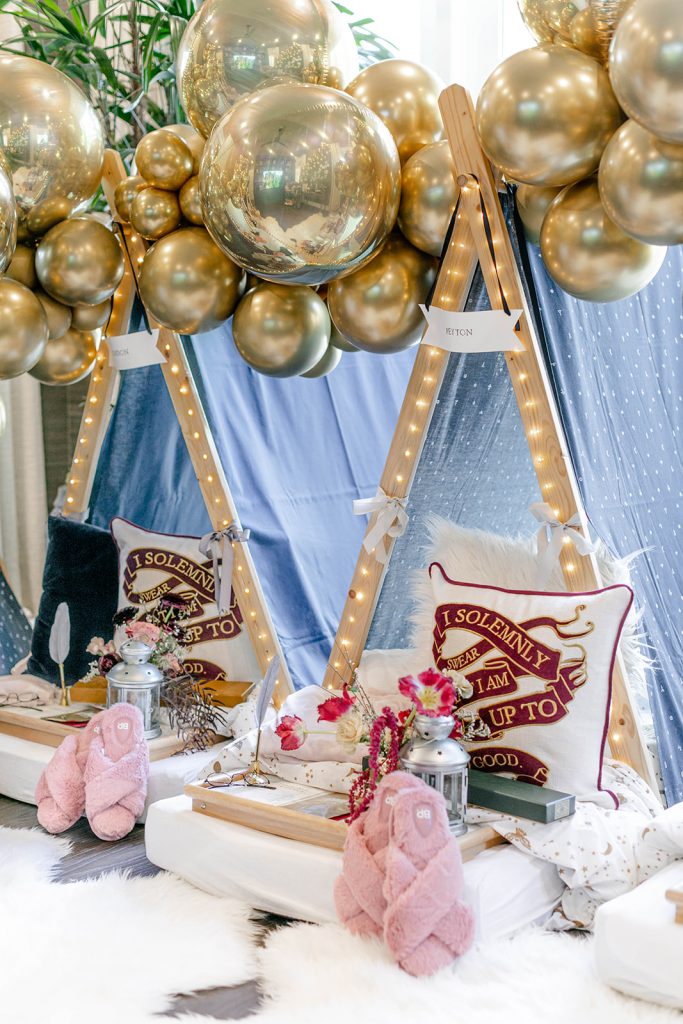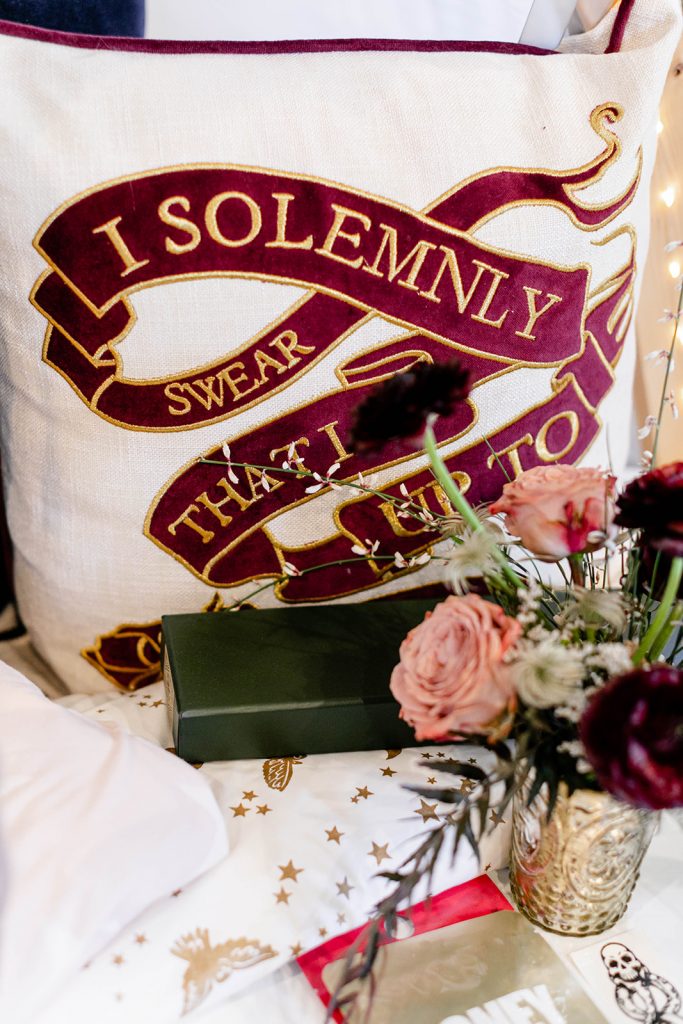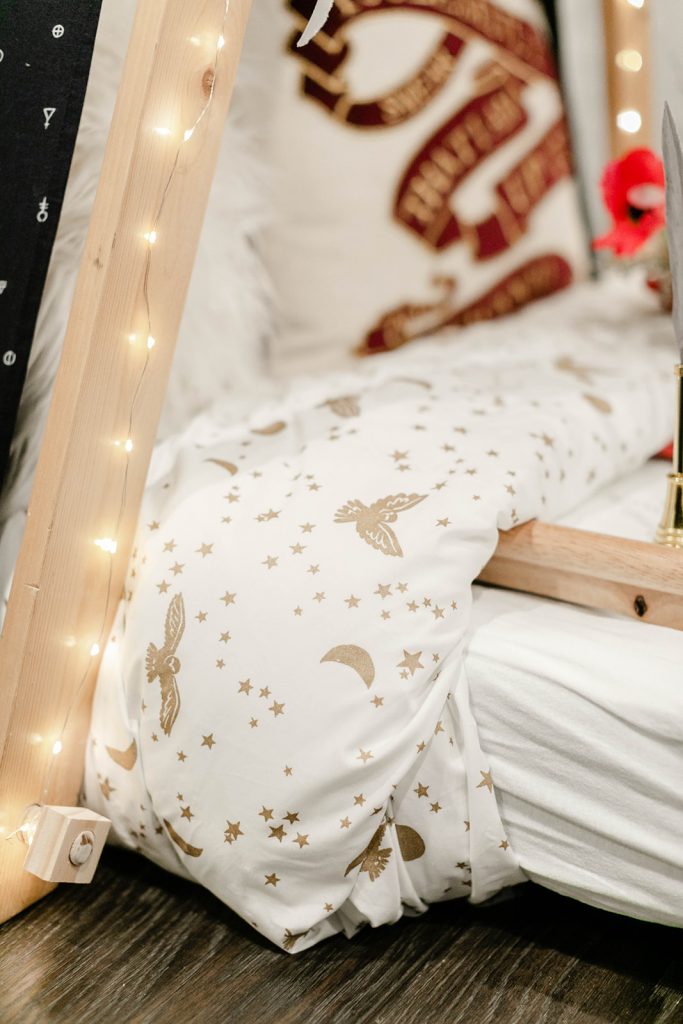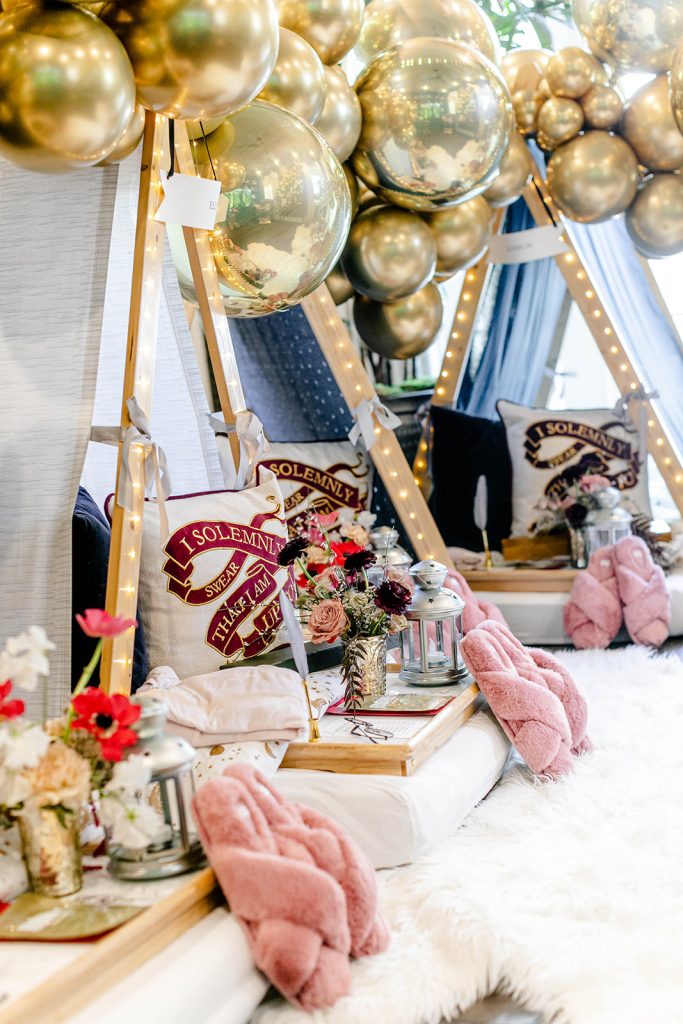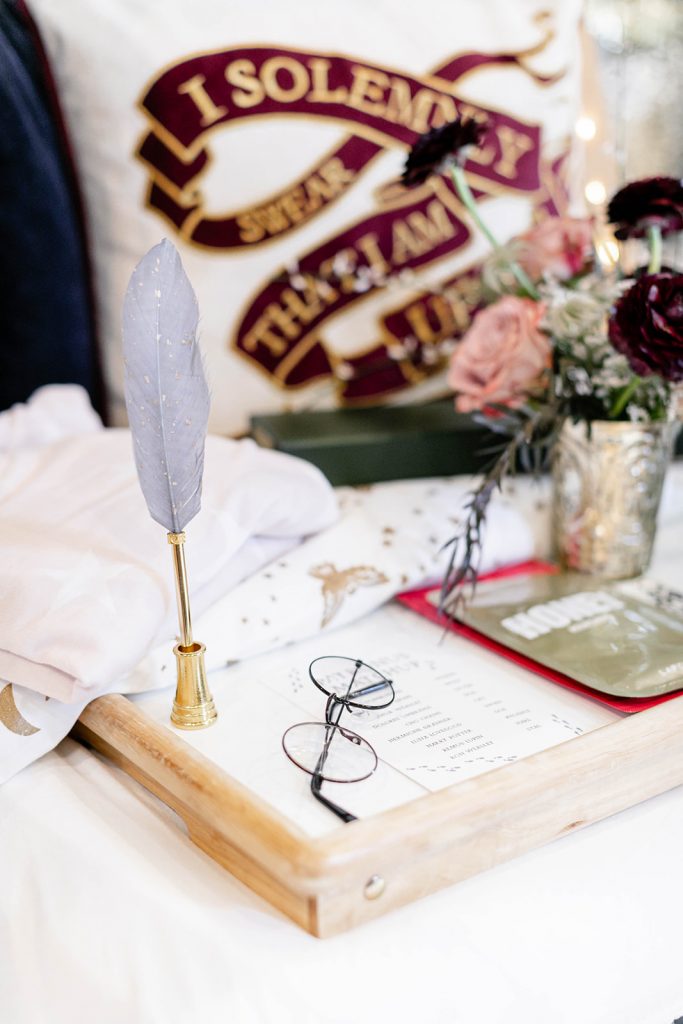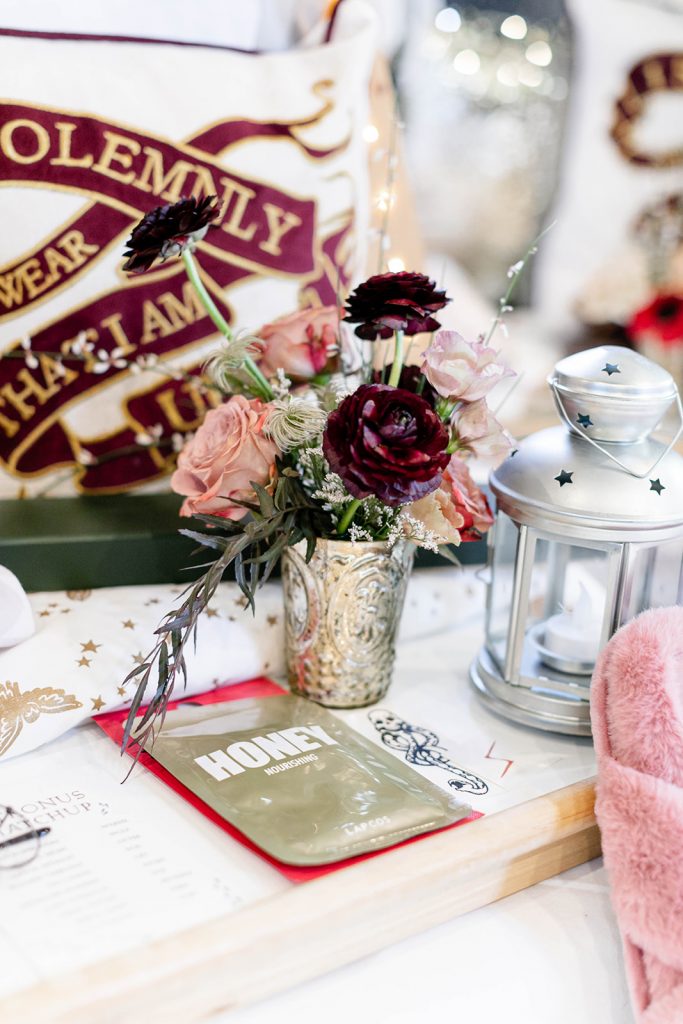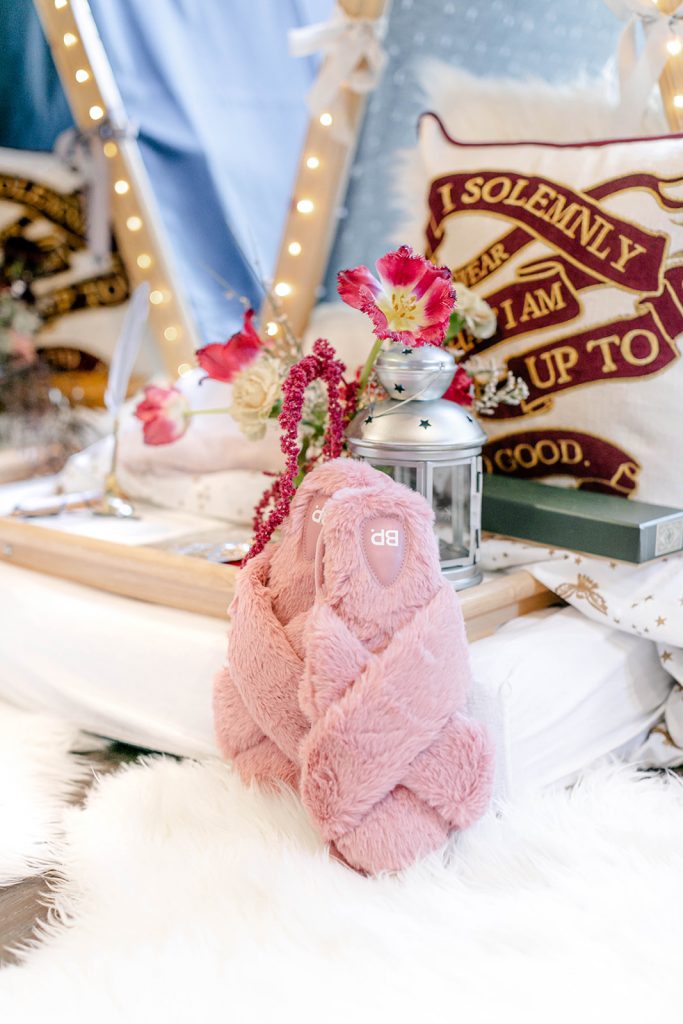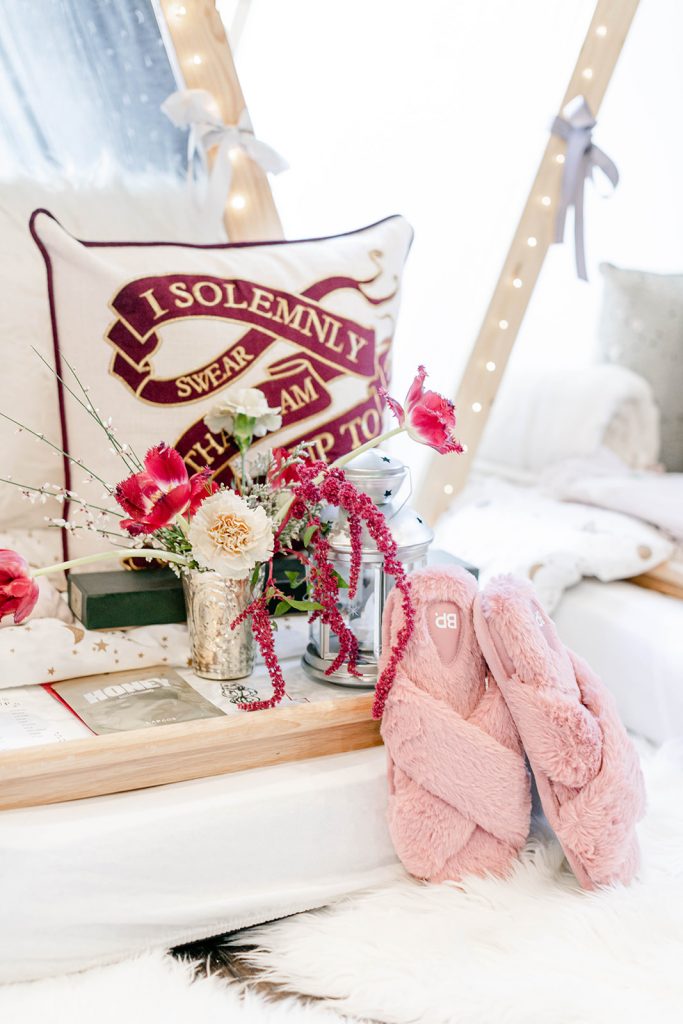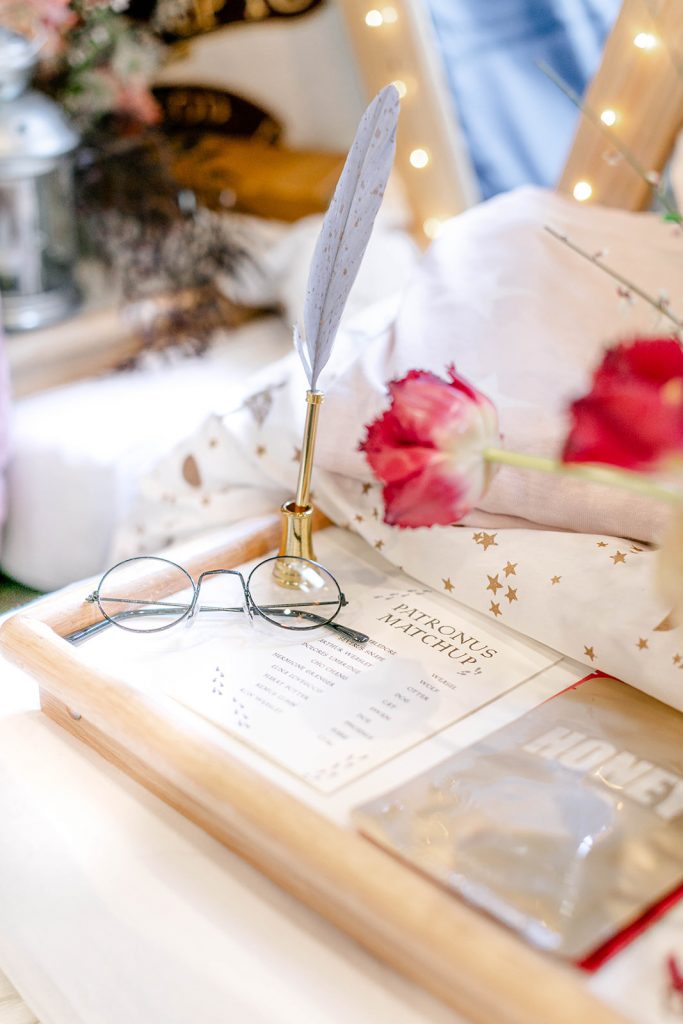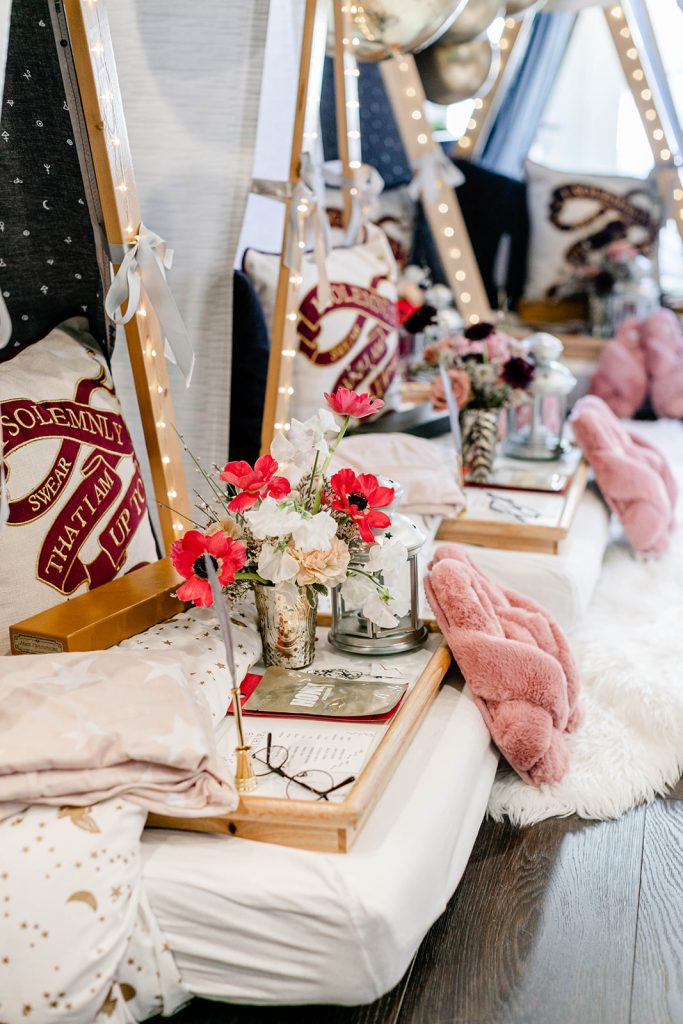 I busted out my Hogwarts map backdrop from our Christmas Shoot a few years back for this party! After it was decorated with balloons it was the perfect photo op for the girls!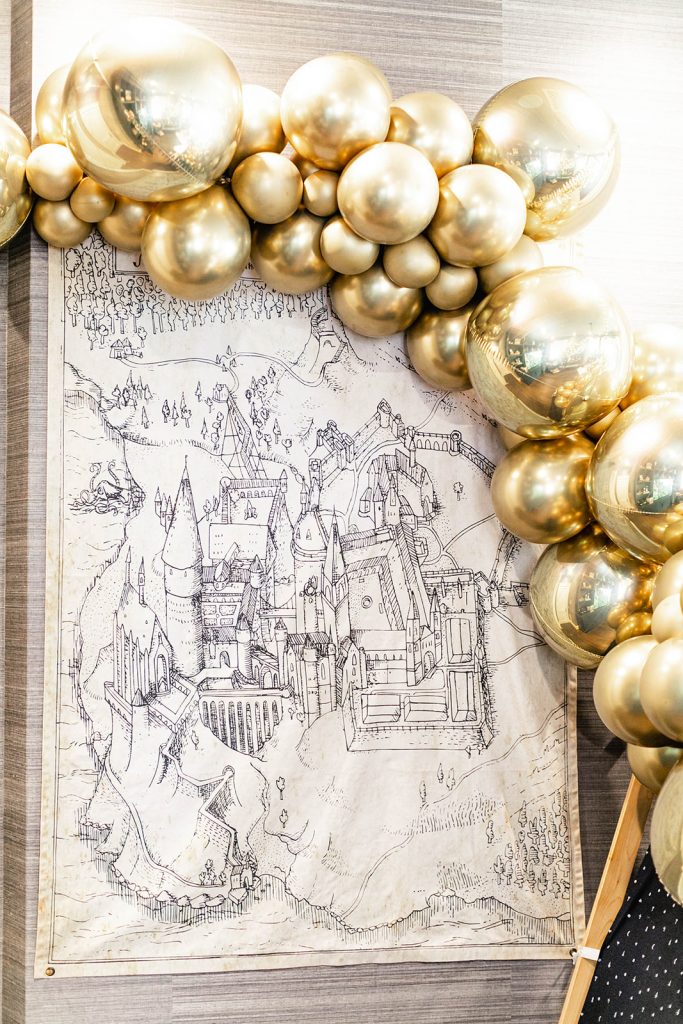 My favorite part, the desserts!!!! This whole area was just too much!! Leanna of David & Leanna had decorated her own home for the holidays with a Harry Potter theme so I knew who to turn to! As I said, she's a fellow Potter Head and a proud Hufflepuff. She did the adorable signage and the flying envelopes we attached to the wall! Are you as obsessed with me?! It's just so darn perfect!!!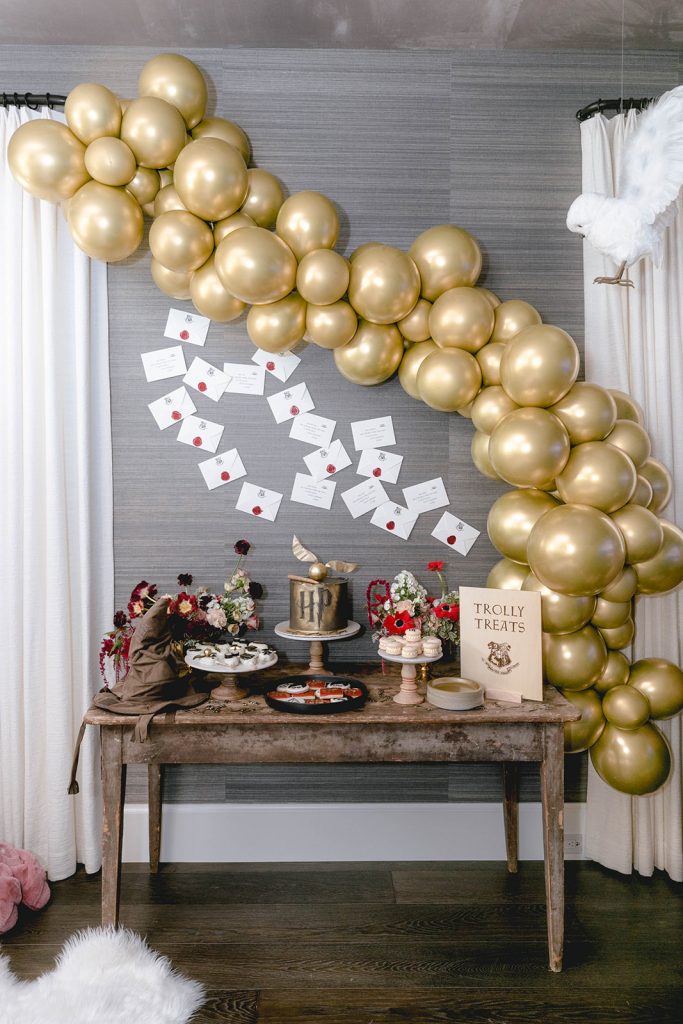 As for the desserts, Sugar Crush Sweets created magic!!! We love turning to her for all kinds of pretty, delicate, and feminine desserts but she also nailed the Harry Potter vibe perfectly! I mean this cake?! It's insane!!!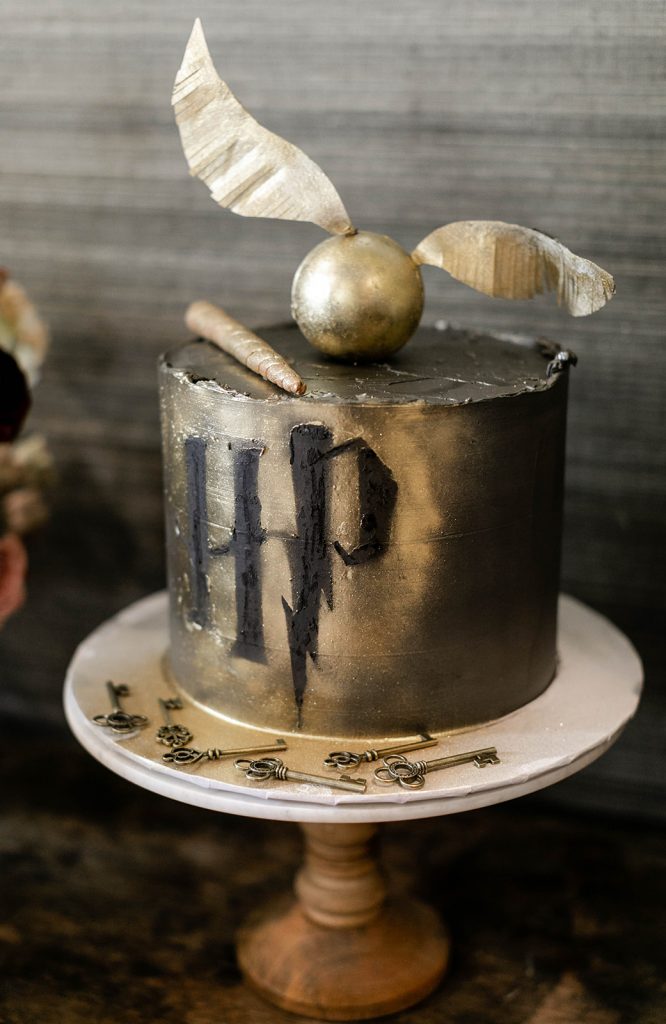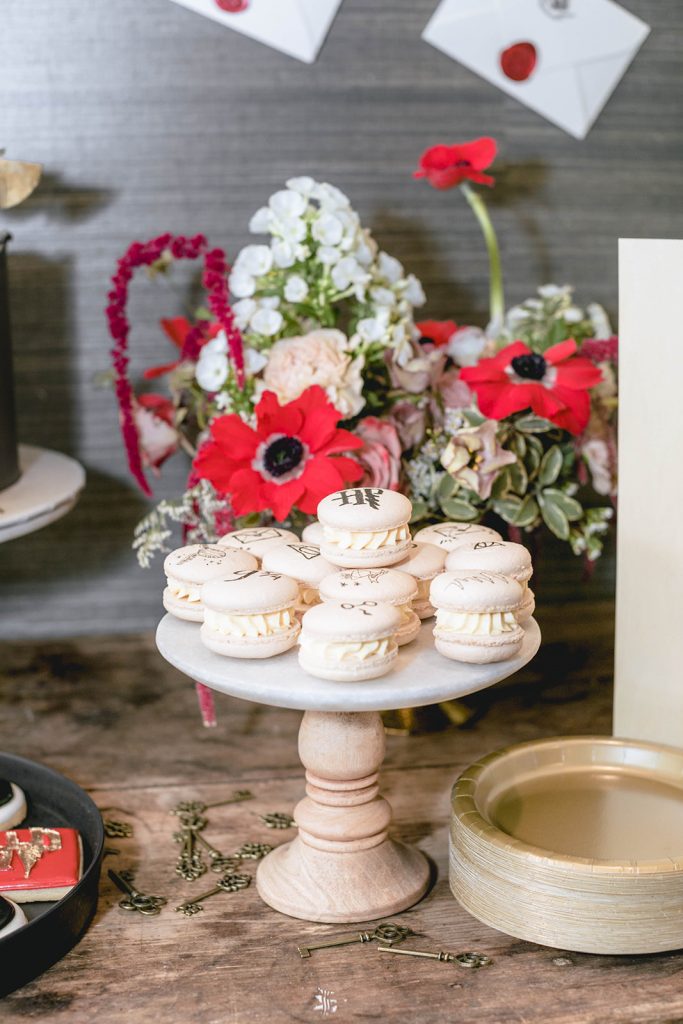 So much cuteness!!!!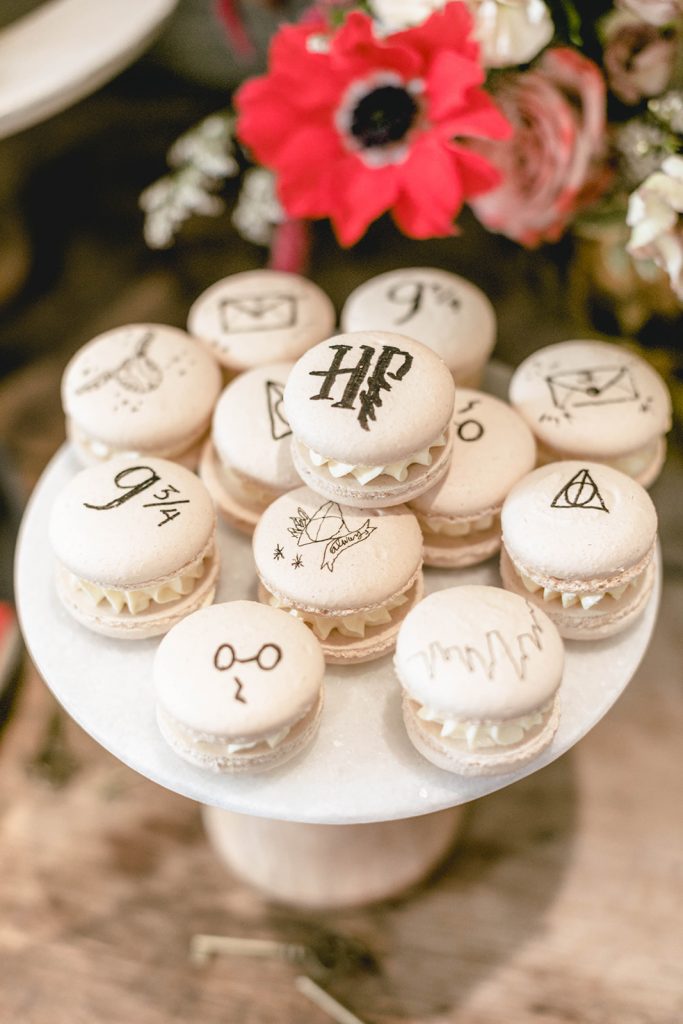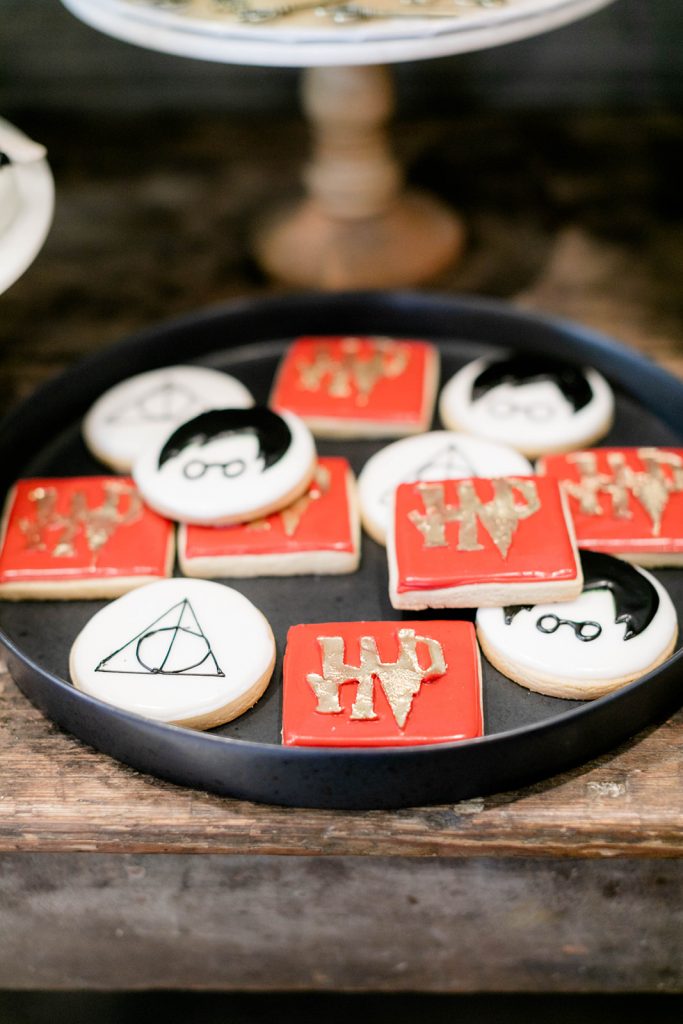 Do you see the tiny keys we scattered along the dessert table?! So many fun little details for this one!!!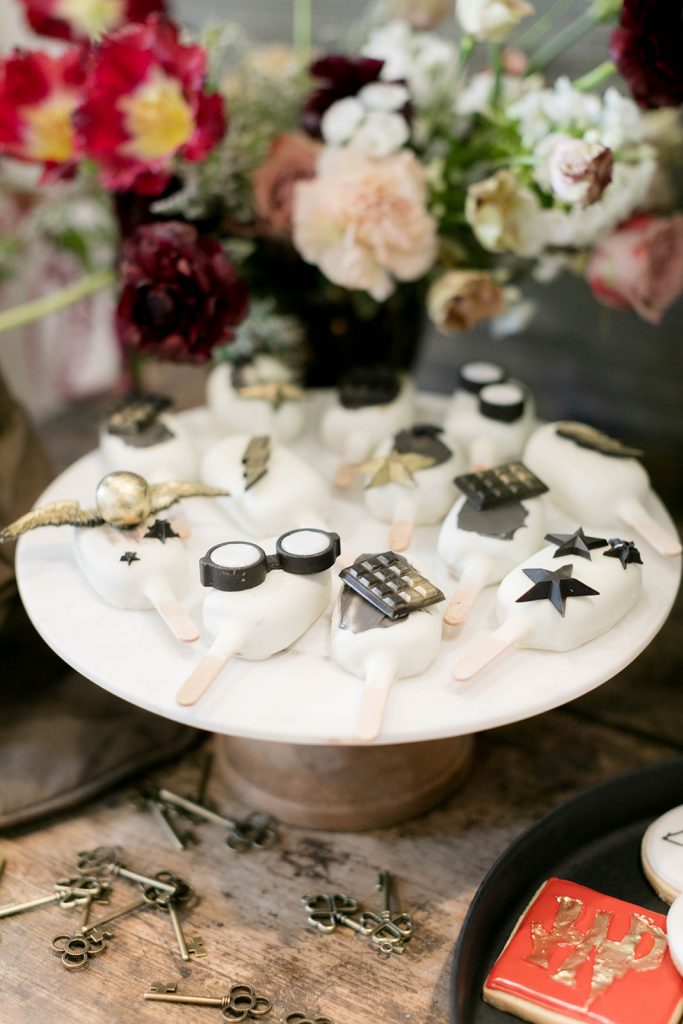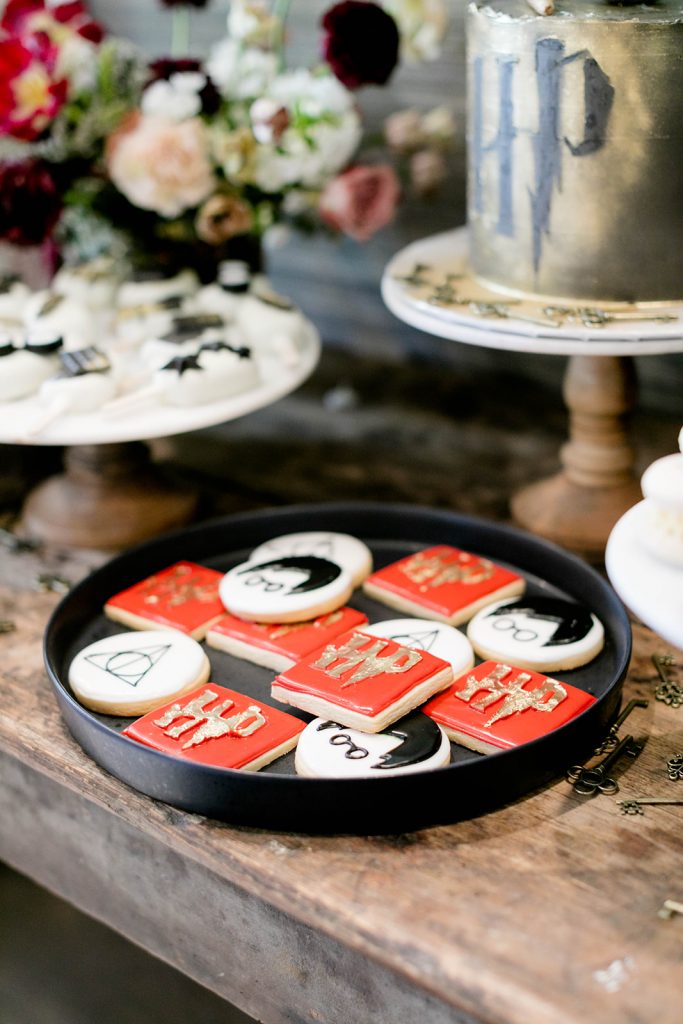 It wouldn't be a Harry Potter party without a sorting hat!! Our lovely client Kaitlin found this one on Ebay!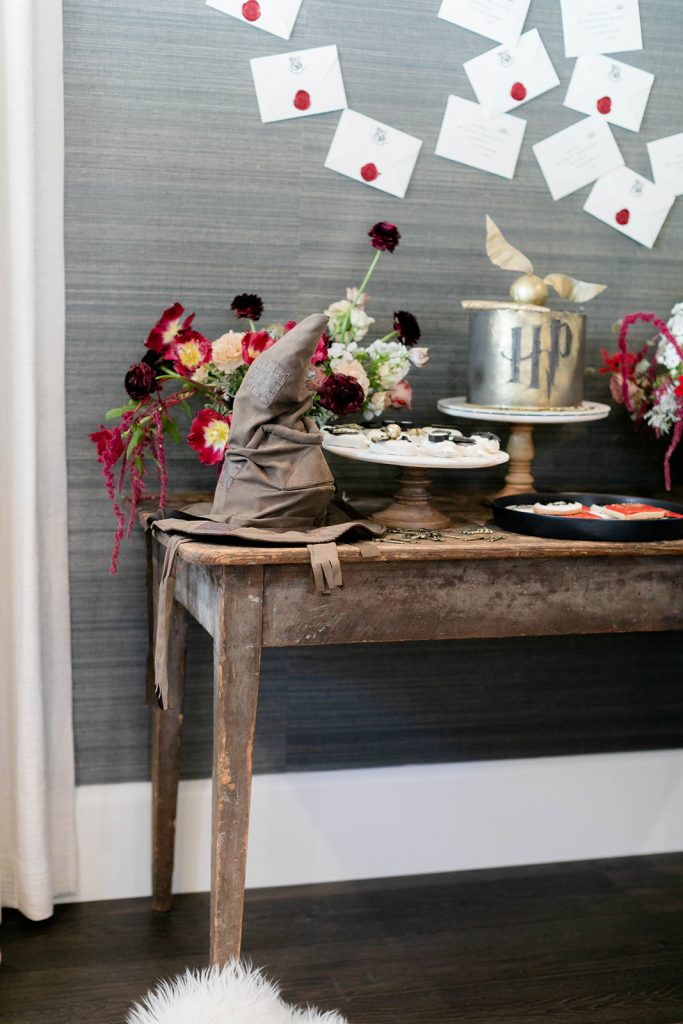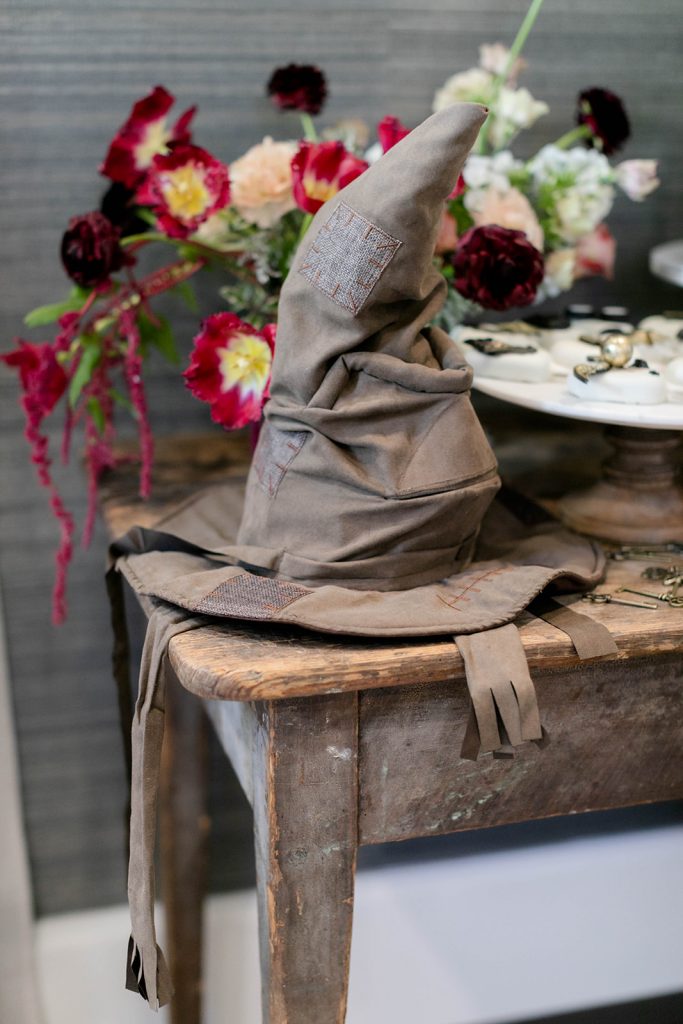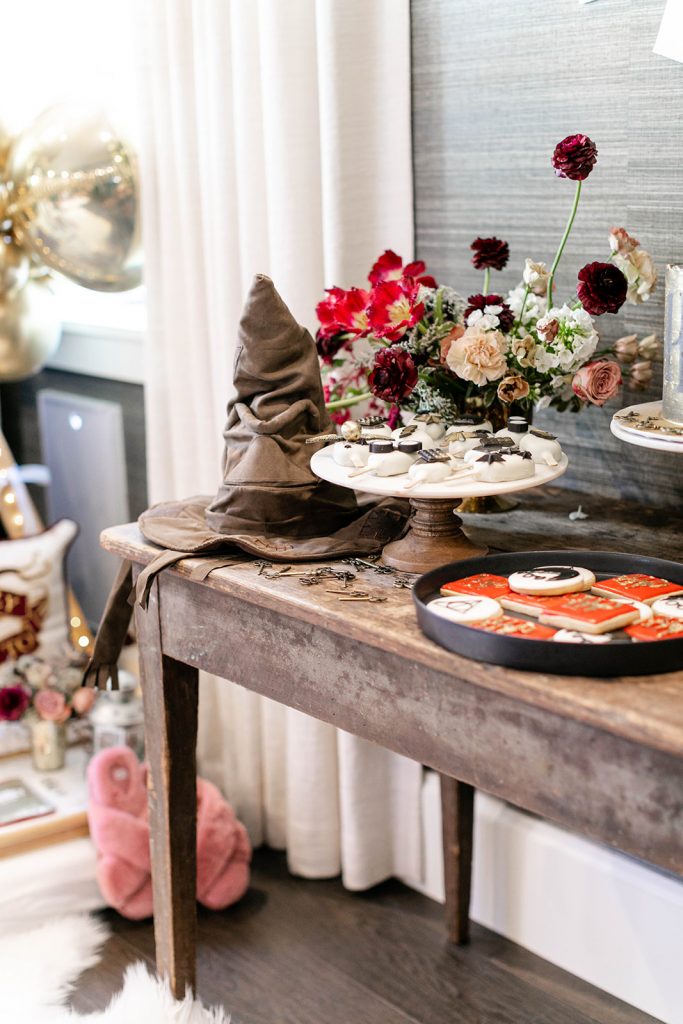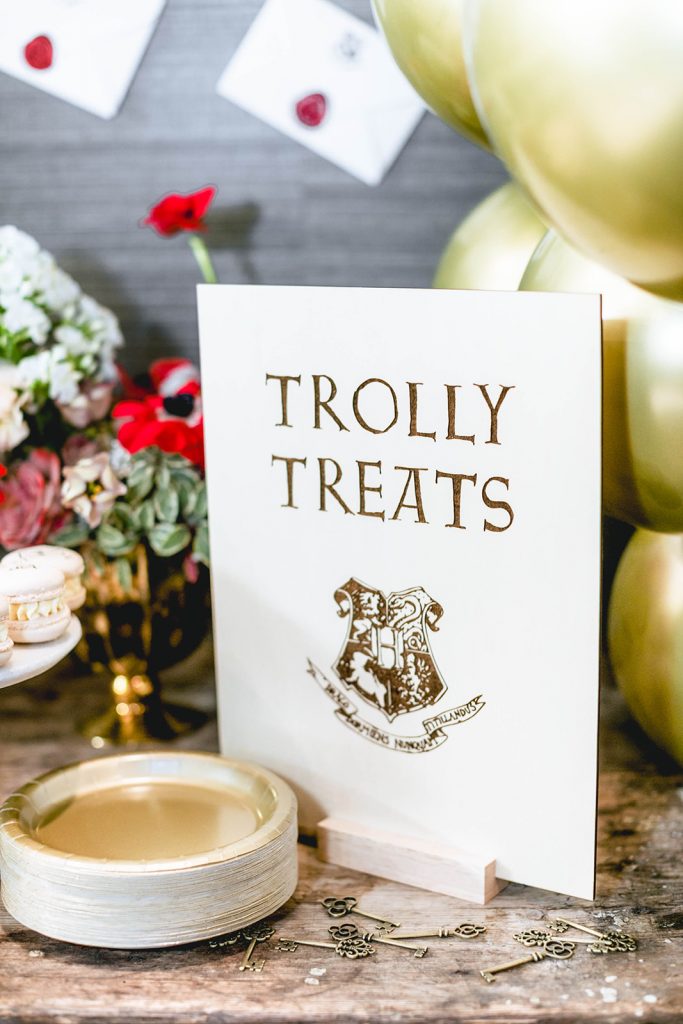 Even Hedwig flew in for the party!!!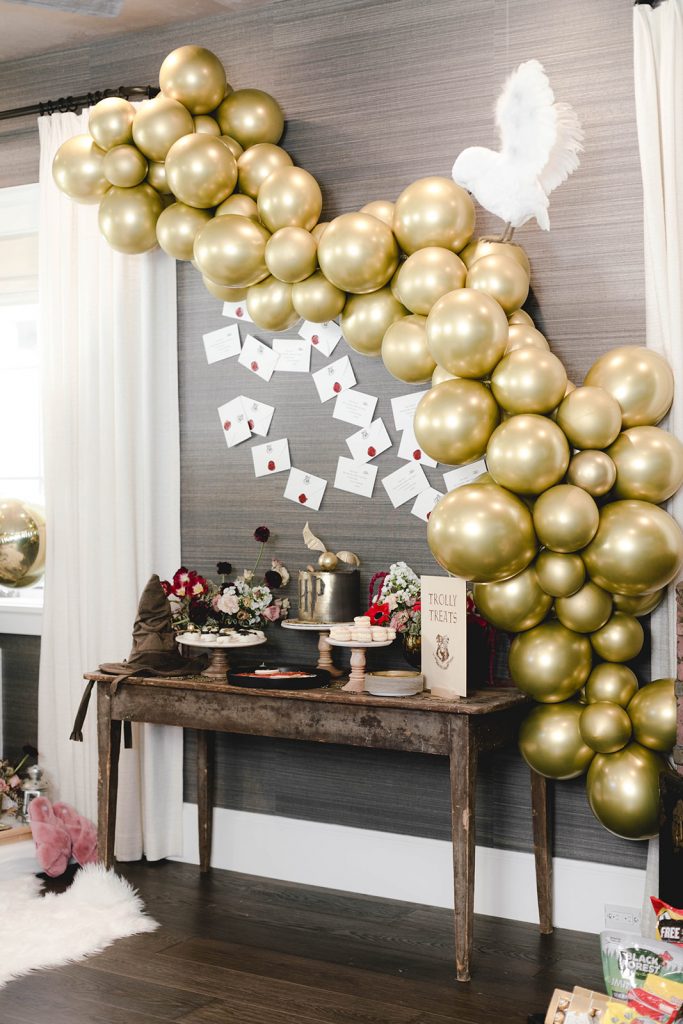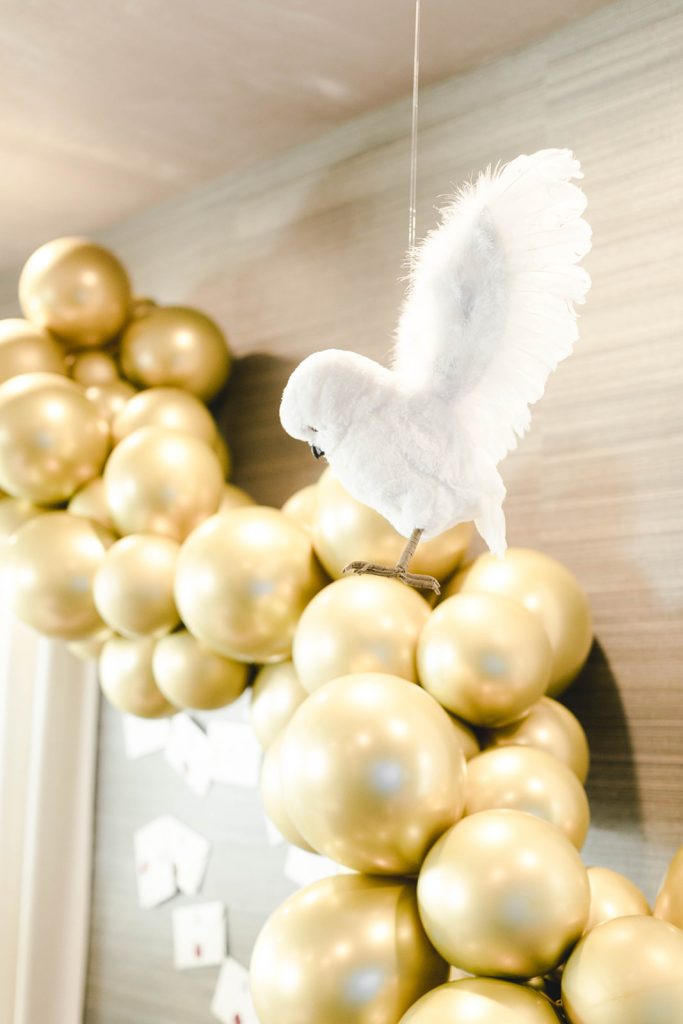 I love the attention to detail David & Leanna has, each girl from the party had her name on envelopes! How cute, right?!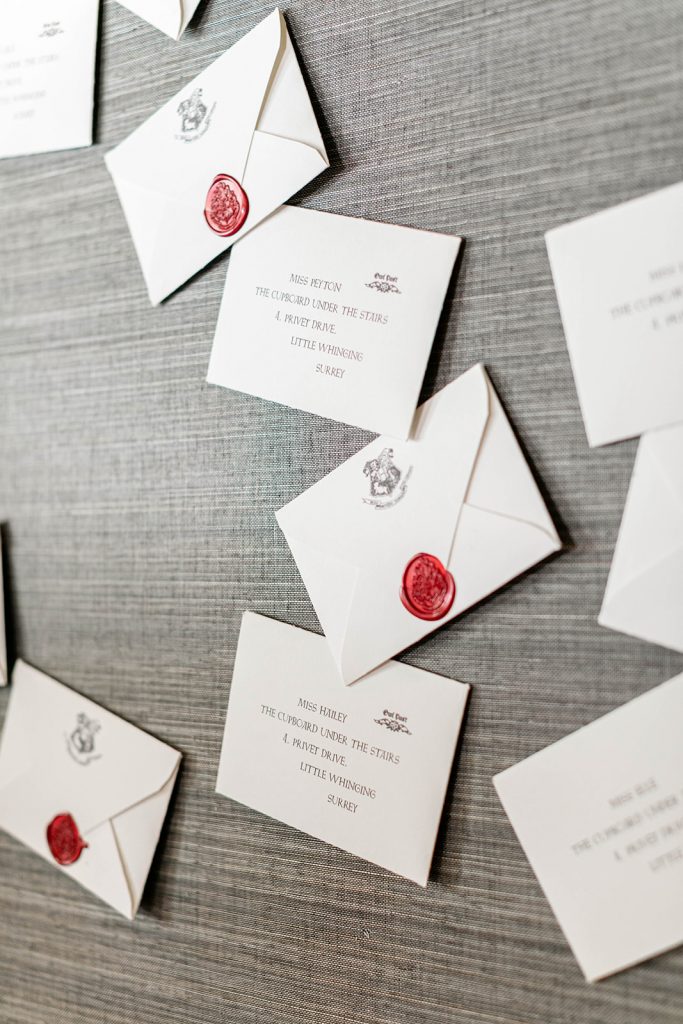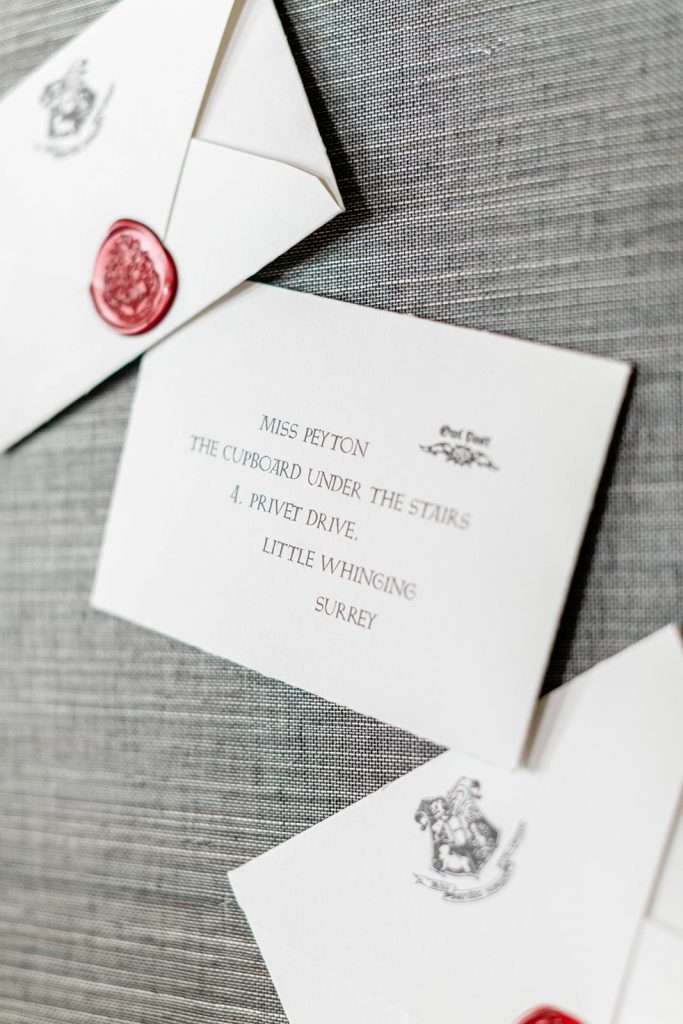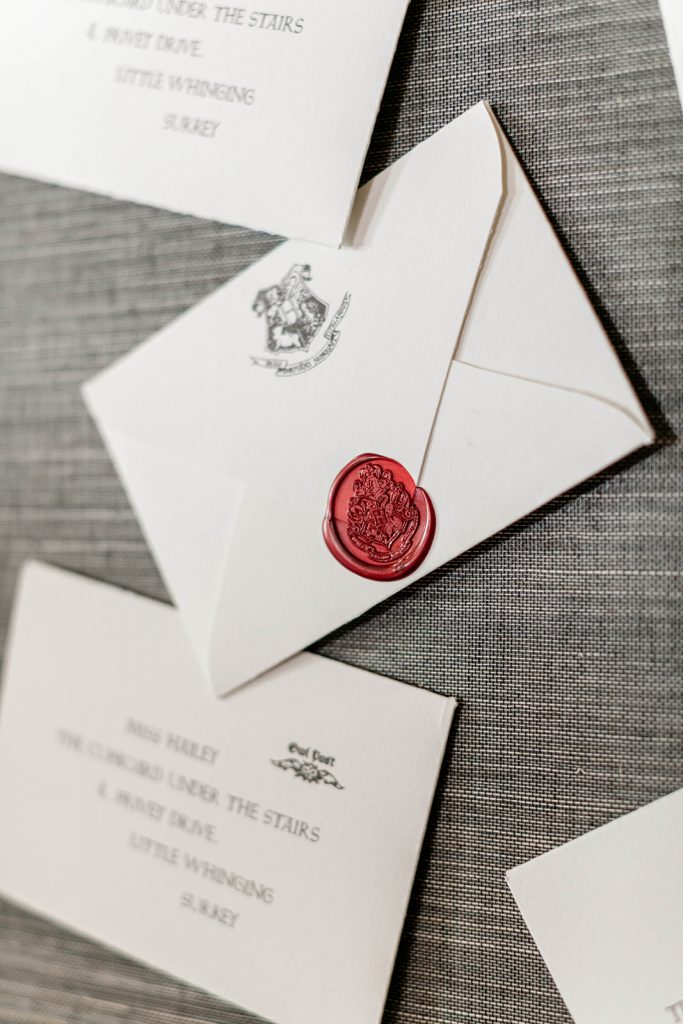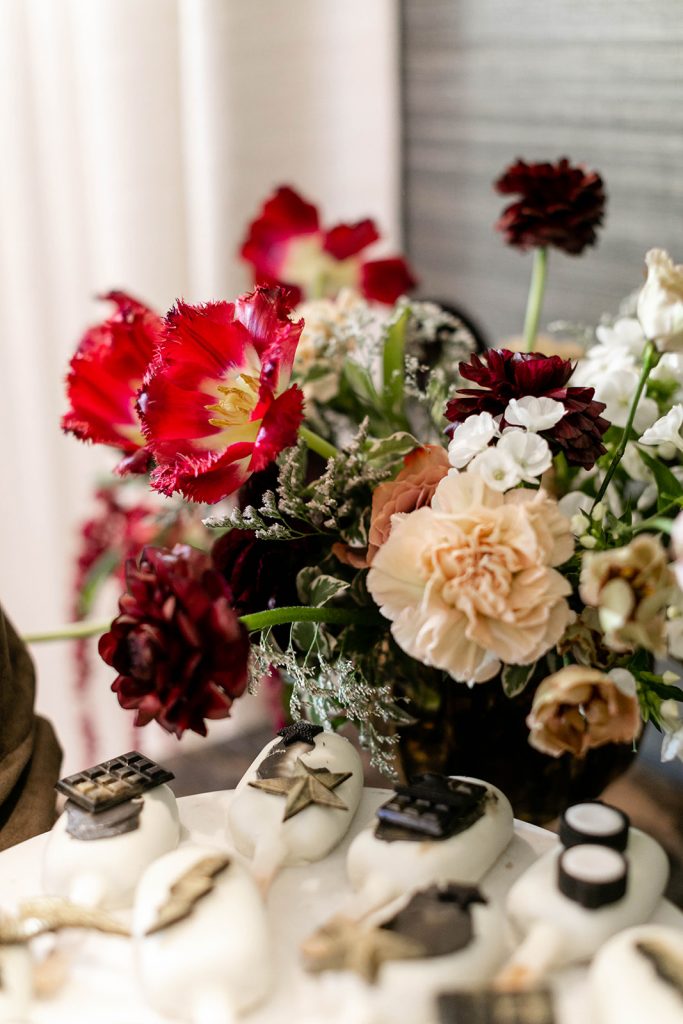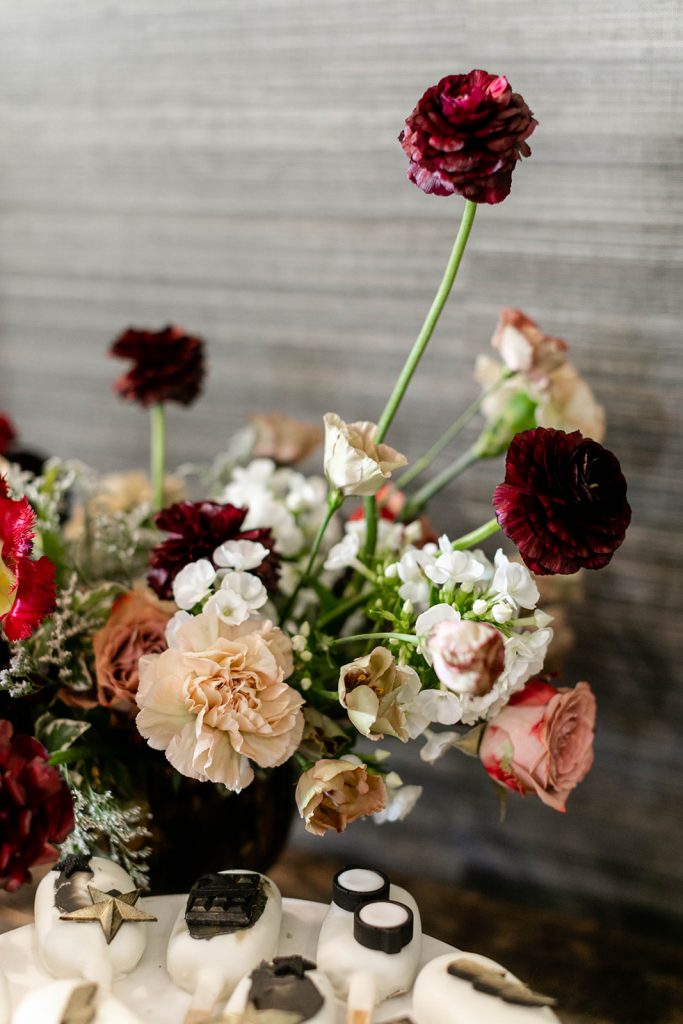 Since it was a sleepover and the girls were planning on doing an HP movie marathon we thought we better stock them up on popcorn and candy! We had their stash on vintage trunks from Sweet Salvage Rentals, it's almost as if they just hopped off of platform 9 3/4 on their way to Hogwarts!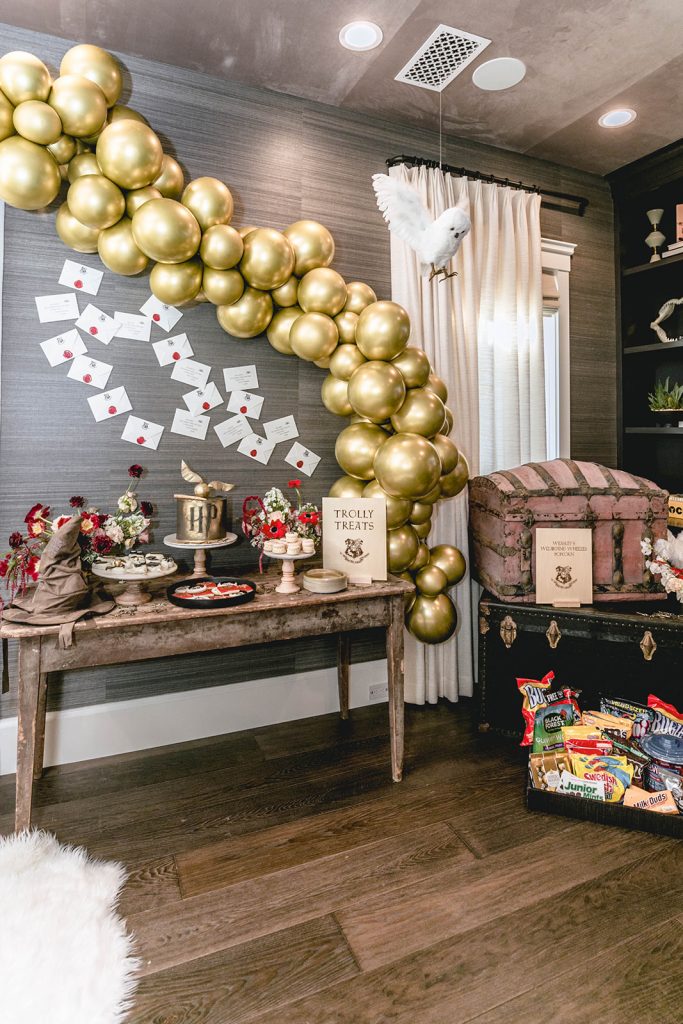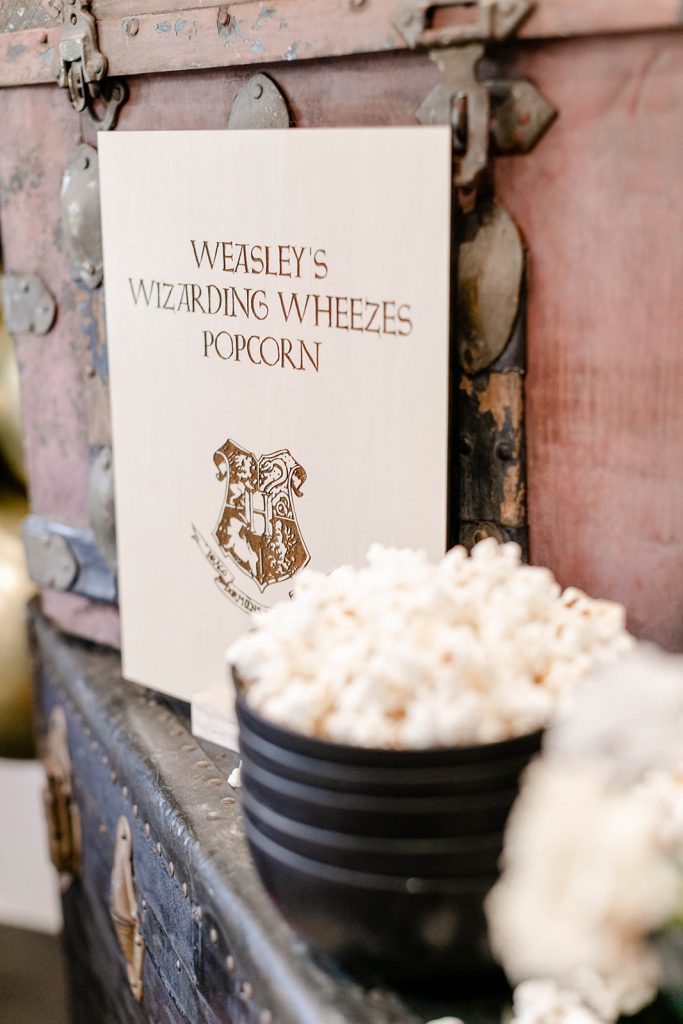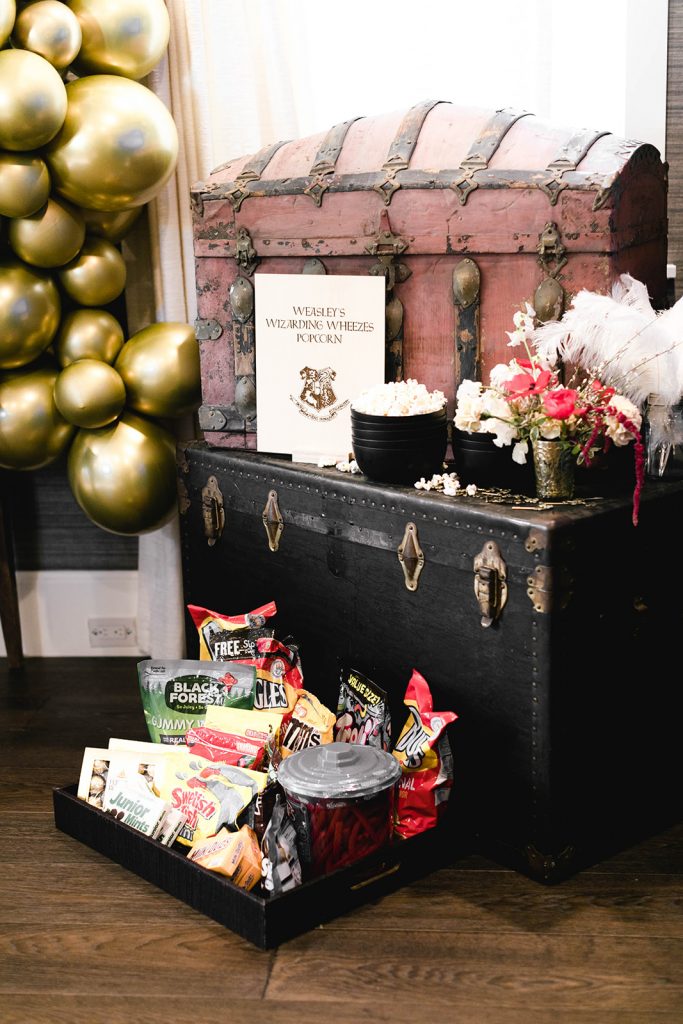 These girlies were blown away when they saw this setup!!!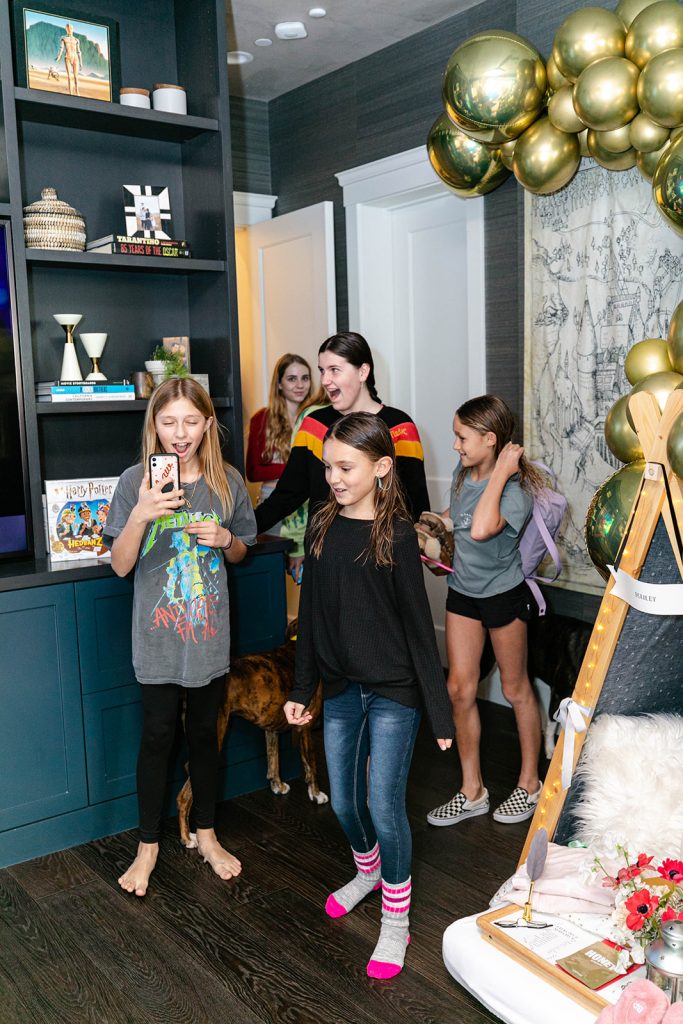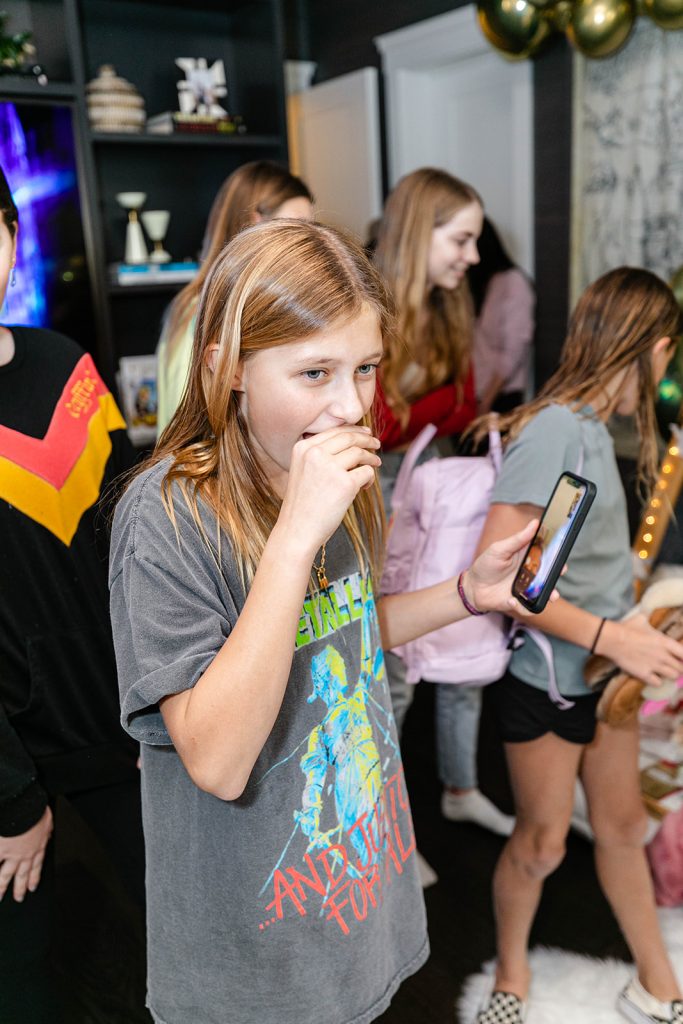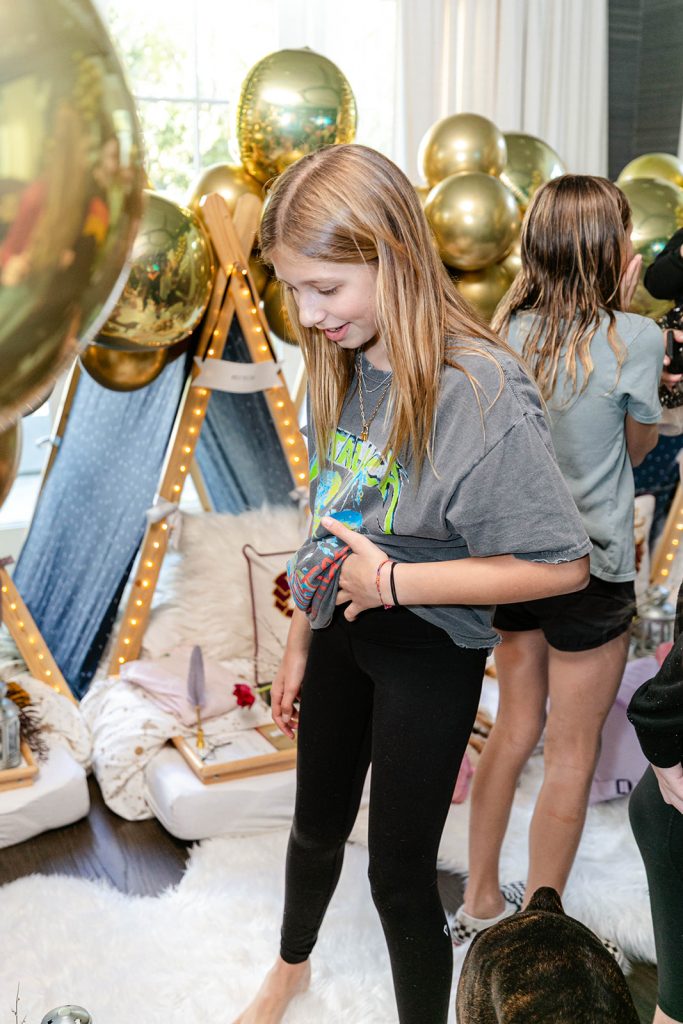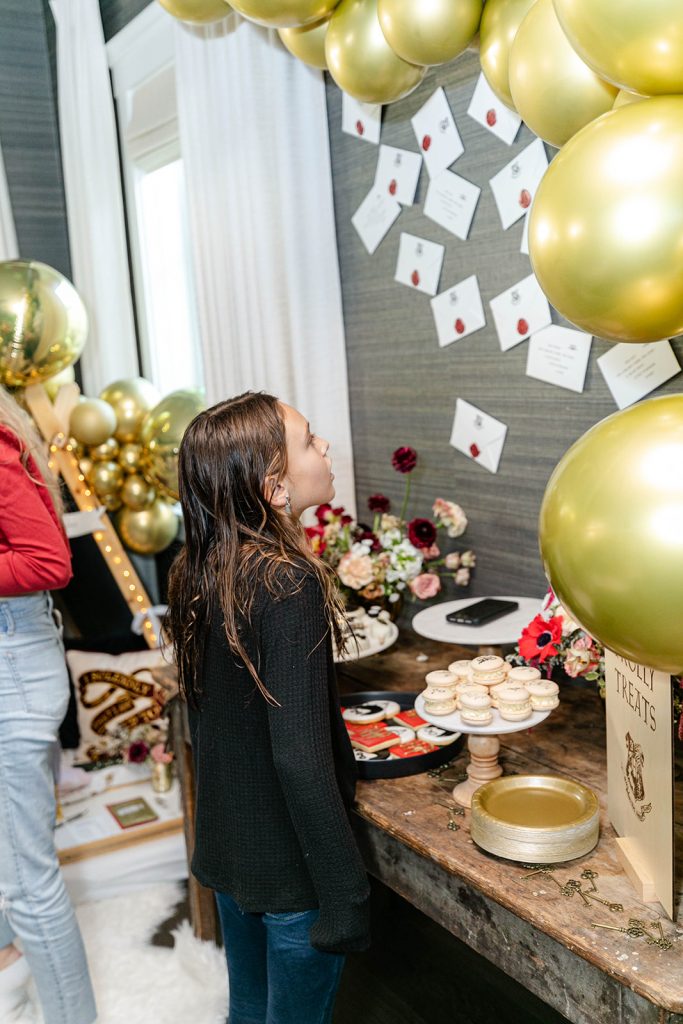 Hugs all around!!!!! Peyton is one lucky birthday girl who has LOTS of people who love her!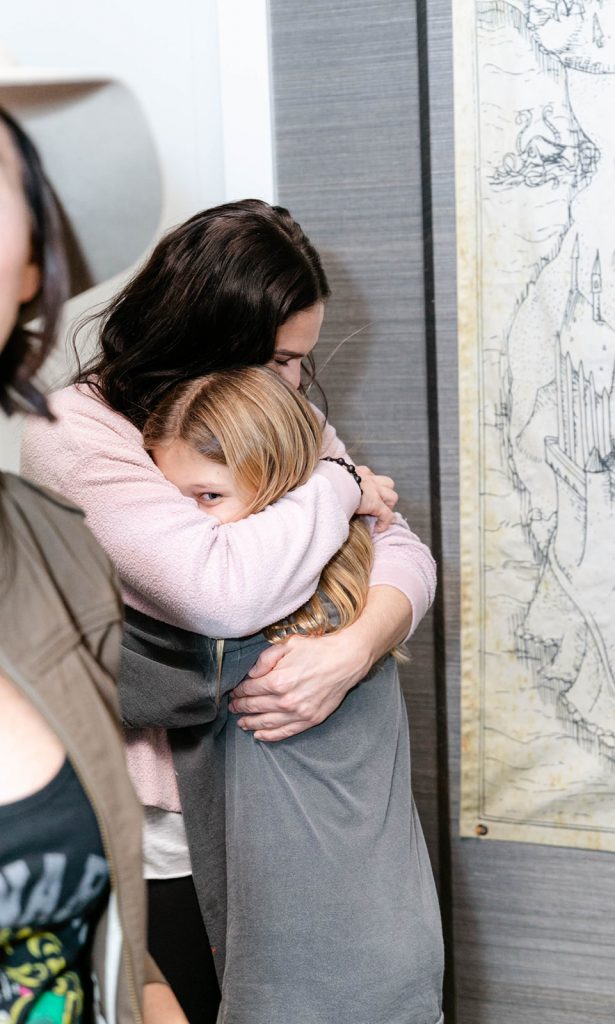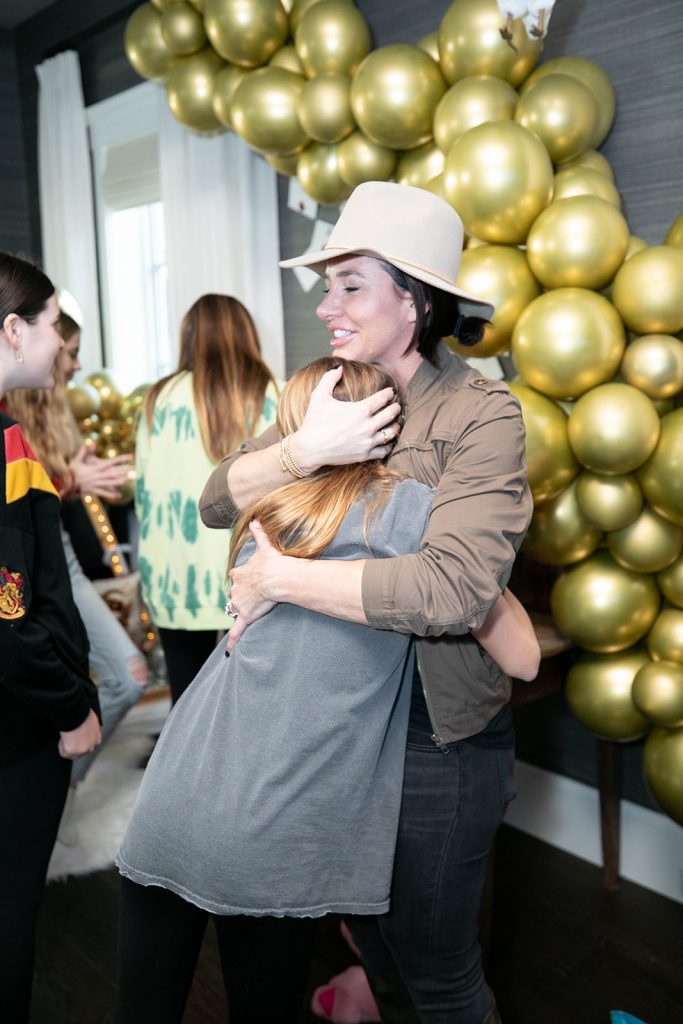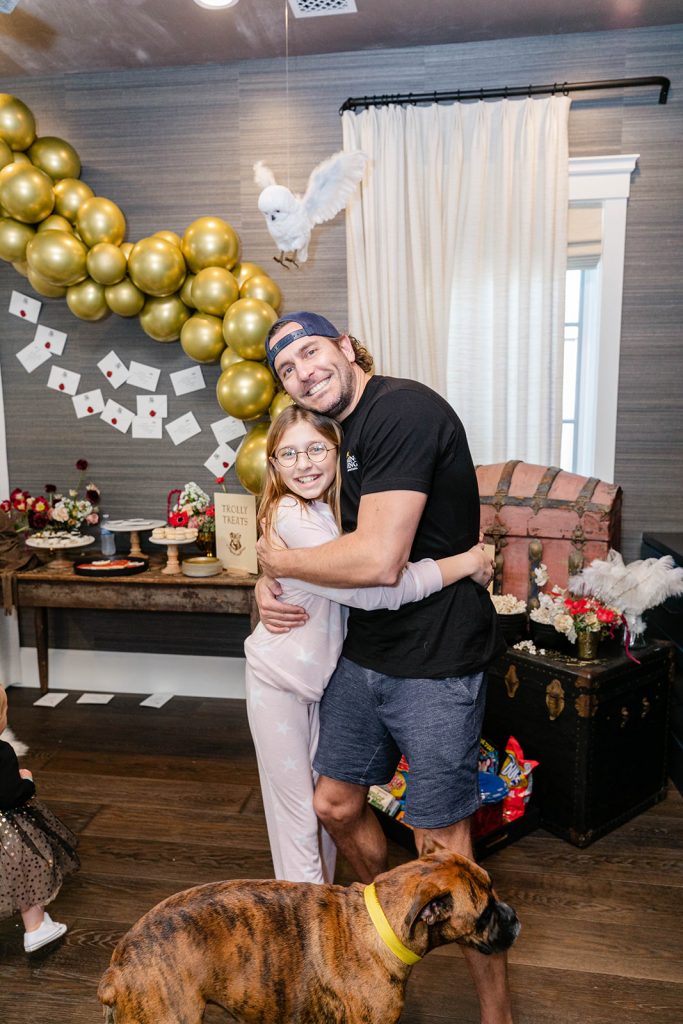 Even baby sister Blake was impressed!!!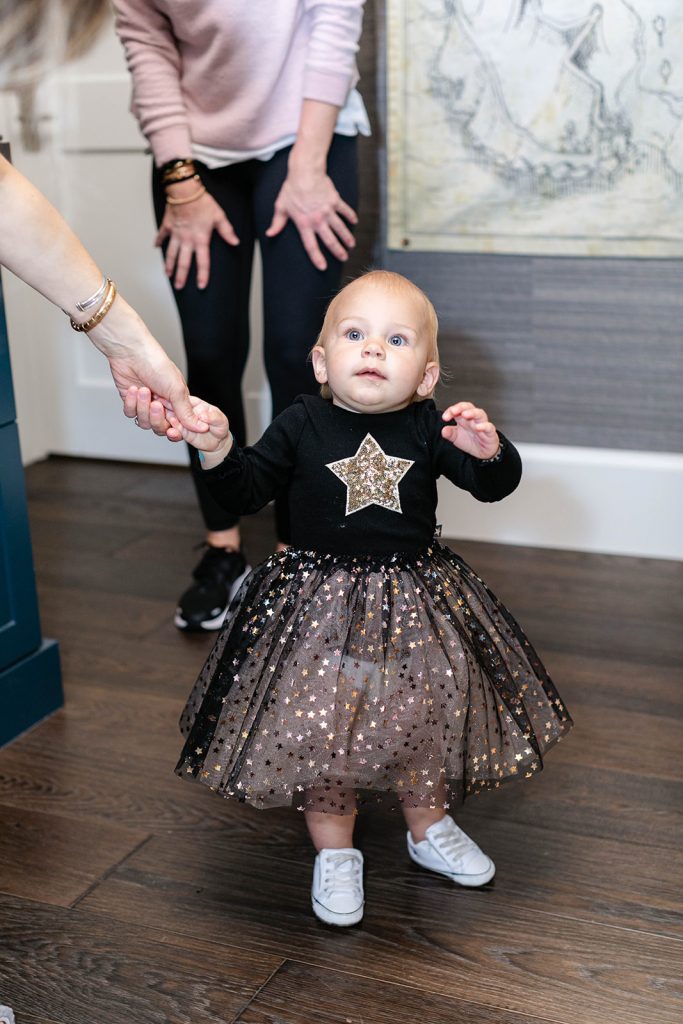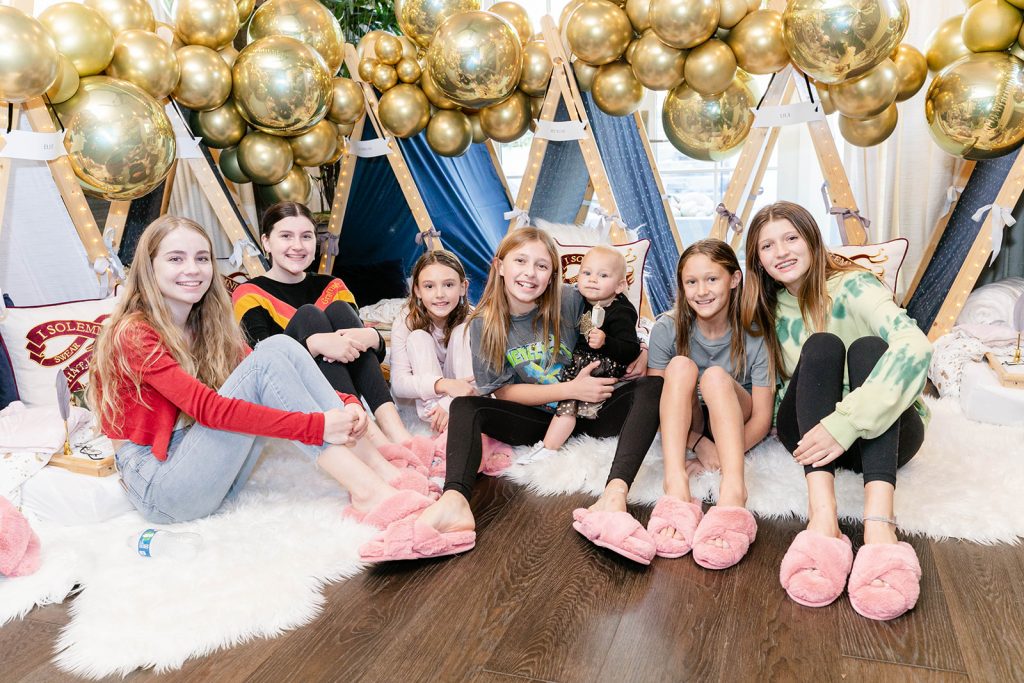 How cute are these girls?!?!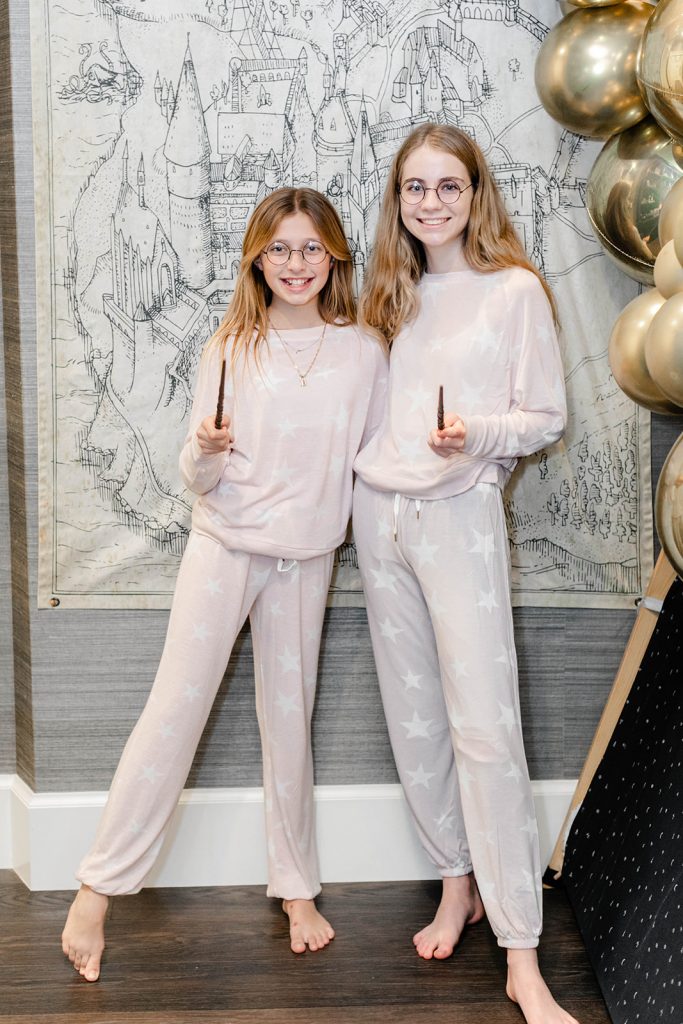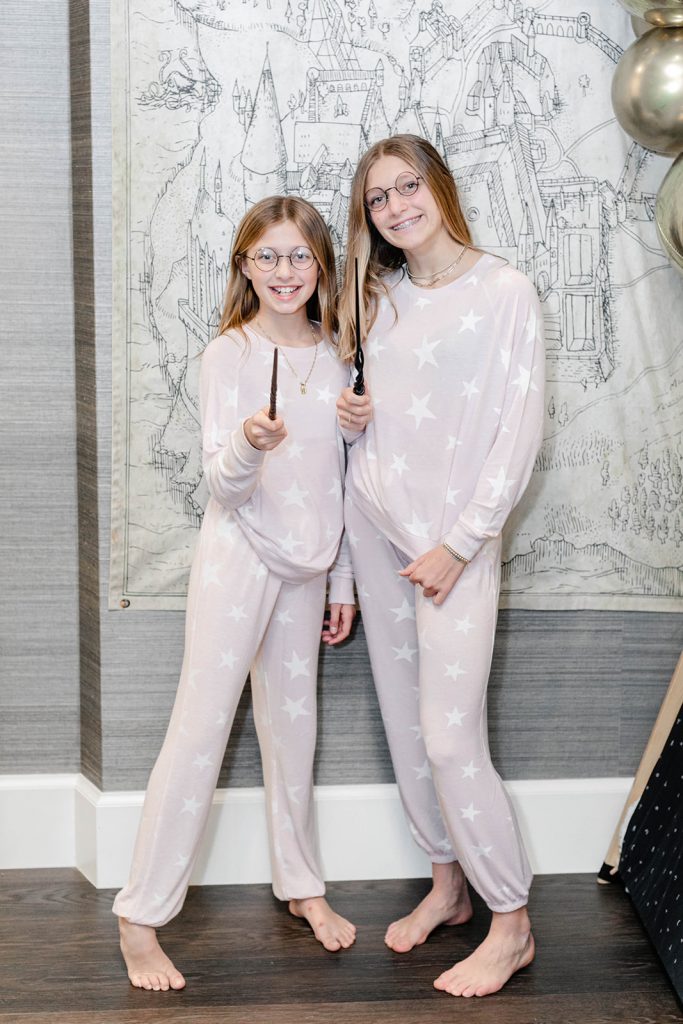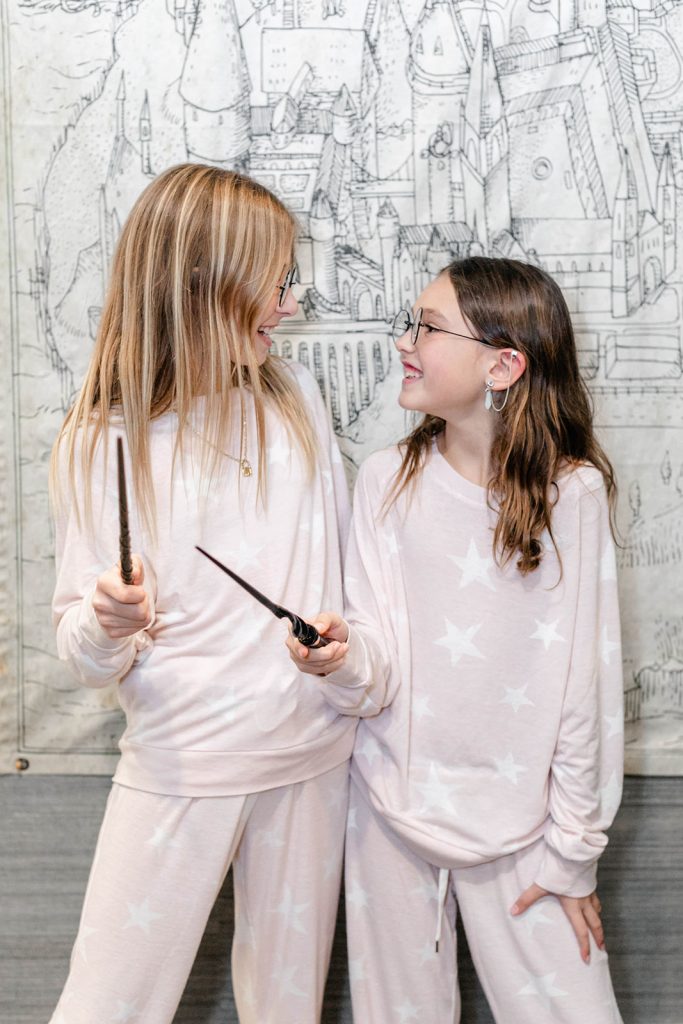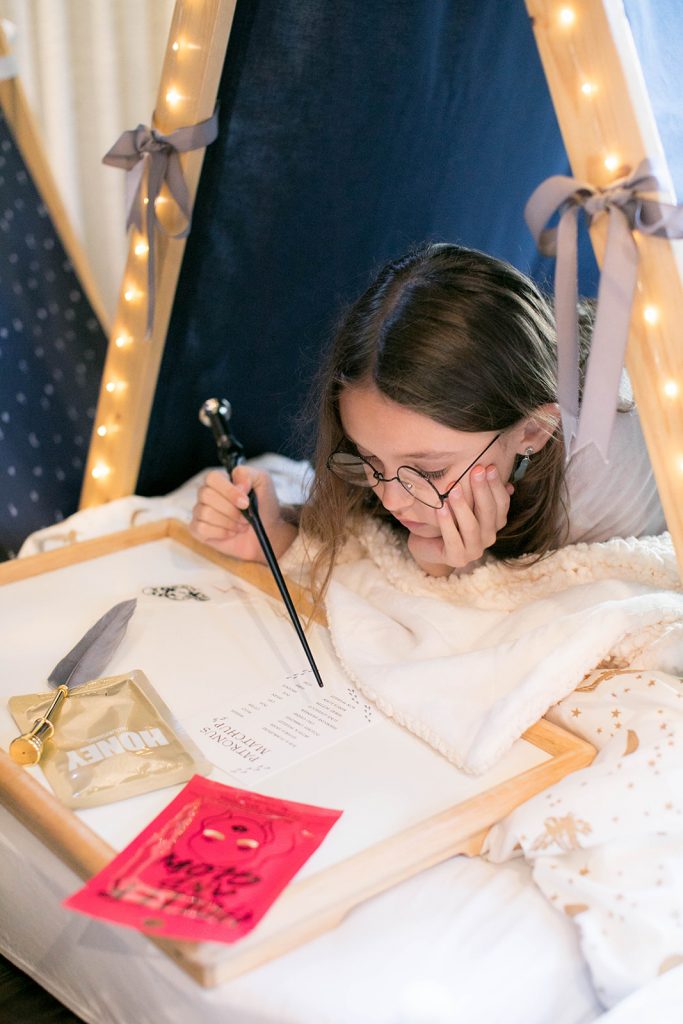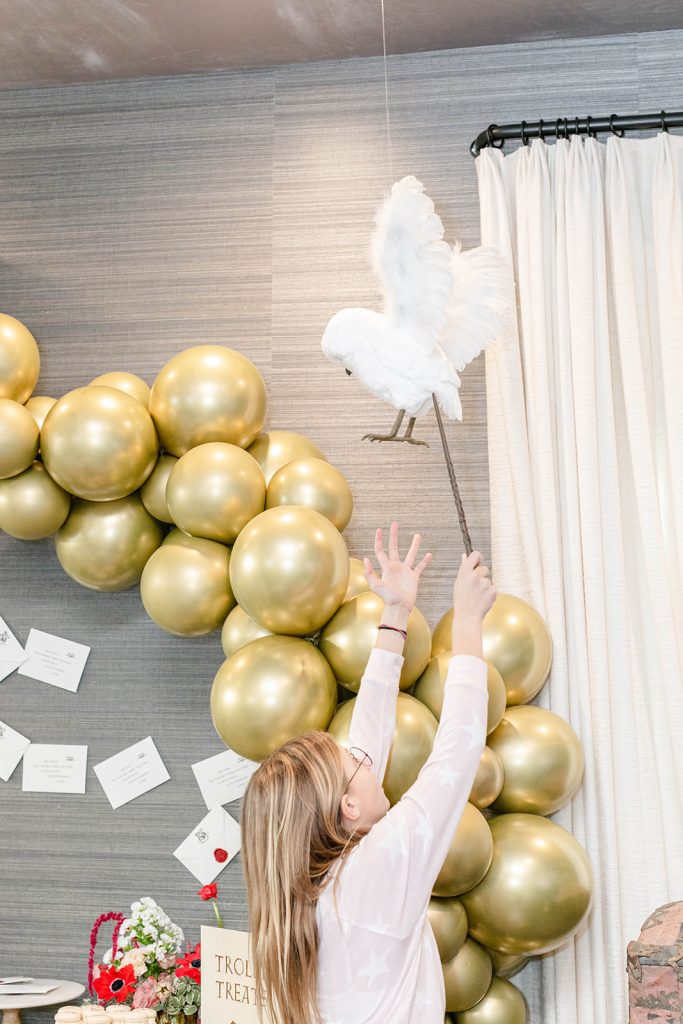 Harry Potter party success!!!!!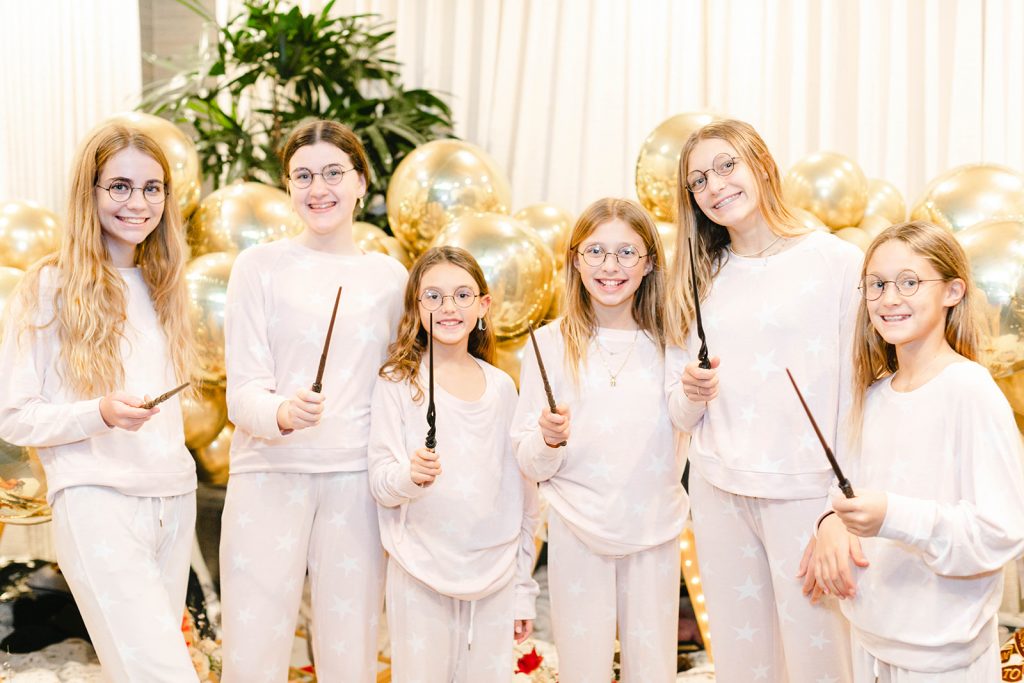 You can shop a few of the items from this party below!!!
xx
Jacquelyn