To kick off March with Women's History Month and International Women's Day next week we are doing a series of interviews with Women Who Inspire!! We wanted to highlight women from all different industries, ages, and ethnicities who inspire us! Kicking it off today are Shella and Zooey!

Shella is an entrepreneur who owns one of our favorite local boutiques, Sweet Threads, along with the clothing line Paush. You may know Zooey from Instagram fame or her modeling and acting career. Together Shella and Zooey created a clothing line that is launching this spring and we have had the opportunity to feature it in a few of our recent photoshoots.

Keep scrolling to read more about these inspiring Asian American women who inspire us in so many ways!!

S H E L L A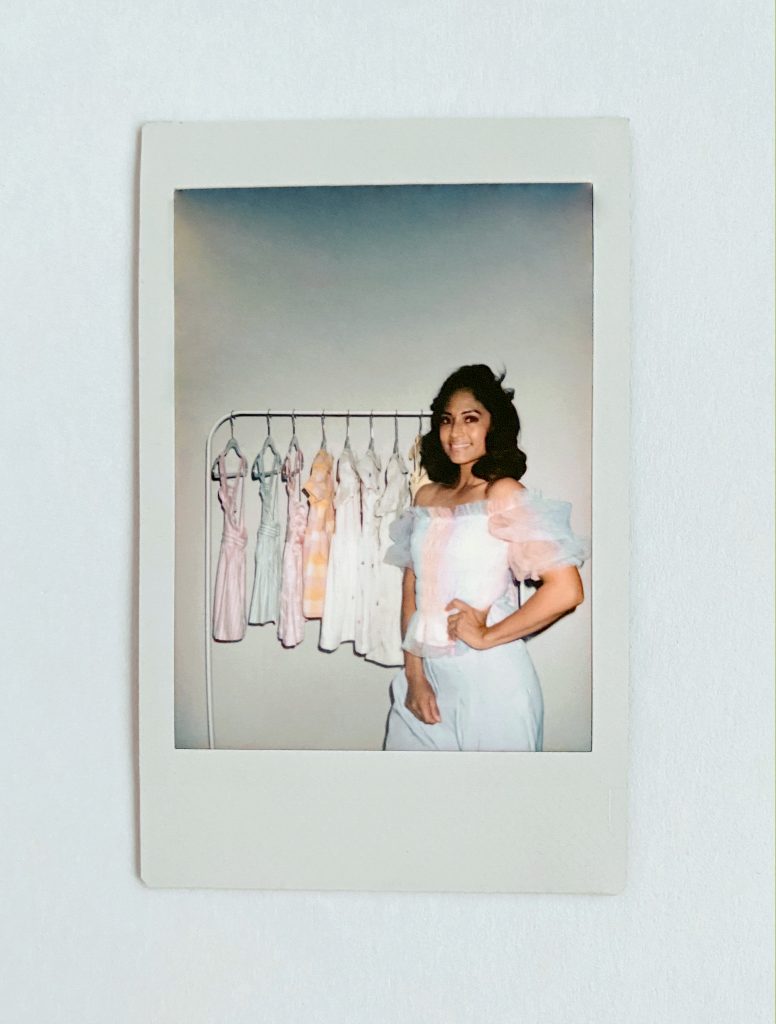 Tell us about yourself, your background, and how Sweet Threads began, and where it is now.
Hi! I'm Shella Garcia, (pronounced Sheila ;P) and with my own Sweet Threads, your neighborhood's favorite children's store located in Belmont Shore in the City of Long Beach, CA! Our journey started back in 2012 as a side hustle selling vintage kid's clothing on Etsy! We eventually opened our very own online shop later that year and even restored a VW bus that resembled an ice cream truck!  For a year we would take our Sweet Threads Bus to the flea market and set up shop! Finally, in 2013,  I left my fashion career to open our first brick & mortar! Since then, we have moved a few times until we settled in Belmont Shore and even created our very own in-house girls' clothing line called Paush (pronounced posh).  It's a mash-up of my partner/husband and my name but also means "Posh"!
As a women entrepreneur tell us about the struggles and triumphs you've faced.
As a woman entrepreneur, some of the struggles and triumphs I've faced have been making sure I'm being the best leader I can be to my team. Owning a business, let alone managing a team can come with its rewards but also with its challenges but am proud to say that it has been a humbling experience!
Why were you excited to do a collaboration with Zooey?
I met Zooey and her mother, Mai when she was 2 after they first visited my first little shop on 4th Street! We have had the pleasure of seeing her not only grow up but also become this amazing influential person that is multi-talented and inspiring. Not to mention, her style is always on point! We have always worked together and supported each other throughout the years and thought it would be fun to collaborate on a collection with her and our in-house line, Paush!
Tell us a few things that inspire you about Zooey?
She has so much confidence! I remember as a child being so timid and shy so I love seeing that from her! It's motivating and inspiring for others! I wish I had someone like that to look up to when I was growing up!
Who are other women that inspire you?
Joy Cho / Oh Joy , Tori Hendrix , Dayna Mance / Prism Boutique , Colormecourtney to name a few!
What's next for Sweet Threads?
We've been working on pivoting our business since the pandemic started with offering a service curating gifts! It's been a hit for us so we are going to expand on it! Stay tuned for more!

Here's a sneak peek of their new collection – Zooey in the City x Sweet Threads & Paush Mini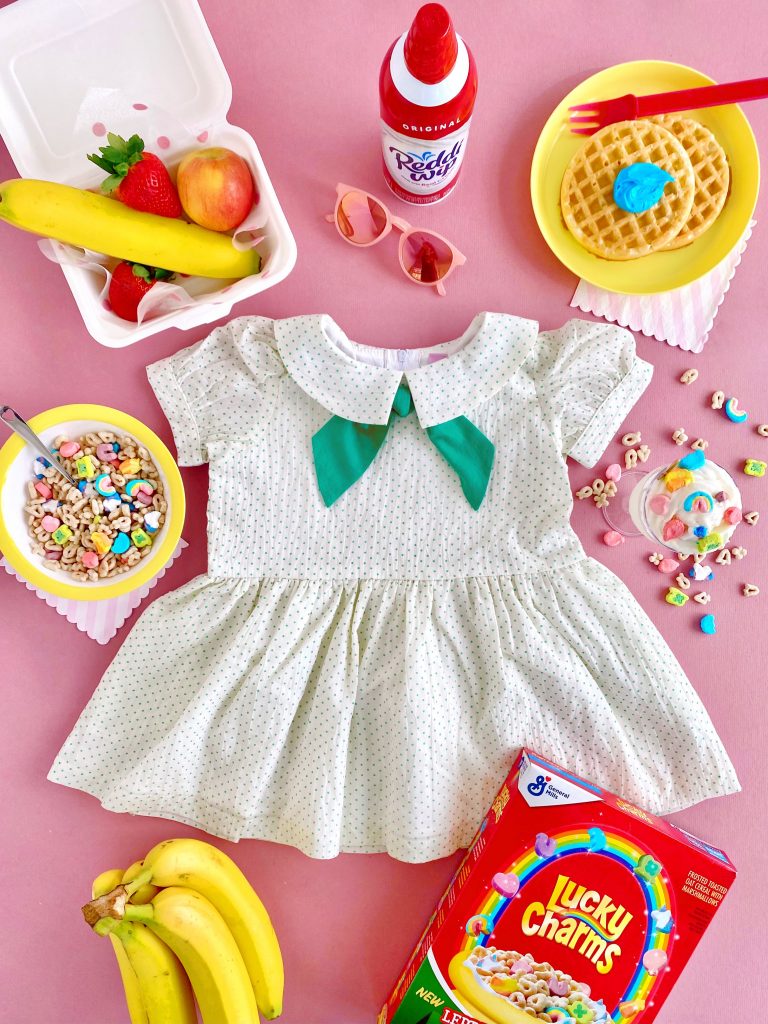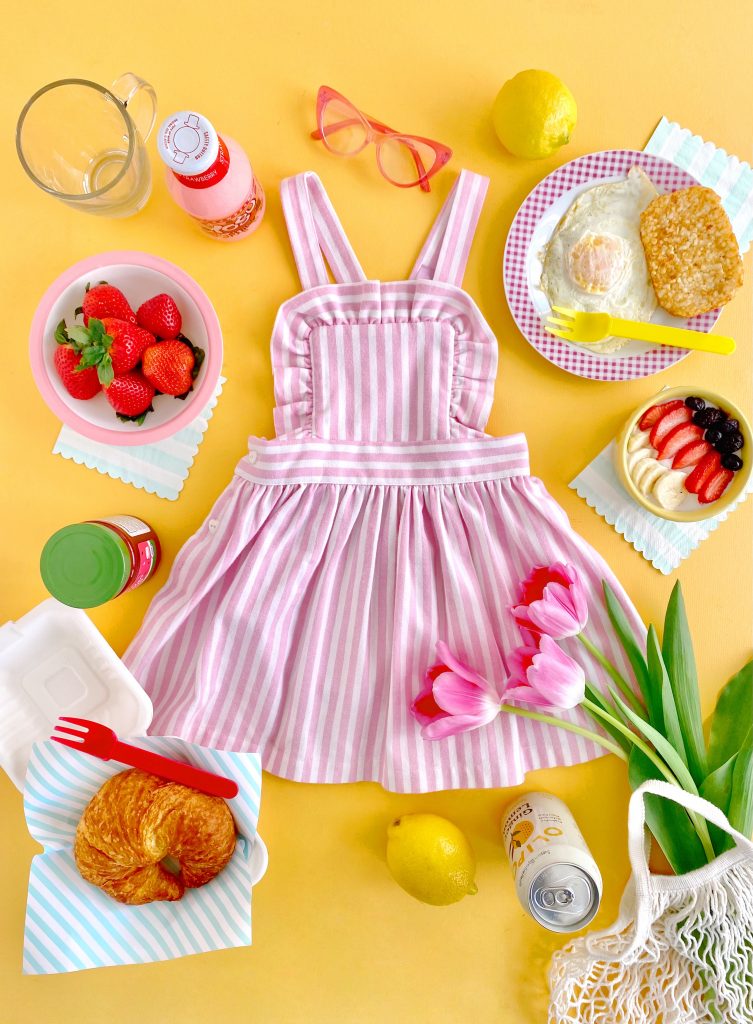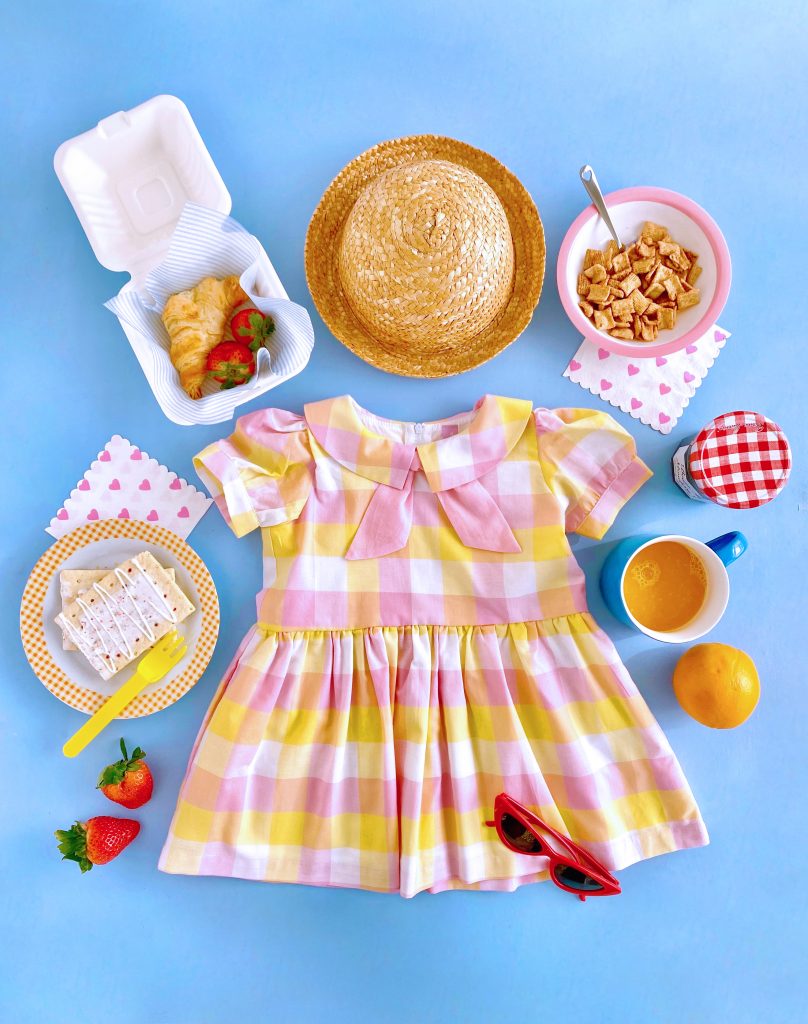 Z O O E Y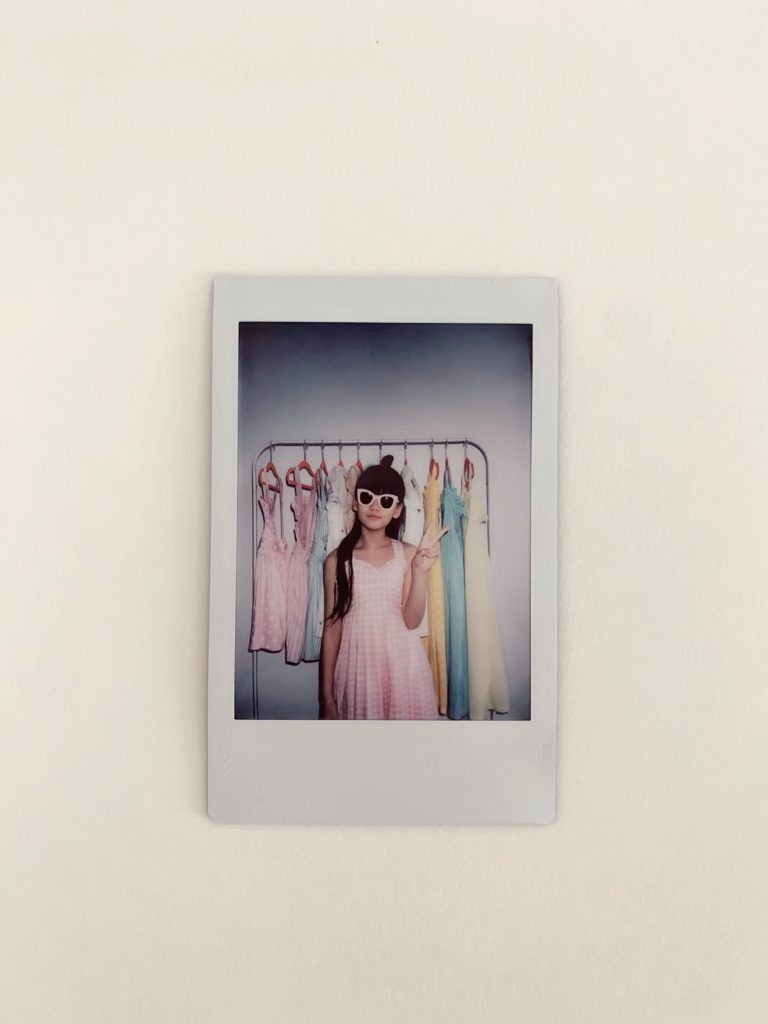 Talk to us about you and your growing career….
Hi, I'm Zooey and I'm 8 years old. I'll be 9 years old on March 25th! I've been modeling since I was 3 years old and started doing commercials 2 years ago. Within the last year, I've started acting too. I will be having a small role in a big Hollywood movie soon! !I started Instagram when I was 3 years old to share my personal style and became a kid influencer a year after that. 
Can you give us a day in the life of Zooey?
Currently, because of COVID, we have been staying home. Before COVID, a typical day starts with school – Yes Zooey attends physical school. If there happens to be an audition then we would drive to LA. Auditions take like 5-15 minutes depending on how many other people are auditioning then depending on the time, we either stop somewhere to have dinner and wait out the traffic or just try to drive home in traffic. Zooey would do her HW in the car. 
NOW with COVID – School is now remote. Zooey is really diligent and wakes up early to get a head start on her school assignments. Production has been shut down so we aren't going on any auditions at all. However we have a few self-tapes here and there and a ton of VO auditions.
When we have a social media campaign for Instagram, we plan and style those.
Why were you excited to do a collaboration with Sweet Threads?
We've been friends with Shella for a really long time since Zooey was just getting into the Instagram scene. I remember visiting Sweet Thread's FIRST little shop in Long Beach and was obsessed with everything!!!!! The concept of Shella's store is sooo cute. Over the years I've seen Shella's business grow and she started her own brand PAUSH. We continued to support and when Shella brought up a ZOOEY capsule collection 2 years ago, we were so flattered and jumped right into it!!!
Tell us a few things that inspire you about Shella?
We love her taste and sense of style. She has a really good eye and understands her customers which is why we believe her shop has been able to do so well!!
Who are other women that inspire you?
Awkwafina because she's an Asian American actress and comedian that is changing things up in the Entertainment industry.
What's next for Zooey?
Zooey is shooting her first Hollywood movie role soon and we are so excited to share more about it when we are allowed to! It's a tiny role but alongside some very big and famous actors!!! Hehe!

These ladies are so inspiring!!! Thank you for sharing with us!!! See who else we are sharing this week on the next post!

xx

Jacquelyn