One of my favorite events we get to be a part of are baby showers. Yes, weddings and birthdays are all very exciting but something about welcoming a baby into the world just gets my mama heart all sentimental. Especially when planning for a beautiful mama to be like Kelly Anne of Donuts and Daisies!
Her sister Jennifer of Freckles on Filmore along with their lovely mother Carol reached out to us to throw Kelly's shower. Carol's beautiful home in Northern California served as the backdrop and this celestial themed shower came together perfectly! I'm excited to share all the beautiful photos by Olivia Richards here and on 100 Layer Cake today as well! Keep scrolling to see this stunner of a shower!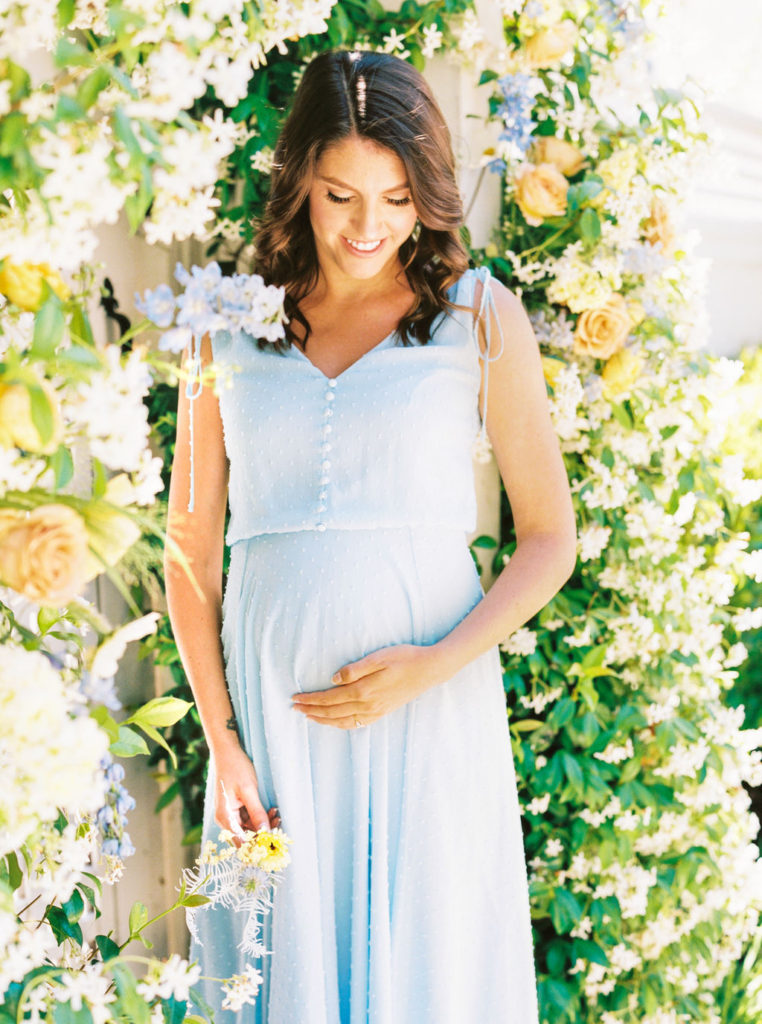 A welcome sign is always a nice touch at any event and this one by Proper Letter sure is pretty! Especially adorned with flowers by Tumbleweed Floral Truck. This shower was held in June, but Kelly Anne is due very soon and baby Ford will be here before we know it!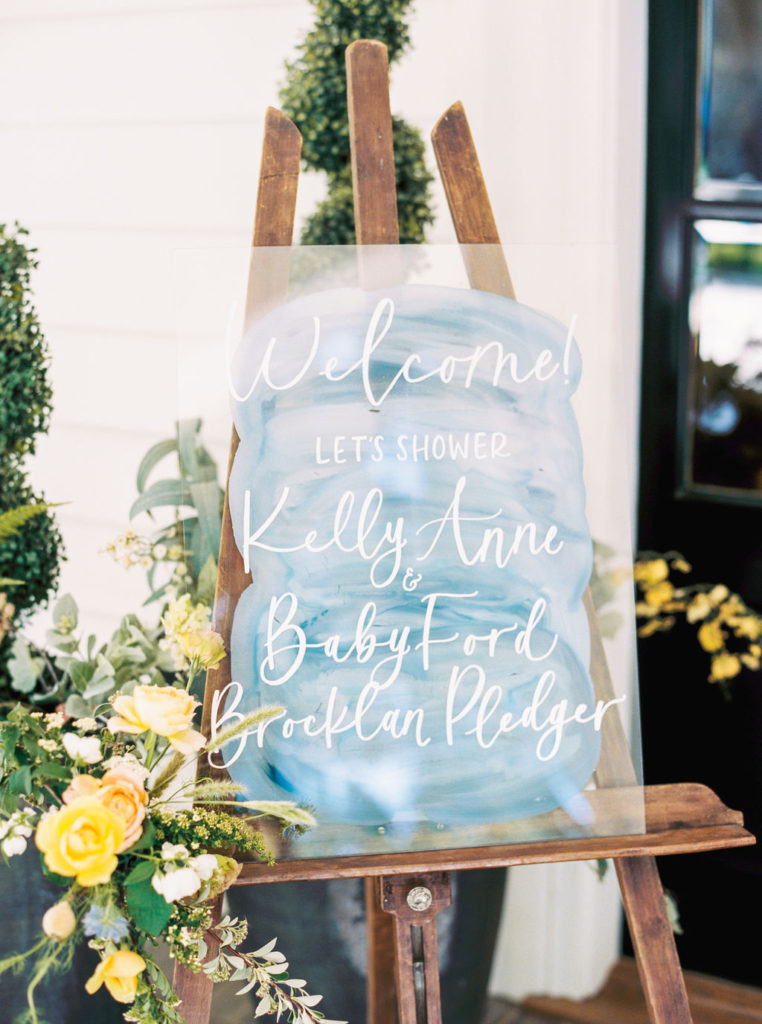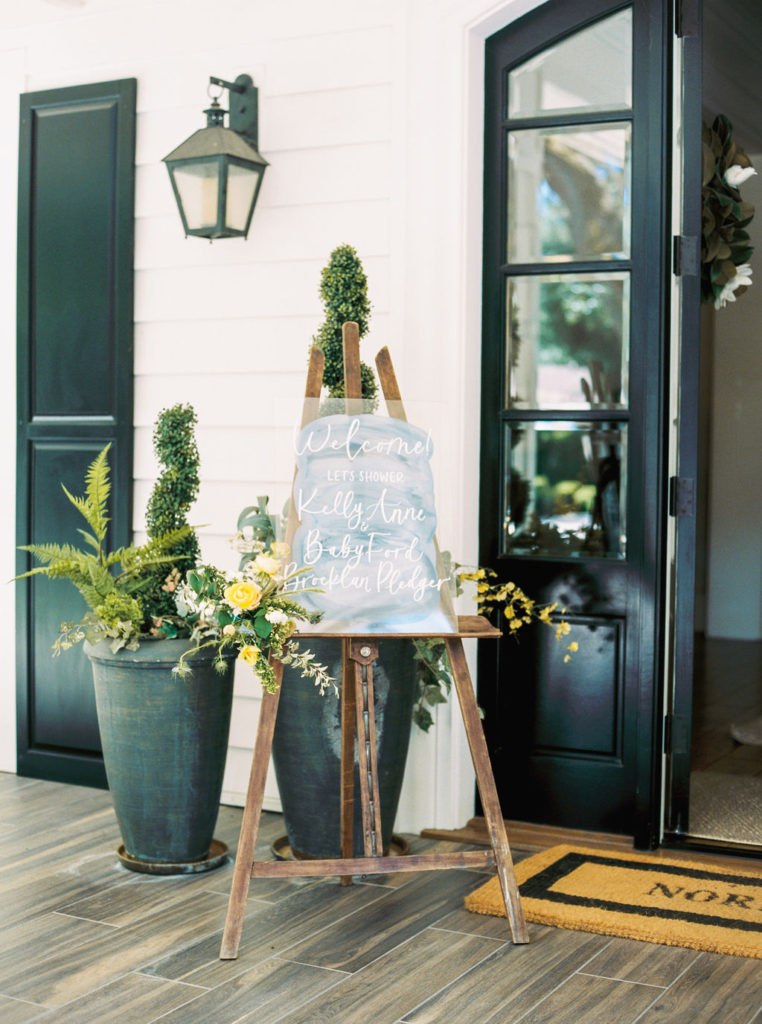 Carol's property was already so gorgeous, but there were spots where Tumbleweed Floral Truck added flowers that just made it even prettier! Like this jasmine arch which served as the perfect as the perfect photo backdrop! Aren't these photos of Kelly just breathtaking?!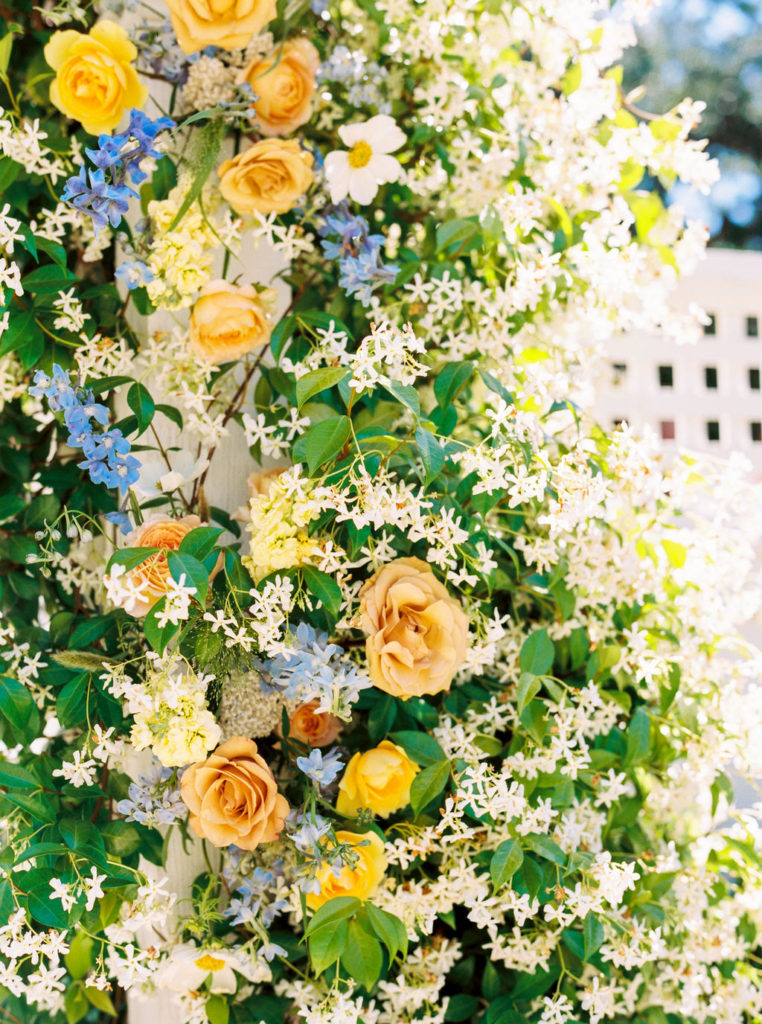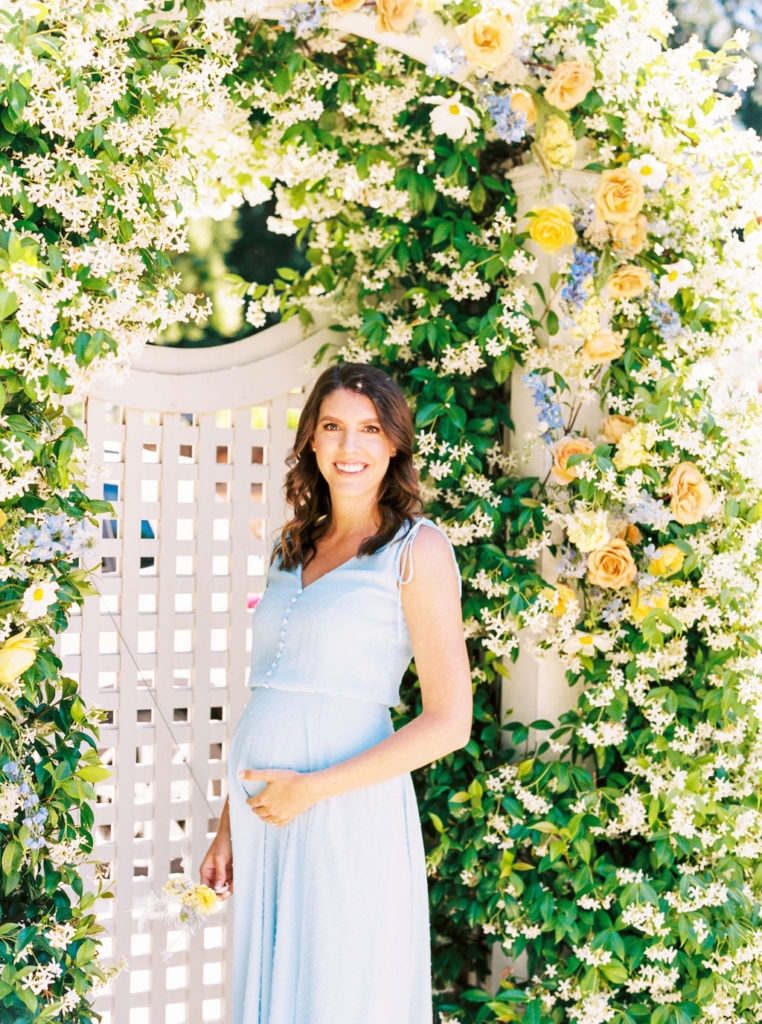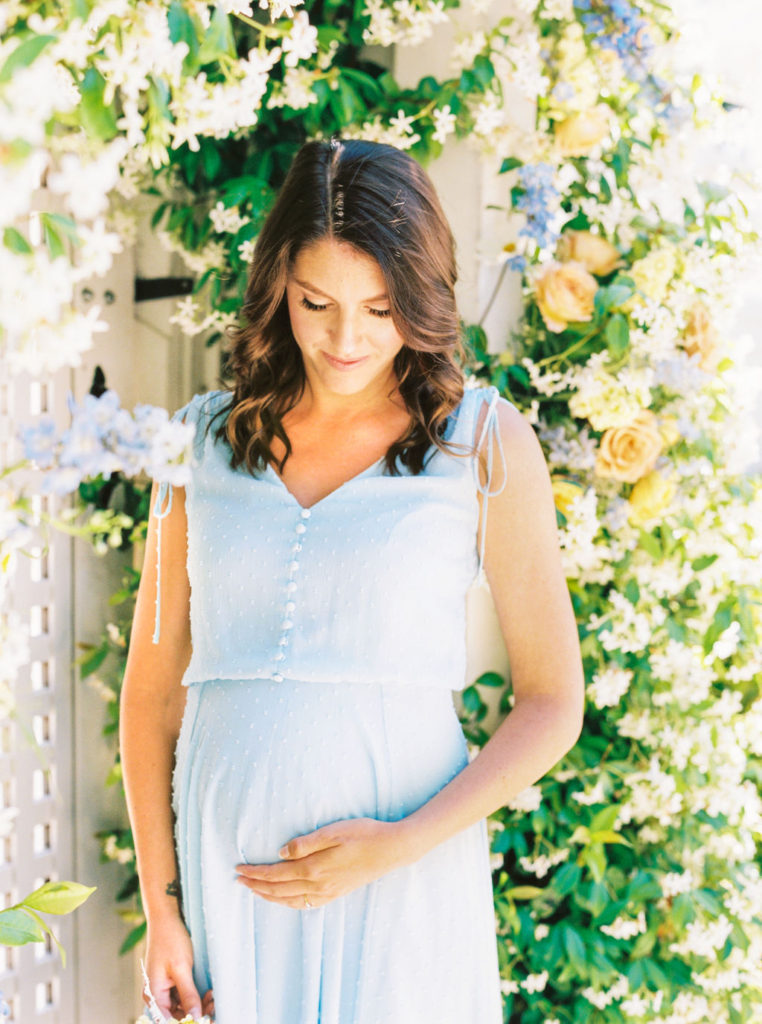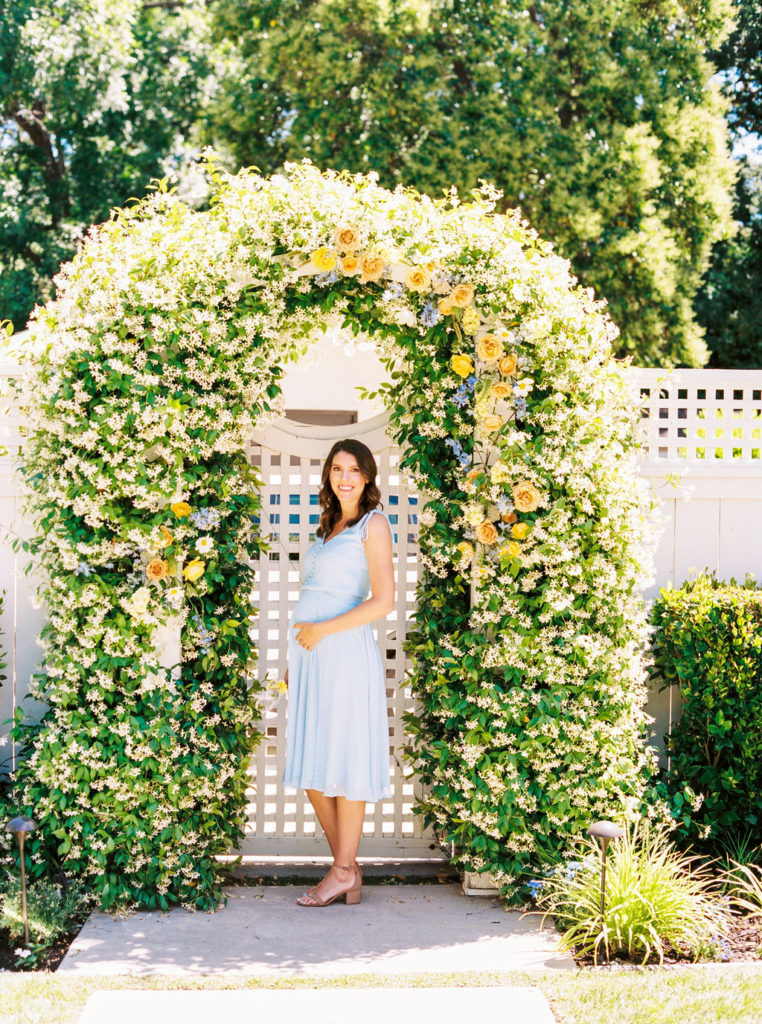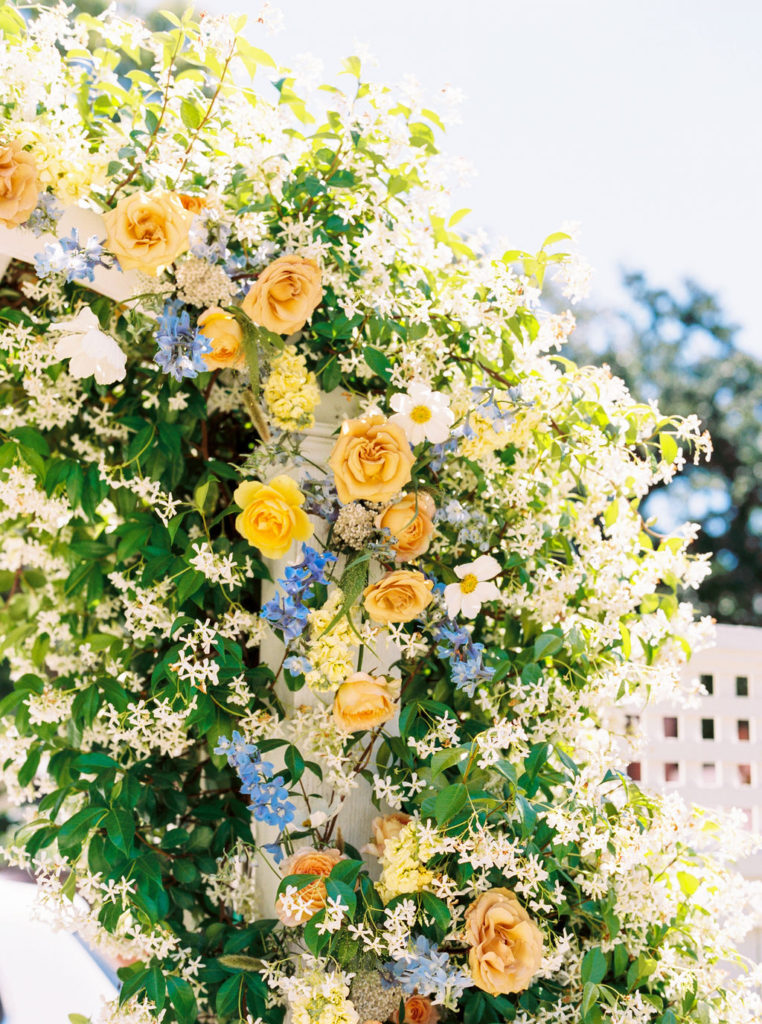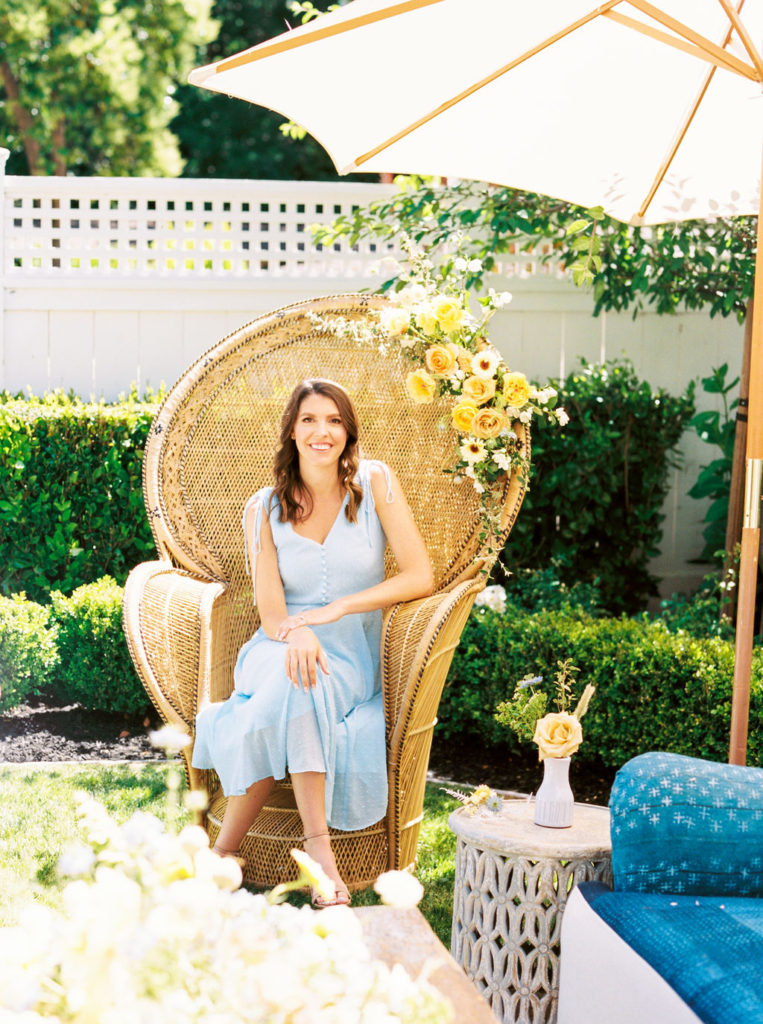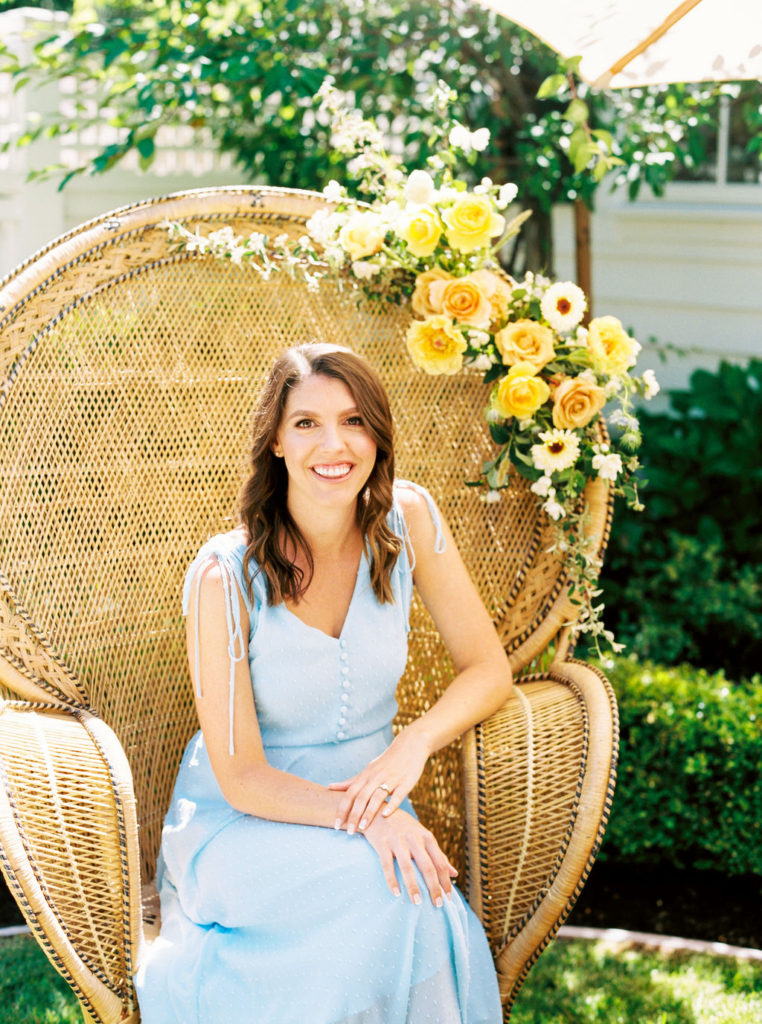 This set up was everything! They had a beautiful oak tree that was just screaming for a pretty balloon installation and The Balloon Man delivered! That hanging moon?! Seriously amazing!!
I'm also still so in love with the gorgeous tables and chairs from Found Rentals. Those farm tables mixed with the rose gold chairs, I mean SO pretty!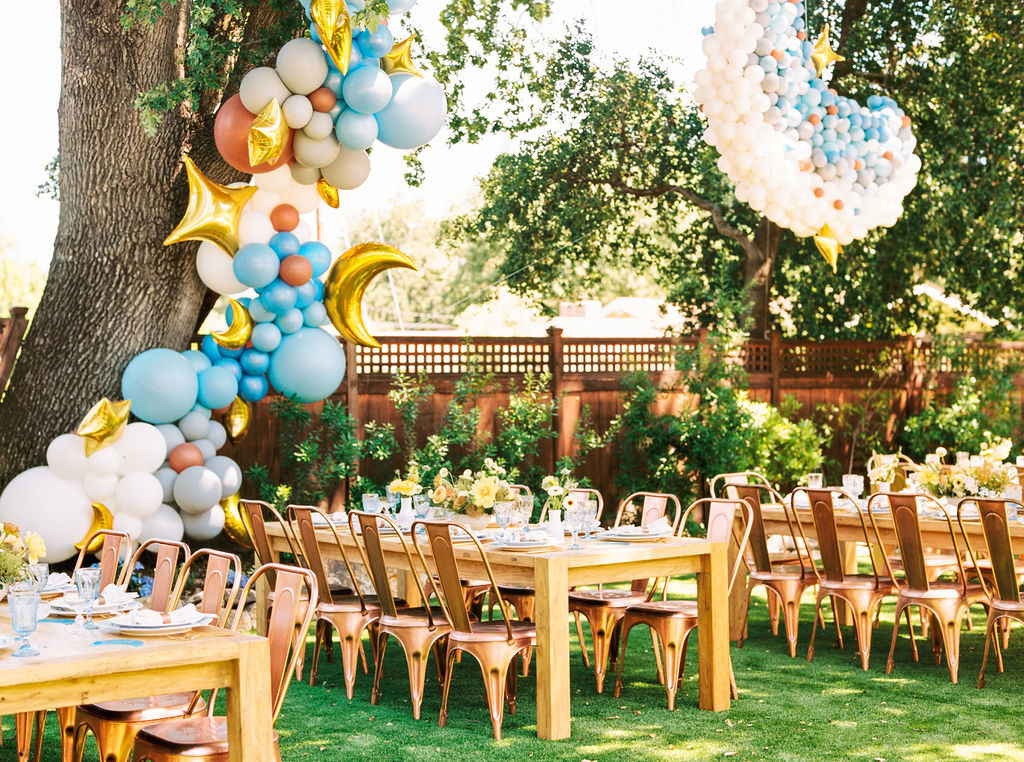 We added plates, chargers, glassware and flatware from Frances Lane along with napkins and napkin rings from Hostess Haven to those gorgeous farm tables. The mixture of blues and metallics was so pretty! Of course the most gorgeous floral arrangements by Tumbleweed Floral Truck were added to complete it all!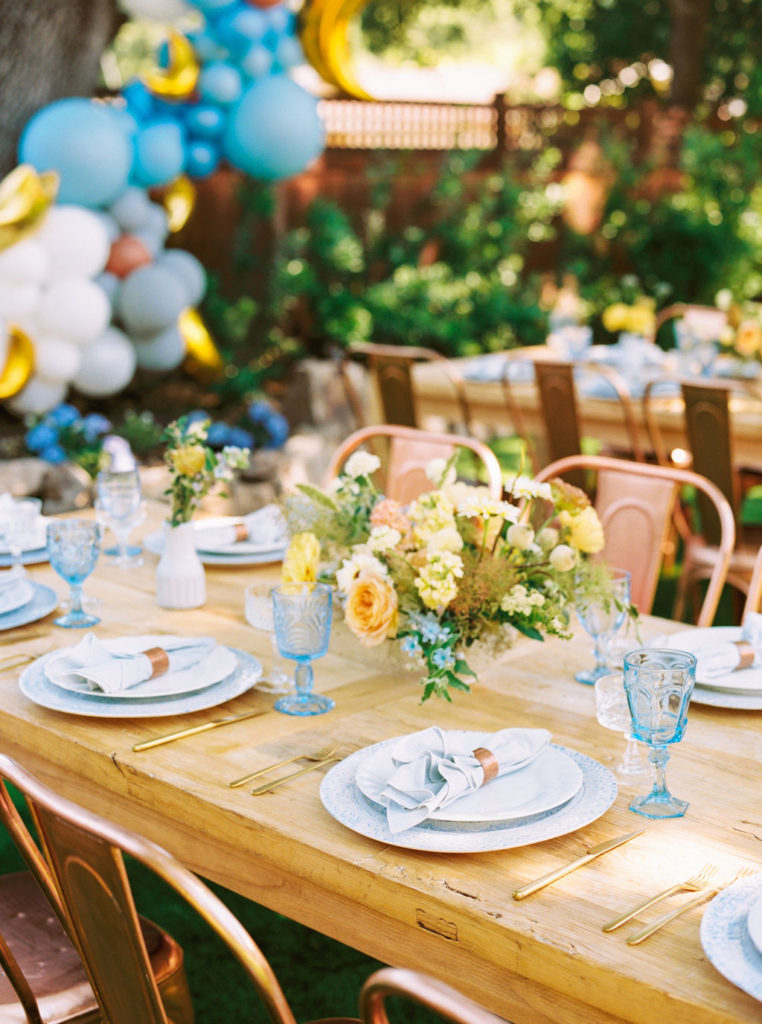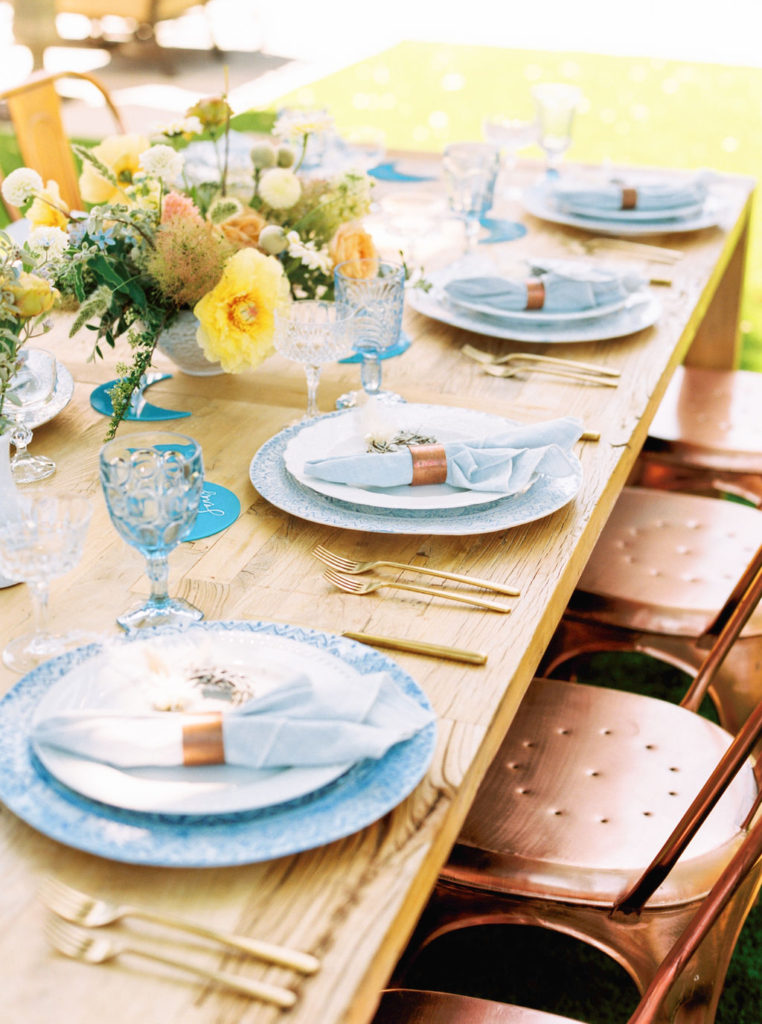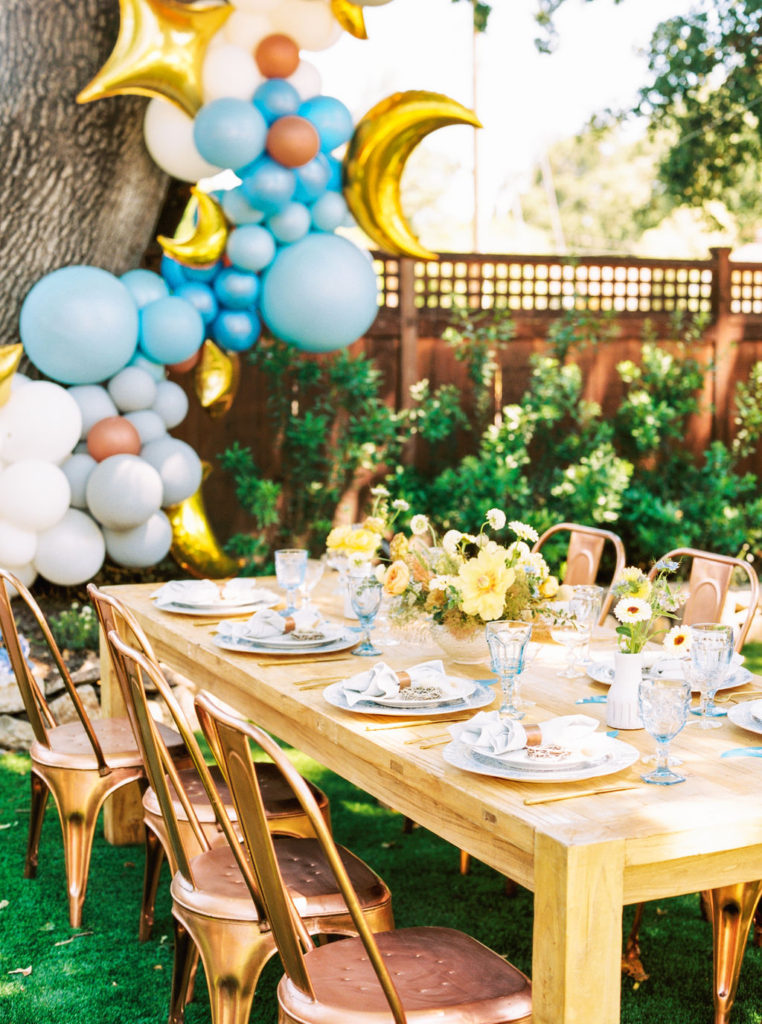 I loved the details of moon place cards by Proper Letter for each guest along with mini wreaths by Tumbleweed Floral Truck. It's those little details that just add that extra something to each table and make the event special!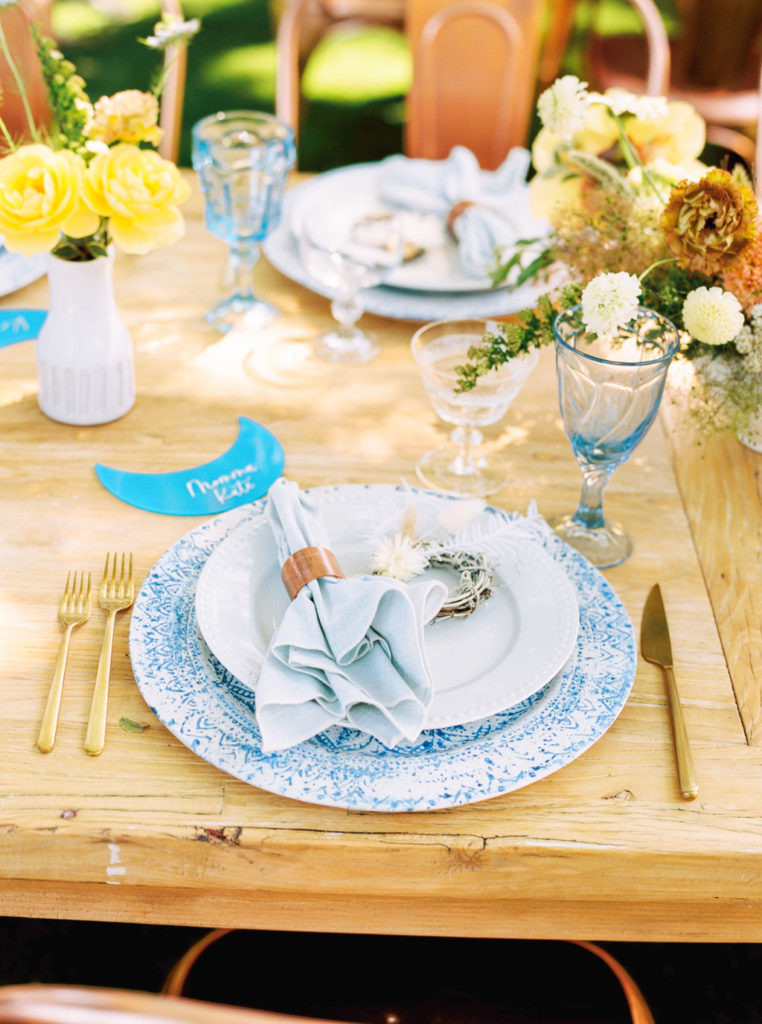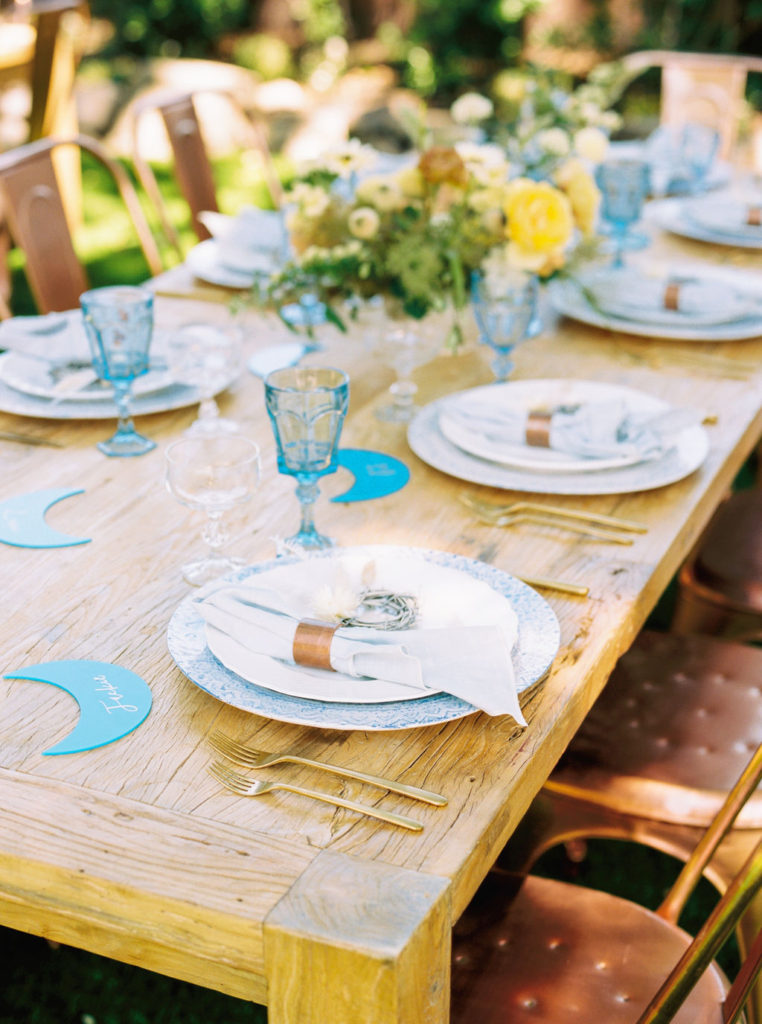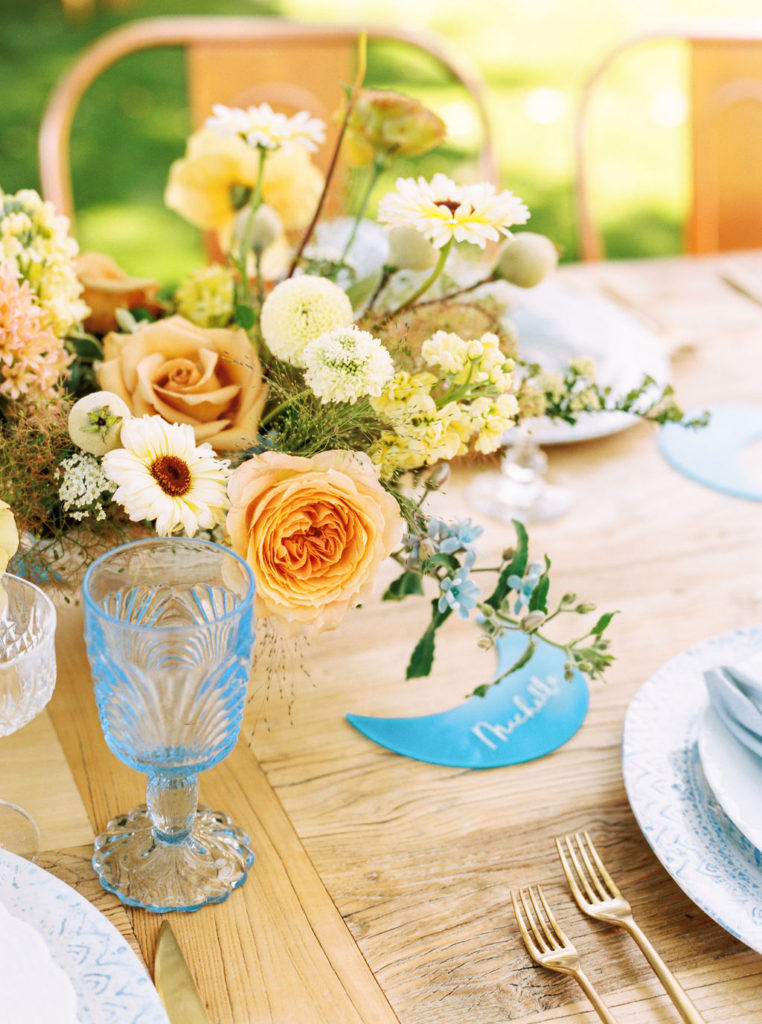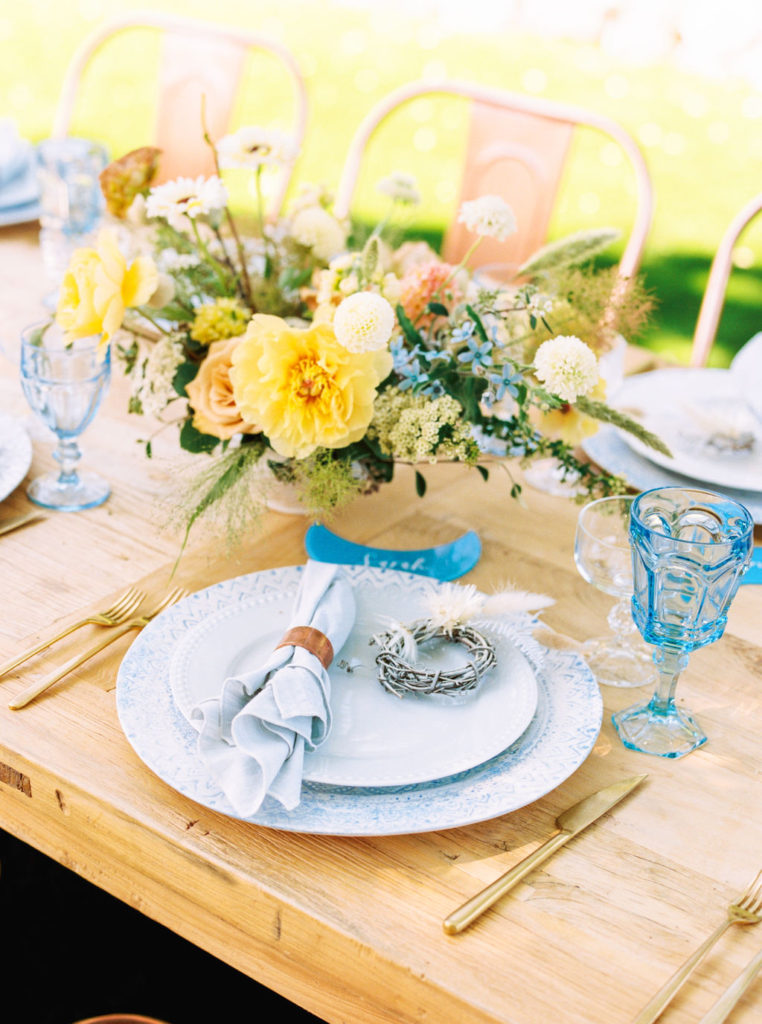 Sorry for the photo overload but I really can't get enough of this one!! It was so breathtaking!!! From the balloons to the flowers to the details, it has become one of my favorites!!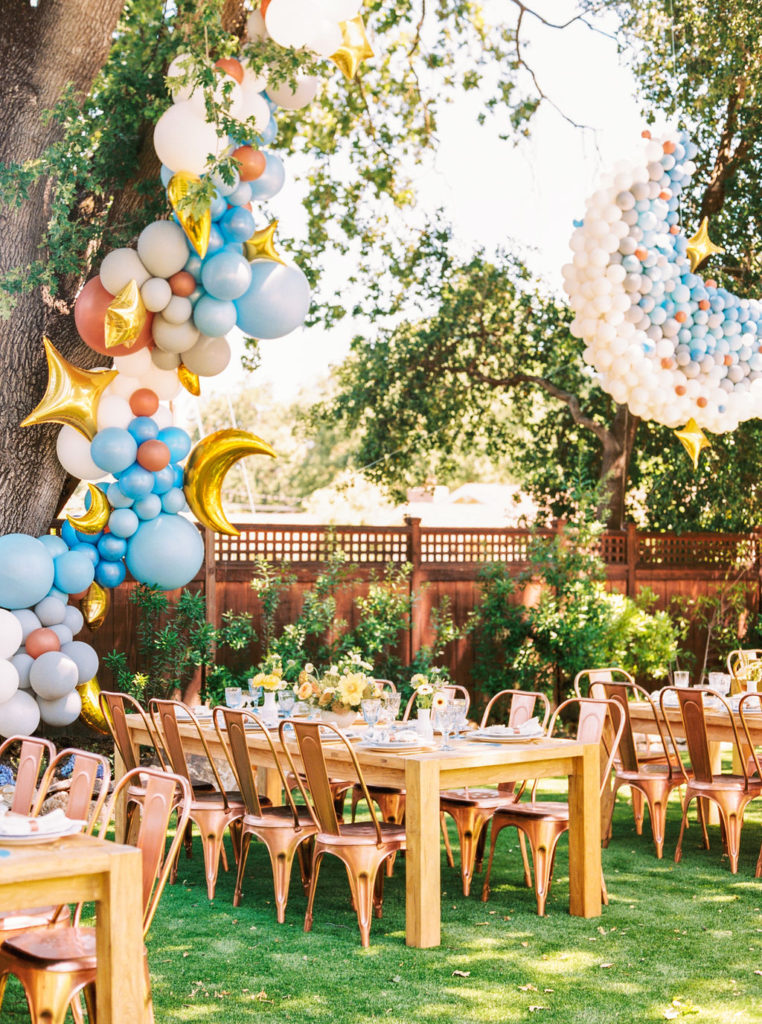 Those flowers!!!!! Tumbleweed Floral Truck you are AMAZING!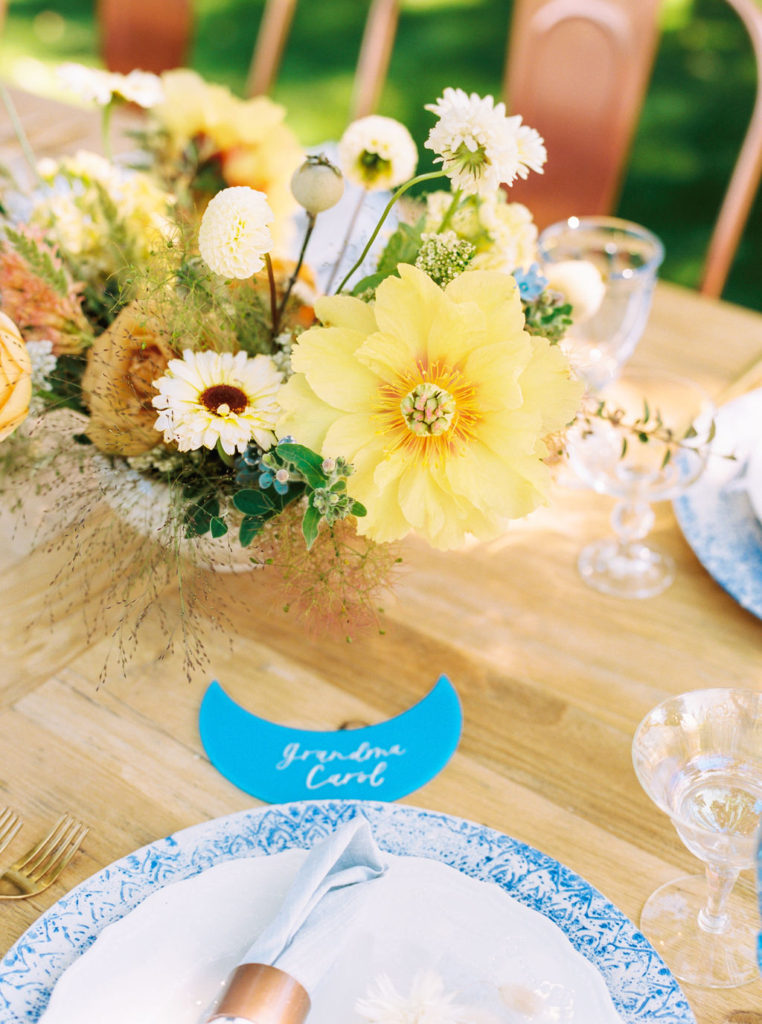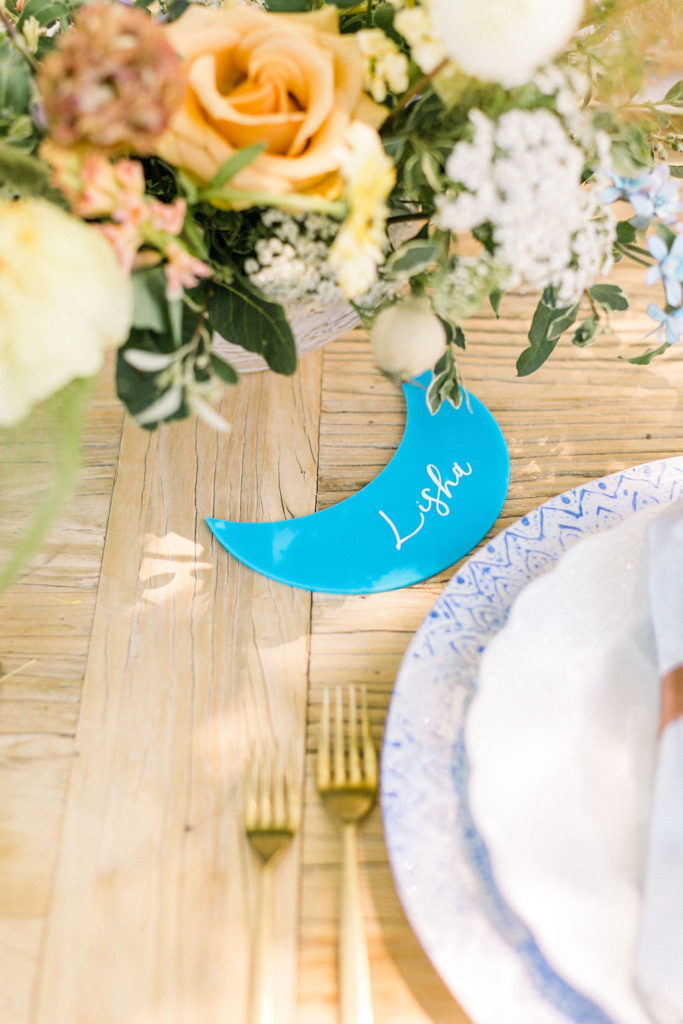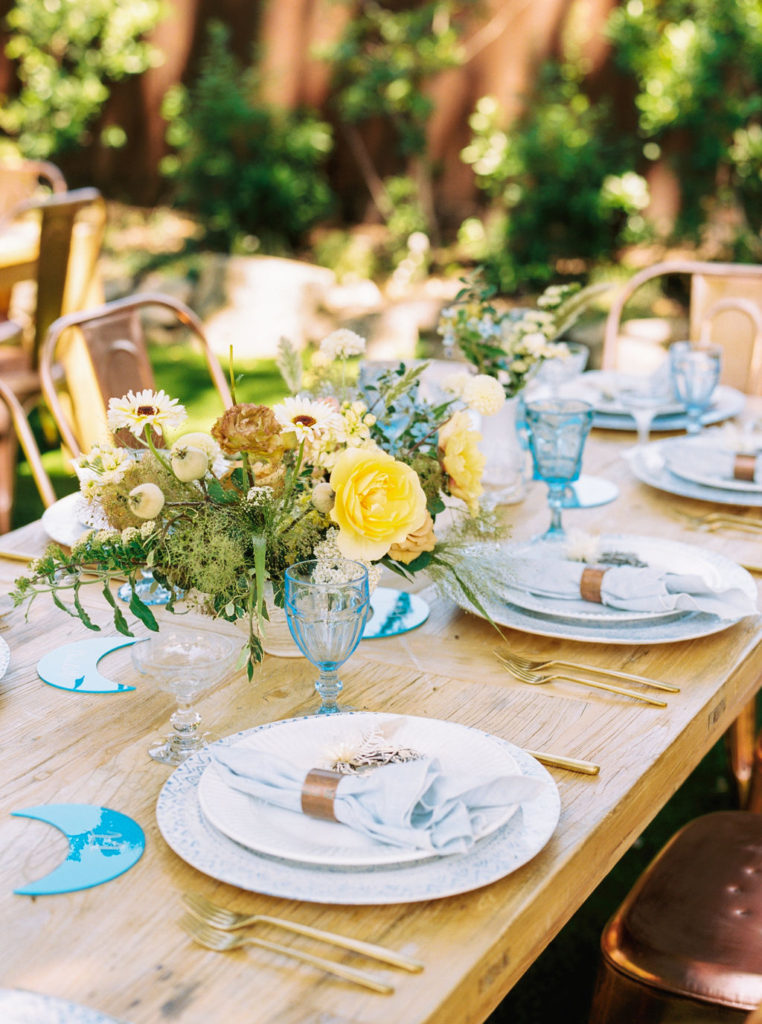 Are you as in love with these balloons as I am?! The colors and the addition of the metallics were just so perfect! The Balloon Man team is SO talented!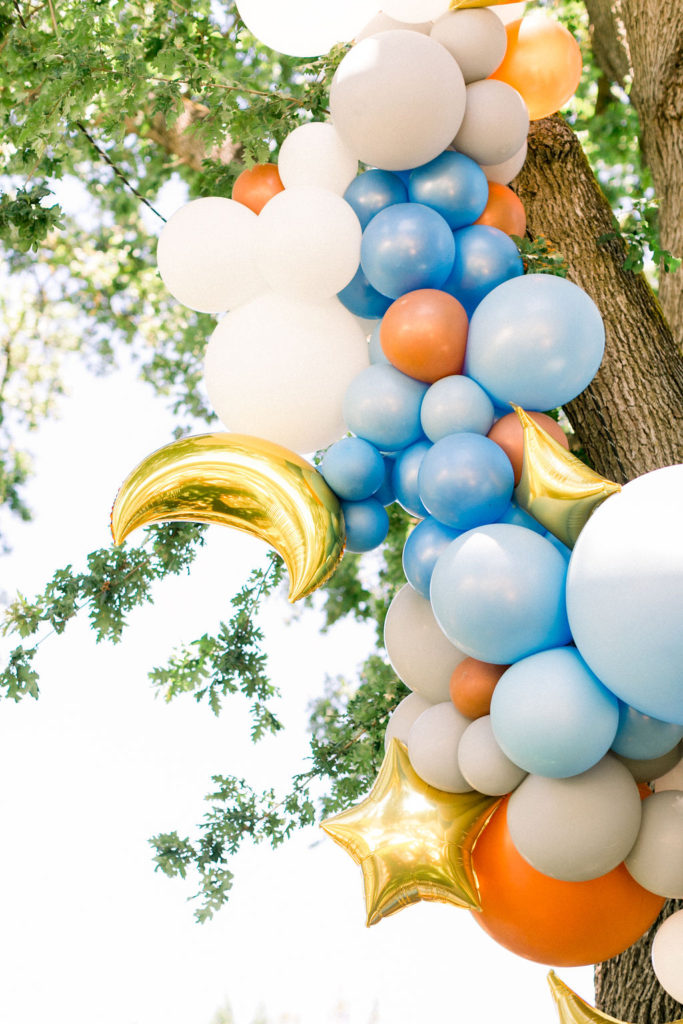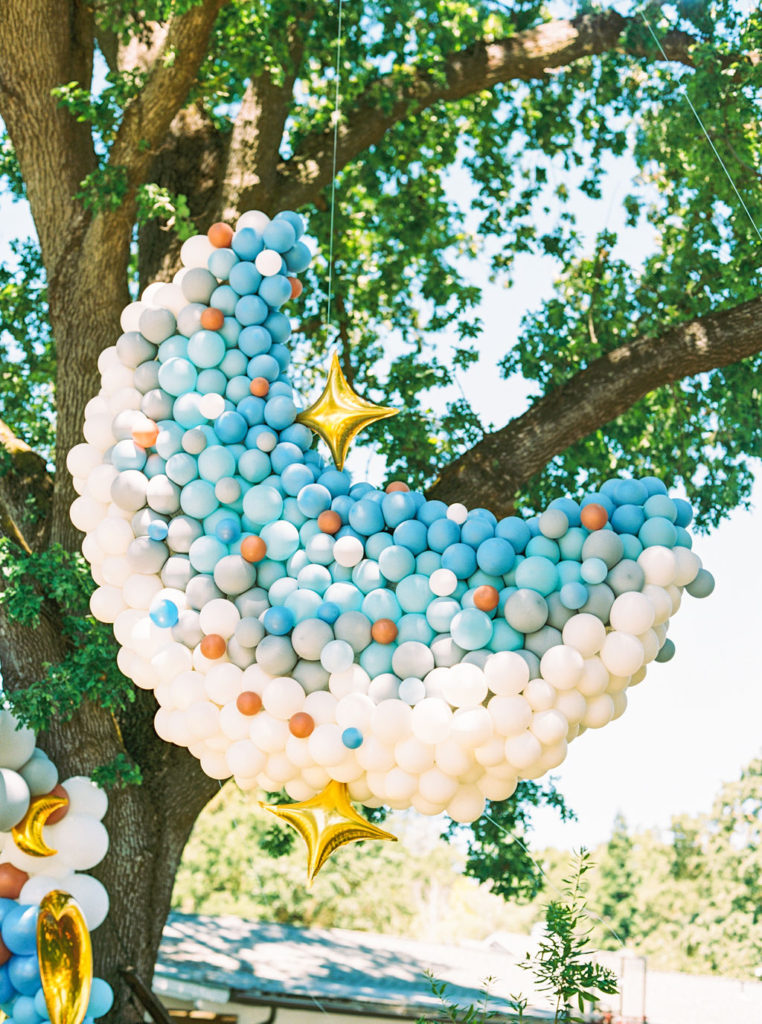 There's our pretty mama to be!!! Looking all sorts of gorgeous on her special day!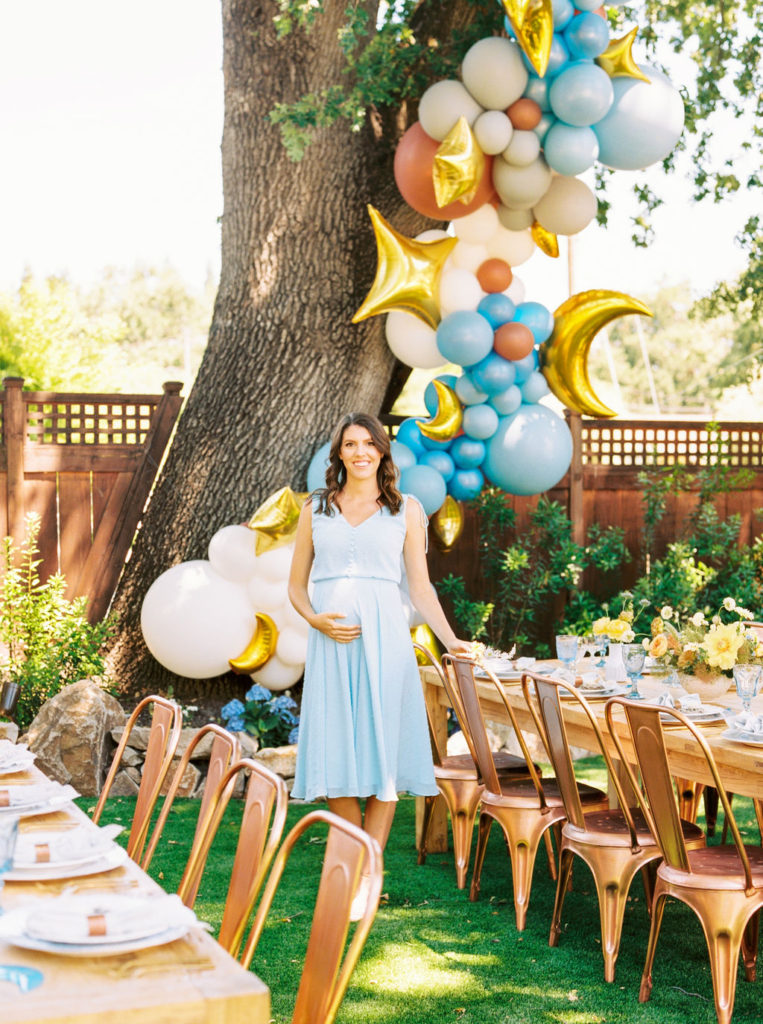 The balloons didn't stop there! We had to add them to their gorgeous home as well! This is pretty picture perfect, wouldn't you say?!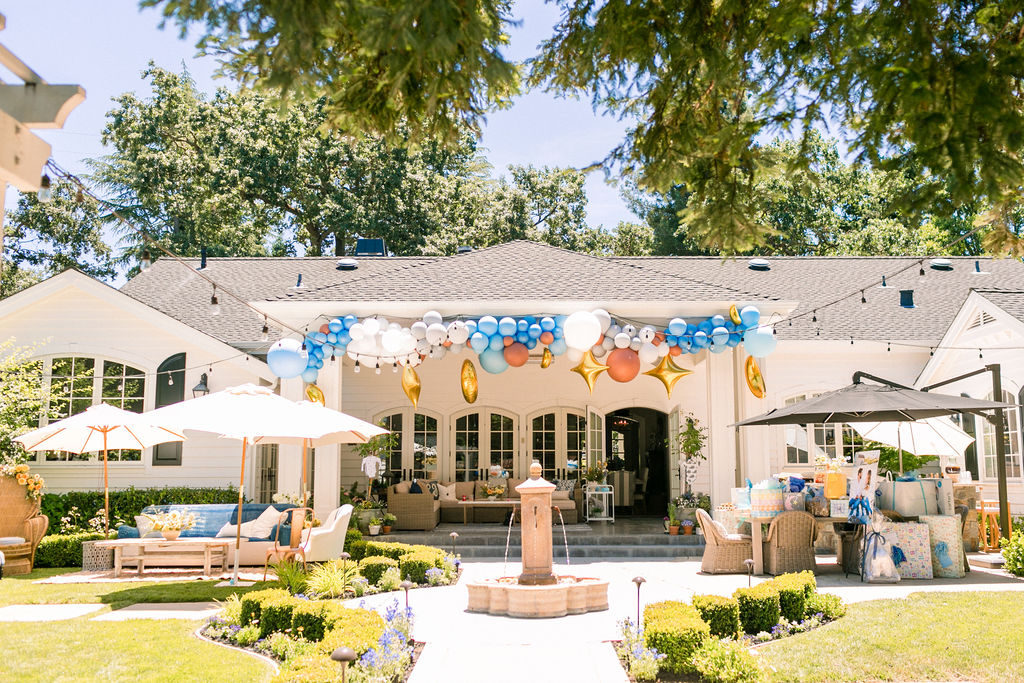 Isn't this the most perfect lounge from Found Rentals?! That mud cloth and denim couch is my favorite!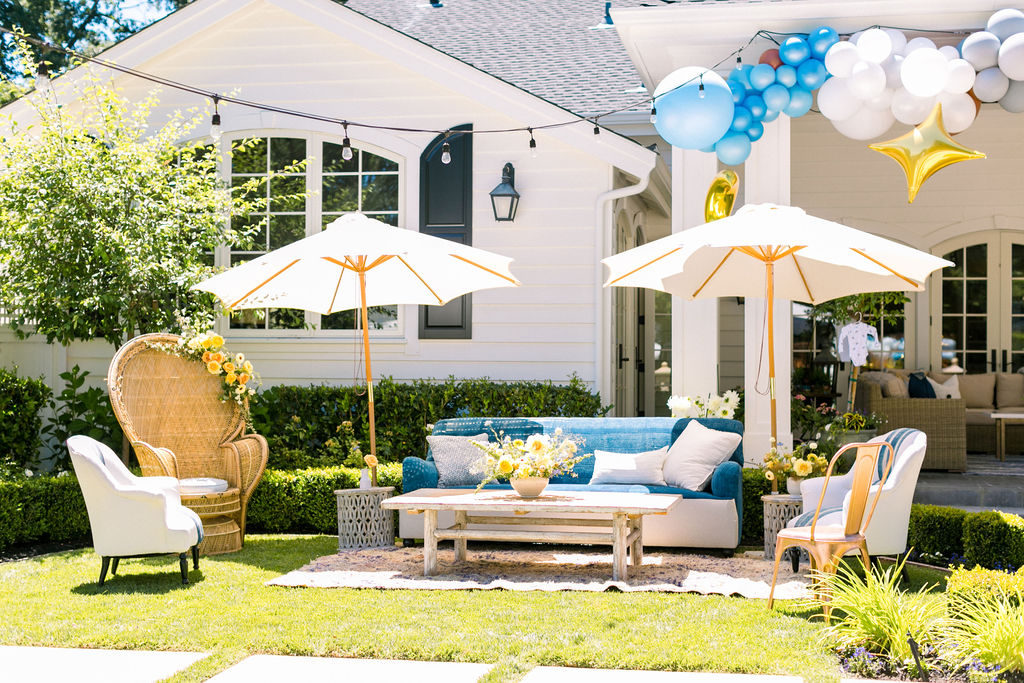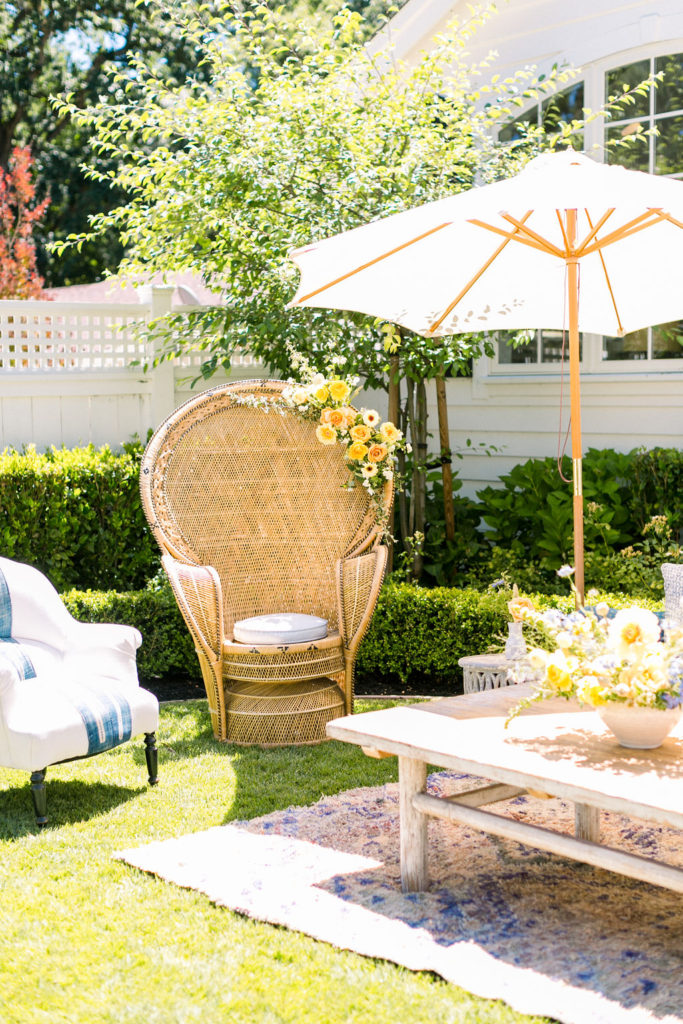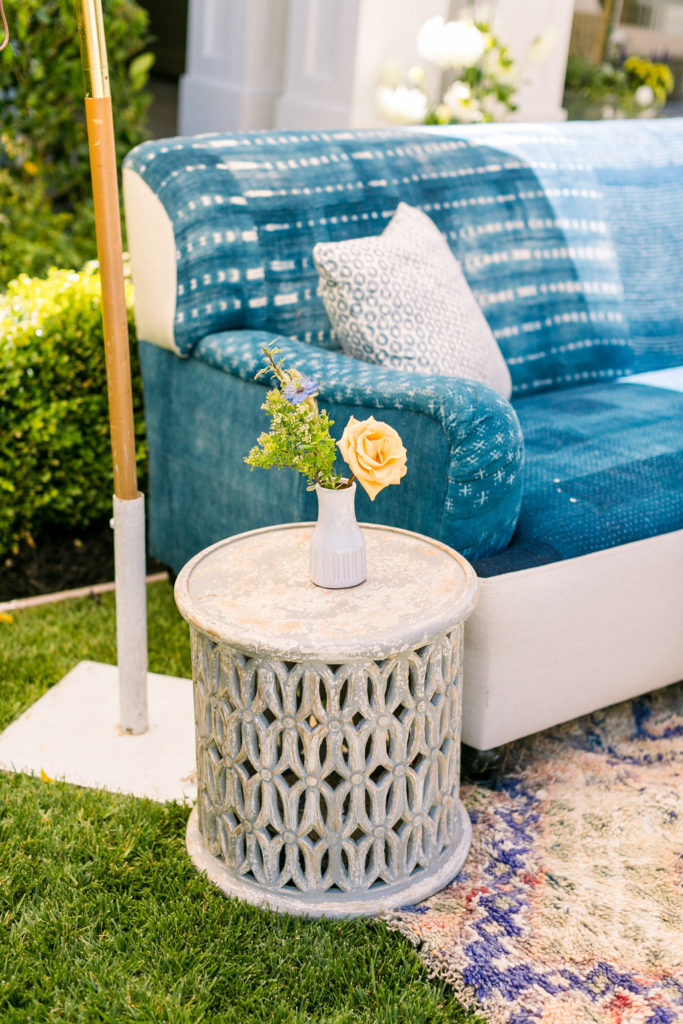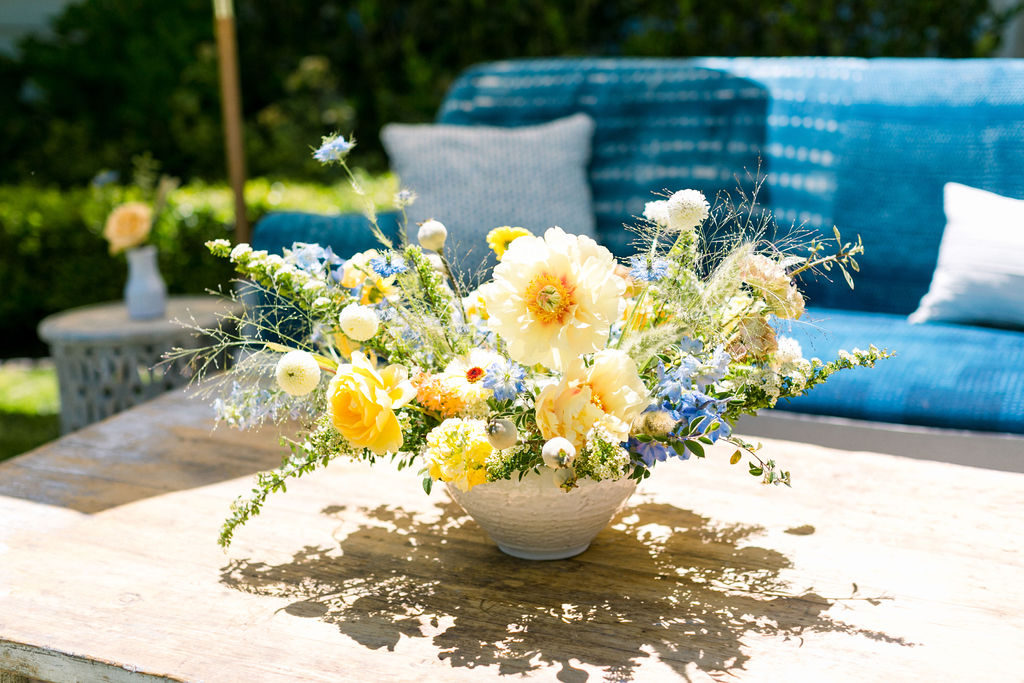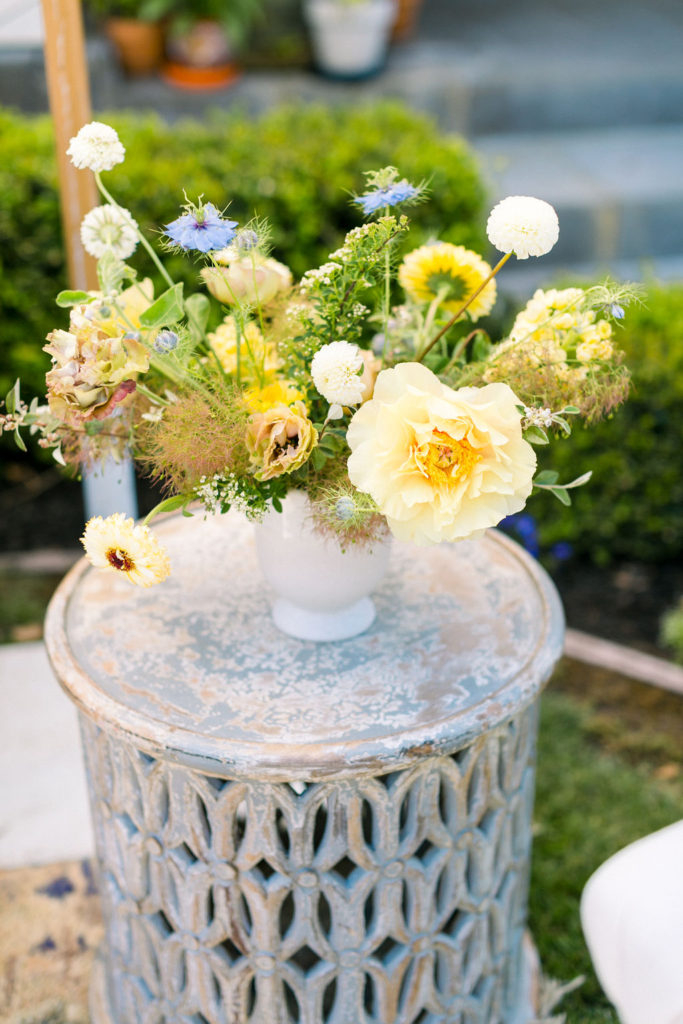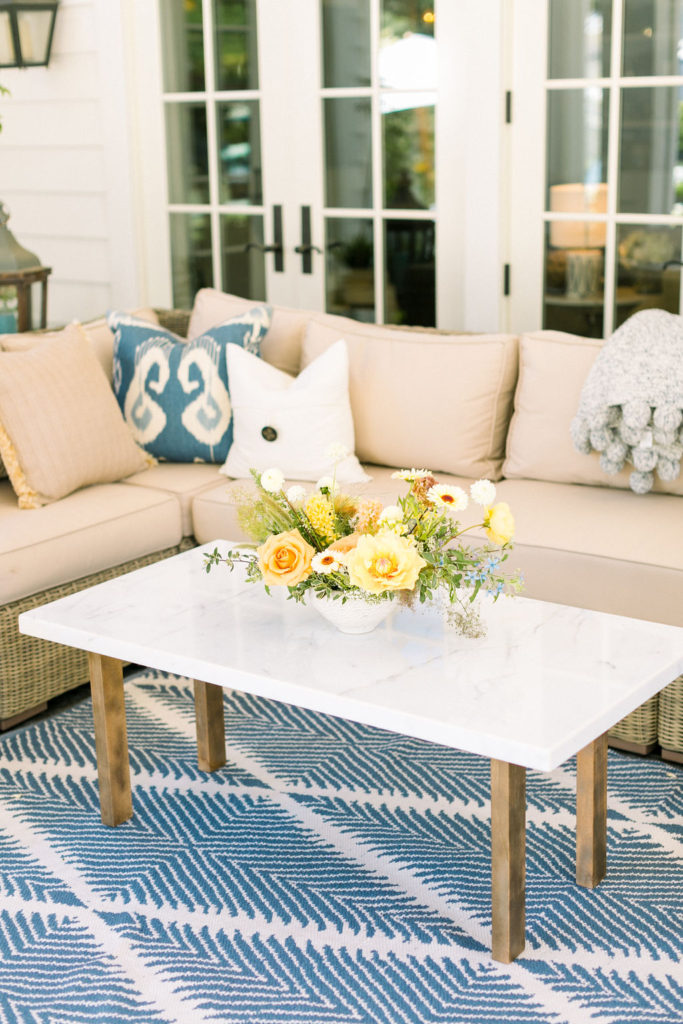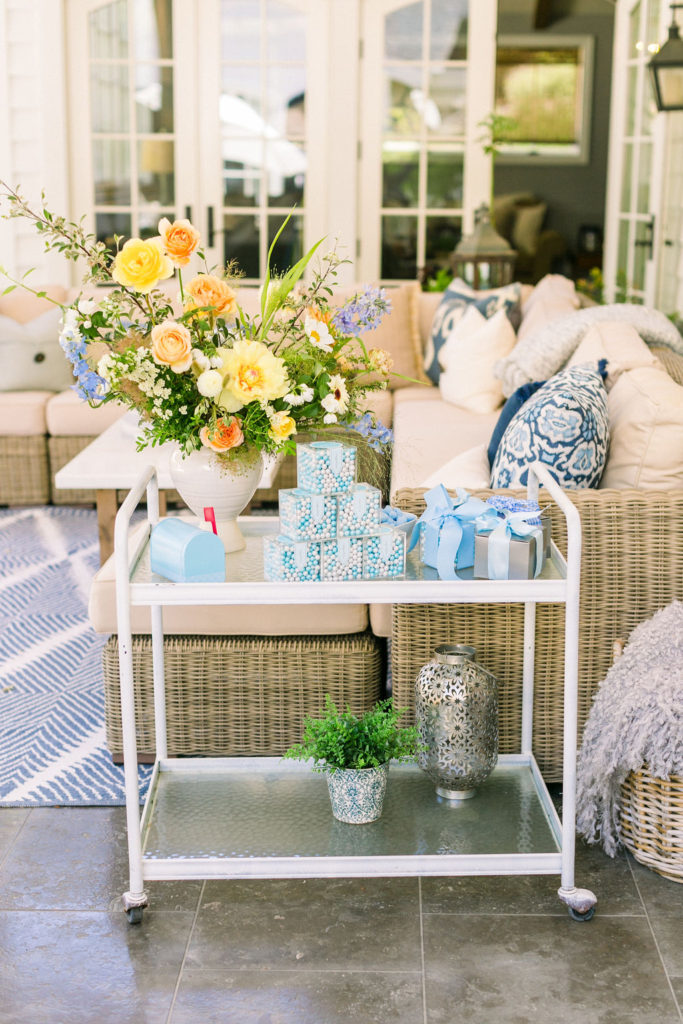 Tumbleweed Floral Truck added blooms to this already pretty fountain and everyone fell in love!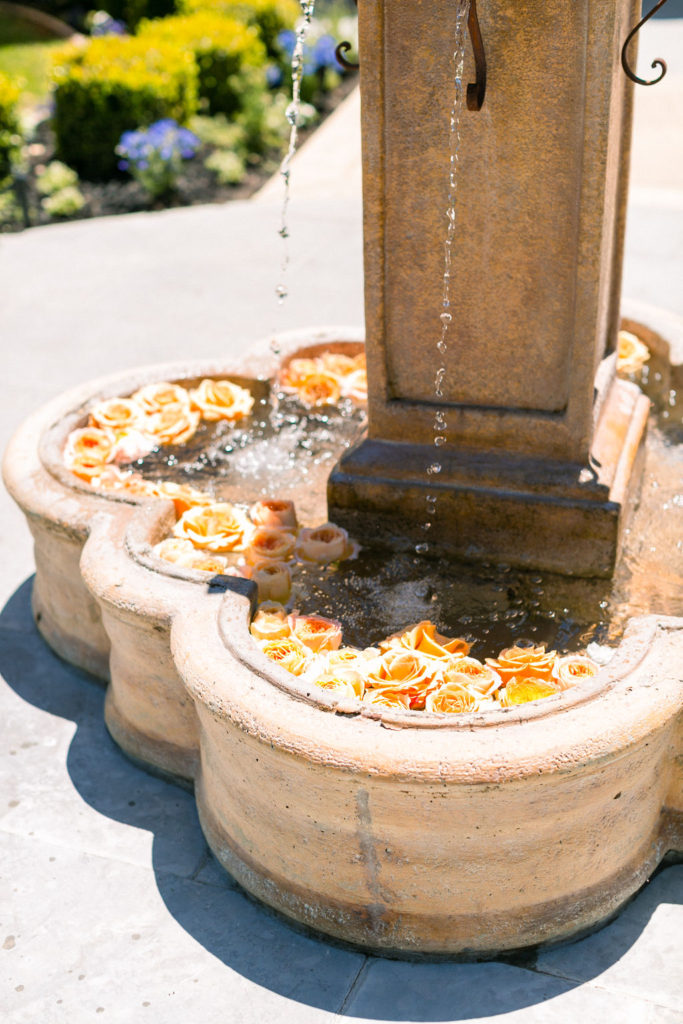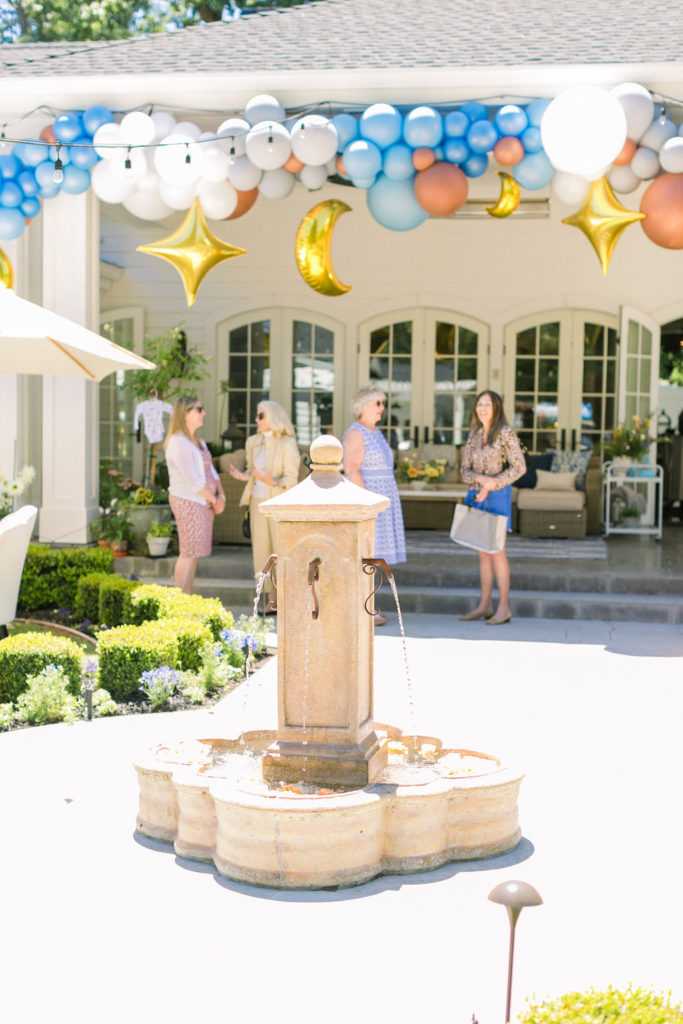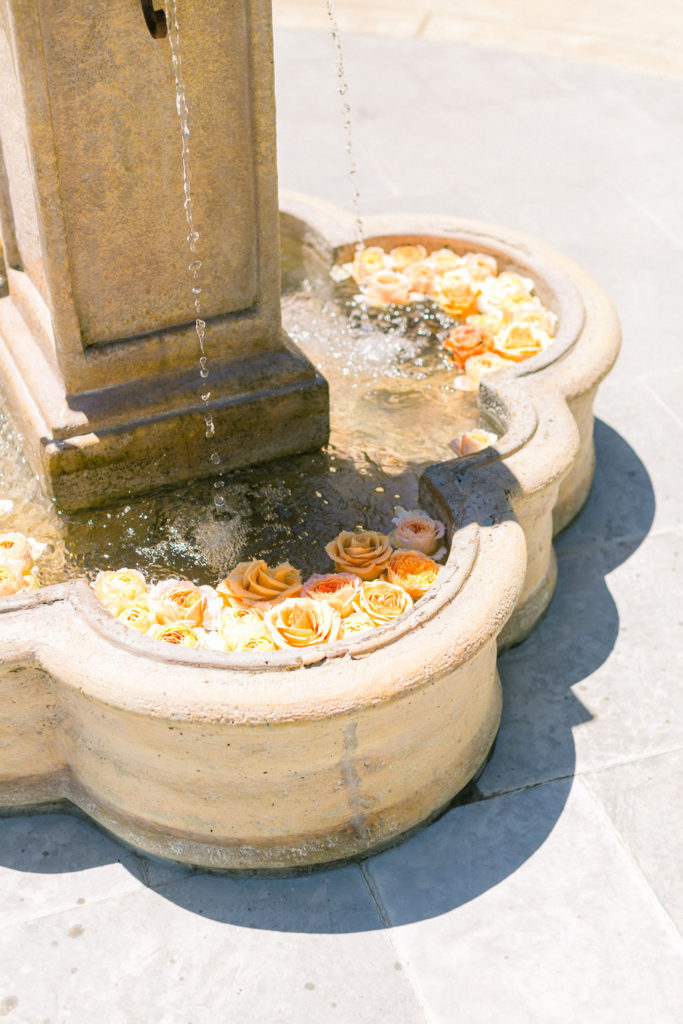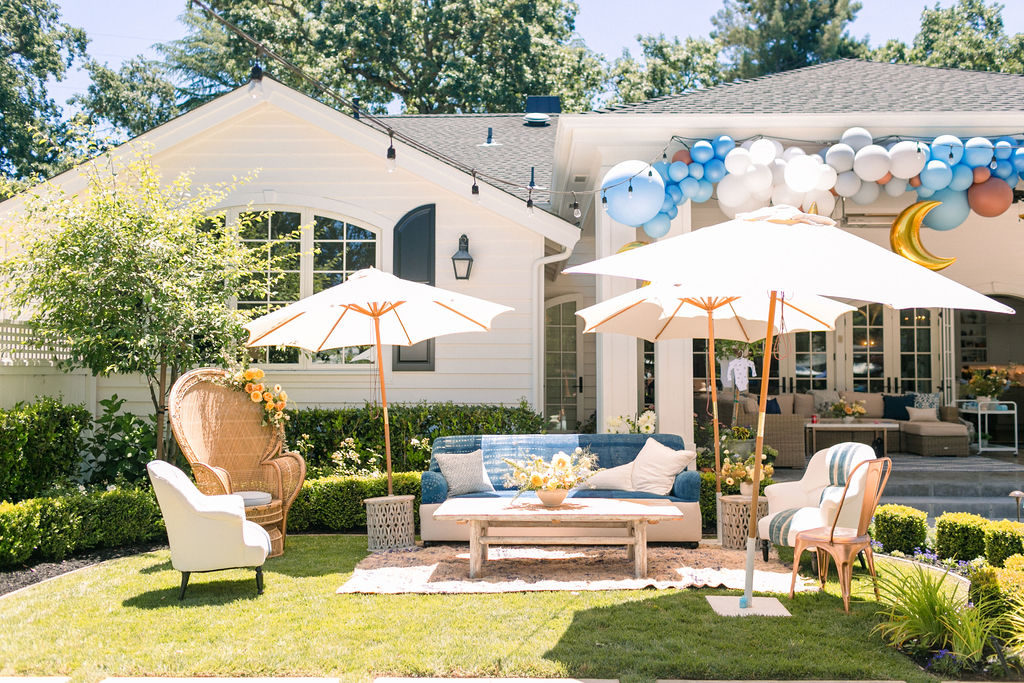 These beautiful ladies were just the loveliest clients!! They are missing one sister who couldn't be there that weekend, but man, what a beautiful family!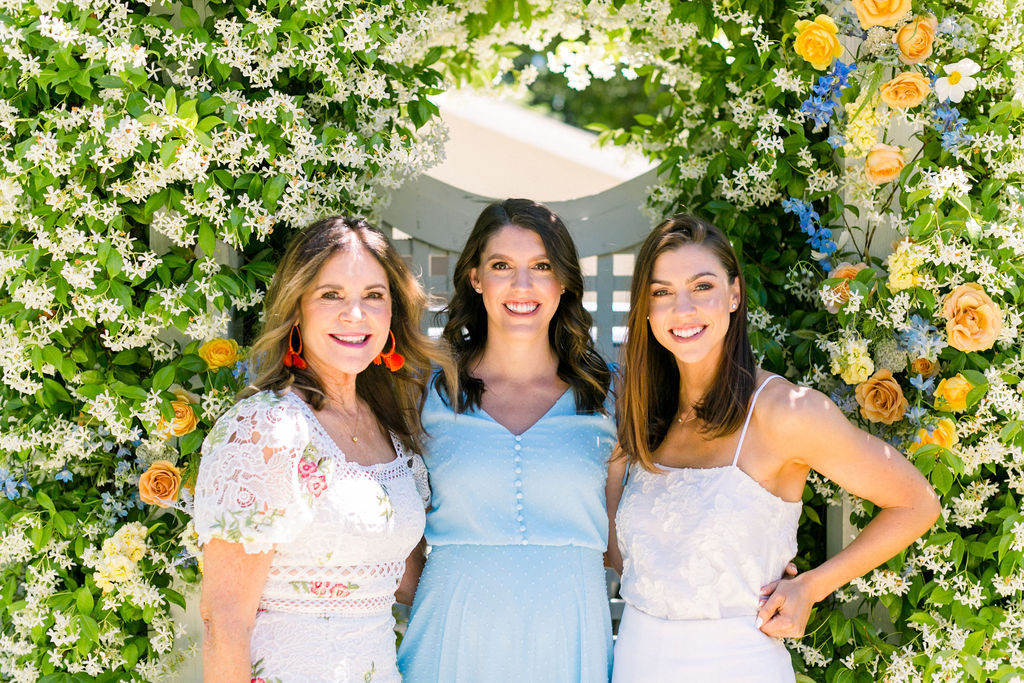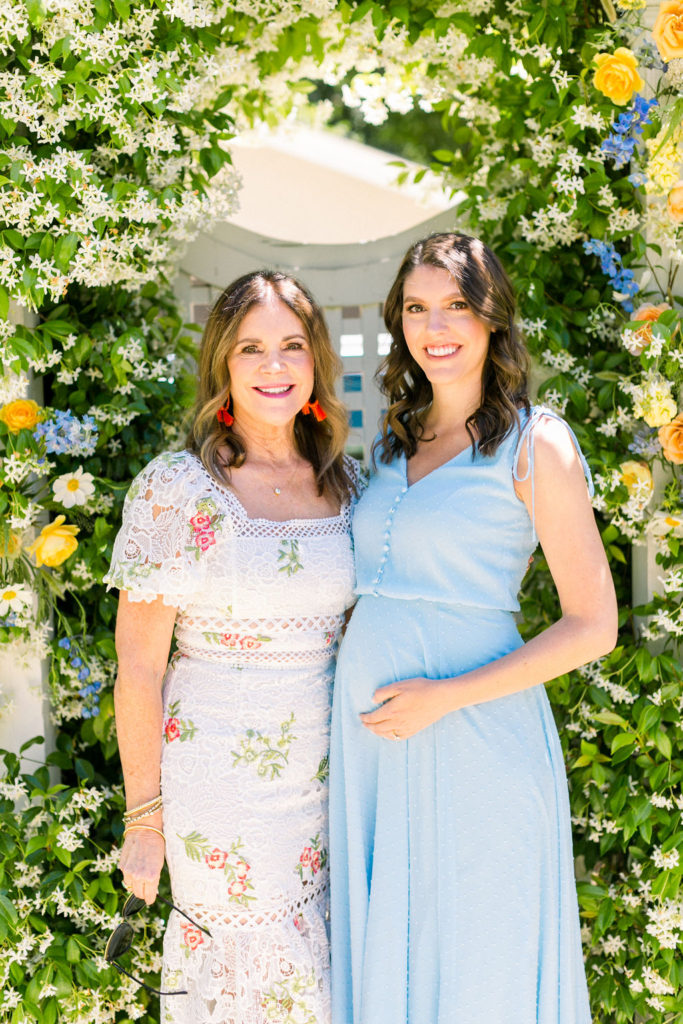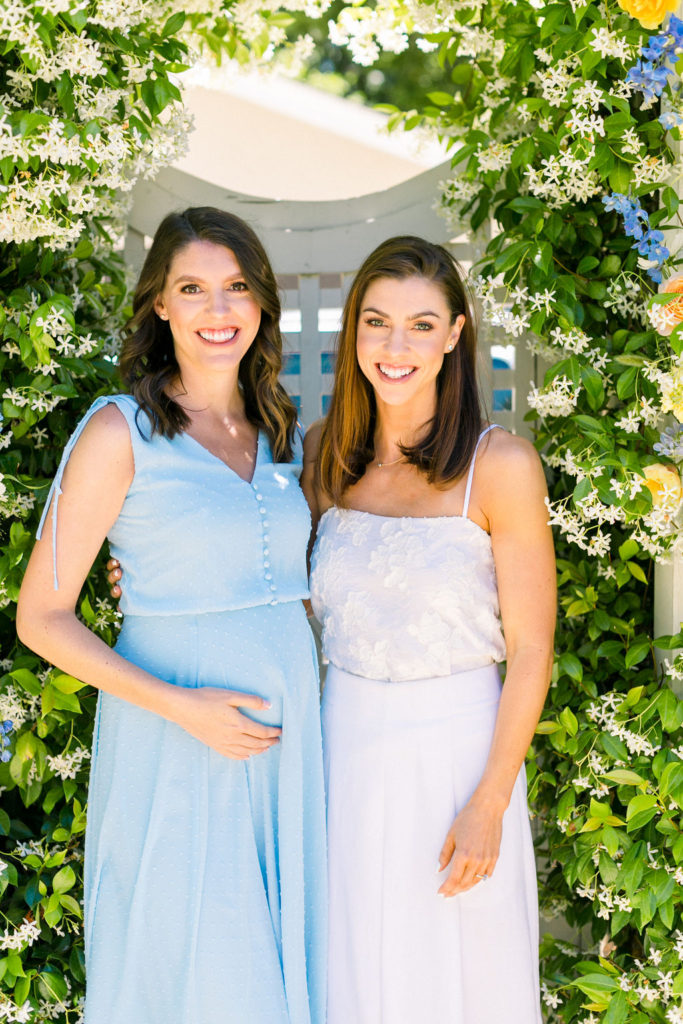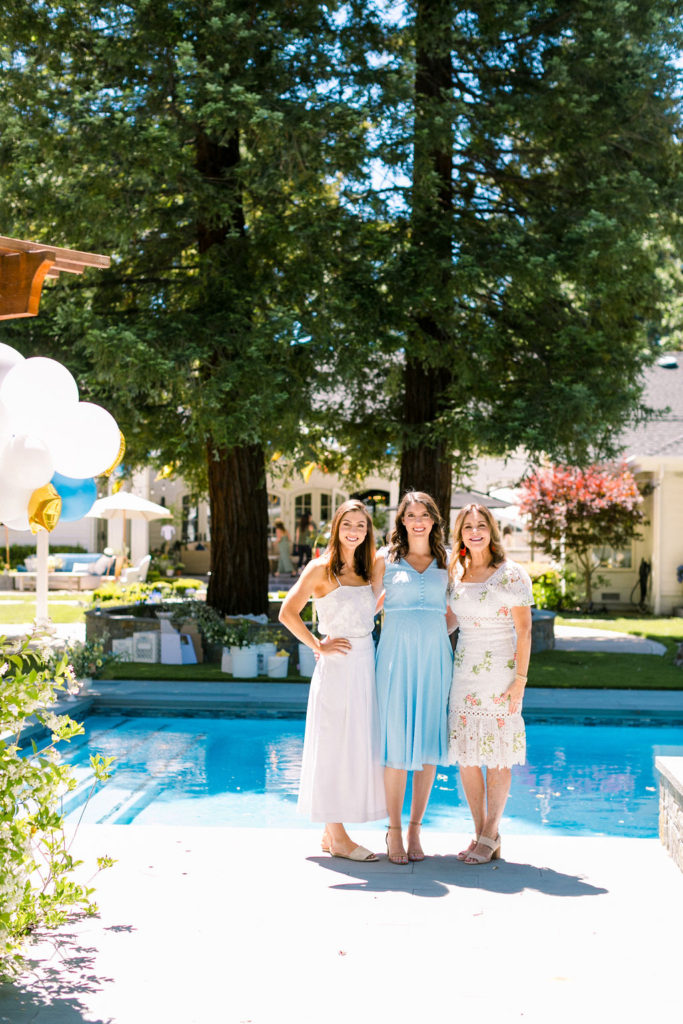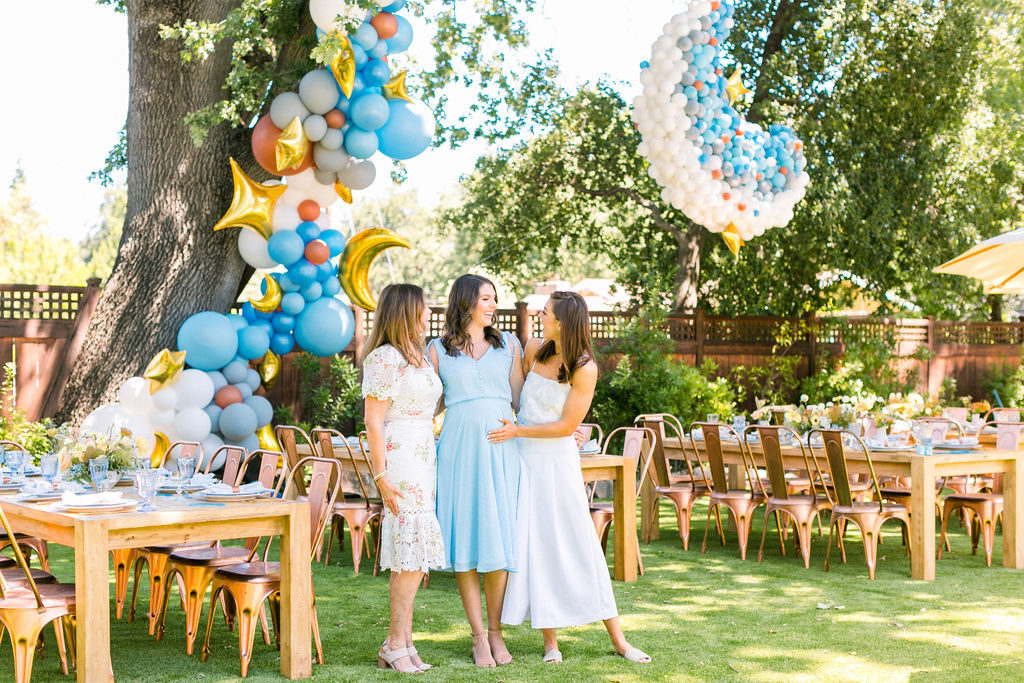 More beautiful photo op spots around their property. Love how this whole event came together, it was such a special one!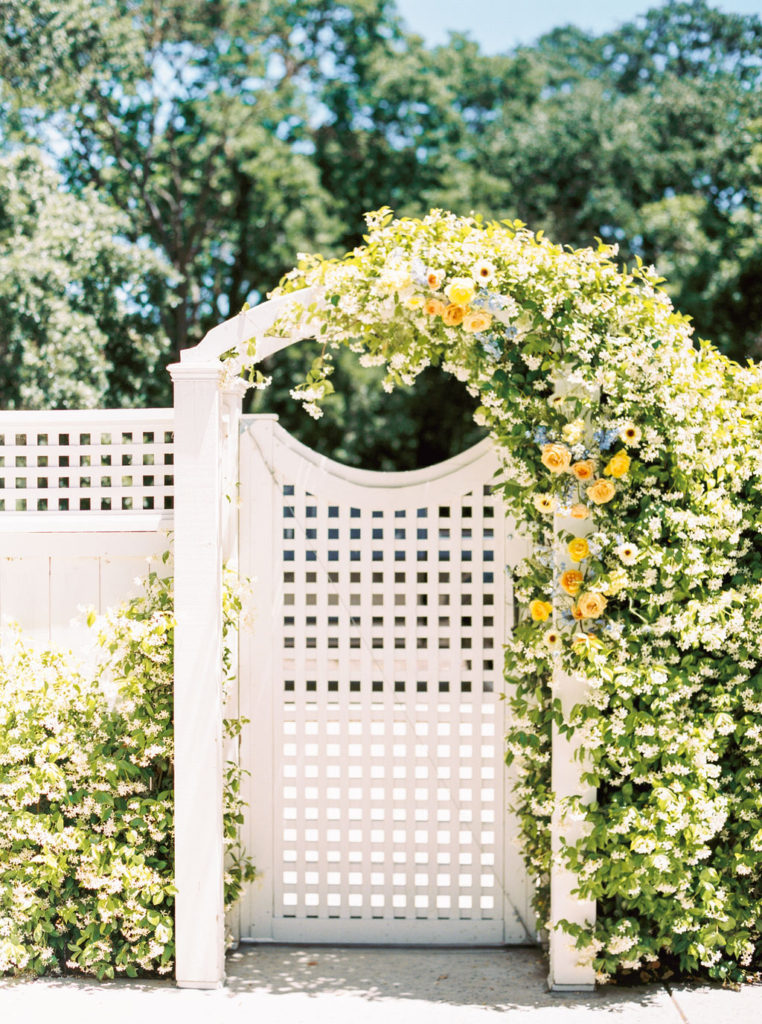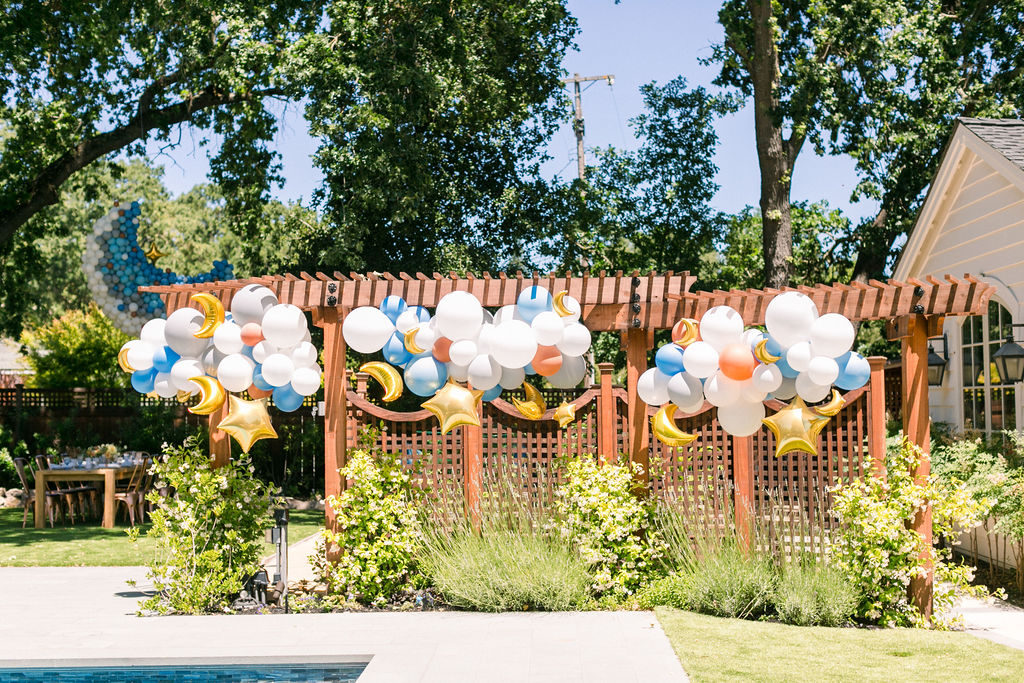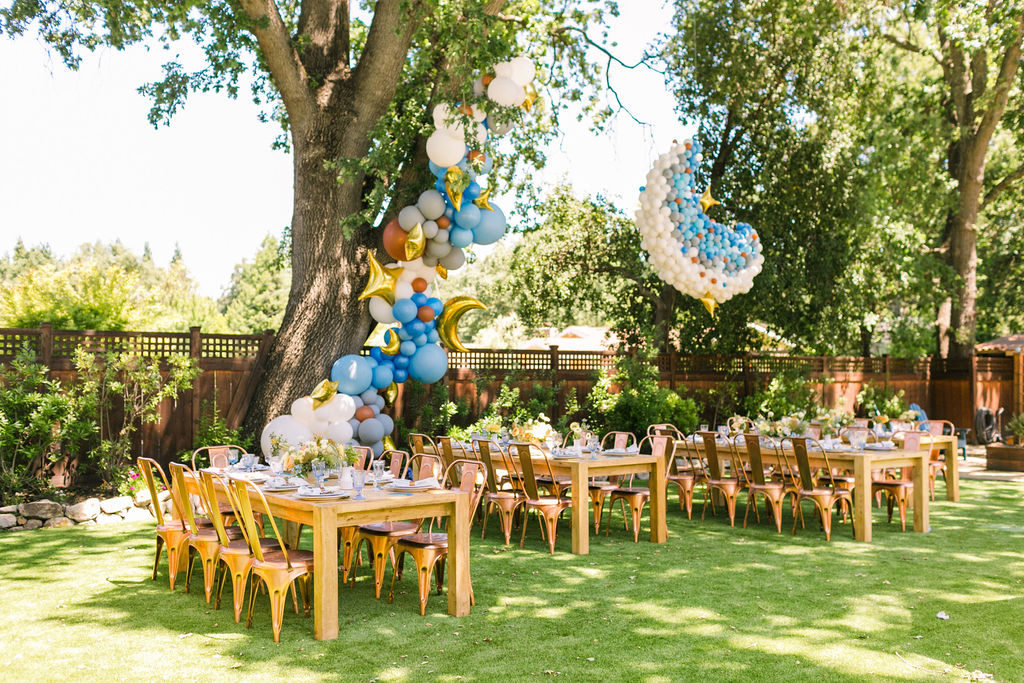 Yummy and refreshing beverages for the ladies!! Our friend Dionna at Feed & Feast handled the catering for this event and if you think the drinks are pretty, wait till you see the food!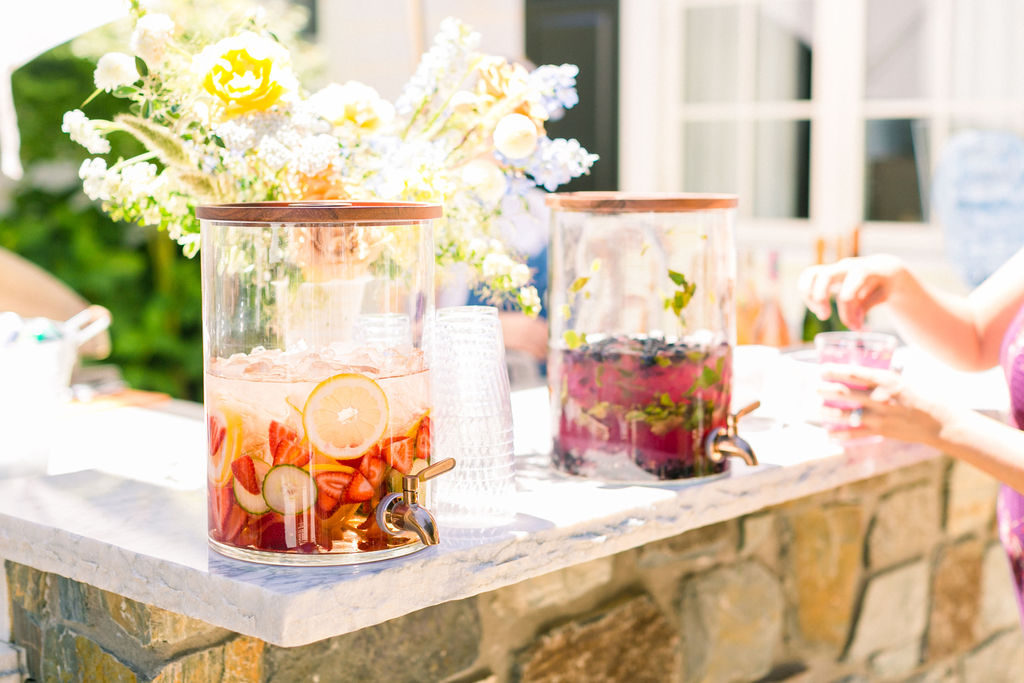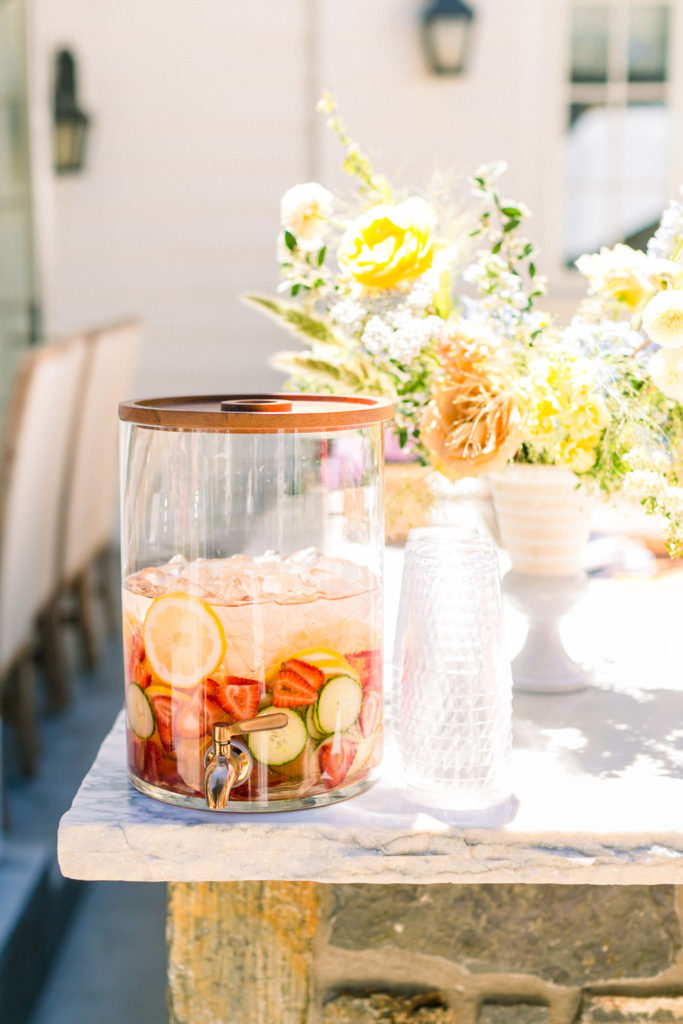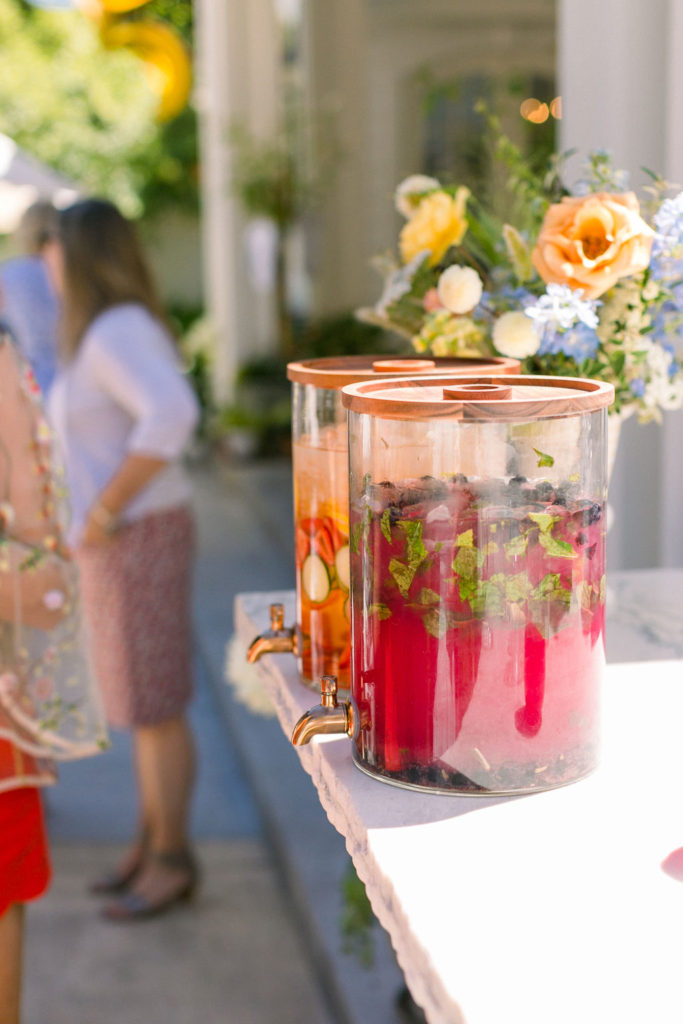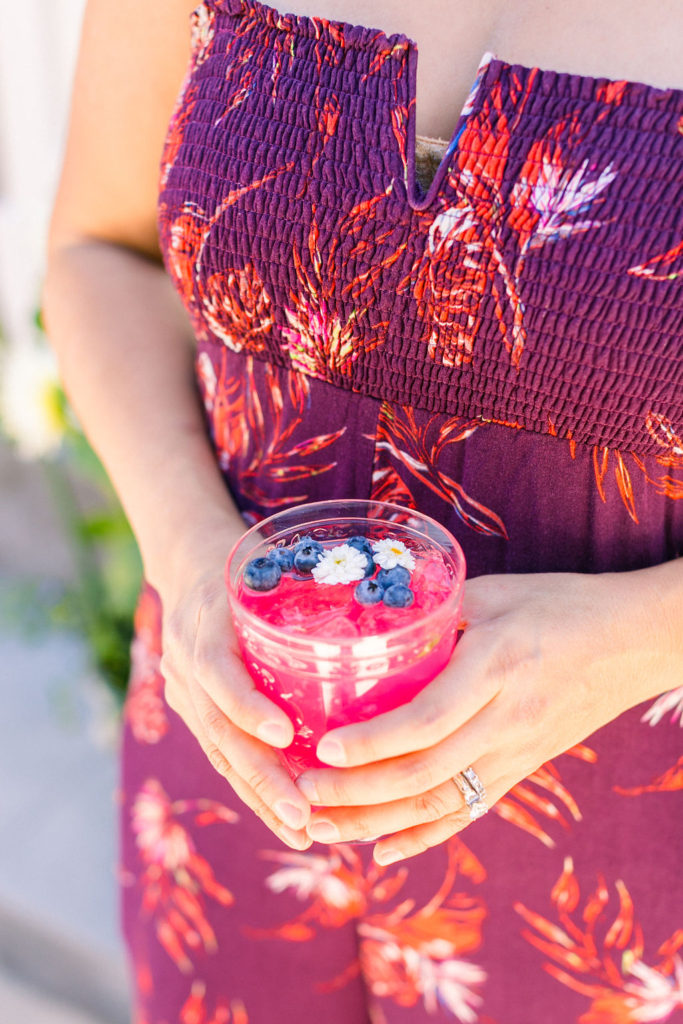 The mama to be requested BBQ, so that's what she got!!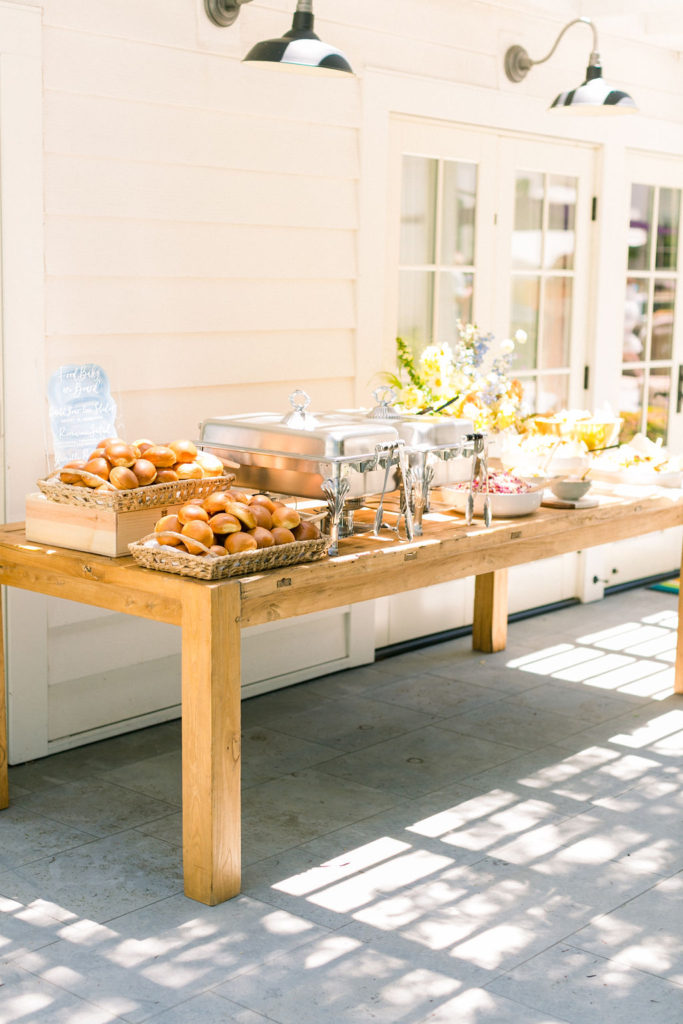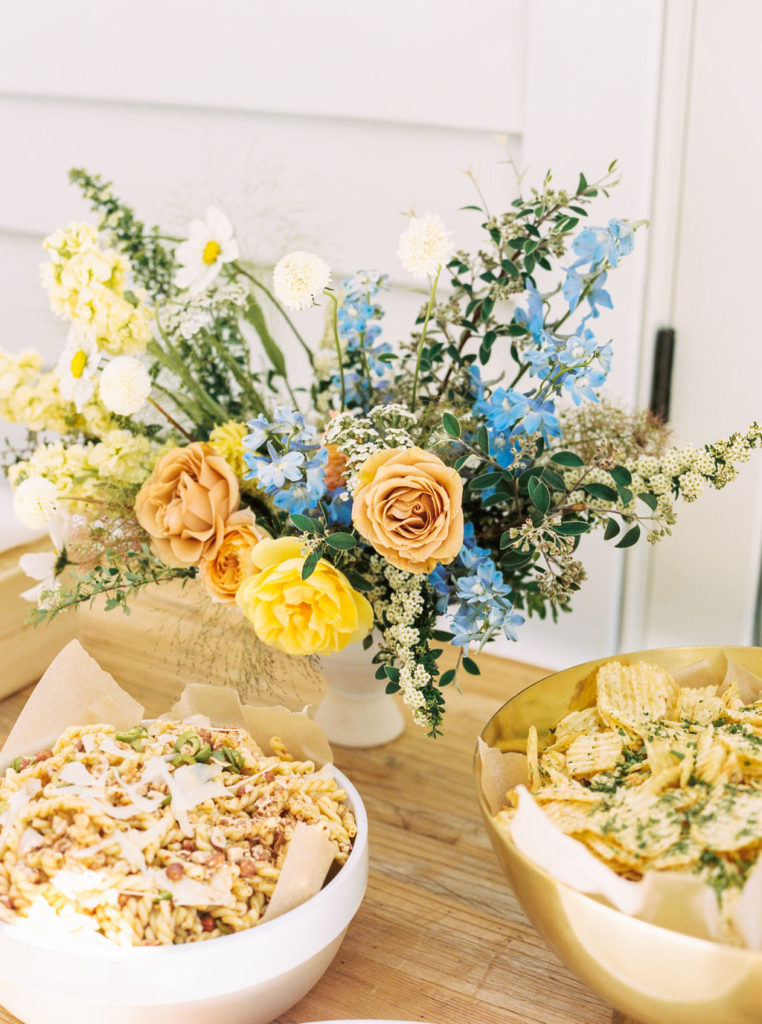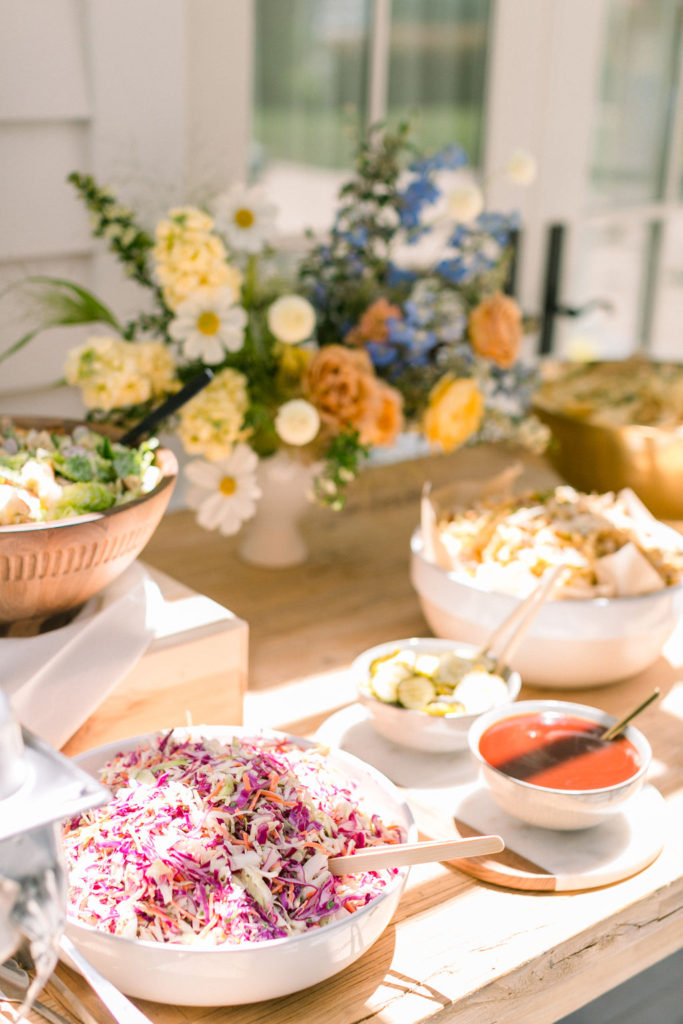 This menu by Proper Letter still has my mouth watering!!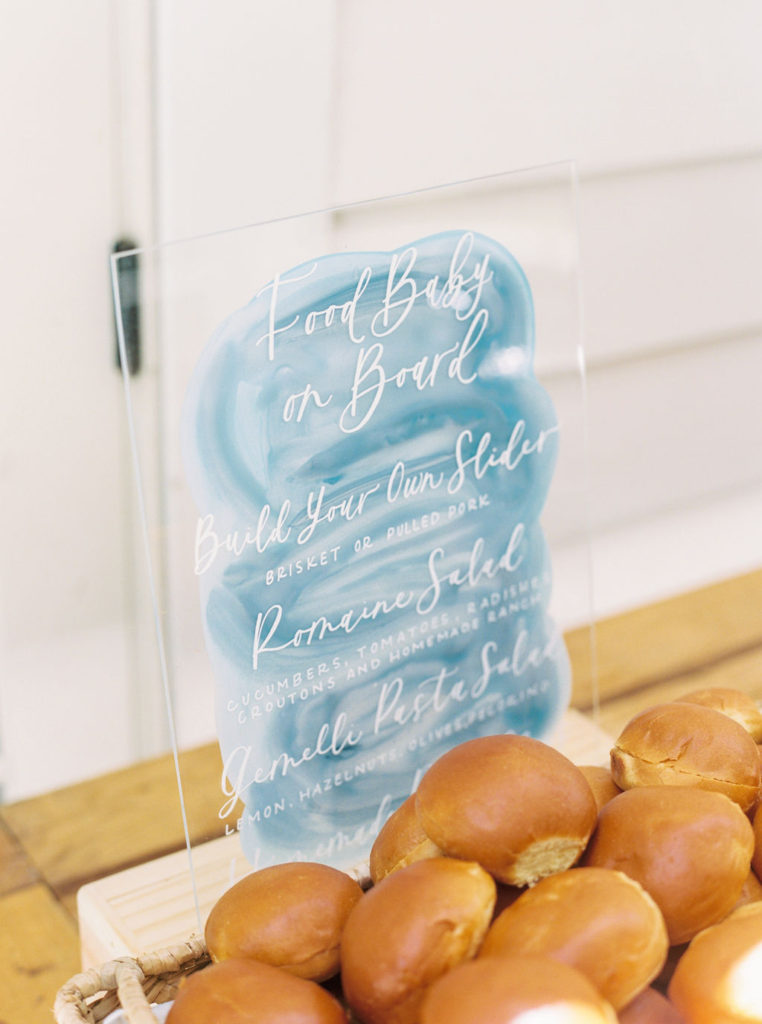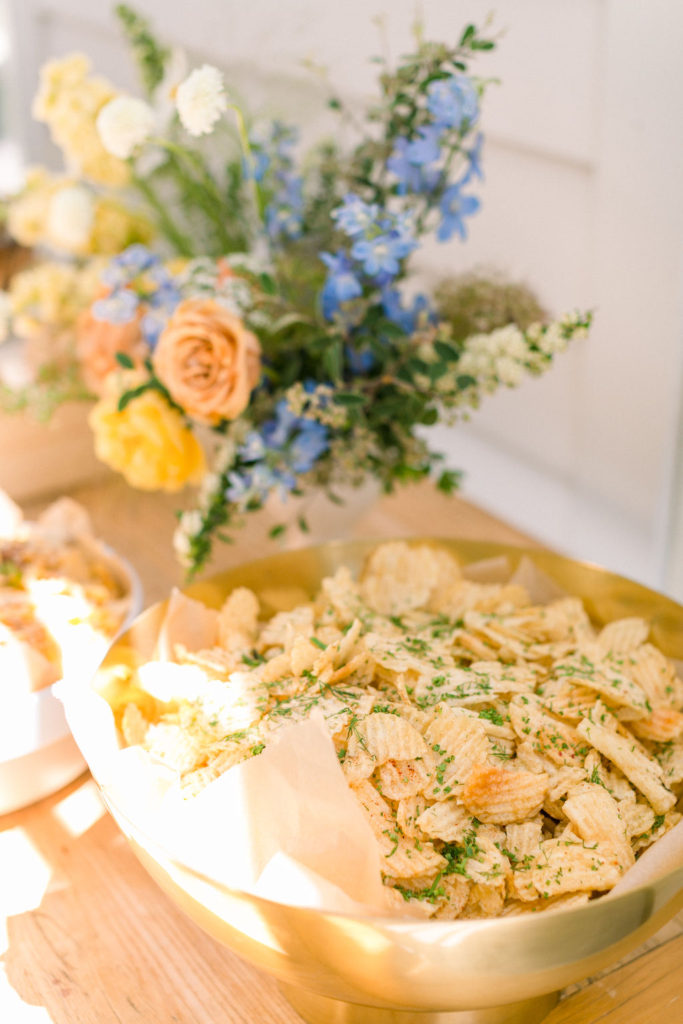 This salad was SO amazing – refreshing and just so so yummy, I need to re-create it asap!! And omg, the pasta salad!! Ok, now I'm hungry…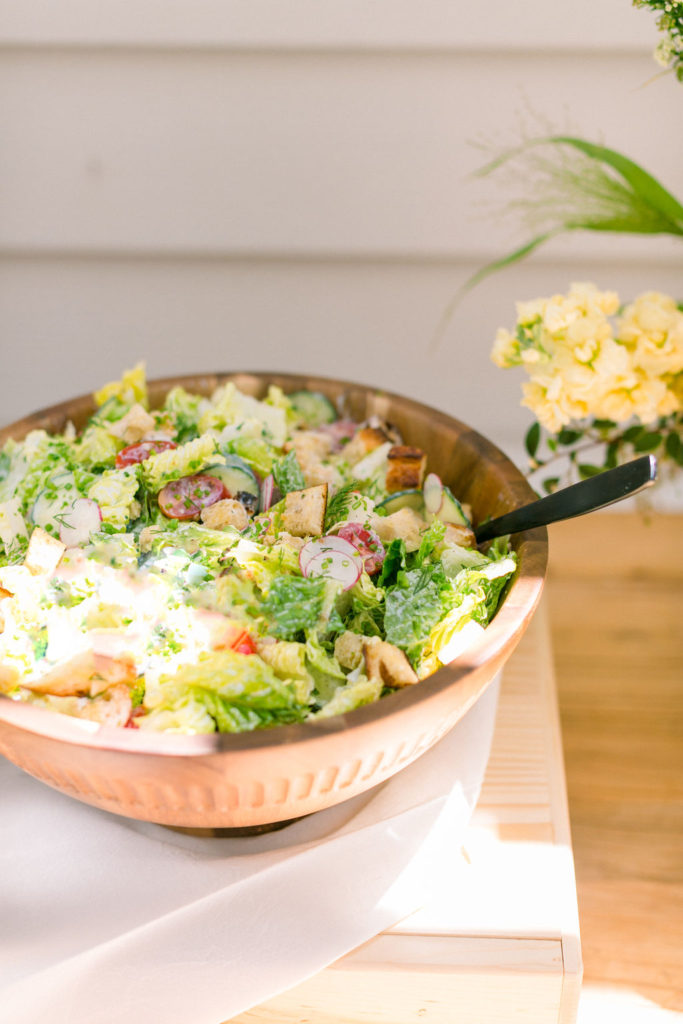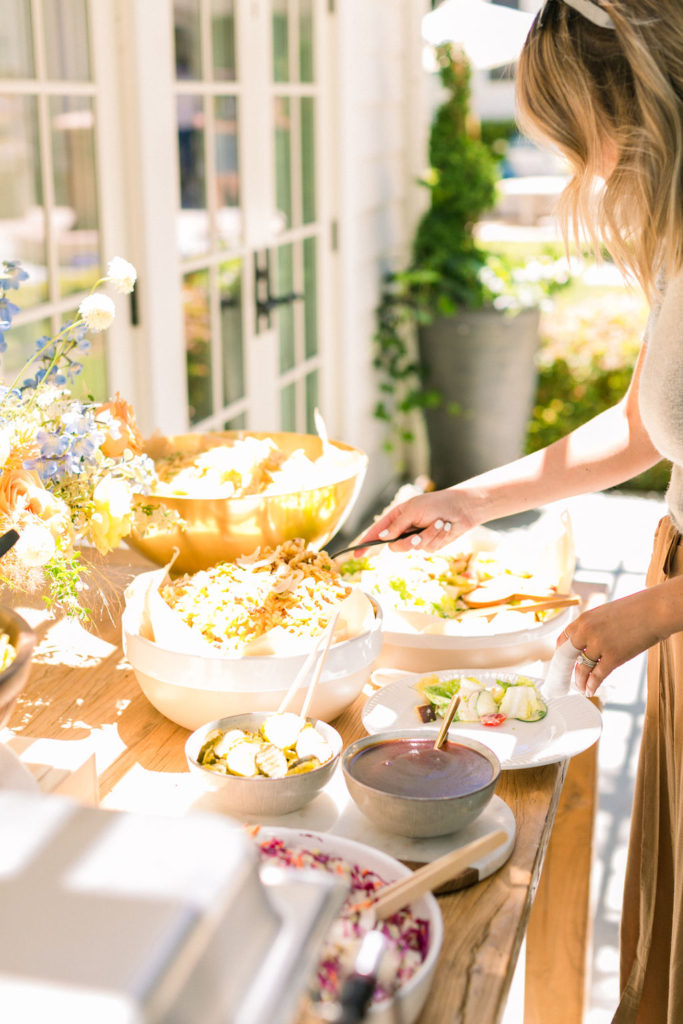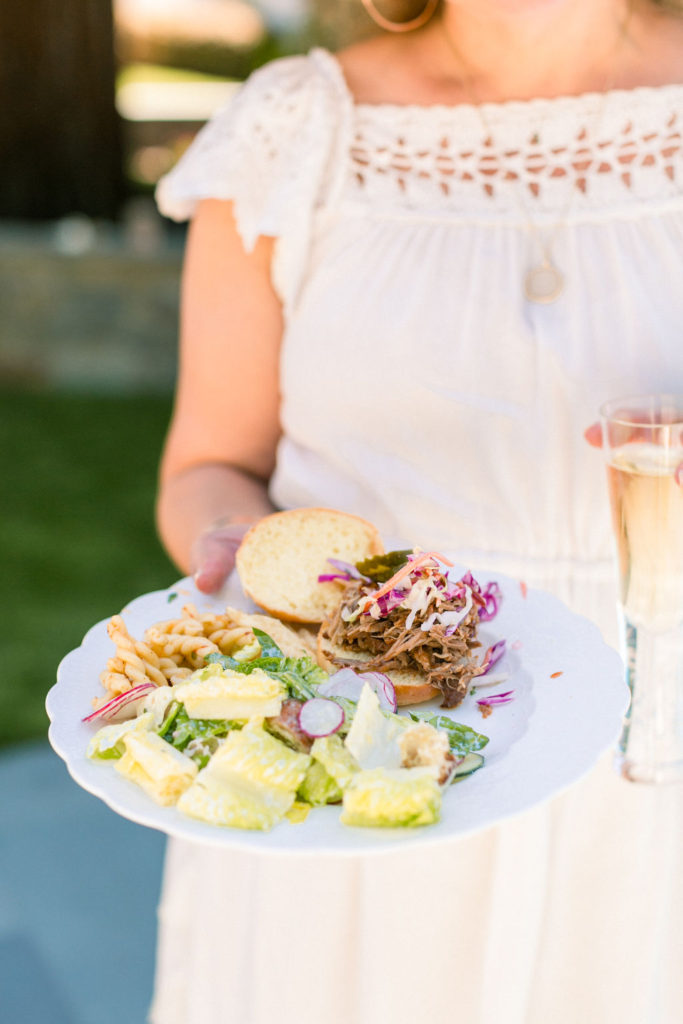 You know we had to go big for desserts, and we just HAD to have donuts! This shower was for Donuts & Daisies after all!!!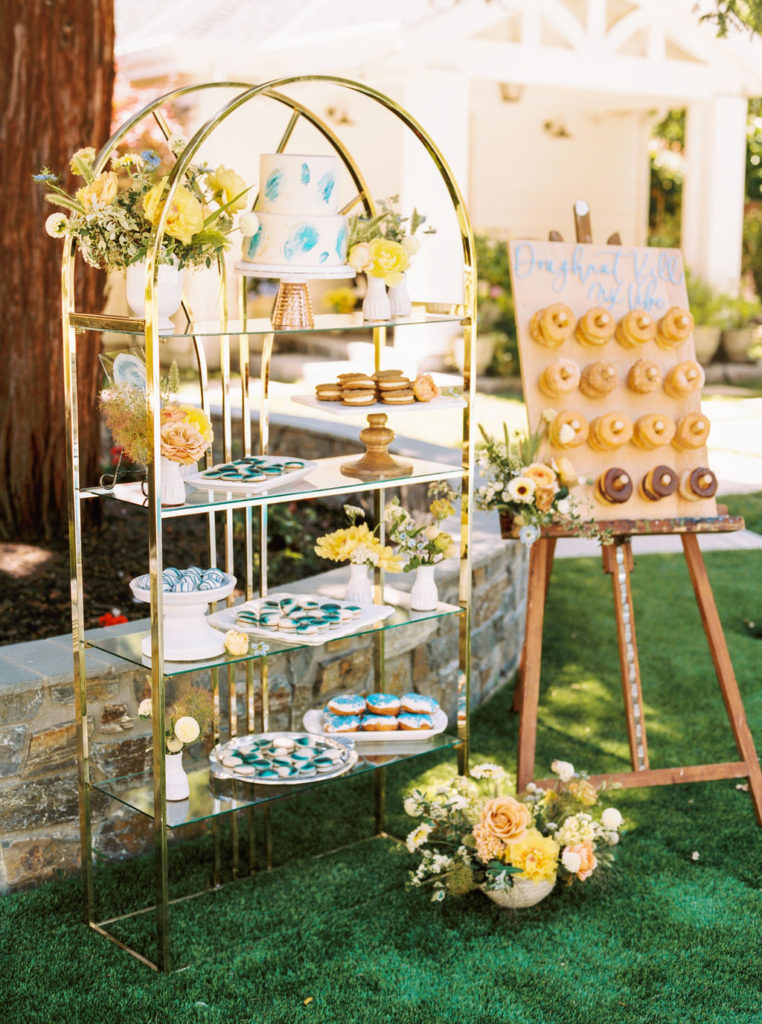 Jen, Kelly's sister, came up with the Doughnut pun – LOVE IT!!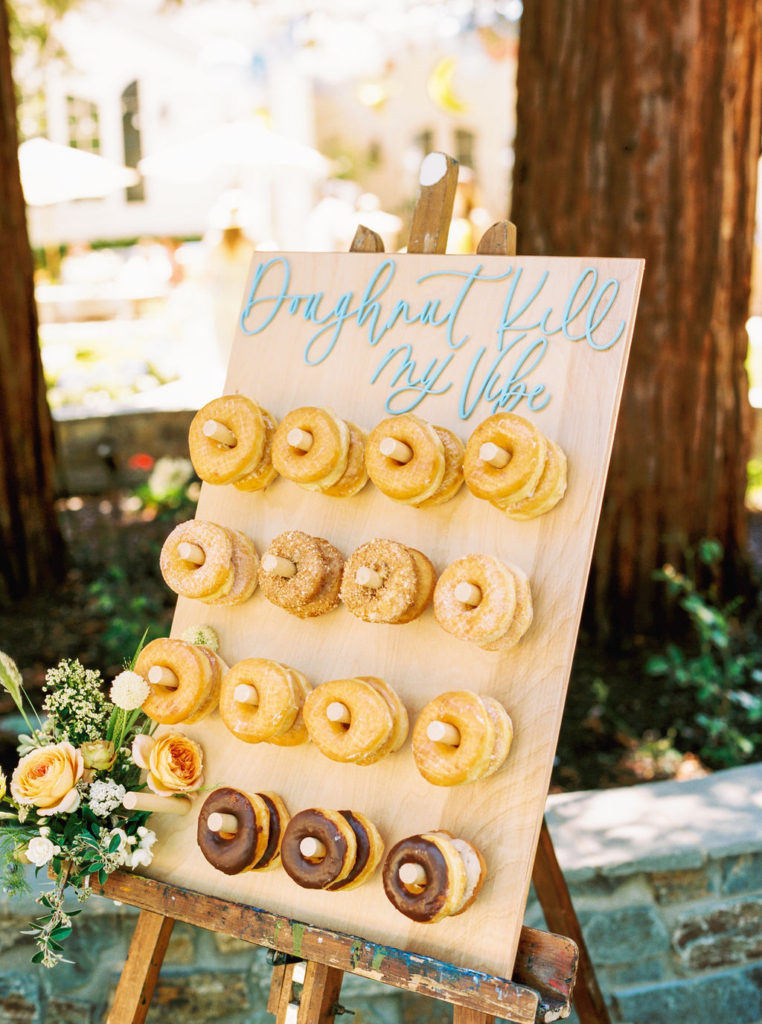 The other desserts were all by Sift Dessert Bar. And not only were they delicious but boy were they pretty! That cake was quite the show stopper!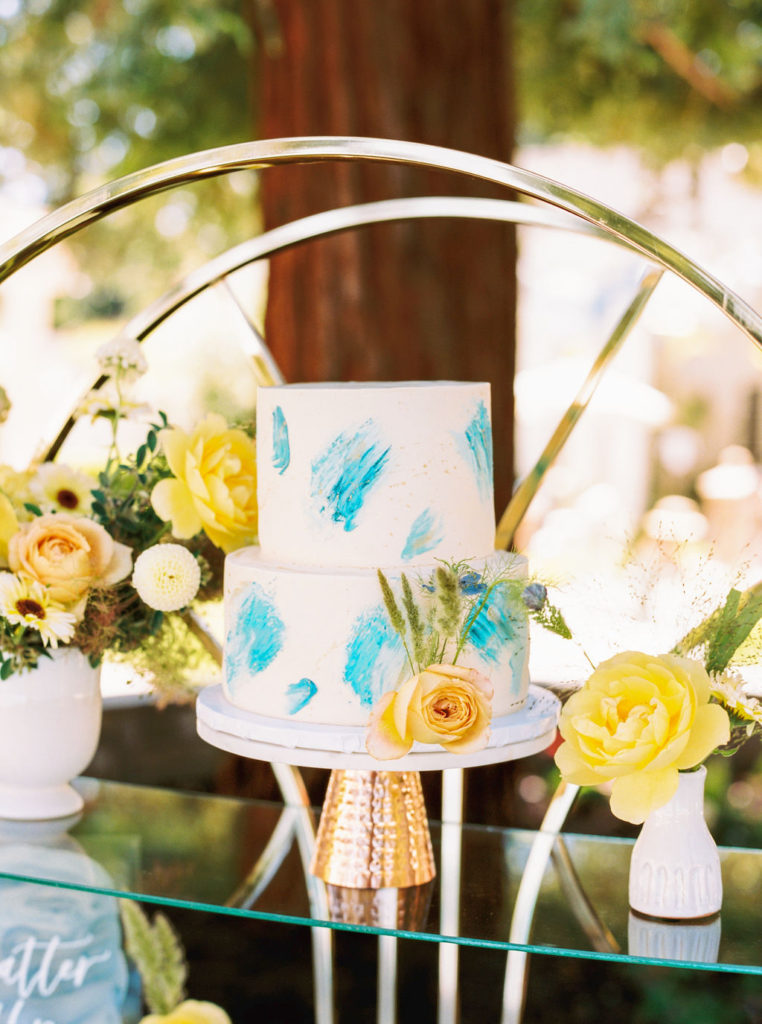 Holy YUMMY!!!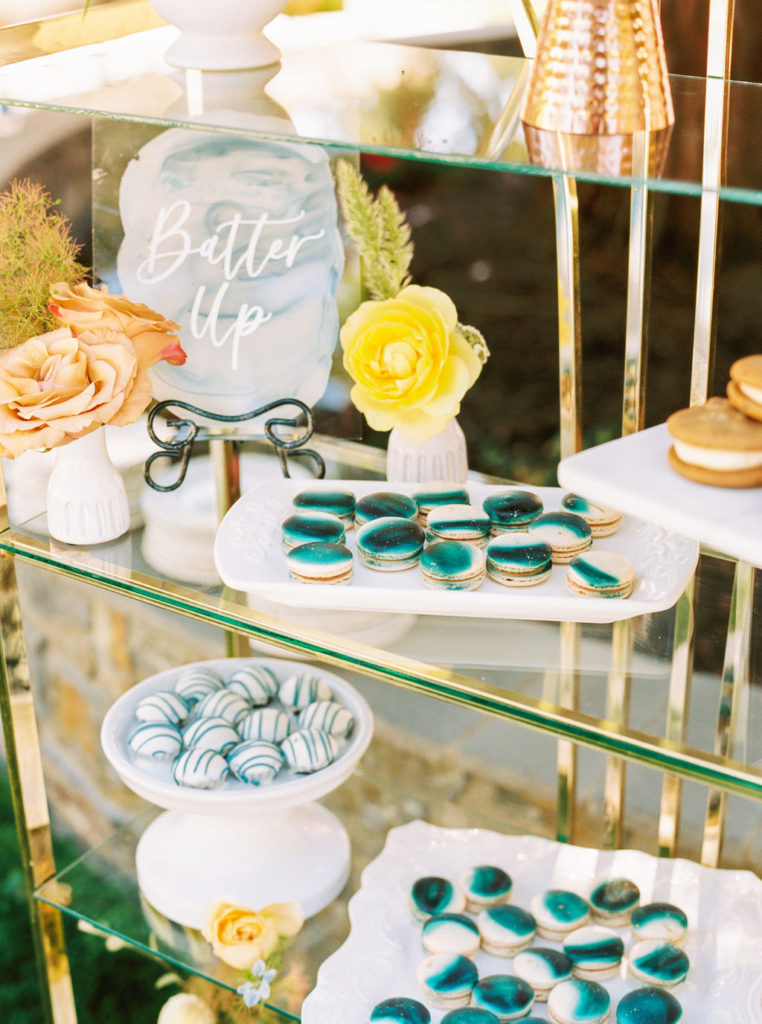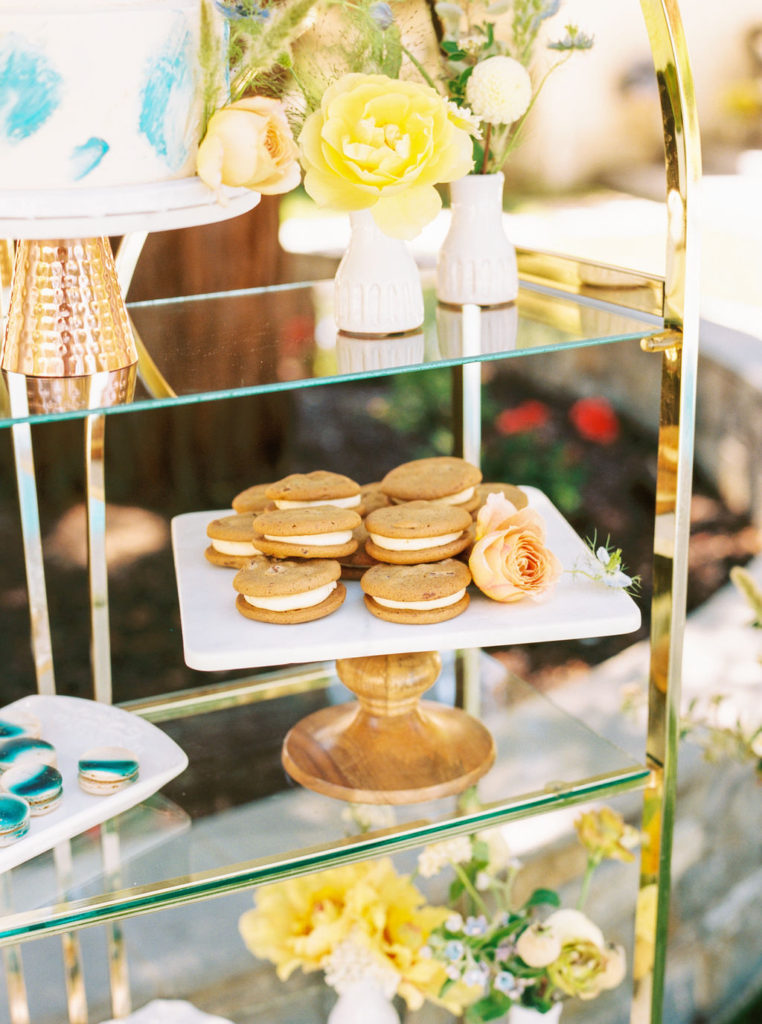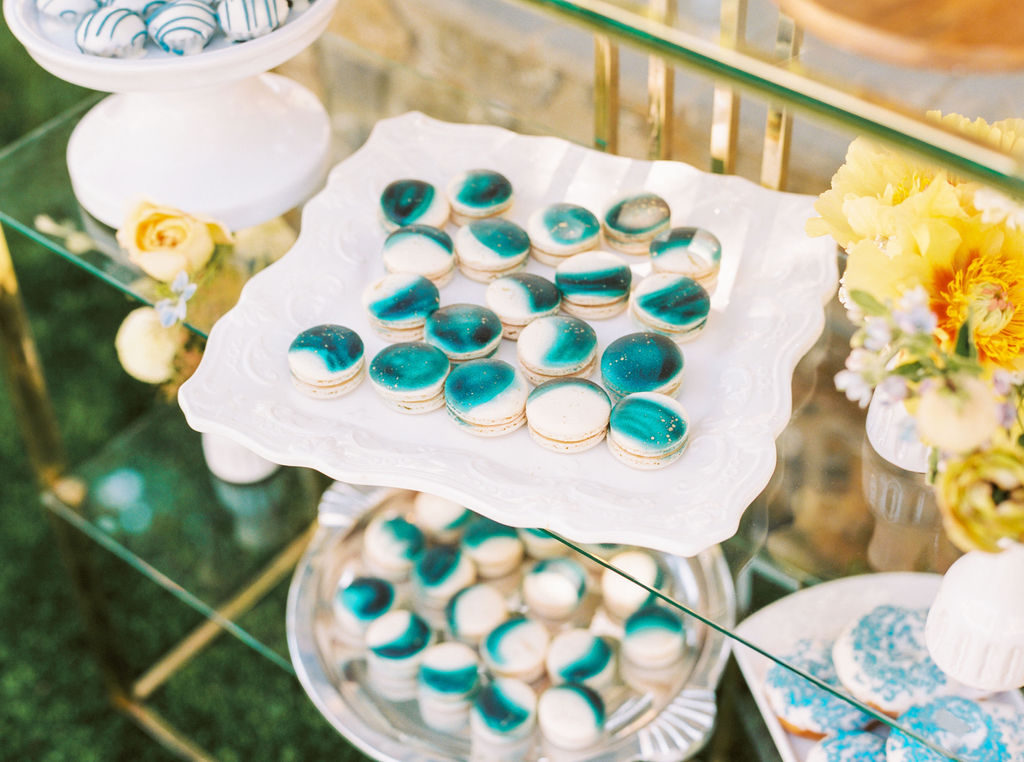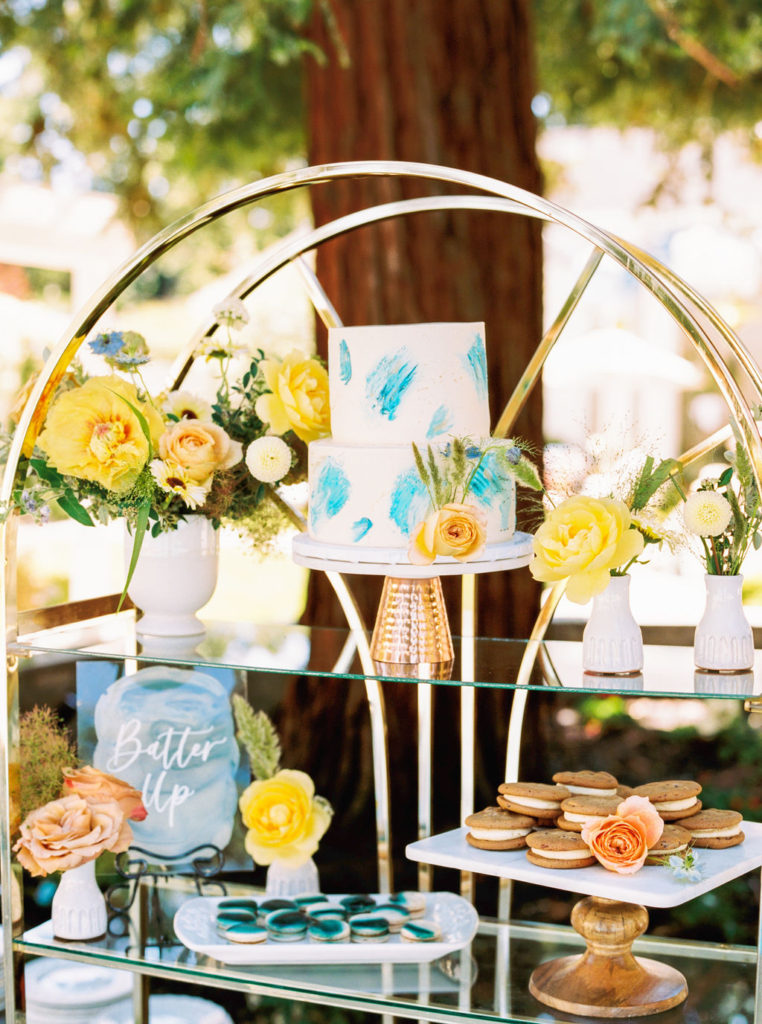 Now some photos of the guests who came to celebrate this amazing mama to be! Such a special day and you could see and feel how loved Kelly and baby Ford are!!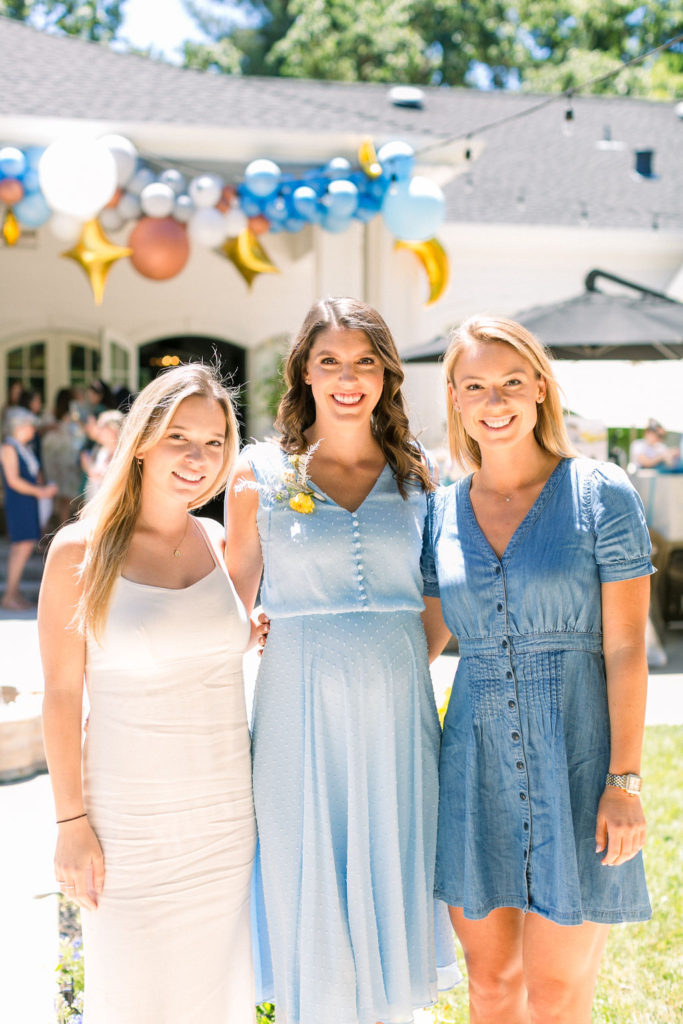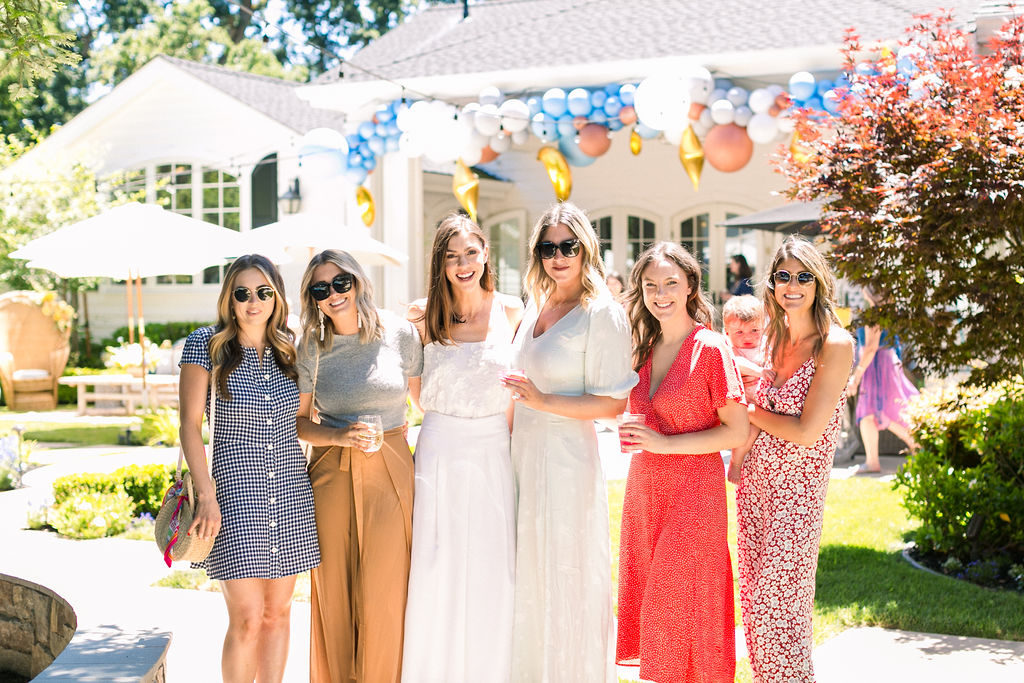 This little cutie!!!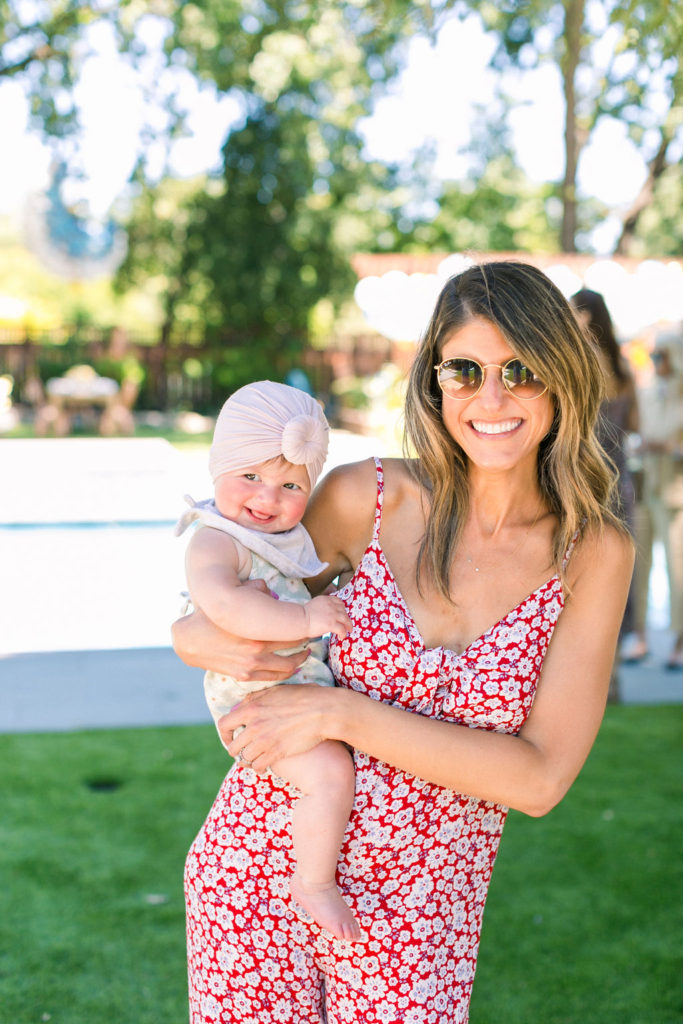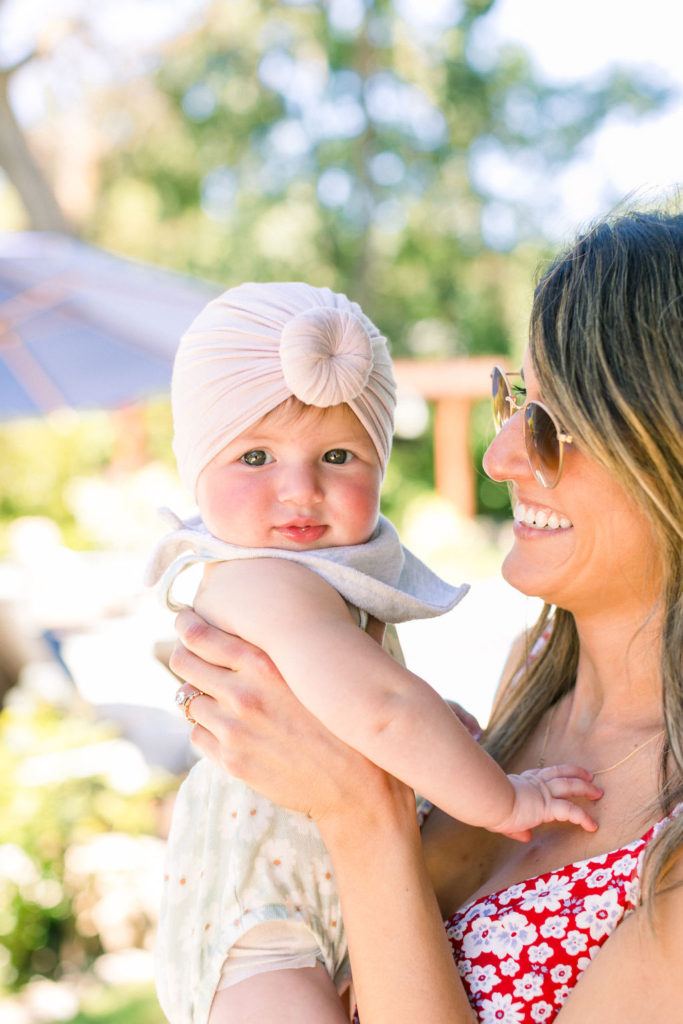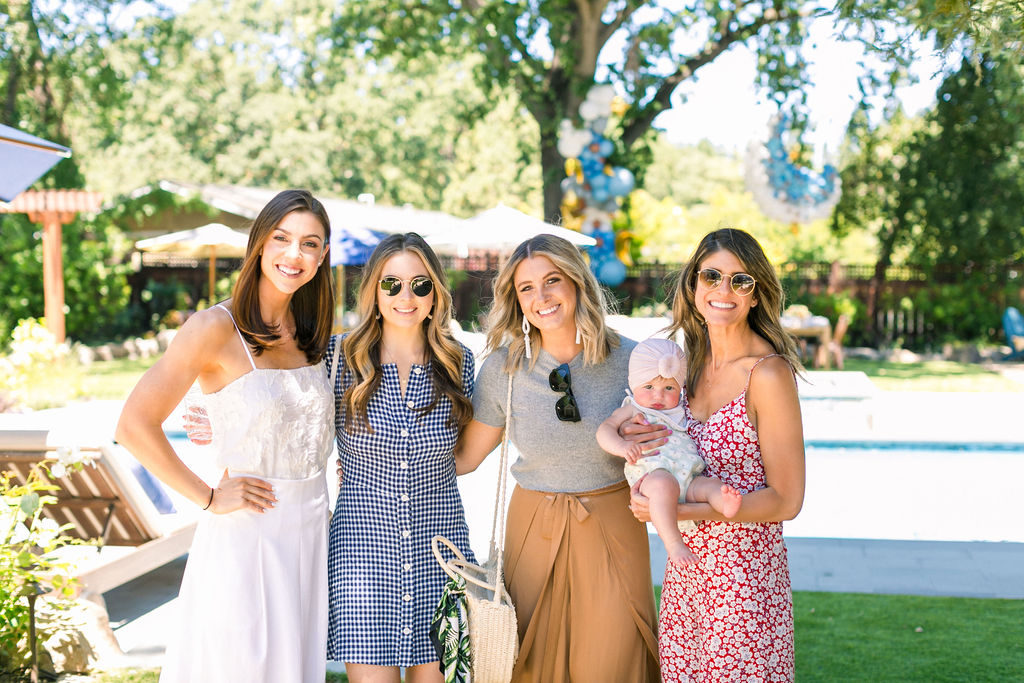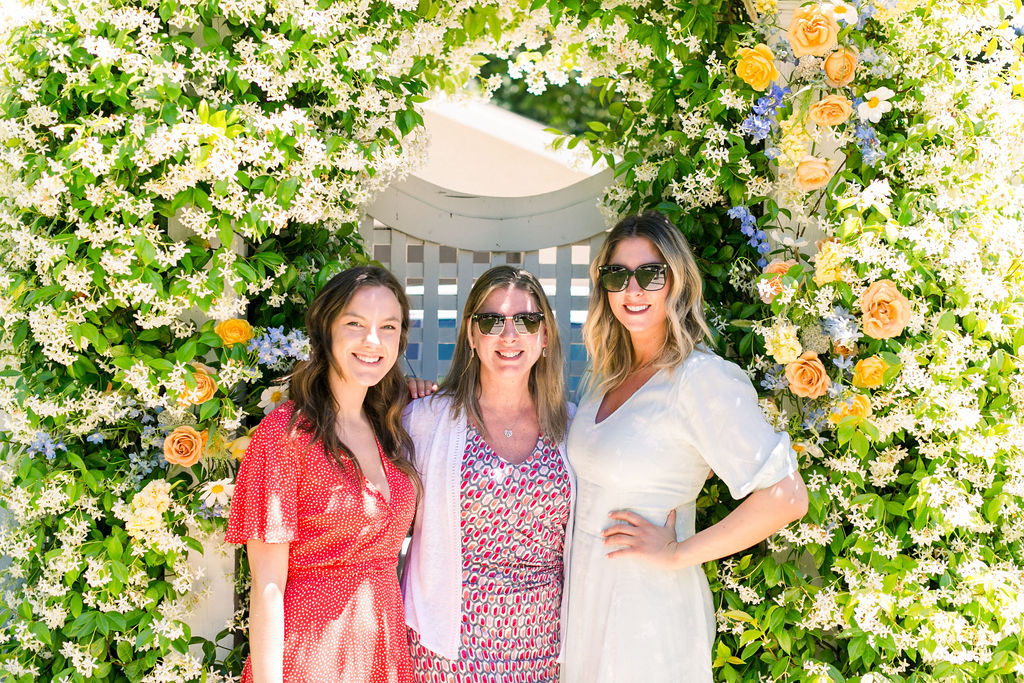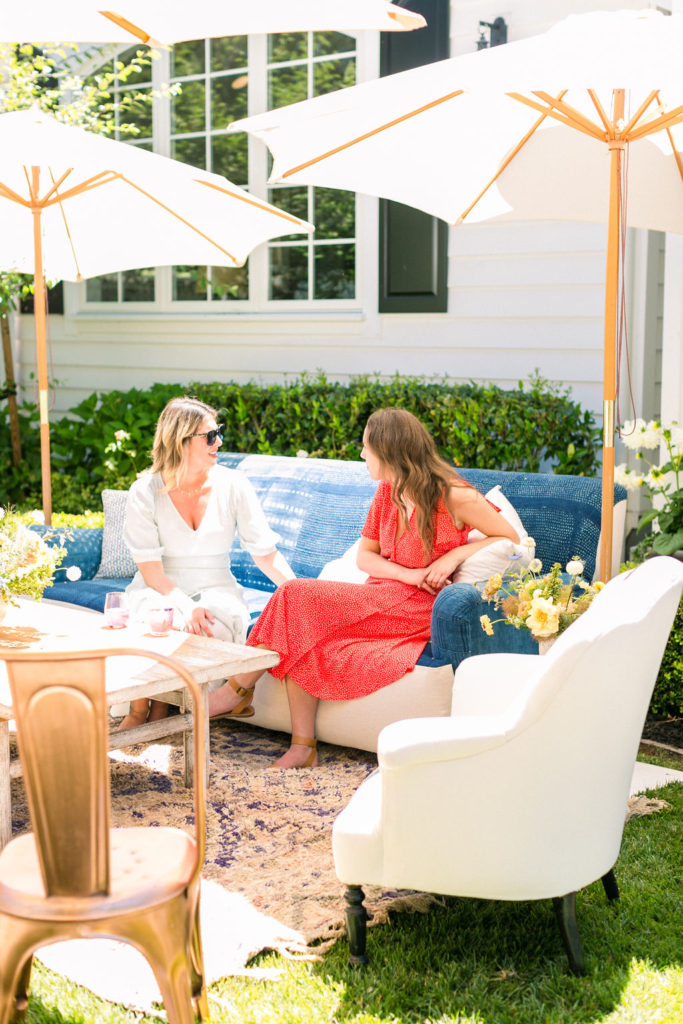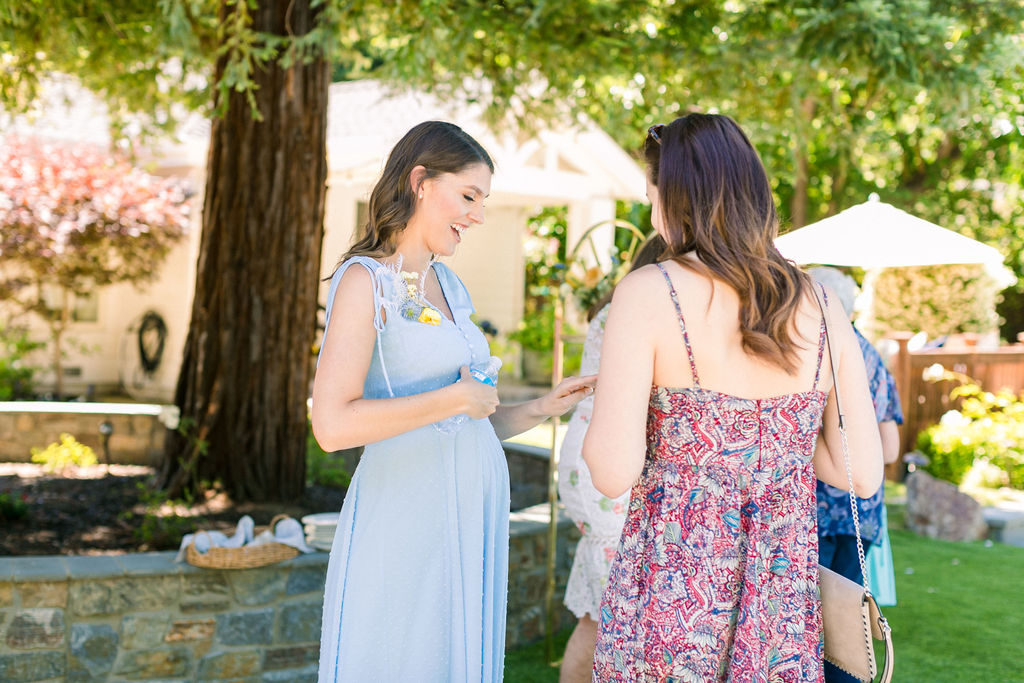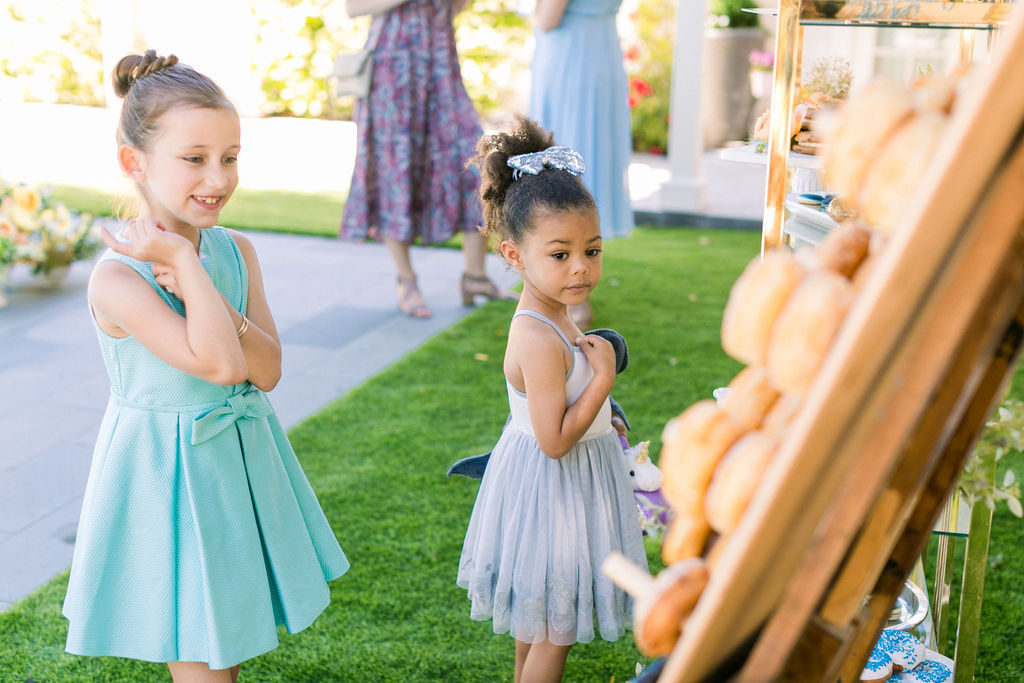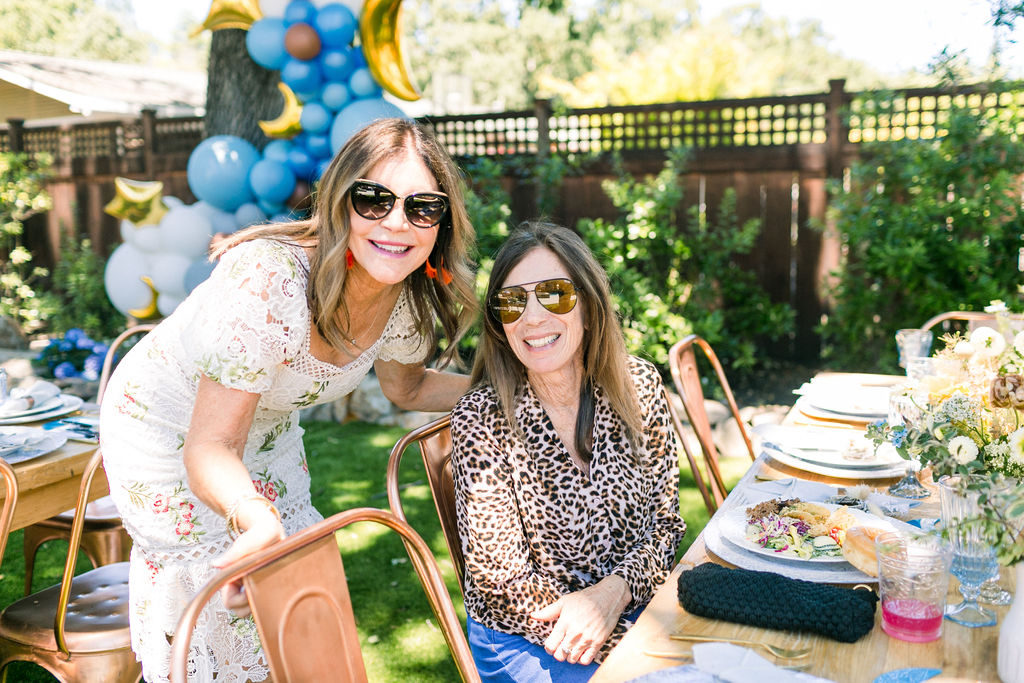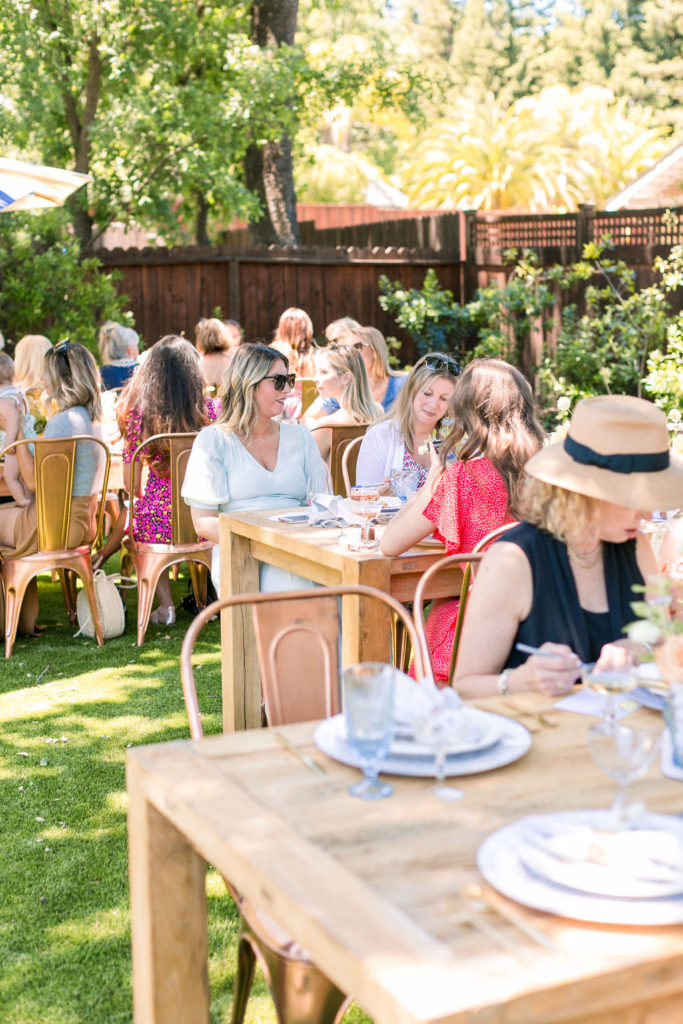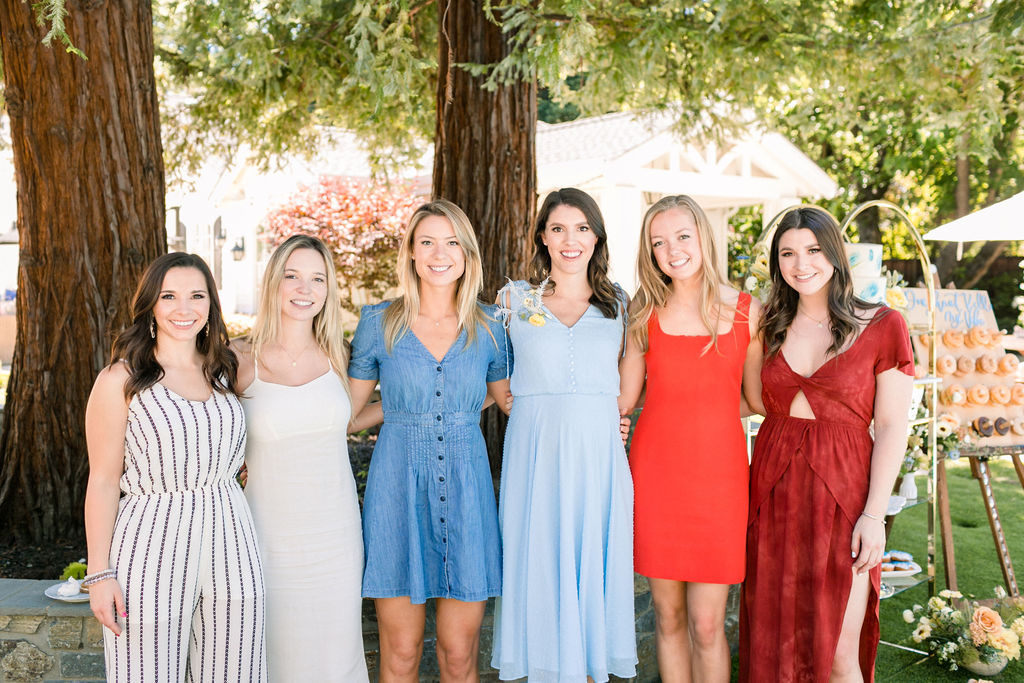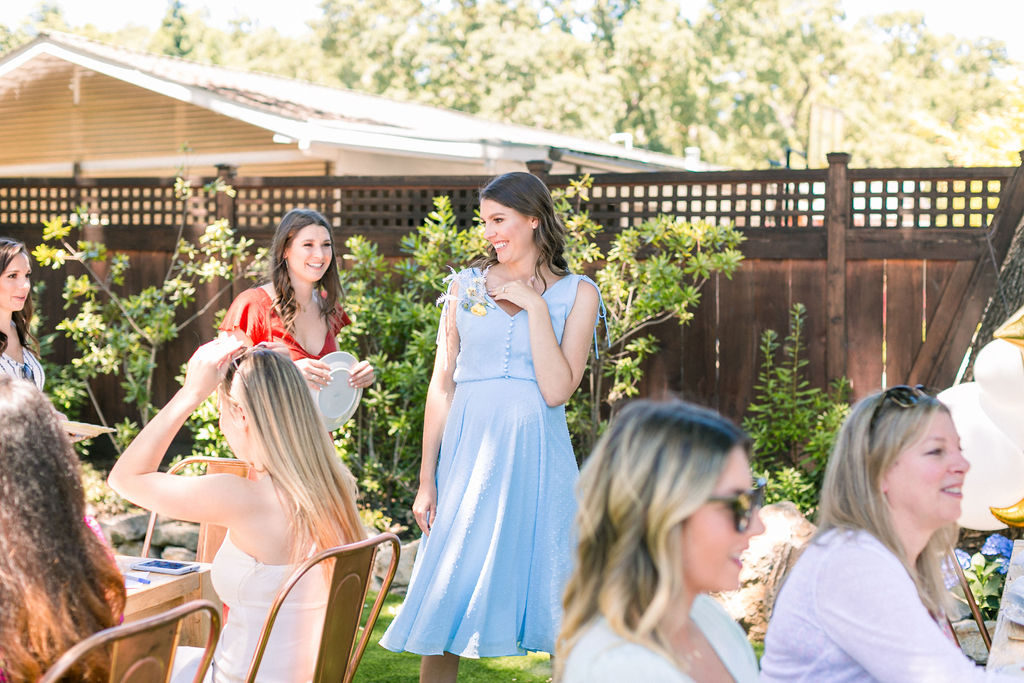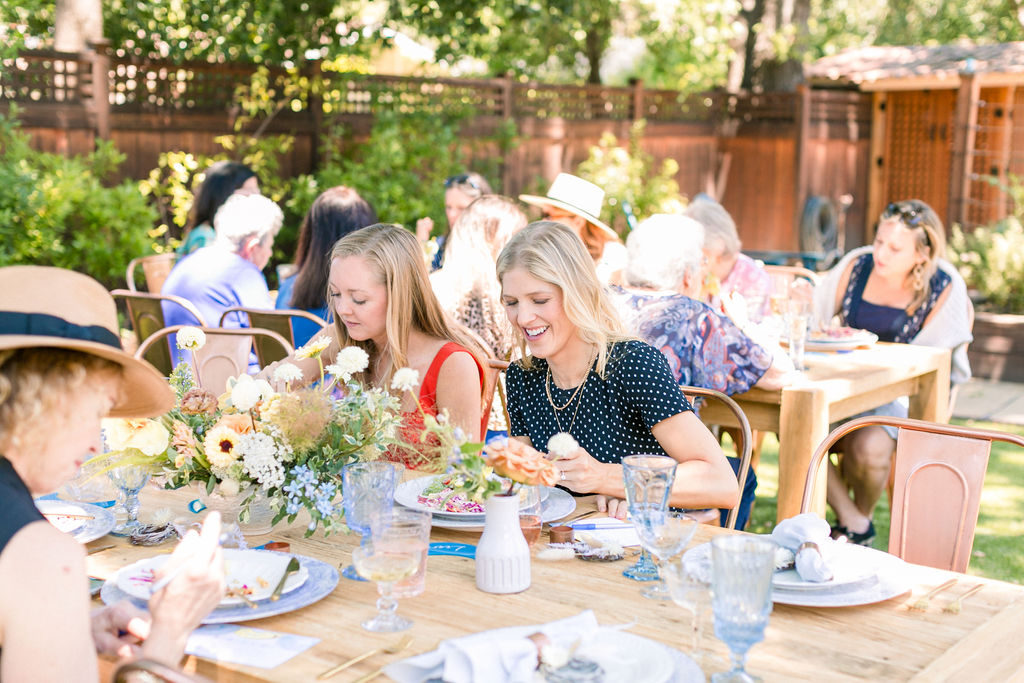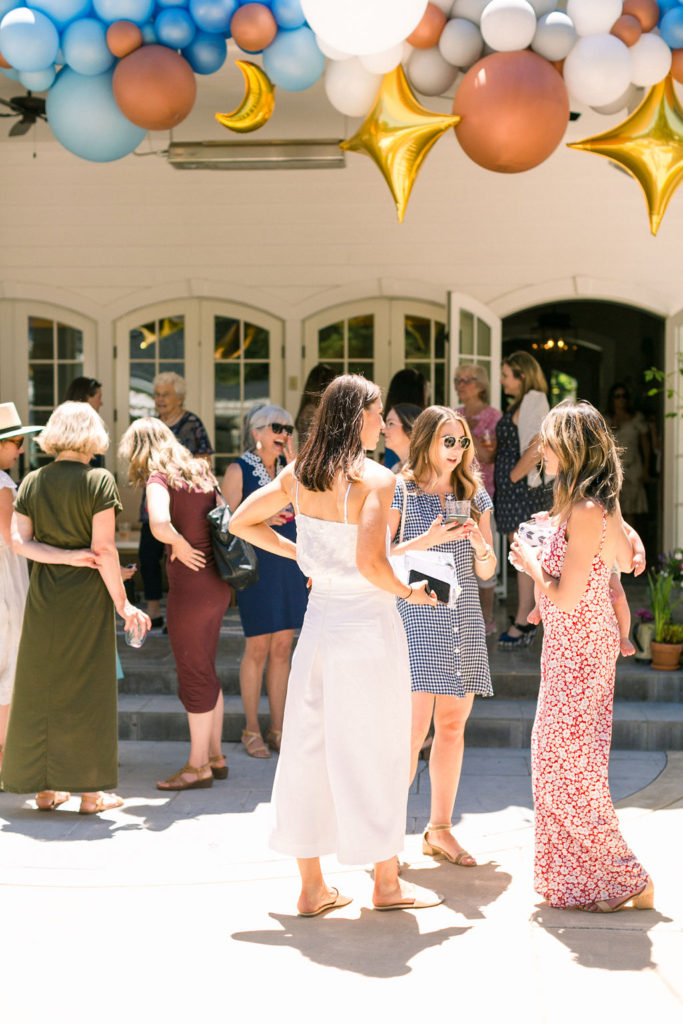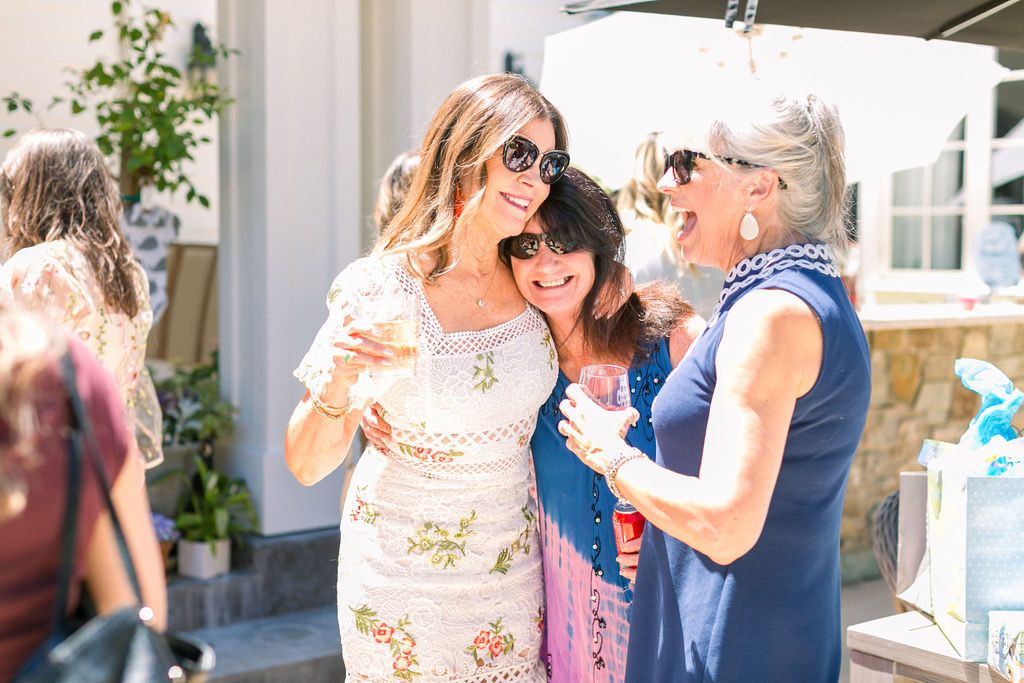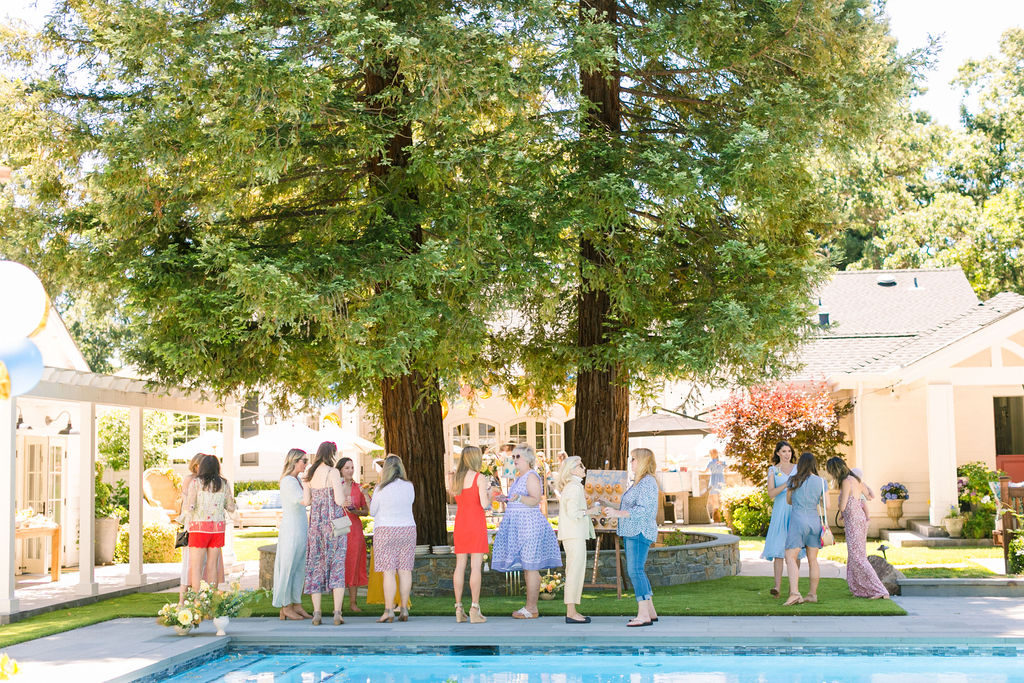 We love sharing in these special memories!!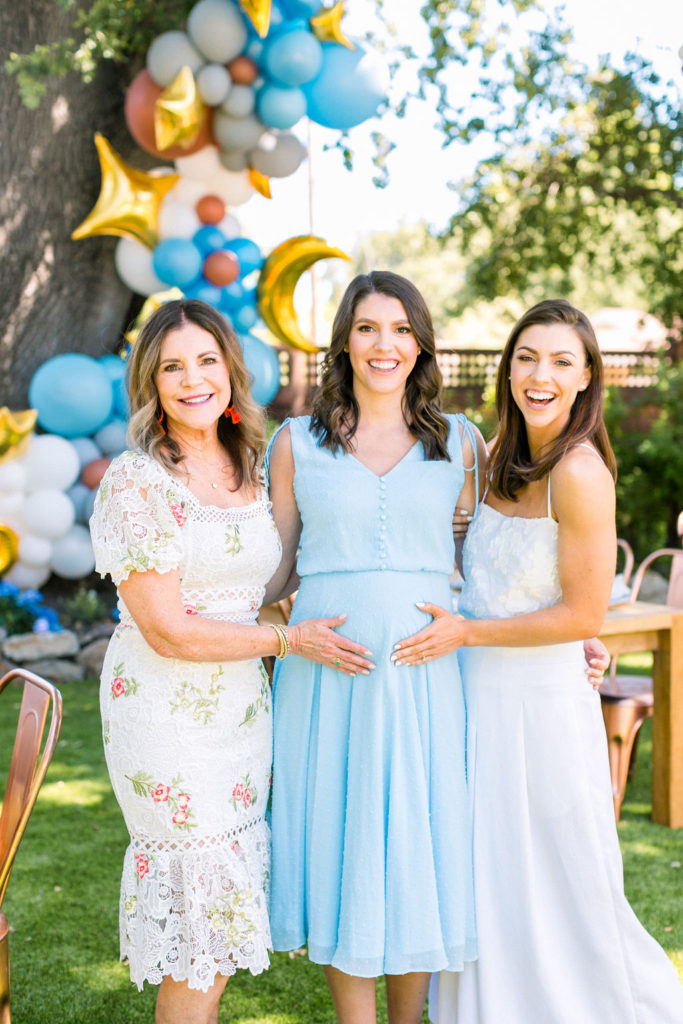 Congrats Kelly!!! So happy for you!!!!
xx
Jacquelyn