We are still checking off our Fall to do list, next up…. an Apple picking play date! I myself have never been but having little ones makes you want to try new things and really celebrate everything there is out there each season, so we went for it. For this one we decided some Mama & Kiddo time was in order, we don't need the dads to have fun! It was a warm Fall day full of lots of pretty sunlight and we made sure to have our baskets packed with all the necessities…. Add in a few cute littles, a couple pretty mamas and a bunch of fun details and the perfect apple picking play date was born! This day is also featured on 100LayerCakelet and you can see more of the prettiness over there but keep scrolling down to read more about this fun day.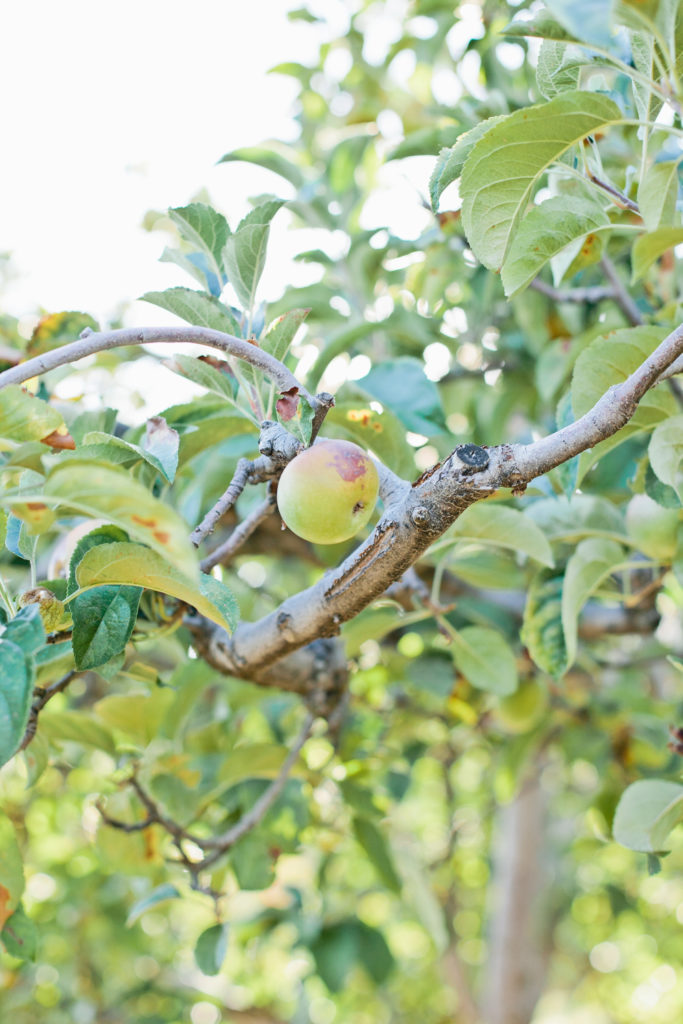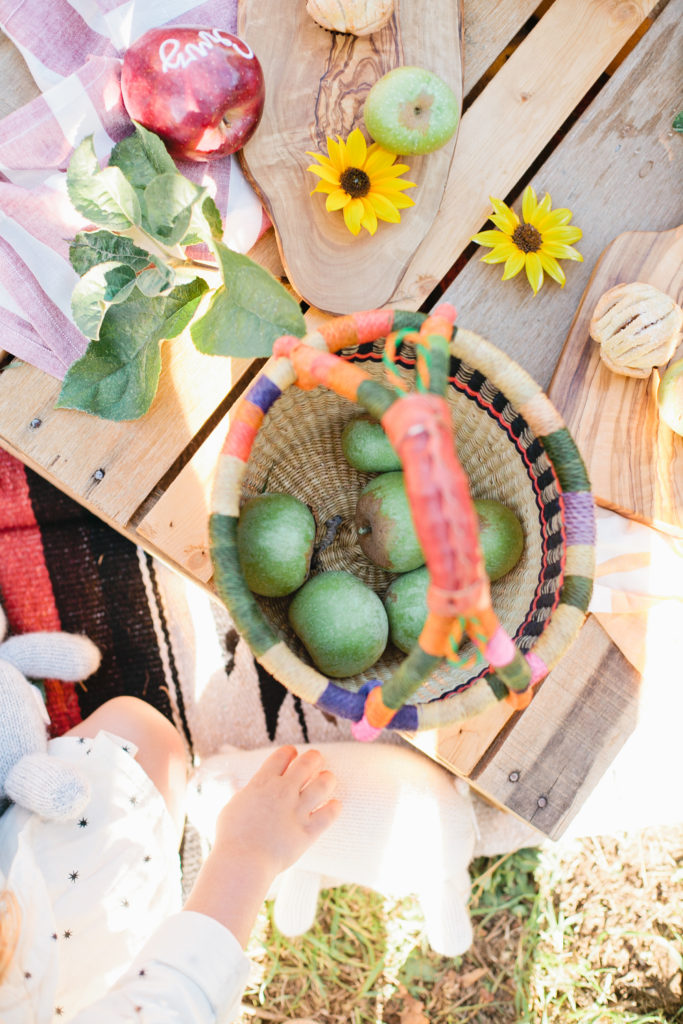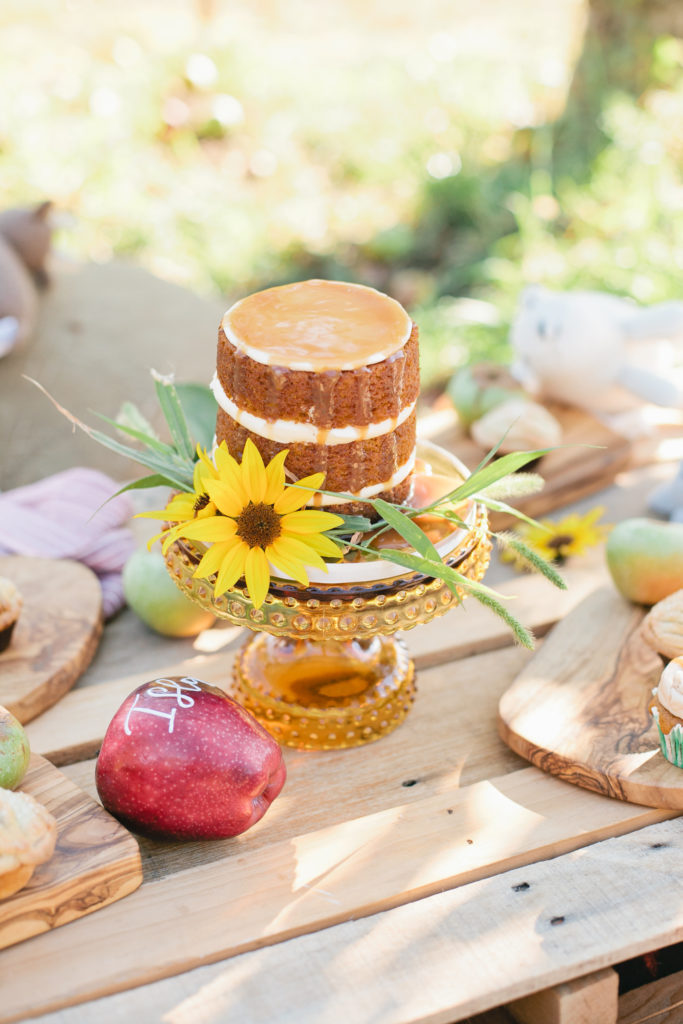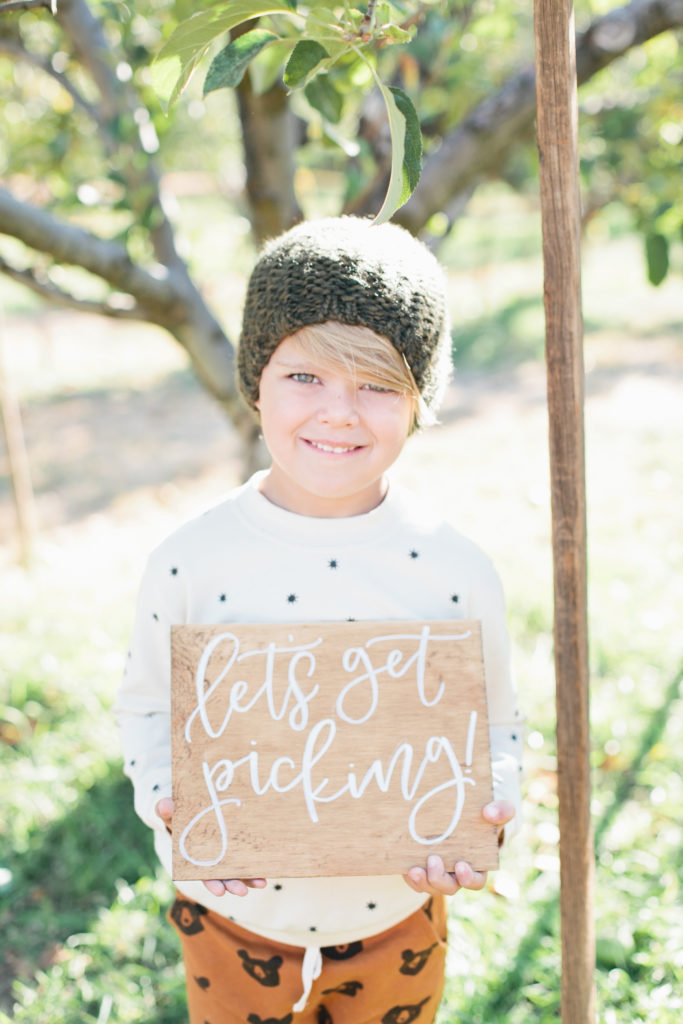 Pretty photos by our buddy Megan Welker
A festive little invite from Prim & Pixie was sent out calling everyone to come picking! The day of we gathered our dear friends and all of their little ones together and headed off for the mountains! We all live near the beach so it was a drive out to the nearest apple farm which meant naps in the car along the way and lots of fun energy once we arrived! Some of the essentials to bring for an apple picking play date; a cozy blanket from Gunn & Swain, cozy pillows from Boho Pillow, cute little baskets from The Little Market to store your apples and lots of yummy Fall themed treats to eat from Sweet & Saucy! We had apples with each kid's name on them along the table by the Calligraphy Nerd and each kiddo was decked out in Rylee & Cru's Fall 2016 collection styled to perfection by Little Style Collective… Us mamas are wearing our own gear with jewelry from St Eve Jewelry and all of us are in Minnetonka boots… Even the babes! So much cuteness at once, we can't even handle it!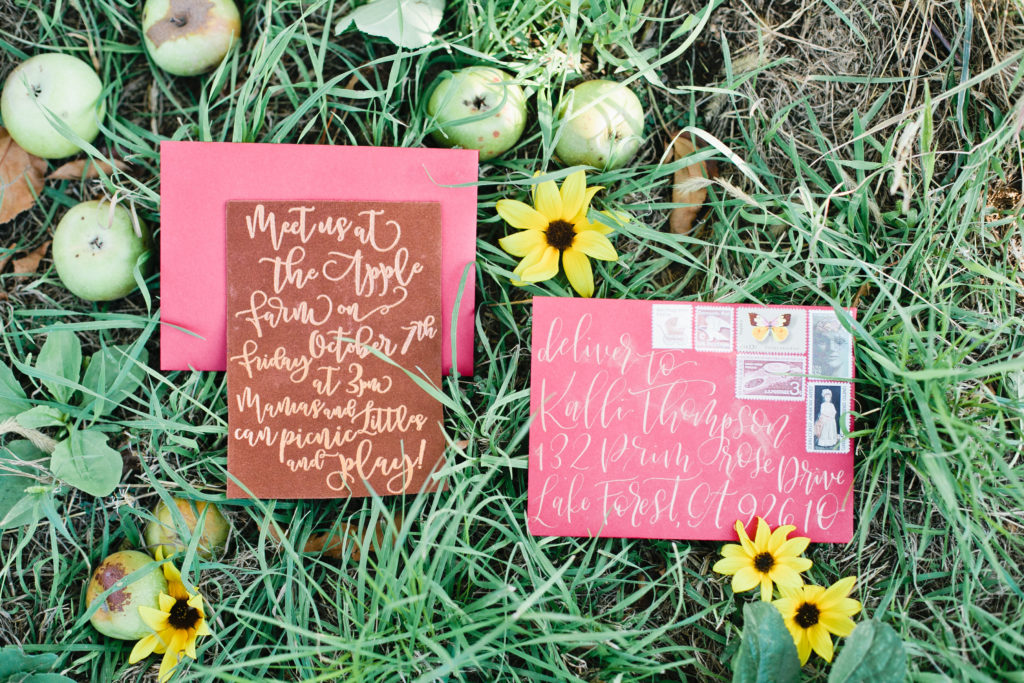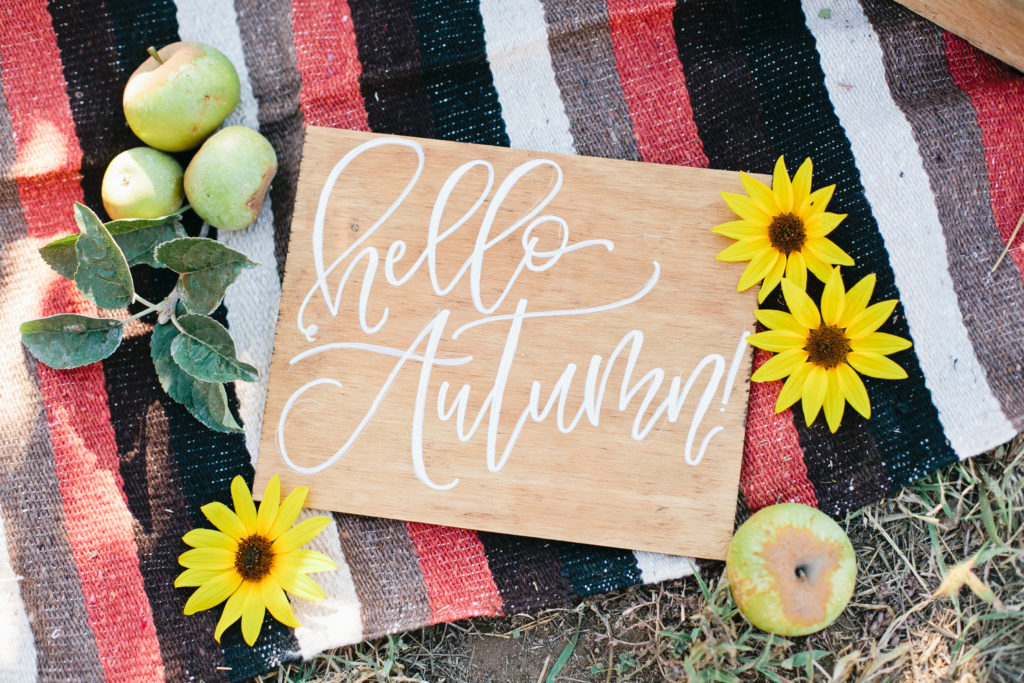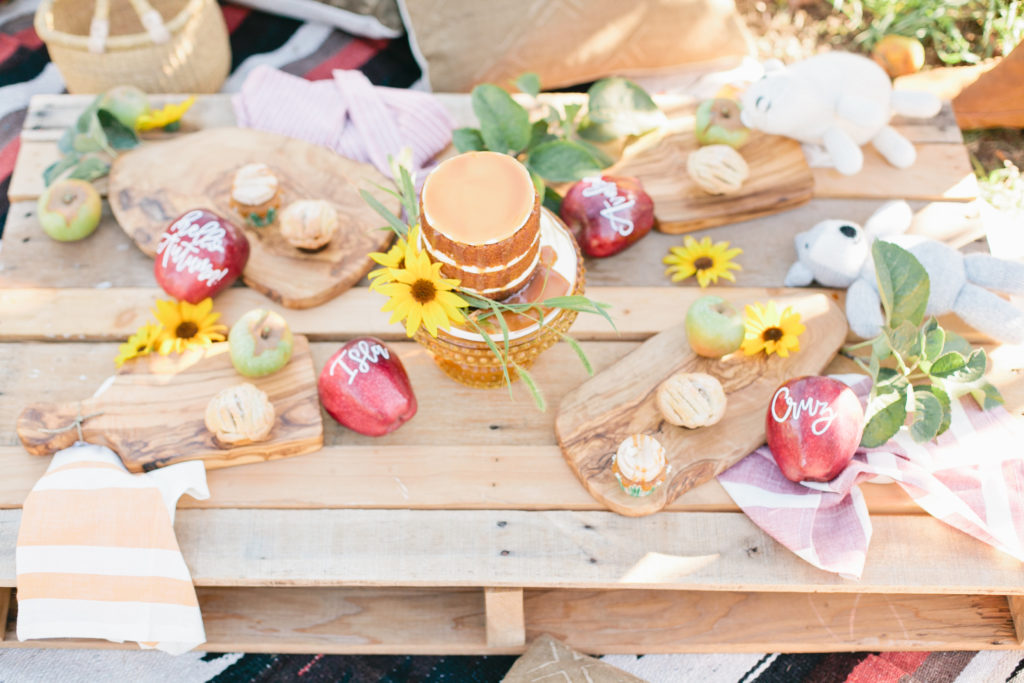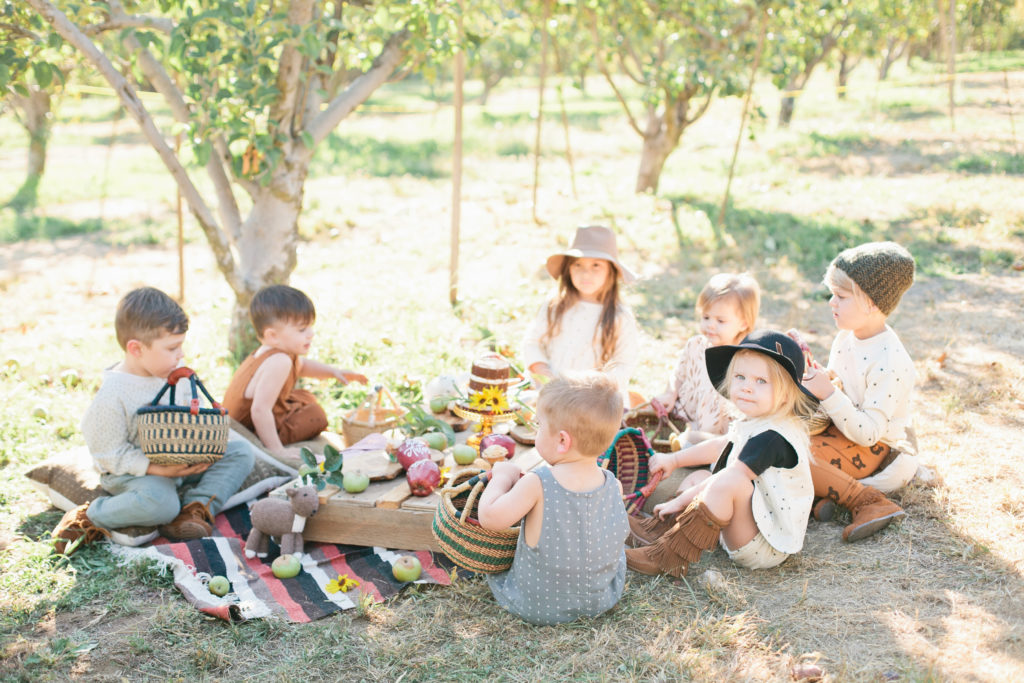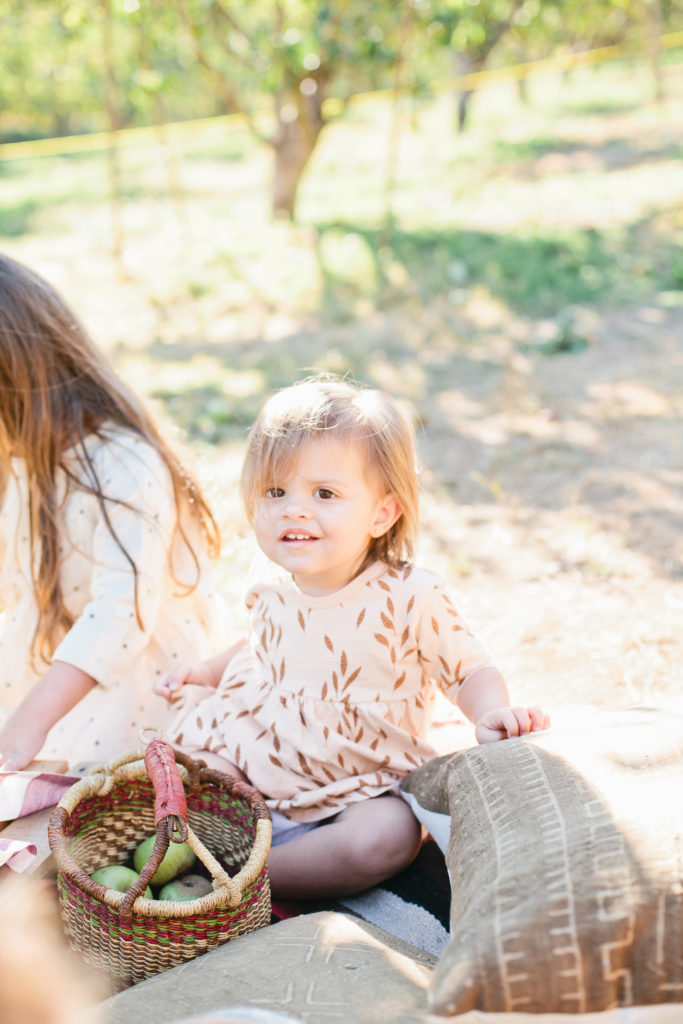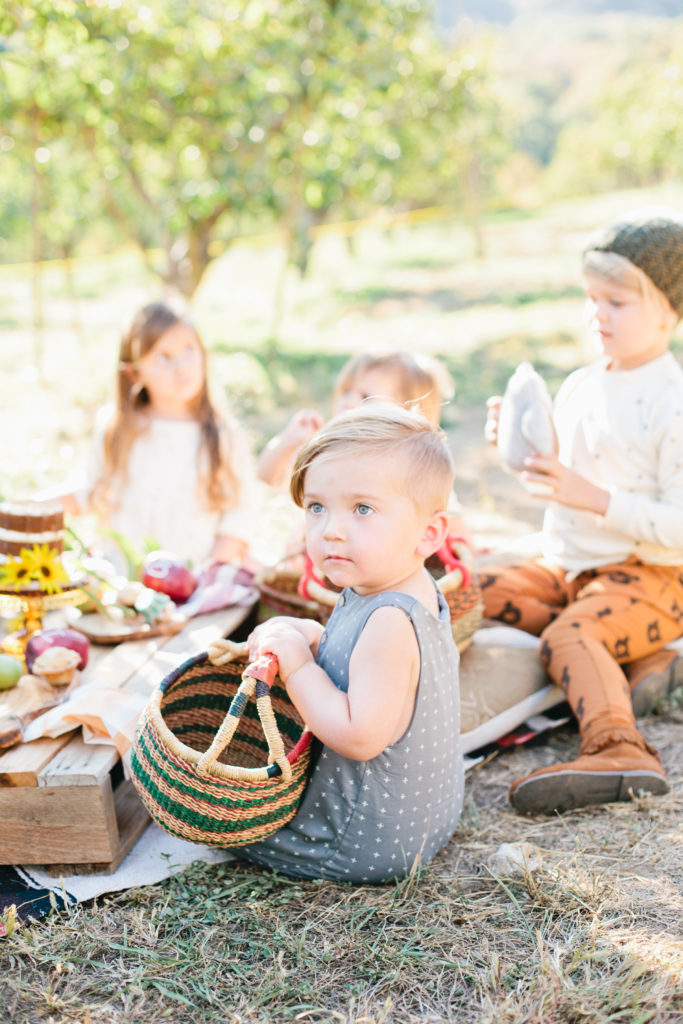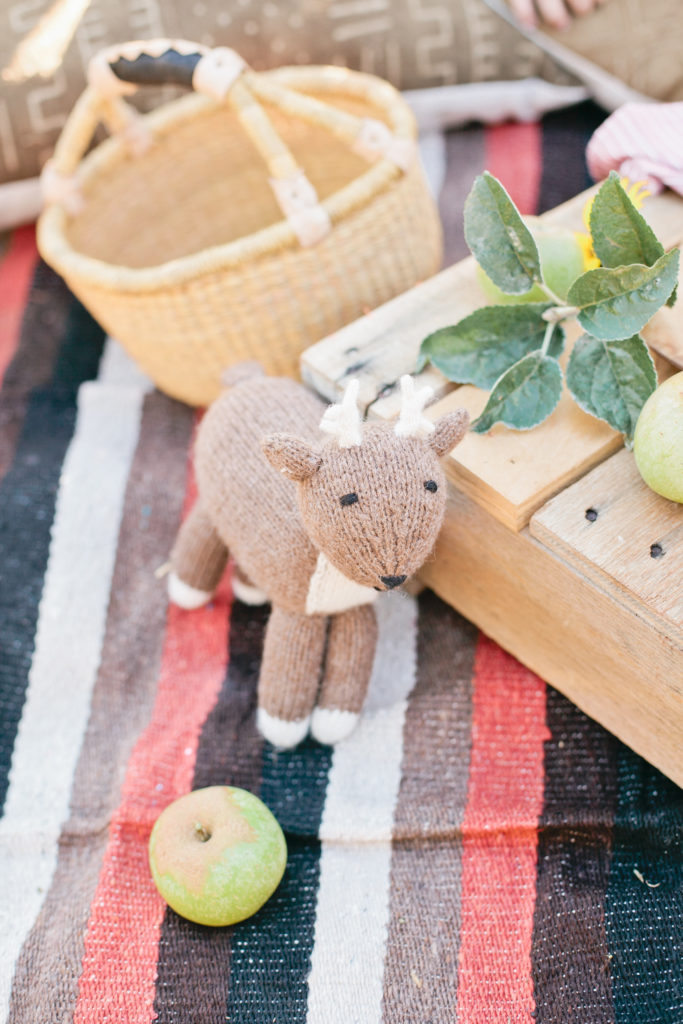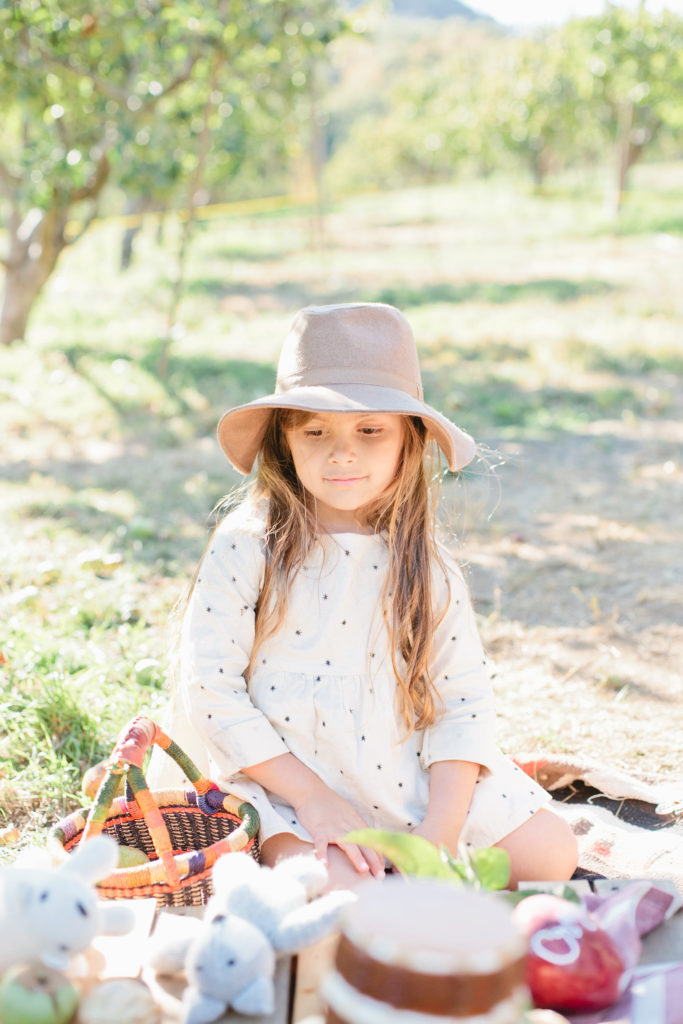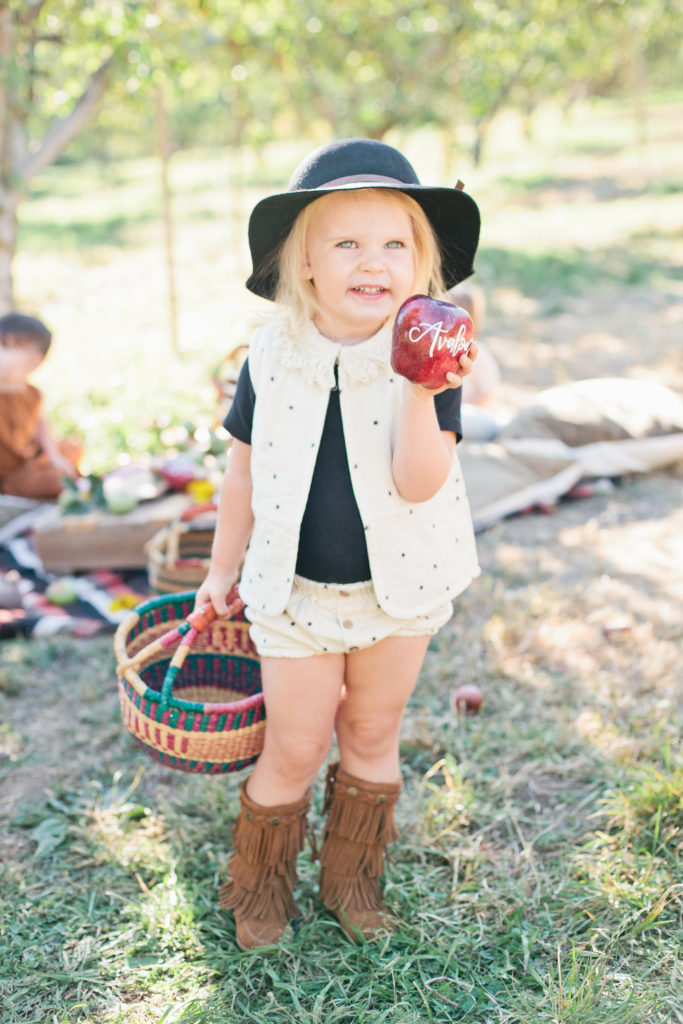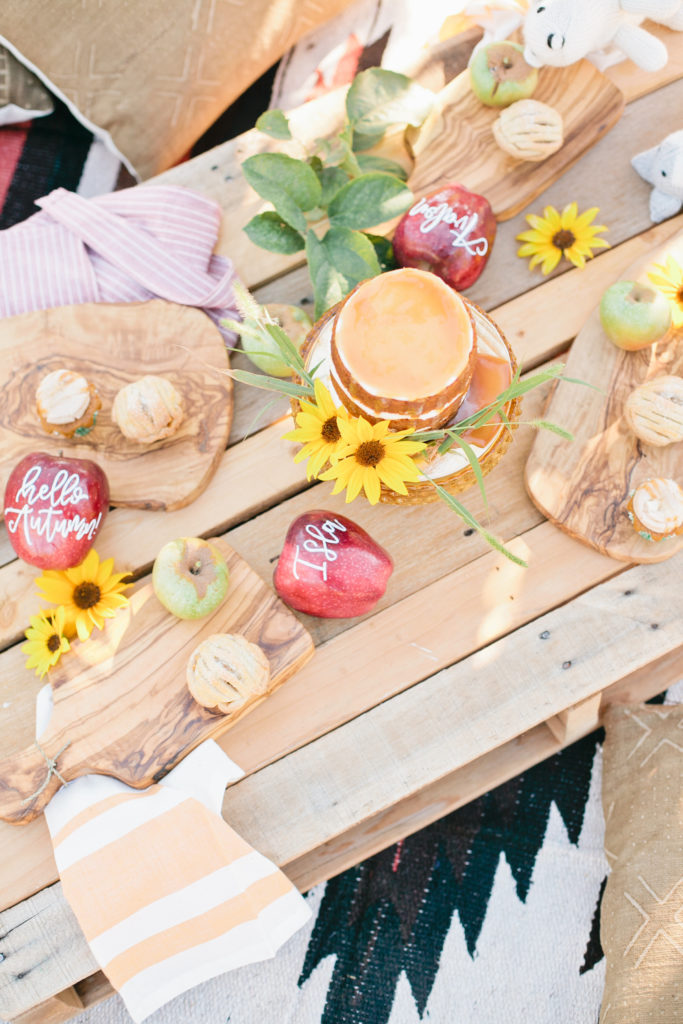 Each kiddo got their own mini basket from The Little Market with their name attached for an extra little touch, we also adorned the little picnic table we brought with pretty flowers from the farm, easy right?!. We tossed out a couple hand sewn toys (also from The Little Market) for them to play with and brought custom fake tattoos from Love & Lion to keep them busy as well. But mostly, they loved running around outside trying their hardest to reach for apples and laughing and playing together.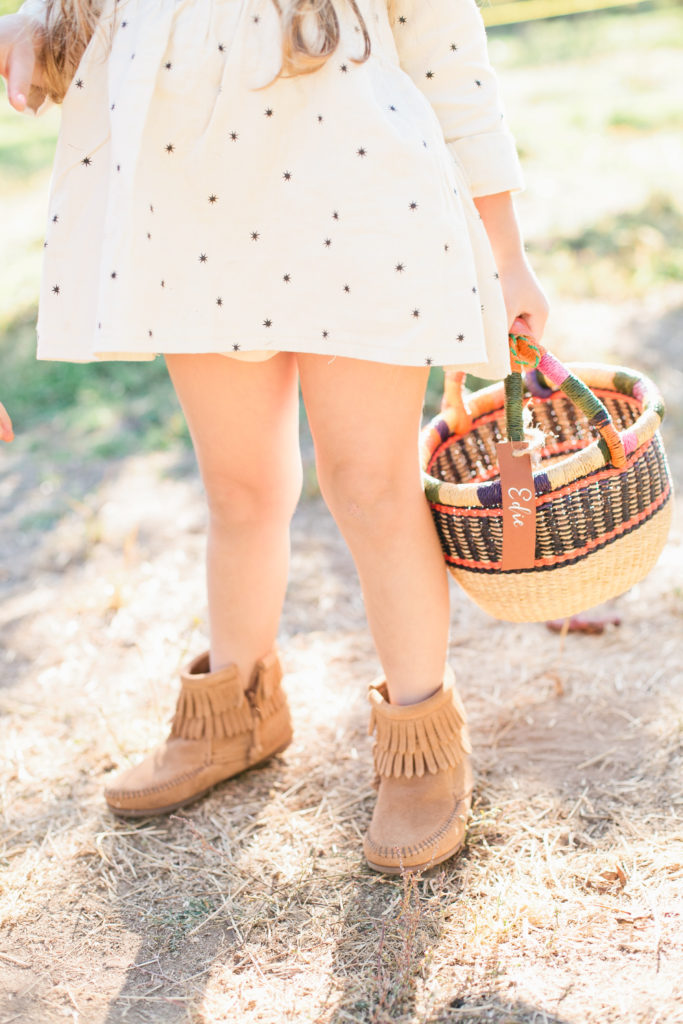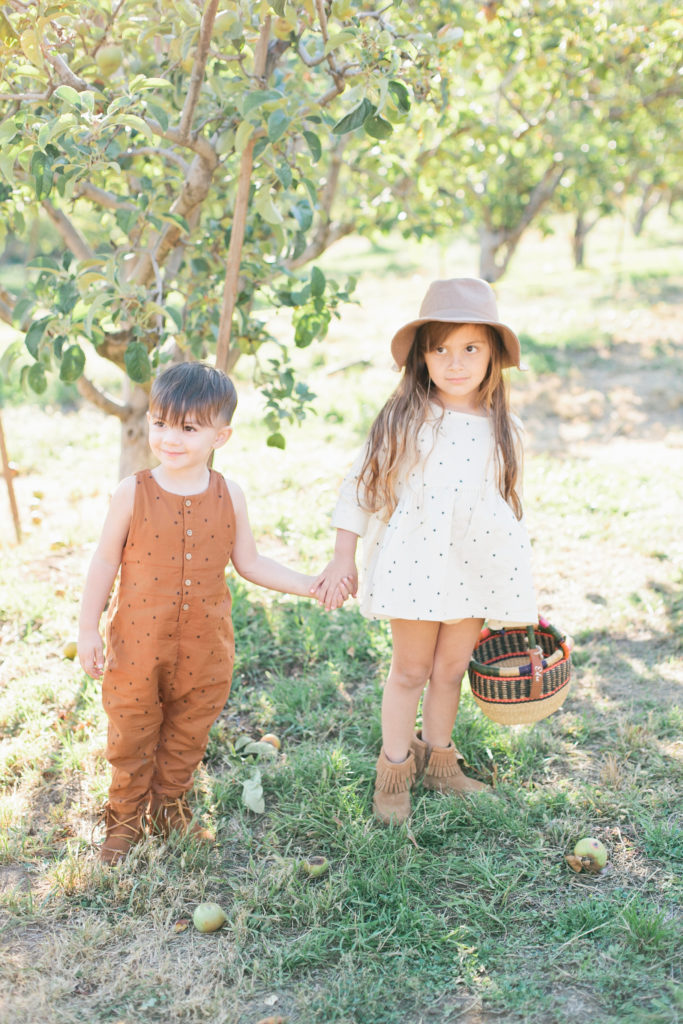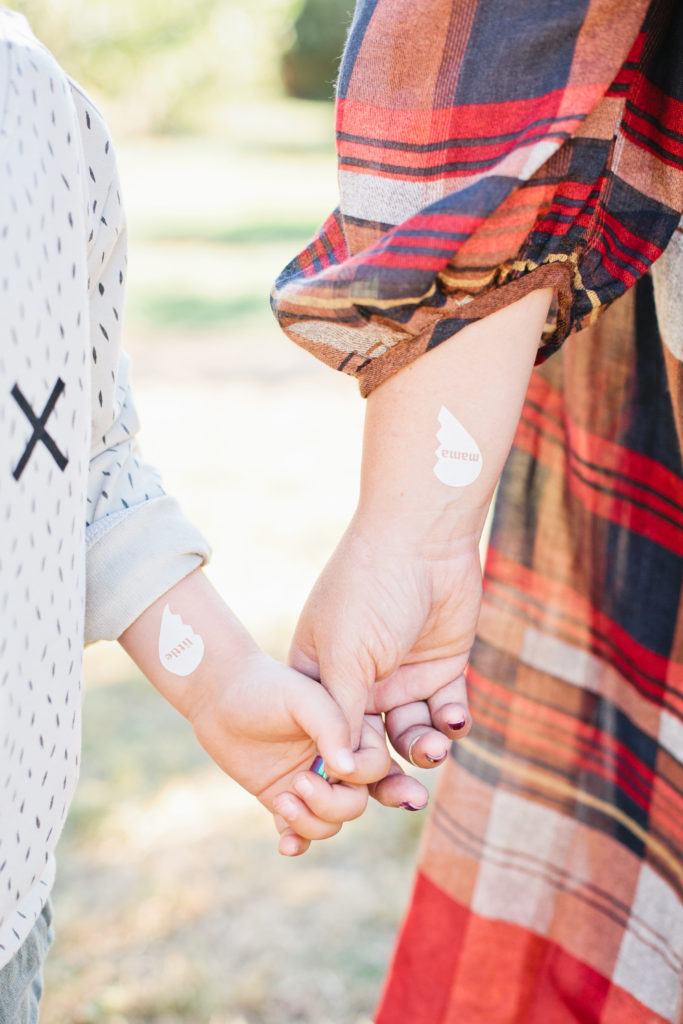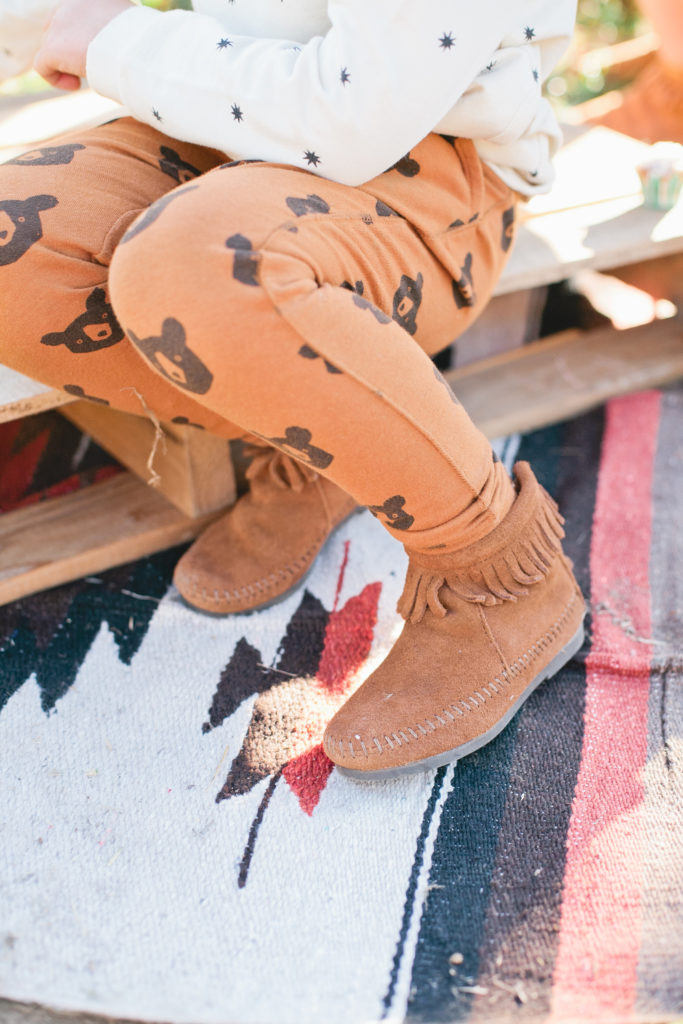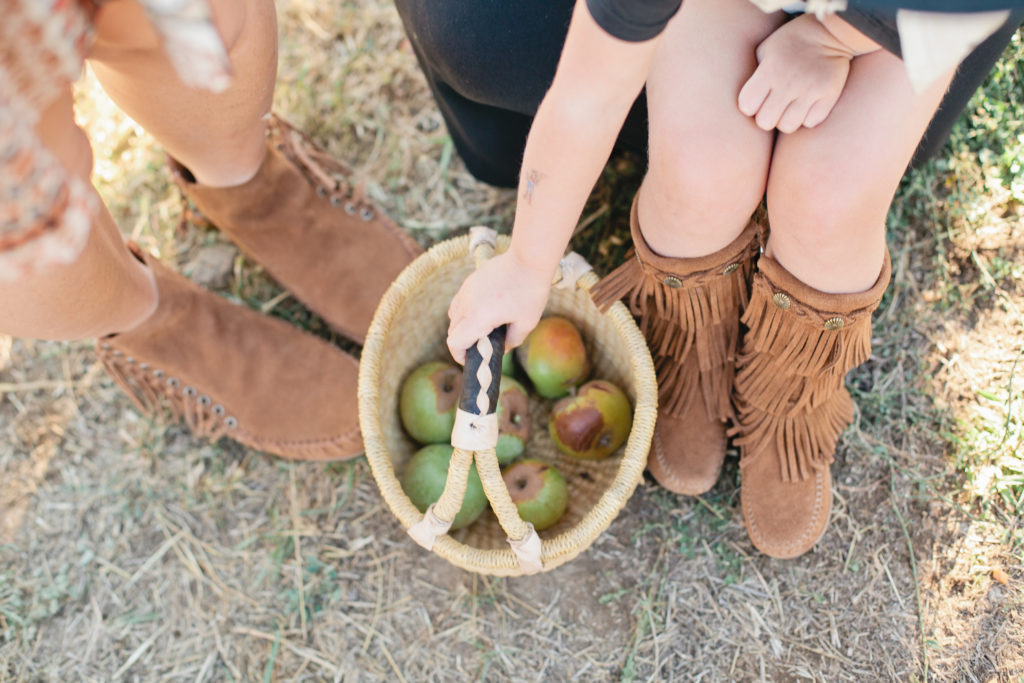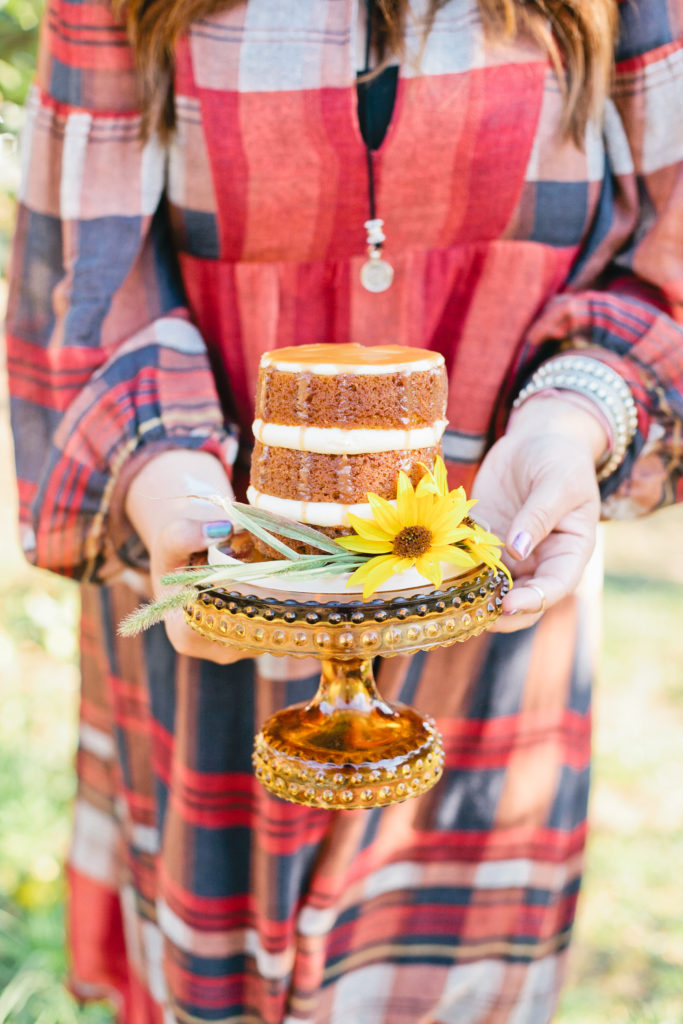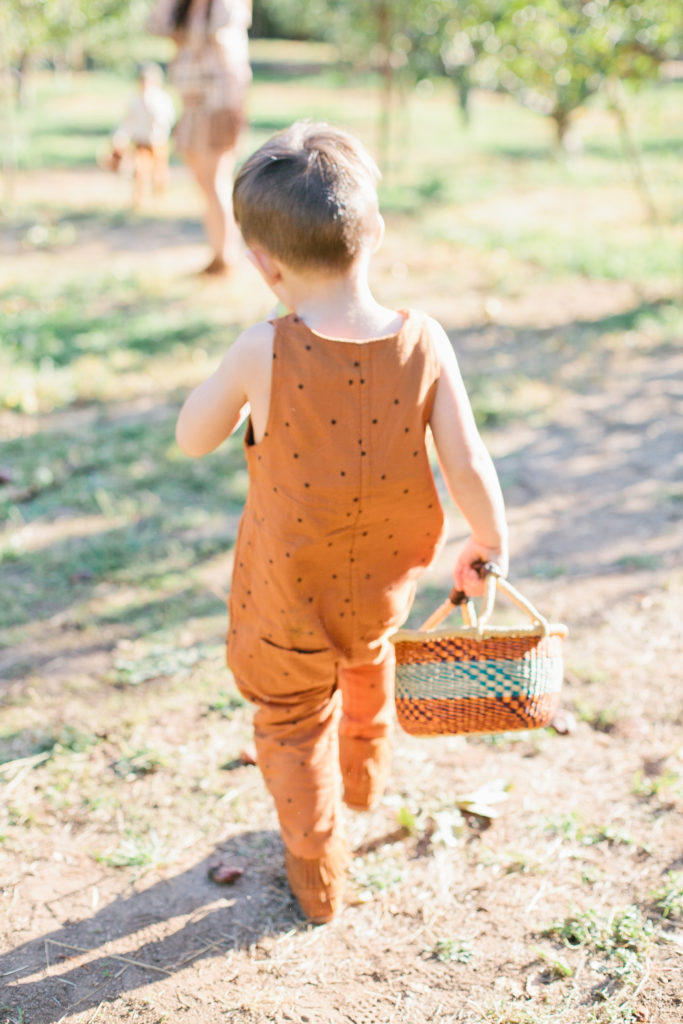 A few of our favorite mama industry friends and their cute kiddos were nice enough to come along for the fun… First up Erica of 1011 Makeup… This is one amazing mama to three beautiful boys; Kade, Knox and baby Asher… Look how cute these boys are with their mama, just smitten with her like she is with them!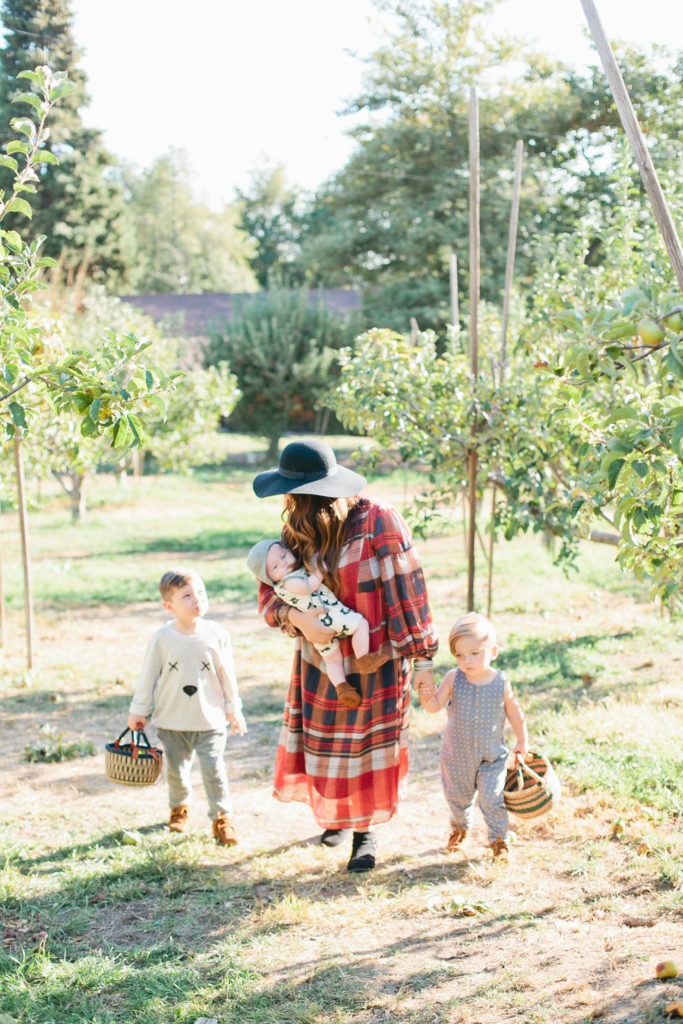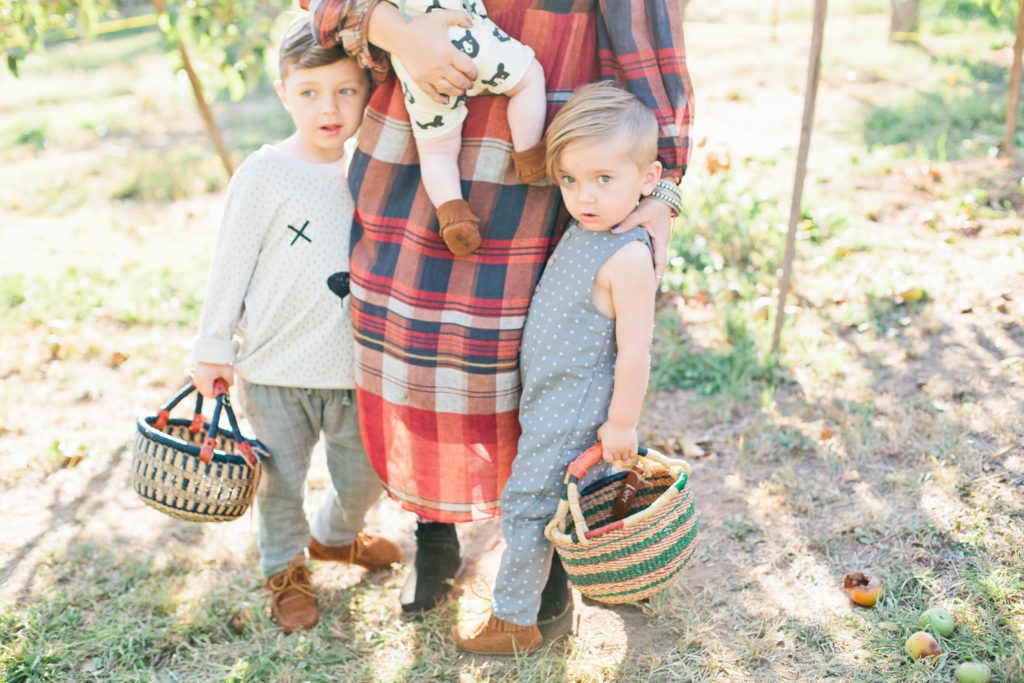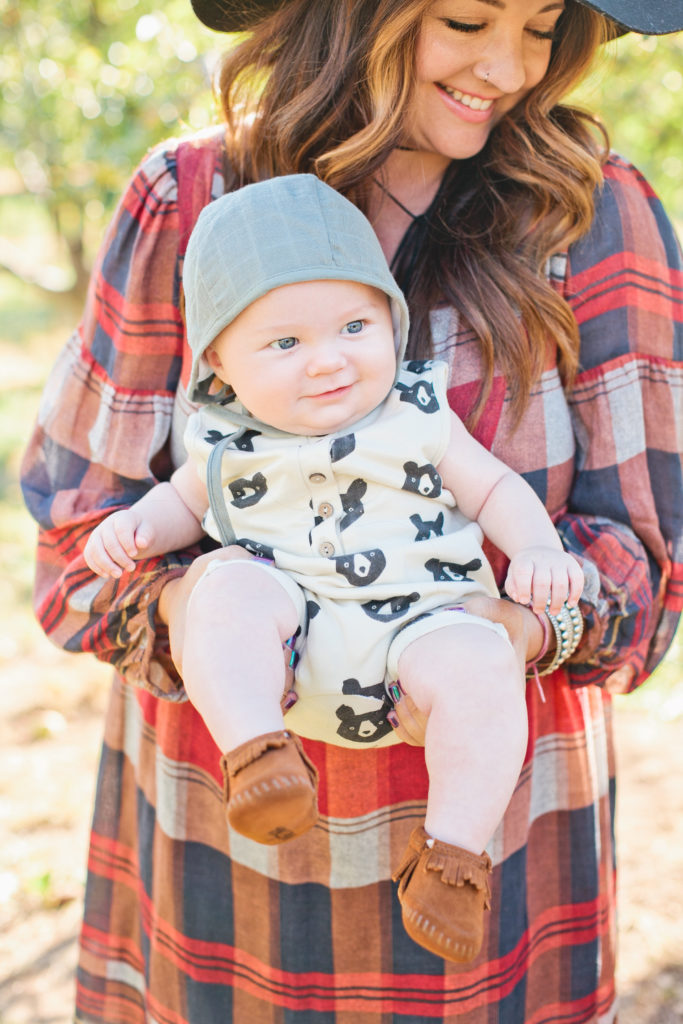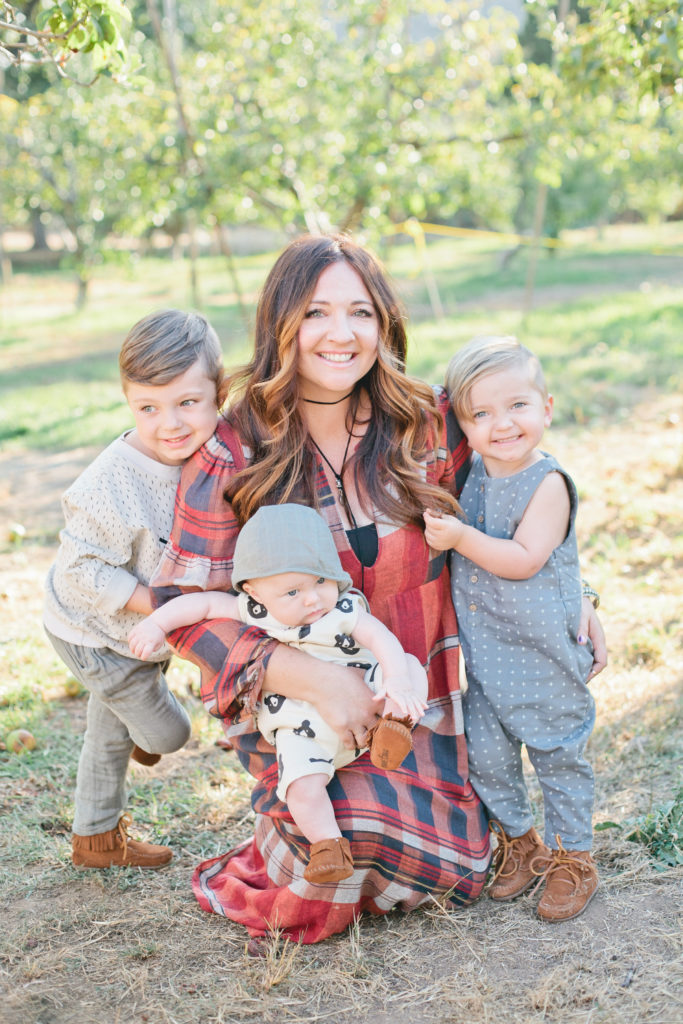 DYING over this cuteness from Mr. Knox Ryder…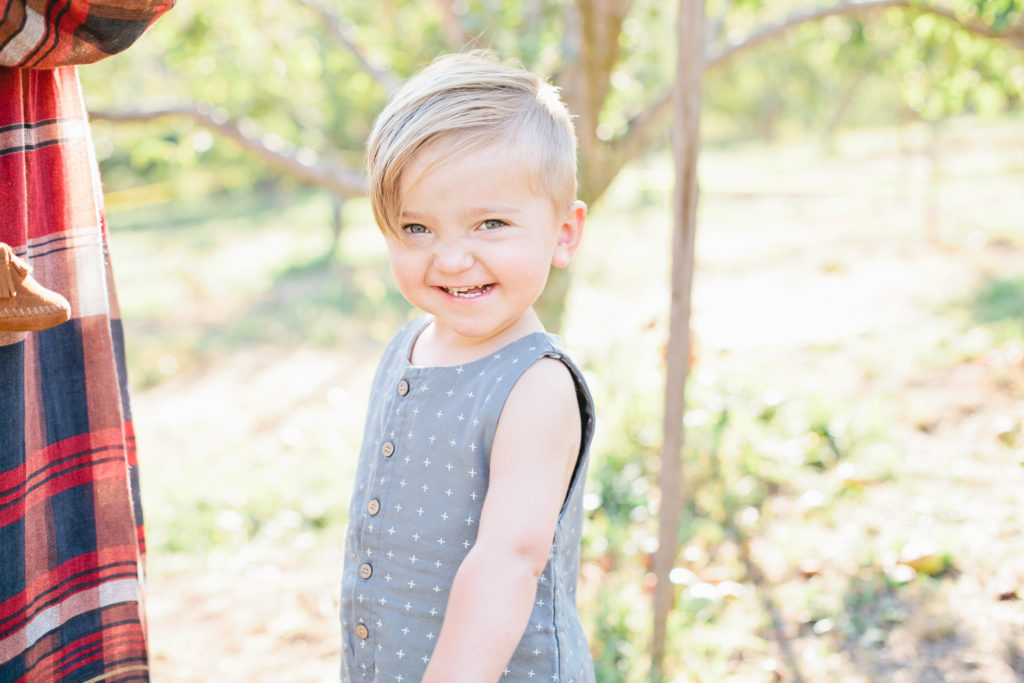 Next up is Carissa, owner of JL Designs and part owner of Little Style Collective… This mama is beyond sweet and always has her adorable kiddos, Decker & Avalon, styled to perfection!! We are in awe over everything this gorgeous mama does that turns to gold, plus she is SO much fun to be around…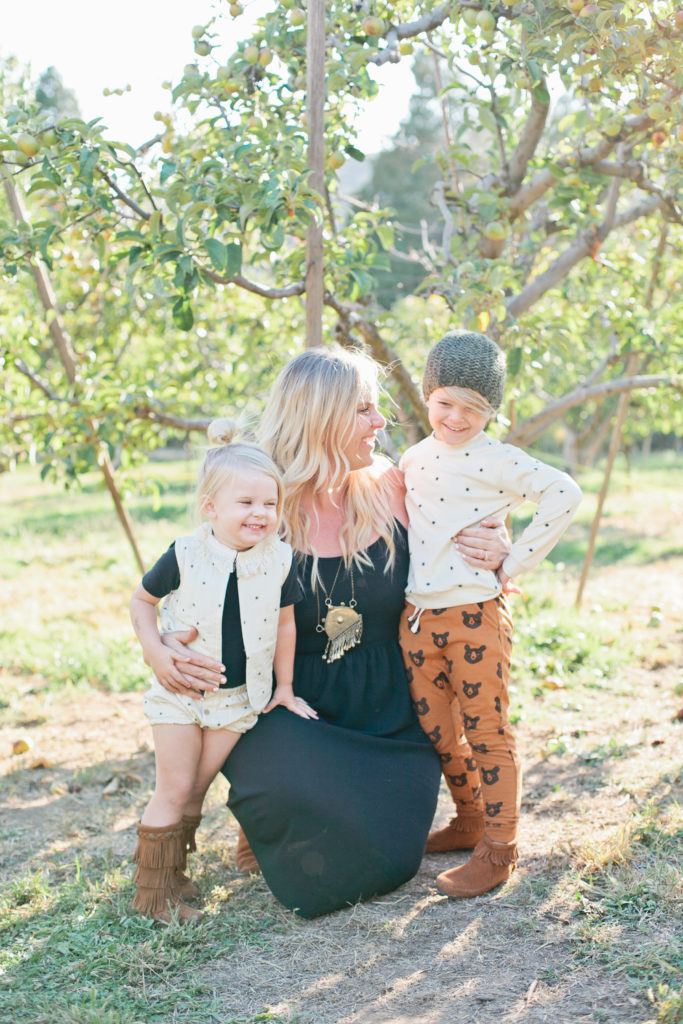 Mama & Daughter cuteness right here…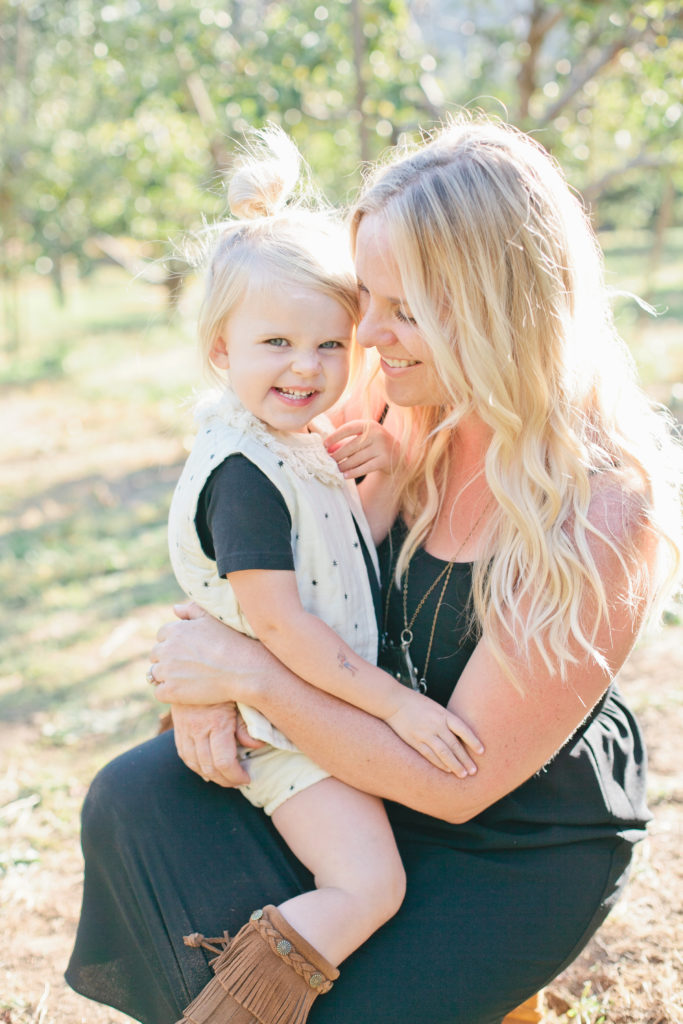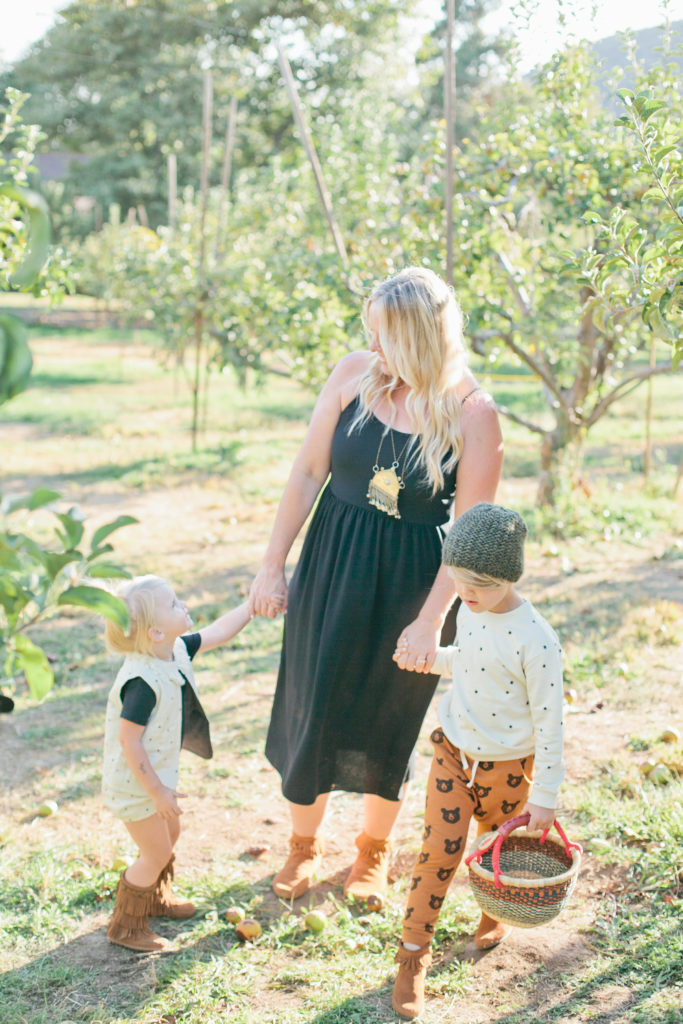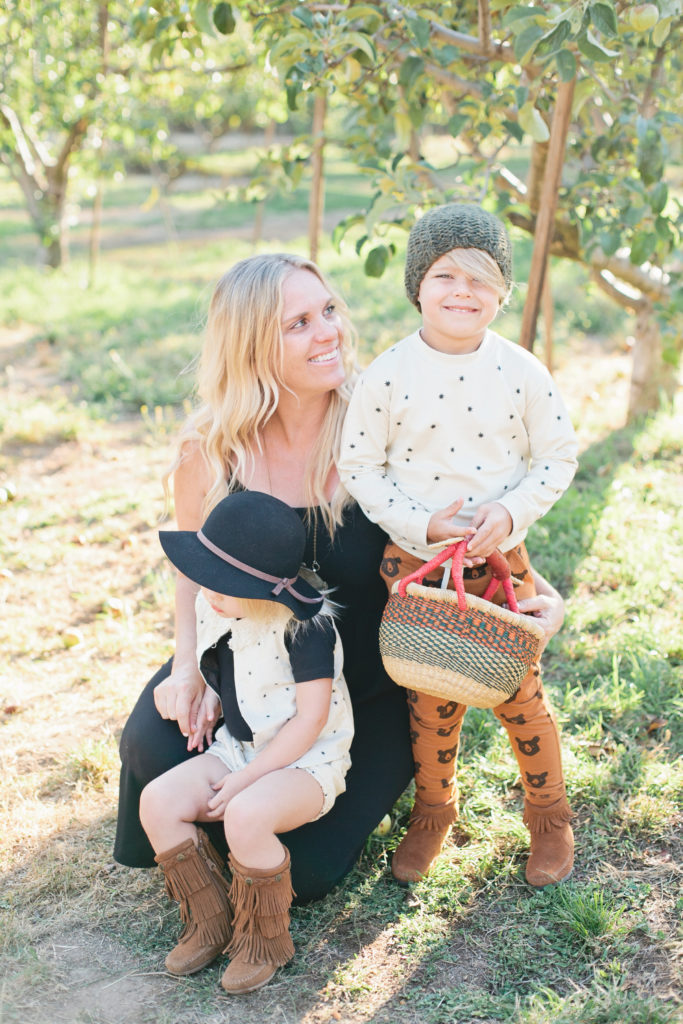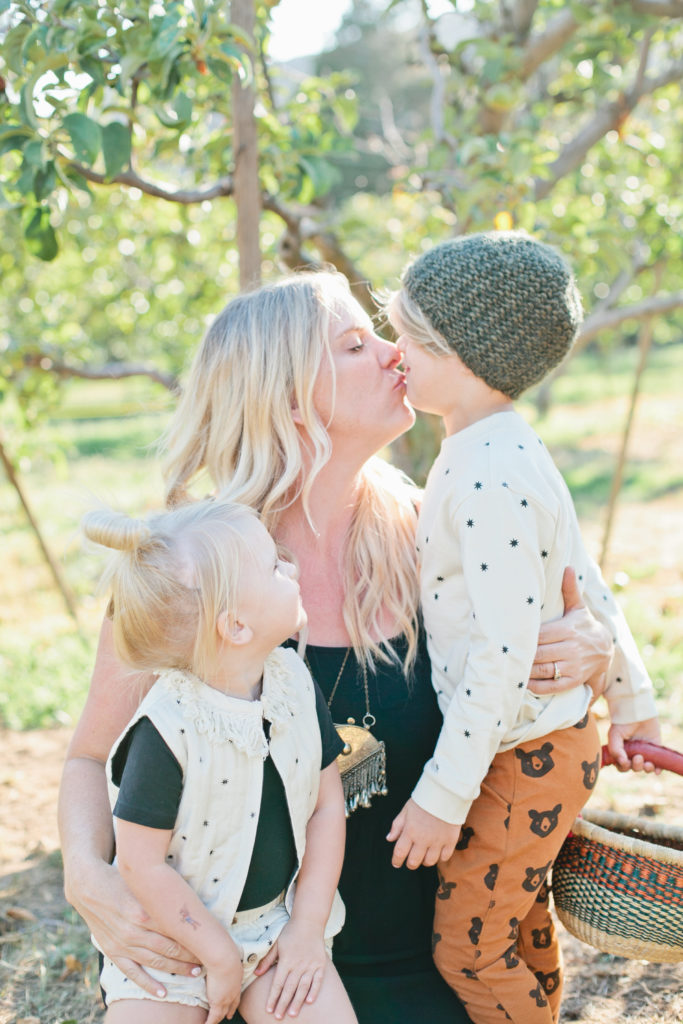 Leah brought her whole brood to this fun excursion; Edie, Isla and little Henry! Between you and I, I'm so impressed with how well Leah is rocking this new mom of three thing! She not only looks great but she takes everything with ease in her mellow way… These kiddos are so lucky to have a mama like her who loves them so dearly!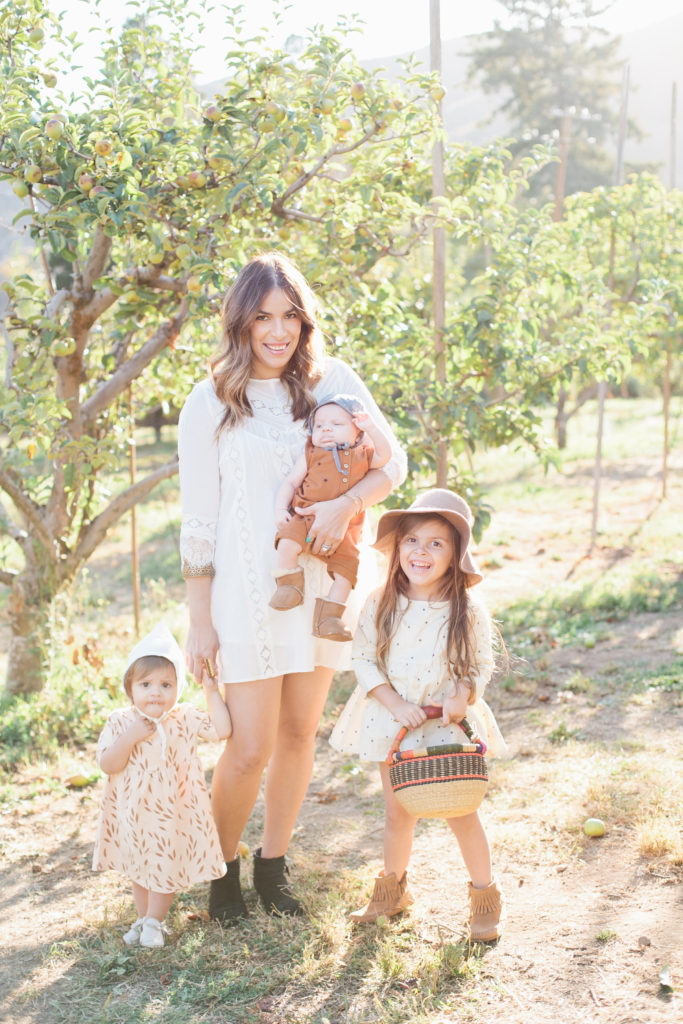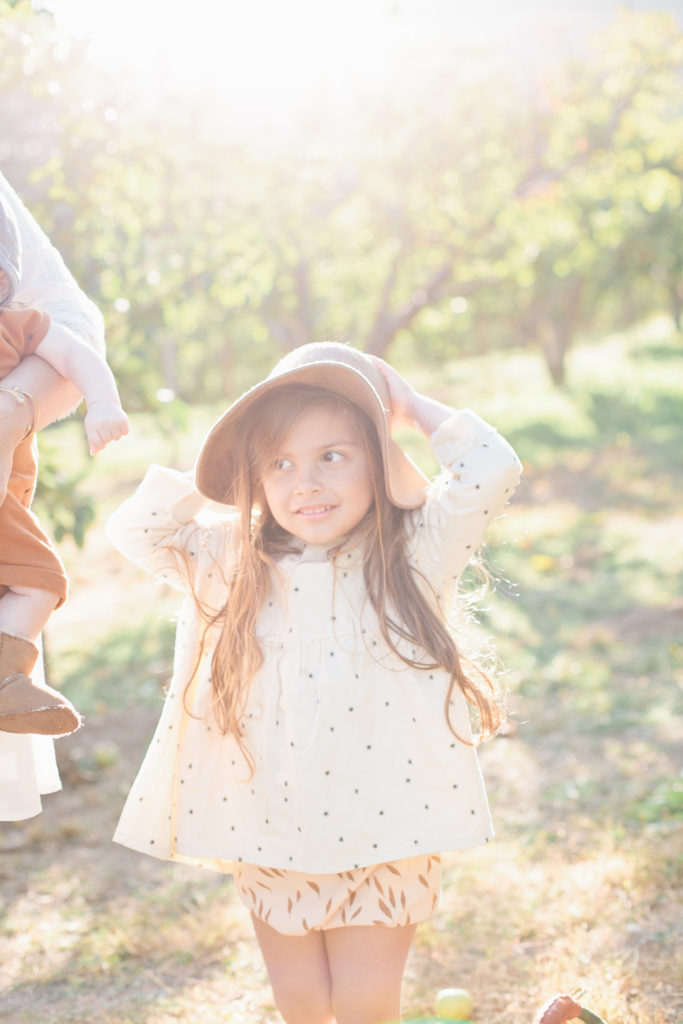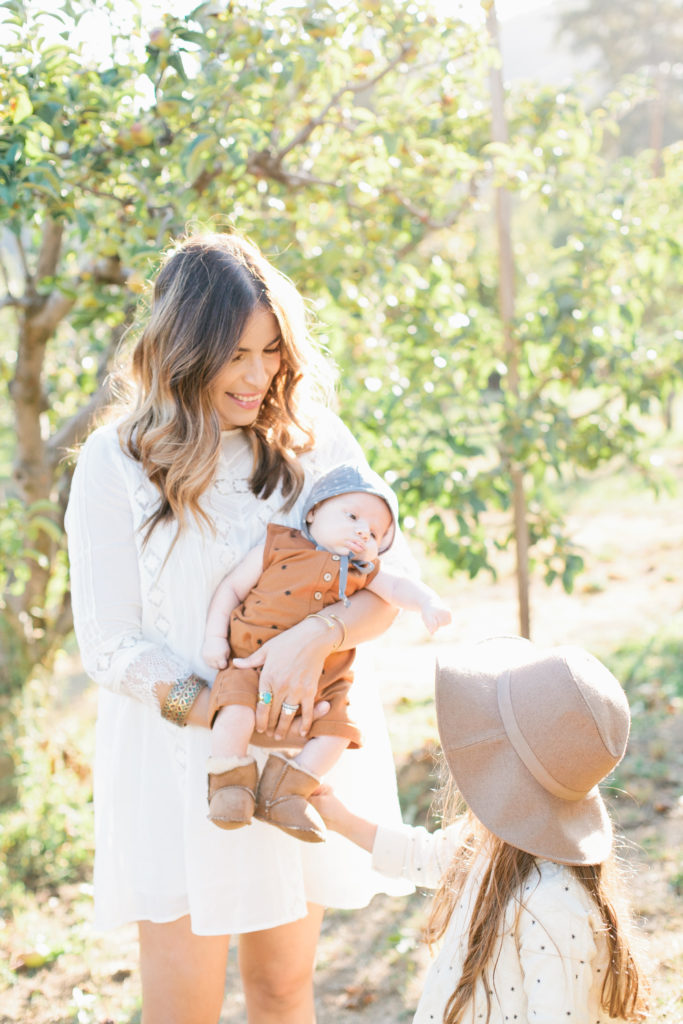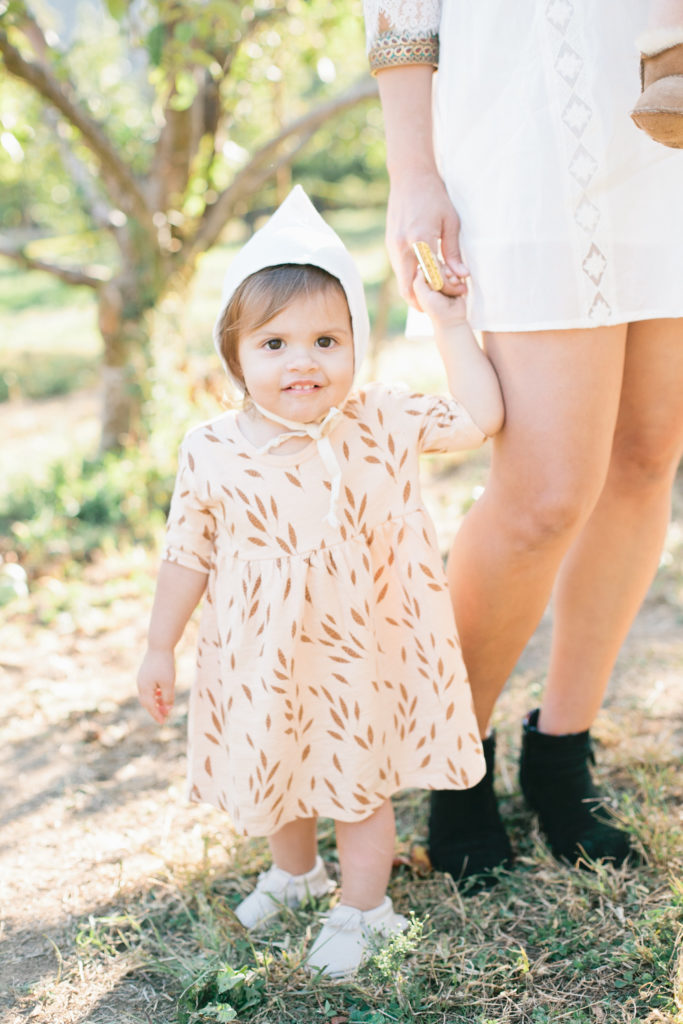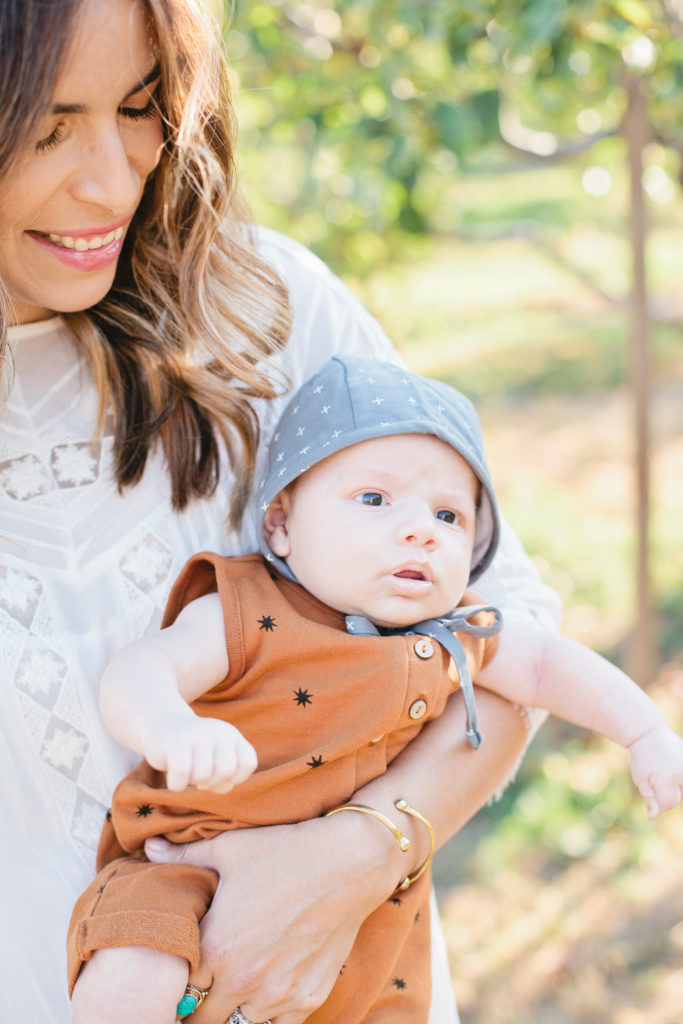 Last up is me along with my darling Court & Cruz… Each of us were so lucky to have Megan capture these beautiful images… This wasn't what the point of this playdate or shoot was, but lucky us, it happened! I will treasure these photos when Court was nearly 2 and a half and Cruz was just 6 weeks old! Being their mama is the best thing that ever happened to me!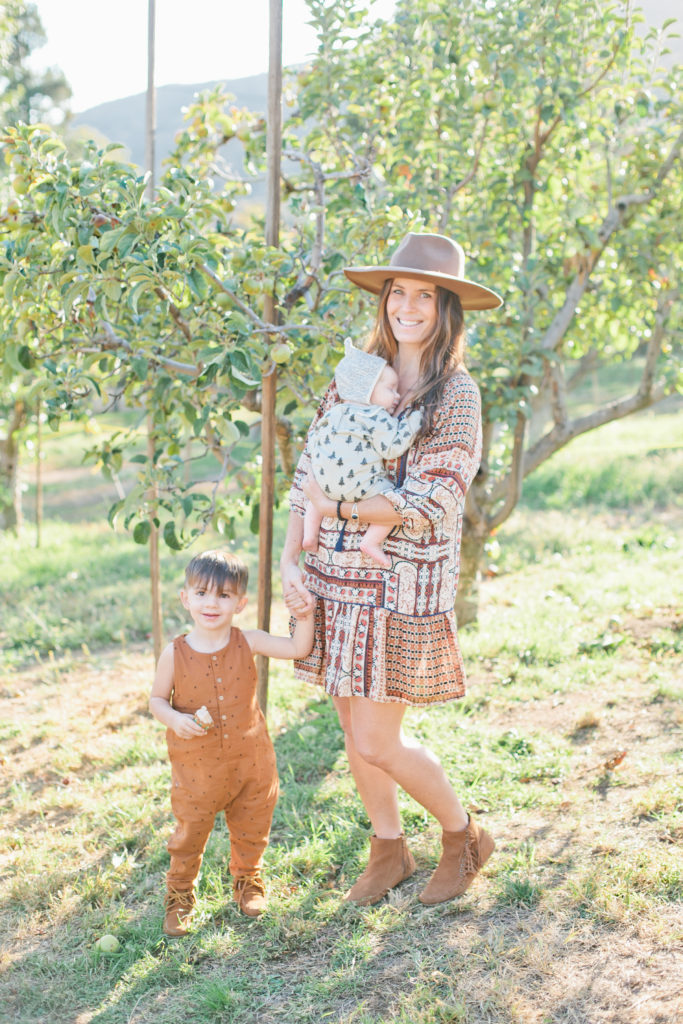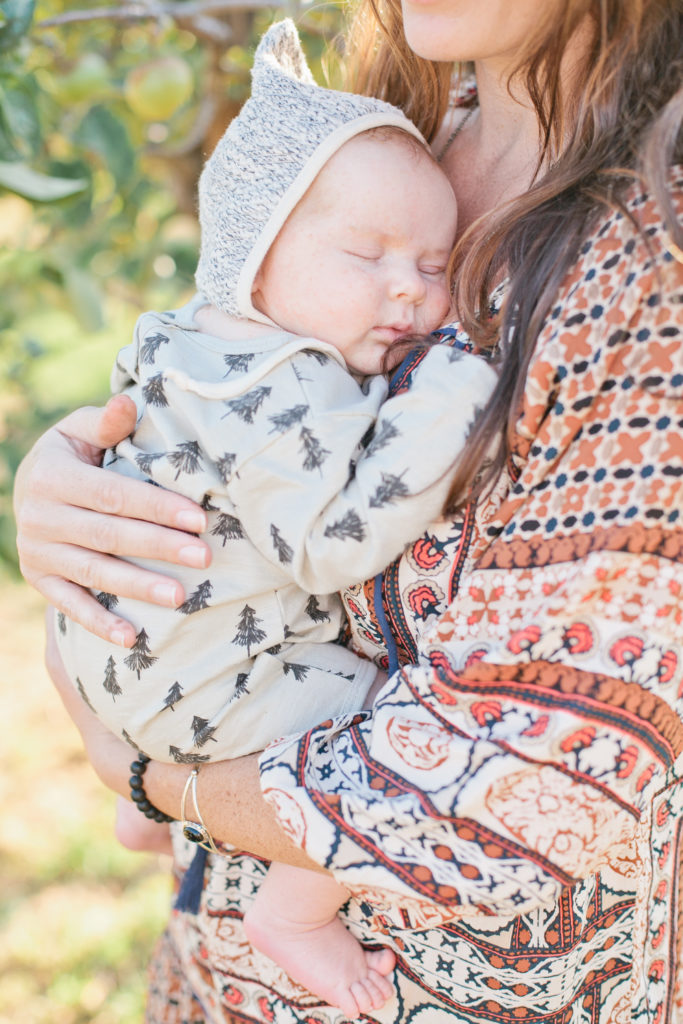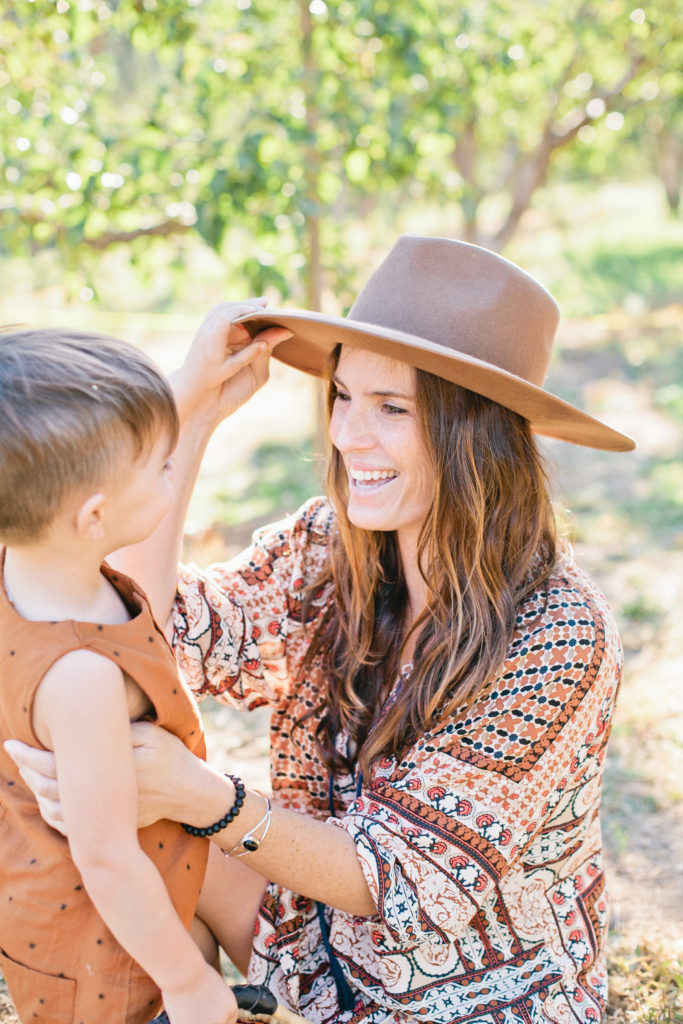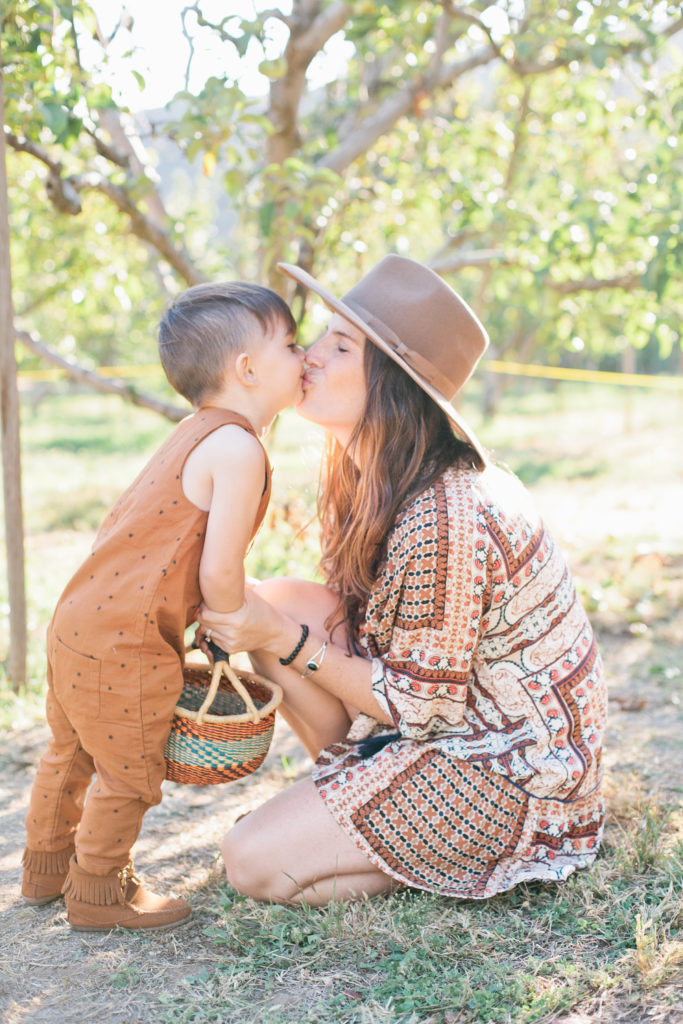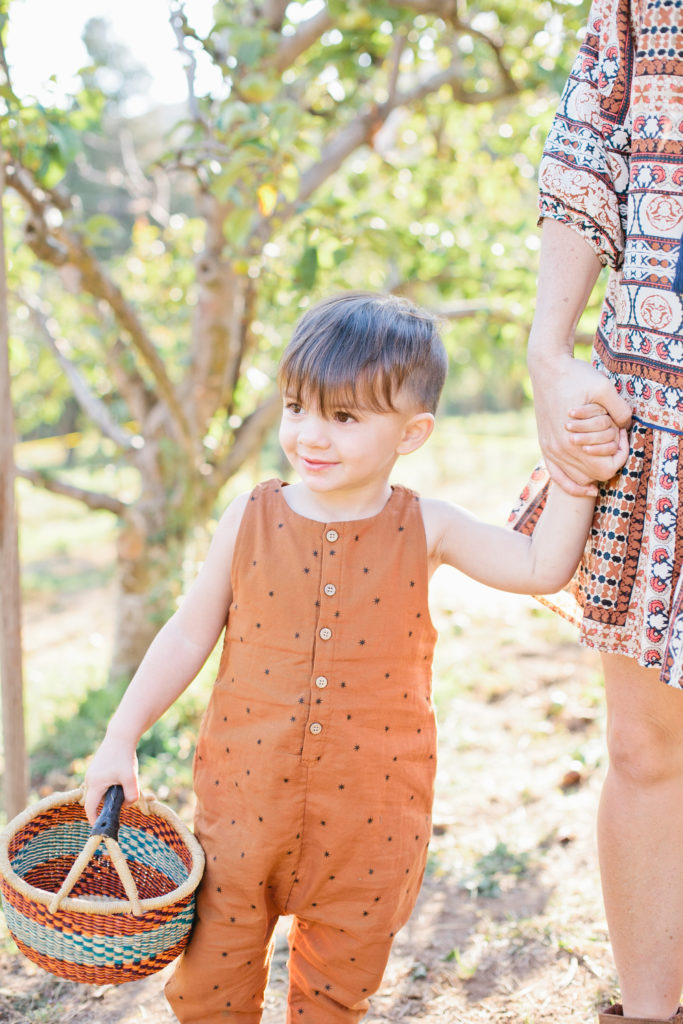 With this many kiddos it was definitely a crazy day, but with crazy comes fun and this was no exception. Each of them was really excited to try something new and their excitement over doing something as simple as picking apples was priceless. The sun was starting to set as we were leaving and the kids belly's were full of delicious sweets and they were tired from running wild. Seeing their laughter and happiness filled our mama heart's with joy. It's fun celebrating the season and living in the moment with our kids, lots of time and planning goes into creating moments like this but when you can enjoy them and live in them it makes it all worth it. Here are a few more shots from our apple picking play date and our attempt at a group shot, haha….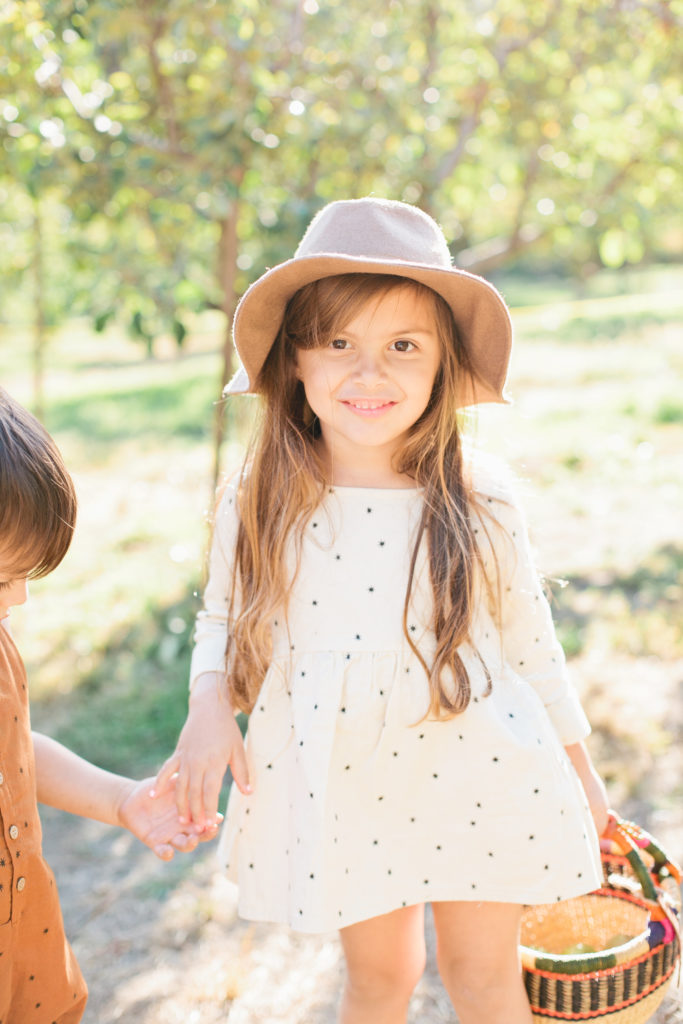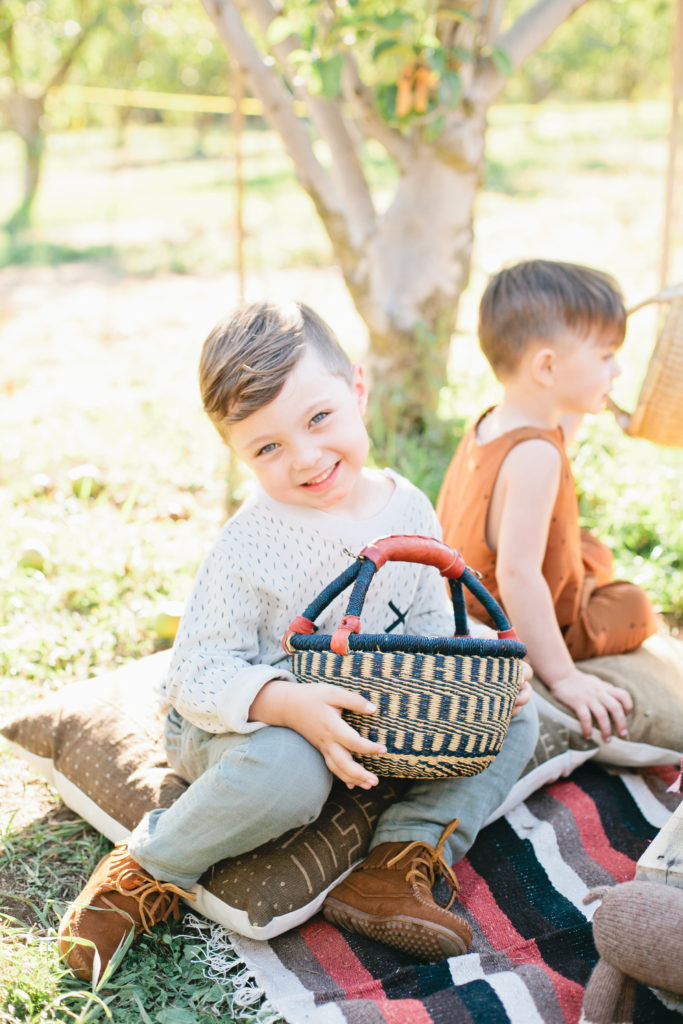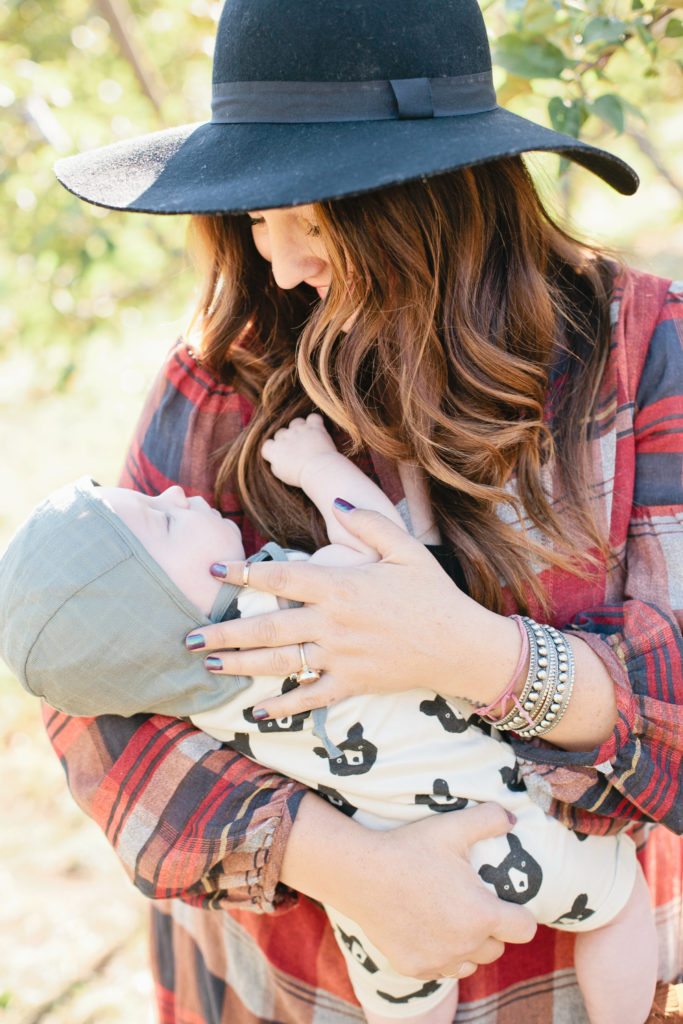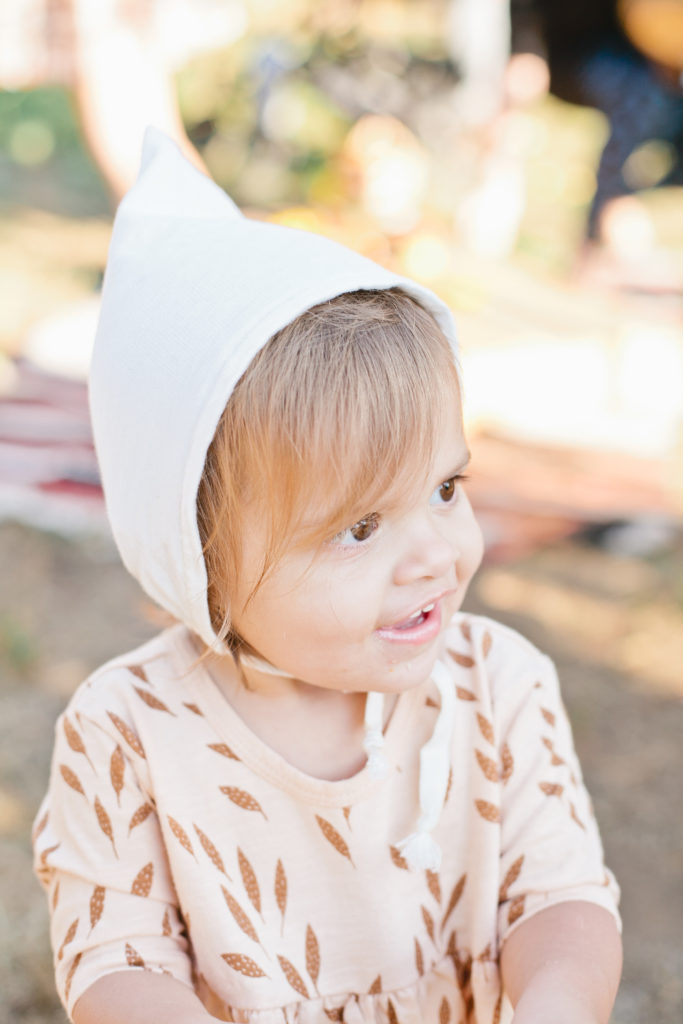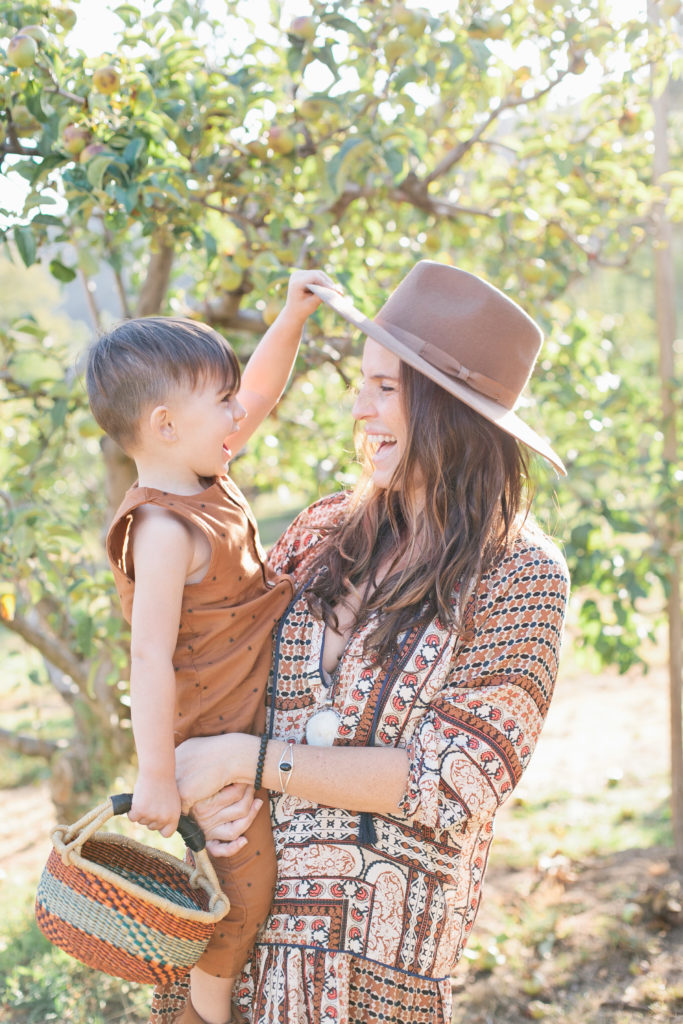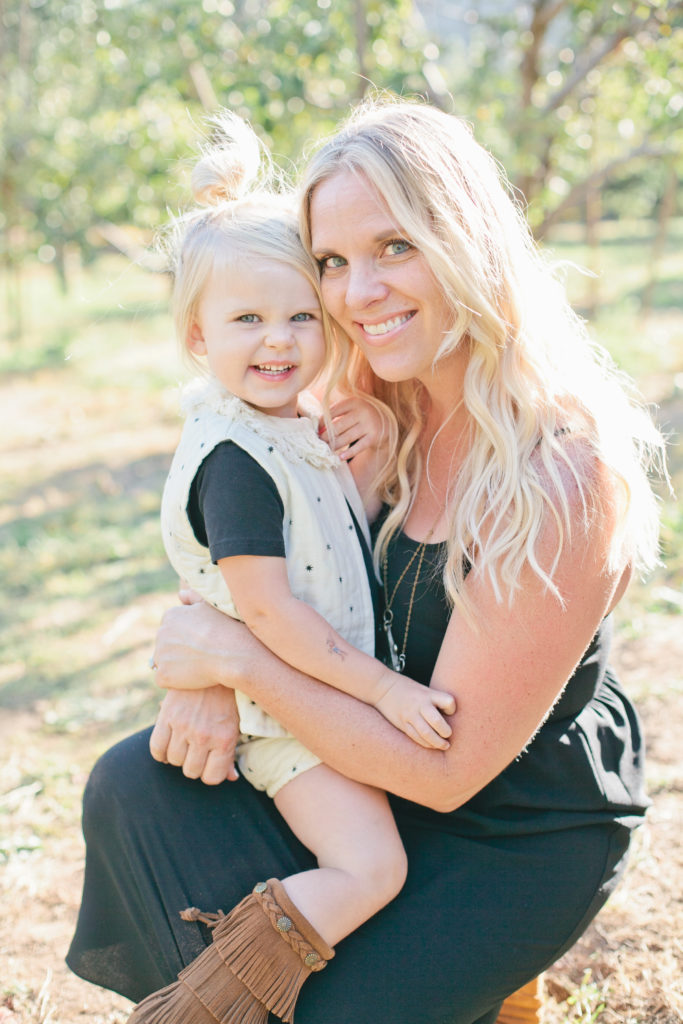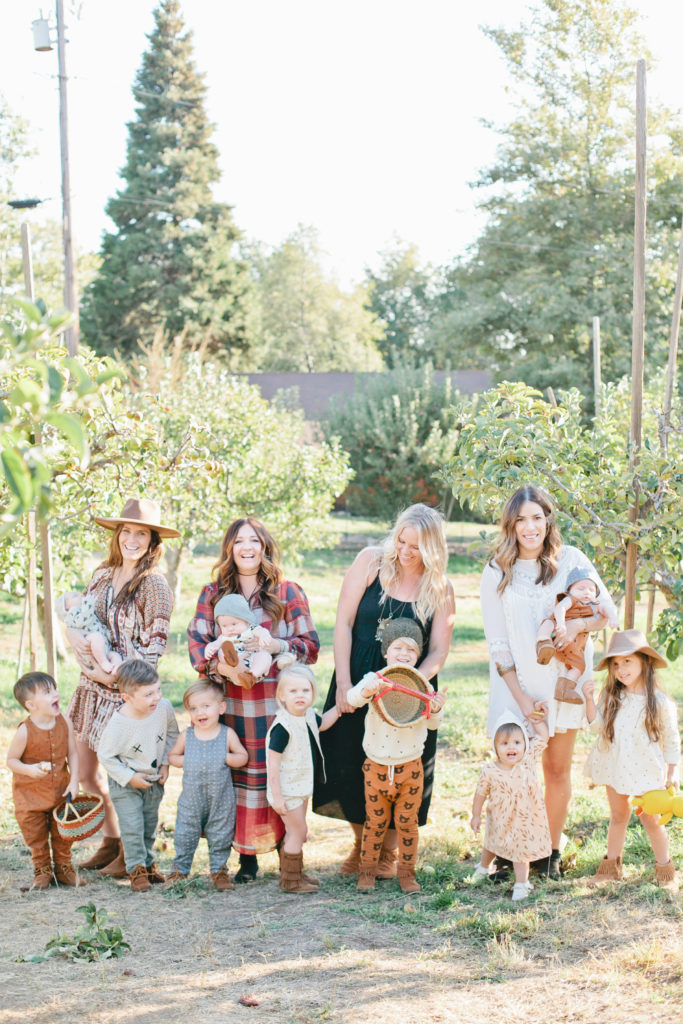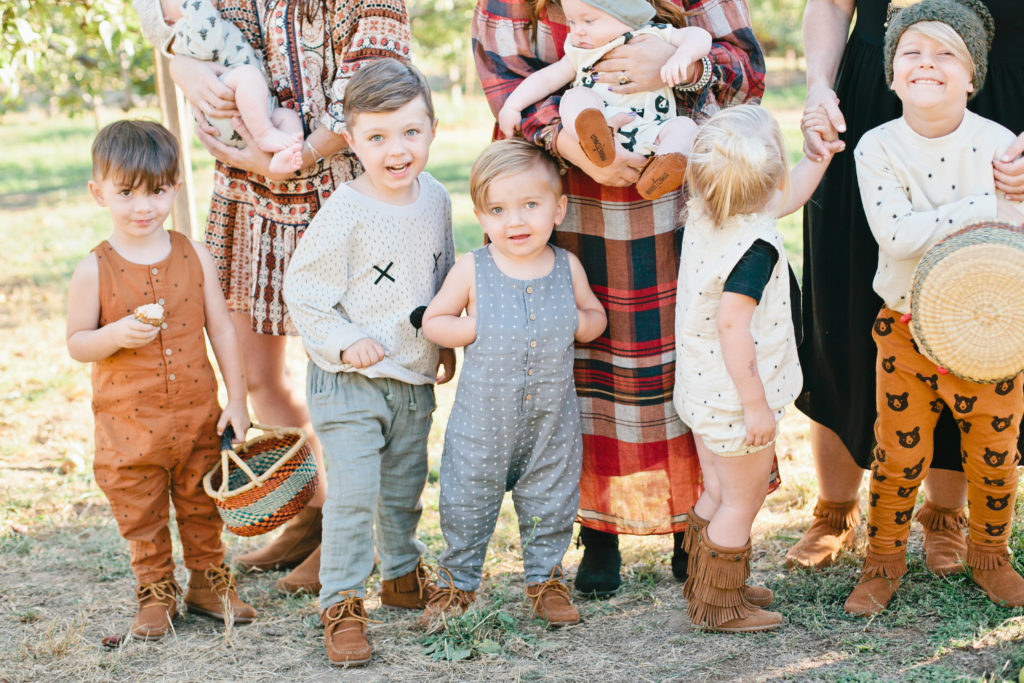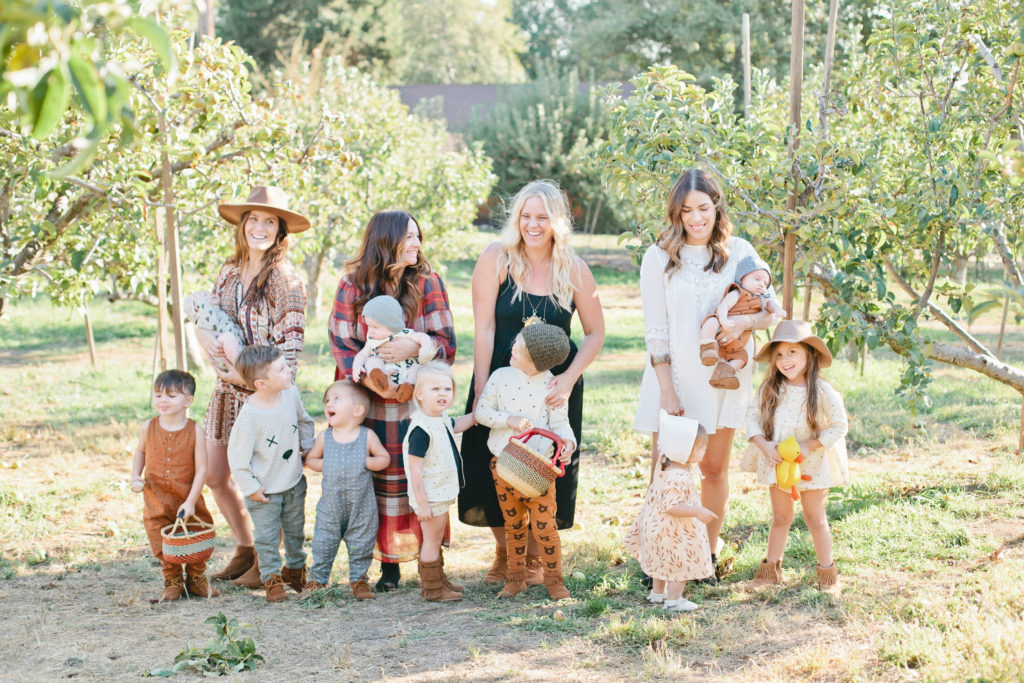 Love these people and this time of year so much!
xx
Jacquelyn