Our last home tour of the year will have you feeling all warm and cozy with the gorgeous and rustic home of Nycole Holwick.  Nycole is the owner of Helping Jewels which we spotlighted on our blog here. She is a talented mother of 3 who spends her days creating beautiful jewelry and giving back to children's hospitals to help fight cancer.  Now that's something we can get behind.  Her Central California home has the perfect mix of a rustic Spanish vibe with some boho goodness.  Let's take a look inside and learn more about this amazing woman, her business and her family.
Photos by Brooke Borough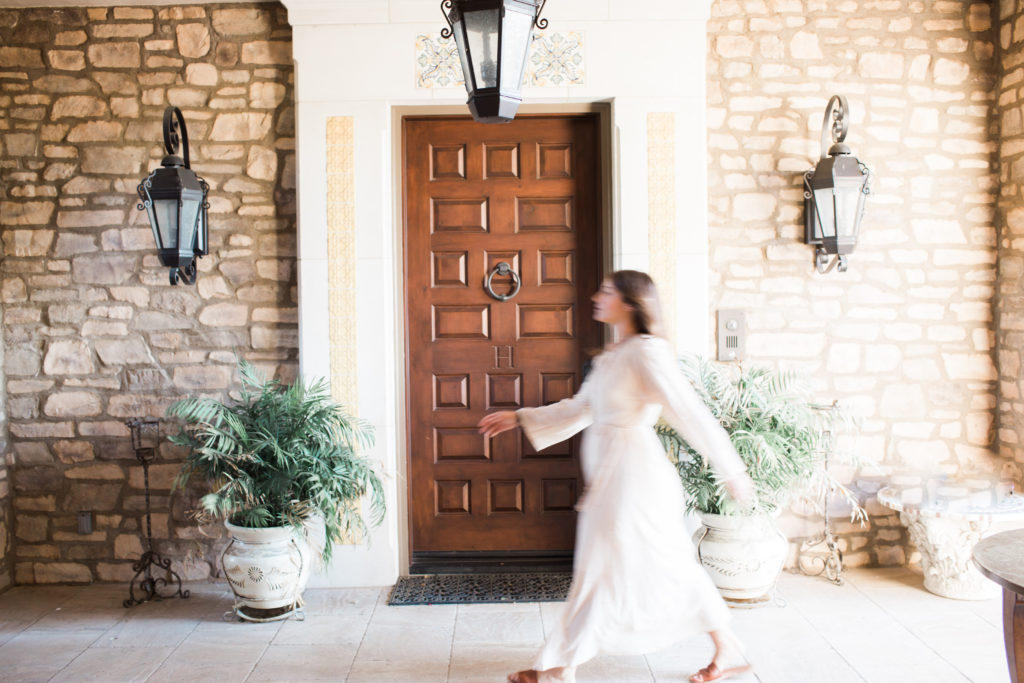 Tell us a little bit about you and your family….
Well, my husband and I made it through the baby years and I love my kids' ages right now; 8, 6 and 3. It is a busier schedule as far as driving them around but they are somewhat independent, comprehensive and we have fun experiencing life together. Not to say there aren't tough moments…the sibling fighting is rough, the teenage attitude is starting to peak its ugly head in my 8-year-old son, and as they get older you deal with bigger issues than tantrums over food.
All in all, we are very blessed. Experiencing a hardship like having a child with a rare illness (our son was diagnosed with Infantile Spasms at 5 months) can put life into perspective. We realized we are not in control, and what use to be big problems are minor. So, for now, we appreciate everything and are grateful for the good and healthy times, and thank God for this season. For those going through a tough time, we pray for them and when its someone in our community, it is our prerogative to reach out a helping hand because we were there once too.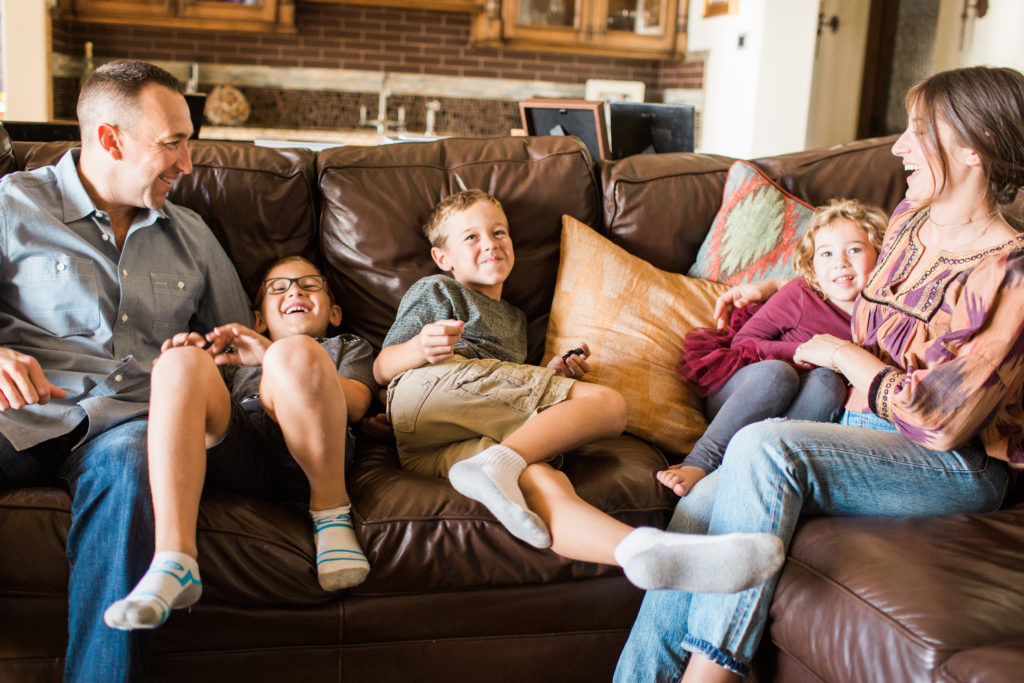 Where do you live and why do you love your town?
We live in a small farm town near Ventura, California. We get the country feel but loads of things to do nearby. I love that we are a short drive away from Ojai, the beach, the mountains, and the city. Our kids have so much to do every weekend, although most of the time we are chilling at home with family and friends. The people are very friendly in our town and it is a tight community which is another plus.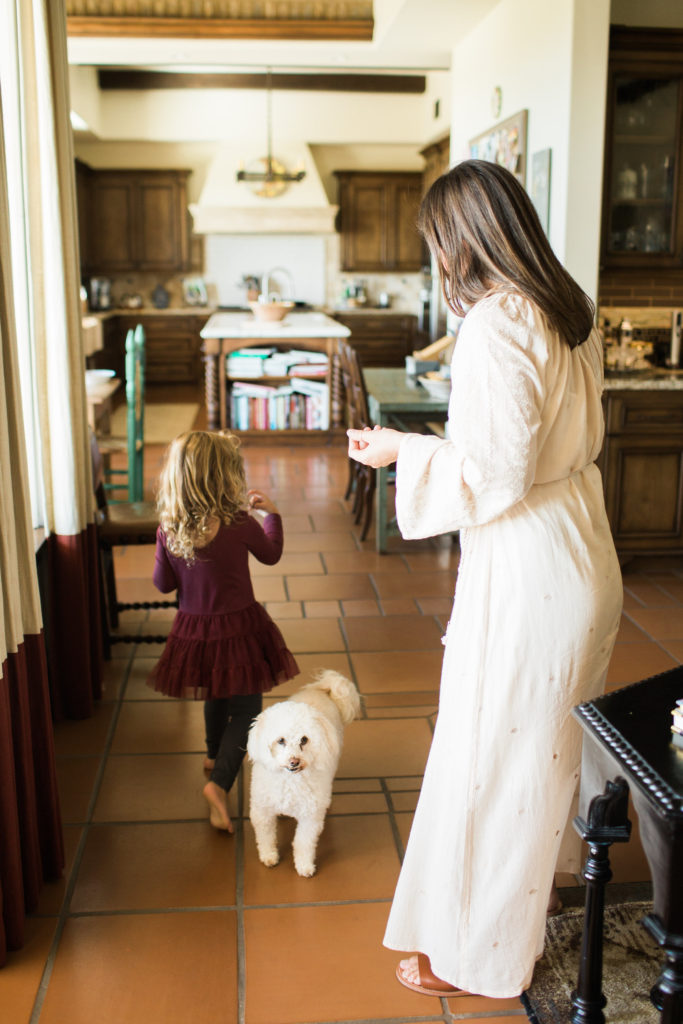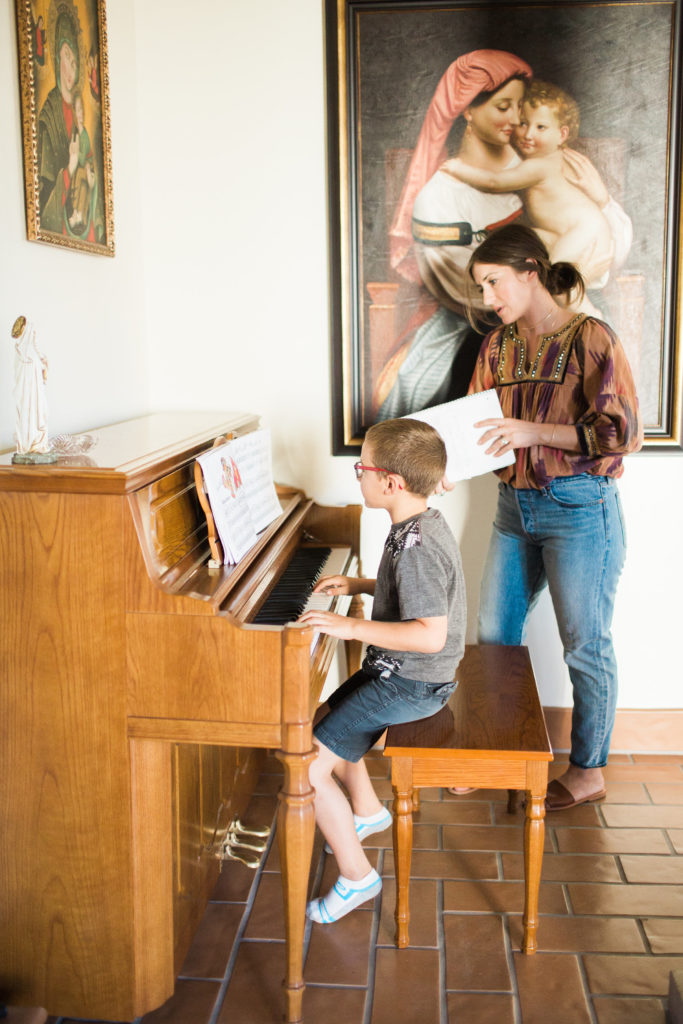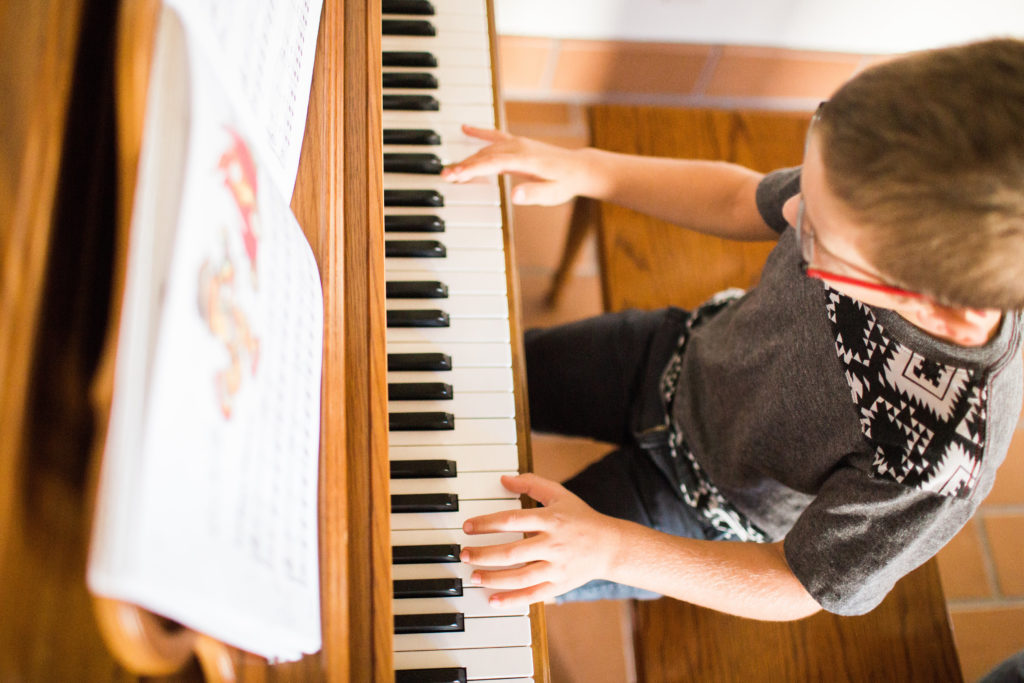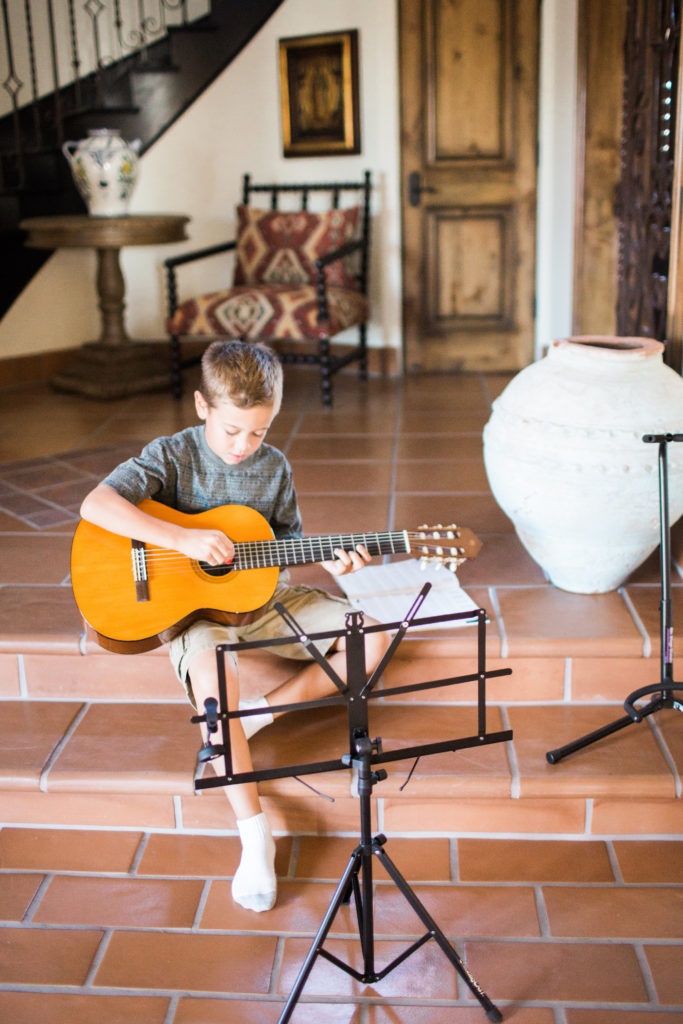 We love the rustic and Spanish feel of your home; how does it reflect with your own personal style?
Global and cultural influences inspire my personal style. My mom is from Argentina so my living room was designed around that culture. My husband and I have traveled to Europe a couple times and were enamored by the architecture and old world feel. Being born and raised in SoCal, it is undoubtedly a part of my style as well. I admire modern but I never get tired of Tuscan and Spanish/California design. Being a jeweler, attention to detail is a part of everything I do. So, when decorating, I focus on every wood color, material, pattern, table arrangement, etc. I can drive my husband and myself nuts sometimes. Every detail counts!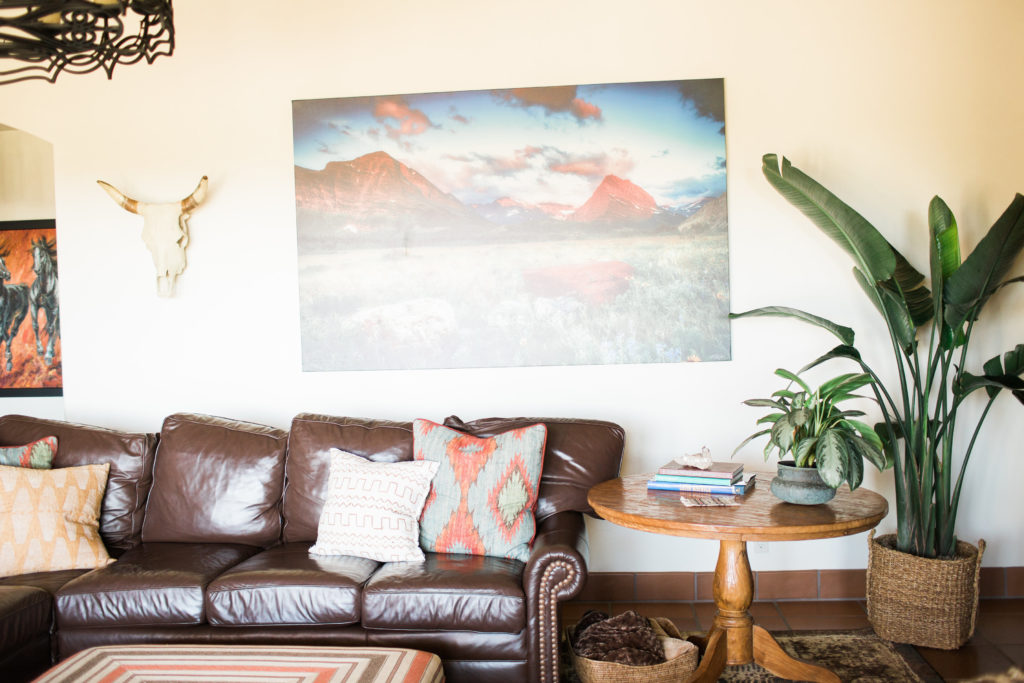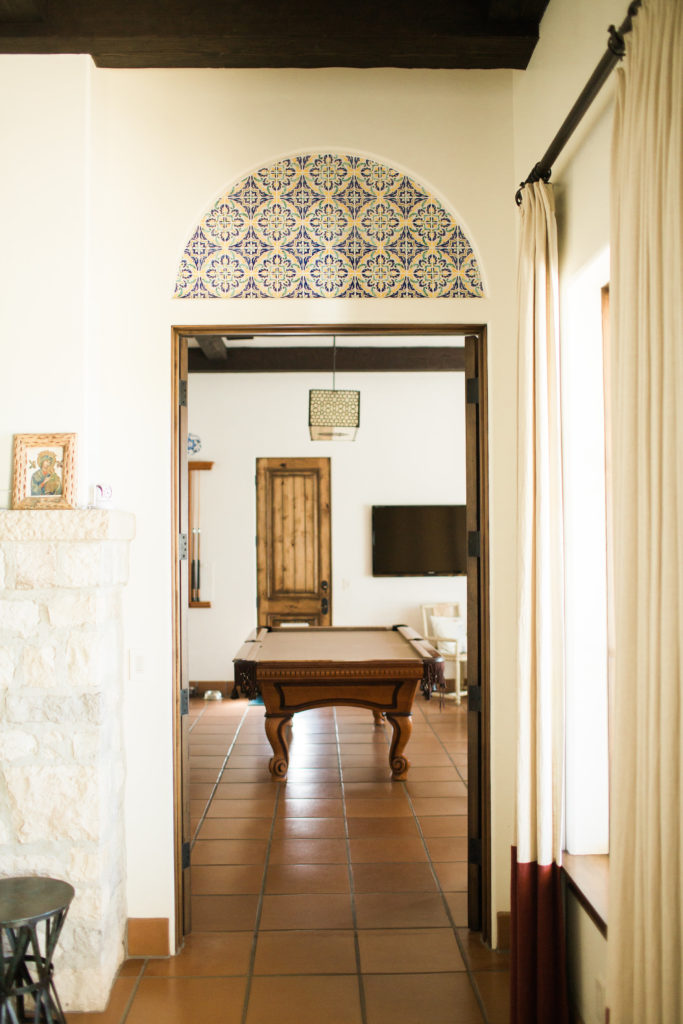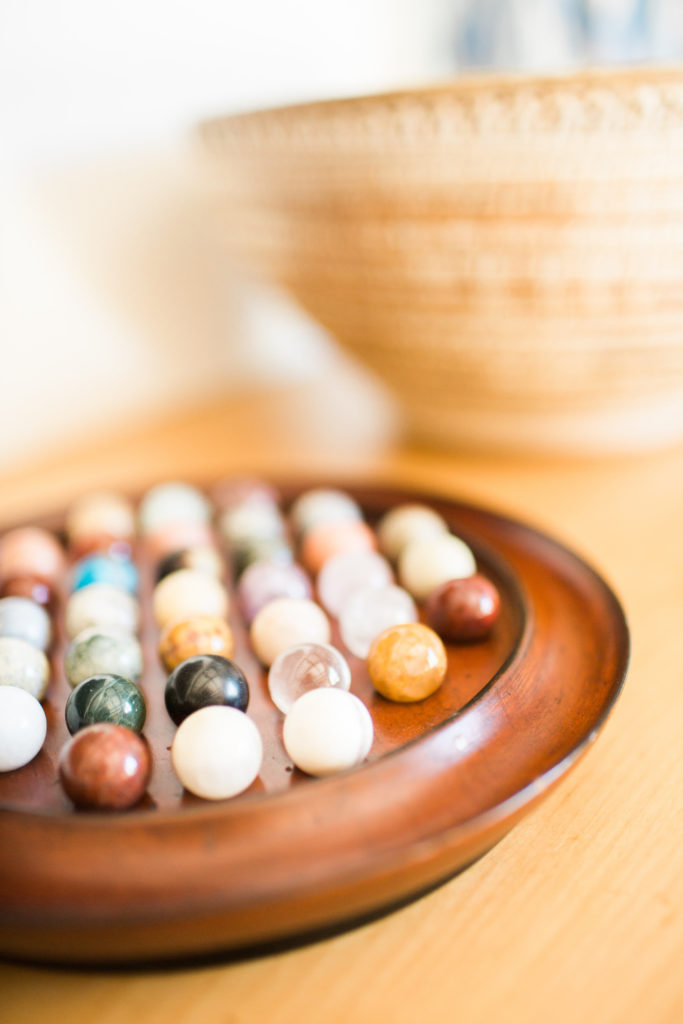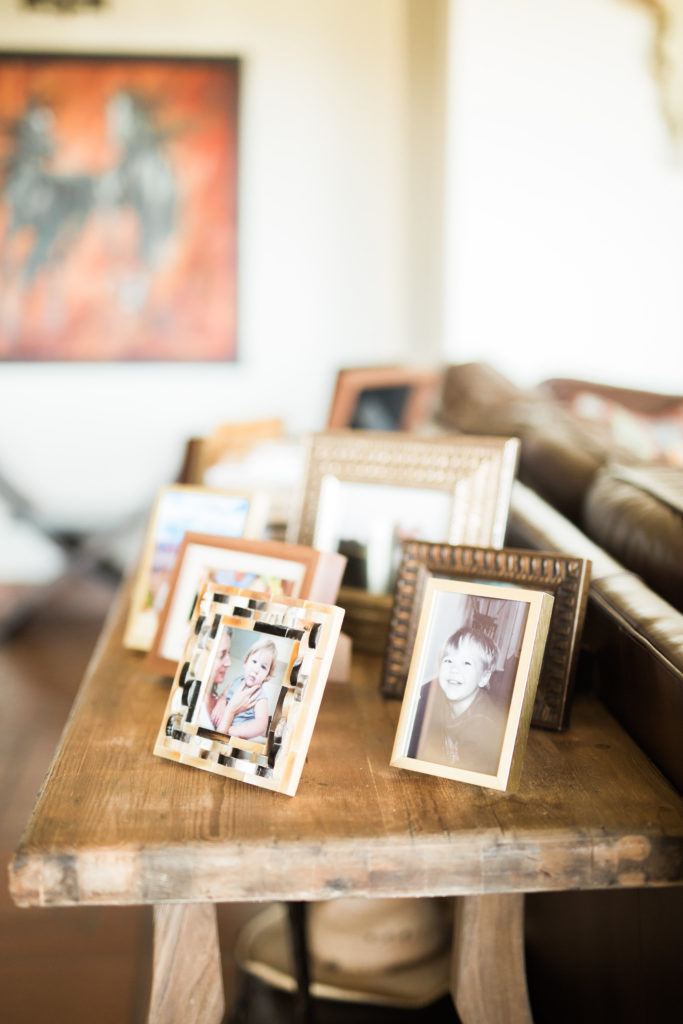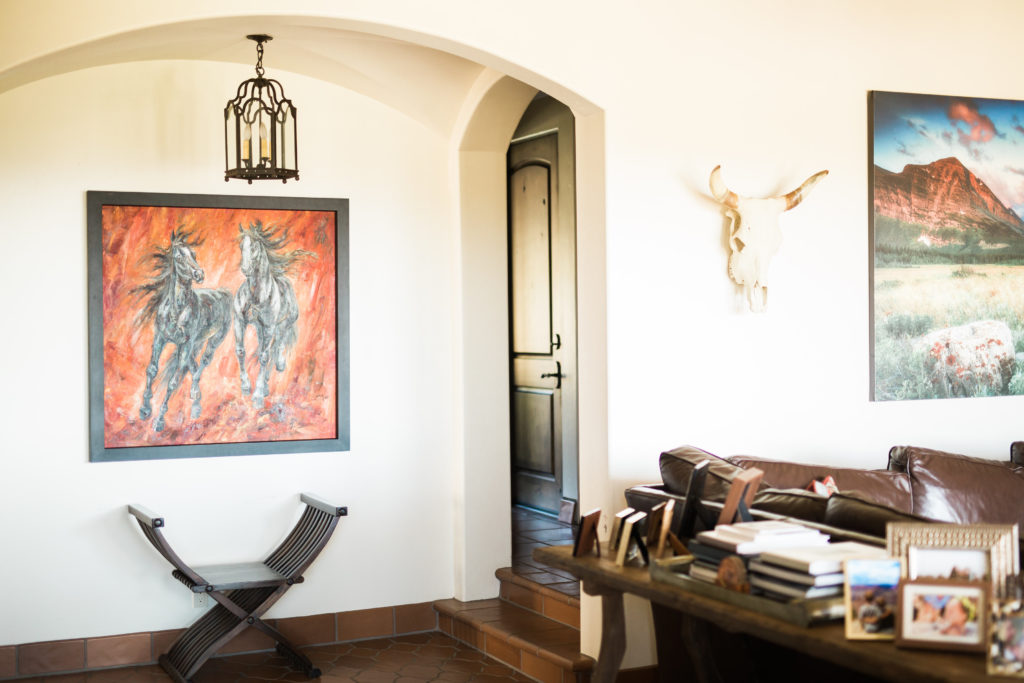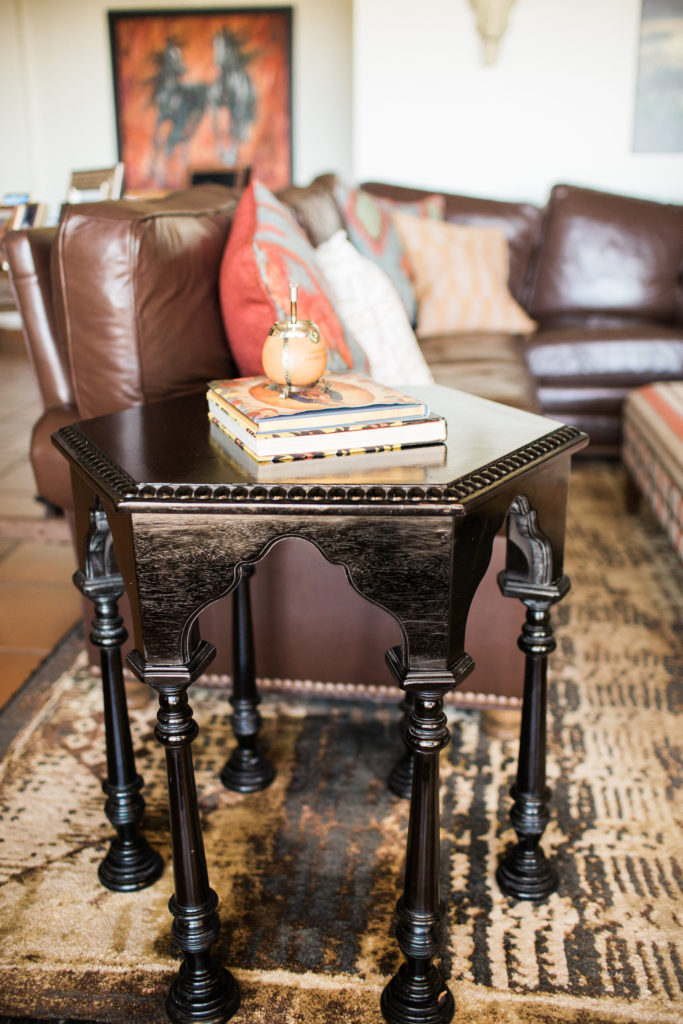 What is your favorite room in your home and why?
It is a toss-up between the master bedroom and the living room, but I think the living room. It is where we watch movies and the family gathers to snuggle. My husband and I both have big families and when they all come over we generally end up in the living room once we get everyone out of the kitchen! Lots of memories in that room. Also, it's my favorite when it comes to style.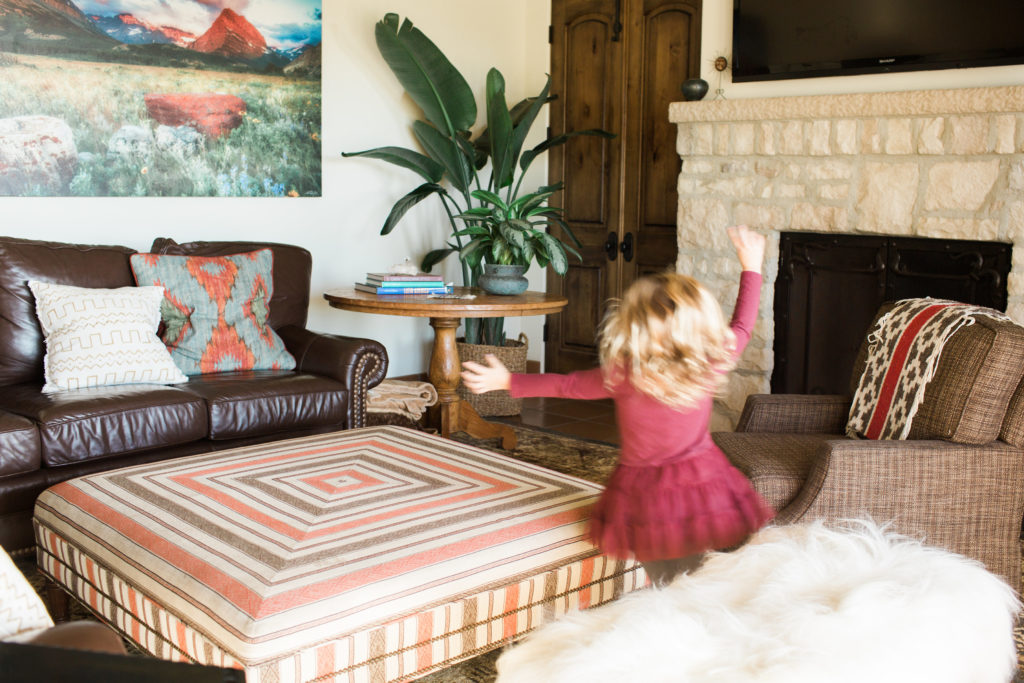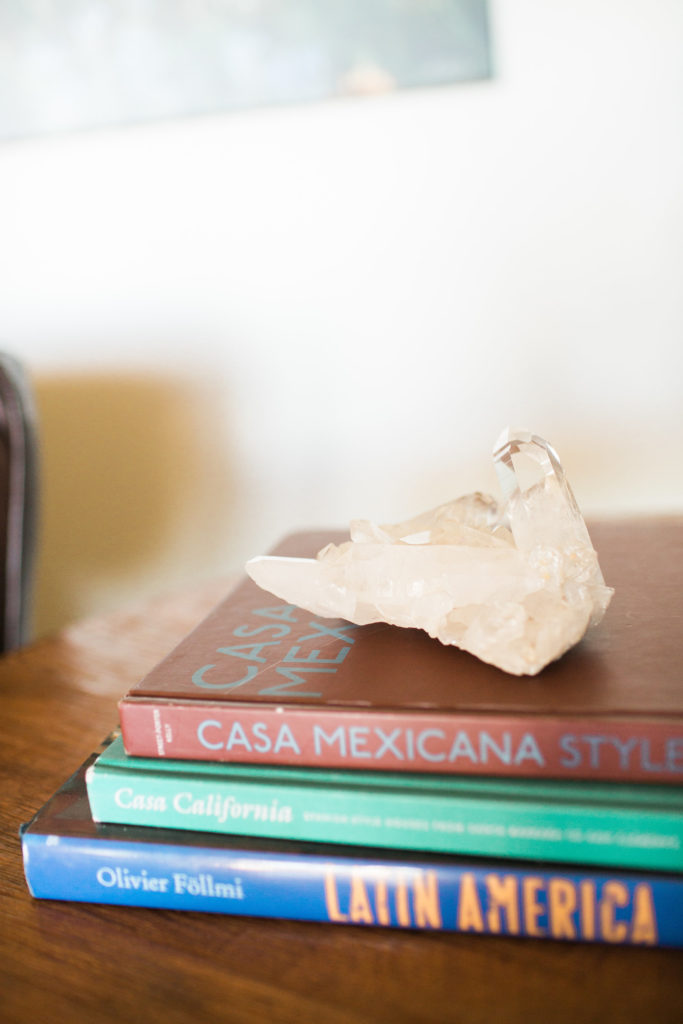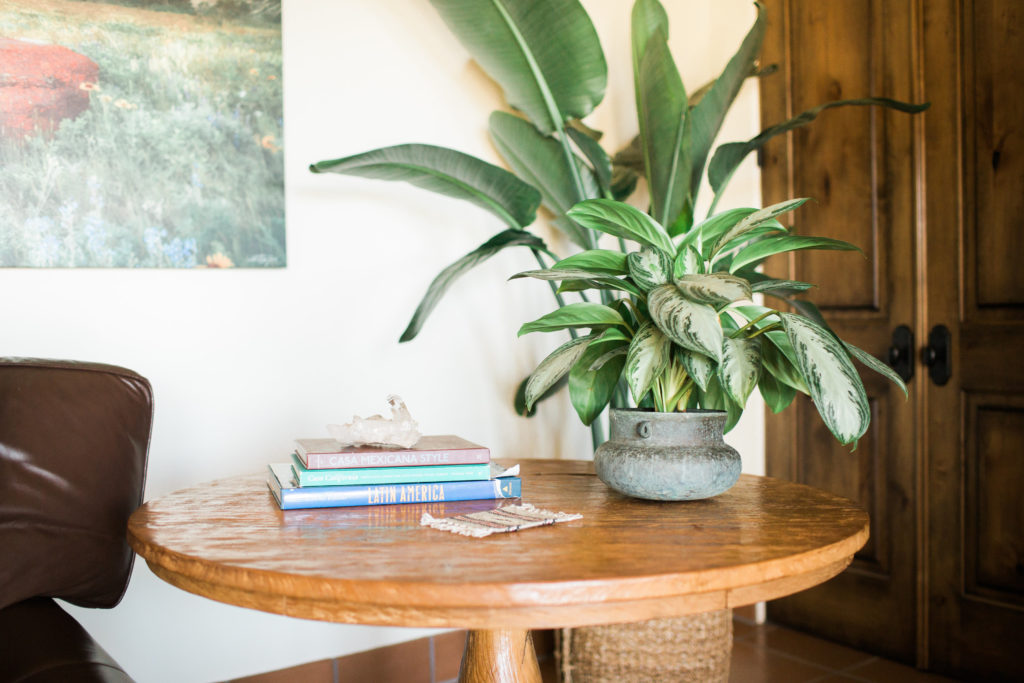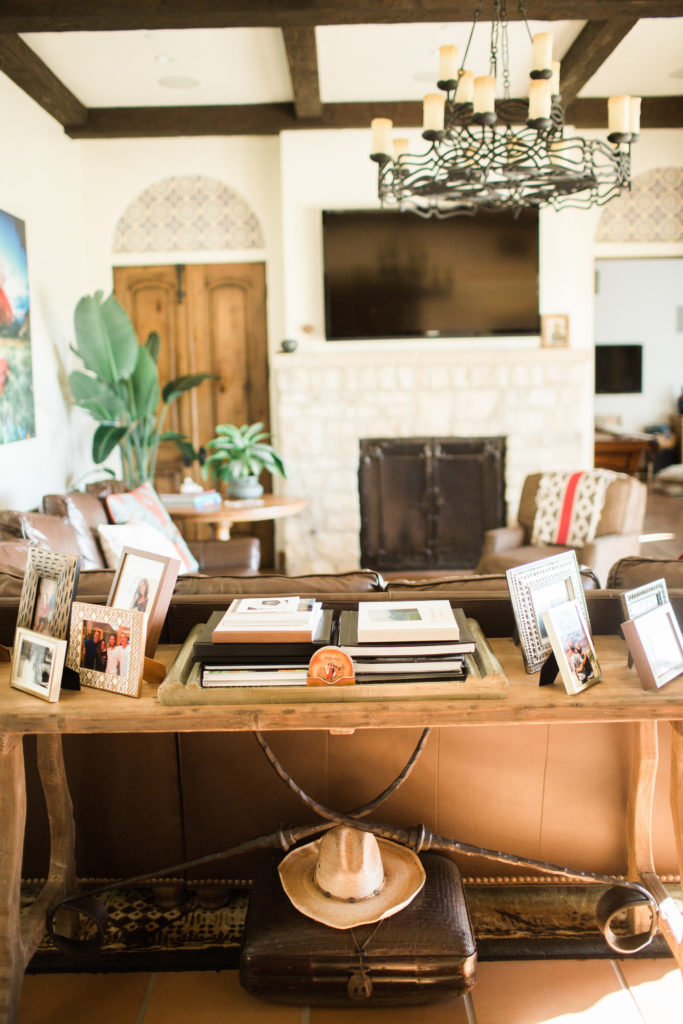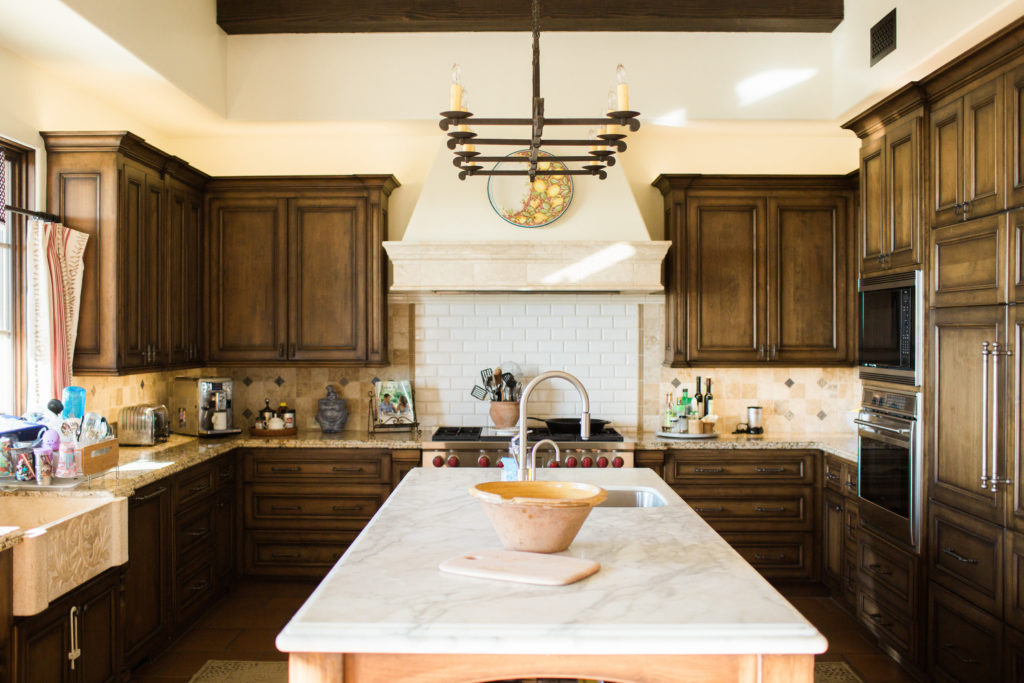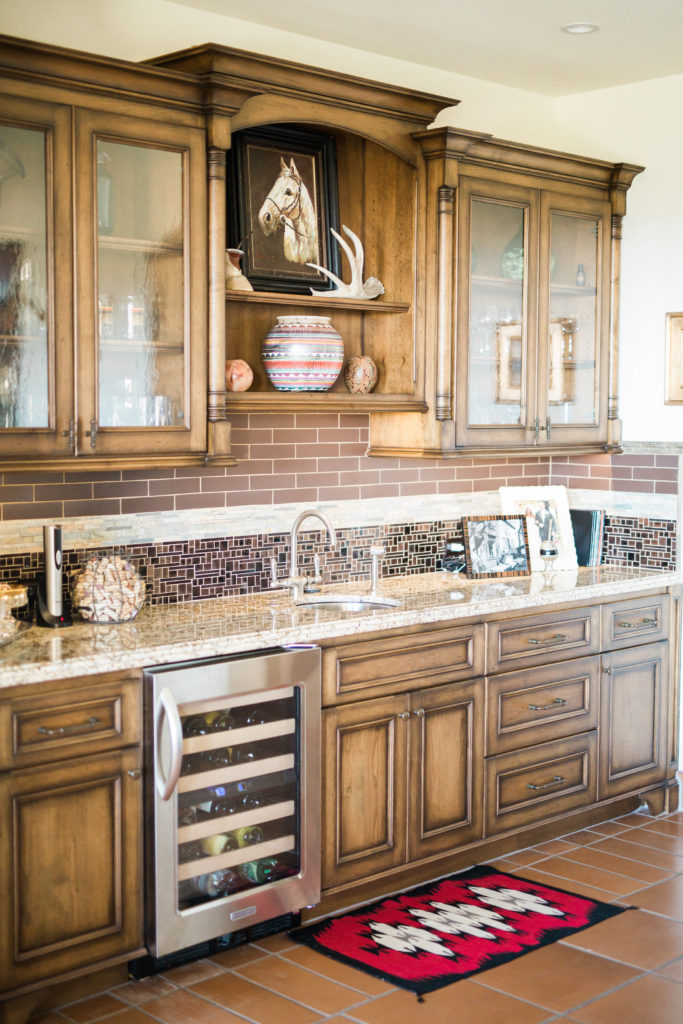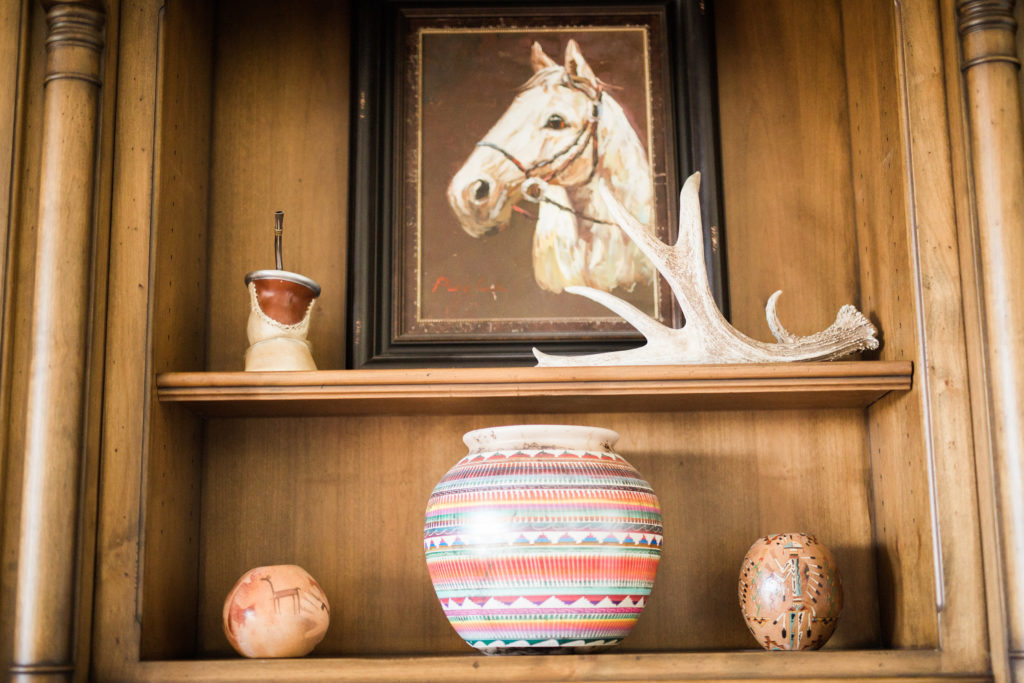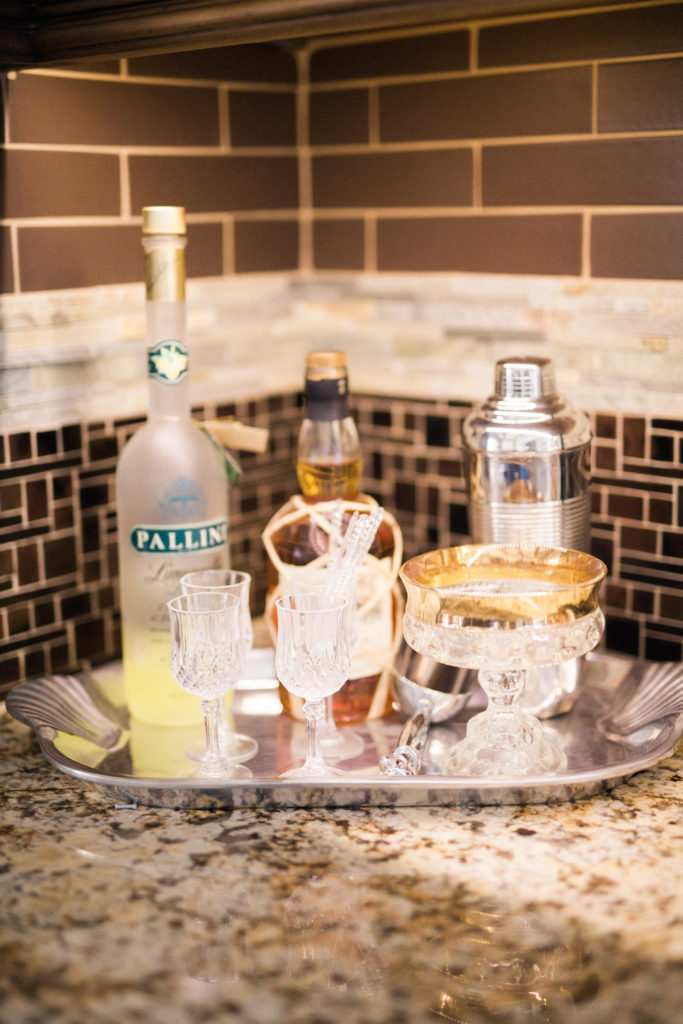 You are a busy mom with three kids and a business, how do you manage to do it all?  Any tips?
Luckily women are very good at multitasking!! For this reason, I can accomplish a lot at the same time. Most days, I don't get what I need done, therefore, Helping Jewels could be busier but I always put my family first and let's face it the kid stuff gets busy! Nighttime and when the kids are at school is when I try to knock out Helping Jewels orders and designs. Tips I would offer a busy mom (both of which I'm constantly working on) with an online business is to have a concrete, focused agenda when it comes to your brand, product, and customers. Otherwise, it could spin to multiple directions and nothing gets accomplished to its full potential. Time management is also key!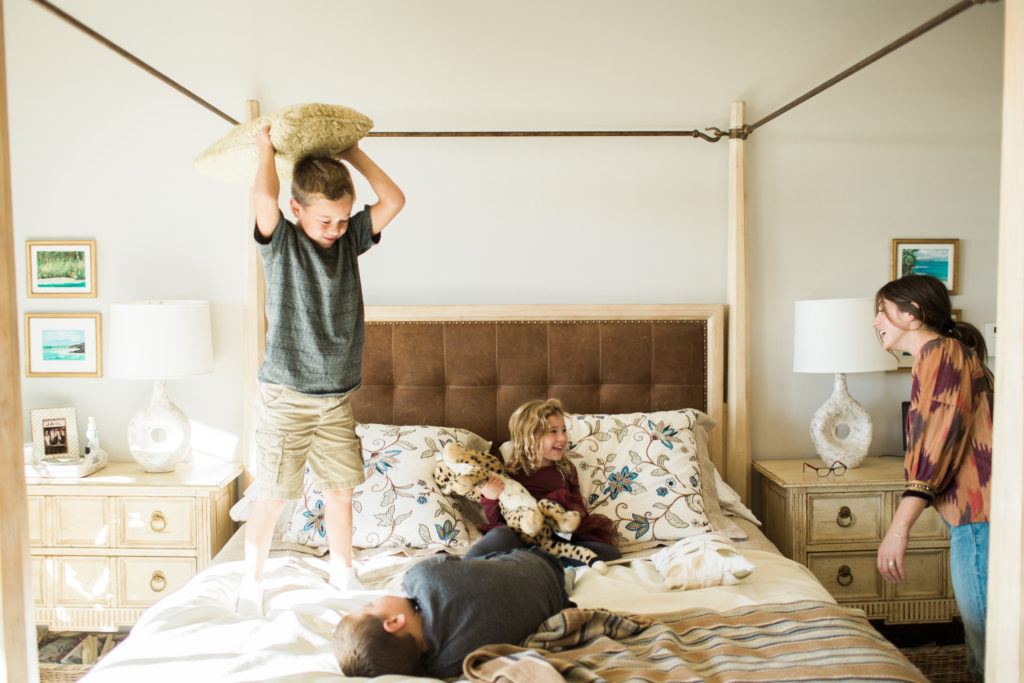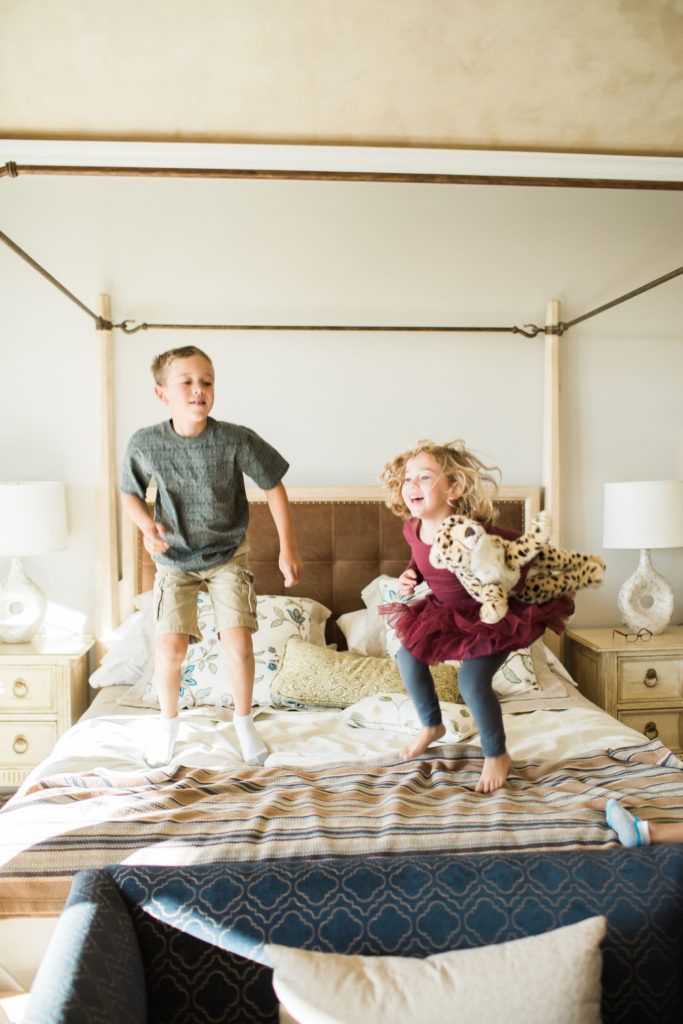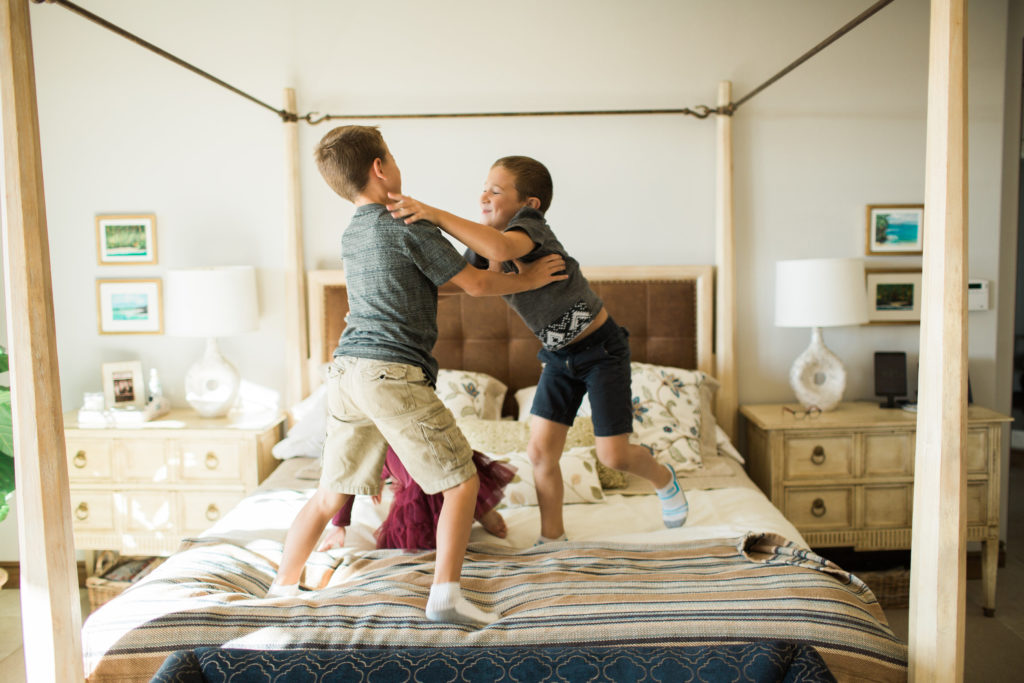 Your kids' rooms are amazing!  How did you design them and what were your essentials for them?
I have the most fun decorating a kid's room, especially my daughter's! I always get inspiration from a picture and/or choose a general theme but my main goal is not to have everything match perfectly and be over-thought. Essentials include antiques/vintage pieces or handmade items which add charm and warmth. Another essential is storage and organization.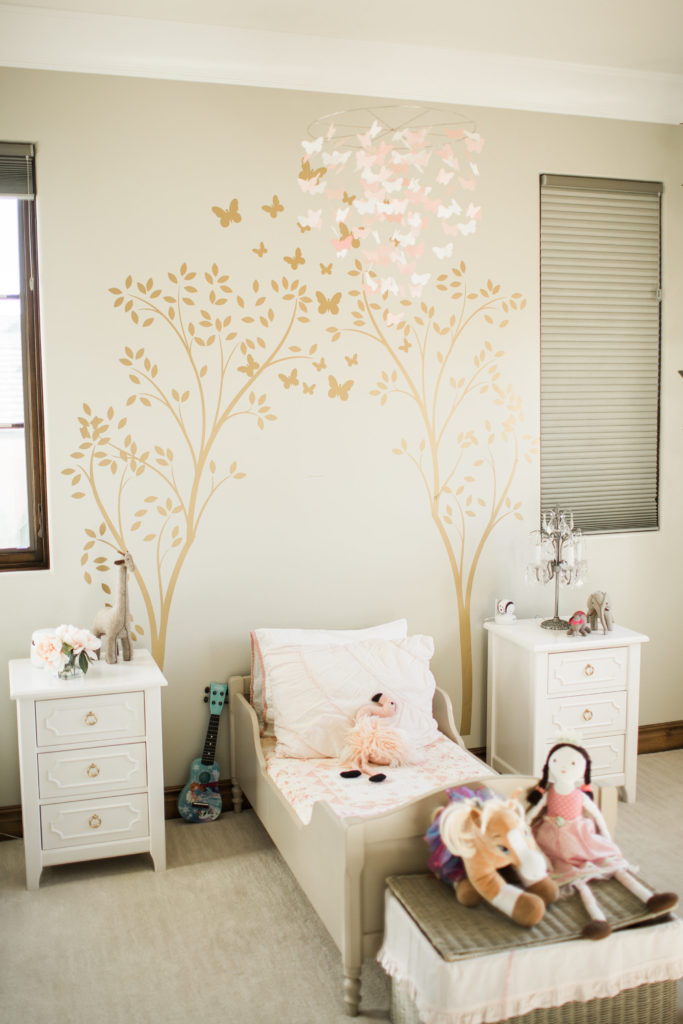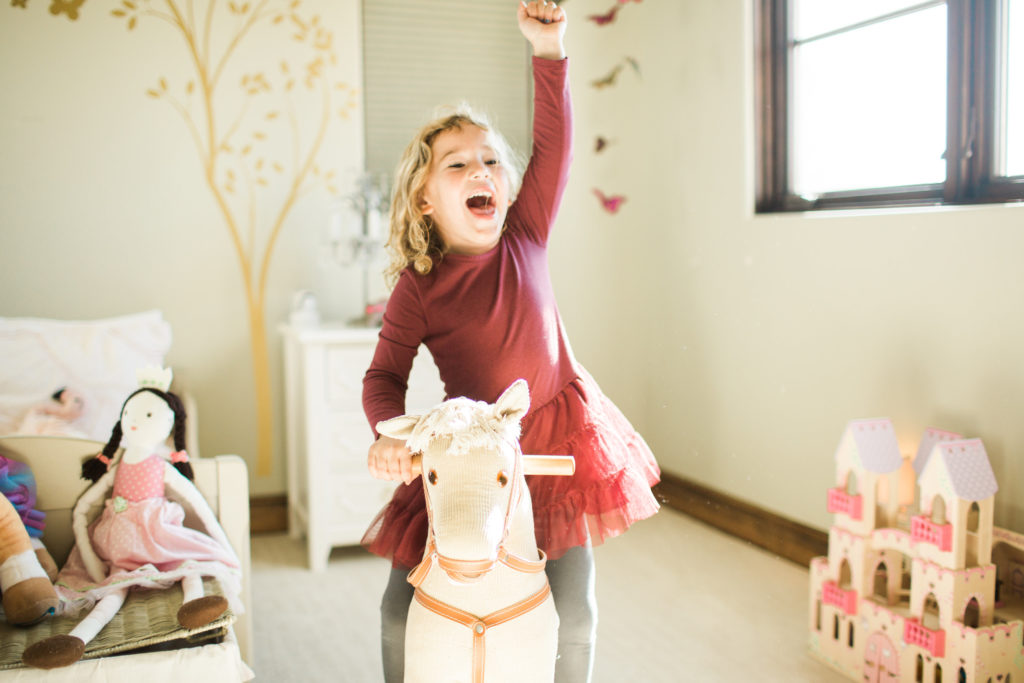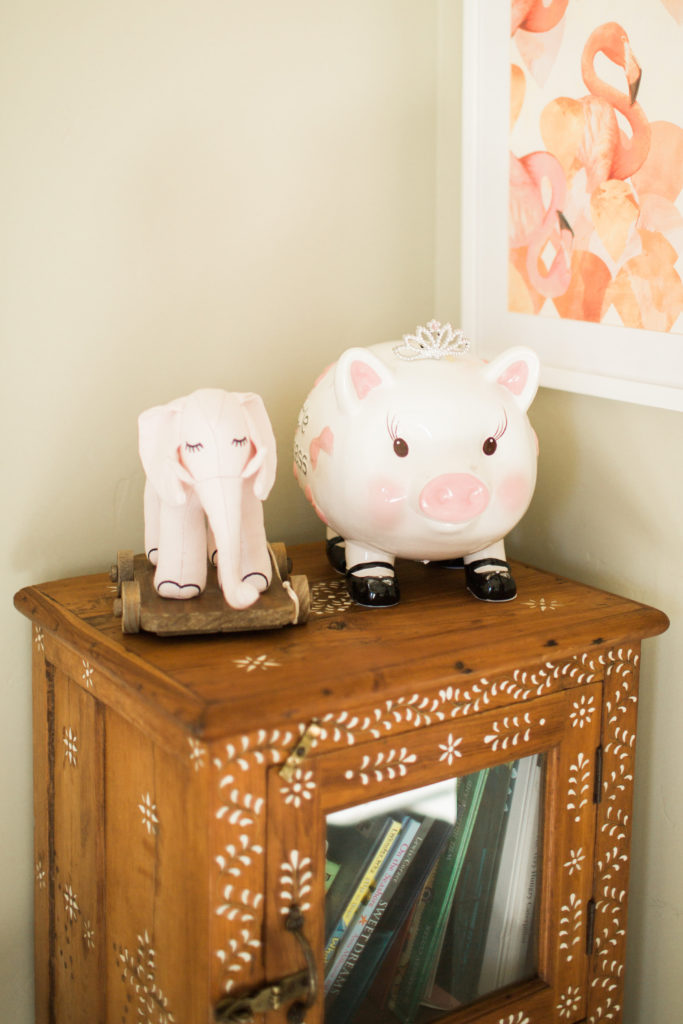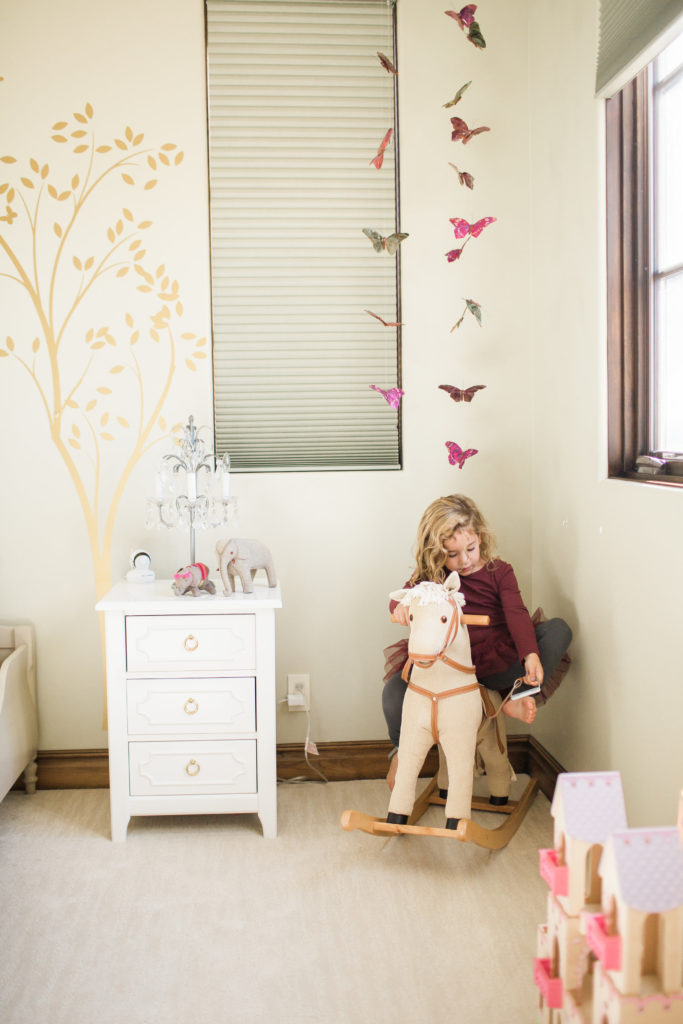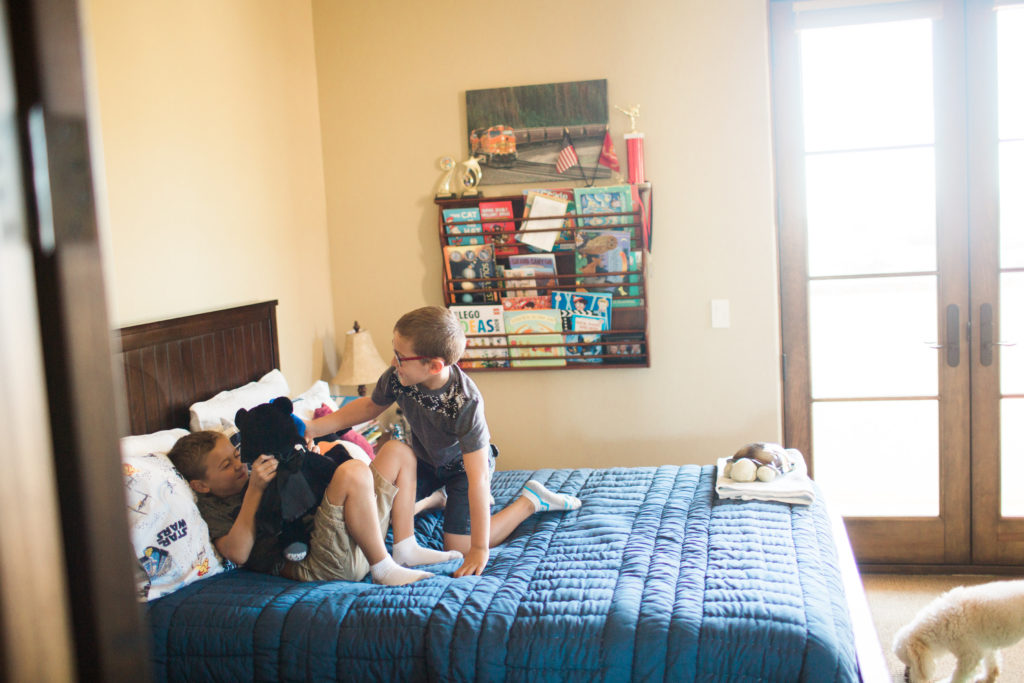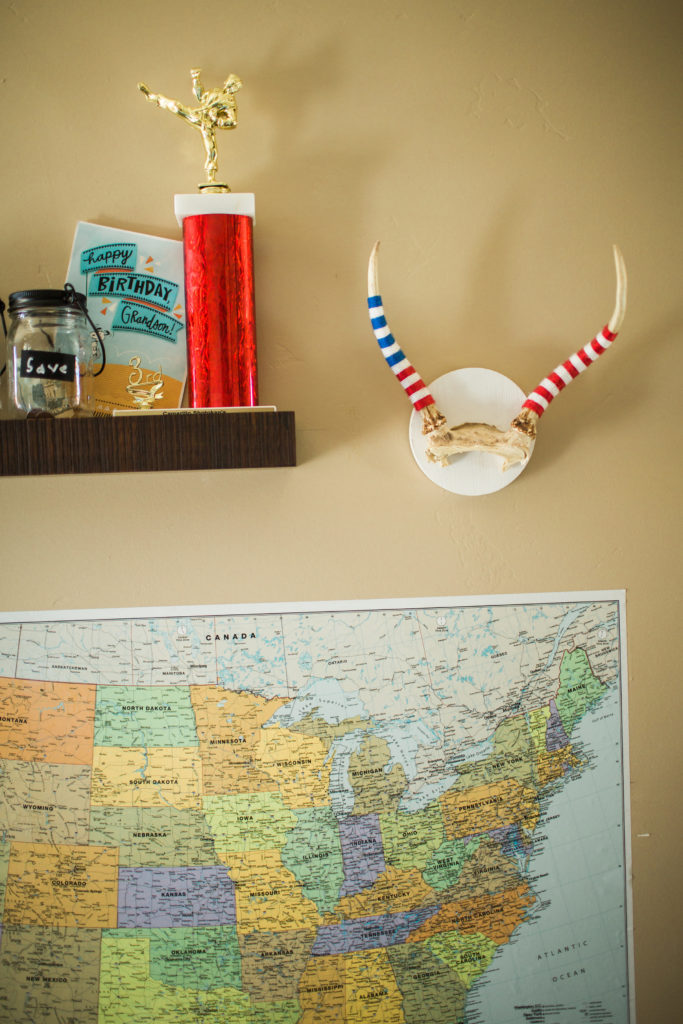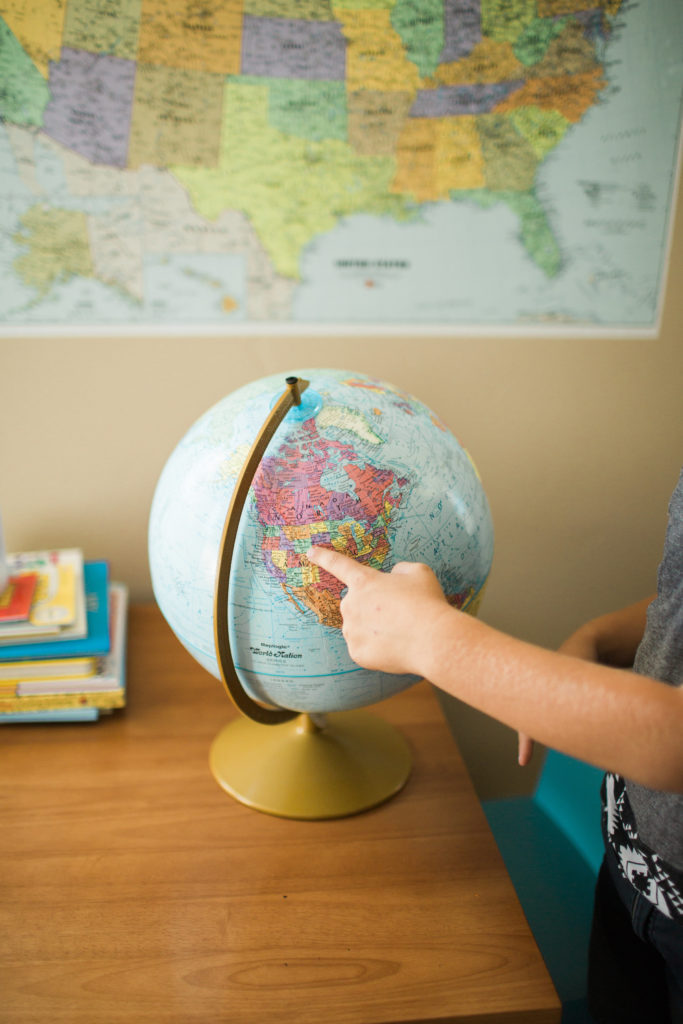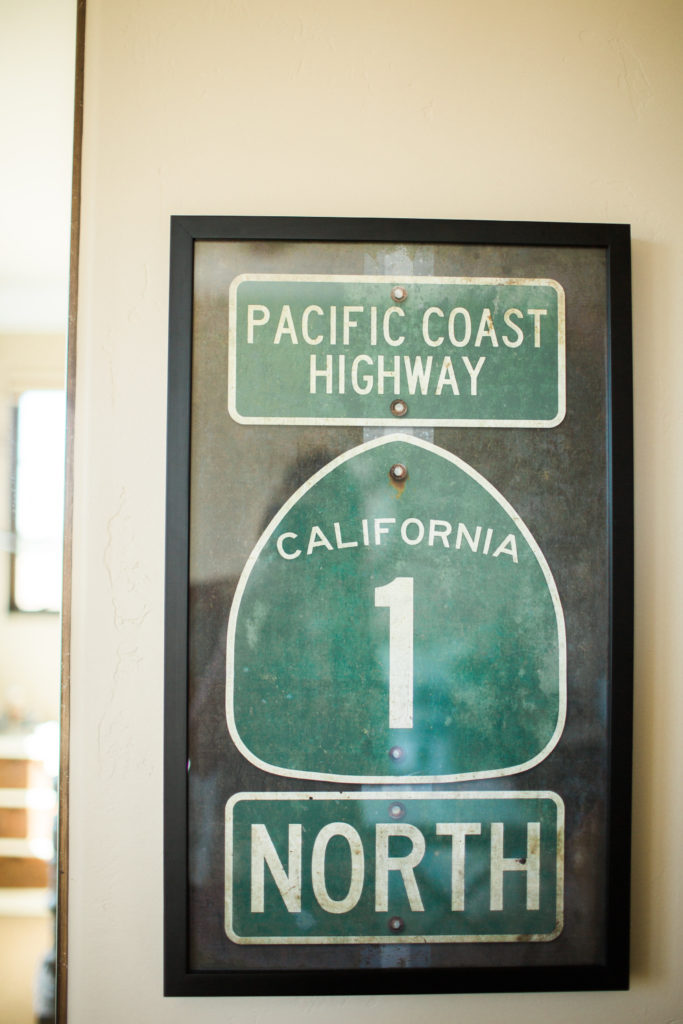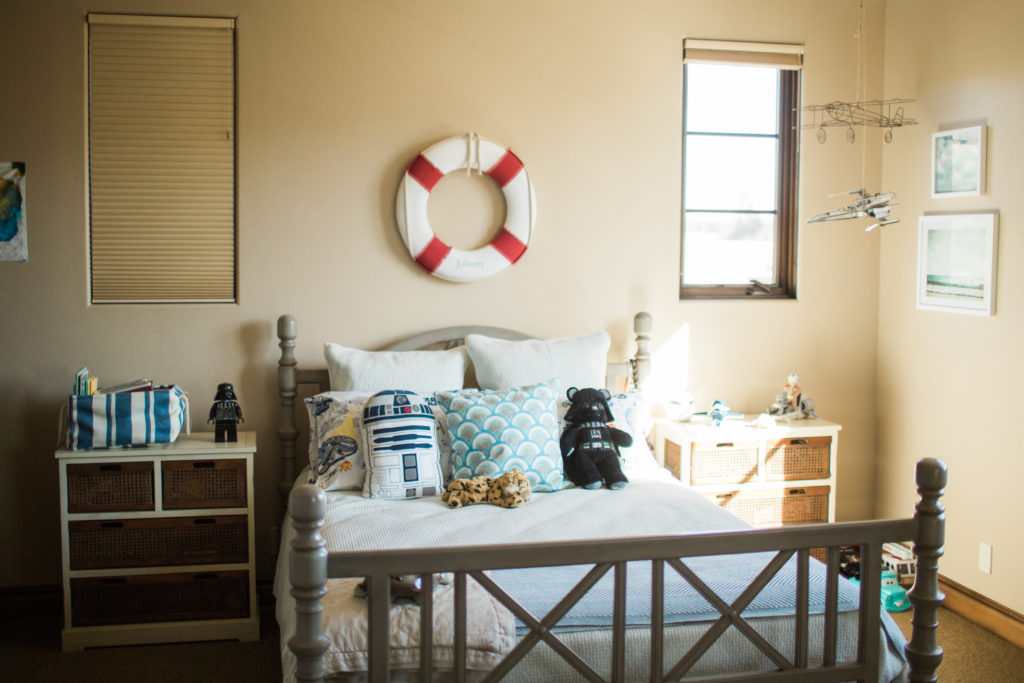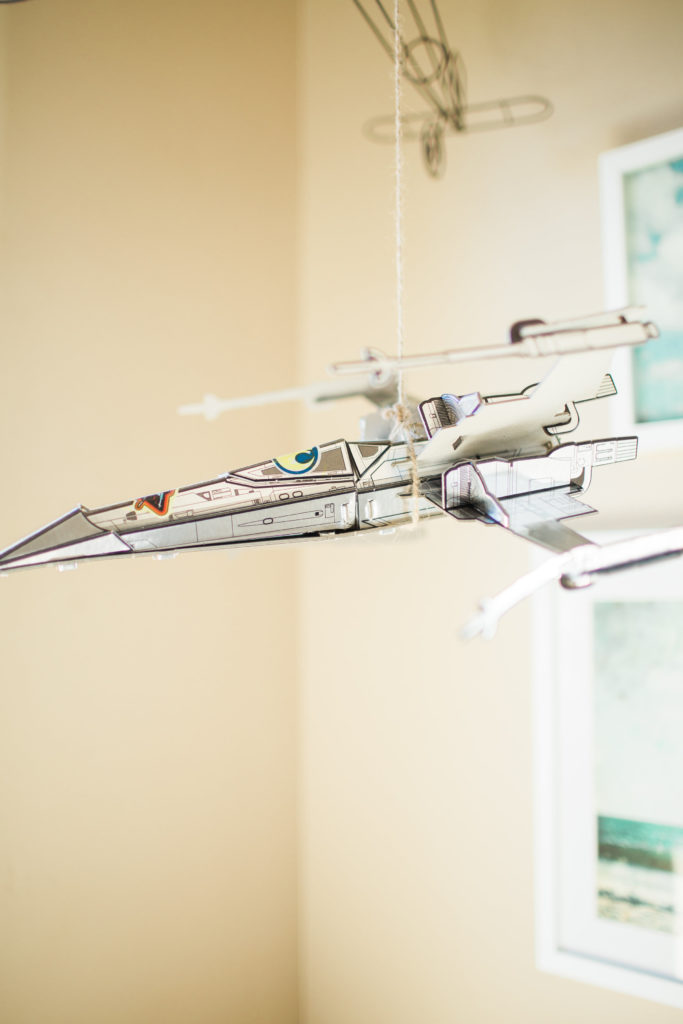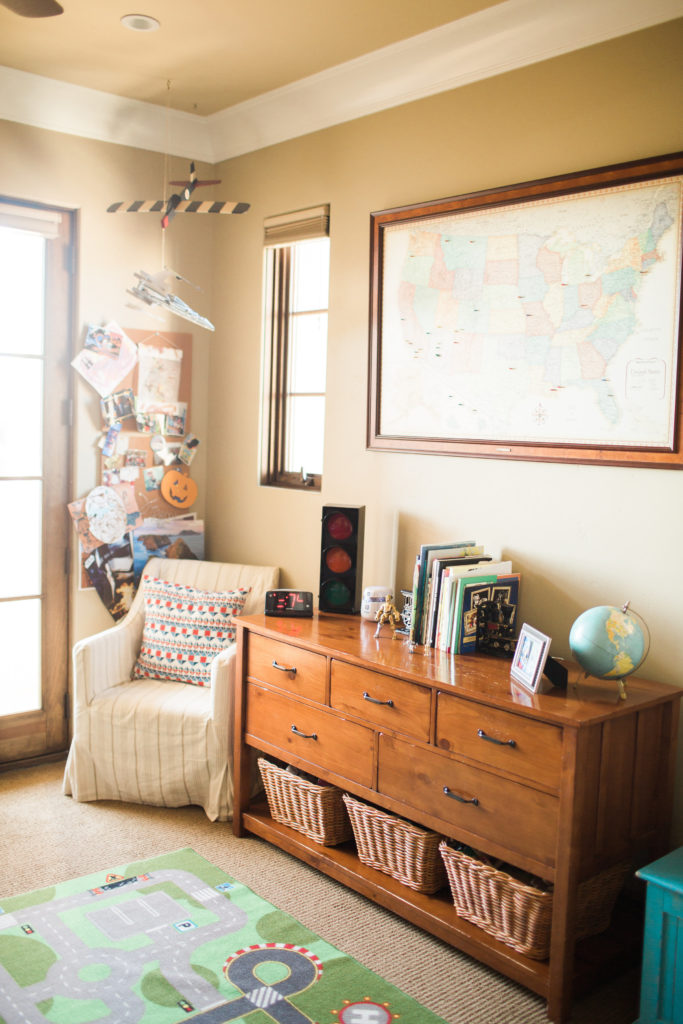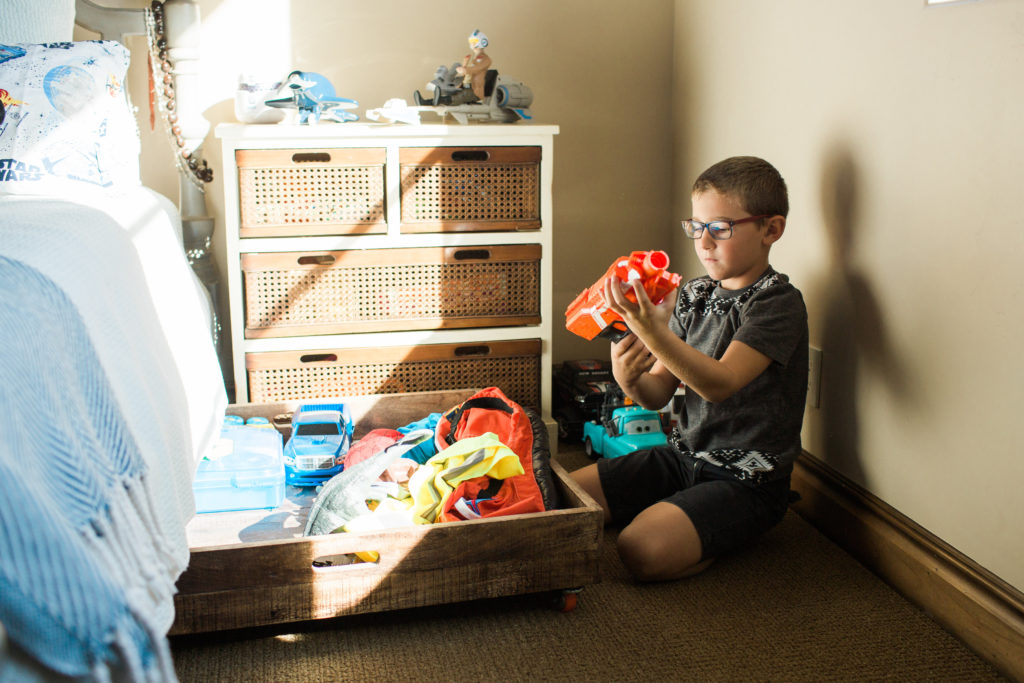 For the game room, I wanted it to be for the kids and adults. My inspiration came from the beaches of Mykonos. My husband and I traveled there before children and I needed a space in the house that took me back. The cabinets were built to hide all the toys and games (I am a firm believer that toys should have a place to be stored or we shouldn't have them). The Legos are on display but it's confined and is a reminder of the stage we are at in life. For the wall collage, I had the kid's paint an abstract painting, hung them with oil paintings and antlers my friend makes from Yarnbombed.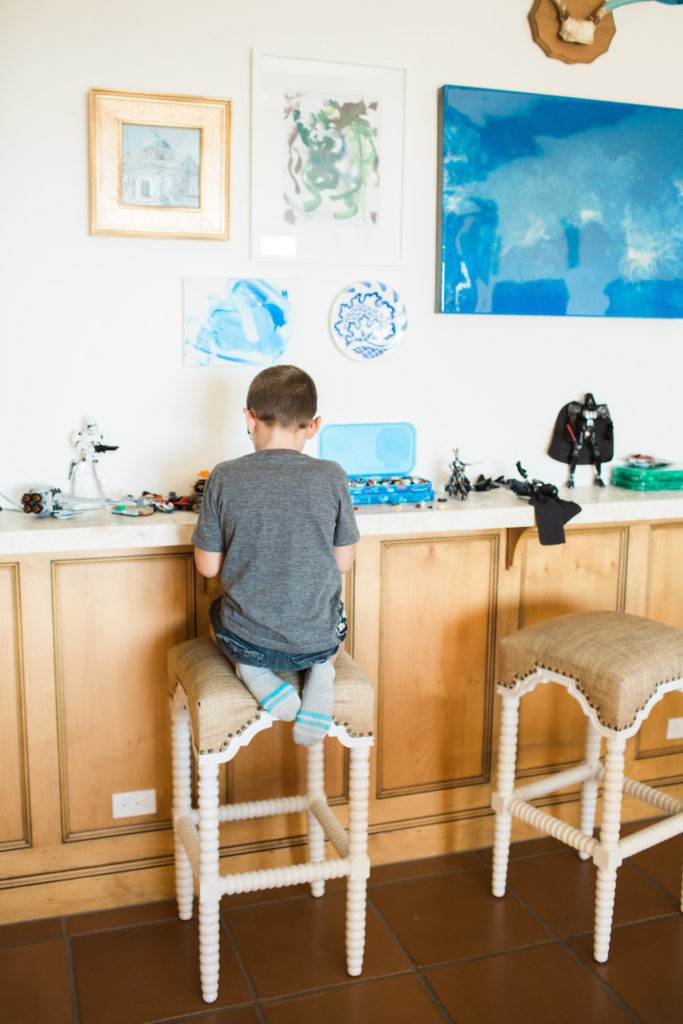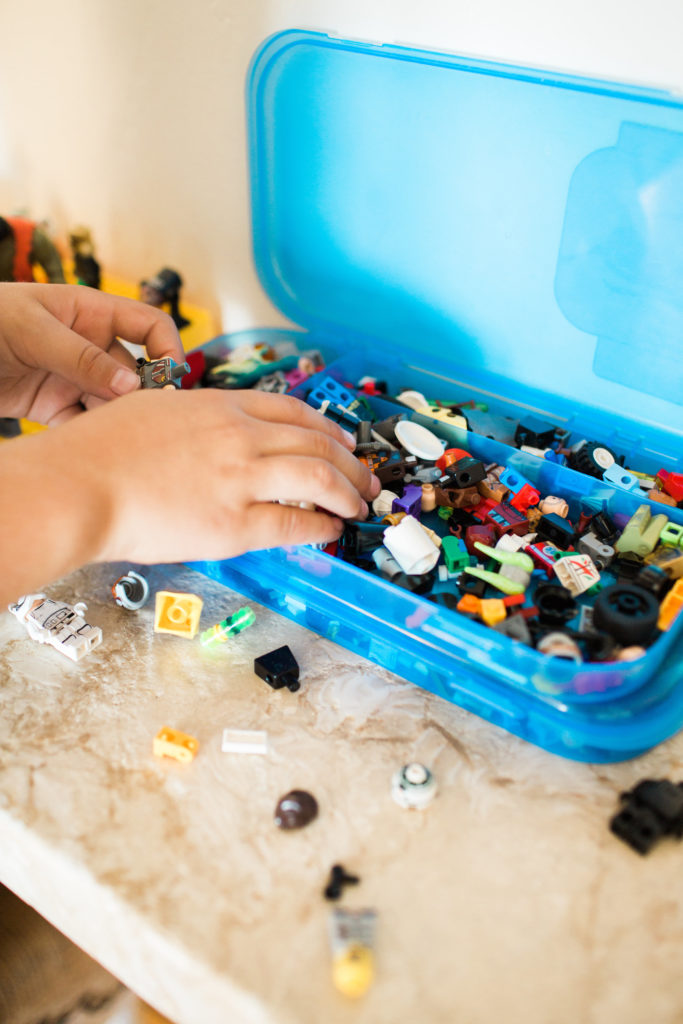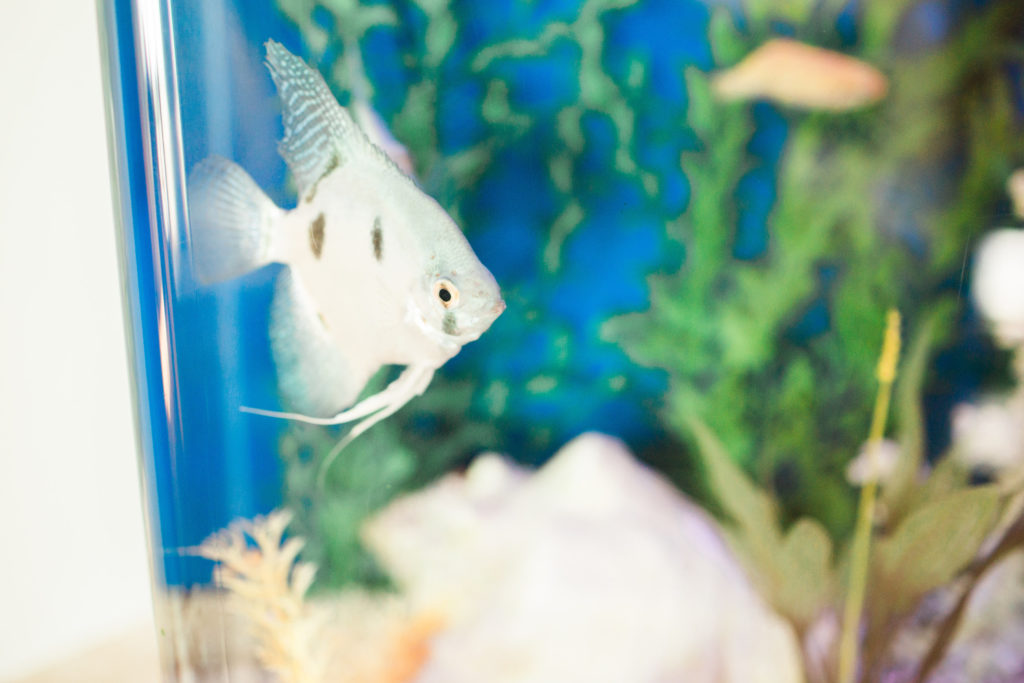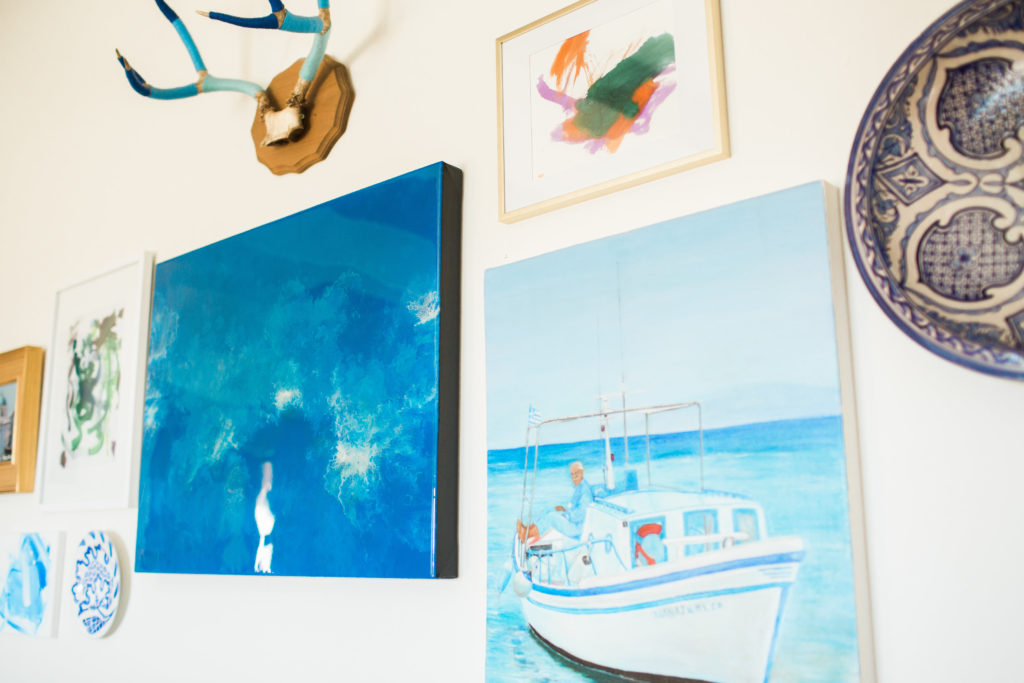 How do you and your family spend most of your time at home together?
It is different every week but when we do have down time from the kids' crazy schedule…movie night is huge with homemade popcorn. Also, we do lots of barbeques with friends and family. Summer time we spend mostly outside and in the pool.
How would you describe your style in 3 words?
If we are referring to interior design: rustic, ethnic, evolving
If we are referring to my clothing style: bohemian, functional, detailed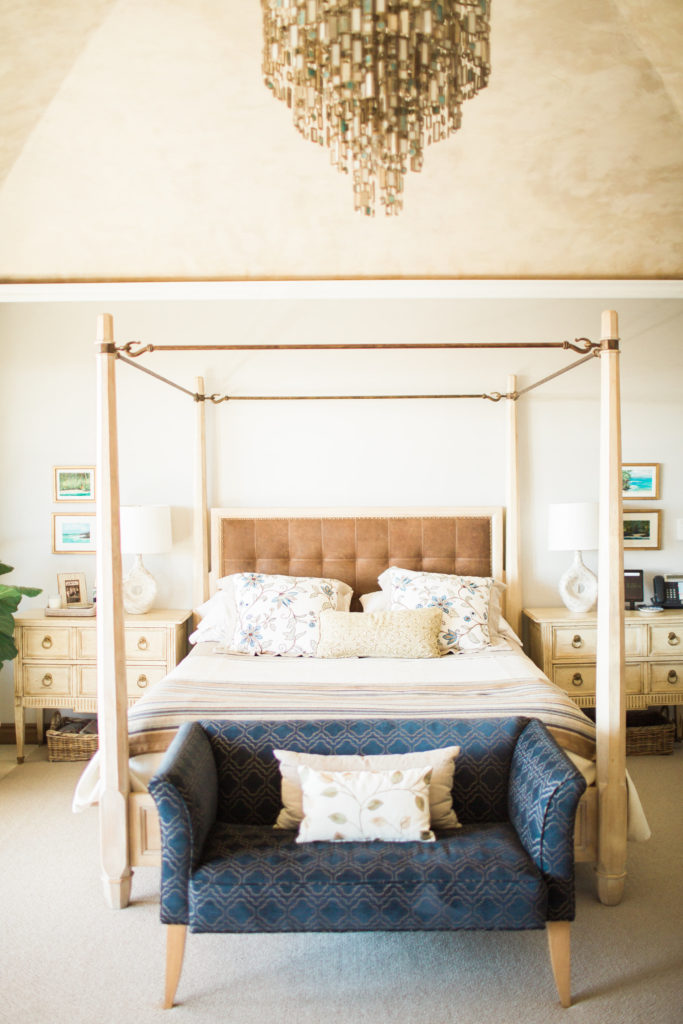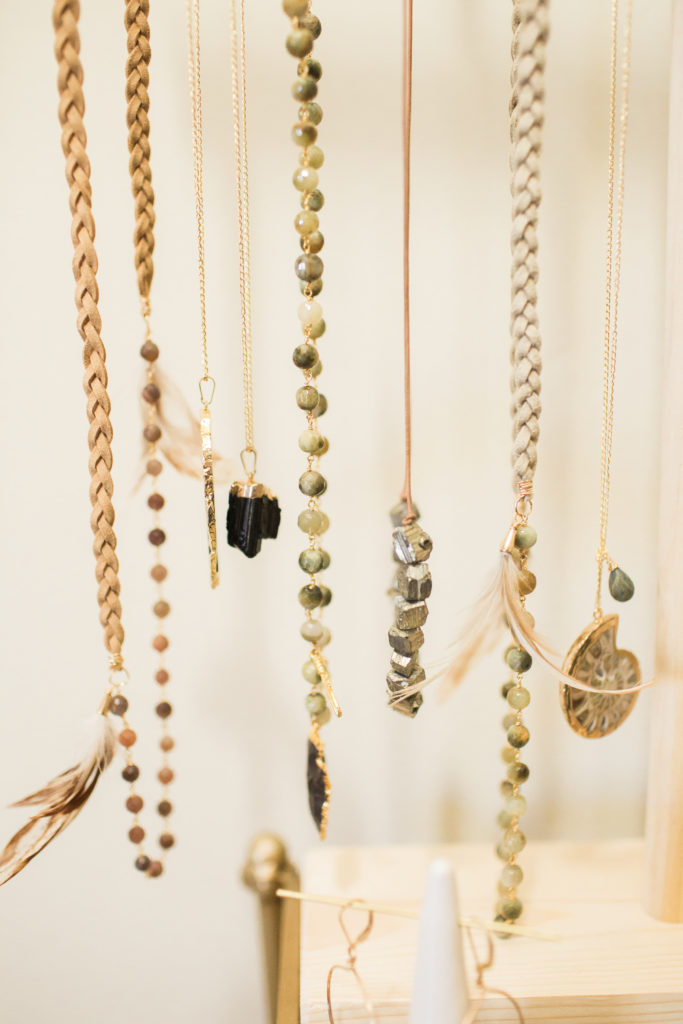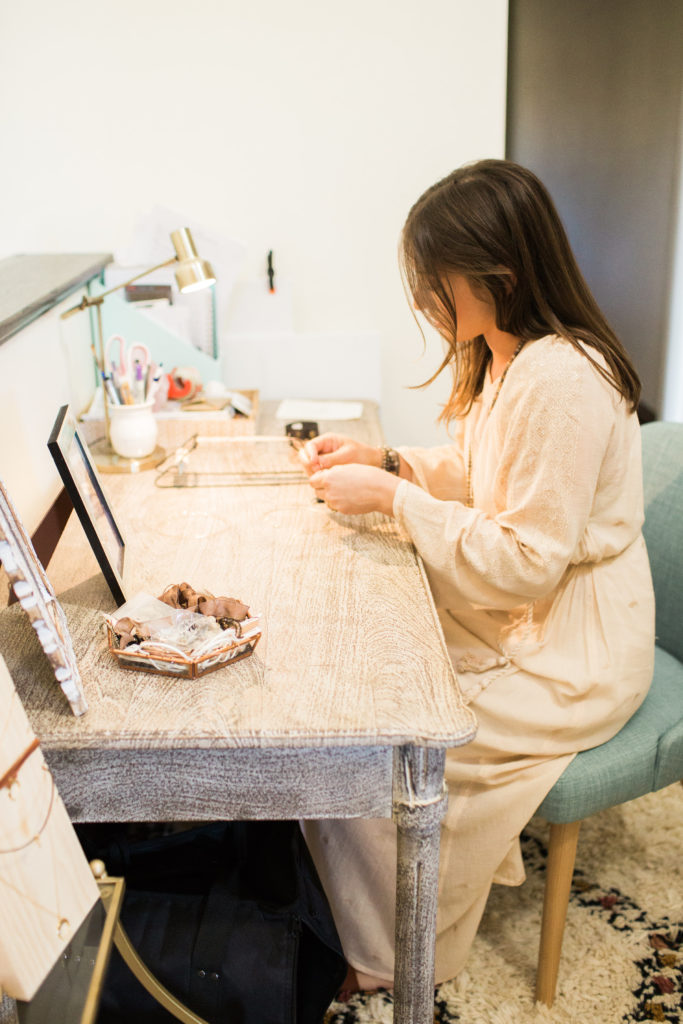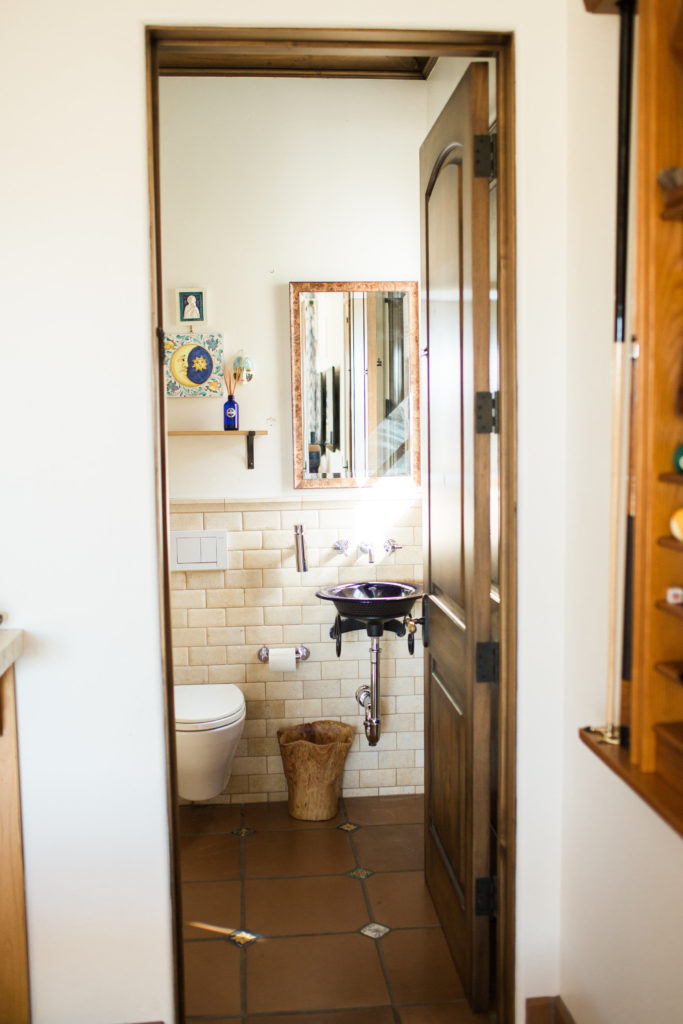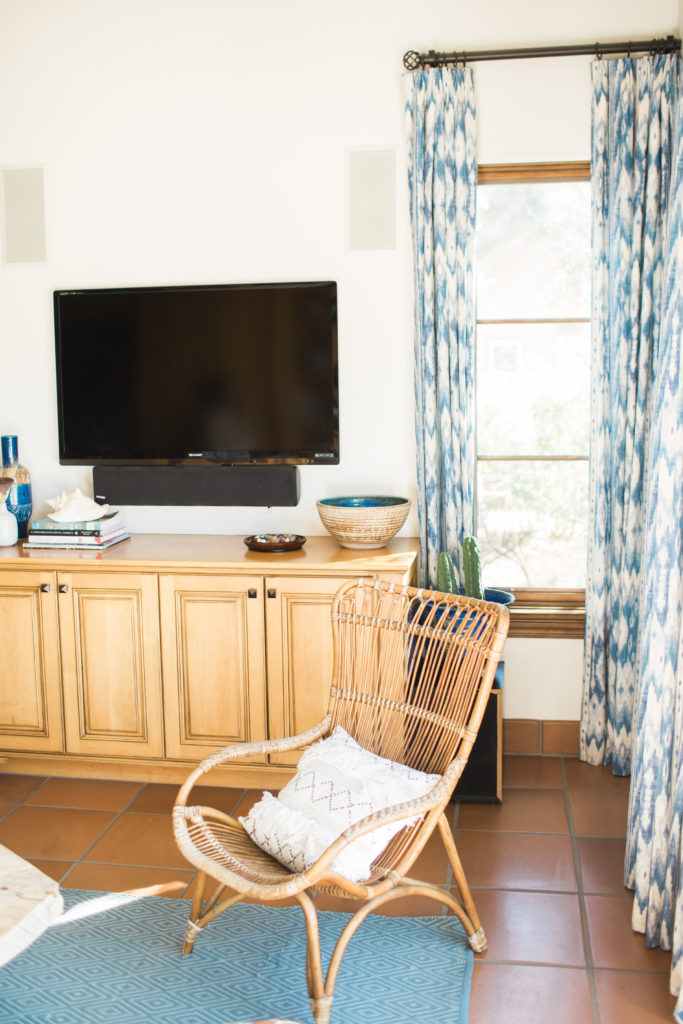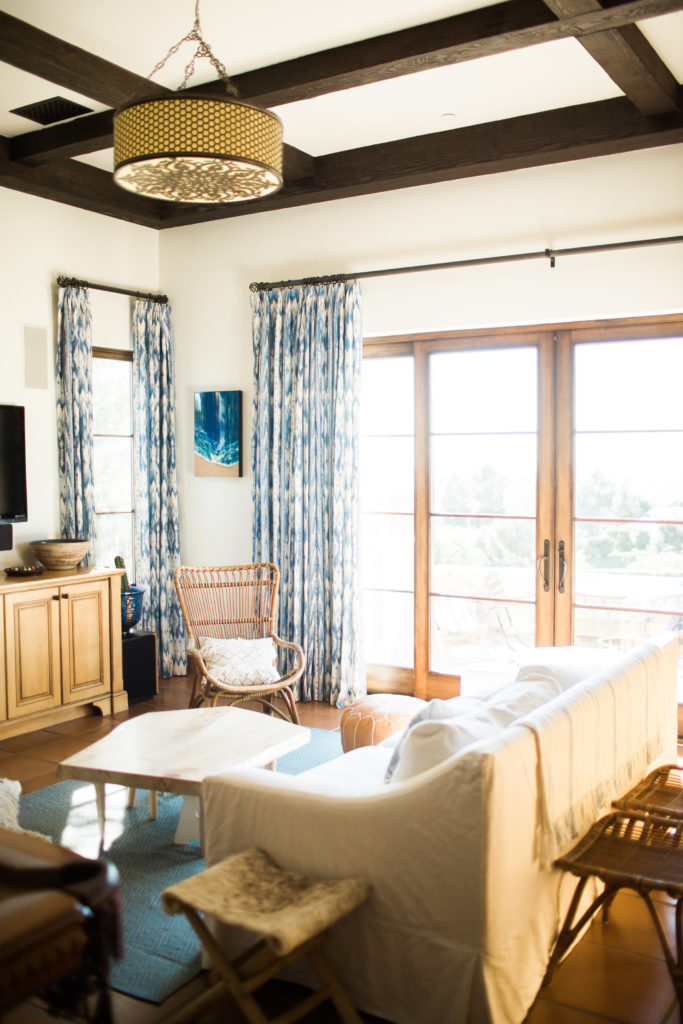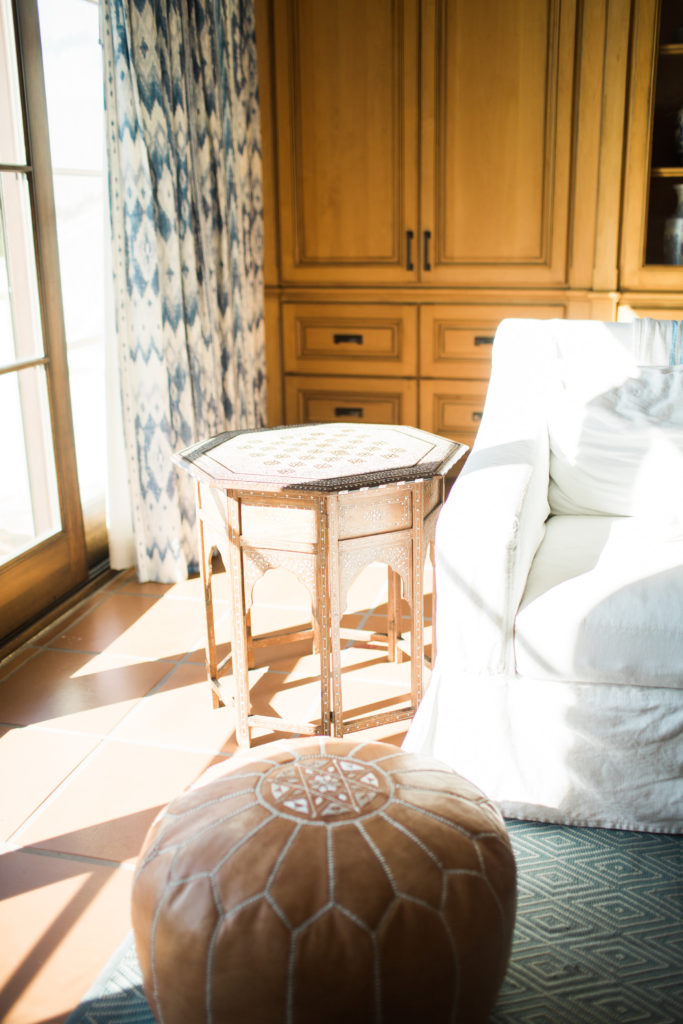 What's next for Helping Jewels?
Right now, I am starting to think of colors and doing sketches for the Spring/Summer line which is crazy but the fashion world is so fast. Looking to boost my Instagram game by featuring woman, mothers, and creatives that inspire strength and love. Also, will be reaching out for collaborations that fit my brand. Lastly, getting ready for the Holidays, lots of events coming up! Gradually Helping Jewels will become what its meant to become, and I will continue to make a small difference one jewel at a time to support those little warriors at CHLA and Mattel Children's Hospital.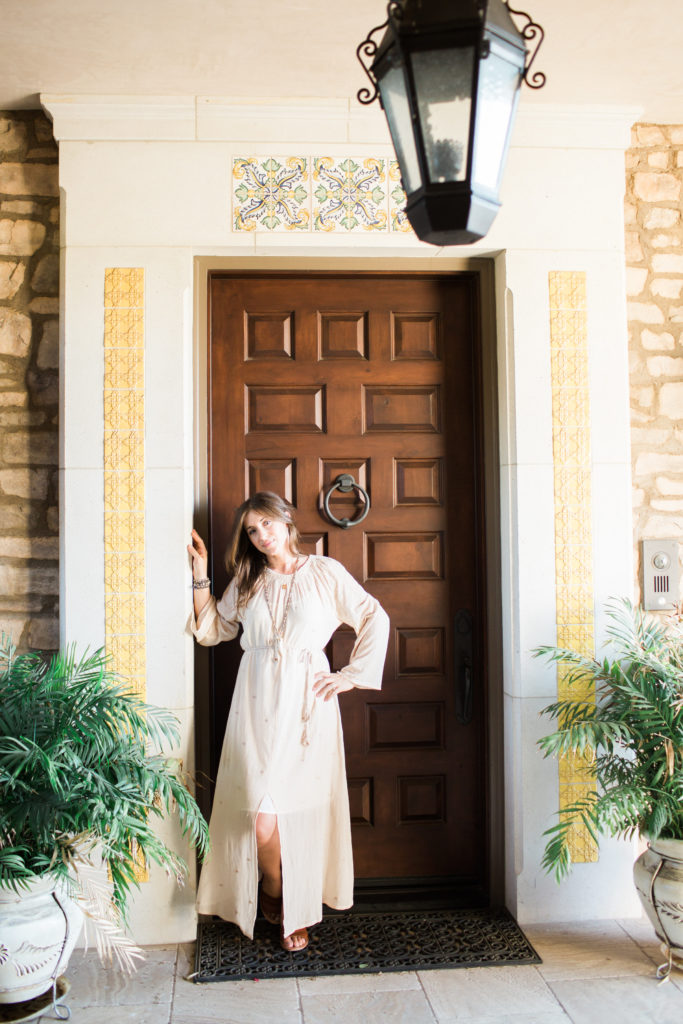 Thanks for sharing your beautiful family, home and story with us Nycole!
xx
Jacquelyn