Are you excited for Thanksgiving?!  I know I am!  All the delicious food and that precious family time.  My little family and I head to Northern California for Thanksgiving usually and see both my husband's side and mine.  We don't get up there as often as we like, life is a lot busier with two little kiddos running around, so we really try to make the most of it.  Since almost all of our family is up in Northern California we really look to our friends as family down here.  This is why Friendsgiving is so special and why I wanted to highlight it this year.
Since Court has been in pre-school we have made so many amazing new friendships.  It's funny how the different stages of life lead you in different directions.  Of course you will always have your forever friends, they aren't going anywhere, but these different stages bring you unexpected joys like friends you never knew you needed!  This past year I've gotten close with a few special mamas and I feel so grateful for it, not only are we close but our kiddos (who brought us together) can't get enough of each other and our husbands are even in on the fun!
I decided to share this special celebration with these families and bring us all together in my backyard for a special Friendsgiving.  Keep scrolling to see all of the prettiness!
Photos by Corrie Lynn Photo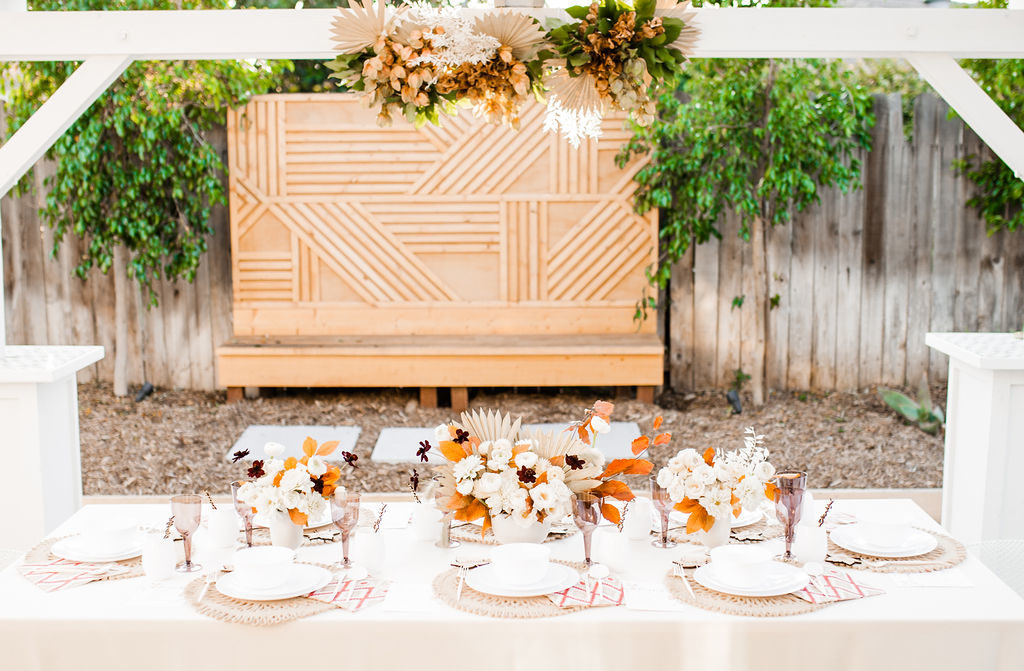 Poppy Jack Shop created this super cute signage and has an entire Thanksgiving table in a box you can purchase!  It comes with place cards, drink stirrers, a pie topper and of course this cute signage!  Such a fun addition to your Thanksgiving table!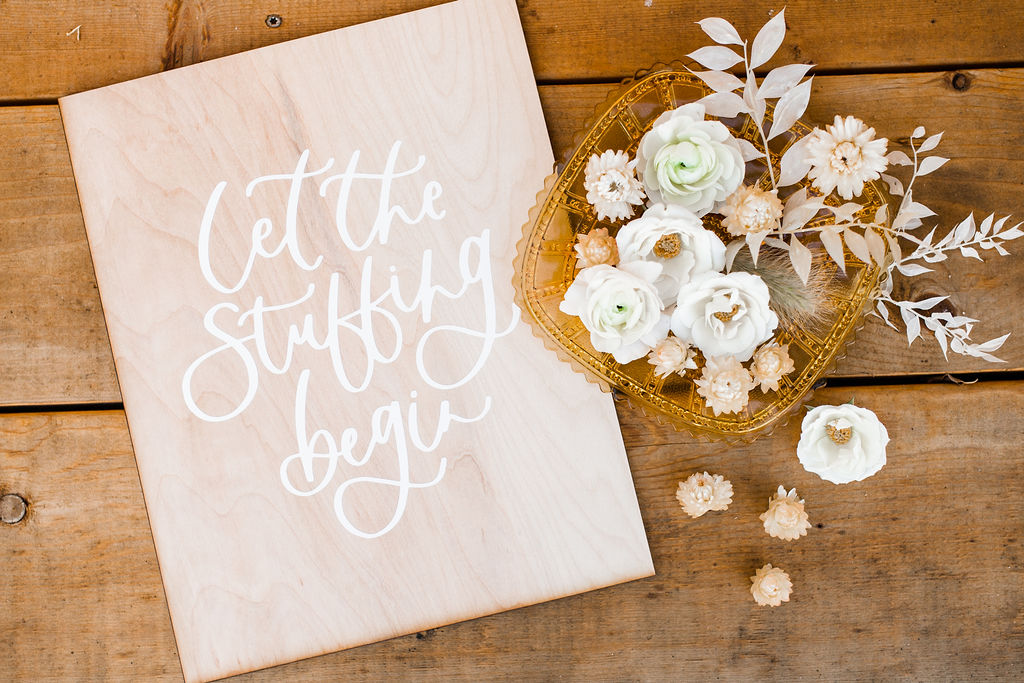 The gorgeous florals are by Third & Park.  She did a mix of pretty blooms, fall foliage and dried palm leaves and I'm seriously obsessed with the outcome!  She even did a pretty piece to hang over our table on my overhang!  It's still hanging there and I have no plans to take it down anytime soon… I love dried florals!!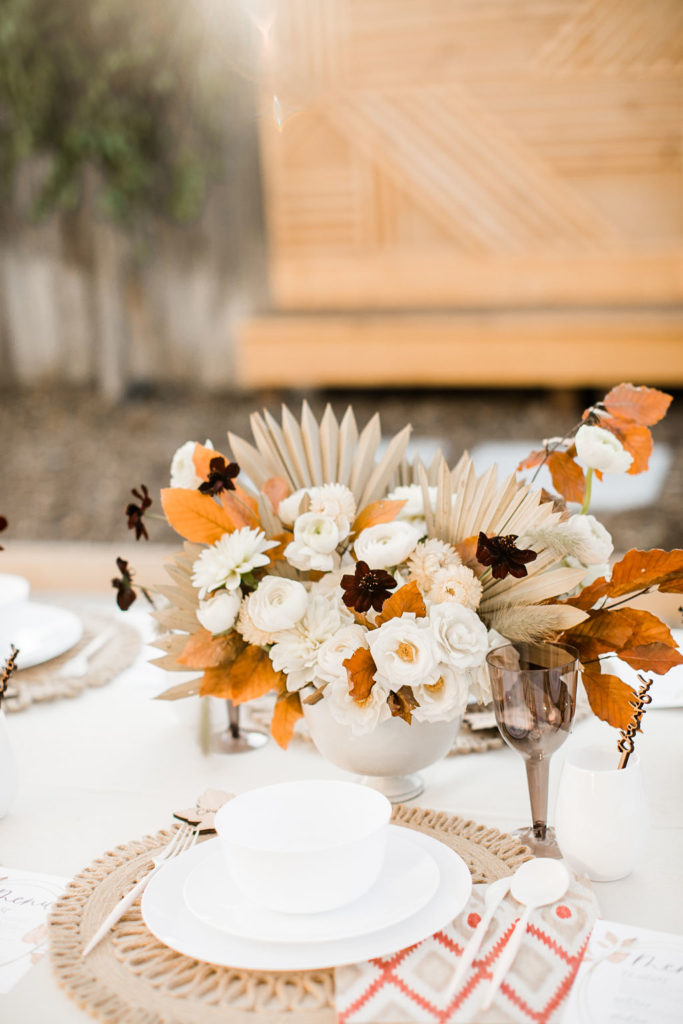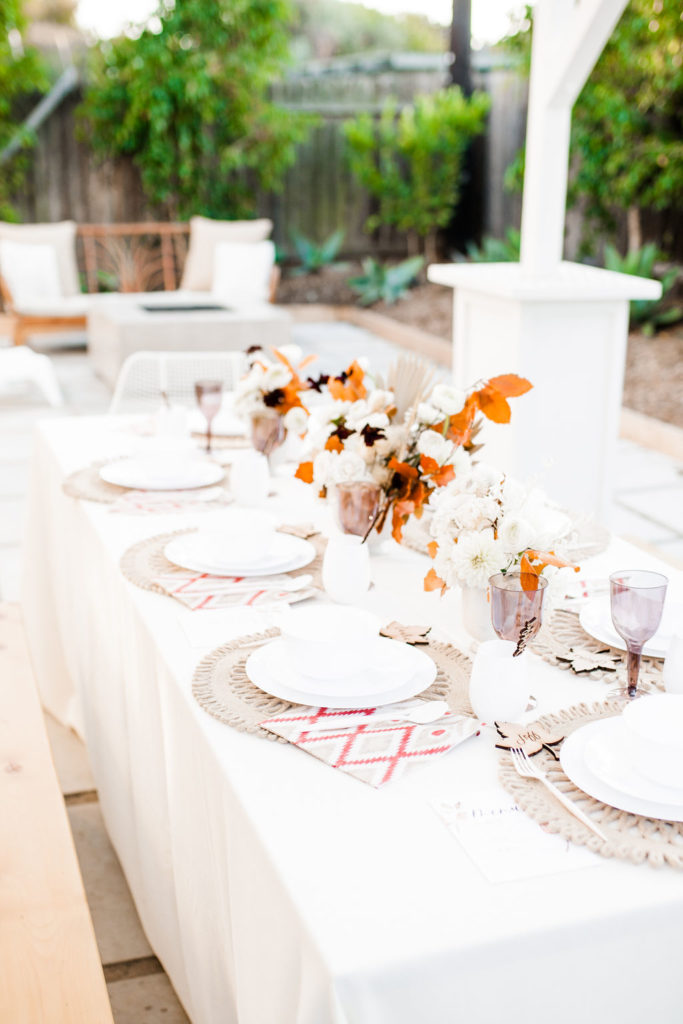 I kept things easy for our Friendsgiving with the prettiest disposable tabletop line – L'entramise, my favorite!!  They have so many amazing options, like can we talk about those fun napkins?!  And I'm loving their new white cups!  Plus, at the end of the night you just toss them!  Easy peasy!!
The pretty placemats are from Third & Park – yes she has rentals too!!!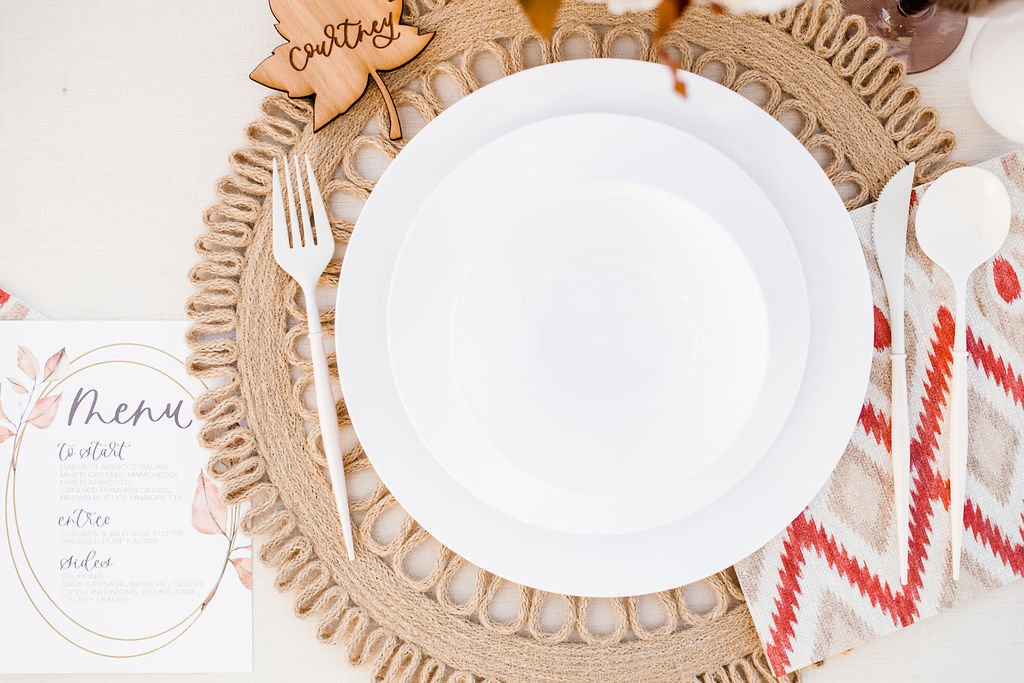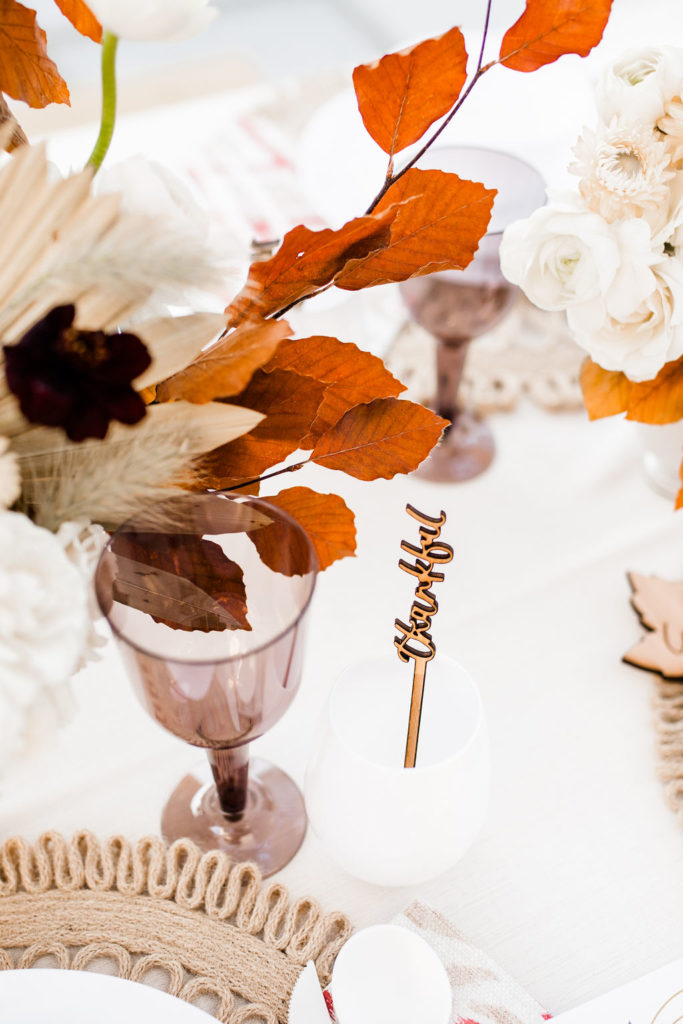 Pretty overall shot, with that floral piece I was talking about hanging above the table…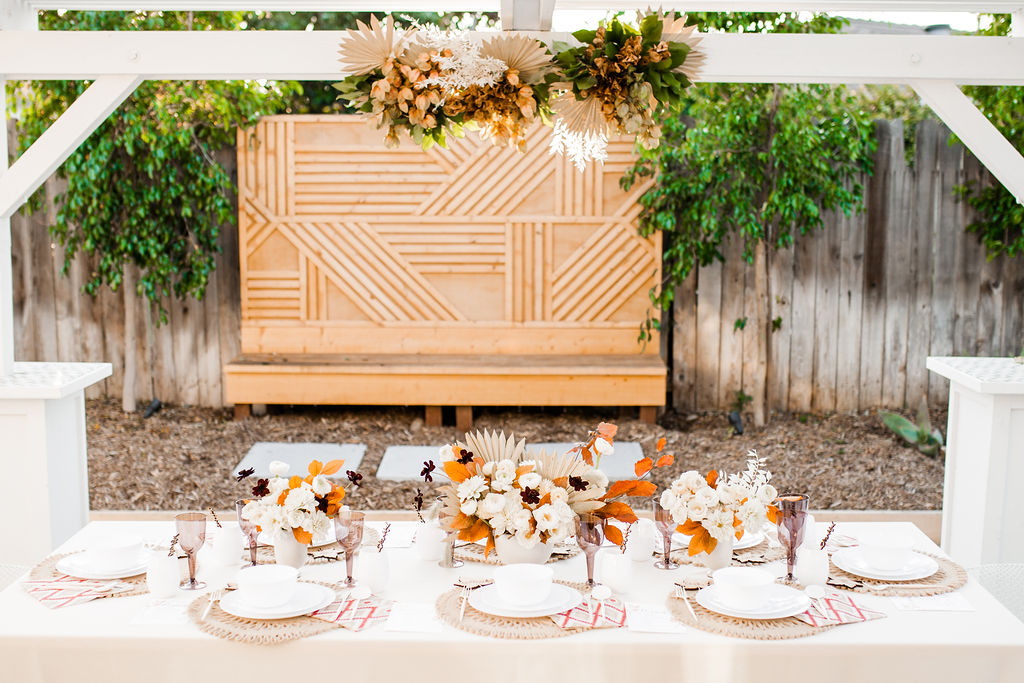 And pretty details shots too!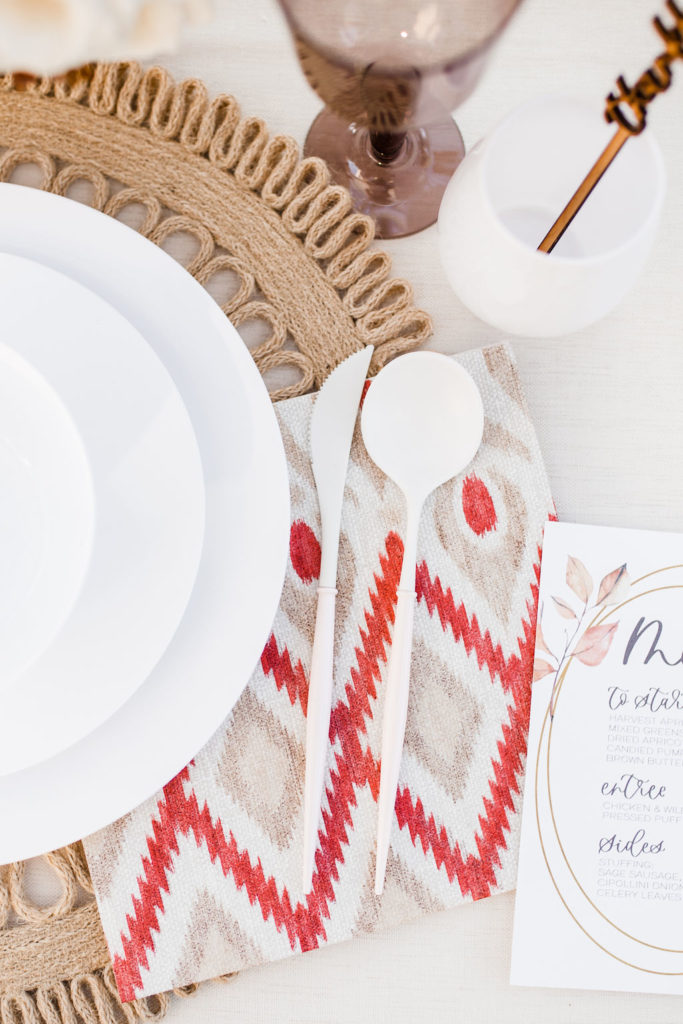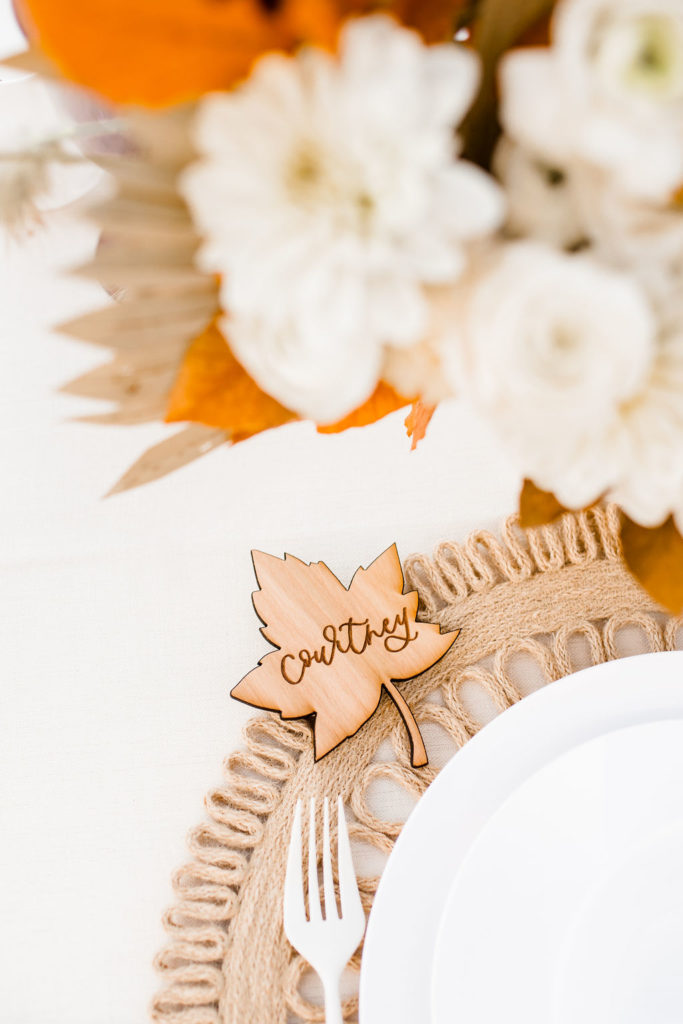 These colors are EVERYTHING!!!!  Gah, I love Fall!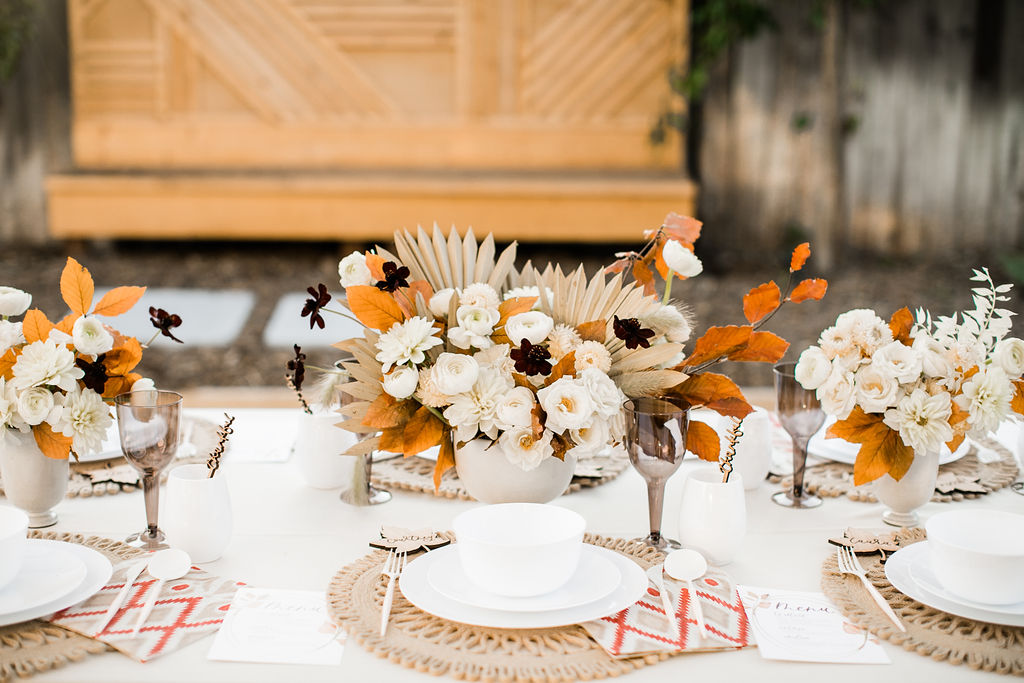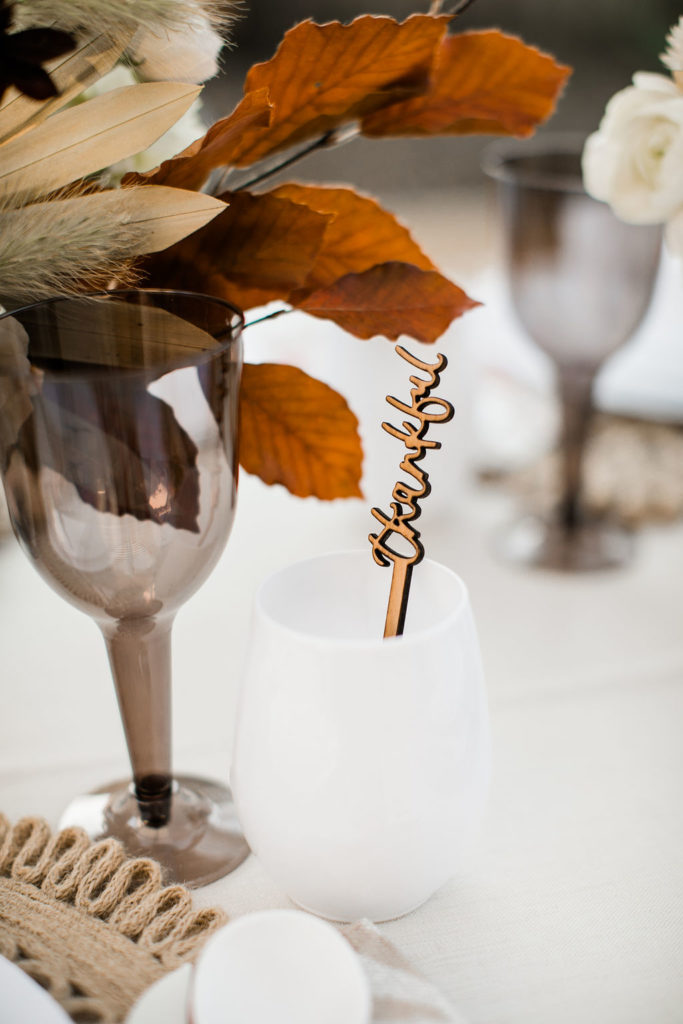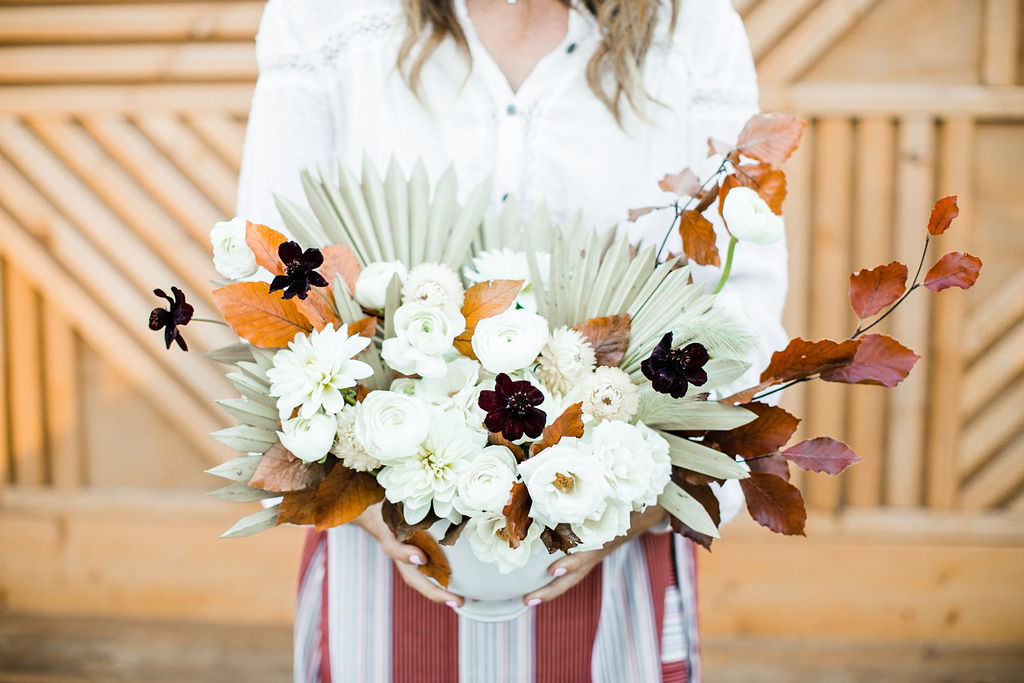 And now for some yummy desserts!  Who else do I turn to but our friends at Sweet & Saucy Shop!  They never disappoint and have the prettiest and tastiest treats.  They did a few of their Fall staples for us, pumpkin cupcakes, butterscotch toffee shot glasses, pumpkin cheesecake and copper splattered macarons!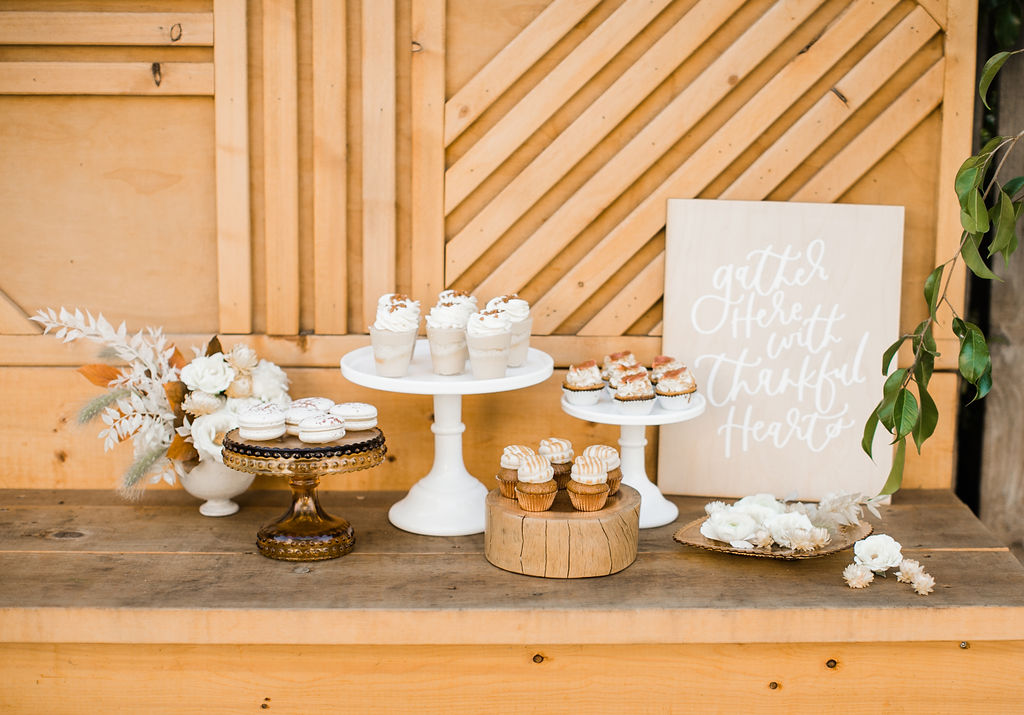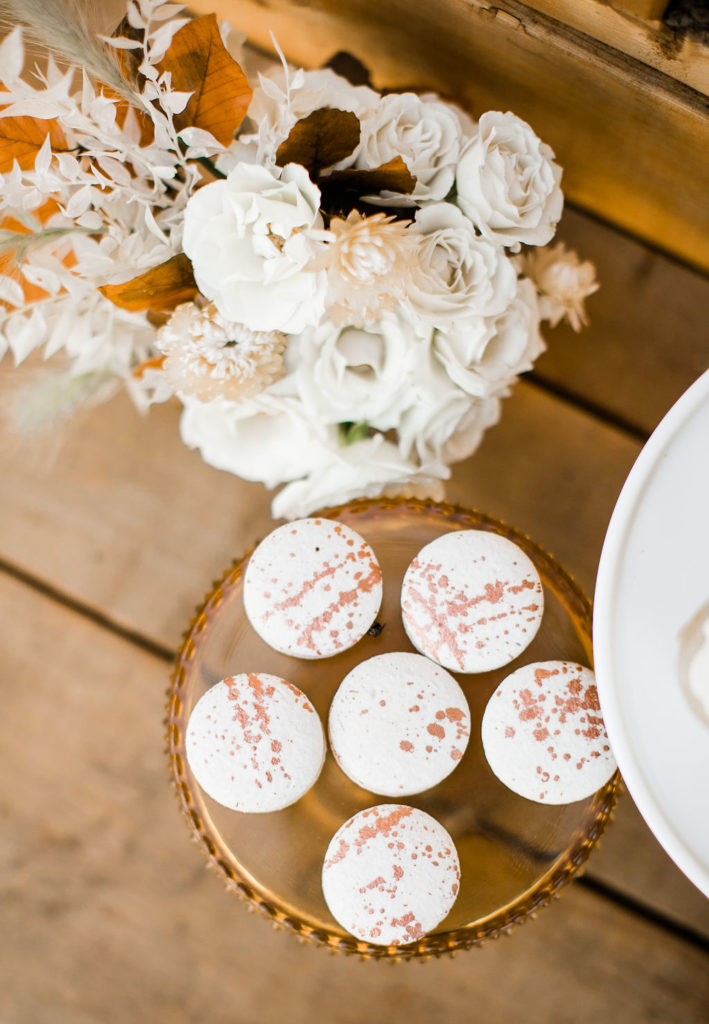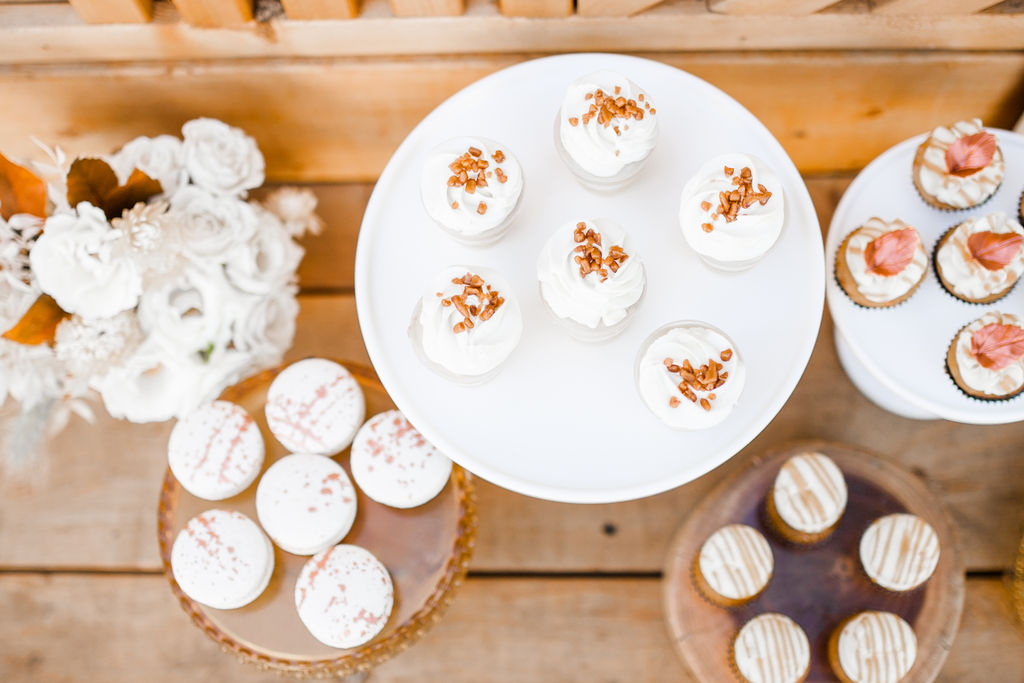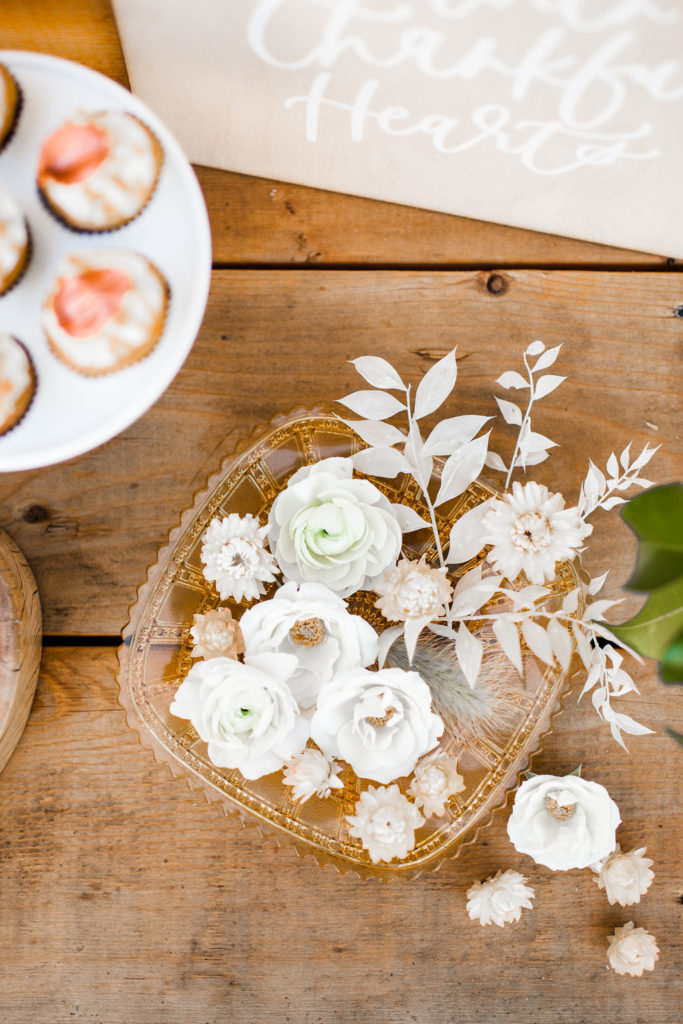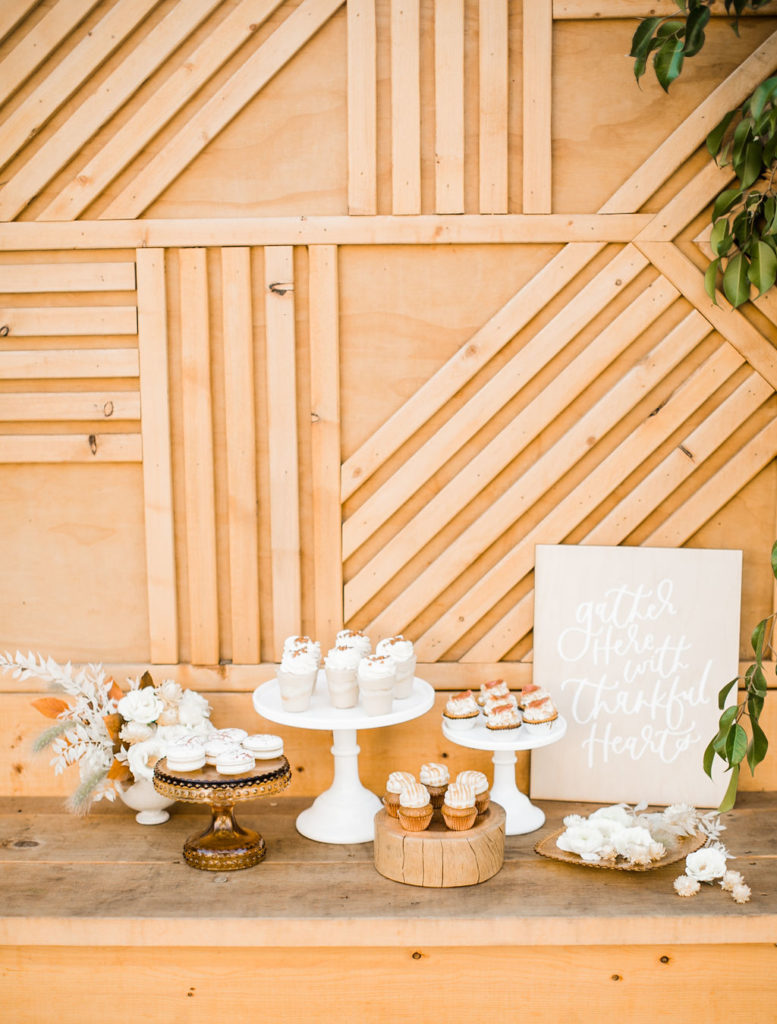 And now for the real stars… The wine and food!!!  We of course shared our favorite One Hope Wine at the table.  It paired perfectly with all of the incredible dishes Colette's Catering made for us.  The rosé and red wine were flowing, and we were gobbling down a delicious fall market salad, stuffing and chicken pot pie!  You will die when you see how cute that pot pie is, I'm still dreaming about how yummy it was too!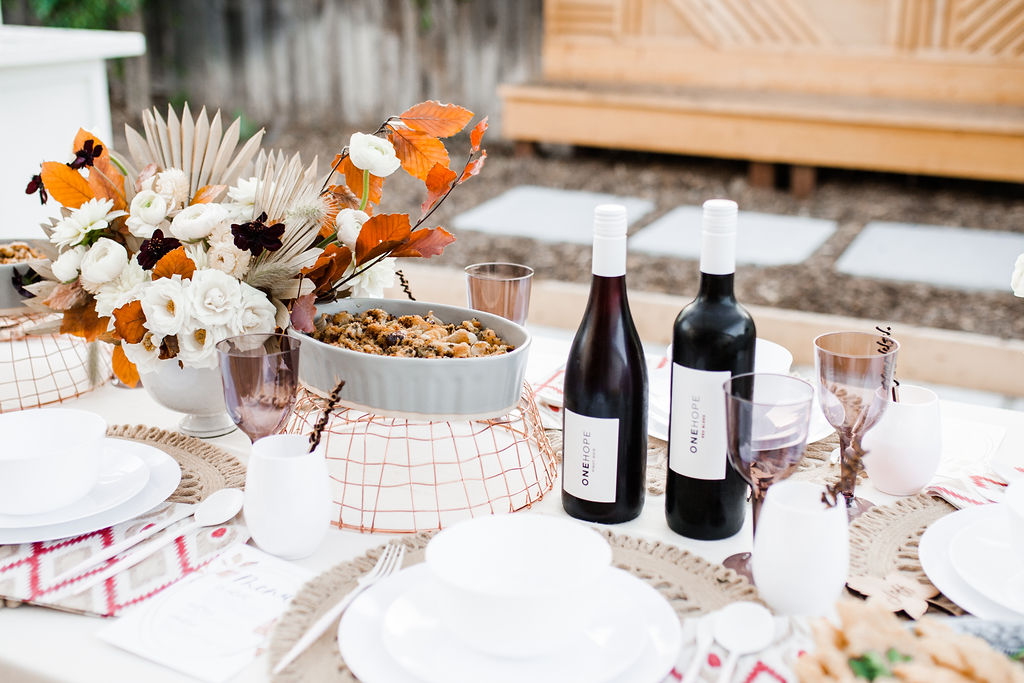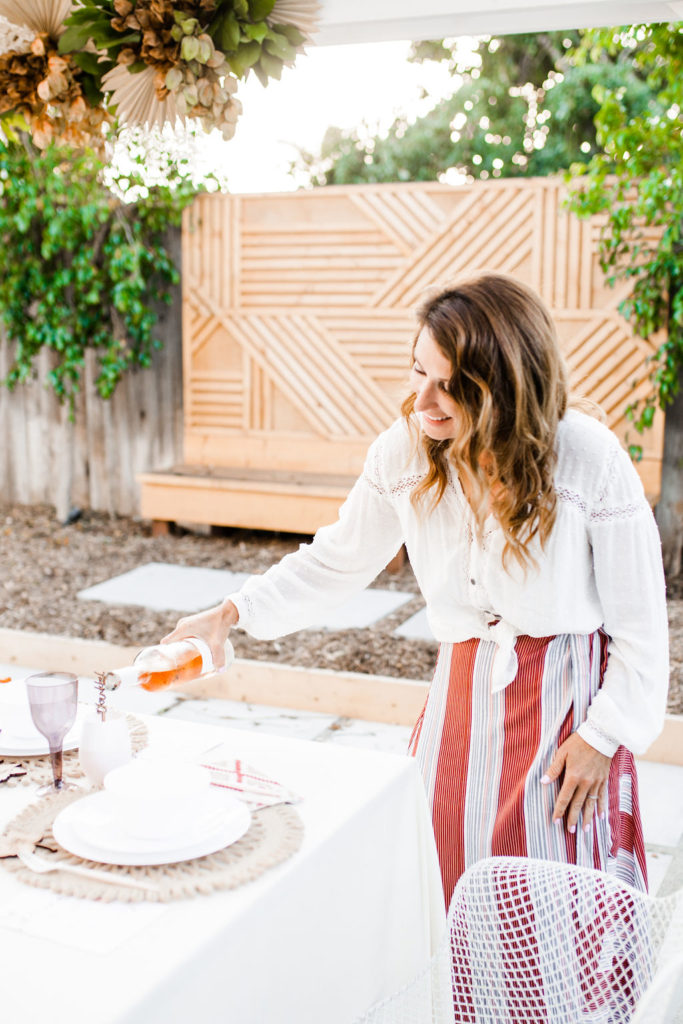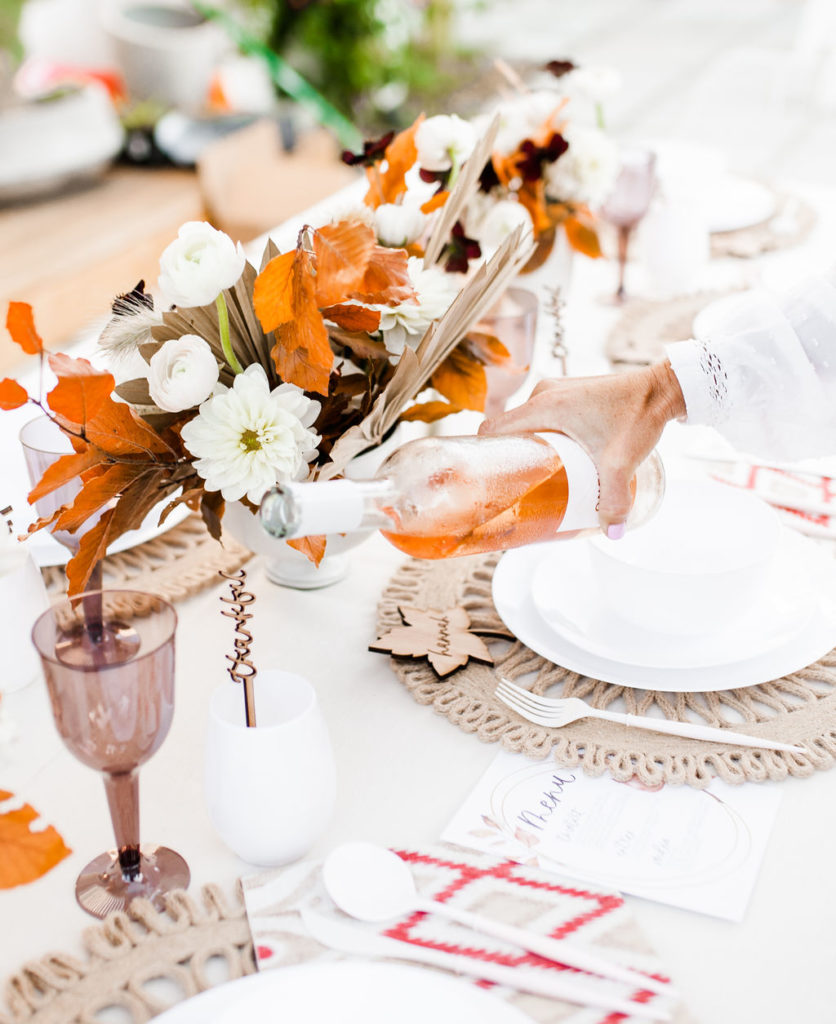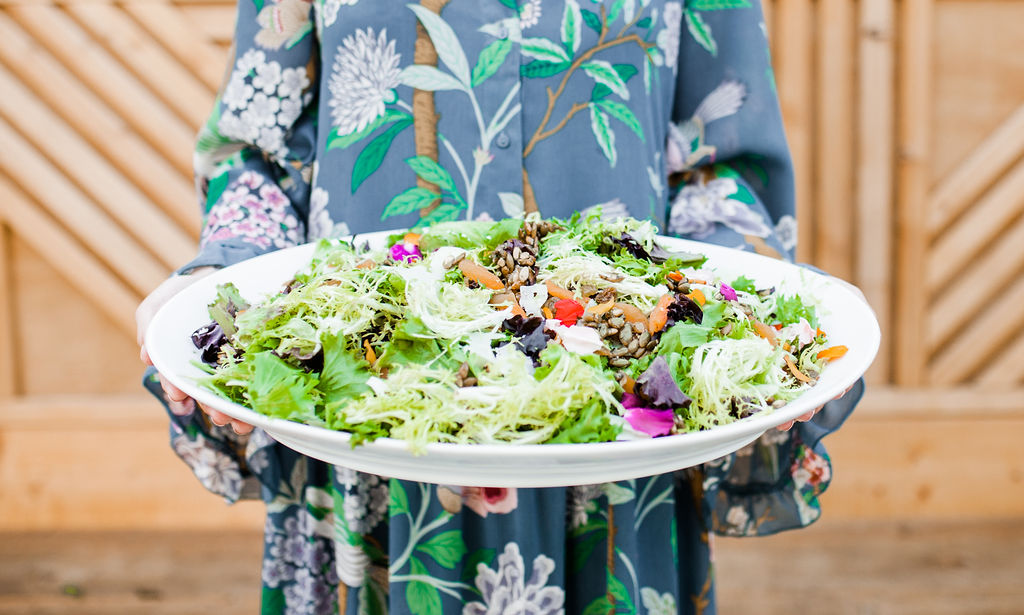 And now I'm craving the pot pie again!!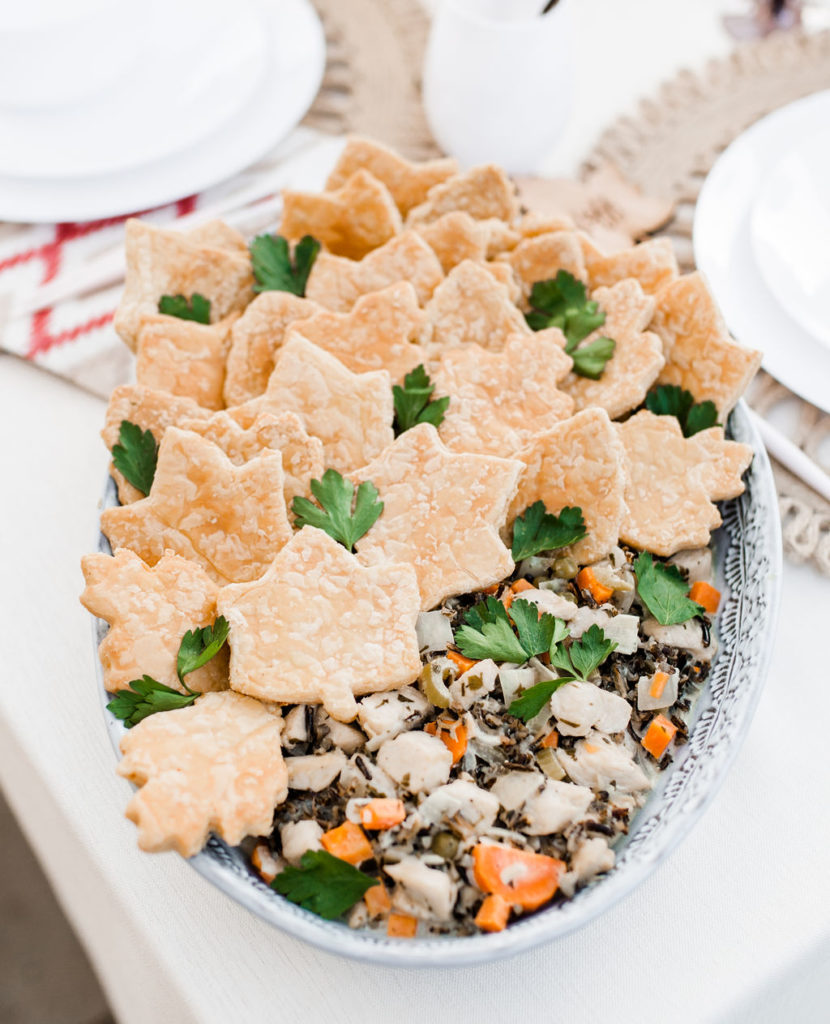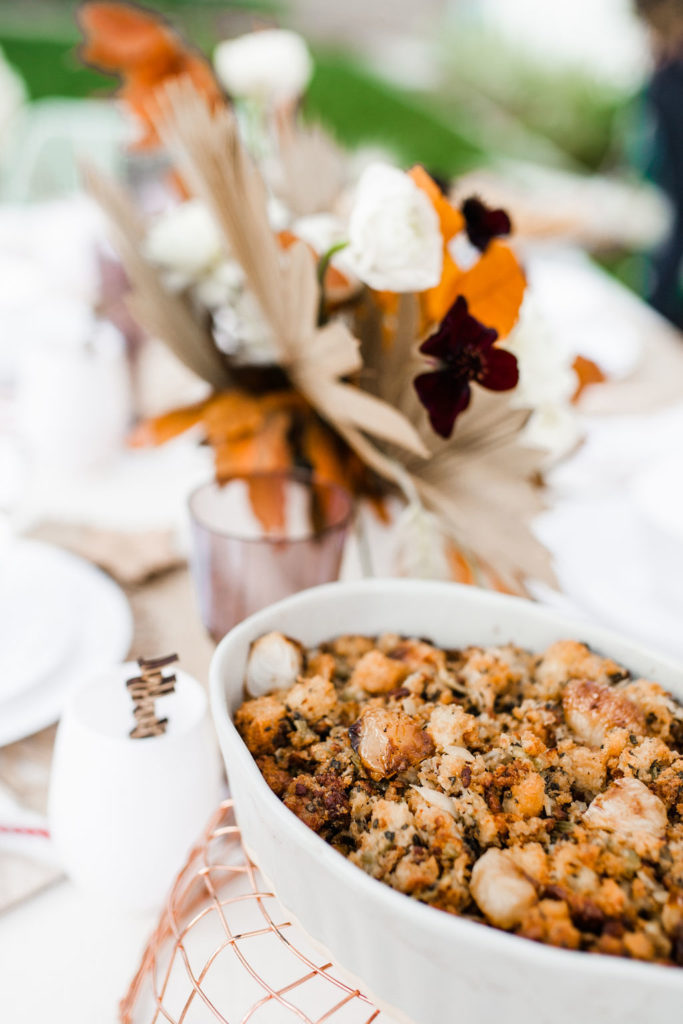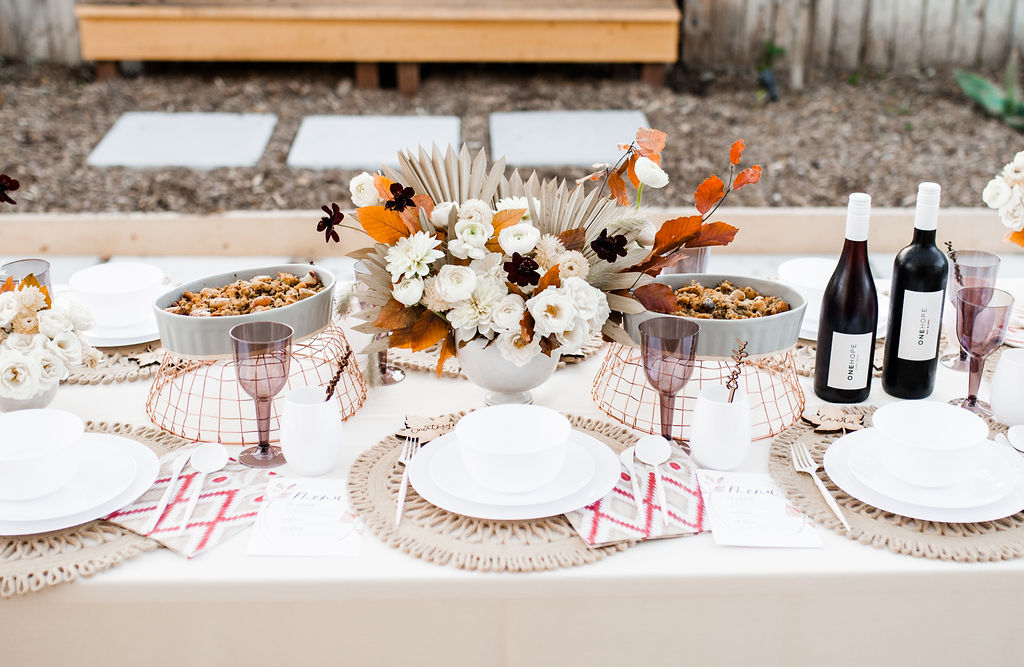 You can't have Thanksgiving without the stuffing!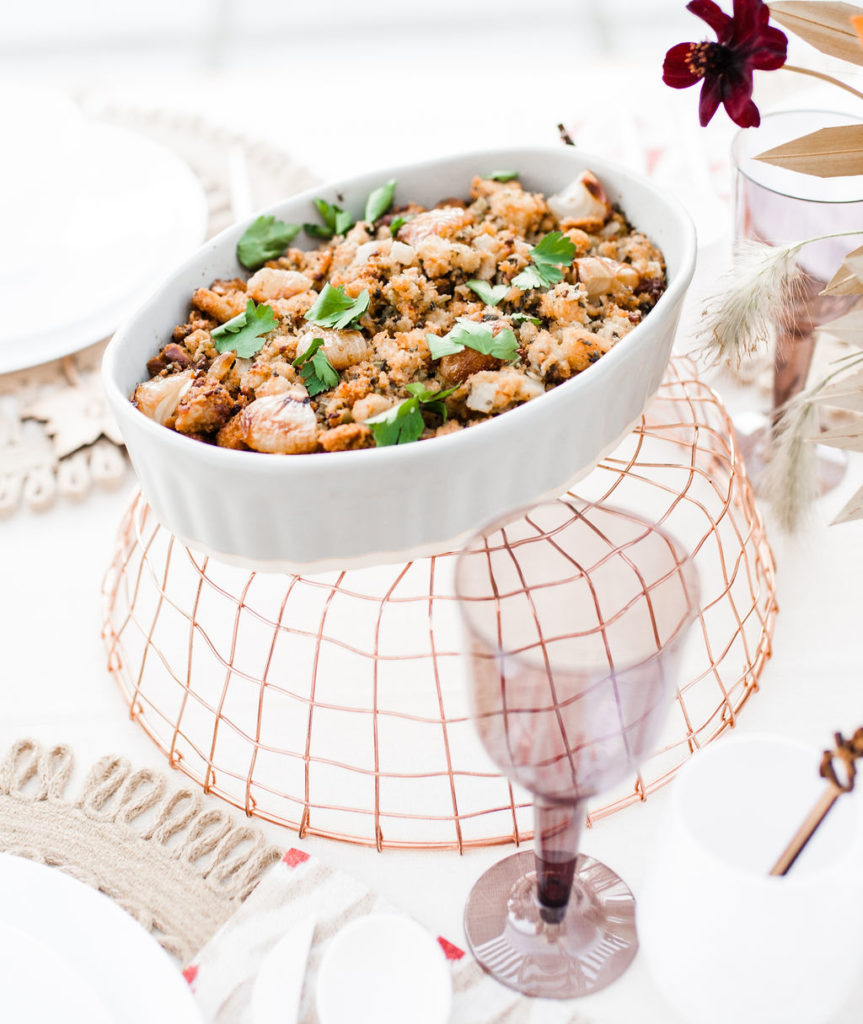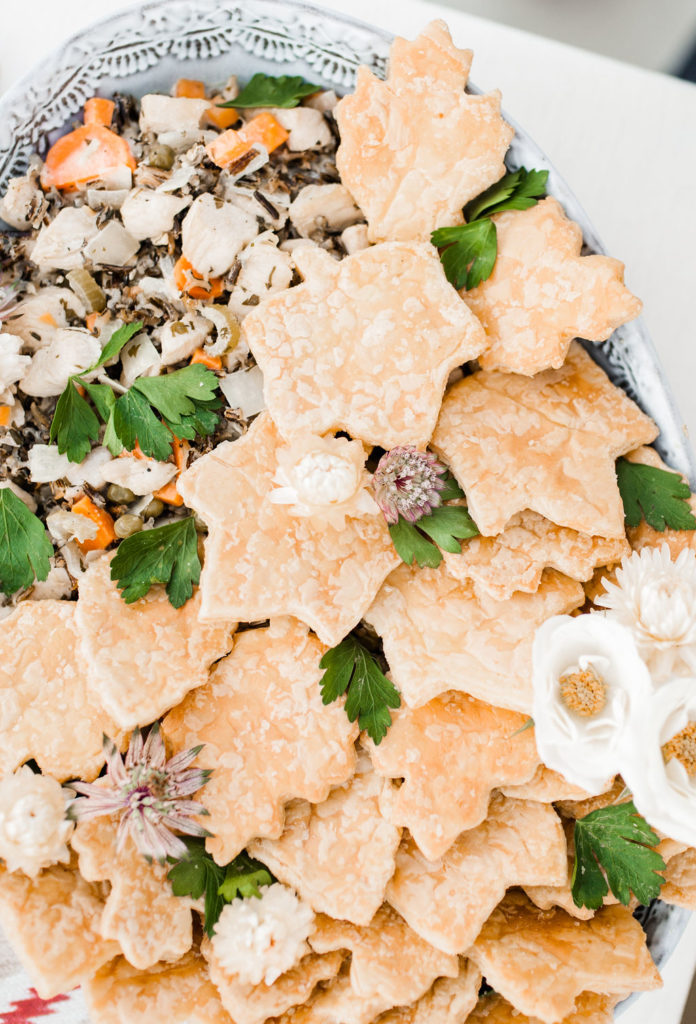 Here are those little people I was talking about who brought us all together!  We're missing a few here, but this is a big part of the gang!!!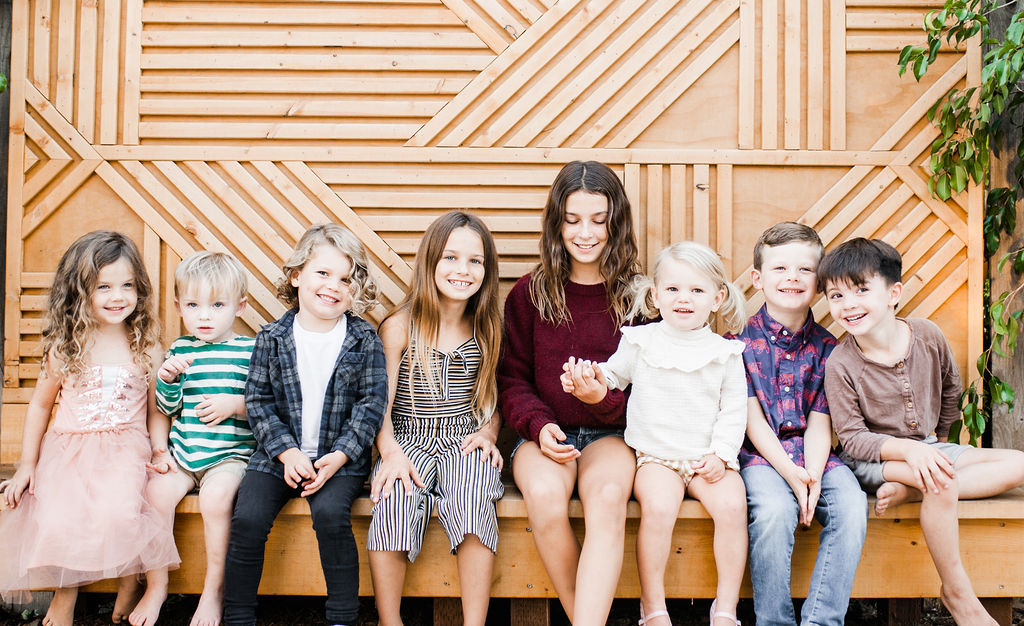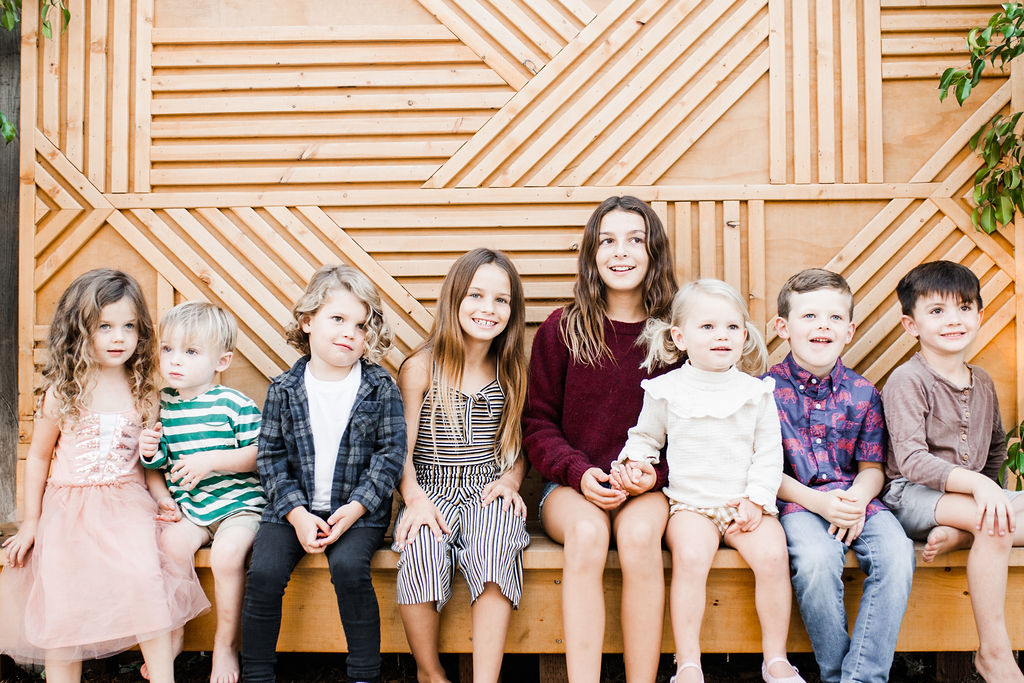 Little Wesy rules the roost!!!  Love her!!!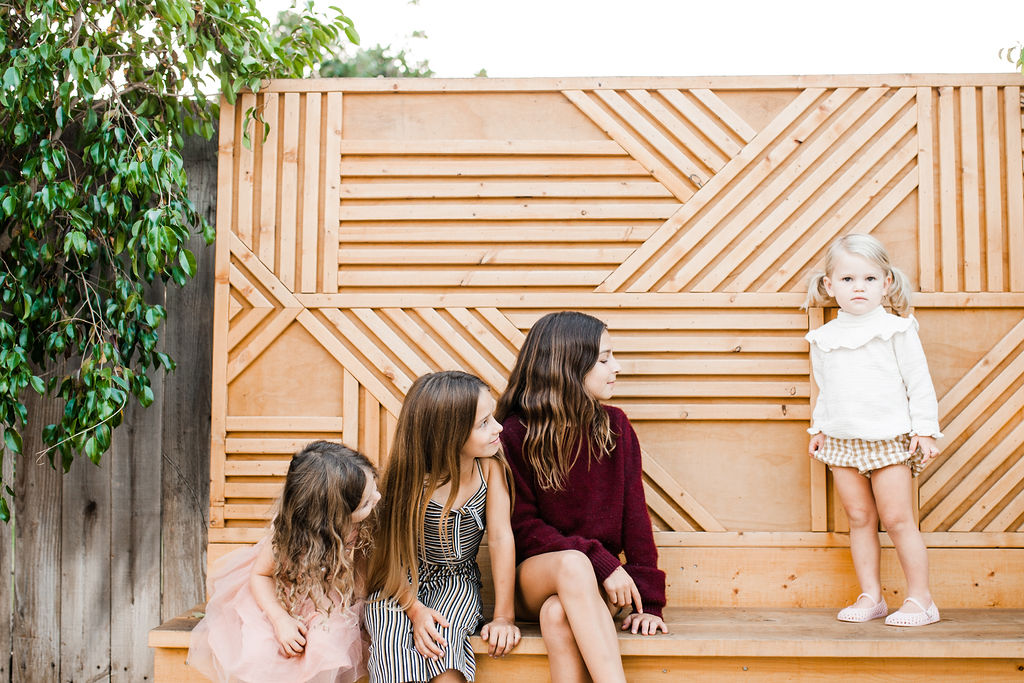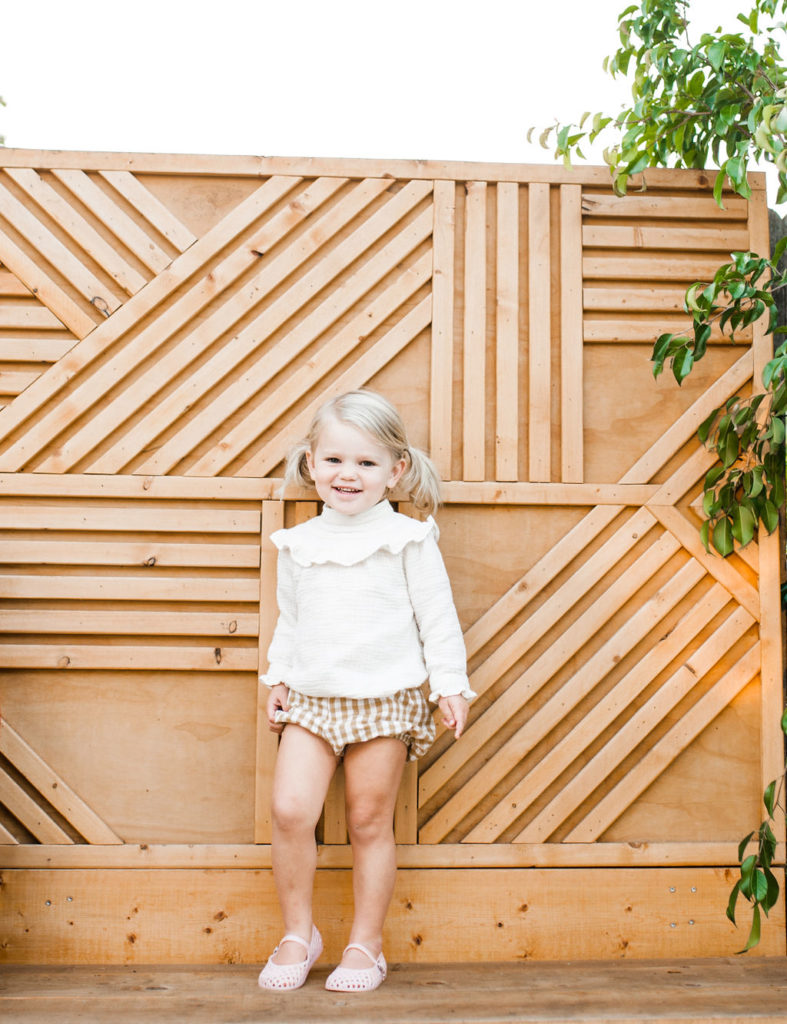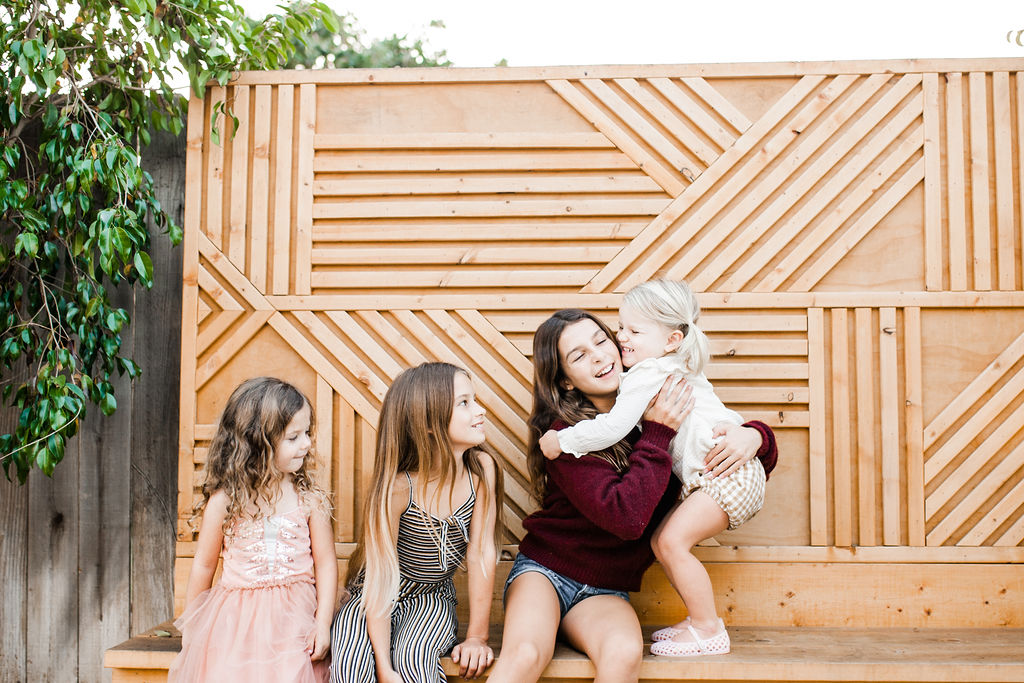 We are love watching these kiddos love on each other and wreck havoc!  Brings me so much joy!  You know what else brings me joy?  Drinking wine with my friends!  Ha!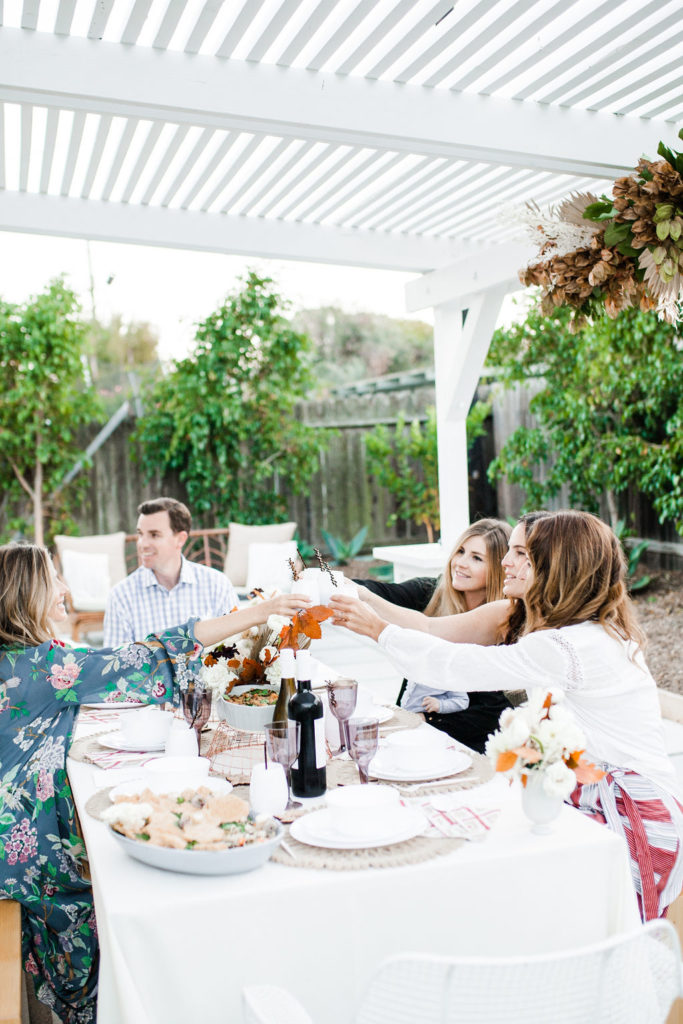 See the joy below??  Haha…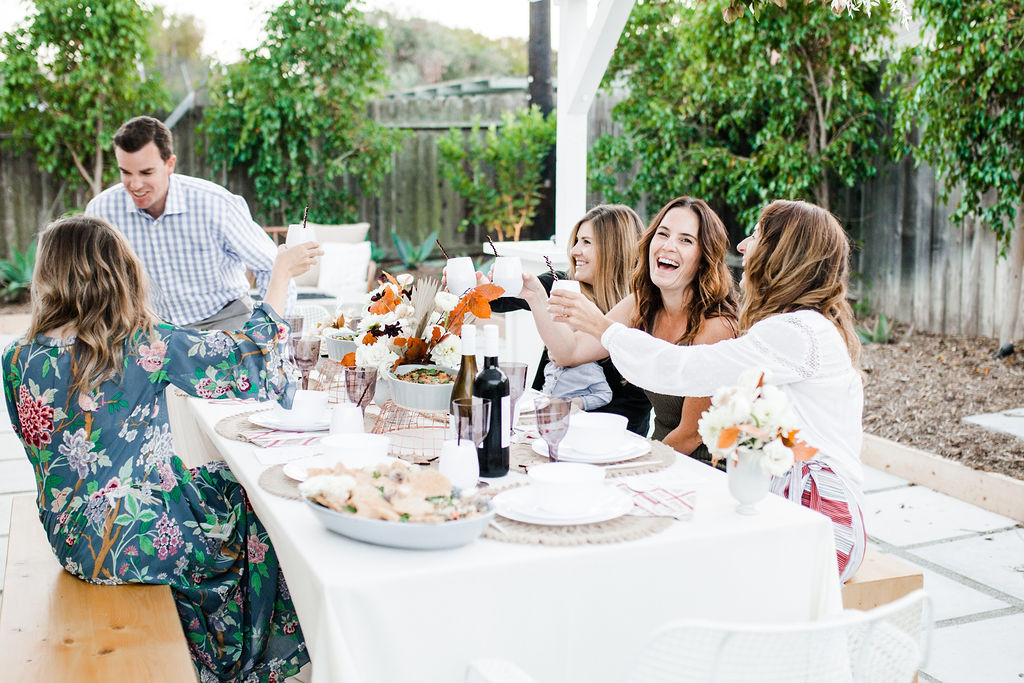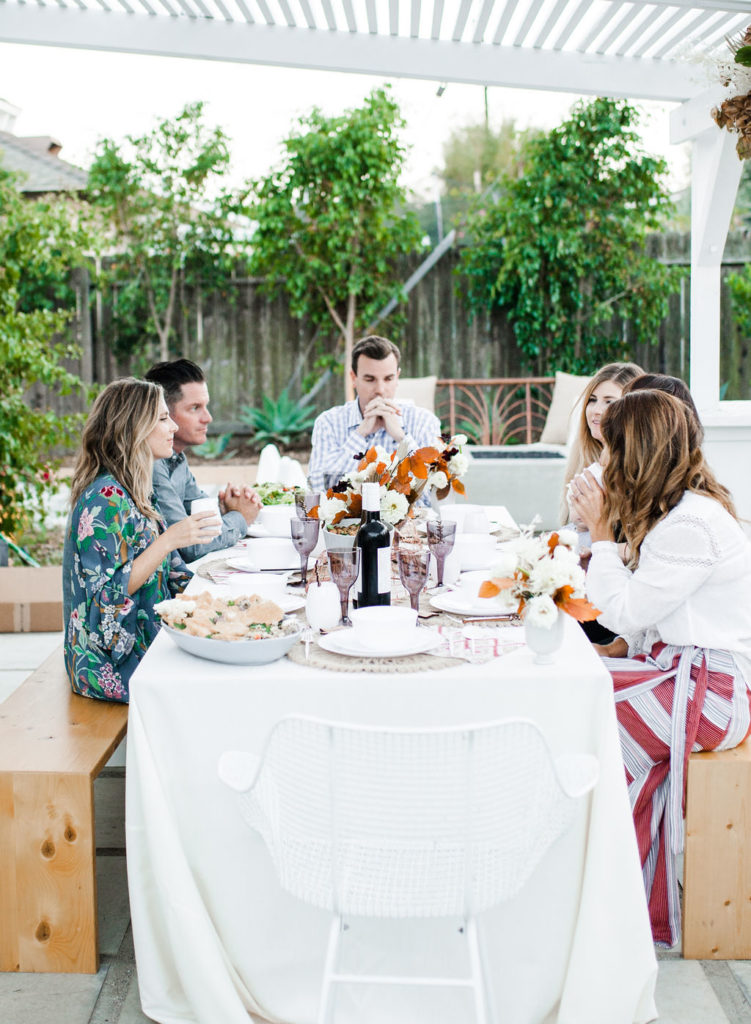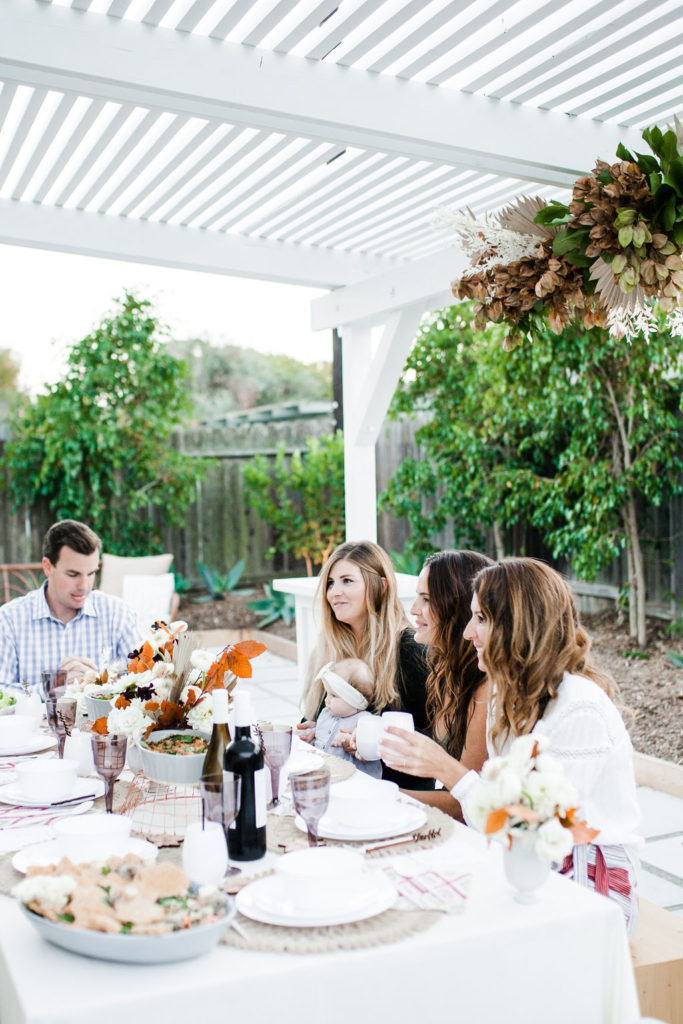 Thank you to these ladies for being so supportive to me and my family and for sharing this special friendship.  I feel so lucky to have each of these families in our lives!  And cheers to many more celebrations of friendship!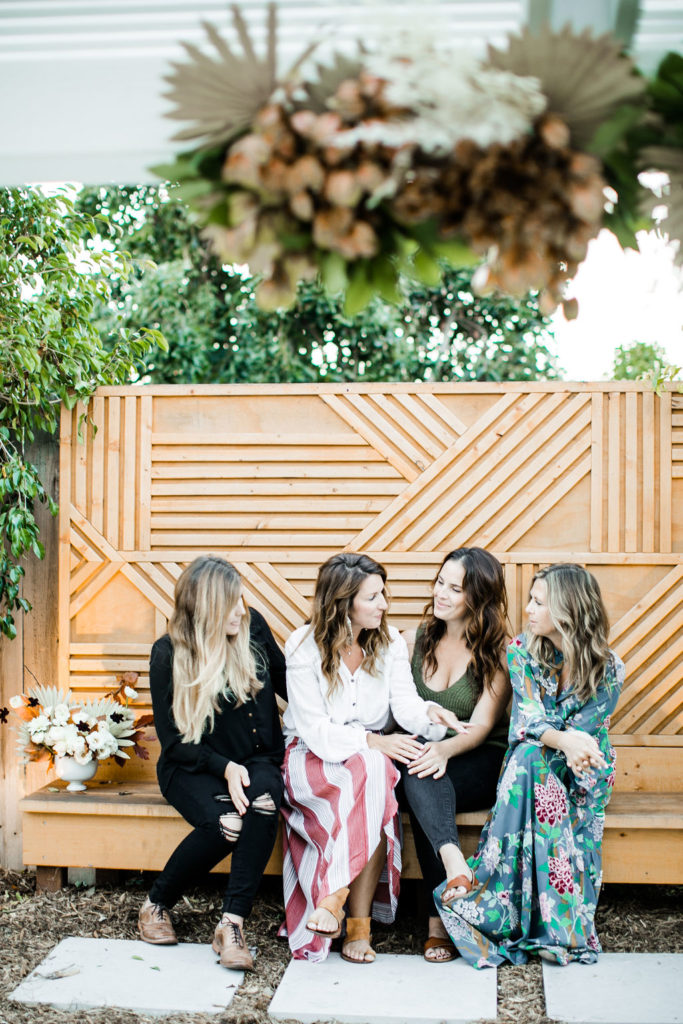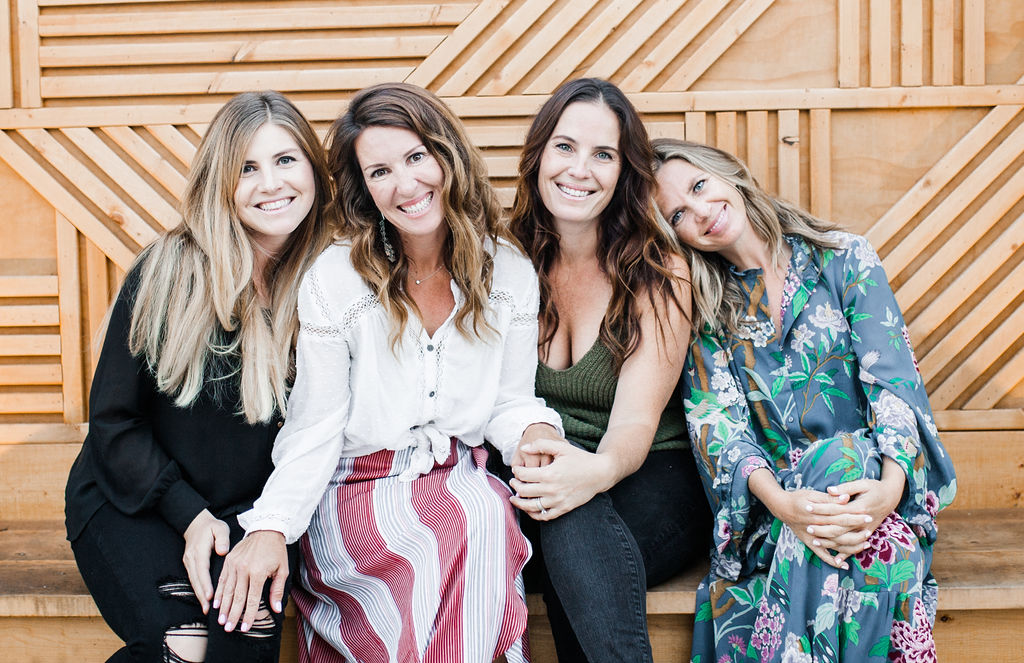 xx
Jacquelyn