I recently got to experience one of the most magical evenings with a few close friends.  We had the opportunity to have dinner with Nicole Michelle, a medium and psychic.  I've always been intrigued by psychics, mediums, astrology and the unknown, I understand that it's not for everyone, but I've always loved it.  My husband for example, not a fan! But that's ok, I still love him ;)
My friend Kevy experienced a huge loss in her life a few years ago and she was explaining to Leah and I awhile back how she had met Nicole.  Kevy's dad had passed away and she had felt a great amount of closure after meeting with Nicole.  She knew that we would love her.  We decided it would be fun to make a night of it and have just a few close friends there.  It ended up being such a memorable night and I know each of us feel incredibly grateful to have experienced it.  Keep reading to learn more about our night and a little bit from Nicole herself.
Photos by Corrie Lynn Photo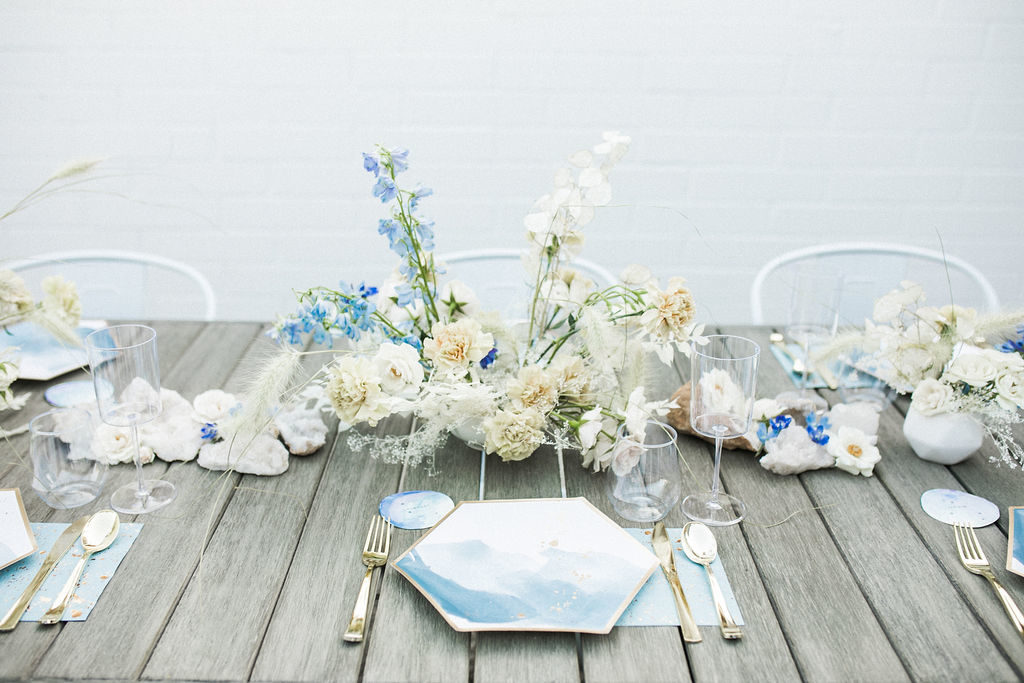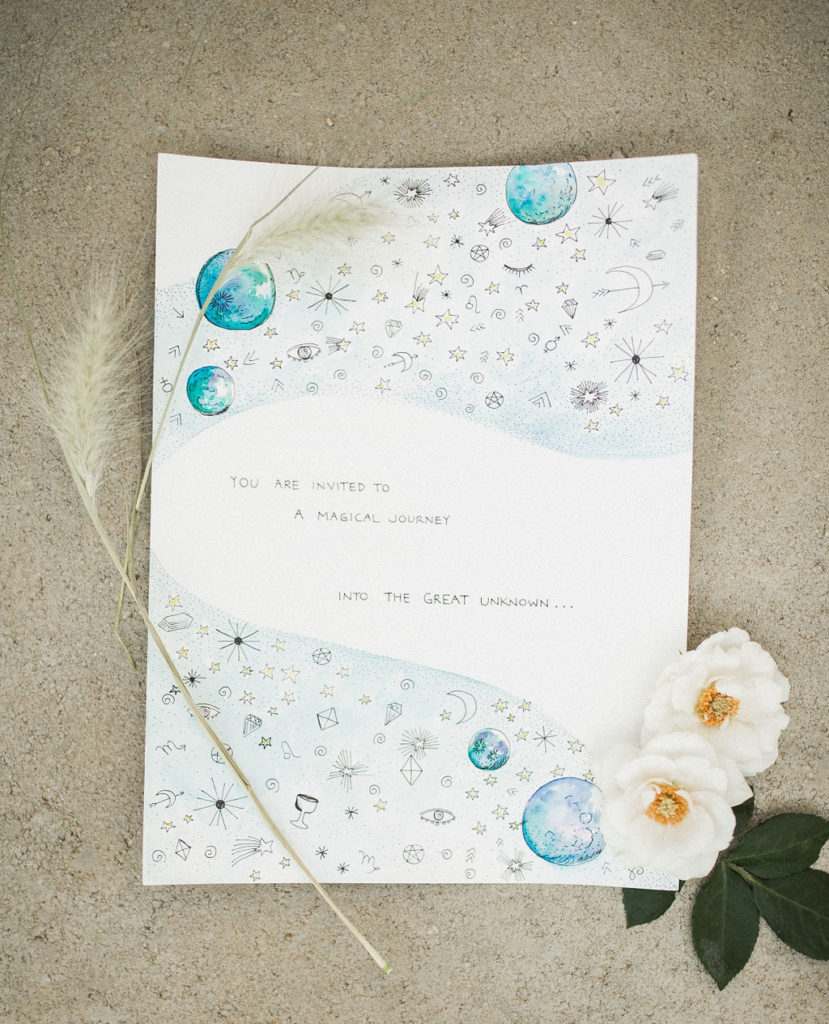 We held the gathering in Kevy's beautiful backyard, you may remember it from our Friendsgiving last year.  Like I said, we wanted to keep it intimate so we there were only 6 of us.  I think this would be such a great idea for a bachelorette or bridal shower, or a birthday!  Nicole does to larger events but we wanted to keep it small so we could talk about more personal things.
I of course had to set a pretty table!  The colors were soft and serene which set the mood for the night perfectly.  I used Harlow & Grey's pretty Malibu collection plates and napkins with L'entramise flatware and glassware.  Wild Darling Floral is responsible for the most gorgeous flower arrangements!  I loved how they were so ethereal and soft, beyond stunning.
Another special touch was the paper goods done by Dirty Eraser.  She is such a talented artist who hand draws everything!  Her details just made the menus and the invite beyond special and we can't get over her talent!  She would be so perfect for wedding invitations and we can't wait for a bride to use her.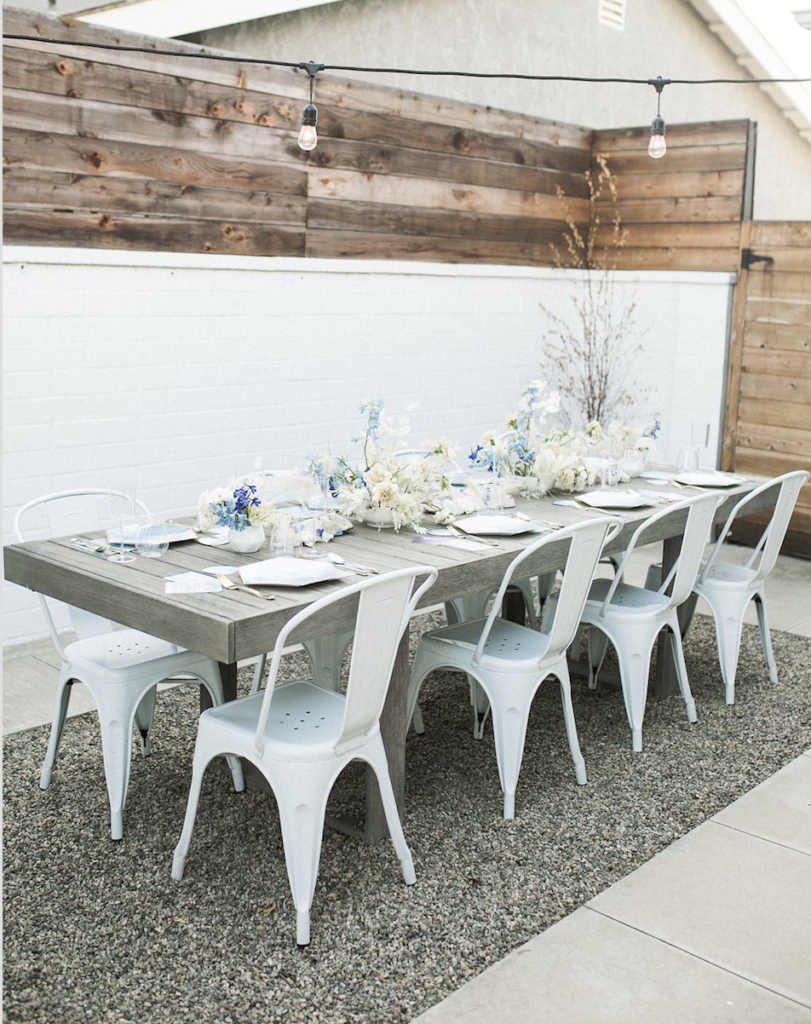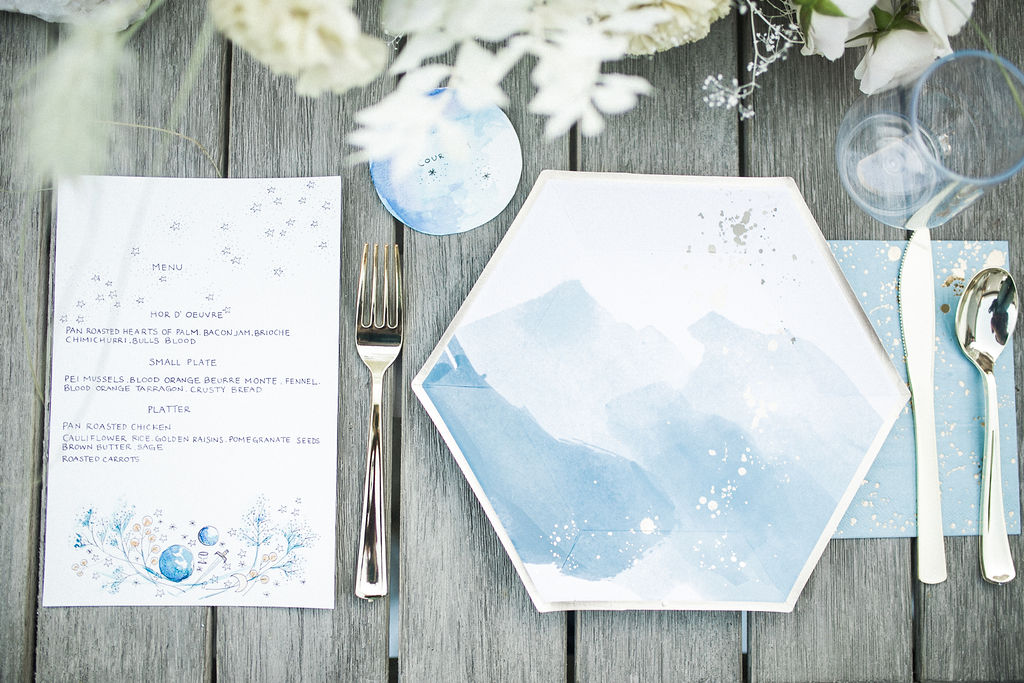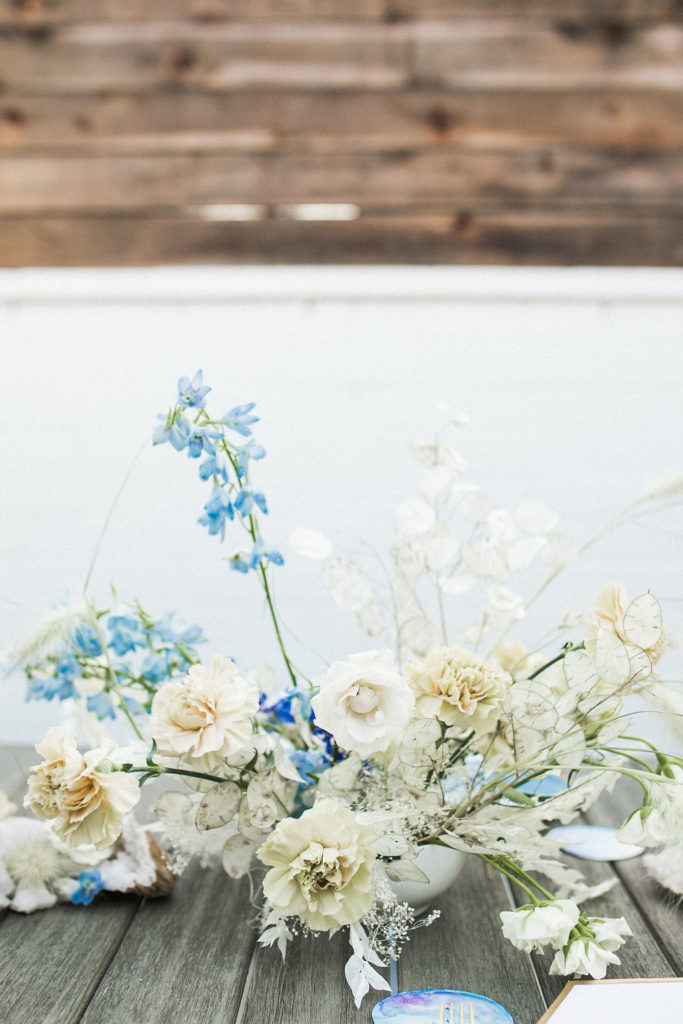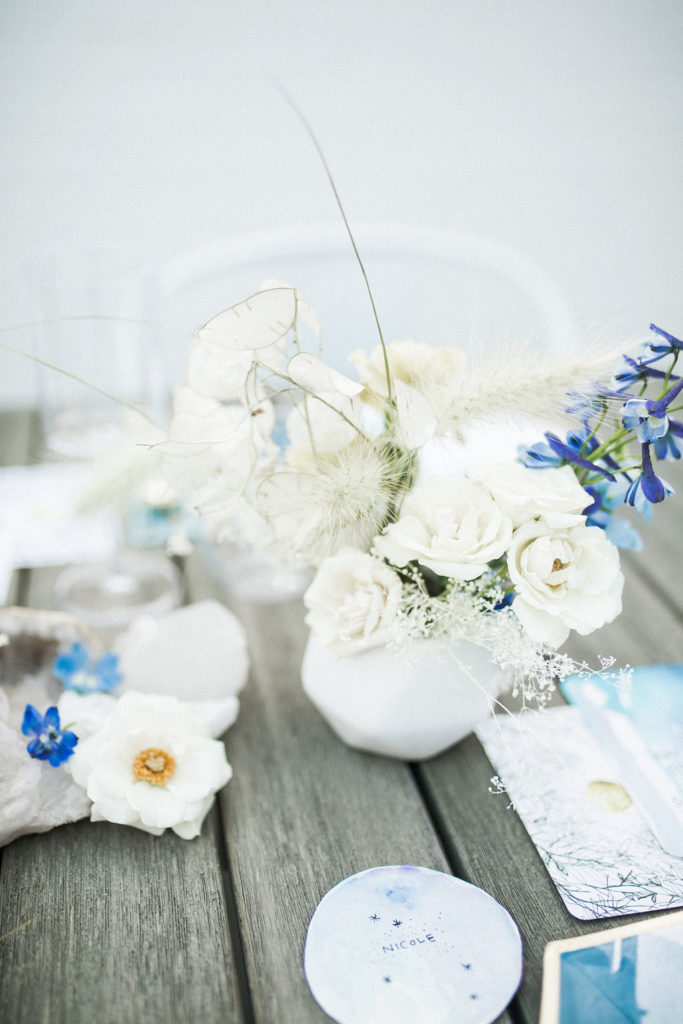 These are a few Tarot cards that Nicole brought, they went with our tablescape perfectly so I had to add them!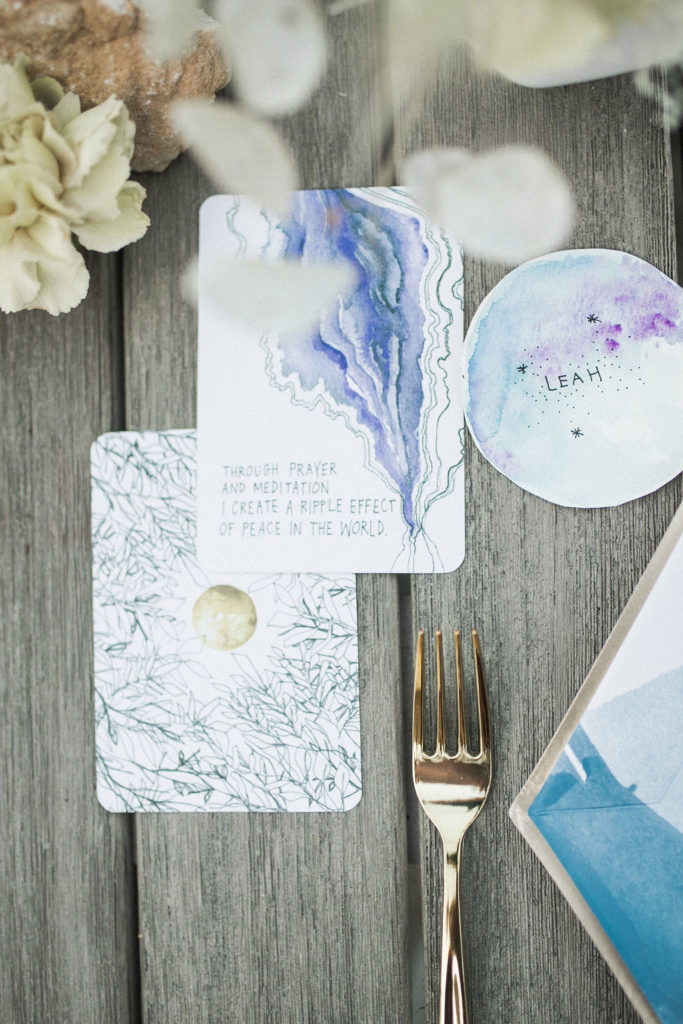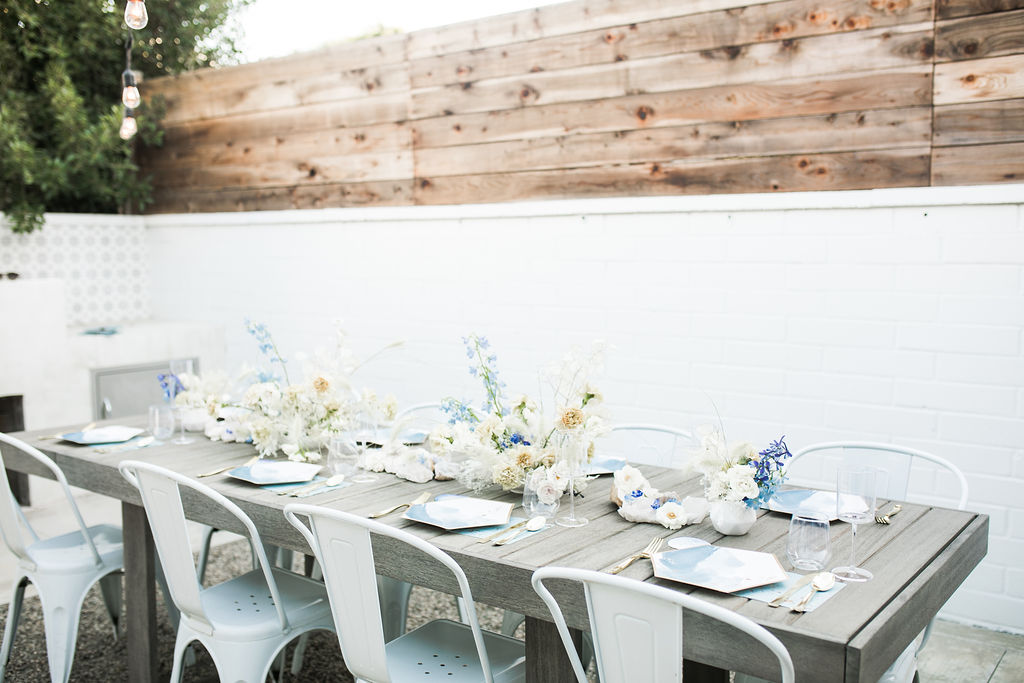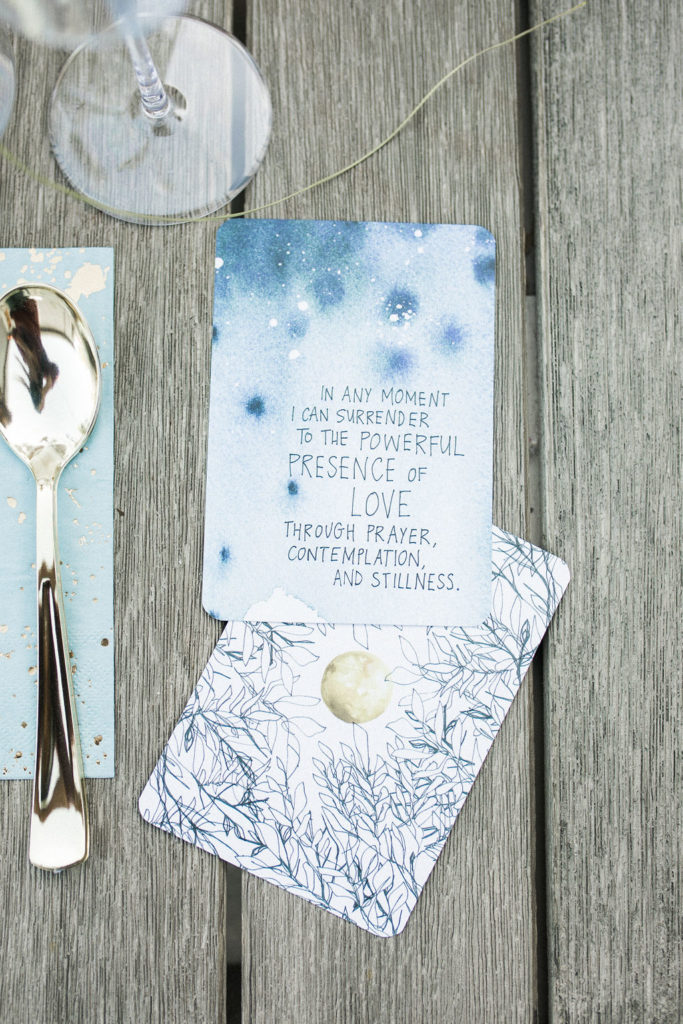 What a beautiful table for a beautiful night!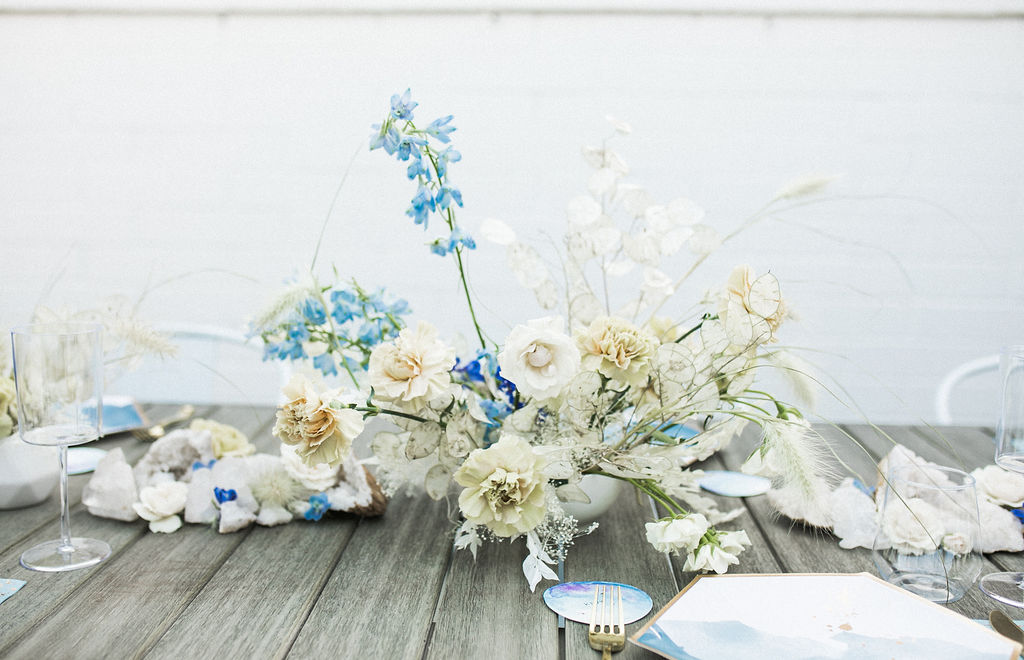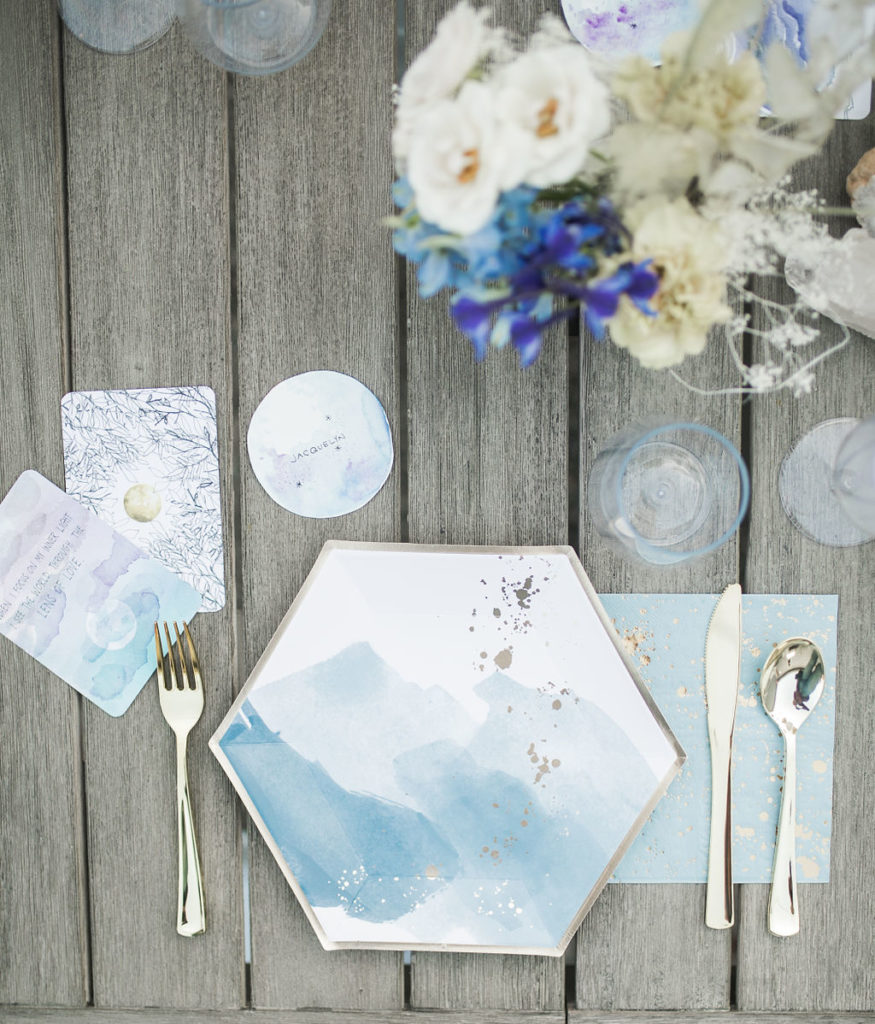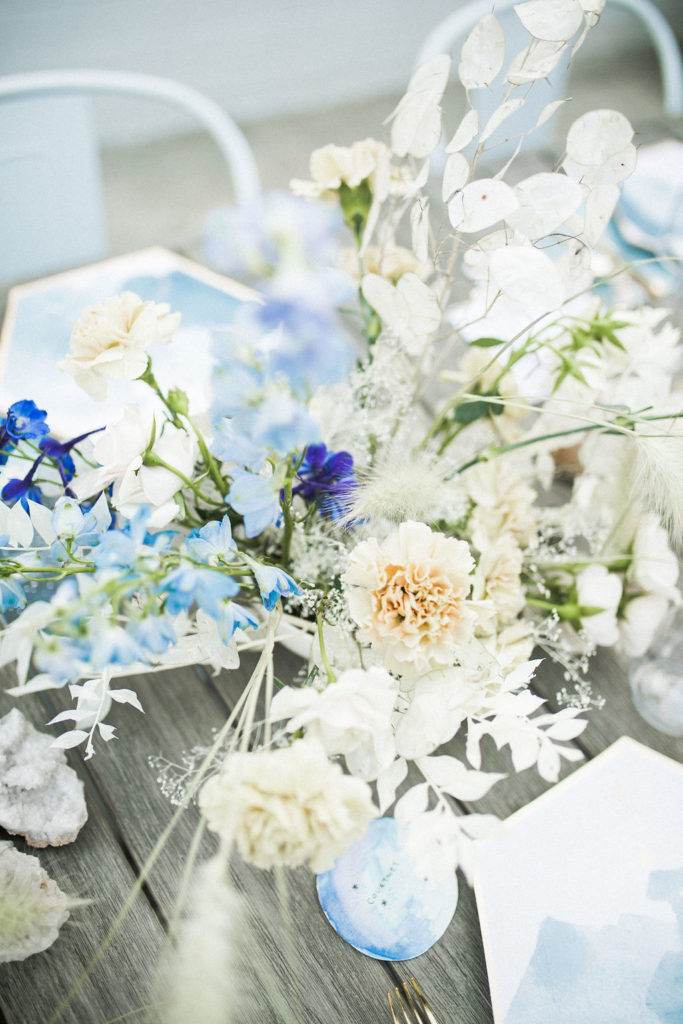 Check out the details by Dirty Eraser!!!  Her talent is beyond and I love what she creates.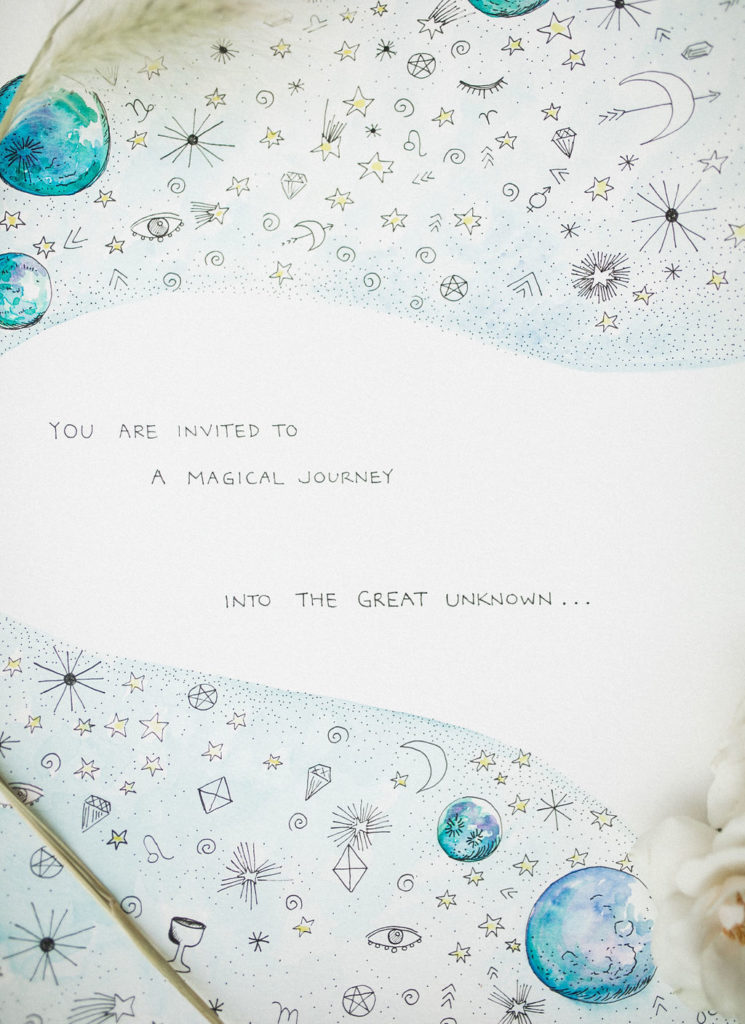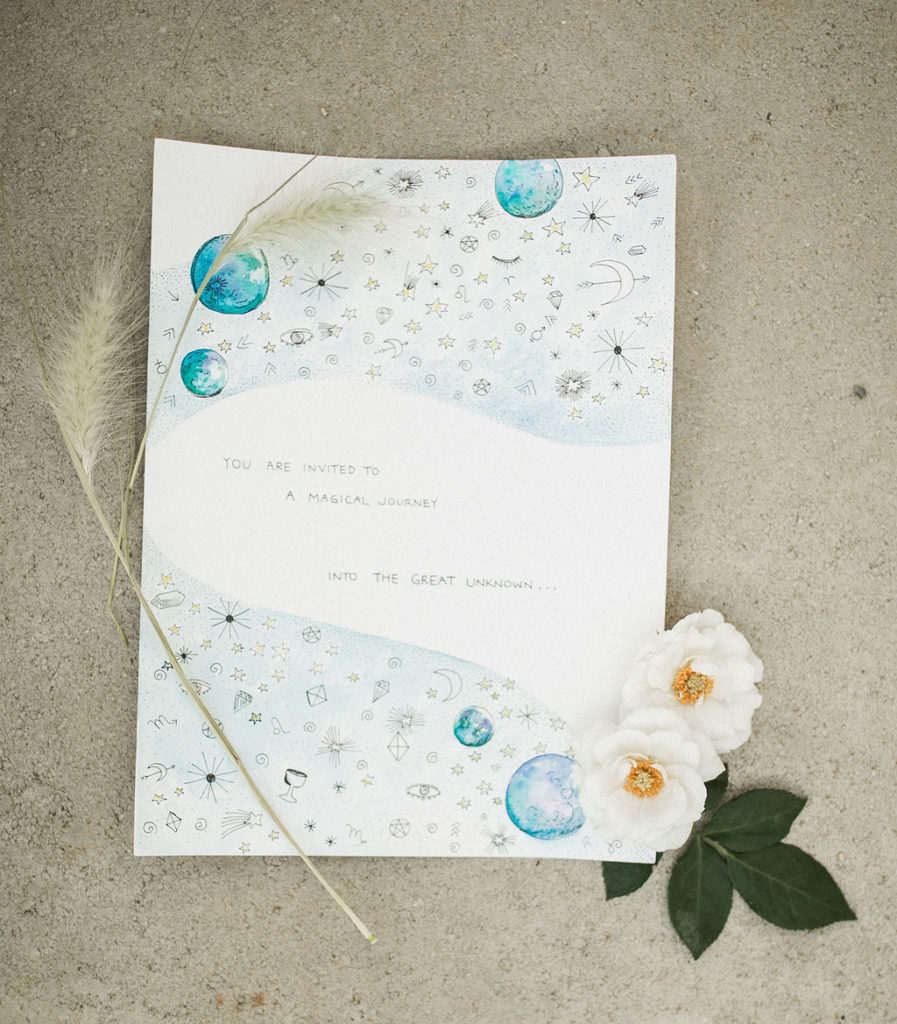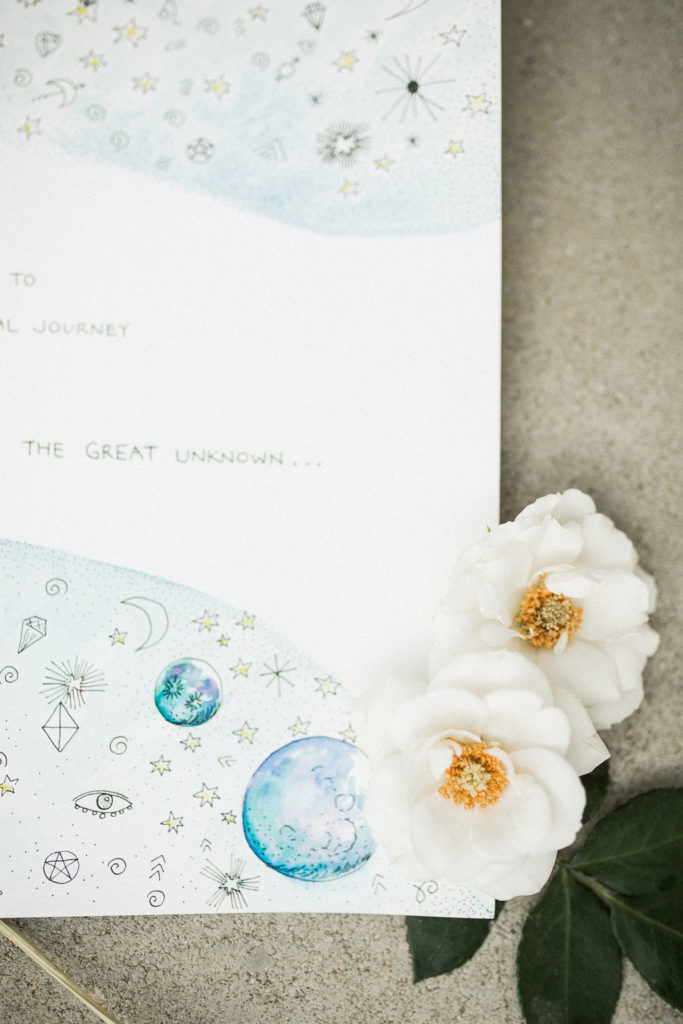 We started the night with a little wine… When you're getting into something like this, it's nice to take the edge off a little…  Thank you One Hope for always doing that for us!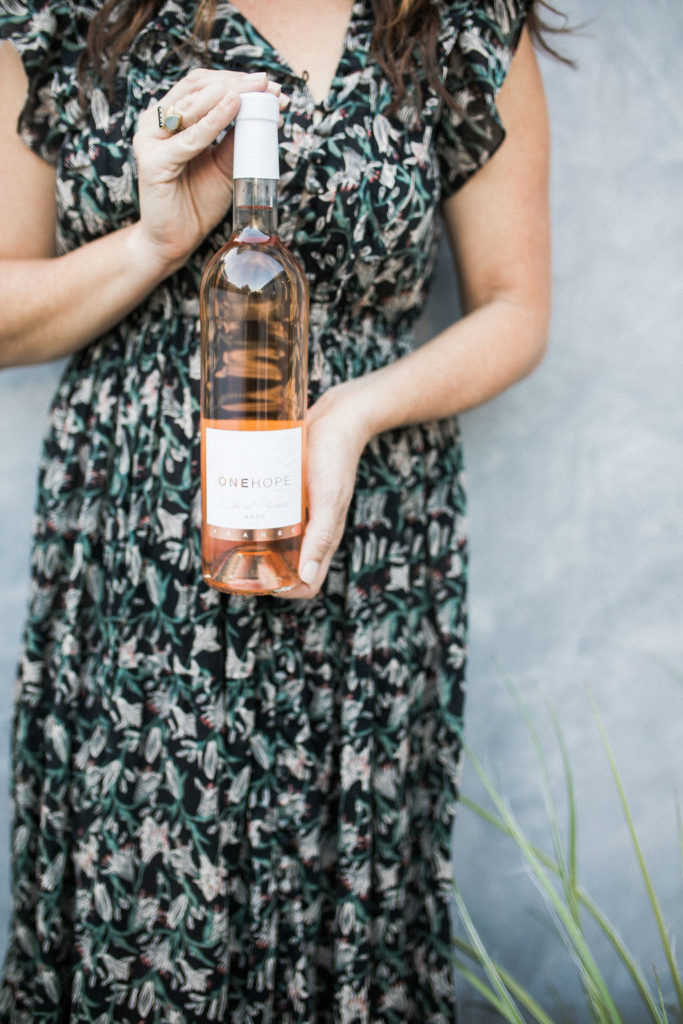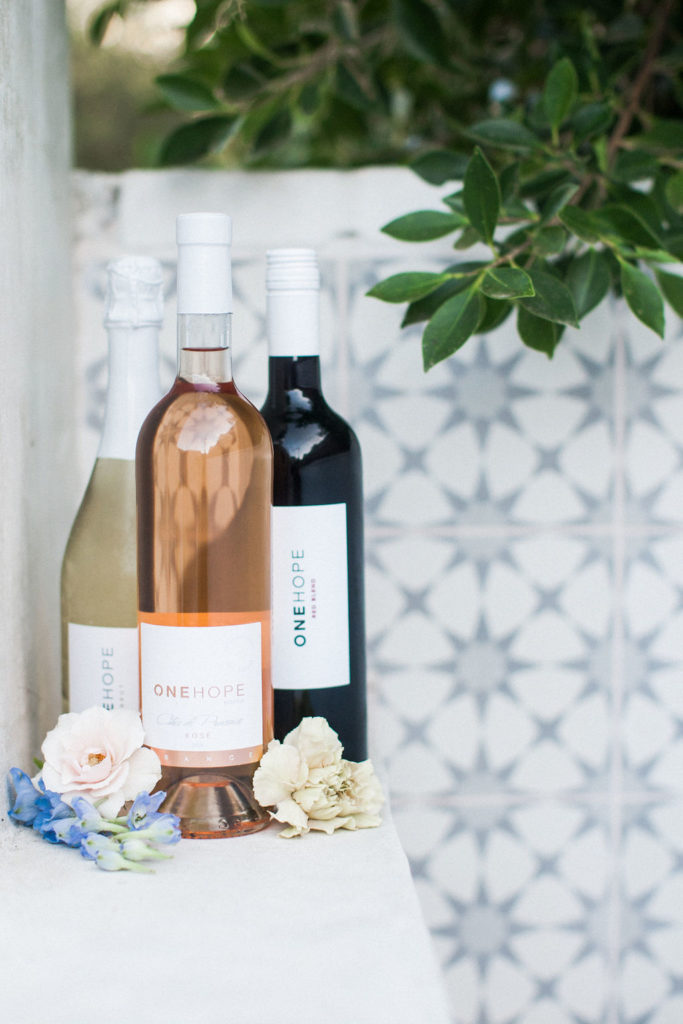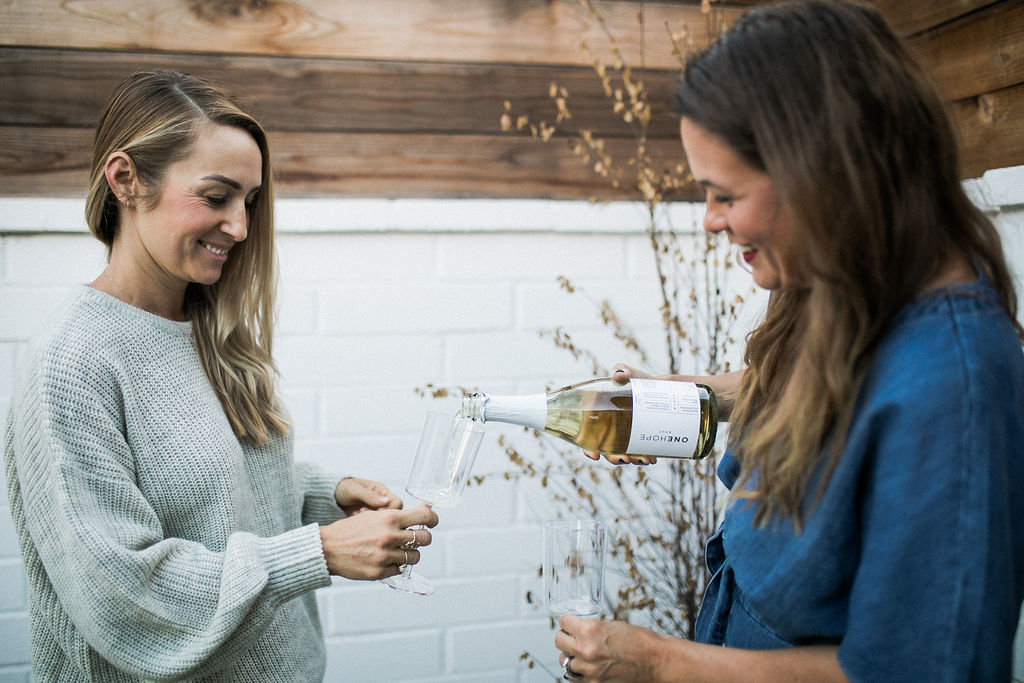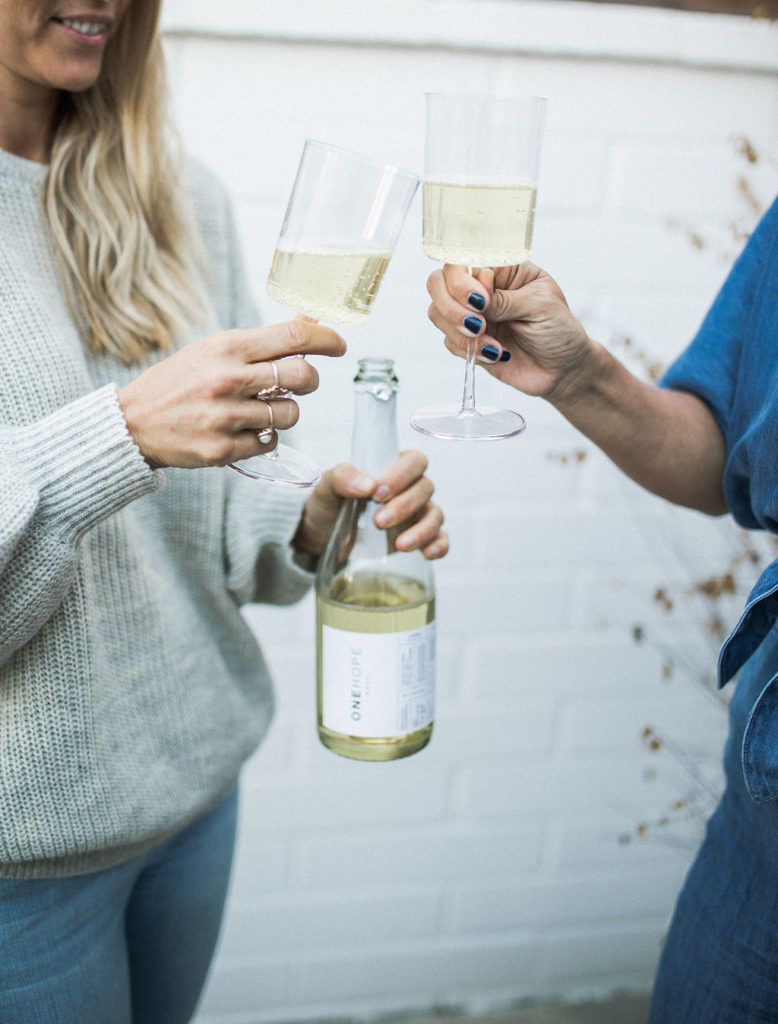 Colette's Catering created the most magical menu and we all ate like little piggies!  A feast that was equally delicious and beautiful!  My favorite were the mussels, the sauce and the bread = yum!!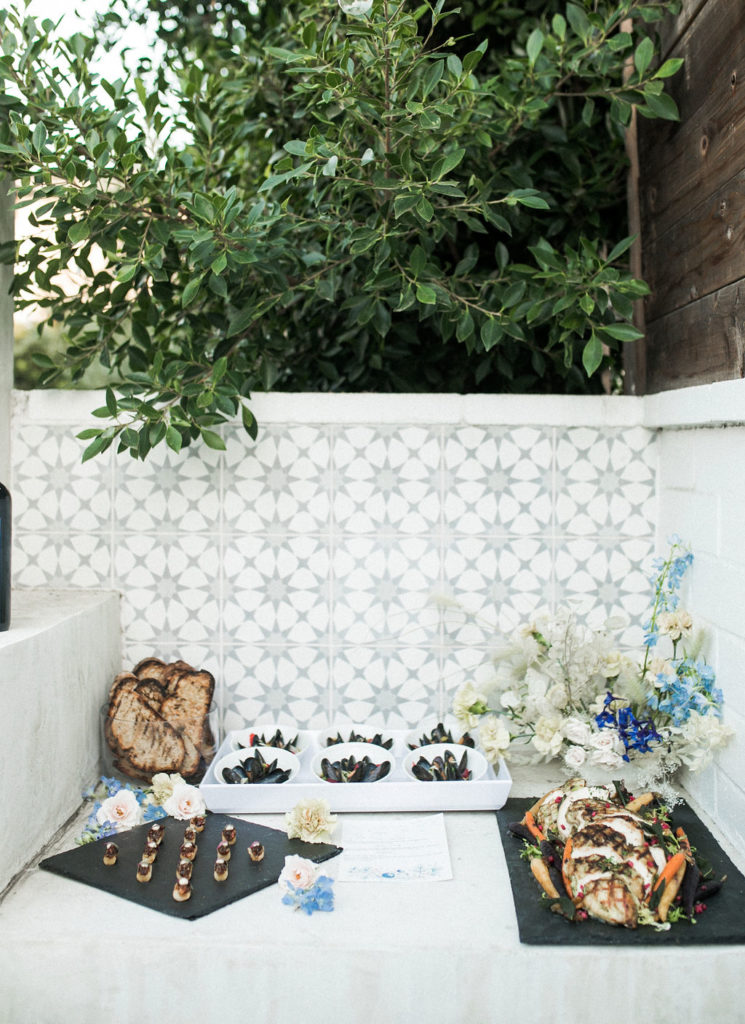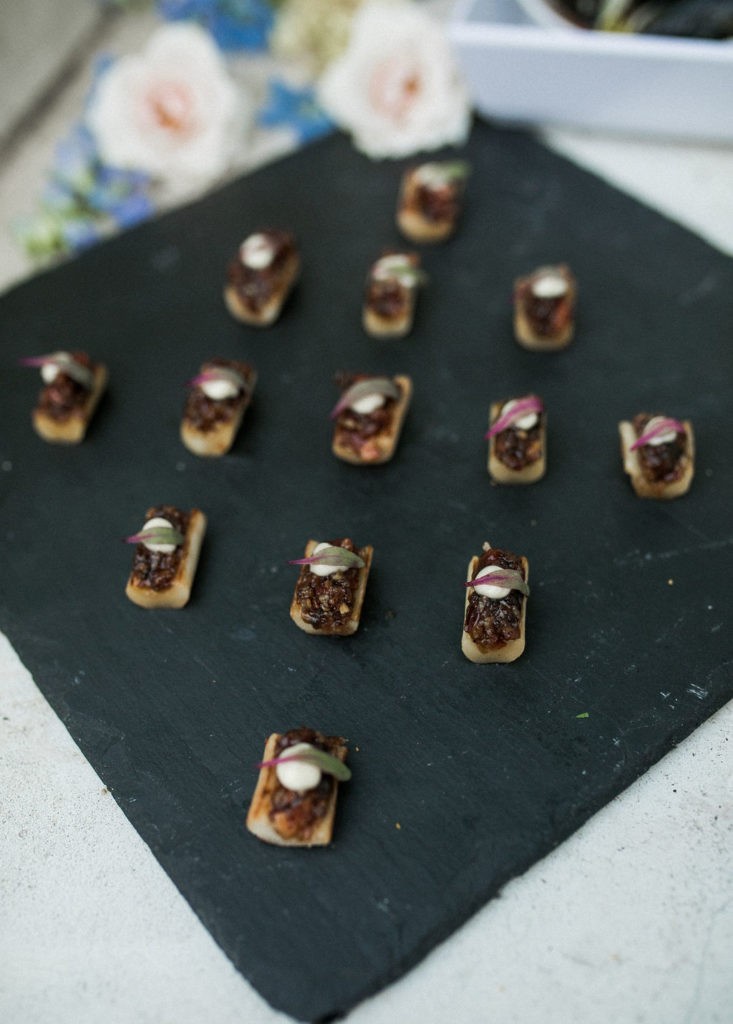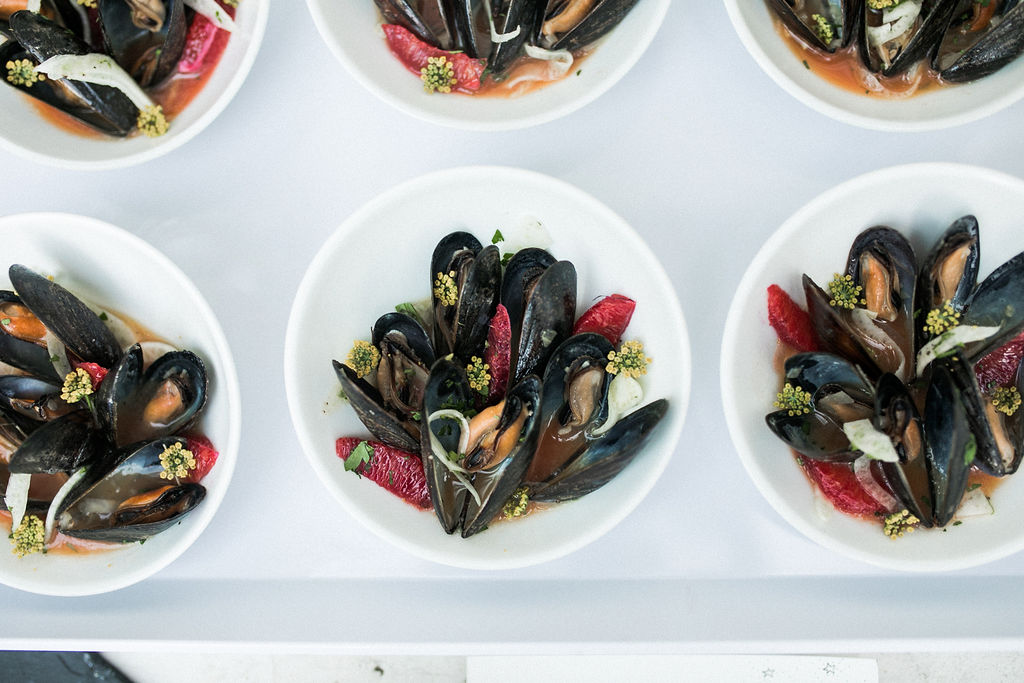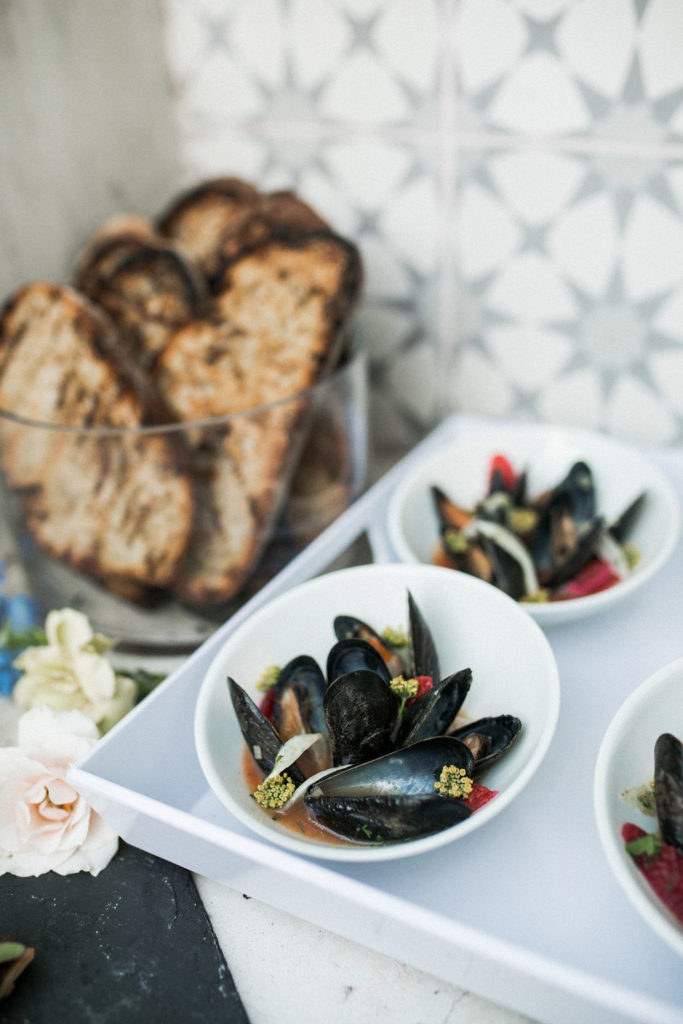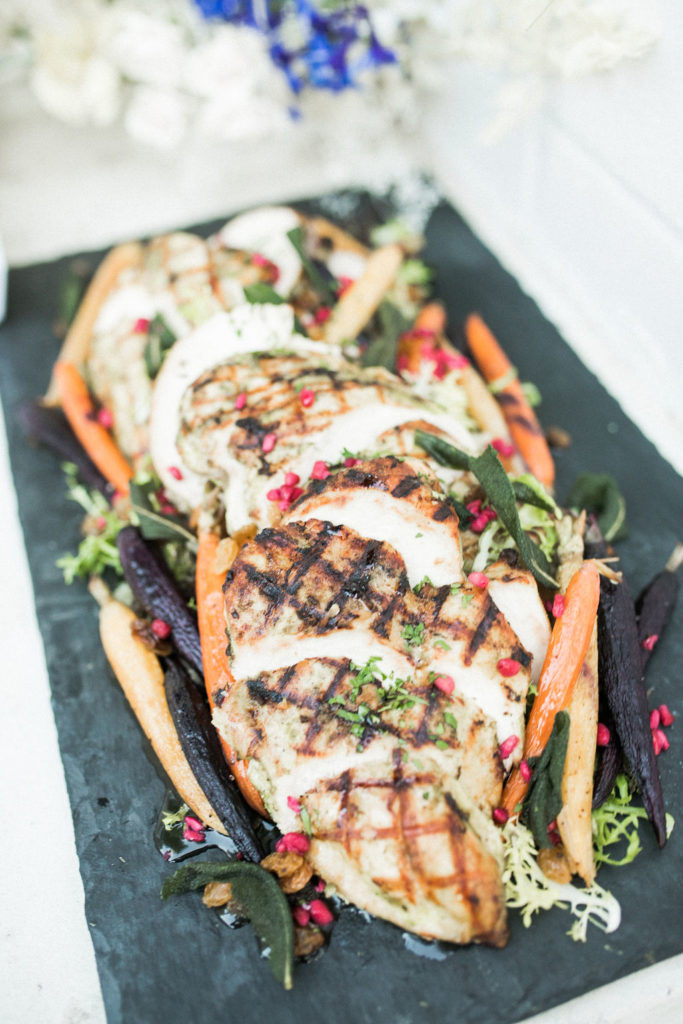 To complete this amazing night we had these delightful desserts from Beverly's Bakery.  She took our psychic and unknown theme and made that mystical cake, the cutest cupcakes and the prettiest macarons.  They were heavenly!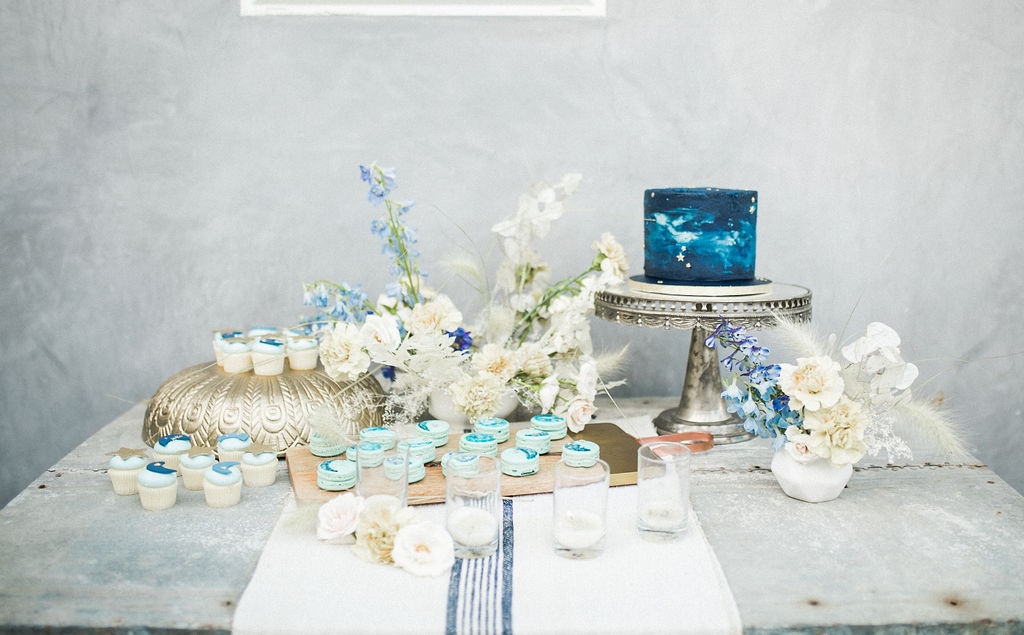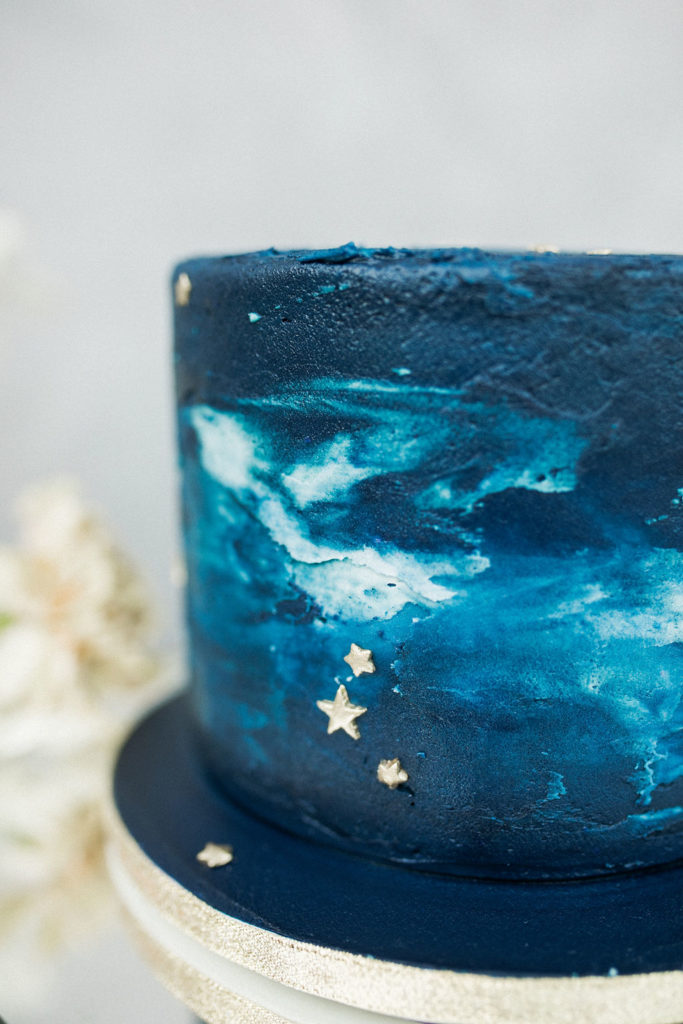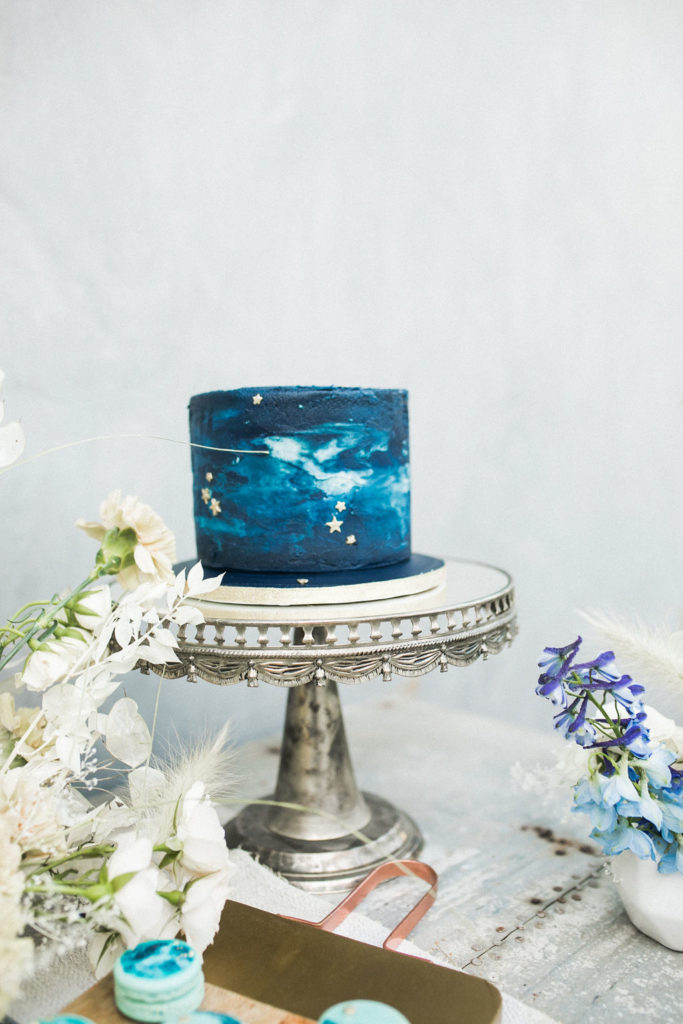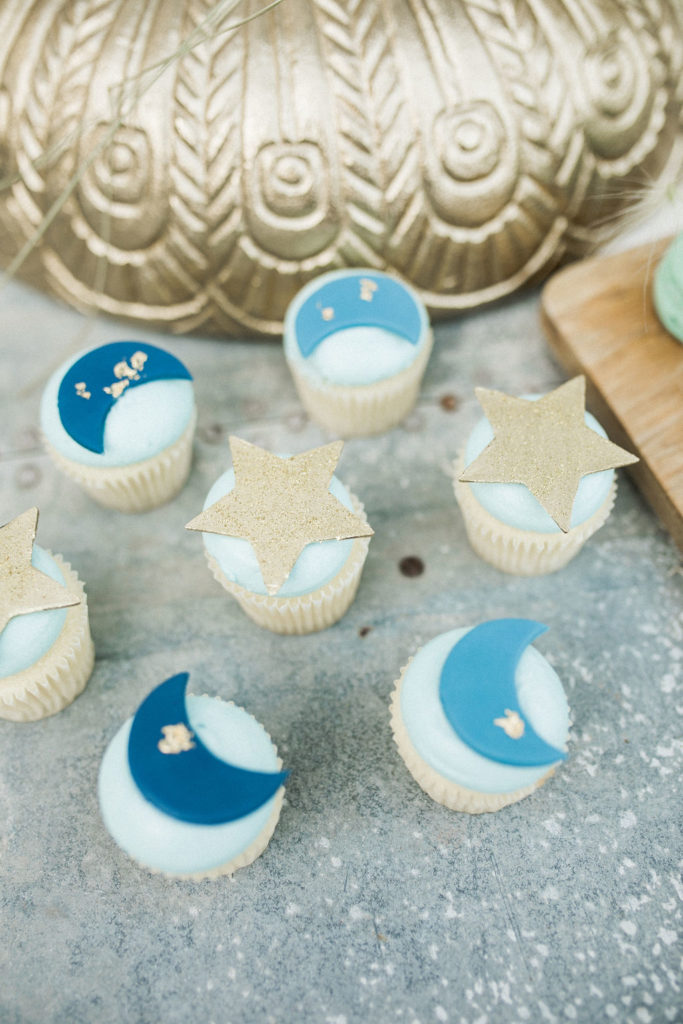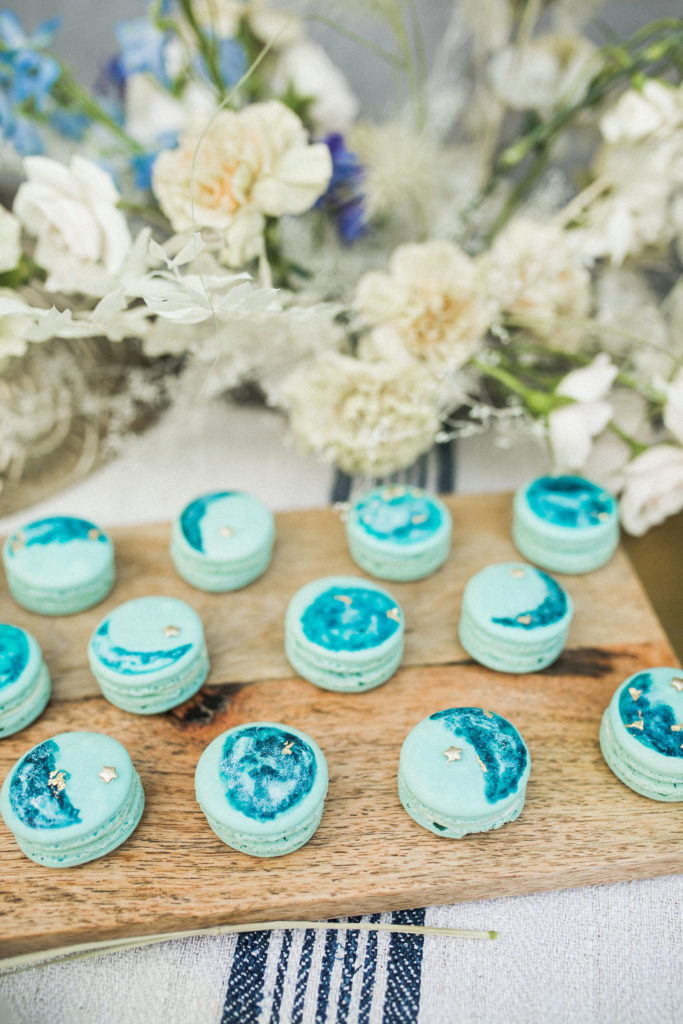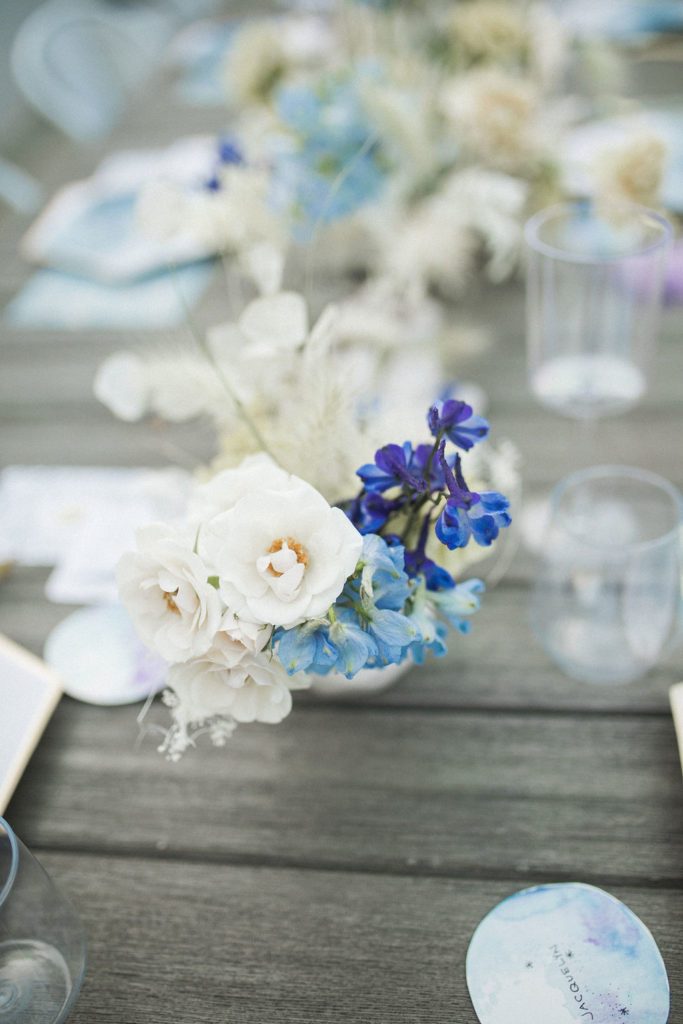 None of us really knew what to expect from this night, but we were all open minded.  We began here all seated together and Nicole kind of told us how things work… She told us what we could expect to see and hear from her and what the ground rules are.  For example, if a spirit came that we didn't want to connect with to tell her.  Or that we would all need to take deep breaths together throughout the night, things like that.  I want to mention that none of us knew Nicole before this night except Kevy and she had no way of knowing any of our personal lives.
Nicole started with Kevy, she was naturally drawn to her as she had worked with her before.  She felt the presence of her dad and spoke to him, she also spoke to her husband's dad who has passed away as well.  Nicole talked to Kevy and gave her advice, things her dad was saying he wanted her to remember and things he wanted her to share with her daughter.  It was so special to see Kevy go through this as I know how important her dad was to her.
When Nicole was done with Kevy's dad we all took deep breaths together and waited for her to feel another presence.  She told us she felt someone and they were older, a grandma probably, and she was Latina.  Leah immediately said it must be her.  Nicole began describing Leah's grandma and she was spot on – she said this woman was very artistic and that she was a tough cookie.  She started to tell Leah that her grandma felt sorry for being so hard on her, which Leah said she was.  Her grandma was always hard on her for not being married or not having kids.  And her grandma had Nicole tell Leah that she was sorry for favoring her sister and being so hard on her – which Leah said was 100% accurate.  The day after our party Leah told her parents about her conversation and they said she was so lucky to have experienced this and had that talk with her late grandmother.
After Kevy and Leah Nicole asked all of us if there was anyone that really, really wanted to speak to someone.  My friends Courtney and Melody raised their hands and said they did – I then raised my hand and said I would love to speak to someone (with a specific person in mind) but if it didn't happen I'd be ok with it.  Soon Nicole felt another presence and said that the person was young, probably late teens, maybe early twenties and everyone said it wasn't them, but I knew it was me.  My cousin passed away 14 years ago when she was 17, and she was who I was thinking I would want to speak to.  Nicole told me she was seeing a lake with lots of boats and that something tragic happened in a car – and my cousin was at a lake in Northern California on Memorial Day weekend and died in a drunk driving car accident.  It was so surreal, I can't really describe into words how it felt.  She told me things about my cousin and we talked a lot about her and I'm so glad that I was able to connect with her.
Lastly, our friend Courtney was able to connect to her father.  Courtney hasn't seen him since she was in middle school and truly didn't know if he was alive or not.  Nicole confirmed to her what she thought, that he had passed away and she had a chance to connect with him.  He apologized to her and talked about memories only he would know about with Courtney.  Needless to say, there wasn't a dry eye in the house.
Nicole couldn't connect to everyone we all wanted to reach, which is expected, but she also gave very good insight into what was going on in all of our lives.  It was truly incredible how she dug into it all, but kept it all light and fun.  I can't recommend her enough, if you are open to these type of experiences, it's a must!
Keep scrolling down for more from Nicole…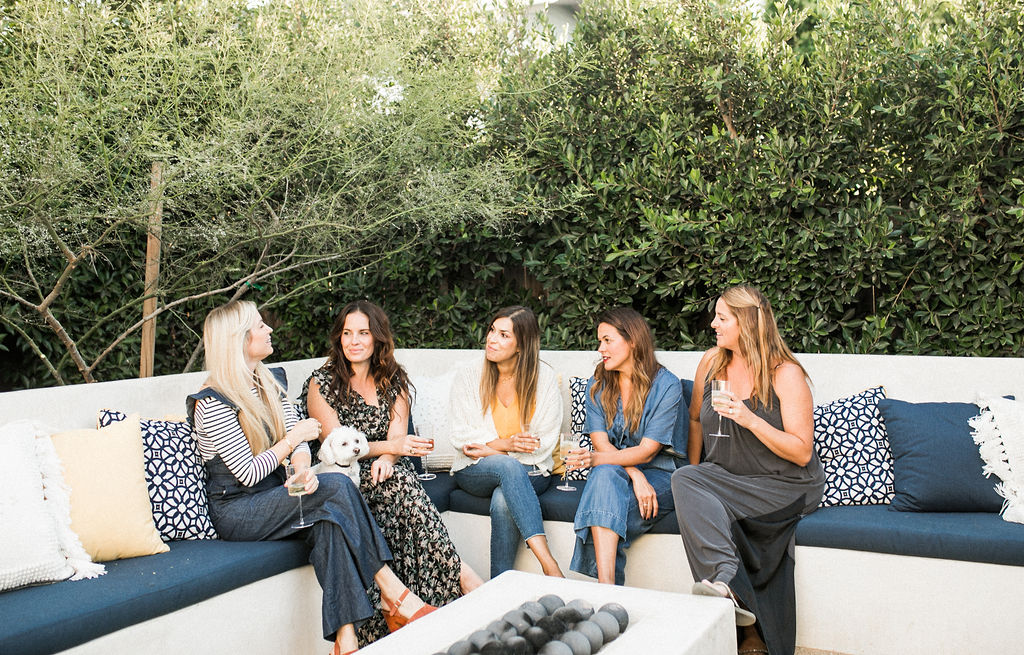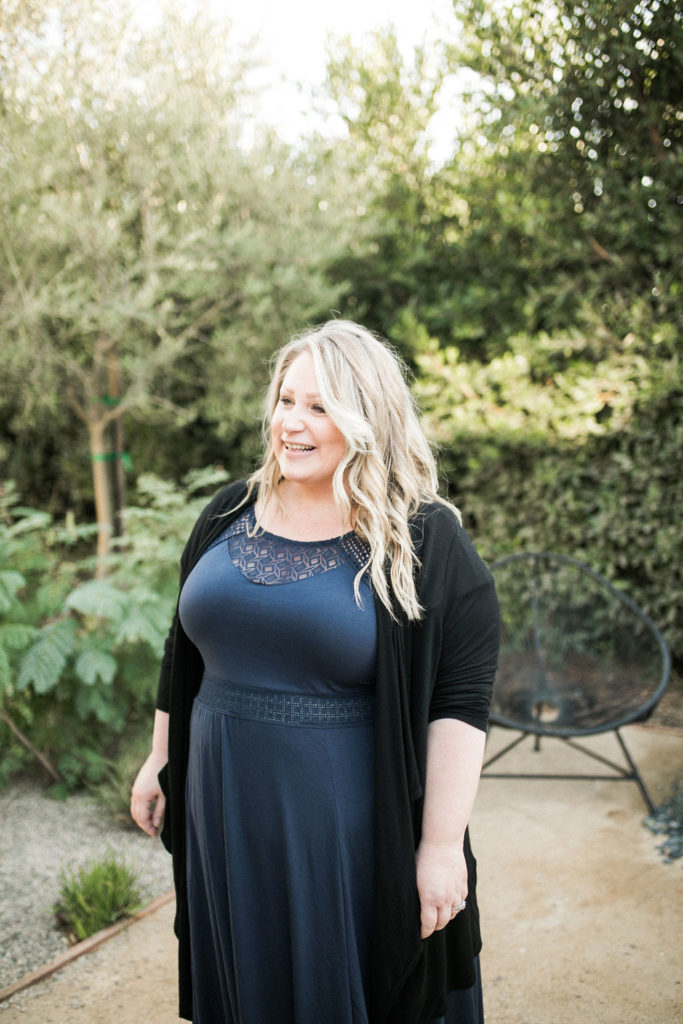 How and when did you discover you had these abilities?
I come from a long line of gifted women and looking back now I know I was born with this gift.  From a young age I remember feeling energy and knowing when spirits were around but it frightened me and I never wanted to embrace it.  My first Mediumship experience that I can remember was when I was 11 years old, just hours after my grandmother passed away.   I remember having this feeling that she was next to me and about to show herself. I froze in place, scared out of my mind and said "Grandma I love you but please don't show yourself to me, I'm scared".  I felt a tingle on my face like someone kissing your cheek and she was gone. Shortly after I pushed my gifts away and really tried to avoid them as much as possible.
In 2014, both of my grandparents passed away within 3 months of each other and I found myself in a depression I had never felt before.  A year later my own health declined, when I was diagnosed with Meningitis and a Cerebral Spinal Fluid Leak which put me in the hospital for several months.  I credit both tragedies to my spiritual awakening, during which my grandparents served as spirit guides to me.  Through their presence, for the first time I wasn't scared and I was finally able to embrace and educate myself on my gift so that I could share it with those around me.  I believe now when we don't embrace our souls true purpose, our calling, or who we're meant to be, the universe will eventually give you a wake up call.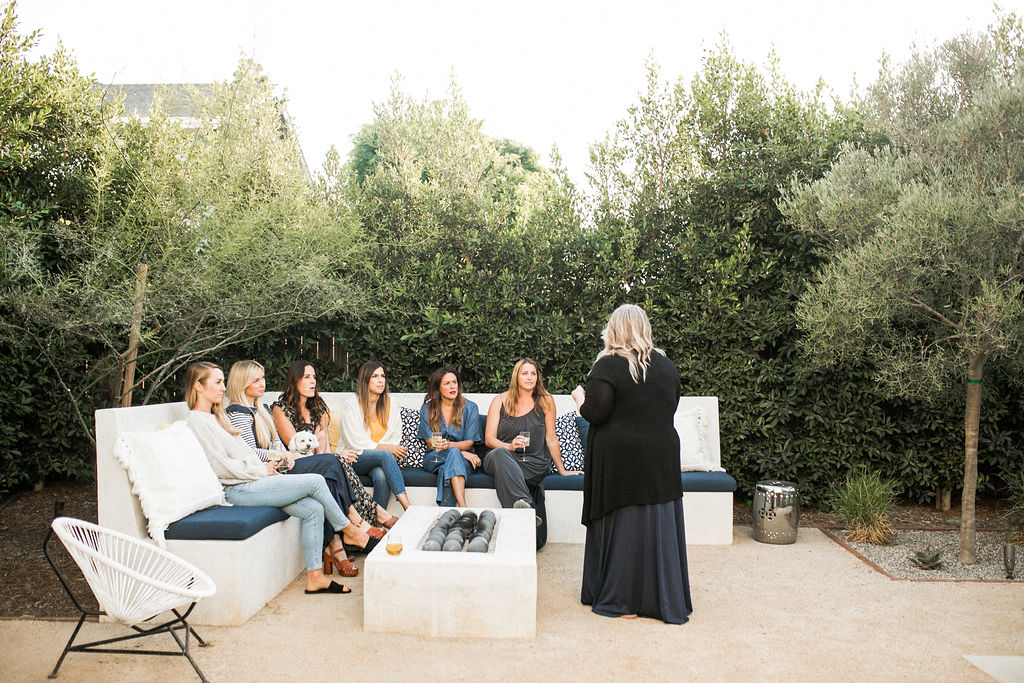 What is it like helping others connect to their family and friends?
Honestly, there are no words that can accurately describe the feeling. At first, I was nervous. I want so much to be able to provide each person with a connection. When people are open and the energy flows I get excited as the validation starts coming and I am able to supply answers to those questions an individual has been needing answered and hopefully closure or reassurance.  My heart is full when I am able to provide relief, happiness or a sense of closure to someone grieving or healing and acknowledgment from a spirit that they are on the right track.  It's truly humbling, and I feel blessed that people trust me with their loved ones.
What is the most interesting thing you've experienced so far with your gift?
There have been so many but I would have to say being able to relay messages in foreign languages that I have no previous experience with is definitely at the top.  Recently, I was giving a reading to a woman when her father came in.  He started describing his favorite meal that his wife would make him and as I was relaying the information to her I suddenly heard the word "Borsch" repeated over and over.  I had no idea what that meant but said it aloud to her and she was shocked.  Her parents were Russian and the validation that this was actually her father coming through was huge for her.  He instantly comforted her by calling her "malishka" (baby) which had her in tears.  It was truly an amazing experience to be able to give her messages the way her parents would have.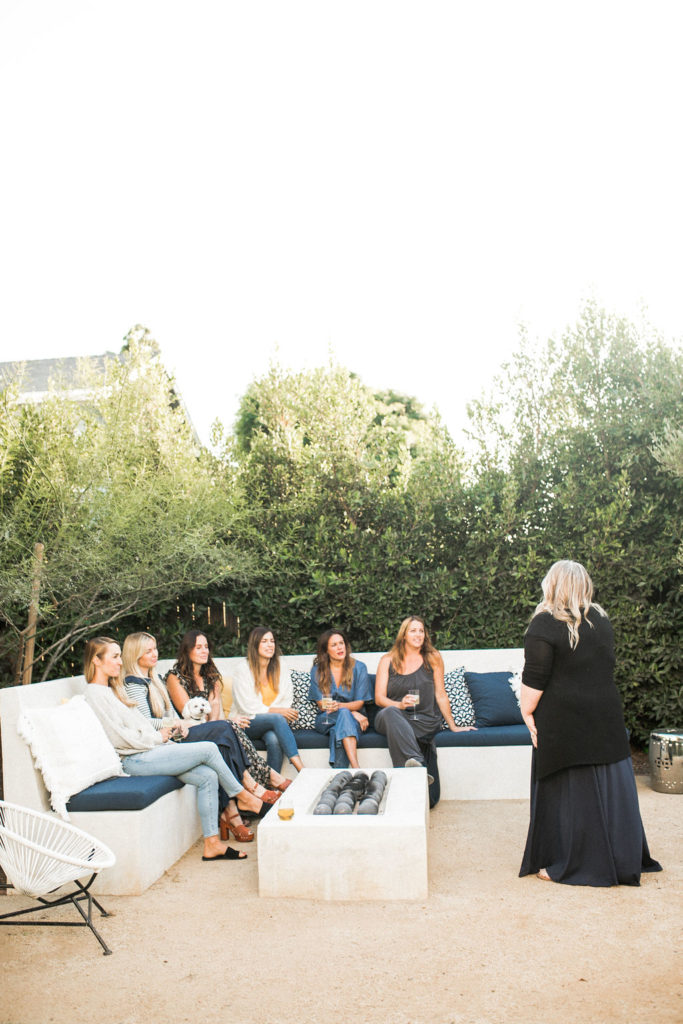 Thank you Nicole for an amazing evening and being such a gift to us all.  I can't wait to have another magical meeting with you!!
xx
Jacquelyn