We were honored to help design this year's Max Love Project Farm to Fork Event. Max Love Project is a nonprofit organization with a mission to increase the quality of life and reduce health risks for all children surviving cancer, both in treatment and beyond. They empower families fighting childhood cancers and related life-threatening conditions with quality of life care, "fierce foods" culinary medicine, whole-body wellness resources, education and research. Leah and I were so moved by the stories we heard of the volunteers who's children had overcome or were continuously battling cancer.
This really hit home with me as my bestie, Alison Bernier's daughter Olivia, was diagnosed with a rare kidney cancer last year. She went through chemo and ultimately beat it. After seeing a family and child I love so dearly go through the emotional and day to day struggle of fighting cancer I knew I had to be a part of this amazing event.
Their Farm to Fork event is held annually to raise money for their foundation and to celebrate their impact on childhood cancer programs. This was their 10th annual event so we had to make it extra special! Ultimately, they raised $300,000 for families facing childhood cancer. We are just so happy we could be a small part of it and so thankful to the vendors we work with that helped us make it happen. Scroll to see this beautiful event held at Tanaka Farms with photos by the one and only Alison Bernier.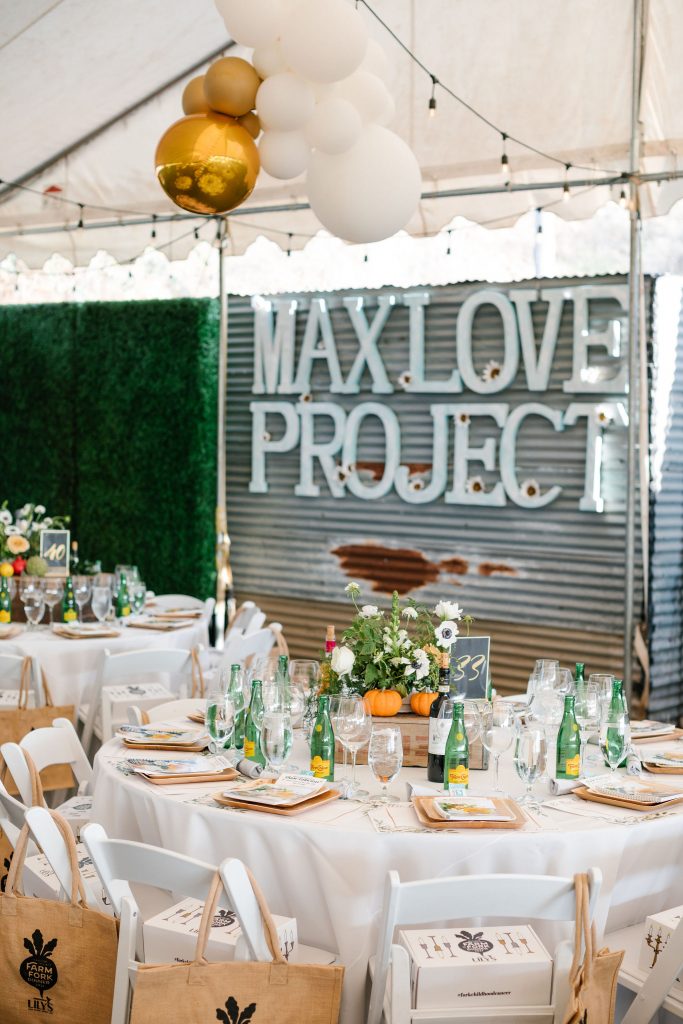 Guests were greeted with a lovely welcome sign by Poppy Jack Shop and balloons by our girl Ellen at The Pop Shop.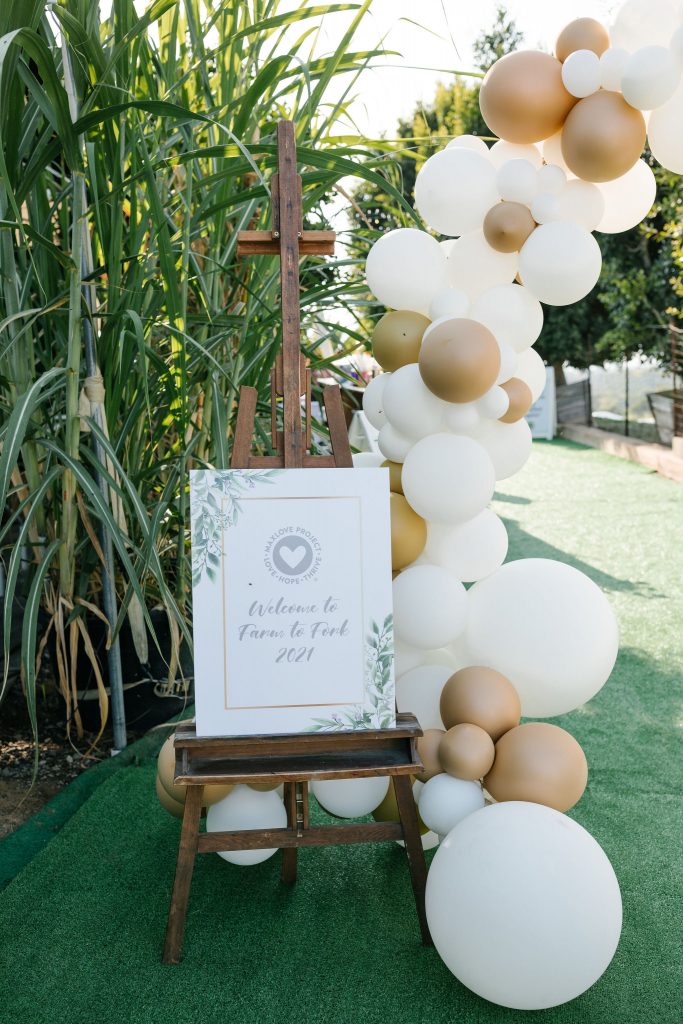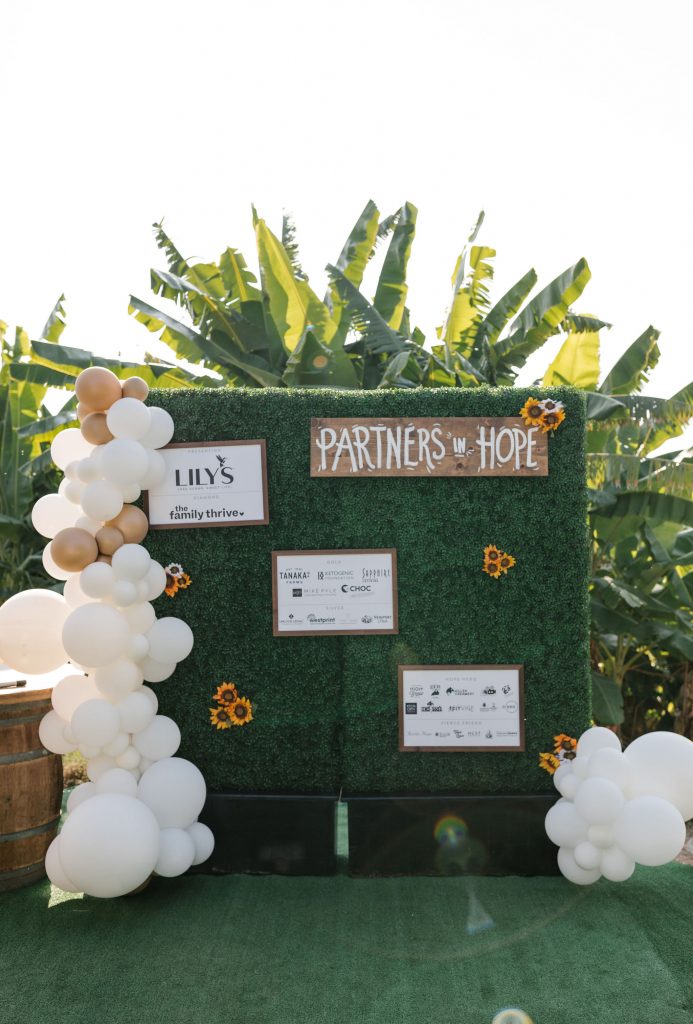 Beautiful lounges were set up through out the grass from Sweet Salvage Rentals. We had to pretty it up with her amazing rentals!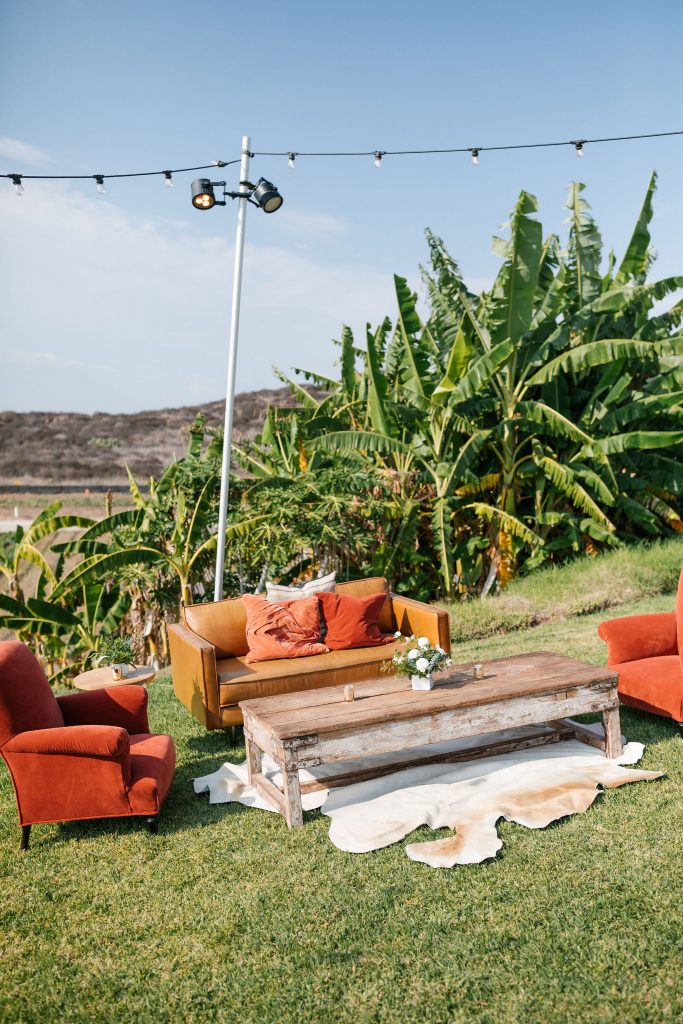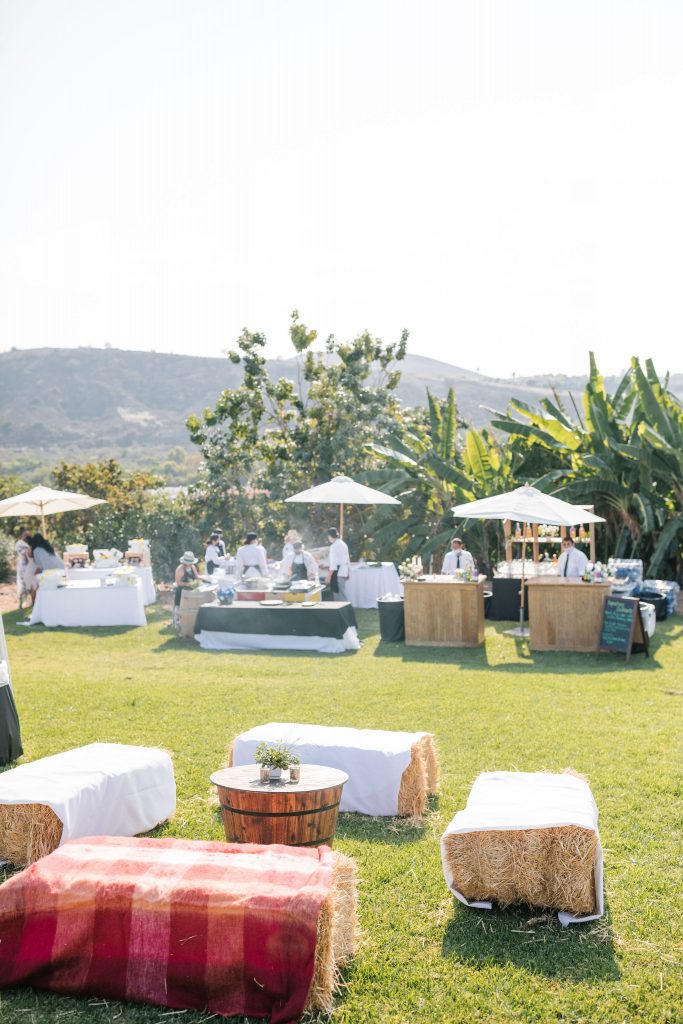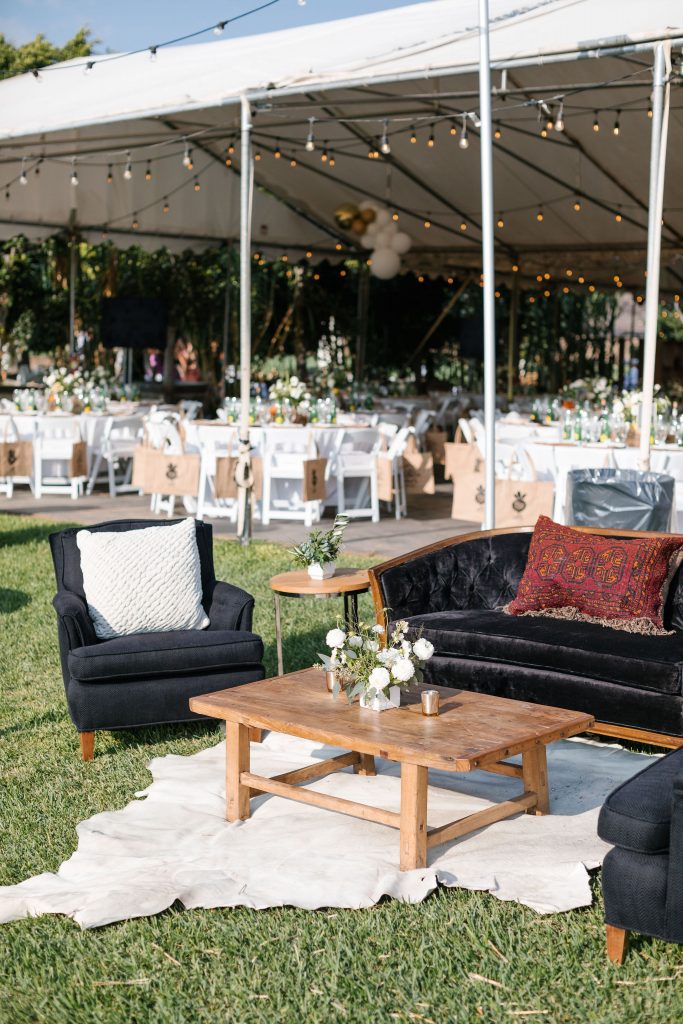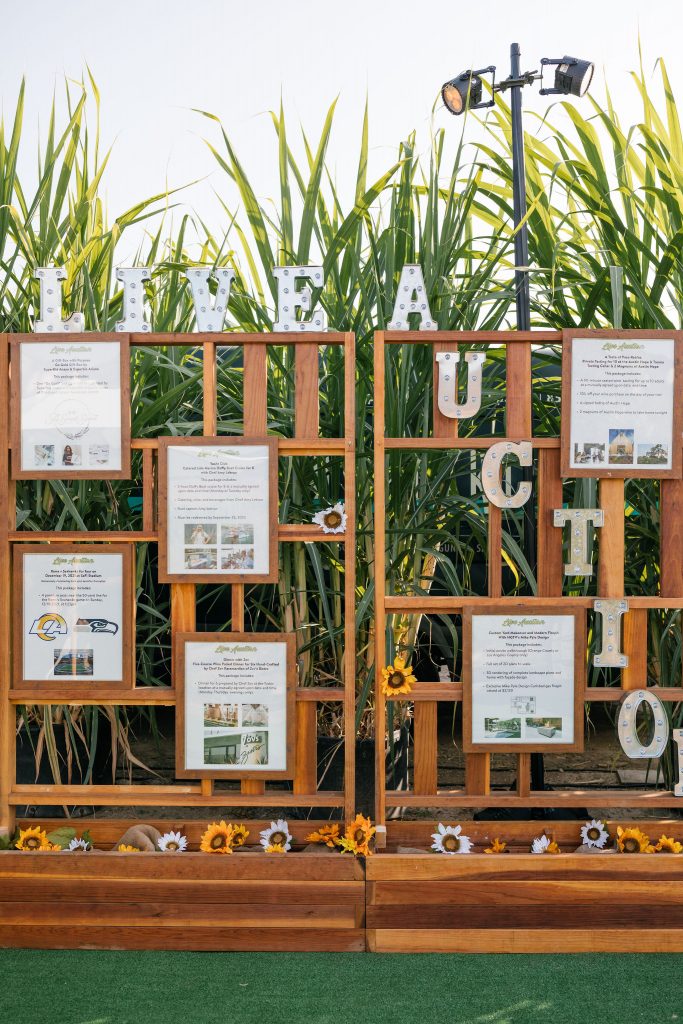 Third & Park did gorgeous flower arrangements for the entire event which we mixed with local fresh fruits and vegetables. It was definitely an elegant take on a Farm to For!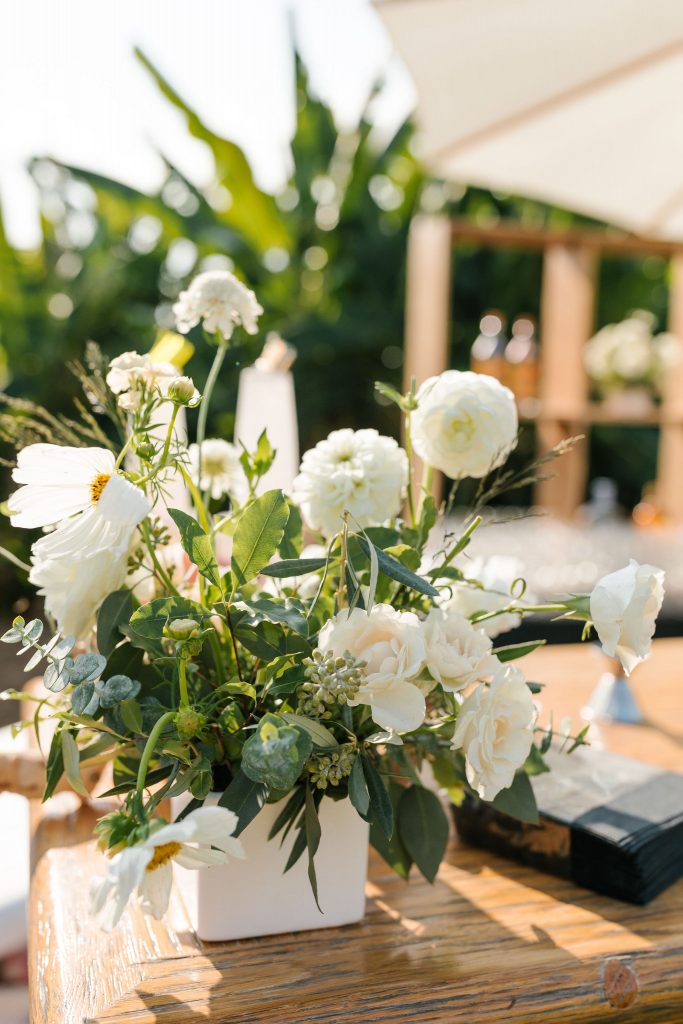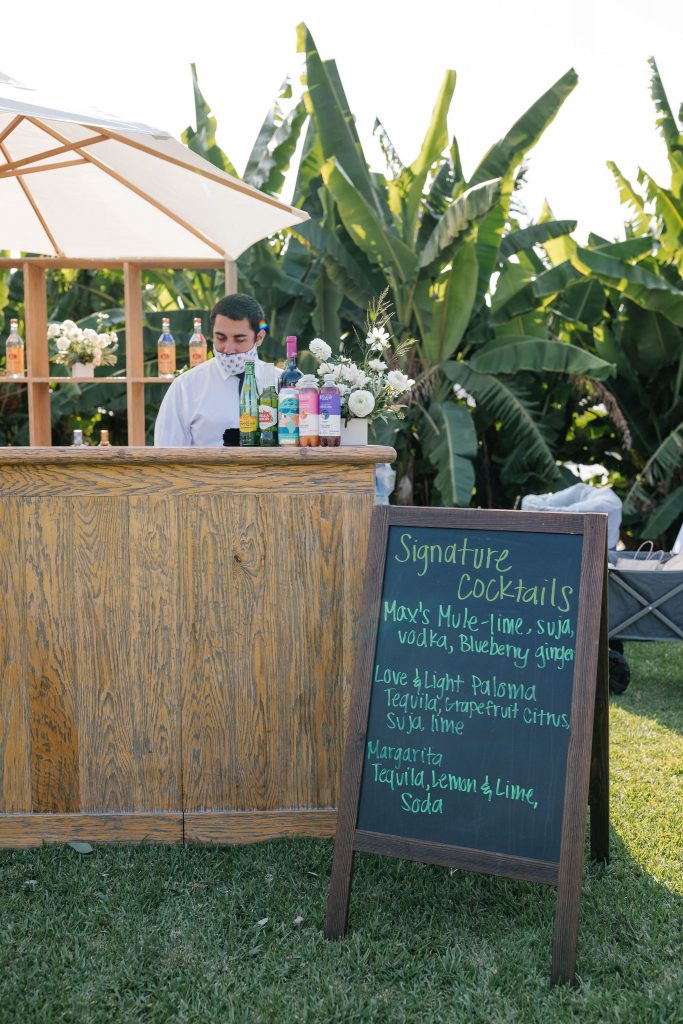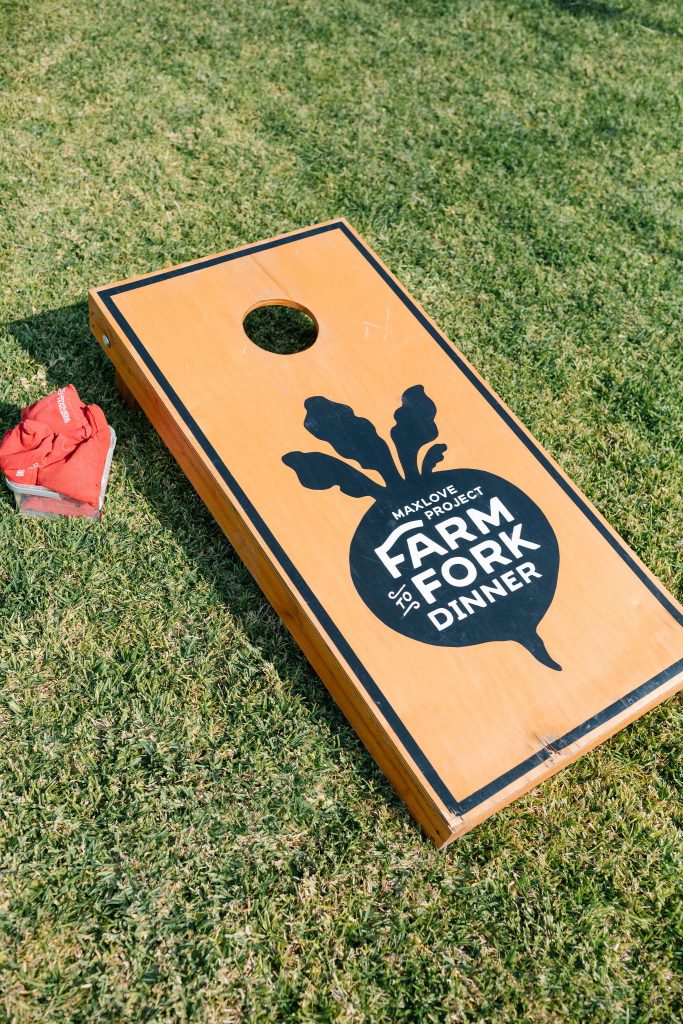 We had our tent set up by Signature Party Rentals along with tables and chairs for about 400 people! This was a BIG event!! The Pop Shop did her magic inside the tent and we did ours. Below is the stage for the auction and then you can see all of the pretty tables we set for guests!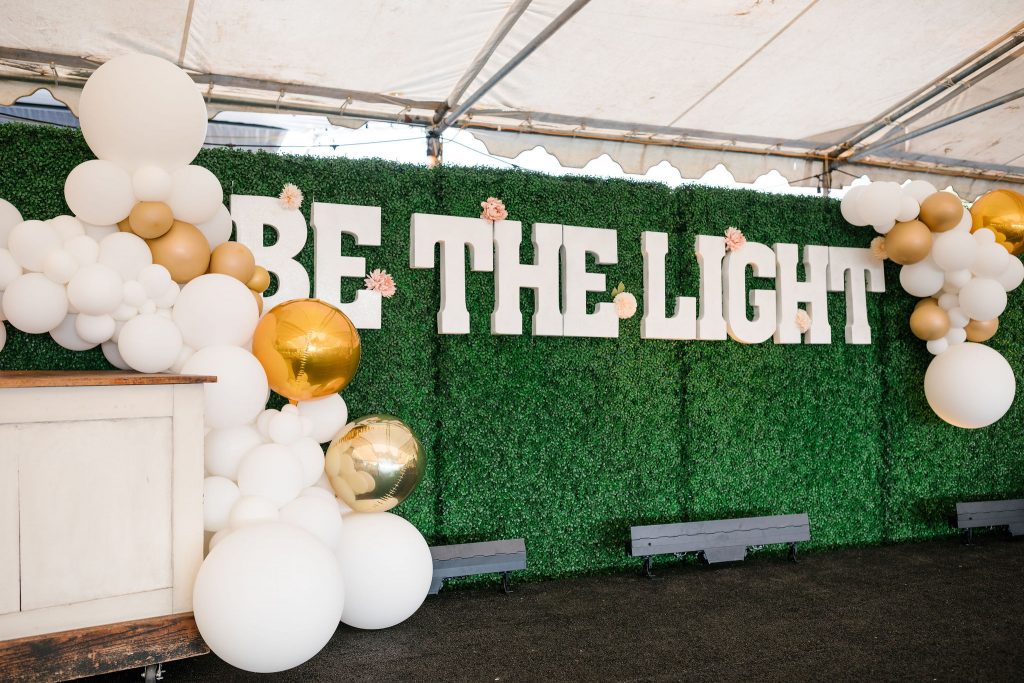 Our VIP tables & chairs were from Sweet Salvage Rentals and had gorgeous garlands and florals by Third & Park.
As I said, we used Third & Park's beautiful floral arrangements and we paired them with local produce for the rest of the tables. We took the Farm to Fork concept and added elegance to it. We kept the flowers simple and pretty but also added color with the fruits and veggies. Isn't this a pretty setting?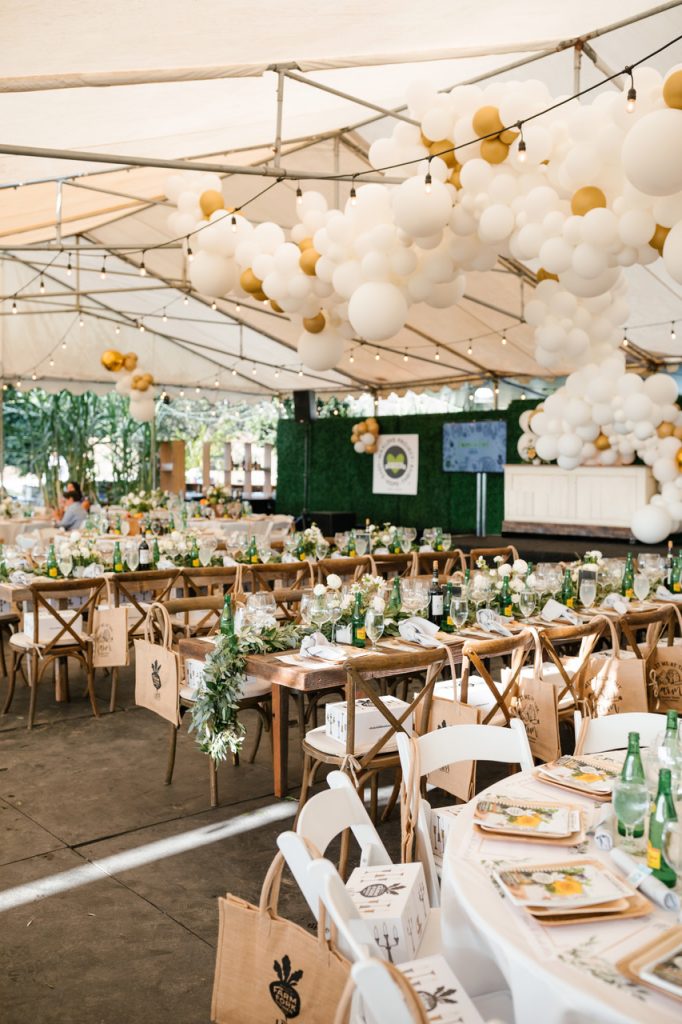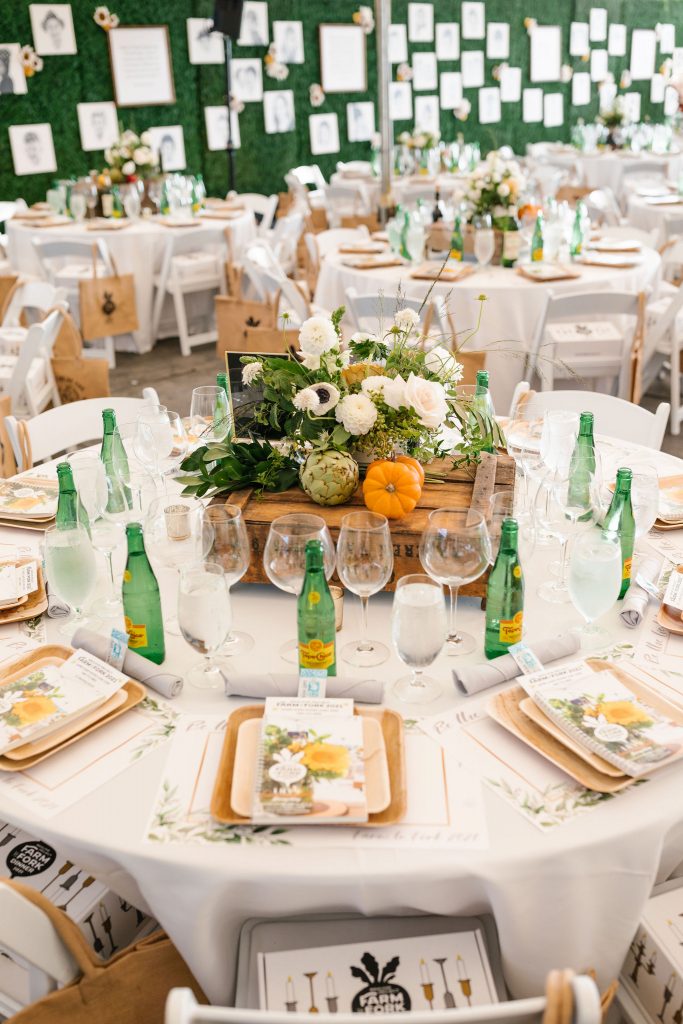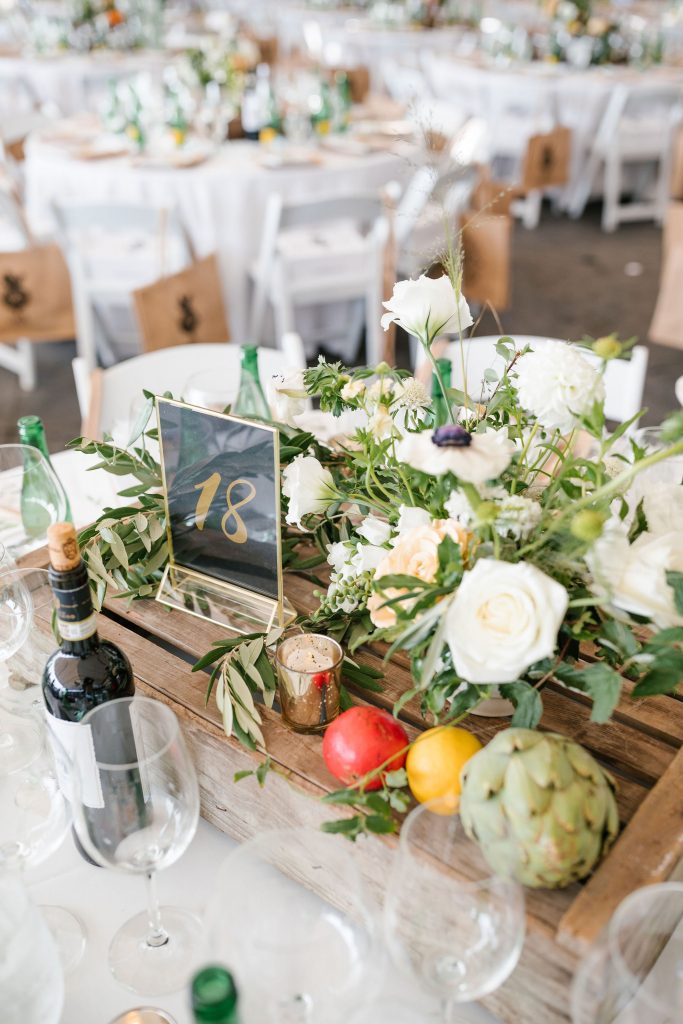 I love how all of this turned out! Each place setting had a swag bag and a program full of information about Max Love Project, the auction, and recipes.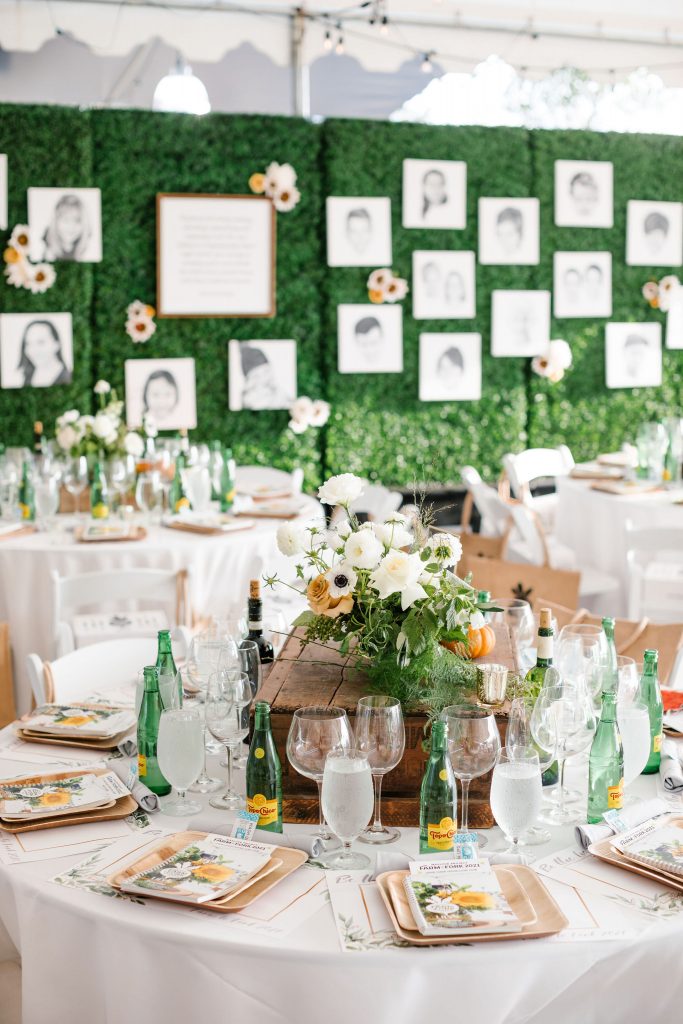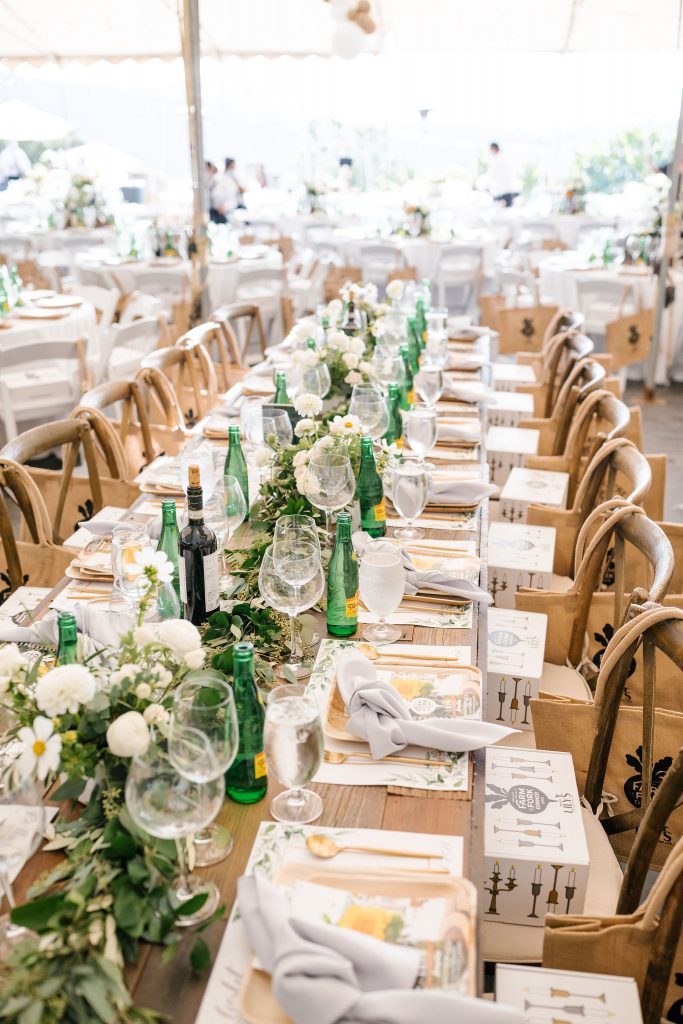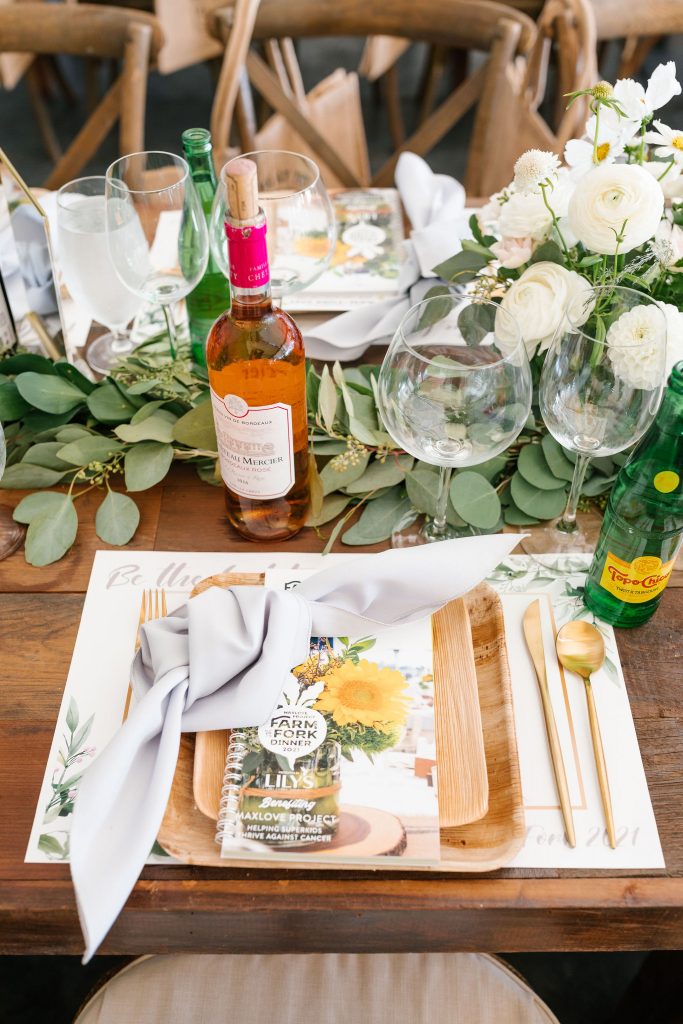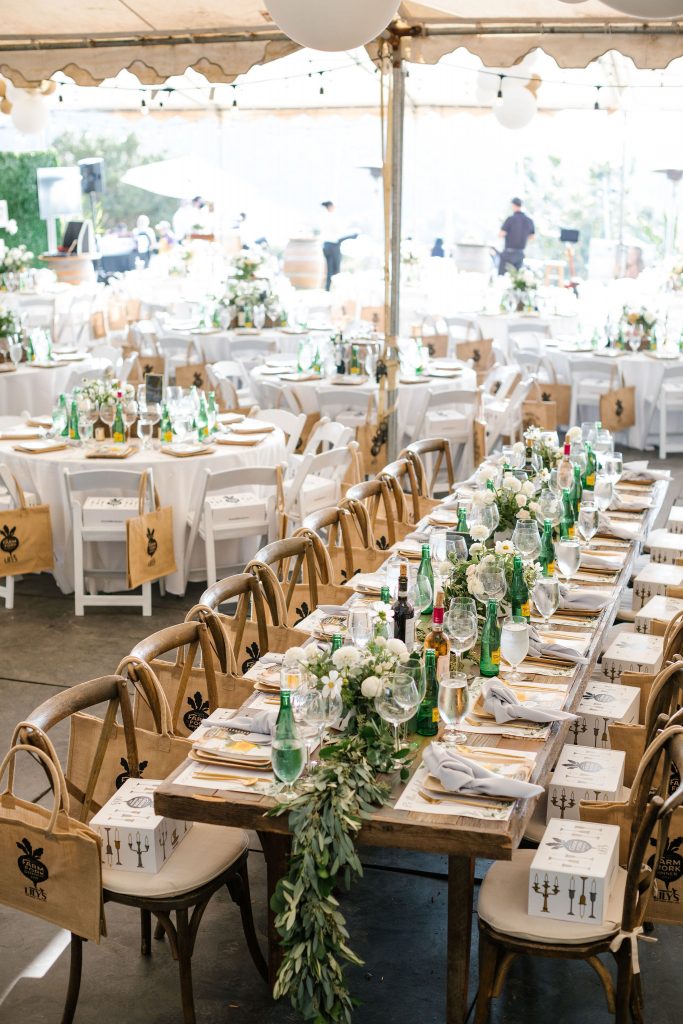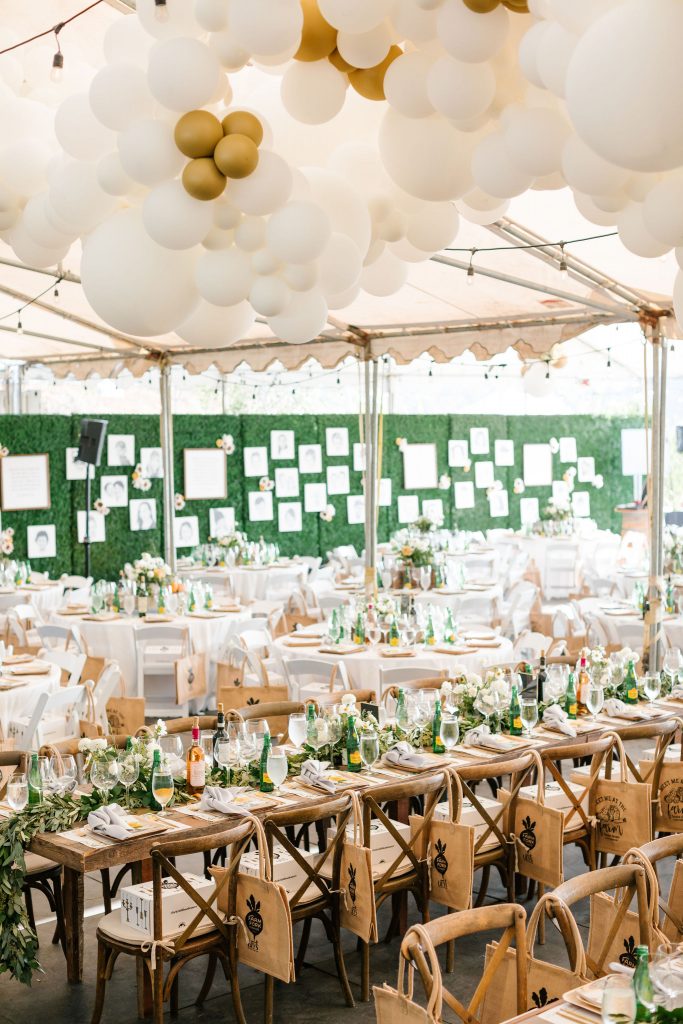 One of the mom's who is a part of Max Love and who's child battled cancer is a brilliant artist who did amazing portraits of a few of the children involved in the foundation. They were displayed on a wall in the tent for guests to see, it was a really heartwarming aspect of the night.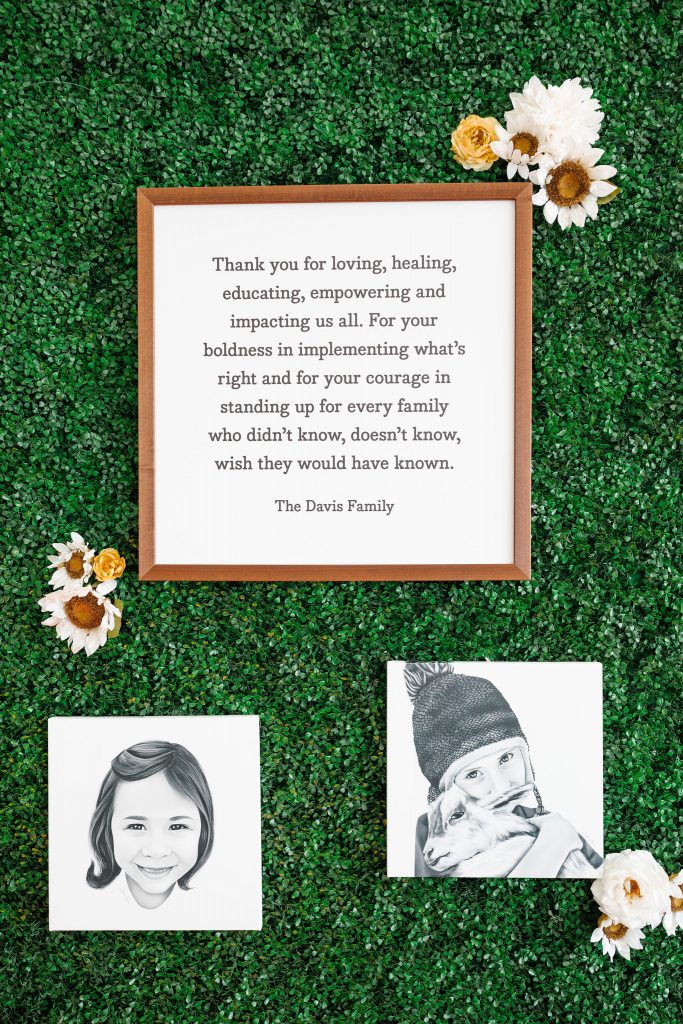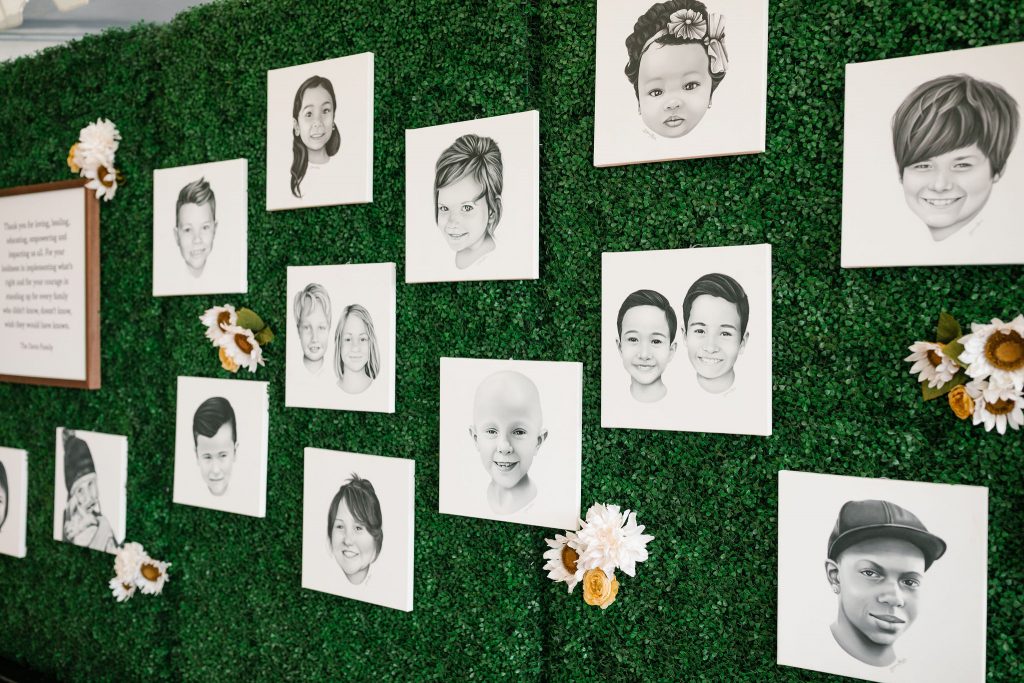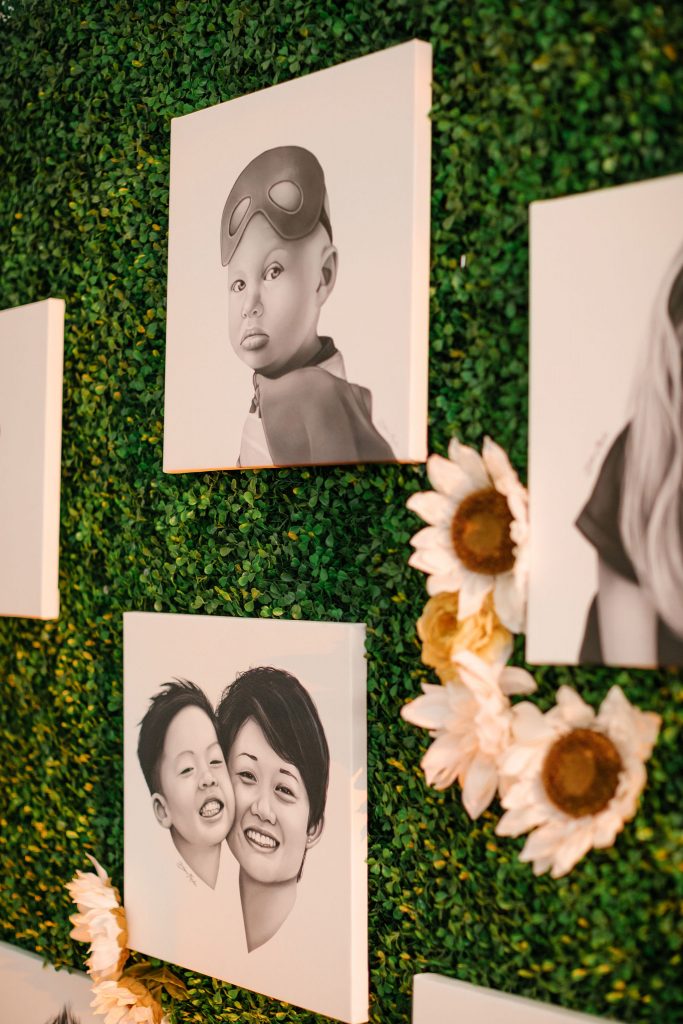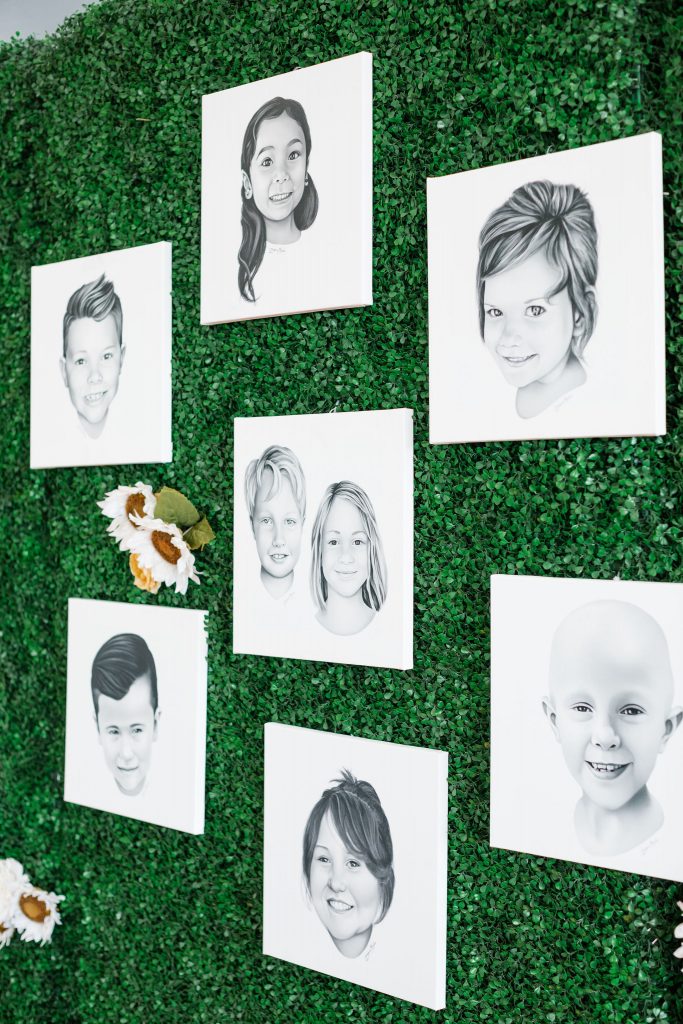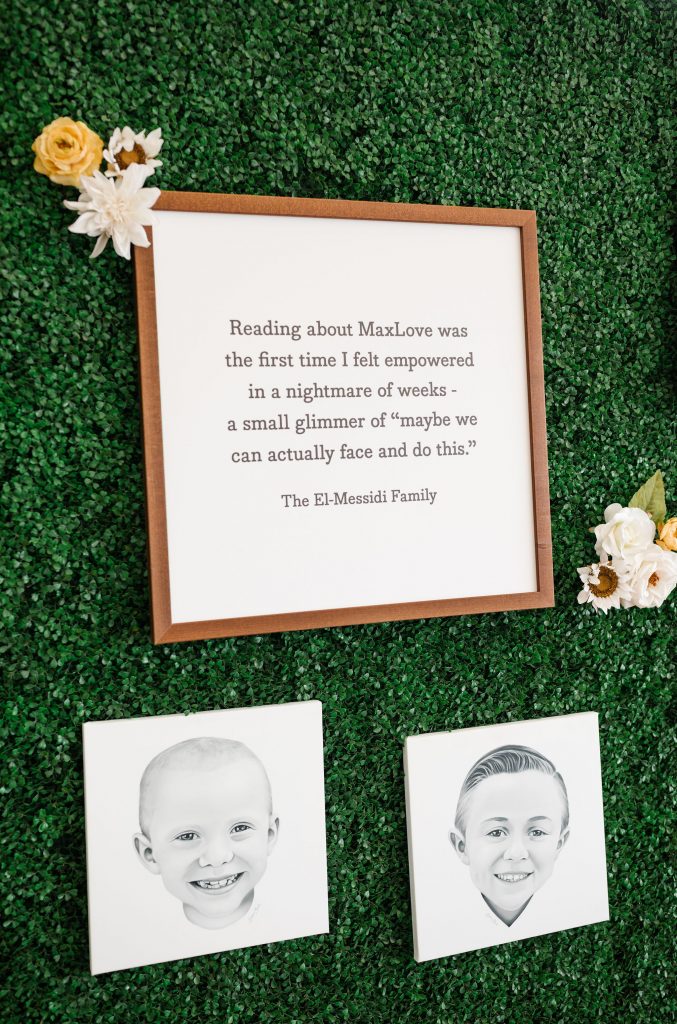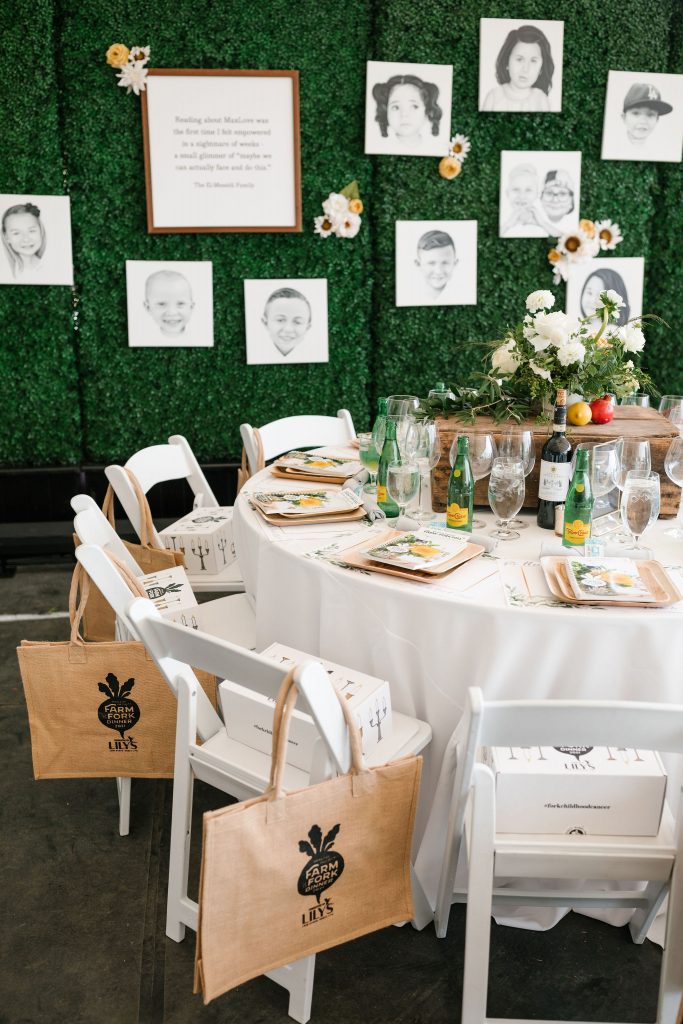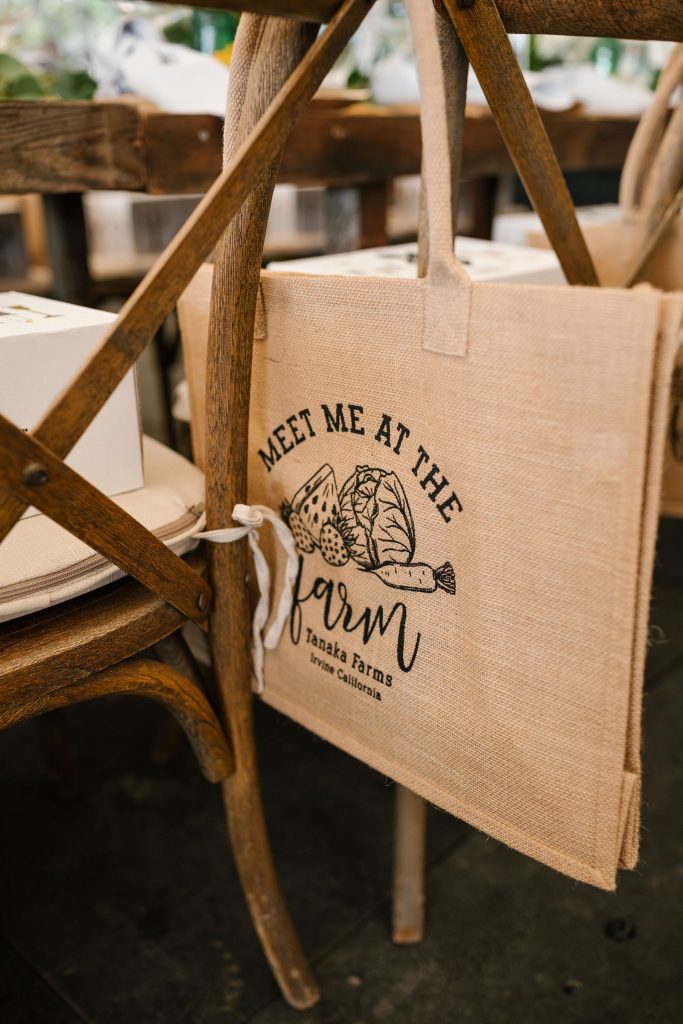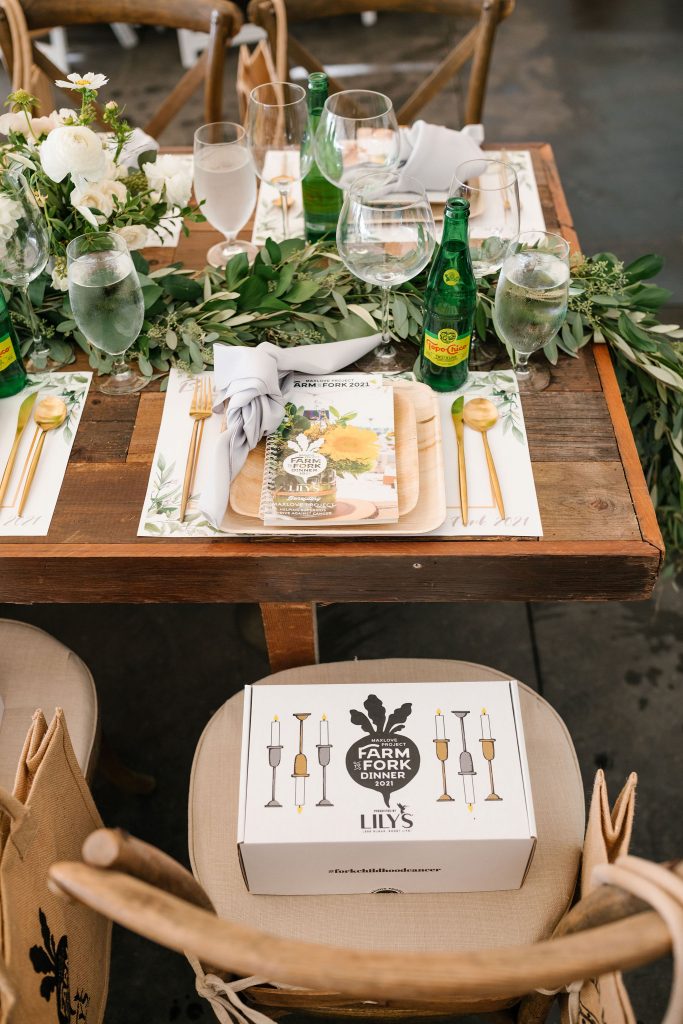 A very full table, but full hearts as well!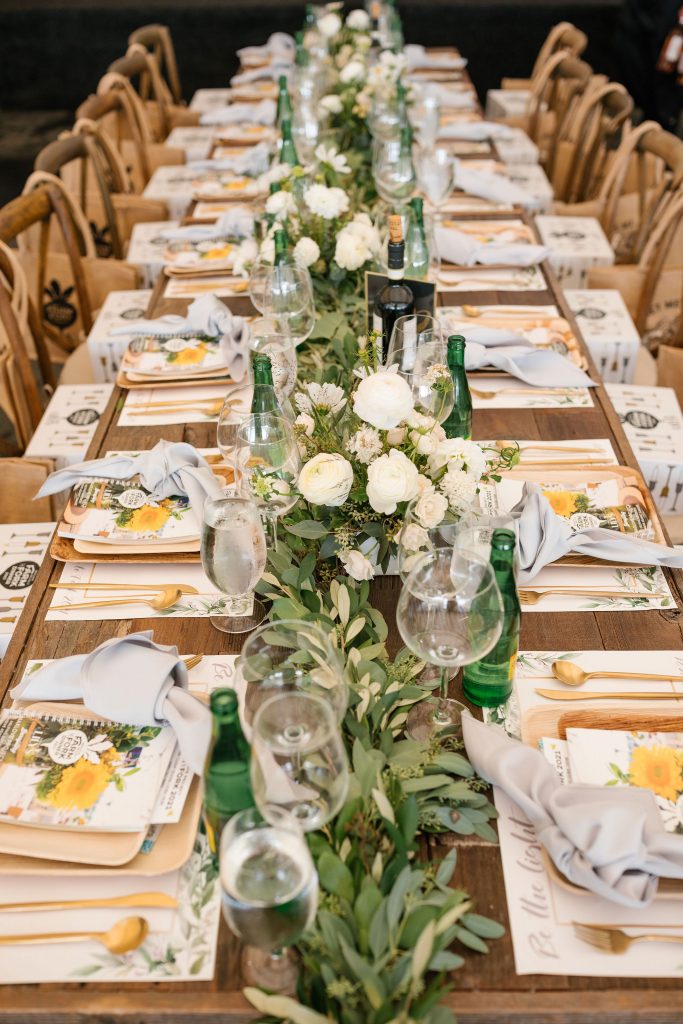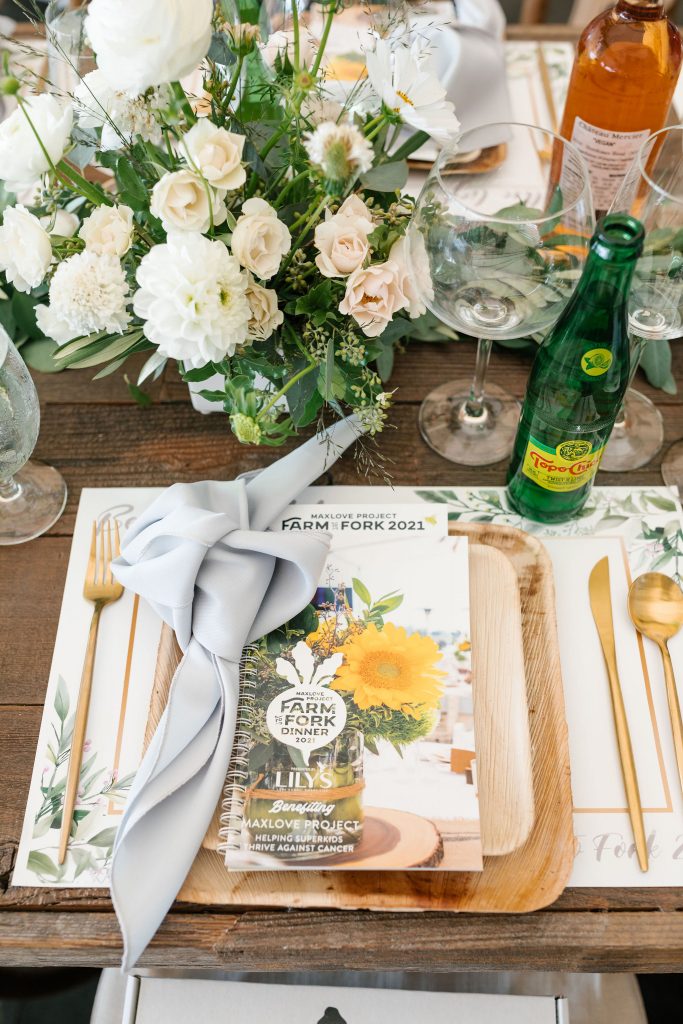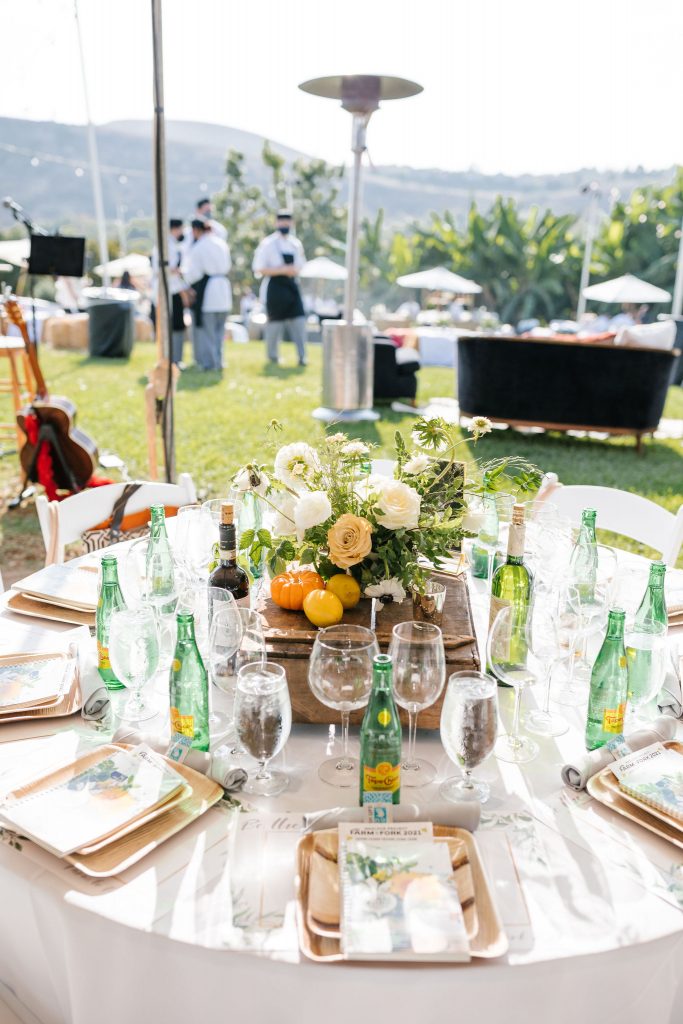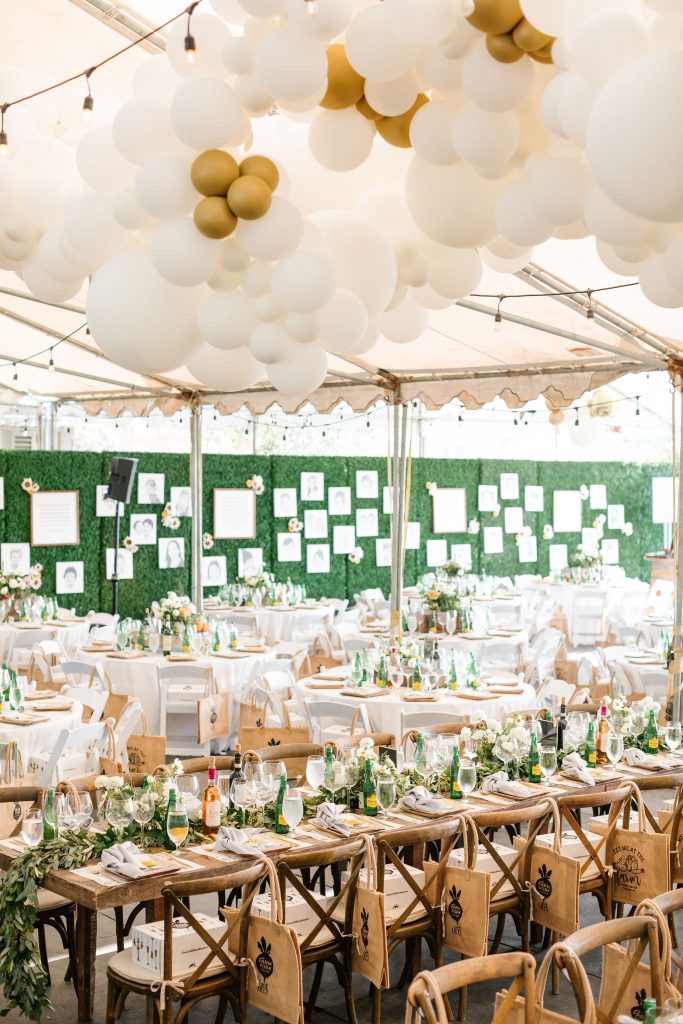 Now lets see some of the lovely people who celebrated this milestone night, starting with Jacqui, our partner in planning and her beautiful daughter.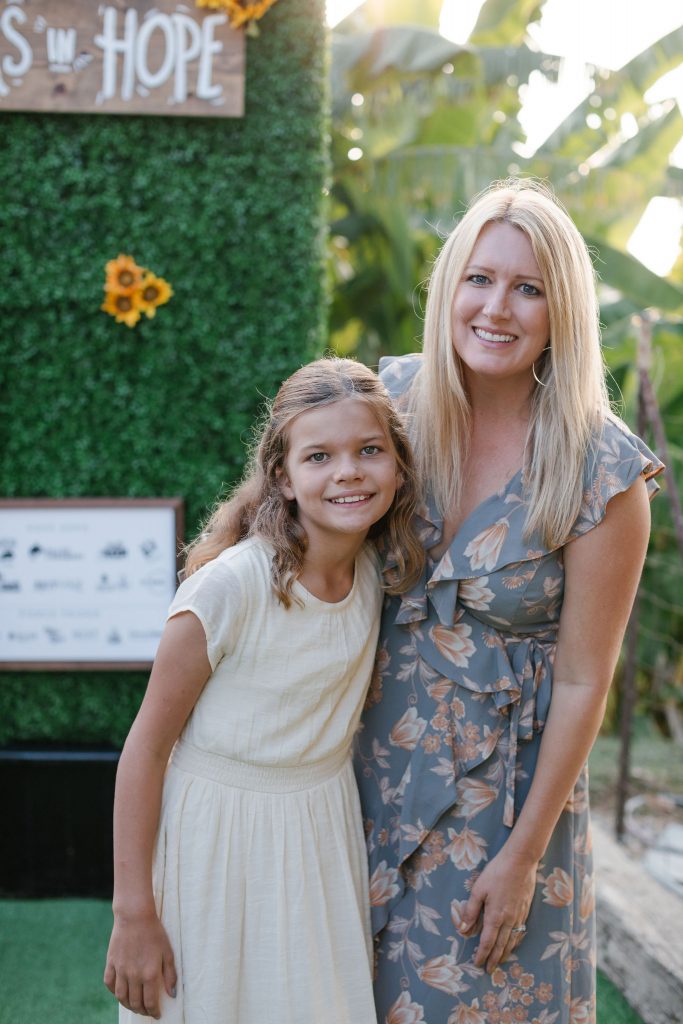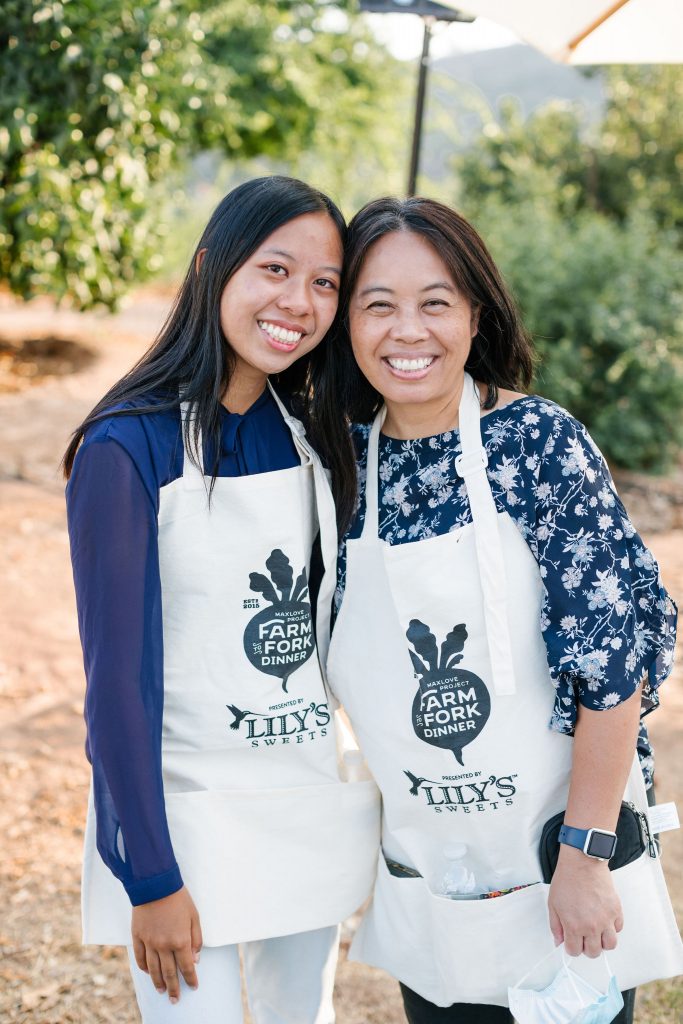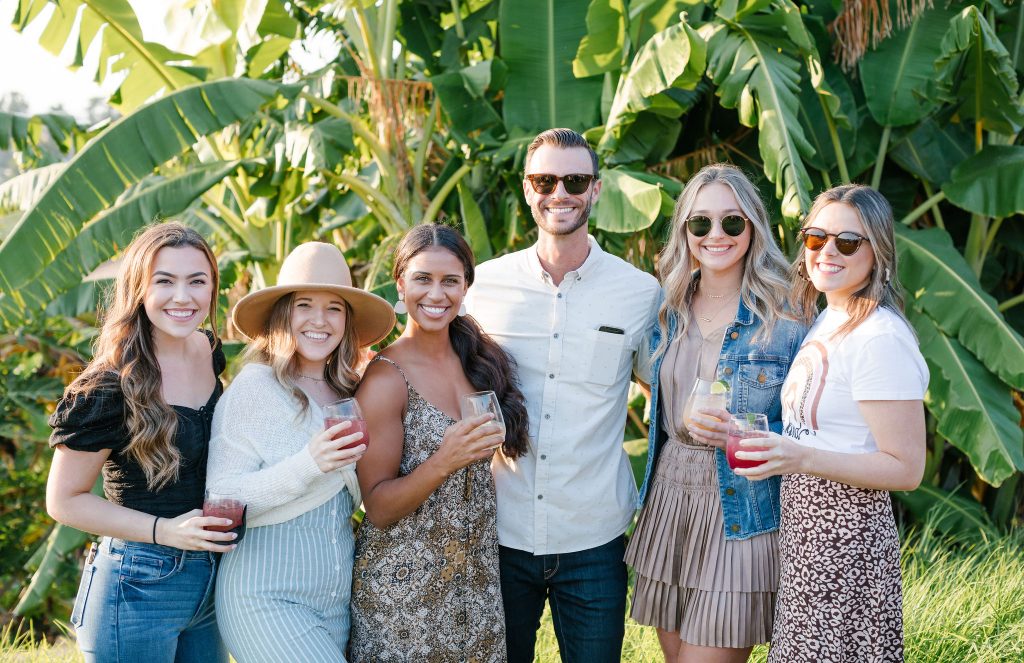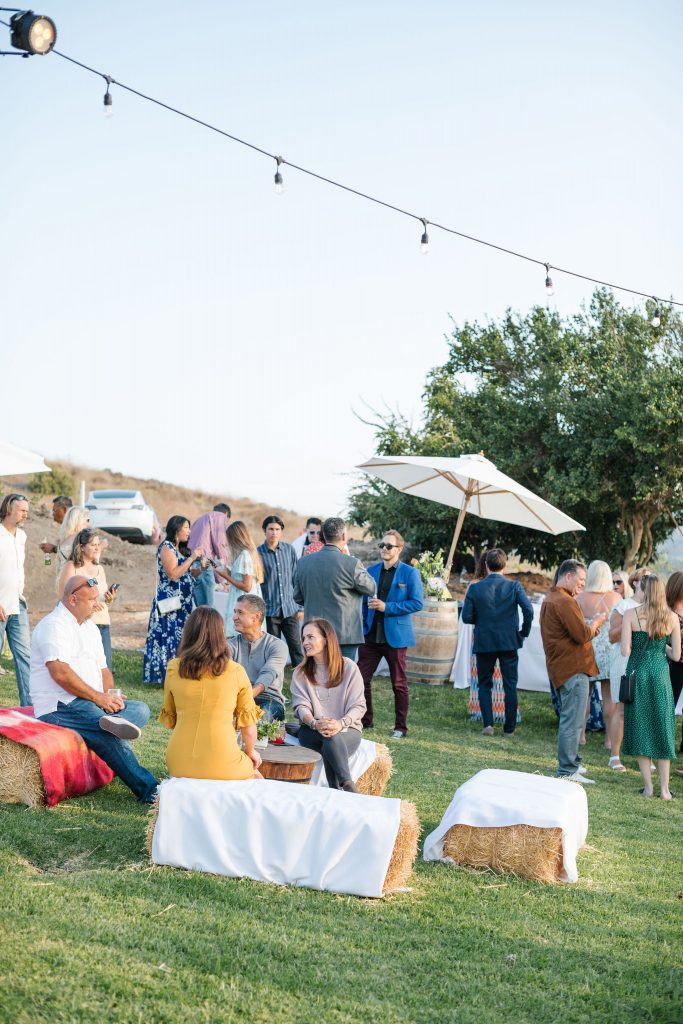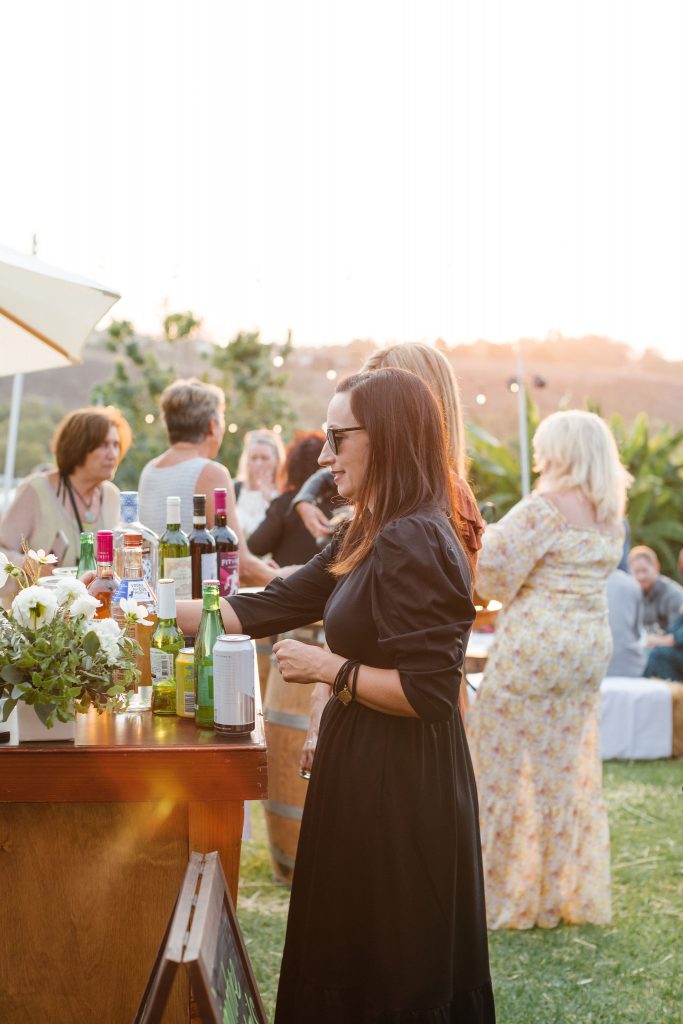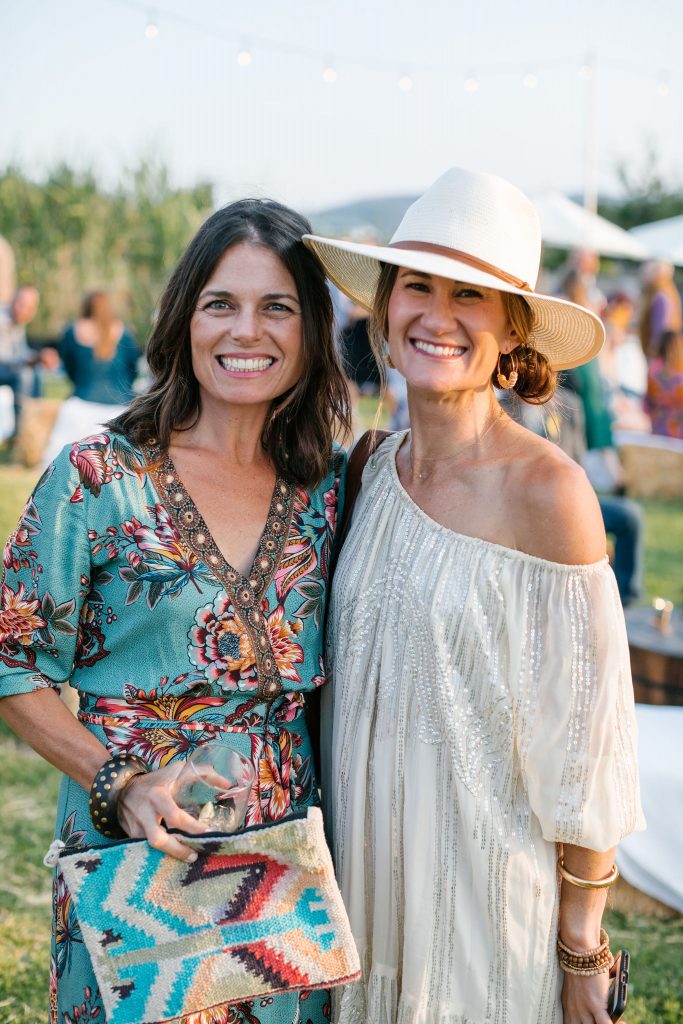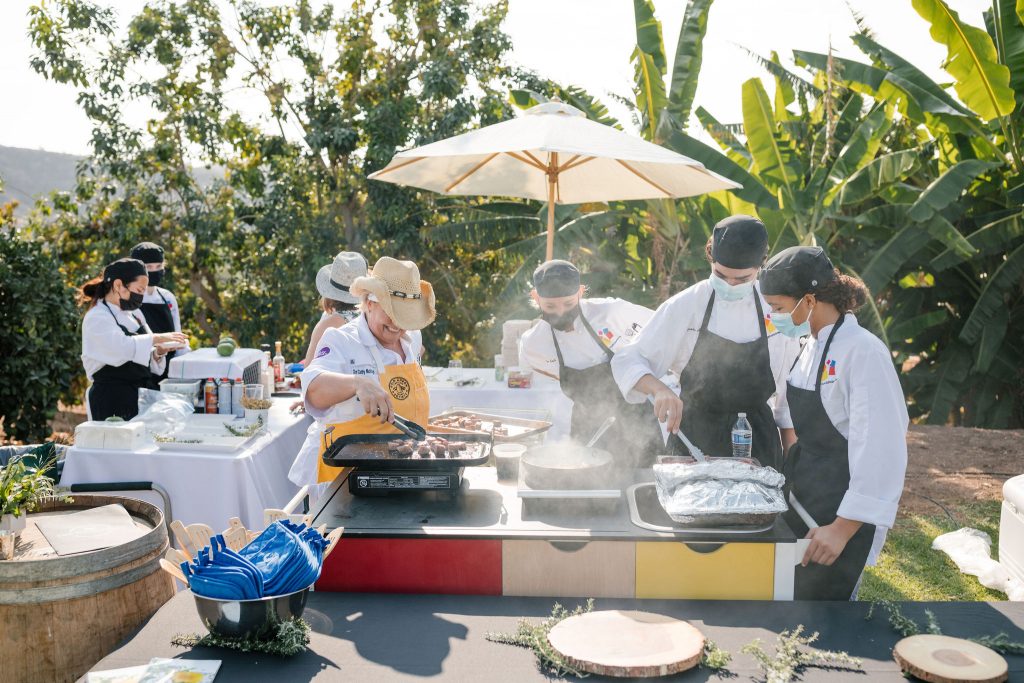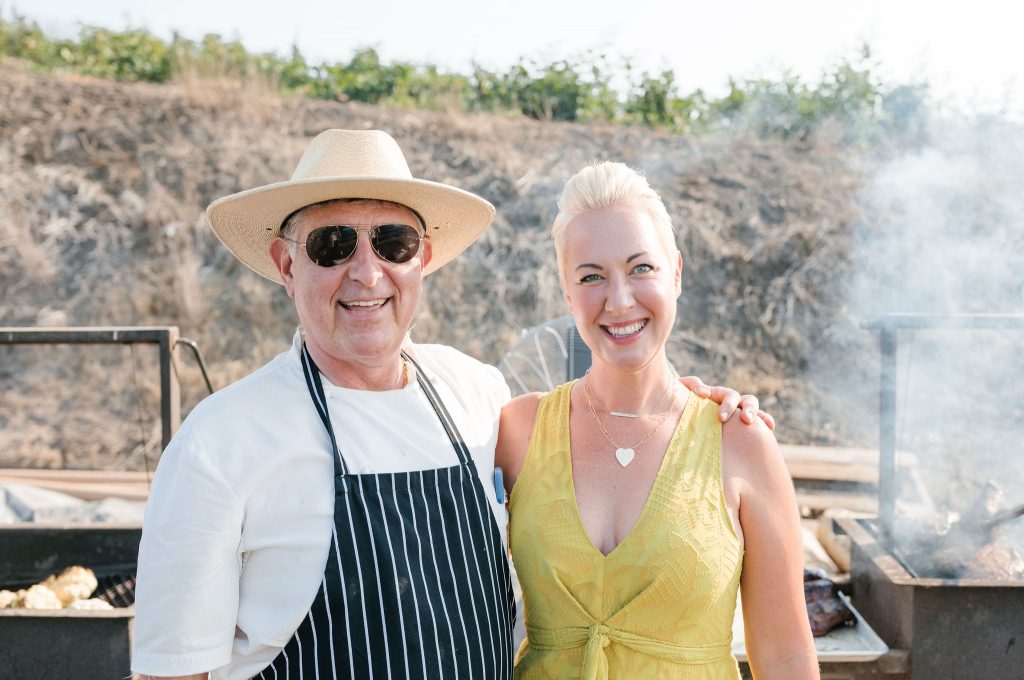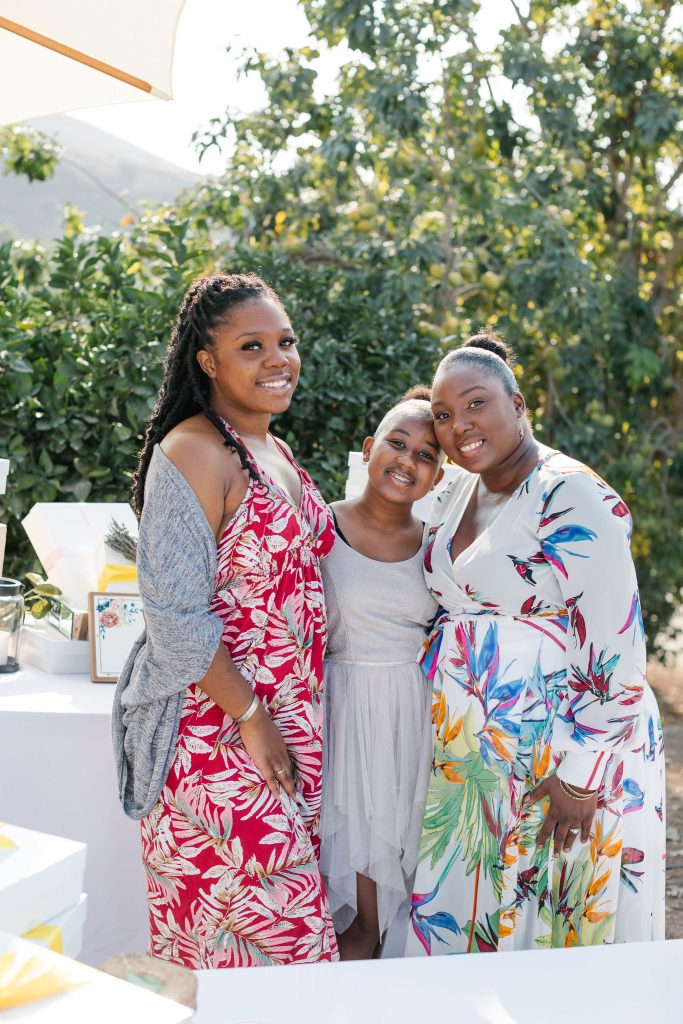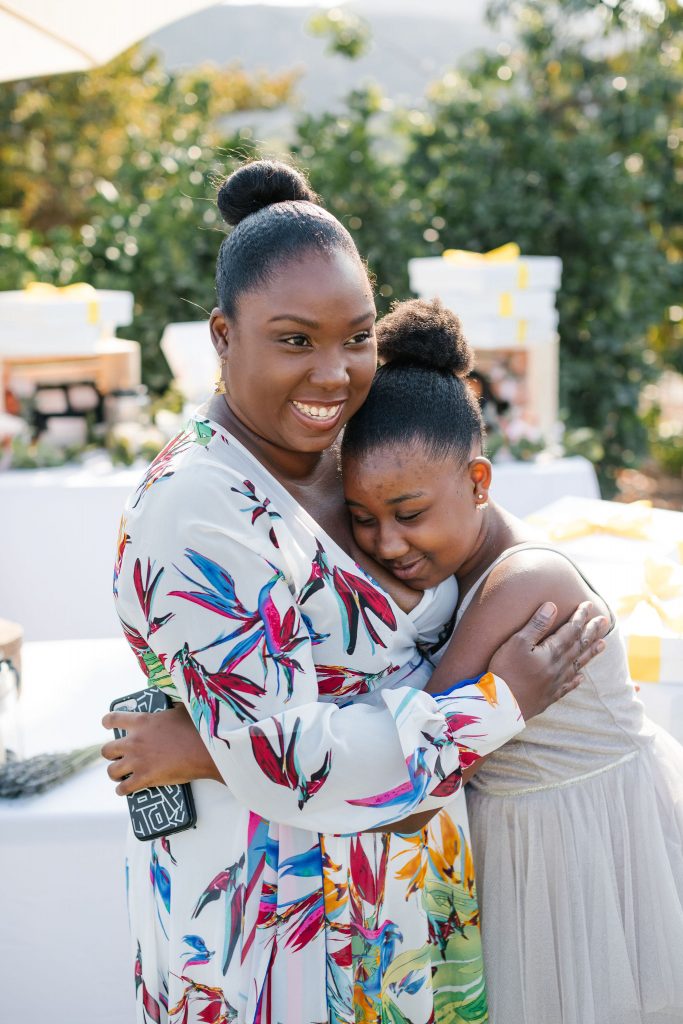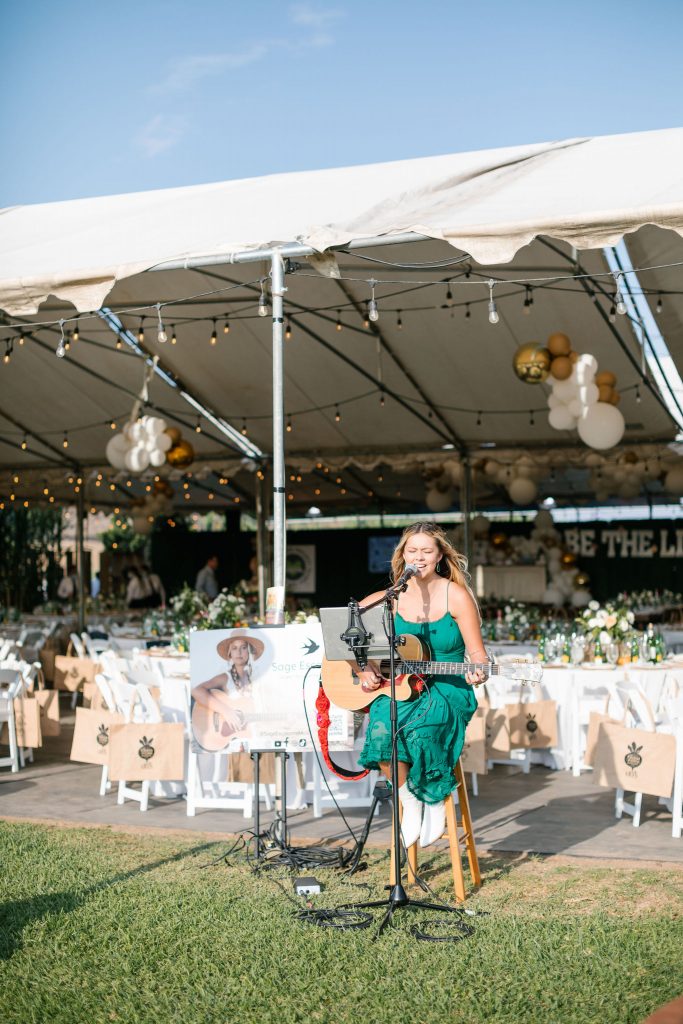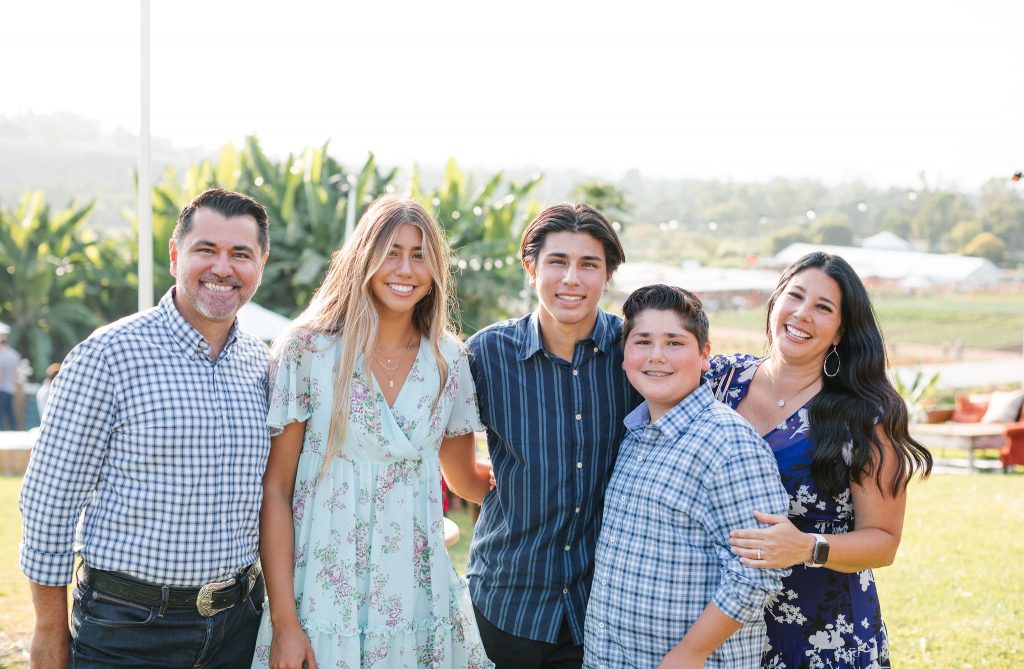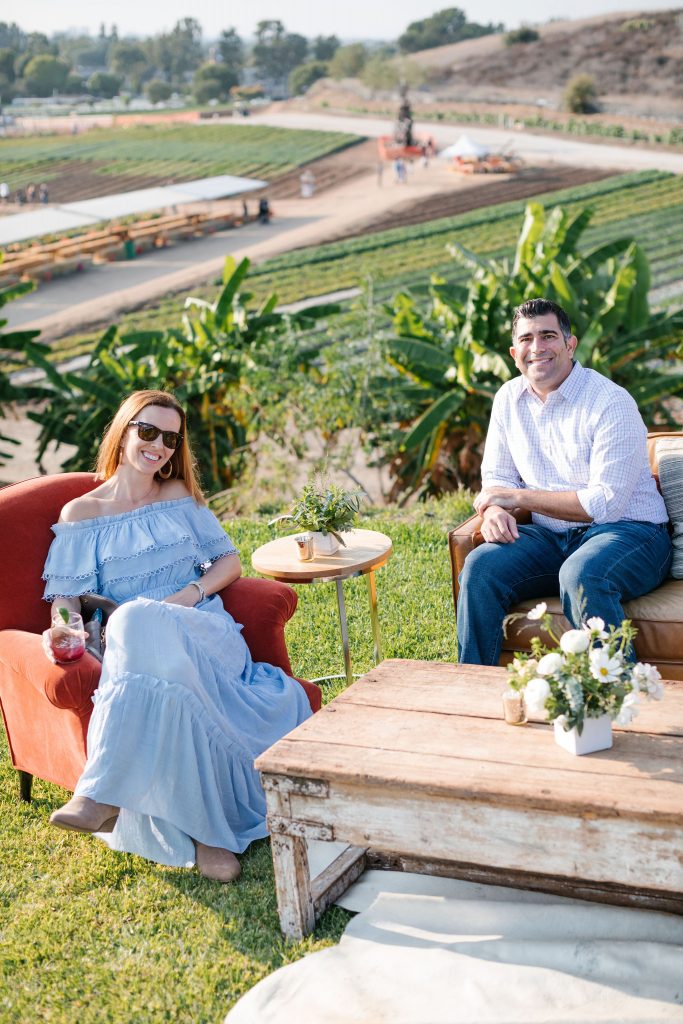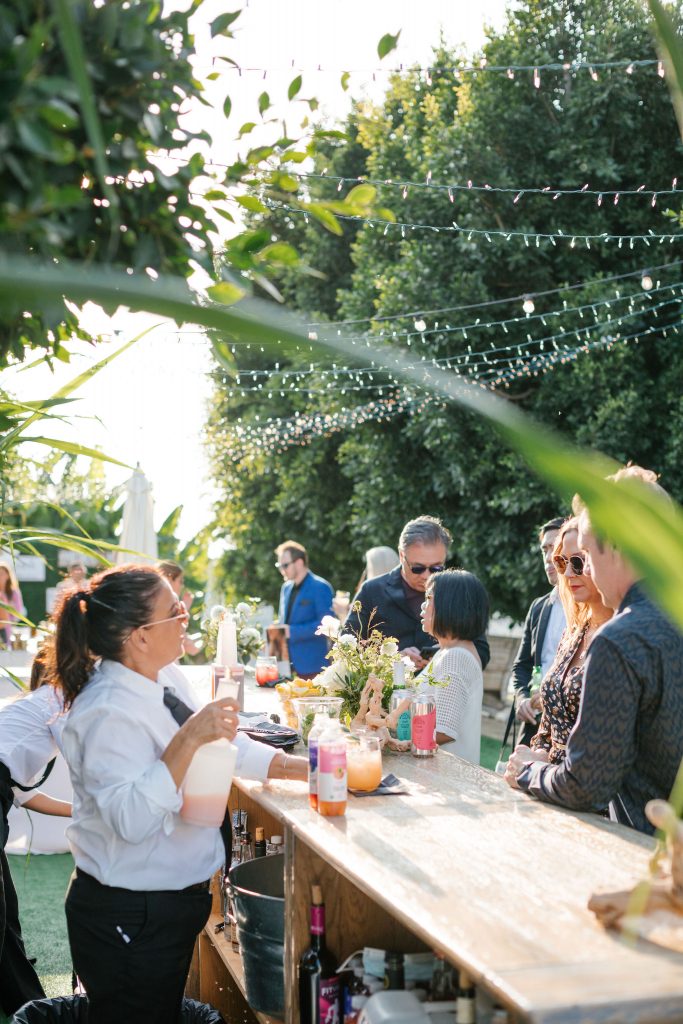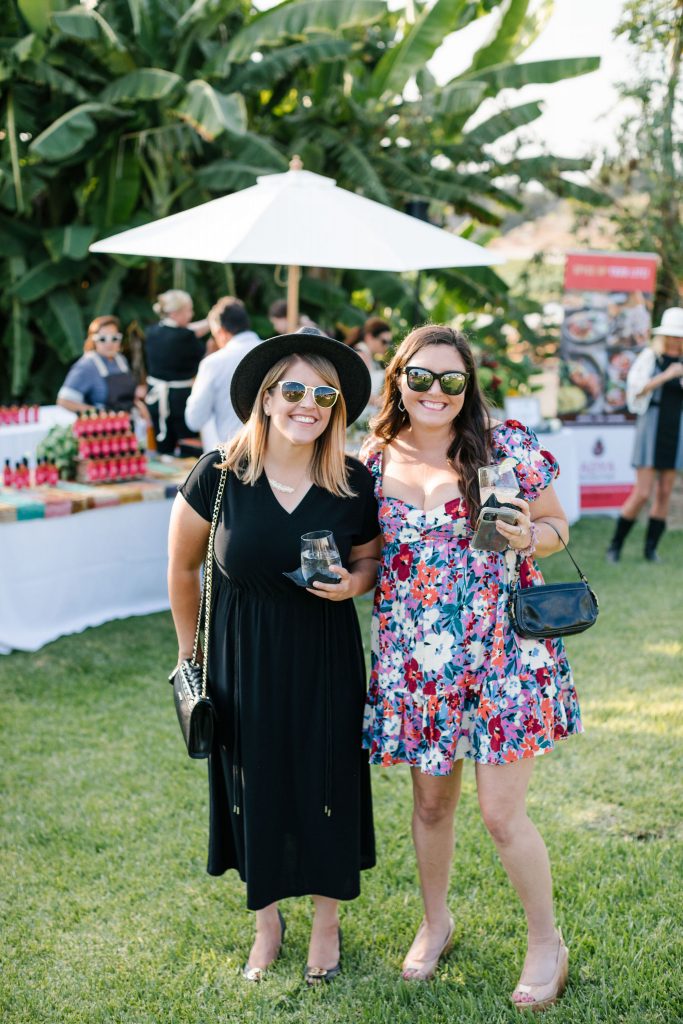 Such an amazing evening and again, we were so honored to be a part of such a beautiful organization and event!!
xx
Jacquelyn