Tis the season friends! It's that time of year where our feed turns to all things Christmas!! Of course we had to kick it off with our buddies at Pottery Barn Kids. They always know how to celebrate! This year we are highlighting their adorable Christmas decor pieces along with their amazing stockings and stuffers. It's great to have a one stop shop for all things kids, isn't it? You can get everything you need for your kiddos on one website, making life easy for all the mamas!! I got to spoil my kiddos, my nephew, and our sweet friends with this fun shoot. Pretty fun for all of us! Keep scrolling to see how cute it all is!!
Photos by my buddy Alison Bernier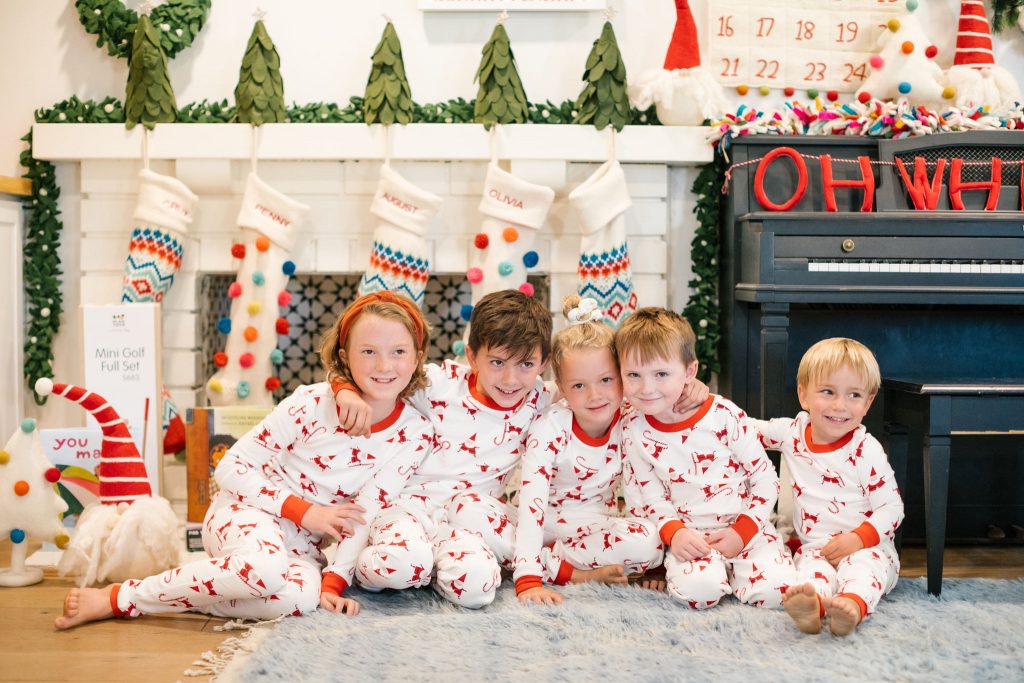 Let's start with their adorable decor! I decked out my family room and mantle with all things Christmas. Not just Christmas, CUTE Christmas!!
I mixed some of their classic toned Christmas pieces with their bright and colorful ones. These wreaths are so adorable, I love the small mistletoe wreaths and the large plaid wreath paired together. I then used the mistletoe garland along the mantle with their new felt tree stocking holders. Next came the color! Their stockings are my favorite. For the boys I did the fairaisle stockings and the girls got the polka dot rainbow ones. Of course, they all had to be personalized, love that option! The extra touches were the rainbow polka dot trees and the cute little gnomes.
Last but not least, I added this amazing Santa print from Minted, the perfect final touch!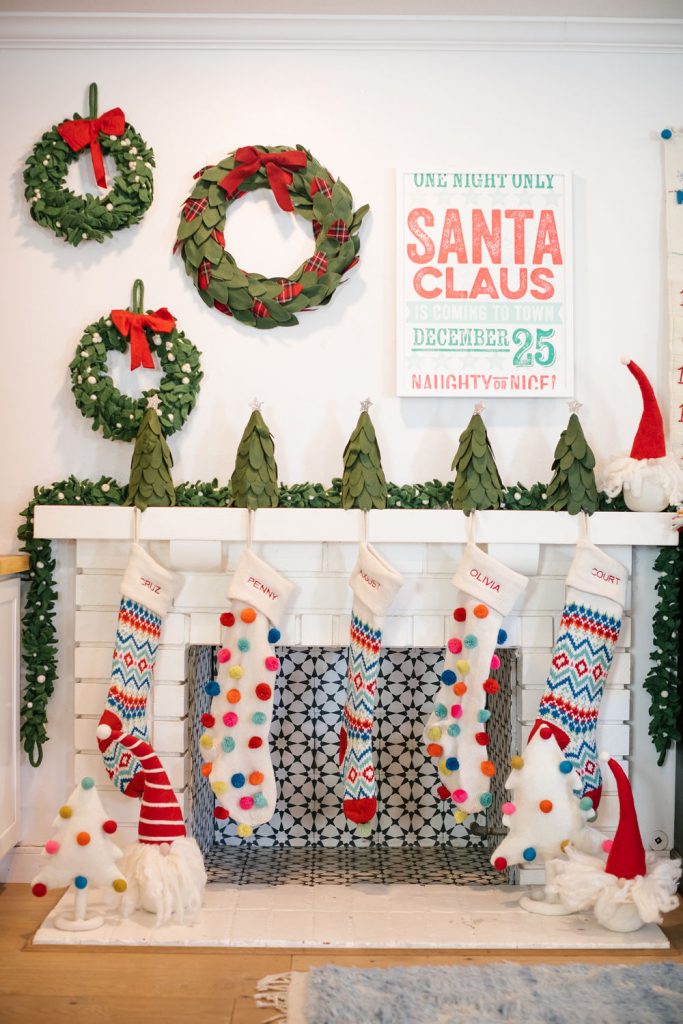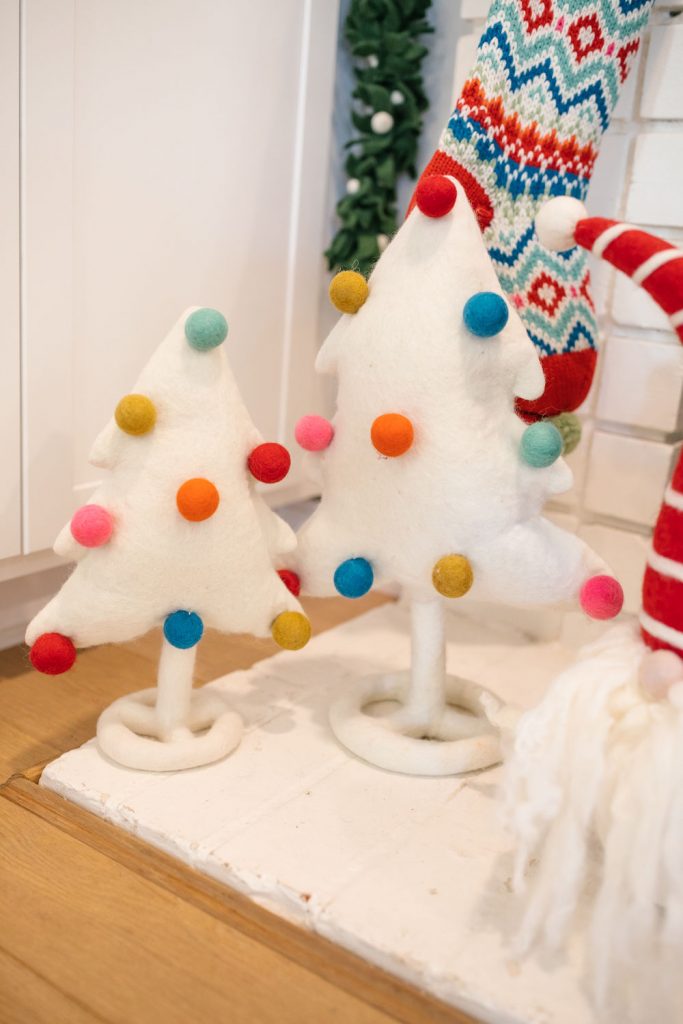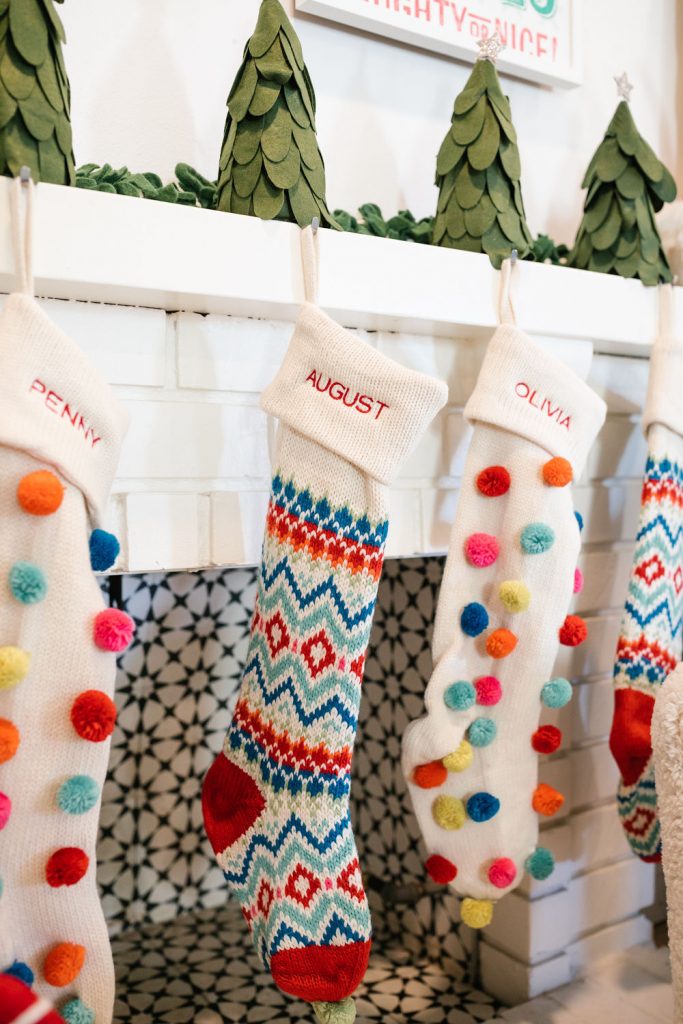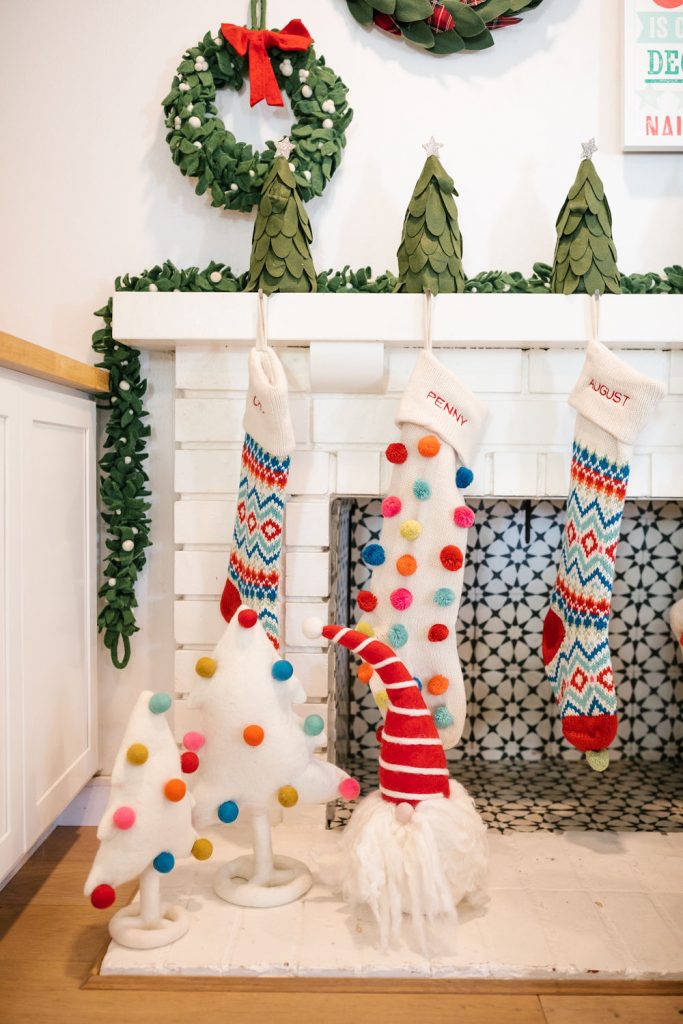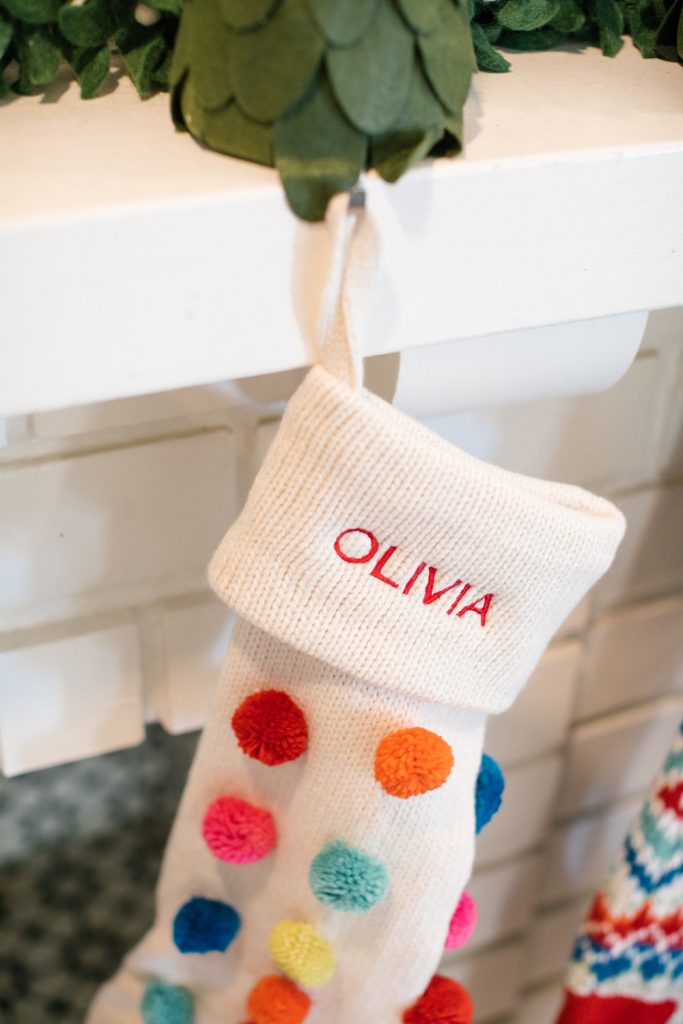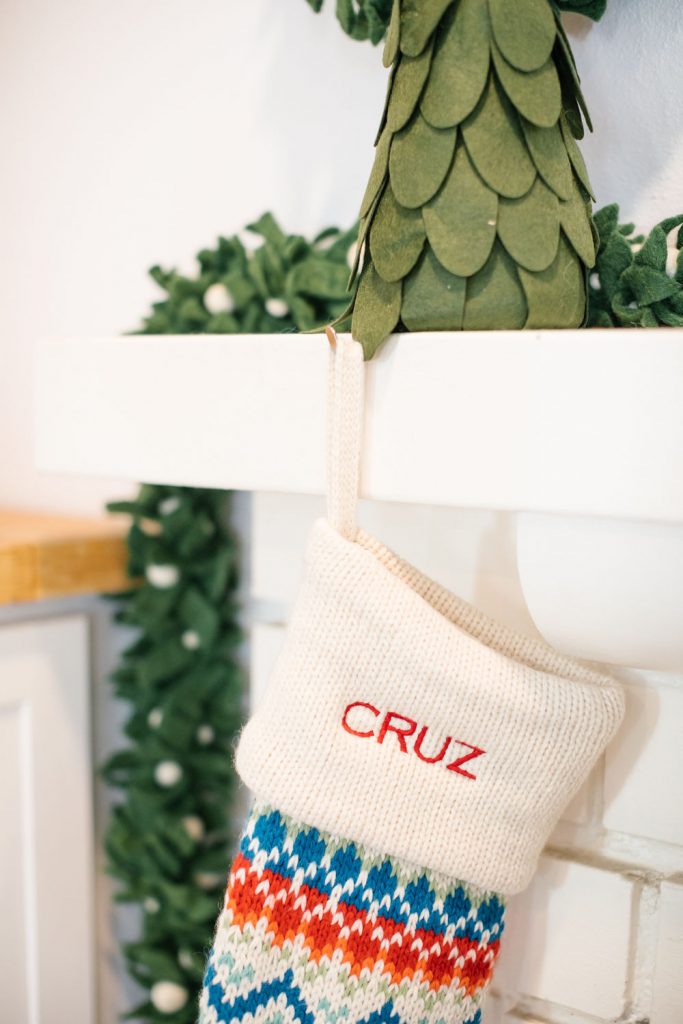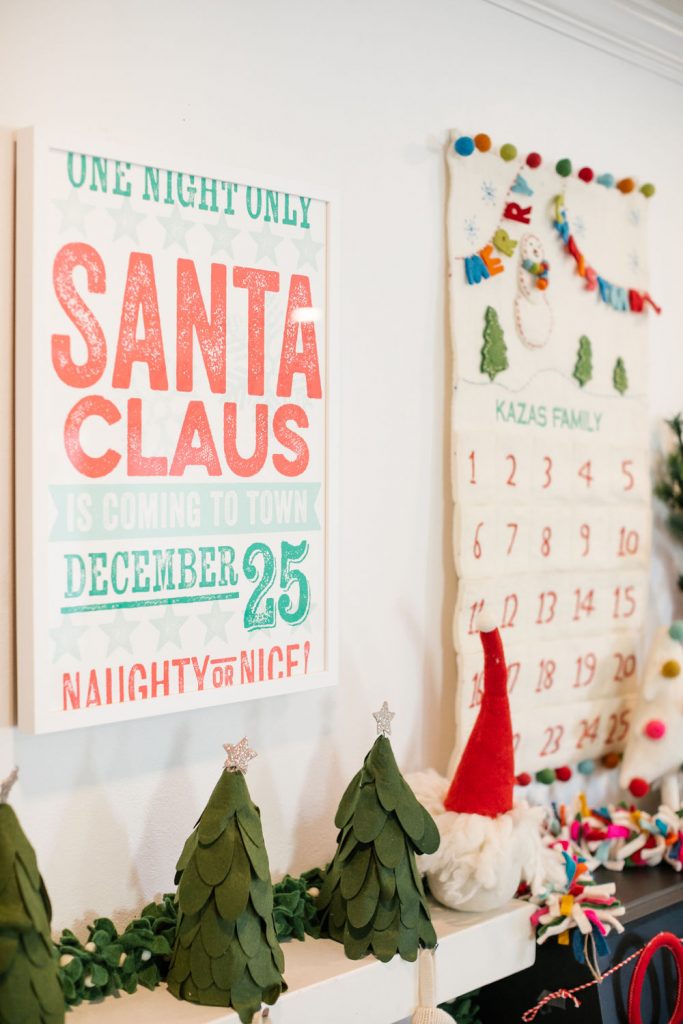 Isn't this setting so festive and fun?! Yep, we had to add in the piano as well! It deserves to be dressed up for the holidays as it's a great focal point in our home. It definitely brings people together!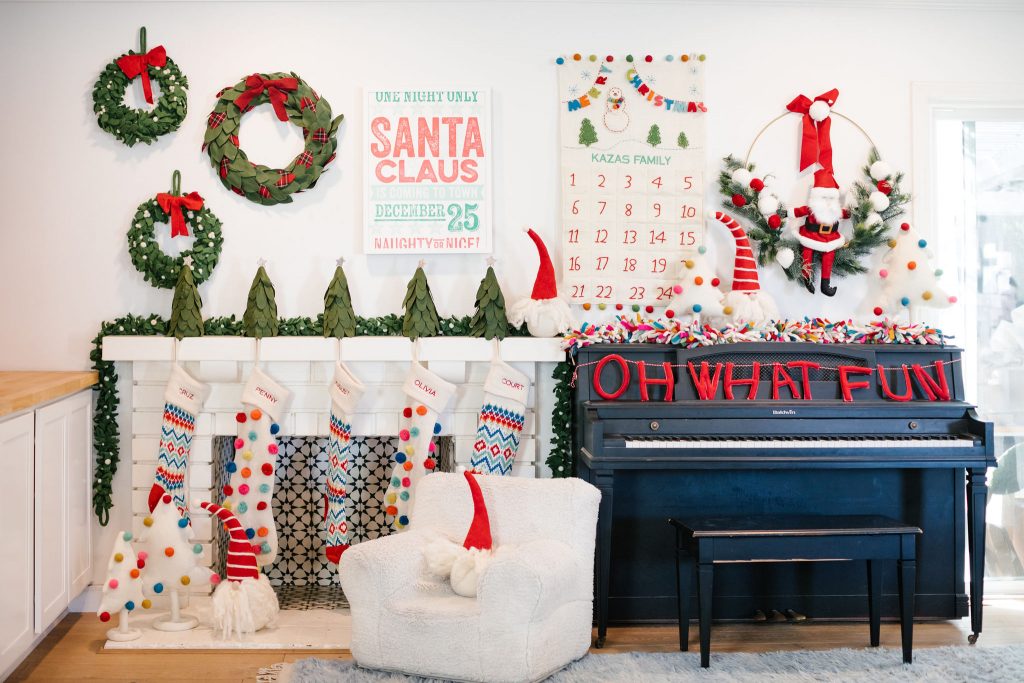 My favorite piece I got was this adorable advent calendar, personalized with our family name. I love the bright color, it makes it such a fun holiday piece! We are excited to use it this year!!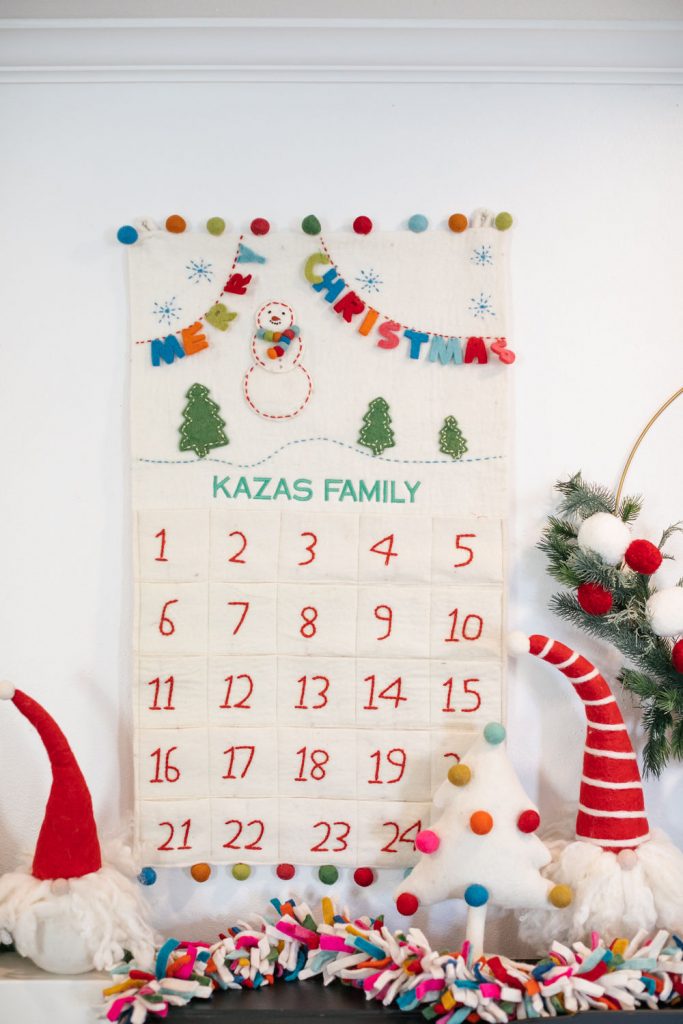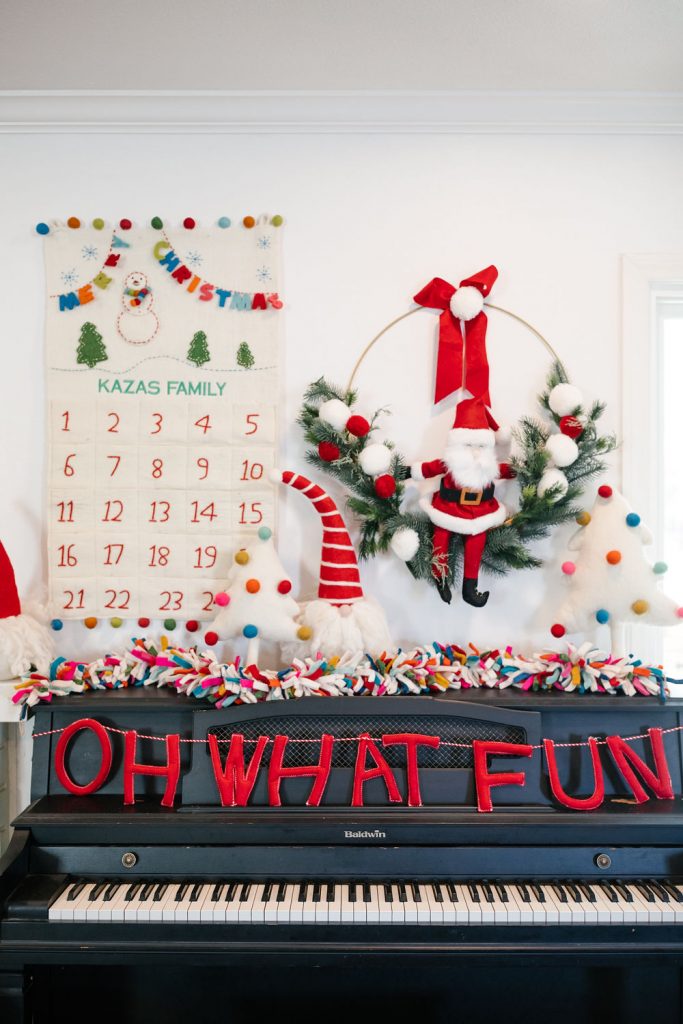 This adorable Santa wreath was a fun addition to the group as well! And don't forget the Oh What Fun garland, my favorite!!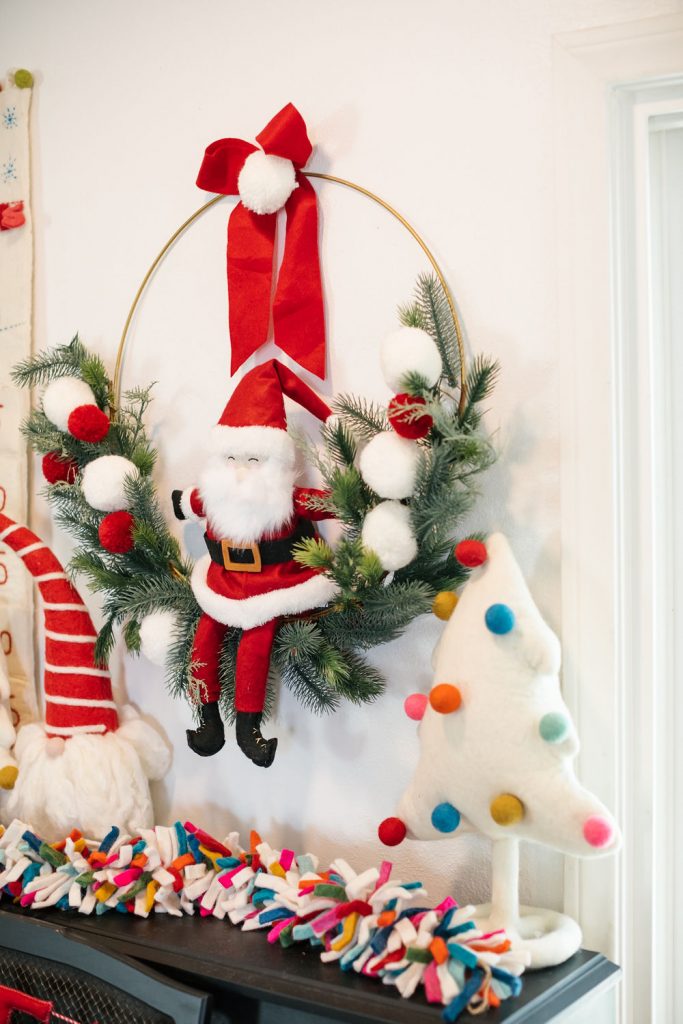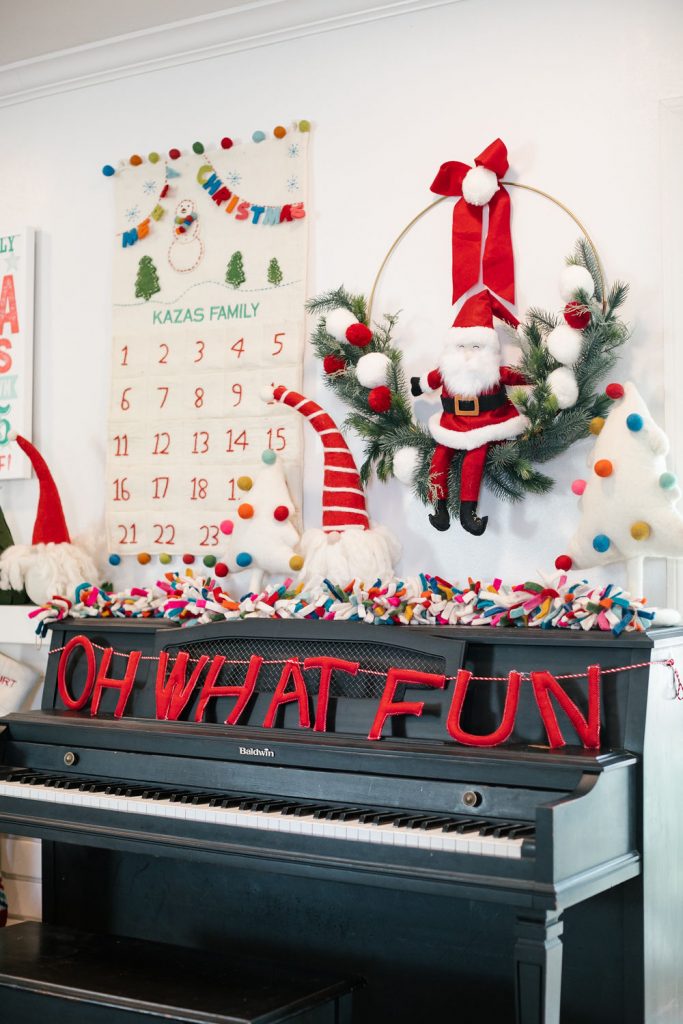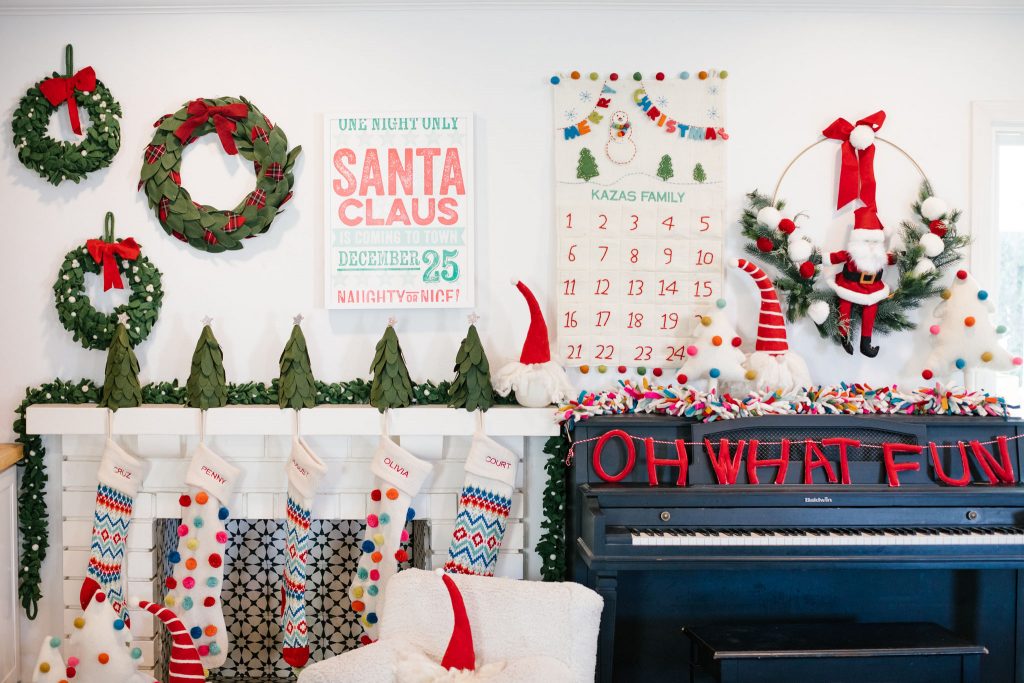 Shop all of my favorite decor pieces below!


Time to add in the presents!!! The stockings were stuffed and we of course added a few fun items that didn't fit, and that's pretty crazy because those stockings fit A LOT!
One of my favorite things to gift, whether it's for my kids or my own, are books! You can never go wrong there and PBK has some great choices!!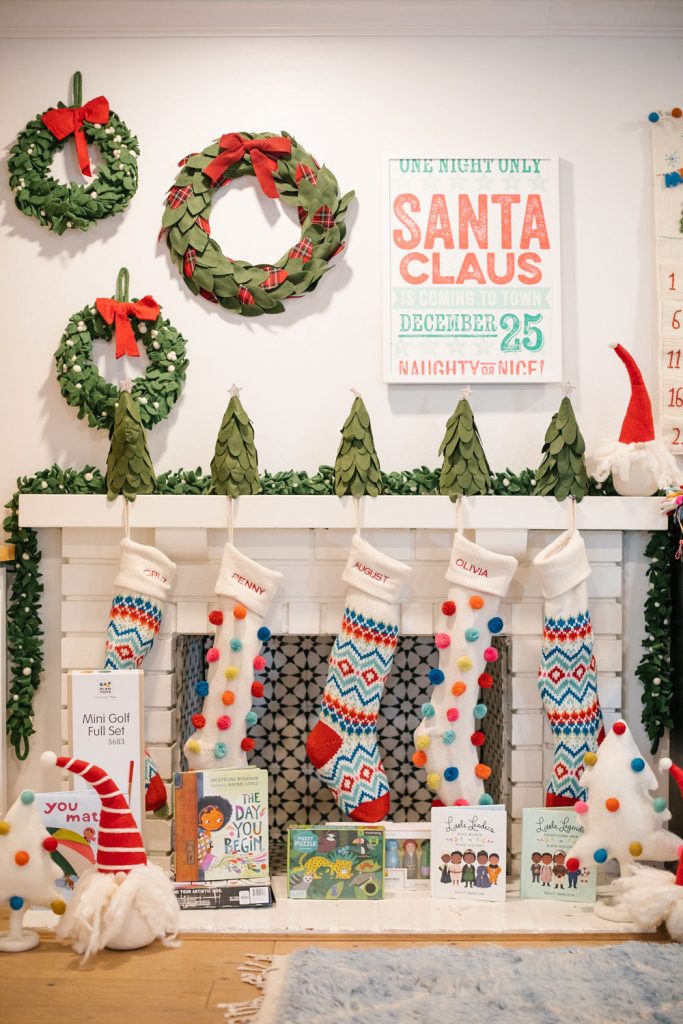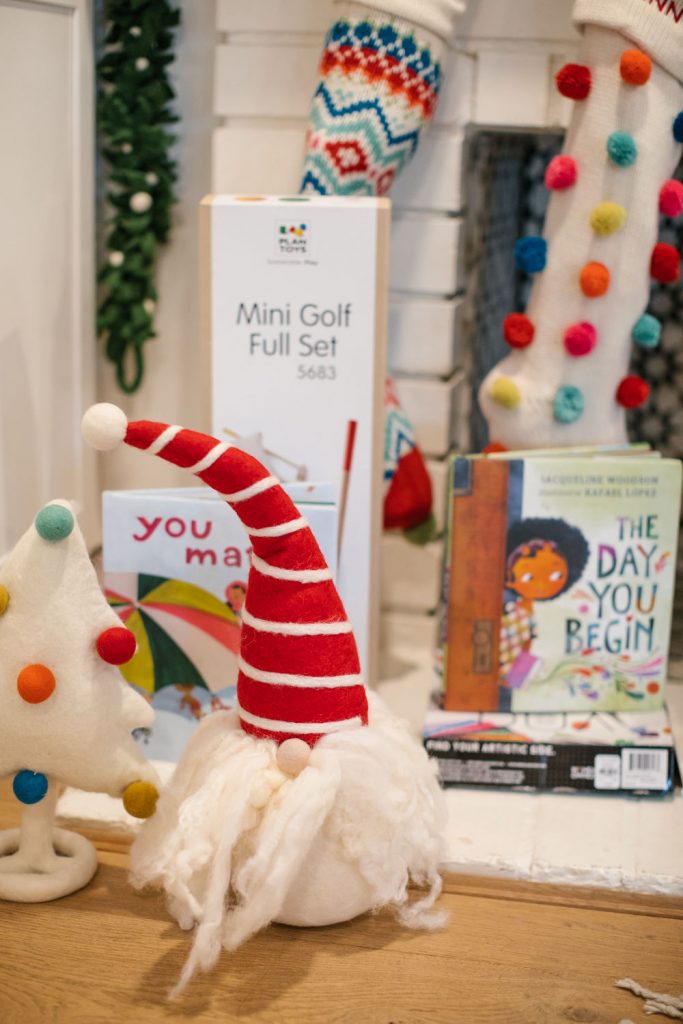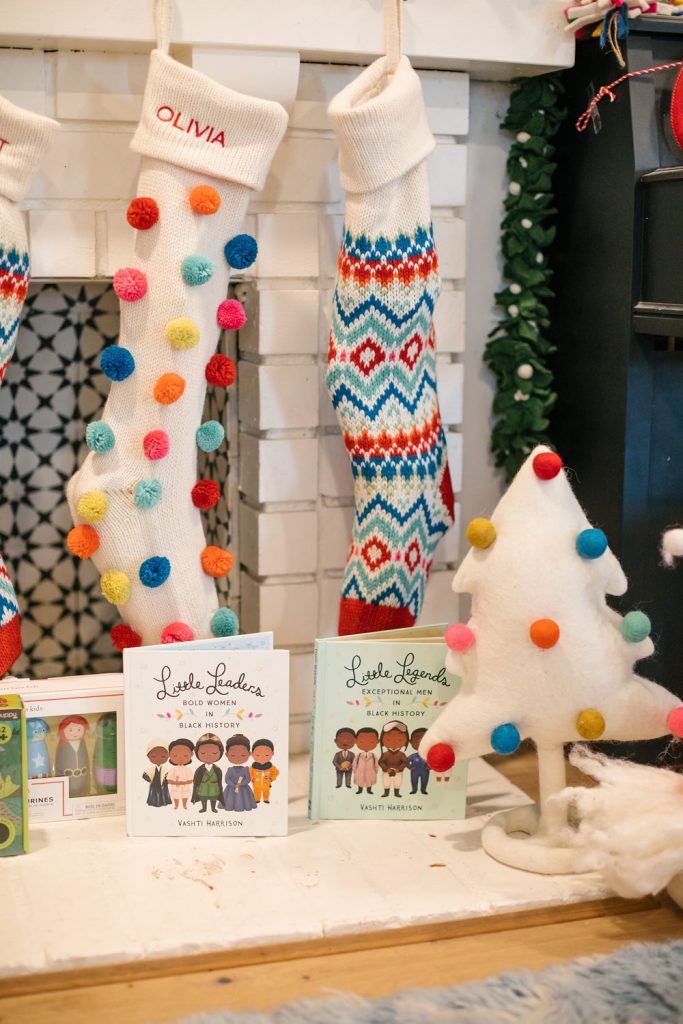 How about these cuties in their matching Christmas pajamas?! If you follow us you know I live for matching PJs – and this was the perfect opportunity to have it happen with my favorite littles!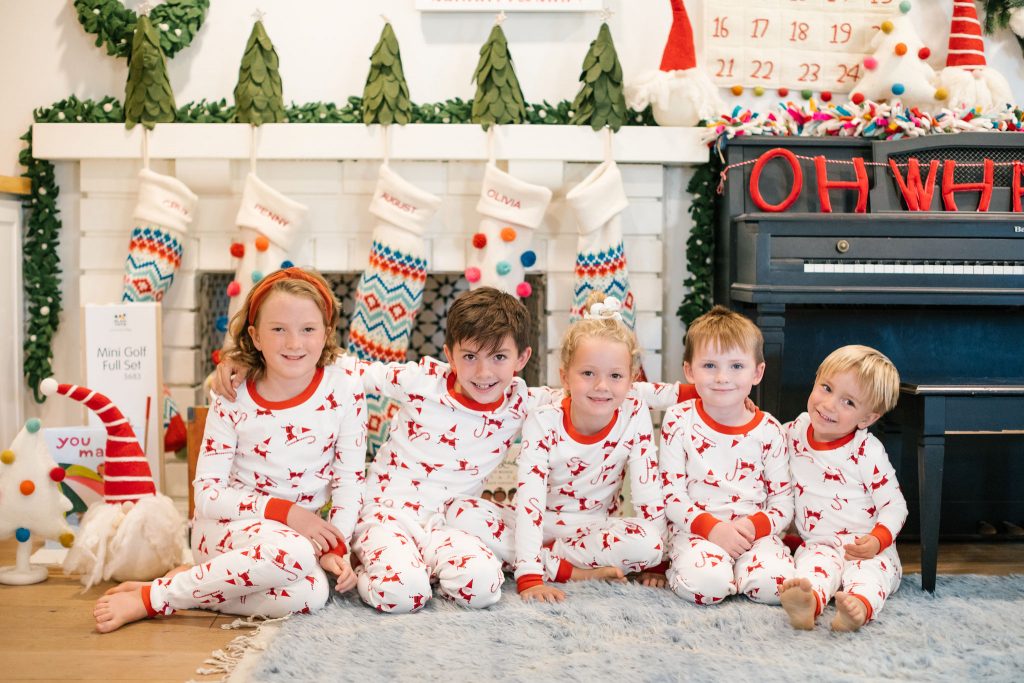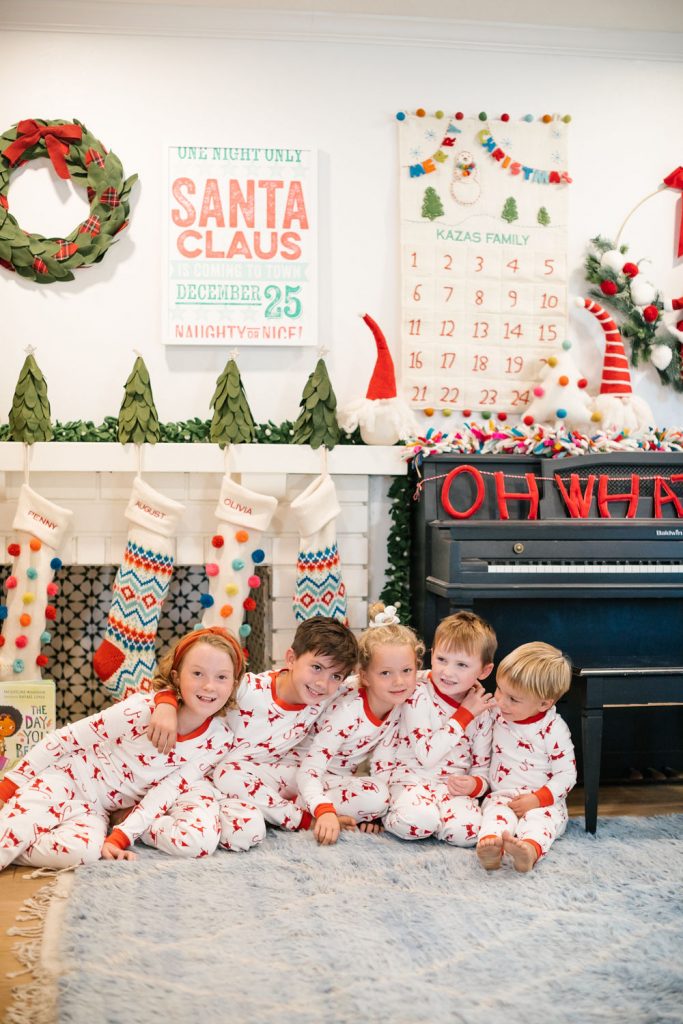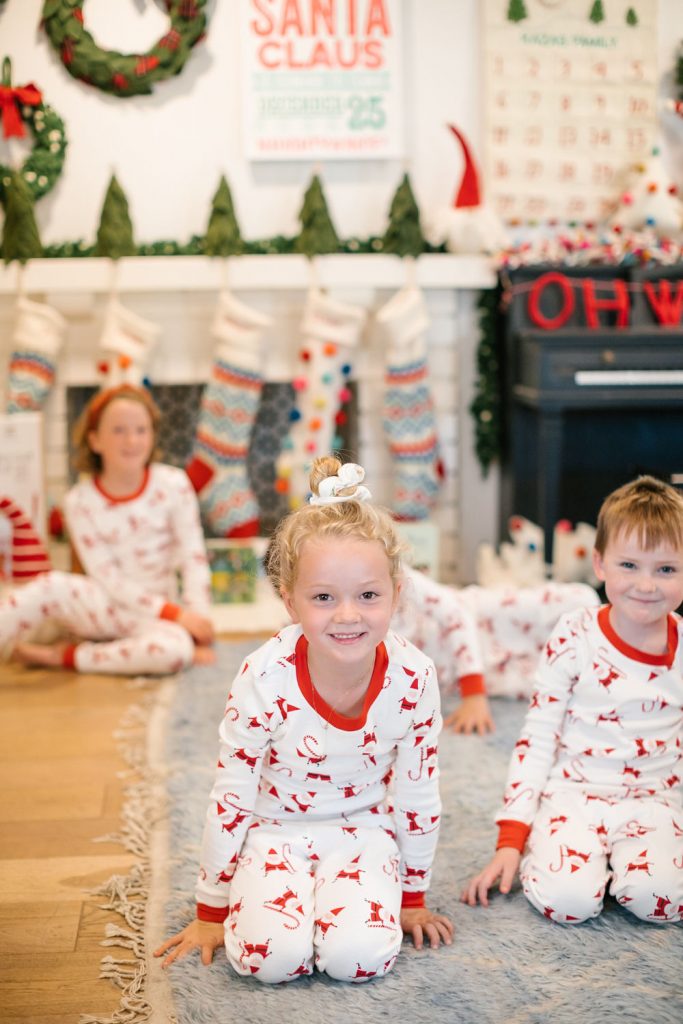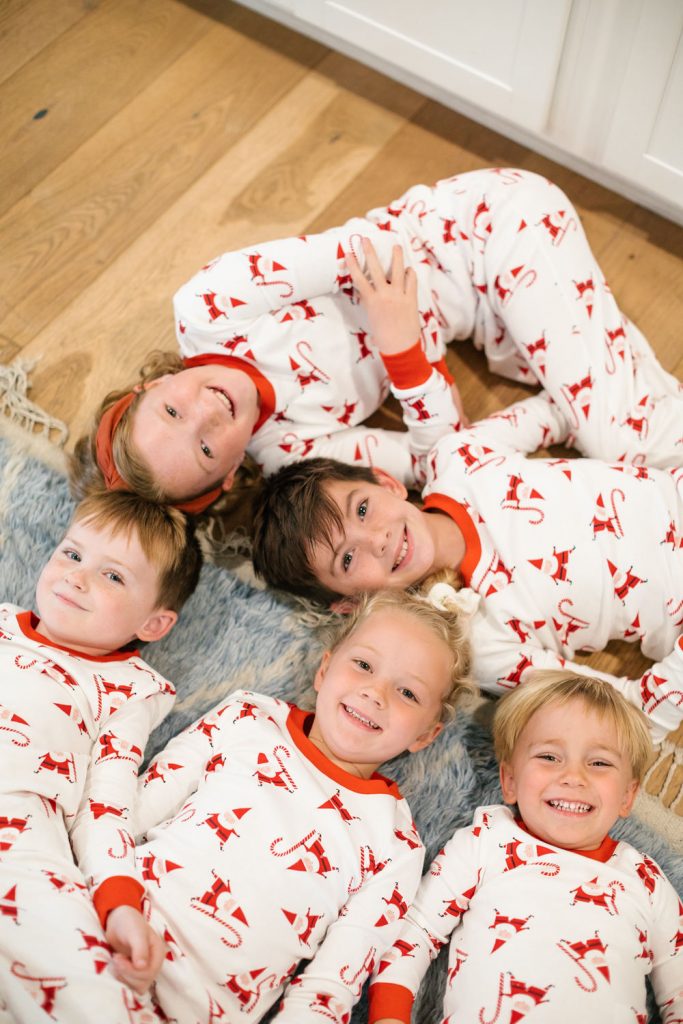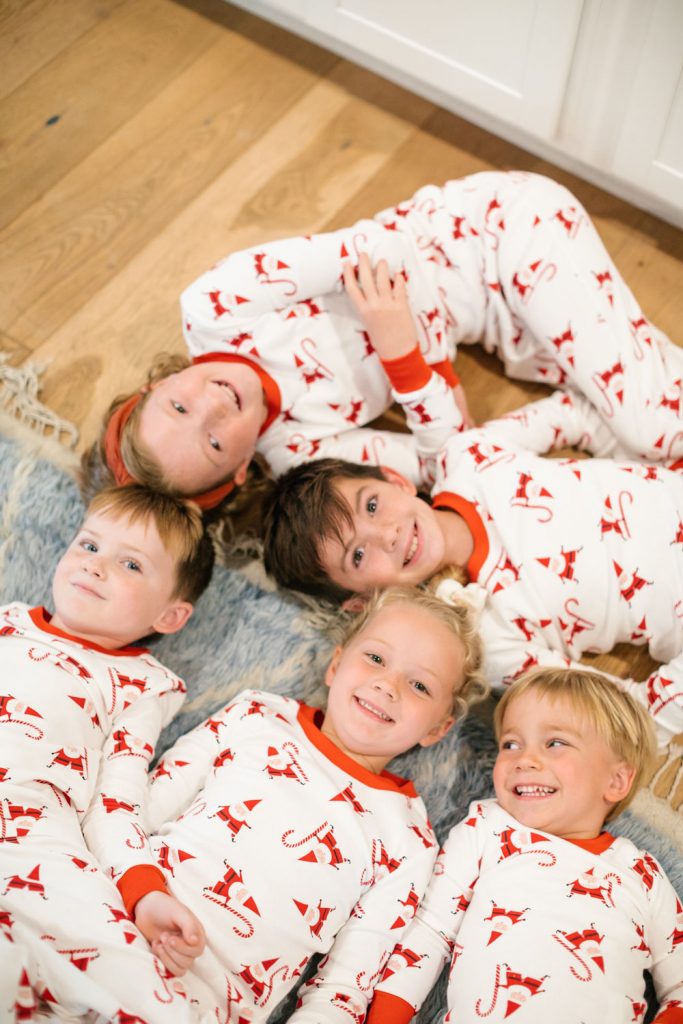 Now time to open those stockings!! Stocking gifts are always fun because they are somewhat of a challenge and there's also opportunity to get creative. There were some pretty big smiles once these were opened up. Keep scrolling to see all of the fun gifts!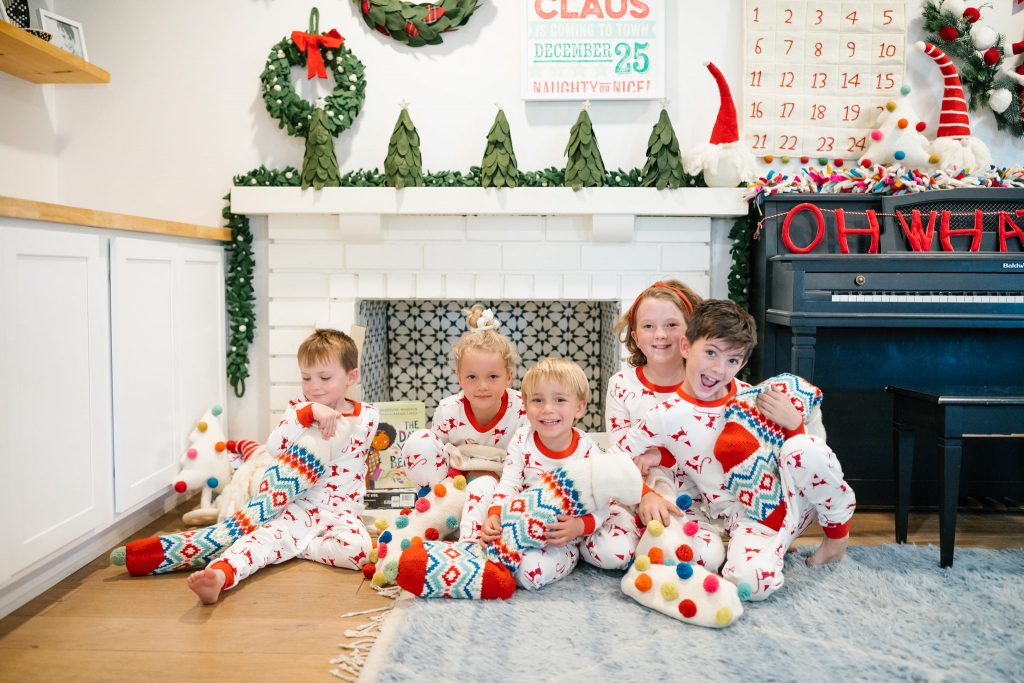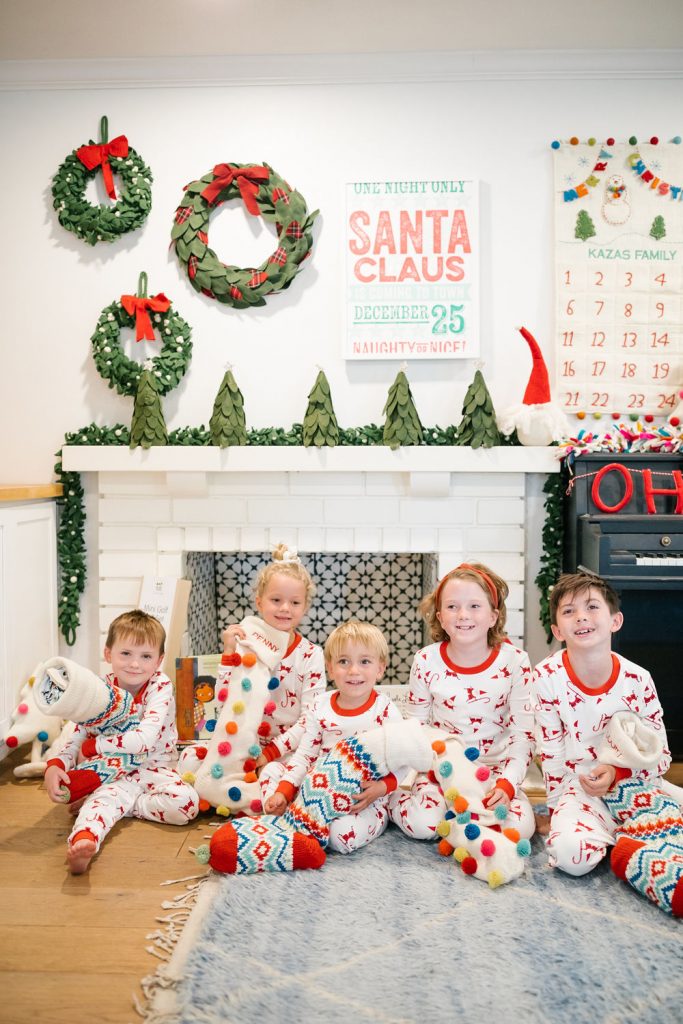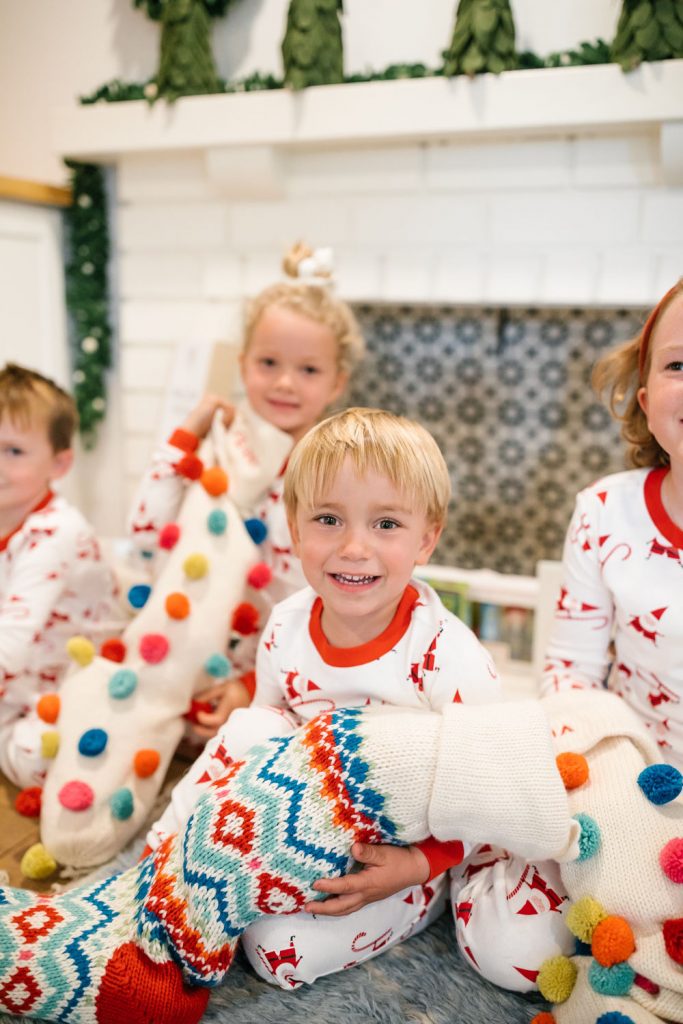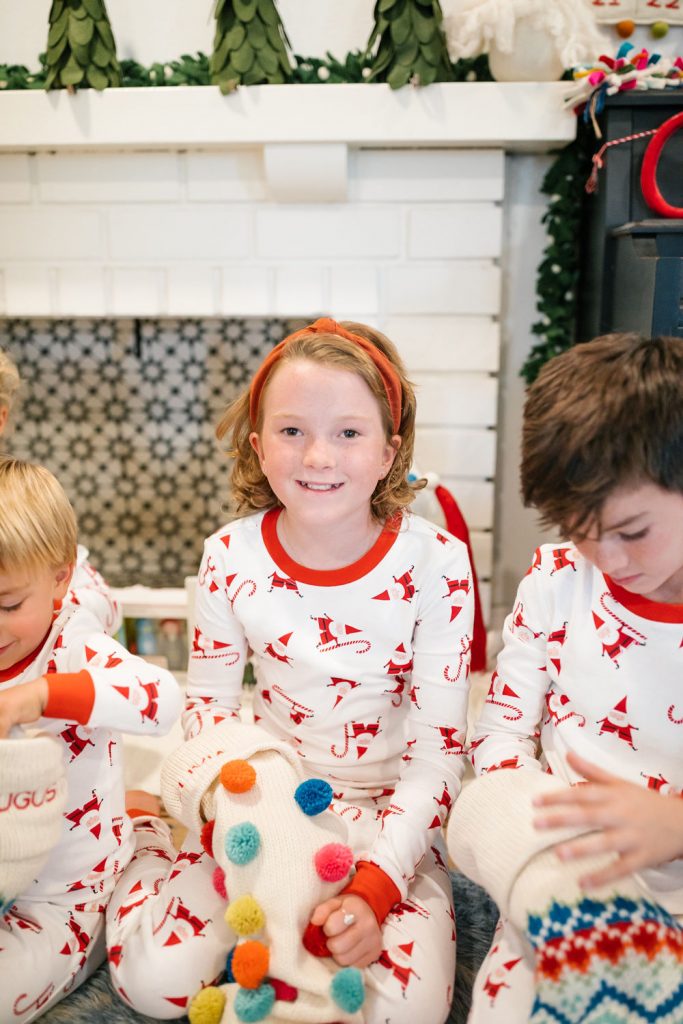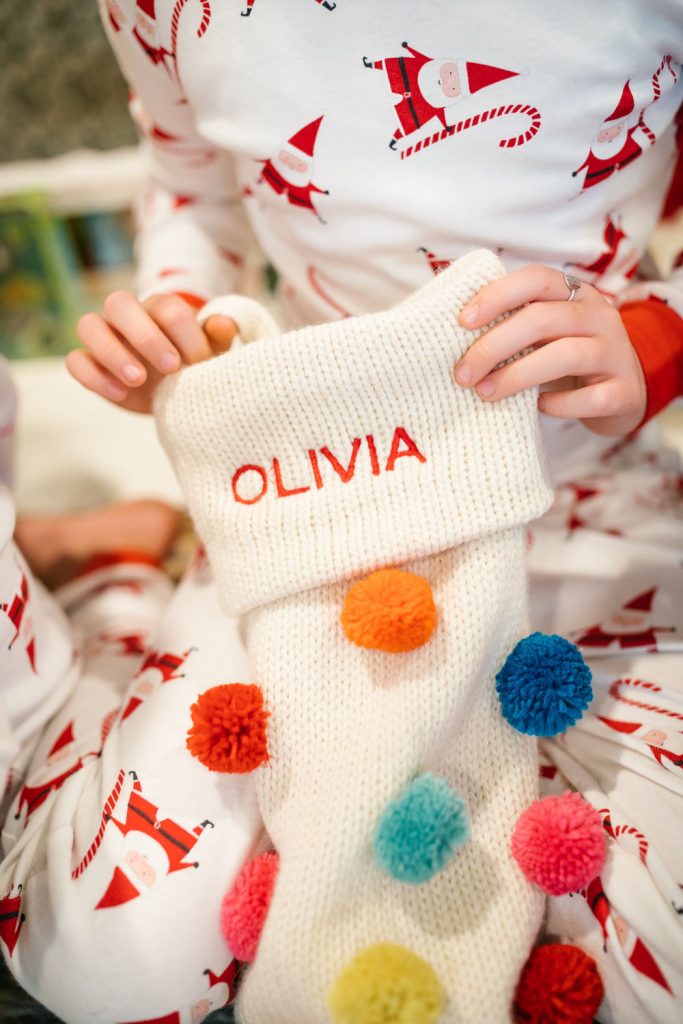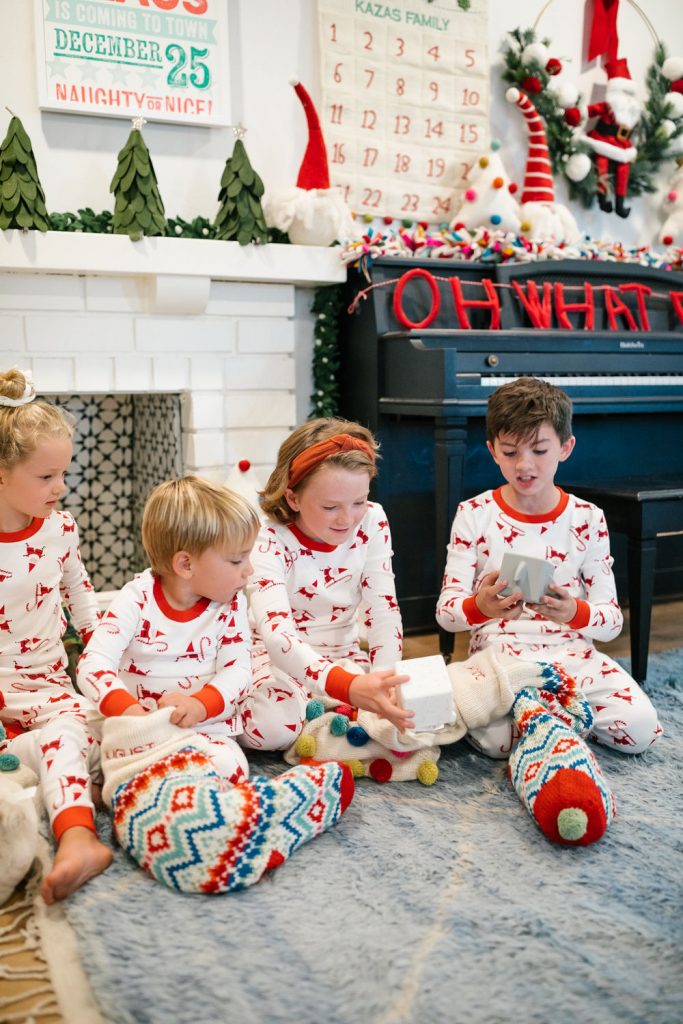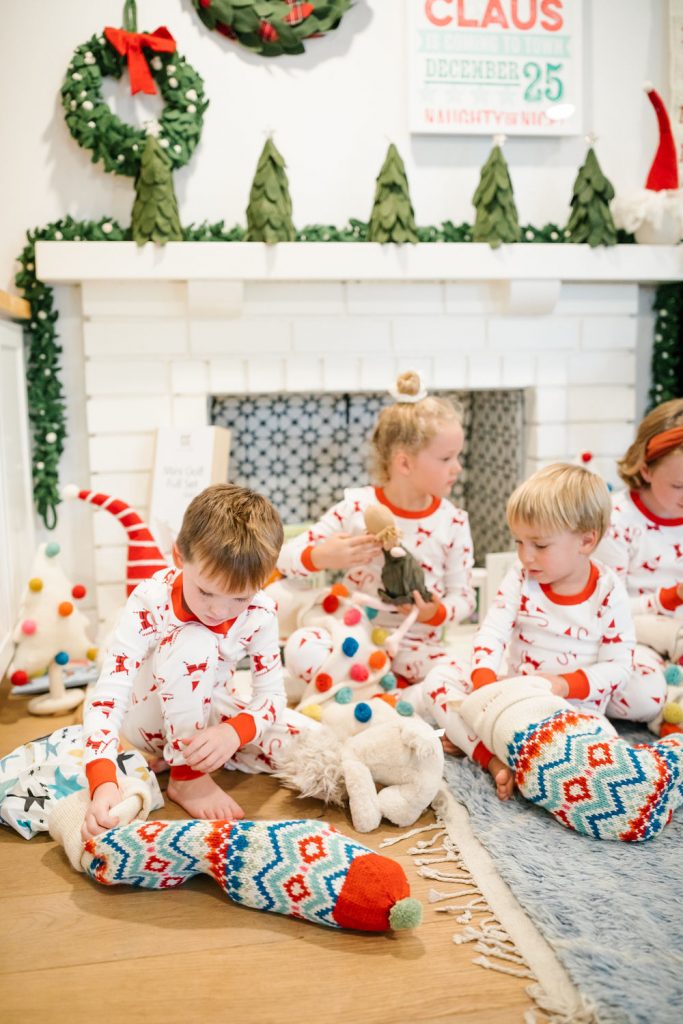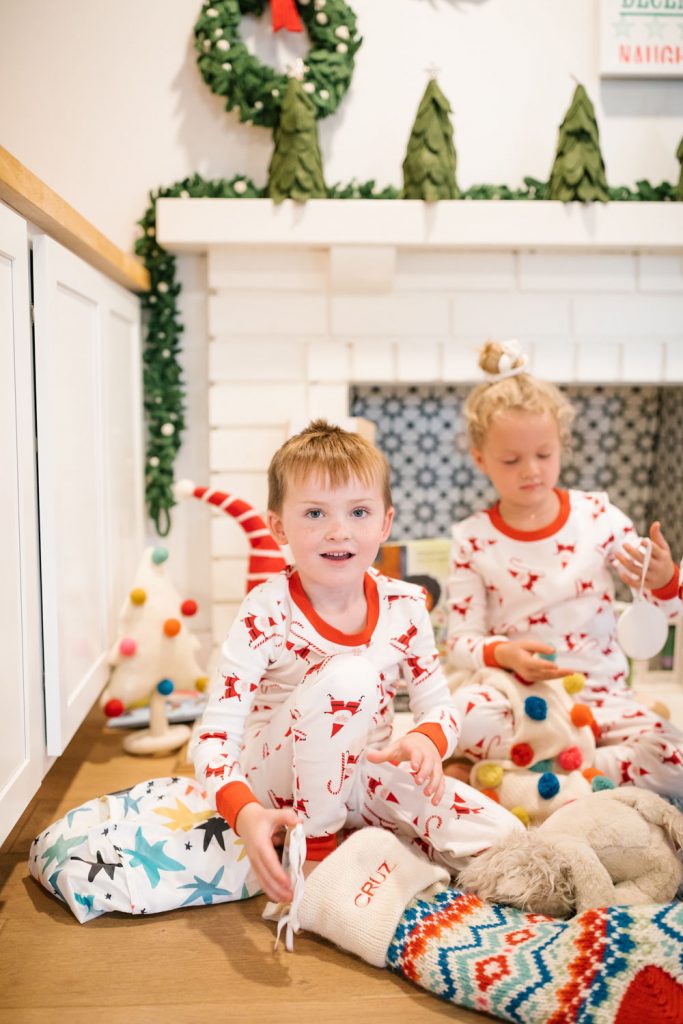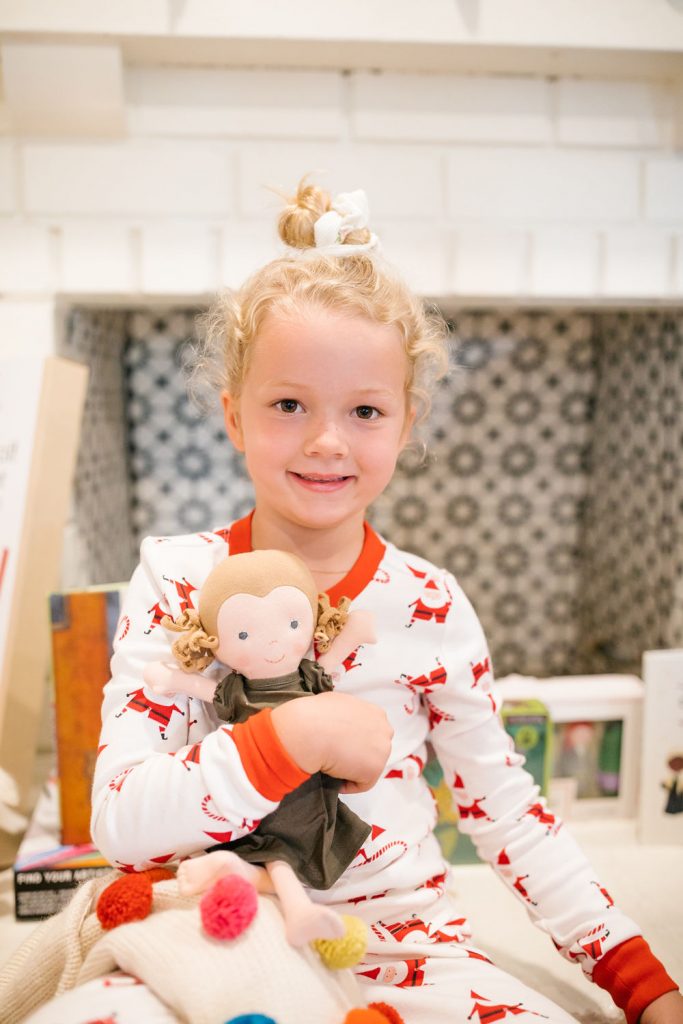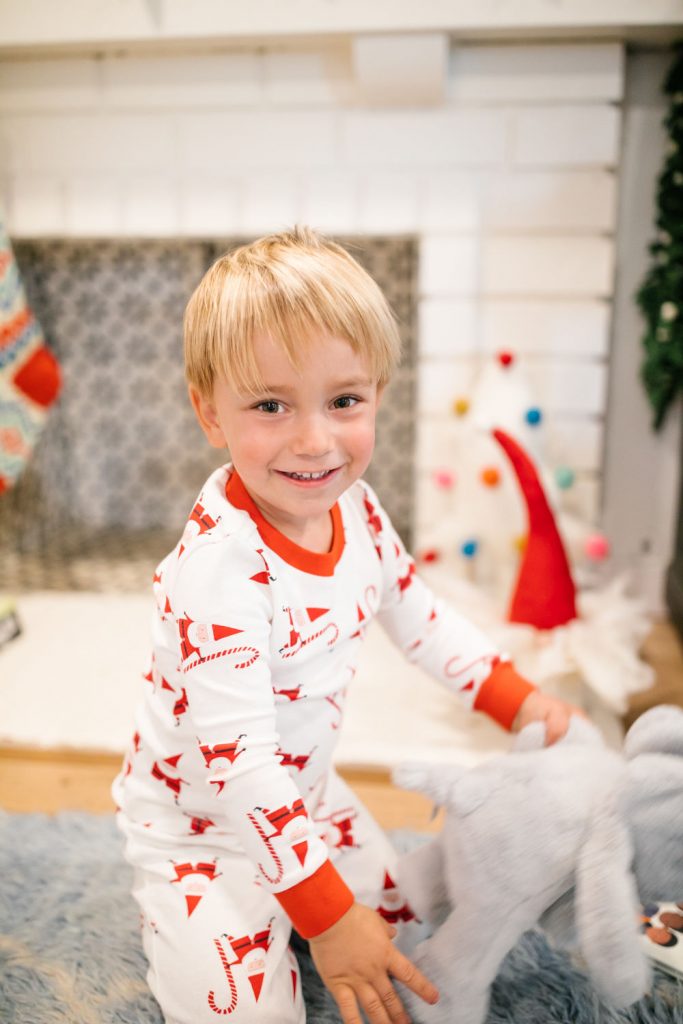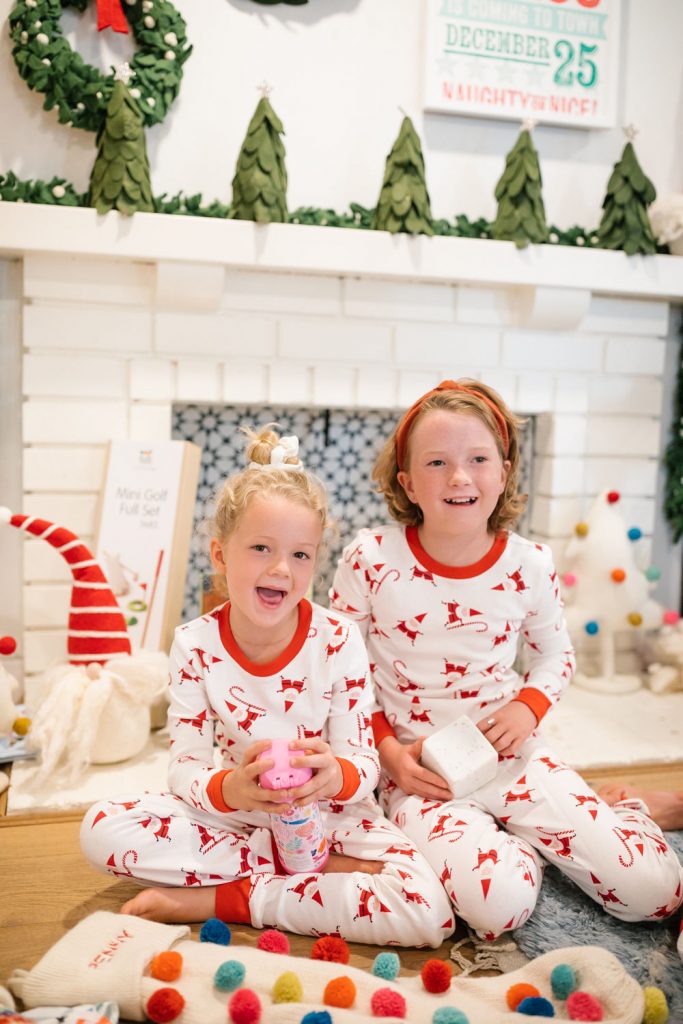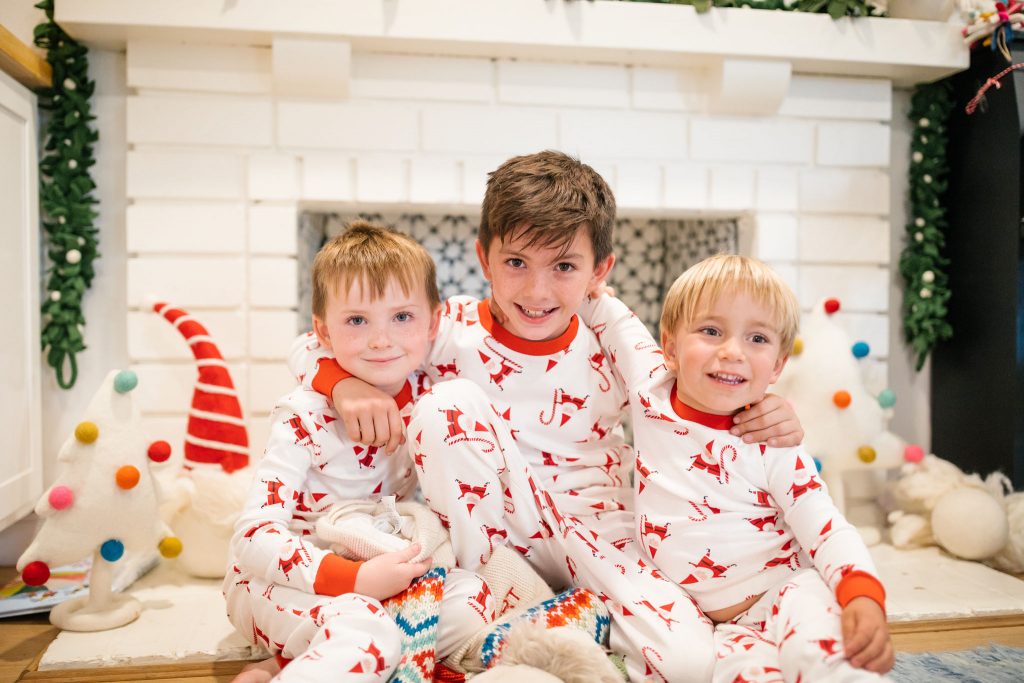 We had kiddos aged 2 to 9 and I think we covered all of our bases for stocking stuffer ideas for all ages! Let's start with our littlest guy, my nephew August! He received a new stuffed animal, a wooden toy marvel character set, new personalized water bottle (which he was very proud of), a fuzzy puzzle, and an ornament! Lucky duck!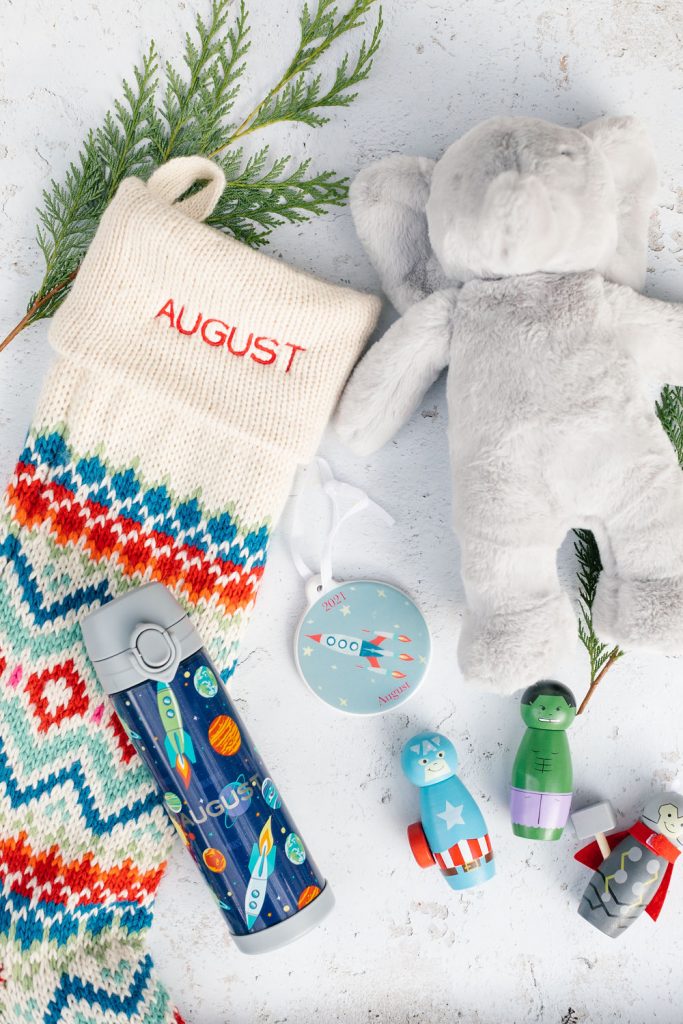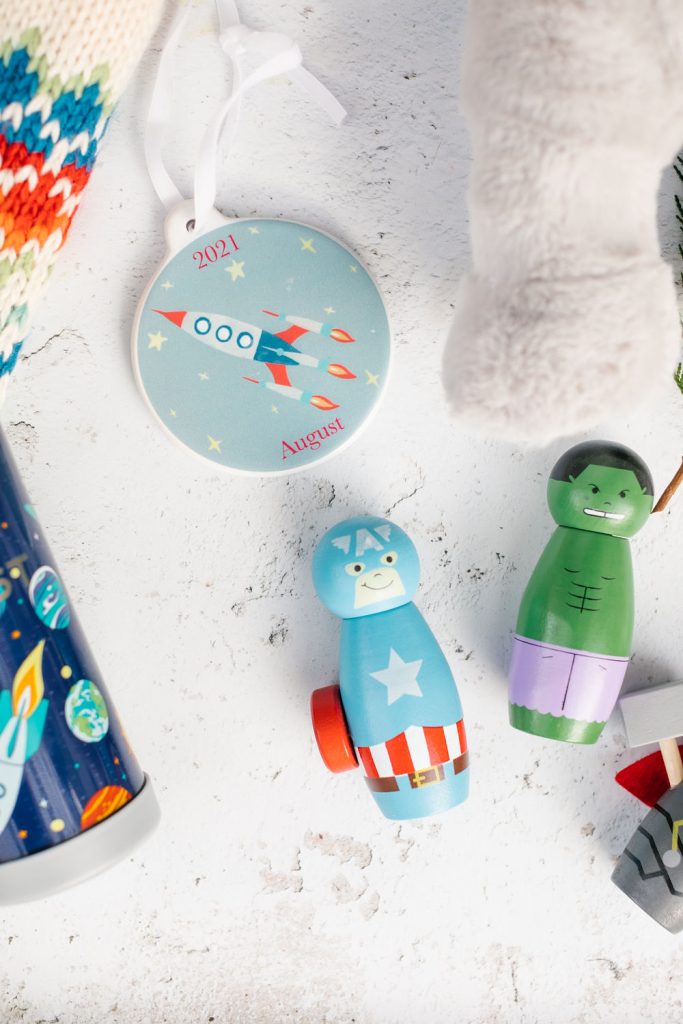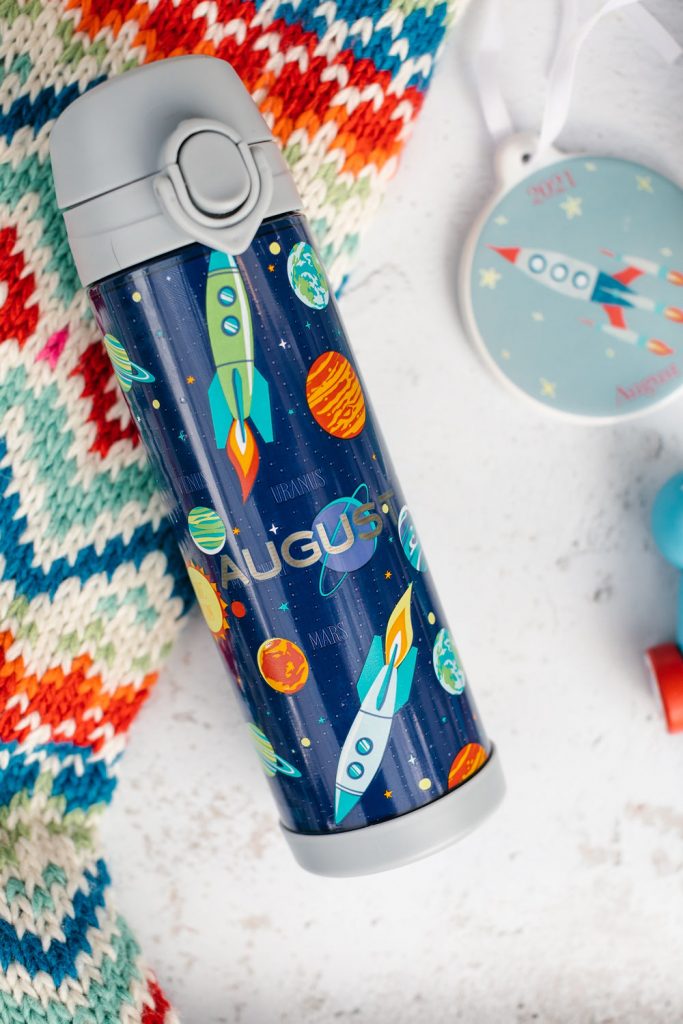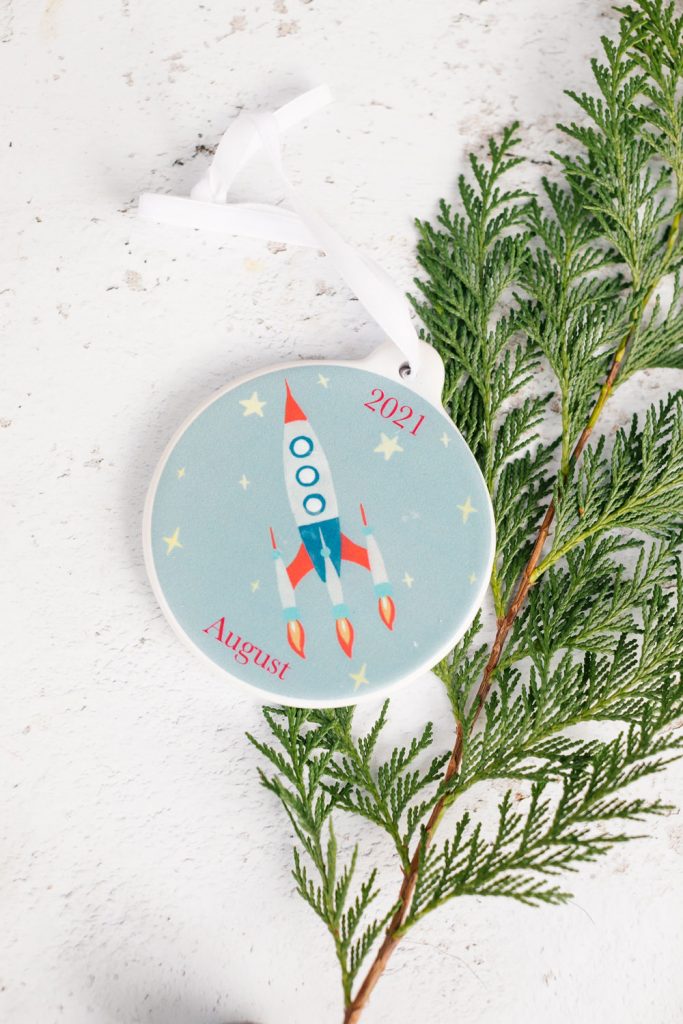 Court is my big 7 going on 16 year old, haha. He got a great book to learn more about black history, an astronaut pencil set for school, a personalized water bottle and ornament, and his favorite gift – a shark alarm clock! He loves it so much, anything that makes him feel grown up is great to him, haha!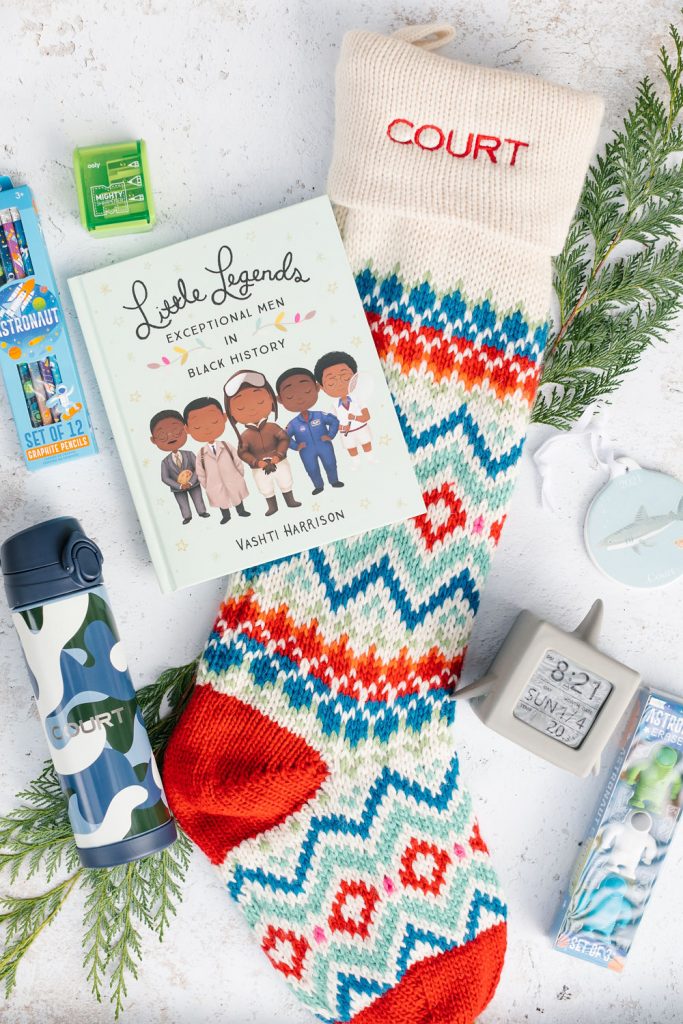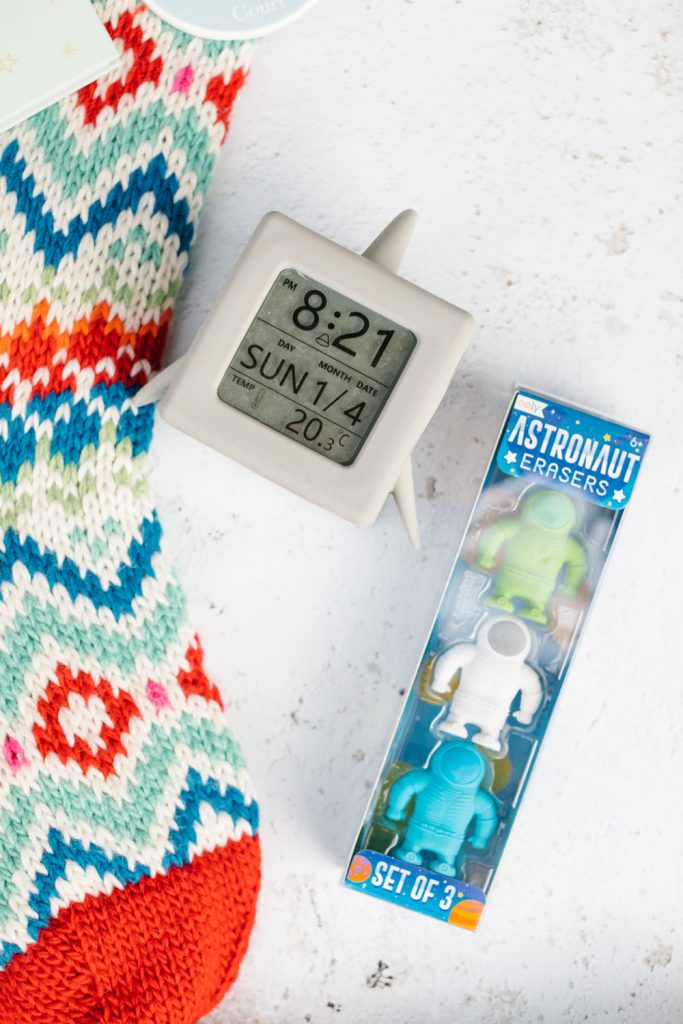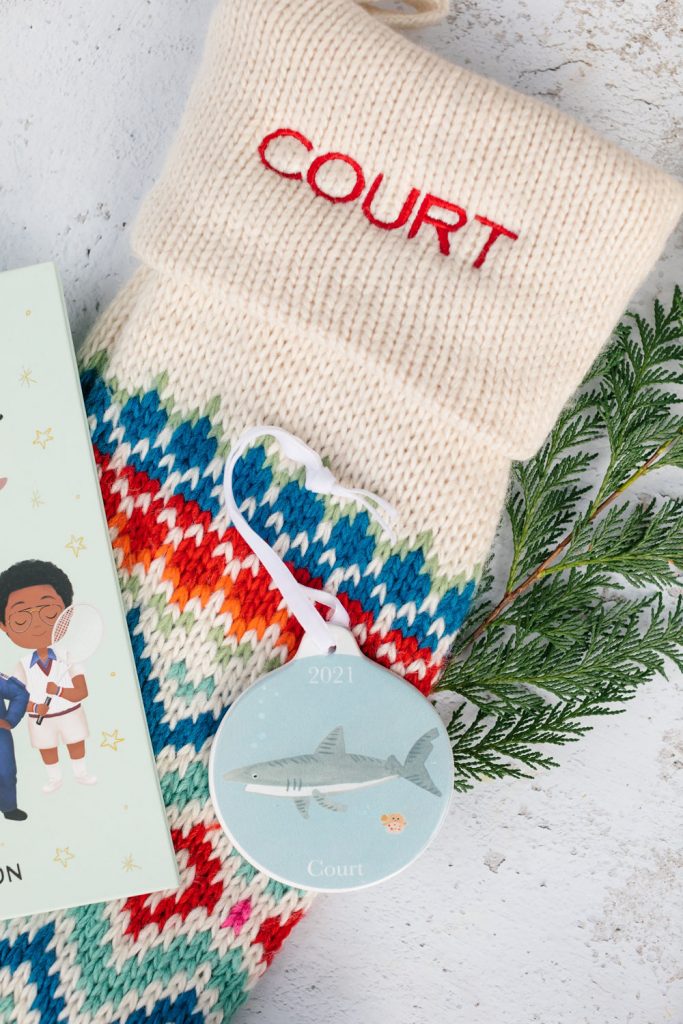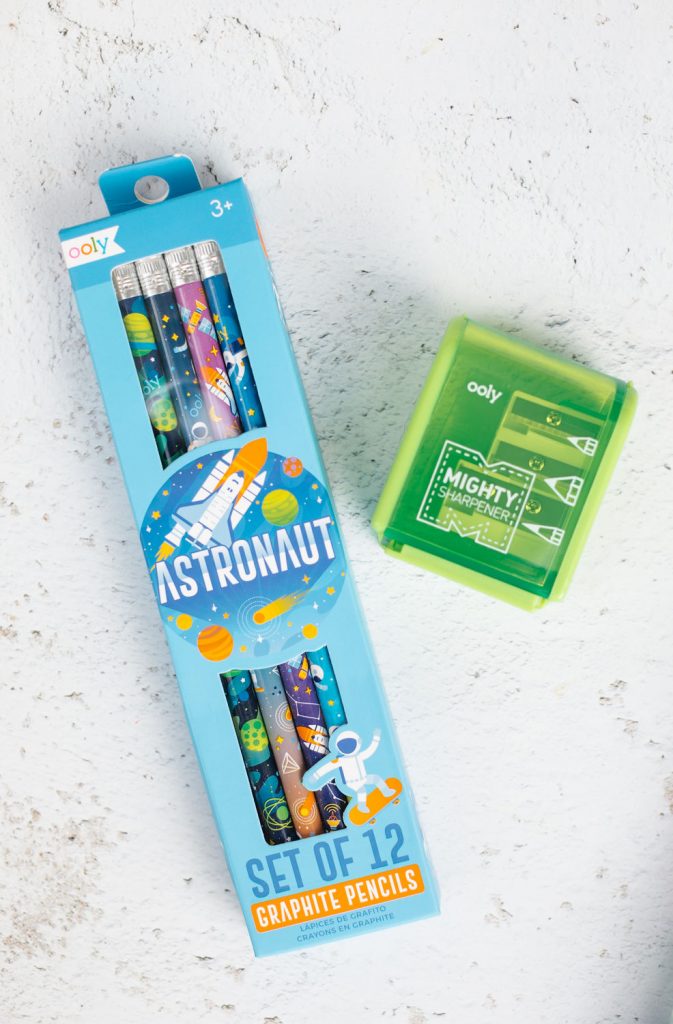 Onto Miss Penny, Alison's almost 6 year old. She loves to create so I started with the Artist's Box and a smock. Next up a personalized water bottle and ornament (each kiddo got that special treat), a new book and I couldn't resist this adorable doll that looked like her! Such a fun stocking!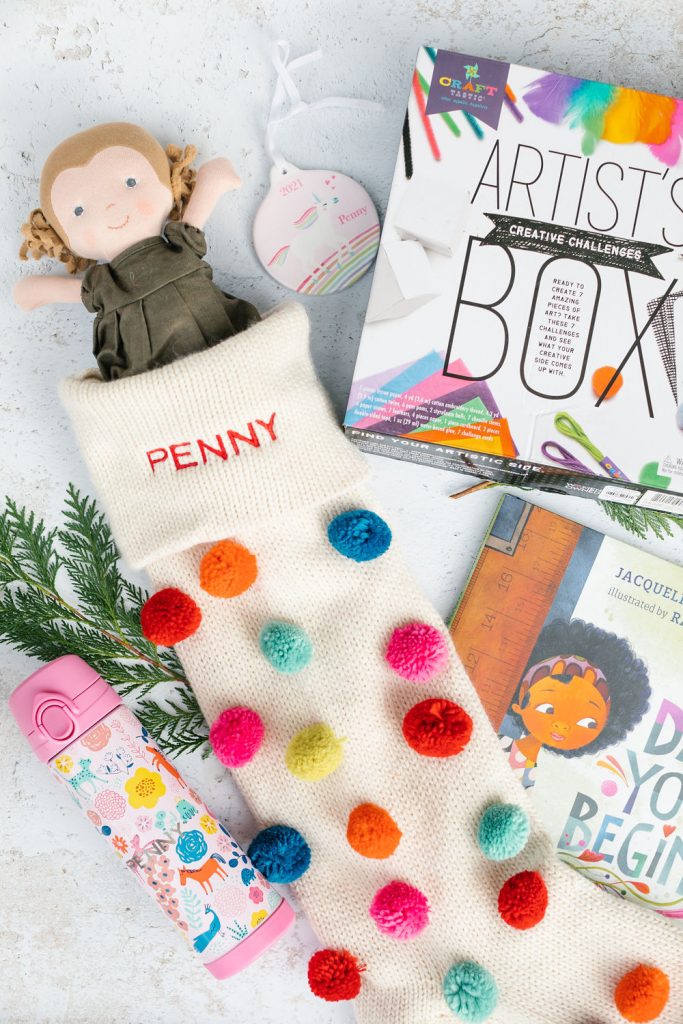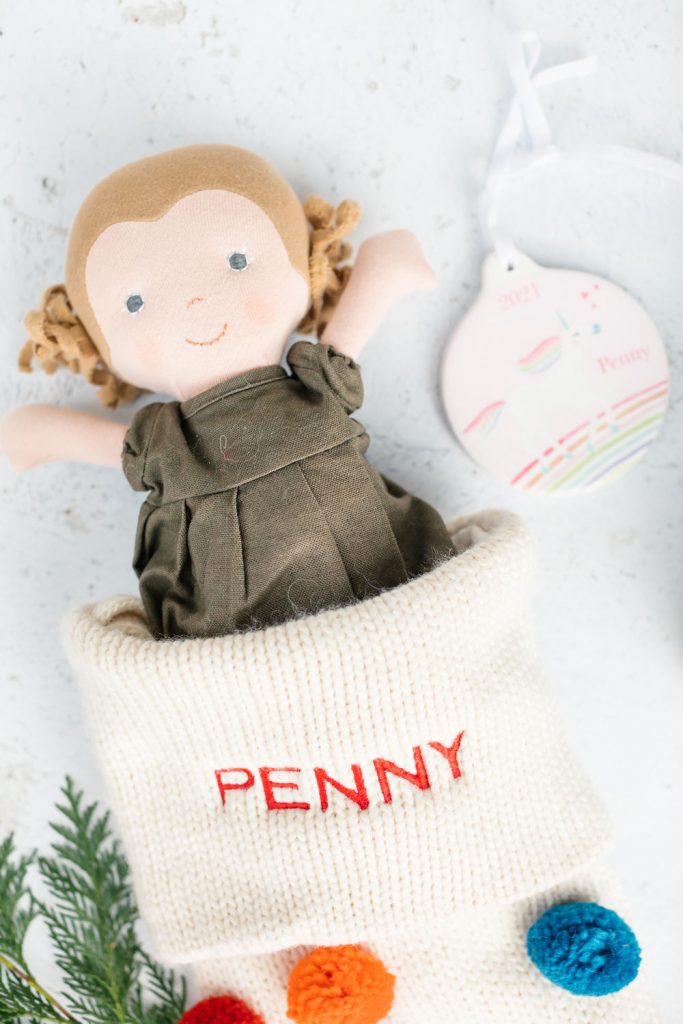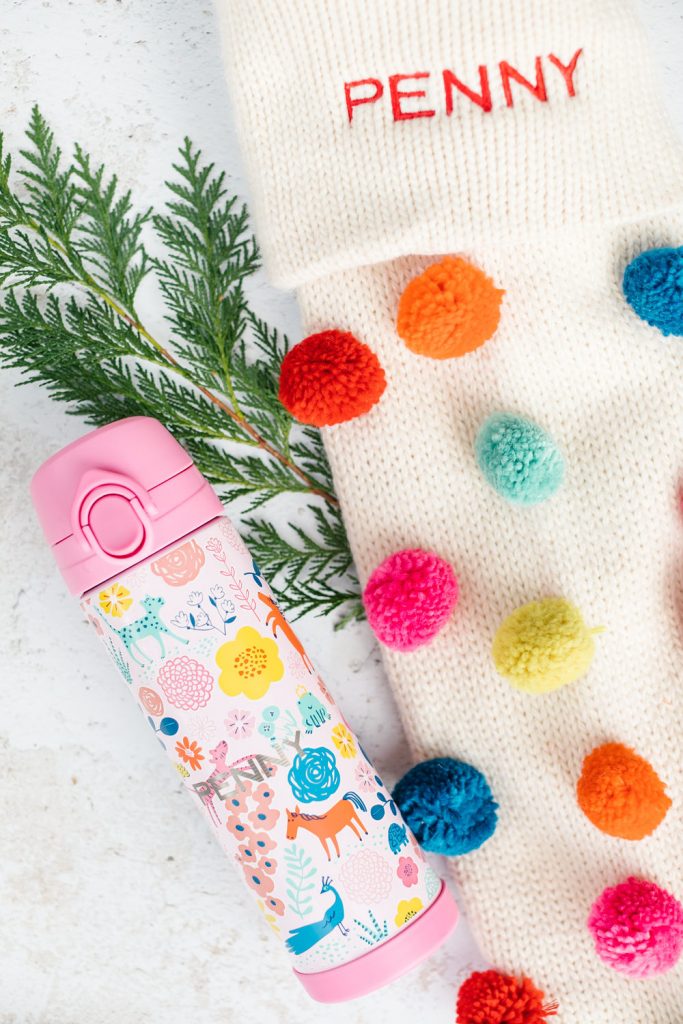 Big sister Olivia is 9, and her stocking is very similar to Court's. A great book about Bold Women in Black History, personalized water bottle and ornament, and of course an alarm clock – she got the sparkly version! I love giving items they are excited about that they will actually use like the alarm clock and water bottle, it's a win-win!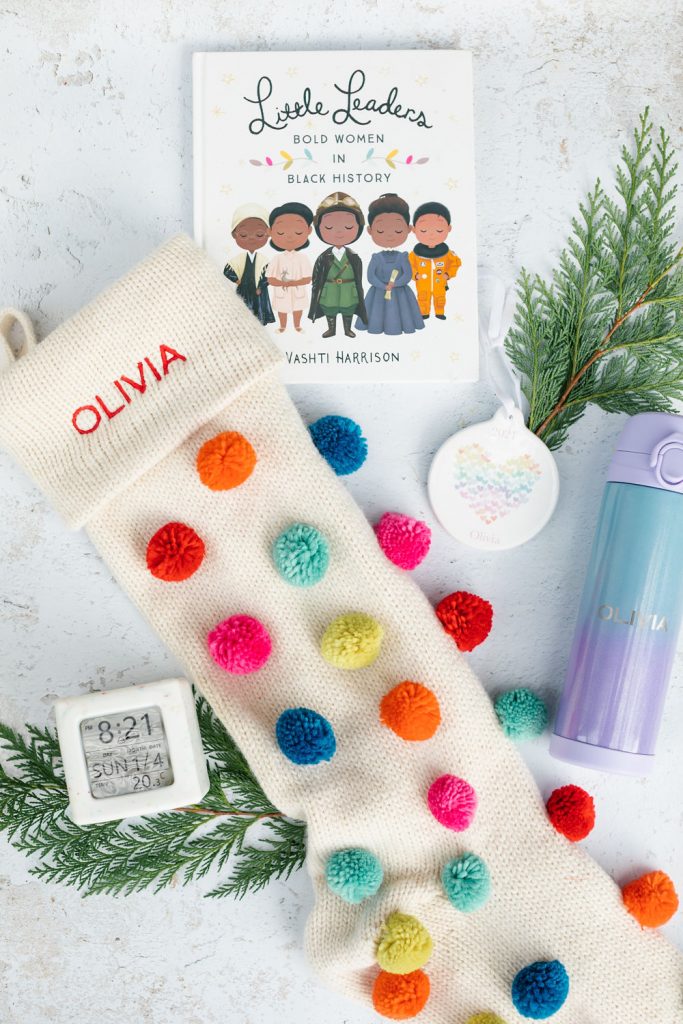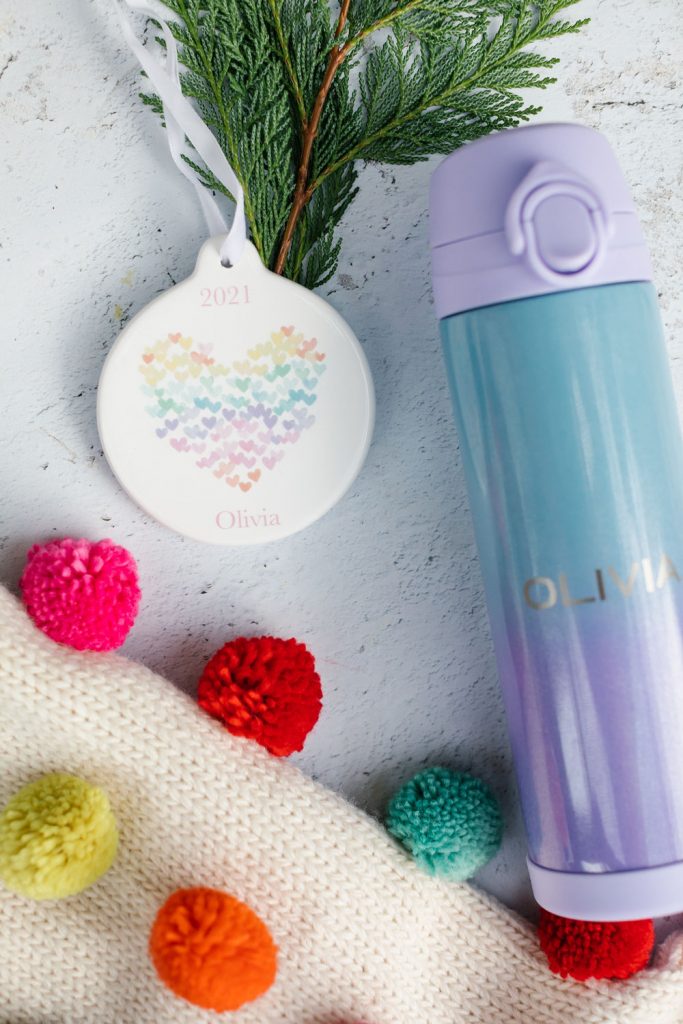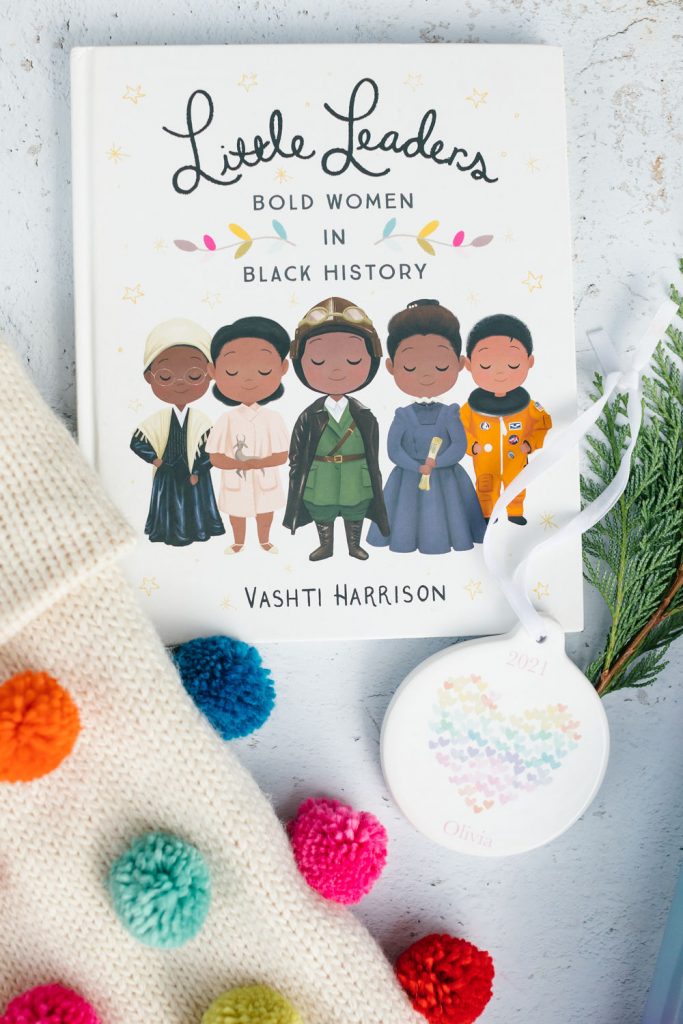 Last but not least was my little Cruz! He is newly 5 and loves to go golfing with his dad so he got a wooden play golf set! He also got his new favorite new shark water bottle and ornament, plus a smock and gel crayon set. Of course I couldn't leave him out of the book brigade, he got a fun book we've been ready each night.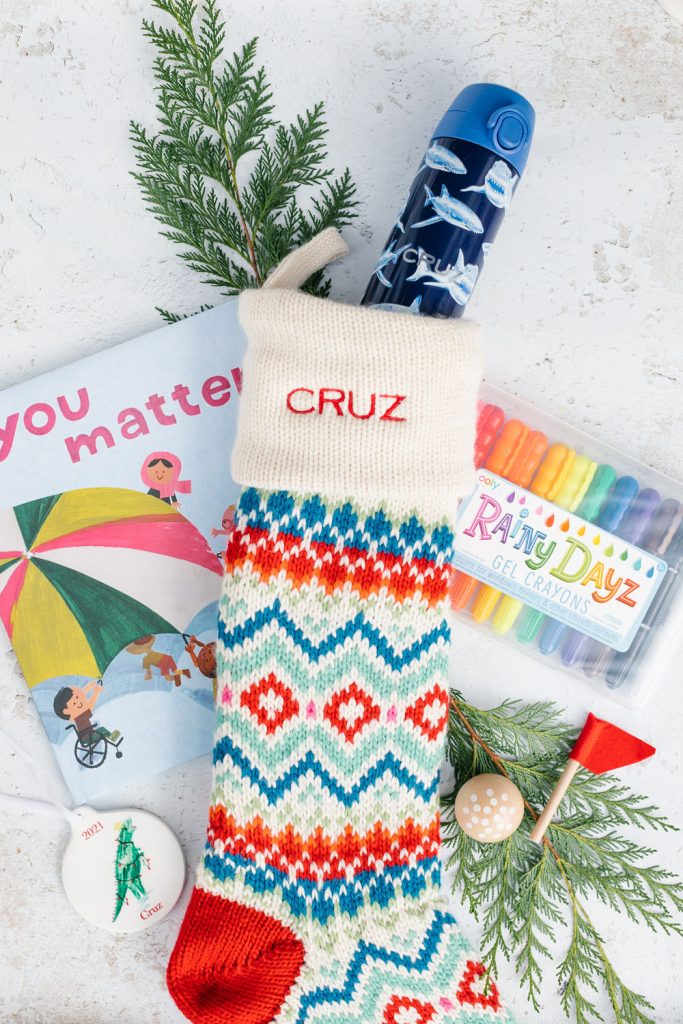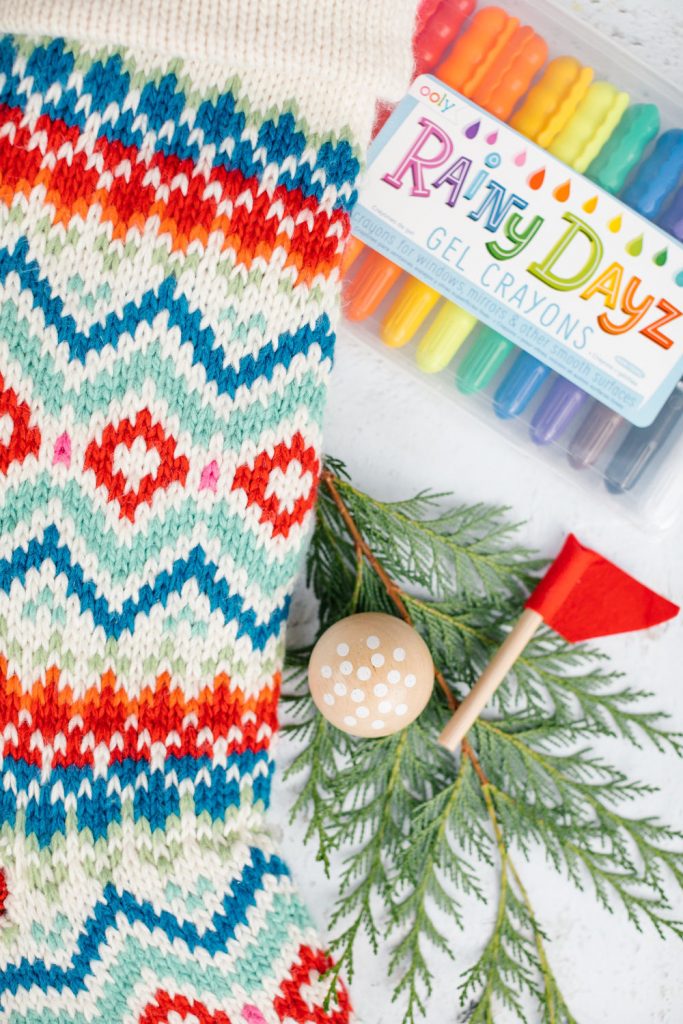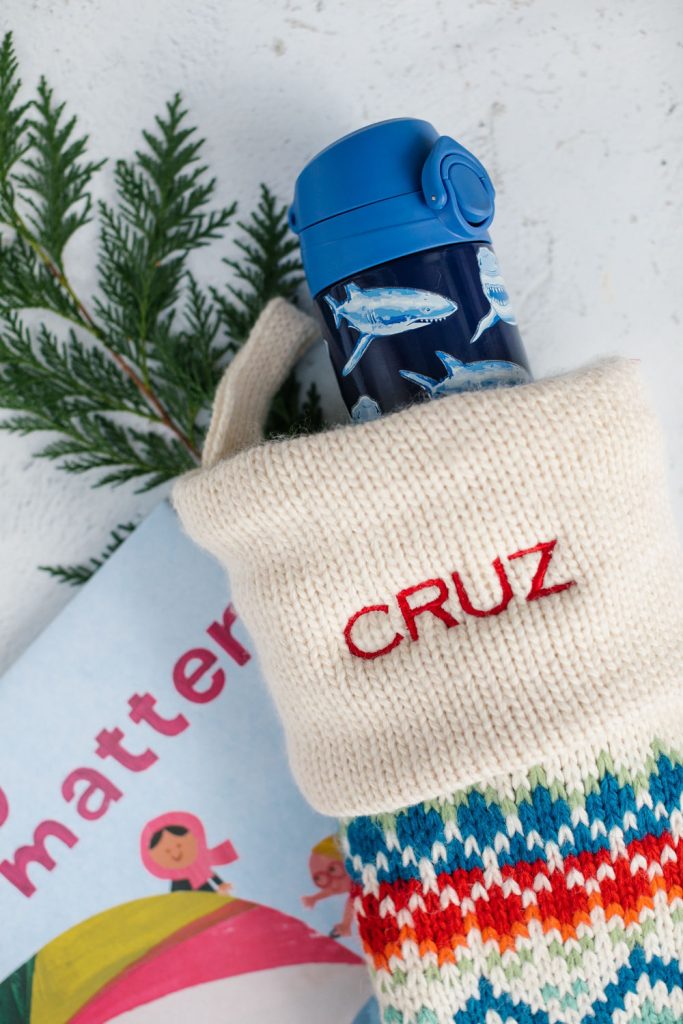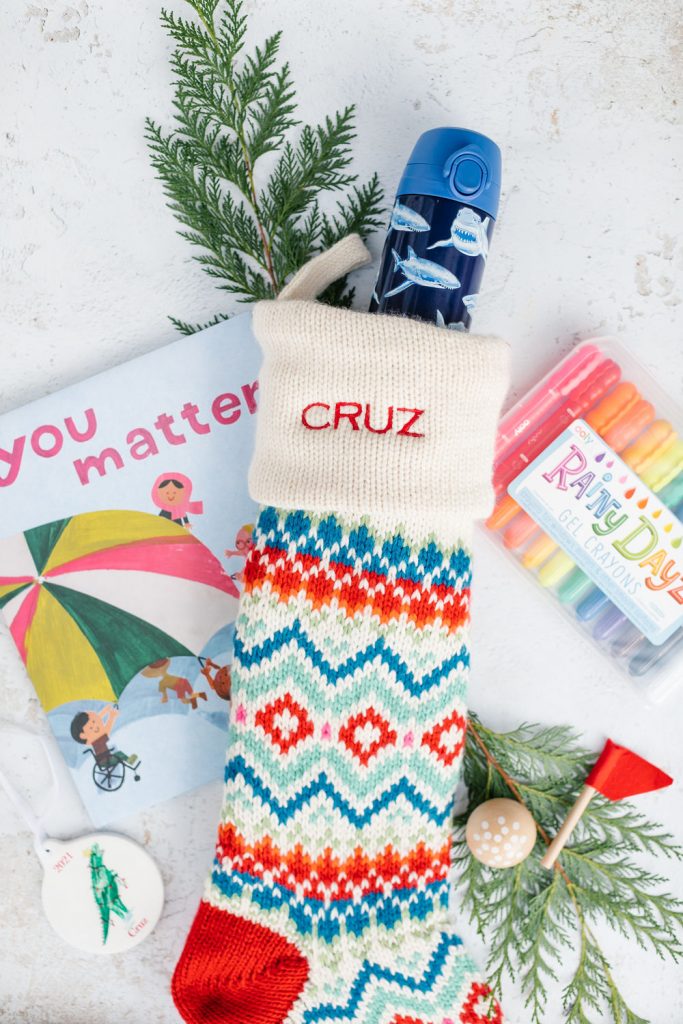 So many great stocking ideas, don't you think?! Shop all of these goodies below! Hurry hurry, Christmas is coming up fast!

xx
Jacquelyn