Can you believe we are here again friends?! It's time to order your holiday cards and you know we always love to use our favorite, Minted. Their selection just gets better and better year after year! We had fun choosing the best cards for our families and even included my buddy Alison Bernier in on the fun this year! Each choice is unique and beautiful in their own way. See our favorites below and shop a few more that we love at the bottom. Right now Minted is doing 20% off if you choose recycled paper and 15% off all other holiday cards with the code HOLIDAYJOY. Be sure to order soon, with Thanksgiving this week you know Christmas will be here before we know it!!

J A C Q U E L Y N
My family and I usually have our family session at the beach but this year we made a change and did them in a gorgeous local park with our favorite Alison Bernier. With the new location our photos had warmer tones so I was excited to play with that for our cards! I found my card – Arch Blessings by Erin Deegan and immediately fell in love! That pretty terra cotta color and that modern arch shape got me. Not to mention the beautiful envelopes that go with it!
Of course I added a few more photos on the back, mainly showcasing my cute boys! They are getting so big and I can't believe how quickly time flies. I'm so glad I have these amazing photos and cards to remember them at this stage!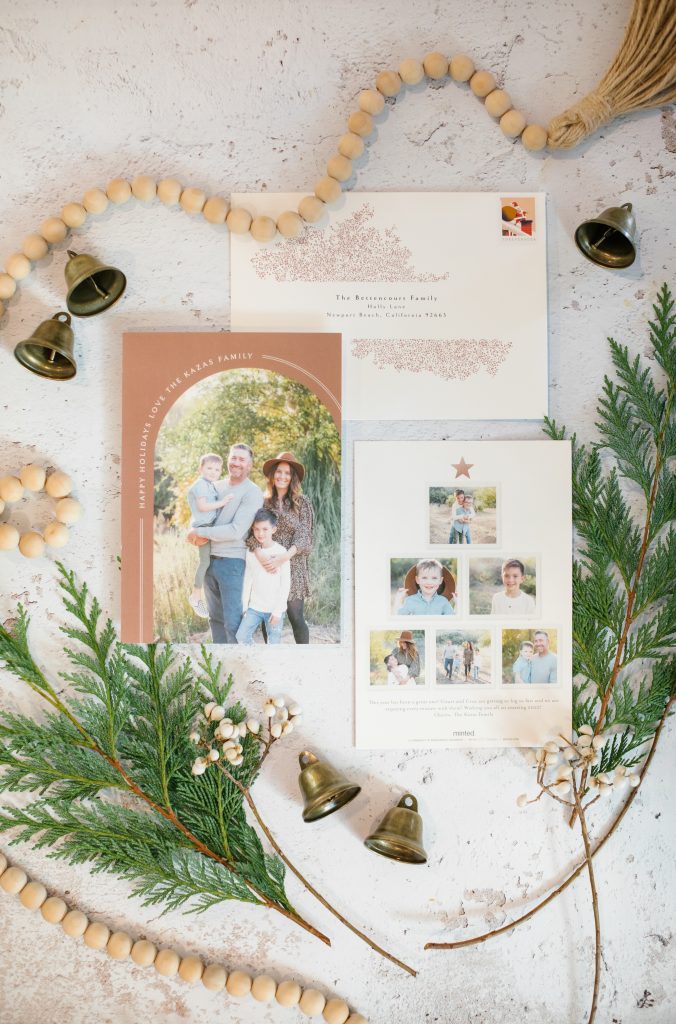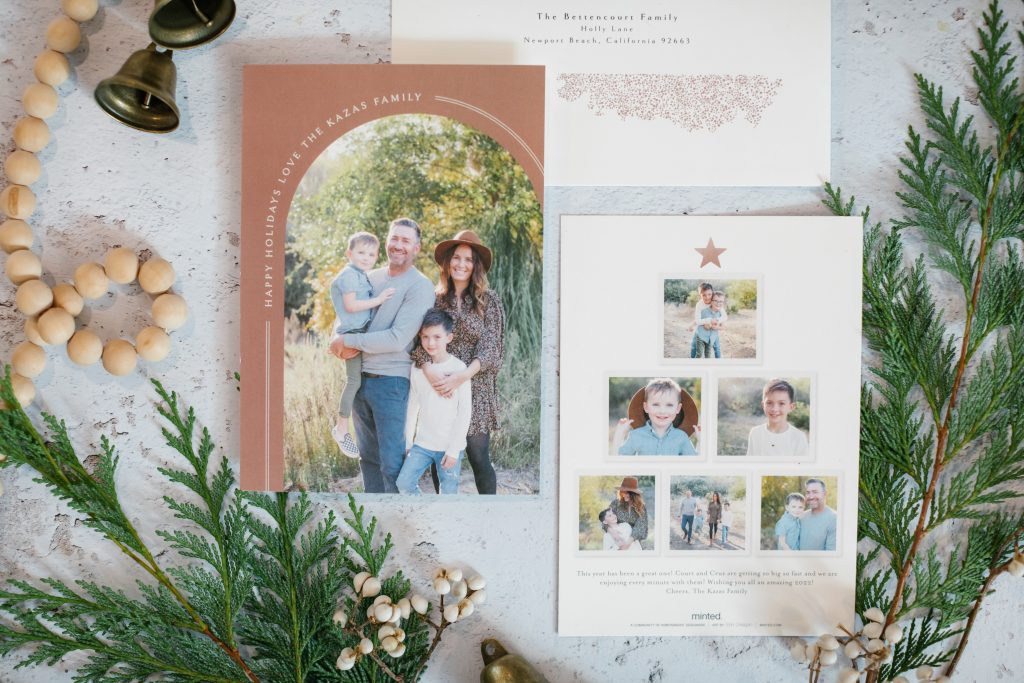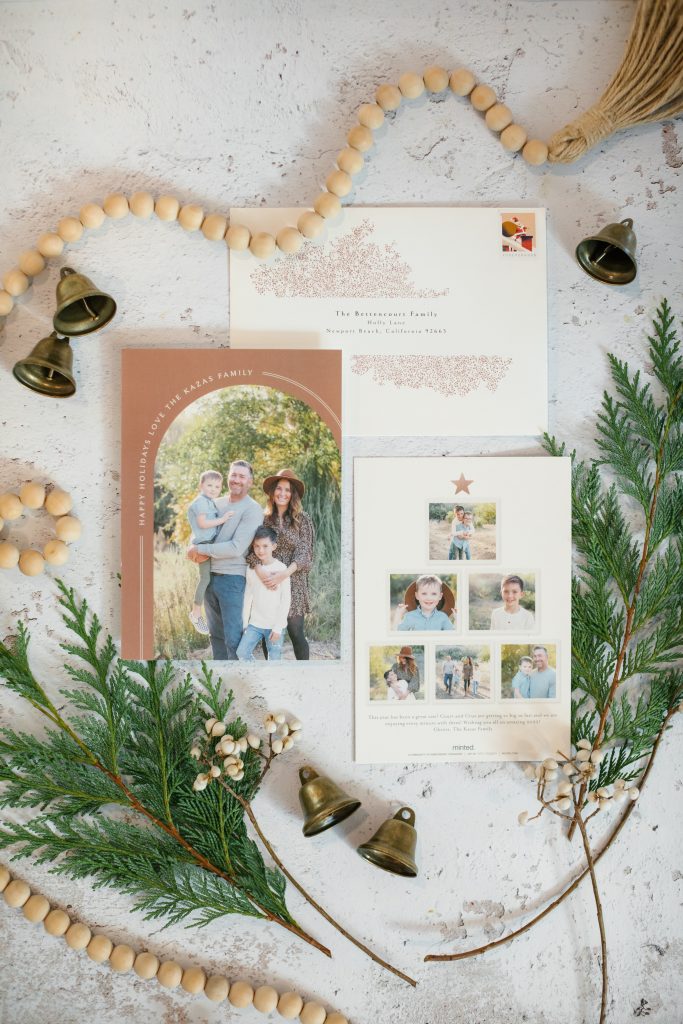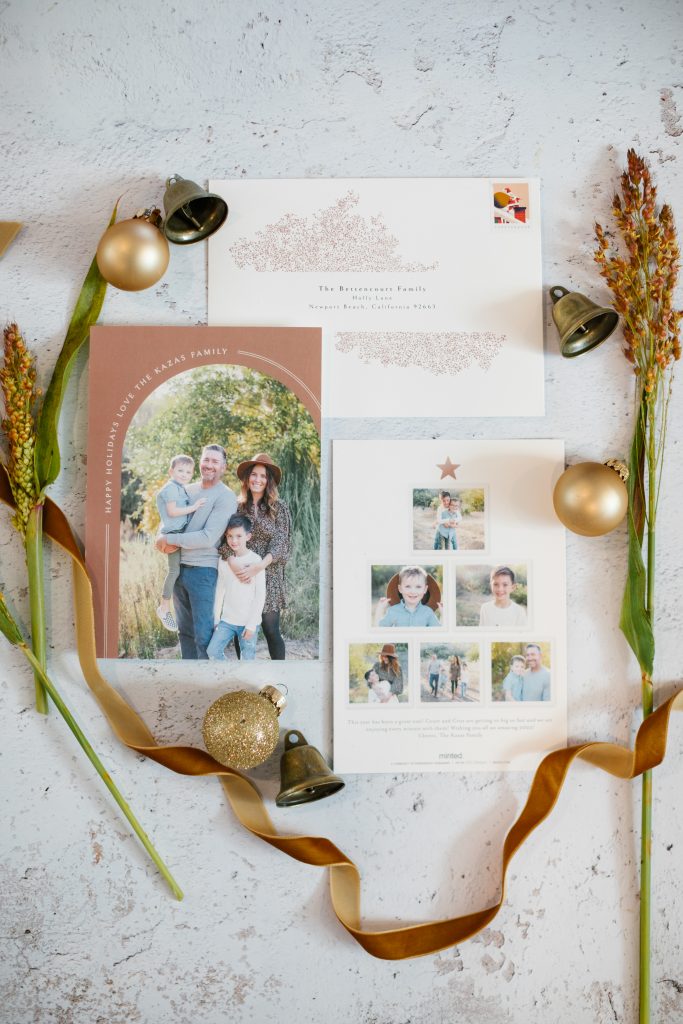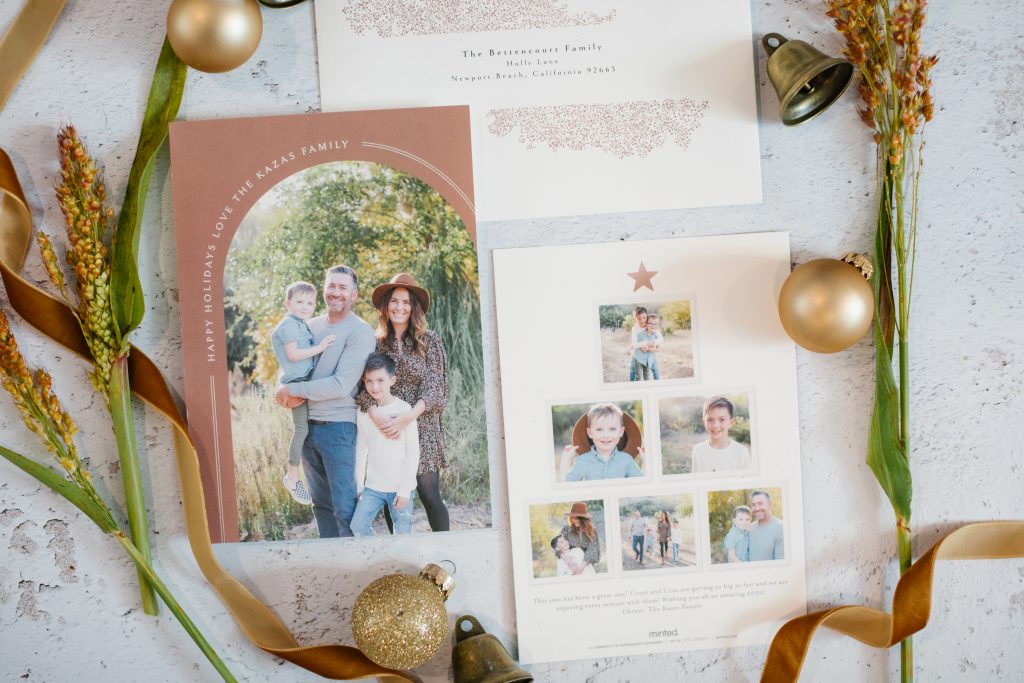 Shop Jacquelyn's card below.


A B B Y
It's my family's favorite time of the year- holiday pictures! I'm sure many of you can say the same about your family, haha. But, I have a secret weapon named Dayna Studios that makes it so fun for the kids. It truly is my favorite time to capture those cute kids getting older each year. There were so many designs at Minted; it was tough to pick one this year. I think I changed it up at least three times. I went with this neutral-toned love & cheer card by Carolyn Nicks. I liked the simplicity of the modern look and how it flowed perfectly with our picture. Of course, like every proud mom, you have to showcase the whole family on the back. Isn't that what Christmas cards are all about?!?!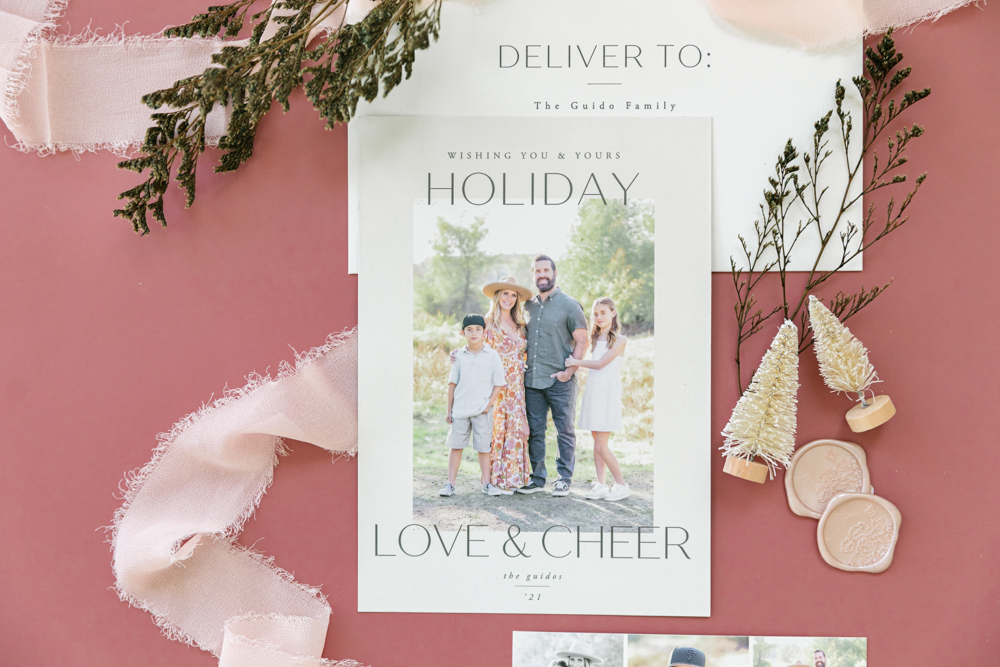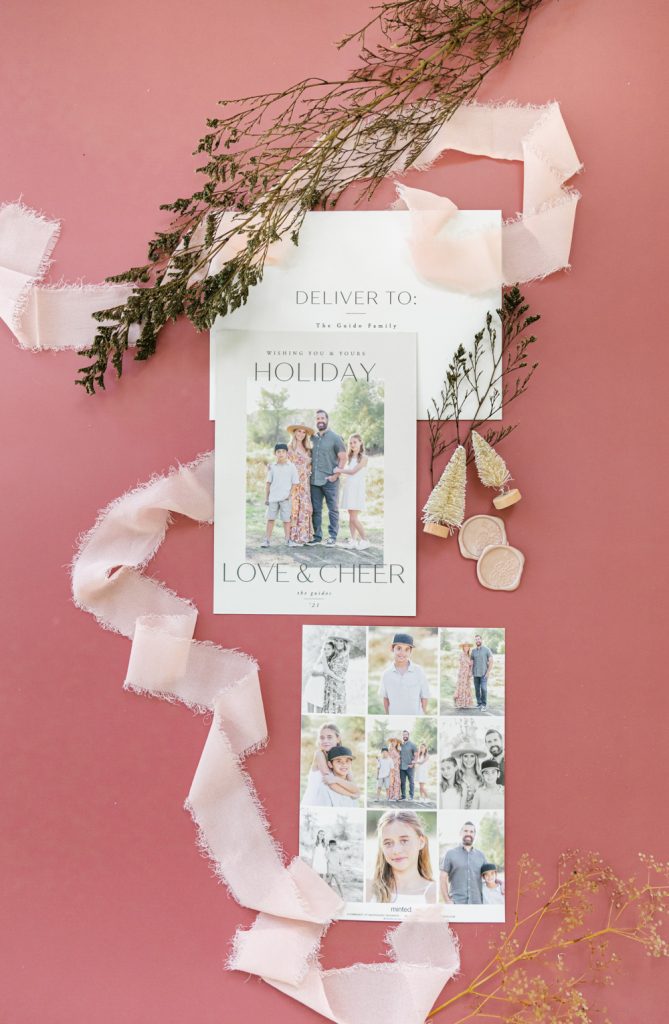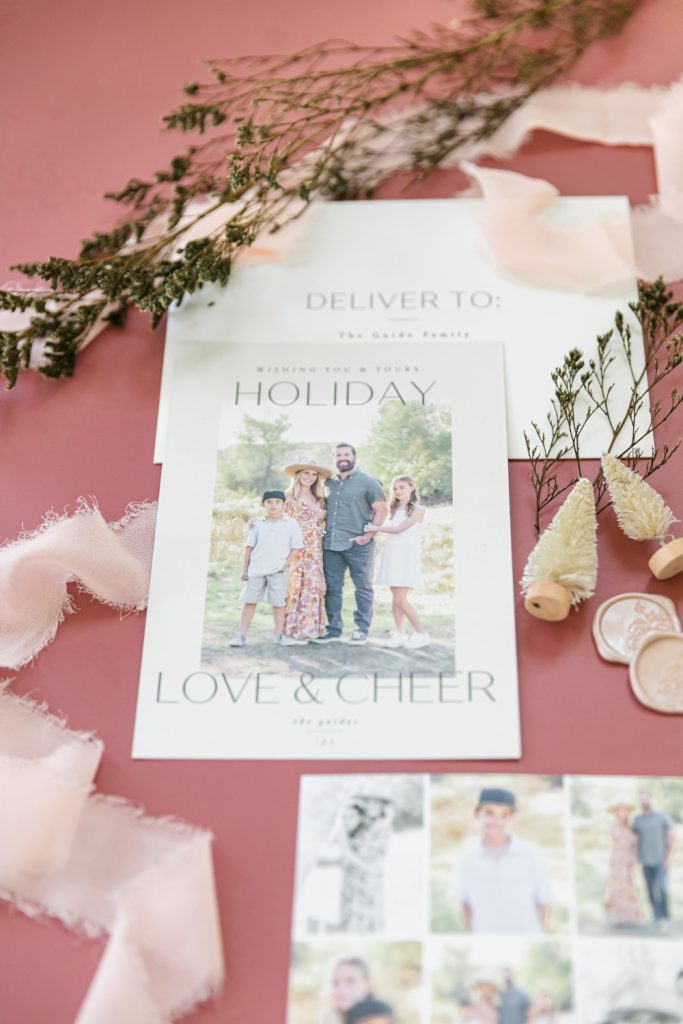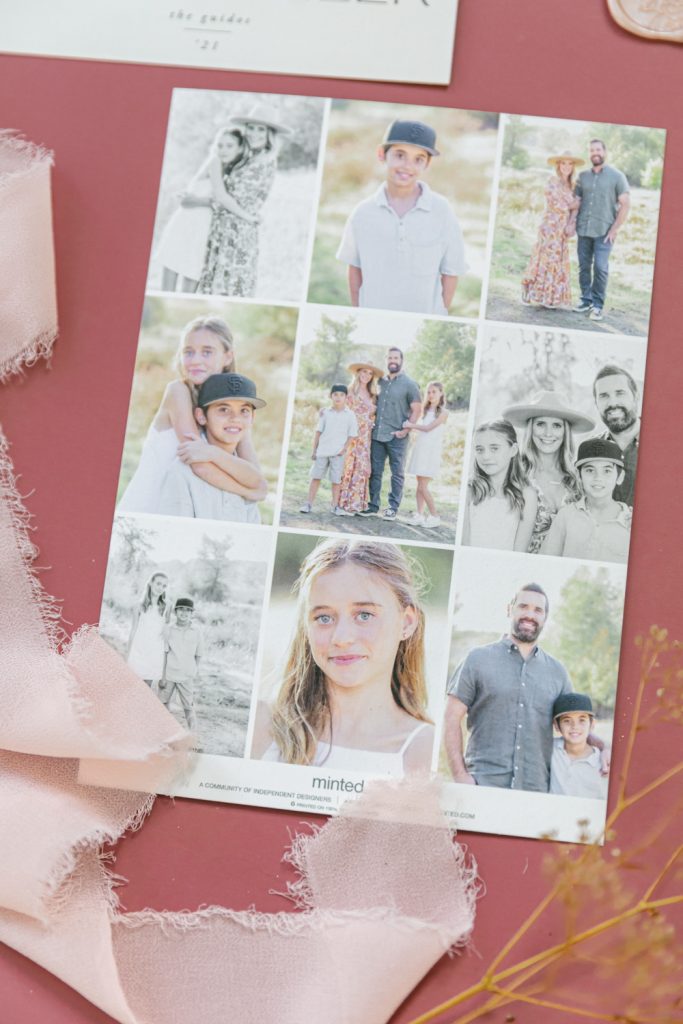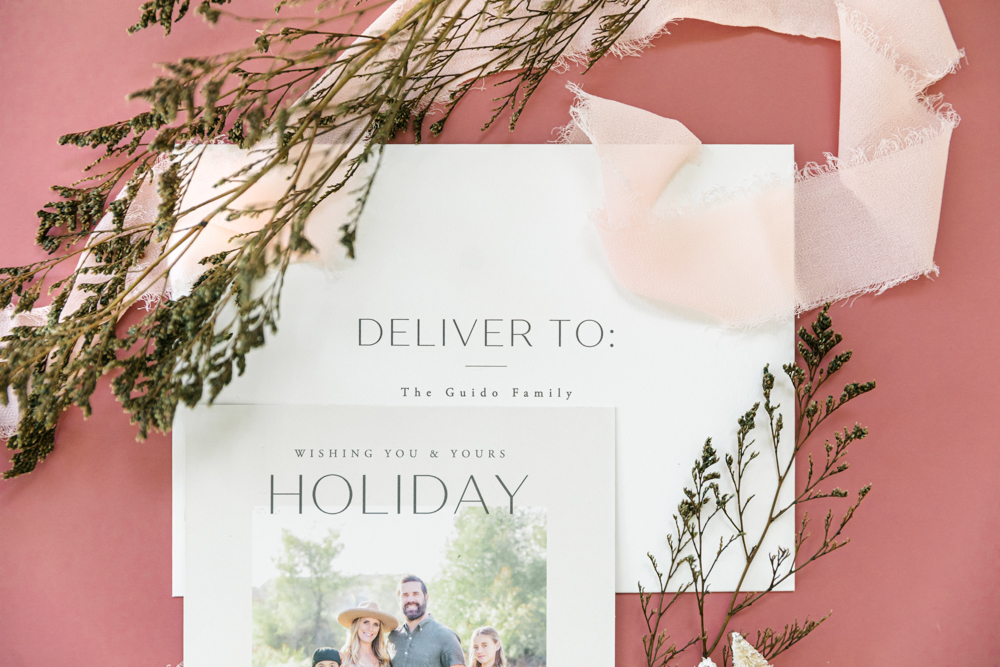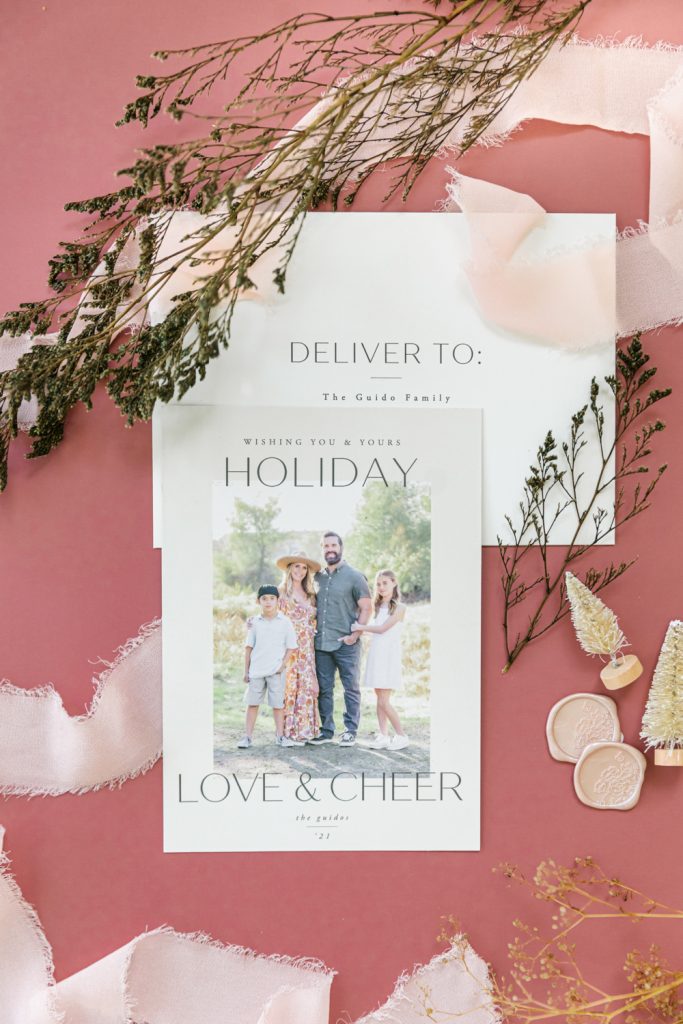 Shop Abby's card below


L E A H
Taking family photos has become an official tradition, our family does it every year. I love to look back and see how we are all changing, growing, maturing into our ages. From babies to nine year olds, and from new parents to seasoned ones. Not everyone is always happy to take them on a yearly basis, but they end up loving and feeling grateful for them when we have them. They really are family treasures. This year we took them at a really pretty park with a lot of autumn foliage and beautiful trees.

In looking for a Christmas card this year, I tried to look for something I wouldn't normally pick. Something with no traditional colors, the "Whip Cream" card by Pixel and Hank was minimal and modern with white and blush tones. I also chose a black and white photo to make it different. This year I went full circle with our traditional family photos, sending them out to our family and friends in a non traditional way. I love that Minted has all the options for me to choose the path that I'm feeling every year with my Christmas Cards.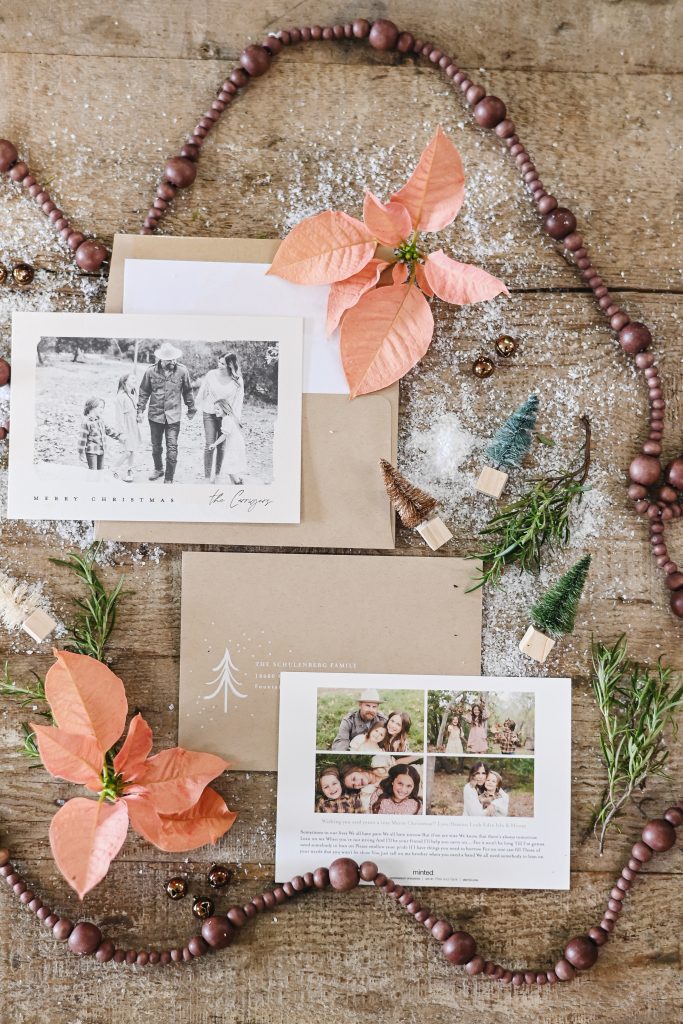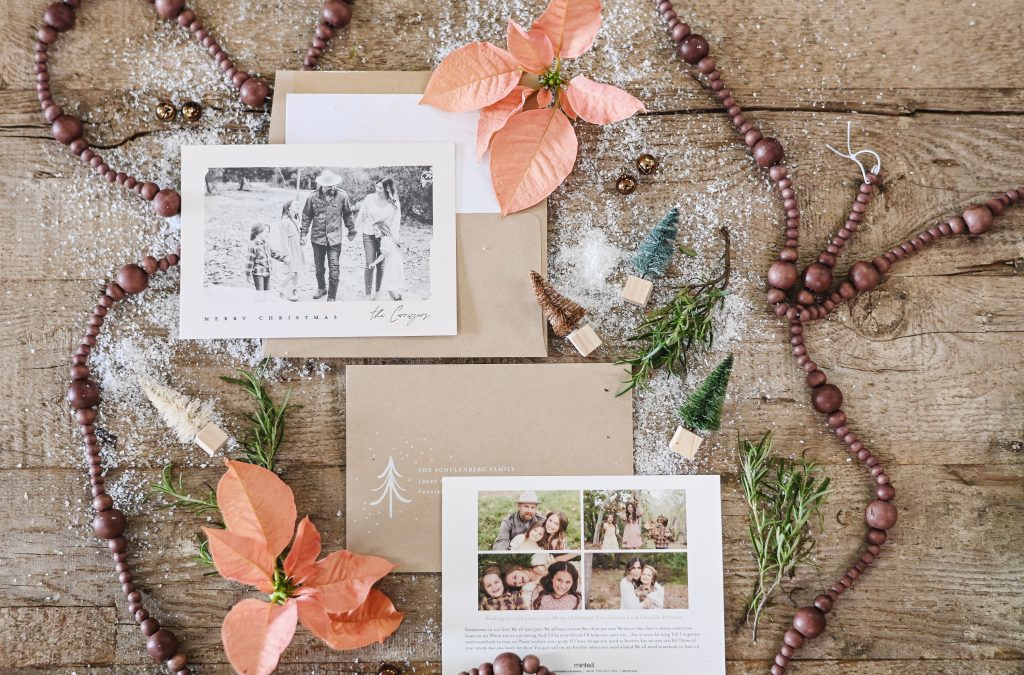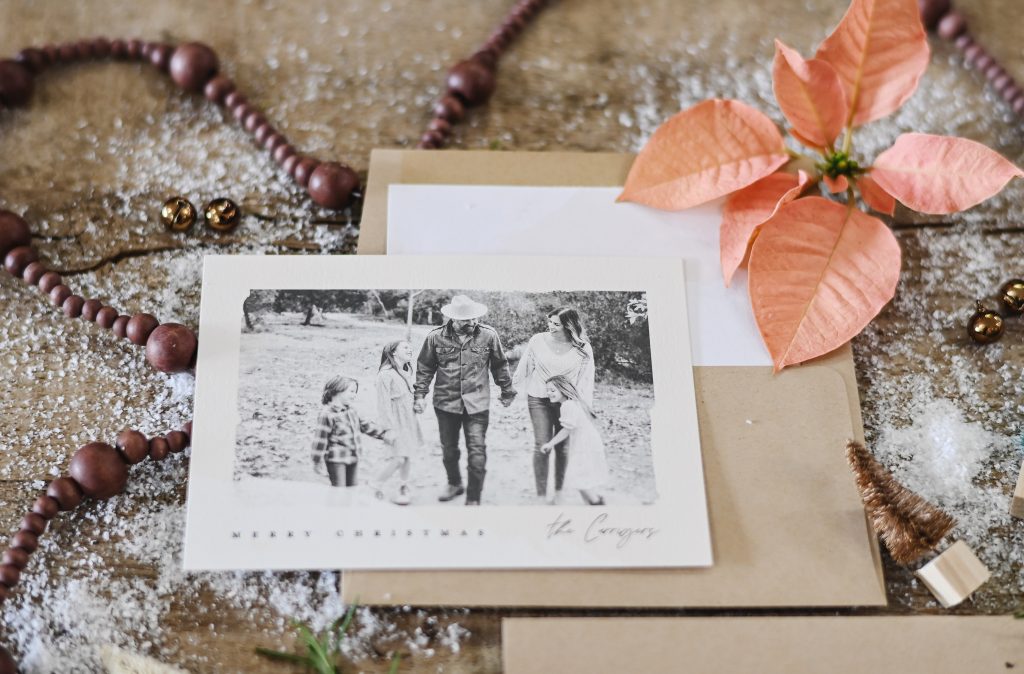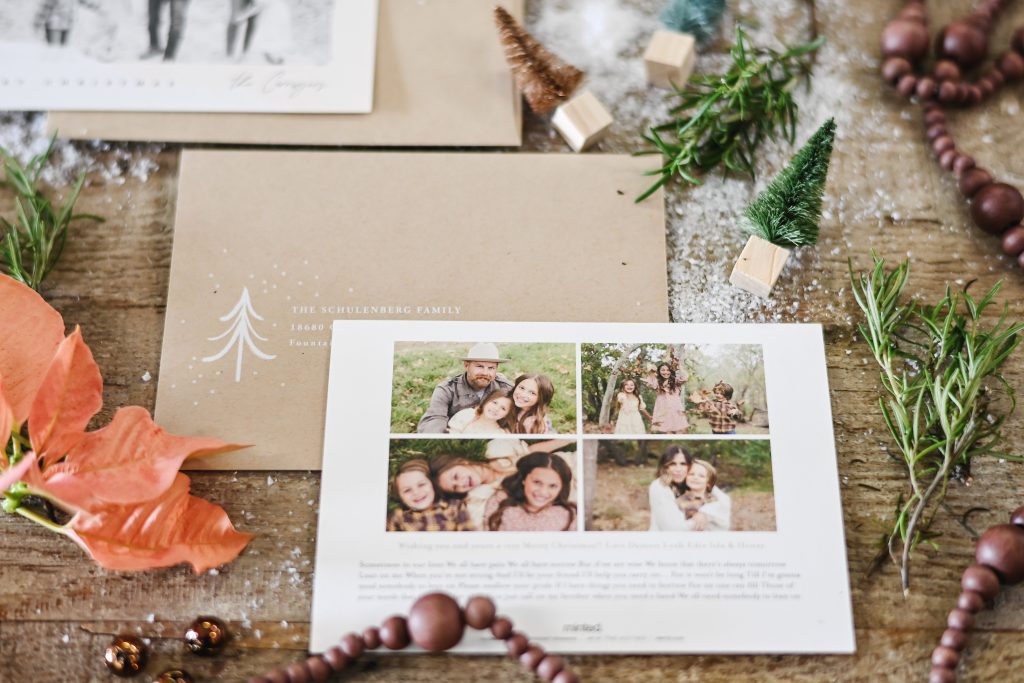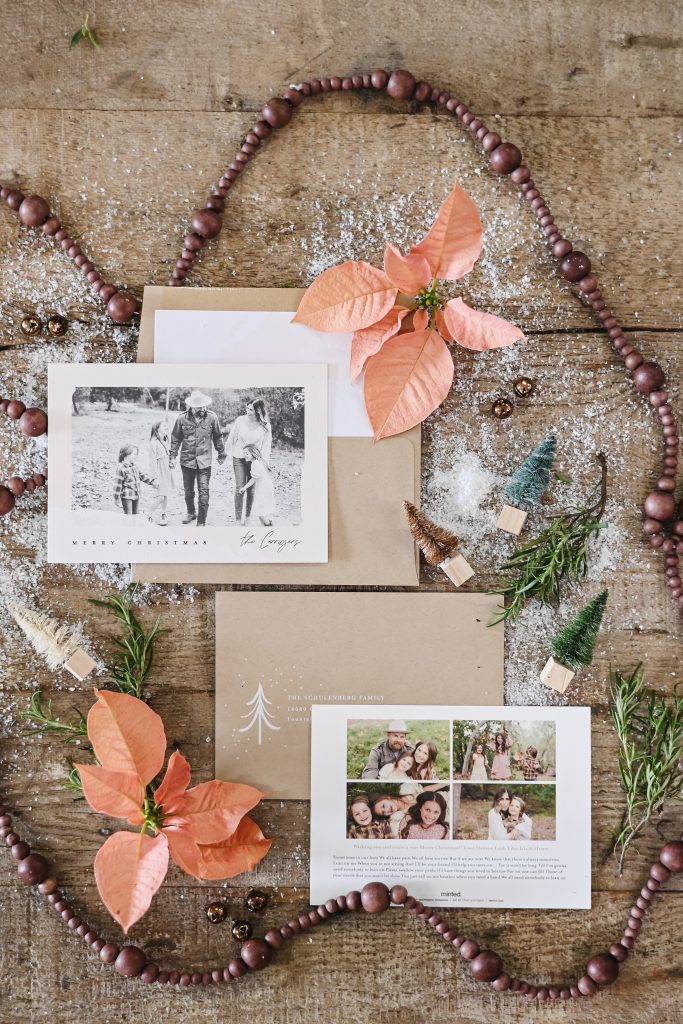 Shop Leah's card below


A L I S O N
During the past year my family and I have been lucky enough to take several vacations out in the desert of Southern California, so doing our family portrait there this year made sense. The only thing is that it needed to be a self portrait which made things just a little more challenging but that's always part of the fun for me!

The "Make Peace" card by Kristie Kern was a perfect choice because of it's simplicity and the fact it allowed me to fill the card with the photo. I also love that Minted offers the option of doing a triple thick card stock that is made using 100% post consumer waste. It makes our cards feel extra special.

Having gorgeous metallic silver addressed envelopes is the cherry on top for me!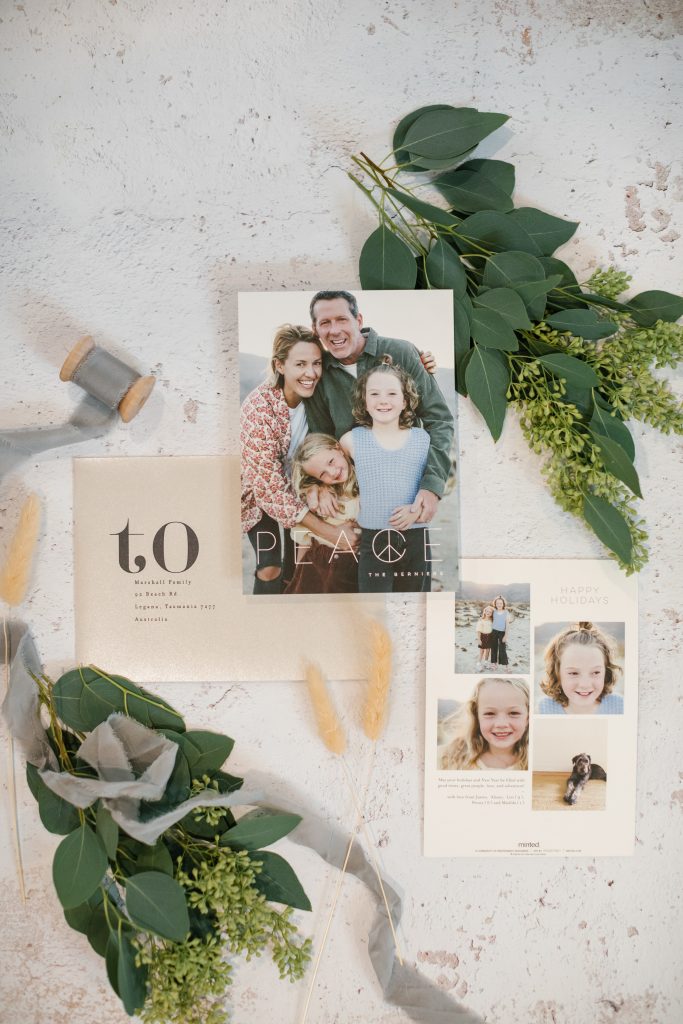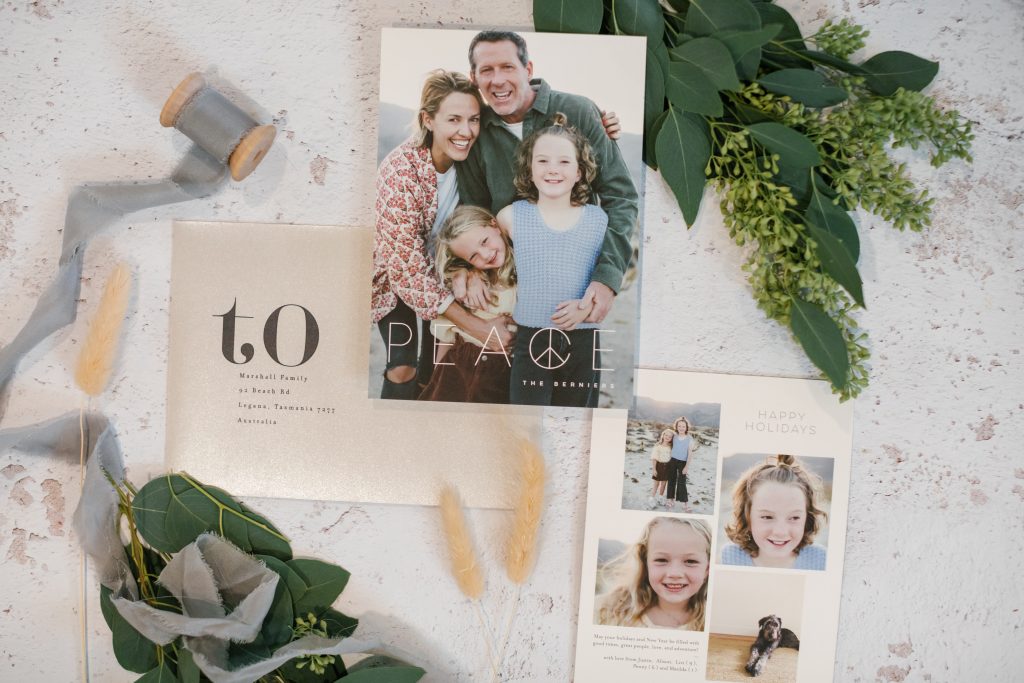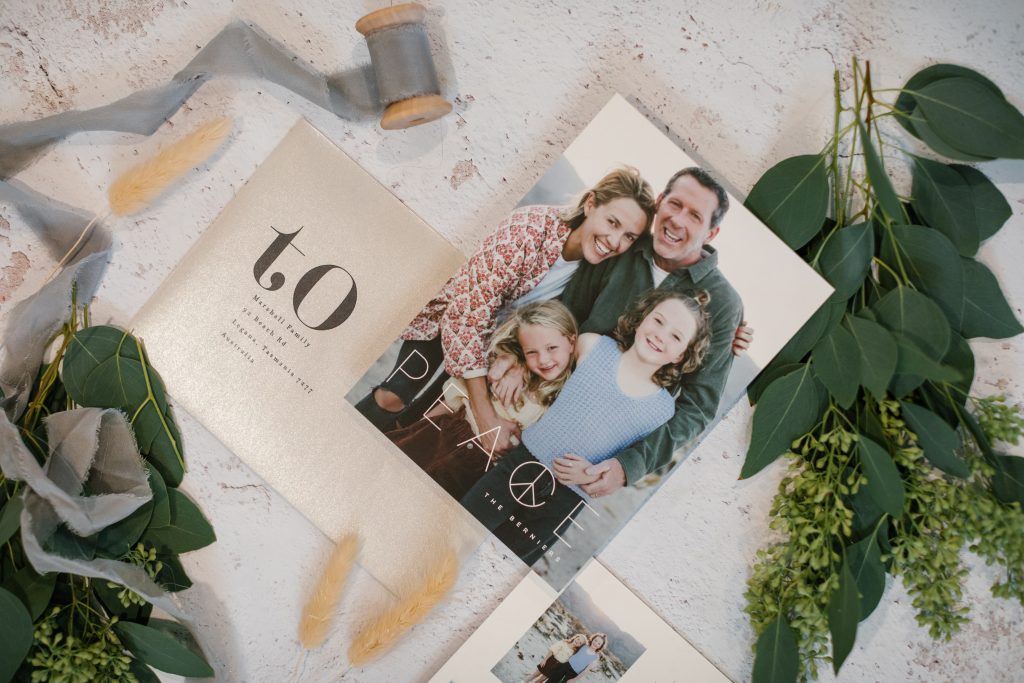 Shop Alison's card below


Head to Minted to see lots more fun Holiday Card options!
xx
The Bejios Girls