Our little friend Monroe turned two and we were there to help her celebrate! I can't believe it's been a year since we celebrated that little cupcake's 1st birthday! As the daughter of one of our favorite photographers, Corrie Lynn Photo, we knew we had to make it special. This year's theme was still based on Halloween since her birthday is so close to it, and since she was two it was Double, Bubble Toil & Trouble! We had bubbles – for kids and adults, adorable details, and lots more! Check it all out below!!
Photos by Mama Corrie Lynn Photo, of course!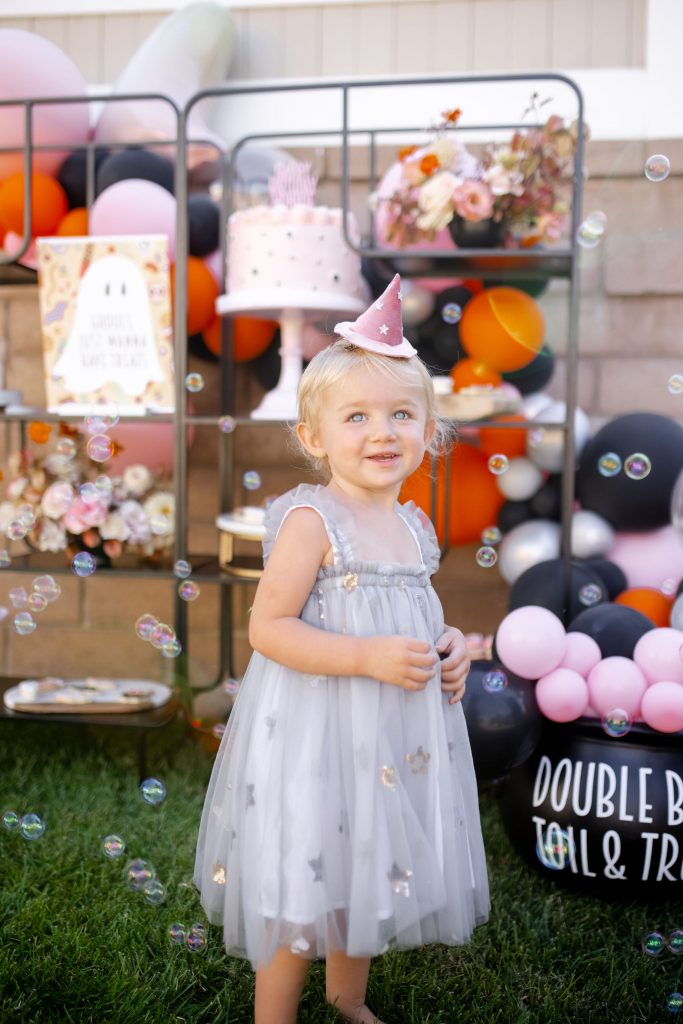 The party was held at Monroe's grandparent's GIANT backyard, haha! I don't even know what I'd do with this much space! It's the perfect place for a party and guests were greeted right away by an adorable welcome sign from Poppy Jack Shop and balloons by The Pop Shop.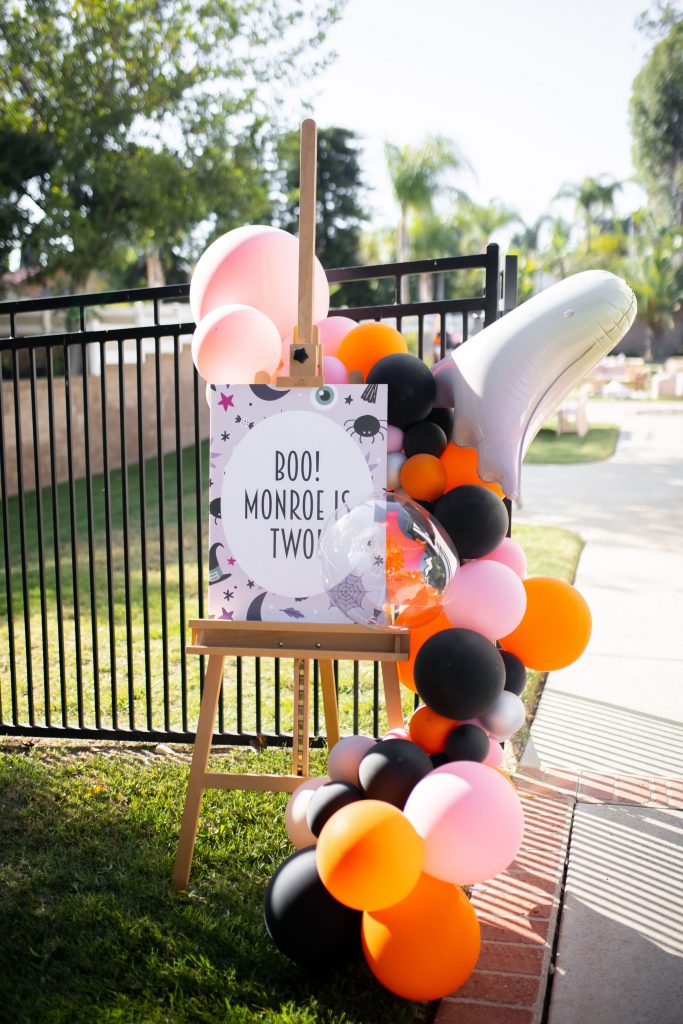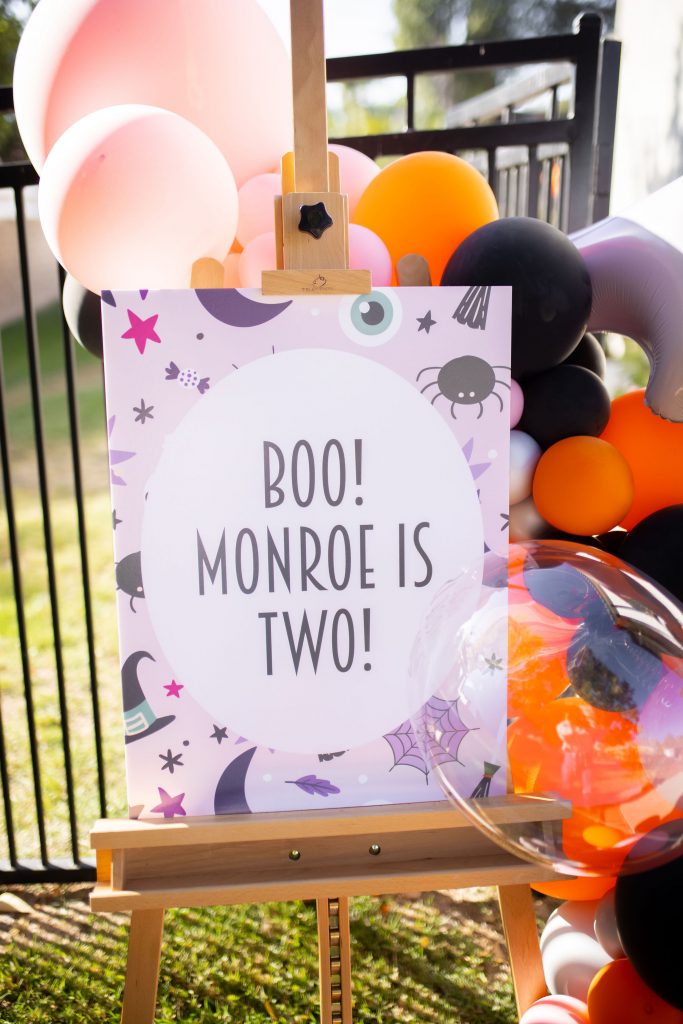 Our adorable little table was set with the cutest pink chairs from Sweet Salvage Rentals. Why is everything miniature so much cuter?! The Pop Shop brought the perfect backdrop and decked it out with more balloons! We set the table with Meri Meri's newest pink Halloween collection and Sophistplate's silver flatware. To make it complete Earth and Grace brought the most beautiful fall florals, gosh I love them so much!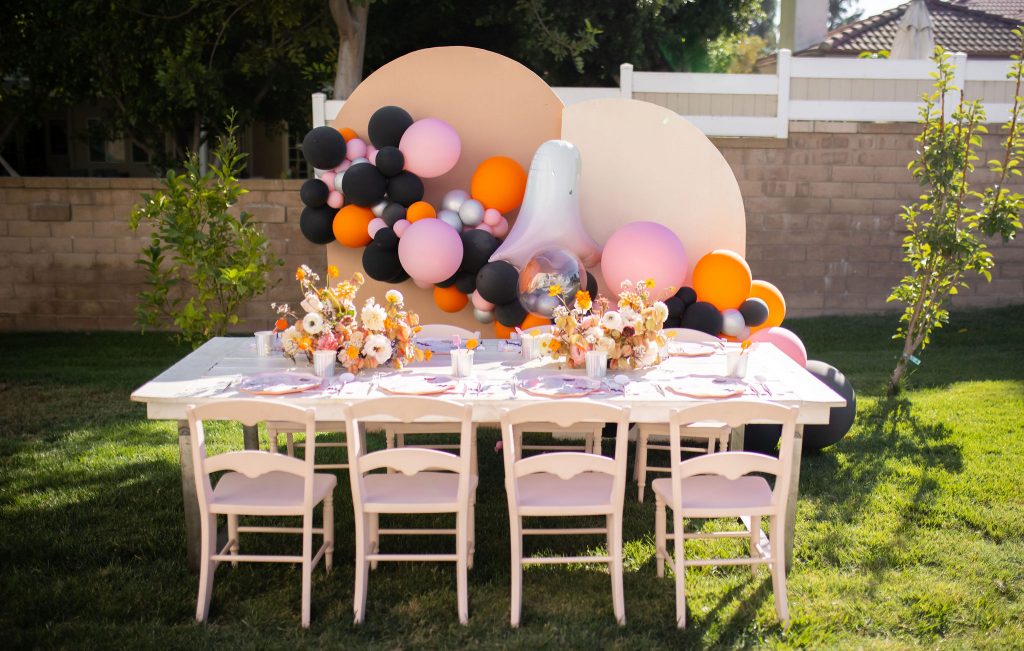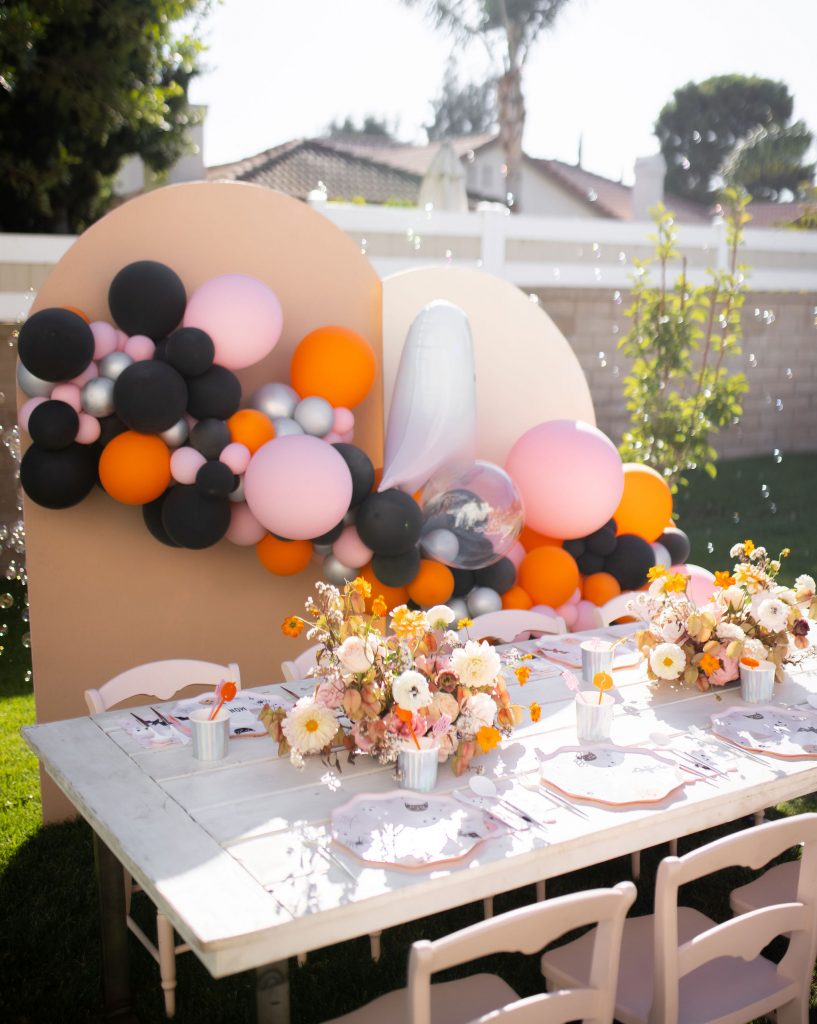 You know Poppy Jack Shop made amazing details!!! Place Cards and stir sticks, way too cute!!!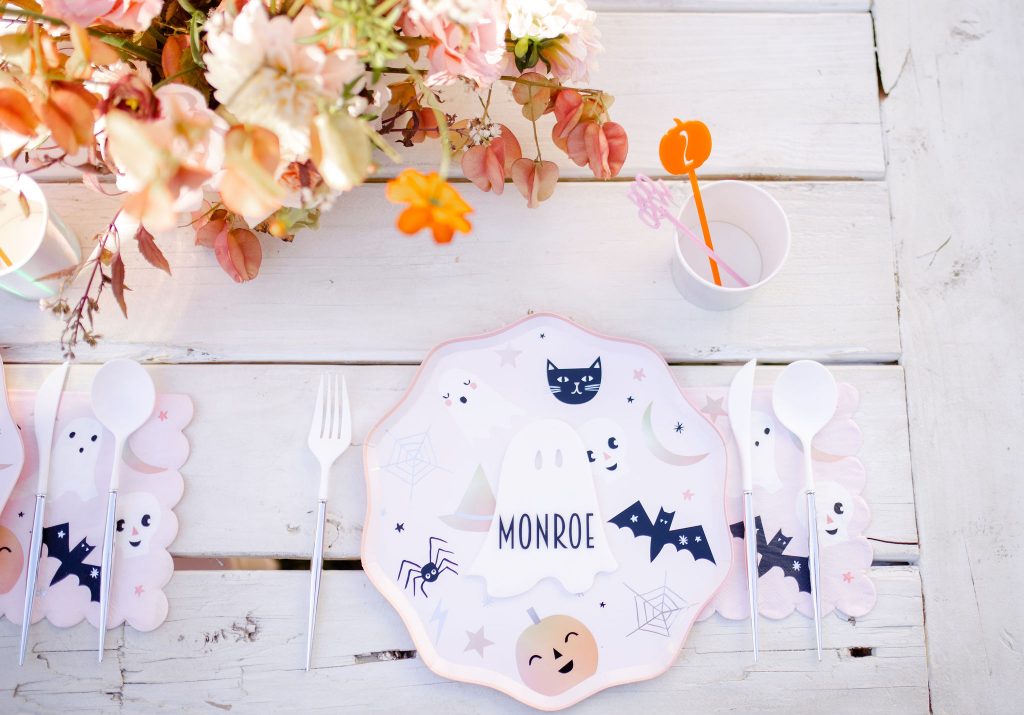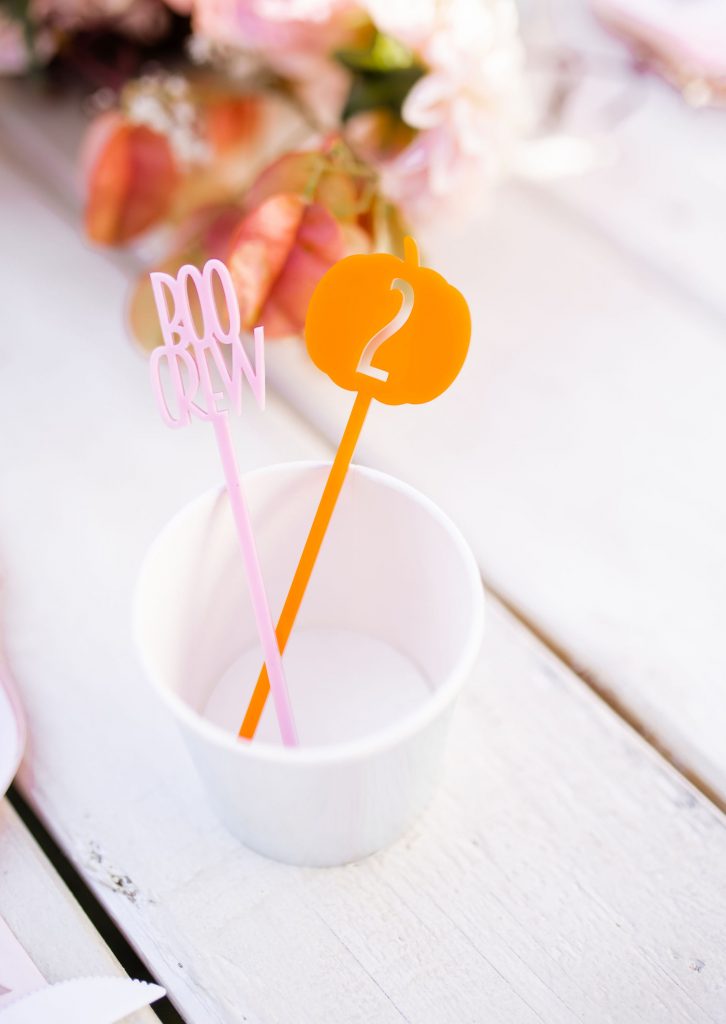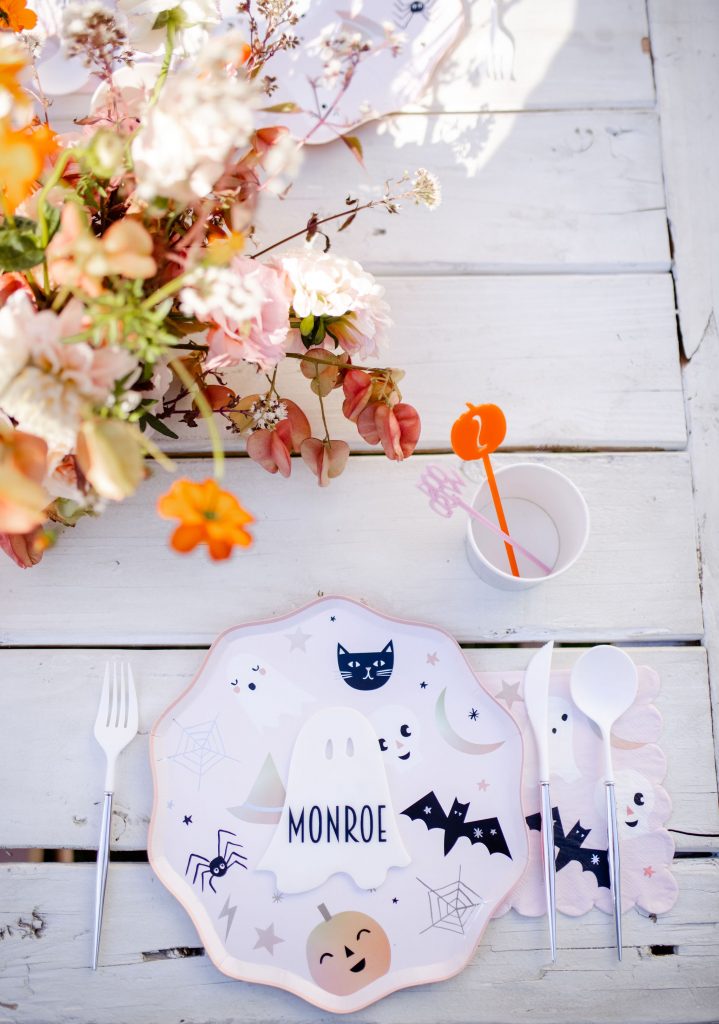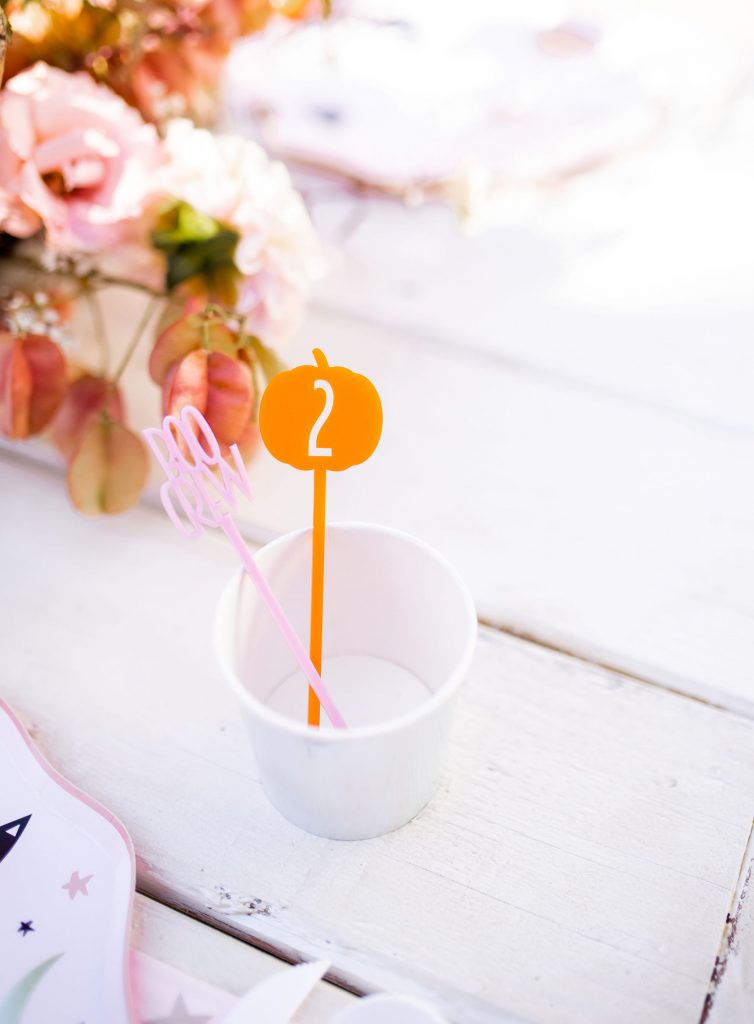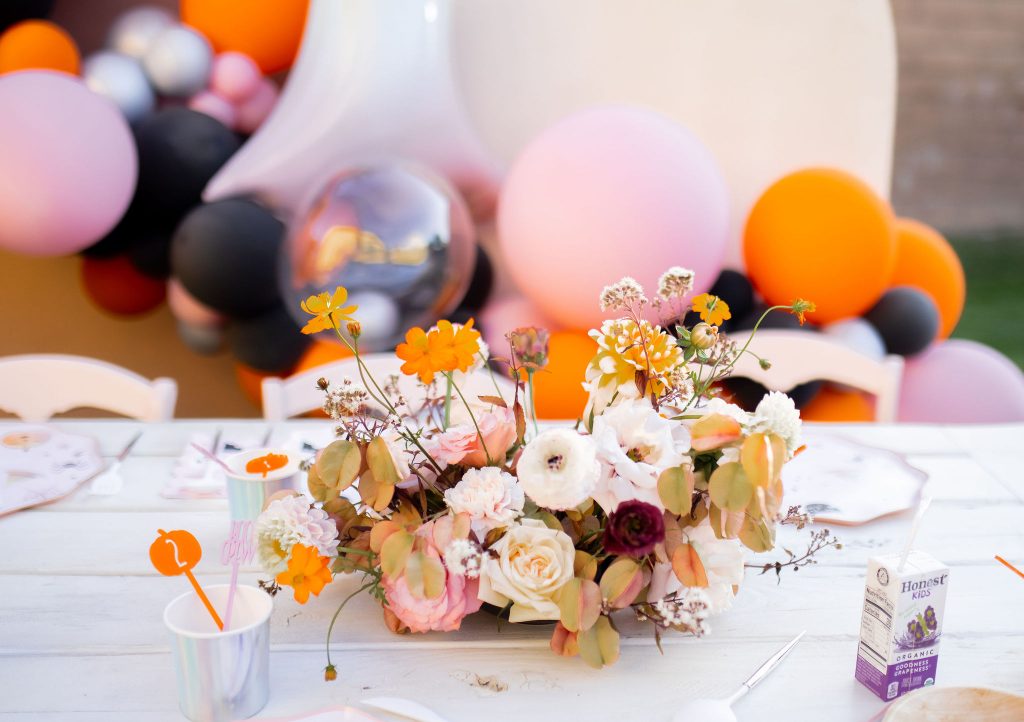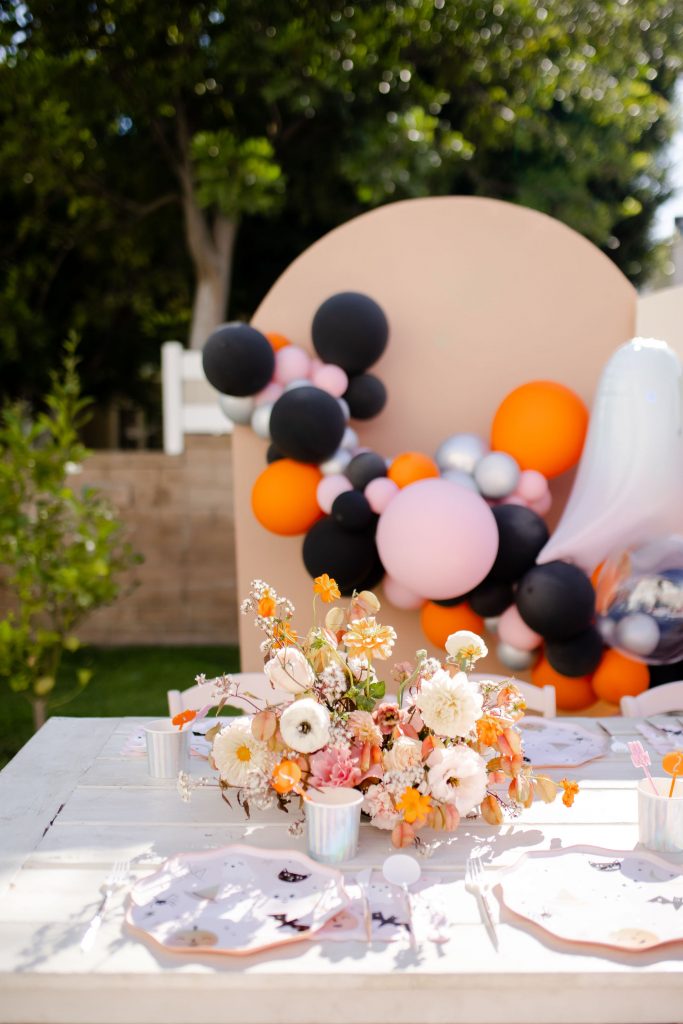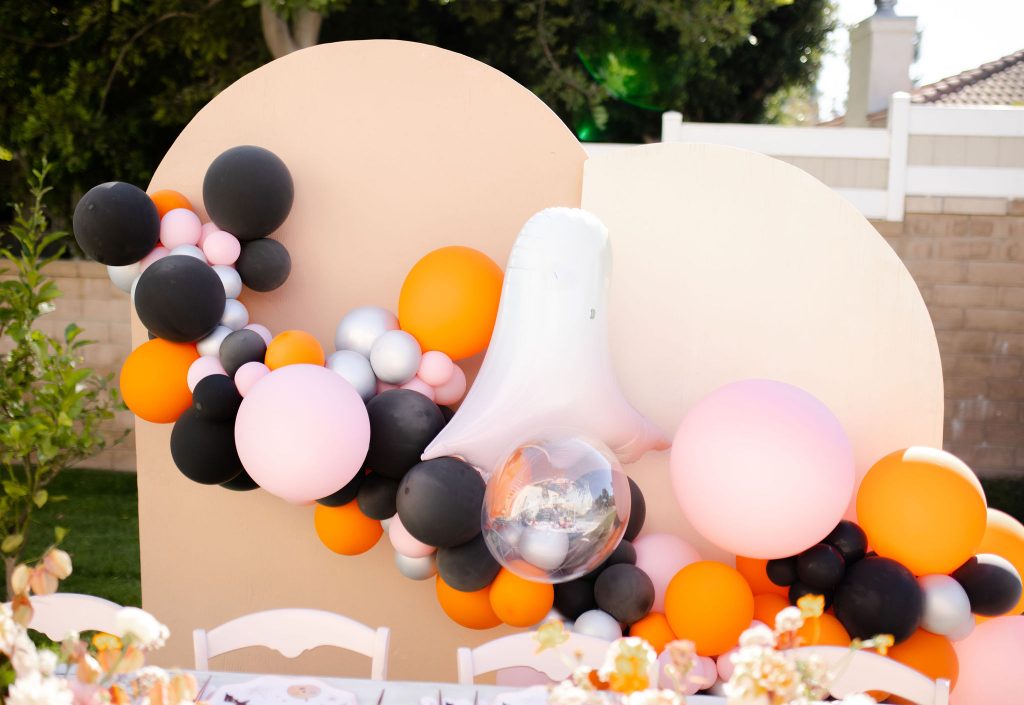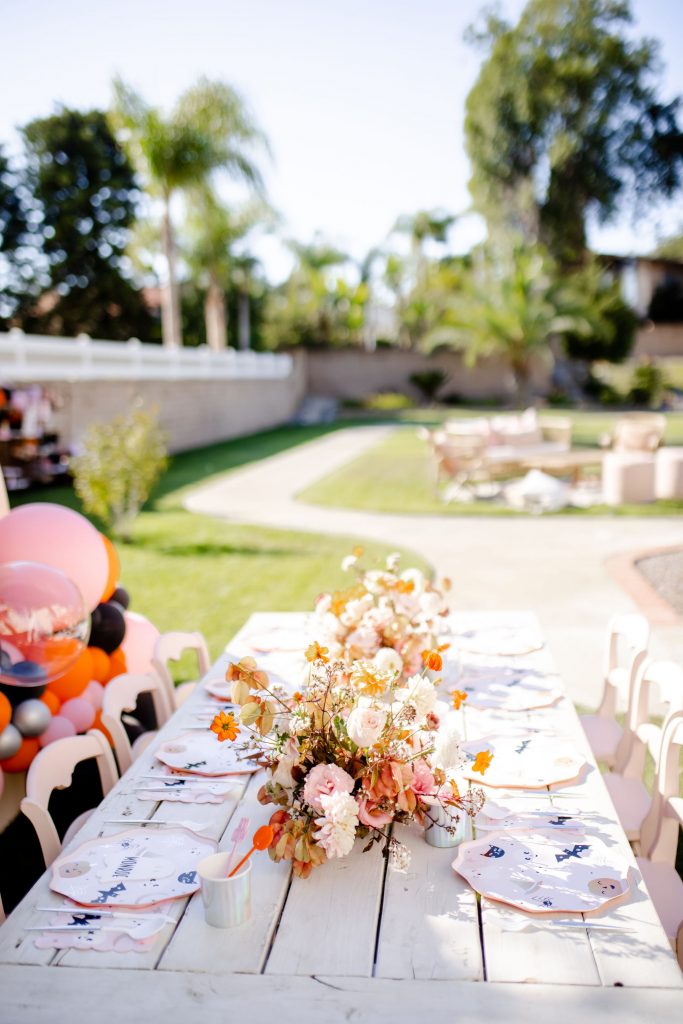 I can't get enough of these flowers!!!!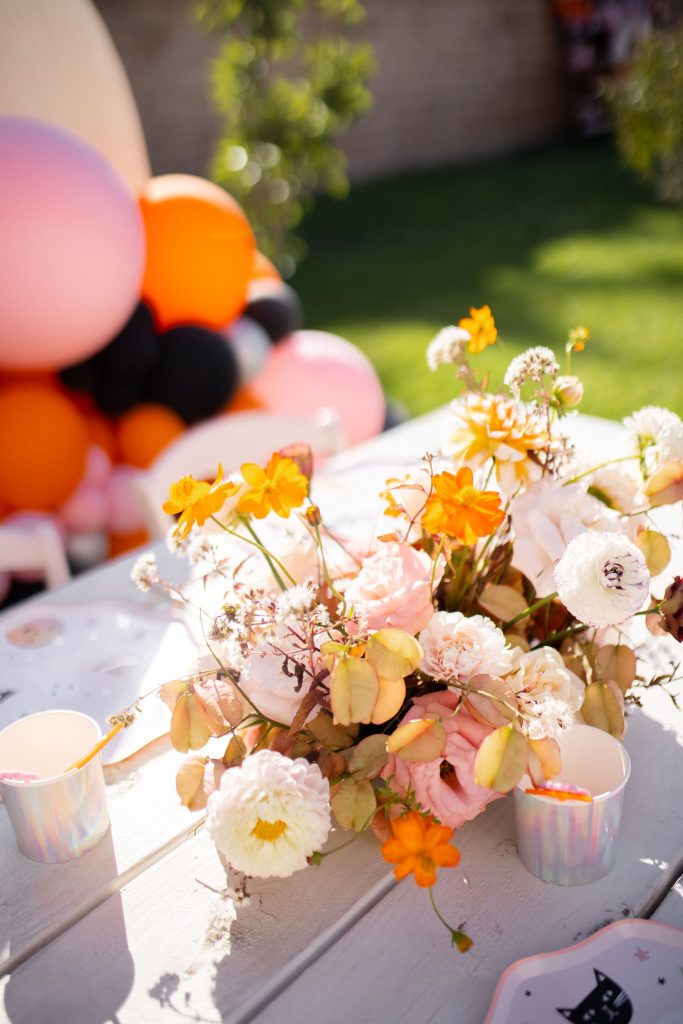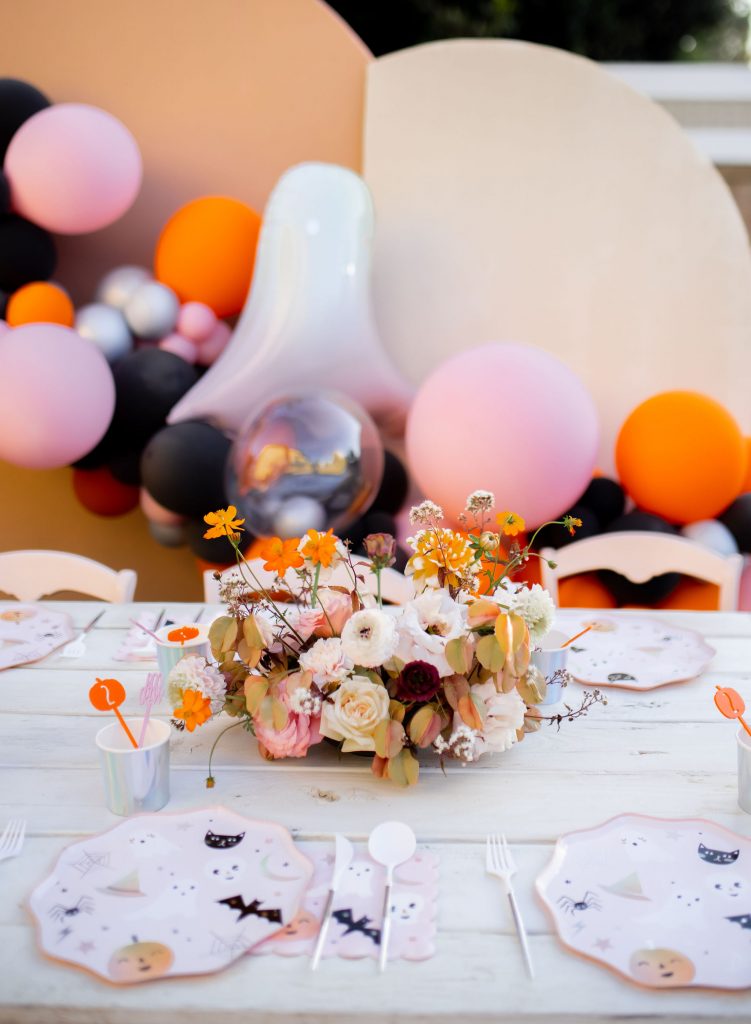 The absolute cutest!!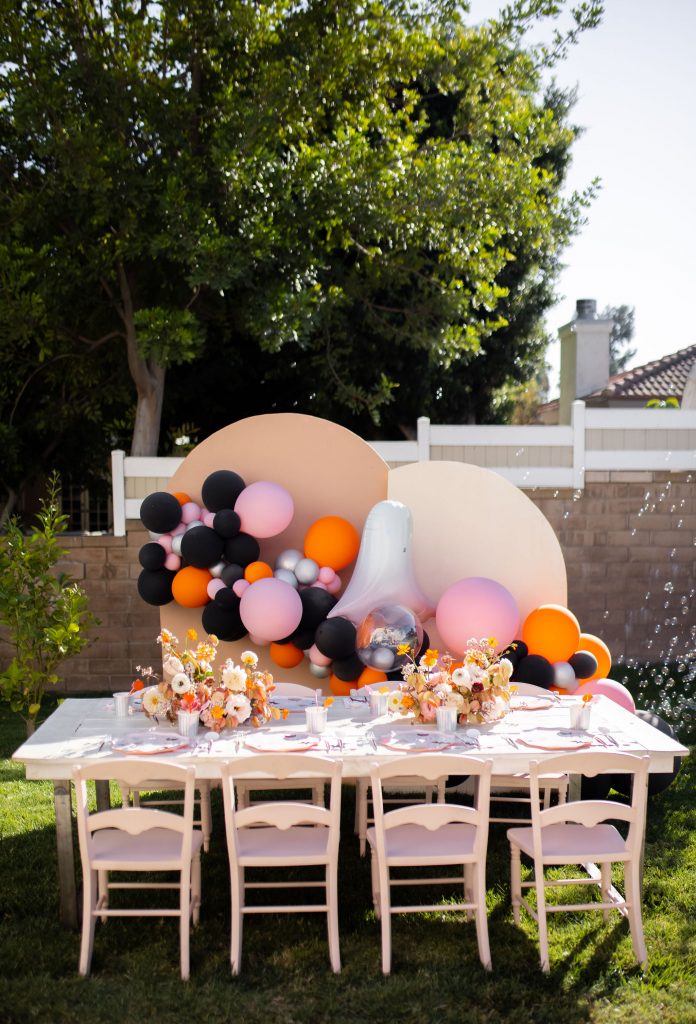 The adults needed a pretty place to sit as well, so Sweet Salvage Rentals brought the rattan! My favorite! Don't mind if I do!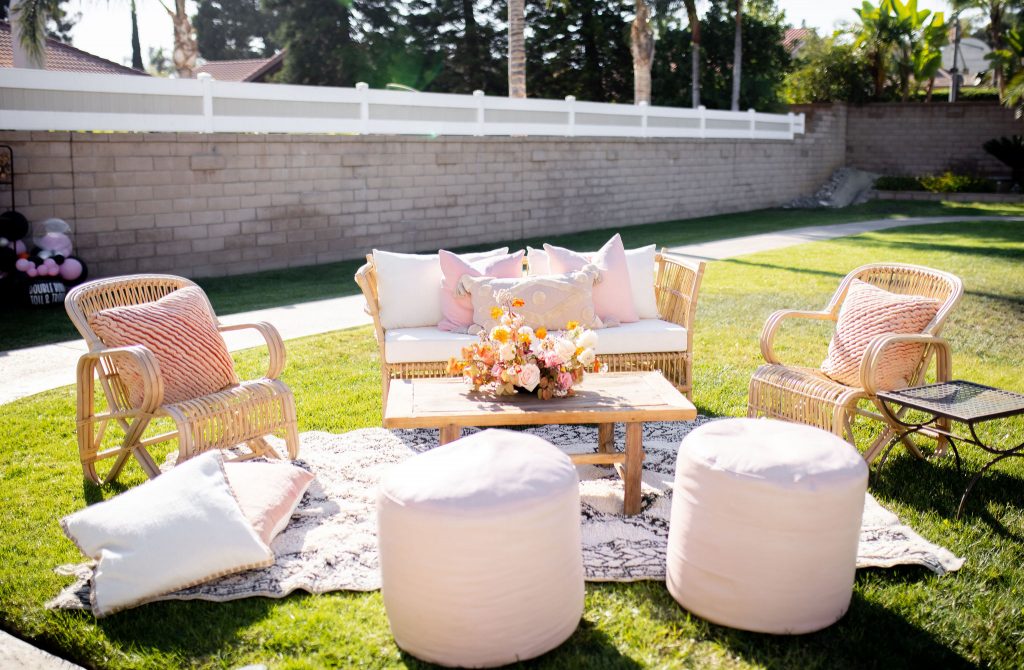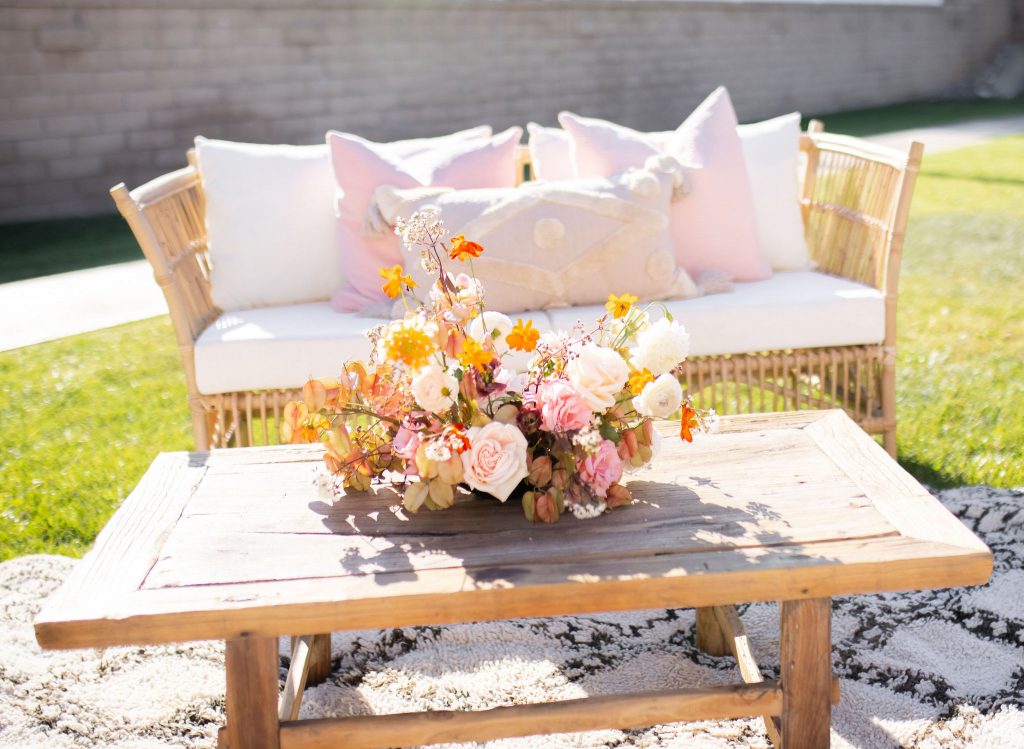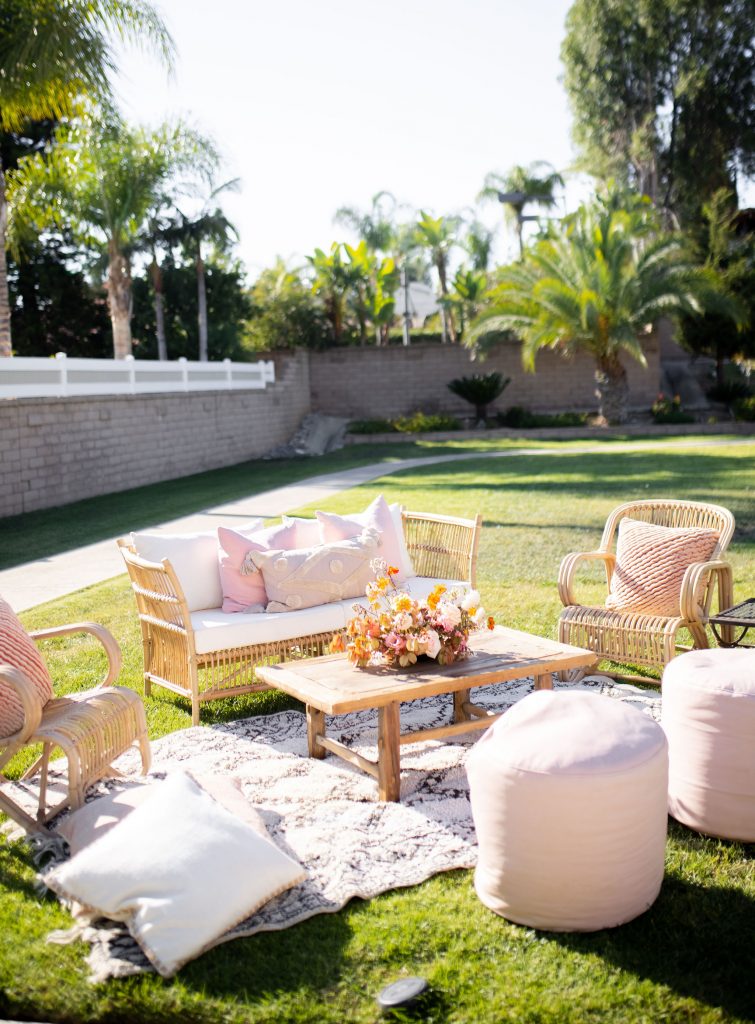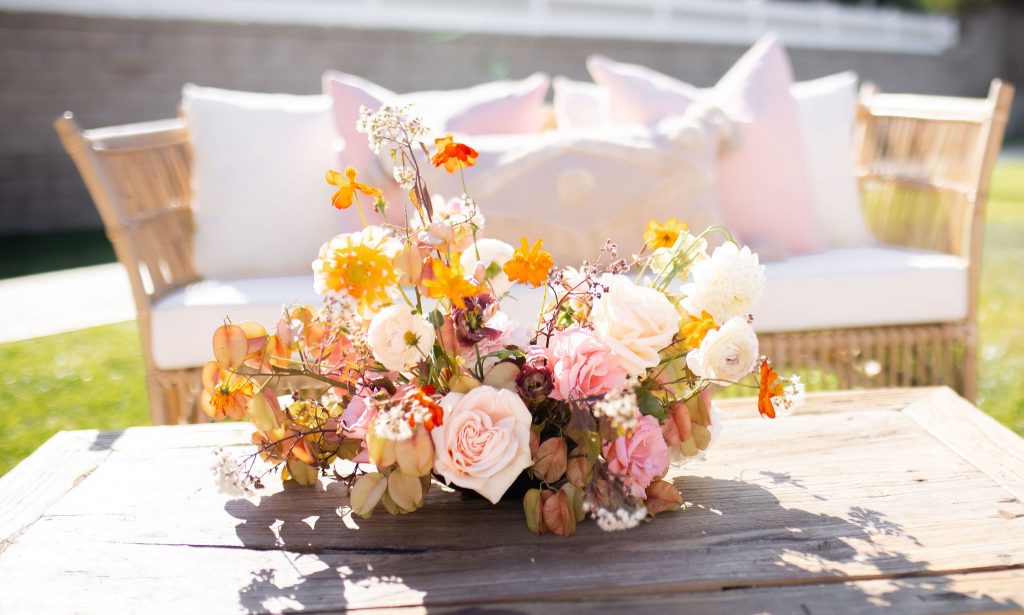 The adults also had their own bubbles going with a bubbly bar! Love that idea!! And of course lots more cuteness from Poppy Jack Shop and Earth and Grace.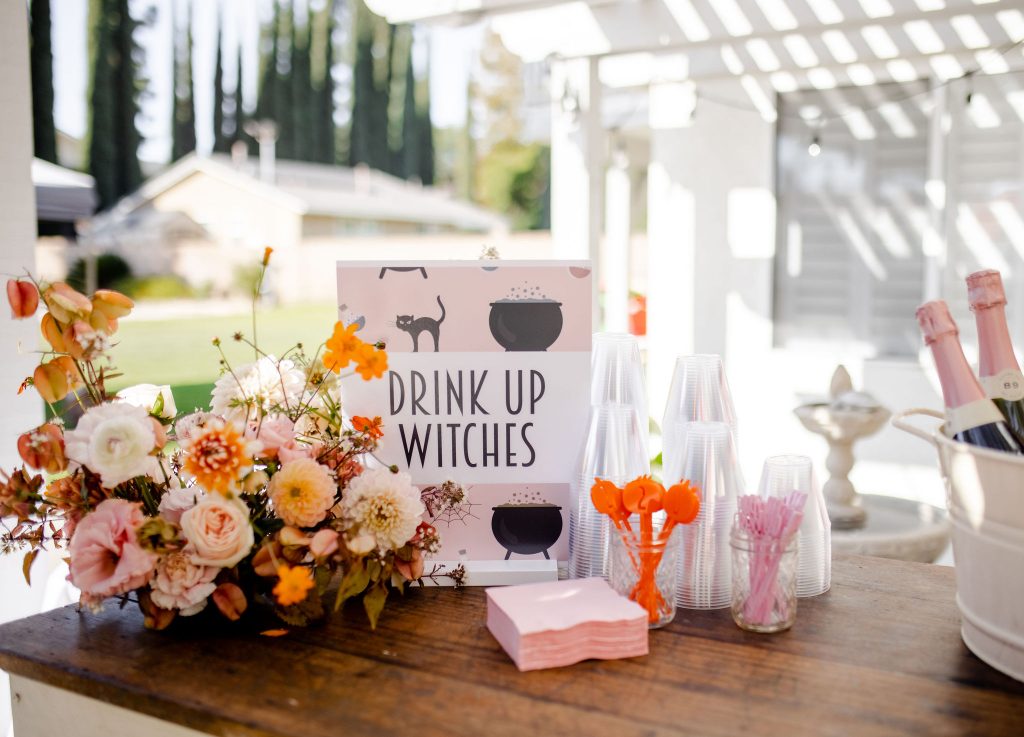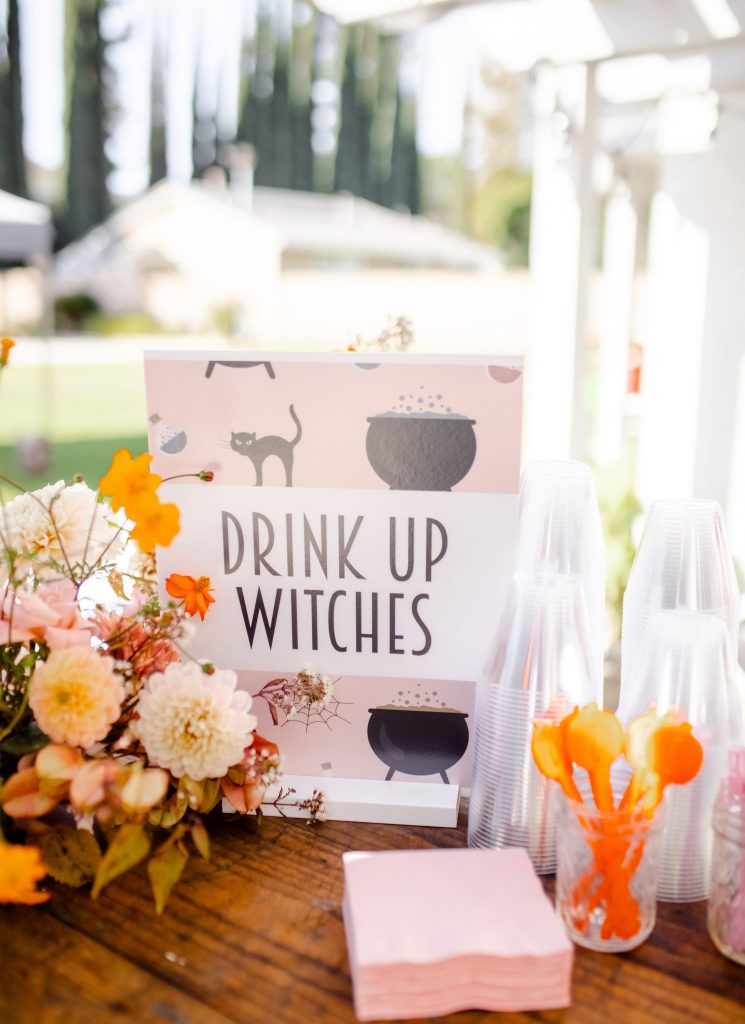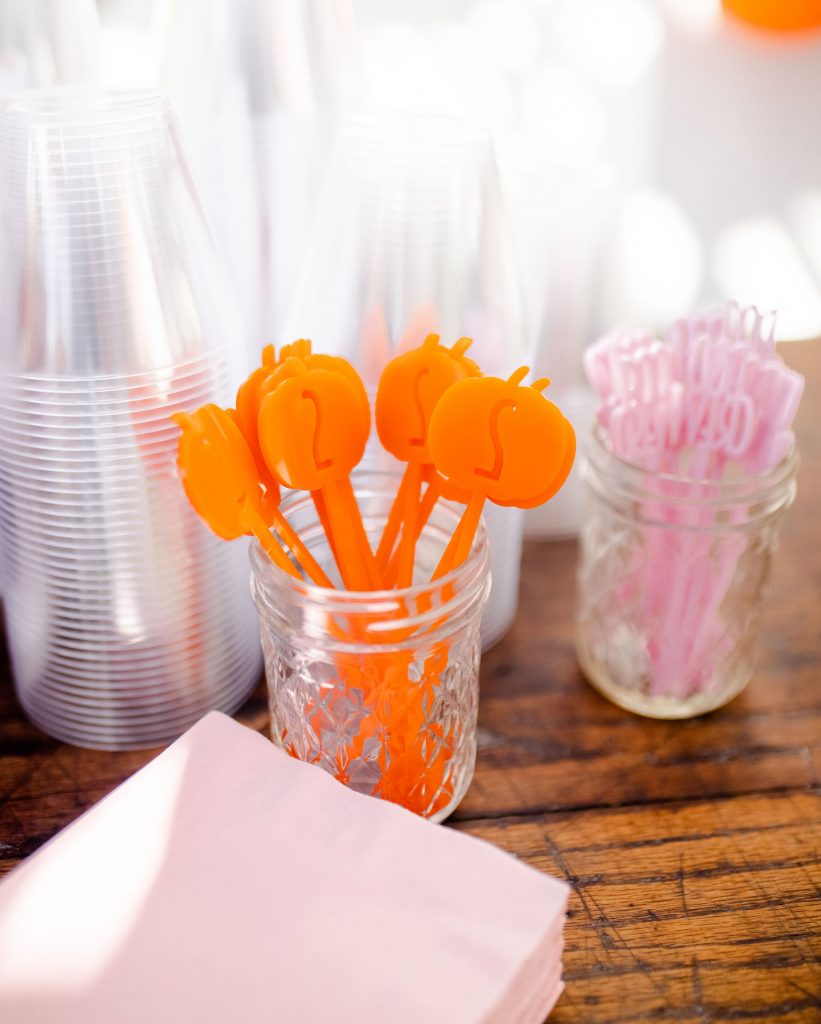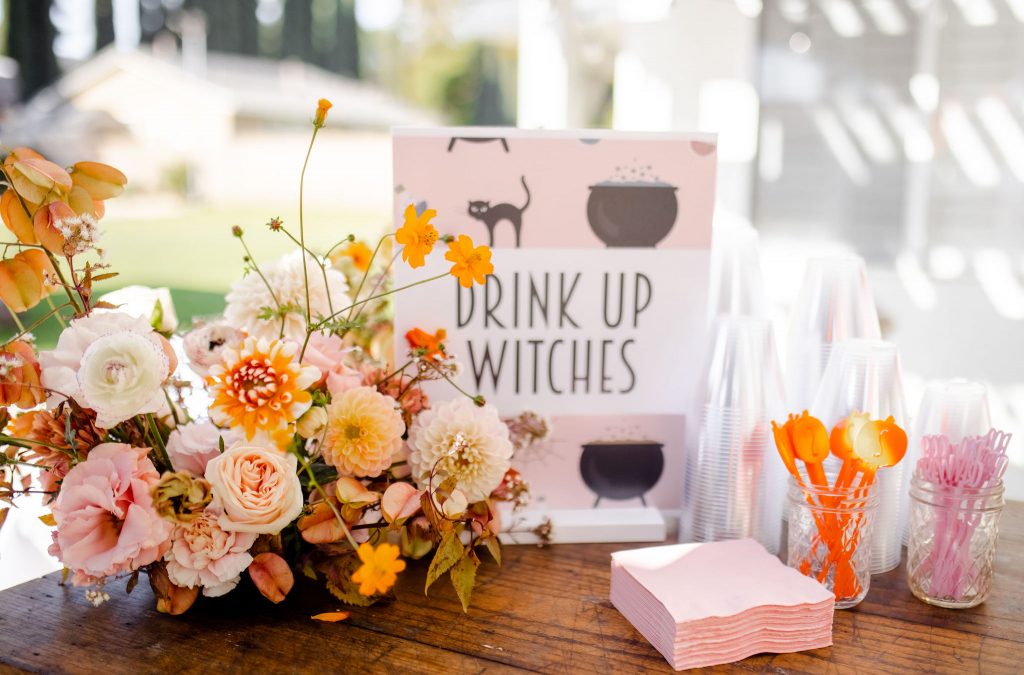 Itty Bitty Petting Zoo came and brought amazingly sweet animals for the kiddos. It was such a special treat for them and a big hit!!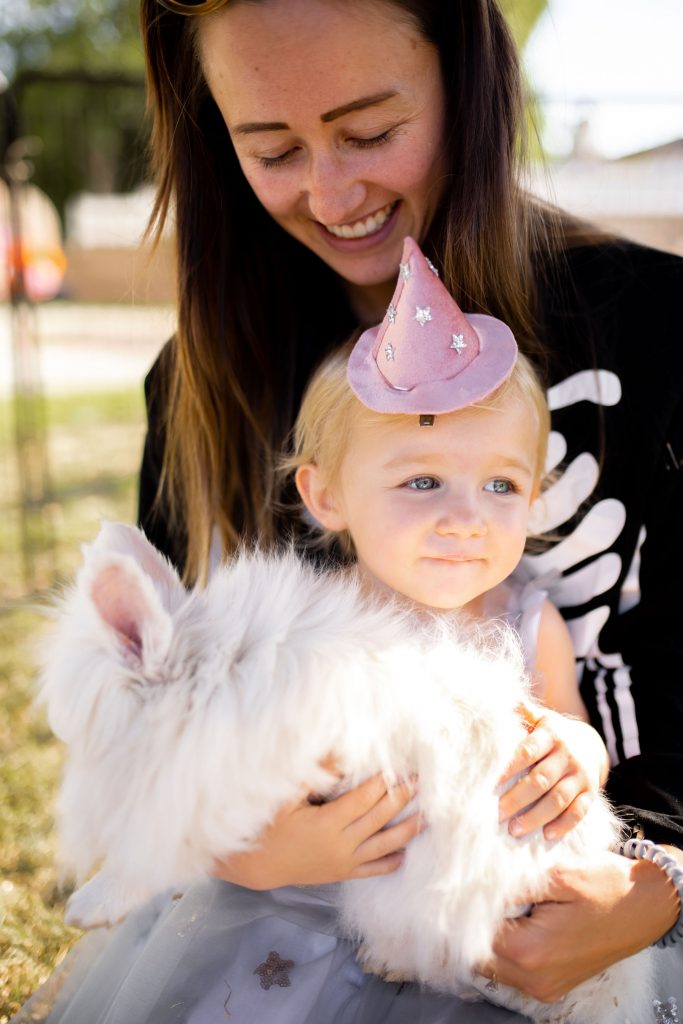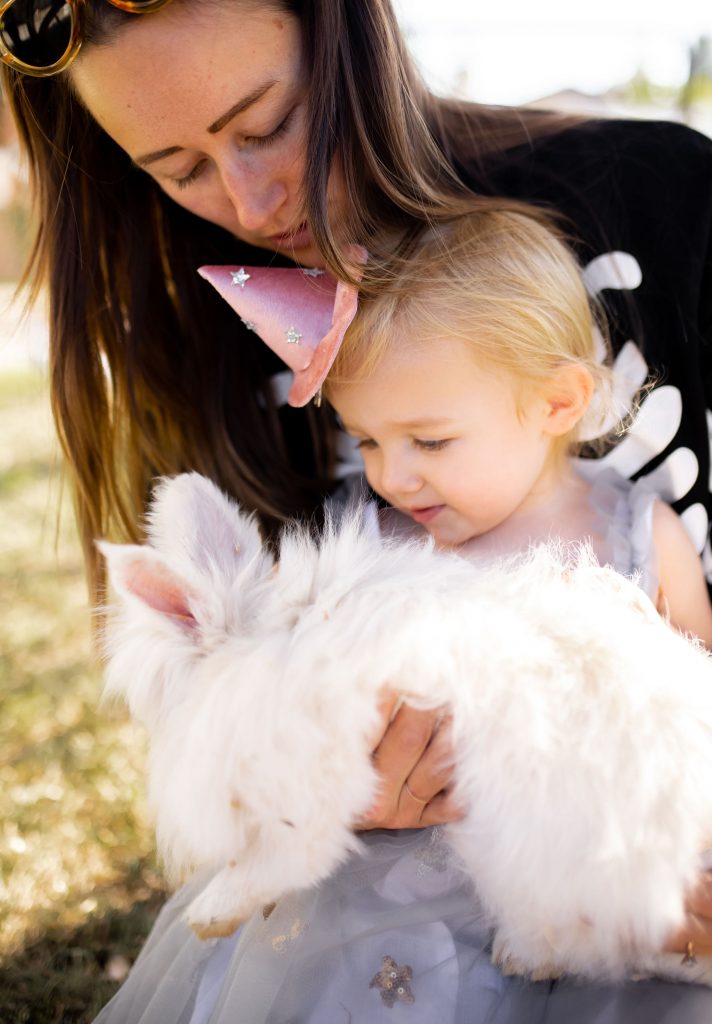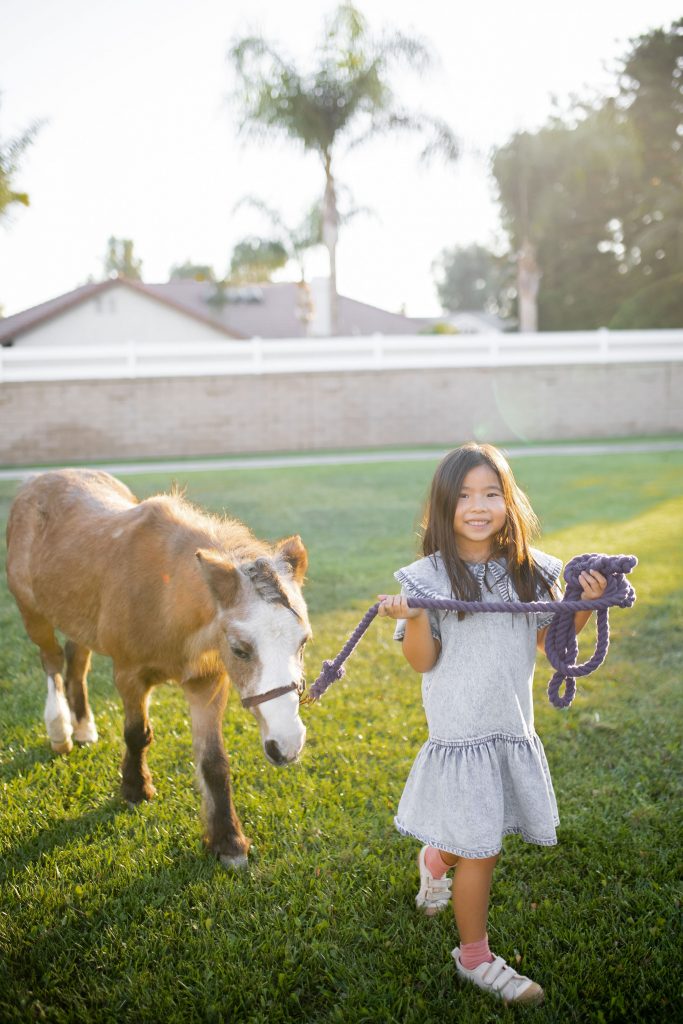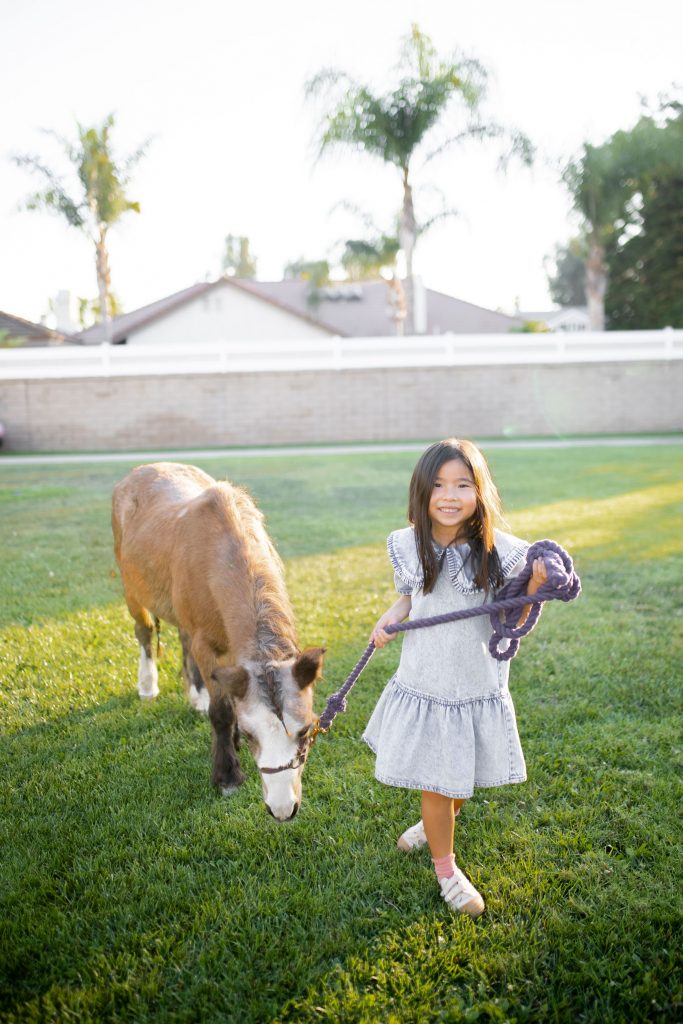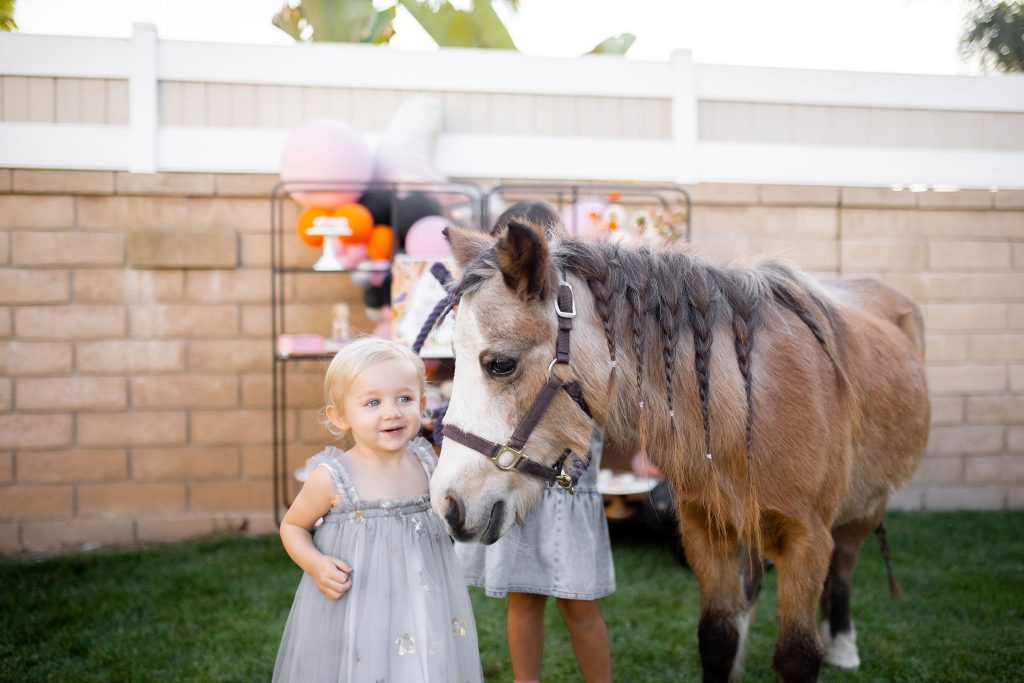 These lucky kids were also treated to a bubble show! Hence the theme… Such a fun interactive idea for kids of all ages!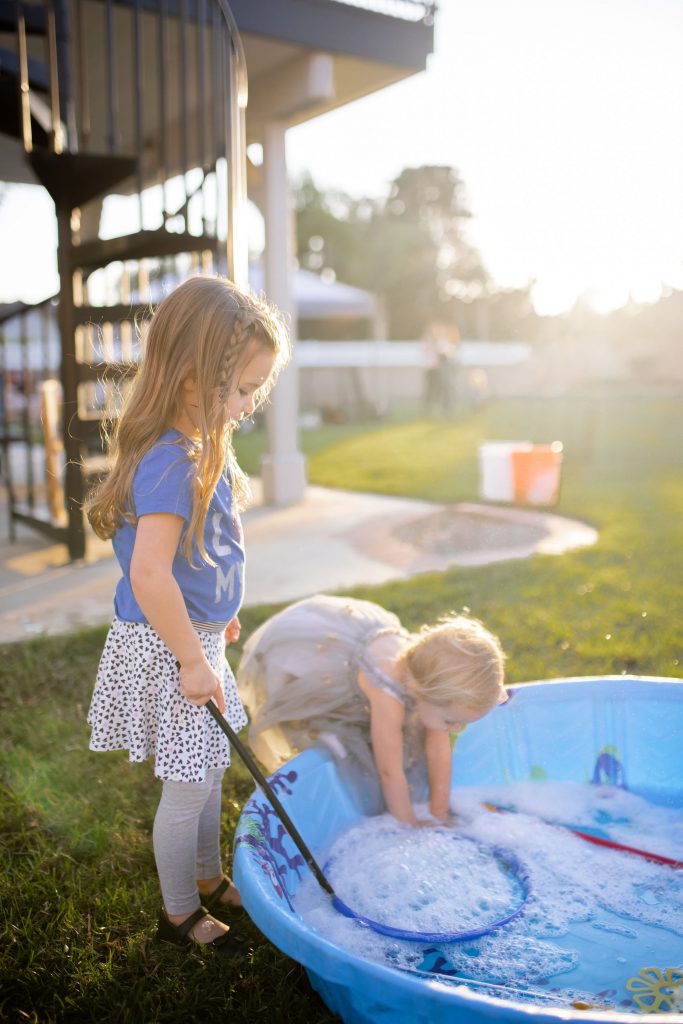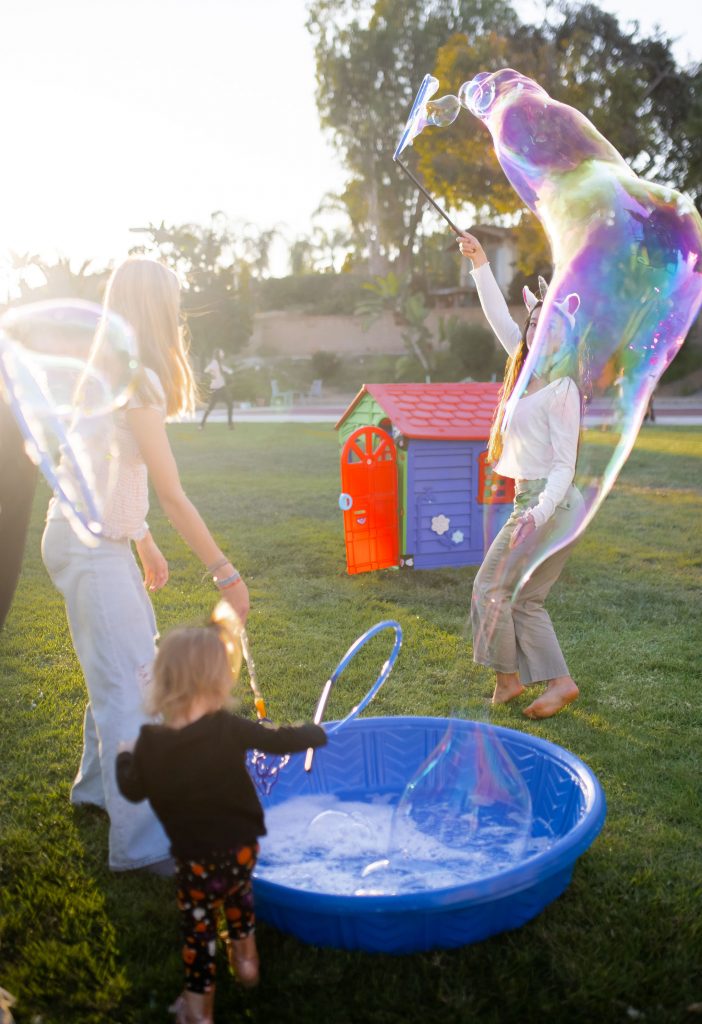 For favors kiddos were treated to personalized mini Halloween candy tins from Poppy Jack Shop and an ABC Halloween book! I love gifting books and I think it's such a sweet little favor.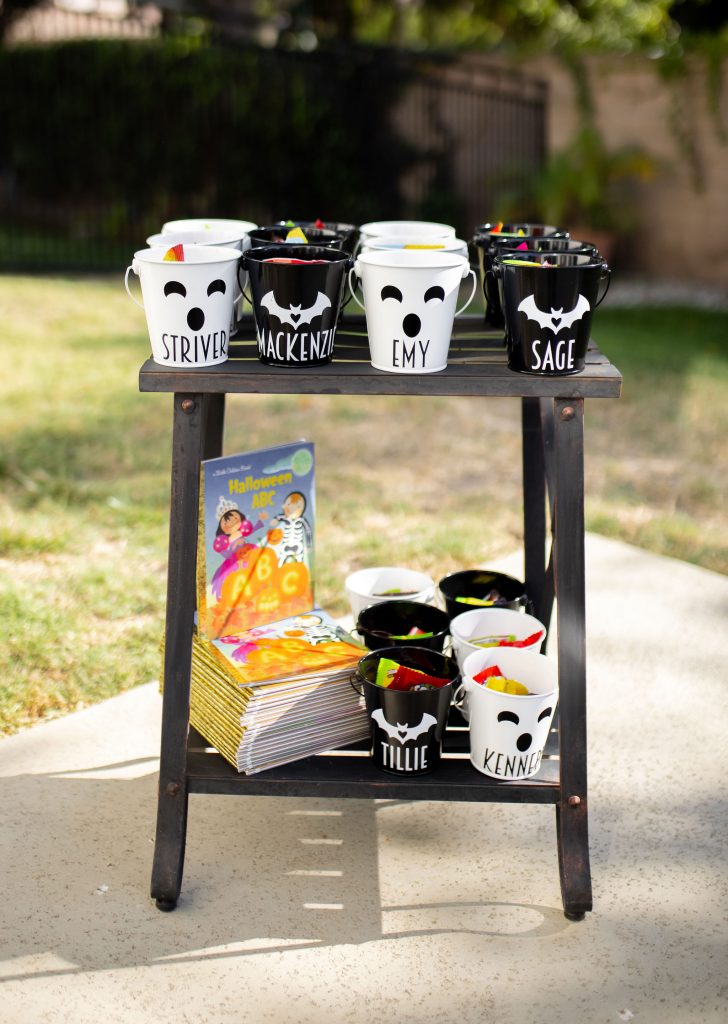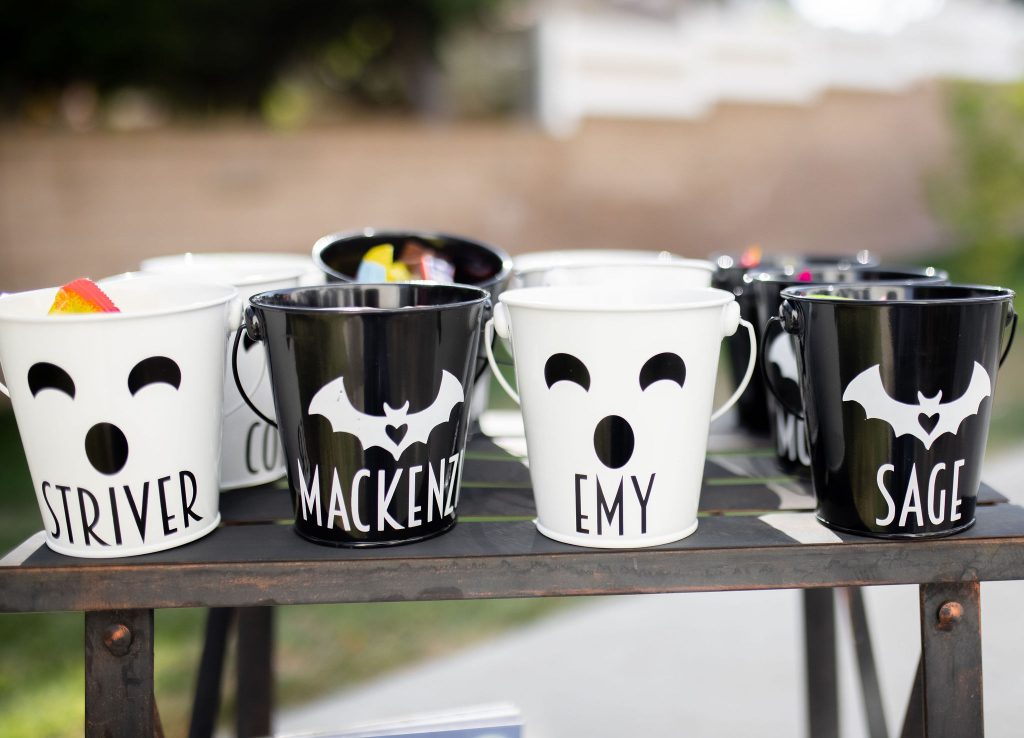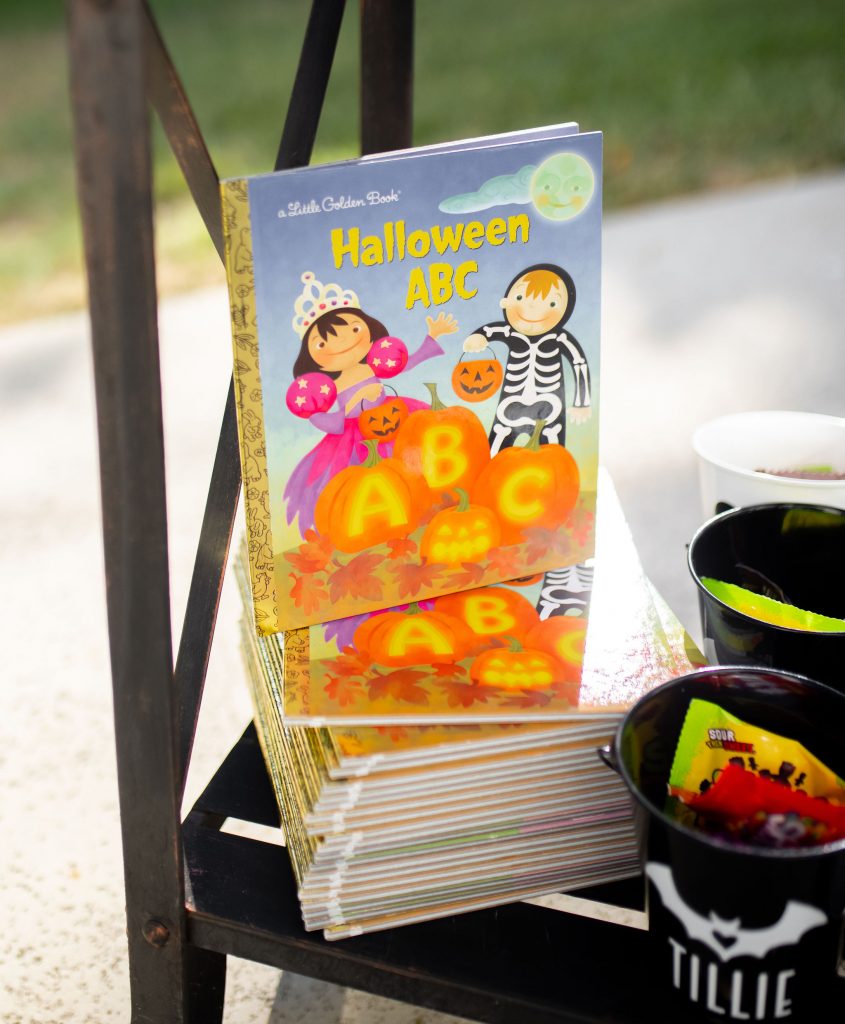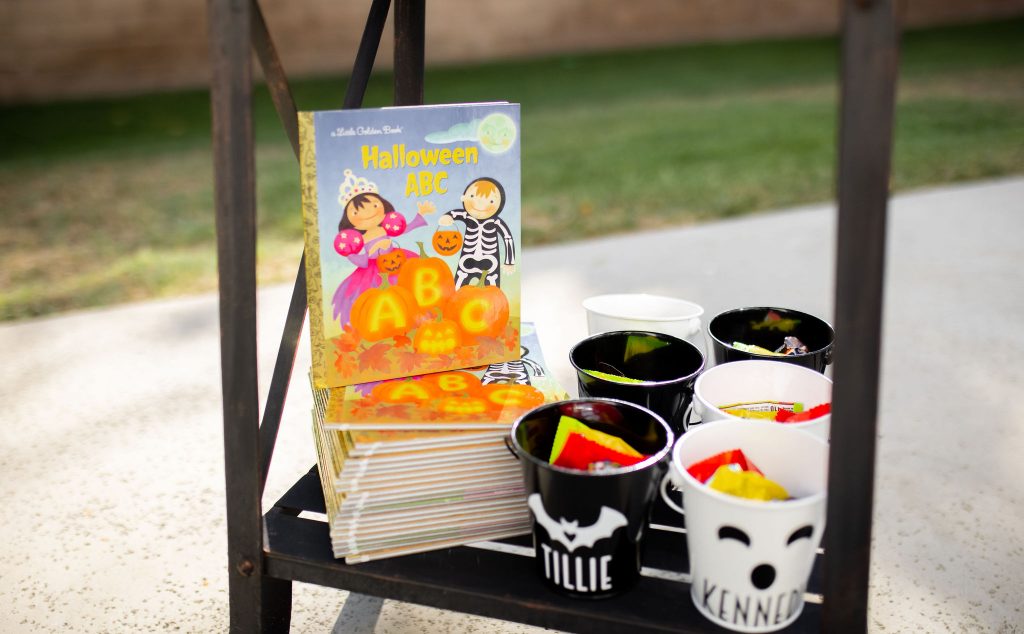 Desserts are always a must!! This spread was set on Sweet Salvage Rentals amazing shelves with treats from Beverly's Bakery and Really Cute Sweets. The detail on everything was so stinking cute!! Or course we added cute signage and a cake topper by Poppy Jack Shop, gorgeous florals by Earth and Grace, and amazing balloons by The Pop Shop! Pretty adorable don't you think?!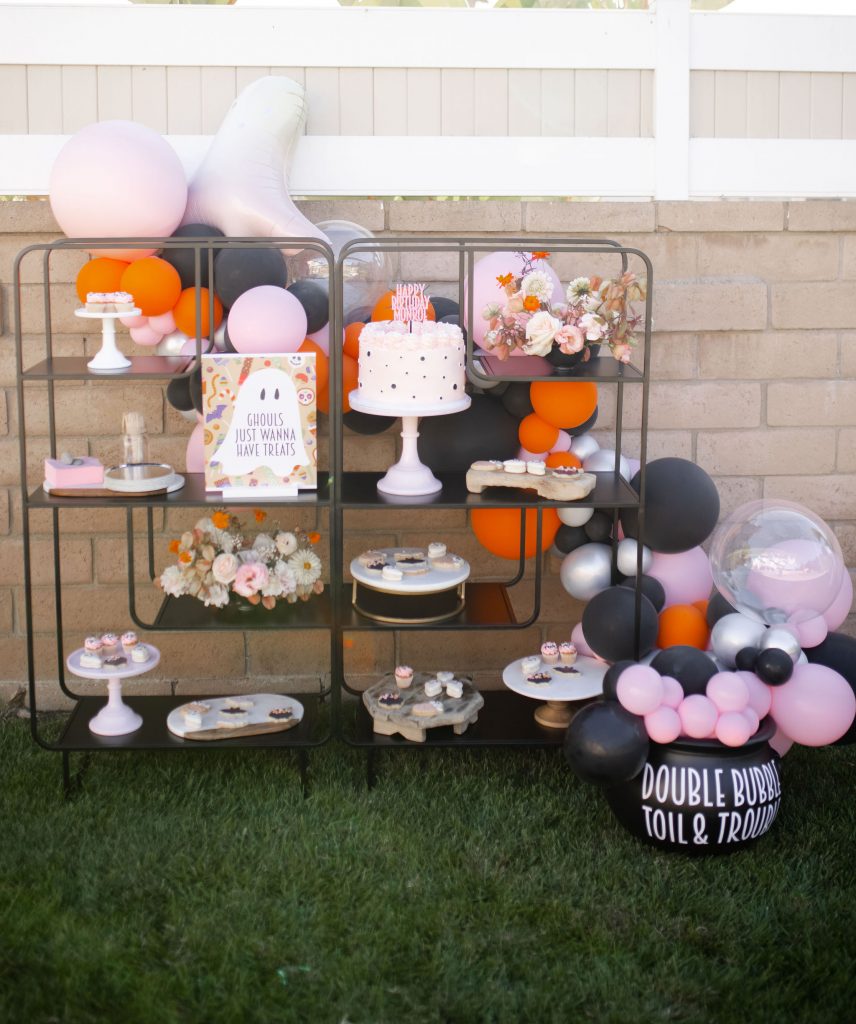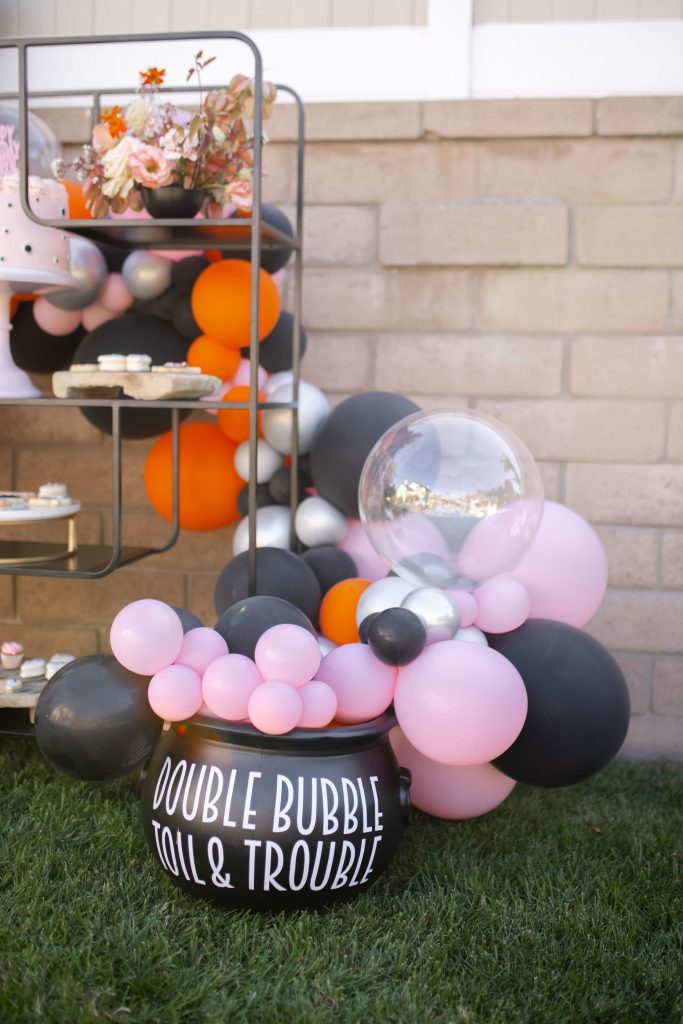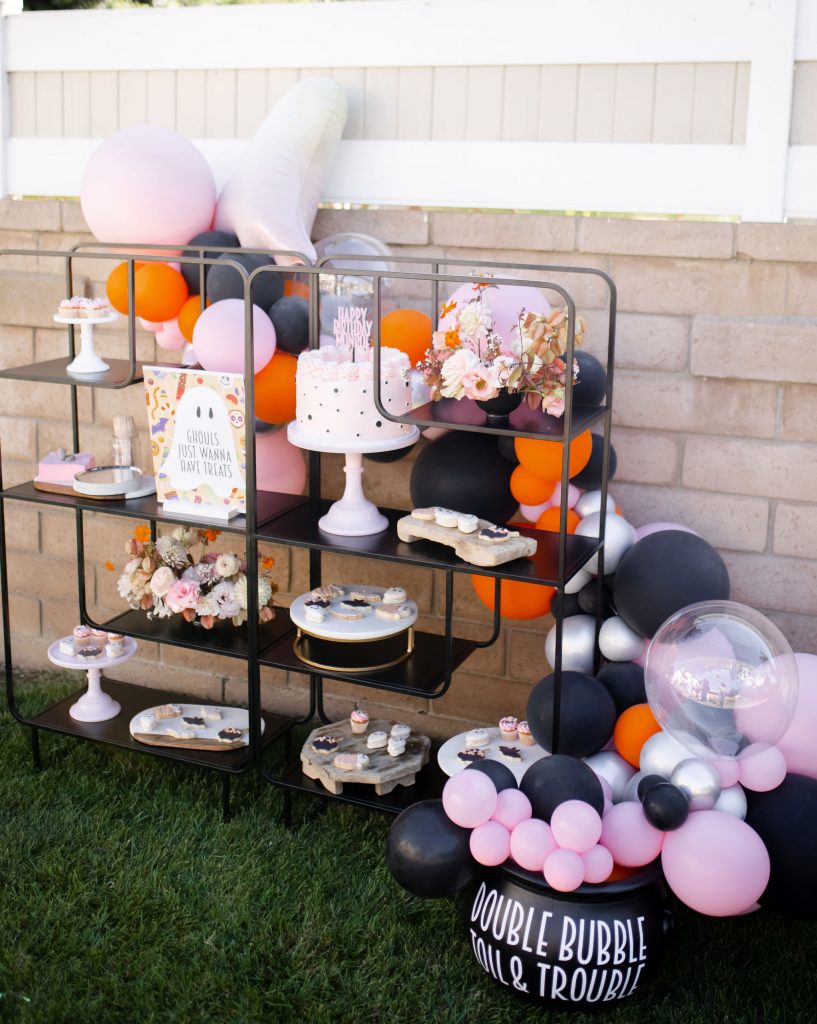 There's our adorable birthday girl! Monroe was dressed in a Wild & Rae dress and a Meri Meri hat. The. Freaking. Cutest!!!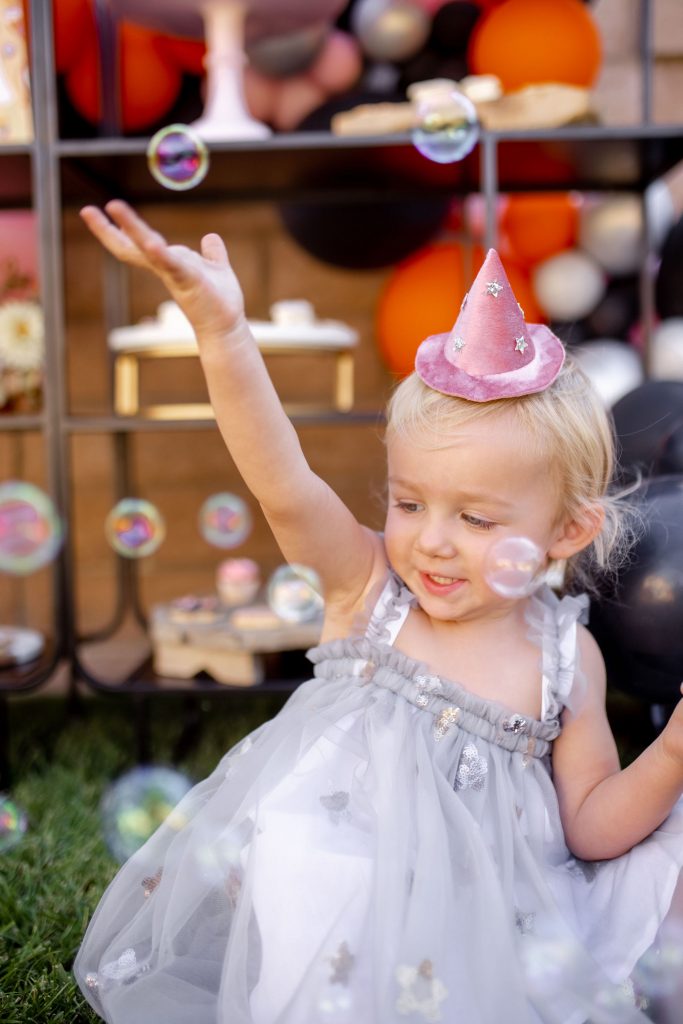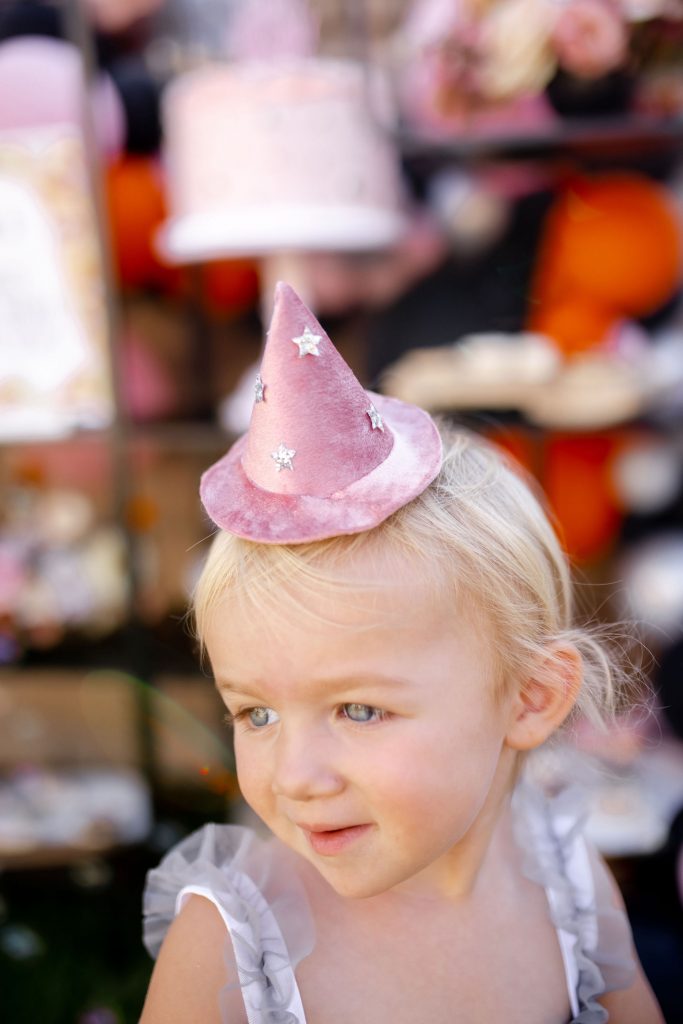 This girl loves her bubbles!!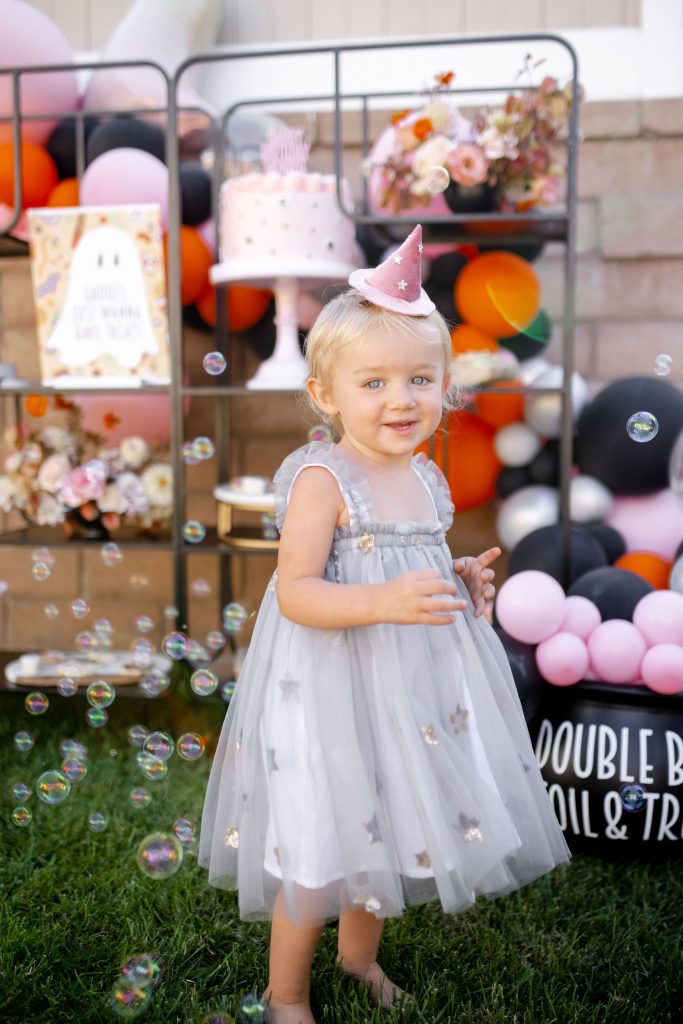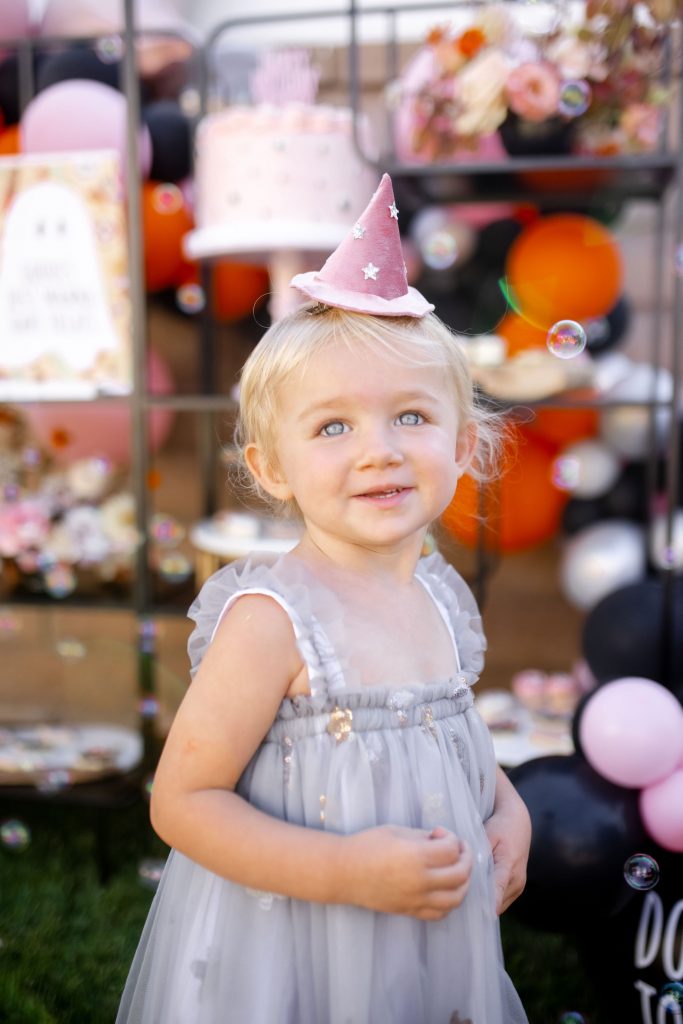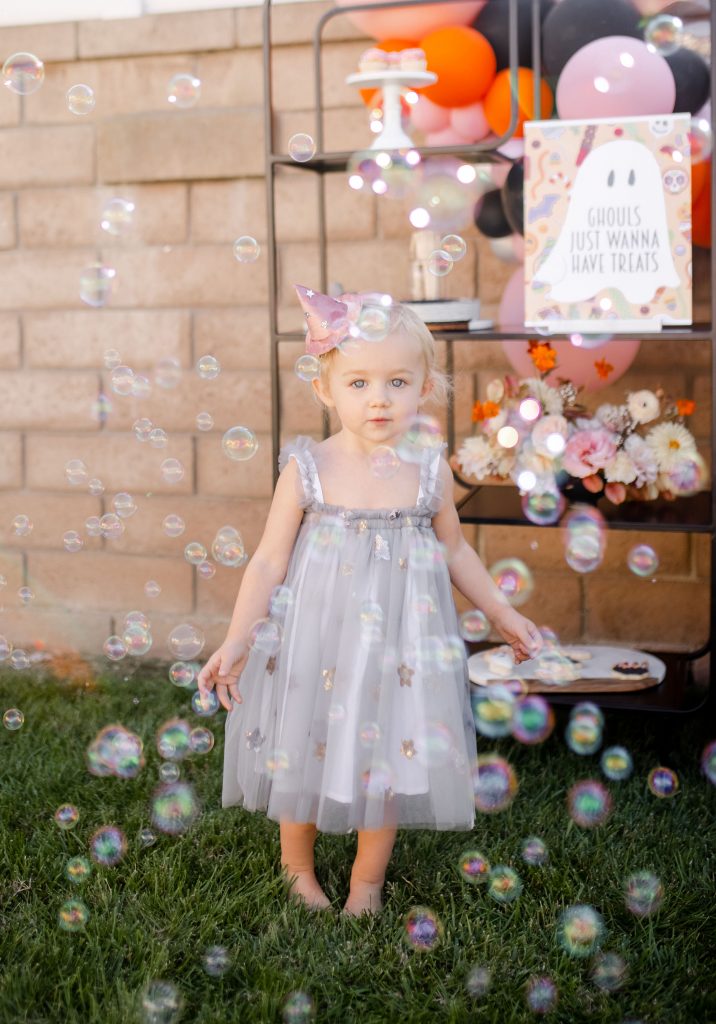 The details on this cake by Beverly's Bakery are just so fun!!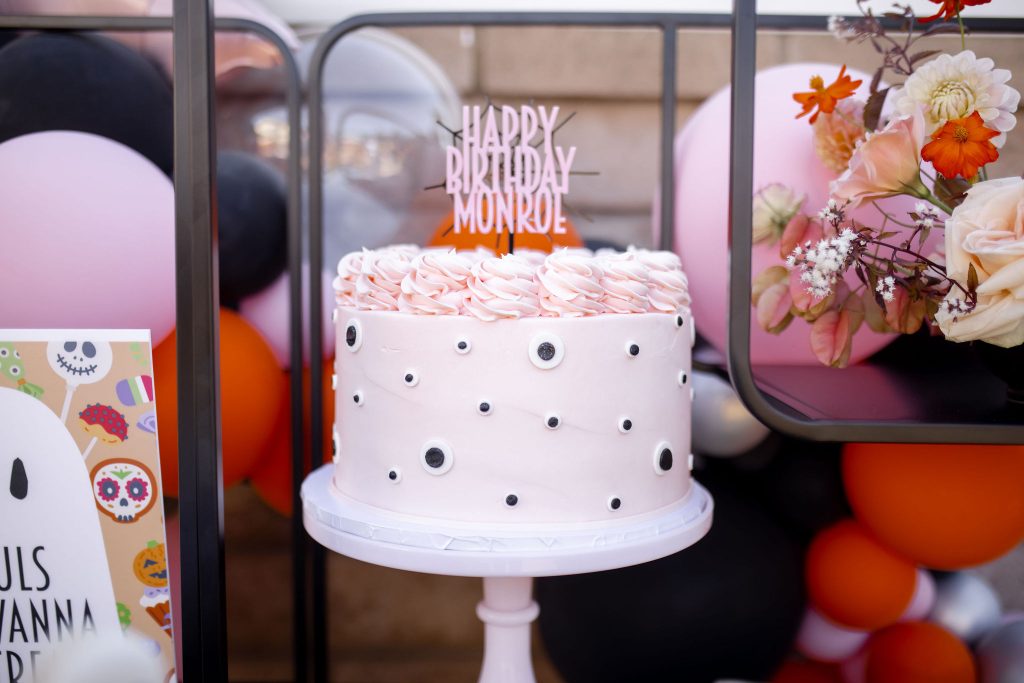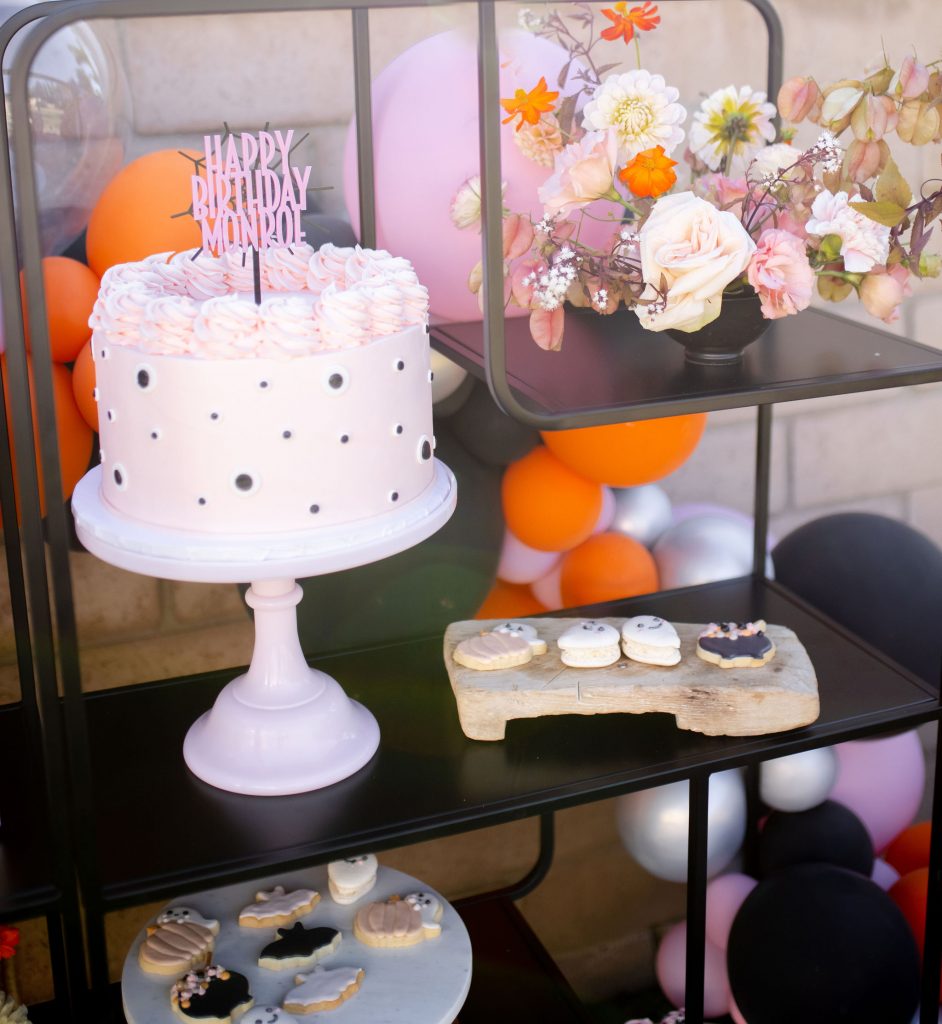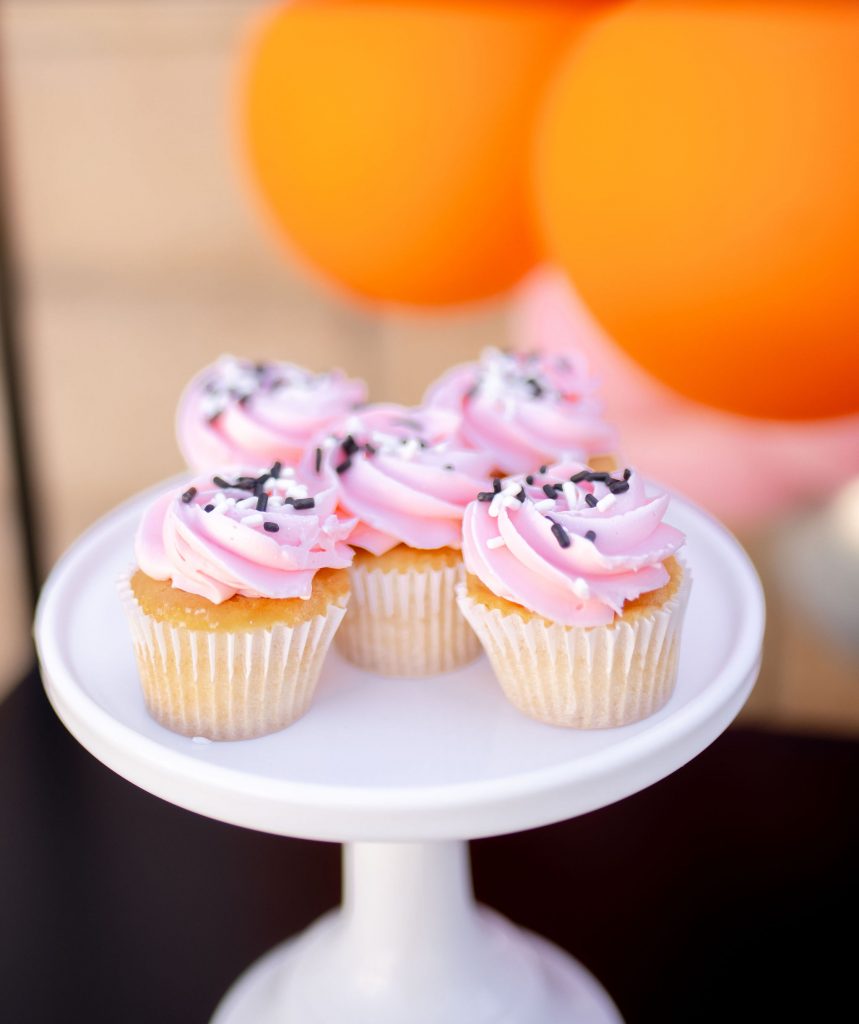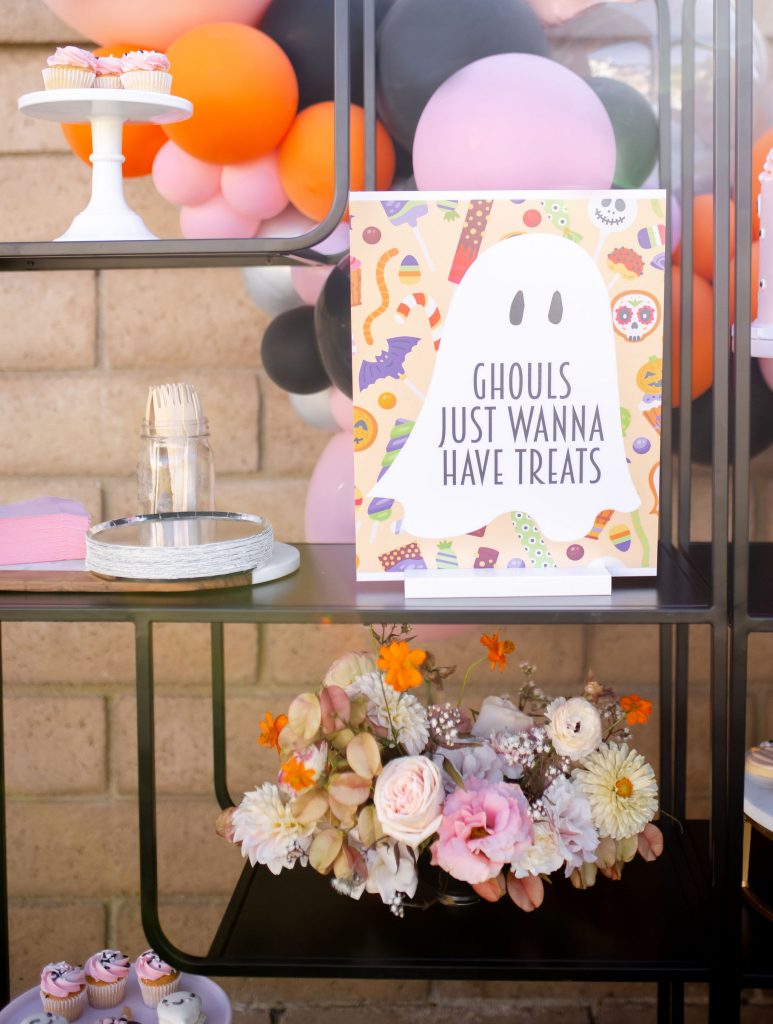 And the sweetest cookies and macarons with amazing detail by Really Cute Sweets!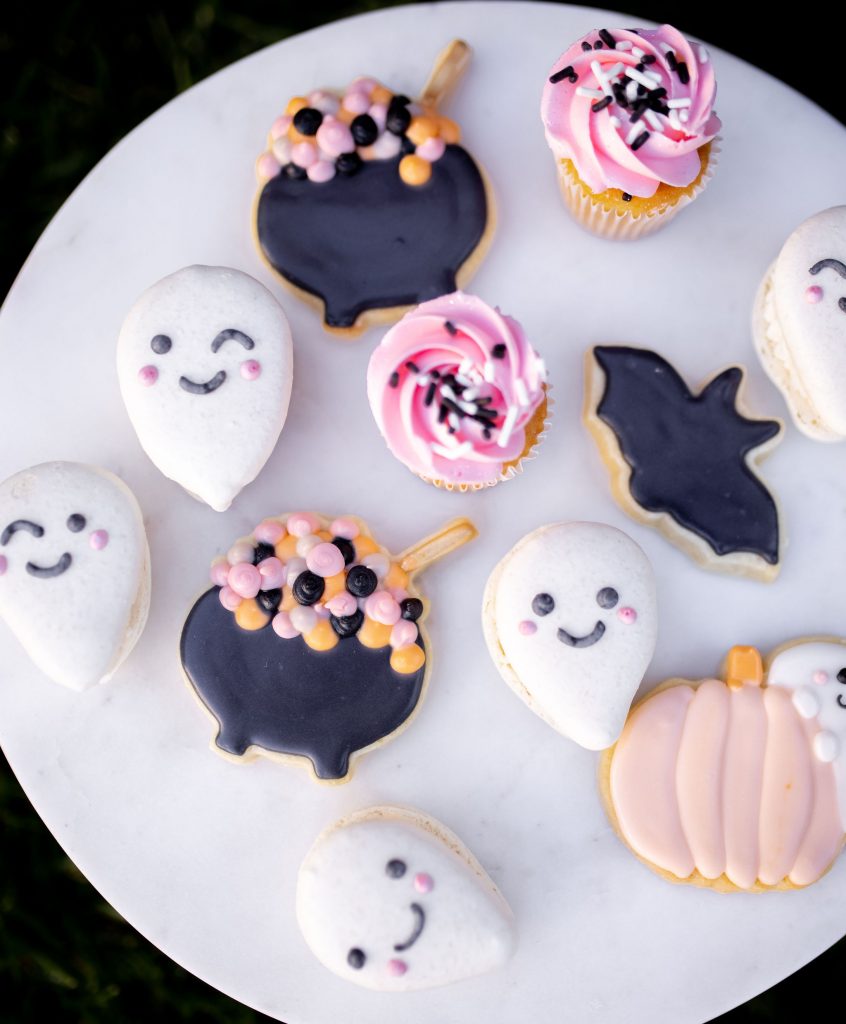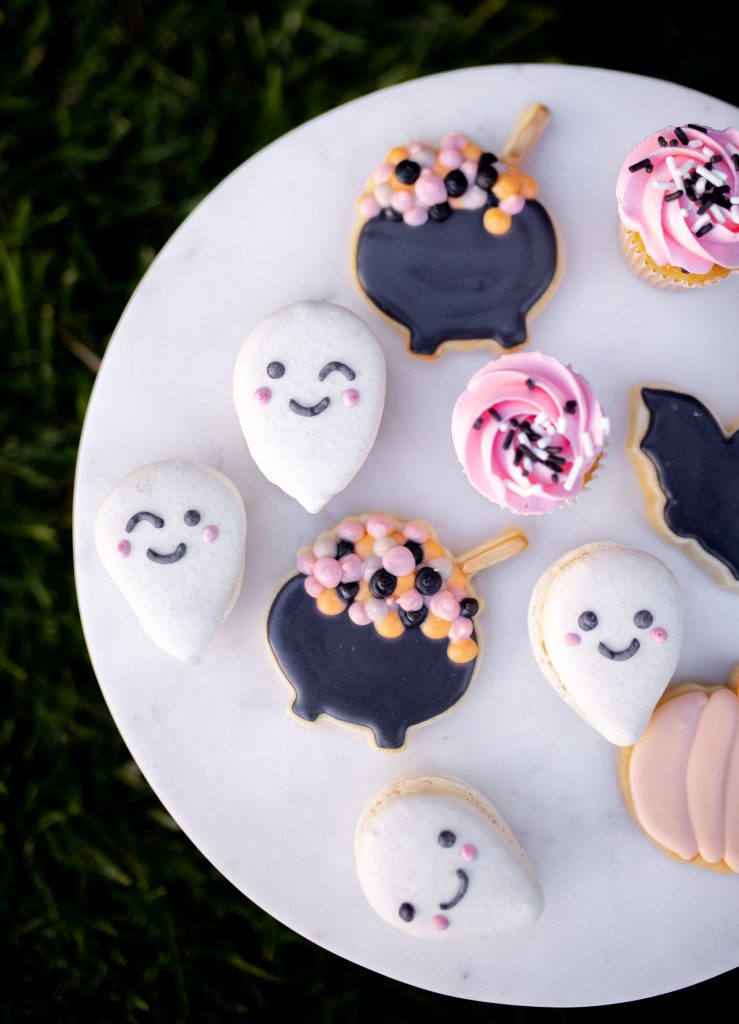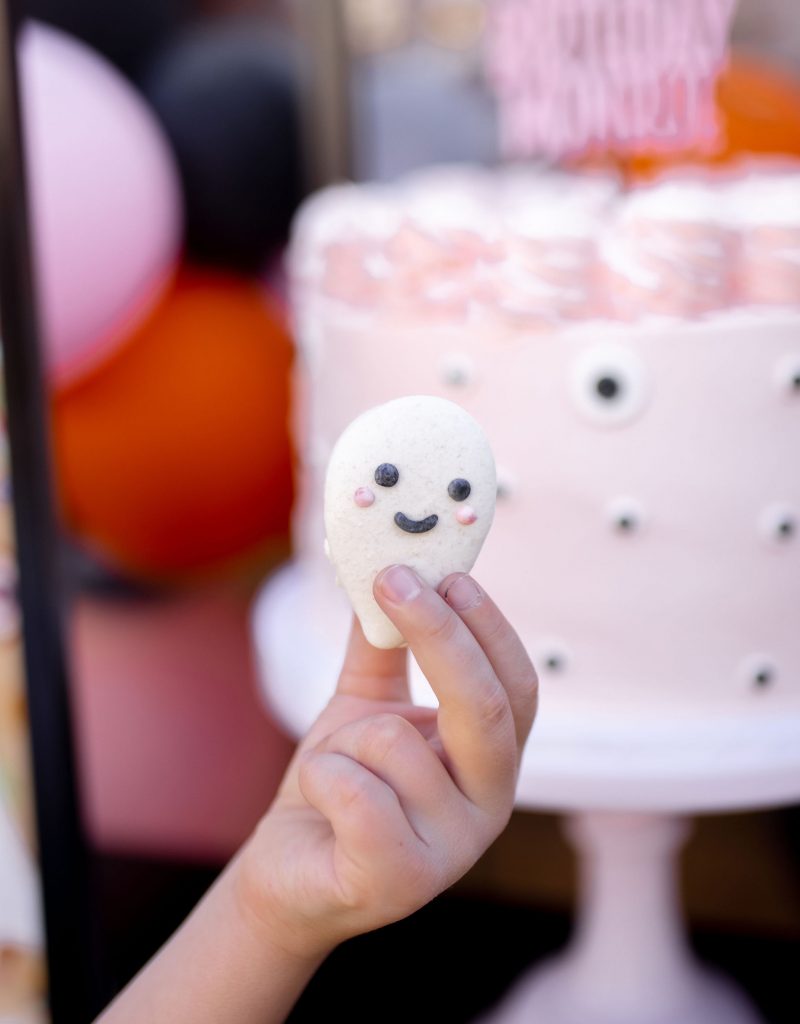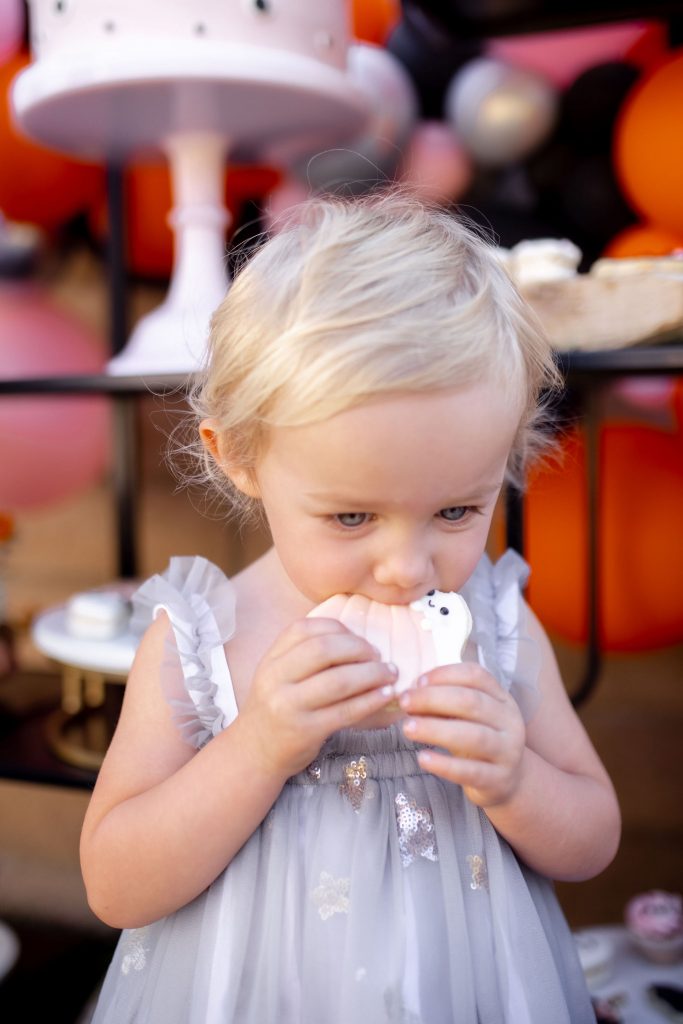 I'd say this cutie had a great day! Halloween is just days away, I hope you all enjoy yourself like this little lady!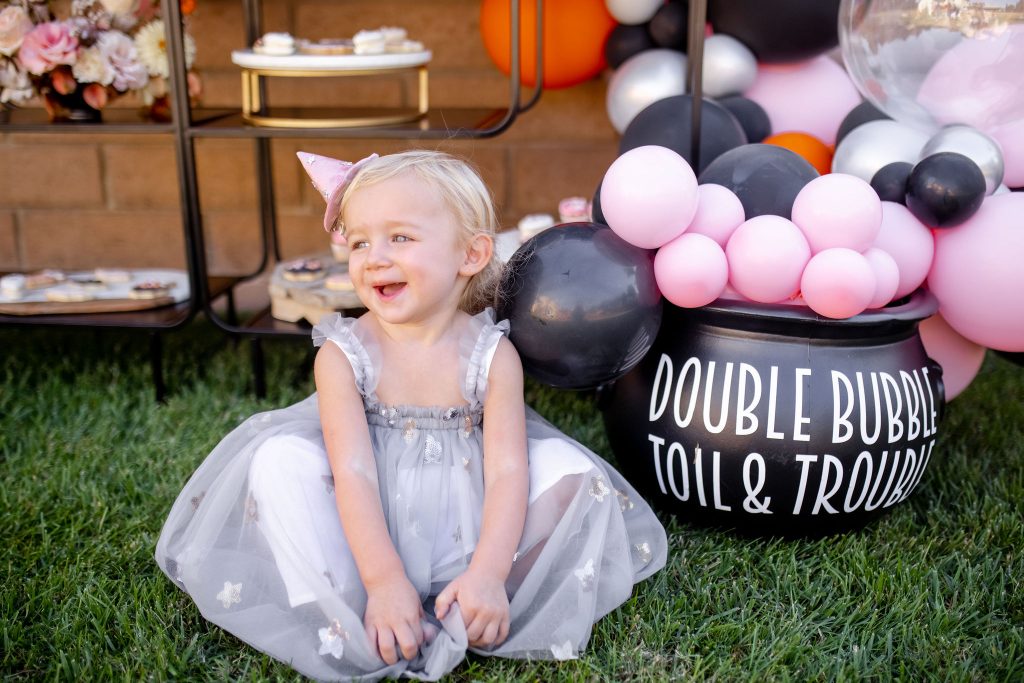 You can shop this party below…

xx
Jacquelyn