You didn't think we'd let the Winter season go by without our Bridal Shower series, did you? This gorgeous bridal shower is so swoon worthy. It's filled with the most beautiful florals in the most beautiful color scheme. I love doing these fun shoots in collaboration with Sabring from Golden Arrow Events & Design. Working with her is so fun, and always results in so much pretty! For our Winter Bridal Shower we got nice and cozy, it is winter after all! A slumber party was in order for the bride and her bridesmaids to celebrate, along with breakfast the next day! Girl time doesn't get much better than that… Get ready, this one is way too pretty and we are so excited to share it today!
Photos by my amazing friend Jessica Lynn Photo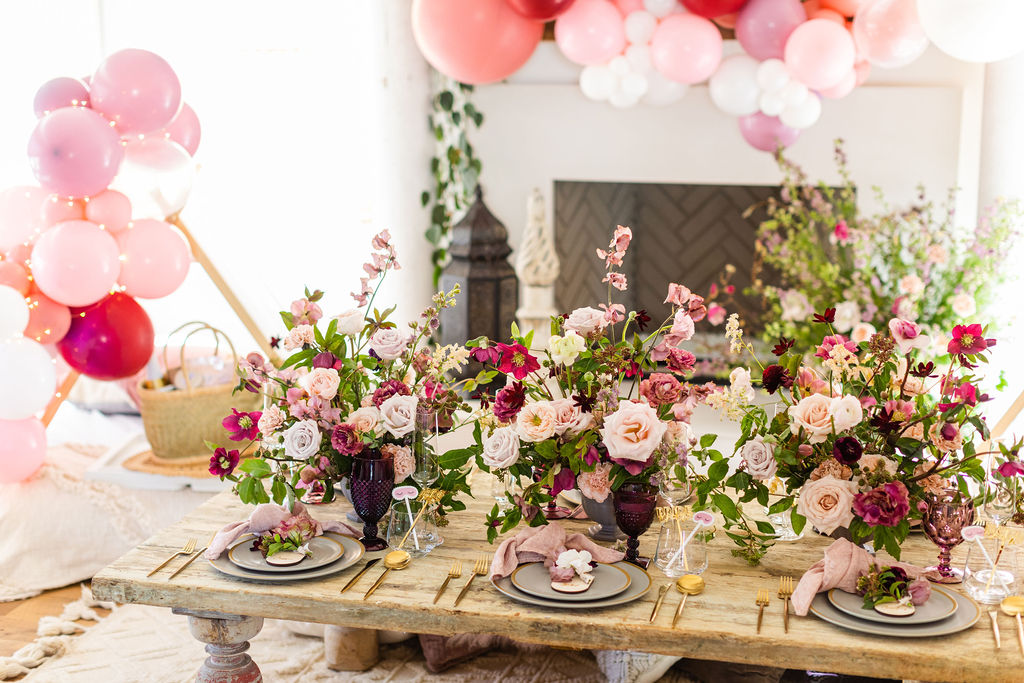 Starting with a fun little invite from Creative Amme. Styled to perfection with just a few of the goodies that we had for our guests. The cuteness is just beginning…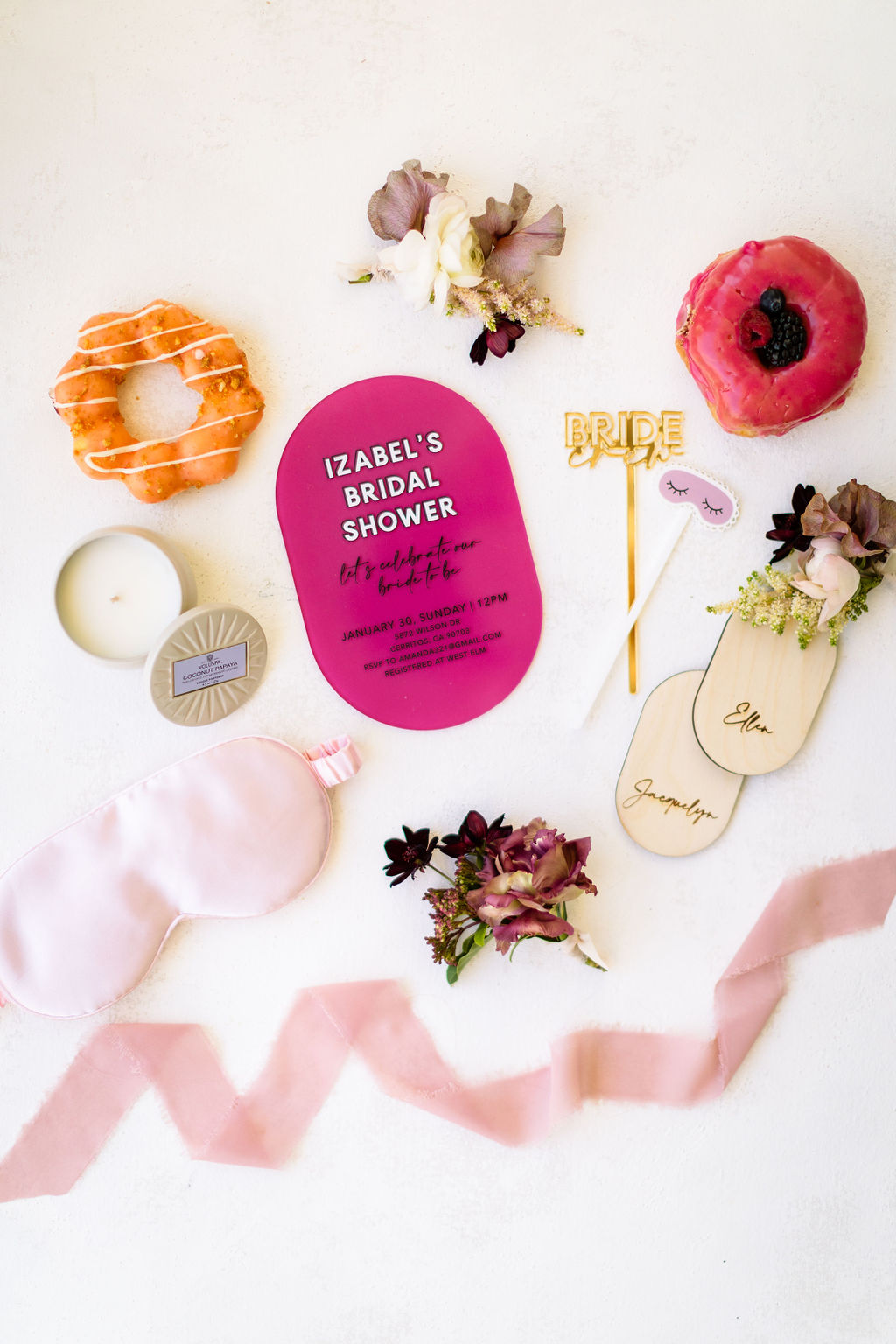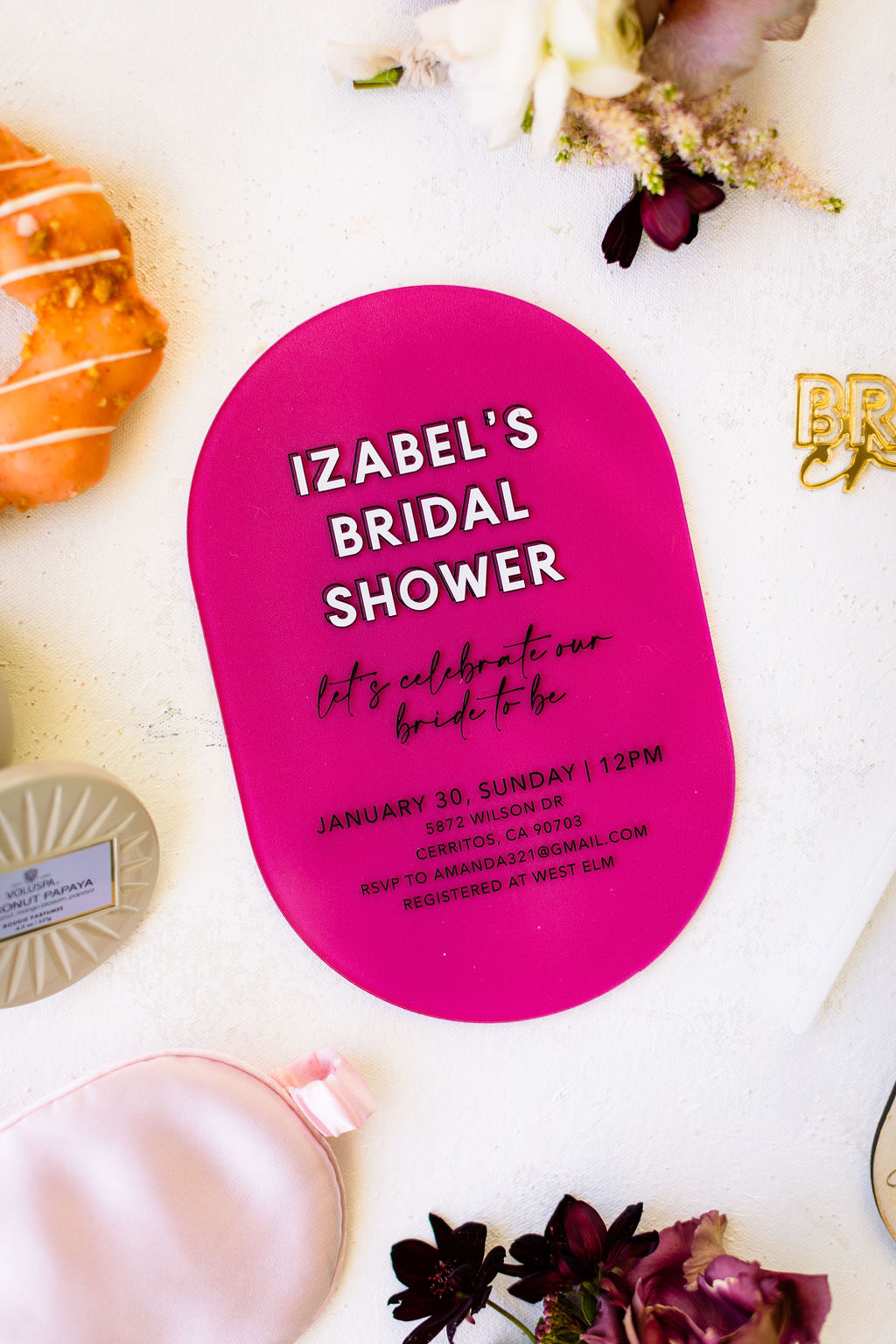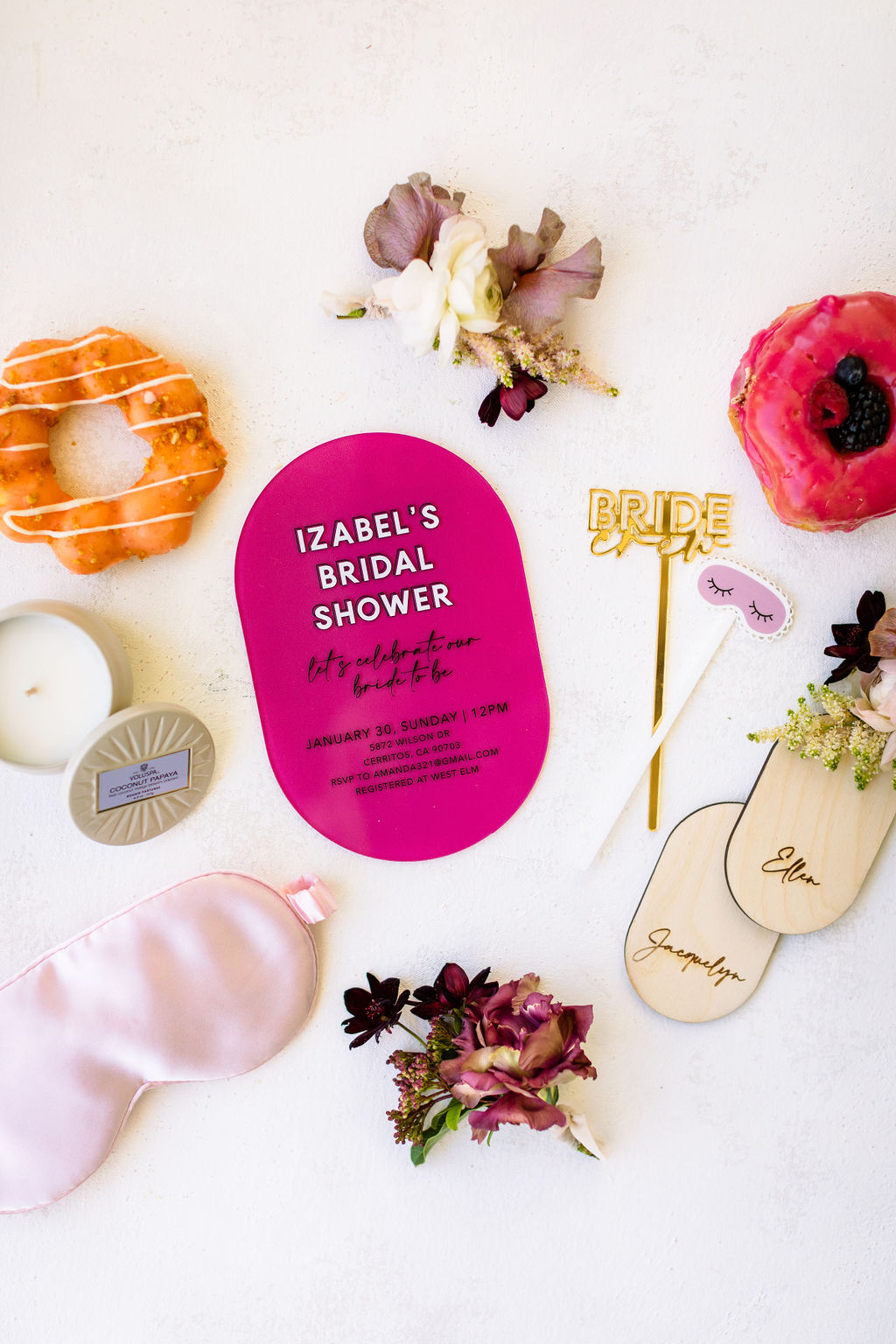 This gorgeous living room was set! The living room of Marnie, owner of Sweet Salvage Rentals!! We used her pretty coffee table and did a low setting with lots of pillows in our color lovely scheme. Next we set the table with Signature Party Rentals beautiful place settings, I opted for grey and gold for this one with a pop of purple! And as for those flowers… Well, aren't they amazing?! The talented Tanya of Earth & Grace made them and I felt like we were in a meadow of gorgeous blooms!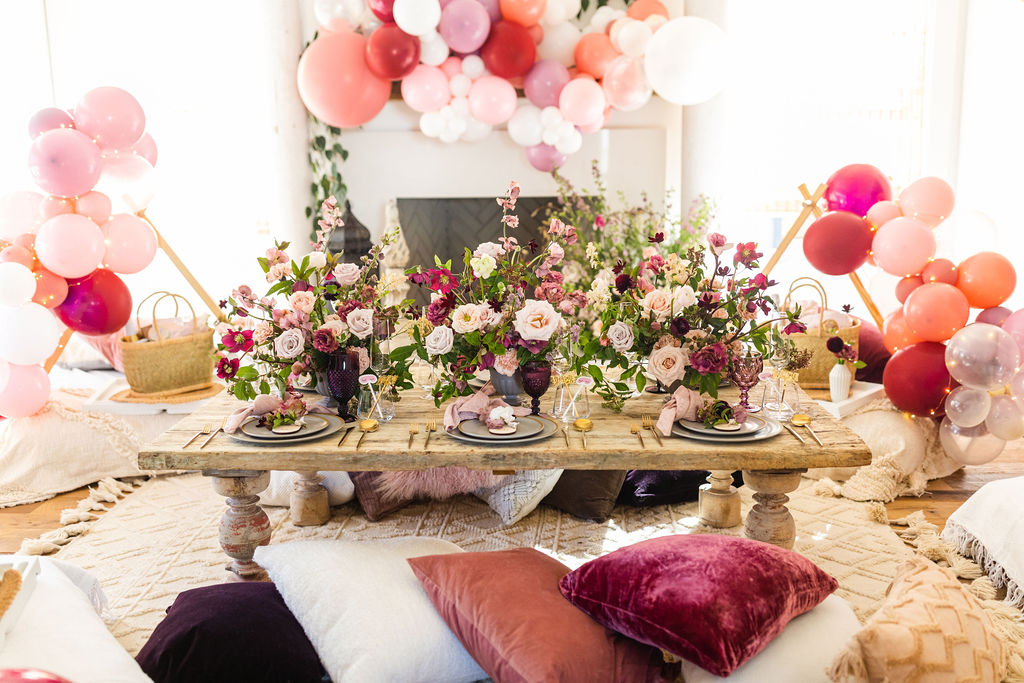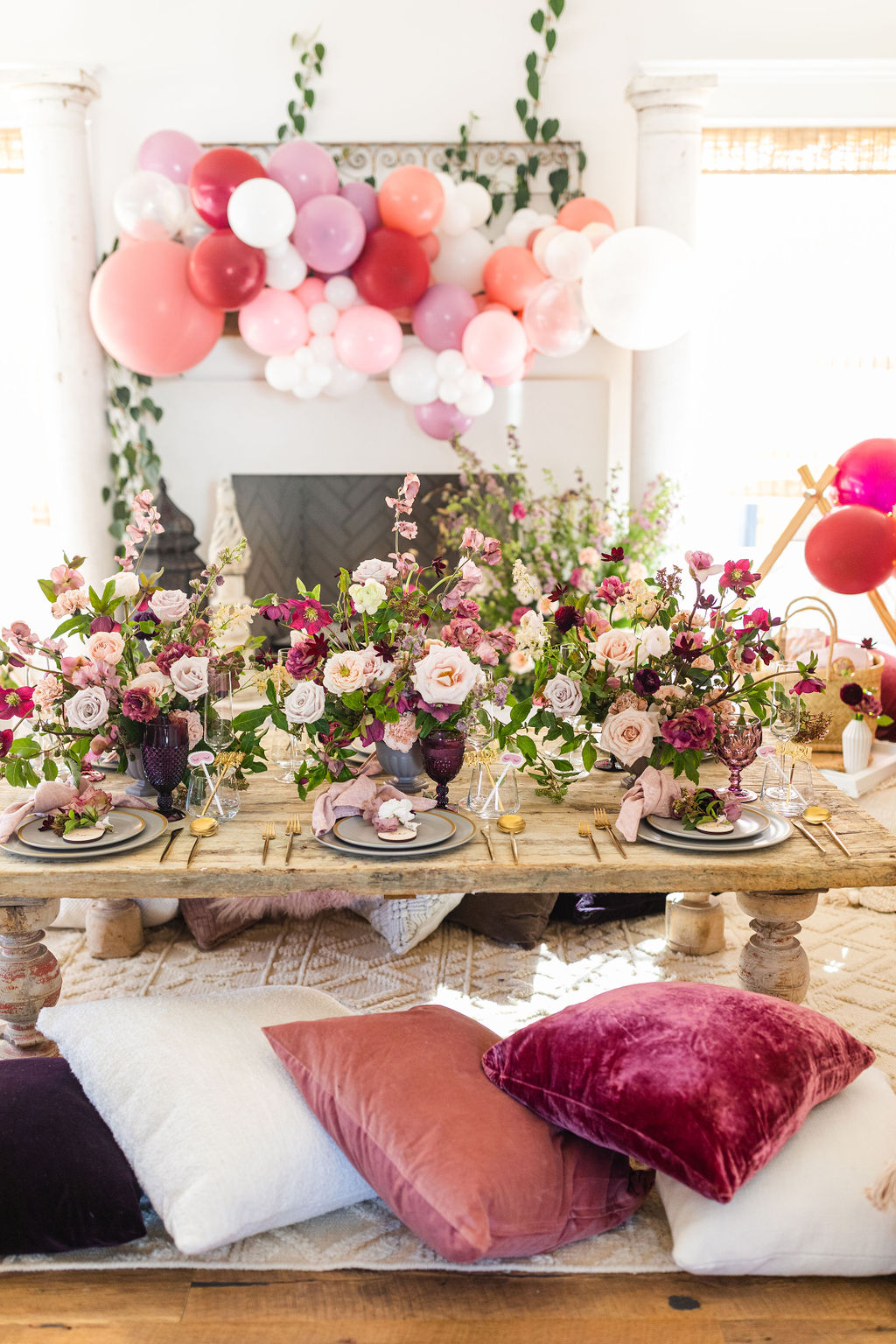 I love all of the fun details from Creative Amme! Sabrina and her collaborated on this design of the place cards and I love how we were able to add fresh florals as well! Plus, how cute are those drink stirrers?! Let the slumber party fun commence!!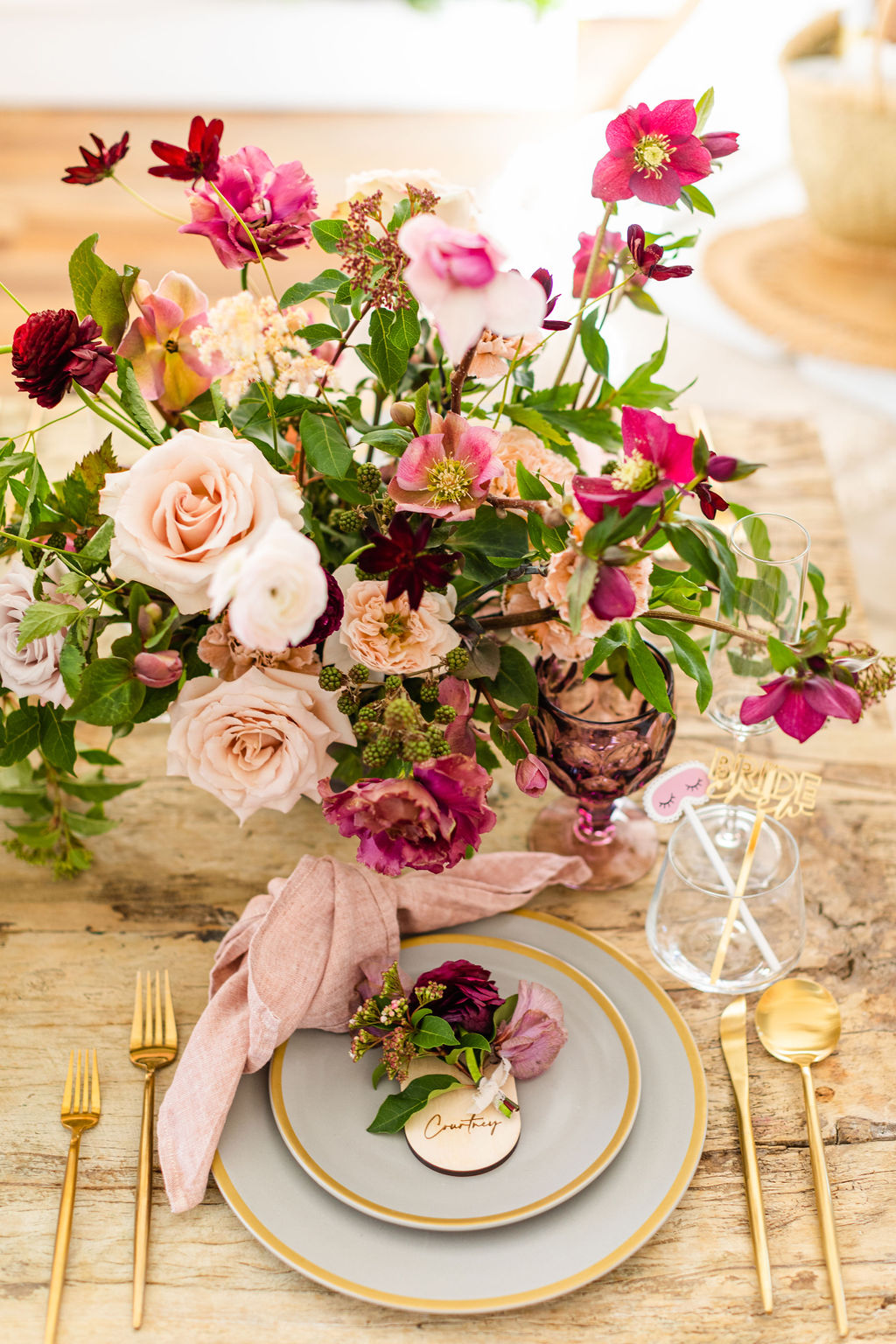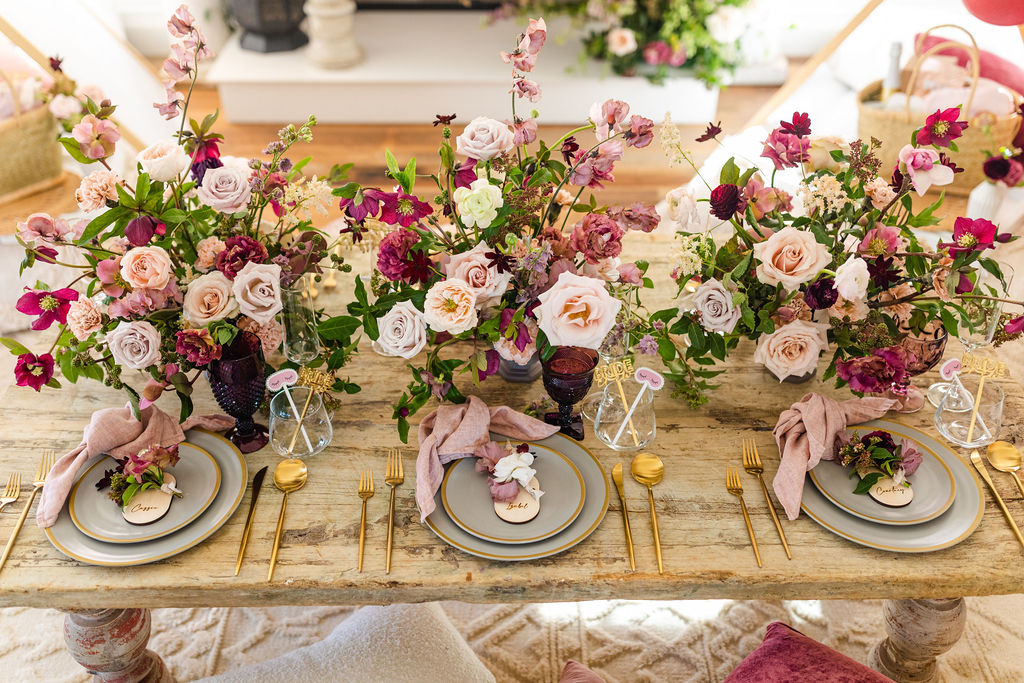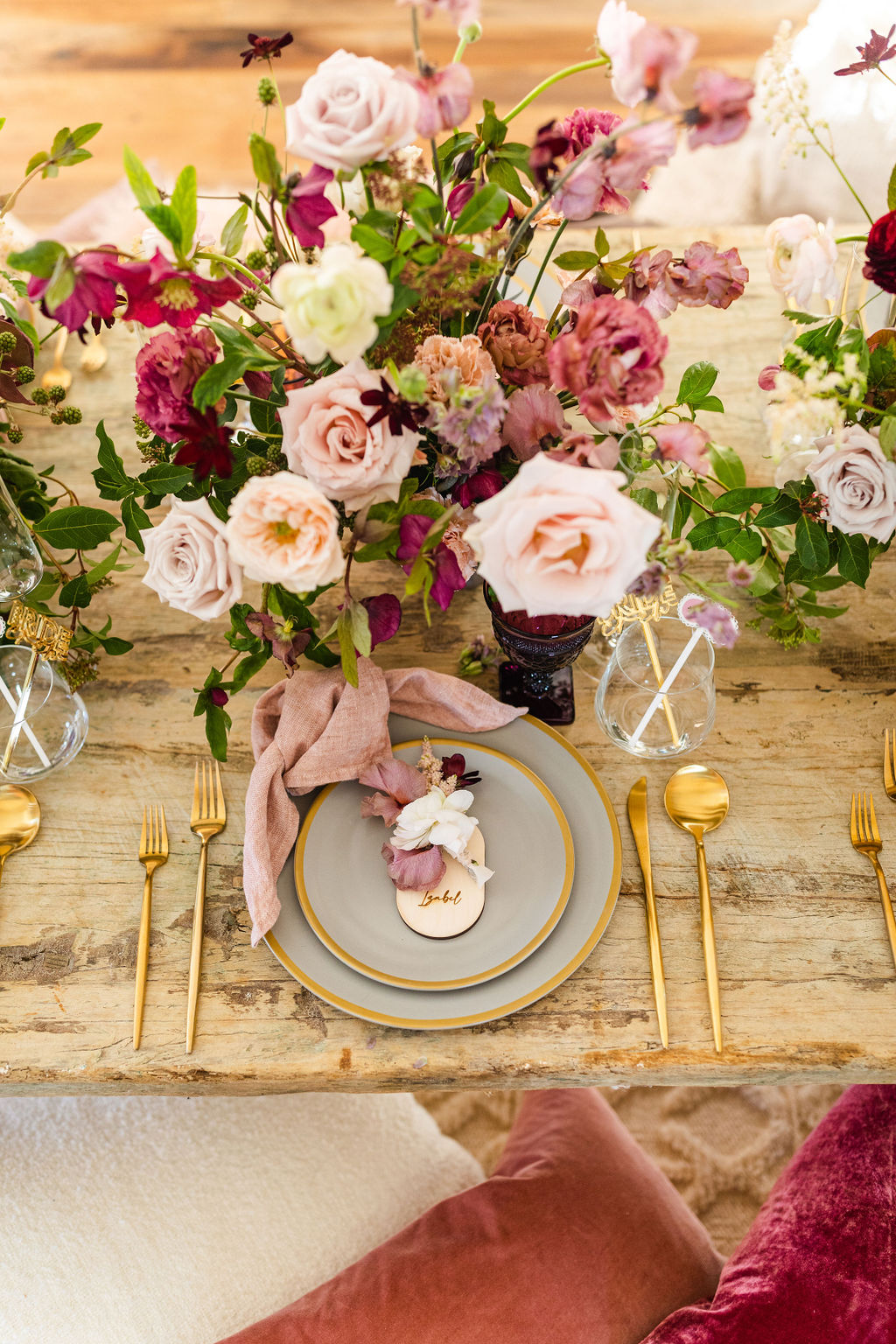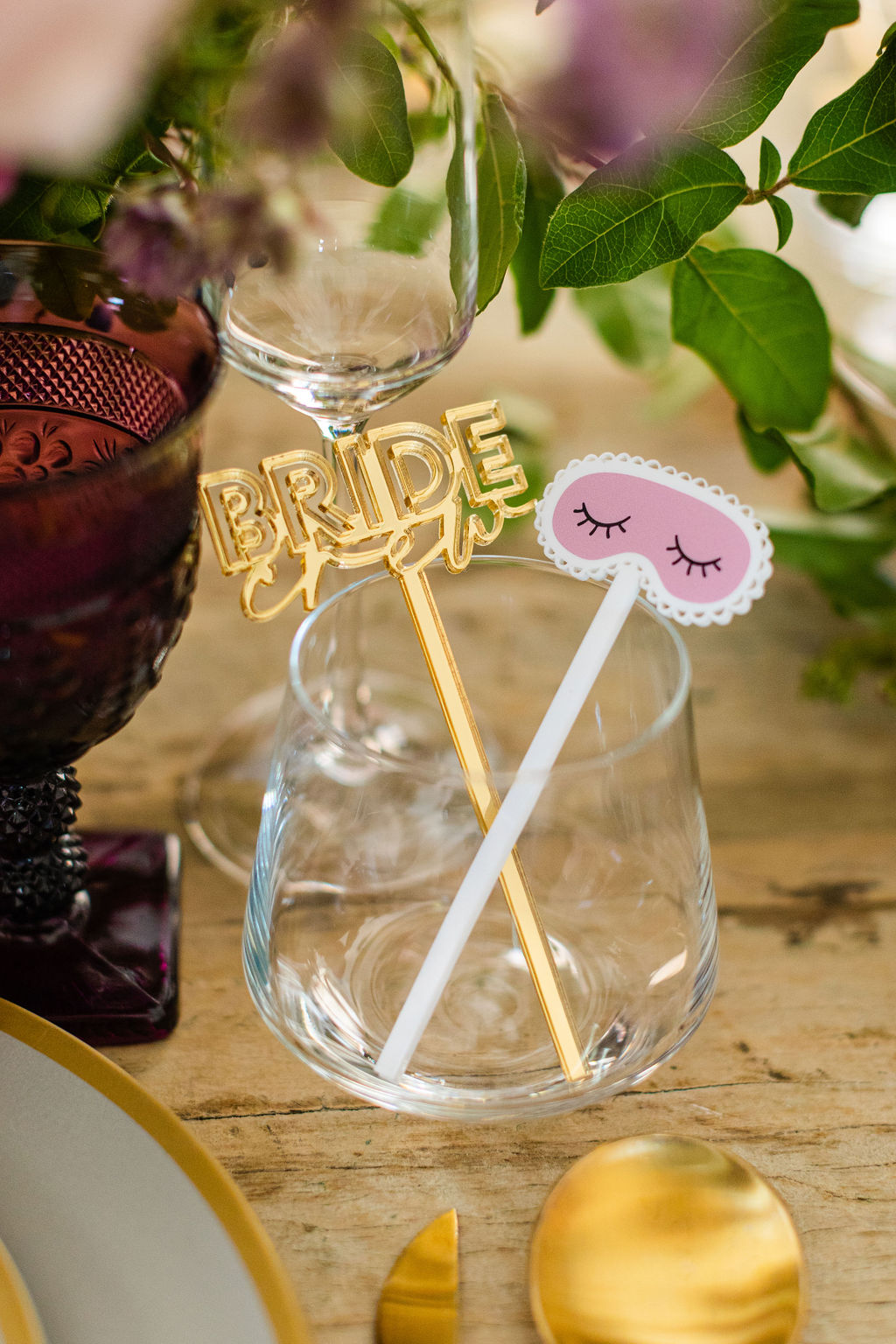 I can't get enough of these flowers!!! SO SO pretty!!!!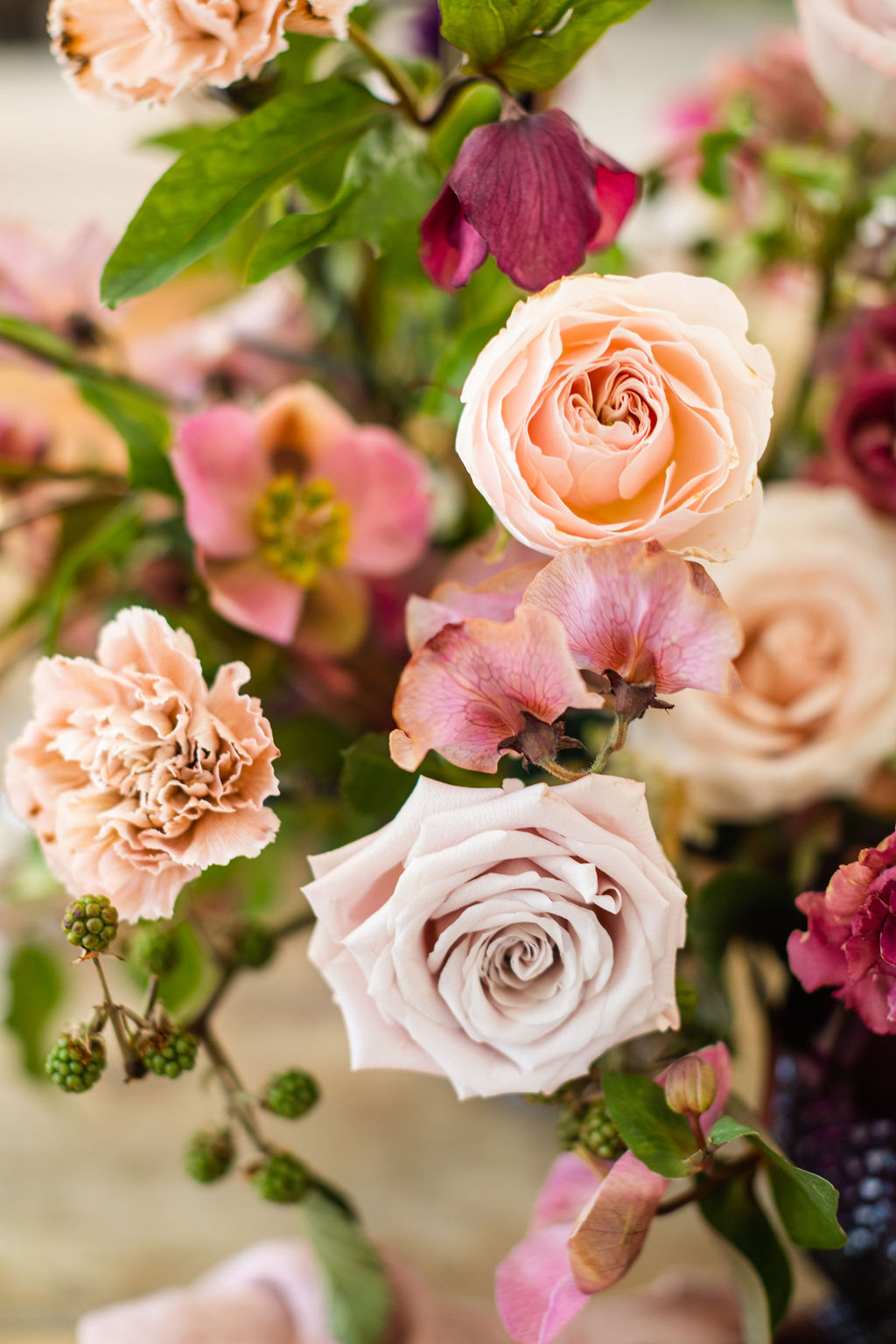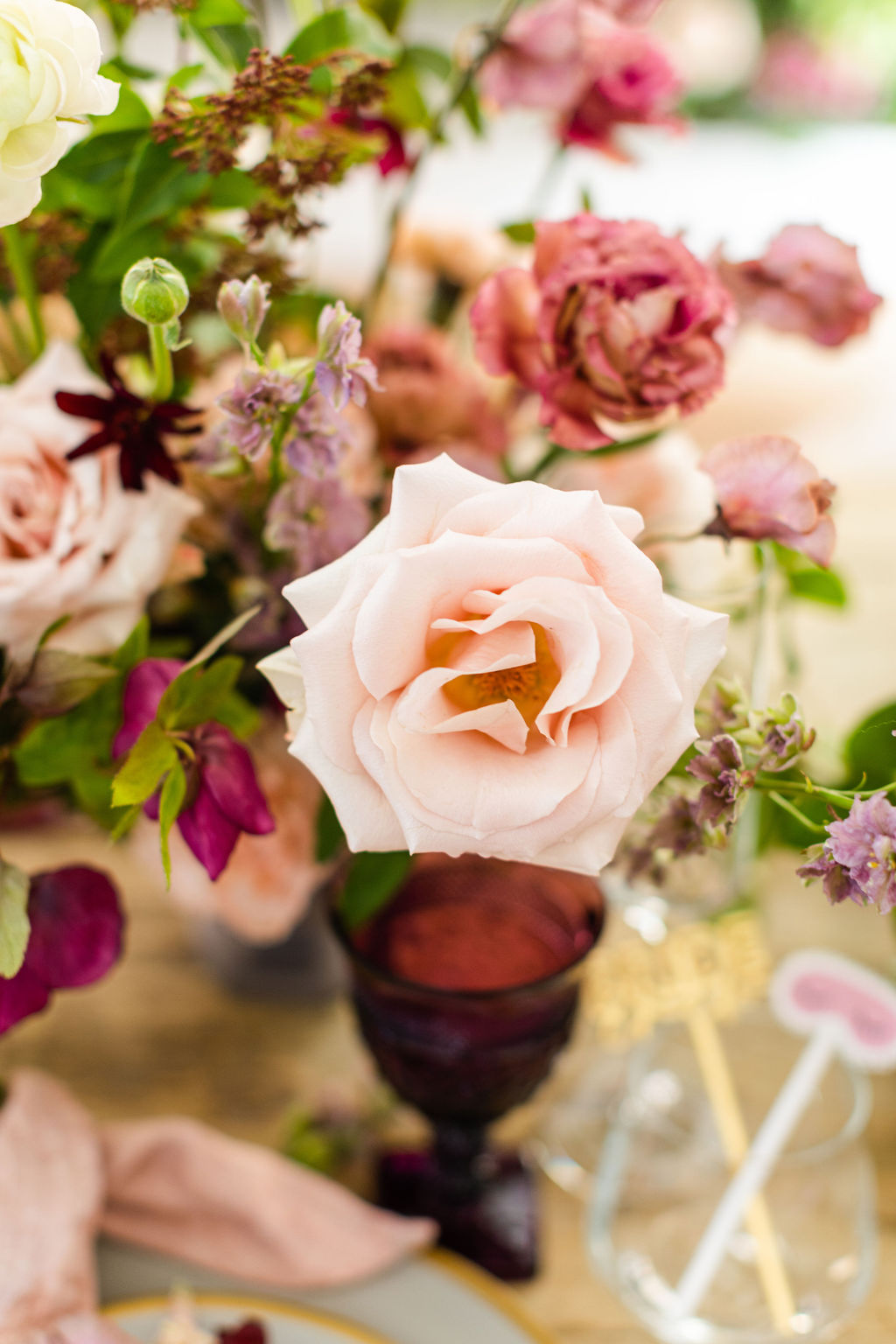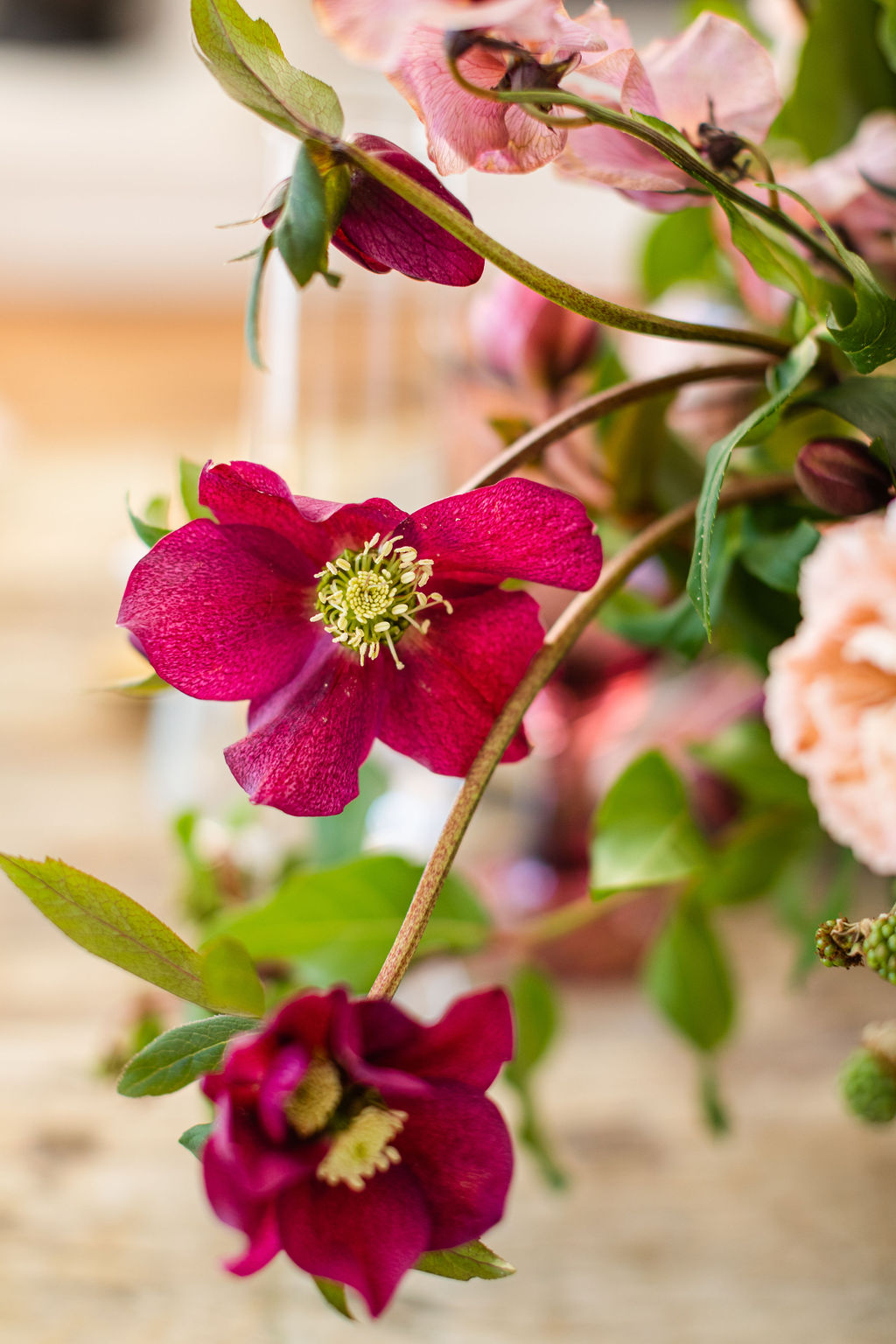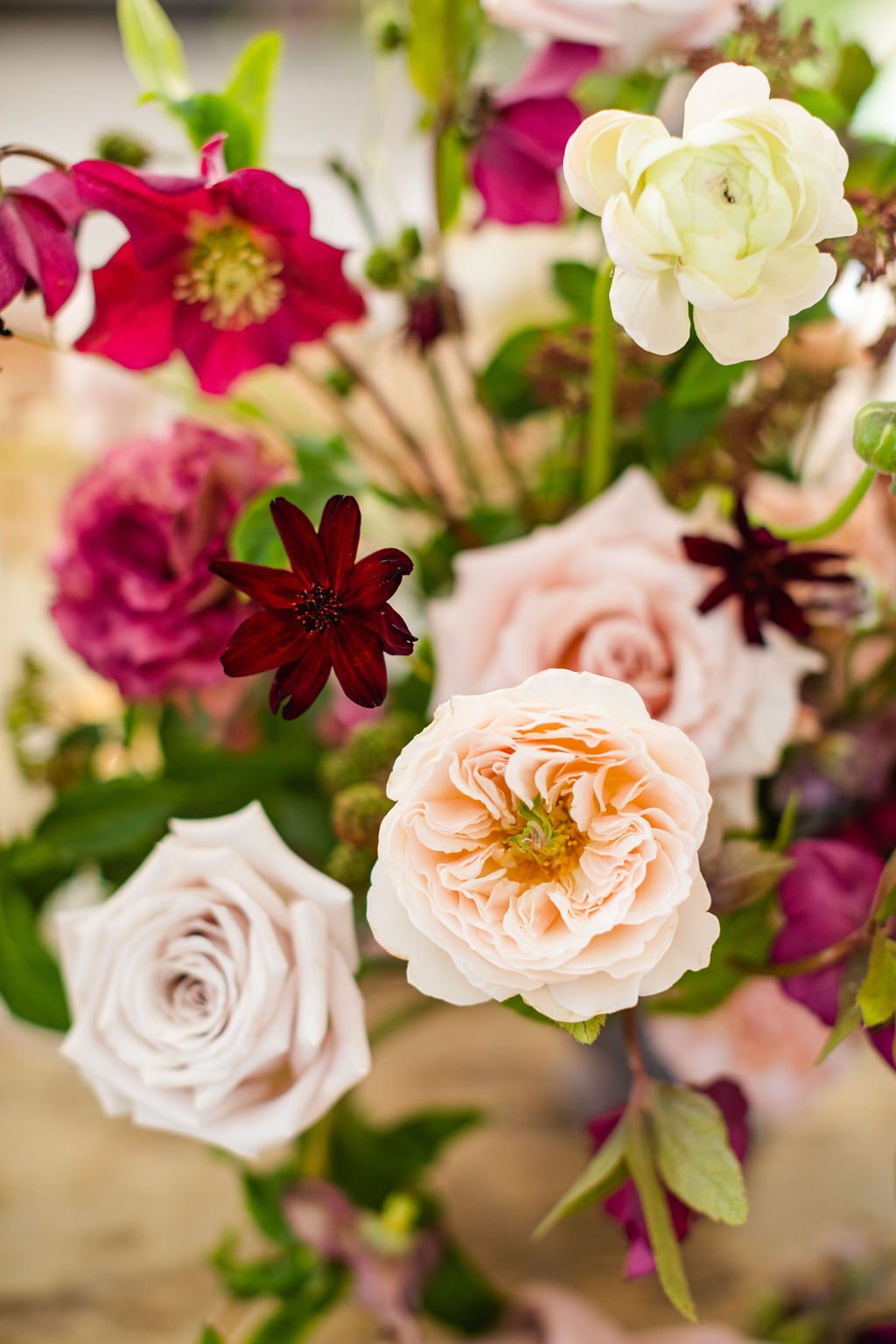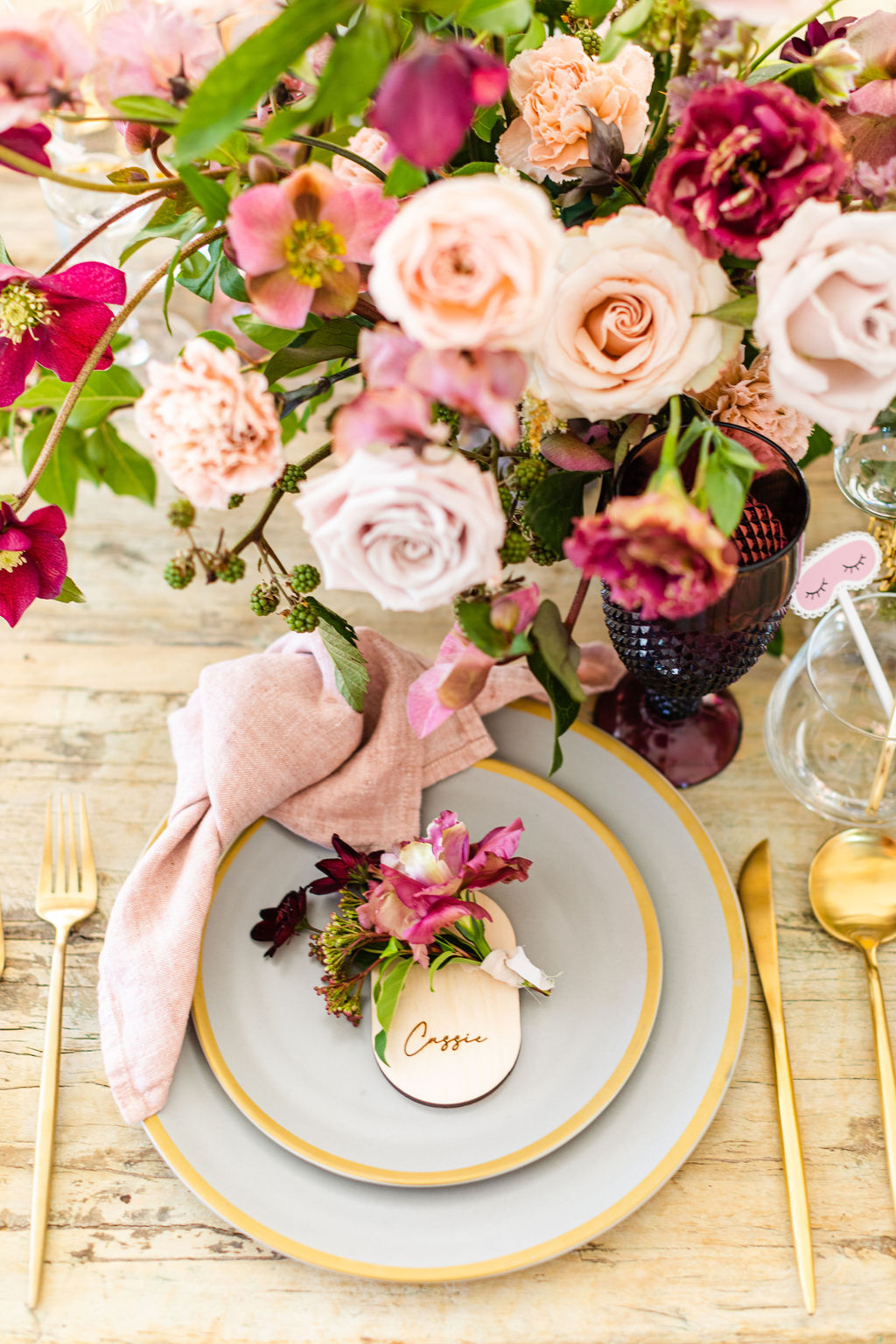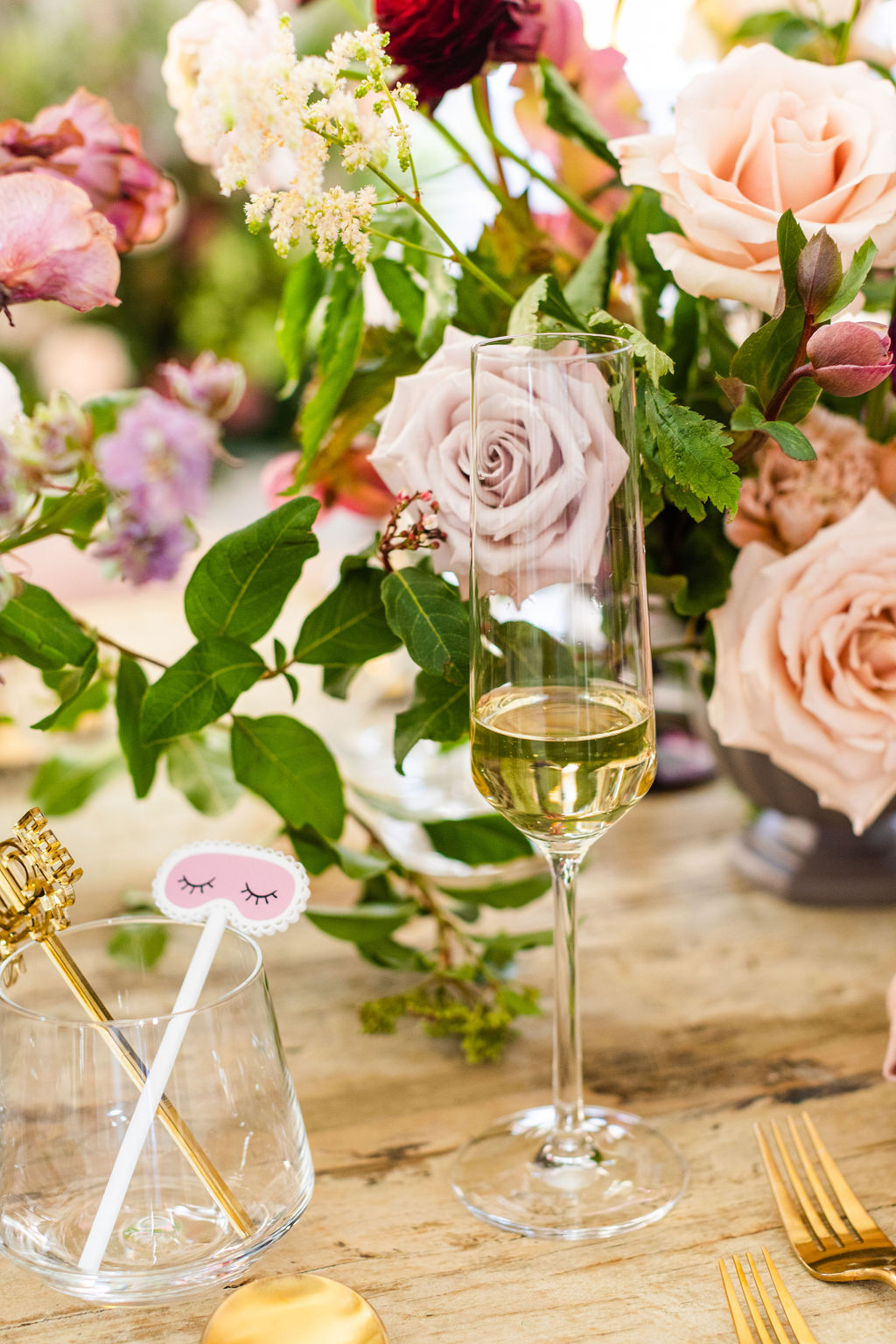 Are you in love with these place settings as much as I am?! It all came together so beautifully, I can't get enough of the color scheme – all of it!!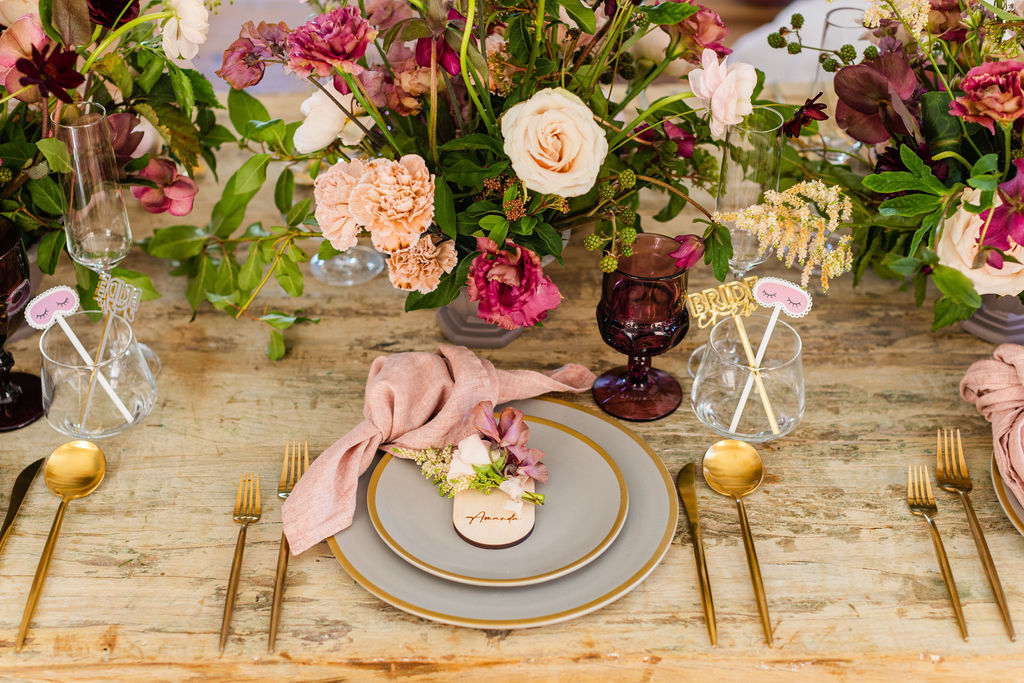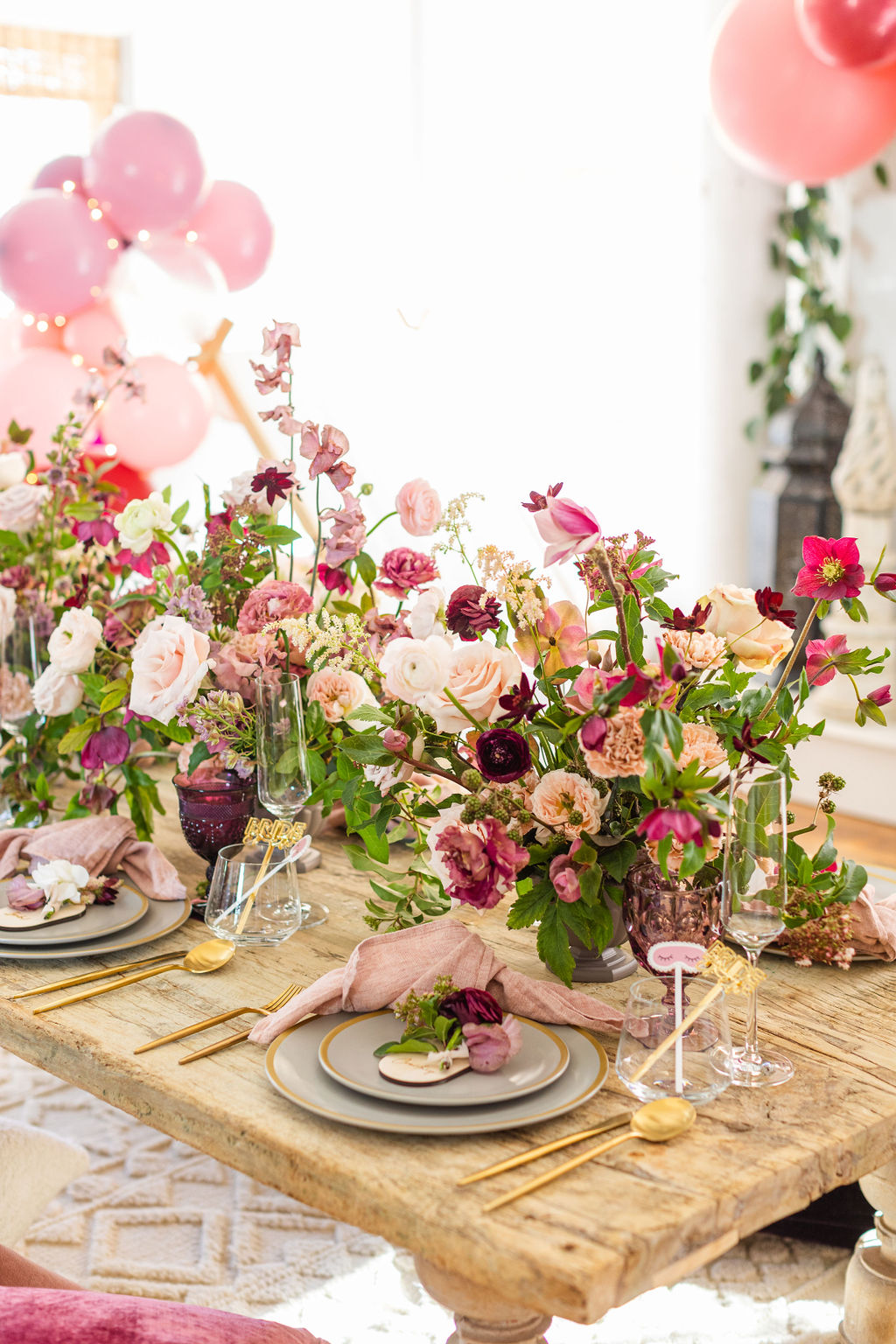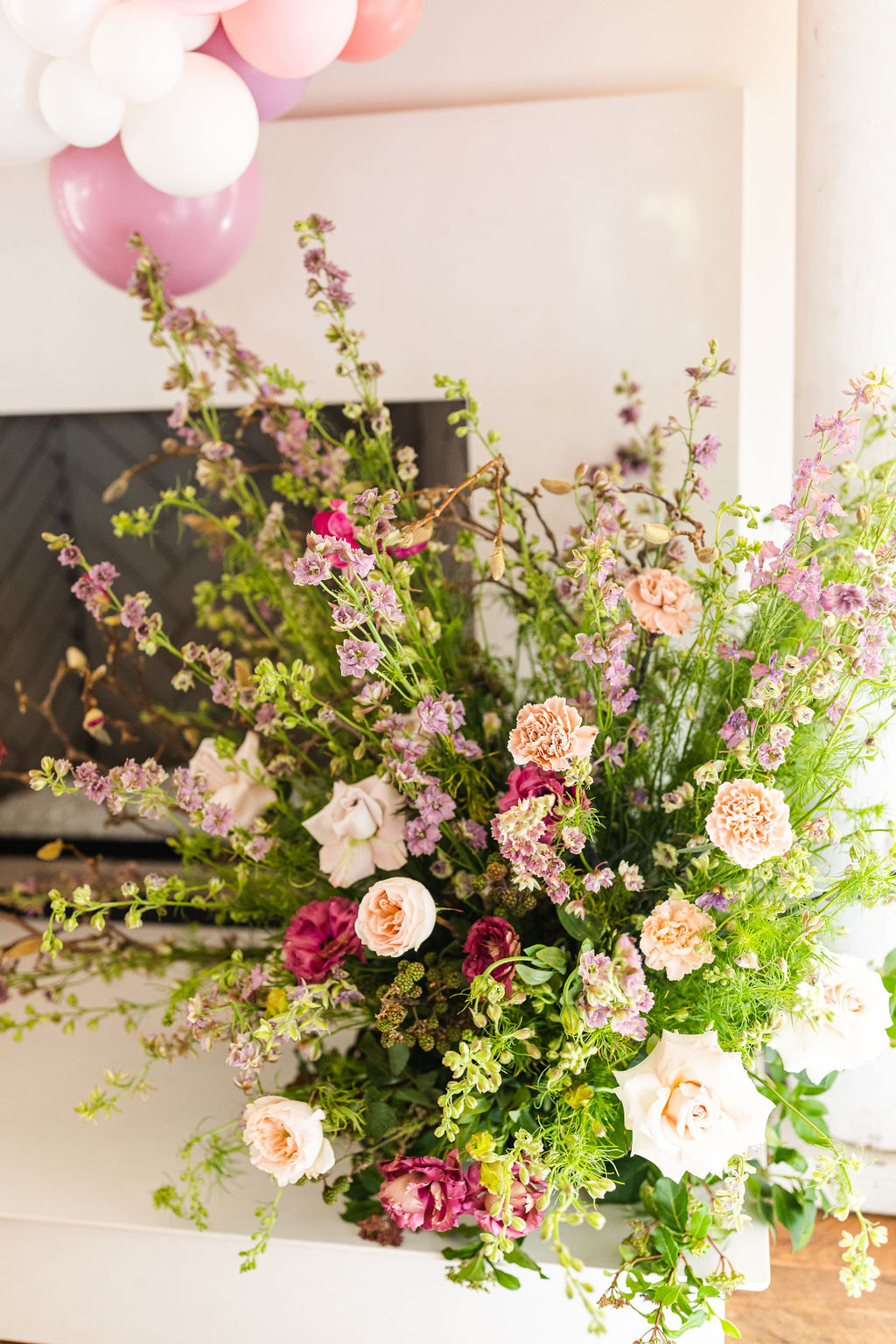 All of those pretty balloons are of course by our girl Ellen from The Pop Shop! She decked out the place in the best way! We had our friends at Trendy Tee Pee Party bring over tee pees for the slumber party, which Ellen also decked out. Such a fun set up for all of the girls to gather, celebrate, and sleep! If you know, you get any sleep at a bridal party sleepover, haha!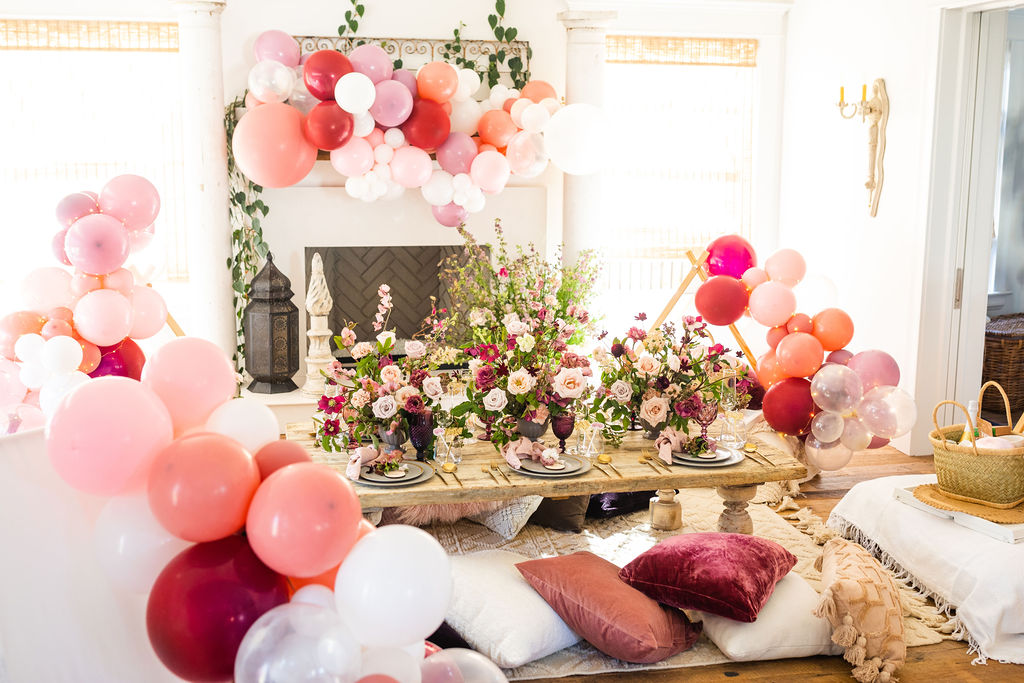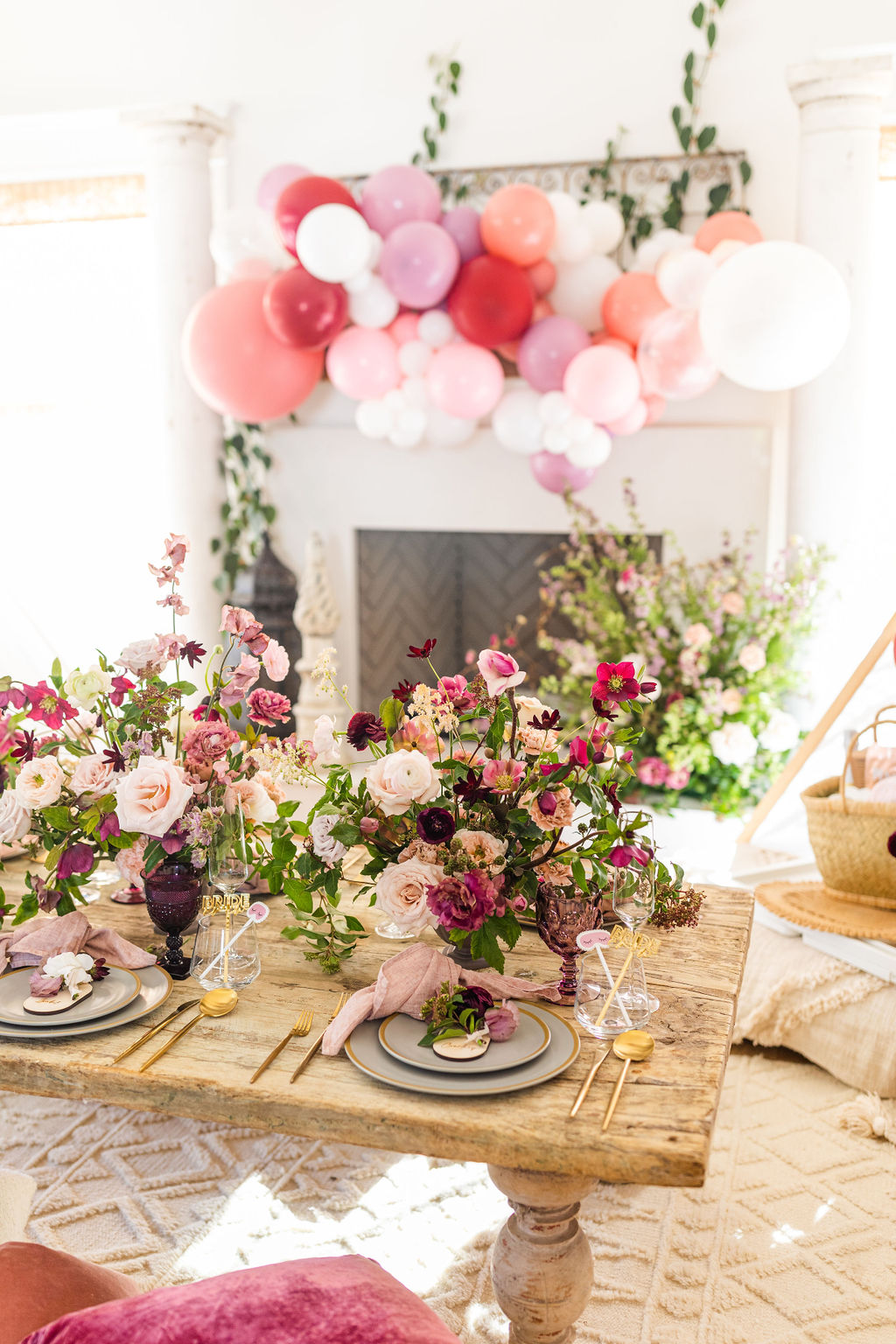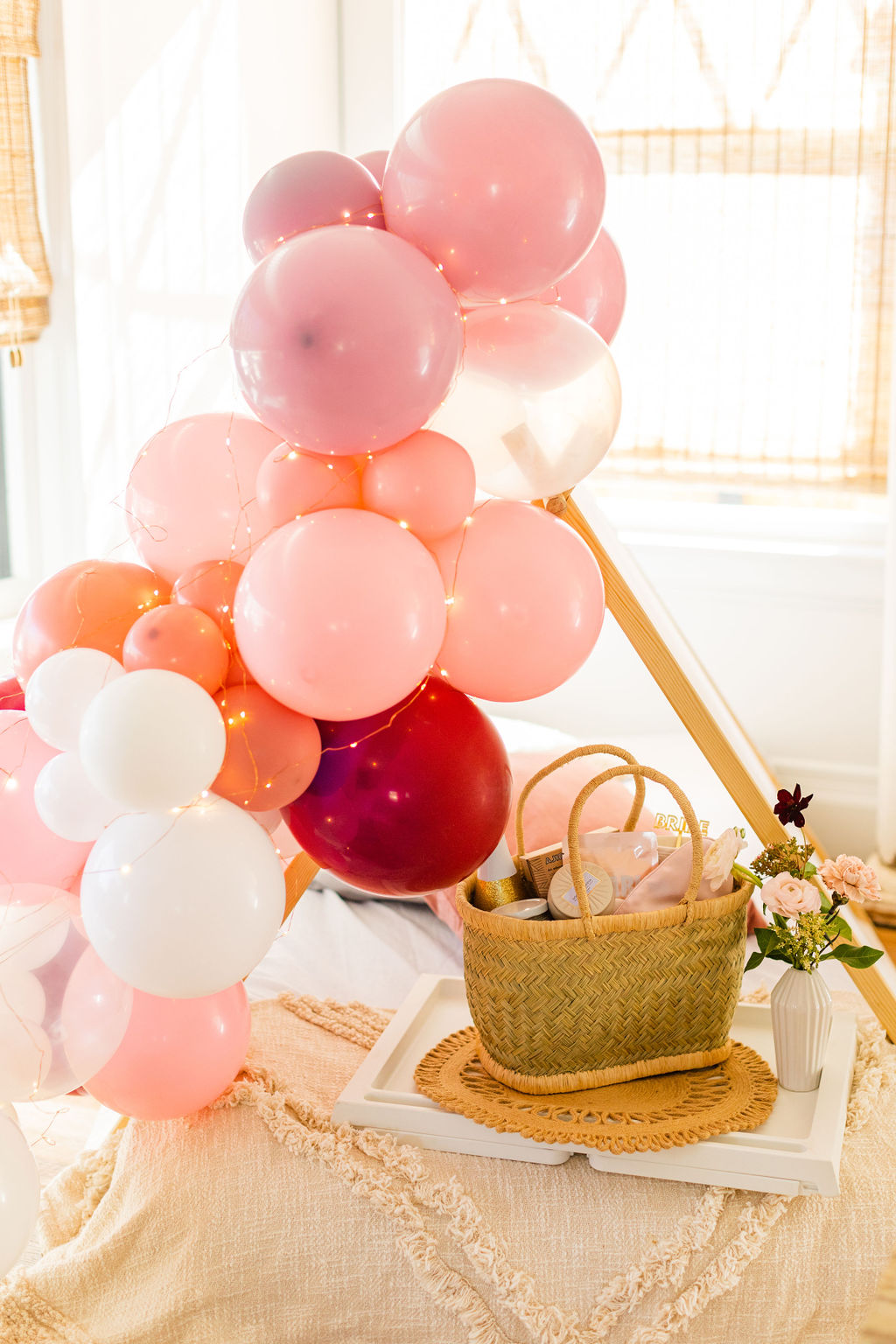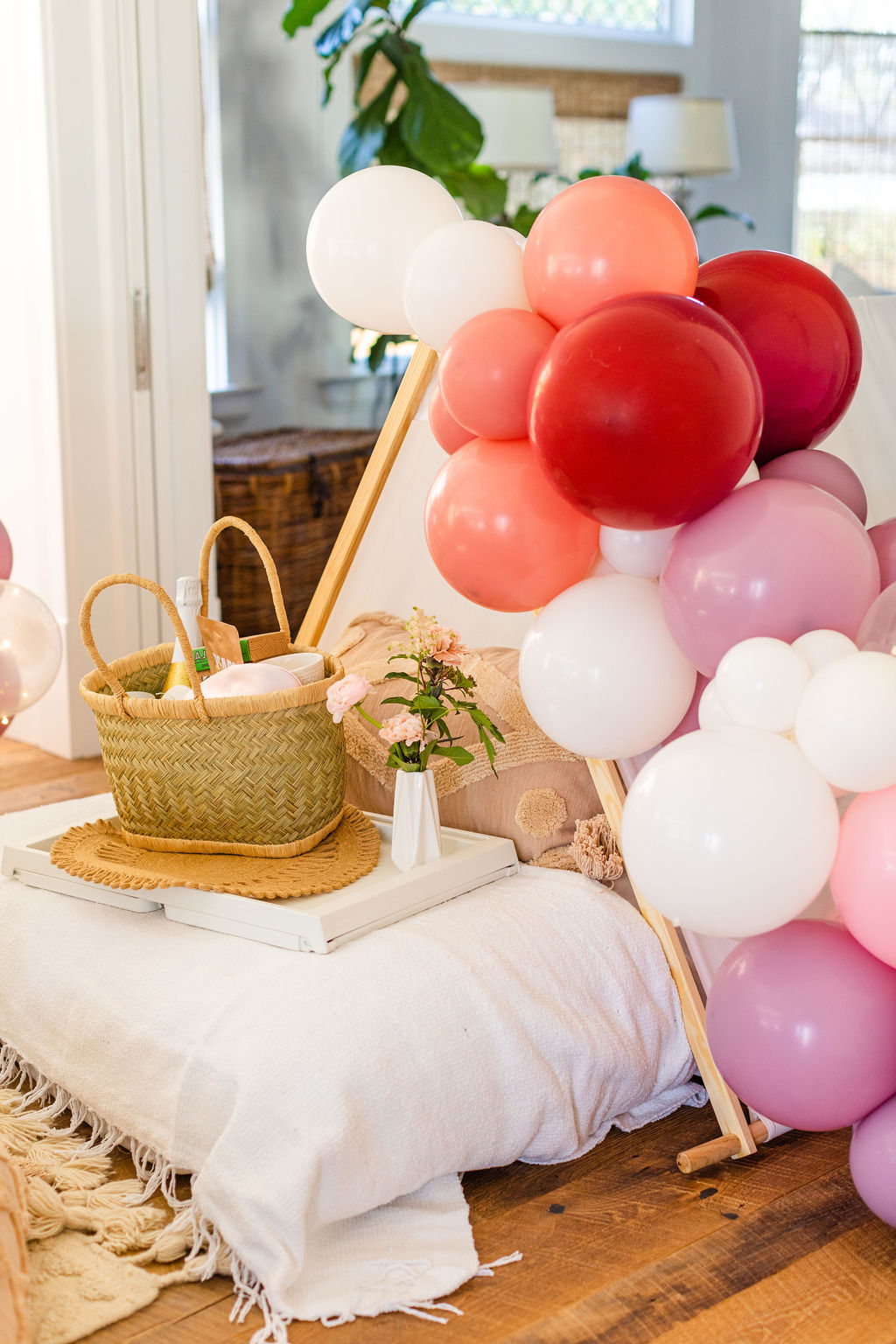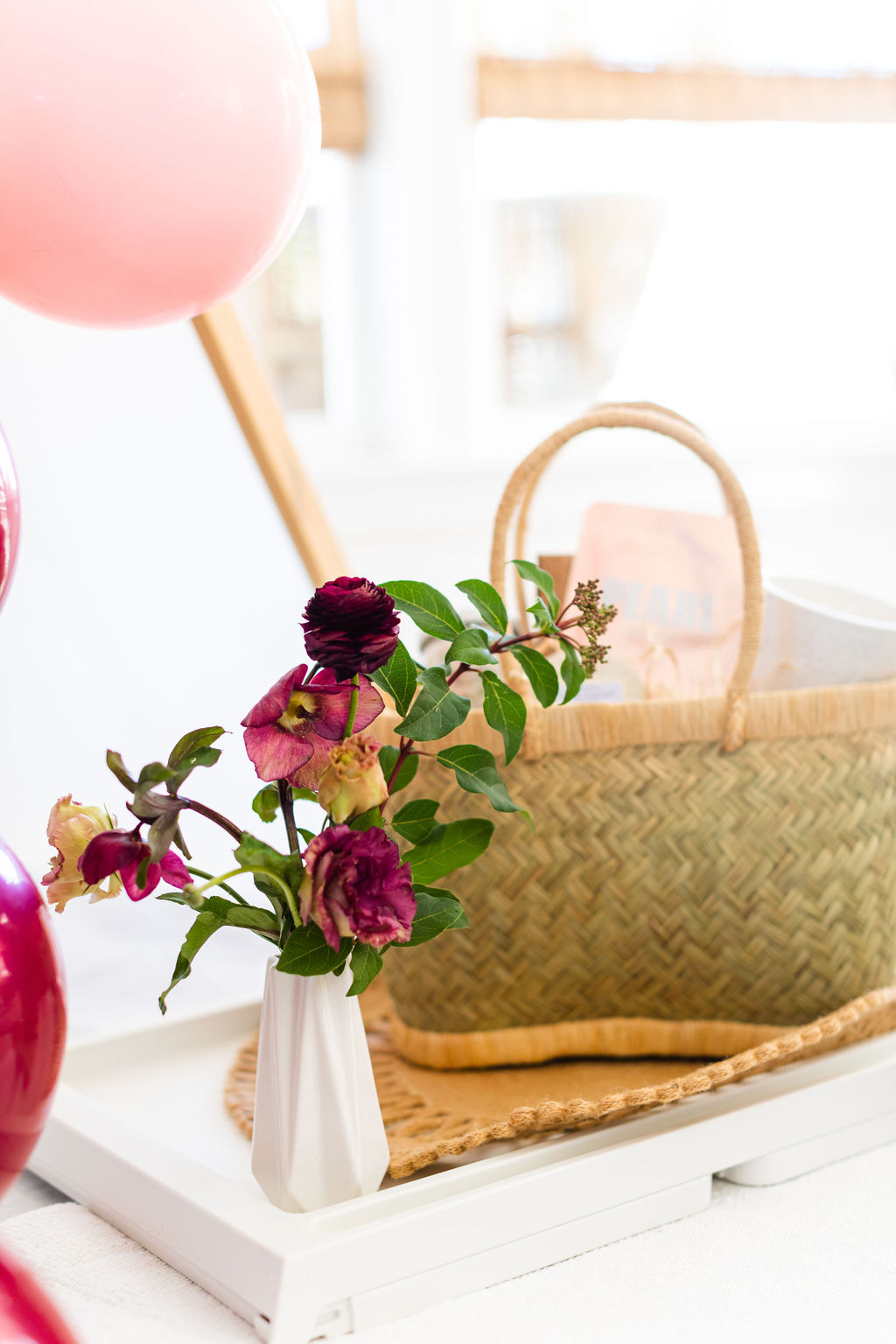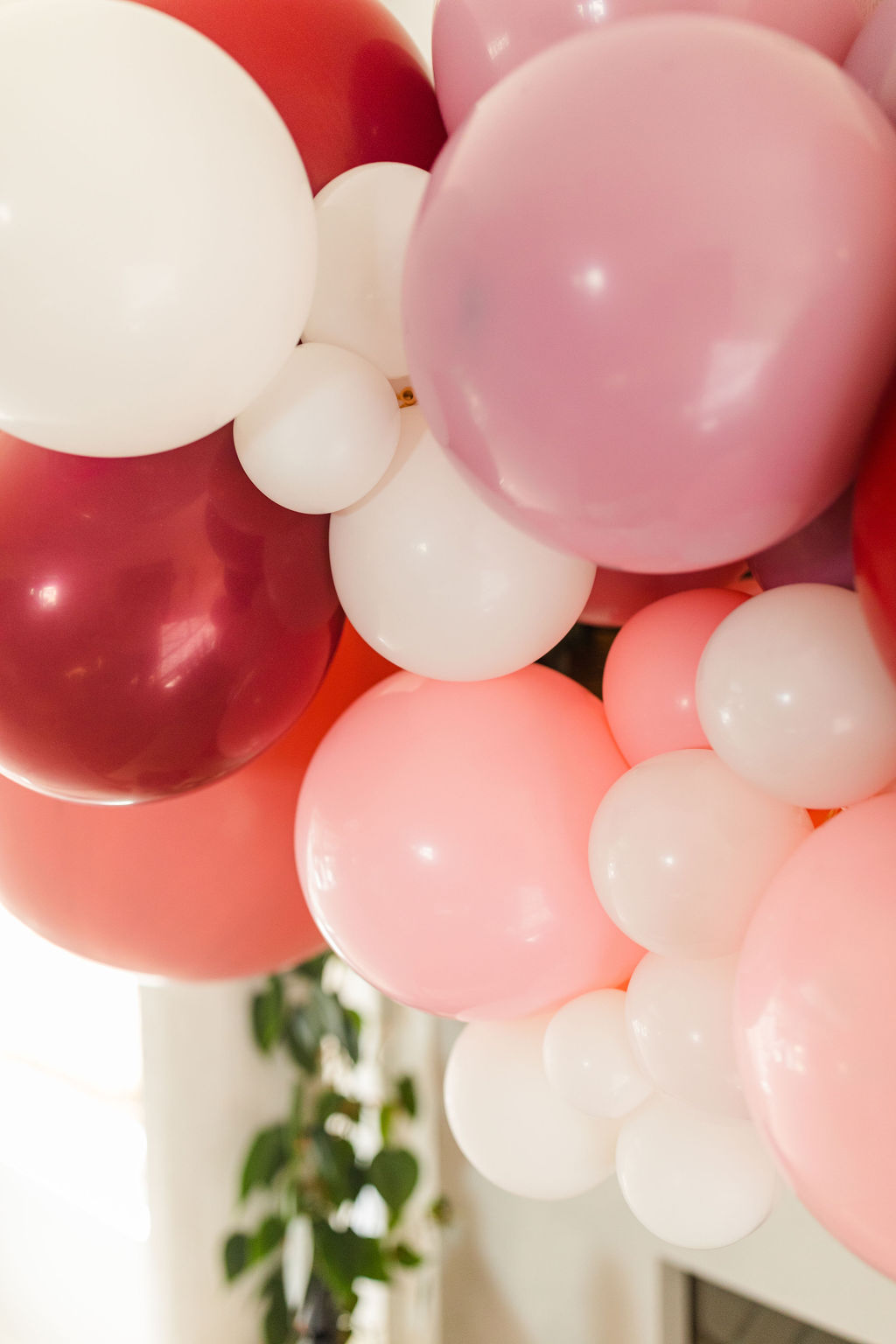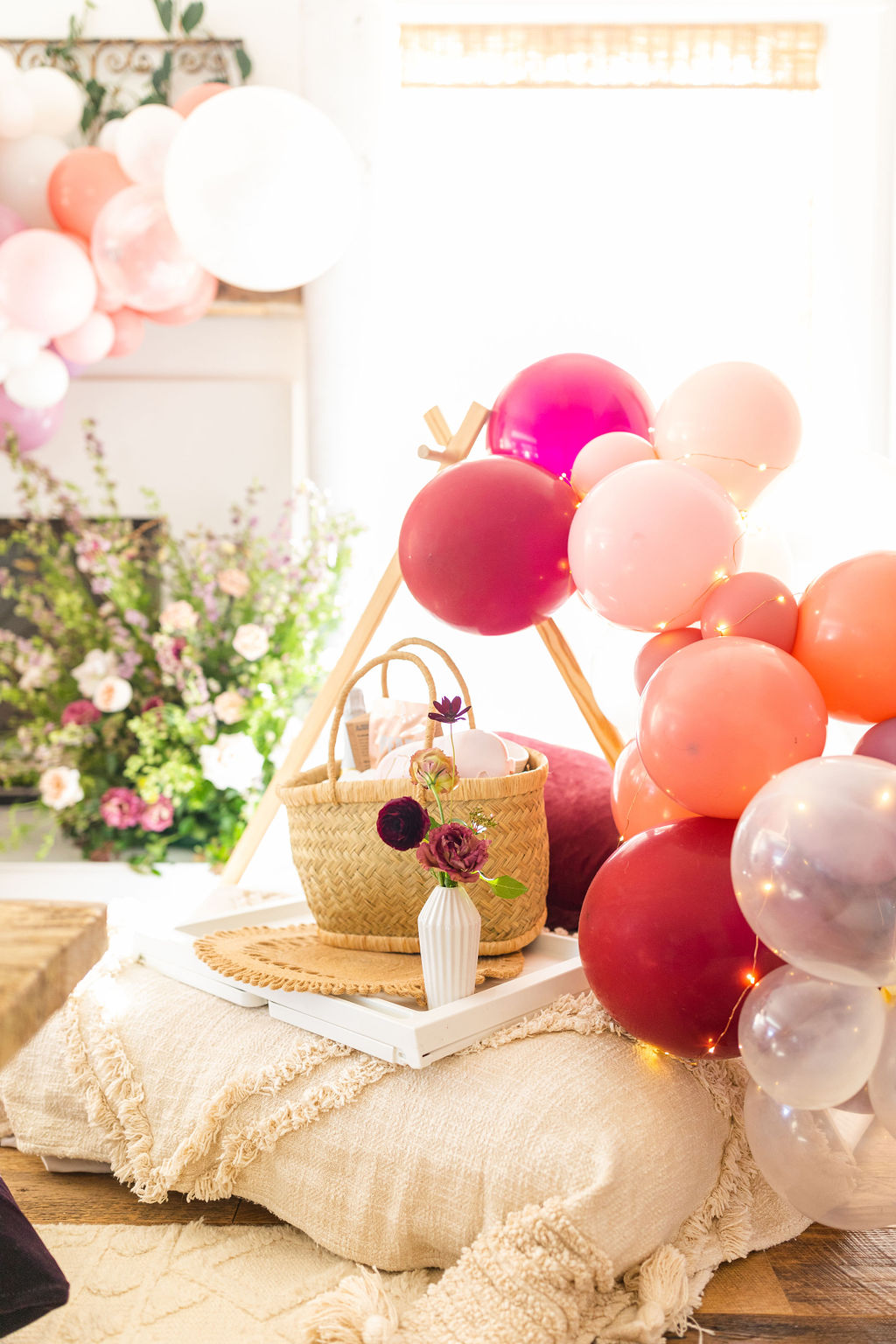 Favors are always a fun treat at a Bridal Shower! We filled up these The Little Market baskets with lots of goodies for the bride and her guests! Goodies like face masks, sleeping masks, candles, One Hope champagne & rosé, and a bunch more fun stuff from The Little Market! A mug and tea for the next morning along with bath salts. What a treat!!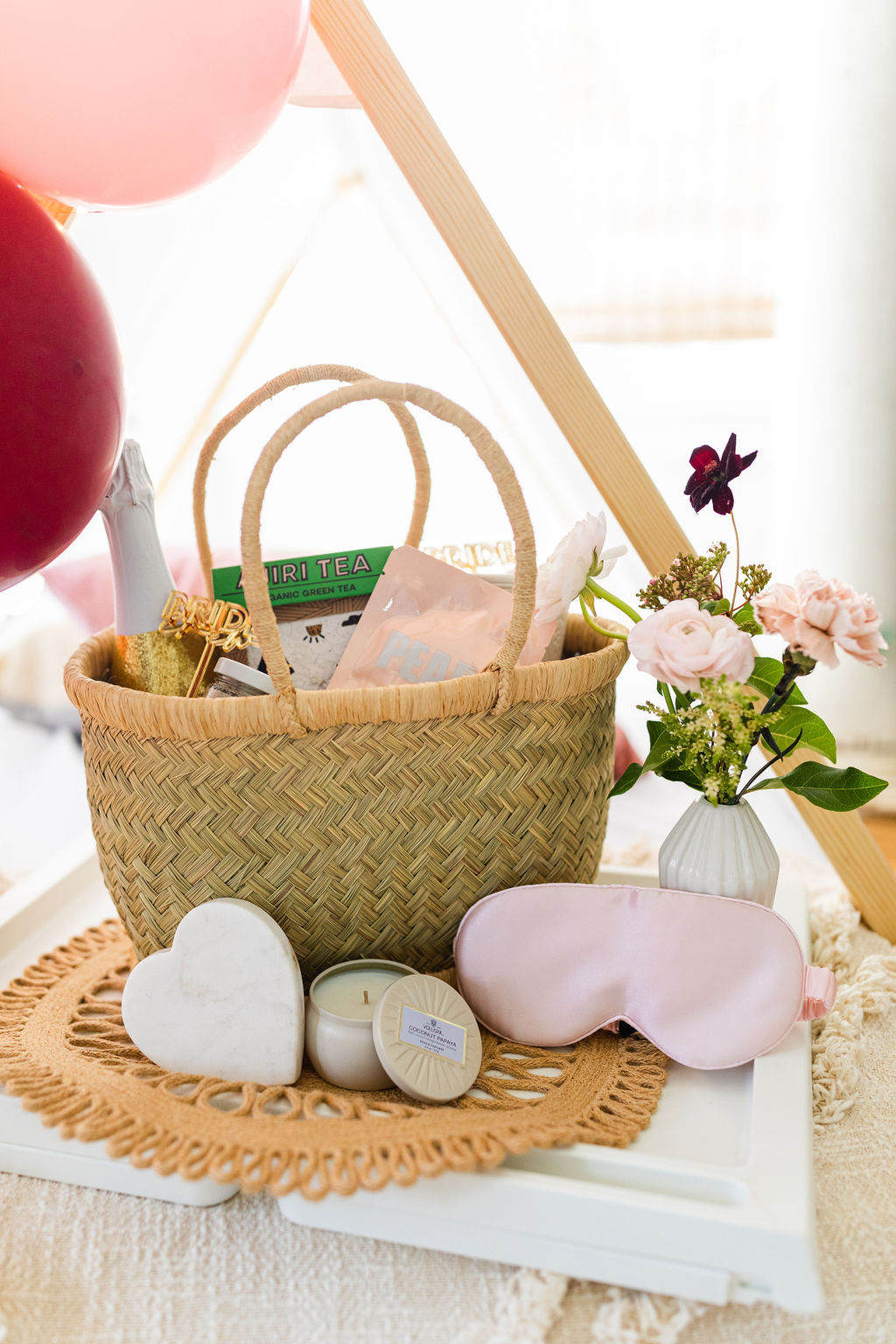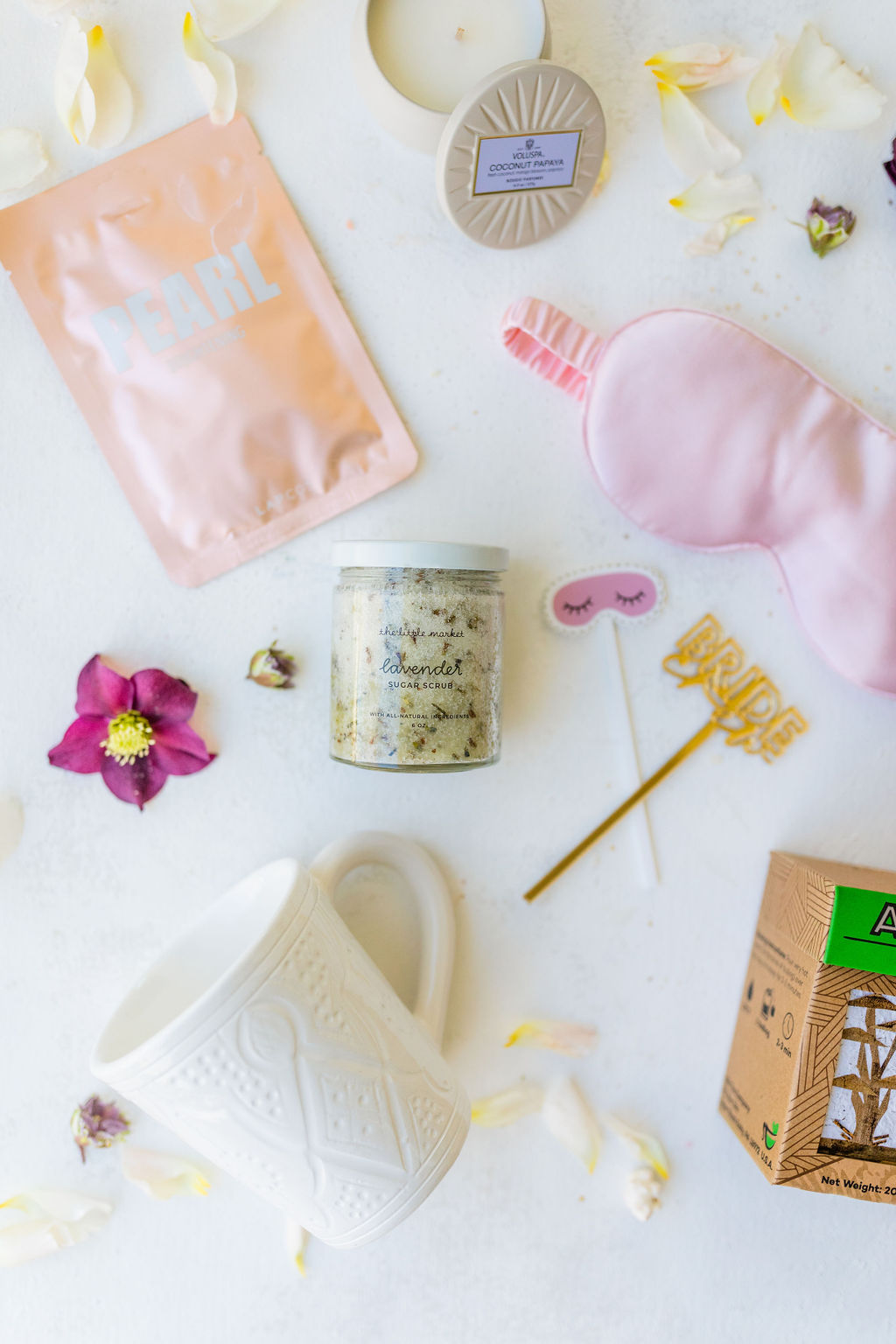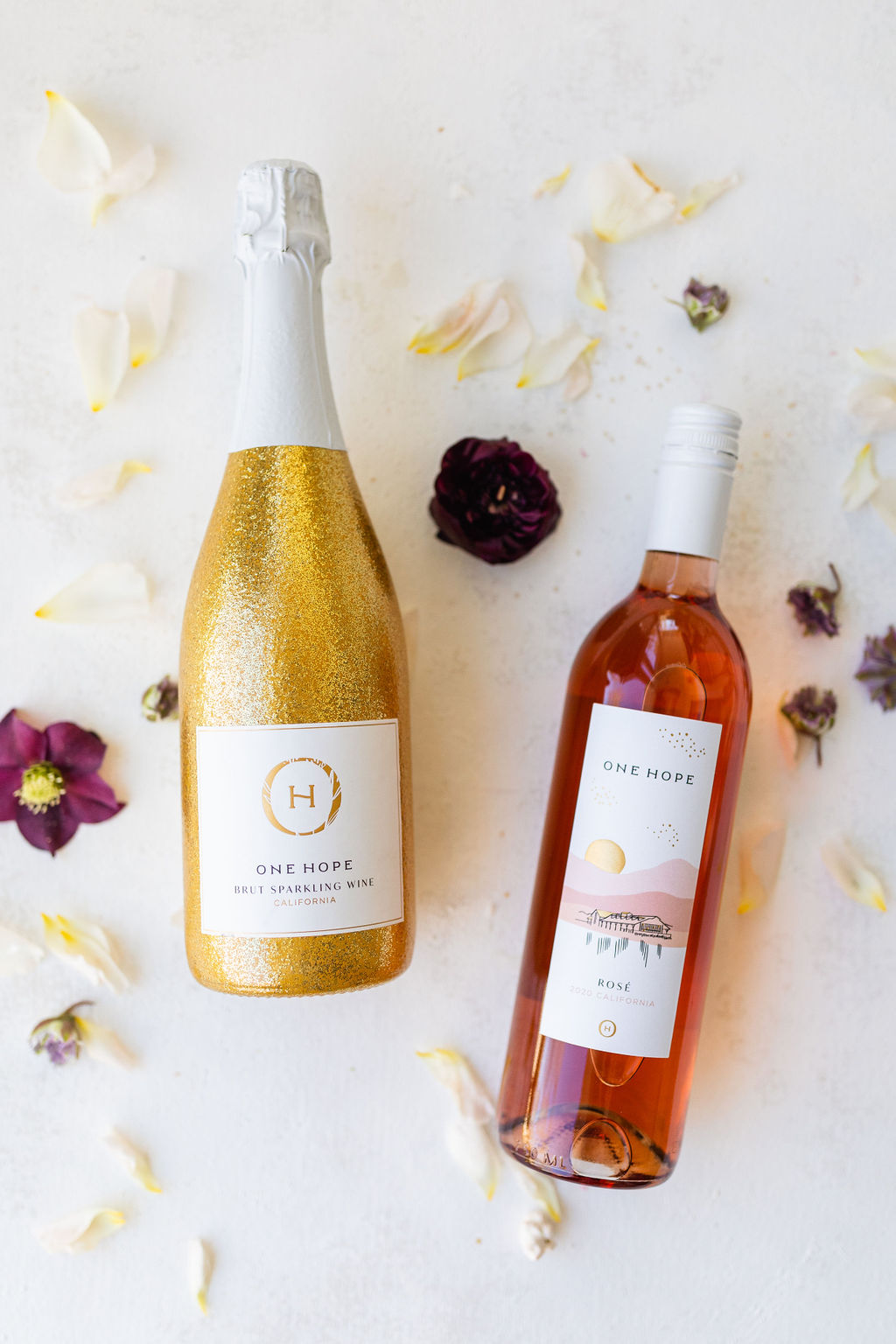 The fun didn't stop there! The Jolly Sheep had to come and add in on the fun doing pink popcorn and yummy waffles! Their cart set up is so cute and we had to add a vinyl in our tag line for the event – We Own The Night by RR Print Lab. Of course balloons by The Pop Shop were added as well, why not?!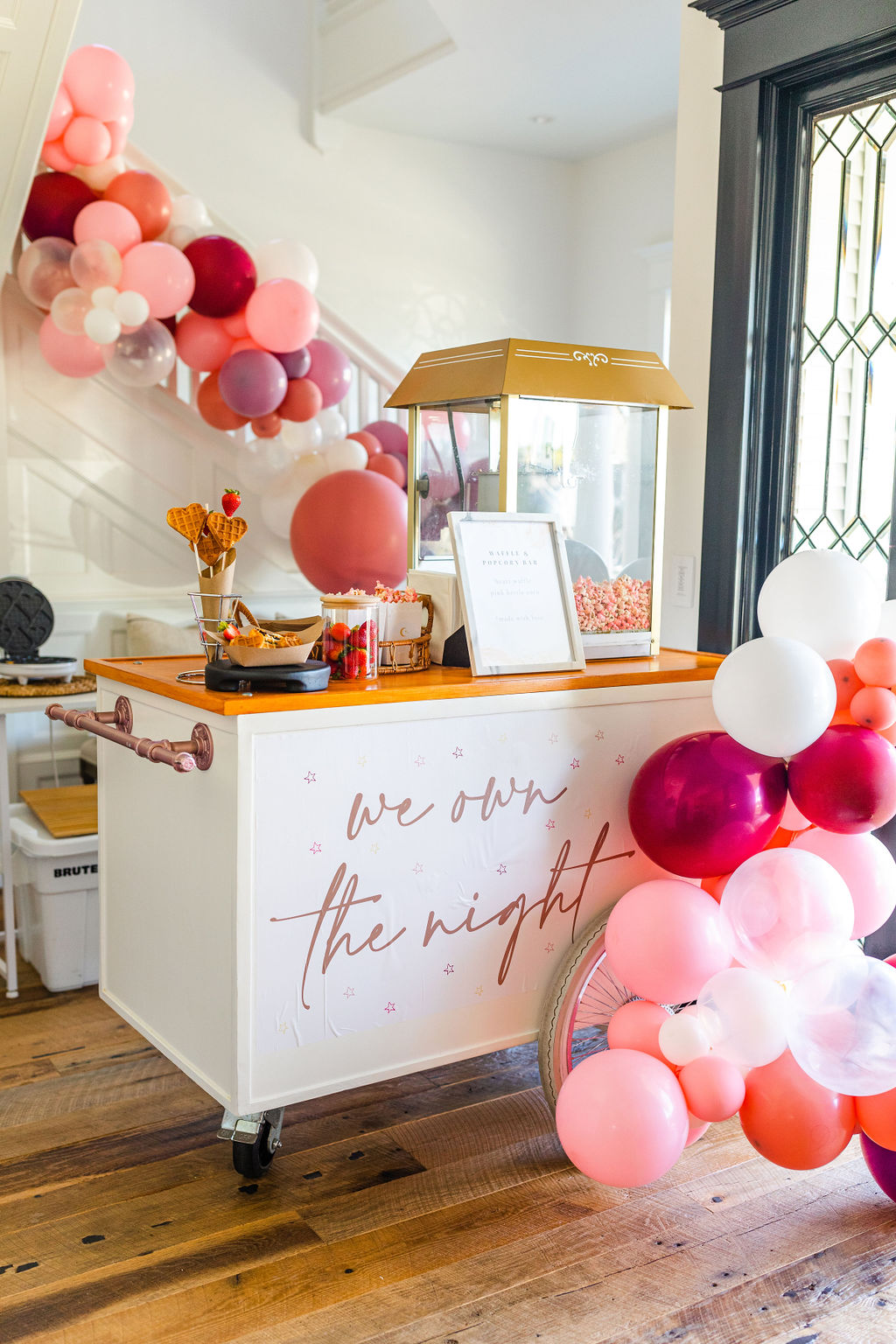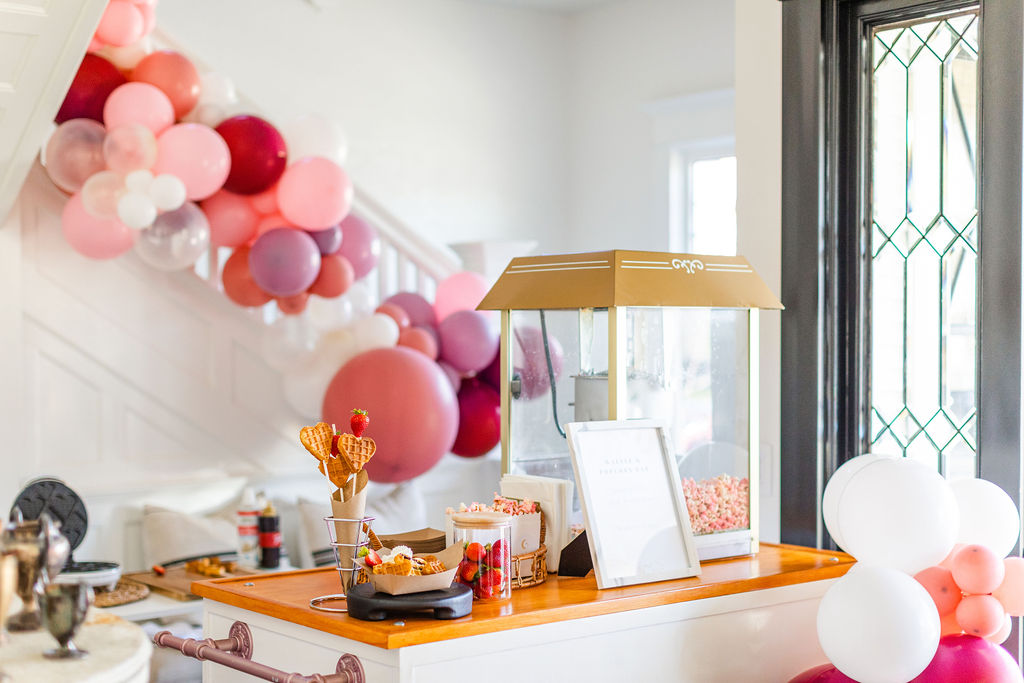 Sweet, pink, fluffy goodness!!!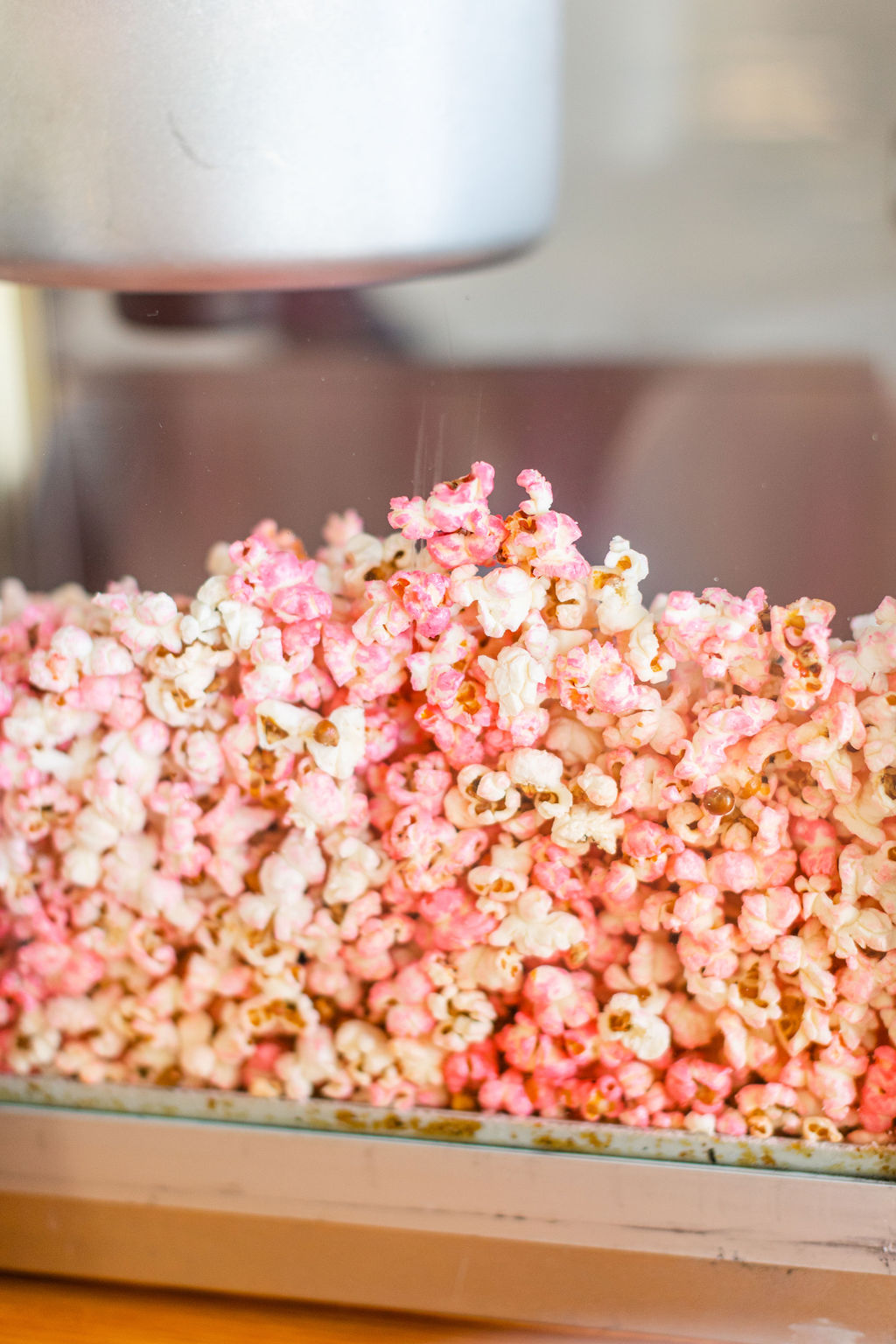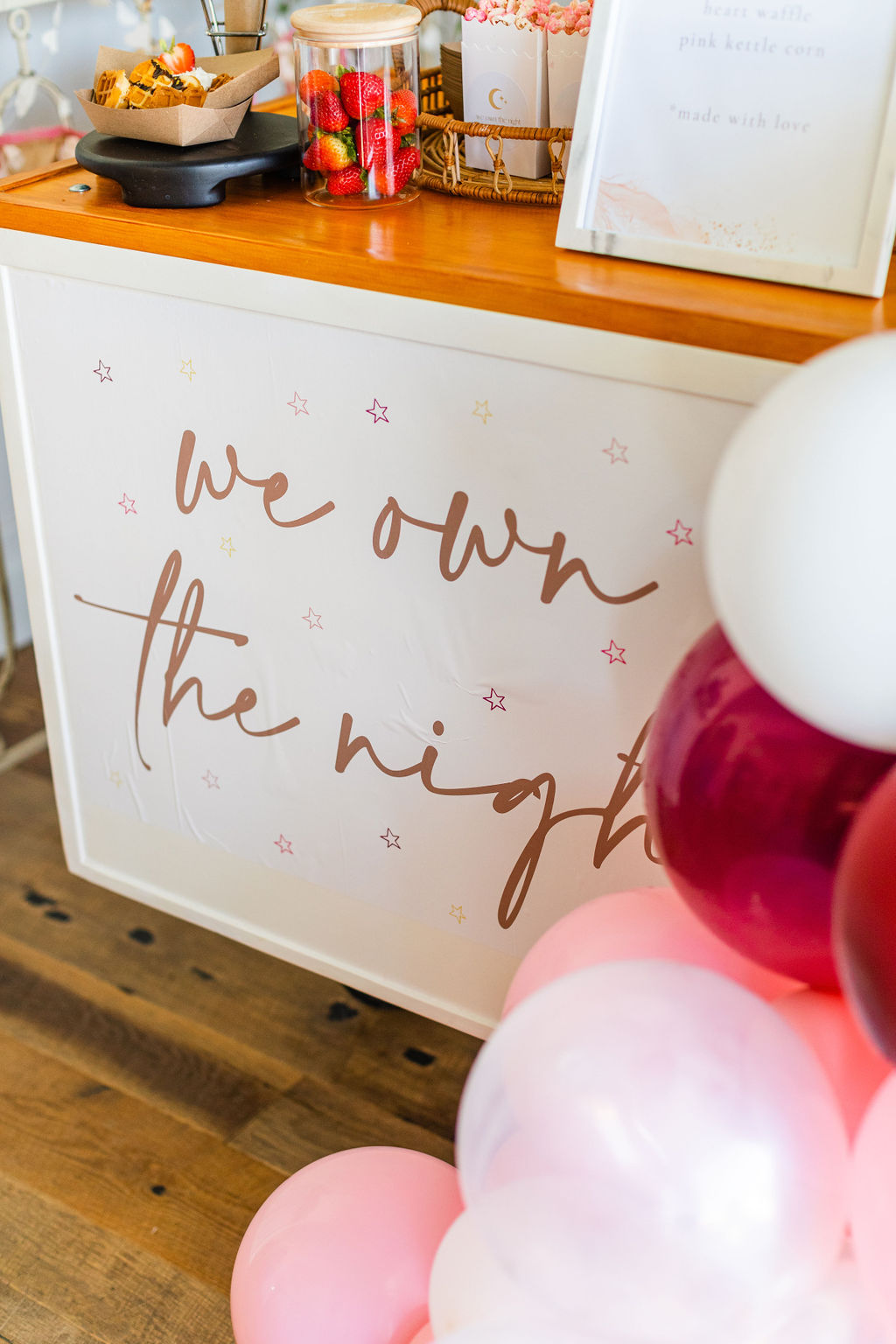 And the cutest heart waffles that were oh so tasty!!!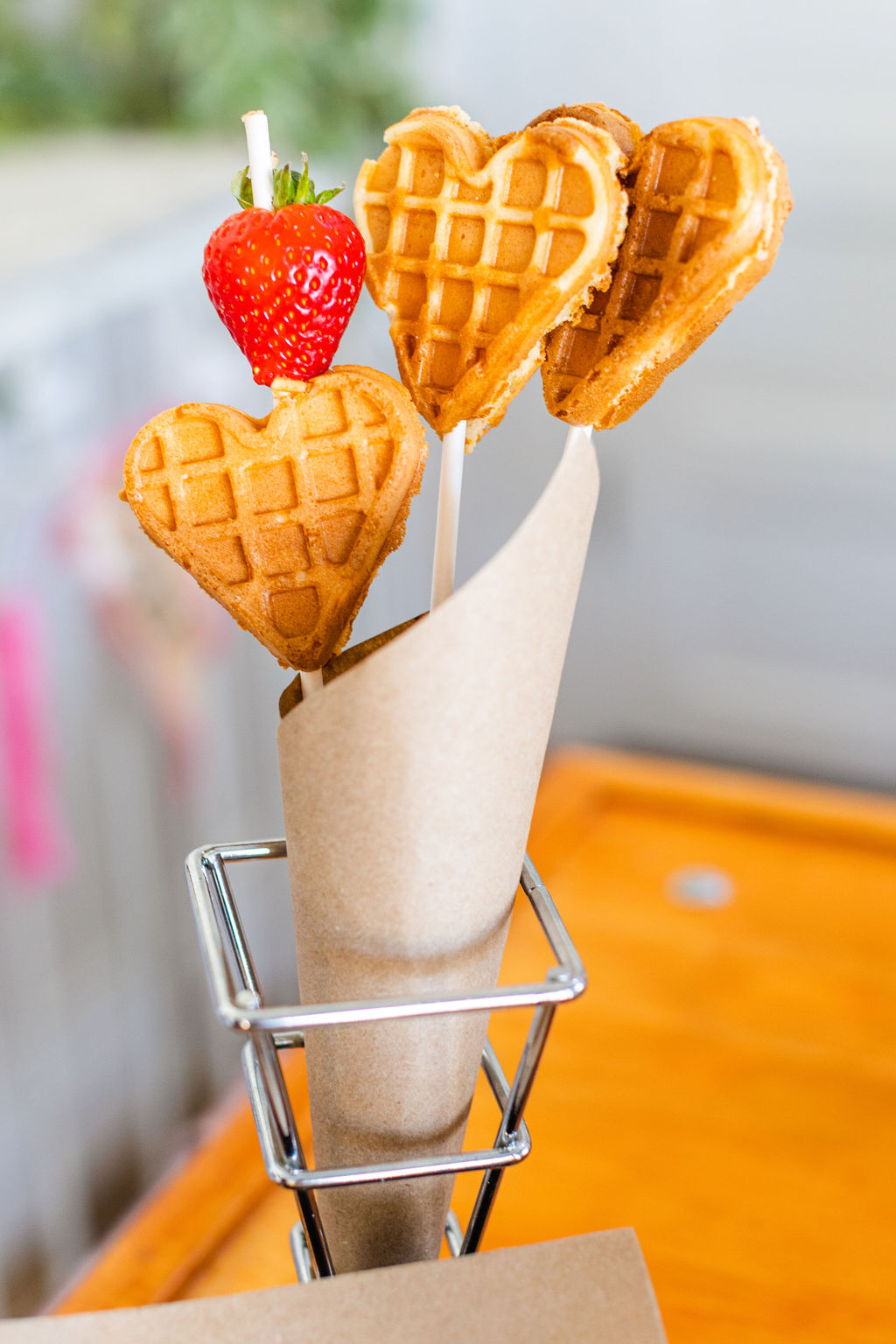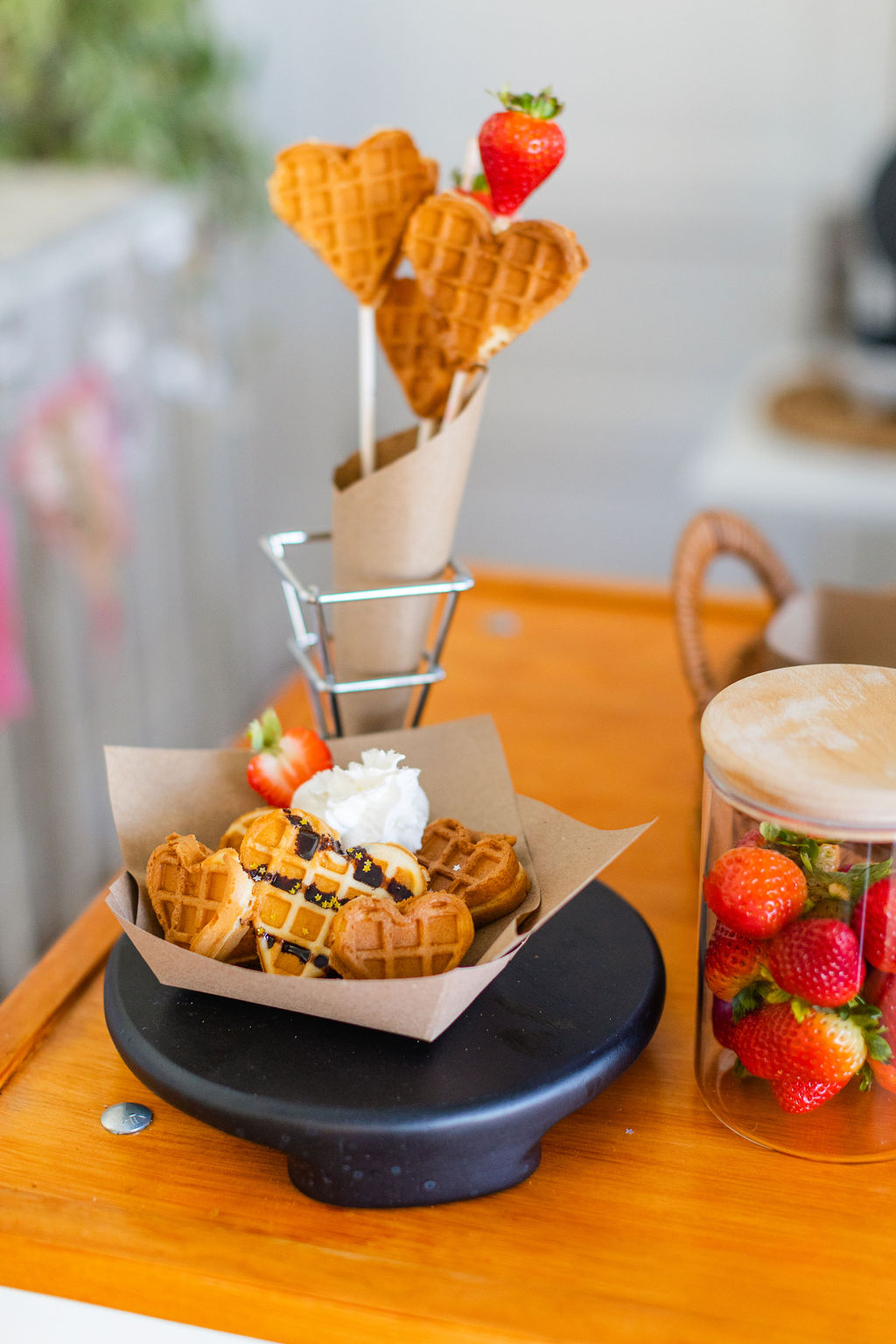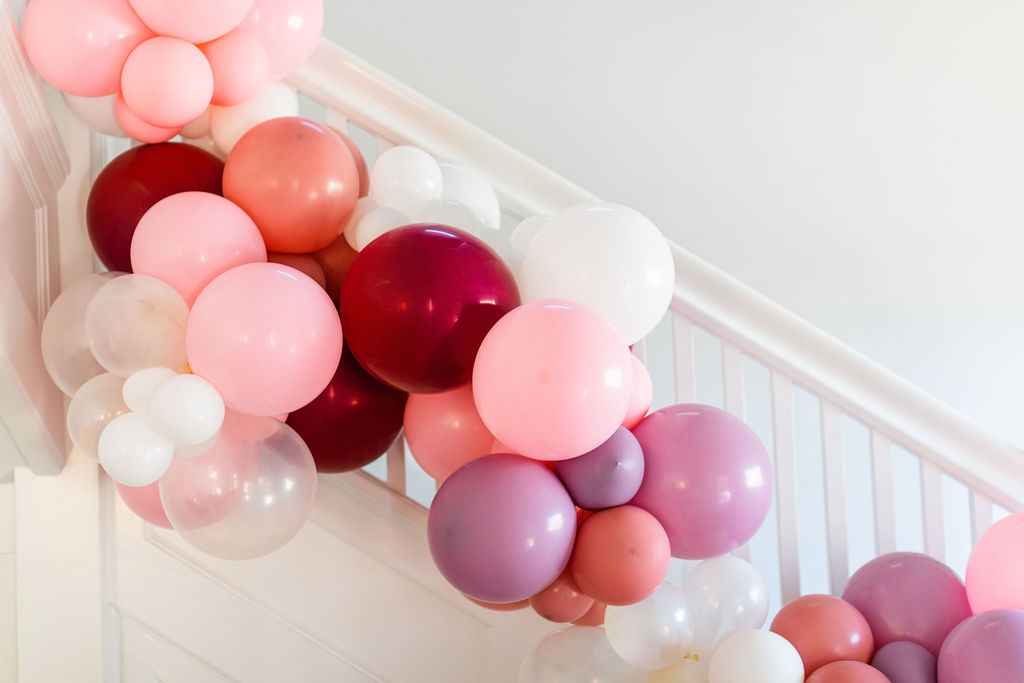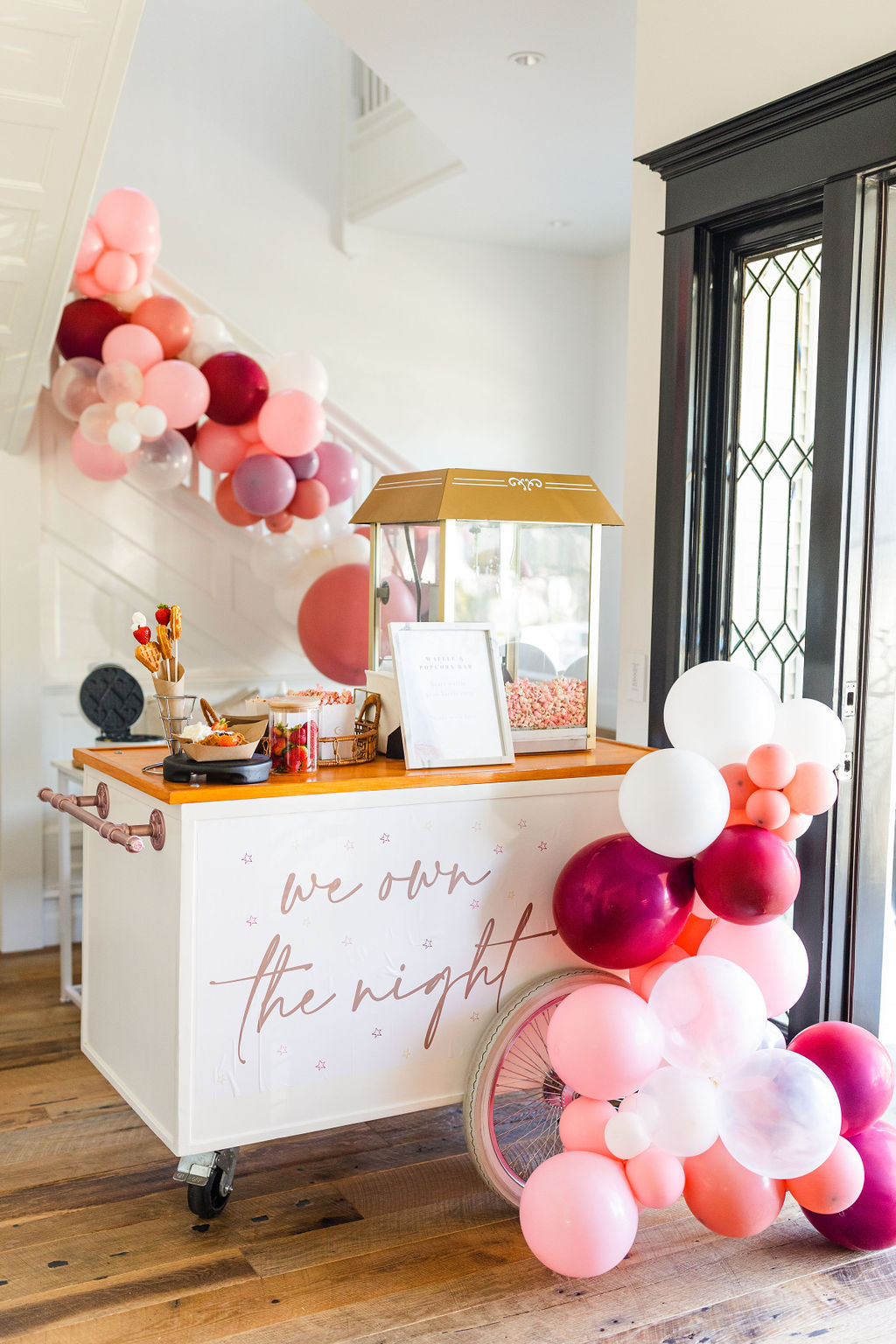 Of course we had to have the prettiest donuts for the morning after!! Or the night of, you know, whatever the ladies hearts desired!! Like I've been saying… So much pretty!!! And where are those ladies…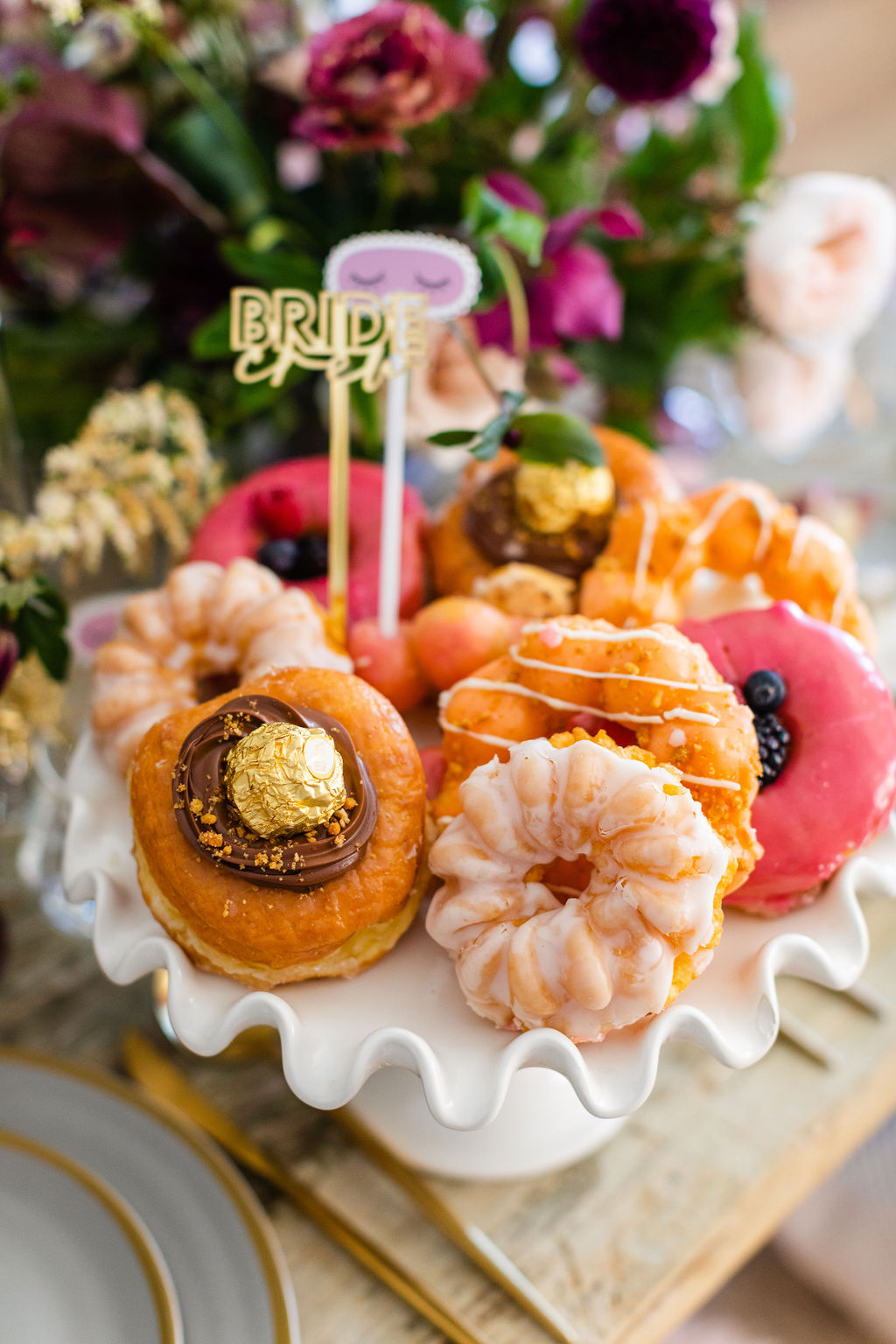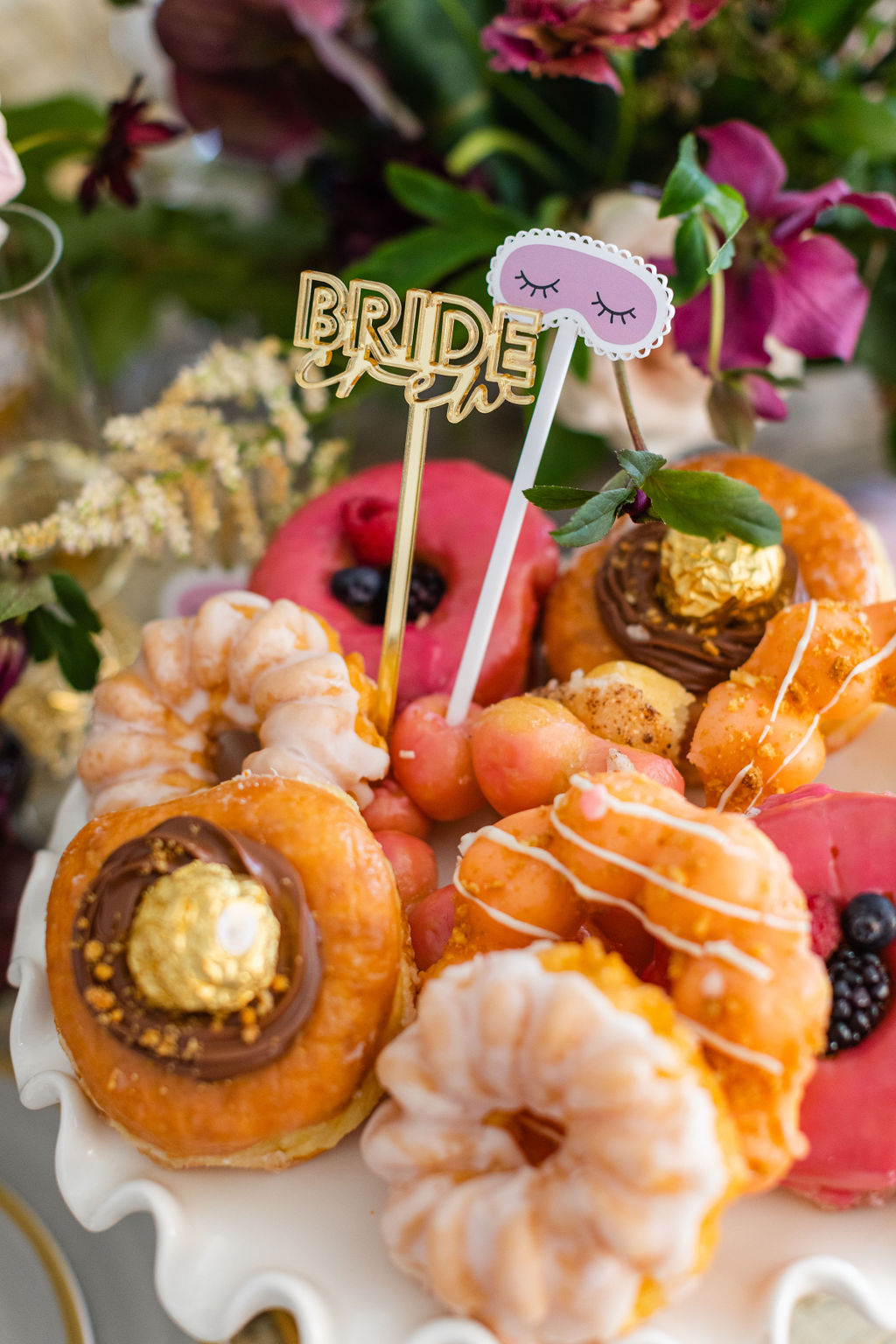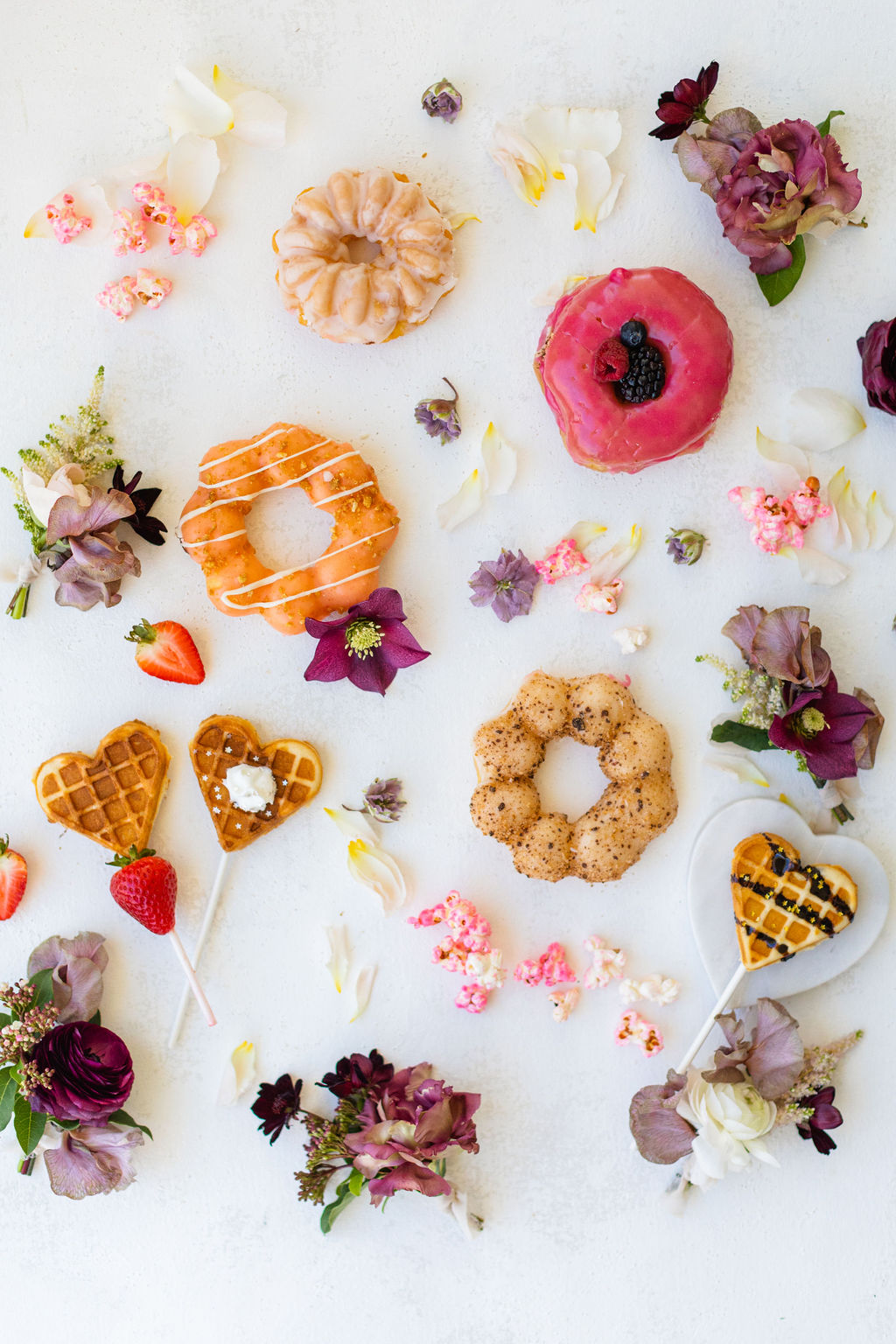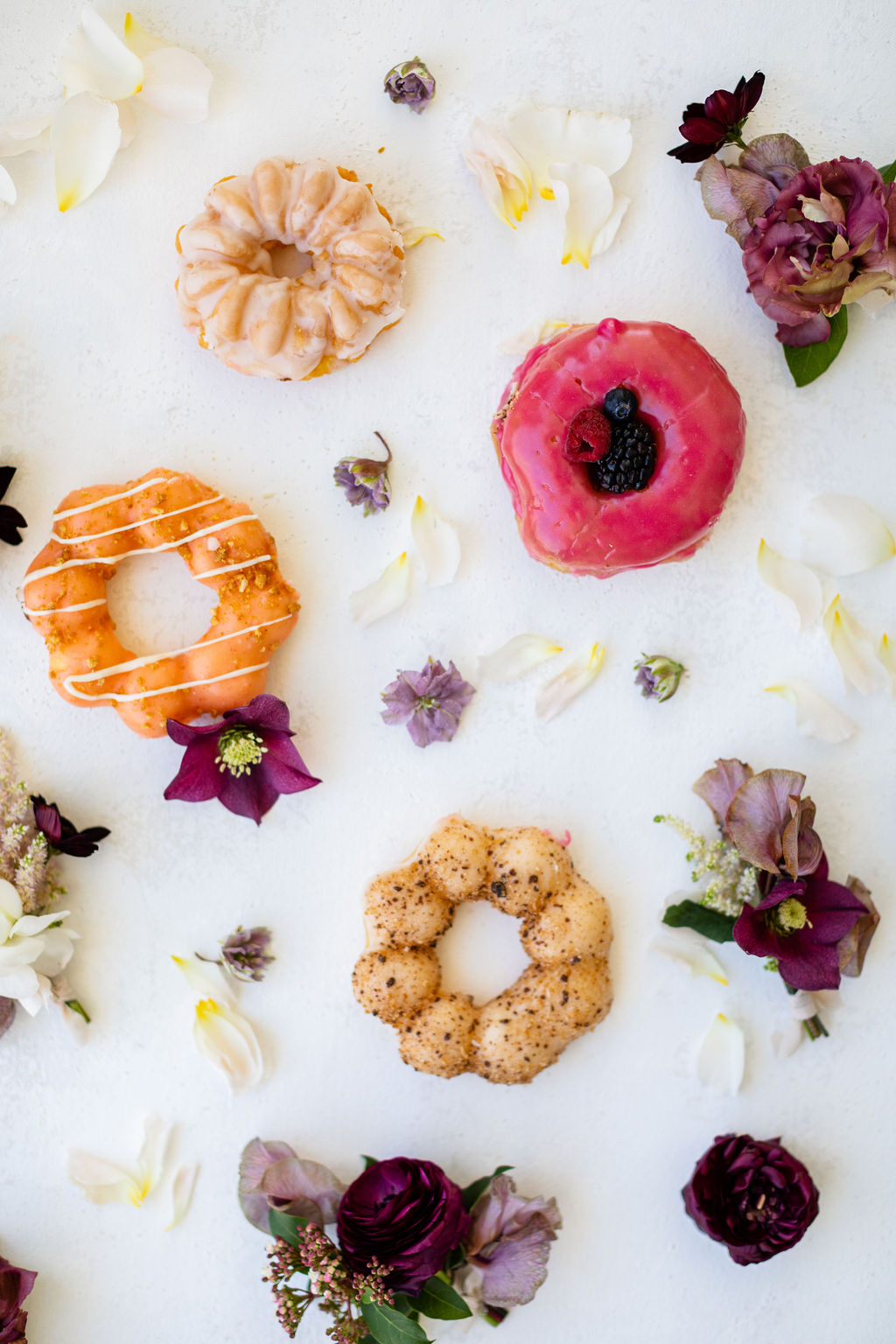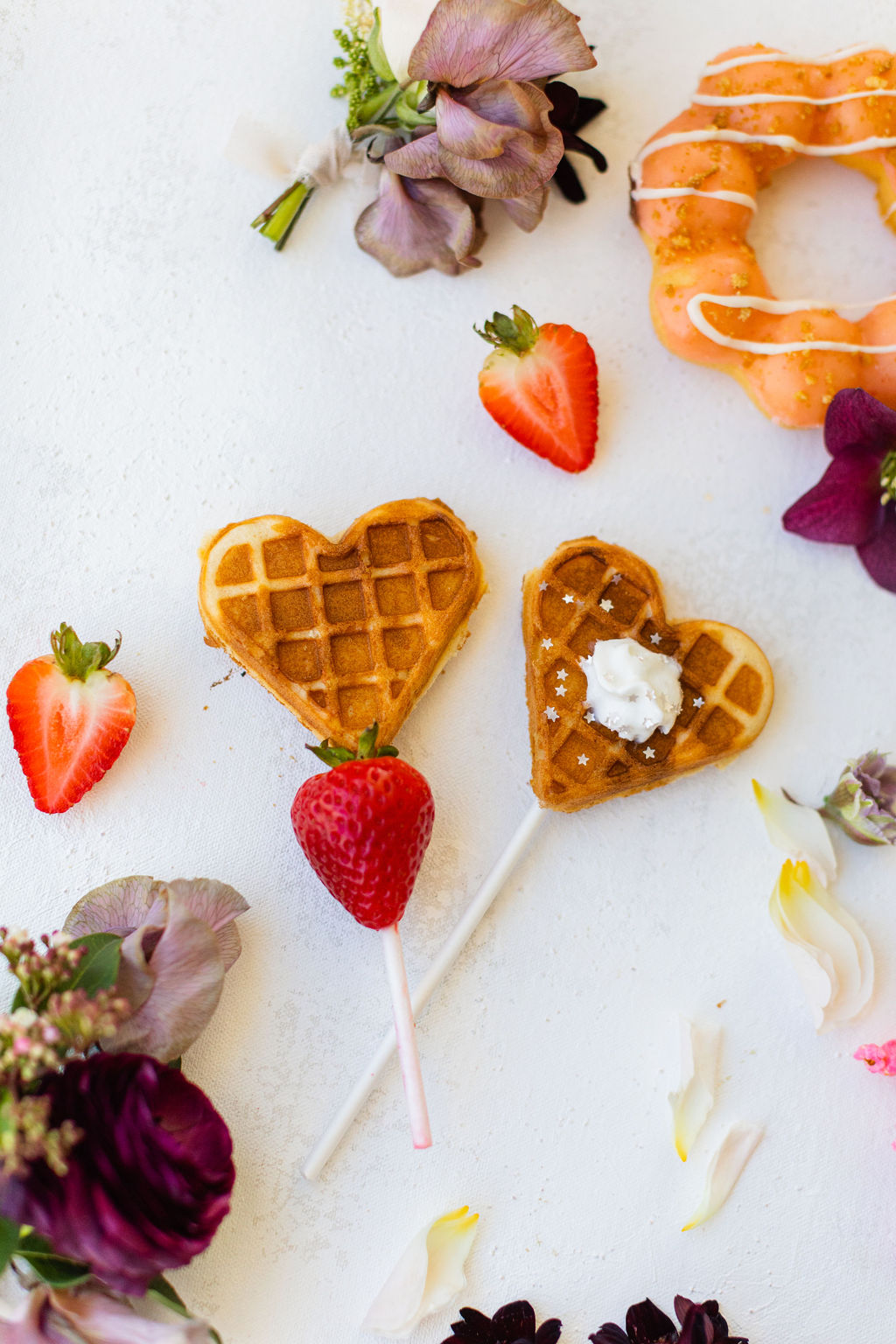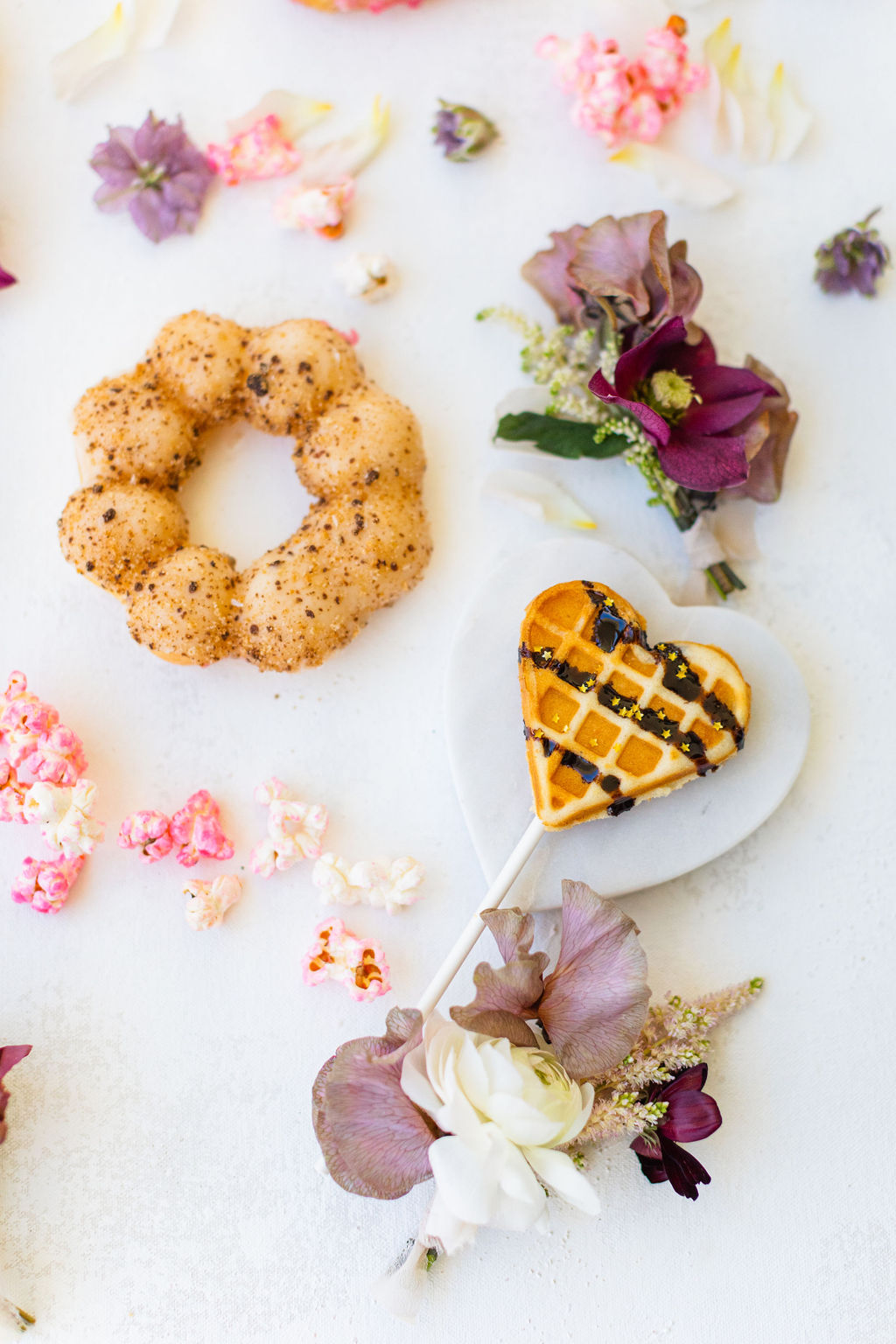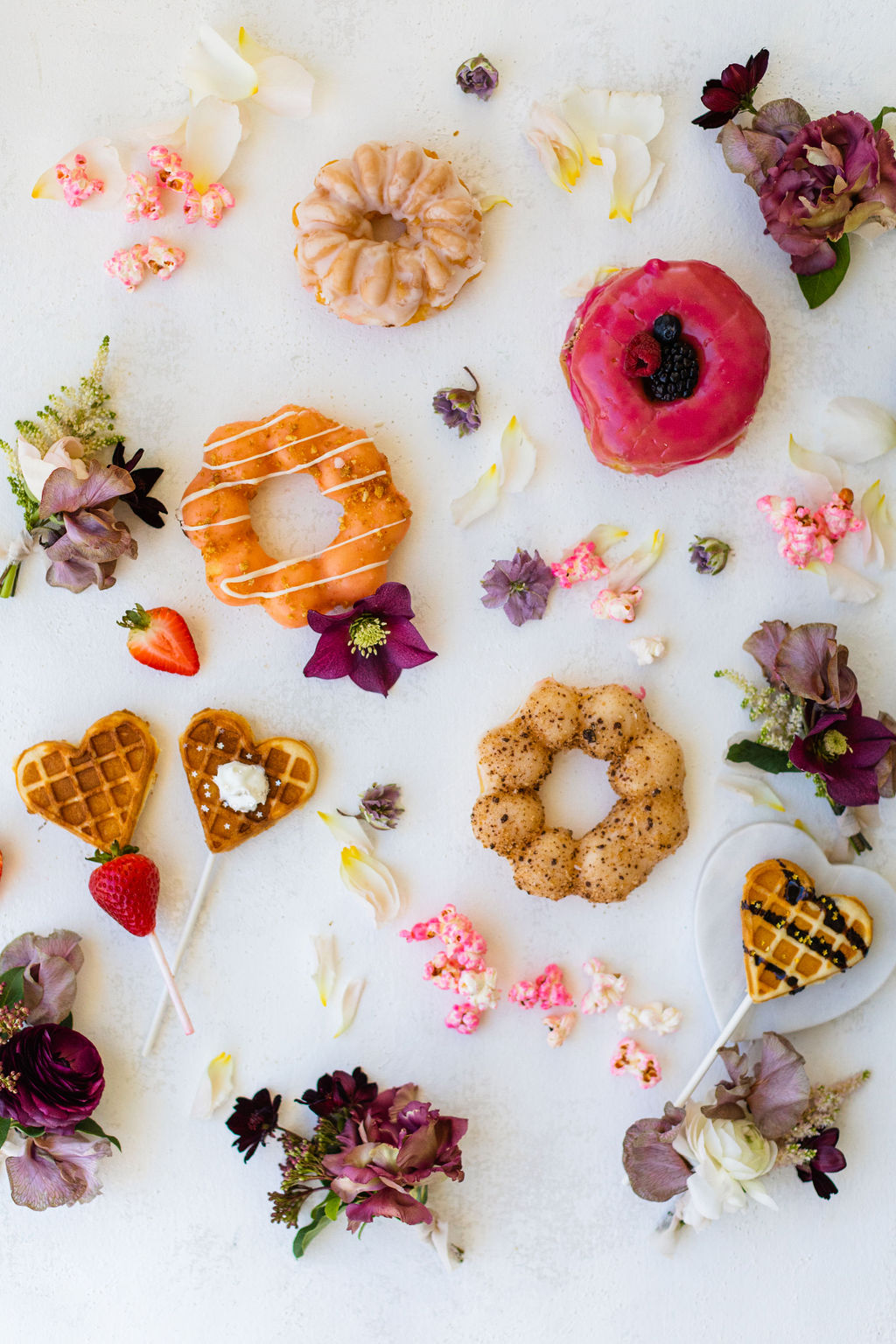 The ladies are coming in hot!!! Our bride and her girls were ready for the night in their adorable Cleobella pajamas! I want some of these for myself, so freaking cute!!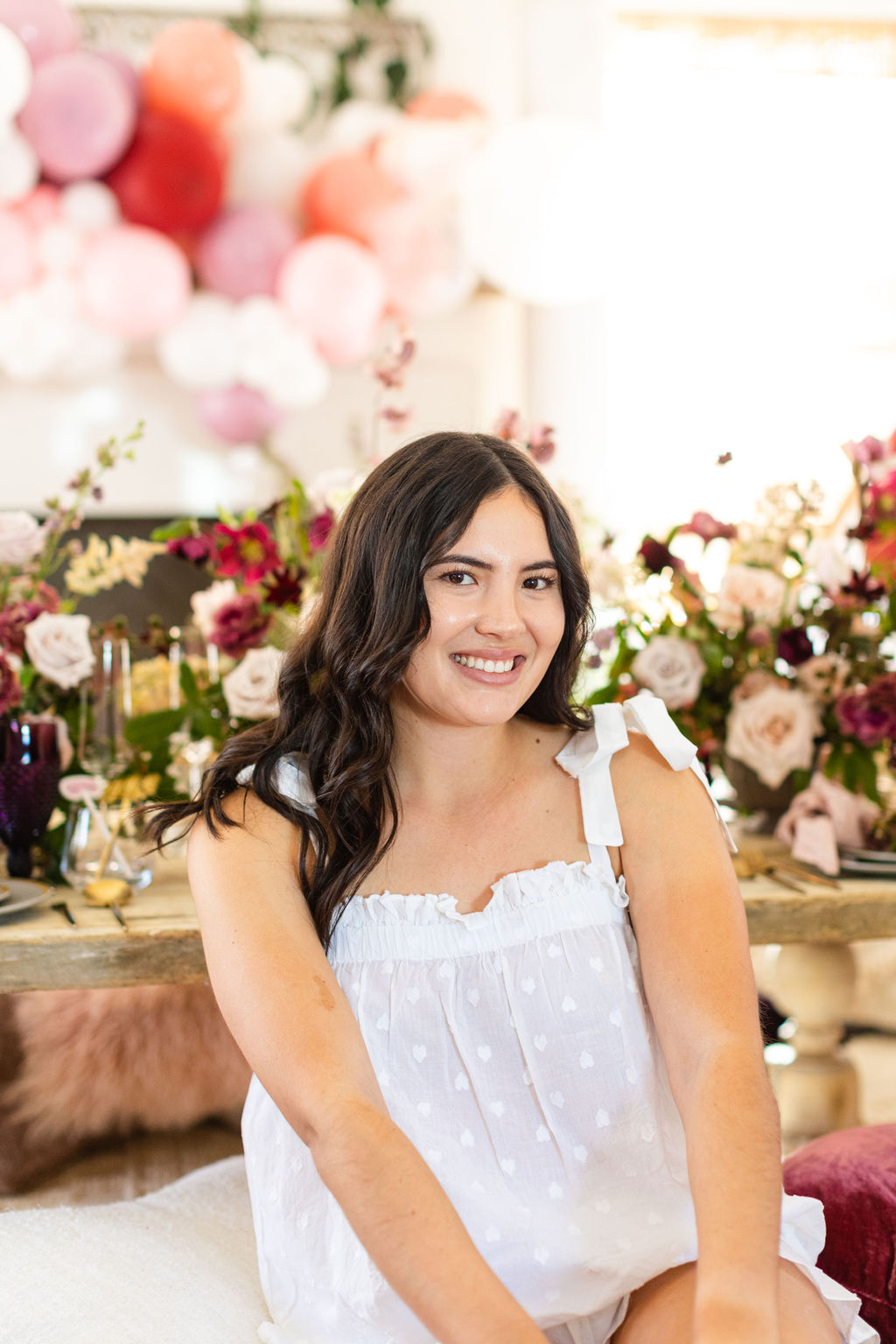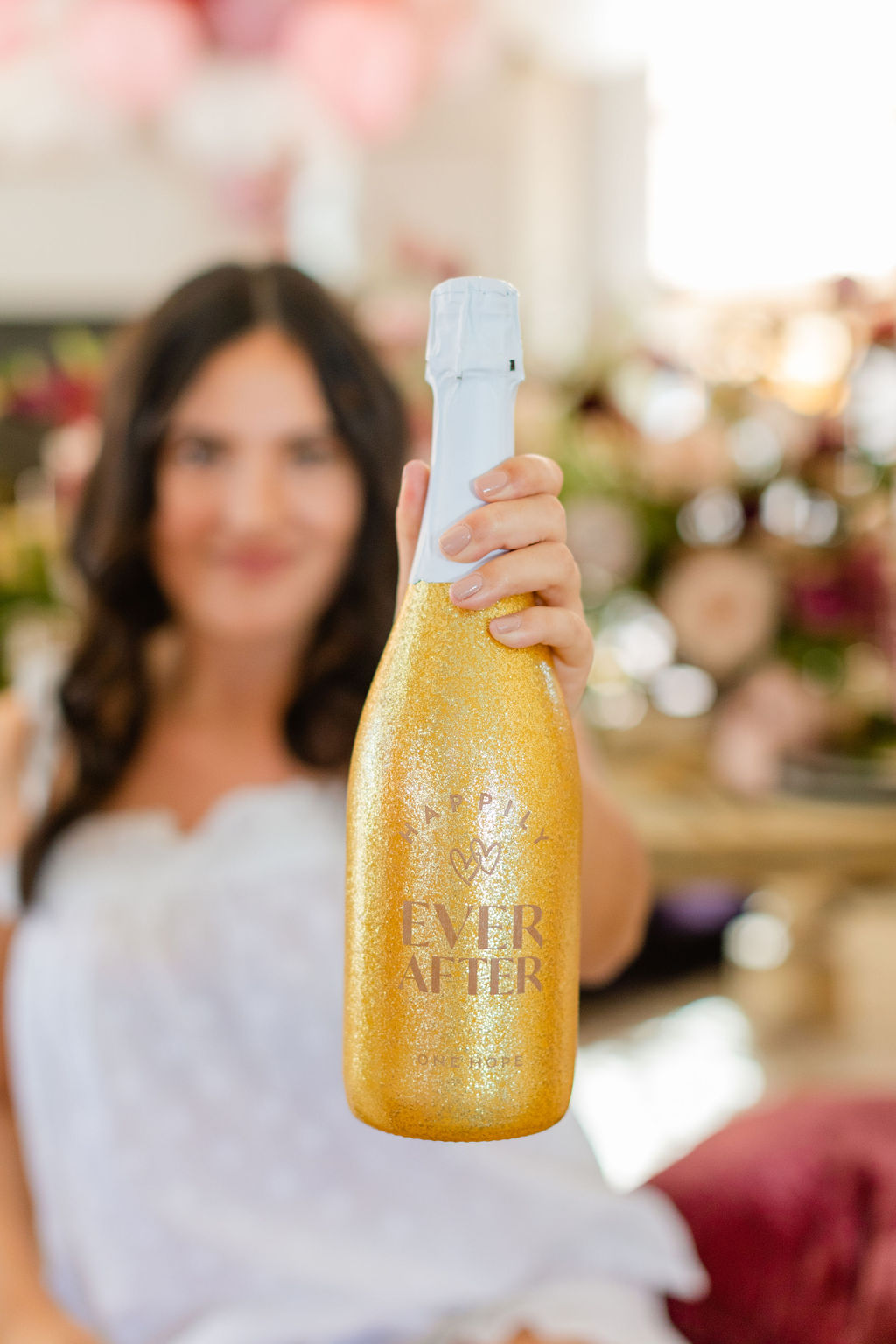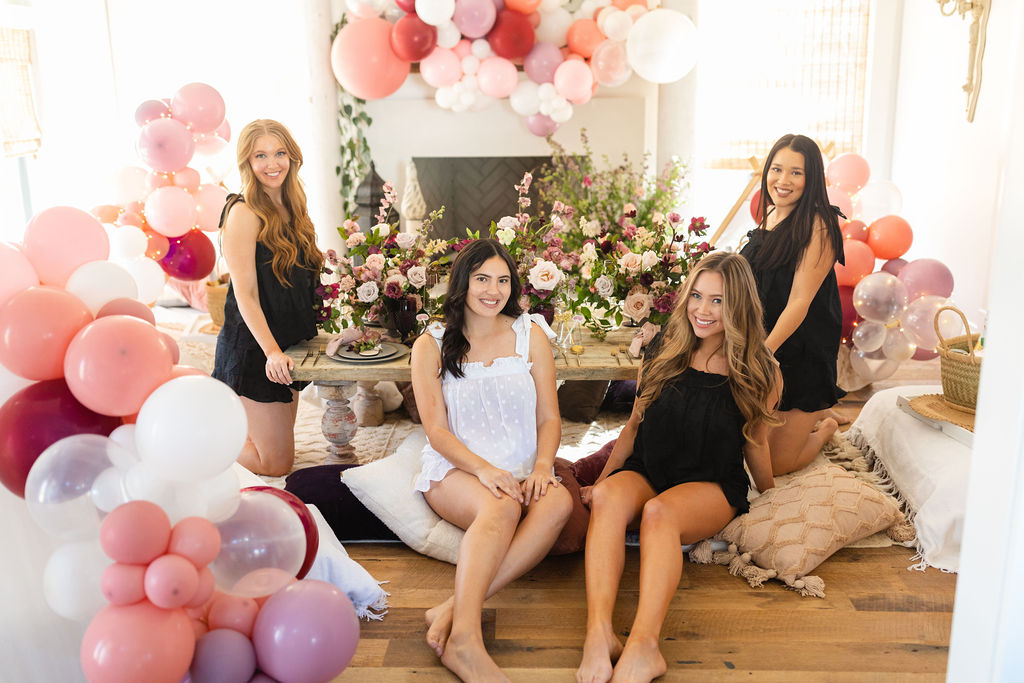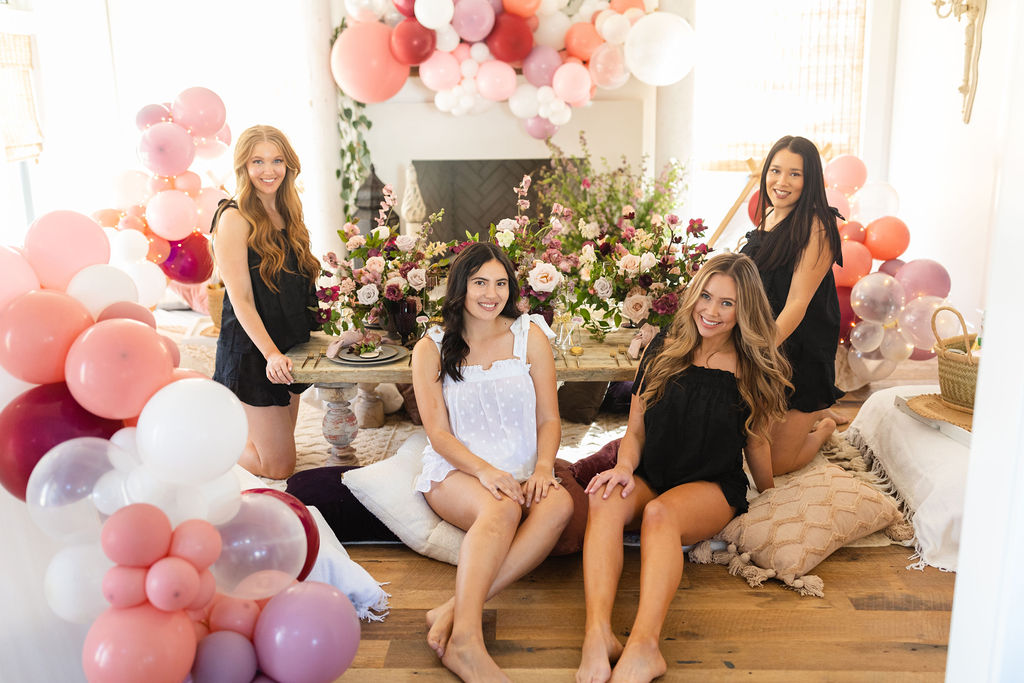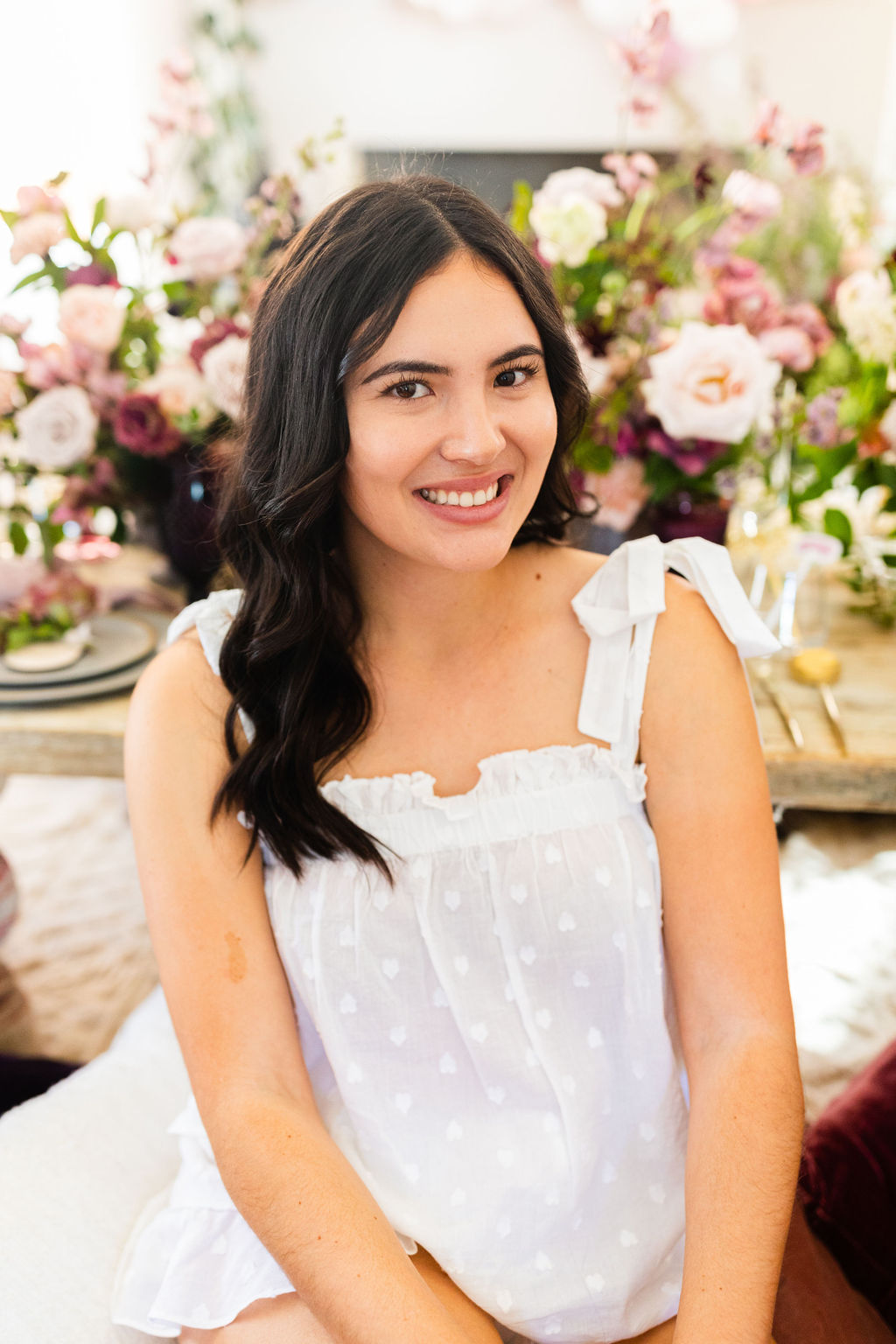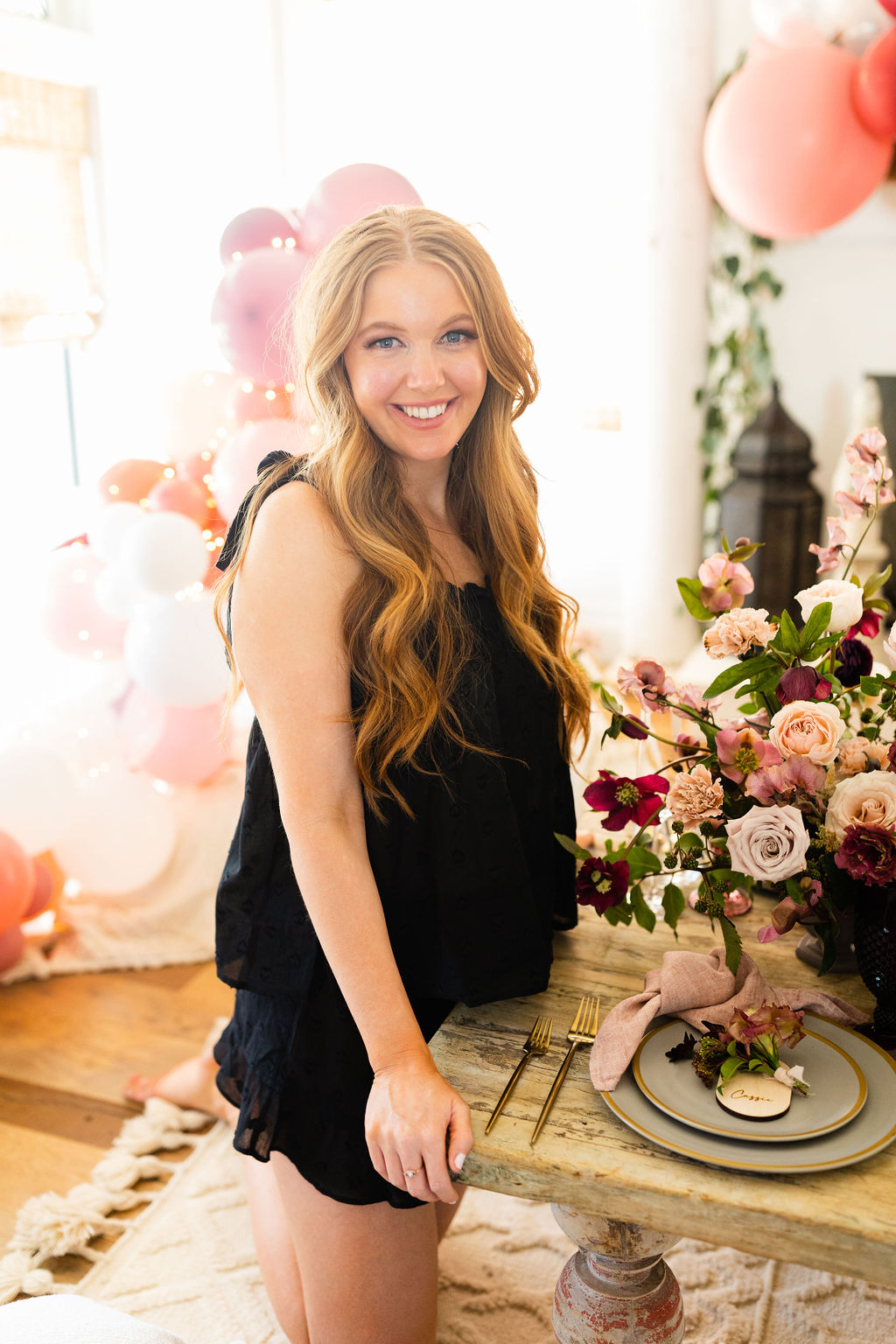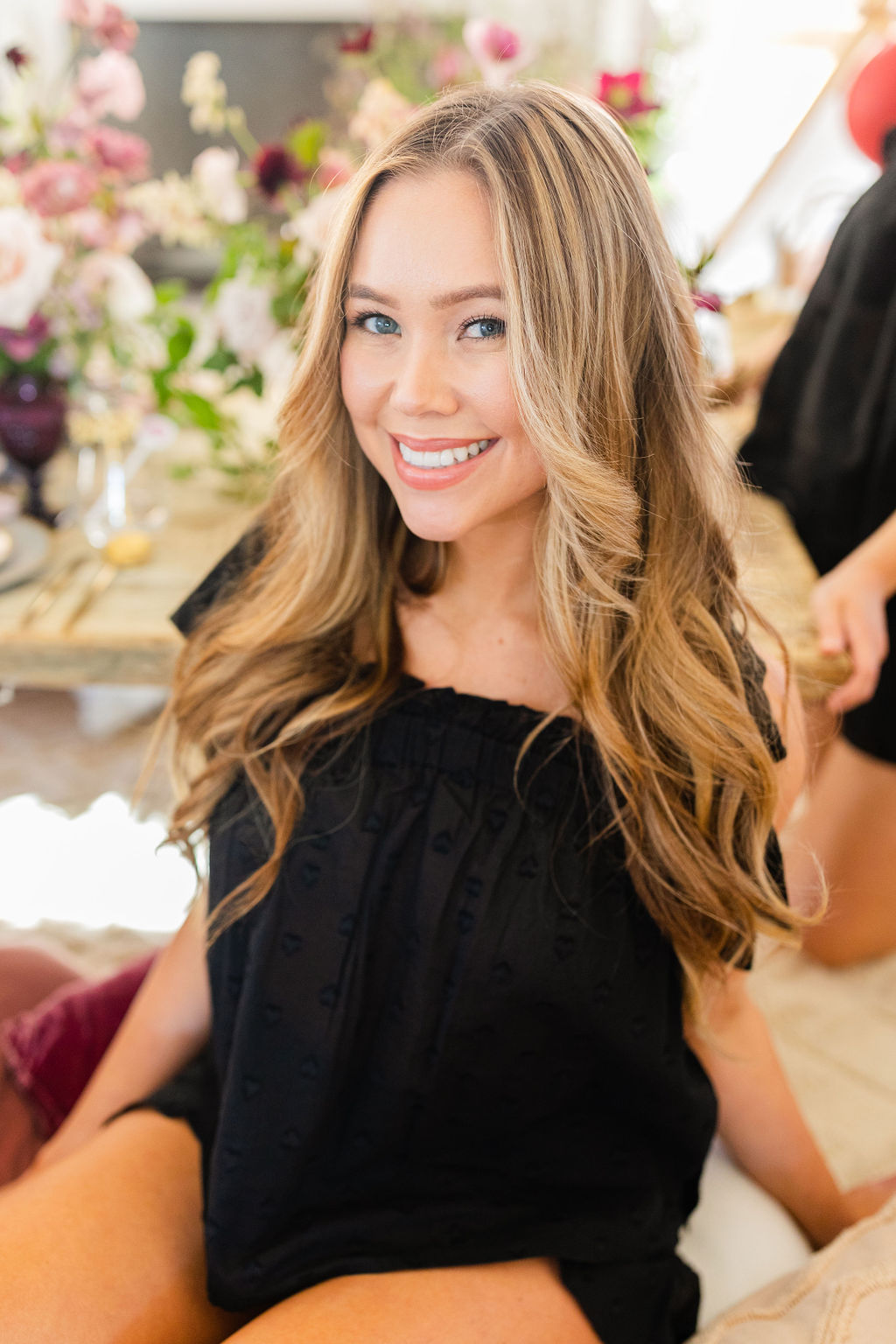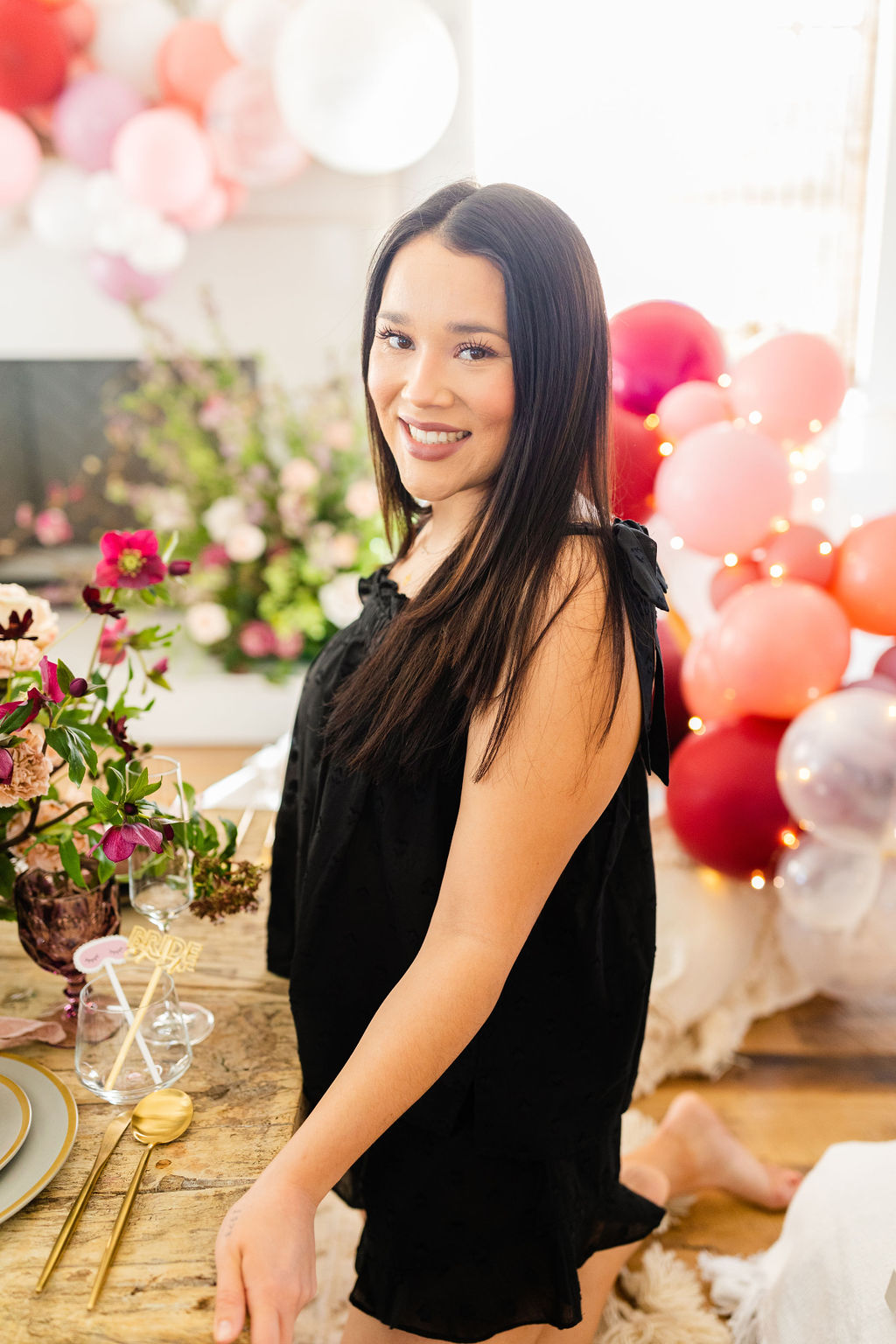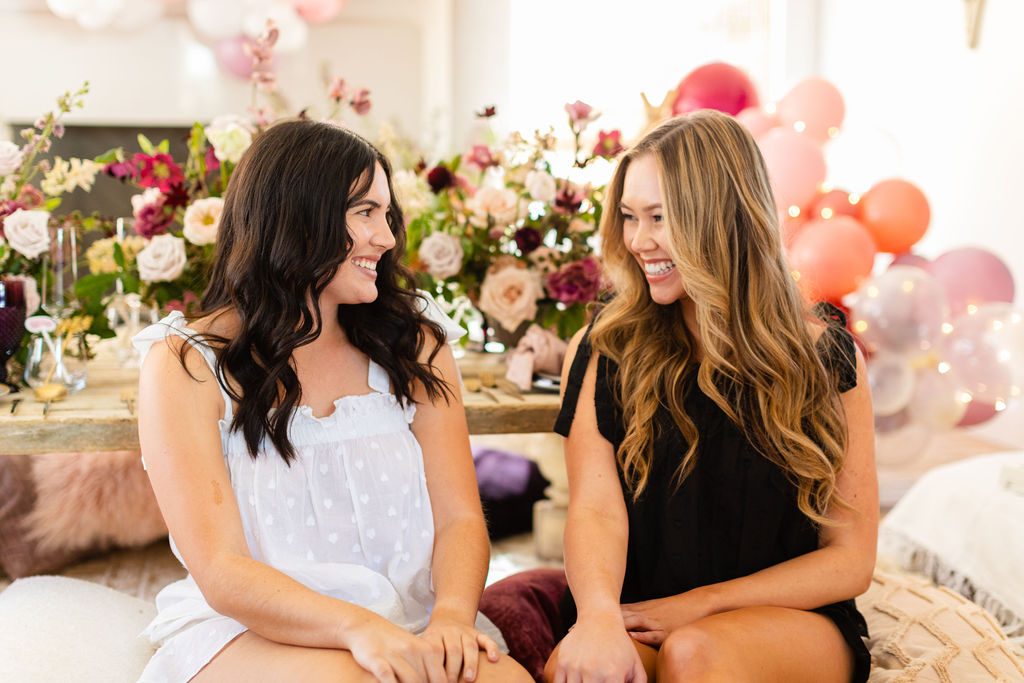 These girls are ready for a fun night!! So cute to have our bride in white and her girls in black, makes for some fun pics!!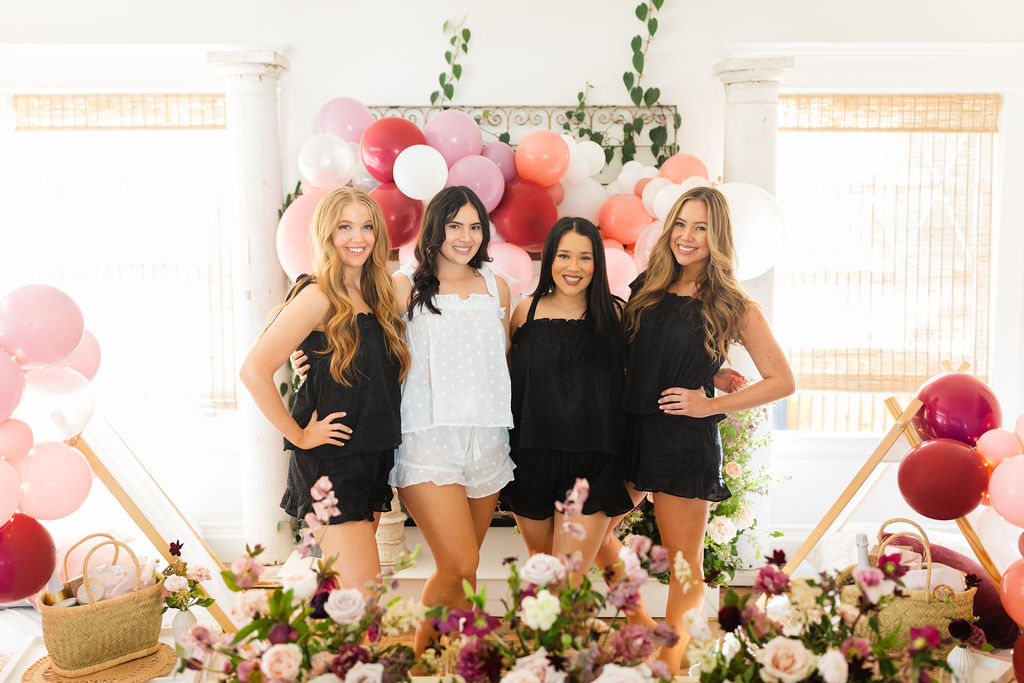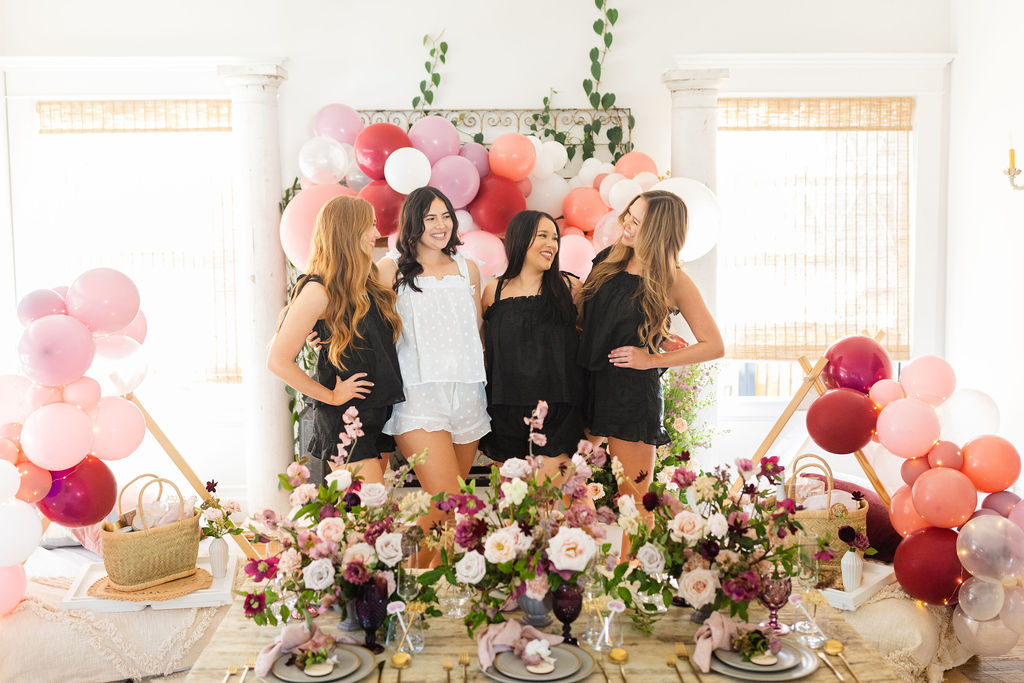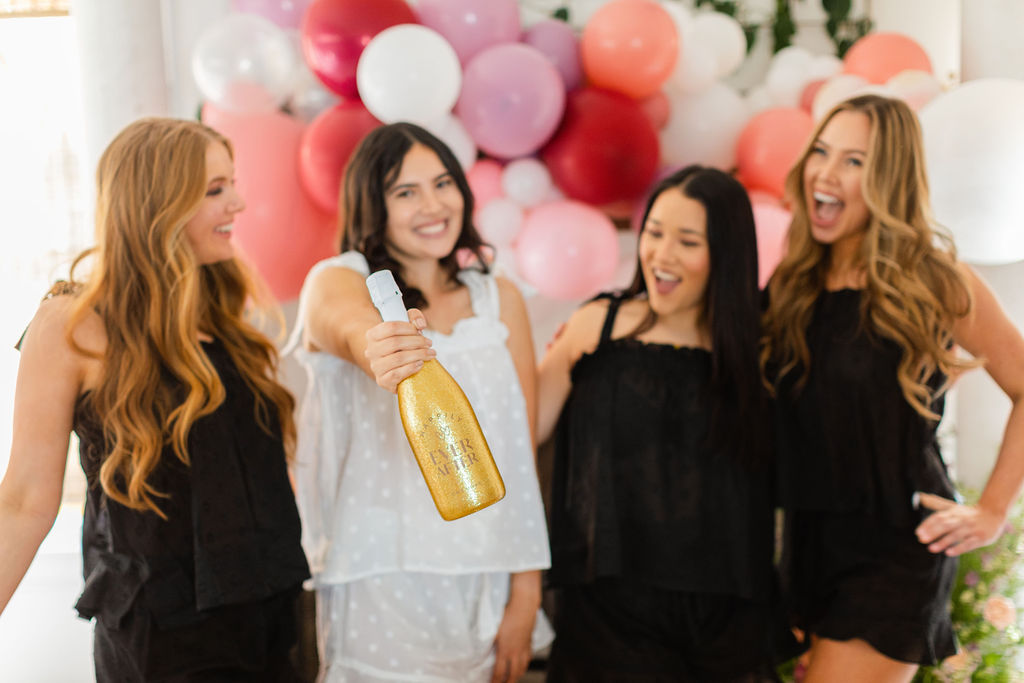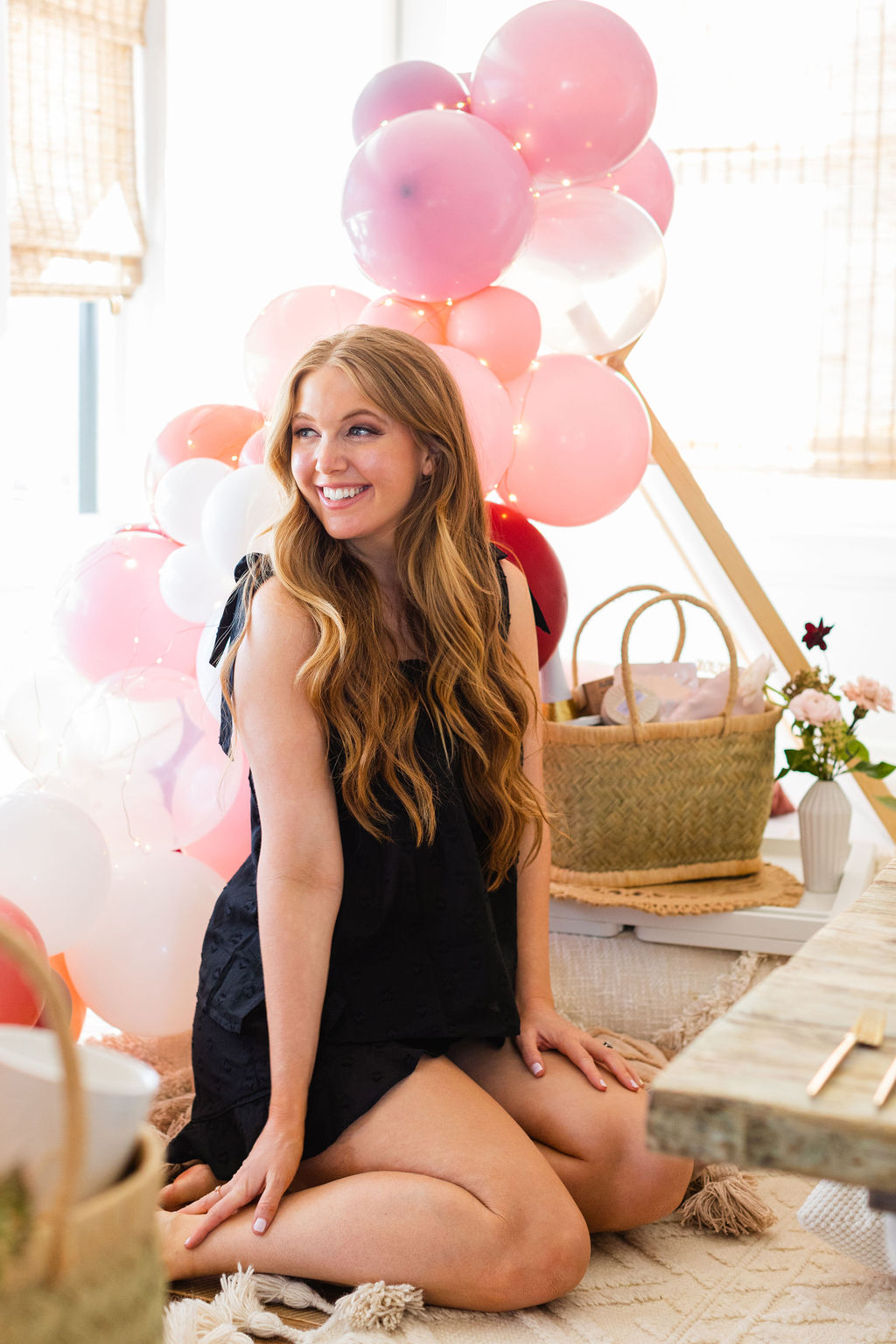 Cheers ladies!!!! Pop the champagne!!!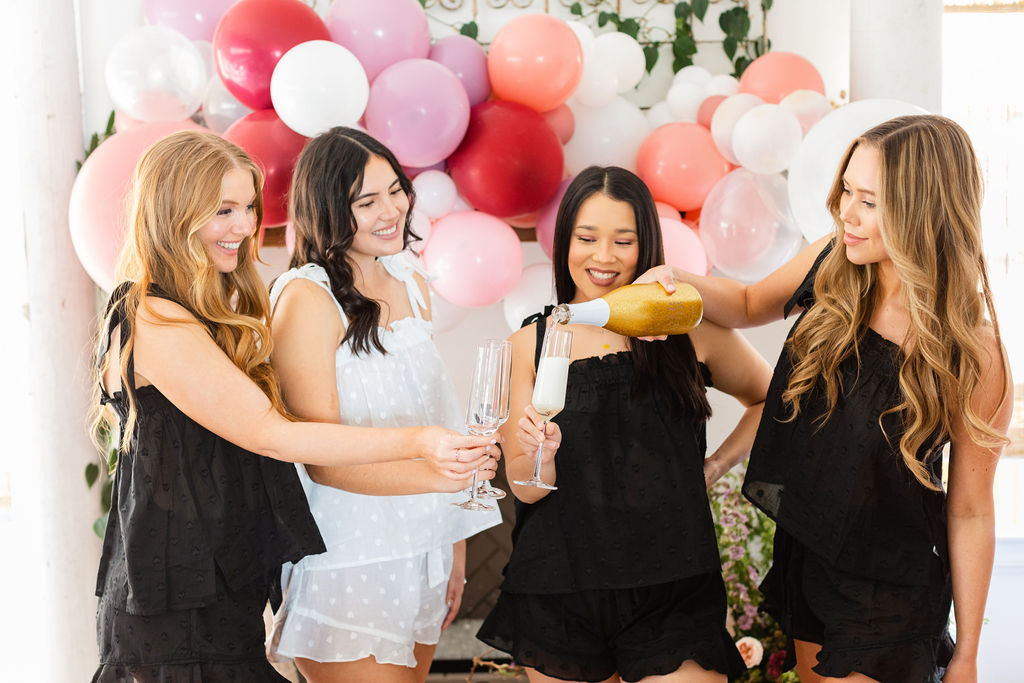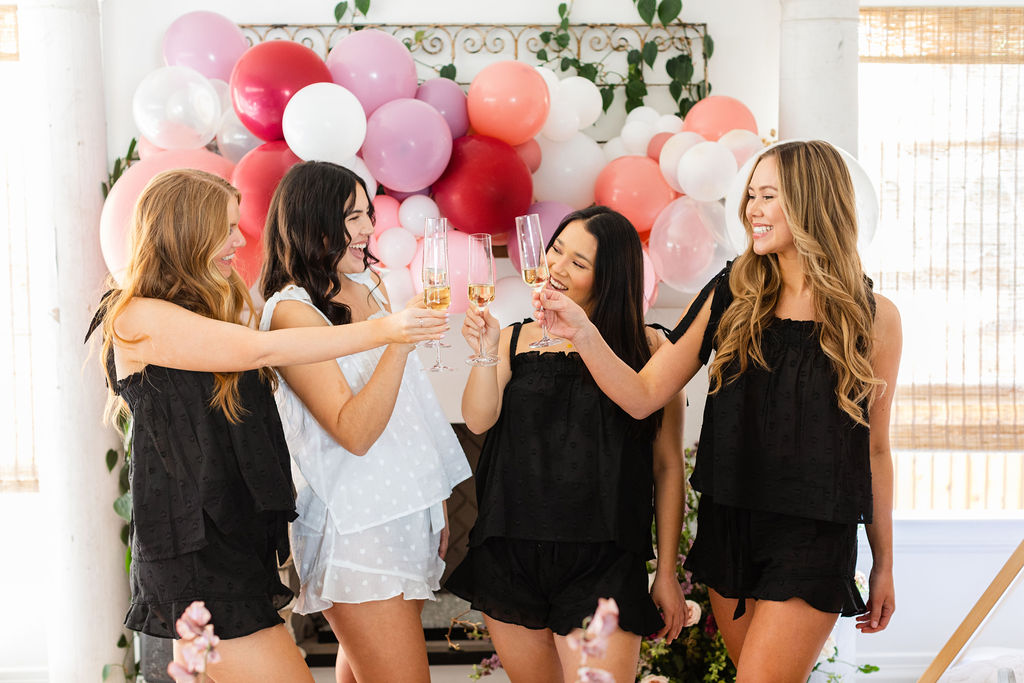 And pop the popcorn!!!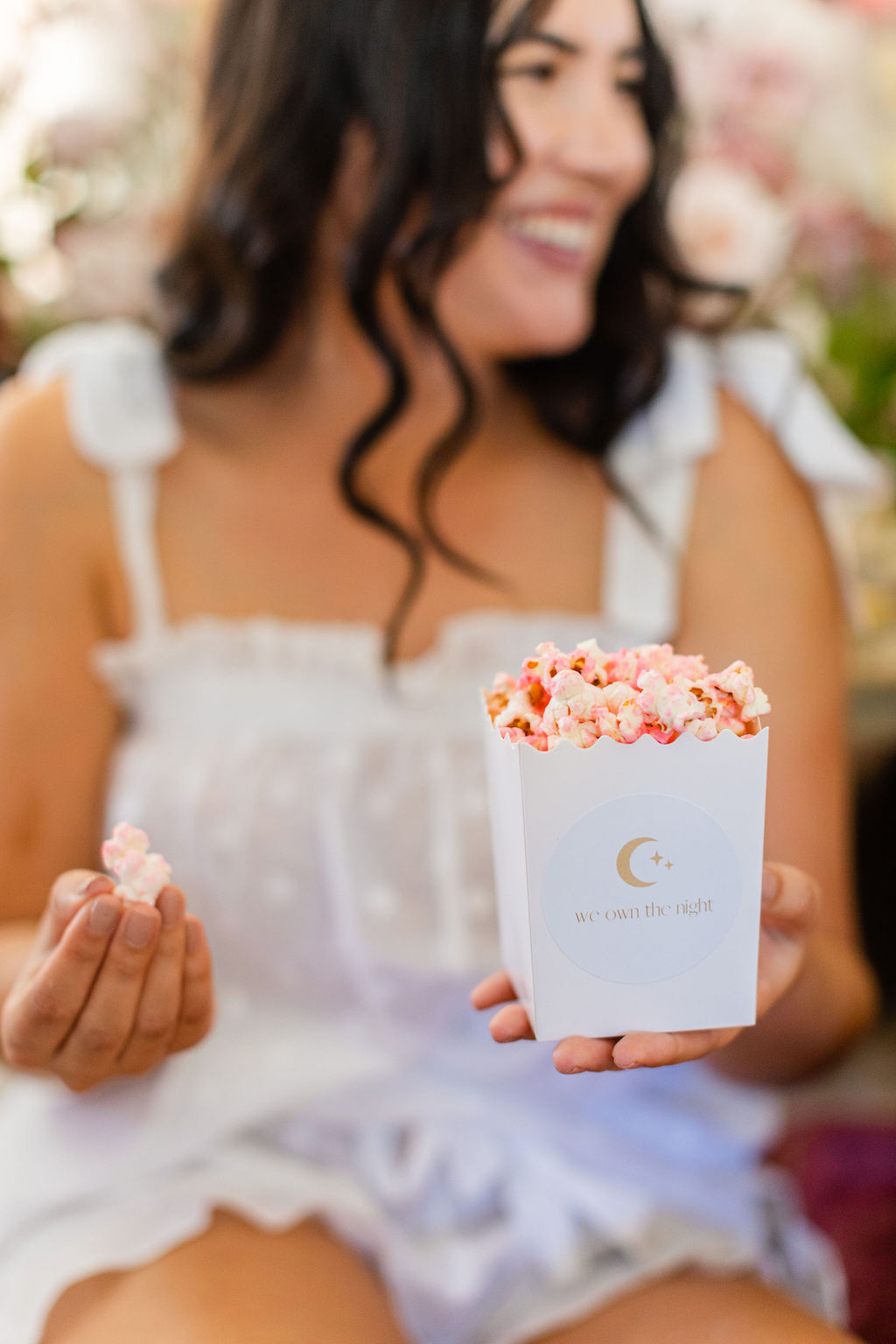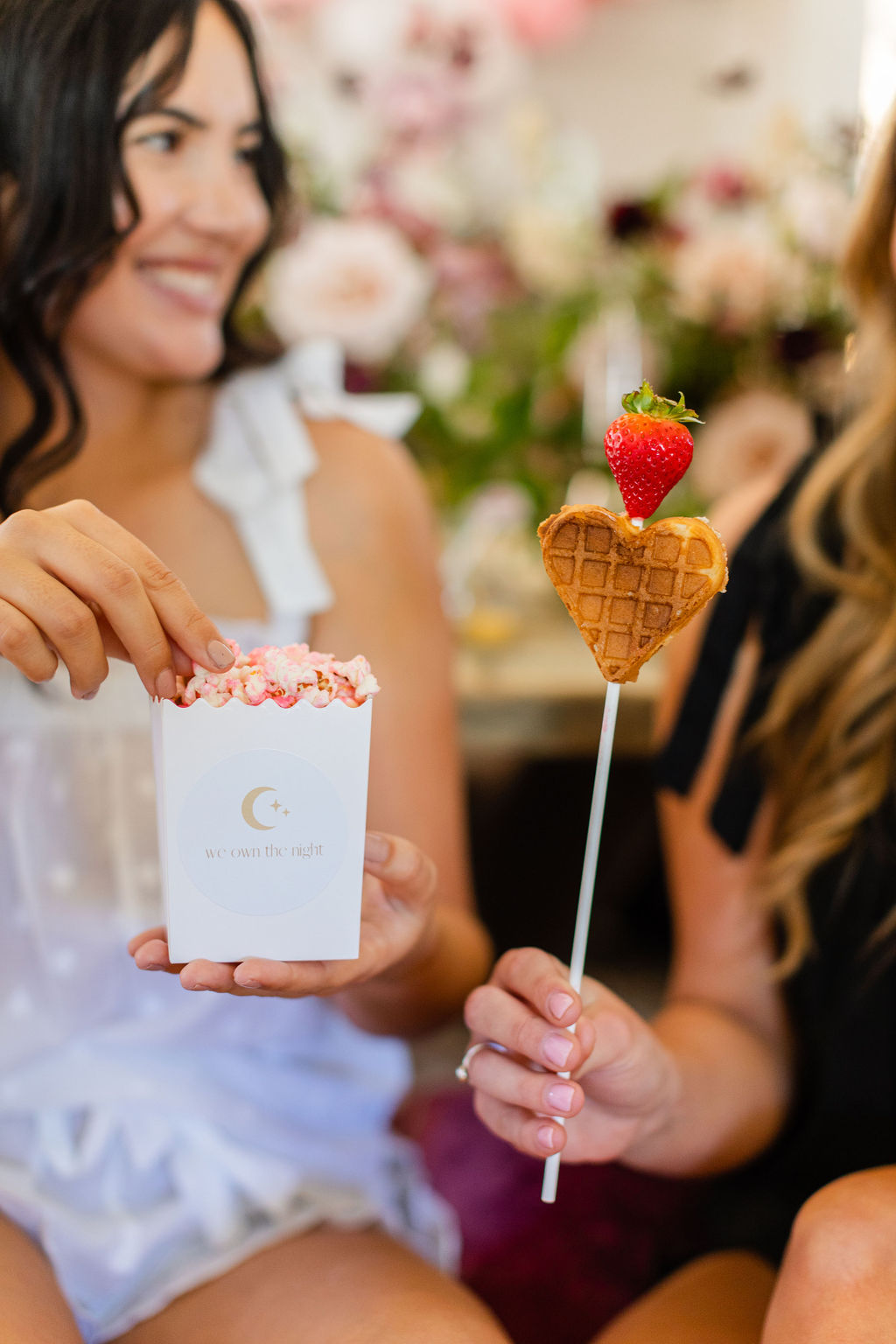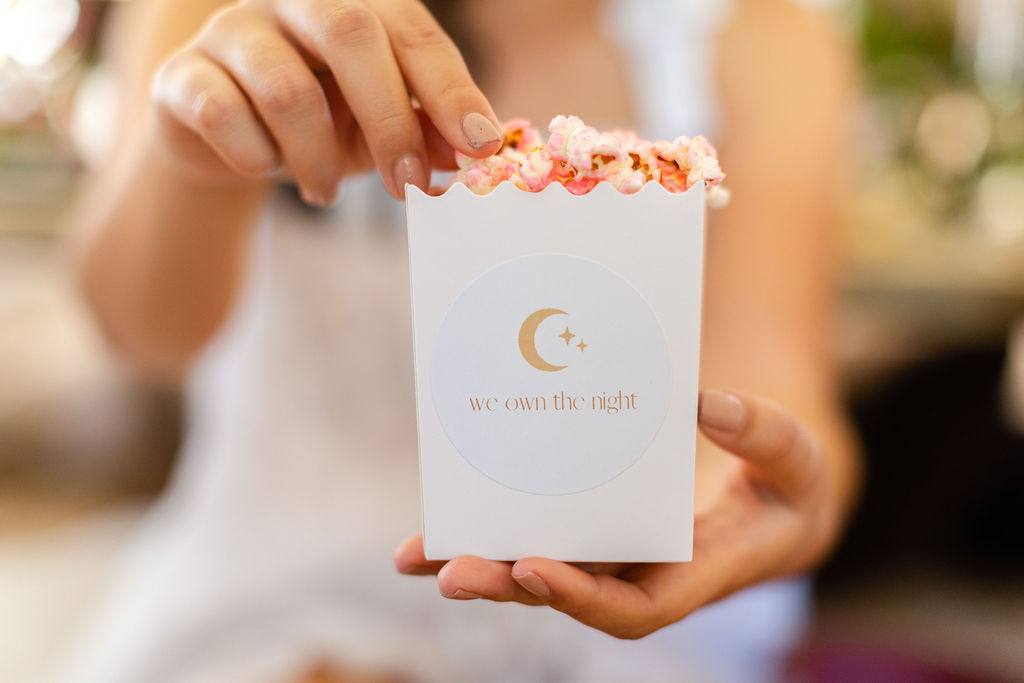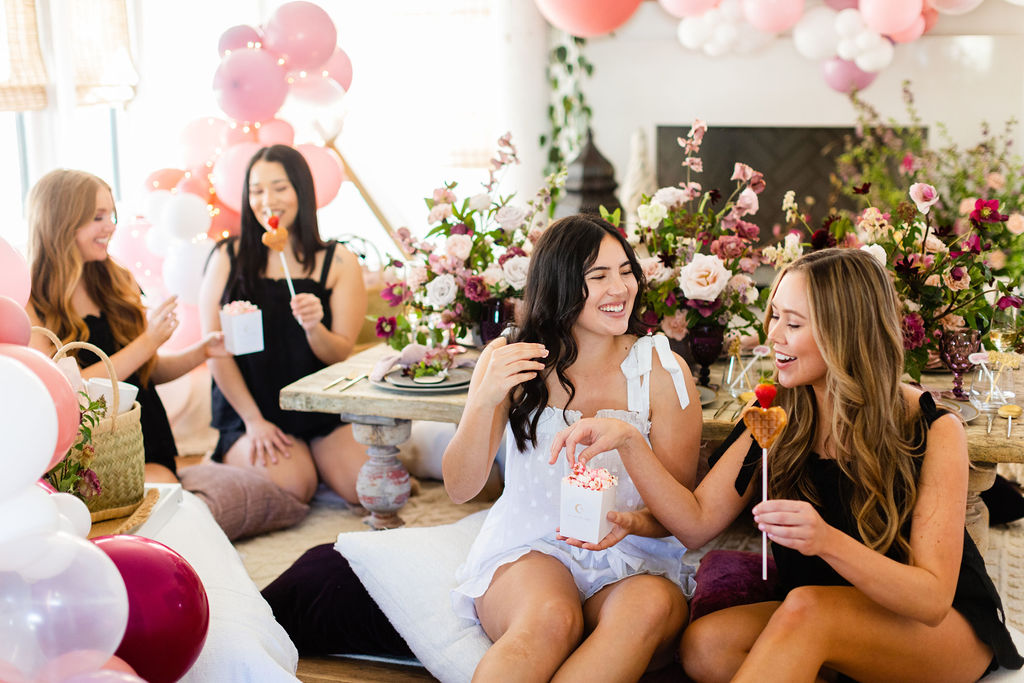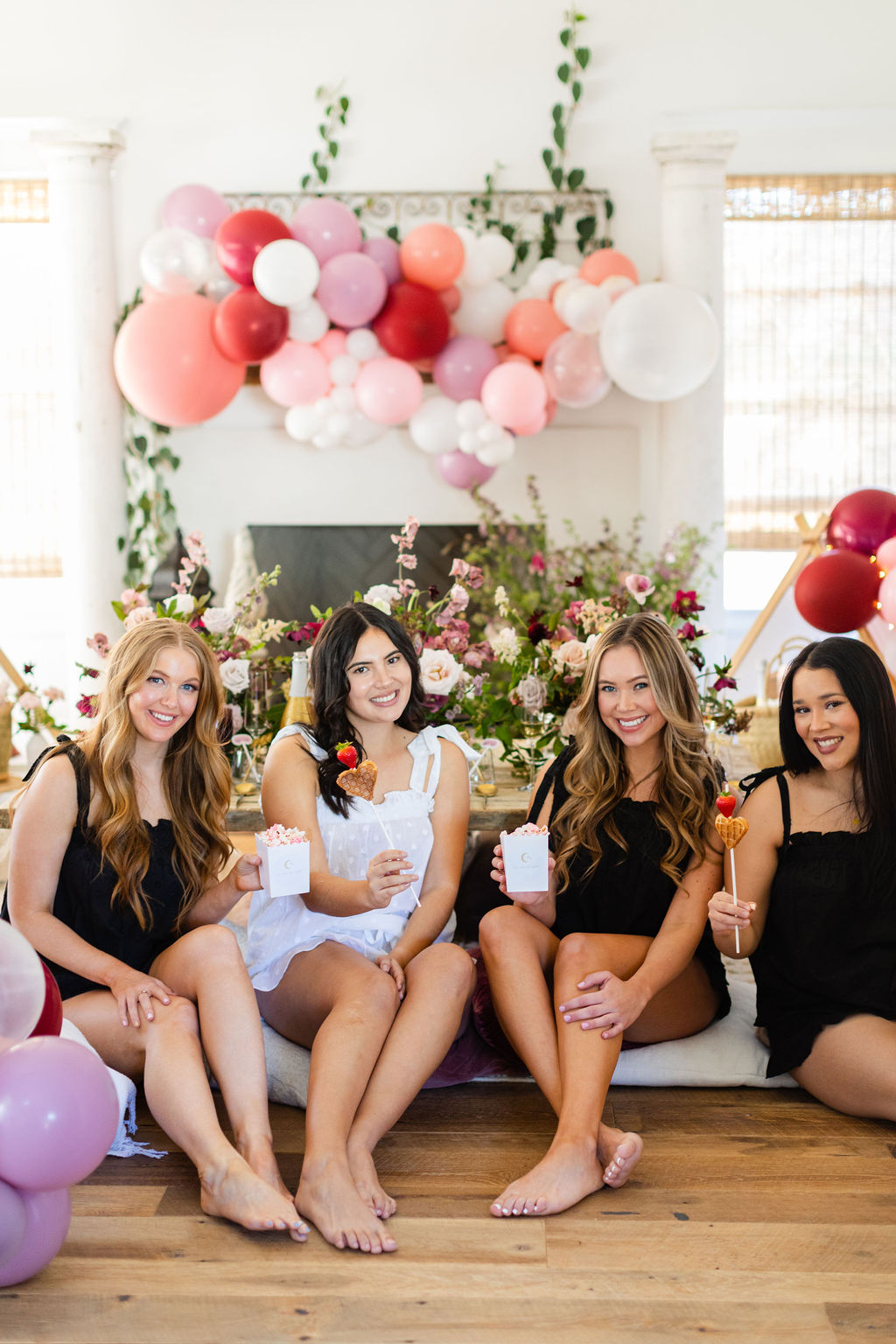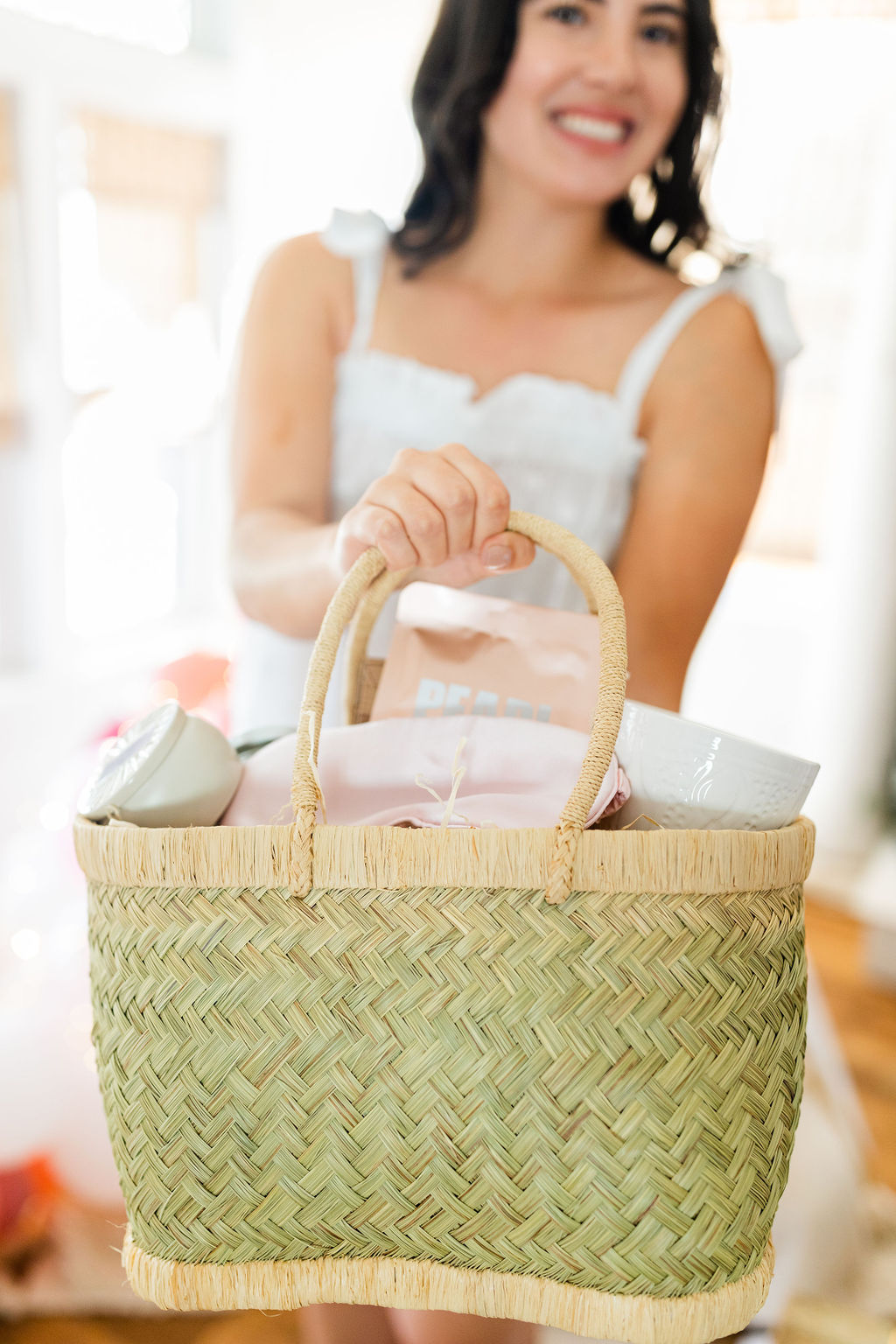 Honestly, this sounds like the best night ever!!! I want a redo of my own bridal shower after this one…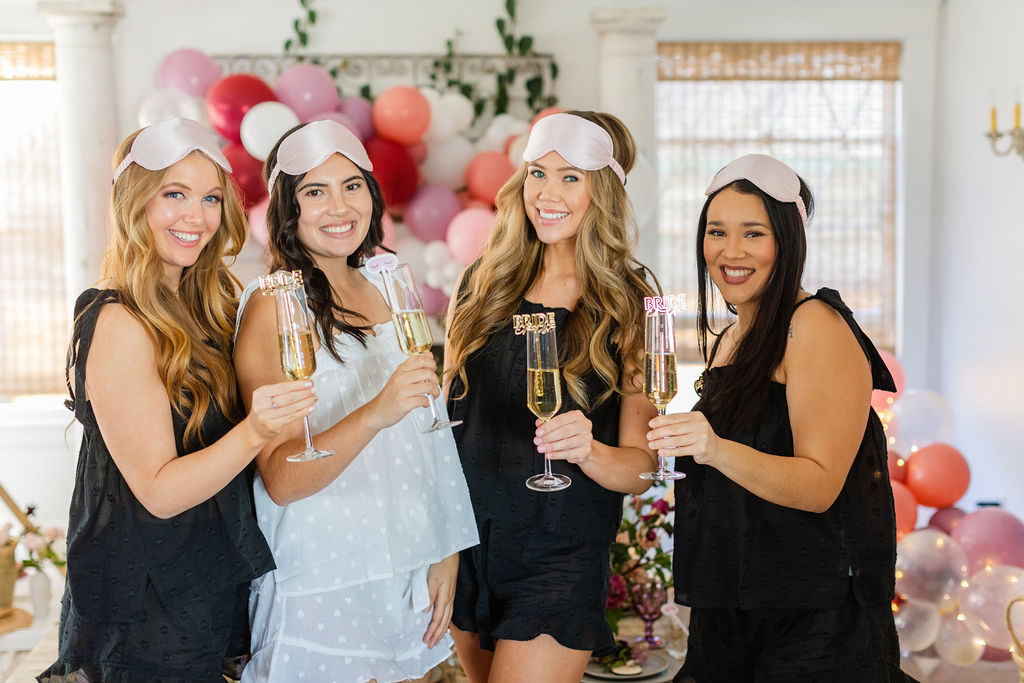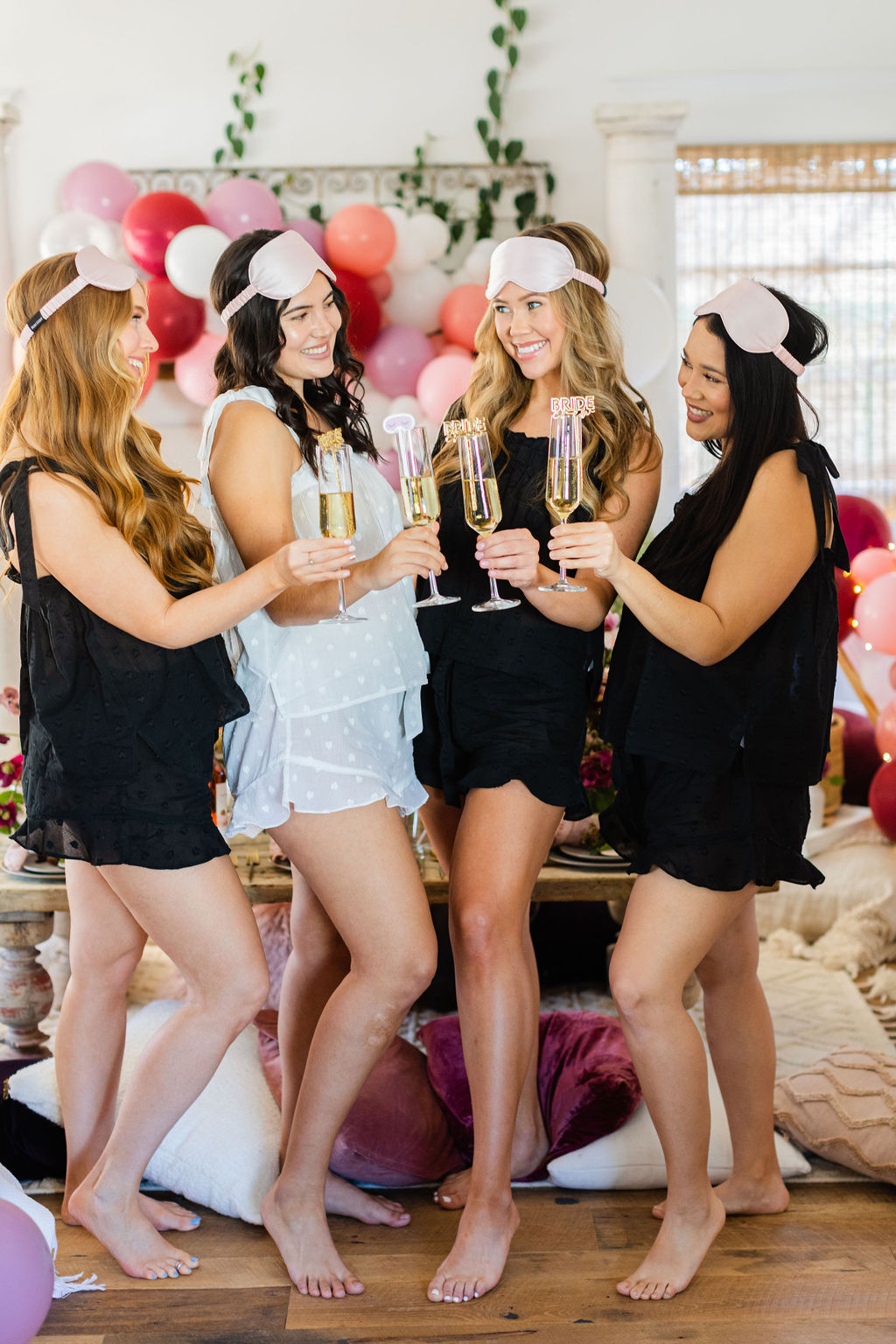 xx
Jacquelyn