This time of the year is one of my favorites food-wise—everything from citrus to veggies like watermelon radishes that are beautifully brightly colored. I'm starting to work on my spring garden and can't wait to see if I can become farmer Abby this year. One of the vegetables that I will attempt to grow is the fun watermelon radish. I have done a couple of dishes here on the blog with the fun pink root vegetable. Dishes like this citrus + beet salad, grilled avocado with blood orange, pickled watermelon radish, served on multi­grain toast, and the spring watermelon radish toast. Adding to the collection is this watermelon radish and citrus salad topped with edible flowers and herbs. Radishes and citrus make a great combination of peppery crunch from the radish and sweet and tangy notes from the citrus. So get on the watermelon radish train and make this fun salad!

Photos by Dayna Studios
---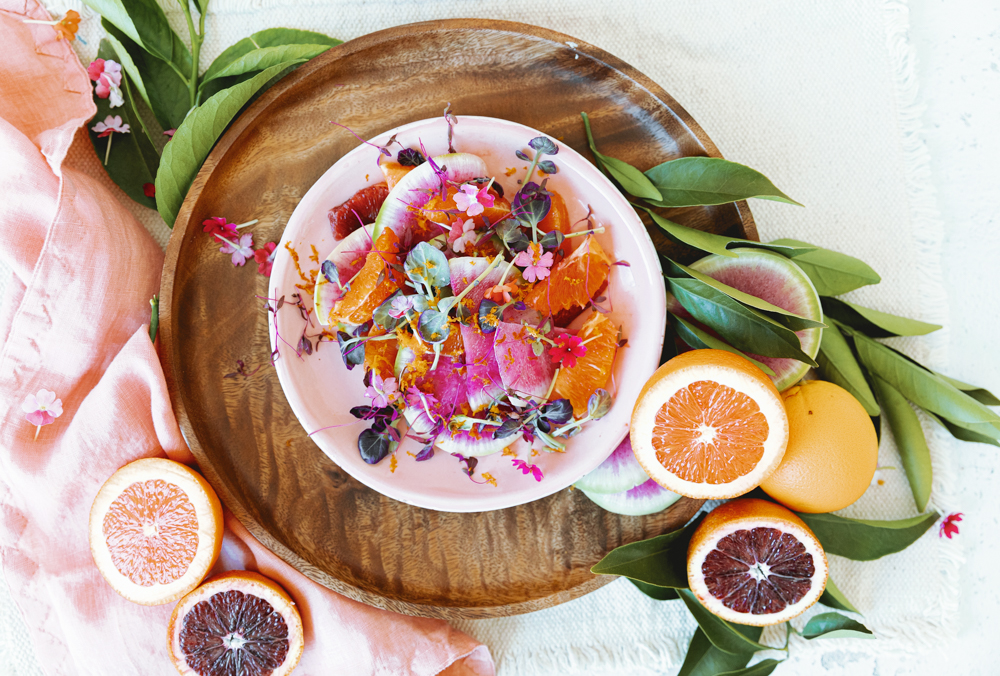 ---
WATERMELON RADISH AND CITRUS SALAD WITH MEYER LEMON DRESSING
SERVES: 4 | PREP: 20 MINUTES | COOK: 0 MINUTE
W H A T   Y A   N E E D
8 oz. Watermelon Radish
*Use a variety of radishes for array of taste
Handful or two of mixed edible flowers and mixed microgreens
2 oranges – mix of blood orange and sweet orange, segmented

DRESSING
1 meyer lemon, zested and juiced
1 tbsp champagne vinegar
1 tbsp honey
½ tsp sea or kosher salt
½ tsp cracked black pepper
¼ c extra virgin olive oil
B U S T   O U T
Electric Mixer or Whisk
Mixing Bowls
---
I N S T R U C T I O N S
Let's 1st make the dressing!
You can make it ahead of time and keep it in the fridge for a couple of days. This dressing is a staple dressing in our house. I will usually make a big batch and use it throughout the week on various salads. Throw everything in a bowl and whisk. I like to use an electric mixer like a bullet and blend.
Time to eat!
Arrange the sliced radishes and segmented citrus on a platter. Drizzle the dressing over, and sprinkle the mixed flowers and microgreens on top. Serve right away!
---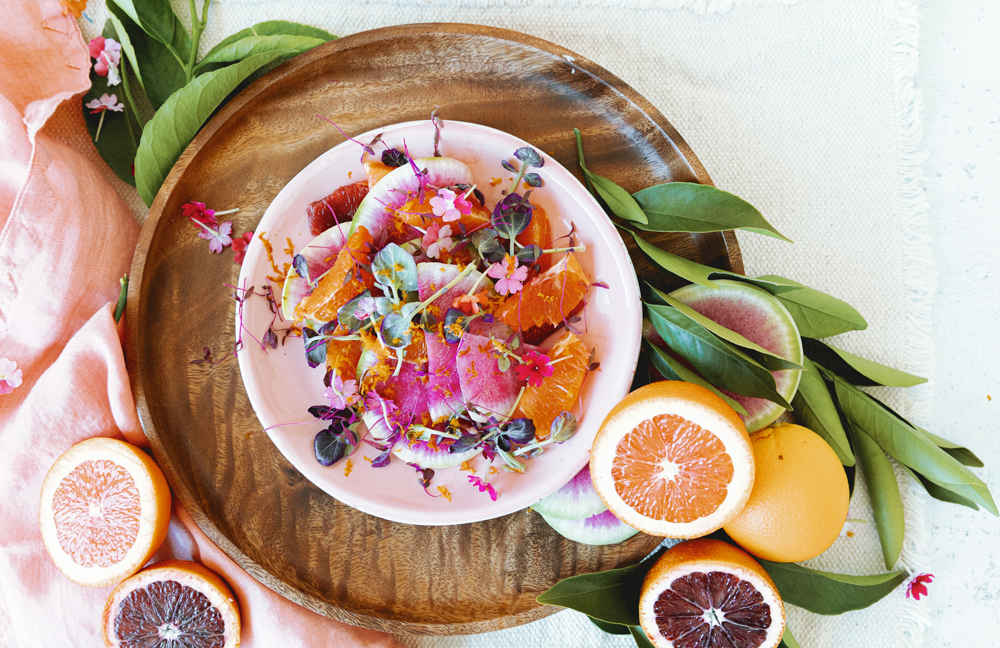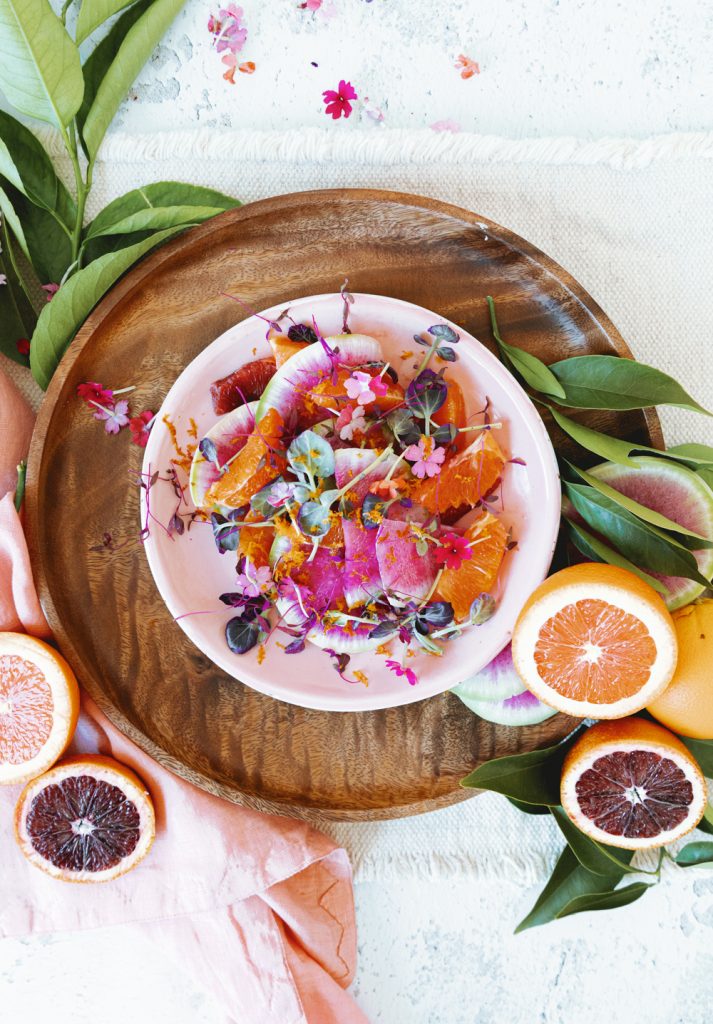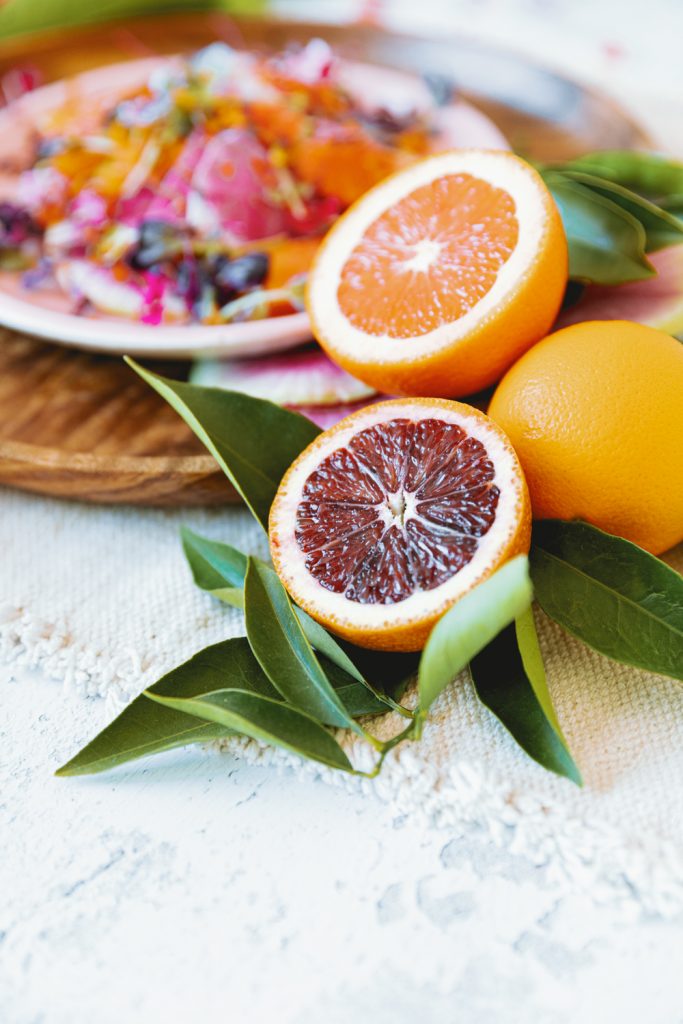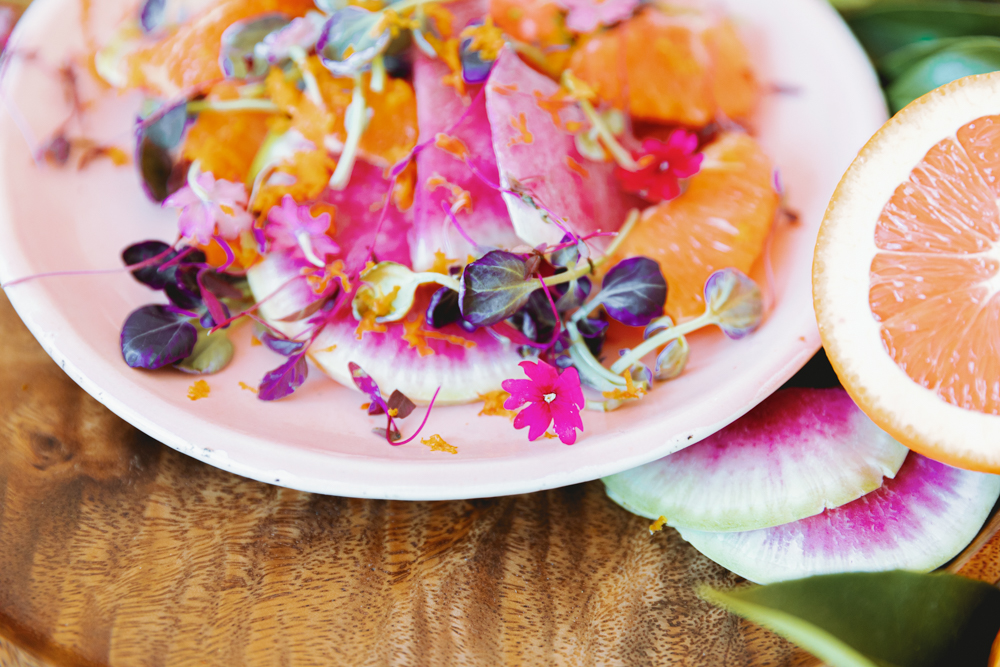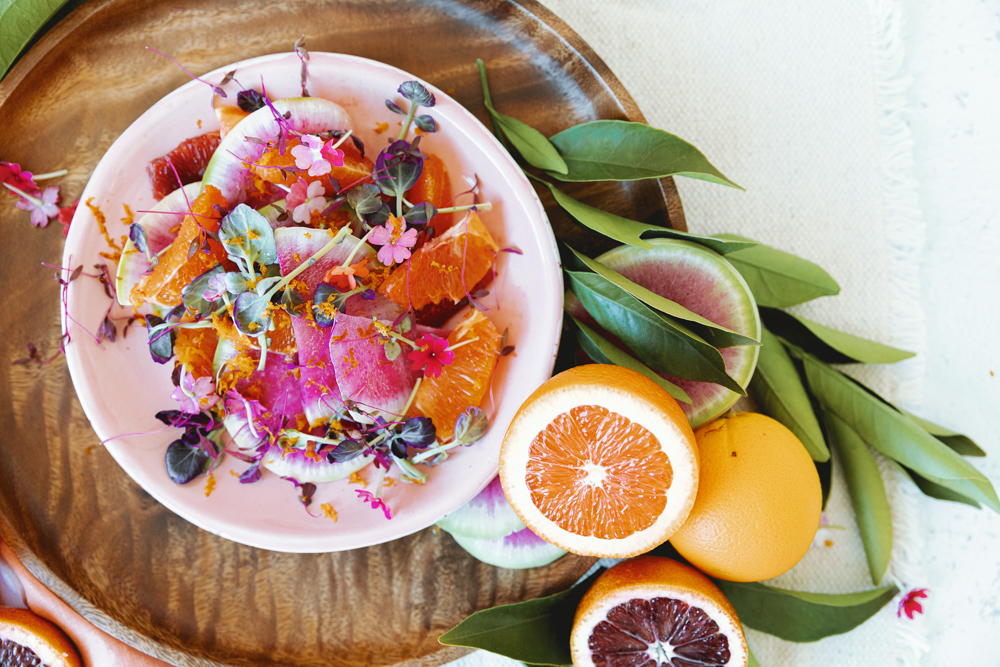 ---
B E I J O S  K I T C H E N  

xx
Abby