Another November day means another beautiful Thanksgiving table! We took this one outside, as we usually do here in California, and added lots of color! From the yummy teal linen to the vibrant Fall florals and the gorgeous tabletop pieces this one is quite the stunner. Fall colors are some of my favorite to play with and your really see them here. We worked with some of the most amazing vendors on this one and I'm excited to share the photos here and on Kara's Party Ideas today! Get ready, these are all pretty swoon worthy….
Photos by the talented Caitlin Alohilani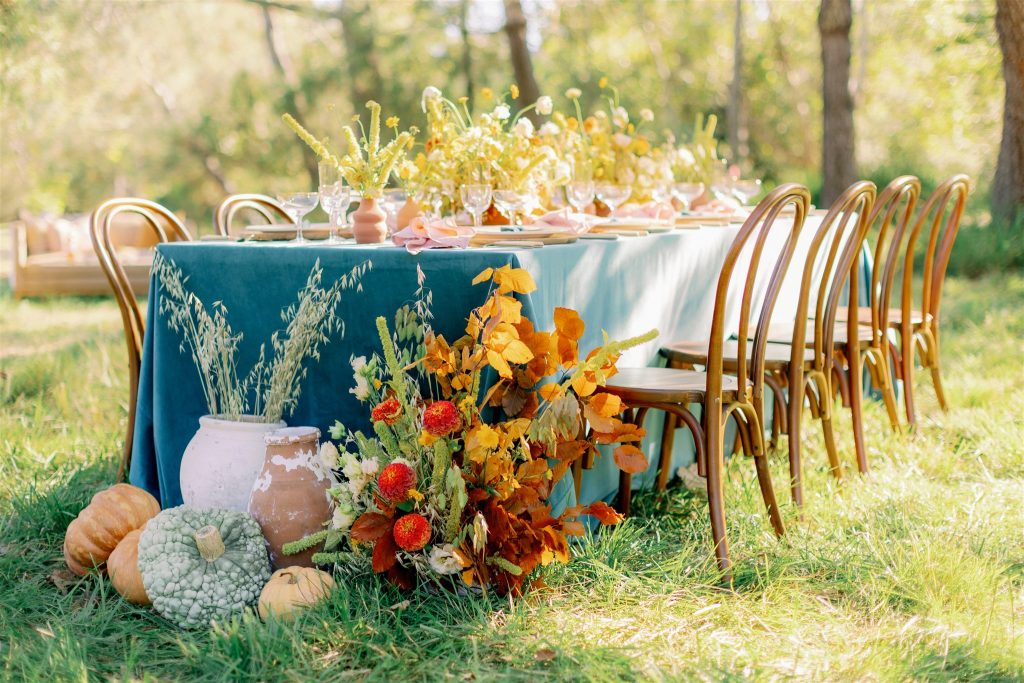 Starting with the details, as we usually do! This was our first time working with Tori of Grace and Moon Design and she did not disappoint! So many pretty touches on our invite, place cards, and menus. She added metallic touches along with velvet ribbon to replicate the look of our tablecloth. Her attention to detail is impeccable and I'm excited that she's now in Southern California! These were all styled perfectly by Caitlin on a Chasing Stone mat.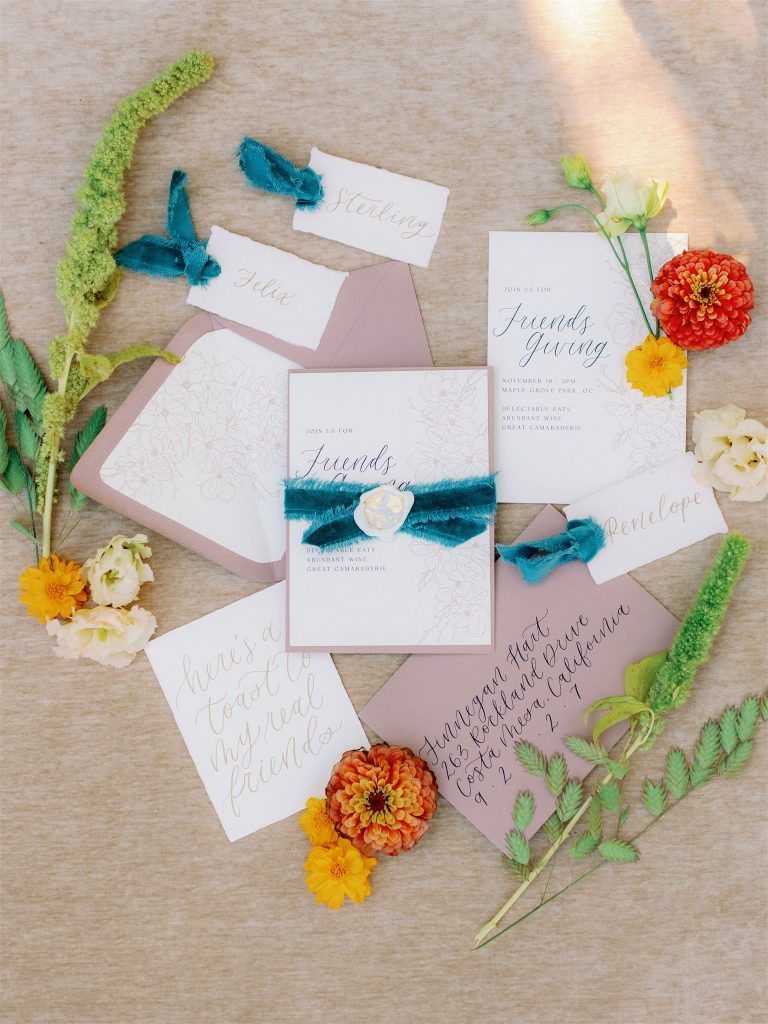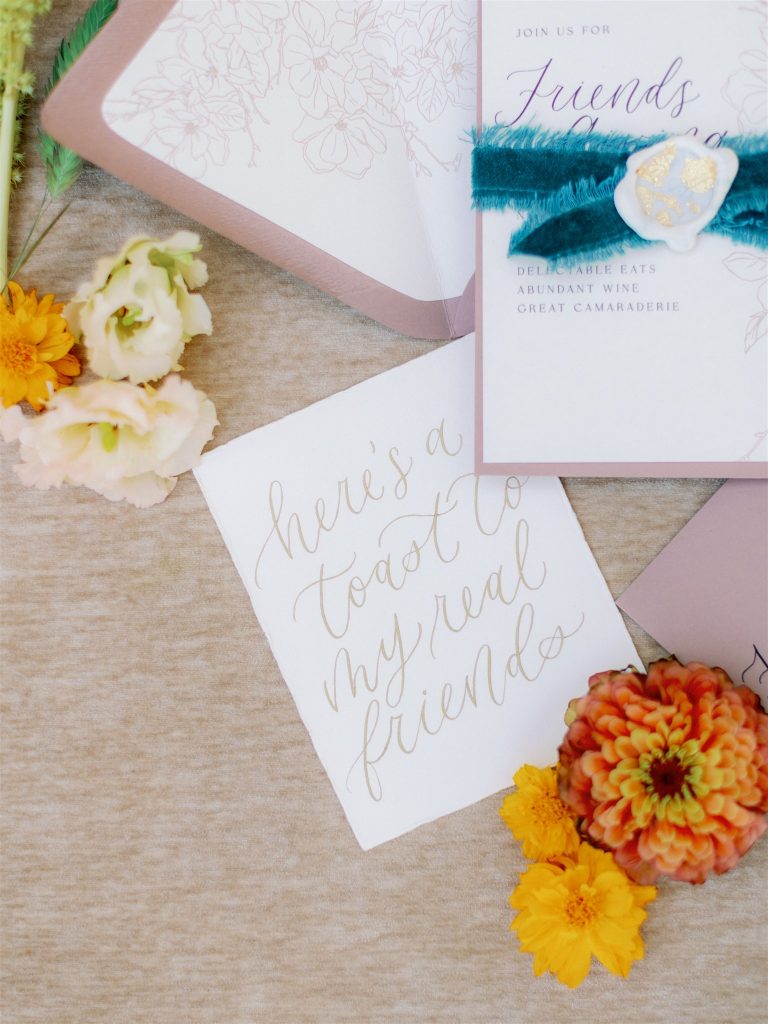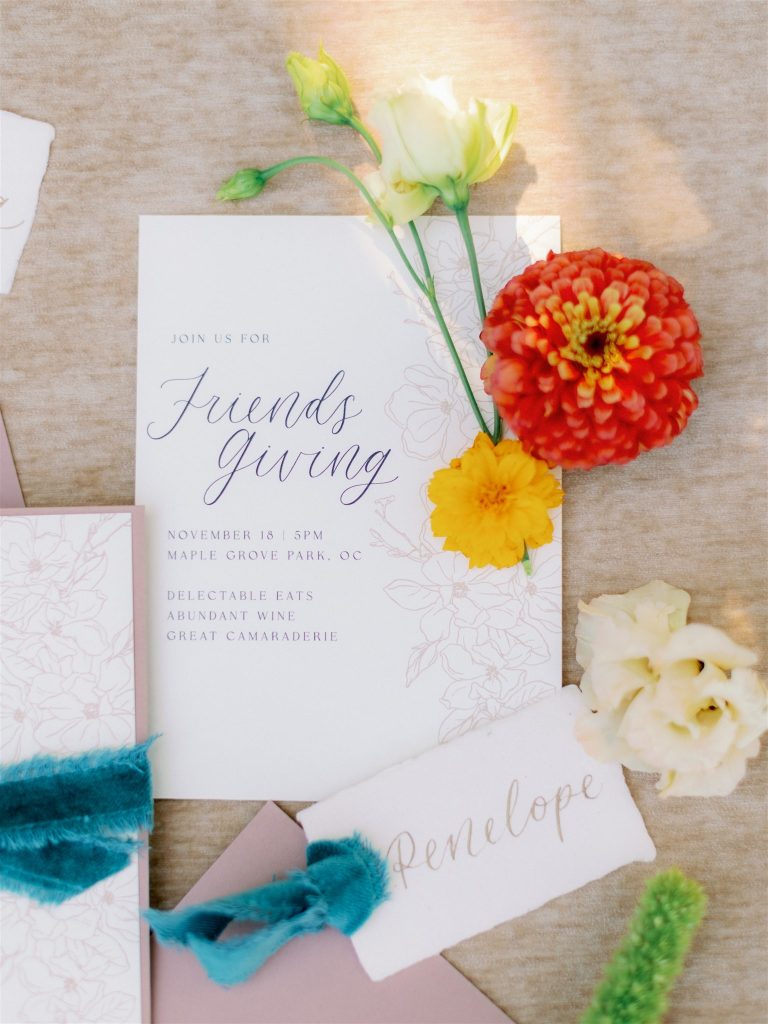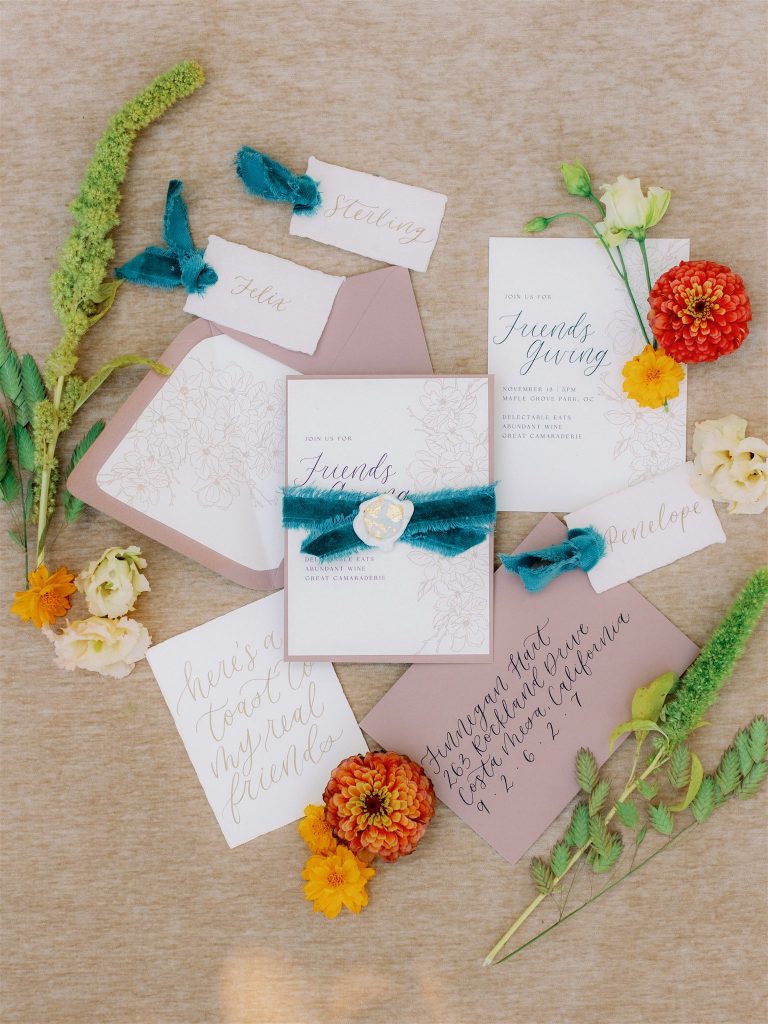 Everything was so nice, we styled it twice! Loving these menus as well!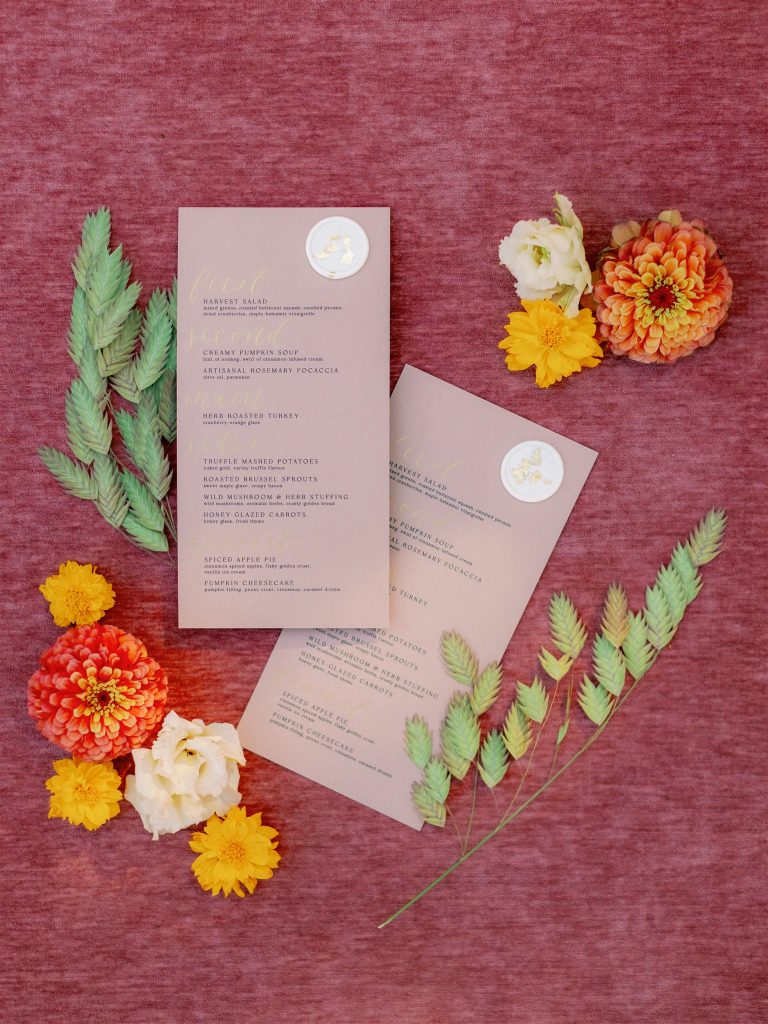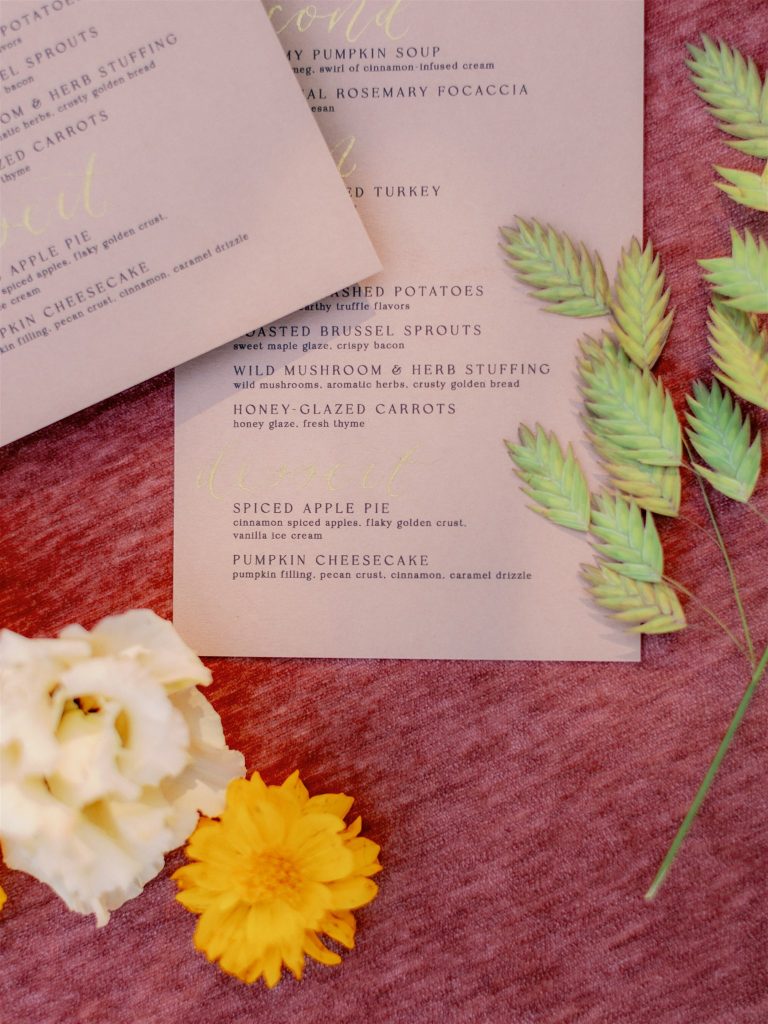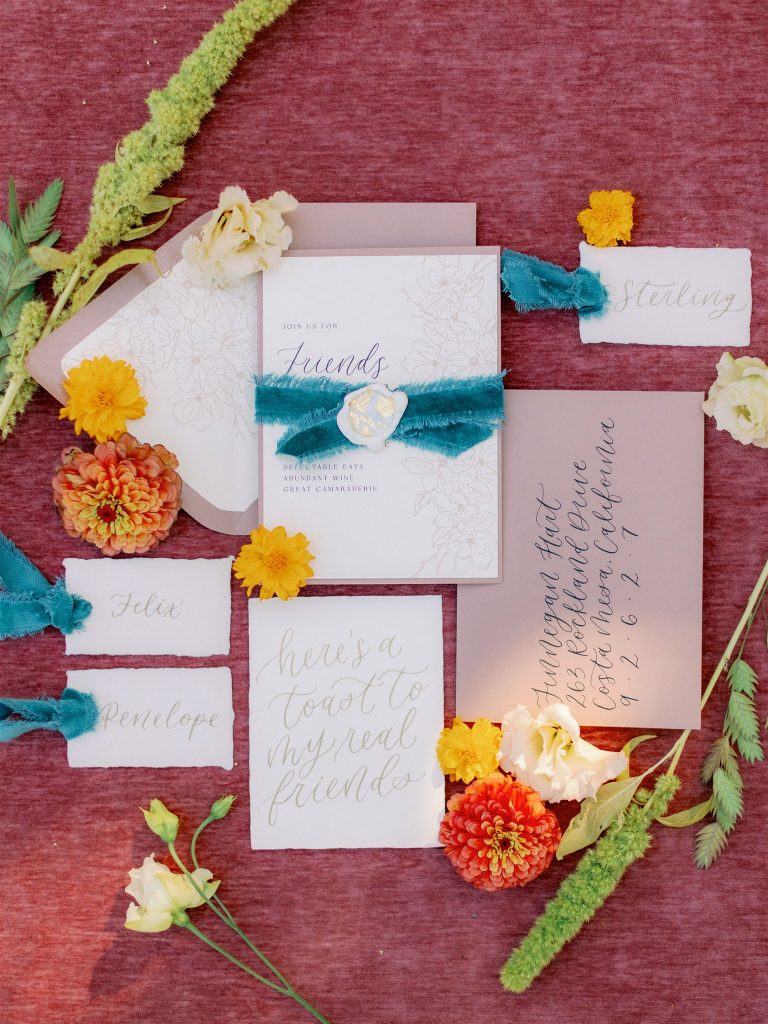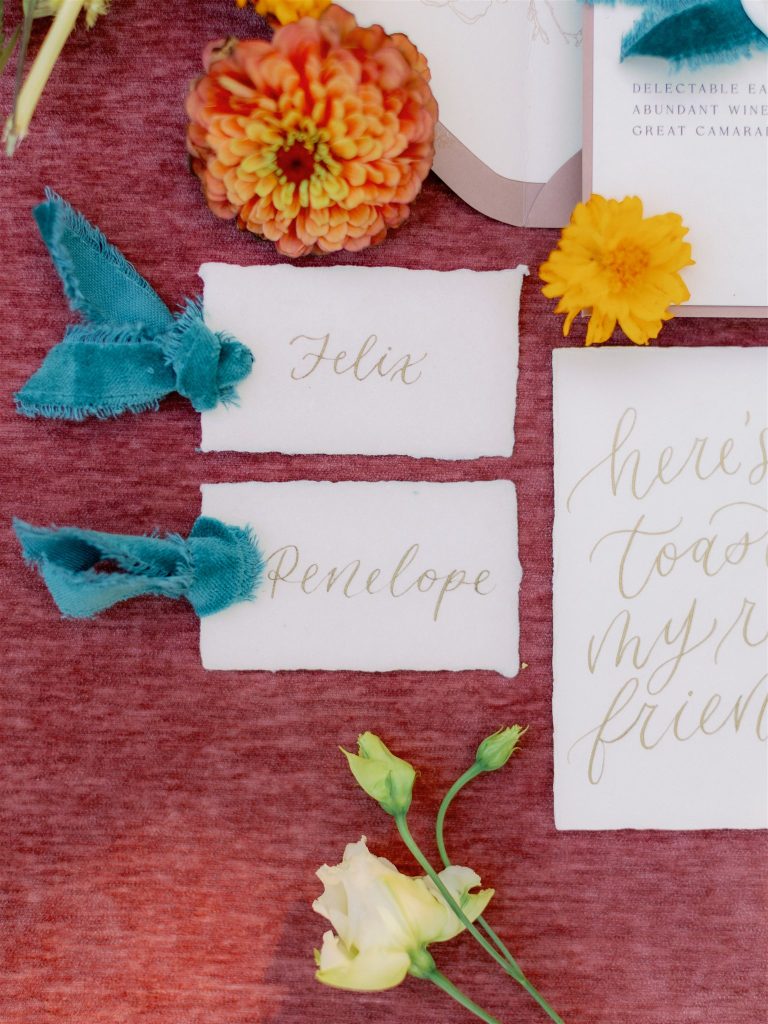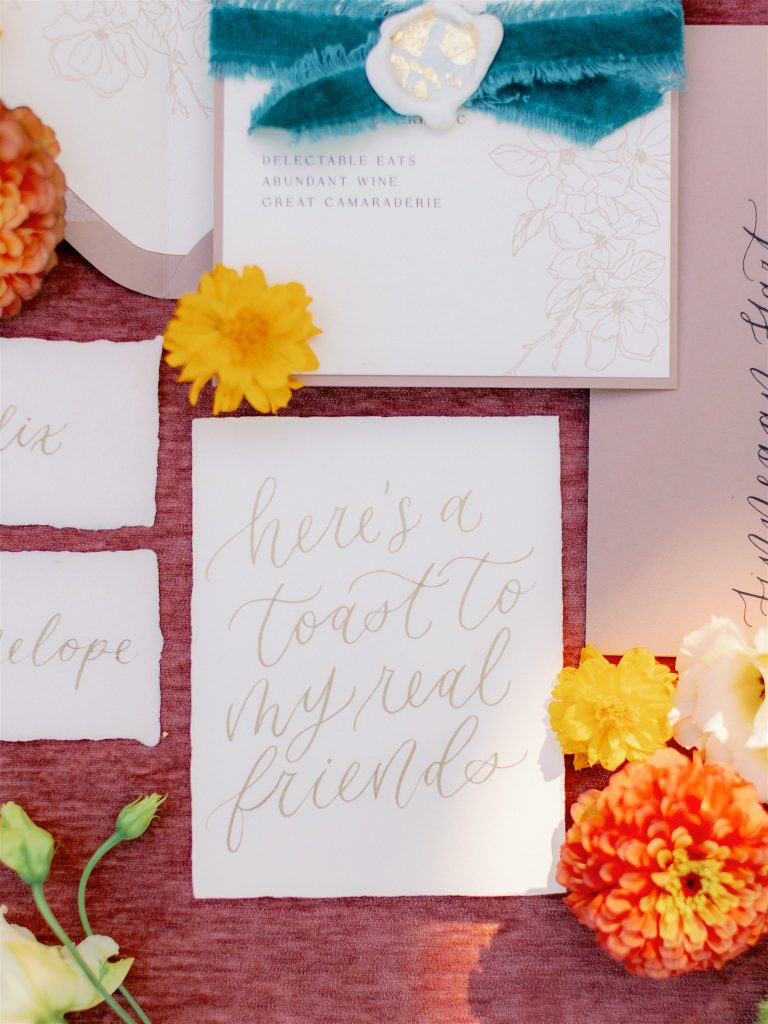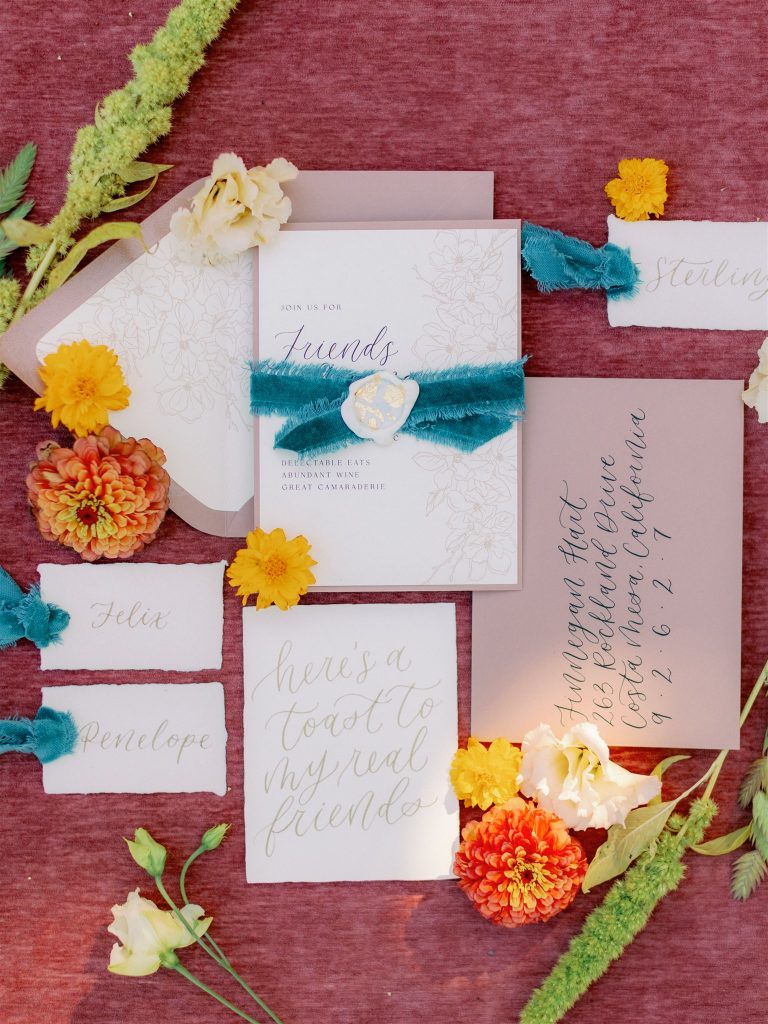 Onto our table, and how pretty is this light?! I knew for this table I wanted something bold which is why I chose this linen. That teal color is so fun and adds such a pretty pop! I got this velvet linen from our friends at Signature Party Rentals, Sweet Salvage Rentals added her wood chairs and fun pottery pieces you see at the head of the table. Such a pretty scene…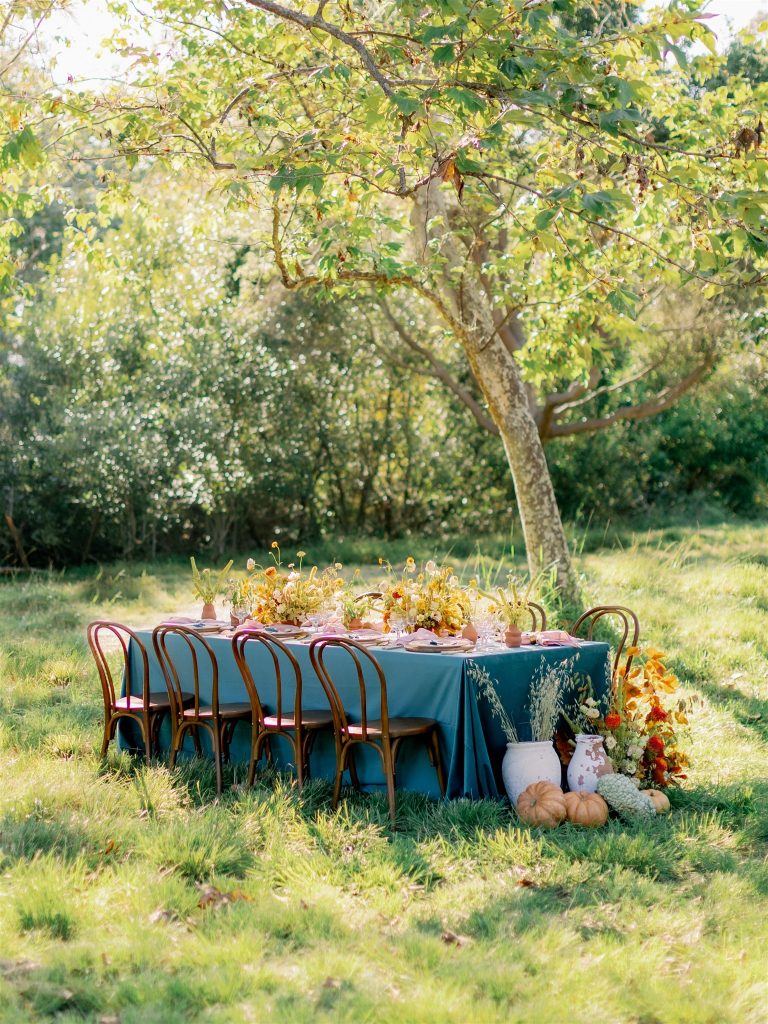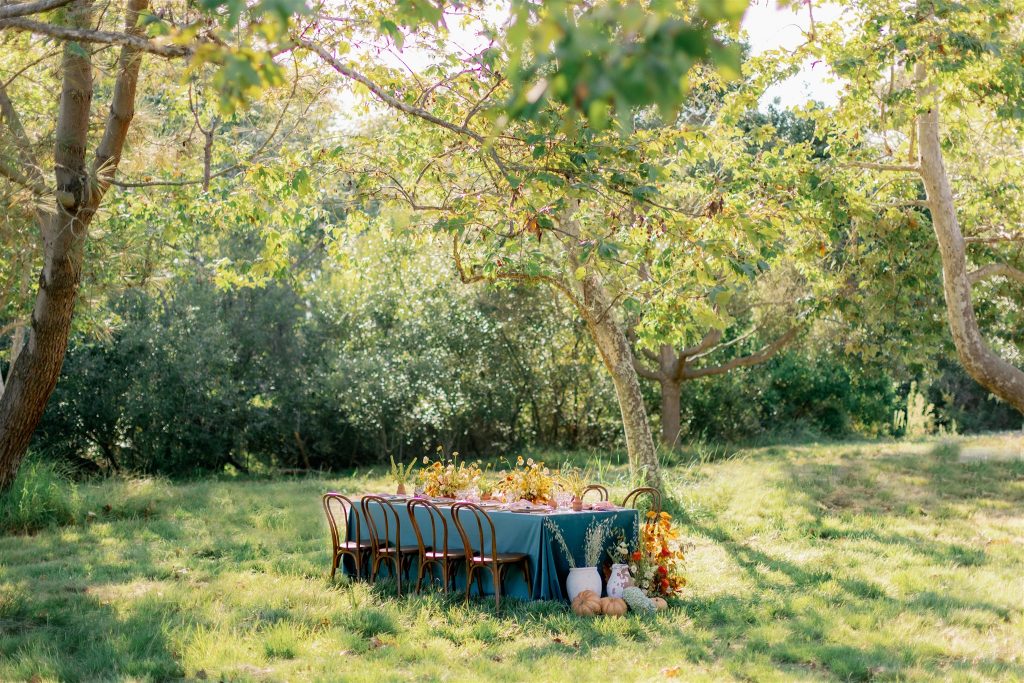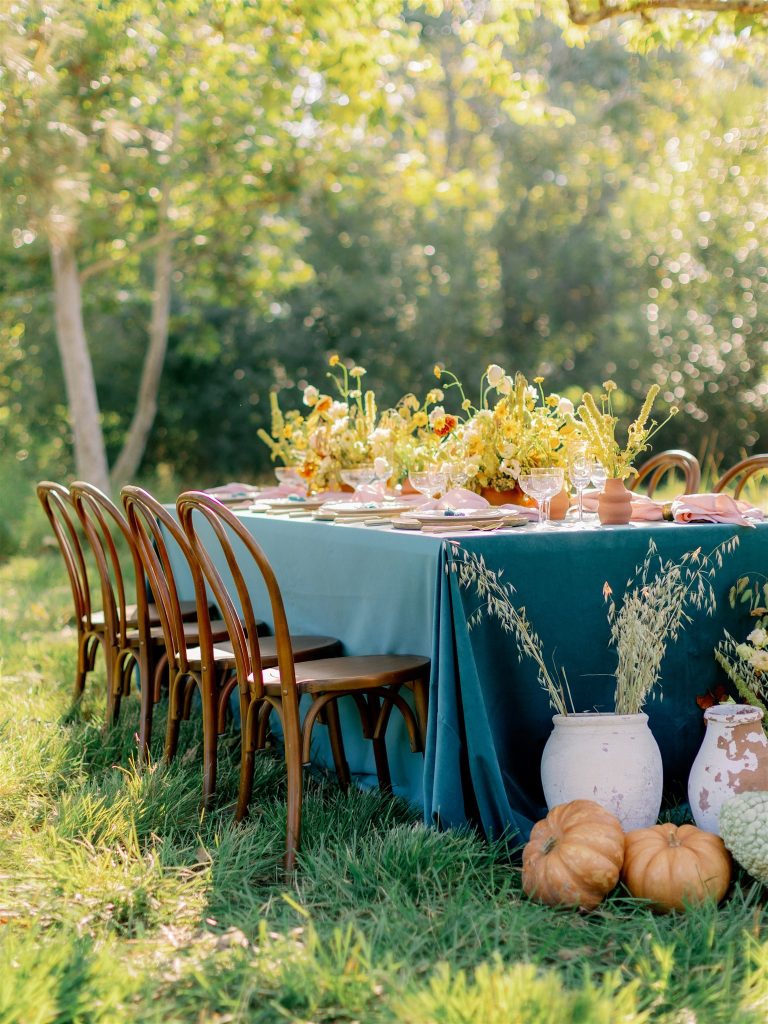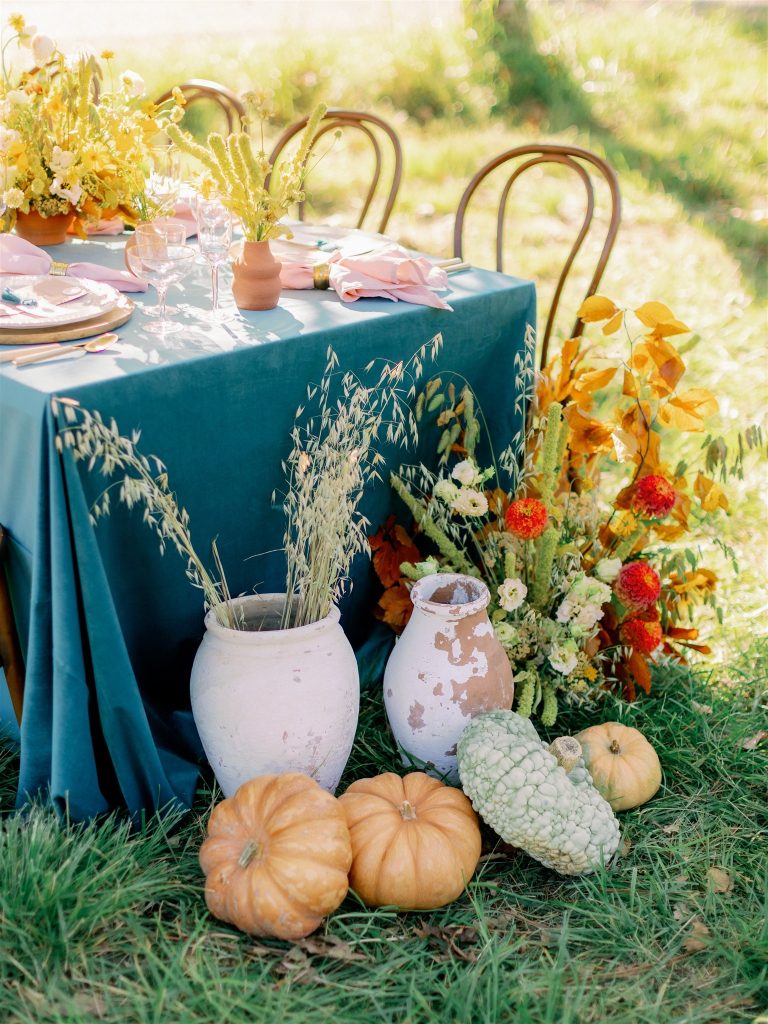 Gotta have some pumpkins too! I love saving my pumpkins from Halloween and using them for Thanksgiving, makes it all worth it!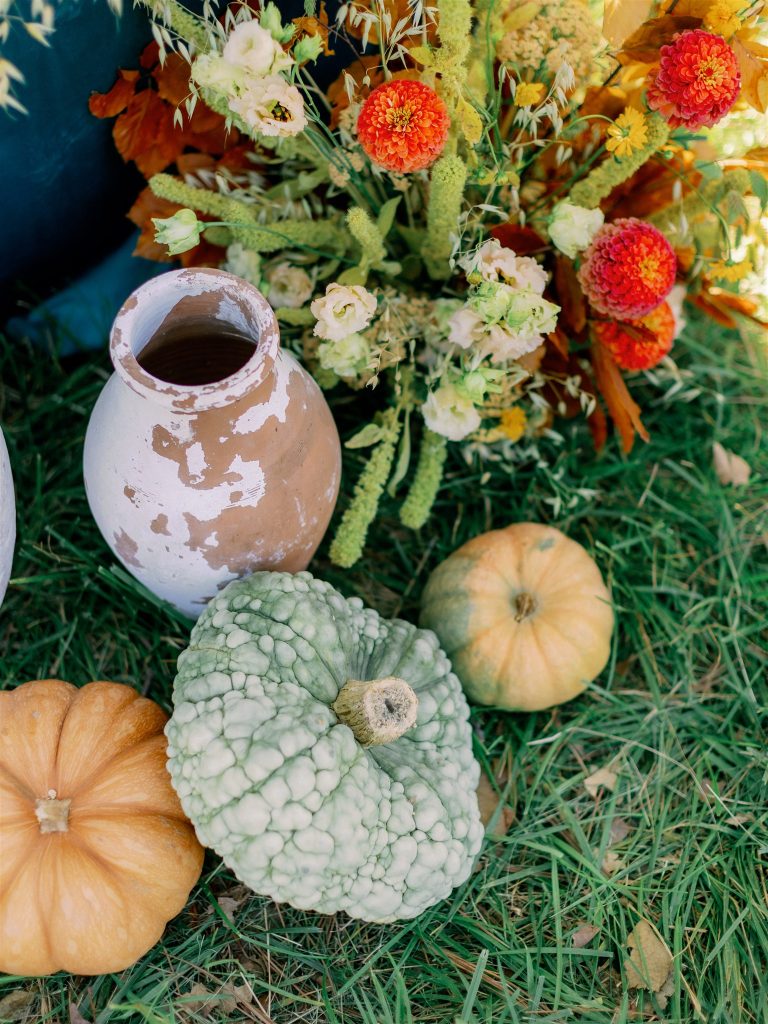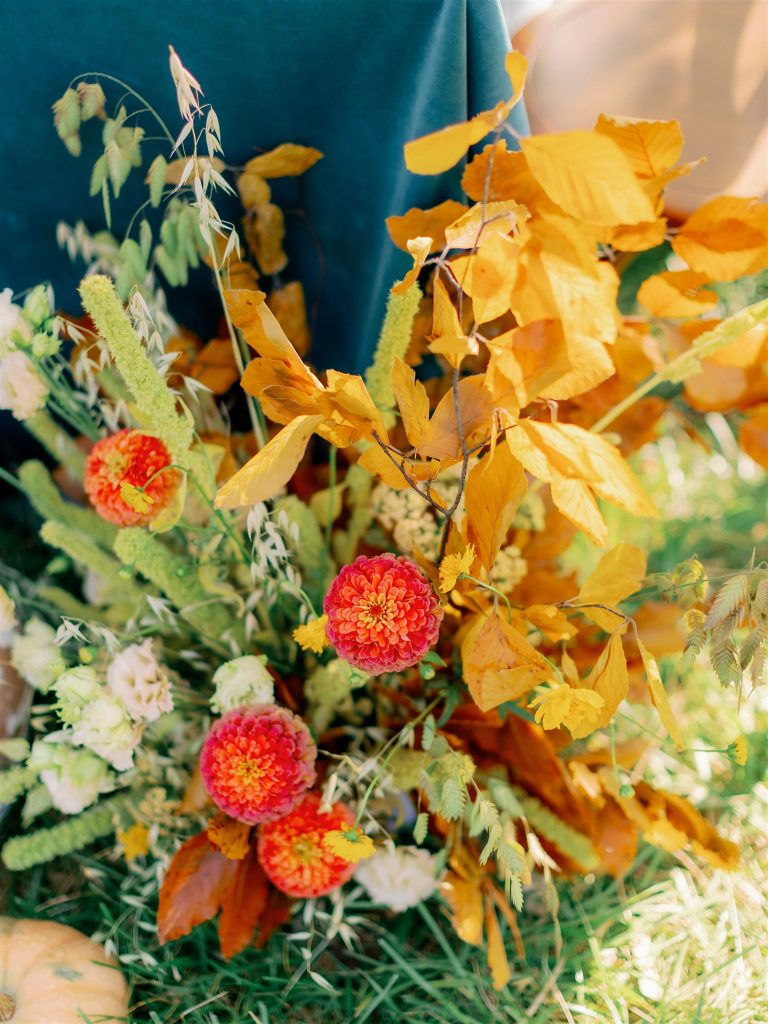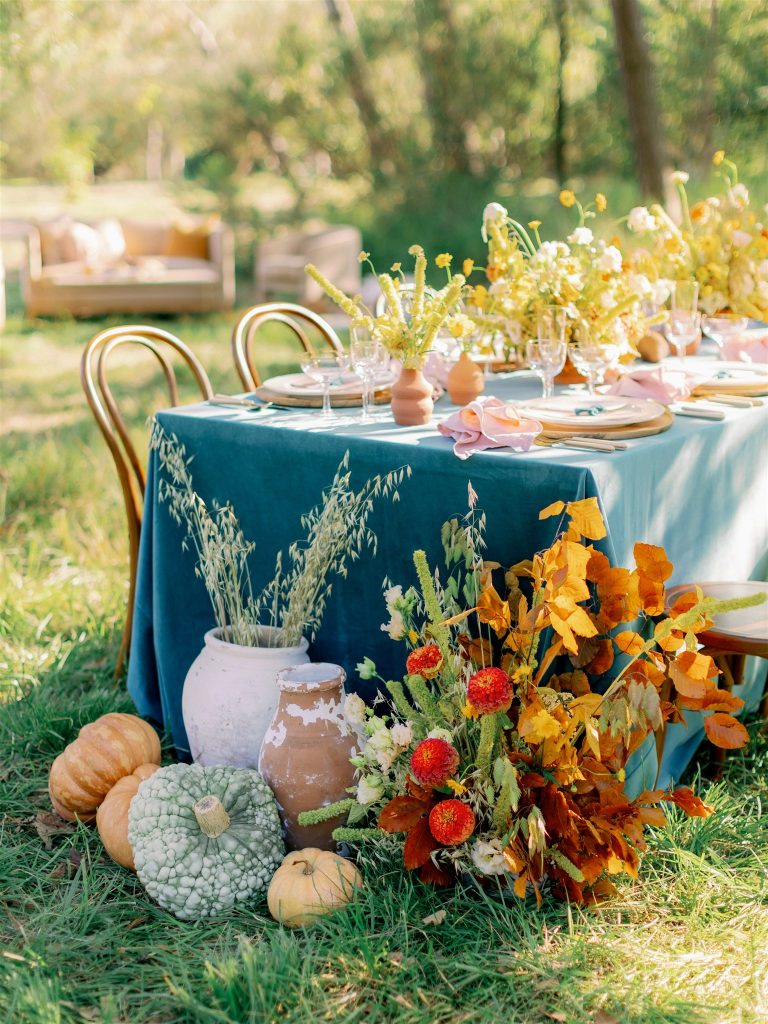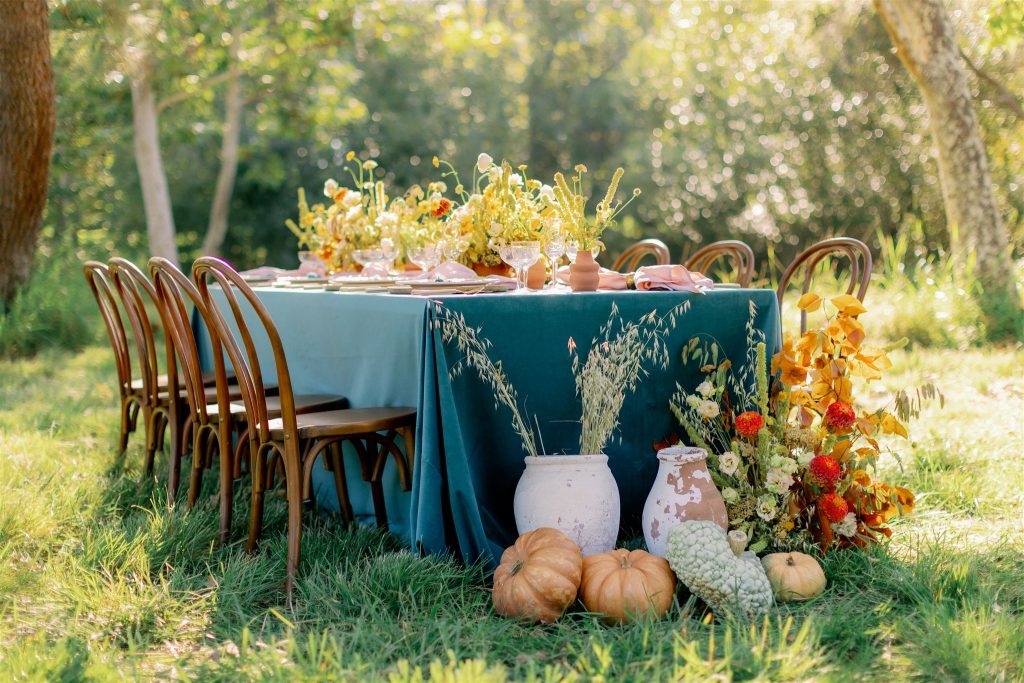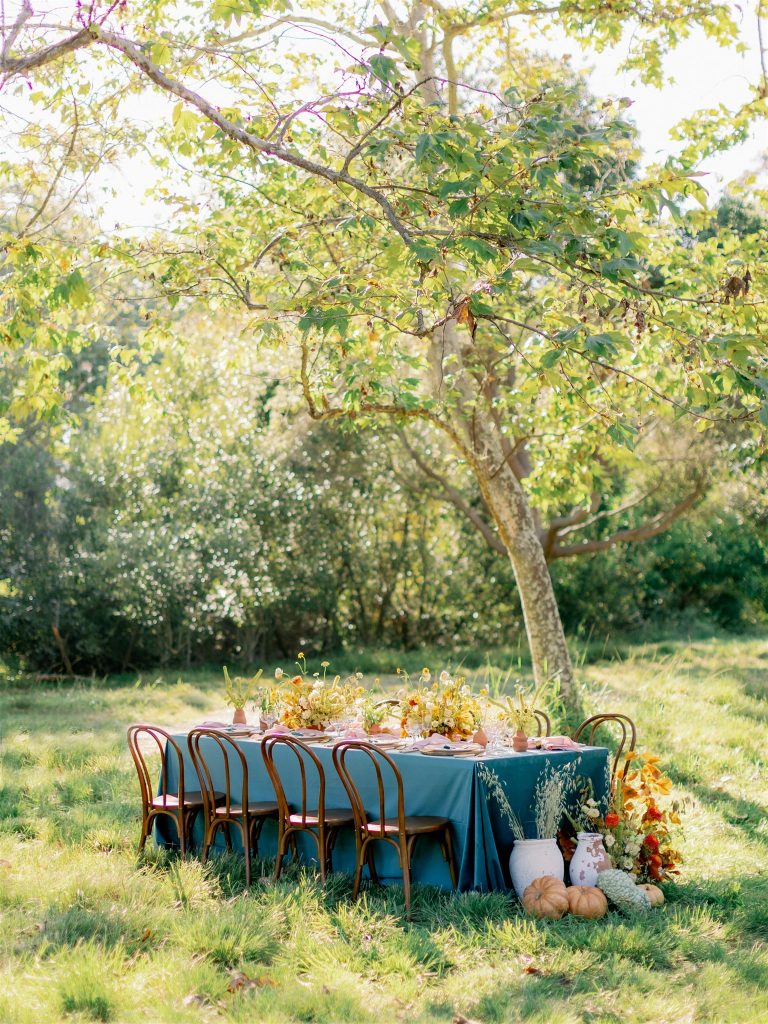 Onto our tabletop! I've been loving using Catalog Atelier for our tabletop needs. They have the prettiest collection with so many unique and fun pieces to choose from. With our bold linen I keep things somewhat neutral with a few rustic wood and modern metallic touches. The mix of them all together really turned out so gorgeous! Then you add in Not Just in Novels amazing floral arrangements and you've got your self a stunner of a table!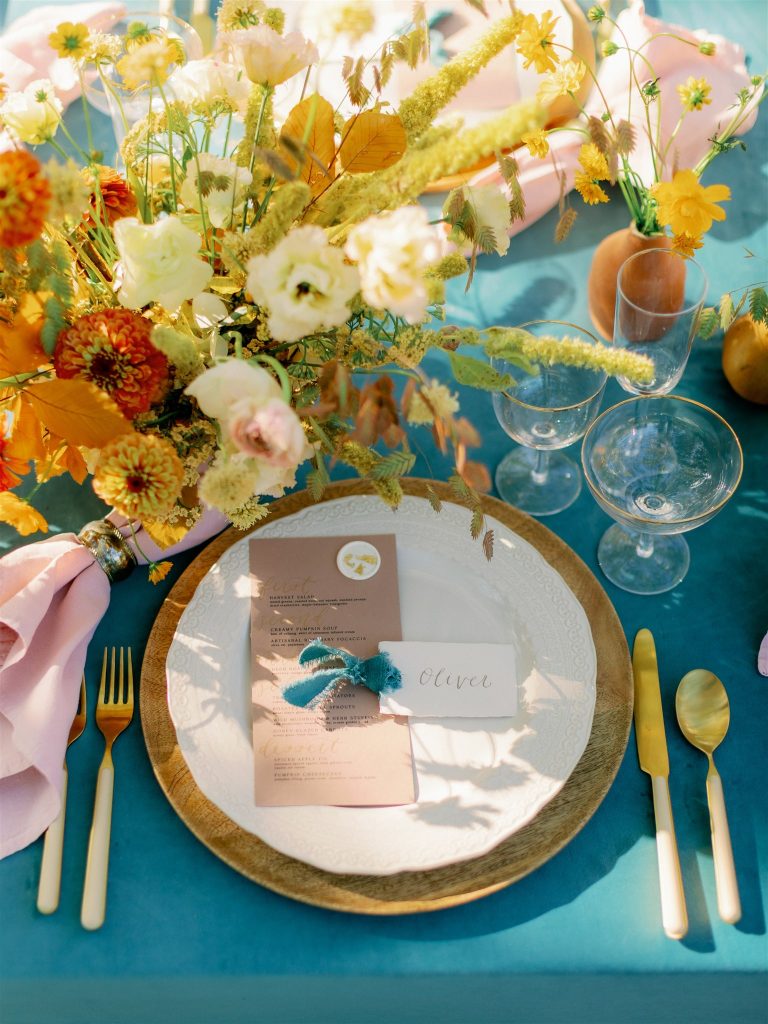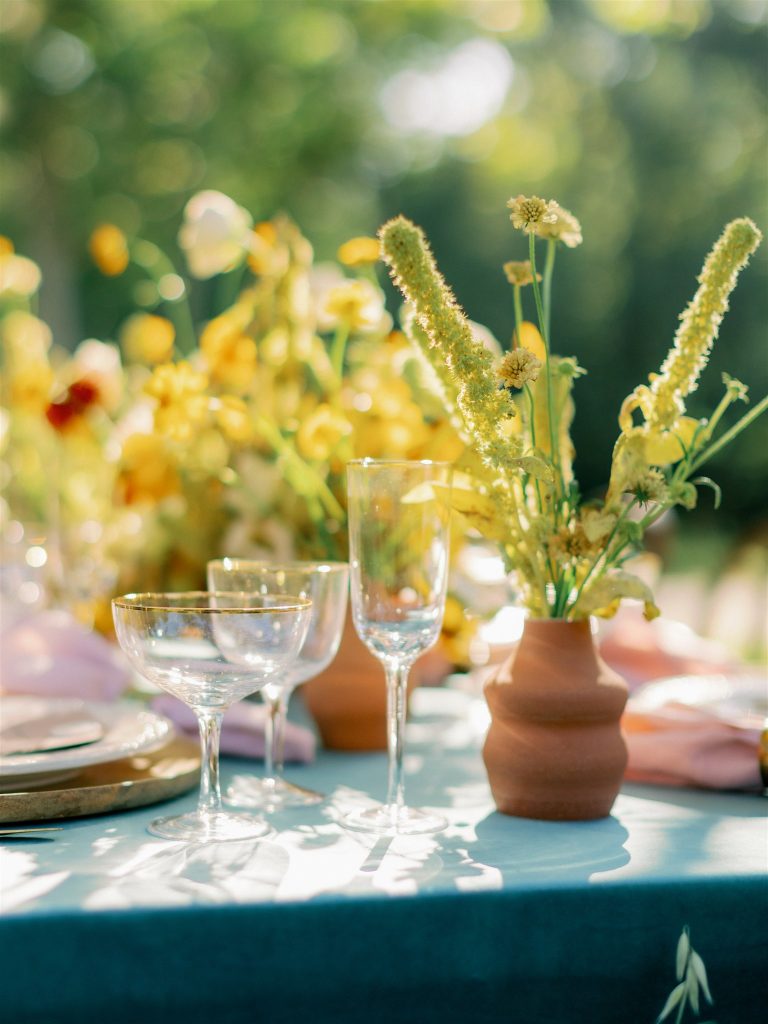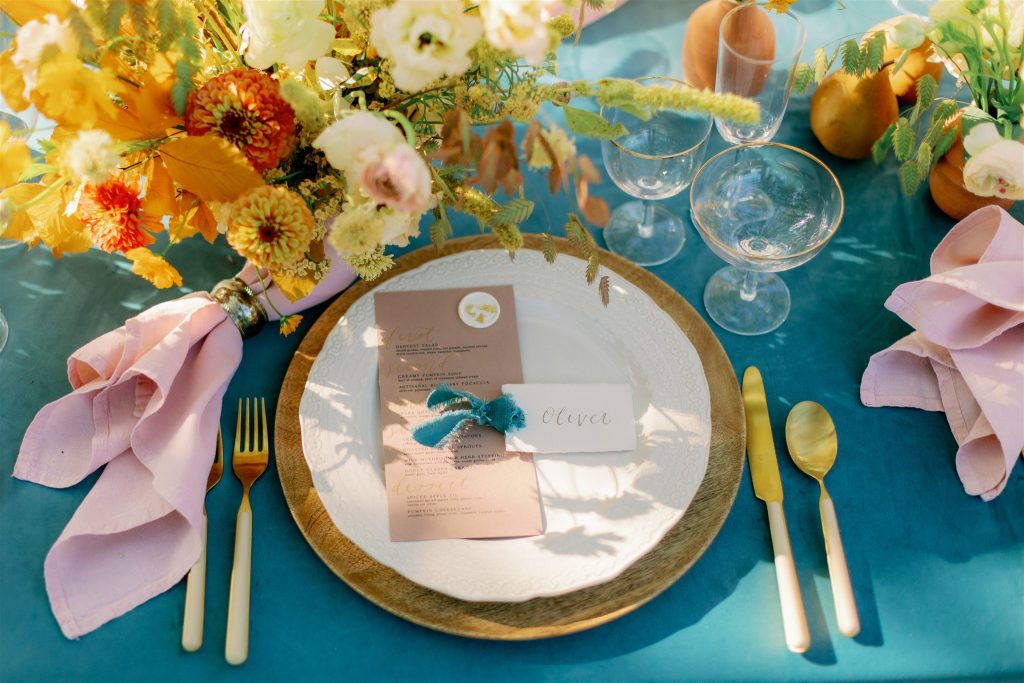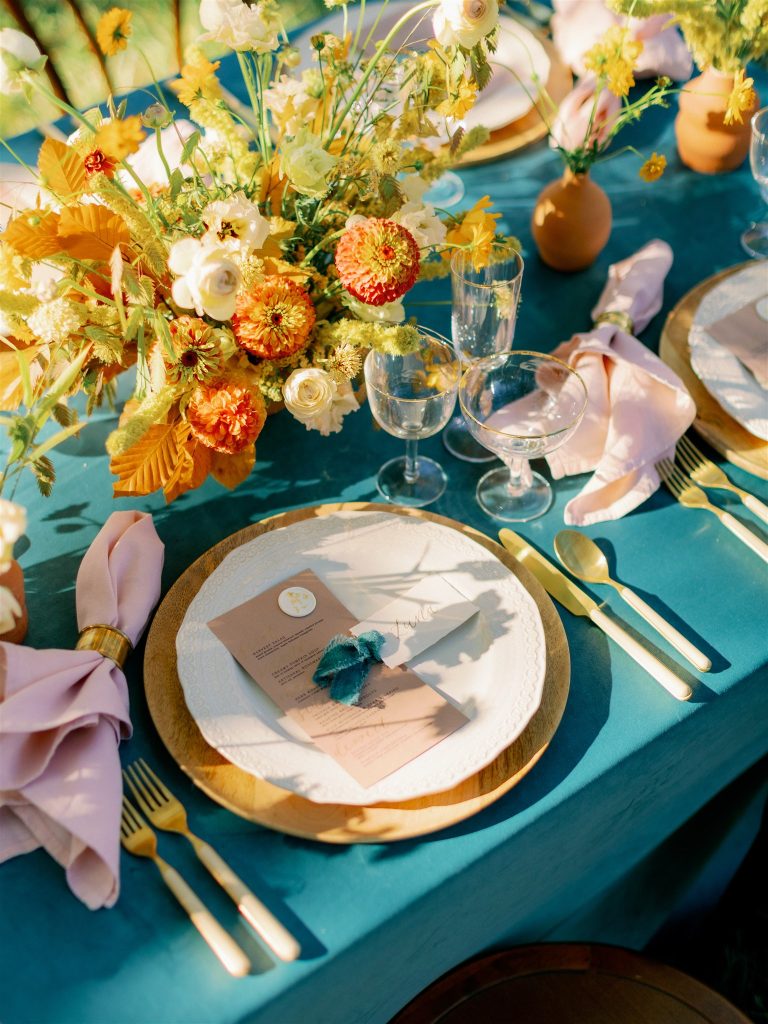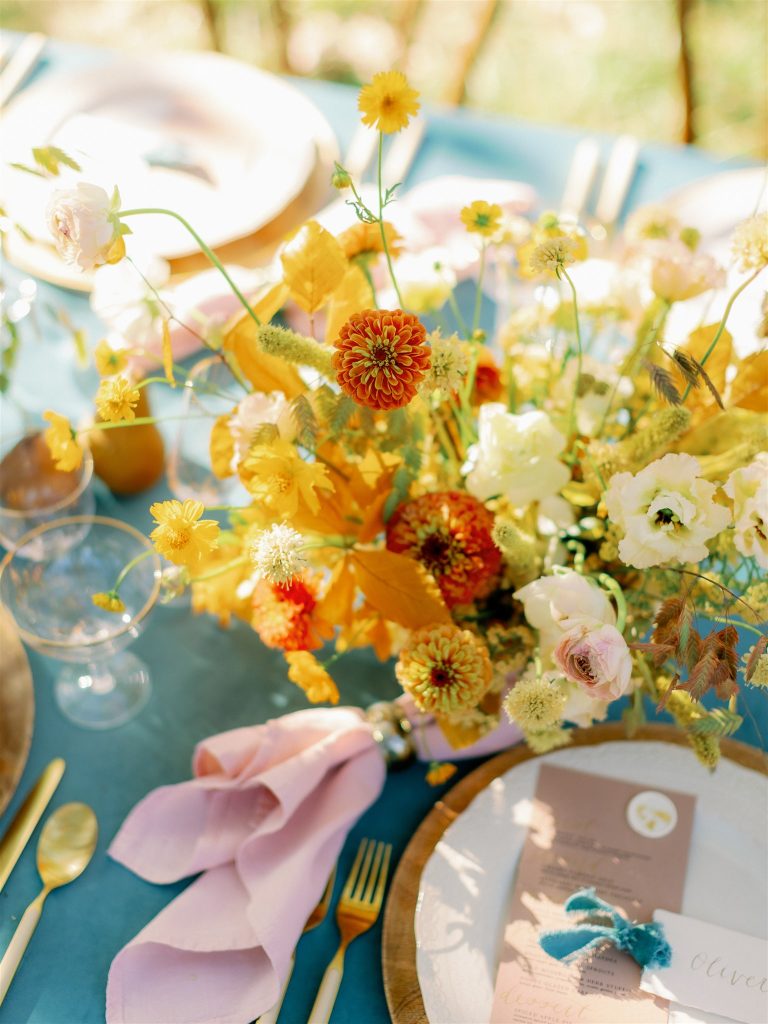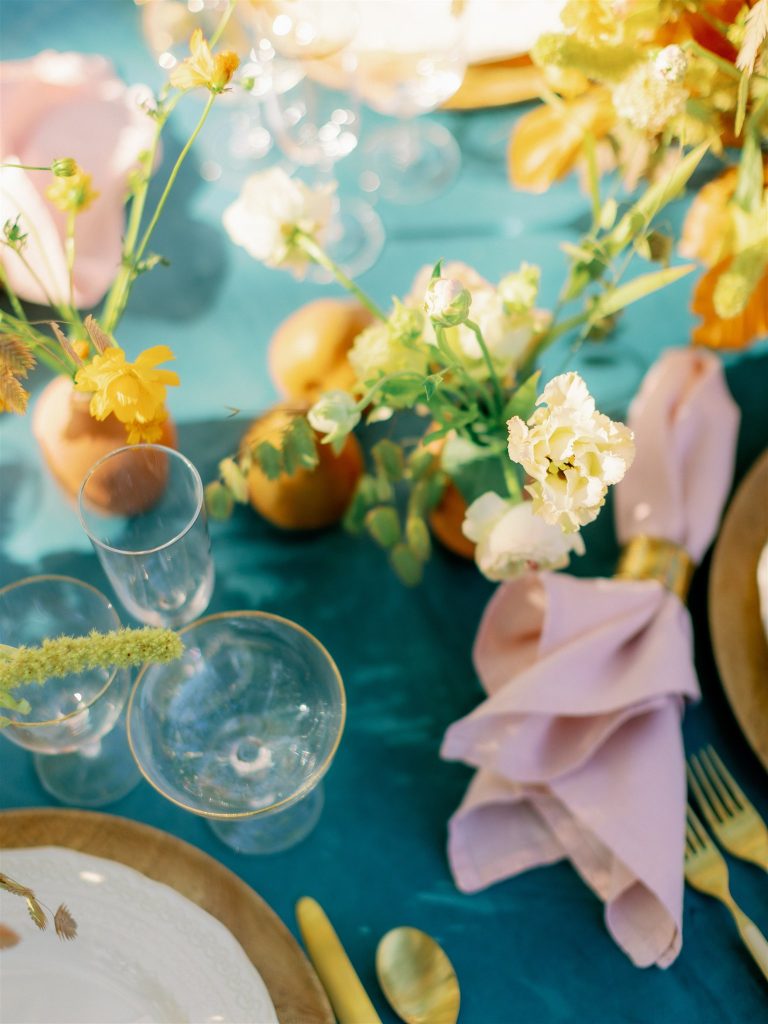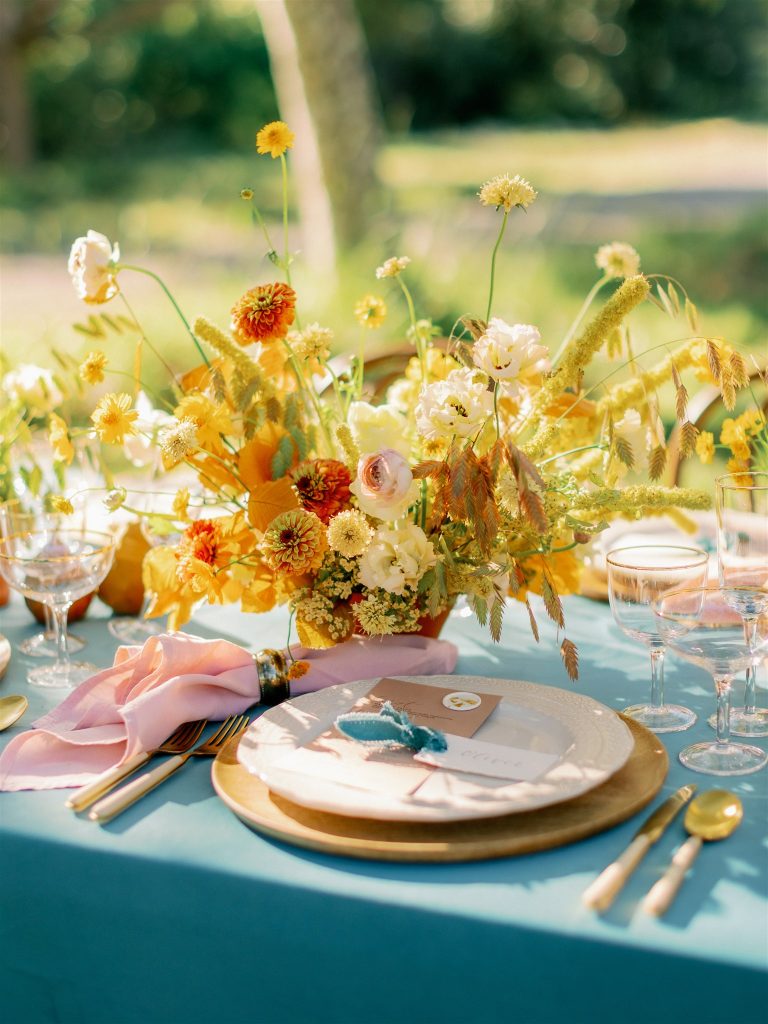 You may have noticed that we also love adding other elements to our tables, especially fruit! I thought these pears were the perfect color to add to our set up. All of these interesting details and touches really make your table come to life!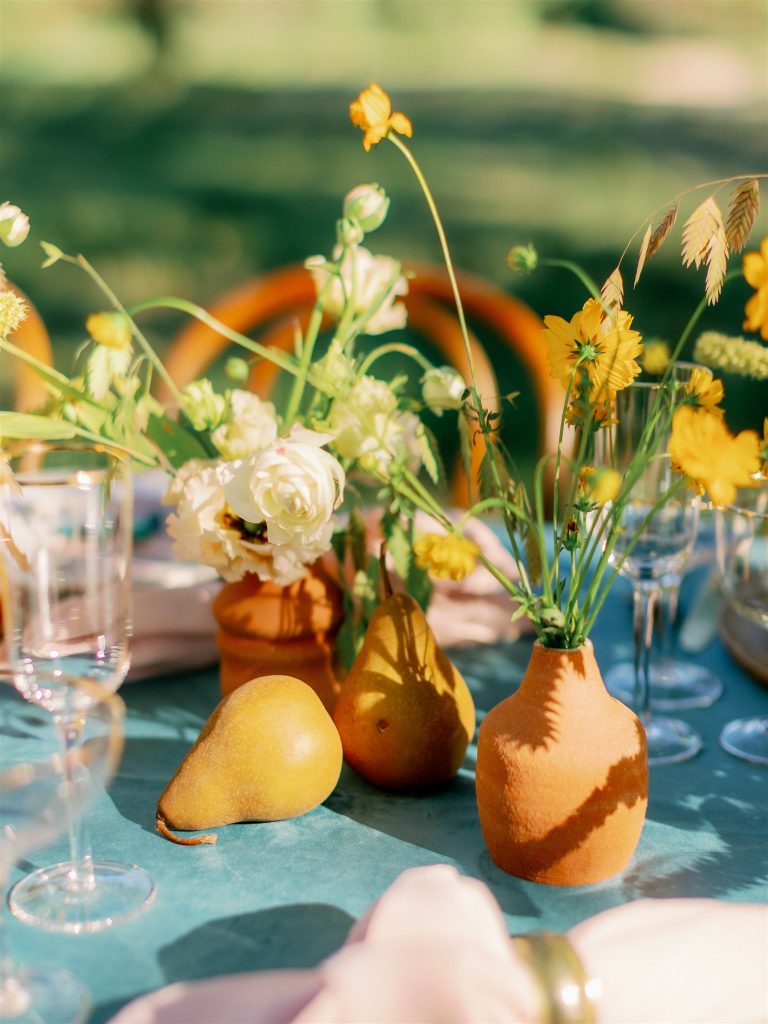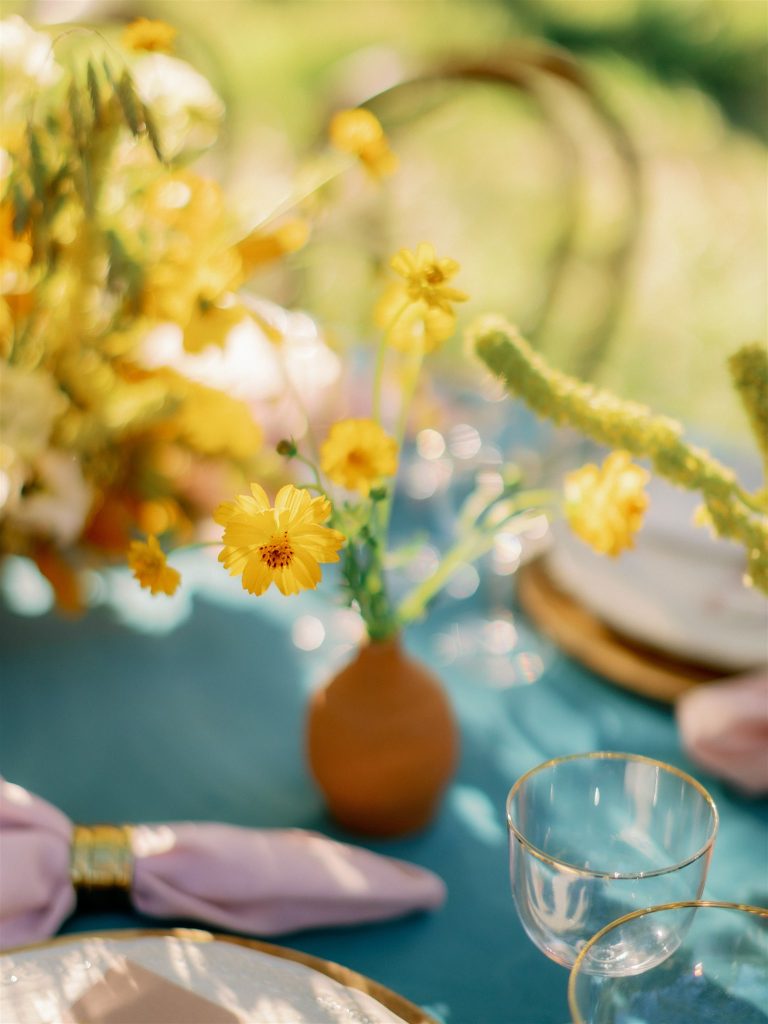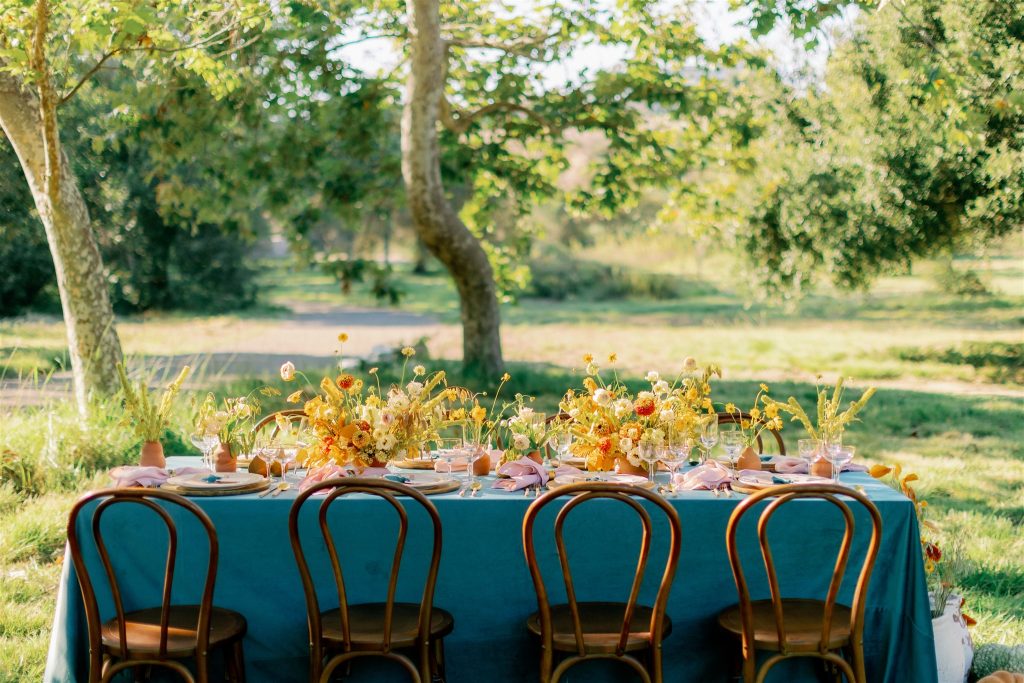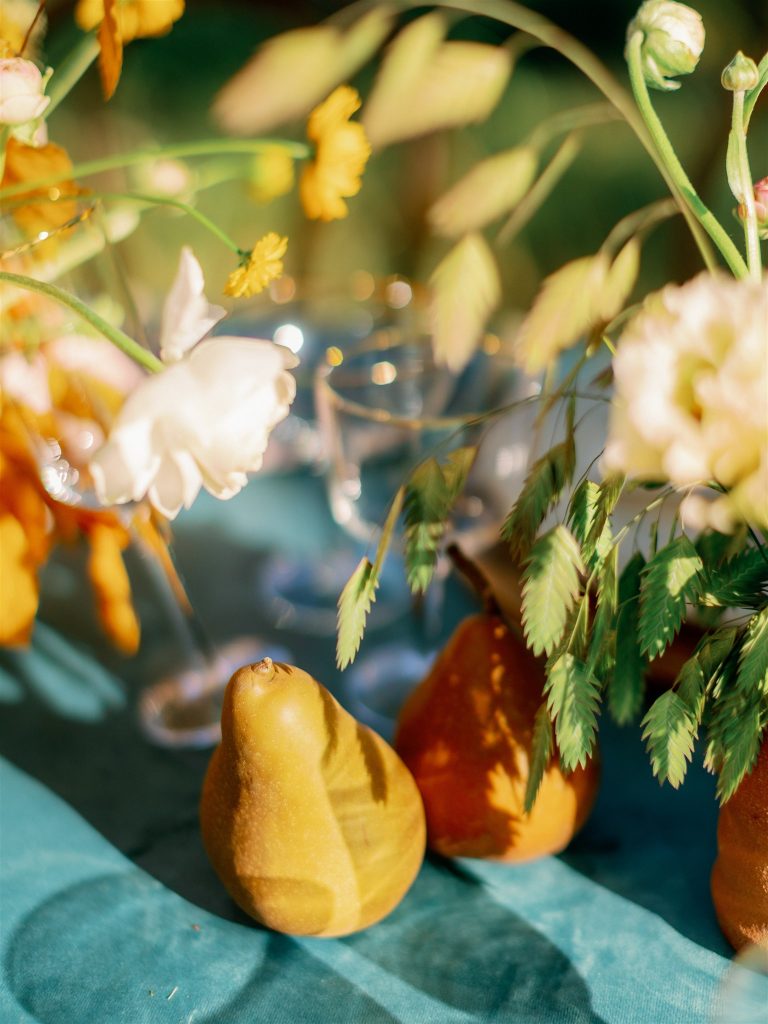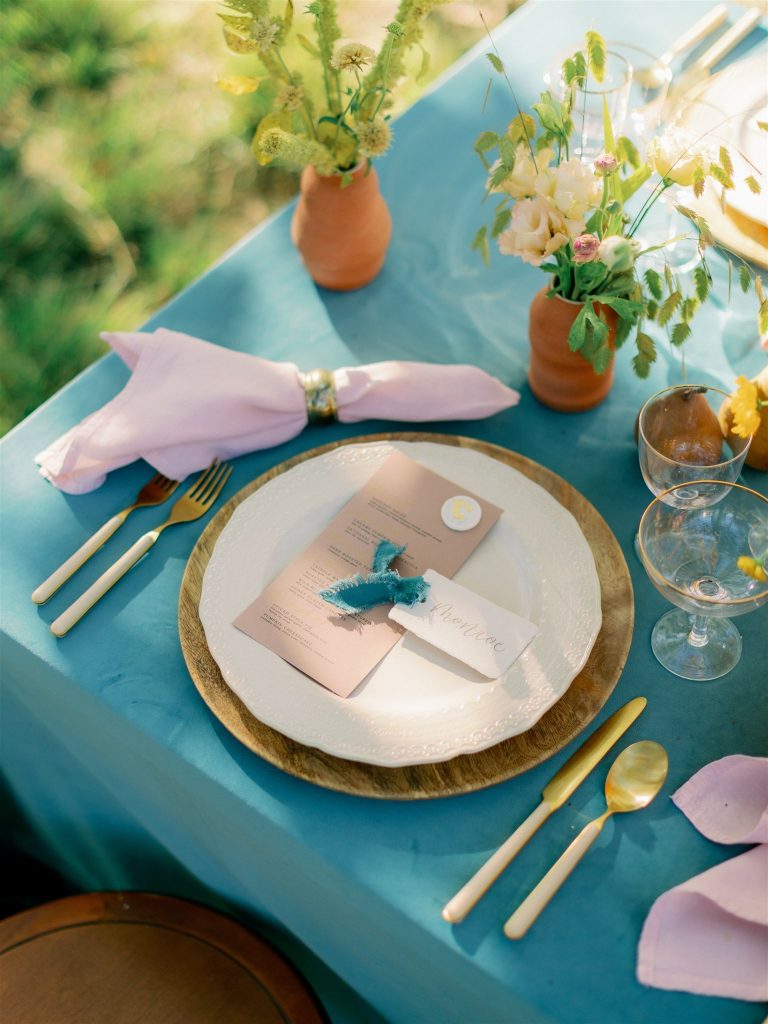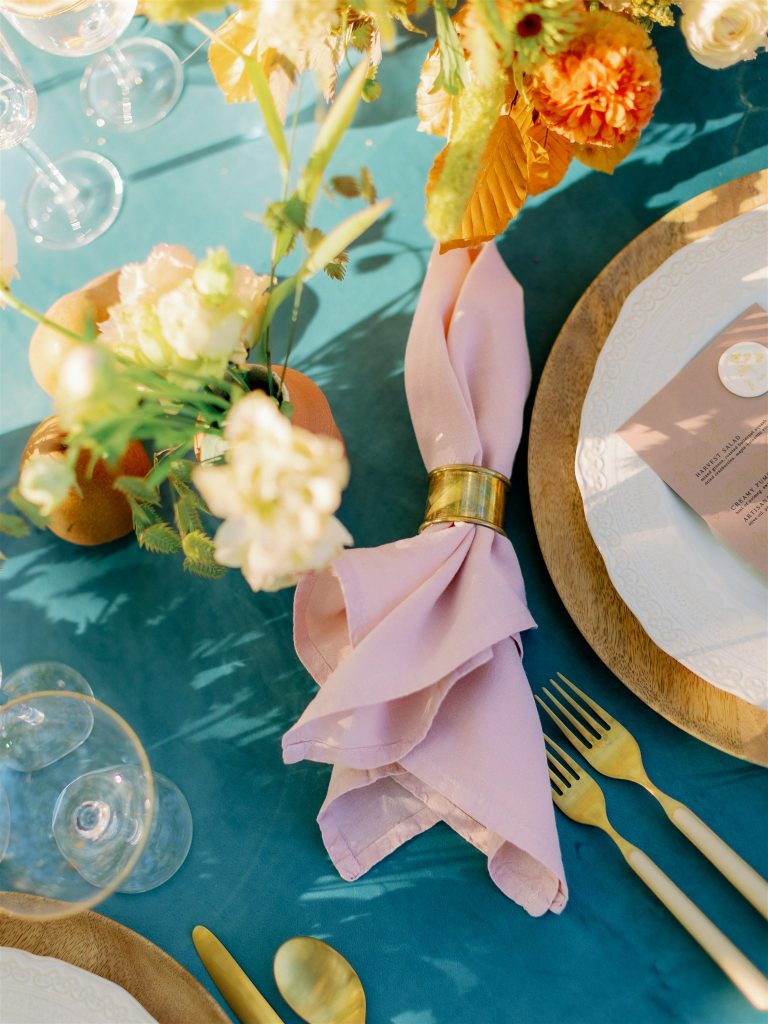 Caitlin took so many beautiful photos, so you may notice that I'm oversharing here…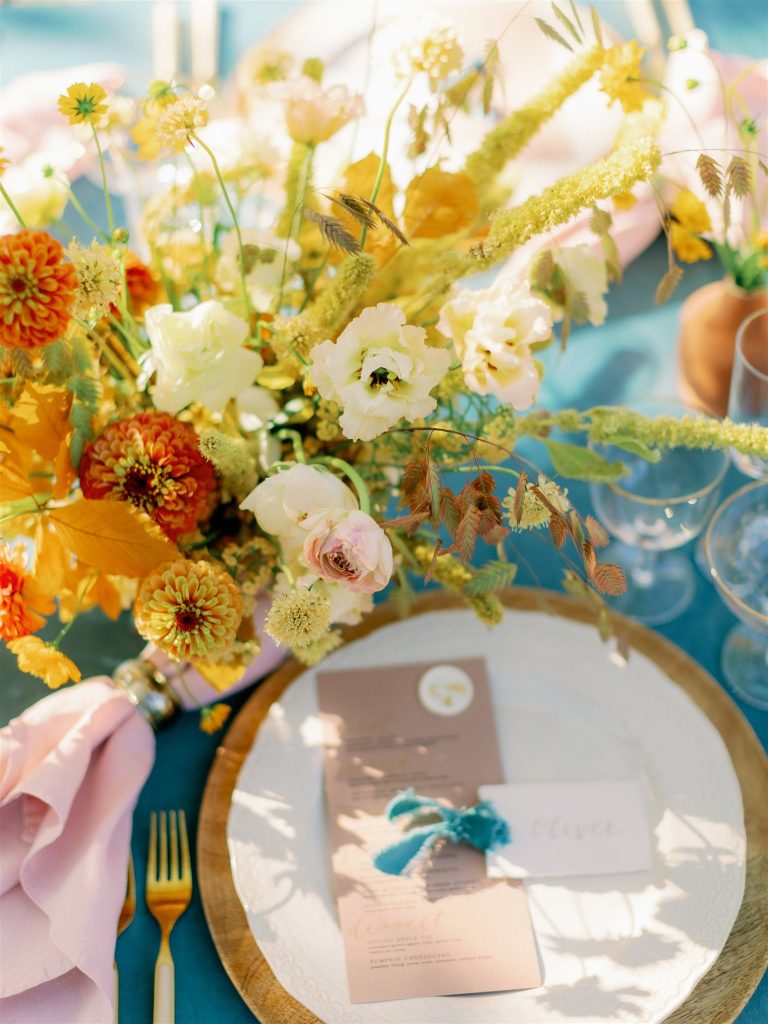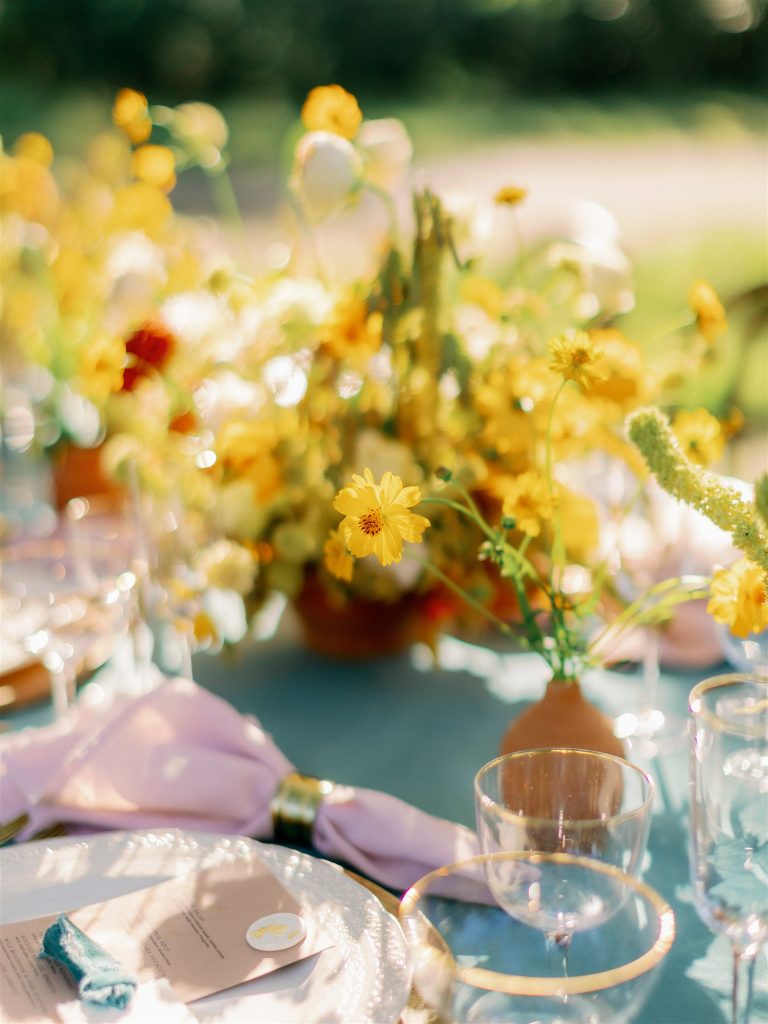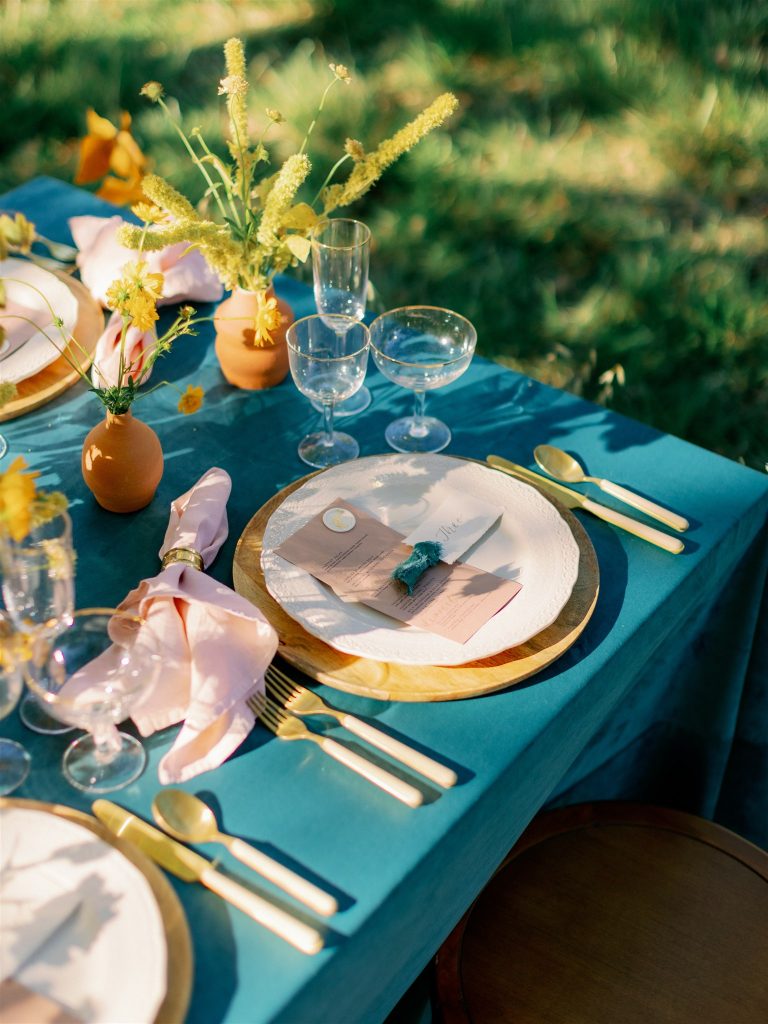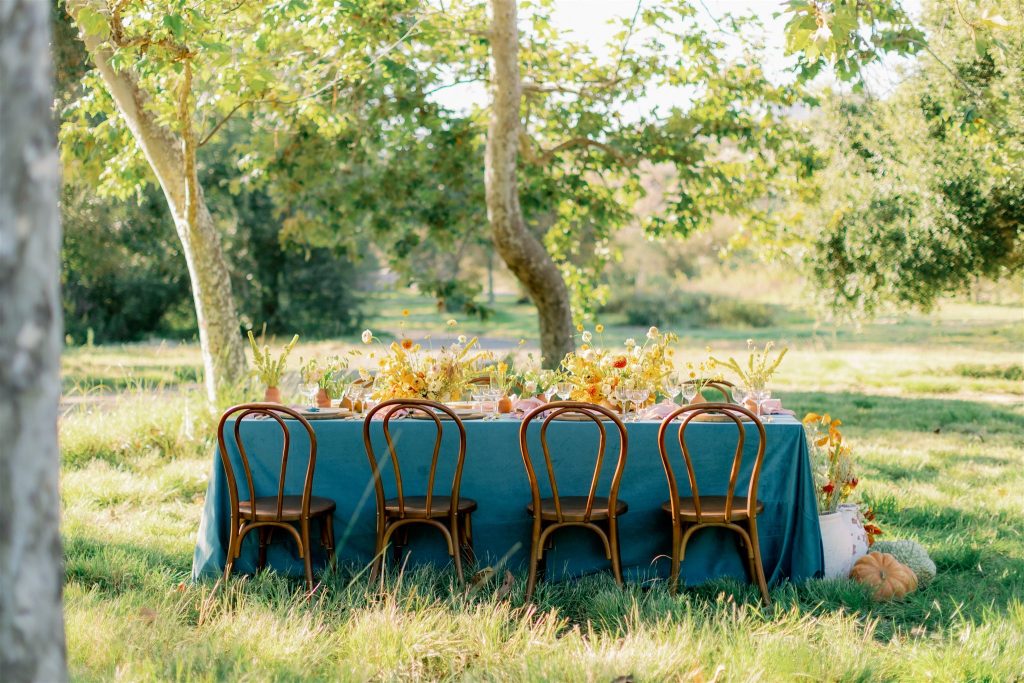 I just love it all!!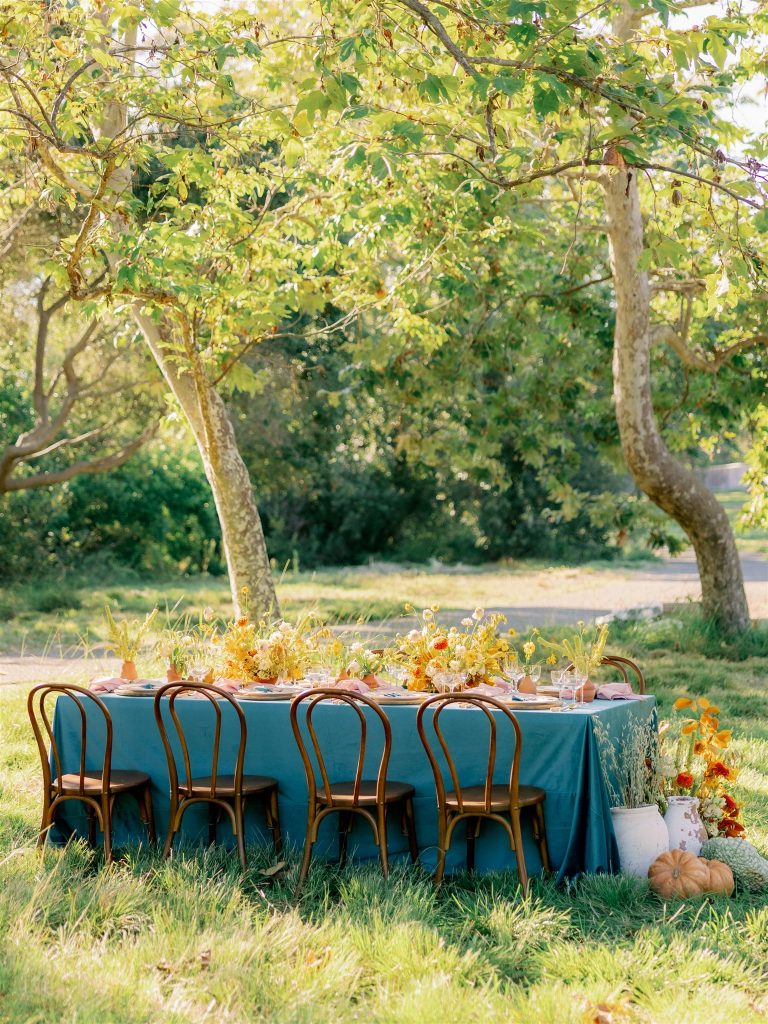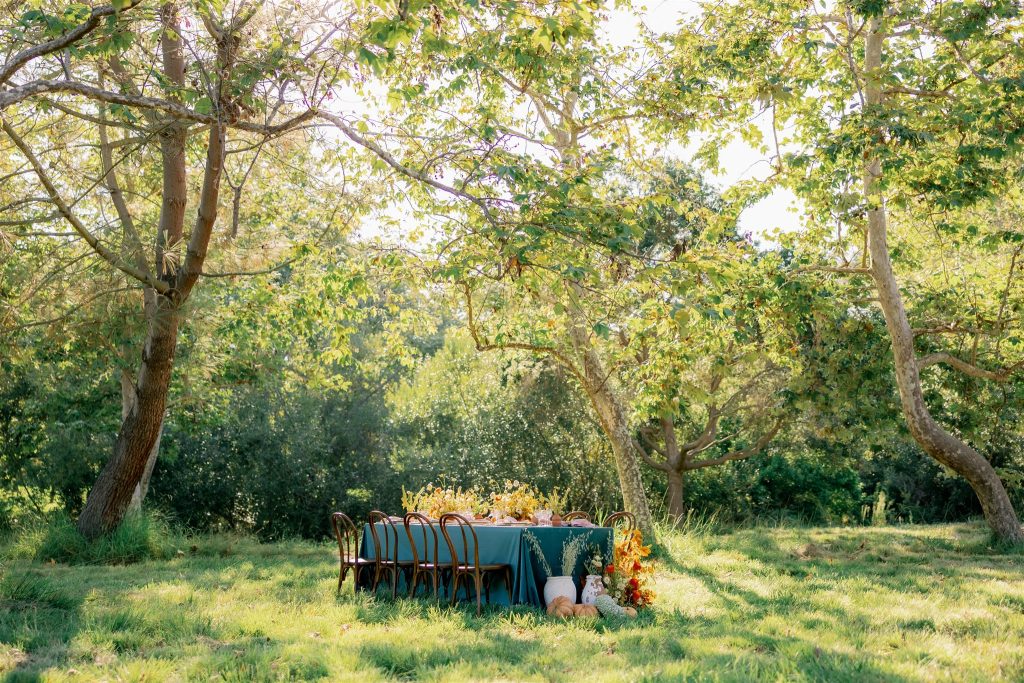 Another great idea for guests when your hosting is a lounge. It's a great spot for guests to mingle before and after dinner. They can enjoy cocktails and an app beforehand and dessert and a night cap after. Sweet Salvage Rentals added to our velvet loving dreams with this lounge set up, we just added the essentials – a charcuterie board and wine!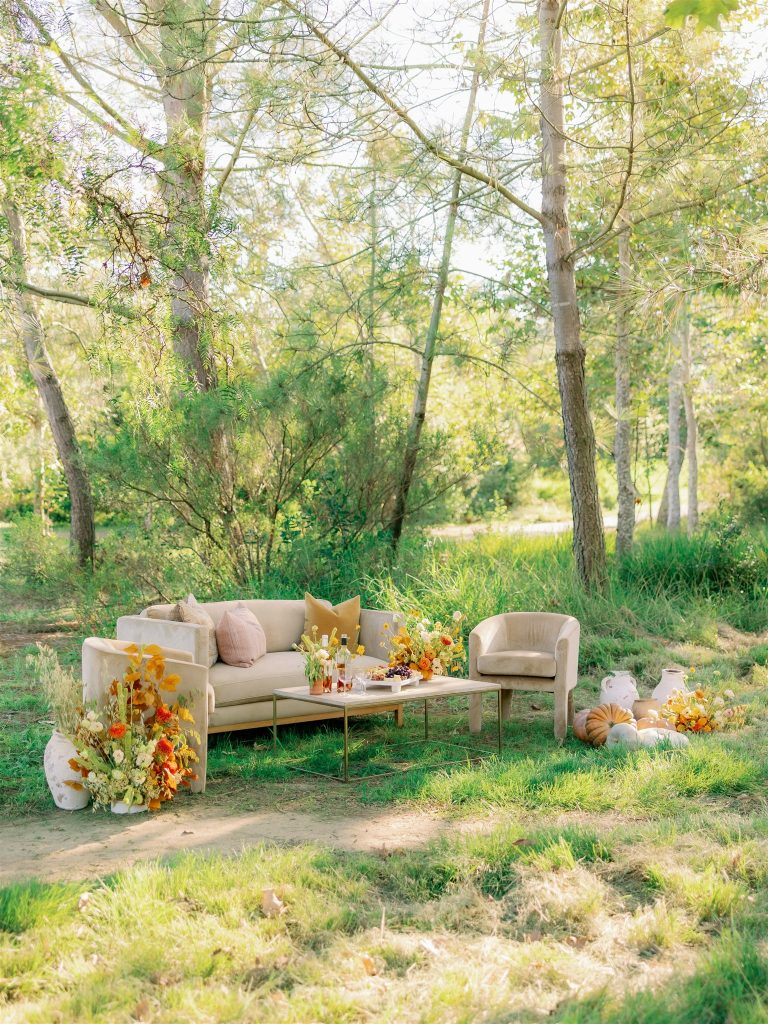 Adding in more of Not Just in Novels stunning fall florals doesn't hurt either!!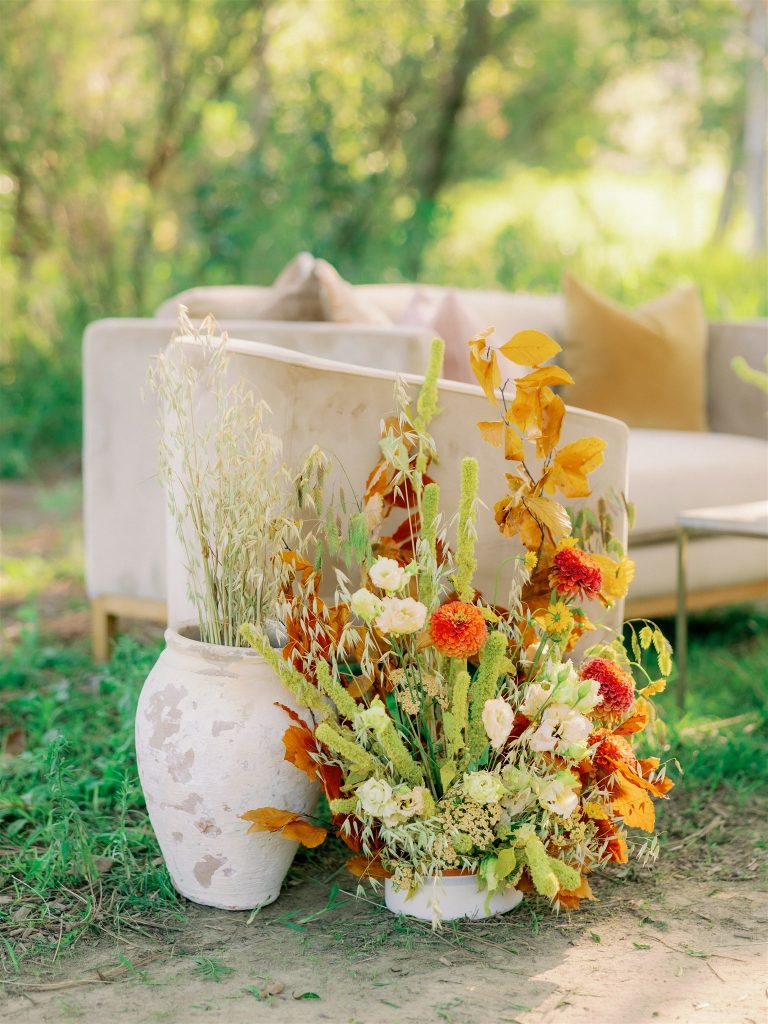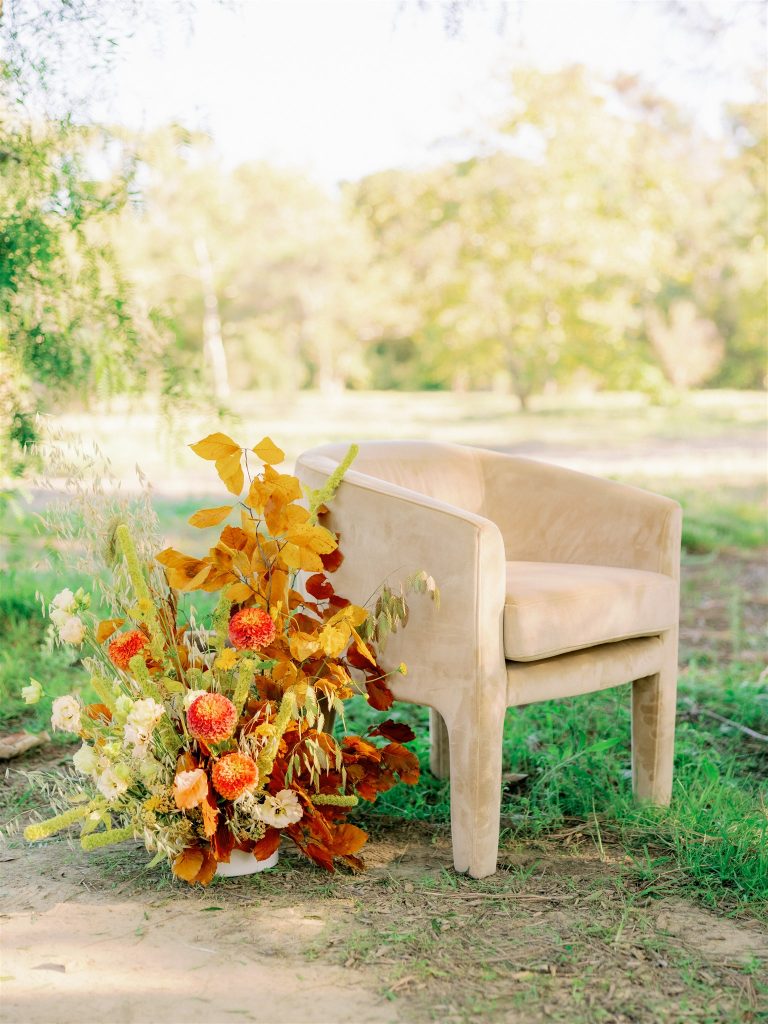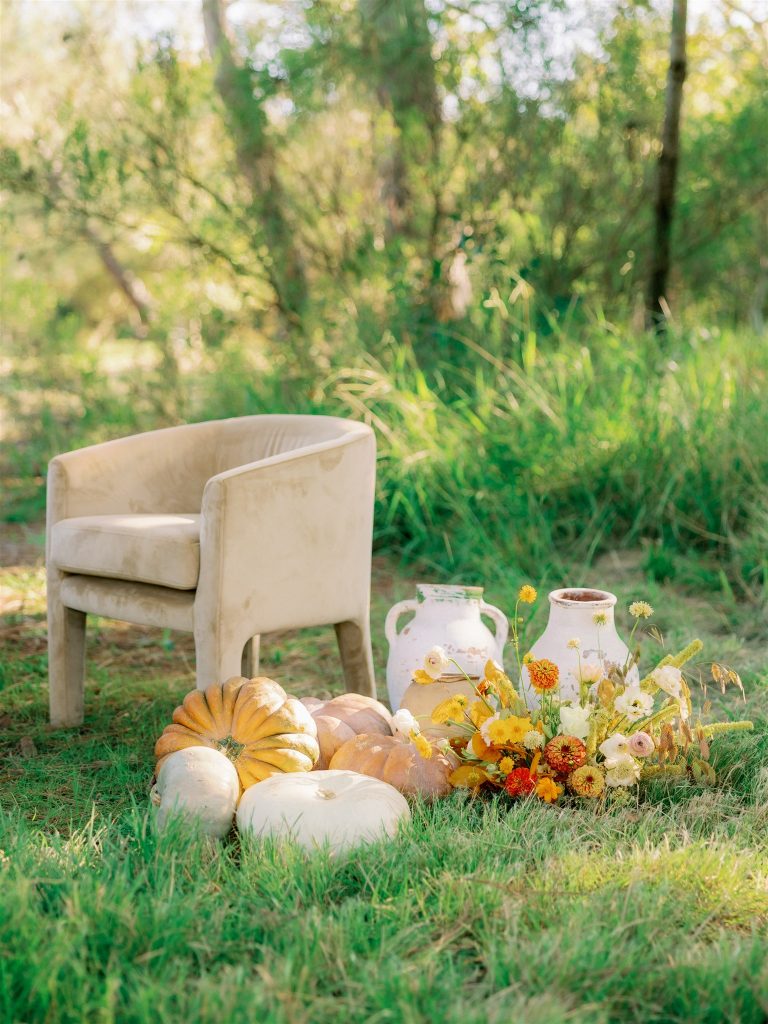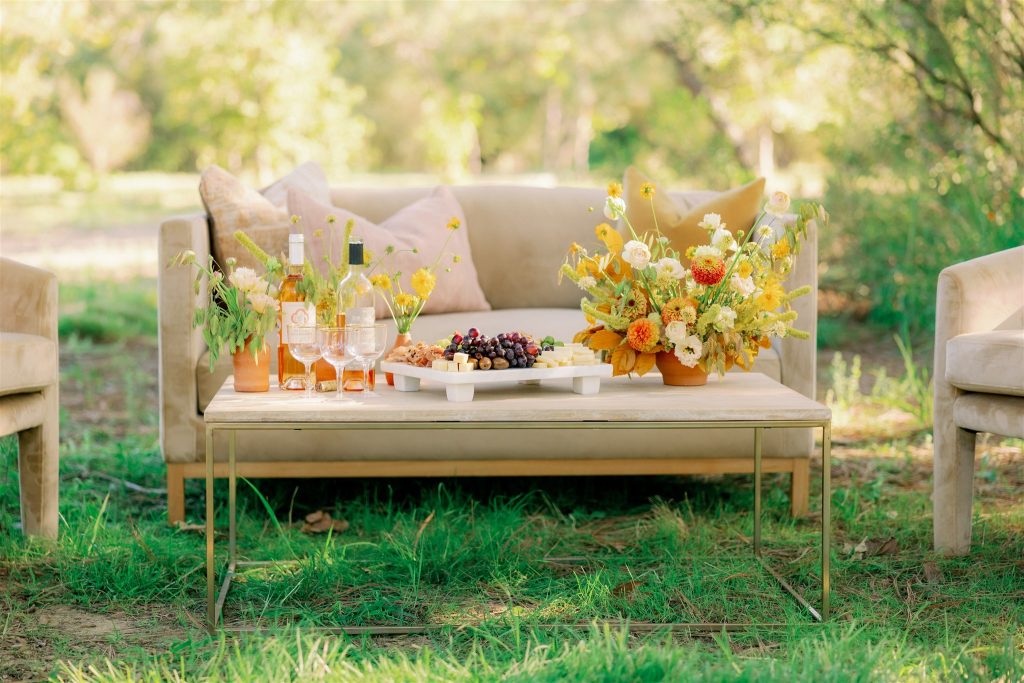 Charcuterie and wine are always a crowd pleaser, they just never go out of style!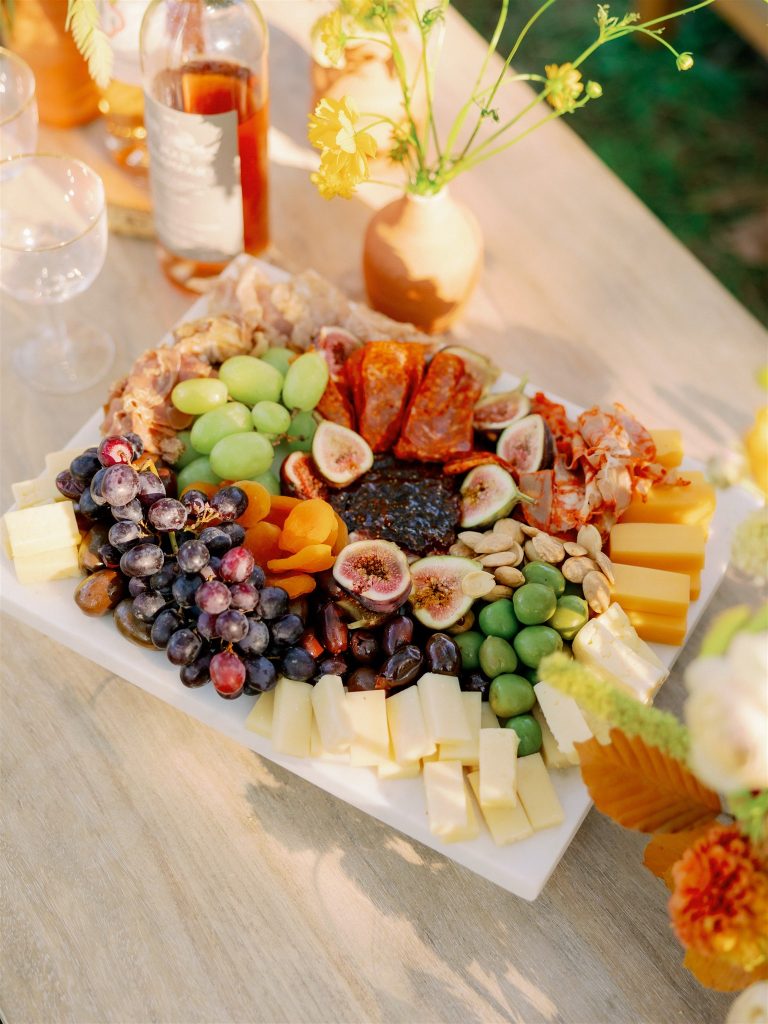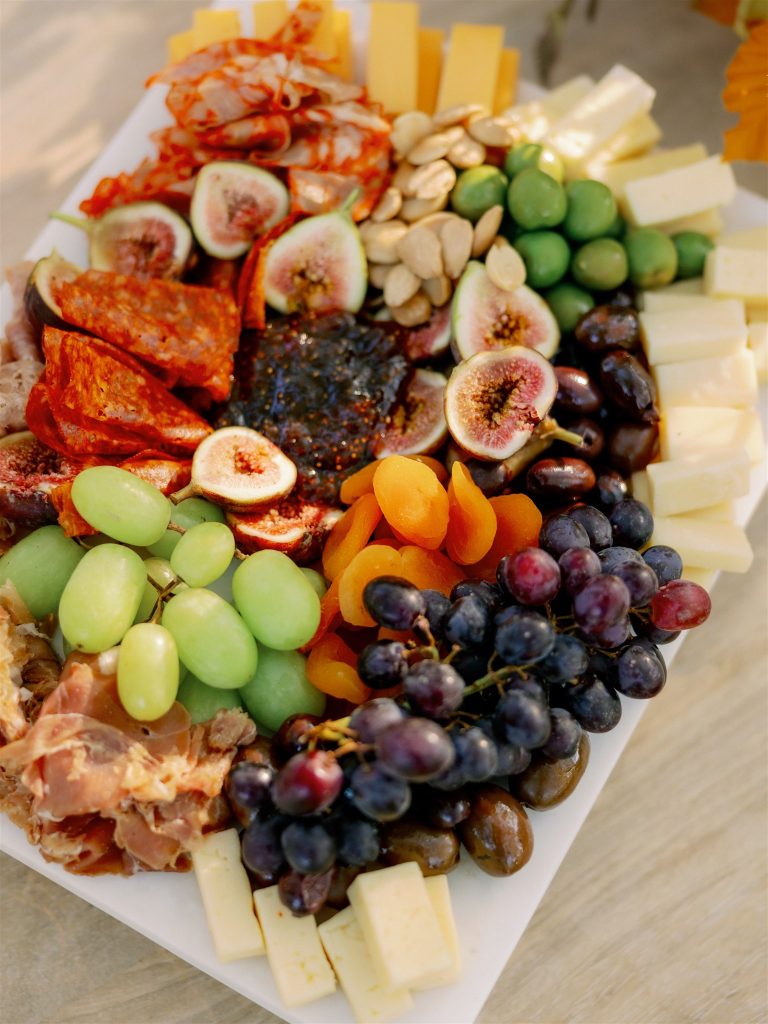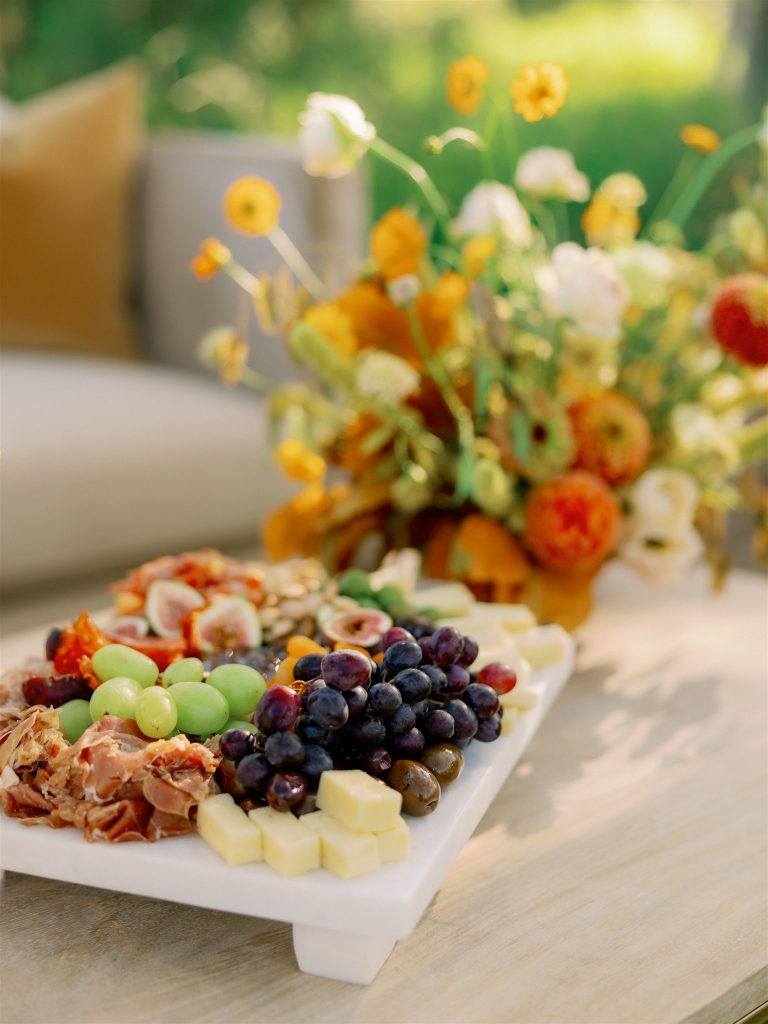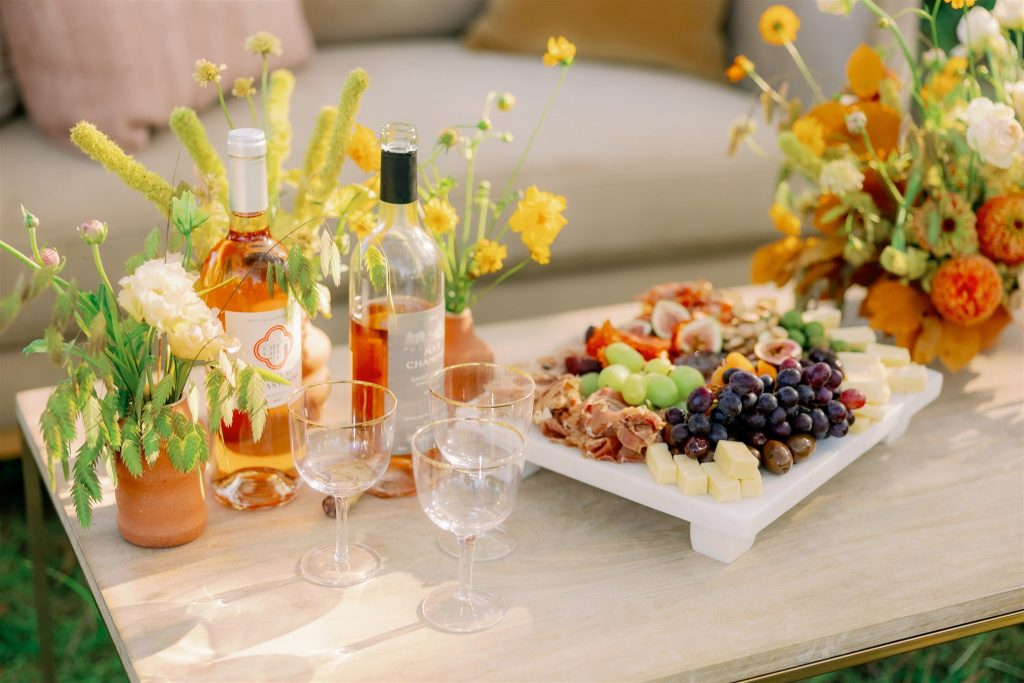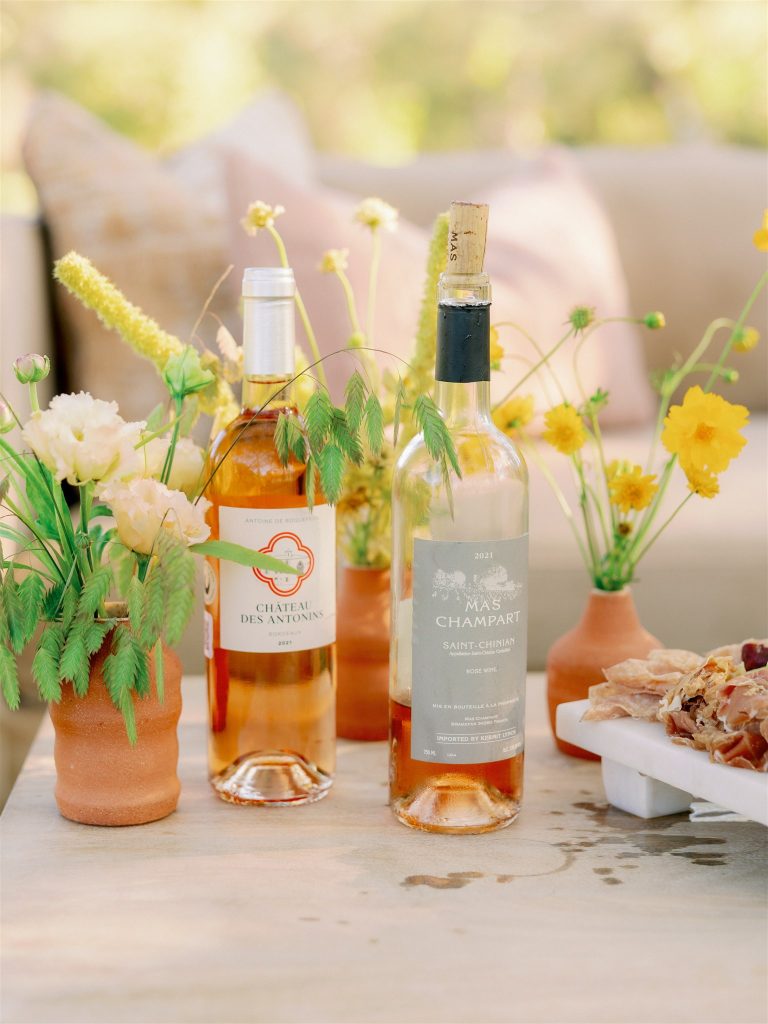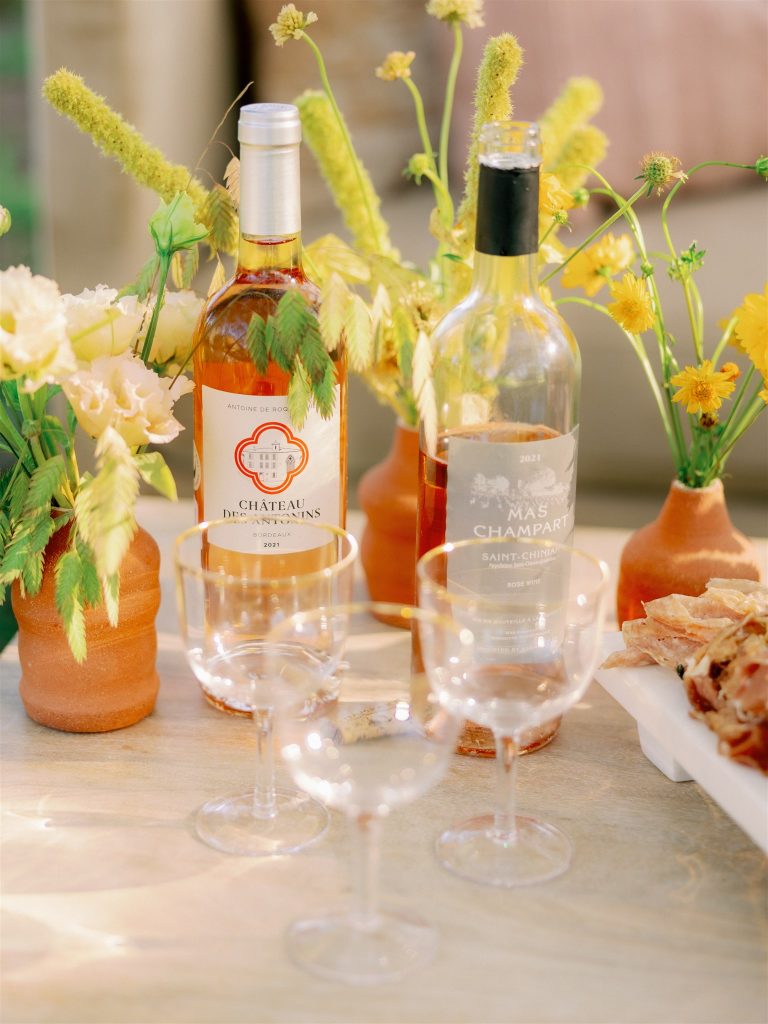 Don't mind if I do!!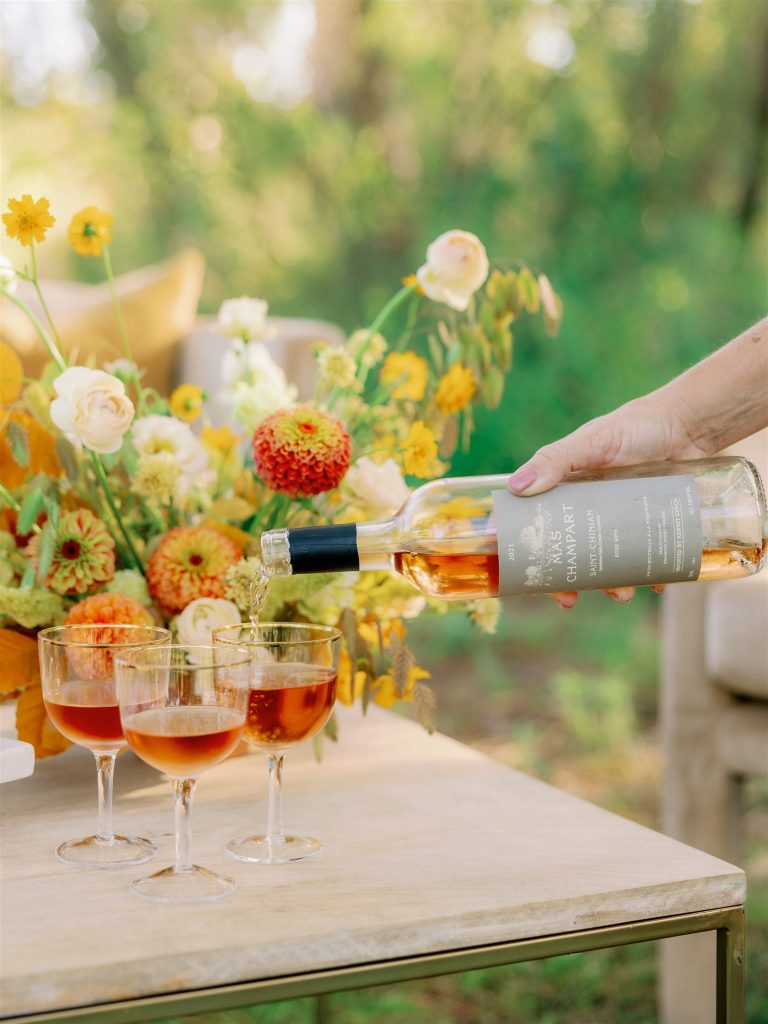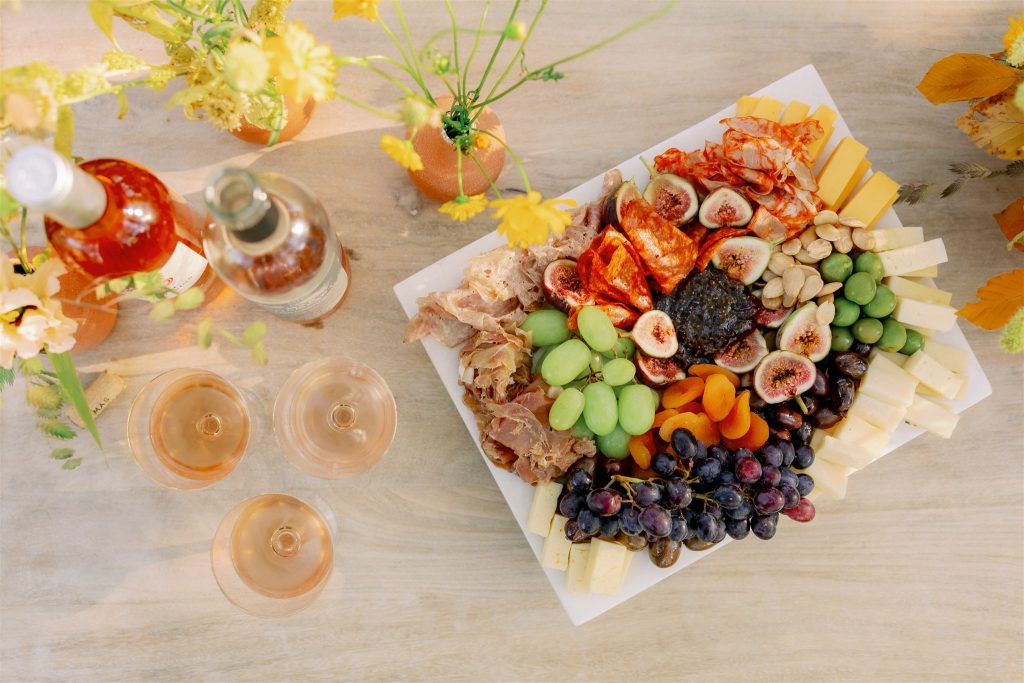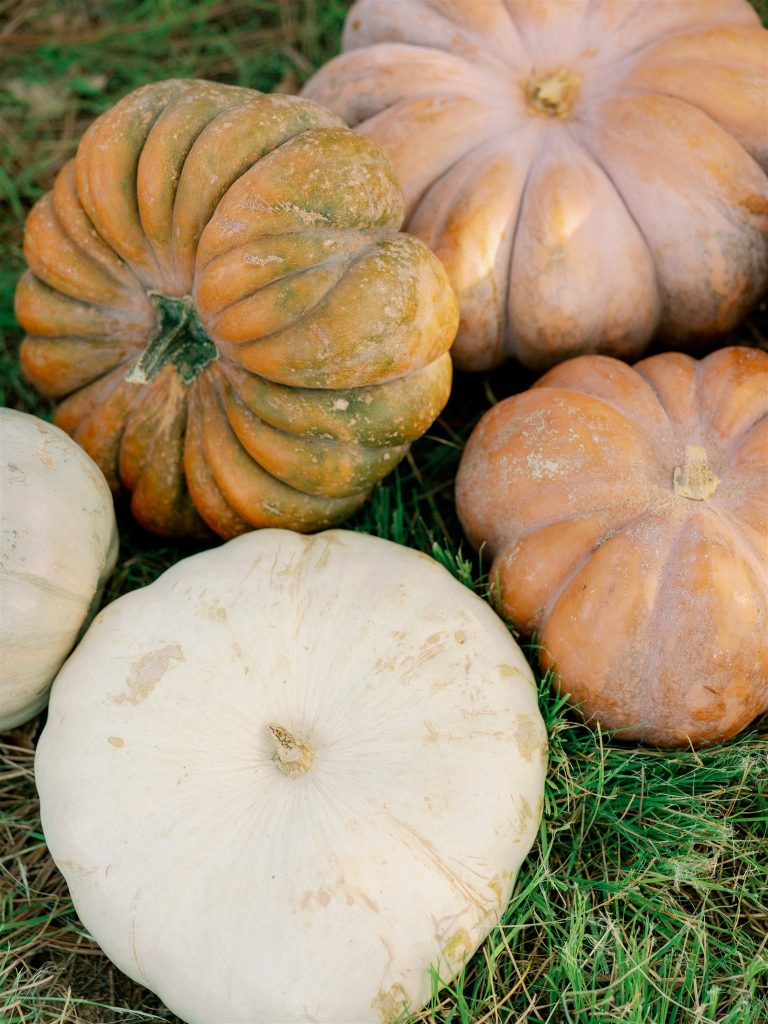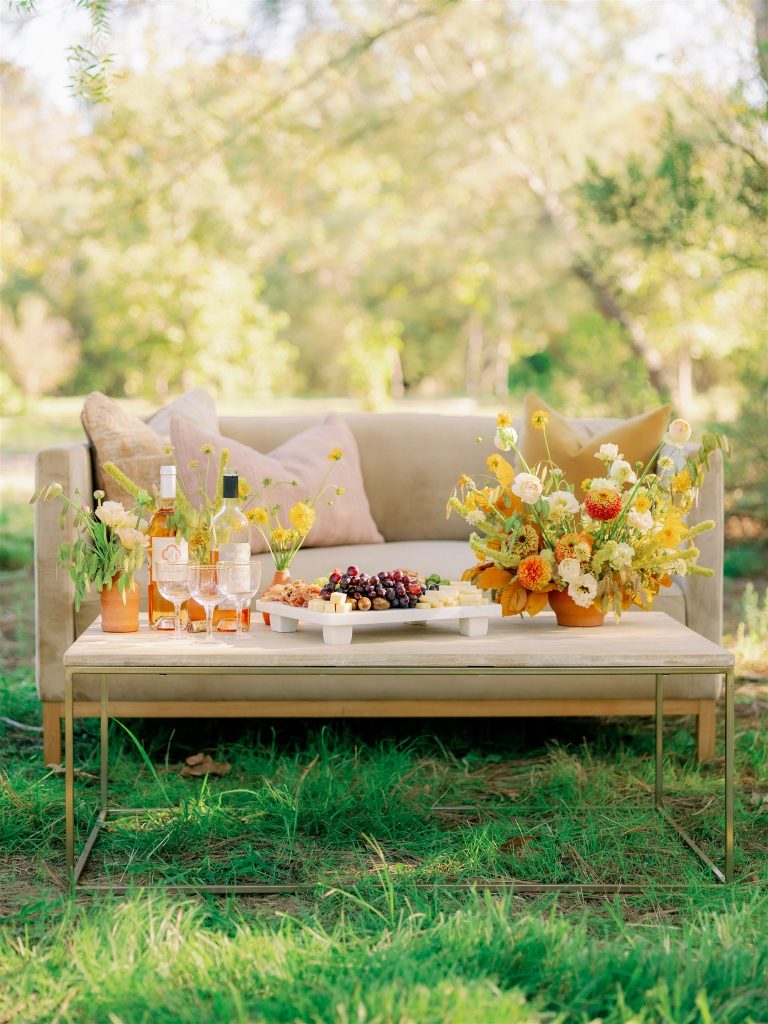 We've given you lots of great Thanksgiving tabletop ideas this season! Which was your favorite? What's your plan for your own table? We'd love to hear!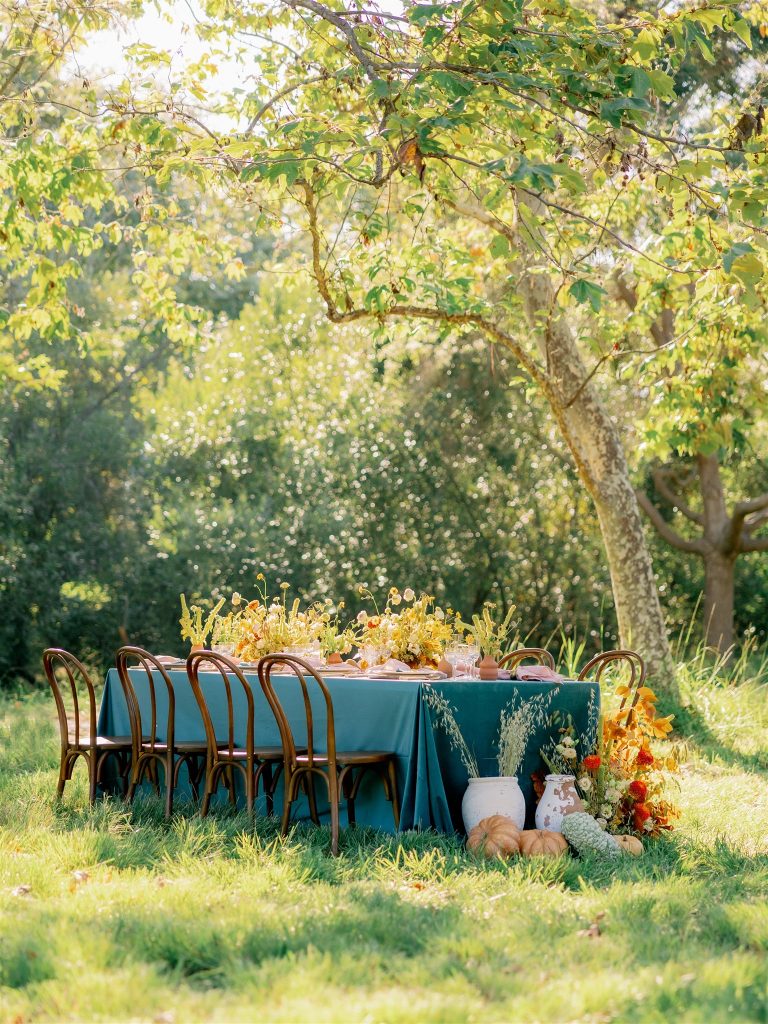 Cheers to this beautiful season and we are thankful for you all!
xx
Jacquelyn