I've been waiting to share this sweet dinner party with you and today is the day! Our amazing client Heather threw this party for her dear friend Loni on her birthday! Hey, that's what friends are for!
Heather went above and beyond with a delicious dinner, wine tasting and the most amazing decor to boot! Keep scrolling to be inspired, you'll be calling your girlfriends in seconds to see when they can all come over for a party of your own!
Photos by Cyd Weeks Photography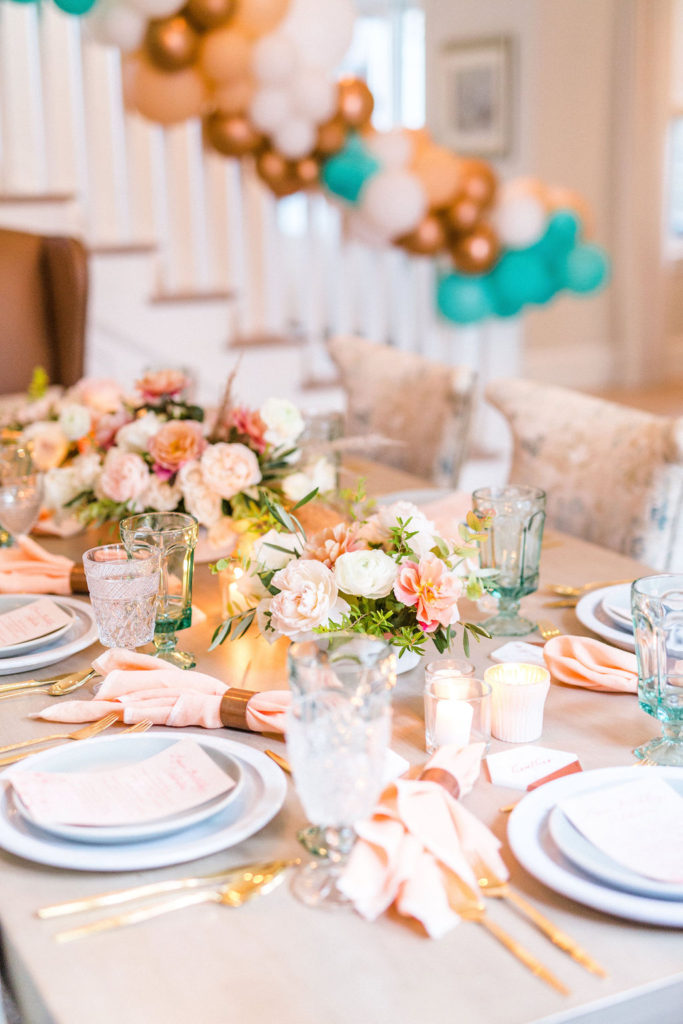 We decked out the front door with balloons in the colors of the party. Heather had chosen a really pretty invitation on Paperless Post and we based the colors off of that! Think a mix of peaches and mint with a touch of bronze, yep, I love it too!!
Our girl Ellen of The Pop Shop is responsible for these beauties through-out the party, love her and her talent!!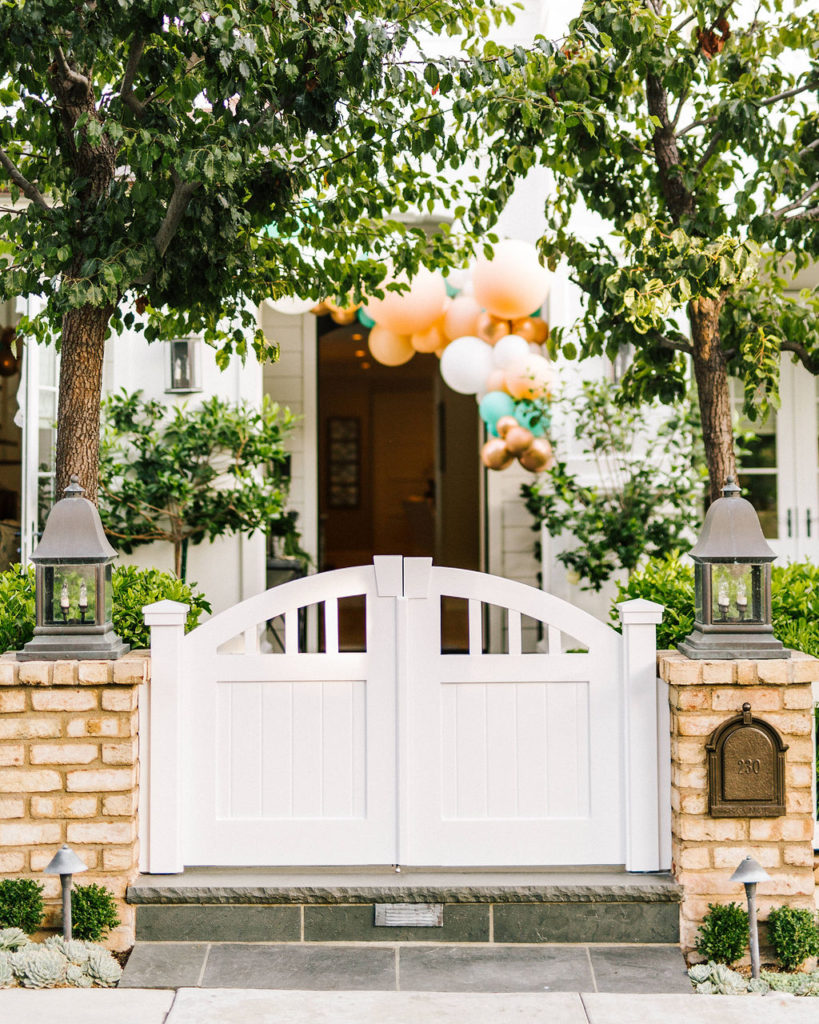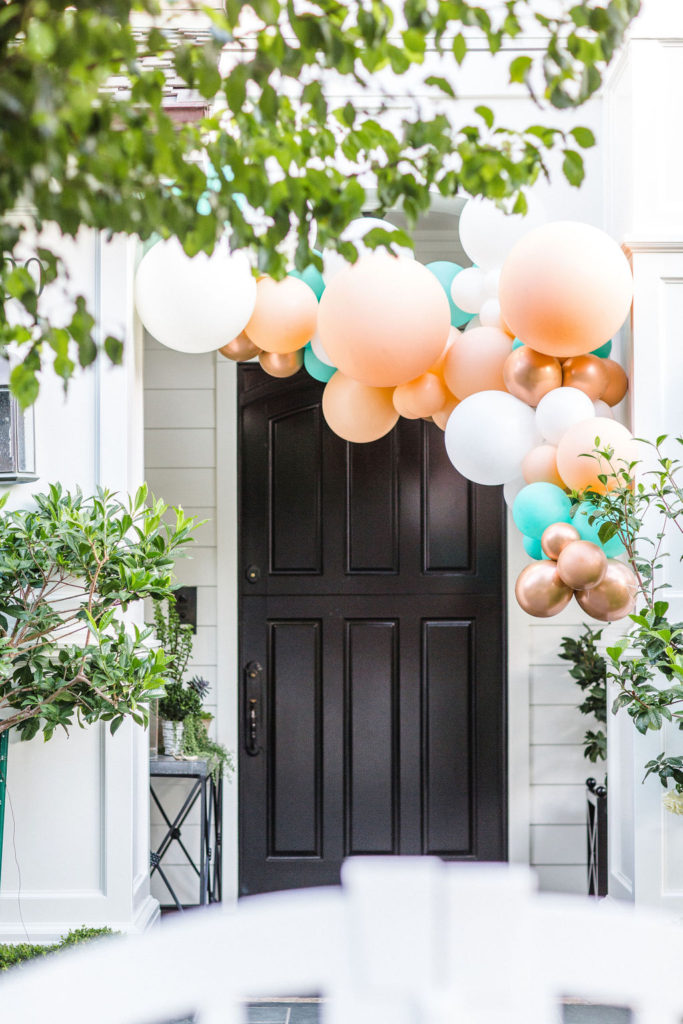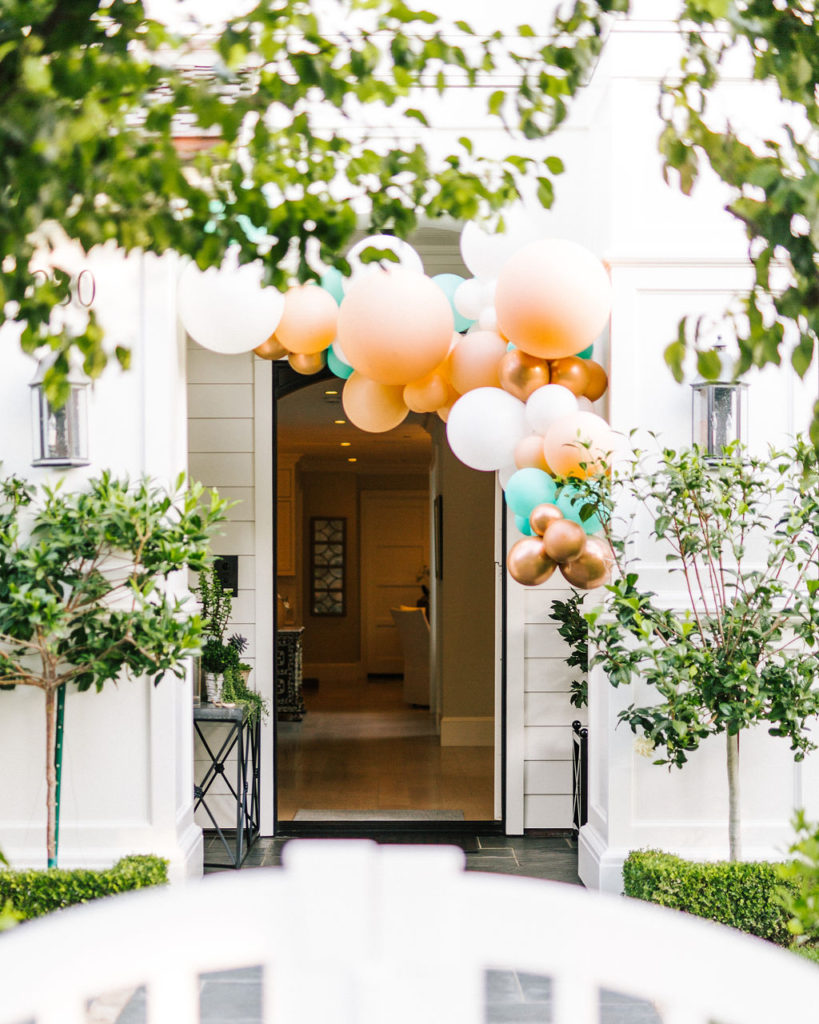 As you walked inside you were greeted by the dining table, and it was set so beautifully if I do say so myself! We used plates from Heather's own kitchen then mixed in all the gorgeous pieces from Cherished Rentals. Adding Hostess Haven's peach napkins and bronze napkin rings added that pop of color we needed.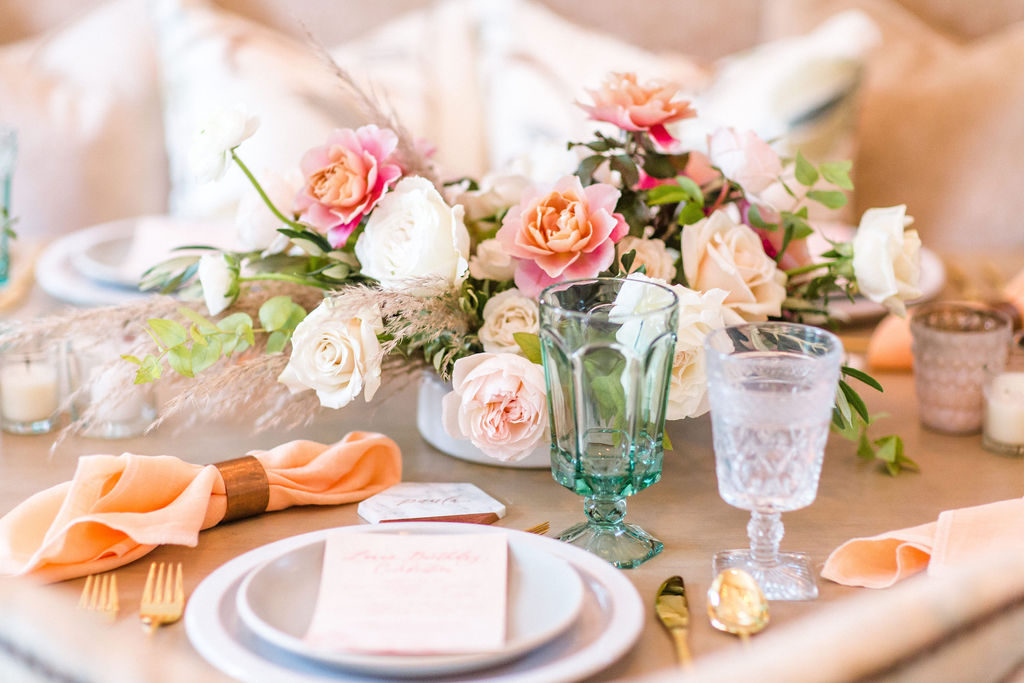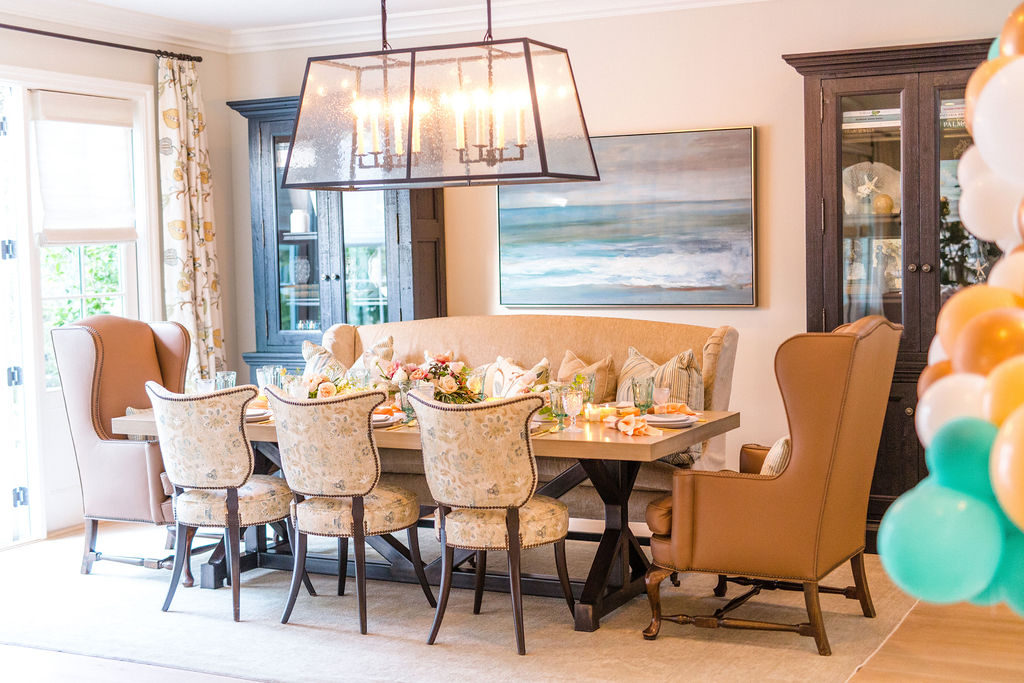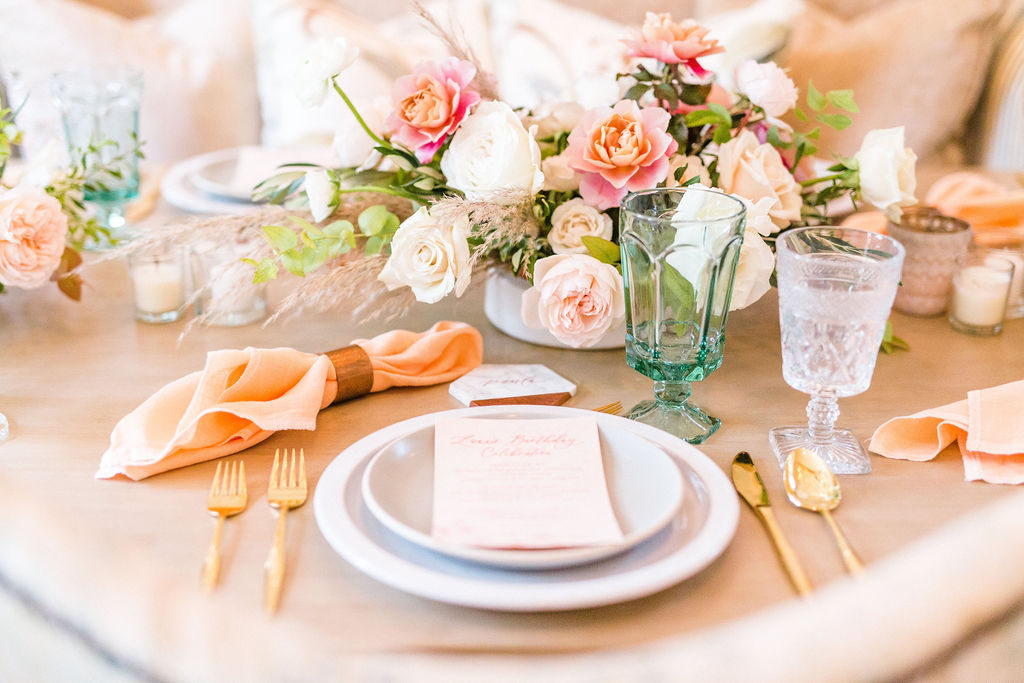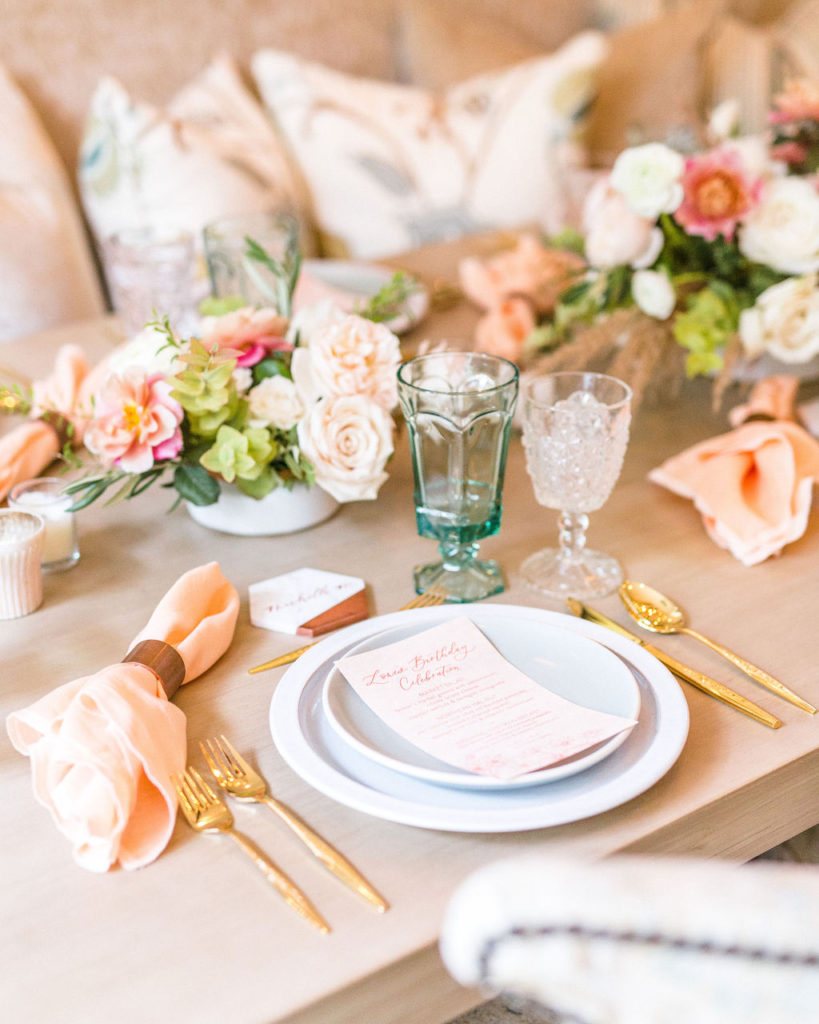 Of course we had to have some personalized details like menus and place cards! Calligraphy Nerd handled all of that for us, and with style! I am loving these delicate menus and the place cards that each guest was so excited to bring home!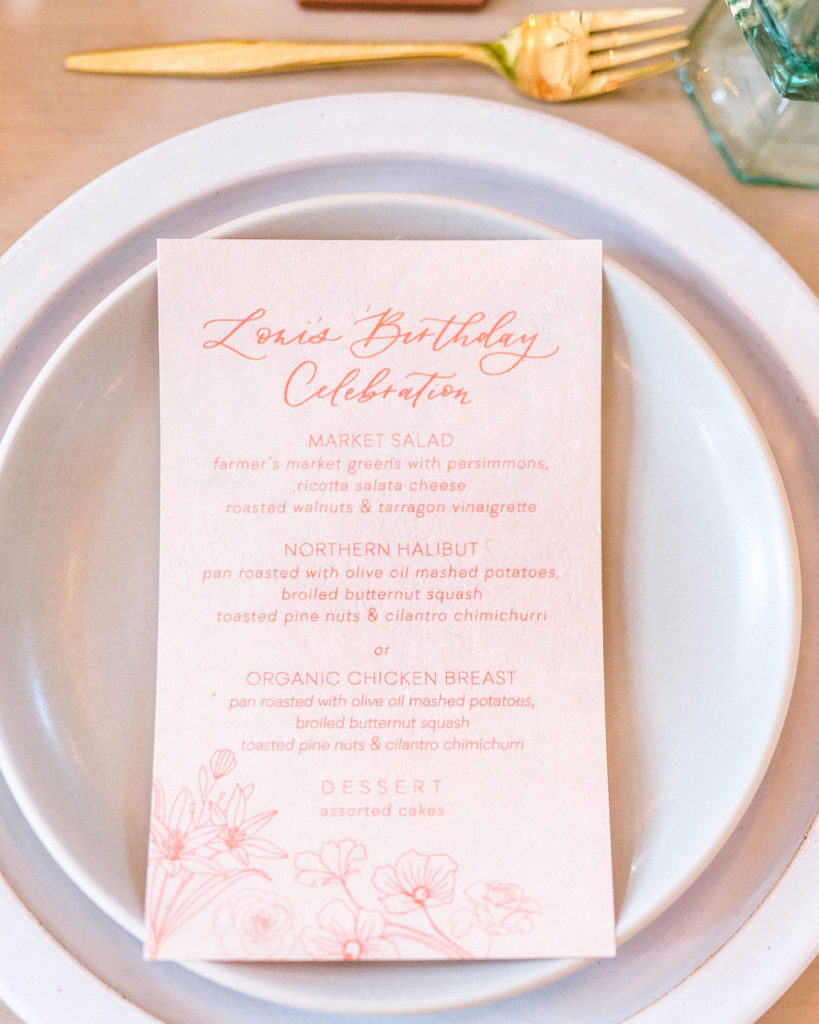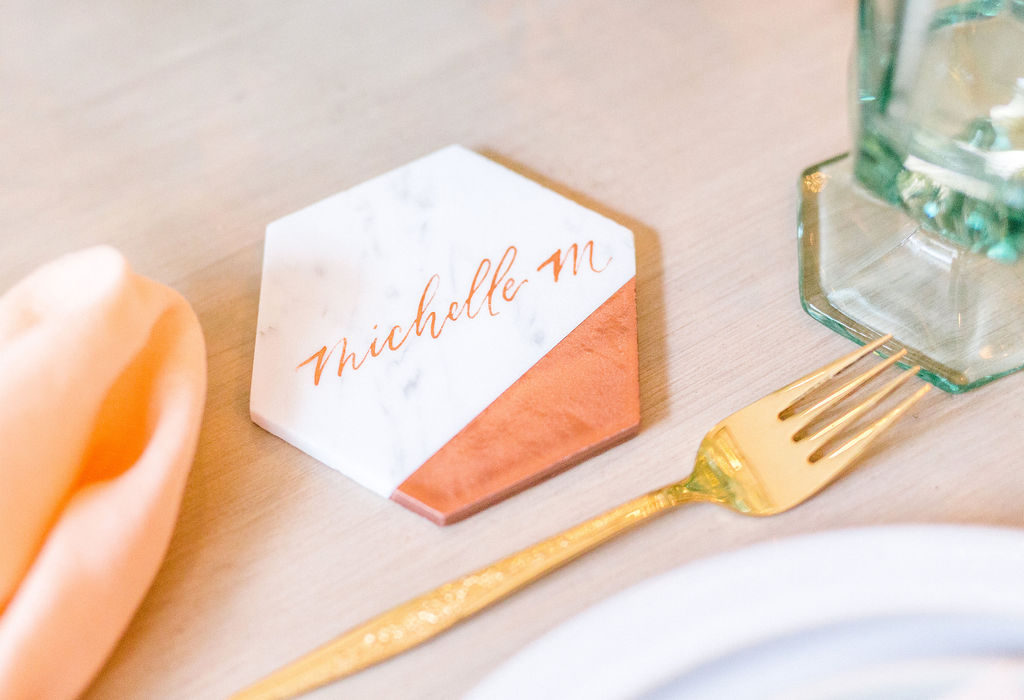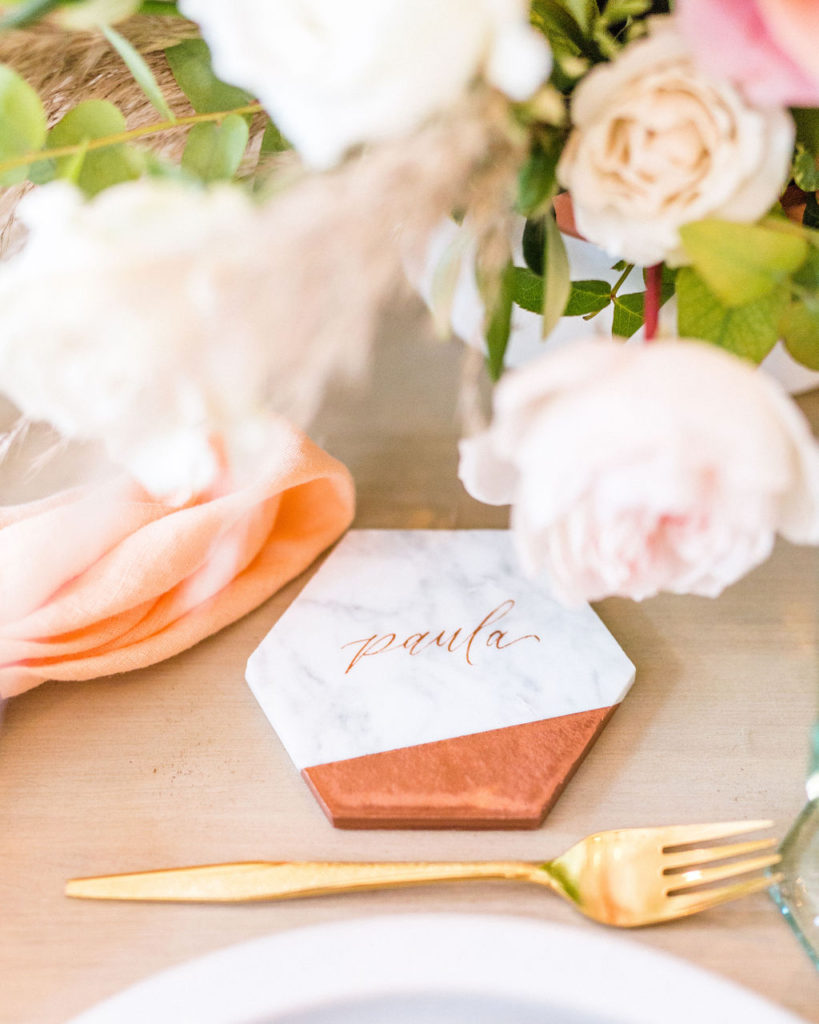 And you may have noticed these STUNNING flowers!! MV Florals is such a pro, we've been working with her for years and each time she wows us with her talent. I mean come on, these are just breathtaking!!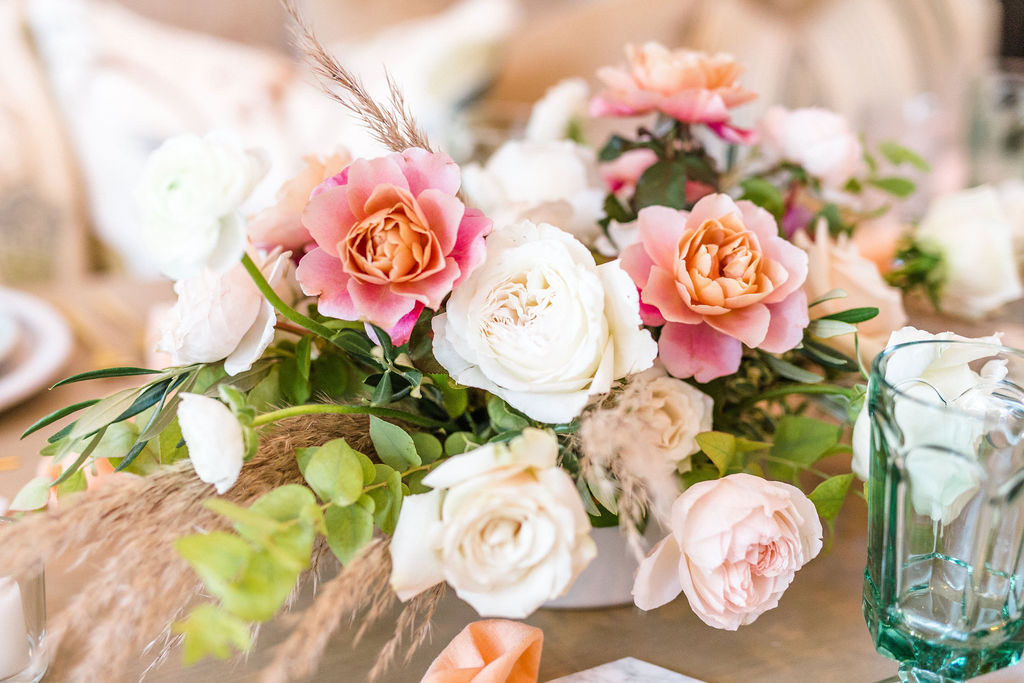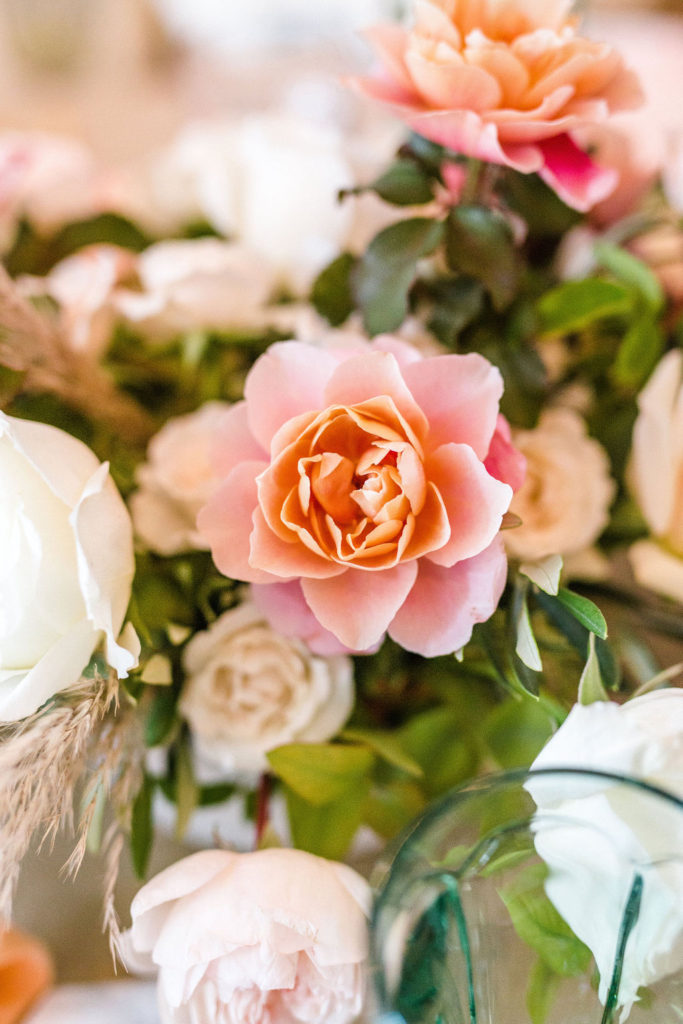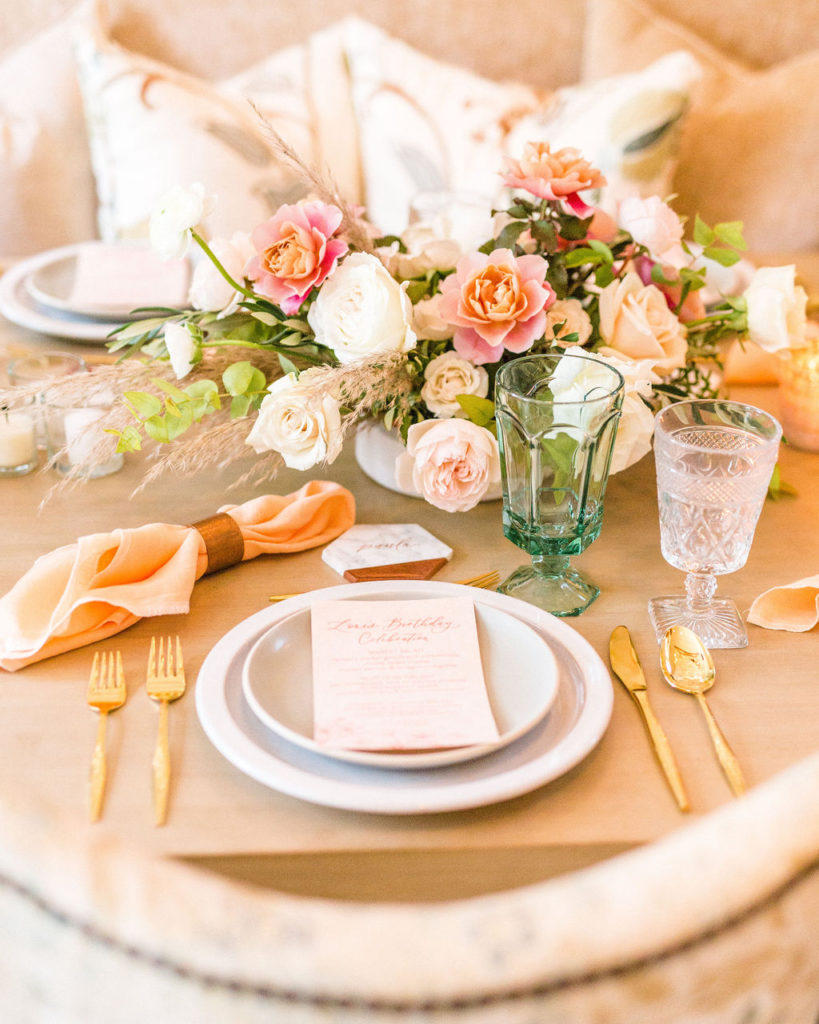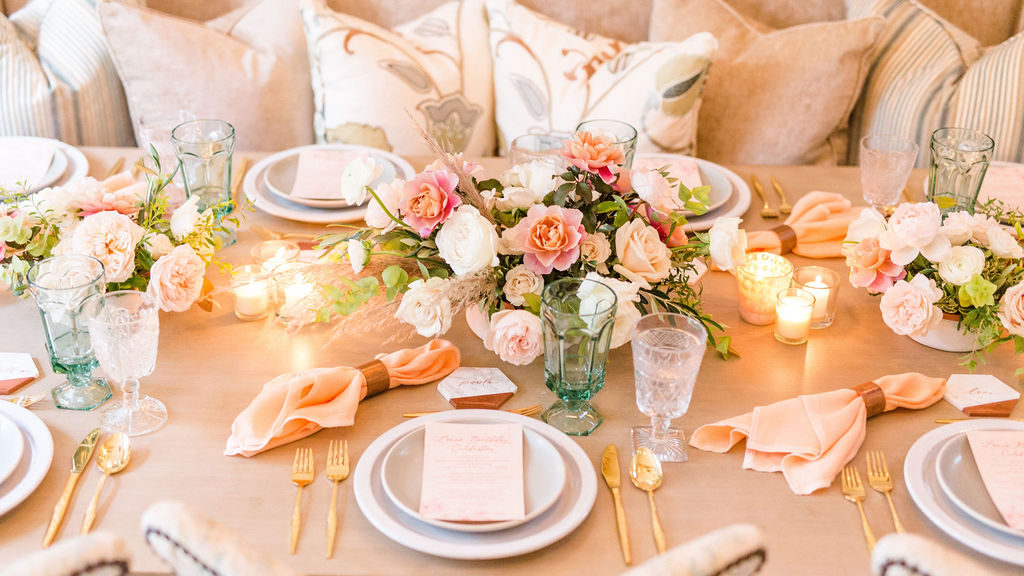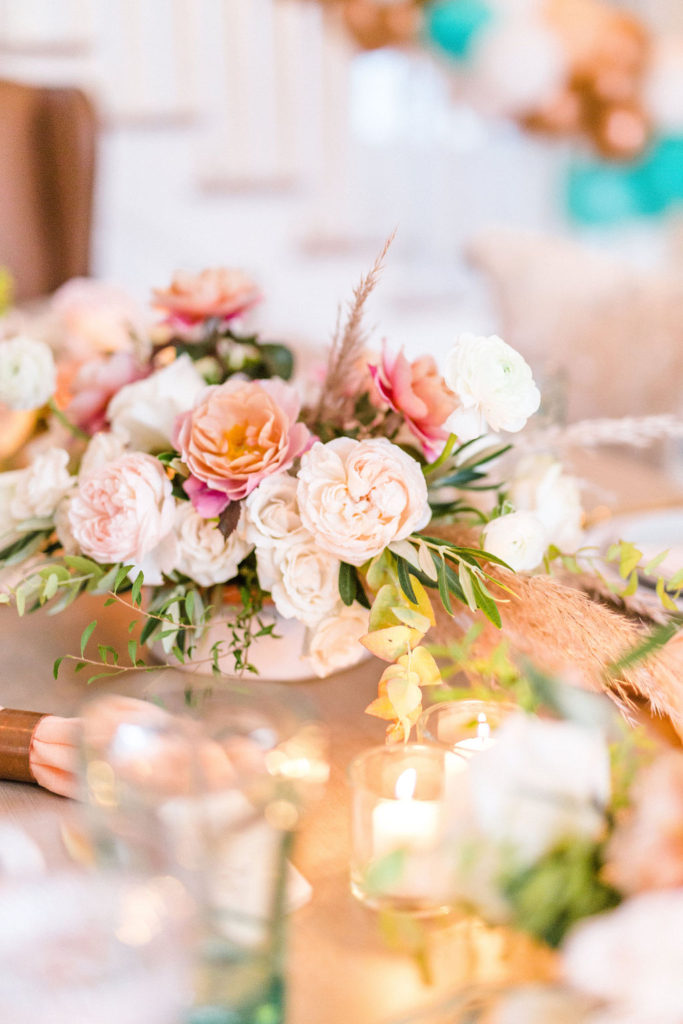 When you add it all up you basically have the most perfect table, right?! These lucky ladies!!! I want to be one of them!!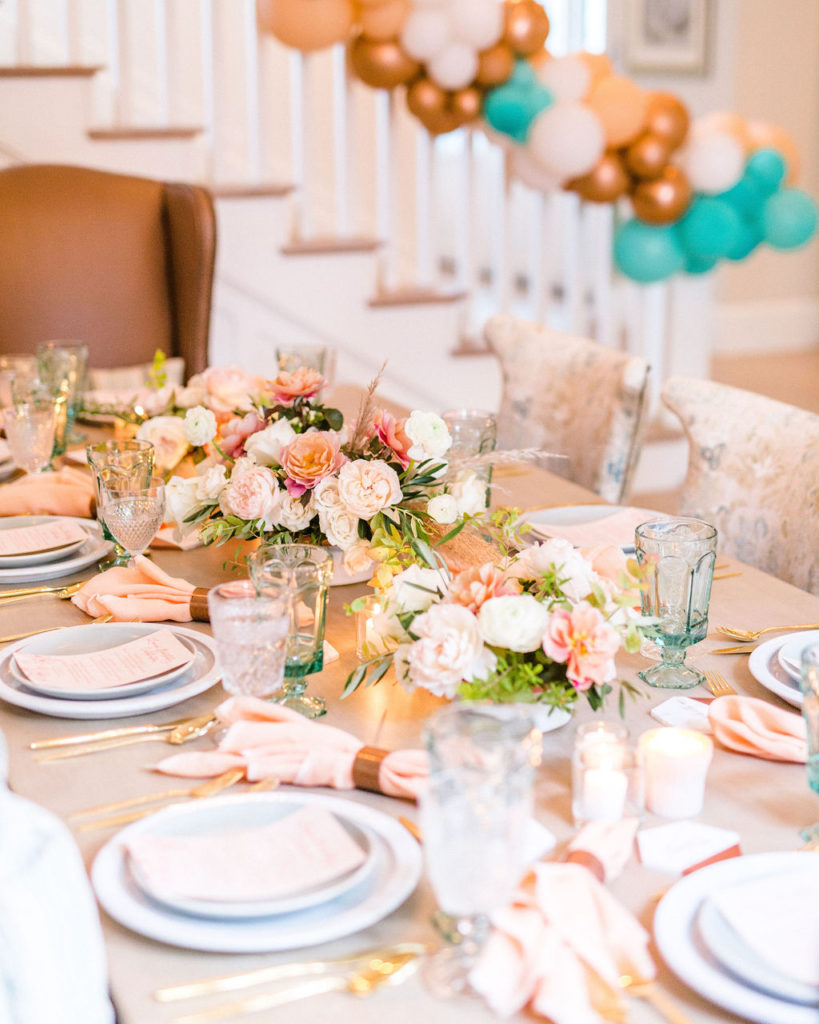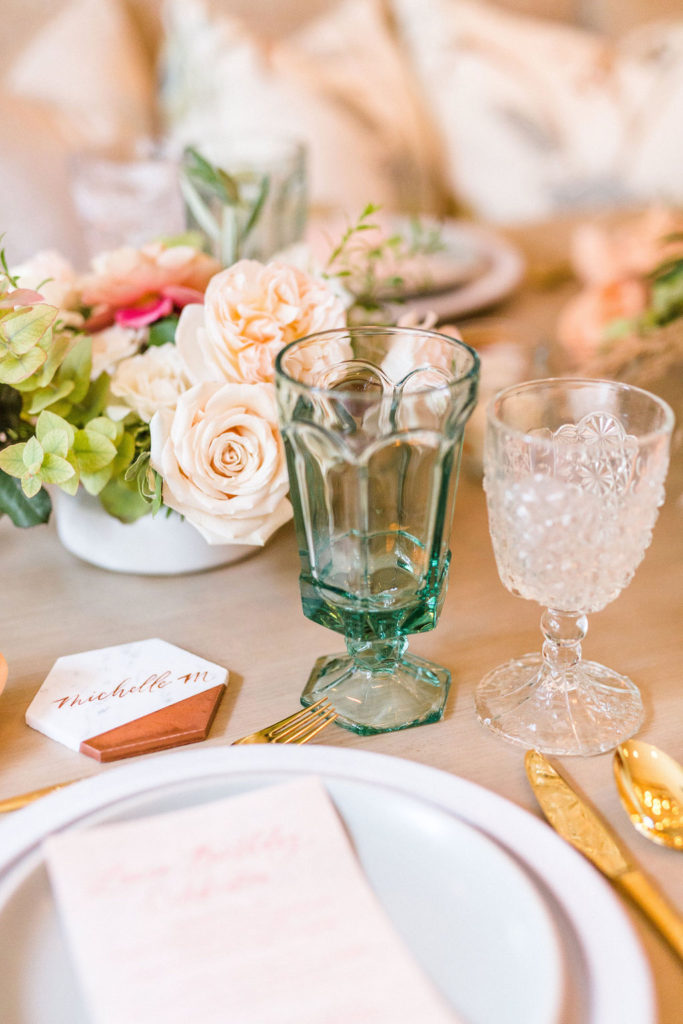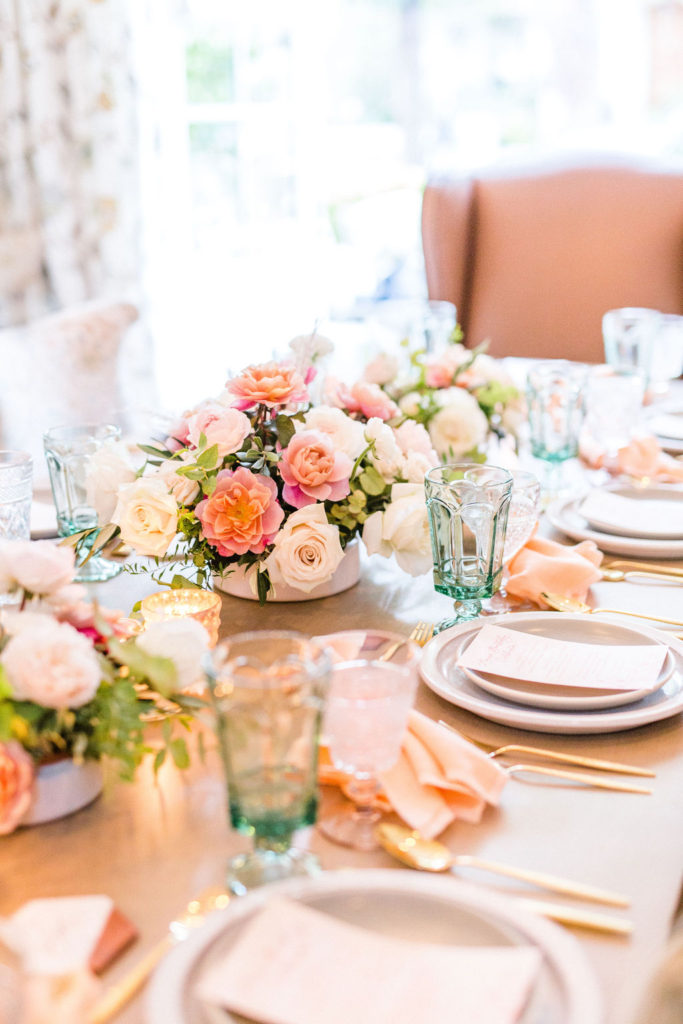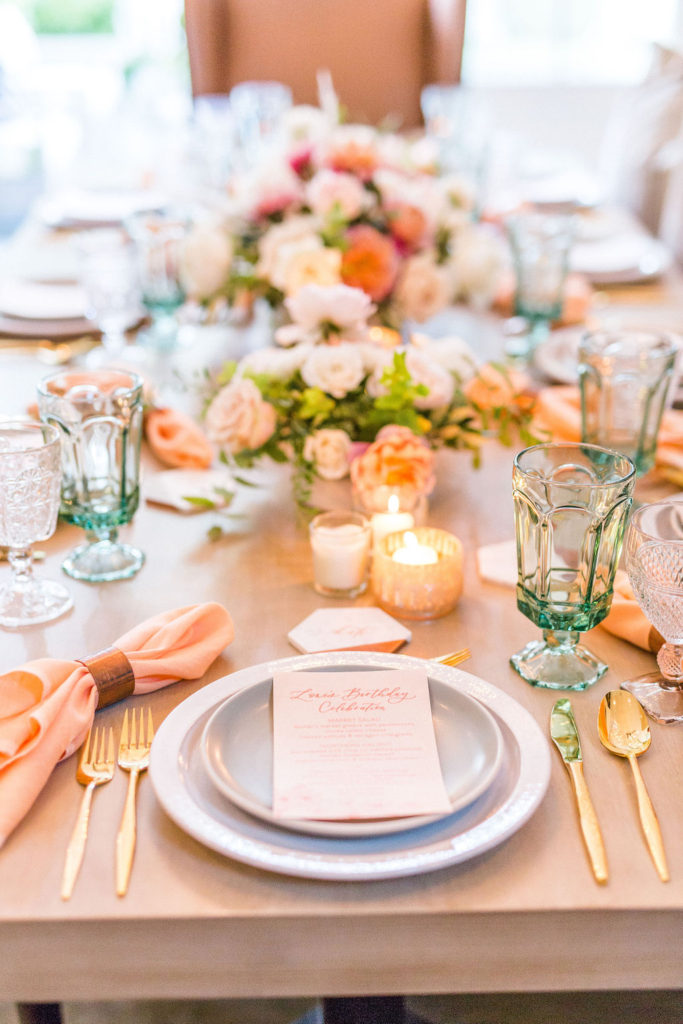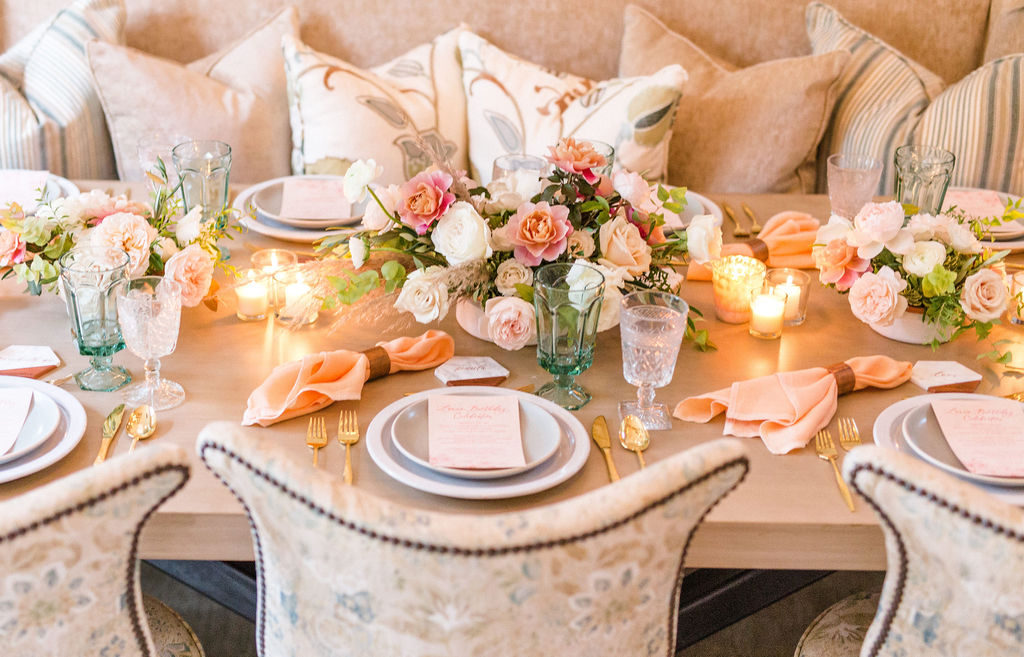 Yes, I know – photo overload on the table, but I LOVE IT!!! We didn't leave out the rest of the house though!! Flowers adorned her living room and fireplace as well!!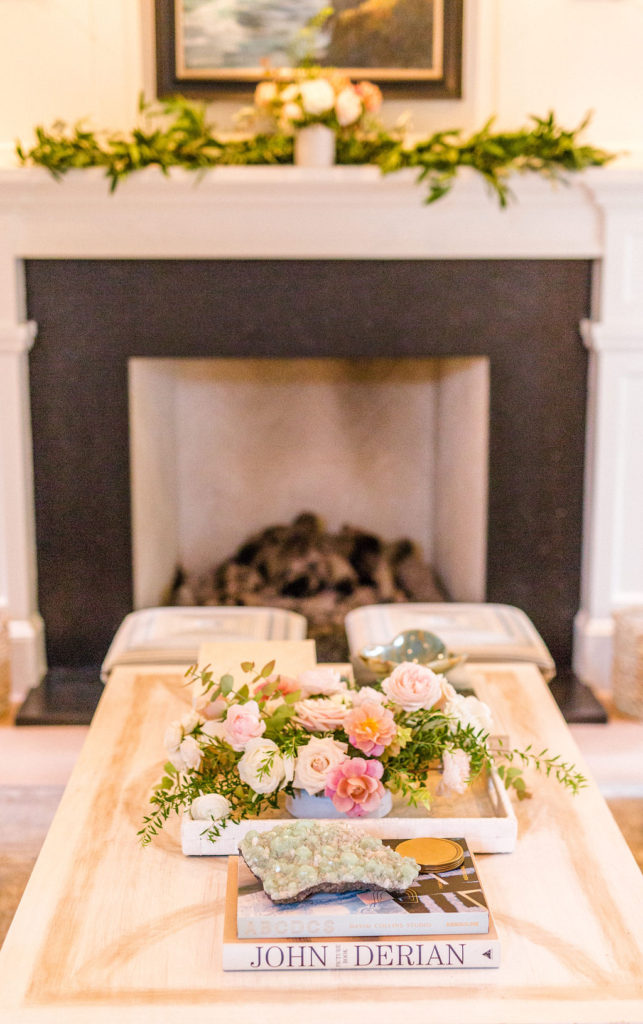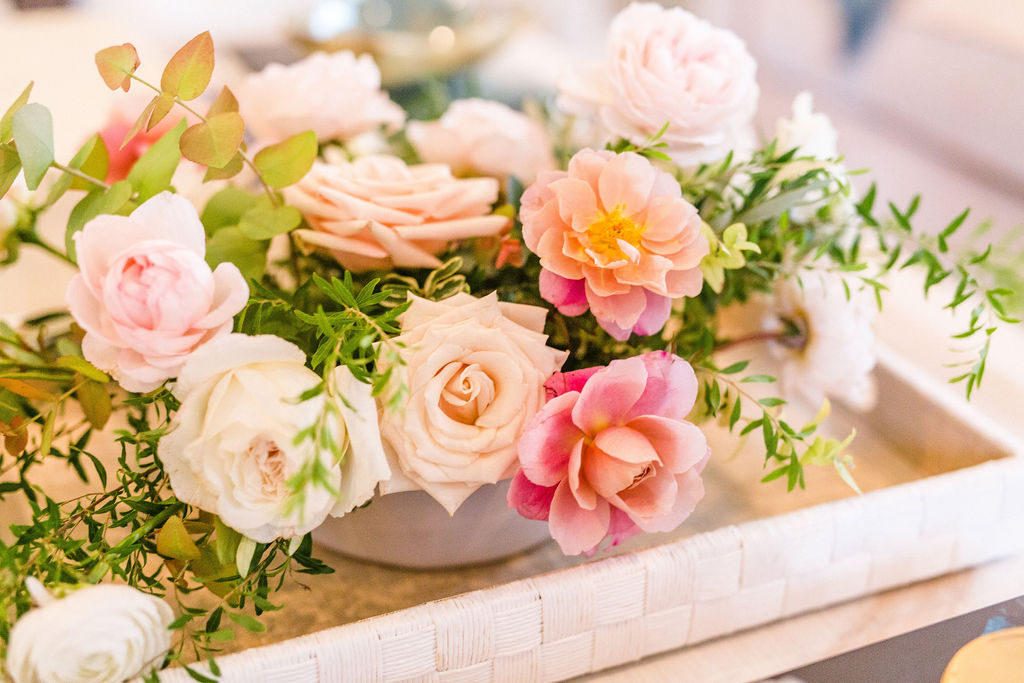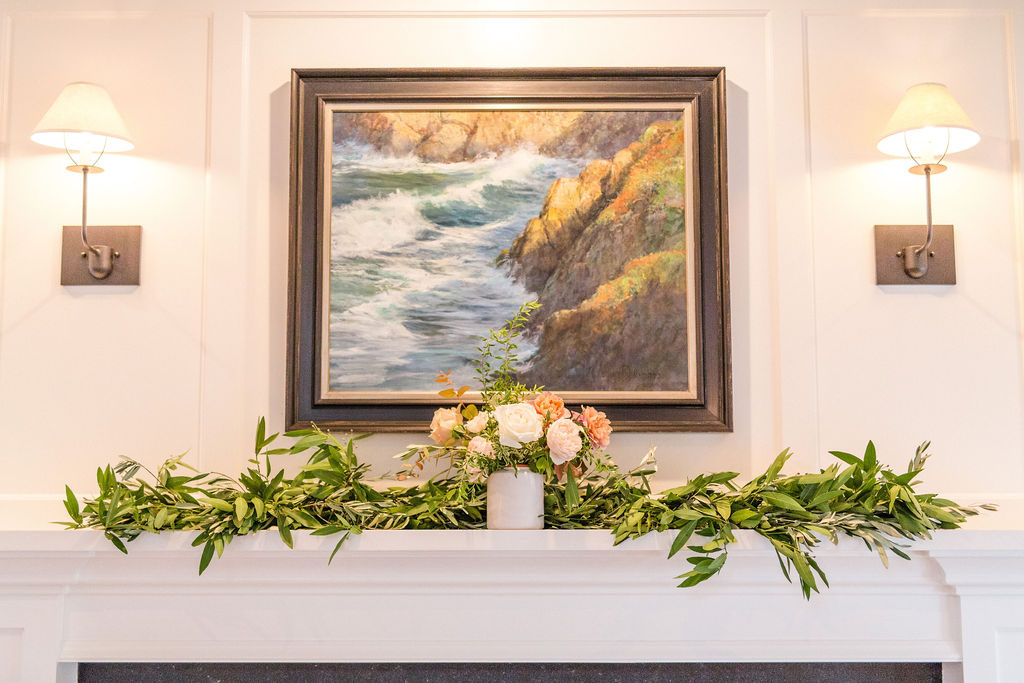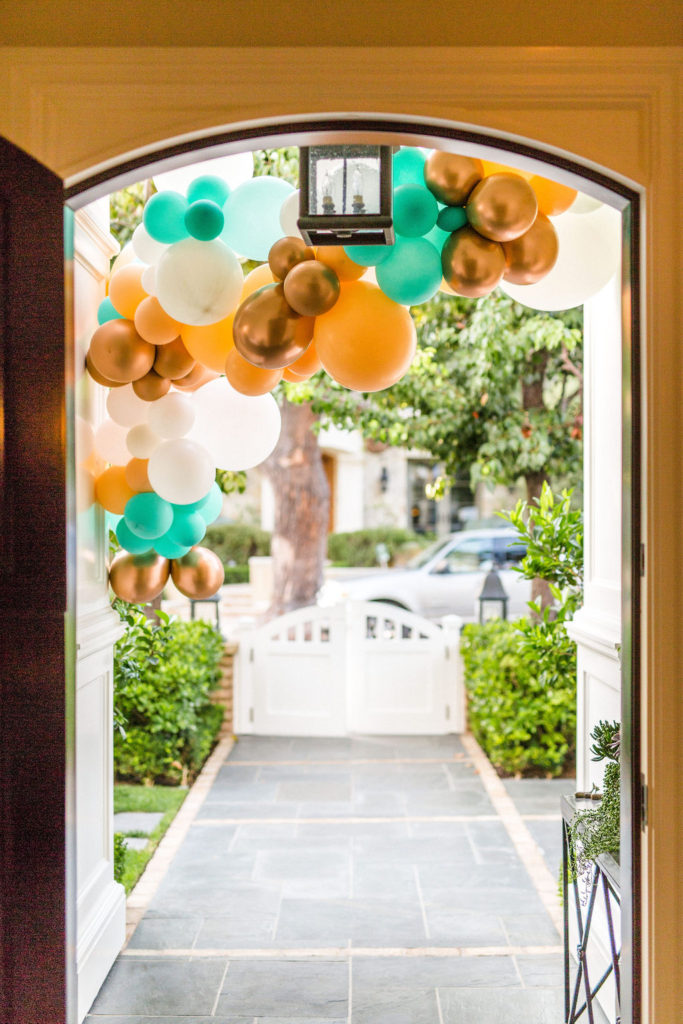 More balloons by The Pop Shop, leading our ladies to the rooftop where they were in store for some drinks…
Upstairs the ladies were again greeted by a whole lot of beauty! Not only was there an ocean view but there was also cocktails and a wine tasting hosted by Loni's daughter Kate.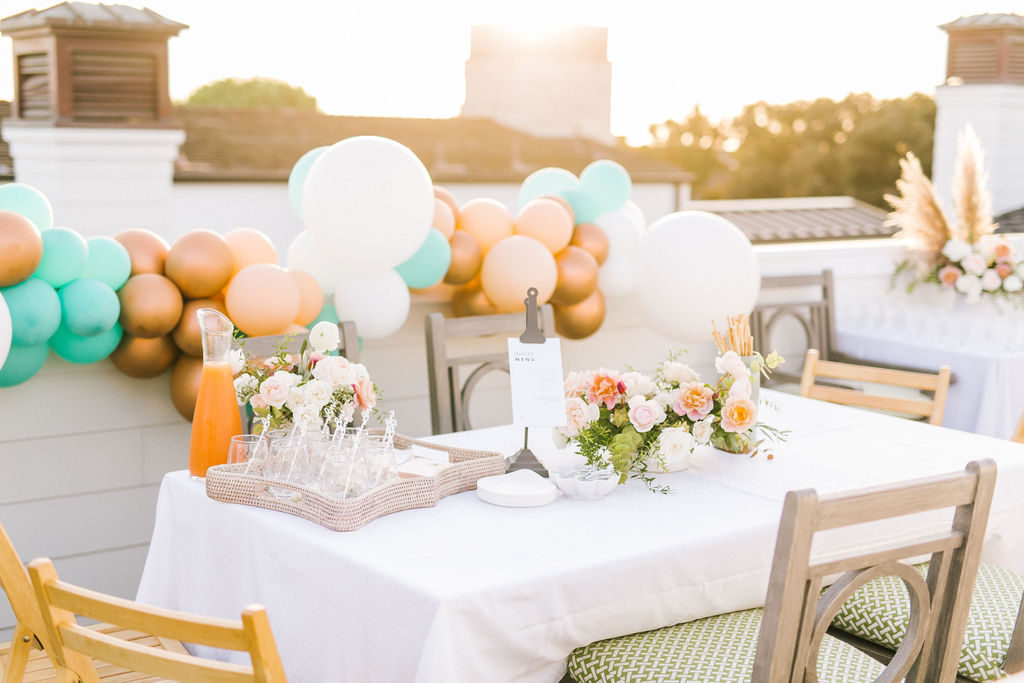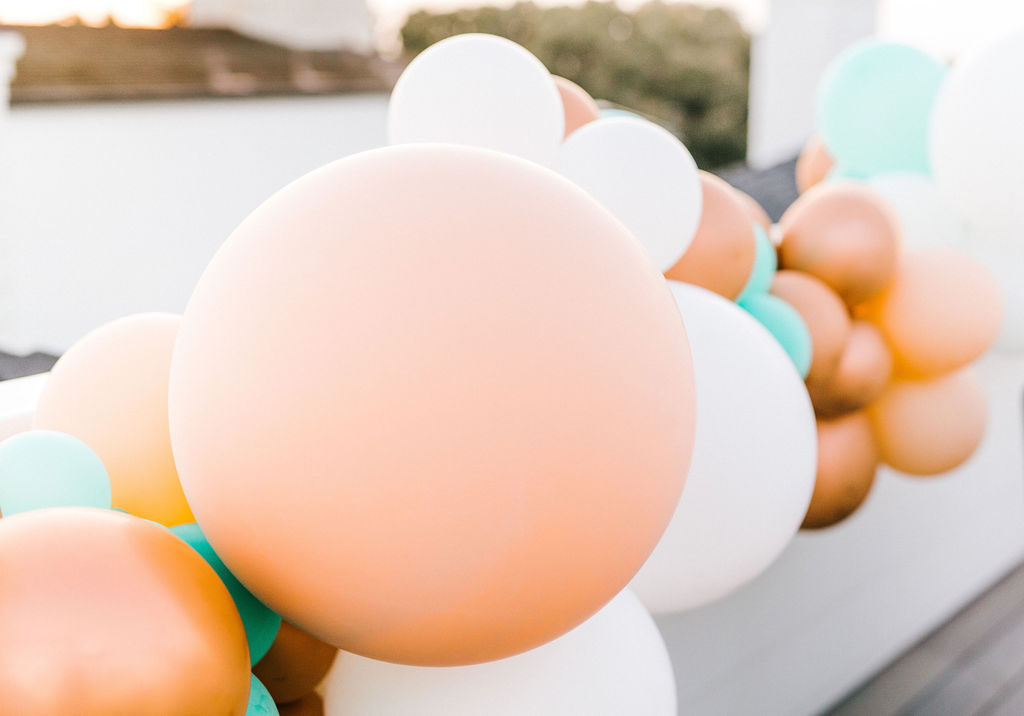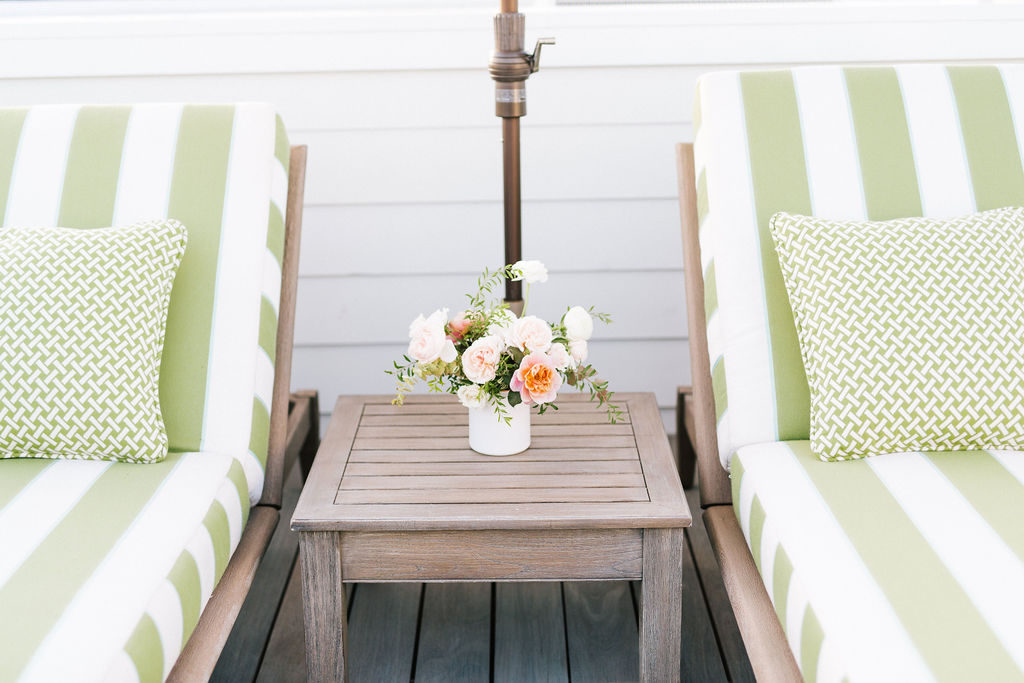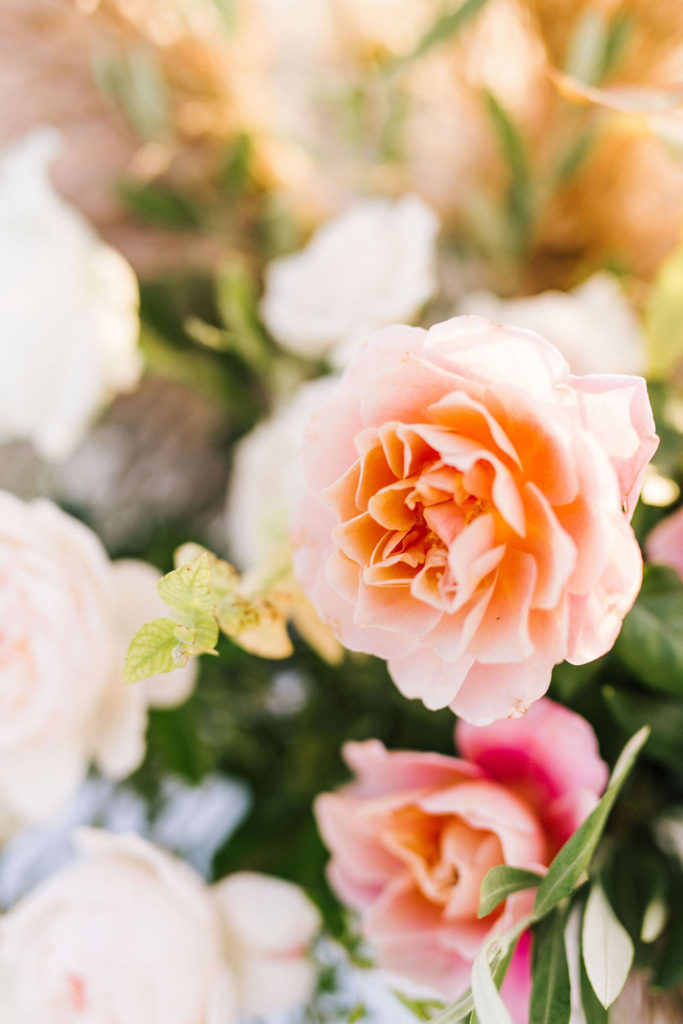 Like I said, before the wine tasting we had some cocktails, made and served by Heather's son Connor. Our go to private chef Jimmy Stafford of Stafford Prime was there to serve the appetizers as well. Seriously, where was my invite to this party?! Loni & Heather, let's be friends!!
Speaking of Loni, how cute are those stirrers we made for the cocktails in her honor?! No detail left undone thanks to Calligraphy Nerd!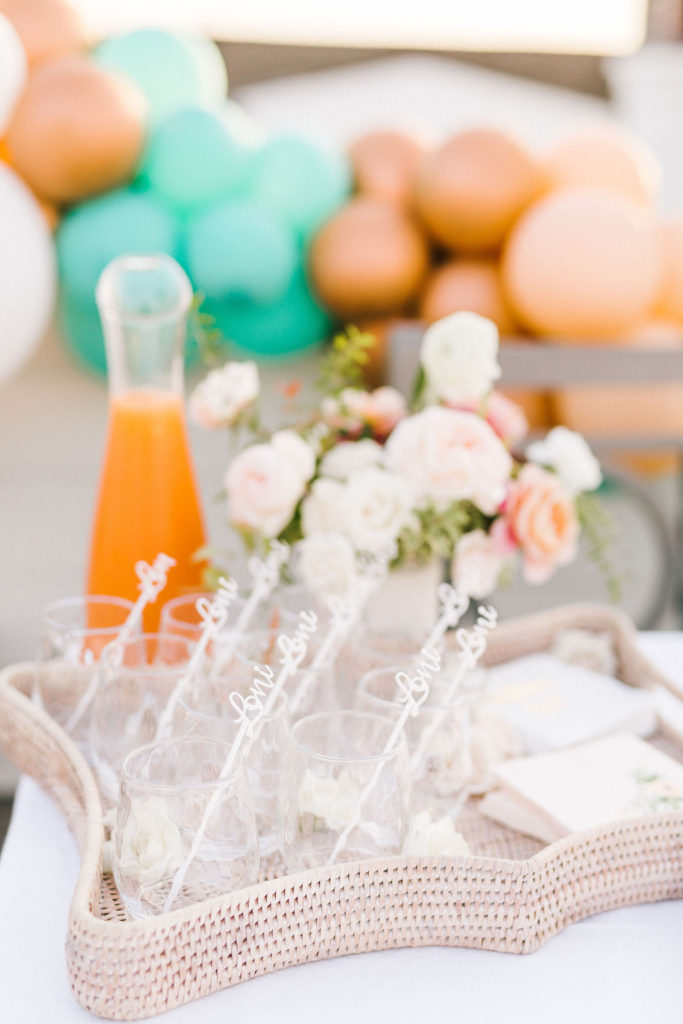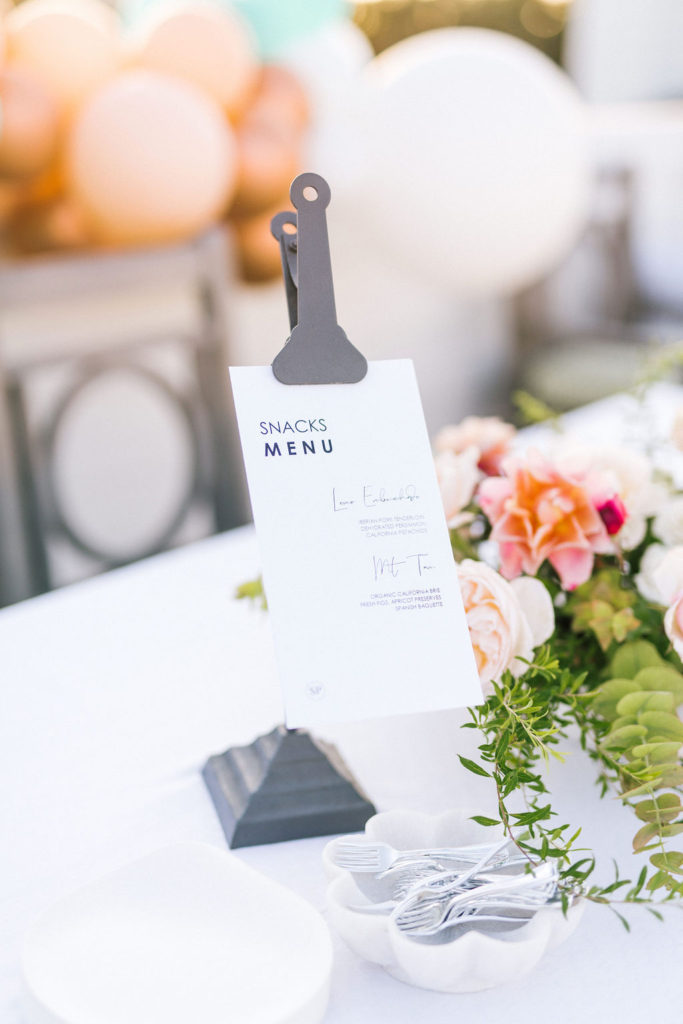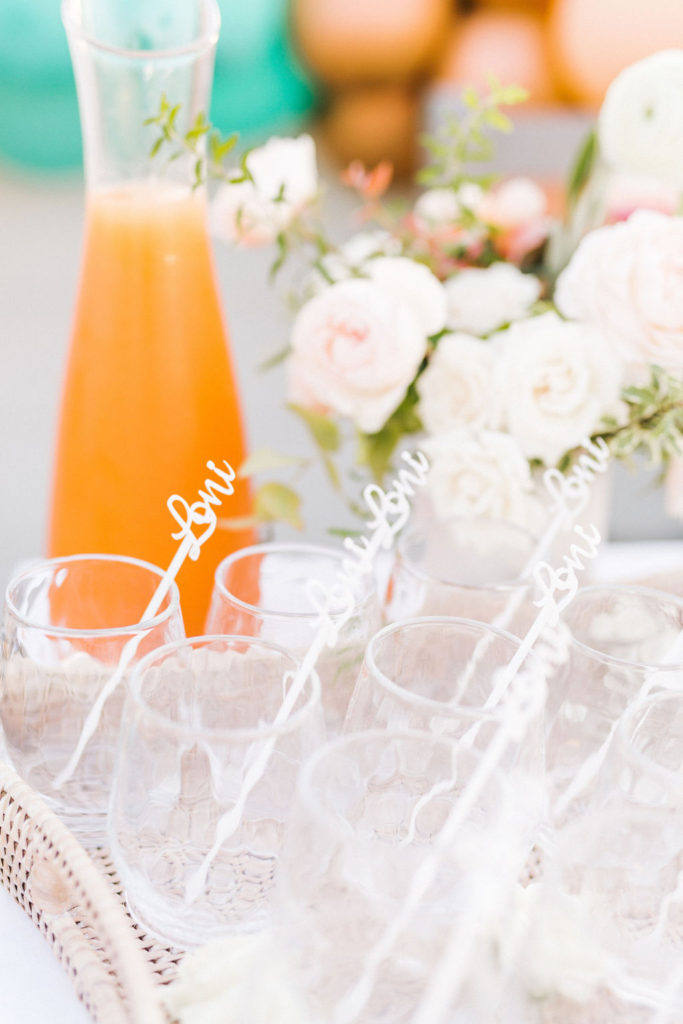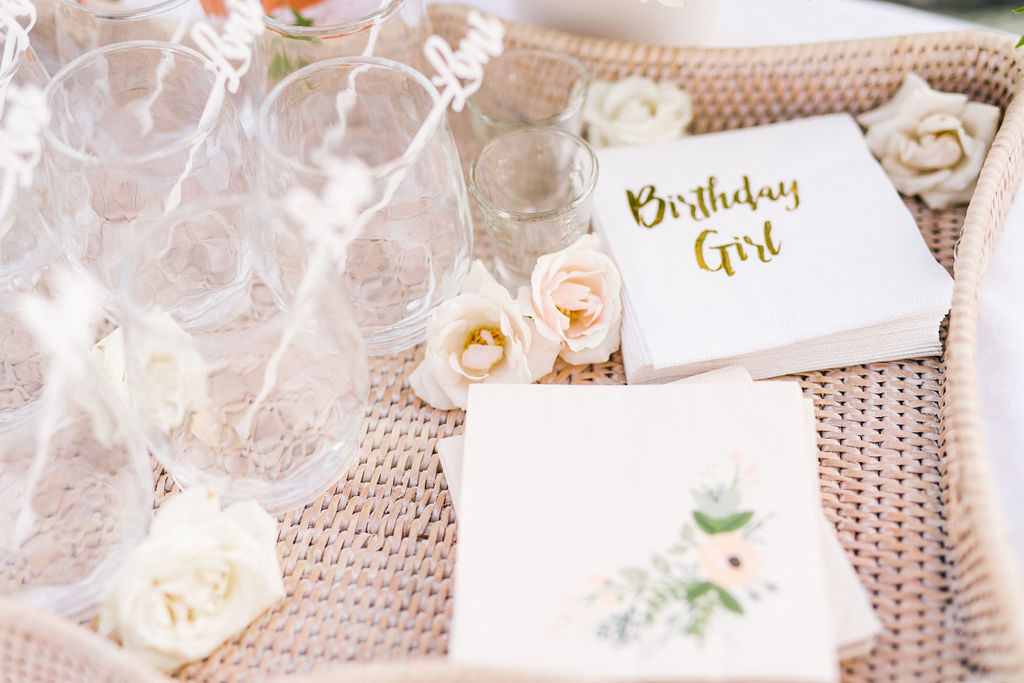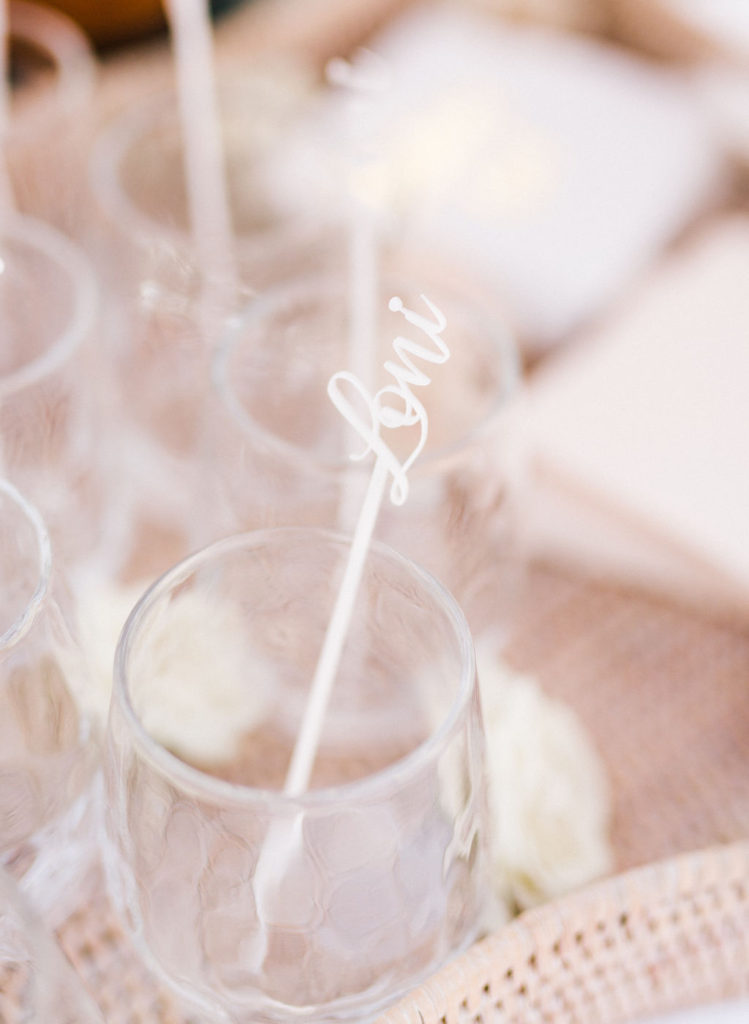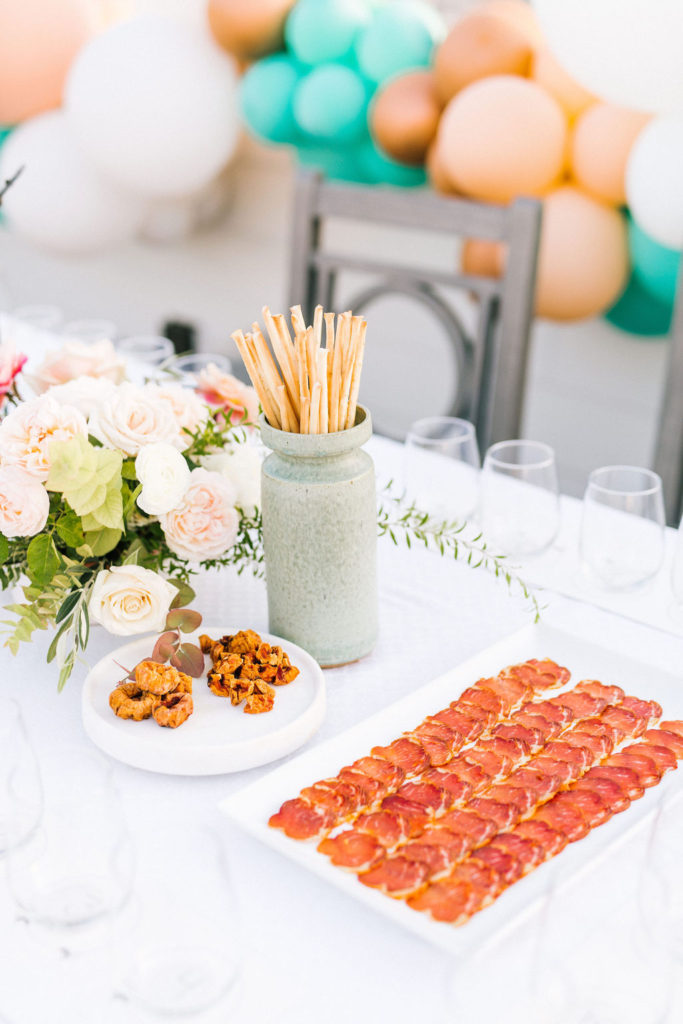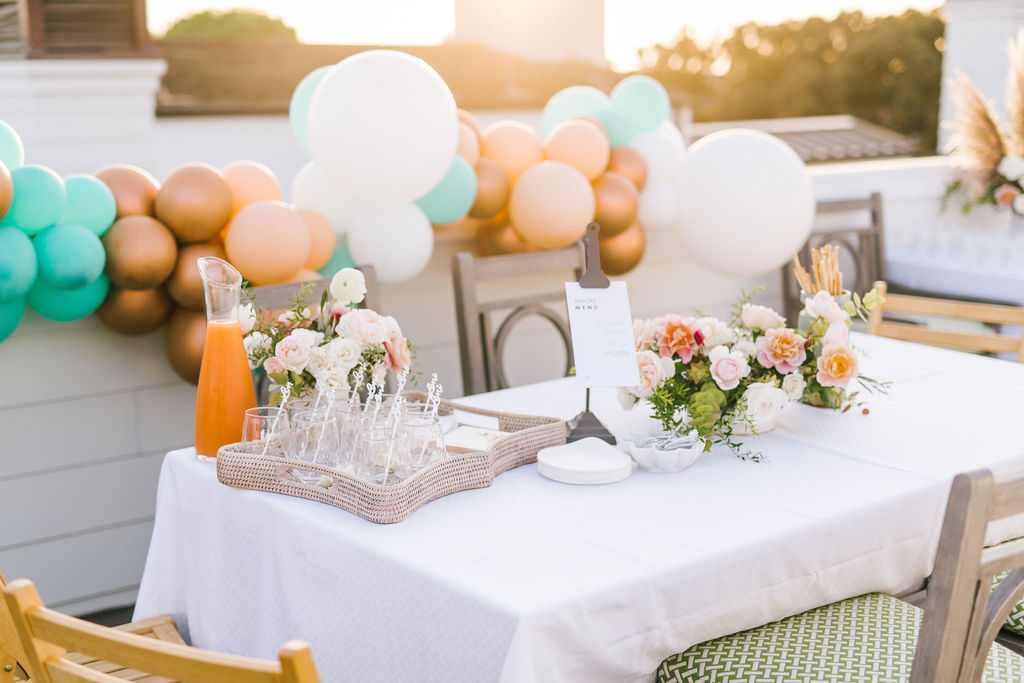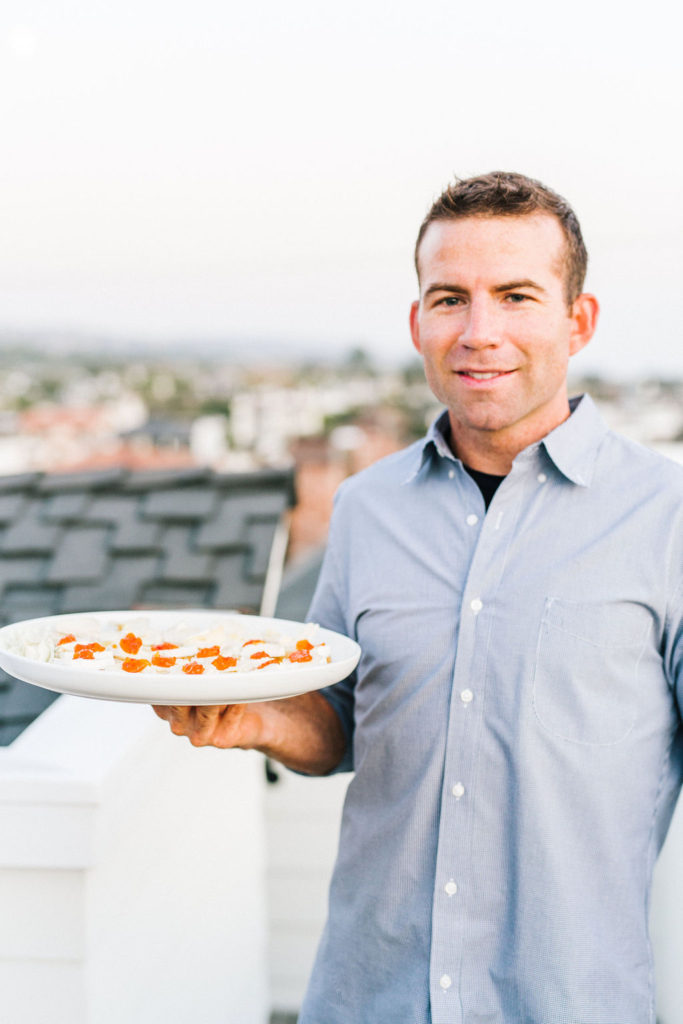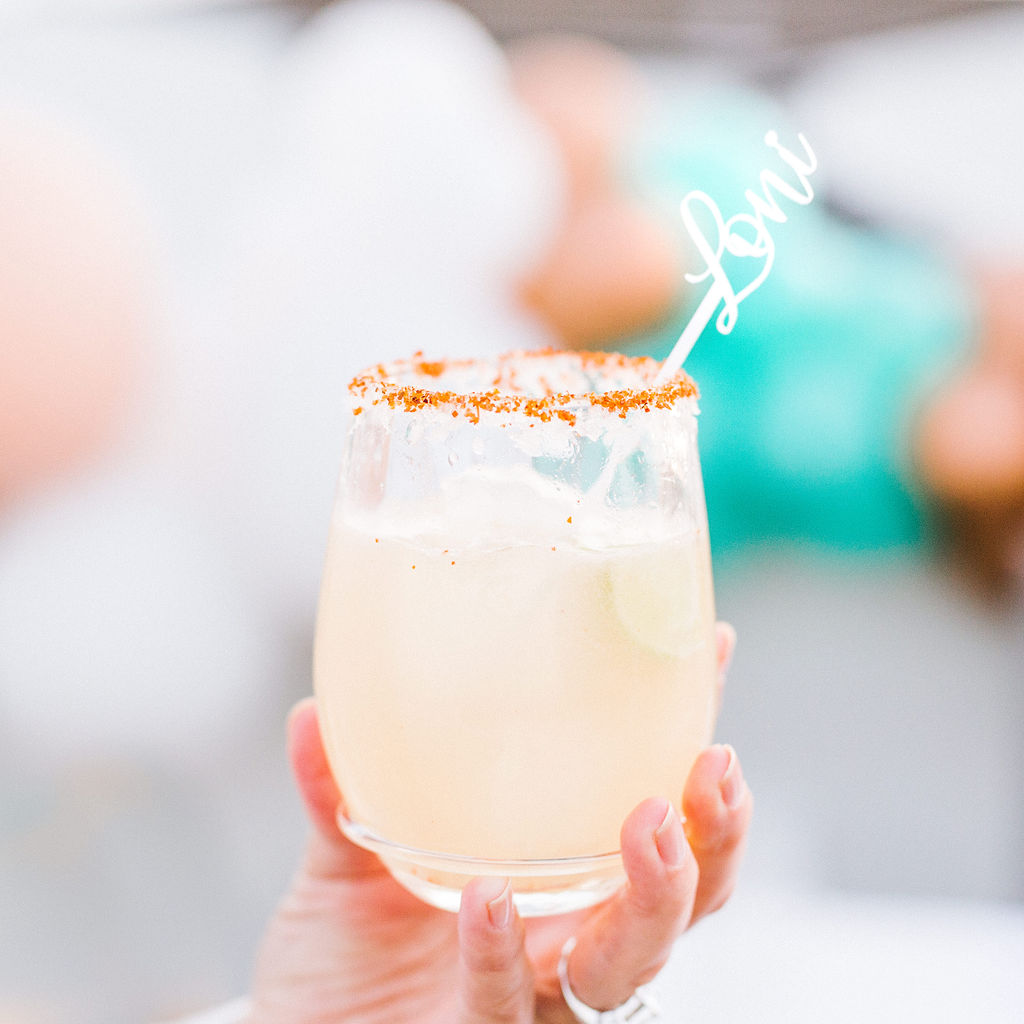 Kate knows her way around a wine tasting. Not only does she work in the industry but her and her friends host some serious wine tastings regularly at each others homes. The guests were in good hands with her!!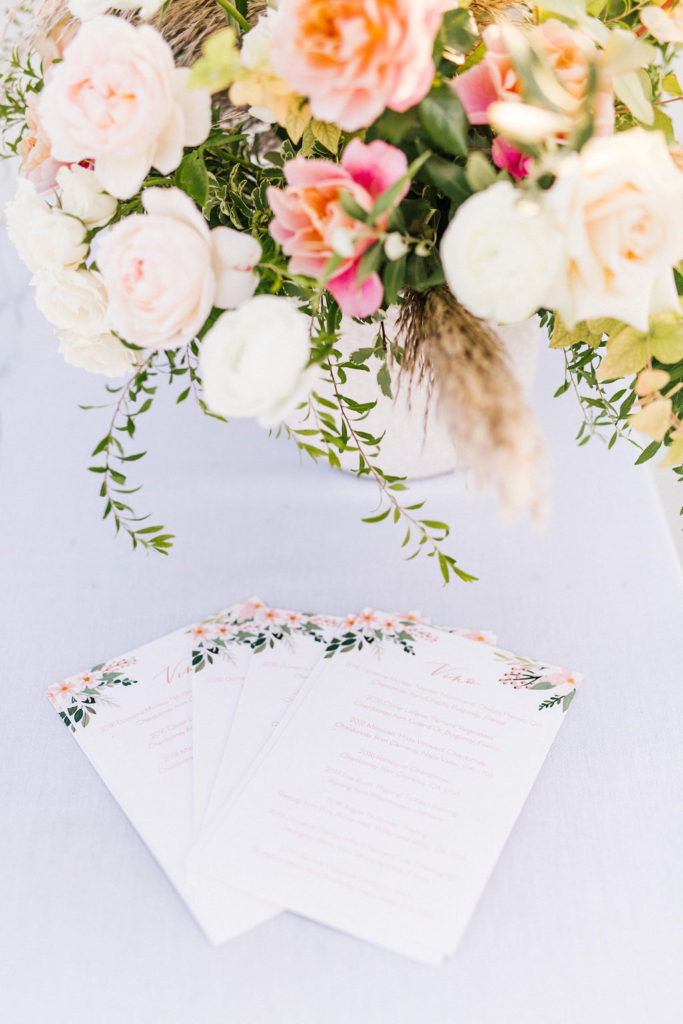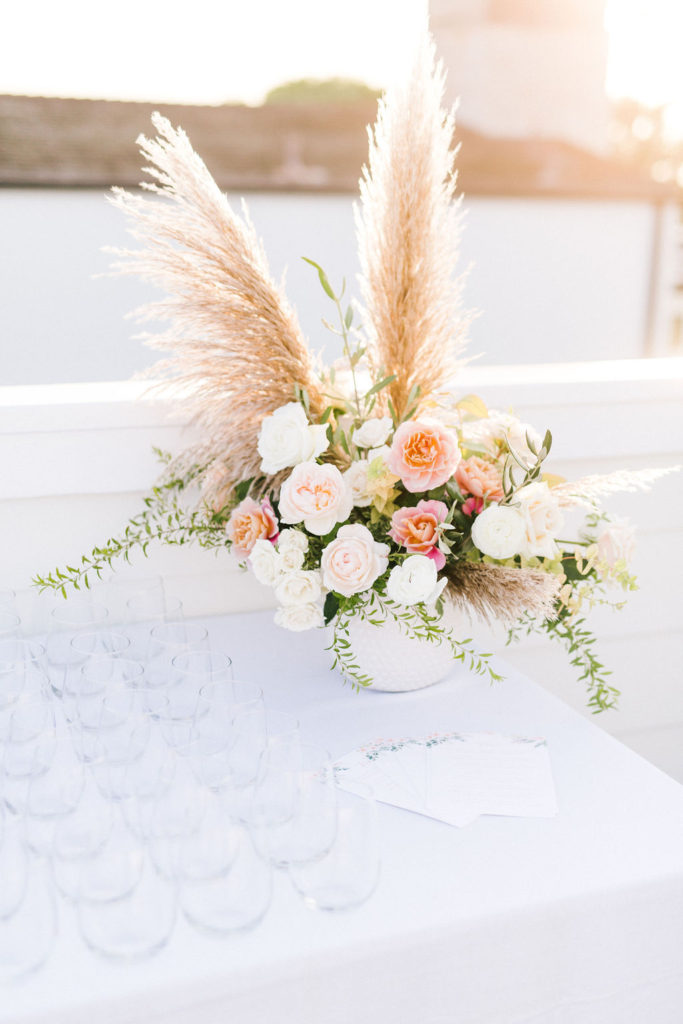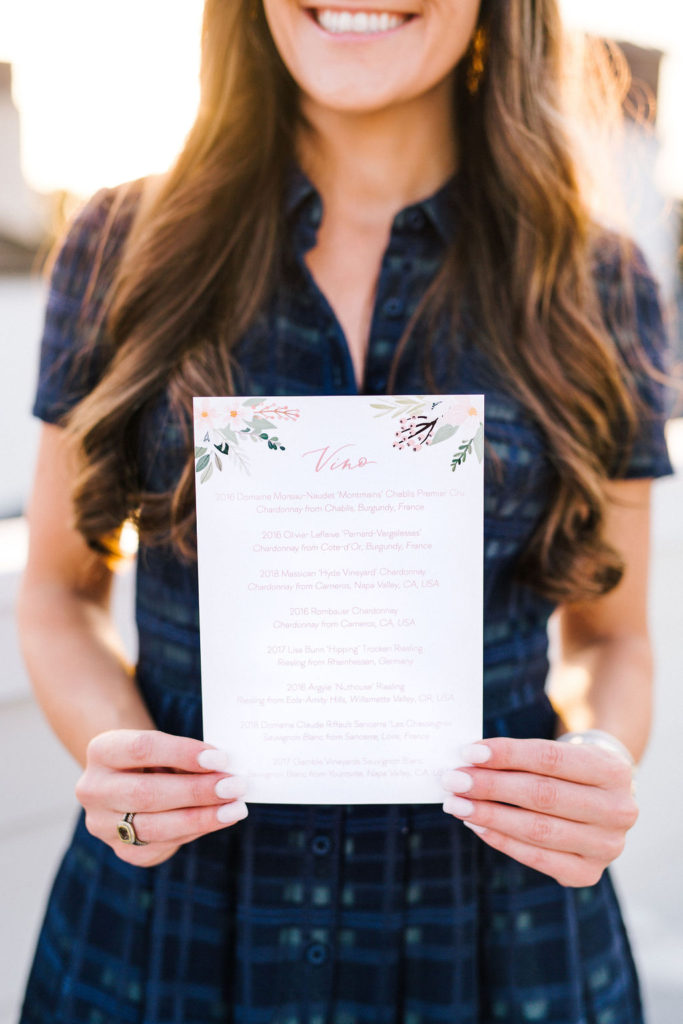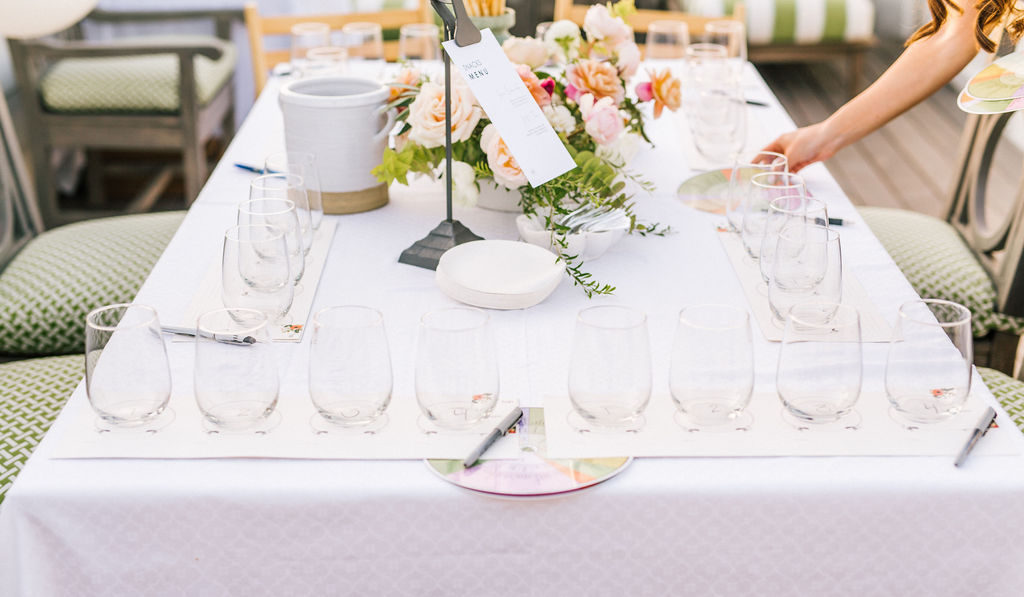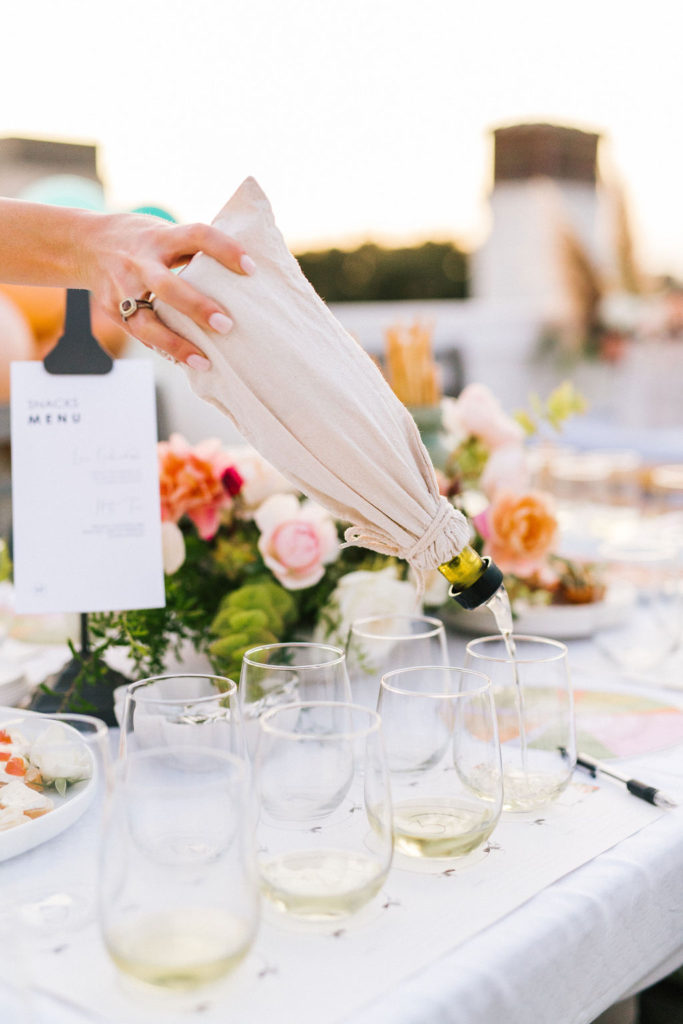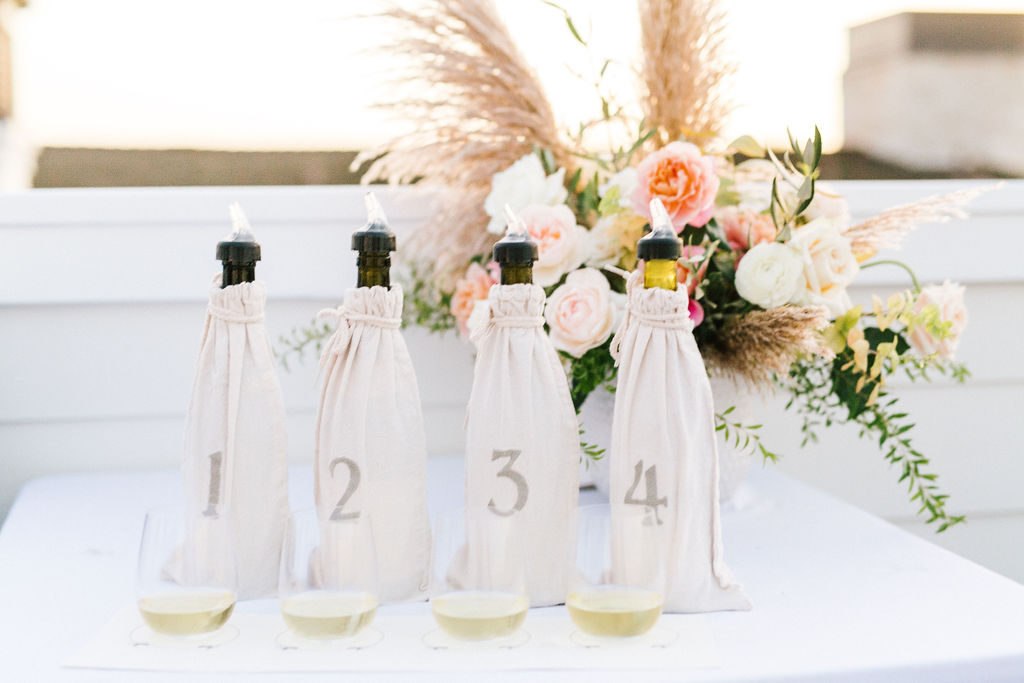 Meanwhile, downstairs we had the dessert ready and willing for after dinner. Heather served three cakes all made by her close friend. She uses recipes from Sweet Laurel Bakery and they were a hit! We topped them off with a cake topper by Calligraphy Nerd and of course tons of MV Florals flowers.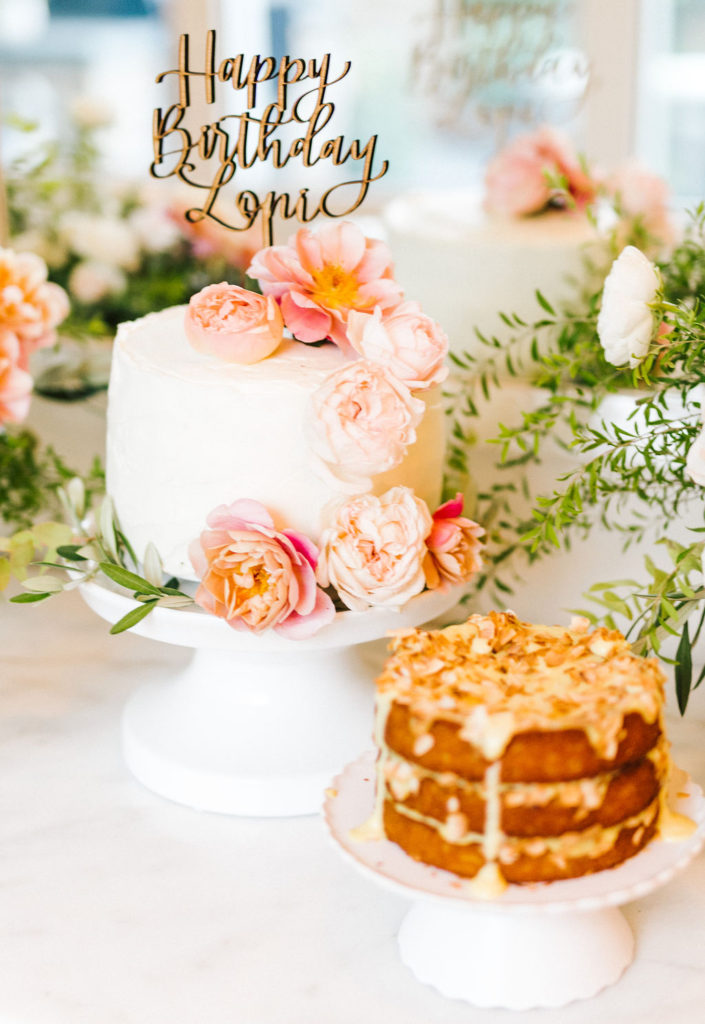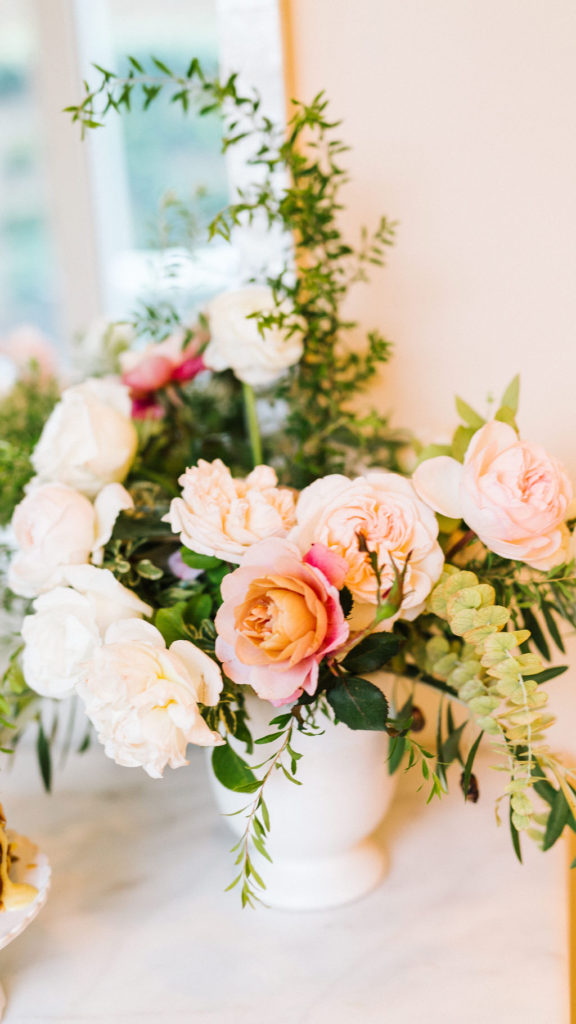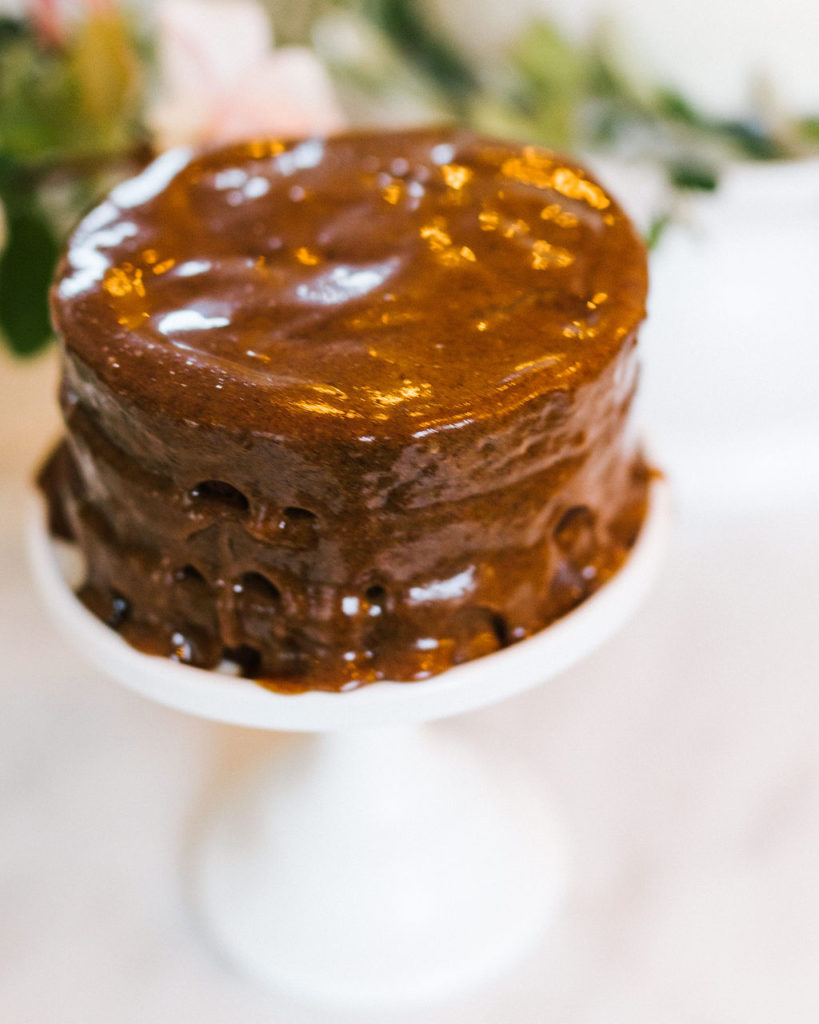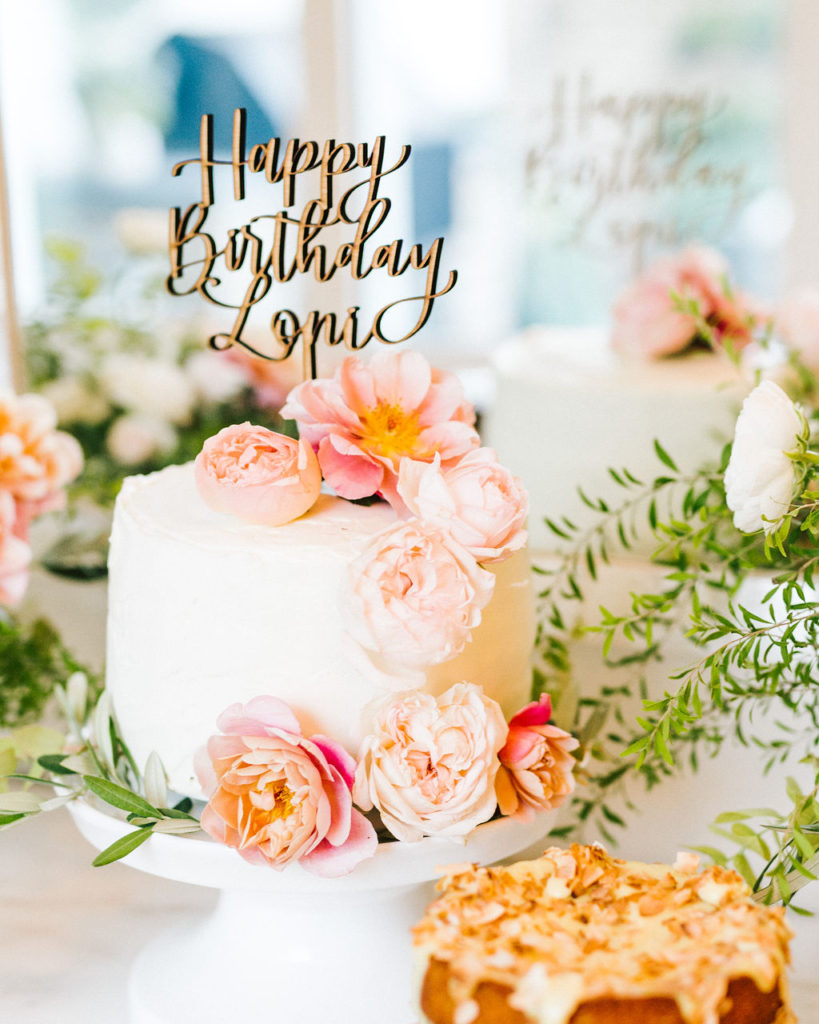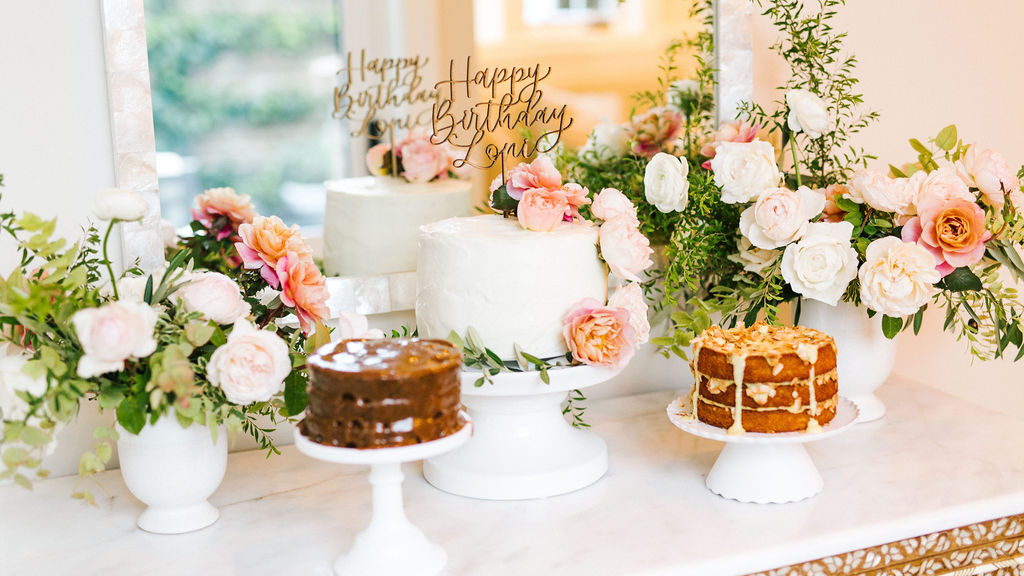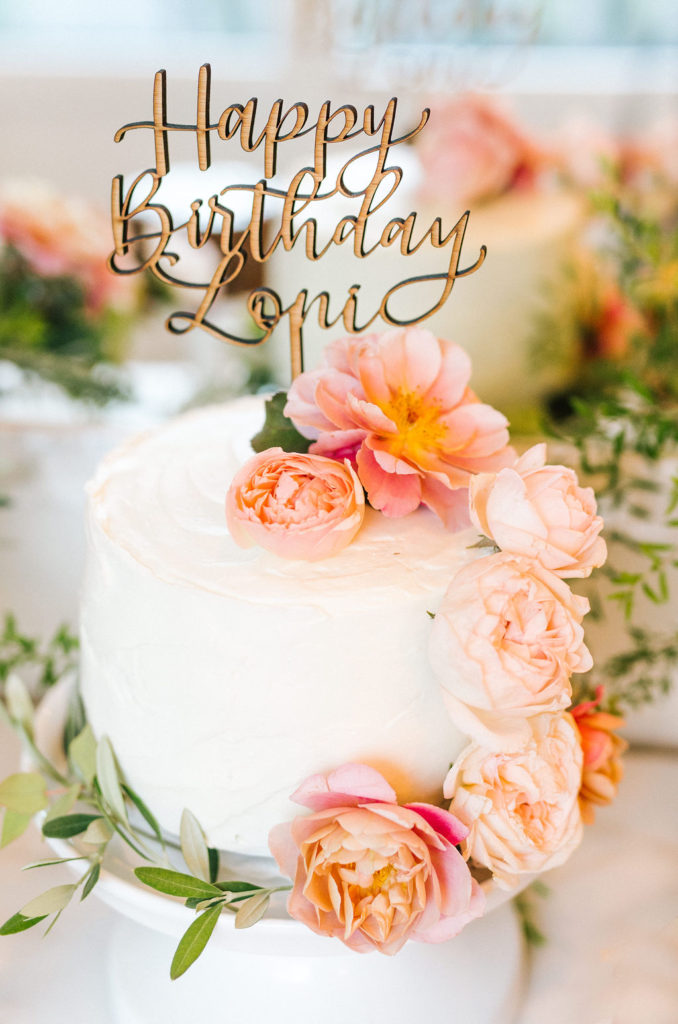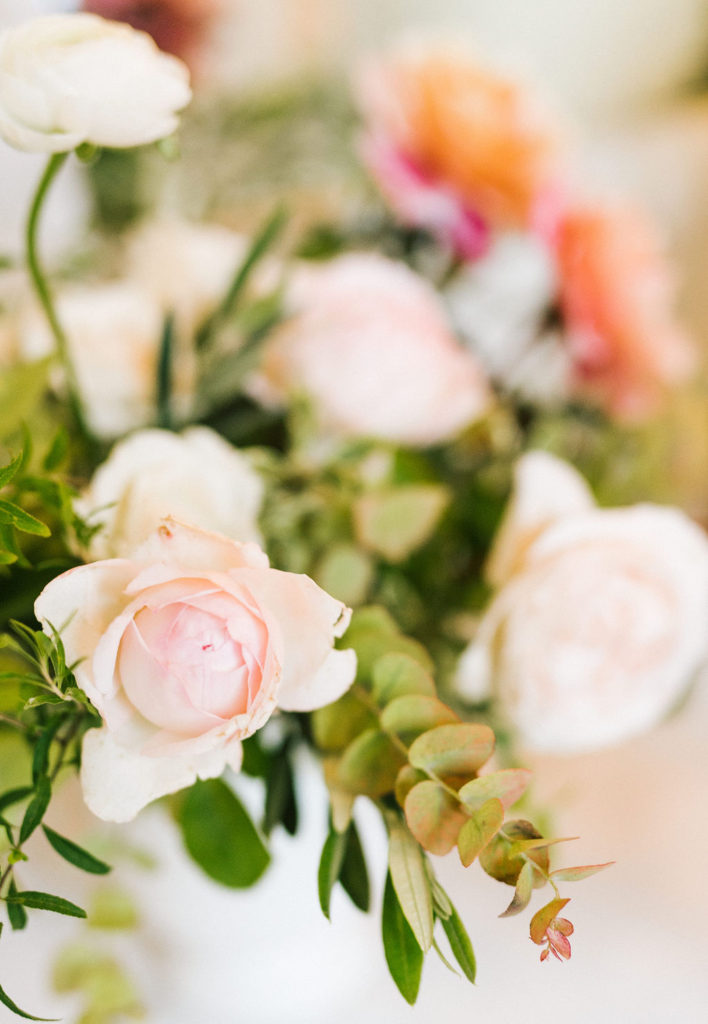 There's our birthday girl Loni!!! She was blown away by everything Heather did, it made me so happy to see how close their friendship was! I hope to always be close to my girlfriends like this!!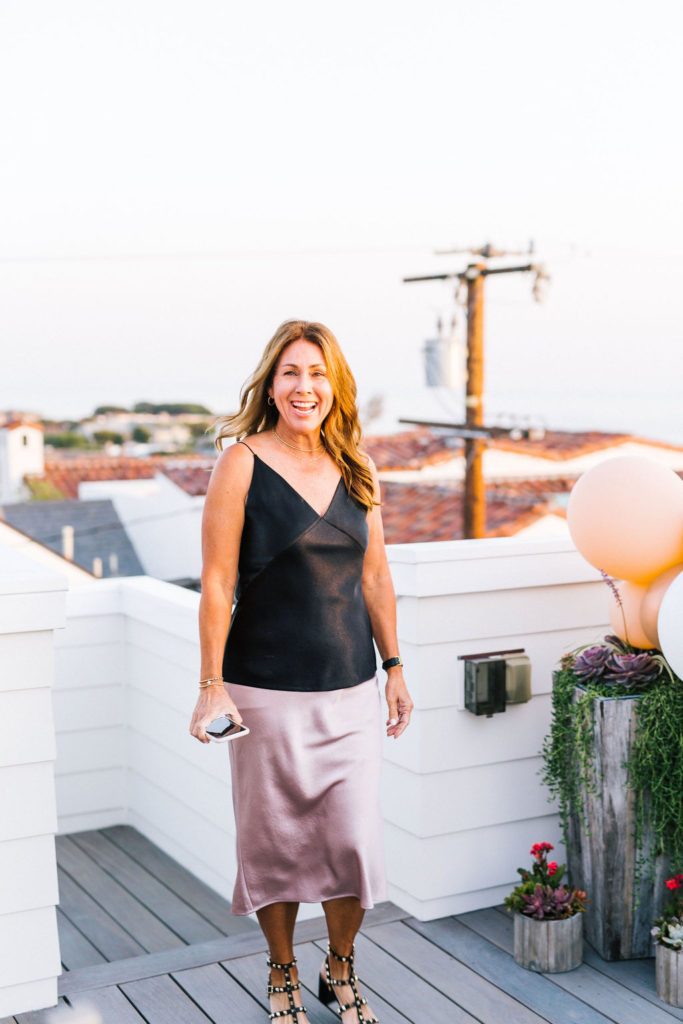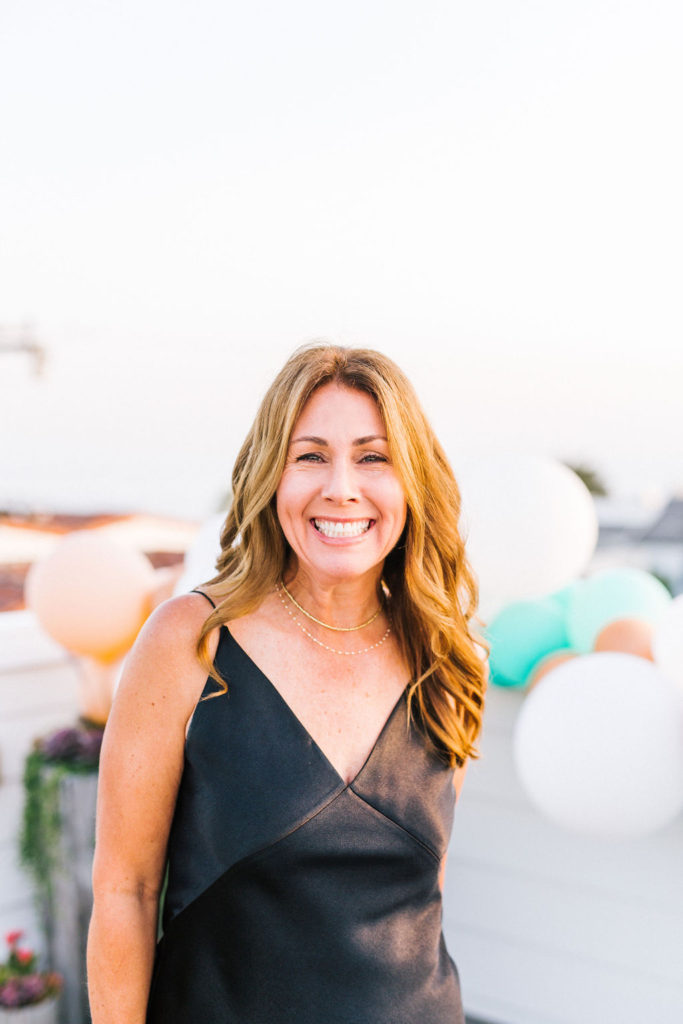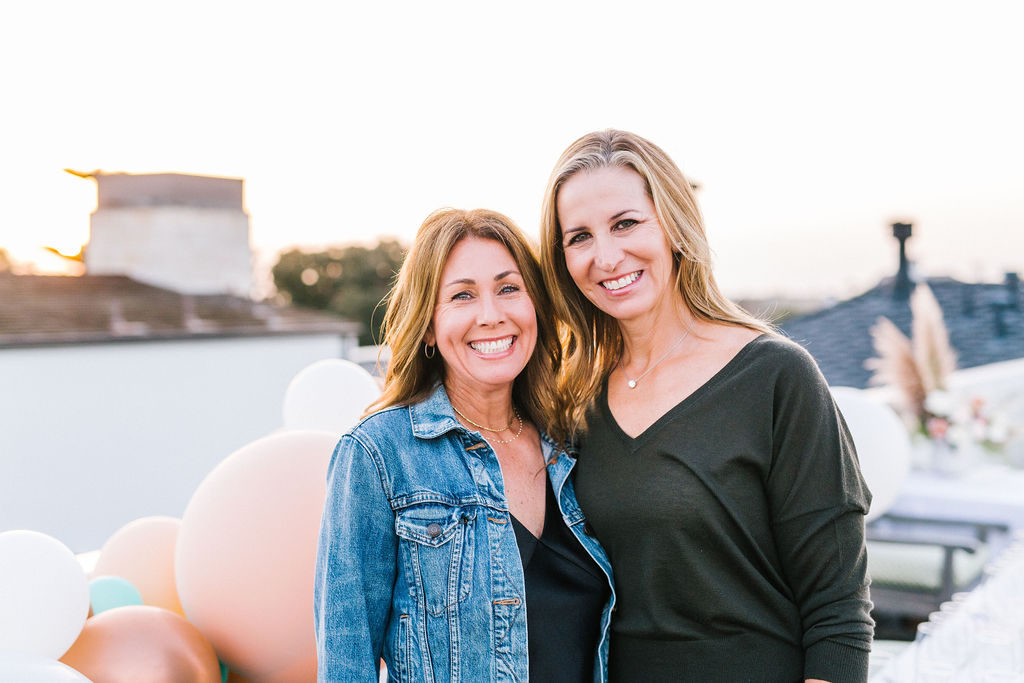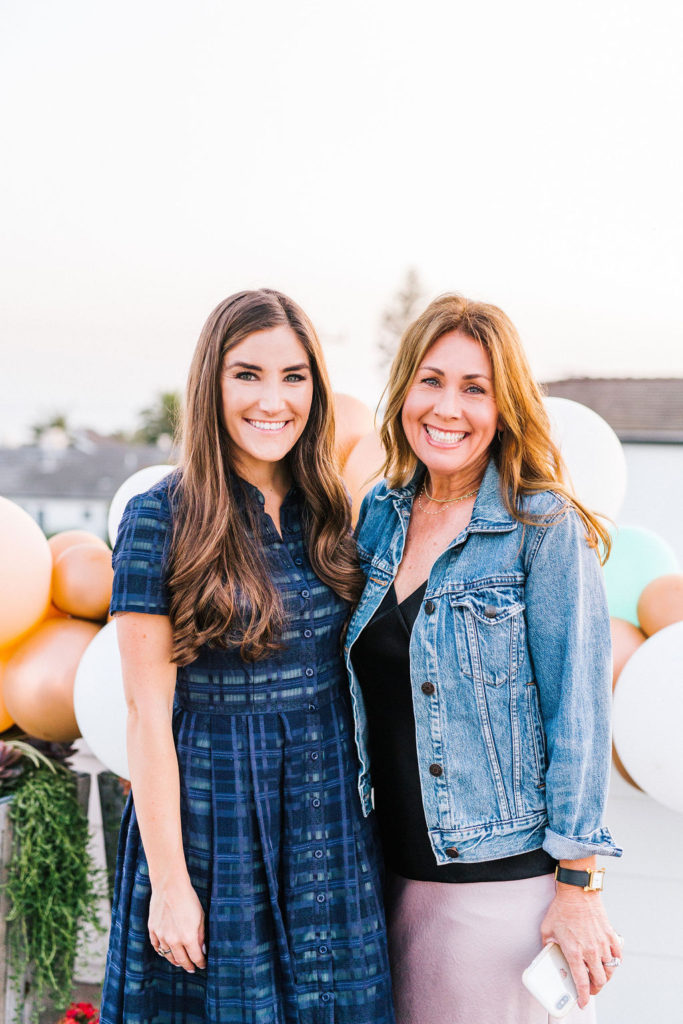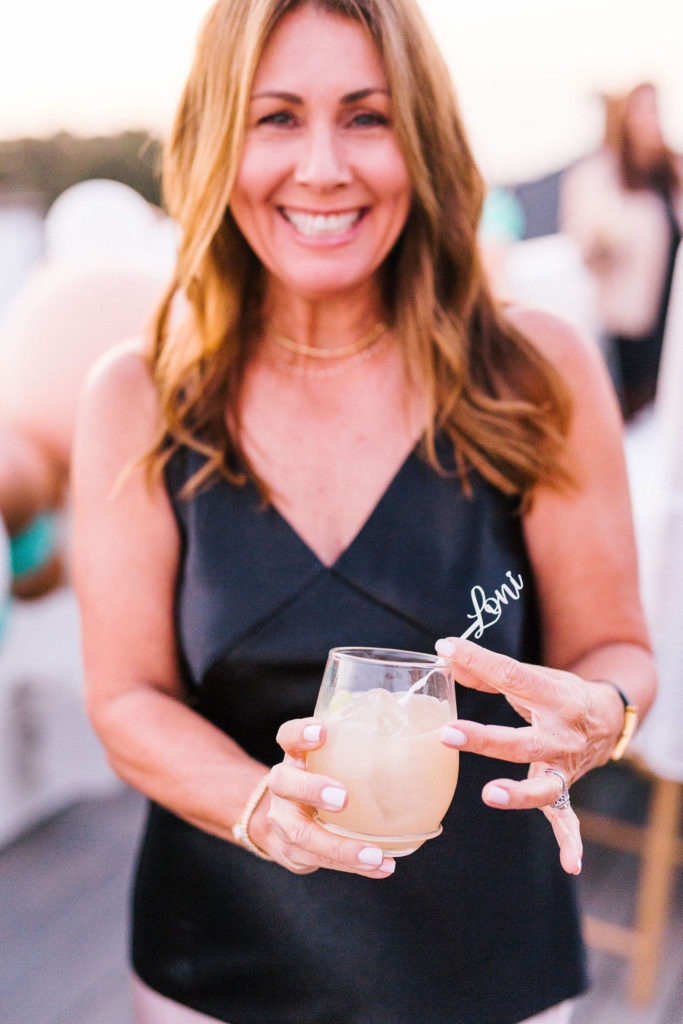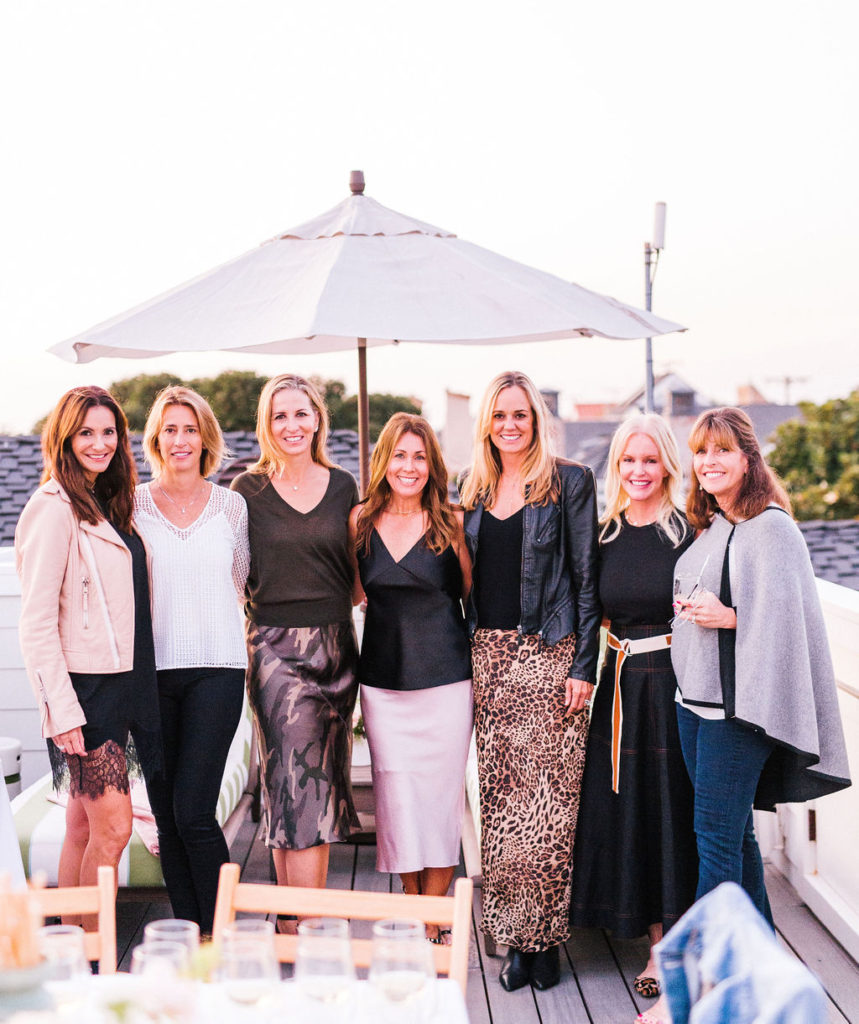 I don't have to tell you that these ladies had an amazing night! They partied till late and had yummy wine, a delicious dinner and lots of laughs and conversation. Which is basically the perfect night in my mind!!
Now, who wants to throw another dinner party with their girlfriends?! We're ready for the next one!
xx
Jacquelyn