Megan Bravinder, otherwise known as Megan Welker, is one of my favorite people! We met almost 6 years ago when she shot my newborn and nursery photos of my oldest son Court James. After that we formed a bond and worked together A LOT. I mean, she is one of the reasons Beijos is Beijos, she did so much for us!
Soon after that I was lucky enough to coordinate and help design her wedding to Adam, it was the most beautiful day! After a few years of working together and lots of different big life moments, Megan and Adam moved back to their home town of Visalia. Needless to say, I was sad, but also so happy for them and their new beginning!
Fast forward a few years and Megan is pregnant!!! With a baby boy!!! Well, we had to celebrate so I hosted and designed a shower with the help of her dear friends Ala, Amber and of course Leah! I'm sharing all the details today and it's a goodie!!
Keep scrolling to see all the pretty with photos by Ala Cortez, Megan's bestie! You can also see us featured on 100LayerCake today!!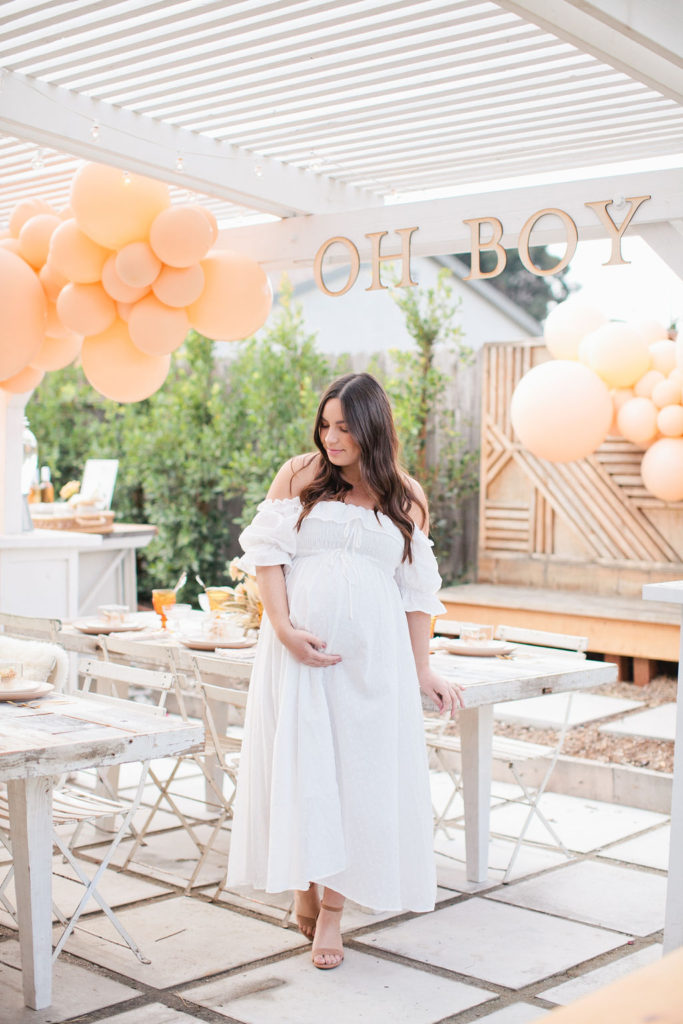 Megan isn't really a blue and green typical boy colors kind of gal. She's more into neutrals and soft tones so I went in that direction for the design. Lucky for me another bestie of her's is Courtney from Poppy Jack Shop! So you know she brought some pretty, like this welcome sign that greeted guests at my front door.
My backyard was decked out with cream toned balloons by The Pop Shop. I was blown away by how pretty it looked!! I love the impact a single color has!! The "Oh Boy" signage is so cute too, again by Poppy Jack!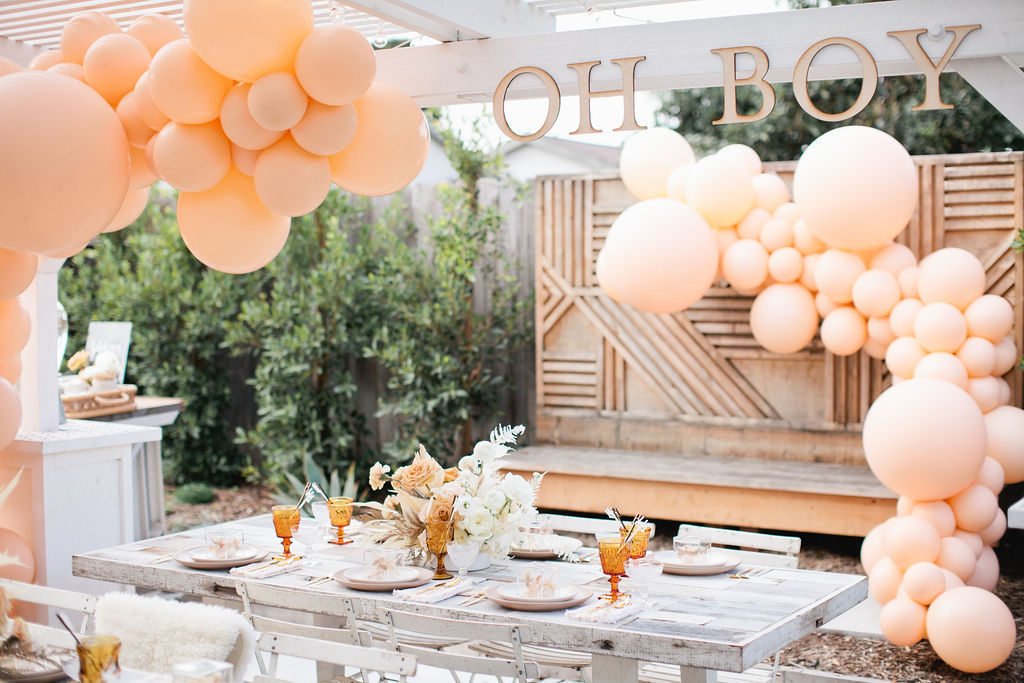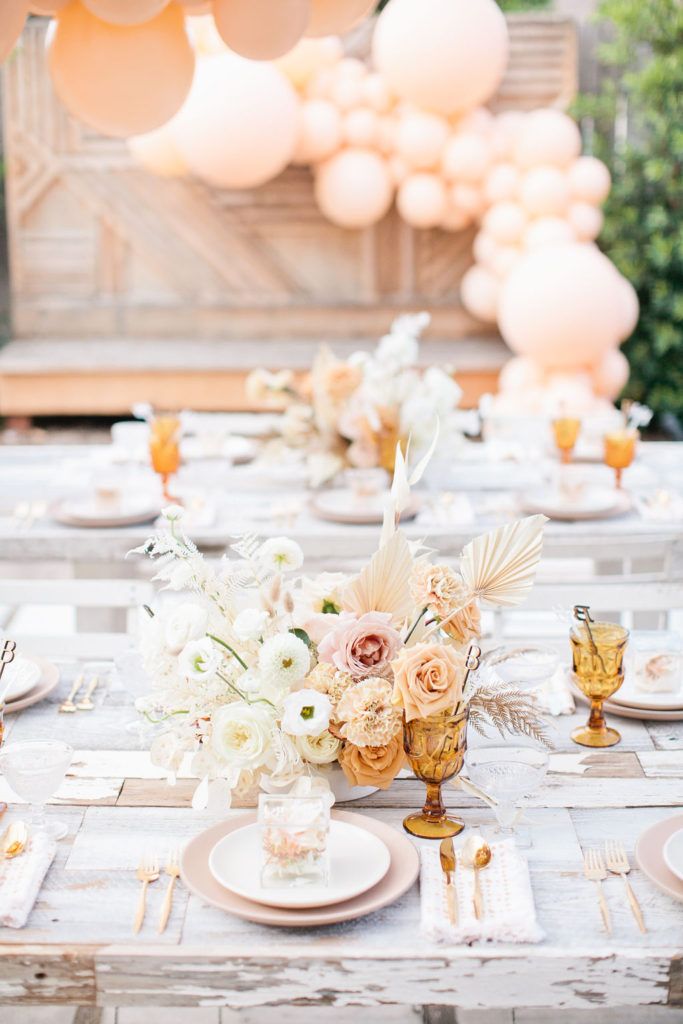 I'm still obsessing over all of the details and florals!! Krista from Not Just in Novels really outdid herself with these stunning floral arrangements! I love how they look ombré too!!
The tabletop is all from Cherished Rentals and it looked so pretty on Sweet Salvage Rentals white washed tables. The napkins are by Hostess Haven and their neutral tones complimented it all so perfectly. Lastly, the place cards! That was a must! Megan had sent Ala an image of something similar so Courtney recreated them, you can get them in her shop here!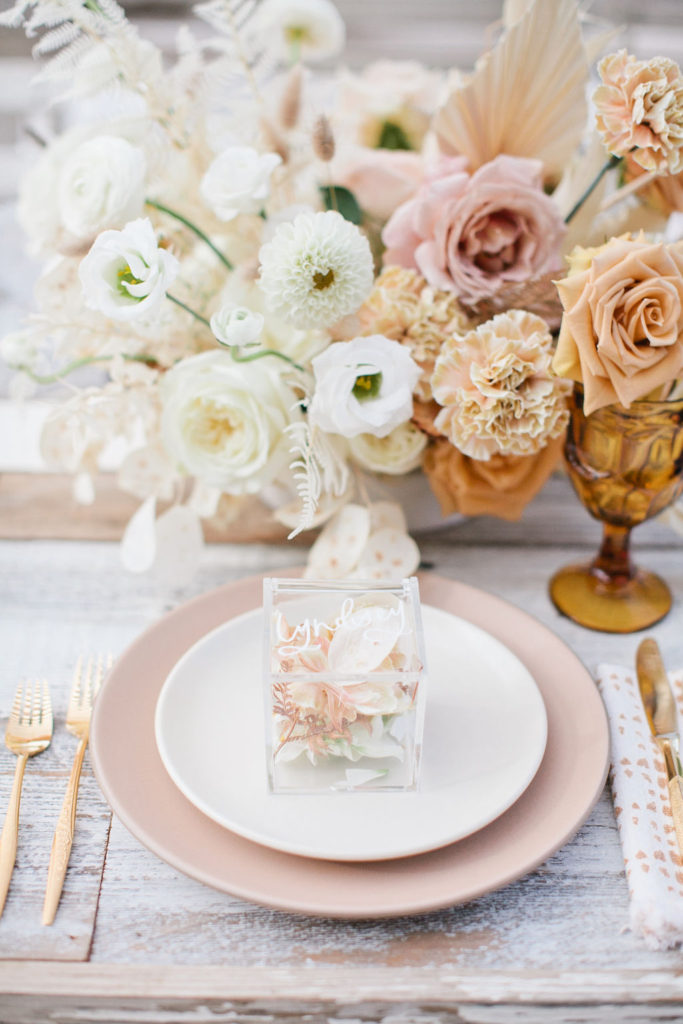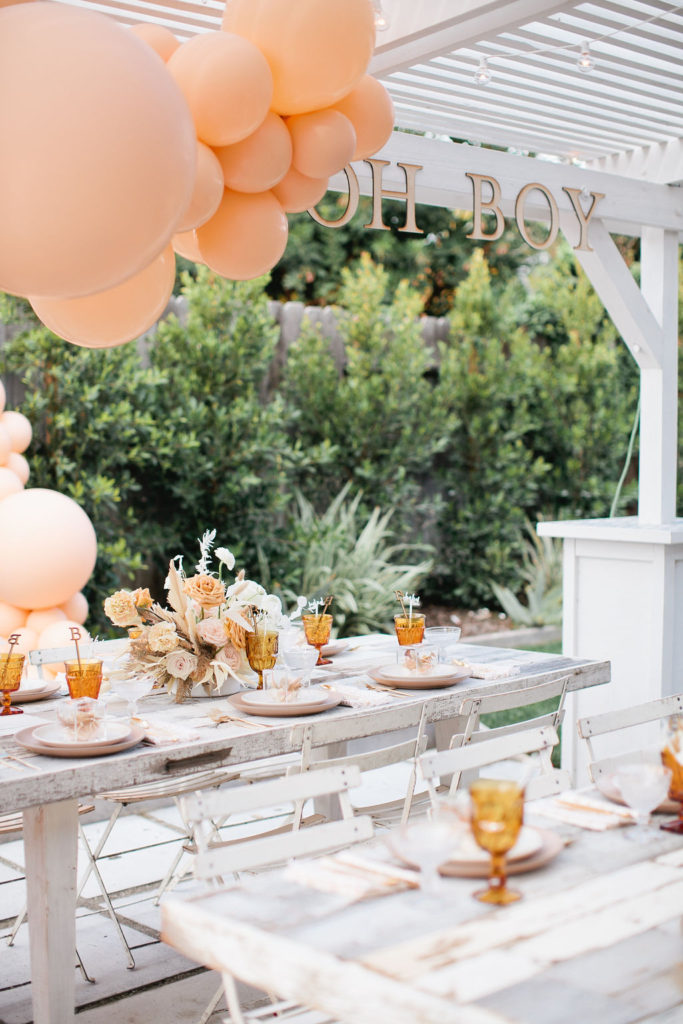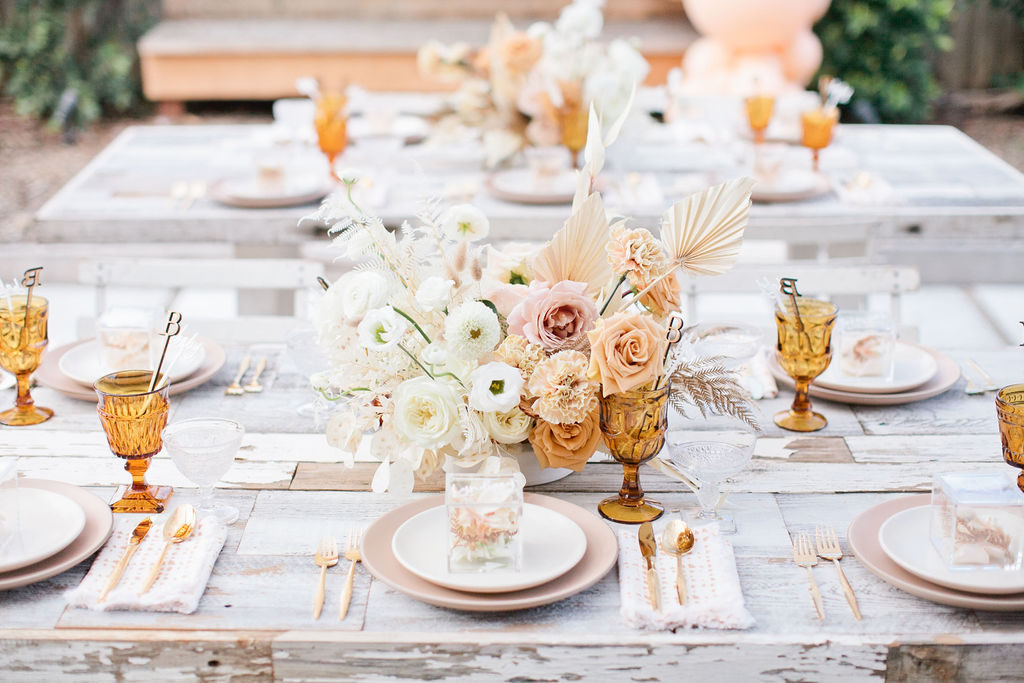 Isn't this all just so dreamy?! And I love that it's a baby boy shower! It's neutral and totally appropriate for it!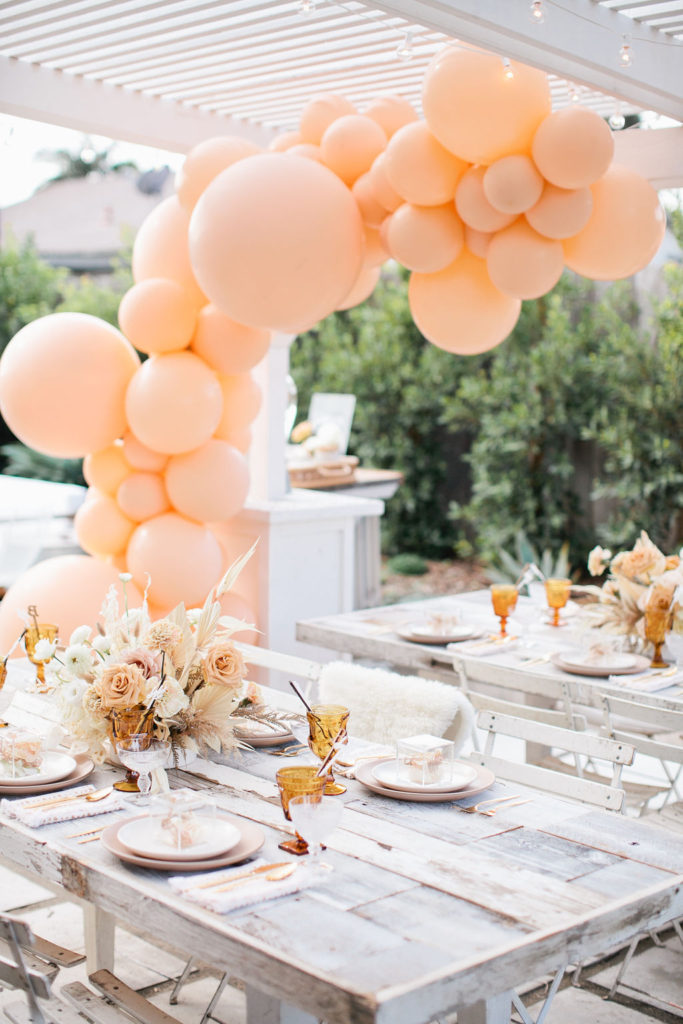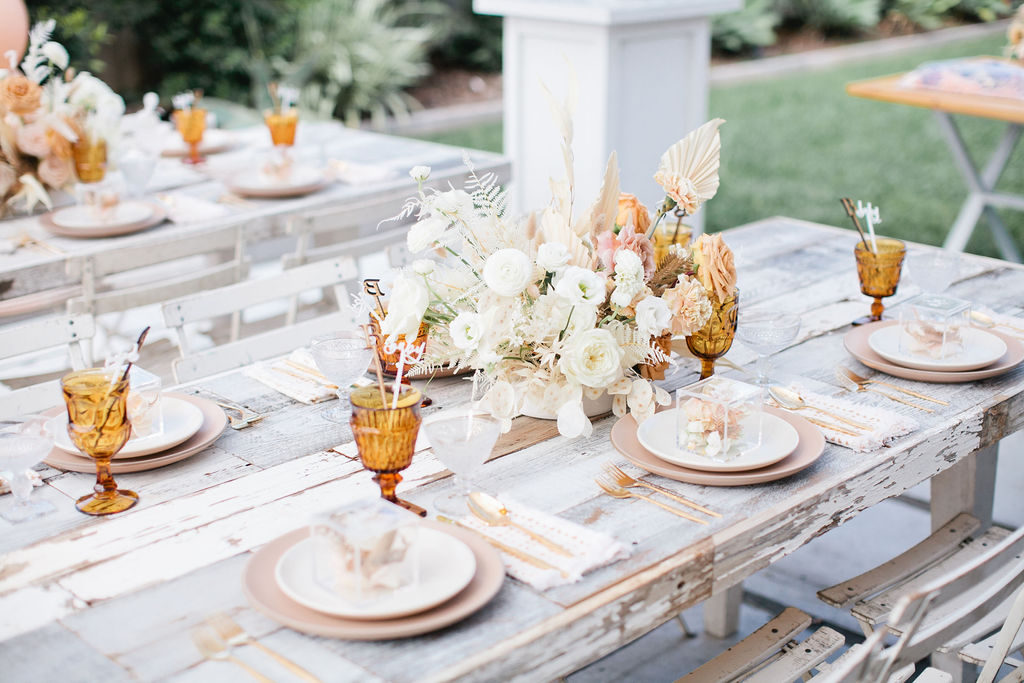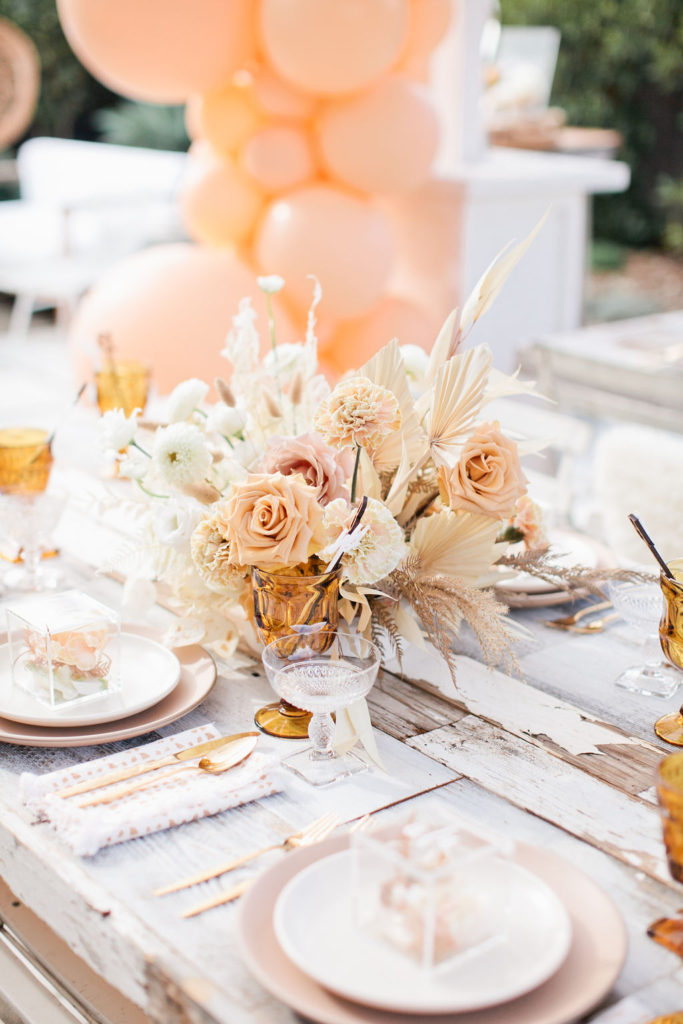 More cute details by Poppy Jack Shop! We've been calling Megan's baby "Baby B", with his last name being Bravinder. We all know the name, but we aren't telling quite yet!!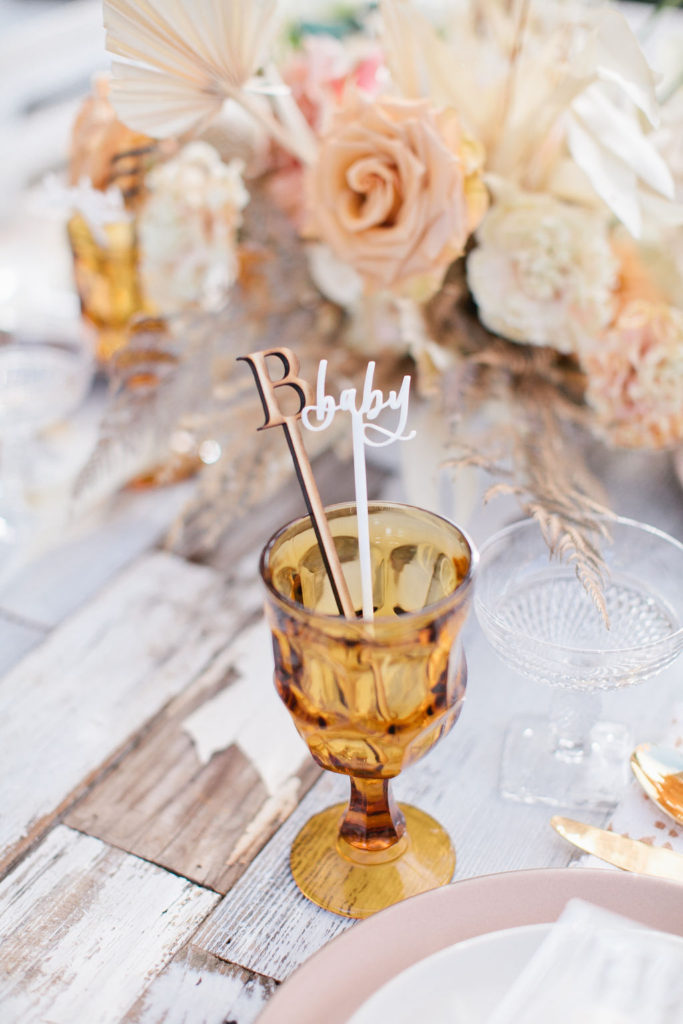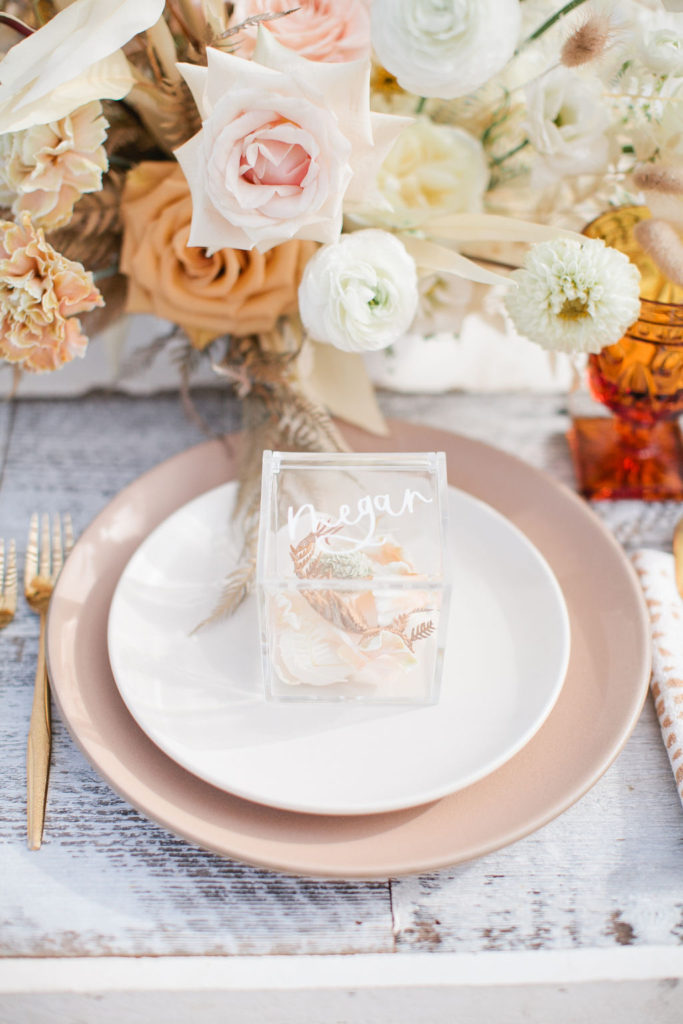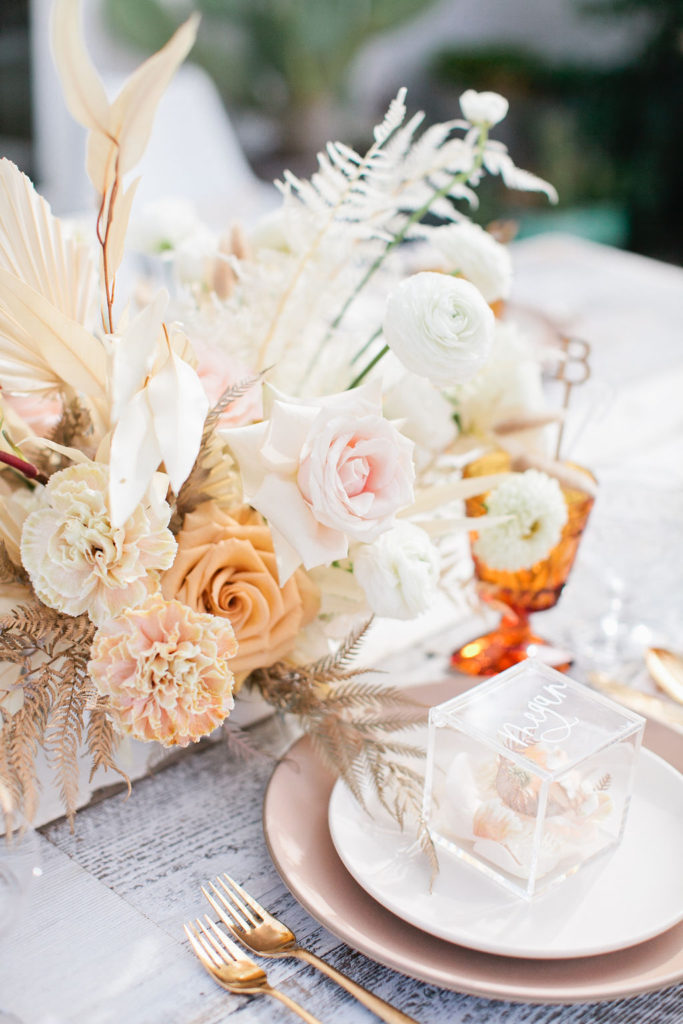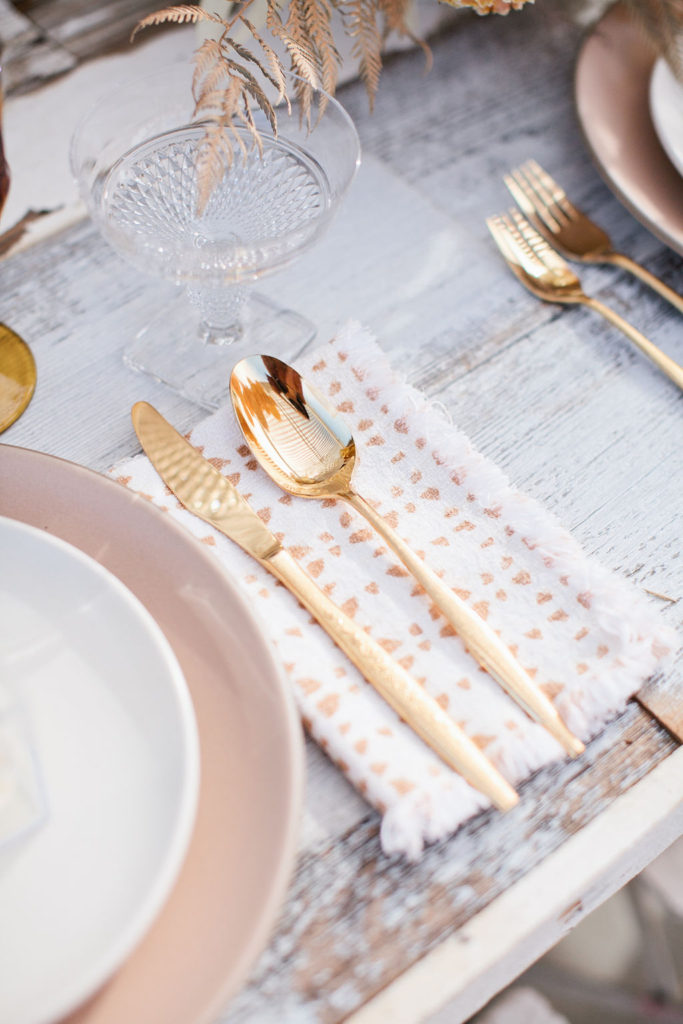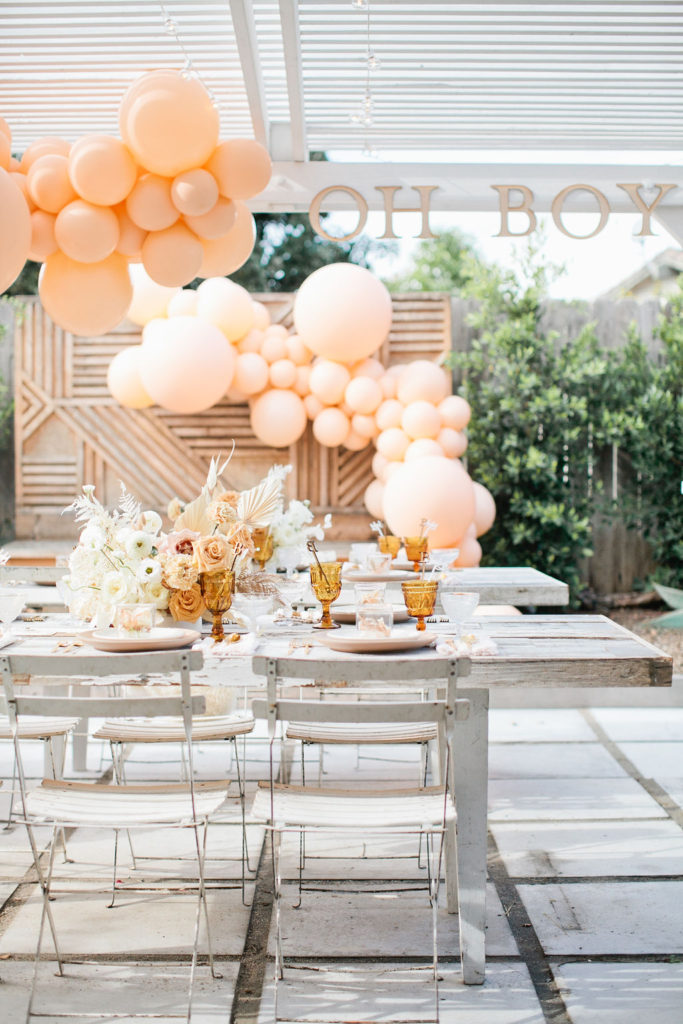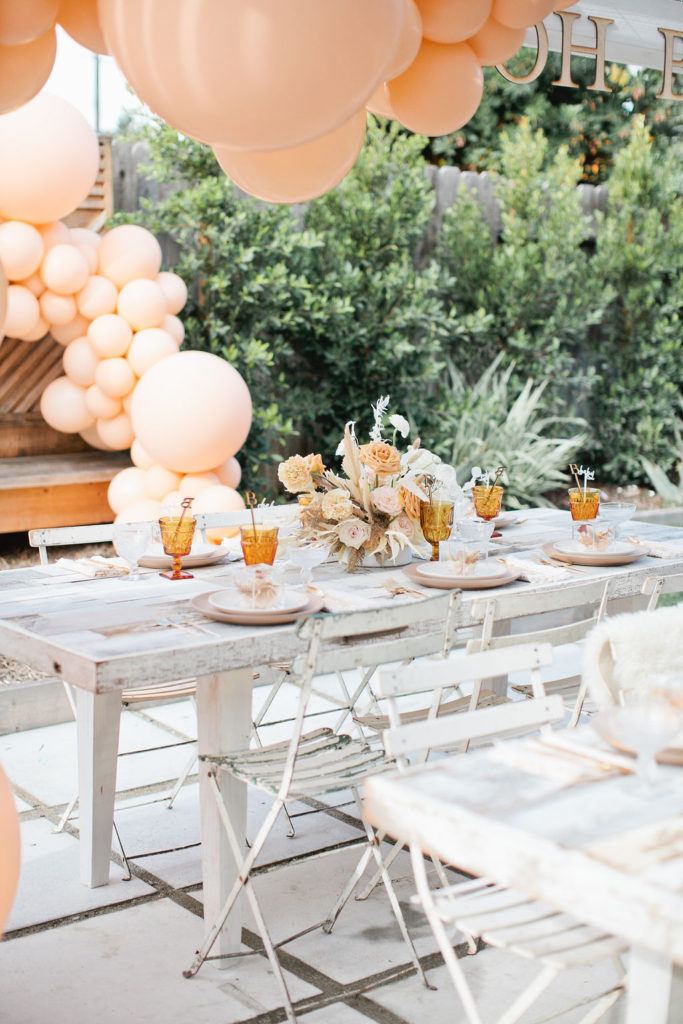 I wish my backyard looked like this every day!!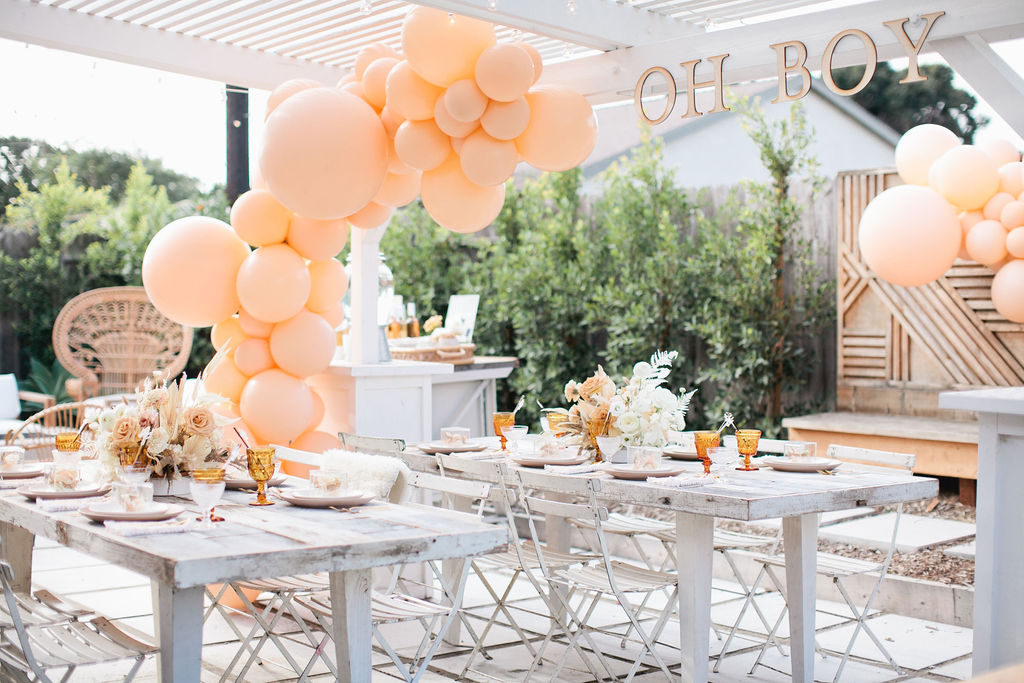 There's the pretty baby mama!!! Doesn't she look gorgeous?! I can't wait to meet this little guy!!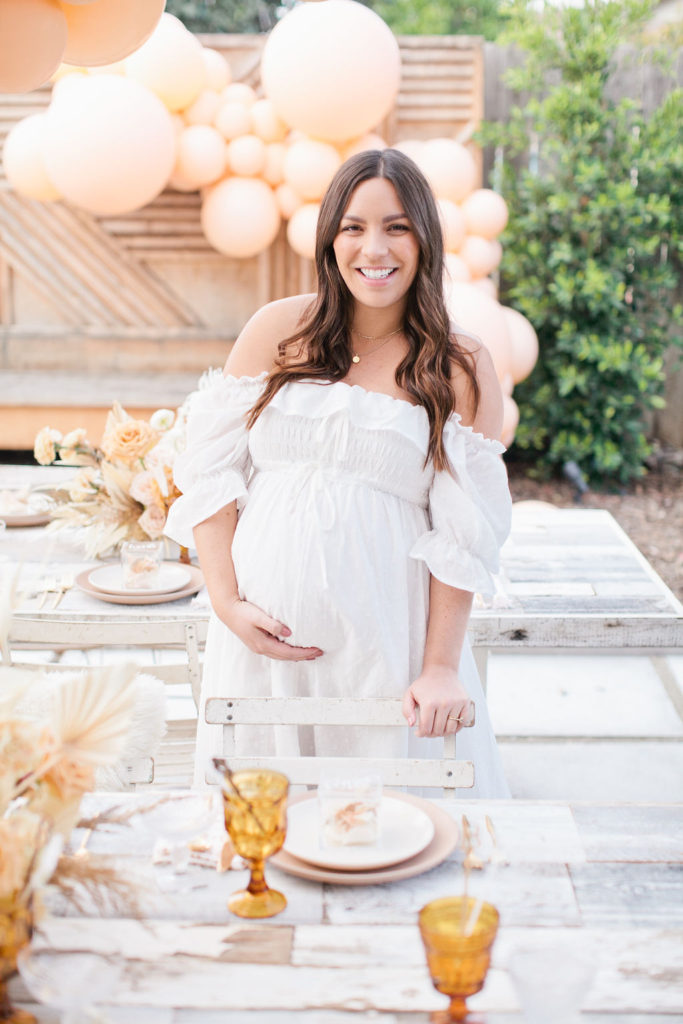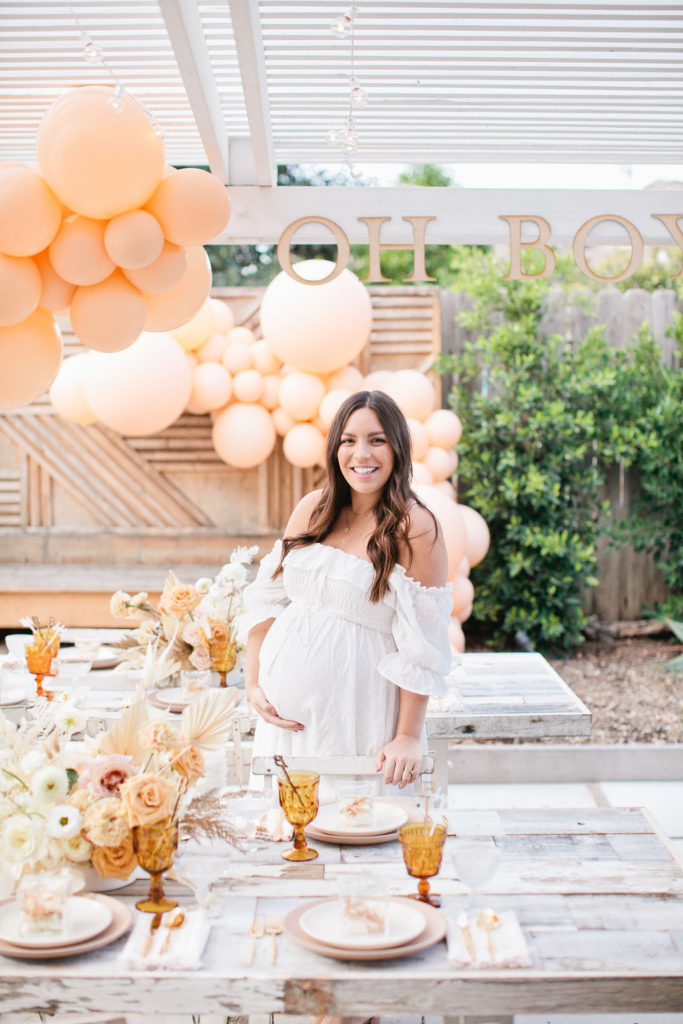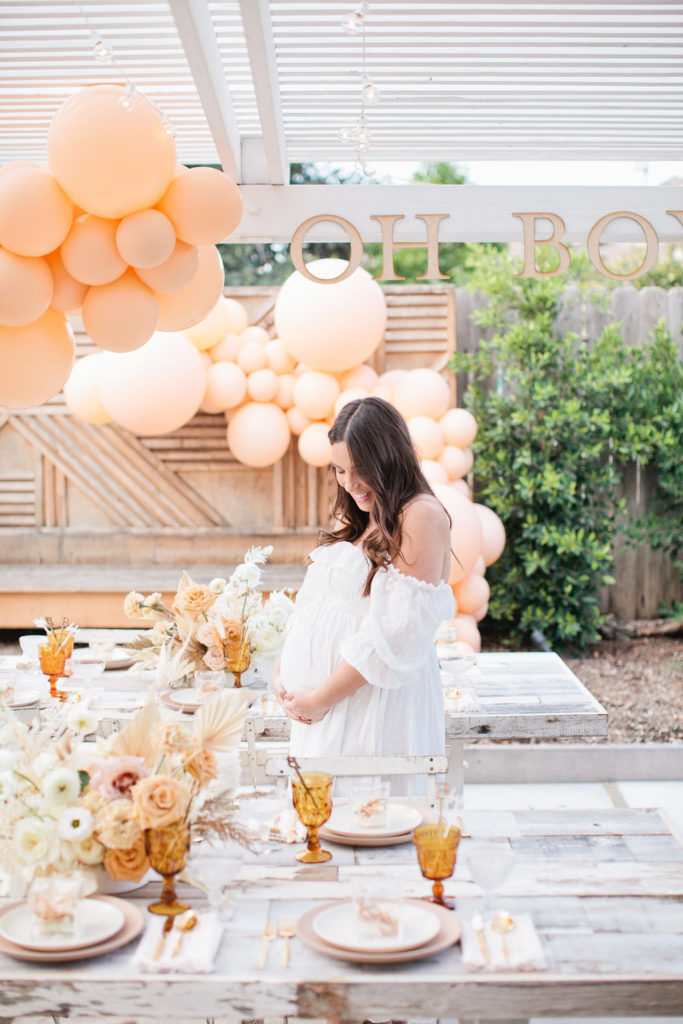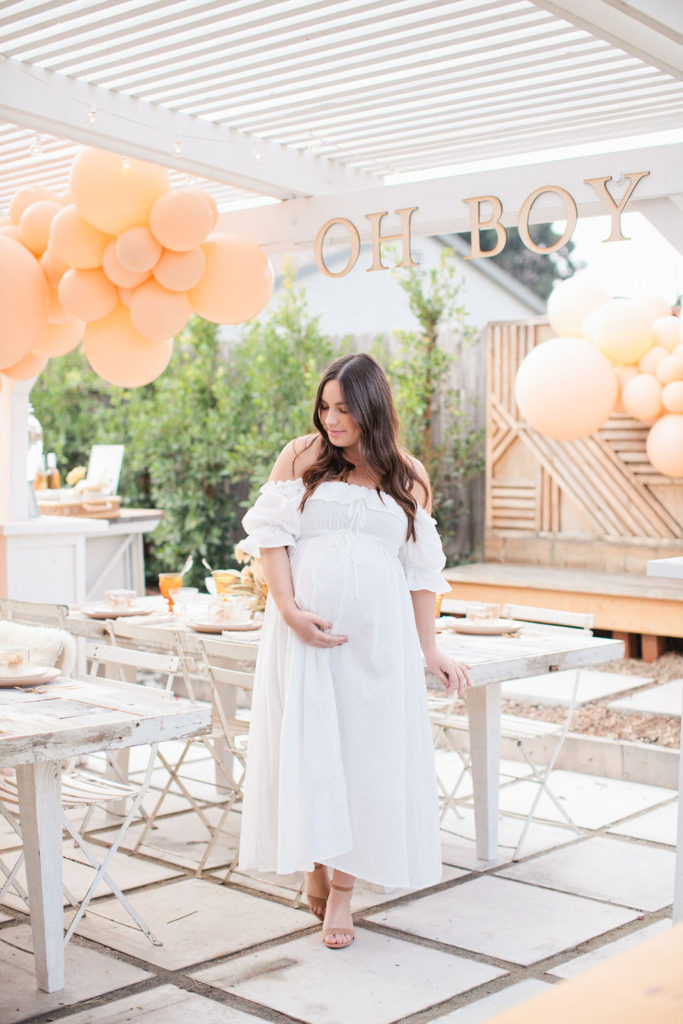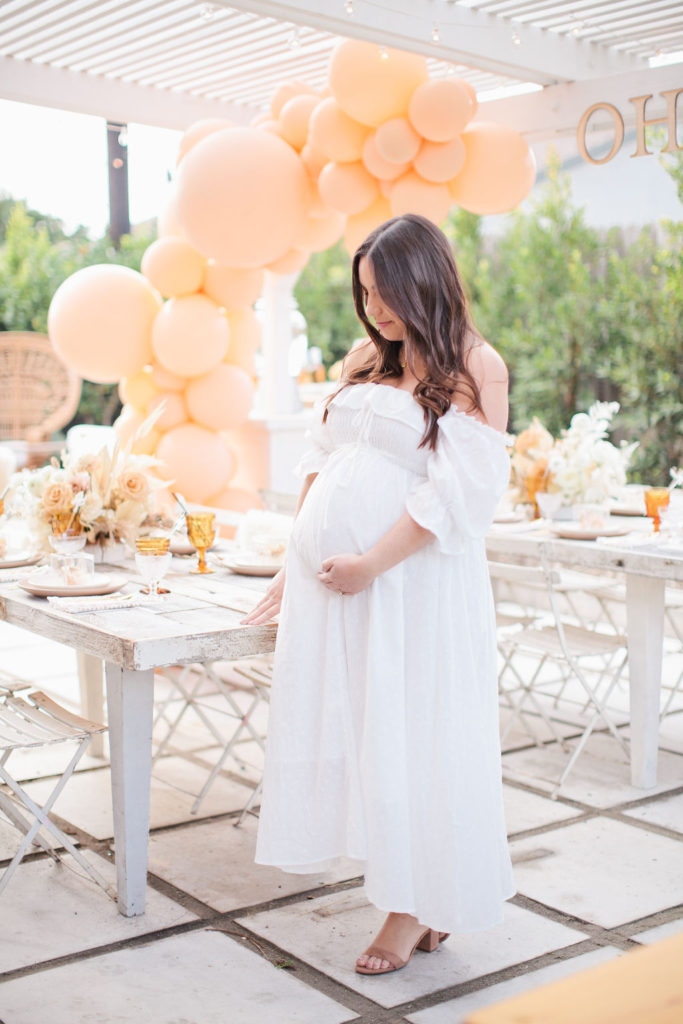 And there's daddy to be too! Adam and Megan are such a gorgeous couple, this is gonna be one cute baby!! Sign him up for some Beijos photo shoots asap! Haha!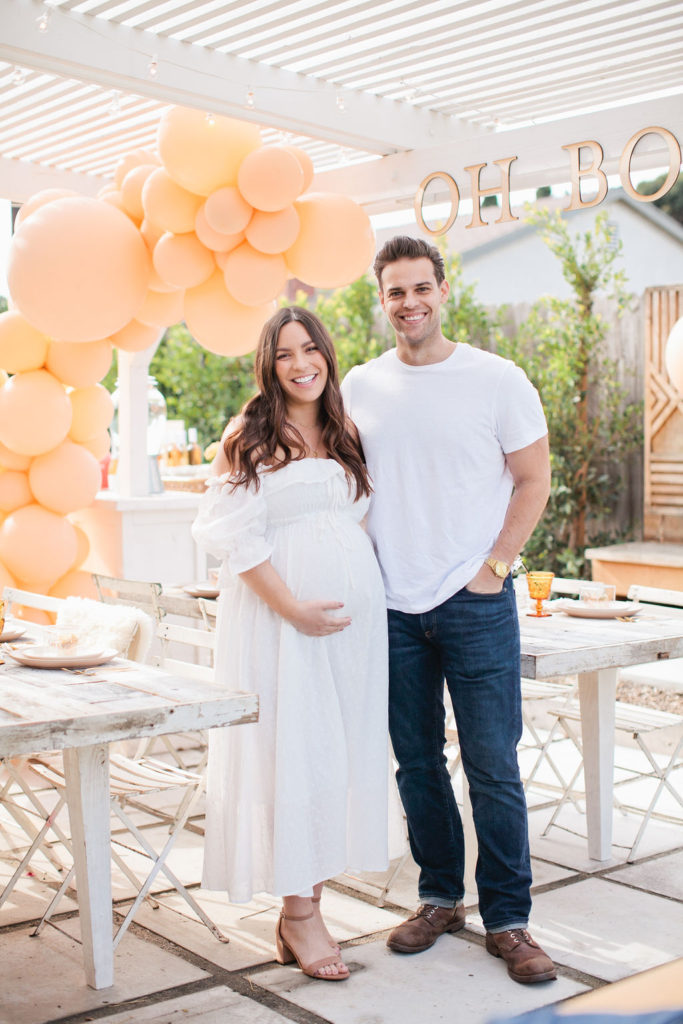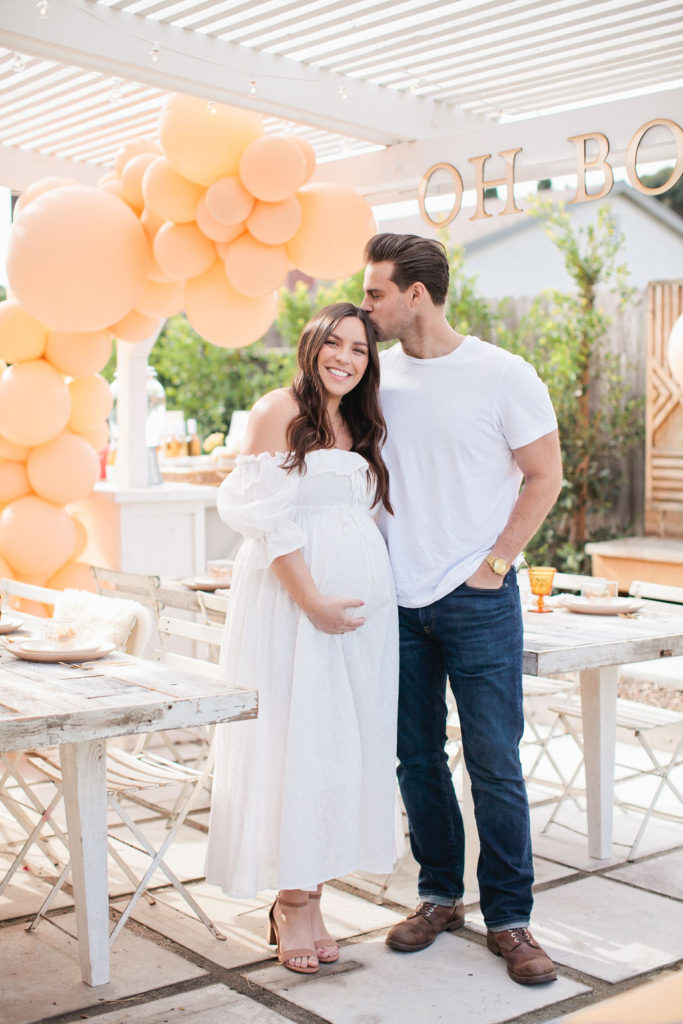 Pop the bubbly!!!!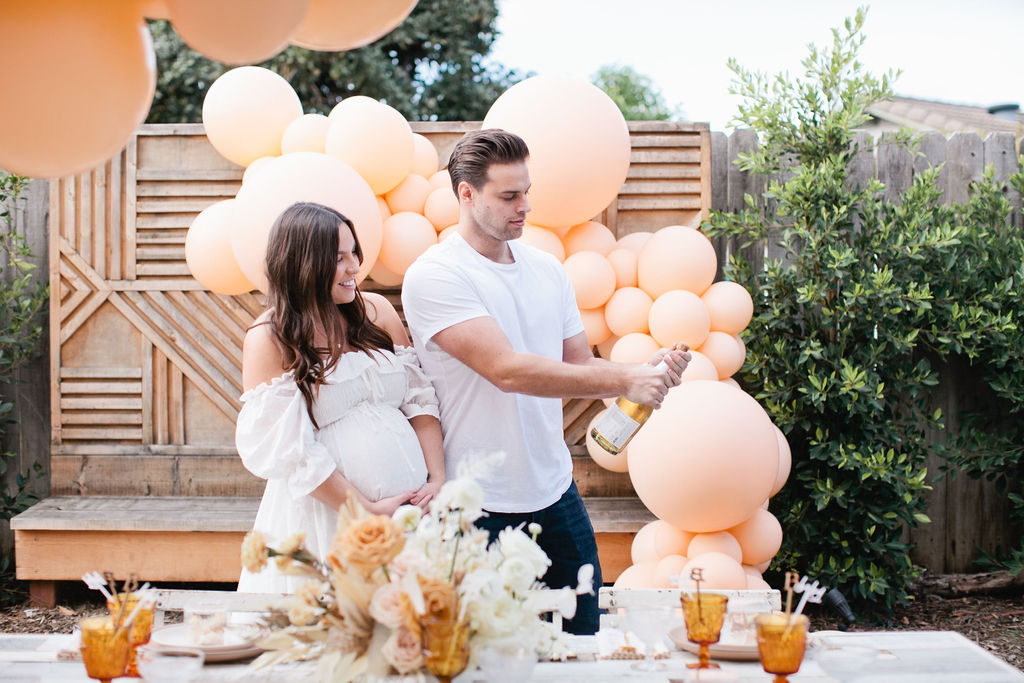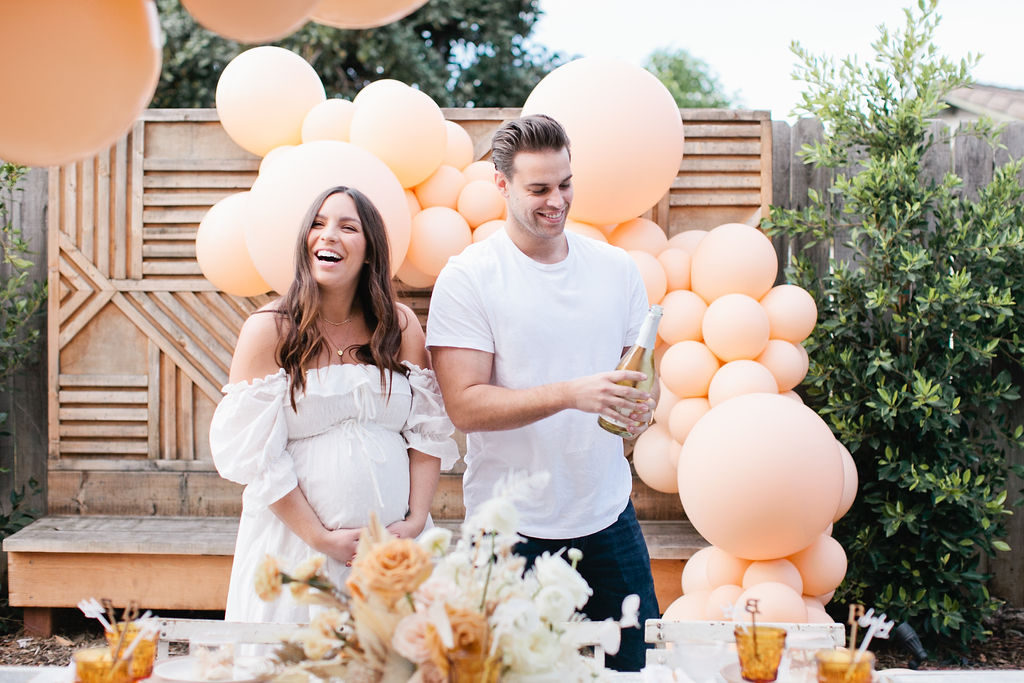 Nice little segue to the bar set up, right?! We of course served our favorite One Hope wine! Guests had the option of Champagne with yummy mixers for a mimosa, Pinot Grigio and Rosé! How great is the sign by Poppy Jack as well?!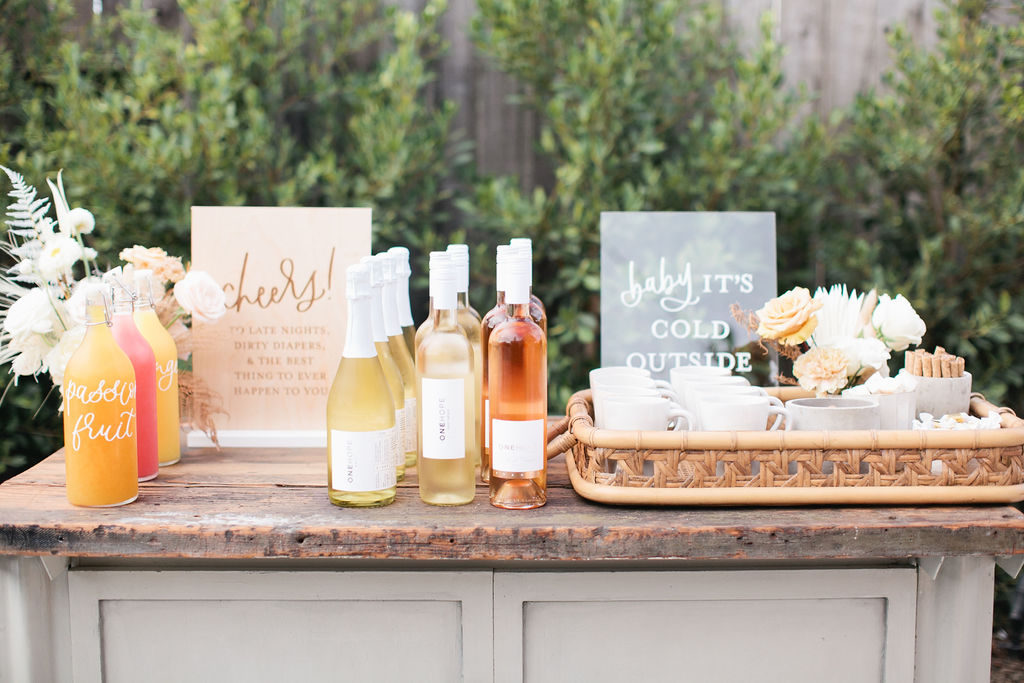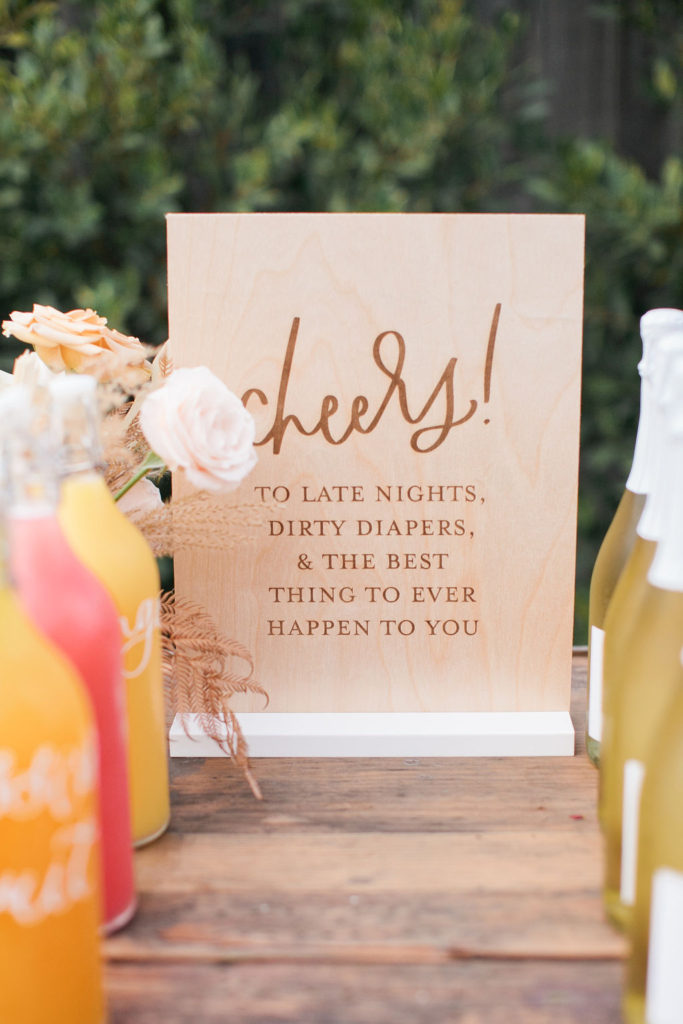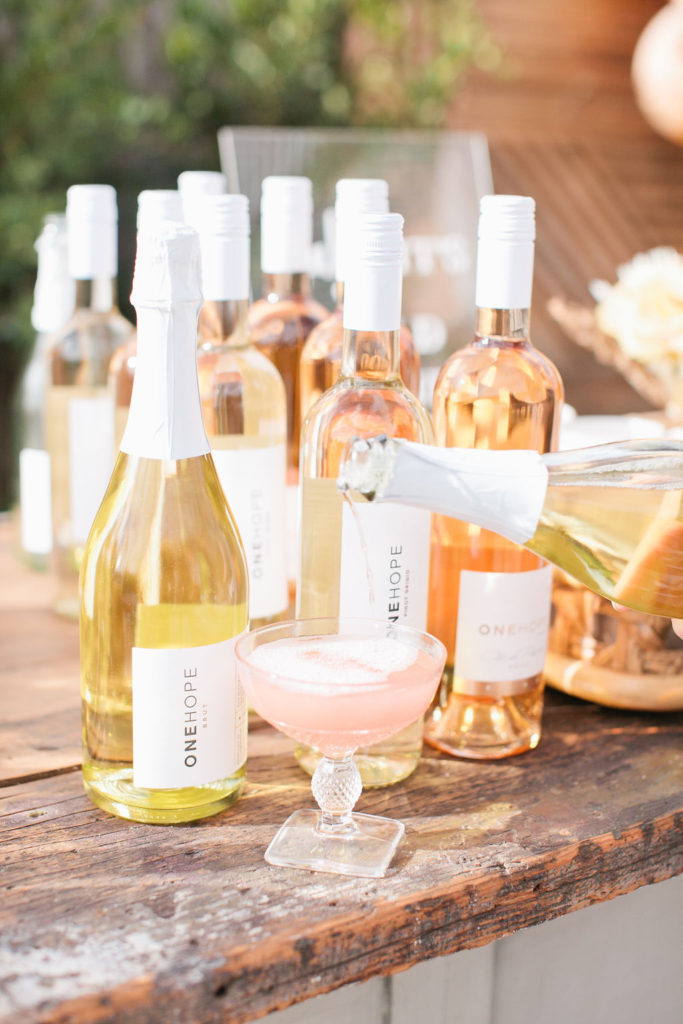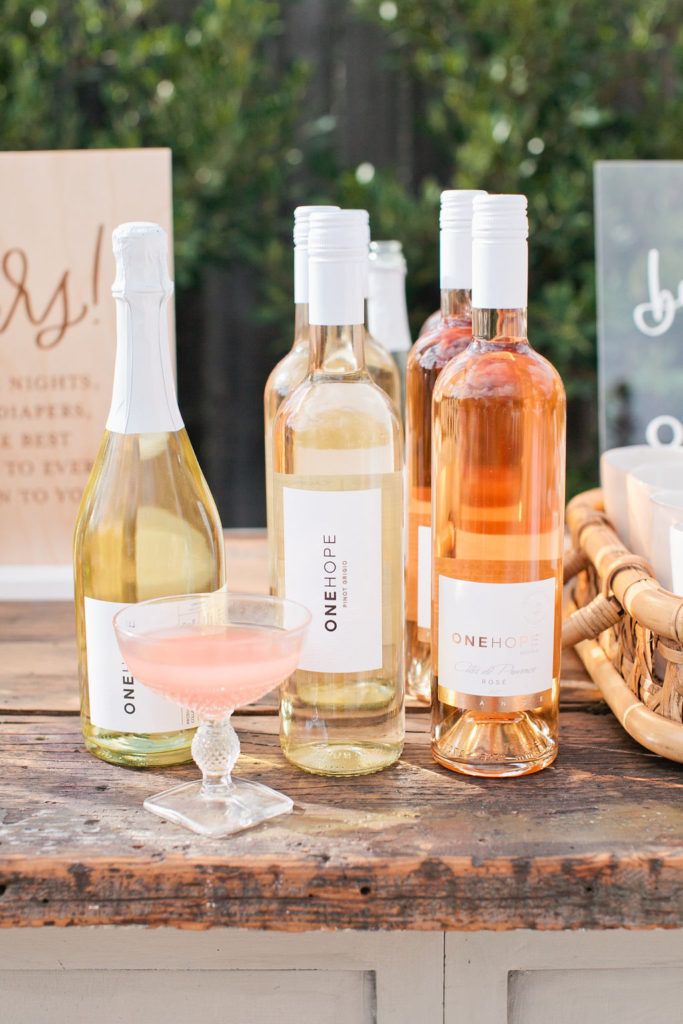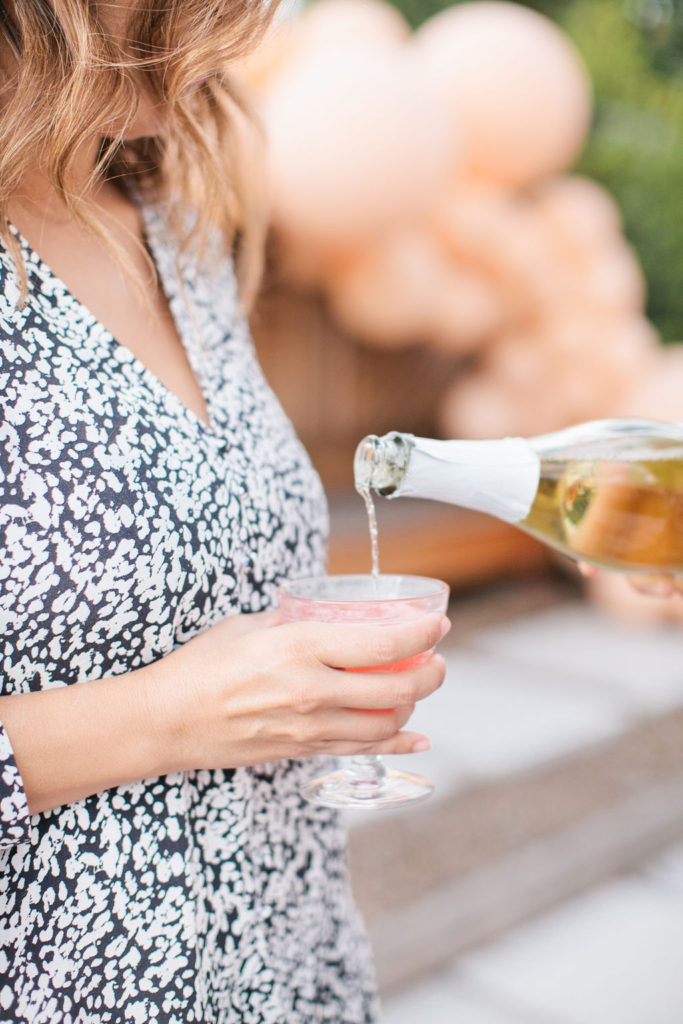 It was pretty cold the day we held the shower, actually leading up we didn't even know if it would happen in my backyard. Rain was in the forecast but we lucked out and managed to escape it… for the most part.
However, it was quite chilly, so we added a little Hot Cocoa Station! It was the perfect addition to the bar and guests loved cozying up with it! Sometimes it's those last minute decisions that make the event more fun!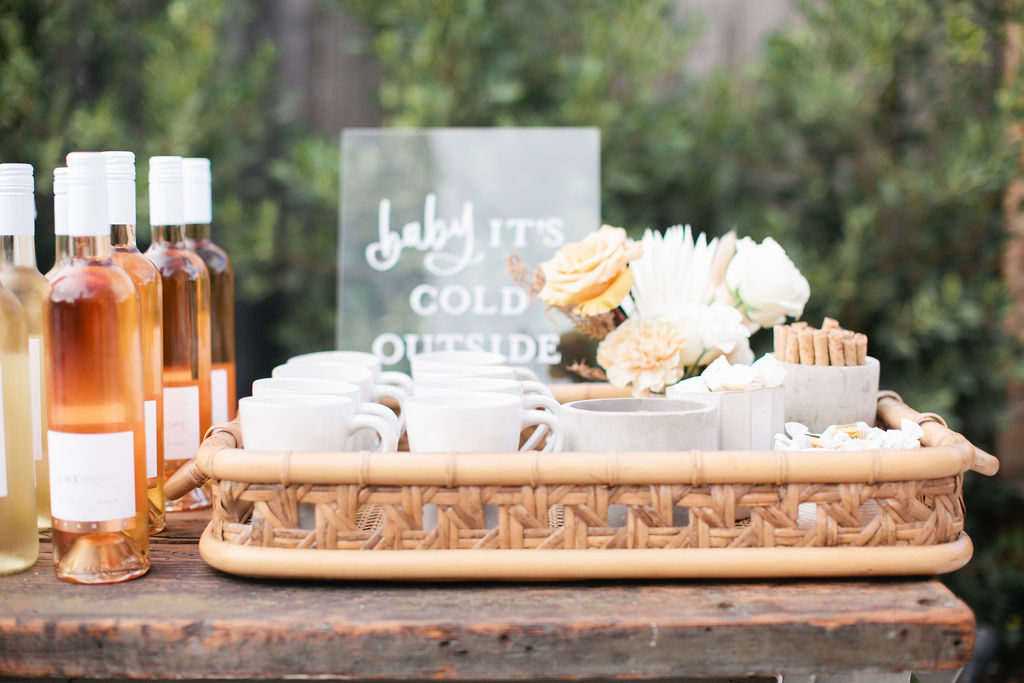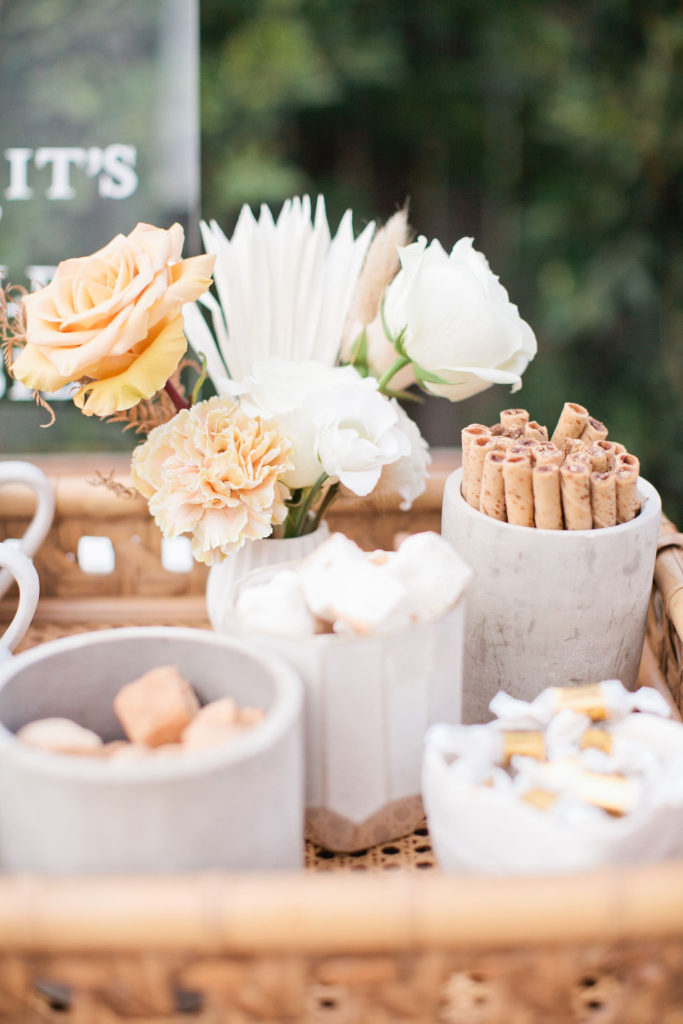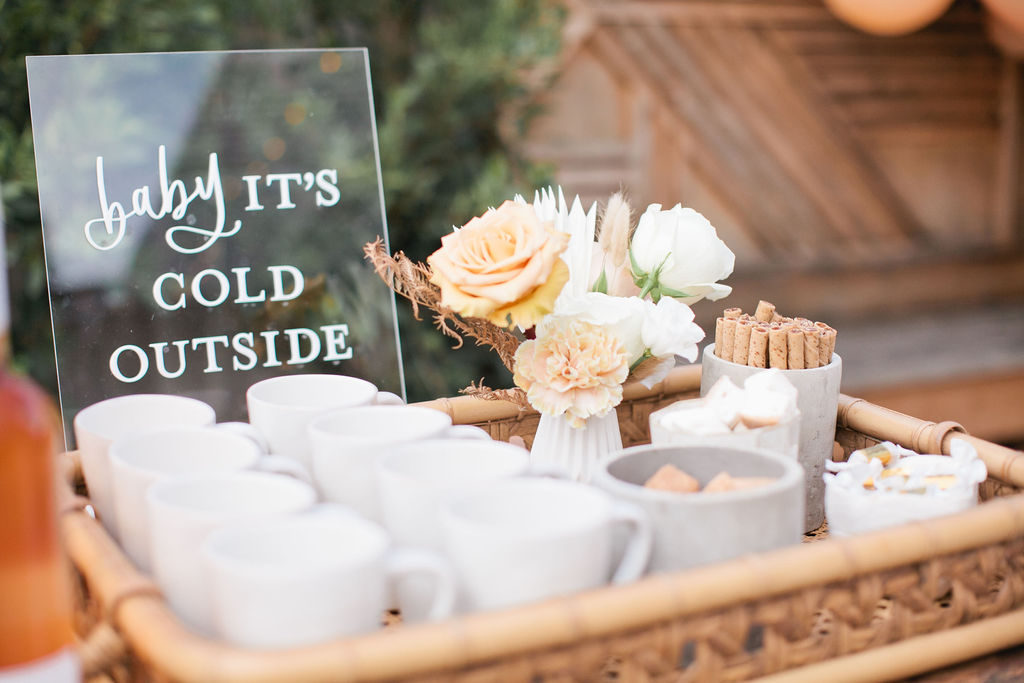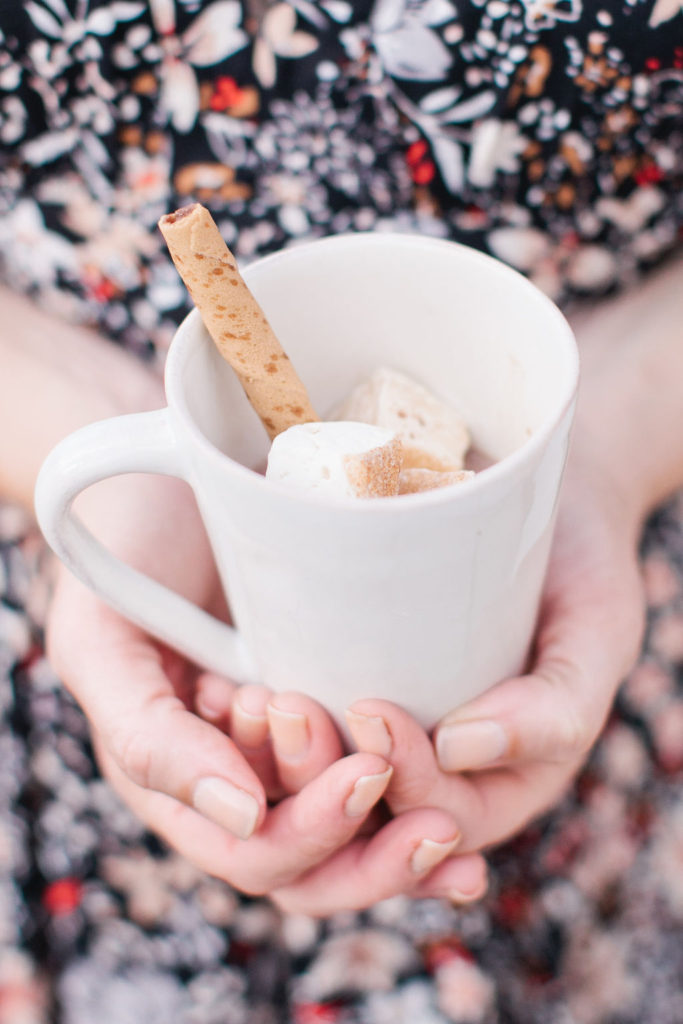 One of the highlights of the day was this delicious spread by Greenleaf Chop Shop! We had the perfect amount of tasty treats for our guests. From delicious sliders, chicken skewers and the tastiest salad. Everything was just so yummy and really pretty to look at!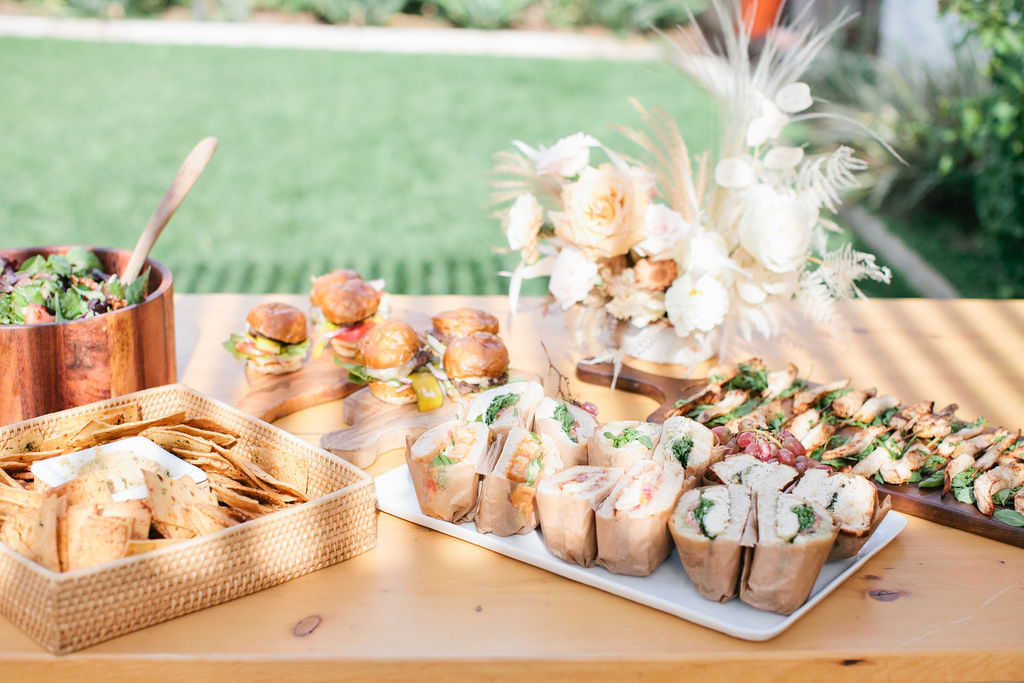 We also had a tasty starter from Graes, you can't have a party these days with out a delicious charcuterie board, right?! I mean it's practically a crime…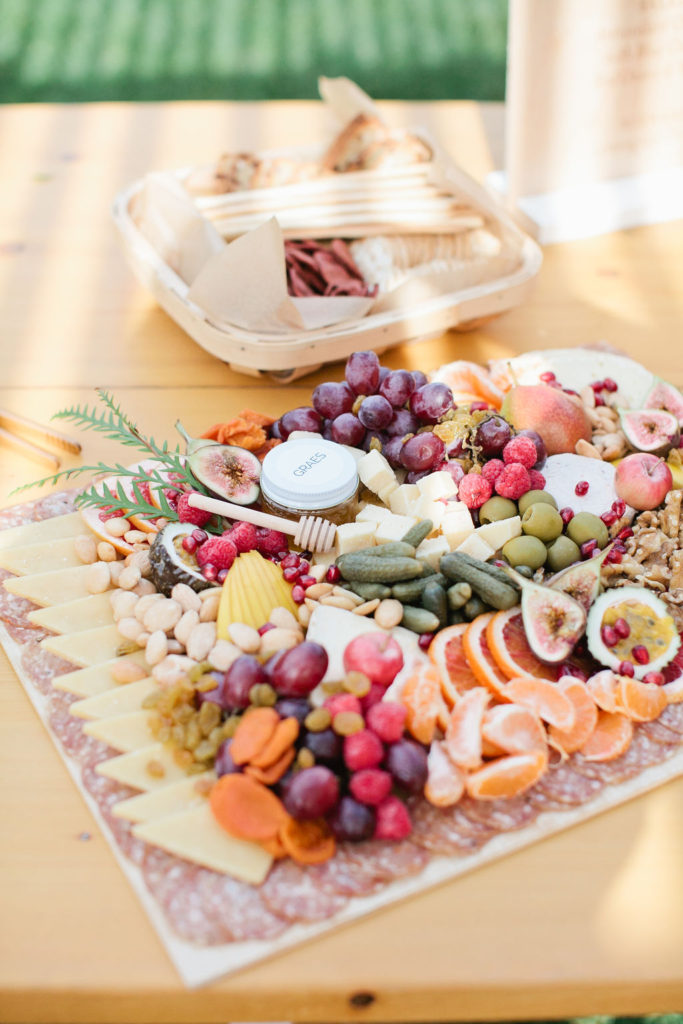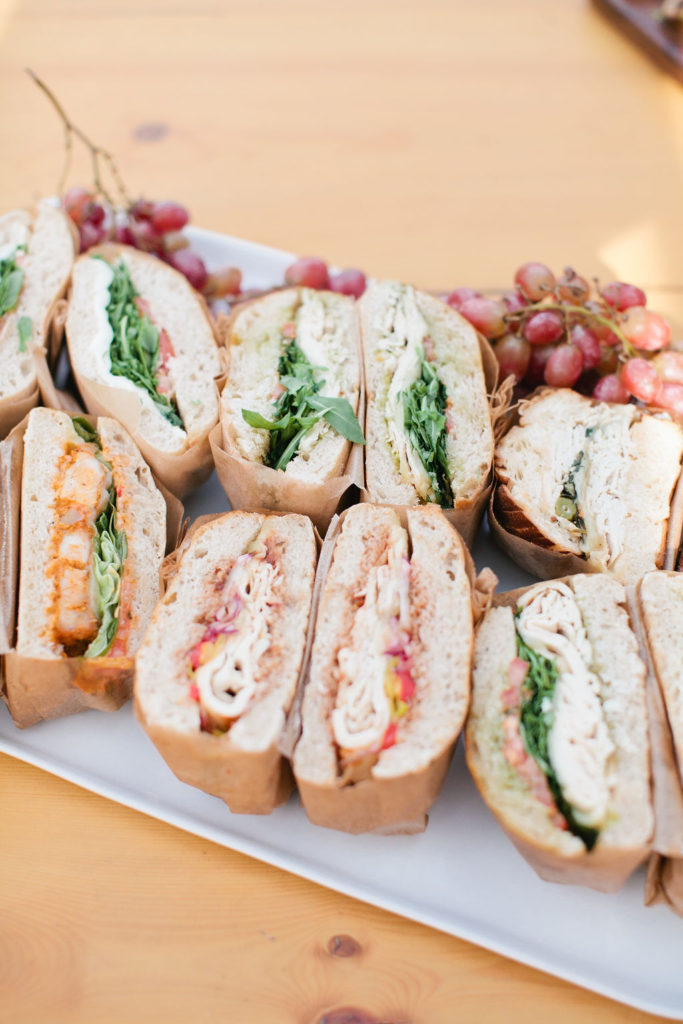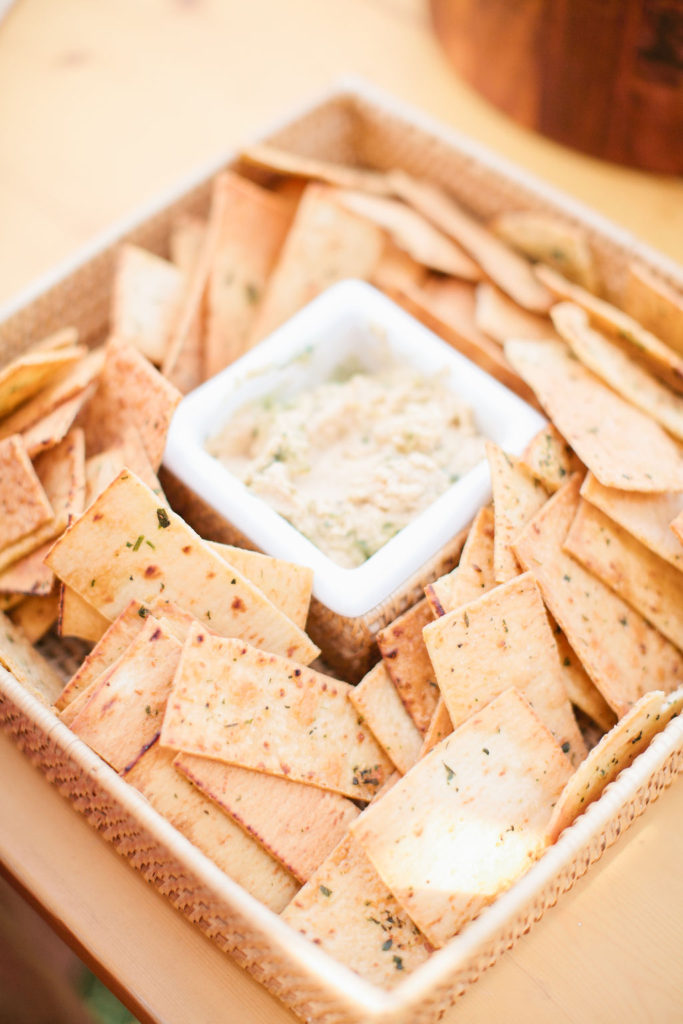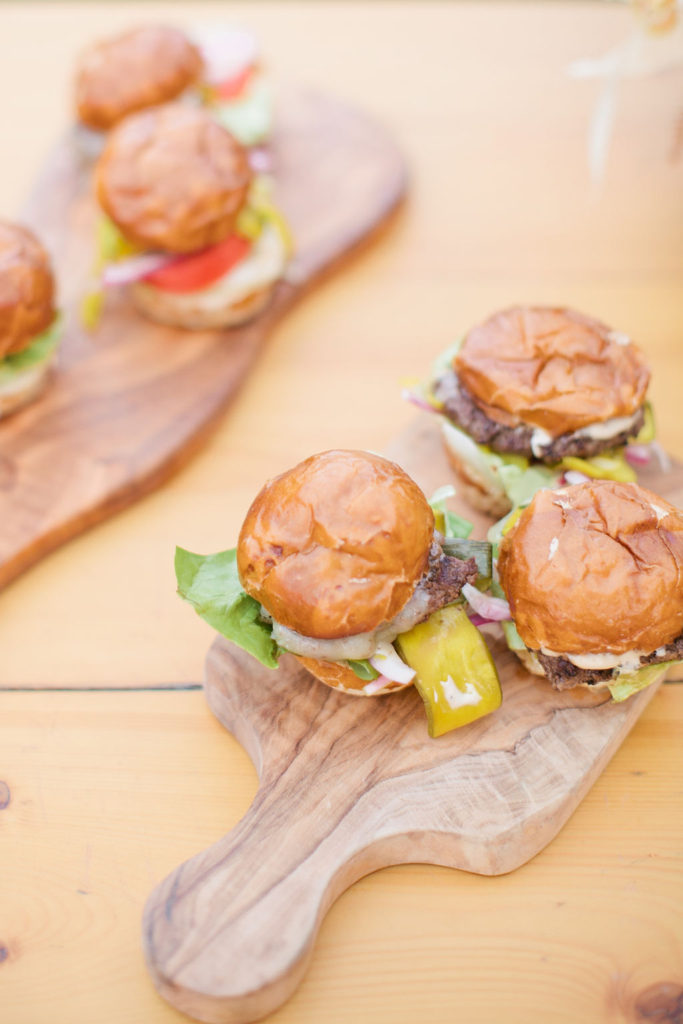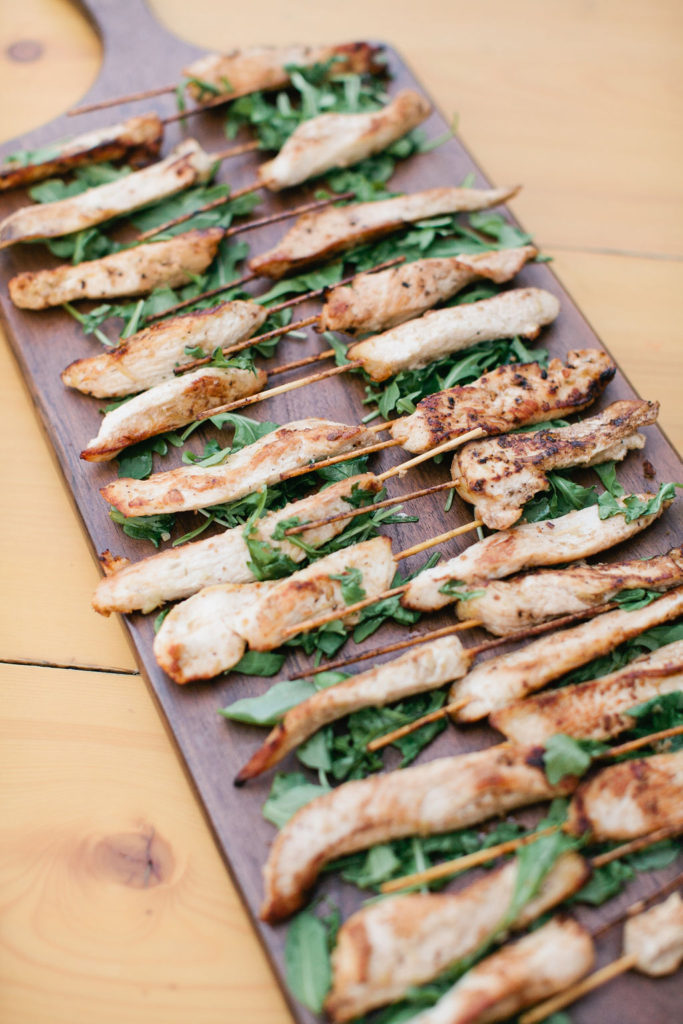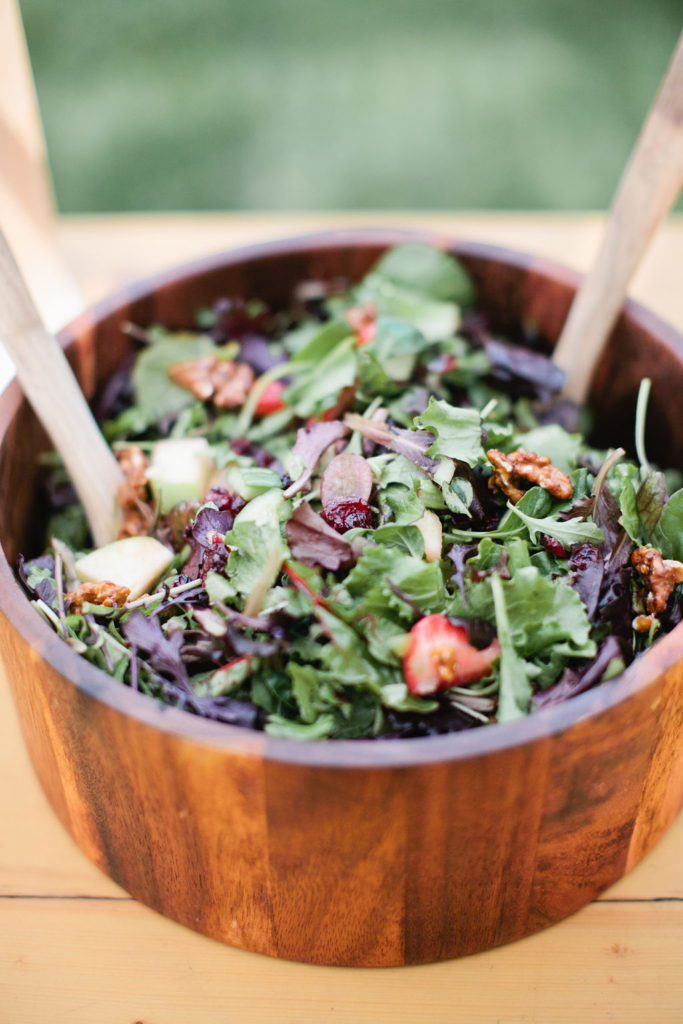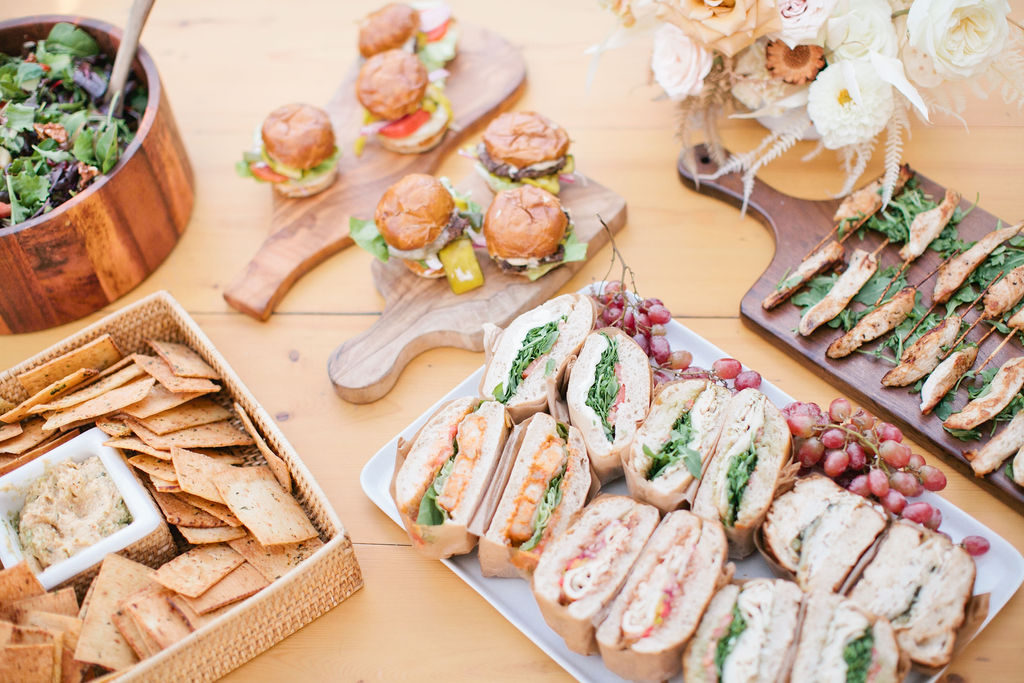 Every lady in this photo below is a photographer, haha, Leah and I joked, if we don't have good photos of this shower…. Haha! They are all so talented and bonded in their work, isn't that amazing?! They've seen each other grow and been there for life's biggest moments. Love that!!!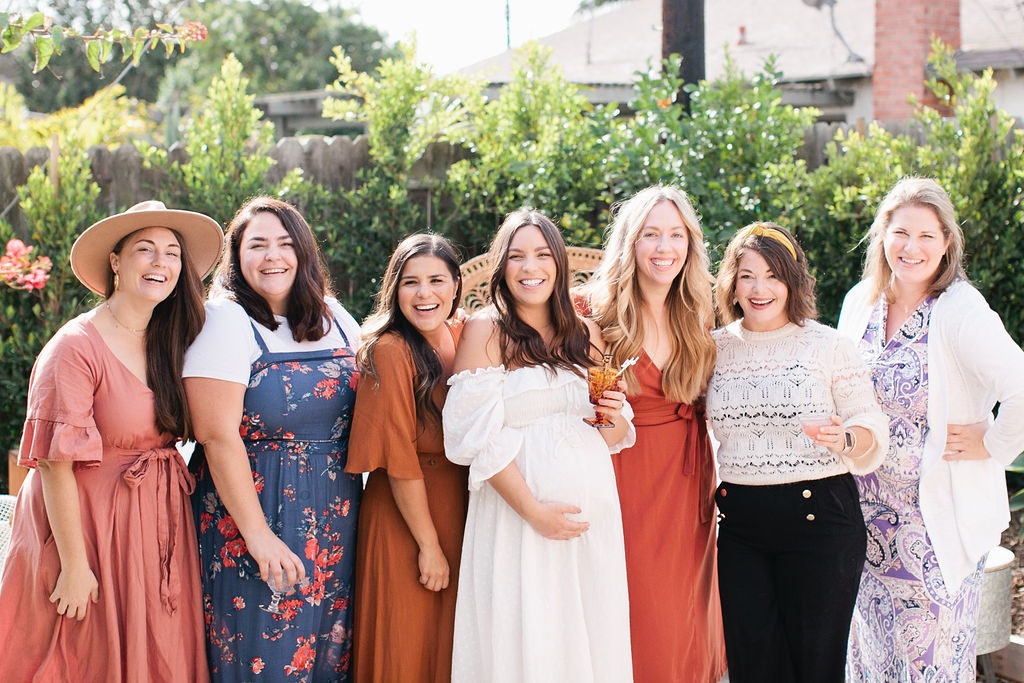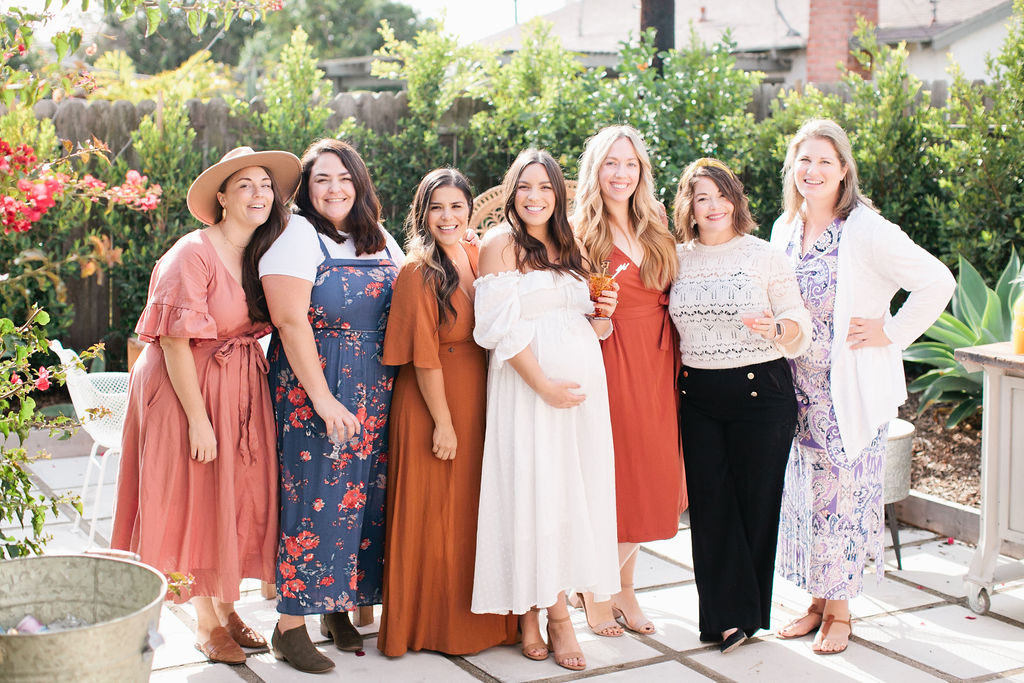 We don't see her face a lot on here, but there's Courtney from Poppy Jack! She's the cutest!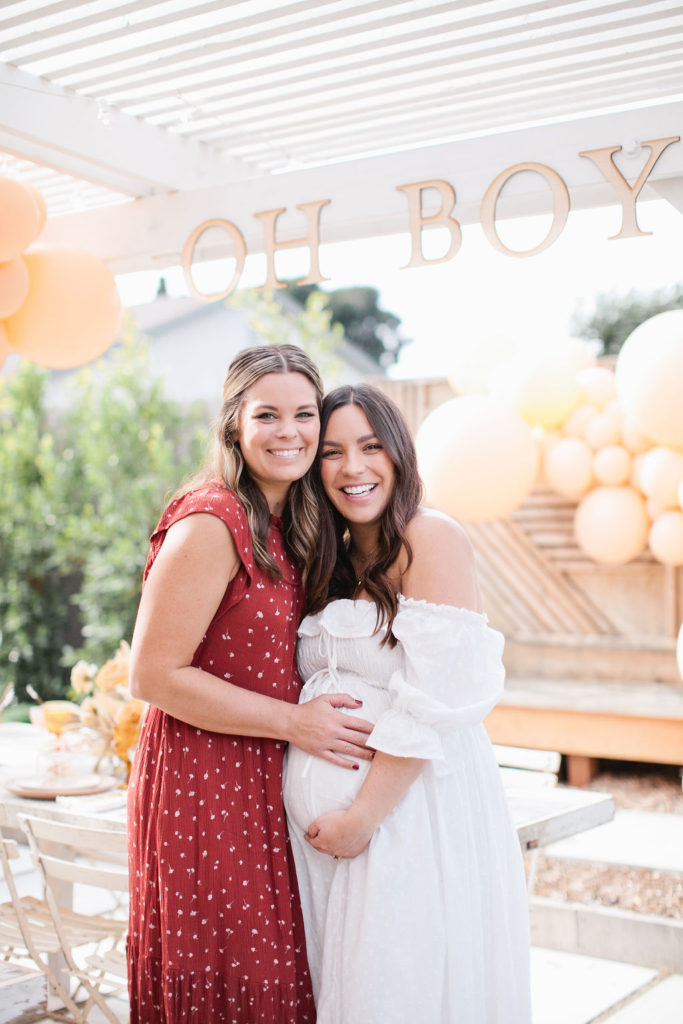 Megan's pretty friend Amber who can offer lots of advice as her baby boy just turned 1!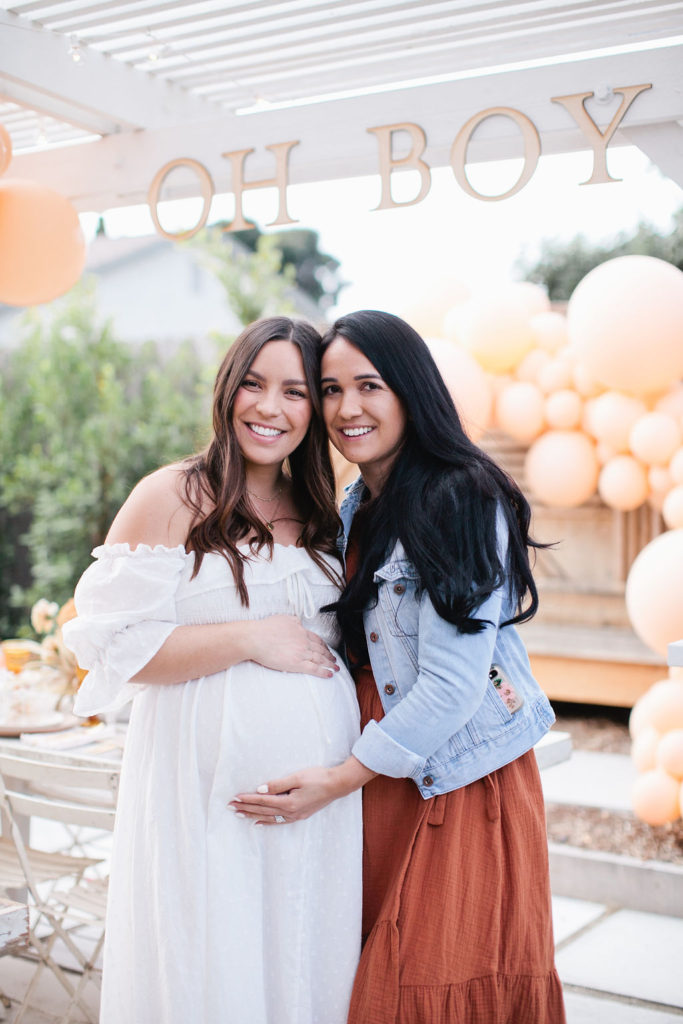 These two beautiful besties!! Ala and Megan are a knockout duo!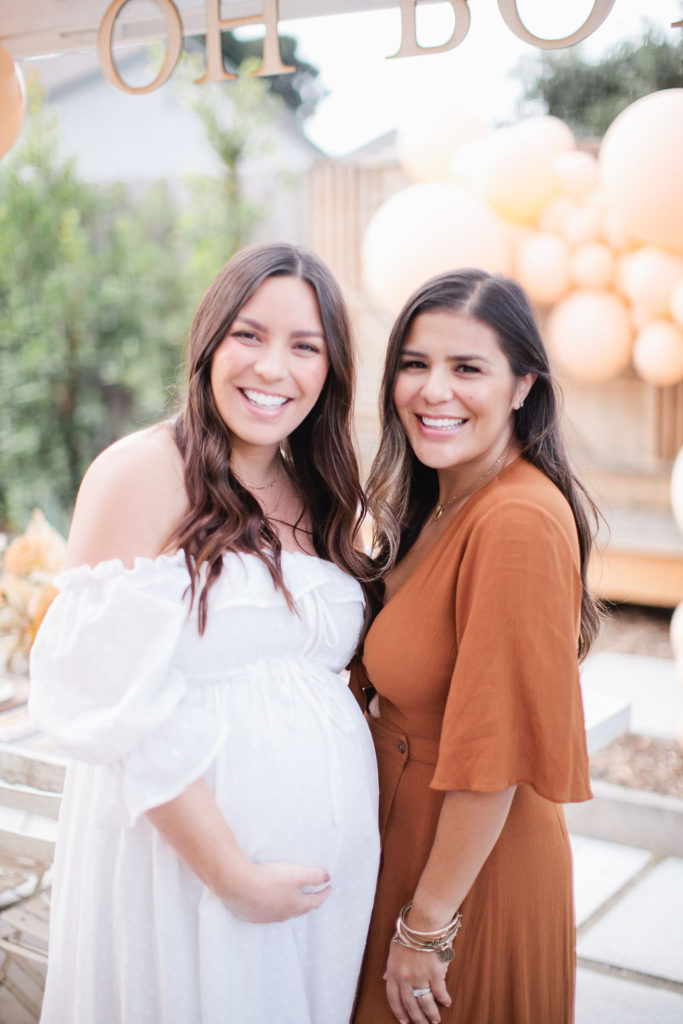 There's my girl Leah!! She actually met Megan before me by a few weeks, I'm still bitter, haha!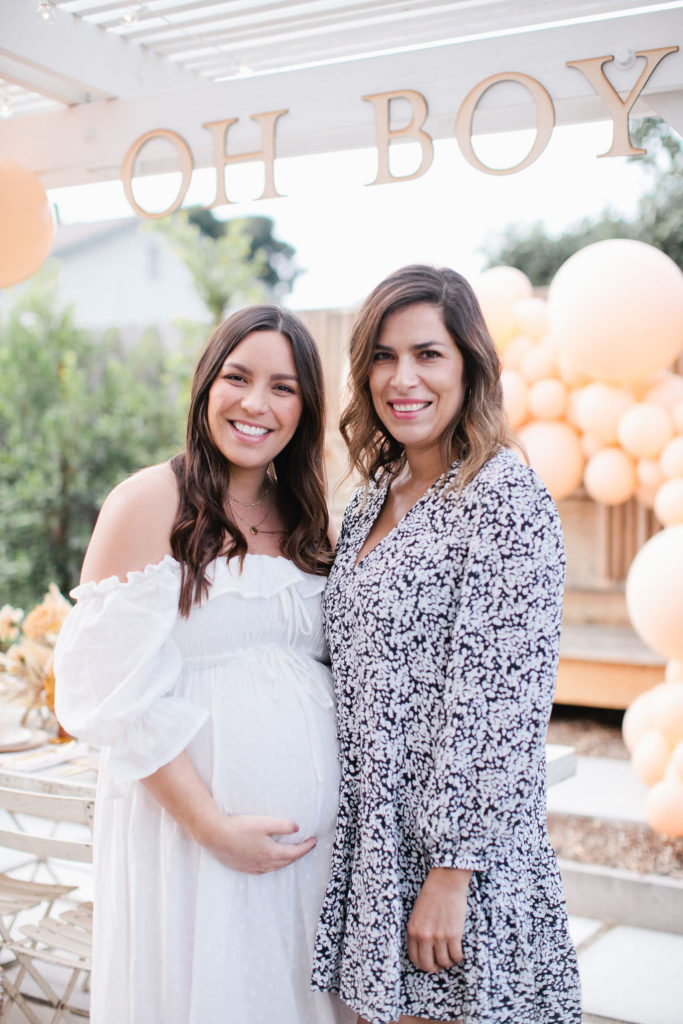 Oh, and there's me! My hair looks a little crazy (I told you it was weird weather) but I loved my dress from Saltwater Luxe!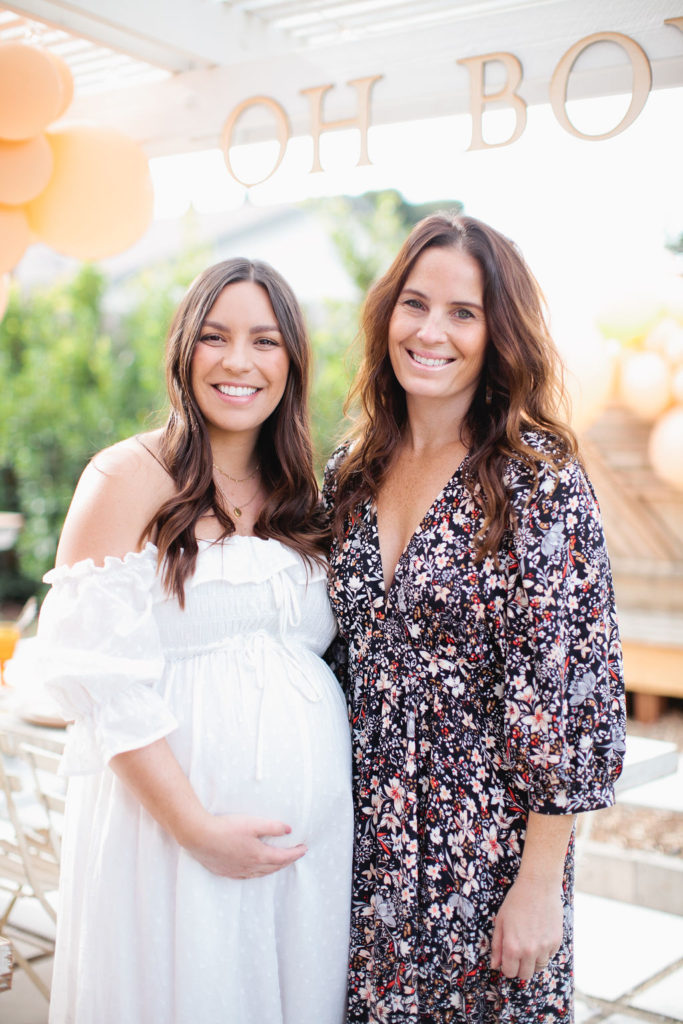 Onto desserts!!! Our friends at Sweet & Saucy Shop came through with the prettiest and tastiest desserts, as per usual!! They were simple yet delicious, just the way I like it! We topped off the cake with a cute topper by Poppy Jack Shop and some pretty flowers as well! And of course the table was complete with more balloons, more flowers and another adorable sign!!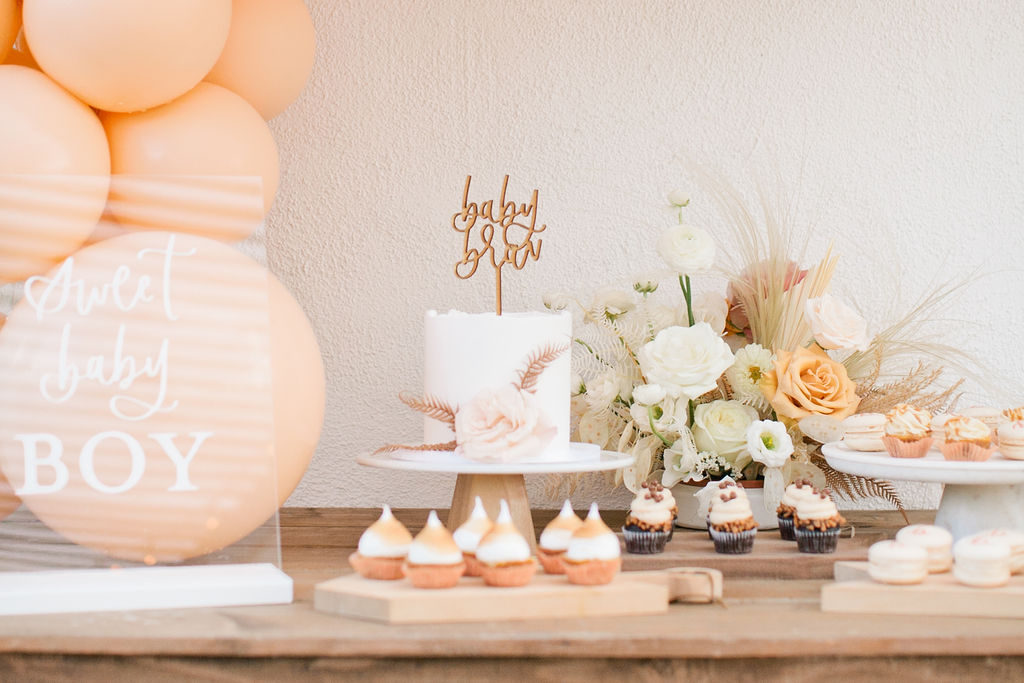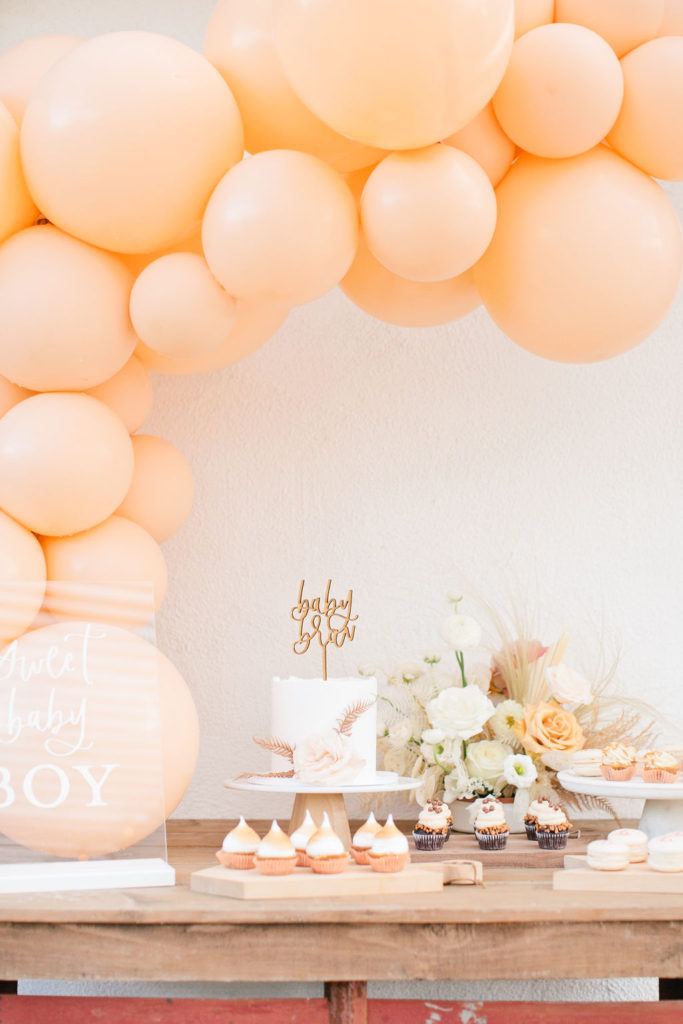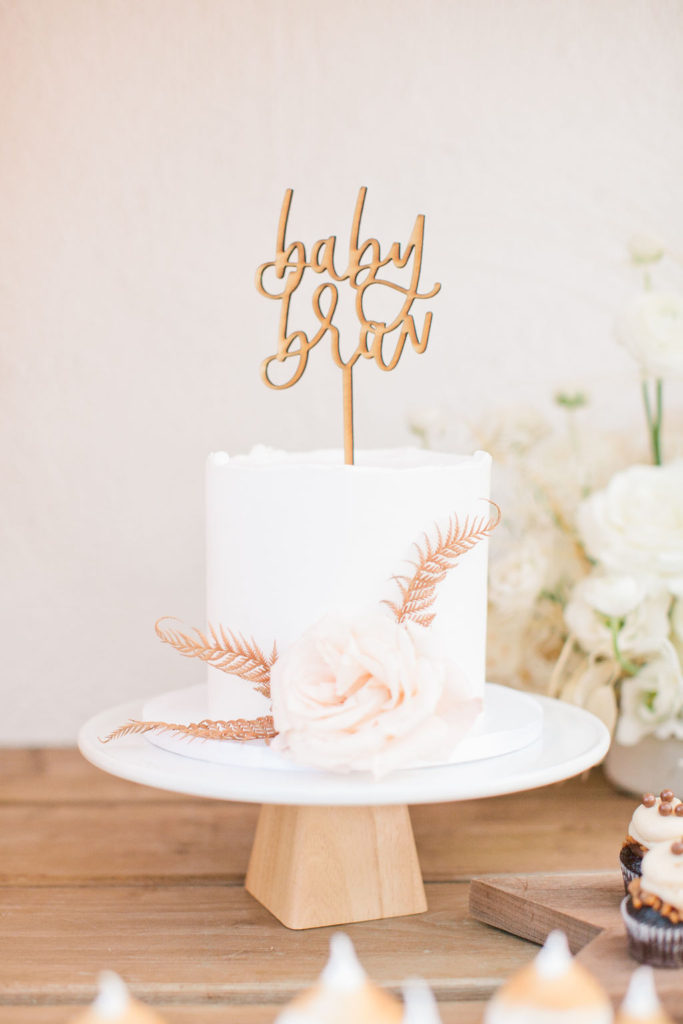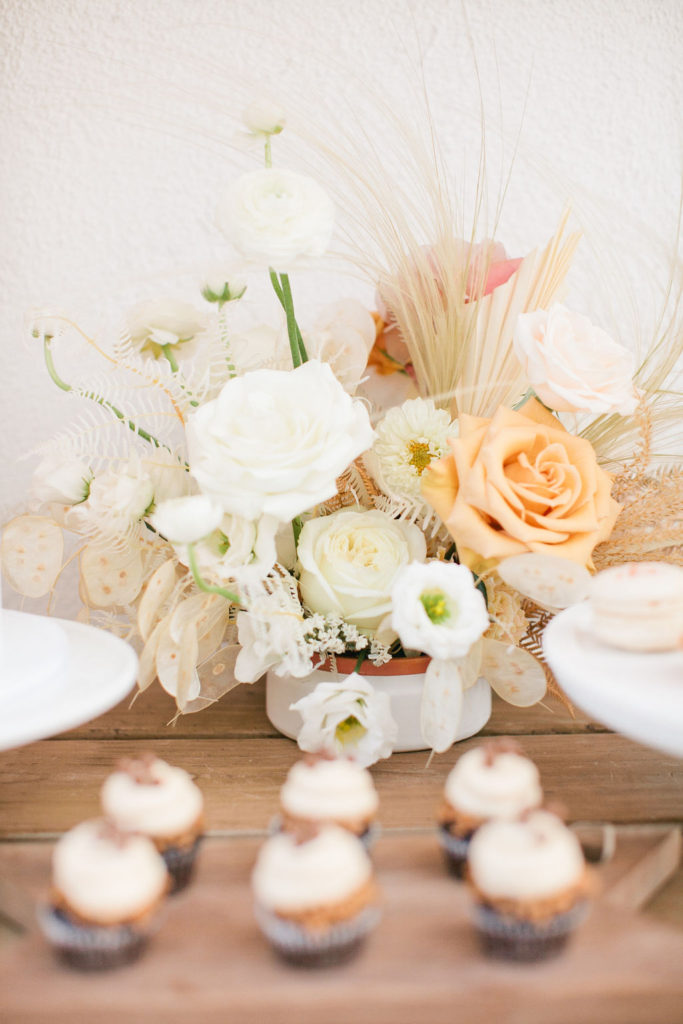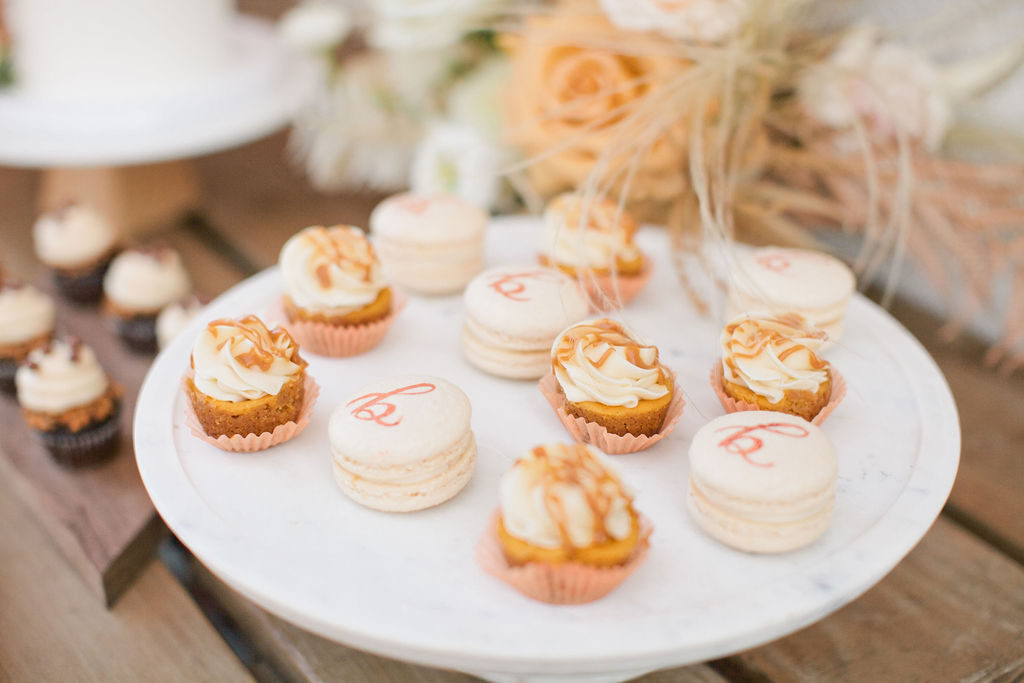 Loving these b macarons!!!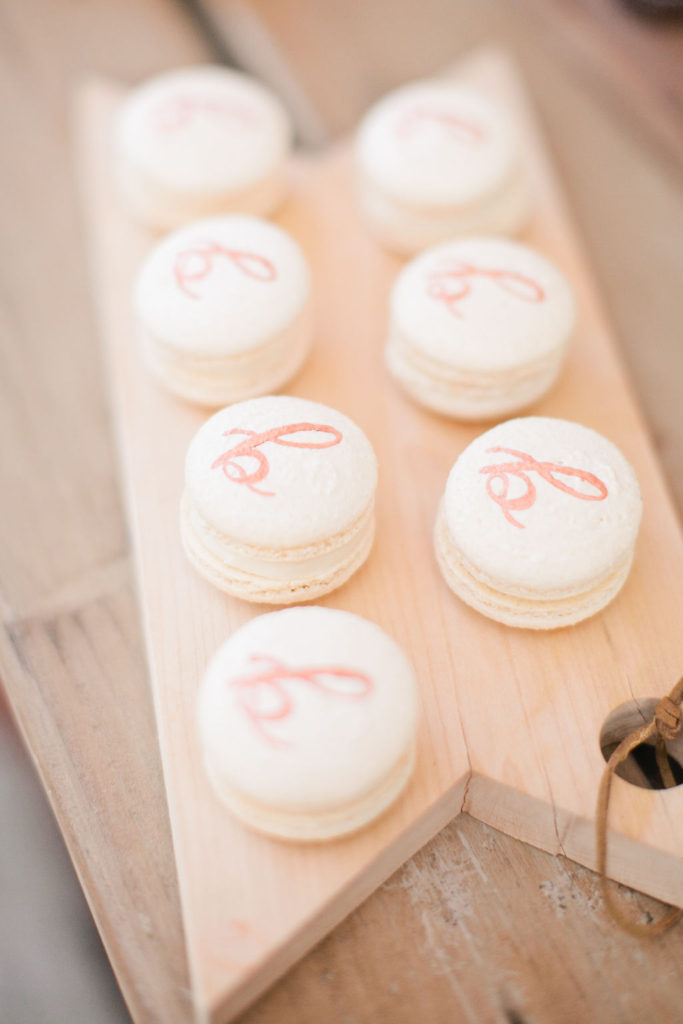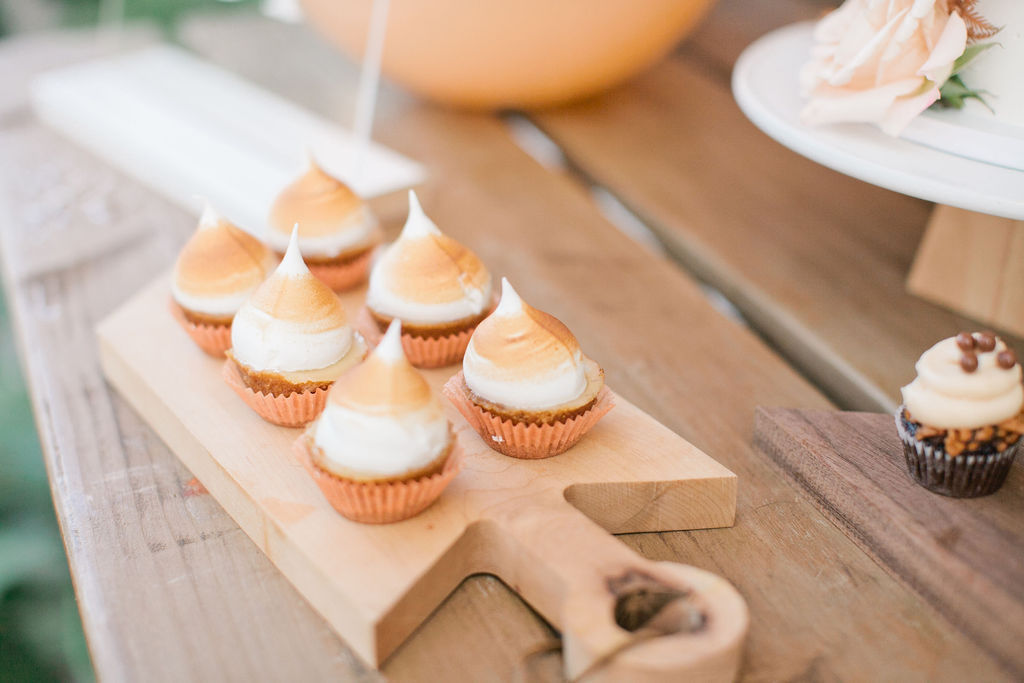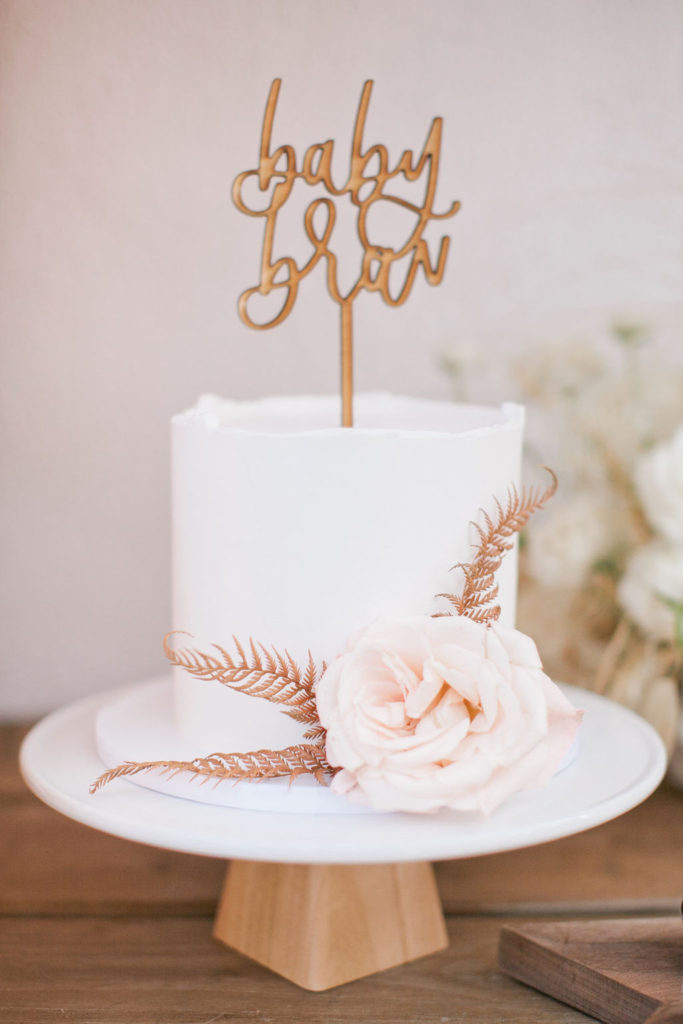 After we ate, drank and did all the things, we did some more of it in this cute little lounge. The peacock chair from Sweet Salvage Rentals was the all star. Multiple guests told me it belonged in my backyard in that very spot. I can't help but agree… What do you say Sweet Salvage?!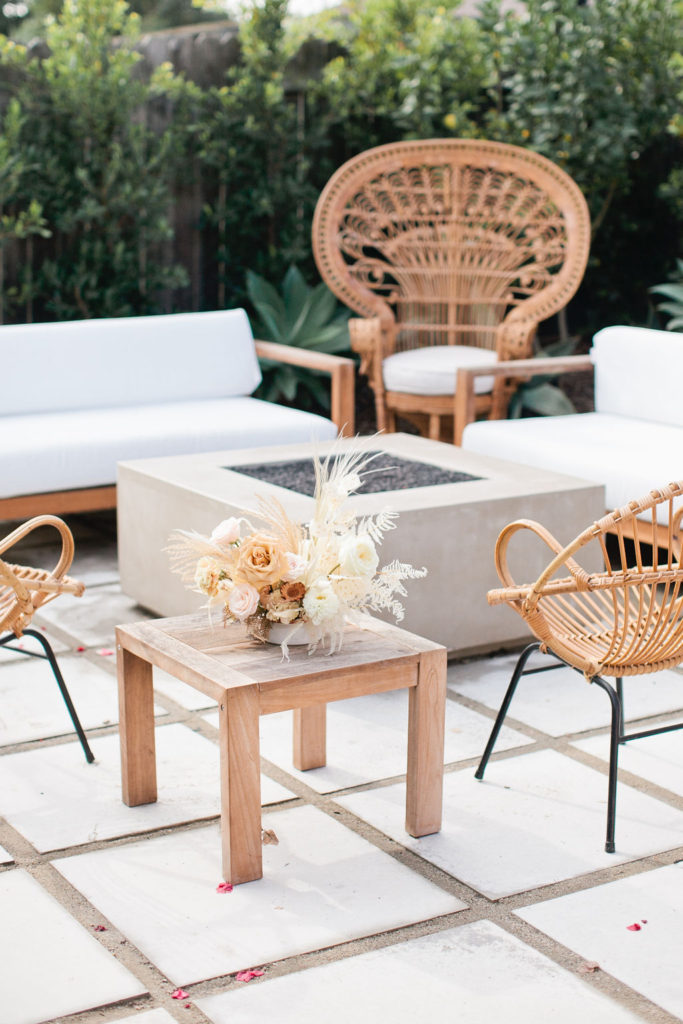 Just sitting pretty! Cutest little mama ever!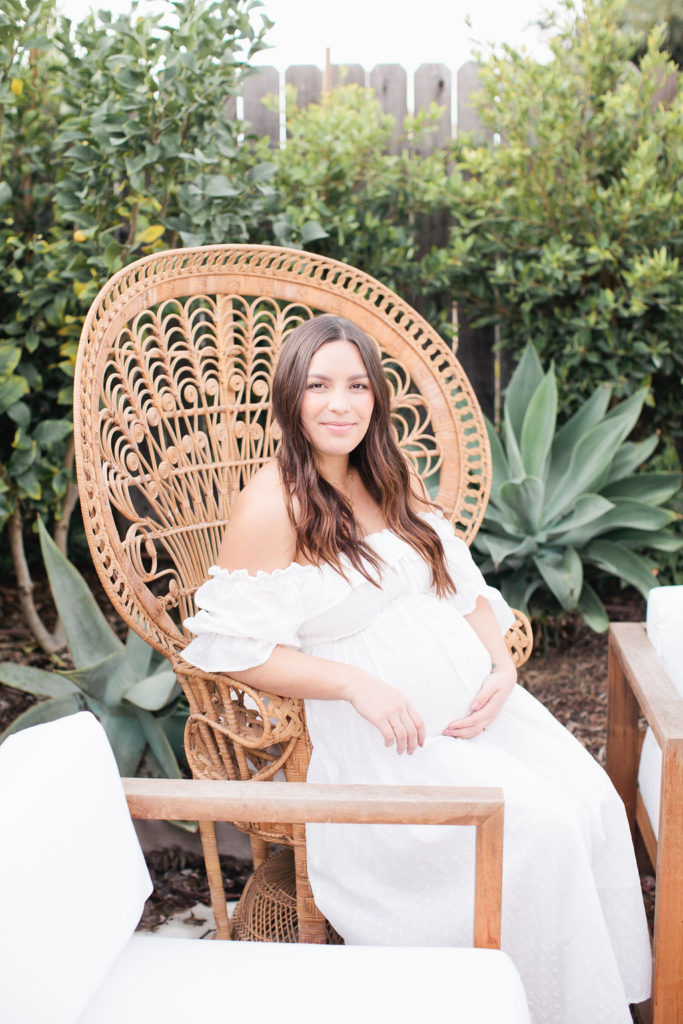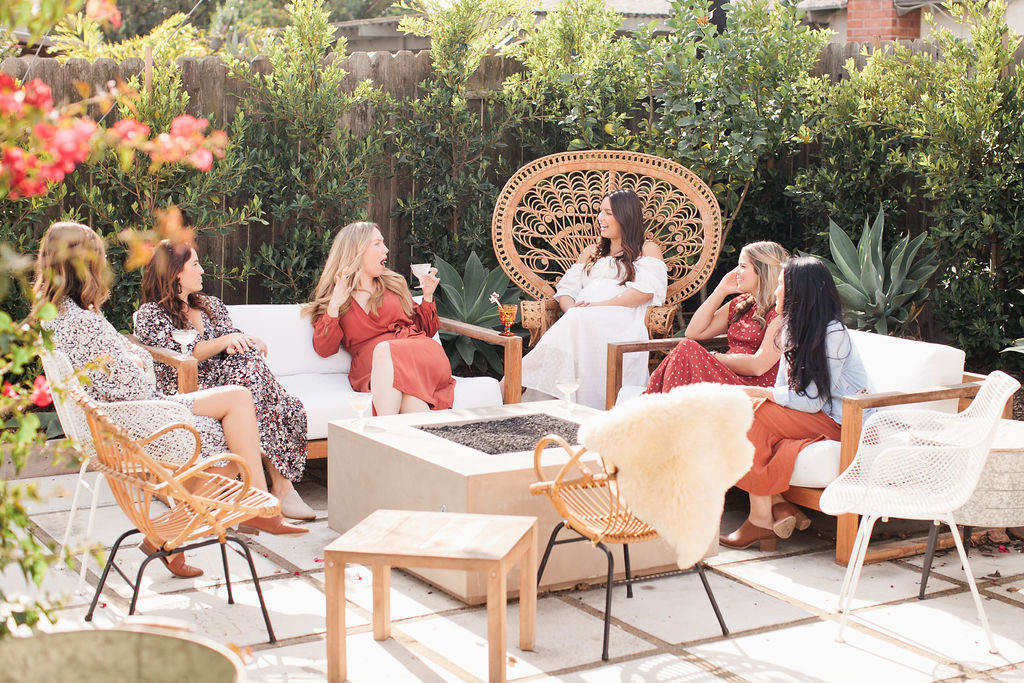 We had so much fun planning this one for this beauty!!!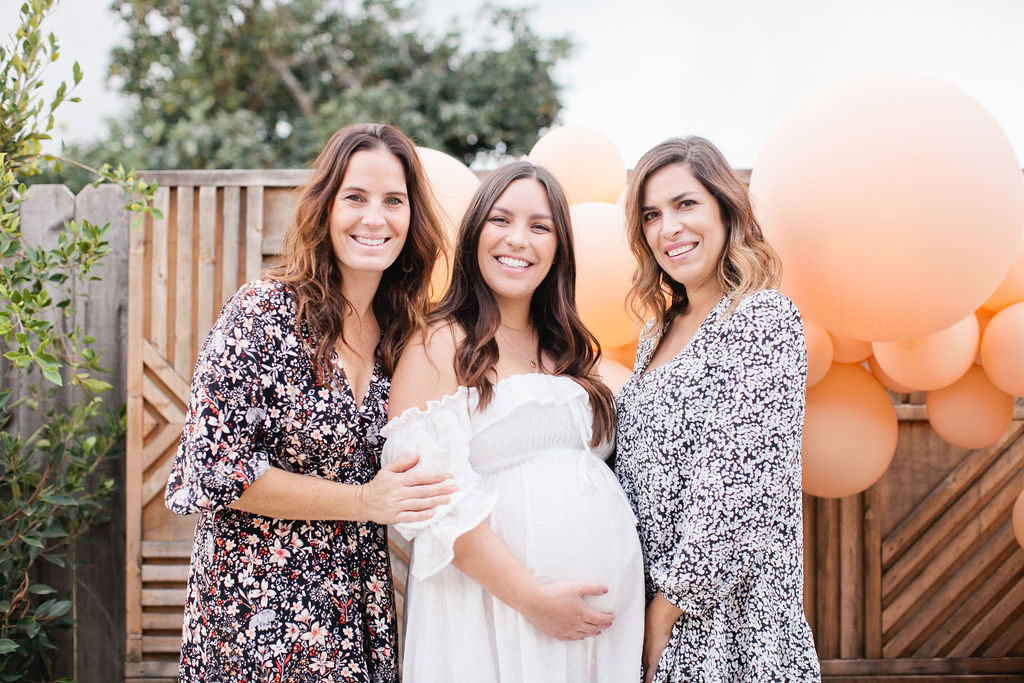 And we couldn't have done it without these amazing girls!!!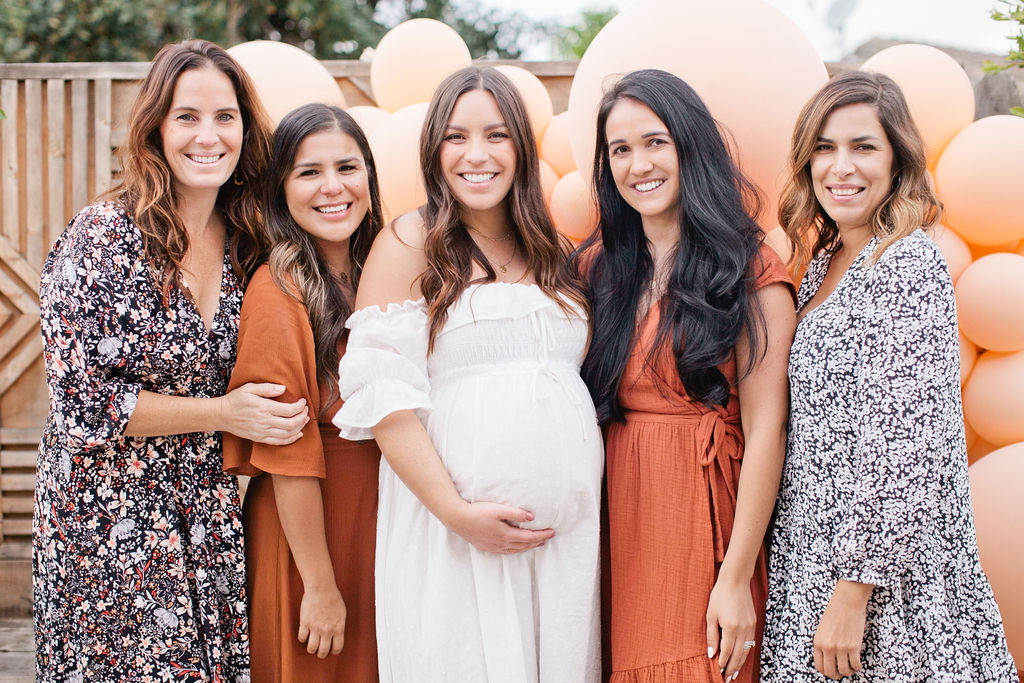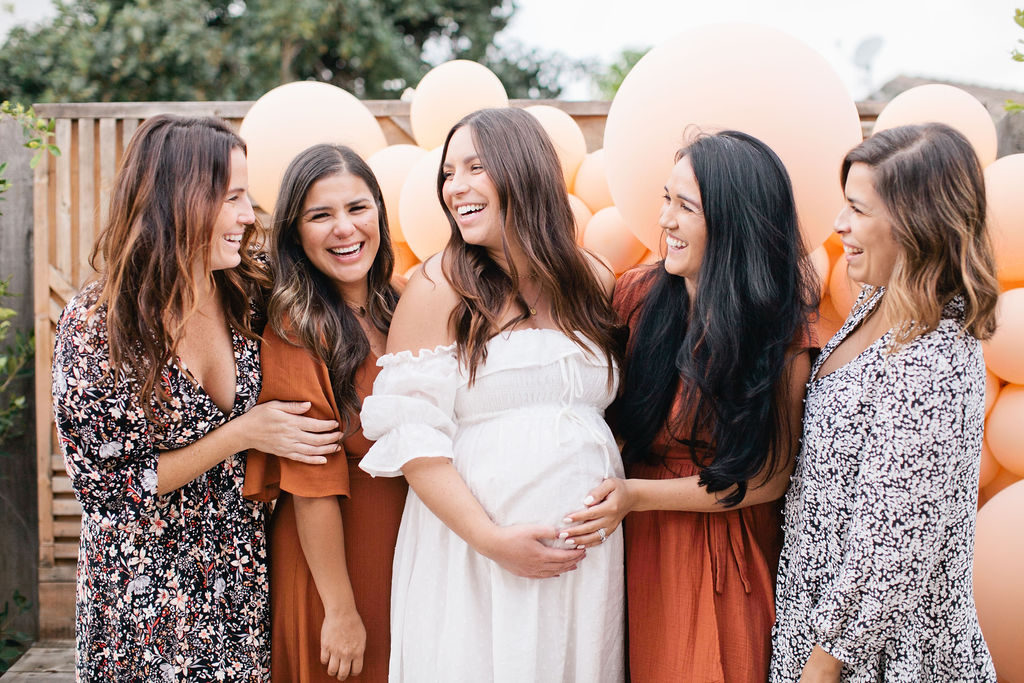 So excited for you Megan!!! You are going to be the best darn mama, I can't wait to see you in action!!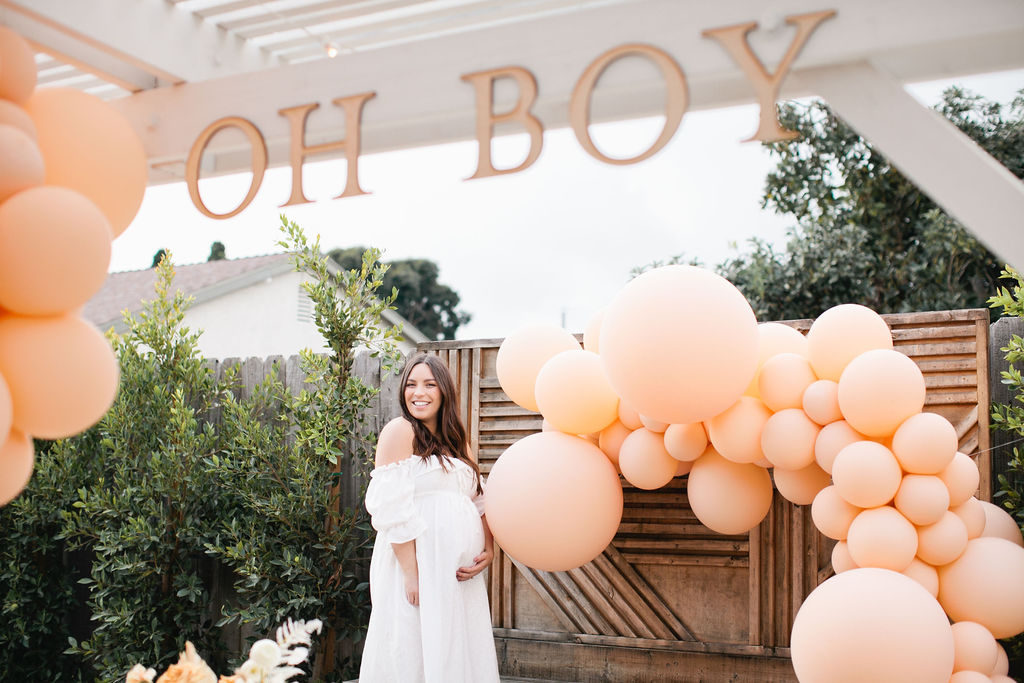 Stay tuned, I'm sure Megan will have the cutest baby photos all over her feed real soon…
xx
Jacquelyn