We've got one last celebration for you before we say so long to 2017! I've been wanting to do a winter white themed dinner party for some time now, and this was the year. Furthermore, it was the perfect excuse to gather a few of our friends, make something pretty, and celebrate! I teamed up with Carissa from JL Designs and our mid century/boho dreams came to life.
One of the best things about the holidays is gathering your friends and celebrating, we did just that. A few of us ladies got together and ate and drank and just had fun, in a beautiful setting. It was perfect and I wish we did it more often. This dinner party is the perfect inspiration for a NYE bash as well!
So get your pin button ready, because it's about to get good…
Photos by the talented Mike Radford
This shoot is also featured on Inspired By This today!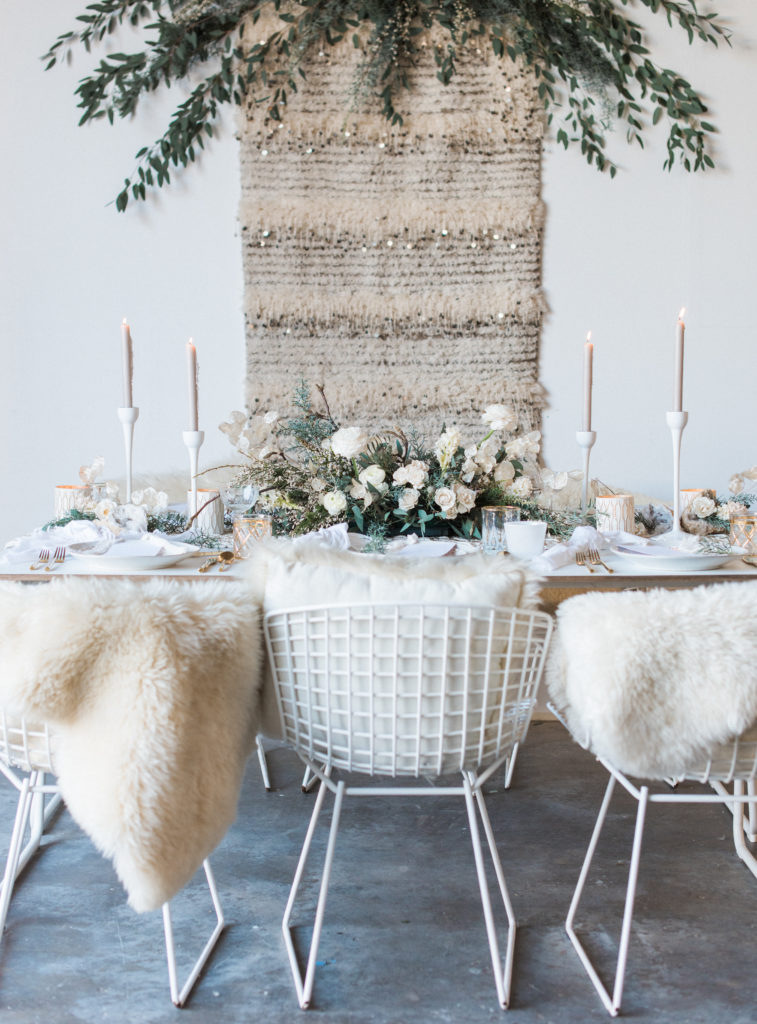 Kicking it off with the invite of course… River & Bridge created this beautiful suite for the menu and invite and A Fabulous Fete handled the calligraphy. I love the simplicity and the modern feel of it all, and it complimented our winter white theme perfectly…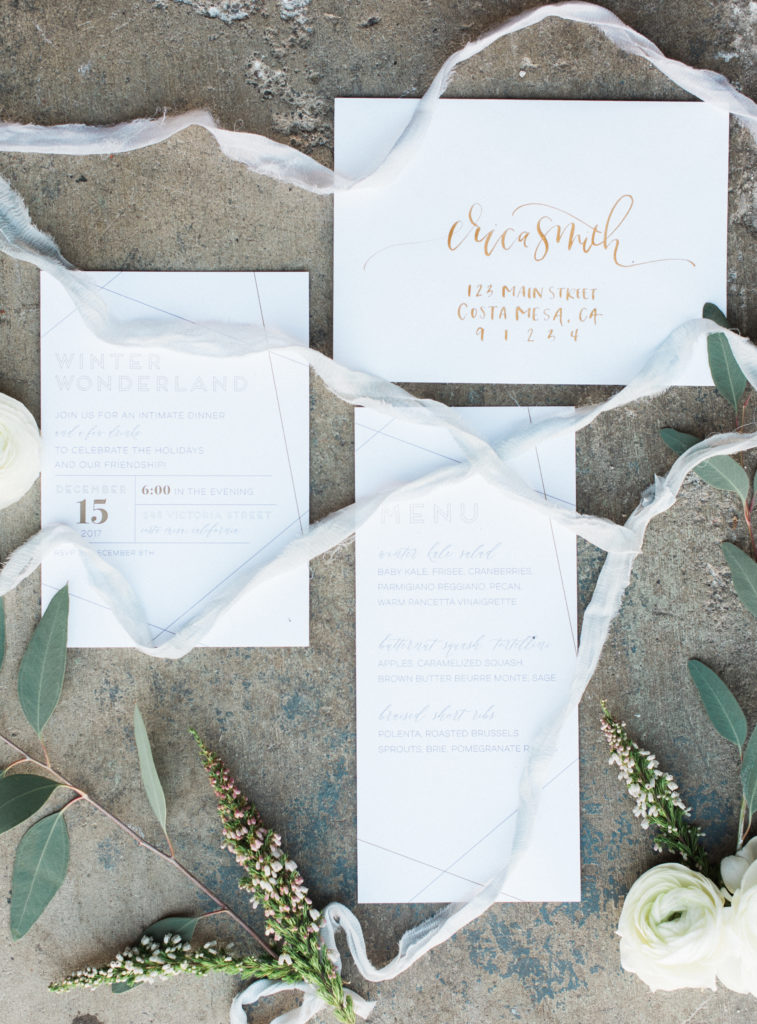 My sweet friend Carissa did the gorgeous flowers, using different blooms in white with pretty greenery. This girl makes magic with florals! Did I mention that she's just one of the best people ever too?! It's always a good time with her! Love her so much!!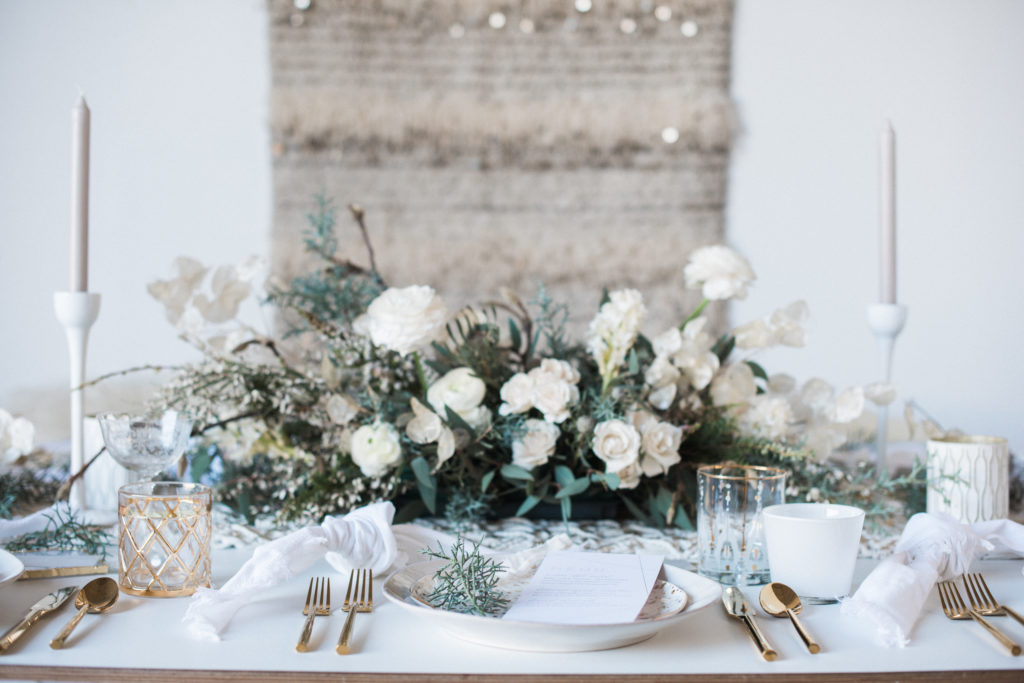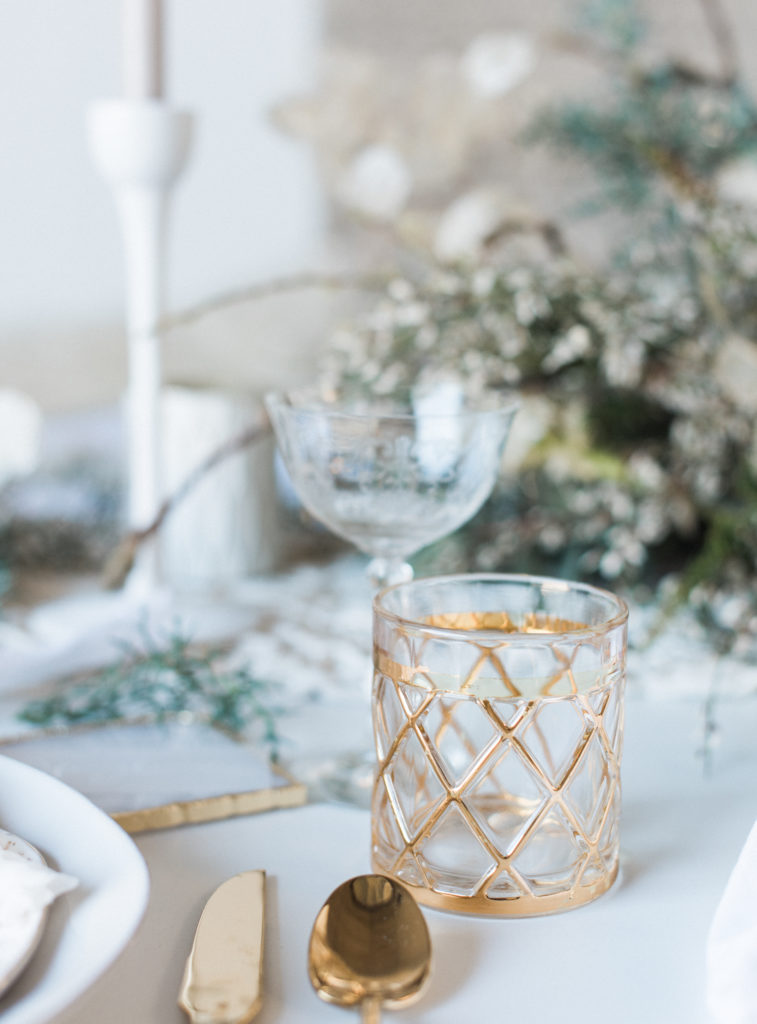 Carissa and I used items from our own collections at home to set the table. It's amazing what a few designers can come up with together! And it's a good thing both of us have a love for white and gold!! Most of the items are still available and I linked to them at the bottom of this post…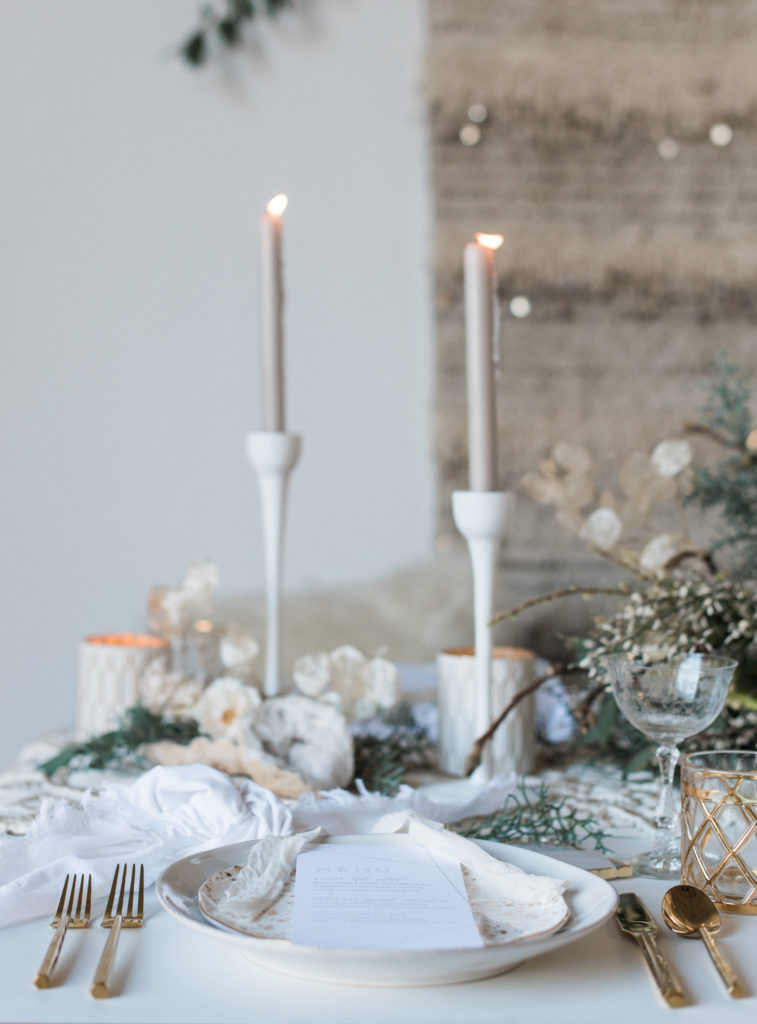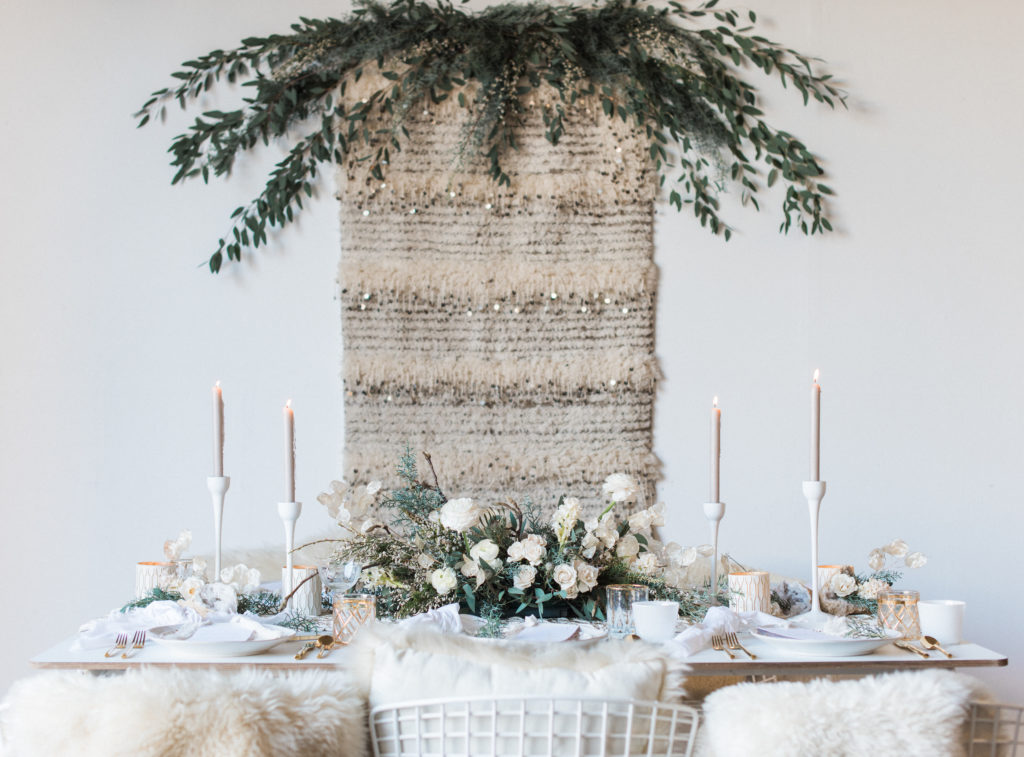 Every dinner should have long taper candles, it just makes it more magical!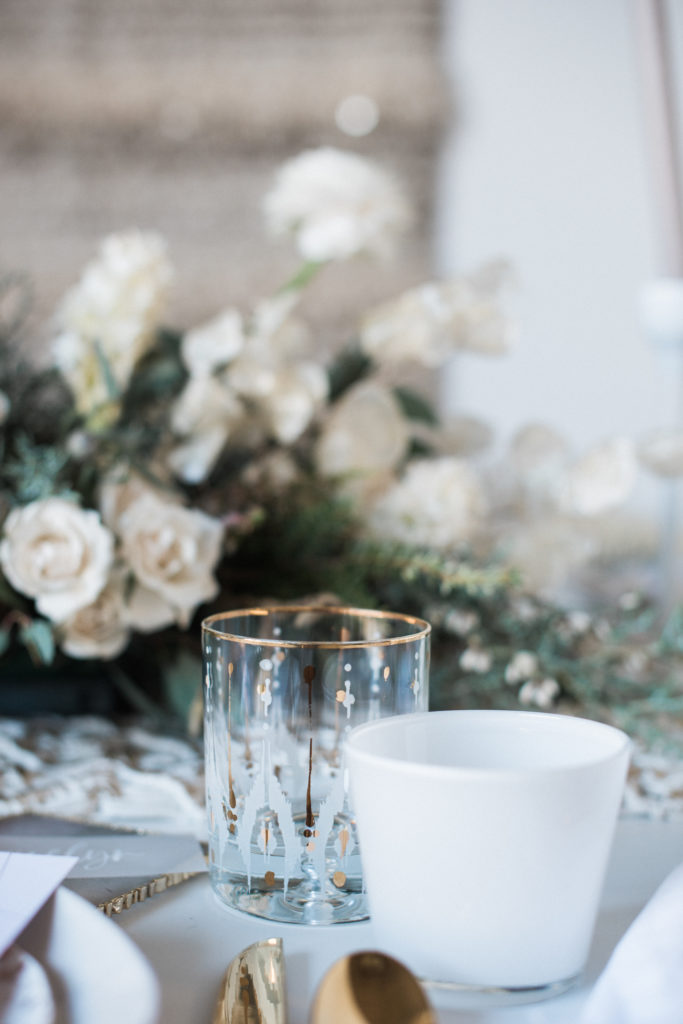 I love the way the menus by River & Bridge and the place cards by A Fabulous Fete complimented the table. We just added a sprig of Winter greenery to dress it up a bit!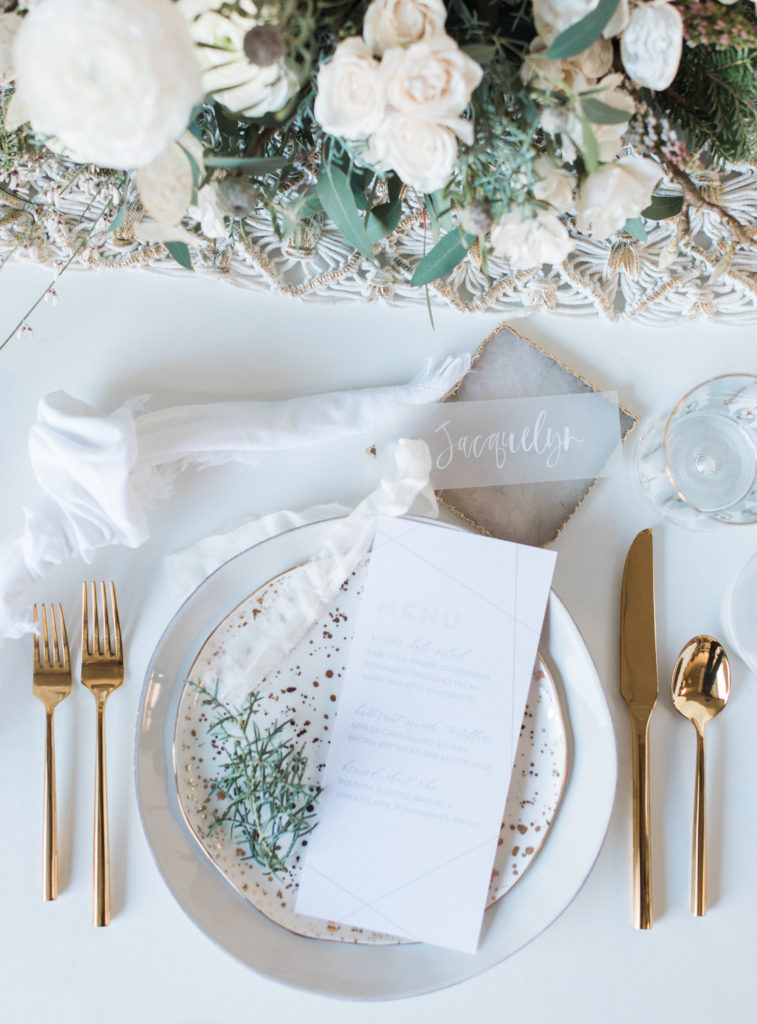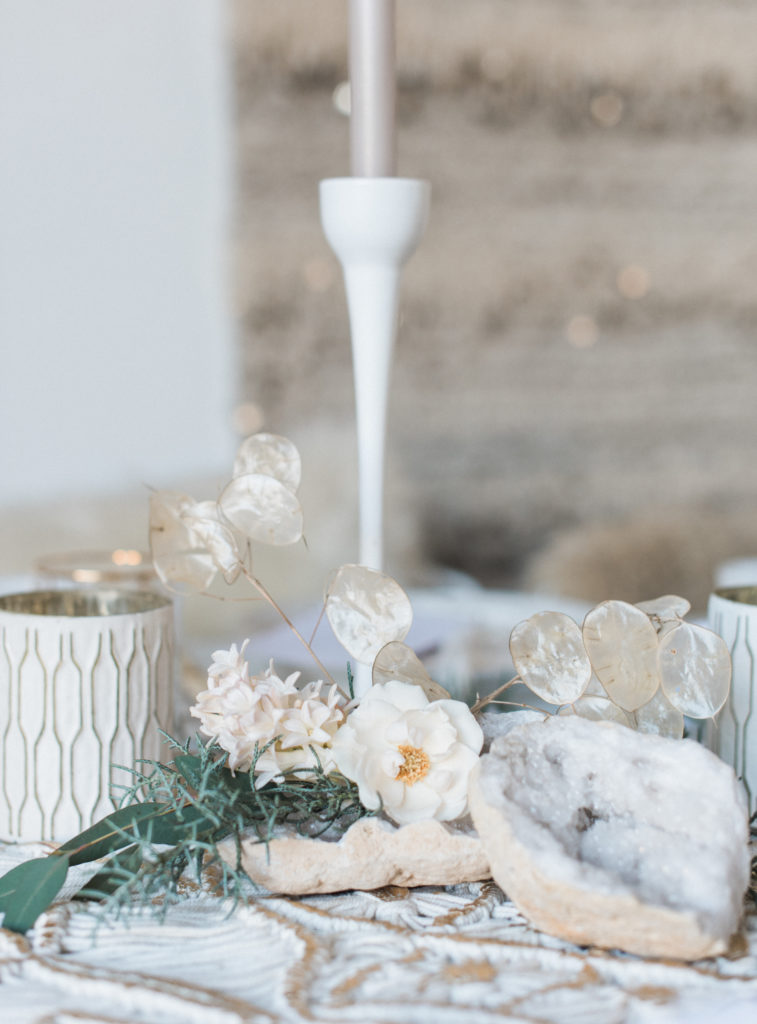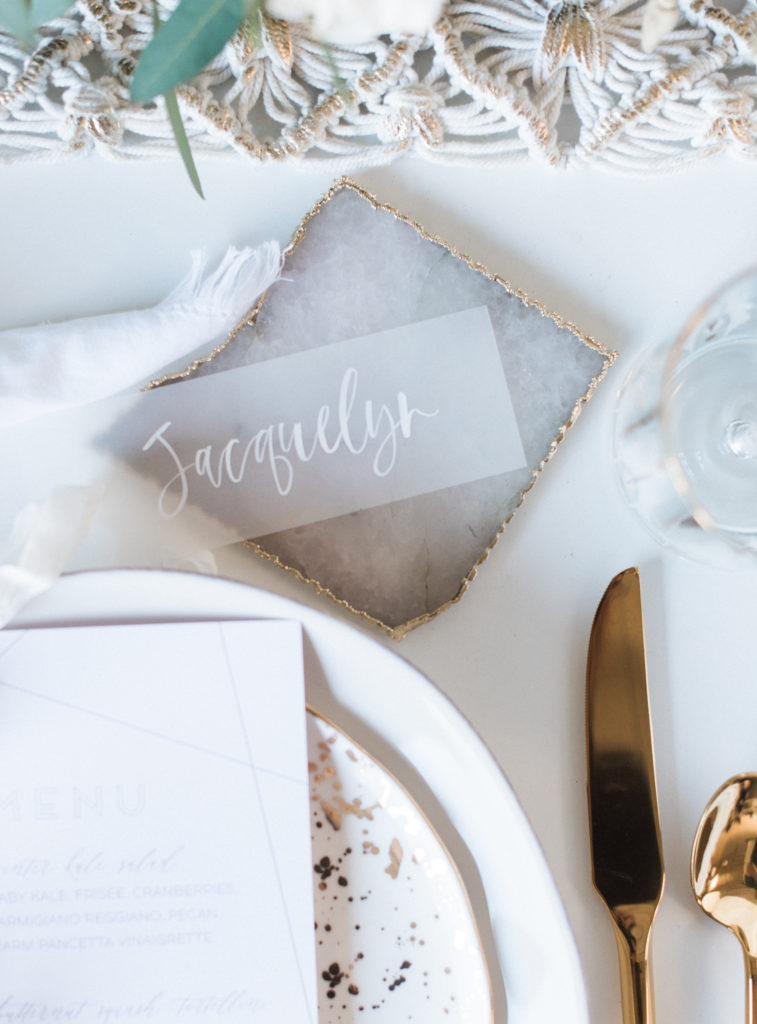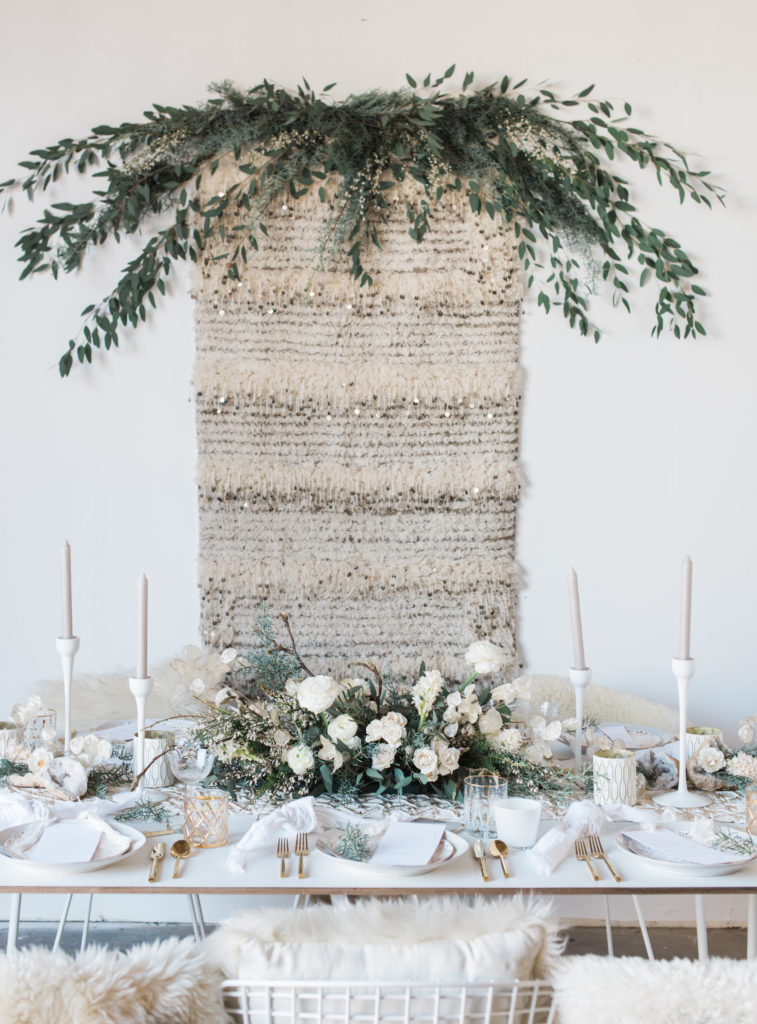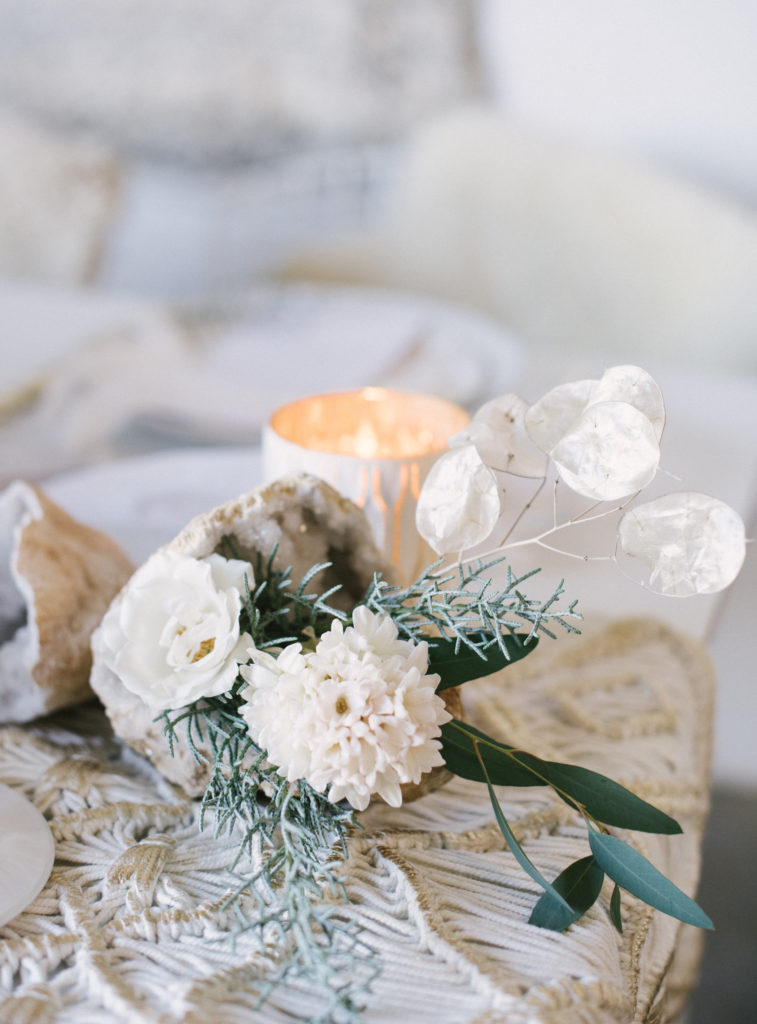 Now, onto the best part… The food and drinks!!!
Colette's Catering spoiled us yet again with a delicious holiday themed menu. First they served a winter kale salad that had the most delicious vinaigrette. In addition to that deliciousness, we had butternut squash tortellini and braised short ribs… YUM!!!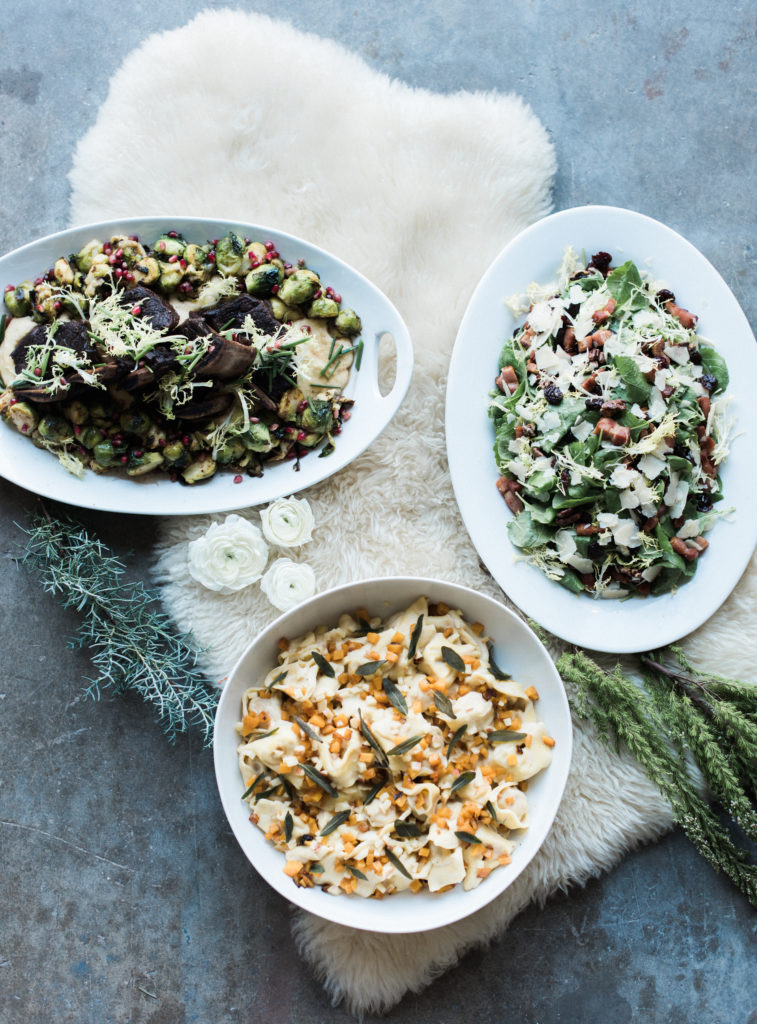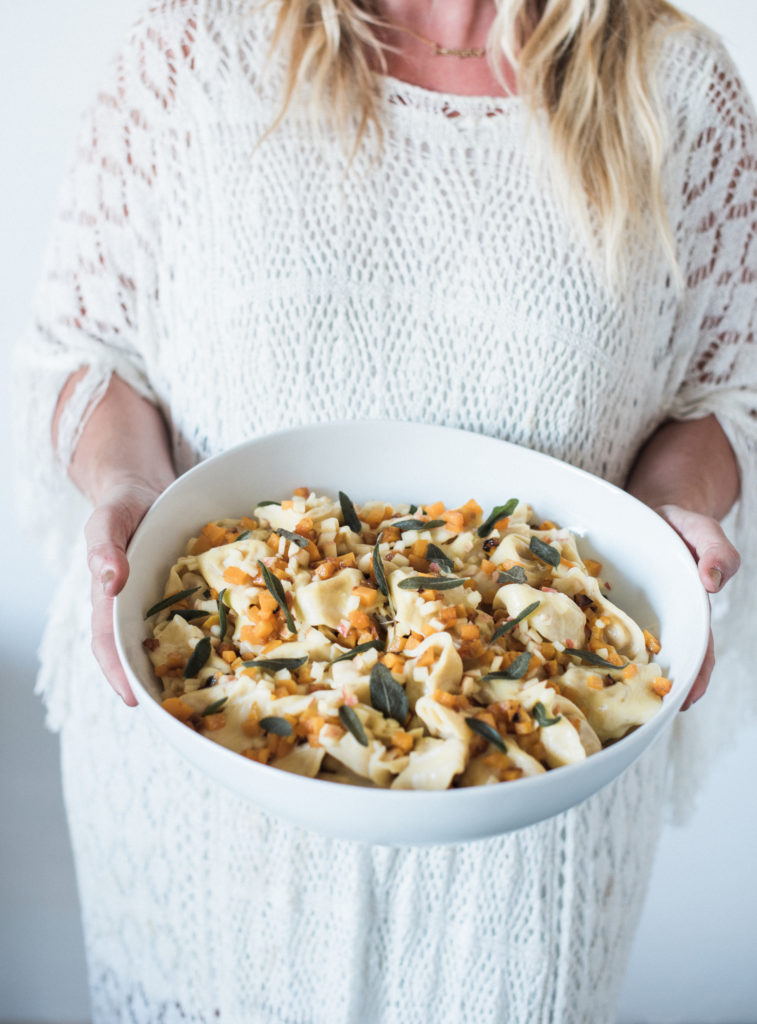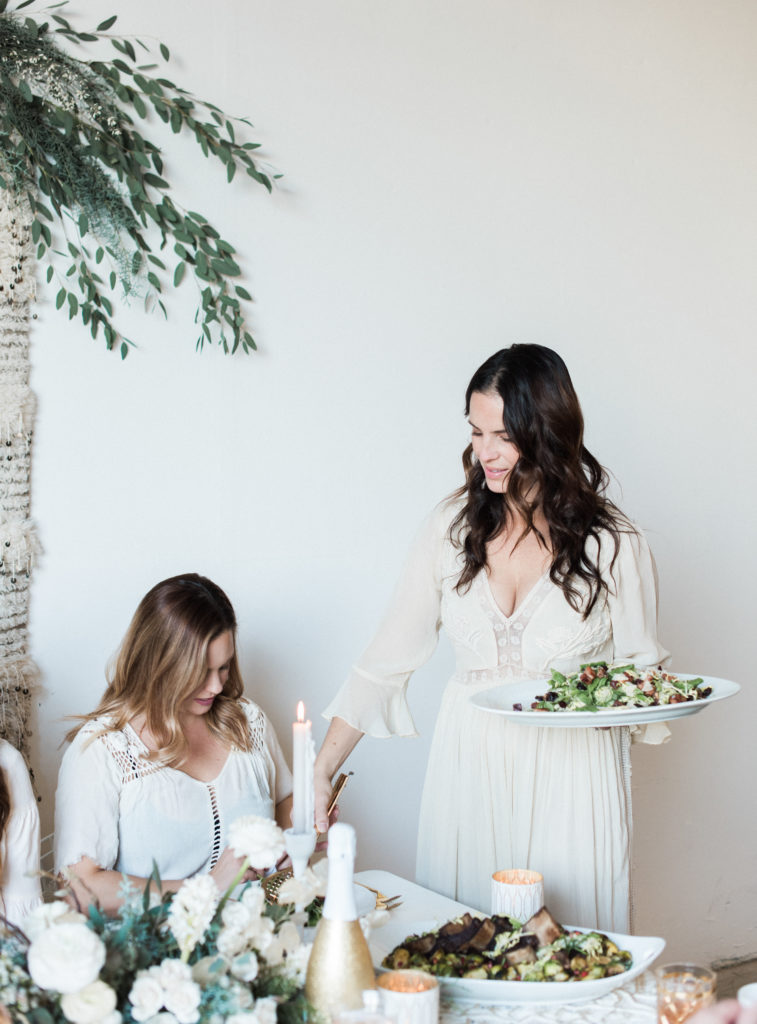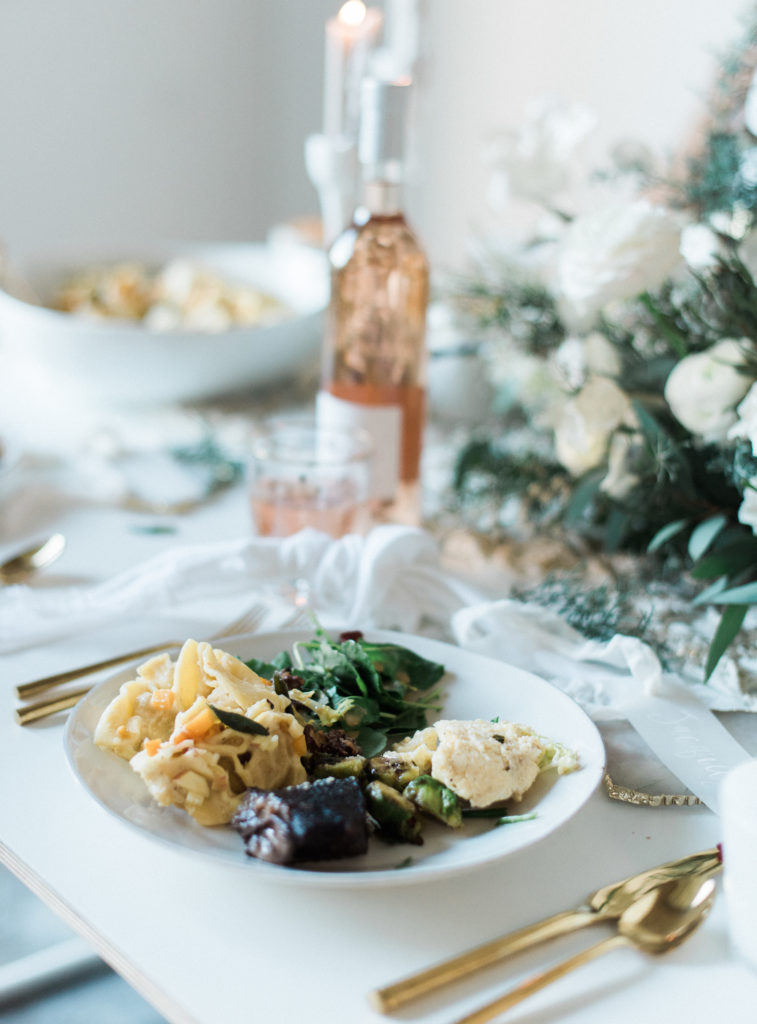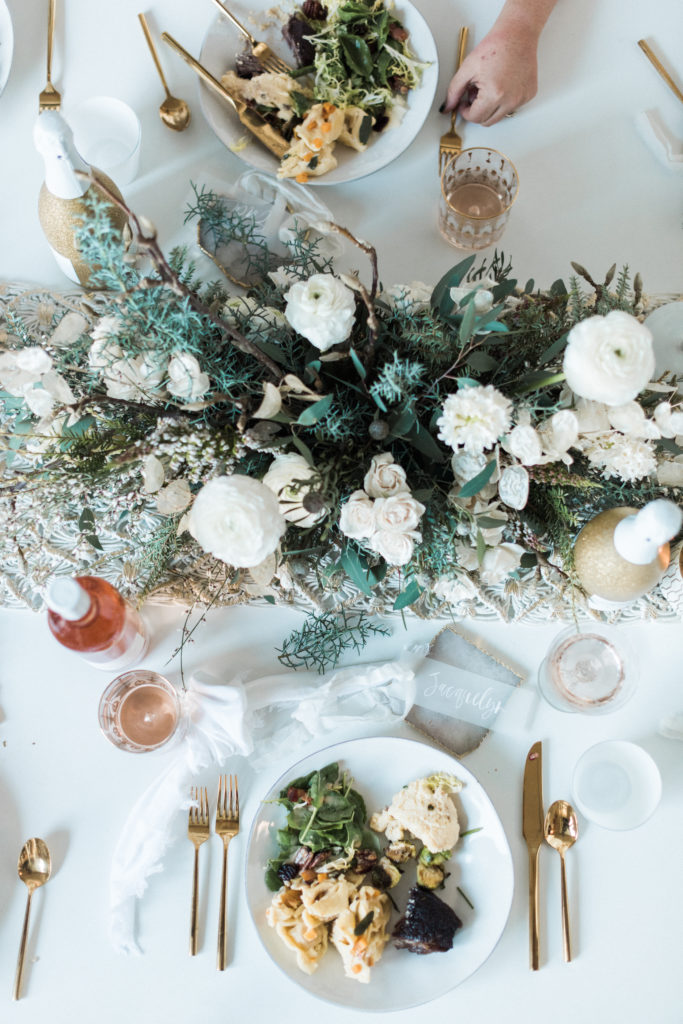 Of course we had the One Hope flowing this night! Since it's all of our absolute favorite! Rosé and Champs are always a must for a celebration with the ladies!!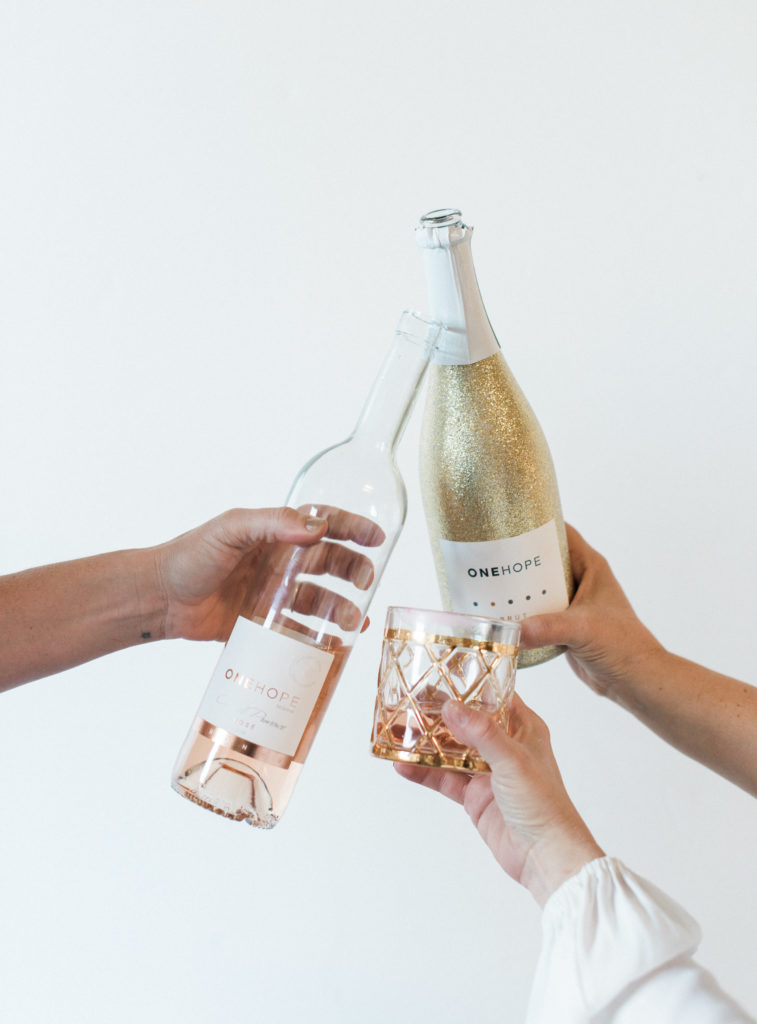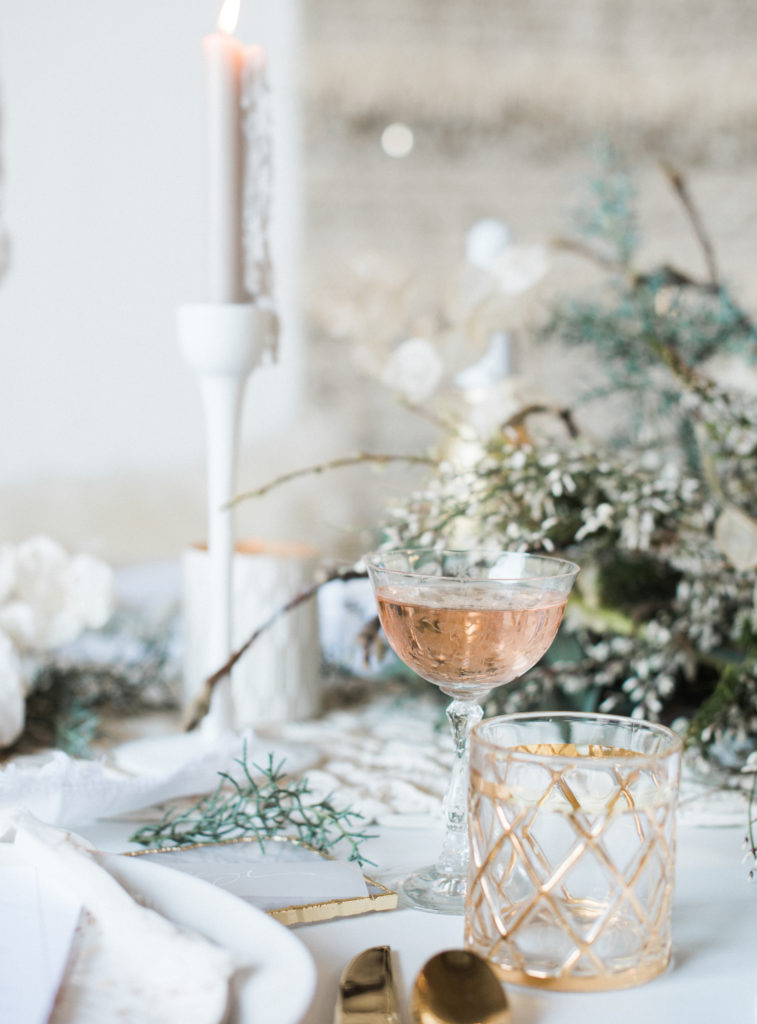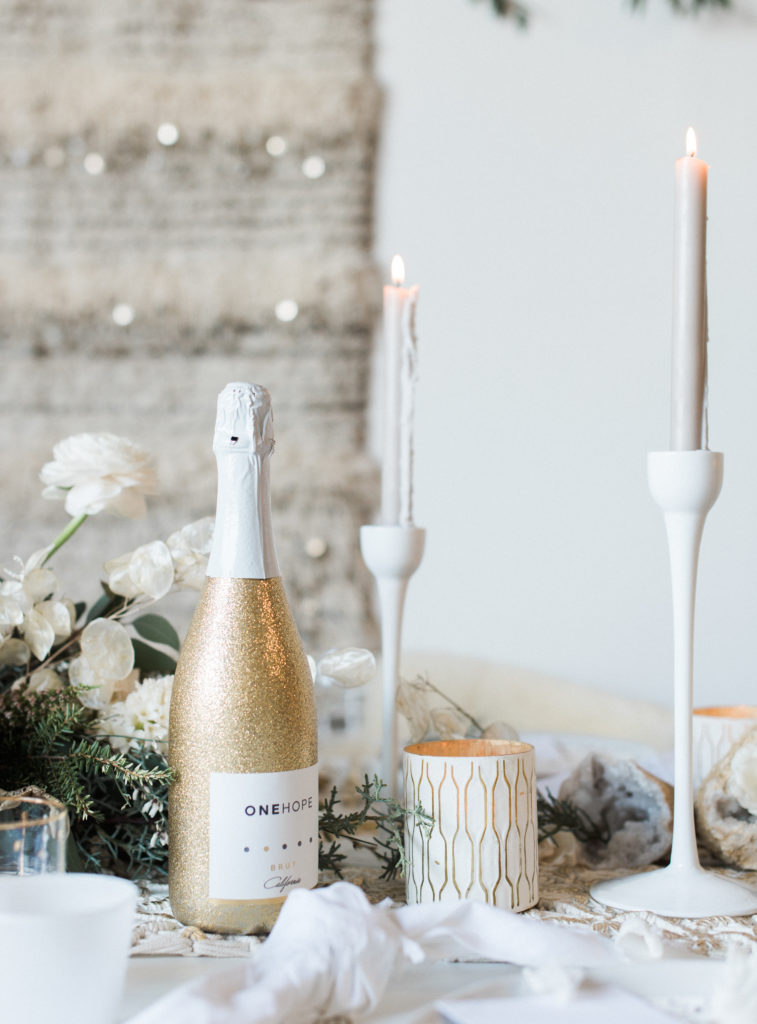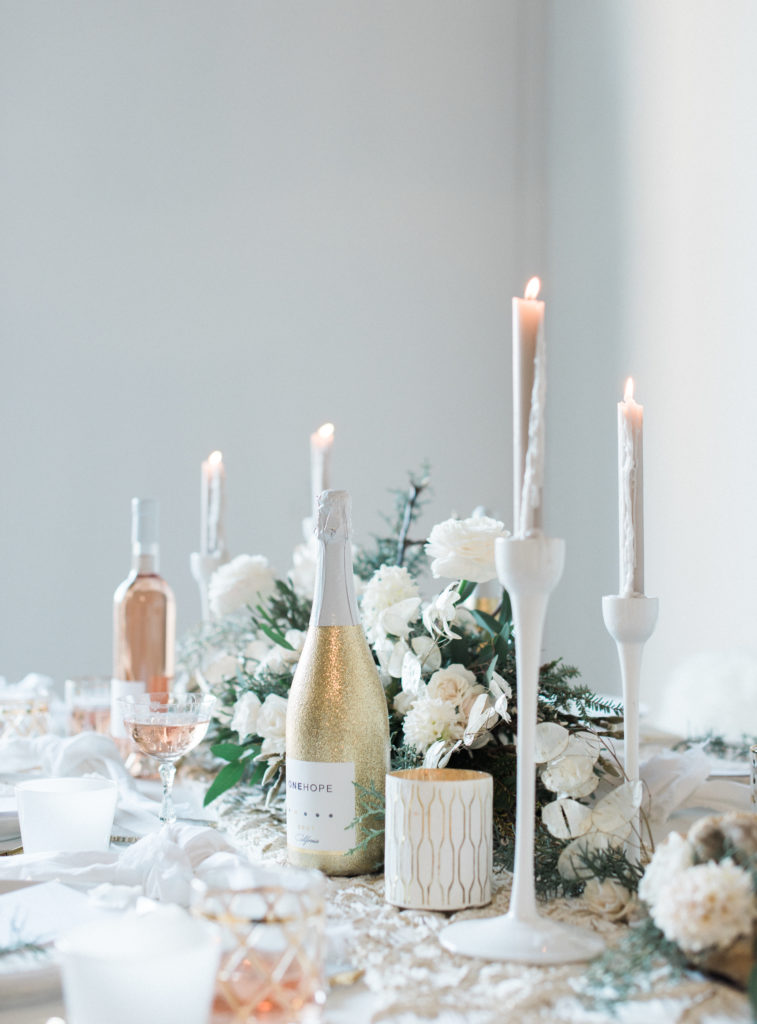 Finally, there has to be a dessert to finish it all off! Beverly's Bakery made the cutest mid century winter white themed cake, and it was as yummy as it looks!!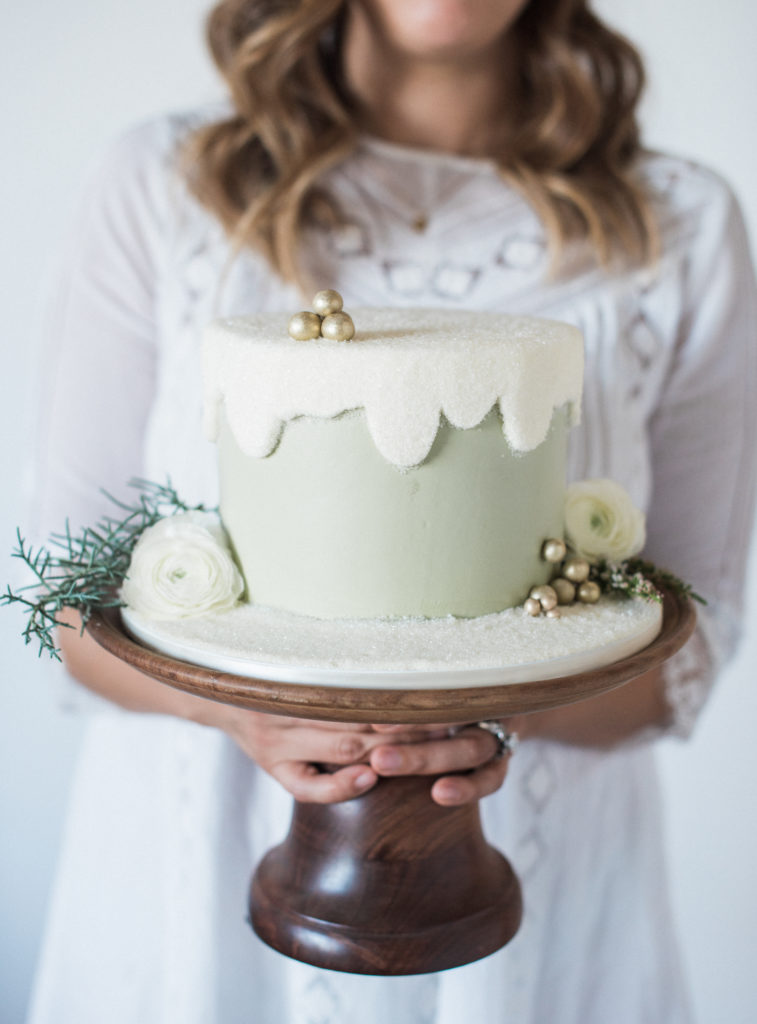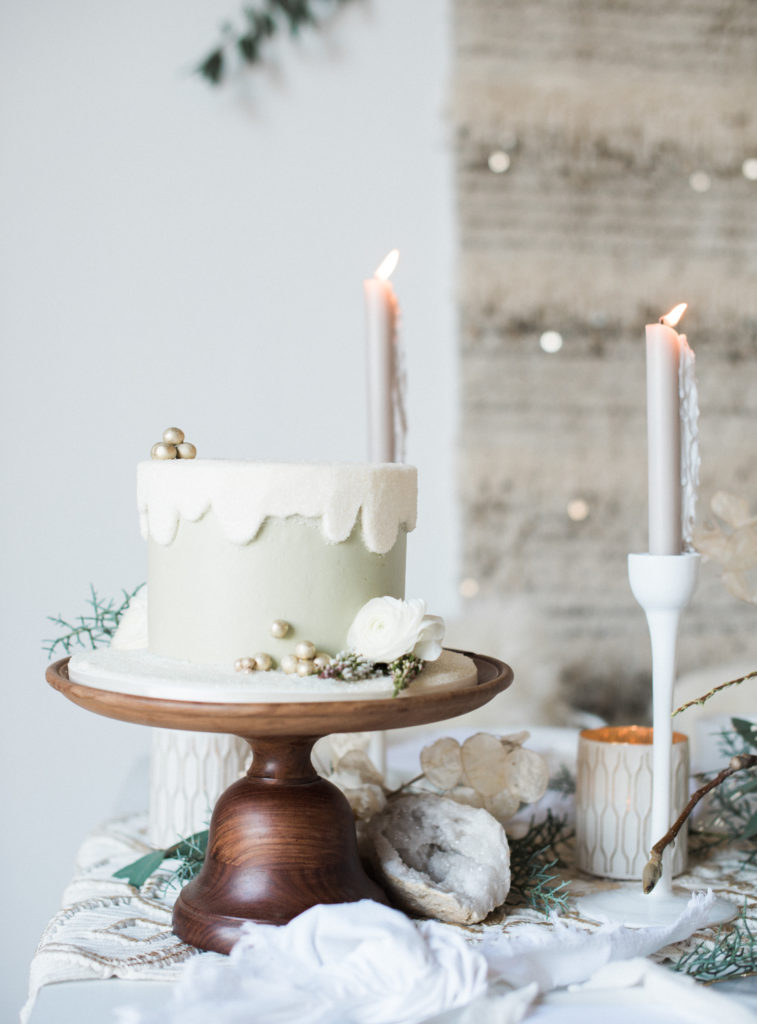 Such a fun night with such amazing friends!!!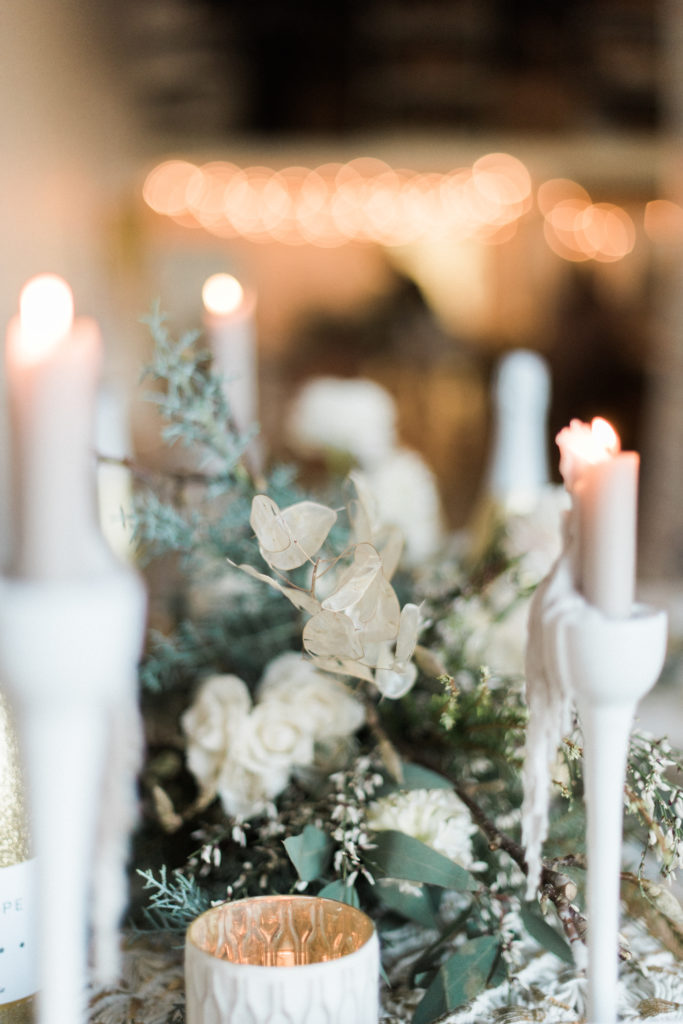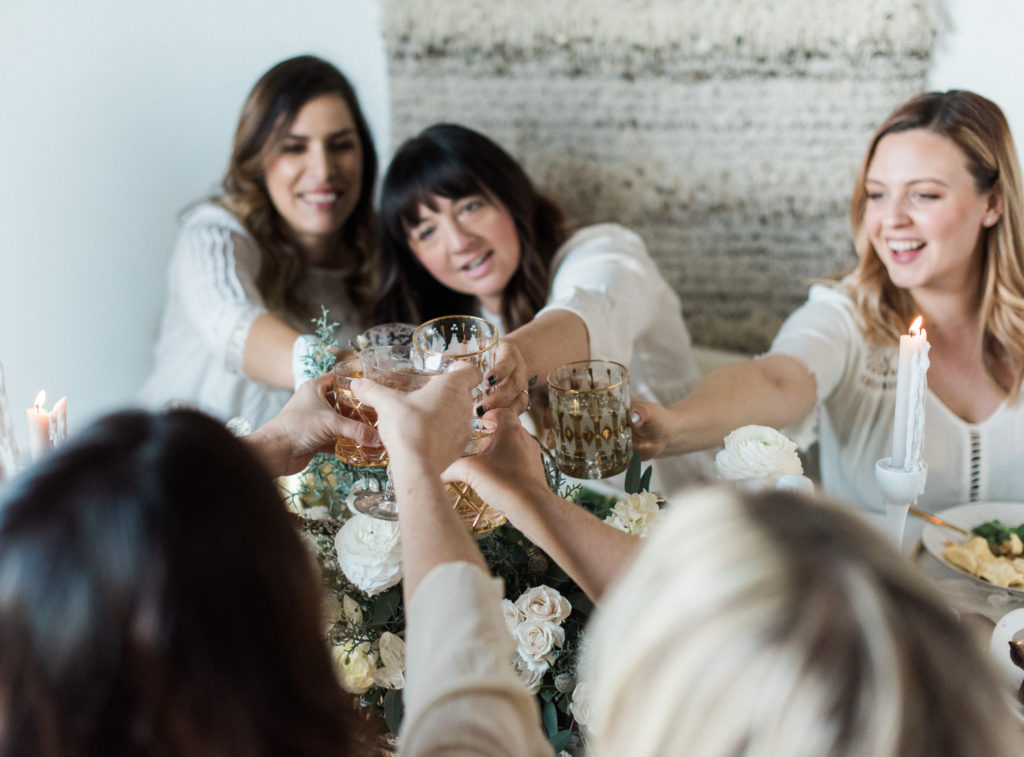 Cheers to another amazing year!!!! Can't wait to share more in 2018!!!!
xx
Jacquelyn
Shop the post below!!