There is something so fun about the unexpected pairings of food. Like today, fresh cantaloupe and coconut. A perfect summertime match. My kids love and I mean LOVE cantaloupe, so it is always in the house. I thought to myself that has got to be a good base for a cocktail, and oh boy was I right! Do you know the best part? You don't need any glassware! Serve it up in the cantaloupe itself! This is one fun cocktail! With it being Mother's day this weekend, I added in some fun mama and babe cocktail stirs from The Roc Shop. Serve this up on Sunday, and all the mamas will be thanking you!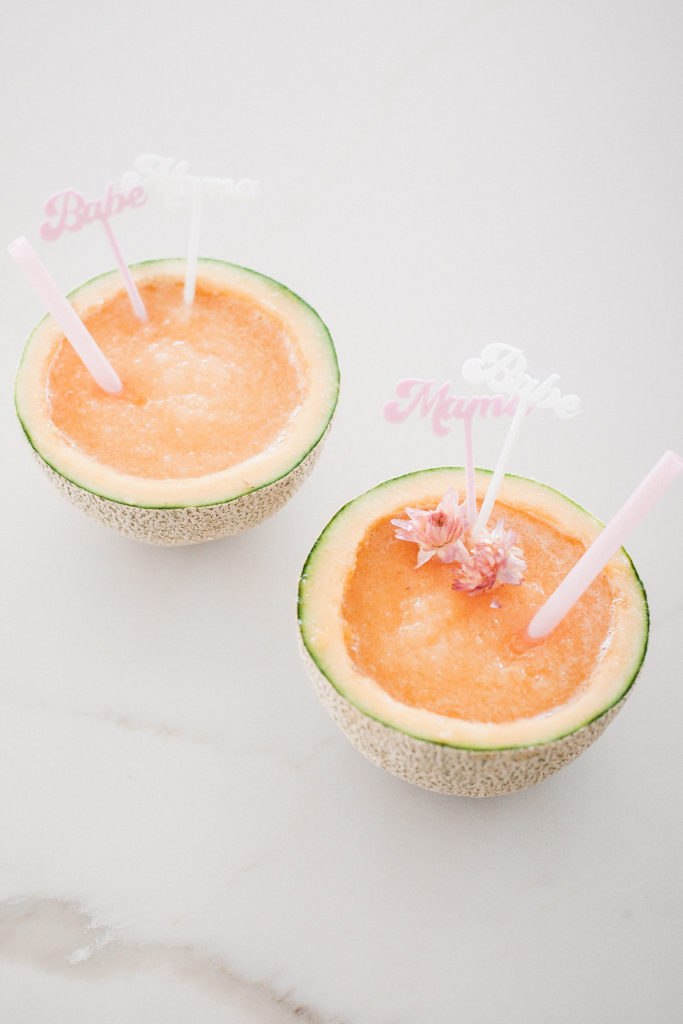 Tropical Cantaloupe-Coconut Cocktail
serves: 2 cocktails
W H A T Y A N E E D!
1 medium cantaloupe
½ cup unsweetened coconut milk
½ cup tequila
¼ cup Midori or tequila
¼ cup fresh lime juice
¼ cup agave nectar
Mint sprigs and lime wheels (for serving)

B U S T O U T:
Blender
---
I N S T R U C T I O N S

Slice a thin piece of rind off both ends of cantaloupe; cut in half crosswise and remove seeds. Scoop out flesh; set aside cantaloupe halves. If you are serving right away, you can leave them out, if not, then place in the fridge.
Transfer half of flesh to a blender; reserve the remaining flesh for another use. Add coconut milk, tequila, Midori, lime juice, agave nectar, and ½ cup ice to blender and blend until smooth.
Divide cocktail between the reserved melon halves and add ice to fill.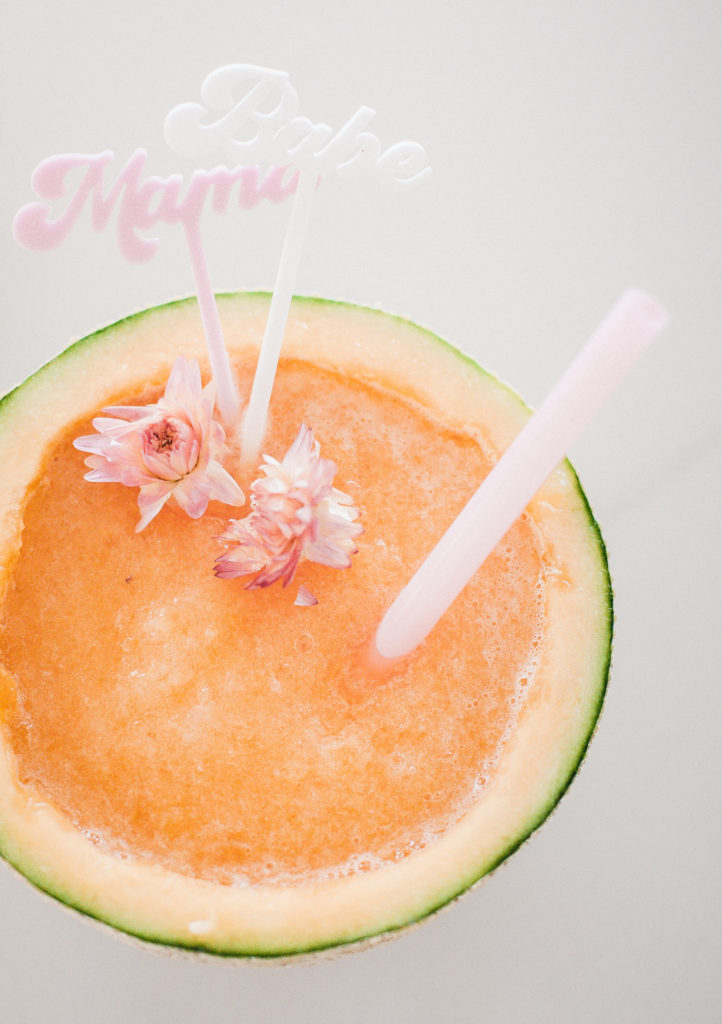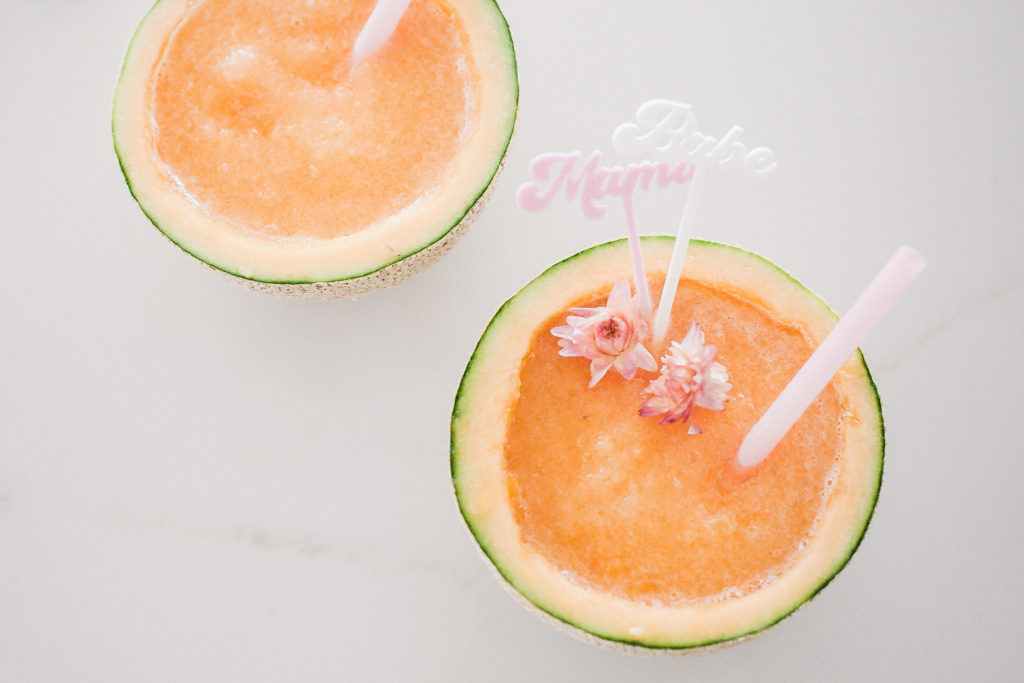 xx
Abby