Boy do we have a treat for you today! It's been all about the hot mamas this week and we're about to make you even hotter!!! Today we're sharing a favorite new brand of ours, Saltwater Luxe. They are fairly new and so far we have loved every season!! It gets even better… We are giving away a $150 credit to one of you!!! Enter on our Instagram here!!

Now keep scrolling to see the pics of these adorable outfits by Olivia Richards and Dayna Studios.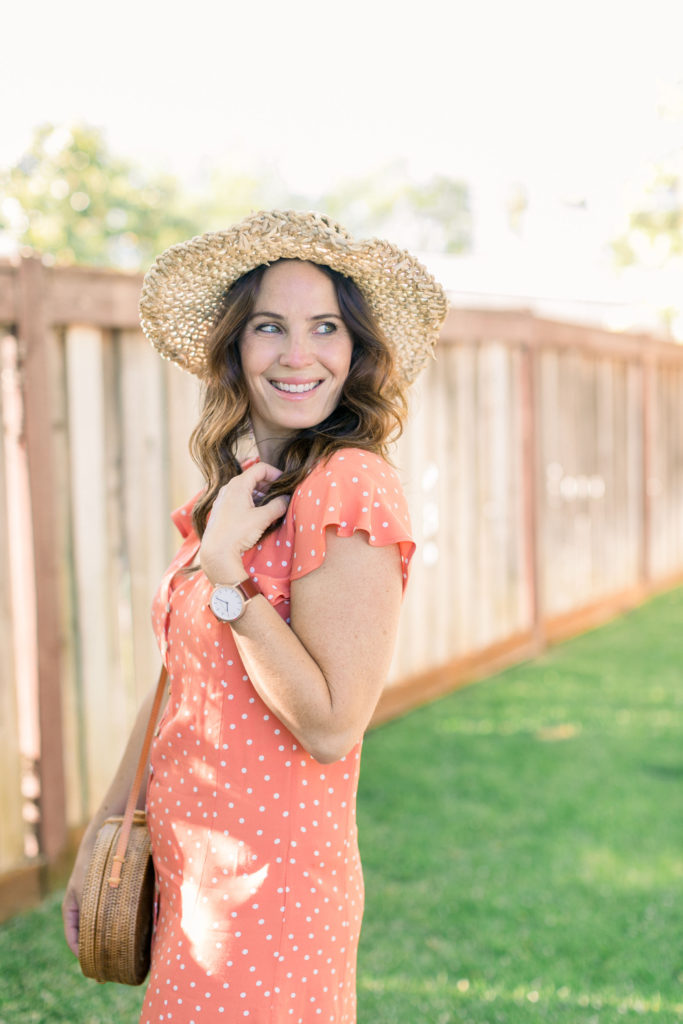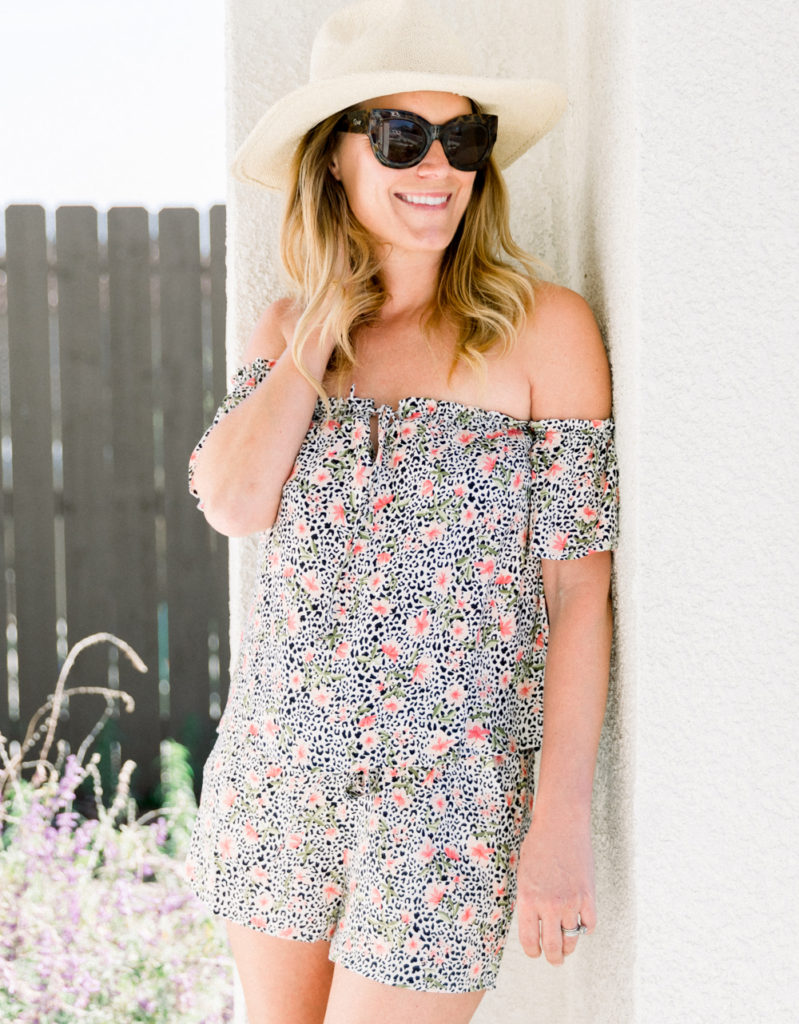 For my first outfit I chose this sweet polka dot dress. I loved the cut and the color, I thought it was such a fun dress for Spring! Just pair it with all of your favorite accessories, for me that's my go to bag, straw hat, classic watch by The Horse and Soludos wedges! This dress is so great because it can be dressed up or down – you could definitely wear it day to night…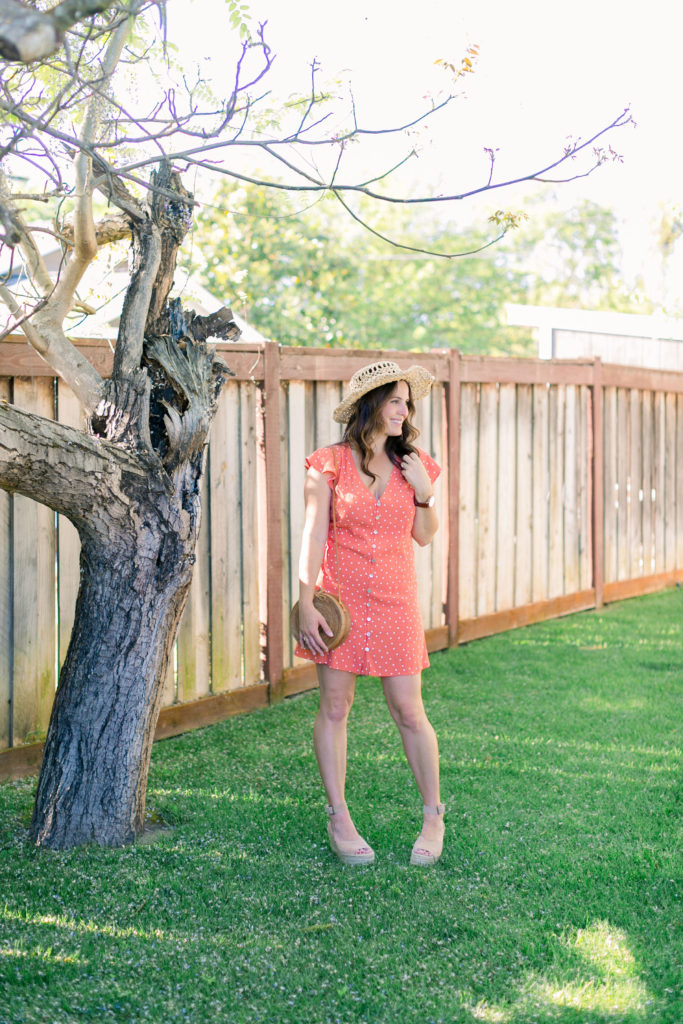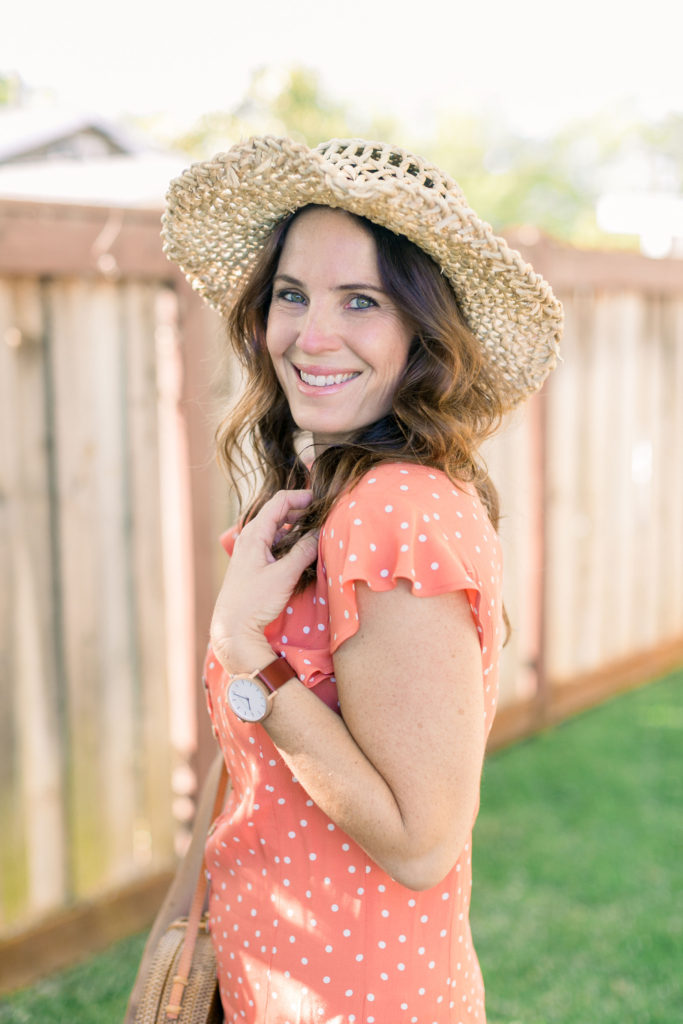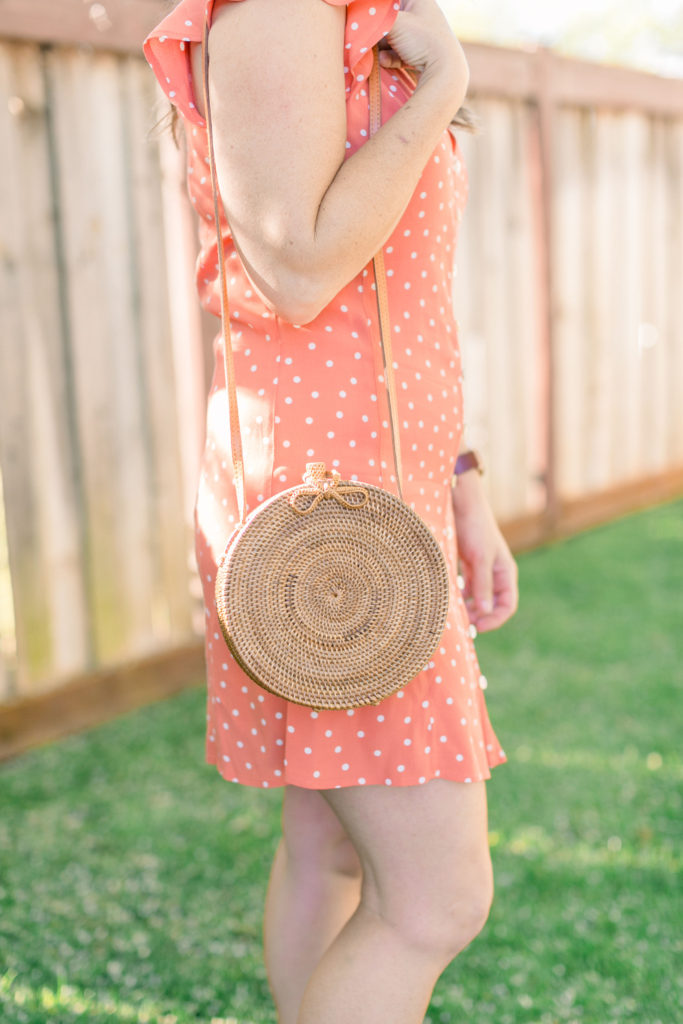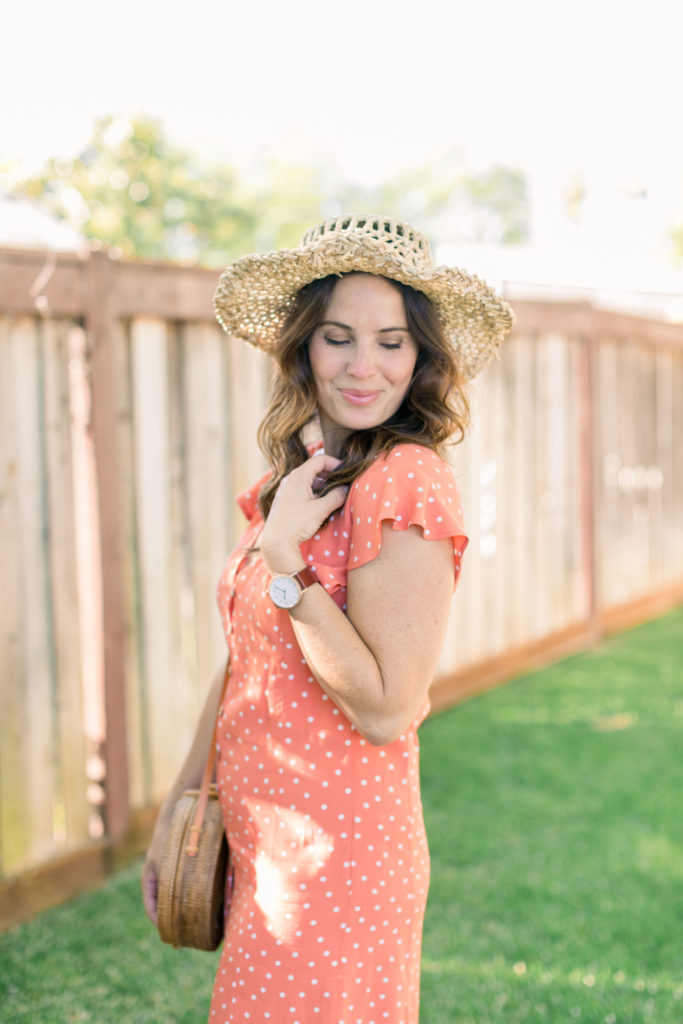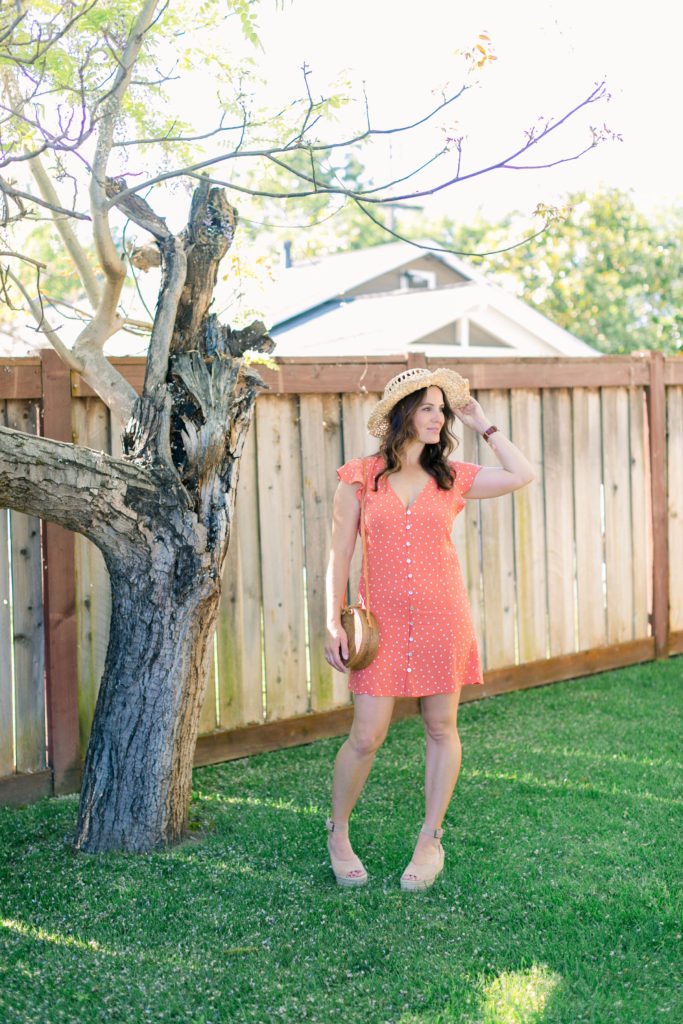 Abby opted for this fun short and top combo – that looks like a romper but it's actually two separate pieces! Don't you love that? So really you're getting SO many outfits since it can be worn together and separately in many ways! She put together a casual look that would be cute for going to the beach or a Summer BBQ with her sunnies, sandals and hat. Such a nice comfy outfit to lounge in those hot Summer days!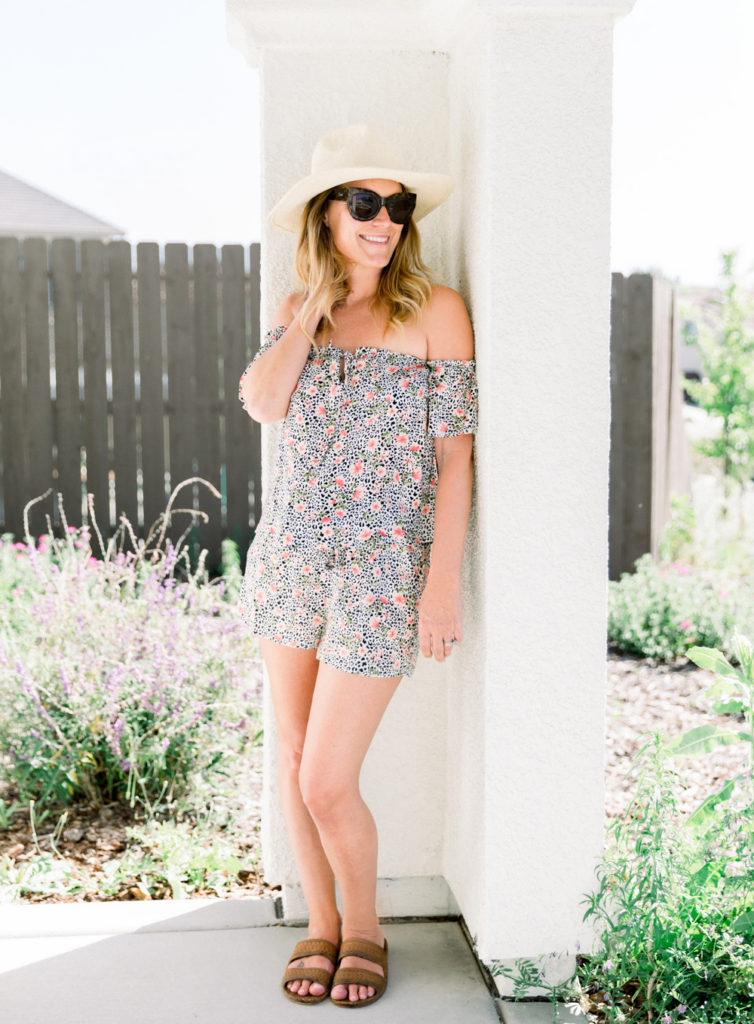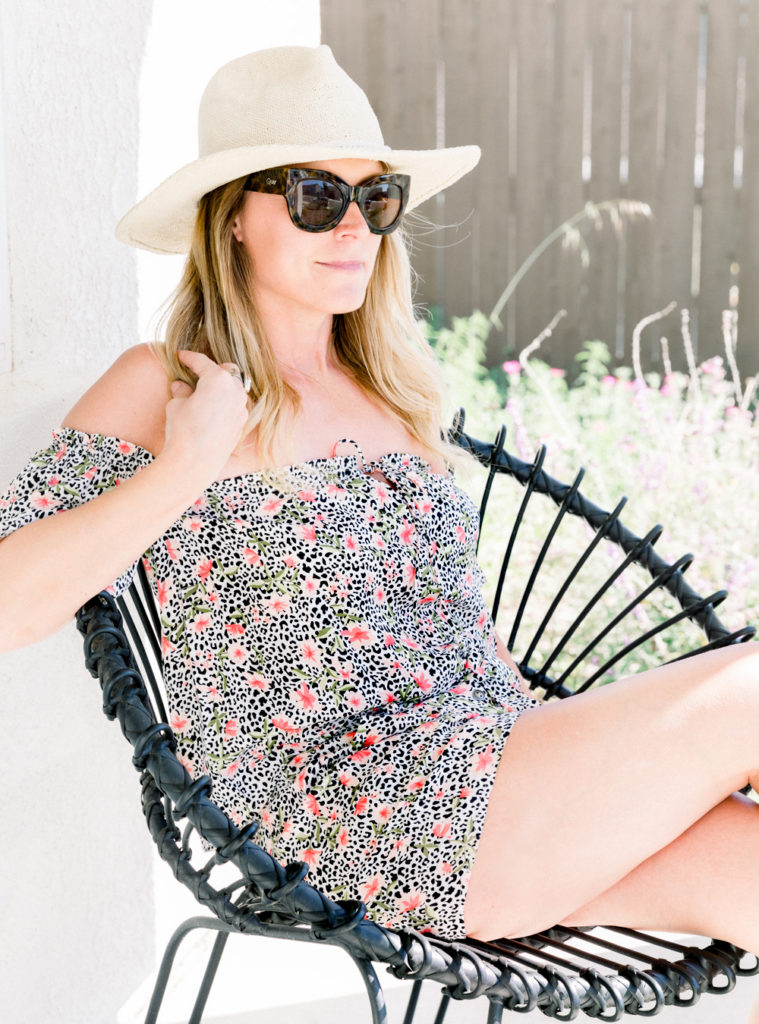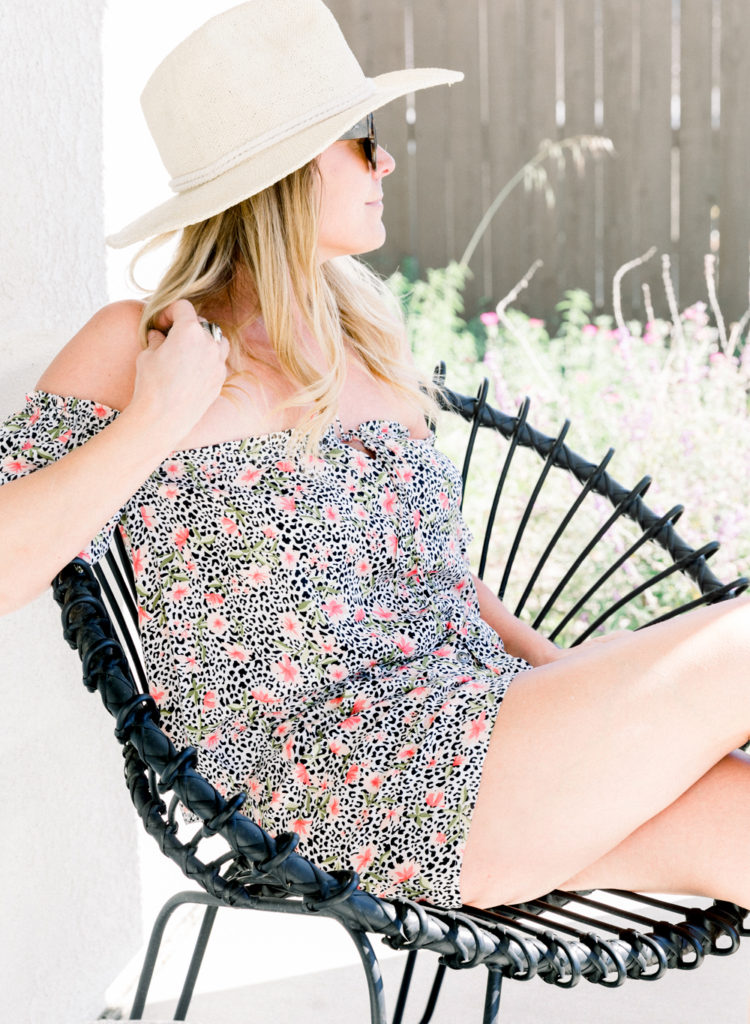 Next up for me is this flirty little skirt ensemble. Lately I've found myself gravitating towards more skirts, I think it's a nice option from a dress. A little more casual and versatile for you to play with. This time I paired it with a simple white tee for a look that could be dressed up or down! I found the perfect Soludos shoes to match that mustard yellow in the skirt though and I'm sort of loving it!! Just add my favorite accessory, a glass of rosé and I'm set!!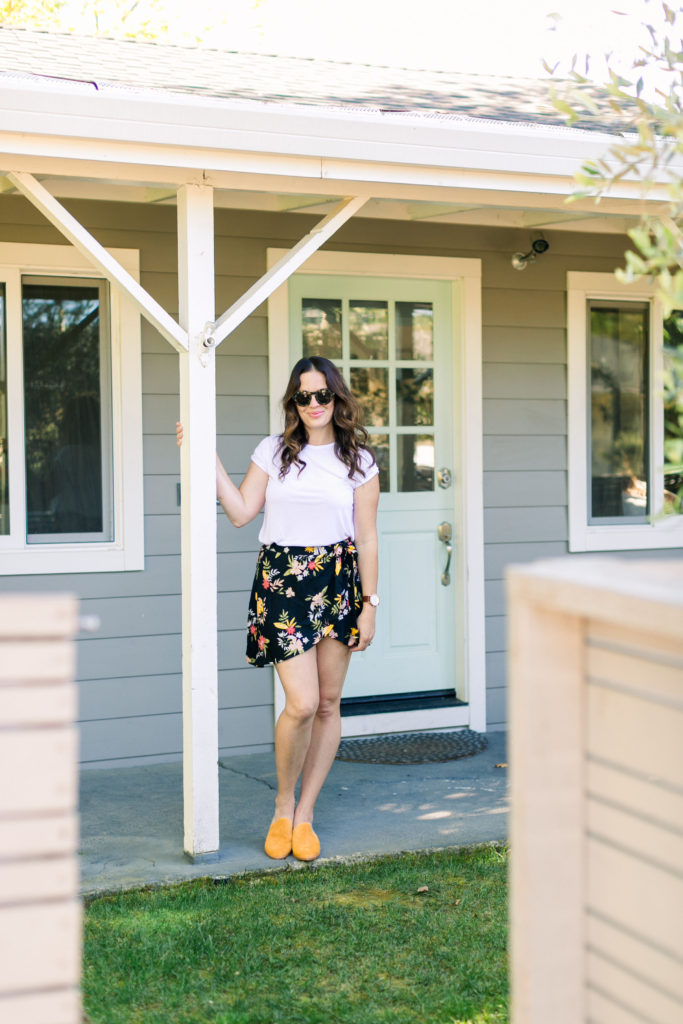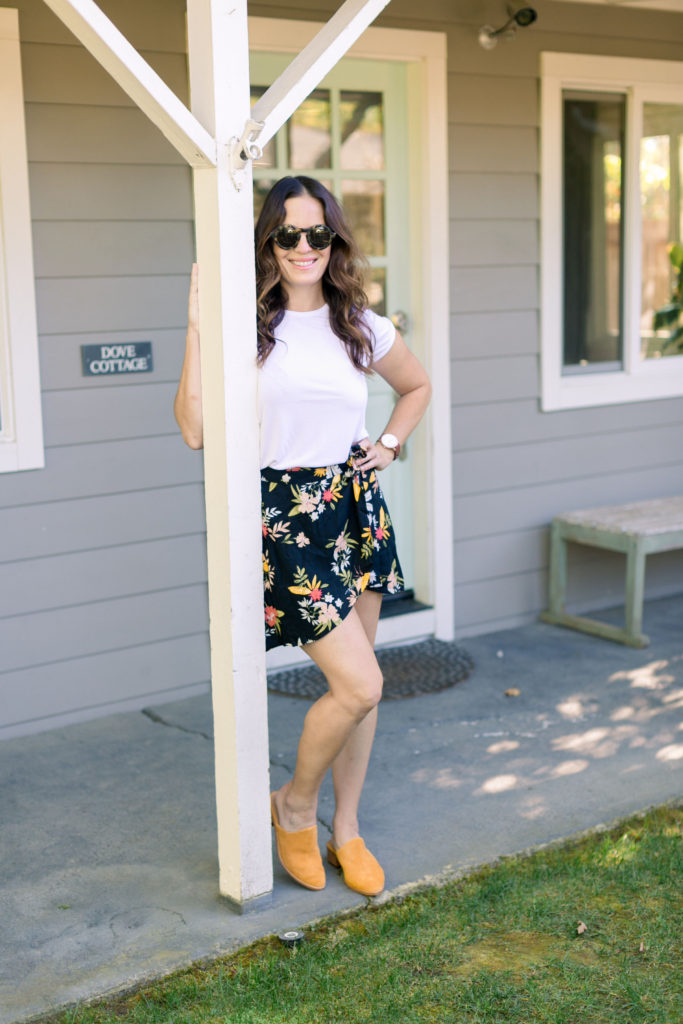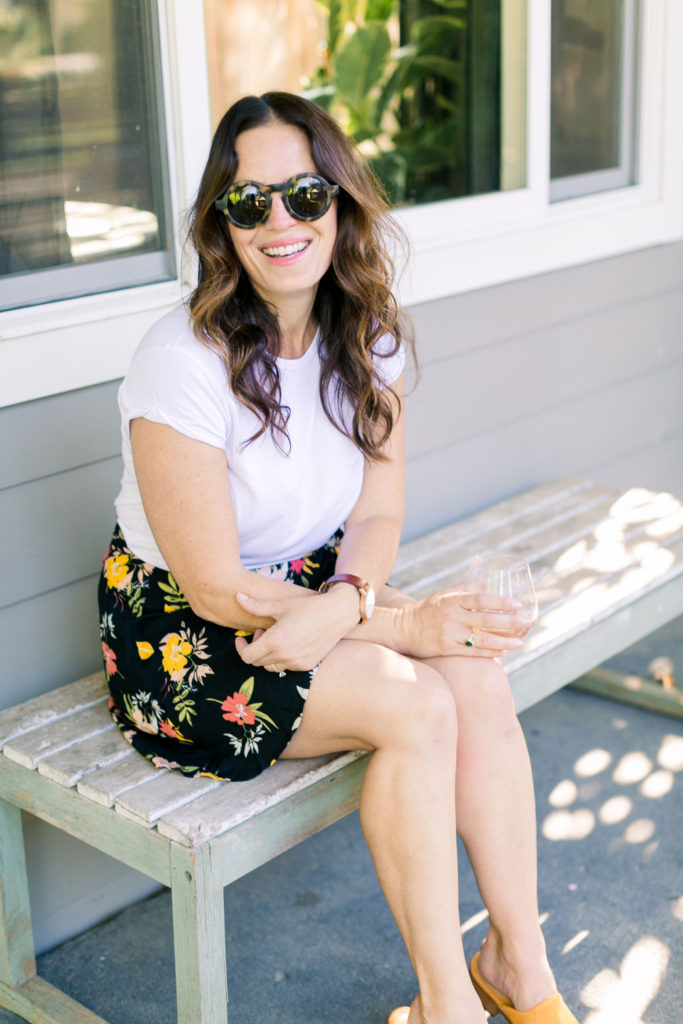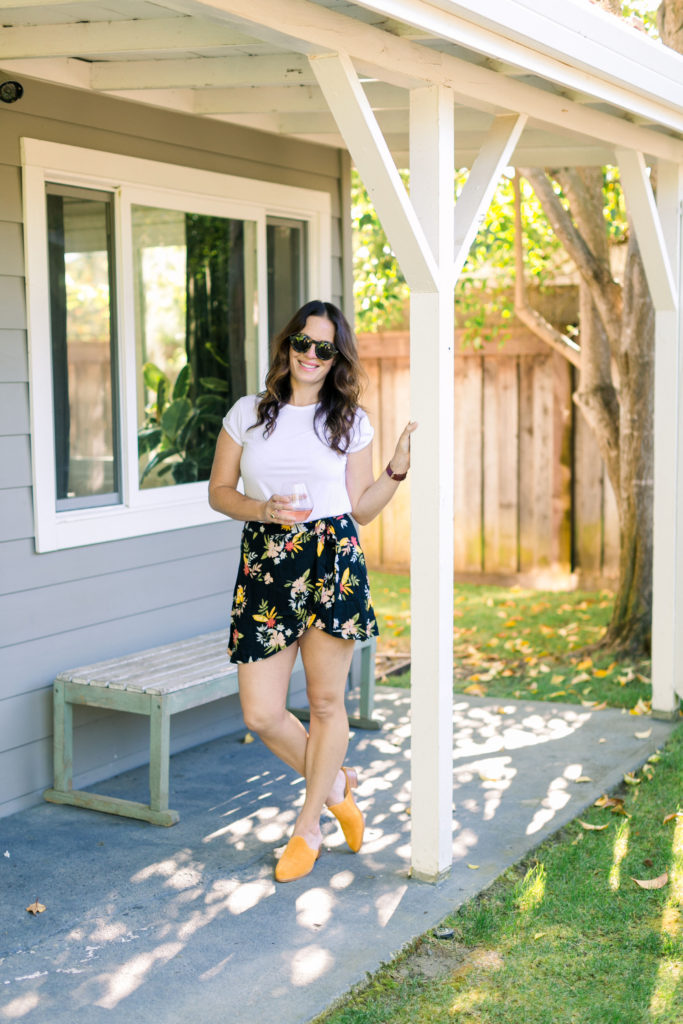 Last up is Abby in another outfit that looks like it could be a jumpsuit but it's separates again! This top and bottom striped set is such a fun one!! It's definitely one of those statement outfits that people would notice because you're just so stylish in it!! She went casual with no shoes – because that's how she likes to roll, haha, and her cute hat.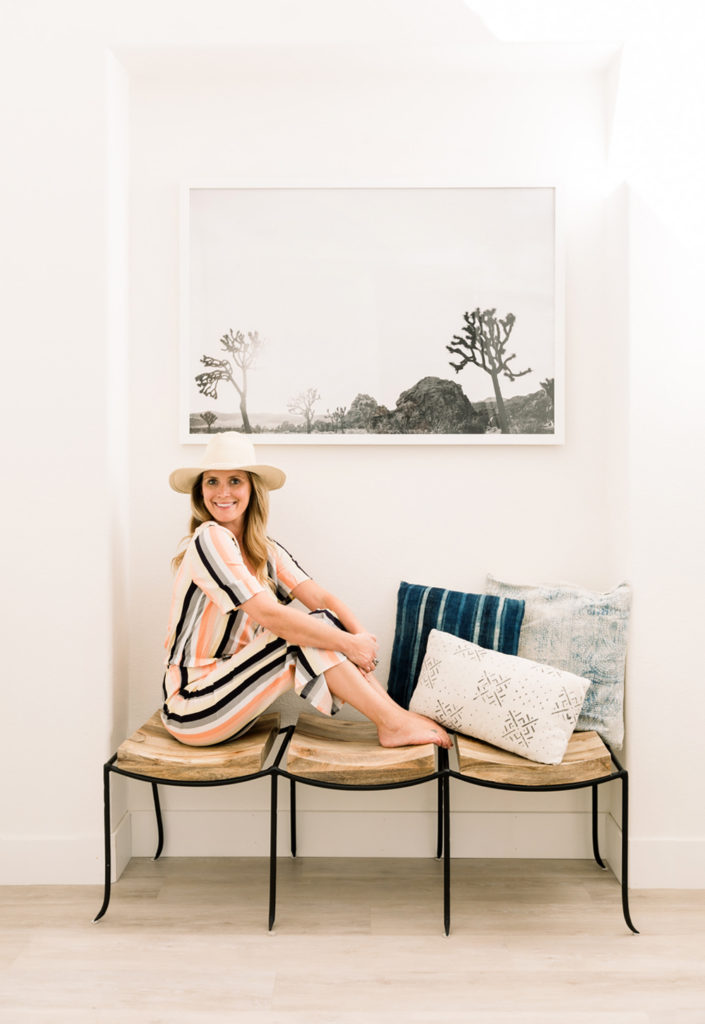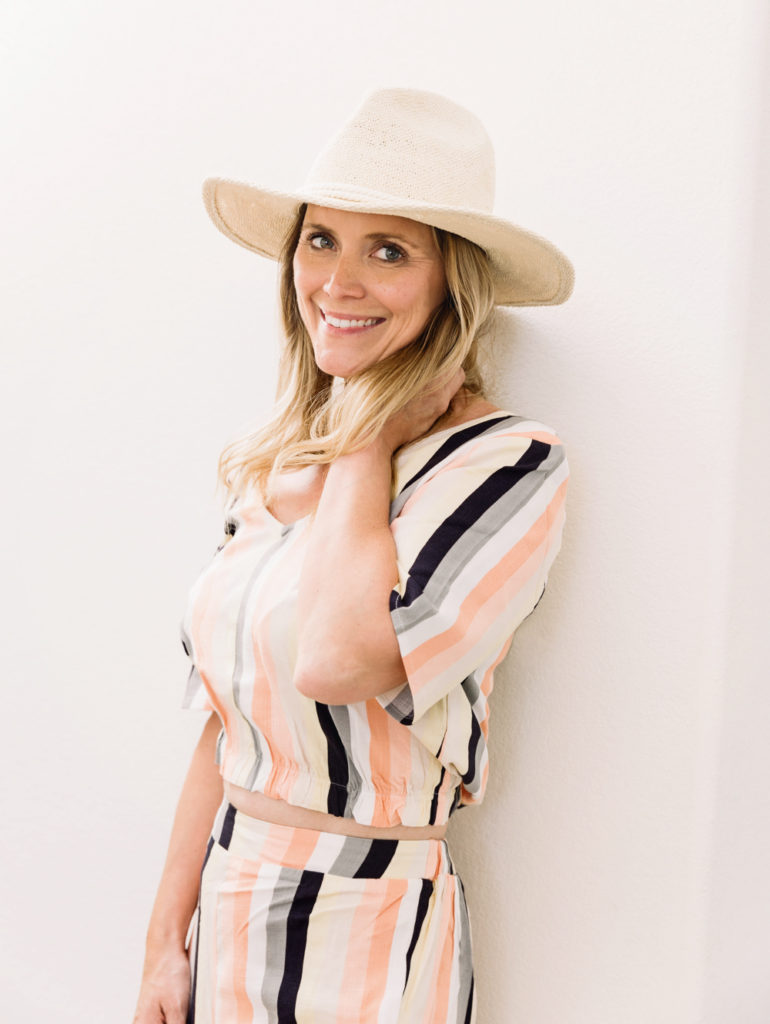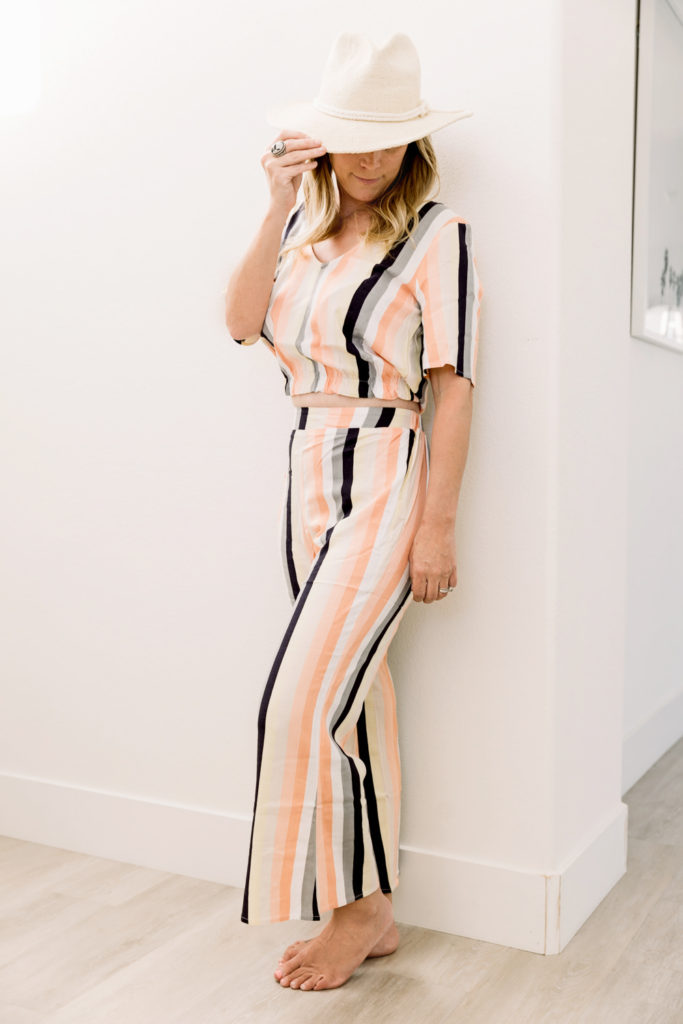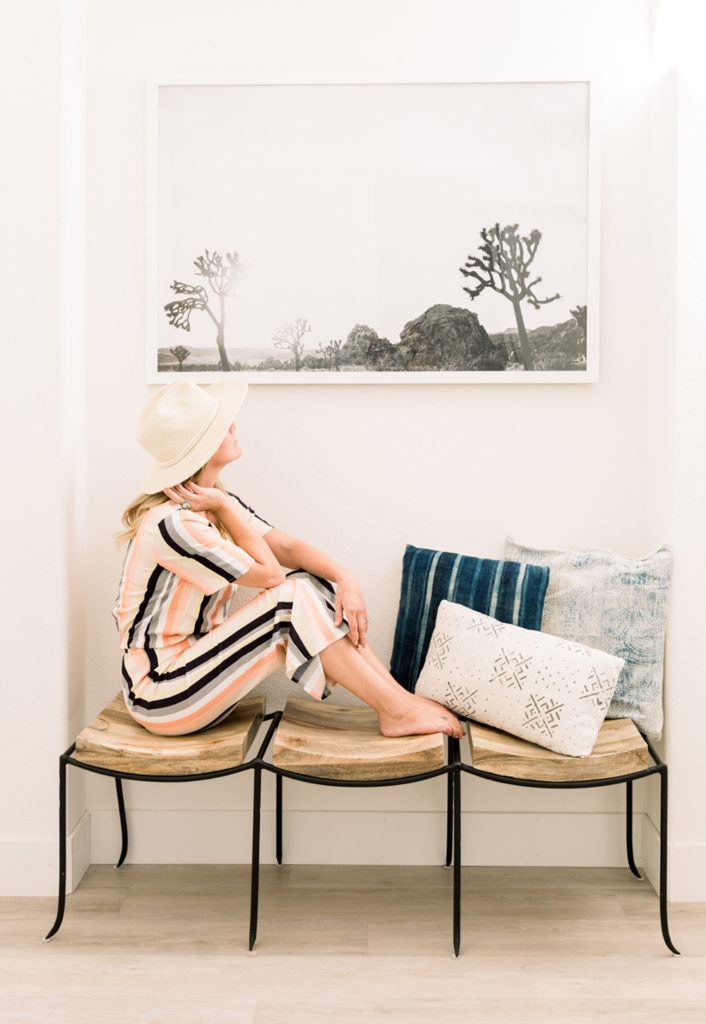 Now don't you want some cute outfits of your own?! It's the time to treat yo' self ladies, so go enter our giveaway and be sure you check out this amazing brand, Saltwater Luxe, that we are loving!!! Shop our accessories below too!

xx
Jacquelyn