Easter Sunday is all about the food and those fun egg hunts! I have over 150 eggs to hide on Sunday! Eeks! We are hosting this year, and I wanted to do something really light for an easy but cheerful brunch. We will be doing an early dinner that day as well, so sometimes you gotta start out with a light breakfast/brunch. Also, before we dig into these yummy and pretty dishes, they would not be as pretty if they weren't served using The Little Market serveware. The Little Market is our go-to for when it comes to plates, cups, napkins, serving utensils, like these serving hands I love so much! Oh, and their linen section is fun too! I used their Natural tablecloth here today. You can see it just makes for a fun and cheerful holiday brunch! Add in some fresh and bright veggies and fruit dishes and you are all set to start your Easter Sunday off right!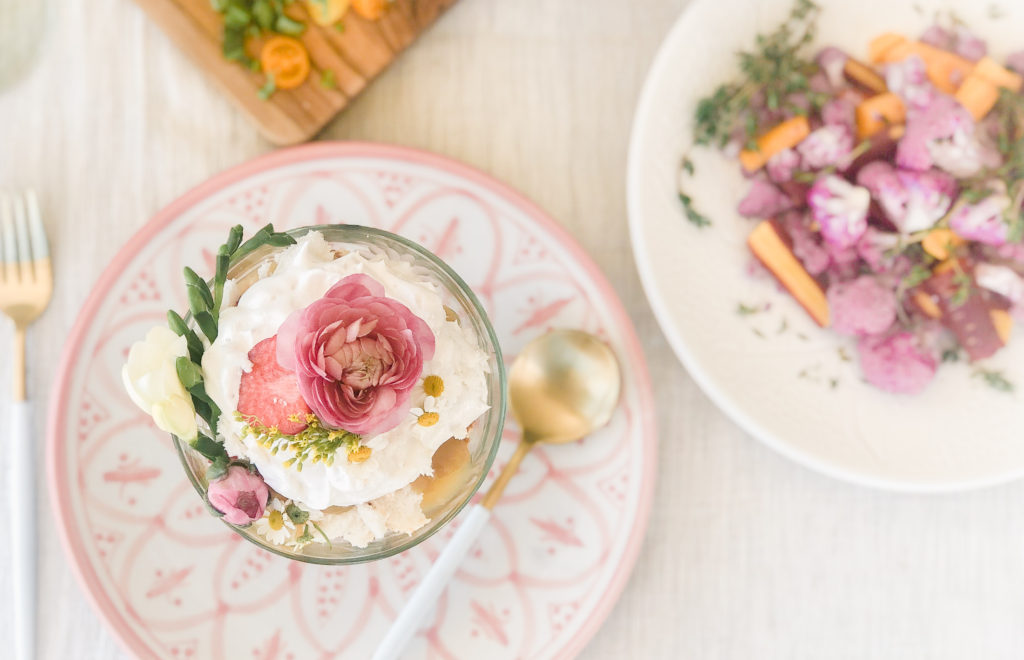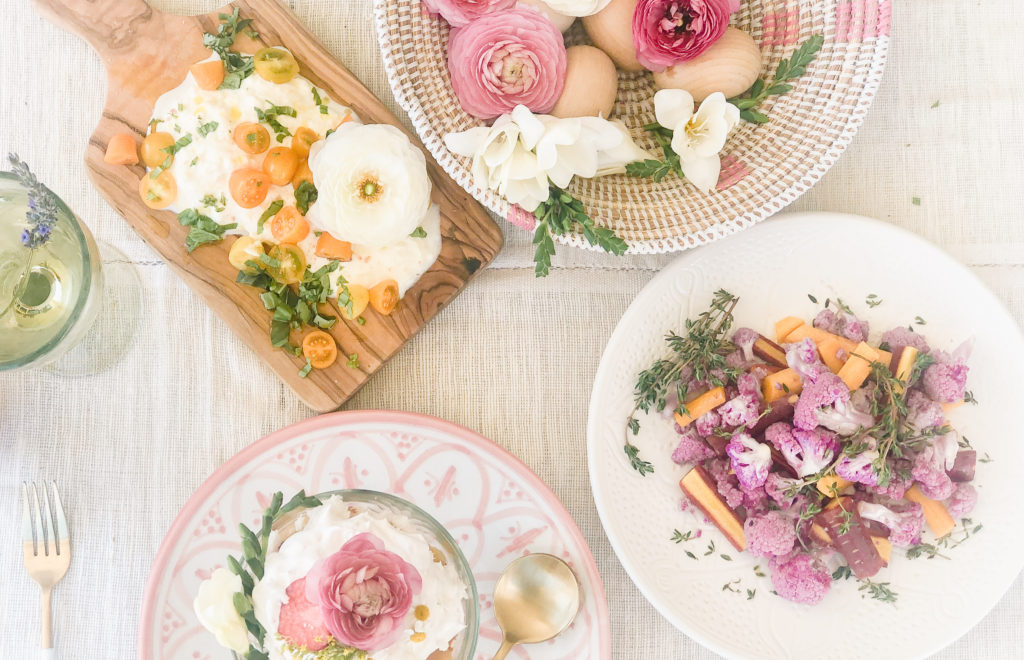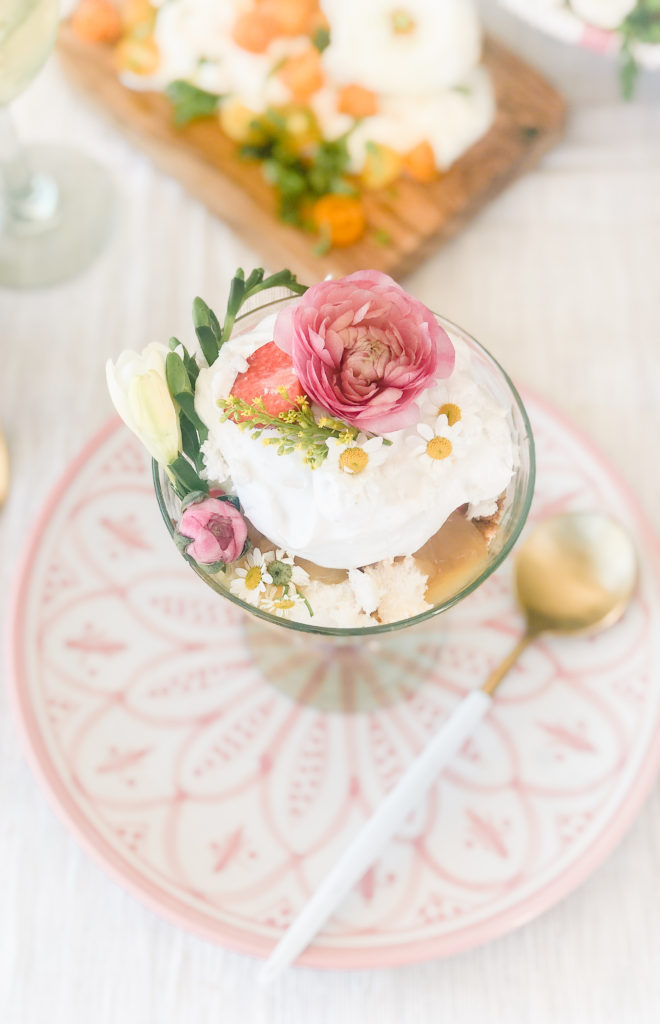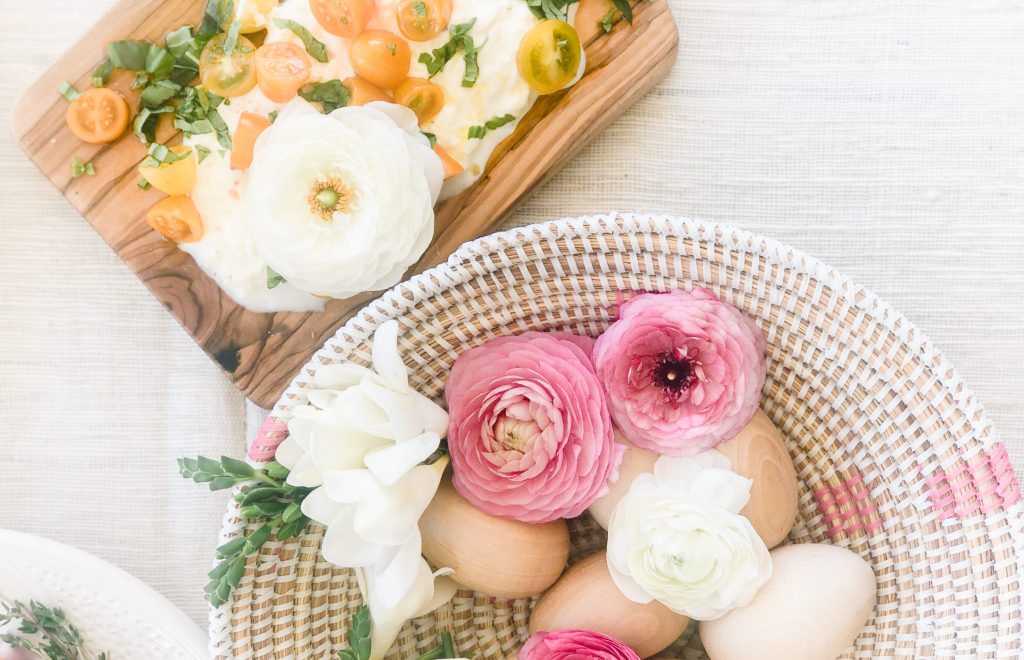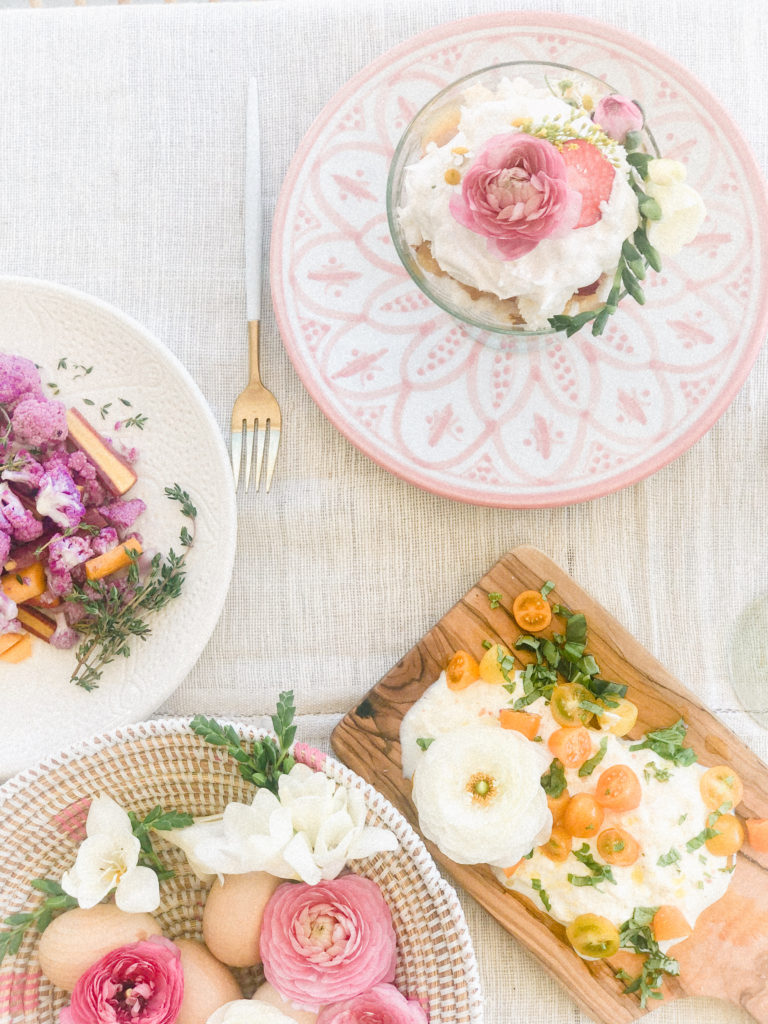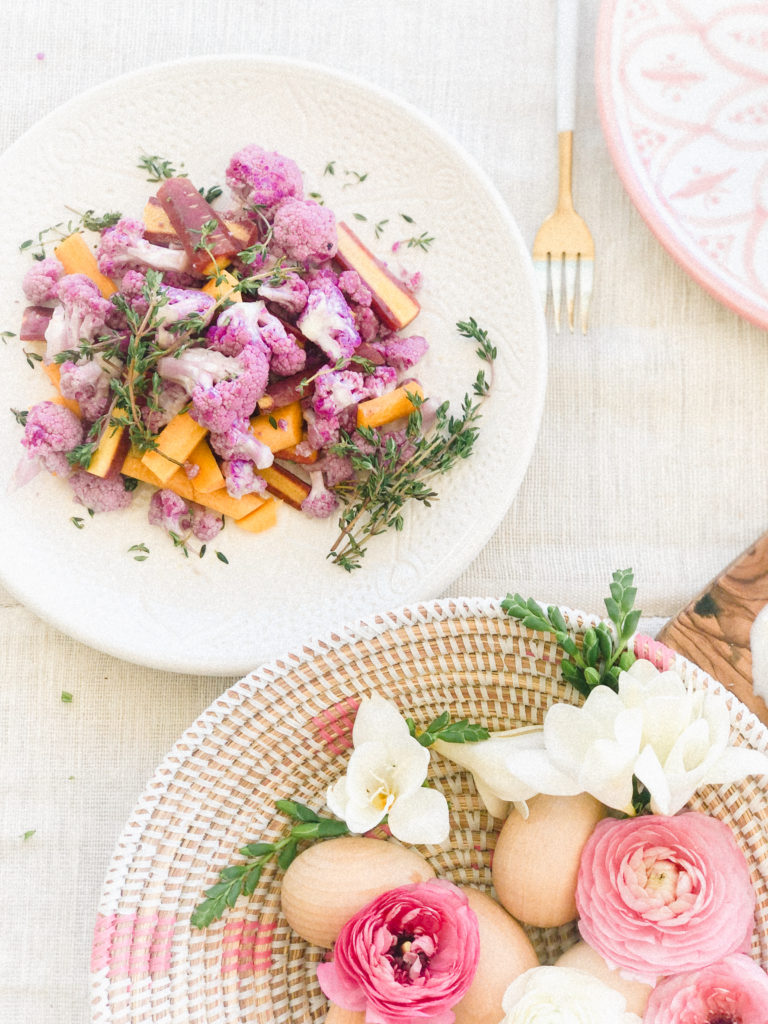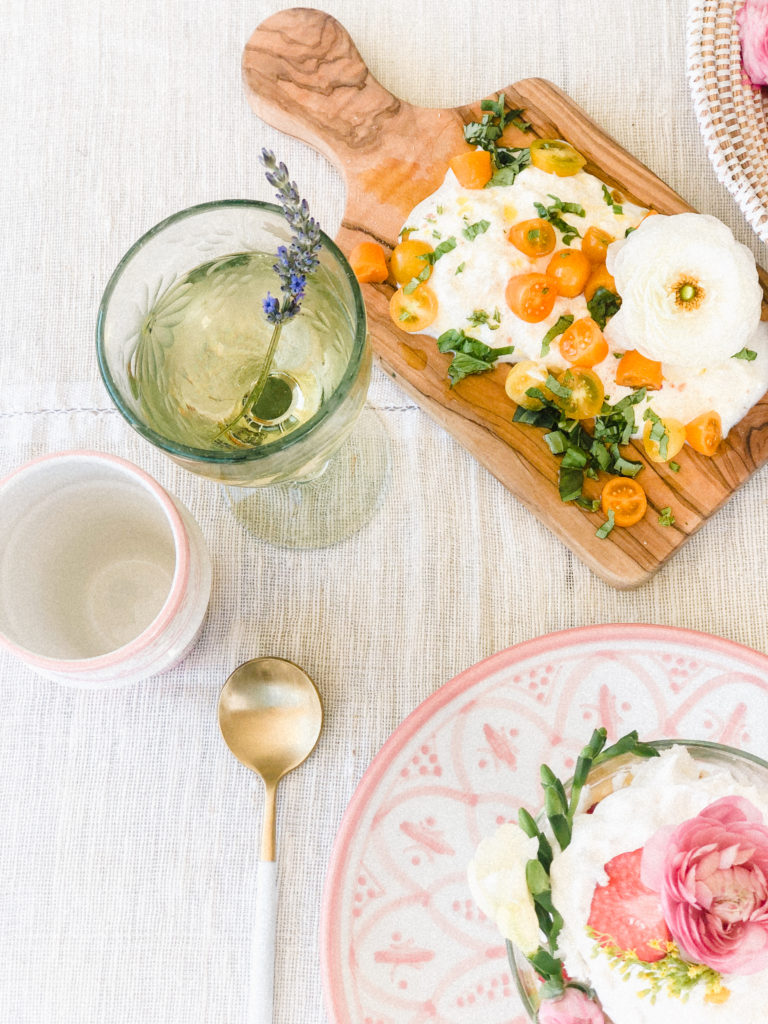 ---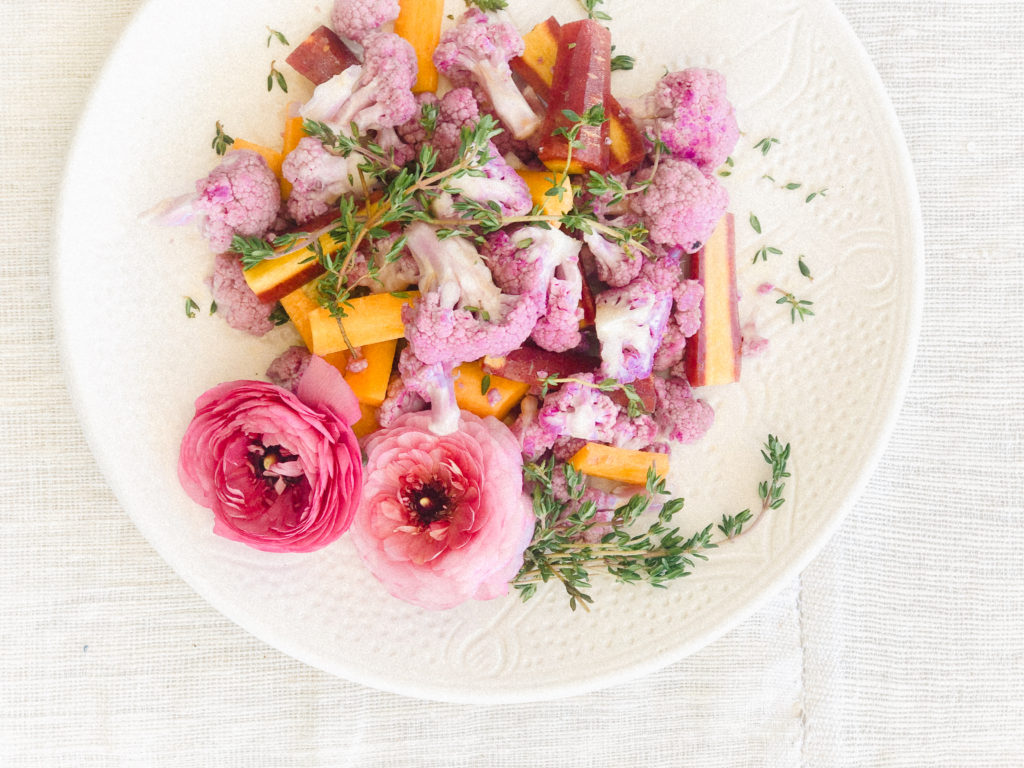 GRILLED AND MARINATED VEGETABLES WITH MISO, LEMON & HERBS
SERVES: 4-6 | PREP: 5 MINUTES | COOK: 15 MINUTES
W H A T   Y A   N E E D!
4 lbs mixed vegetables (such as asparagus, fennel, mushrooms, cauliflower, carrots, radishes & eggplant)
1 ¼ cups olive oil
sea salt and ground black pepper
¼ cup white wine vinegar
¼ cup finely chopped fresh parsley
2 teaspoons finely chopped marjoram or oregano
2 teaspoons finely chopped thyme leaves
1 tablespoon dijon mustard
1 tablespoon finely grated lemon zest
2 cloves of garlic, thinly sliced
generous pinch of dried chili
1 tablespoon light miso 

B U S T   O U T:
Serving Plate 
Serving Hands

---
I N S T R U C T I O N S
Heat a gas grill to high. Carefully wipe the preheated grates with a lightly oiled paper towel. Using a grill brush, scrape the grill grates clean, then carefully wipe with a lightly oiled towel again.
Depending on the vegetables you're using, slice them into rounds, halve them, or leave them whole, and then combine them in a large bowl. Drizzle with a ¼ cup of the olive oil, season generously with salt and pepper, and toss to evenly coat. Set aside while the grill heats, tossing occasionally.
In a medium bowl, whisk together the vinegar, parsley, marjoram, thyme, dijon, lemon zest, garlic, chili, miso, and the remaining cup of olive oil. Season with salt and pepper.
Working in batches if necessary, grill the vegetables in a single layer over direct heat, turning and rotating as needed for even cooking, until charred and slightly tender–2-3 minutes for small, skinny vegetables, 4-5 minutes for larger, denser pieces). Chop or slice the vegetables as desired, transfer to the marinade, and toss gently to combine.
Serve immediately, or let the mixture marinate at room temperature for up to 3 hours or refrigerate in a sealed container for up to 4 days.
---
---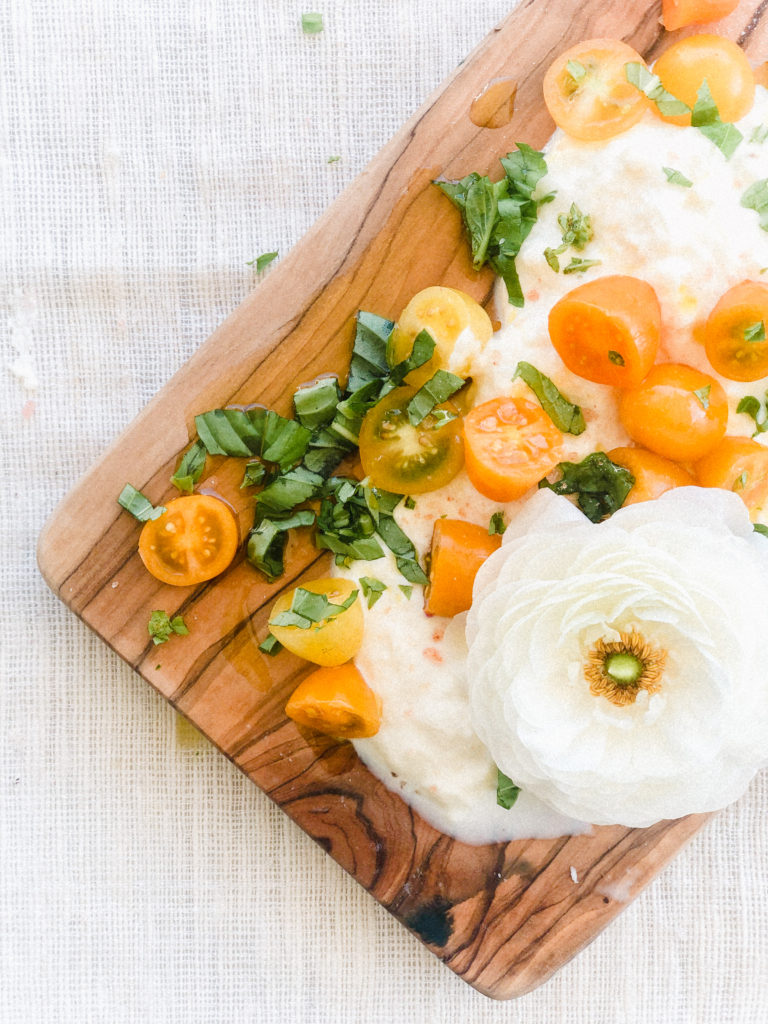 SUN GOLD CHERRY TOMATOES + BURRATA SALAD
SERVES: 12 | PREP: 5 MINUTES | COOK: 15 MINUTES
W H A T   Y A   N E E D!
Burrata
Heirloom Tomatoes
Basil
Extra Virgin Olive Oil
Salt + Pepper
B U S T   O U T:
Wooden Board

---
I N S T R U C T I O N S
1st, cut your tomatoes in half and place in a bowl. Mix some olive oil and salt and pepper. Let sit for about 10 minutes. Place the burrata on a wooden cutting board or any choice of serving ware. Spoon the marinated tomatoes over the burrata. Thinly slice your basil, and sprinkle on top! A dash of salt and pepper, and you are all set! Serve up with some bread or just grab a spoon! Yummy!
---
---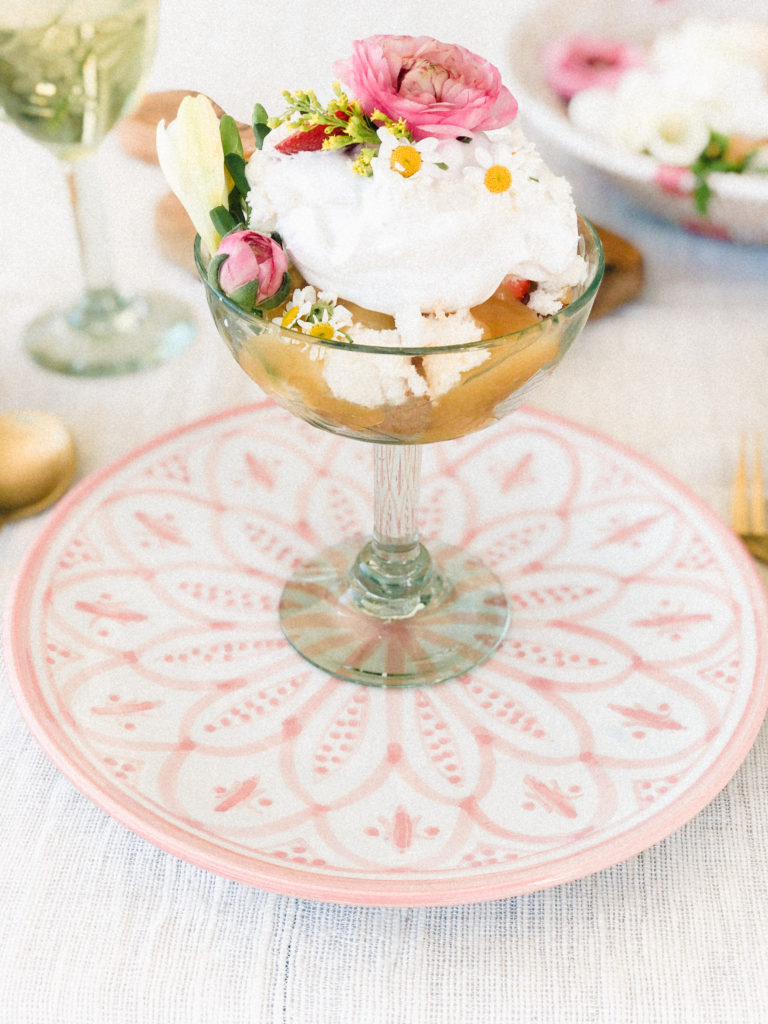 Angel food trifles with macerated strawberries & lemon curd
SERVES: 12 | PREP: 5 MINUTES | COOK: 15 MINUTES
W H A T   Y A   N E E D!

Macerated strawberries:
Fresh strawberries, diced
Vanilla sugar or white caster sugar + vanilla bean paste
Cointreau
Layers:
angel food cake
strawberries
A good store-bought lemon curd
coconut whipped cream or regular whipped cream
Topping:
crumbled angel food cake
Edible flowers
B U S T   O U T:
Serving glasses
---
I N S T R U C T I O N S

Find some pretty dessert dishes or glasses and set aside.
Add the chopped strawberries to a glass bowl and sprinkle over 1 teaspoon of each of sugar and Cointreau to taste plus  1/4 teaspoon vanilla bean paste. Allow to sit for 25-30 minutes or so, stirring occasionally until a syrup has formed.
Break pieces of angel food cake into the base of each dish, then spoon over a few strawberries with the juice, some crumbled angel food cake, and layer over some lemon curd, repeat until the glass is full and tall. Lastly, add a big dollop of whipped cream, and finish off with some edible flowers.
---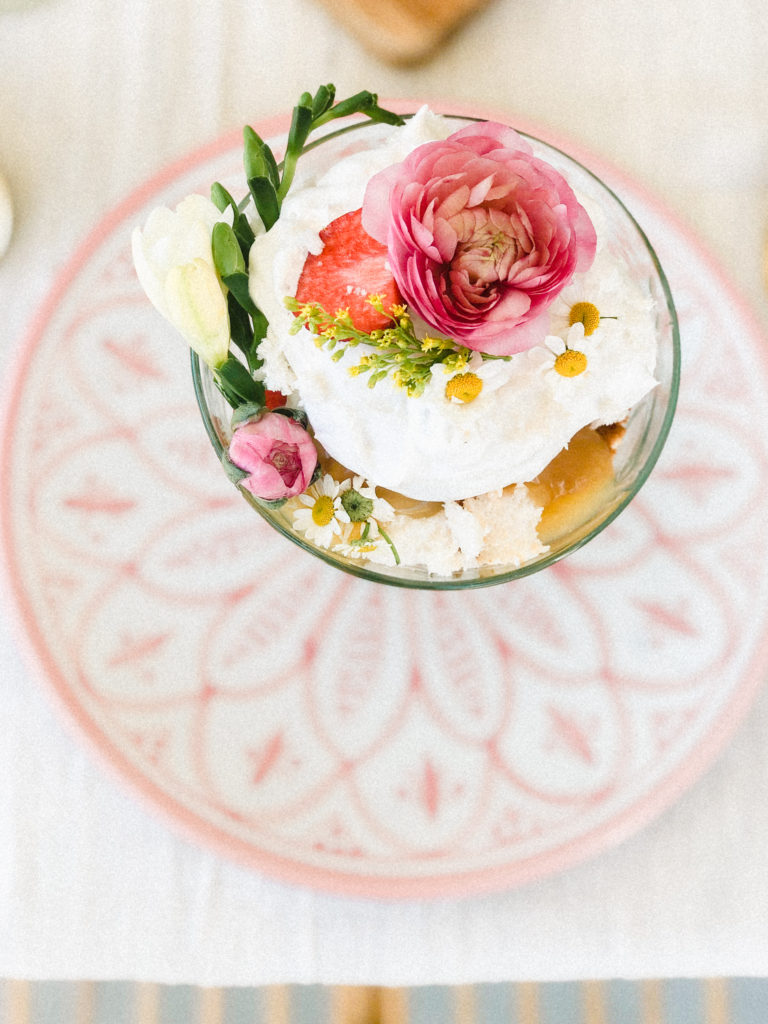 xx
Abby