You know the drill here, we really love curating Easter Baskets for our little ones. Mine aren't so little anymore, they have turned 9 and 7 this month. Crazy how time flies by! I took a trip down memory lane the other day on the past Easter baskets we have done. See them here! This year, I stuck to my Easter basket basics. Some years, I go a little crazy, and some years like this year, I kept it cool and simple. My Easter basics are the same basics that my mom use to do for us, which I think I tell everyone every year. It might seem boring or repetitive, but not for us! My kids get excited every year for their new sandals, swimsuit, new book, and a few other fun treats.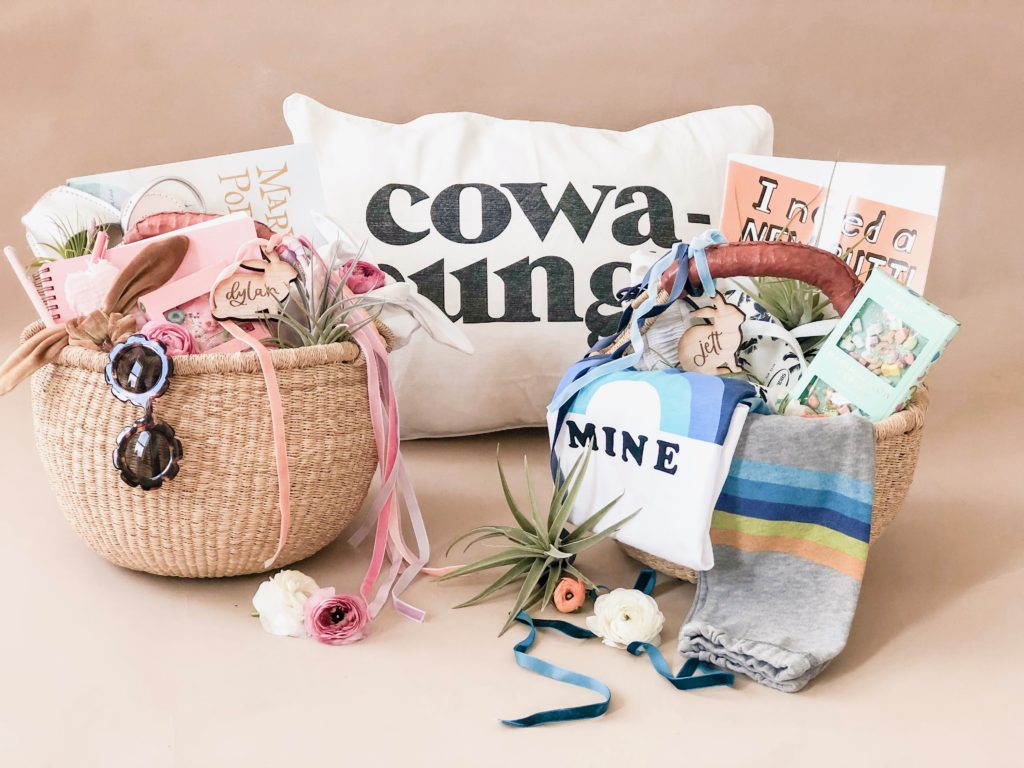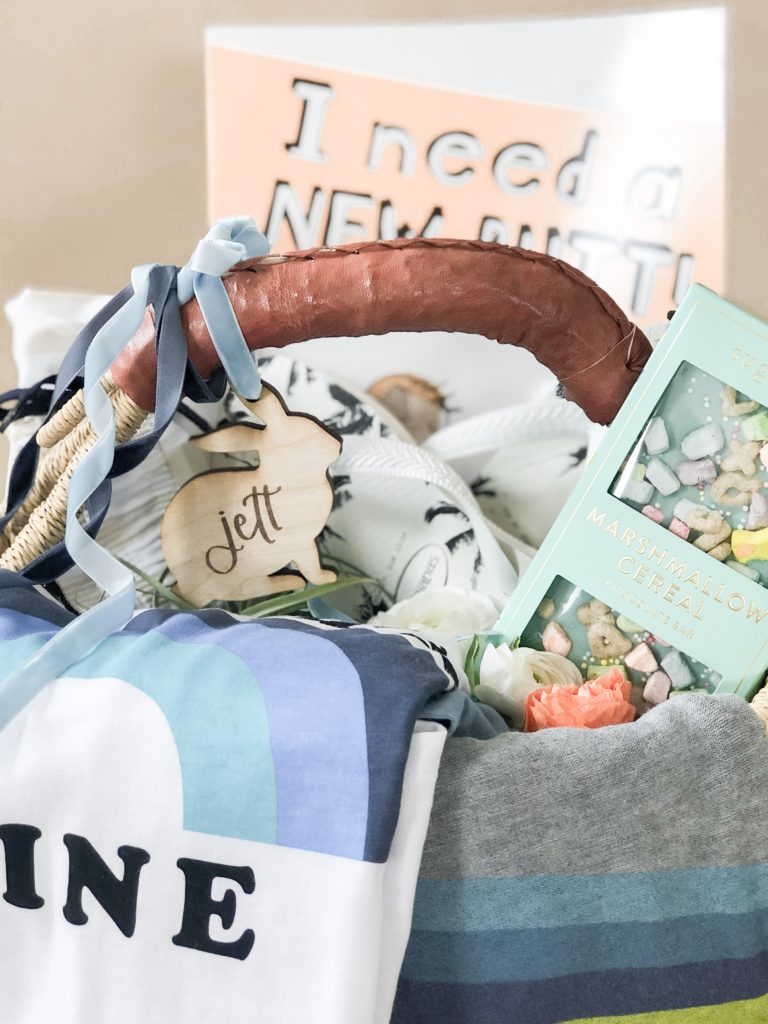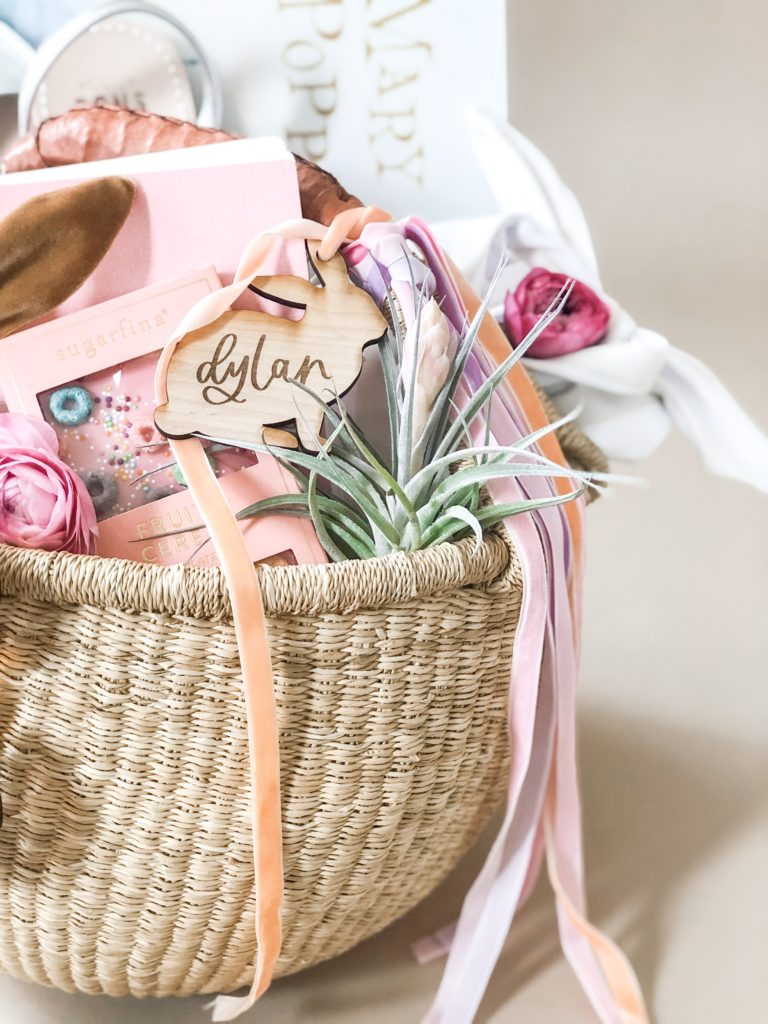 Let's start with the cutest spring bunny wooden tags by Poppyshop! I added multiple pastel velvet ribbons to bring in some more spring color and texture.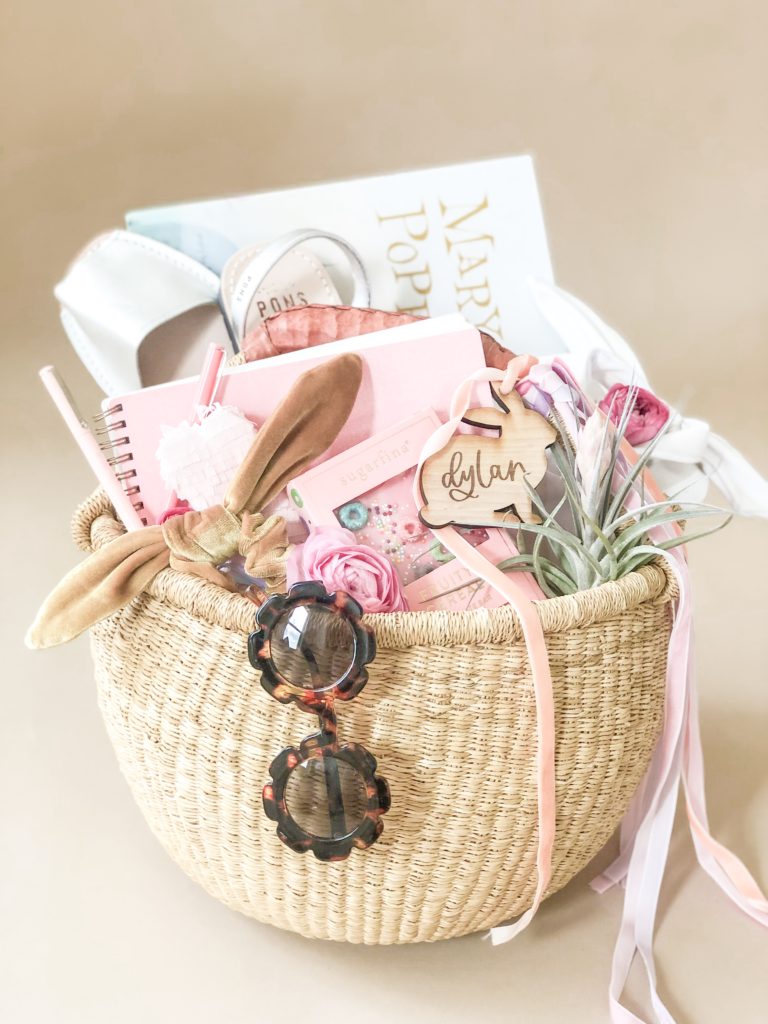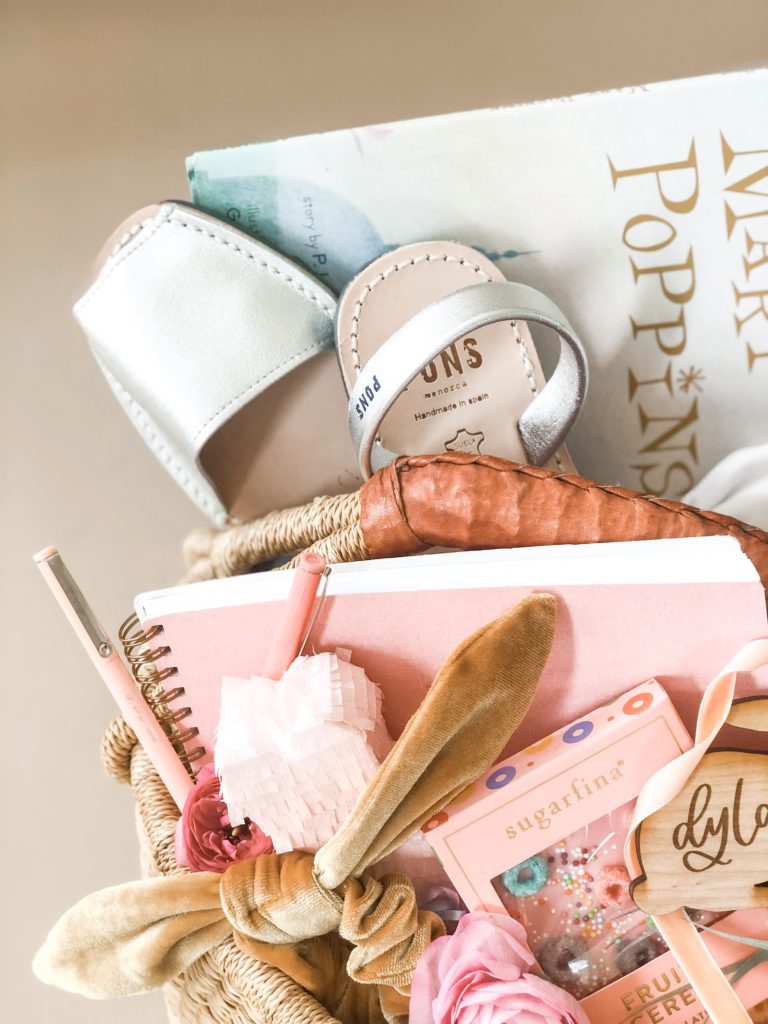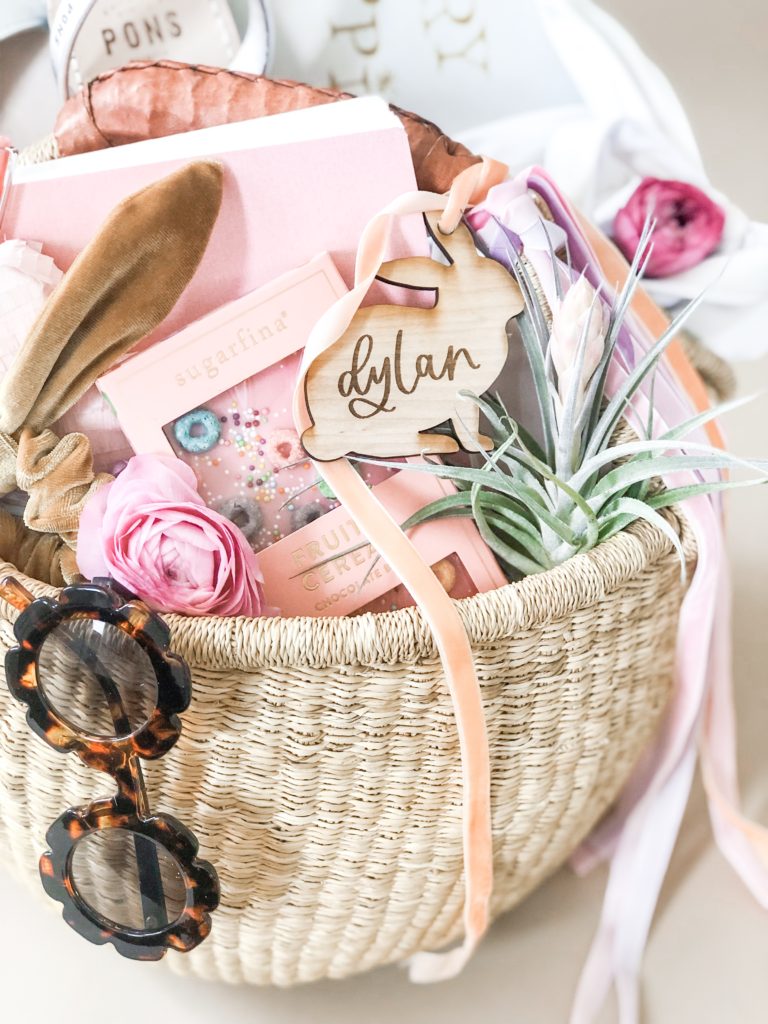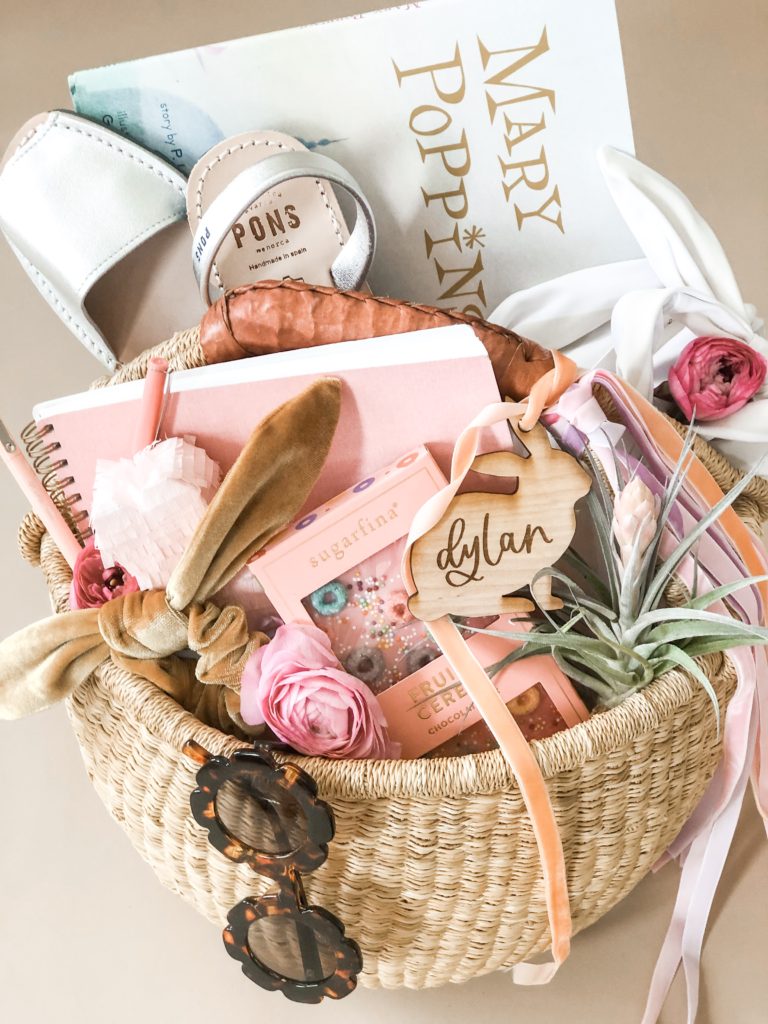 For Dylan's basket this year, I grabbed some really cute items from the Pigment Shop that are based in San Diego. So happy they have an online store, its a go-to online lifestyle boutique for me.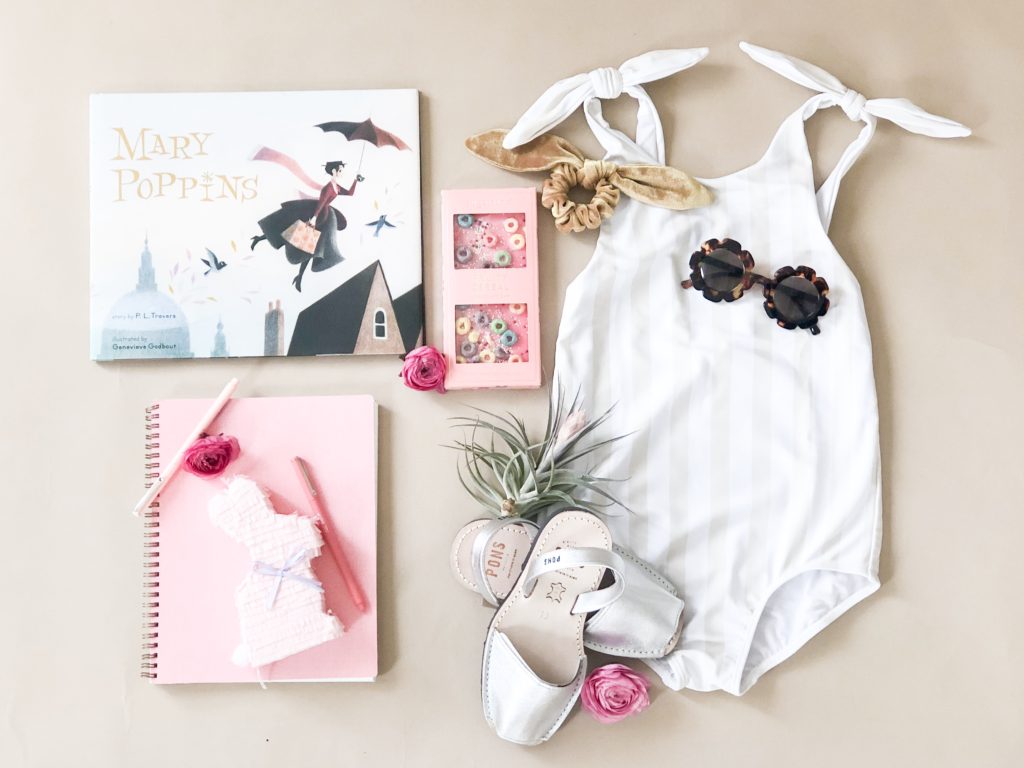 This Mary Poppin's book was a must! She has been watching the old and new movie for the past couple of months on repeat, so I know it will be a hit.
Dylan is super into journals and coloring, so a pretty pink notebook like this lined notebook from Shop Pigment, and these fun pens in various pink shades are perfect.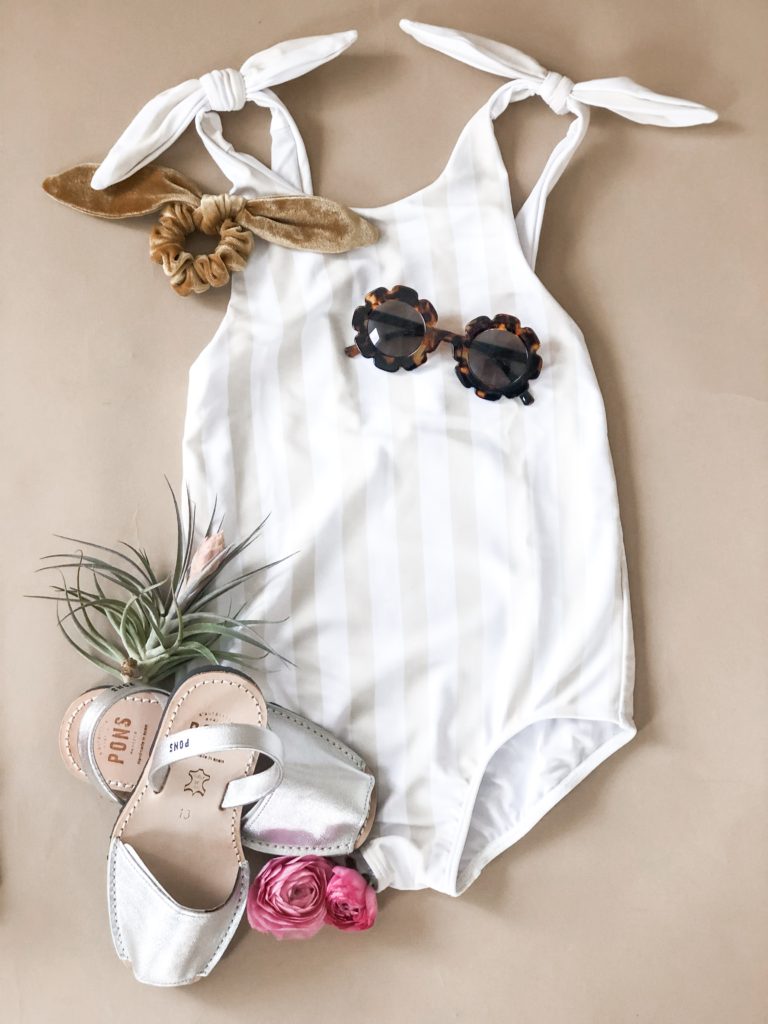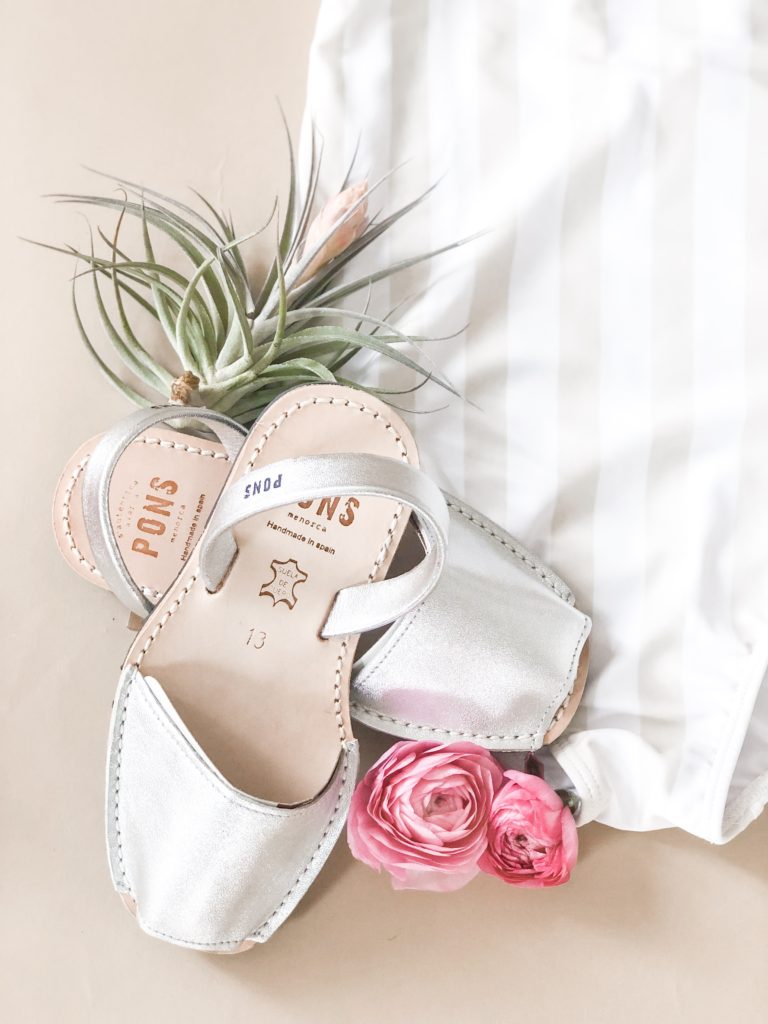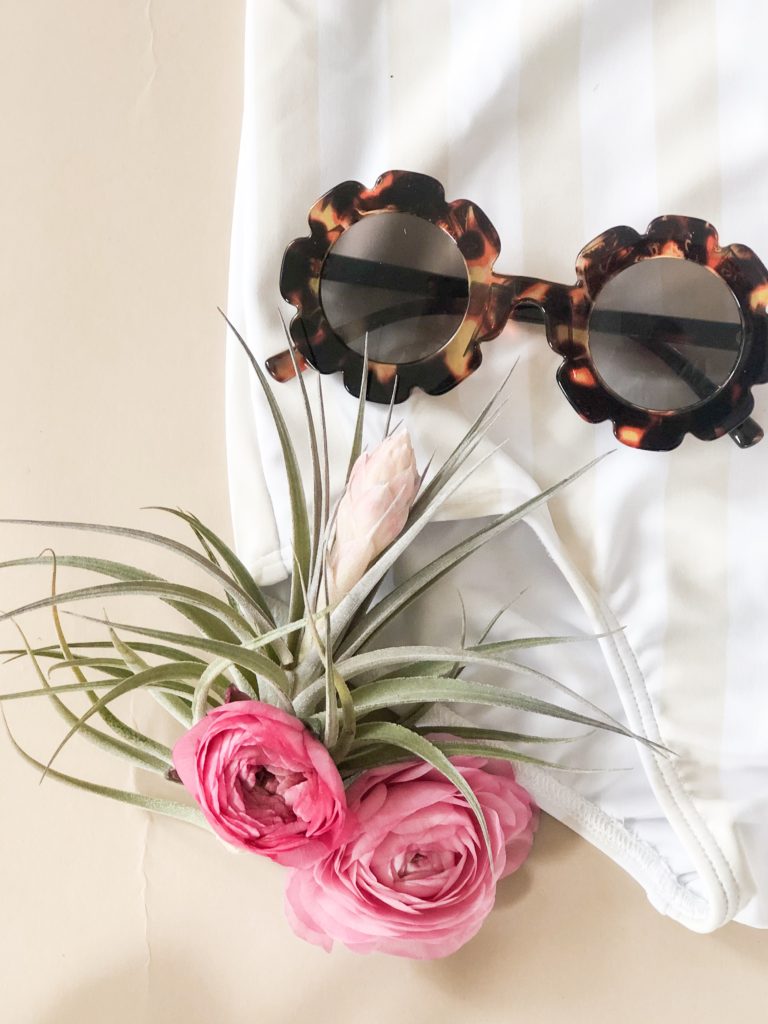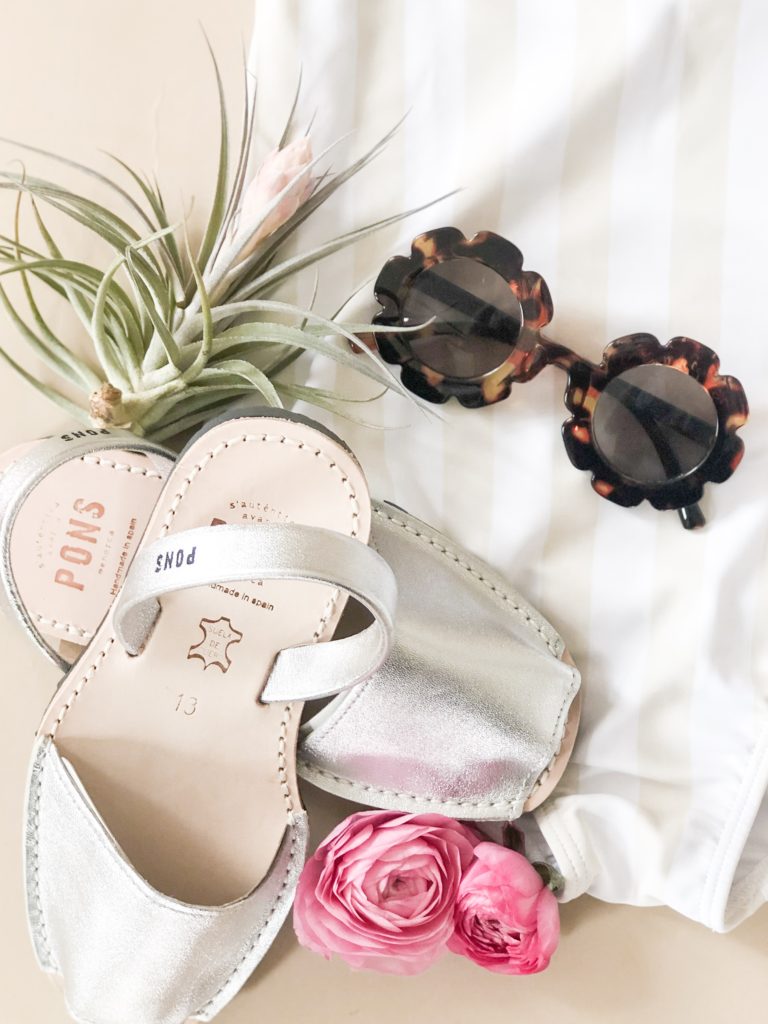 The winner of the annual Easter bathing suit goes to Minnow Swim! Made and designed in California, Minnow Swim is a contemporary children's swimwear label that any little one and mama will love with their modern and playful designs. Perfect swimwear for all that fun in the sun. I'm all the hazelnut stripe tie knot one piece. It has the cutest knot ties on each shoulder and a playful back! Plus, there are a matching boys bottoms. Love to have them both match!
These silver Pon Pon sandals are a great spring/summer staple, as you can wear them with about anything. Dress it up, or dress it down. And the metallic silver that any little lady will love. I'm acutally thinking of getting myself a matching pair!
Another super cute spring/summer staple are these floral tortoise sunnies from The Daydream Republic. This online store is every little girl's dream! There are so many sunnies to pick from, how do you choose?! And don't forget a mustard velvet scrunchie too! Scrunchies are back guys!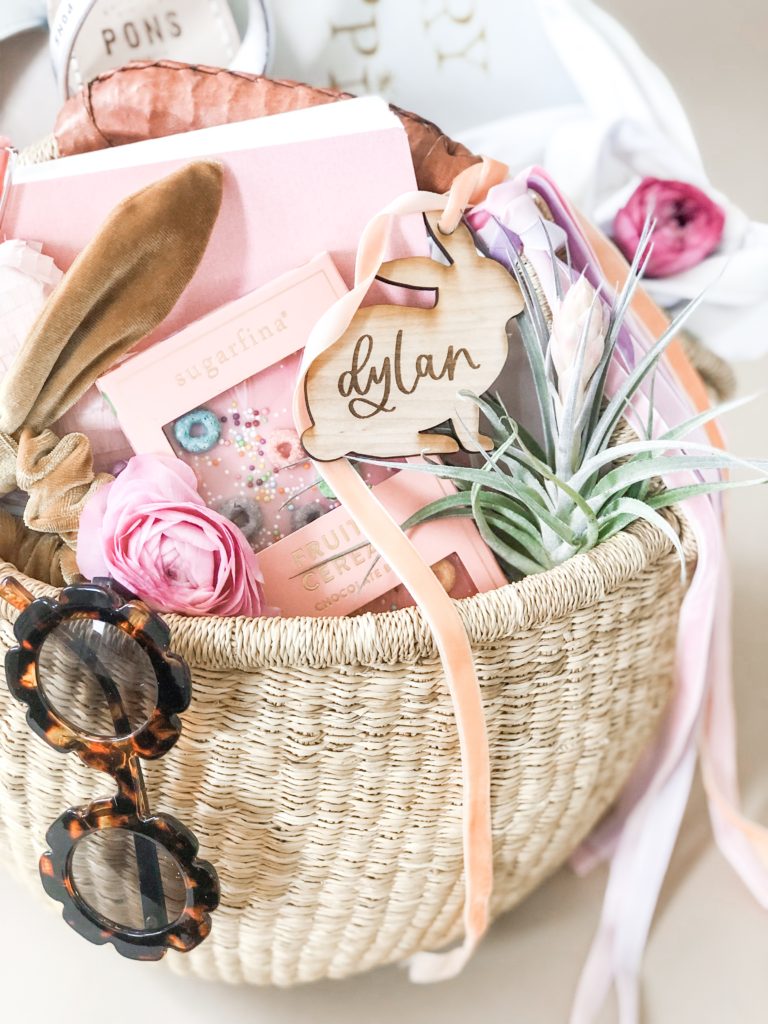 Lastly, you have to include some treats! Fruity Cereal Chocolate bar, and this sweet bunny pinata from Lula Flora that I filled with her favorite candy. Pop in some pretty flowers and air plants to get those Beijos details we always need to have.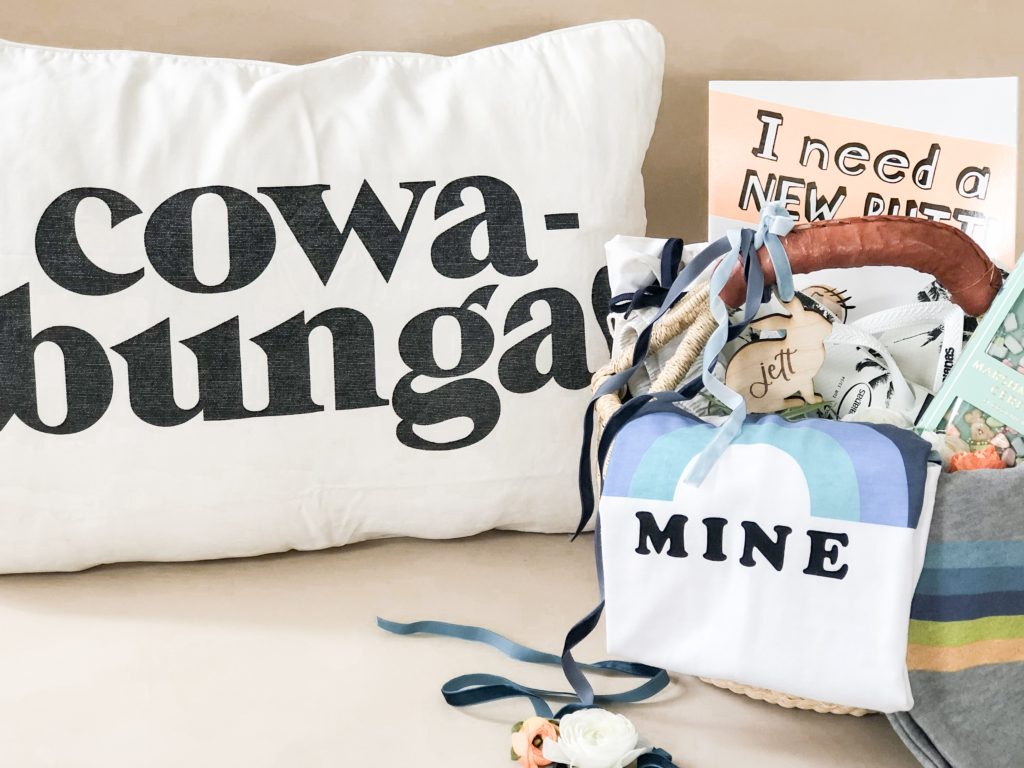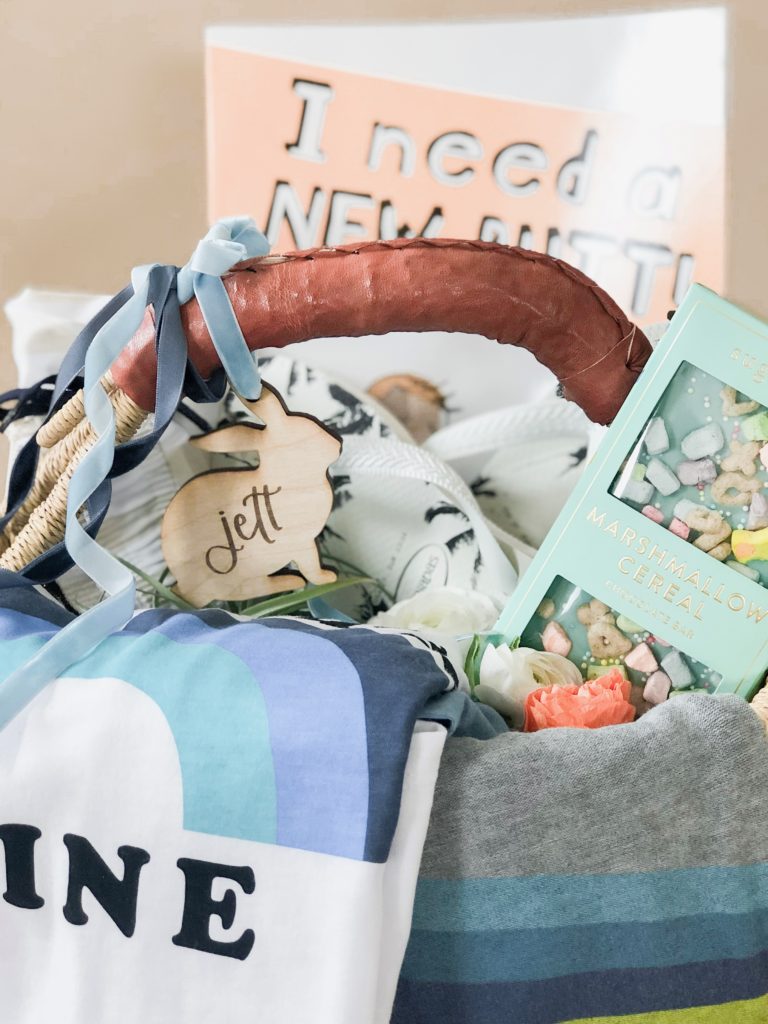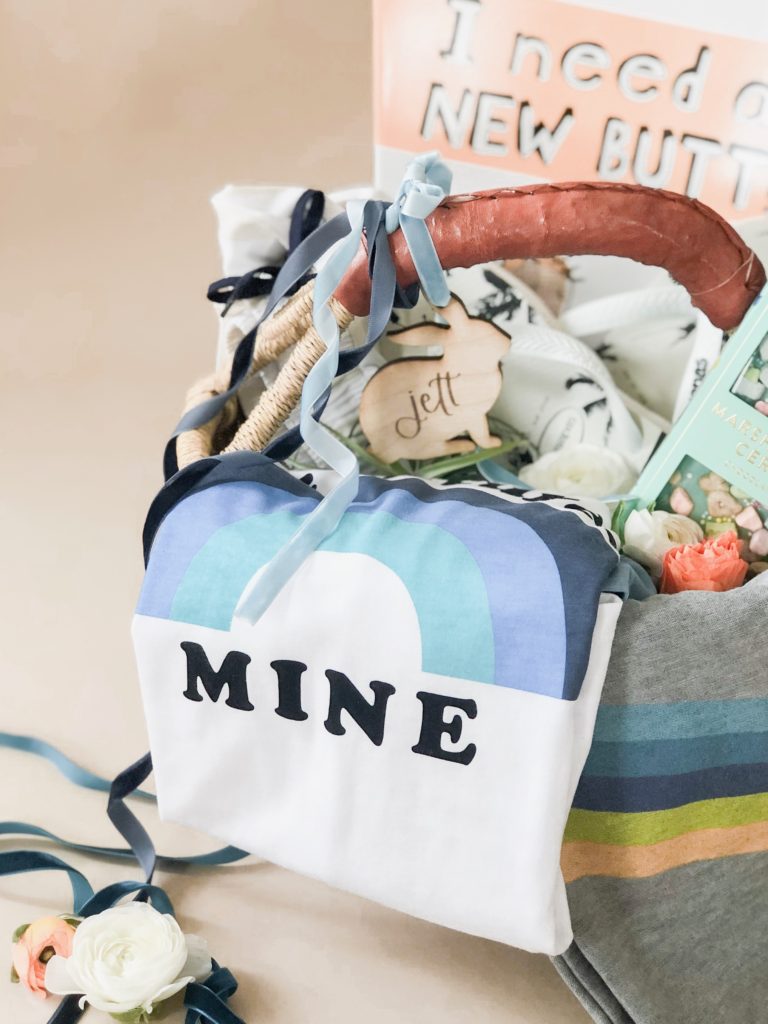 Next up, the little dude, Jett. This basket pretty much sums up Jett's personality.
I have to start off with this book! I know he will crack up laughing when he reads this one, I mean I did when I saw it. I Need a New Butt! I got it on Amazon. Need a last minute book idea, here you go!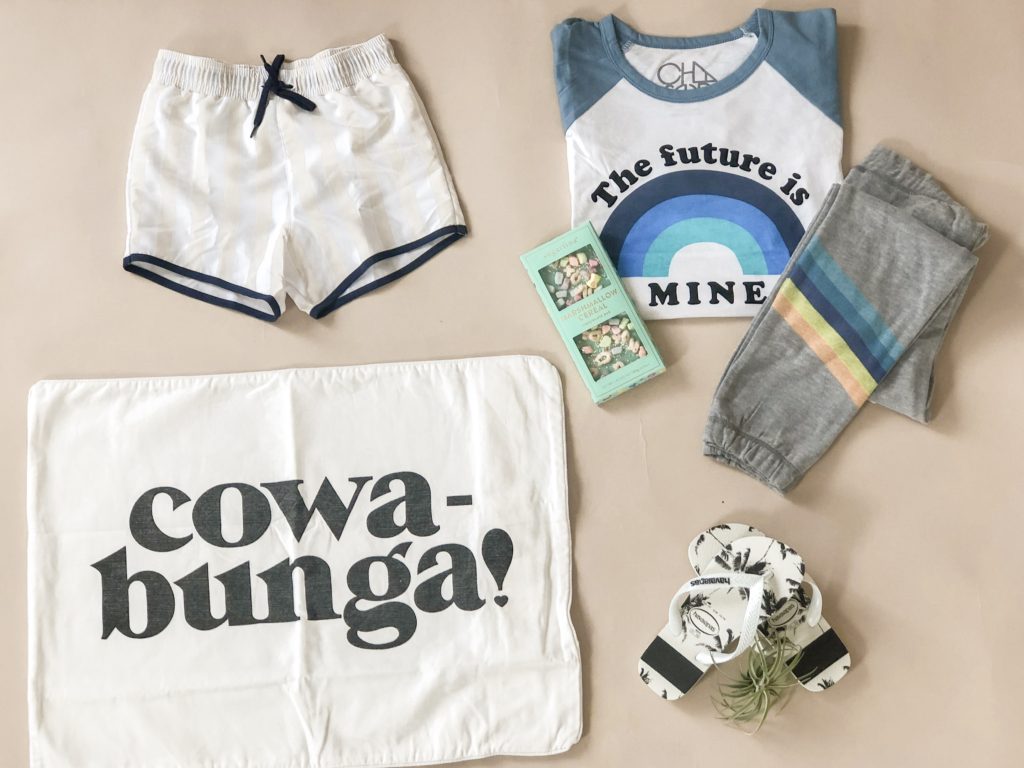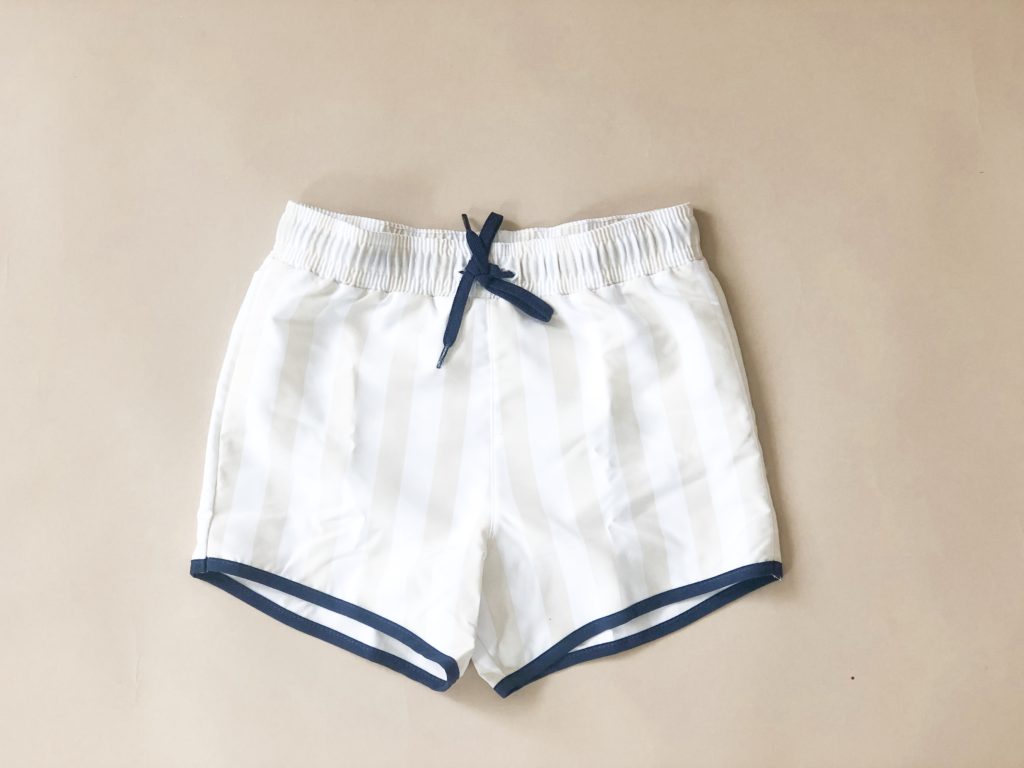 Here is the matching boys' trunks from Minnow Swim, so cute right! Pair them with some beachy Havaianas sandals, and he is set for the beach!
The Chaser brand never disappoints when it comes to trendy and ultra soft sweats and tees, and this outfit will be great for the little man to lounge away in.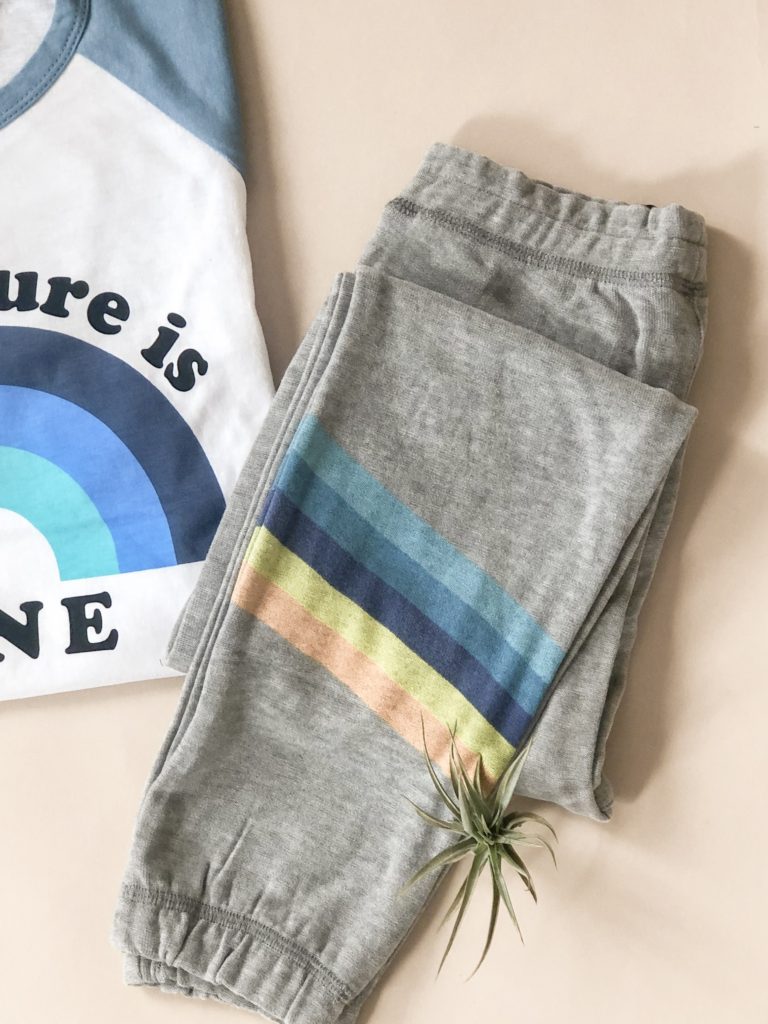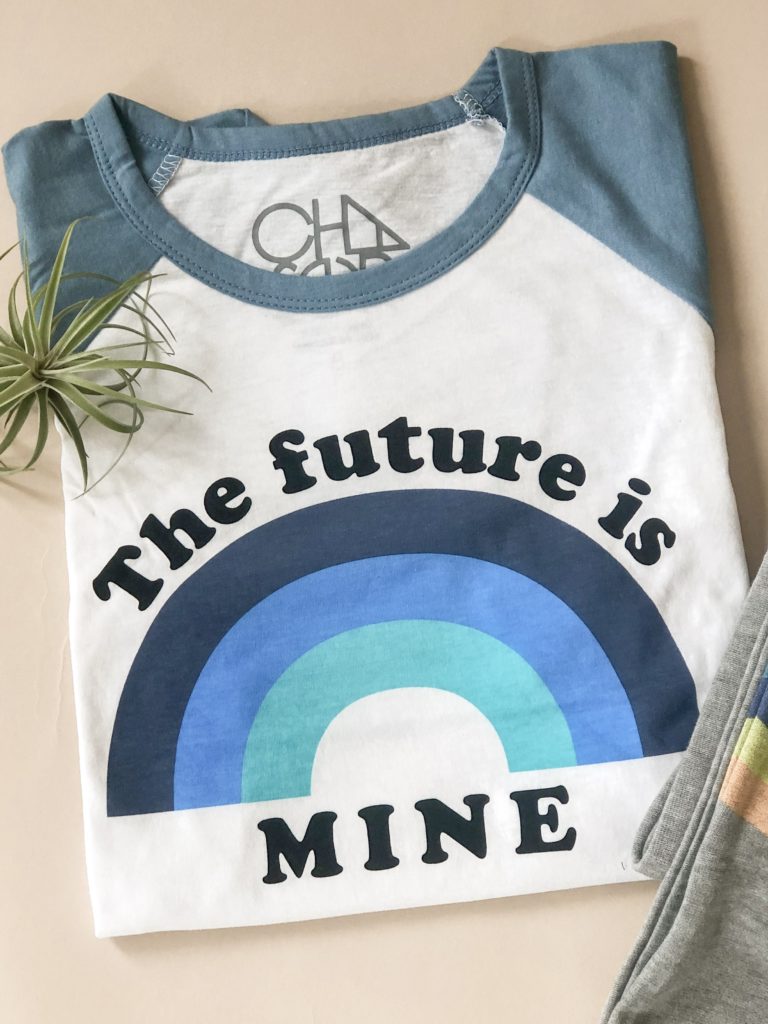 Cowabunga dude!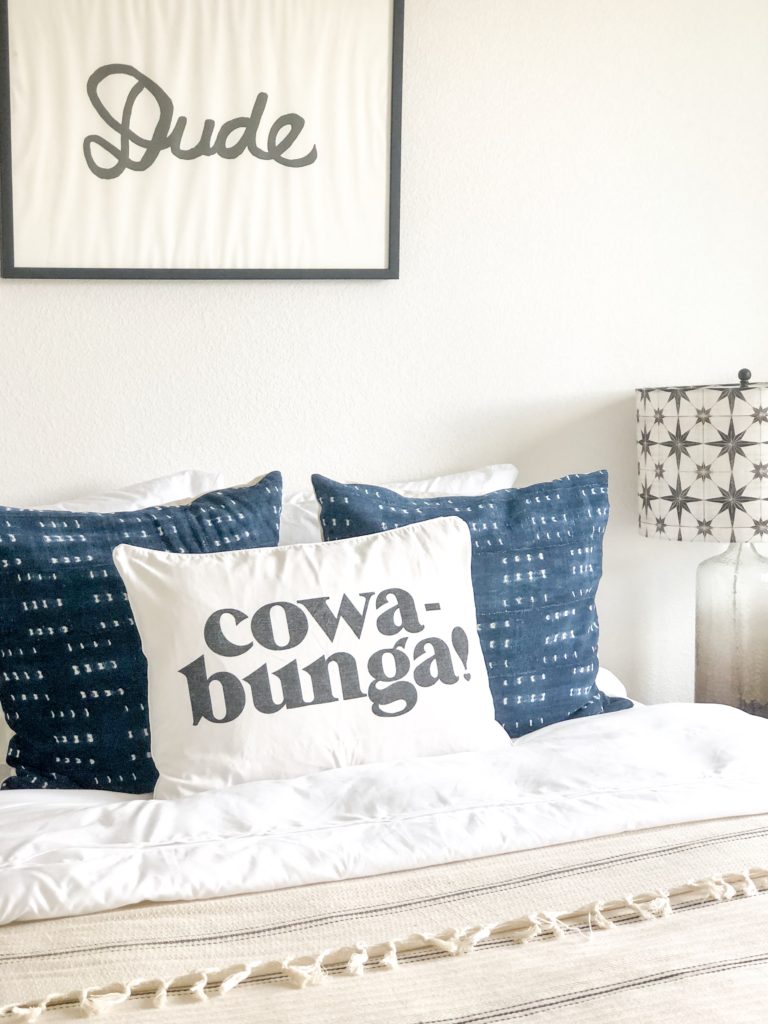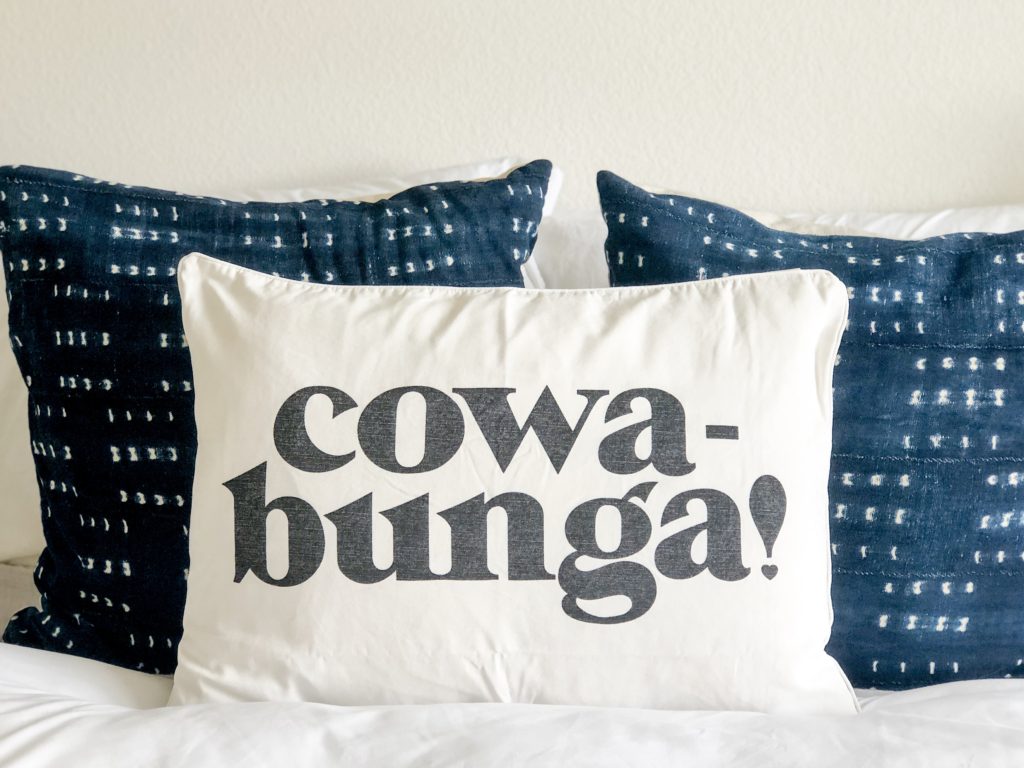 I know a pillow isn't really an Easter basket essential, but it's so perfect for my little guy! Plus there are no rules for Easter basket stuffers! You do you, right?!? I love Kawaiian Lion's line of bedding. Well, I just love everything they make! It goes so perfectly in his room, especially under his dude art print. I know he is going to love this! Get the Cowabunga pillow cover here.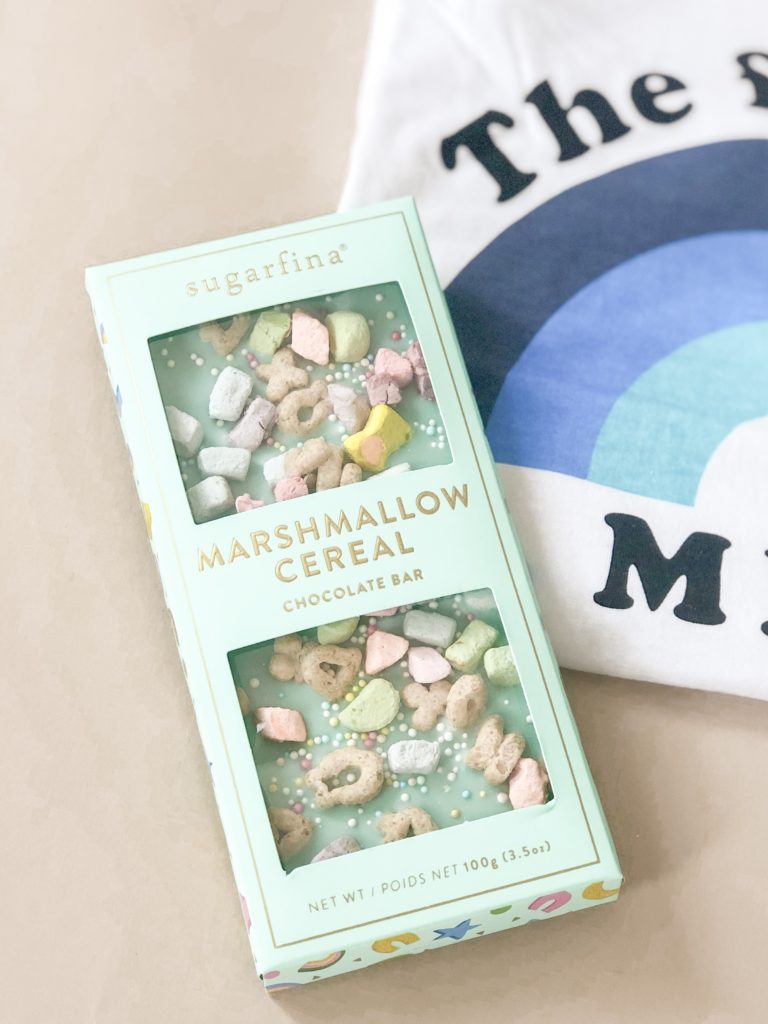 Lastly, some more of that Sugarfina chocolate bars! Every kid will love these fun treats!
So there you have it guys! What do you guys put in your Easter baskets? Leave a comment, we would love to hear!
xx
Abby