Right now, it's about 108 here in the greater Sacramento area! Like many of you, we have excessive heat warnings and rolling blackouts. So let's bring on the soup! Yes, soup! Chilled obviously, guys! We had a bunch of strawberries leftover from last weekend, and I wanted to try out a new recipe with them. What can I make where I can blend them all up? A chilled soup was the answer! This strawberry-lemon thyme soup will help you beat the heat. Plus, no use of oven or stovetop for that extra hot heat you don't want in your house right now.
---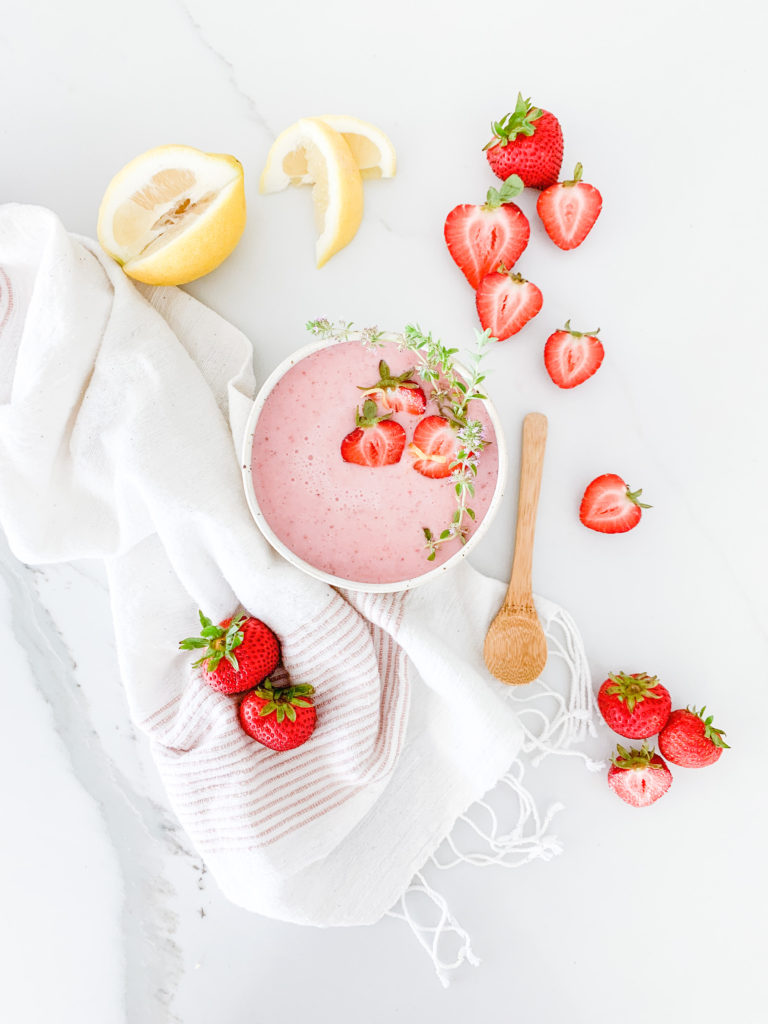 STRAWBERRY-LEMON THYME SOUP
SERVES: 4 | PREP: 15 MINUTES | TOTAL: 4 HOURS 15 MINUTES
W H A T Y A N E E D!
3 cups sliced fresh strawberries
1 cup of coconut milk
2 teaspoons finely shredded lemon peel
1 teaspoon chopped fresh lemon thyme or thyme
2 tablespoons honey
2 tablespoons coconut milk (optional)
Lemon peel strips and/or fresh thyme sprigs (optional)

B U S T O U T:
Blender
Bowls
Lemon Zester
Strainer
---
I N S T R U C T I O N S

Let's do this! Grab your blender and combine the strawberries and 1 cup of coconut milk in a blender or food processor, use the canned coconut milk so you get that thick coconut cream. Cover and blend until very smooth. Transfer to a medium bowl. Stir in shredded lemon peel and the chopped thyme. Cover and chill for 4 to 24 hours to have all your ingredients blend together.

To serve, strain soup, discarding the shredded lemon peel and the chopped thyme. Stir in honey. Ladle the chilled soup into small bowls. Garnish with lemon peel strips and/or fresh thyme sprigs, and a few slices of strawberries.
---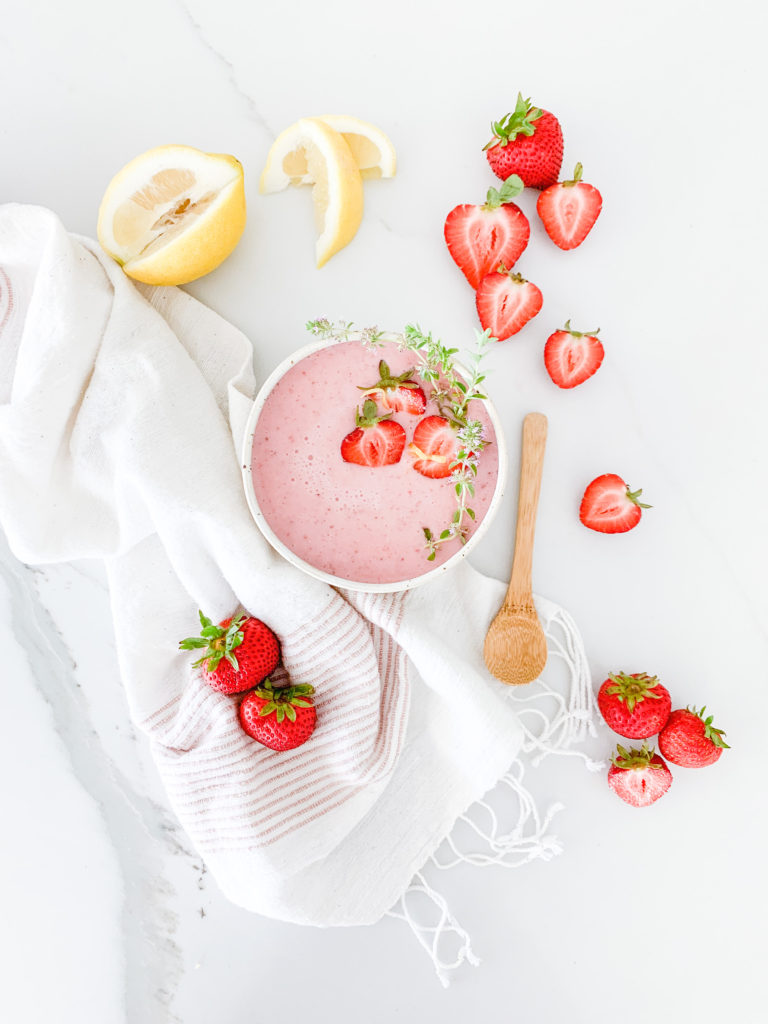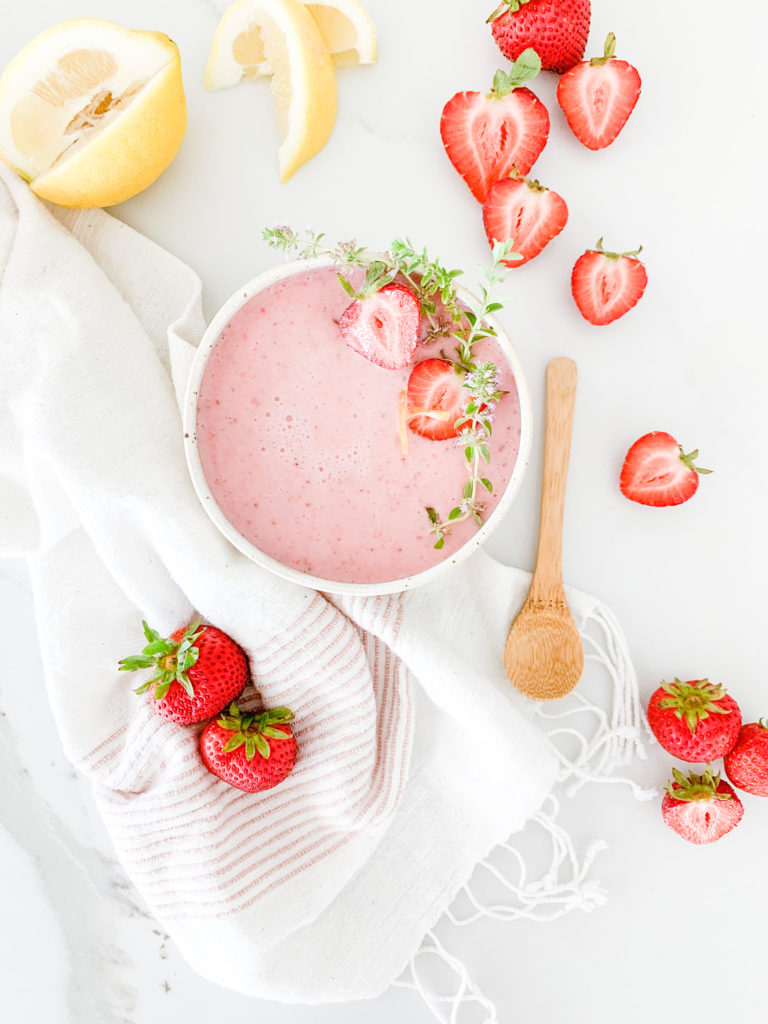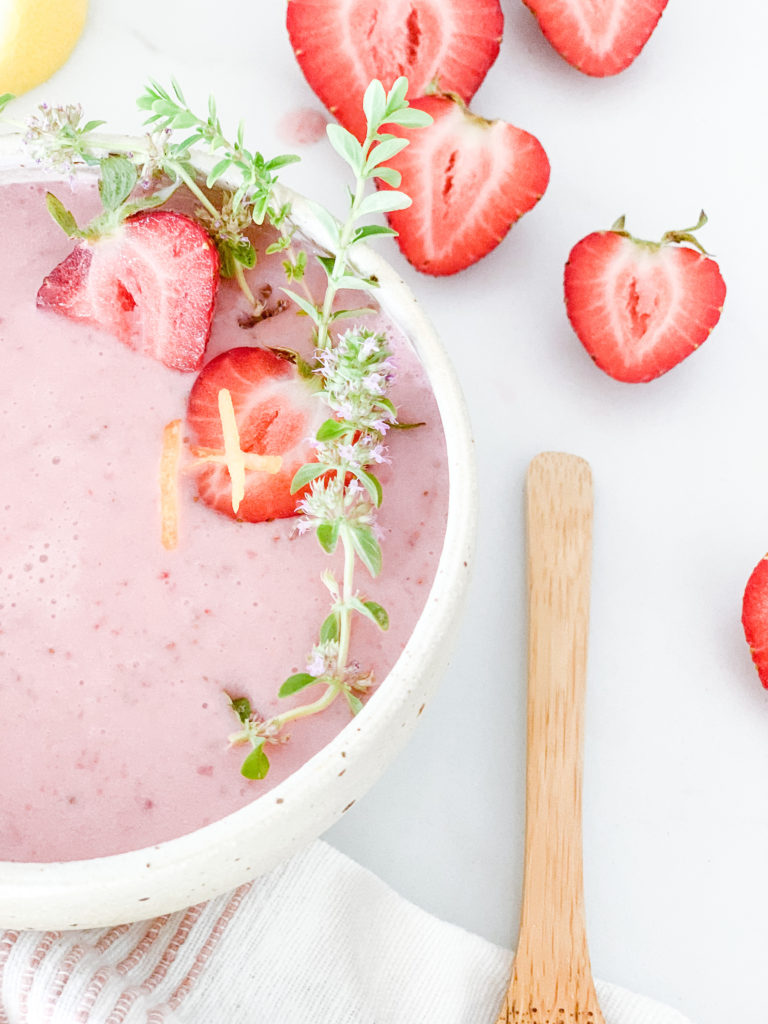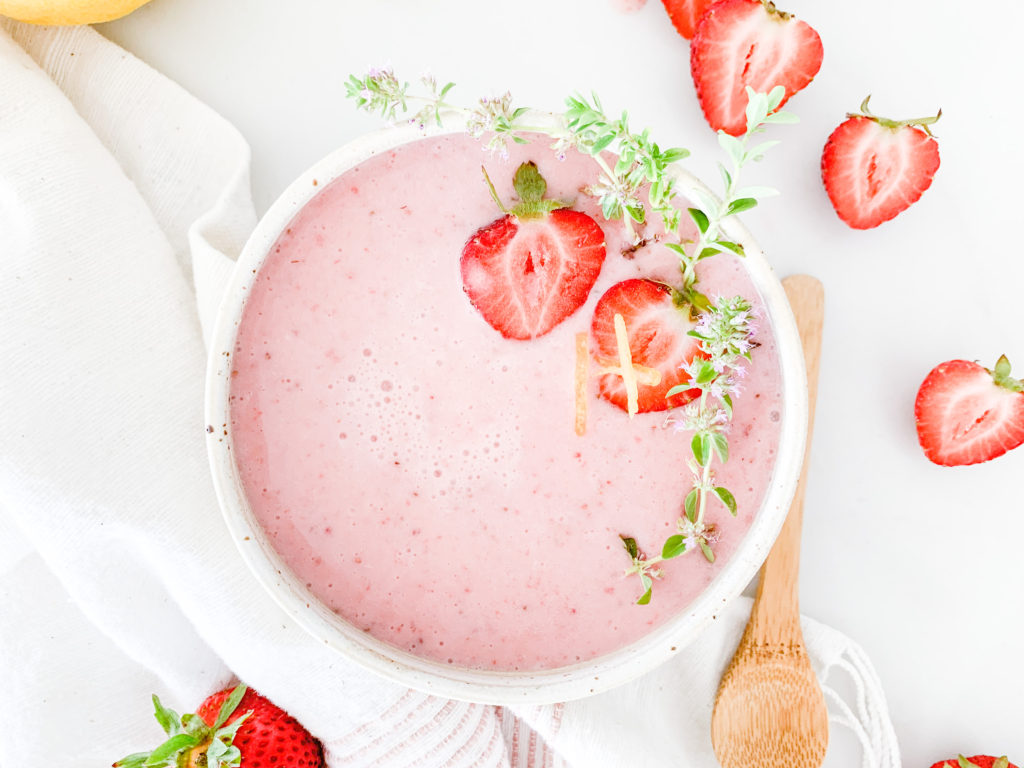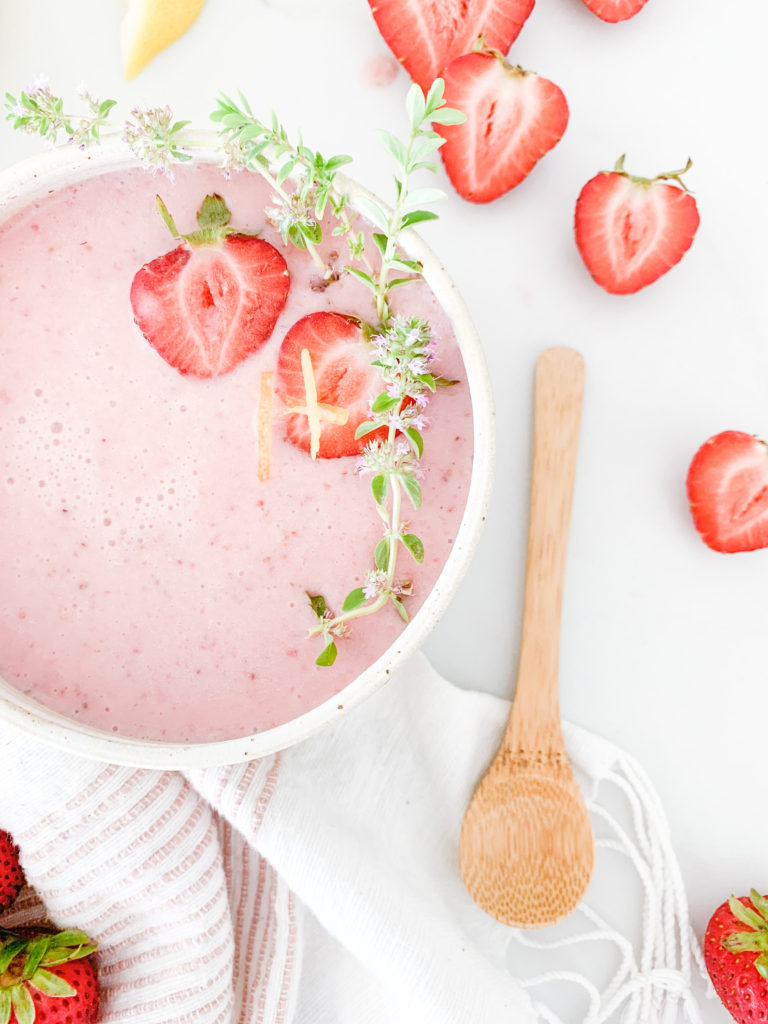 ---
B E I J O S K I T C H E N

xx
Abby