I'm so excited to share this stunner of a party we threw with a few of our friends! It's the perfect end of summer soiree with a lemon theme. It has all the pretty colors, all the delicious food and drinks, and all of our favorite vendors!! Keep scrolling to see how gorgeous this one is, if you can't tell, I'm proud of this one!
Photos by the talented Carrie McGuire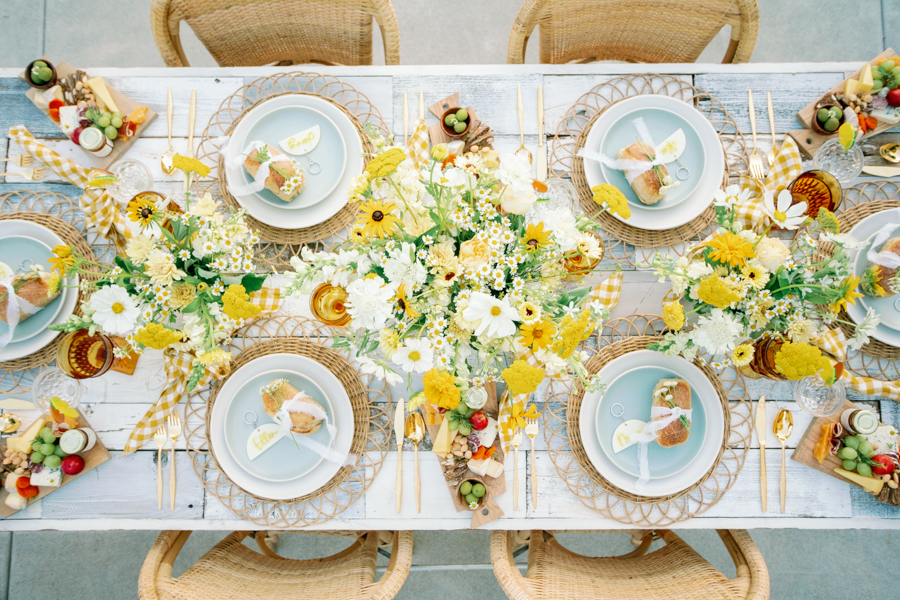 Gotta kick it off with the prettiest invite by Aislinn of Proper Letter. We love everything she creates, and this simple yet pretty invite was perfection! It all looks so pretty styled on the Chasing Stone mat with a few Creative Amme details beside it.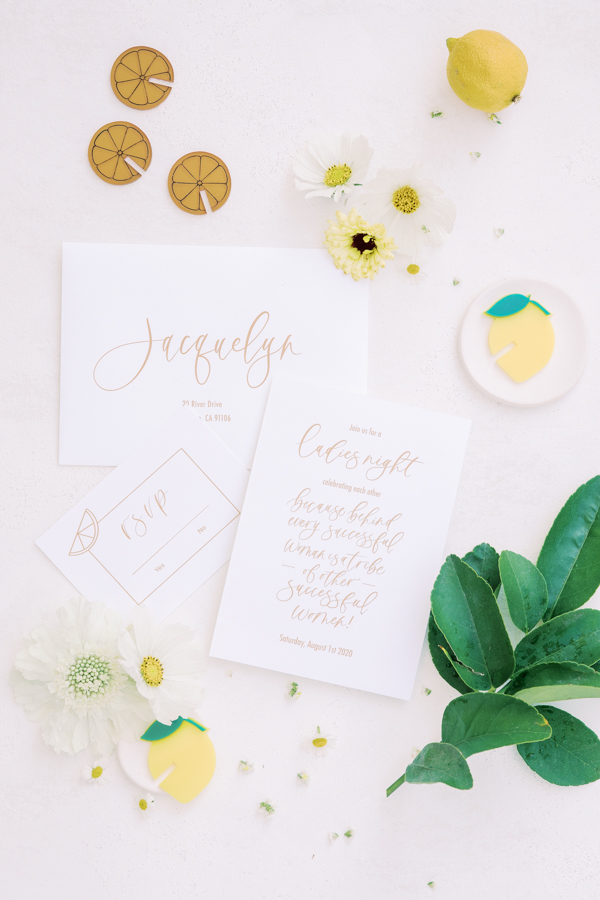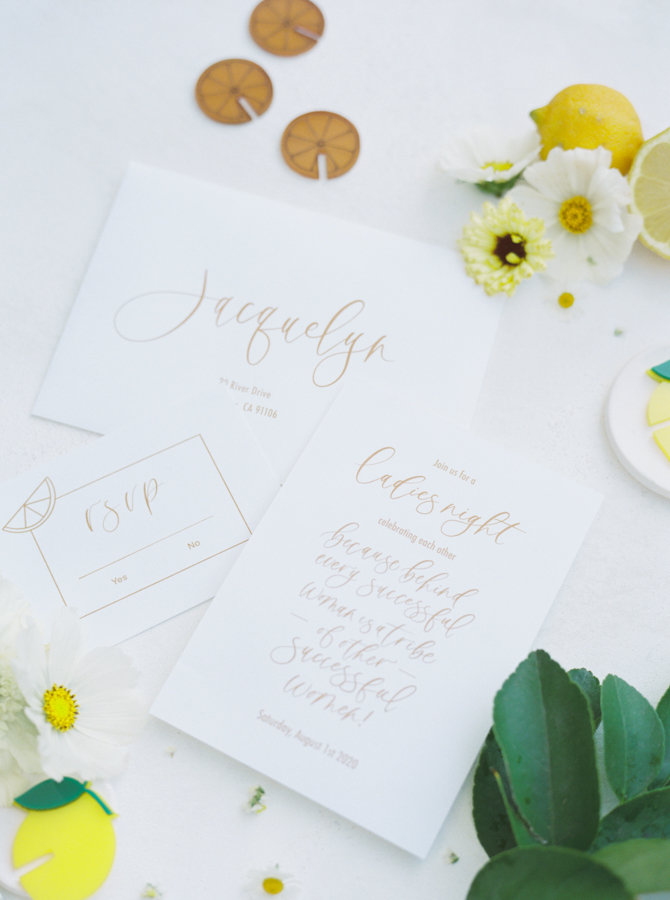 What better way to end summer than with a close gathering of friends. With things looking different in 2020 we wanted to keep this party small and close. We chose a lemon theme and loved how the pop of yellow looks through-out the party. The party was held at Marnie, owner of Sweet Salvage Rentals, beautiful home in Santa Ana, CA.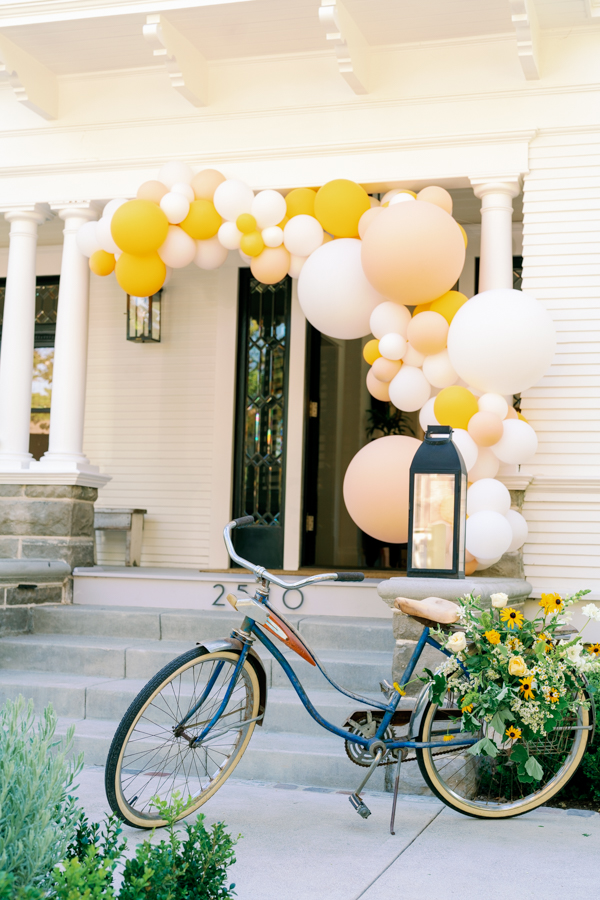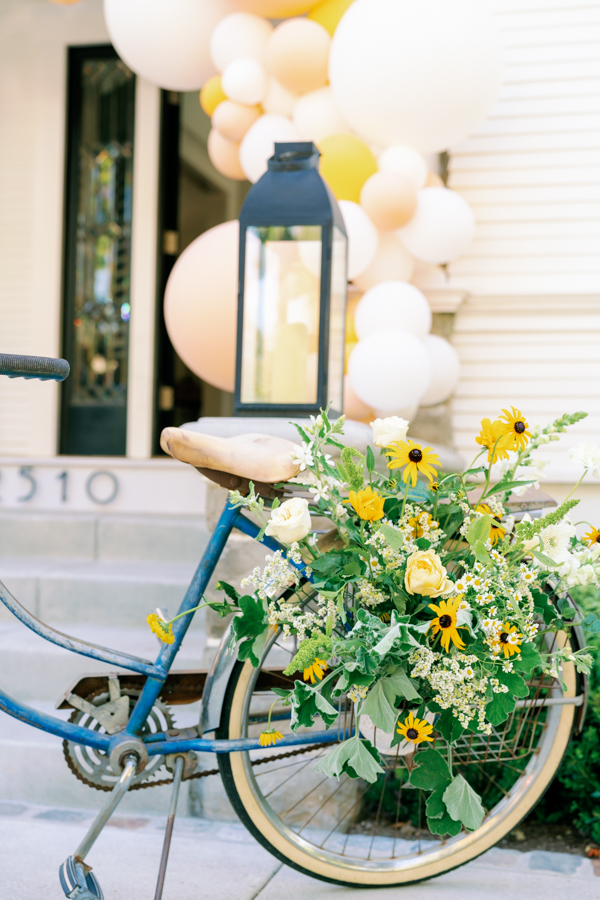 Isn't Marnie the cutest?! She has worked so hard on this home, it's honestly stunning!! I basically want to live there and do all the shoots there…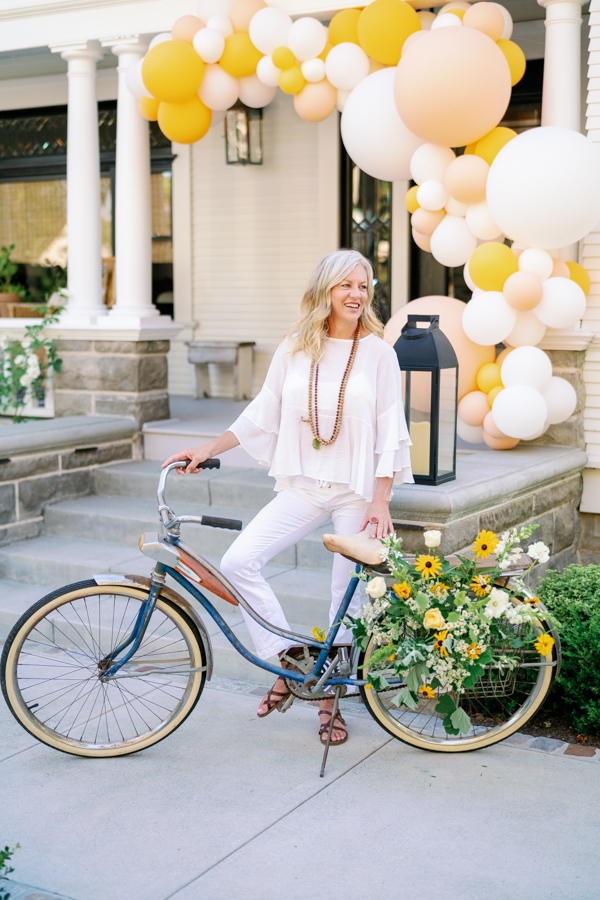 We started the night with a little Proseco from Bubbles & Brews and the yummiest lemon focaccia bread from Graes Provisions. Ellen of The Pop Shop decked out Bubbles & Brews adorable vintage mobile cart with balloons, and I don't think I've ever seen anything cuter! The gorgeous lounge set up by Marnie herself was perfect for all of us to gather around.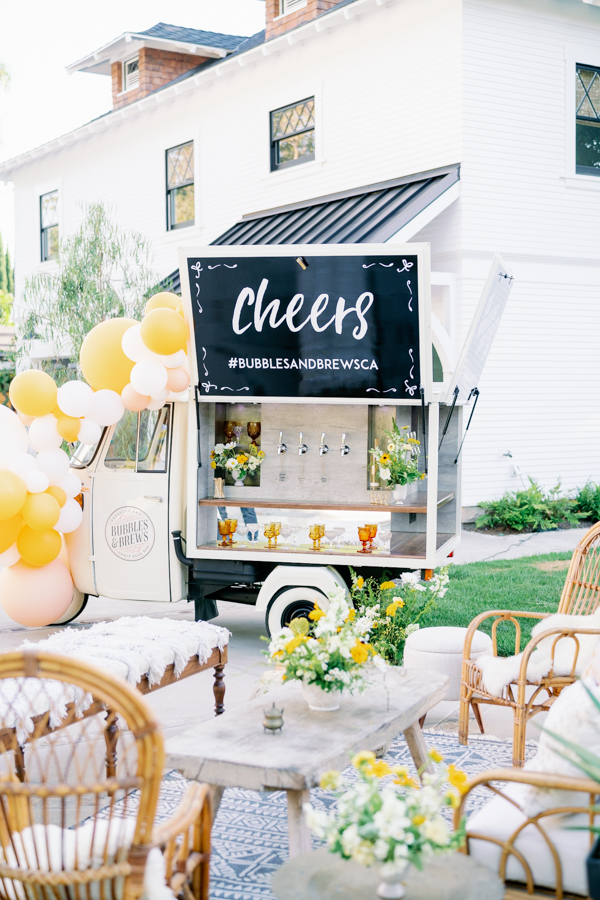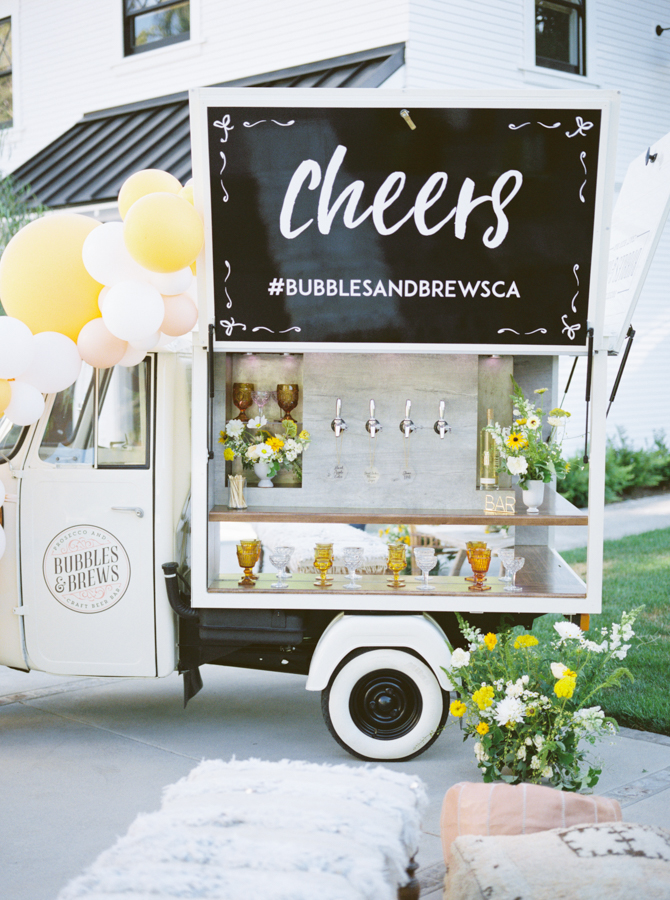 There's cute little Ellen from The Pop Shop! That's the lady behind all the gorgeous balloons you see at our parties! Love her so much, she has the biggest heart and works so darn hard. She puts so much love into each and every event, you can tell by her beautiful work!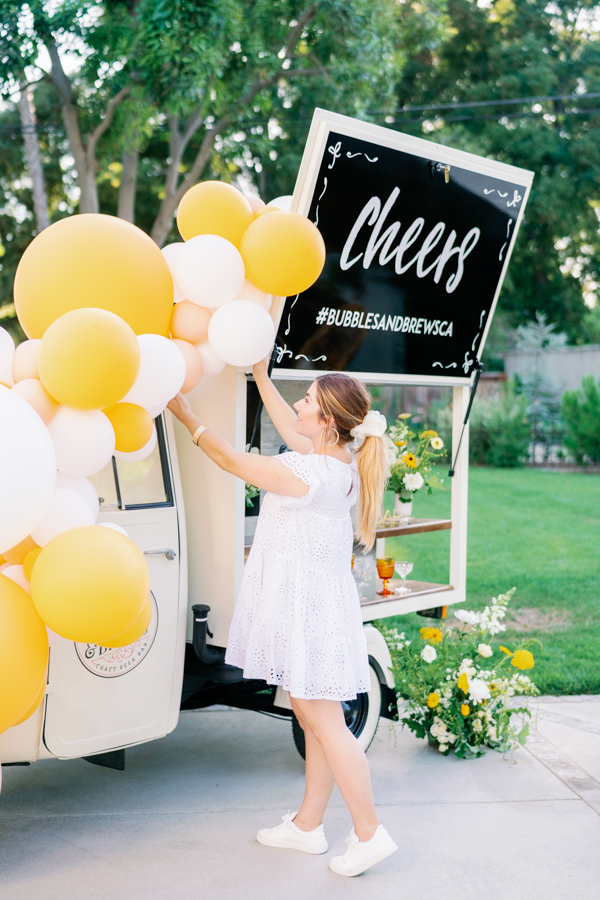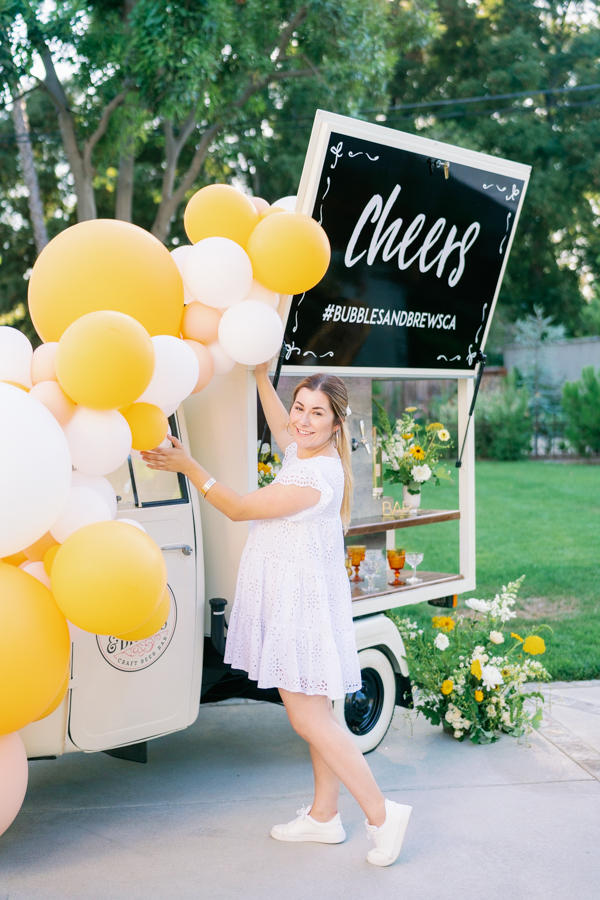 Isn't this lounge so pretty?! I love every piece Sweet Salvage Rentals has, I always send Marnie my mood boards and she pulls magic together. This rattan set up was perfect for this party, and rumor has it she's getting lots more rattan soon…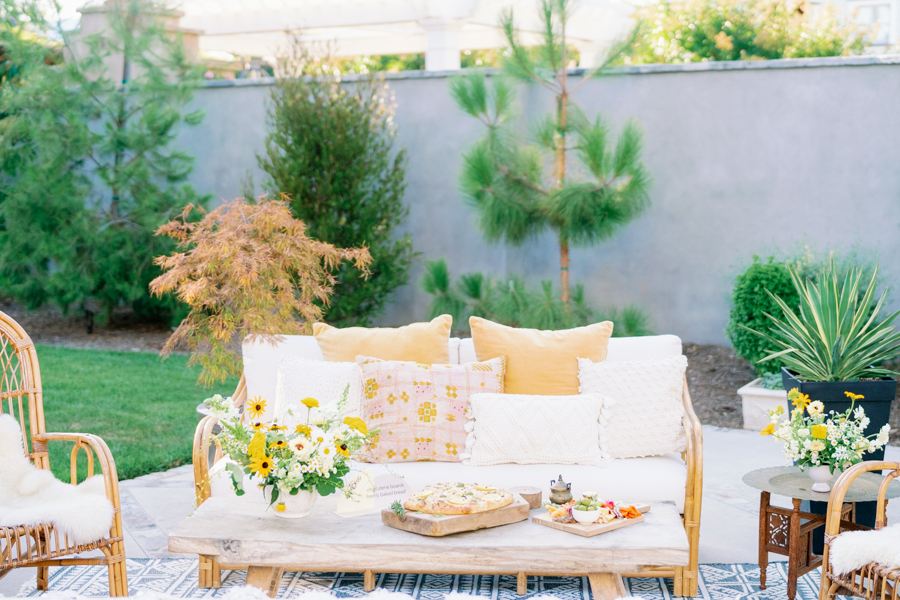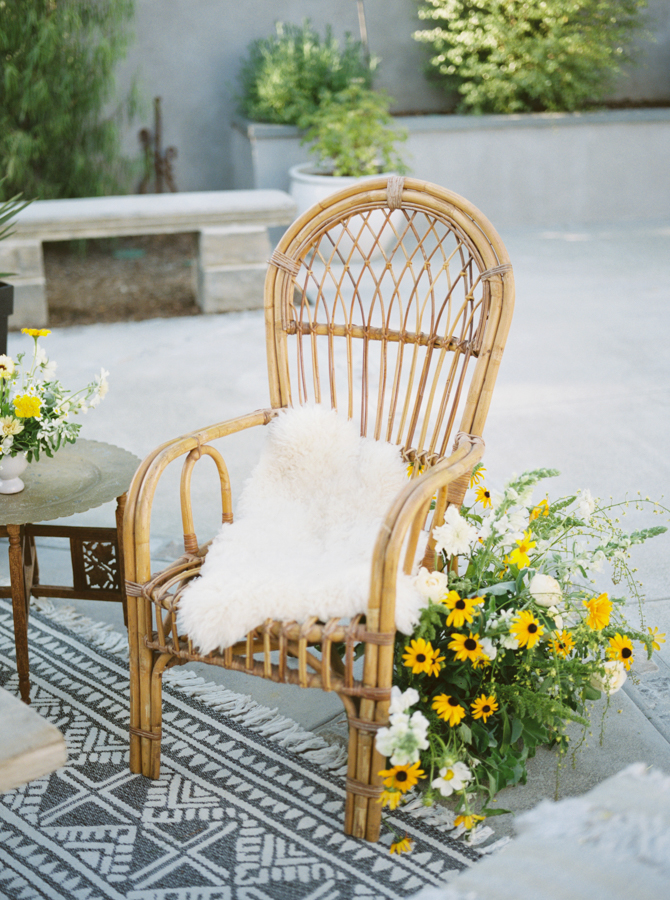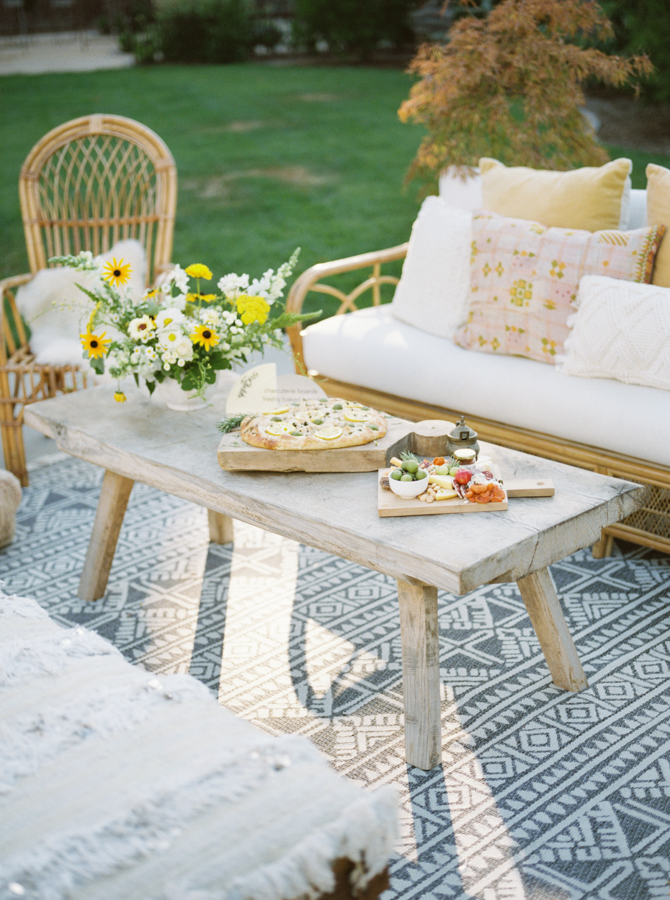 And of course the cutest little mobile bar I ever did see!! Tarsia is the owner of this adorable guy, the Bubbles & Brews cart, and she brings the party! She's also a stunner if you scroll to see… Proseco was served and we weren't mad about it!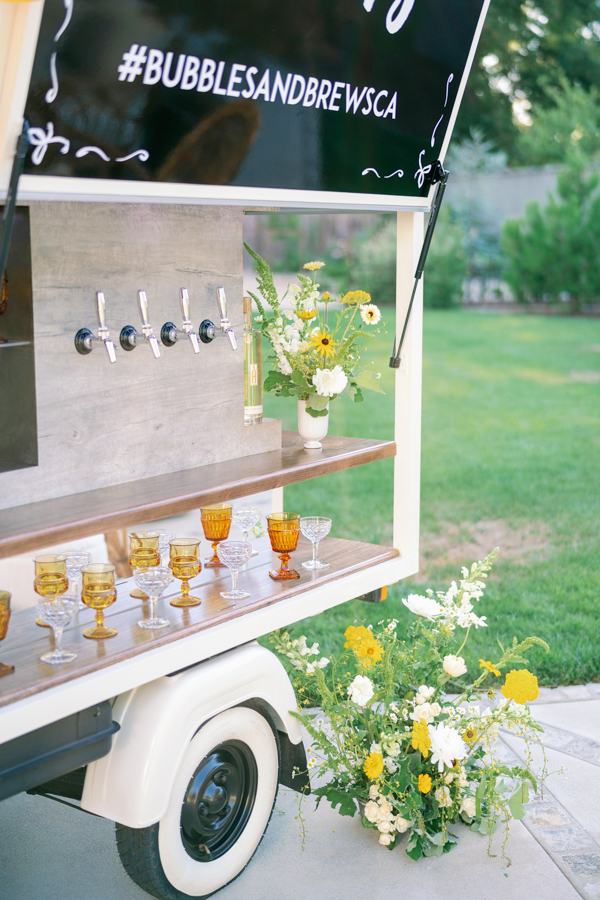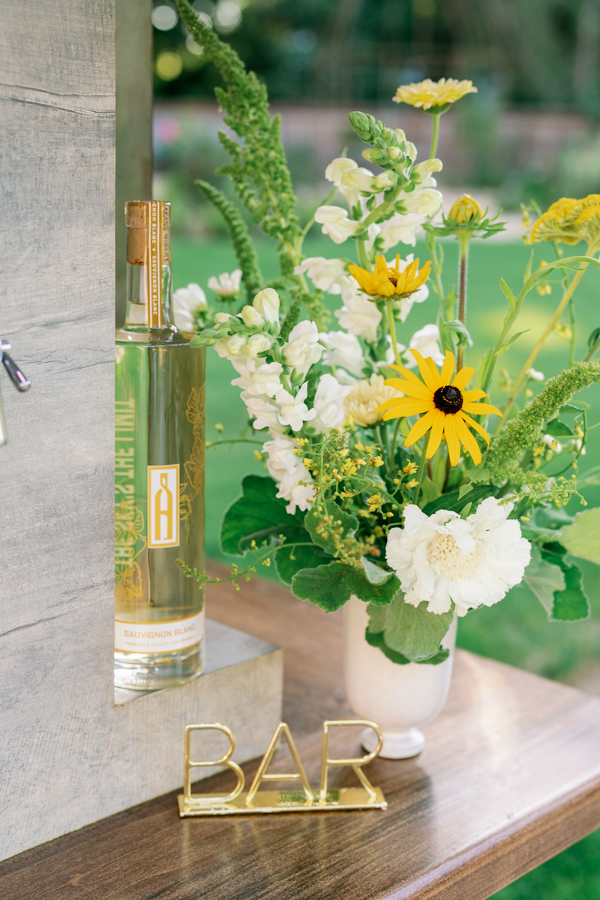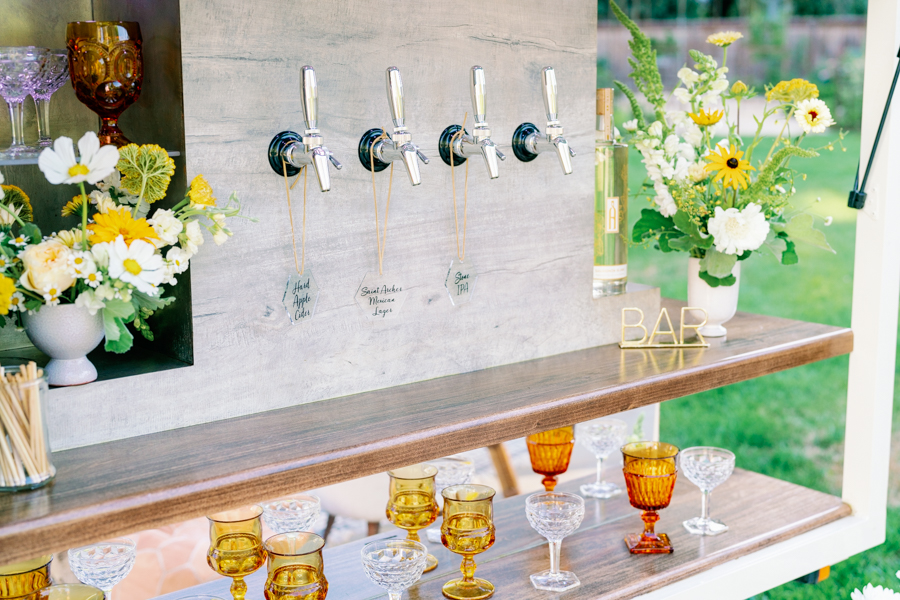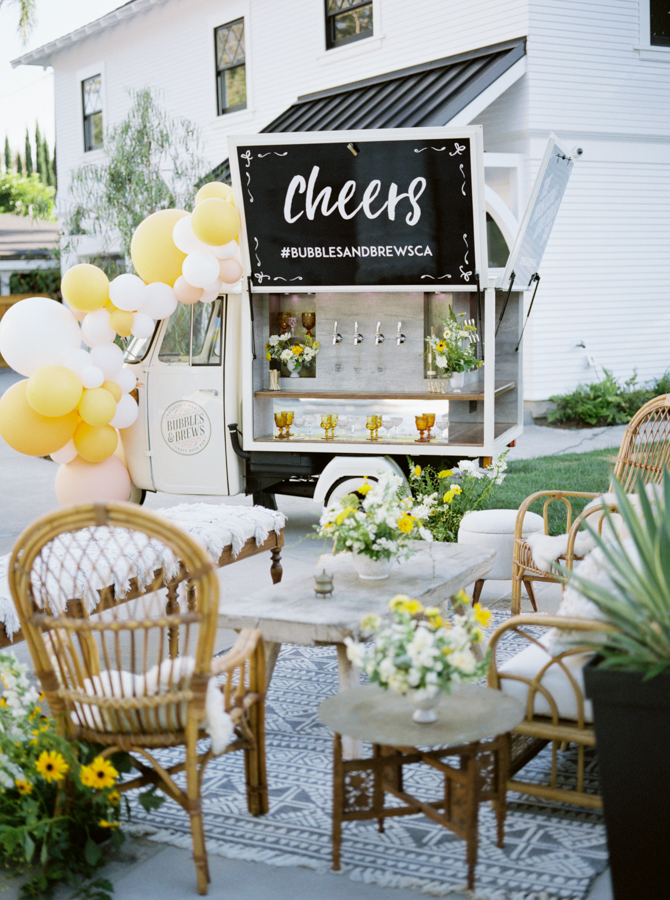 I wasn't lying! She's so beautiful, inside and out!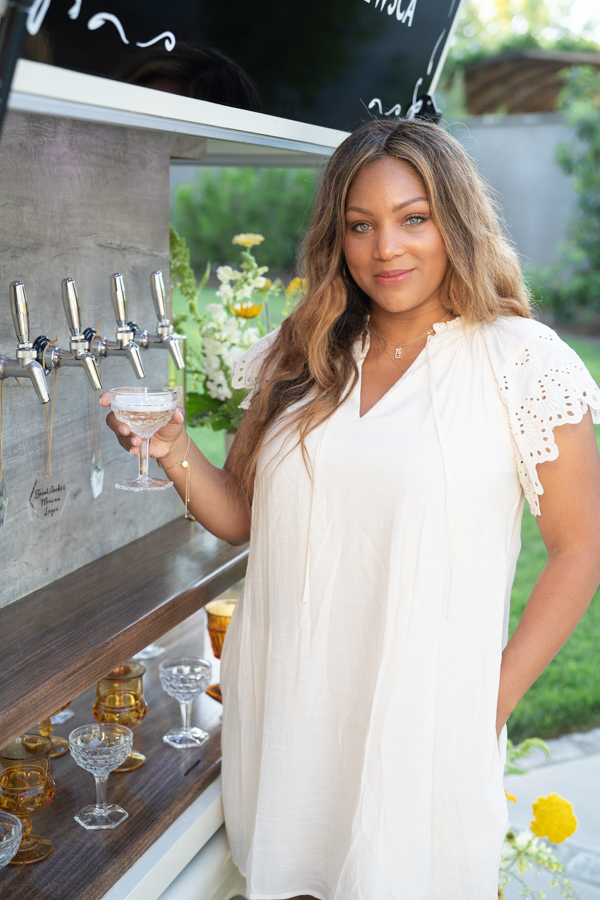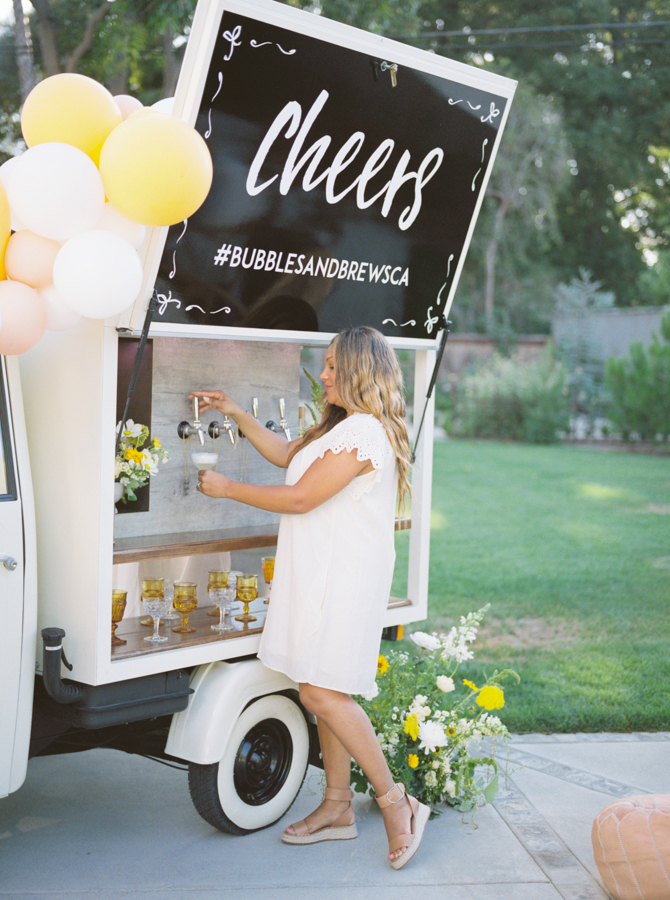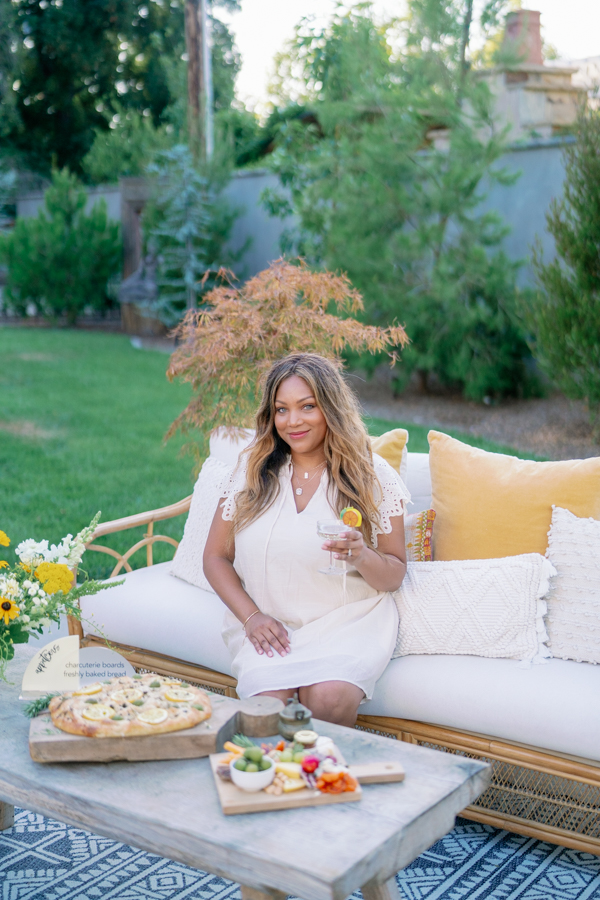 You know we had to have some fun little details to make this party a little extra! Malisa from Creative Amme created these beauties. Her talent is next level and I feel lucky to work with her. Plus she's so darn pretty, love this girl!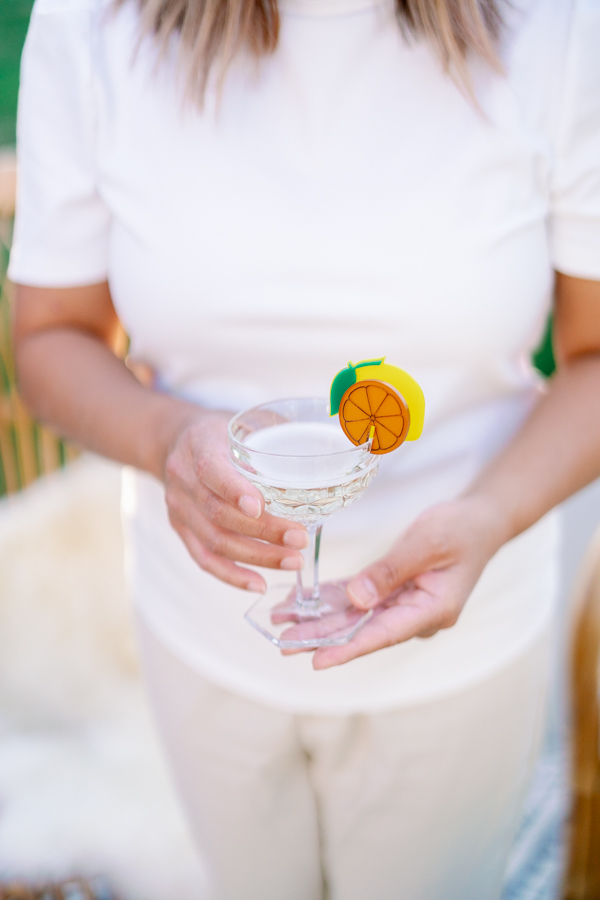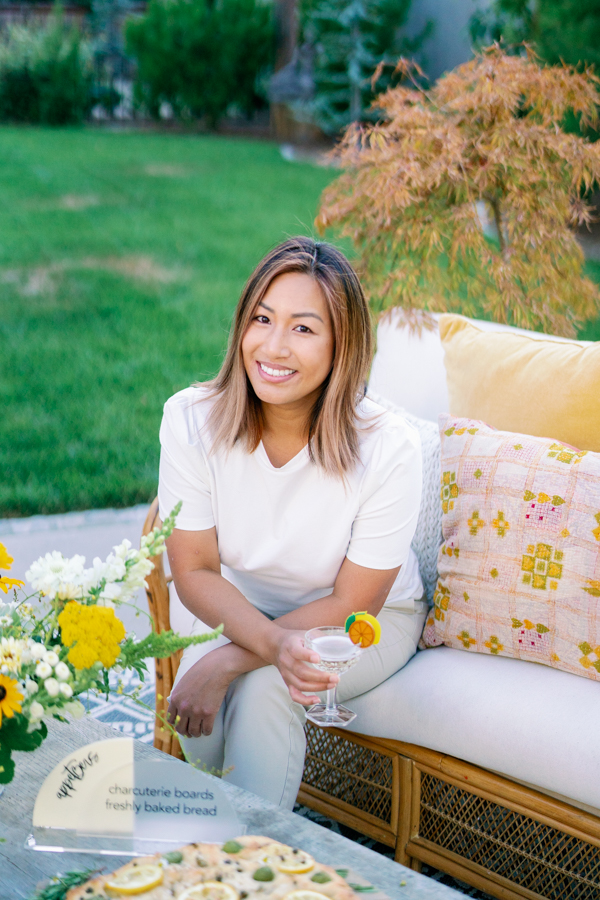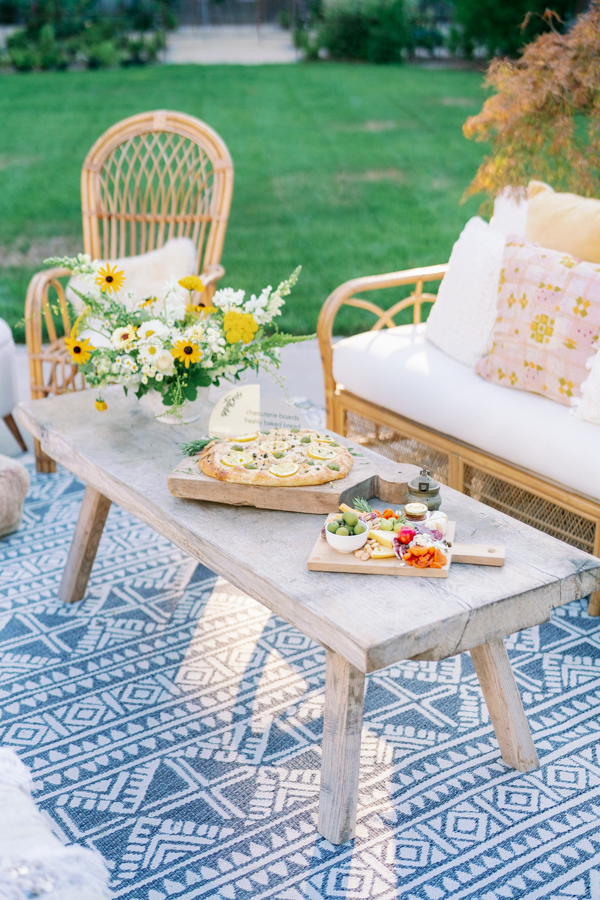 And there's my favorite cute little guest of the night, because she brought the most delicious bread, haha!! Jenny of Graes Provisions is such a sweetheart and incredibly driven. She's currently set to open her first brick and mortar and I couldn't be more thrilled for her. This lady makes the tastiest food and I can't get enough of it!!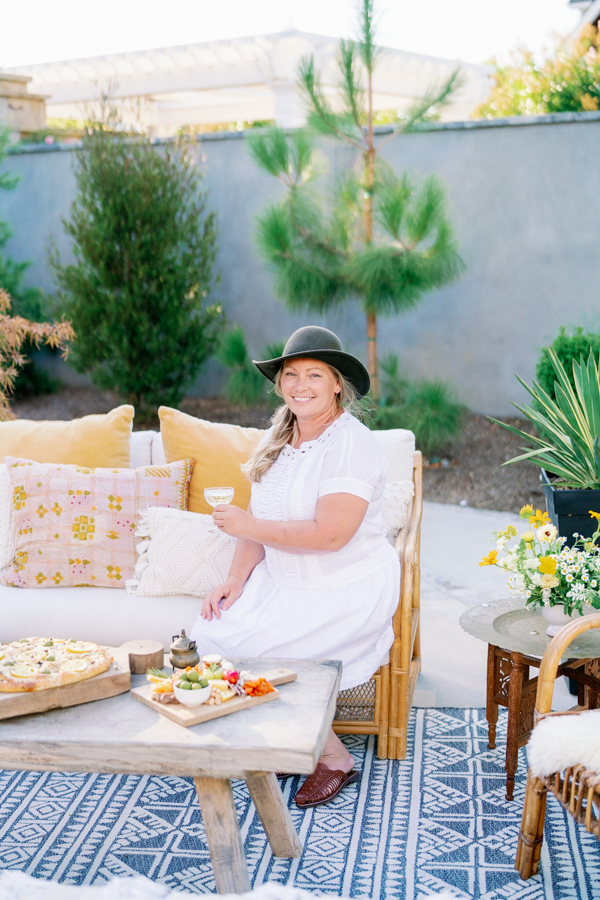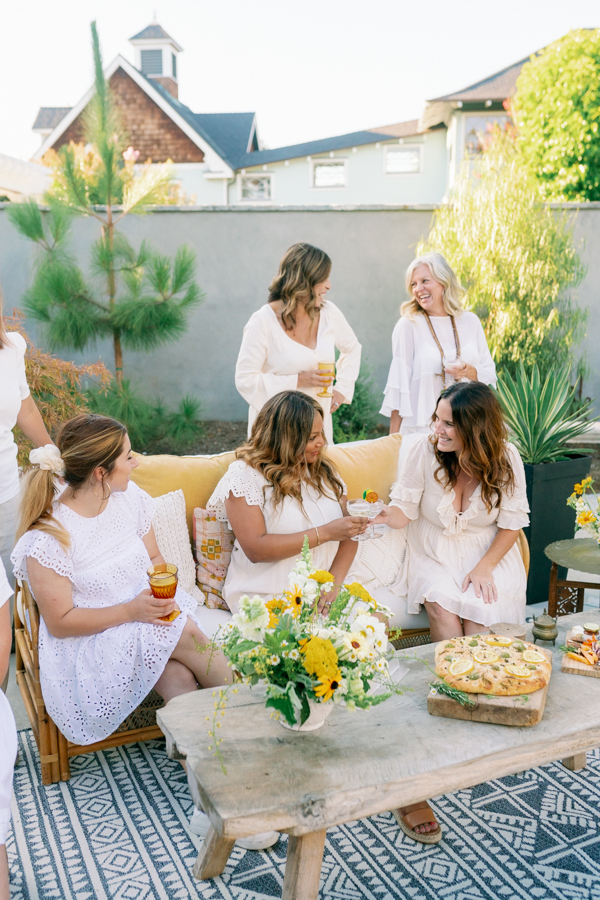 The whole group!! We had so much fun together, I want to spend nights like this again and again!!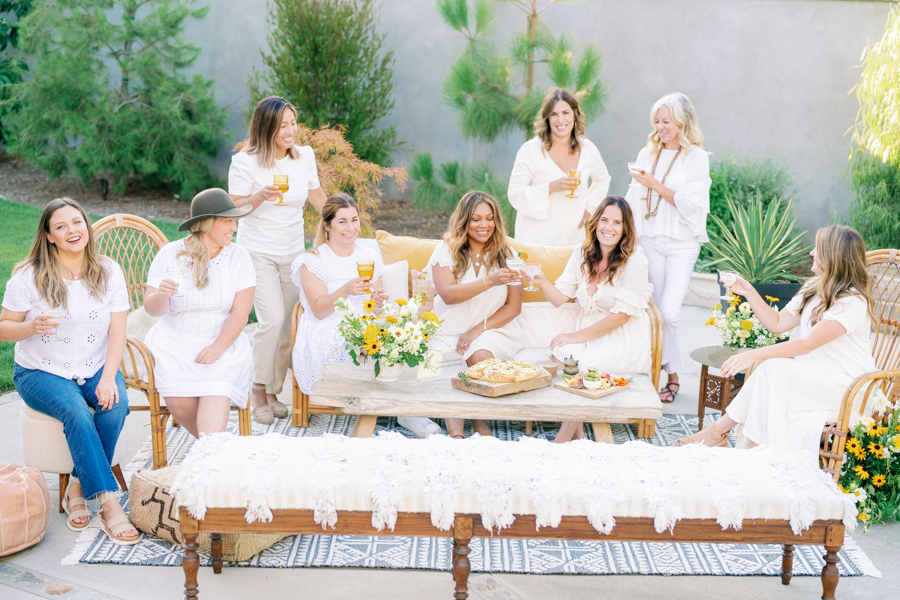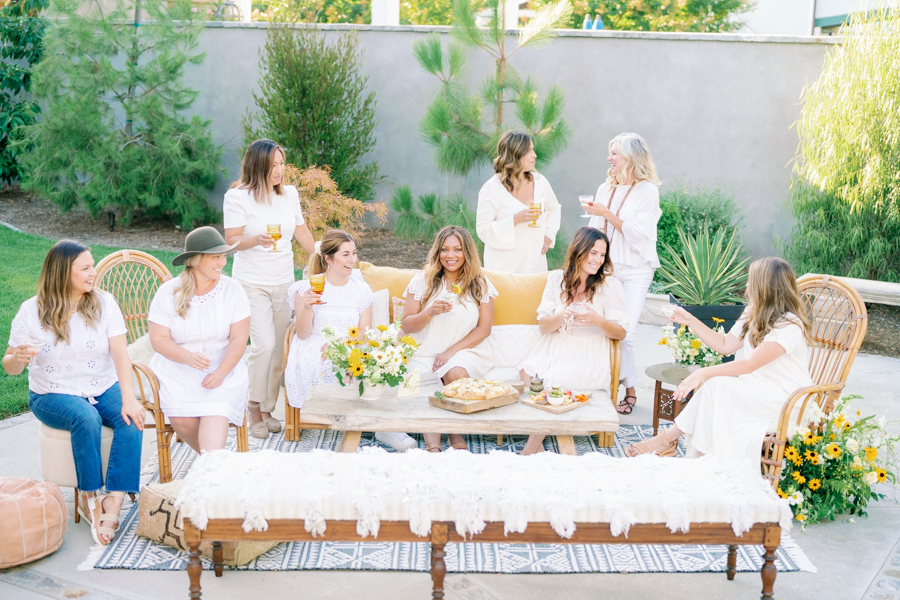 There goes Jenny, cutting the bread.. My stomach is growling just thinking of it, haha! This one was a lemon olive focaccia, and it was delish!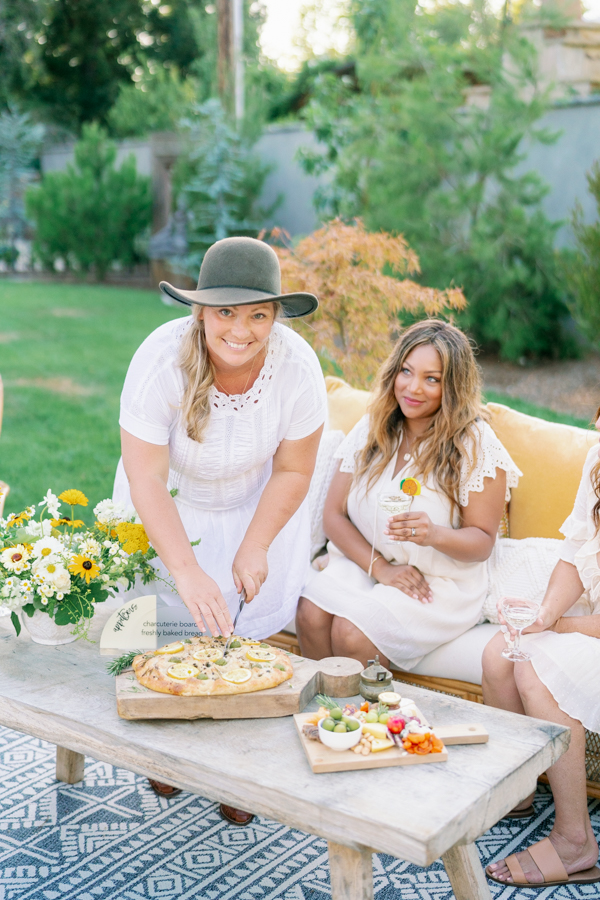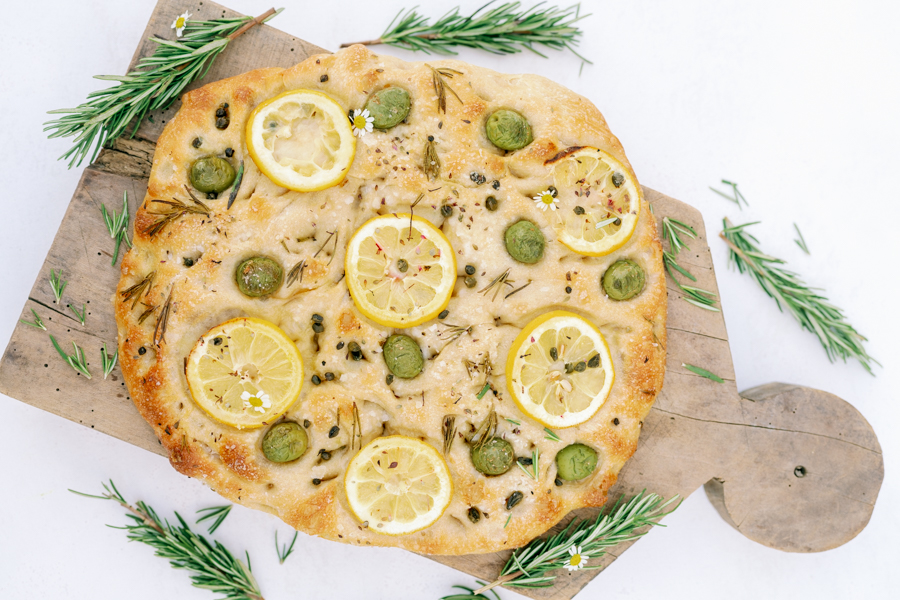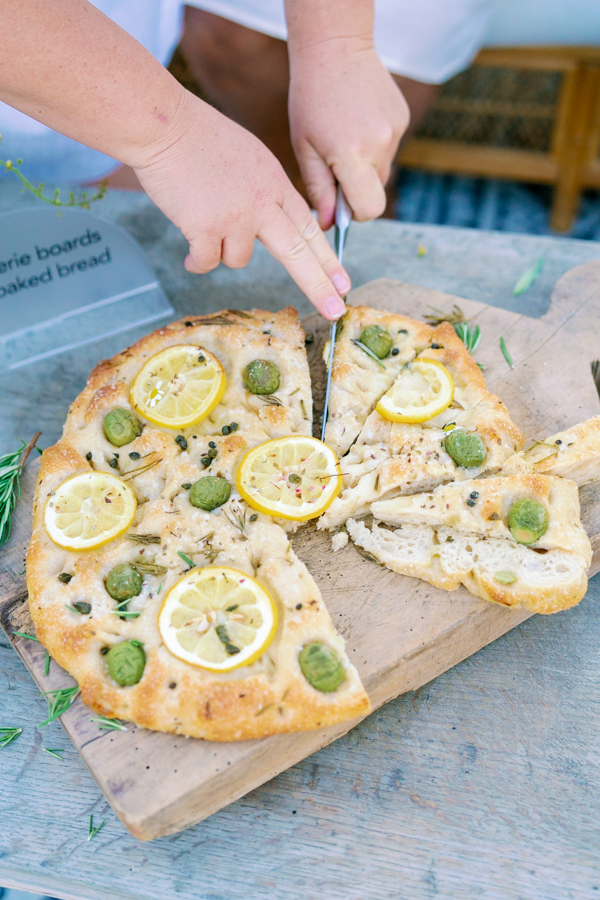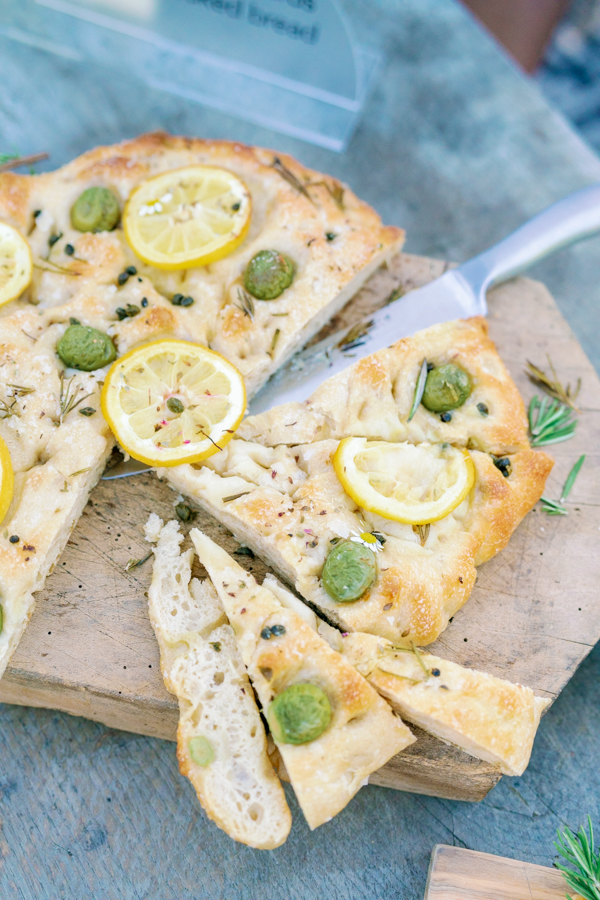 Could I be any happier with that bread in my hand?!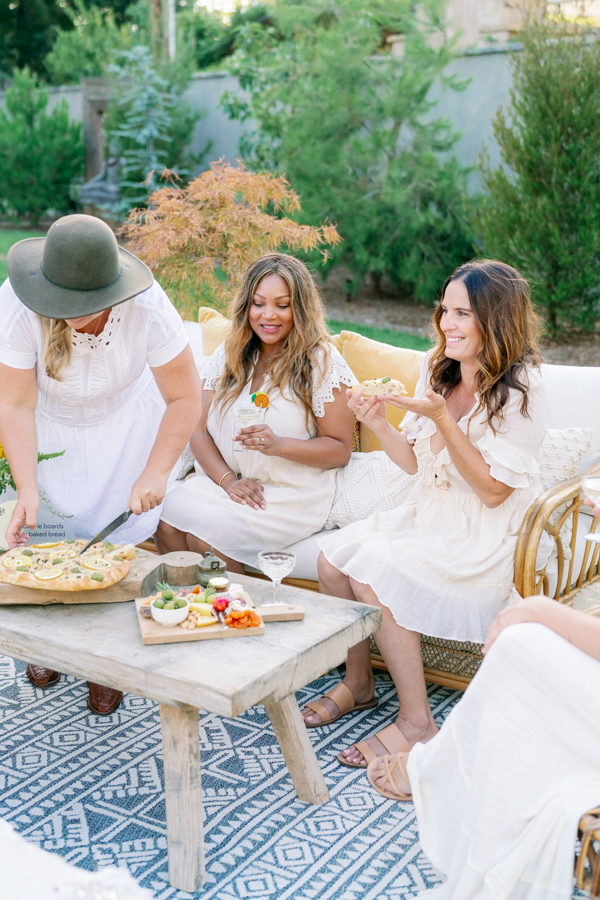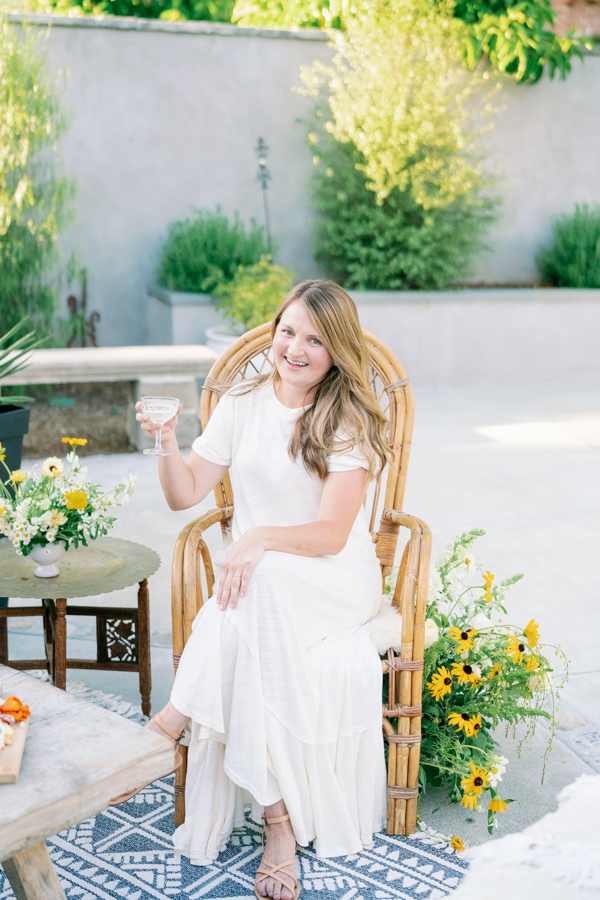 It was so nice to sip and nosh with the ladies and chat about our summer. We are all vendors in the event industry so it's been a tumultuous year, to say the least. Having each other's support has helped us get through this difficult time.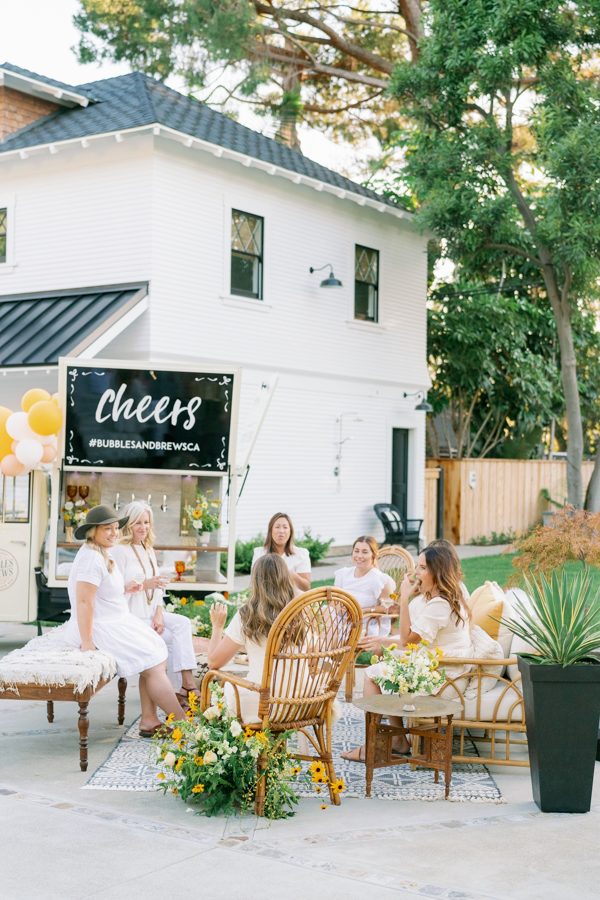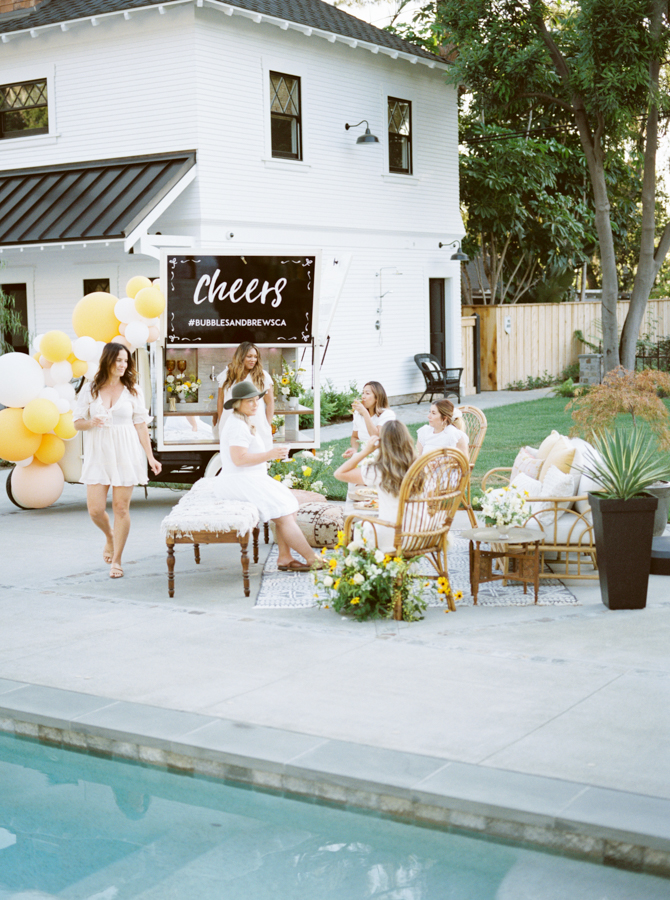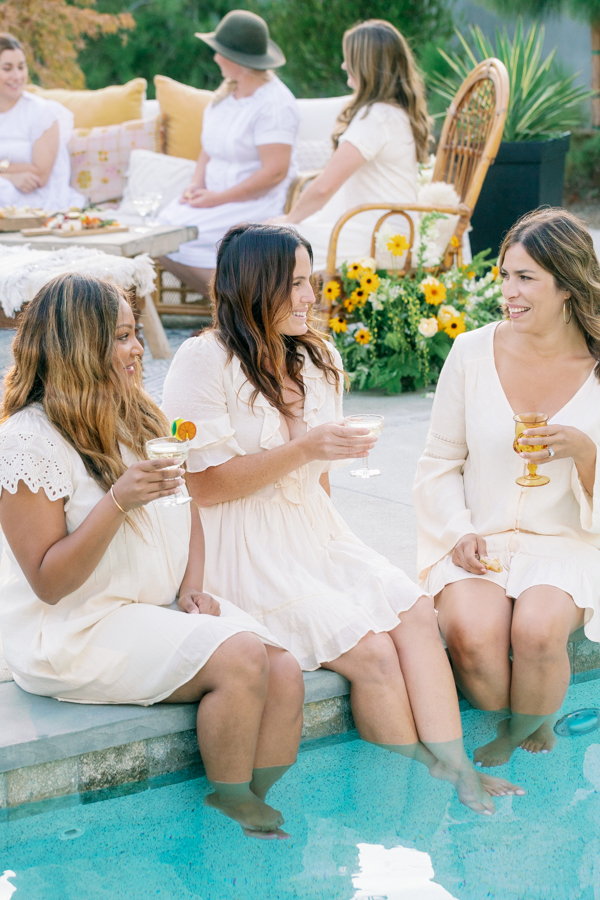 After the appetizers we moved on to dinner! The table was set with tabletop from Cherished Rentals and the prettiest flower arrangements from Third & Park.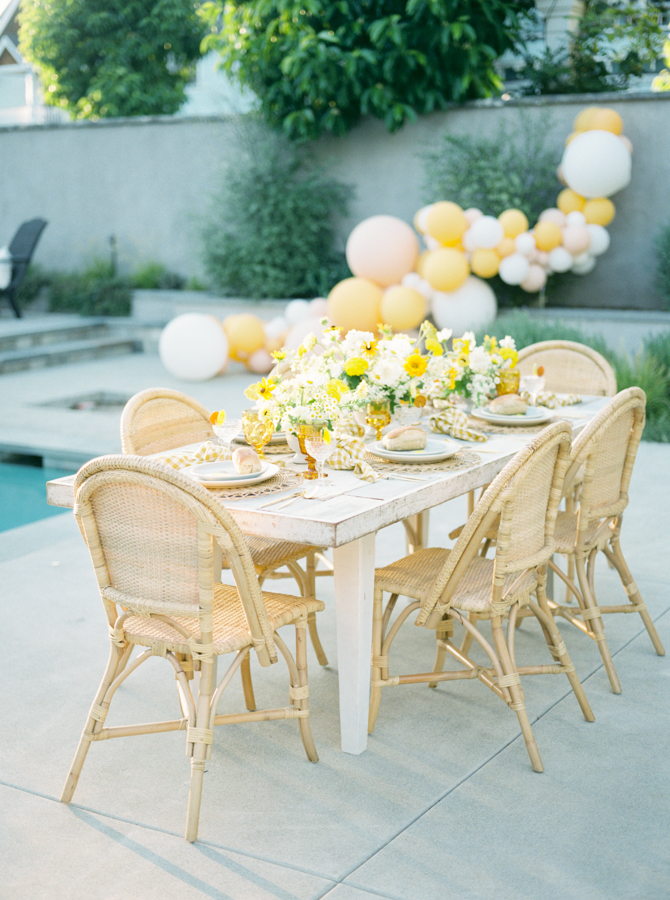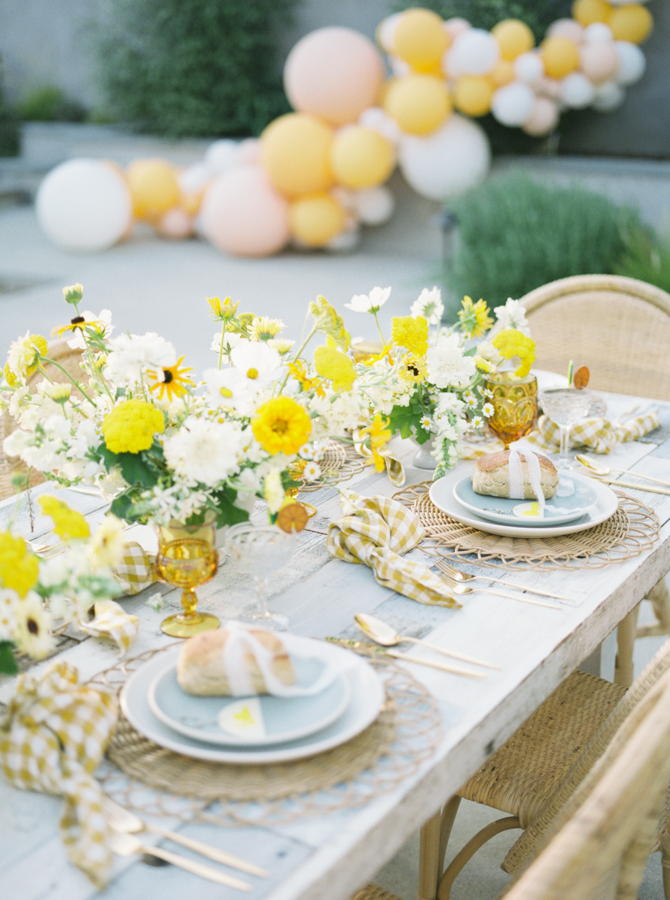 There's the beautiful Alex of Third & Park. She is such a dear friend and it's been so amazing to see her business grow and watch her talent grow as well. These arrangements were stunning and the pop of color in the flowers still has me swooning.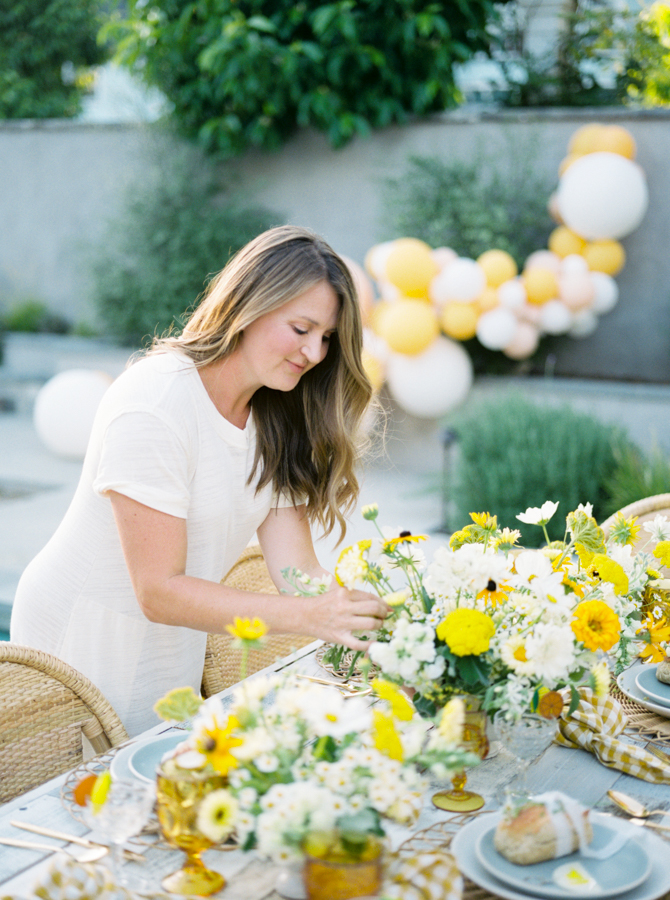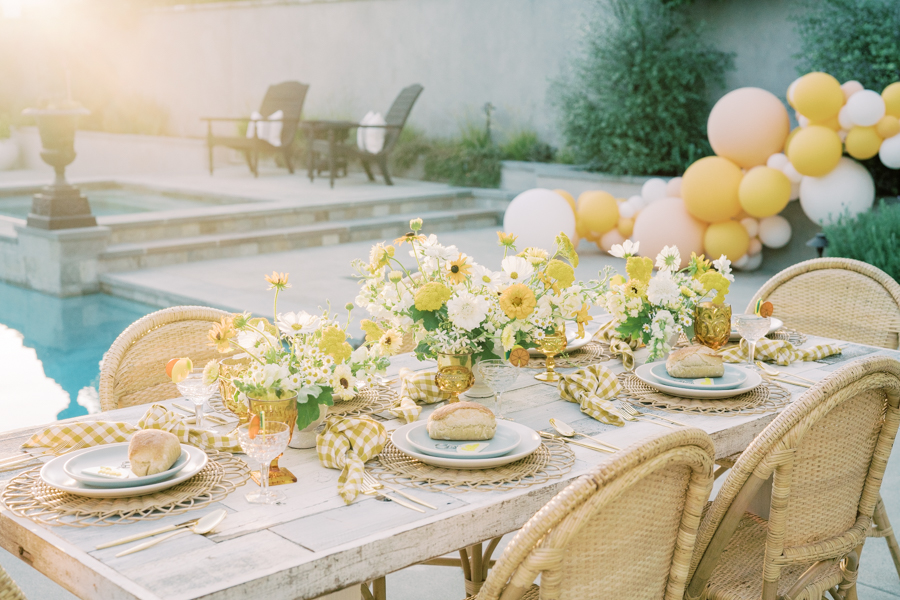 Jenny from Graes Provisions also baked the yummiest fresh bread for each place setting. I tied some pretty ribbon around them for an extra pretty detail. Adds a nice little romantic touch, doesn't it?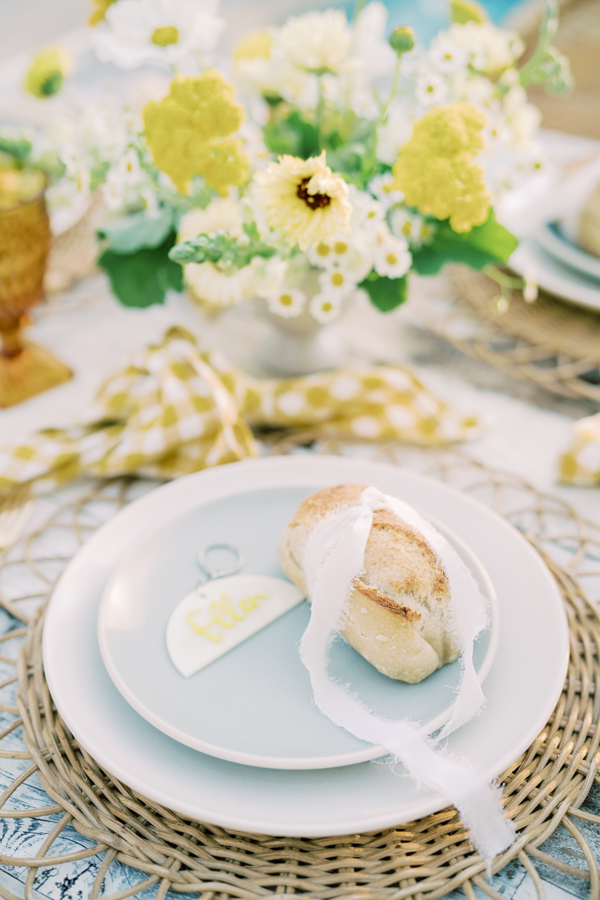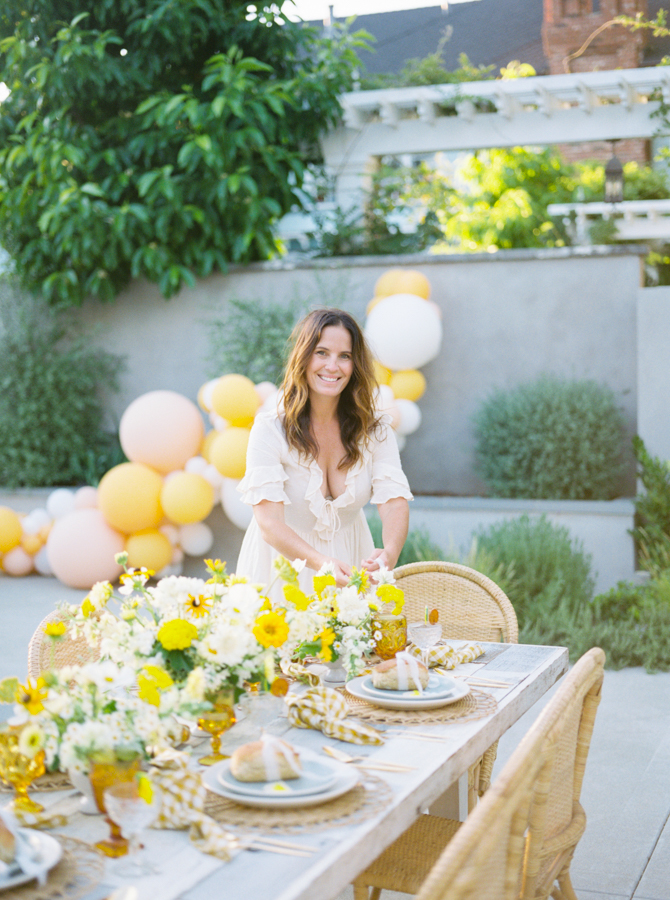 The fun signage and details on the table were made by the talented Malisa, owner of Creative Amme. I always love how she thinks outside the box, this time doing cute custom keychains for each guest as a place card.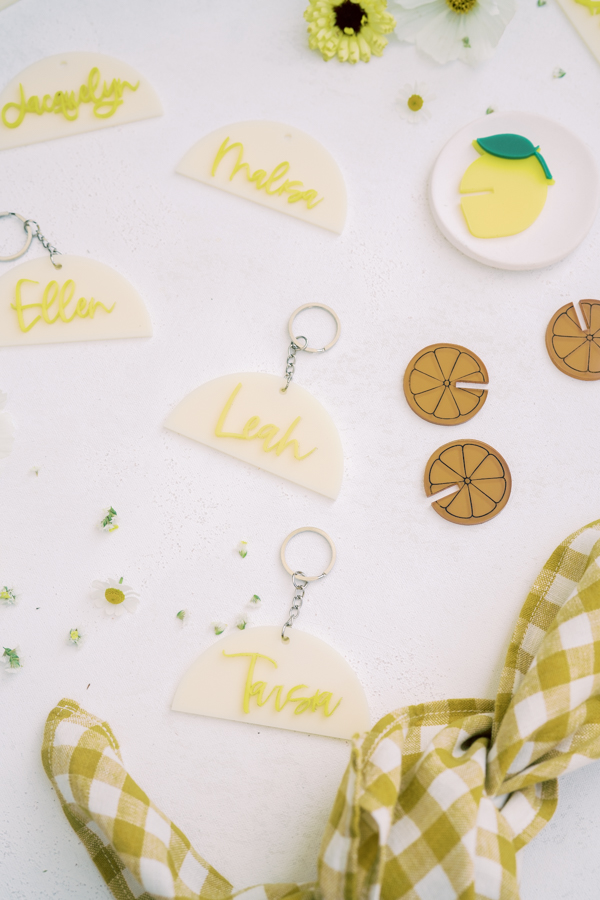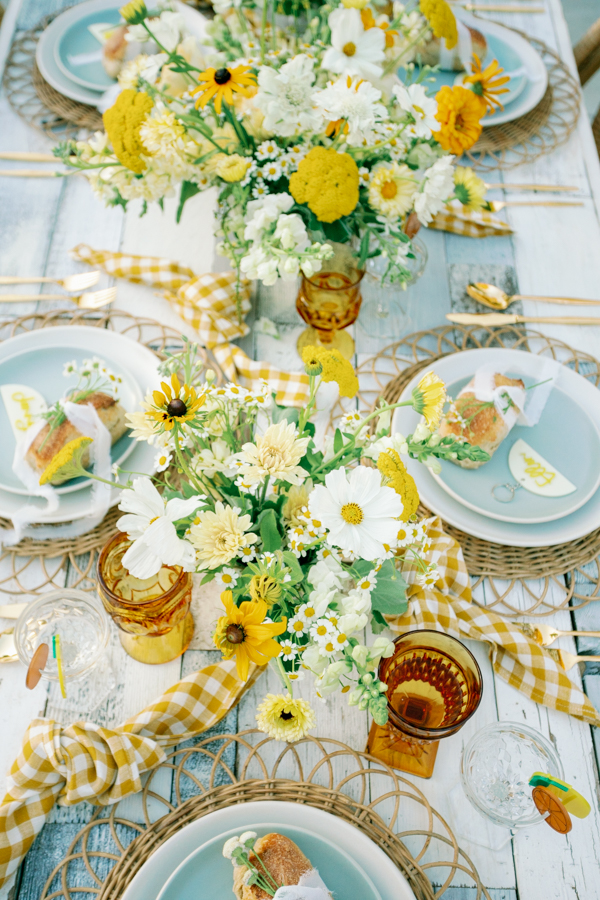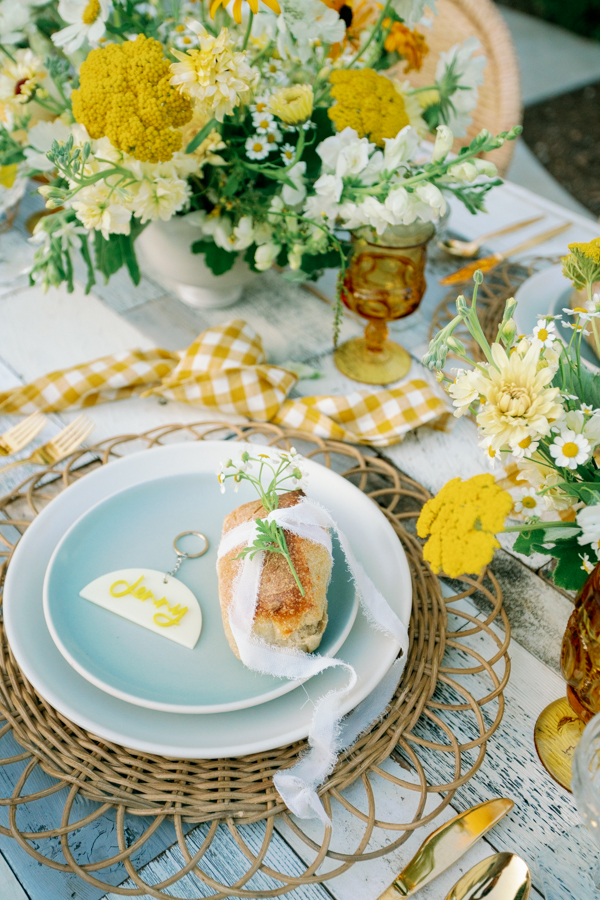 Seriously obsessed with this gorgeous set up!!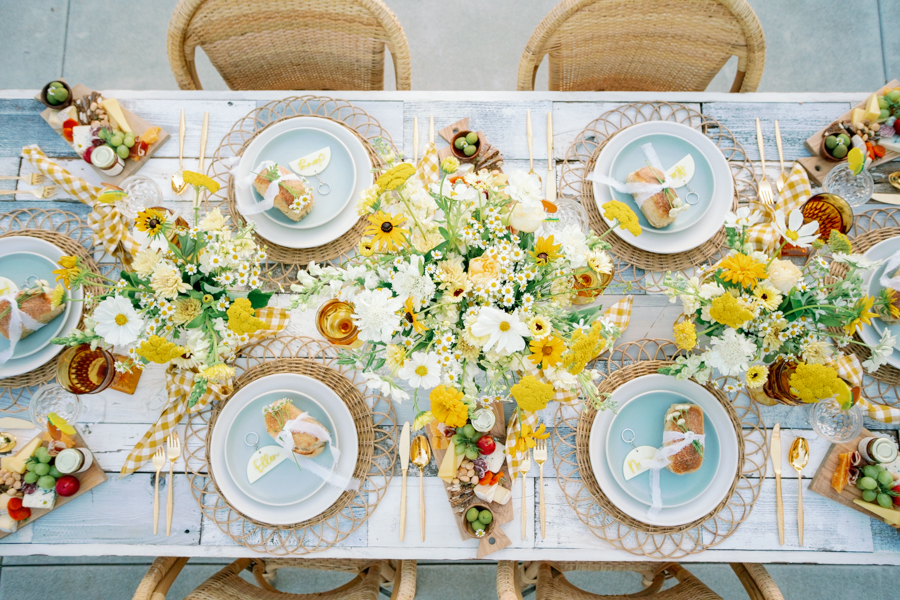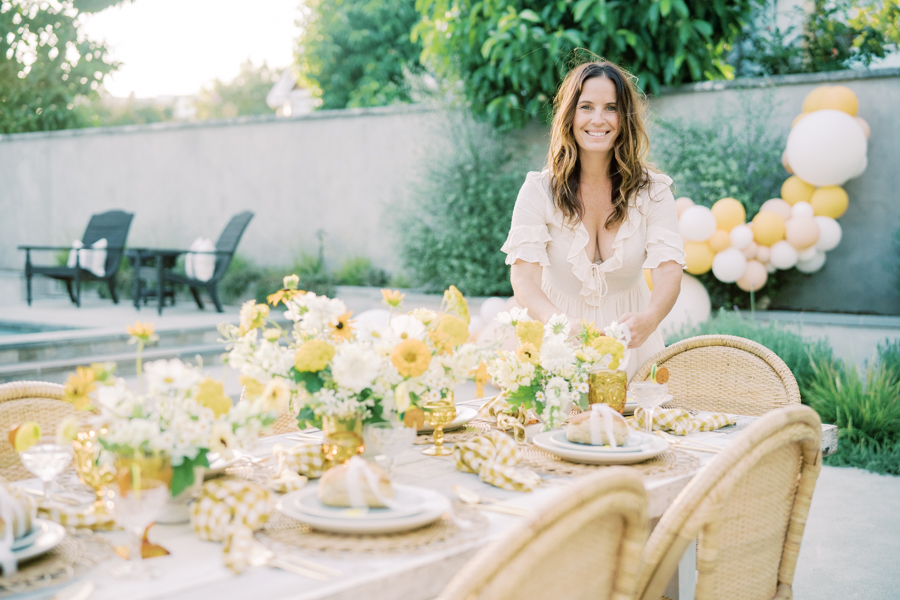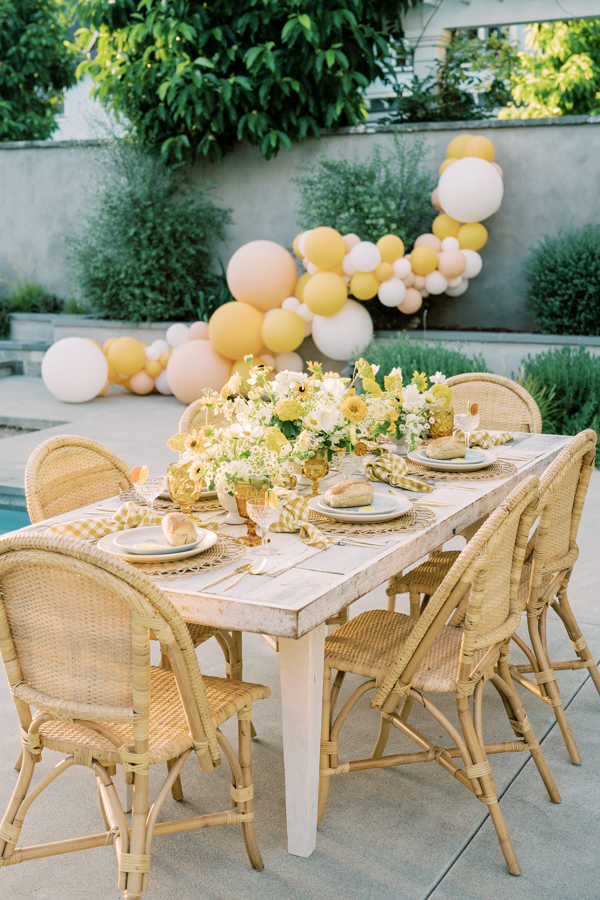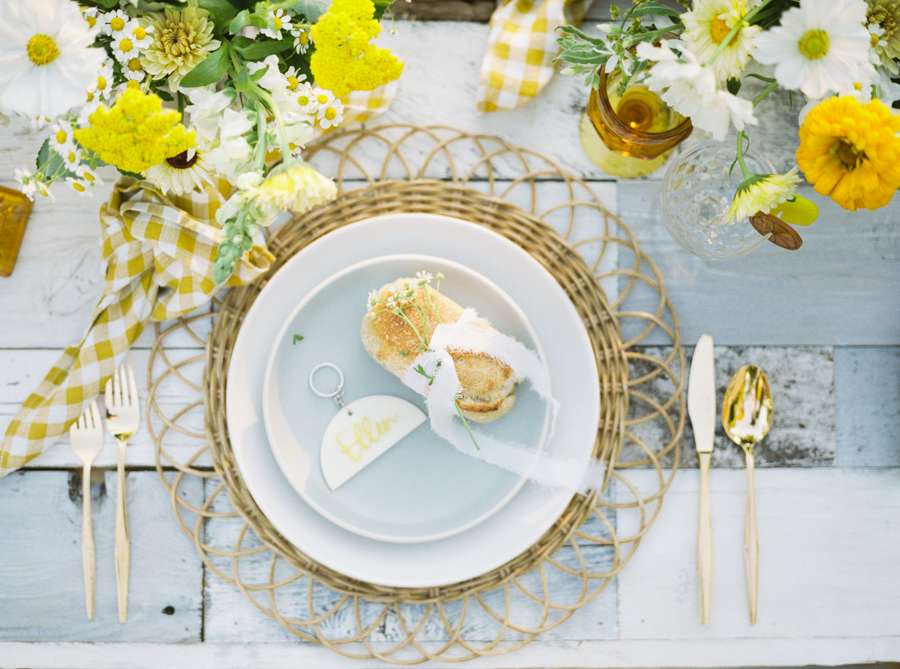 Along with the bread we served individual grazing boards by Graes Provisions. We were very conscious to keep things socially safe by individually plating each course. Keeping things pretty but protected!!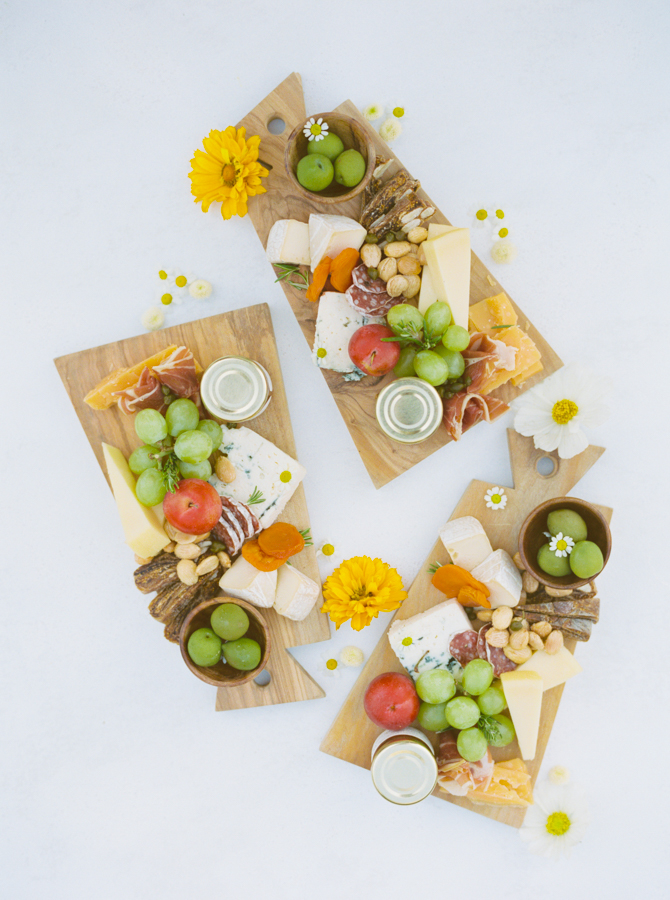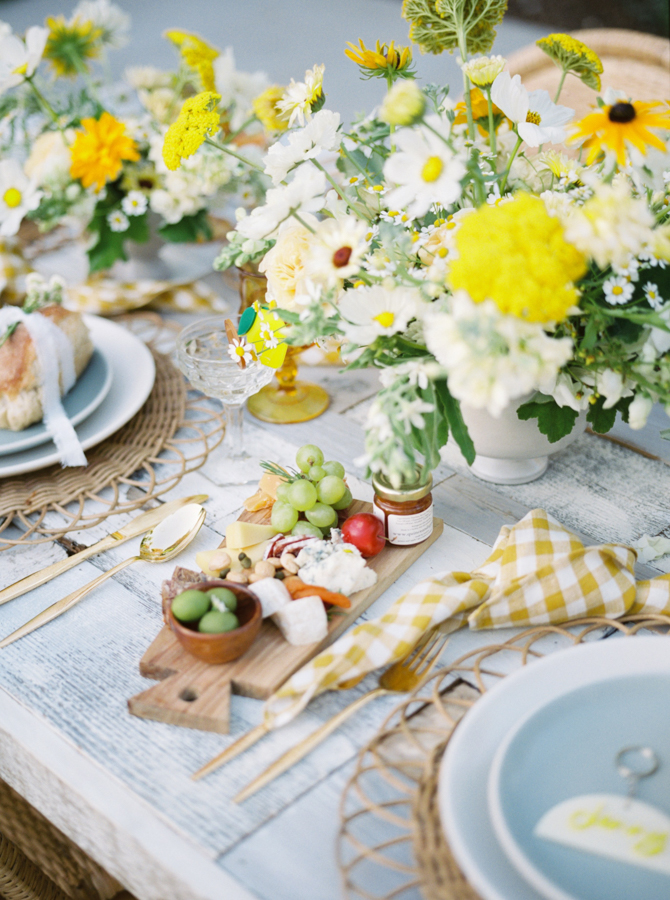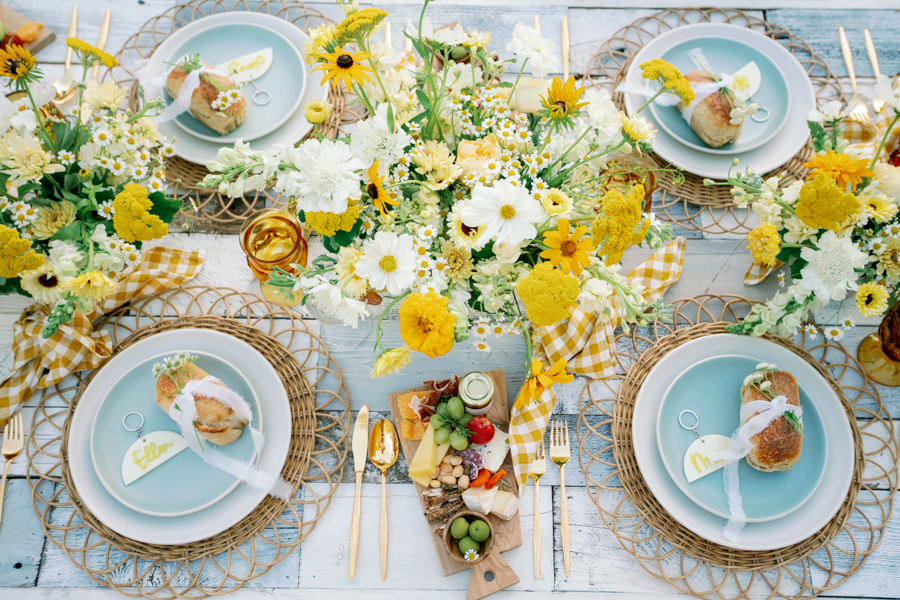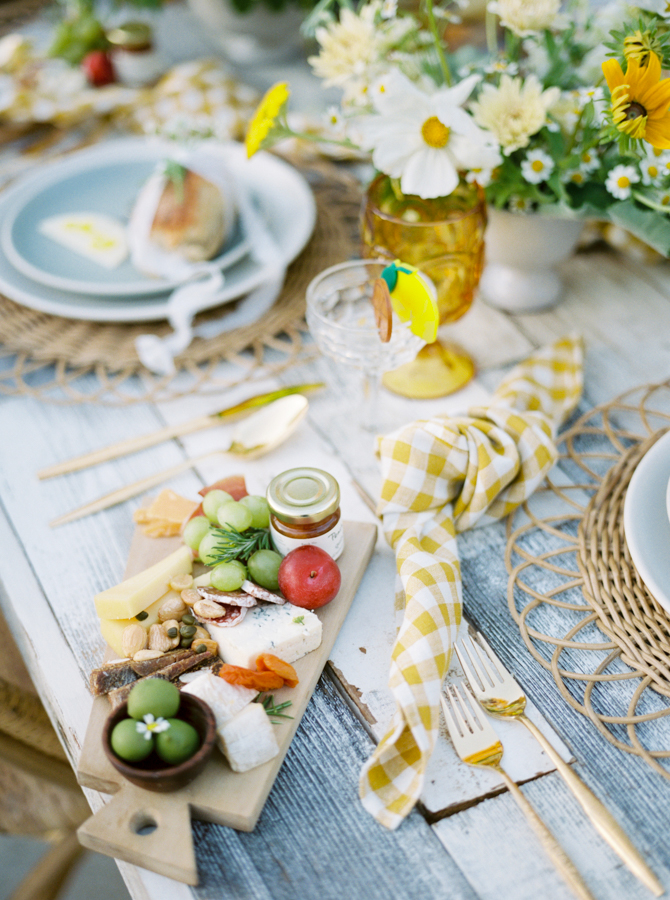 Wine was flowing as well! Thank you to Akash winery for supplying the beverages. Isn't their bottle pretty?! I love how Carrie played with them in these flat lays! All I know is we loved this wine and I'm all for a tasty and beautiful bottle.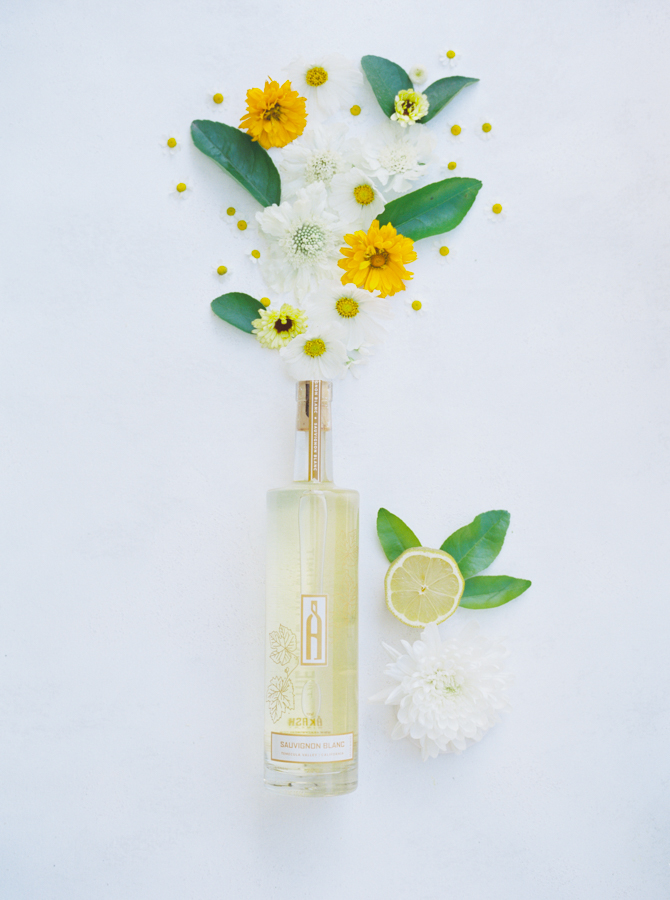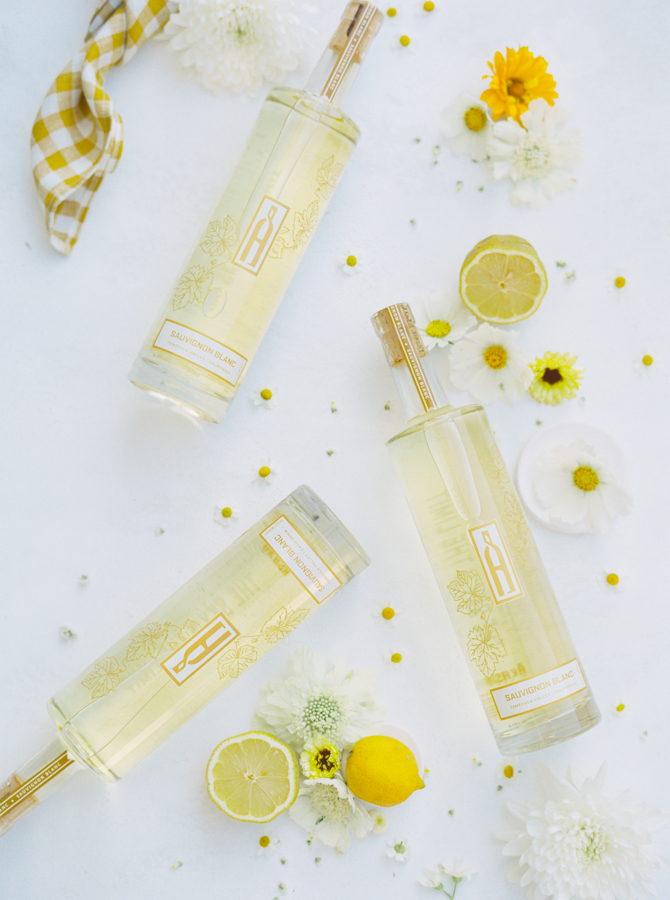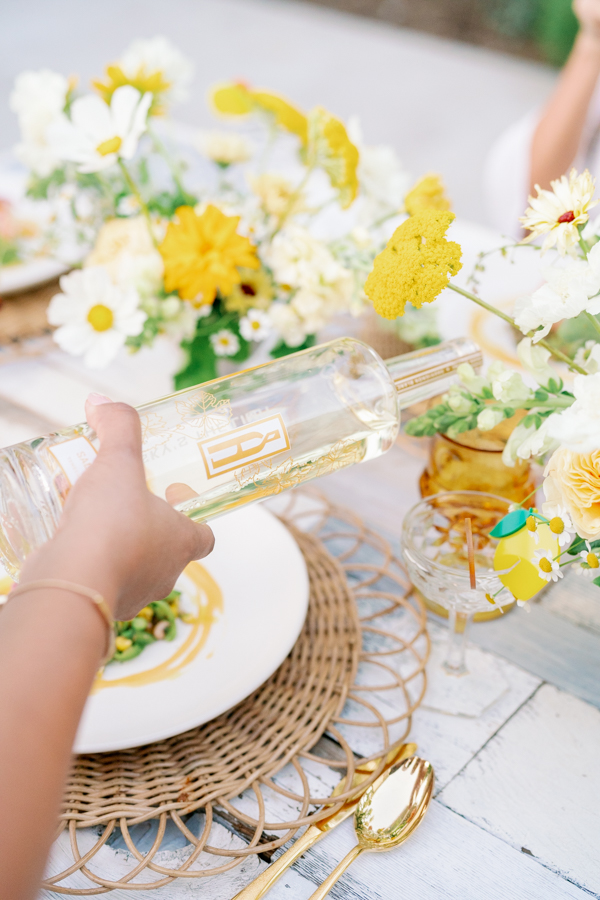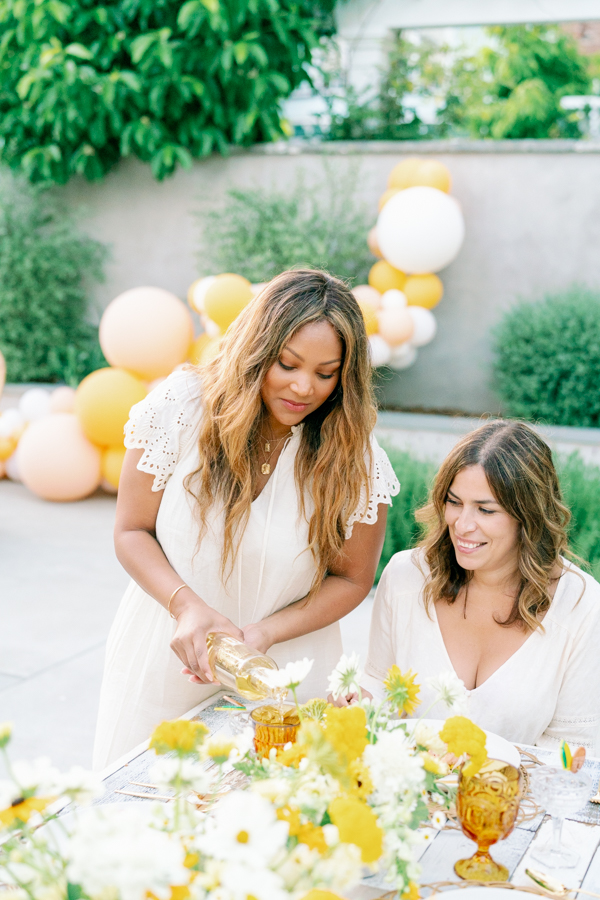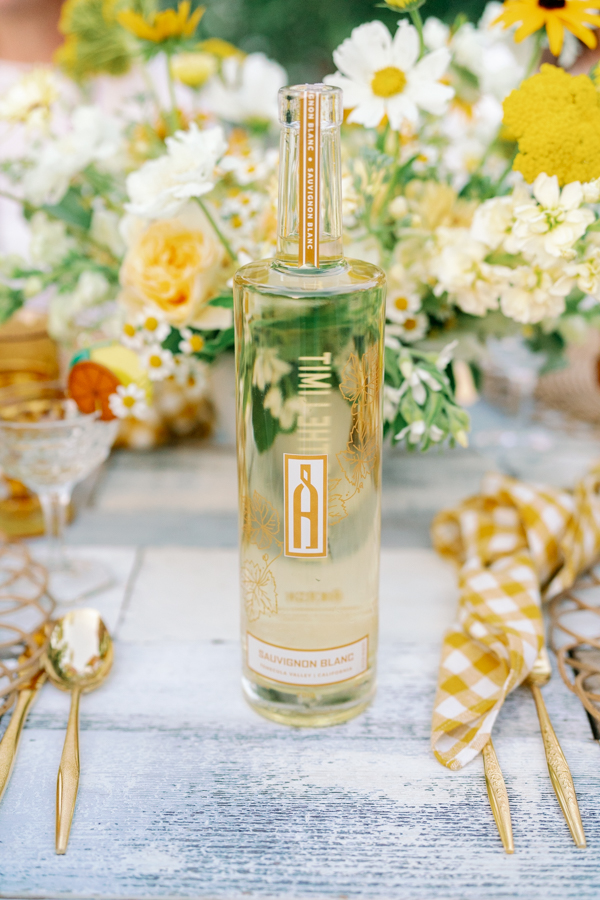 There's that pretty signage from Creative Amme. Isn't it such a fun modern twist?!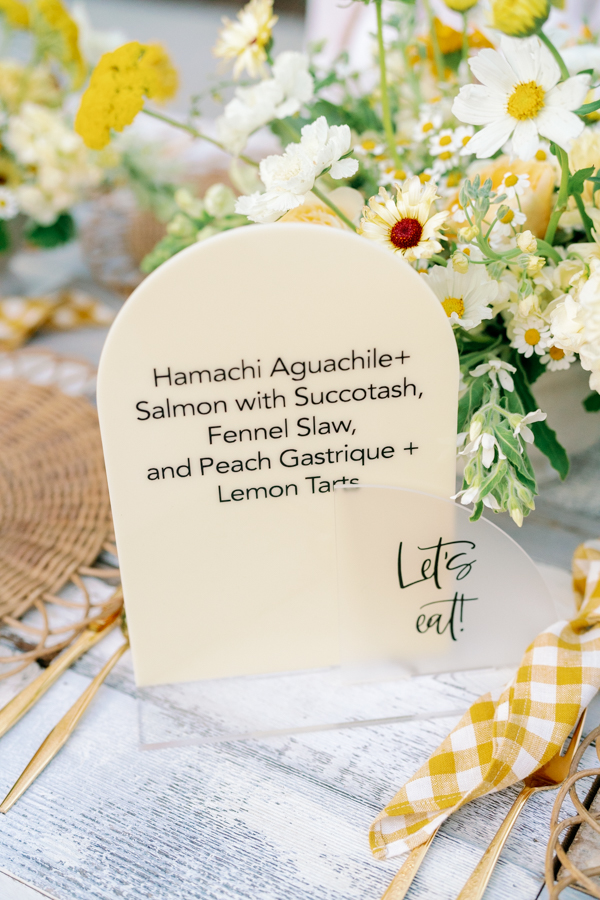 Next, we dined al fresco with a delicious meal from Colette's Catering. As the sunset, we poured wine, laughed together, and ate all the yumminess!! Our bellies were full, but our hearts were fuller. The night ended with the most scrumptious lemon tart. I think it was everyone's favorite! It was a beautiful night to celebrate each other and toast to better things to come!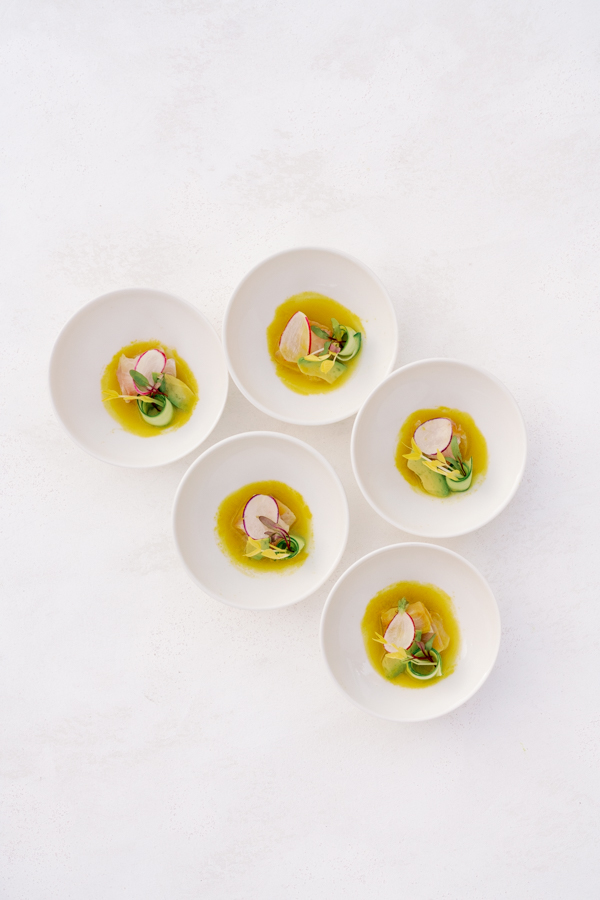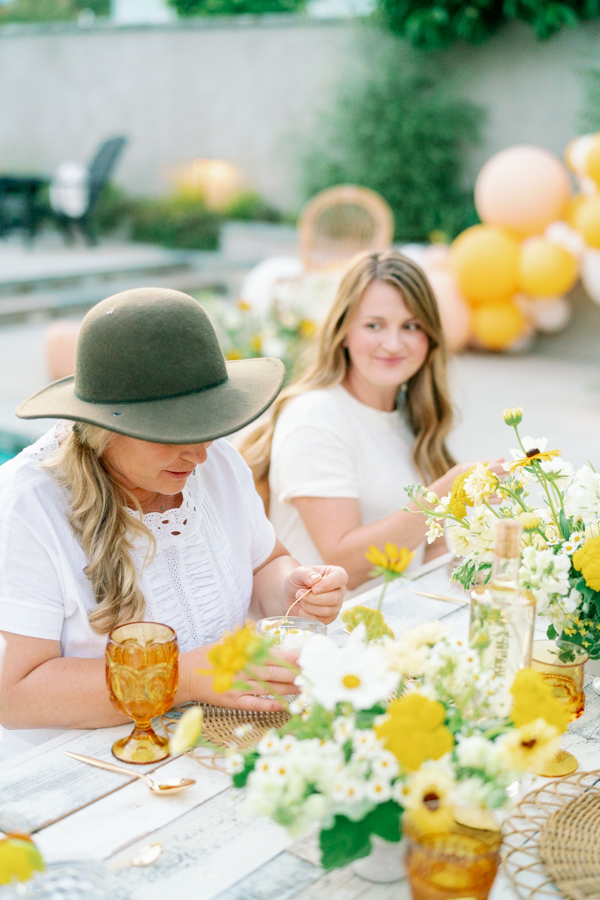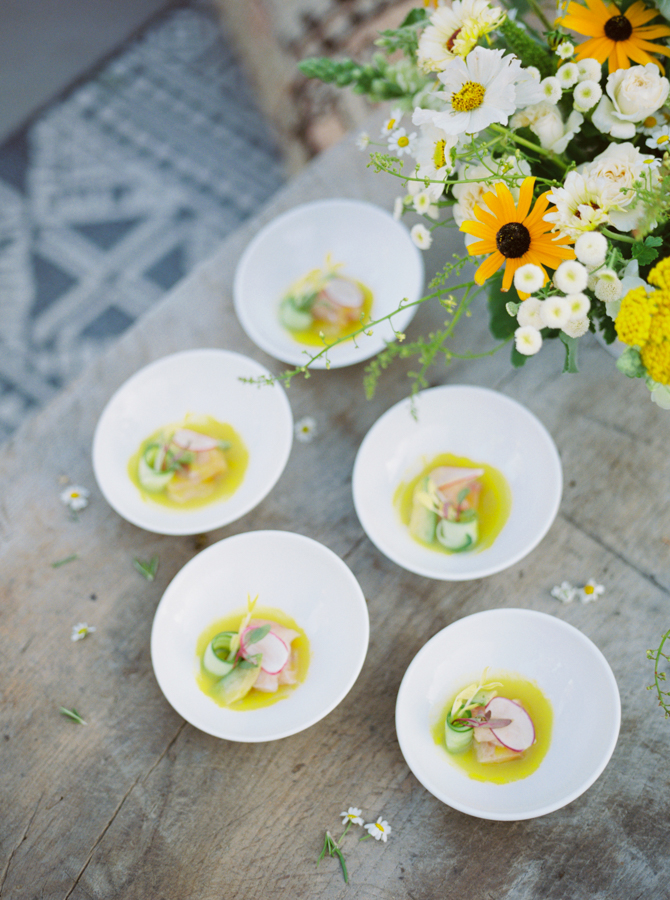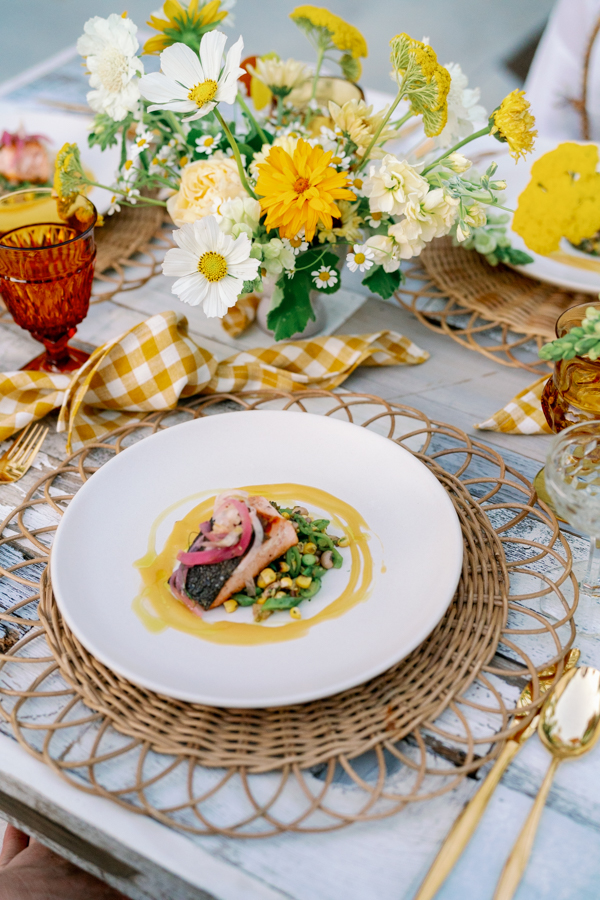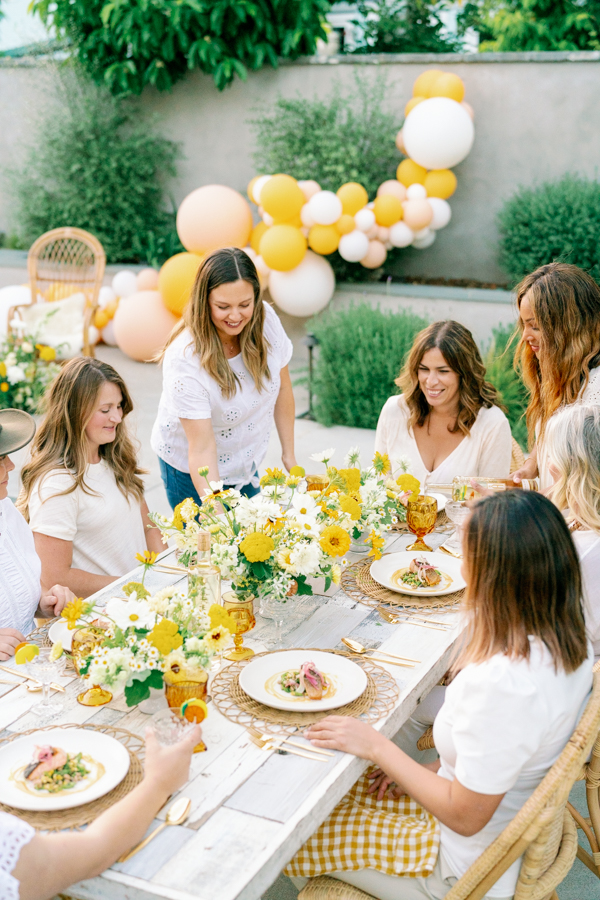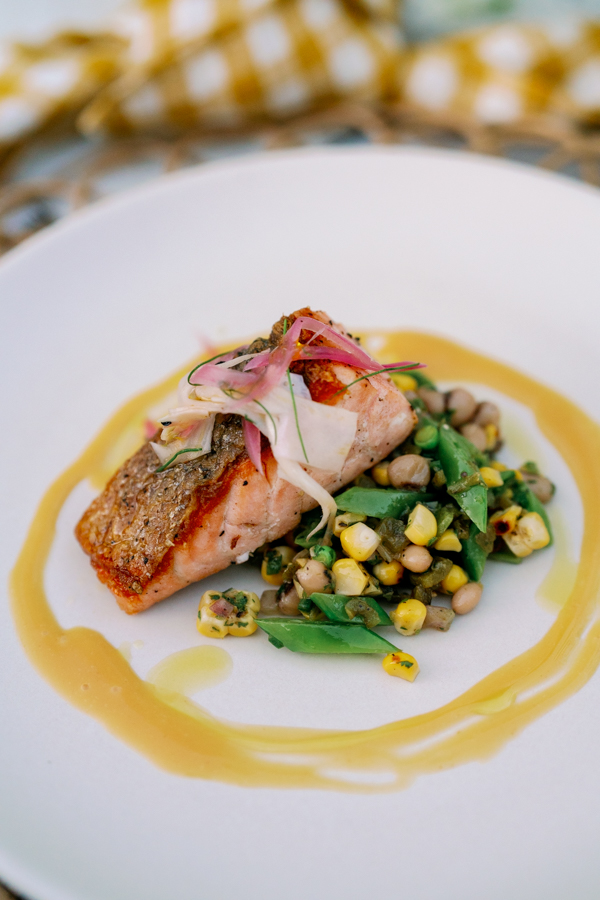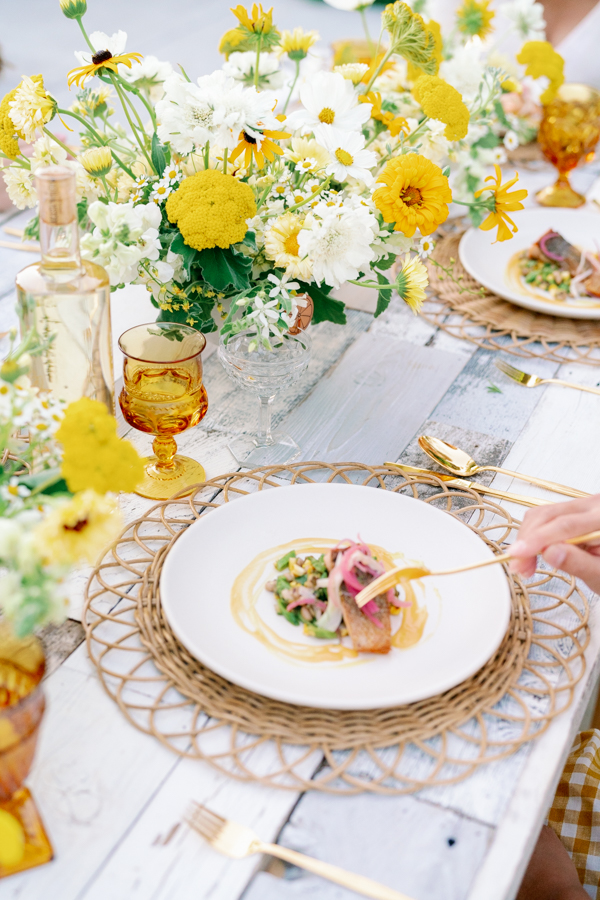 These were so so yummy… A little lemon sorbet topped with Prosecco! The perfect summer treat!!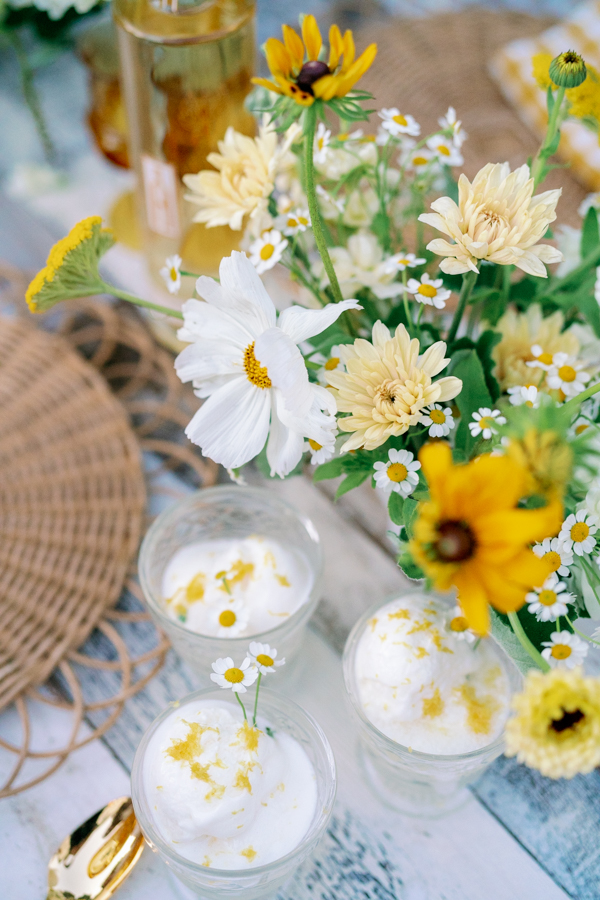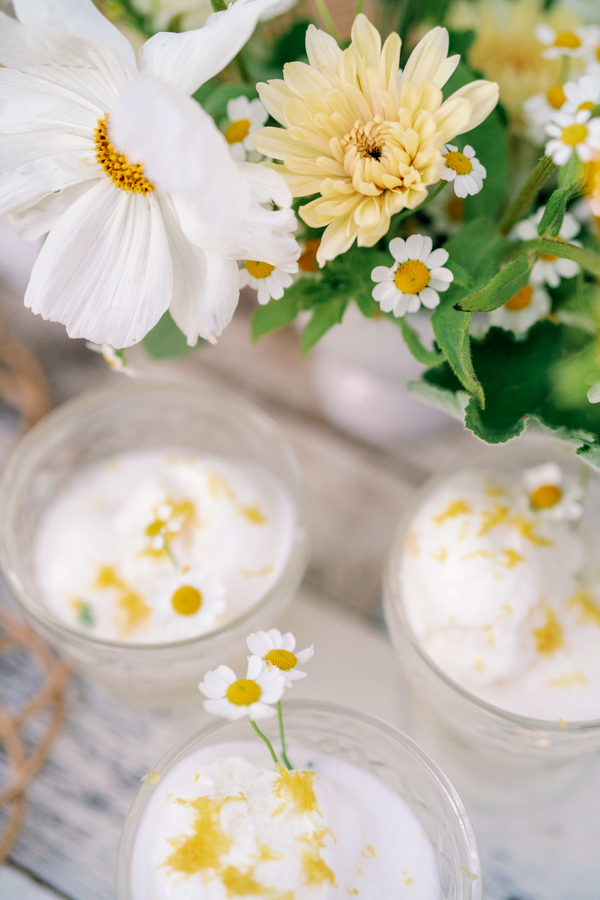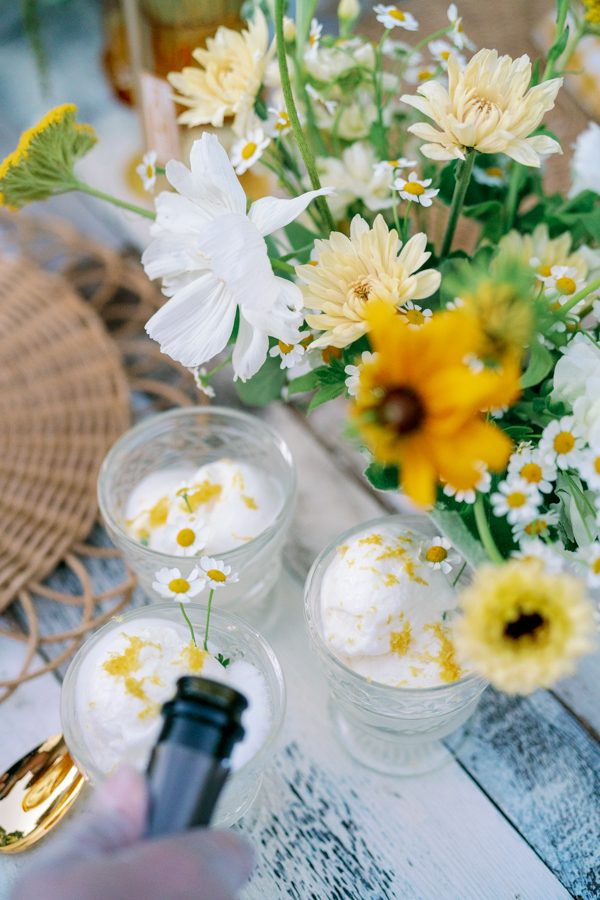 And there's those tarts, along with the beautiful Sarah of Colette's Catering. She is the heart and soul behind all the fun at Colette's and we love working with her.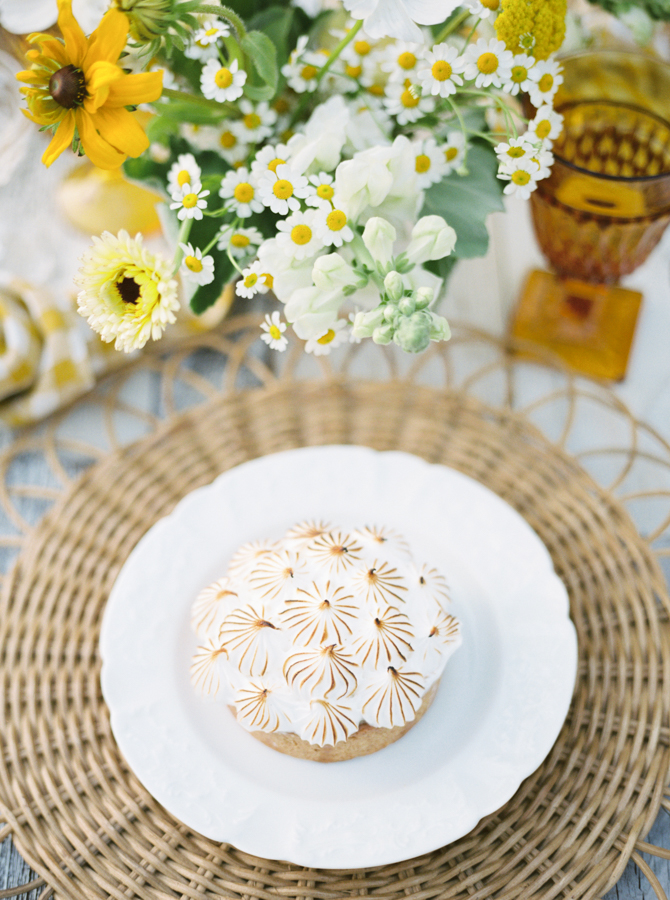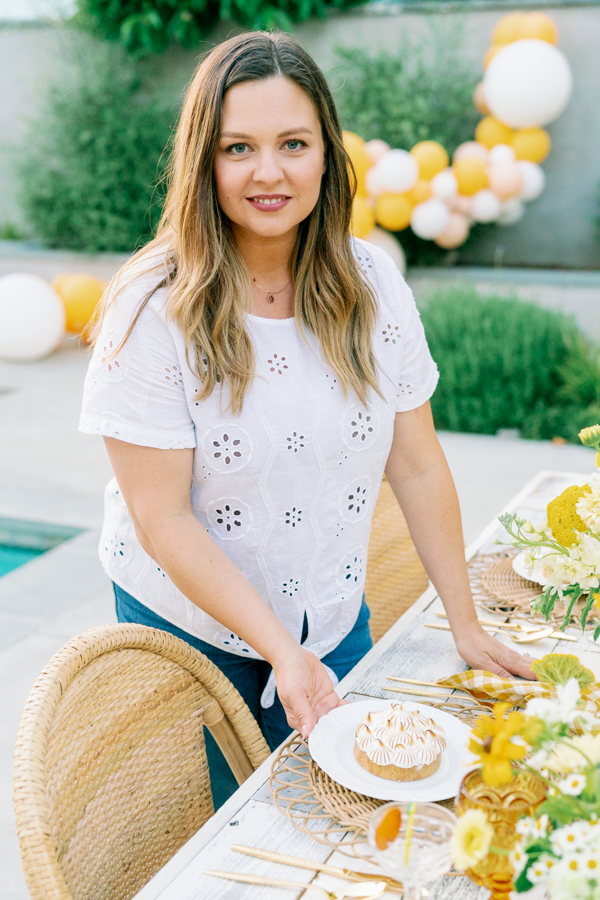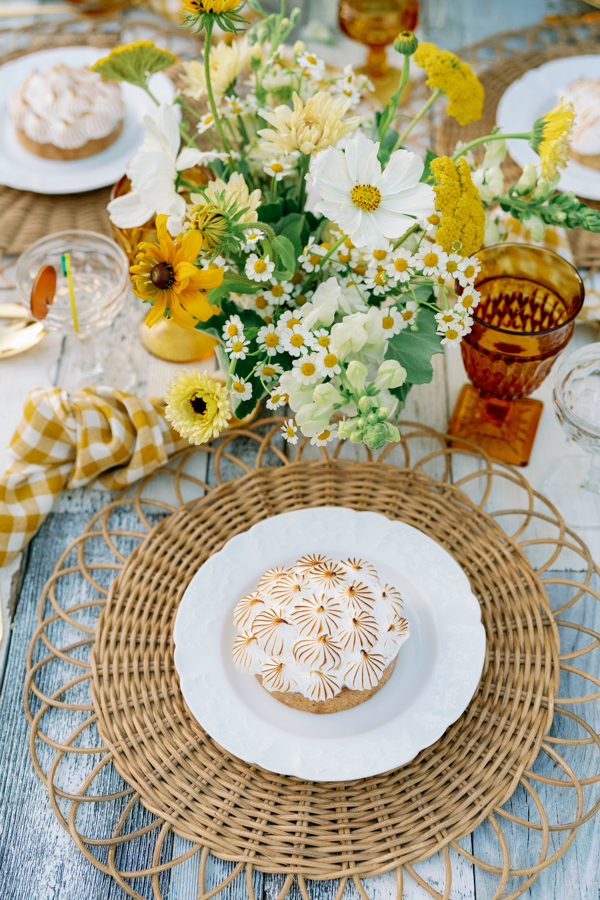 Gonna end this fun night with a few shots of us ladies! There's Leah and I, my partner in crime and all things events! That's the Beijos Events team right there!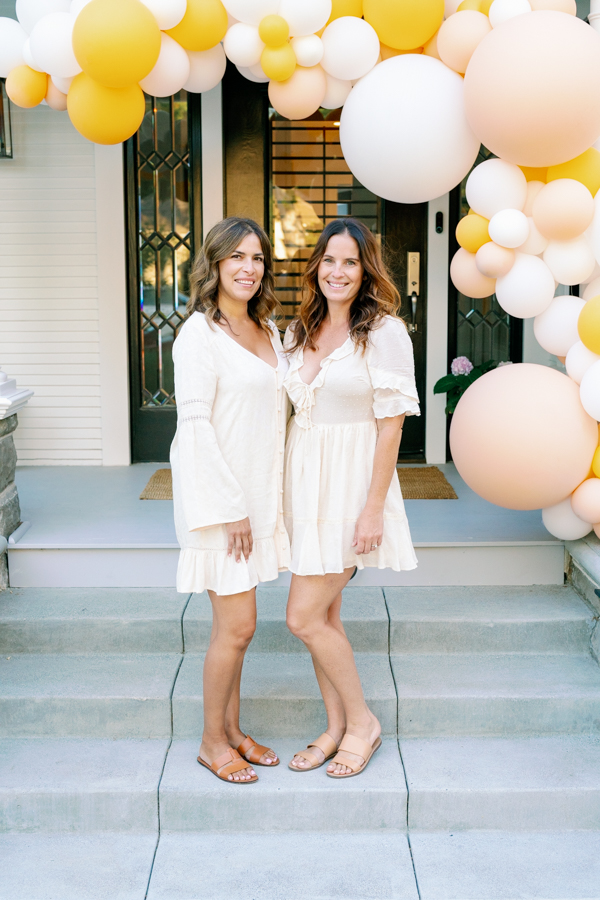 Ellen requested this photo and I love her for it! We are always behind the scenes at events or shoots but never in front of the camera, haha! Glad we captured this team.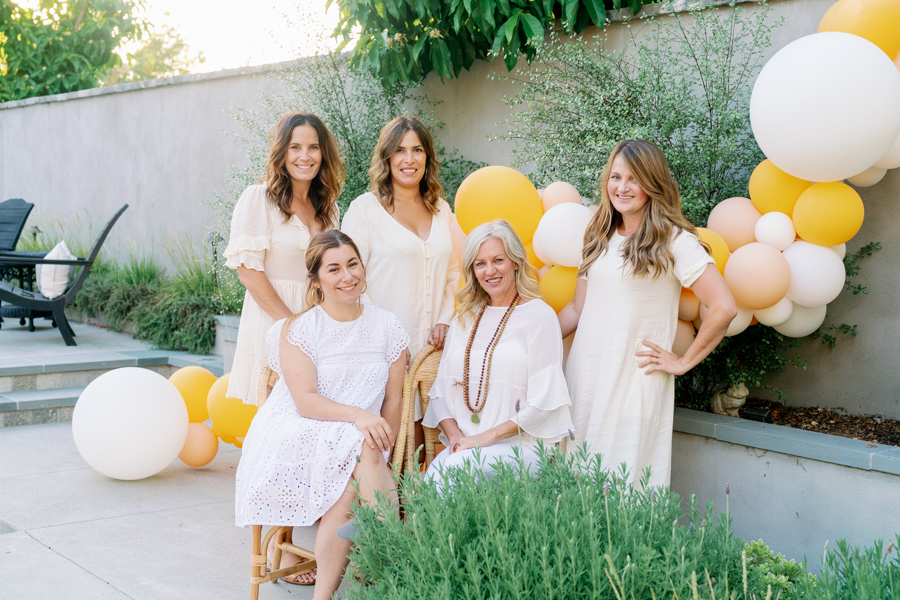 Lastly, there's the whole group! I can't say enough of how fun this night was. These ladies are not only inspiring but so incredibly kind and thoughtful. I love working with each and every one of them, and we can't wait to create more in the future! Oh, and yes, a neighbor walked by with a cute little puppy and we had to have him in a photo. You can see me holding him, haha!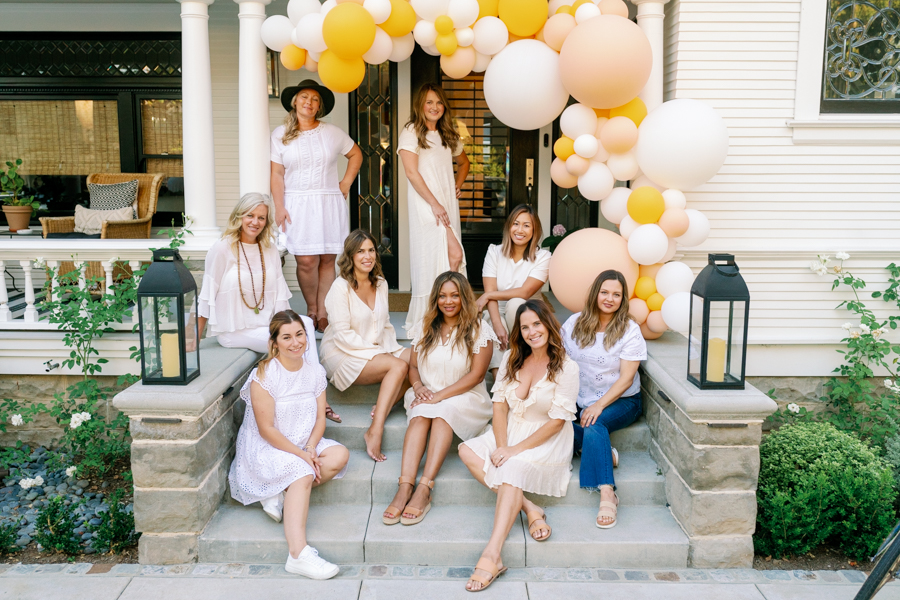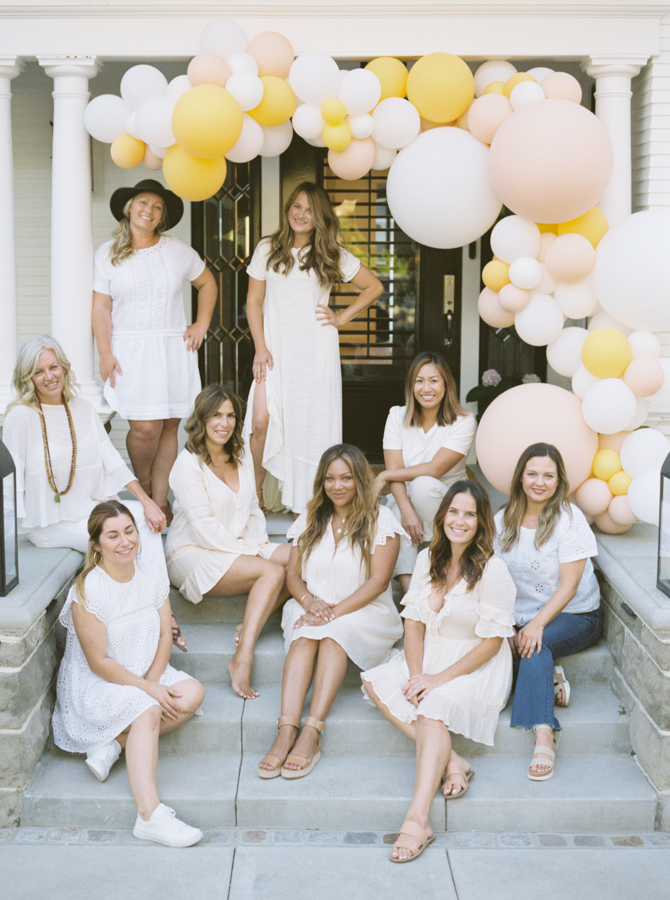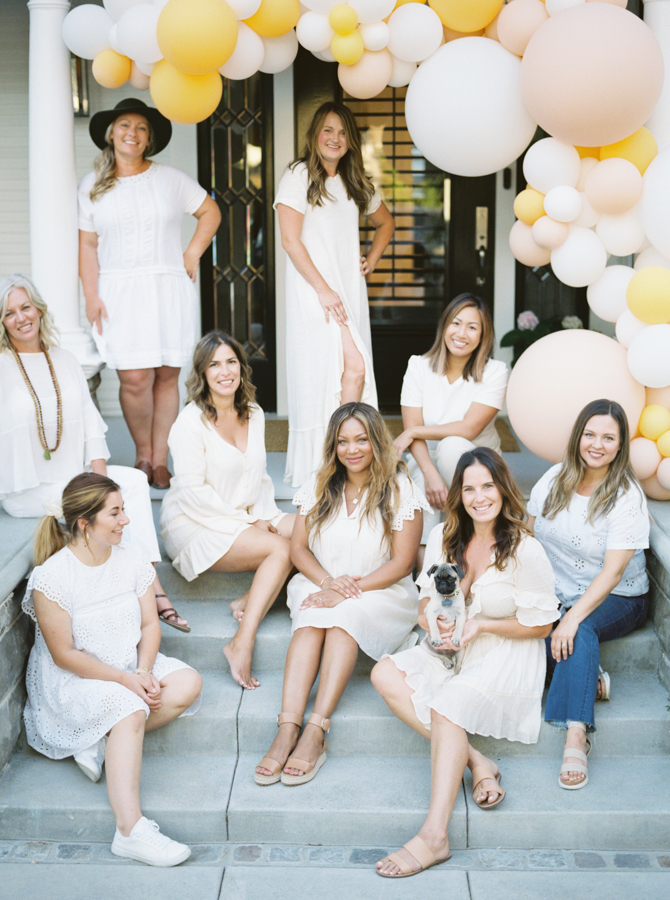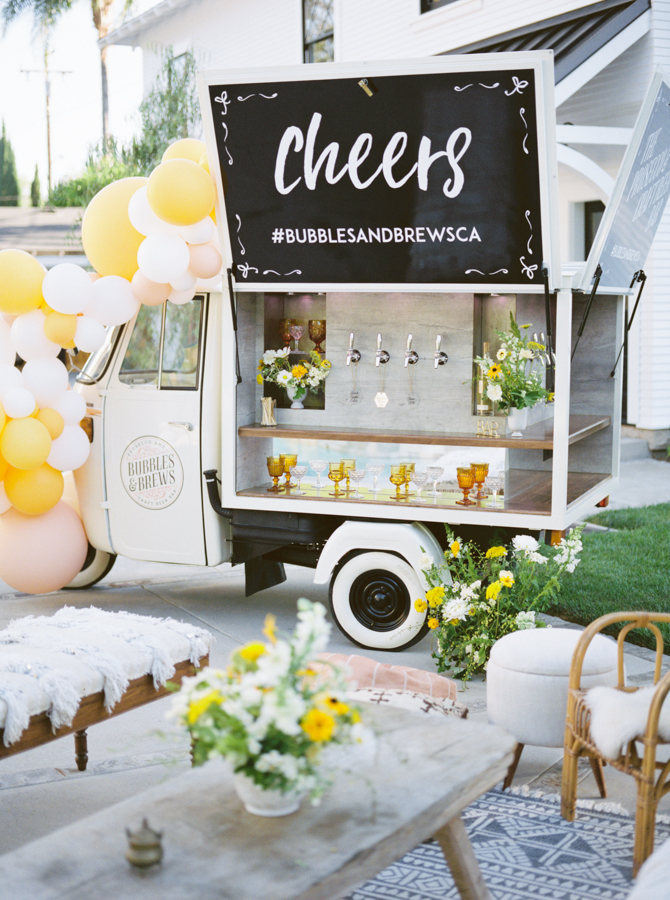 Hope you loved this one as much as I did!!
xx
Jacquelyn