Guess what guys?! The fruitful fun continues this week! Yes, there's just so much fruity goodness that we had to do TWO WEEKS of it! This week we are starting with strawberries… One of my favorites!!
We haven't done many real parties the past few months, but luckily we got to celebrate two of our favorite clients this summer with a small soiree! This is the third party we've planned for Charlotte and Stella and their family is hands down one of our favorites! Leah and I were so thrilled to see them and celebrate these two little ladies turning 5!
Enjoy the pretty photos by the talented Jessica Lynn Photo…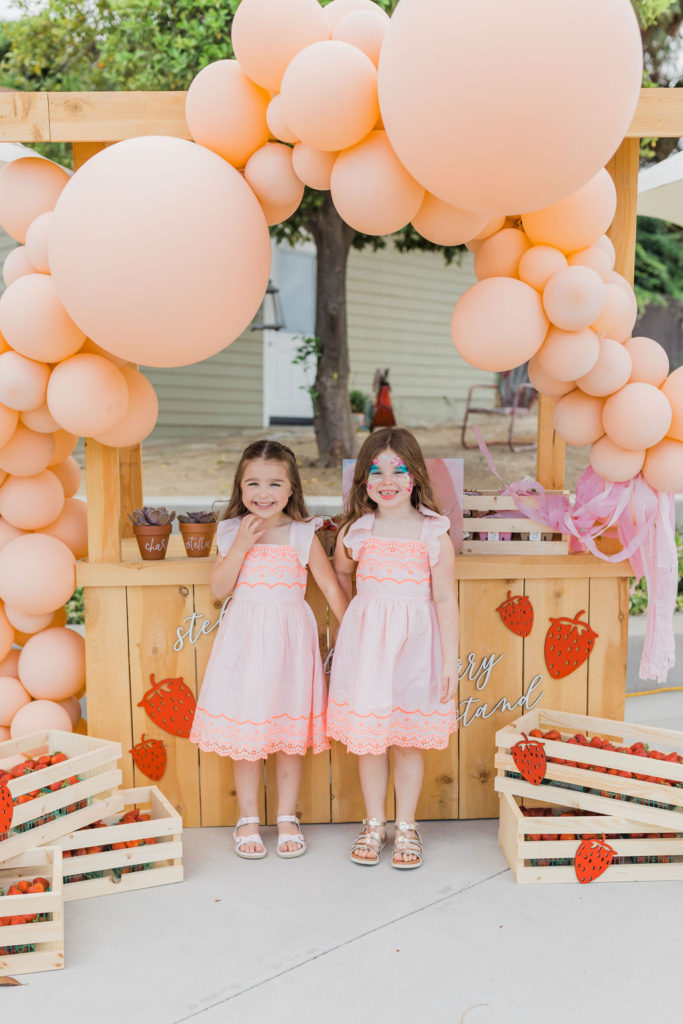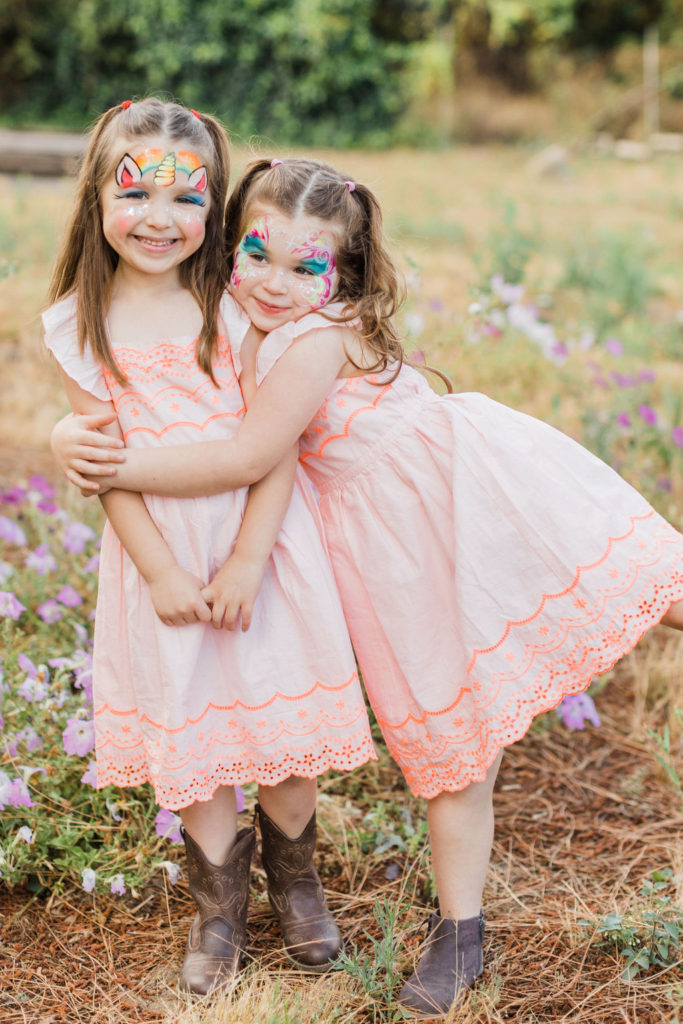 I loved this precious invite by Poppy Jack Shop! Stella & Charlotte's mom Melkis sent us an inspiration and Courtney from Poppy Jack Shop just nailed it, as usual!! Isn't it adorable?! It's styled on Chasing Stone's beautiful styling mat.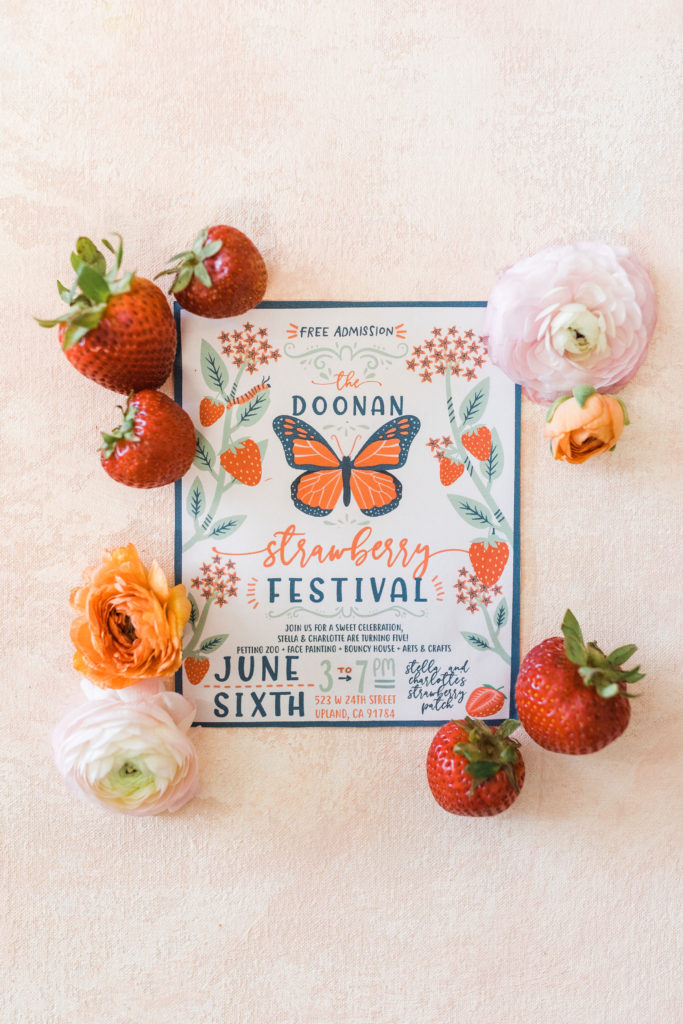 The girls got to have a few of their favorite friends and family over to celebrate. Of course everything was kept small, but we still had to go all out on the decor! 5 is a big birthday and these sweet girls deserved the best!!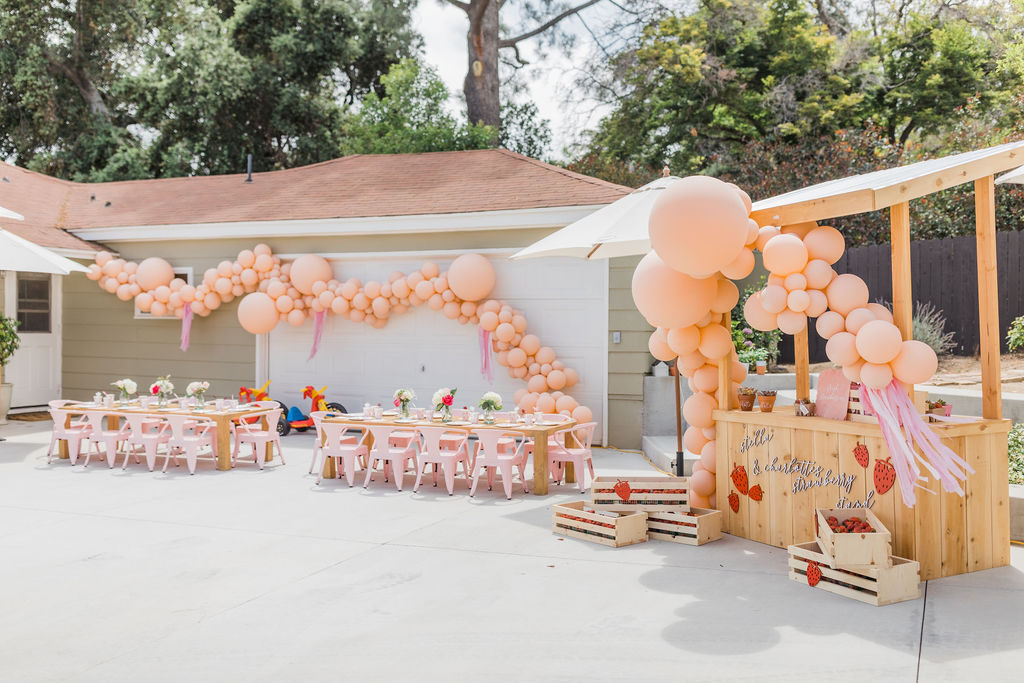 Their daddy Scott made them this adorable strawberry stand and I'm wanting him to make one for my boys too! Think of all the fun things you could use it for… Well, strawberries was what we did this time since the girls love them and of course, it was the theme of their party!
We decked out the stand with balloons by The Pop Shop and the cutest signage and decals from David & Leanna. There were tons of fresh and delicious strawberries for their guests to take home with them as a parting gift. They were even kind enough to let us take some home and they were the best strawberries I ever had!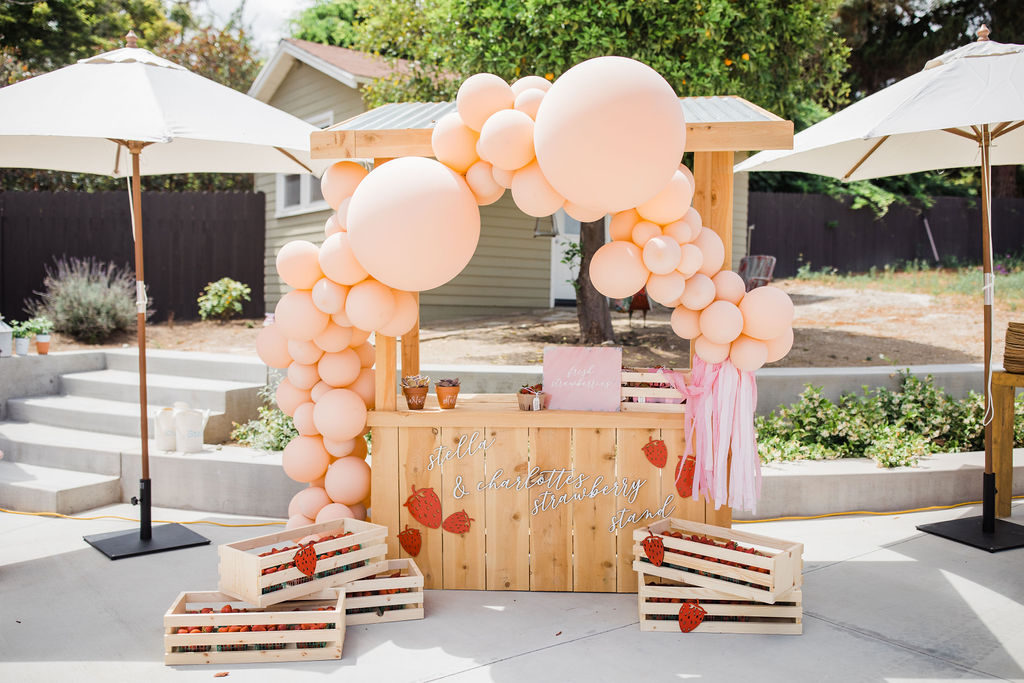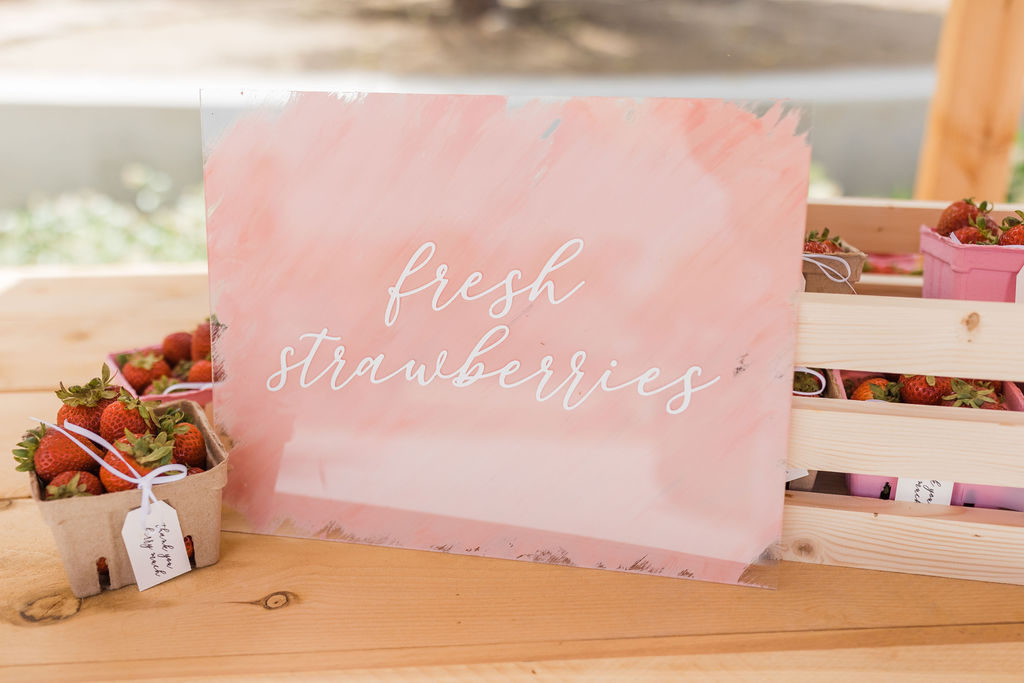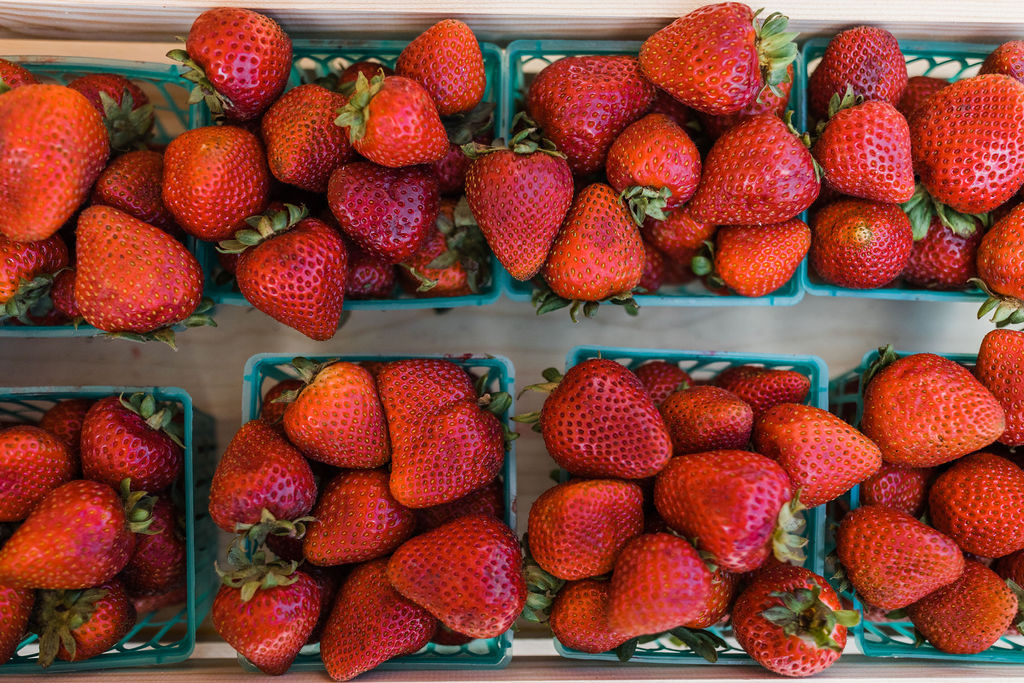 Each berry basket went home with a tag saying "thank you berry much" by David & Leanna – sort of my favorite detail right there!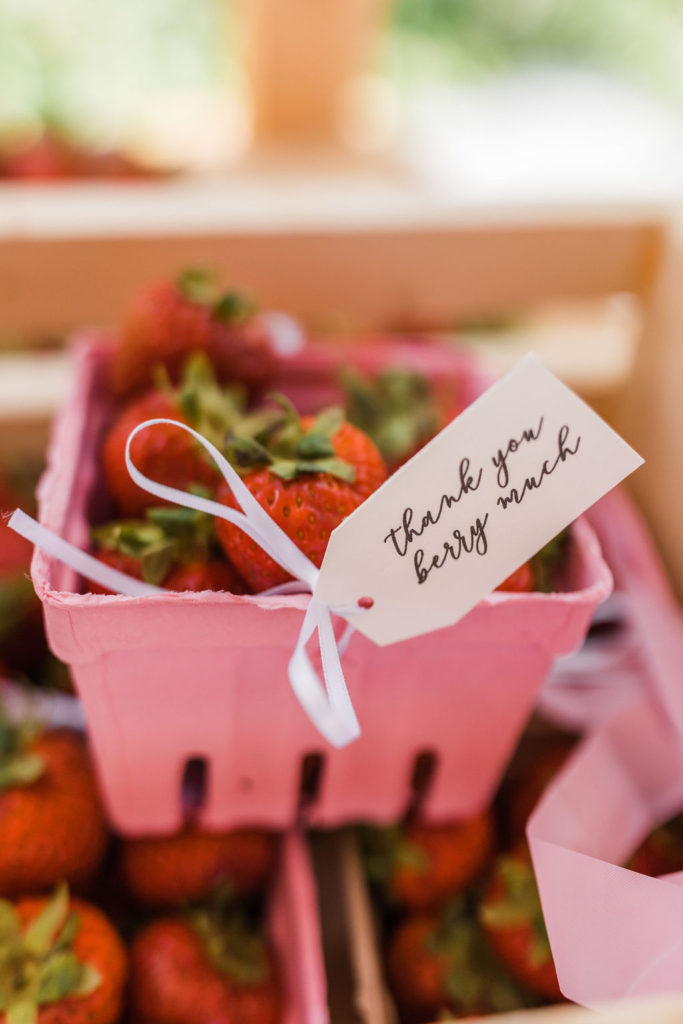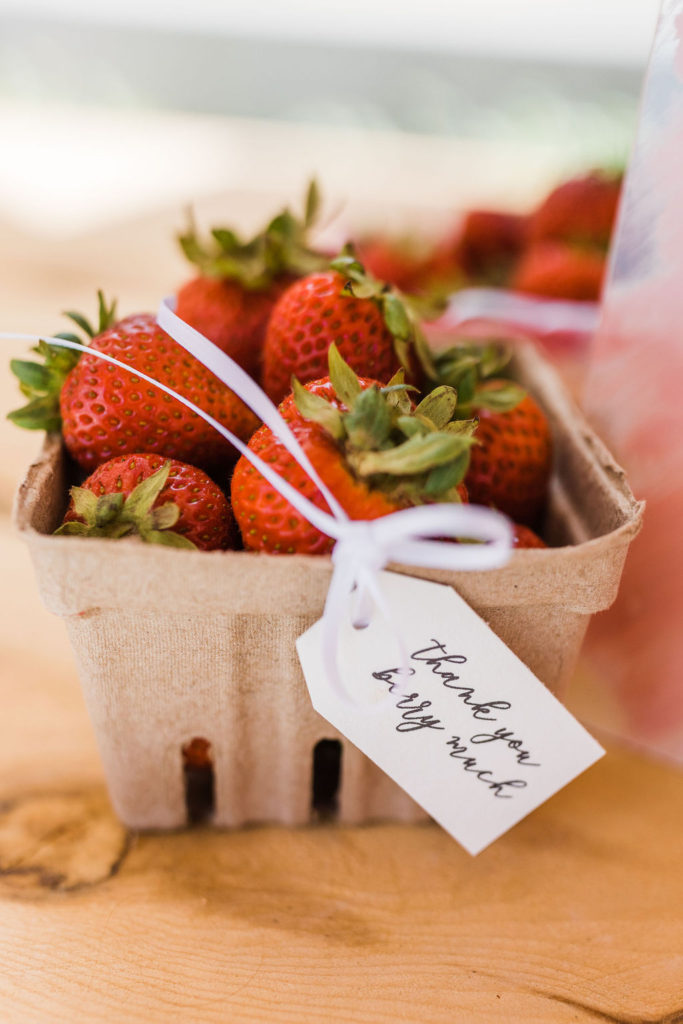 Isn't this stand just the cutest?! I want to have one so we can do lemonade, hot cocoa, all the fun stuff!! I must say though, a stand with balloons and details is just that much better!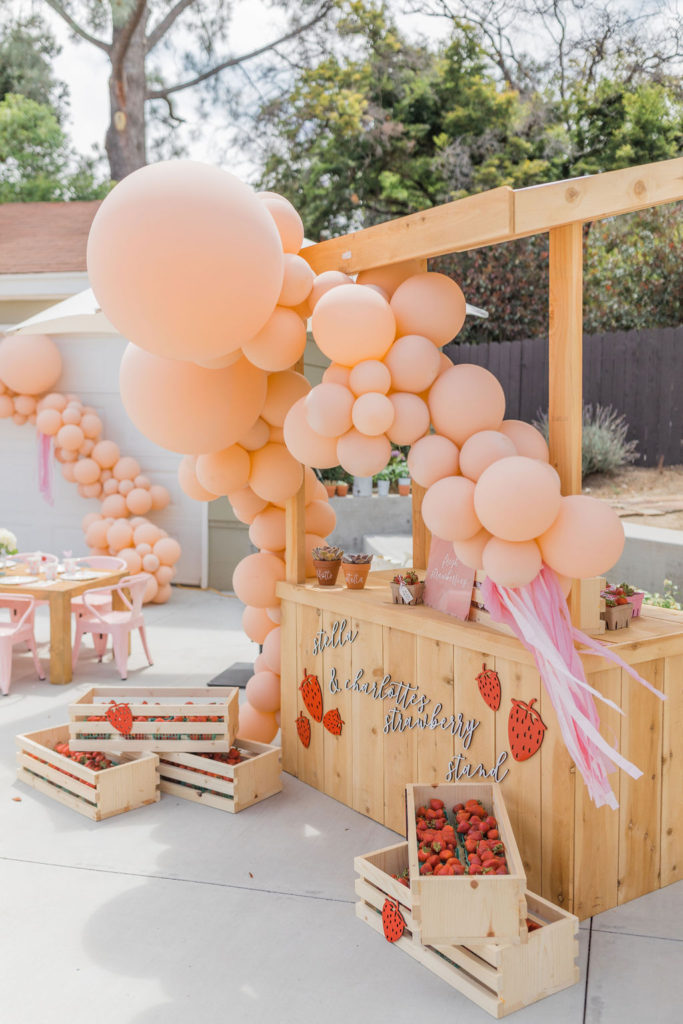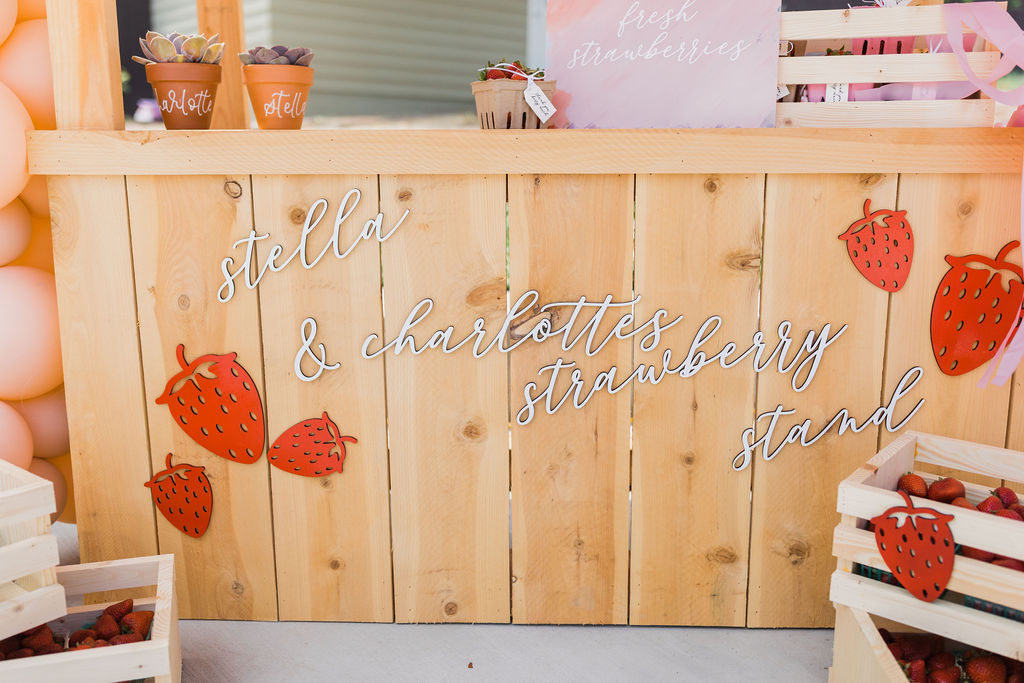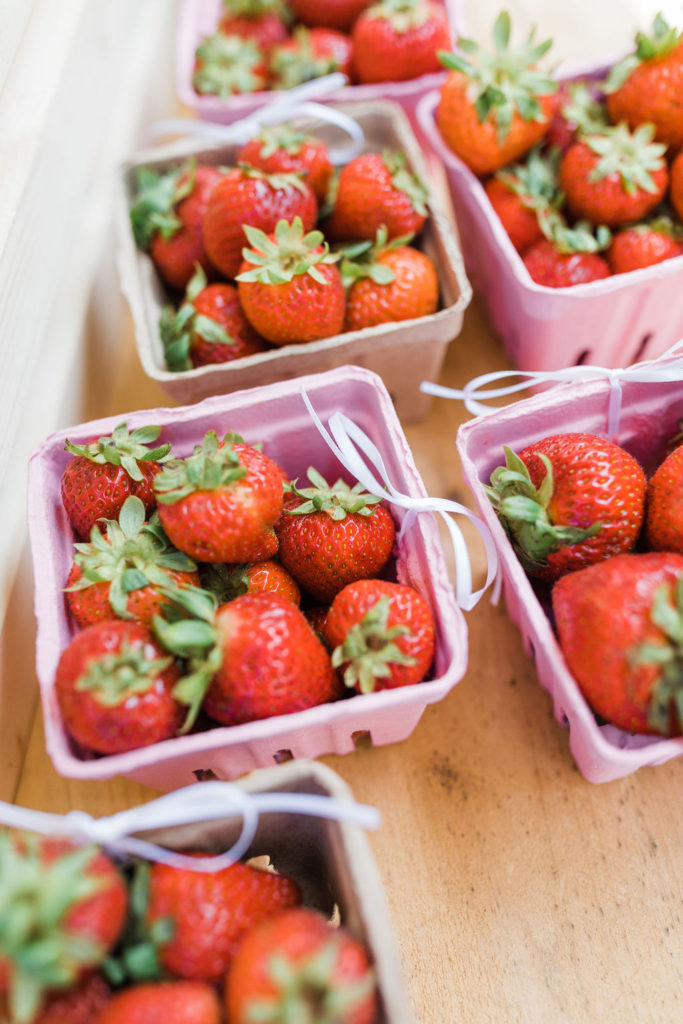 We even decked out the crates with these cute strawberry cutouts as well! David & Leanna really came through for me at this party.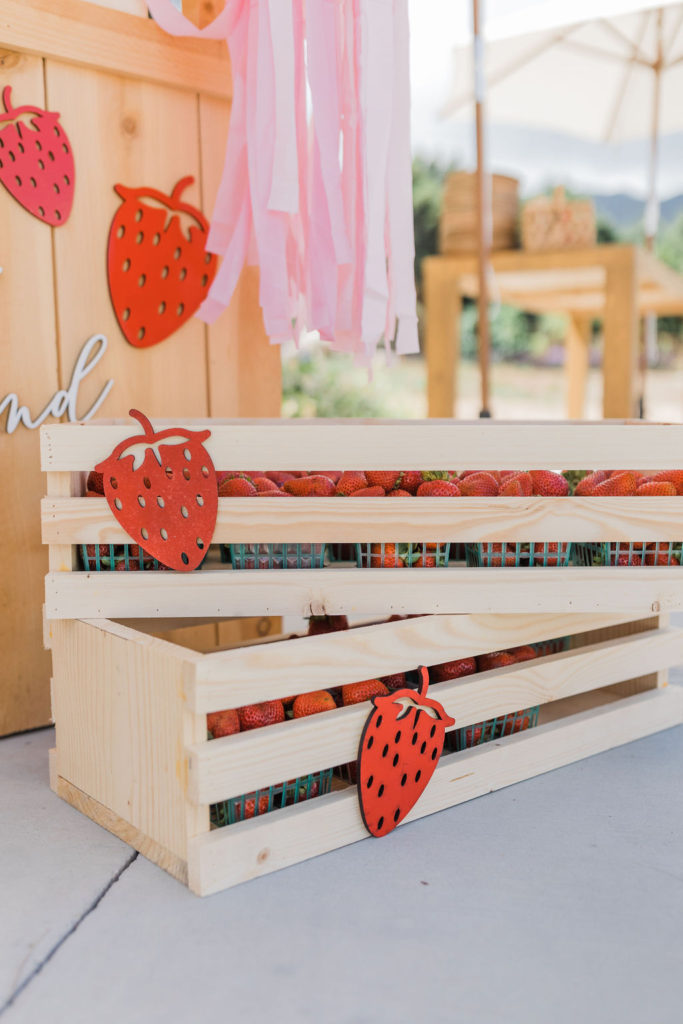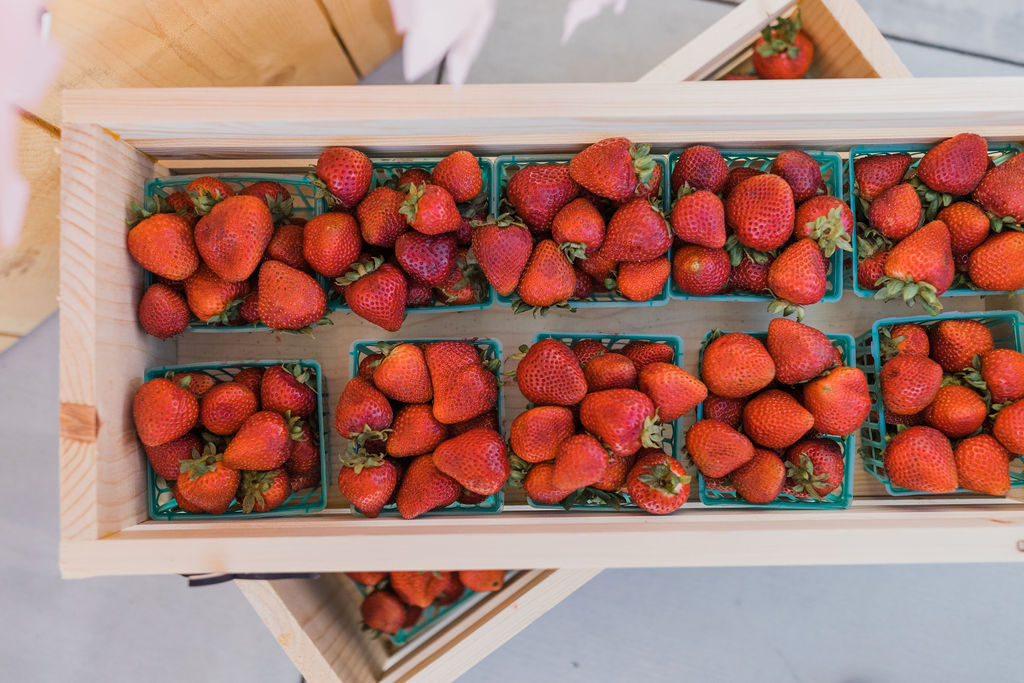 Birthday girl place cards!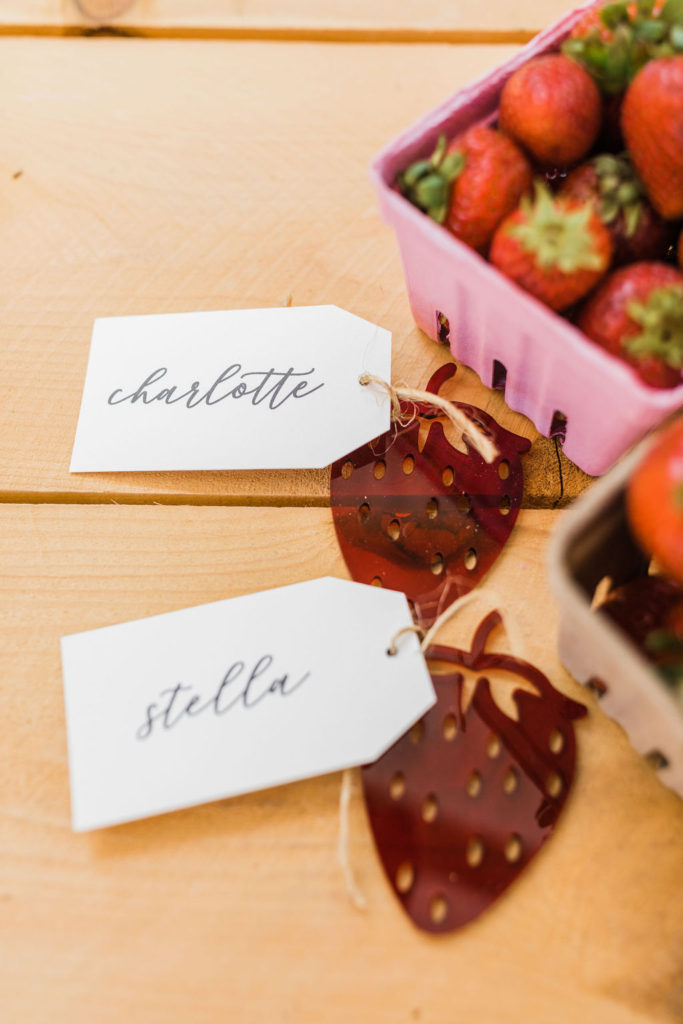 Teak and Lace are responsible for the rentals and we were obsessed with those pink chairs!! Their team was amazing during this crazy time and very professional and clean. We appreciated their attention to detail sanitizing everything for this party.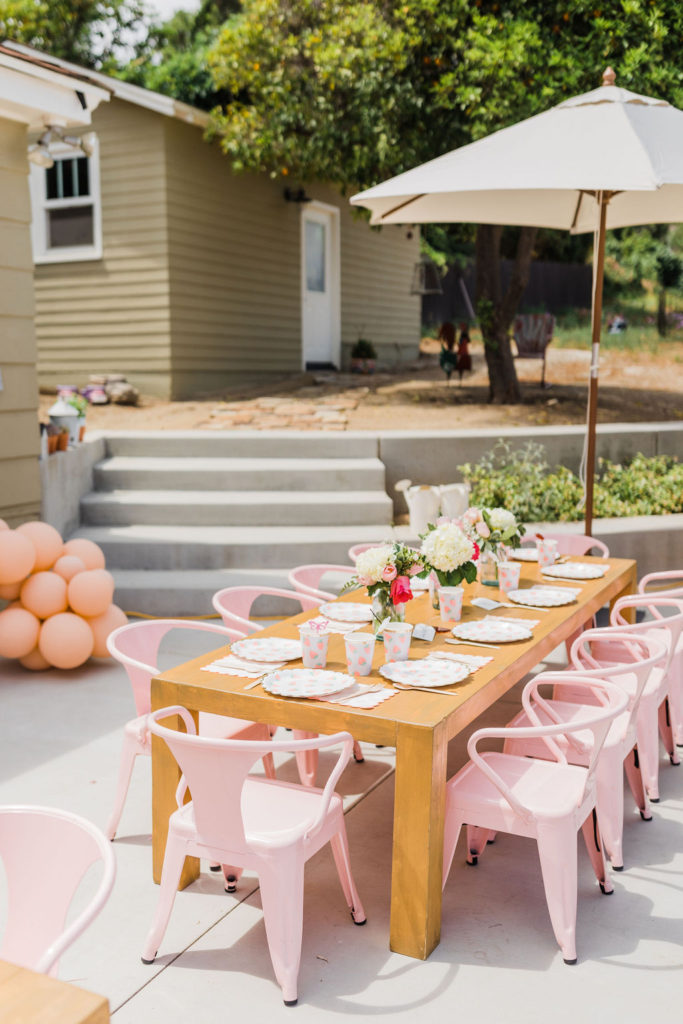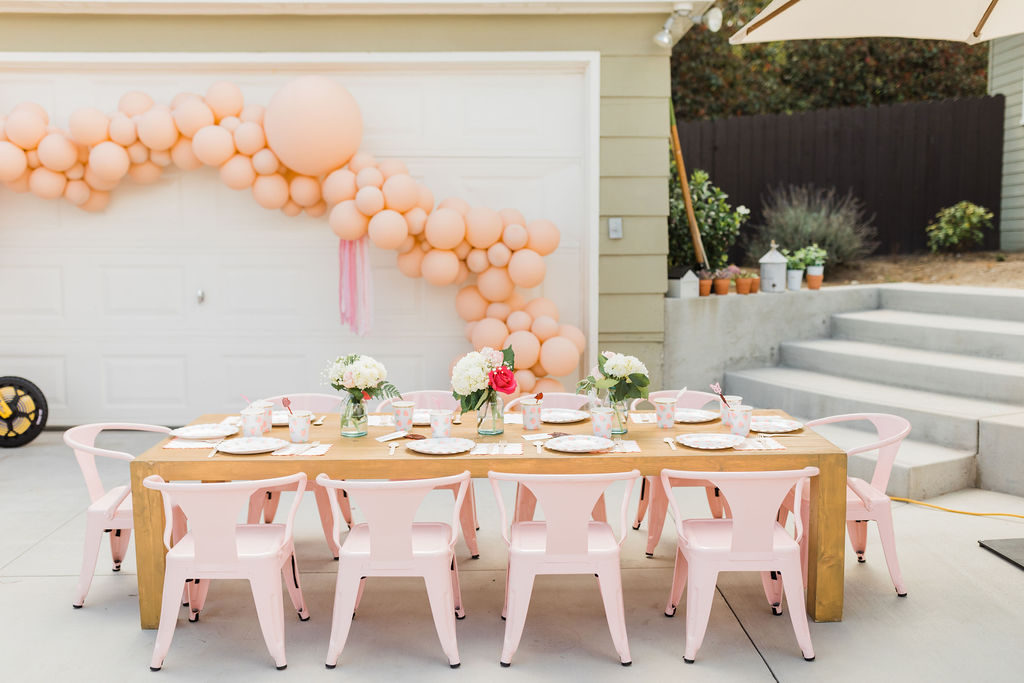 Of course, we had to use this classic strawberry print plate from Meri Meri. The whole collection was perfect for this party. Also, adding in a few details like stir sticks and place cards from David & Leanna was essential. The flowers were just picked up from the market from Melkis, simple and sweet!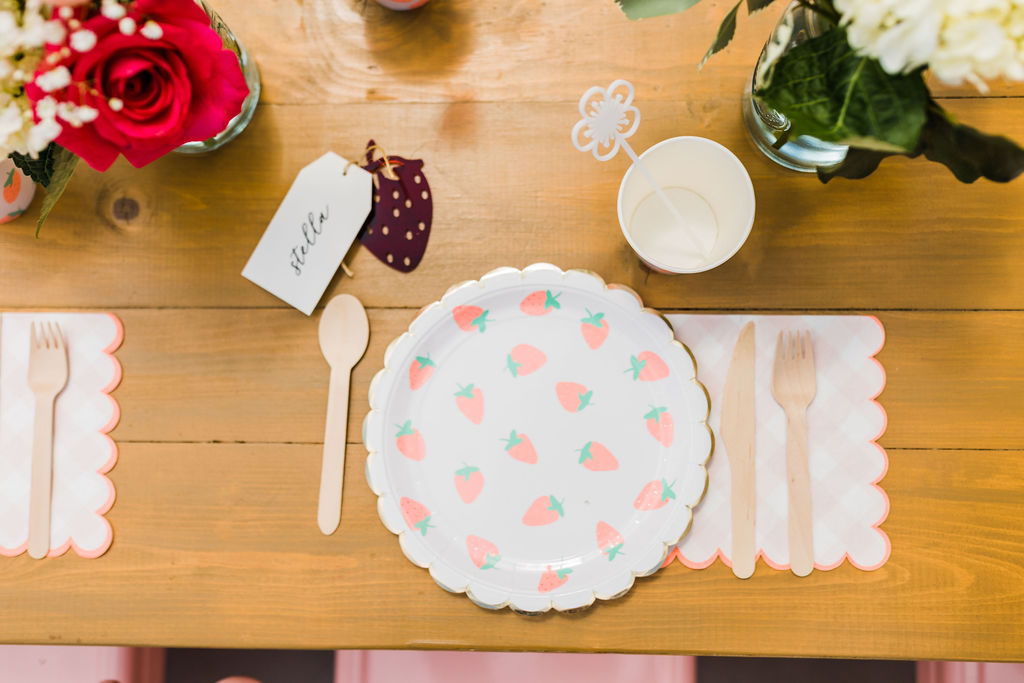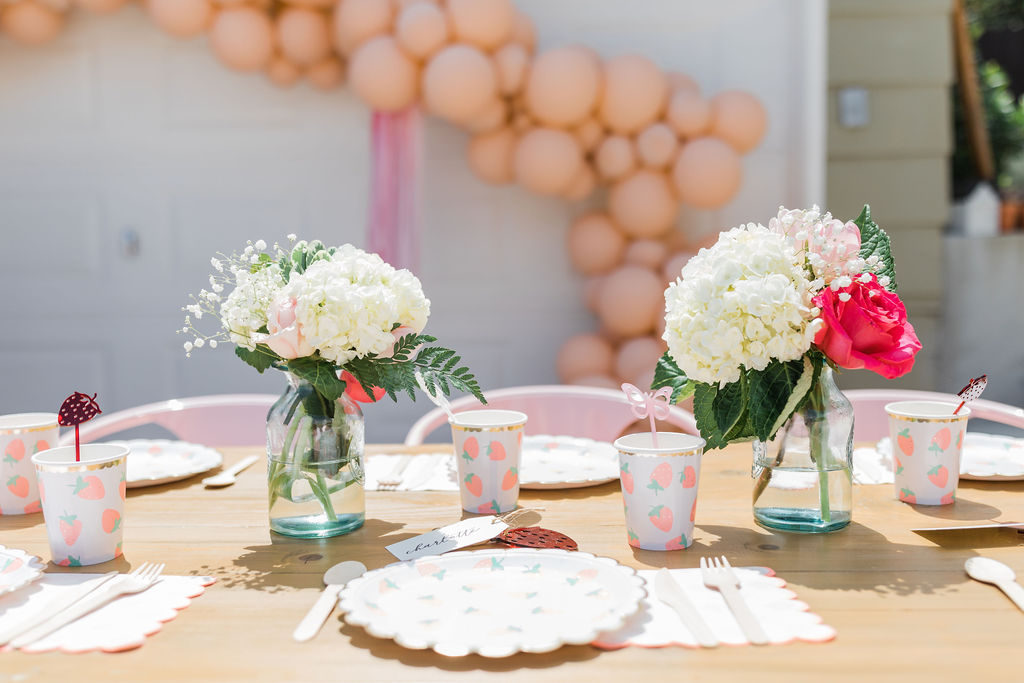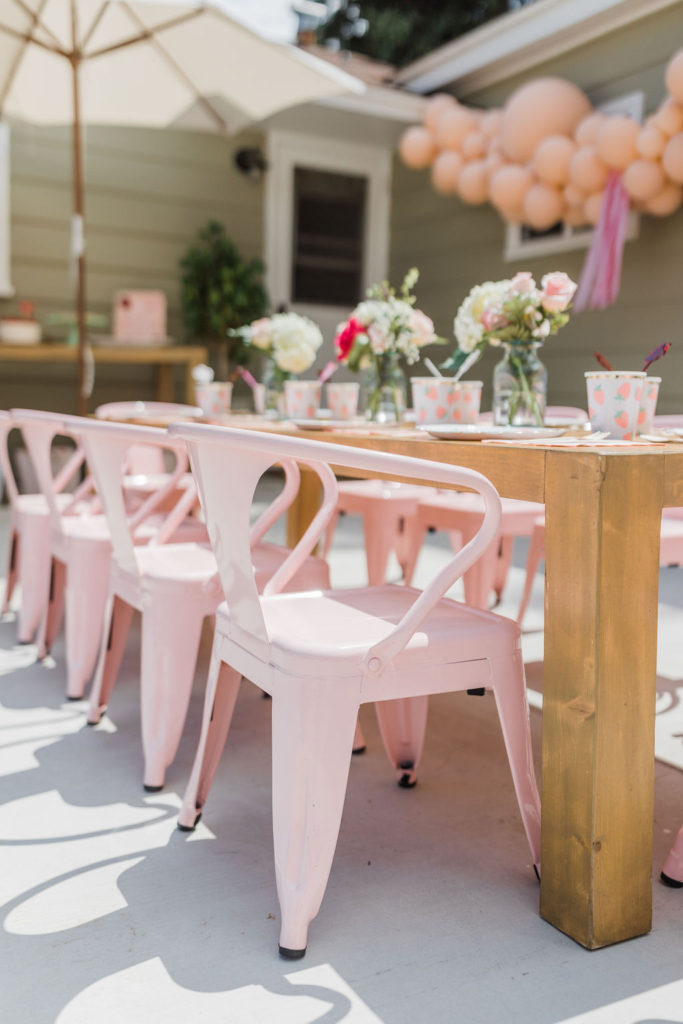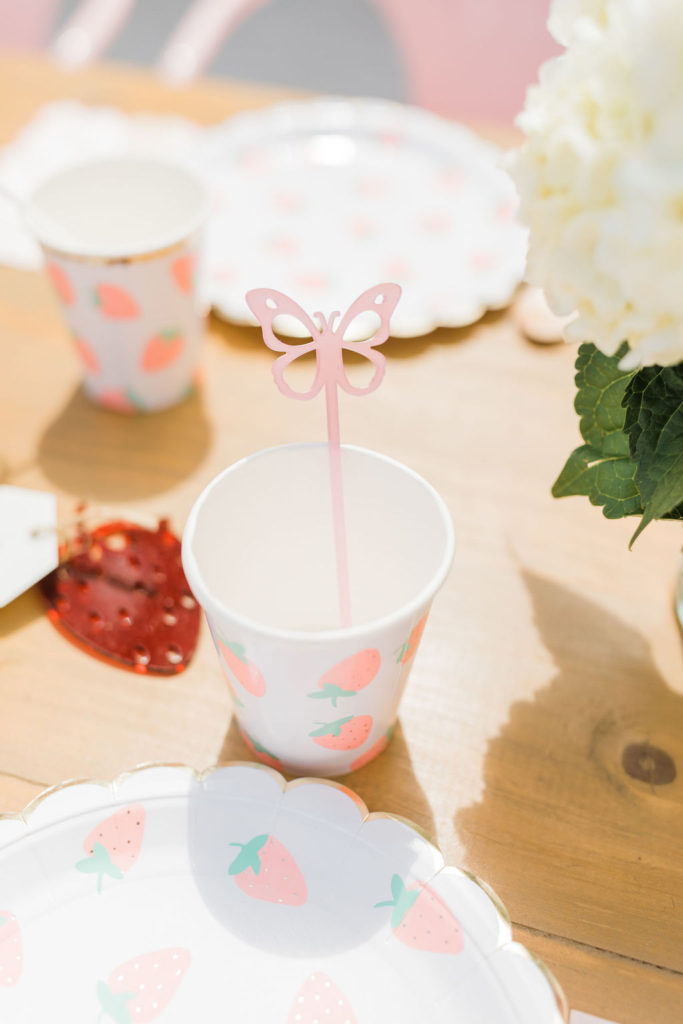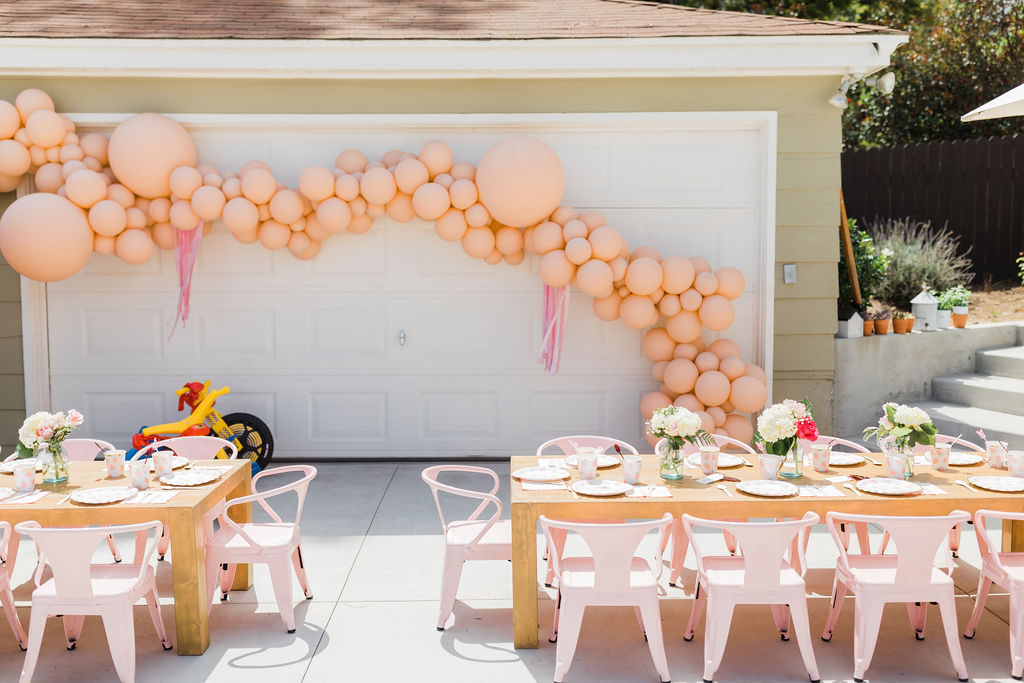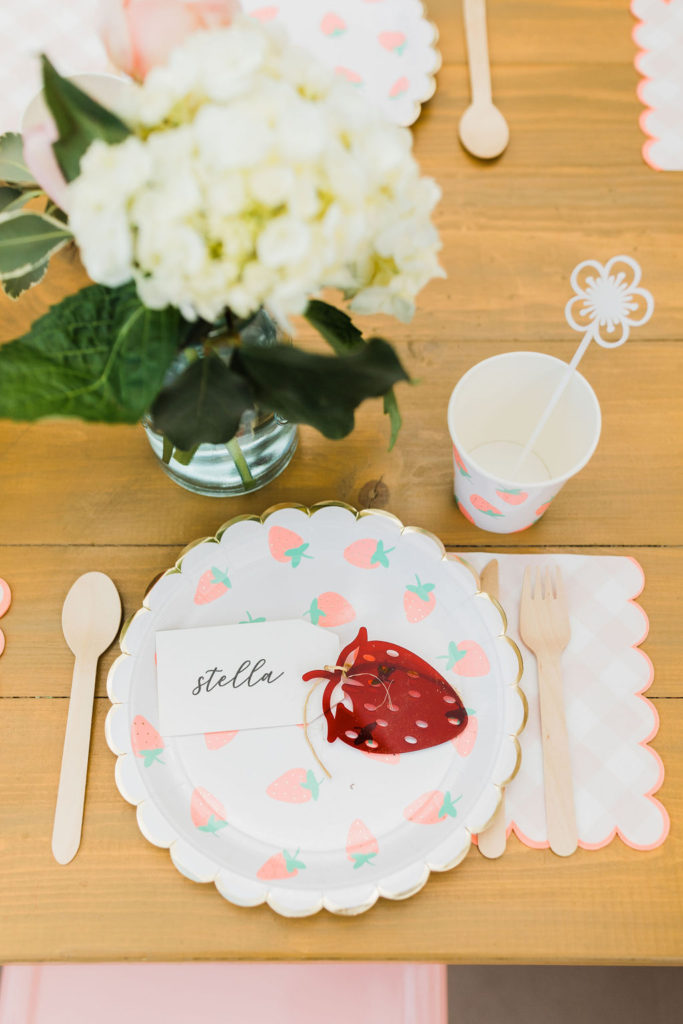 Isn't it all so cute together?! I love all the colors, and of course The Pop Shop did our favorite blush colored balloons!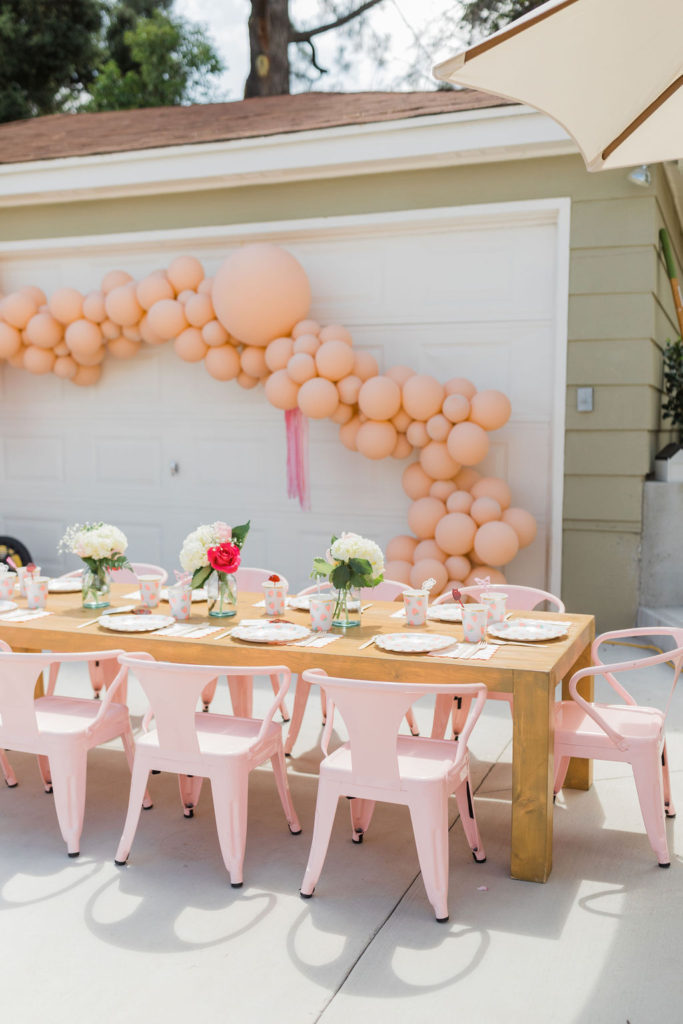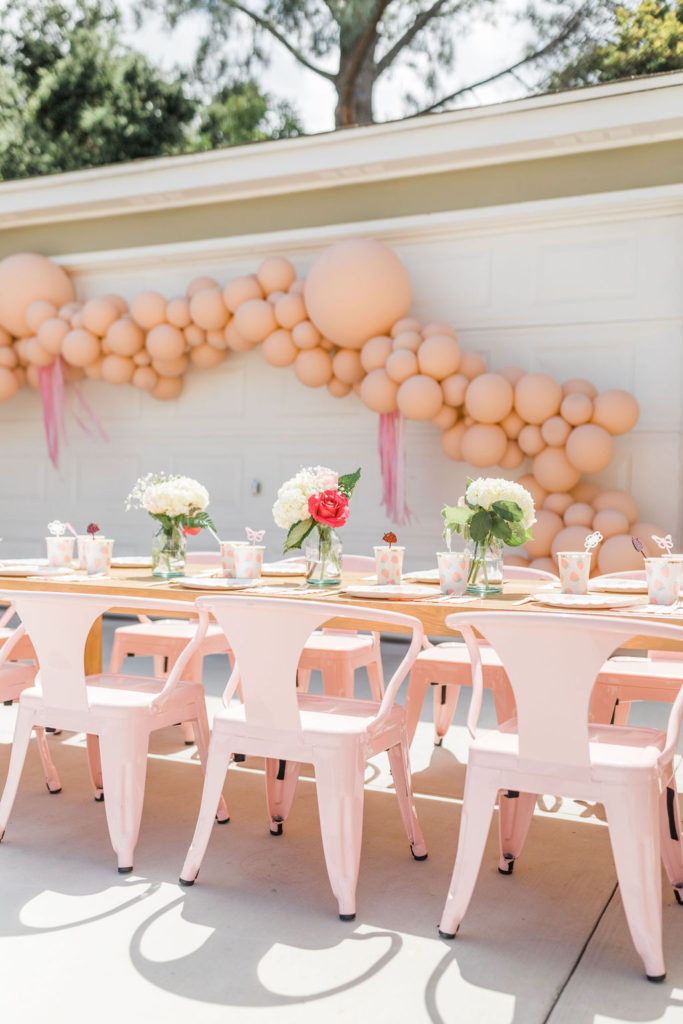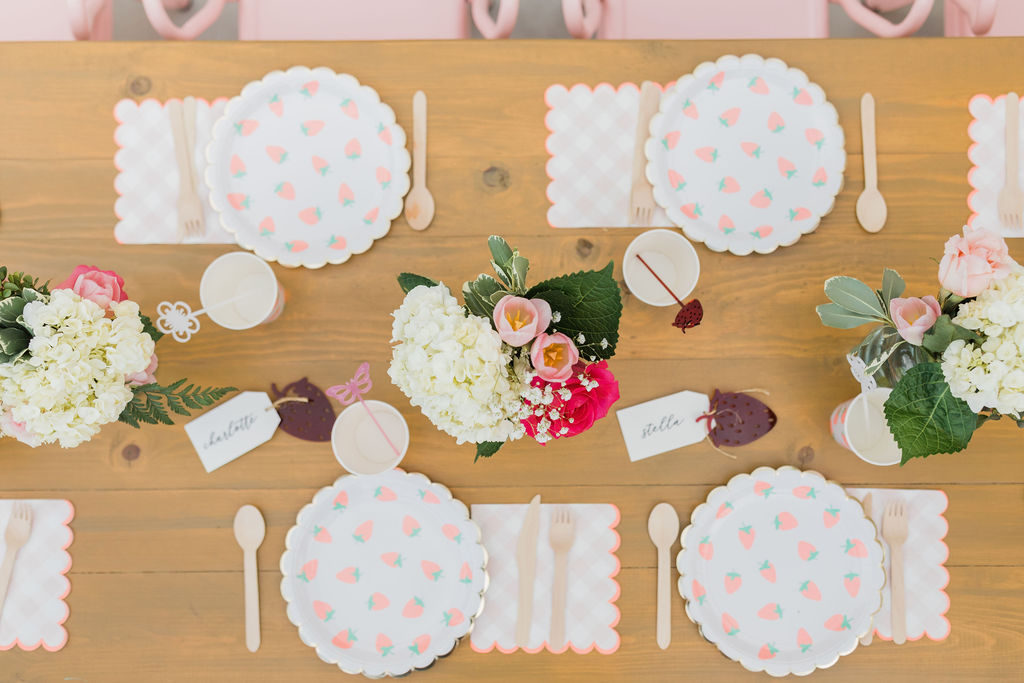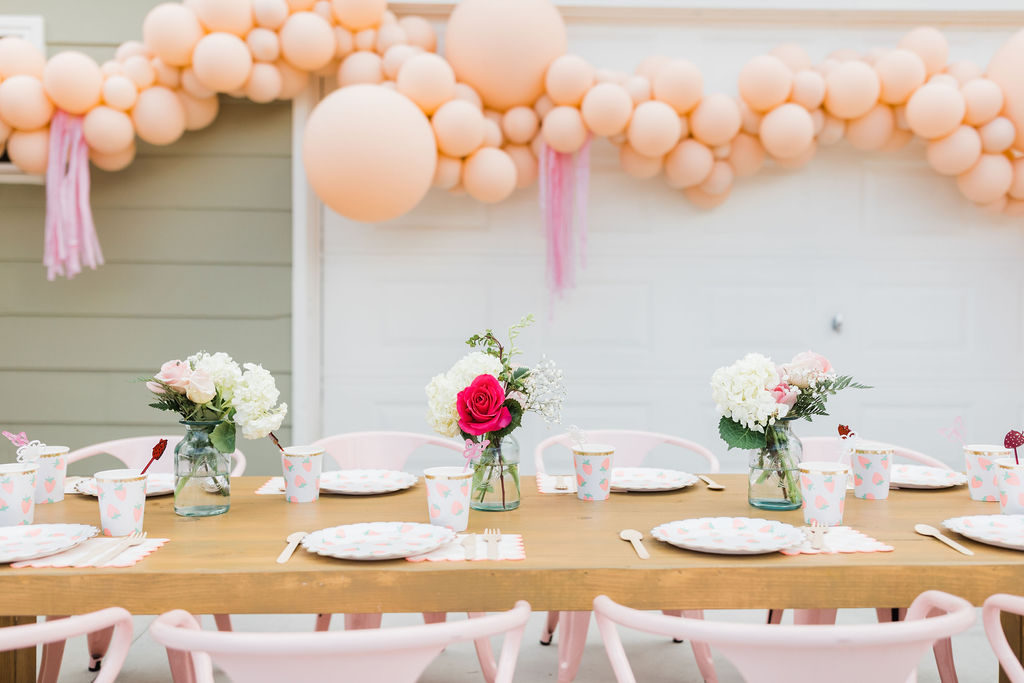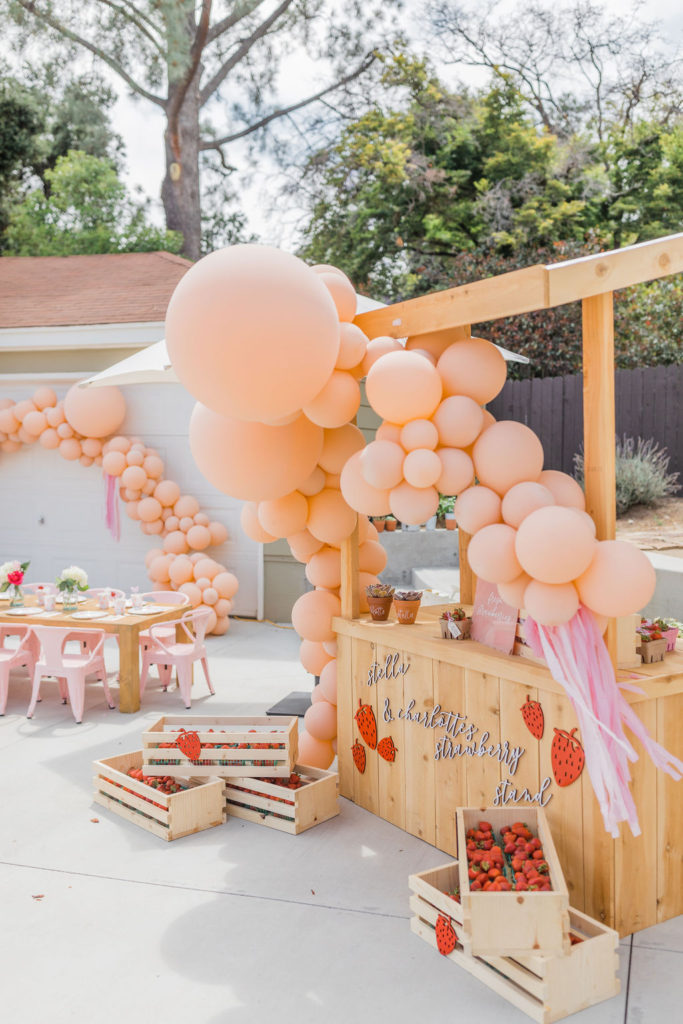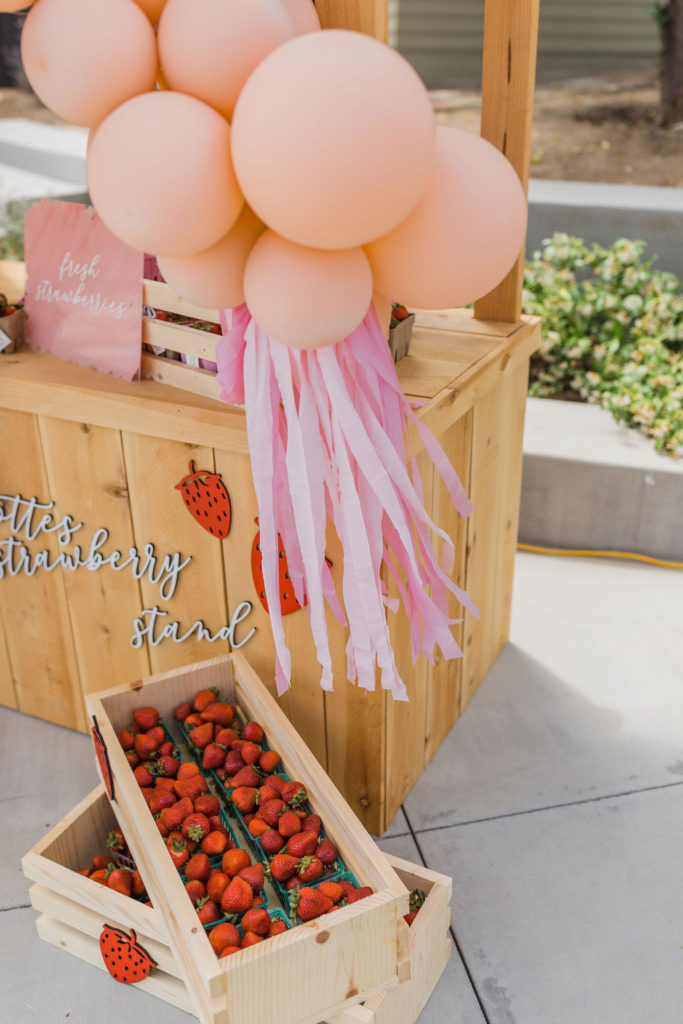 A strawberry cocktail for mama?! Yes please!!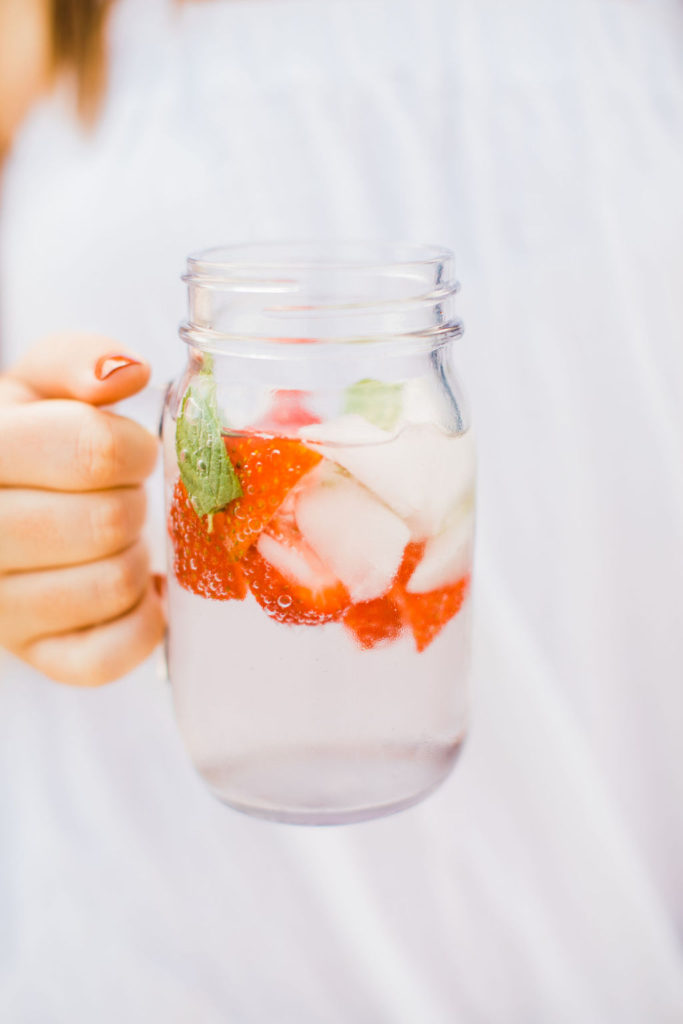 Aren't these two adorable?! They wasted no time getting their faces painted! So fun!! I love seeing those smiles…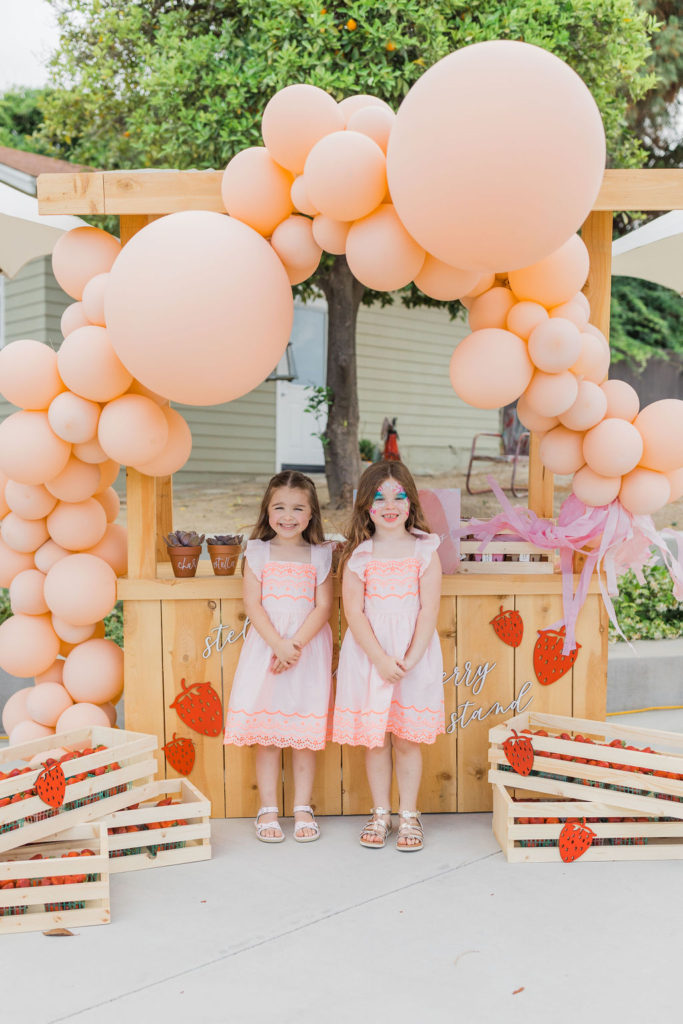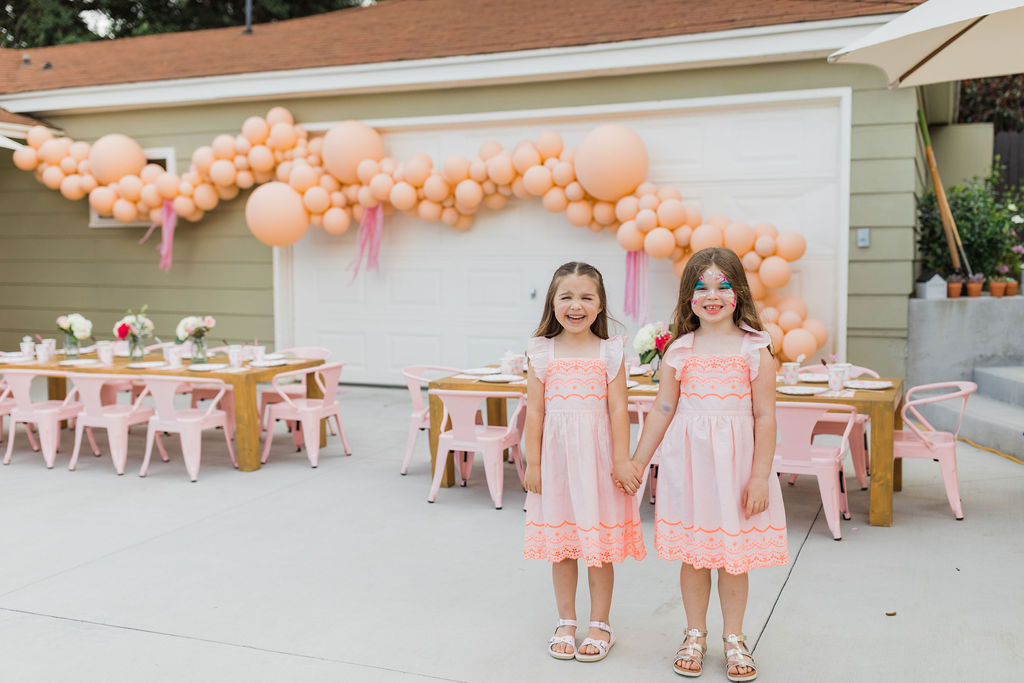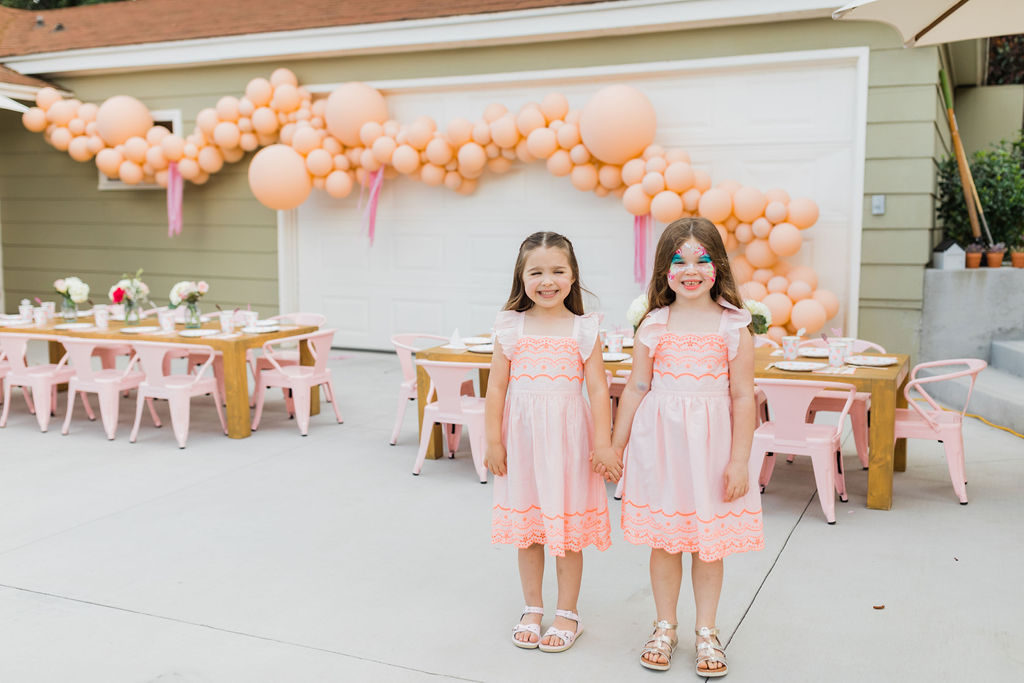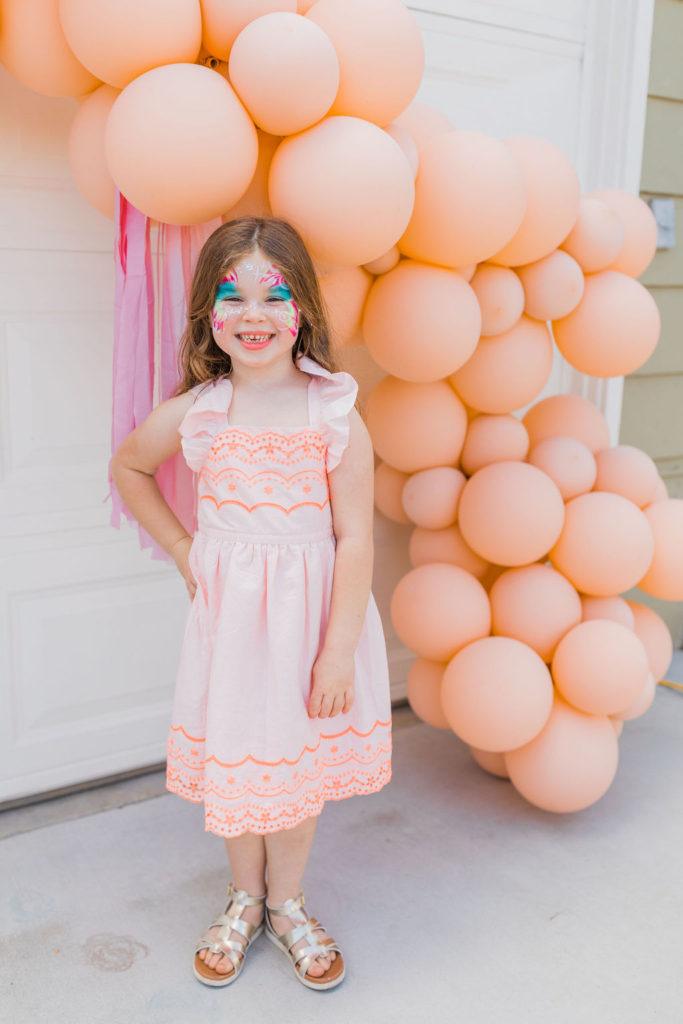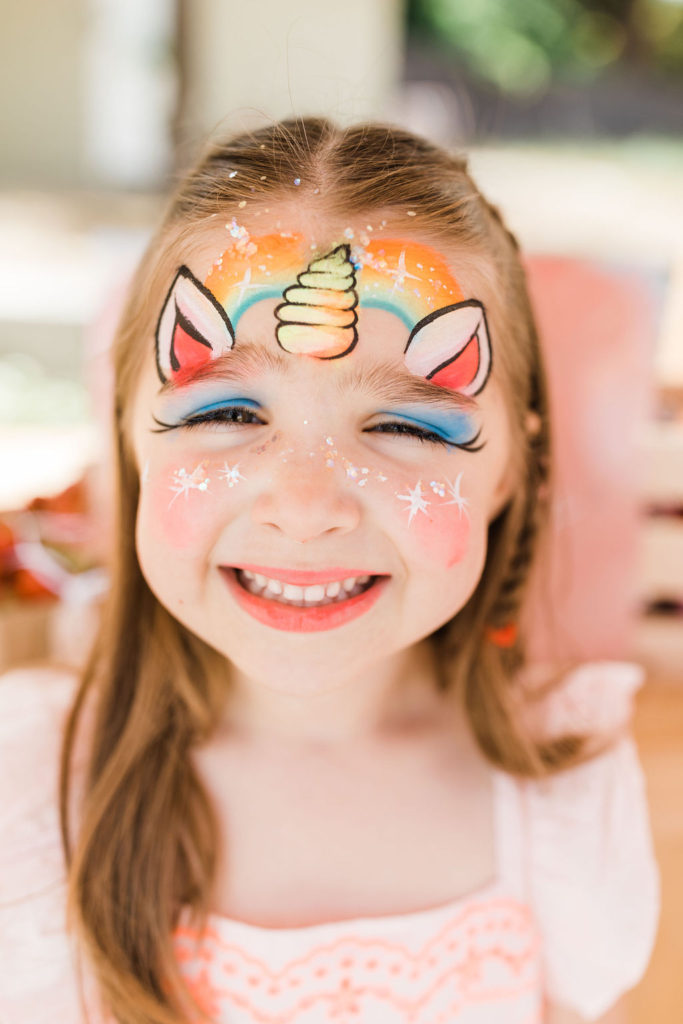 I mean… SO cute!! Those matching dresses and how happy they are! It's amazing… Speaking as a mom I know that this time at home has been tough on the little ones, so it's nice to see them happy and enjoying their big day!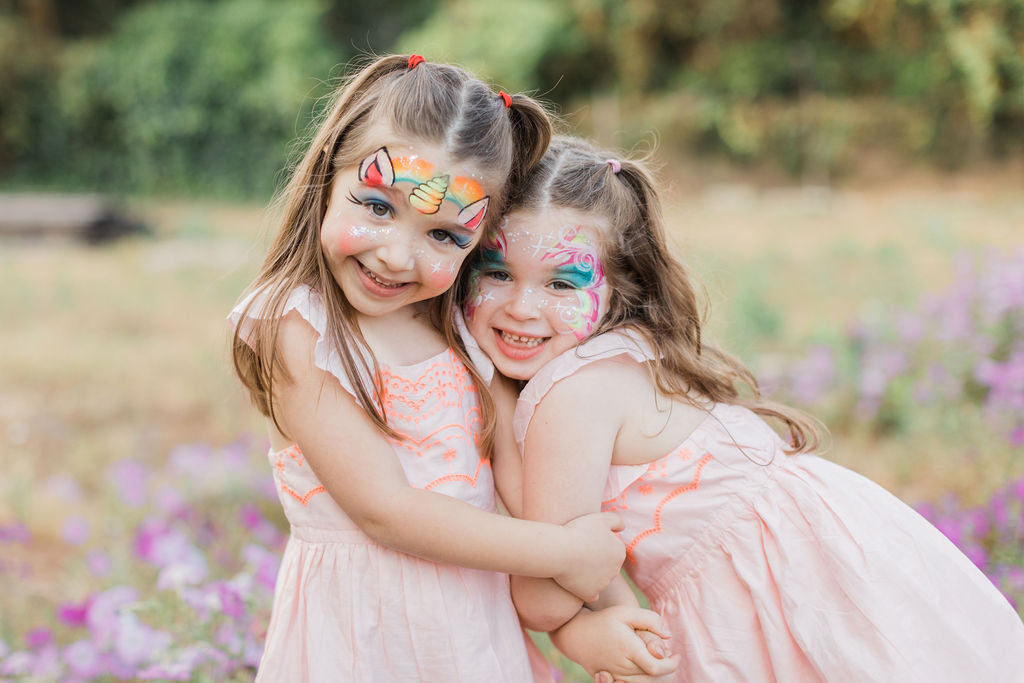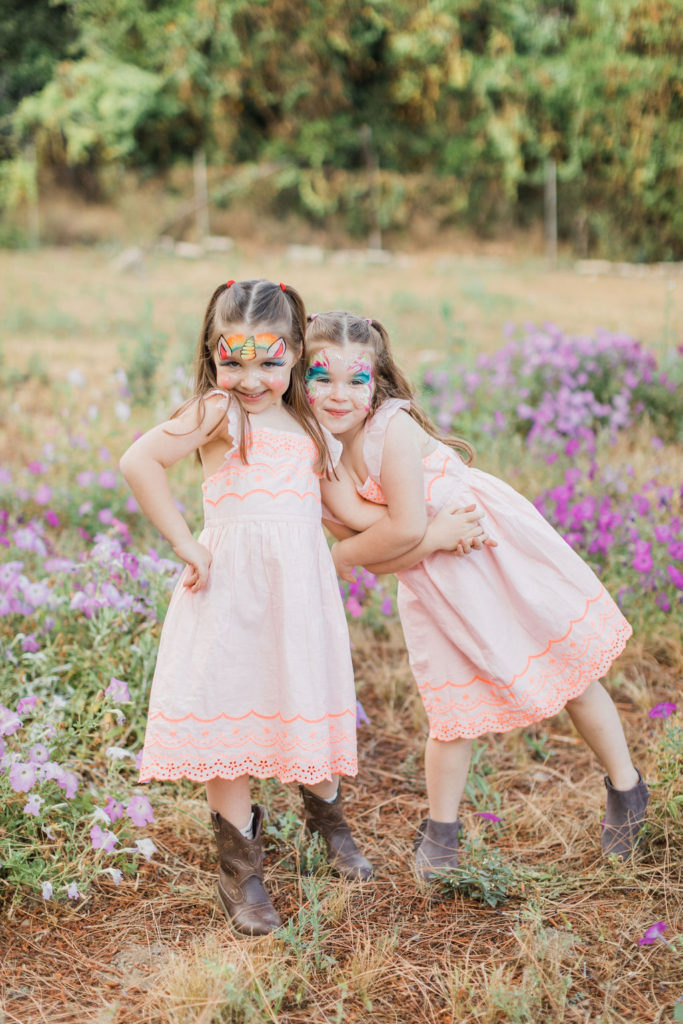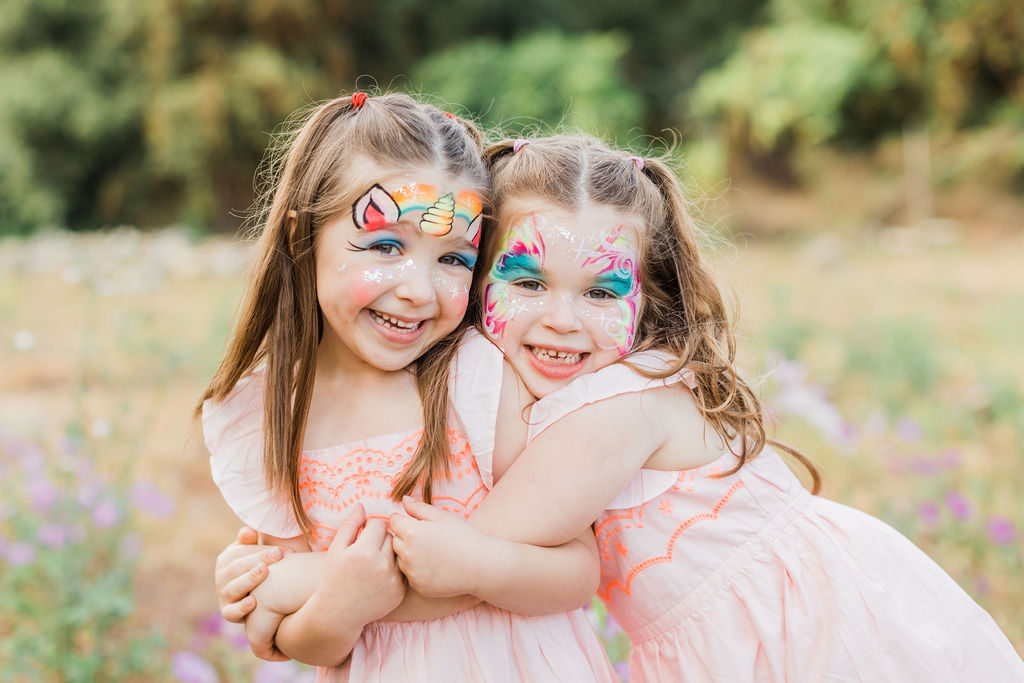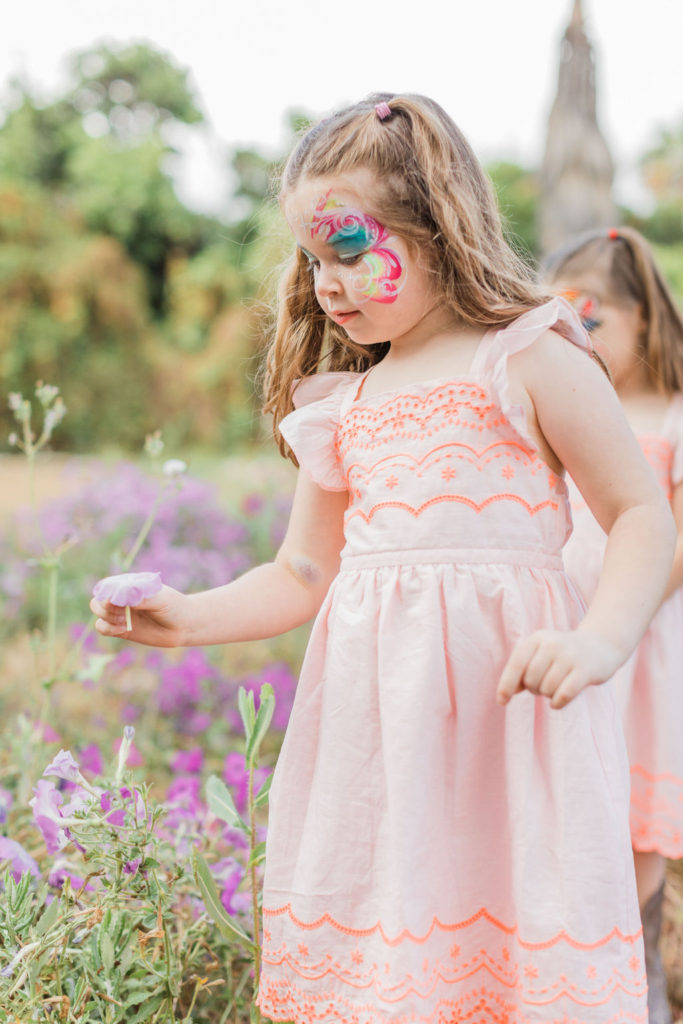 For eats we used Olive Wood Pizza and they were awesome. Cooking on site, making the yummiest pizzas!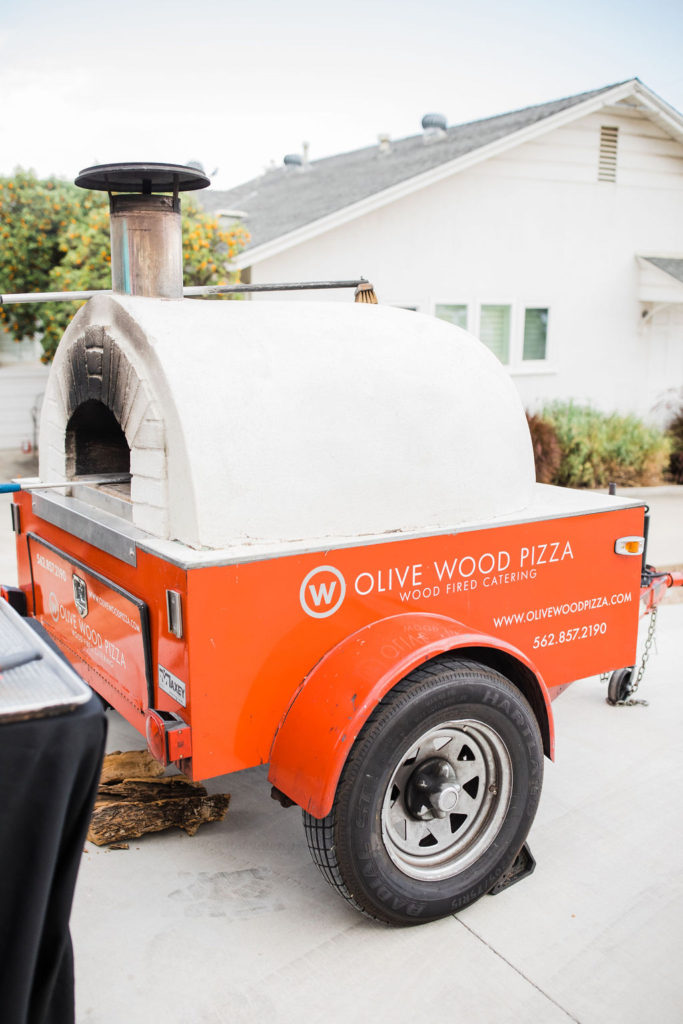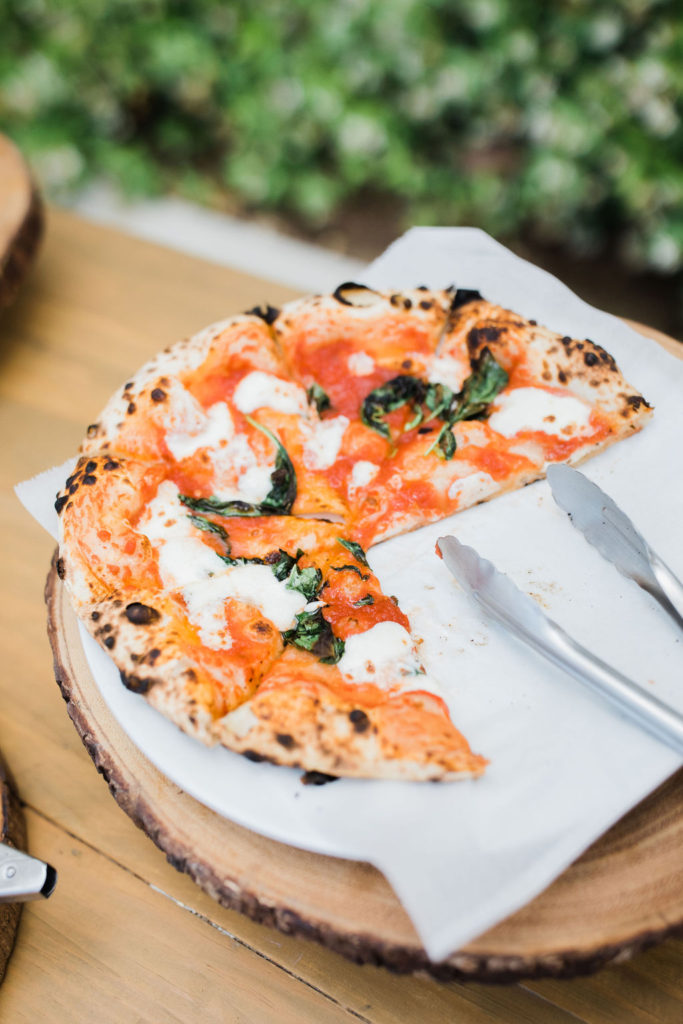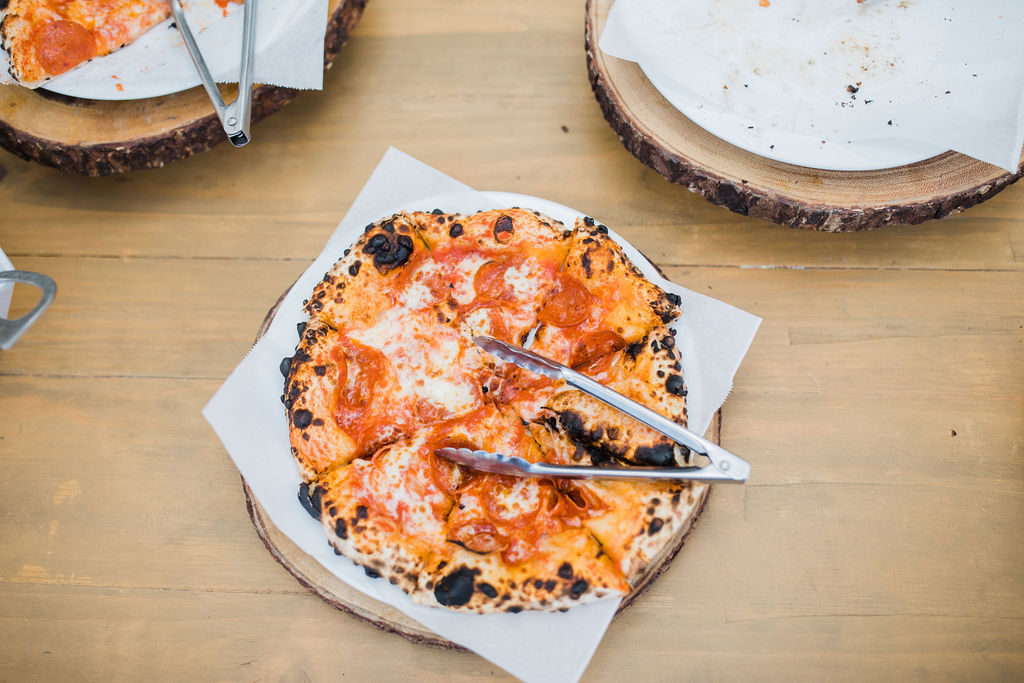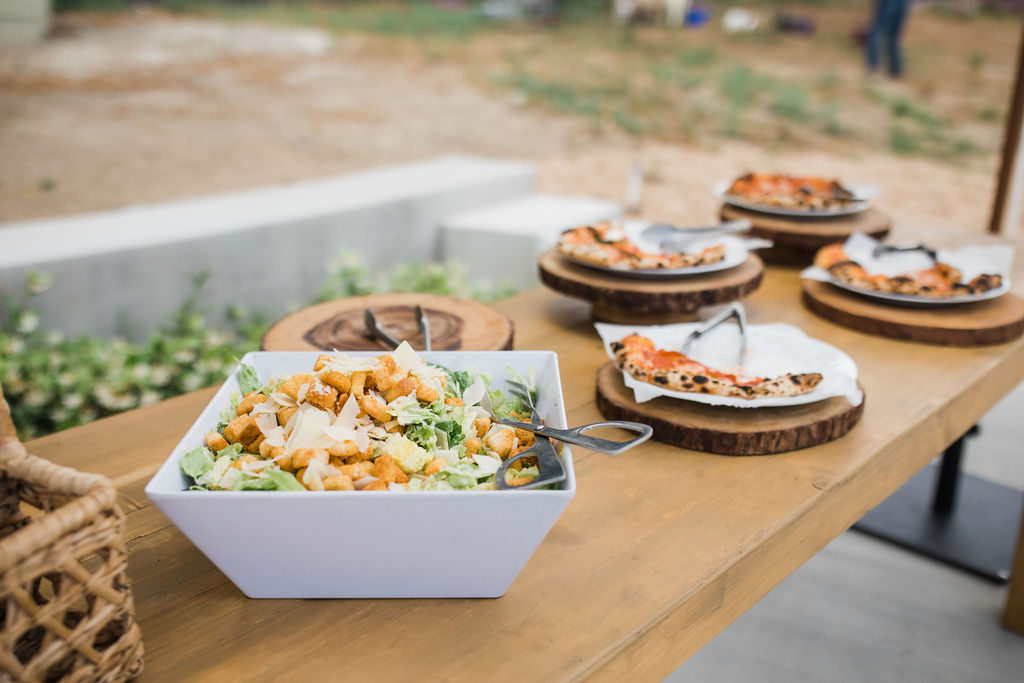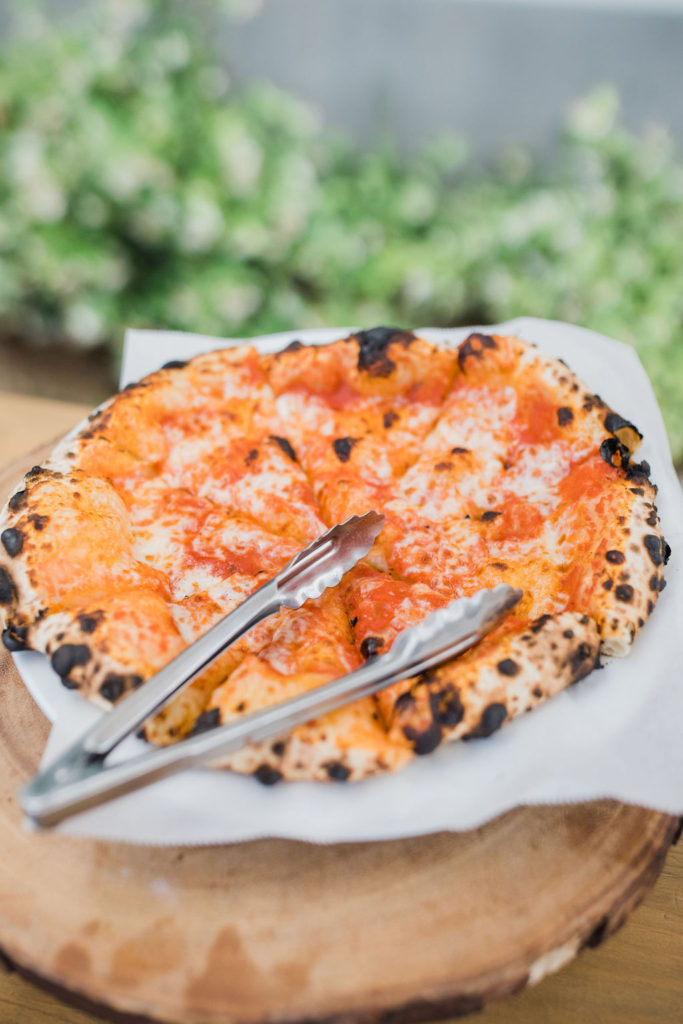 You know we couldn't forget dessert! Not for these sweet girls, no way!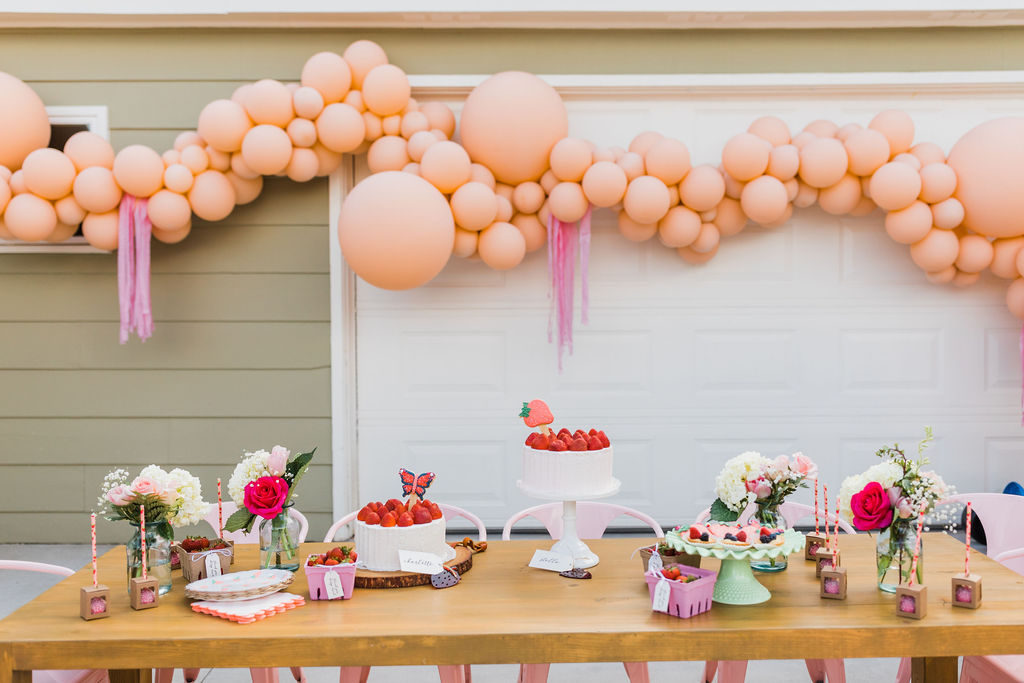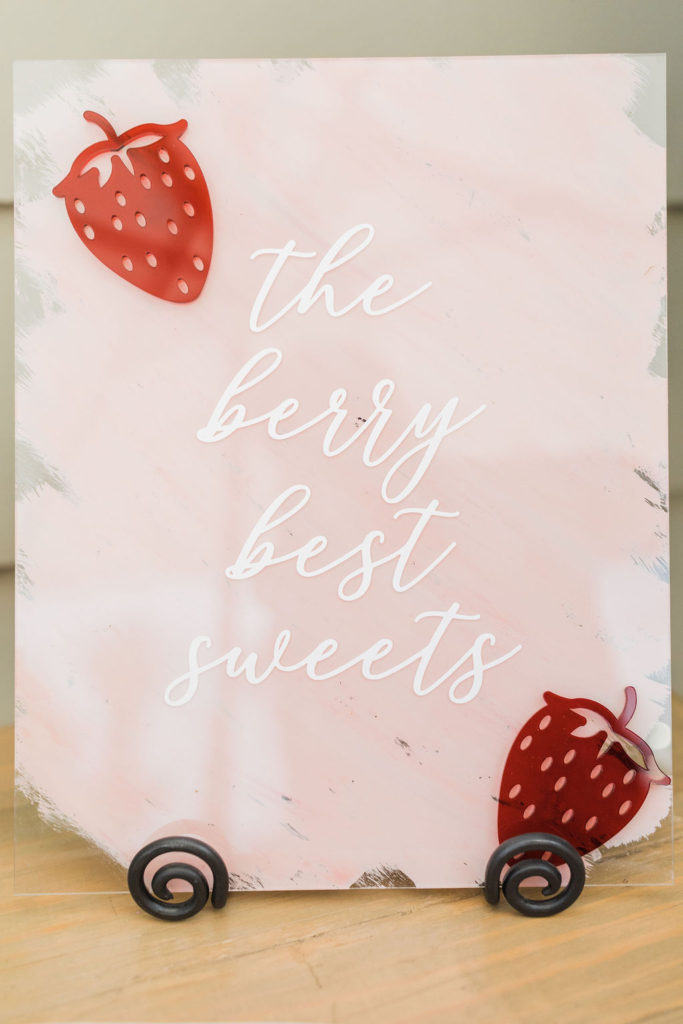 The cakes were by Some Crust Bakery in Claremont and we topped them with Frost Your Cookie's adorable cookie pops. Such a fun detail!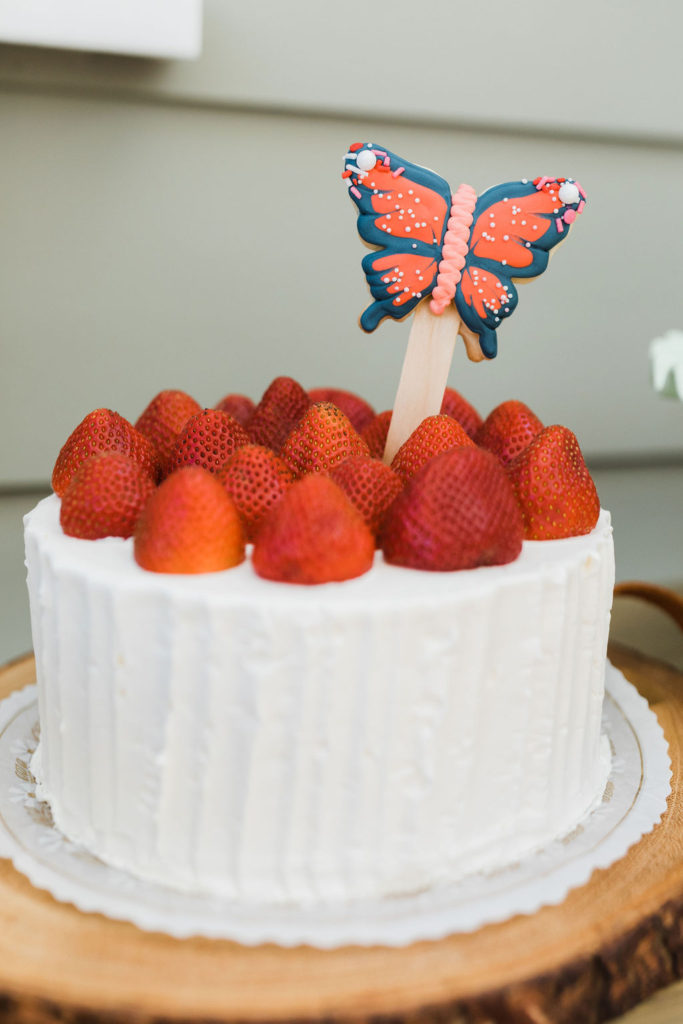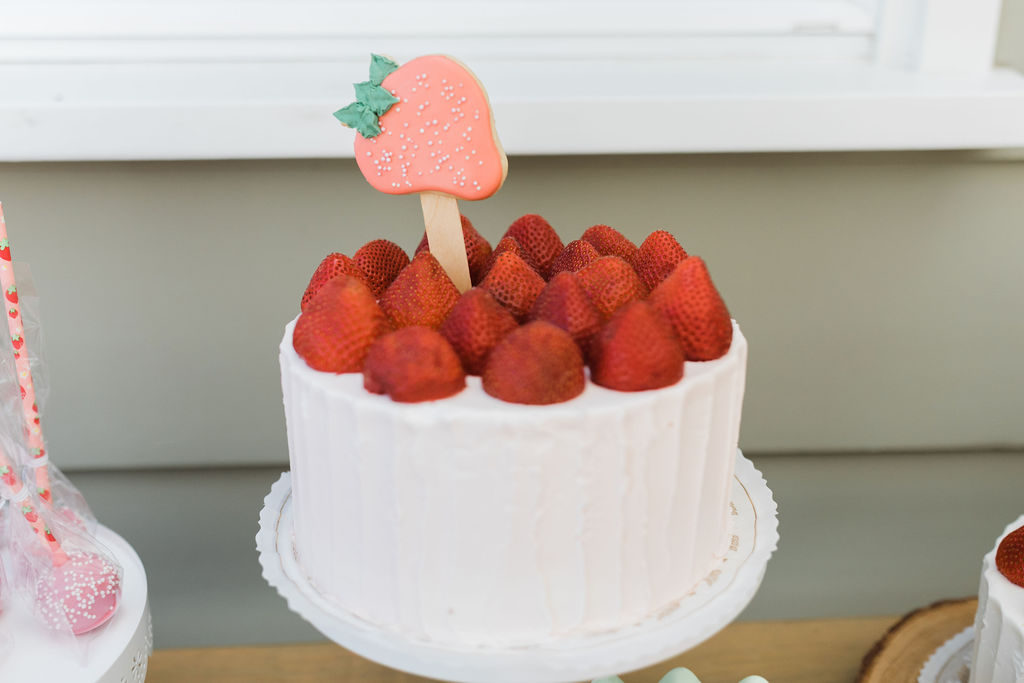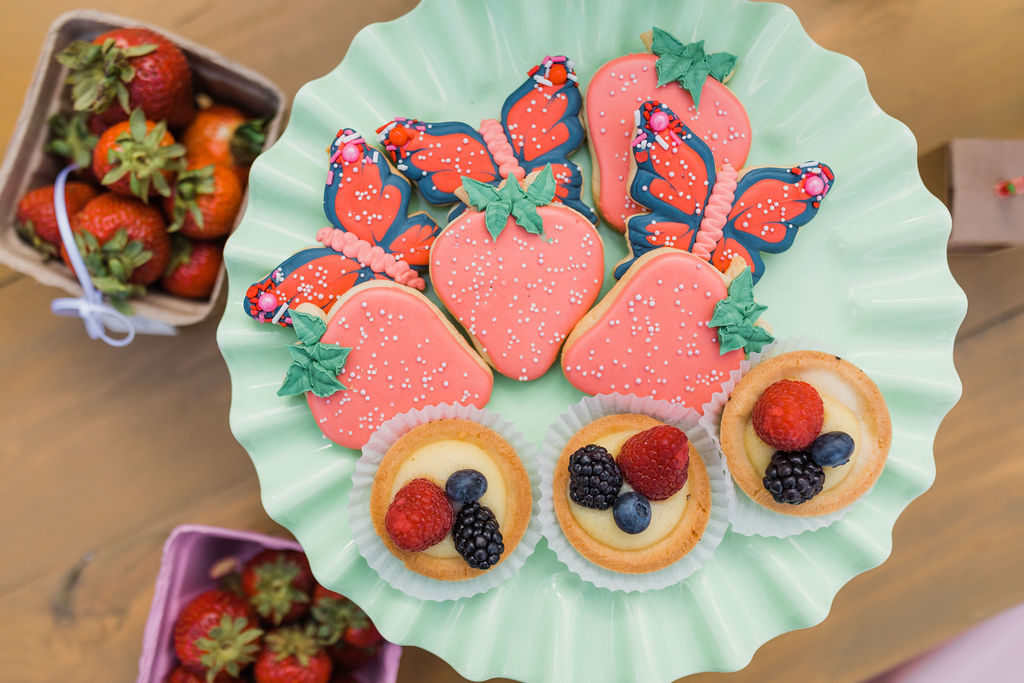 The mini tarts and pies were from I like Pie in Claremont. So many tasty treats for everyone to enjoy!!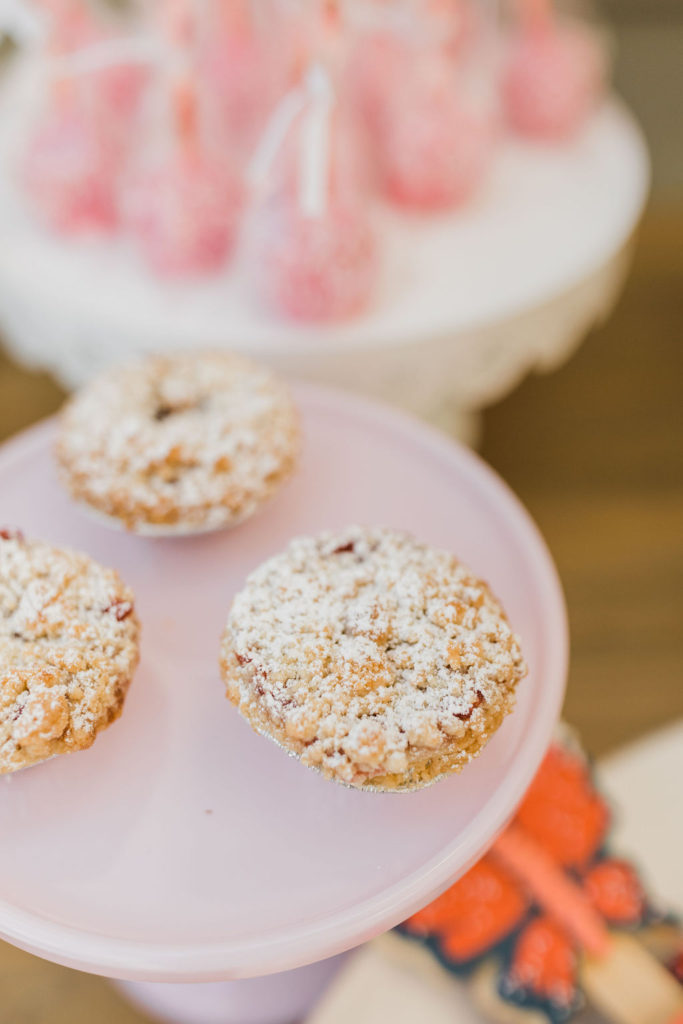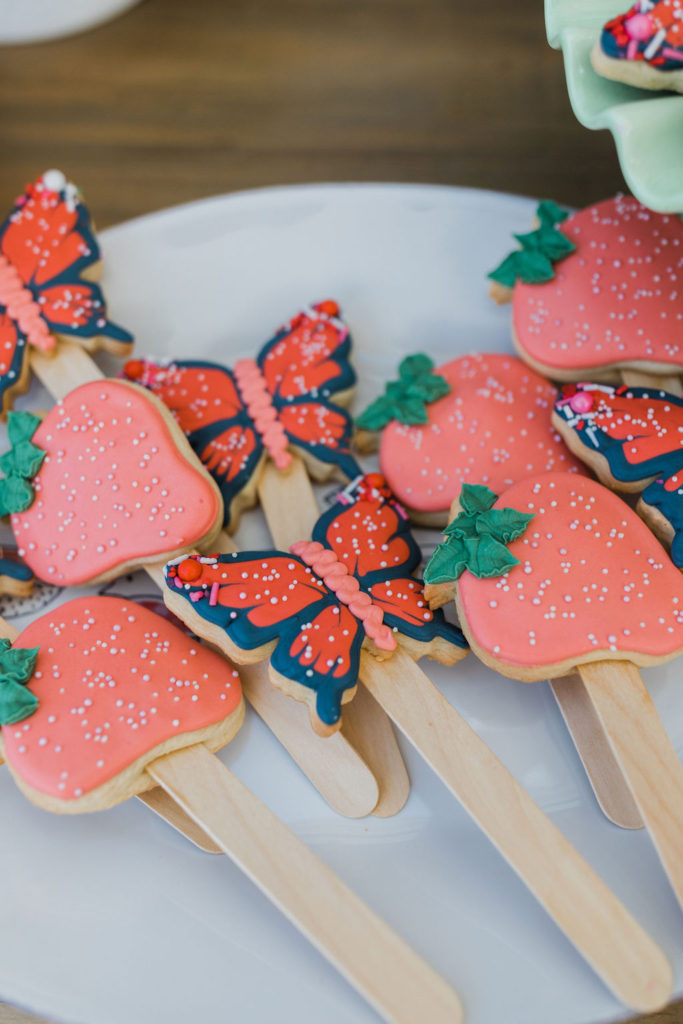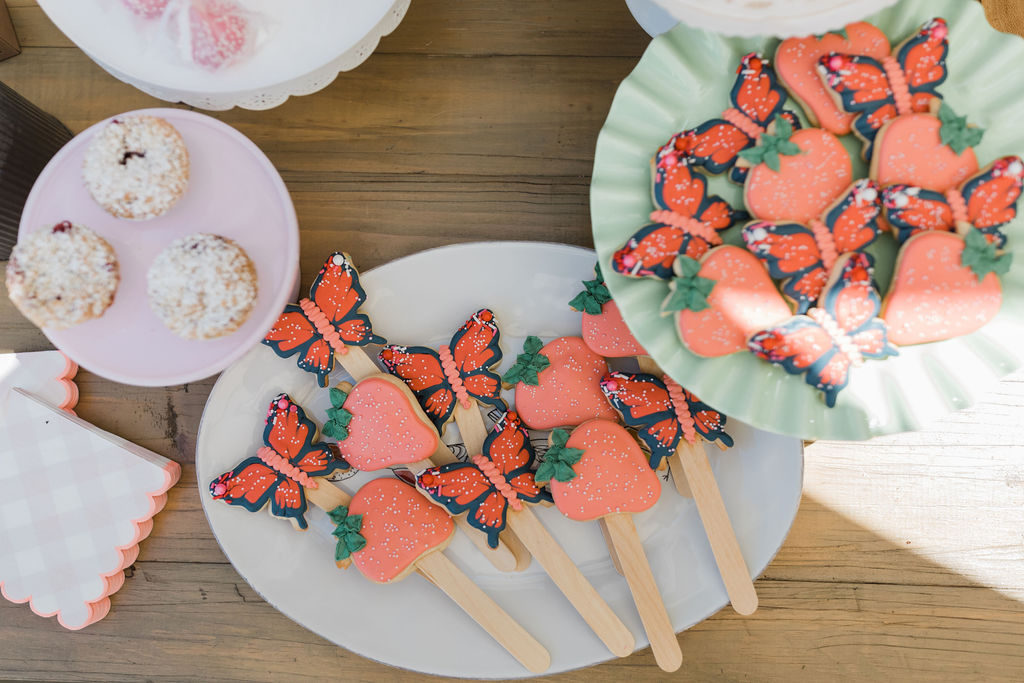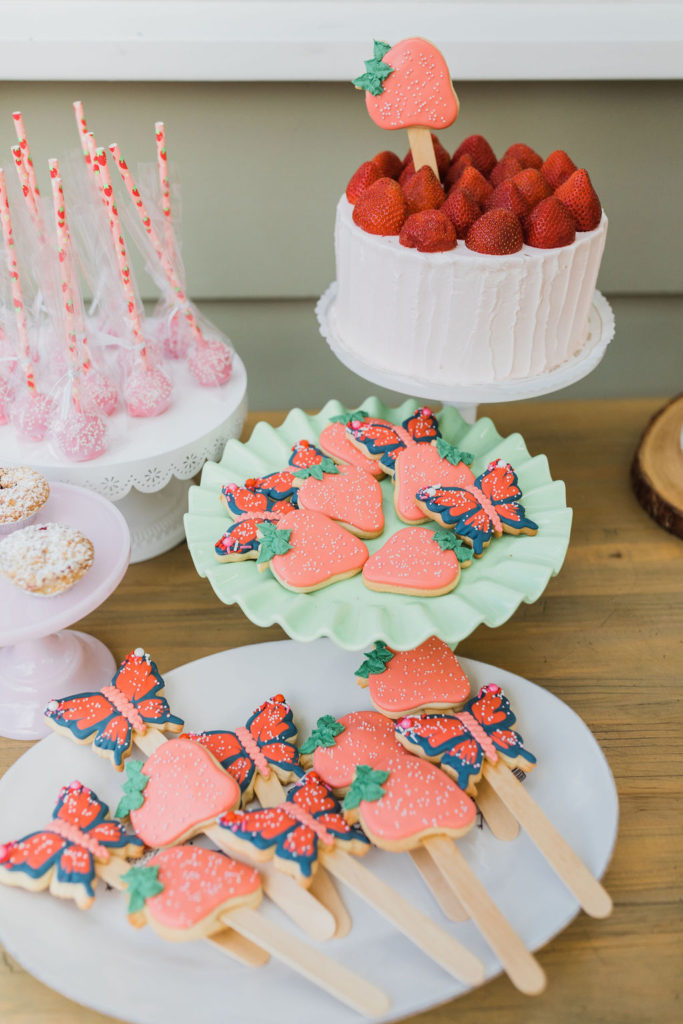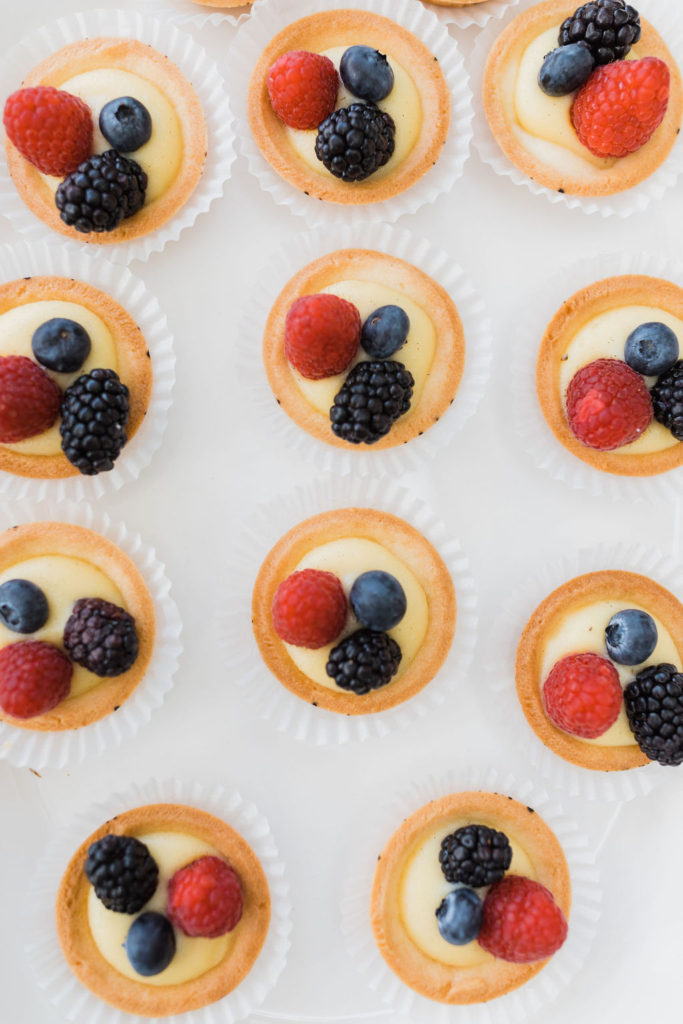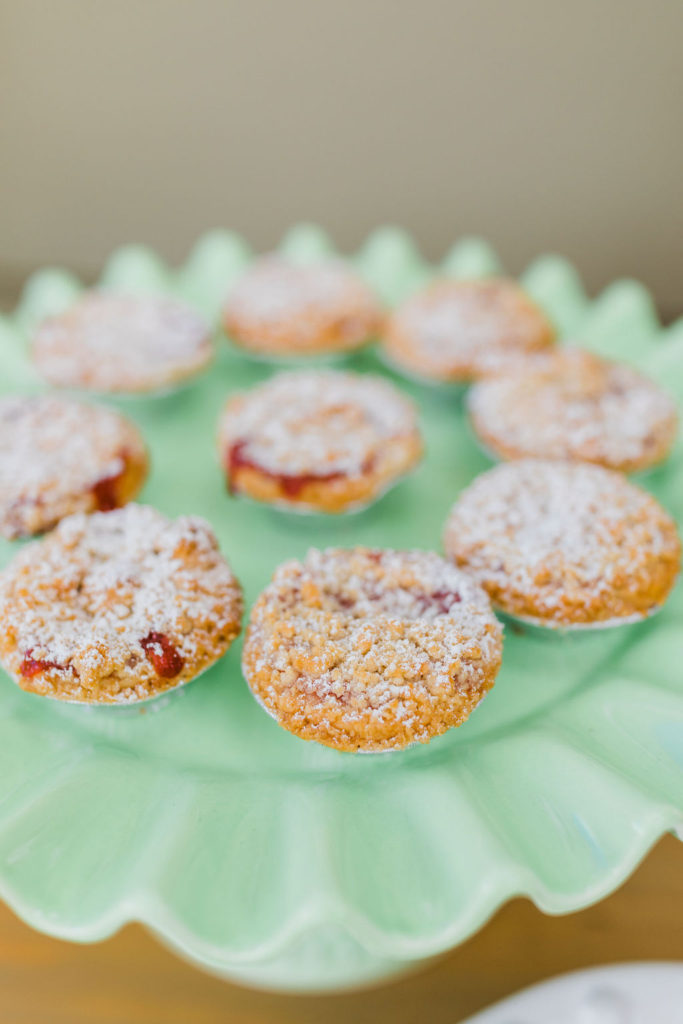 Such a fun time for everyone!!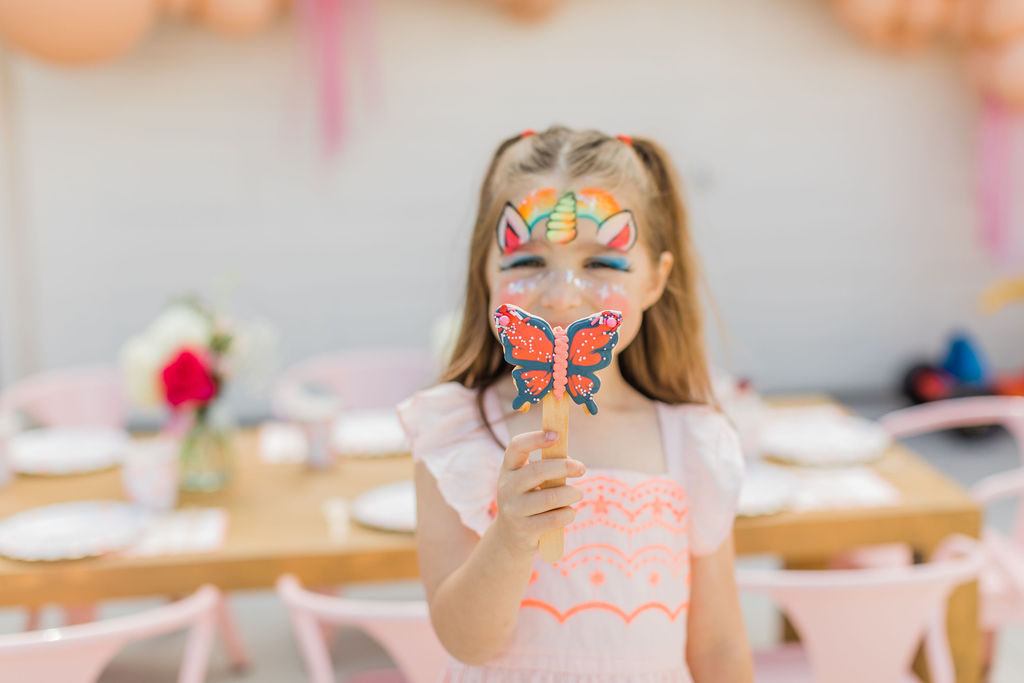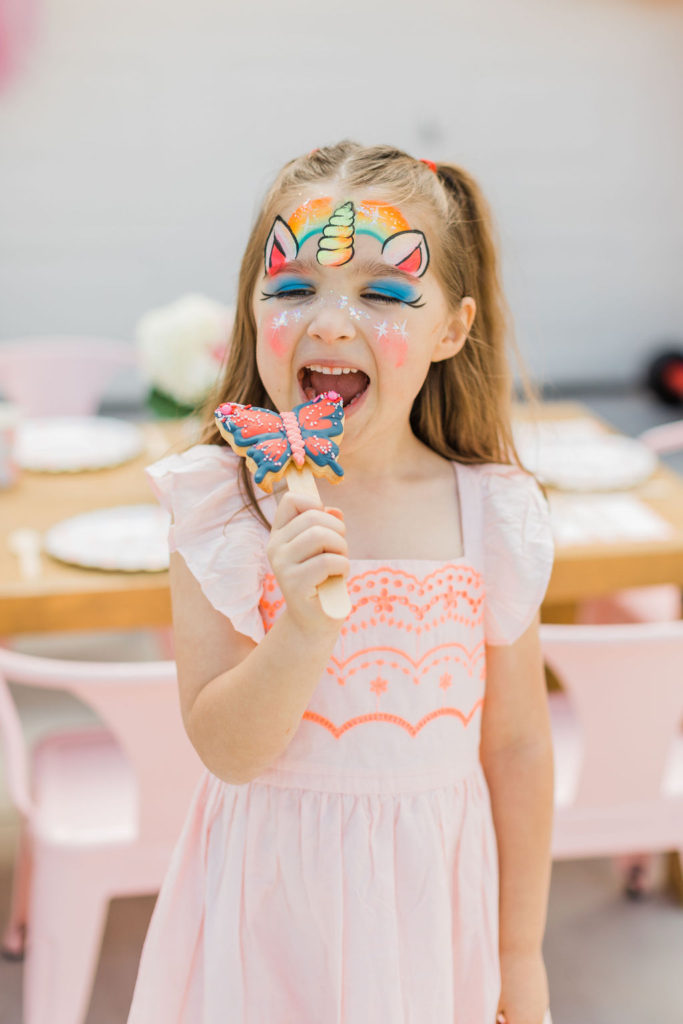 Except maybe for that little one in the front, haha, but I'm sure that was just for a moment ;)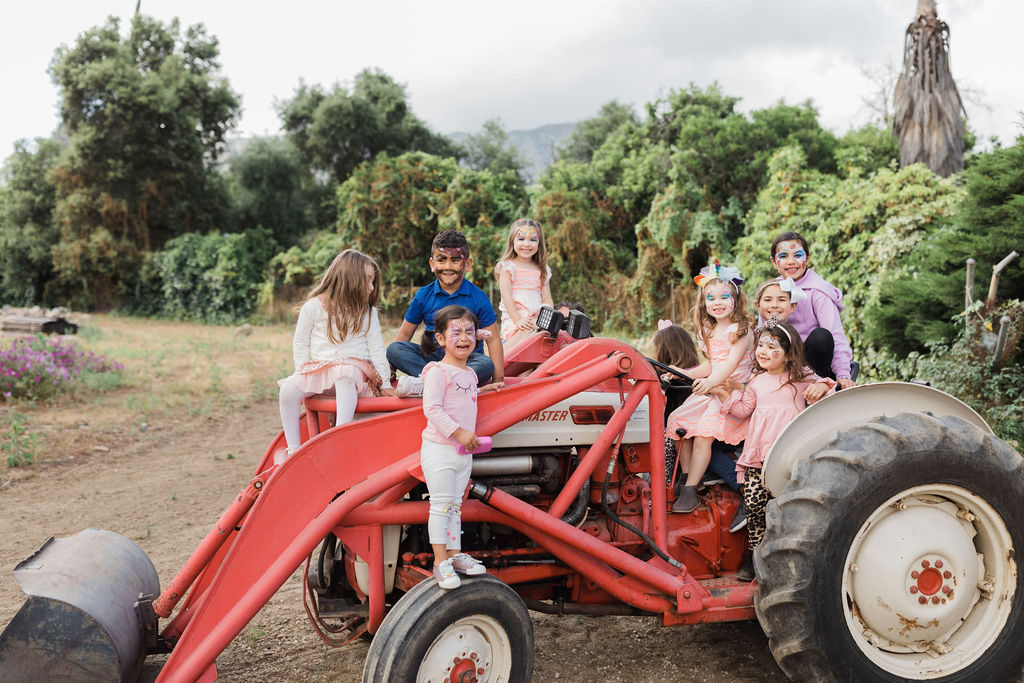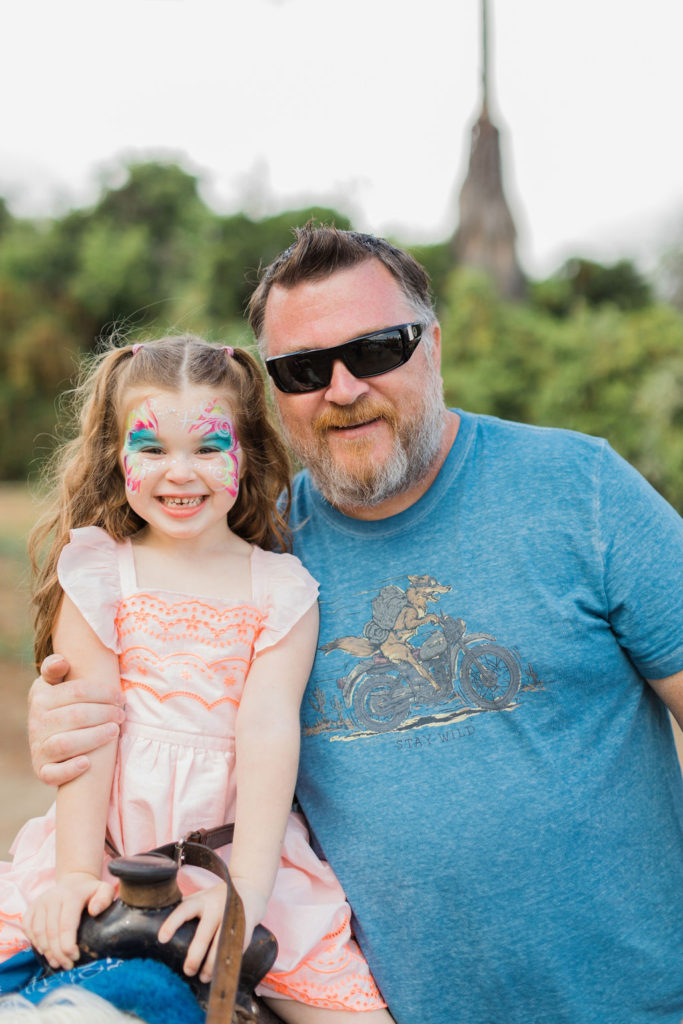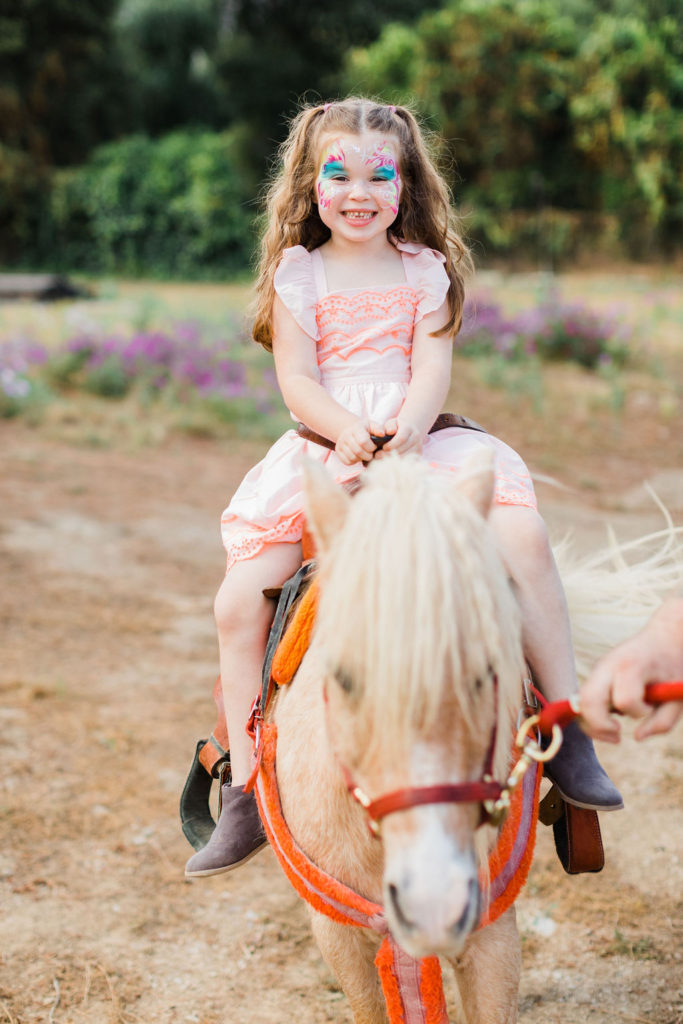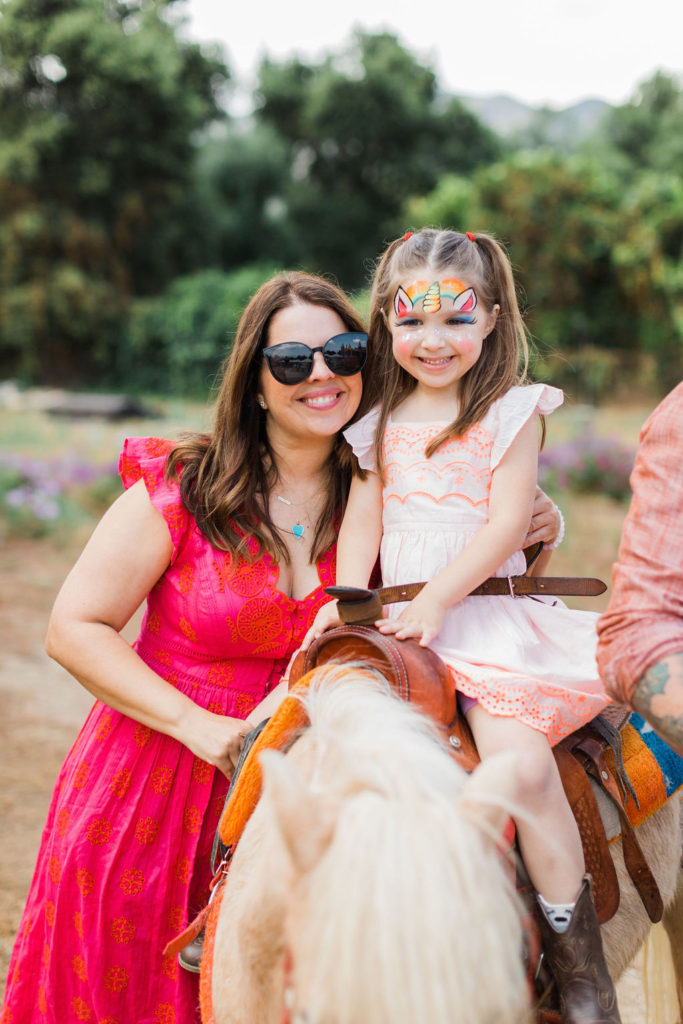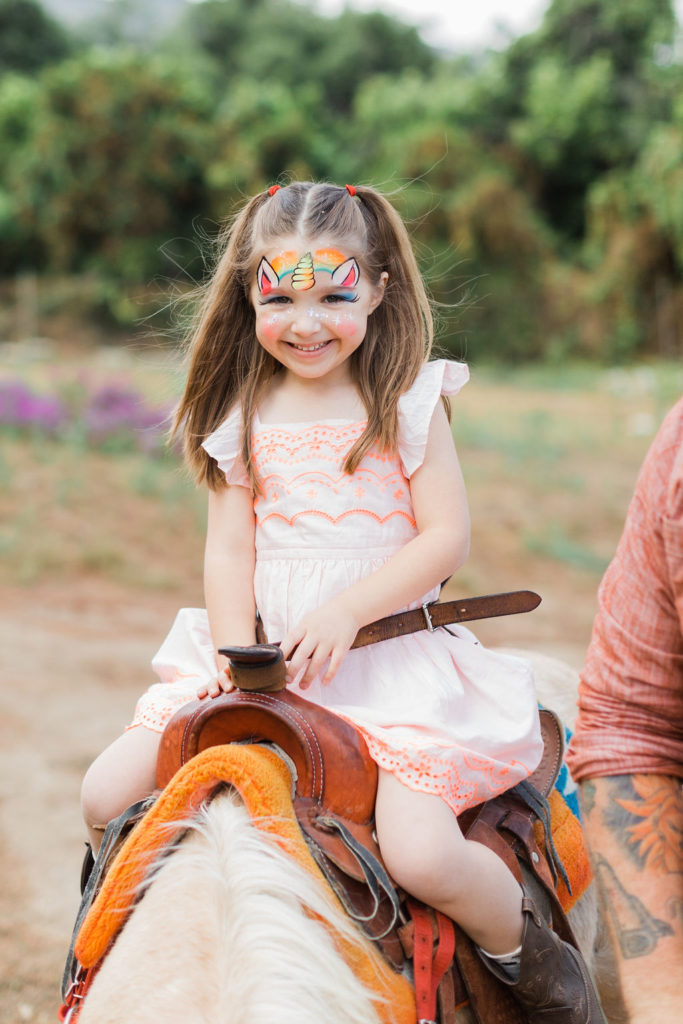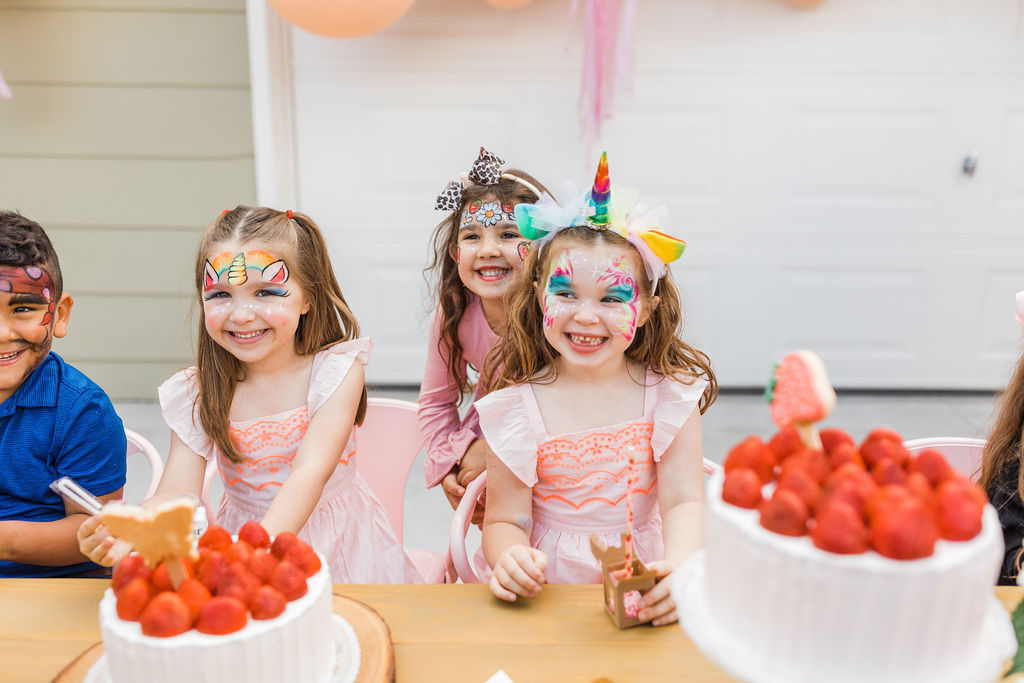 We love these girls and this family! Happy birthday, you two are berry cute!!!
Until next year Stella & Charlotte…
xx
Jacquelyn