Being a part of special occasions for people is one of the best parts of our job. Whether it's a milestone birthday, a wedding or a shower, each celebration is a memory that our clients will have forever! This was a special baby shower we got to be a part of for Leslie Lopez. Those of you in Southern California may recognize her as the morning meteorologist on ABC 7 News in Los Angeles.
Our history with Leslie goes far back as Leah has known her since high school and she had us on her former news station in San Diego when we were just starting Beijos. I was VERY pregnant with Court when I did a small segment with her, but now it was her turn to be pregnant! Leslie is due with a baby boy in the next few months and she enlisted us to help throw a baby shower at her aunt's beautiful home. It was citrus inspired and we love how it all came together!
Keep scrolling to see the pretty photos by Jessica Lynn Photography.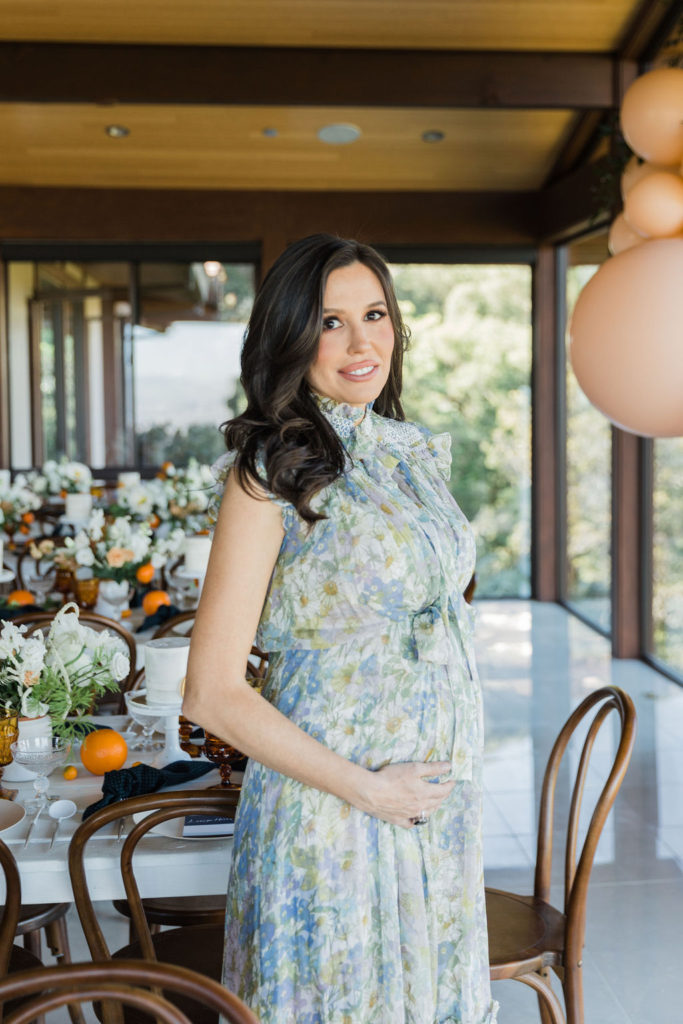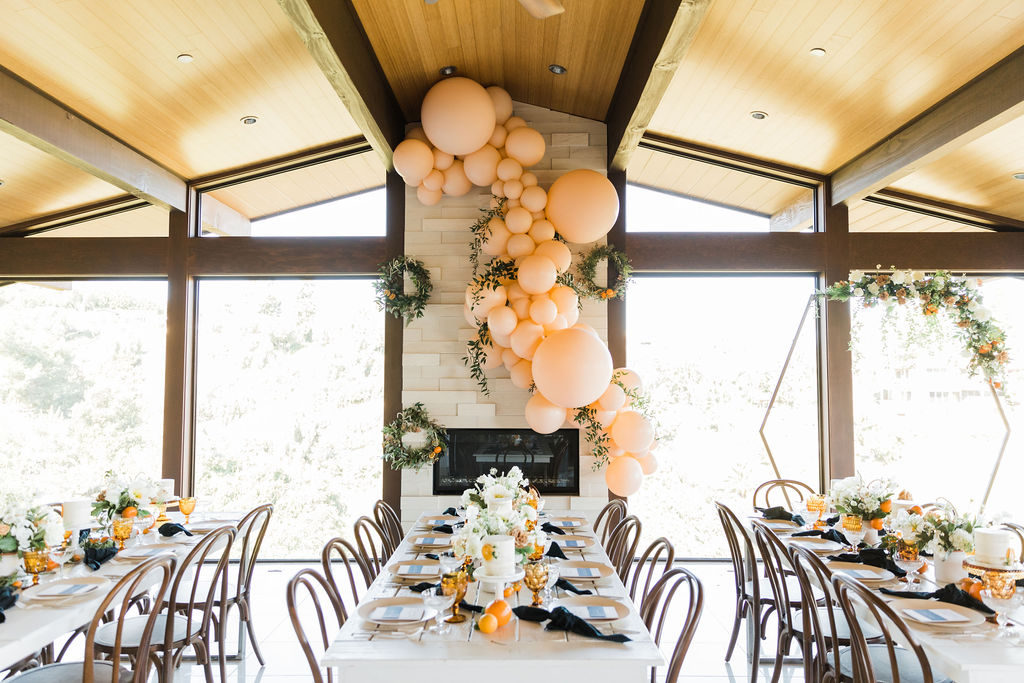 Every fab event starts with a fab invite! I loved the dark tones of this citrus invitation Leslie chose, we went off of the colors as inspiration for the shower.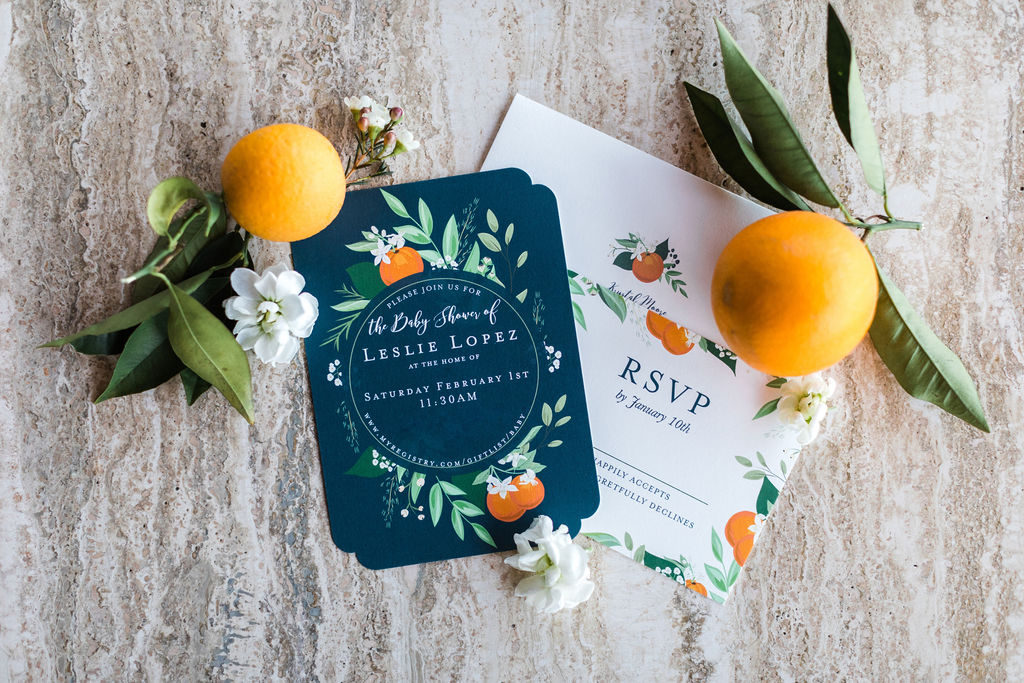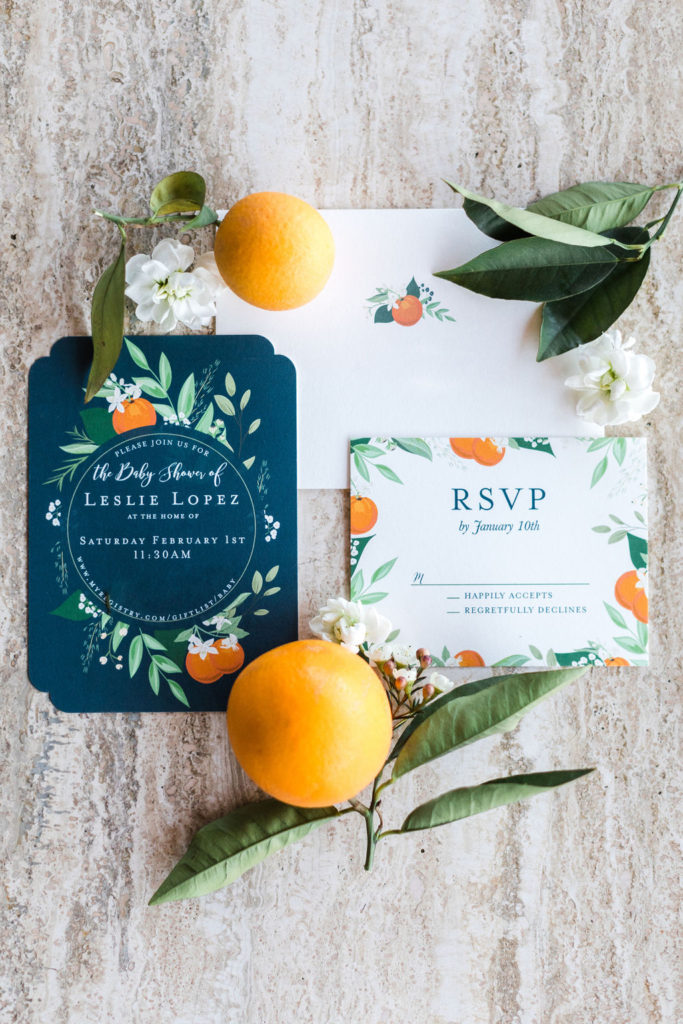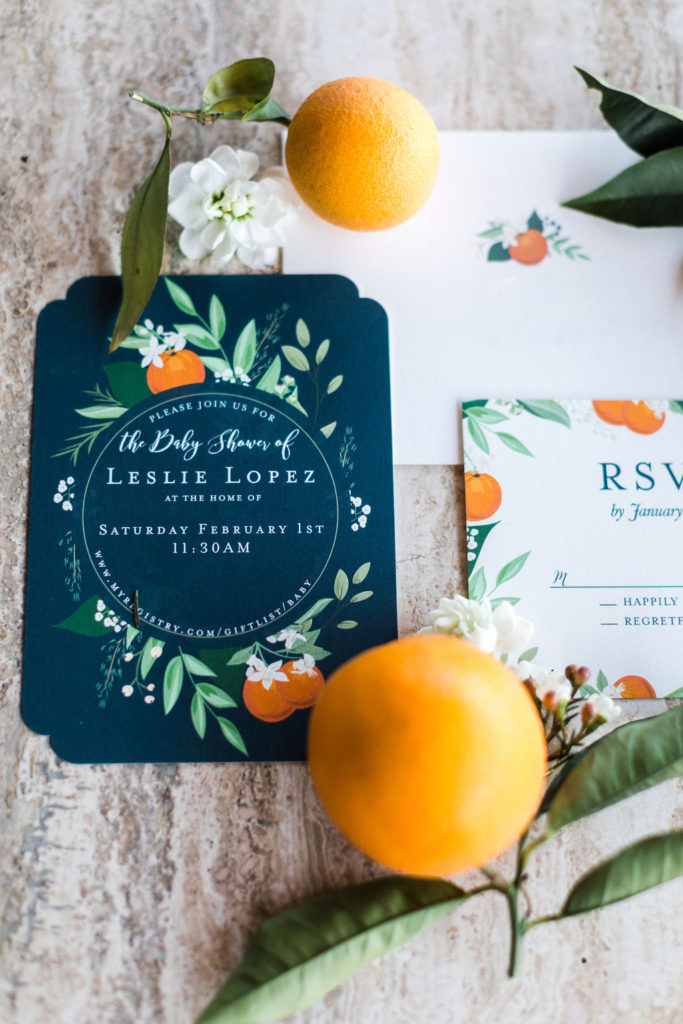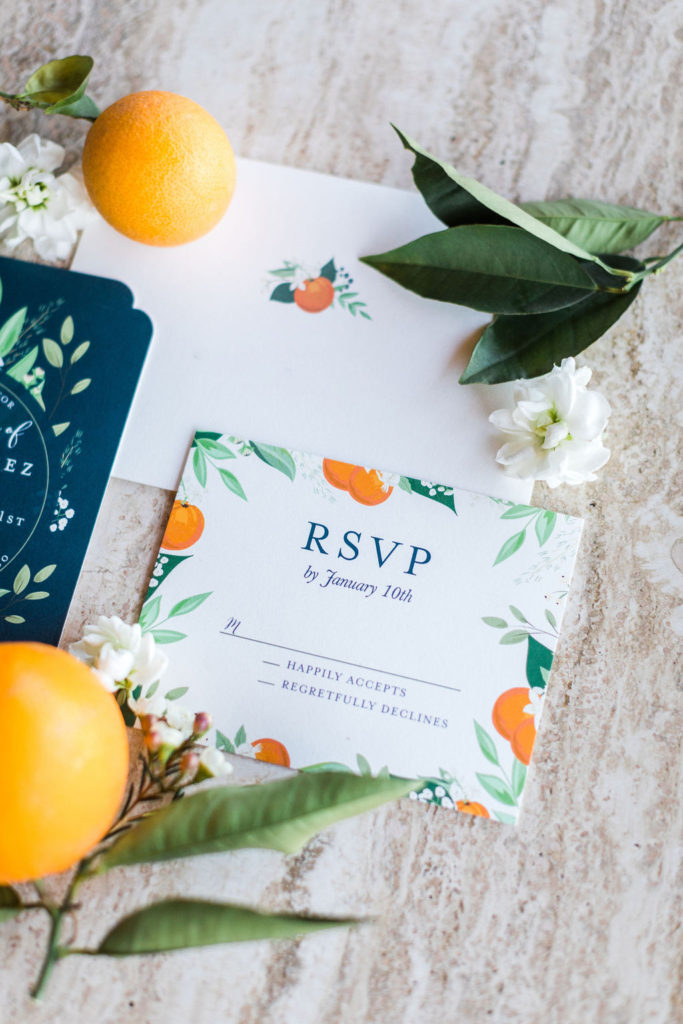 Guests were greeted at the front door with a welcome sign by Proper Letter and a little bit of citrus to lead them to a whole lot of pretty… I loved the navy on the signage, it was important to Leslie and us to not make the shower too girly… Adding that touch of blue really helped!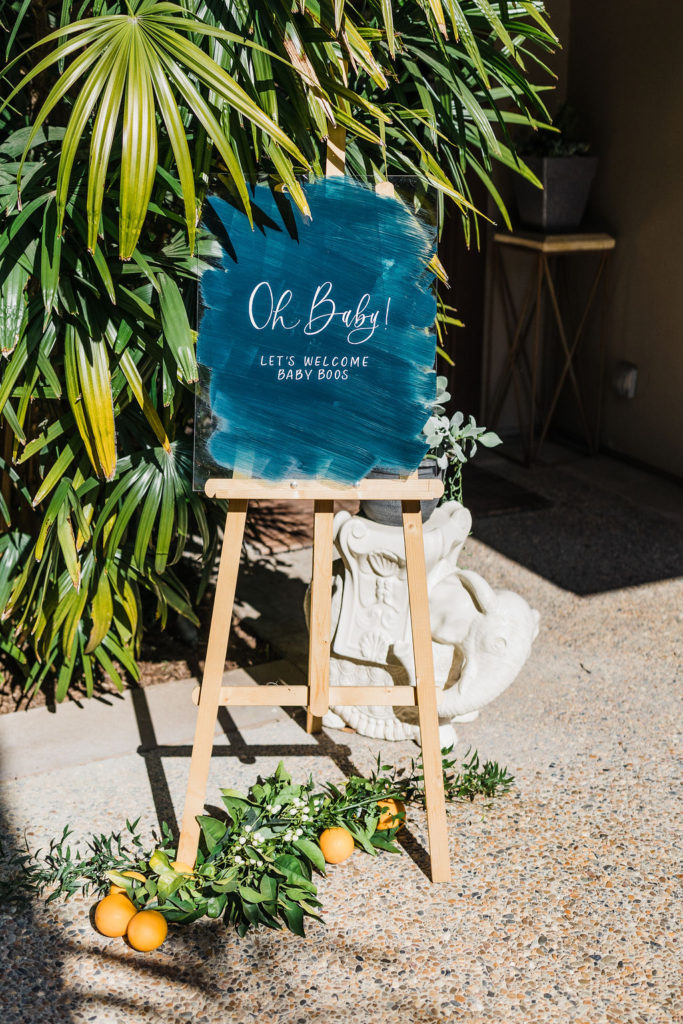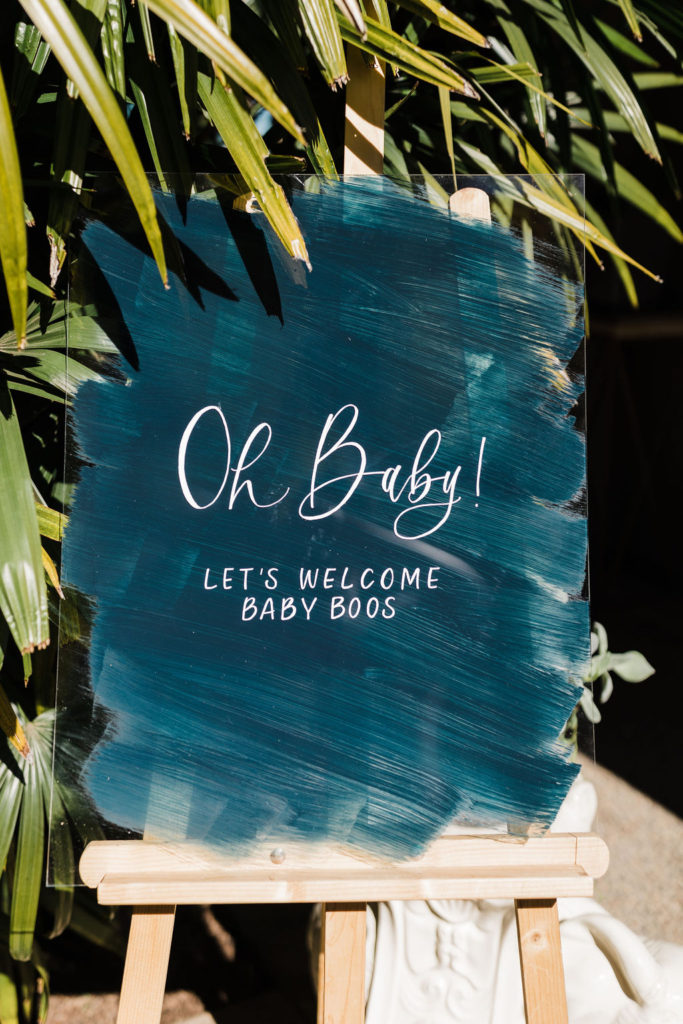 Guests entered the gorgeous home settled on a hill top with a beautiful view and saw this! The open windows all around let in the most beautiful light and the high ceiling was just begging for a pretty balloon installation by The Pop Shop! Let's take a peek at more details…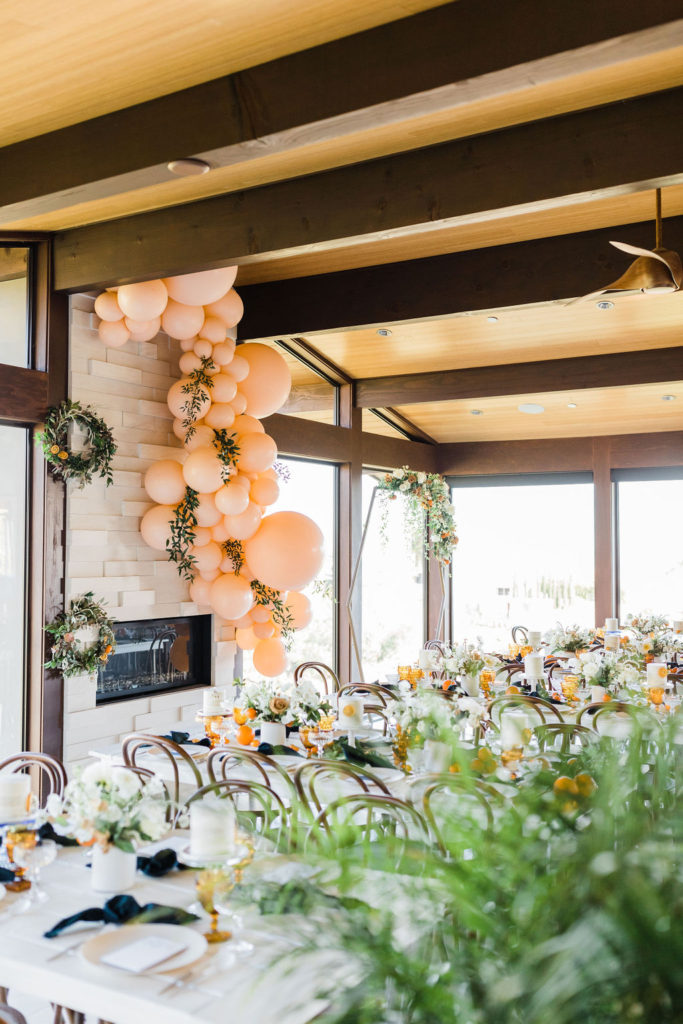 There are those gorgeous balloons! Funny story about them, we initially were going to do that pretty blush/orange tone with a dark blue. When Ellen of The Pop Shop arrived they were mixed in actually. I took one look and said, let's take the blue out…
We were trying to incorporate that dark blue as much as we could but it just didn't look right, and sometimes you have to follow your gut! I'm so glad we took them out because the soft tones with the greenery and wreaths look so much better without! This is something we always tell our clients, sometimes we make calls the day of and they just have to trust us to do what we think is best.
Luckily Ellen is good on her toes and made it as amazing as ever!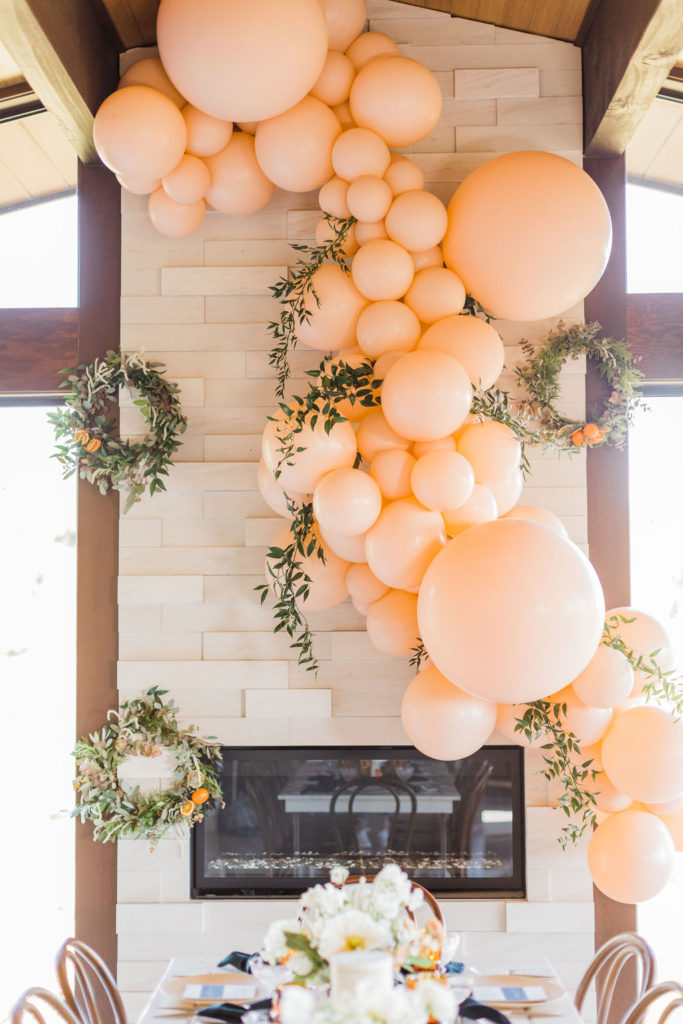 Now for the tables!!! Flowers by Mae Mae is responsible for all the gorgeous blooms and arrangements you see. She is such a talent and a close friend to Leslie. She outdid herself with so much pretty and adding citrus wherever she could!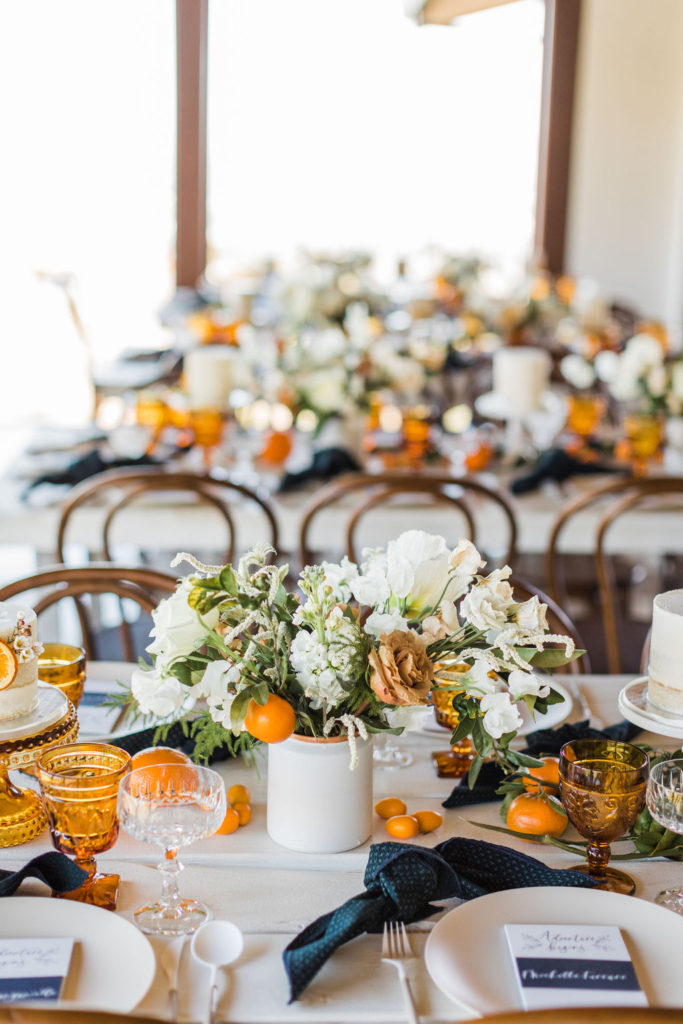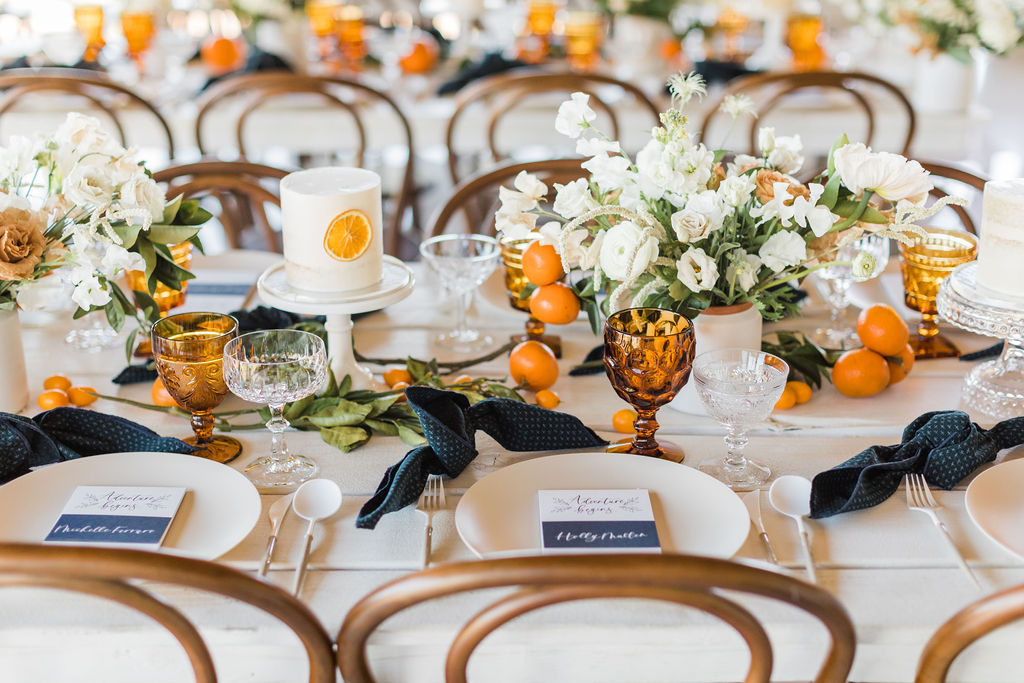 The tableware is a mix of real china and disposable! We used L'entramise plates and flatware with Cherished Rentals pretty glassware and added a Hostess Haven napkin. Can you believe those plates and flatware are disposable?! They are my favorite surprises for clients, everyone is always impressed! And of course the amber glassware added such a fun pop along with the navy napkin. Lastly, each guest received a notebook by Proper Letter as a favor with their place card on top of it. Such a useful favor, right?!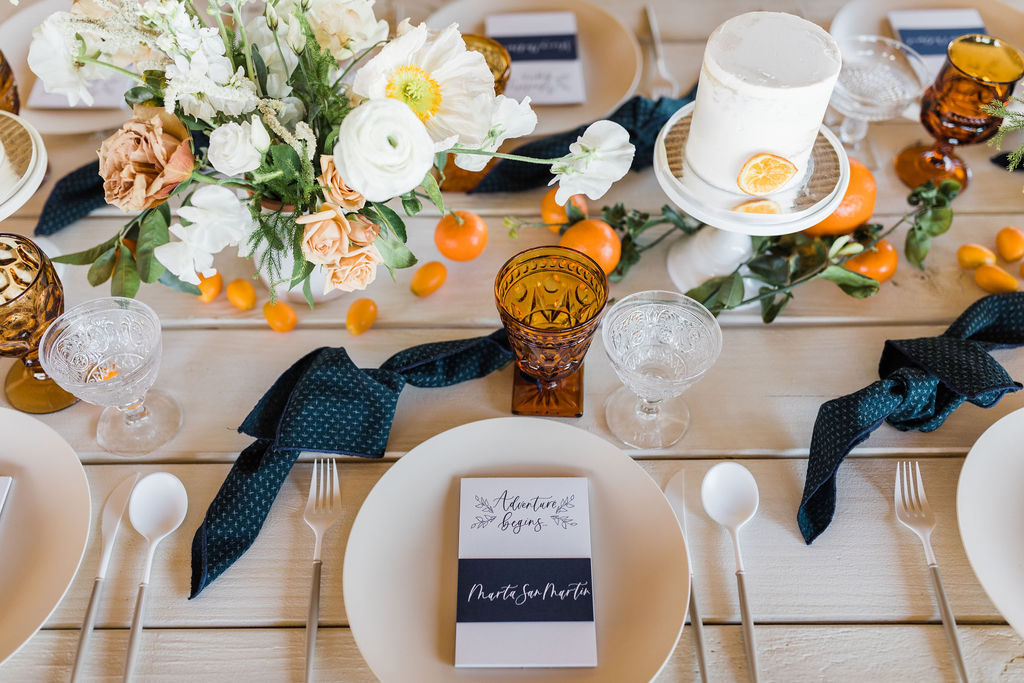 Hello gorgeous bloom!!!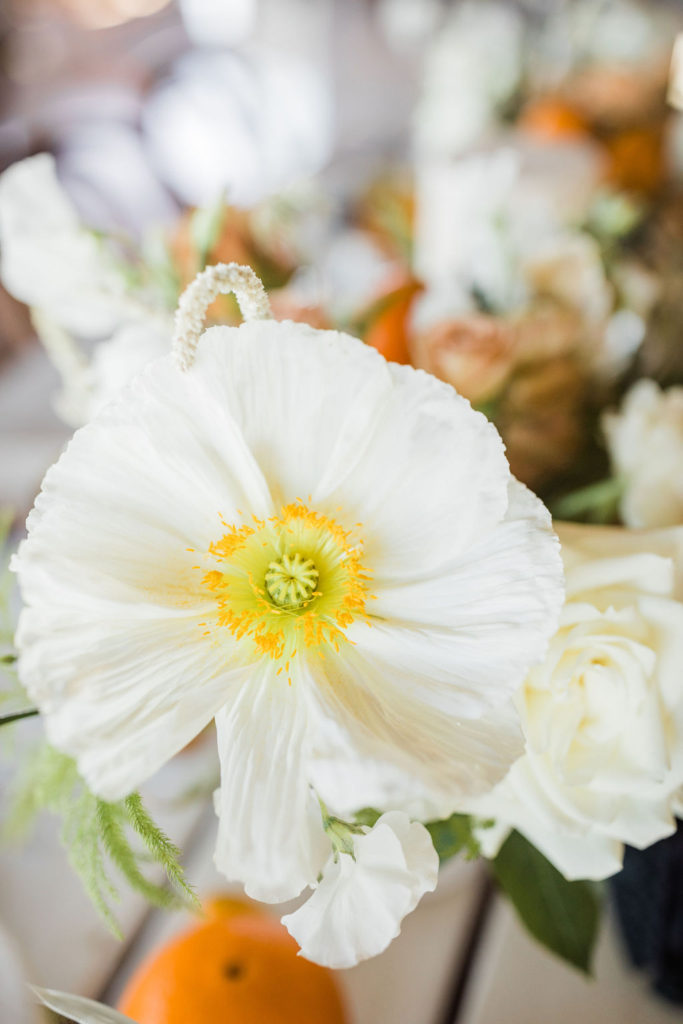 Flowers by Mae Mae wowed us yet again with this pretty installation she did behind the tables! I love that hexagon structure and with the added blooms, just WOW!!! Such a show stopper!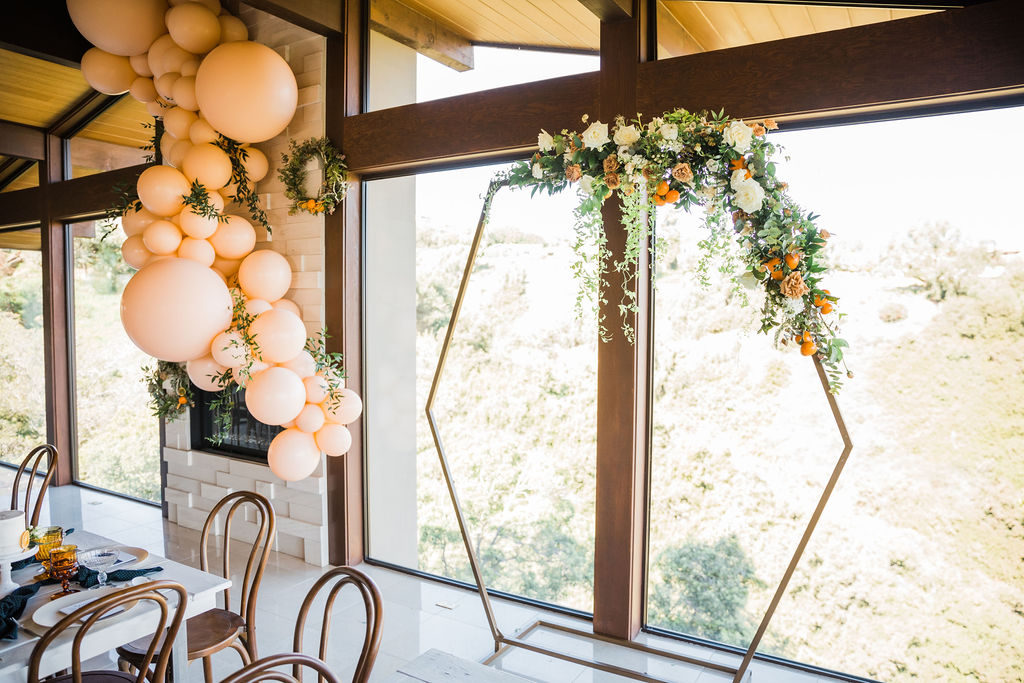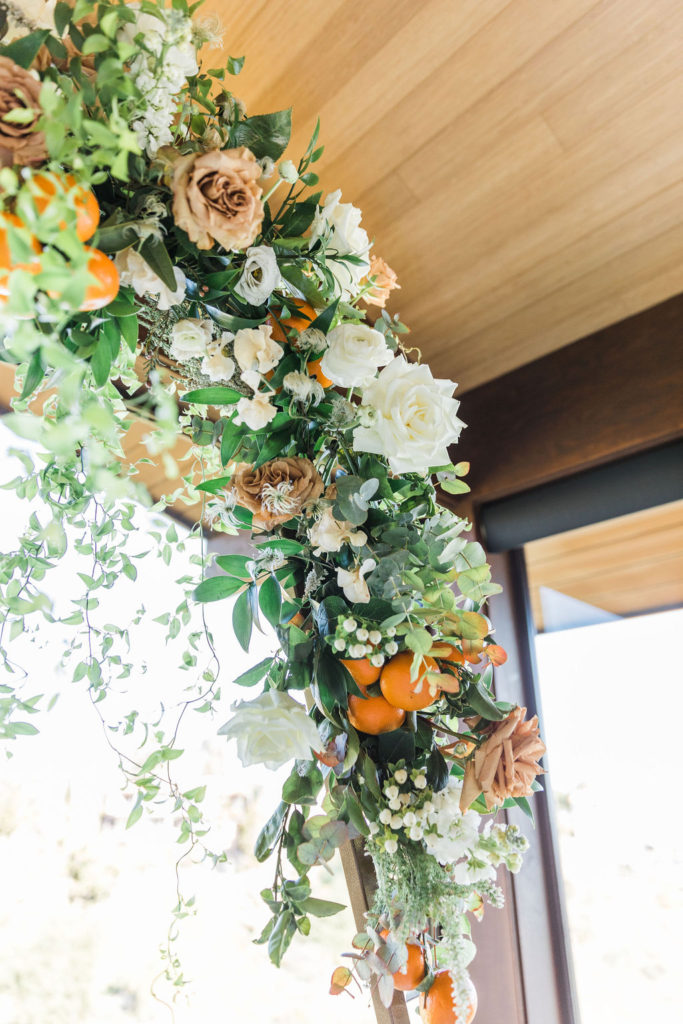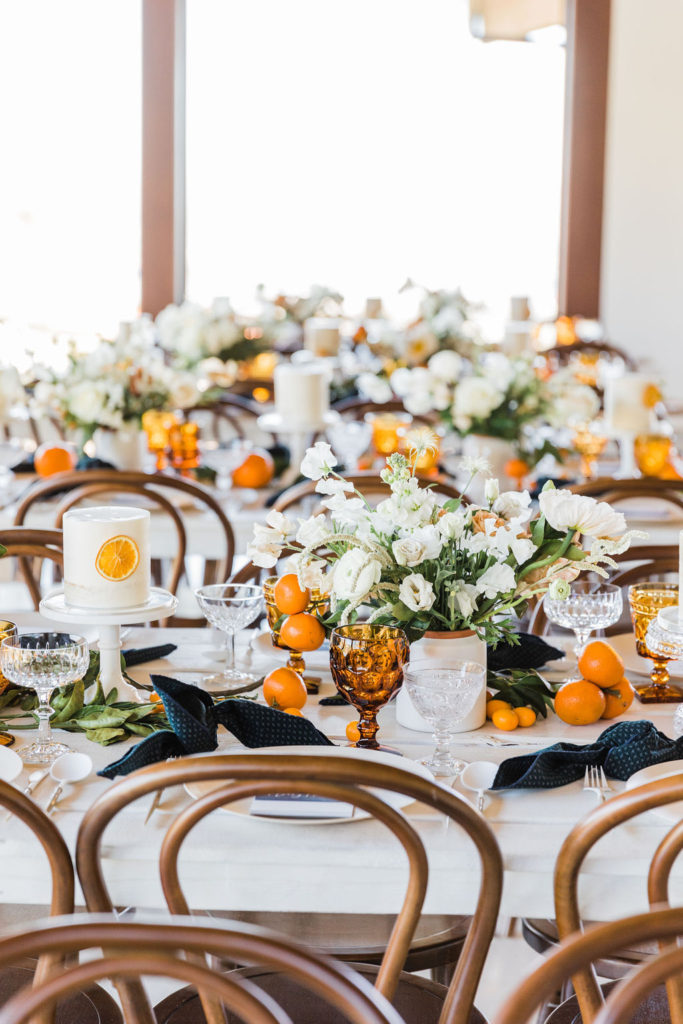 The whole set up is pretty spectacular!! We got so many DM's when we posted this shower the day of for the venue. I wish it was a venue, but alas it's just her aunt's incredible home!
The gorgeous tables and chairs are from Sweet Salvage Rentals, and they looked so pretty in this gorgeous space!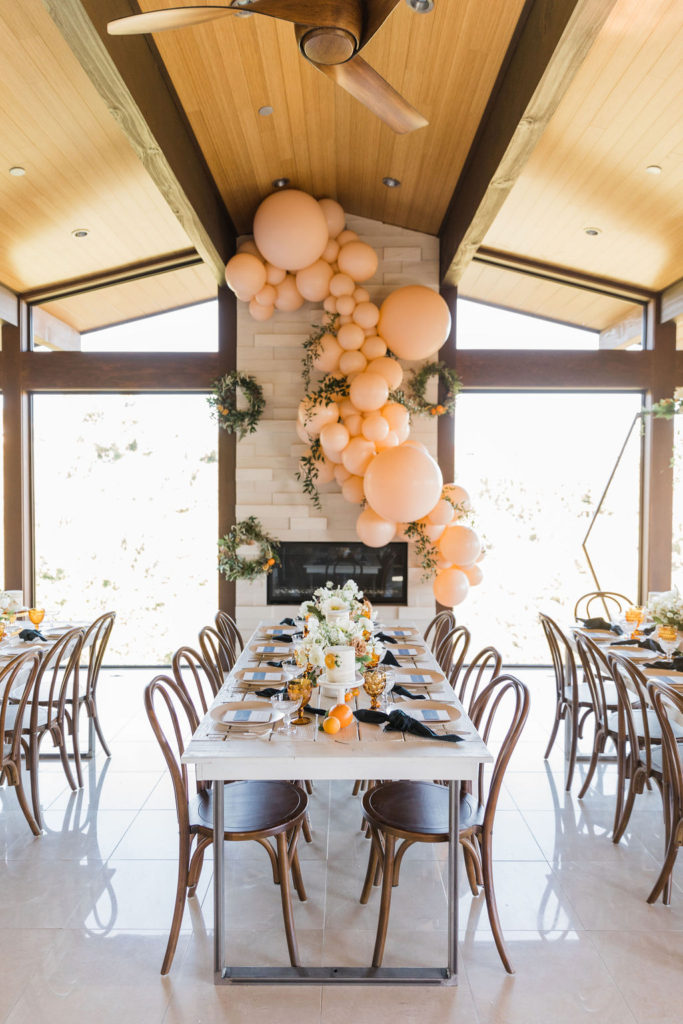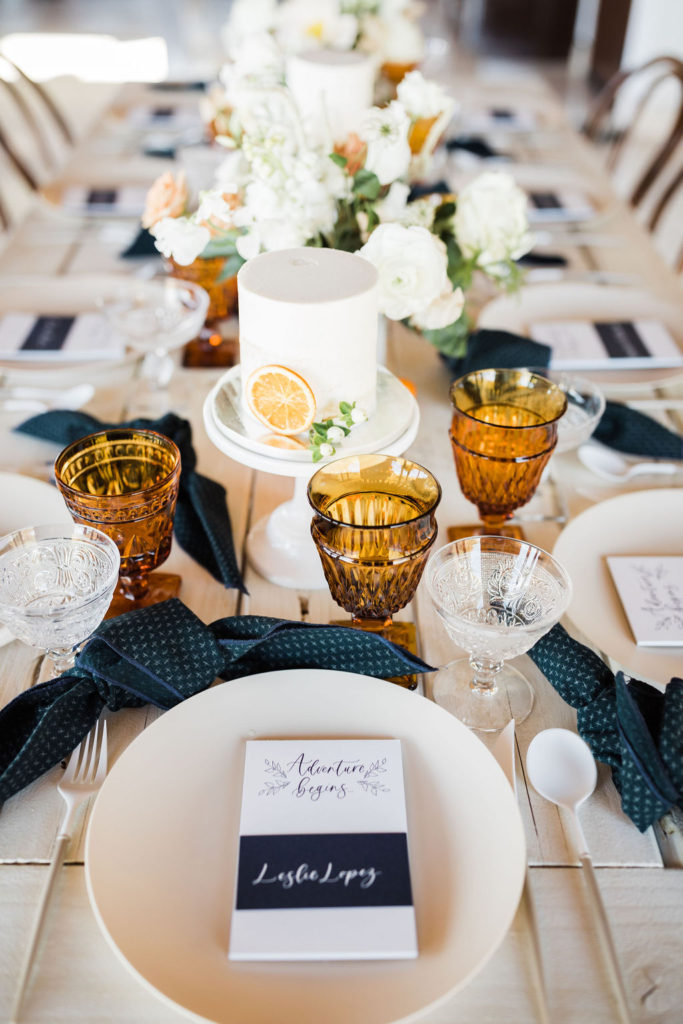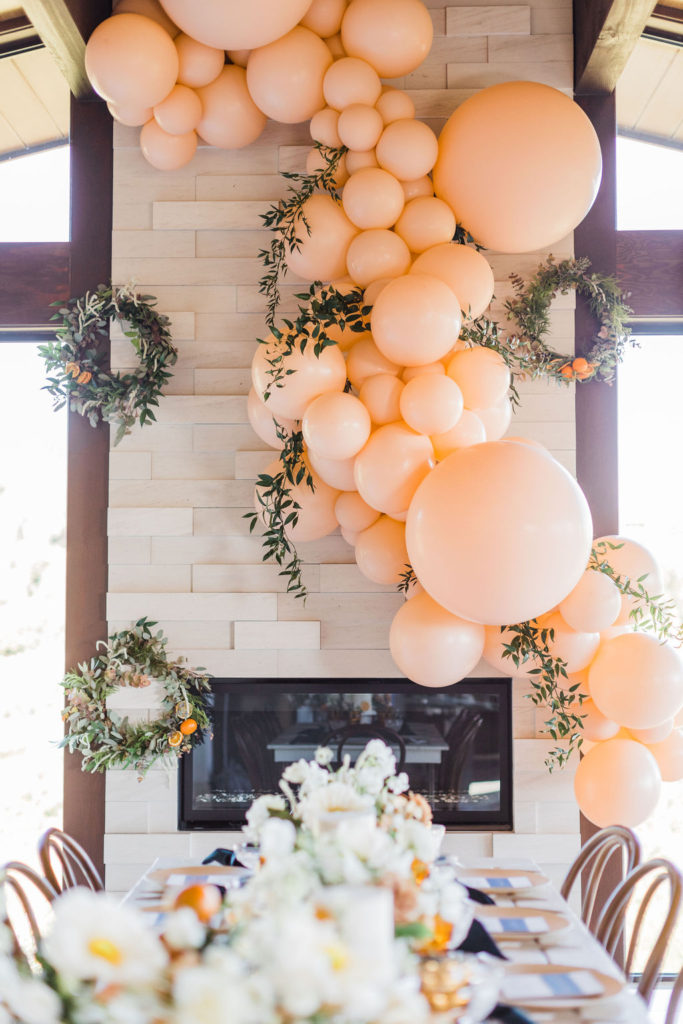 You may have noticed the cakes along the tables… I can't take credit for this idea, it was Leslie's, but I was so excited about it! It's such a smart way to add some decor to your table that you will already be needing. We did small 4″ cakes along the tables by Sweet & Saucy Shop. They were simple rustic cakes that were adorned by dried orange slices, citrus, florals and greenery thanks to Flowers by Mae Mae. Doesn't it look beautiful?!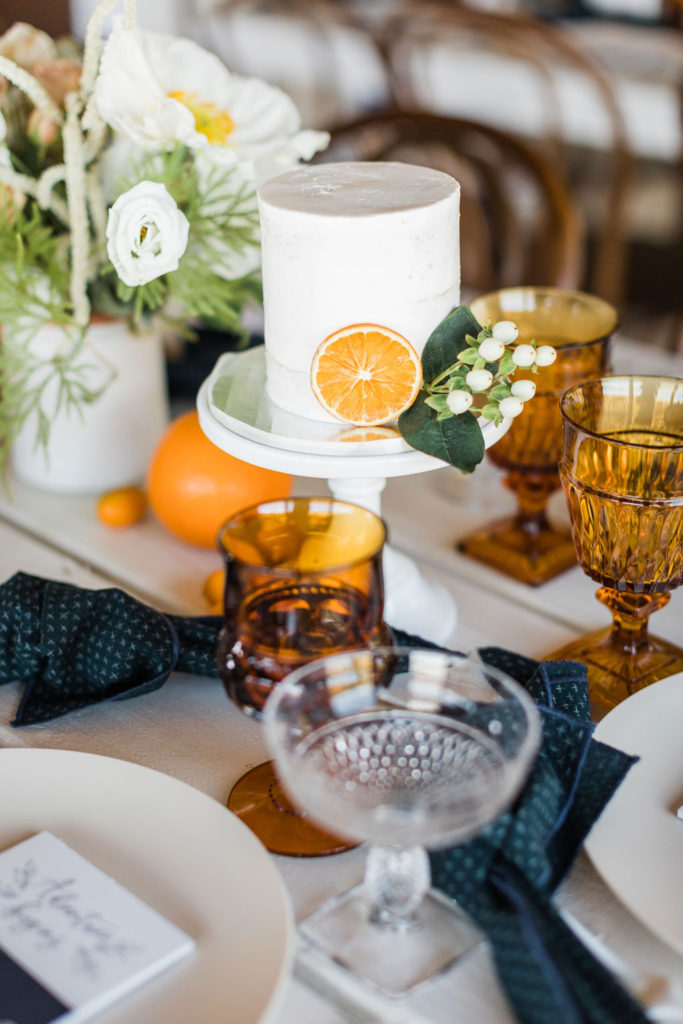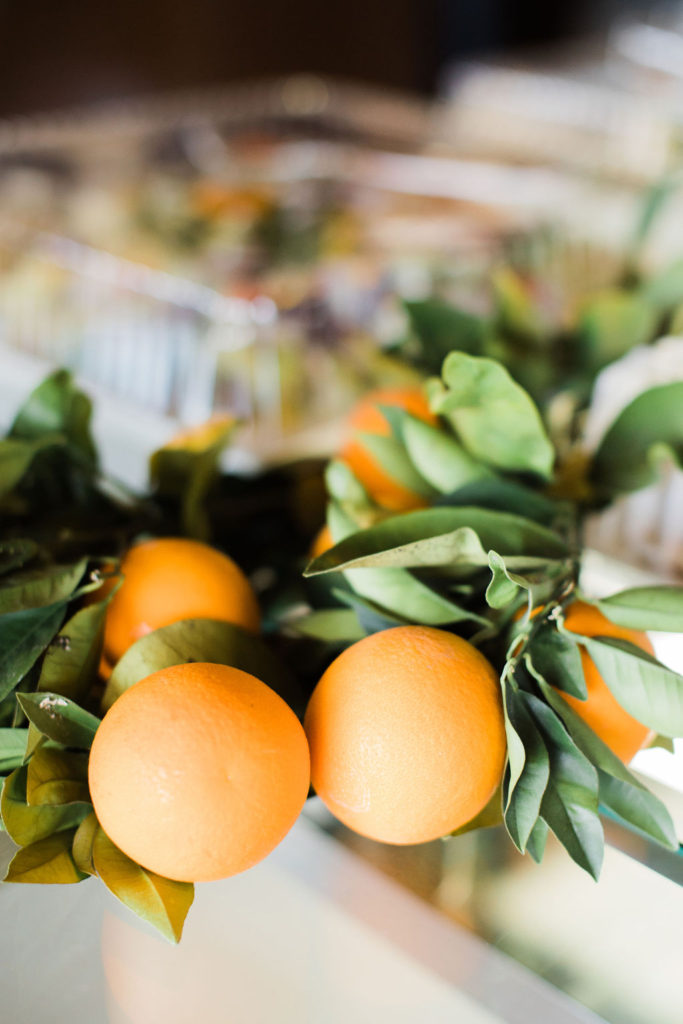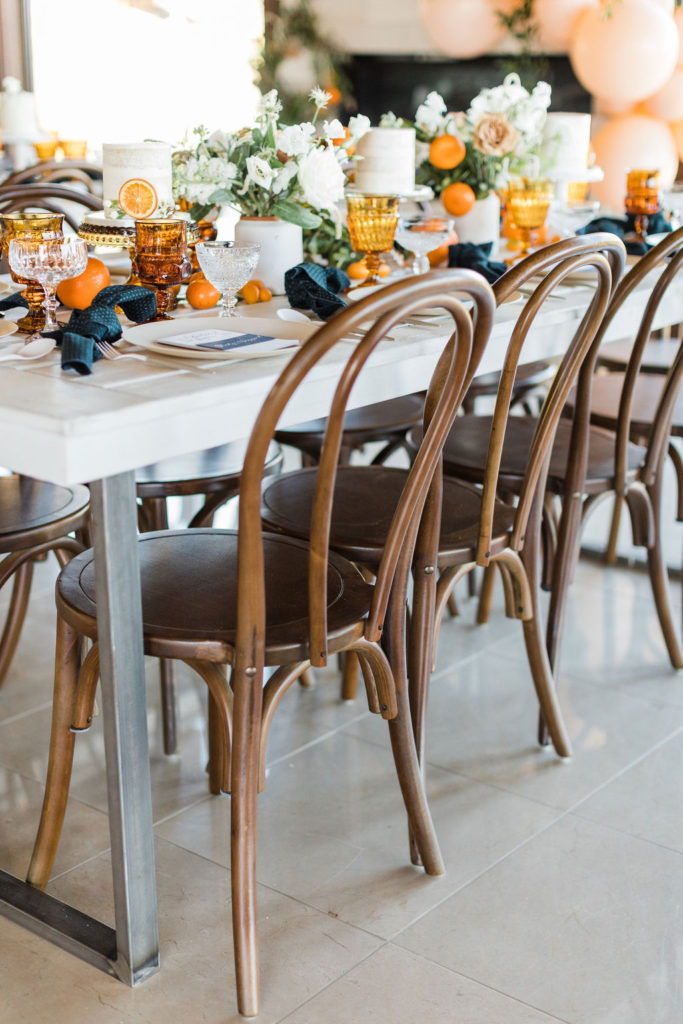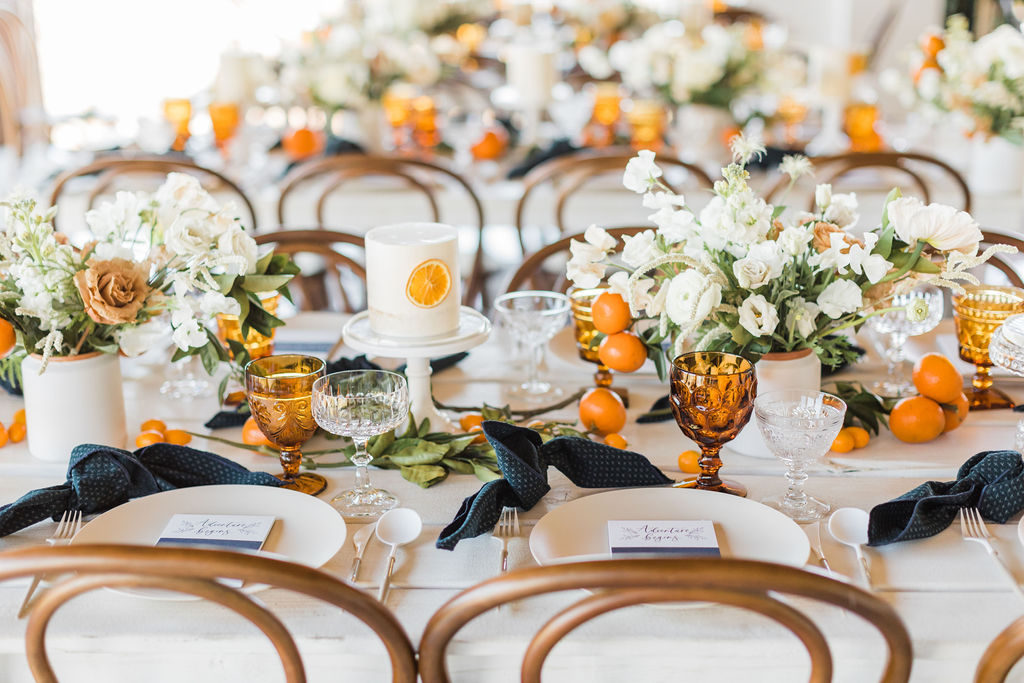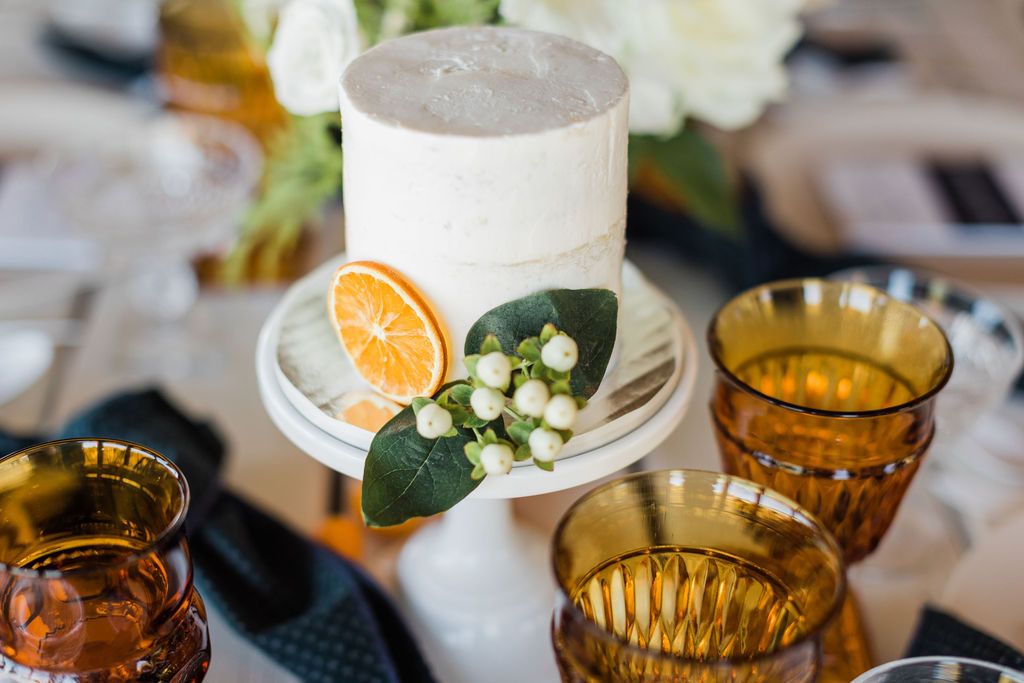 We used Sweet & Saucy's cake stand collection, a variety of clear, white and amber – the combination looked great along our tables.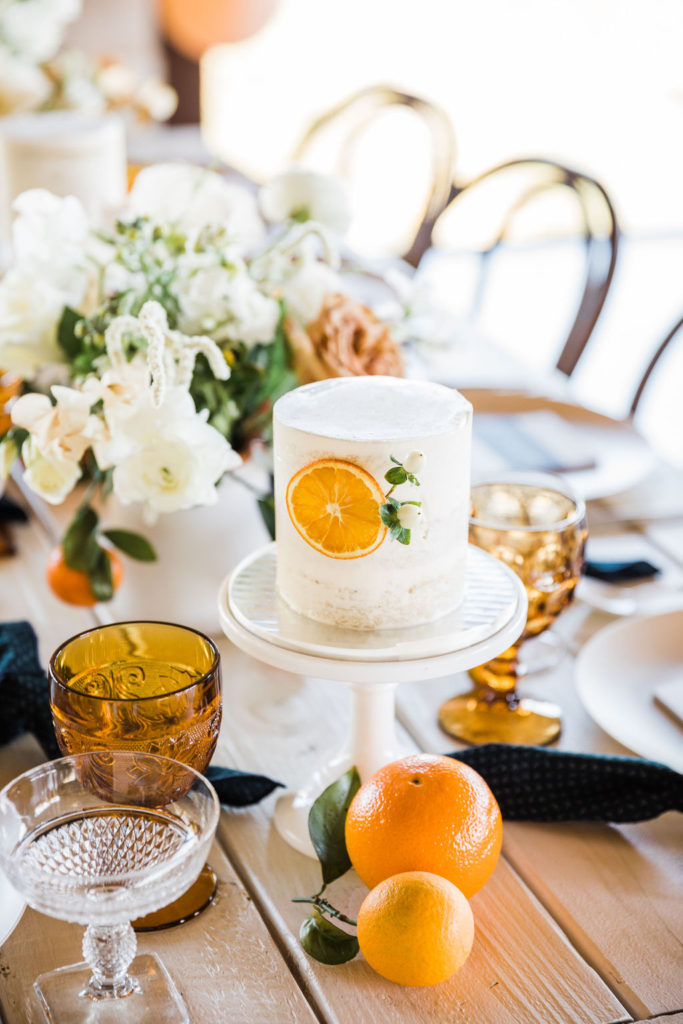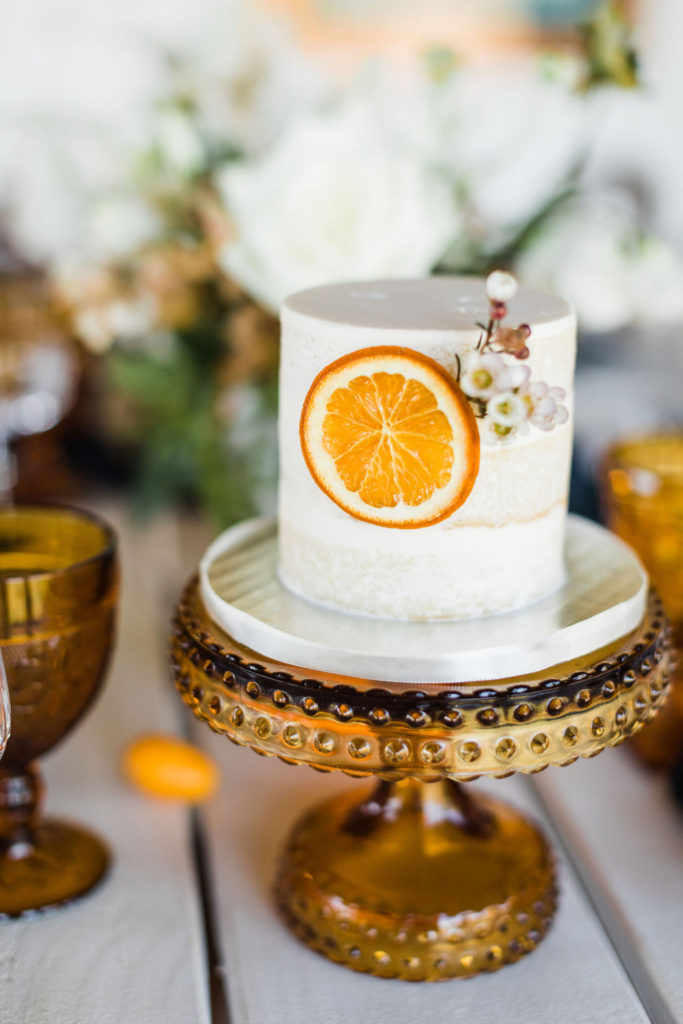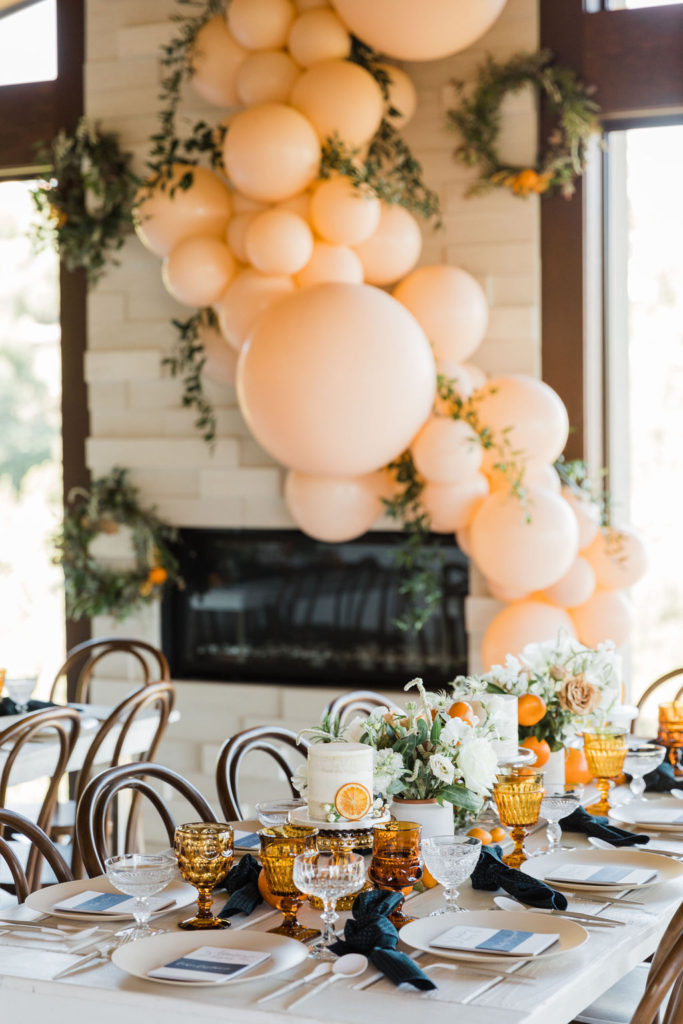 Yep, still can't get enough of those balloons!!!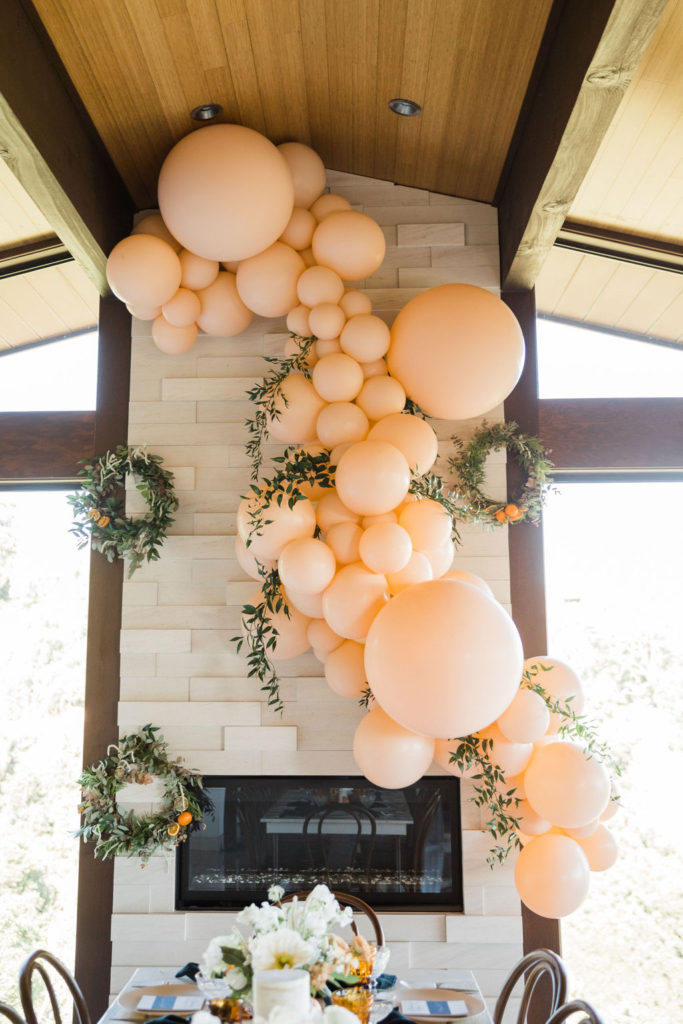 We continued our pretty signage by Proper Letter with this menu – and boy was the food good! The catering was by Bites & Bashes, one of our favorites in Los Angeles because their food is pretty and oh so tasty! Leslie chose a Mediterranean inspired menu and Leah and I were practically drooling setting it up ;)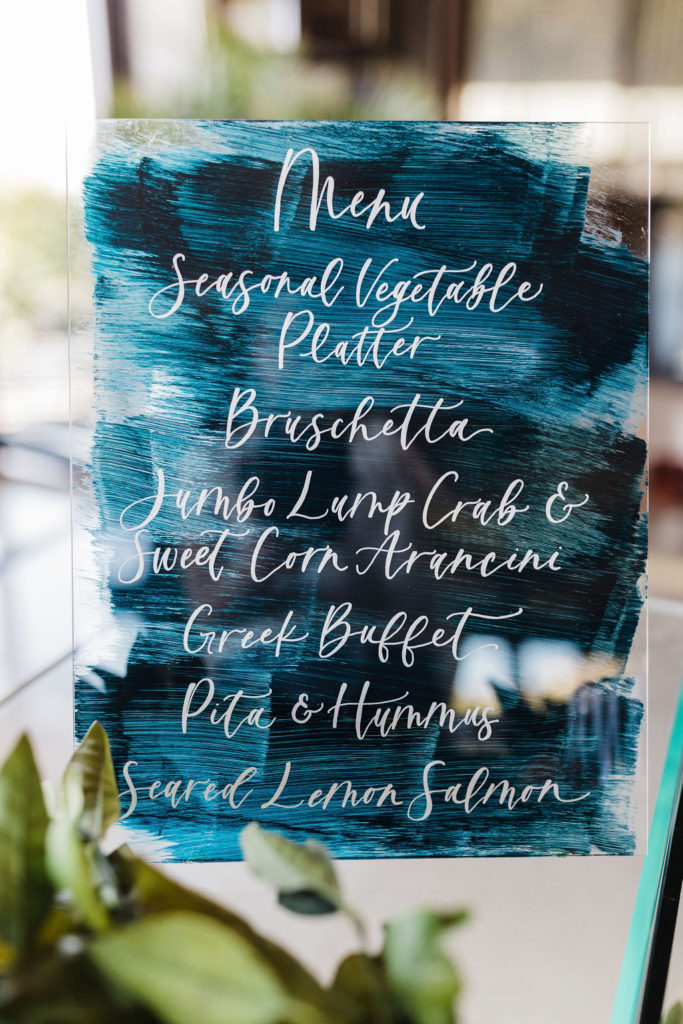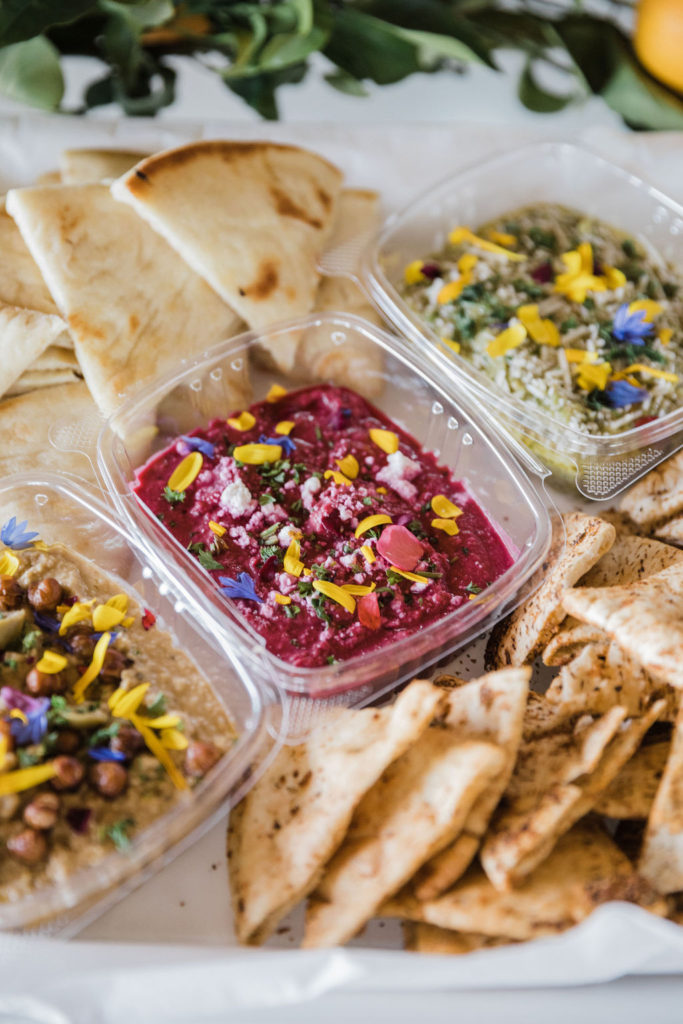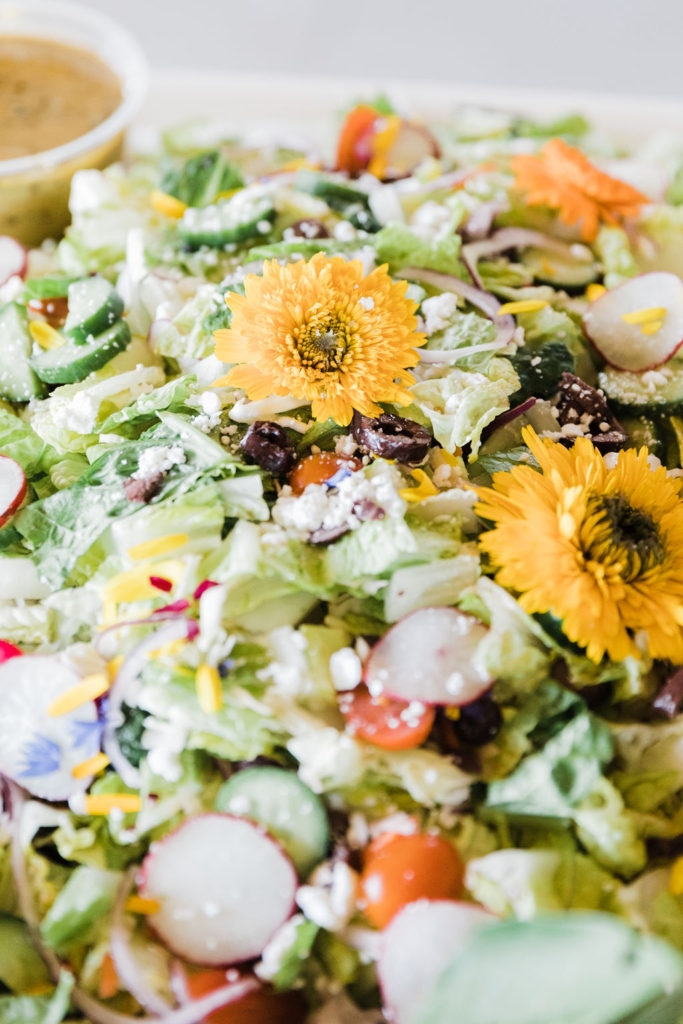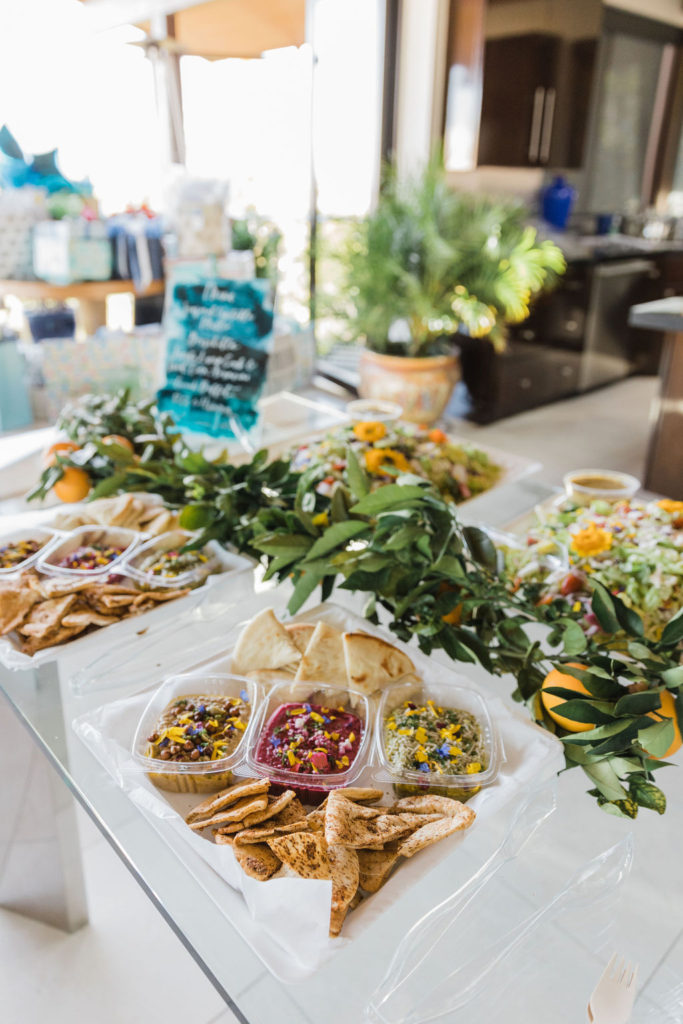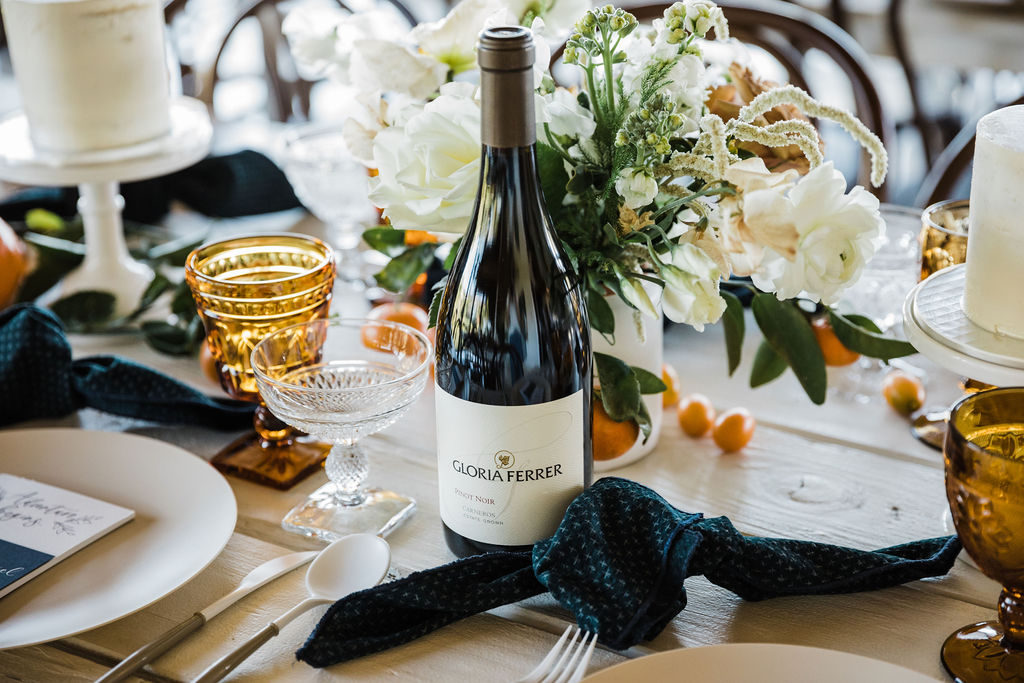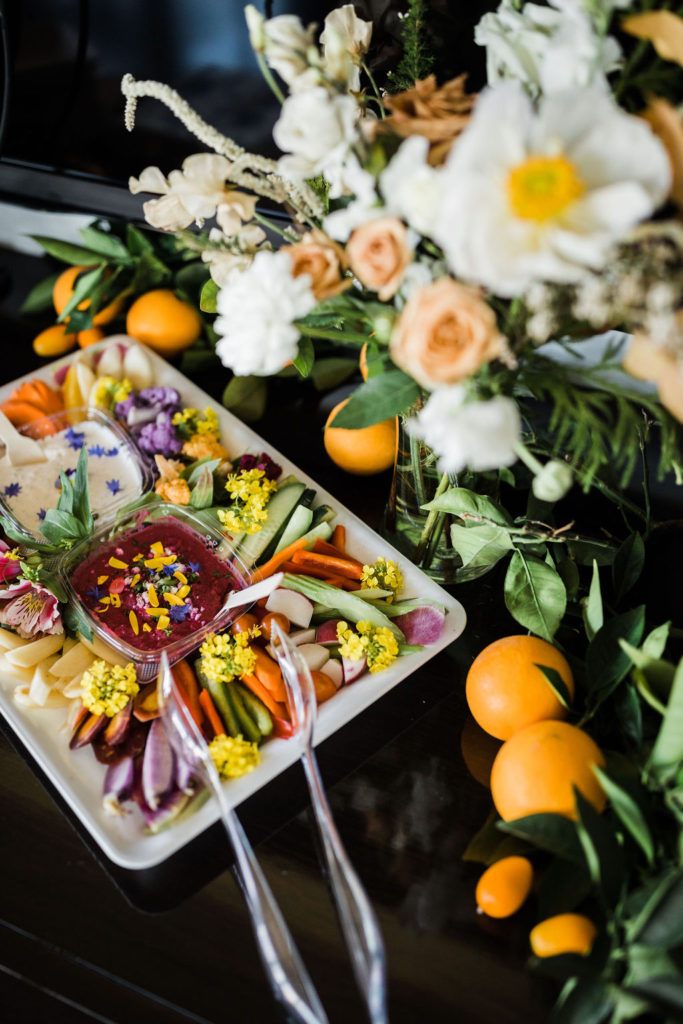 Cocktails anyone?! Just because the mama to be couldn't drink it didn't mean she wanted to skimp on her guests!!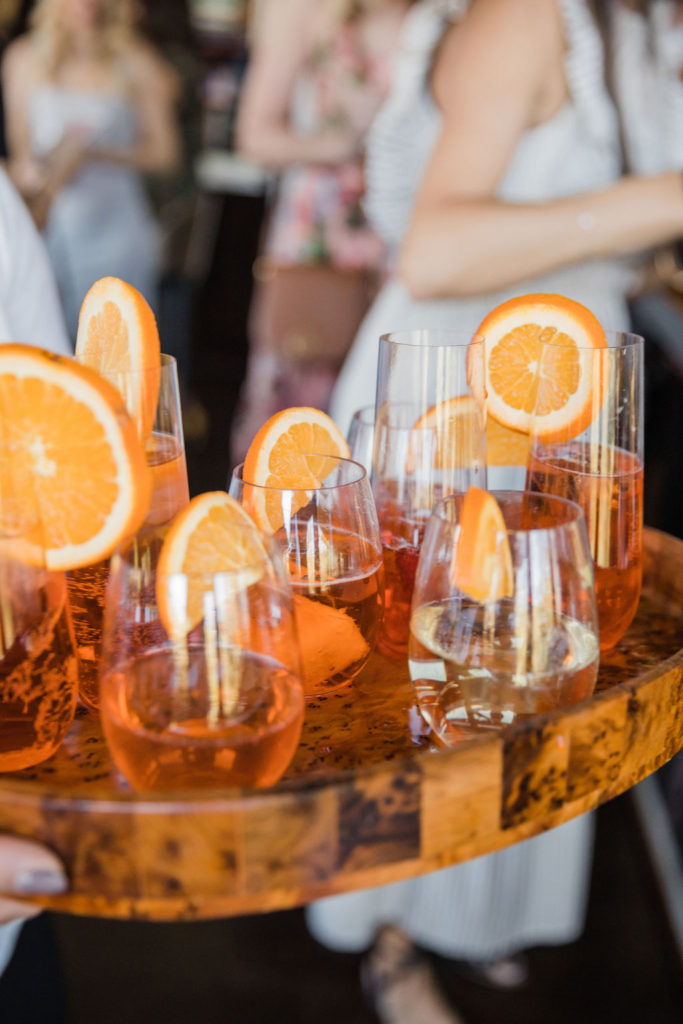 Literally their food looks like art!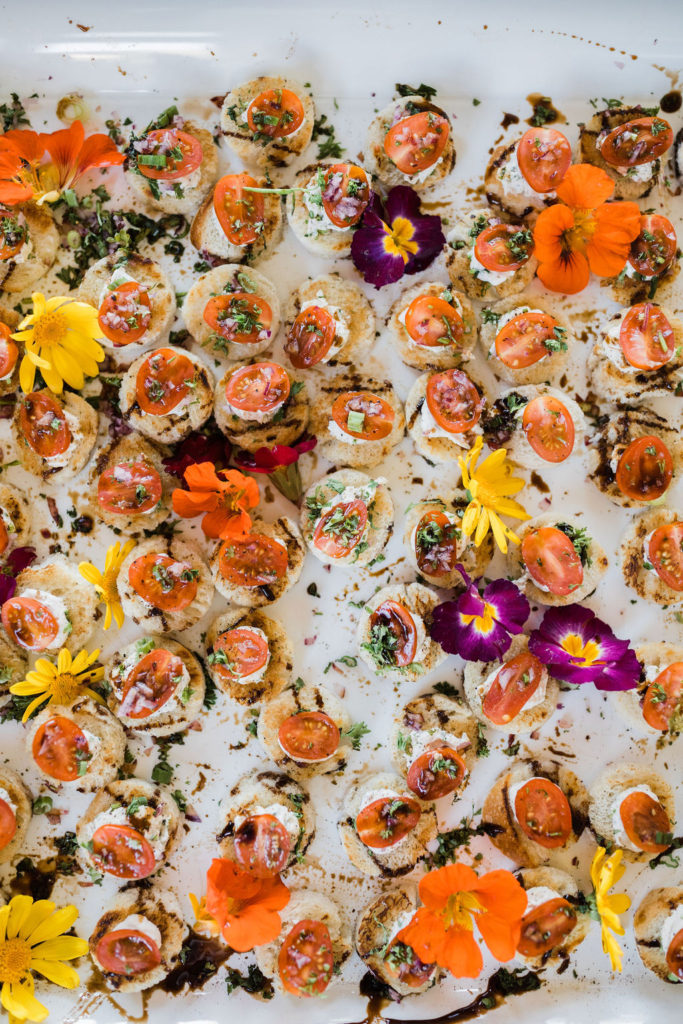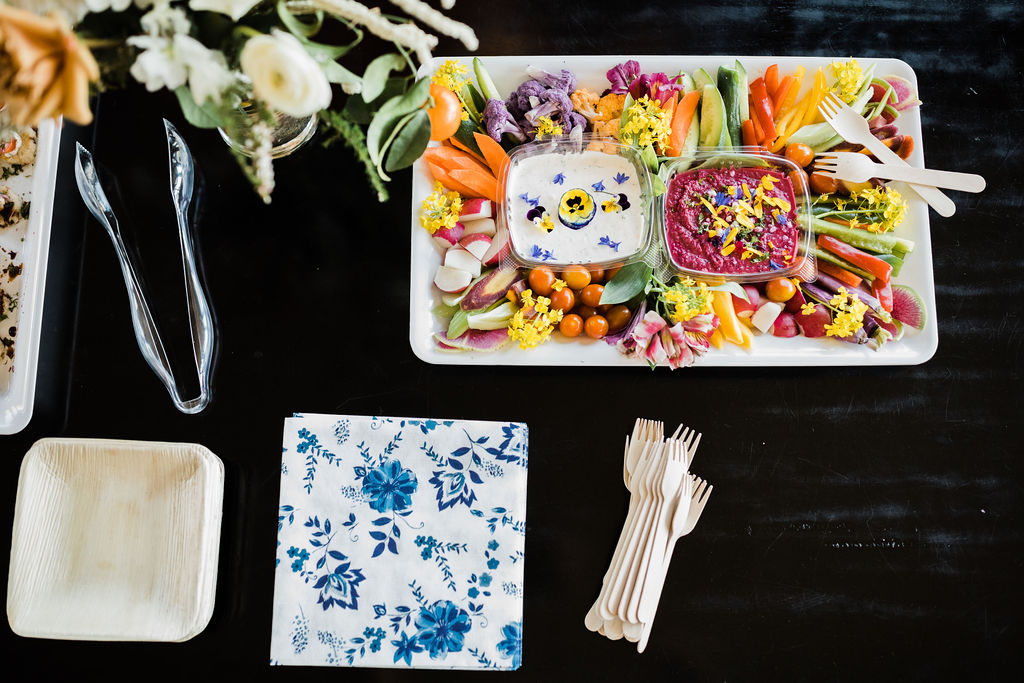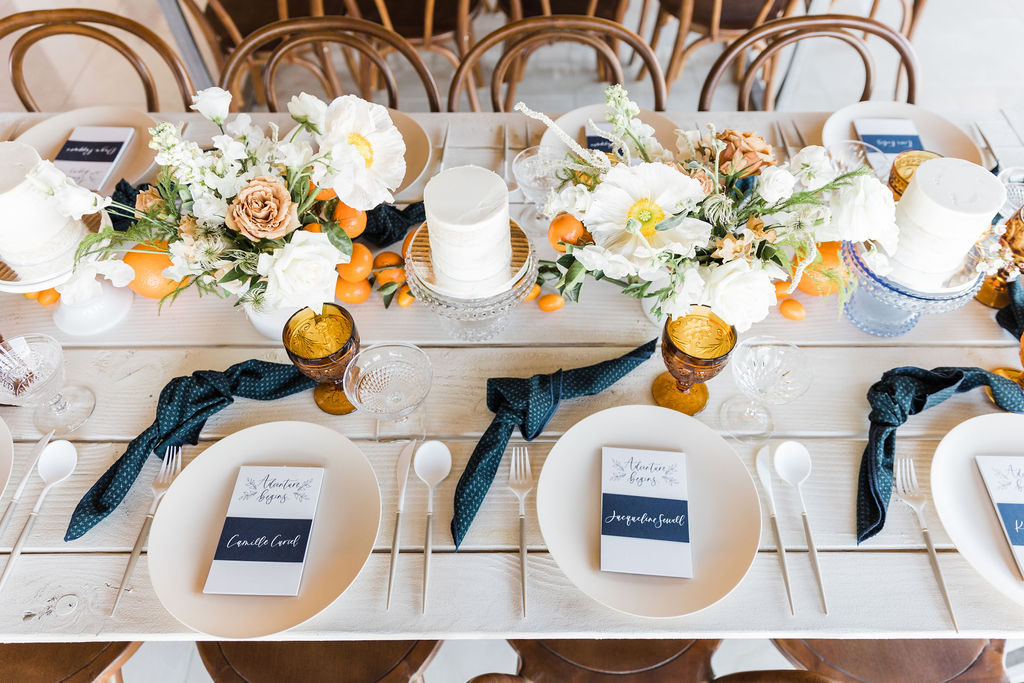 So much pretty in one place!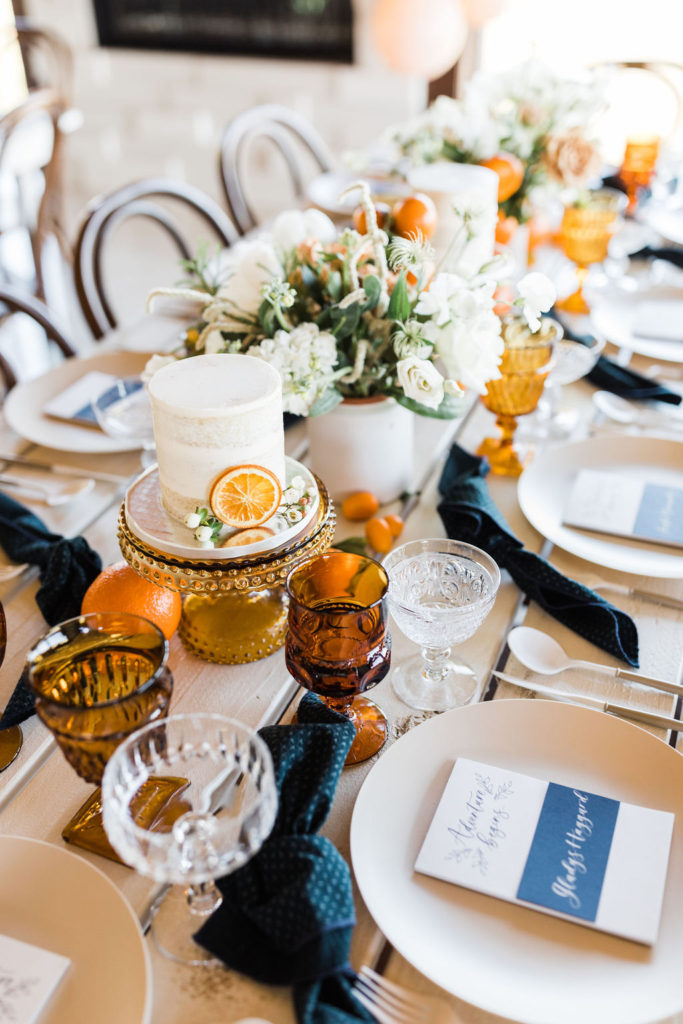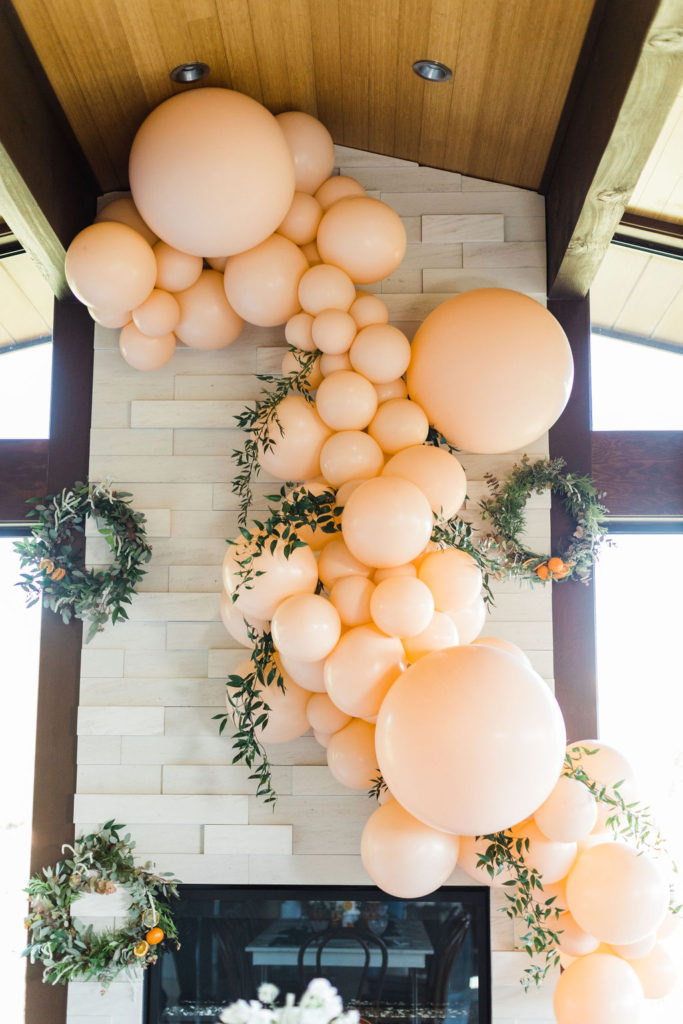 And there's mom and dad!!! Looking so in love and so happy! We are beyond thrilled for them and can't wait to see how adorable this baby boy is! And as of the shower, they didn't have a name yet… Excited to hear that too!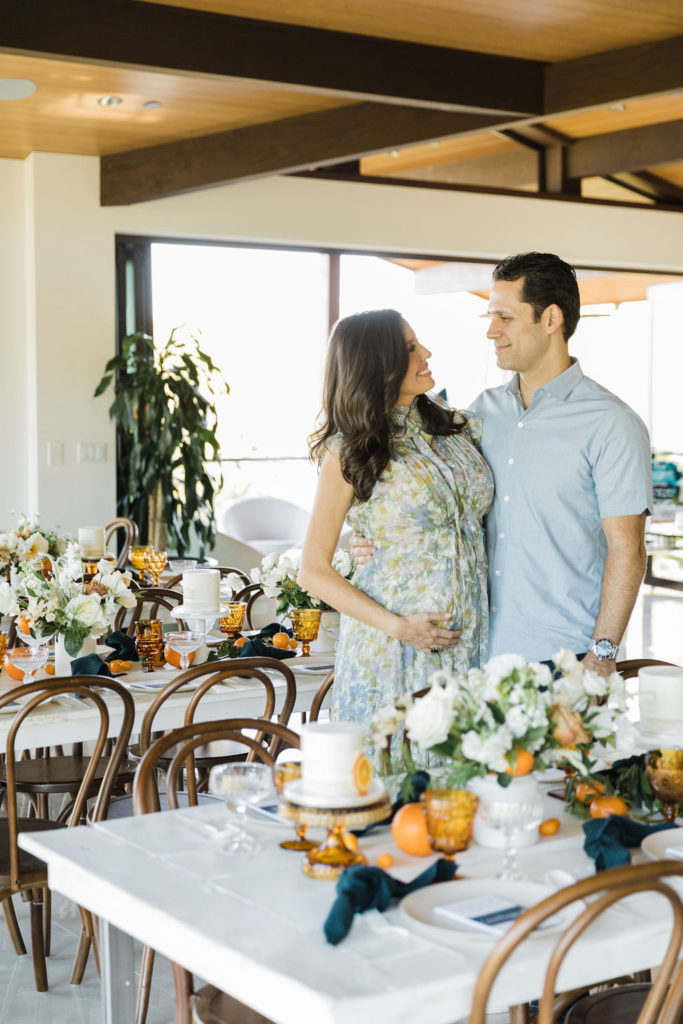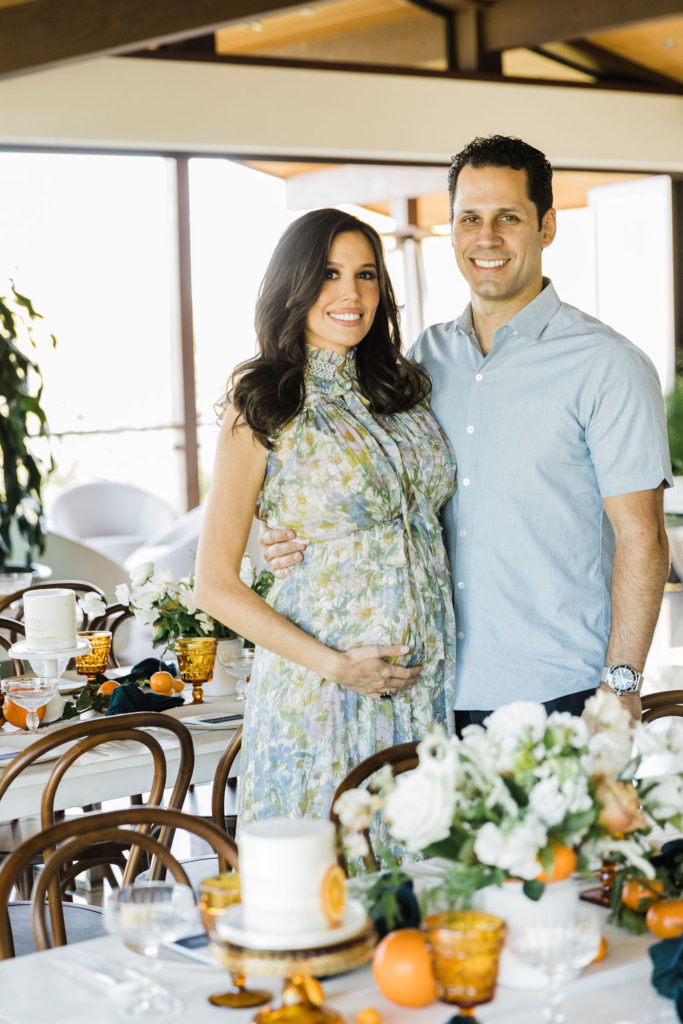 Leslie is obviously gorgeous, but isn't she glowing?! Pregnancy looks good on her!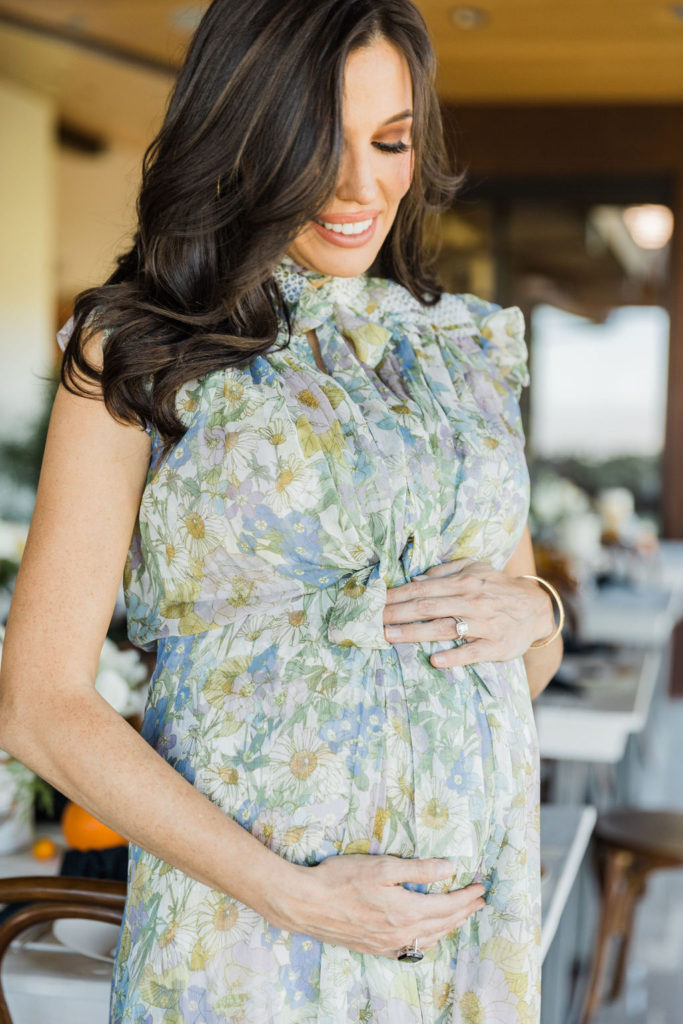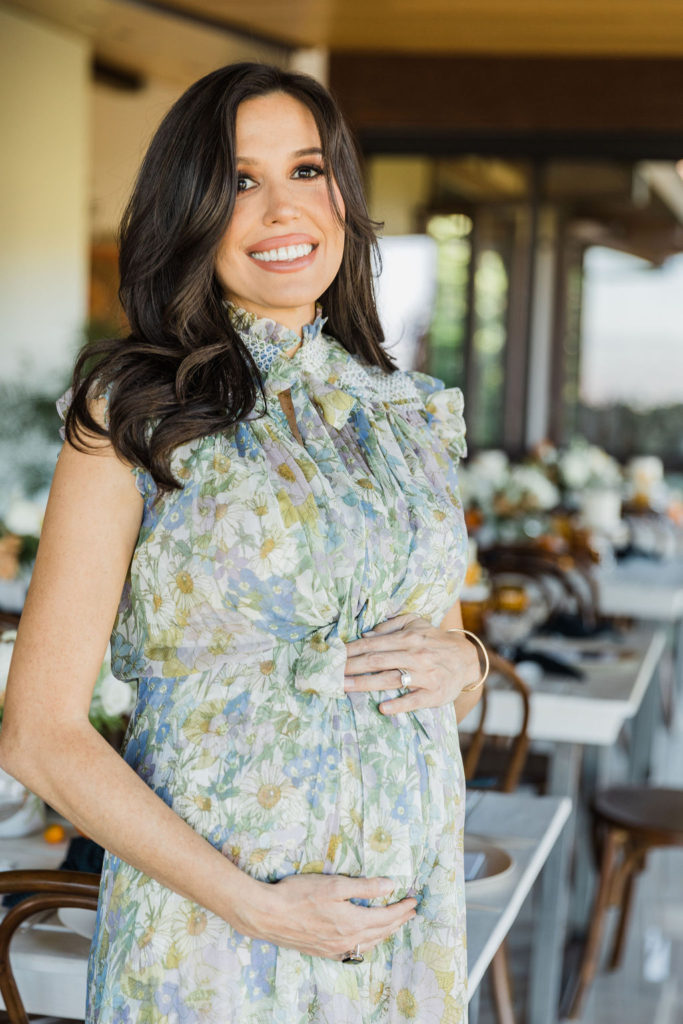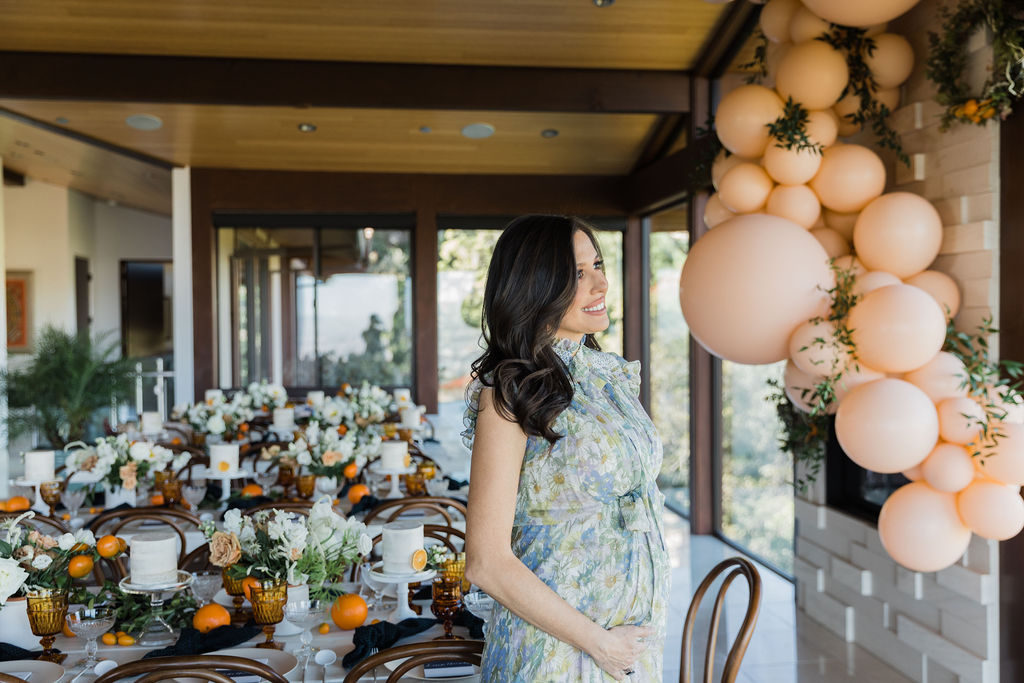 We are so excited and happy for you Leslie and also so grateful you had us be a part of this special day!
xx
Jacquelyn