Beignets. All-day. Breakfast, lunch, dinner, or just even a snack. These heavenly fried goodies are probably the best thing ever. Toss out whatever new year diet you are on right now, and be ready to dominate these. Alongside is a fun cocktail cause we don't make coffee over here, and it's Mardi Gras!
---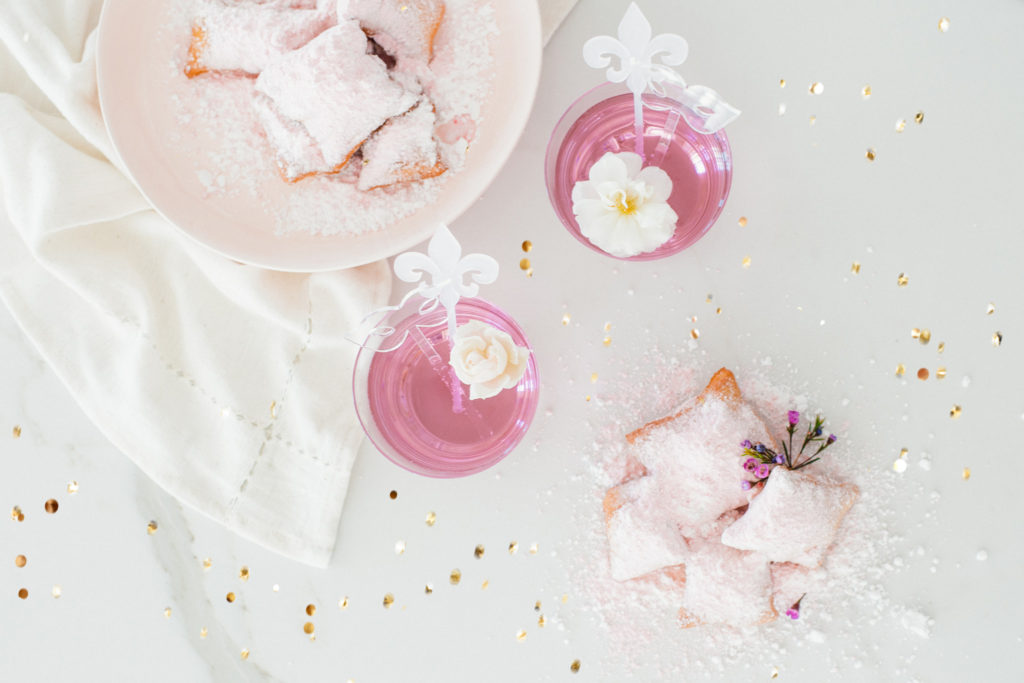 BEIGNETS
SERVES: 2 DOZEN | PREP: 10 MINUTES | COOK: 1-2 MINUTES
W H A T   Y A   N E E D!
Cafe Du Monde Mix
Water
Flour
Oil for frying
Powder Sugar
B U S T   O U T:
Thermometer
Pizza cutter
---
I N S T R U C T I O N S
Super simple! Just follow the directions on the back of the box. Basically, just add water, mix dough, and roll out! Then fry, and eat ASAP! And eat all of them, cause they are tasty! And when they say sprinle powder sugar, they mean dump the whole box cause more is better here today! You can even serve up with some yummy dips like a fruit preserve or some warm nutella, but just good old powdered sugar is perfect in my eyes.
---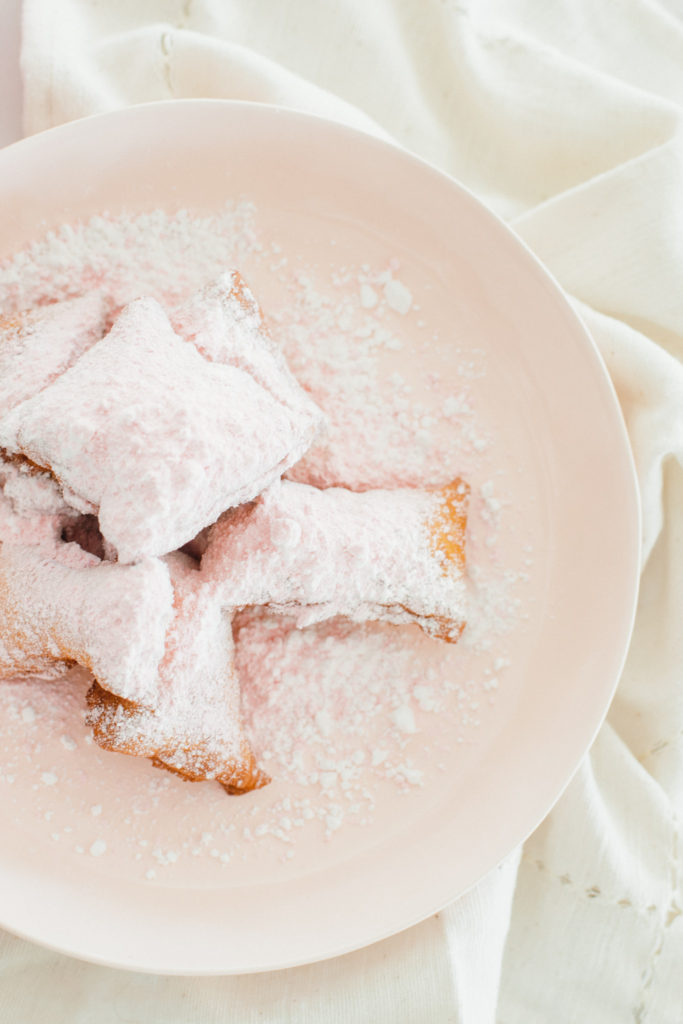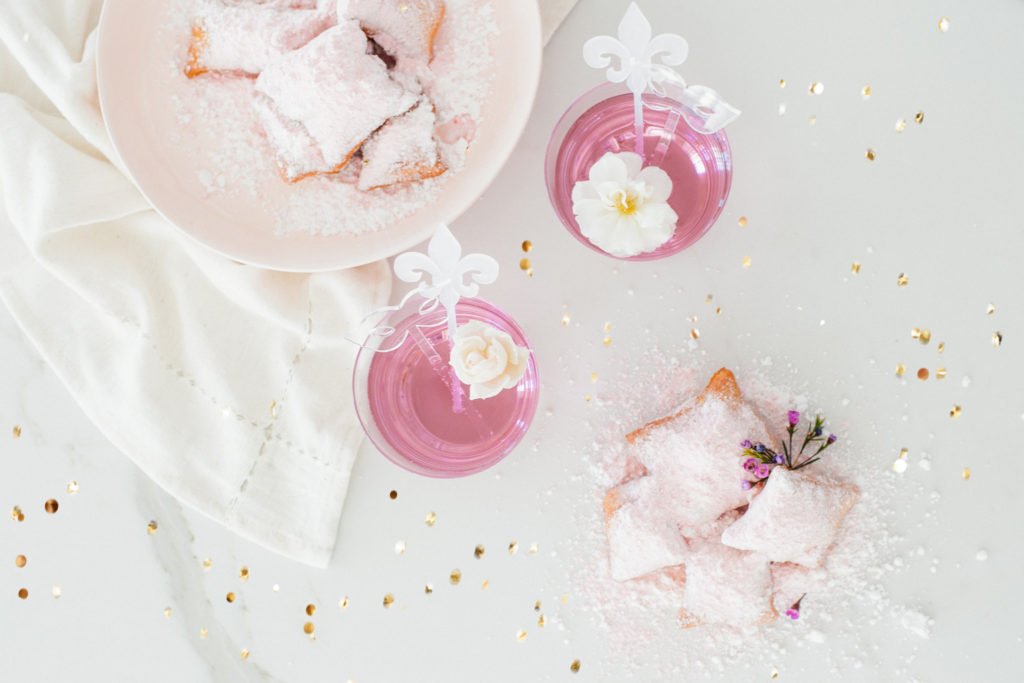 ---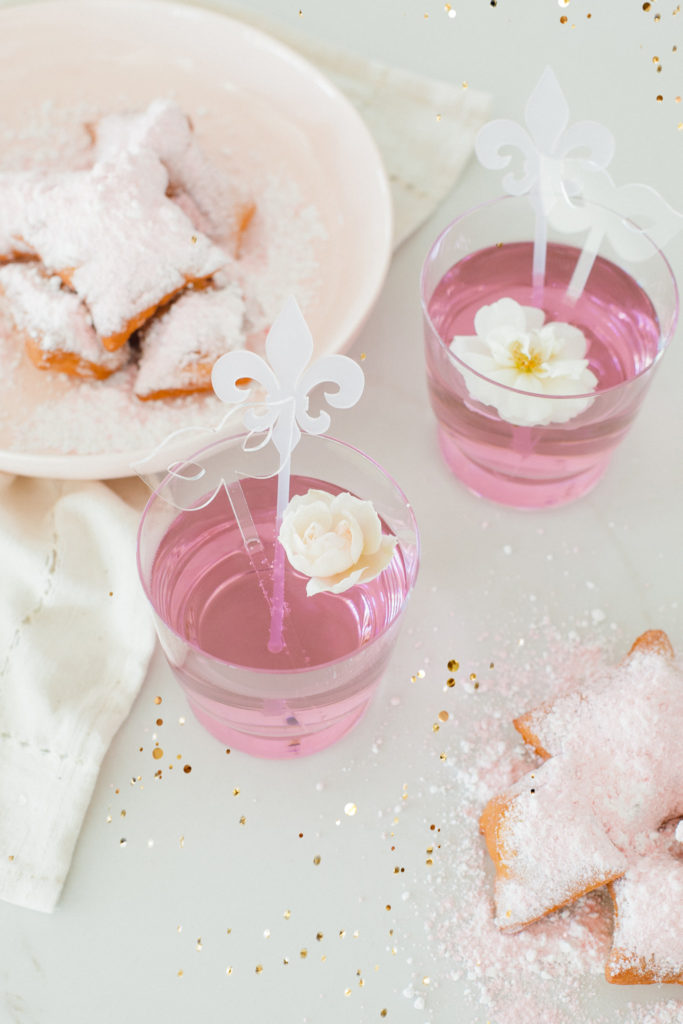 PURPLE FRENCH 75
SERVES: 12 | PREP: 5 MINUTES | COOK: 15 MINUTES
W H A T   Y A   N E E D!
3 ounces sparkling wine
3/4 ounce lemon juice
1 1/2 ounces purple gin (find at your local liquor store)
Splash of grenadine
1/2 ounce simple syrup

B U S T   O U T:
Super cute cocktail stirrs ( We love using Proper Letter, she makes custom ones!)
Cocktail Glass
---
I N S T R U C T I O N S
I love this cocktail for Mardi Gras simply cause of its color! And its super yummy! 
Combine all ingredients expect the sparkling wine in a cocktail shaker. Mix with ice, and pour into glass. Then top with the sparkling wine, and add cocktail stirrs for that extra fun touch!
---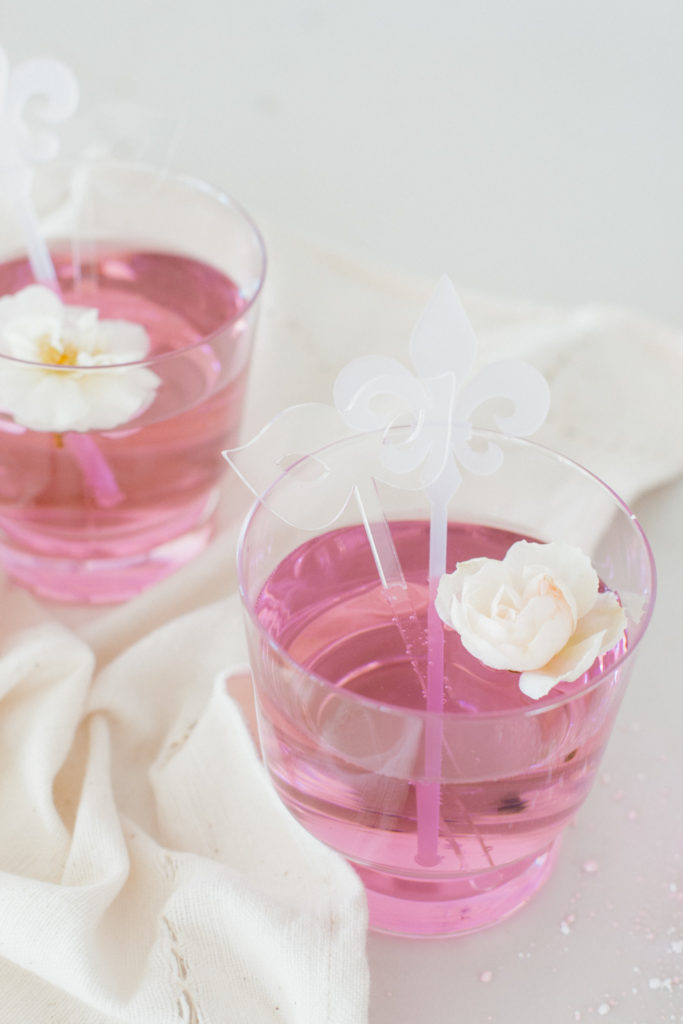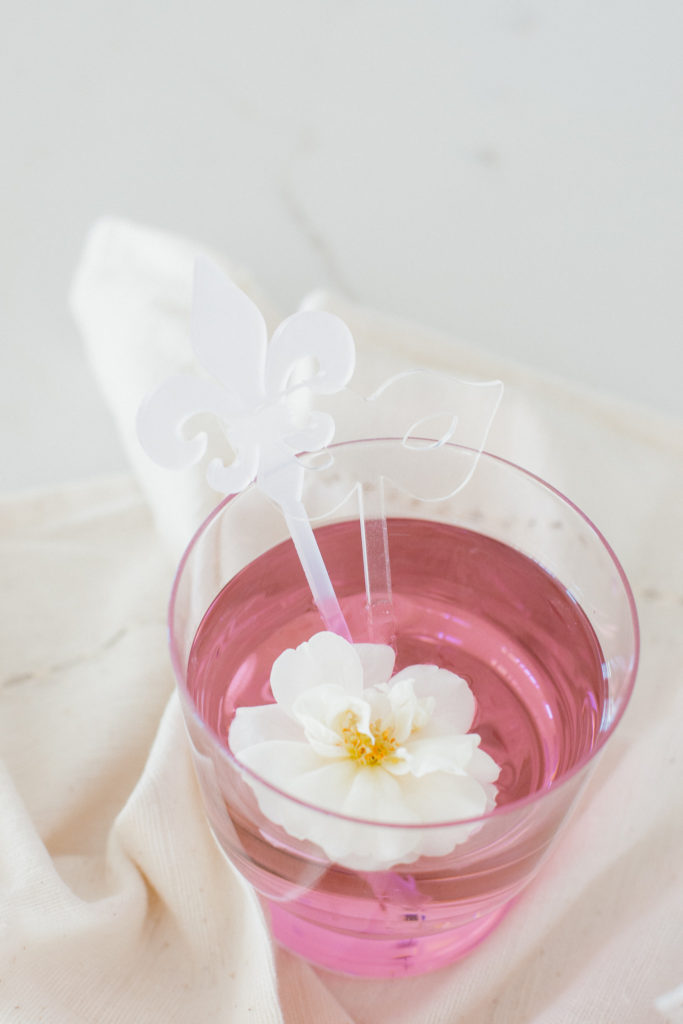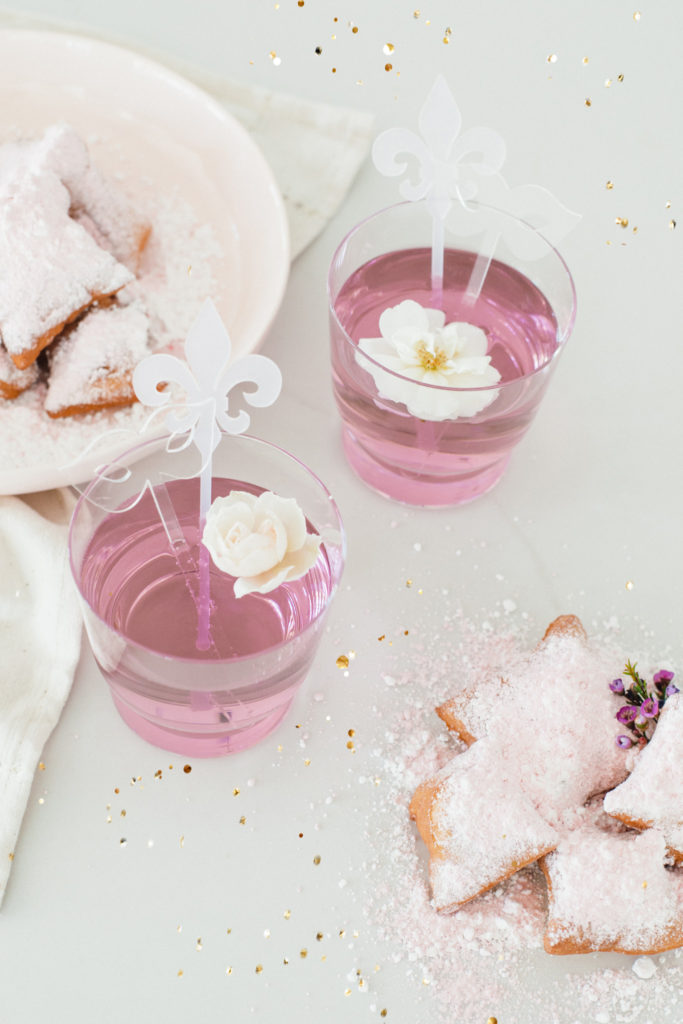 B E I J O S K I T C H E N

xx
Abby