Did you see our coconut party this week?!? We definitely went coconuts over it! If you didn't get a chance, see it here. I had to create a coconut cocktail to join in on the tropical fun. Margs were a big summer hit in our house, so it was the route I was going to take for a coconut cocktail. I mean, let's be honest, there is no better combination then coconut milk, jalapenos, and my new obsession- almond orgeat syrup from Liber & Co. Orgeat is a way to add sweetness into a cocktail. I gotta gush really fast about Liber & Co. They are an essential cocktail syrup company, and they make some amazing syrups! I have dabbled into their 12-pack set, and I haven't met a cocktail I didn't like! I'm telling you, do yourself a favor, and purchase this set ASAP! Don't sweat over the stove again making simple syrup and infusing it to make a unique syrup. This cocktail called for almond orgeat, which is used in so many fun tropical cocktails including mai tais. Which we made in the past, see it here. But back to this spicy and sweet number, the coconut jalapeno margarita. With the addition of mezcal, a smoky layer is added to the sweet and spicy round-up.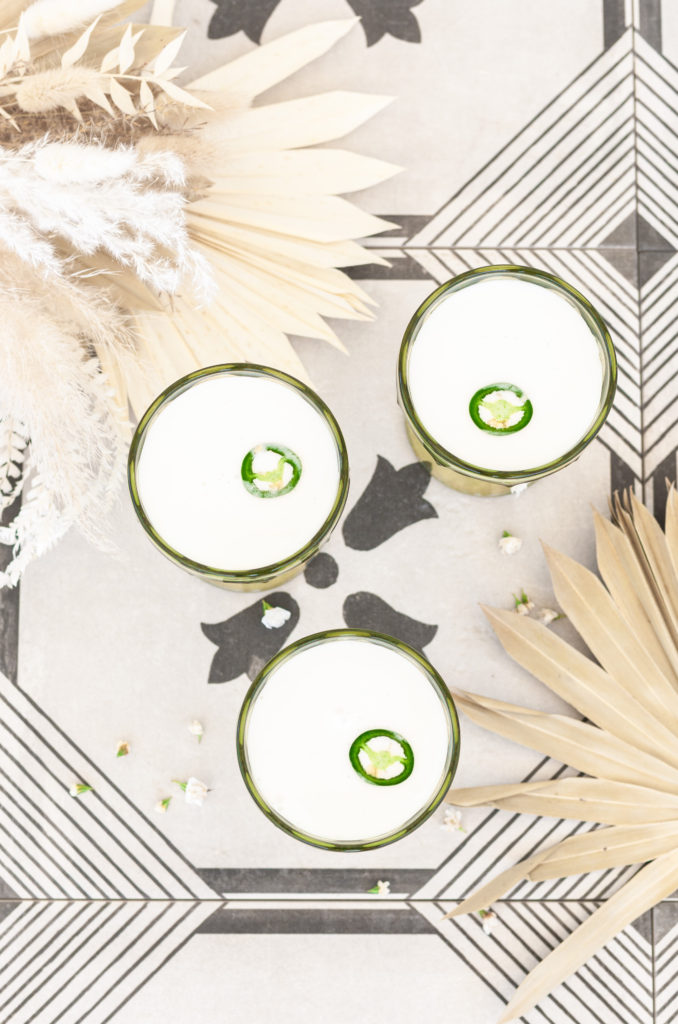 COCONUT JALAPENO MARGARITA
serves: 1 tasty marg
W H A T Y A N E E D!
2 oz. mezcal
1/2 oz. canned coconut milk
1 oz. Libre & Co. almond orgeat
1/2 oz. lime juice freshly squeezed
1 jalapeno pepper, sliced

B U S T O U T:
Cocktail Shaker
Ice
Strainer
Pretty Cocktail Glass
---
I N S T R U C T I O N S
Let's start with filling your cocktail shaker with ice. Then, add all of the ingredients except for the slices of jalapeno pepper into a cocktail shaker. Although, if you like it extra spicy like my husband, go ahead and throw a couple of slices in! Shake until chilled, or until your hands can't handle the coldness (usually around 1-2 minutes). Grab your cocktail glass and strain into the glass filled with ice. Garnish with a slice of jalapeno pepper and serve immediately.
---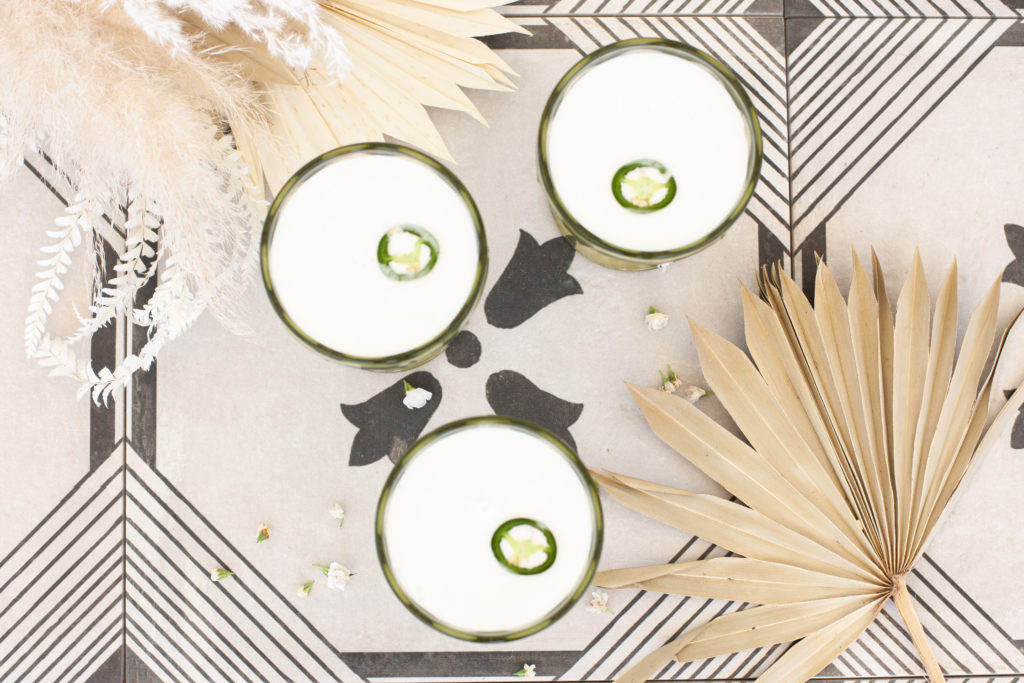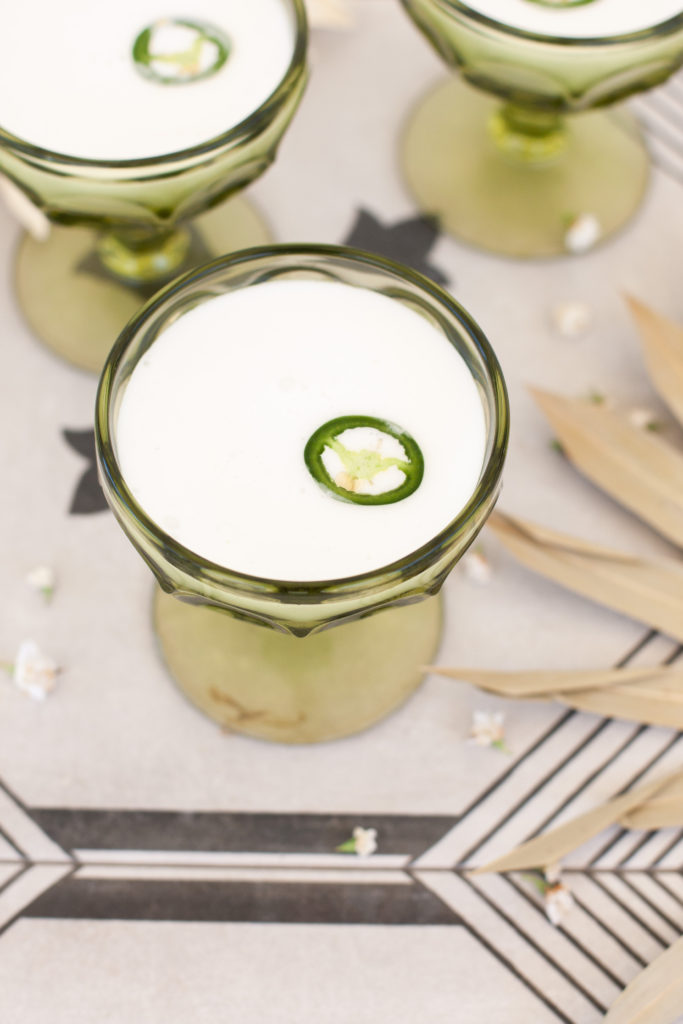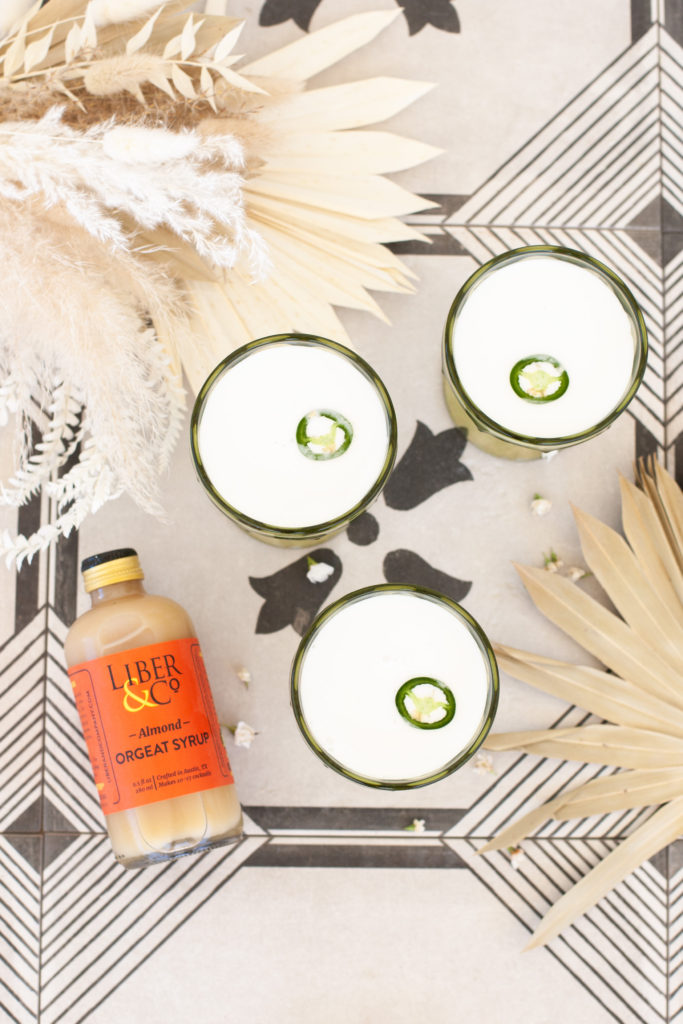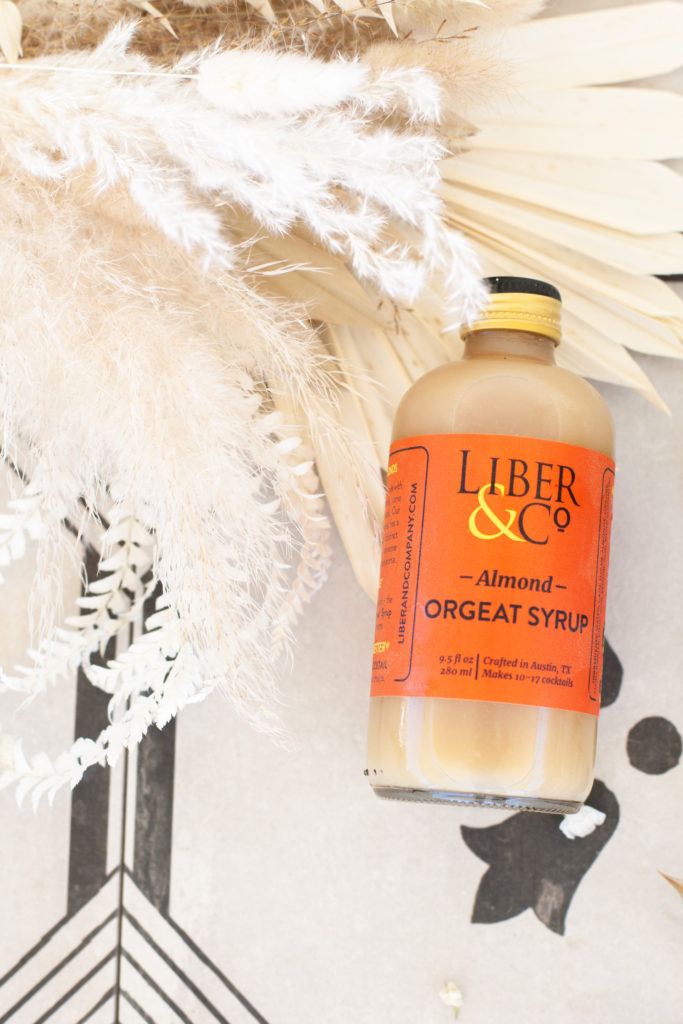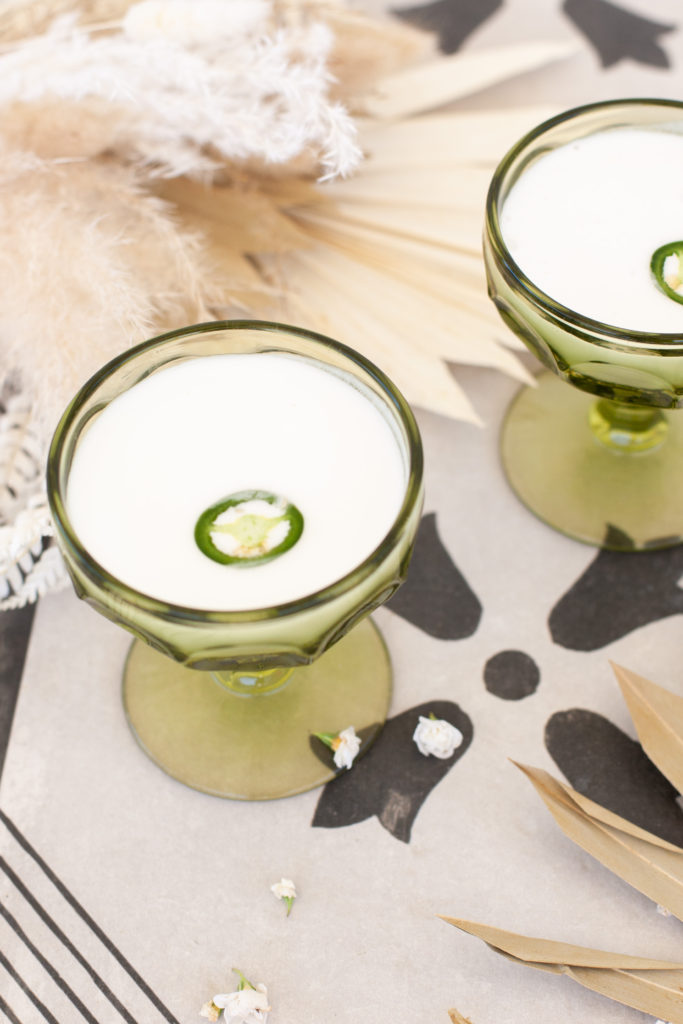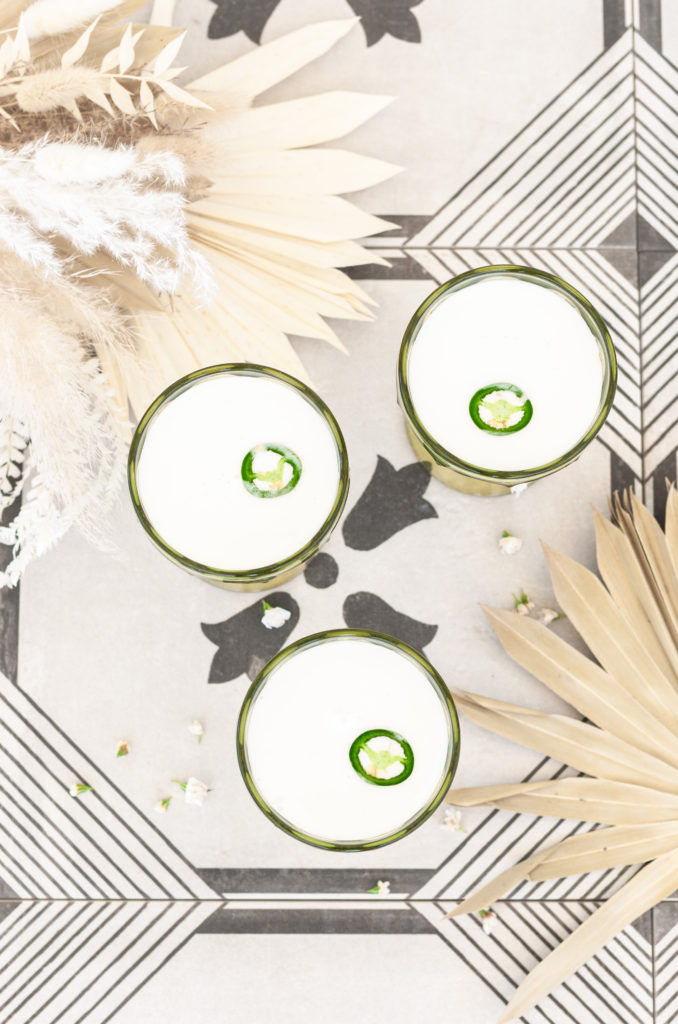 ---
xx
Abby