We are continuing this fruitful week with an ode to coconuts! Everyone's favorite tropical fruit, and hands down one of my favorite scents as well. This is the ultimate tropical affair including a gorgeous table, awesome details, and amazing cocktails. Which we have the recipes for!
I've gotta warn you guys, there will be lots of photos shared on this one as it's one of my new favorites!! So sit back and relax, we're going covid-coconuts over here and this is the cure!!!
We are also featured today on Green Wedding Shoes and are so grateful to them for sharing all the beautiful photos by Jessica Lynn Photo.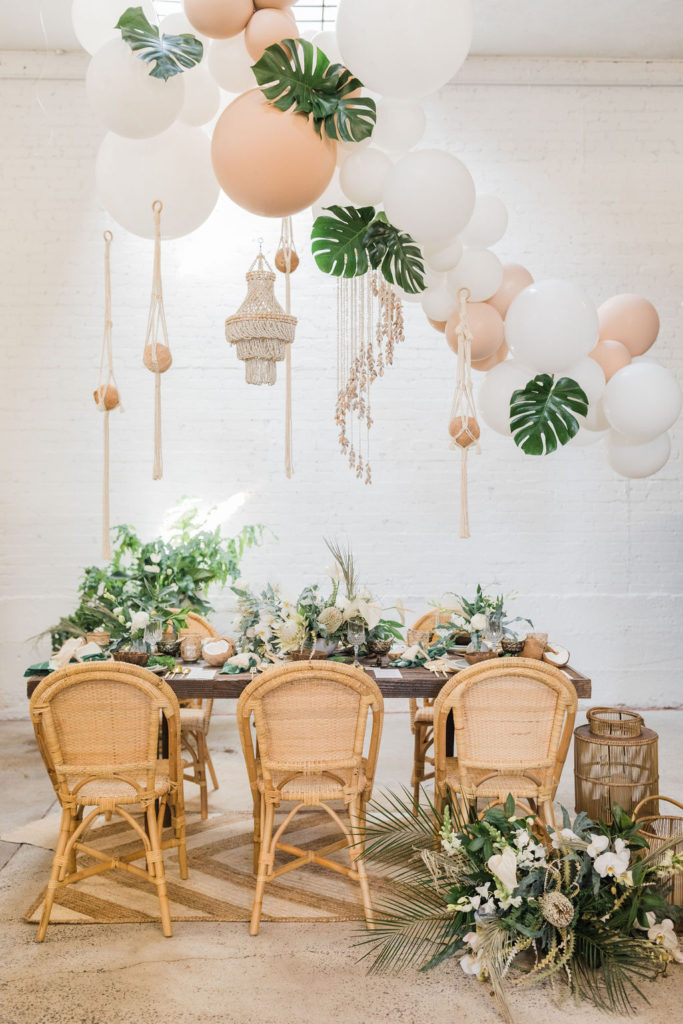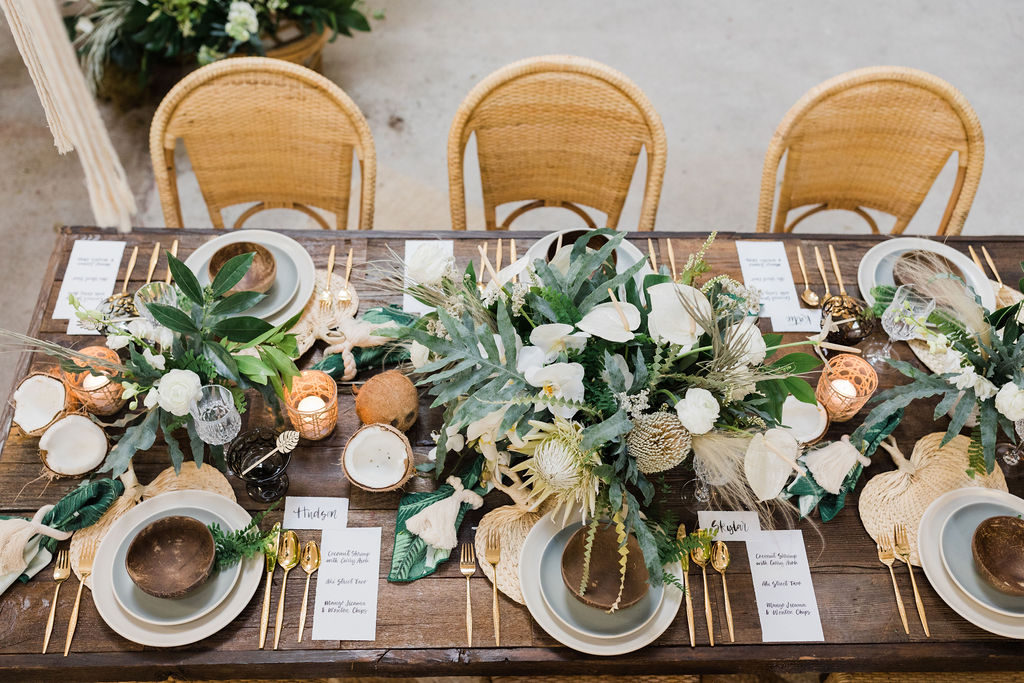 Kicking it off with this pretty invitation suite by Stand Tall Mia. Her handwriting is one of my favorites! It's all styled perfectly on the Chasing Stone Monteverde styling mat.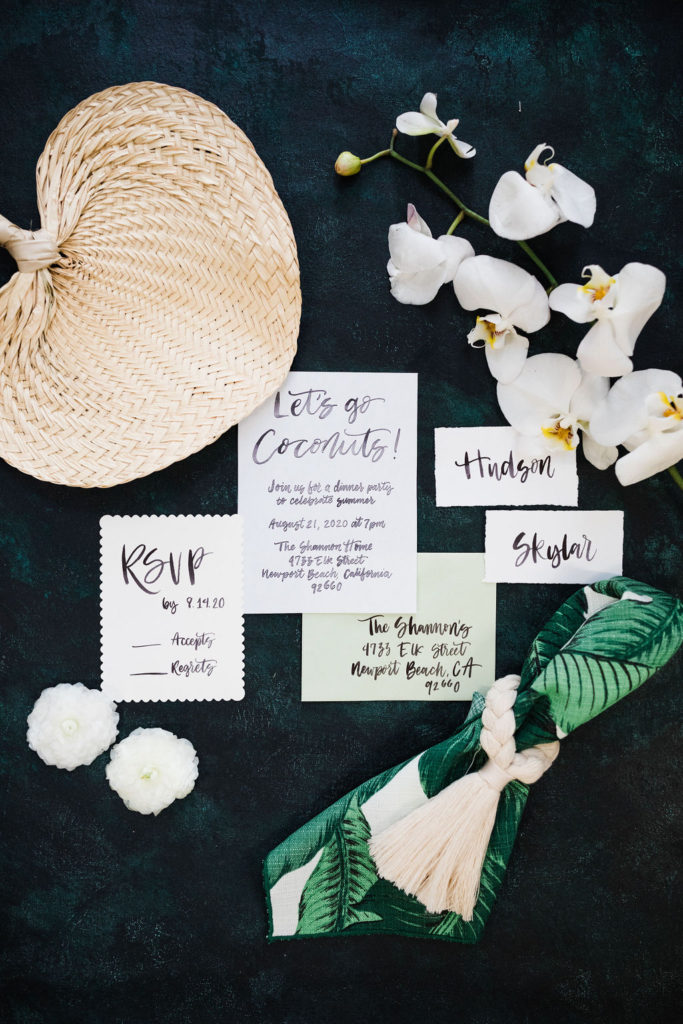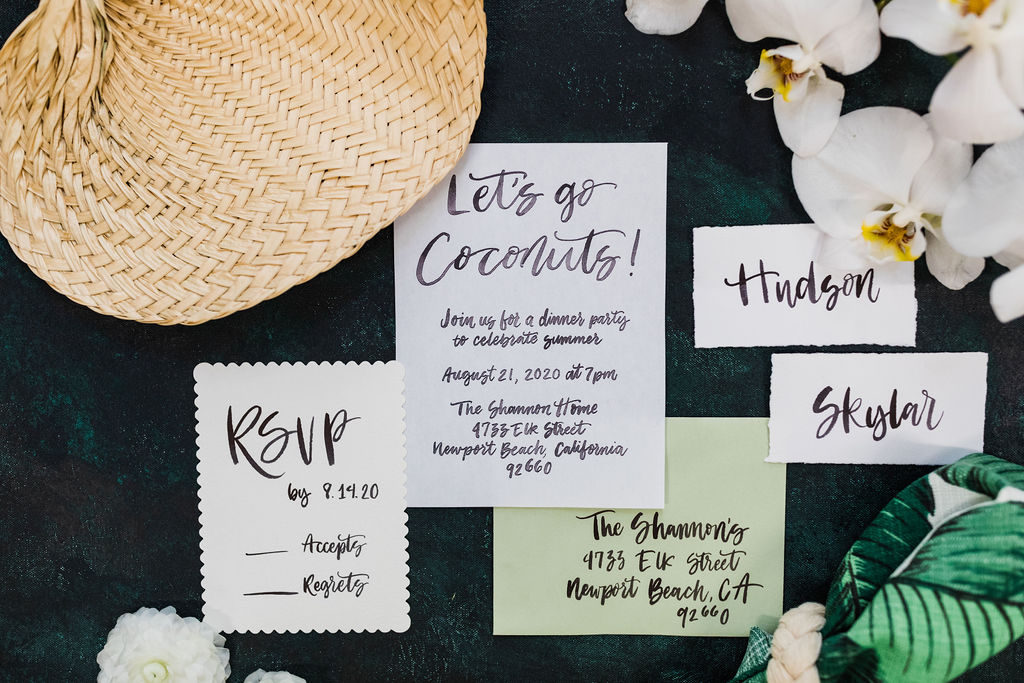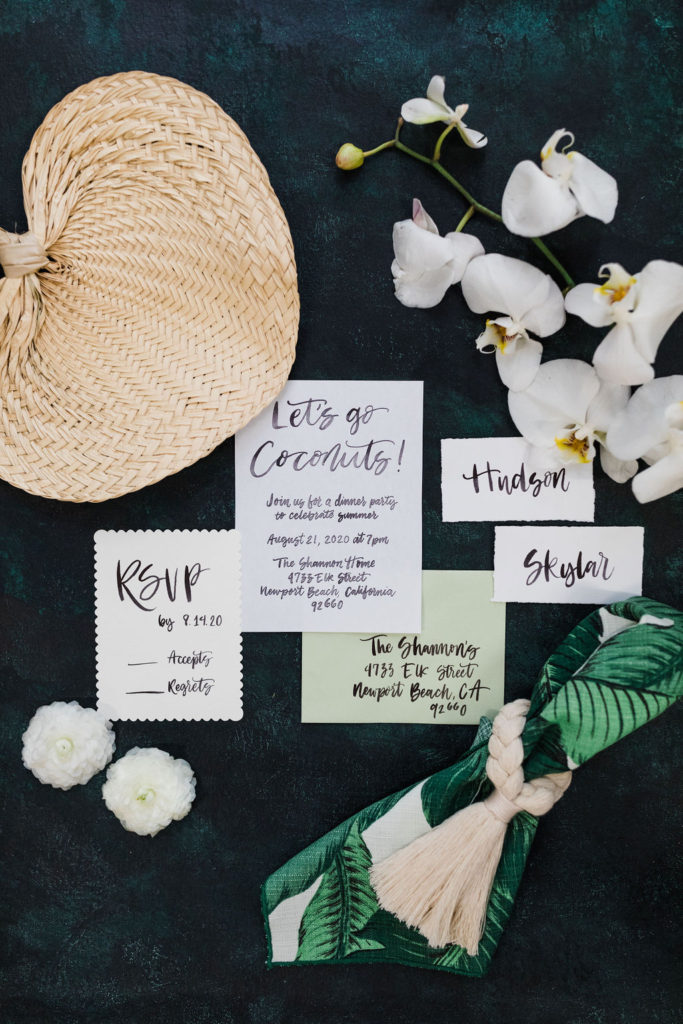 Can you even with this table?! Where do I start! Well, the balloon situation is amazing, Ellen at The Pop Shop strikes again! She made my balloon chandelier a reality and of course, Alex from Third & Park added the perfect tropical greens.
We also added a few boho seashell chandeliers from Sweet Salvage Rentals along with the cutest little coconuts hanging in The Neutral Knot's macrame plant hangers. Overall, this overhead area is basically everything!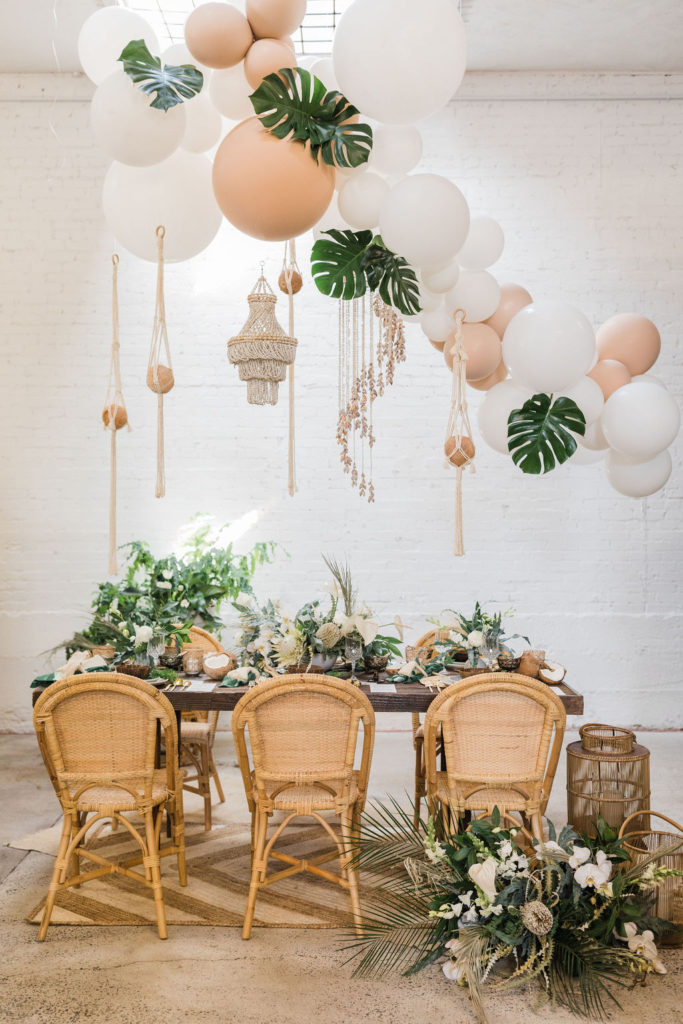 The table was set with Cherished Rentals beautiful tabletop collection along with bowls from Coconut Bowls. These bowls are the best and so functional, and they add such a fun touch to our table!
Of course the amazing floral arrangements by Third & Park steal the show! She knows how to do tropical, along with all the pretty candles she placed on the table. I especially love the tropical napkins from Hostess Haven wrapped with The Neutral Knot macrame rings. They are just the icing on an already delicious cake!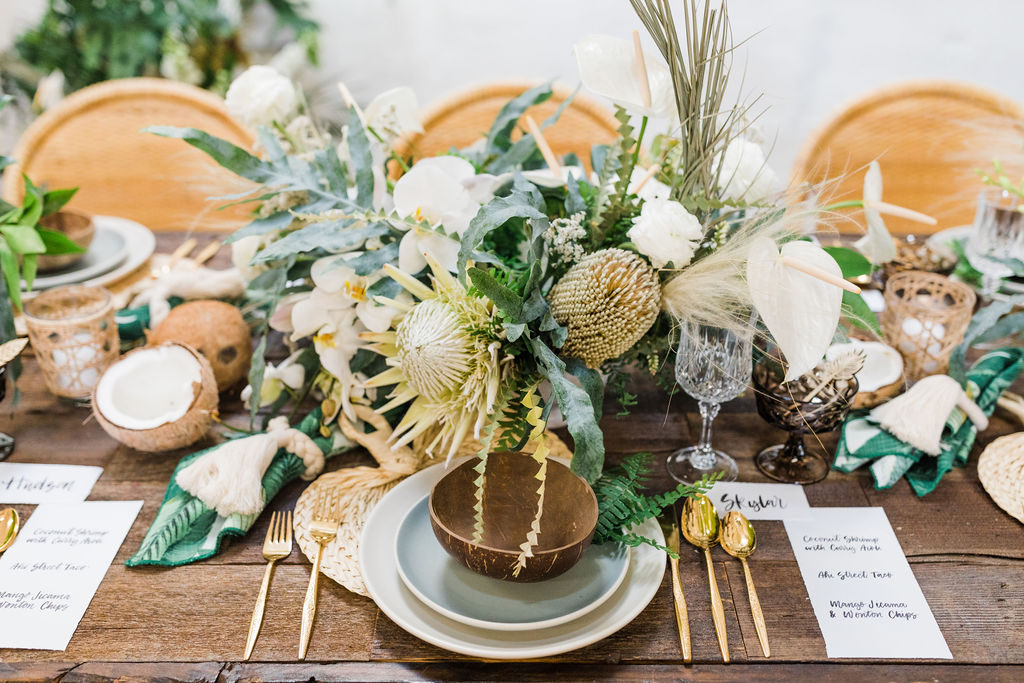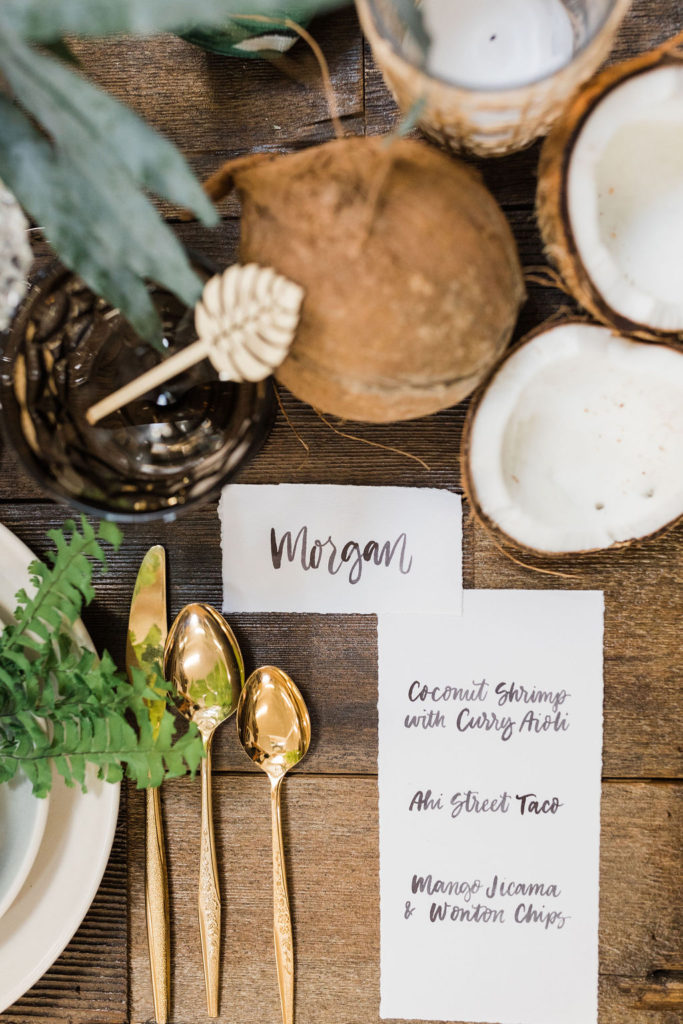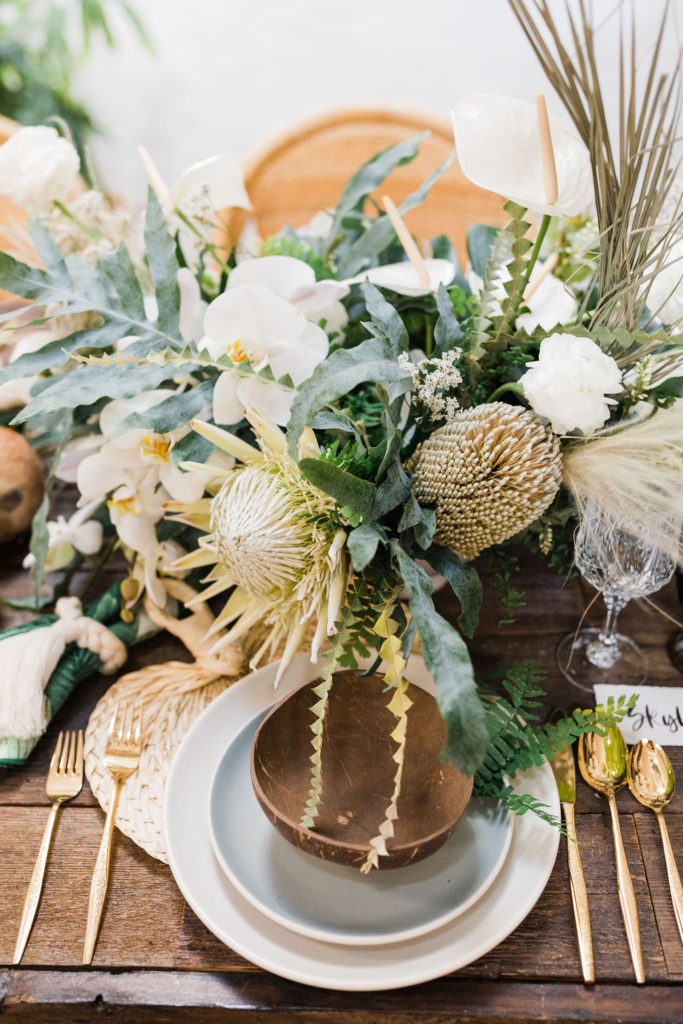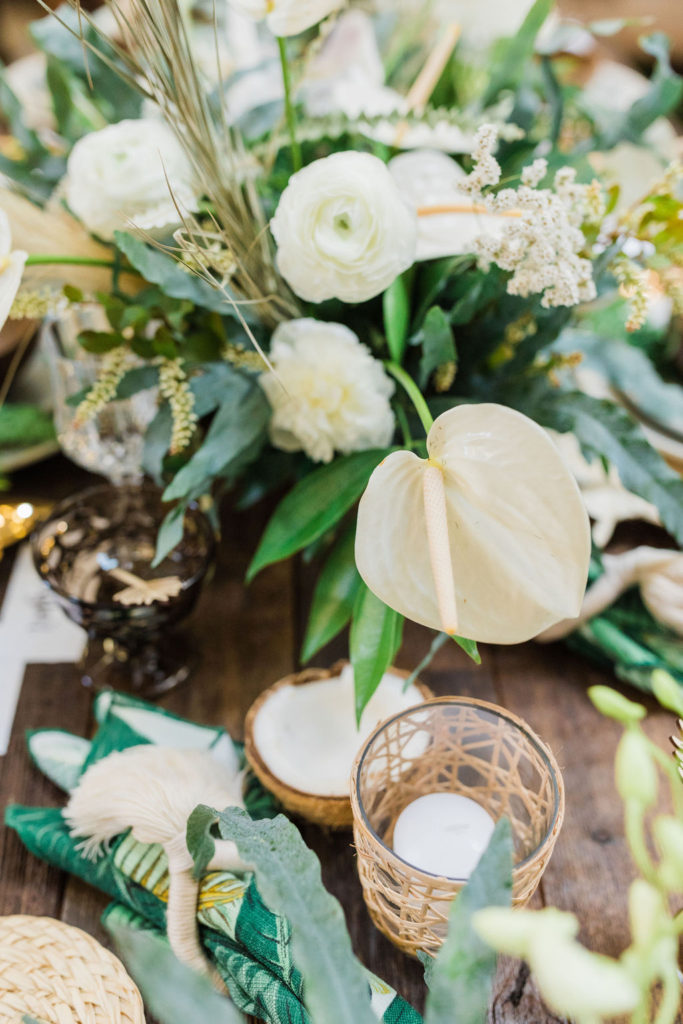 It all looks so pretty together, doesn't it?! Along with the pretty menus and place cards from Stand Tall Mia and the tropical stir sticks from Proper Letter.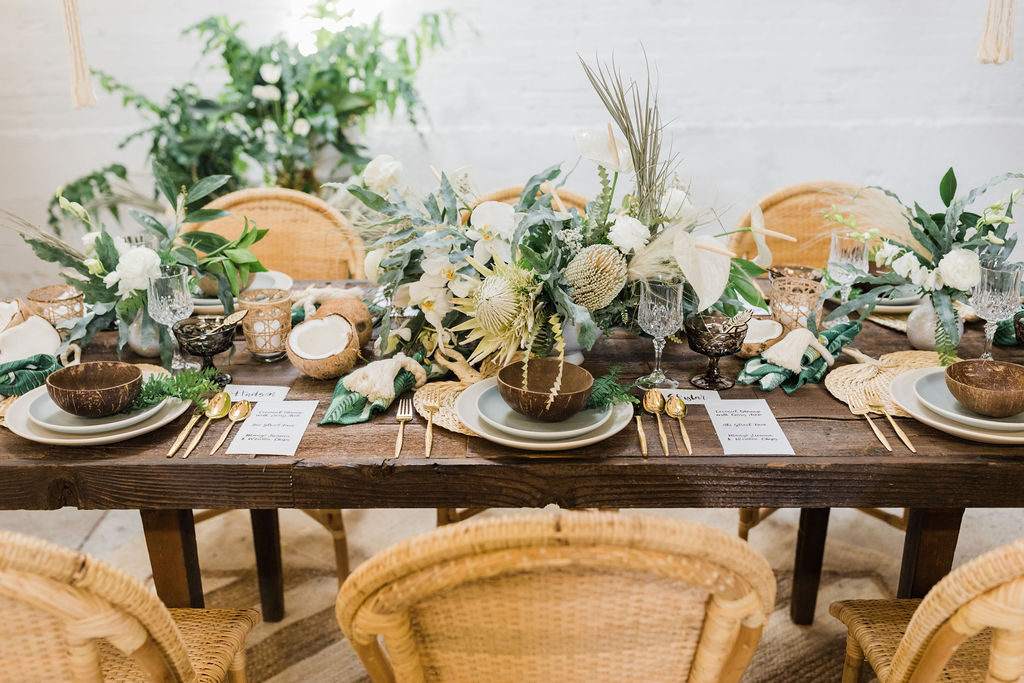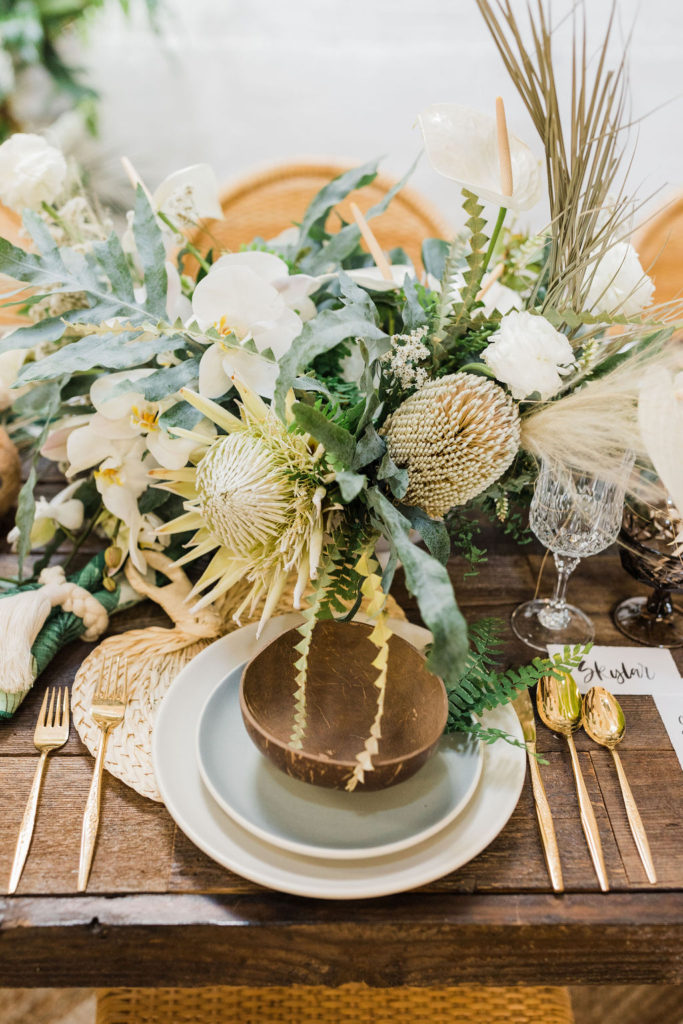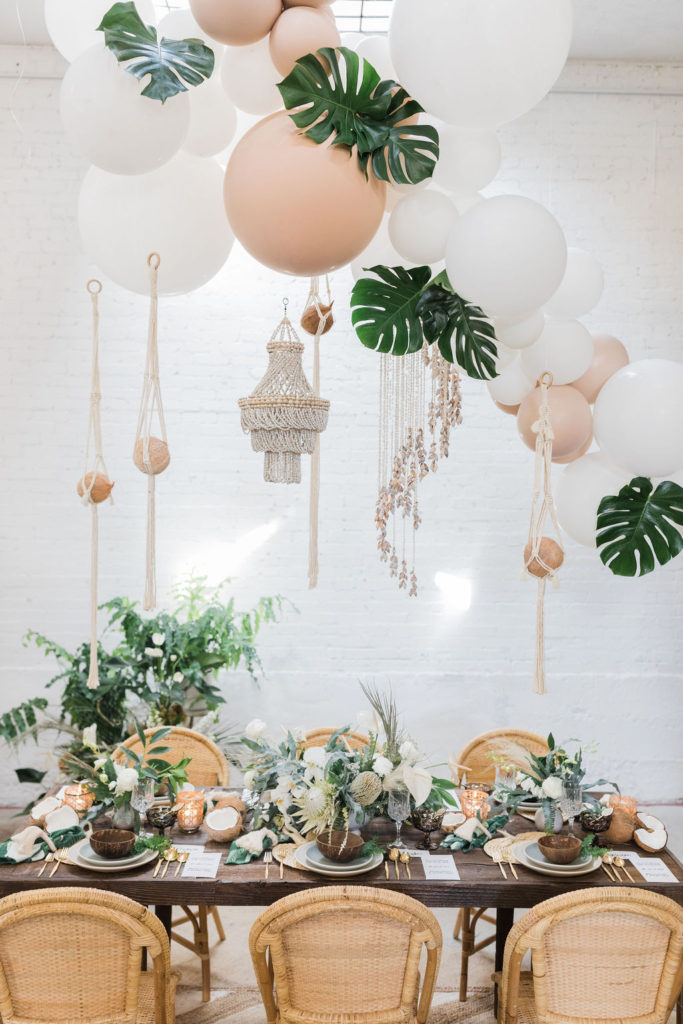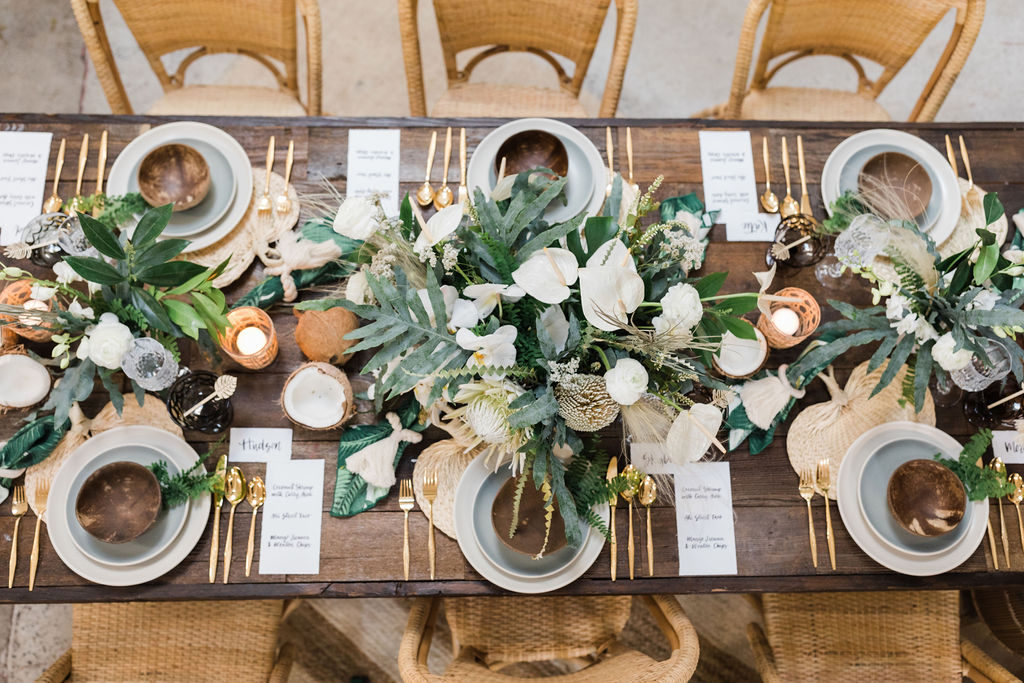 And a look from this angle, because this is her good side ;) Also, those incredible chairs are new to Sweet Salvage Rentals collection and I can't stop using them – obsessed!!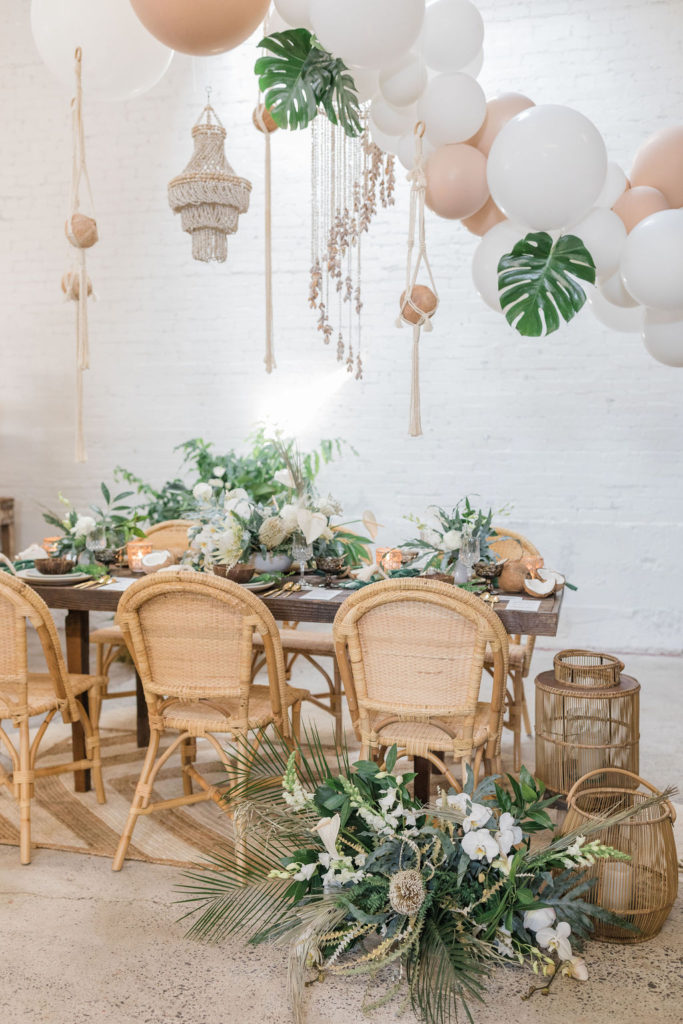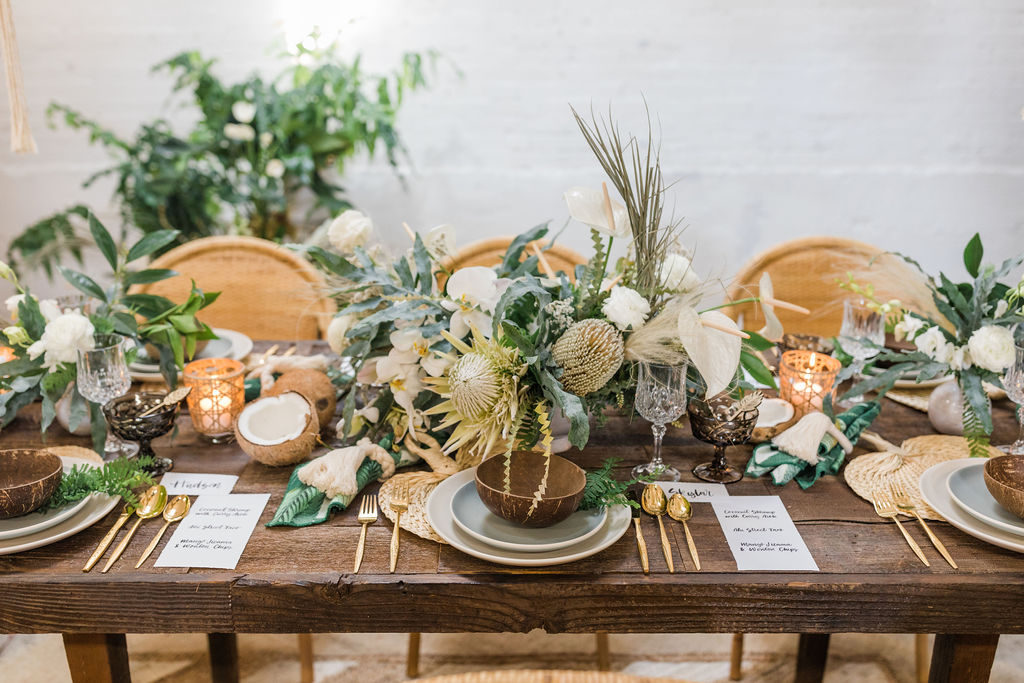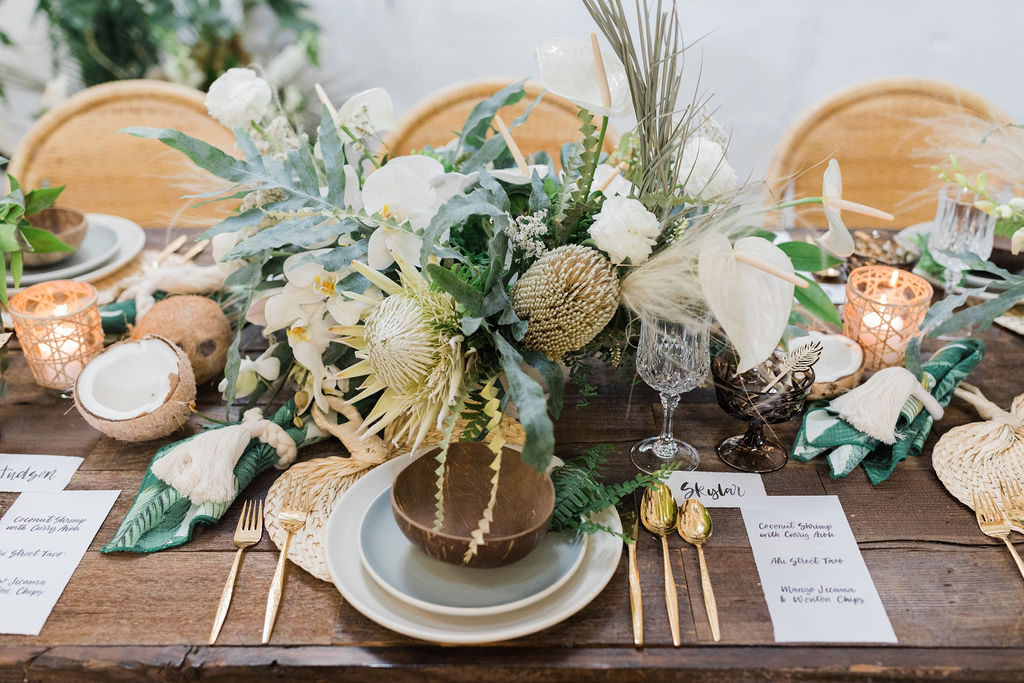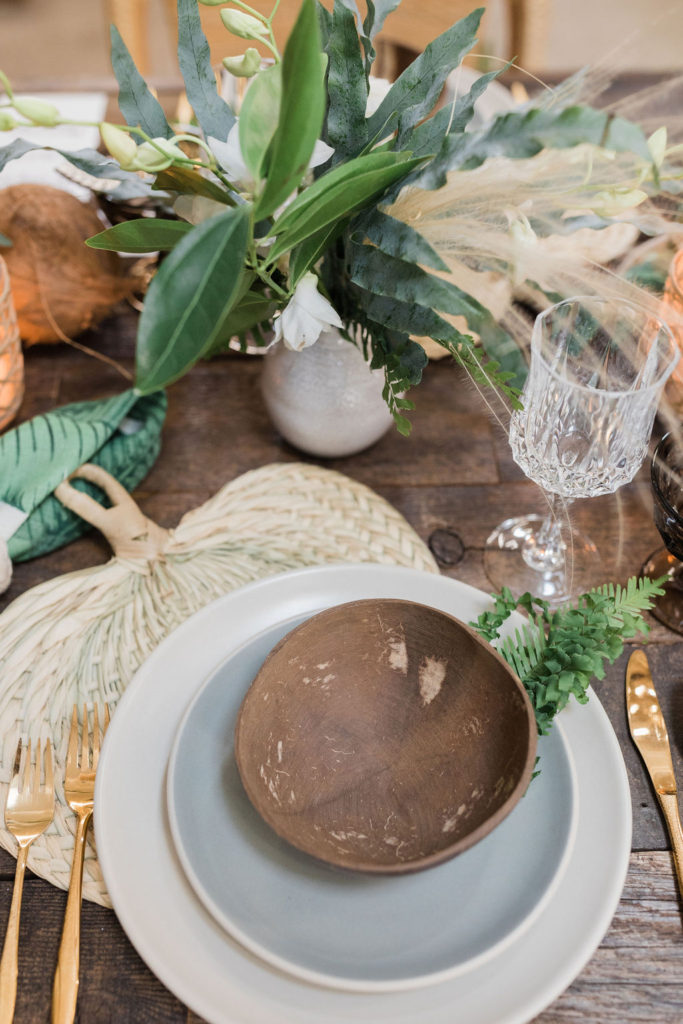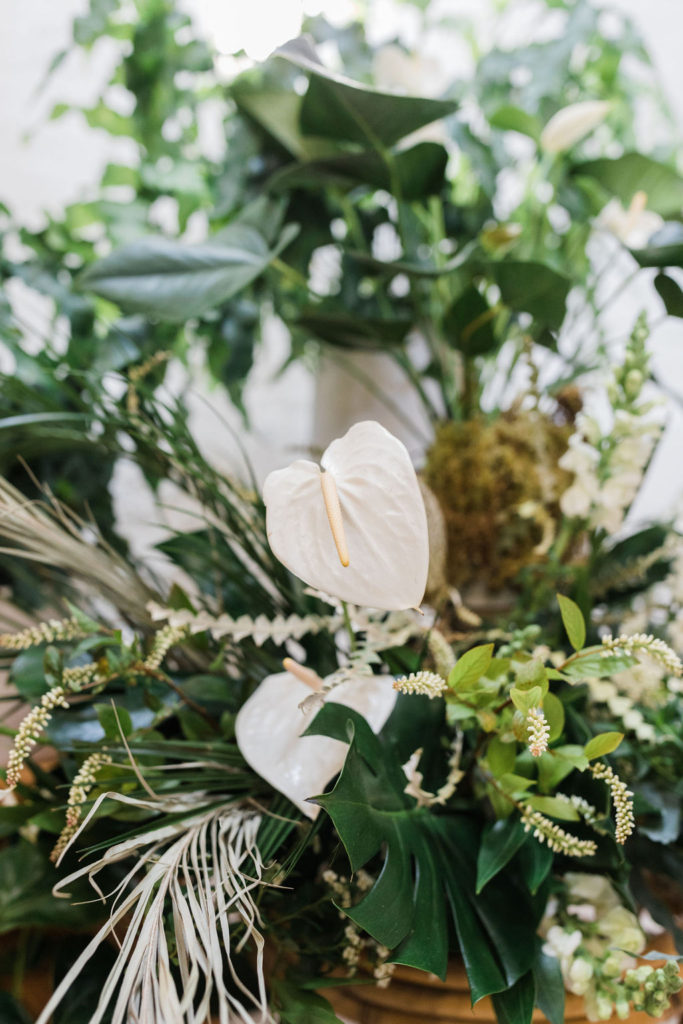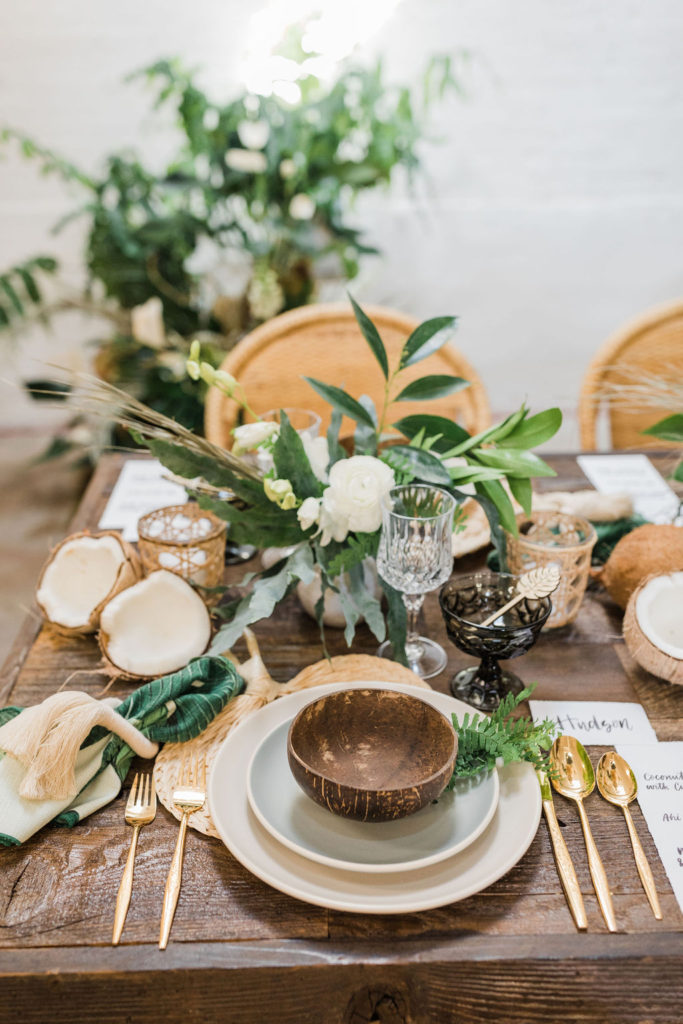 Had to give these ladies a close-up! Aren't these chandeliers from Sweet Salvage Rentals beautiful?! And of course, the plant hangers by The Neutral Knot are an essential in every home!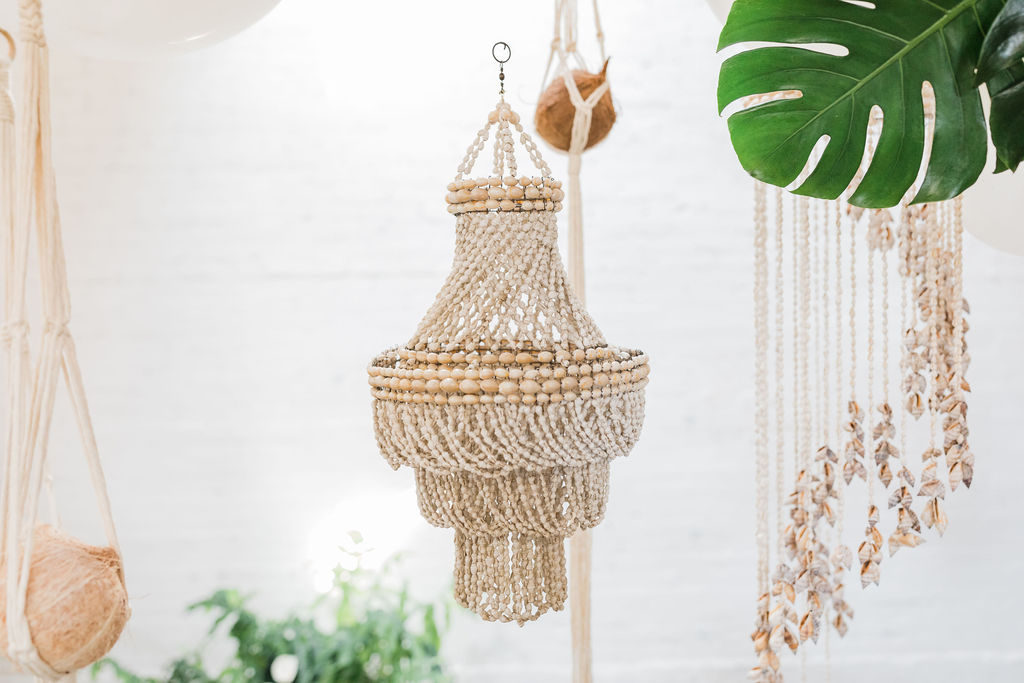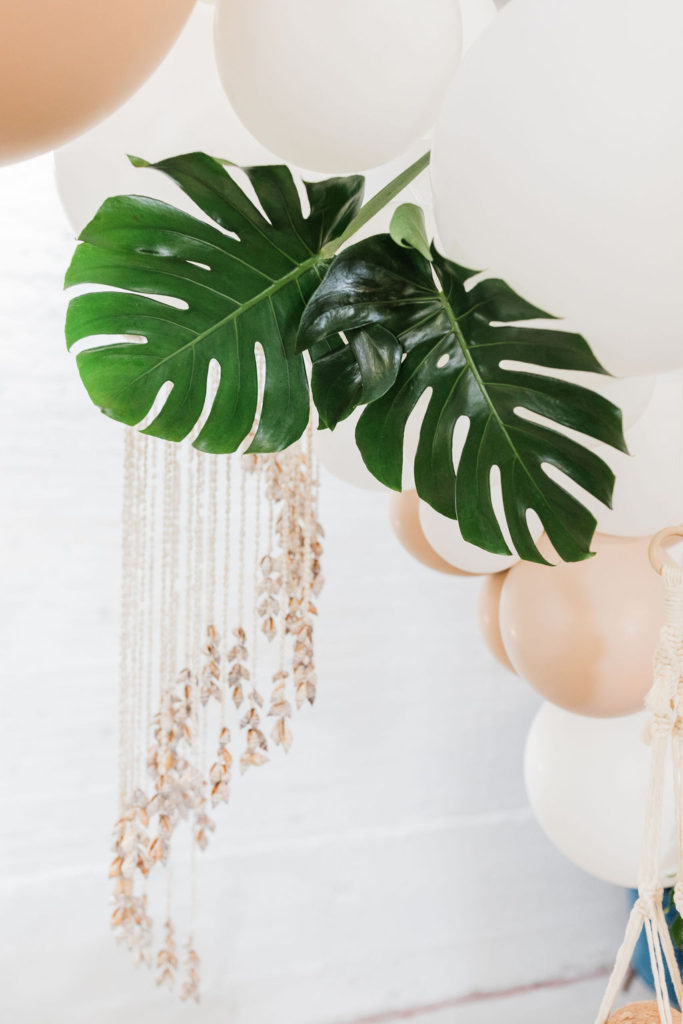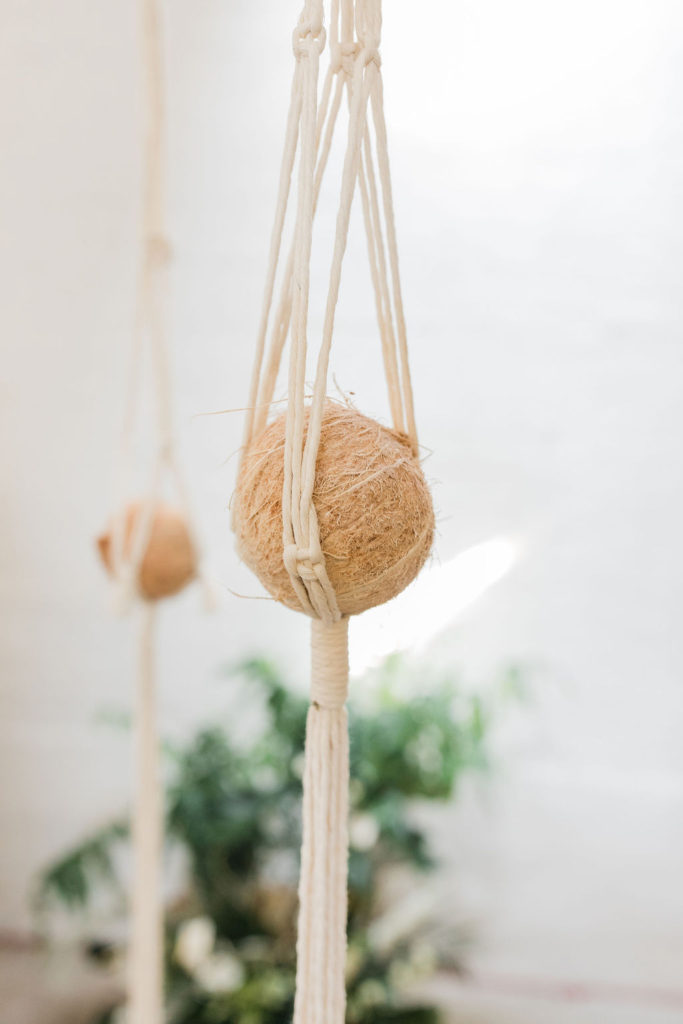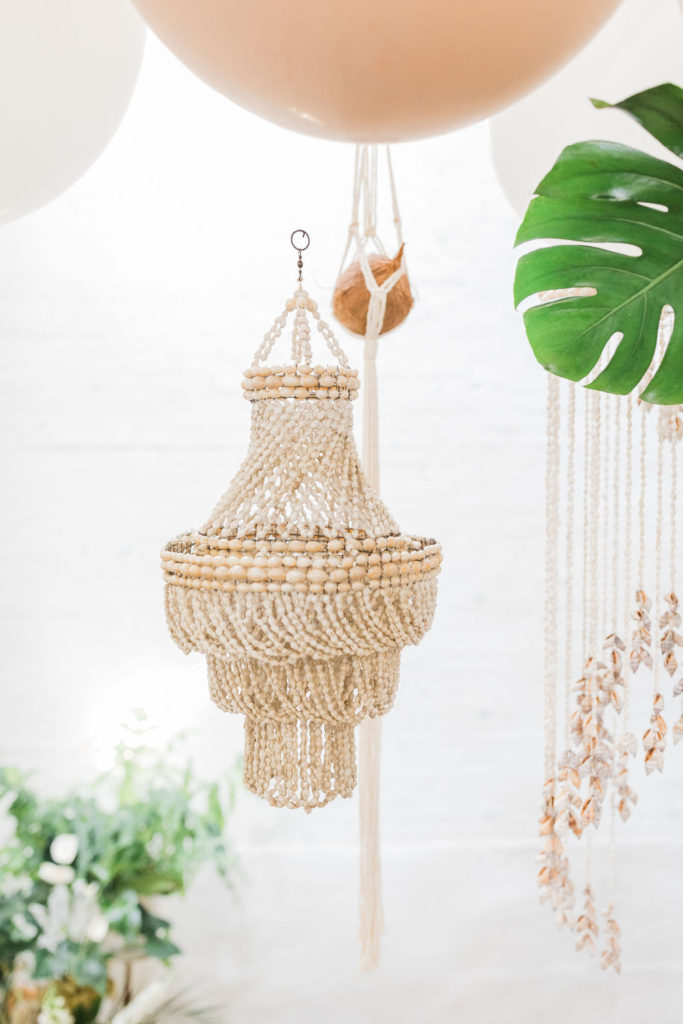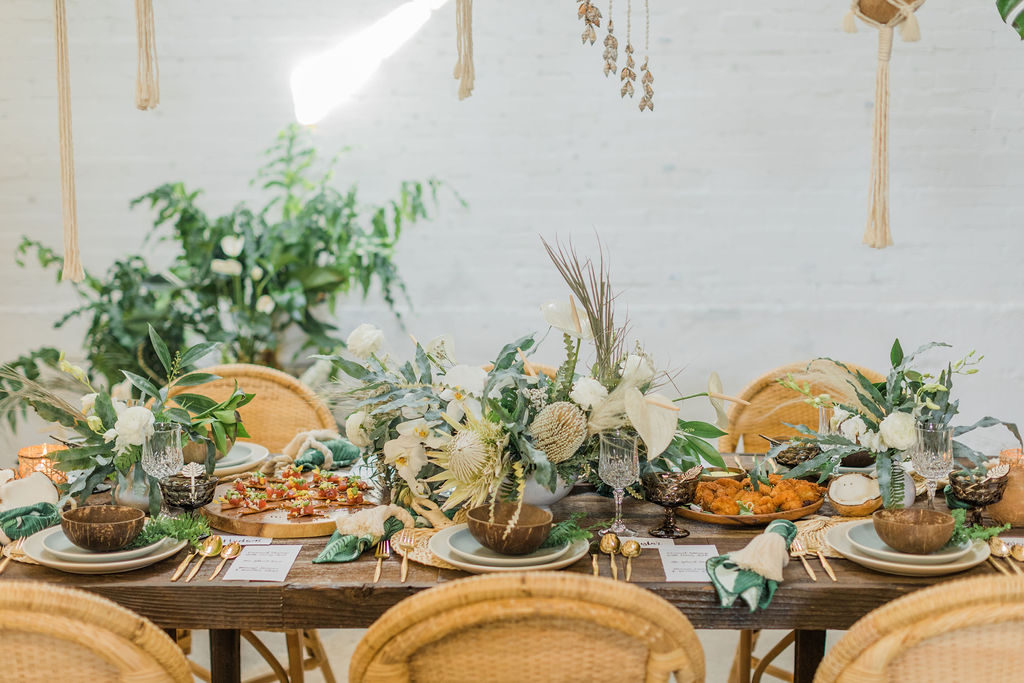 And now for some tasty bites! Thanks to Colette's Catering for bringing the most delicious menu. I love me some ahi, and these bites were ahhh-mazing!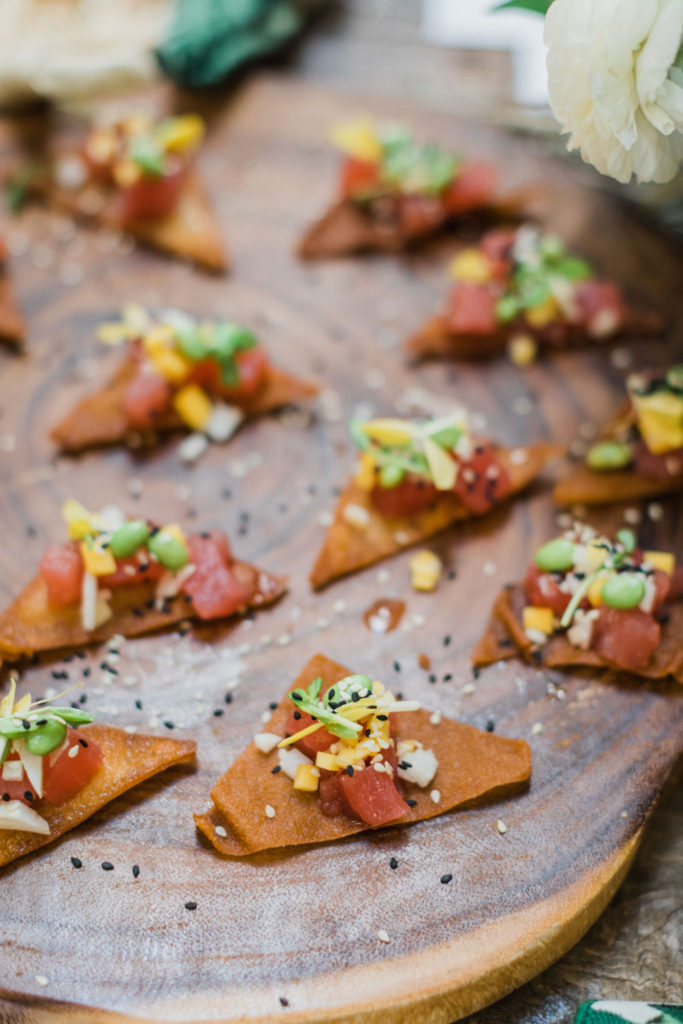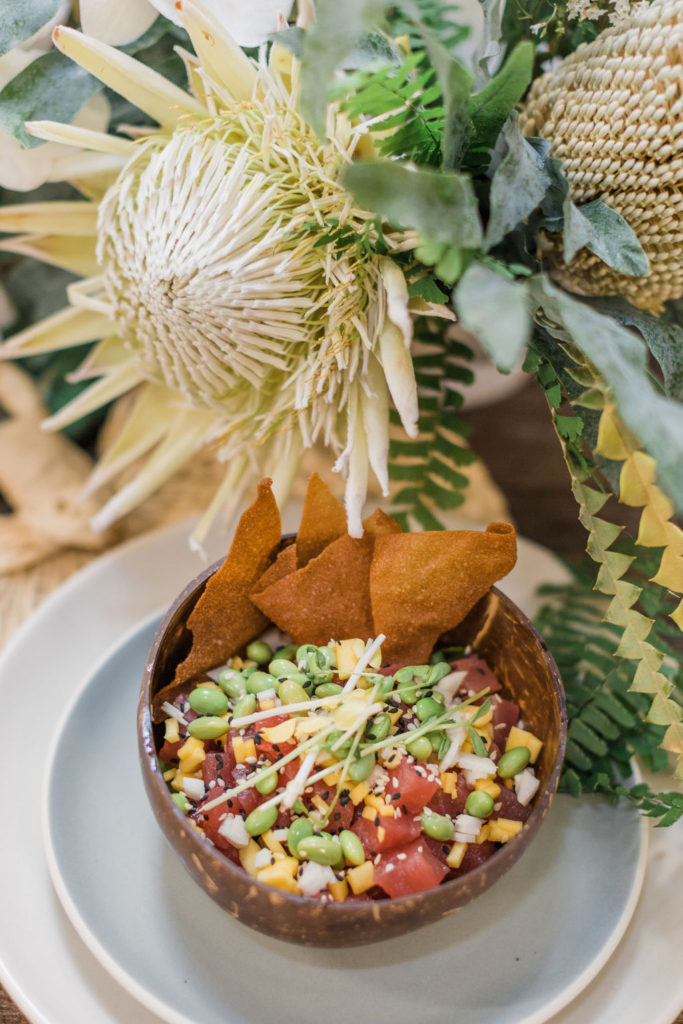 And if you're gonna do a coconut party you better serve some coconut shrimp! One of my all time favorites…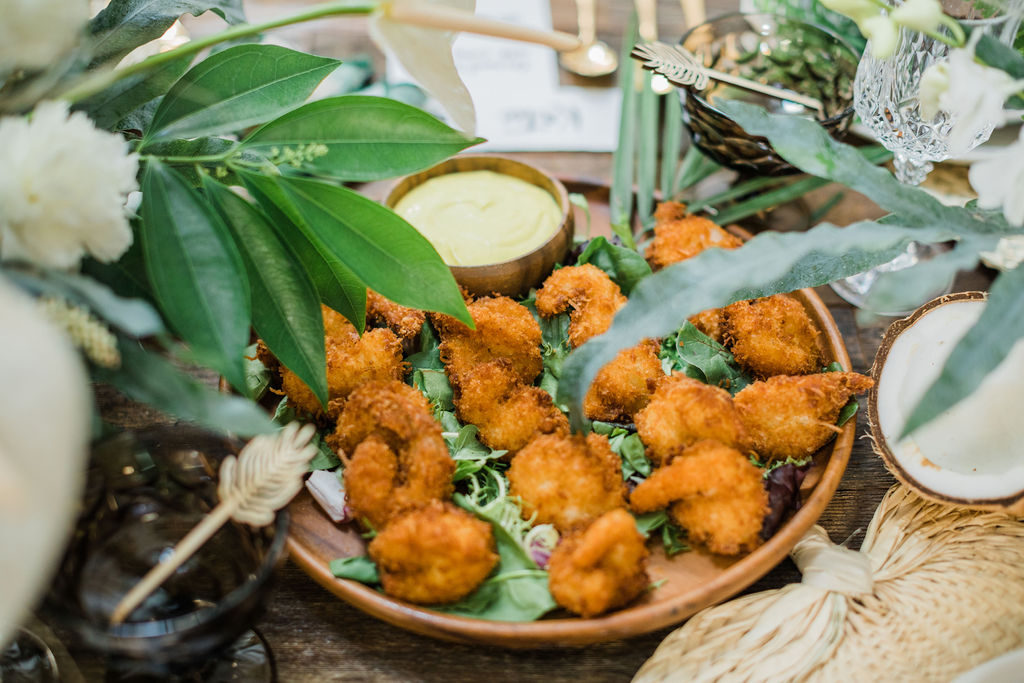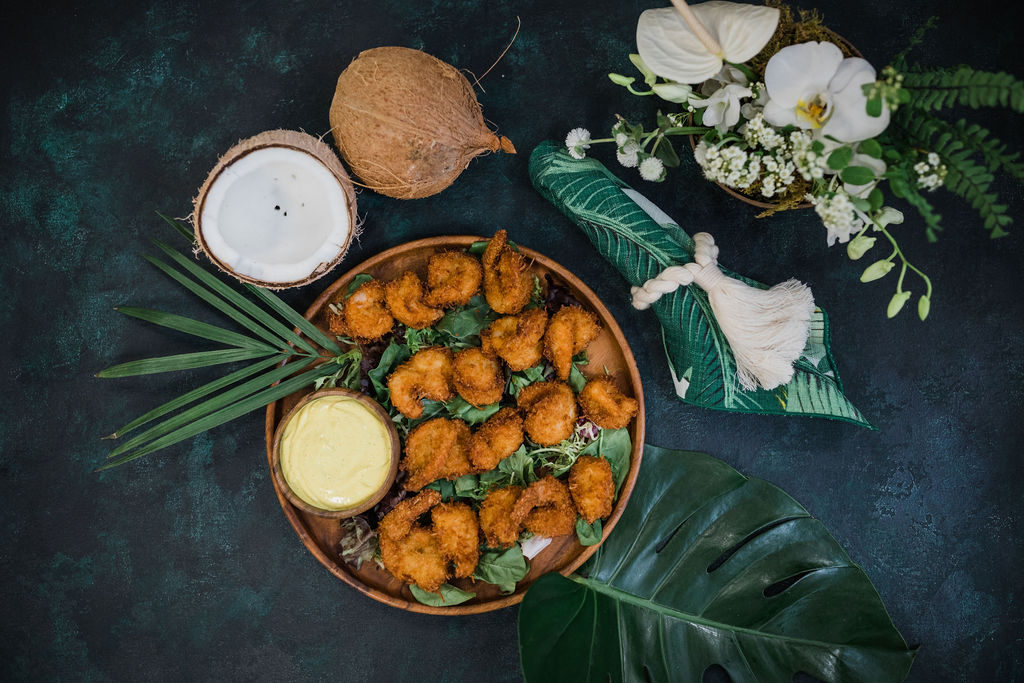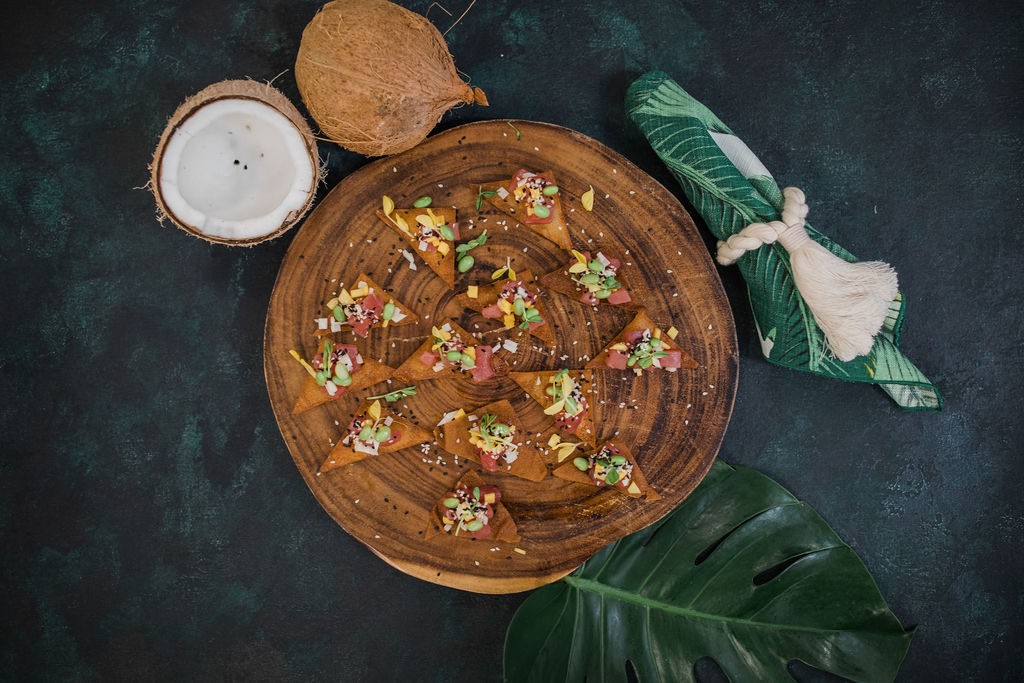 On to the bar… Because all you need is sun and coconuts! As Stand Tall Mia so sweetly wrote on our signage. Loving the little install Third & Park did on the bar as well, but let's get to those cocktails…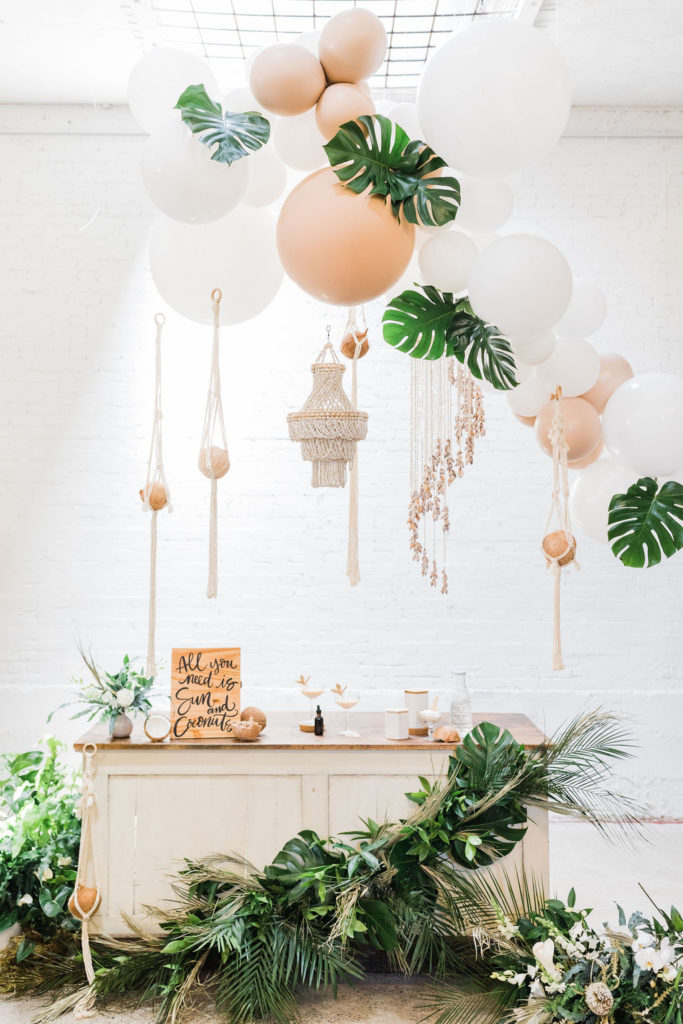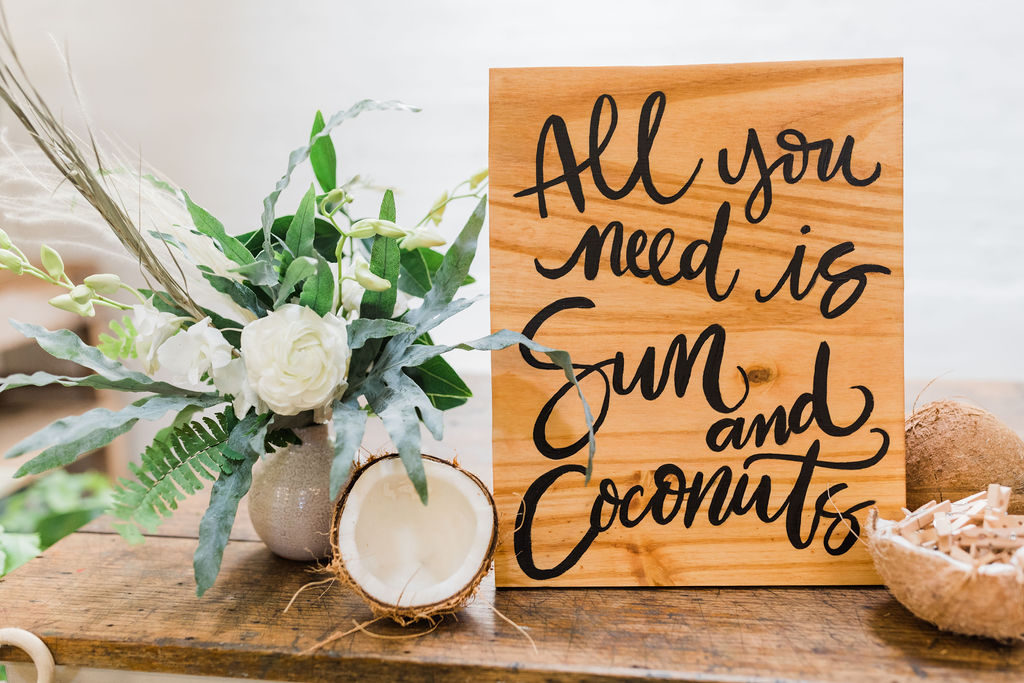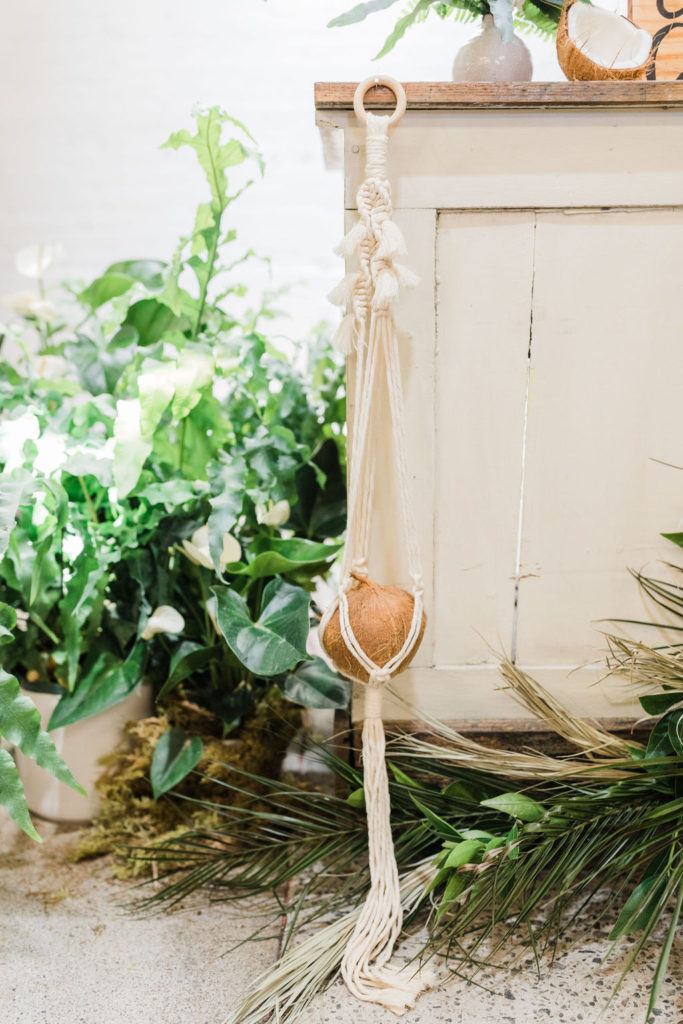 Our friends at Bottles & Blooms were kind enough to come and mix some of their creative and, may I say delicious cocktails! These girls know how to set up a bar with style and have the cutest accessories!
They were also kind enough to give us the recipes. Trust me friends, I taste tested these and then some, and they are all amazing! Let's start with…
Cool as a Coconut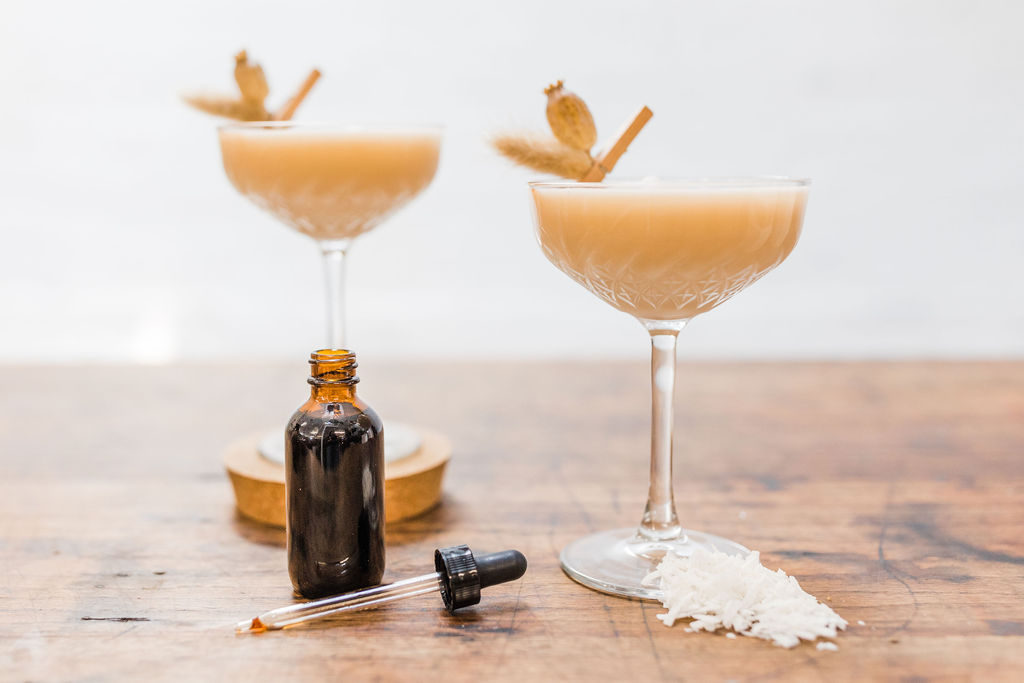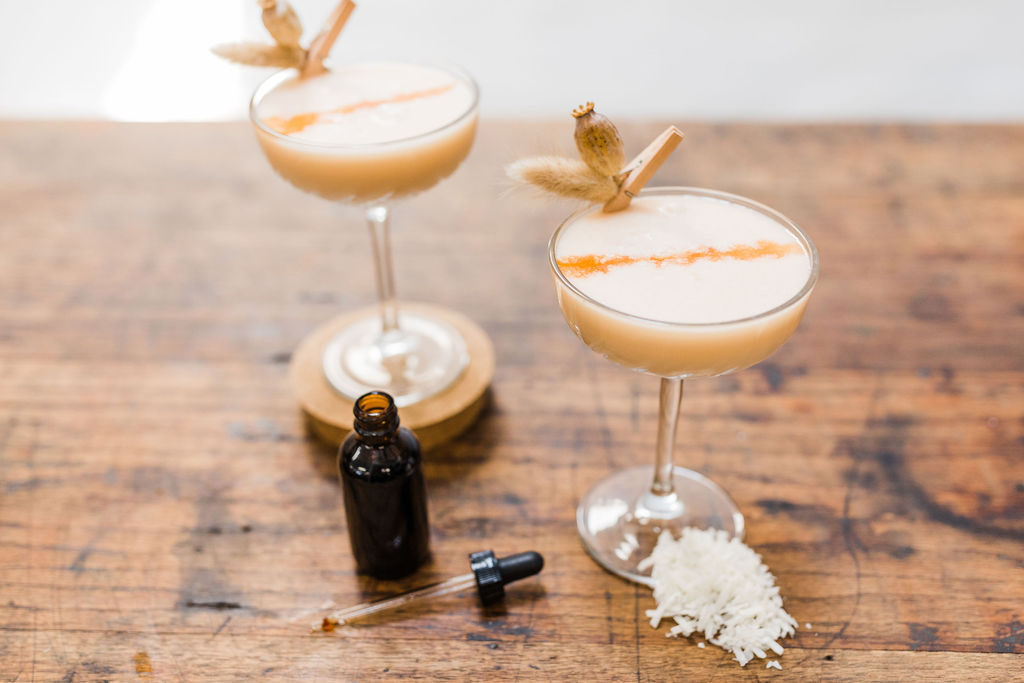 Served up in a chilled coupe
In a shaker with ice add:
-3oz white rum
-2oz Coconut cream
-4oz of peach juice
-2 dash black walnut bitters
Shake vigorously
Strain into a coupe
Garnish with bundle of dried florals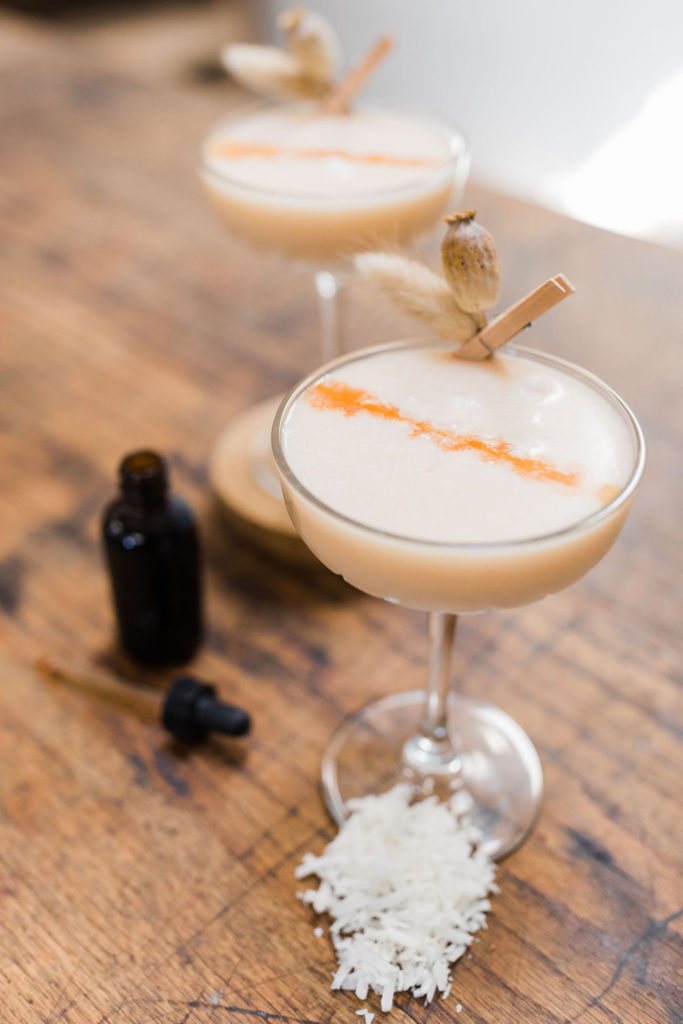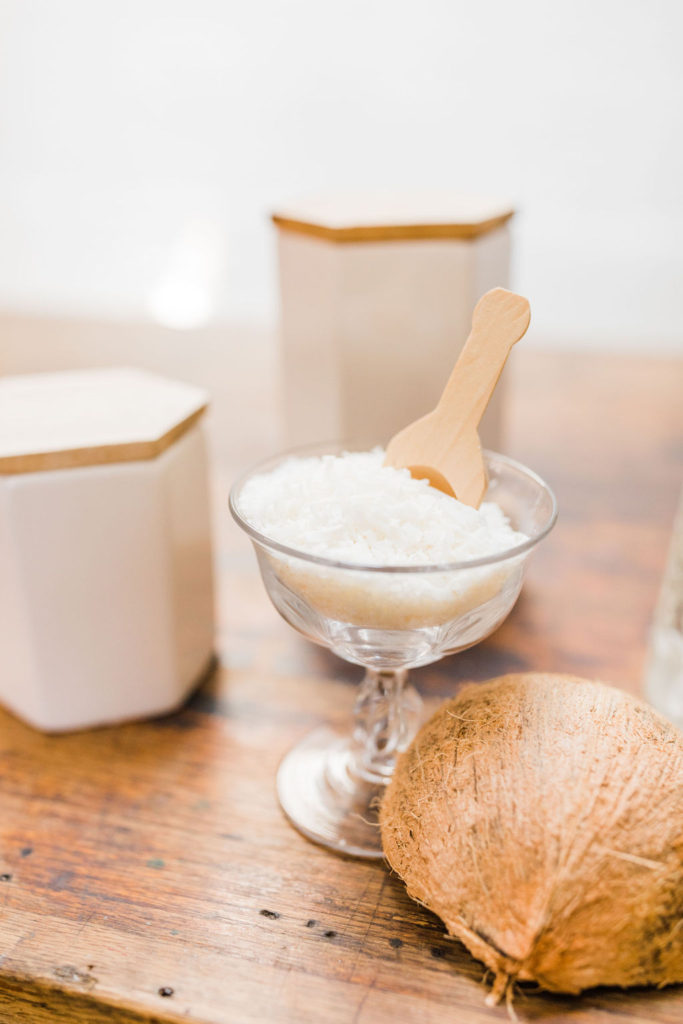 Next up…
Coconut Kinda Life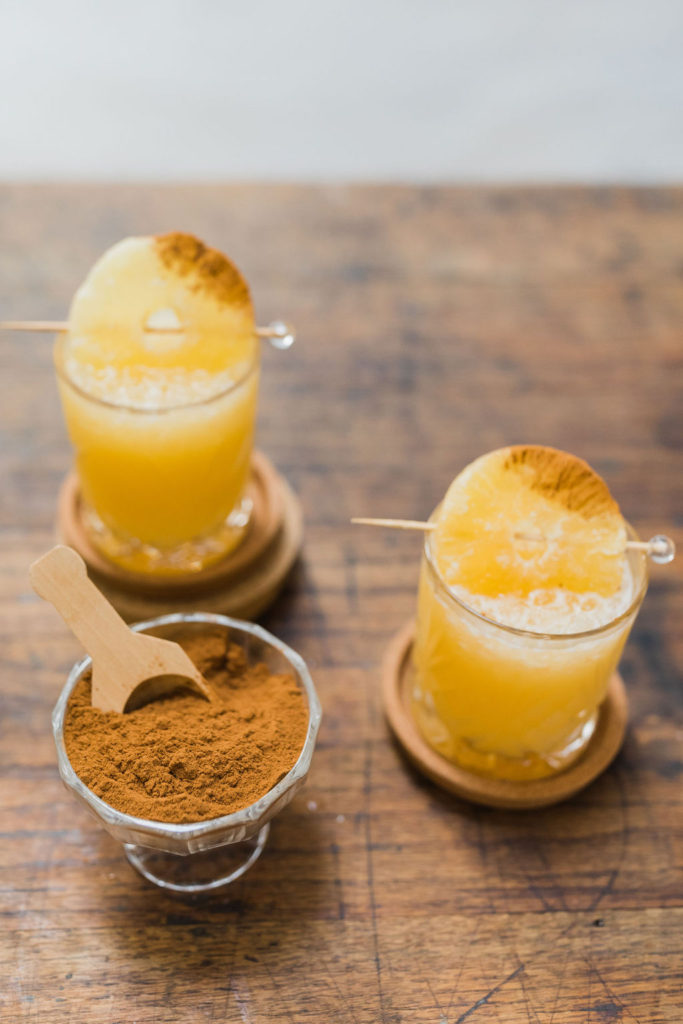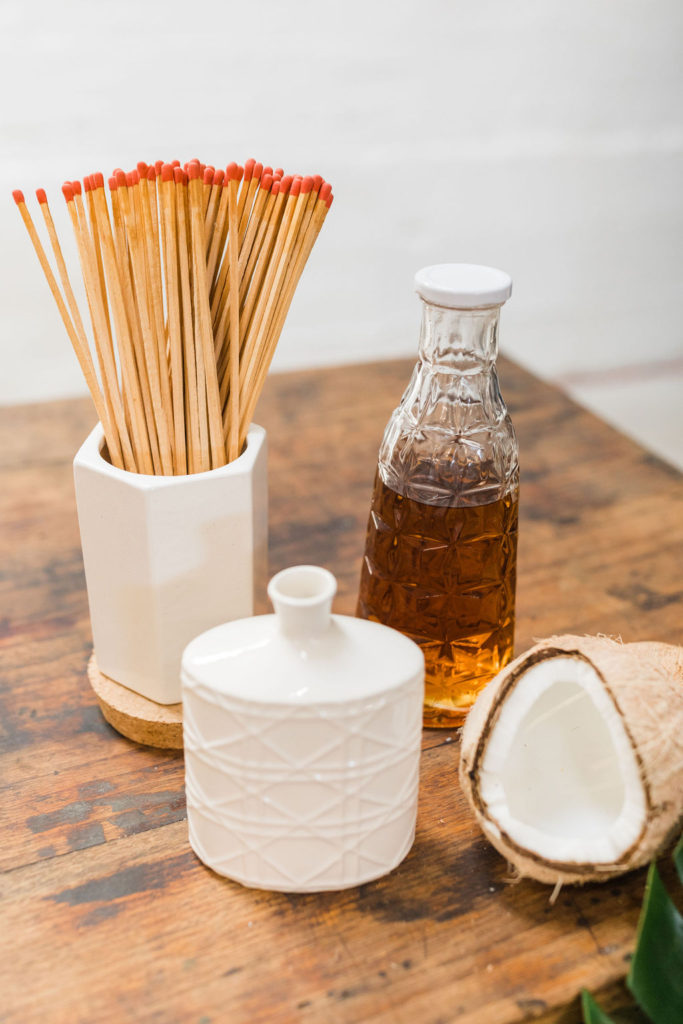 Served on the rocks in a 12oz cup
In a shaker with ice add:
-3oz spiced rum
-4oz pineapple juice
-2oz orange juice
-.5oz cream of coconut
Shake vigorously until frothy
Strain into glass over ice
Garnish with a dash of cinnamon and a candied pineapple wheel dipped in cinnamon
For extra flare, light a long match and hold it over your cocktail
Lightly sprinkle cinnamon over the flame for a fun party trick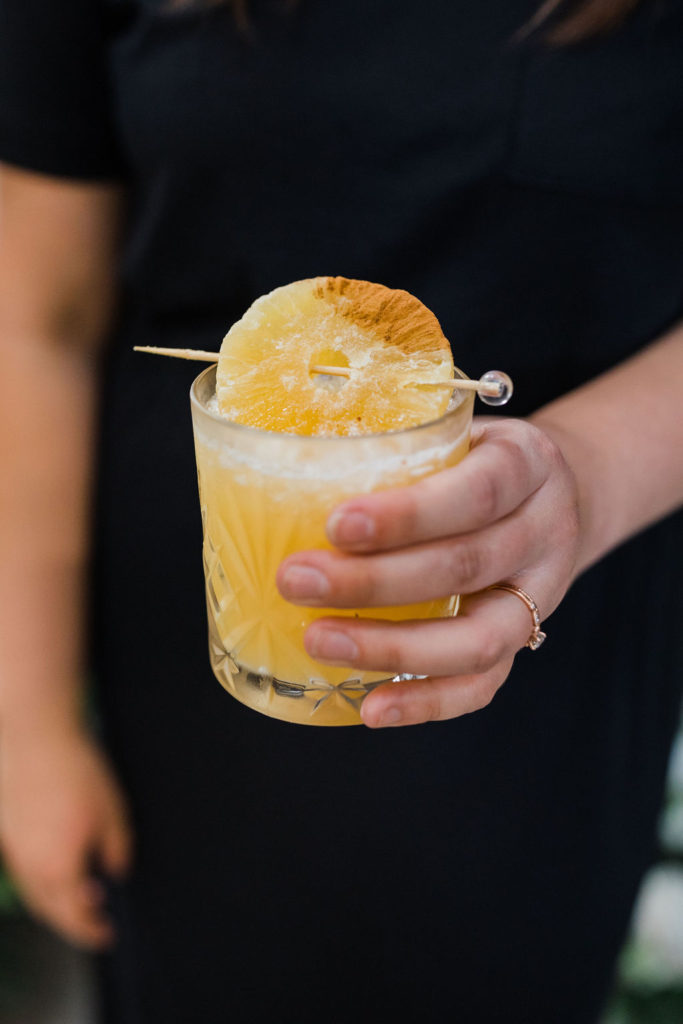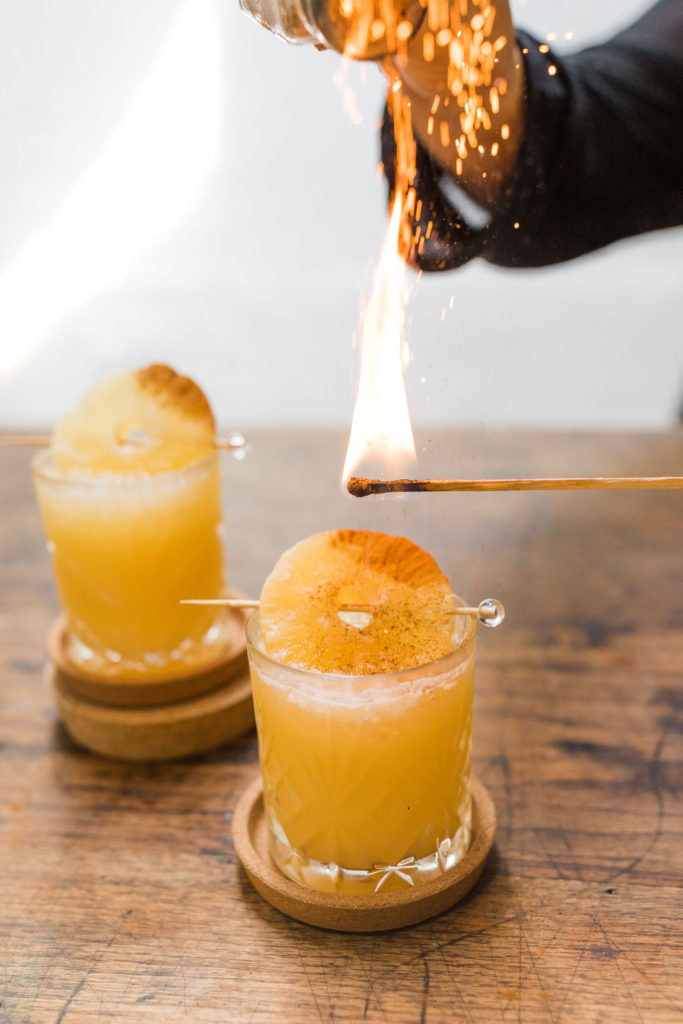 Tropical Twilight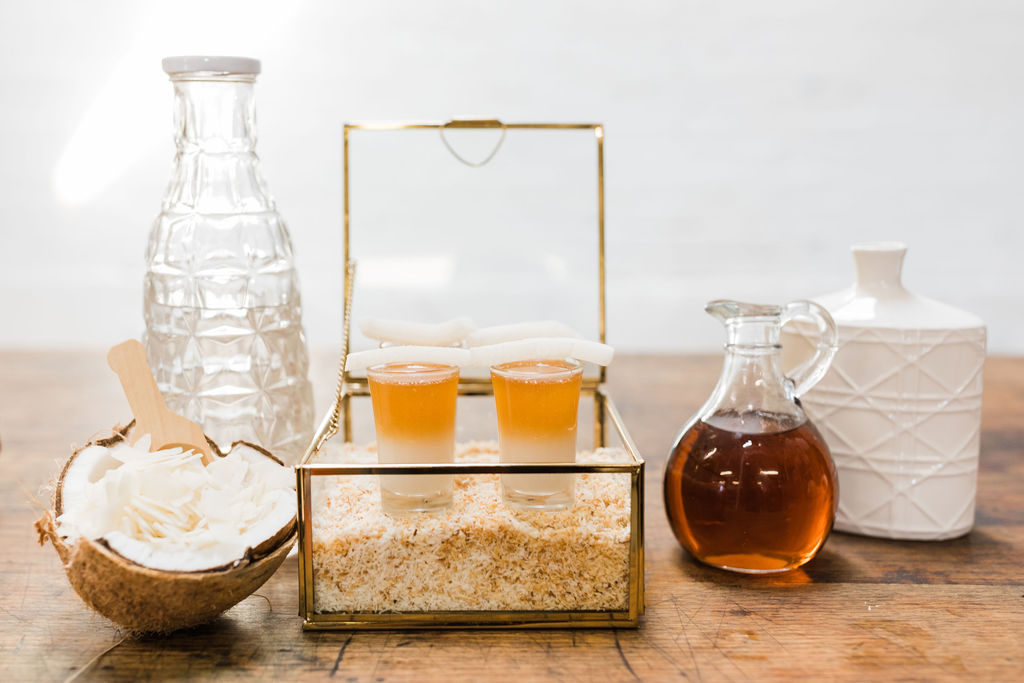 Served in a tall shot glass
In a shaker with ice add the following:
-1oz coconut rum
-.5oz cream of coconut
Shake vigorously
Strain into tall shot glass
Utilizing a spoon, flip spoon face down and slowly pour 1oz of Meyer's dark rum over spoon to create a layered effect
Garnish with a piece of coconut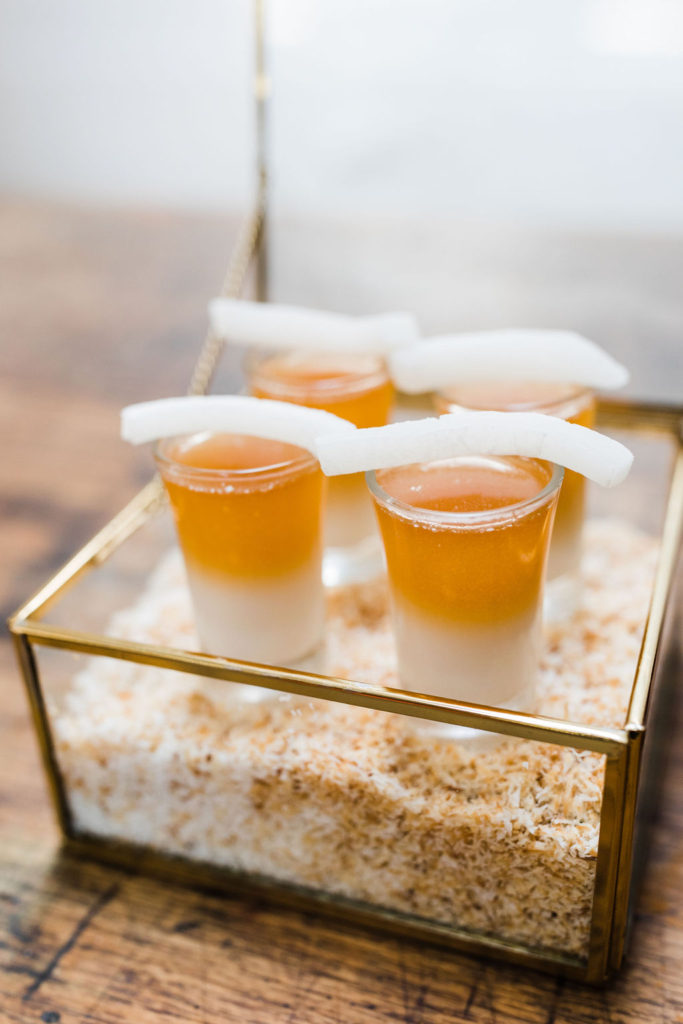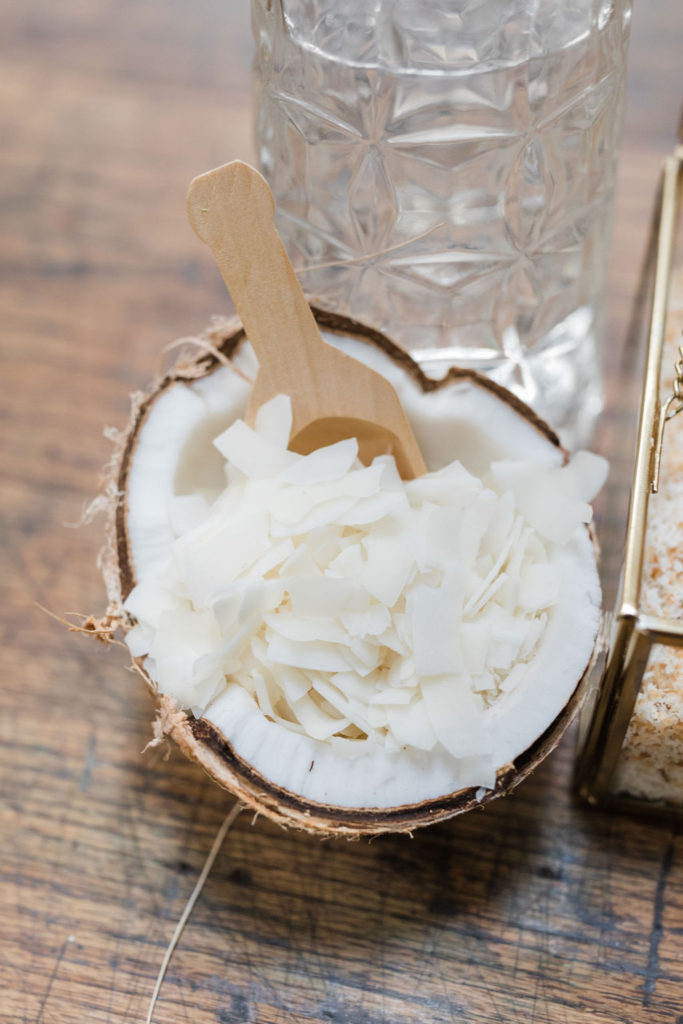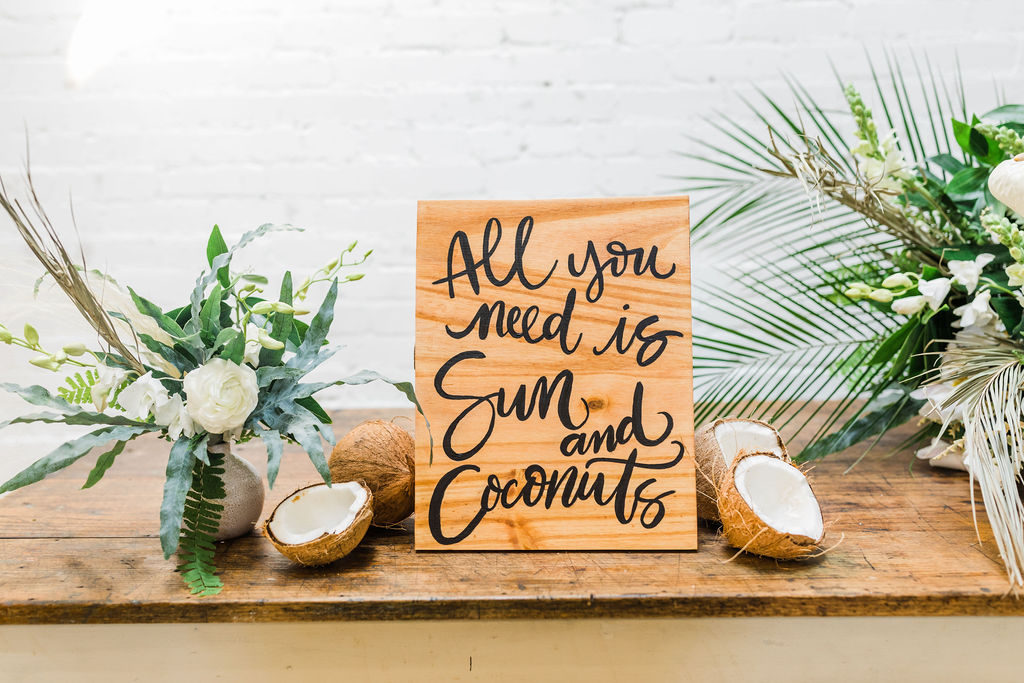 Here are all the pretty Bottles & Blooms coconut cocktails lined up in a row! Which one is your favorite?!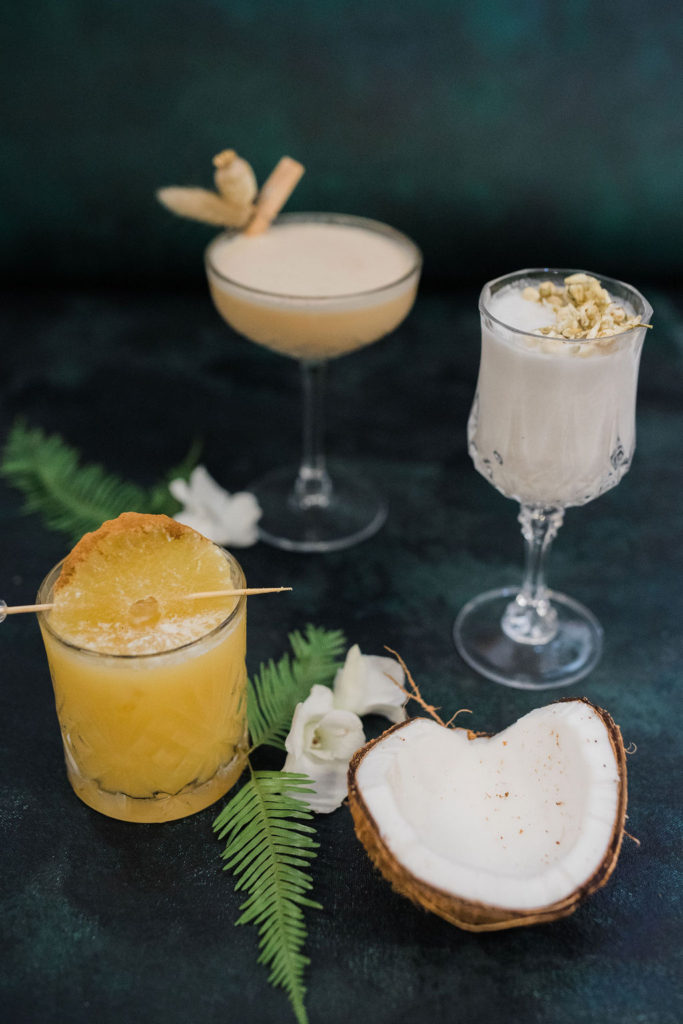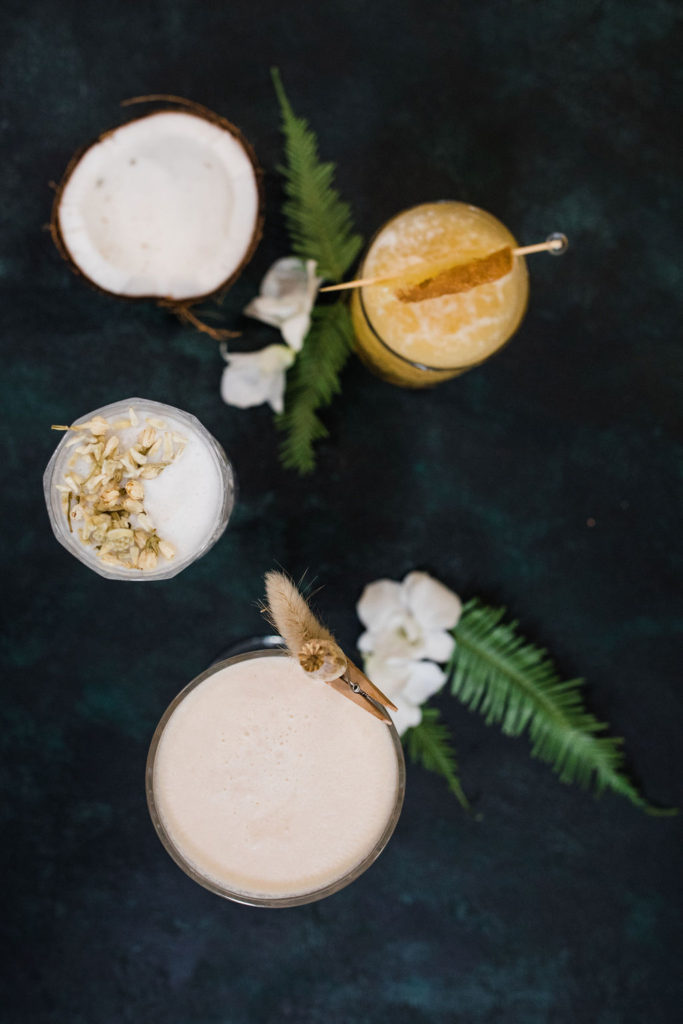 Now, where would you bring said cocktails?! To the beautiful lounge of course! Sweet Salvage Rentals does it again with her beautiful collection. I love this pretty set up so much!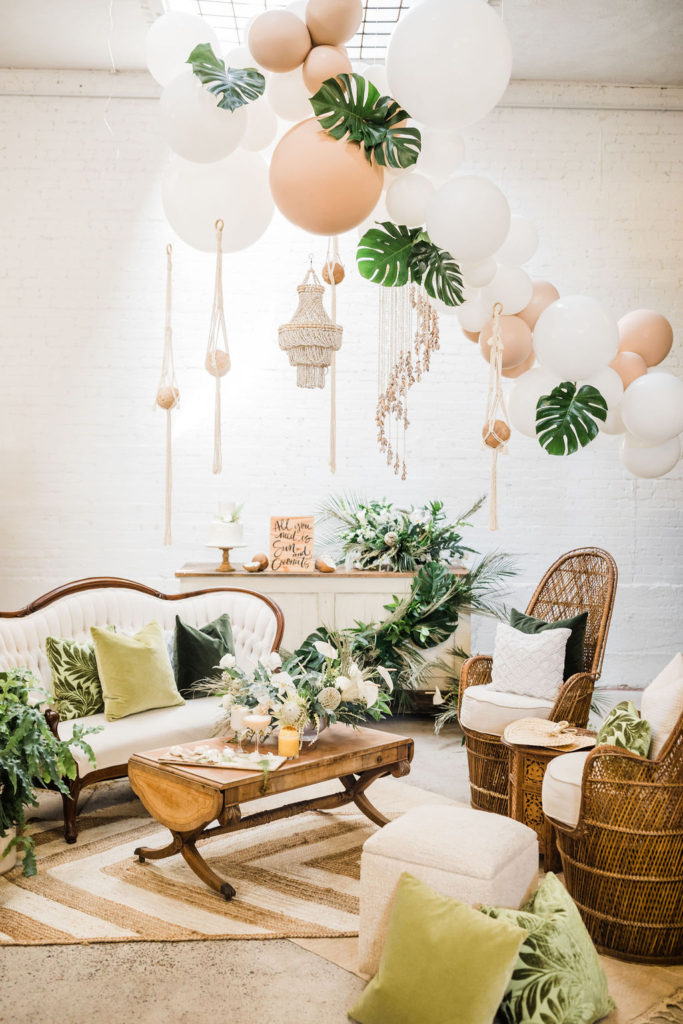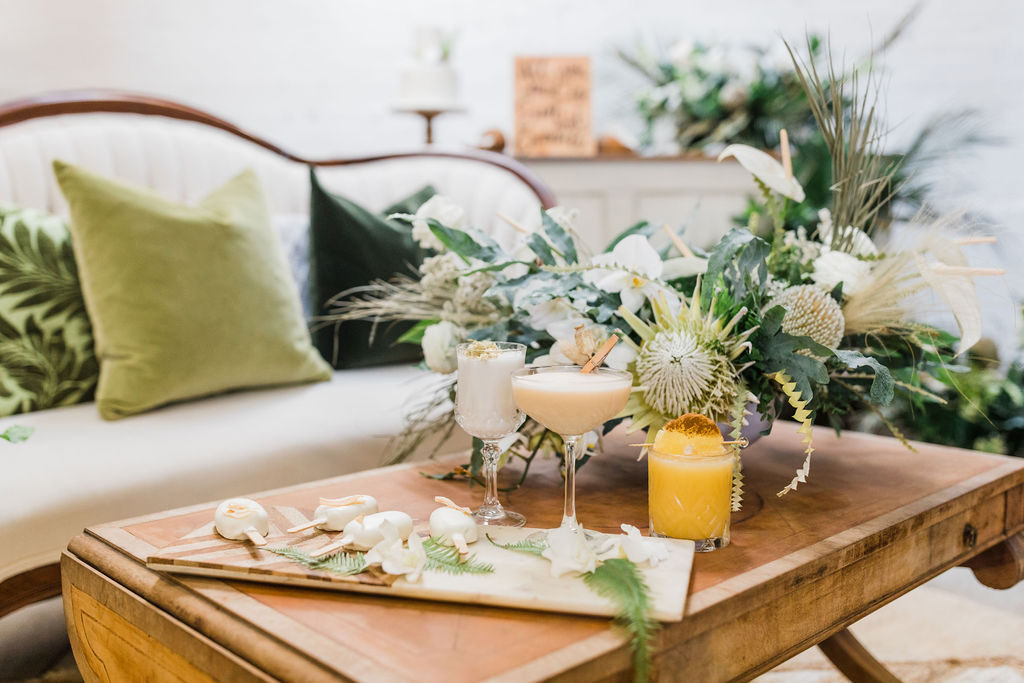 Sipping cocktails and sharing a few cake pops from Sugar Crush Sweets sounds pretty ideal right now… Any takers?!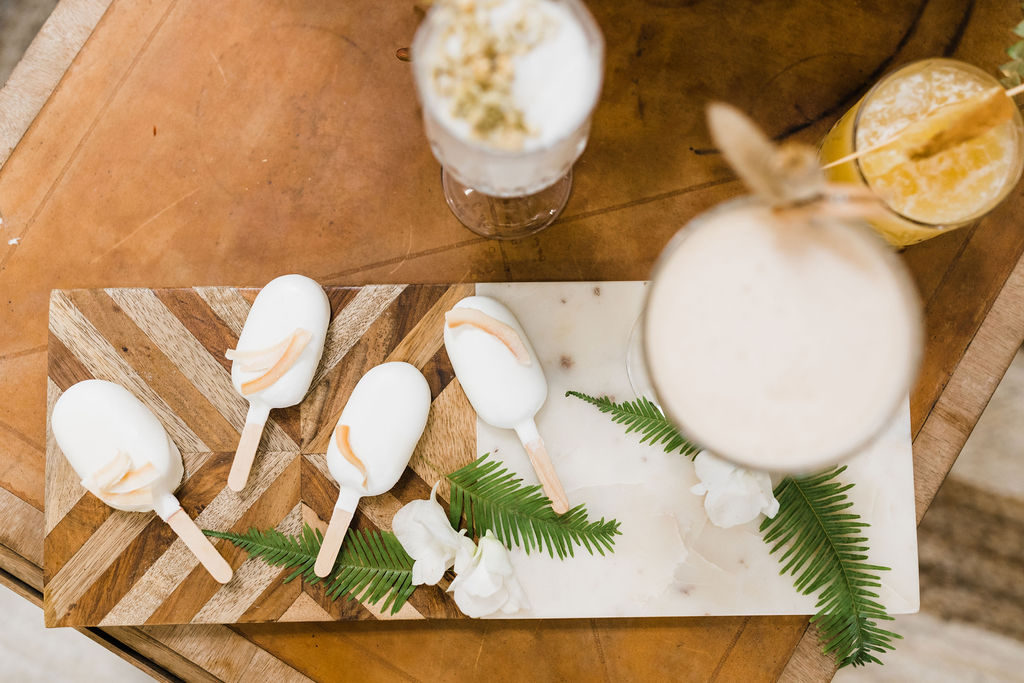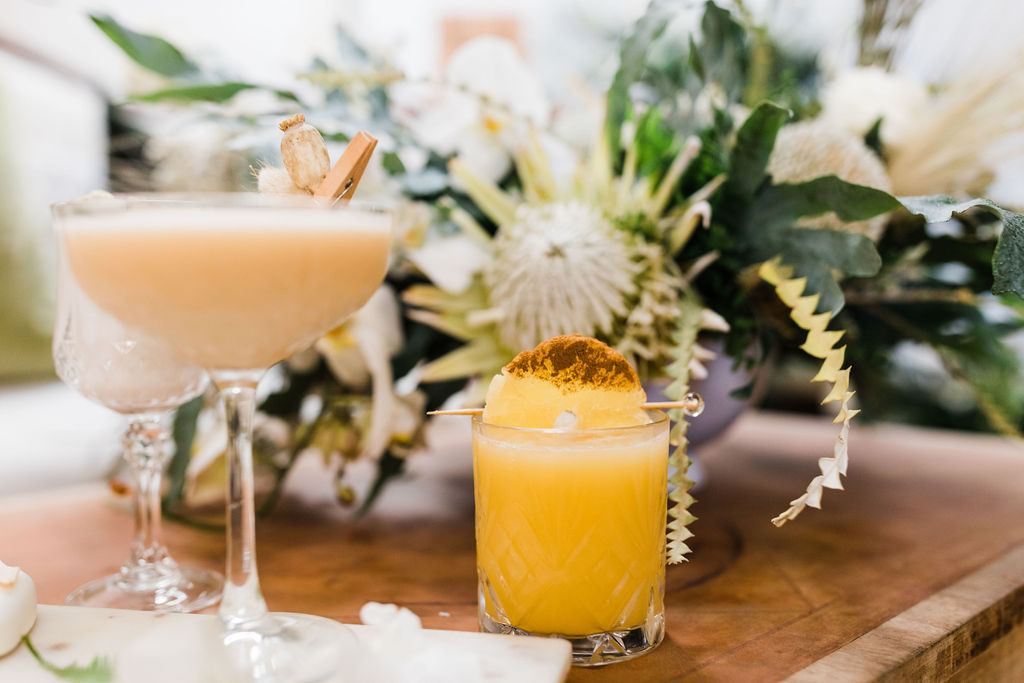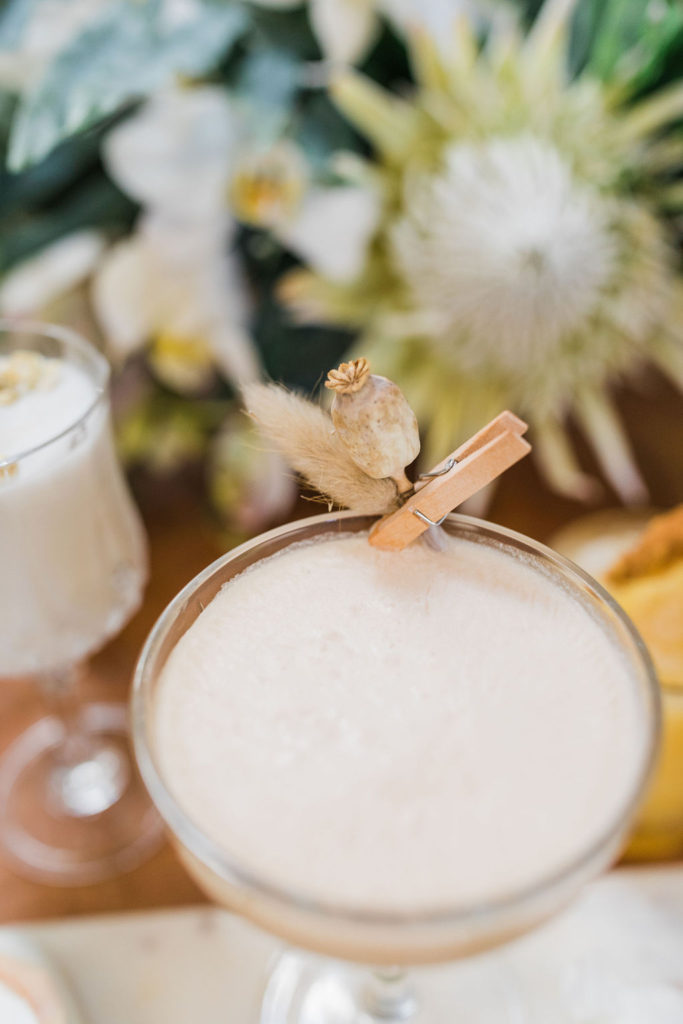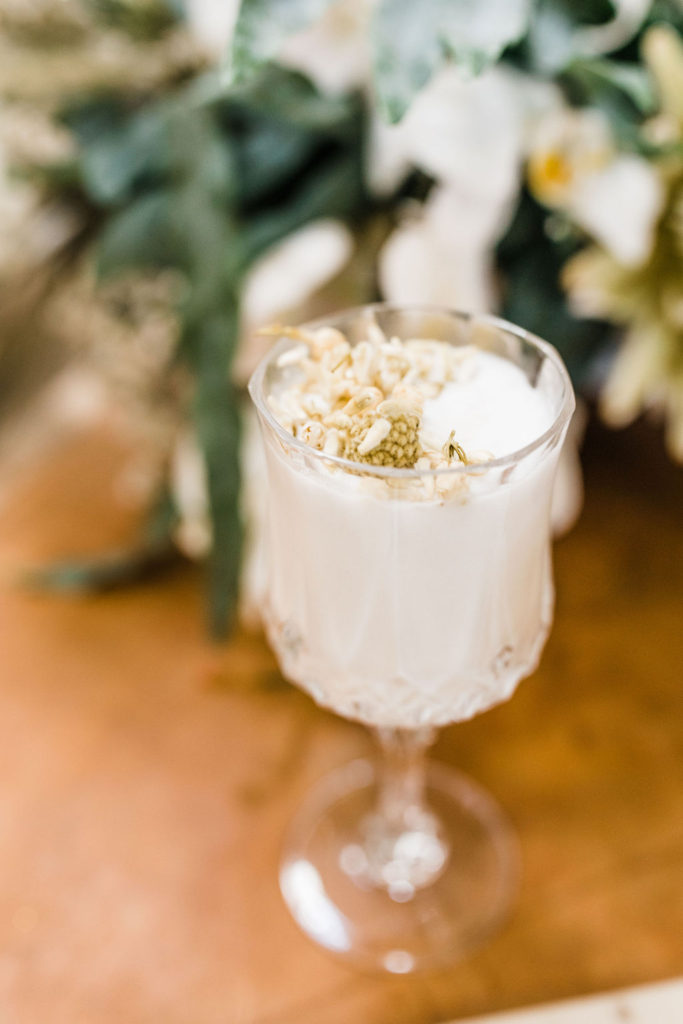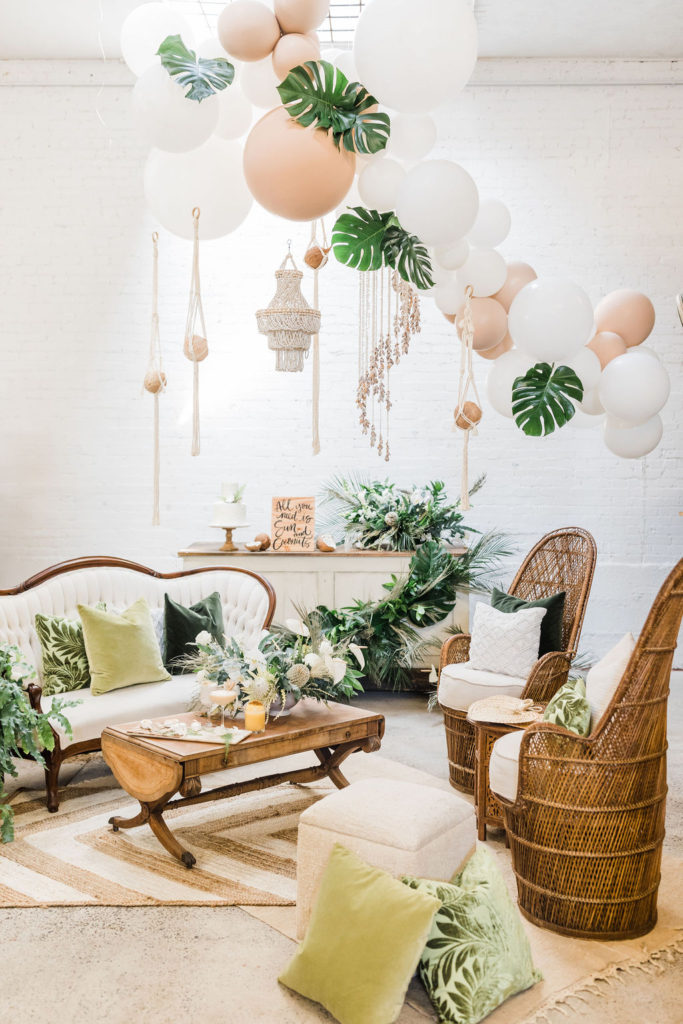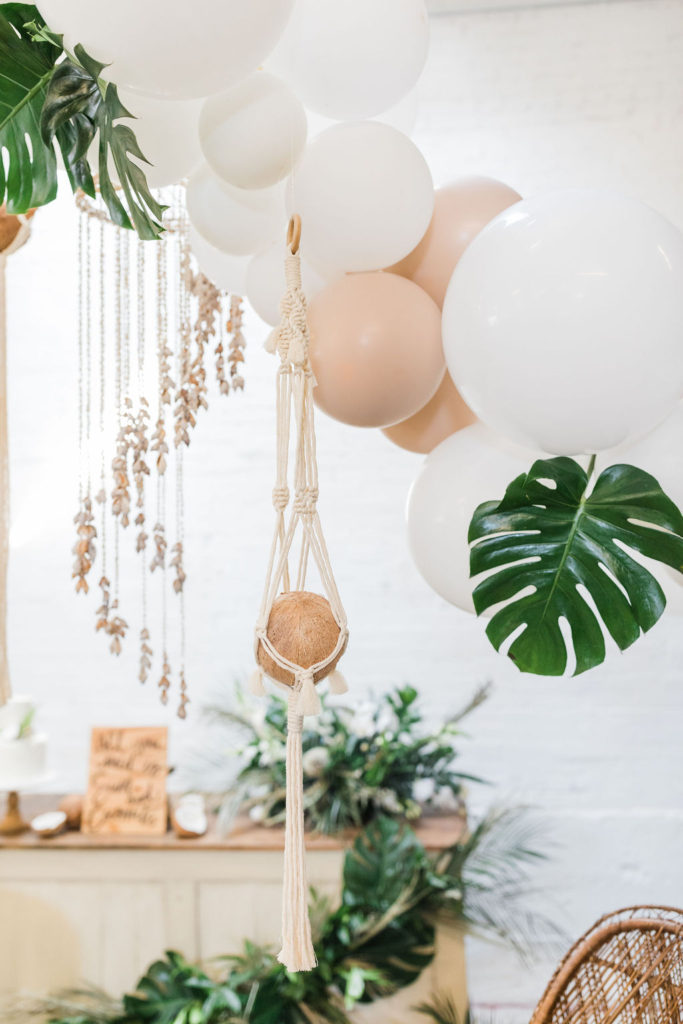 We couldn't forget a cake! Anything coconut flavor is basically my jam, and you know I had to have a slice of this one! Thank you Sugar Crush Sweets for making the prettiest and yummiest cake for us!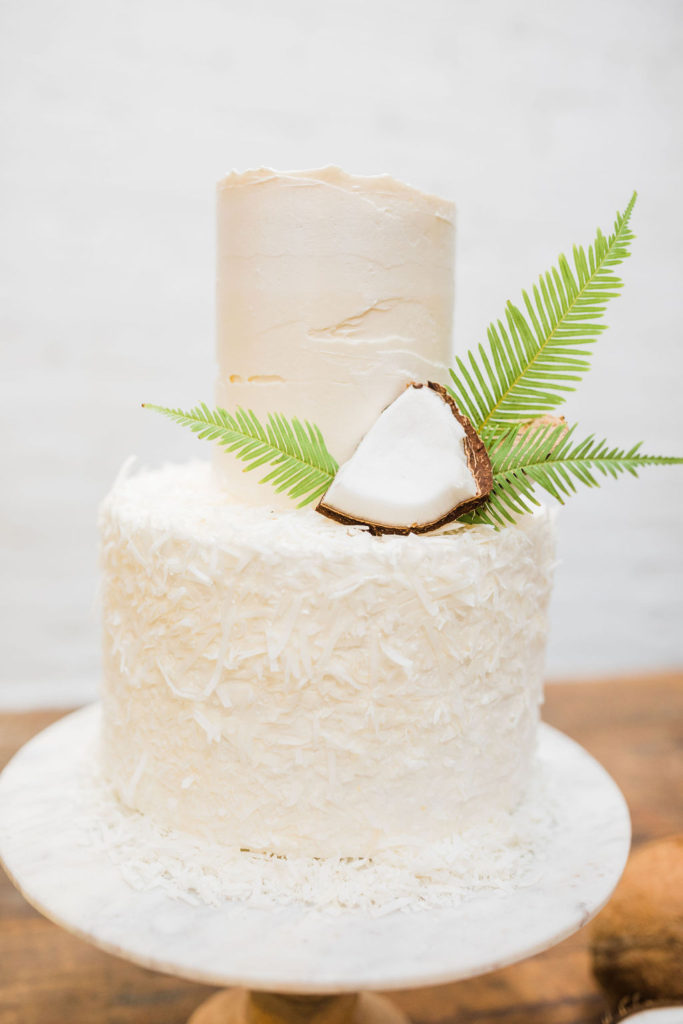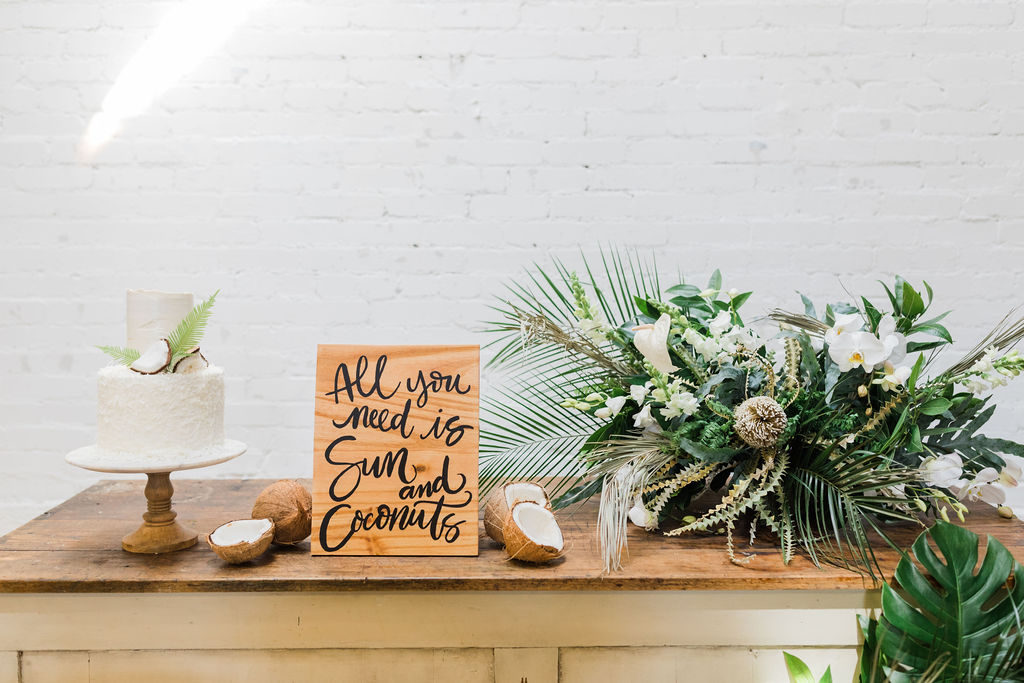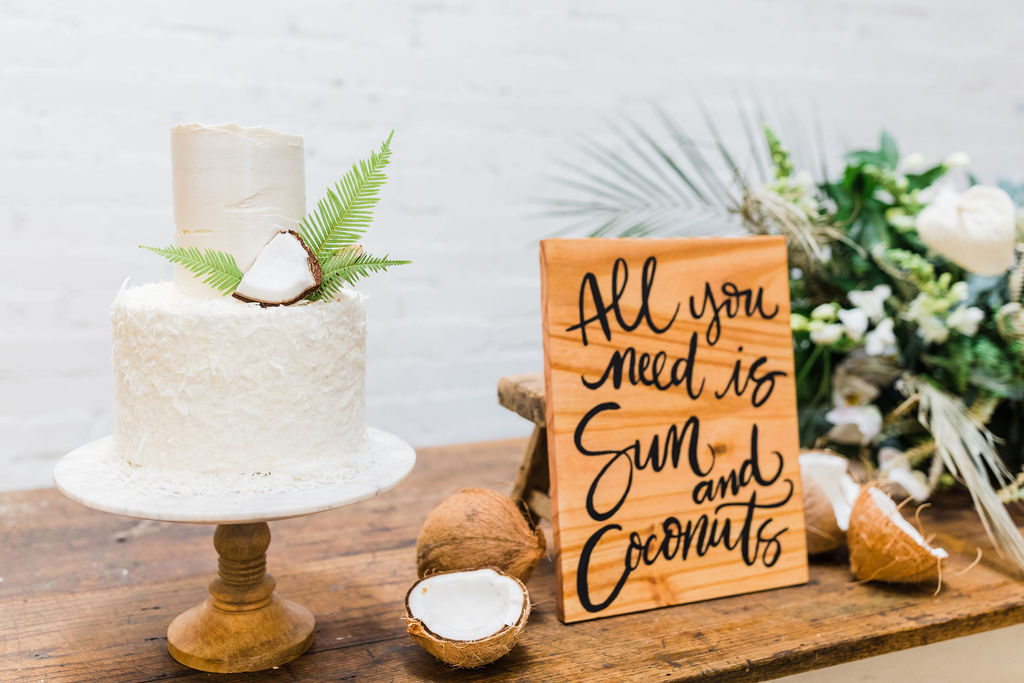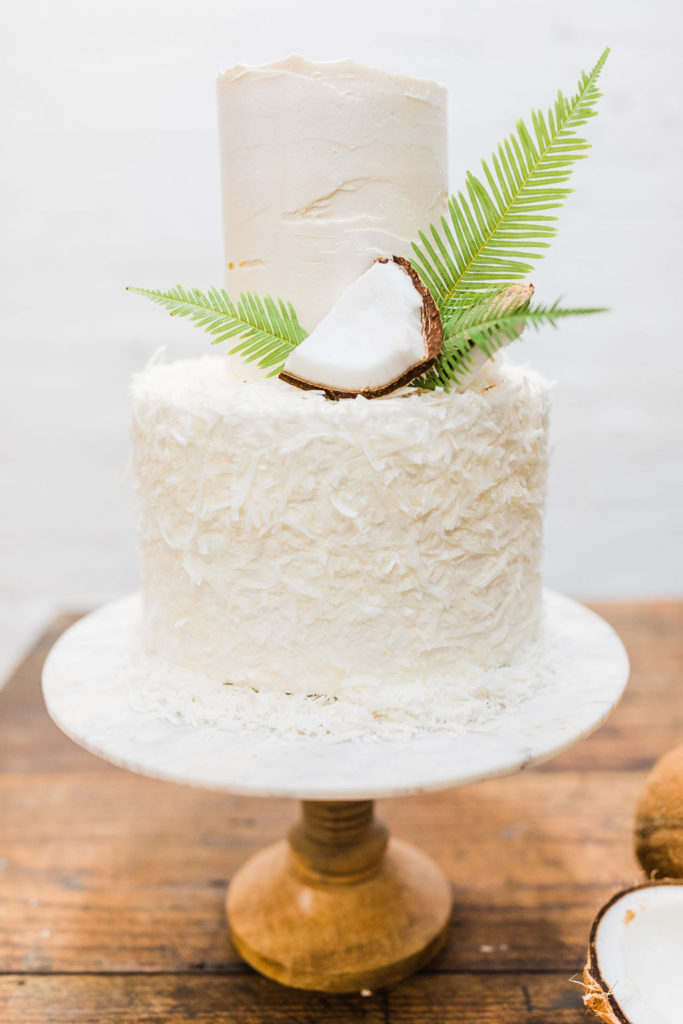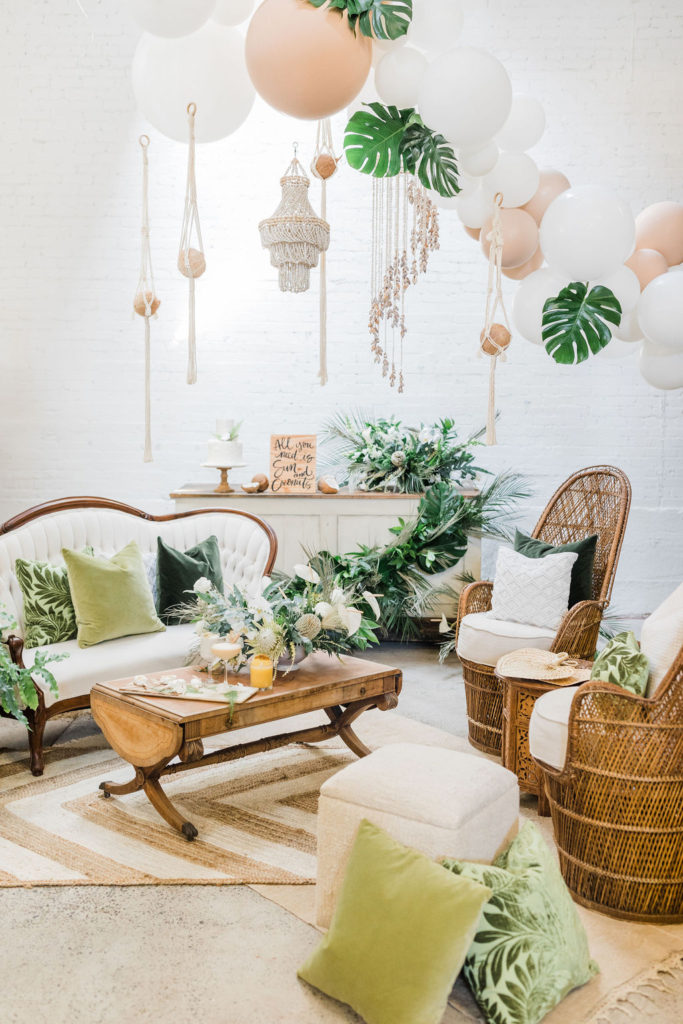 Coconut Bowls makes the best smelling candle. Remember when I said I loved coconut scent?! Well, this baby has been burning in my house and it smells divine! The perfect summer scent!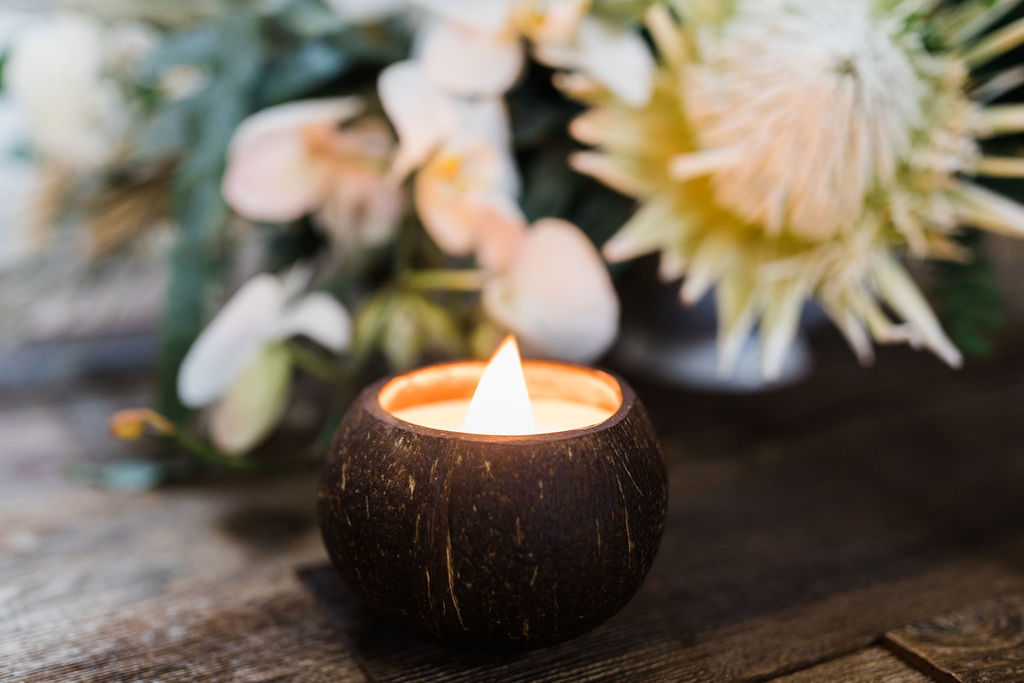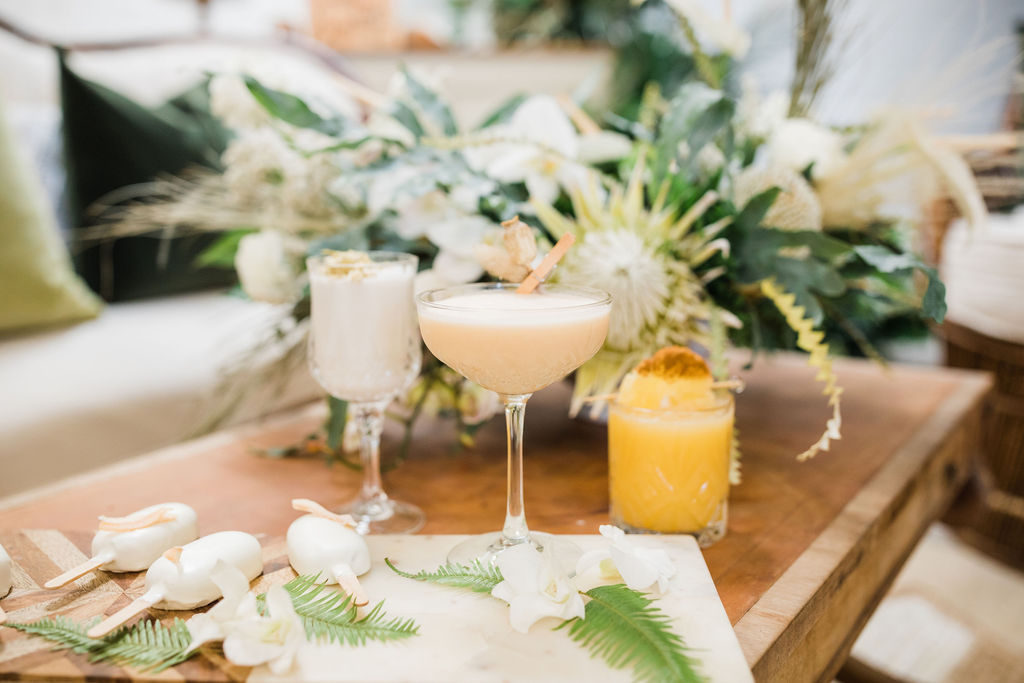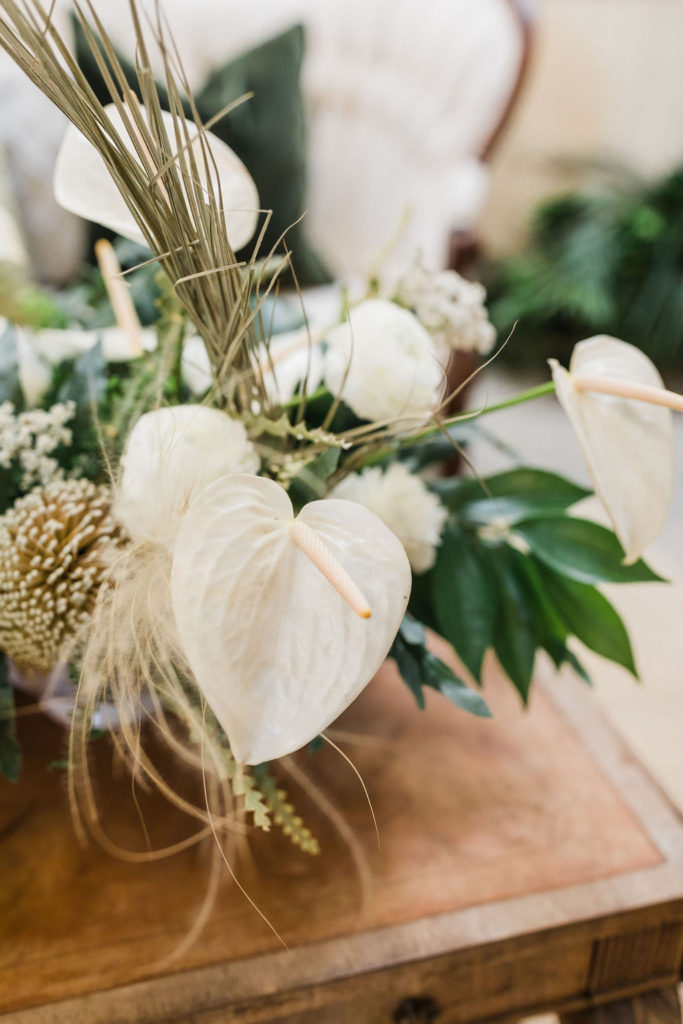 We had a little more fun styling The Neutral Knot's macrame plant hangers, isn't this dreamy?! The florals by Third & Park are just amazing and placed in a Coconut Bowl!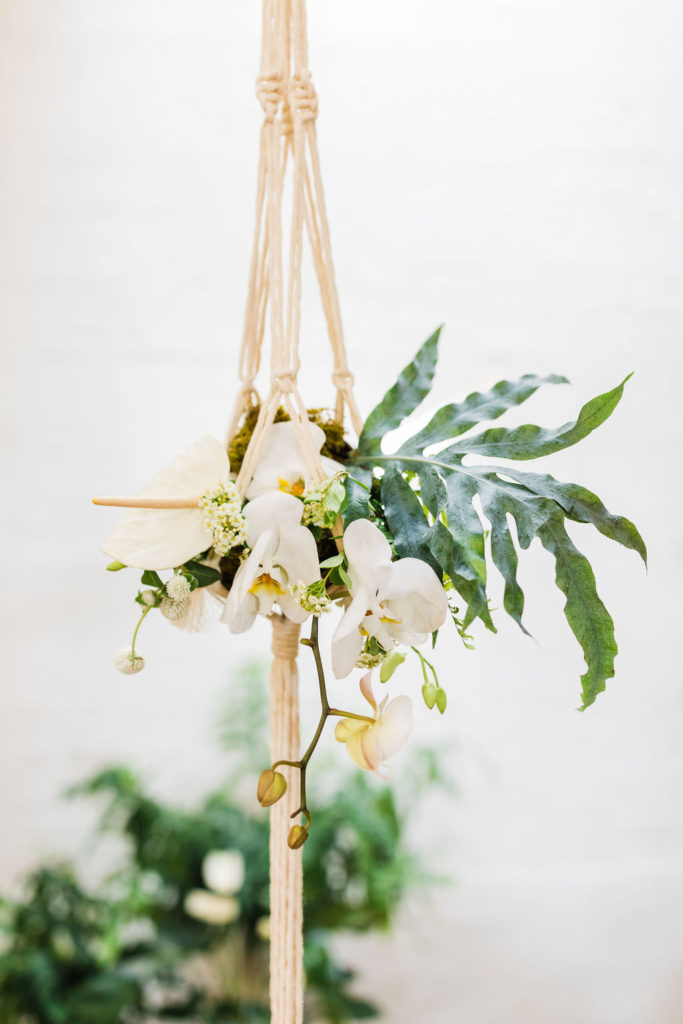 Then we did a few pretty flat-lays on Chasing Stone's Monteverde styling mat… Because all you need is Love and Coconuts, as perfectly written by Stand Tall Mia.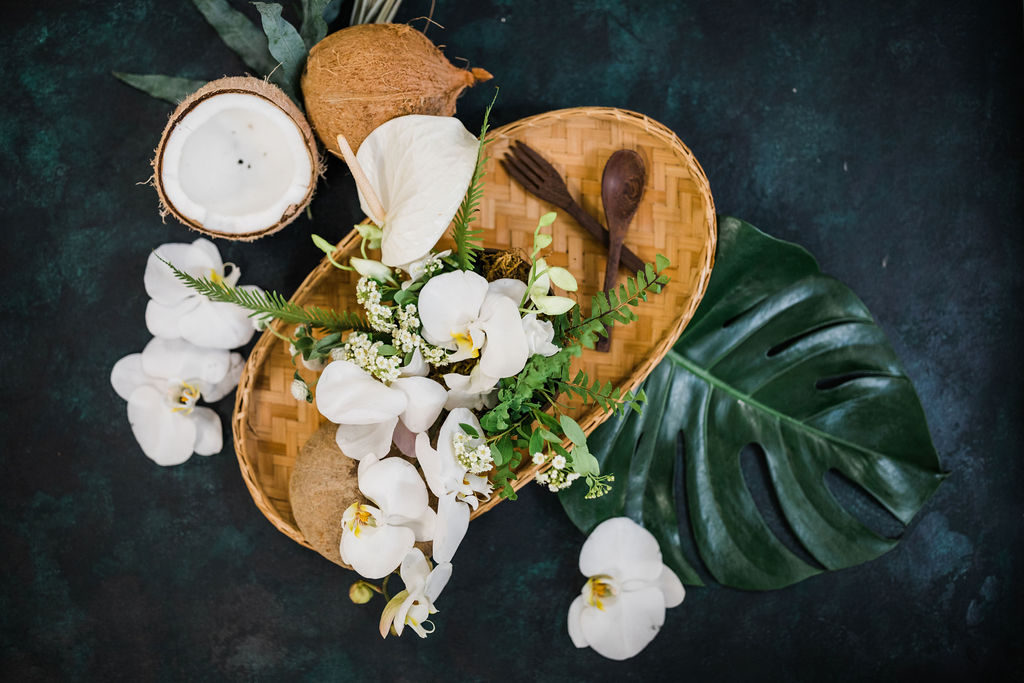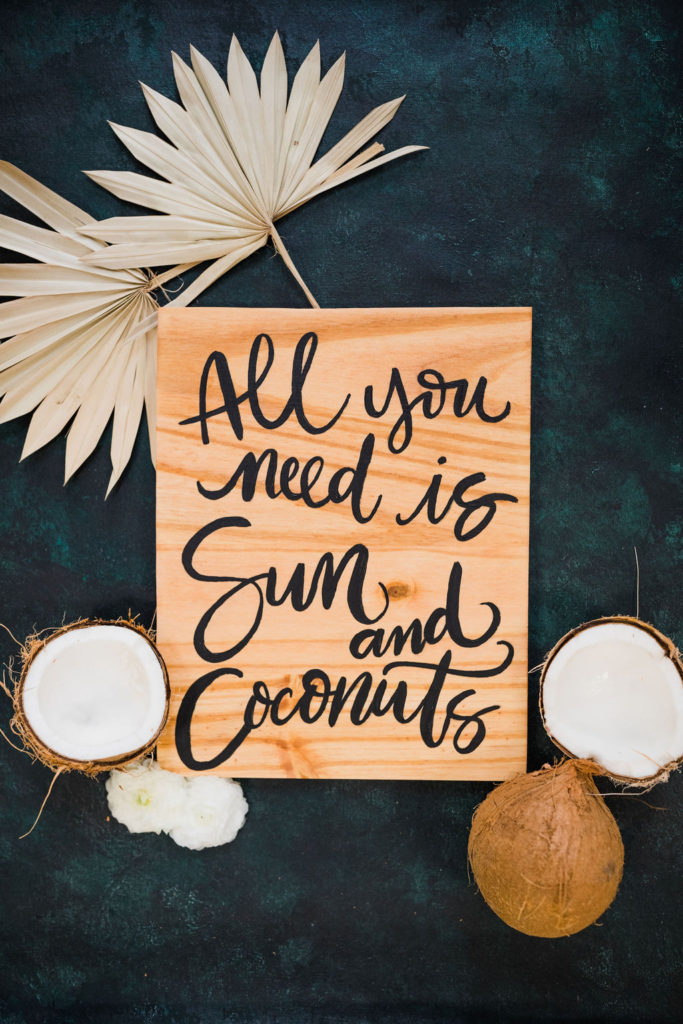 Hope you're as nutty about this one as much as me… Still dreaming about how rad this whole day was! Love working with all these lovely ladies, more to come soon!
xx
Jacquelyn