It's officially summer!!!  Today marks the summer solstice, one of my favorite days of the year!  It's the kick off to my favorite season and the longest day of the year, something to celebrate for sure.  It's time to kick off all the outdoor summer evening dinners, whether they're in your backyard or someplace fancy.  Just that time to be outside, enjoy your loved ones company, drink all the wine and eat all the food!
Well I teamed up with a few of my favorite friends to do just that!  I ventured over to the Ebell Club of Santa Ana for this pretty al fresco dinner and it was the perfect picturesque spot!  Colette's Catering, who we love so dearly, are exclusively working with this space and have been updating it for events.  It has the prettiest rustic Spanish charm that will make anyone fall in love!  Keep scrolling to see all the pretty we all put together!!
Photos by Corrie Lynn Photo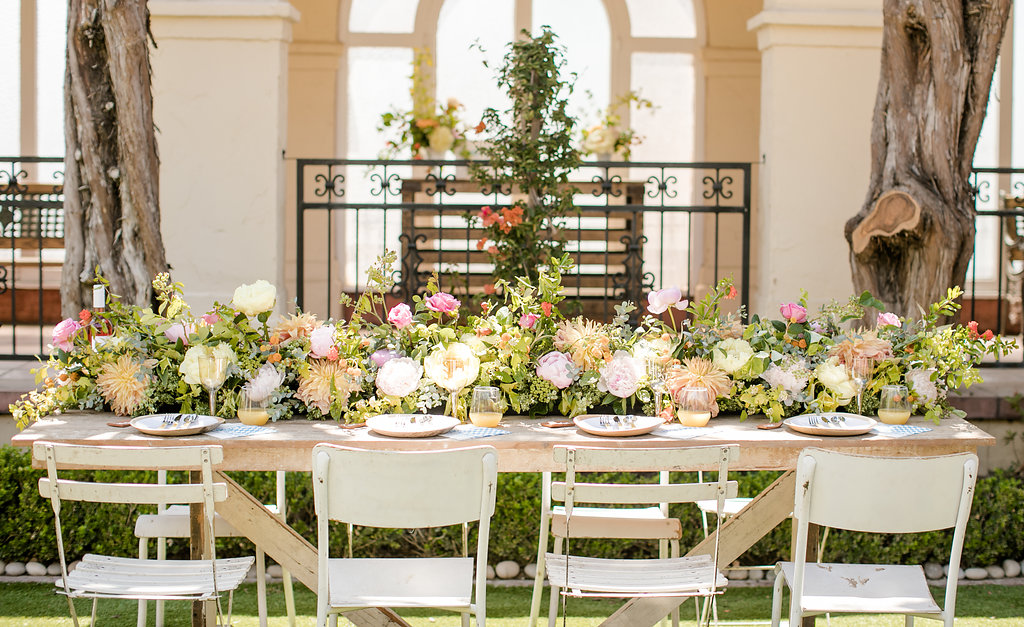 Every occasion calls for a pretty invite!  I've said it once, and I'll just keep saying it, ok?!  This one is by Michelle Dalpathado, an insanely talented calligrapher I'm so happy I recently found.  I love her style and her attention to detail, isn't her writing beautiful?!  Just add a peony the size of your head and man that's a nice flat lay!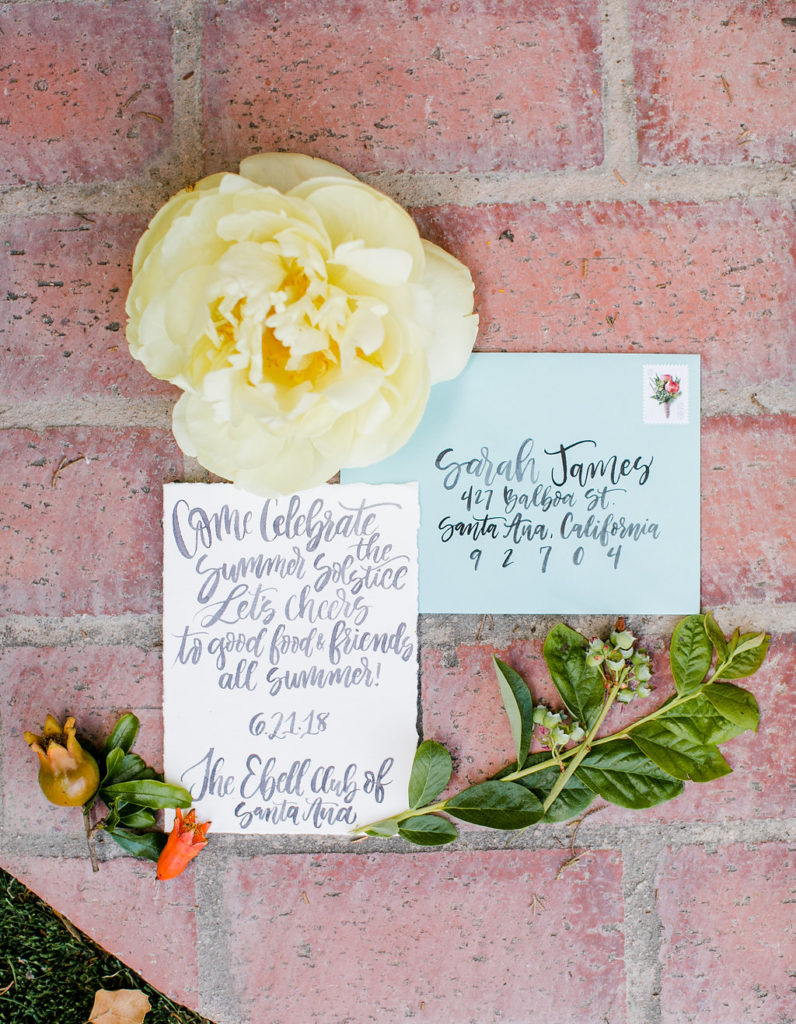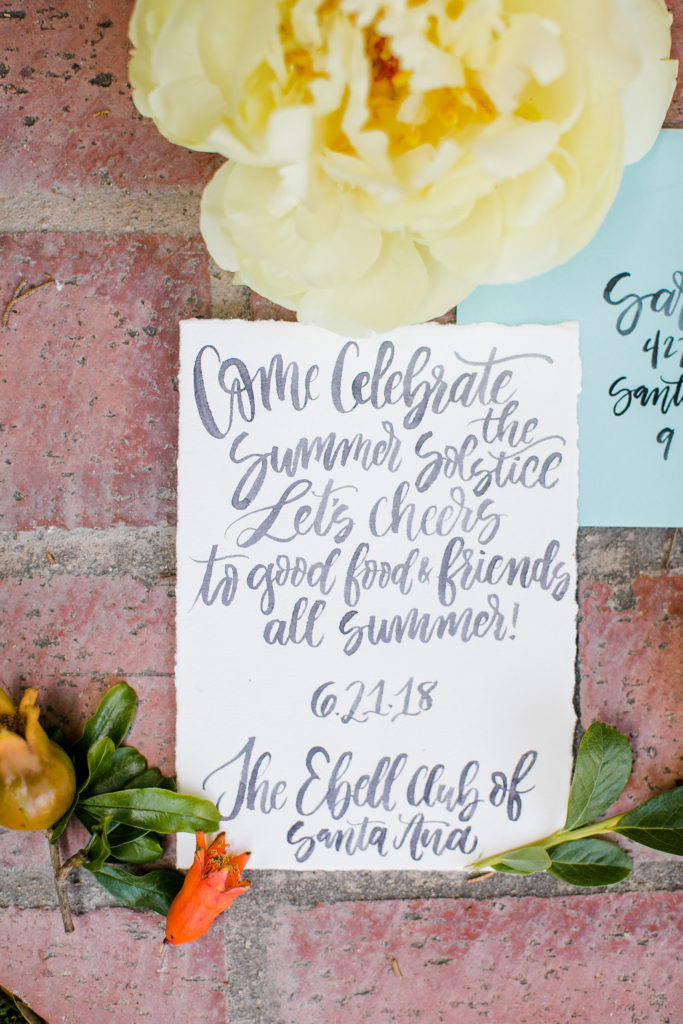 Now isn't this the prettiest summer table you've ever seen?!  I love how fun and colorful it is!!  The amazing rentals are from Sweet Salvage Rentals and the gorgeous flowers are by The Urban Gardener.  Loving the look of a living runner and Tiffany from Urban Gardener executed it perfectly!!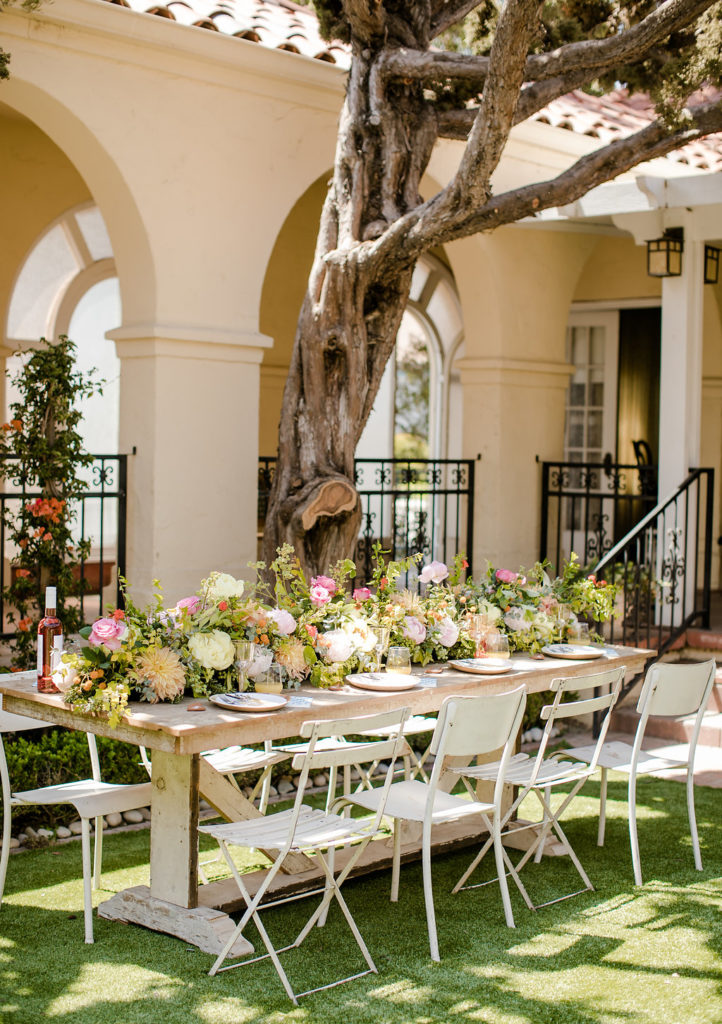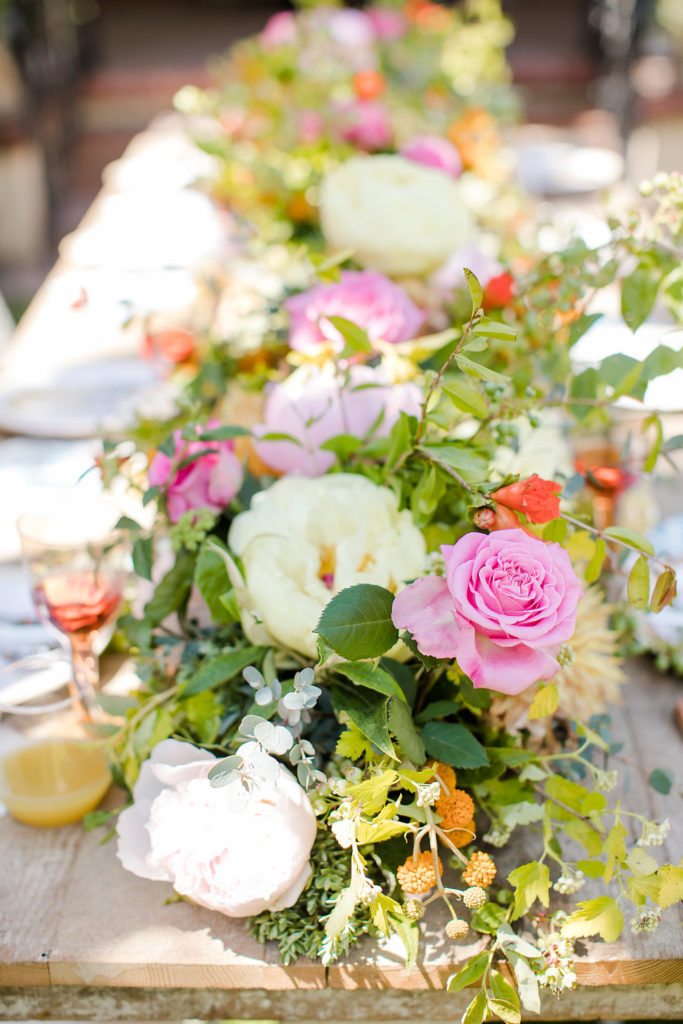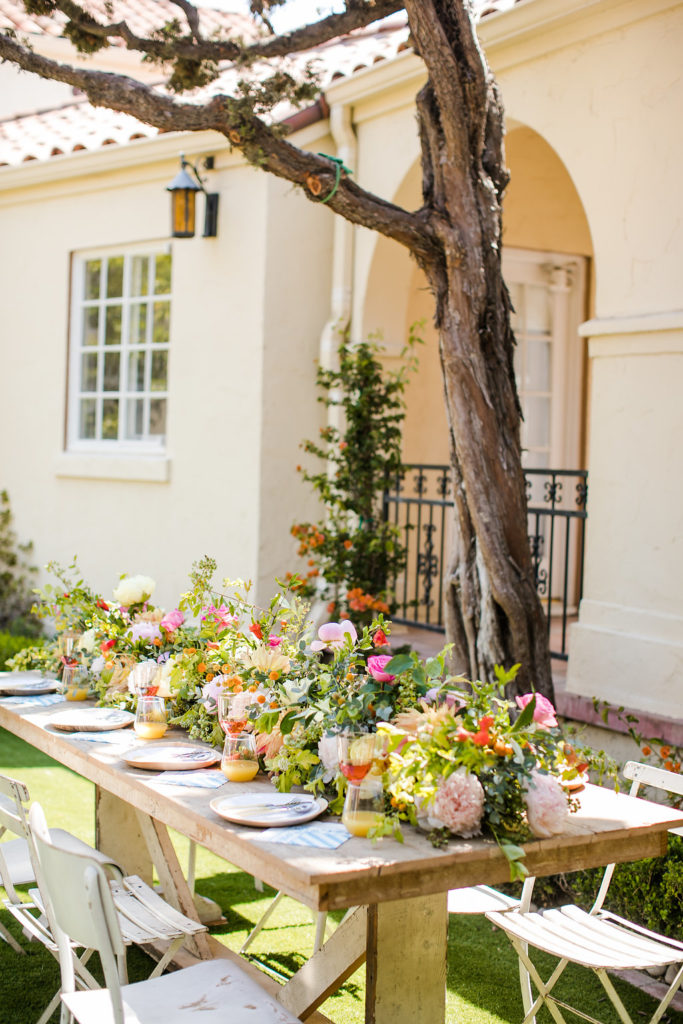 Every summer soiree needs some rosé, wouldn't you say?  Ok, I'll stop now…  But seriously, love me some One Hope, it's the best!!!  Another thing I'm loving is my yellow dress from Knot Sisters and my Raen sunnies.  If you know me then you know I love yellow, so this is my jam!!!  It's the perfect summer dress!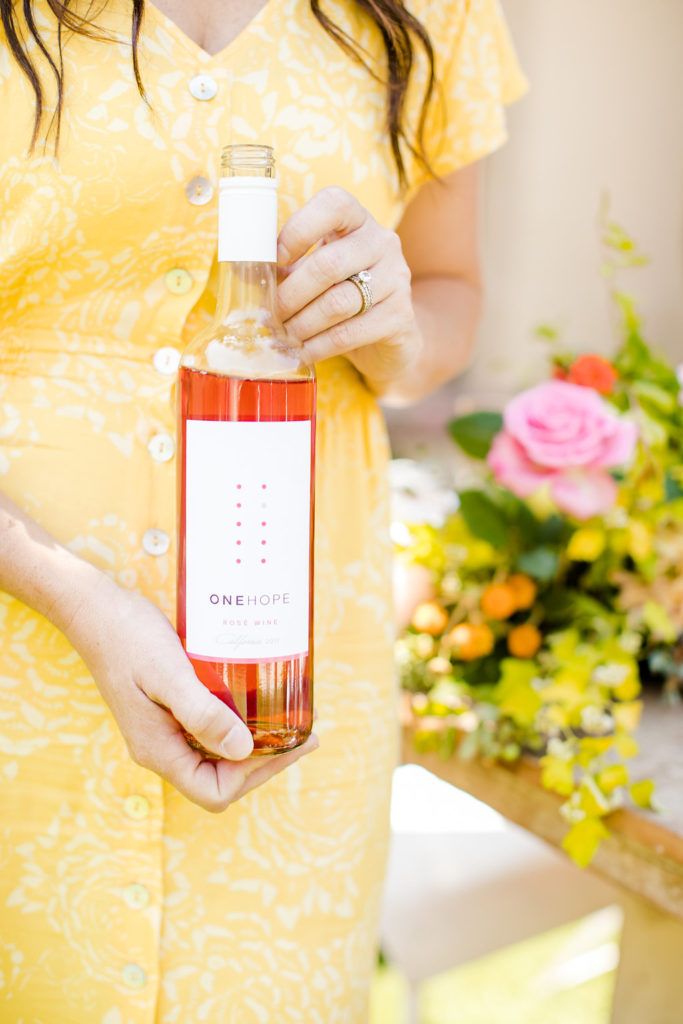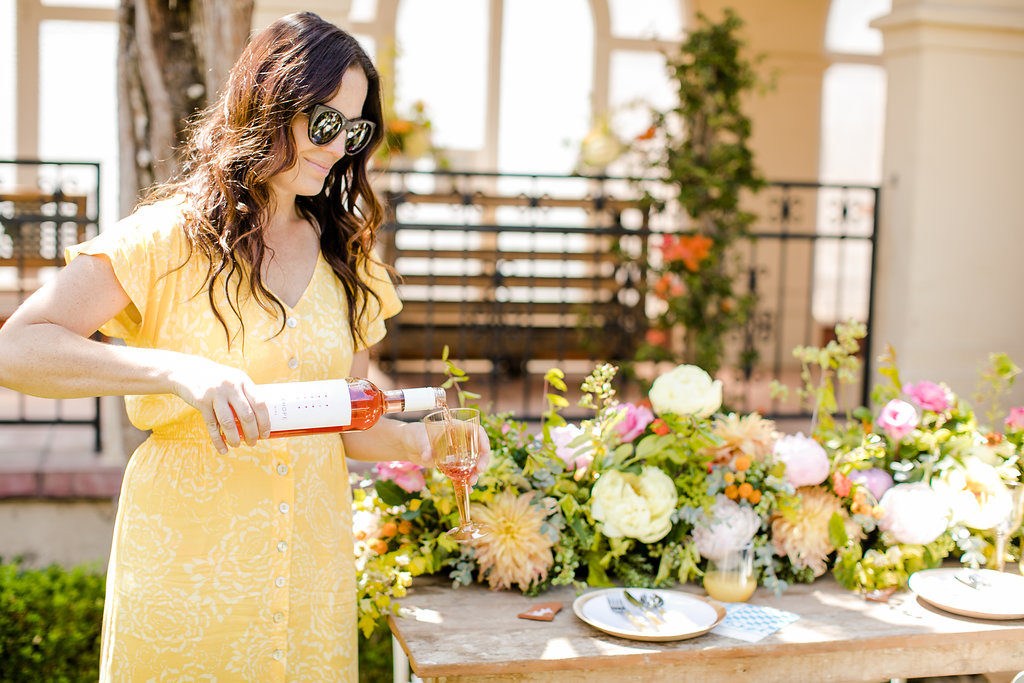 I'm still obsessing over the lush florals, aren't they gorgeous?!  I love how organic they all look!!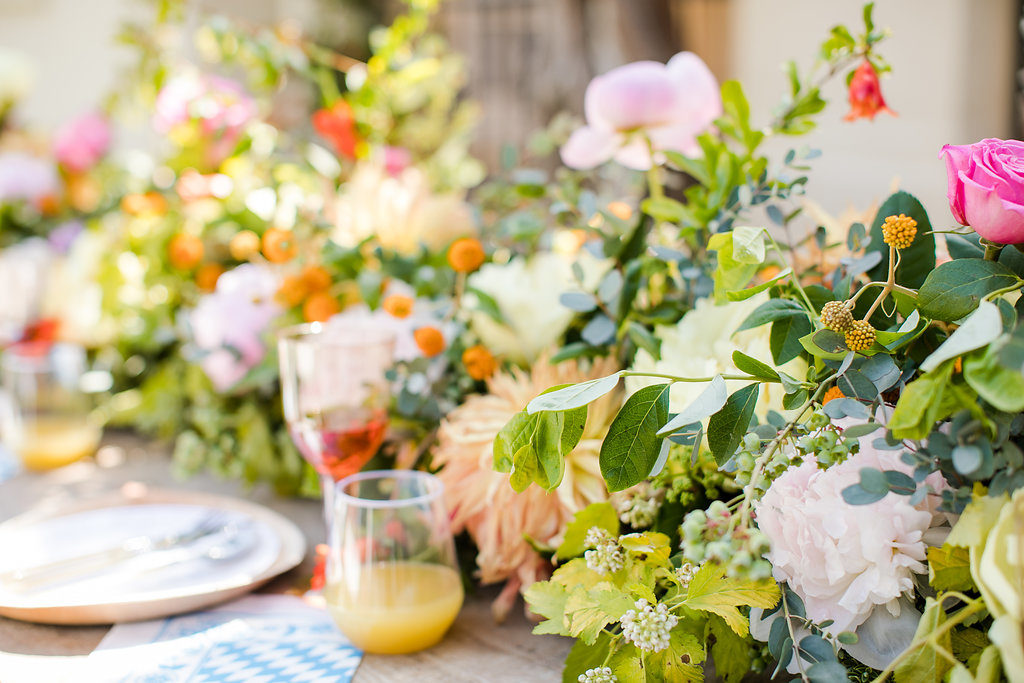 I of course used our favorite outdoor tabletop from L'entramise.  They have some new fun items like these cute napkins, I can't get enough of their fun color!!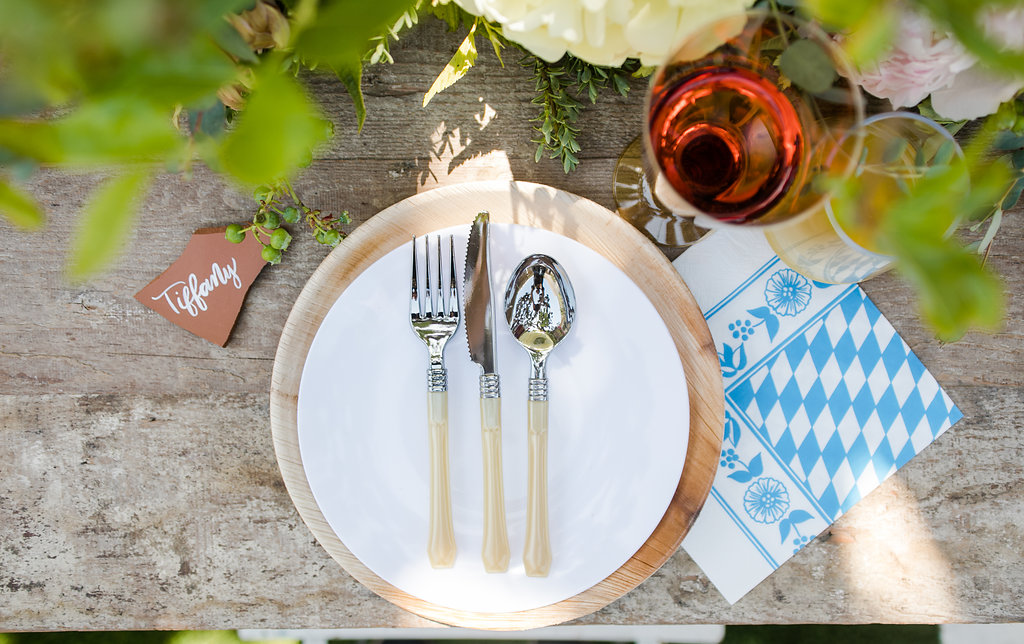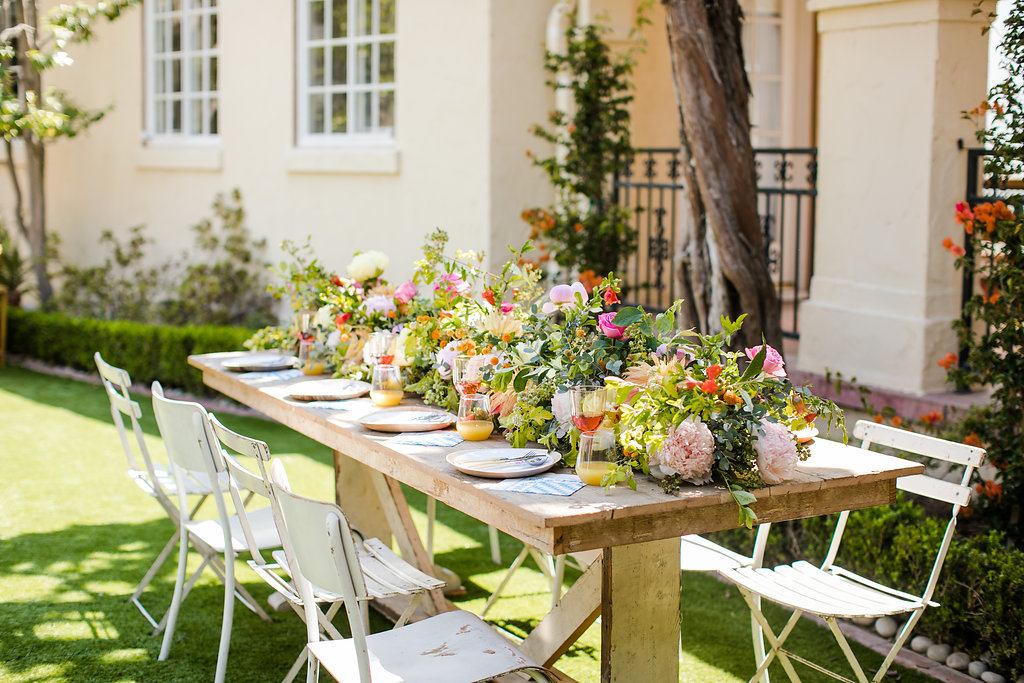 More pretty from Michelle Dolpathado, I love me some terra cotta place cards and the menus are so pretty too!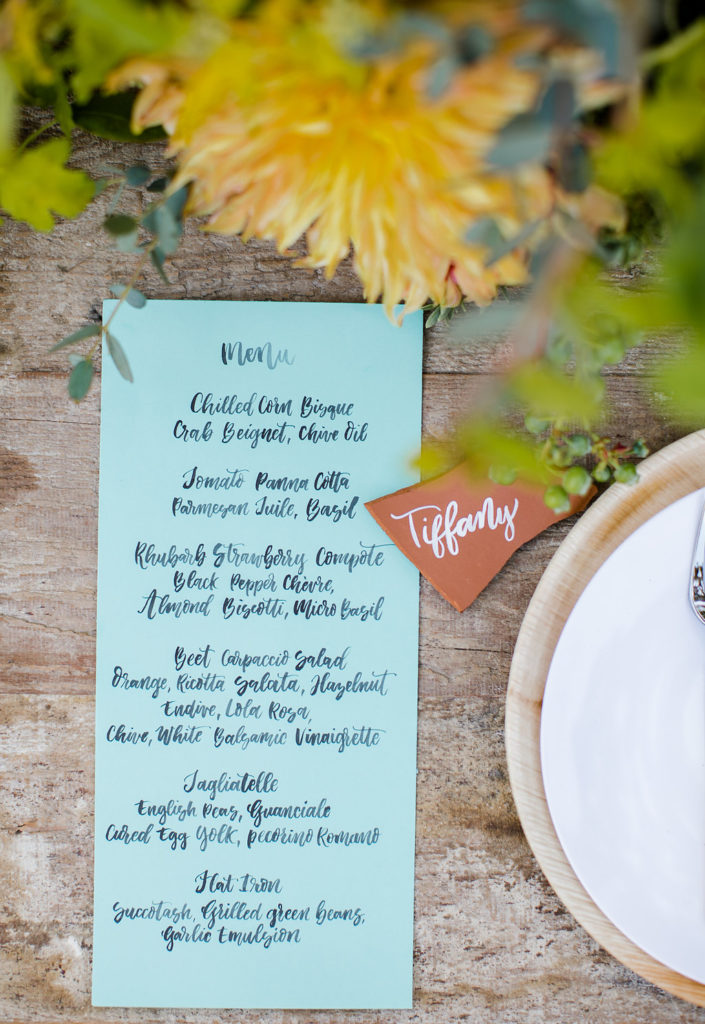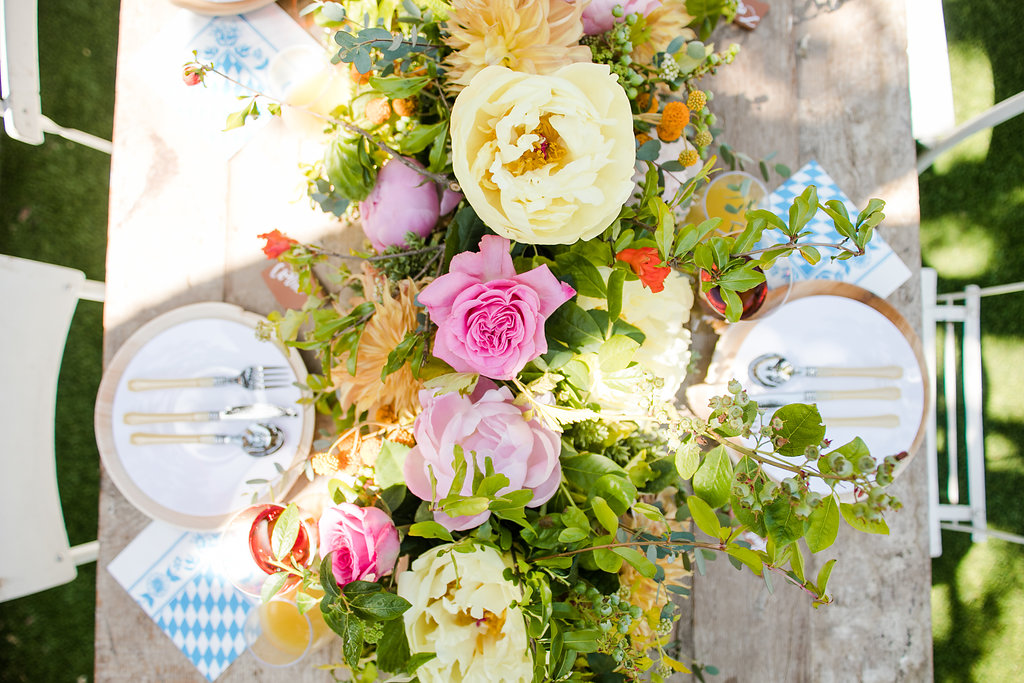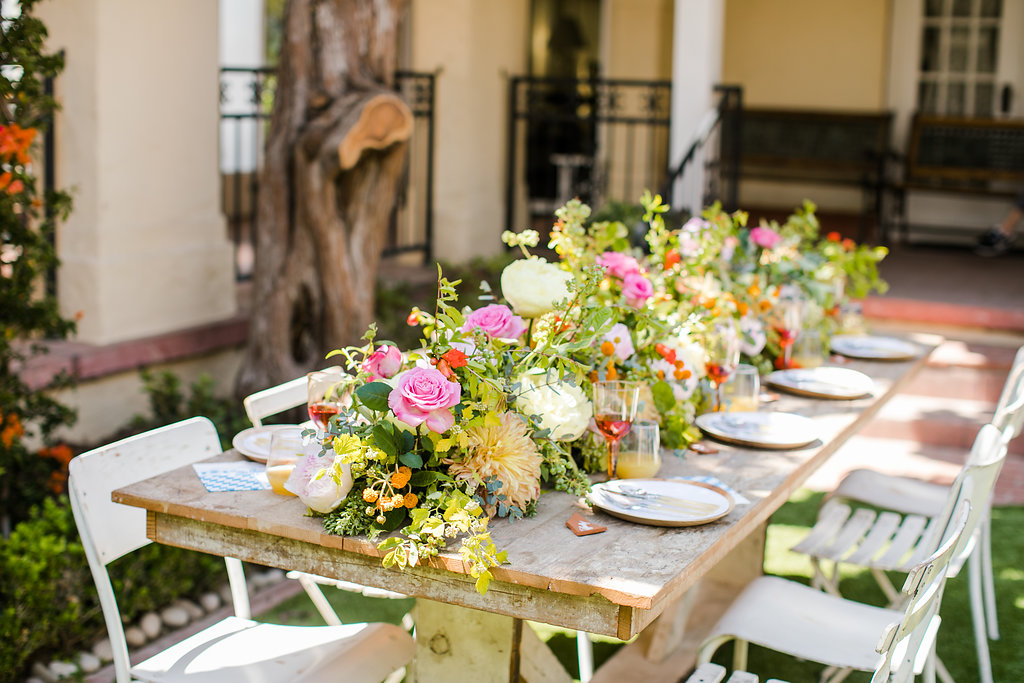 I can't stop sharing photos, there's just so much pretty!!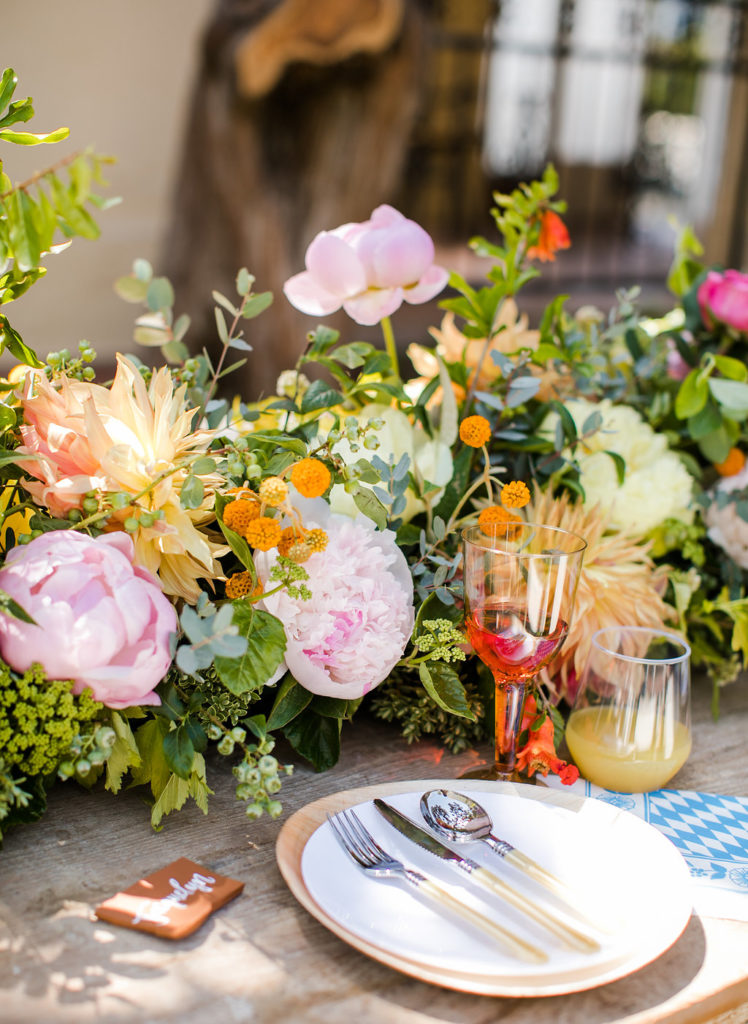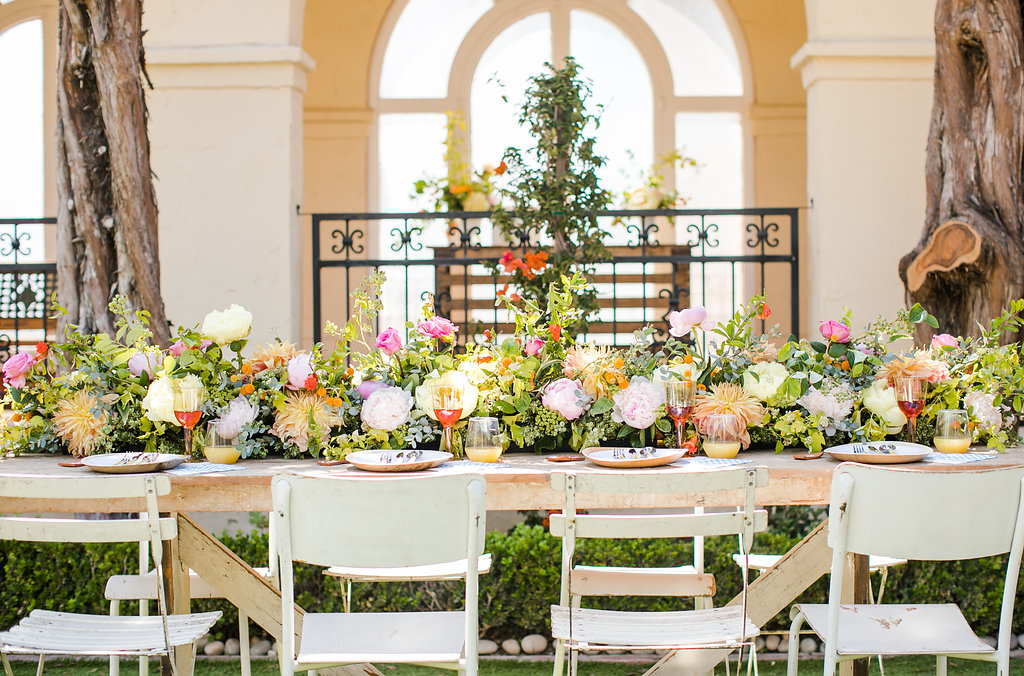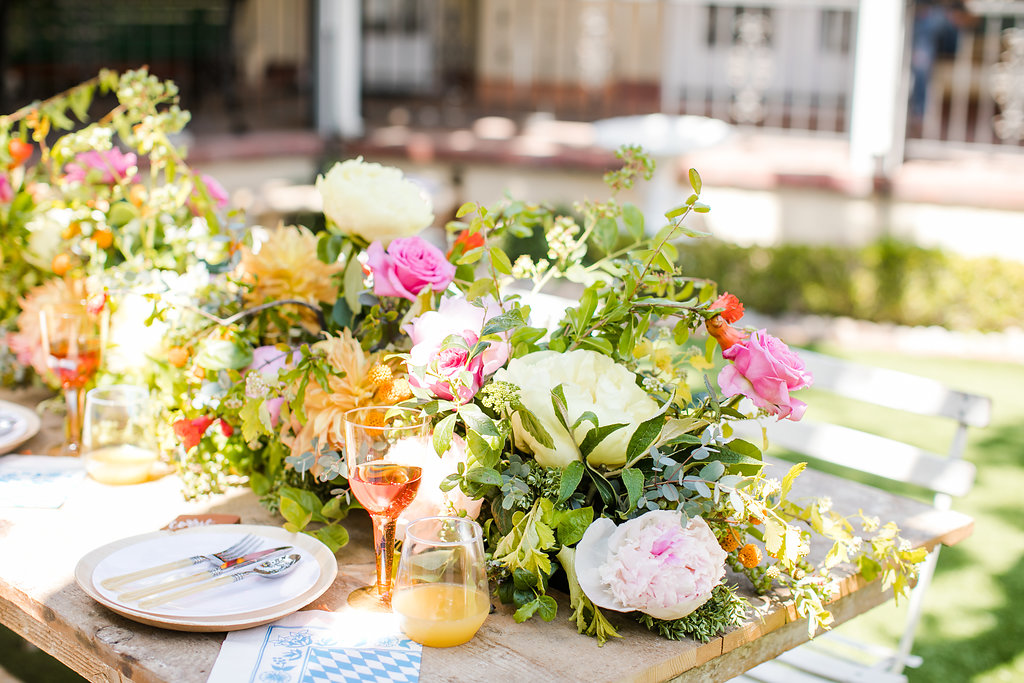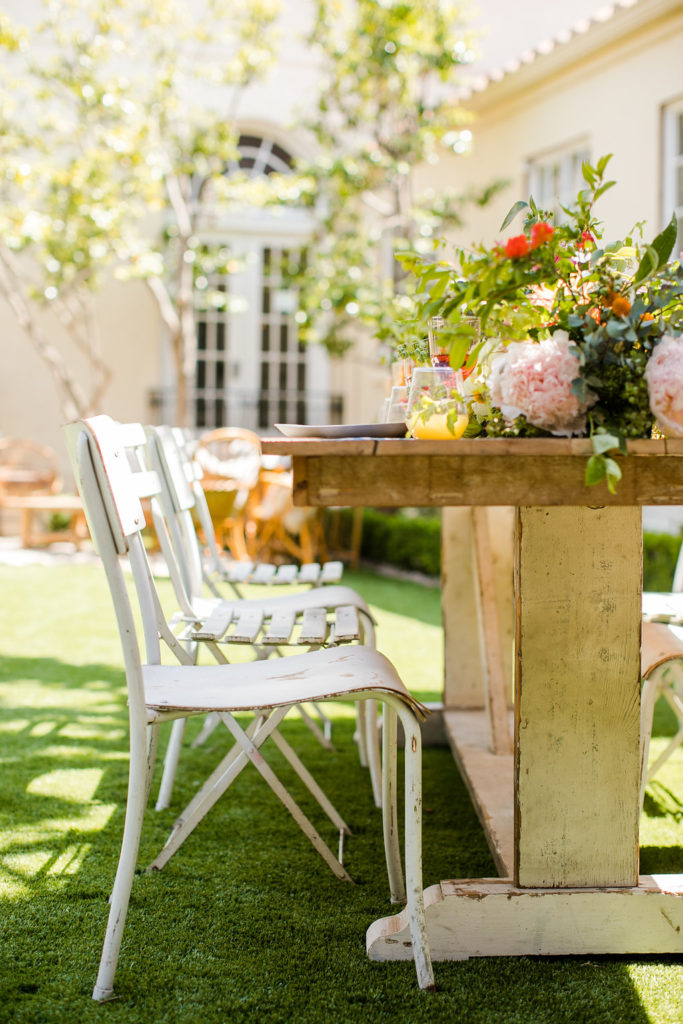 This lounge set up from Sweet Salvage was the perfect mix of mid century and rattan.  We just discovered this cute rental company and I'm so in love with them!!  Such great inventory and in our backyard, yay!!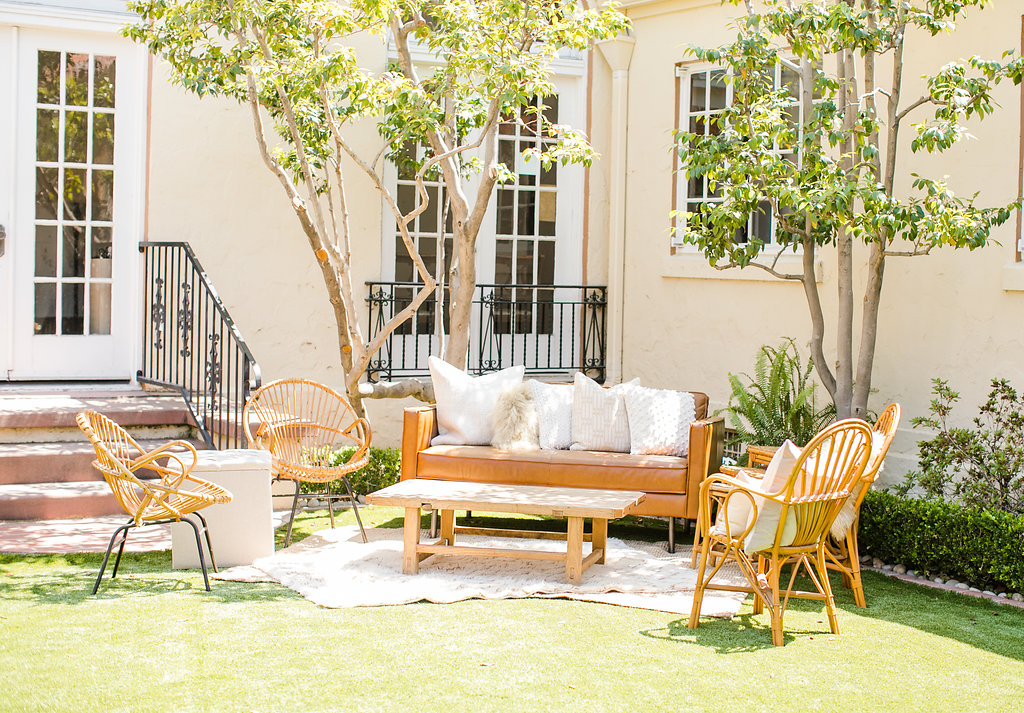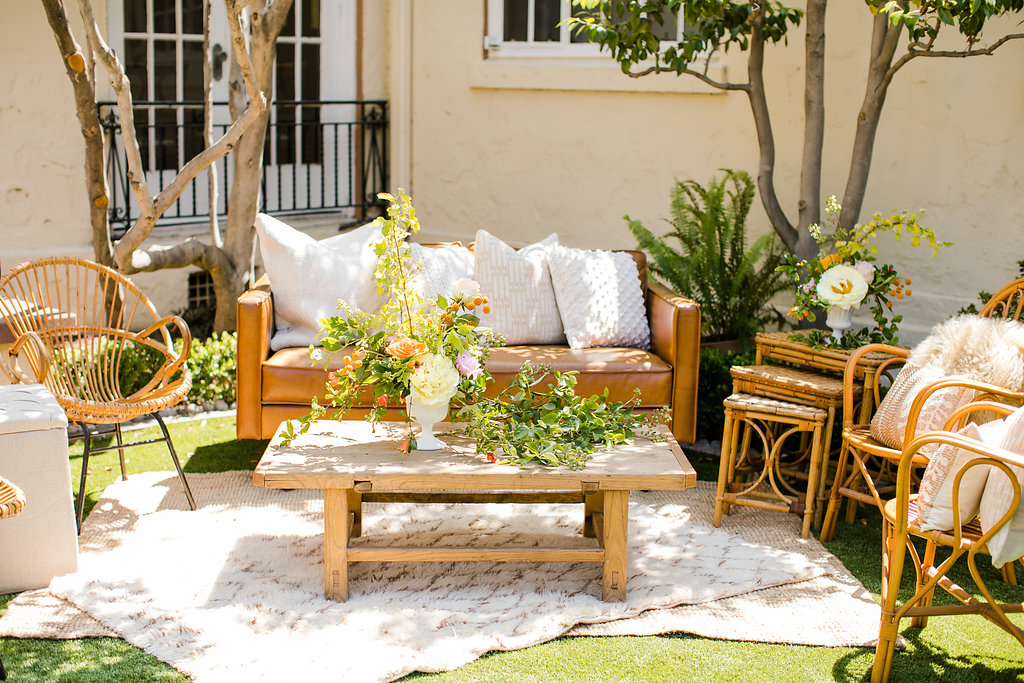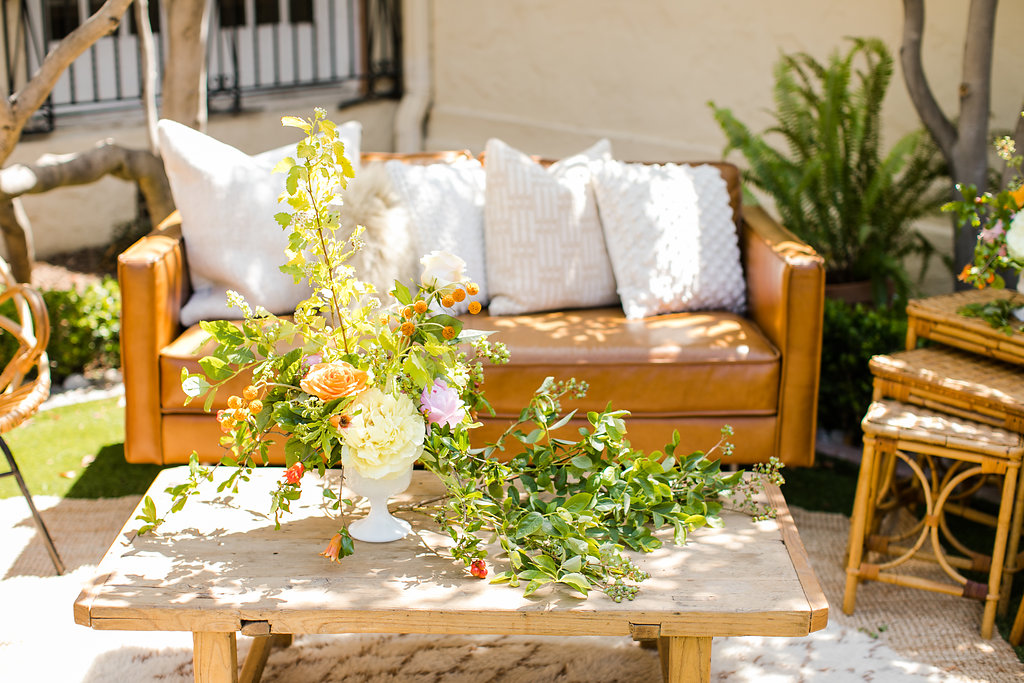 More pretty from Urban Gardener, what the heck, these are so freaking gorgeous!!!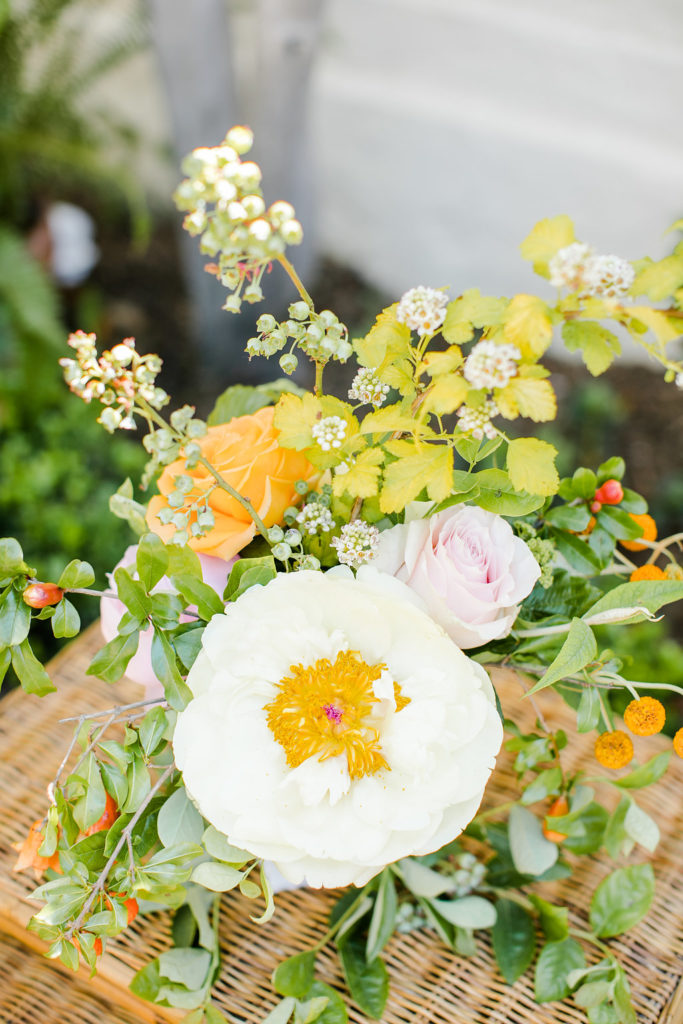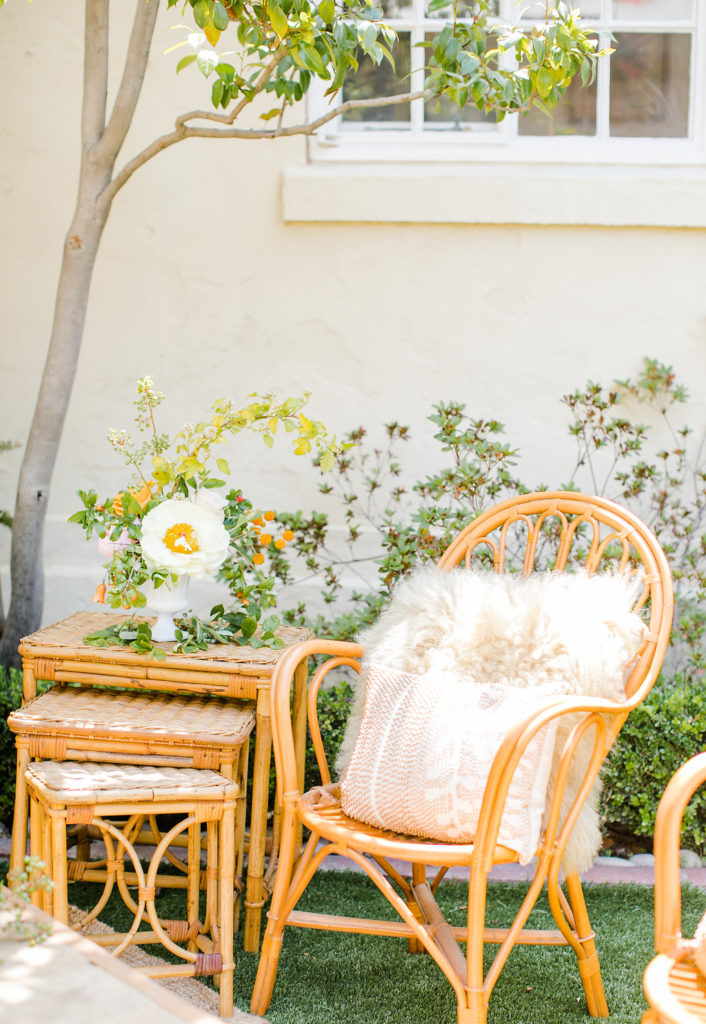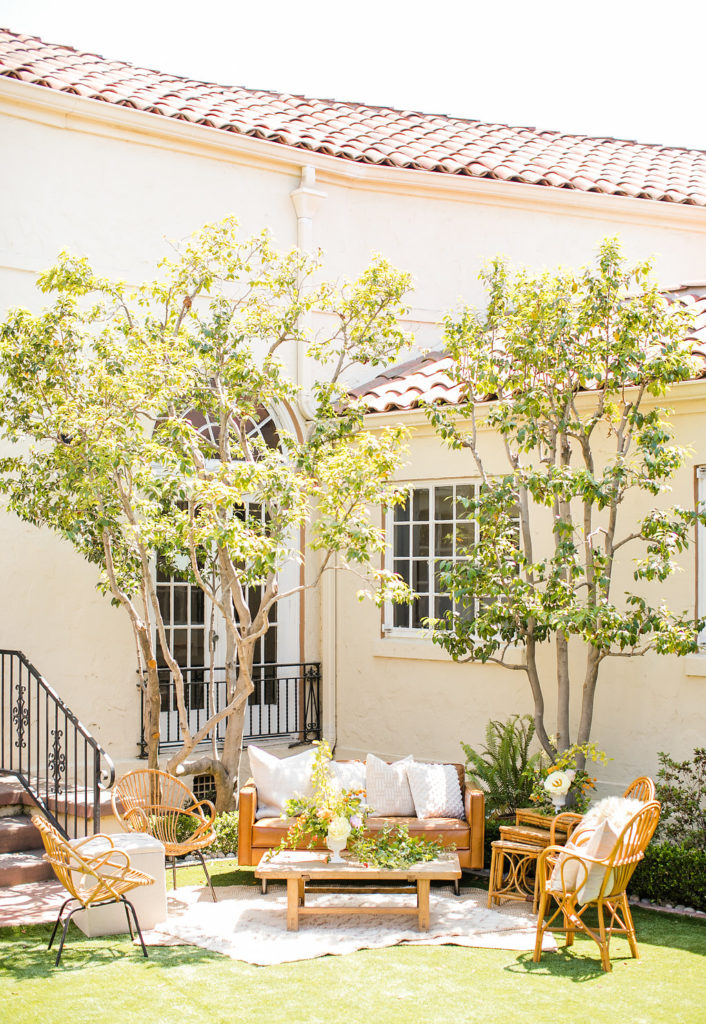 Now for the food!!!  Colette's pulled out all the stops with their delicious summer menu!!  You guys, everything was seriously so delicious!!  My favorite was the corn soup shots and crab beignets… YUM!!!!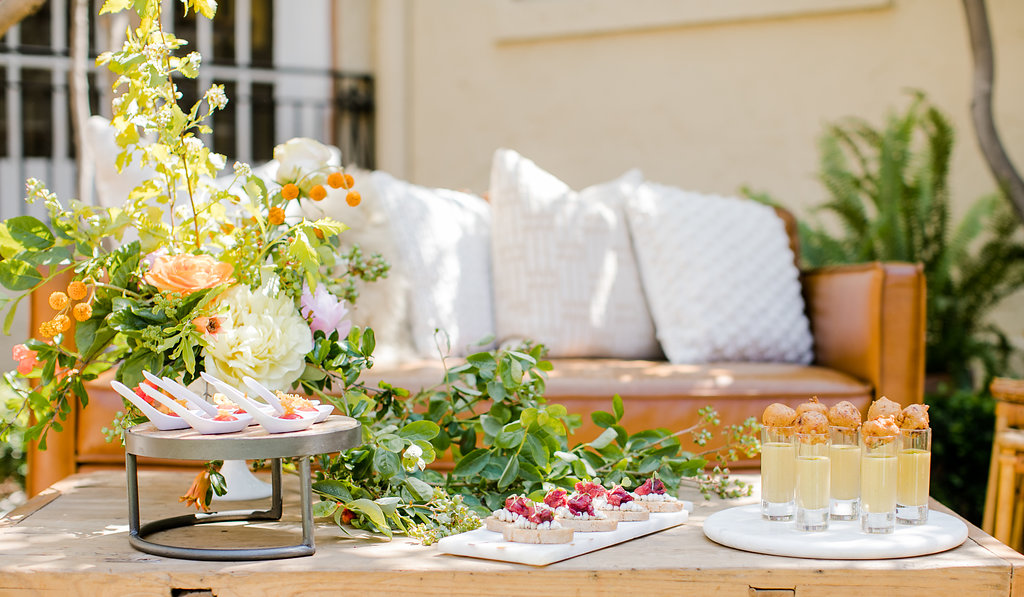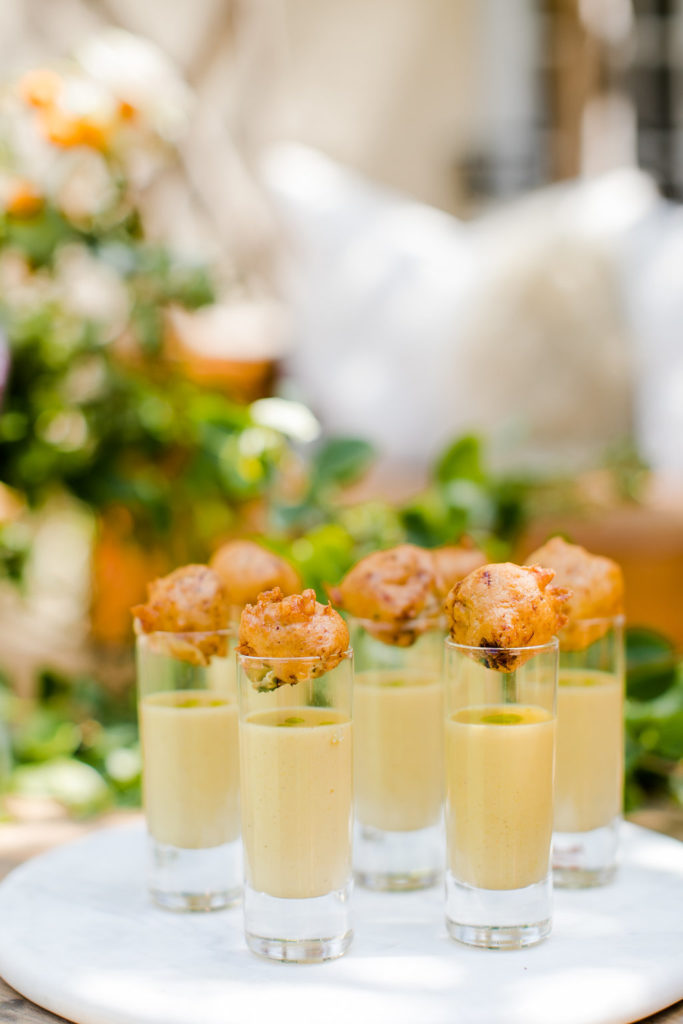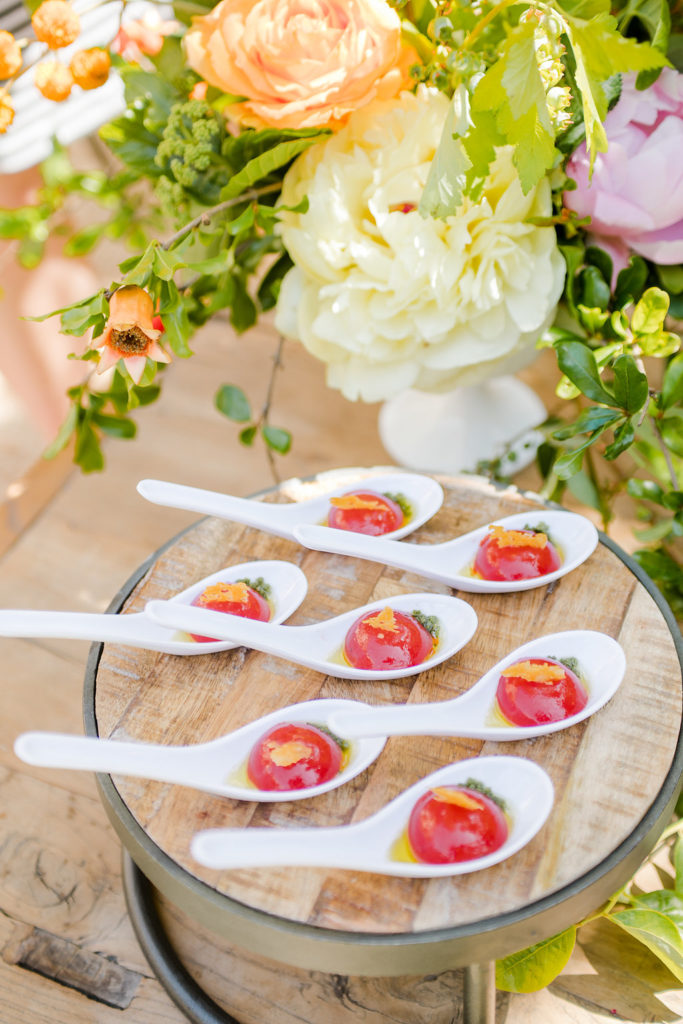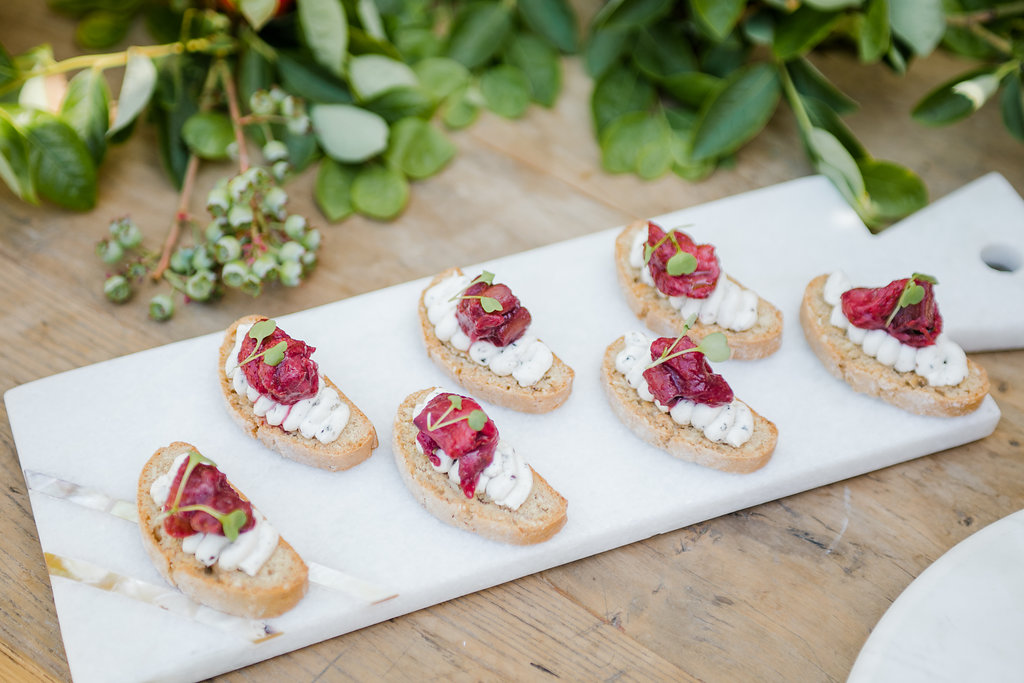 Every summer dinner needs a bright and colorful salad, right?!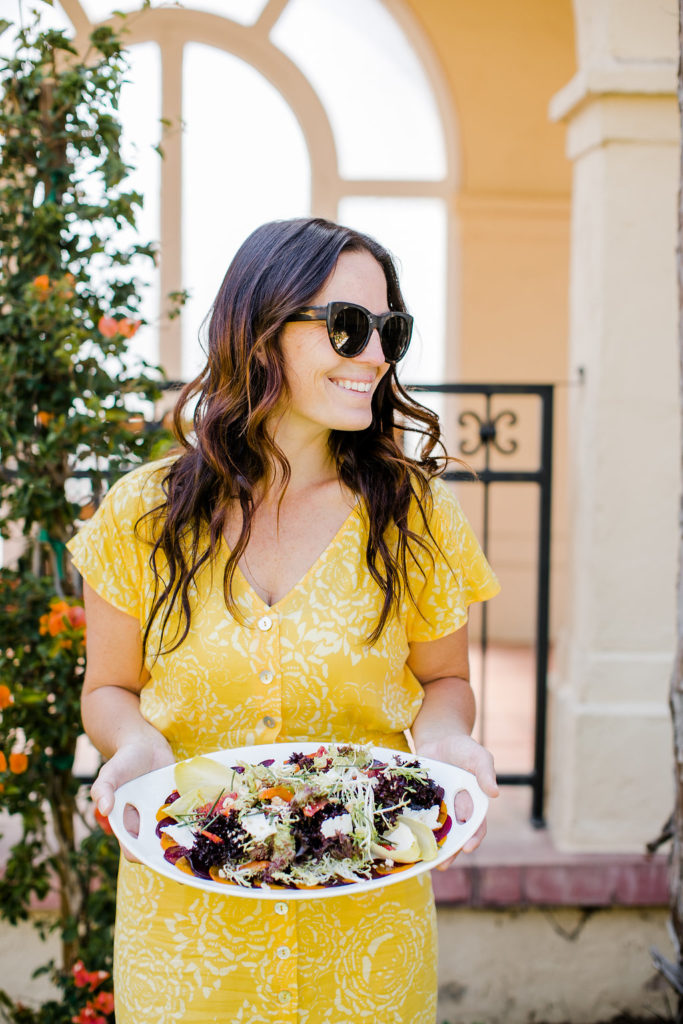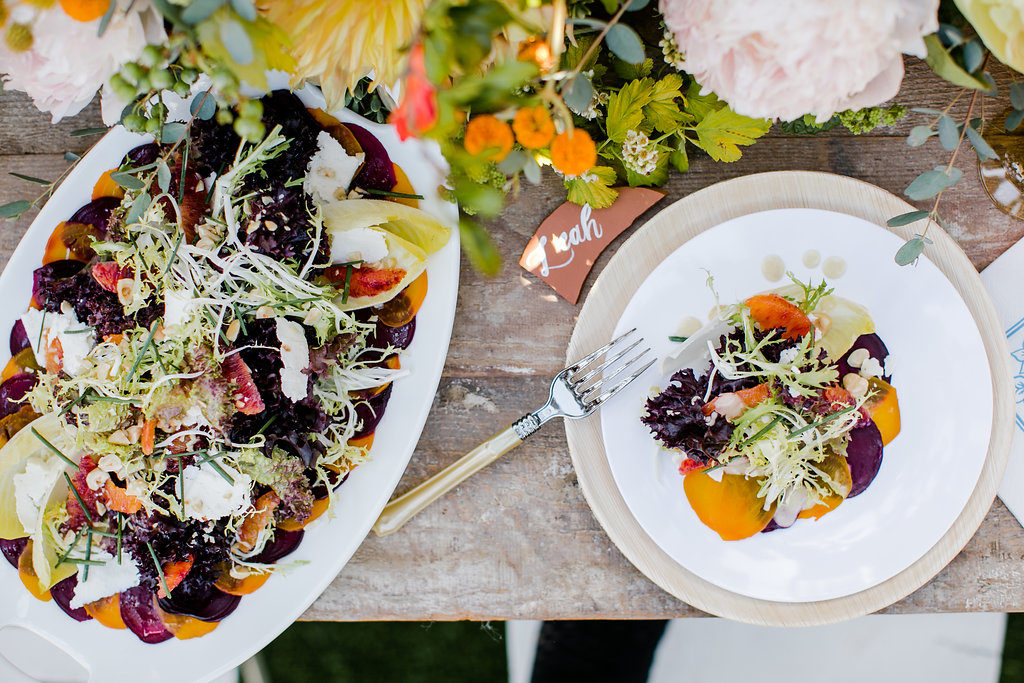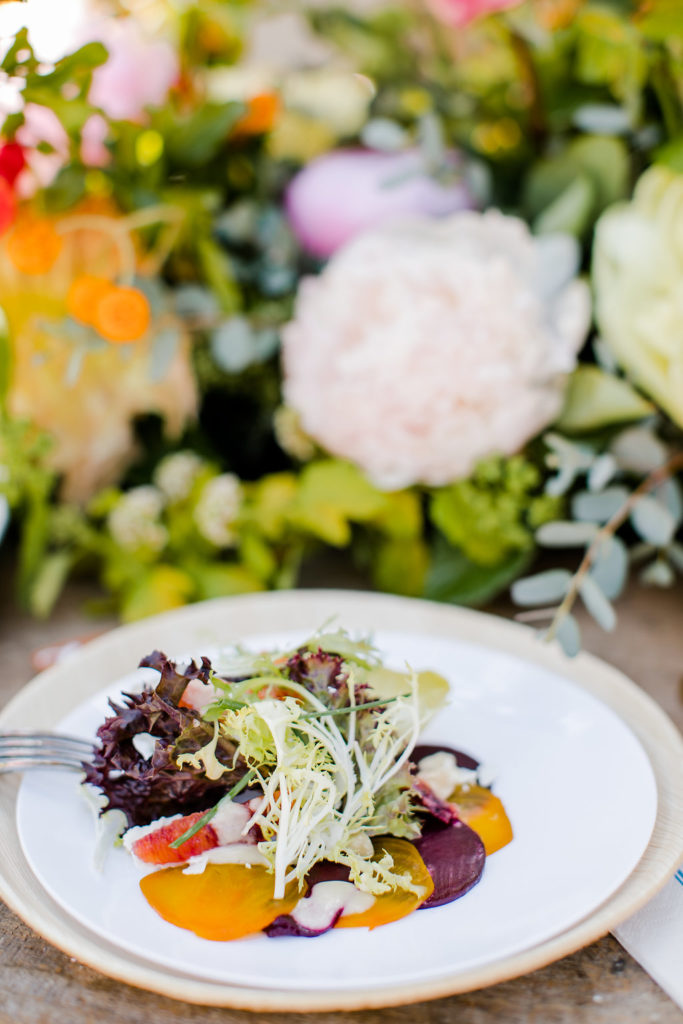 Steak and grilled veggies, there's something about eating those summer veggies that just makes me happy!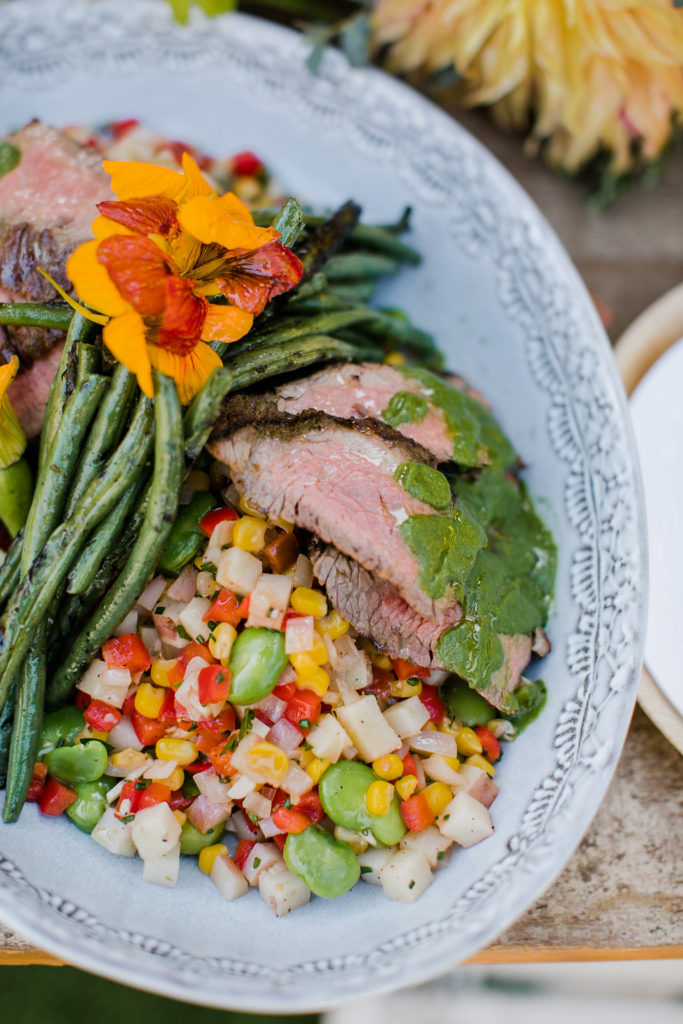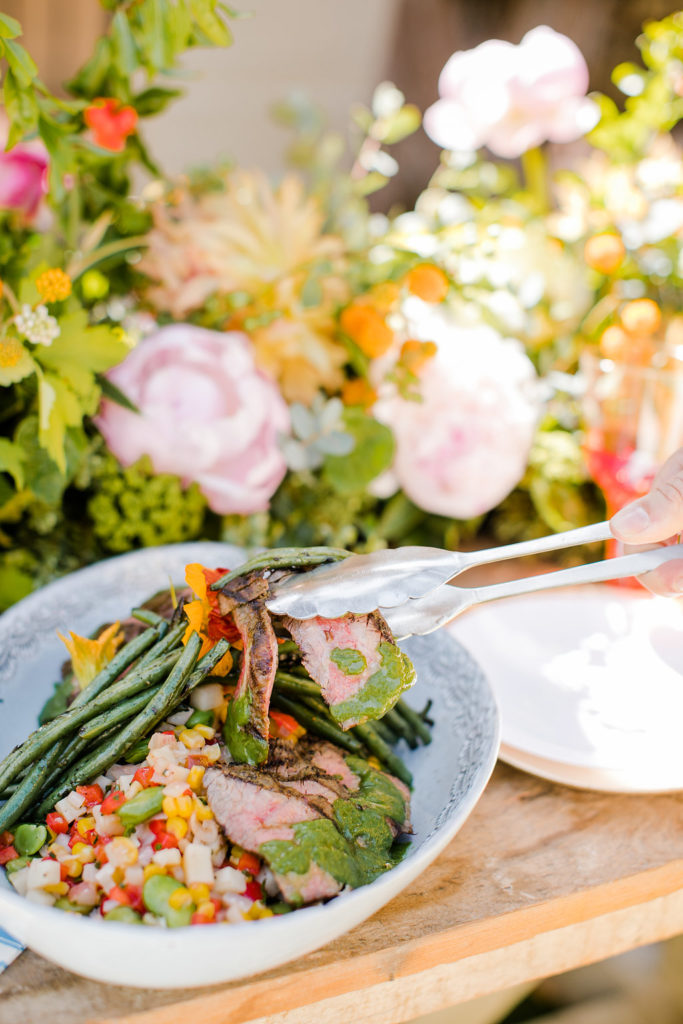 And lastly the pasta… Colette's ALWAYS has the best pastas!!!  Hand made of course, and the bacon and egg yolks were delish!!!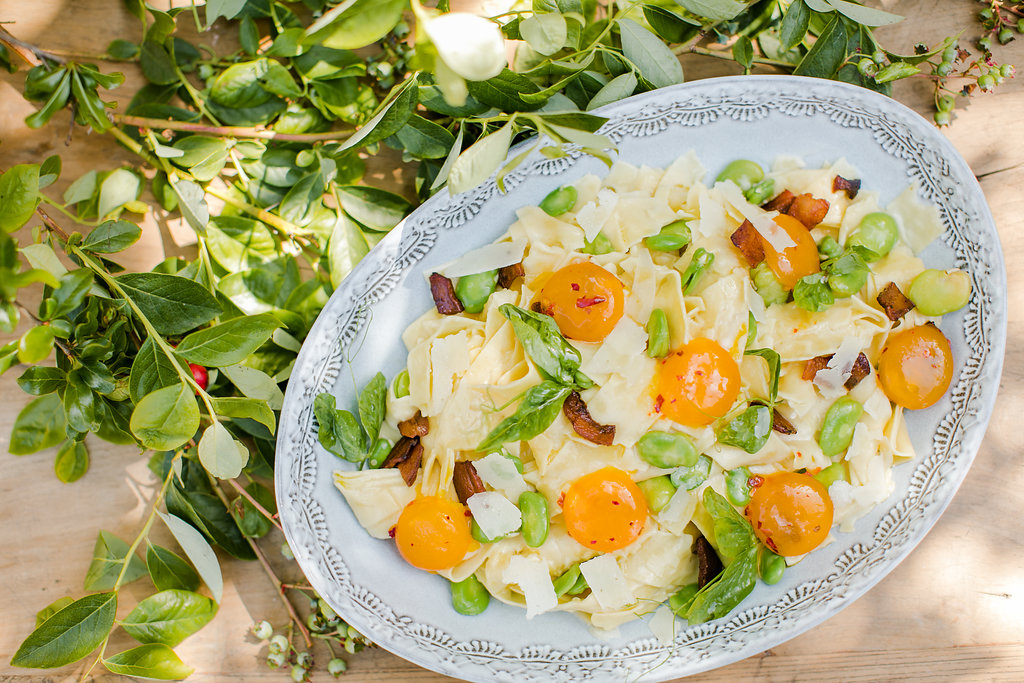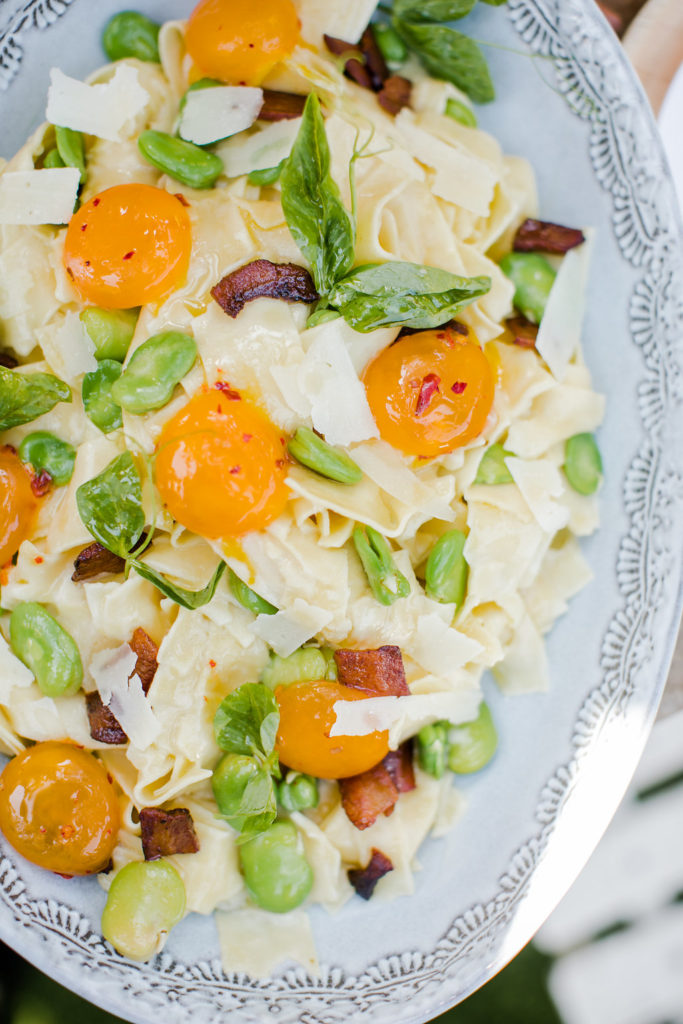 The talented Colette's crew even busted out the desserts!!  A little pop of color, some yummy chocolate treats and of course cheese cake!!  Adorned with gorgeous florals, lovely calligraphy and in front of the prettiest vintage window and that's a sweet dessert set up!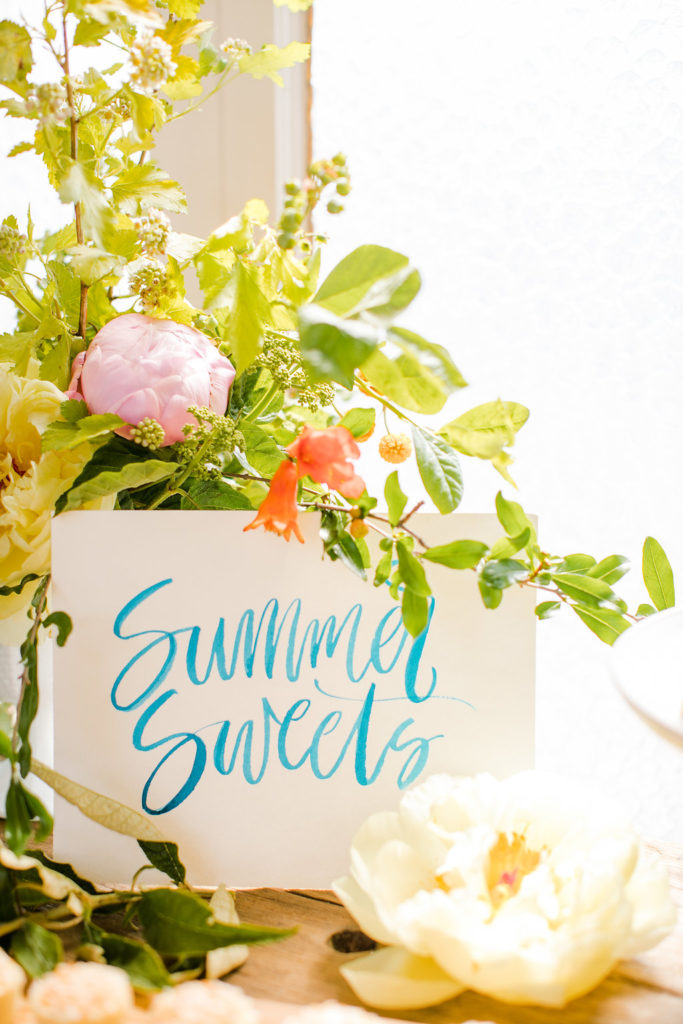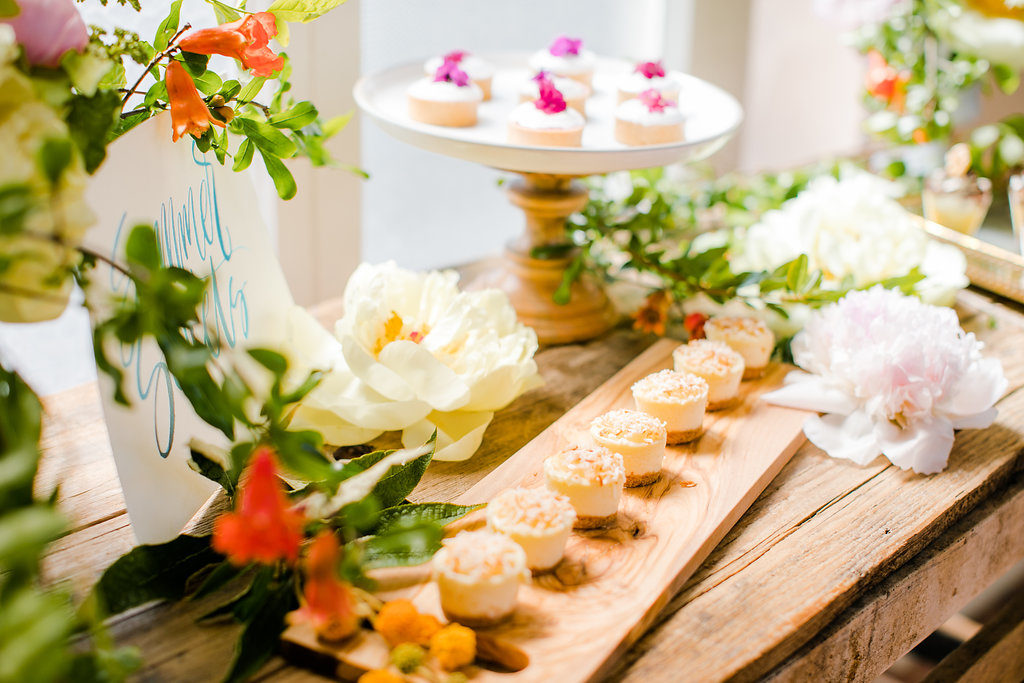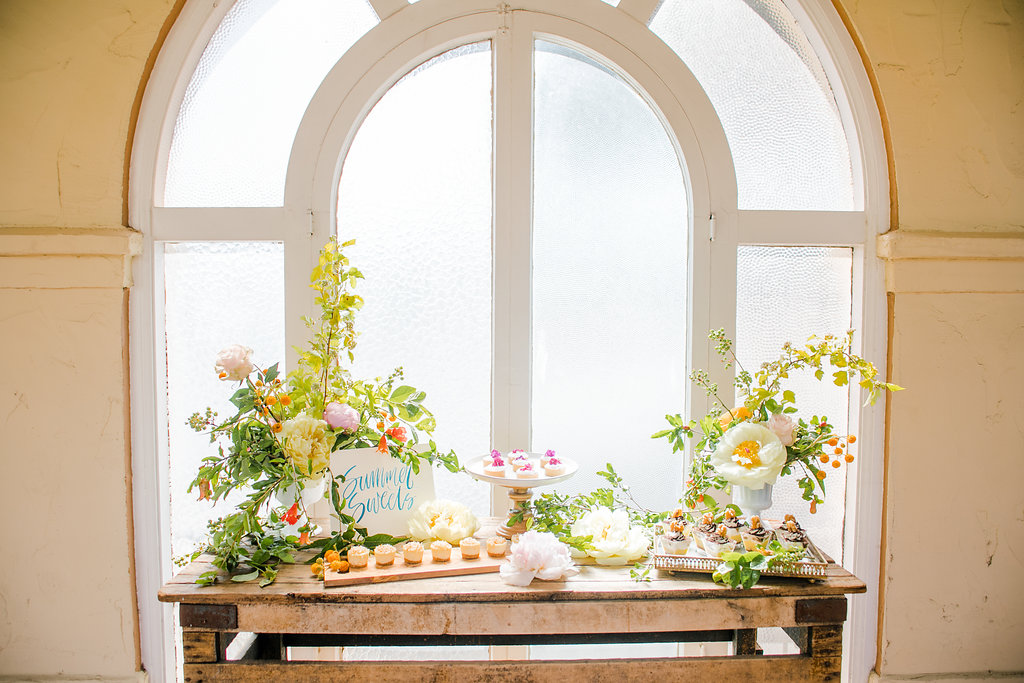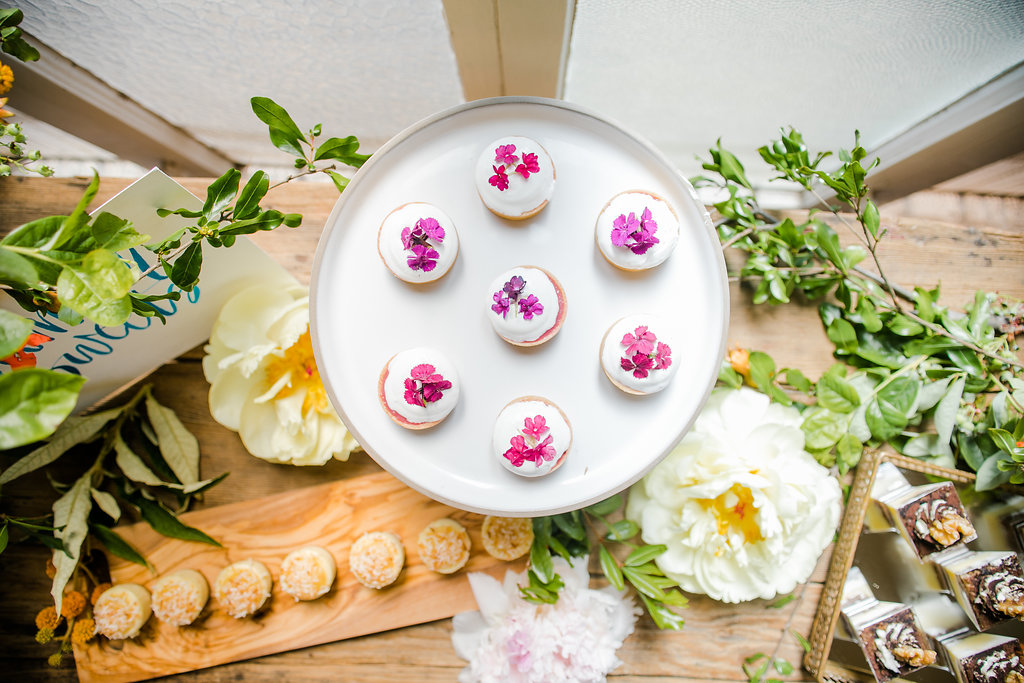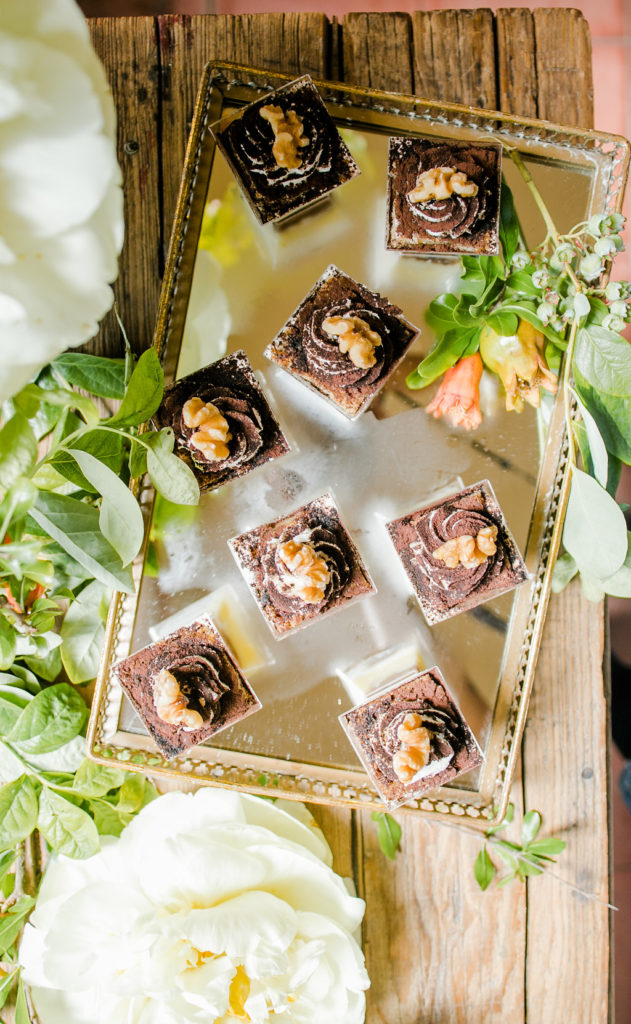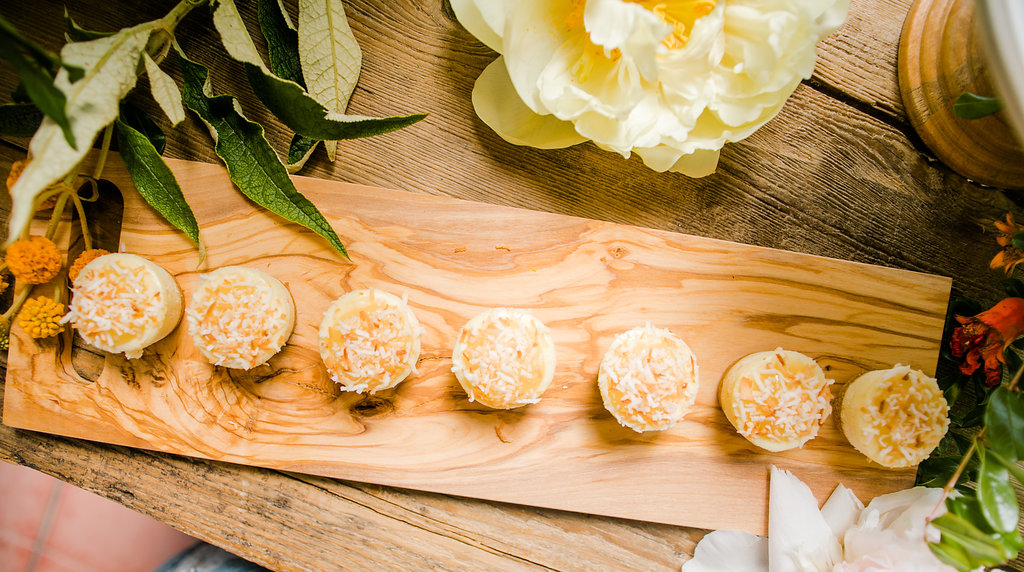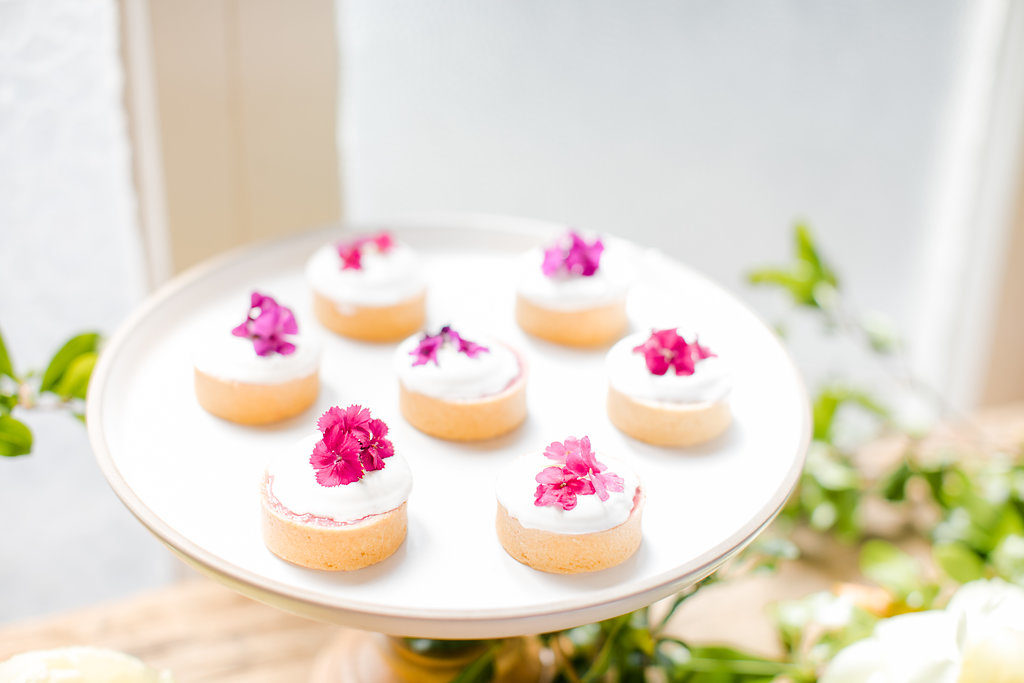 I loved this set up!  Such a great team to work with and so many fun pops of color.  I don't know about you but I'm ready for summer, especially after this shoot!!
xx
Jacquelyn