Happy Friday!!!  What are you doing this weekend?!  Fun plans?  Maybe some shopping?!  Well I have to tell you about my newest little crush… It's Muse and it's the cutest little boutique ever!!!  I found this gorgeous store on Instagram and was immediately drawn to the blush pinks and indigo blues through-out the store.  I reached out to owner Sophia Wood who was beyond sweet and I knew we had to feature her lovely space.
I can't say I've actually been to the store but I definitely want to visit soon.  All the eye candy on Instagram has me jonesing!  As a Bay Area native I'm always looking for fun spots there, Muse is located in San Anselmo which is about 30 minutes outside of San Francisco.  I'll definitely be making a visit to buy all the pretty pillows and gorgeous home goods the next time I'm up that way.  Keep reading to hear more from Sophia and scrolling to see all the gorgeous photos by Tanya & Victor Photography.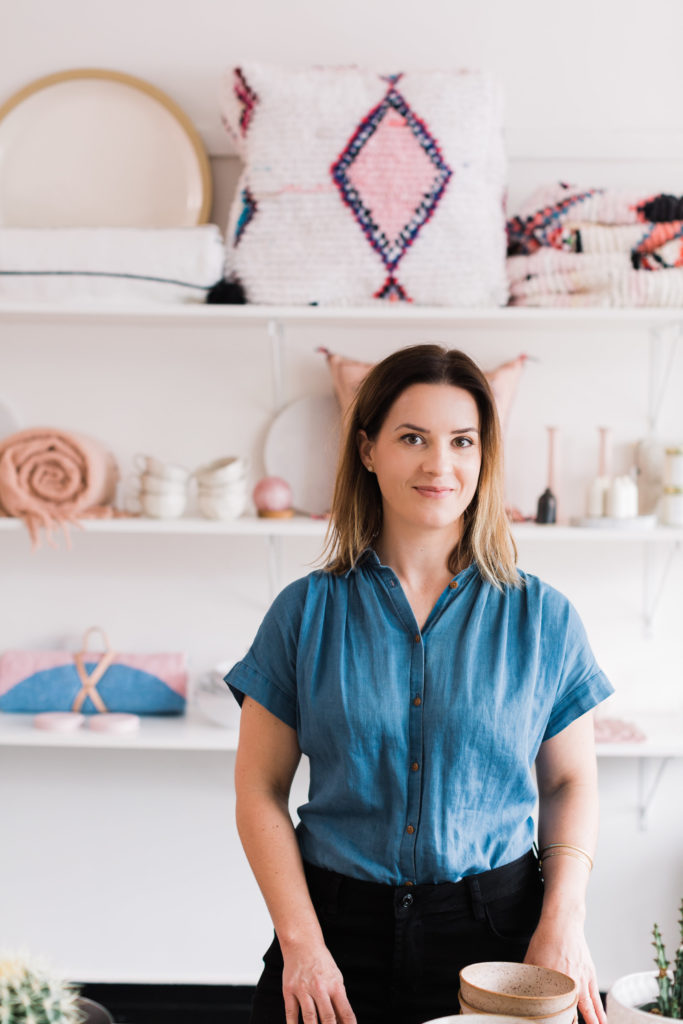 Tell us a little bit about you and your background…
I'm a country girl, from Nicasio, a tiny town in West Marin.  My artistic parents and upbringing led to my fascination with visual things: color, light, & design.  I used to keep stacks of my favorite inspiration pictures from magazines & postcards and I loved decorating my room.  I studied photography & art in highschool and college.  I loved learning about color.
Lately I've been balancing owning a boutique and working as an interior decorator with being a mom.  Organization is not my strong suit.
I love to travel and to learn about designers and anything related to style, merchandising, and home decor.  I'm also interested in spirituality, music, comedy, business, and many other things.  I am a mom of a high-schooler and middle-schooler. (Side note: I am also active and passionate about the Everytown for Gun Safety:Moms Demand Action movement).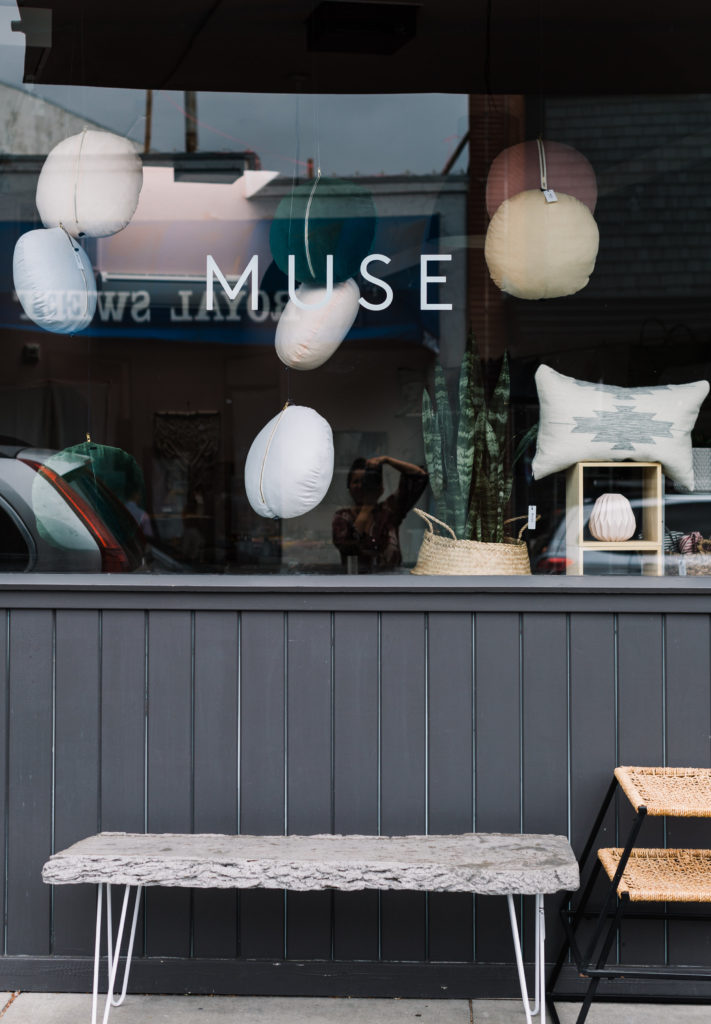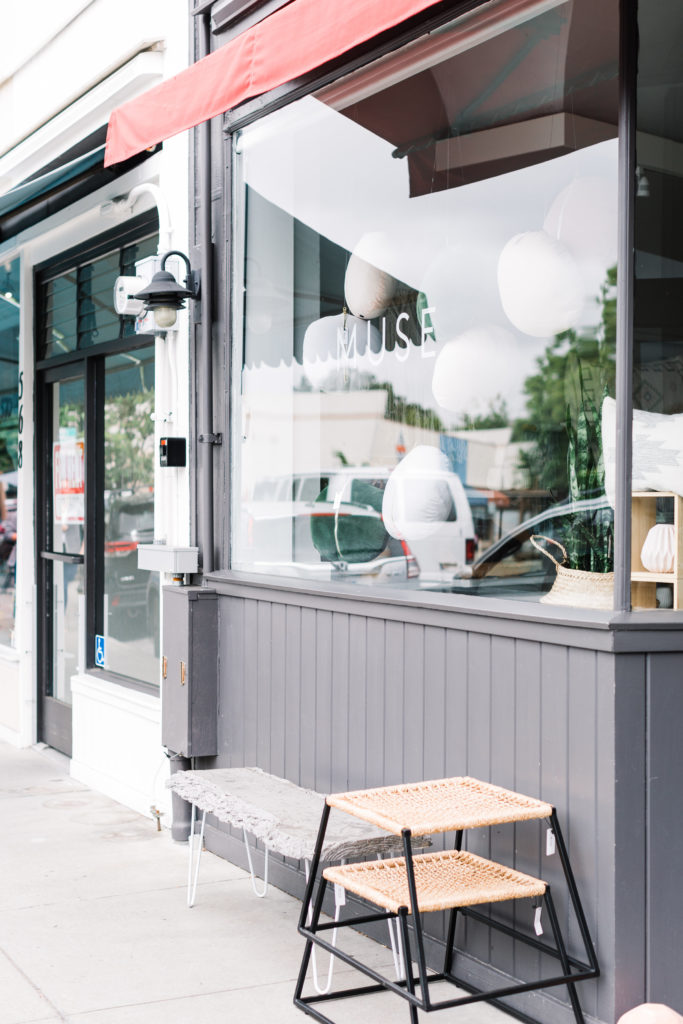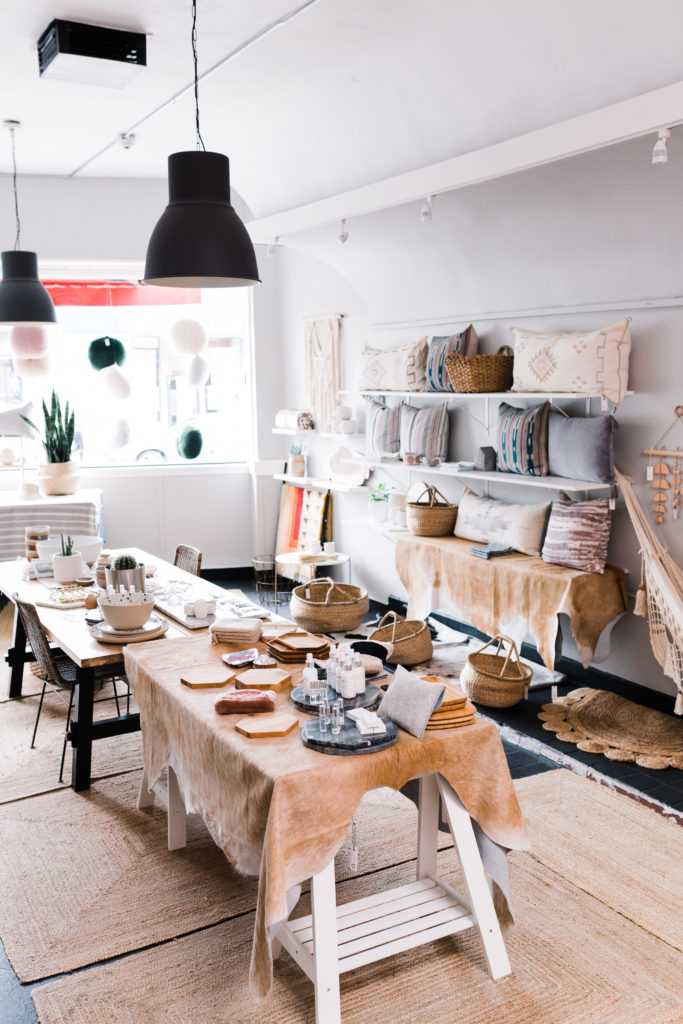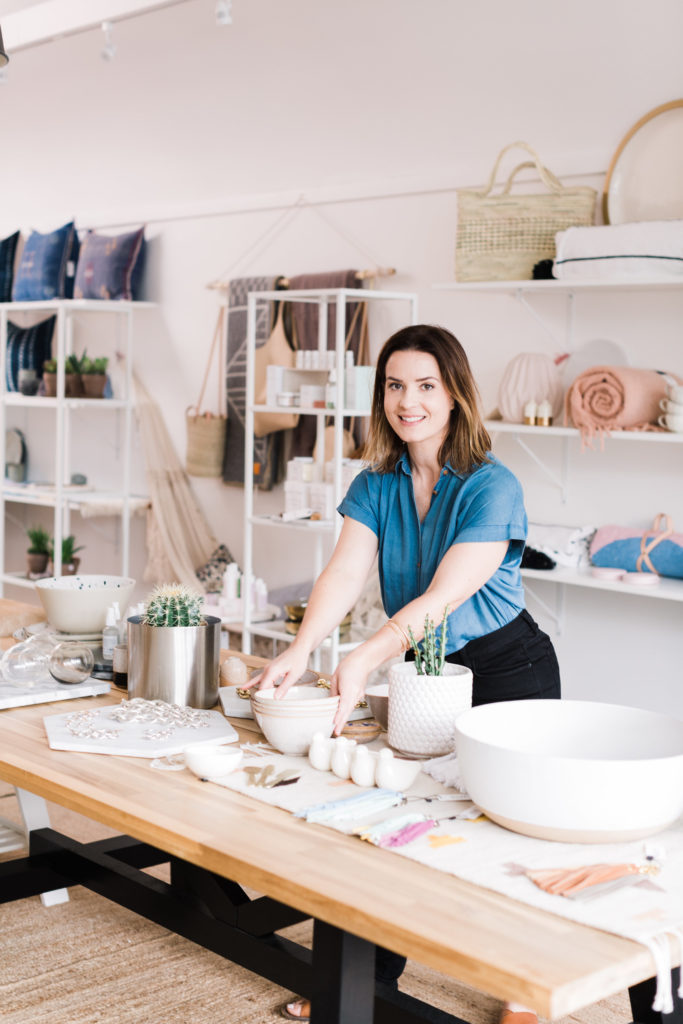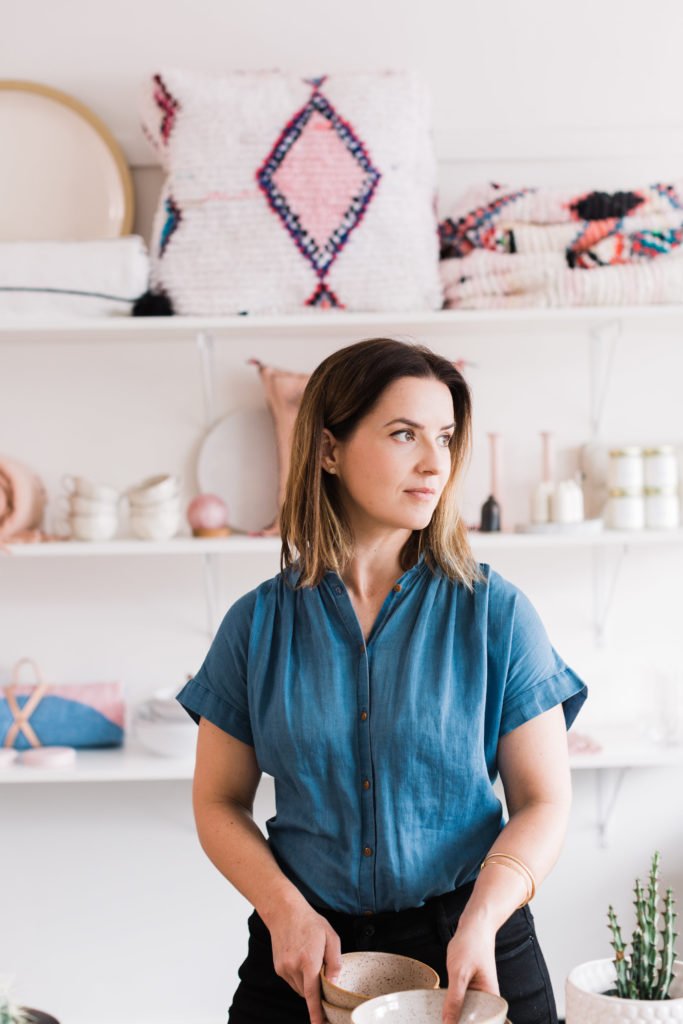 How and when did Muse begin?
I have always dreamed of it, and it became a reality in 2016, when my husband and I found a vacant storefront in San Anselmo, and suggested opening an art gallery there, since I had been painting.  I had my slightly different "modern minimalist boutique" idea, and even though I had no experience running a retail boutique business, I was confident in my background and abilities.
I opened Muse a few months later, with very little funds, not knowing if I would like it, or how people would respond.  Once I began selecting and reaching out to some of my favorite brands, I they were positive and all willing to add me as a stockist even before I had opened.  That's when I thought to myself, wow, I can do this!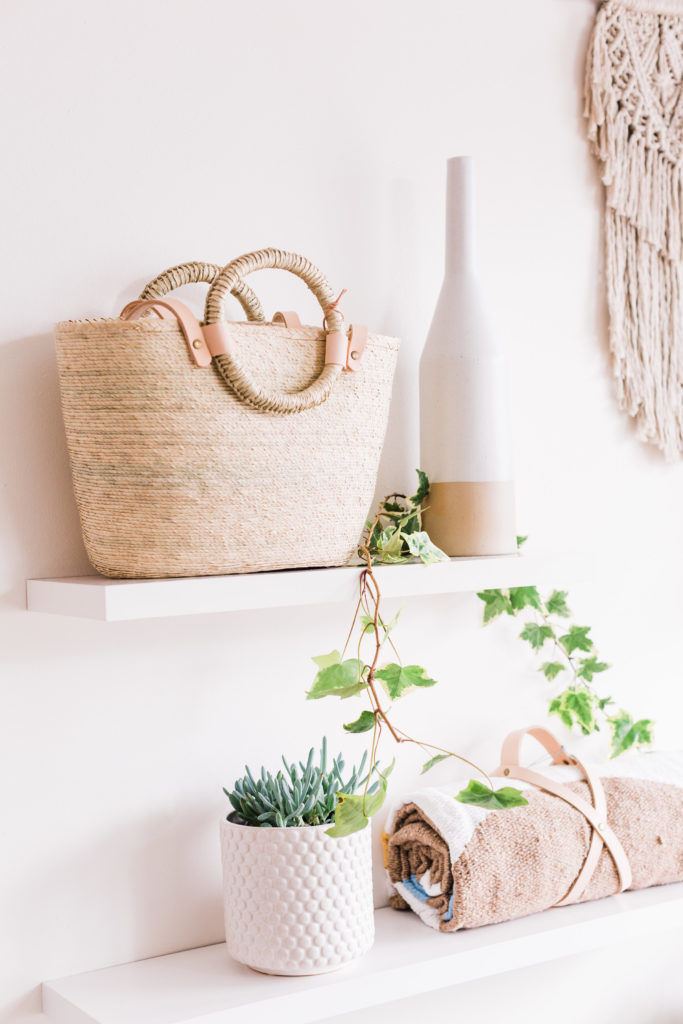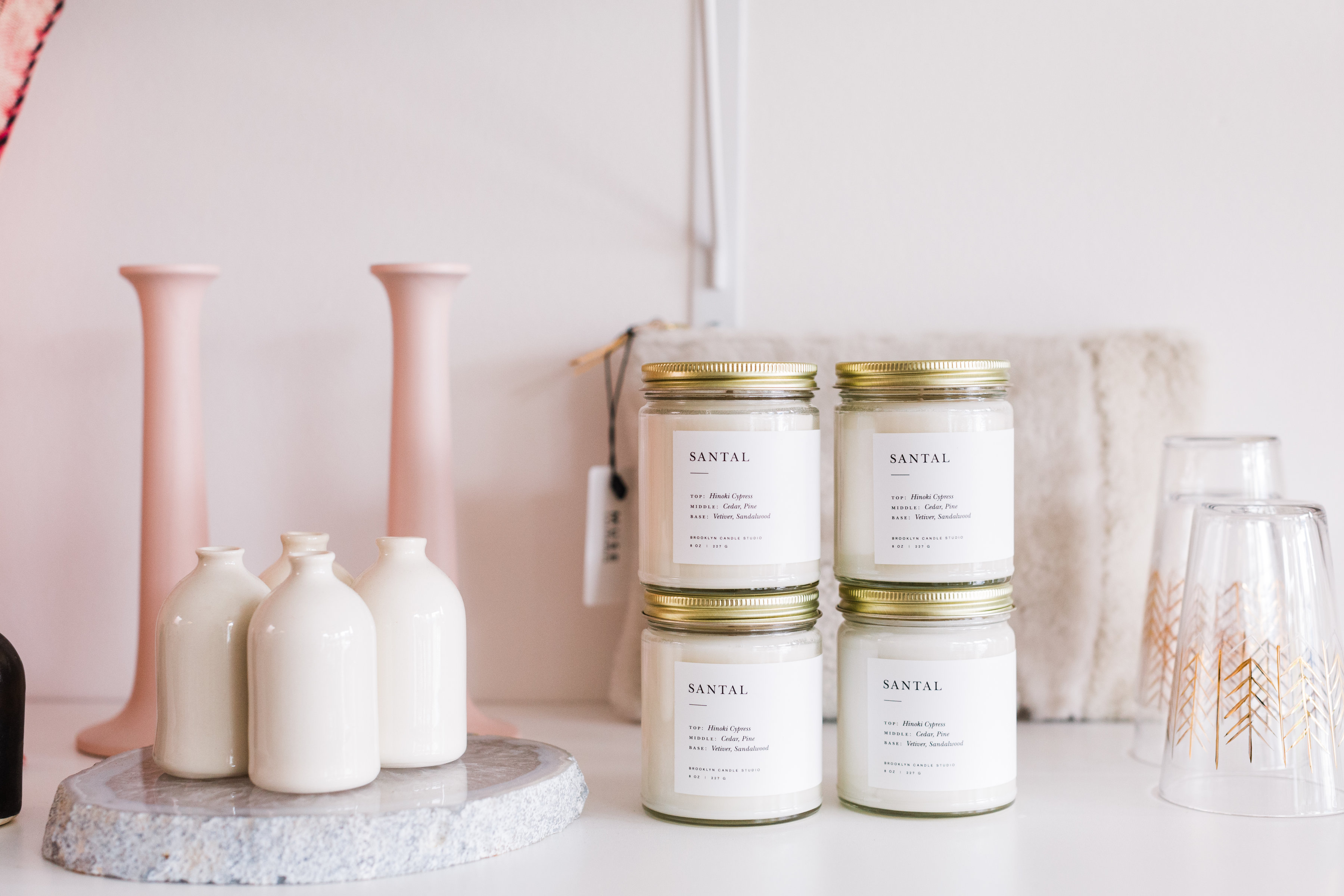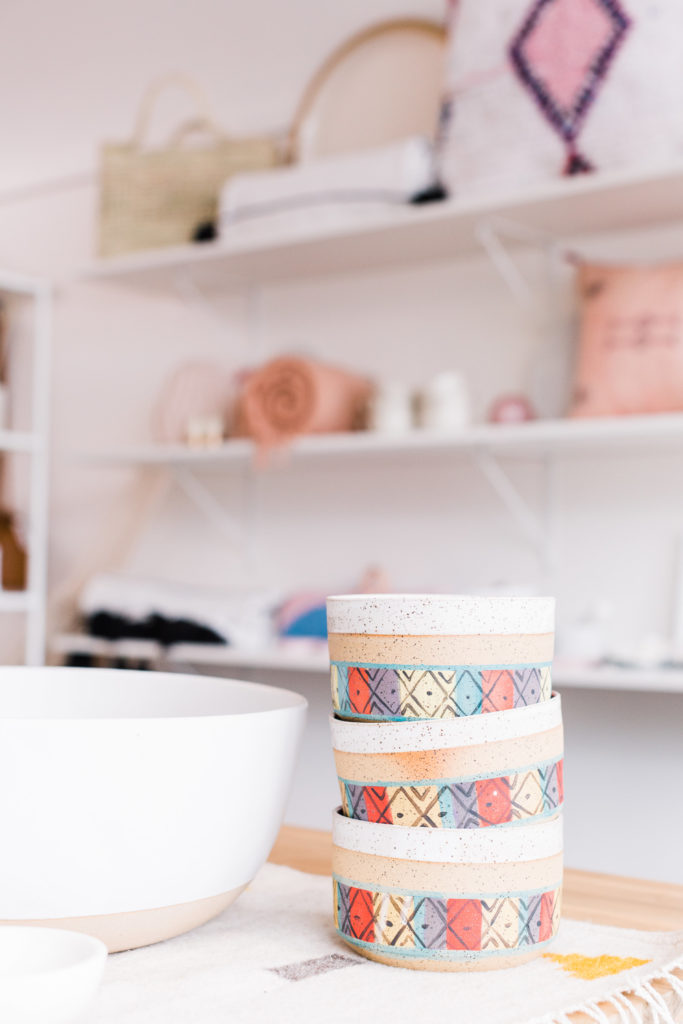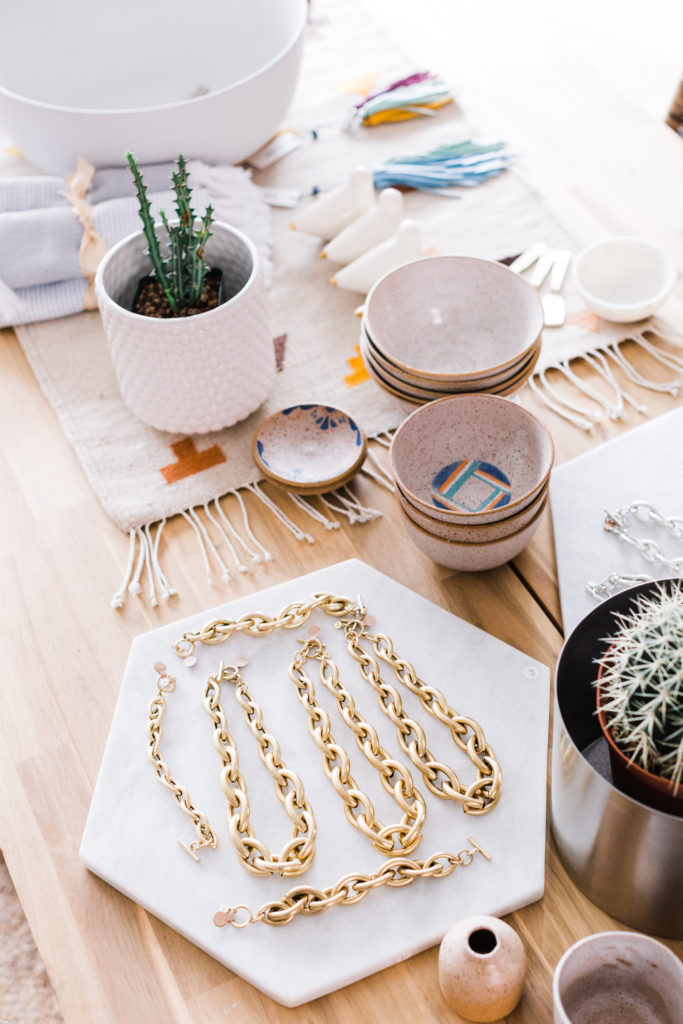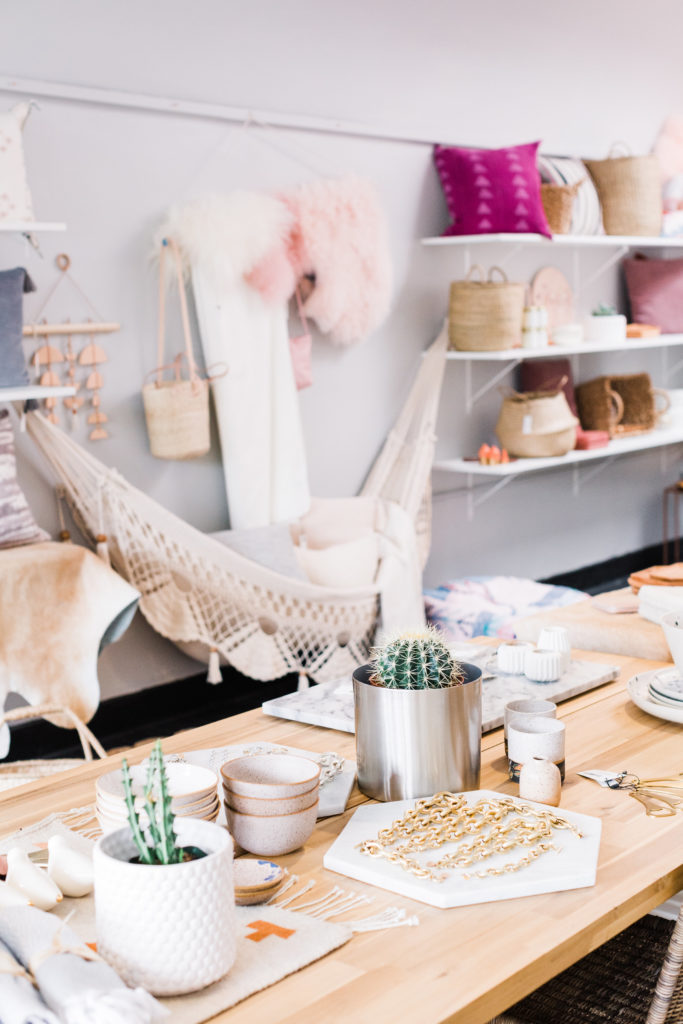 Talk to us about the influence of yoga on your beautifully curated shop…
Throughout my life, I have struggled with social anxiety, addiction, and problems focusing, and I tend to feel overwhelmed with too much visual input.  Practicing yoga has been a constant through my life.  It helps me focus my thoughts, appreciate my own existence.  In yoga, you excel when you learn to let go of unnecessary distractions.  Muse is centered around the concept of simplicity: a limited color palette and curated selections without unnecessary design elements.  In that way it's similar to the way yoga feels to me.  I also feel as though my ability to embrace change has helped me develop my brand.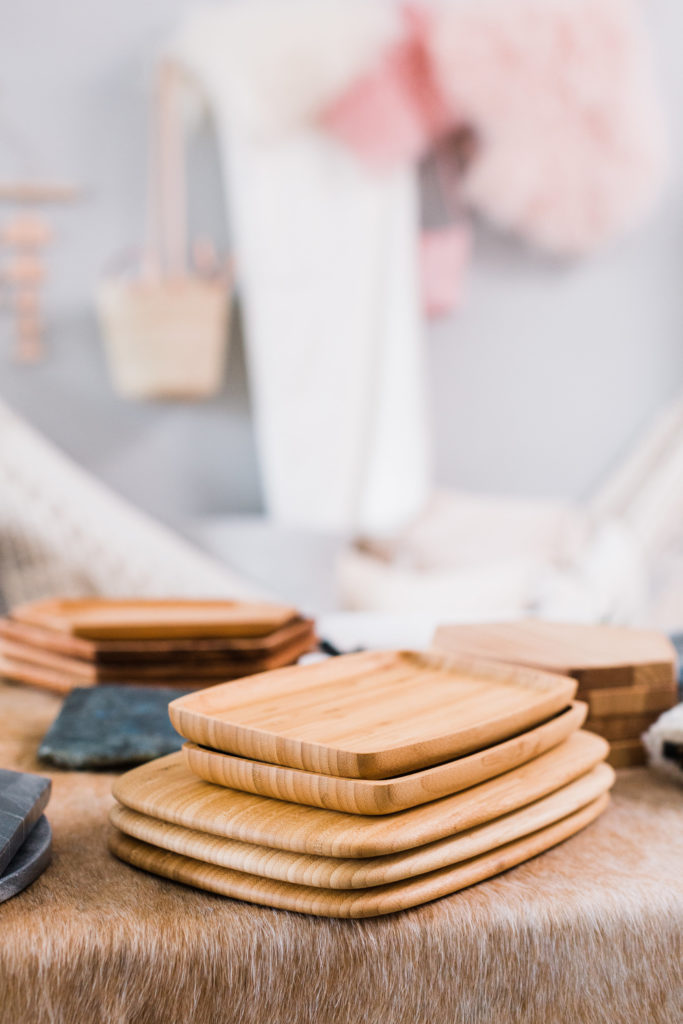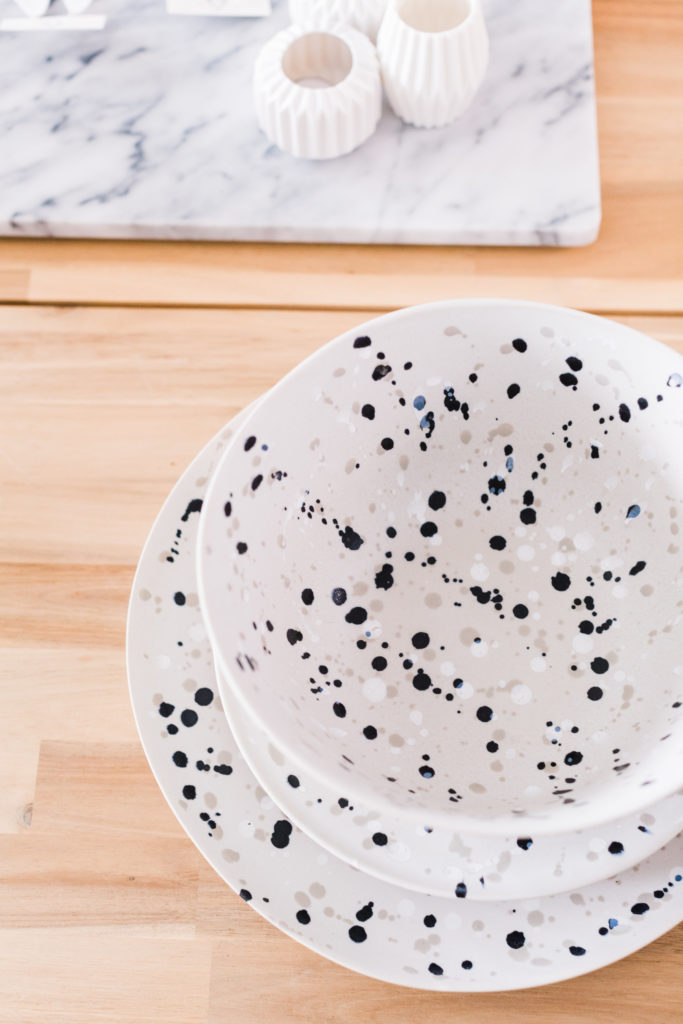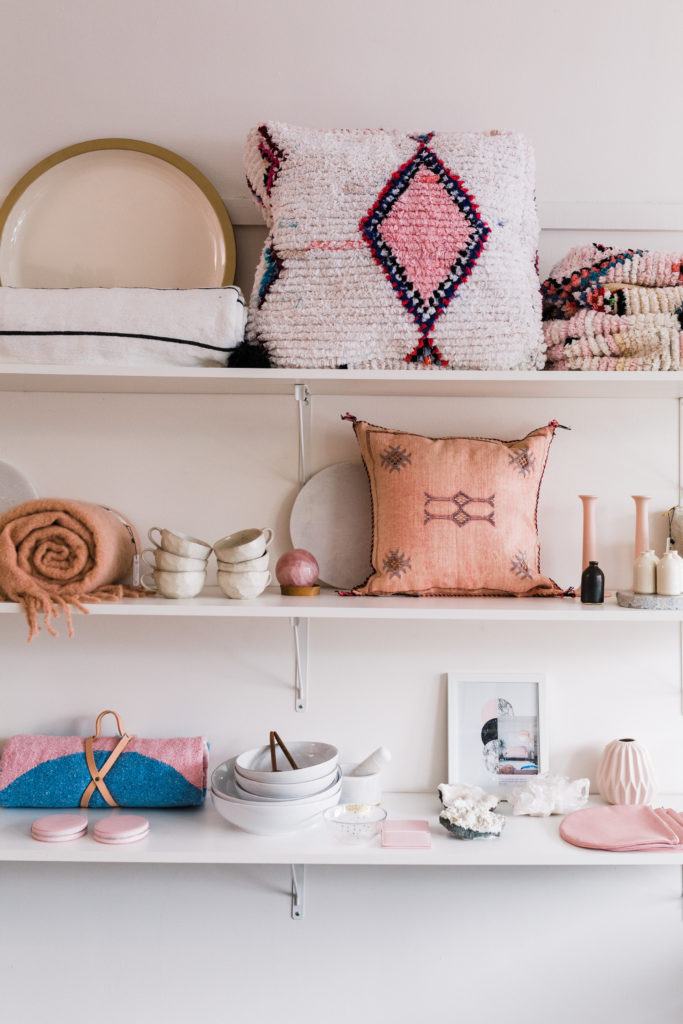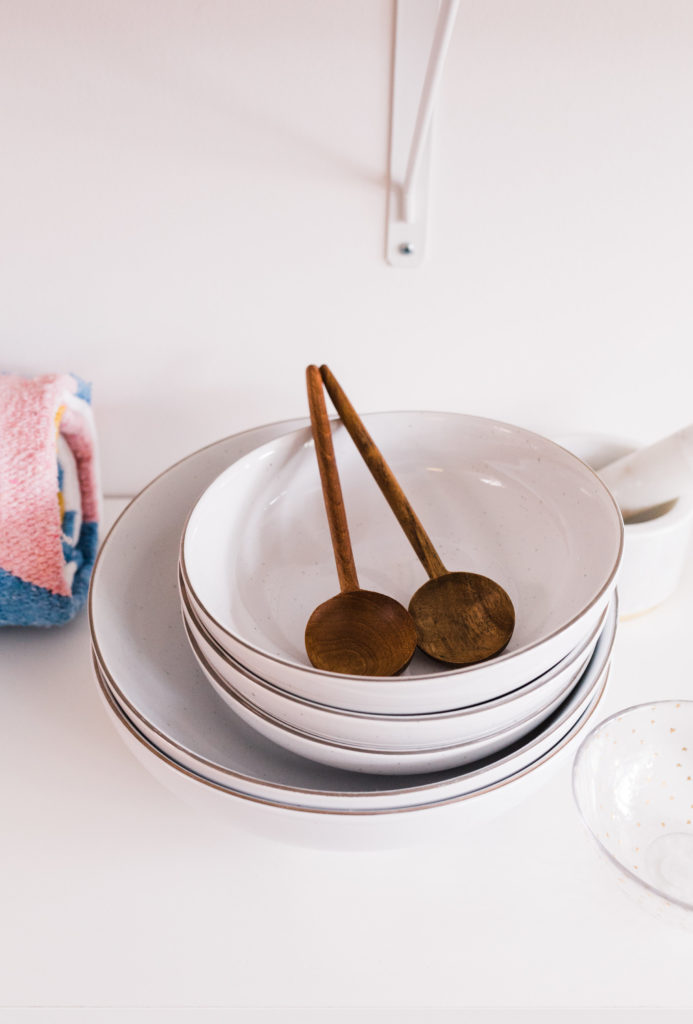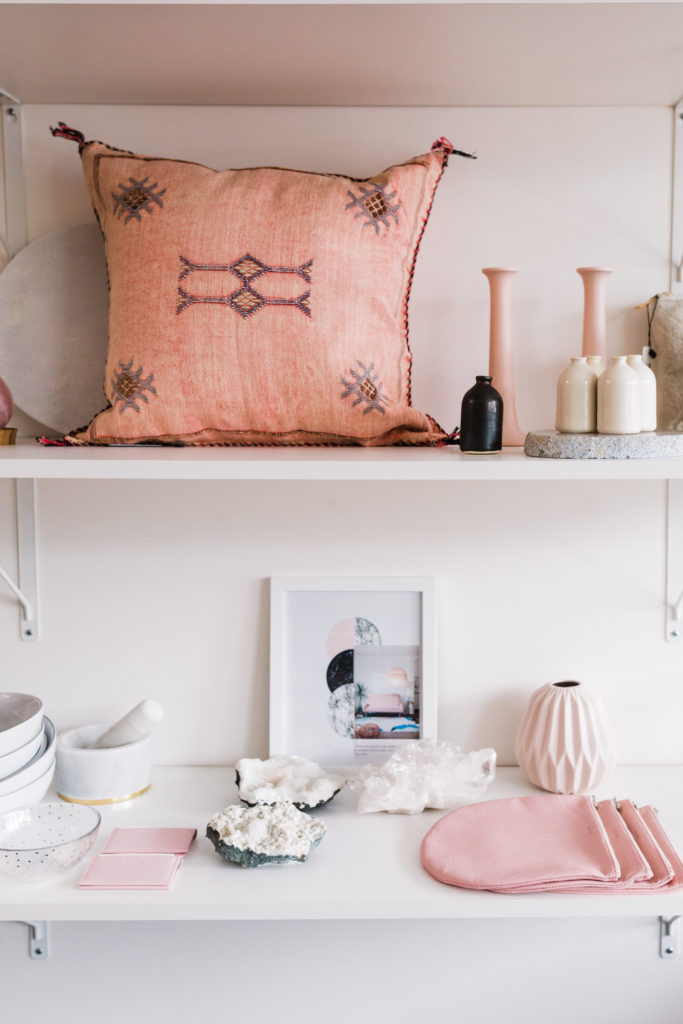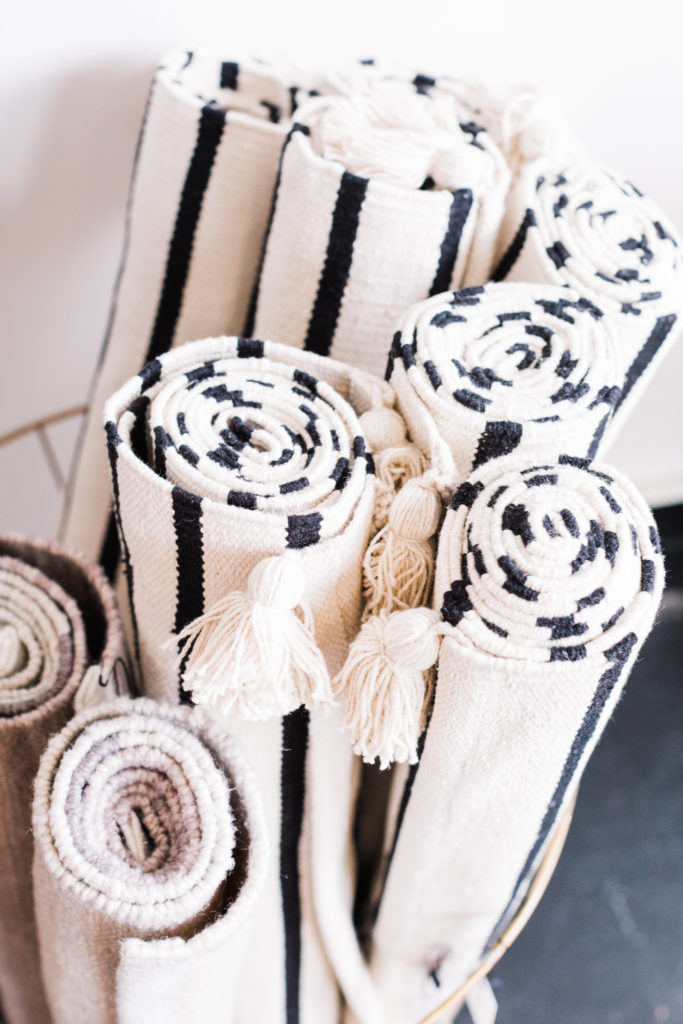 After living in New York what brought you back to San Anselmo and why a shop there?
I adore the creative energy in New York City.  NYC is rich and vibrant.  When I got engaged to (my now husband) Noah, we were living in New York, and decided to move back to CA when he got a position at UCSF.  We had kids shortly therafter.  SF is slower moving and casual, whereas NYC is more fast-paced and sophisticated.  We eventually made our way to the Ross Valley area – where I went to high school.  San Anselmo is a charming and cute town that actually has a lot of creative types with great taste!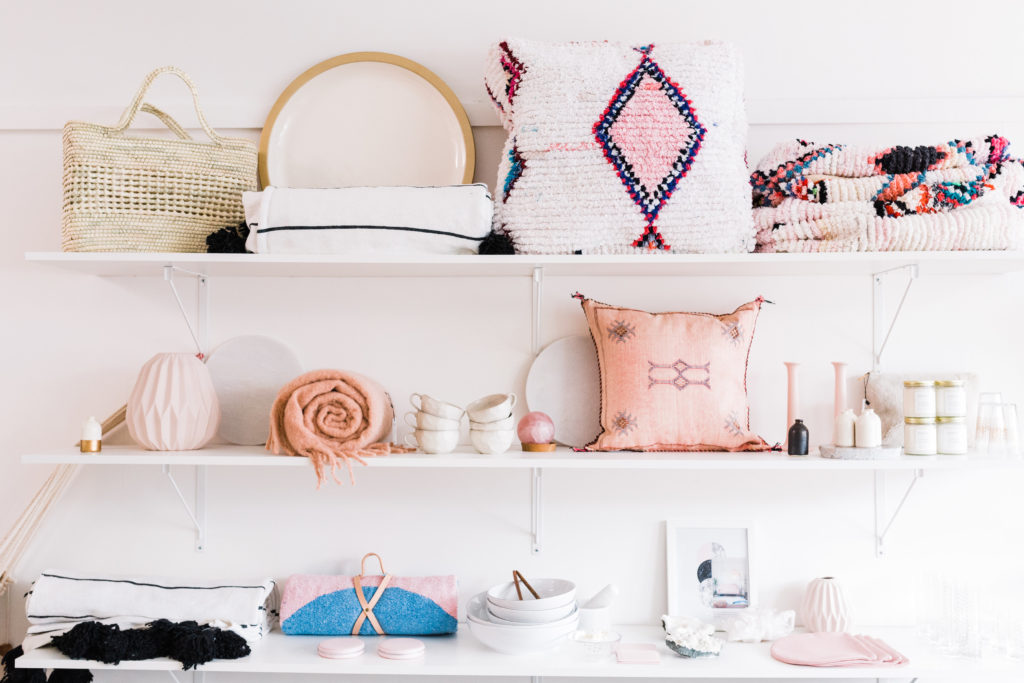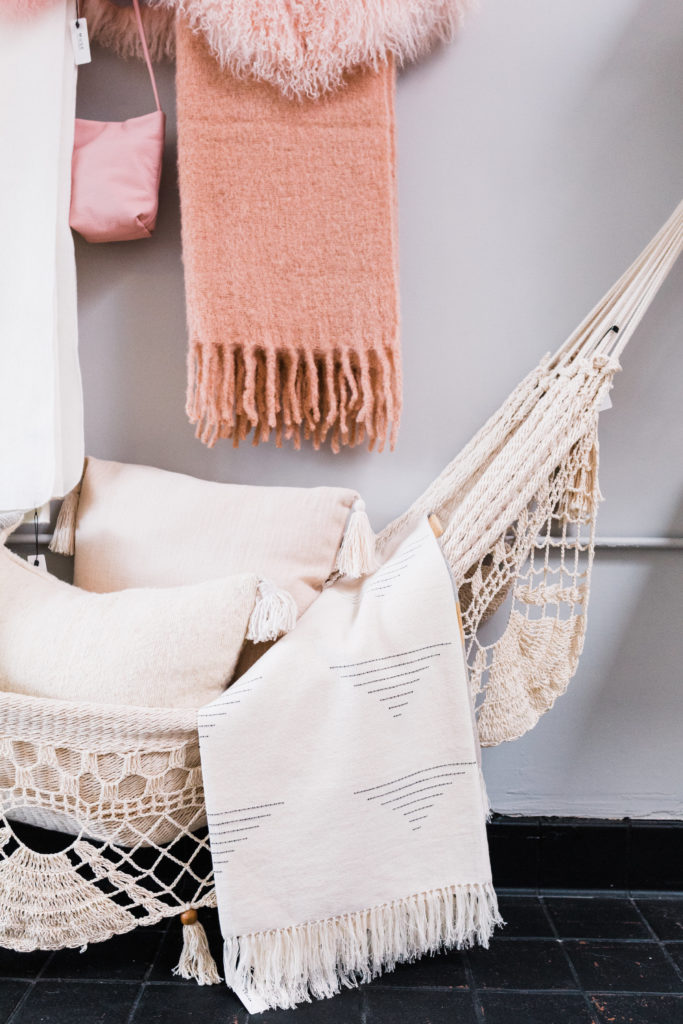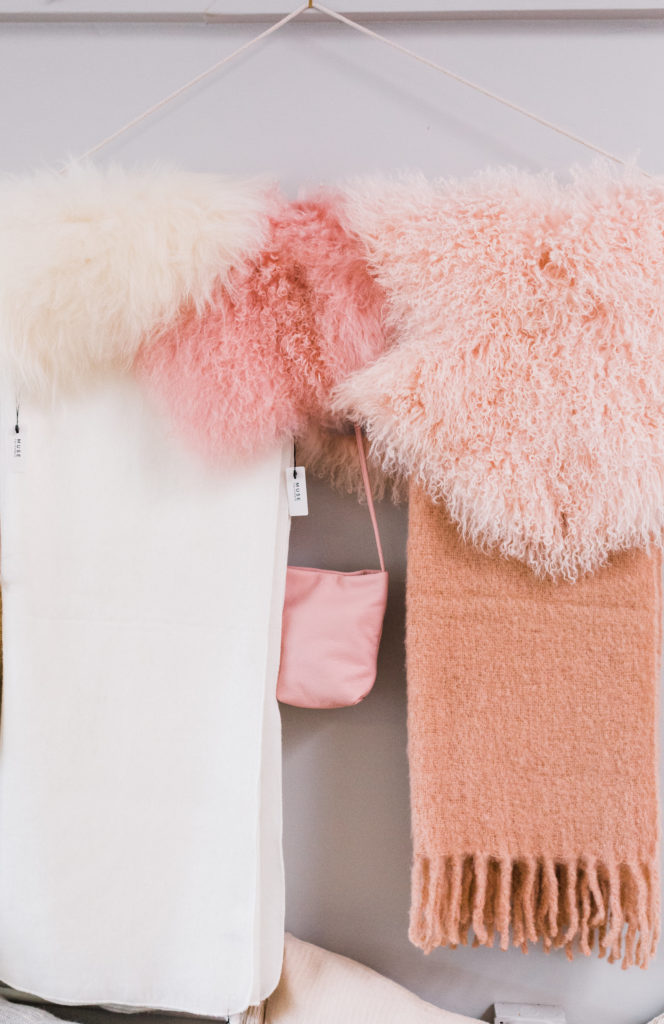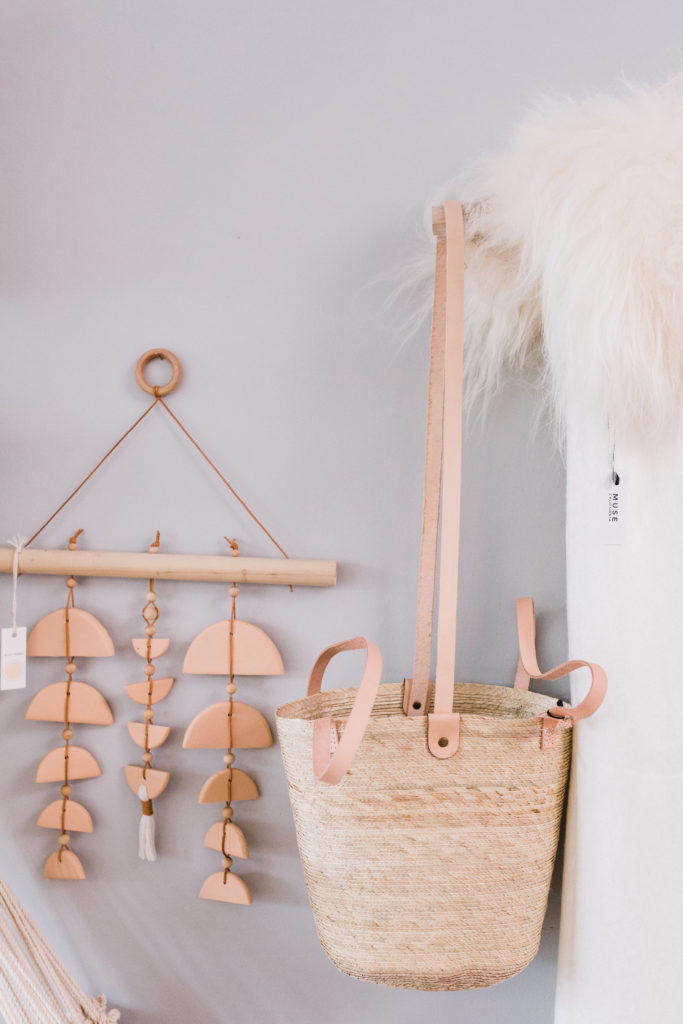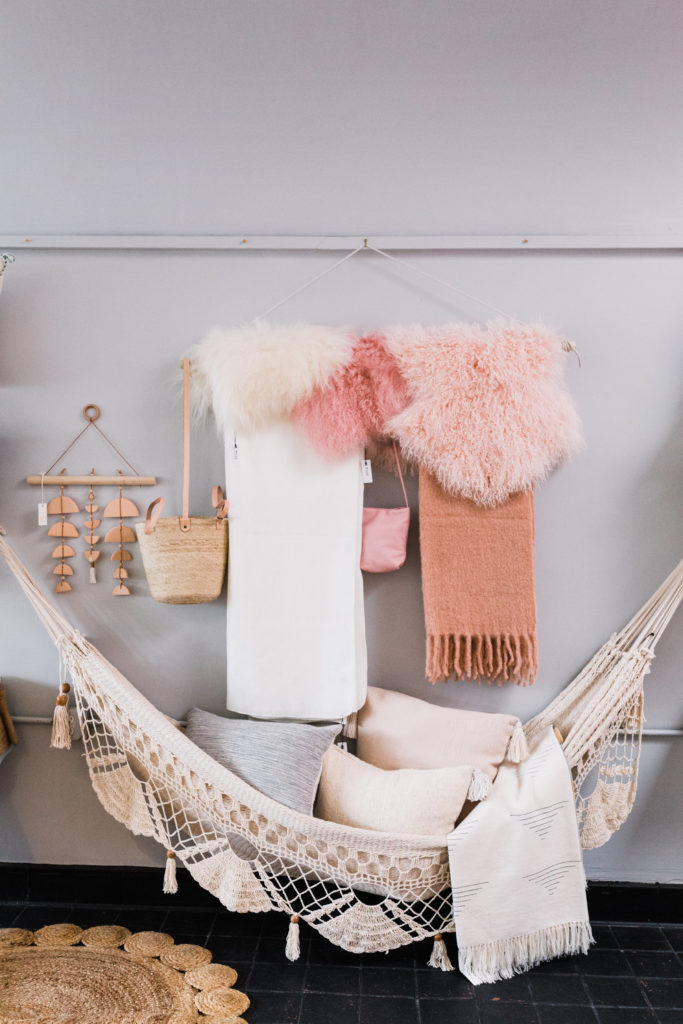 What is your favorite part about owning your shop?
Having total creative control, and not working under someone else's vision.  I feel very comfortable making design choices and deciding what works for the Muse aesthetic.  The downside of owning my own shop is that I can't grow and improve as quickly as I might want to.  There's so much to do, often I forget how far I've already come.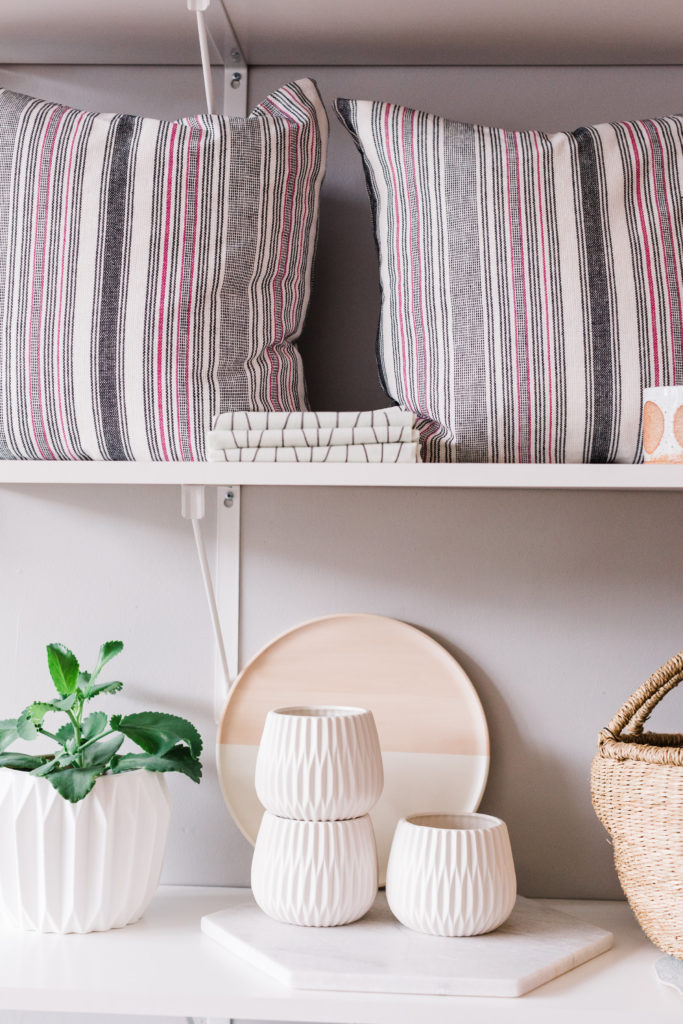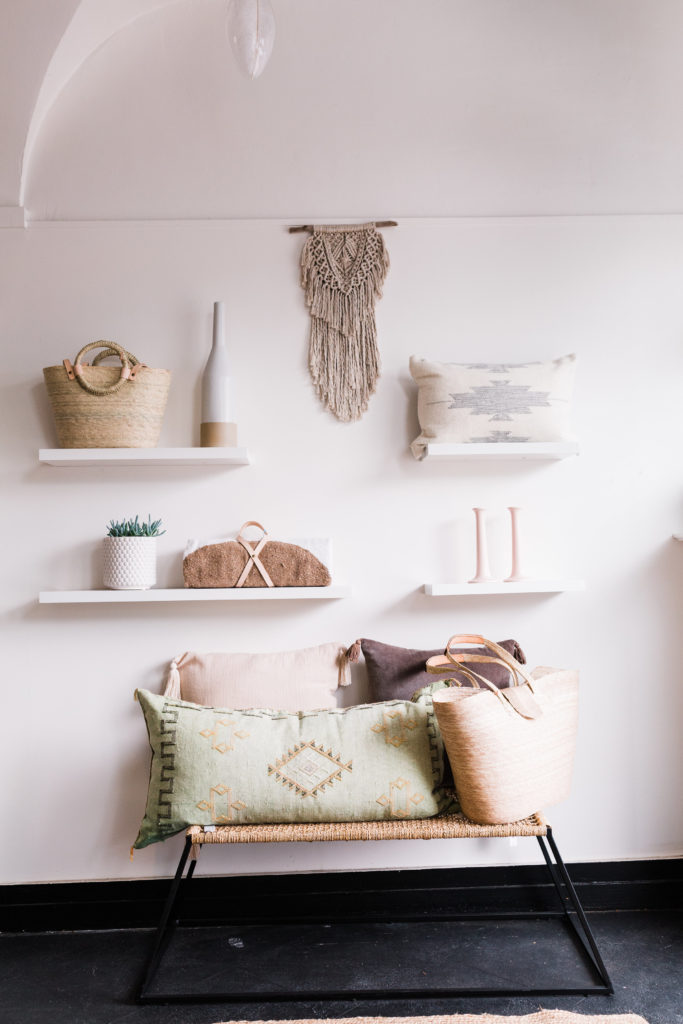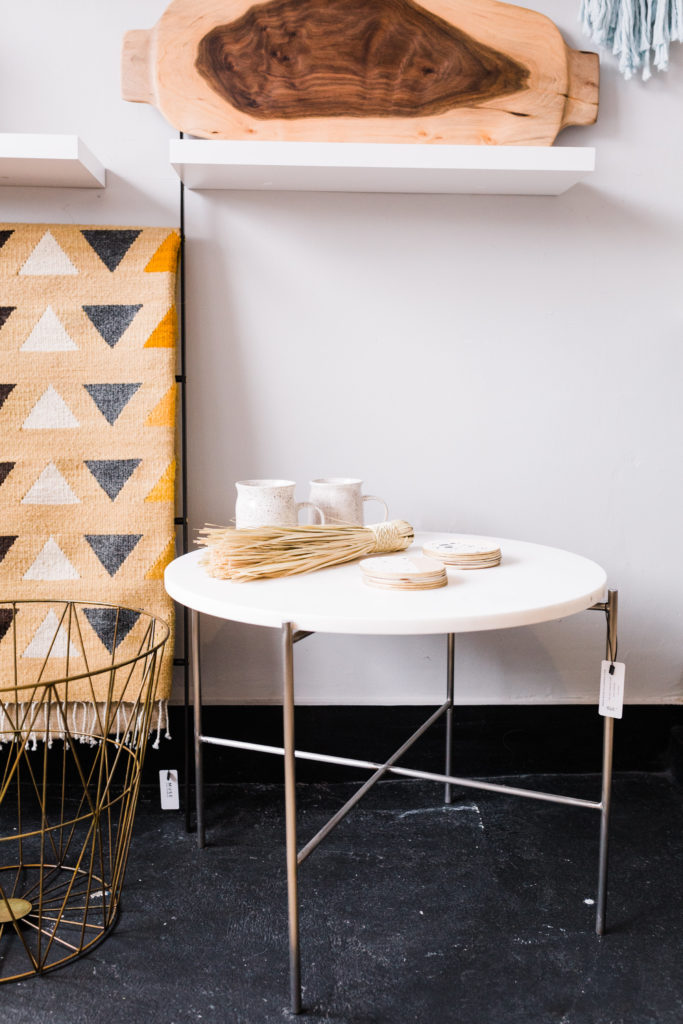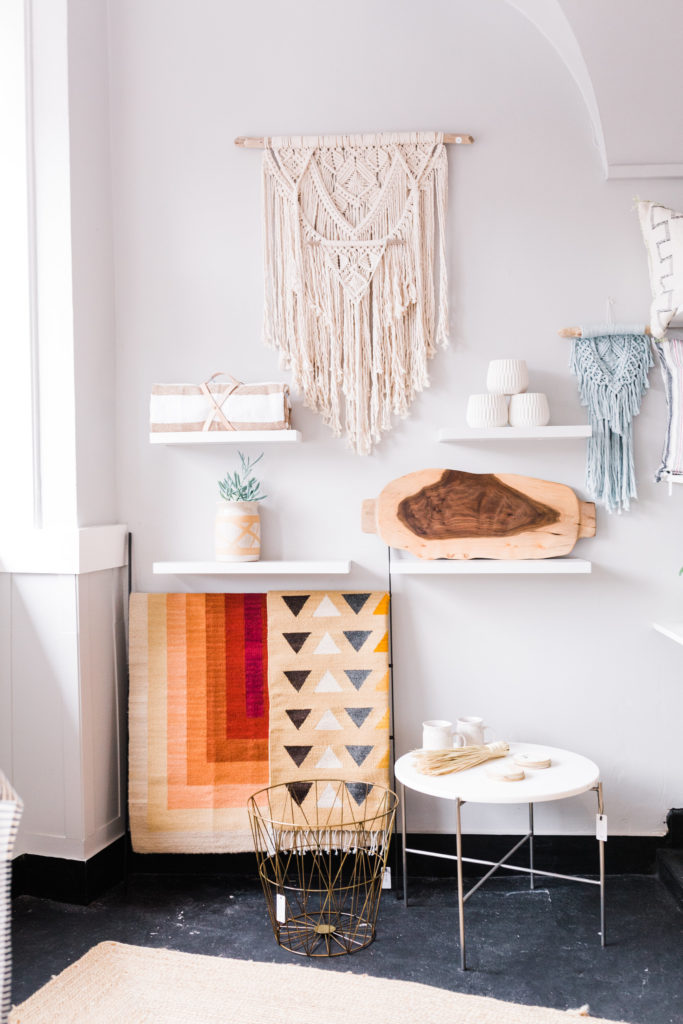 You have a background in museum curation, how does that effect the way you merchandise your shop?
Working directly with museum curator, Brooke Davis Anderson (curator at PAFA) when she was the founder of the Contemporary Center at the American Folk Art museum taught me so much, from sourcing material, accompanying her on house calls with collectors, gallery visits, writing response letters to artist's submissions.  Folk Art is arguably one of the most honest & true forms of art – the art of the untrained artist.  This experience laid the foundation for forward-thinking, fresh ideas visually.  I am not afraid to do things differently, outside the box, in an unexpected way.  When you create a brand, don't be afraid to do it your own way.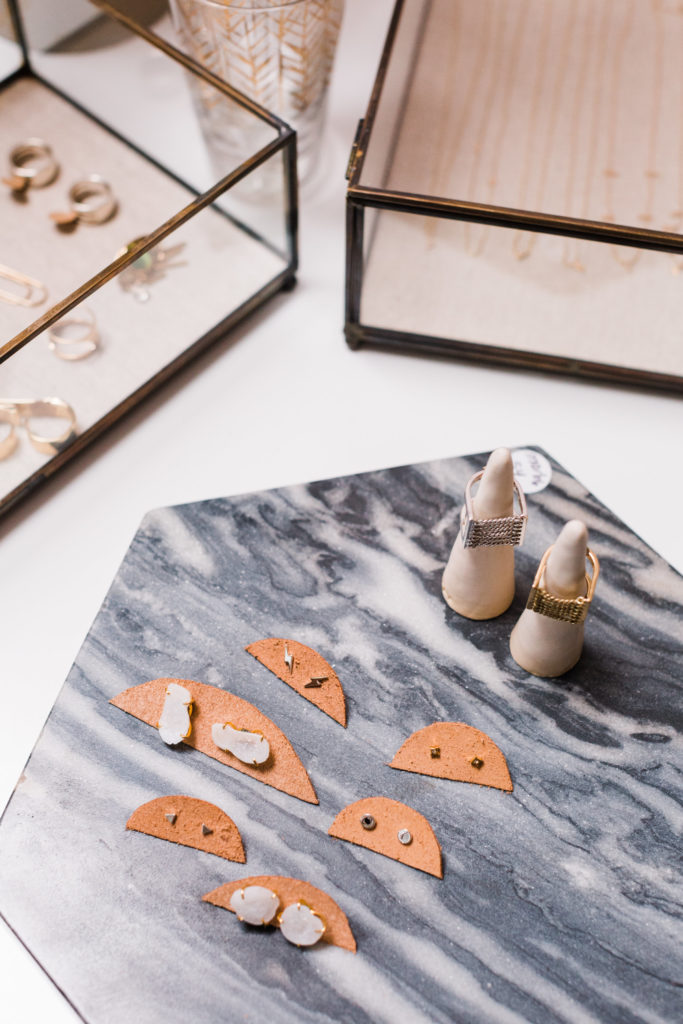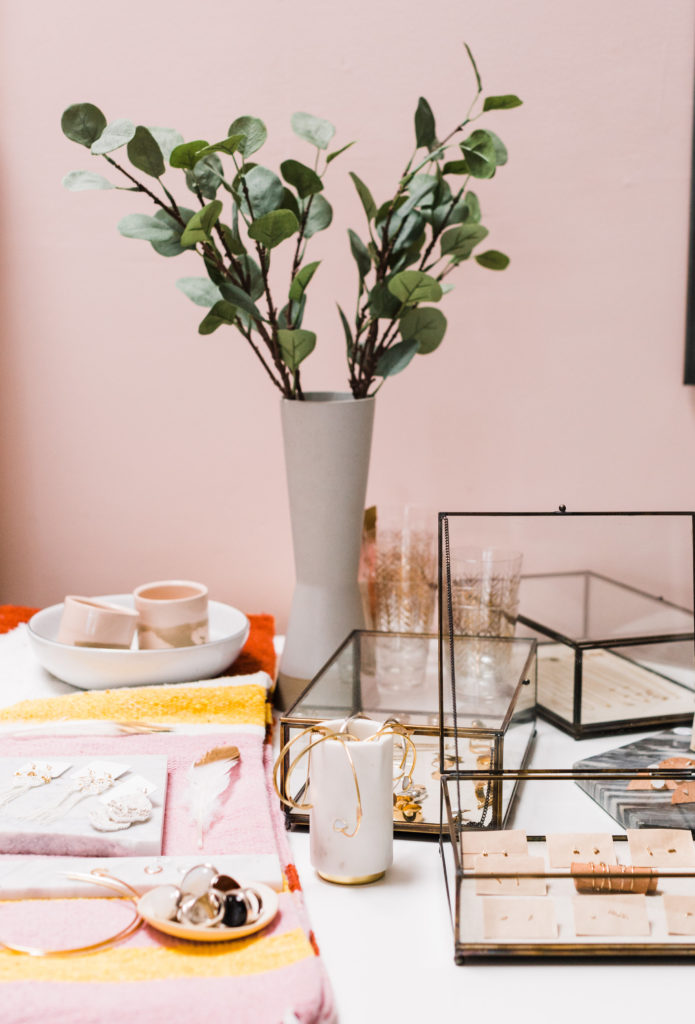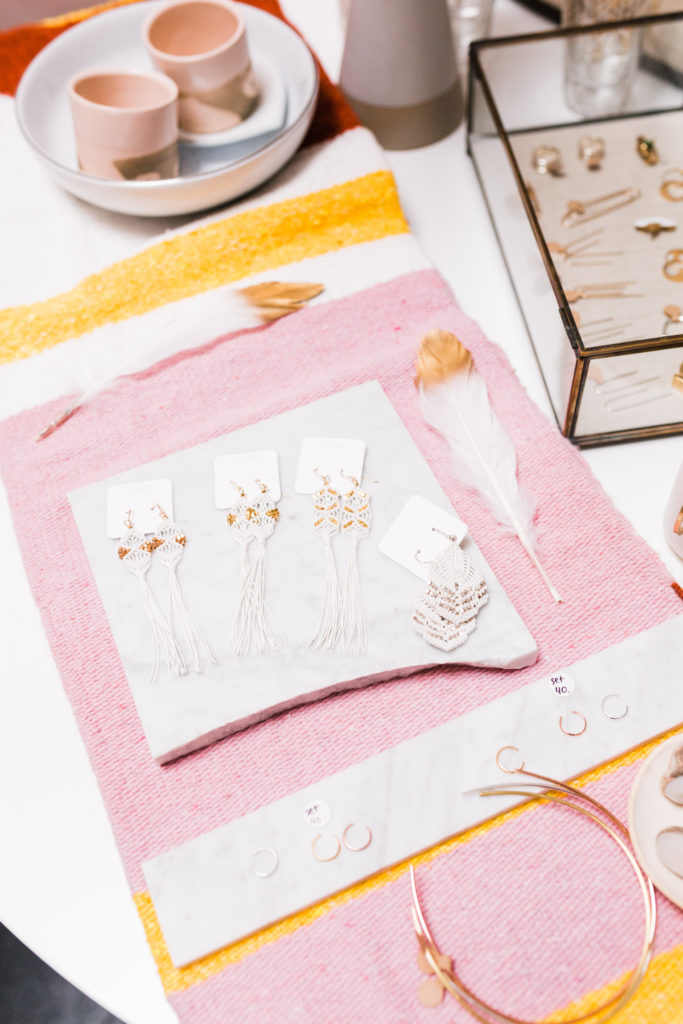 What are some of your favorite items in your shop right now?
Right now, I'm really into natural fibers like our bamboo and rattan armchairs, natural straw baskets and seagrass rugs.  I'm obsessed with our new mustard fringed mohair blankets and mustard woven pillows by Hawkins.  I am in love with faded brick reds and terra-cotta colors paired with ivory, grey, with black or deep indigo accents.  Our new room fragrances by Studio Sandoval are made in California and smell woodsy, rich, and hypnotic.  Our new beautiful Martha Oakes watercolor paintings and pillows, all very light, minimal, and dreamy.  I love denim blues paired with caramel leather and warm natural woods.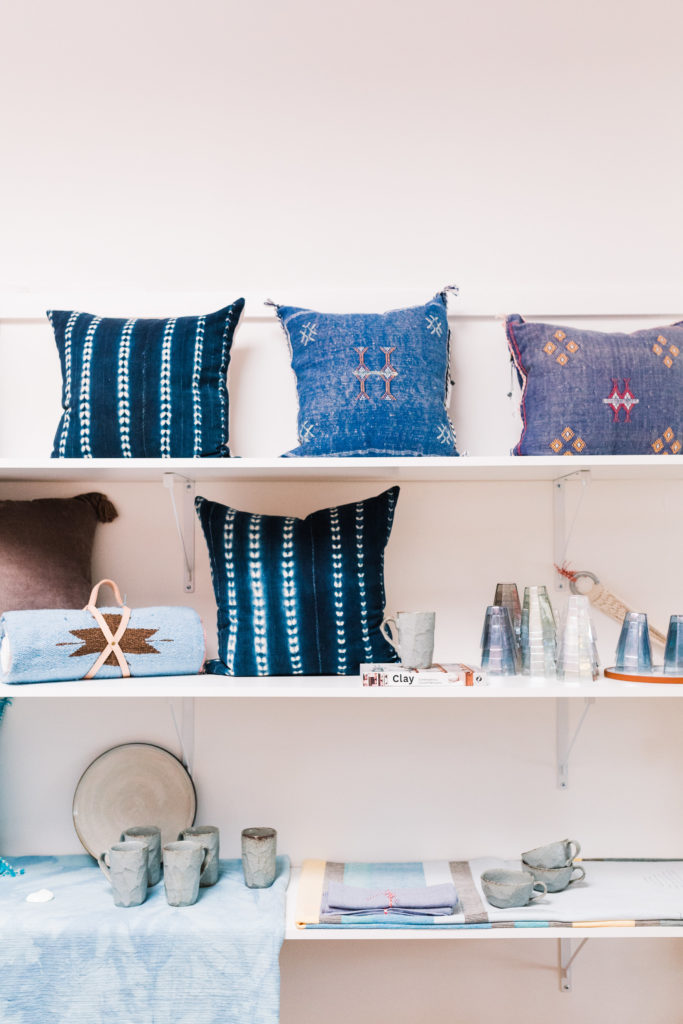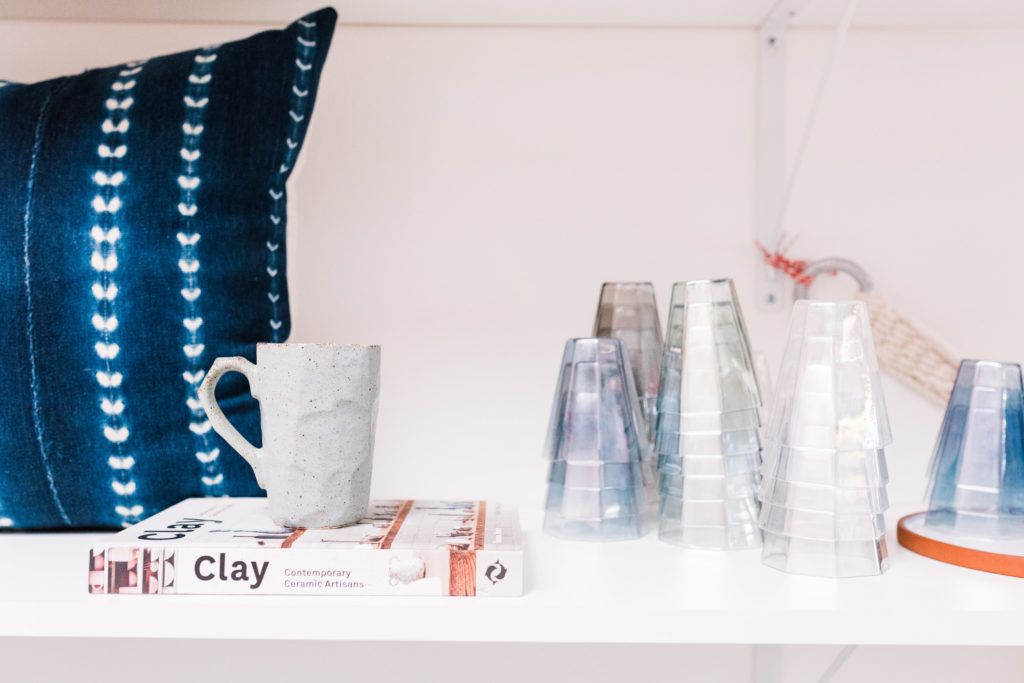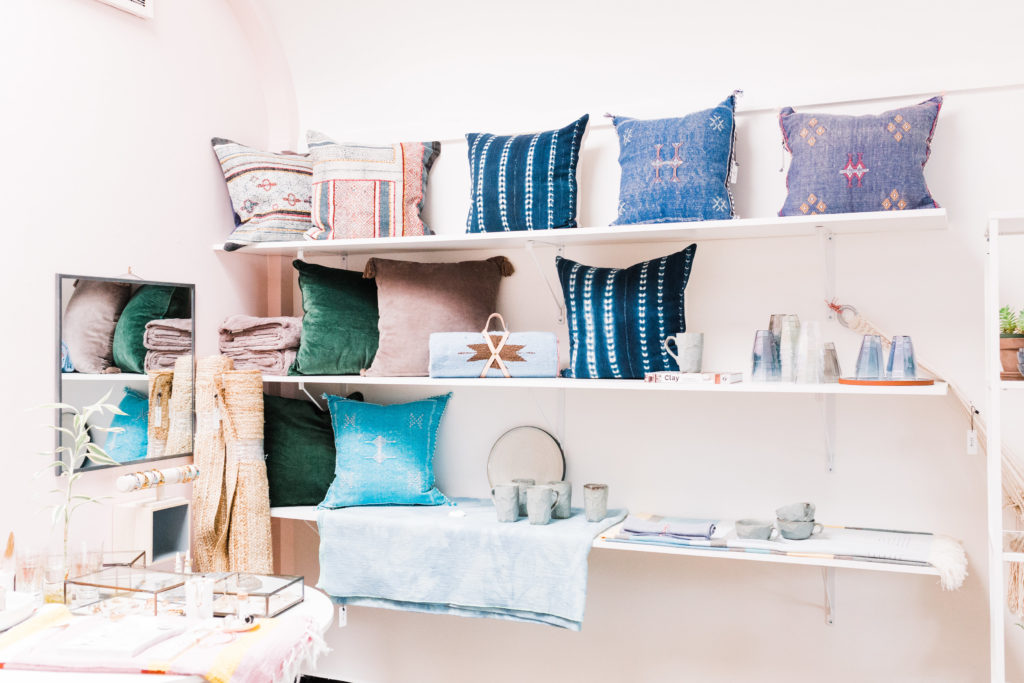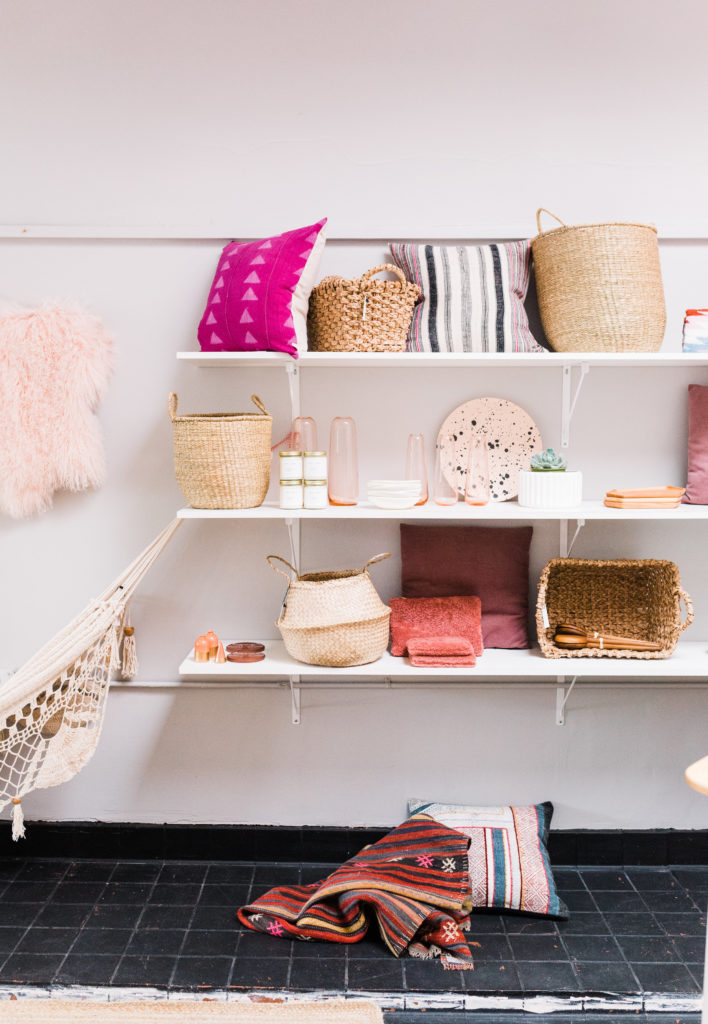 As a fellow Mompreneur, how do you manage it all?
Honestly, I could do better at managing.  Some days I enjoy being busy, and other days I feel like I'm drowning, and I yearn for a more simple, quiet life that is more organized and peaceful.  Having 2 kids, 5 pets, plus owning and running a small business is inherently messy and enough to make my head spin.   Lately, I've been trying to make sure I exercise (spin/pilates are my current favorite) and ask people for support and help when I need it.  Getting even a little help can sometimes make a big difference.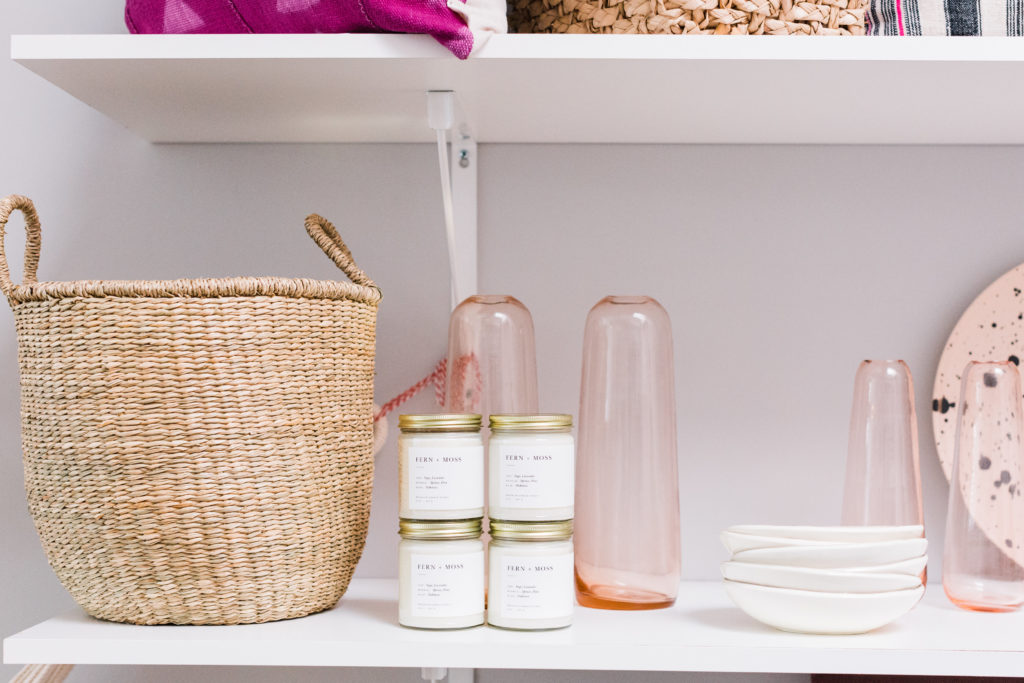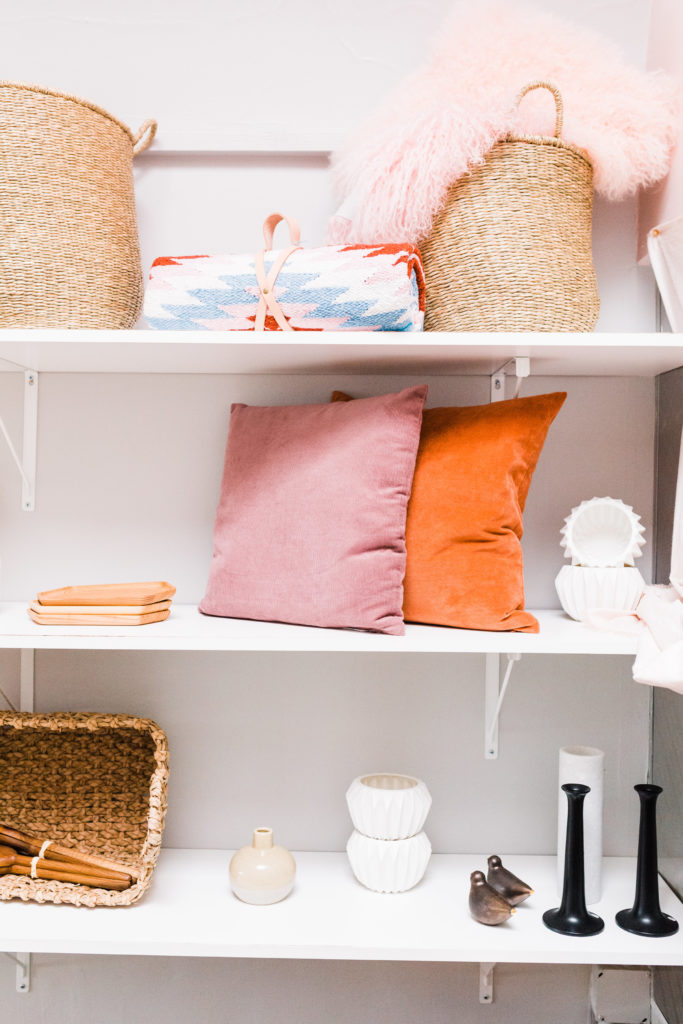 I can't wait to go visit this cute spot the next time I'm up in the Bay Area!!  Hope you love it as much as me, I'm sure you do!  How can you not?!
xx
Jacquelyn