You didn't think we would be celebrating Easter this year without our friends at Pottery Barn Kids, did you? It feels a little full circle as we have celebrated with them a lot during the pandemic this past year and to have things slowly getting better and better, we are here to celebrate with them again!
I did an Easter celebration in my backyard for my family! My boys and my little nephew were the cutest little bunnies for our egg hunt and we set the cutest table for them. Since this is the first holiday we are all celebrating together in a long time I wanted to make it extra special! Scroll down to see all the fun and you can shop it all at the end of the post!
Photos by the lovely Jessica Lynn Photo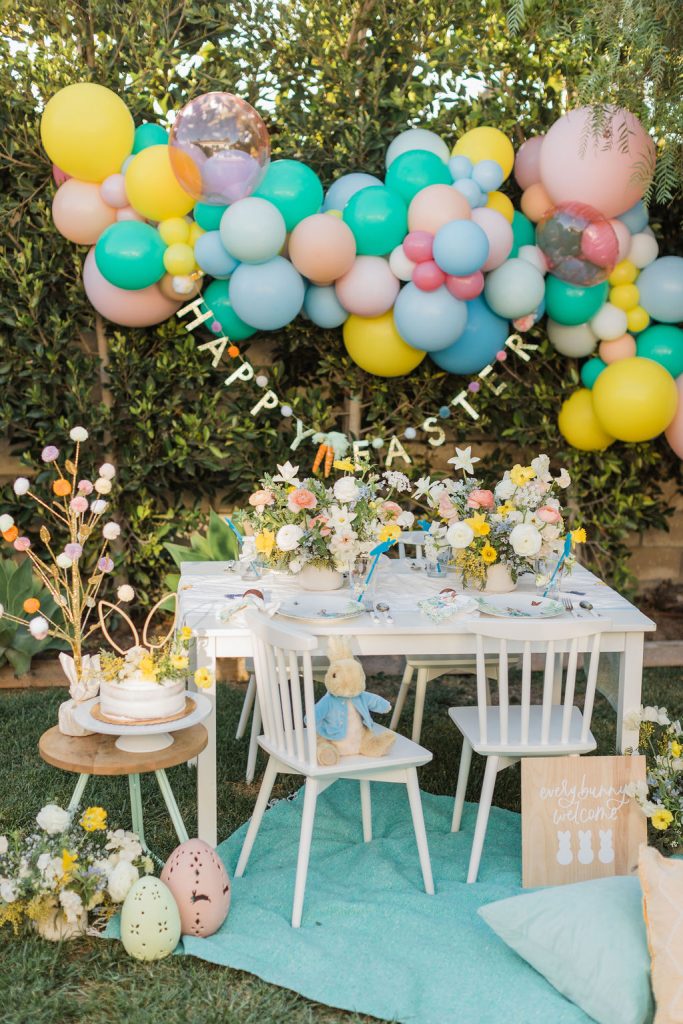 My backyard has never looked so colorful, and I love it!! We are ready for Spring!! I had Ellen at The Pop Shop come by and do a garland for behind the table along with a few helium balloons around the grass. We used golf tees to secure them into the ground, the hubby approved because he got a new bag of tees, ha! Plus, doesn't it look fun and festive for an egg hunt?!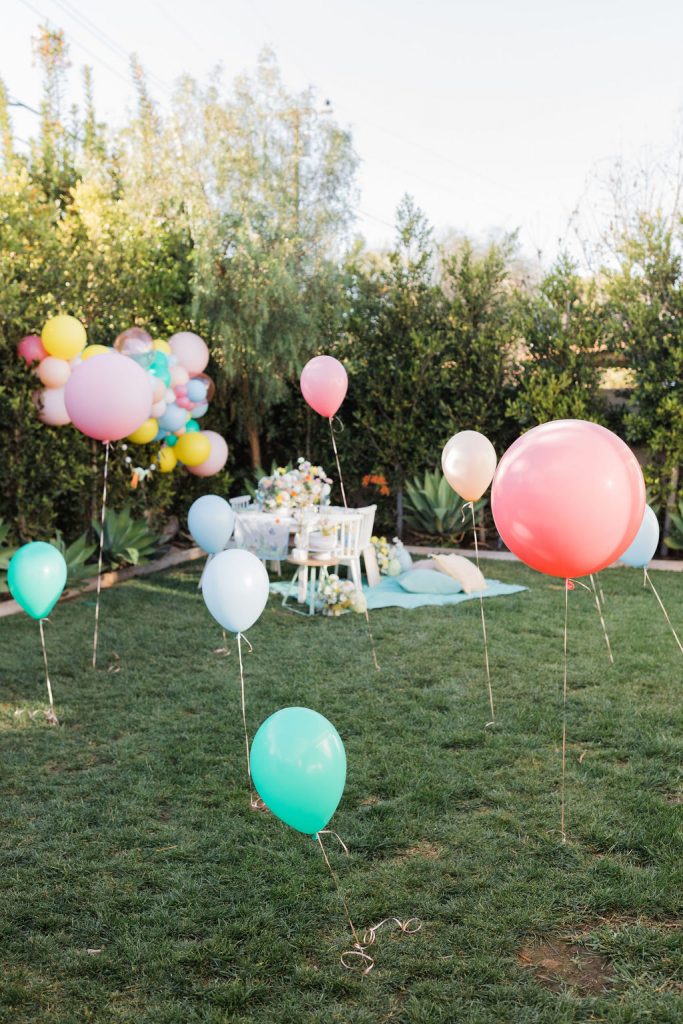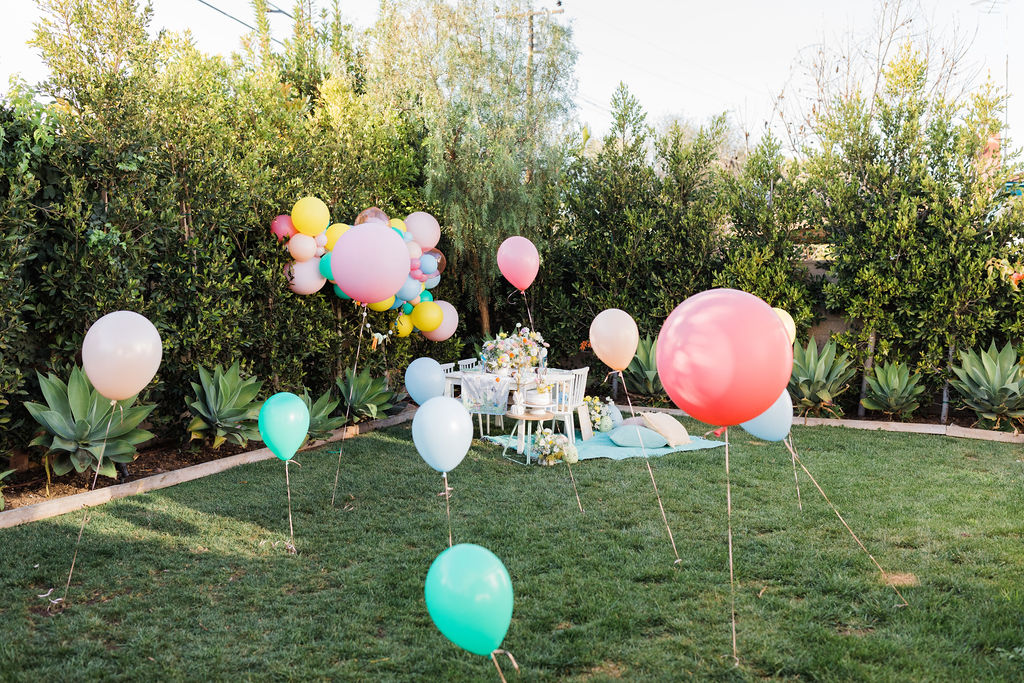 I'm pretty obsessed with this set up, and SO excited for Easter….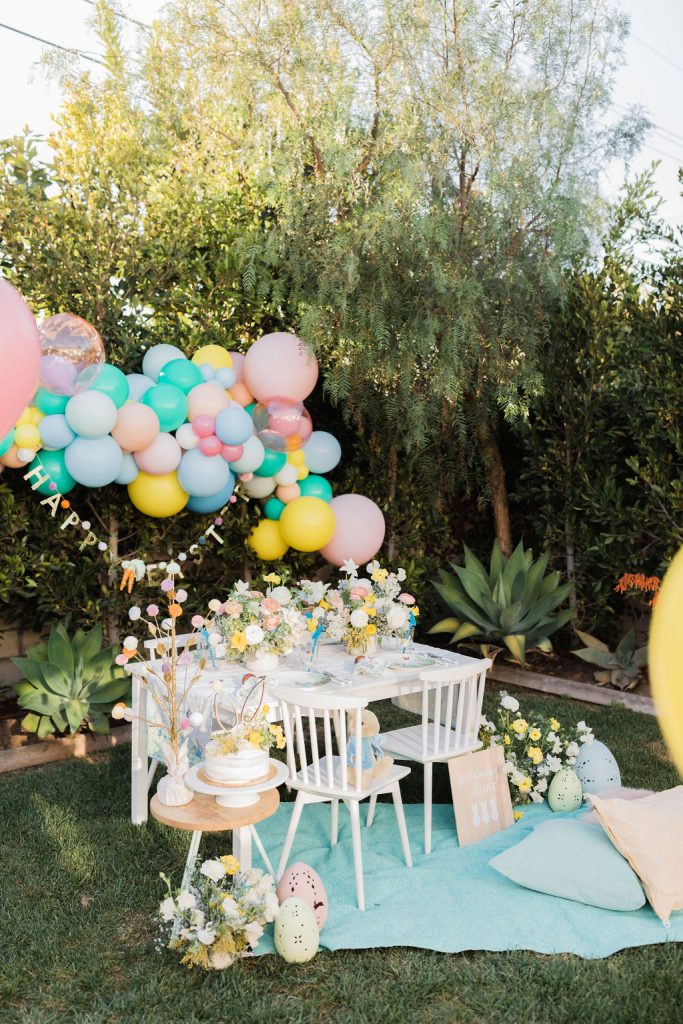 We added PBK's Happy Easter Garland to the balloons and it looks right at home!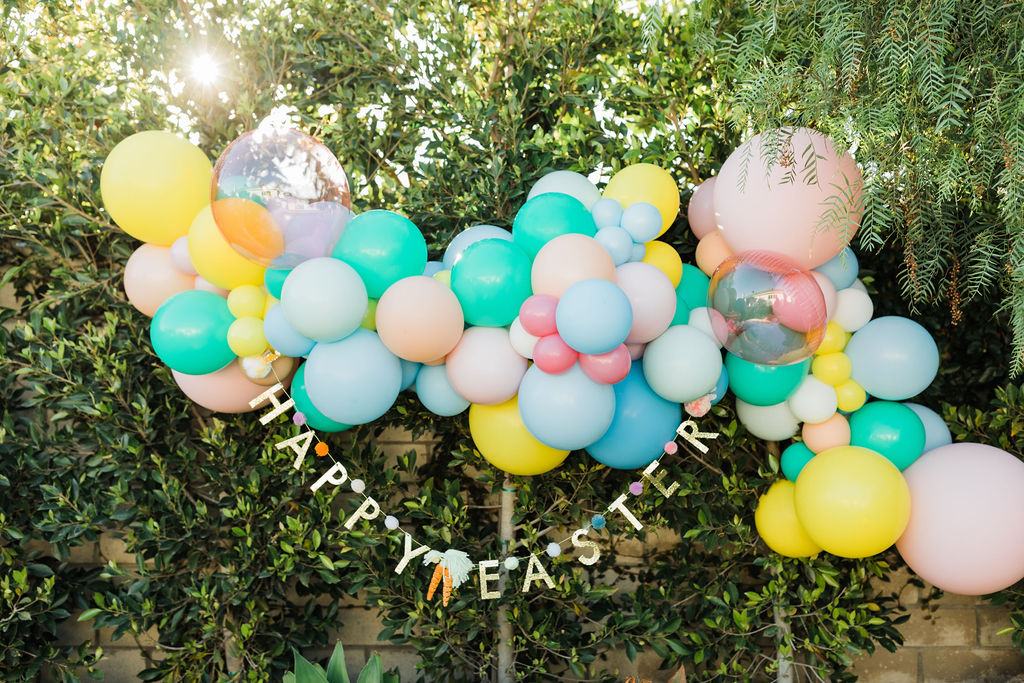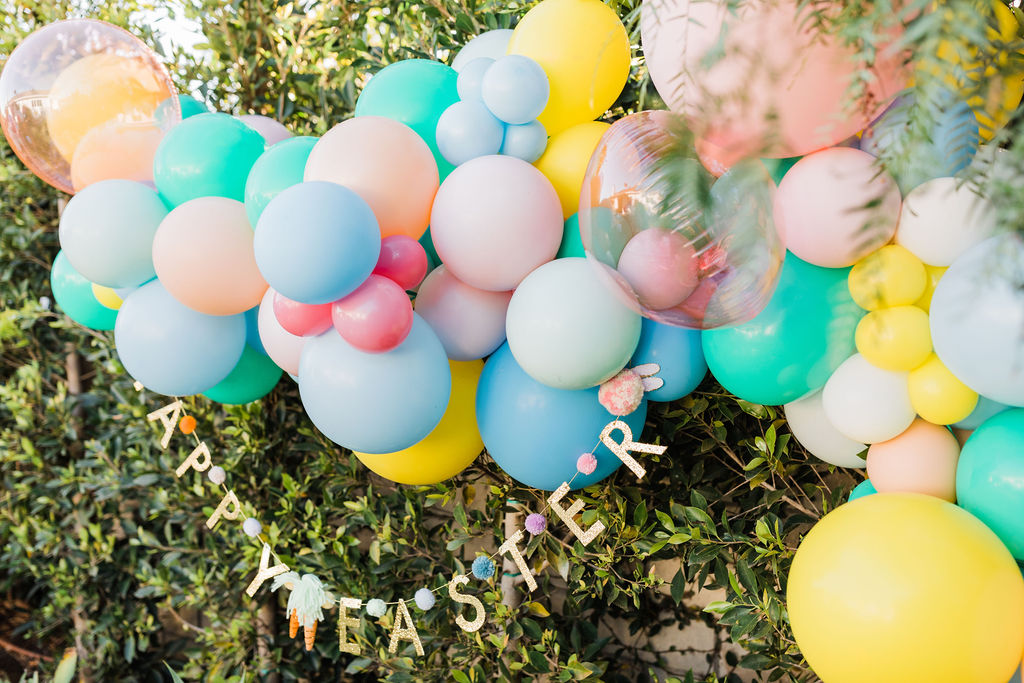 I have a love for Peter Rabbit, it reminds me of my childhood and now my kids love him too! We can't wait for the next movie to come out and have started gearing up for Easter watching the first one.
It was so exciting to see that Pottery Barn Kids had added to their Peter Rabbit collection this year. The collection is so sweet and was the catalyst for my design of this little table. Plus, they had that cute Peter Rabbit stuffed animal and I happen to have a little nephew named August who's obsessed with his toy bunnies. Add another to the stuffy family!!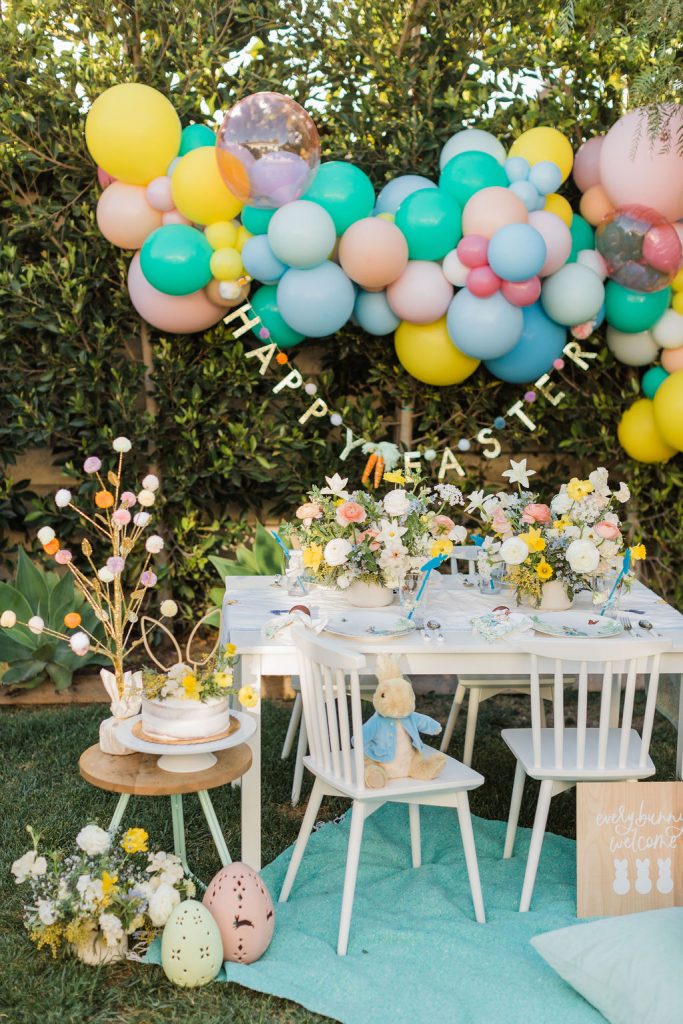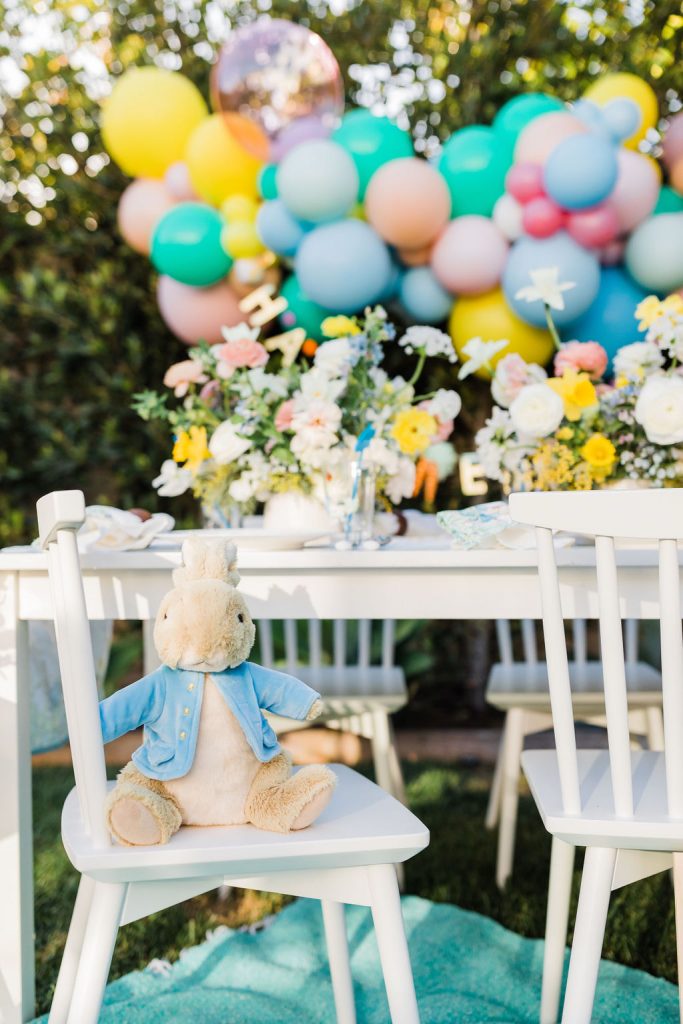 The Peter Rabbit plates are just adorable, I of course had to add the matching napkins, cups, flatware, and table runner to complete the cuteness! I love how each piece has all of the pretty spring colors we all love so much.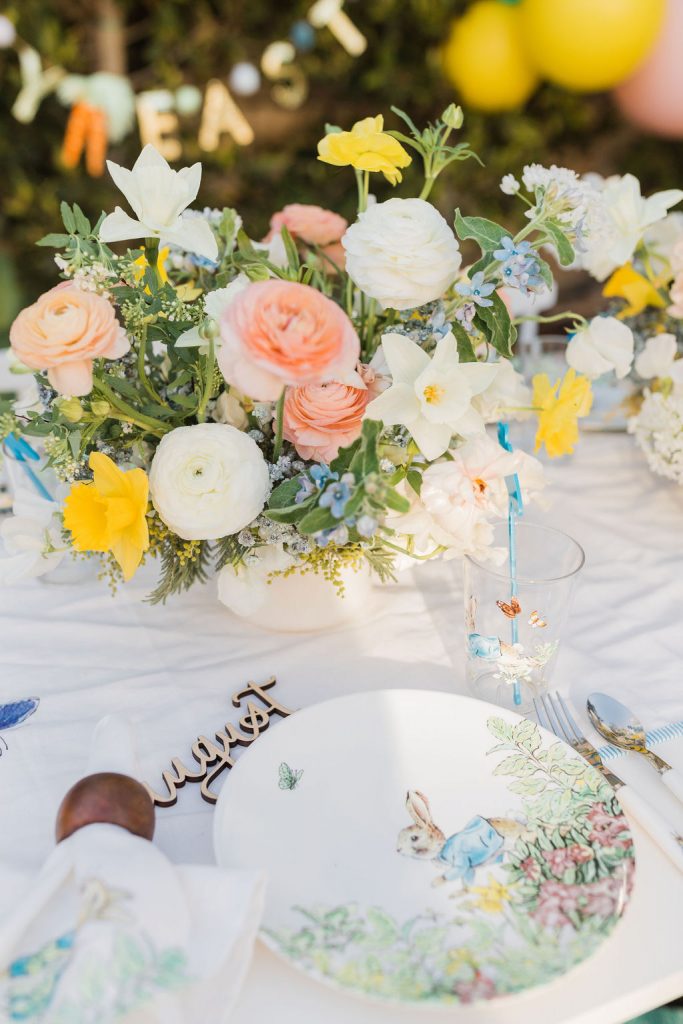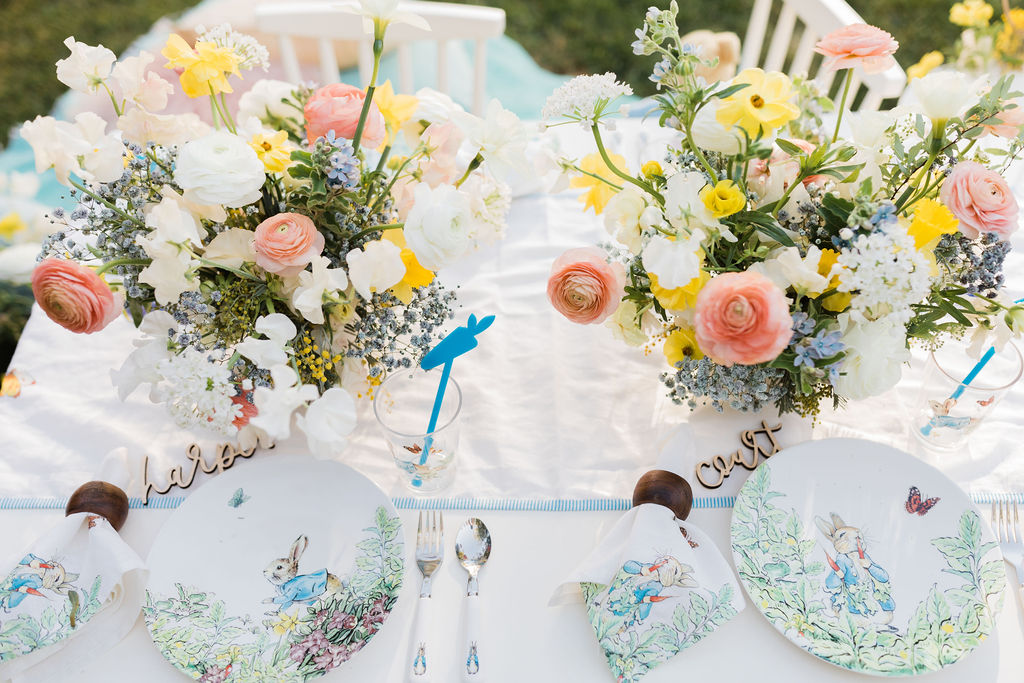 My buddy Courtney from Poppy Jack did the adorable wooden place cards. I love having them because you can use them year after year for multiple family holidays!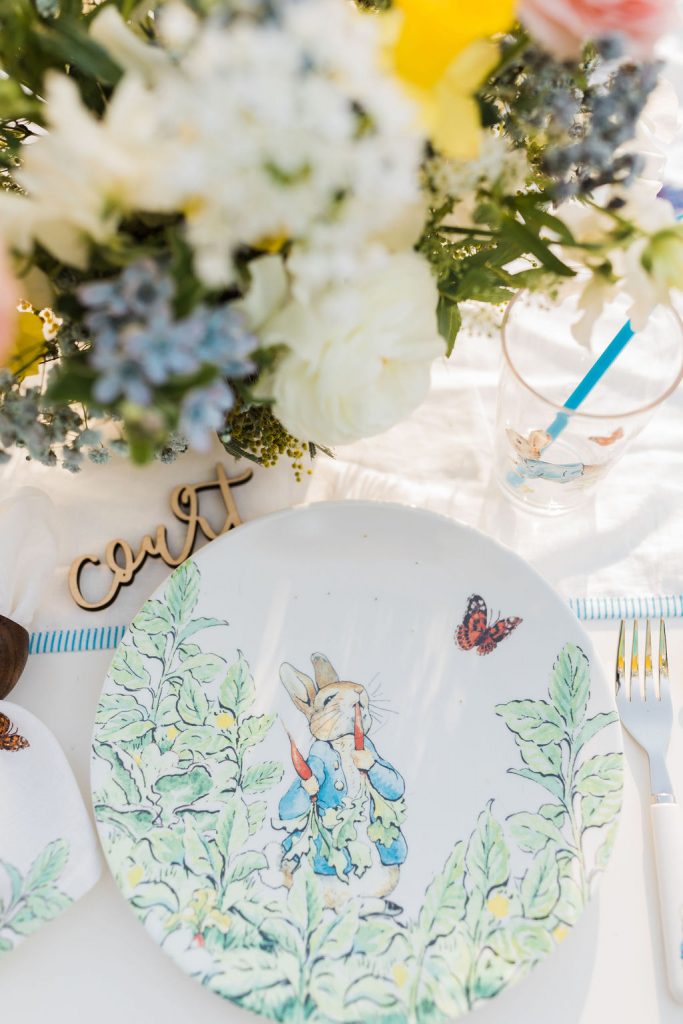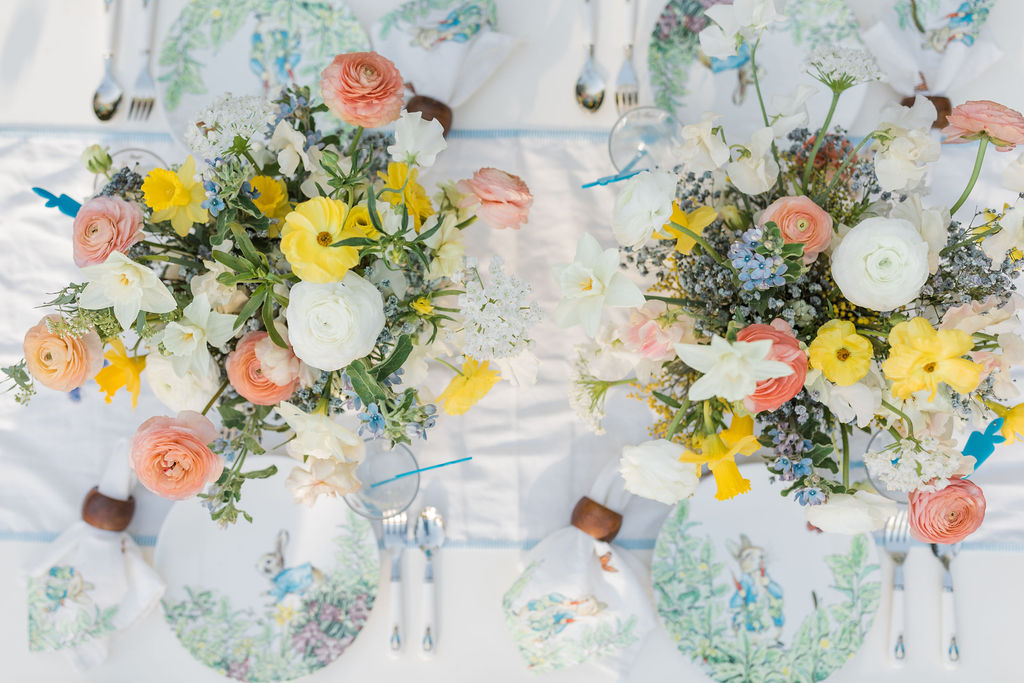 And how pretty are those florals from Third & Park?! Nothing like fresh Spring blooms!!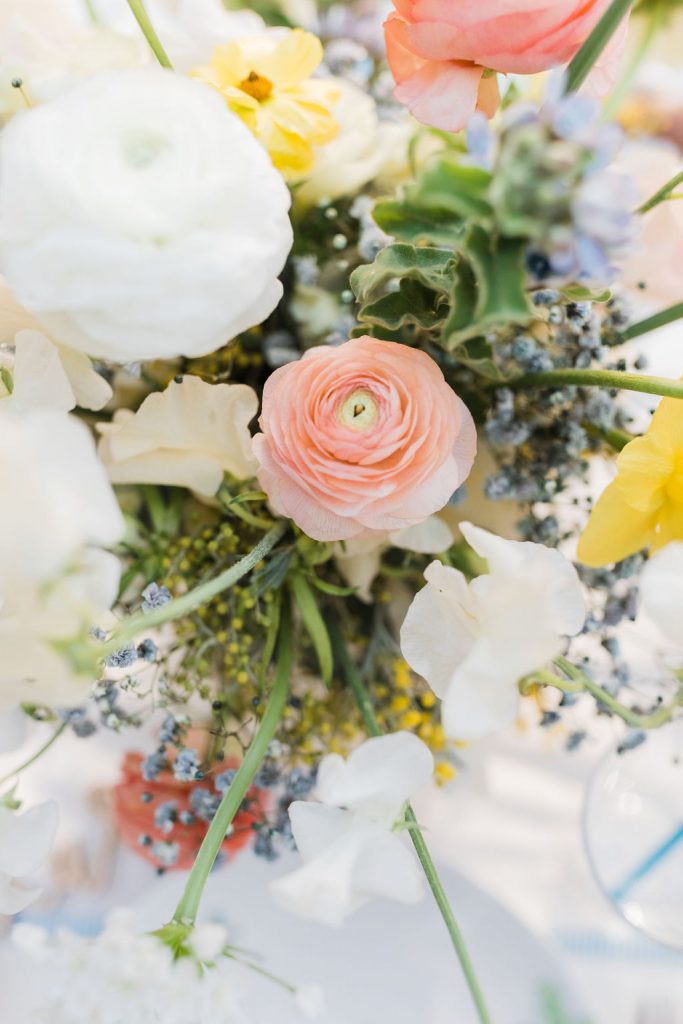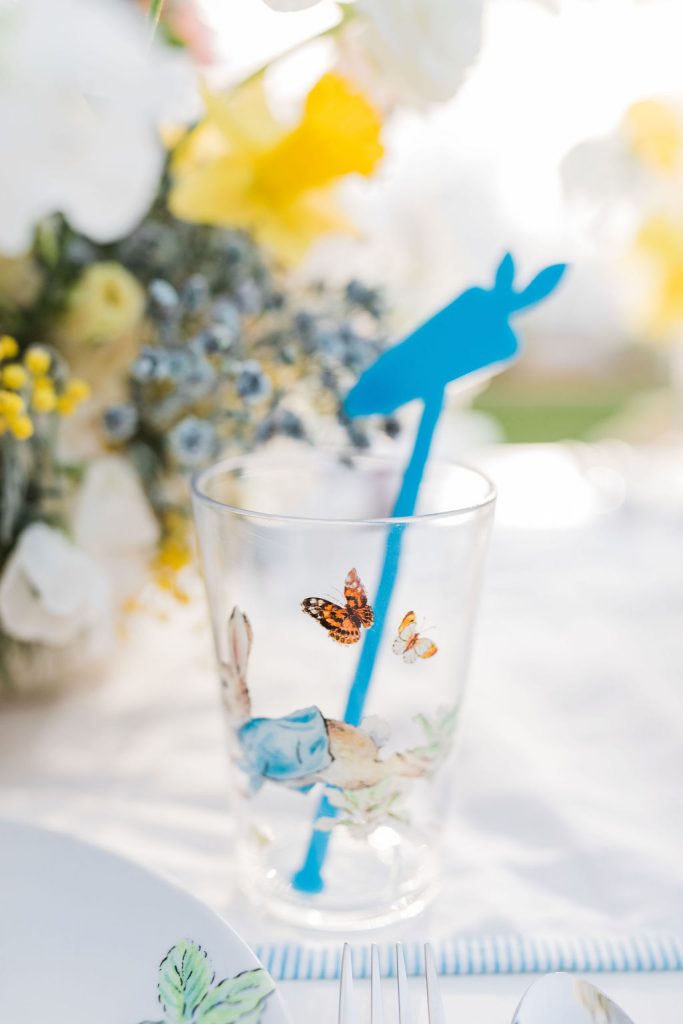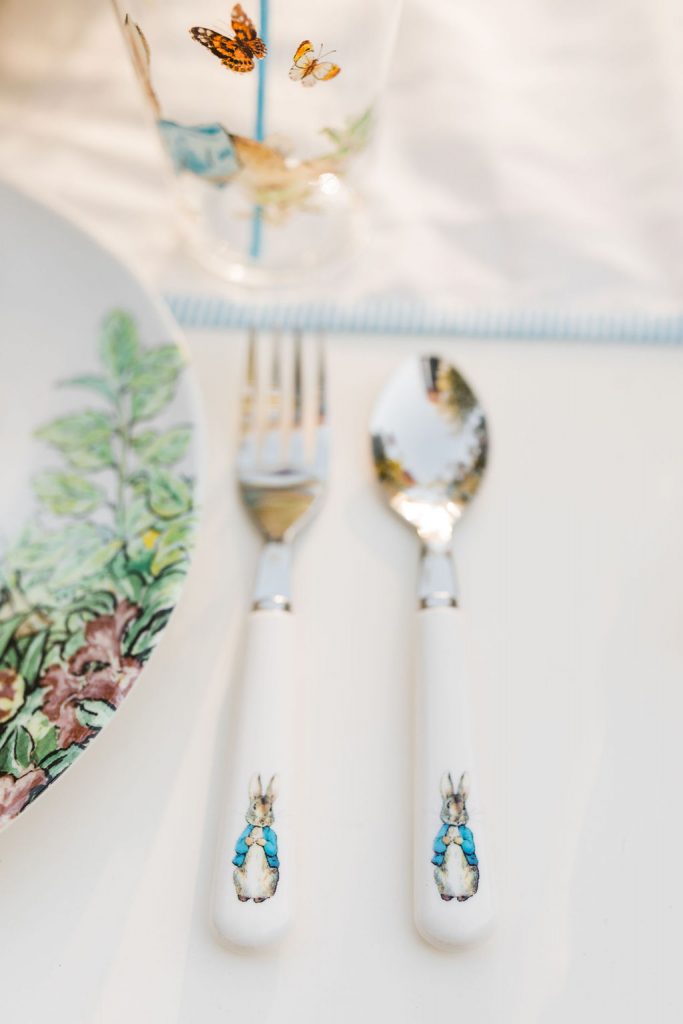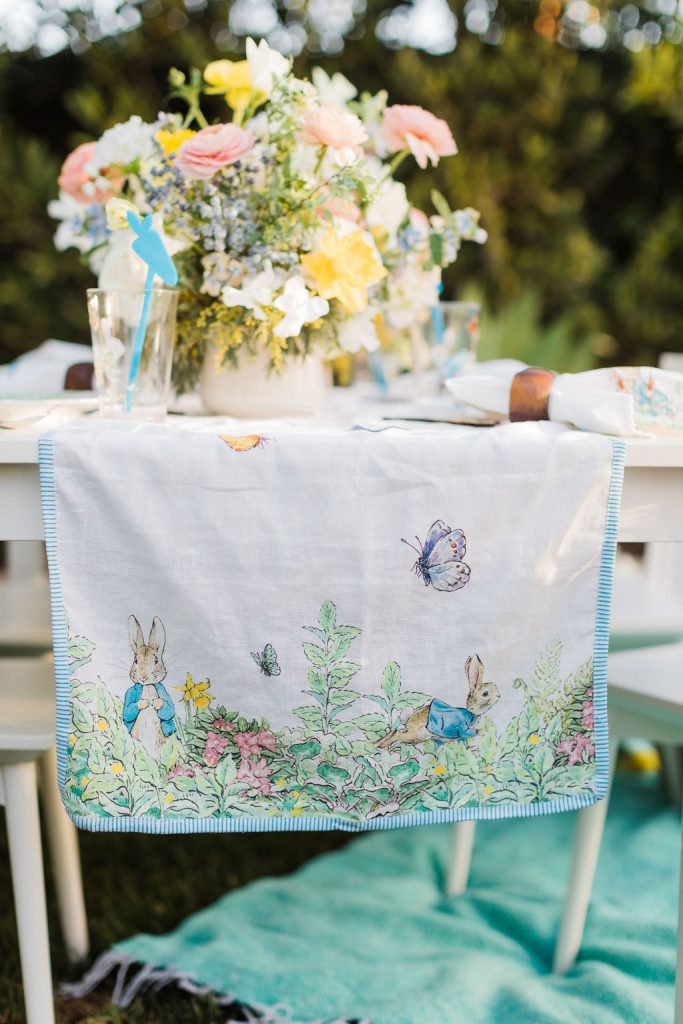 Poppy Jack Shop also did this adorable sign and I added those fun eggs from PBK as a decor piece. They are pretty darn cute!!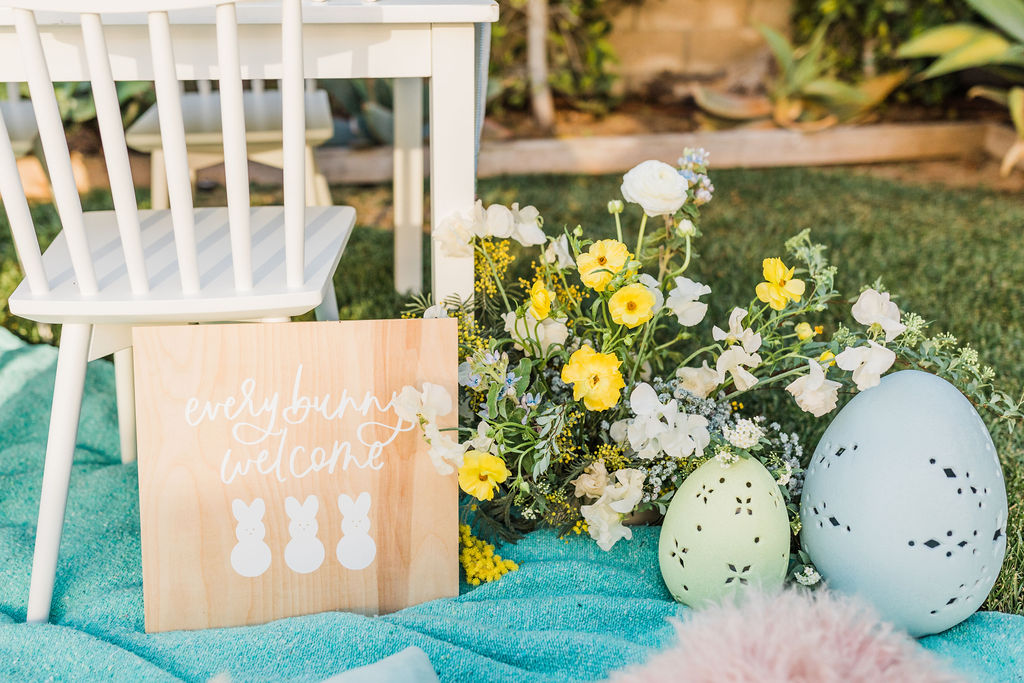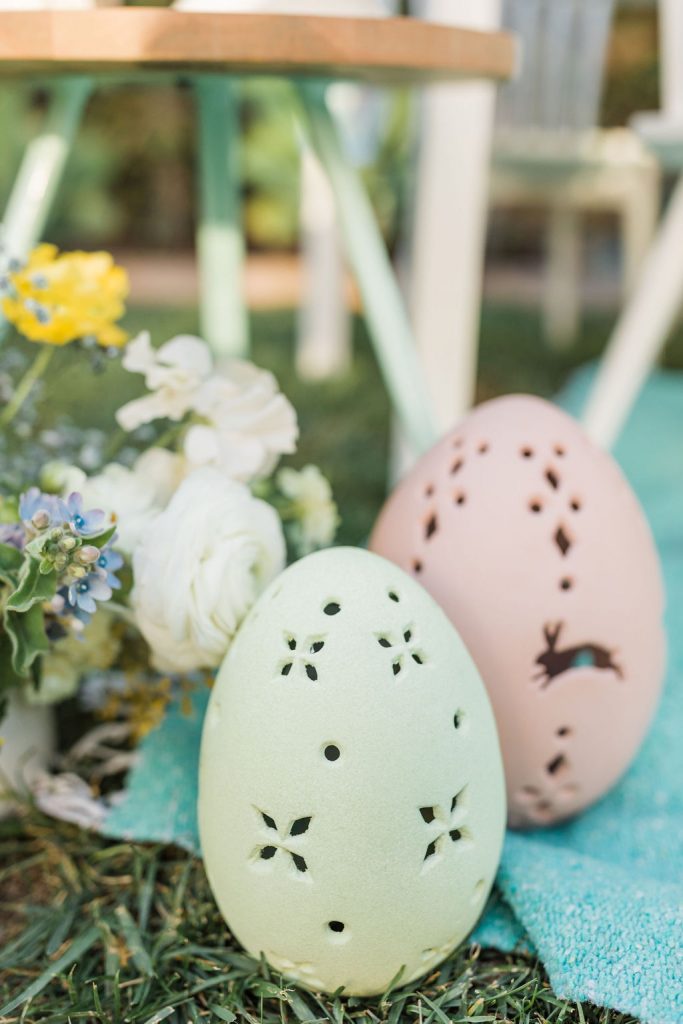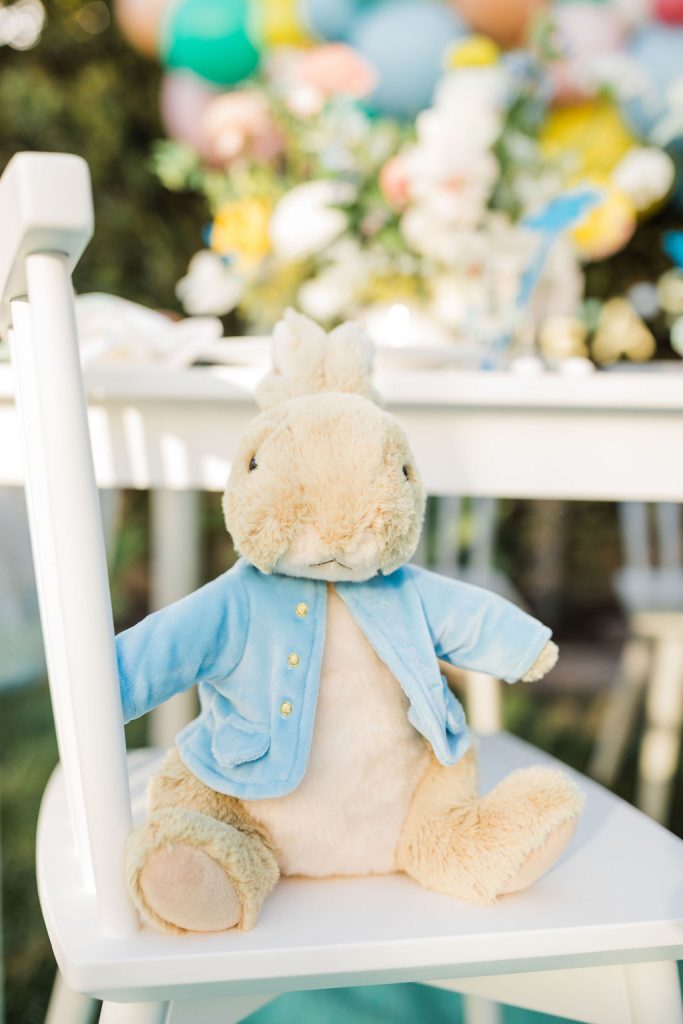 Of course, we had to have a cake!! I always love having a simple yet delicious cake and adding some accessories to it, if you will! Flowers and the cutest bunny ears dress this little cake up perfectly for Easter Sunday!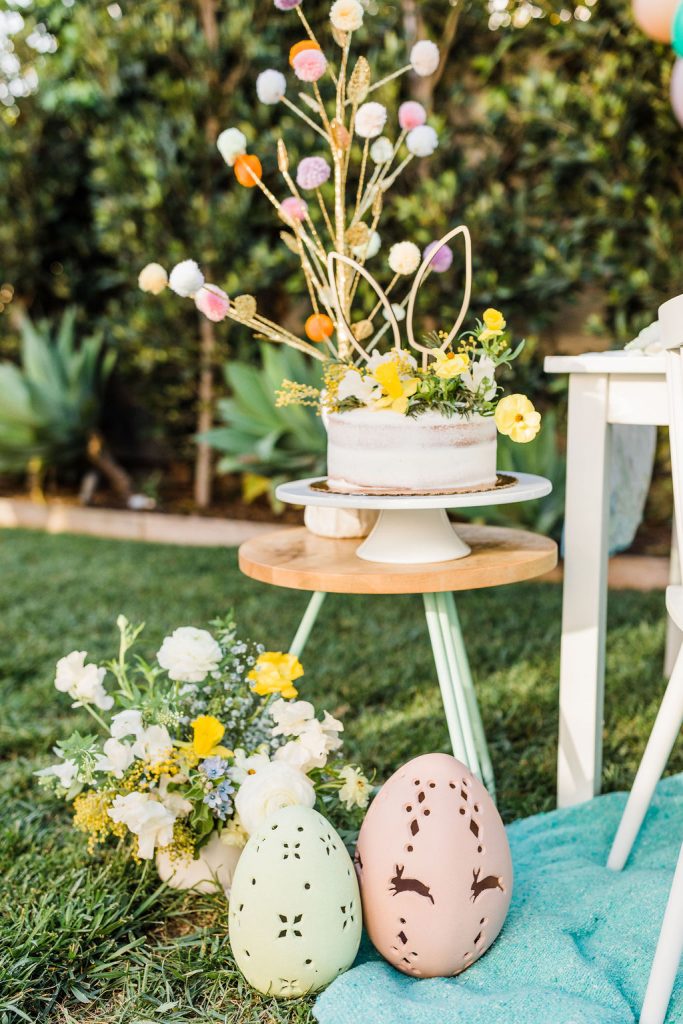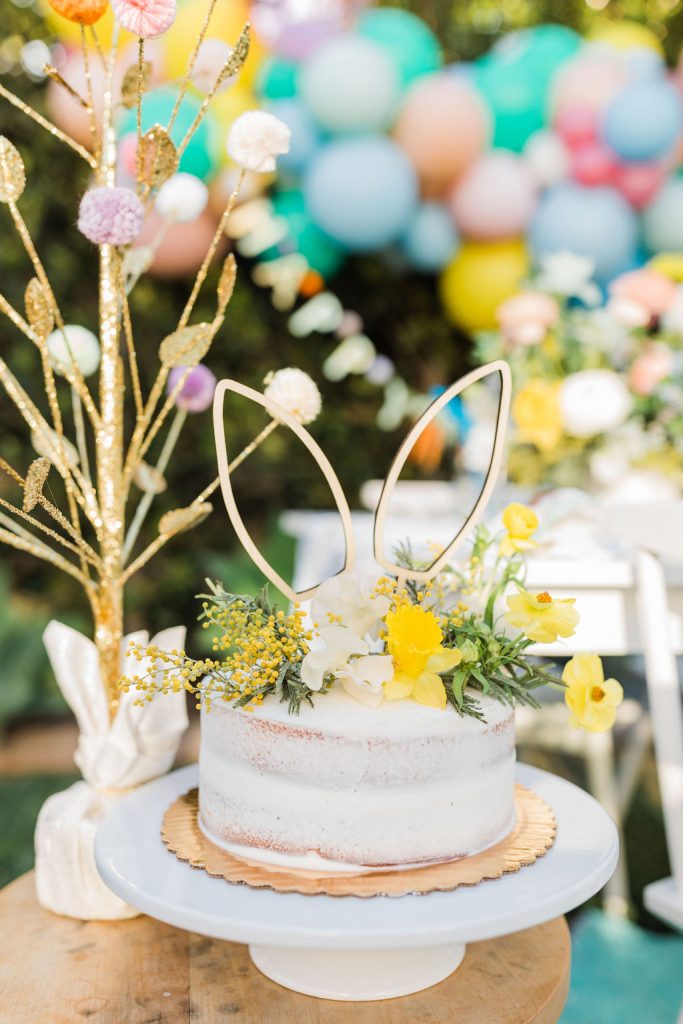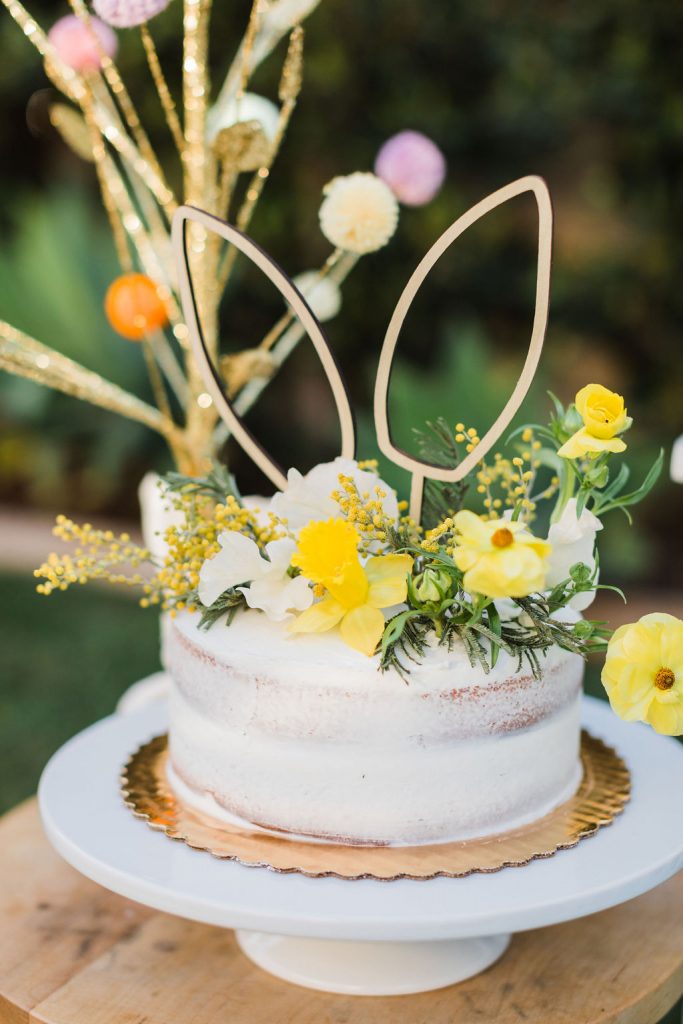 If you're curious about the table and chairs, I have to tell you they are my favorite!! We use this PBK table and chair set so often. The Carolina table has been great as we have the lower legs and taller, which I used in this photo. It's perfect for kids of any age! The chairs are the Mid-Century Play Chairs.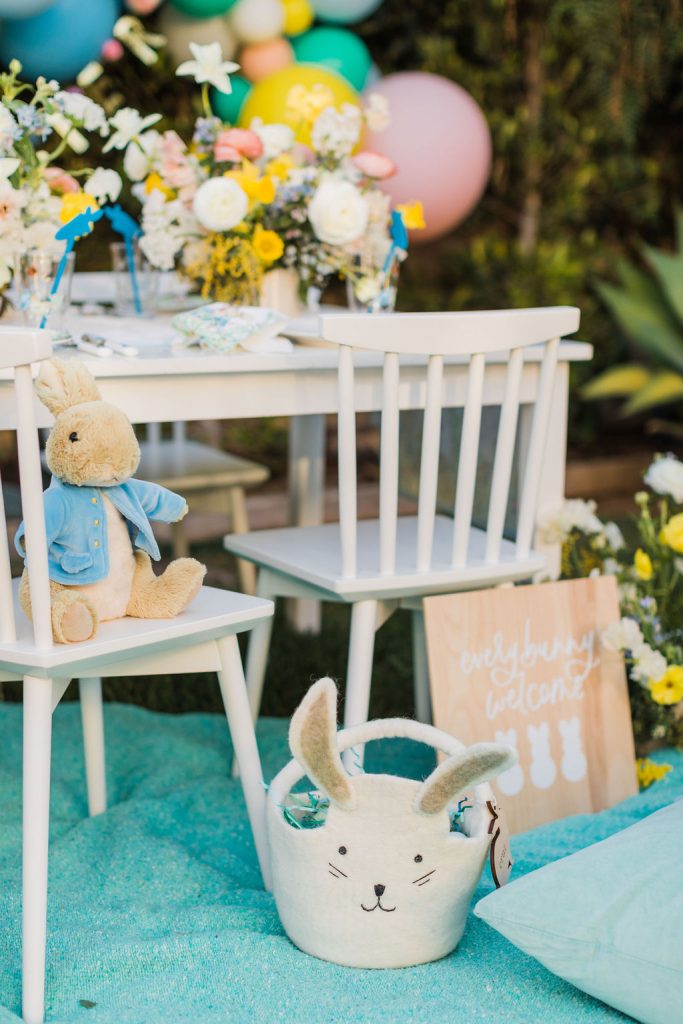 There's little old me setting the table! I truly do love hosting!! My husband thinks I'm crazy, haha!
I have to share my dress because I love it so much! It's from Cleobella and it was so comfortable, you can dress it up/down, has pockets (always a plus), and I've been getting so many compliments on it!! Had to share with you all!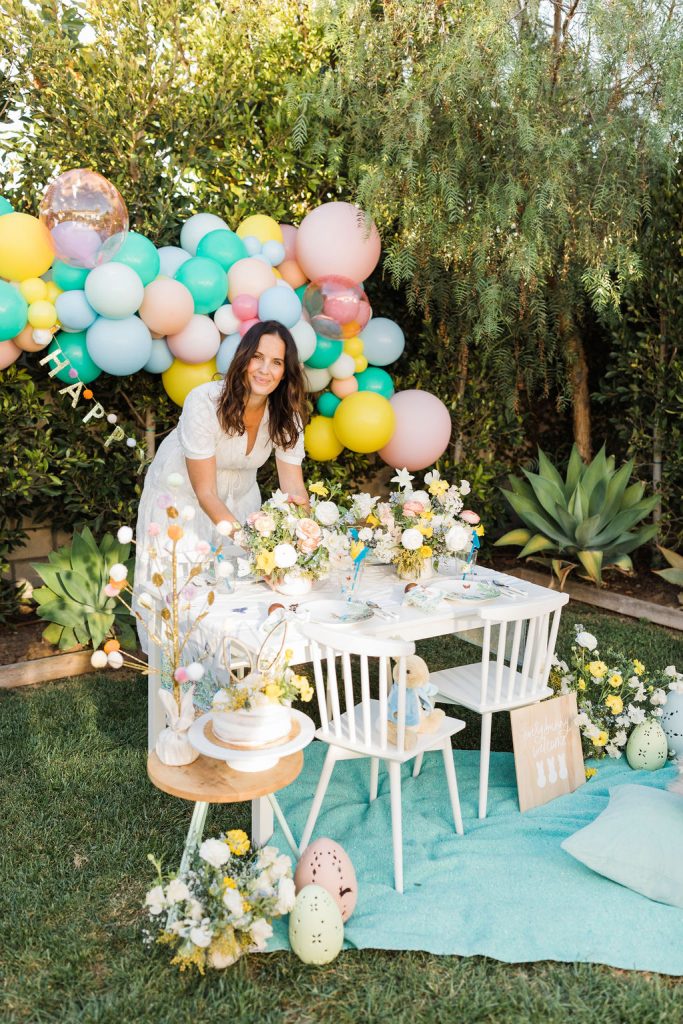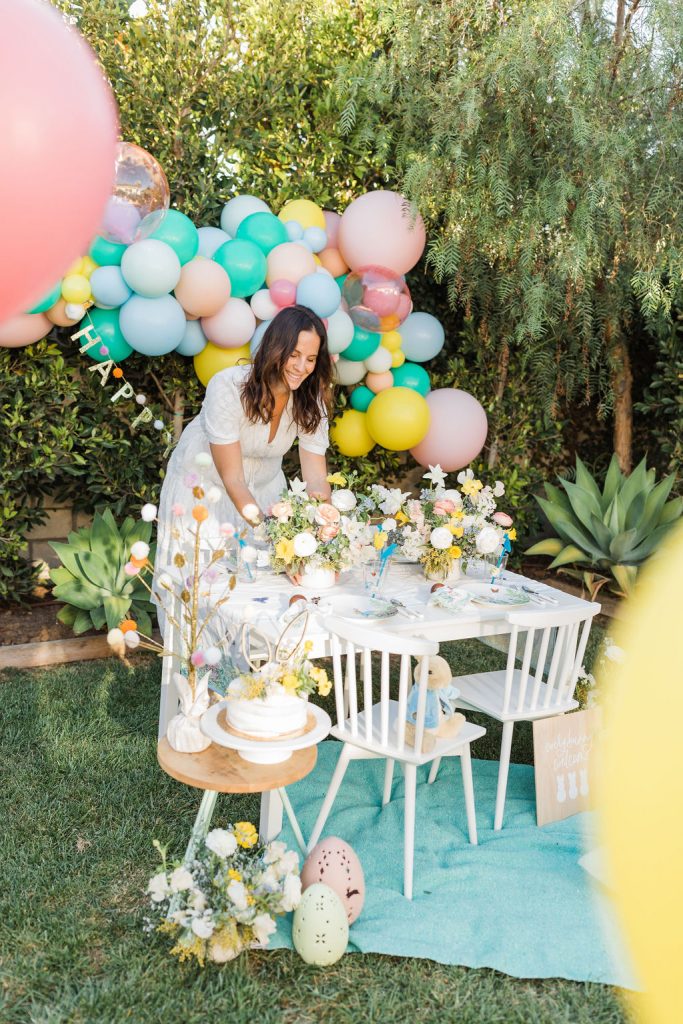 Pretty proud of this fun and colorful table! Just makes me happy looking at it! I forgot to mention the beautiful blanket from Gunn & Swain and the pretty pillows from Sweet Salvage Rentals. Adding different textures is always a good idea in my book!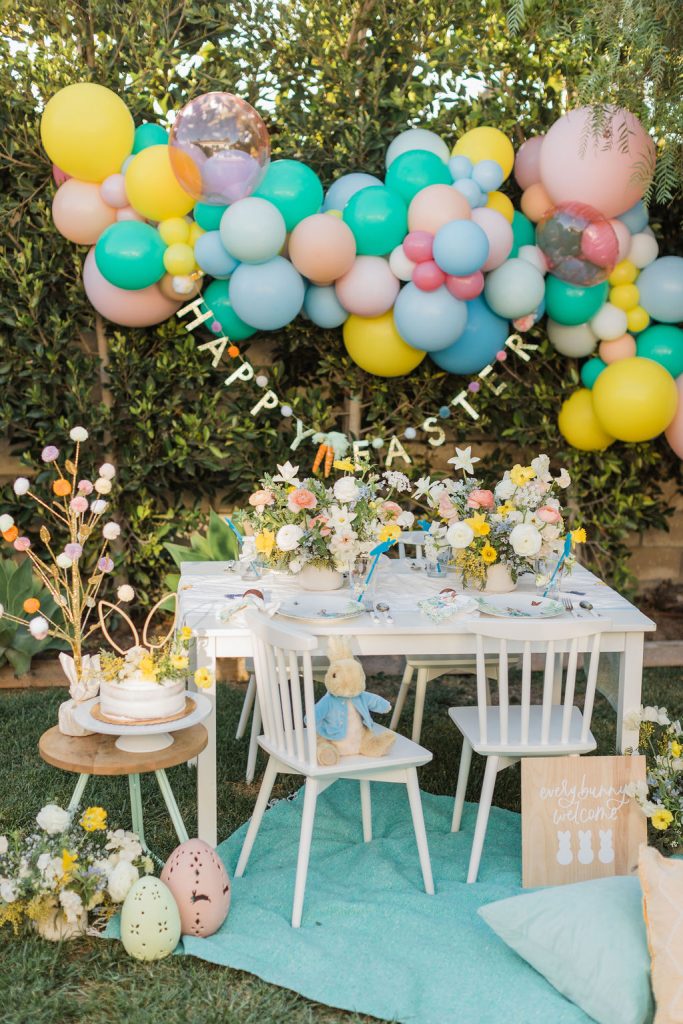 Send out the bunnies!!!!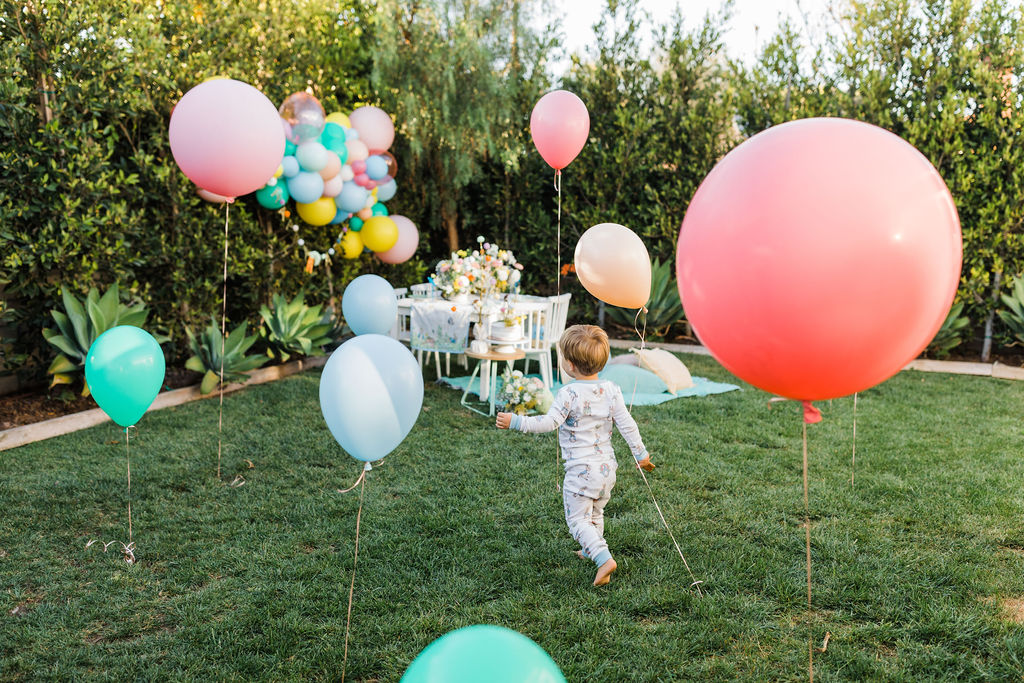 Here are the littles of the family!!! Court (6), Cruz (4) and Augie (2). Love these boys something fierce!! Aren't they cuties?!
You can't wake up Easter morning without some cute Easter jammies on!! These Peter Rabbit ones from PBK are super cute and super soft! The boys basically wanted to live in them. And I always like to have some cute bunny ears on hand because it just makes for THE CUTEST photos!!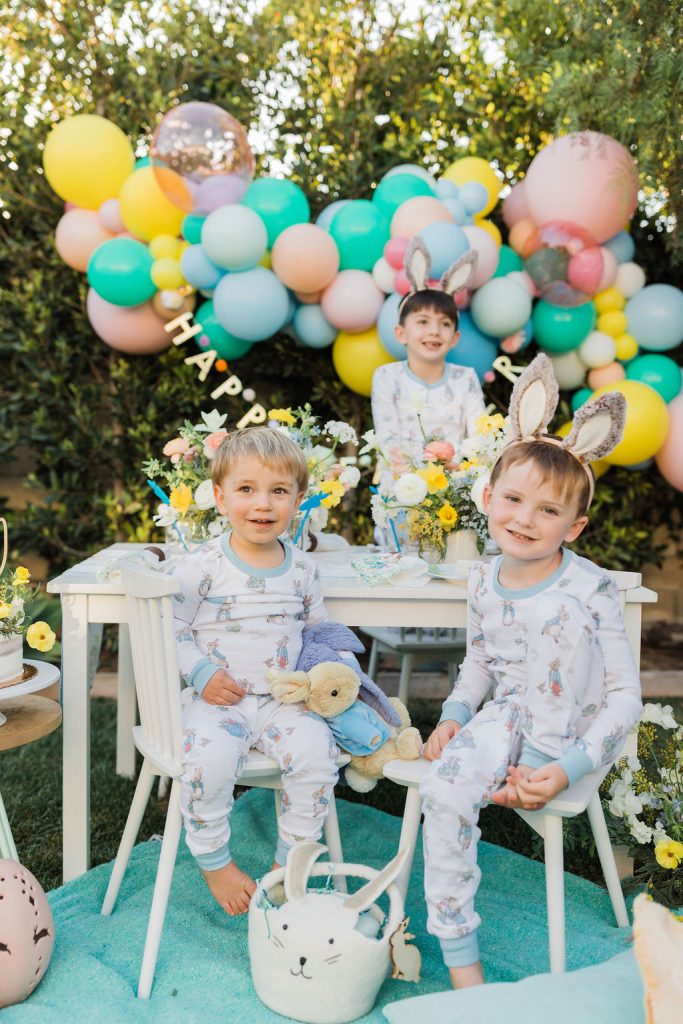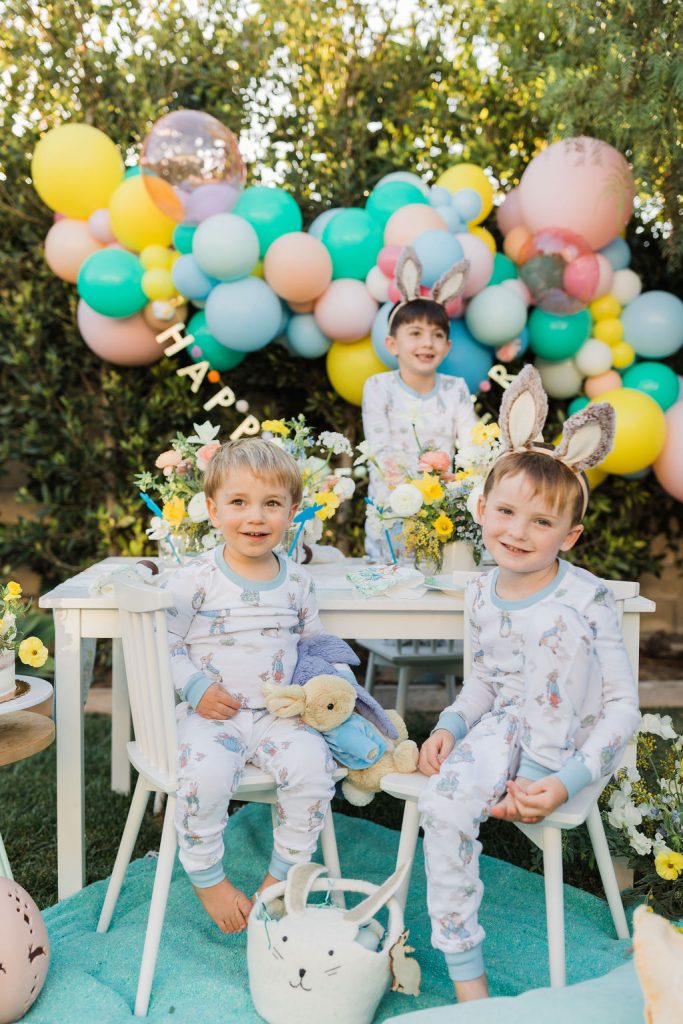 Cruz's freckles kill me! Both of my boys have them, just like their mama!!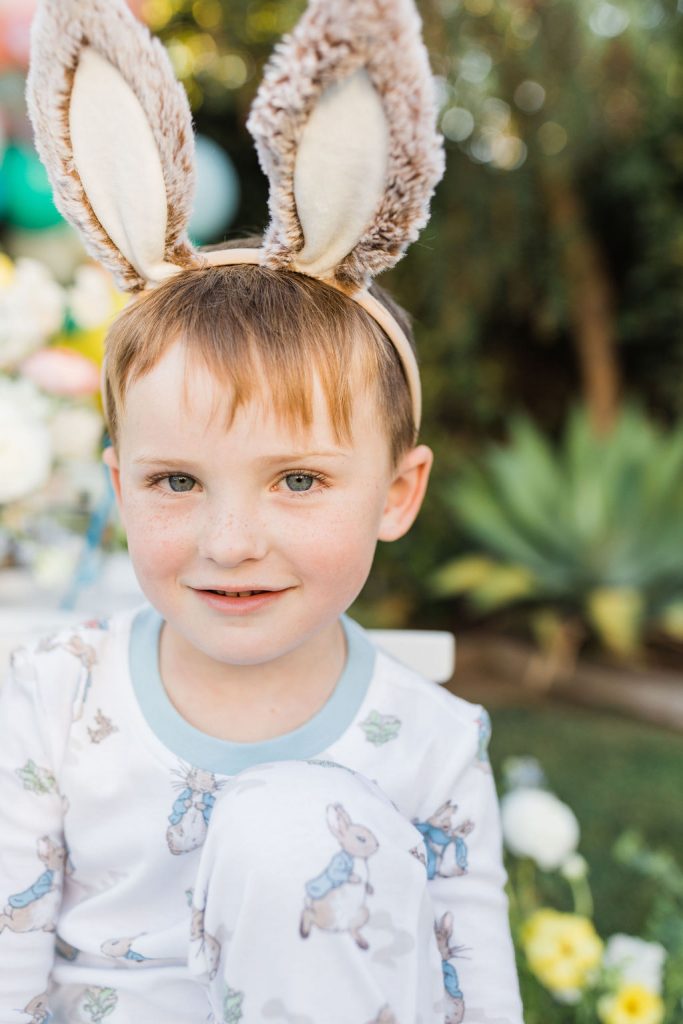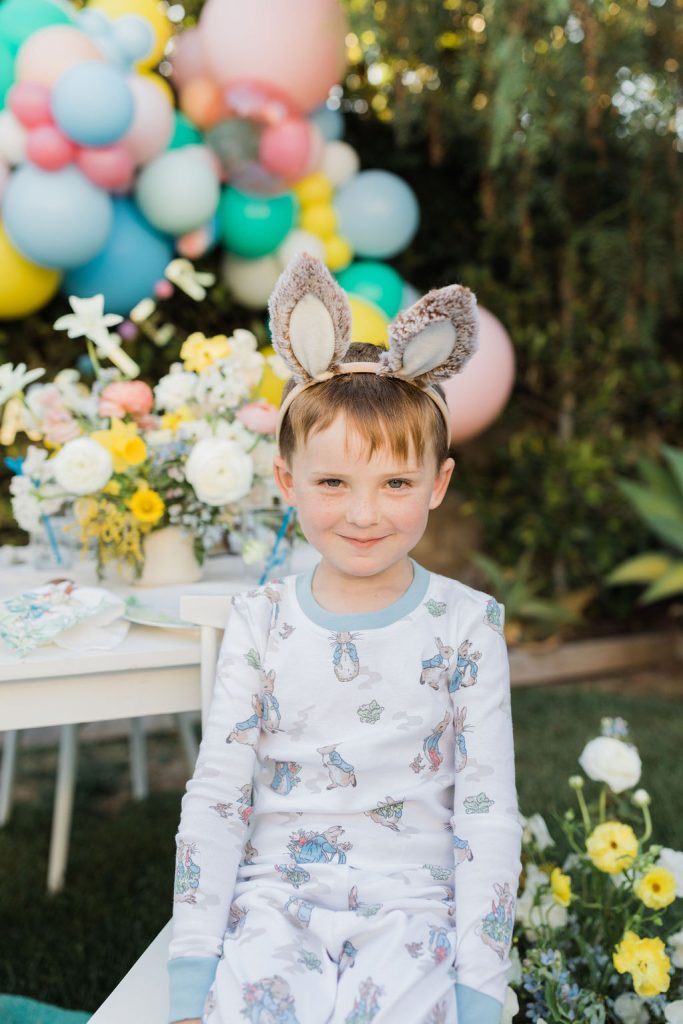 I told you this boy was in love with his bunnies!! He has a plethora of his own, yet when he comes to "Titi's house" he goes straight for Cruz's room and grabs Blue Bunny! It's sort of a situation, haha…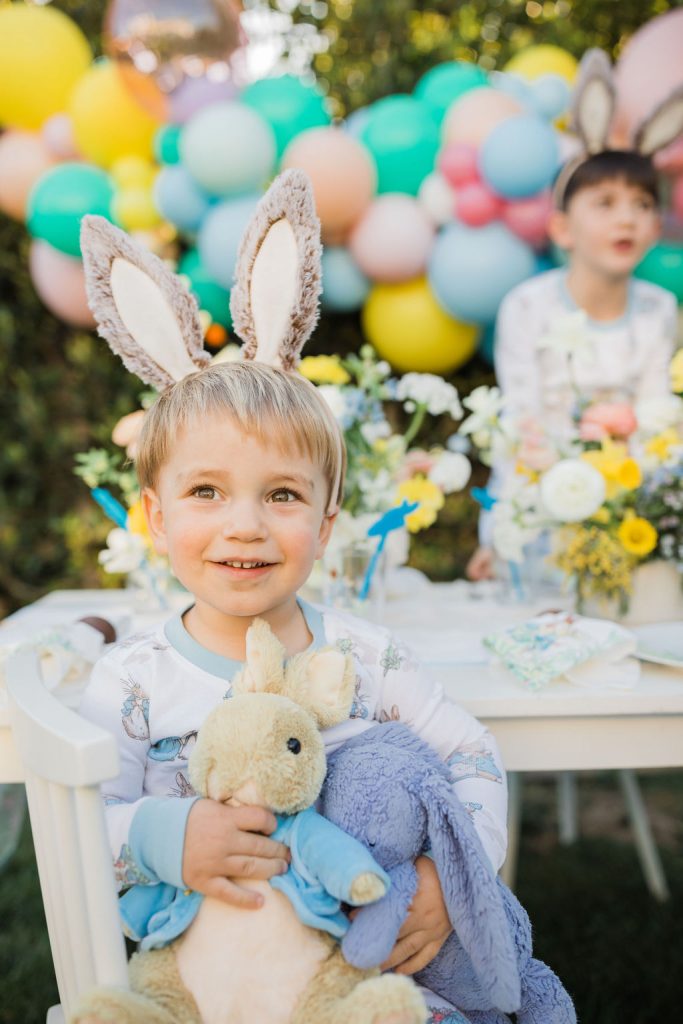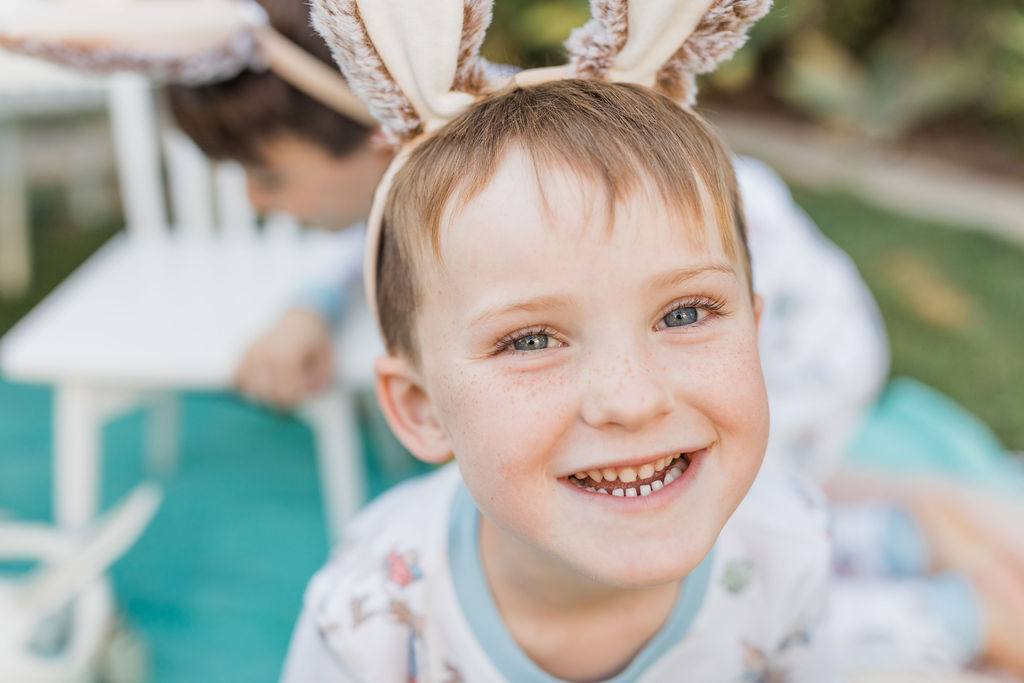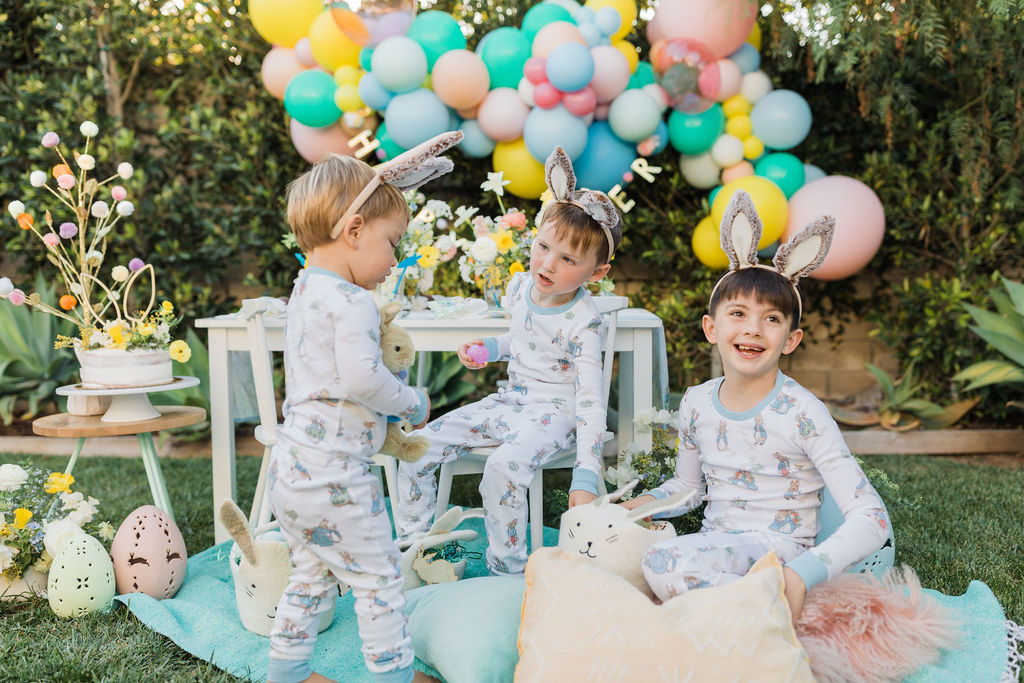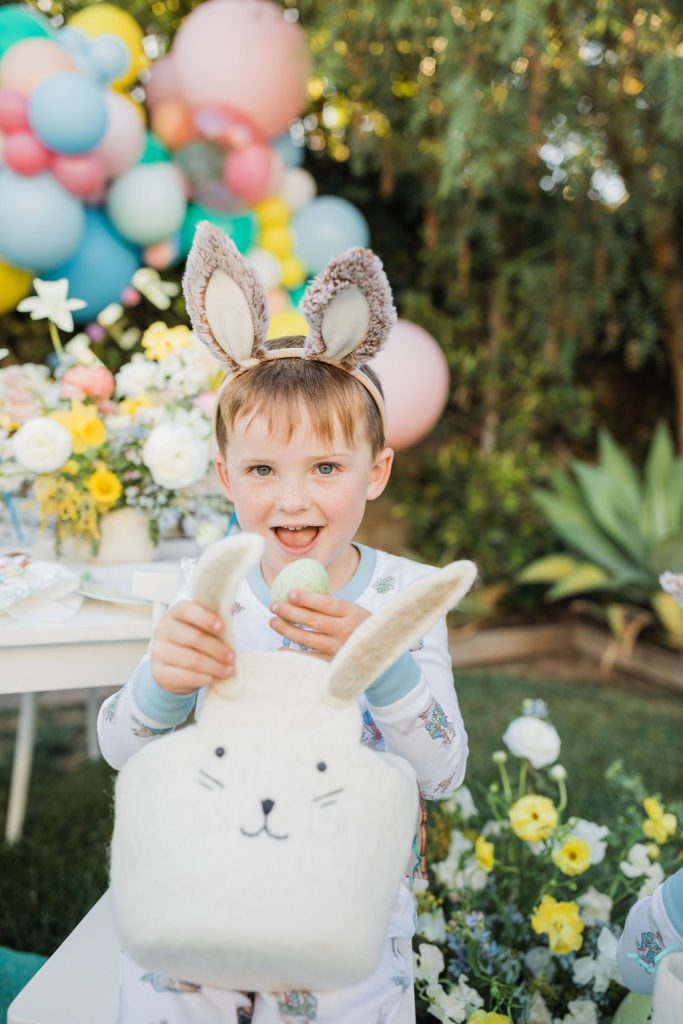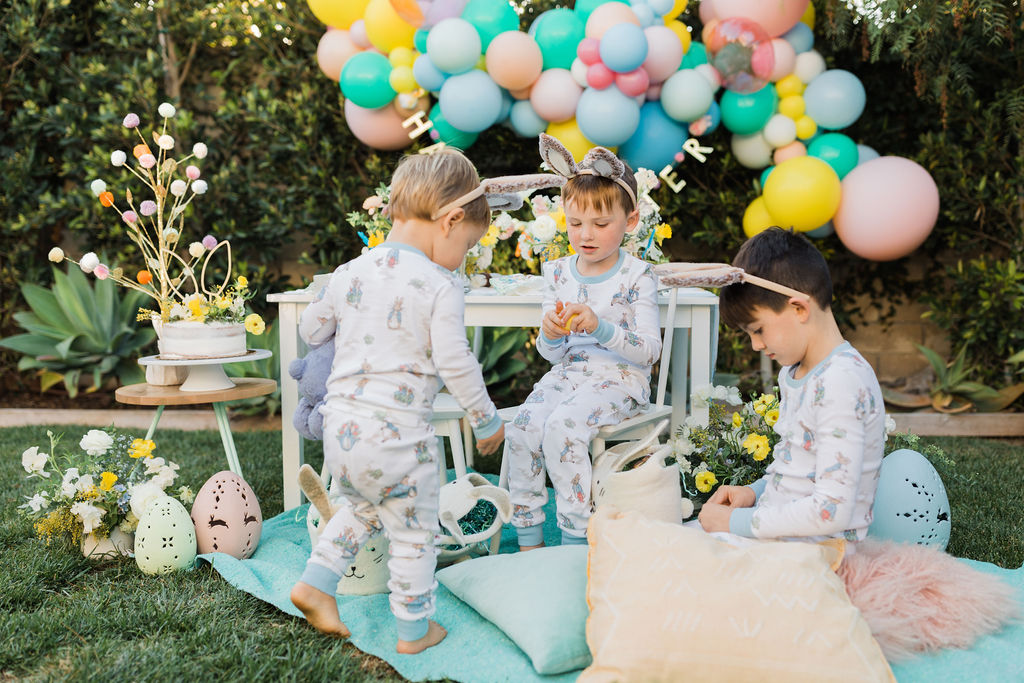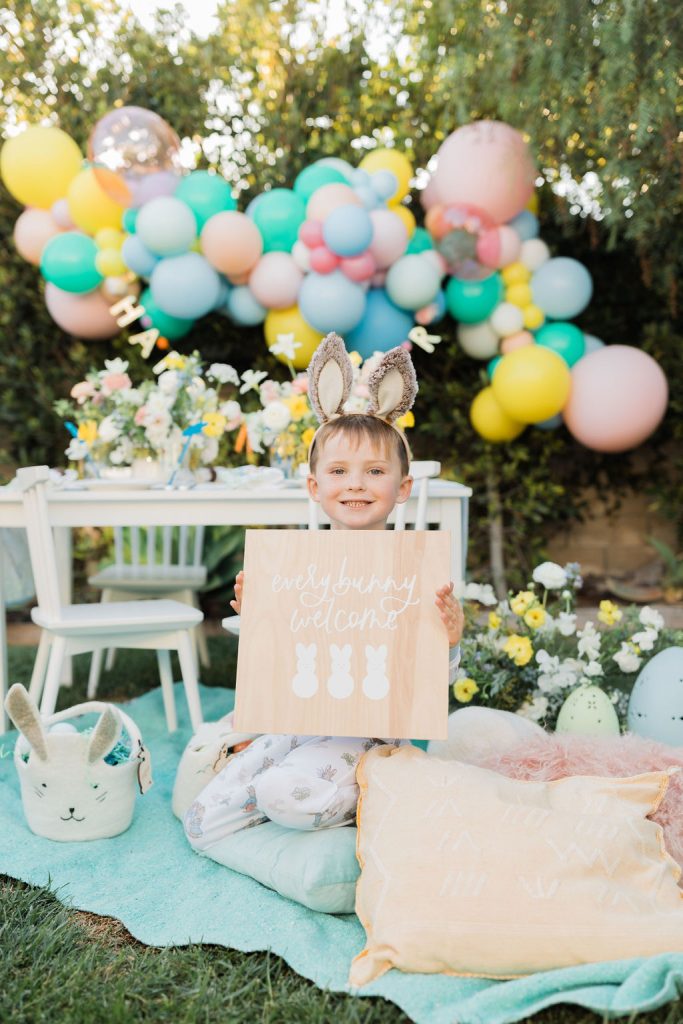 Love me a little diaper butt!!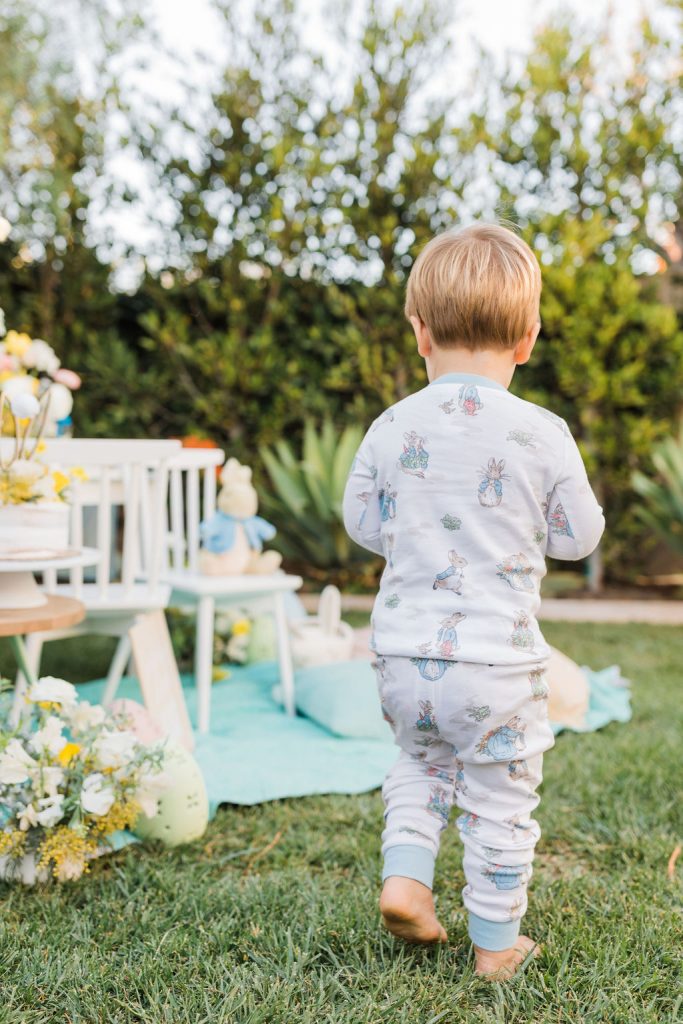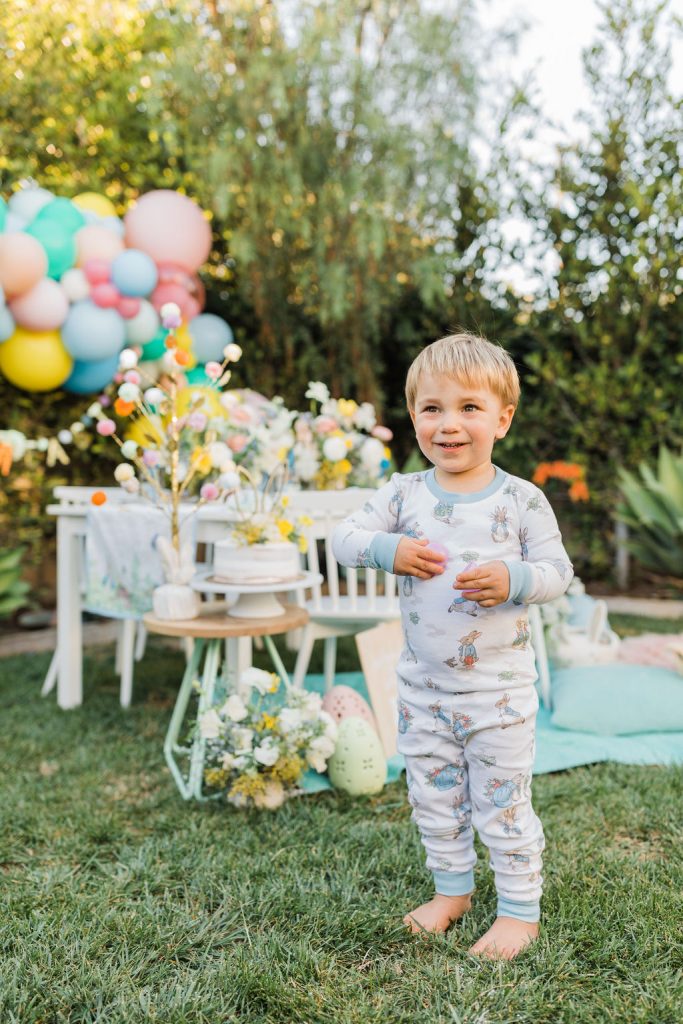 I got crafty and made these cute carrot waffles. It's such a fun take on Easter morning breakfast! It was really simple… Just mix your batter, add a bit of red and yellow food dye (more yellow than red) and cut your waffles to look like carrots! I used this mini waffle maker from Target. Then I cut some greens off of carrots and displayed them like this!
Just call me Martha Stewart folks!! Don't forget to display your proud mom skills on a sweet platter like this Peter Rabbit one as well!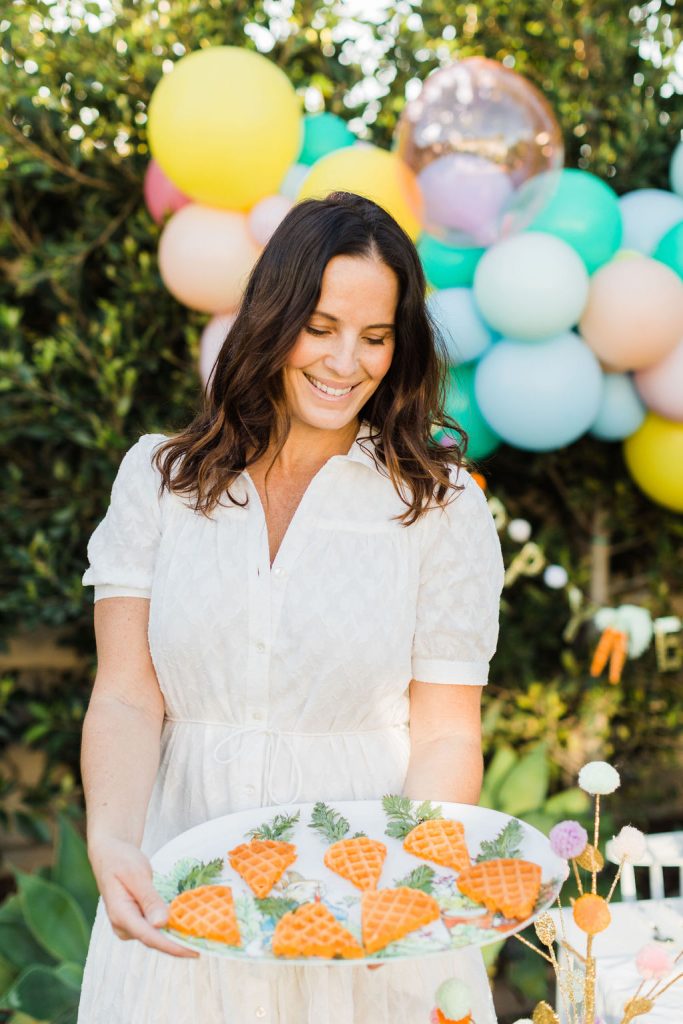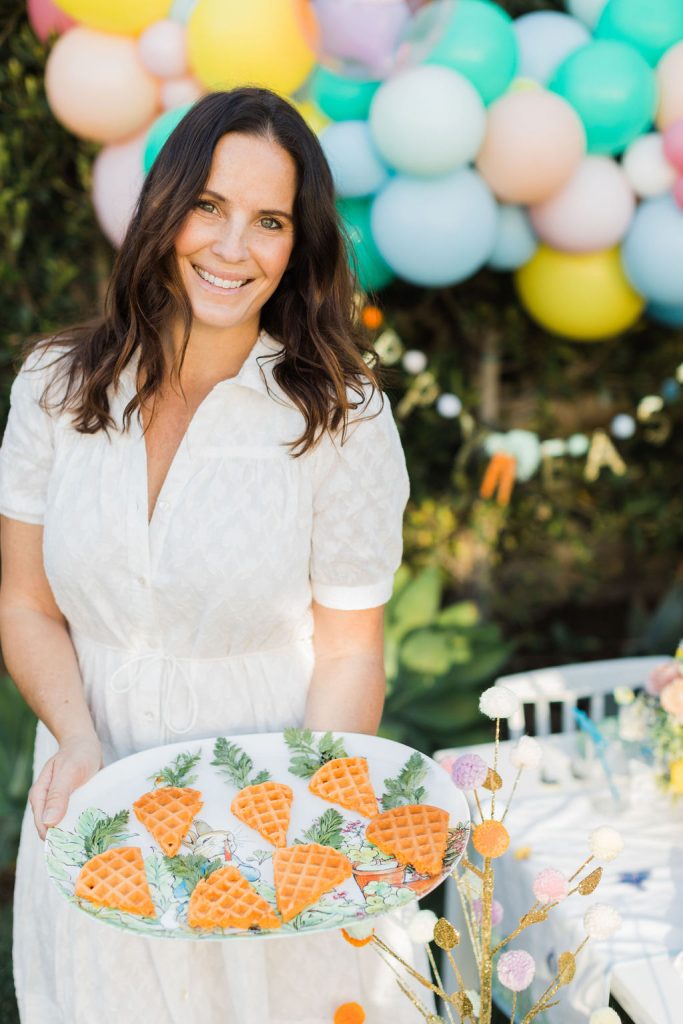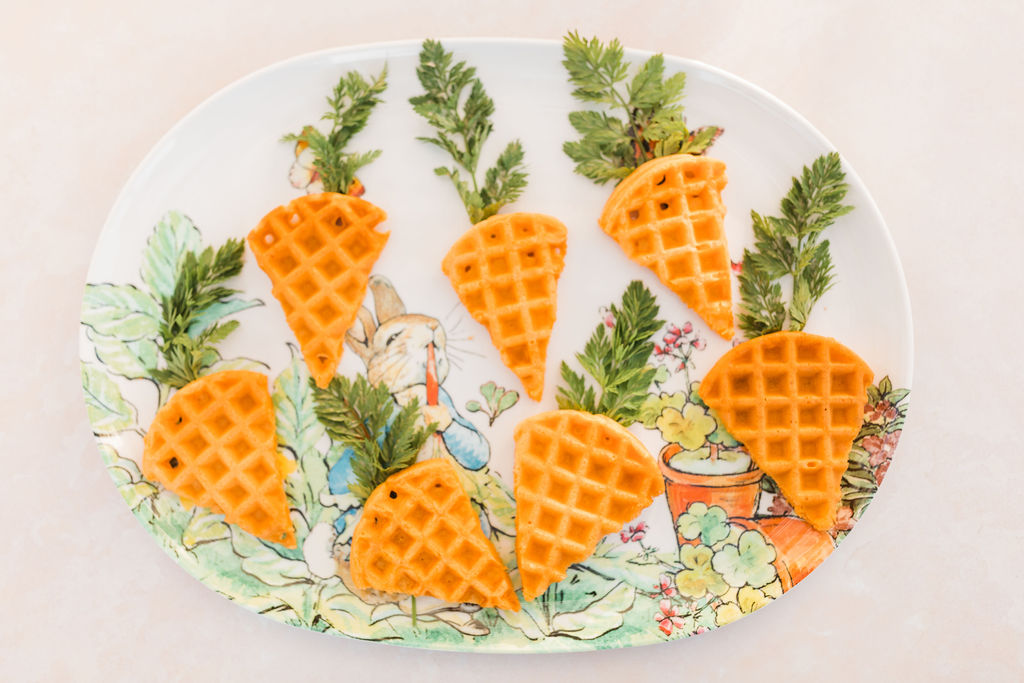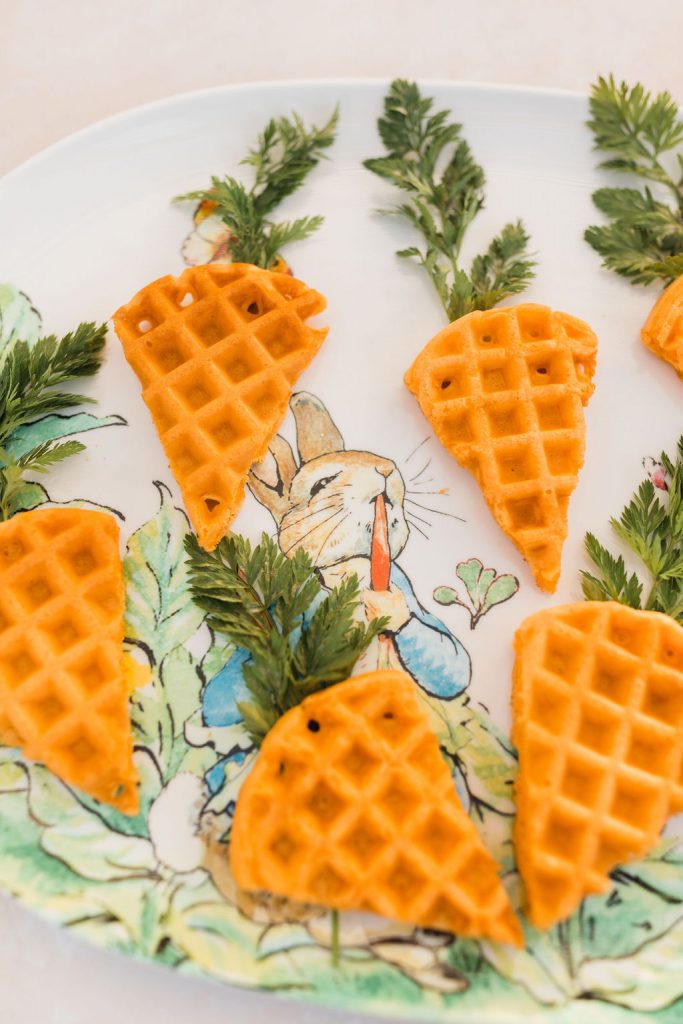 I'm ready for Easter! Wait, what about the baskets?!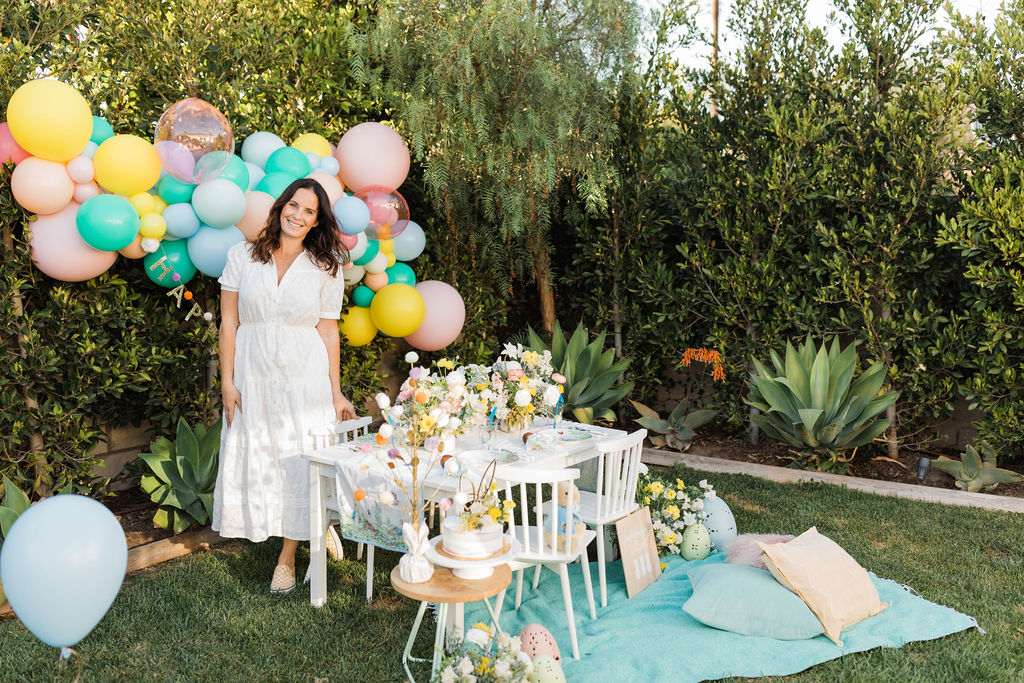 Couldn't forget those!! And I have to say, these felted bunny ones may be the cutest yet from PBK!! They are new and I'm so obsessed with how adorable they are!! They also have a chick version that I love!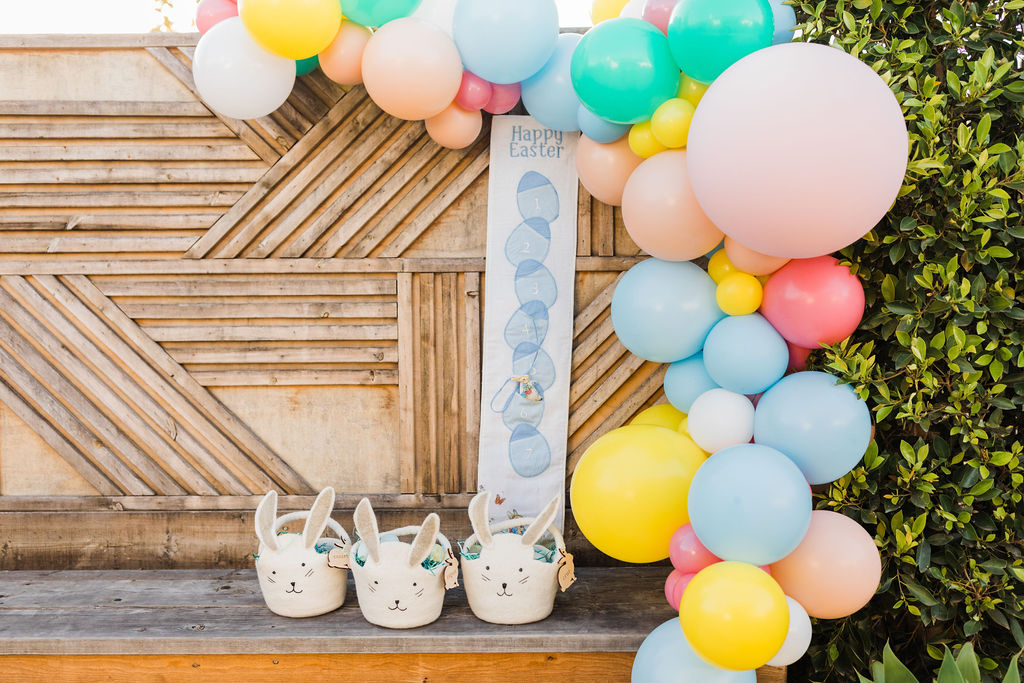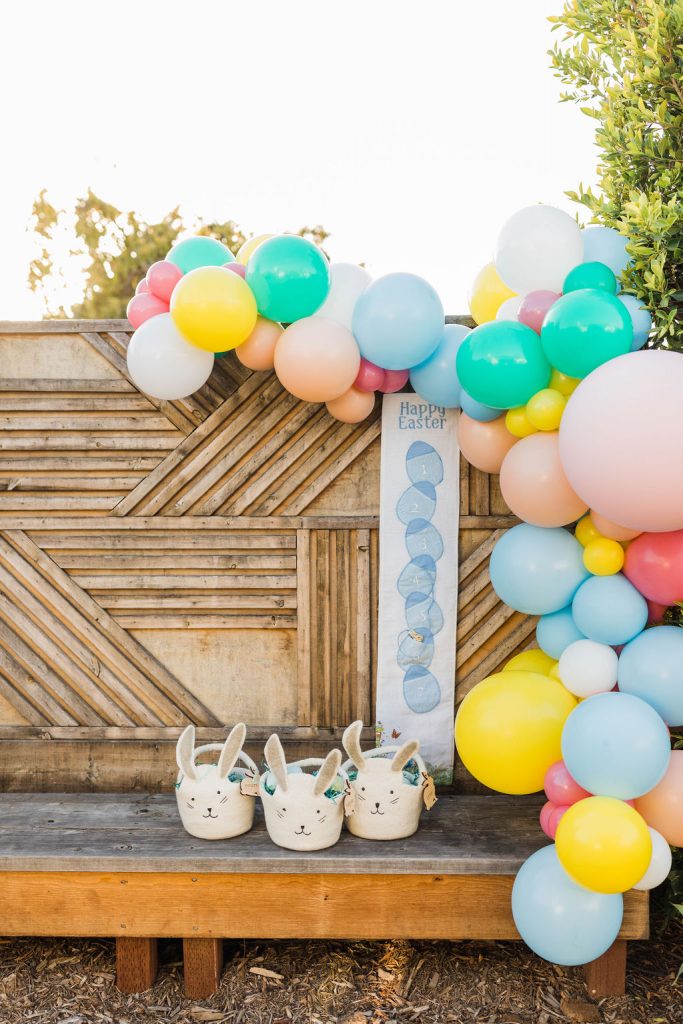 Pottery Barn Kids also has this sweet countdown to Easter calendar that the kids loved! I always like adding these into my home as it gets the excitement for the holiday going… As if we need to, but still MORE excitement!!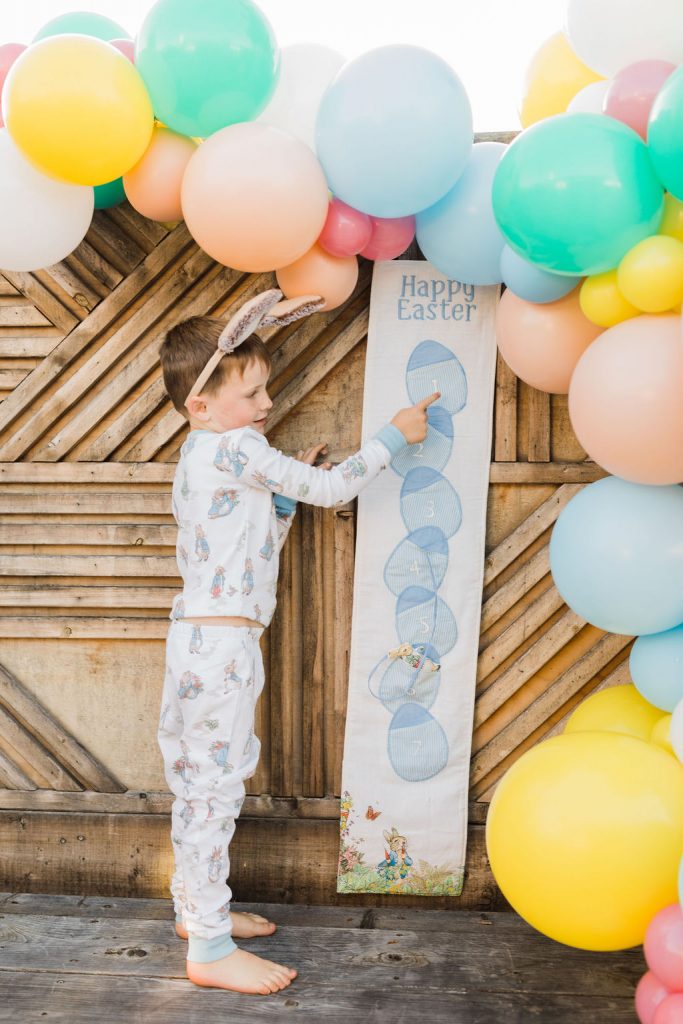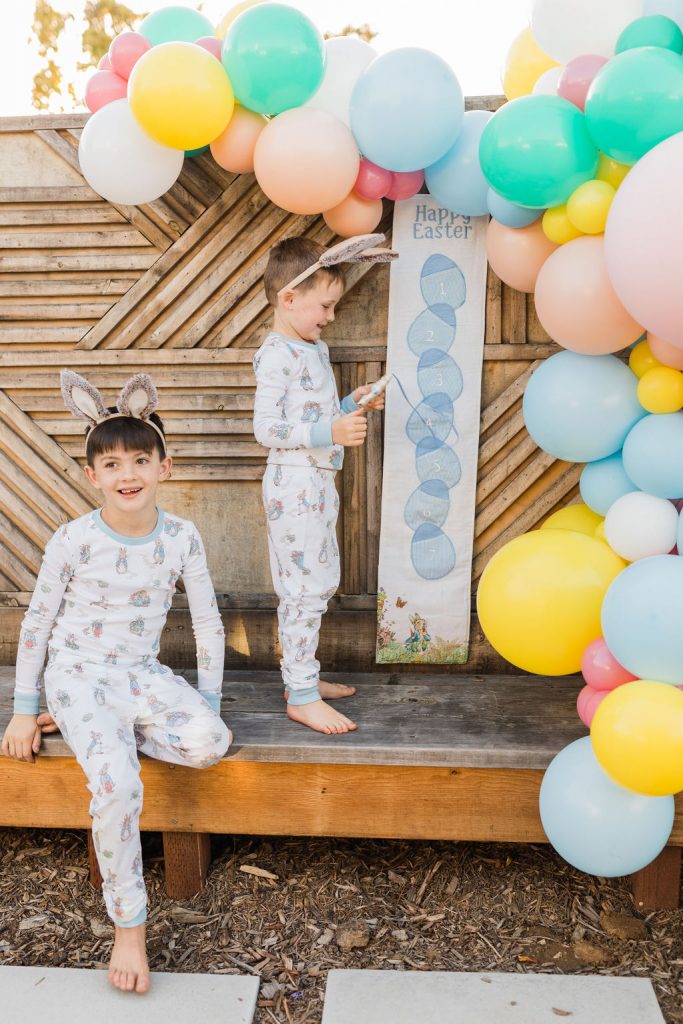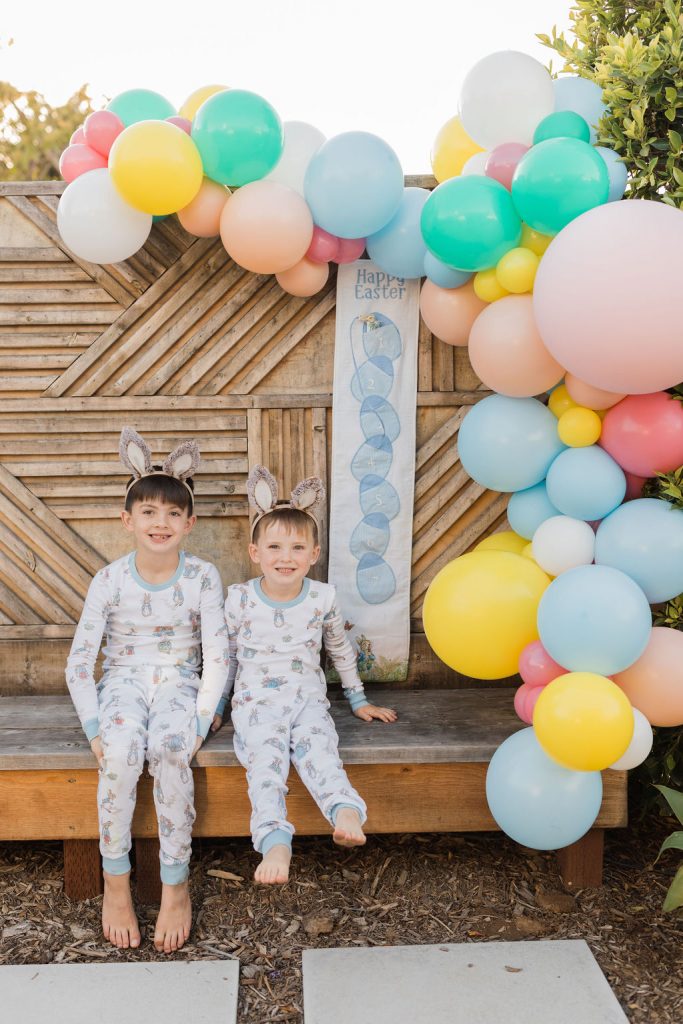 I can't believe how big these boys of mine are getting!! We're gonna have to do some extra celebrating before they are taller than me!!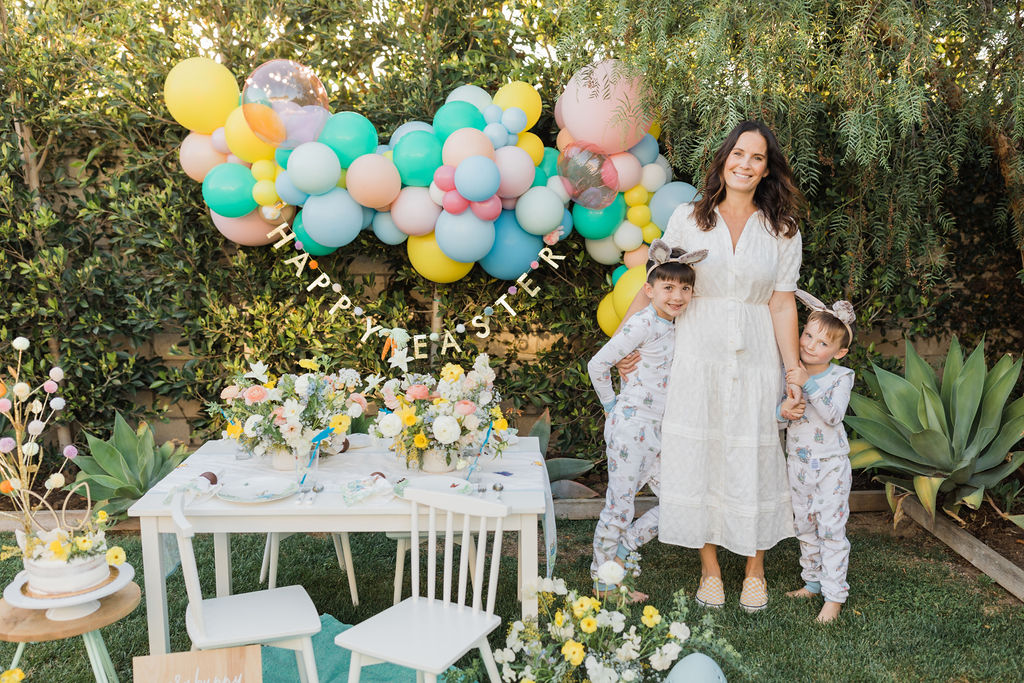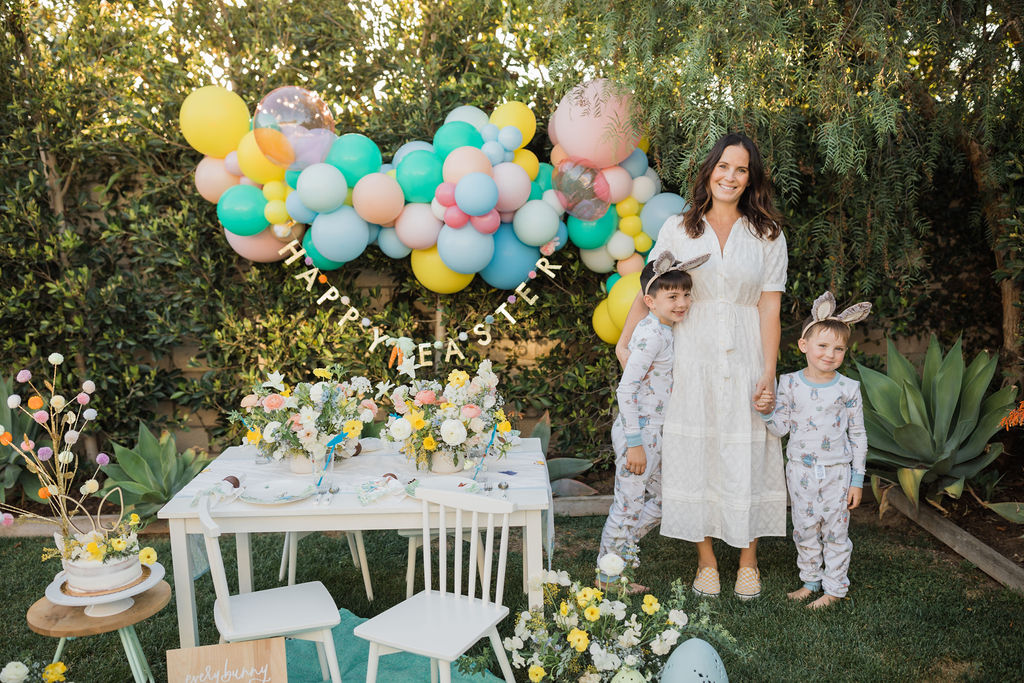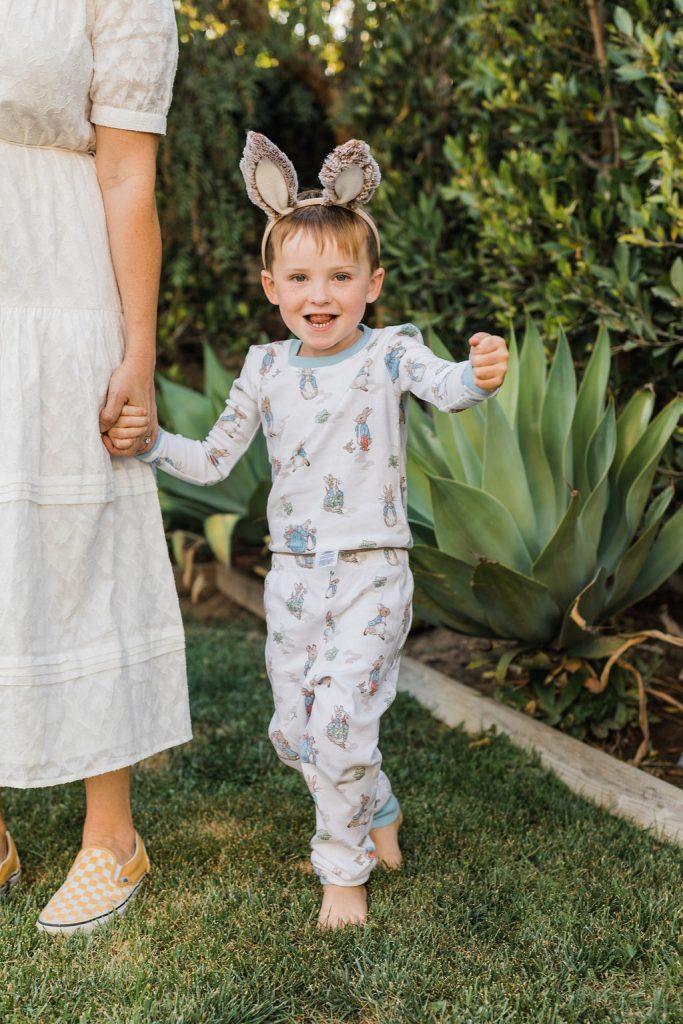 We let the little goobers run free and go wild, they loved it!!! A maze of balloons and eggs and FUN!!!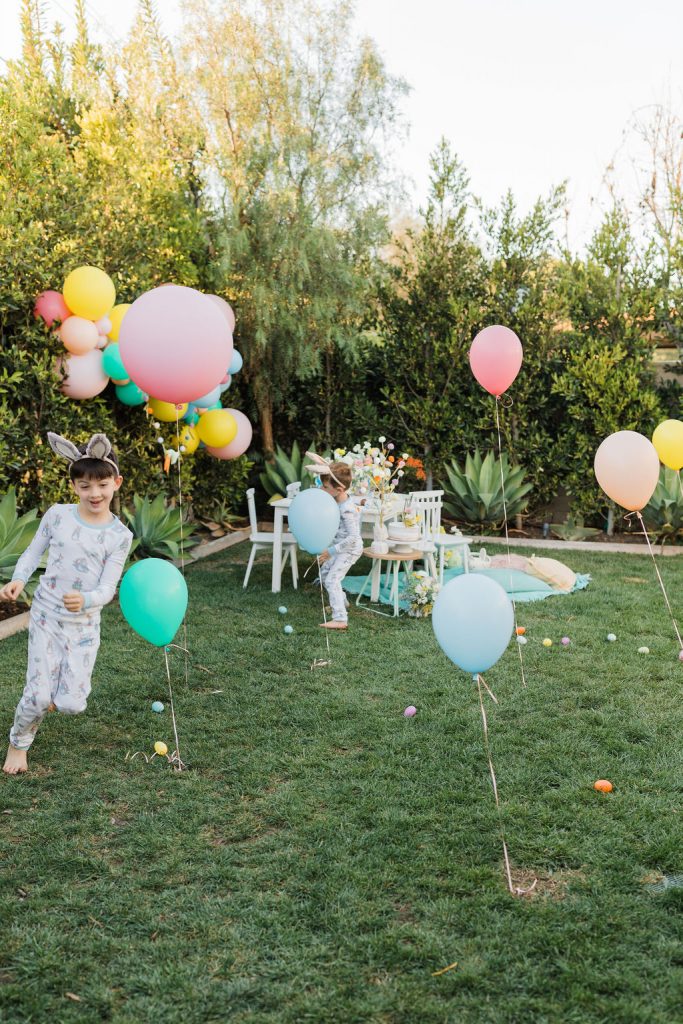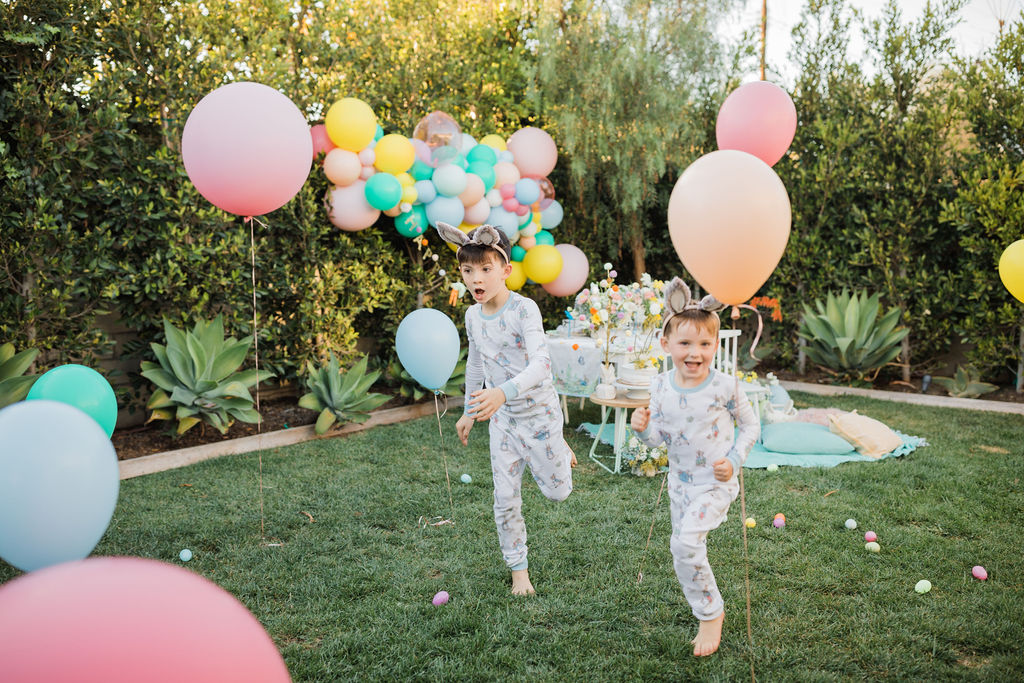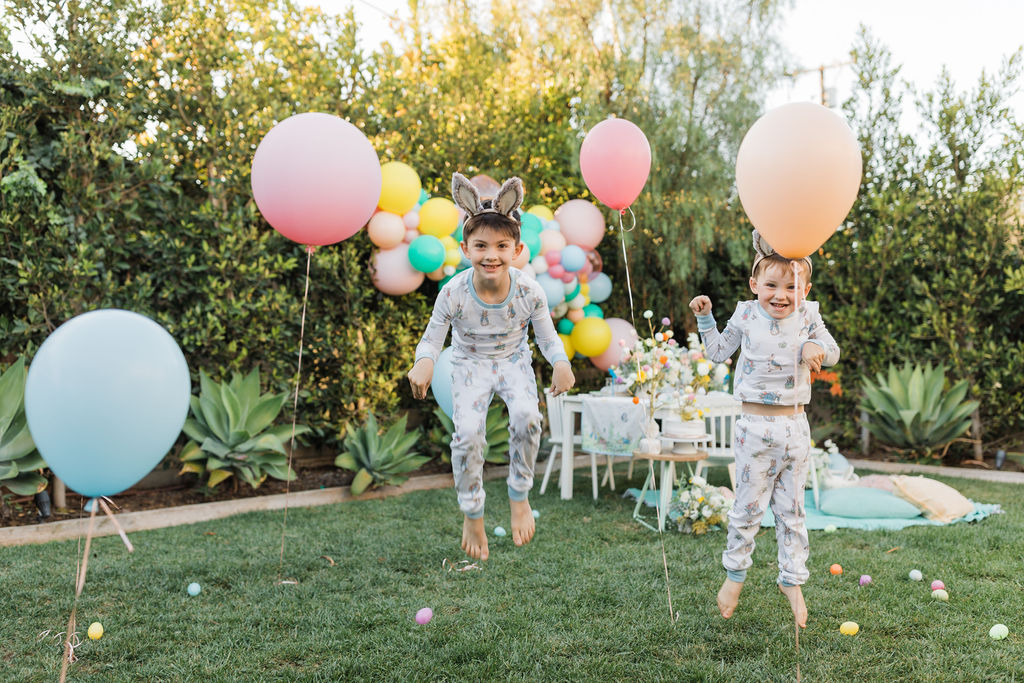 This little guy will be keeping up with these two no problem next year!!!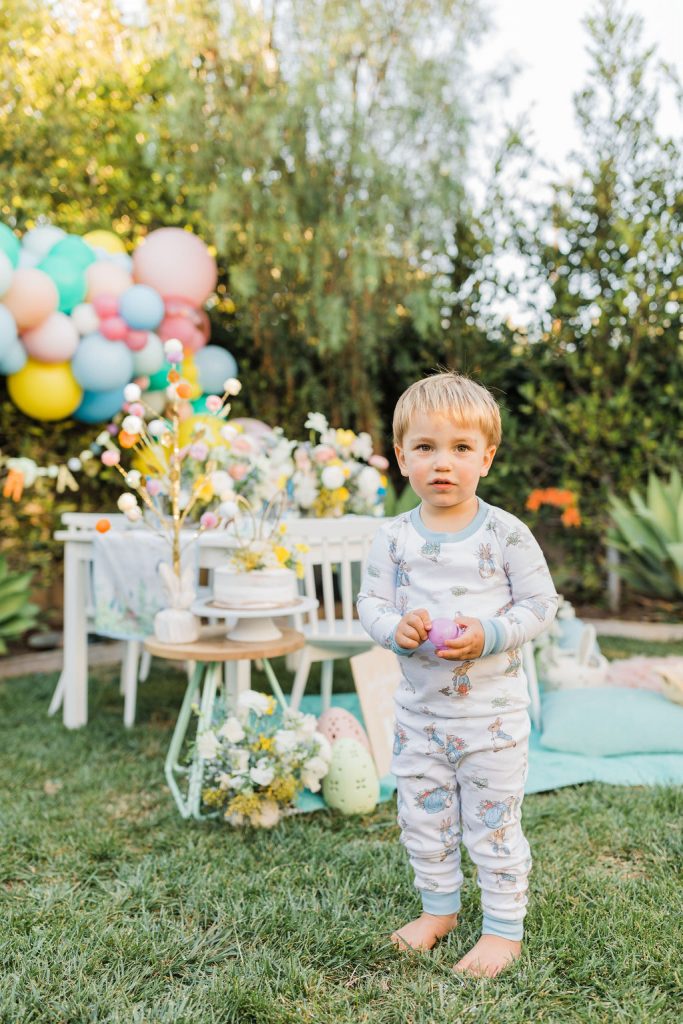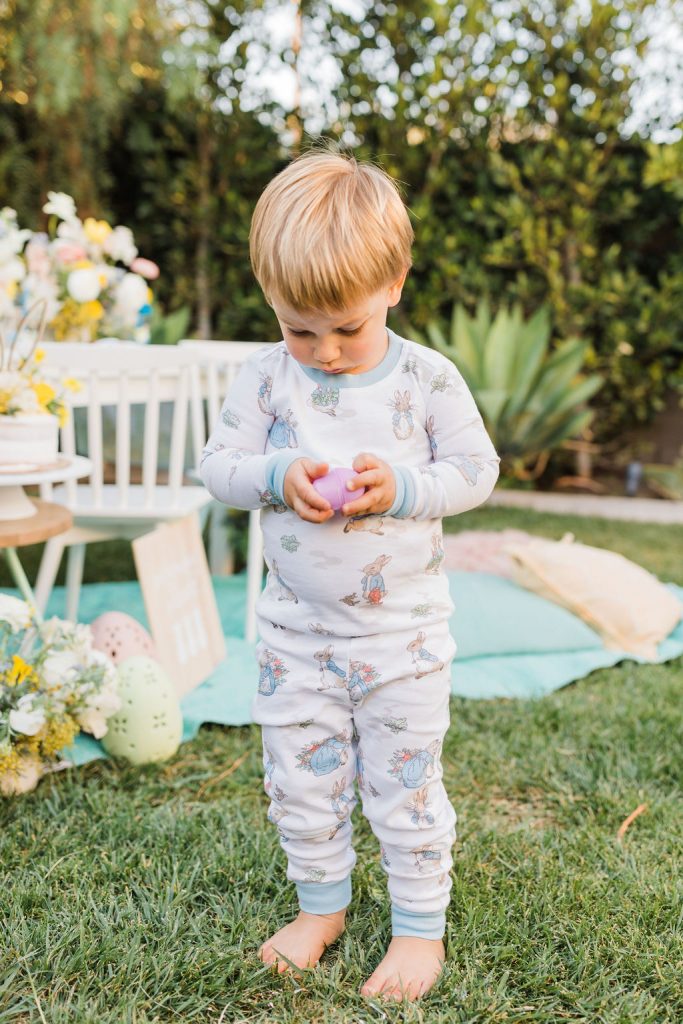 Some brother love!!!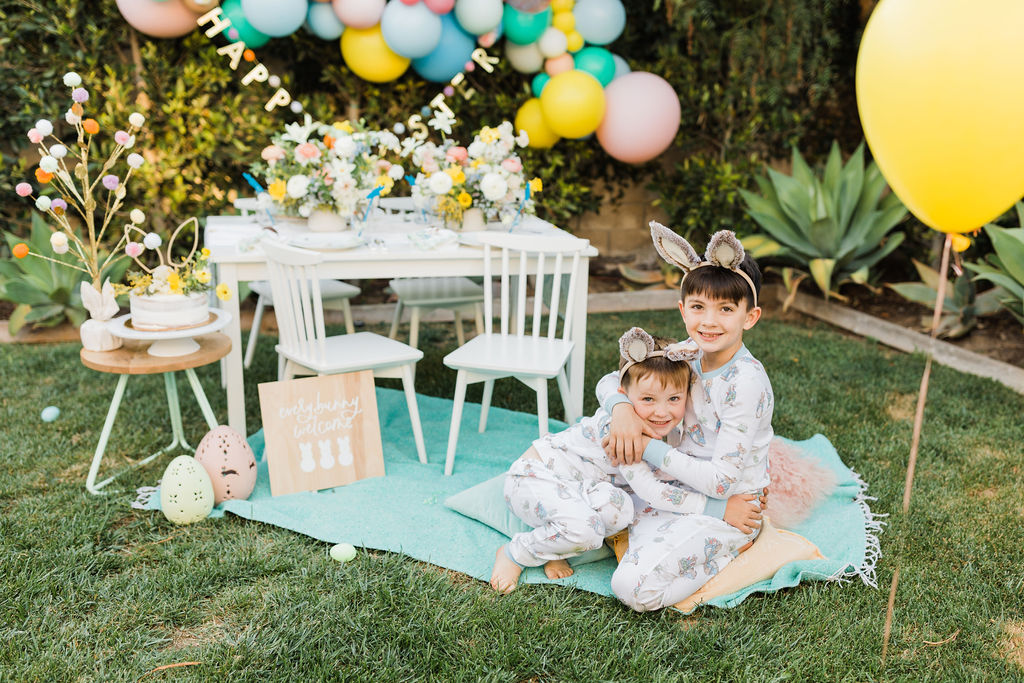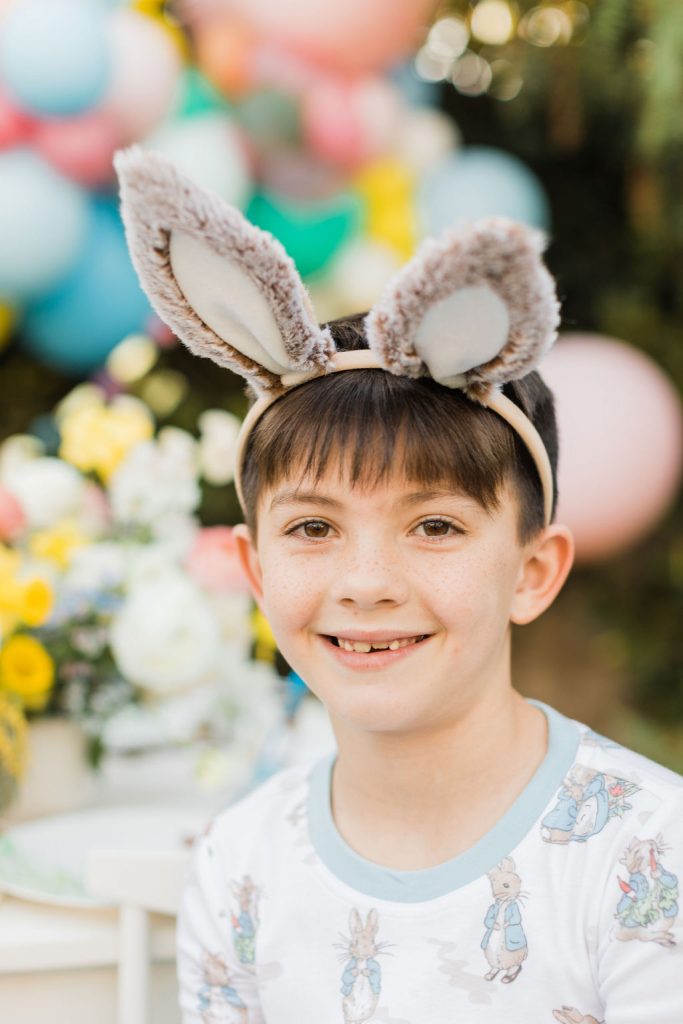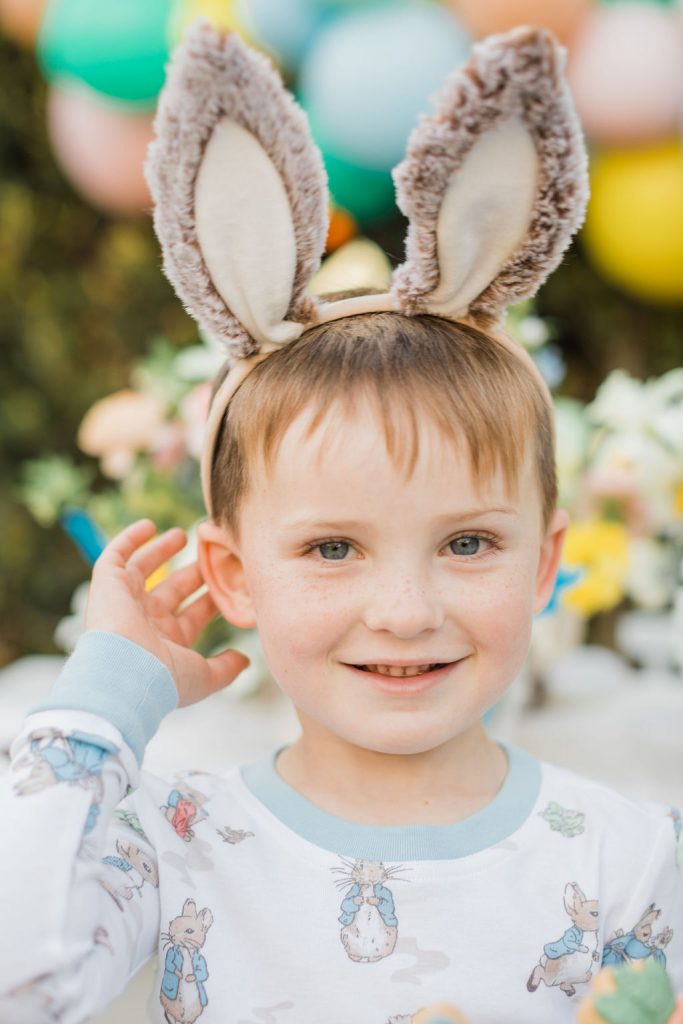 These last few treats from Frost Your Cookie were too good to pass up! She always does the best cookie treats!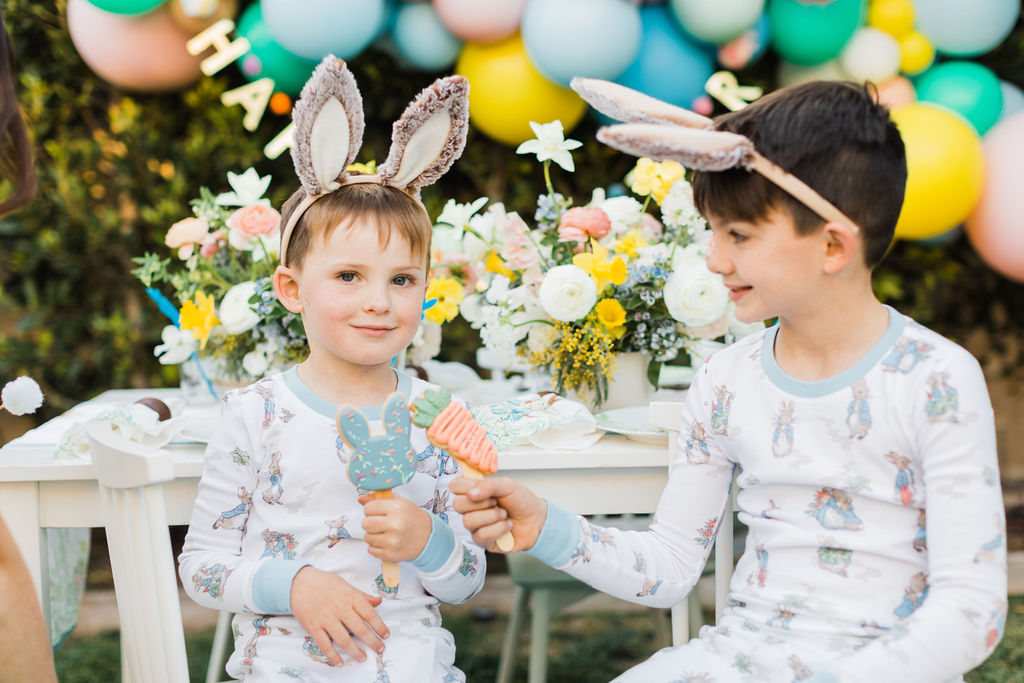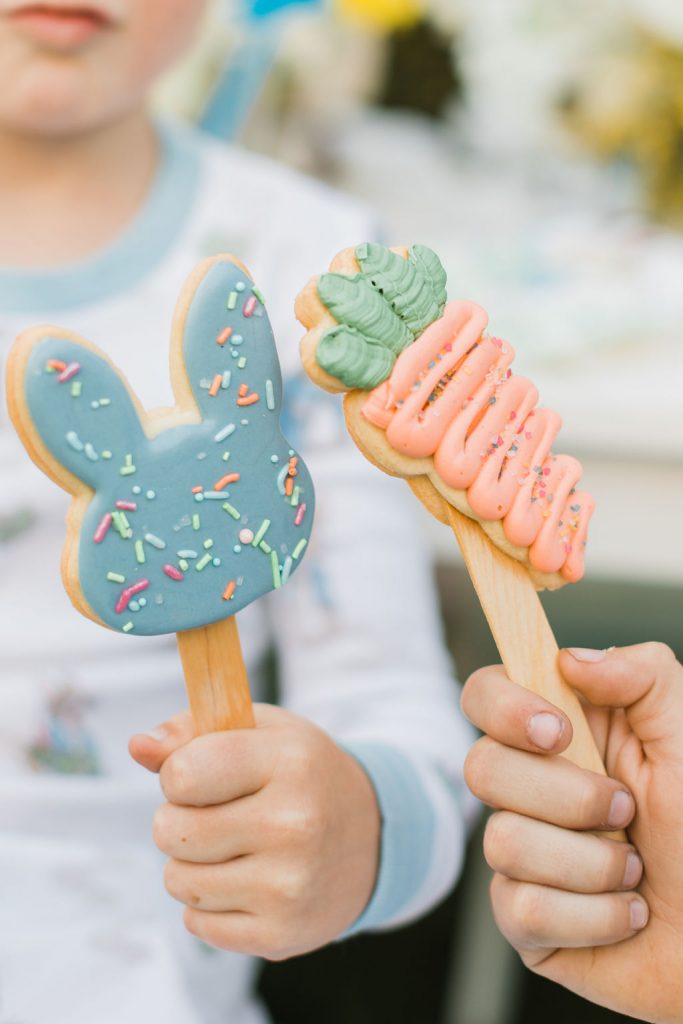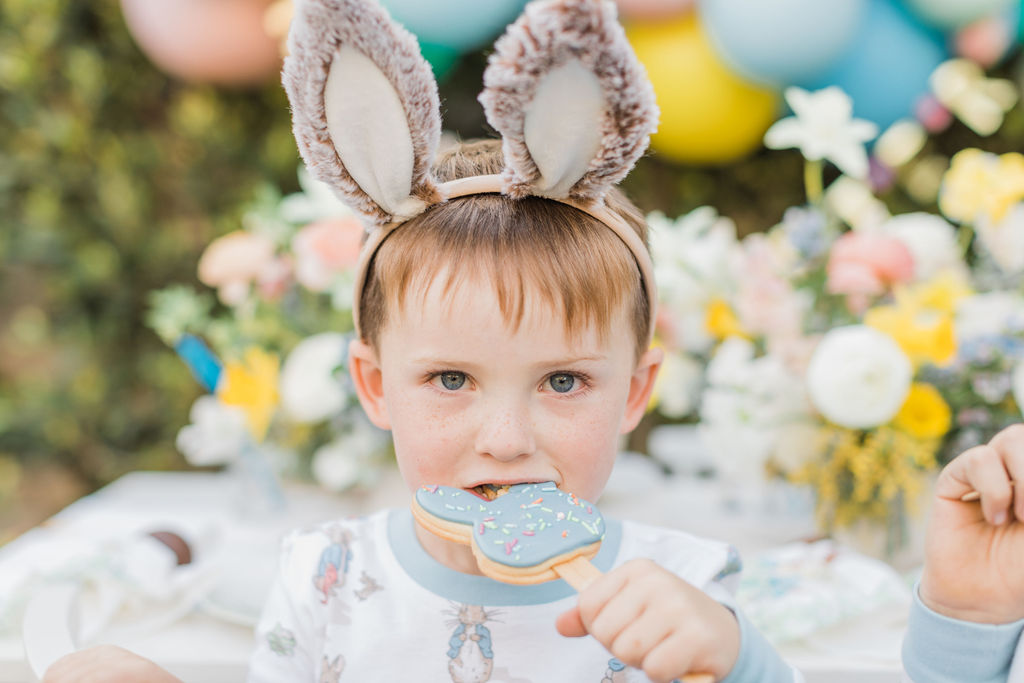 And there you have it! The happiest and most whimsical family Easter around! Making memories for my kiddos and nephew couldn't make me smile more!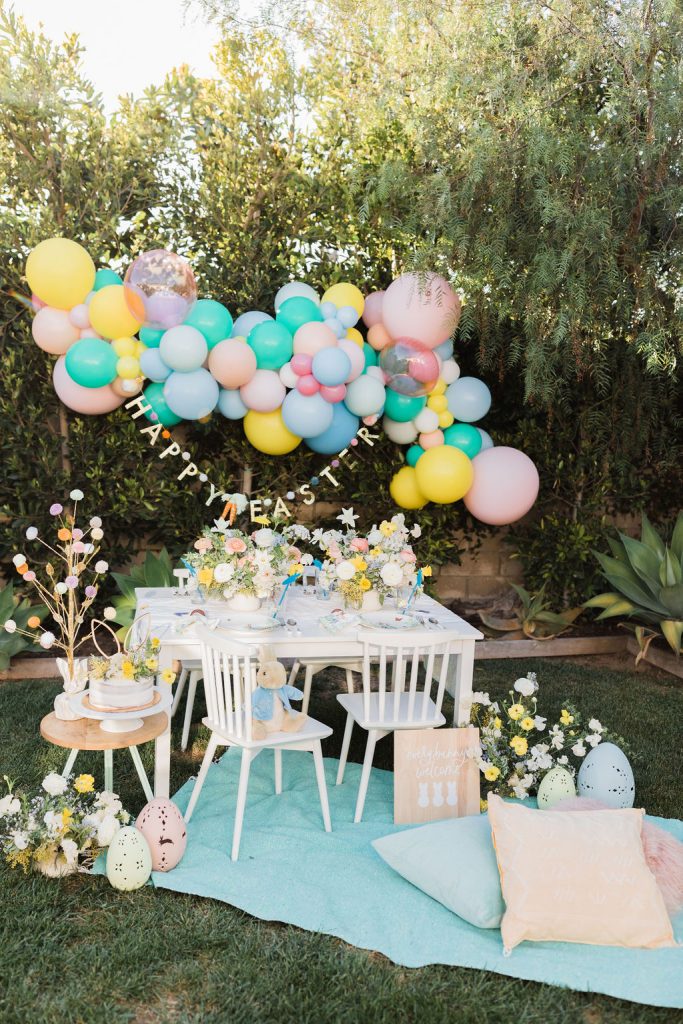 Shop this fun Easter below!!

xx
Jacquelyn