Looking for a fun floral decor for Spring? Try dressing up some Easter eggs with flowers! It's simple and easy and is super cute. I went with using flowers and vines that I have currently growing in my backyard. I love the combination of pink jasmine and lenten roses. I want these roses all over my yard; they are so pretty! Pick your favorite florals and dress up those eggs! This is also a great gift idea to bring over as a hostess gift.

Photos by Dayna Studios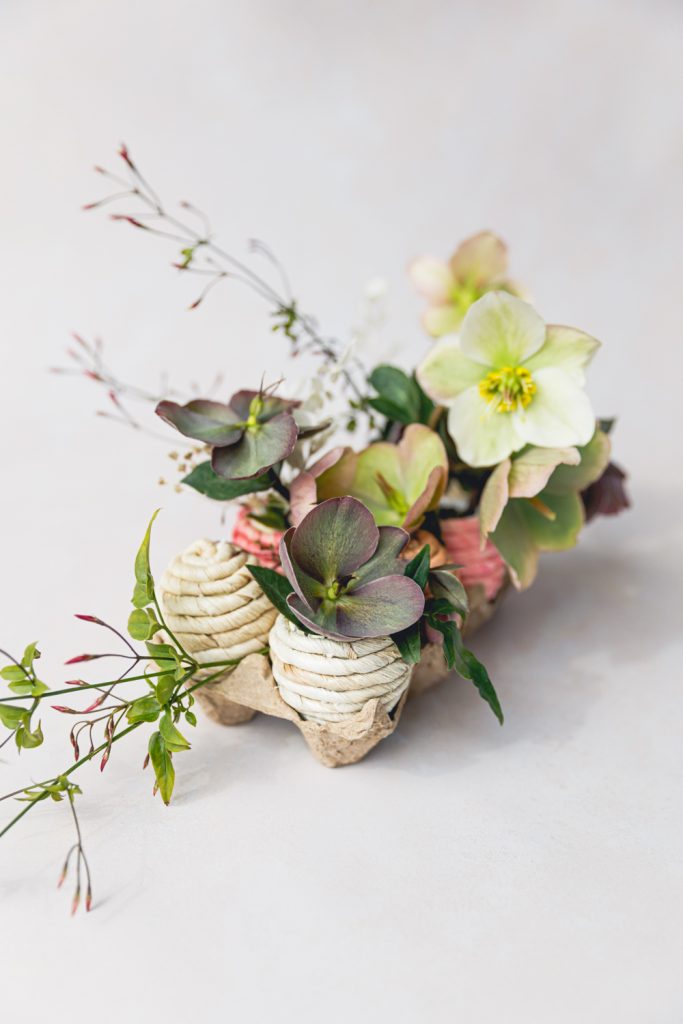 FLORAL EASTER EGG ARRANGEMENTS

S U P P L I E S
A mix of flowers
(I used pink jasmine vines and lenten roses)
Ombre Corn Husk Easter Eggs
Wire
Shears
Floral Foam
Knife + Fork
Egg Tray
---
I N S T R U C T I O N S
I would recommend doing these on the day of your event if you are doing this for dinner or having guests over. They will be fresh and perky on the 1st day. They lasted a couple of days for me, but they will last longer if you keep soaking the foam.

Step 1
Cut The Top Off The Eggs
Cut the top off the eggs. I did the larger size eggs since they will allow more room for the flowers. Then take a fork and stick it in, and twist it. Keep twisting it around in circles until all the filler is out.

Step 2
Fill The Egg With Floral Foam
Cut the floral foam to fit inside the egg, and then soak in water. This will provide water for the flowers and help hold the arrangement in place.

Step 3
Make Mini Arrangements
I just made mini little arrangements and then placed them inside the egg. I added more flowers and vines to cover any empty spaces. You can also tie them with wire on the bottom, so they stay together. Depending on your flower choice, they will go in easily into the foam. If the stems are too fragile, you can make some holes in the foam. You could also arrange them inside the egg; I tried both ways. Just stick the flowers and vines into the foam and create an arrangement. Making the mini arrangement worked better for me.

Step 4
Soak For Freshness
Every other day, soak the foam with water to keep the flowers fresh. You can also place them in the fridge as well; they will perk up.

---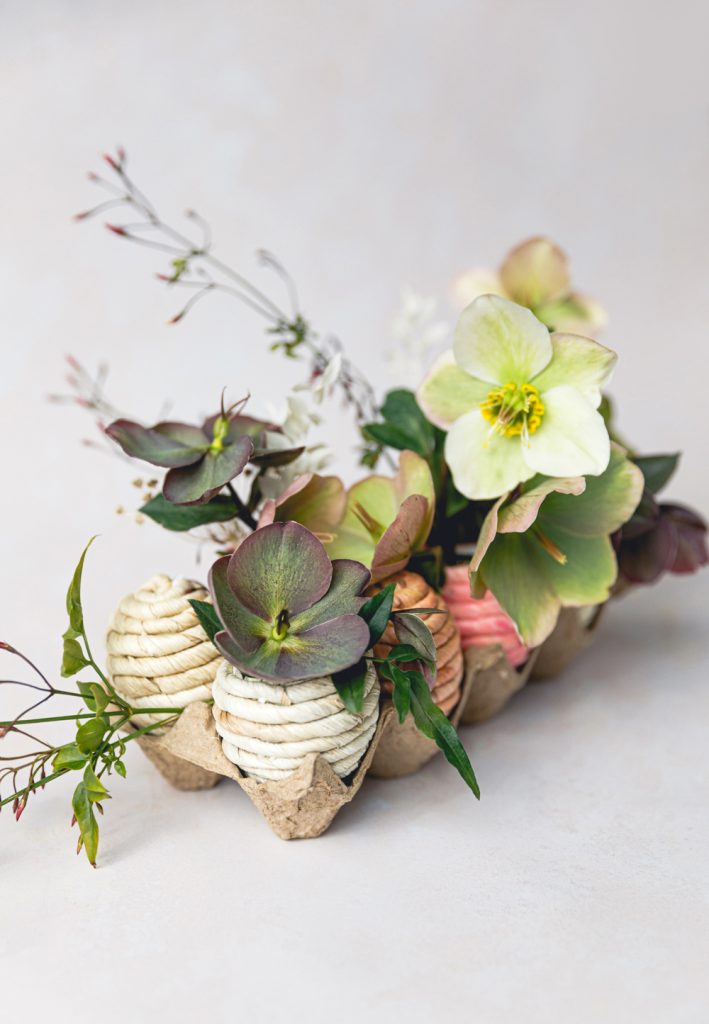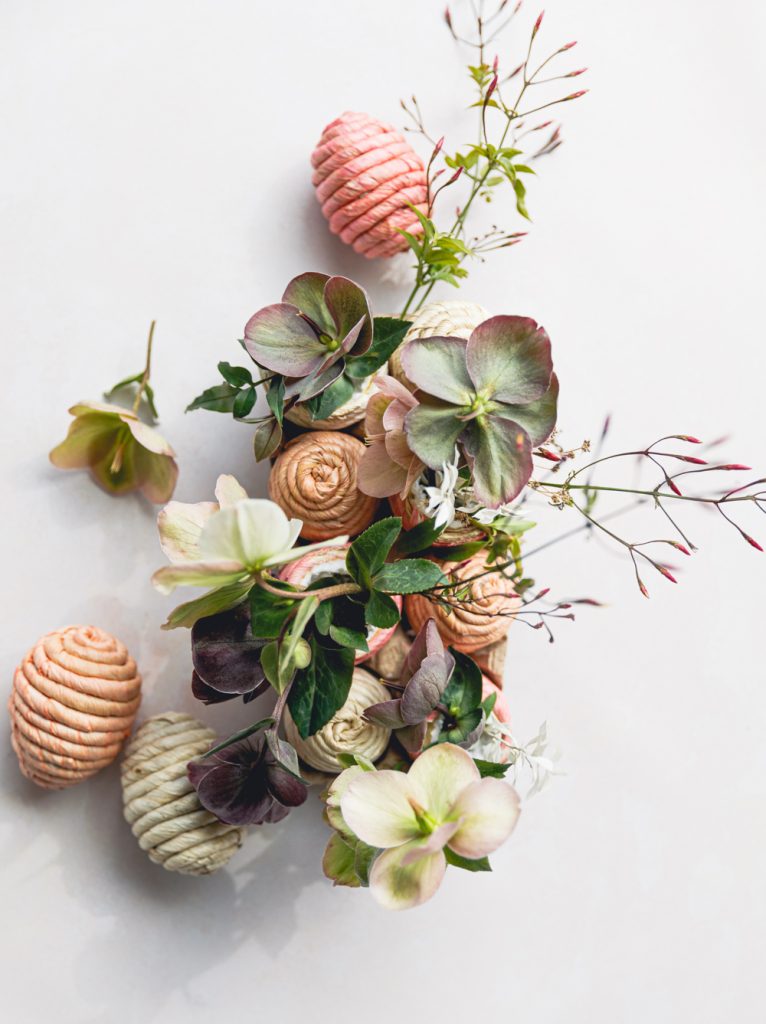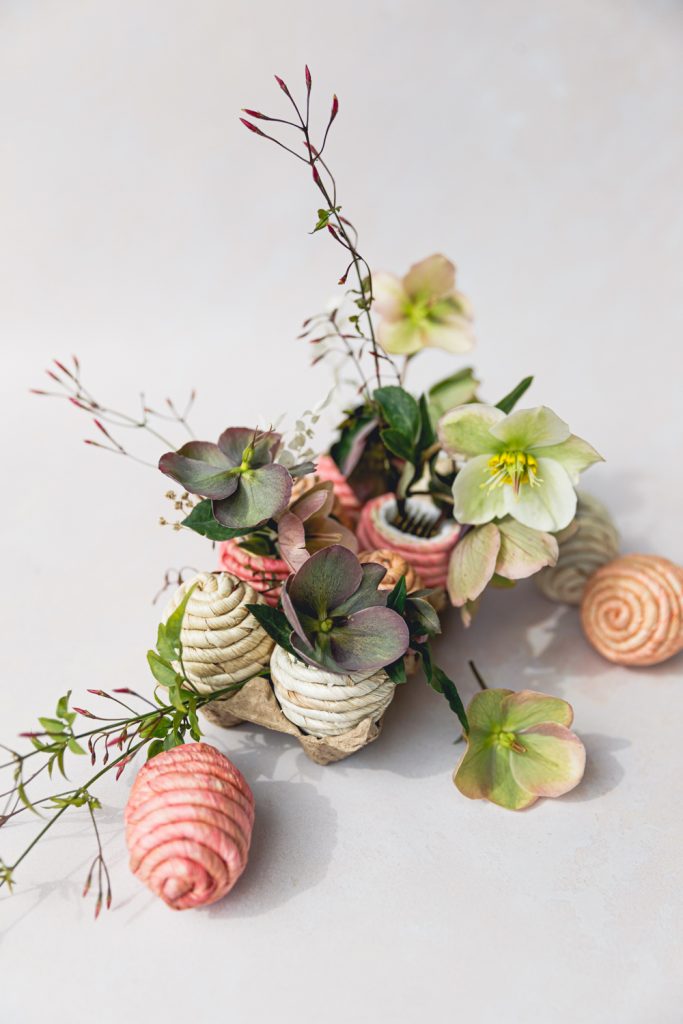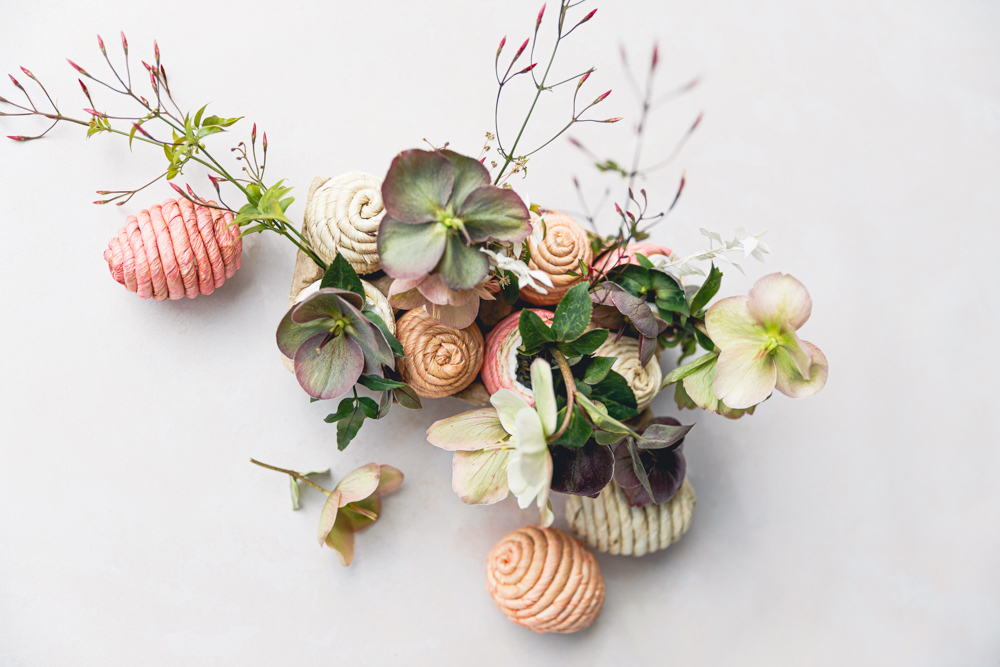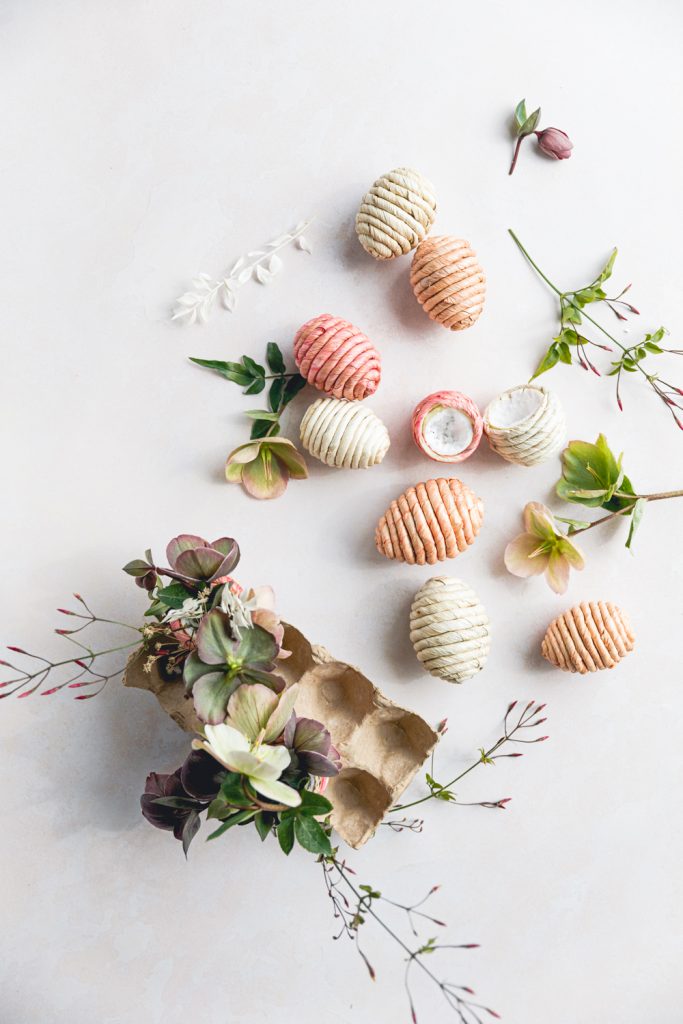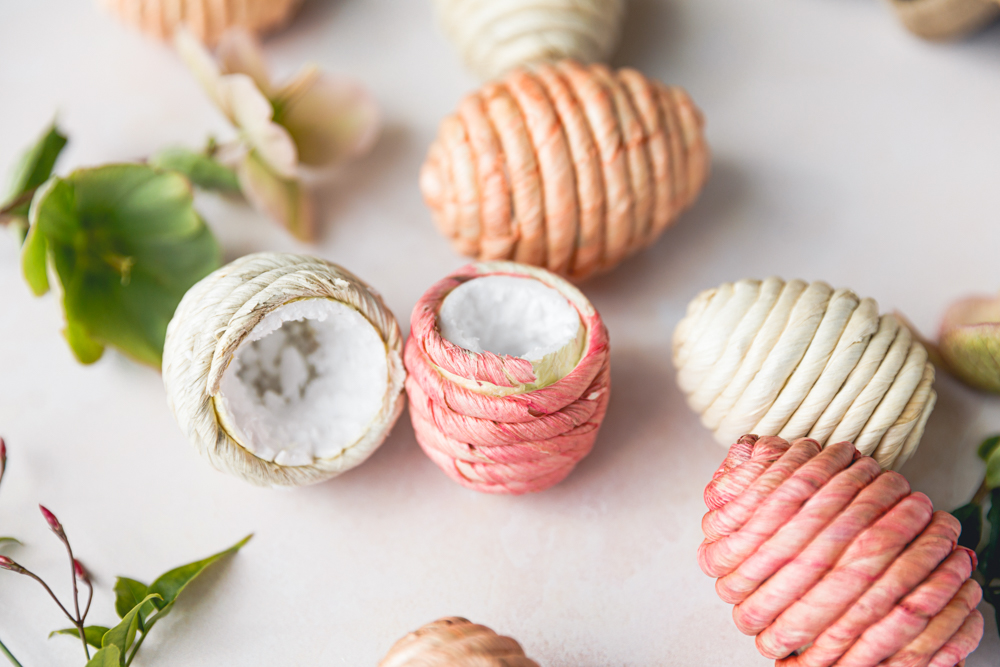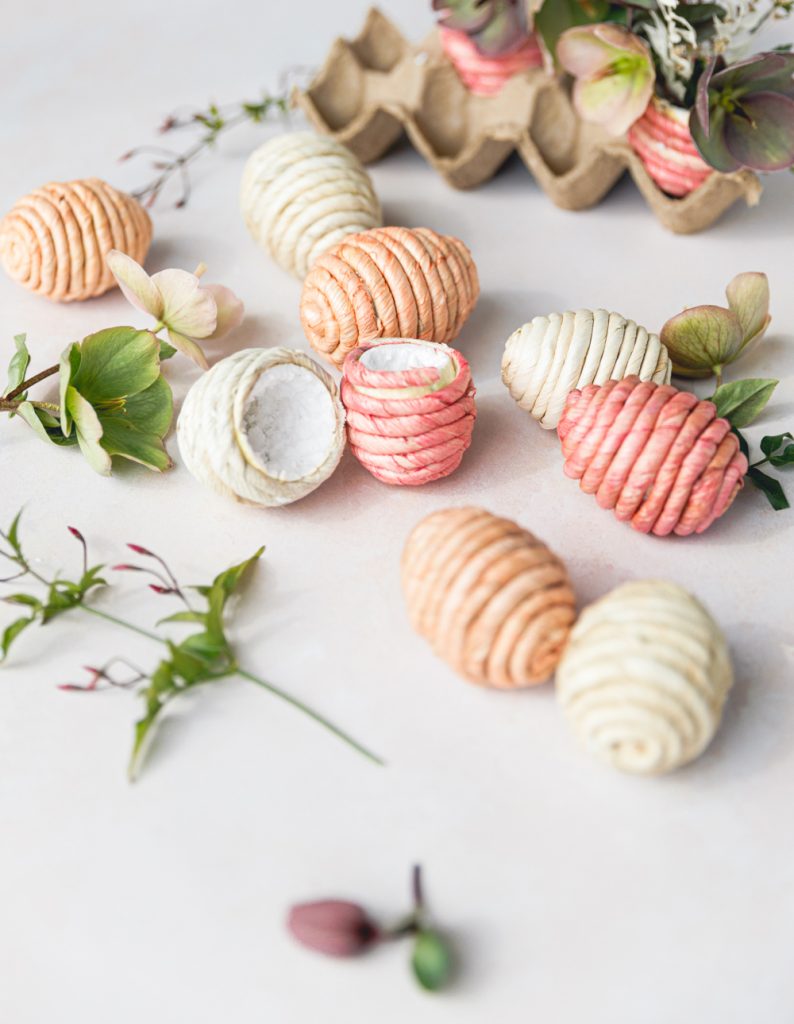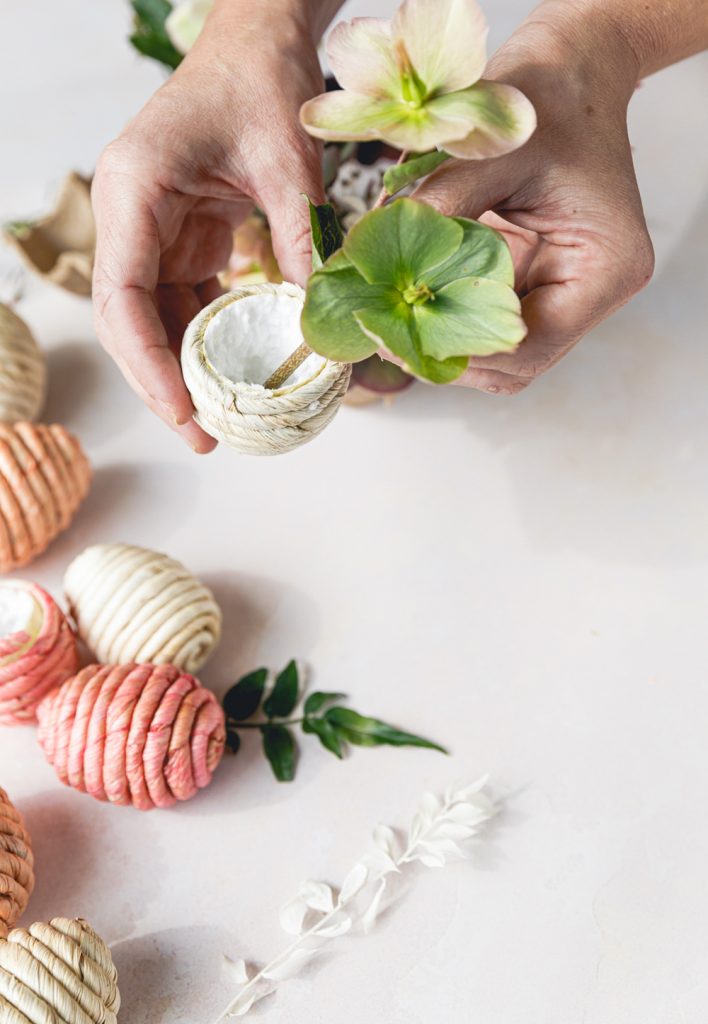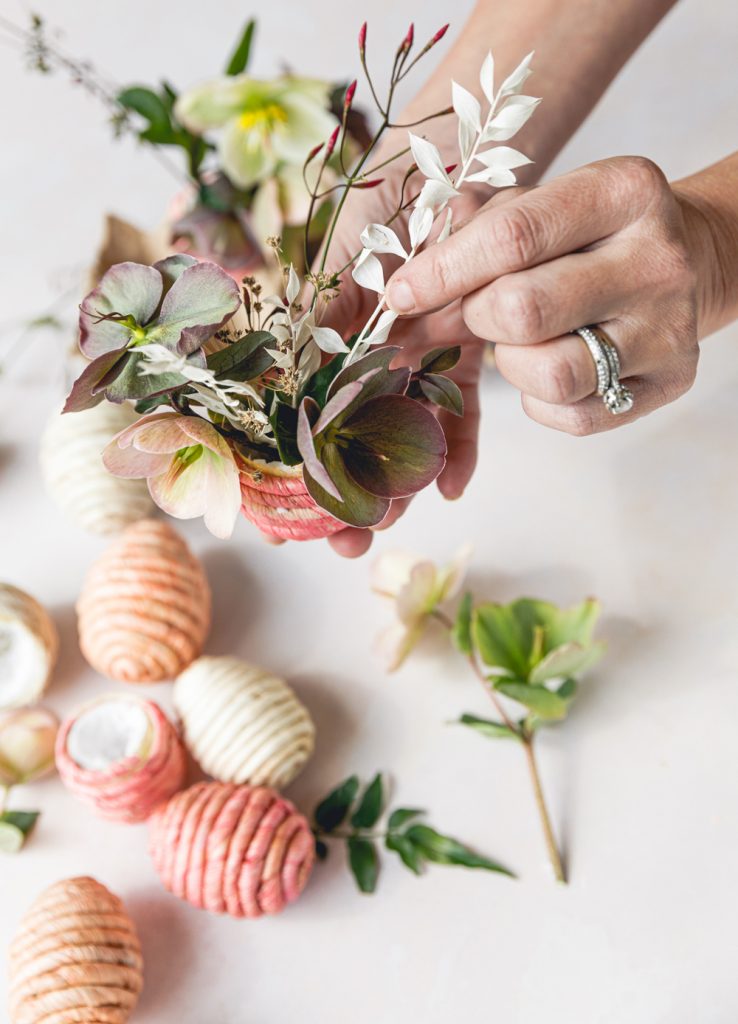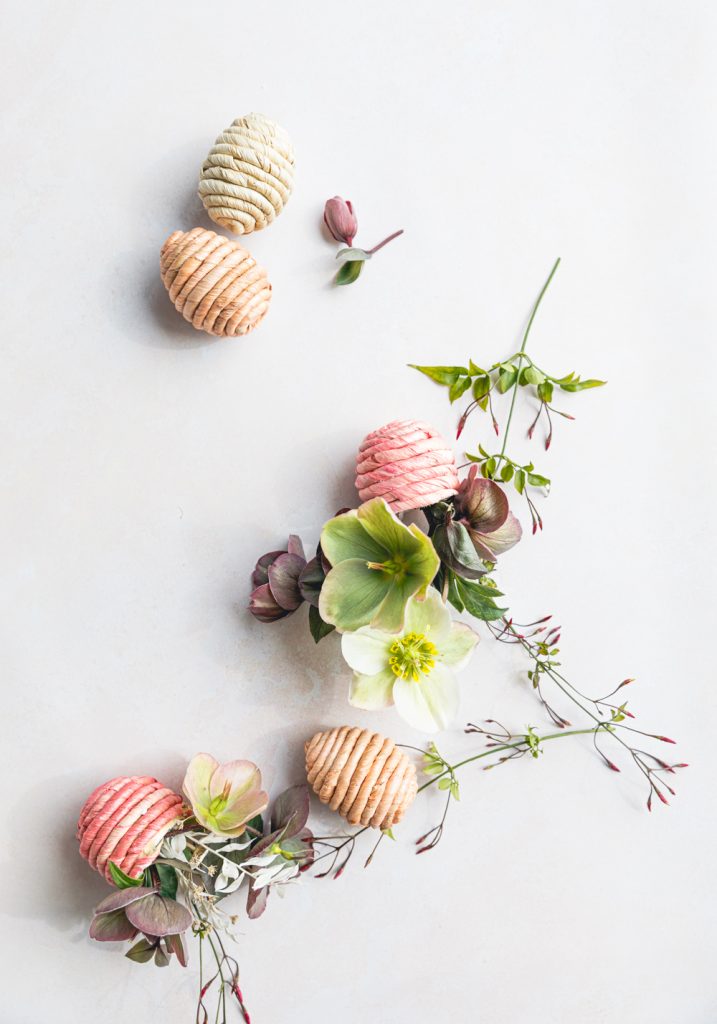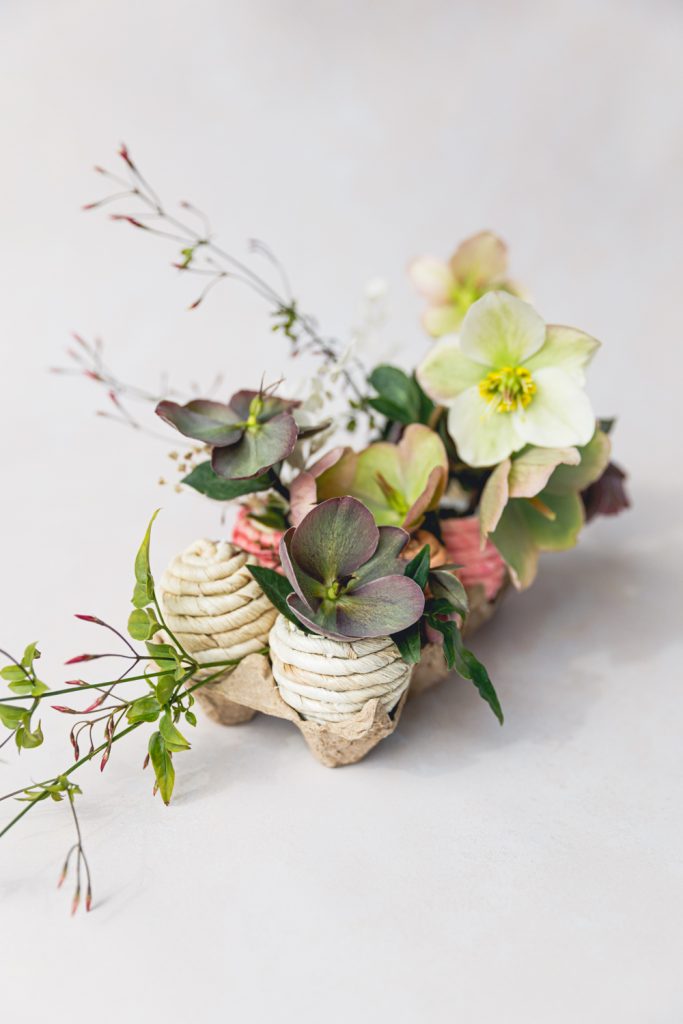 B E I J O S C R A F T C L O S E T

xx
Abby