Thanksgiving is just a week away and we have even more inspiration for you!! This one is for the little people in our lives who deserve some fun too. The "kid's table" is always a necessity at family gatherings, and also trying to keep them busy! Well, we have both situations covered for you with cute decor AND a fun craft courtesy of our friends at Tulip Color Crafts. Get ready, this one is full of color and lots of cuteness!!
Photos by my friend Alison Bernier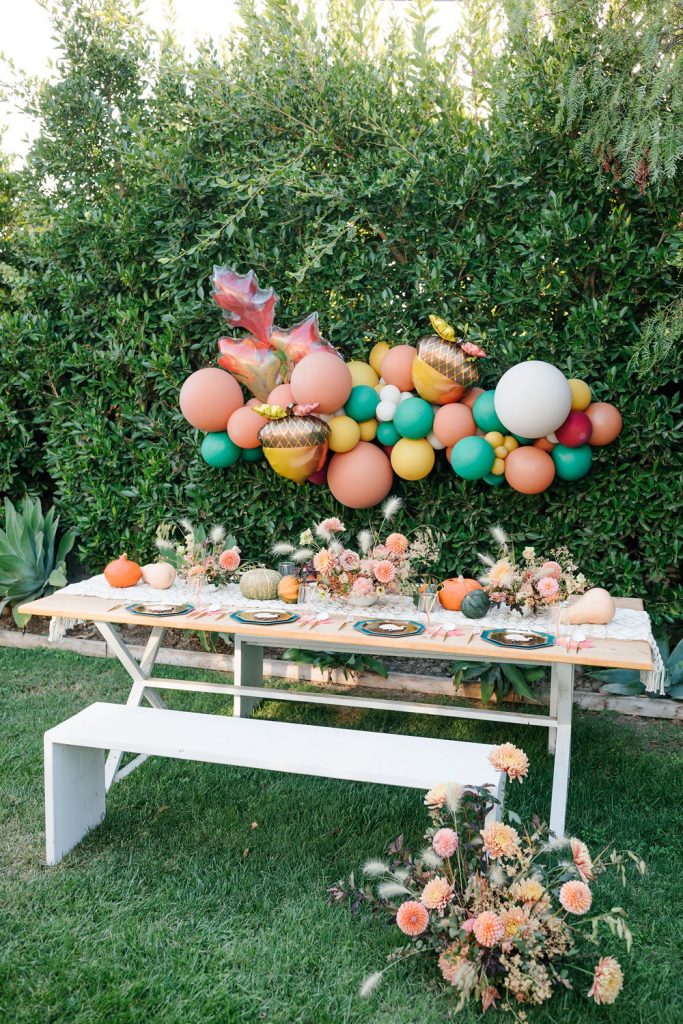 An invitation is always such a nice touch, even if it is just for your neighbors around the block, haha! Poppy Jack Shop is responsible for this cute downloadable invite along with all of the details styled so sweetly on a Stile & Co mat. I love how playful and colorful this invitation is, perfect for a kid-friendly gathering. Also, I only wish Alison lived on Casserole Place, haha!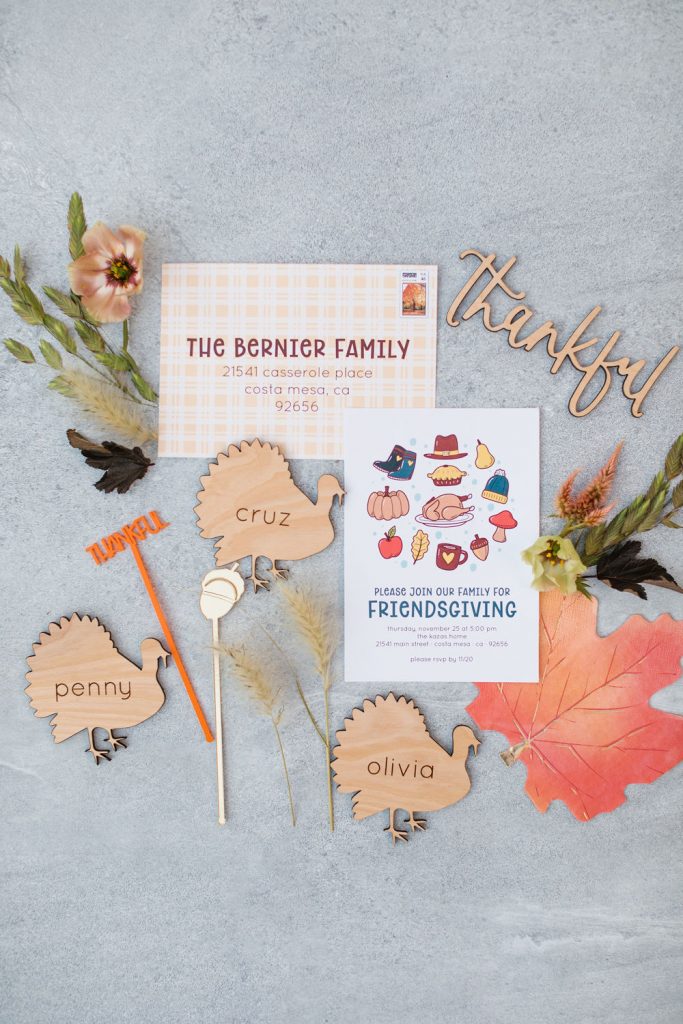 Onto our super cute table filled with fun Fall colors and jewel tones! Let's start with the perfect floral arrangements by Not Just in Novels. Can I have those at my Thanksgiving Day table too?! I love the Fall tones and the whimsy of these arrangements. I set the table with Meri Meri's teal-colored plates and gold small plates on top. Then I added a cute Fall leaf napkin, a clear with gold rim tumbler, and Sophistiplate's gold Bella flatware.
Of course, there have to be details! This is a Beijos table after all. Poppy Jack Shop did the cutest turkey place cards and I'm obsessed with them! We also had to add these adorable drink stirrers that she has in her shop as well. Hurry up and order! Thanksgiving is so soon!!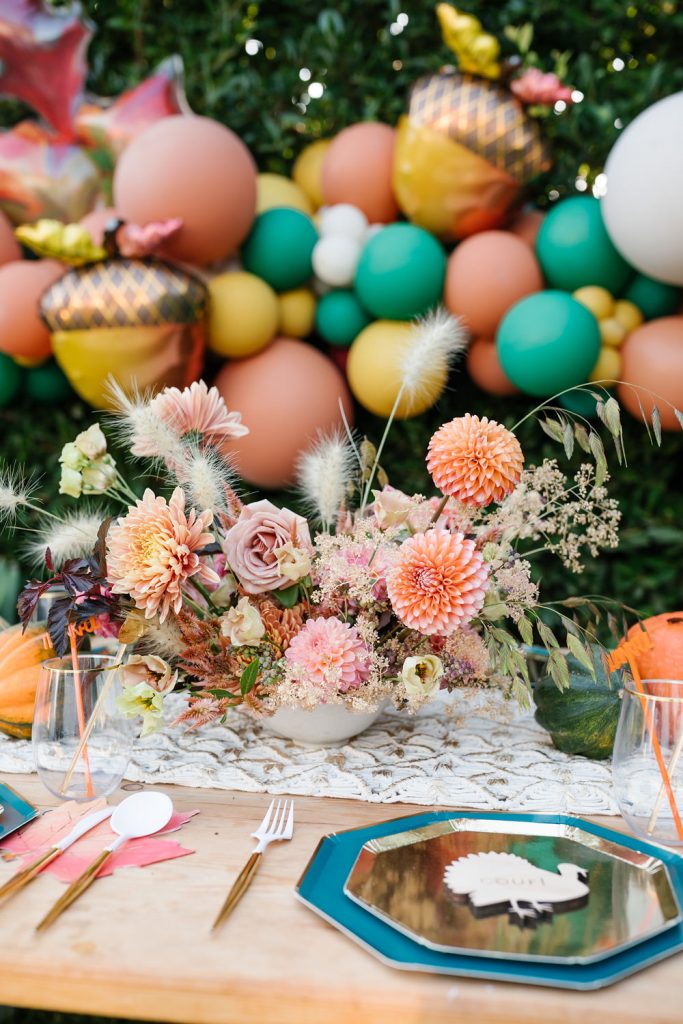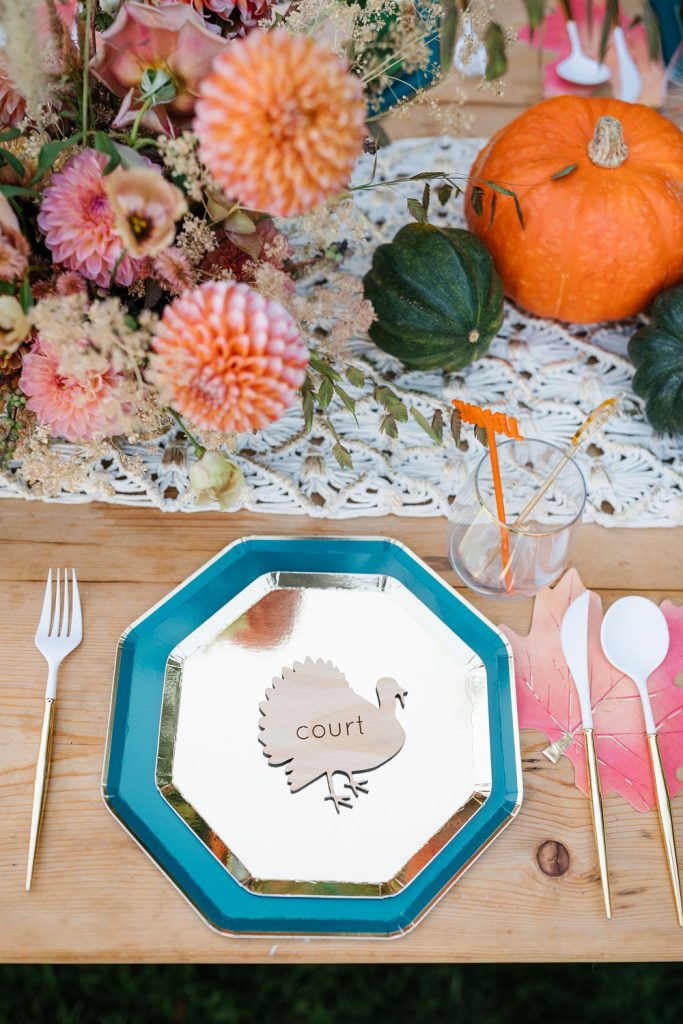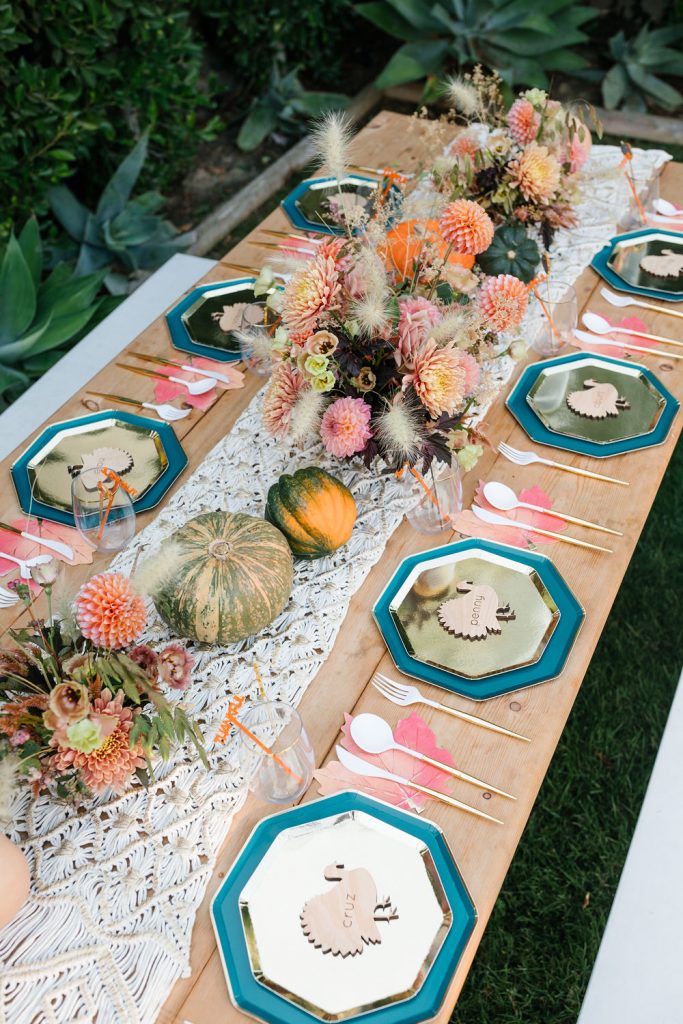 You know we love a good balloon moment from The Pop Shop! We had her do pretty Fall tones in balloons and even added a few cute elements like acorns and leaves! I love the colors she did for this one, they are Fall perfection! Another Fall element was adding gourds, pumpkins, and squash to our table. Adding natural pieces with all of this color tones it down just a bit and brings the whole Fall feeling full circle.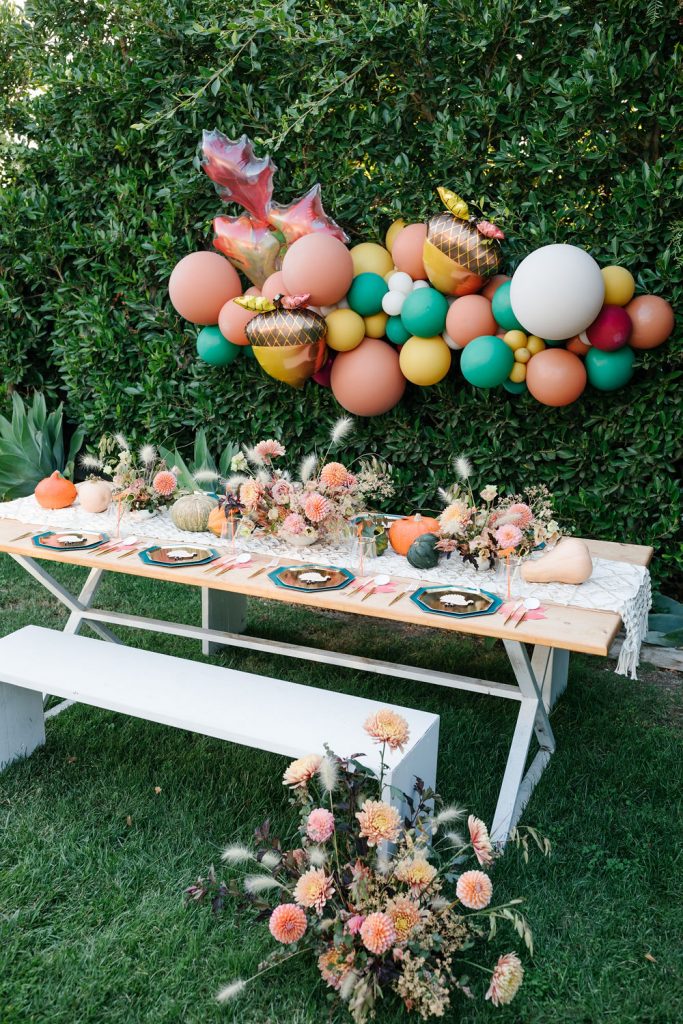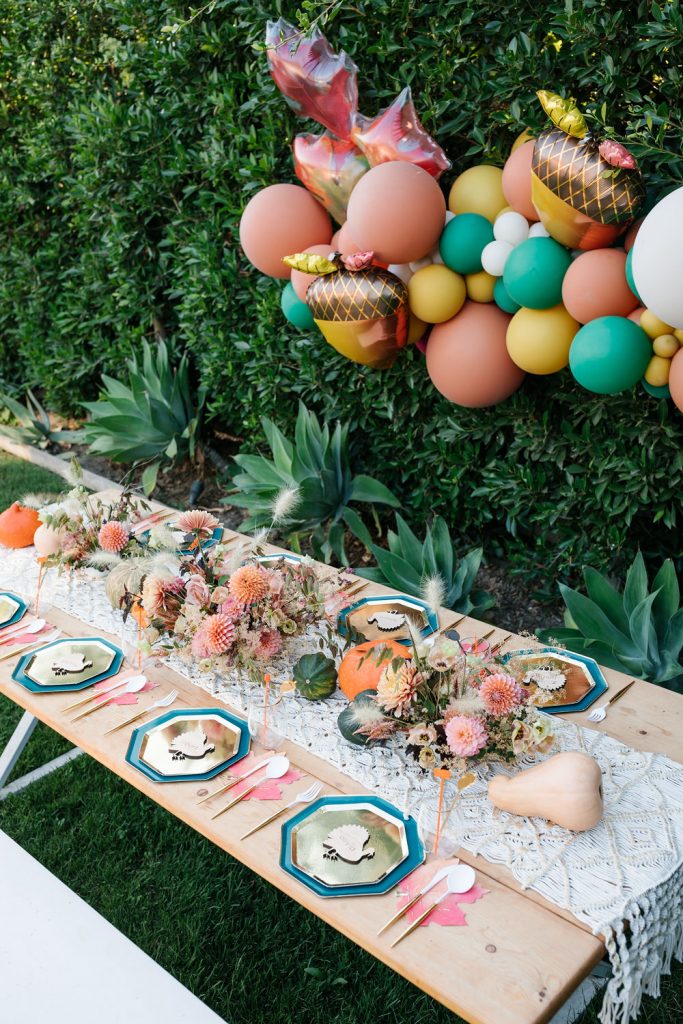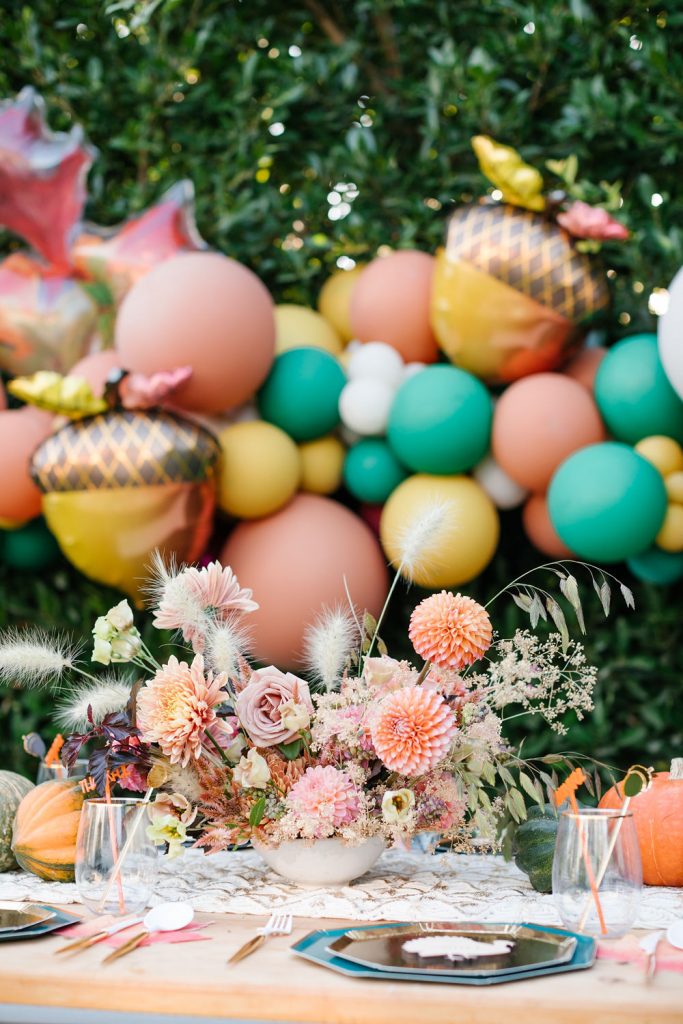 Such a pretty table!!!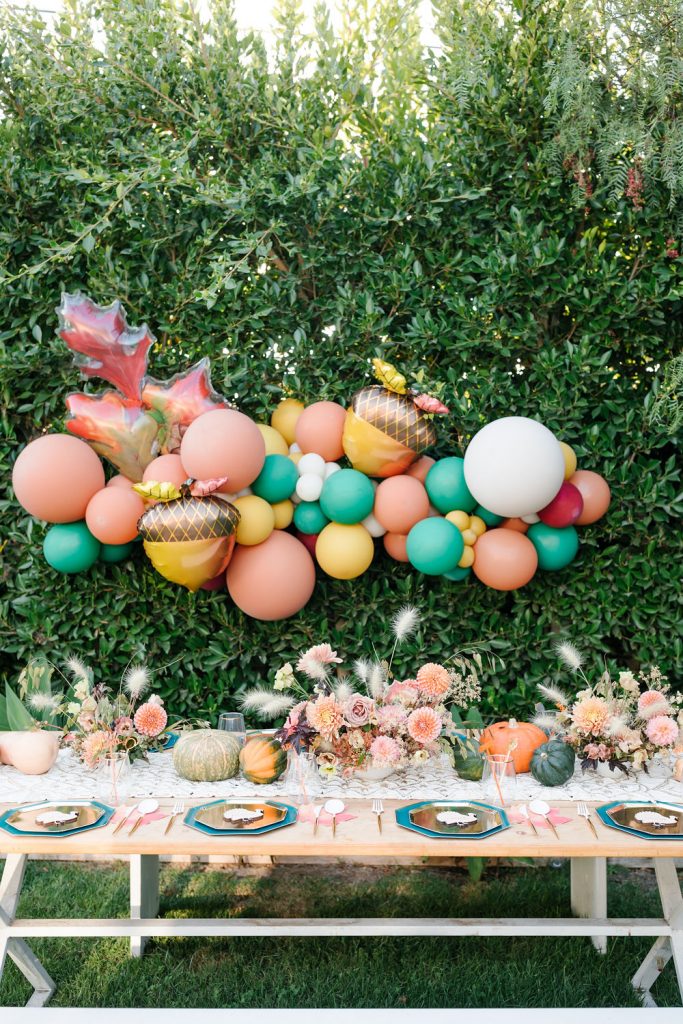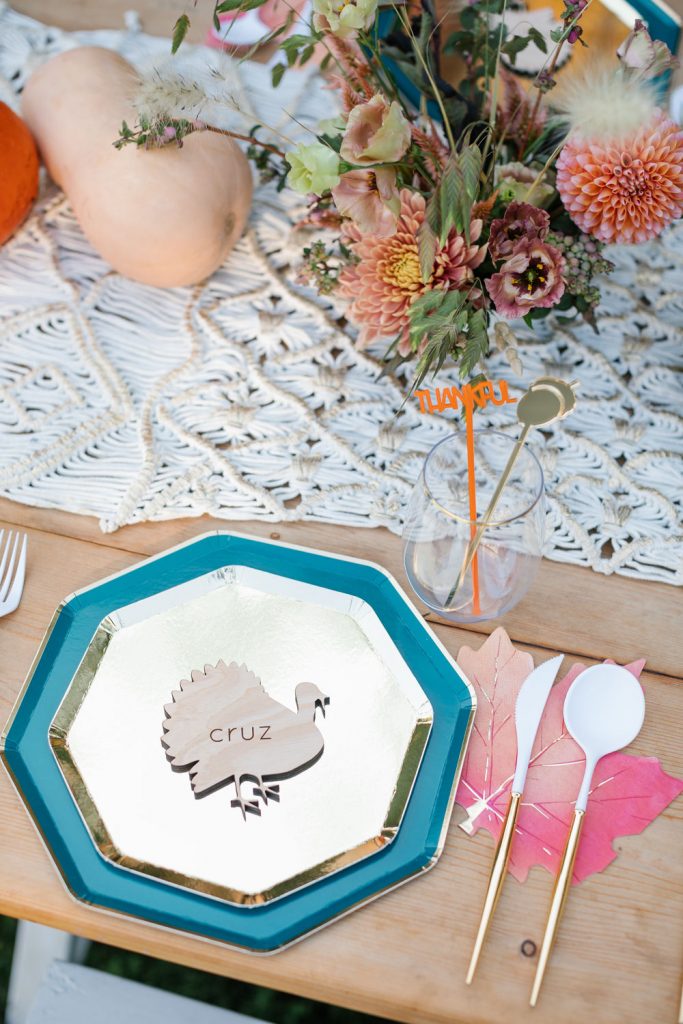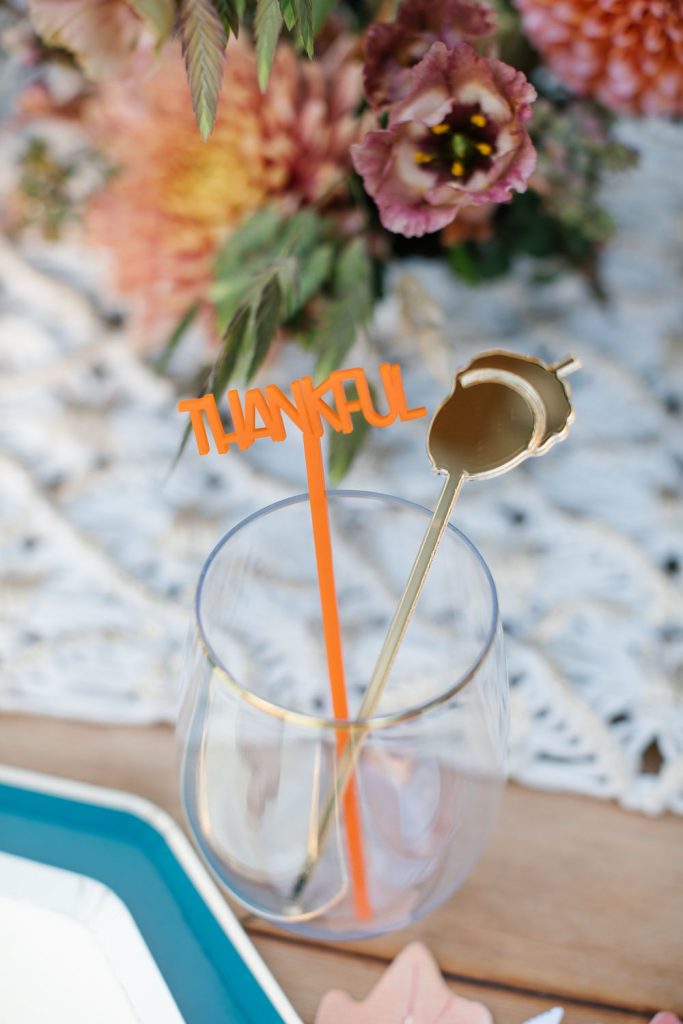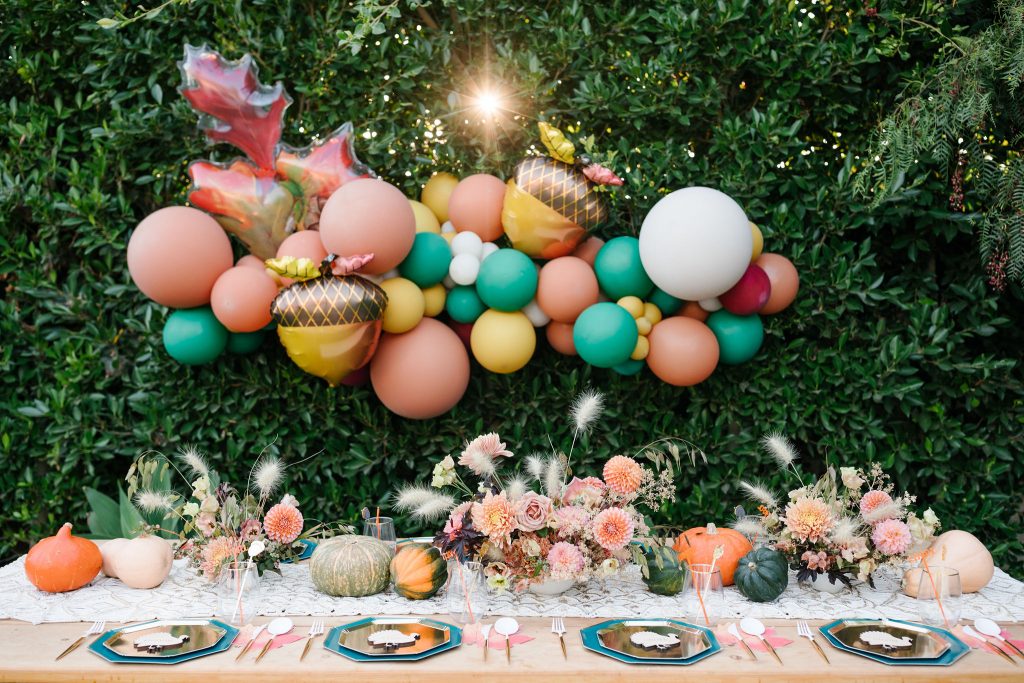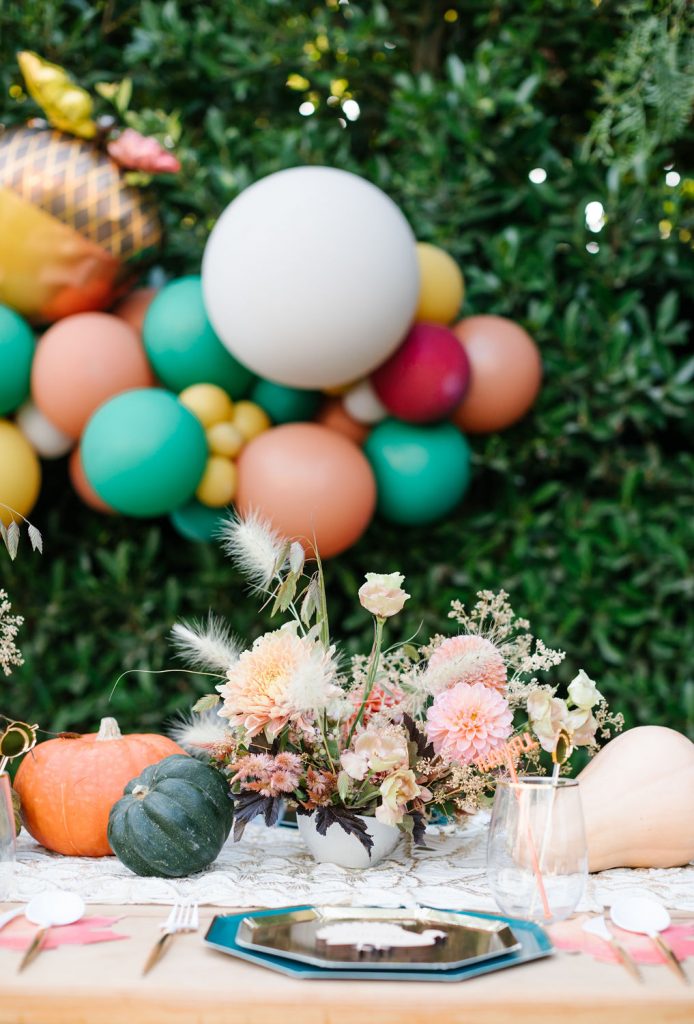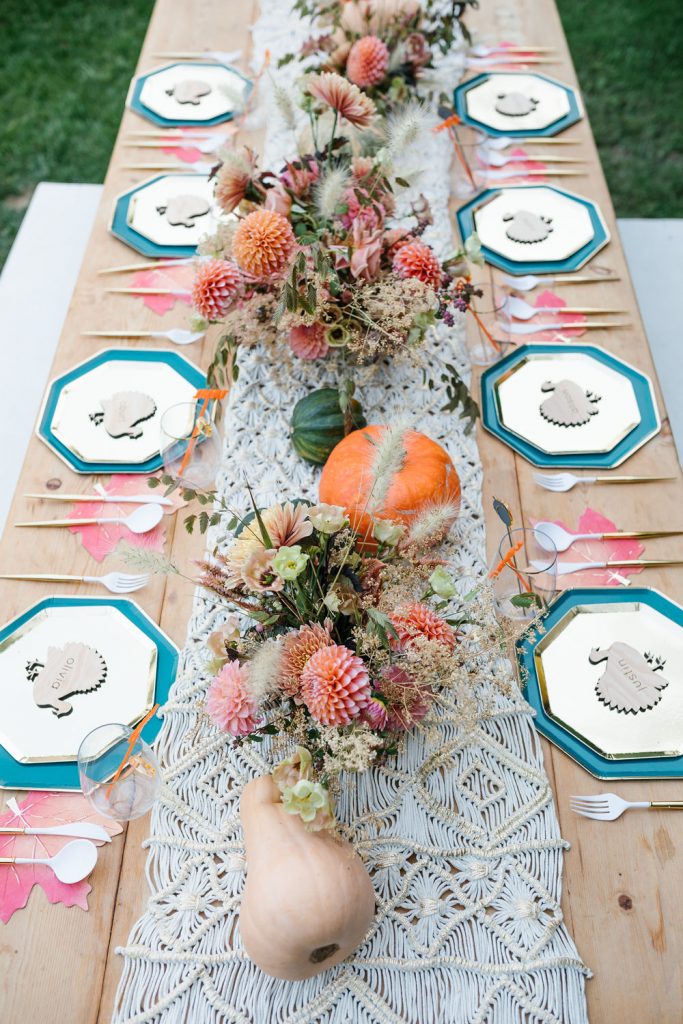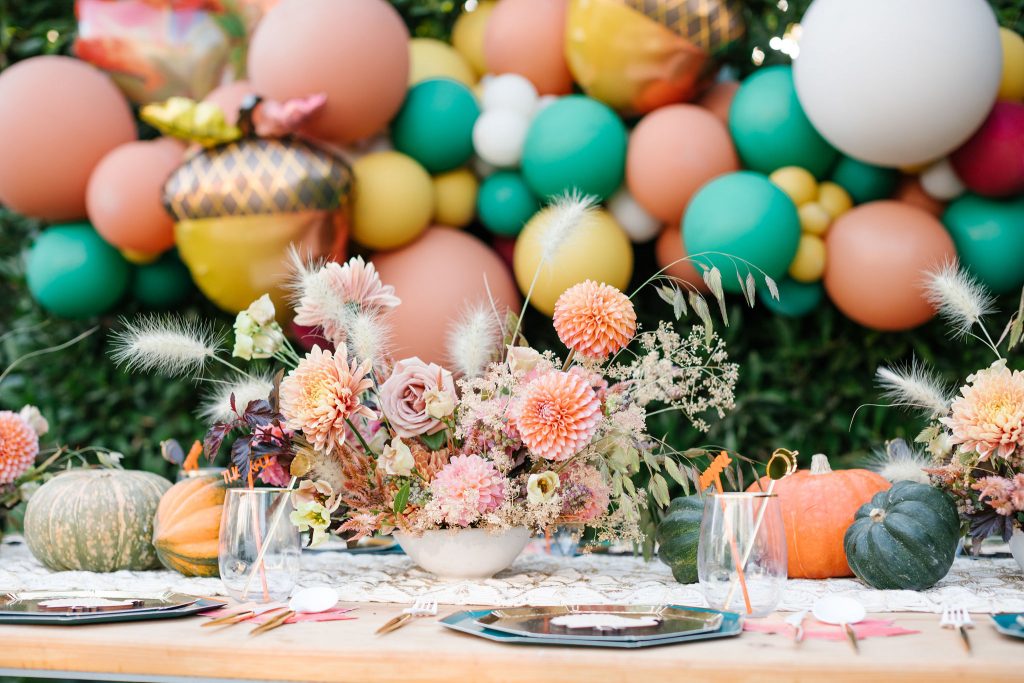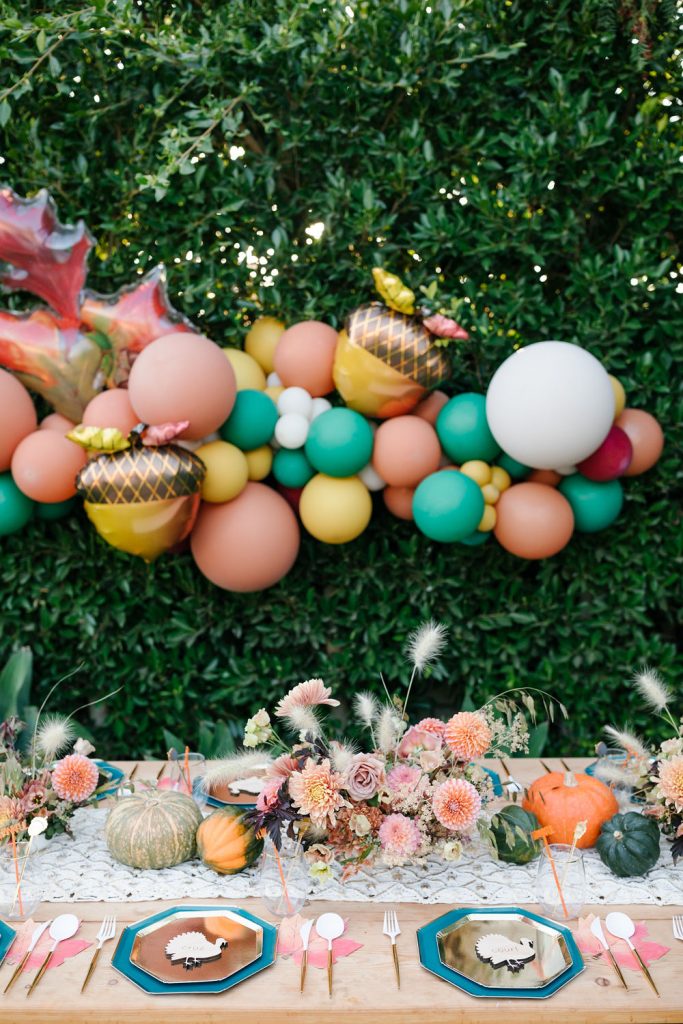 Now to add in the little ones!!! Cruz and Penny are ready for Turkey Day!!! Their funny sign is by Poppy Jack Shop, of course, she always has the silly sayings!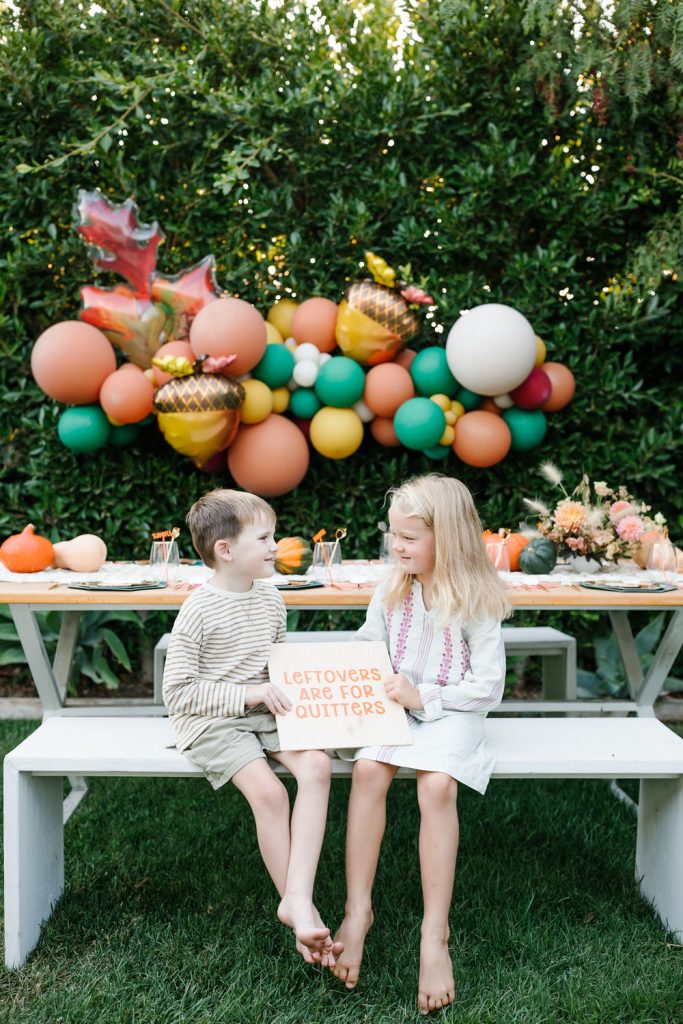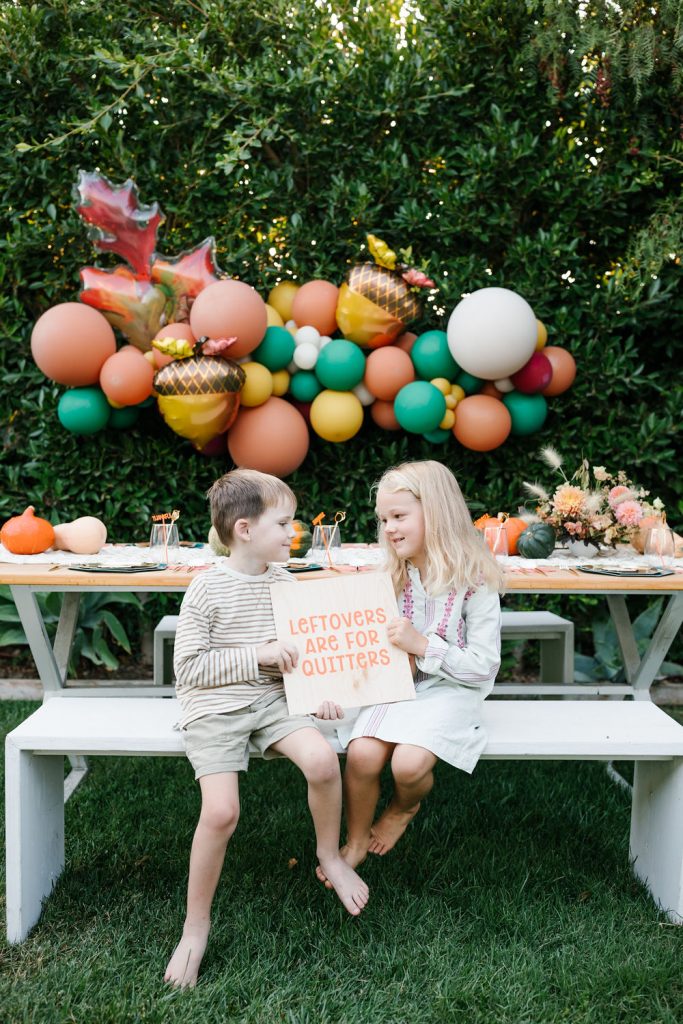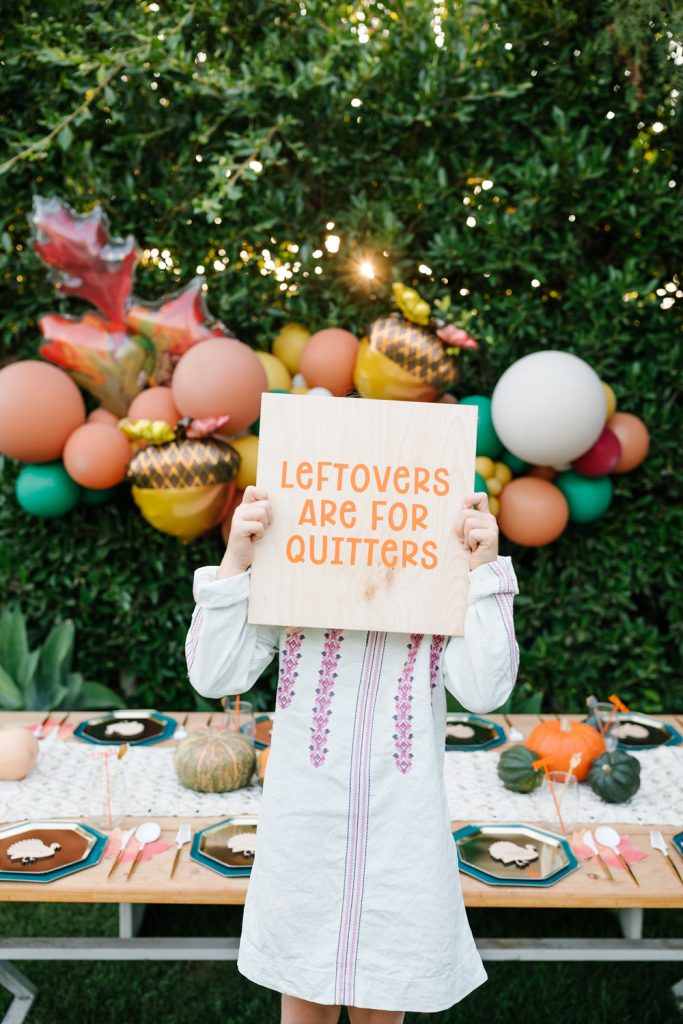 Special treats await!!! Kid's parties always need some, don't you think? I did a s'mores tray for this little get-together and boy was it a hit! The kids were in awe when they saw it! And who doesn't love a s'more on a brisk Fall evening?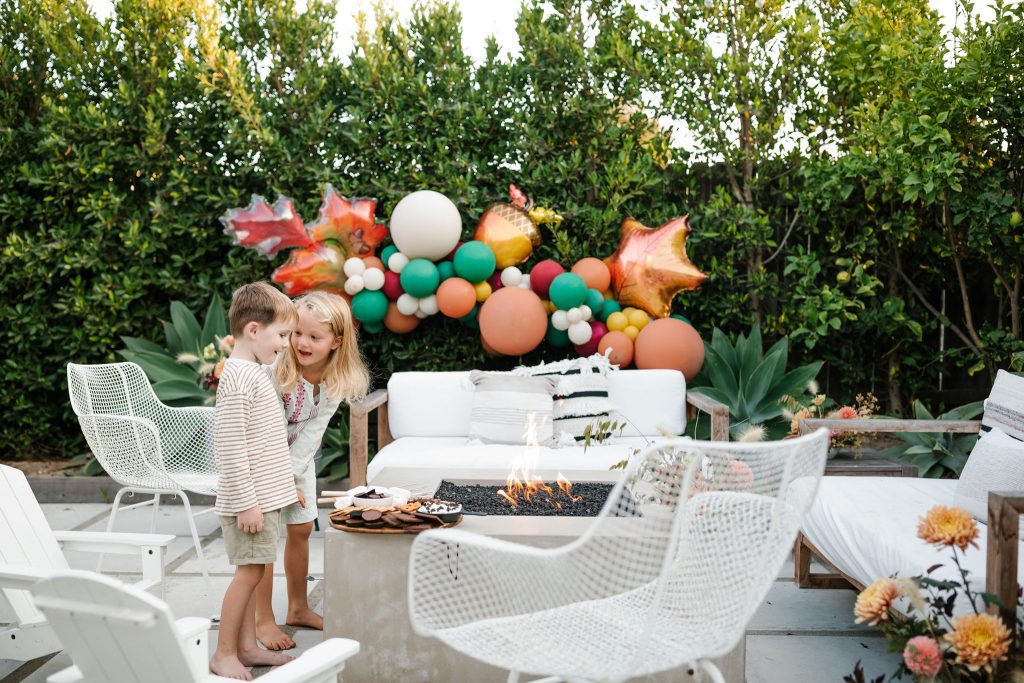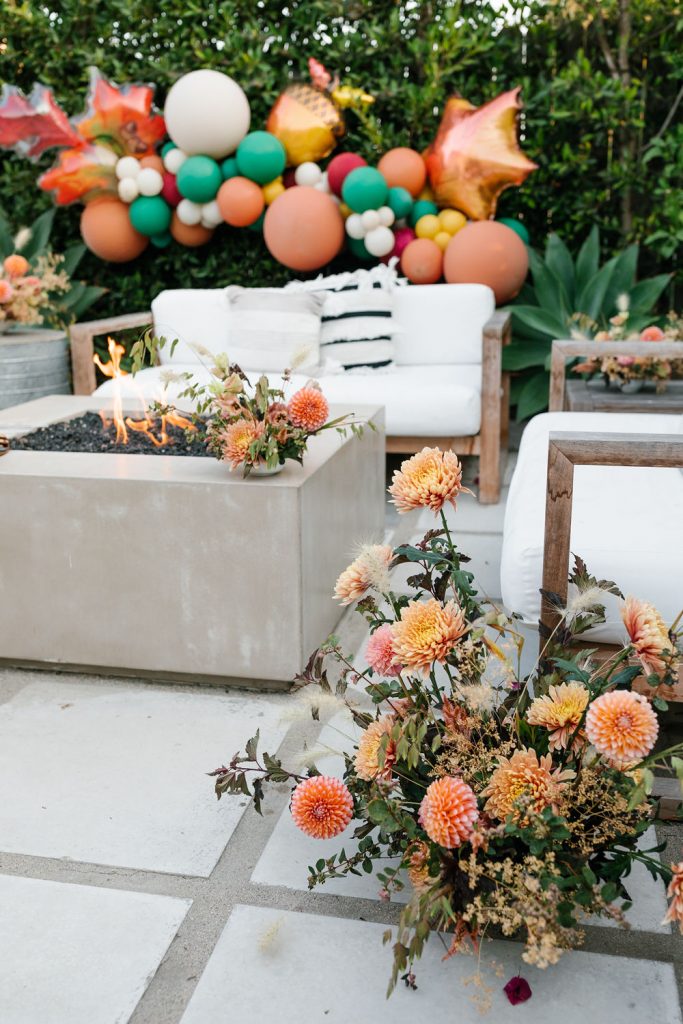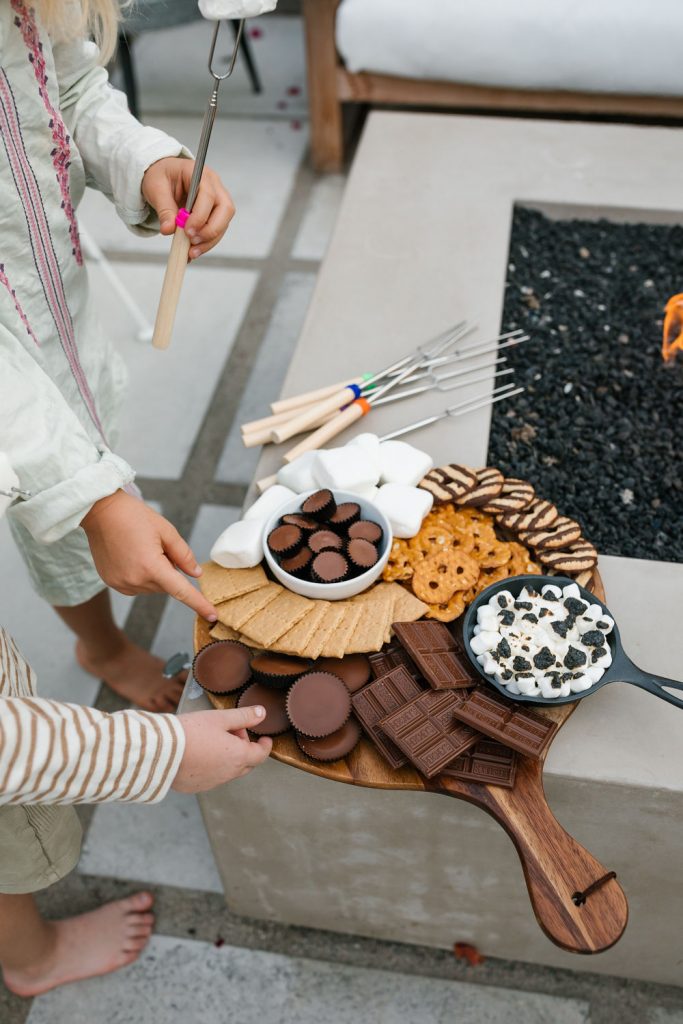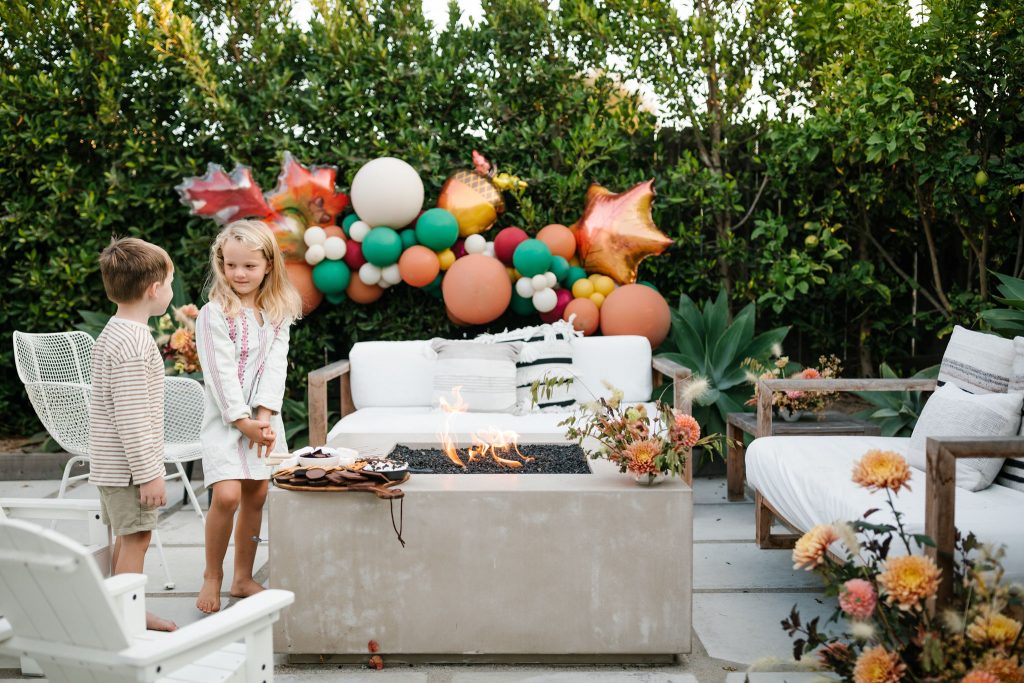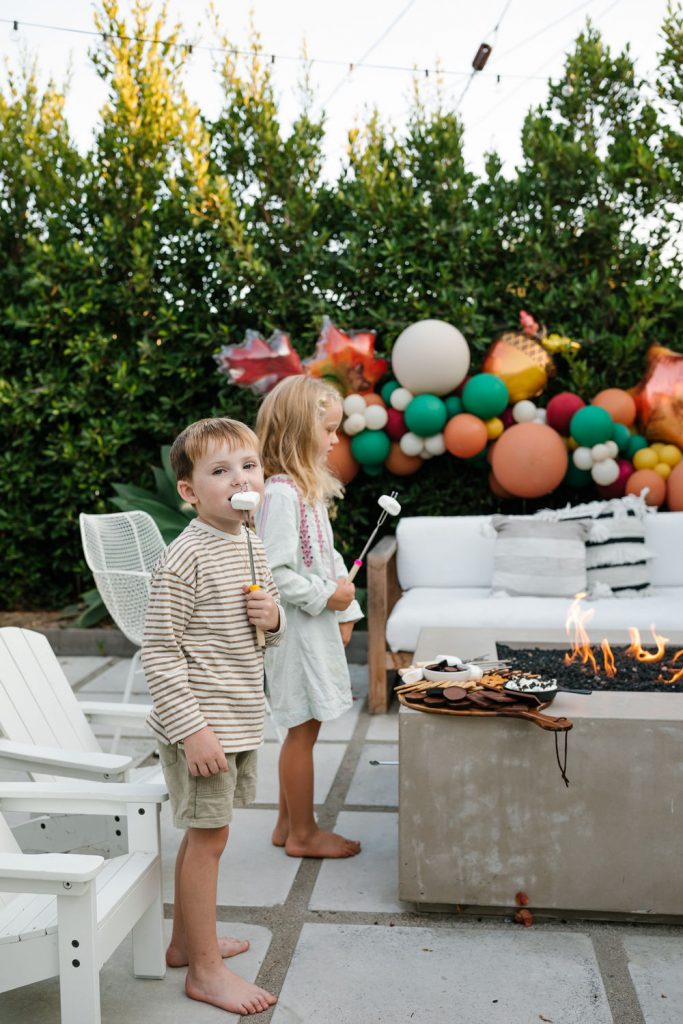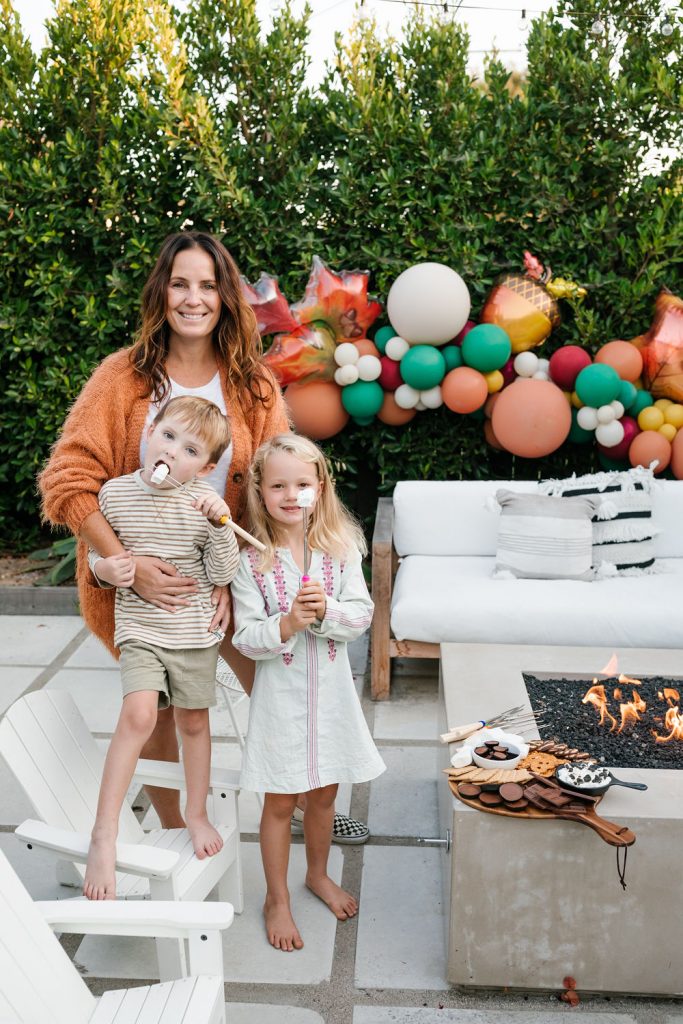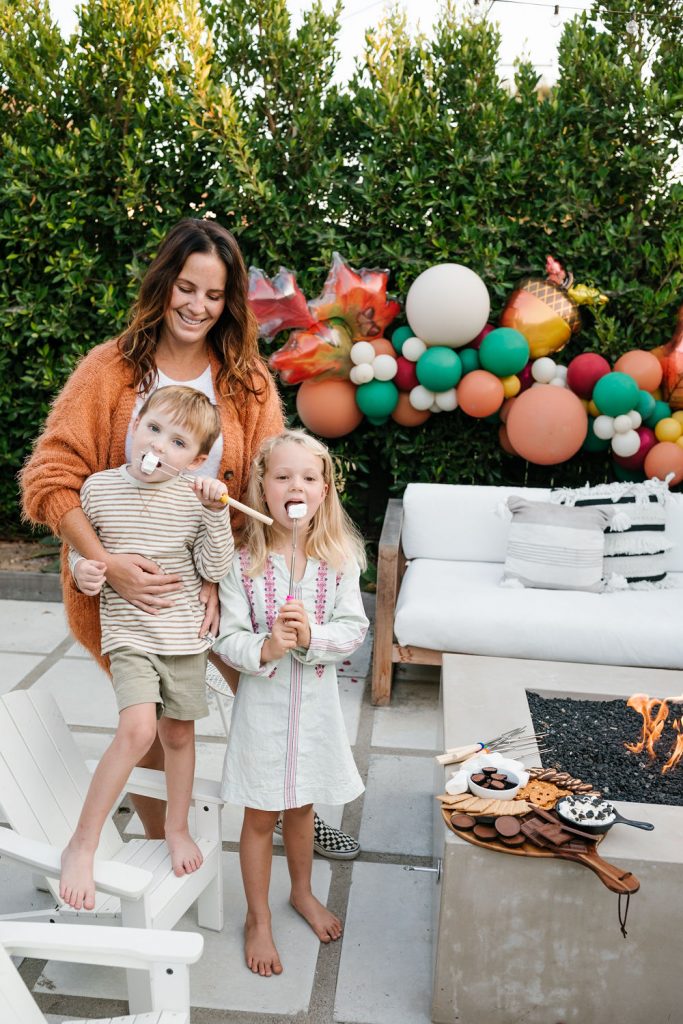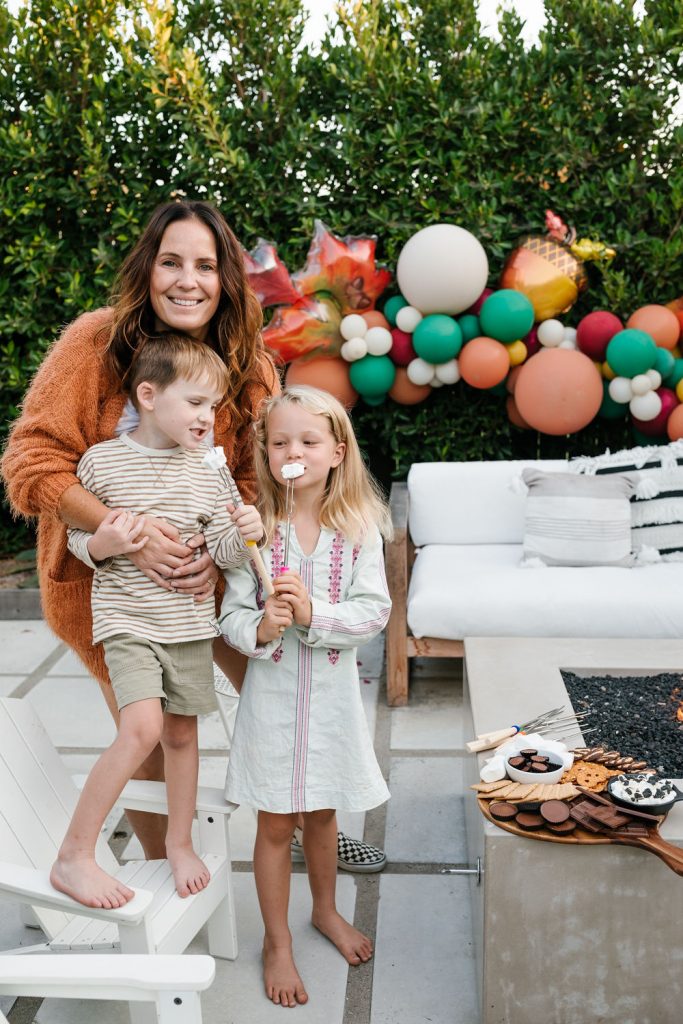 Time for our super fun craft! We decided to let the kids get extra creative and decorate their own shoes! We told them they could do what they are thankful for and what they think of when Fall comes around. Using Tulip's fabric paint markers they drew and colored their little hearts out! They had so much fun using all of their amazing colors and love wearing their creations!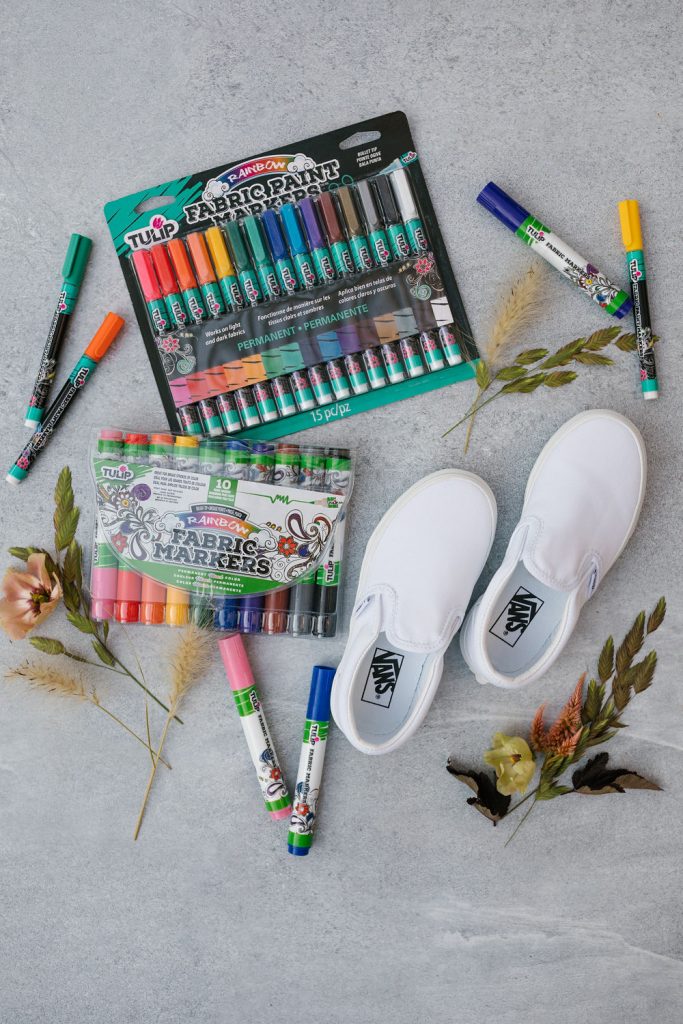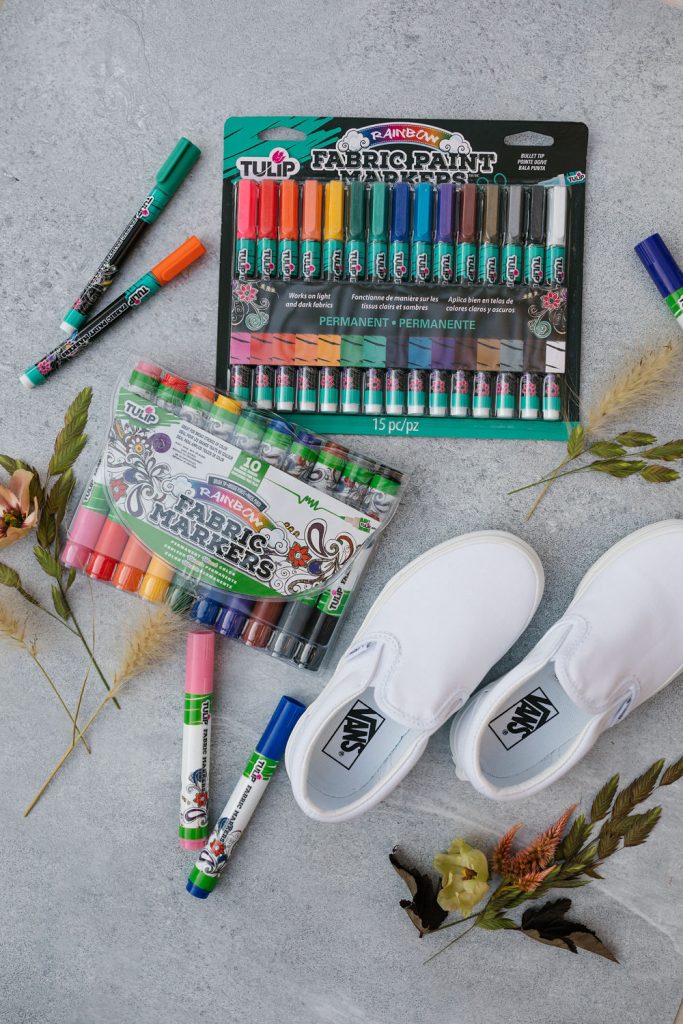 They were seriously so excited for this one!!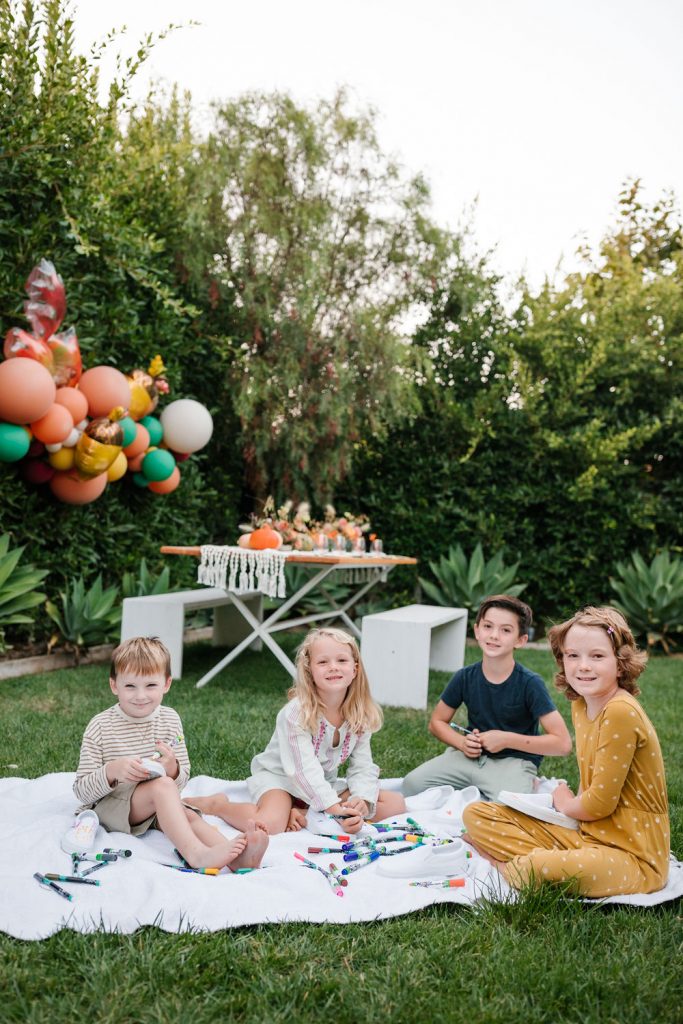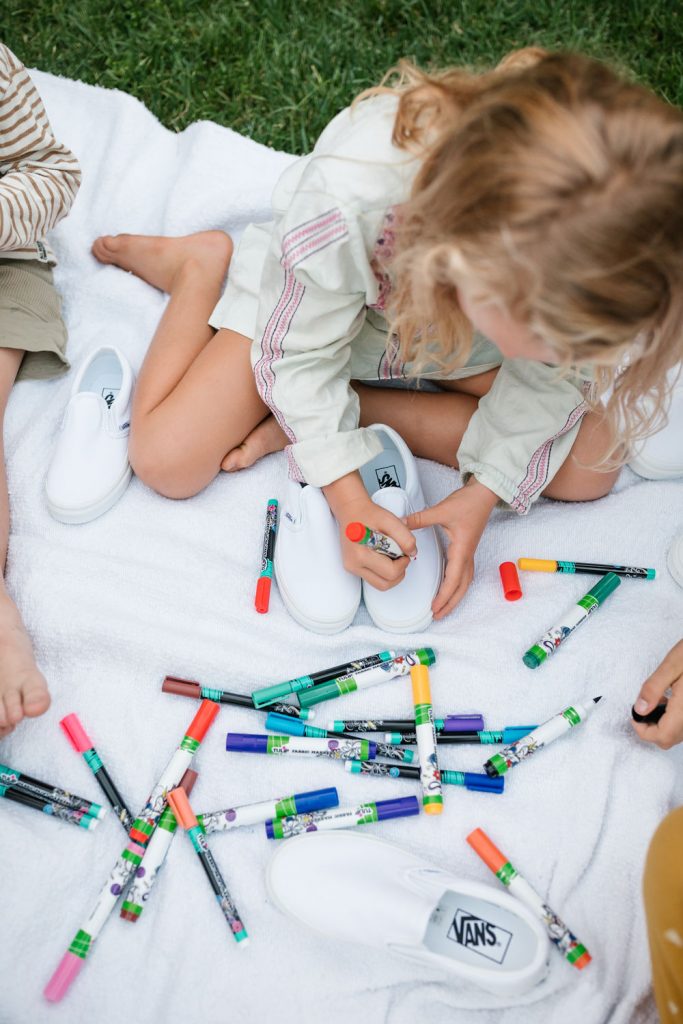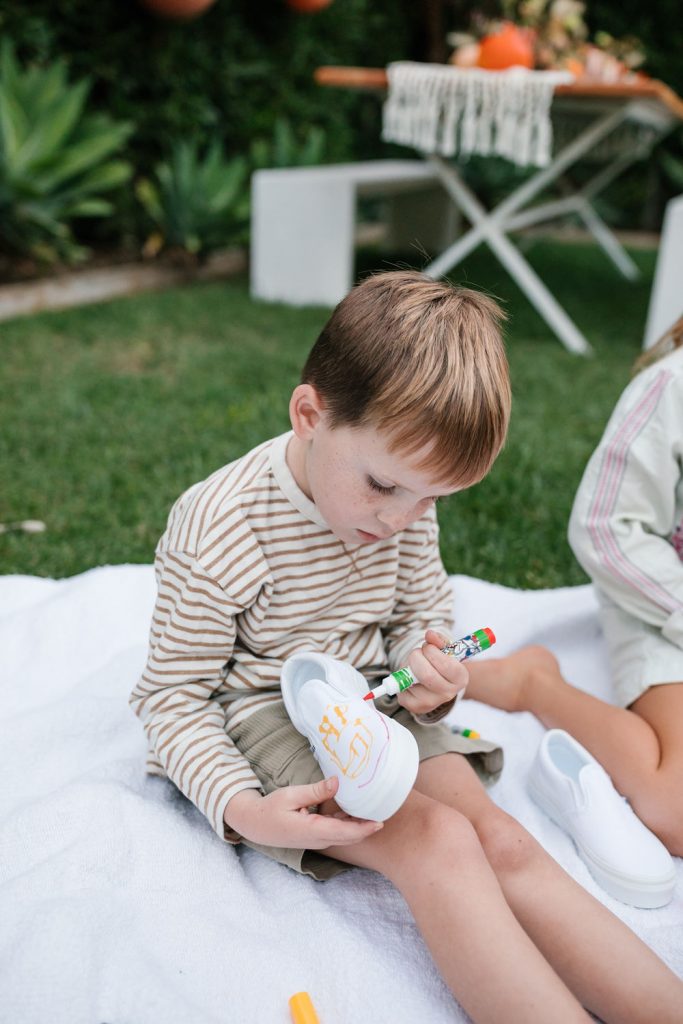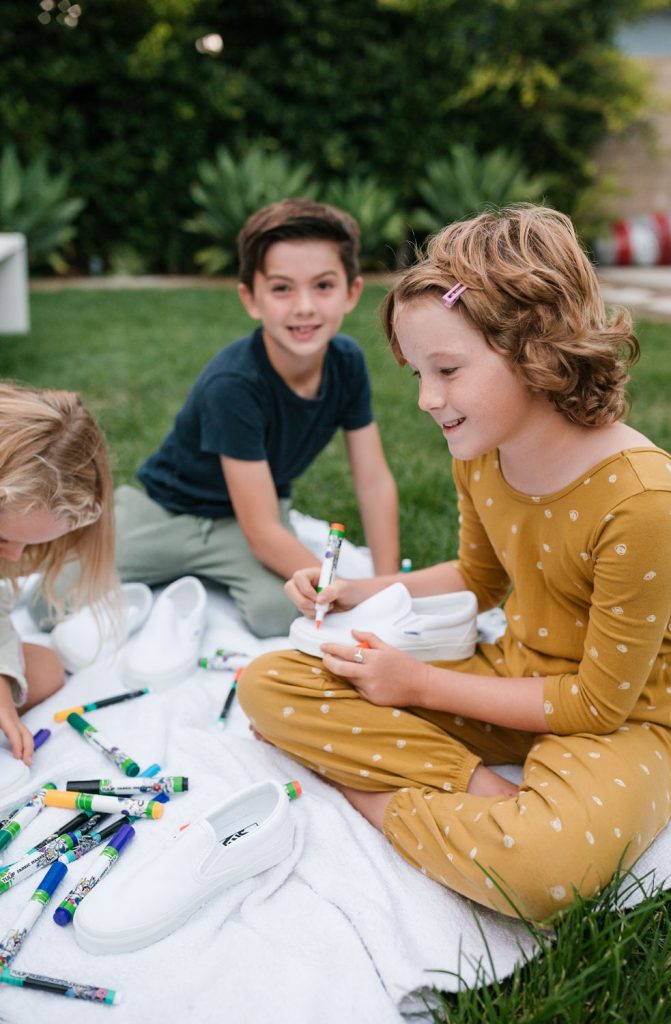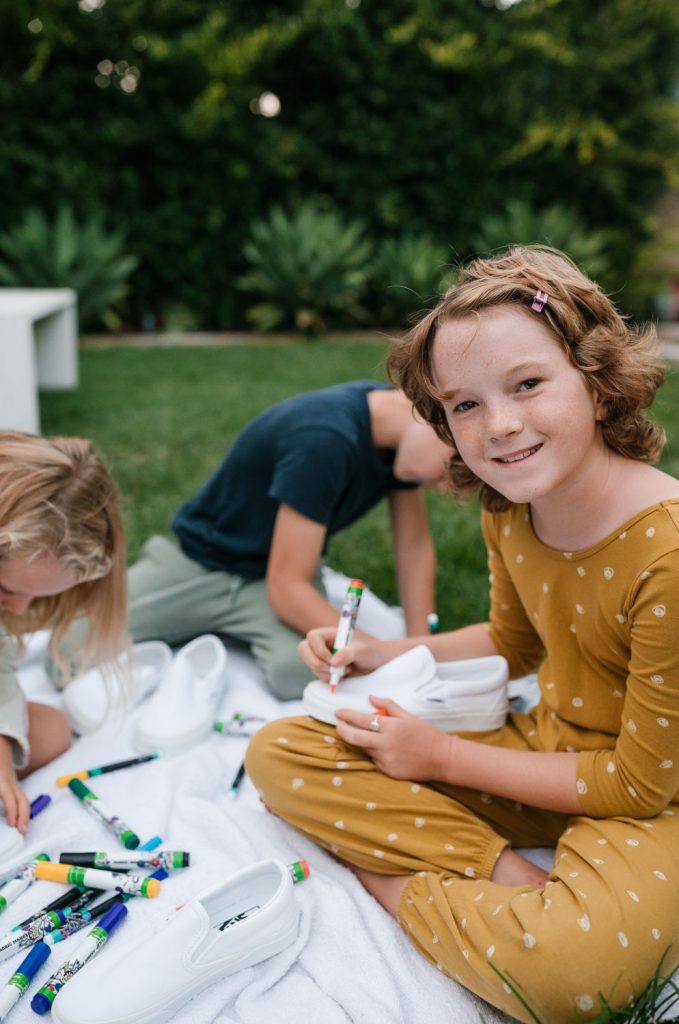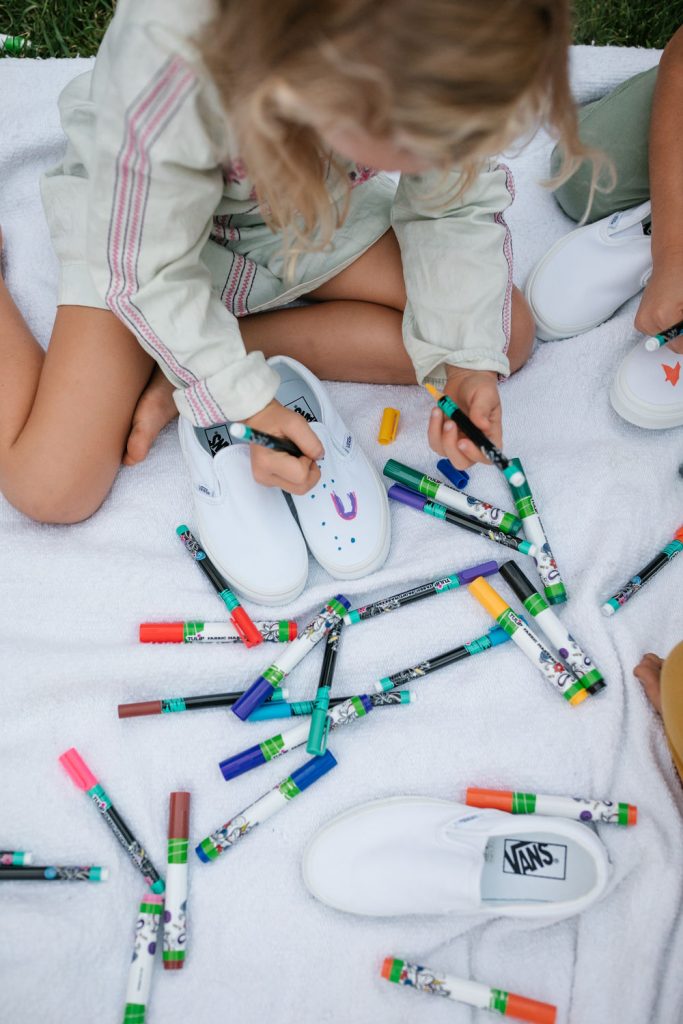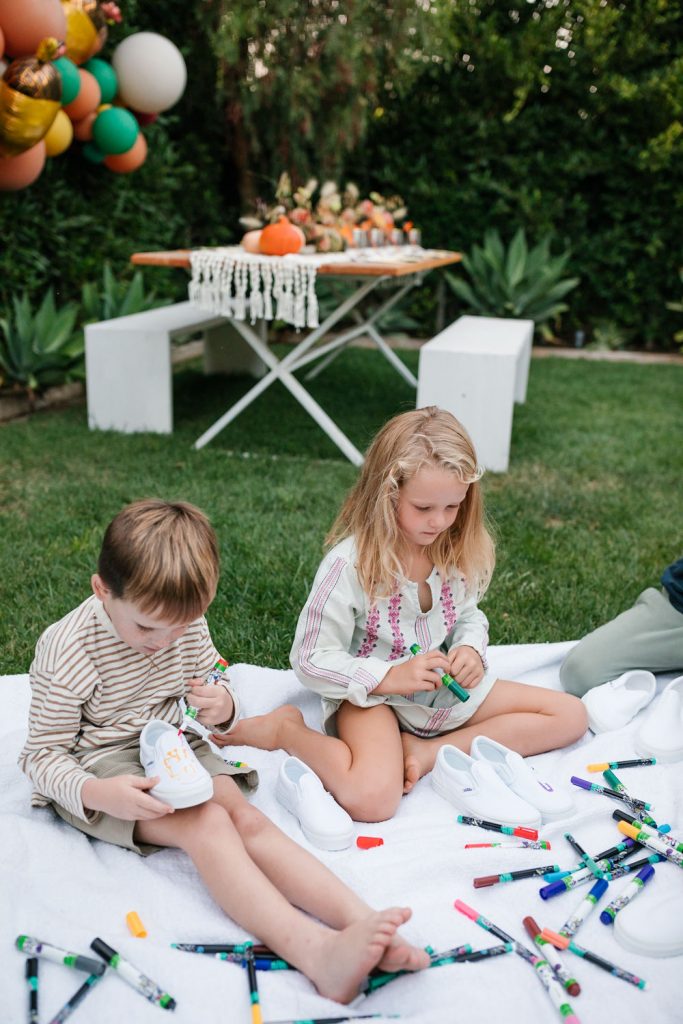 I will say… The older kid's creations were really impressive! The little ones were a little on the messy side, but so cute, and they were SO proud!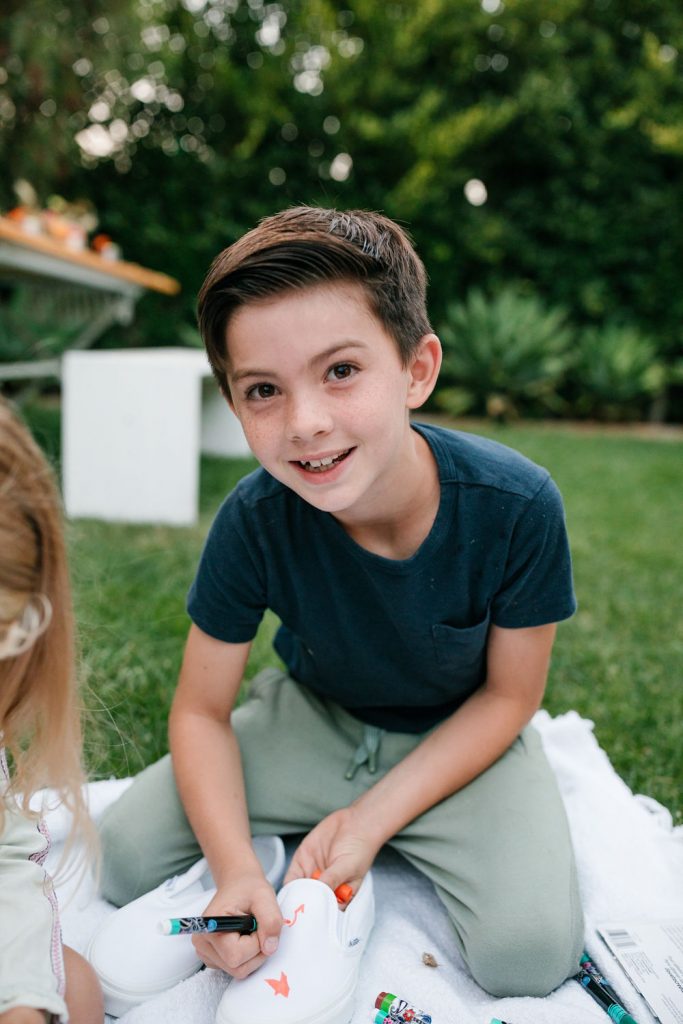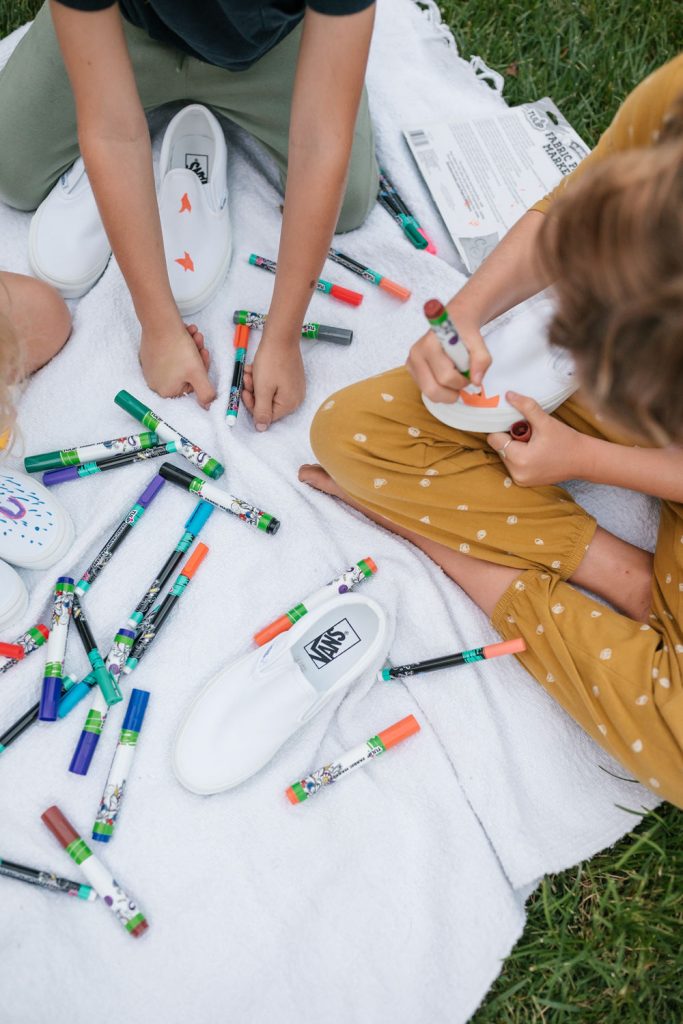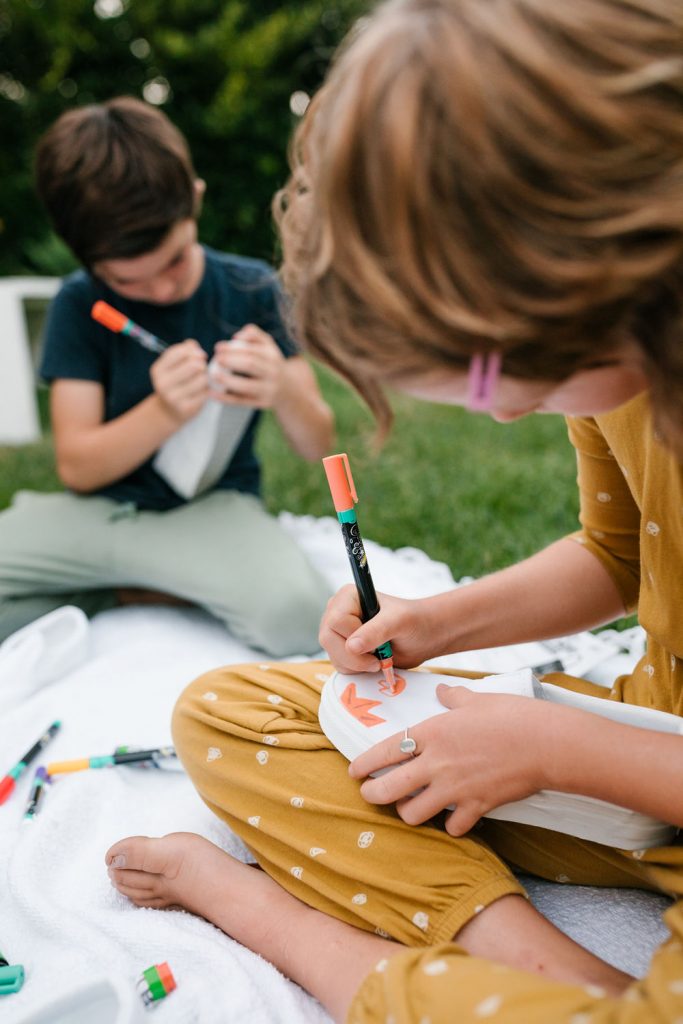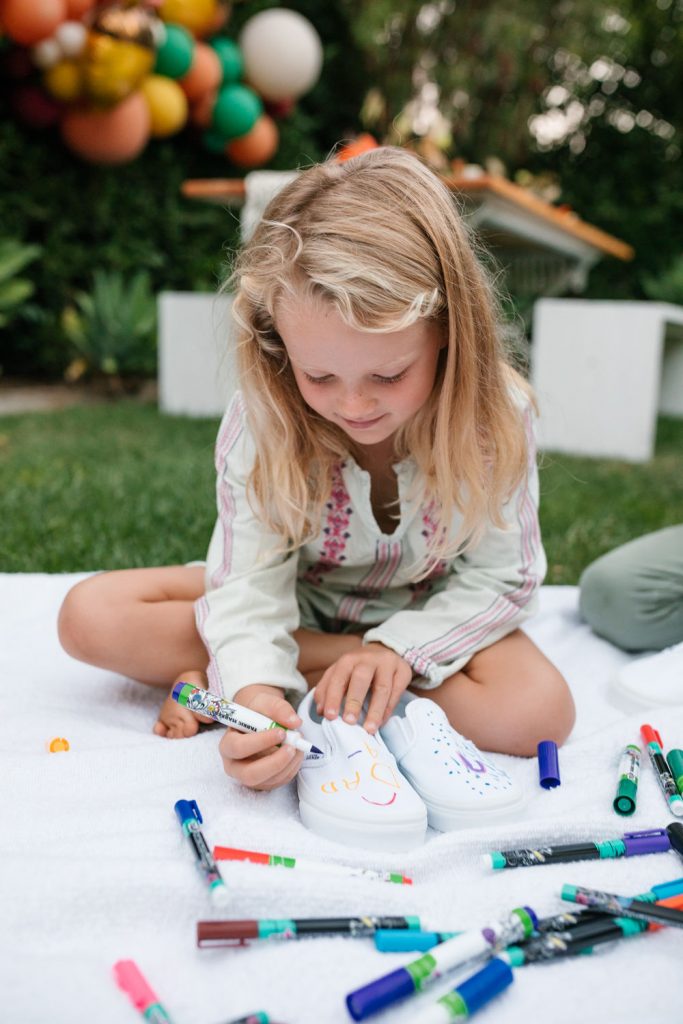 Definitely some happy campers!!!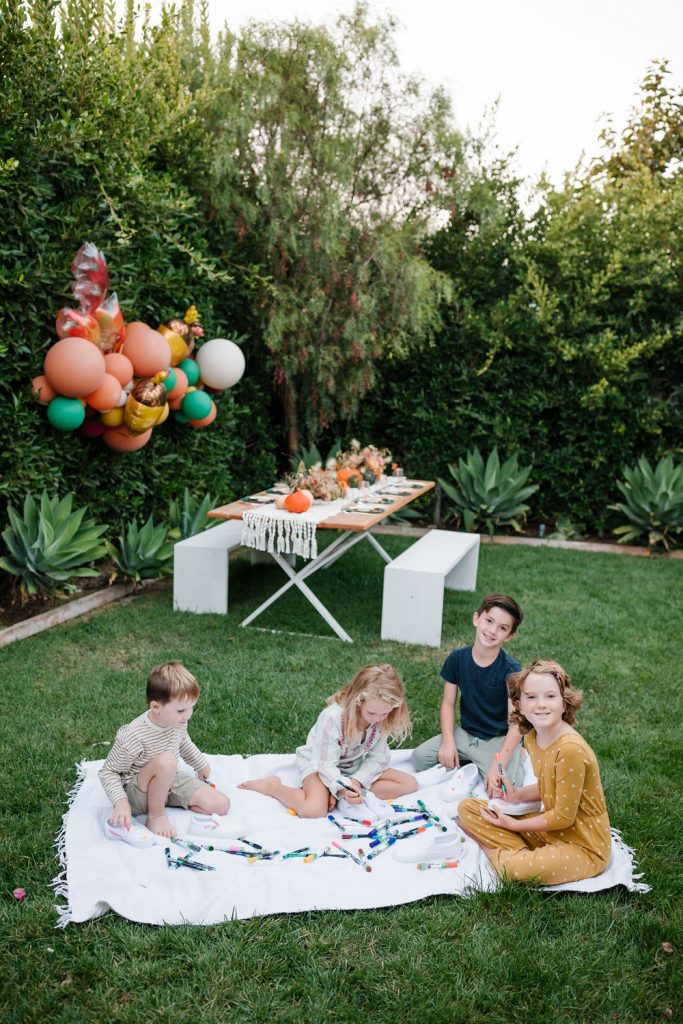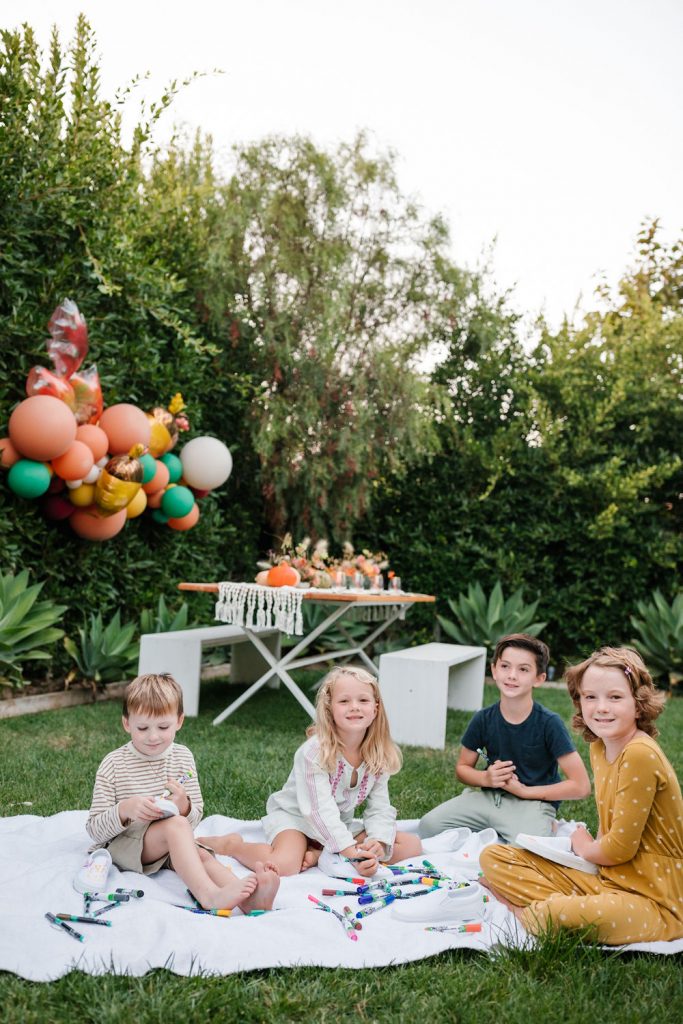 Aren't these amazing?! We did ours on white Vans because we love them! But you could do other shoes for sure!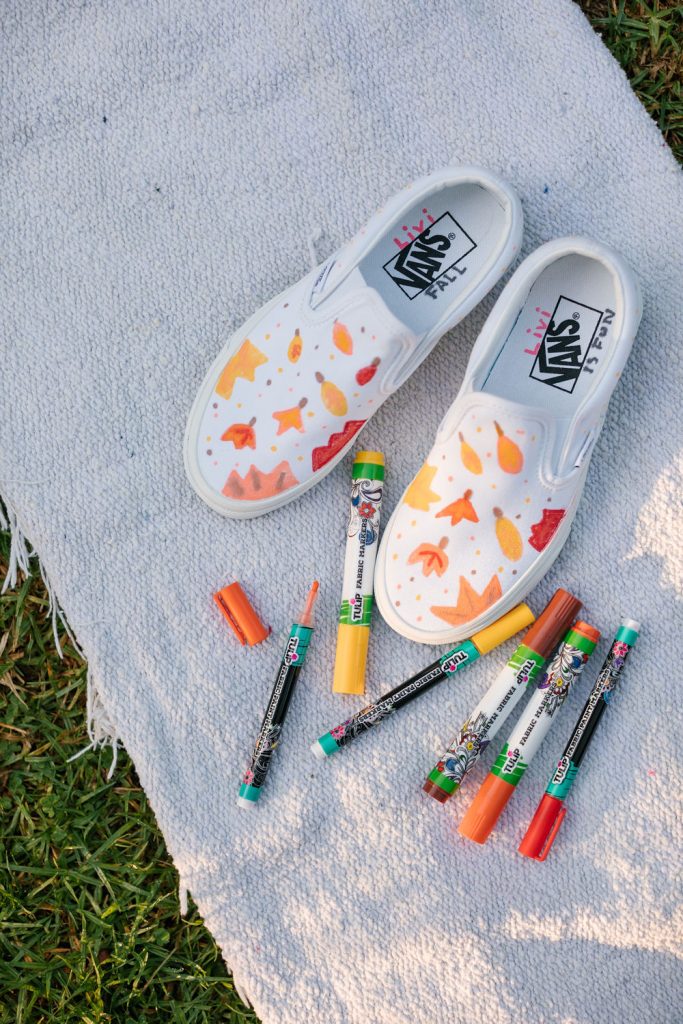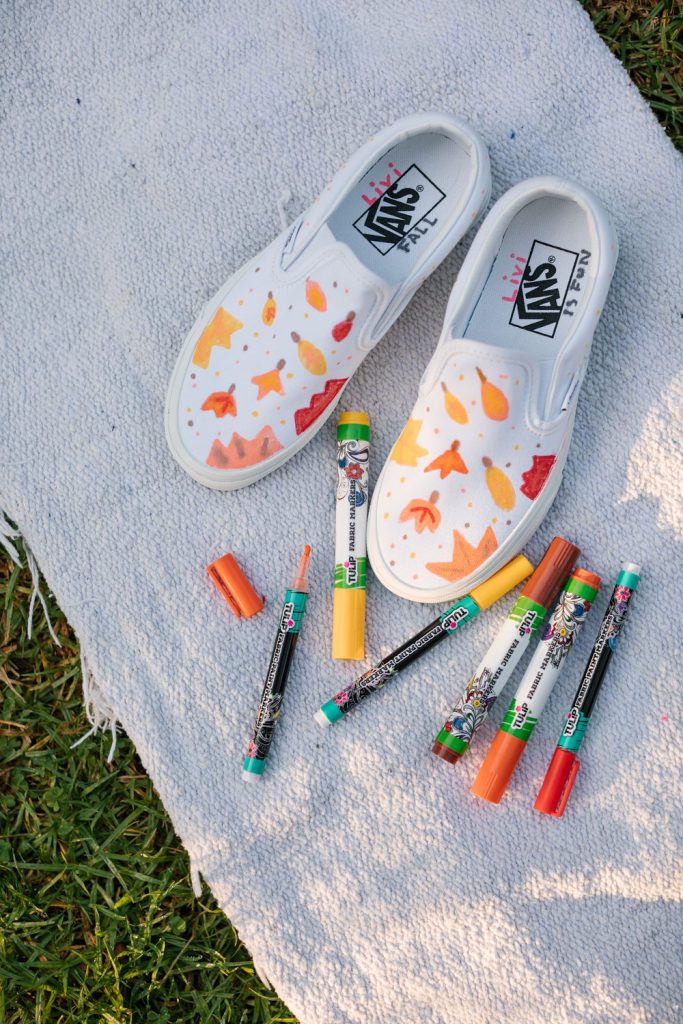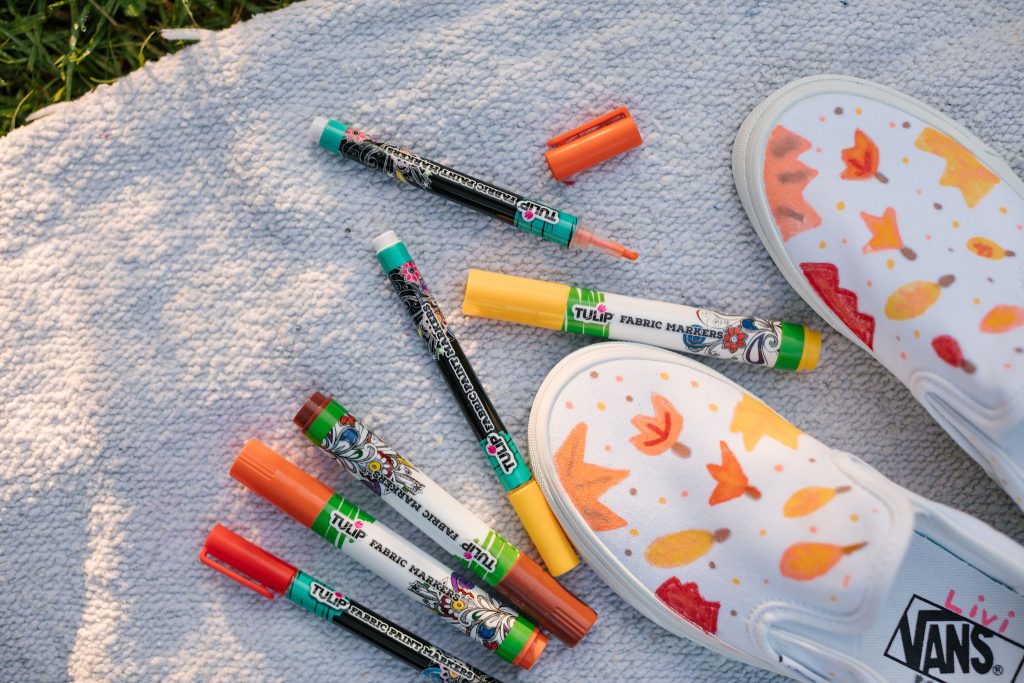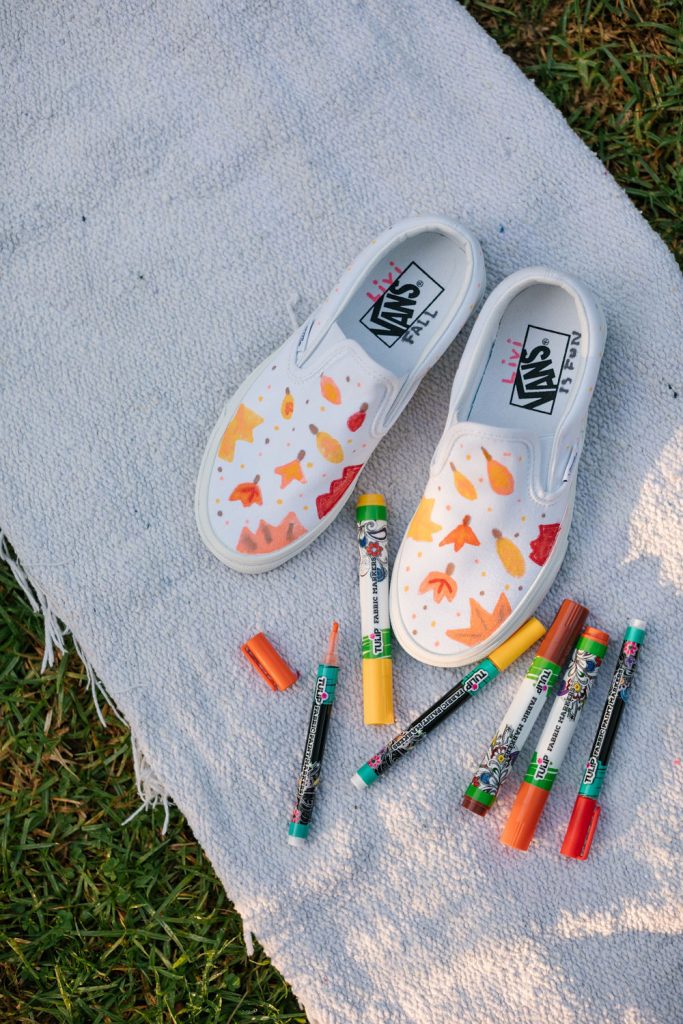 After the shoe decorating it was time for some s'mores!!! We are so happy to be with our friends after a very long year during the pandemic! Our families love each other so much so it feels good. We are thankful for our time together and our health, that's for sure! Oh, and s'mores too!!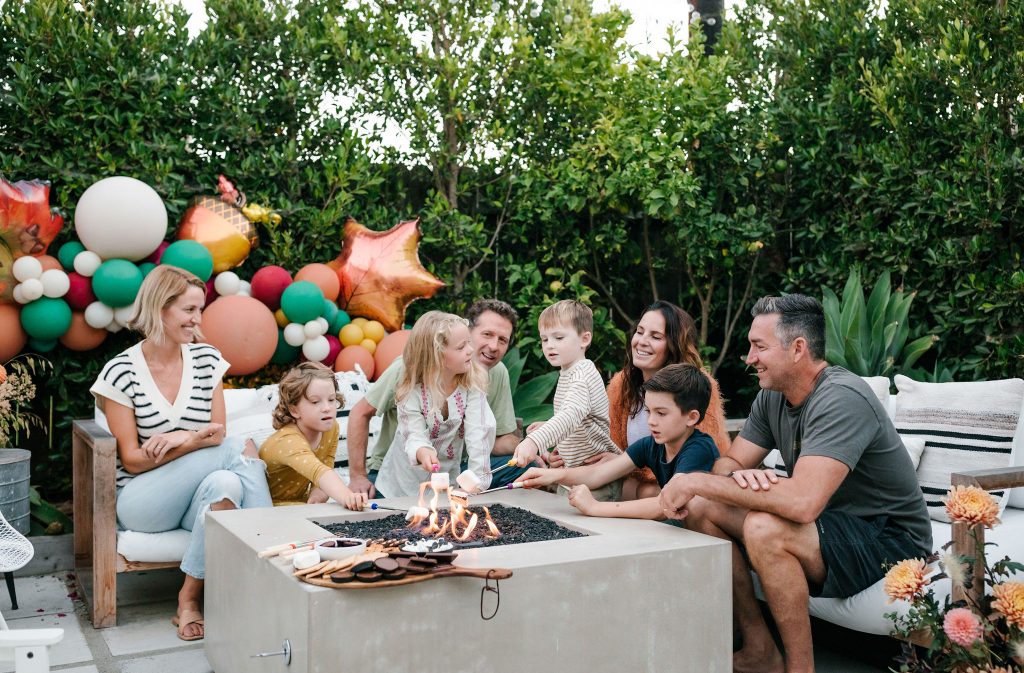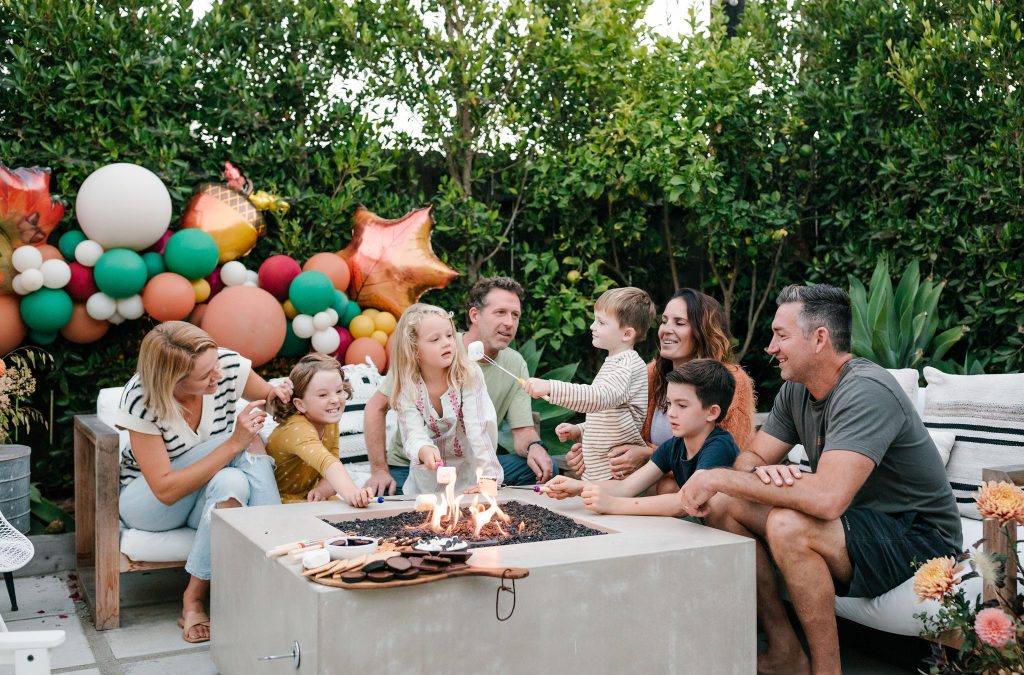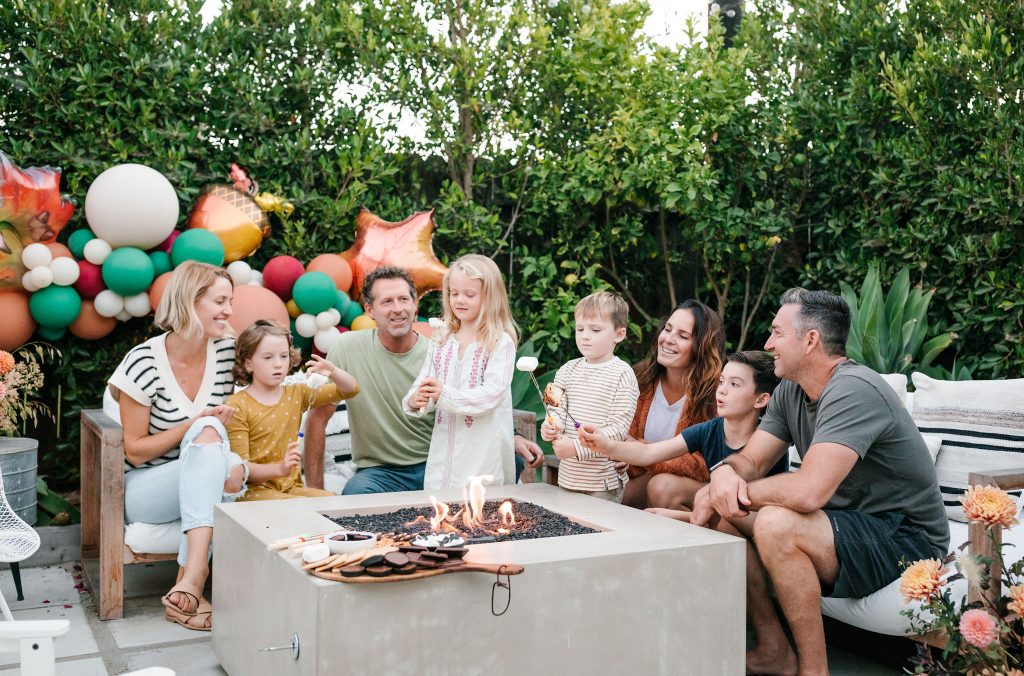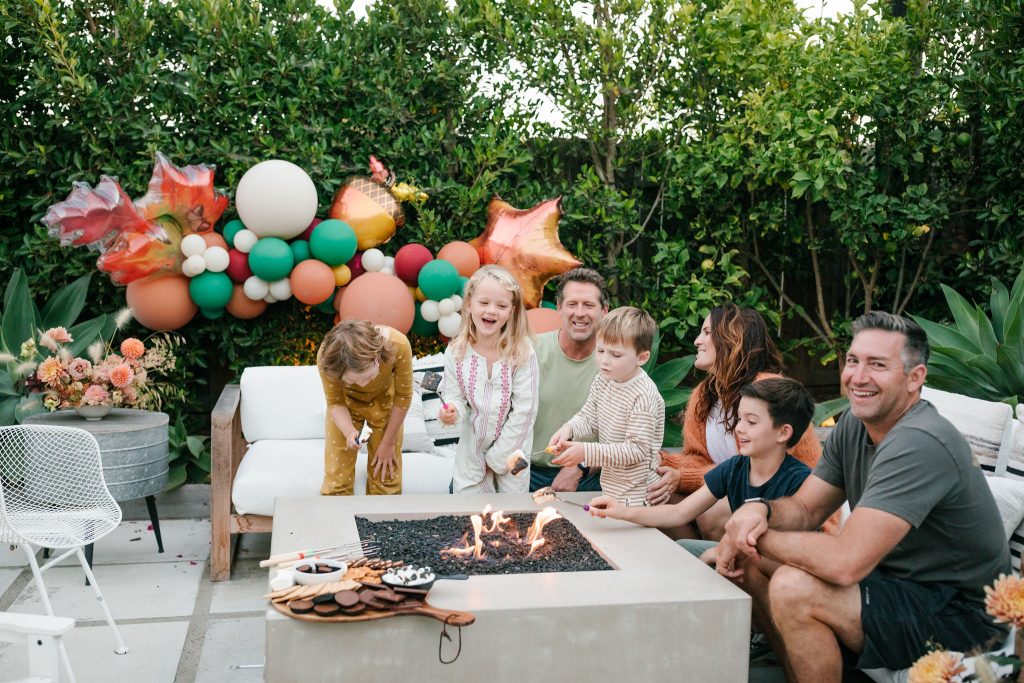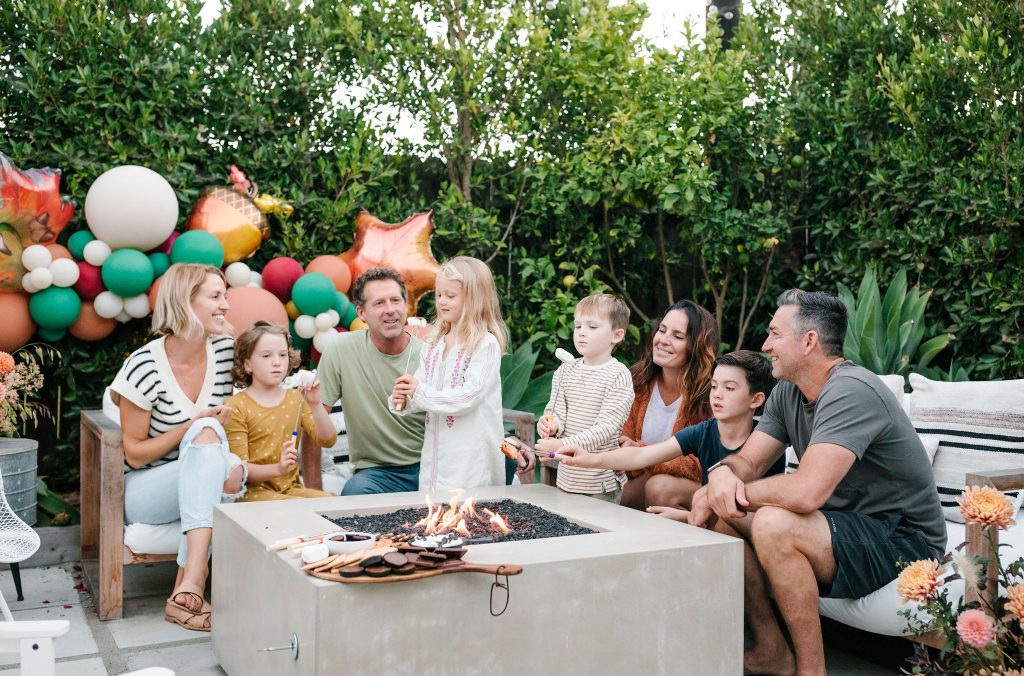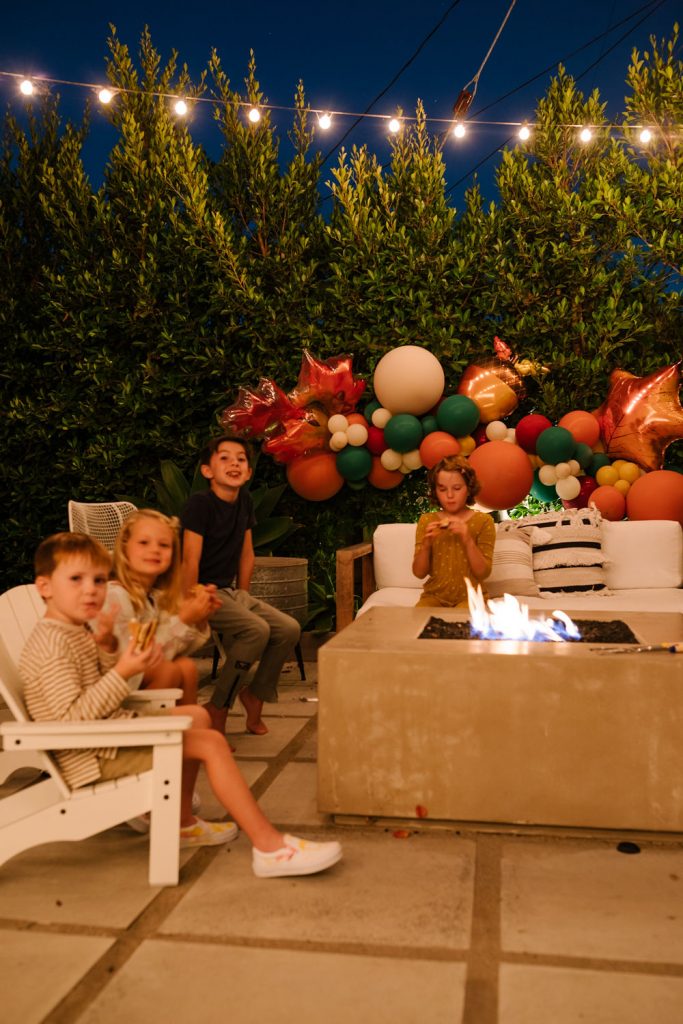 Shop this post below!!

xx
Jacquelyn