Along with all the fun, traditions, food and booze, gifts, and memory-making that come with the holidays, so do germs and those nasty minor colds. And especially now, we all need to get a little immunity boost. I what my husband calls the "weakest link" in our family. If there is any cold that runs through here, I'm bound to get and full force. So when it comes to my immune system, I make sure that I'm ready for battle during these winter months. One of the ways is with fire cider.
What's fire cider, you ask? It is a traditional immune-supporting remedy, and the usual cold-fighting suspects are in this mix. Think of this as a zesty, spicy-sweet infused vinegar packed with powerful immune-boosting, anti-viral, anti-bacterial, and anti-inflammatory. The primary way I use this cider is at the 1st signs of any cold symptom. I will usually continue until my cold is treated; a shot each morning does the trick.
With the holidays coming up, gift-giving is happening every weekend; it seems like. This fire cider is a great hostess gift to bring over to any holiday function. This says to your family and friends; I'm looking out for you! Such a good friend you are! The best part about this cider is that there are no limits on adding or taking away. Its base is usually onion, horseradish root, garlic, ginger root, hot pepper, and apple cider vinegar, and herbs. There are a ton of variations, so feel free to twist it up a bit. Also, be sure to get going on this now since it will take a couple of weeks for the whole process! In a pinch, you can bottle up all the ingredients except the honey and give it out. It does make a prettier gift with all the fruits, peppers, and herbs in there.

Photos by Dayna Studios
---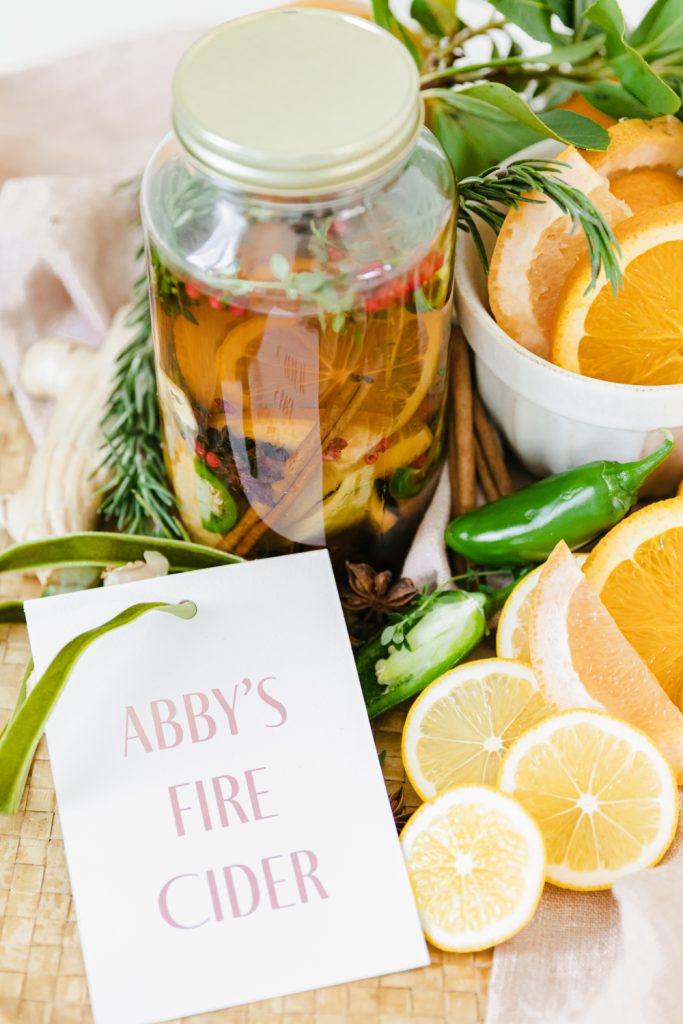 ---
ABBY'S FIRE CIDER
SERVES: Half Gallon | PREP: 10 MINUTES | COOK: Infuse for 3 weeks
W H A T Y A N E E D

1/3 cup peeled fresh horseradish, diced
*strongly stimulates the digestive fire, increasing gastric secretions and appetite. It also promotes perspiration, making it useful in fevers, colds, and flu.
1/2 cup peeled fresh ginger, diced or sliced
*stimulates circulation of the blood (so it is used to remove pathogens from the bloodstream). It's widely used in Ayurveda and traditional Chinese medicine to break up congestion throughout the body, including in the lungs and nasal passages. Ginger may also be used to help break fevers by warming the body and increasing perspiration. It's also a powerful anti-inflammatory, stimulates immune activity, and can soothe nausea
10 whole garlic cloves, peeled
*They are antimicrobial, antiviral, antioxidant, immune-enhancing, and anti-inflammatory, and they help enhance the action of vitamin C.
1/2 cup diced yellow onion
1 jalapeno, sliced
*increase circulation and mucous secretions. They move fluid from within and bring heat and moisture to the surface.
2 cinnamon sticks
2 star anise
1 teaspoon whole black or pink peppercorns
1/2 large orange, sliced (with peel)
1 lemon, sliced or cut into wedges
2 rosemary sprigs
5 to 7 thyme sprigs
1/3 to 1/2 cup of raw honey
2 cups raw unfiltered apple cider vinegar
B U S T O U T

Half gallon jar
---
I N S T R U C T I O N S

Place all ingredients except honey in a half-gallon jar, and cover with raw, unpasteurized apple cider vinegar. Be sure to cover the herbs by at least a few inches, then cut a square of parchment or wax paper and cover the jar before tightly capping it. Store this mix in a warm place for a few weeks, and be sure to do a slight shaking of the jar to get all the flavors mingling. Set your calendar for about three weeks, and your fire cider will be ready, although you can keep infusing longer if you desire. 
Now, if you are gift-giving, you can give right as you add all your ingredients for the base of the fire cider with instructions on how long and how to infuse. But, if you are doing the whole process before giving out, it's time to strain the mixture. You can also blend it all in a blender and let it sit another week. No shaking is needed for that week.
---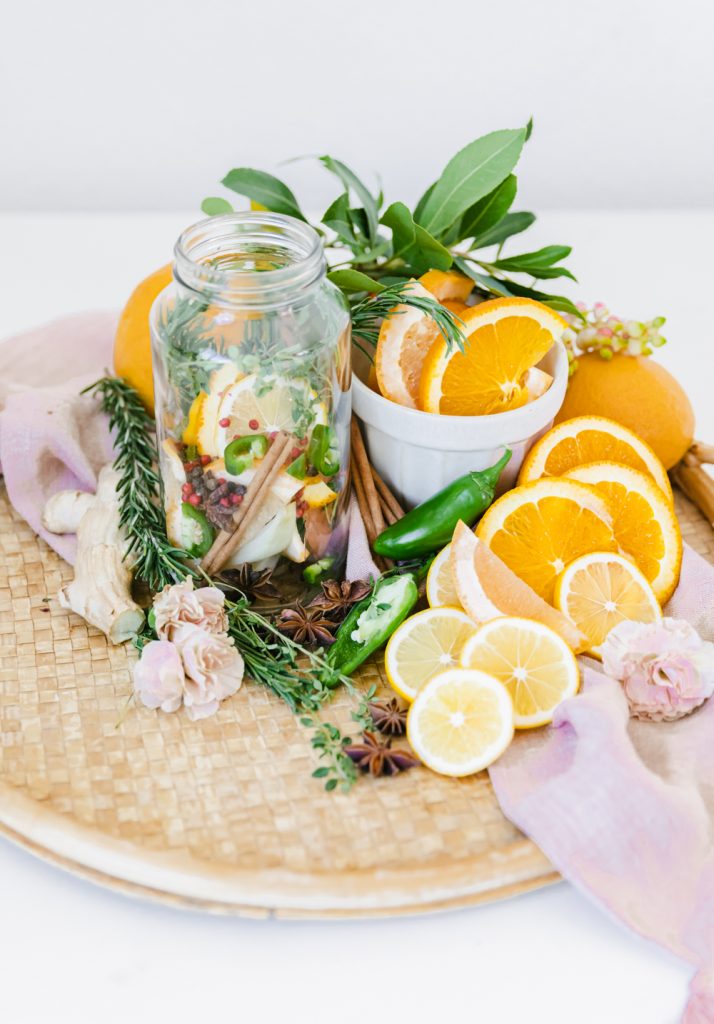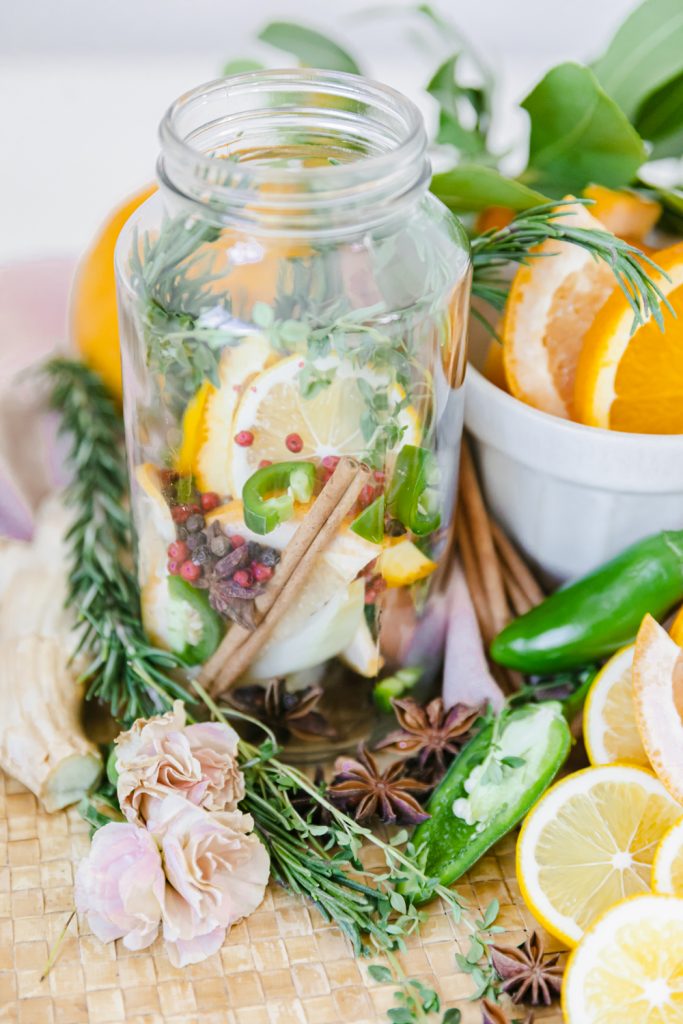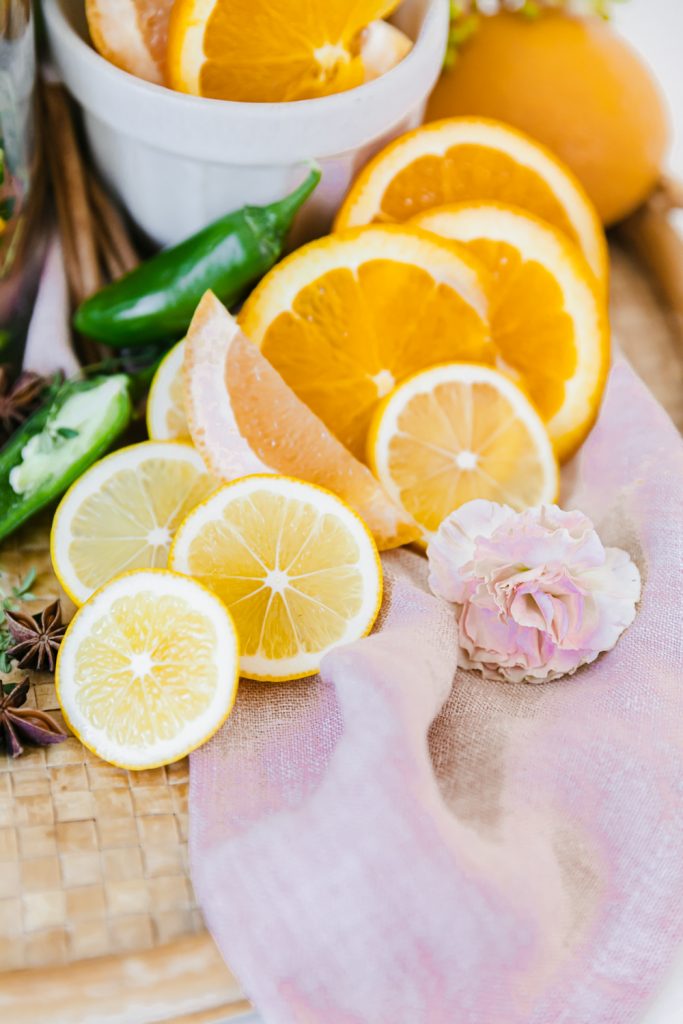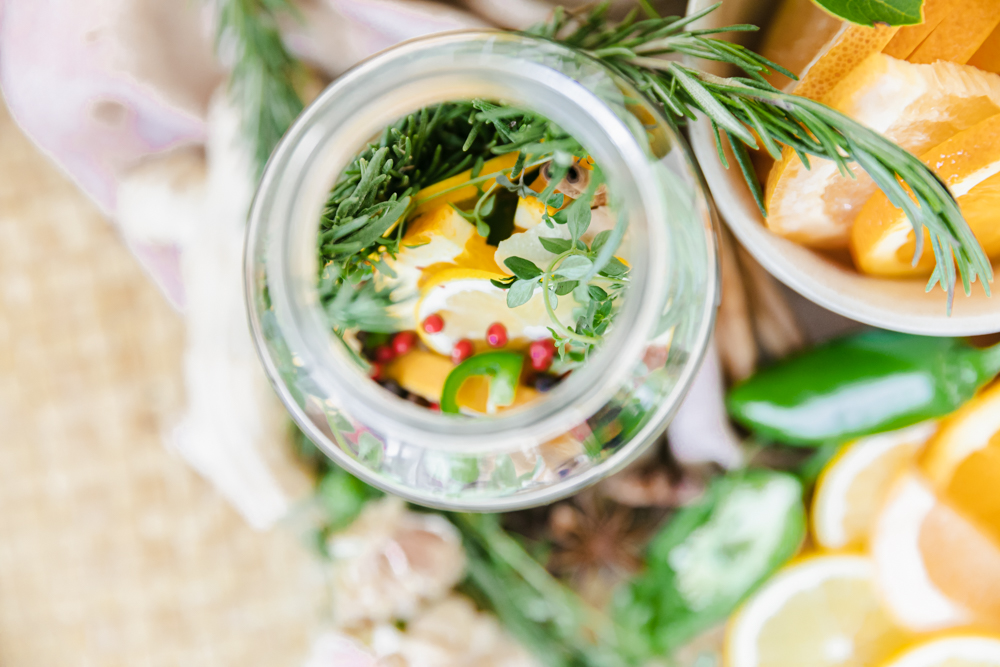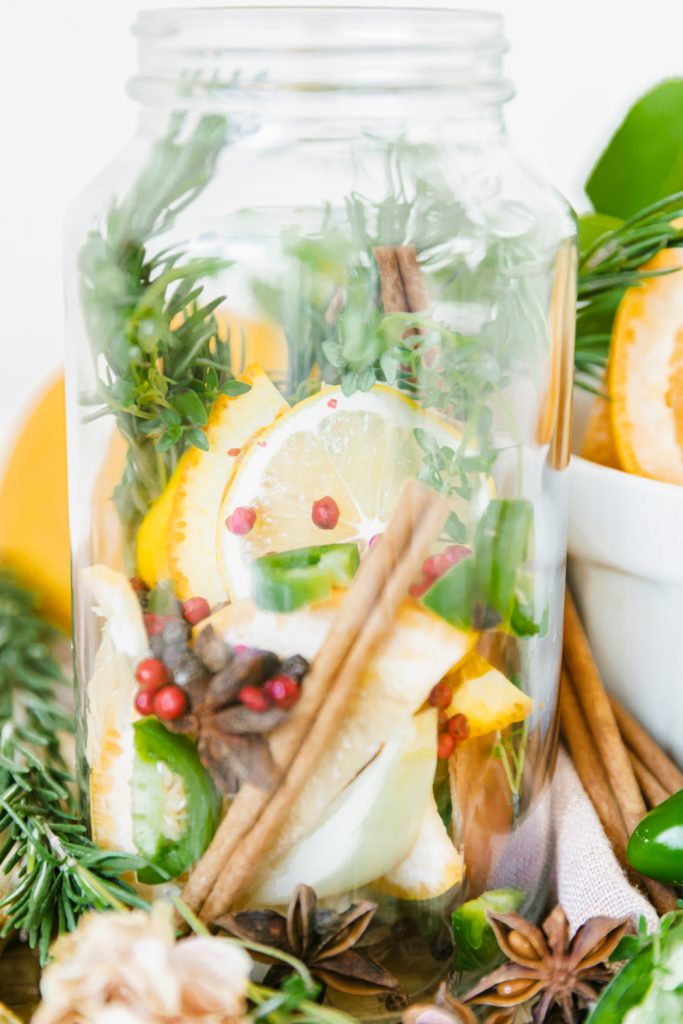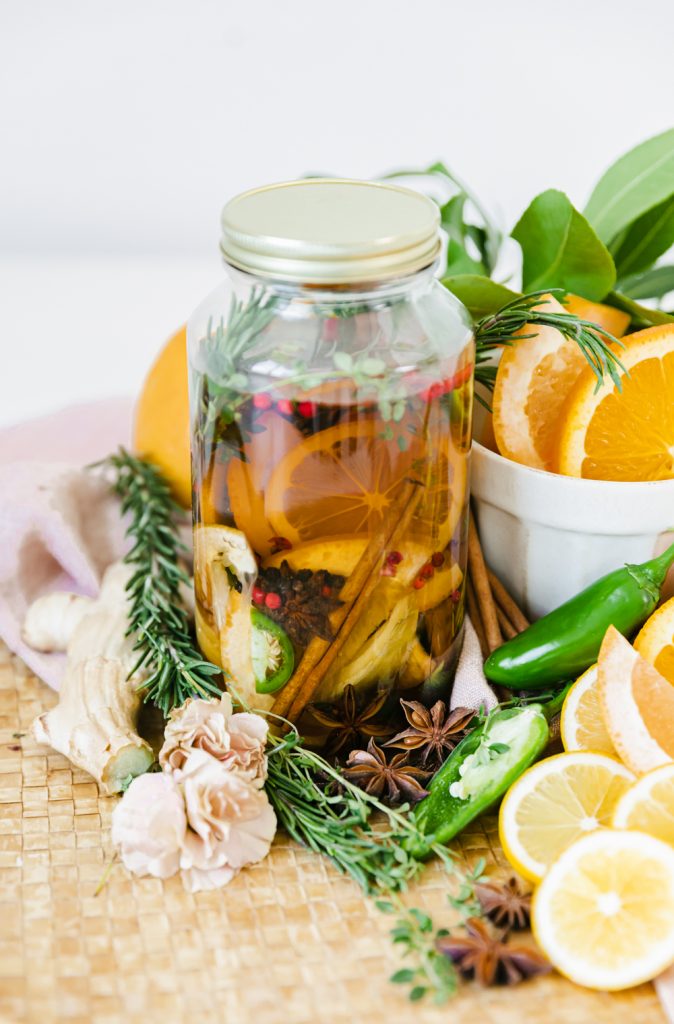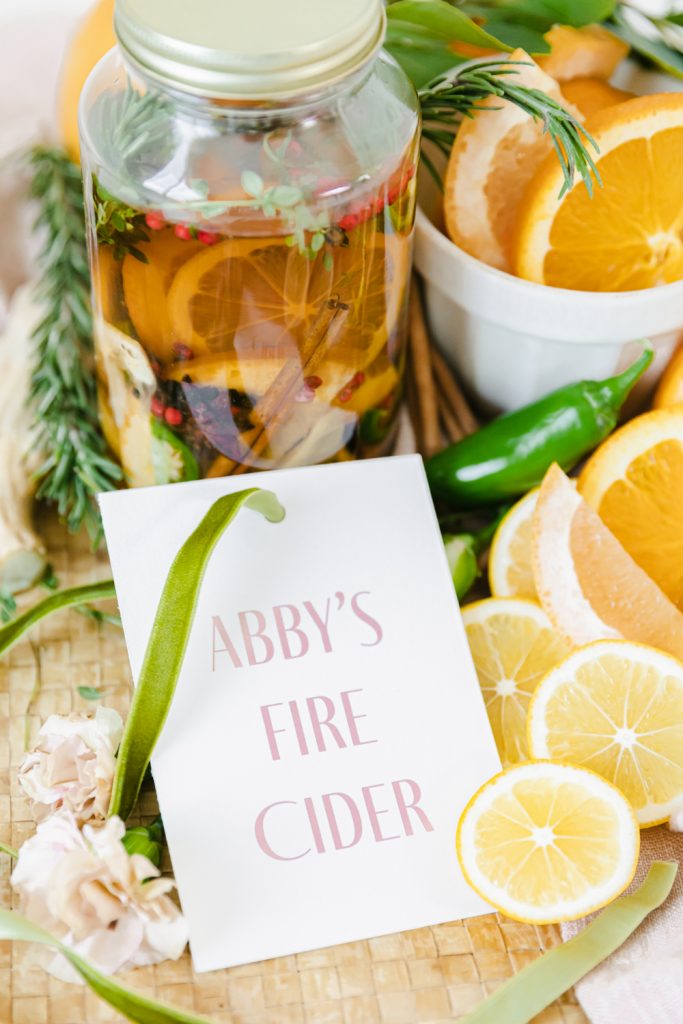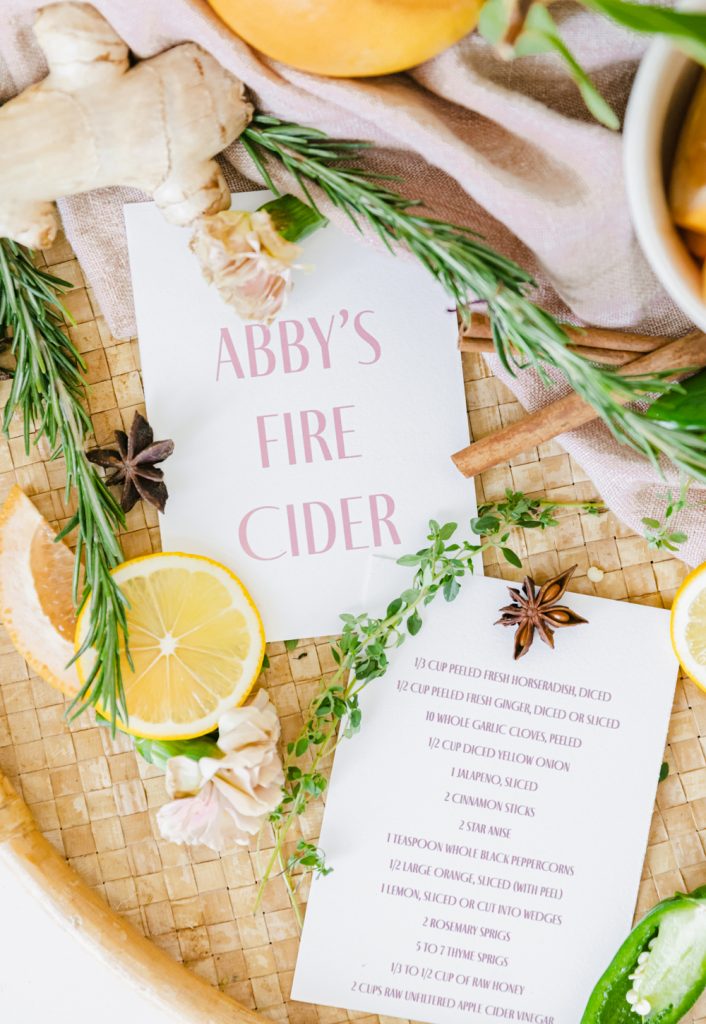 ---
xx
Abby