Summer is quickly approaching and I don't know about you but I'm ready! Give me all the summer nights outside with friends and family with all the yummy food and drinks! Sur La Table has a beautiful new collection full of color called the Maravilla collection. I fell in love with the outdoor melamine plates, bright napkins and placemats the minute I saw it. Right away I was inspired for a little fun in my backyard so we played around and created this beauty! Let's check it all out because let me tell you, it's a new favorite!!
Photos by the amazing Alison Bernier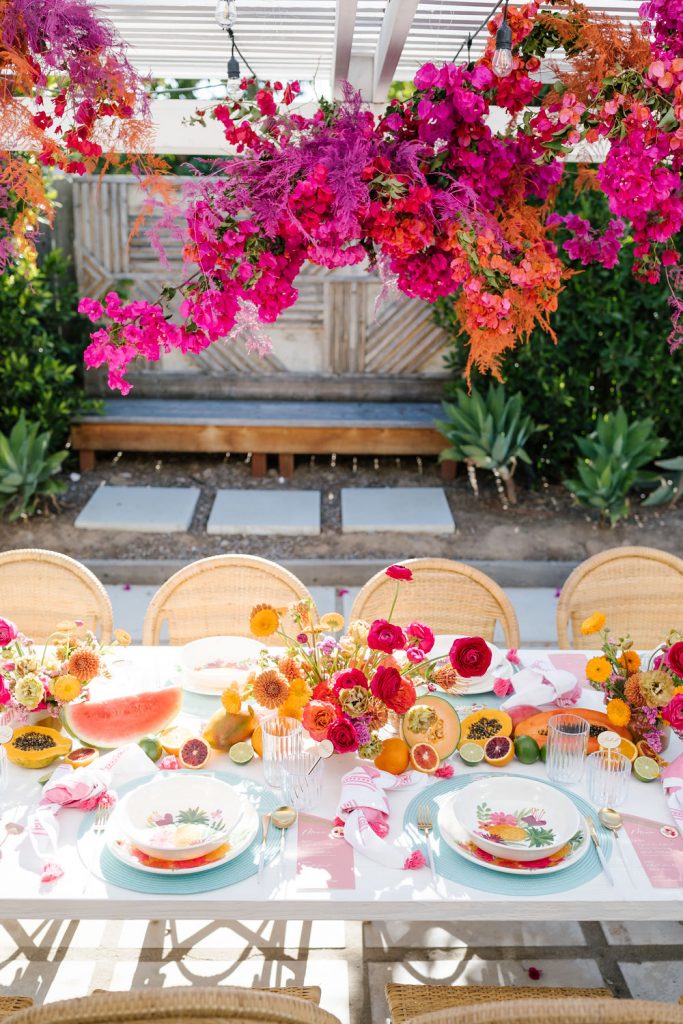 All good parties start with an invite, and this one is a knockout! Pirouette Paper wow'd me yet again with this beautiful suite. I'm loving all of the color, details, and beautiful watercolor artistry! And how about those amazing flower press place cards?! Creative Amme's cute stir sticks seal the deal. It's all styled so beautifully on my new Chasing Stone mat that I love!!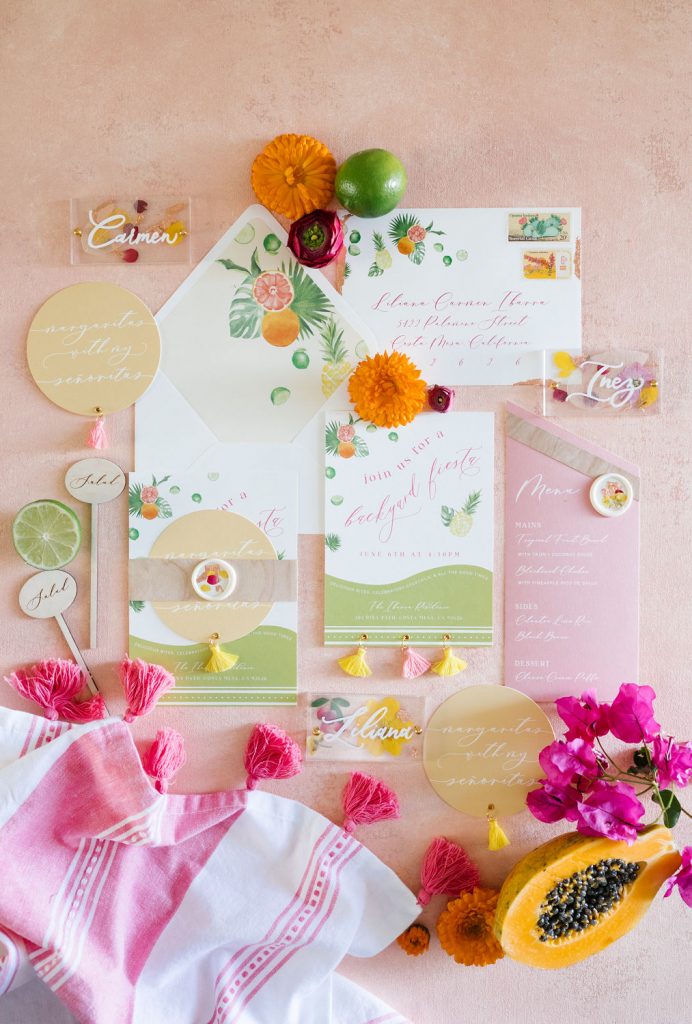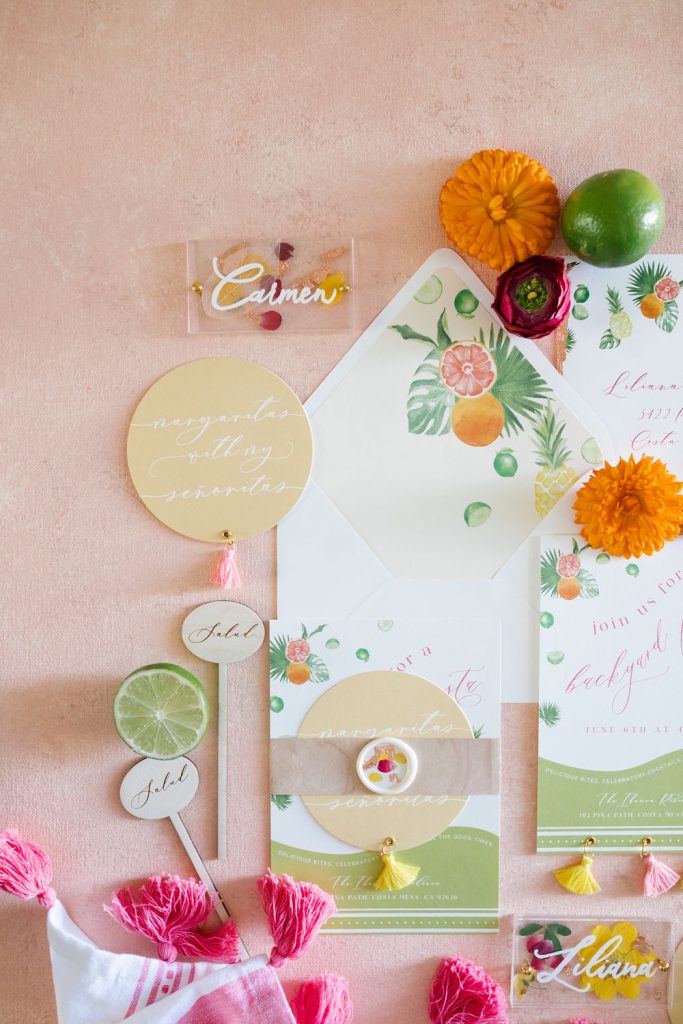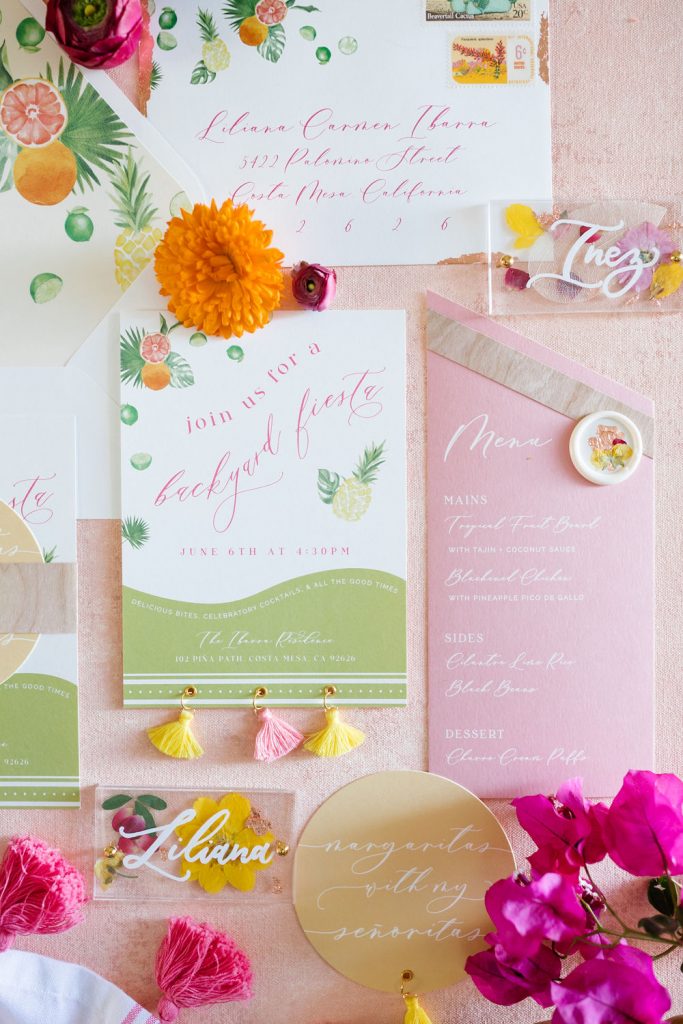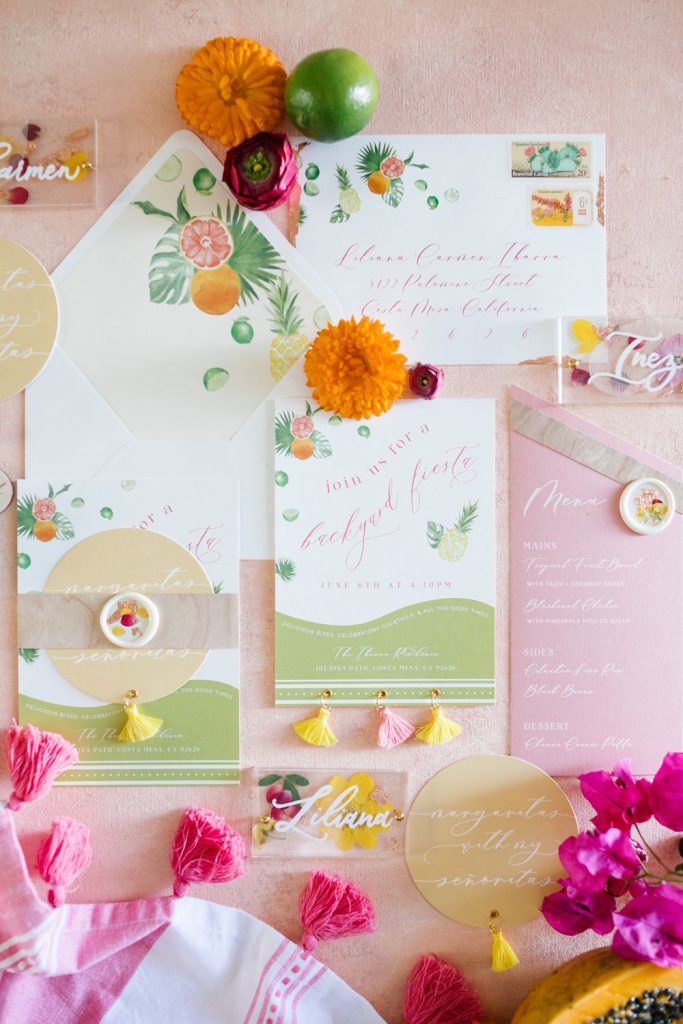 More fun styling with these adorable Sur La Table appetizer plates! Aren't all the designs so fun? I'm ready for a trip to the mercado!!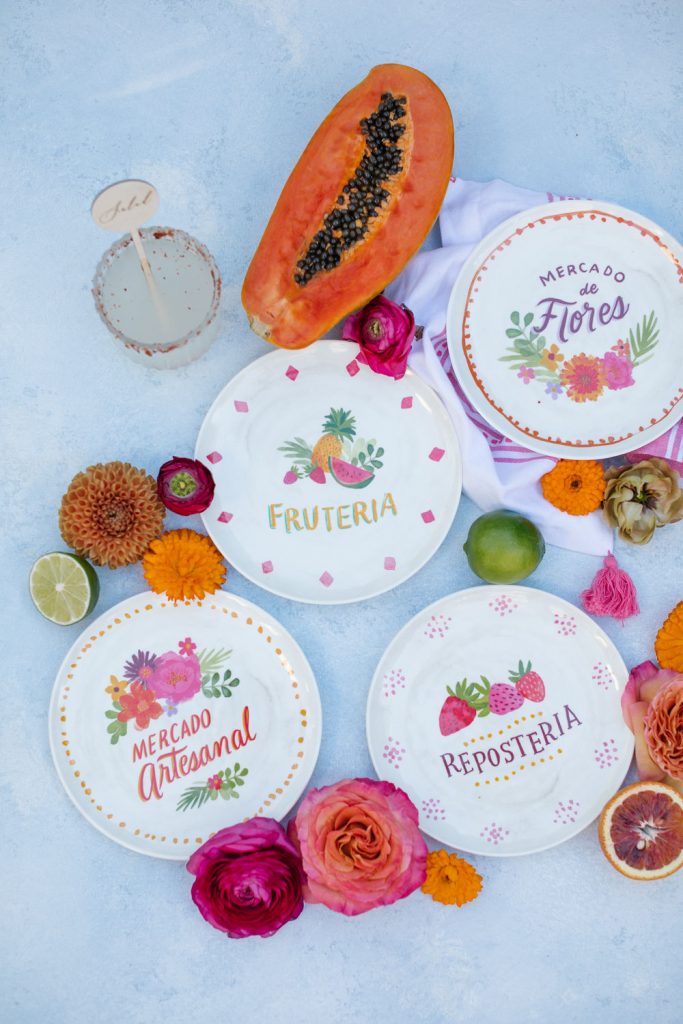 Moving on to our gorgeous outdoor table! With a collection this fun and colorful I had to bring in colorful flowers! And who better to do that then my girl Krista at Not Just in Novels! She mixes colors and textures so well, I knew this one would be perfect for her. I love what she created for us here, including that stunning overhead install. The table and chairs that fit in so perfectly are from our favorite Sweet Salvage Rentals. Her new wider table was essential to host all of this cuteness. Let's take a closer look at the details on the table…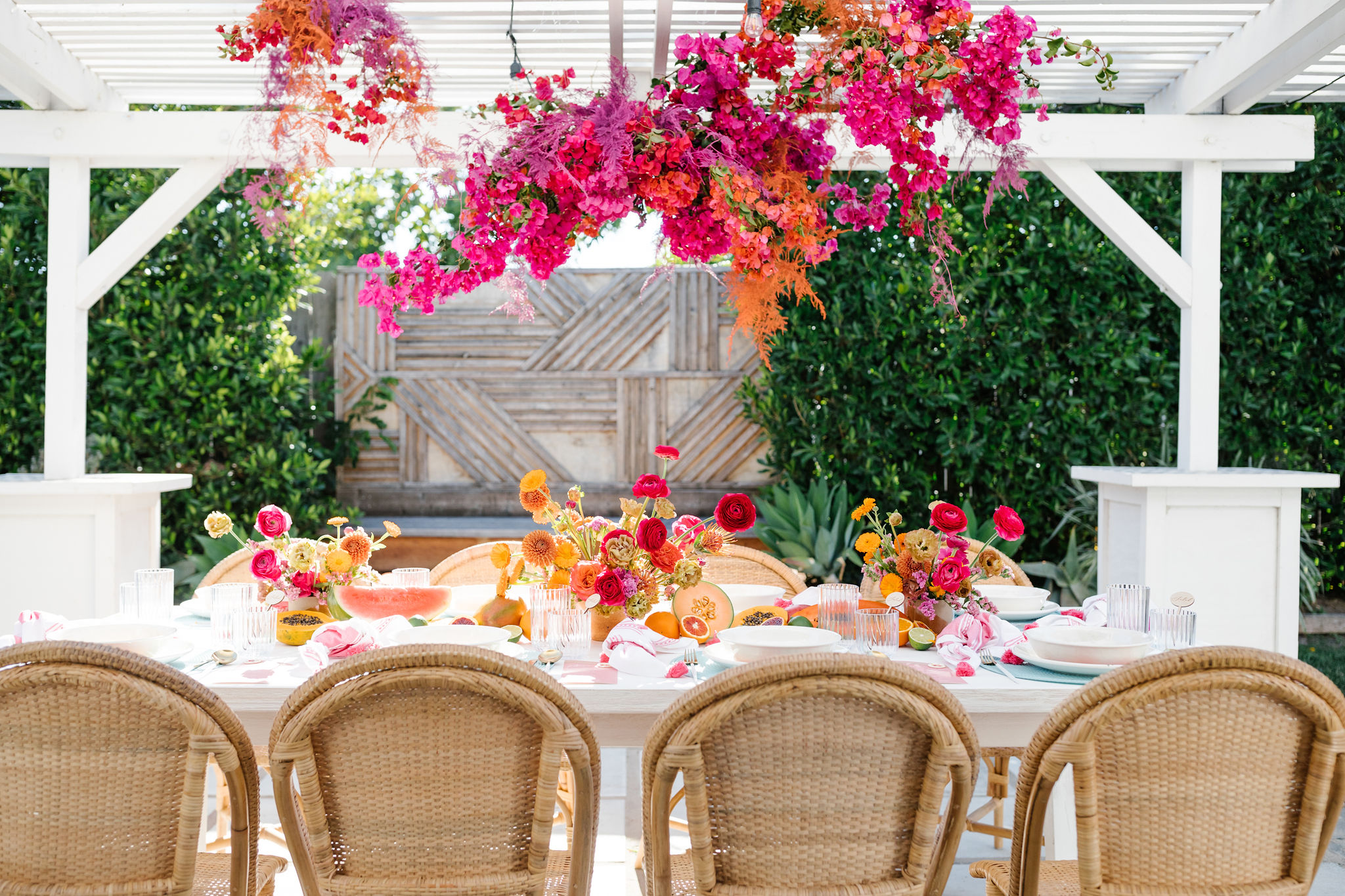 The Maravilla collection has the prettiest plates and bowls that I used on our table. They both have fun and colorful fruit and floral prints on them that are perfect for summer! I loved setting them on top of Sur La Table's turquoise round placemats and adding the bright pink striped napkins. Mixing all of the color was so fun and refreshing! Bright colors like this make me so happy and make for the most amazing summer table.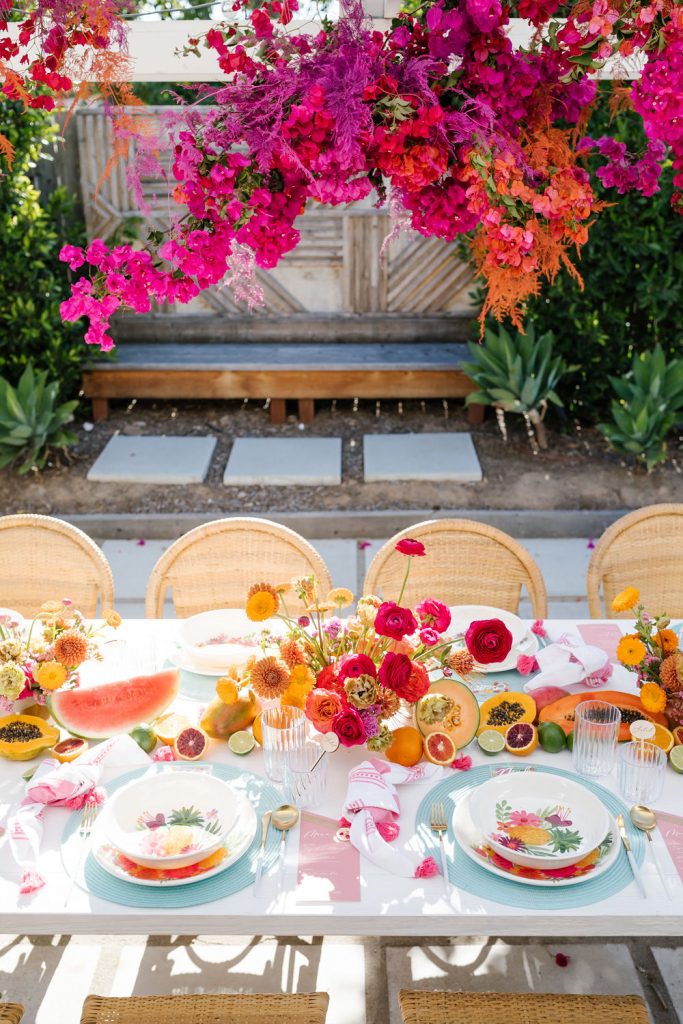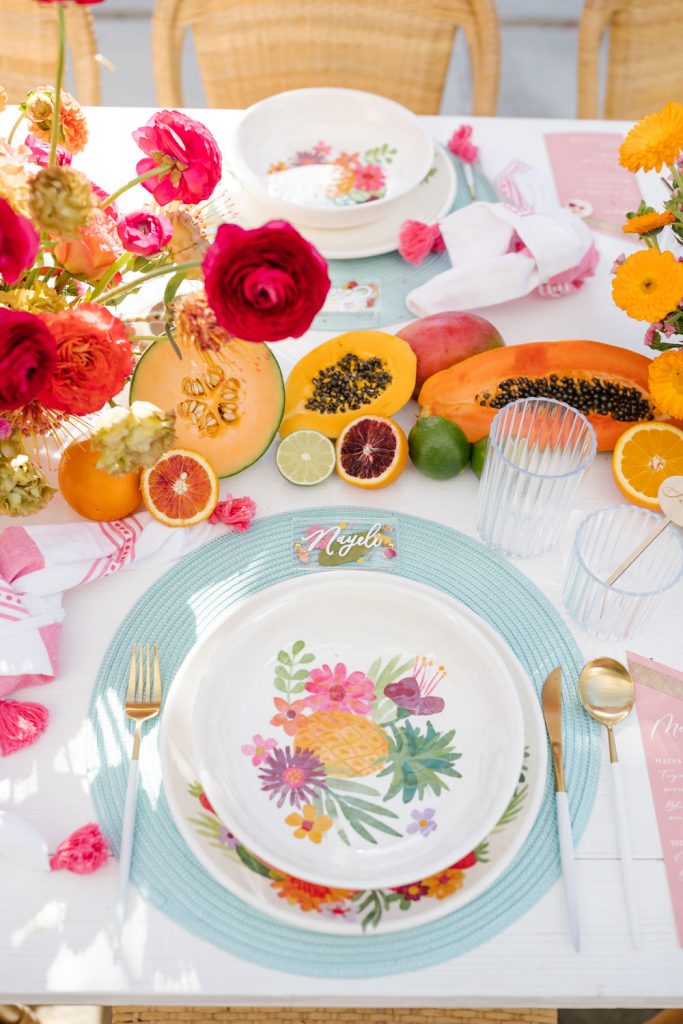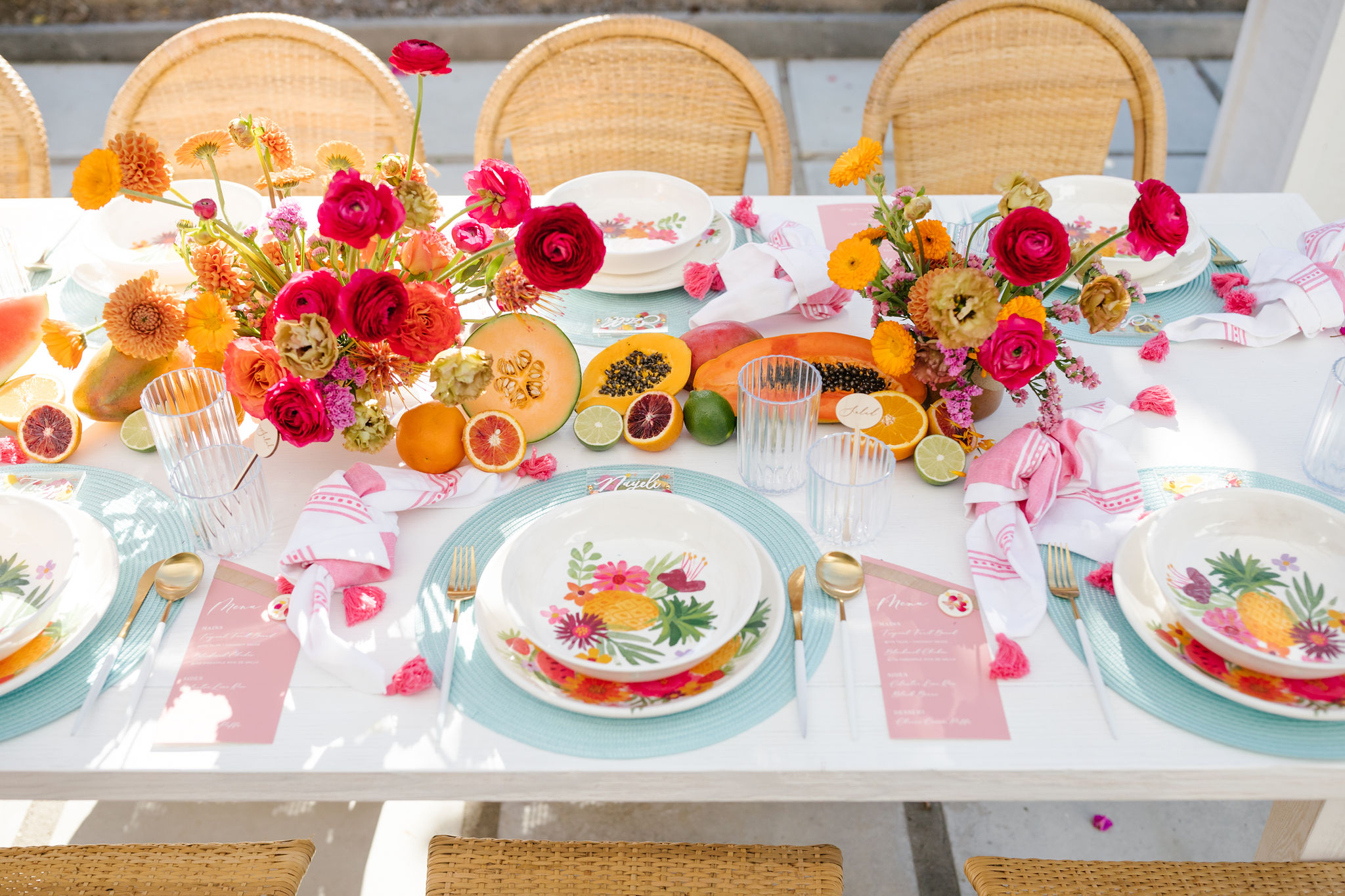 The day I styled this table I went to the market in the morning to get fresh fruit. It's such a fun addition to a table and adds character right away. Plus, it's a tasty treat for anyone who can't wait till the main course! Other details I love here are the amazing place cards and menus by Pirouette Paper. You know I love details and when they're as pretty as these I love them even more!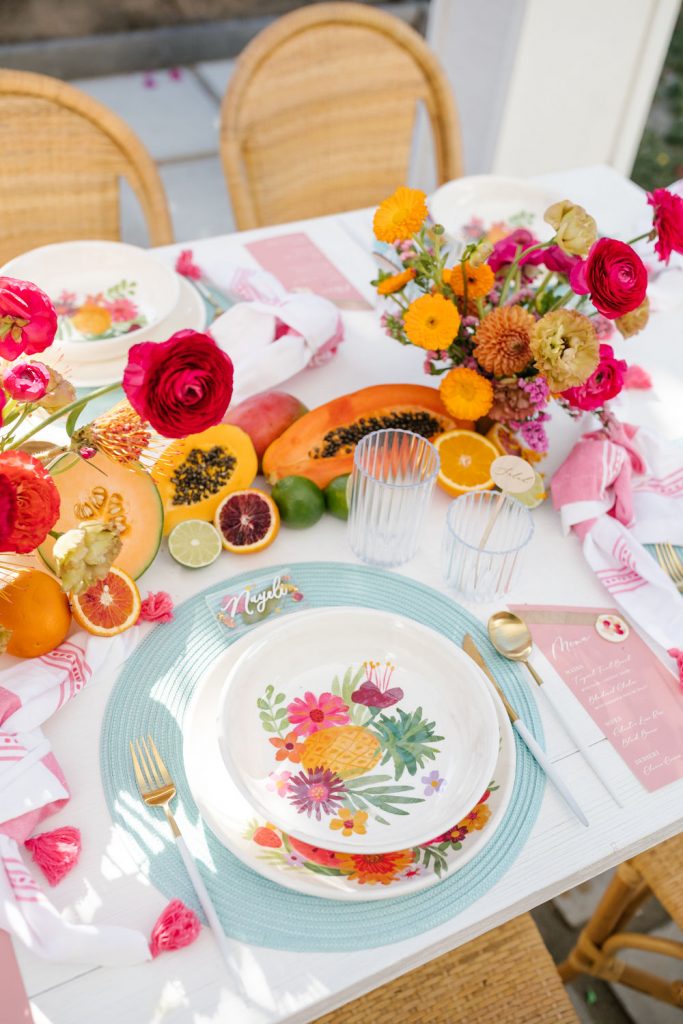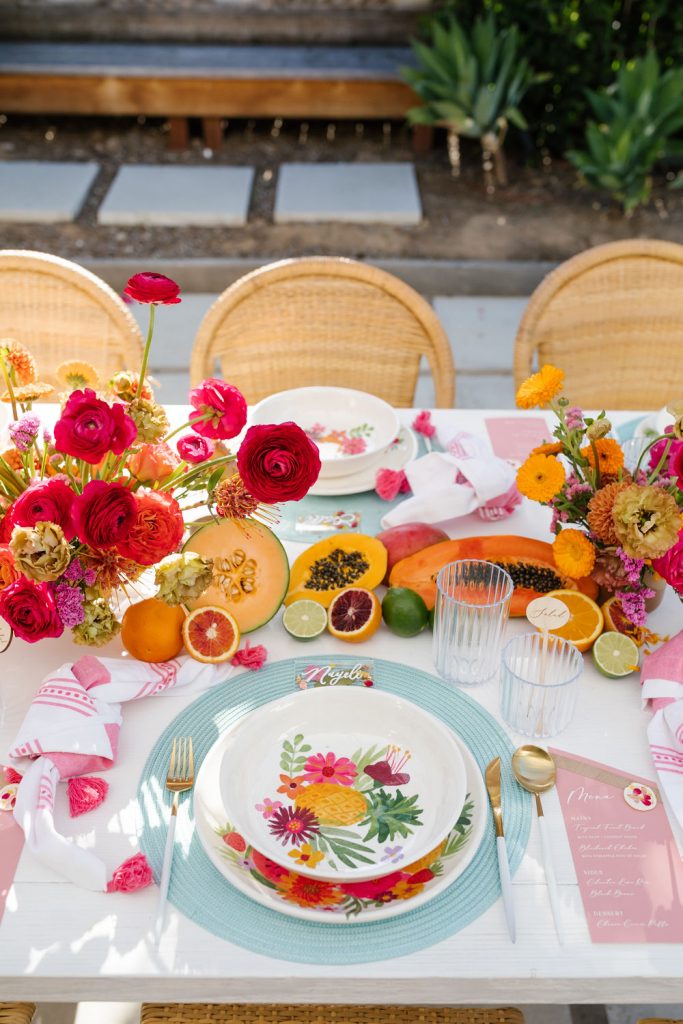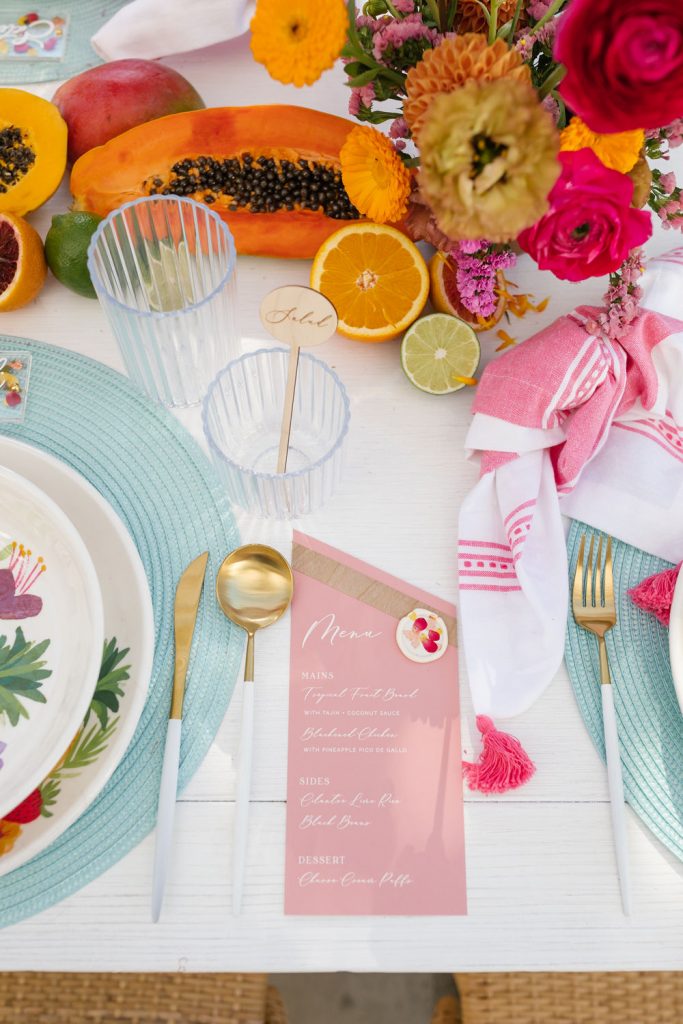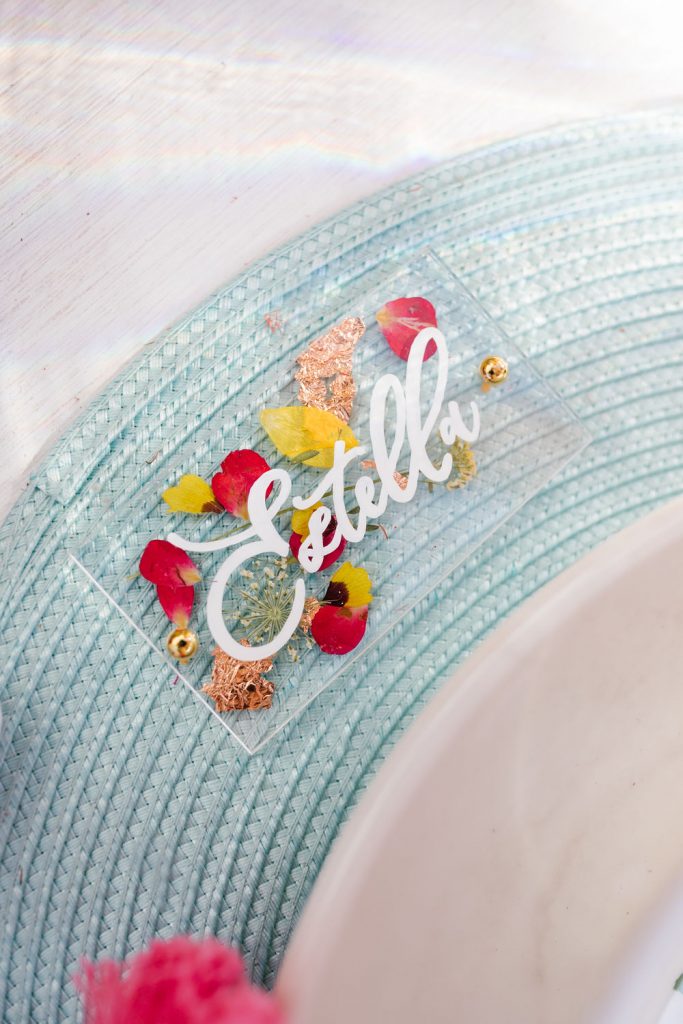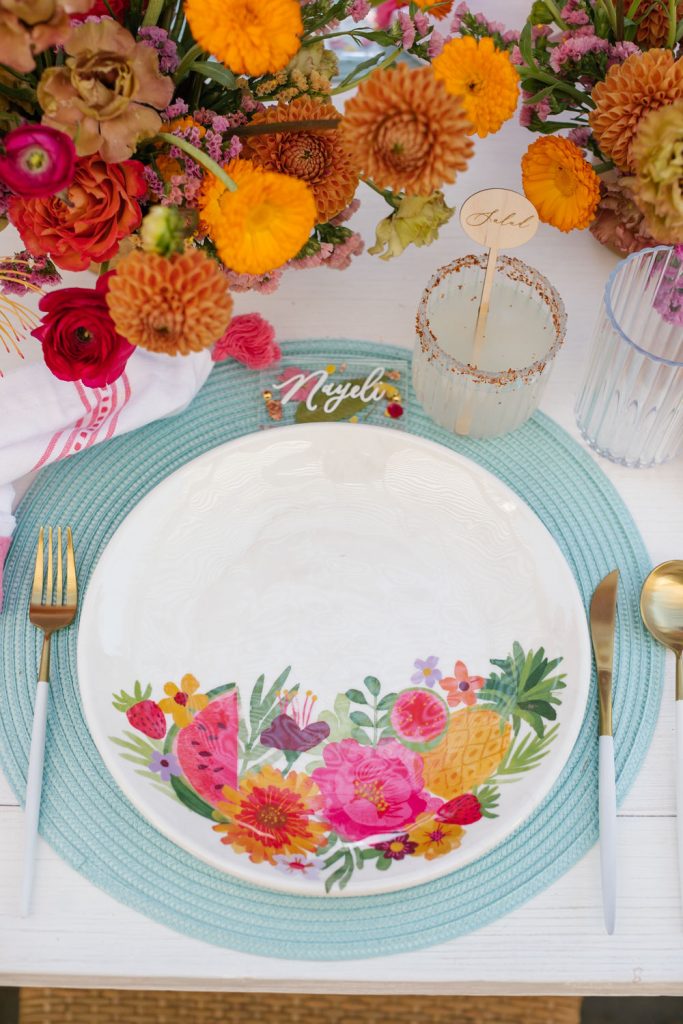 A must have for summer is plastic glassware. We are constantly outside or at the pool in the summer so having something durable like these Sur La Table glasses is key! And if you want a cocktail in them just add a cute stirrer like these from Creative Amme – and who doesn't want a cocktail by the pool?!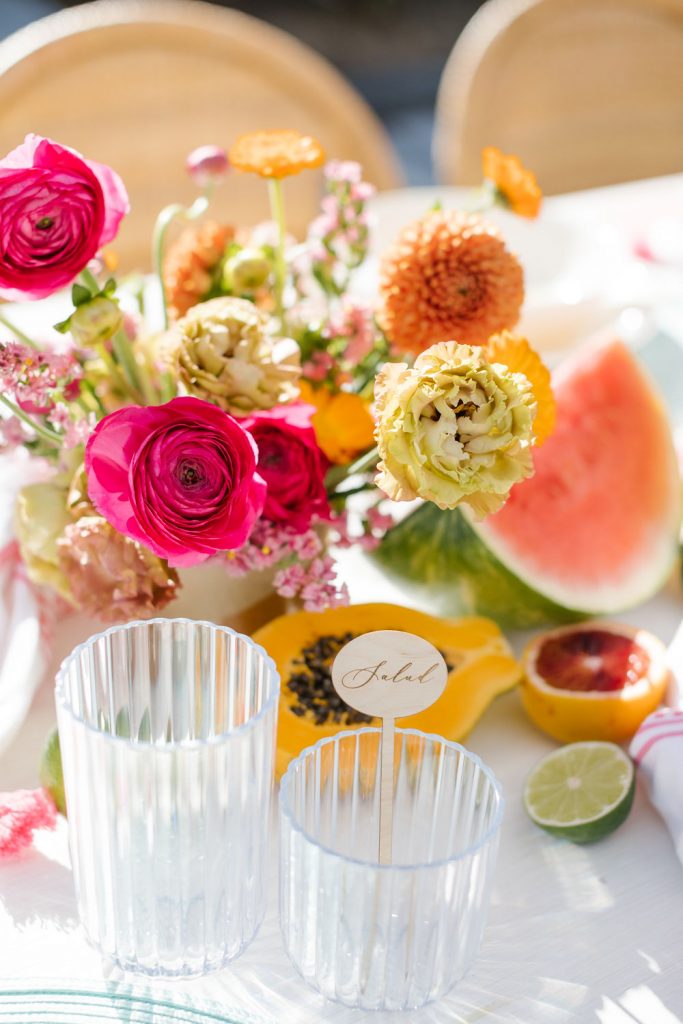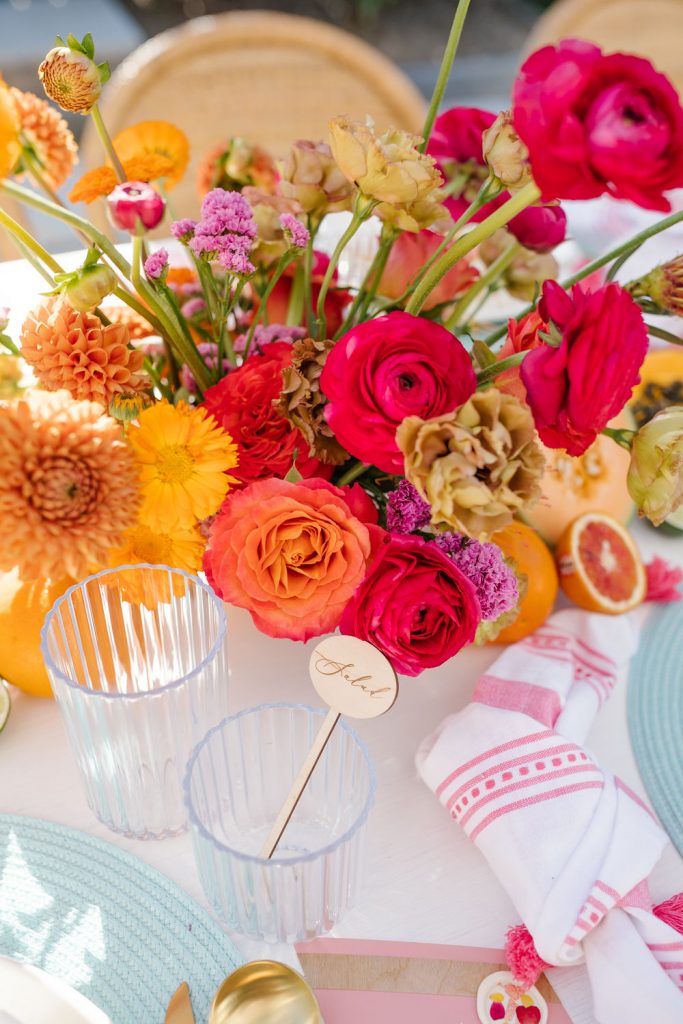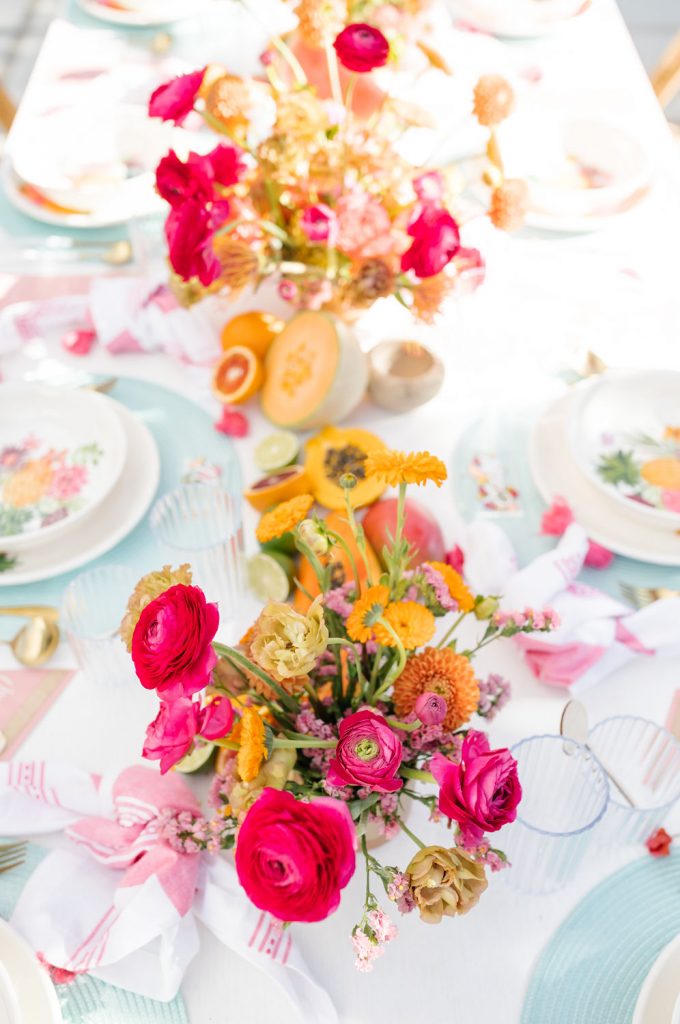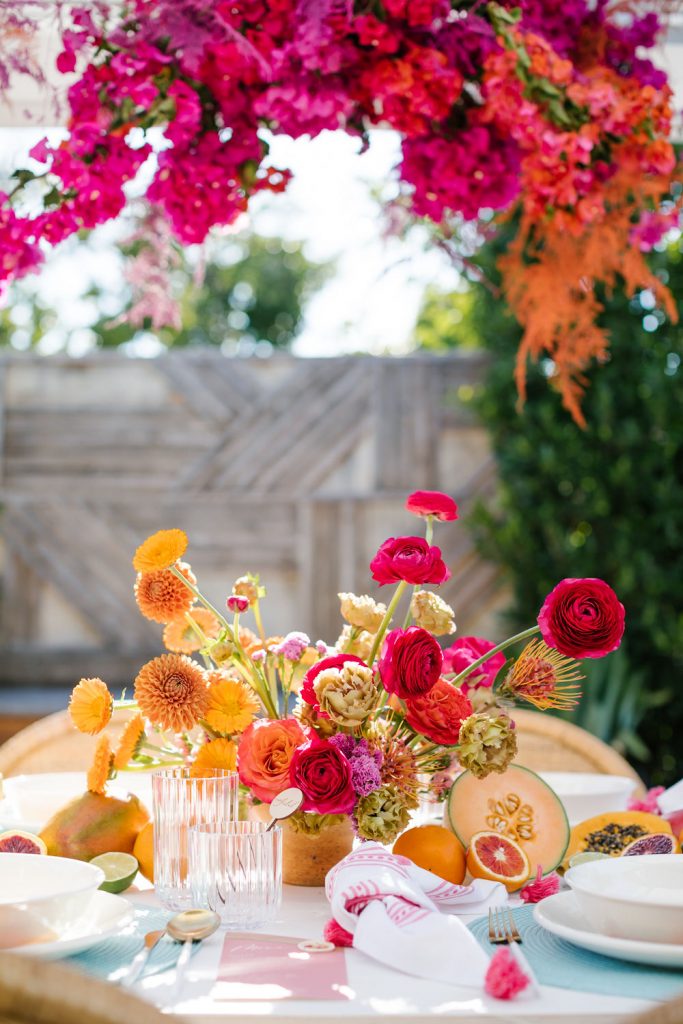 I can't get enough of these flowers!!! Thank you Not Just in Novels for making my color loving heart so full!!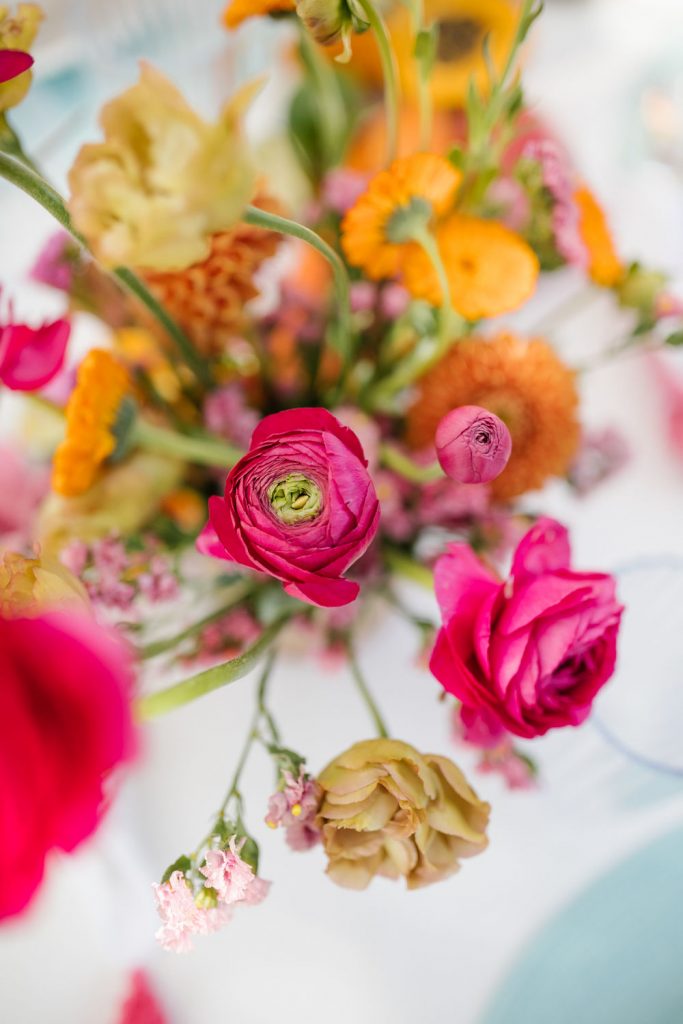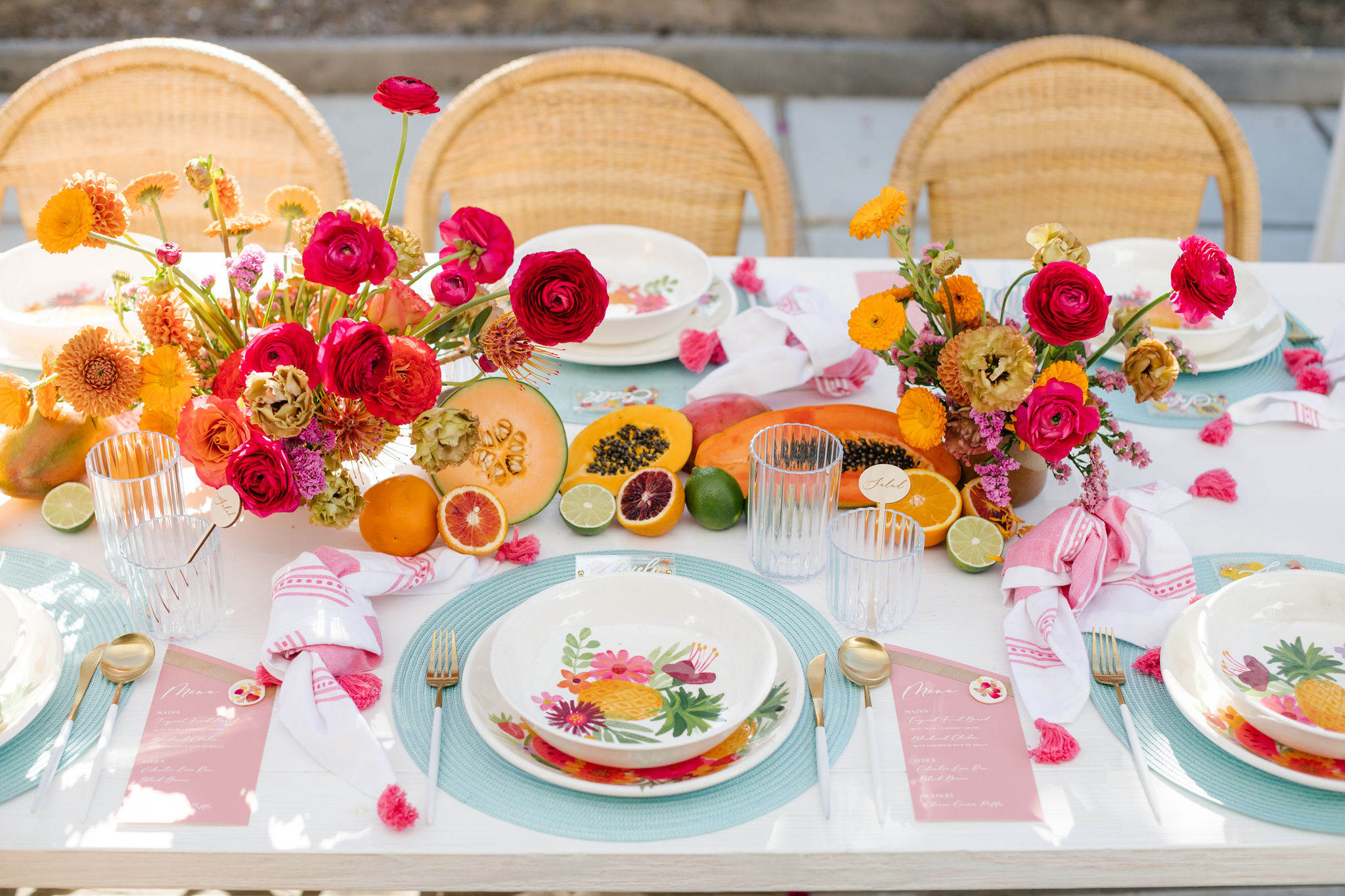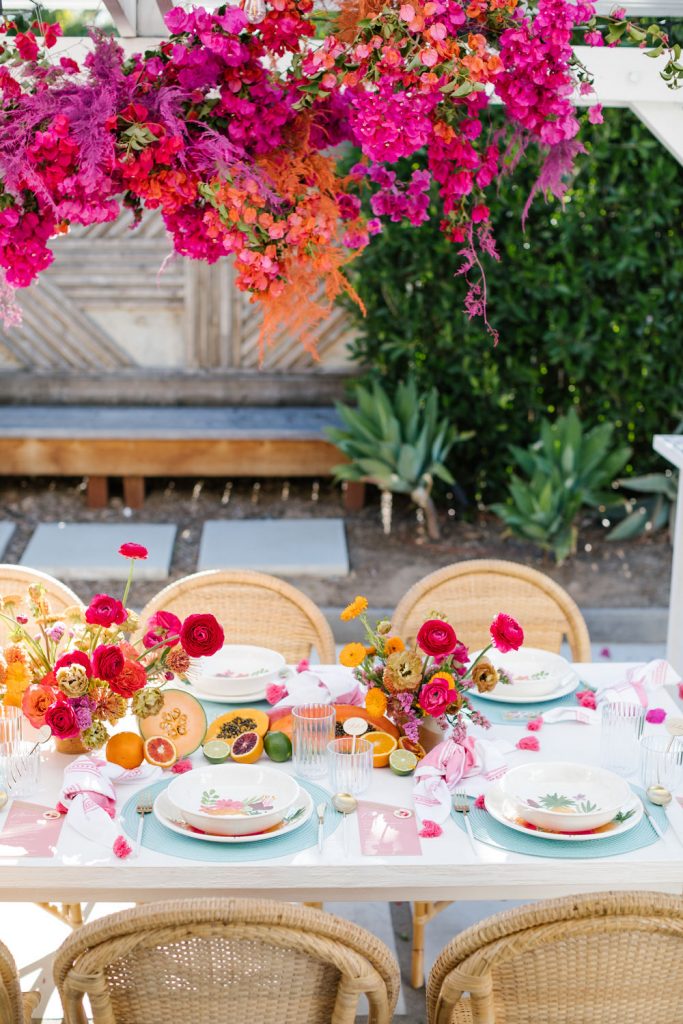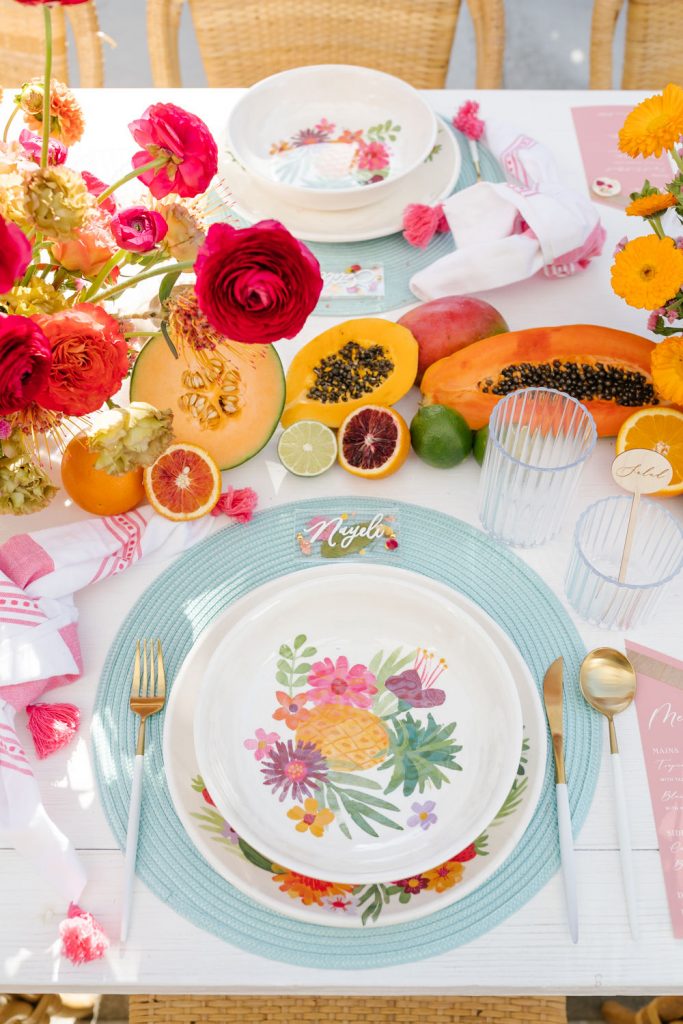 I love this table from each and every angle!!!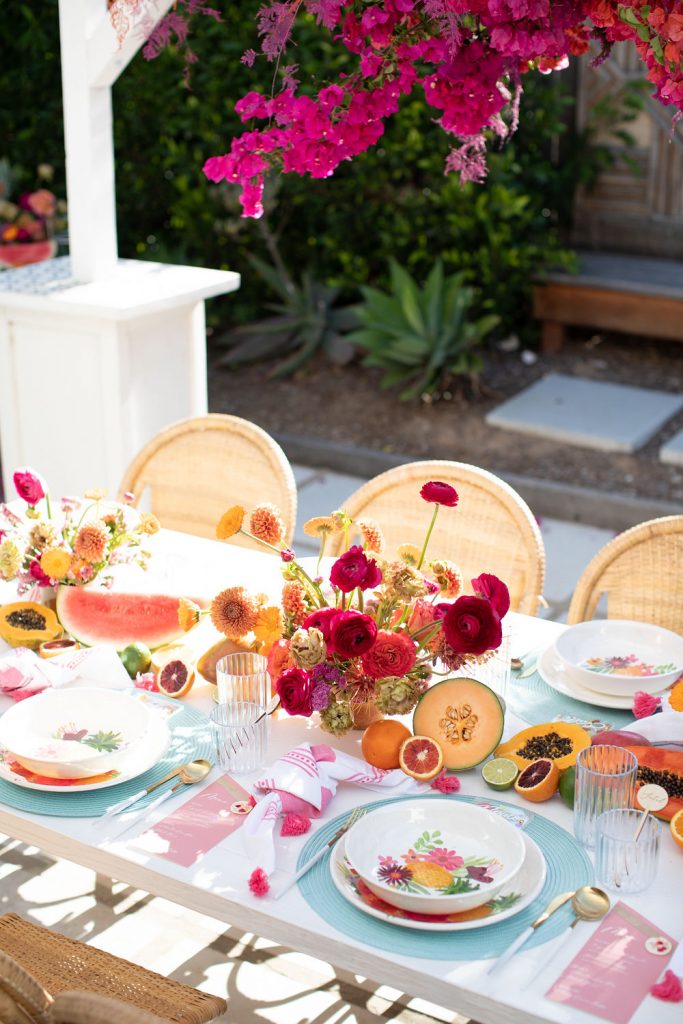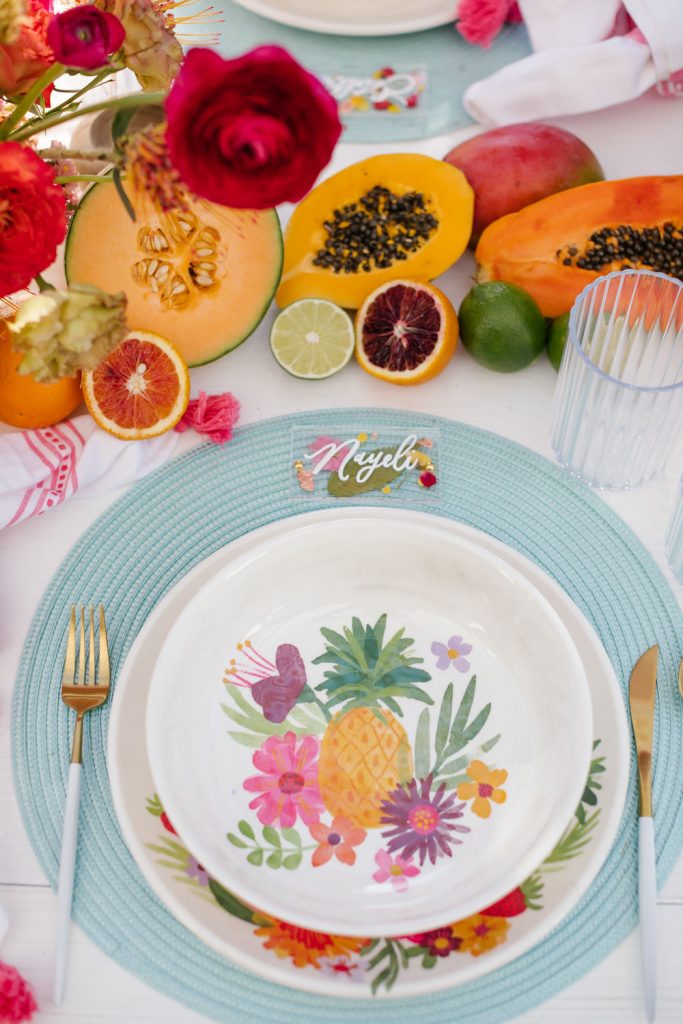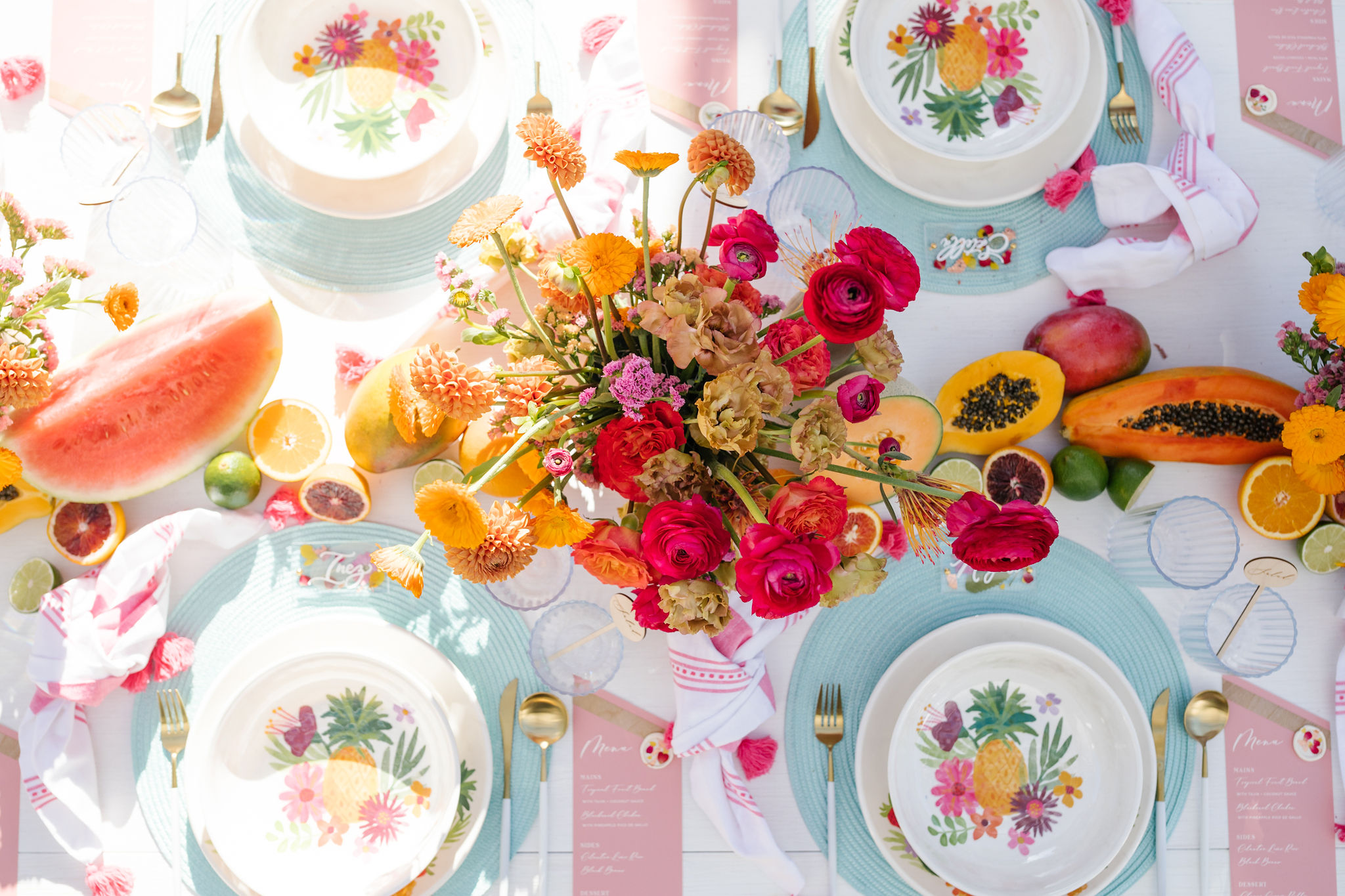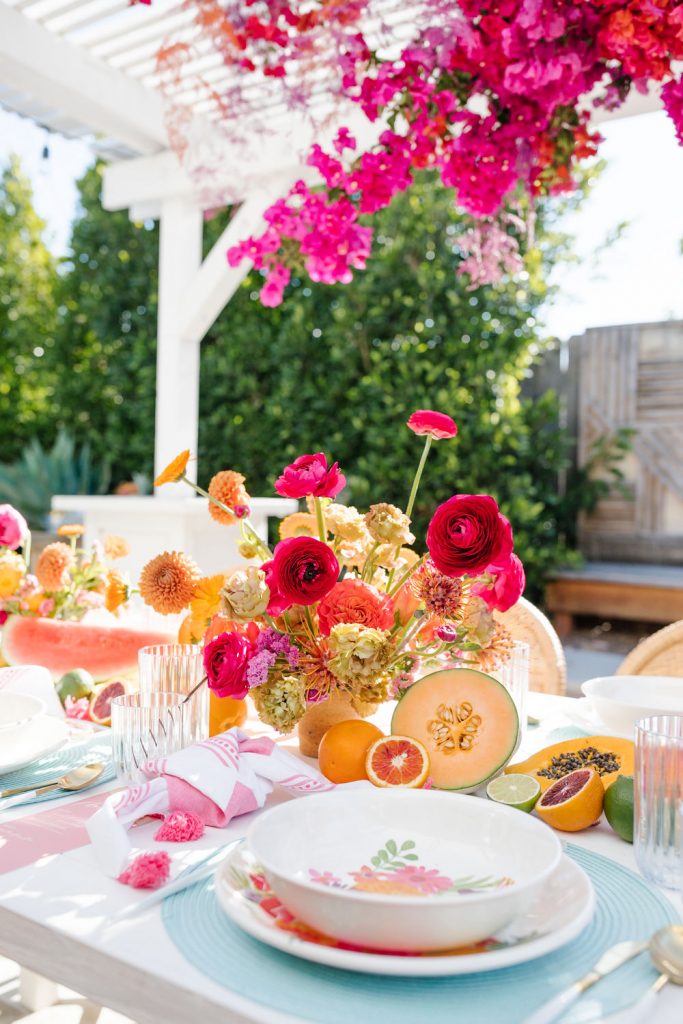 Feeling pretty proud of this one!!!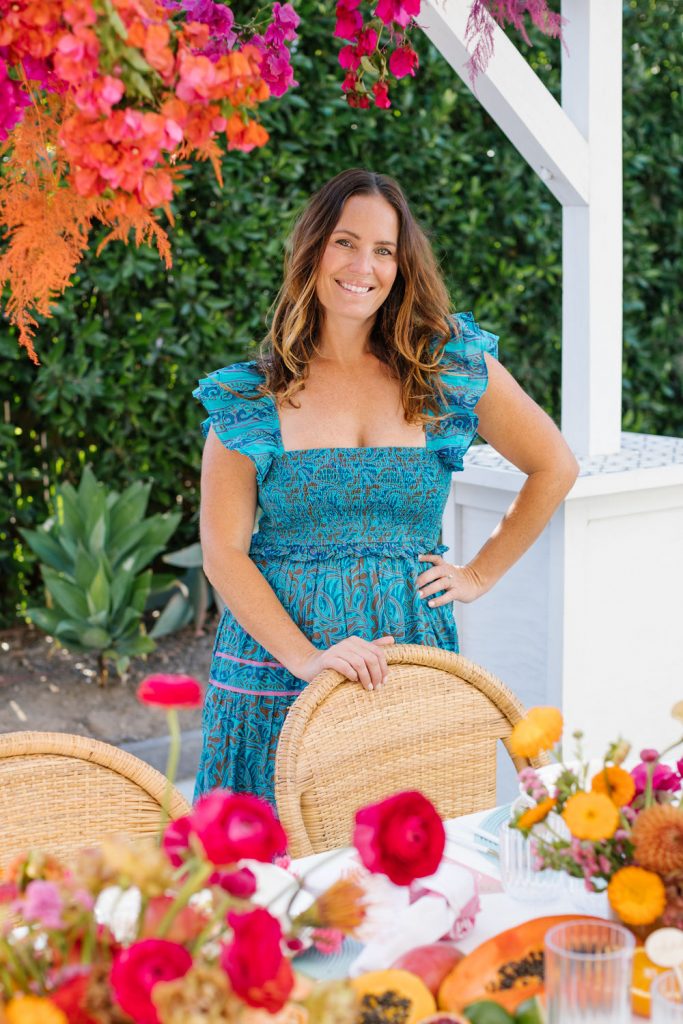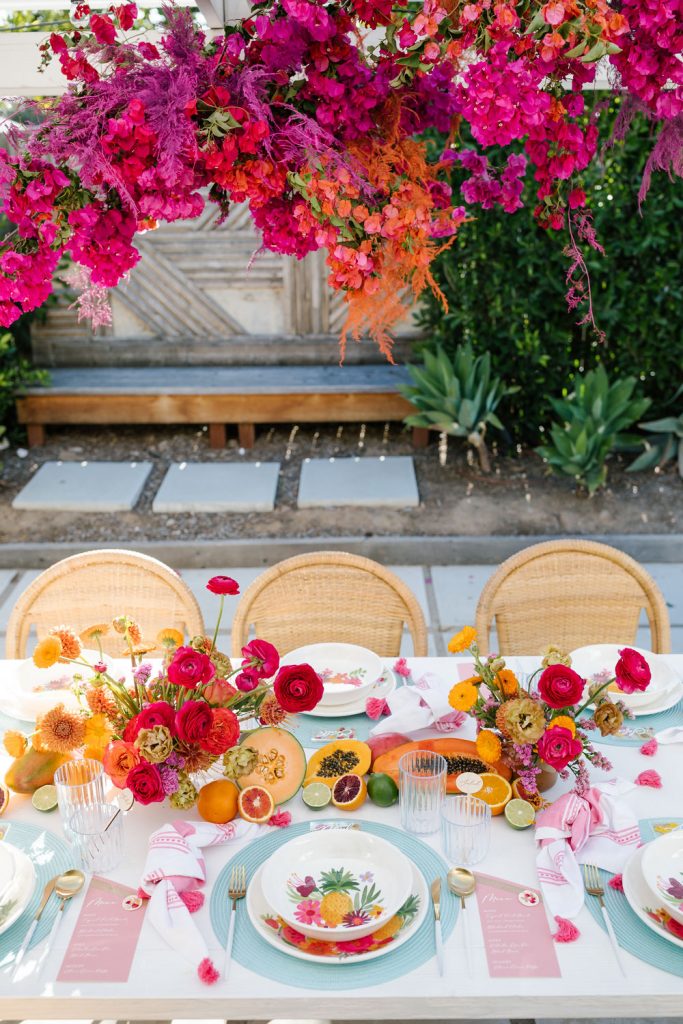 Backyard summer parties need a bar!! This cutie is a new piece from Sweet Salvage Rentals and has all the fixings on top! Taylor Made Catering brought the party with a Sur La Table pitcher of margaritas and a Sur La Table dispenser of Watermelon Agua Fresca!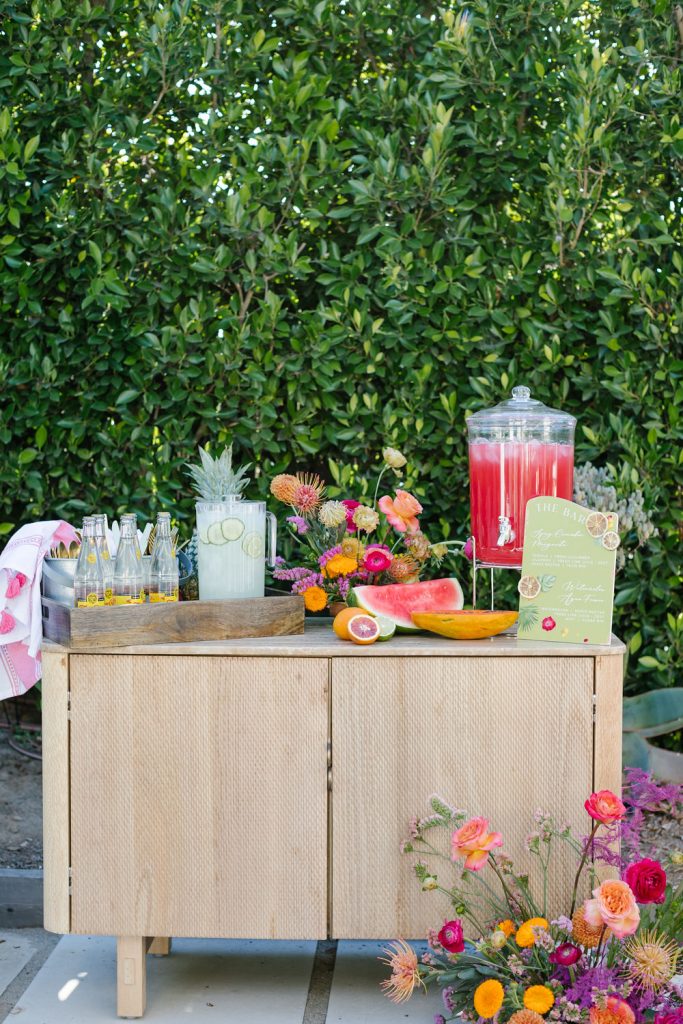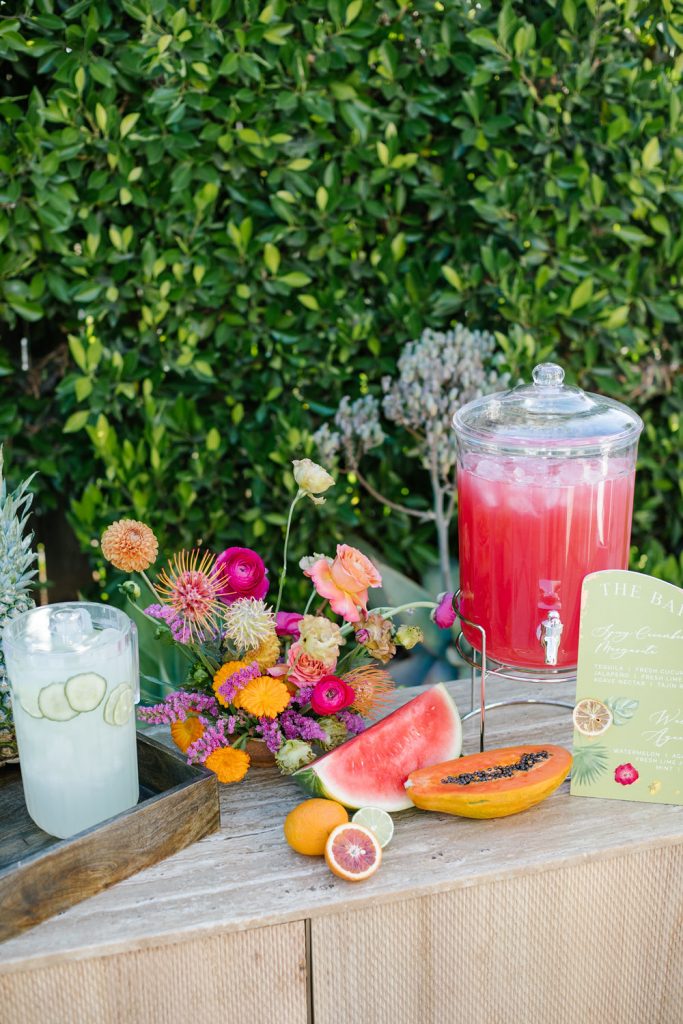 Obsessed with these flowers!!!!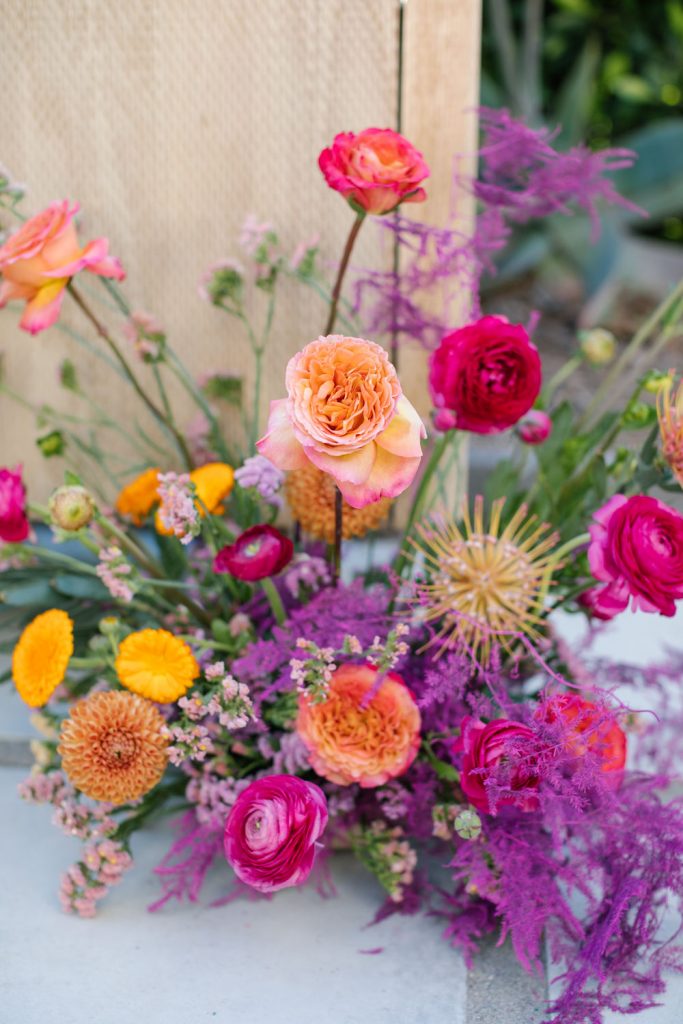 Obsessed with this adorable sign!!!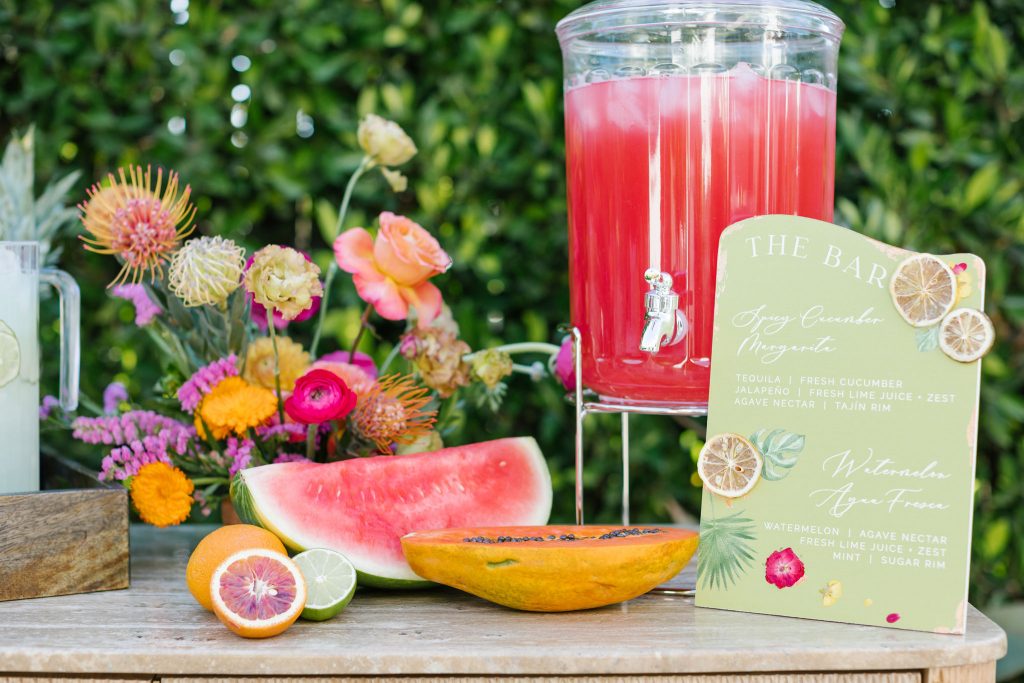 Let's pour the margaritas!!! Ay ay ay!!!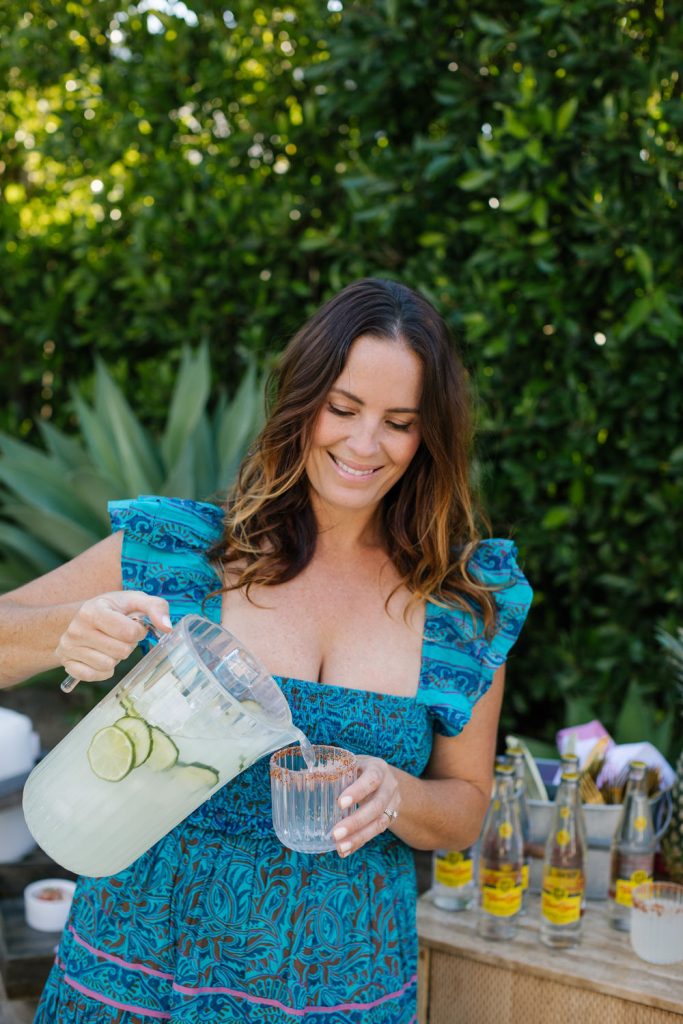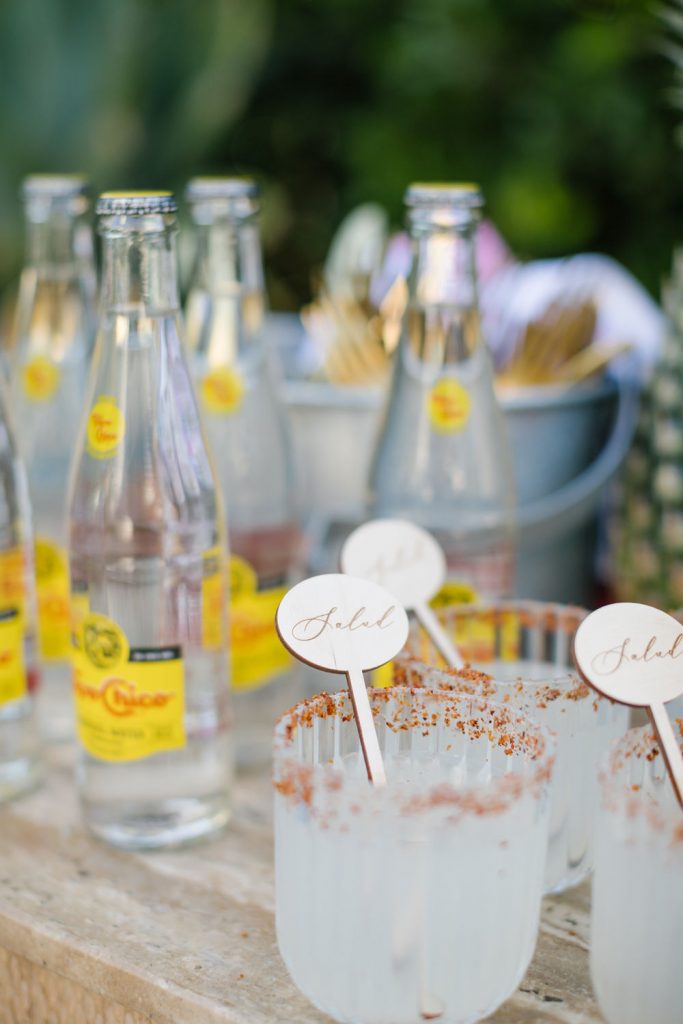 Time for the dinner!! Taylor Made not only brought the drinks but also brought SO much yummy food!!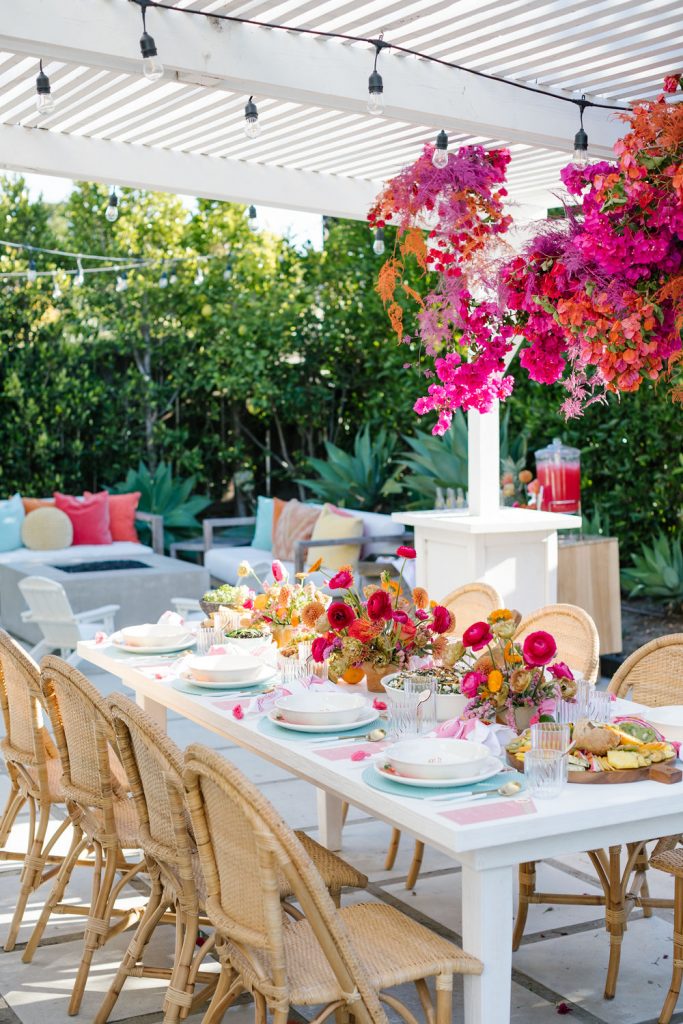 This tropical fruit platter is calling my name!!! Give me all the yummy!! That coconut is gorgeous and all of the color is amazing!!!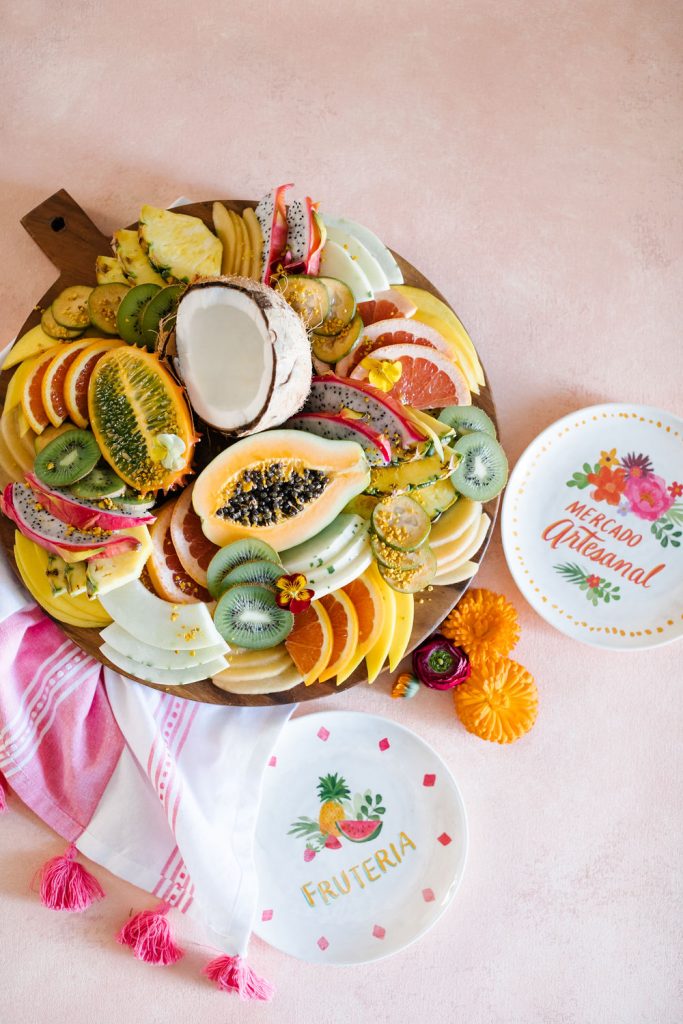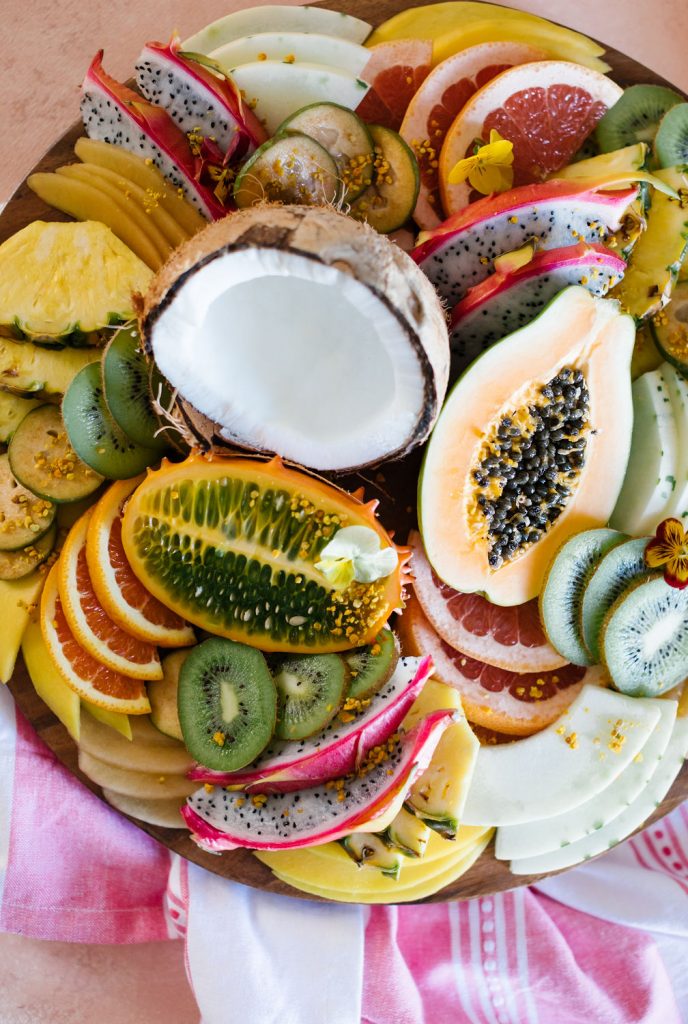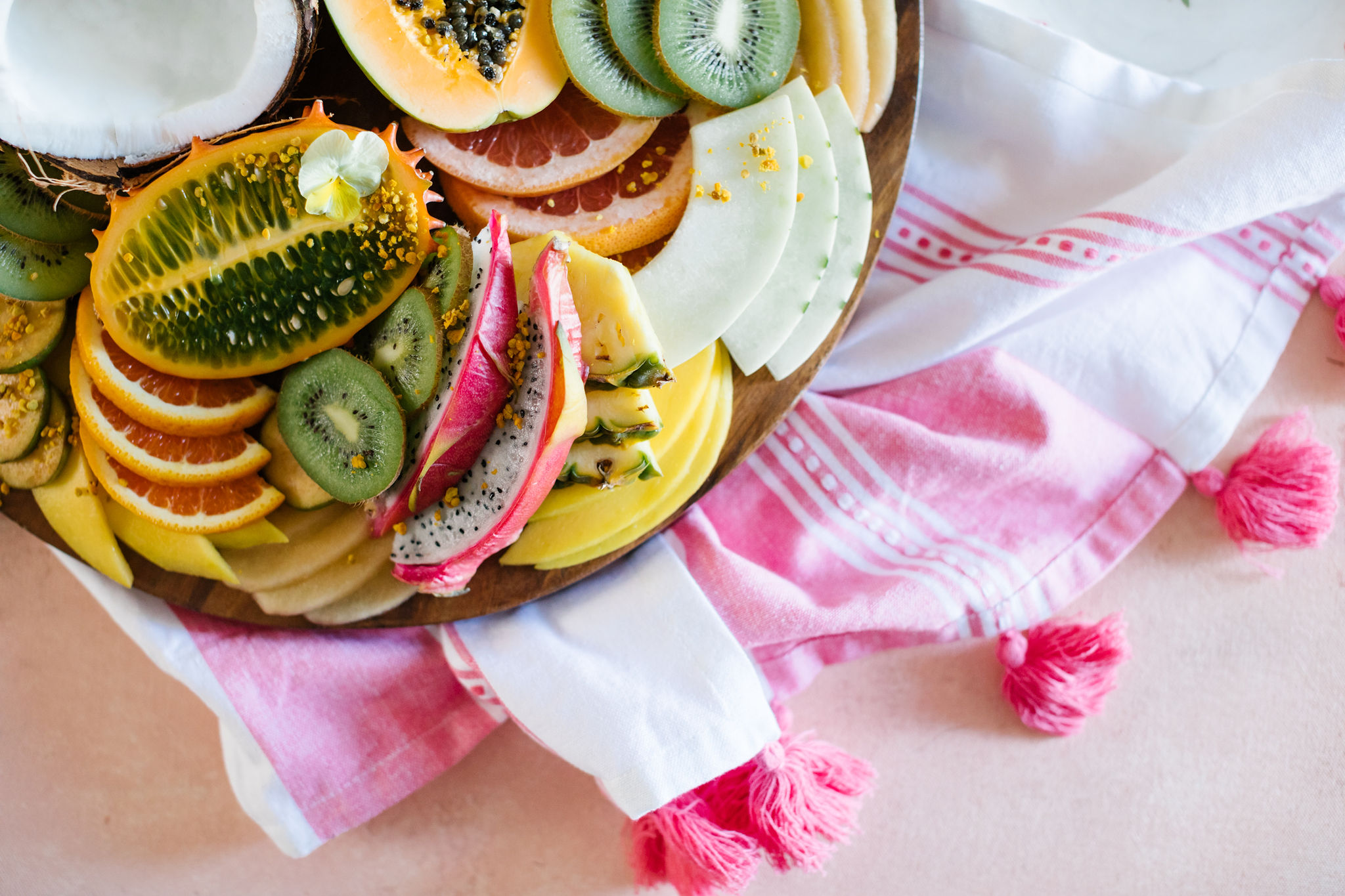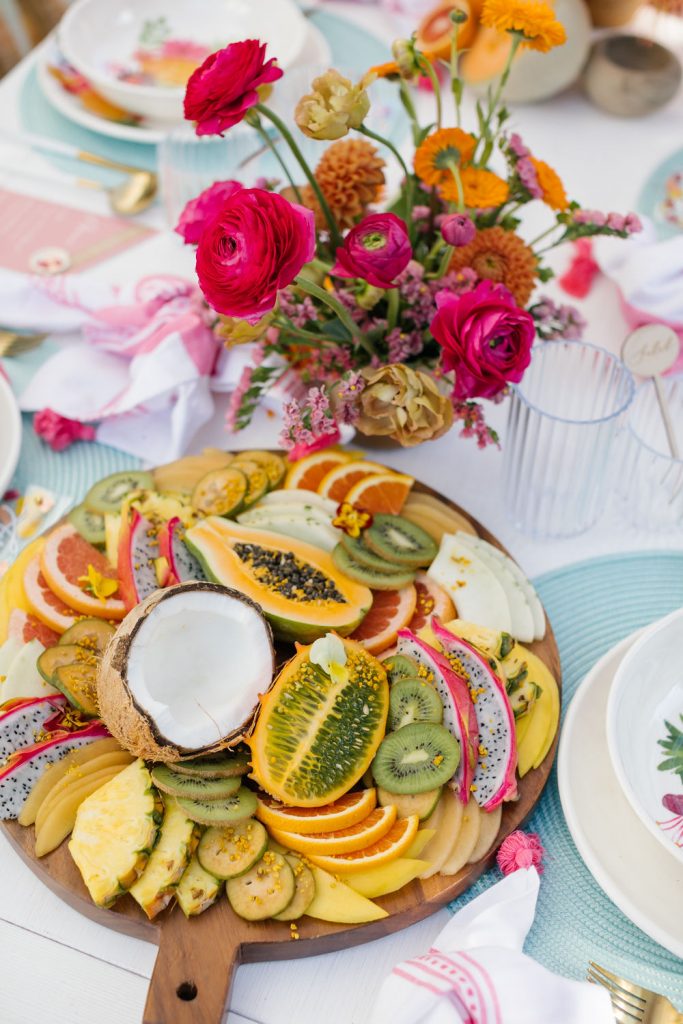 Add in a fresh salad with pepitas, yum yum!!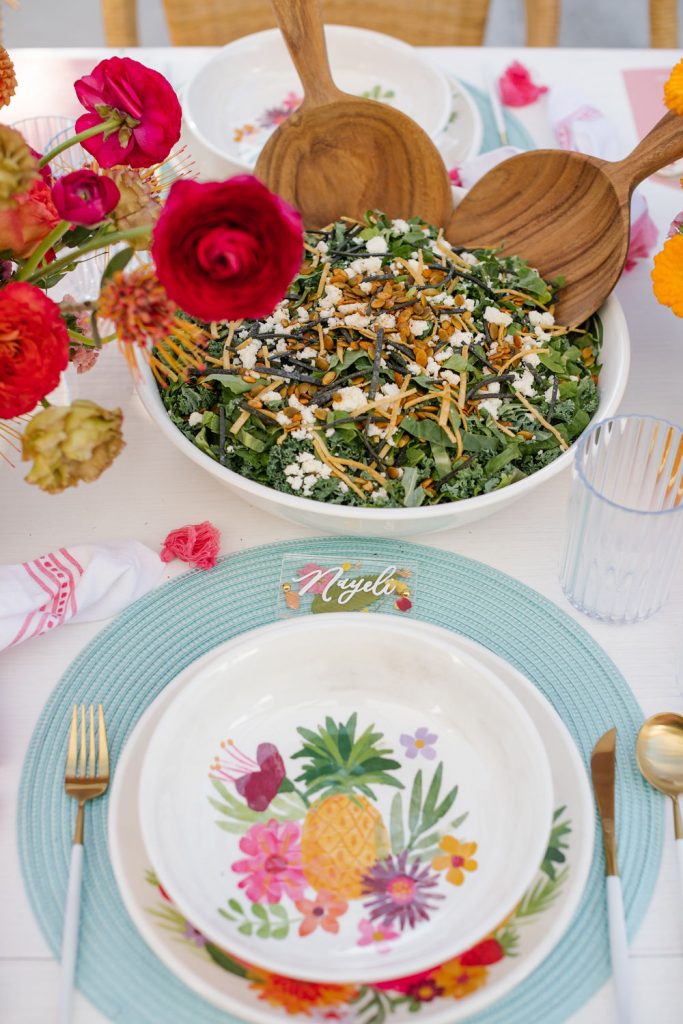 Grilled chicken with mango salsa, rice and black beans – delicious!!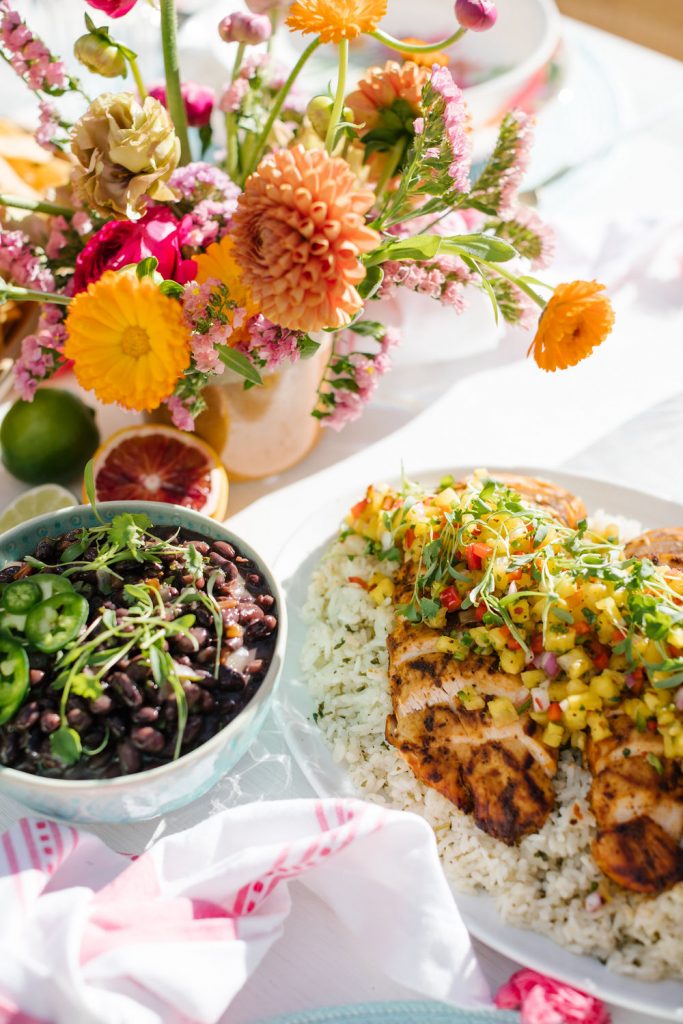 My favorite, ceviche! This is a summer staple in my house with my husband and I having it multiple times a week. So refreshing!!!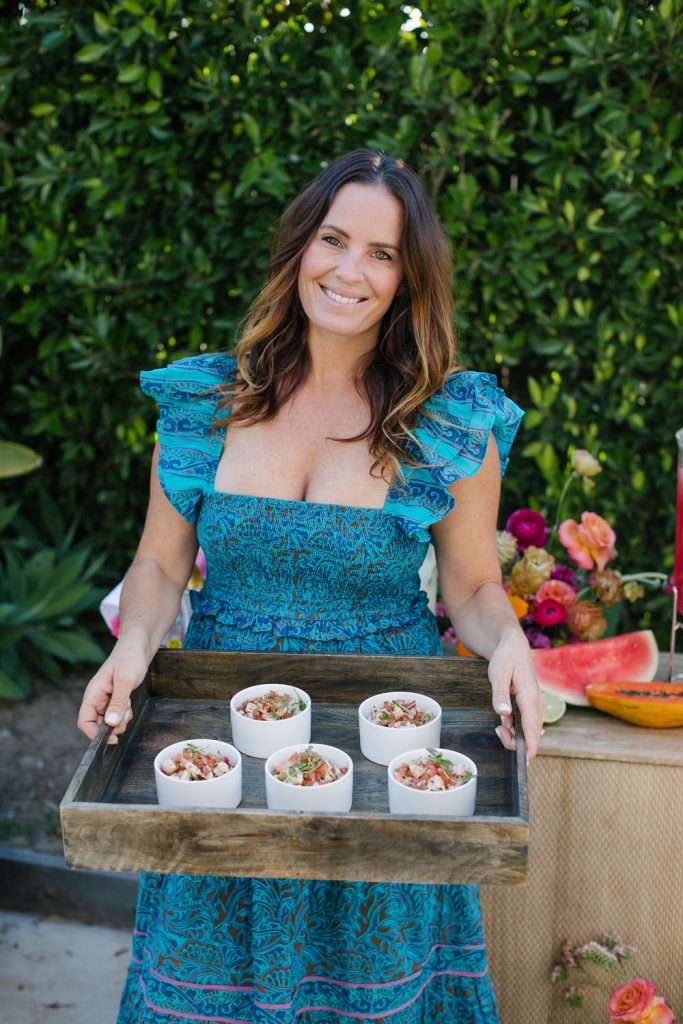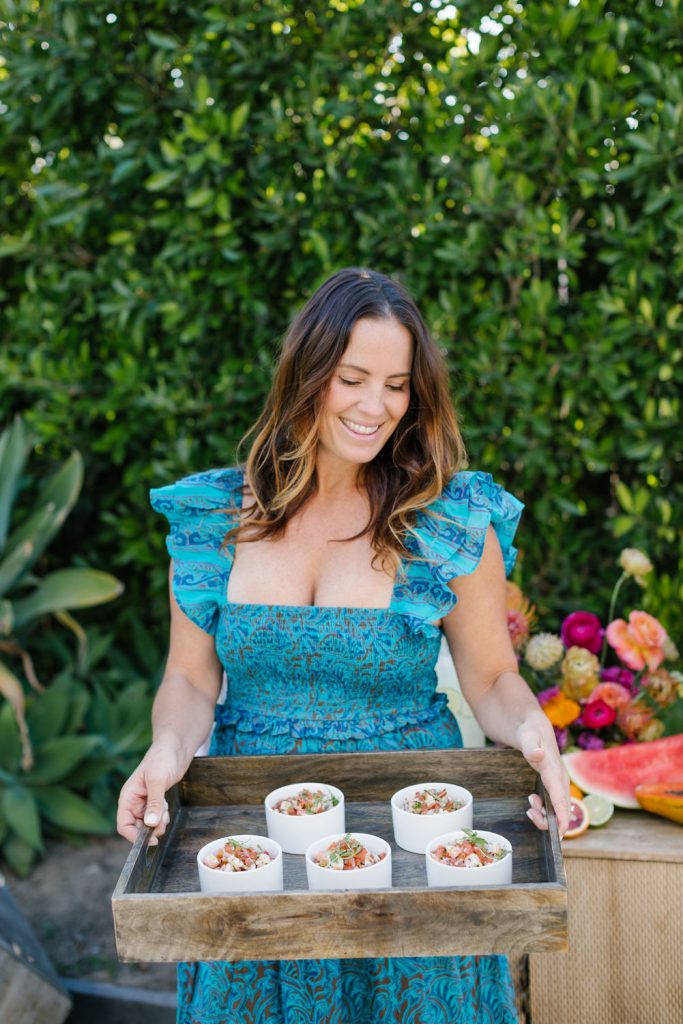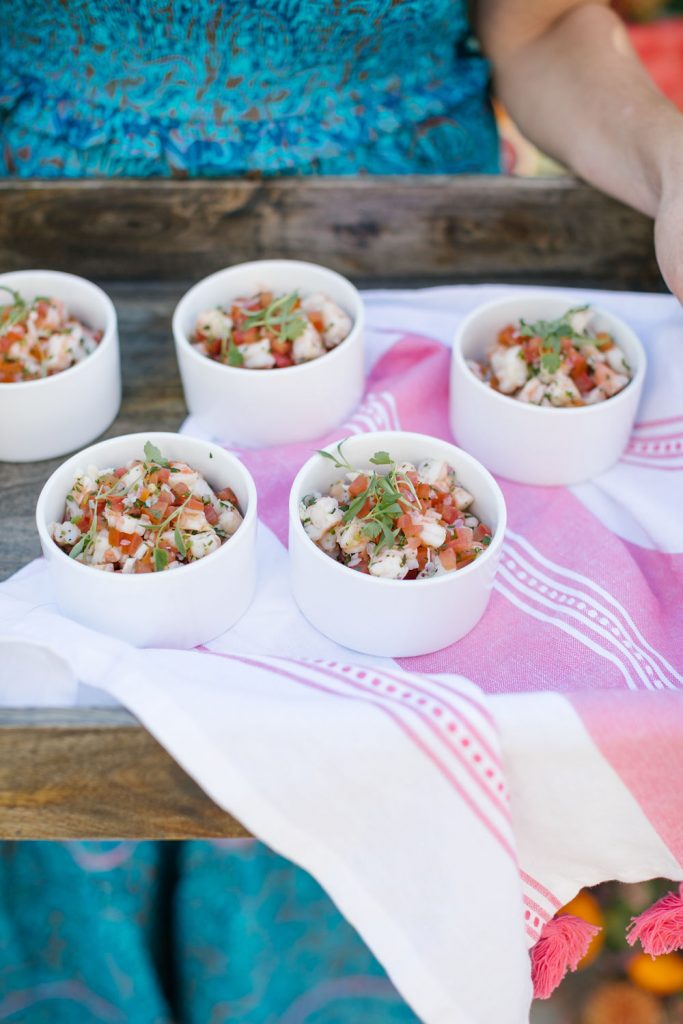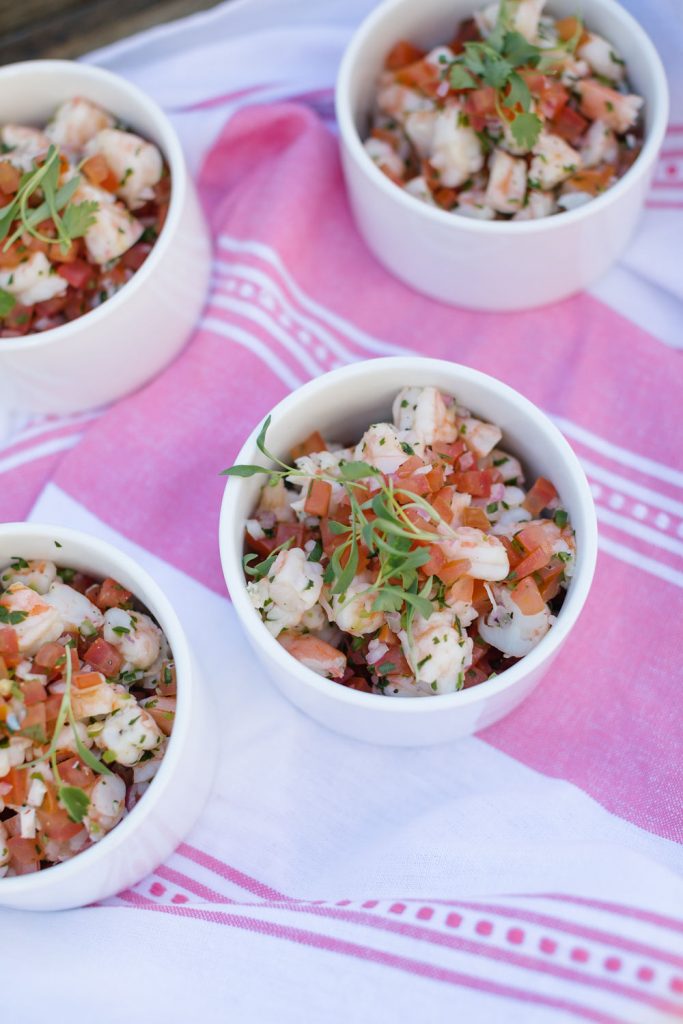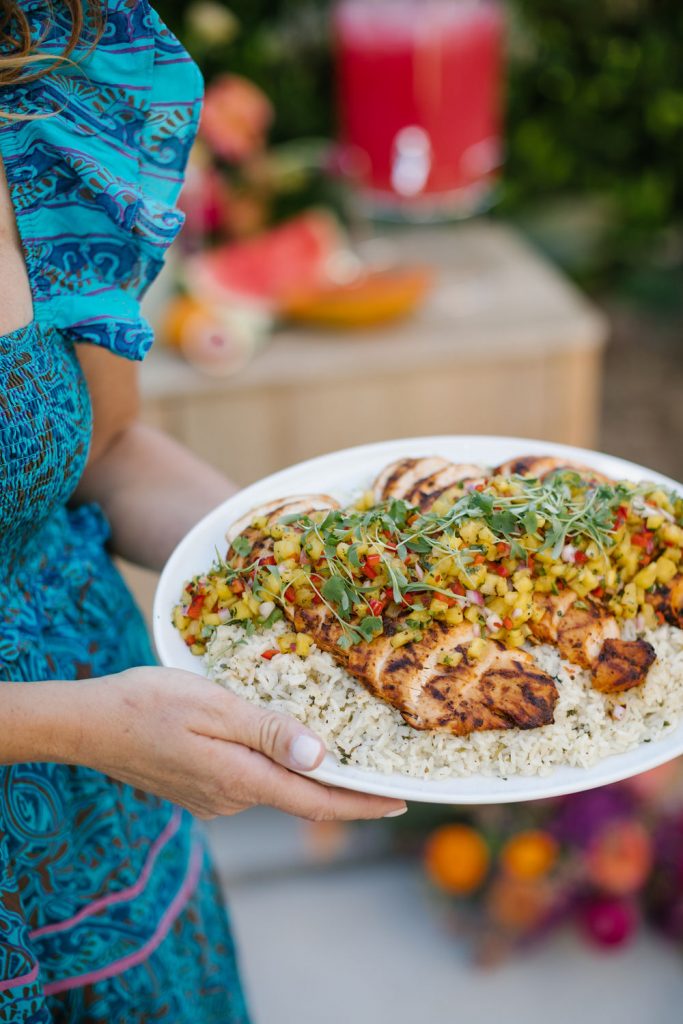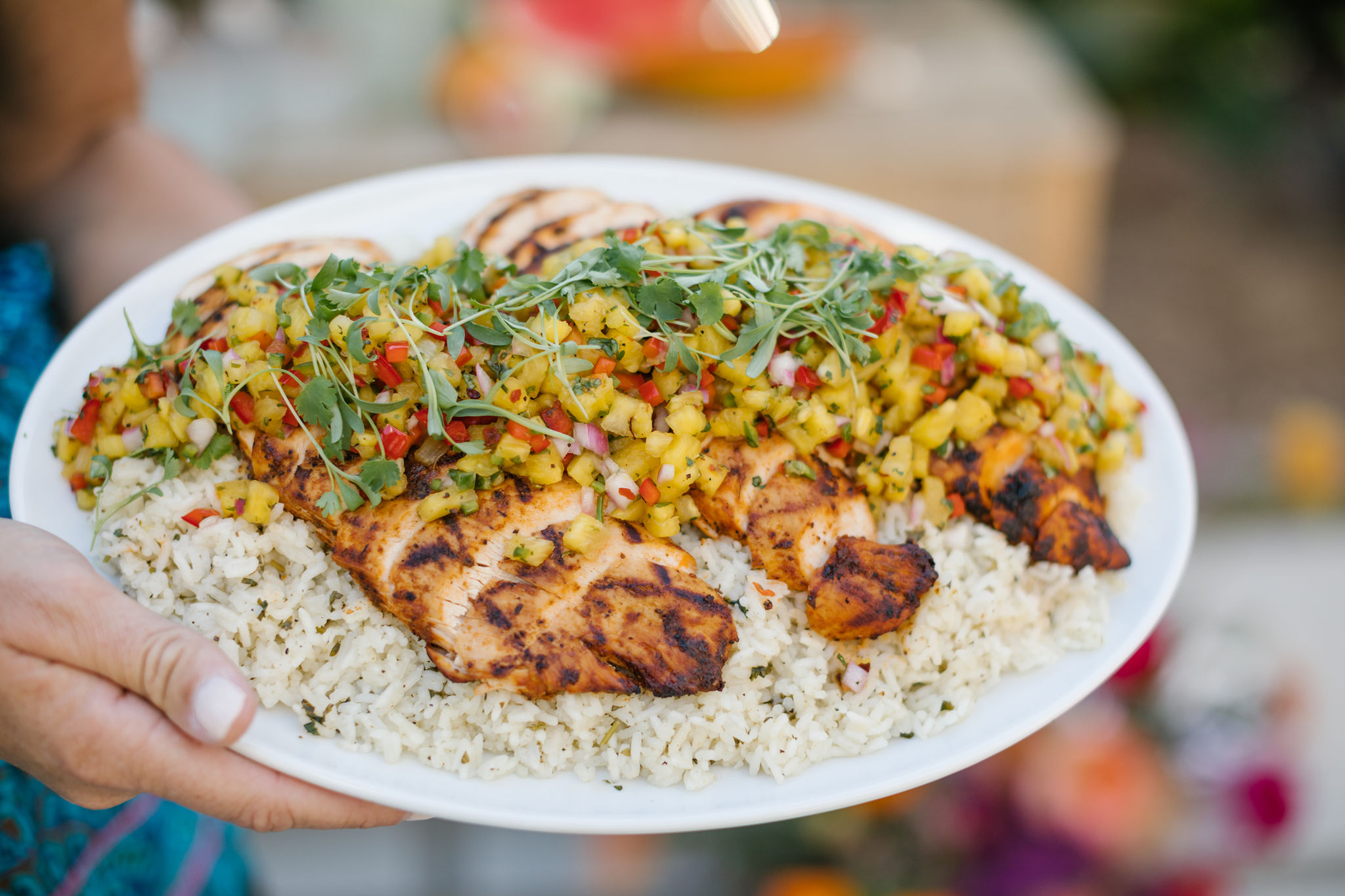 Finishing off the yumminess with these churro cream puffs, wow!!!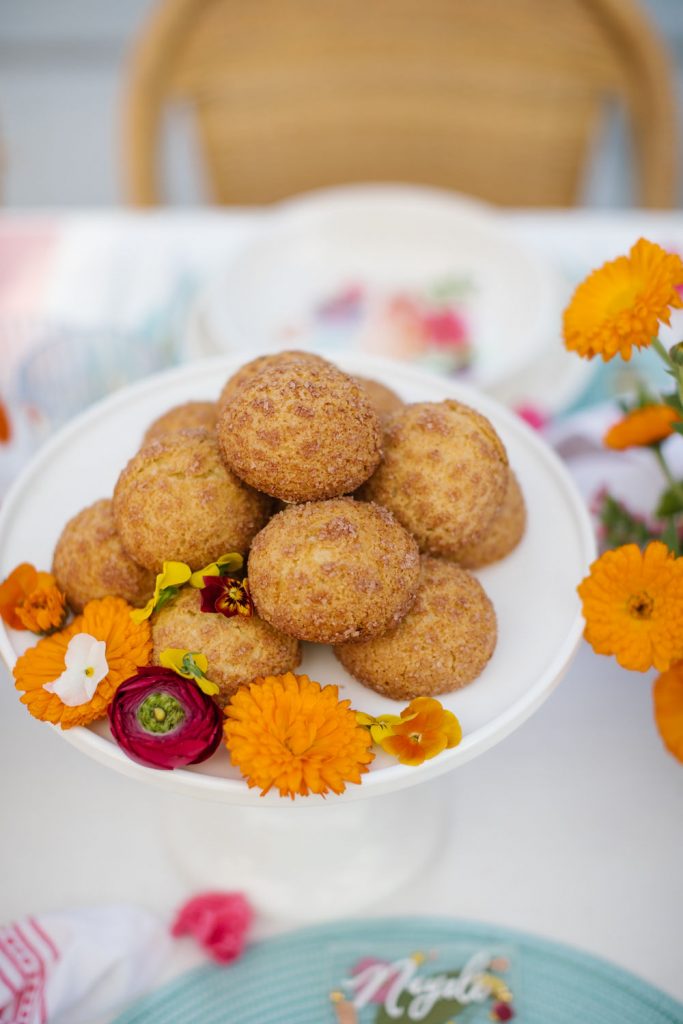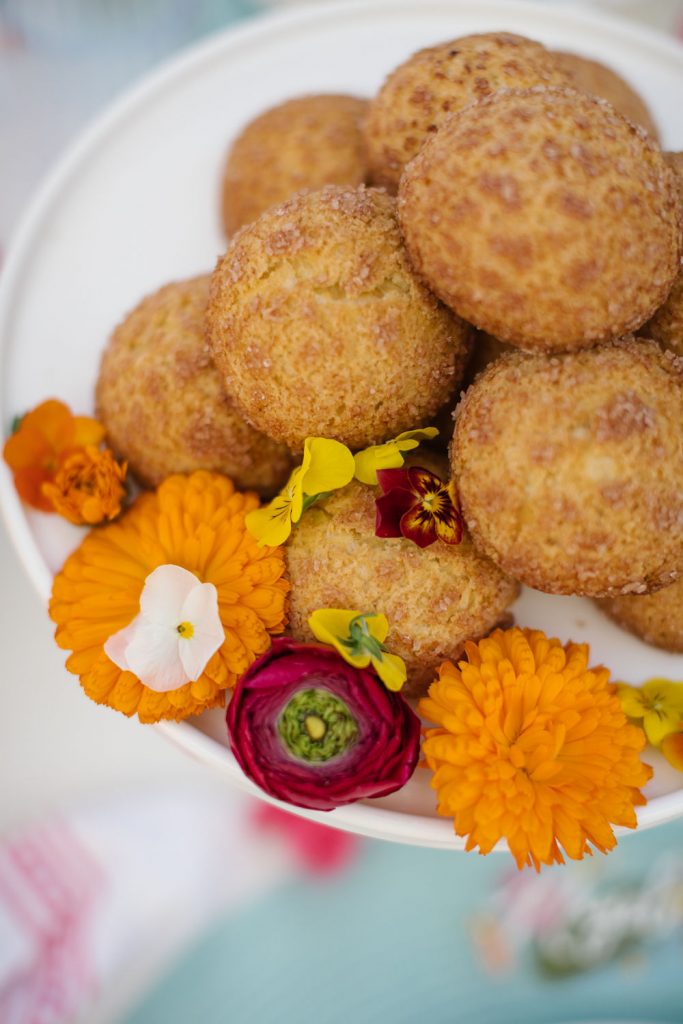 Now that's how I want to spend my summer! Sitting in this gorgeous setting with delicious food and cocktails, who wants to join?!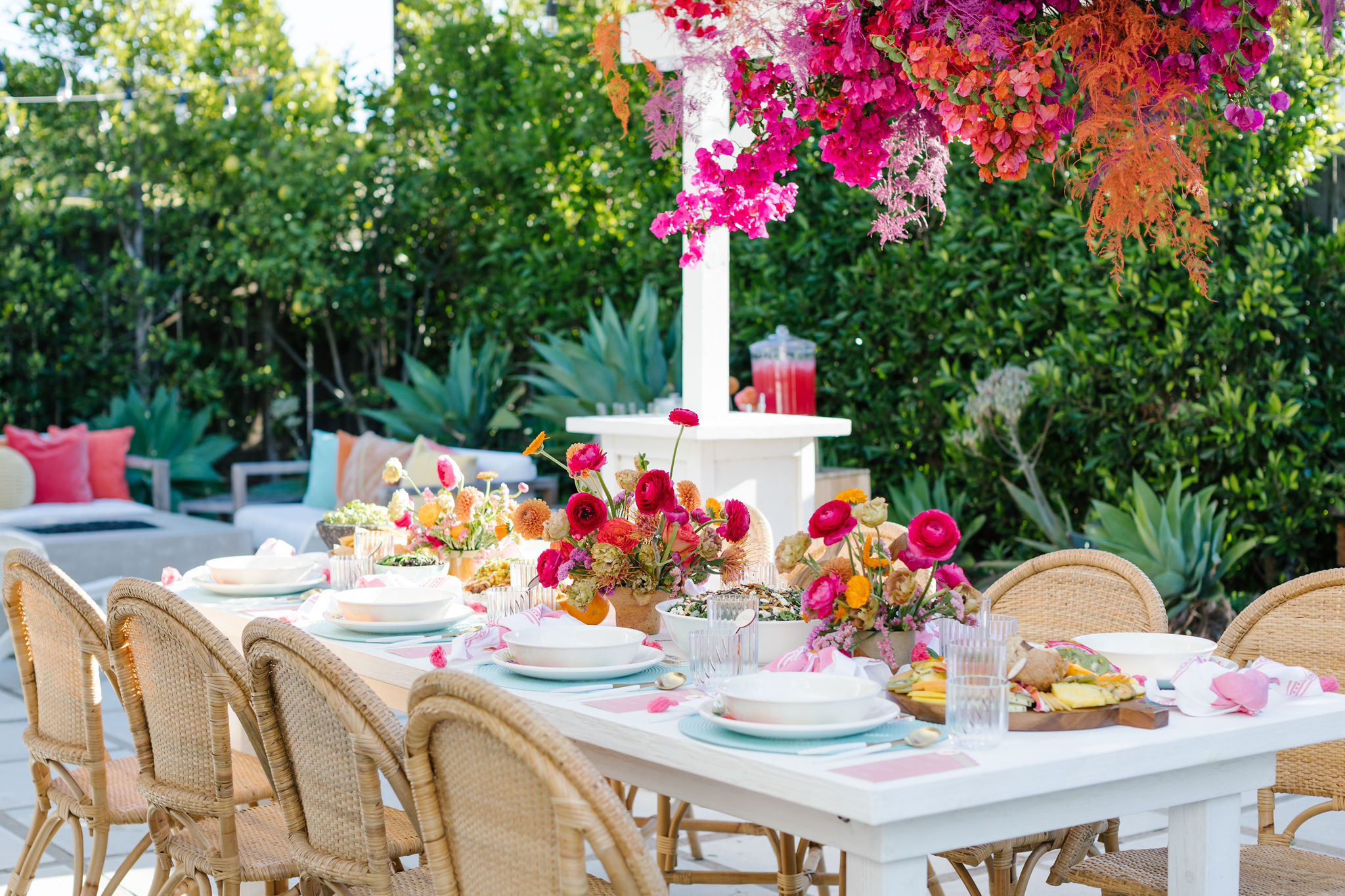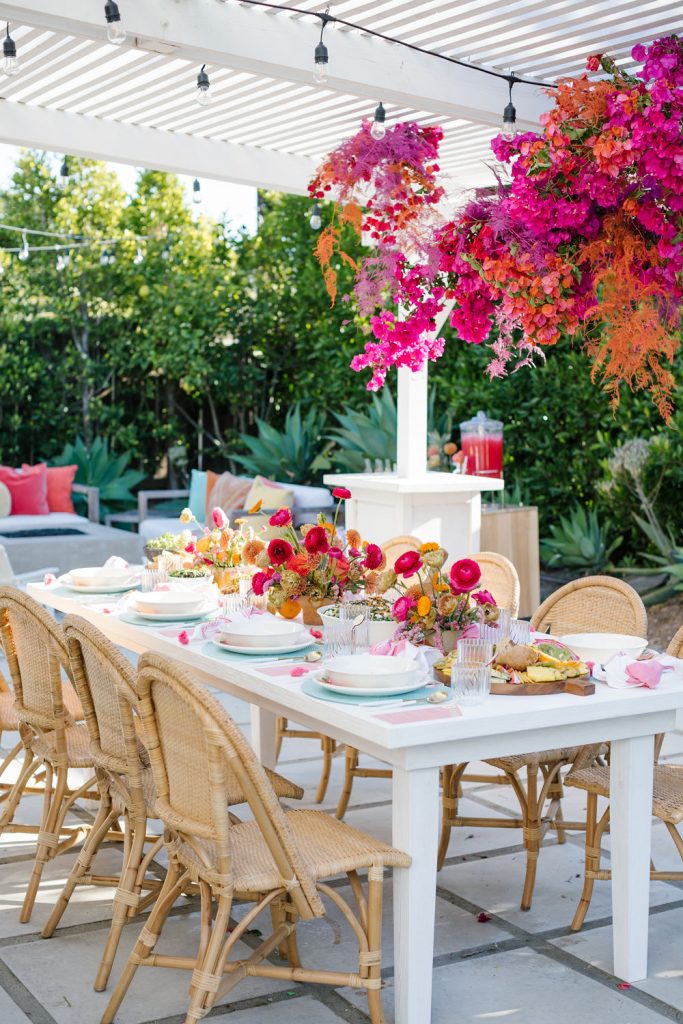 Head to Sur La Table to create this magic in your backyard!
Salud!
xx
Jacquelyn