I say it every year but I can't believe how quickly this year has flown by! 2022 was good to us and then some. Our year was jam packed with events! It was our busiest year to date and we had fun designing and planning amazing events for clients that we've worked with year after year and new clients as well. This year Leah and I expanded Beijos by having a team working for us in LA and Orange County. Without our team we couldn't have taken on nearly as much this year and we are so grateful for their hard work and creativity.
With so many events it meant a little less time for the blog but as you know I still managed to create lots of pretty to showcase through-out the year. It's always my outlet and the perfect place to showcase what we are capable of along with connecting with vendors that I hold dear to my heart as well.
With any year we have learned a lot and we are looking forward to 2023 and making this year our best yet! Cheers to all of you for following along with us on this crazy ride of a few moms working hard and making magic together. We appreciate all of your support! Now, a look back at 2022 and a few of our favorite projects…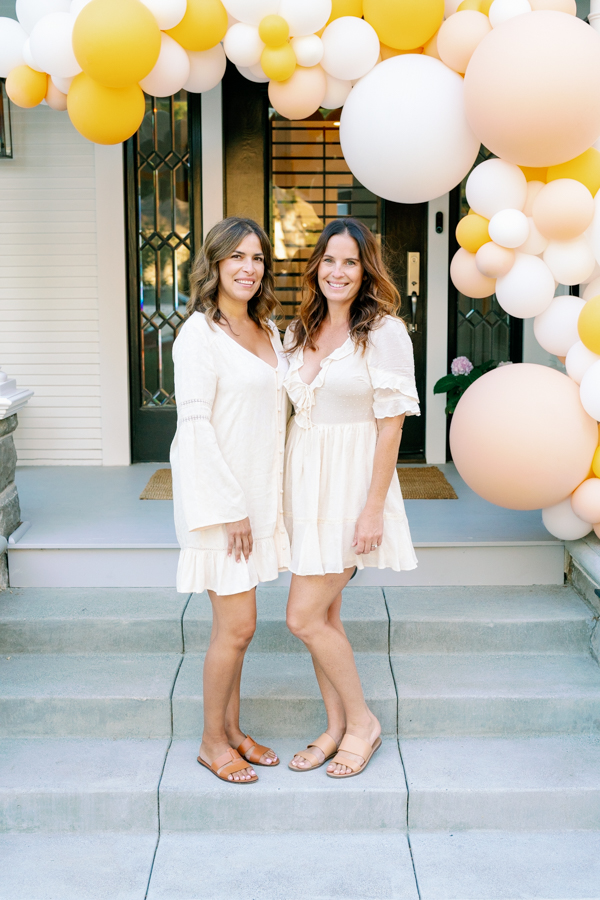 ---
J A C Q U E L Y N
Wow, what a year!!! This year was jam packed full of fun and as usual it was very hard to narrow down my favorites. I did a mix of some of our events and some of my photo shoots along with a personal favorite of the year. It's always amazing to look back after a year of hard work and creativity and see all the memories we made and all the beauty we created. Check out my favorites from 2022!
Jacquelyn's 40th Birthday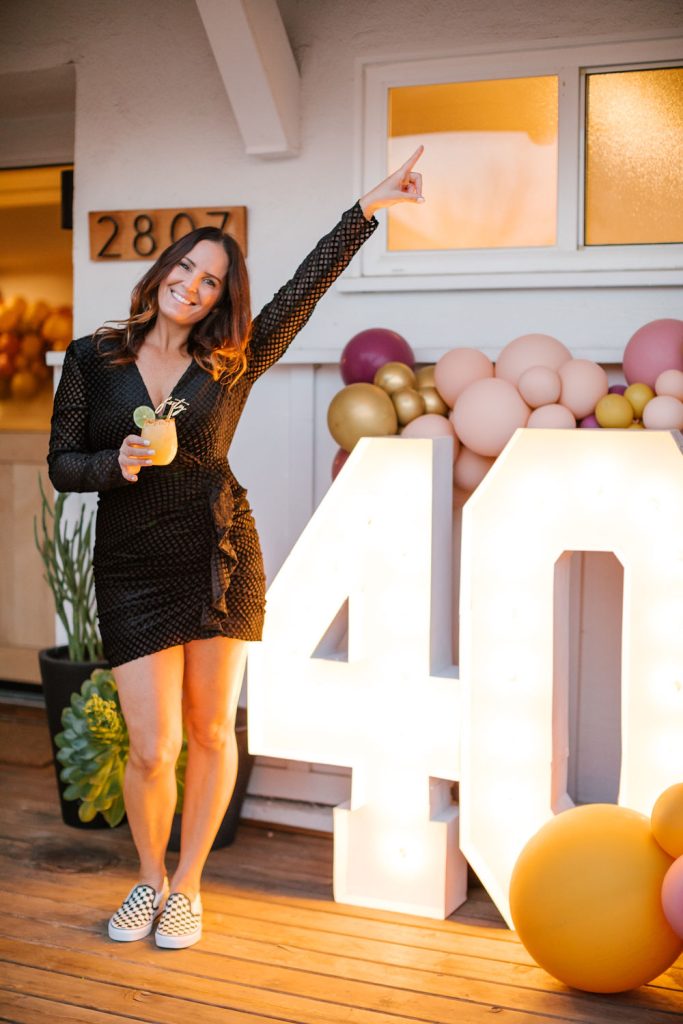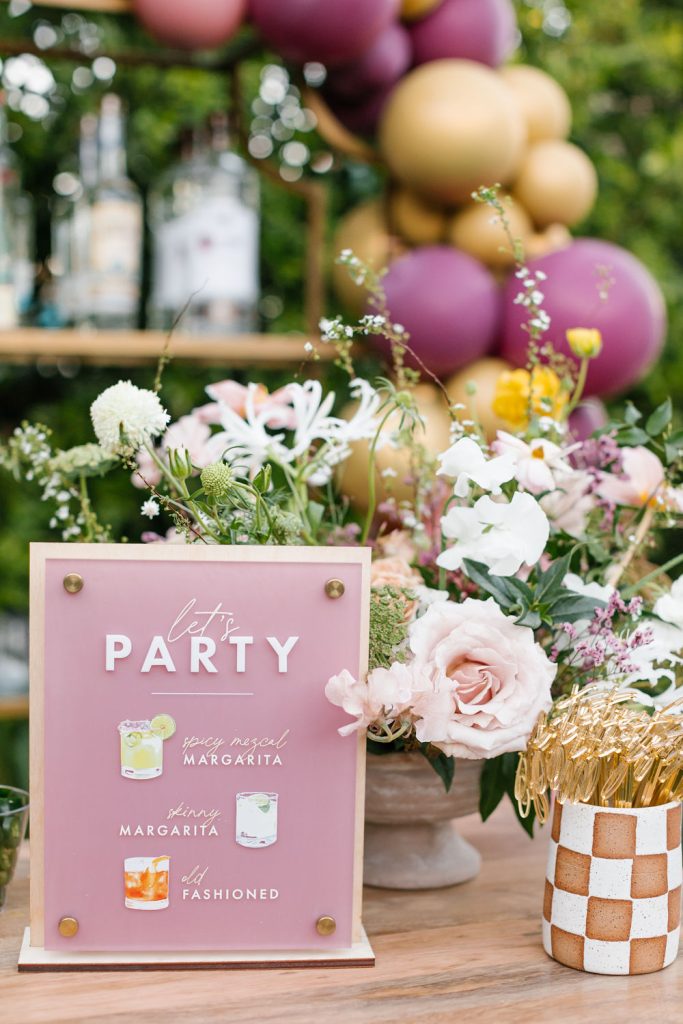 I turned 40 last year, GULP! It was a milestone birthday and I had so much fun celebrating with my family and friends in my own backyard! It was followed by an intimate dinner with my family the next day and a trip to Cabo with my husband a few weeks later. This party was the perfect way to start my 40th turn around the sun and end my 30's with a bang! I was so lucky to have all of my amazing "friend-ors" help me make it magical and I definitely felt the love this day!
Noa's Barnyard Birthday Bash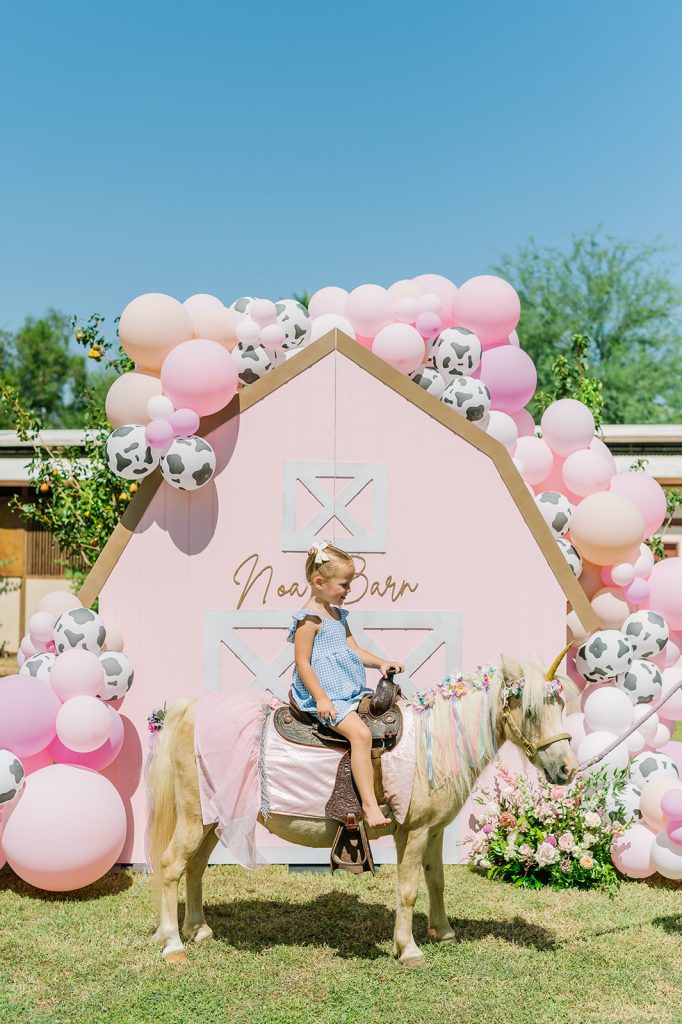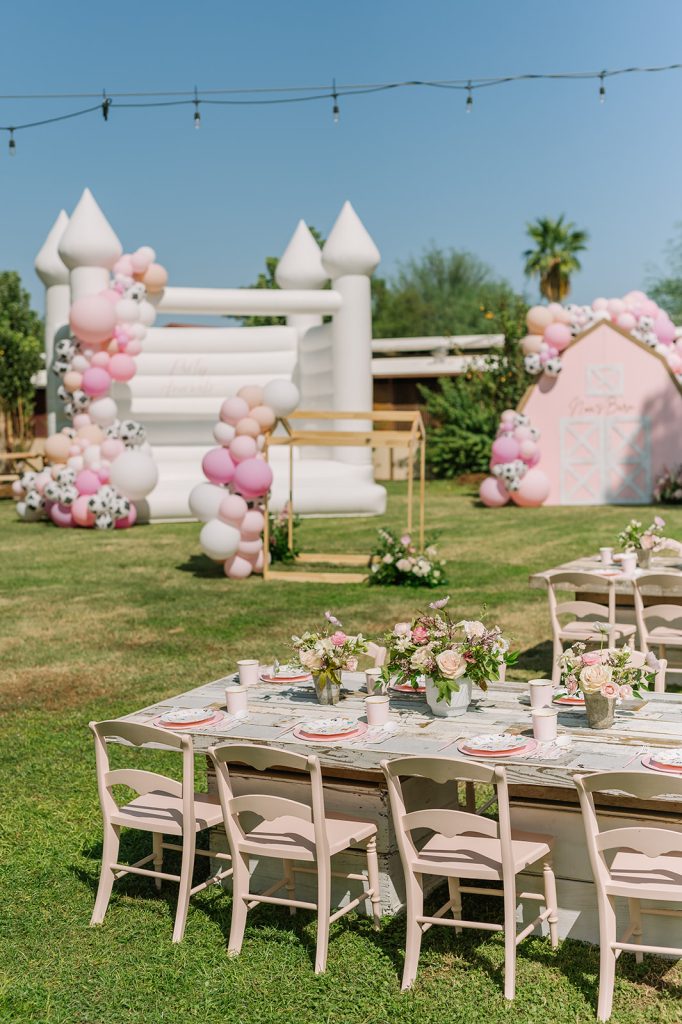 Believe it or not this party was actually from 2021, but we posted it in 2022! So here it is, still a favorite!! This may even be in my top 10 of all time favorites! It took us to Scottsdale where we have one of our favorite clients, Noa's mom Brittany! She is always having the best theme ideas and this barnyard one was so so cute! I loved all of the details by Pirouette Paper and bringing some of our favorite California vendors all the way to Arizona to create the ultimate party for Noa.
Be Aware You Are Rare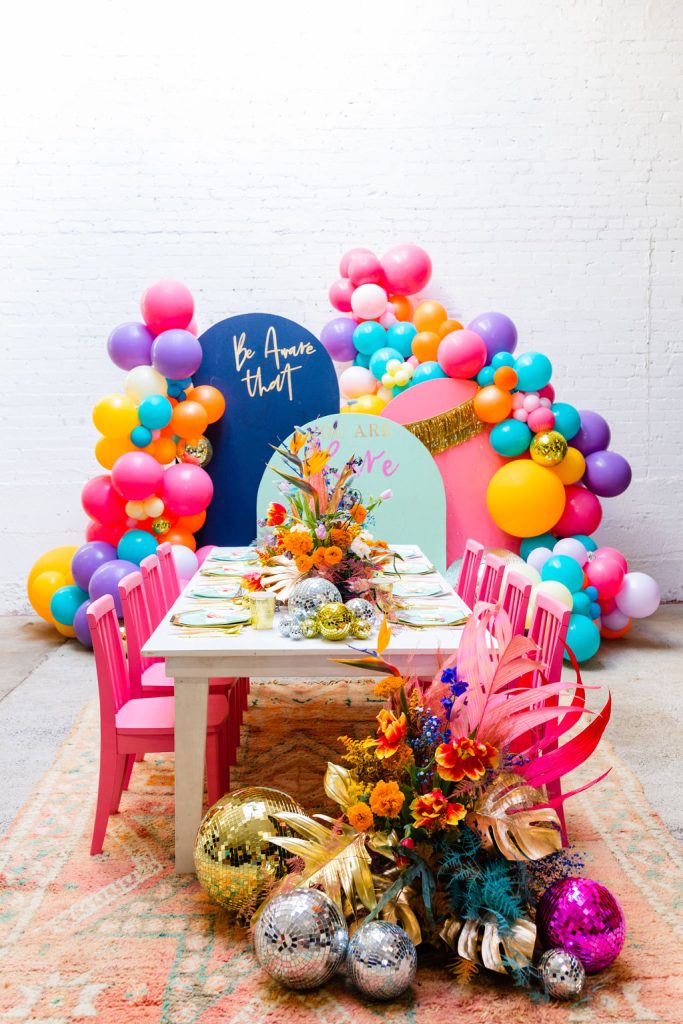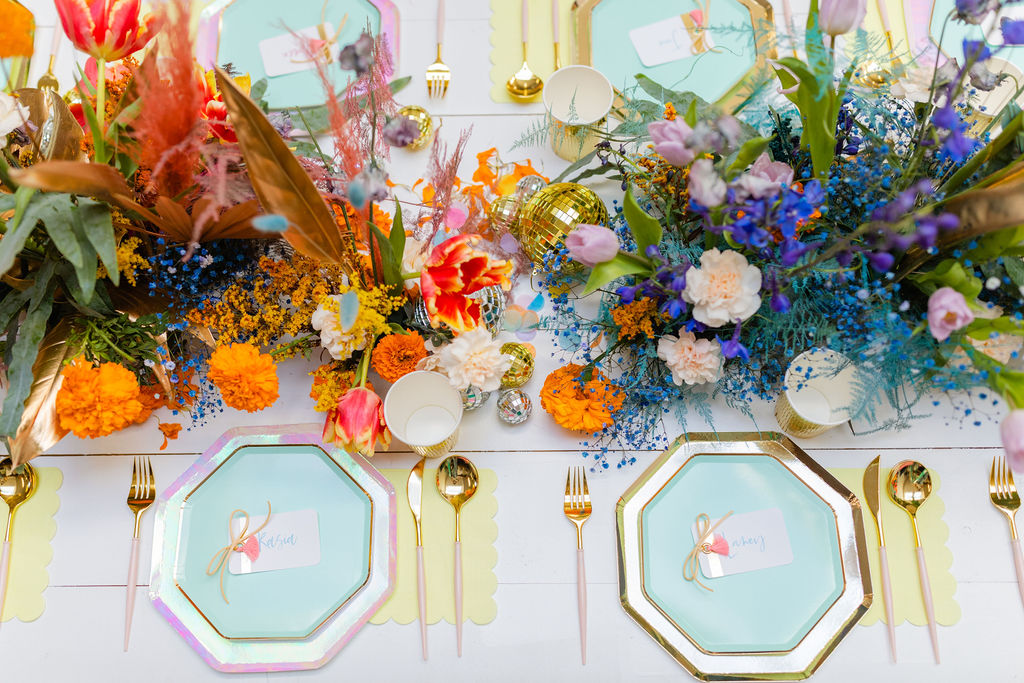 Every year I try to come up with new and creative ideas for photo shoot themes and I also love to ask my fellow "friend-ors" (vendors who are friends) what they want to do that year. Well this fun theme came from my friend Marnie, owner of Sweet Salvage Rentals. She had seen a notebook with the phrase and it had fun colors and metallics along with zebras – it was super eclectic! I loved the message and the idea of doing something totally out of the box to go along with it. My favorite was the gorgeous flower arrangements by Tanya from Earth & Grace, they were amazing!!
Colorful Maravilla Table for Sur La Table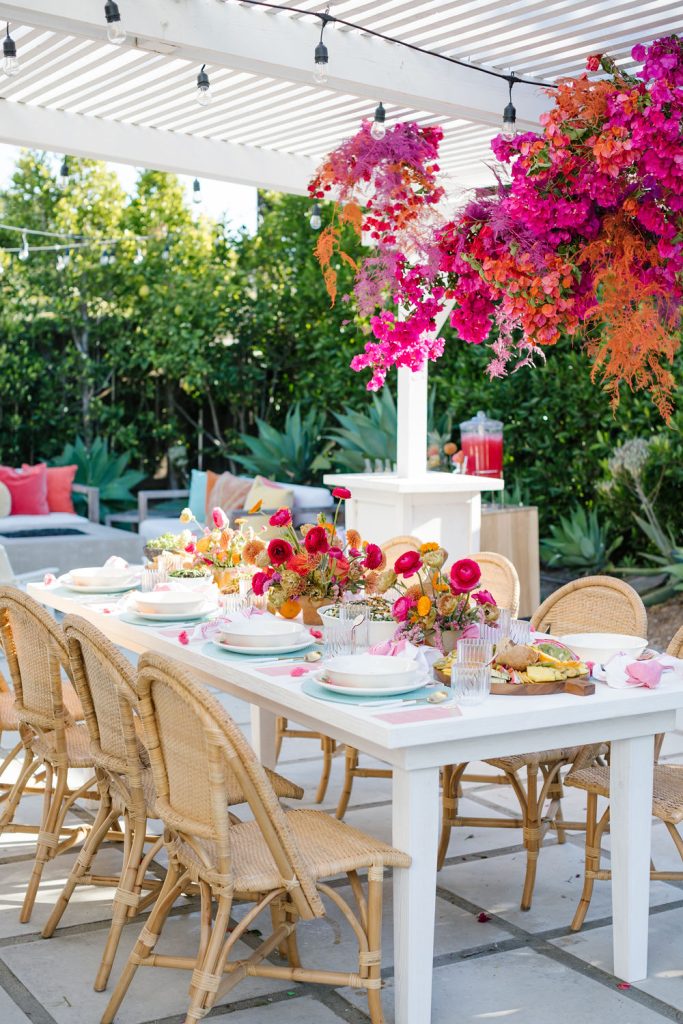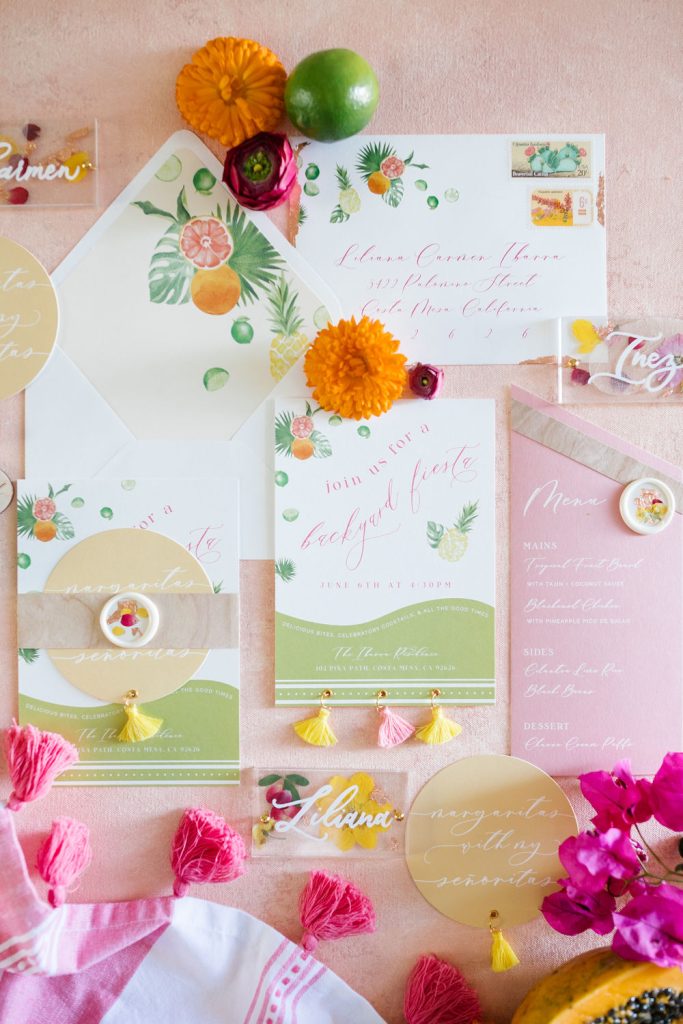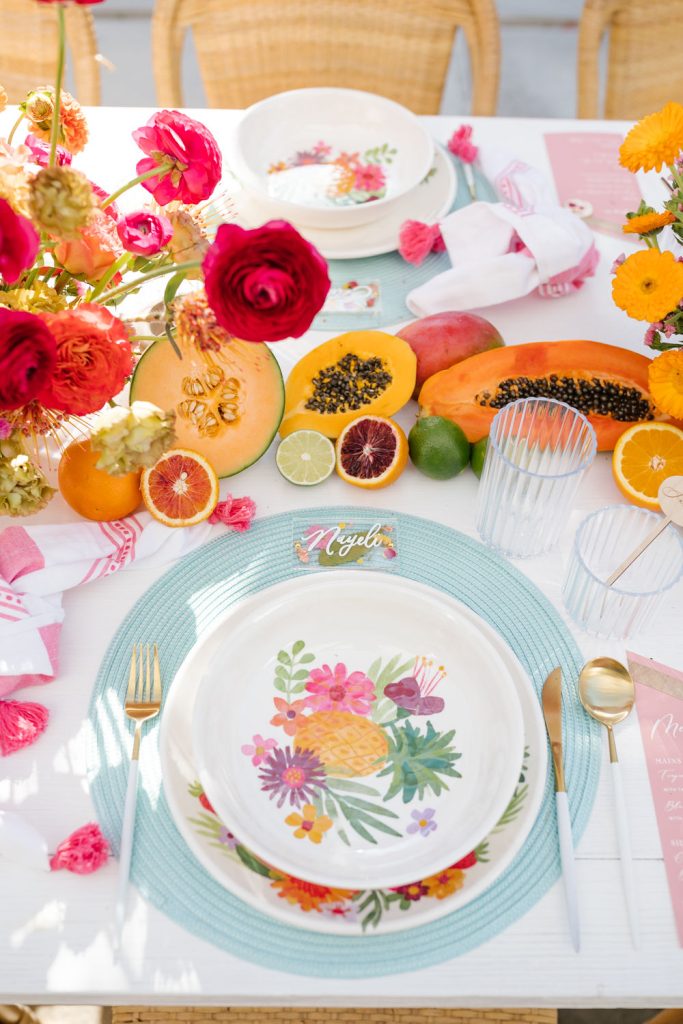 A few times a year I am lucky enough to partner with Sur La Table to create a beautiful tablescape using their products. This backyard summer shoot featuring their Maravilla collection was one of my favorites! There were so many vibrant colors and fun details that brought this beauty together and the stunning flowers by Not Just in Novels took my breath away! It was all captured so perfectly as well by Alison Bernier with her light and airy photos. This one makes me want to fiesta all day!
Be Happy Let's Party!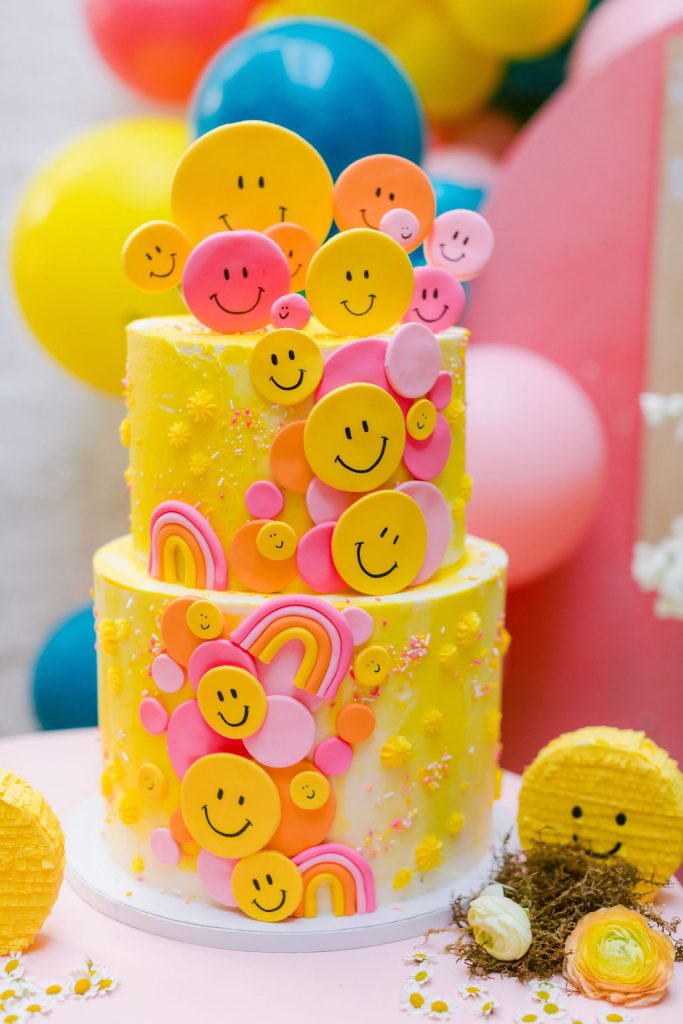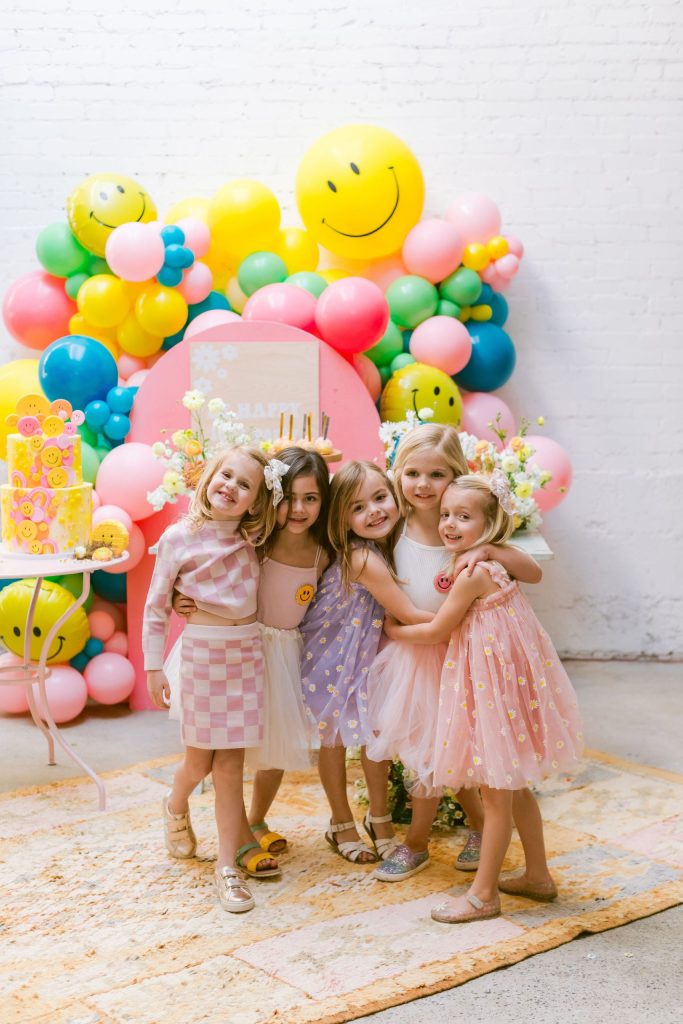 This sweet little shoot just makes me HAPPY! Obviously that was the goal for this one, and I think we achieved it. From the happy colors with that amazing backdrop by The Pop Shop, to the adorable details from Poppy Jack Shop, and of course the cute girls decked out in Wild & Rae, to that incredible cake from Sheila Mae. Plus, I love the nod to the vintage happy face, too much cuteness at once!!
Heidi's Peter Rabbit Baby Shower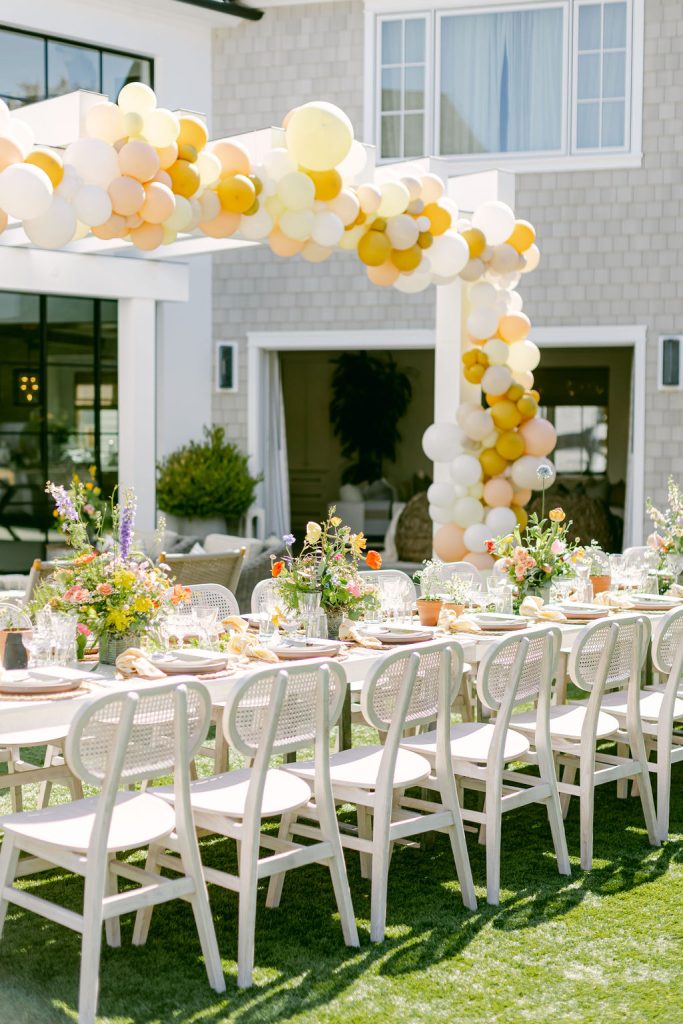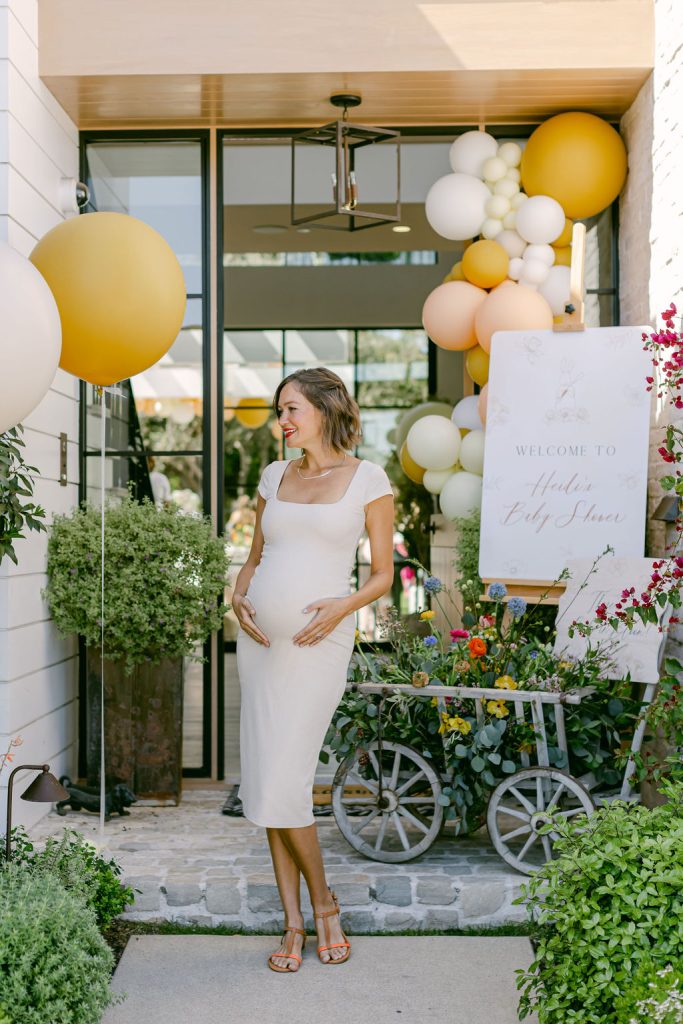 Heidi's friends wanted to throw her a beautiful shower to remember and boy did they succeed! This day couldn't have been more perfect. From the gorgeous home it was held at to all of the beautiful decor, you can see why it's one of my favorites of the year. Sweet Salvage Rentals pretty tables and chairs along with Hostess Haven's beautiful tabletop pieces were standouts along with French Buckets gorgeous flowers. So many other details made this one memorable, what a special way to welcome a baby into the world!
Sienna's Charming 1st Birthday Party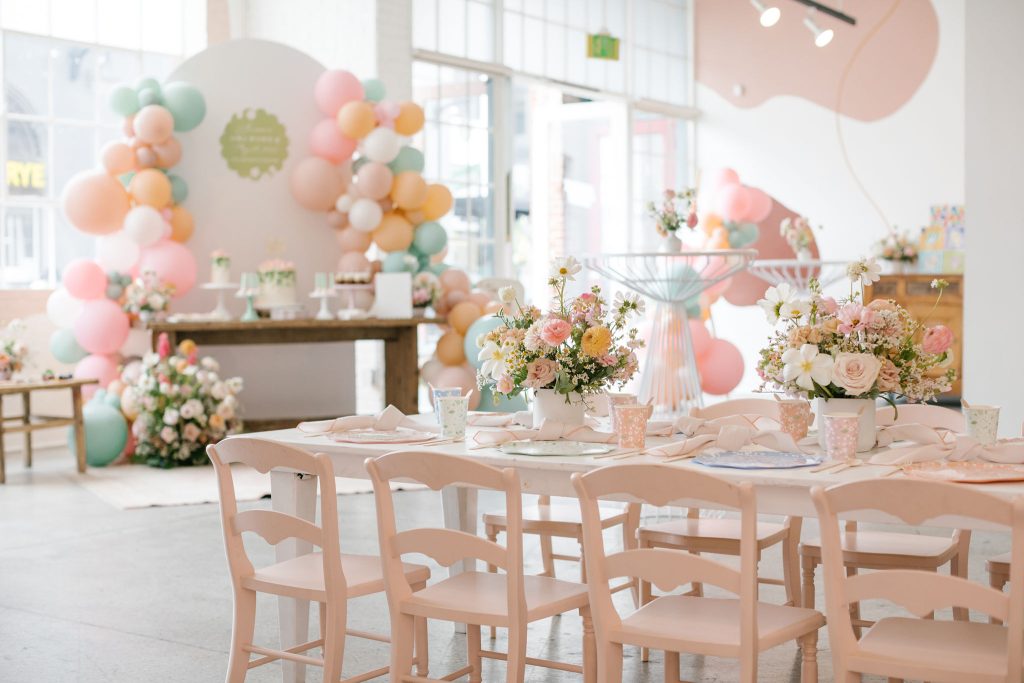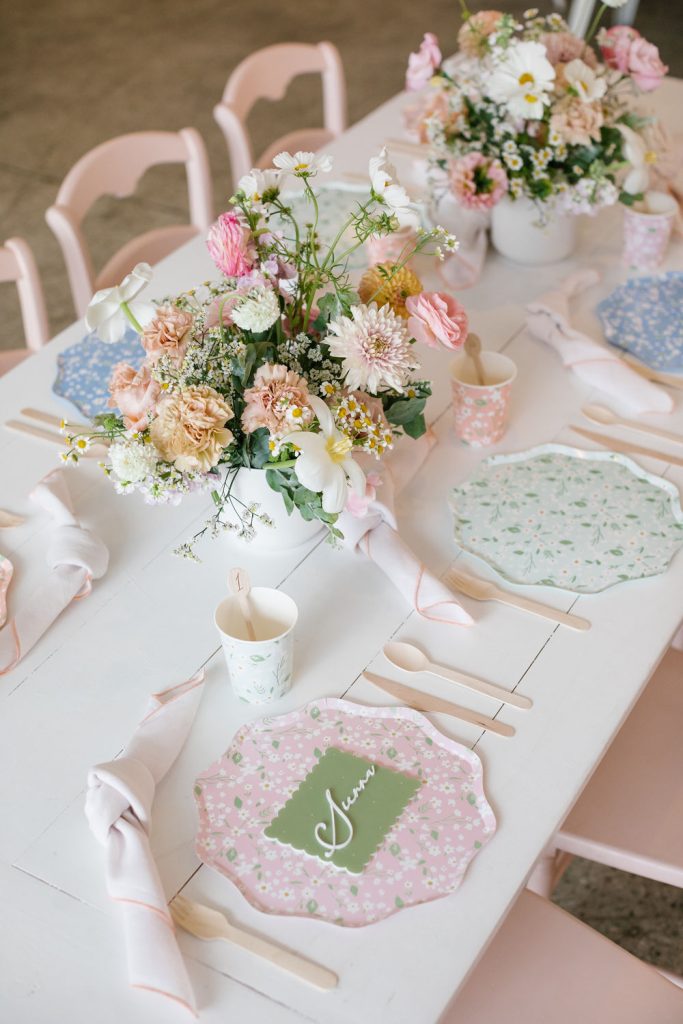 Sienna's mom wanted to celebrate her 1st birthday in style! From our initial phone call she had great ideas on how to make the party special and personalized to Sienna. We decided on a very feminine and girly barnyard theme and she couldn't have chosen a better venue than Whimsy in Pasadena to host it. I loved all of the delicate details and incorporating Sienna's Korean and Mexican heritage into her birthday party as well! It was all captured beautifully by Alison Bernier.
Adrien's Legend Dairy 1st Birthday Party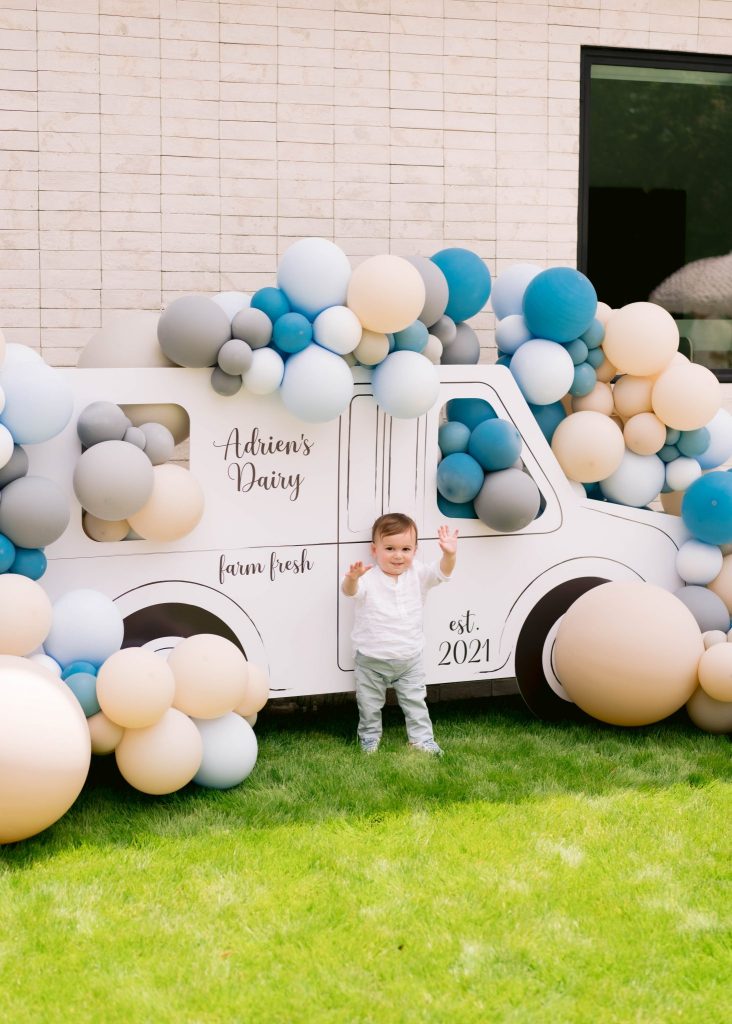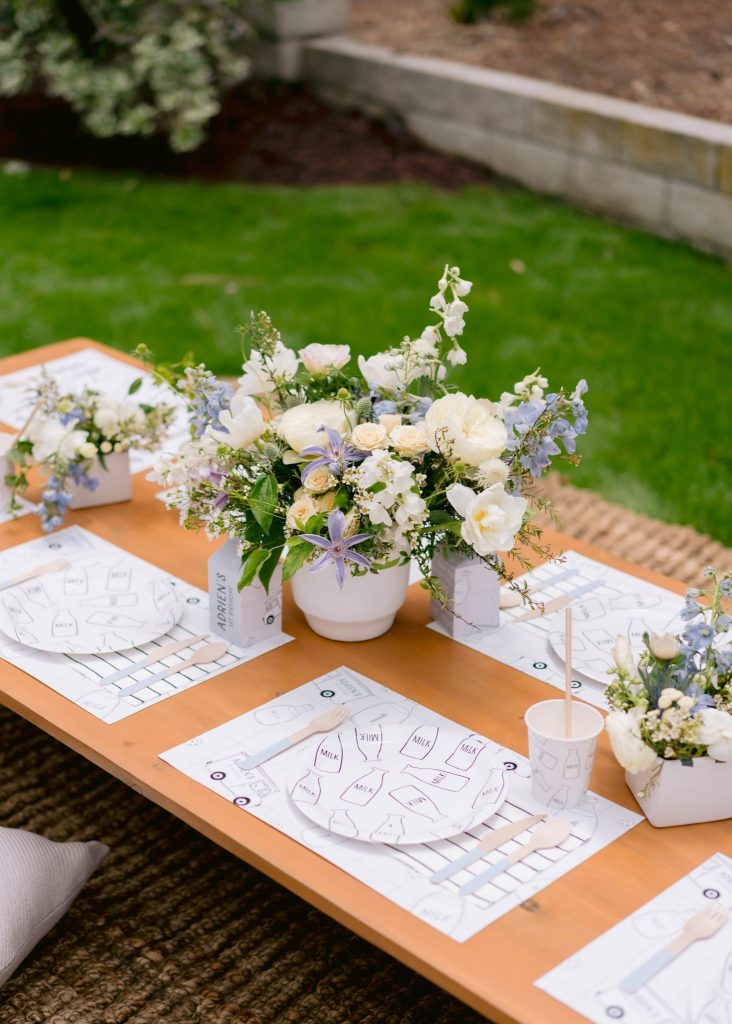 Another first birthday party! This time it was for Adrien who's mom had a fun and unique theme idea – Milk!! I loved tackling this theme and making it our own with a fun color scheme and tons of adorable details from Pirouette Paper. Plus, you can't beat that amazing backdrop by Belle Ame and balloons by The Pop Shop. It turned out so adorable and you can see why it's one of my favorite parties this year!
Vintage Halloween Party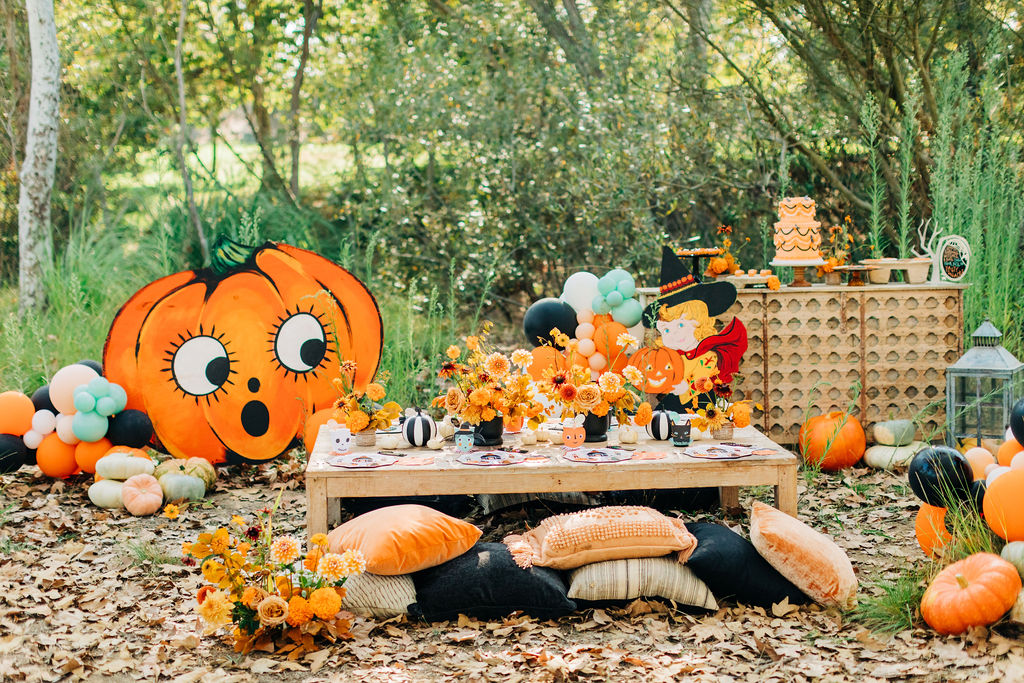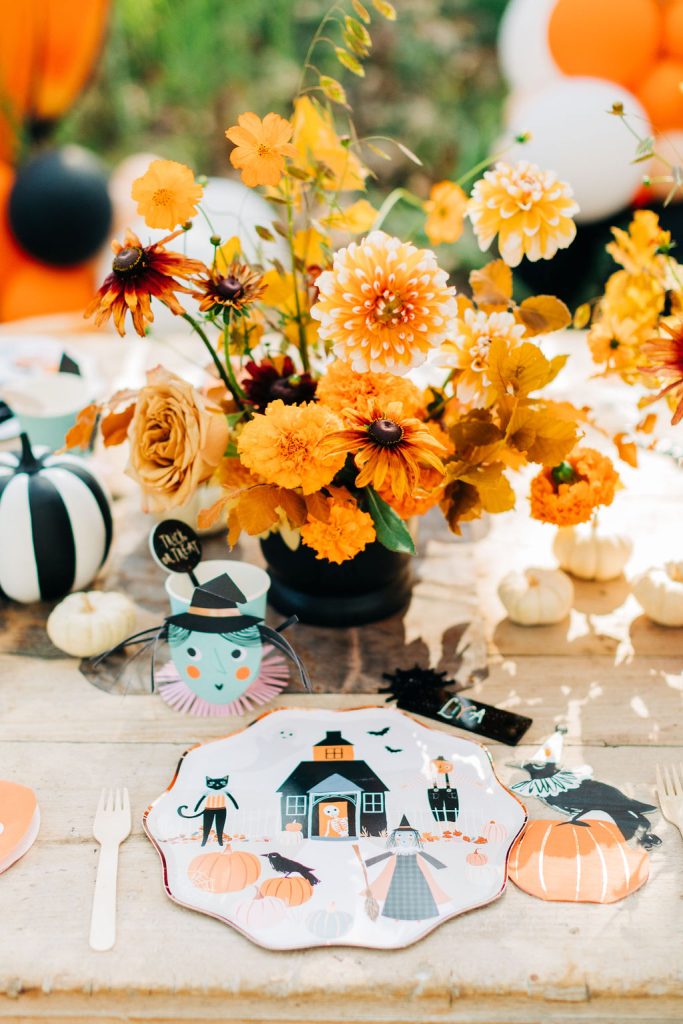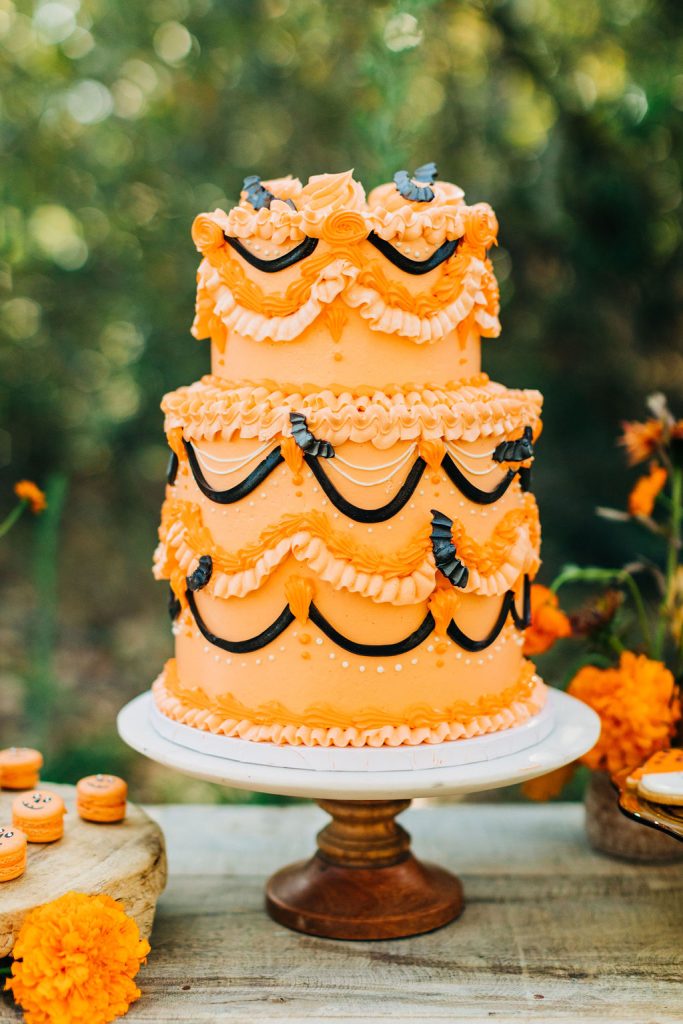 I am still obsessing over this adorable Vintage Halloween Shoot. I was inspired by Meri Meri's plate collection that has lots of fun vintage vibes and we brought it to life outside with all of my favorite vendors. Every detail was perfection and I loved the adorable backdrops from Camp Lila. The cake from Sheila Mae was also a standout and having the sweetest girls in the shoot styled by The Daydream Republic made it even better. Halloween is one of my favorite holidays and we did it right this year with this amazing shoot! A big thank you to my friend Jessica Lynn Photo who always makes us look good.
Book Club Friendsgiving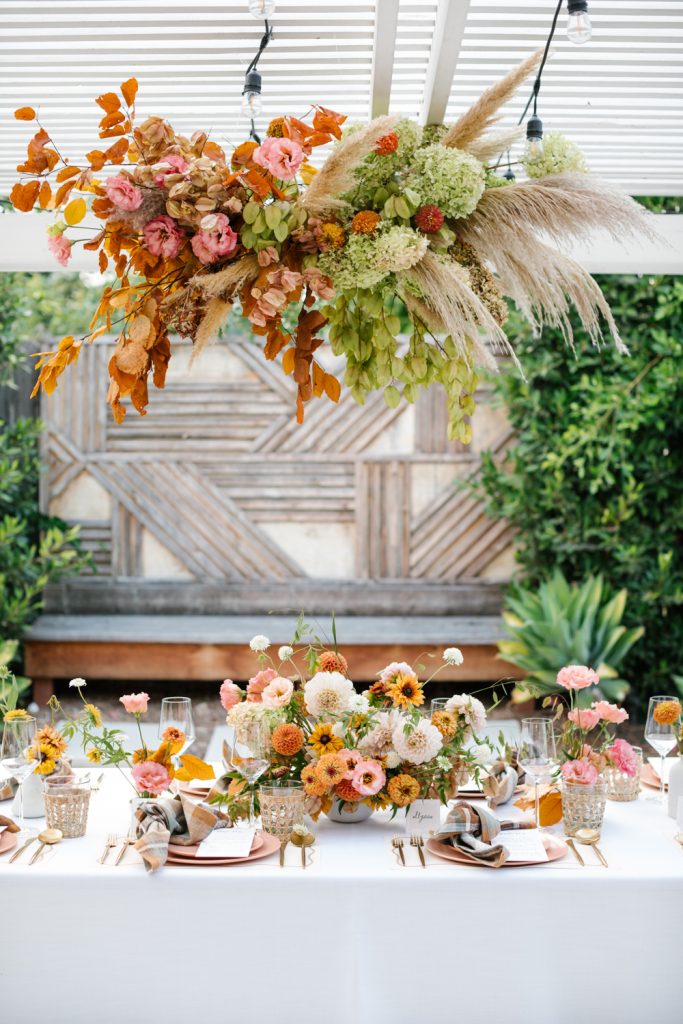 This one is a favorite for me not only because it was so gorgeous but also because I got to actually enjoy it! It's very often that we set up events or photo shoots to just take them down or not be a part of them. This was a backyard friendsgiving/book club meeting I hosted for my friends. We started our book club this year and I have loved reading more and gathering with dear friends to chat and enjoy each other's company. Plus, you gotta love those amazing flowers by Not Just in Novels, so gorgeous!!!
---
L E A H
2022 was a crazy busy year!! I'm beyond grateful to help with all the parties we get hired to help out with. We truly have so much fun with all of these themes and color palettes we work with. Here are some of my favorites this year…
Naya's Fairy 4th Birthday Party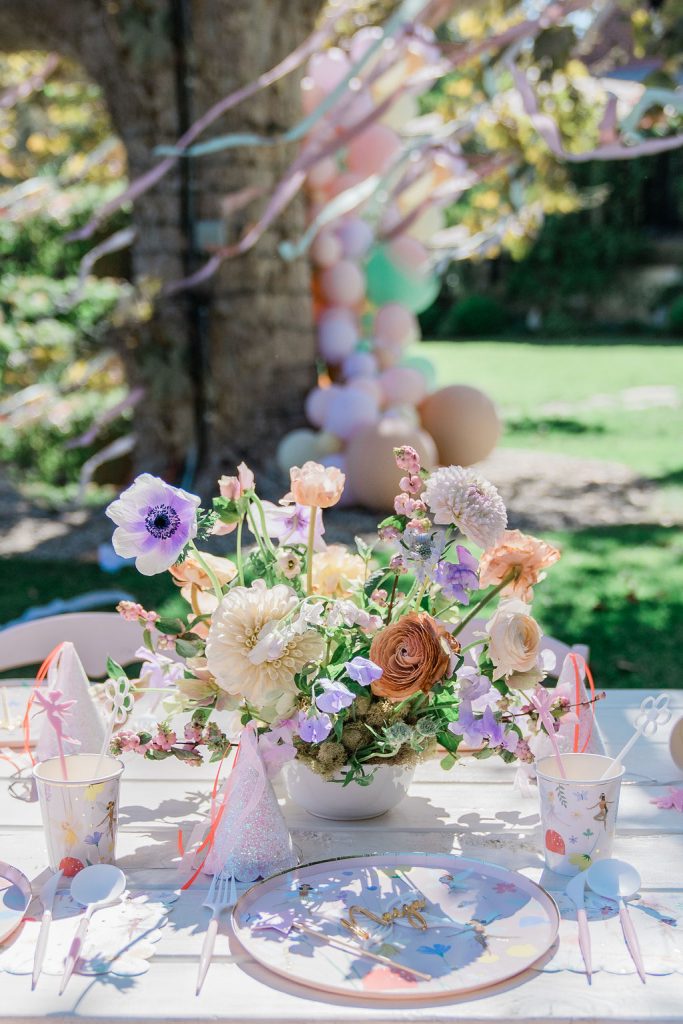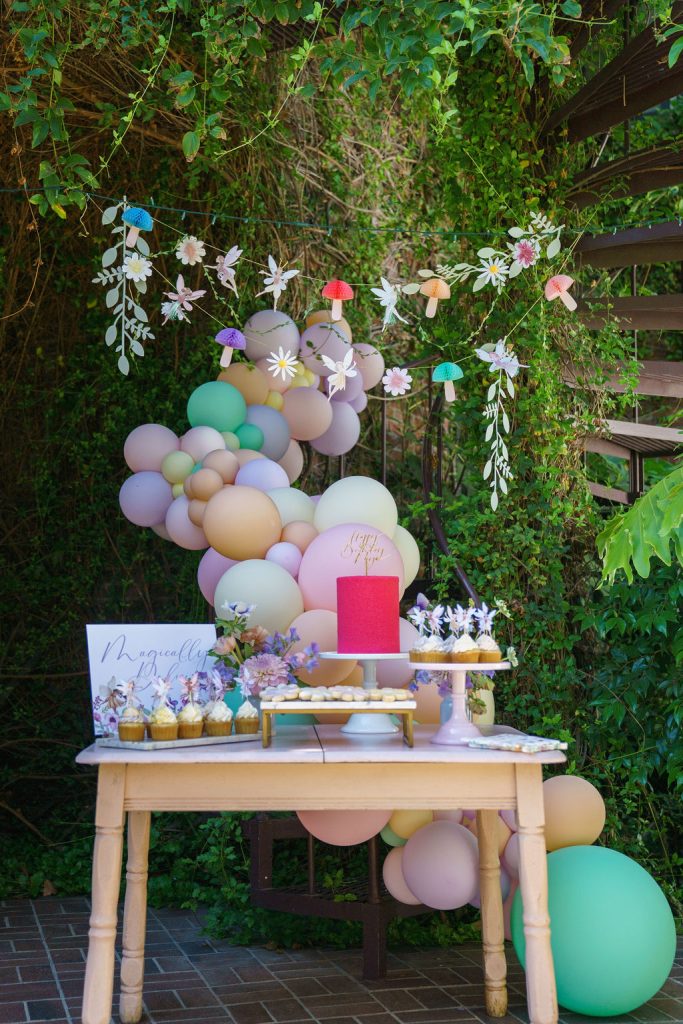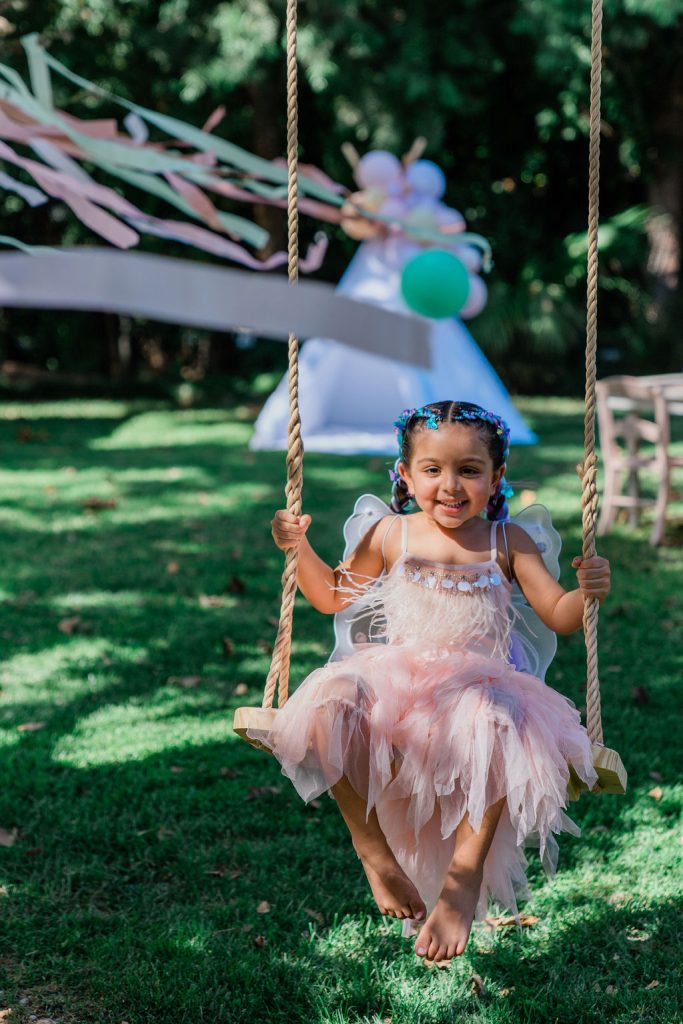 This beautiful little party took place at a beautiful residence in LA. The lush gardens really complemented the "Fairy Theme". Naya was so beautiful and sweet, and the details of her party were so good!!
Year of the Tiger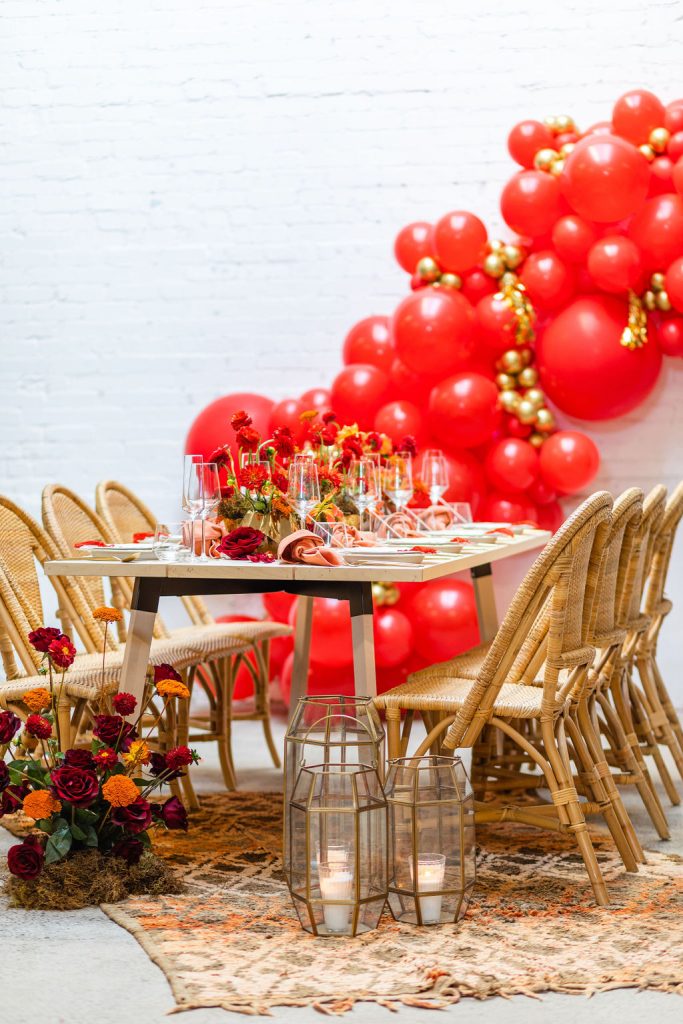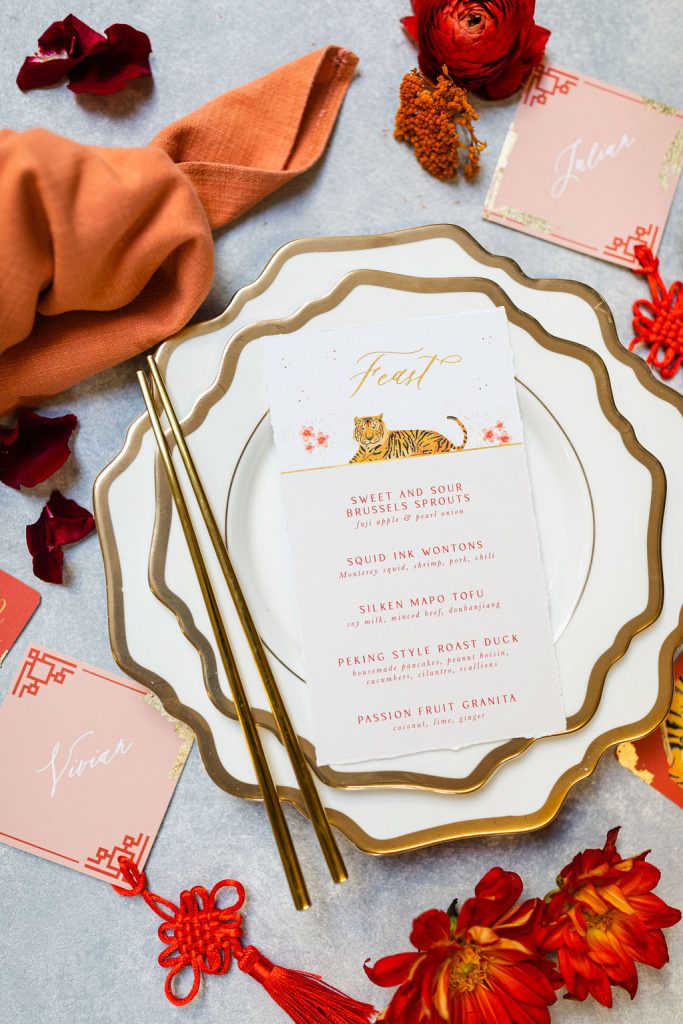 I loved this shoot, I thought it was beautifully done by my partner Jacquelyn. I also love when we highlight all the cultures that surround us everyday in life. Although, I'm not a huge fan of red, but I think mixed with the gold, white and all the delicate details, it's pop is gorgeous here! It's definitely one of my favorites, plus you can't forget the cute tiger.
Our Lips are Sealed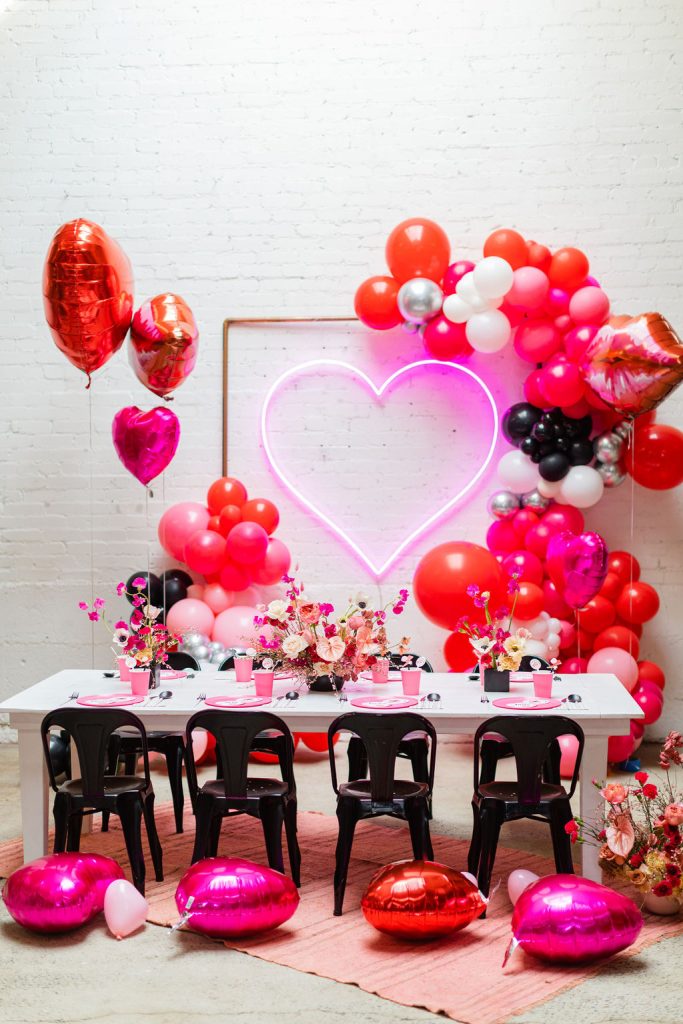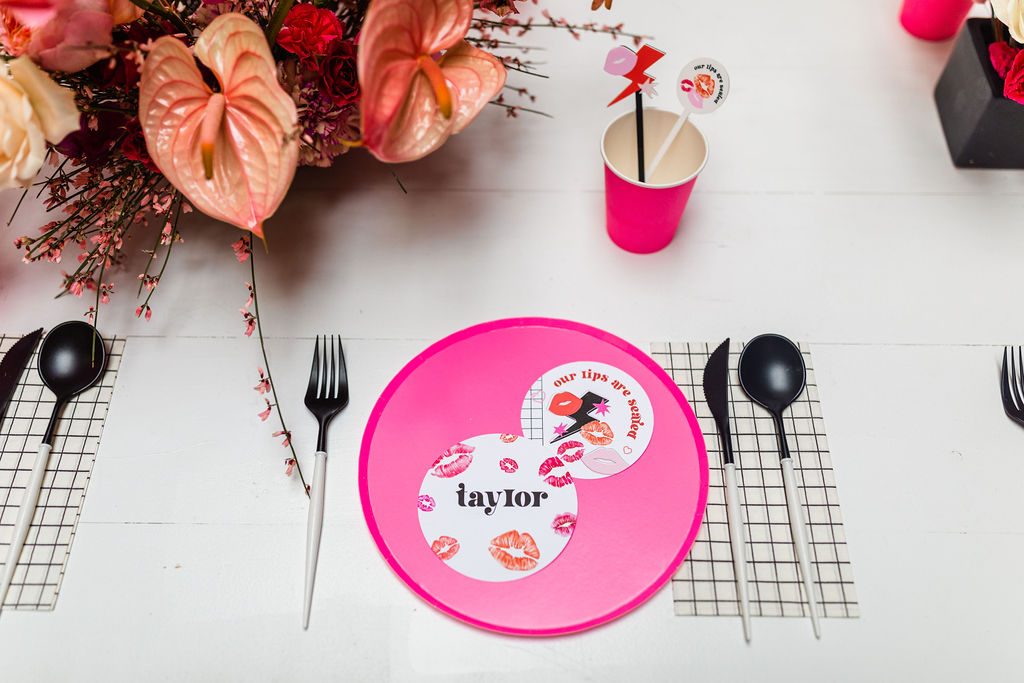 I love Valentines day, and especially this take on it. The hot pink, the black, and the 80's…How can one go wrong. This shoot is too cute for words!!!
St. Patrick's Day Party!!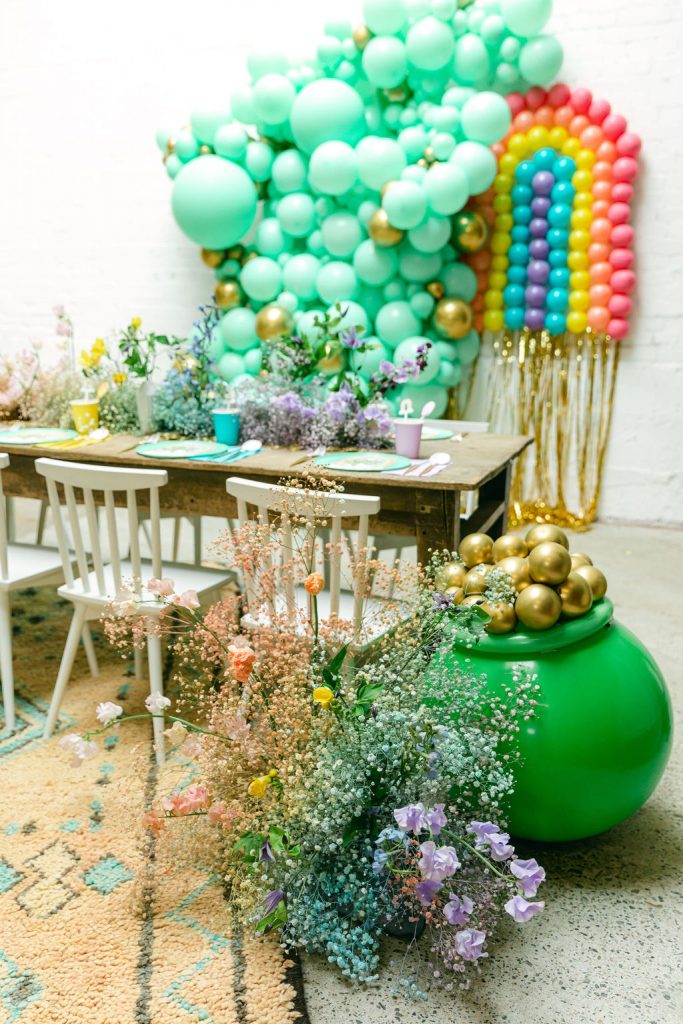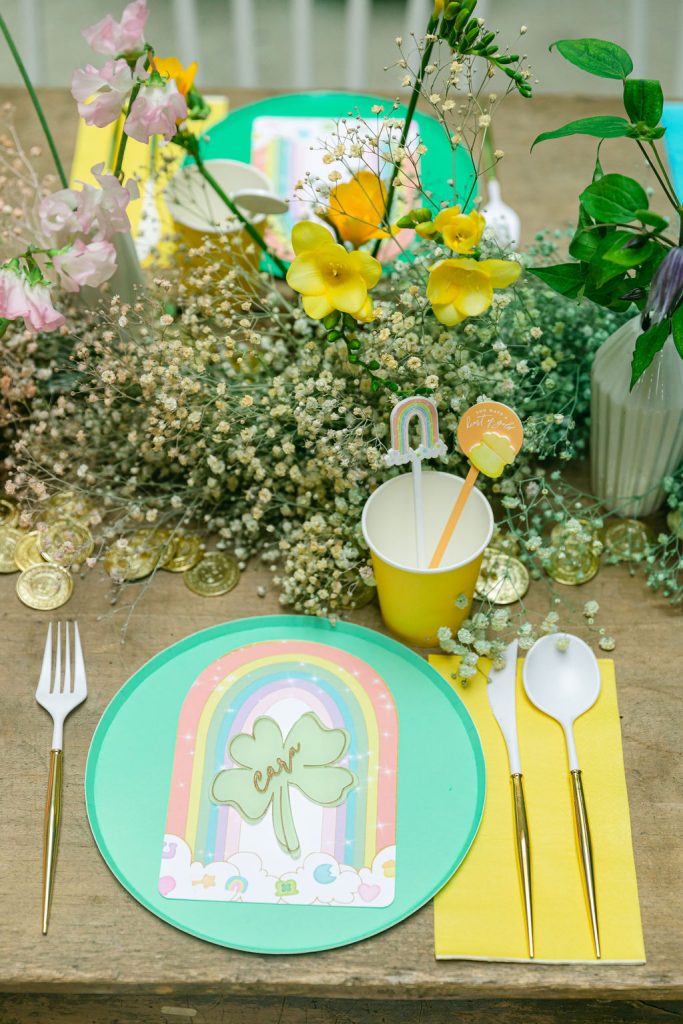 I love the pastel take on this colorful holiday. The balloon backdrop and details were nothing short of amazing and the florals were so beautiful and delicate. This one is definitely and eye catcher for 2022!!
Peyton's 10th Birthday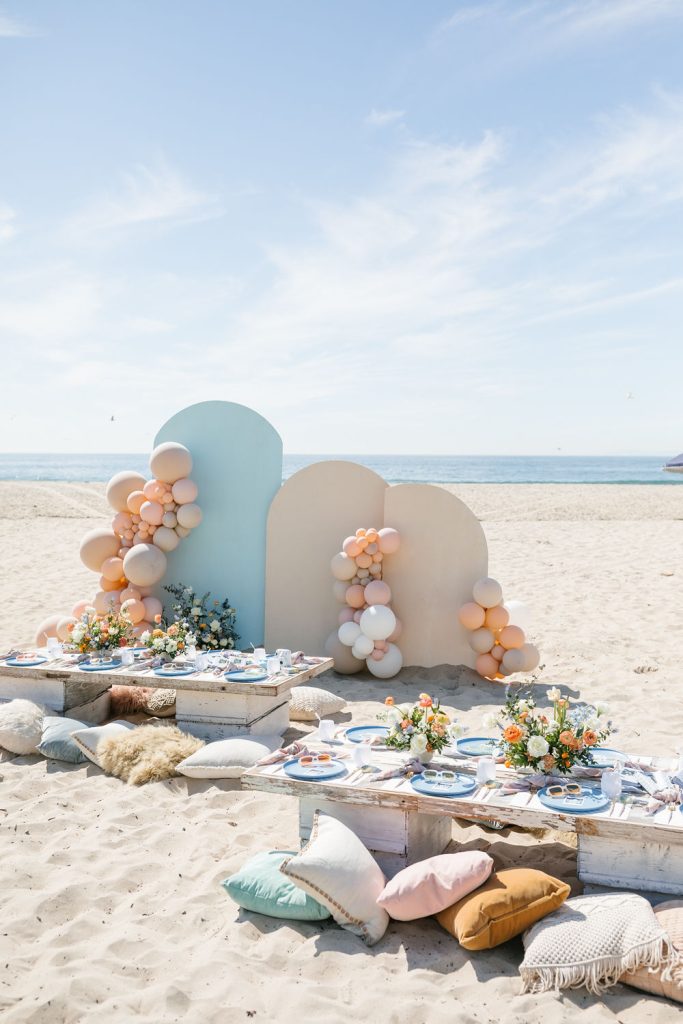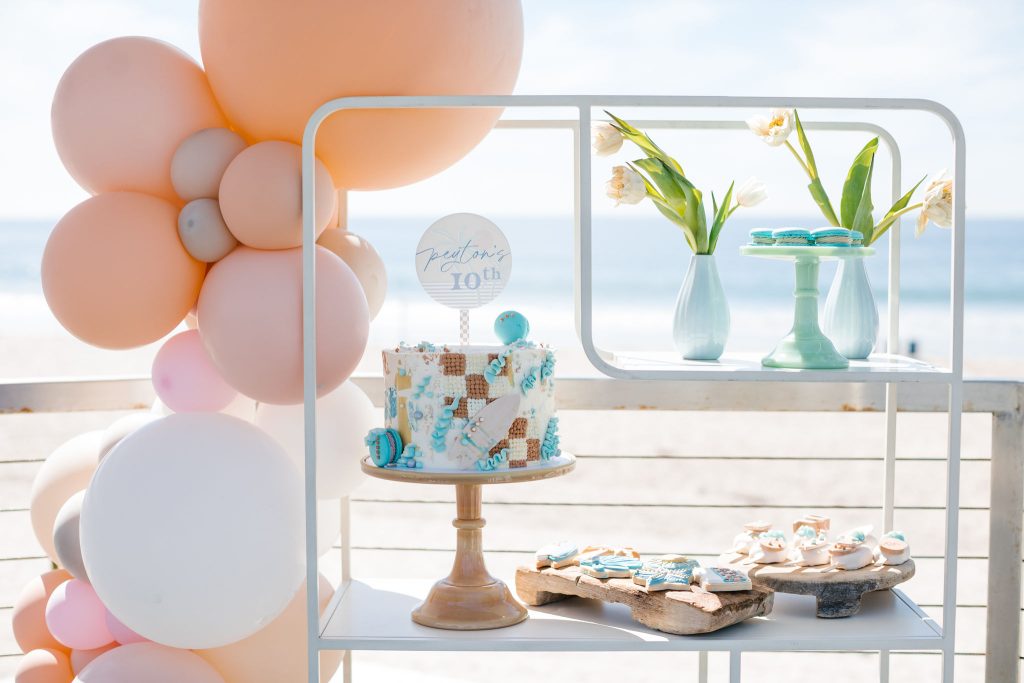 This one was a favorite because it was on the beach and I basically wanted it for my own birthday party!! The details on this one were so young and fun!! Plus thinking of what 10 year olds will like is a great challenge. It came out so cute.
LOL Party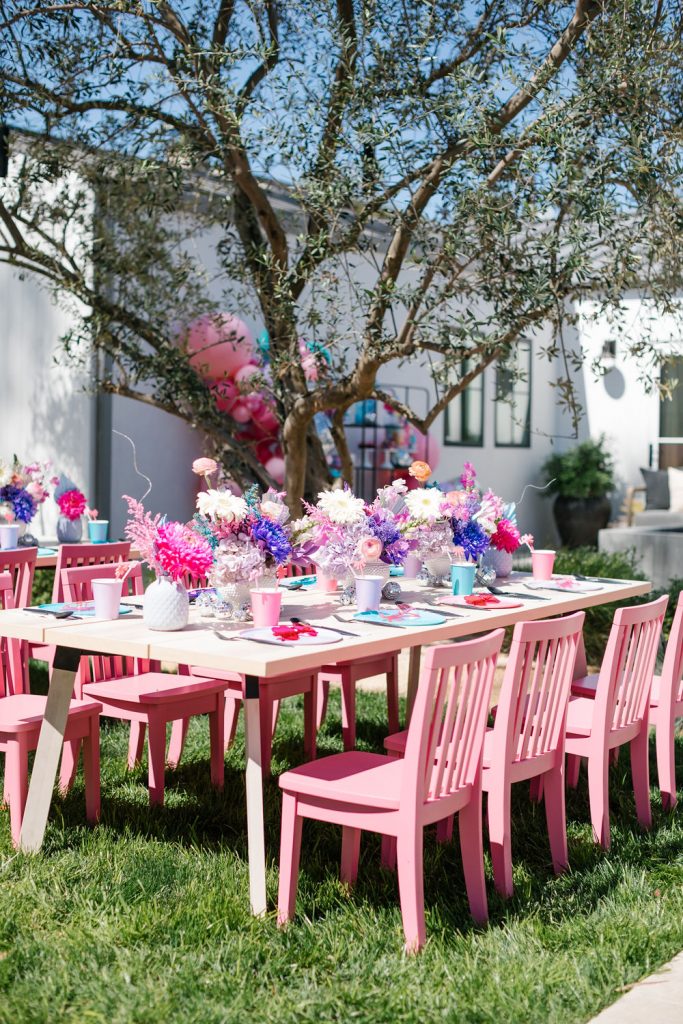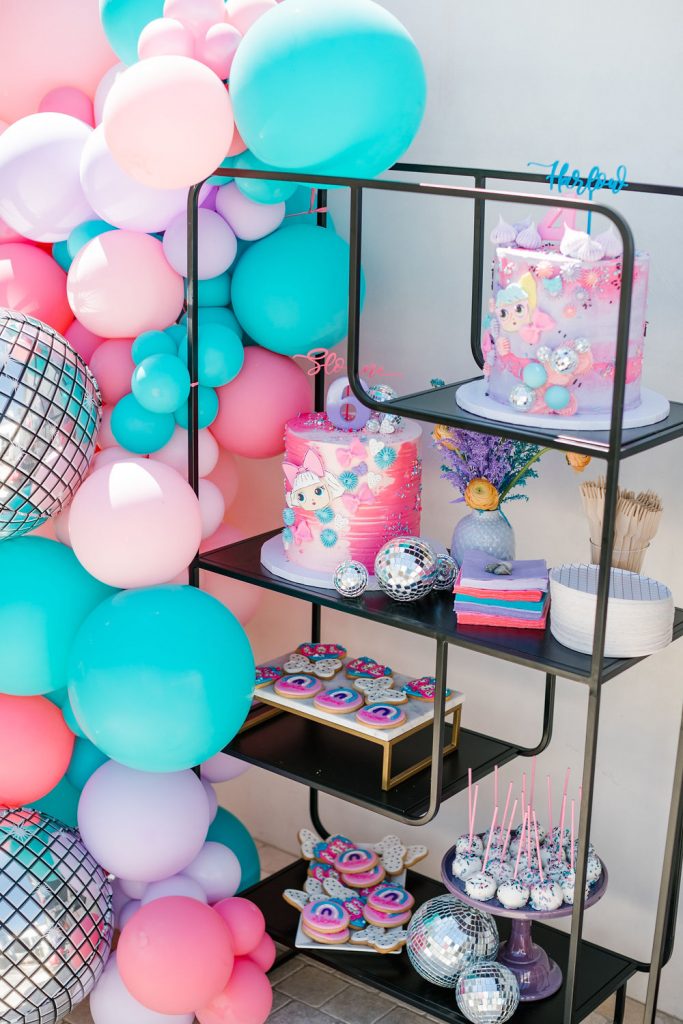 I just love all the color here!! I mean, I have girls and lot's of those LOL's all over my house, and we did a phenomenal job making this one just A-dorable!!
Fourth of July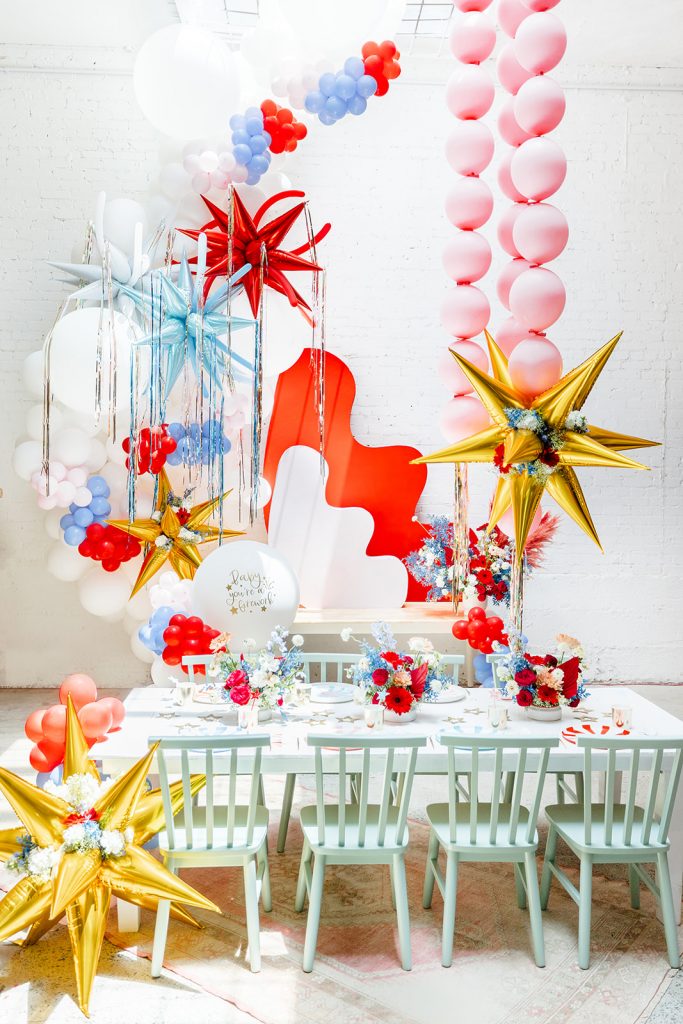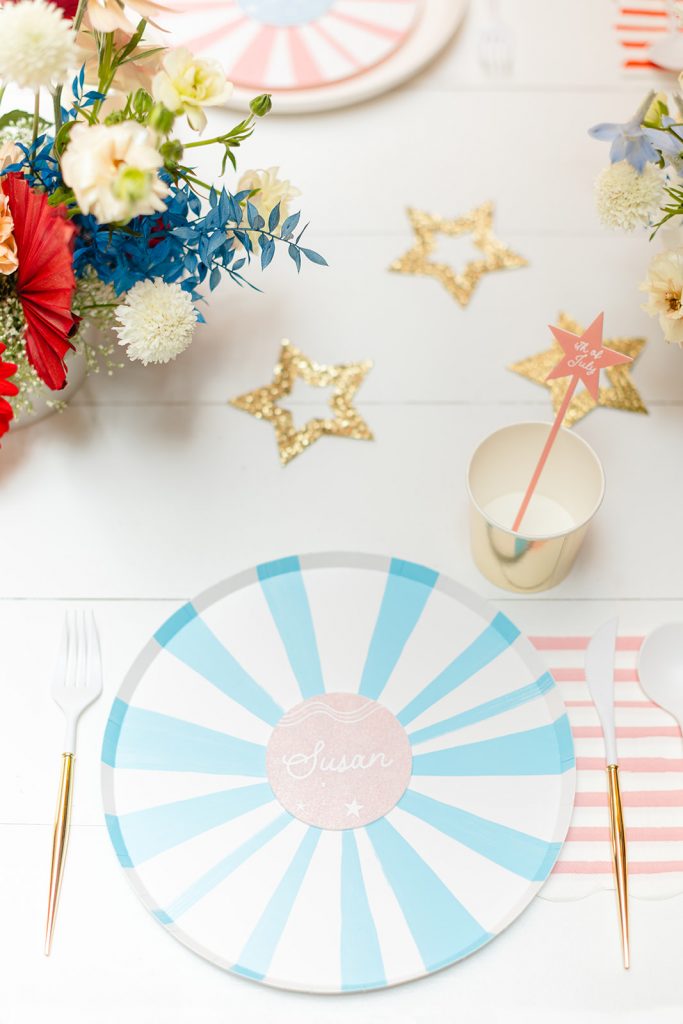 Another holiday that I love, and a fun take on the red, white and blue that's always used. I love the gold and soft pastels mixed in with the traditional colors. The balloons were fun and different for us here too!
50 and Fedorable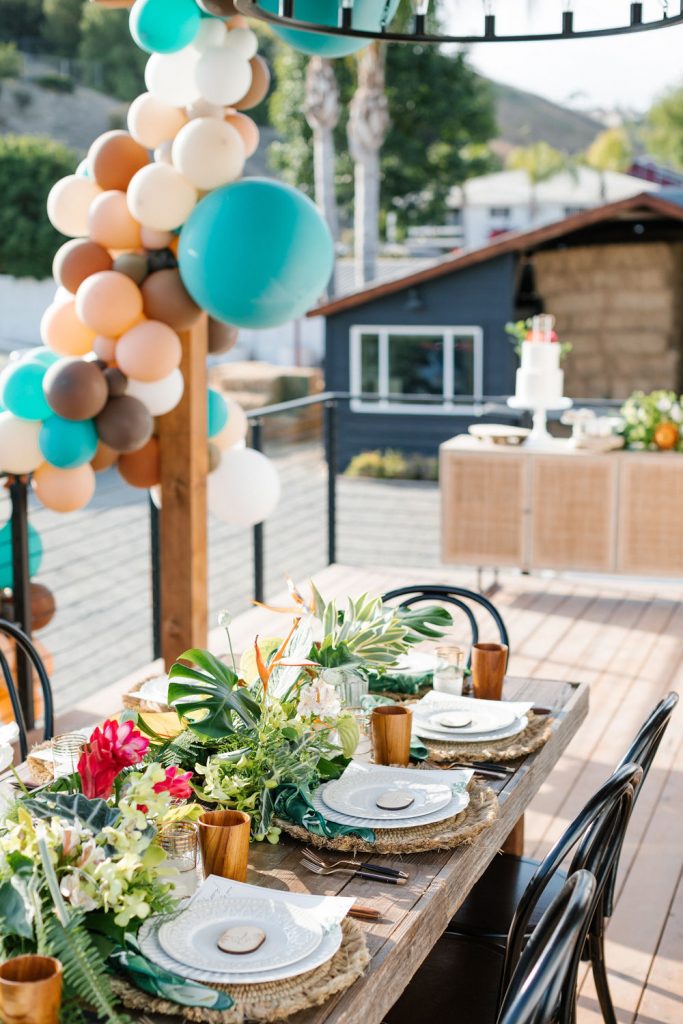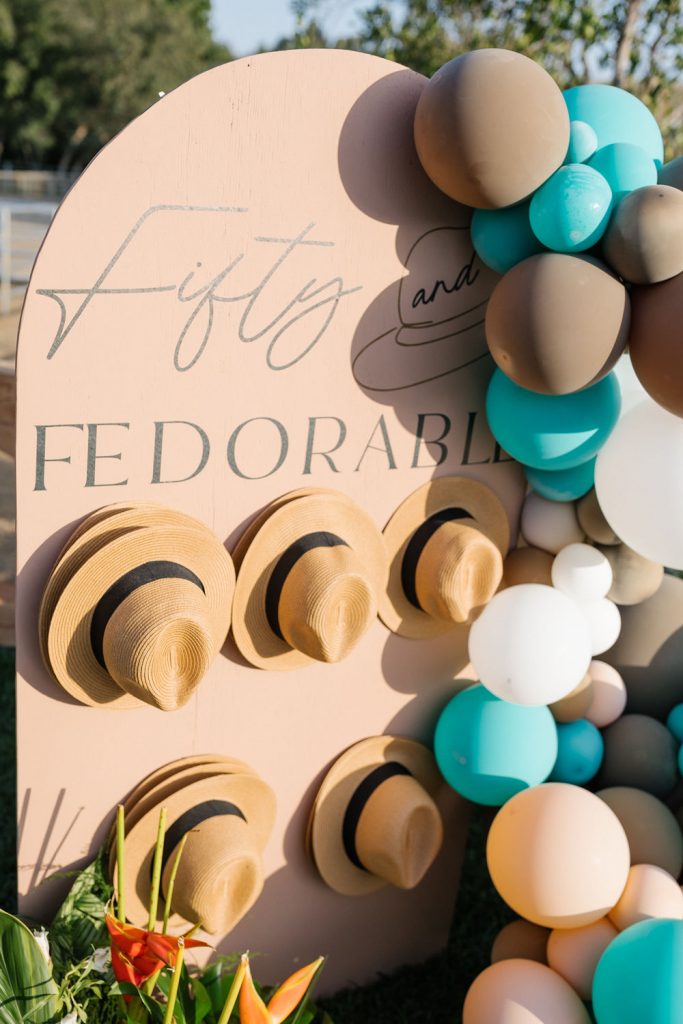 This was a fun party, with a great client of ours. She pulled off the best surprise for her honey and it looked so fabulous on the most beautiful ranch. This tropical Cuban style theme was super fun to work with!!
Meowloween!!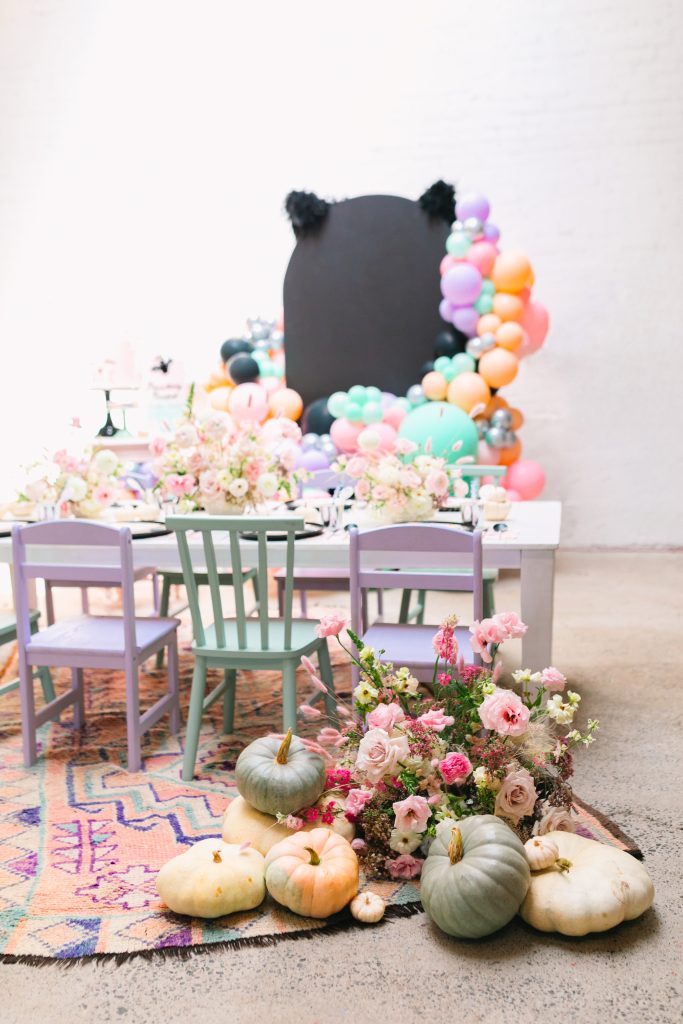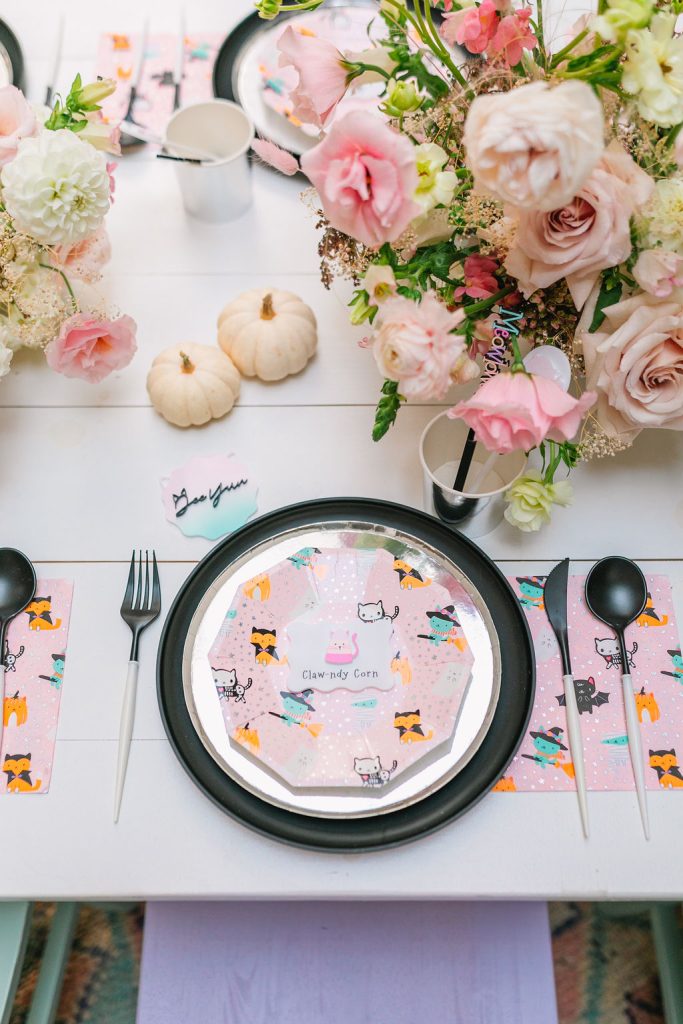 If you know me, you know I love kitties!! So anything related is on my favorite list. When you think about how popular kitty parties are, there really is a lot of cute content out there, but this one is heavy on the fun details and very unique!! Plus the colors and super fun for a Halloween party.
Santa Baby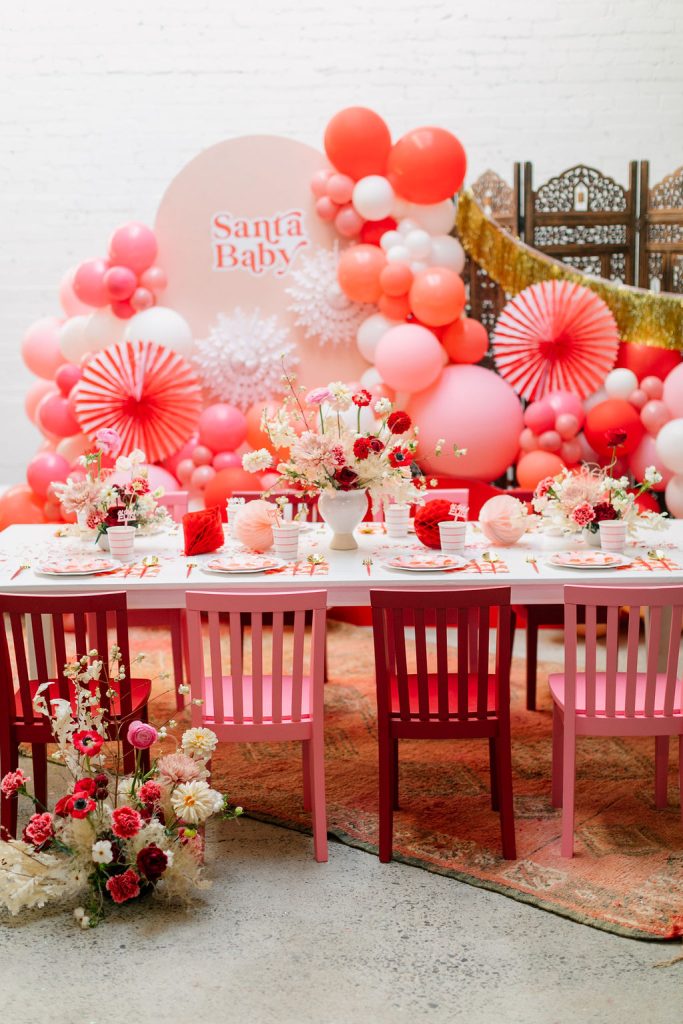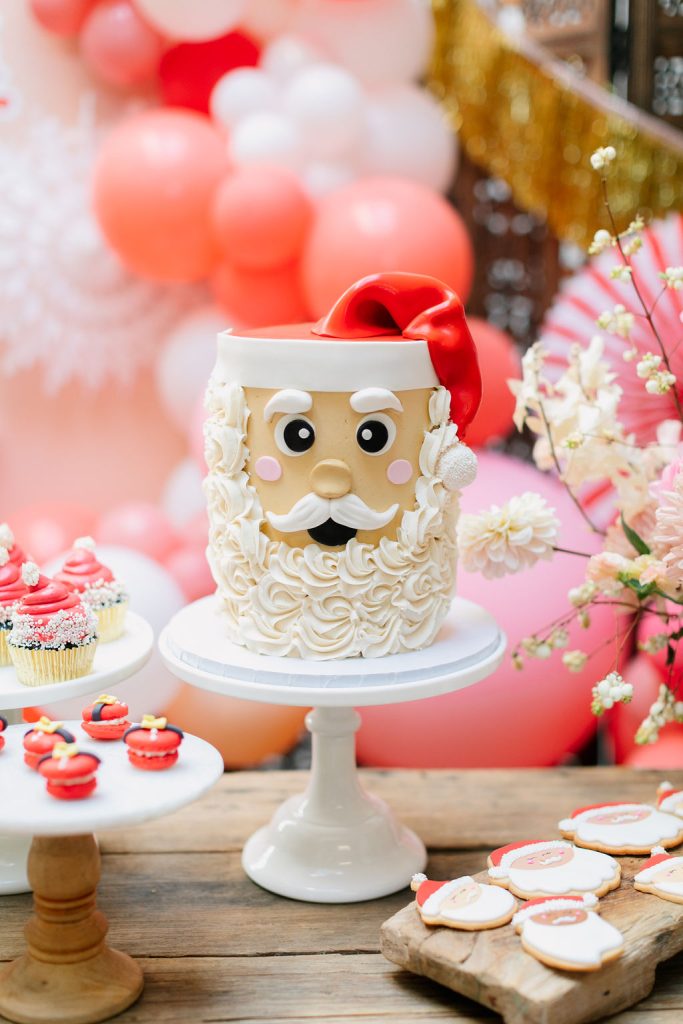 I had to include a Christmas party in my favorites and this one this year was the cutest. I love the focus on the pink and red mix here and Santa of course. From the tabletop to the amazing cake, it's all very festive!!
---
And that's a wrap on 2022!!! Bring it on 2023, we are ready for more partying, as usual!!!
xx
Jacquelyn & Leah