We've already enticed you with a Thanksgiving recipe or two, now it's time for the table! We teamed up with our friends at The Little Market to create a beautiful and cozy Thanksgiving table setting that we know you will love! It has deep indigo tones, gorgeous florals, an amazing woven backdrop, and of course delicious food! It all came together to create a table setting I know you'll want to recreate for your own Thanksgiving day festivities! Keep scrolling for all the pretty…
Photos by the talented Jessica Lynn Photo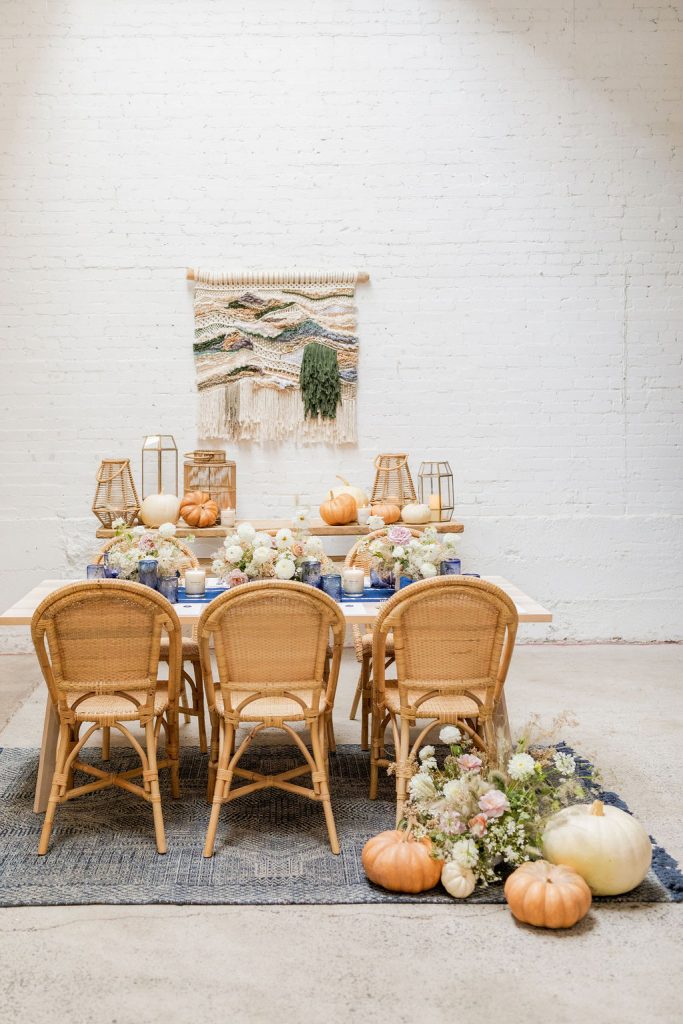 It all starts with a pretty little invite… Kaylyn from Pirouette Paper created the most stunning invitation suite along with gorgeous details. I love playing with her pretty pieces, and if there's an occasion to go all out on your table settings, it's Thanksgiving! I love the wax seals!! And how beautiful is that new styling mat color from Chasing Stone? I'm obsessed…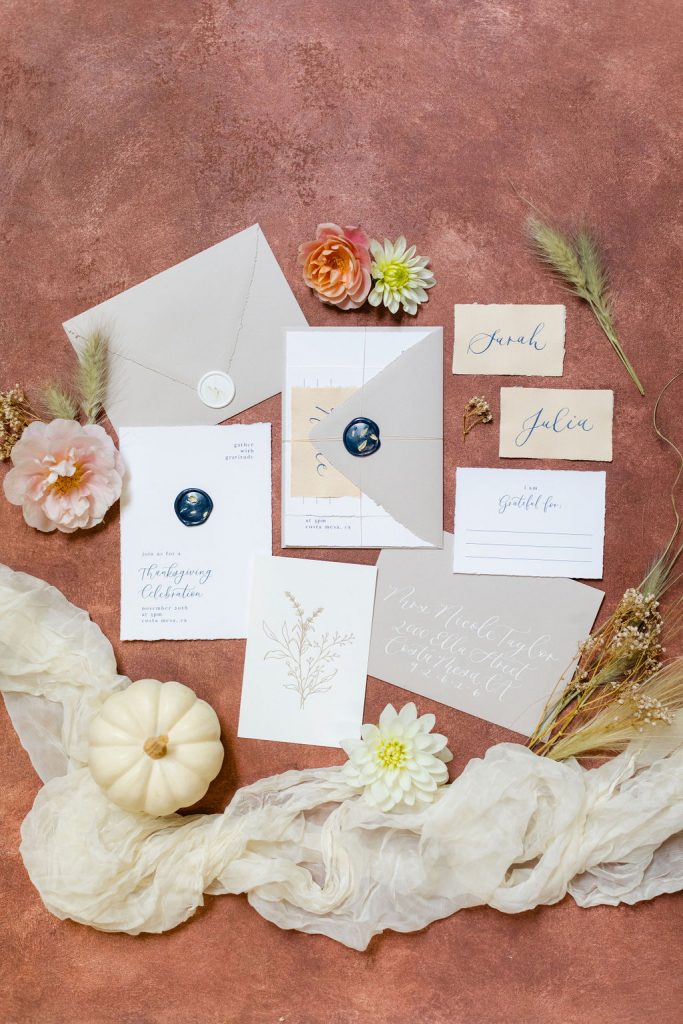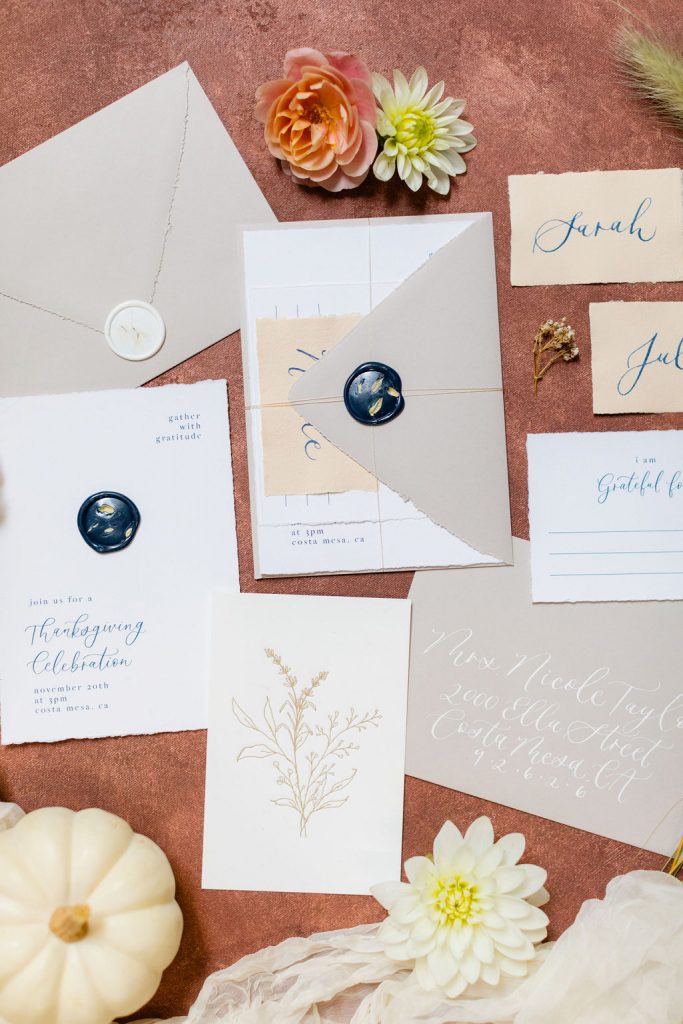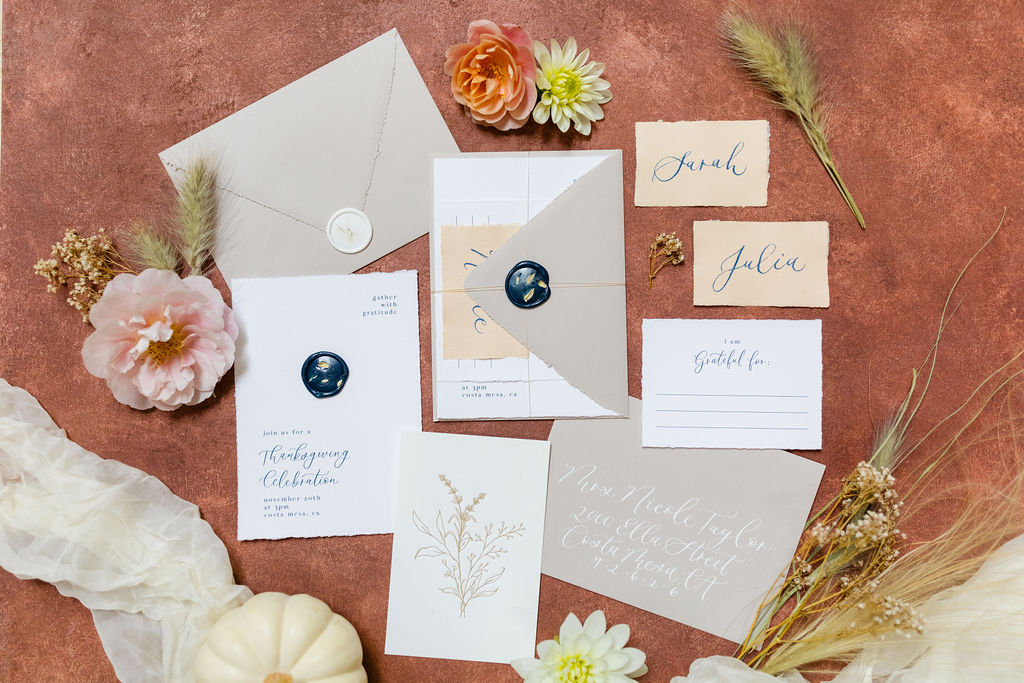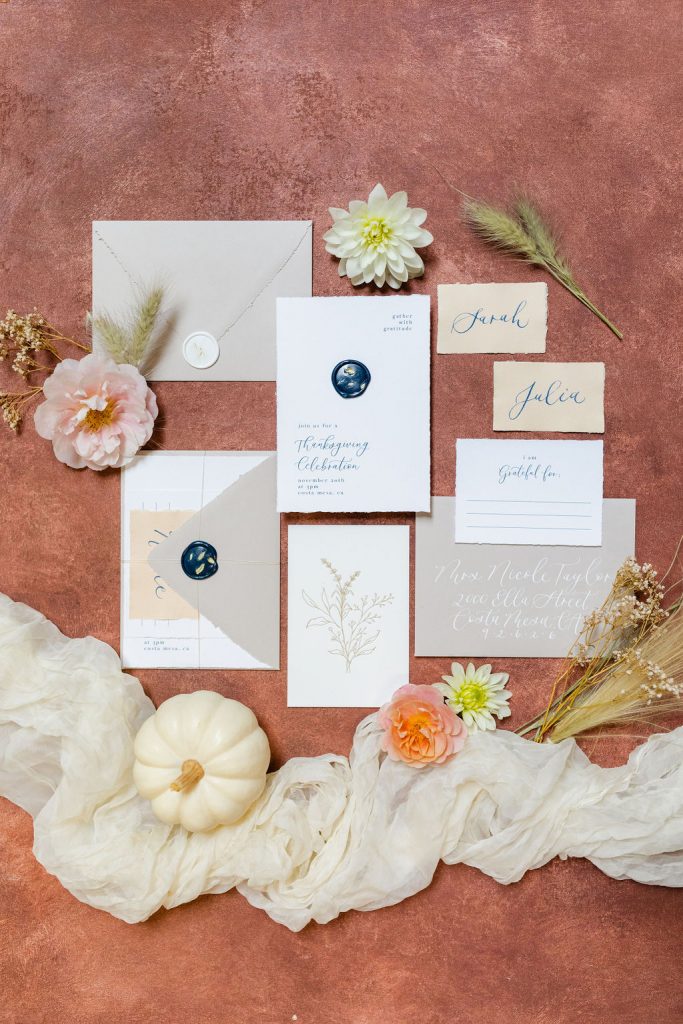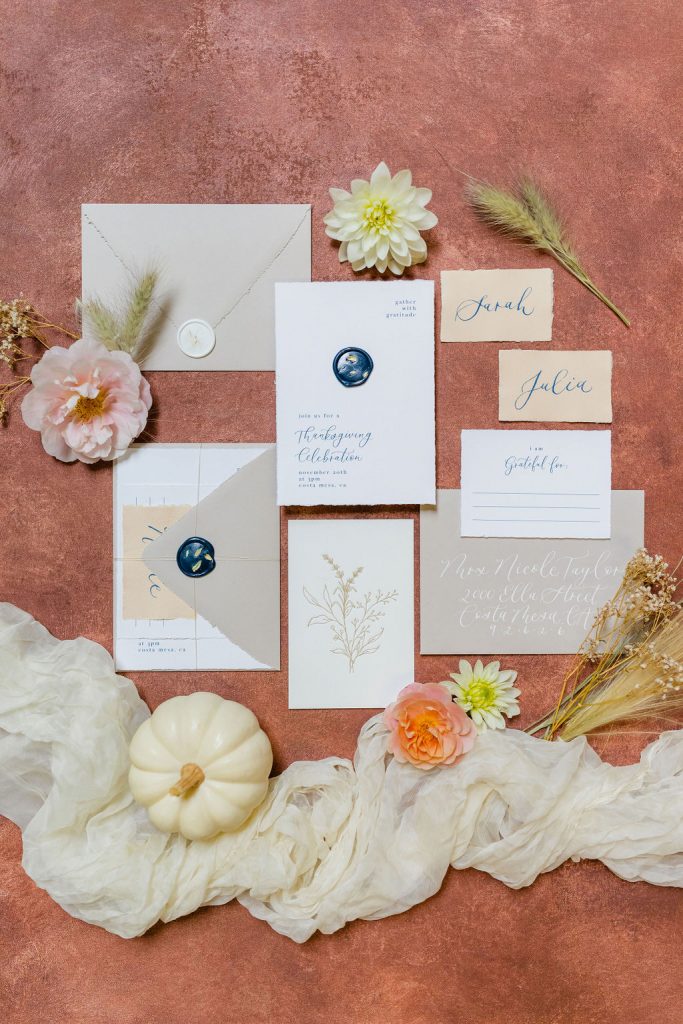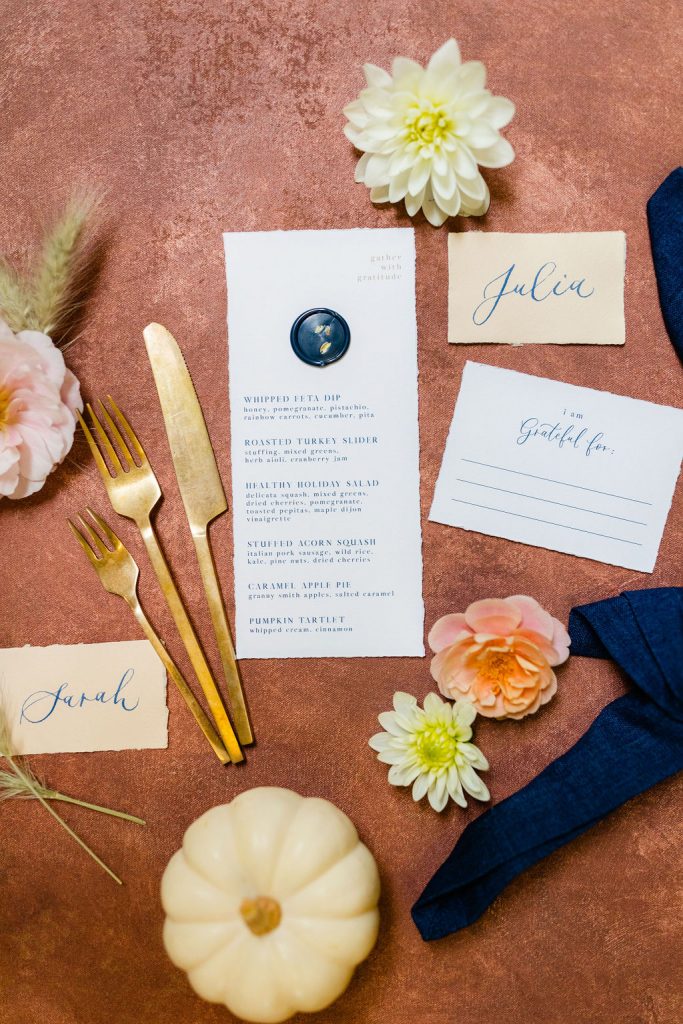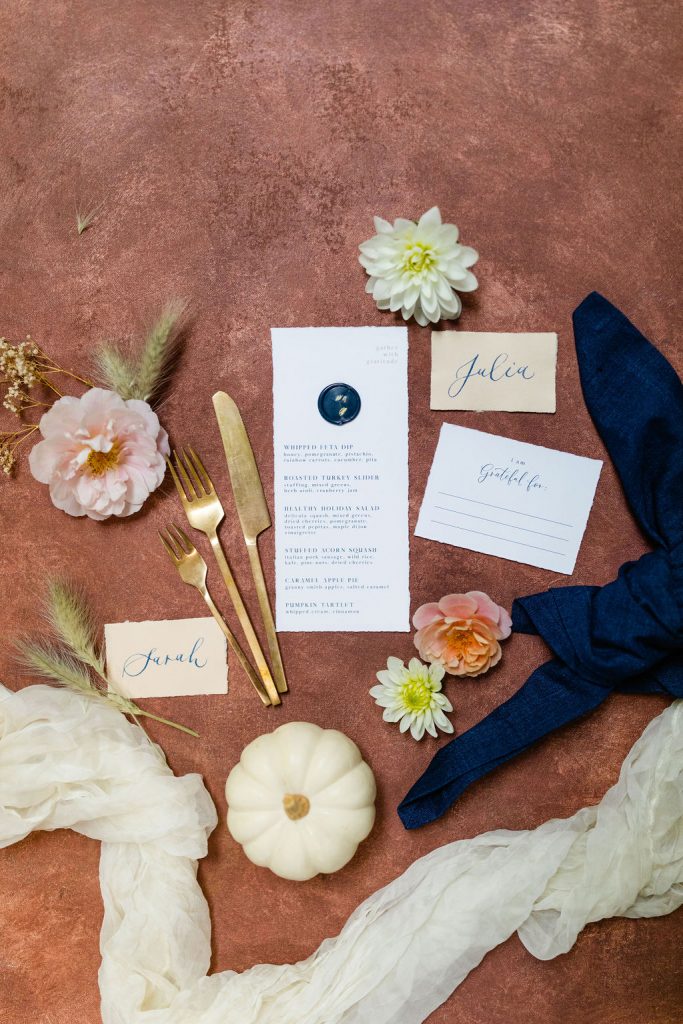 Another pro tip is to set the scene by making your home smell yummy! I always grab a few candles from The Little Market for the holidays. Pumpkin Pie is my personal favorite, but Pecan Pie is a close second!! Their Christmas scents are also divine!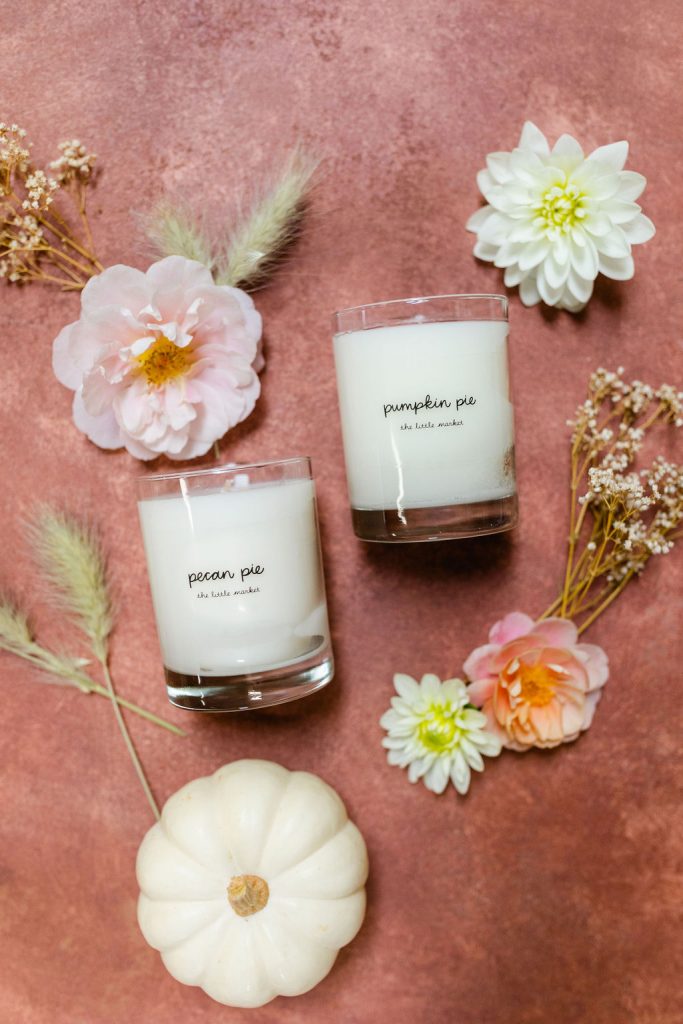 Alyssa from Ama Fiber Art reached out to me a while back asking if I'd ever be interested to use one of her beautiful creations in a photoshoot. I thought, absolutely!! A cozy Fall scene was the perfect opportunity to add a woven element and the colors worked so well together! This piece really set the tone for the entire shoot.
Of course, we had to partner with our friend Marnie at Sweet Salvage Rentals for the furniture. She's my favorite! Her rattan chairs really fit the bill here, I love them so much! And as always, she had the perfect rug to go with our color scheme.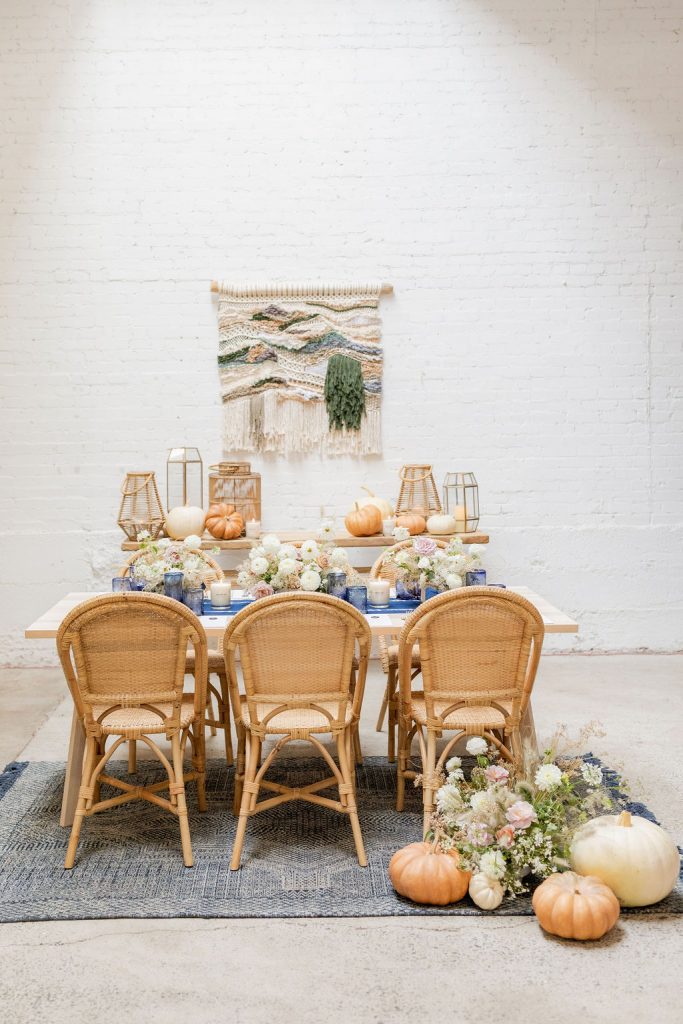 I loved using the indigo tones from The Little Market's linen and glassware collections along with their pretty tableware. I will never tire of their amazing pieces, I could shop their site all day!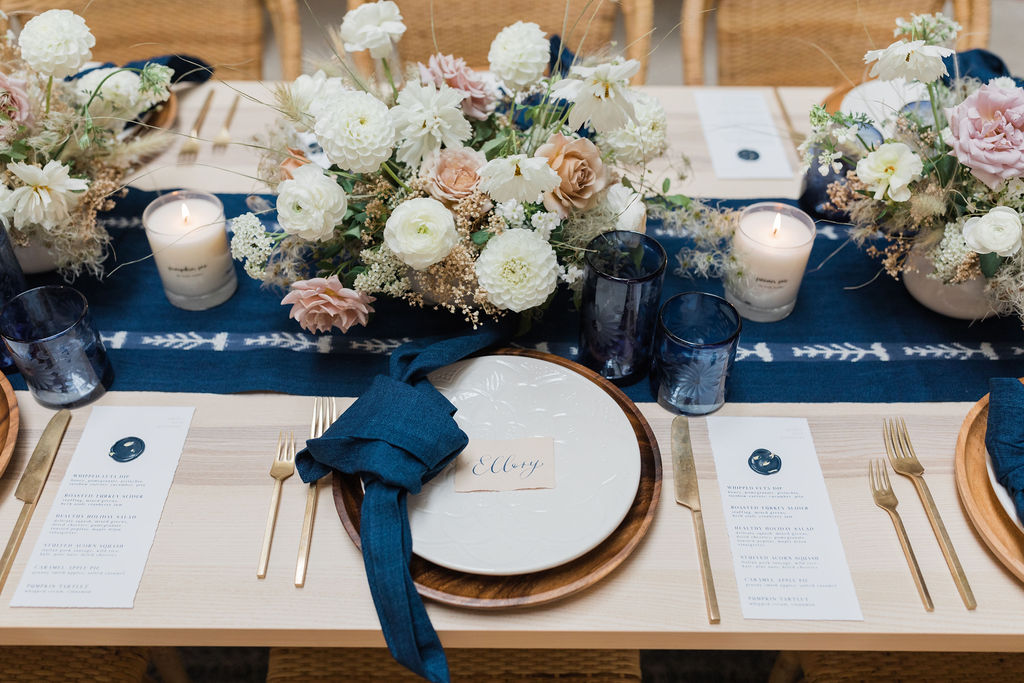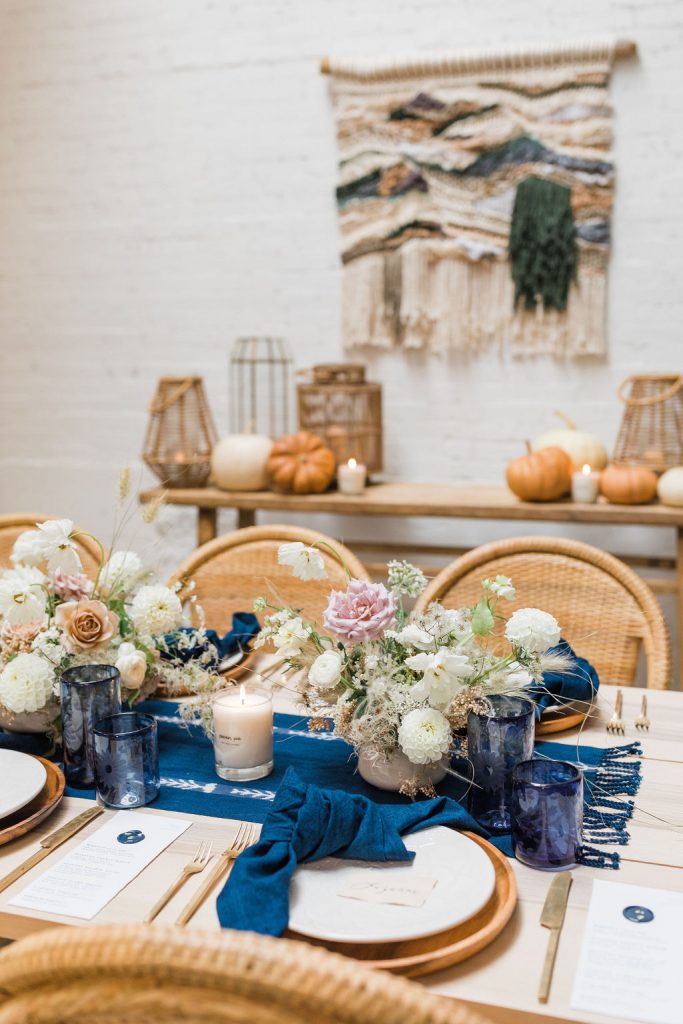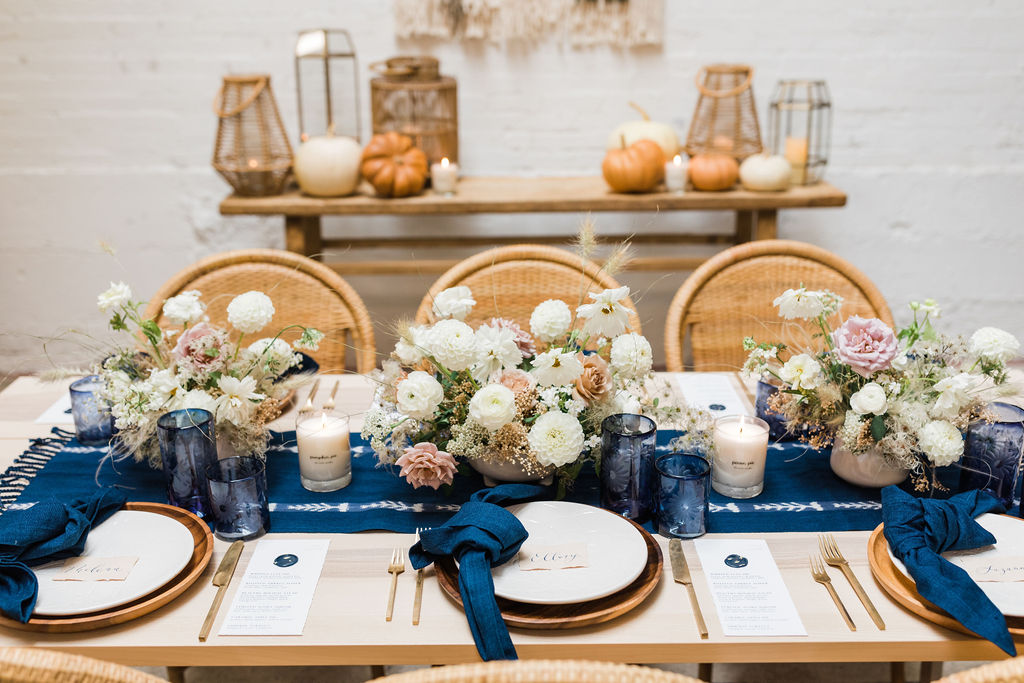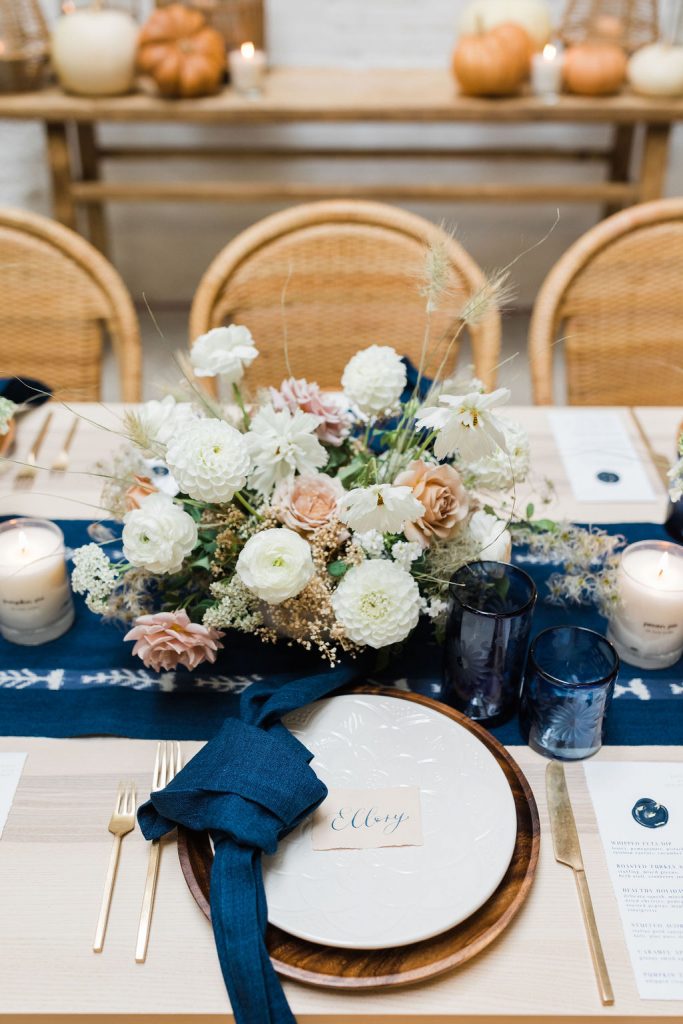 I'm really digging the contrast of the deep indigo and the neutral florals. Speaking of those lovely floral arrangements they were made by our gal Alex from Third & Park. She masters in neutral tones and blush so she was the perfect girl to call for this one!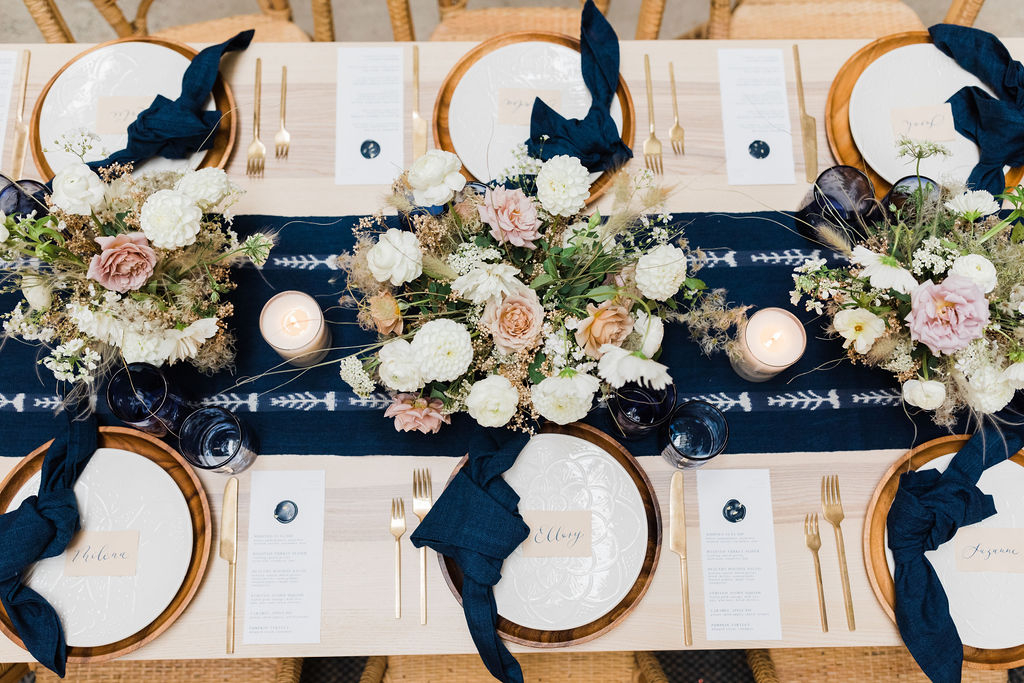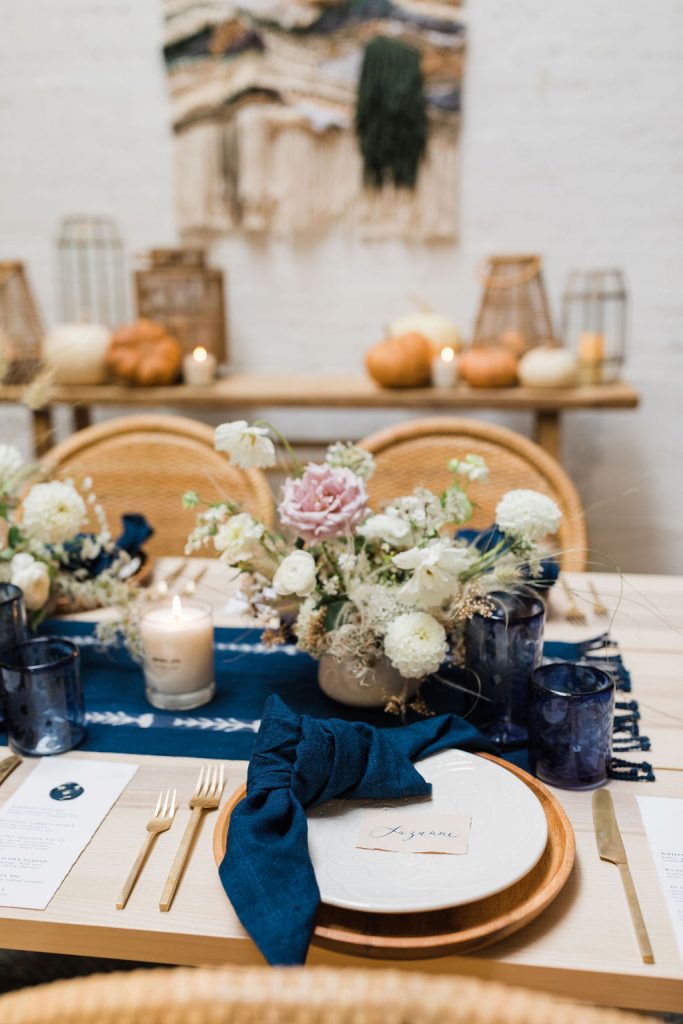 These blooms are everything! If you're hosting Thanksgiving this year make sure to order your flowers! They always make such a big impact on your table…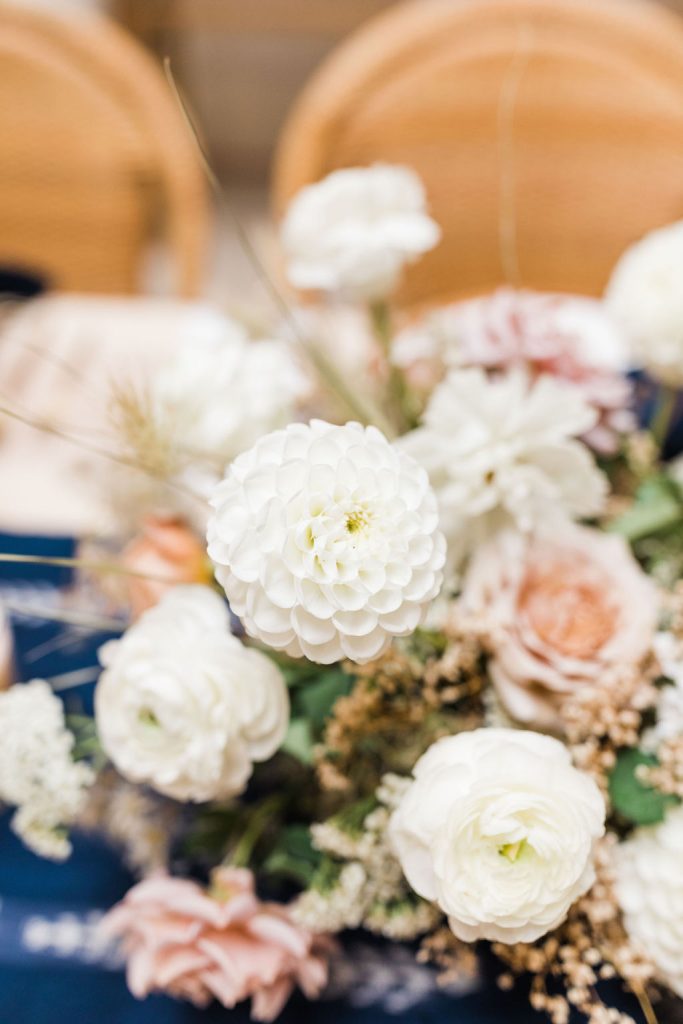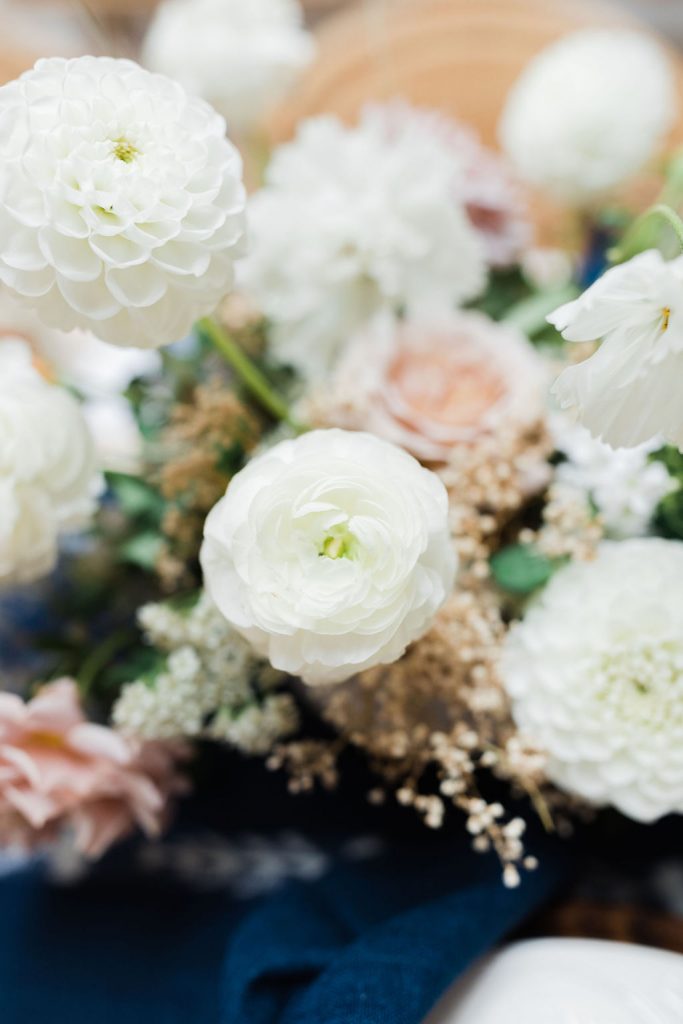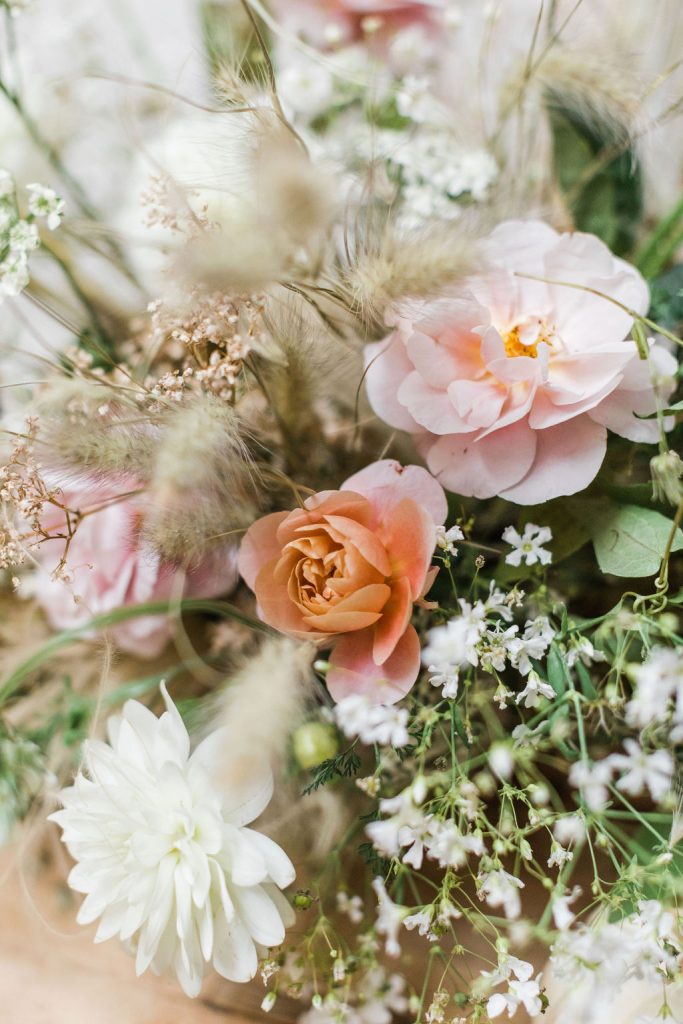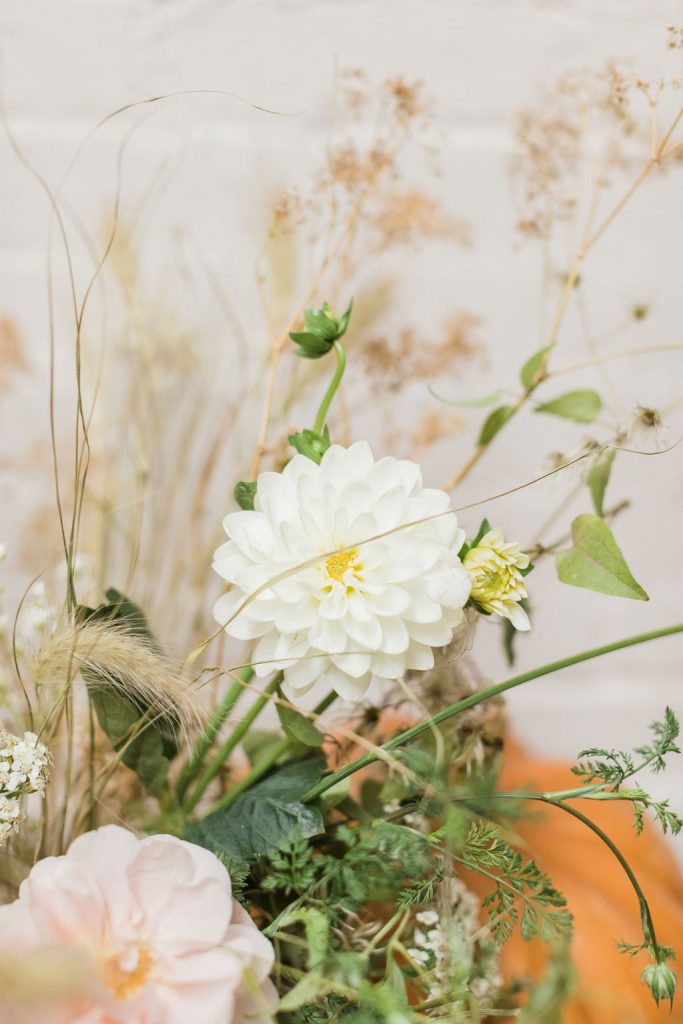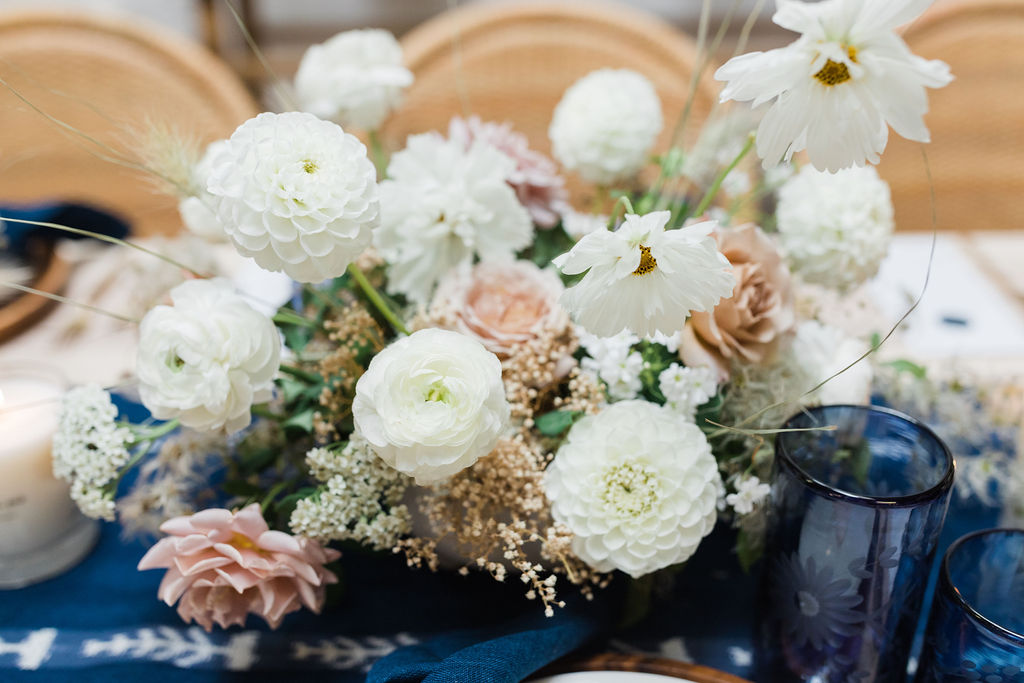 We also had to have some pumpkins mixed in! You don't have to say goodbye to those cuties the day after Halloween, they make for the perfect Thanksgiving decor too!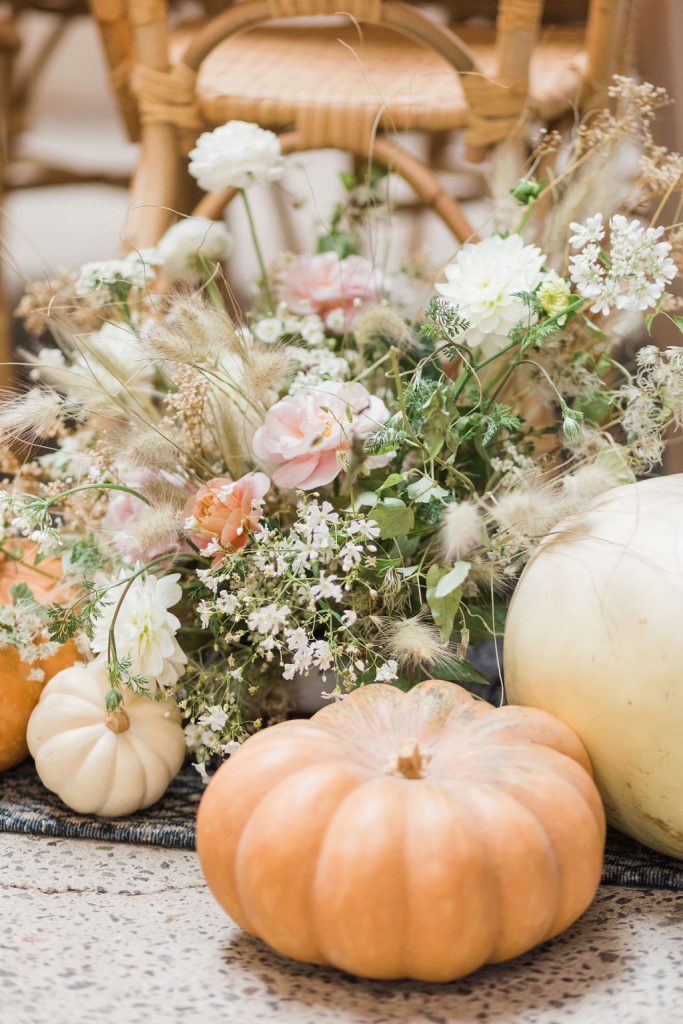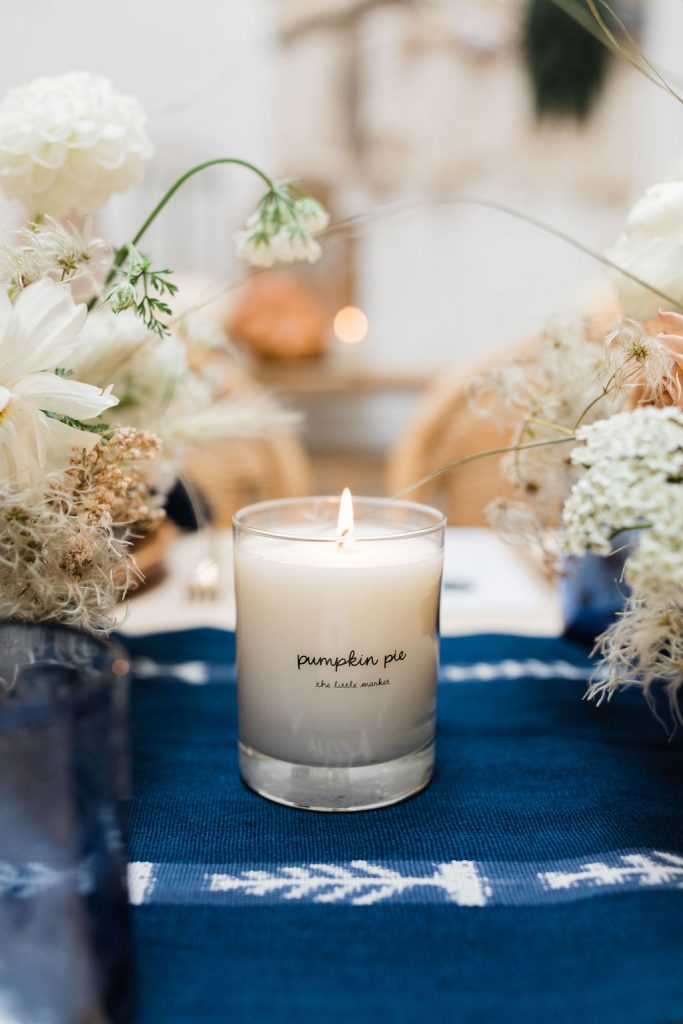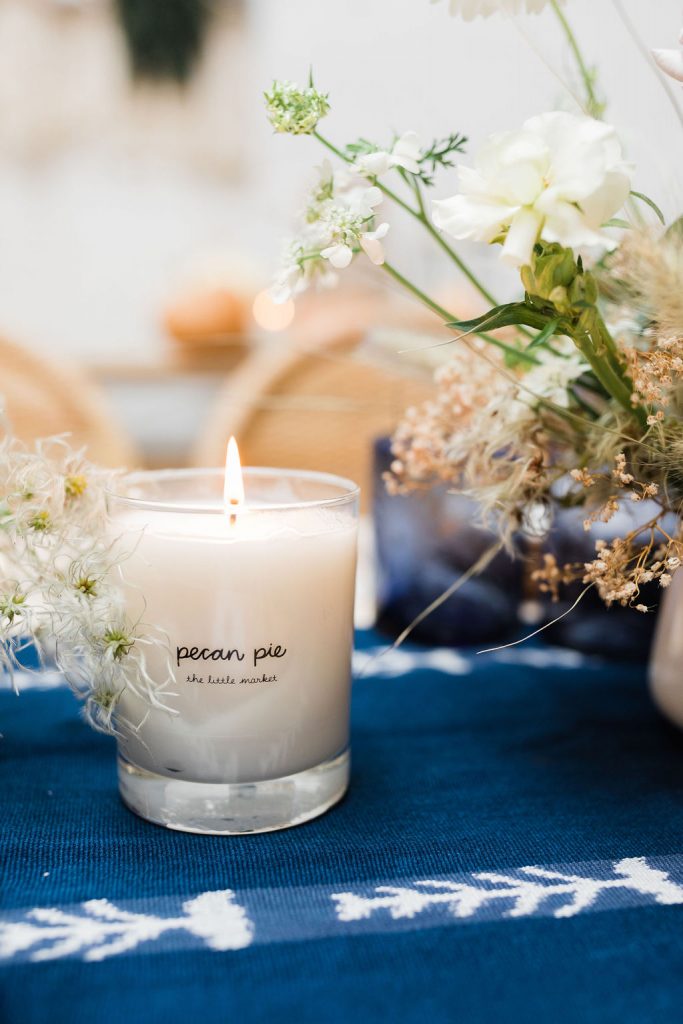 Candles and wovens… Let's make it extra cozy, shall we?! And let's take a closer look at Ama Fiber Art's beautiful wall hanging. She has more creations to choose from if you are as in love as me! I'm sure your home would love to have one on its walls…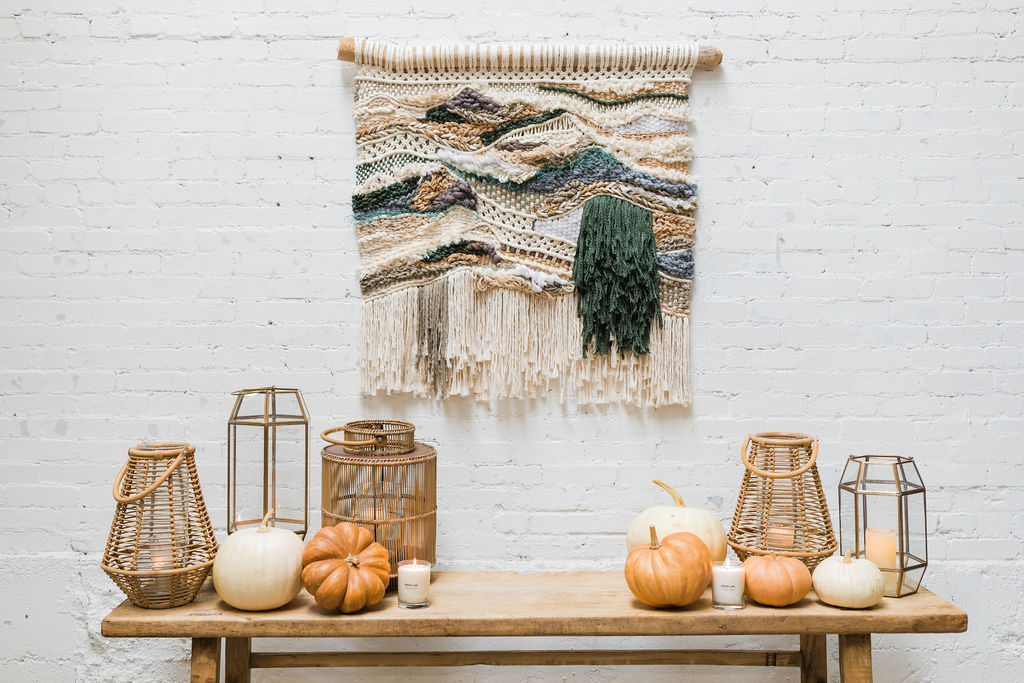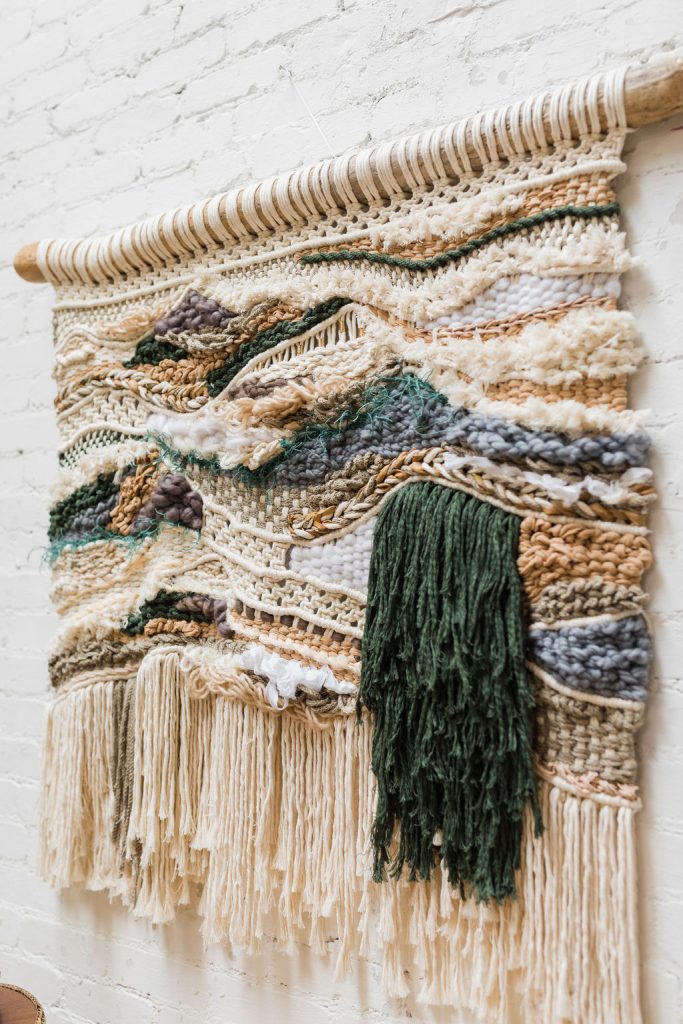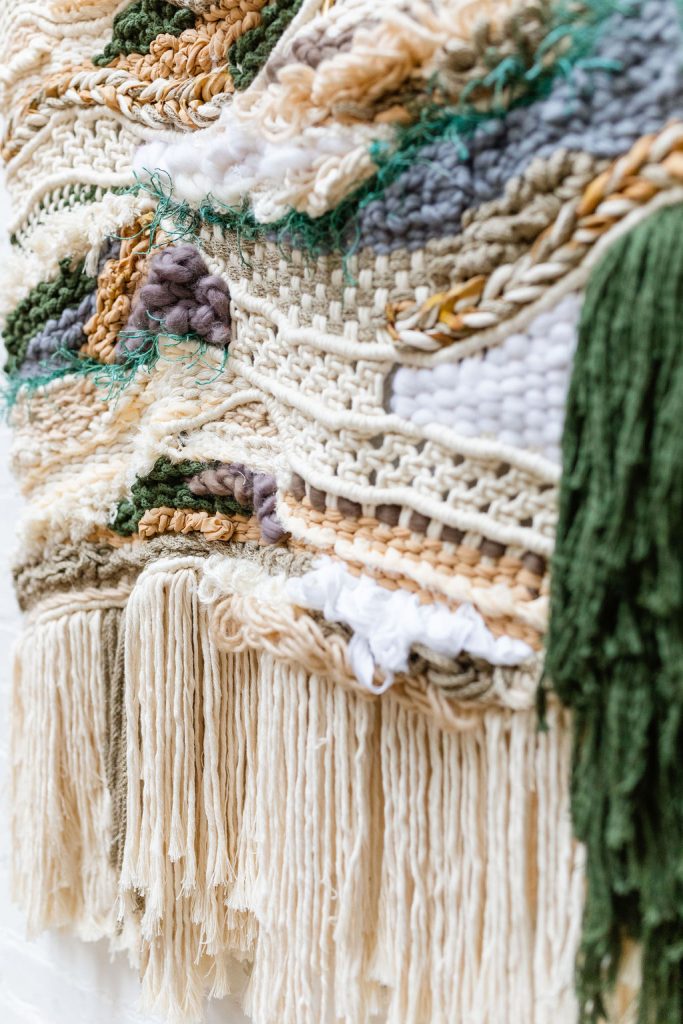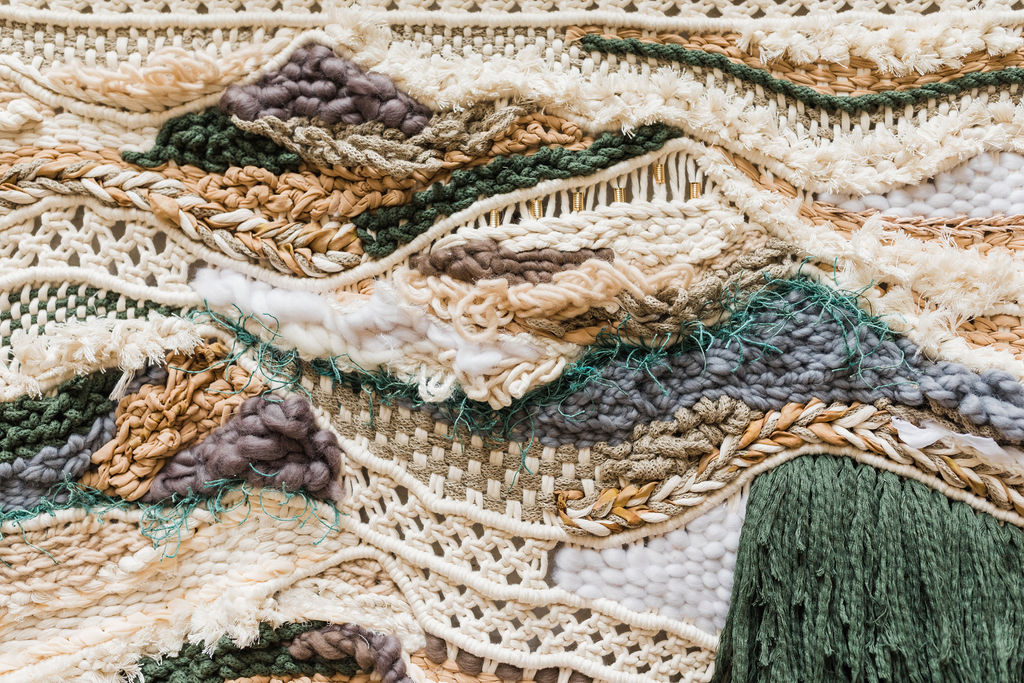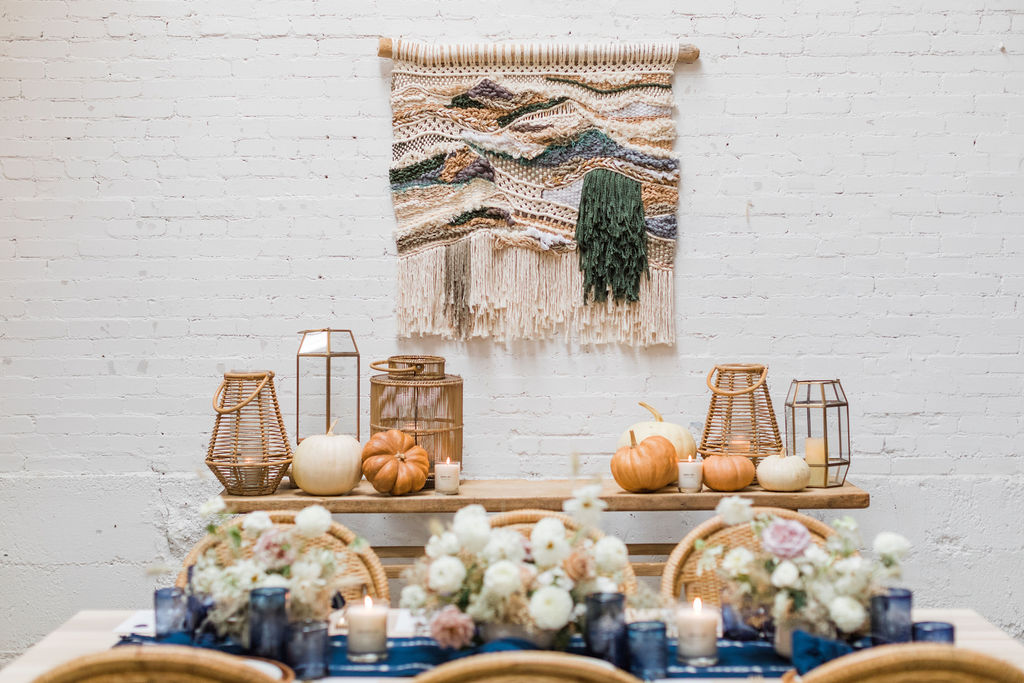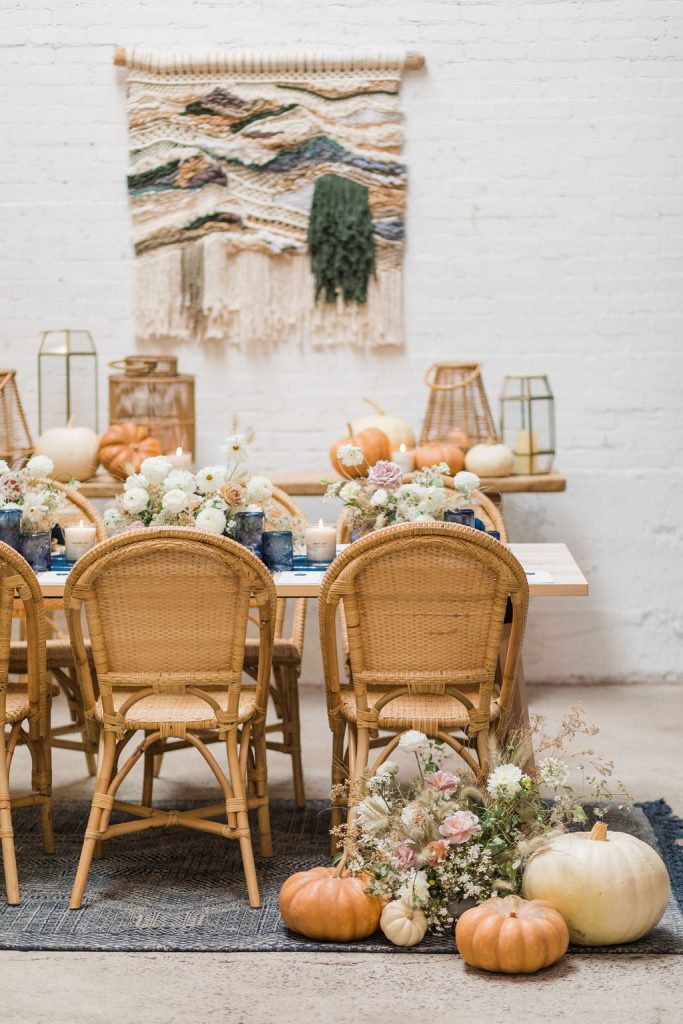 Now it's time to add in the food! It is Thanksgiving after all!
Taylor Made Catering is responsible for this delicious and beautiful spread. I love working with them for our events because our clients are always happy with their presentation and the taste of everything they make. Their Thanksgiving menu is no exception! I loved their turkey sandwich, it was amazing!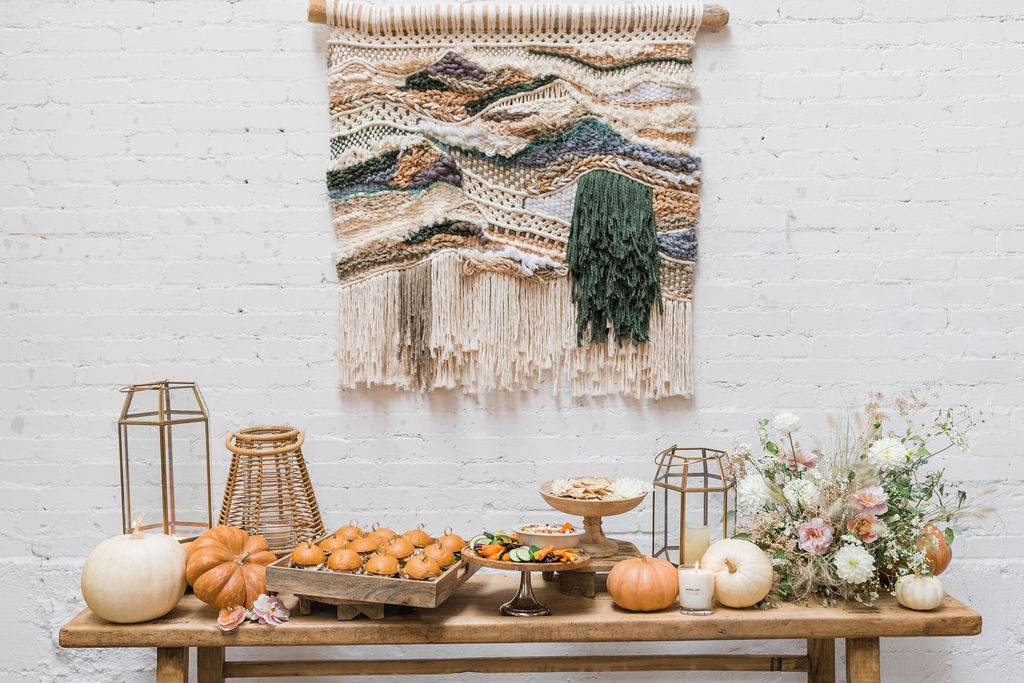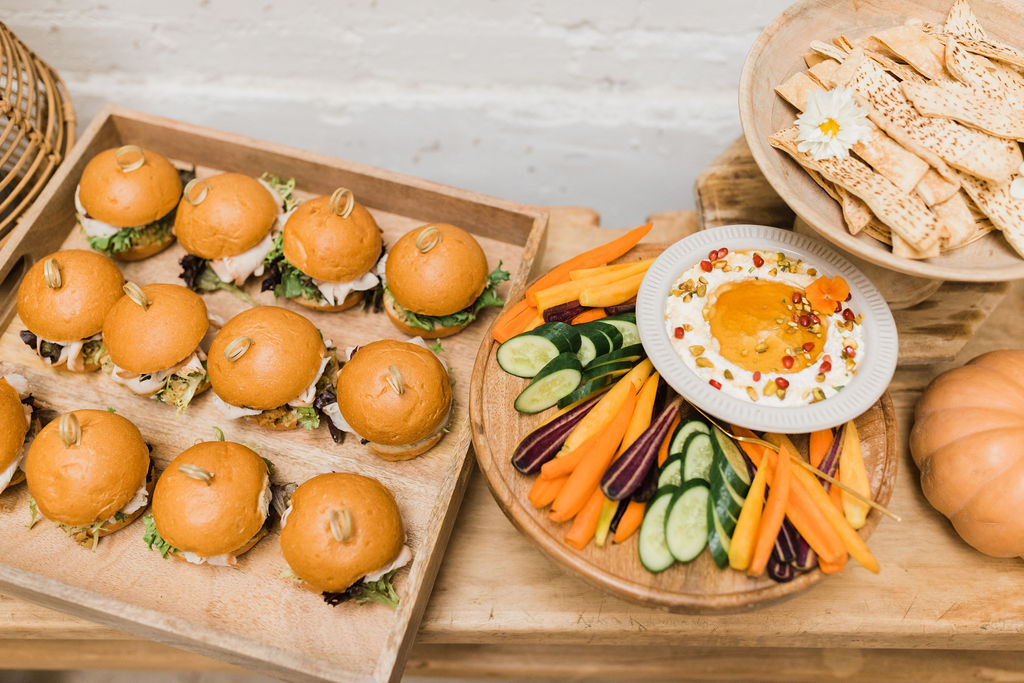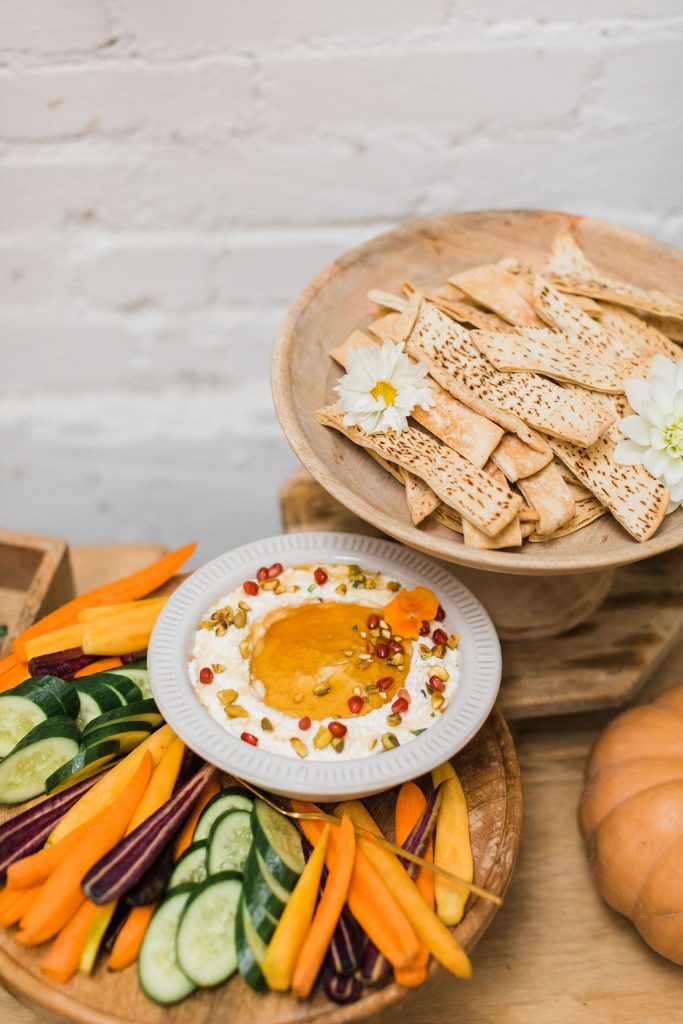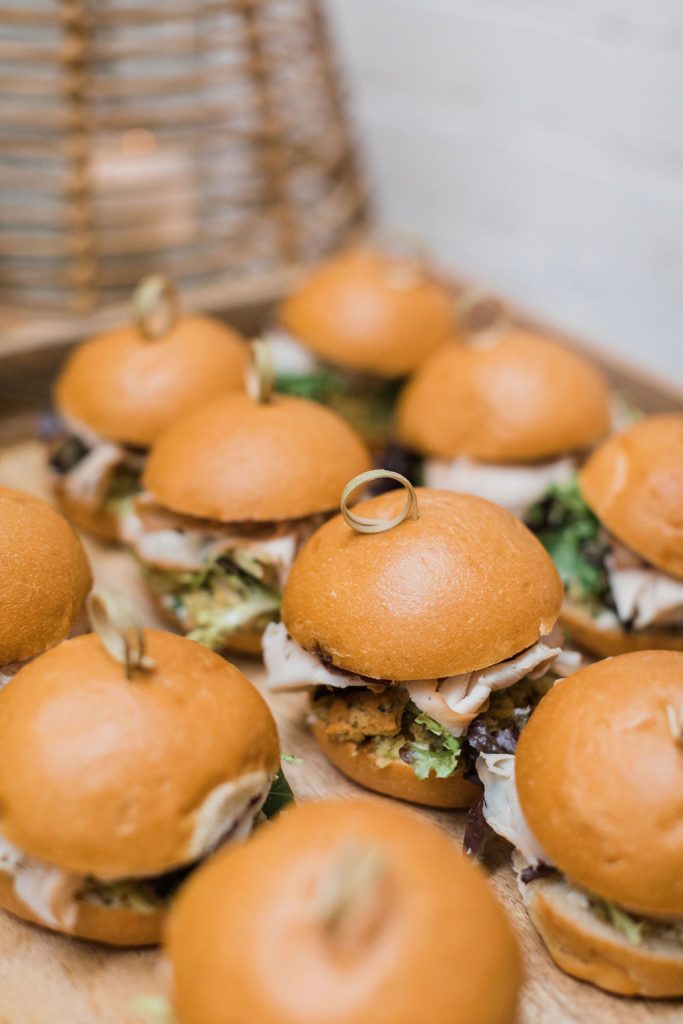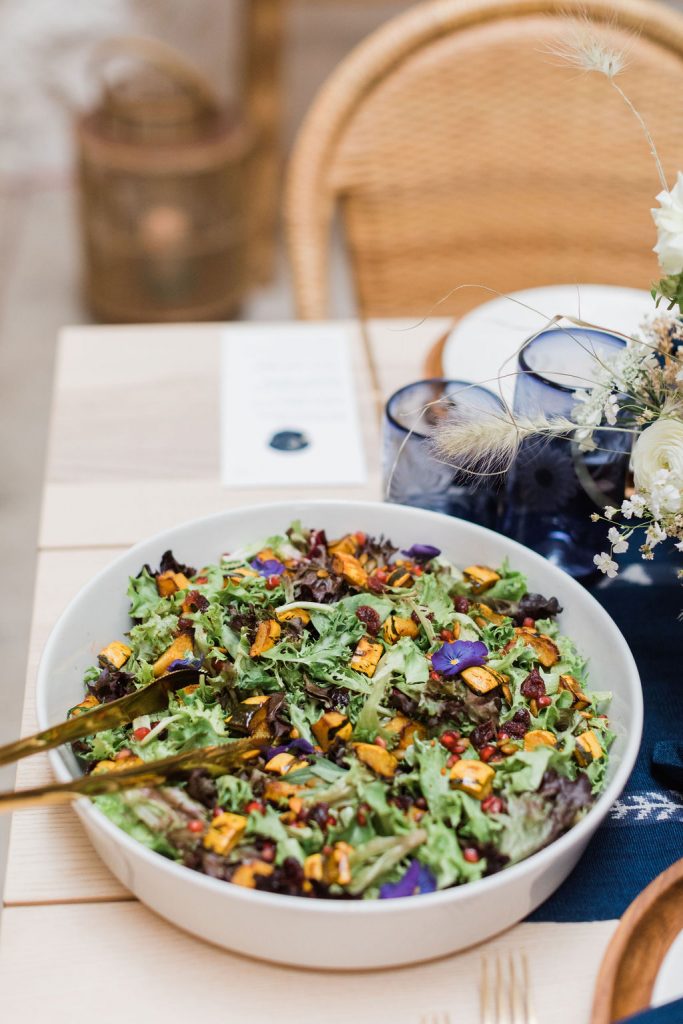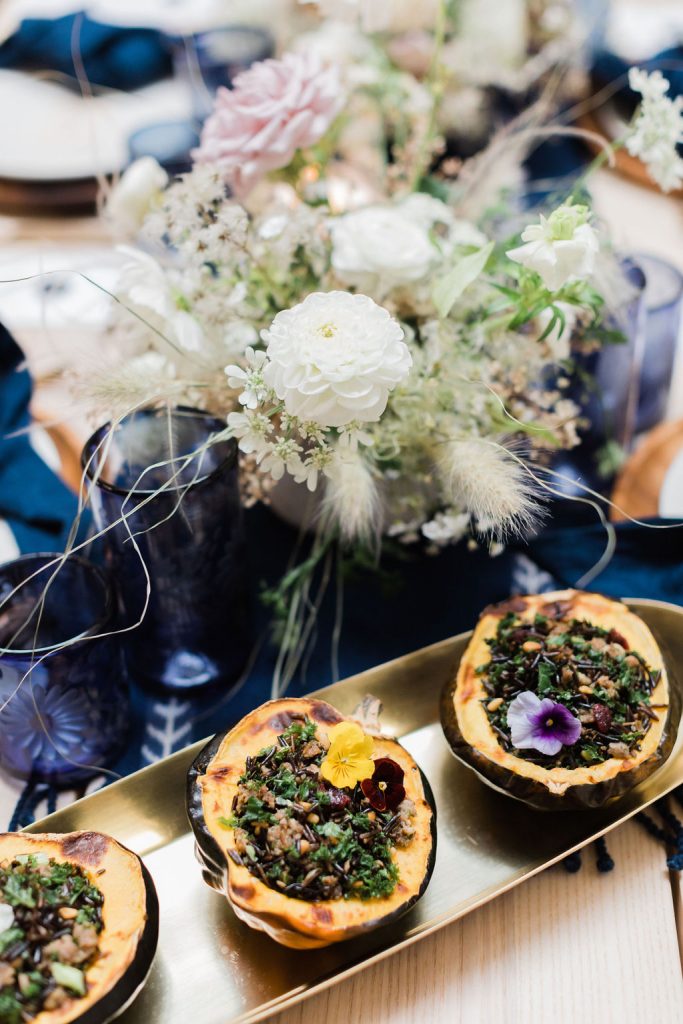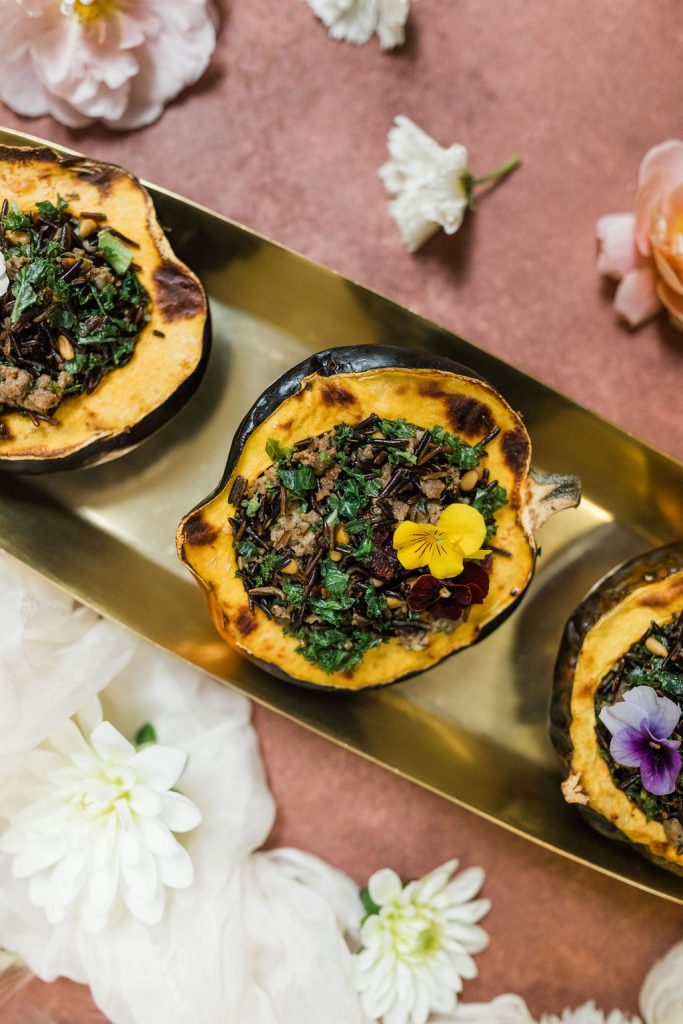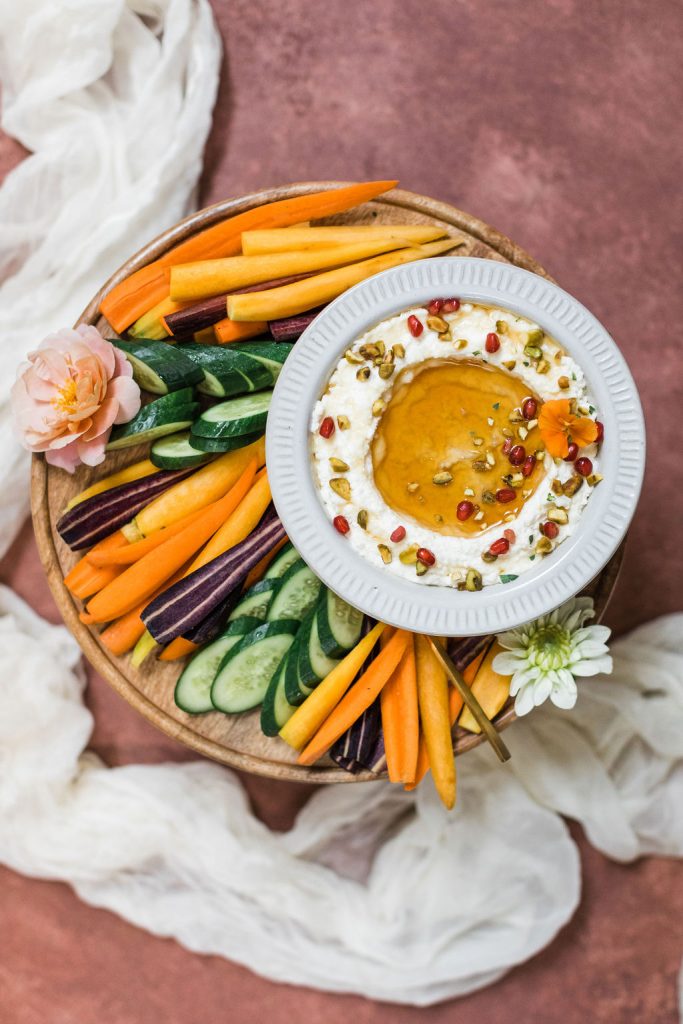 On Thanksgiving, after you stuff your face and unbutton your pants, it's time to chill in a pretty little lounge. Sweet Salvage Rentals knows what's up! And of course to have a little dessert, because there's always a little more room! Taylor Made Catering also does desserts including a classic pie and mini pumpkin tarts. Repeat after me, there's always room for dessert! Just make it your mantra ;)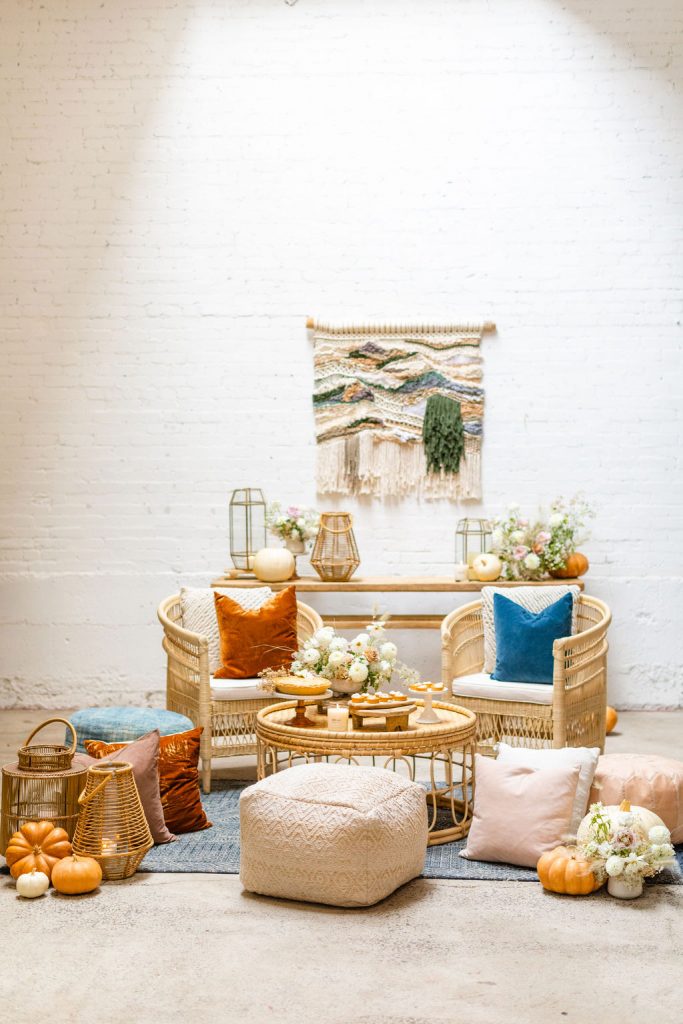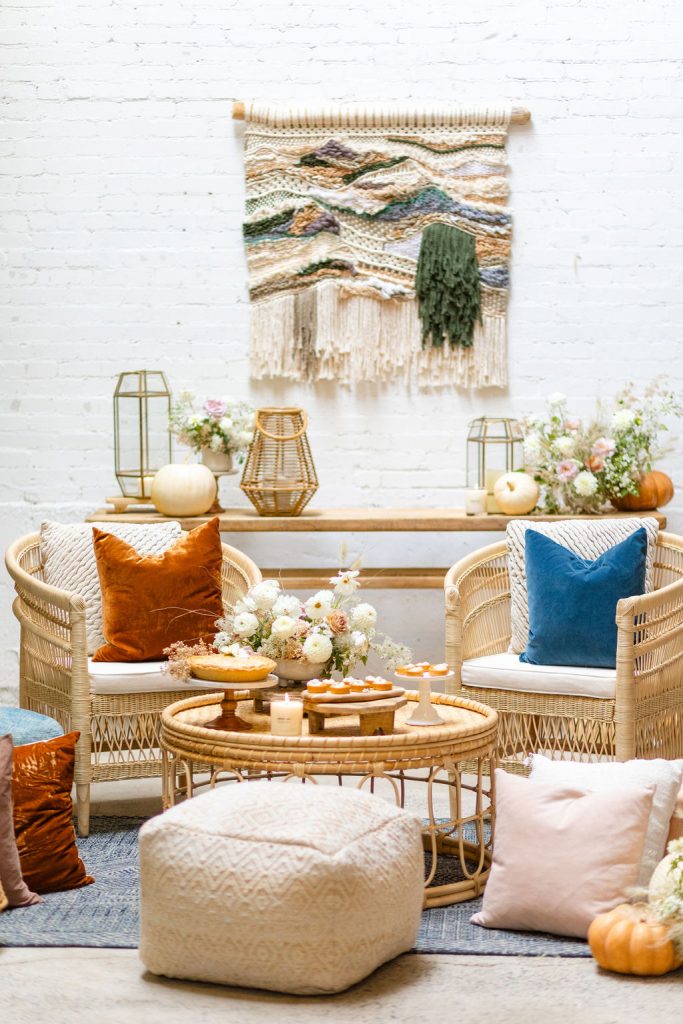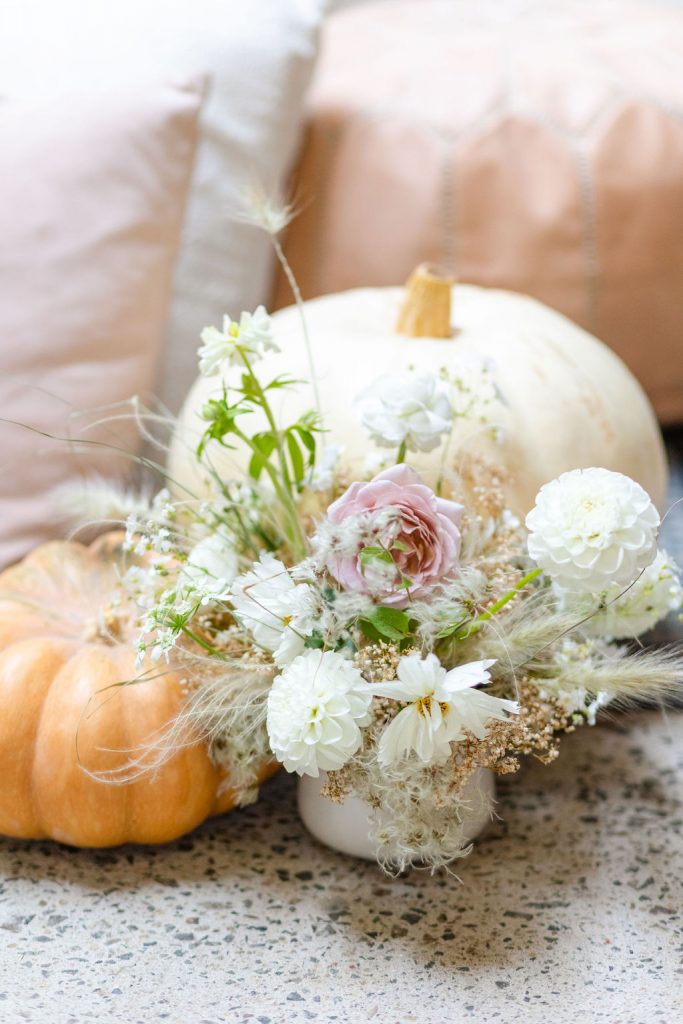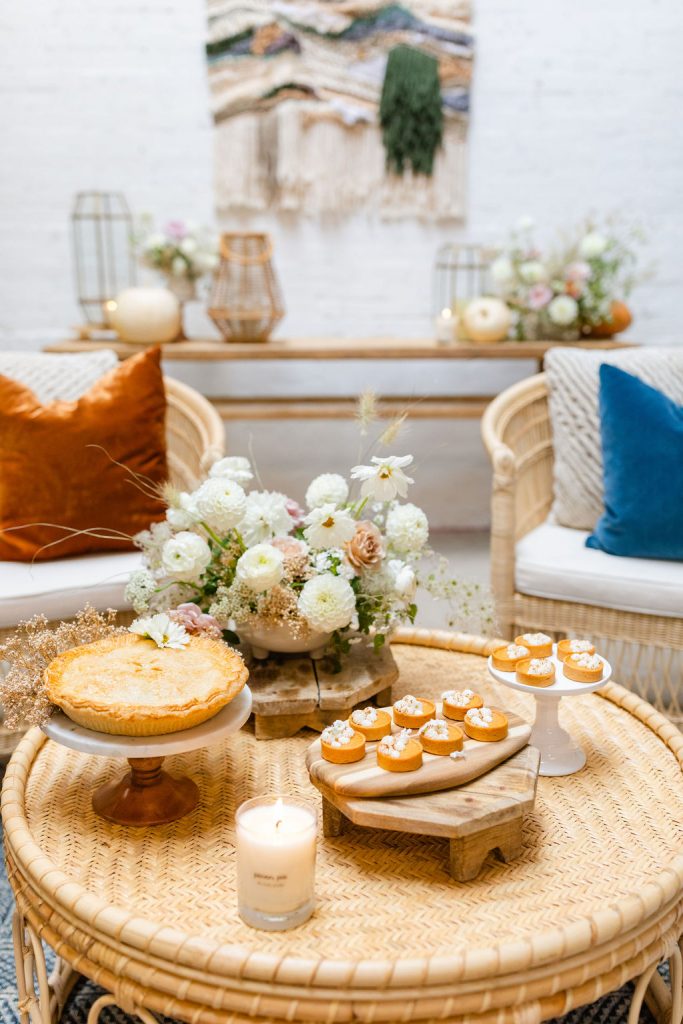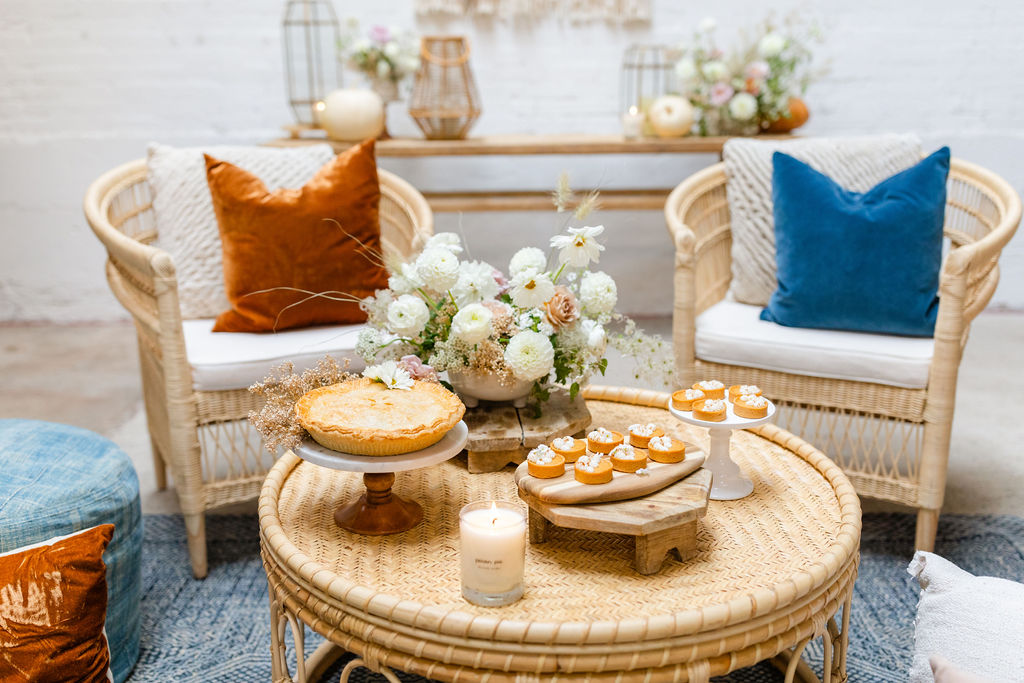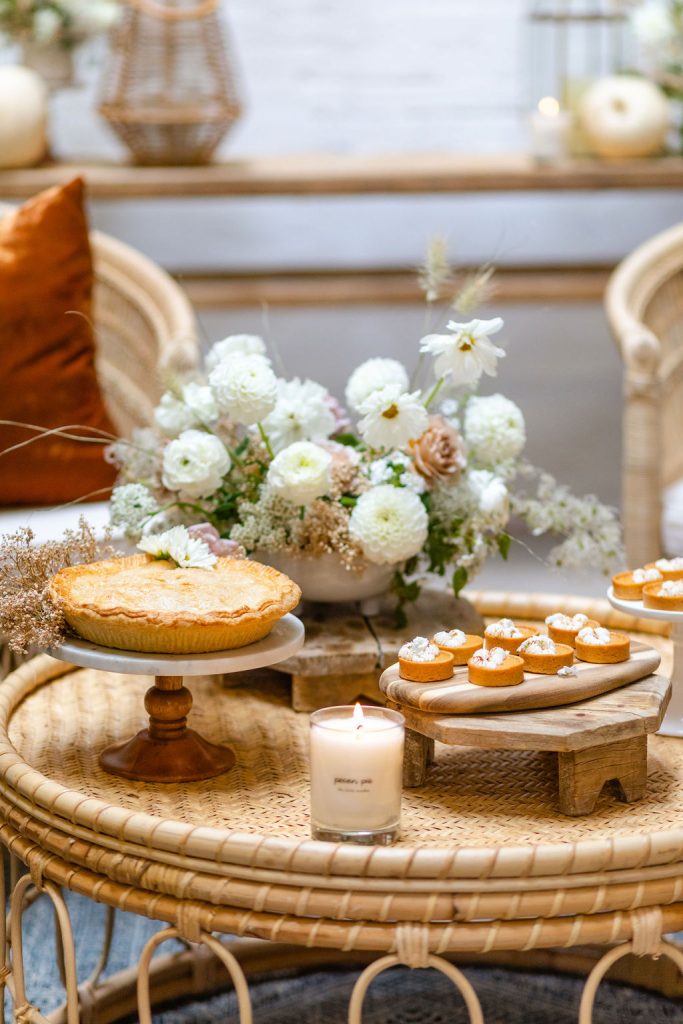 If Thanksgiving dessert was a photo… This would be it! It's perfection!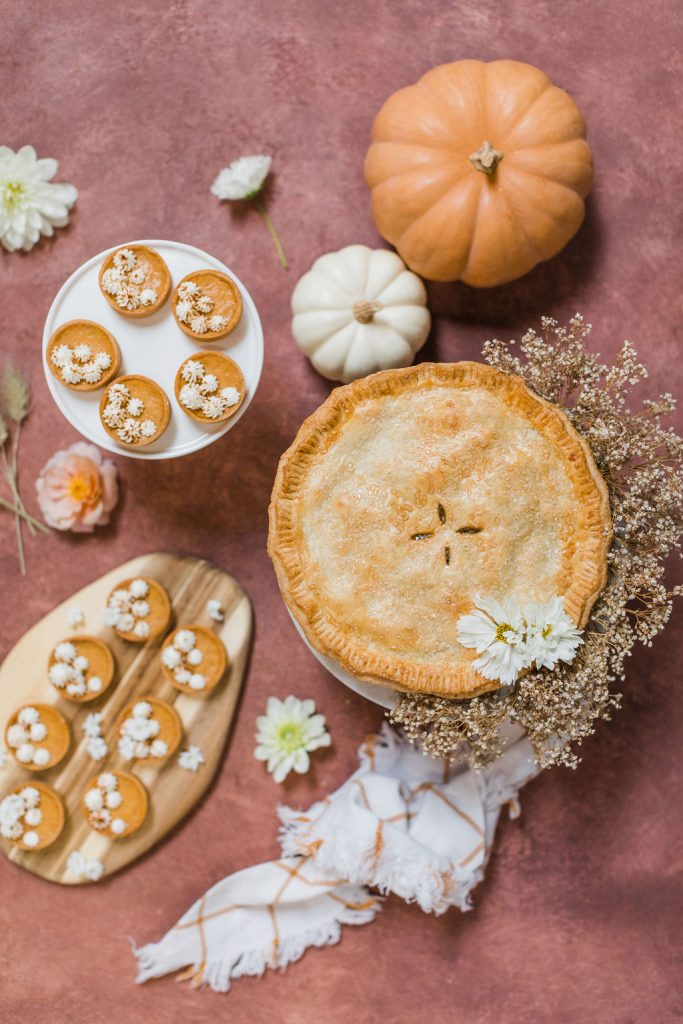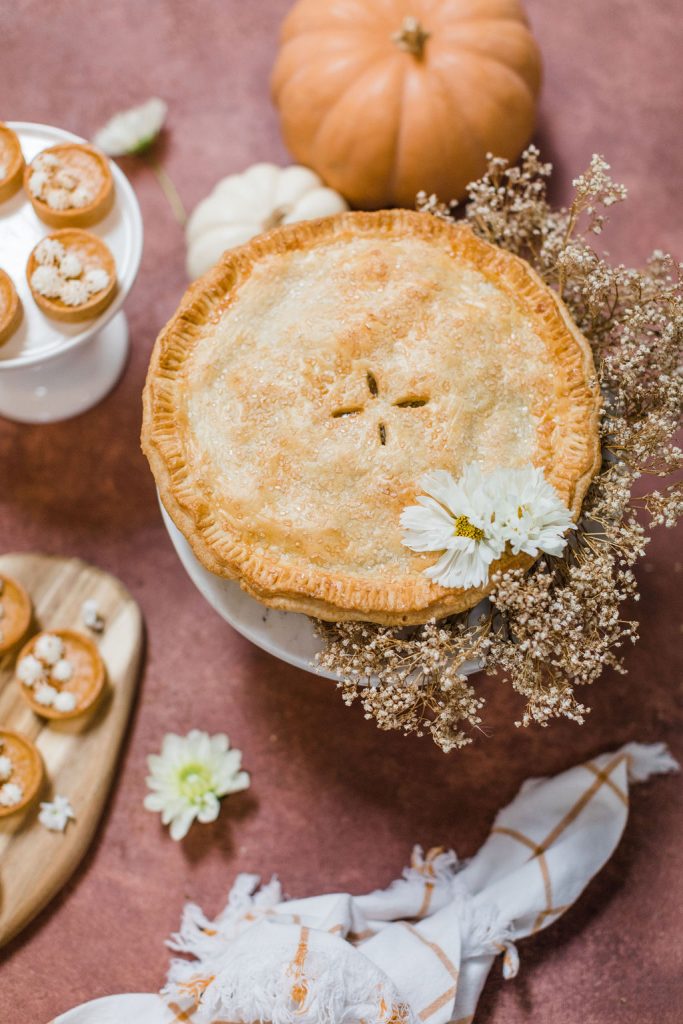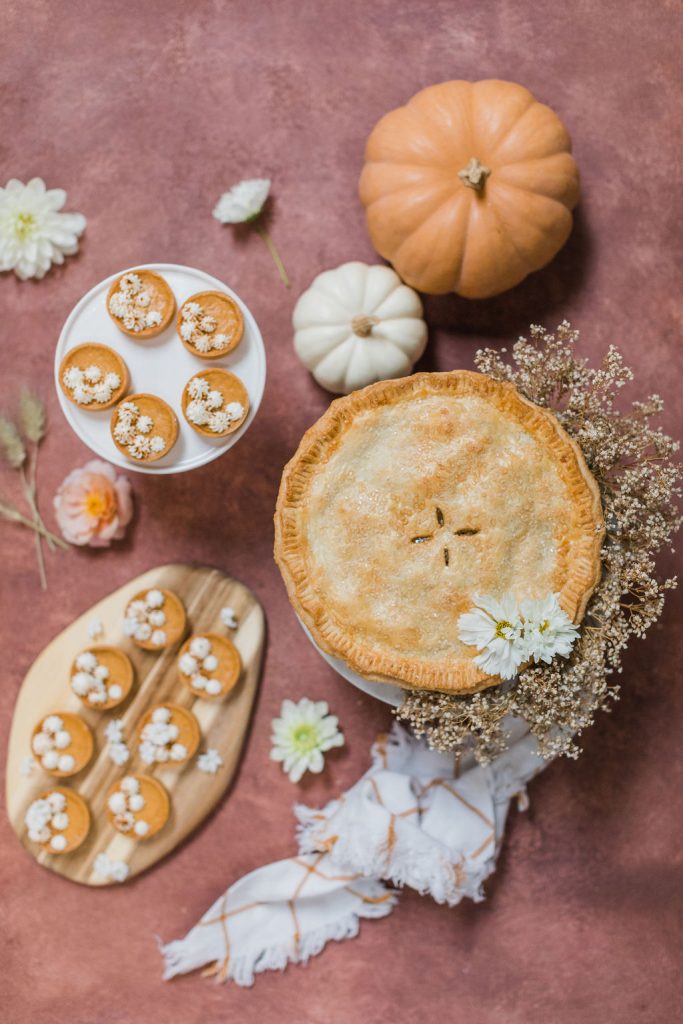 Stay tuned, we have lots more Thanksgiving inspiration to come! In the meantime shop this beautiful table below…

xx
Jacquelyn