We are taking a classic Hannukah dish and making it mini-size! Matzoh Ball Soup is one of the stars' dishes for Hannukah, so I thought it would be fun to turn this classic dish into a shot! These little pillows of yumminess are a fun way to serve at your next Hannukah dinner or party. The best part about these shooters is that it's easy and can be made in under 30 minutes! So let's celebrate Hannukah with these Matzoh Ball Shooters.

Photos by Dayna Studios
---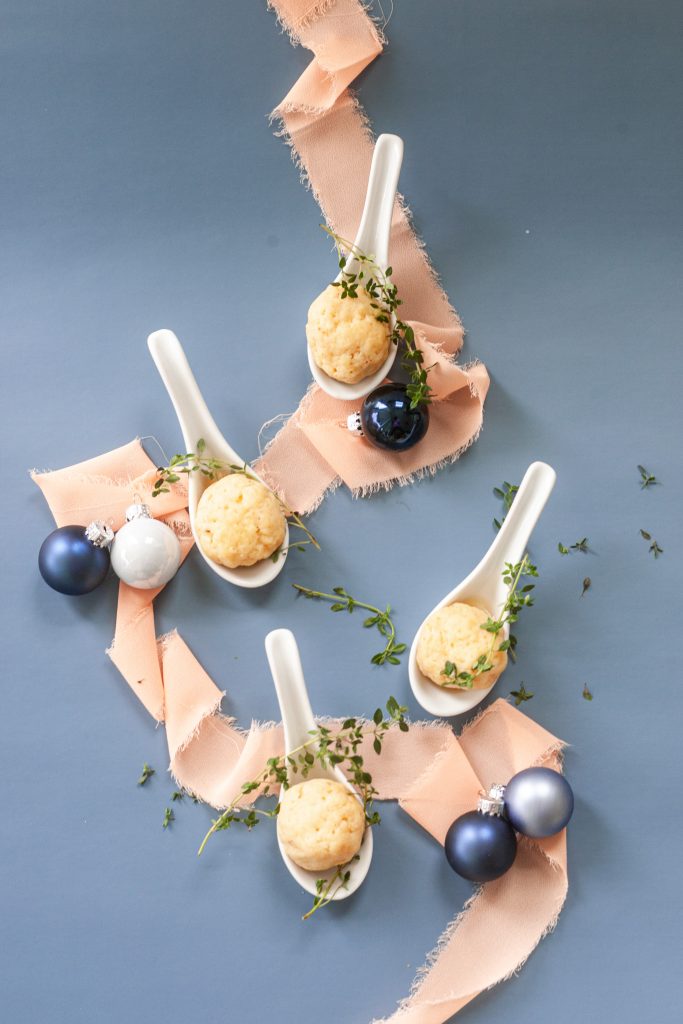 ---
MATZOH BALL SHOOTERS
SERVES: 8 SHOOTERS | PREP: 5 MINUTES | COOK: 20 MINUTES
W H A T Y A N E E D

Matzoh ball mix
10 Cups Cold Water
2 TBSP Vegetable Oil
2 Large Eggs
Chicken Broth
Fresh Herbs
Fresh Cracked Pepper + Salt

B U S T O U T

Mixing Bowl
Pot
Soup Spoons
---
I N S T R U C T I O N S

In a bowl blend 2 eggs and 2 tablespoons vegetable oil, then add contents of one of the packets. Mix well with a fork, and put in the fridge for 15 minutes. Meanwhile, heat up the 10 cups of water and bring to a boil. Remove chilled matzo ball mixture from the fridge. Wet hands and form batter into matzoh balls, about 1 inch in diameter. Now, be aware while they cook, the balls will get about twice the size so we want them to be on the tinier side so it will fit in the soup spoon.

Drop the balls into boiling water and cover. Reduce the heat to a simmer until thoroughly cooked, about 20 minutes. Pour warmed chicken stock into the soup spoons and place the warm matzoh ball on top. Season with salt and pepper, and garnish with some fresh herbs. Serve up!
---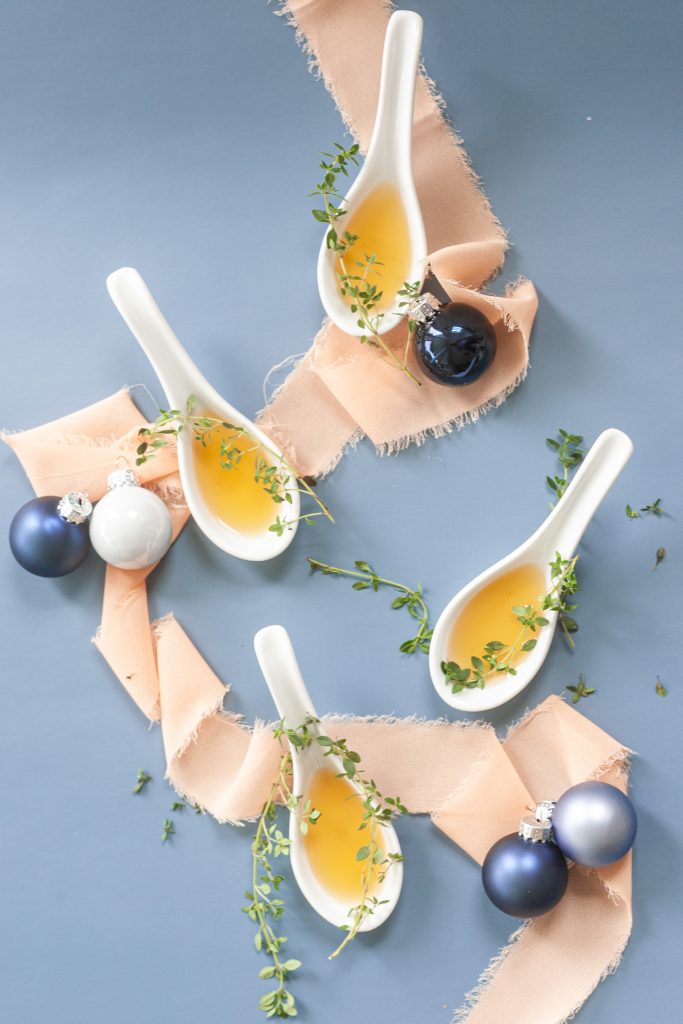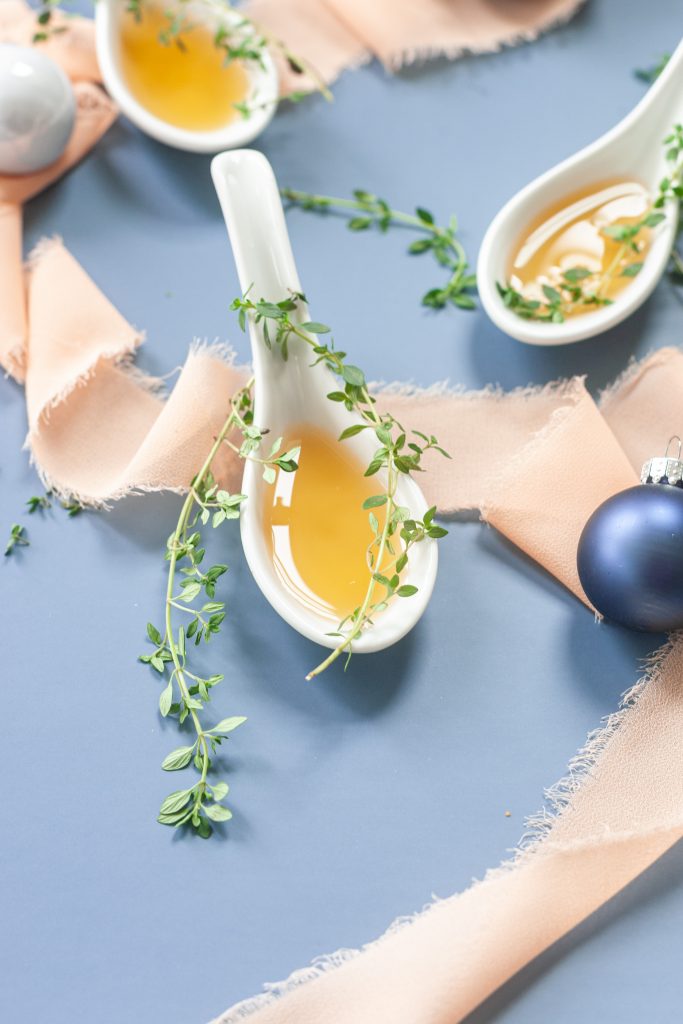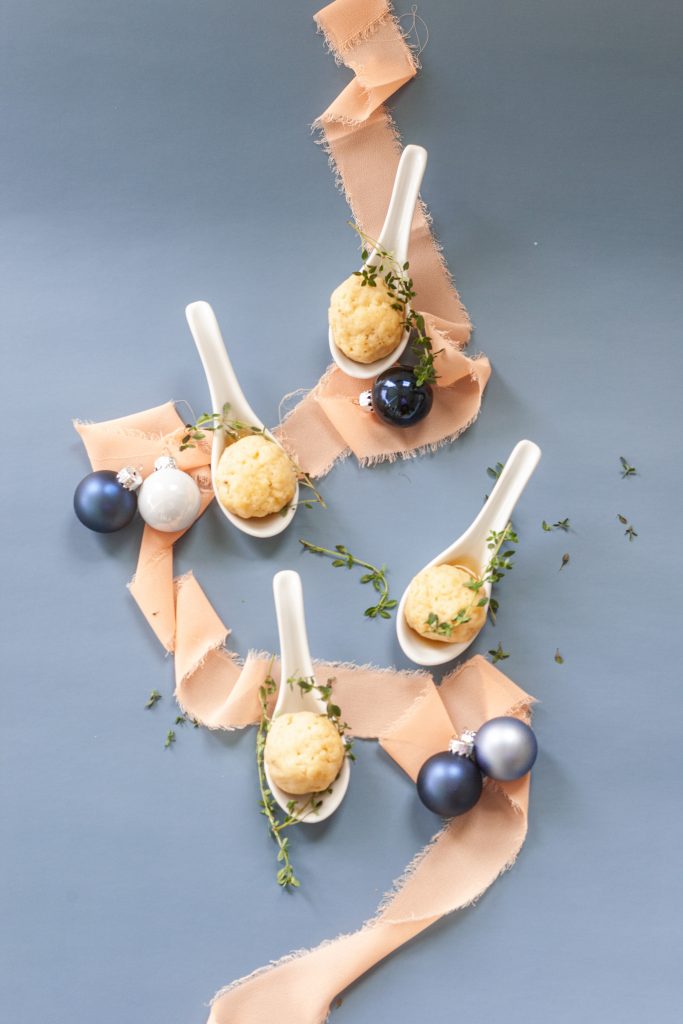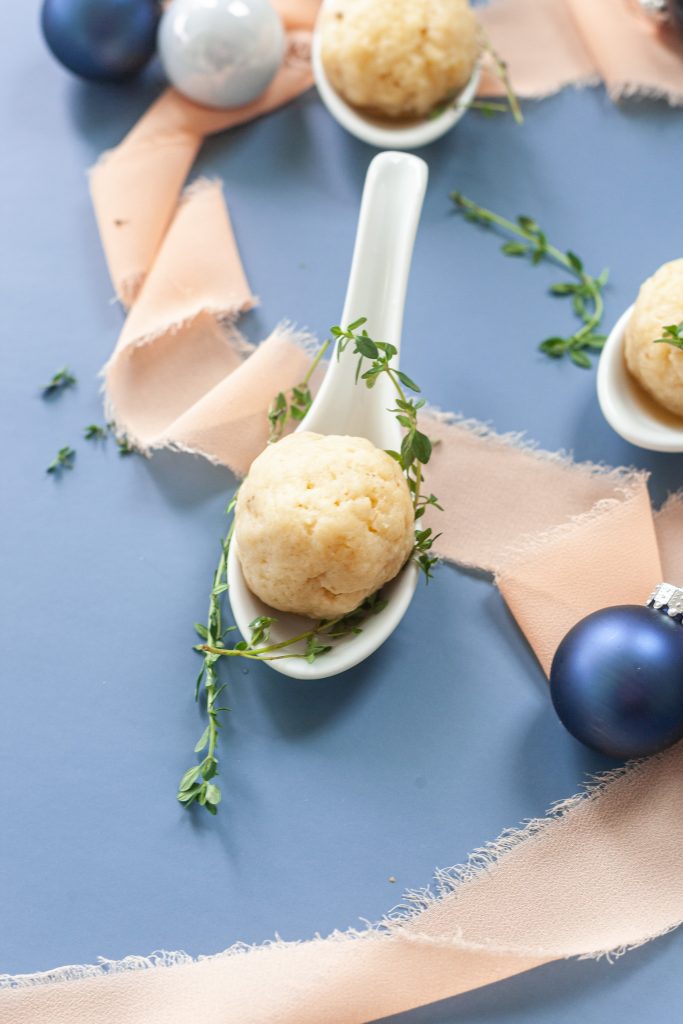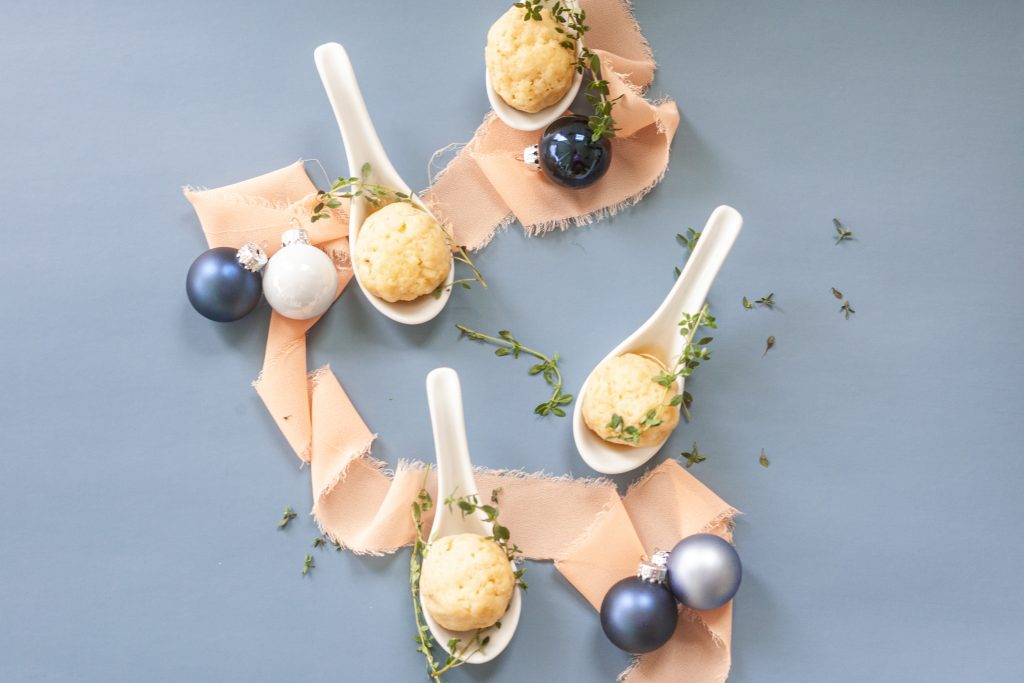 ---
B E I J O S K I T C H E N

xx
Abby