When one of our besties has a life altering event, you better believe we're all over it making it special!!  Leah and my dear friend Melody got married a few weeks ago and we celebrated her with a bridal shower beforehand!  She was eloping to Hawaii with a few family and friends, we couldn't go (waaaaa!!)  so we had to make it extra special!
Melody is the best, she's low key and easy going, the kind of friend you can always count on. She's stylish, witty, fun, loyal and obviously beautiful.  We knew we wanted to do something that was quintessential to her, not something that has been done.  Basically, it couldn't be your every day shower!  So we decided craft beer tasting was in order at a really cute spot right near her house!  Keep scrolling to see how we made this normally masculine type of spot into the perfect place for a bridal shower!
Also featured on Green Wedding Shoes today!!
Photos by Candace B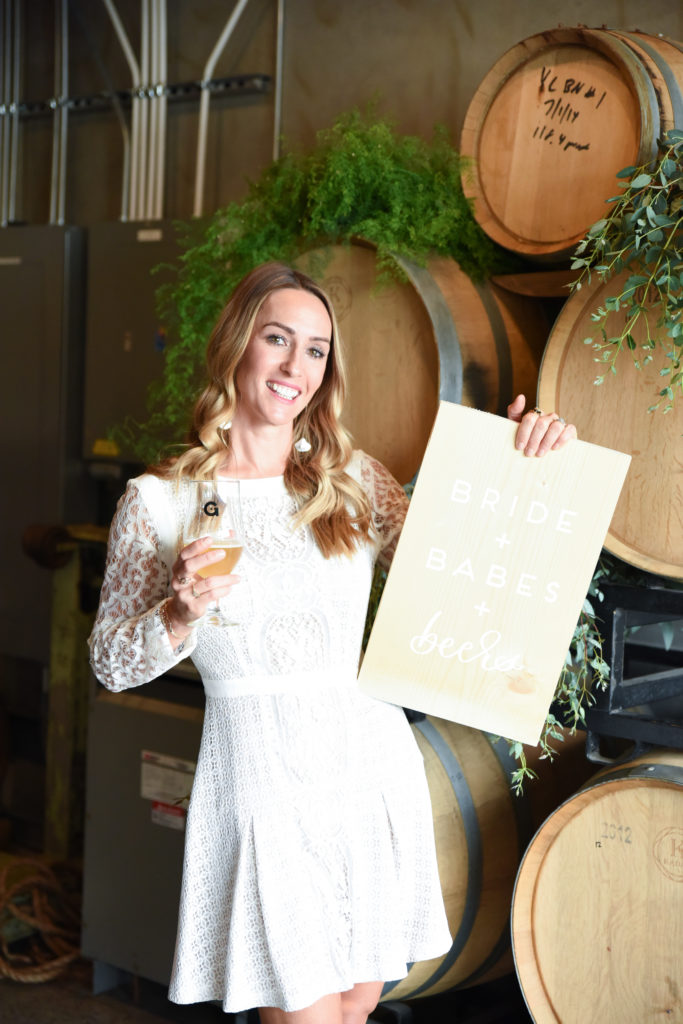 Gotta start with the invite… This one by Poppy Jack Shop was simple and pretty all in one!  We carried on the neutral and blush color combo through-out the event.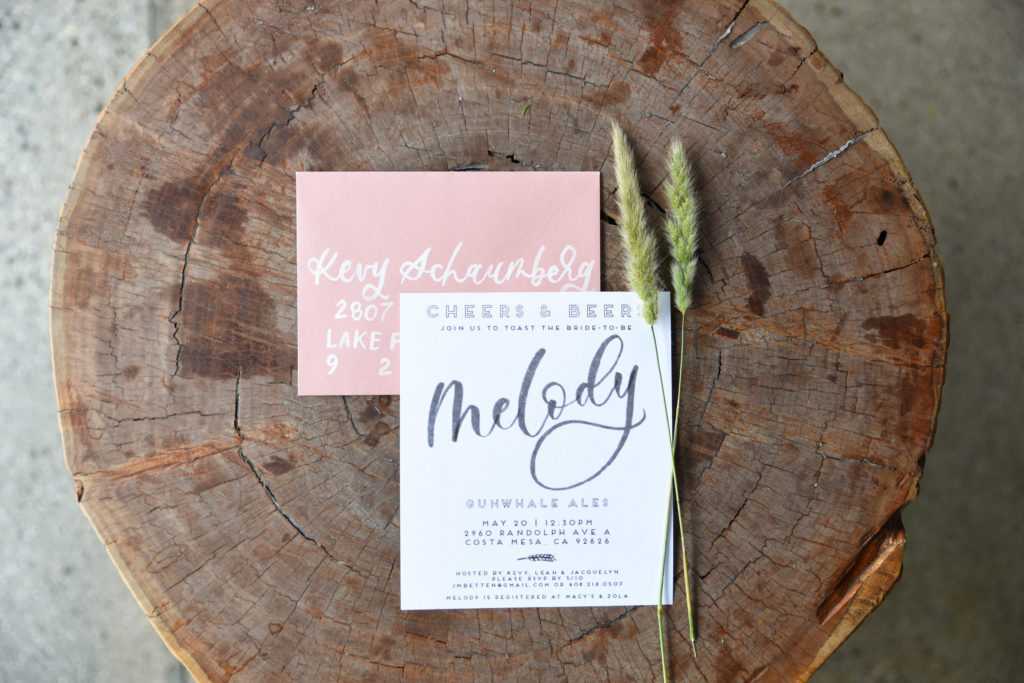 Here is Gunwhale, the cutest brewery right down the street from both Melody and I!  We love this spot not only because of it's great beer, but the atmosphere is amazing too!!  If you're ever in the Costa Mesa area, you must check it out!!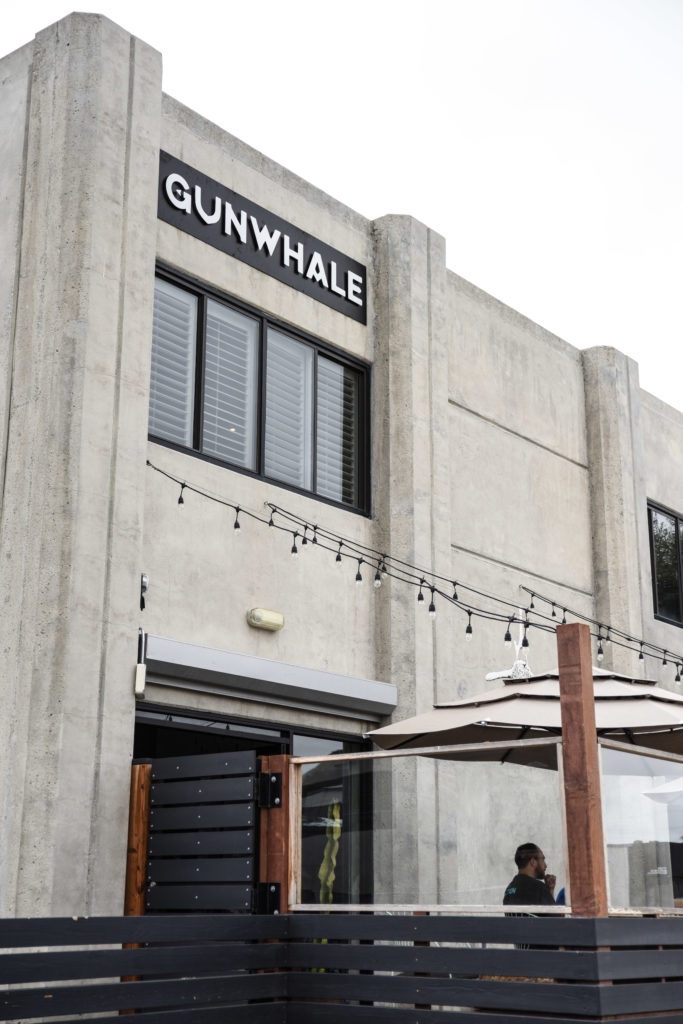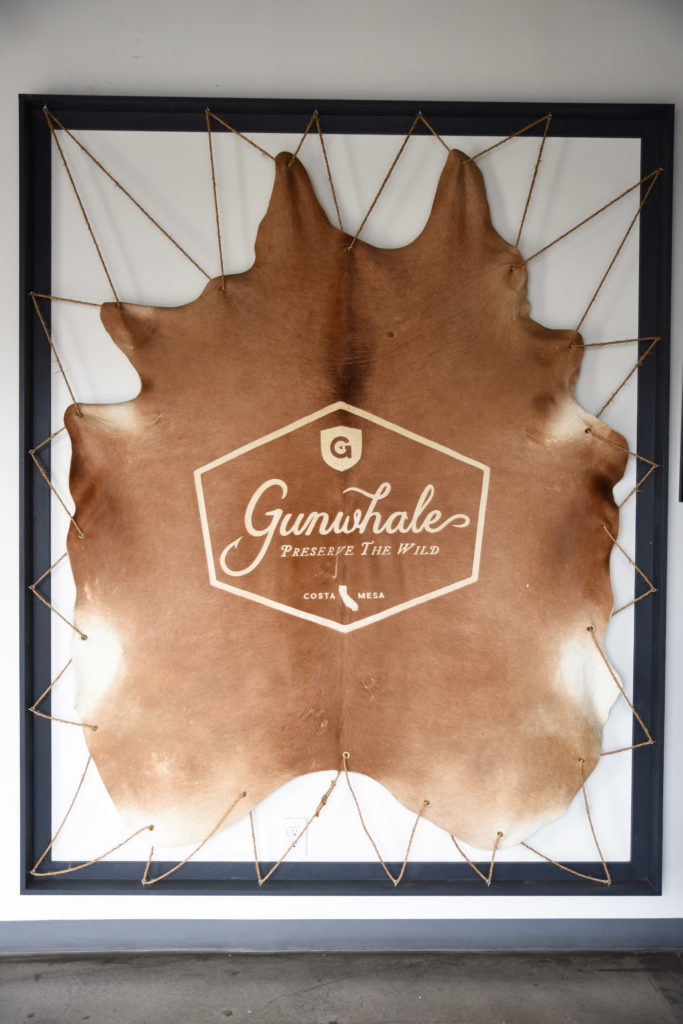 Guests were greeted with a sign that gets straight to the point…  Welcome – now let's drink some beers!!!  Thanks Poppy Jack!!  We used Gunwhale's private room space that has exposed barrels and kegs, and they add so much to the decor.  We just added some greenery to them, you know, just Beijos'd it up a bit!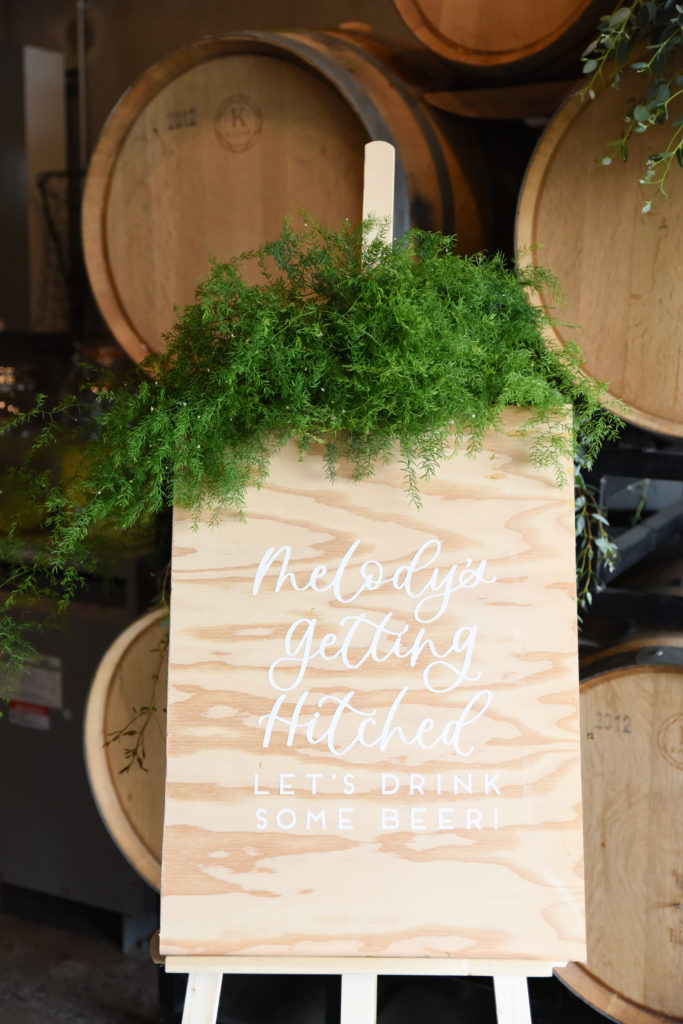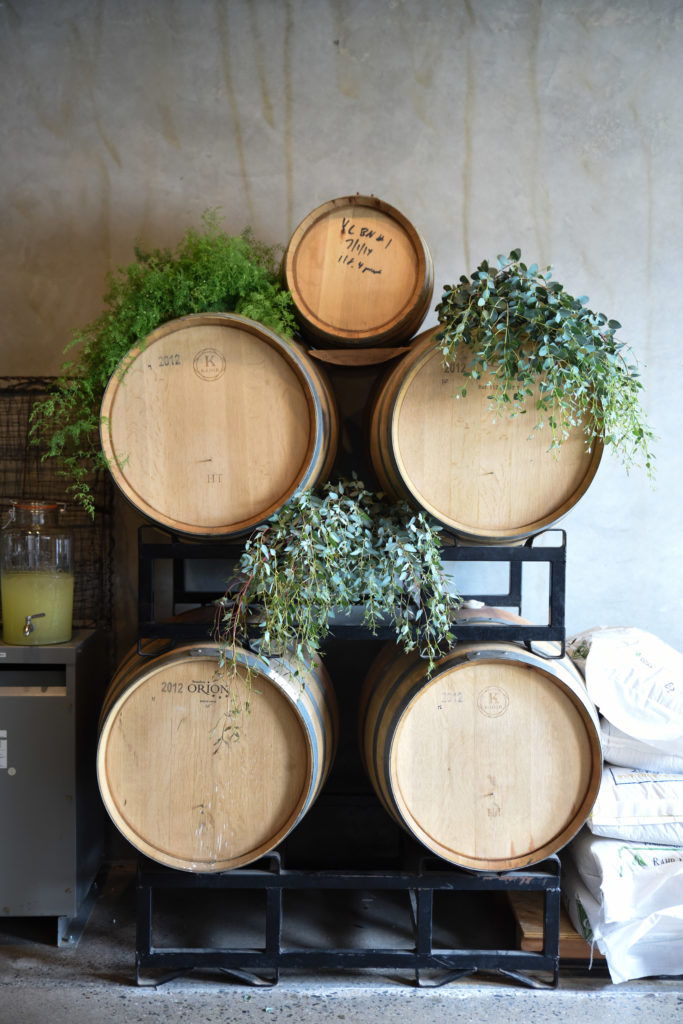 We had tasters upon arrival!  Customized wood trays were ready for each guest with a delicious brew on top!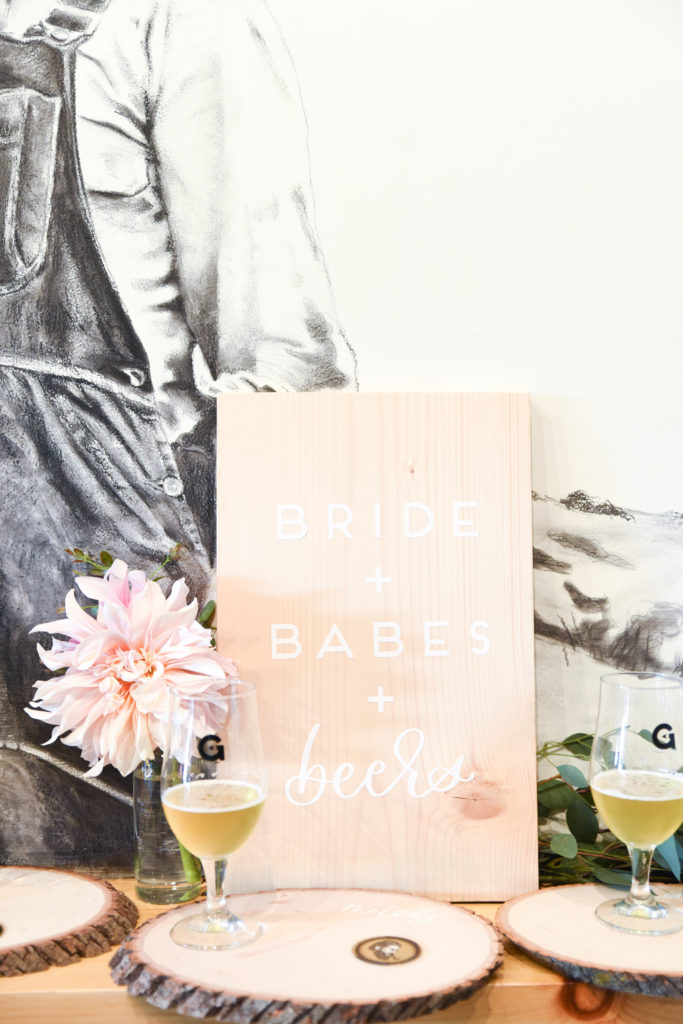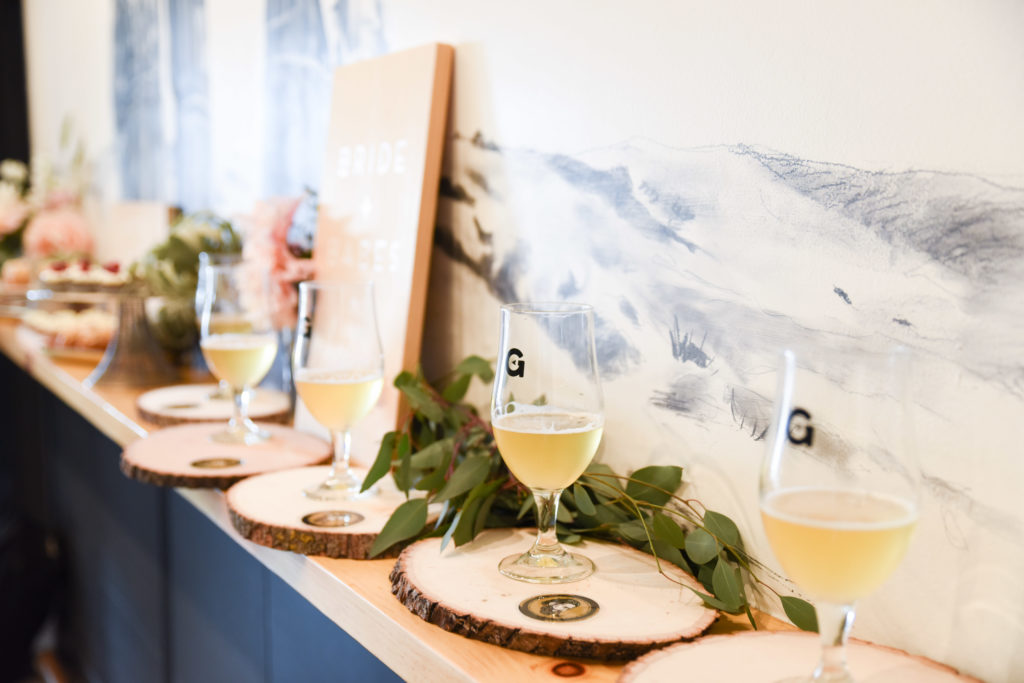 Now, lets talk about these tables… The florals by MV Florals first of all were insanely pretty!!  Leah and I kept saying that we thought they were the best we'd ever seen!  It must have been a great day at the mart because the peonies and dahlias were the size of our faces!!
Since the flowers were so pretty and feminine I added a more masculine touch with the tabletop.  I loved the idea of mixing the black and tan with the blush colors.  I can't say enough good things about the tabletop selection from L'entramise.  Best and chicest disposable option out there!!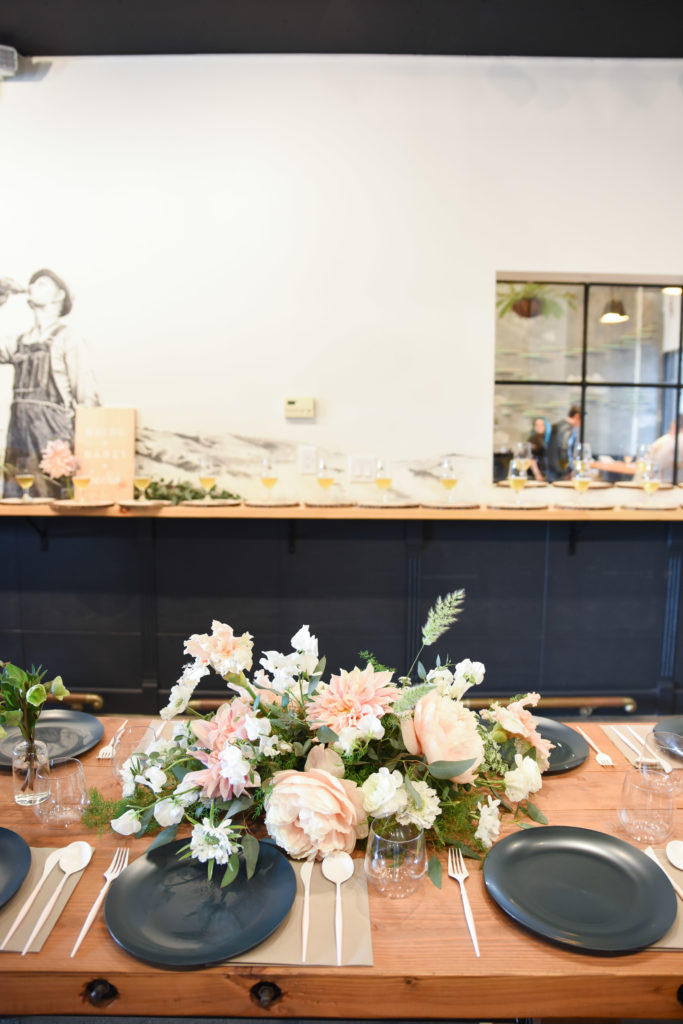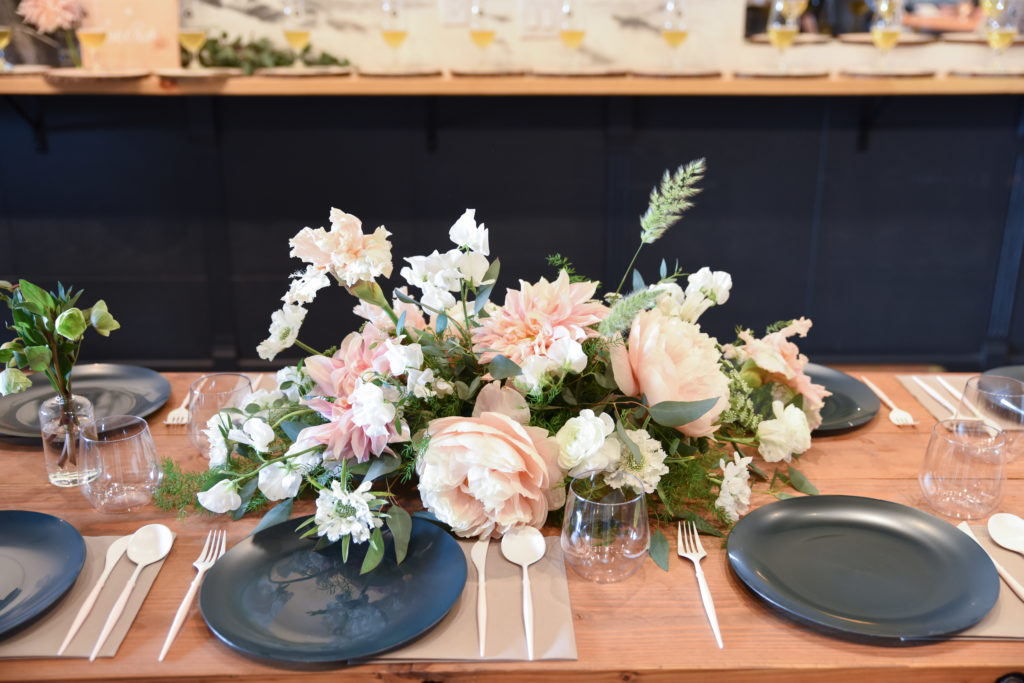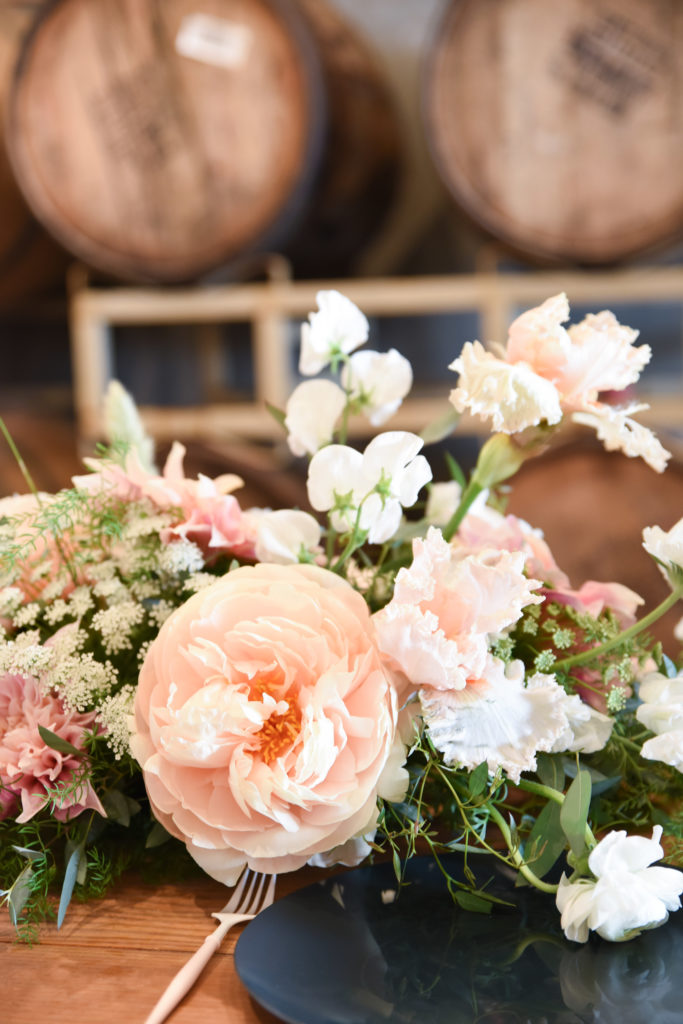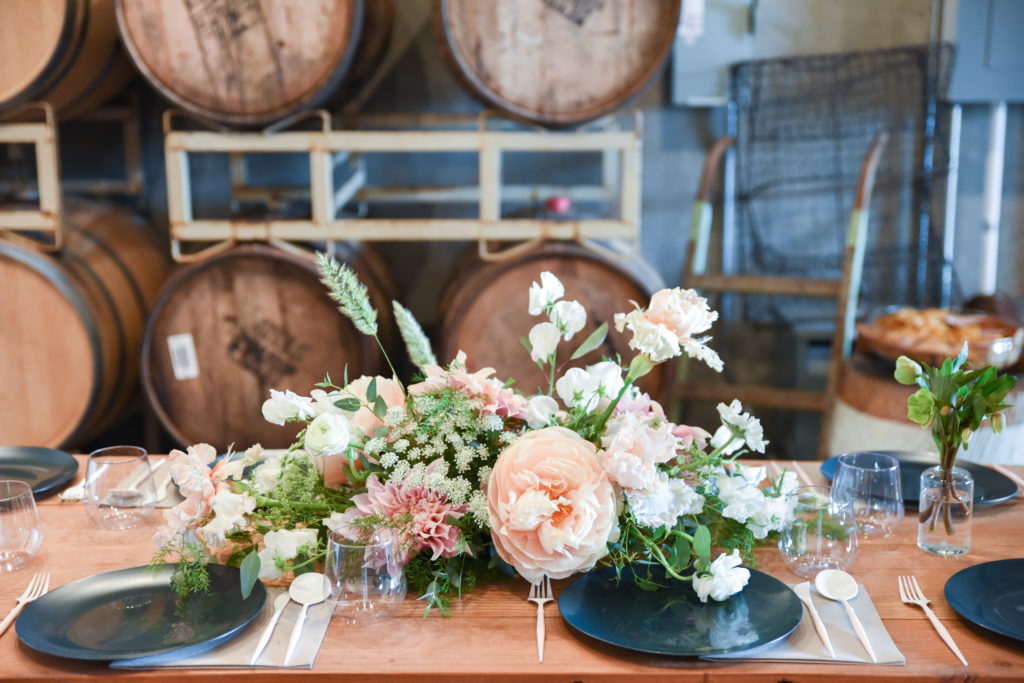 I mean these dahlias are insane!!!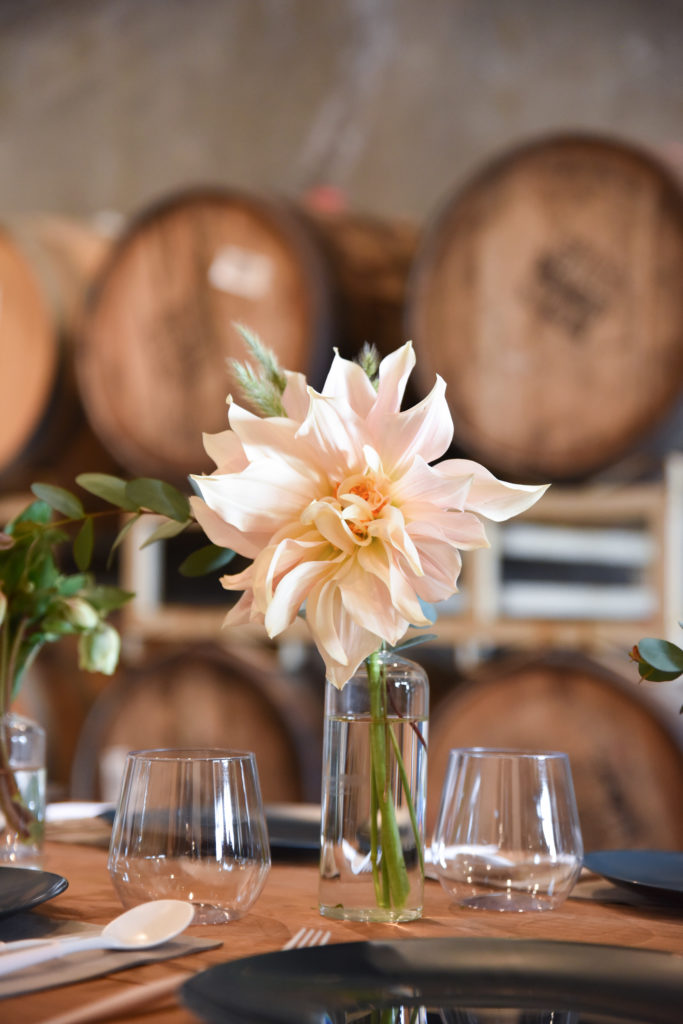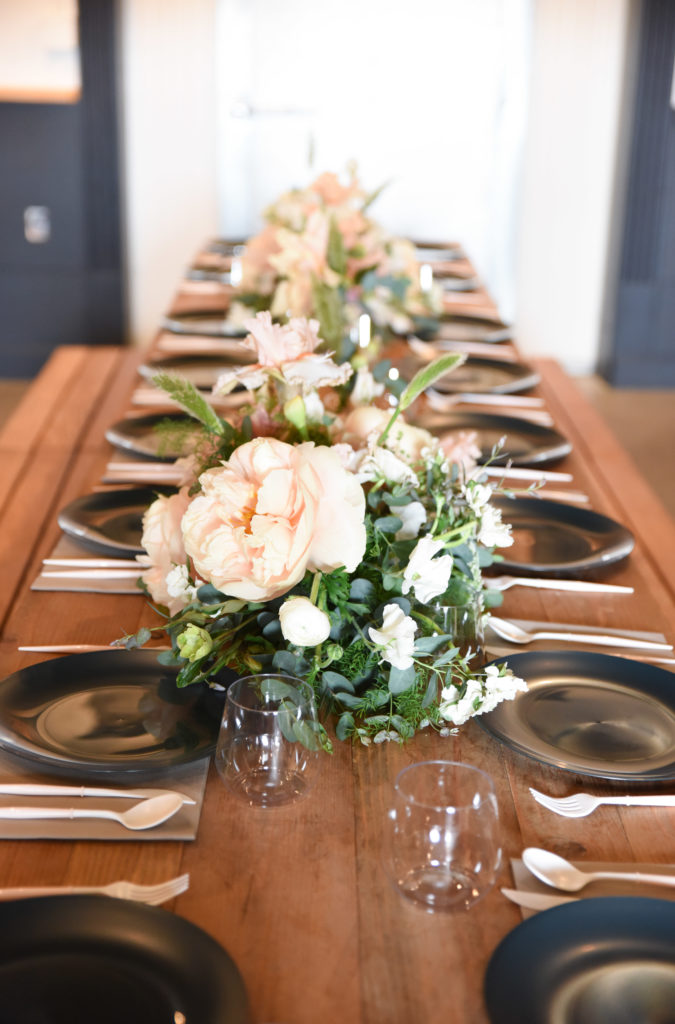 I really can't get enough of how pretty this table was!!!  Don't you love it?!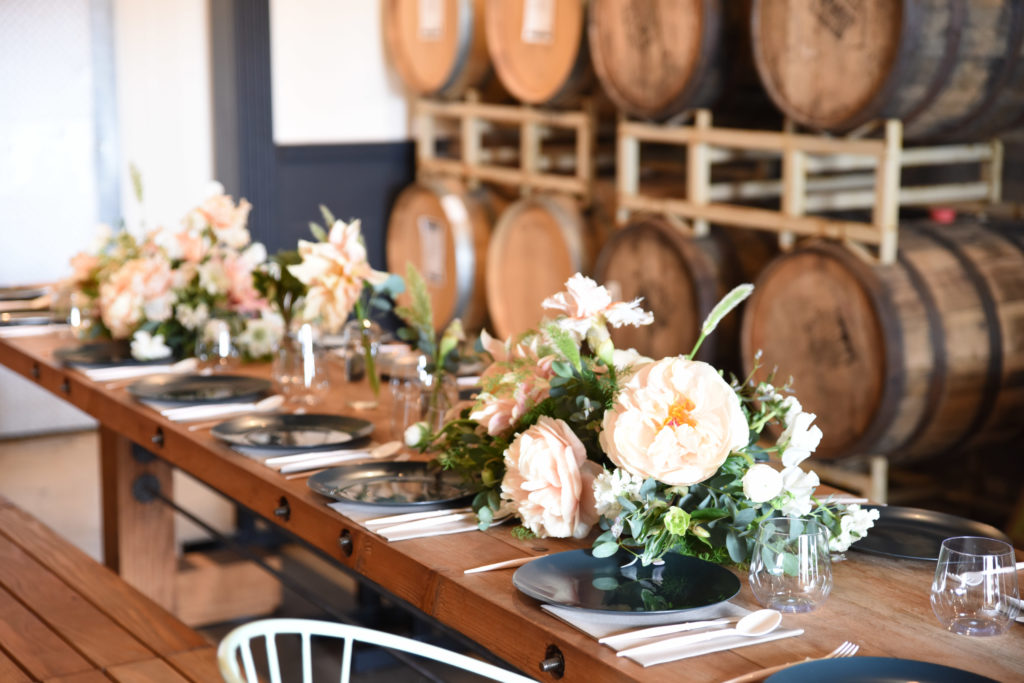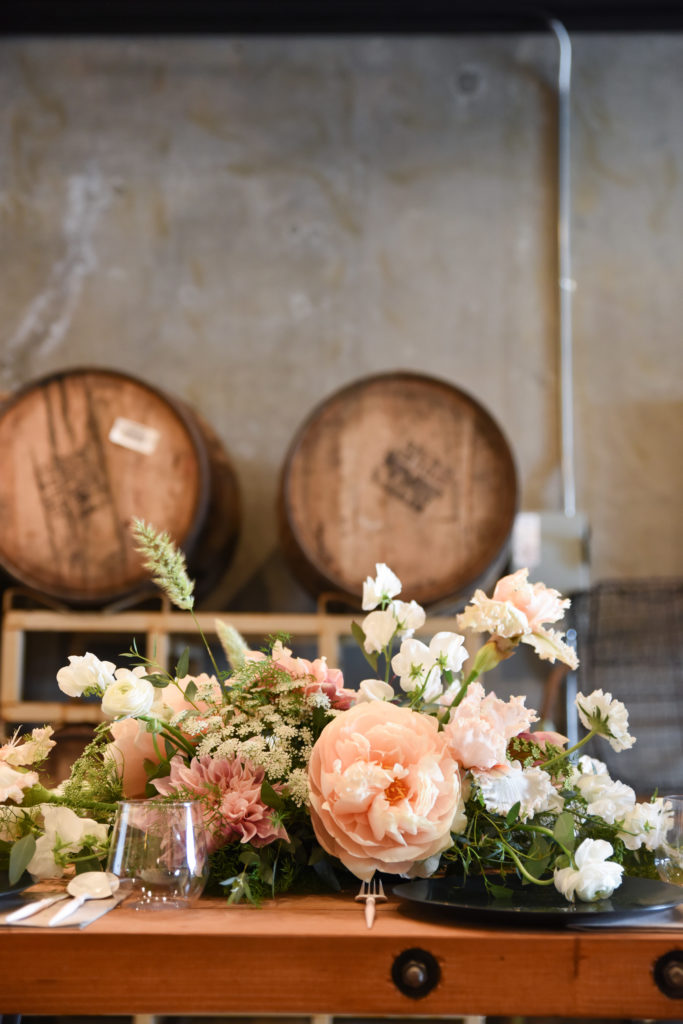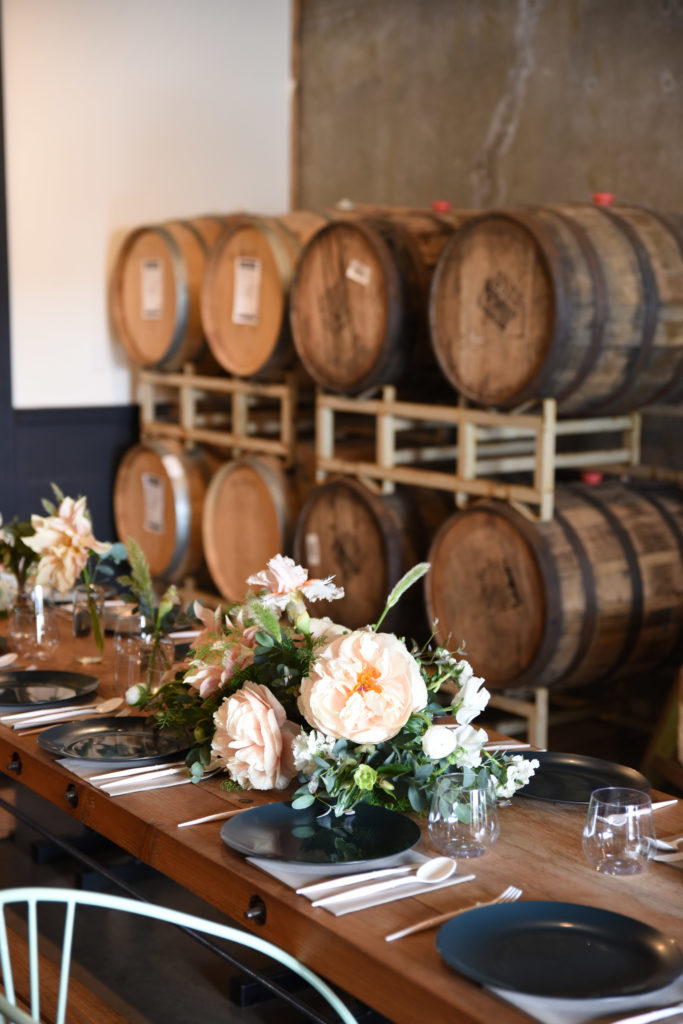 Now for babes, the beers, and of course the bride!!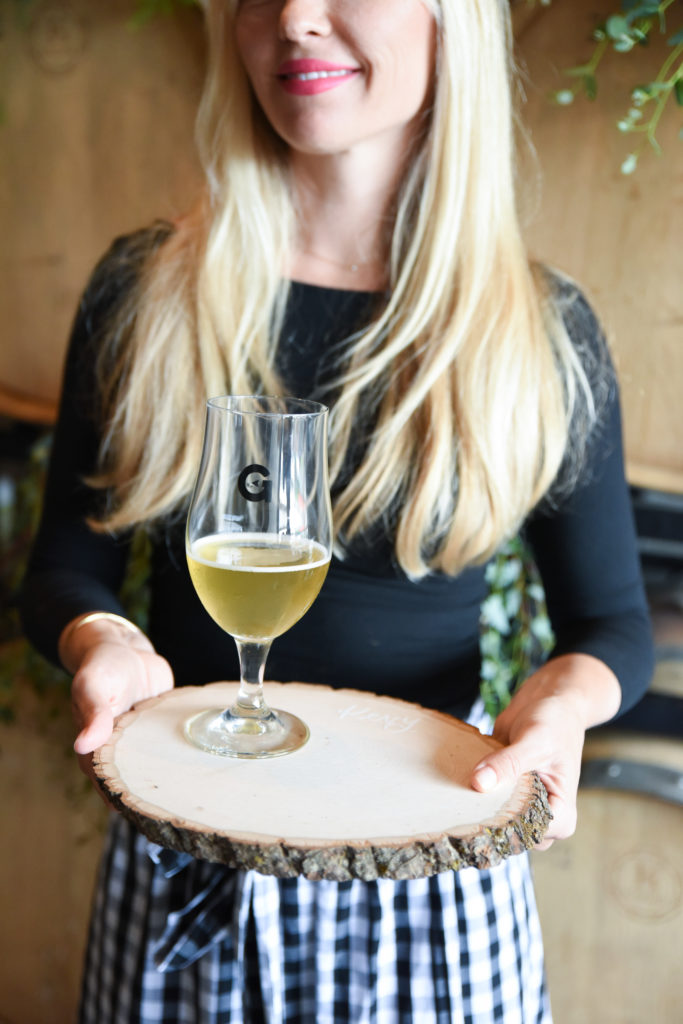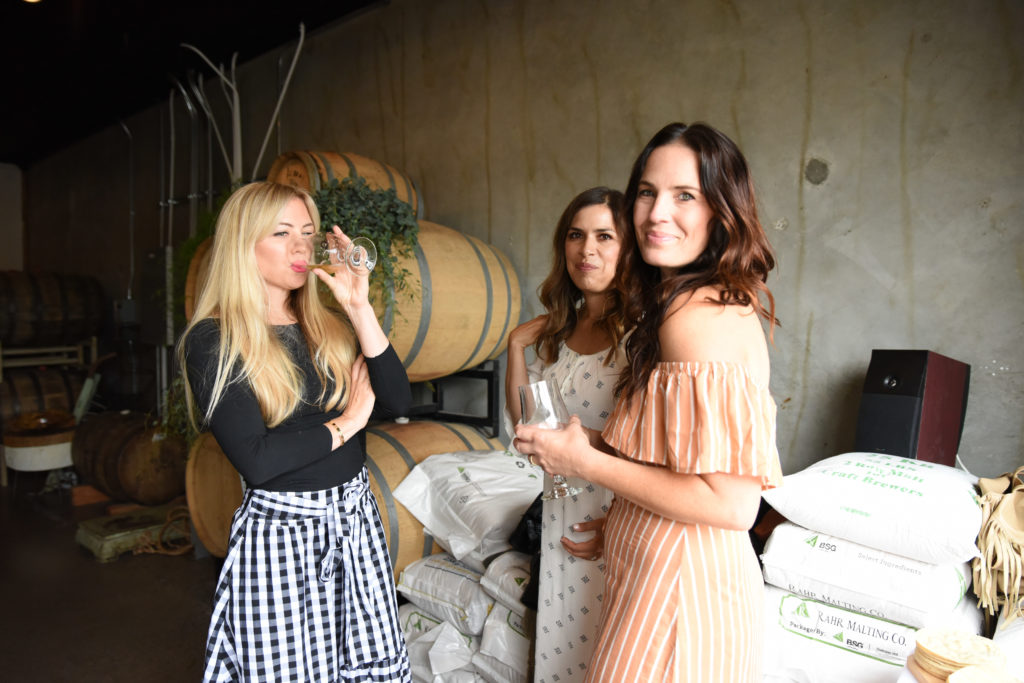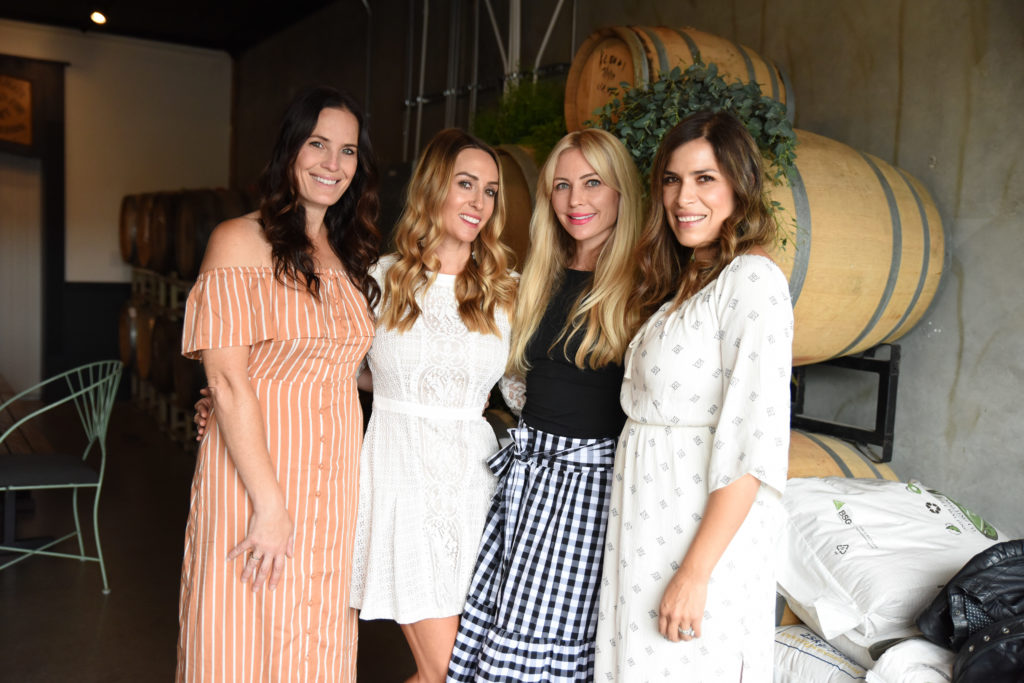 Something we had to have were desserts of course!!  We served Mexican food for lunch from one of Melody's favorite spots.  But a sweet ending is always a good idea!  Beverly's Bakery came through with a bunch of pretty and tasty crowd pleasers…  For a more casual party like this we decided to forego the cake and just stick to tiny bites, it was perfect after stuffing our faces with tacos!  Ha!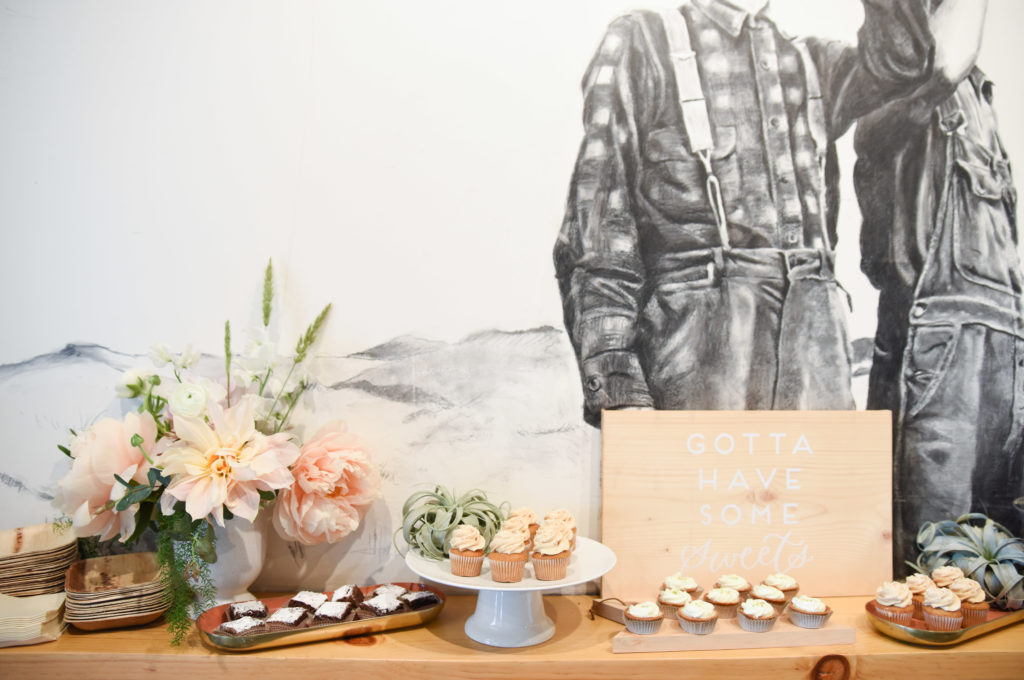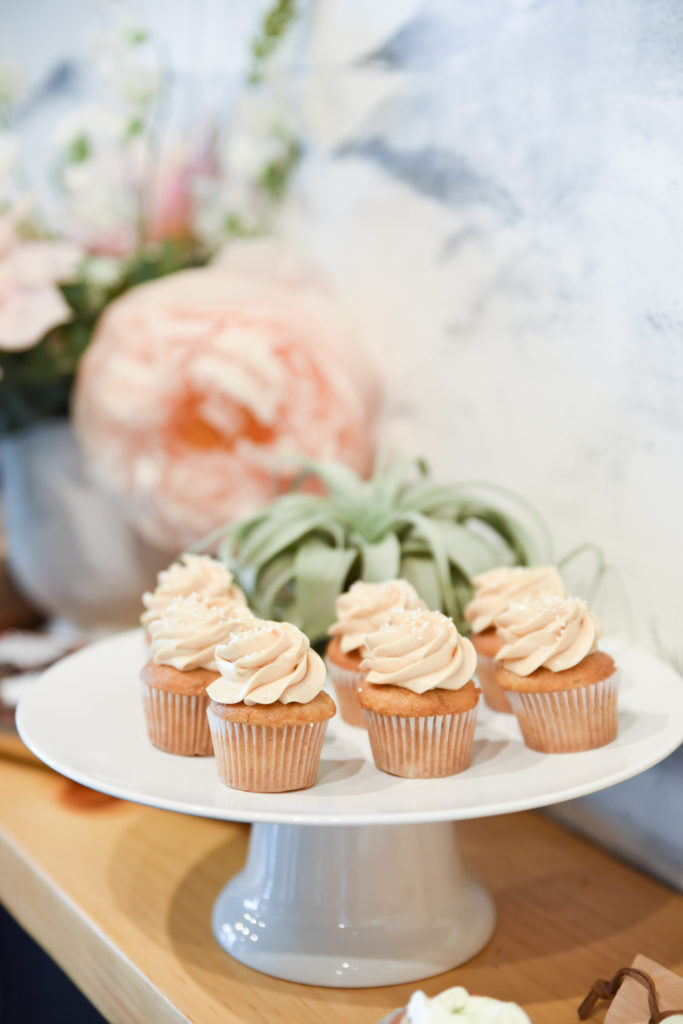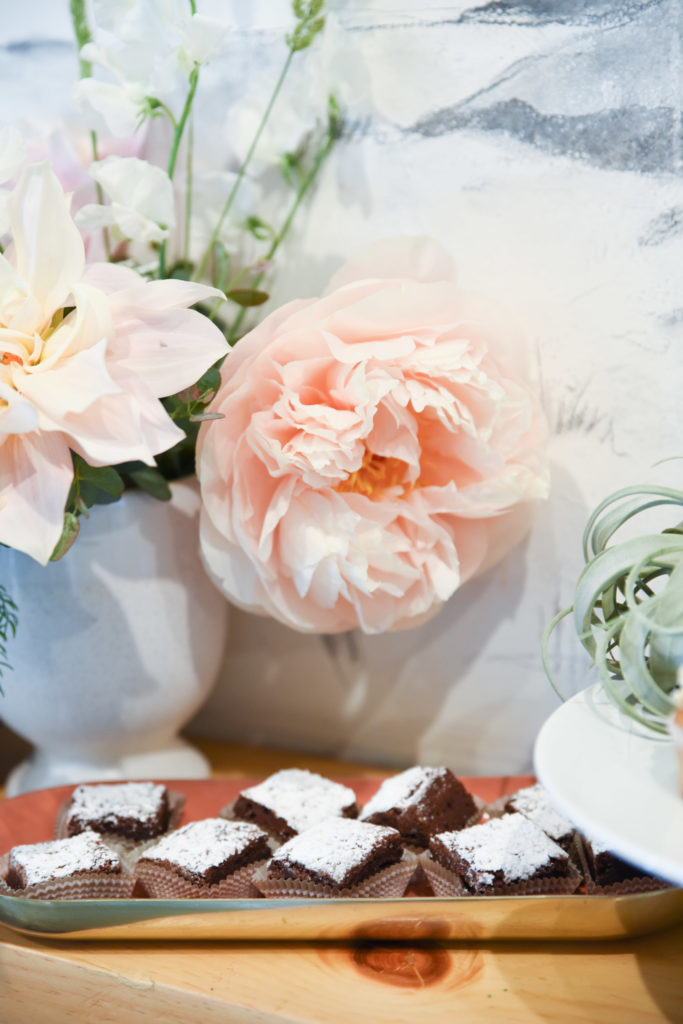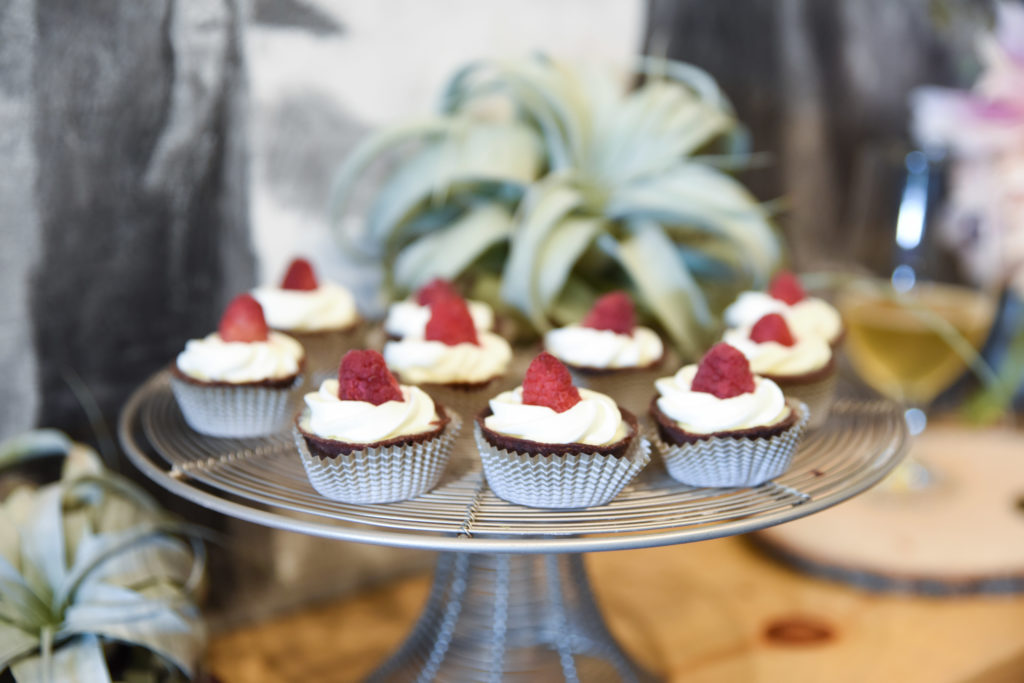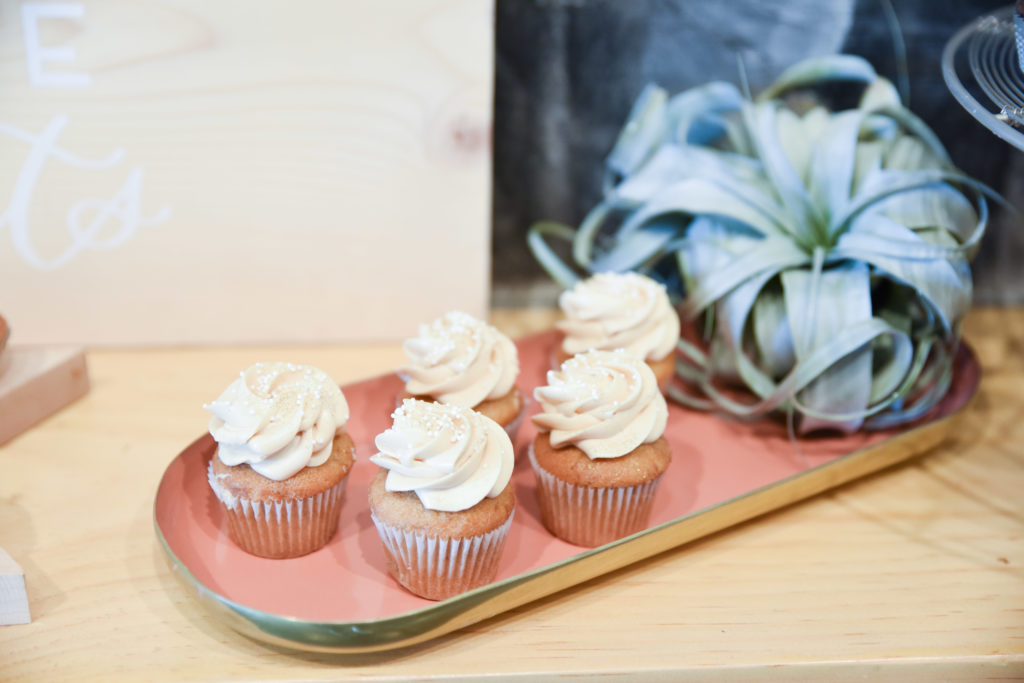 See, beer tasting isn't just for the fellas!!  It's a great ladies day too!!
And that's about it!!  Simple and sweet for our dear friend!!  We love you Mel!!!!
Jacquelyn