It's Spooky Season!!! My favorite time of year!! I love Halloween and all of the cuteness and fun times with my kiddos that come with it. This year I decided to kick things off with a fun Halloween Cookie playdate that both the Mamas & Kiddos could enjoy! We invited a few of my guy Cruz's friends and their Mamas to come over and decorate cookies while us Mamas enjoyed some light bites and wine! The perfect little combo, all made possible with Sur La Table's super cute Halloween collection. Check out all of our fun below and find out how to throw a little party like this of your own!
Photos by my dear friend Alison Bernier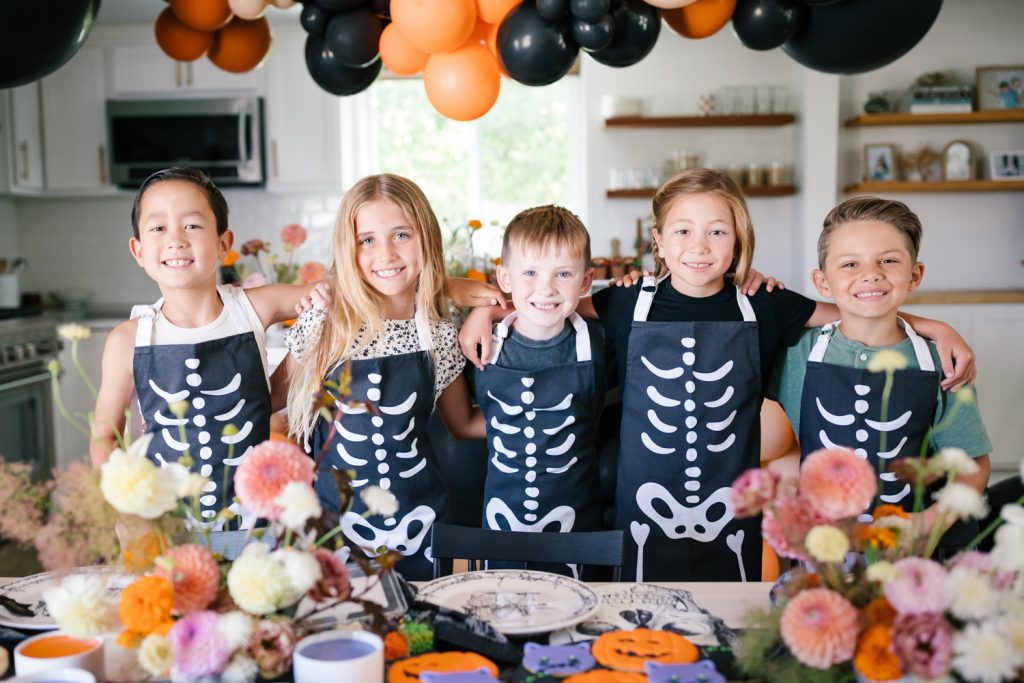 All good parties start with great invites and this one was so darn cute! Chelcea Creative does it again with the sweetest little invite to send out. She also did little place cards for each little guest. I love the little things like this that make our parties special! Everything is styled on my amazing Chasing Stone mat.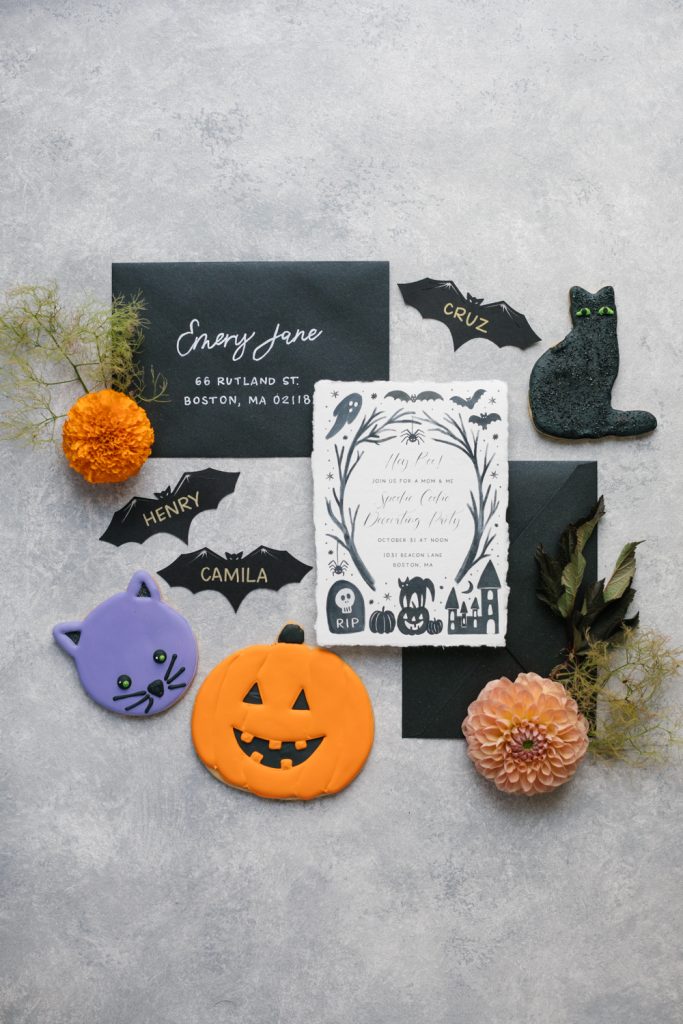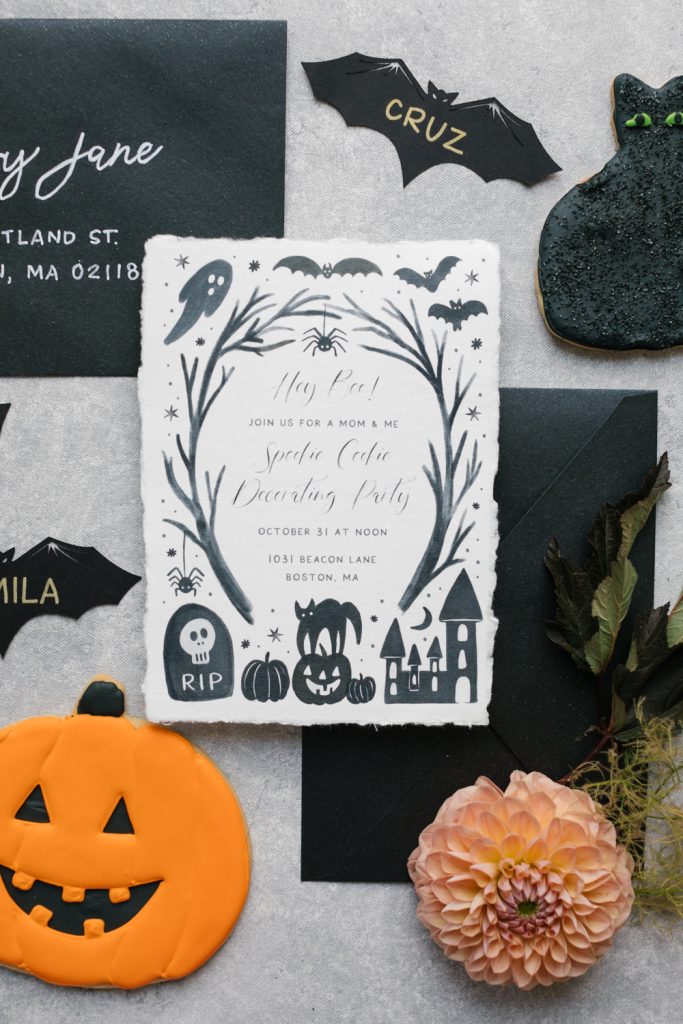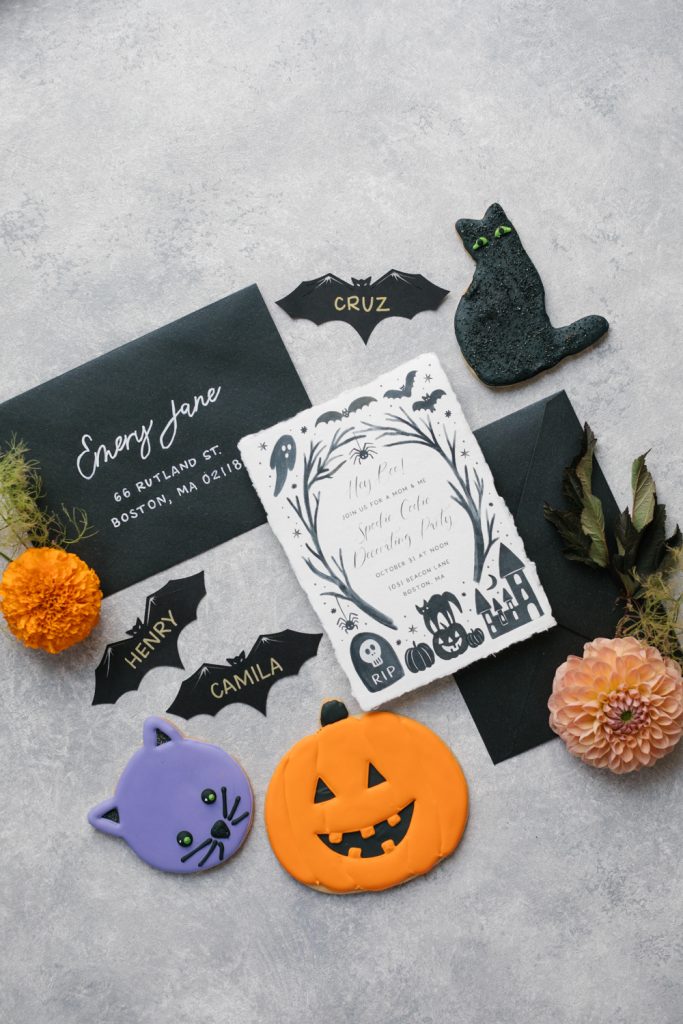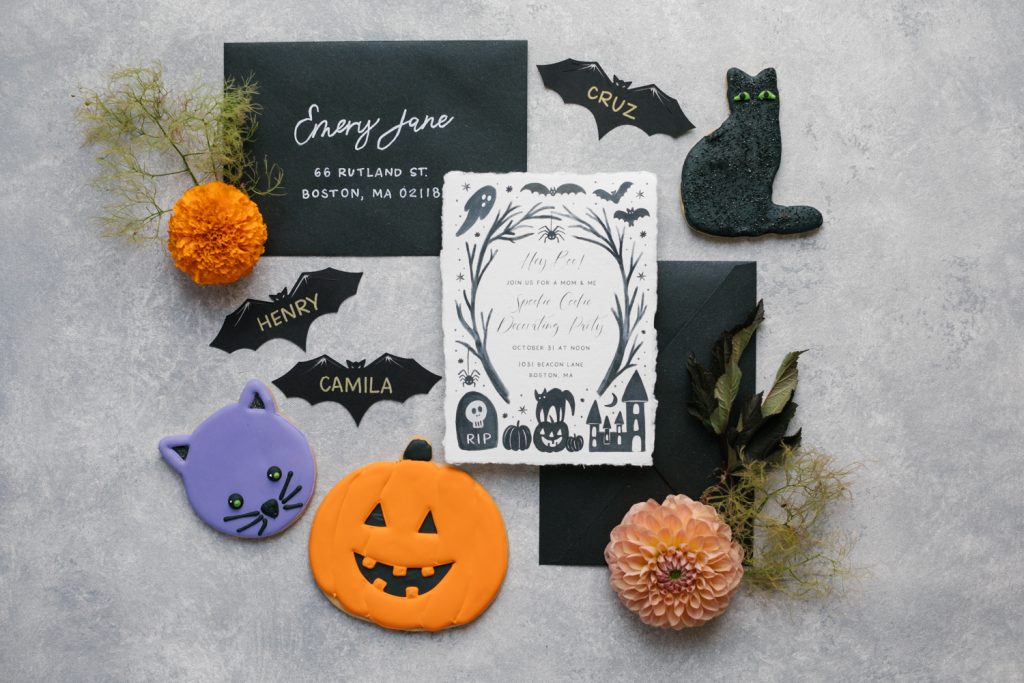 More to come on these cute cookies!!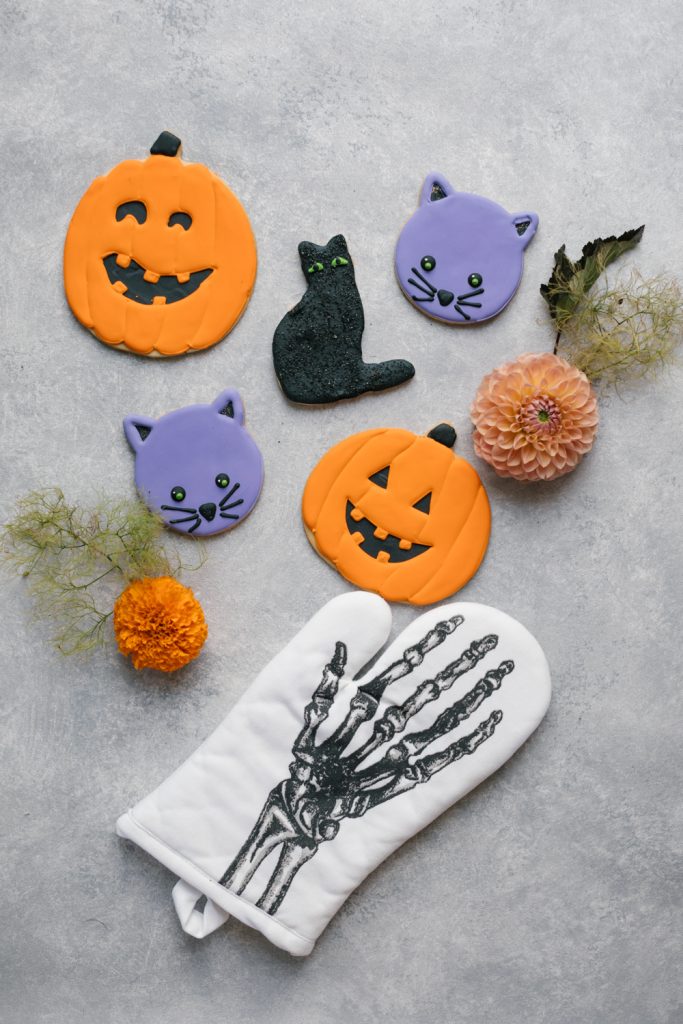 For this little party I used my kitchen! I put my husband to work and we moved out our kitchen table to make room for Sweet Salvage Rentals kid sized table and chairs. That way our little guests could felt right at home to decorate and play! Then I had my talented friend Ellen at The Pop Shop deck it all out with Halloween balloons. I love this color combo, isn't it fun and festive?!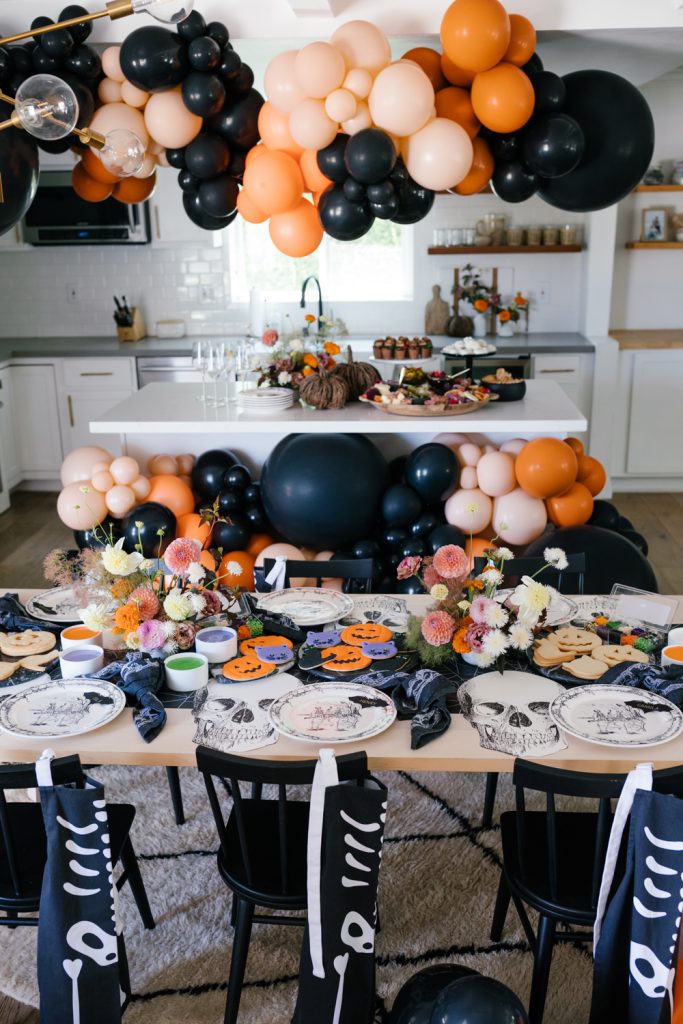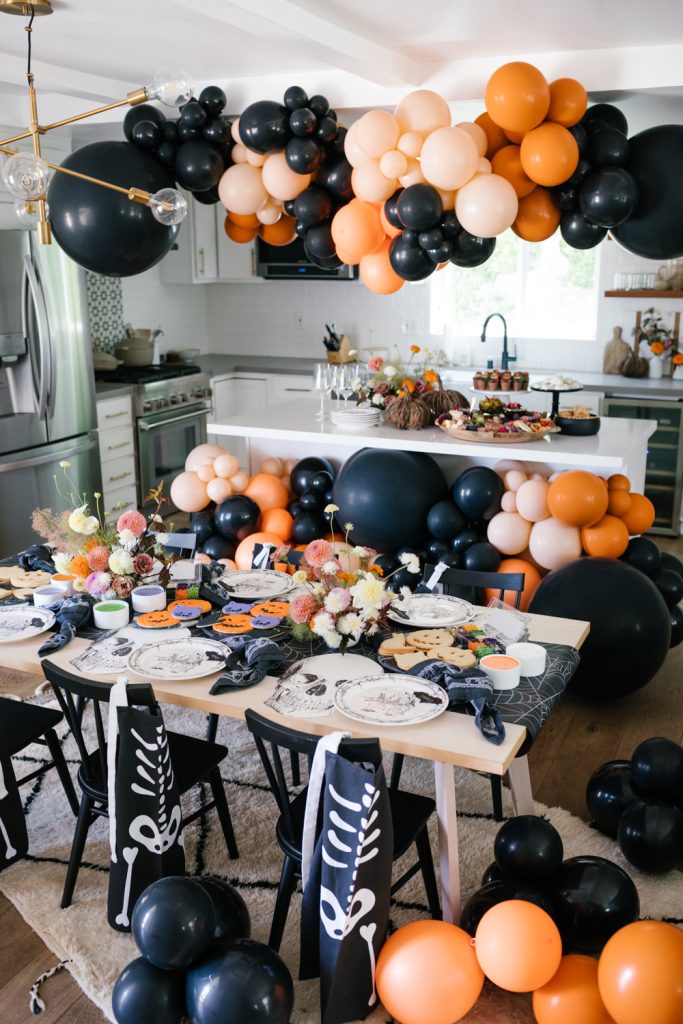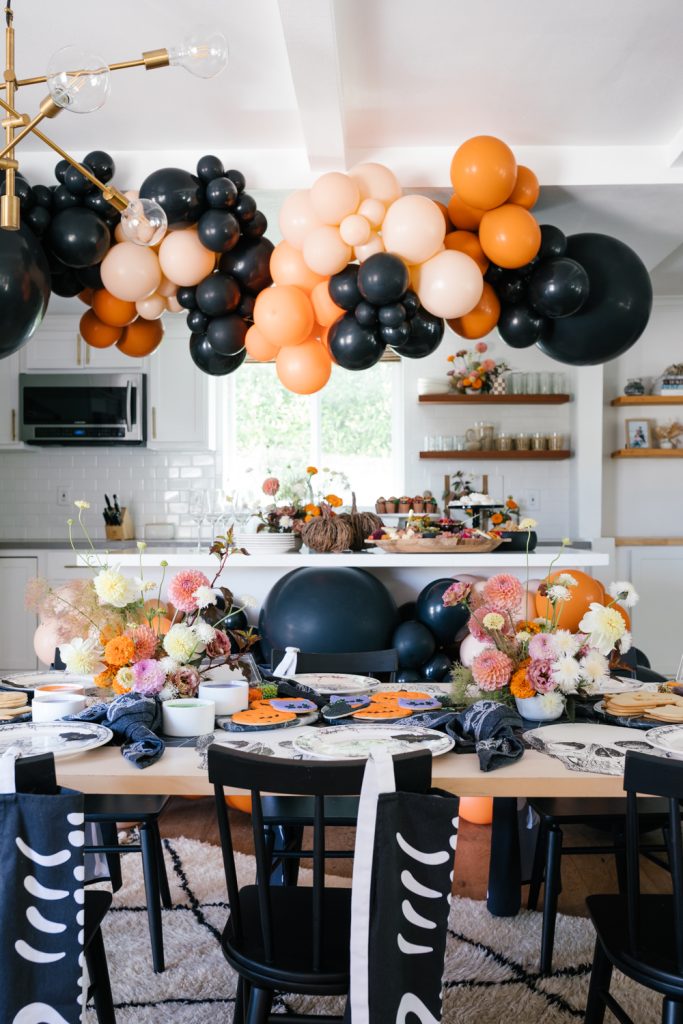 Each kiddo had a skeleton apron waiting for them at their chair to wear while decorating. These aprons are from Sur La Table and the kids looked so cute in them! Plus, nobody had to get messy, that's a win-win!!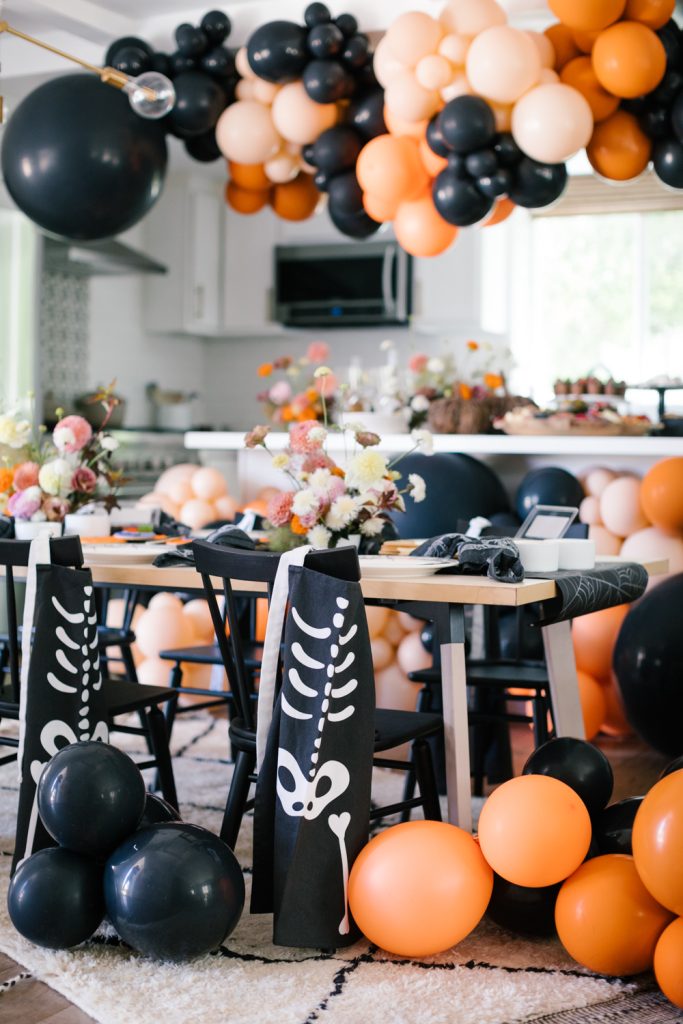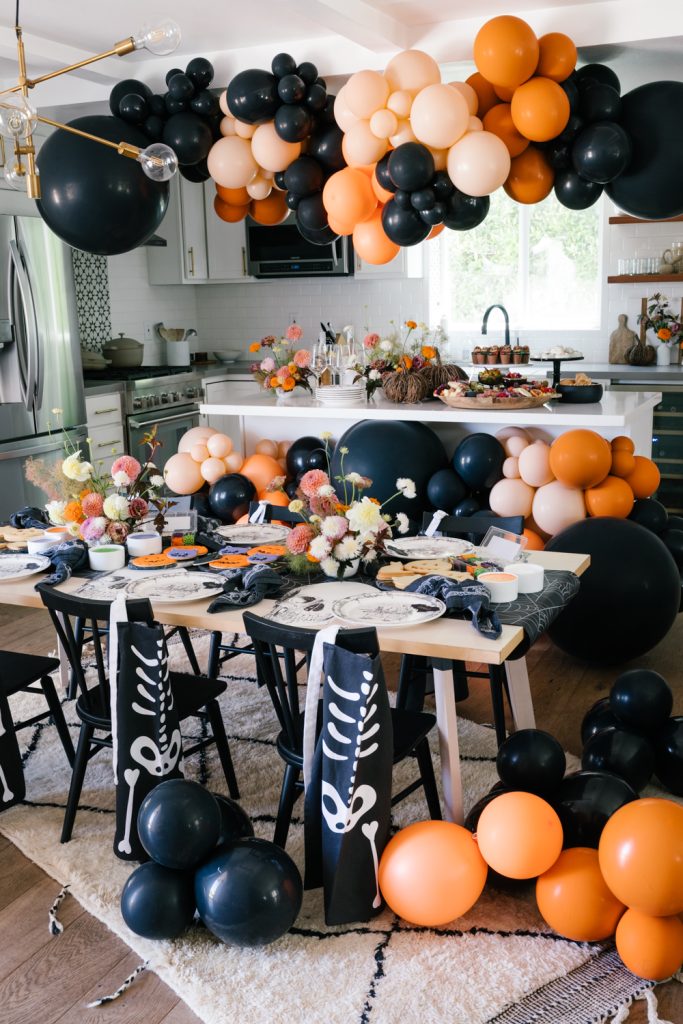 Our table was set with all Sur La Table pieces. From the spider web runner to the Skeleton head placemats to the plates and napkins. It's all so spooky and fun!! The plates were the perfect canvas for the kids to decorate their cookies. My friends at Taylor Made baked all the cookies for me and even decorated a few for the kids, they then supplied all of the frosting and utensils too! They used the cutest set of cat and pumpkin cookie cutters from Sur La Table for all the spooky shapes.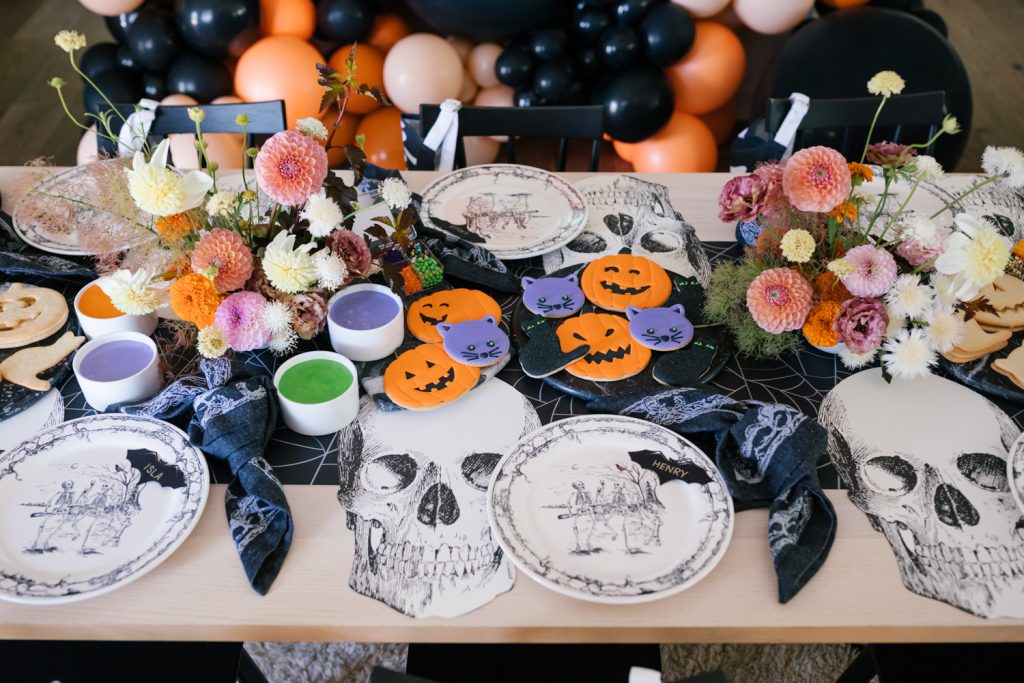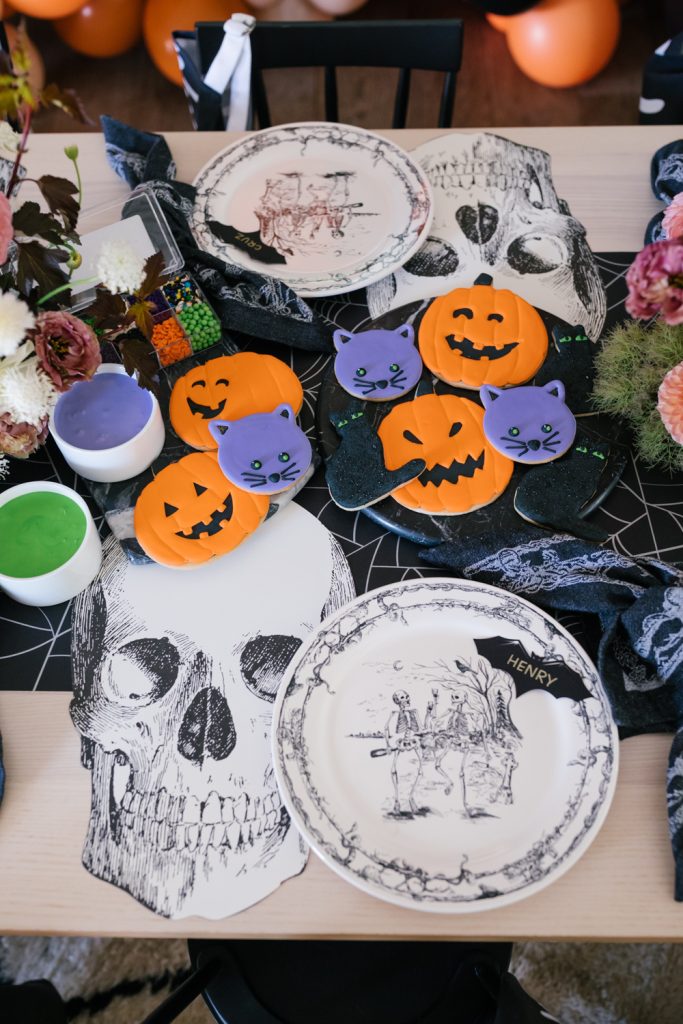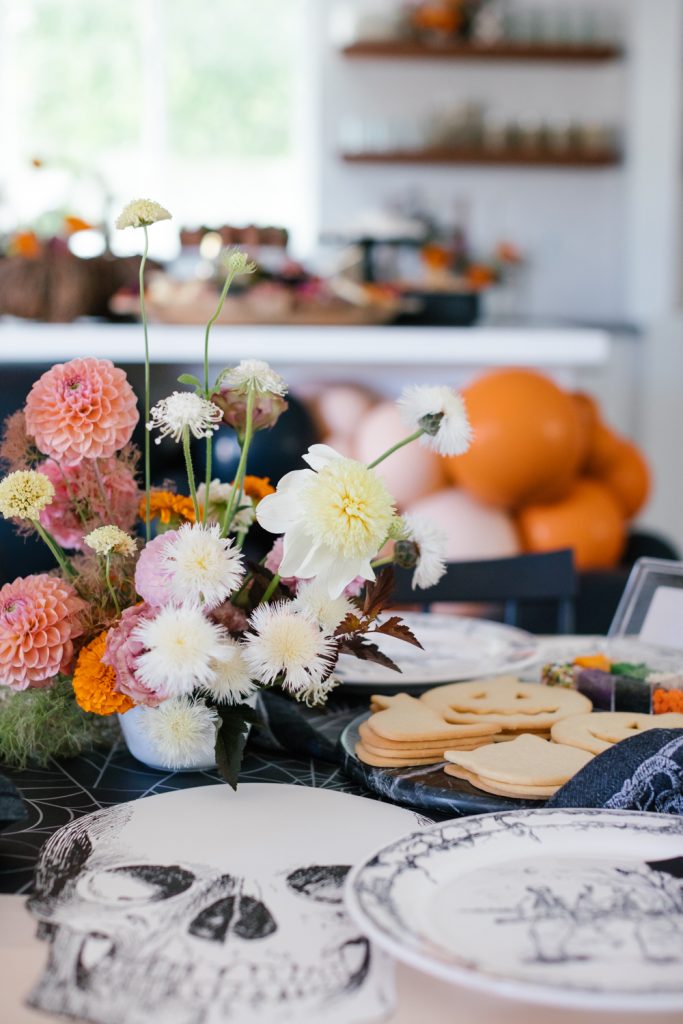 Sur La Table also had this fun set of sprinkles for the kids to do some extra fun decorating! All in the perfect Halloween colors we love so much!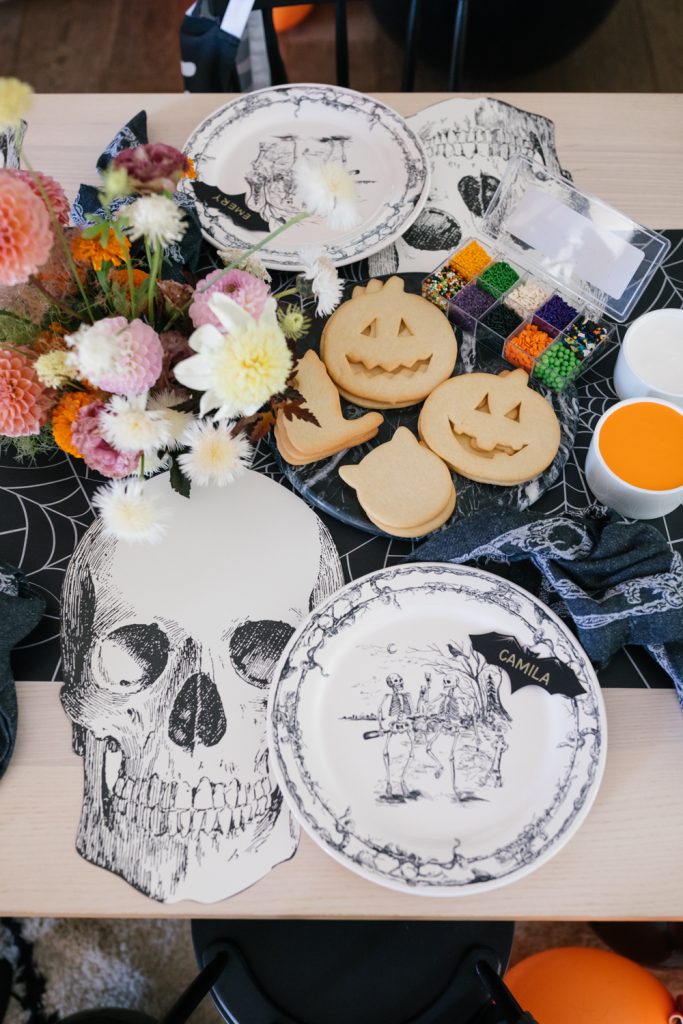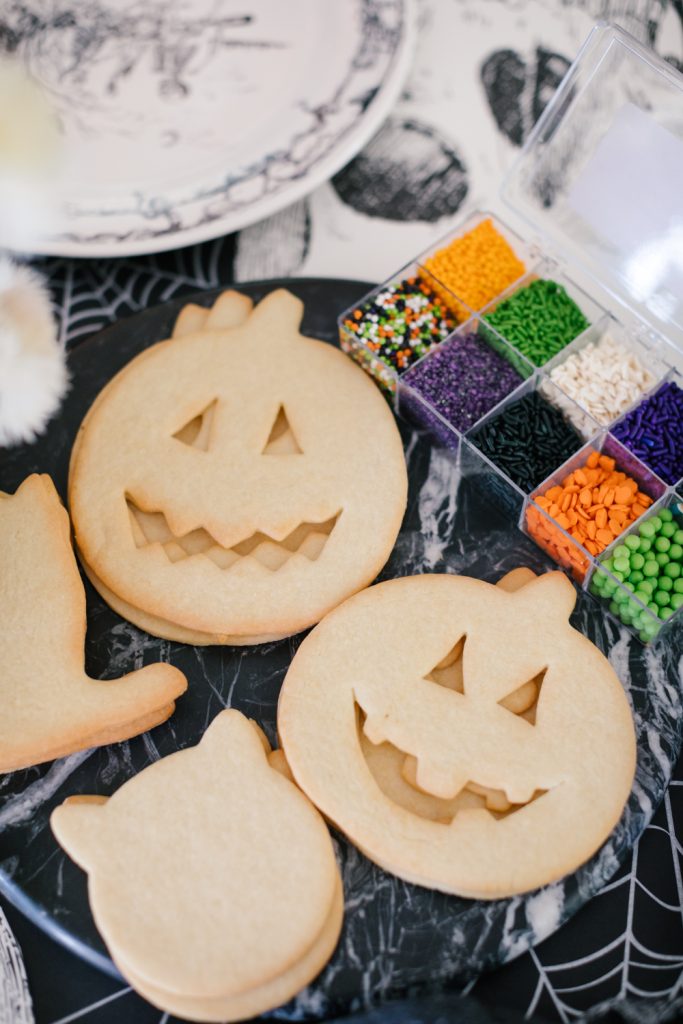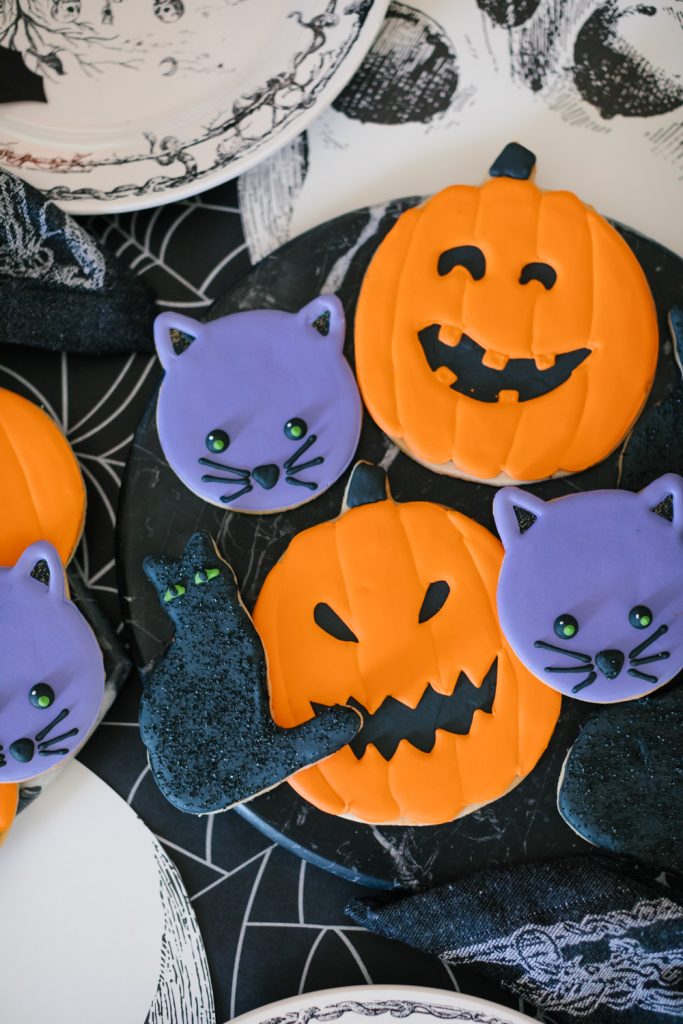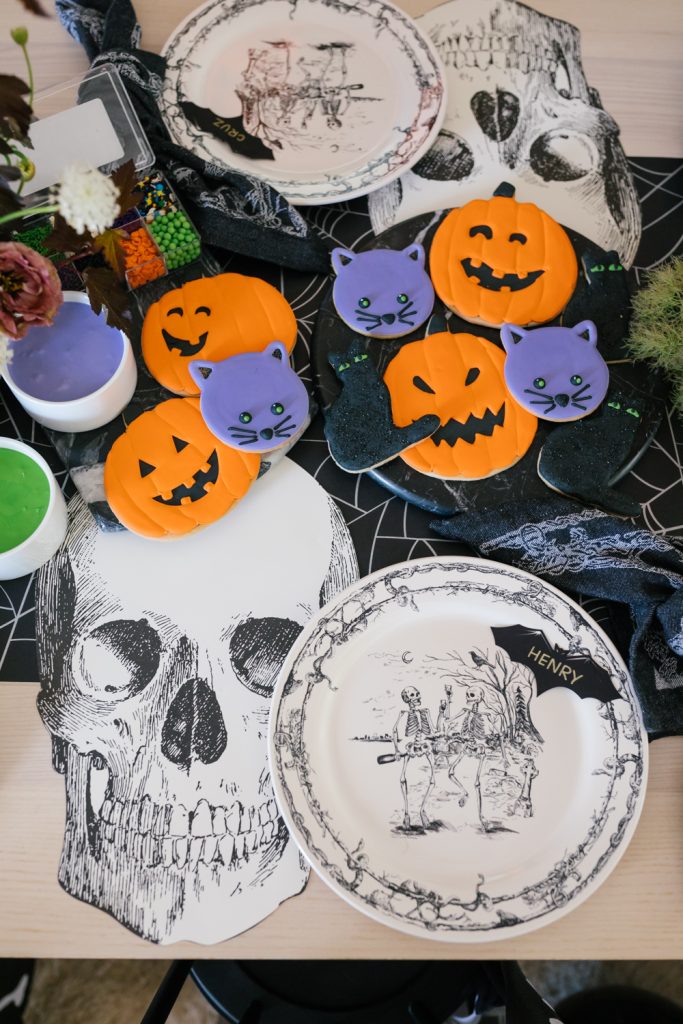 The cookies and the gorgeous flowers by Not Just in Novels make such pretty decor! I love my new black marble boards from Sur La Table that we placed the cookies on, they are a must have!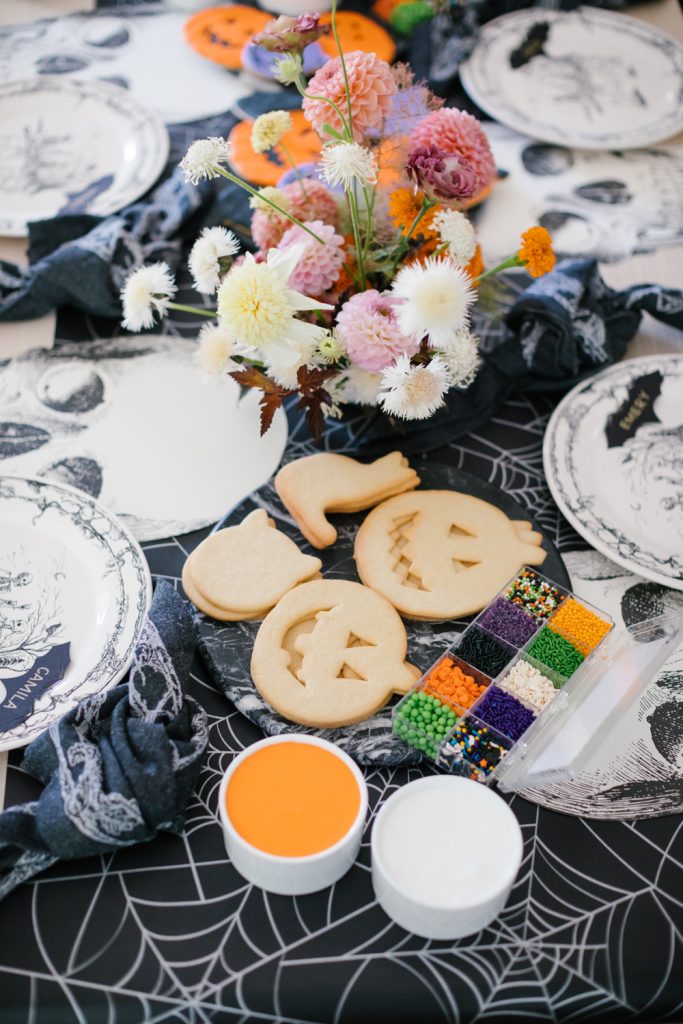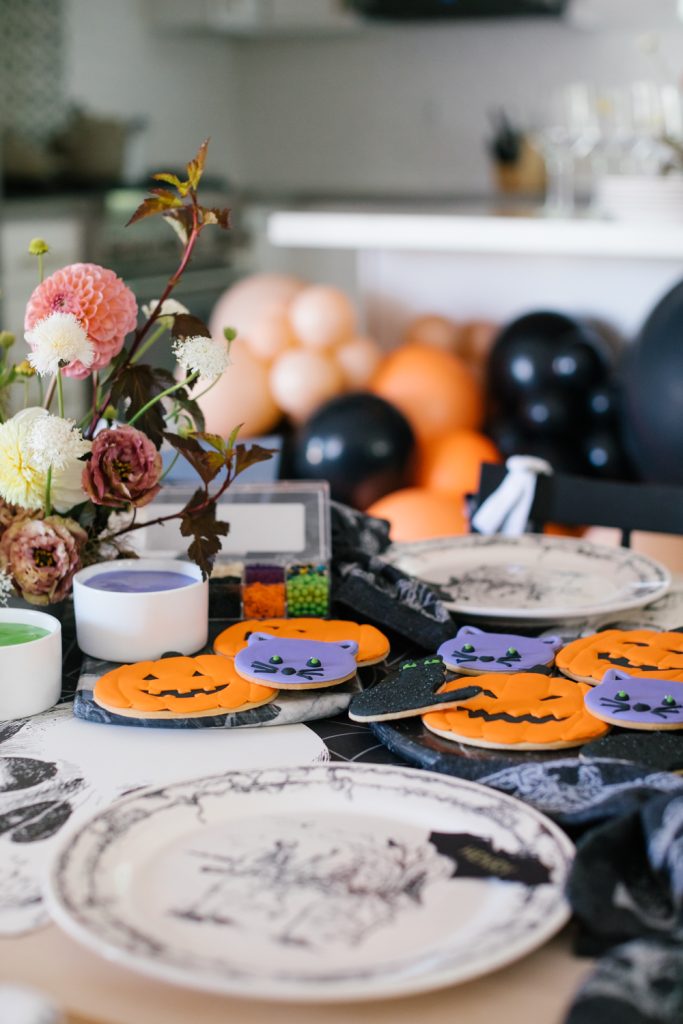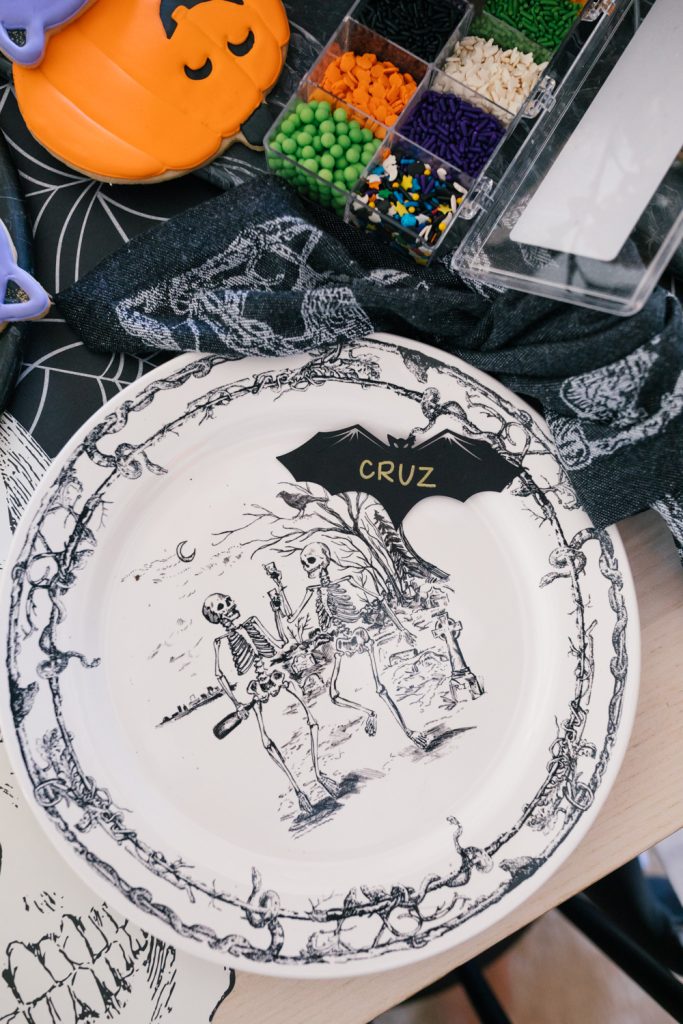 I'm just loving all of this Halloween fun!!!!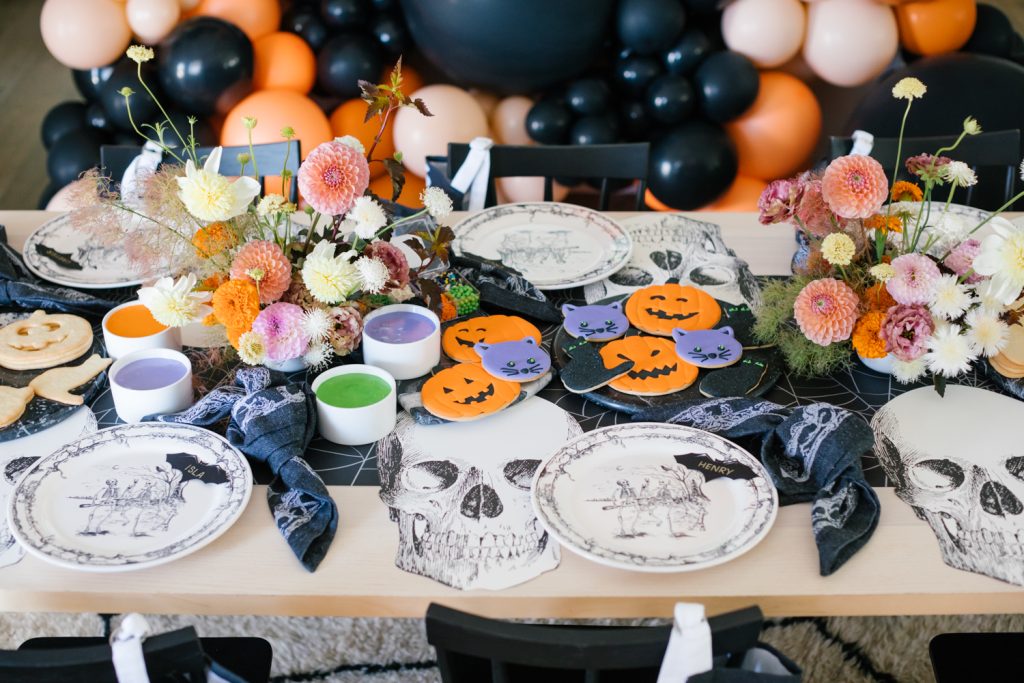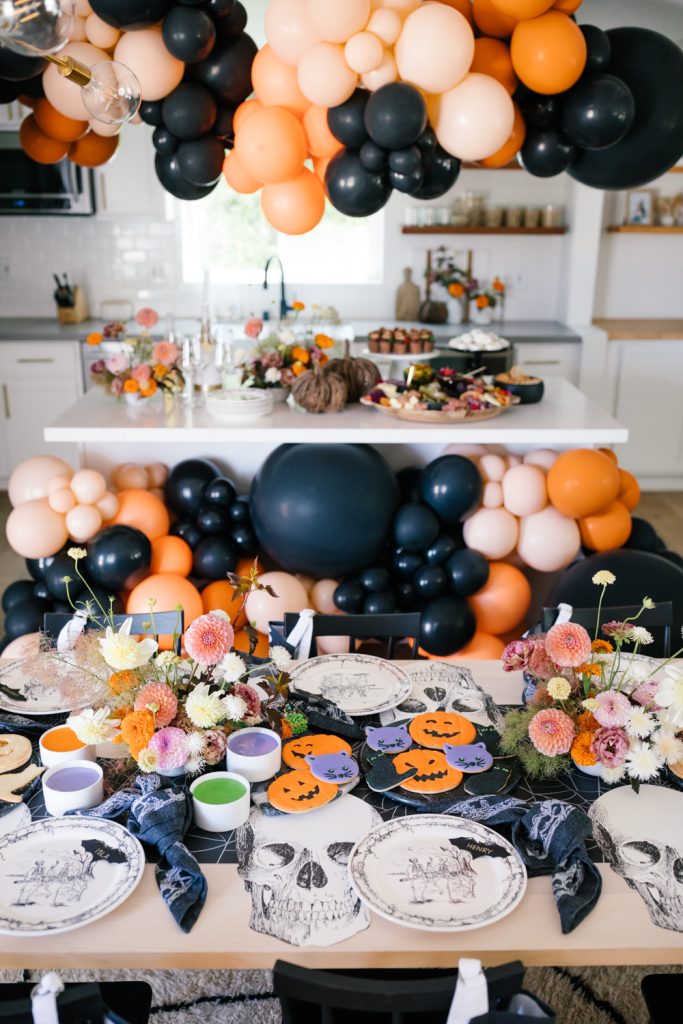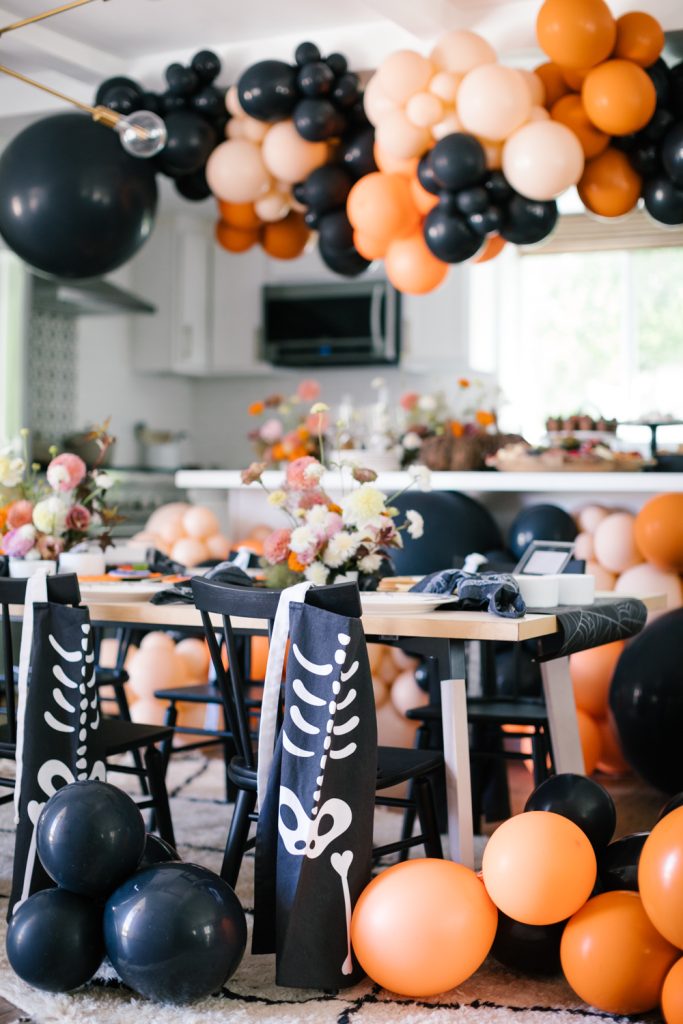 We are ready to party!!!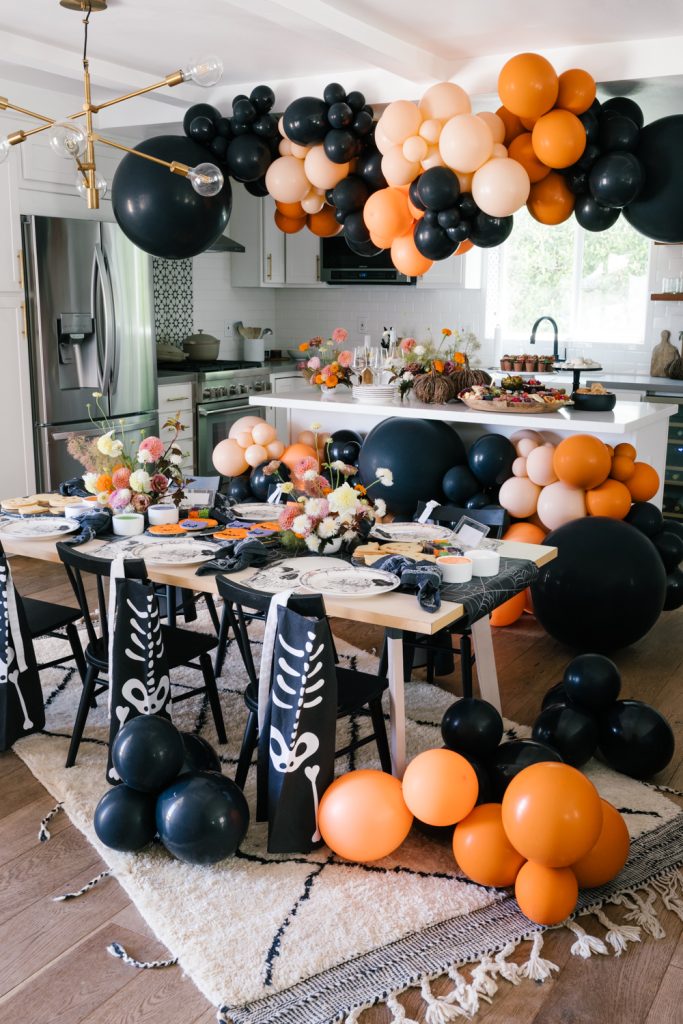 For the Mamas I had my kitchen island ready with a fall charcuterie from Taylor Made Catering and more spooky treats! Plus wine of course…
As I said, Not Just in Novels is responsible for those beautiful floral arrangements that are perfectly fall and prettied up my home. I also couldn't resist these twig pumpkins from Sur La Table for a little extra decor. They will be great for Halloween and Thanksgiving!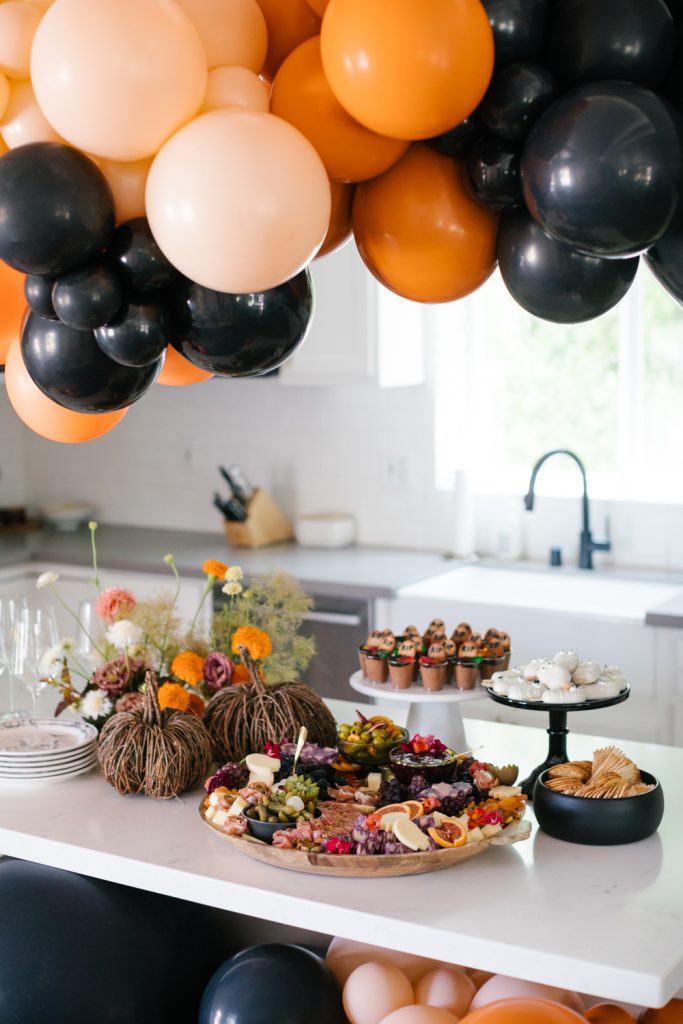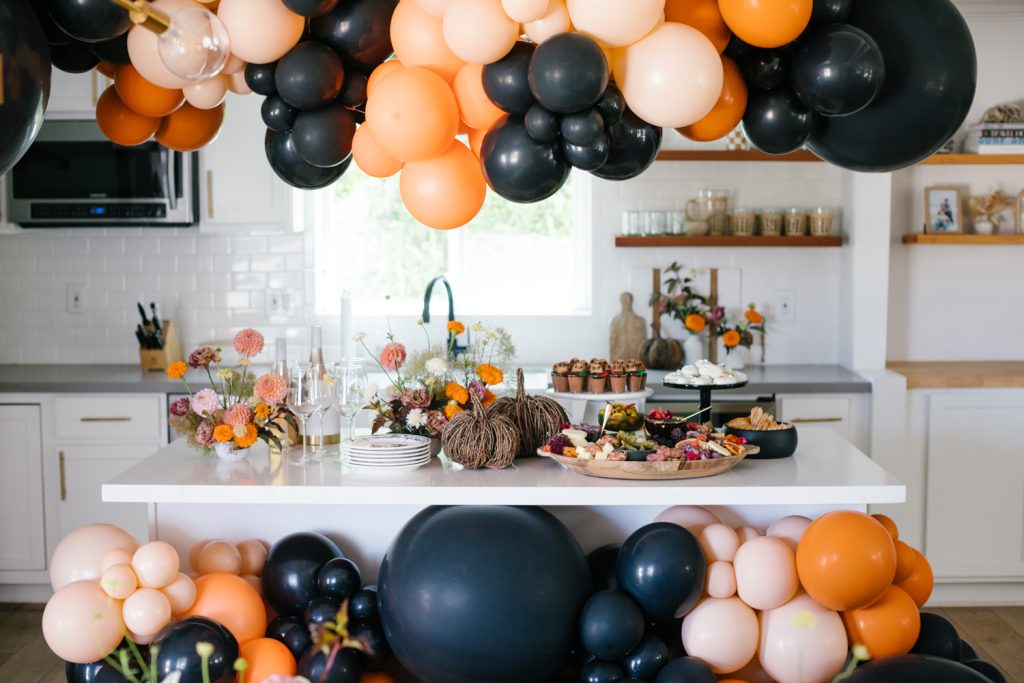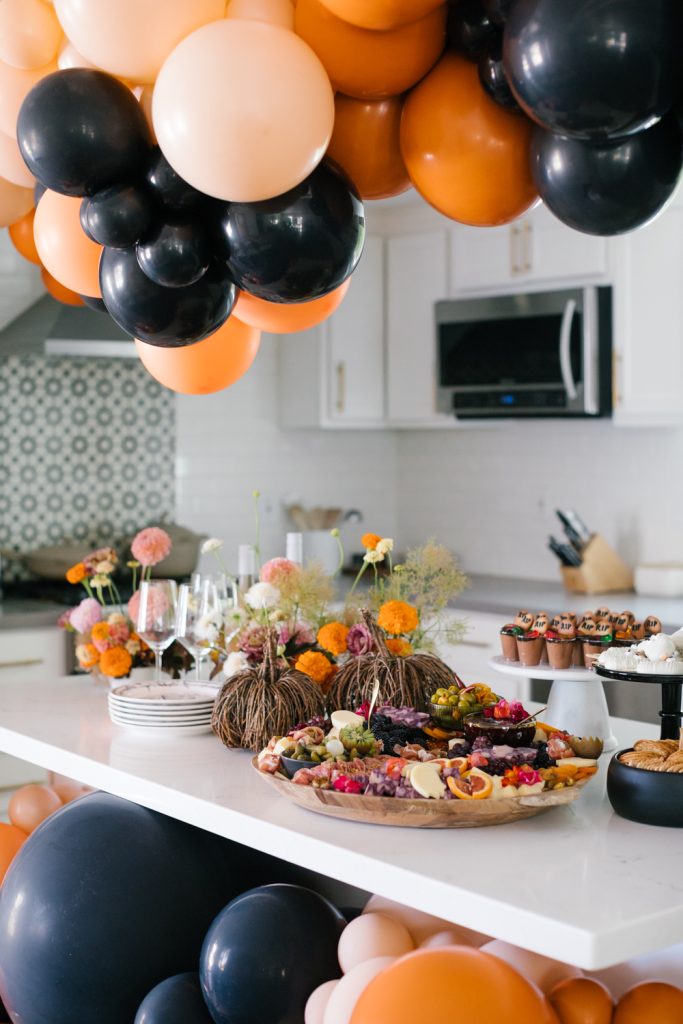 Don't mind if we do…. Right, Leah?!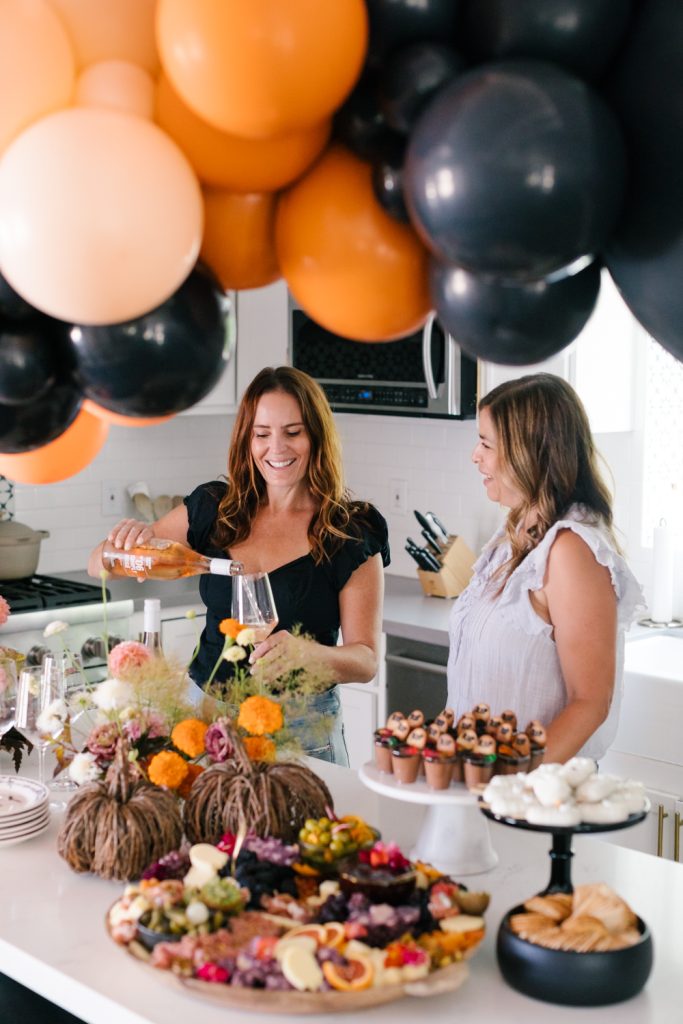 Can you even with the little ghost cheese?! Taylor Made is so good with the details!!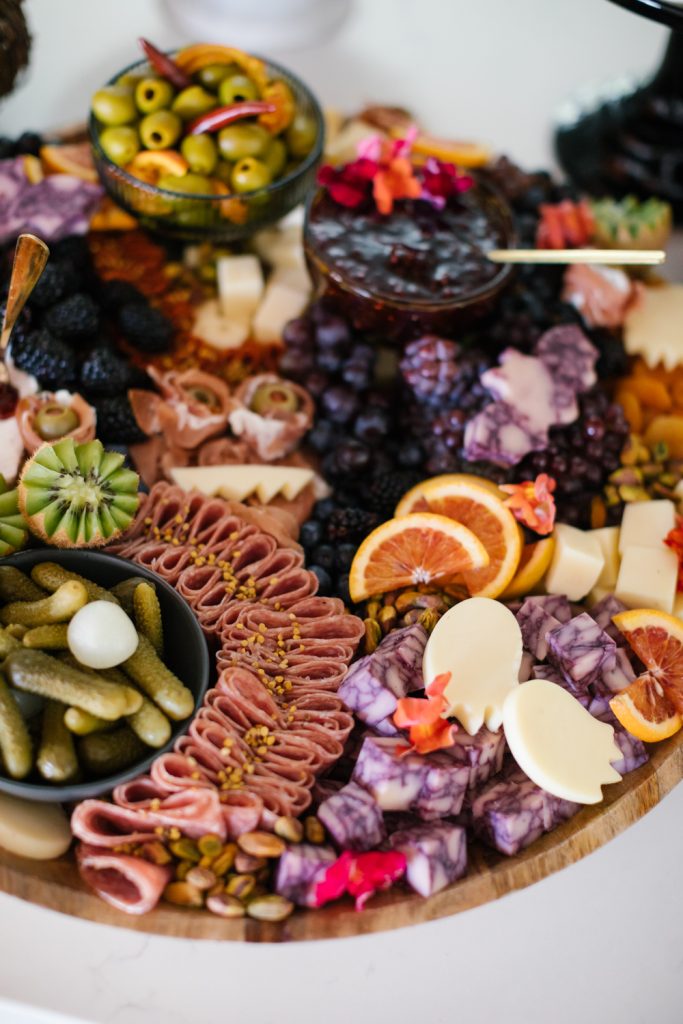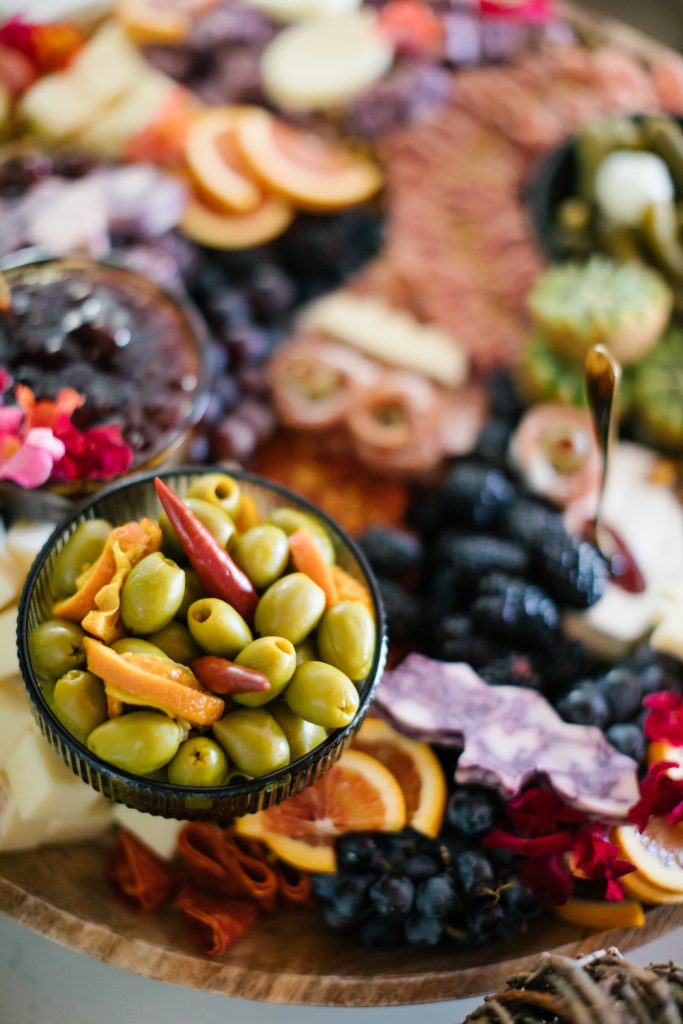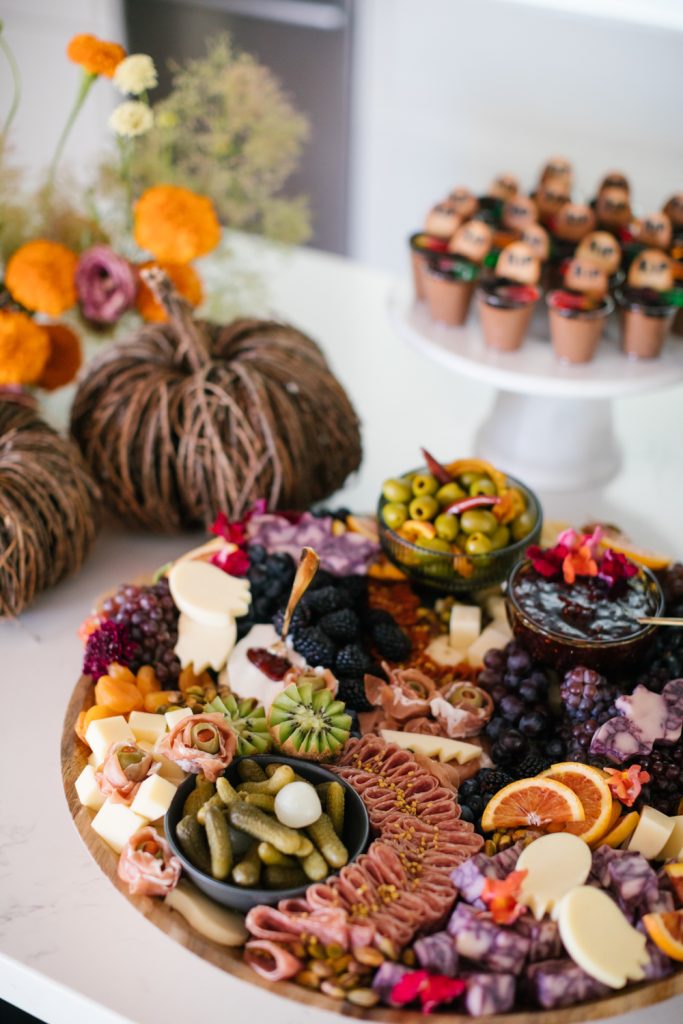 My favorite wine glasses and wine cooler, all from Sur La Table of course!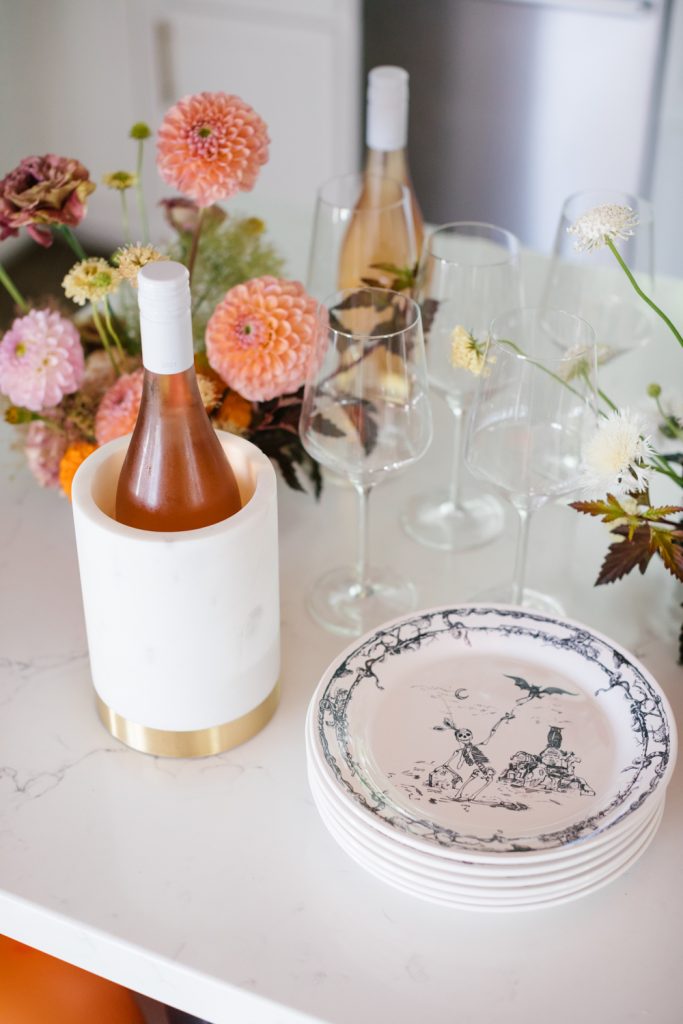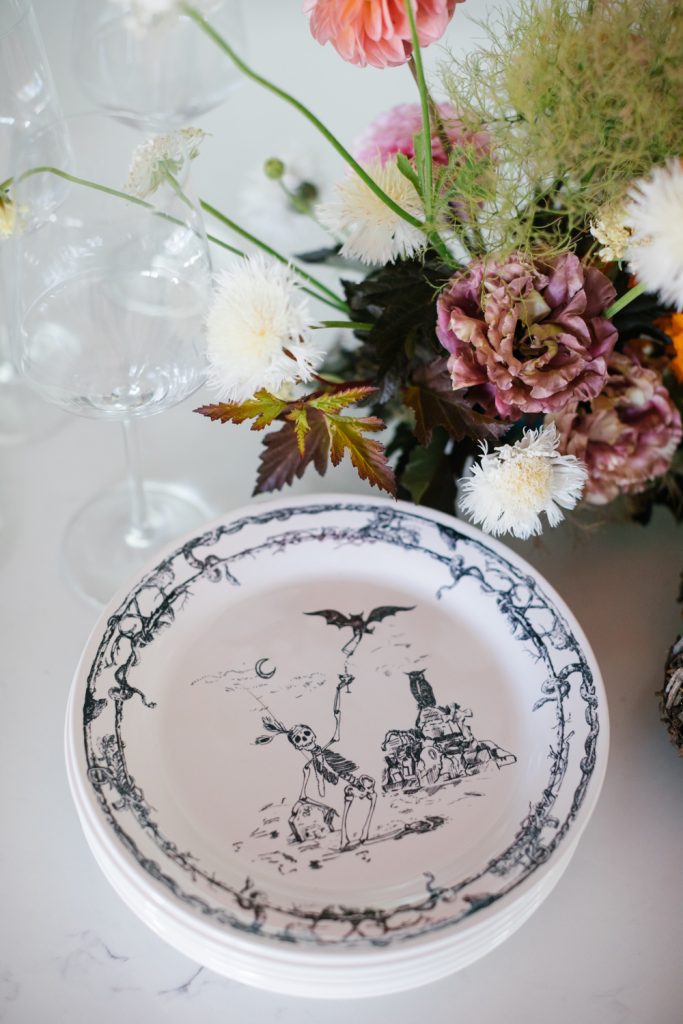 The kids LOVED these extra treats from Taylor Made Catering – nothing like sugaring up all of our kids, haha!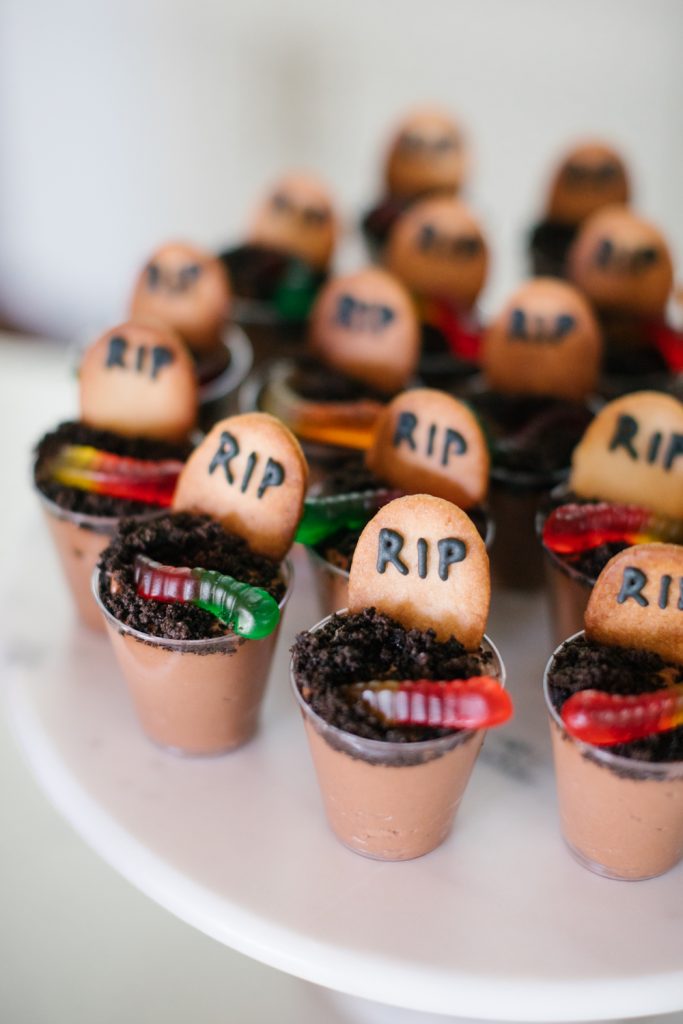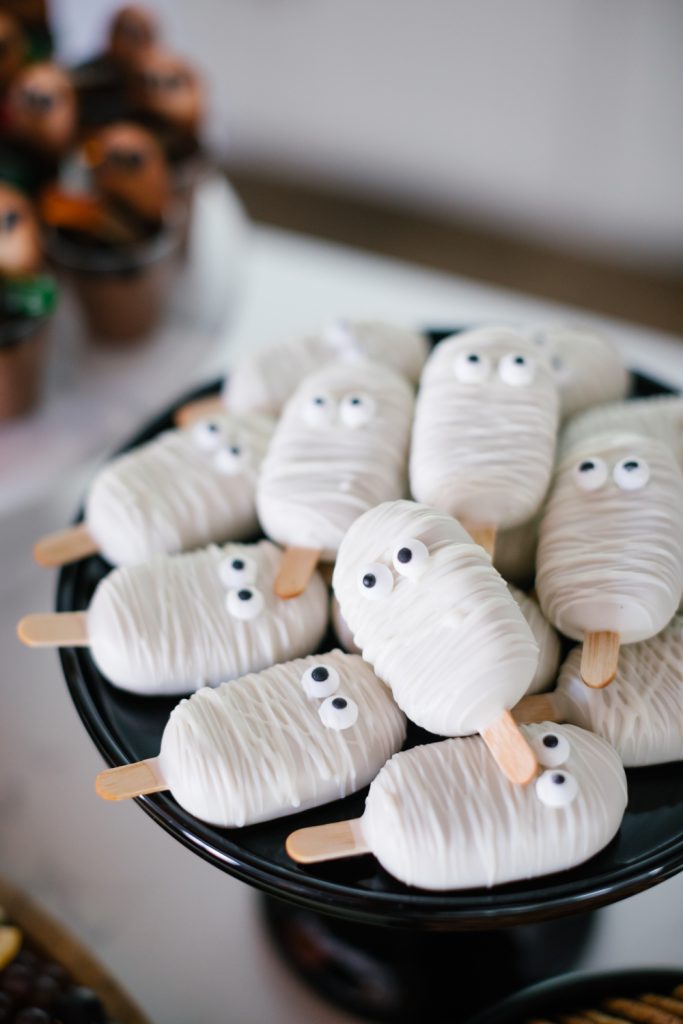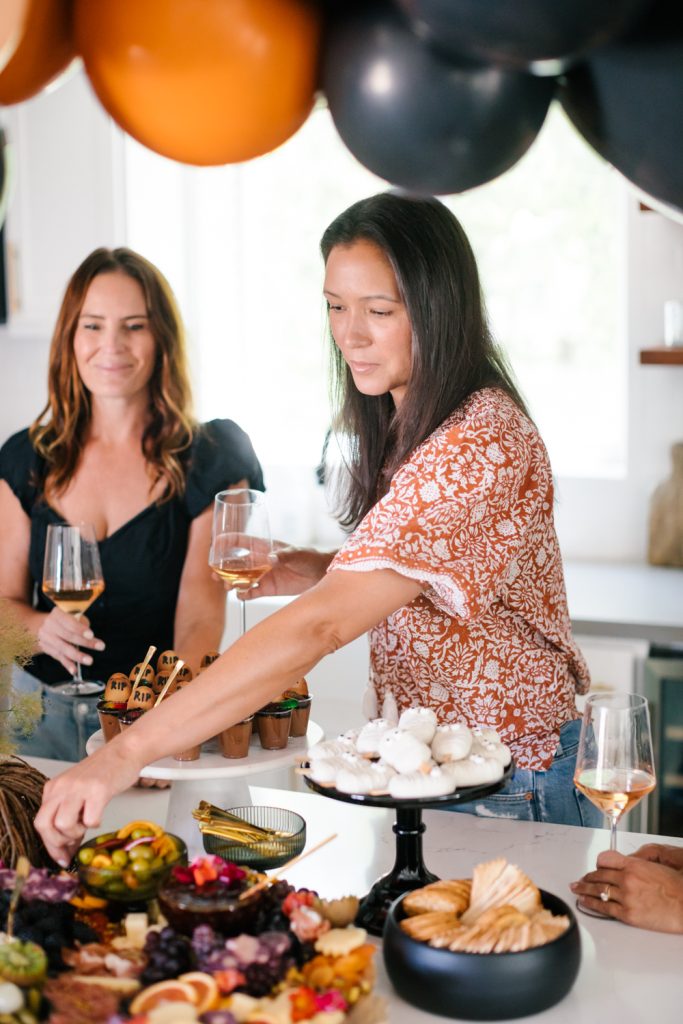 There's my little cutie Cruz! Love him!!!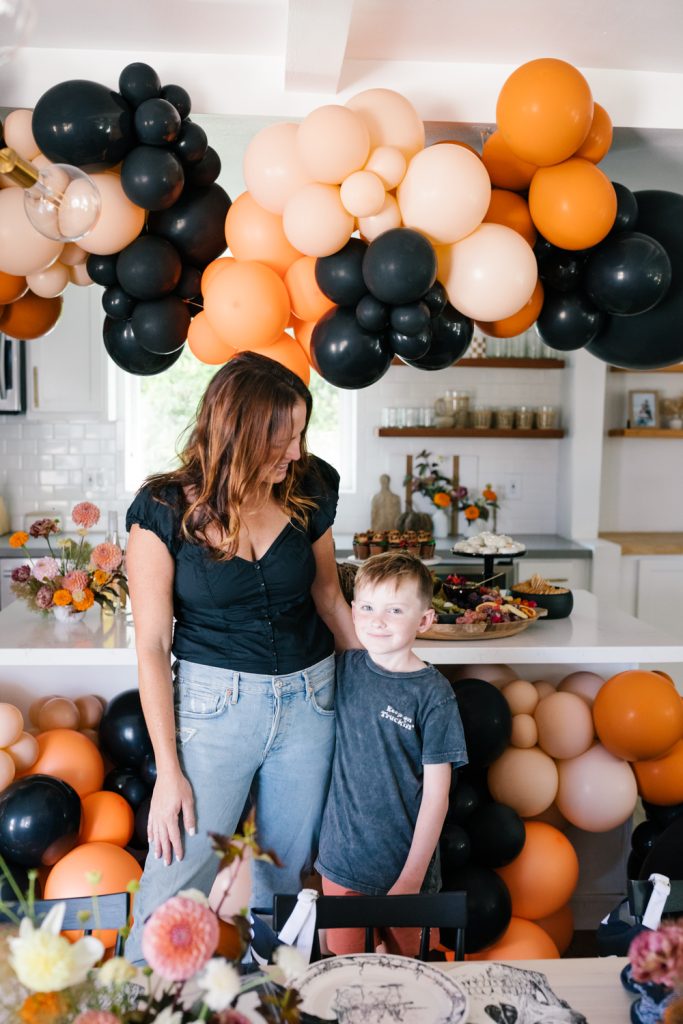 Gotta add Leah & Henry in!! These boys were born 13 days apart! They are still great buddies!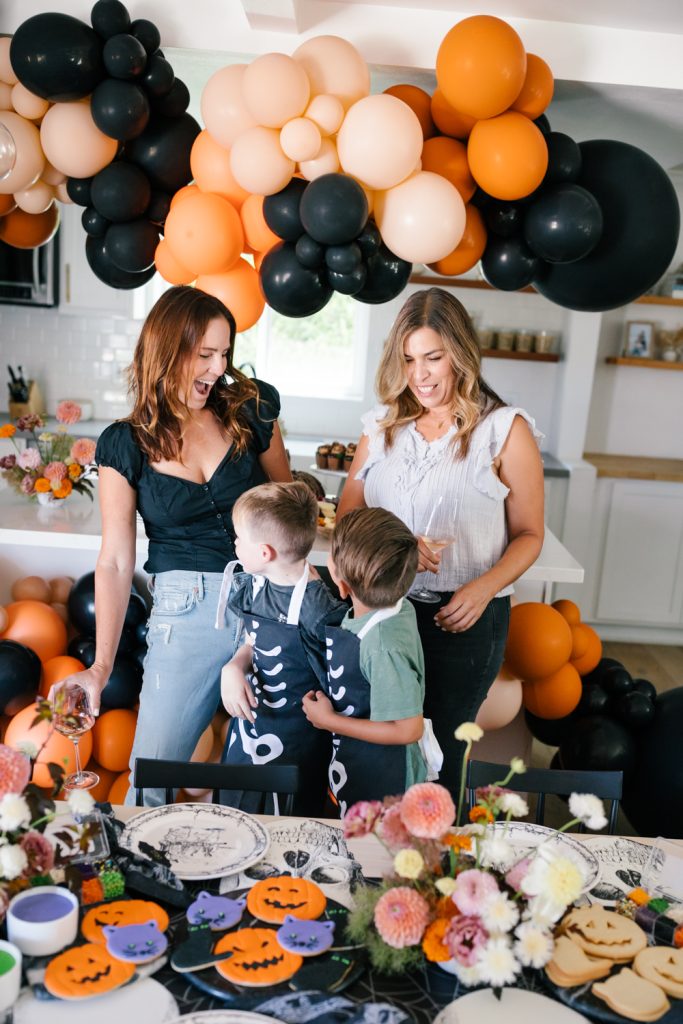 And now the whole skeleton crew!!! Carter, Camila, Cruz, Emery, and Henry!!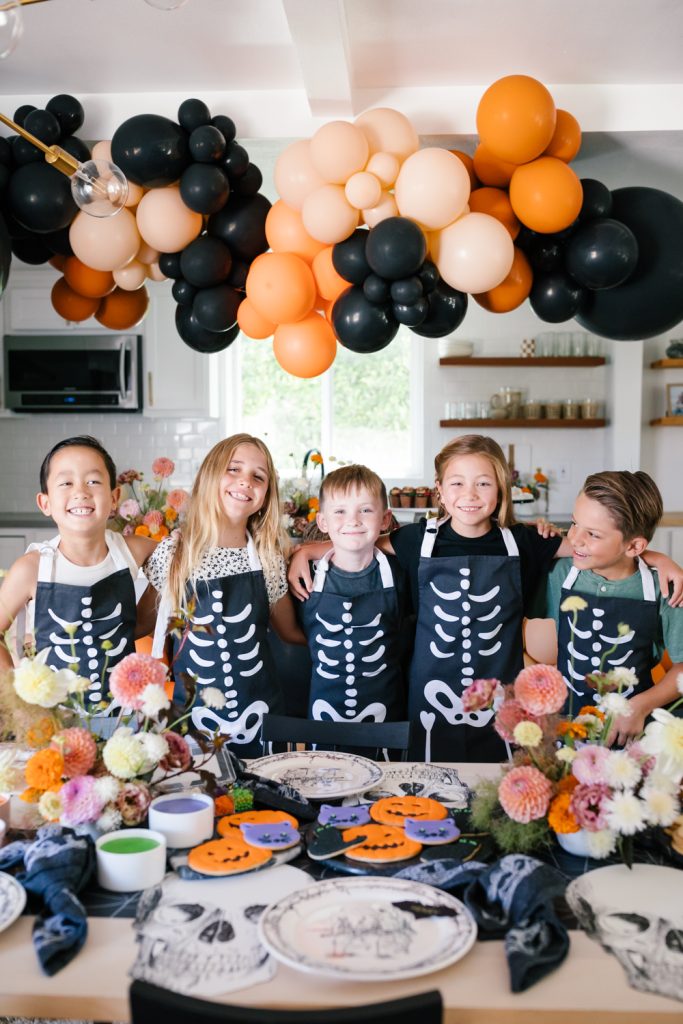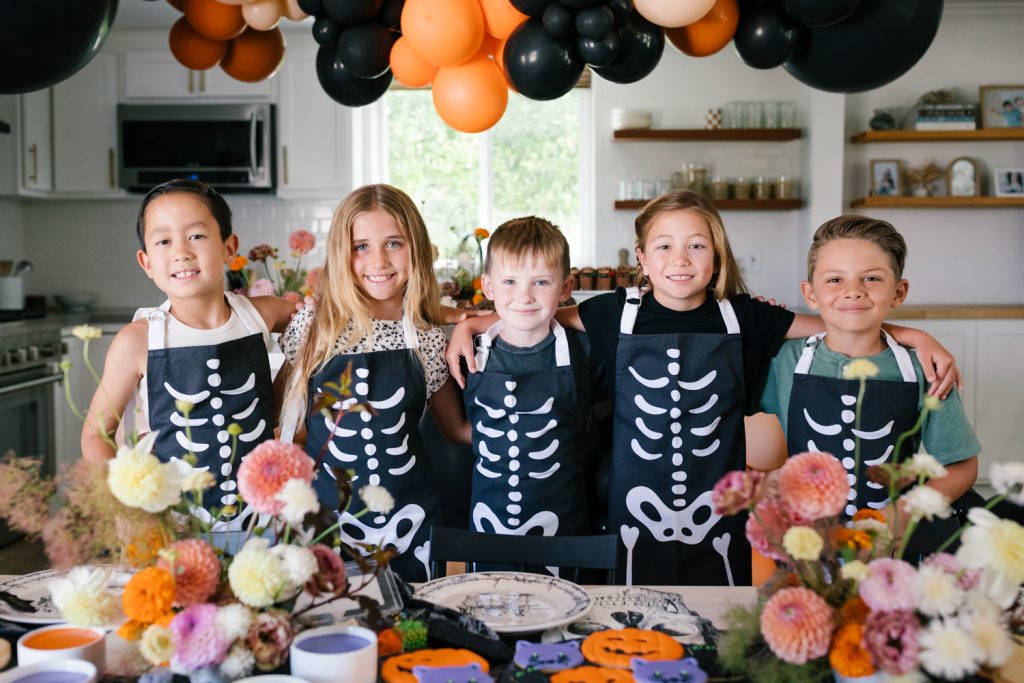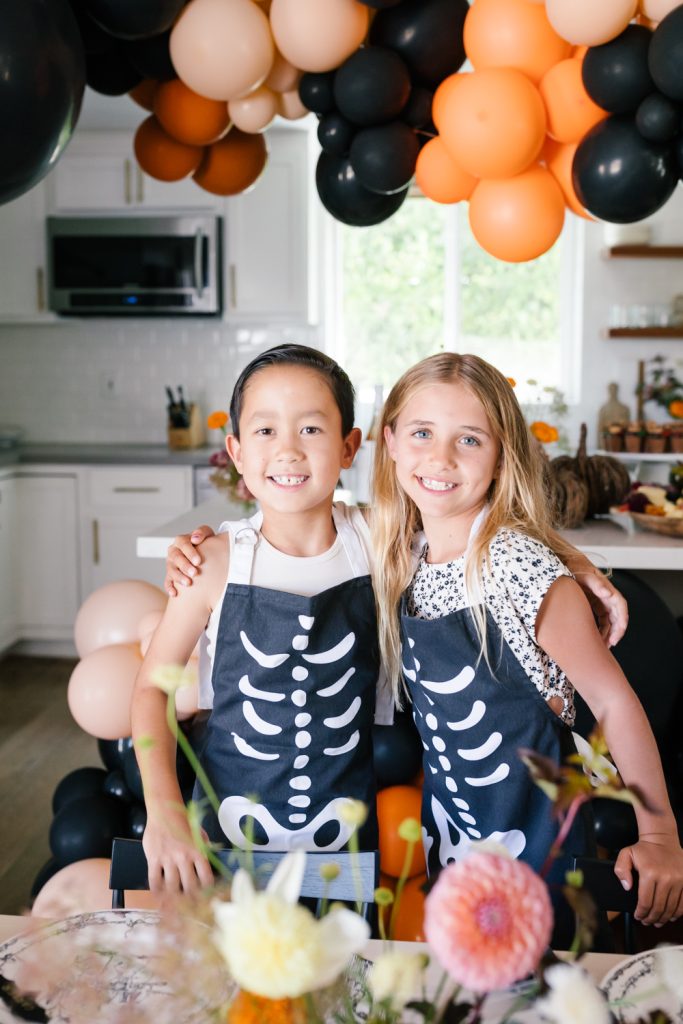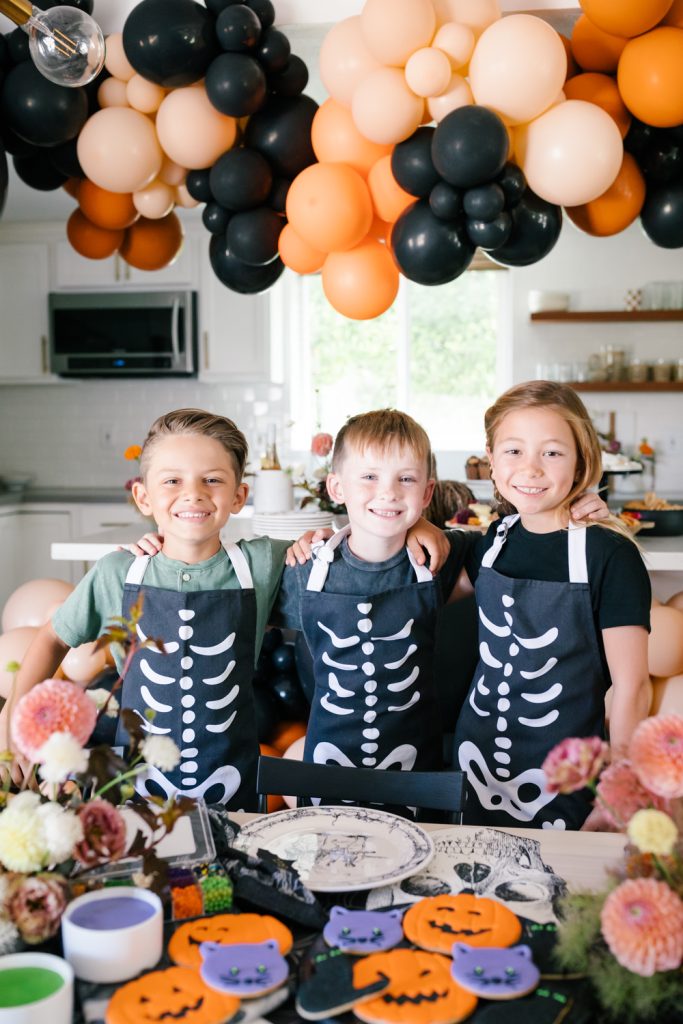 More Mama pics! Love these sweet friends of mine! Nicole, Alicia and Jen!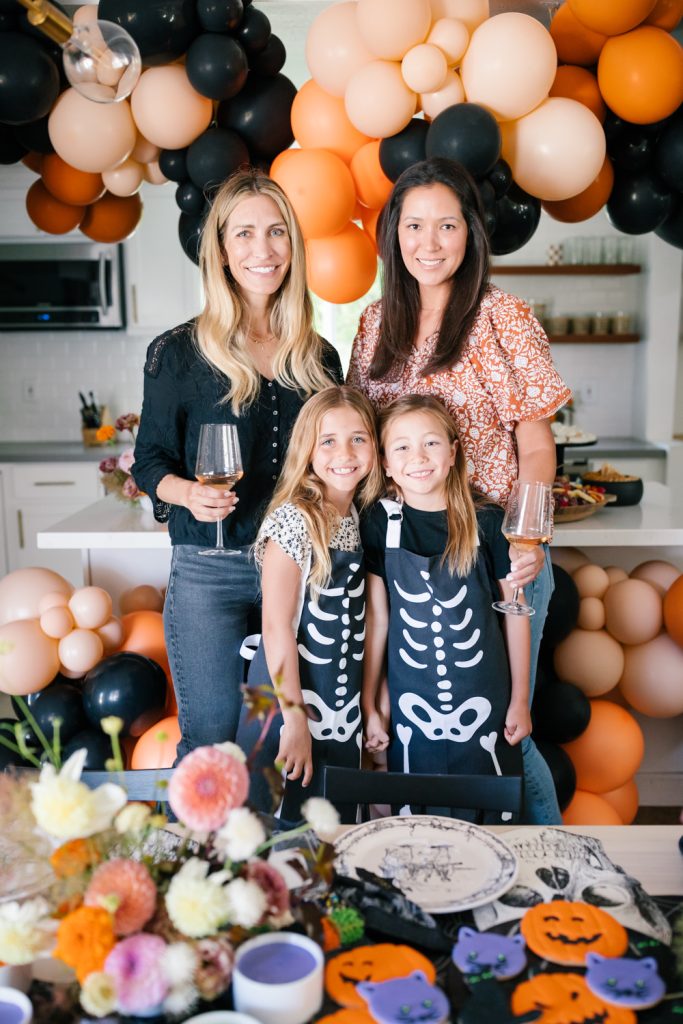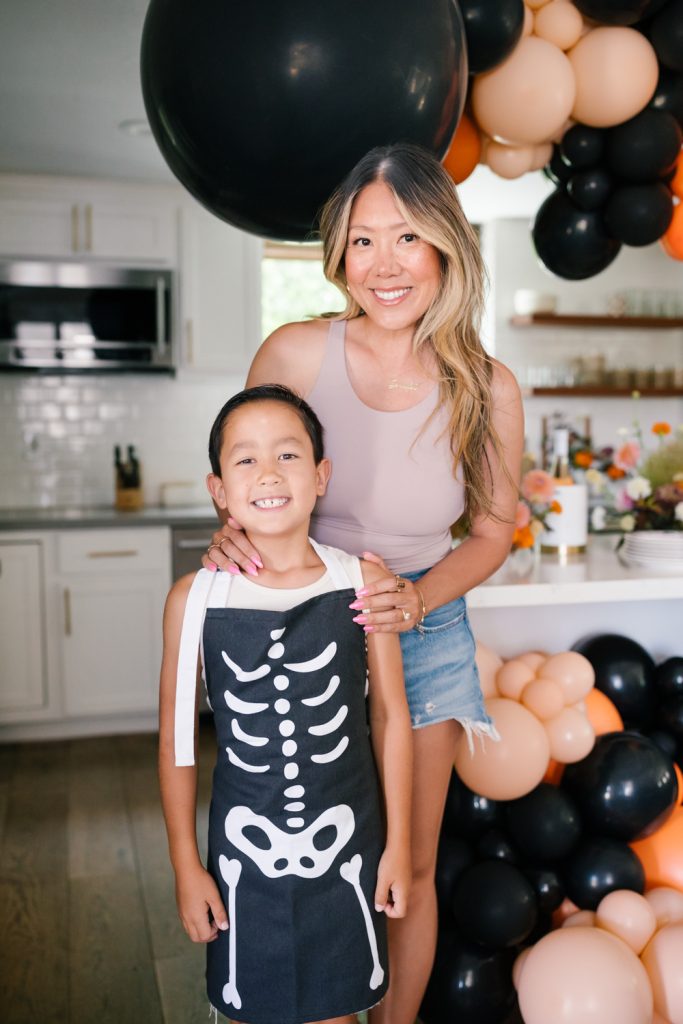 And now, it's time to decorate!!!!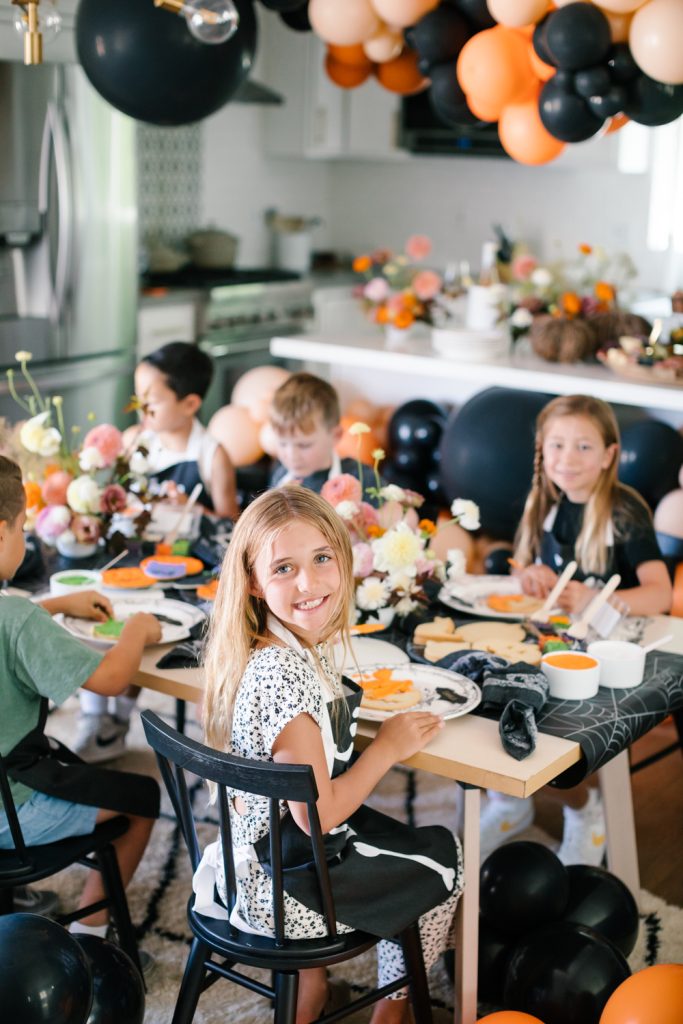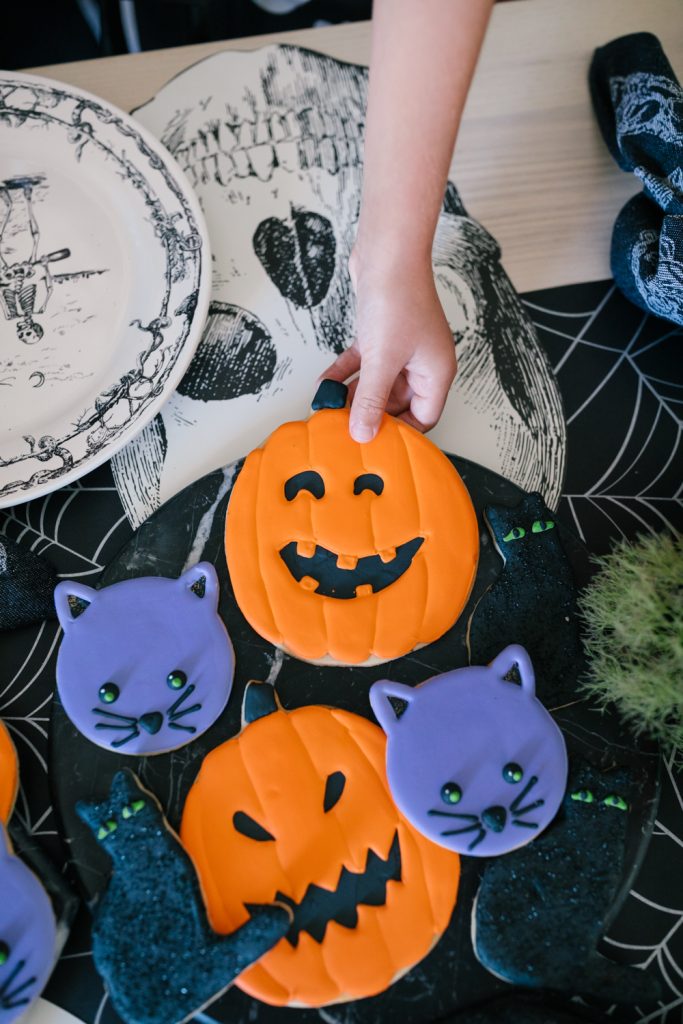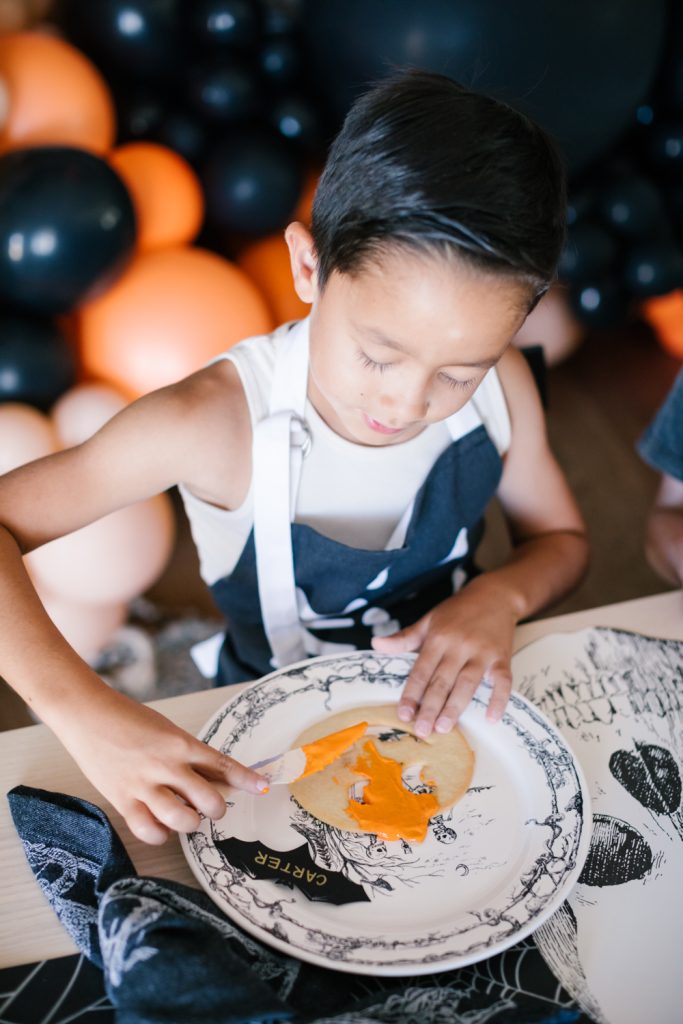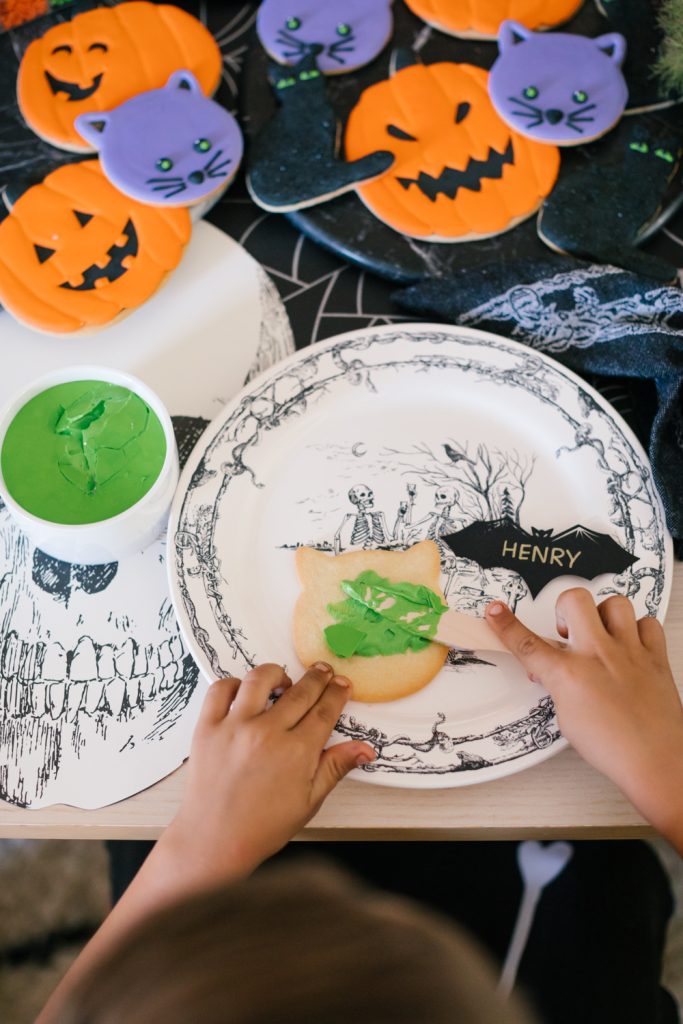 They had so much fun!!! The cookies weren't quite as pretty as Taylor Made's, haha, but they were yummy!!!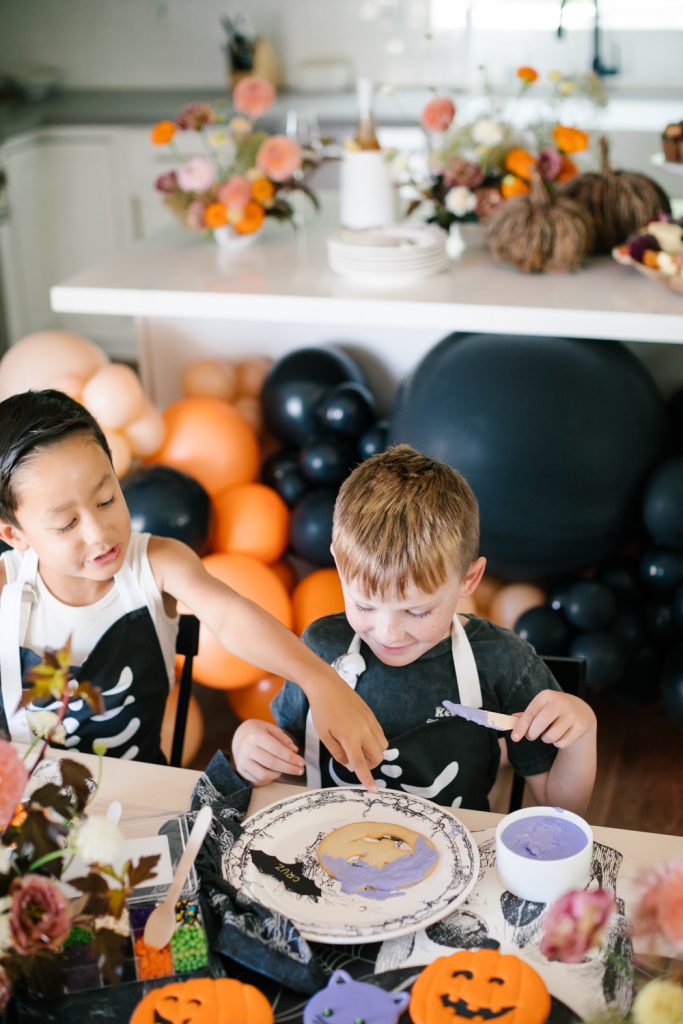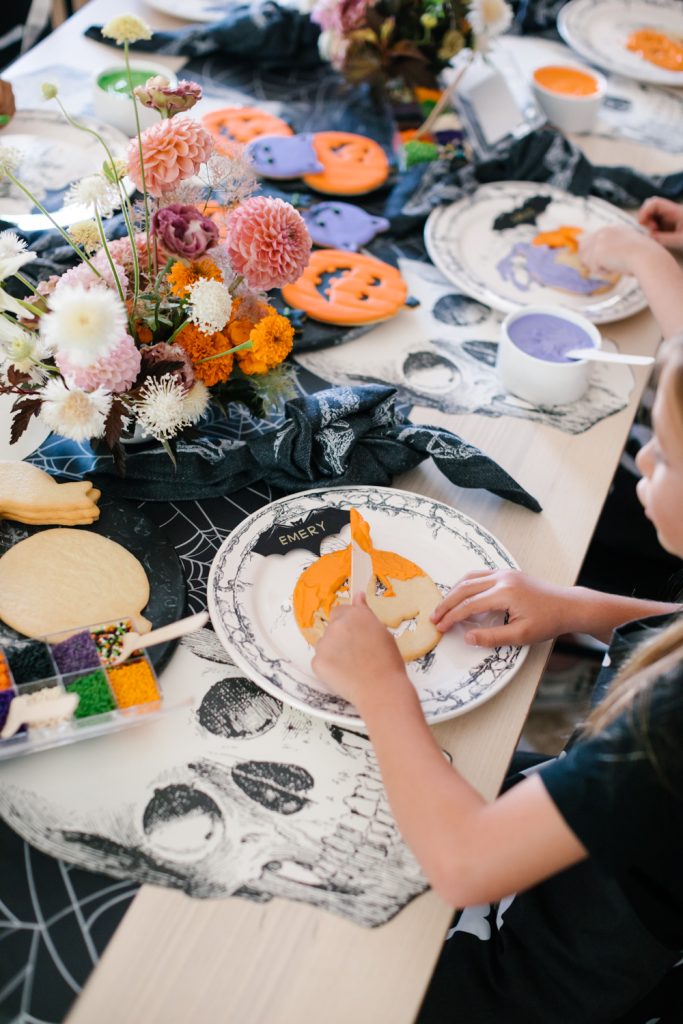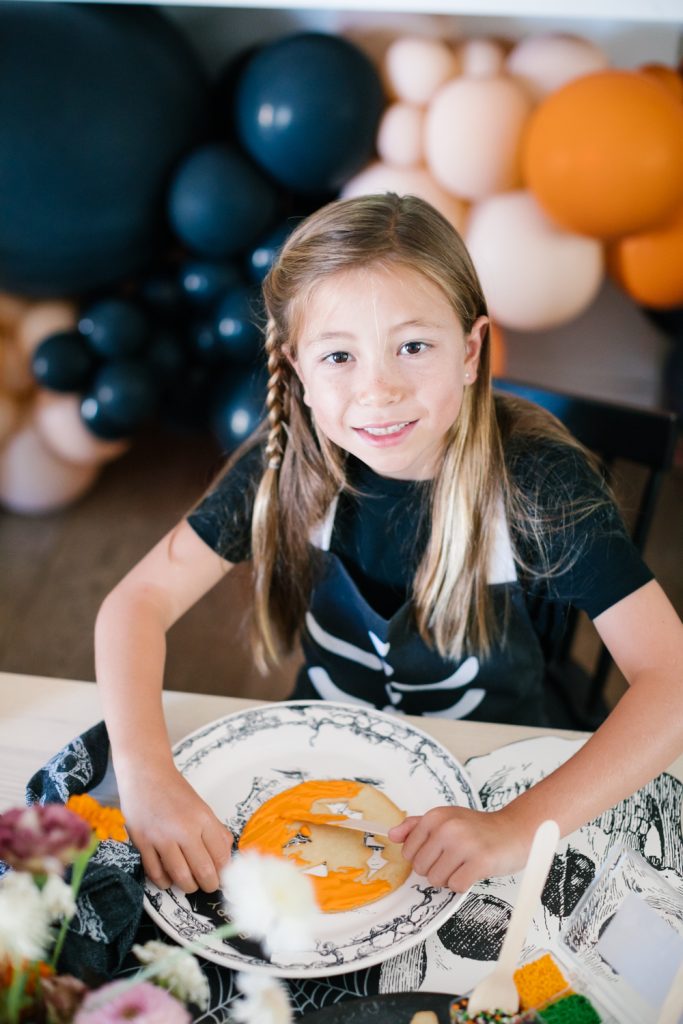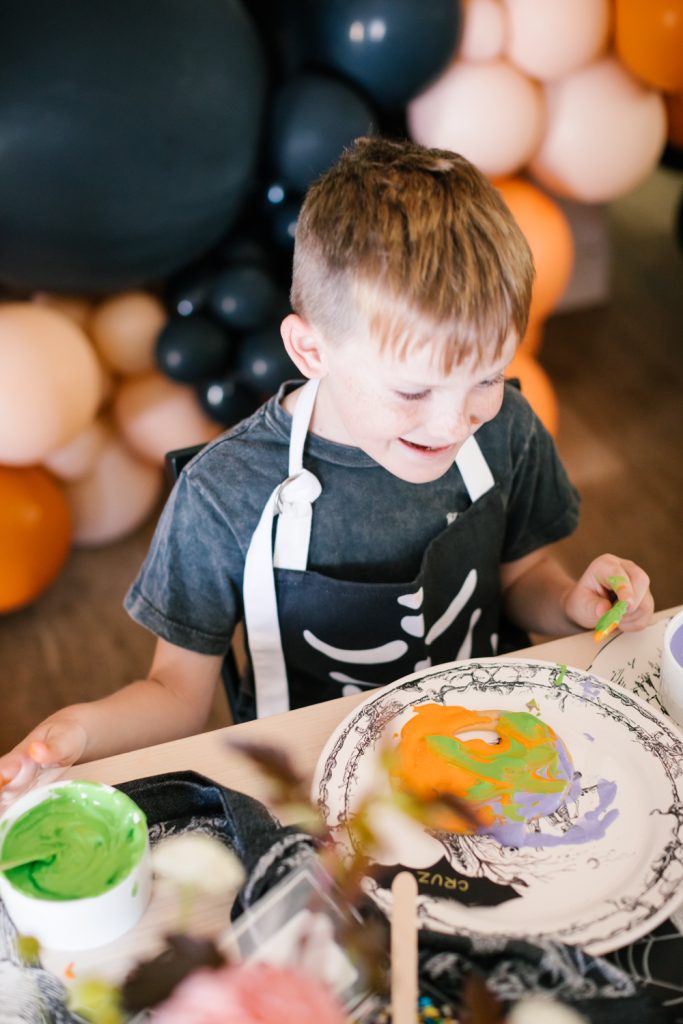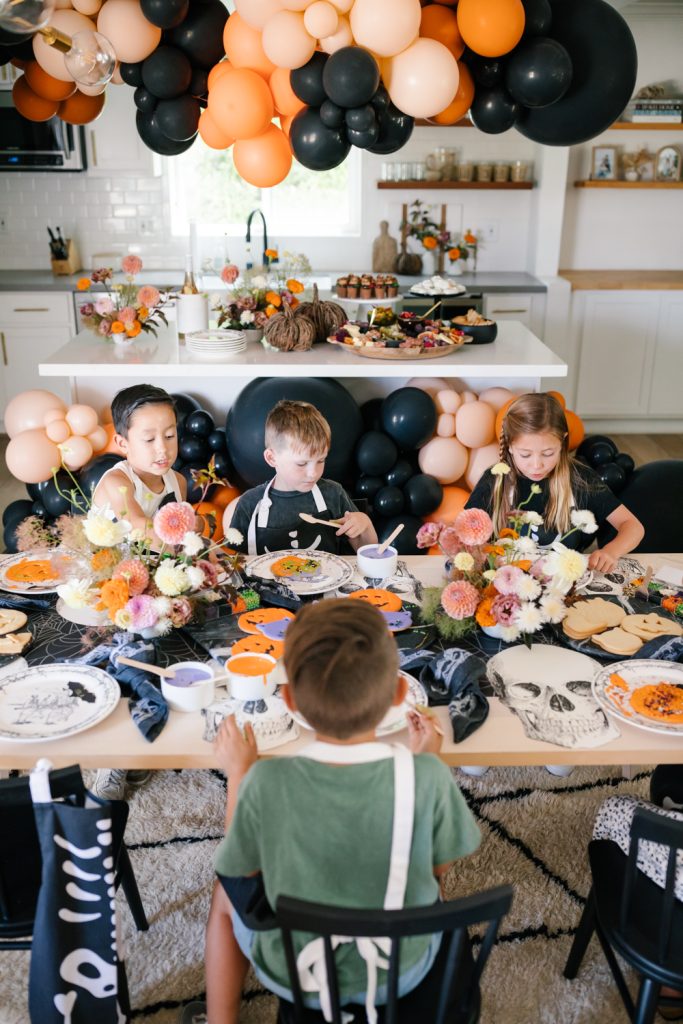 Gotta love those freckles and that smile!!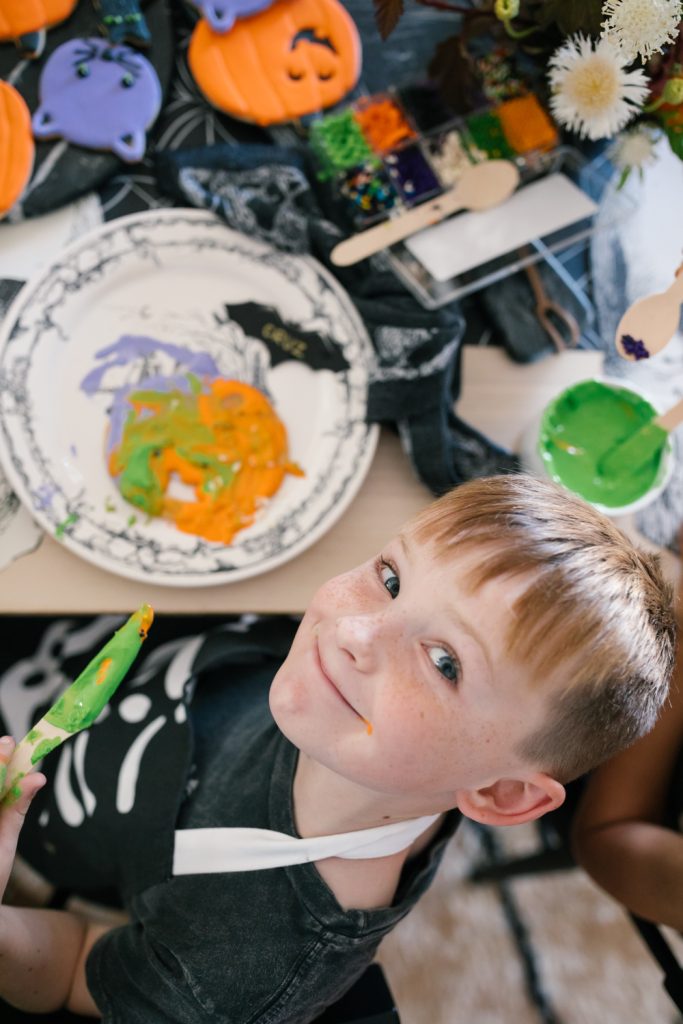 Cheers to some fun kid and Mama time!!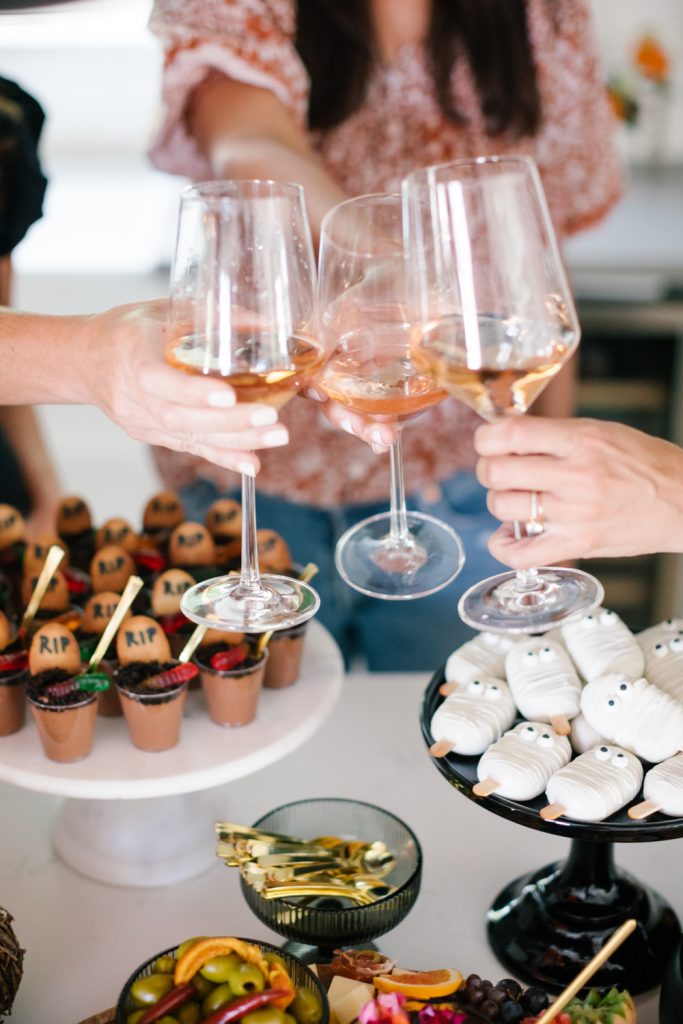 A successful playdate indeed! Make sure you head to Sur La Table to shop all of these spooky items and have a fun cookie playdate of your own!!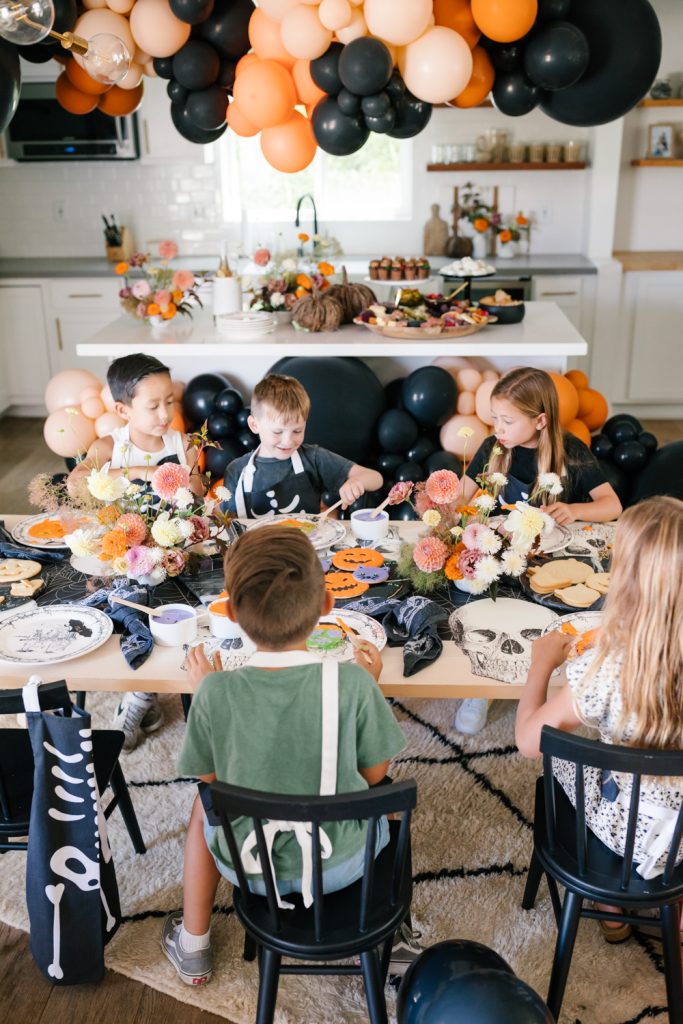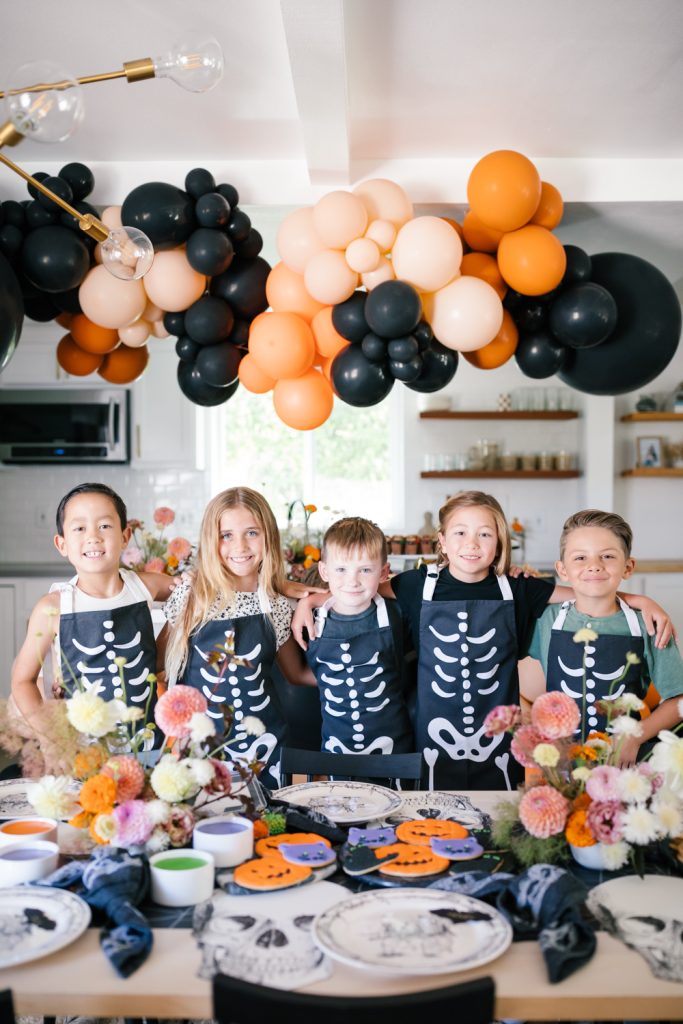 More Halloween goodness to come!
xx
Jacquelyn