Time to get spooky with a little bit of snail mail… It's that time of year where we send our nearest and dearest a little boo-gram! Minted is our go to for all of our family cards and we love sending them for each season. Halloween is always a fun one because we can get creative and cute all at once. Check out this year's picks below!

Photography by Alison Bernier and Dayna Studios
J A C Q U E L Y N
It's my favorite time of year! Halloween is always the best in the Kazas house! This year we are sending out the Bold Trick card by Jackie Crawford – which is perfect for my two little tricksters! They are both getting so big so I love capturing them at these stages. Looking at Halloween years past makes you realize how fast it all goes by and how you have to soak it all in. I loved the bold font of these cards in that classic Halloween saying along with the star backing and the pretty green colored envelope. Snail mail is the best. It's such a happy way to let our friends and family know we are thinking about them in this busy season of life.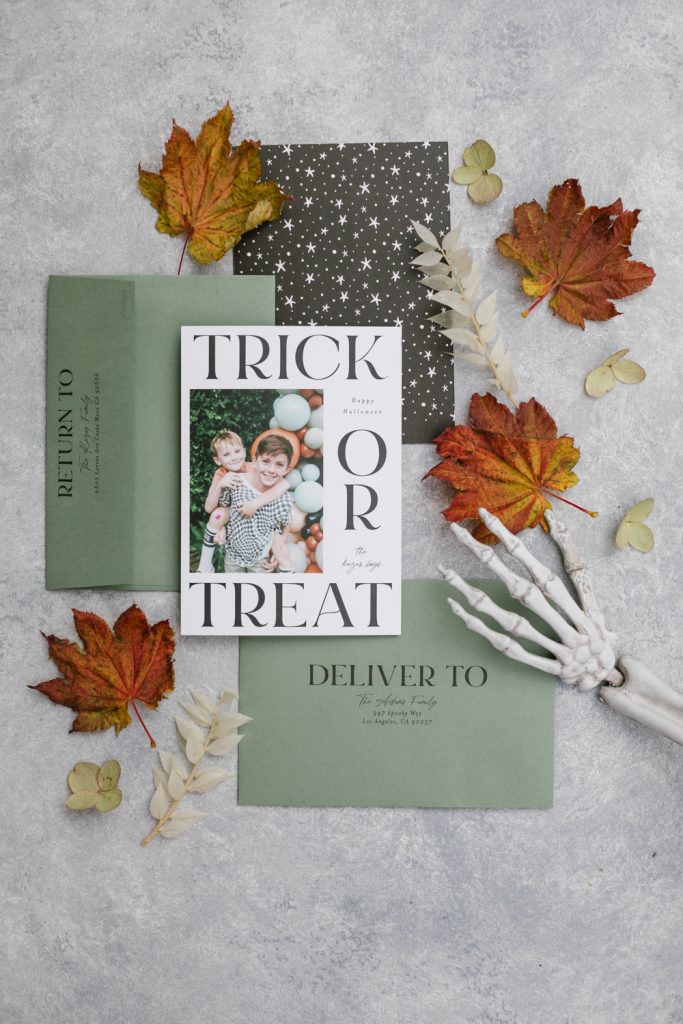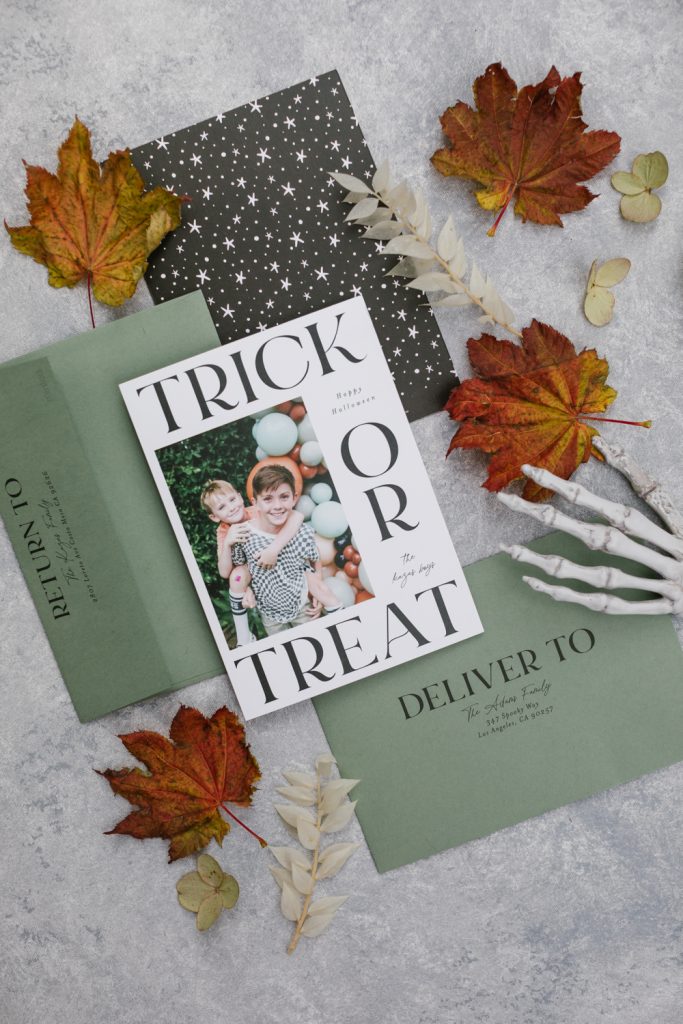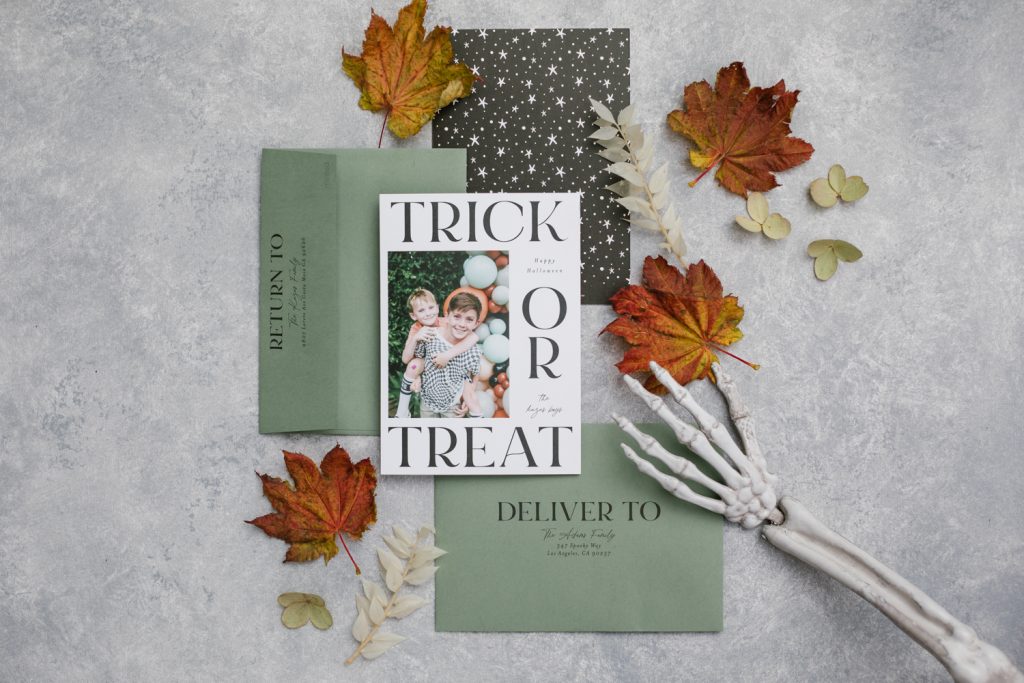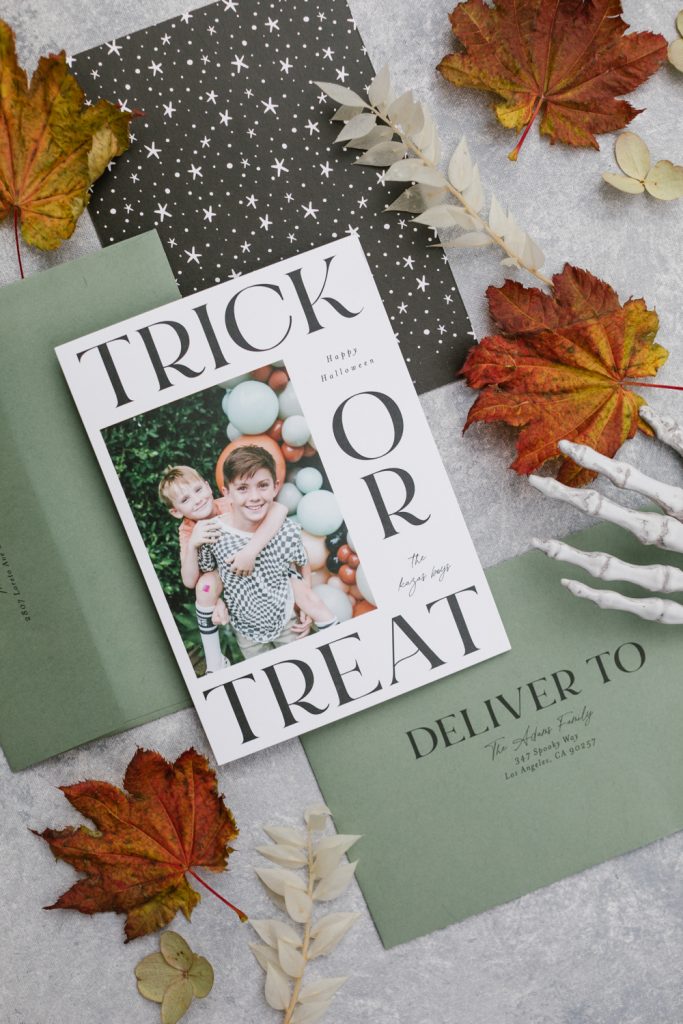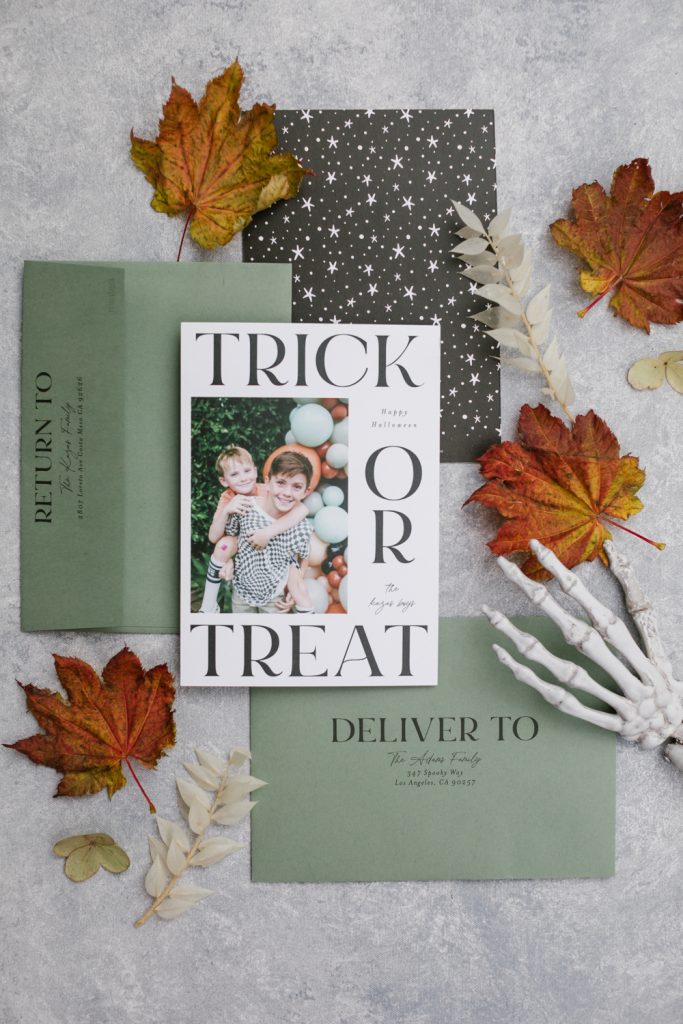 A L I S O N
I knew I had to use this photo from last year's costumes for our Halloween card this year … that upside down face on Livi! It had to be relived!
The holographic spider web card by Tennie and Co was the perfect card to compliment the photo and our costumes. I love the glossy iridescent webs, it adds that extra touch of fun!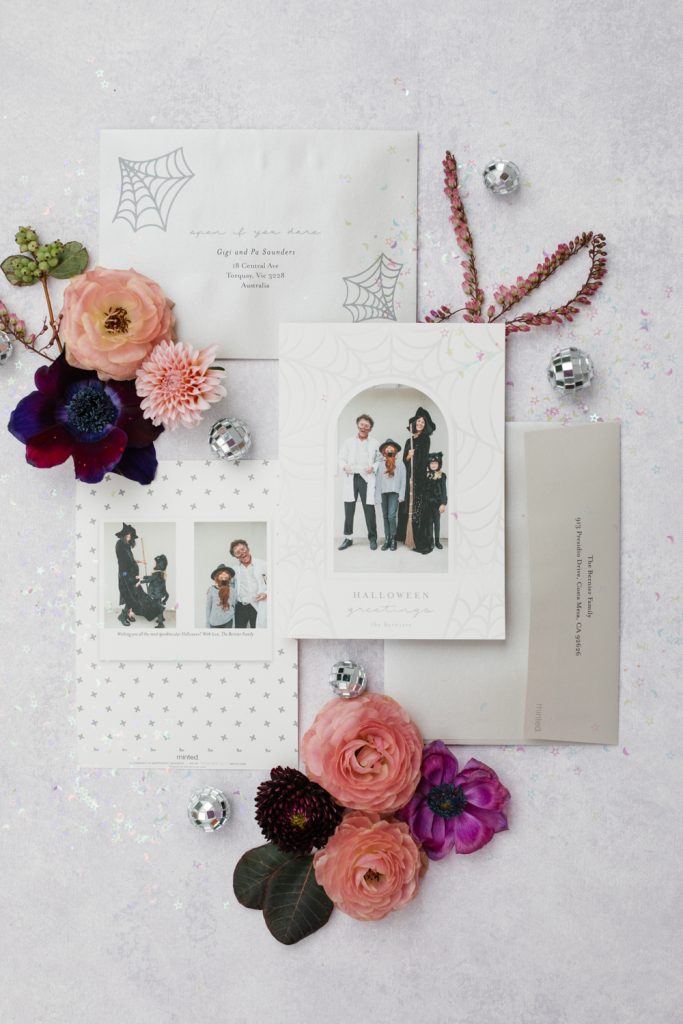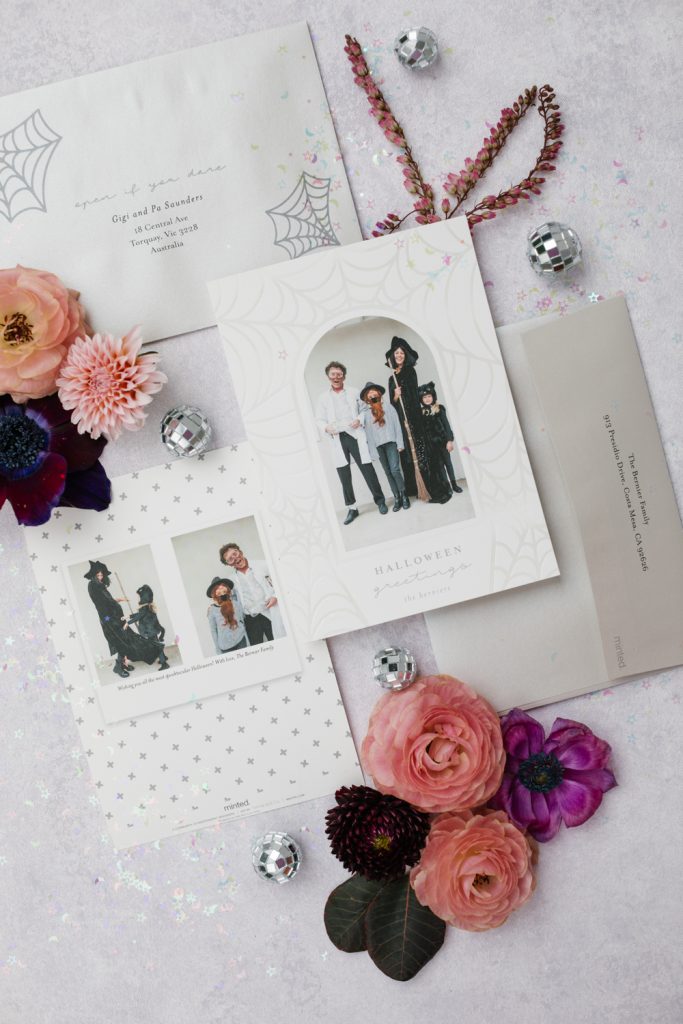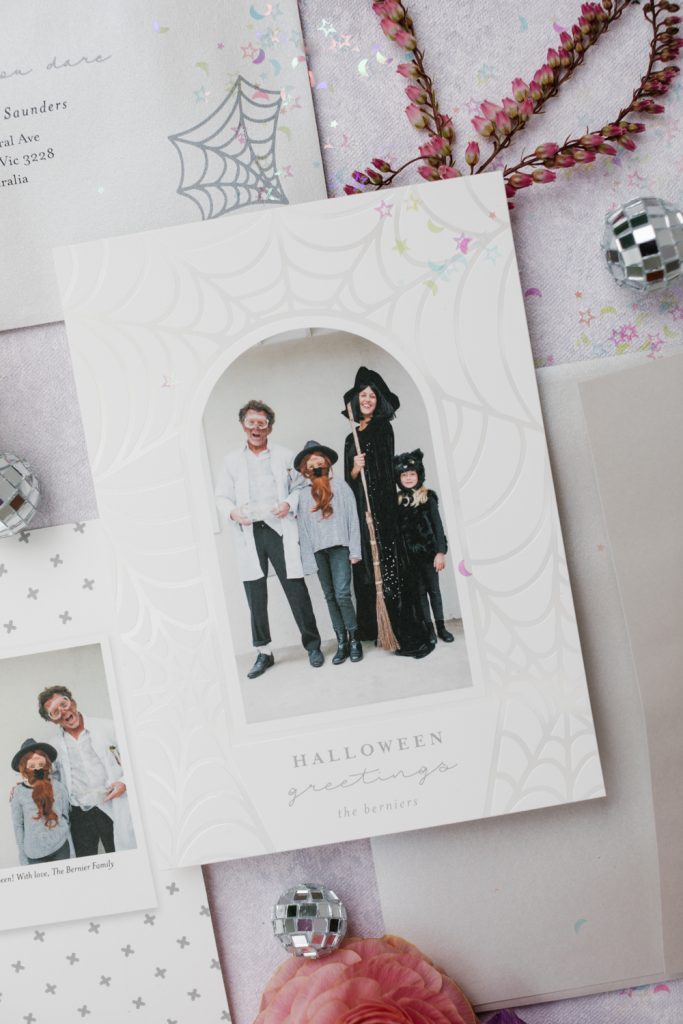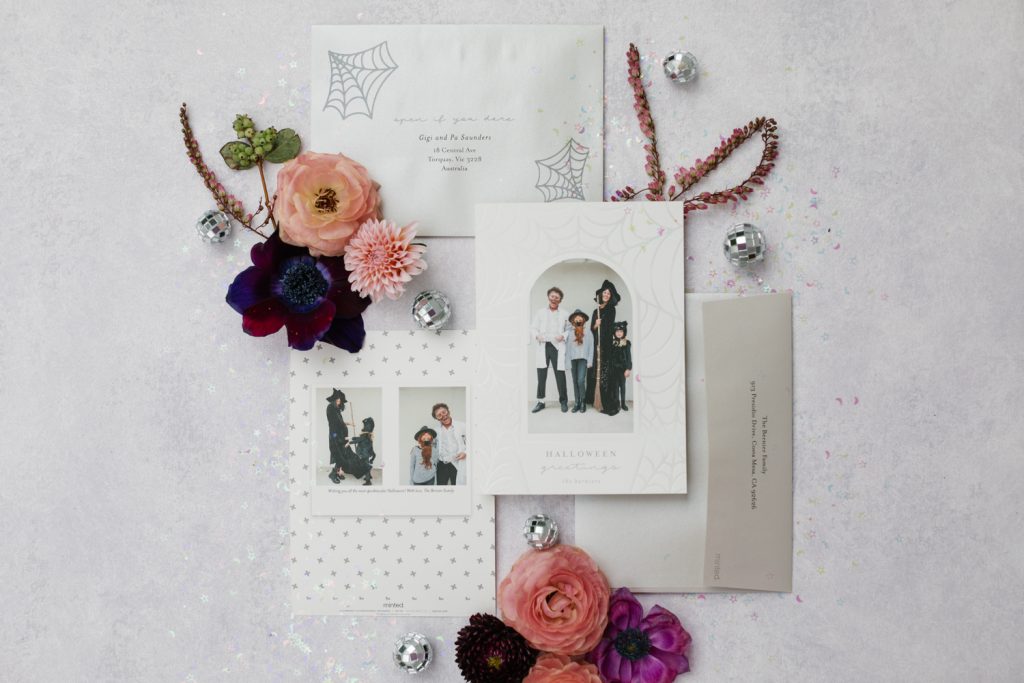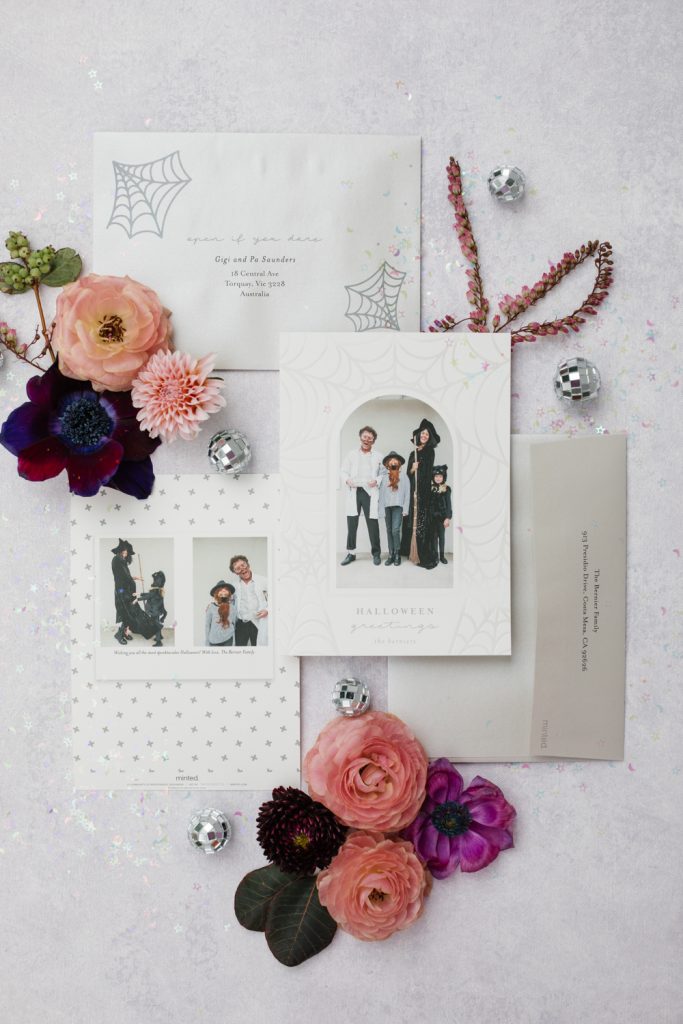 A B B Y
Insert the song, it's the most wonderful time of the year! I think we say it every year, Halloween is the best! Come mid September, the halloween decorations are out and in full force well before October 1st in our house. I'm here for every and any scary and creepy decoration. My kids are full blown teenagers, well 13 and 11, so I'm saying both are. So getting them to take any type of picture is a struggle. Insert some fun pumpkin masks and problem solved. And O-M-G, isn't this Oh My Gourd Halloween Card the perfect card for it?!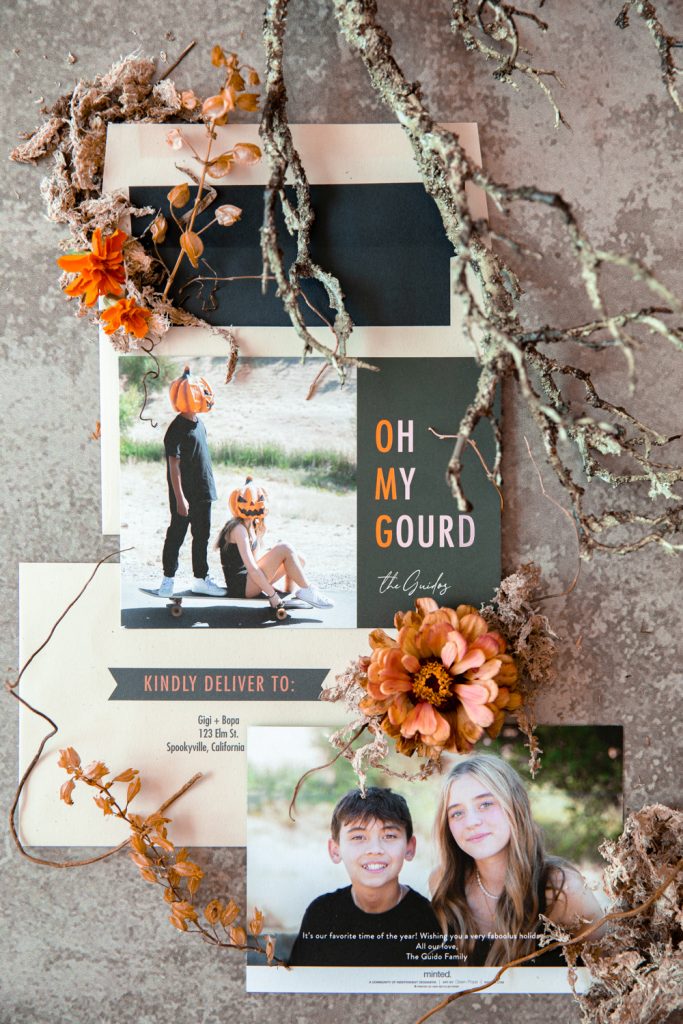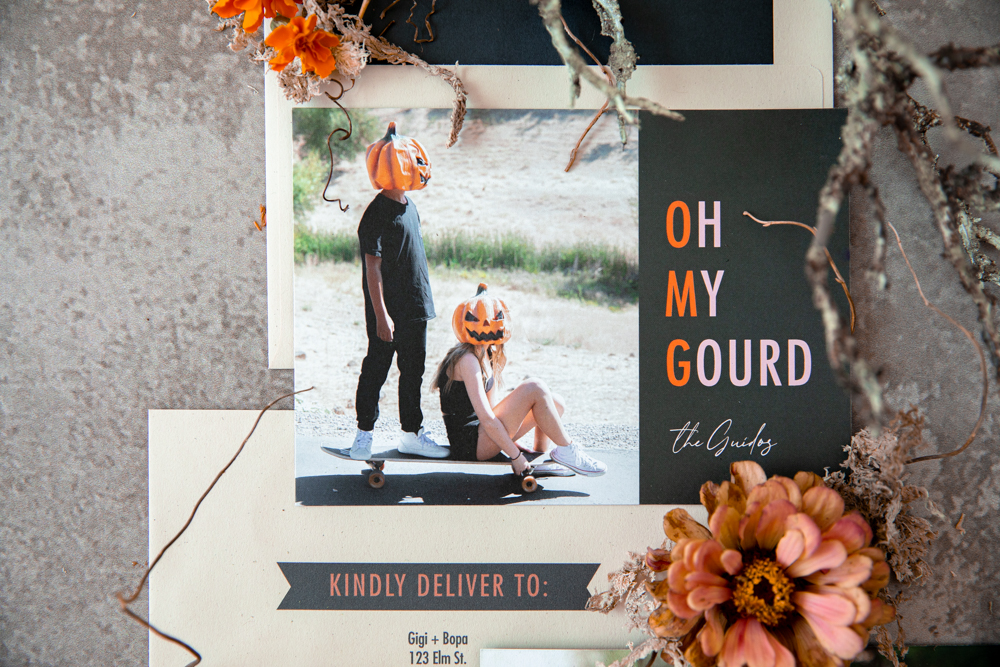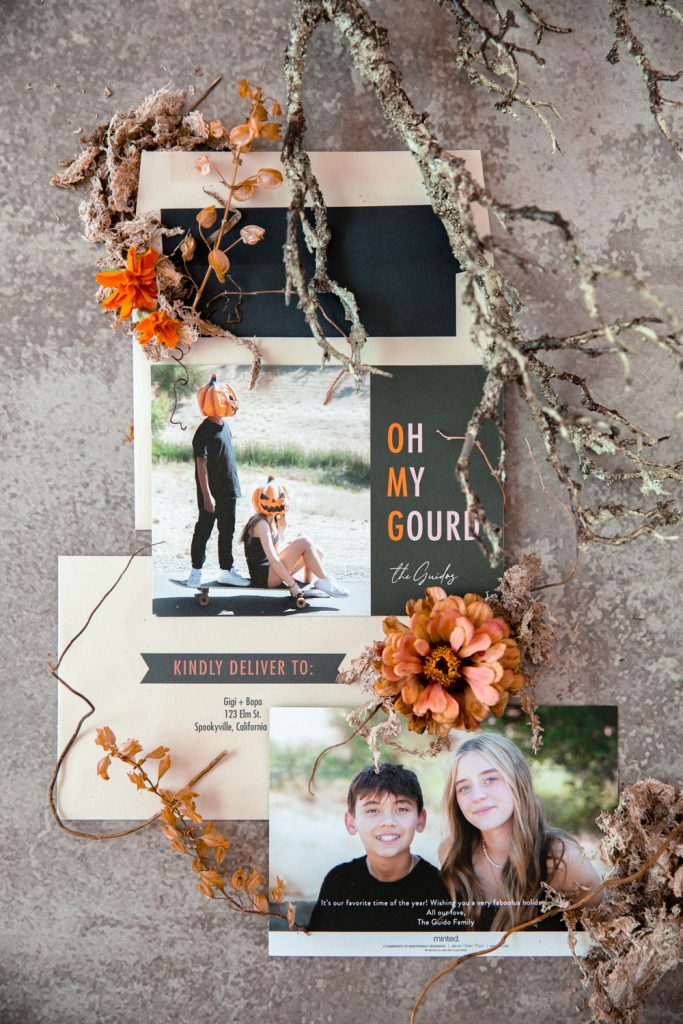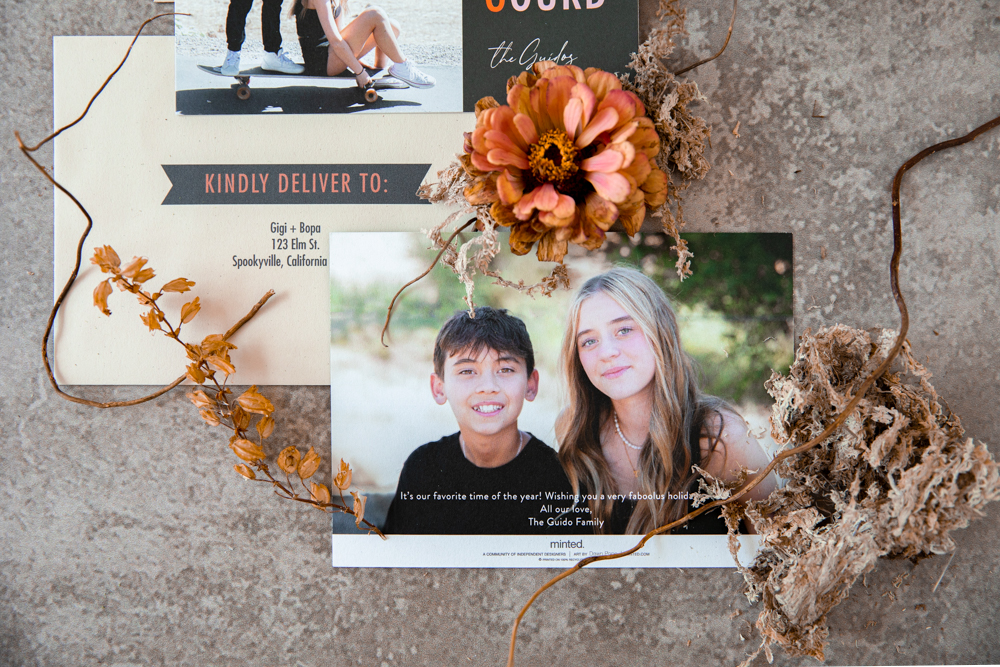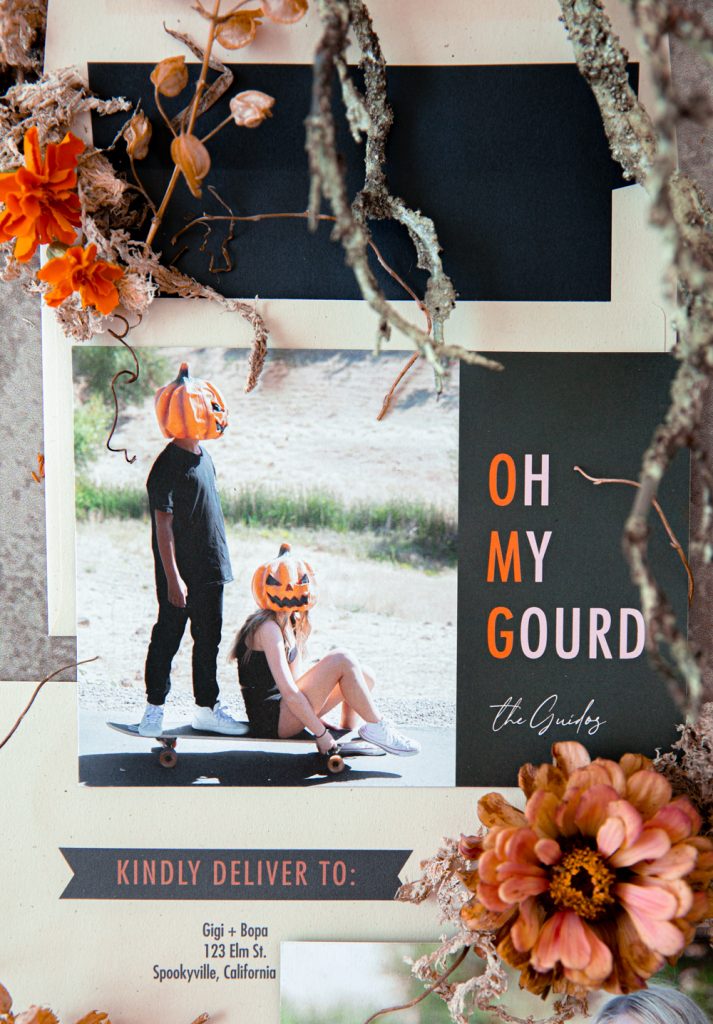 ---
Shop our cards below!

xx
Beijos