Mother's Day is quickly approaching and we hope you are all going out of your way to make a mom feel special! We created the prettiest tablescape in the loveliest color scheme as inspiration for this year's gathering. Let's be honest, no Dad is going to set this for a Mom, but I have to say I enjoy making a pretty setting for myself and those around me. So if you want to make your own day special you can make this happen, or if you want to do it for the moms in your life I'm sure they will love it! And if anyone does have a Dad or Husband who does this for them, damn you're lucky! Haha!
Beautiful photos by the talented Caitlin Alohilani
Also see us featured this Friday on Kara's Party Ideas!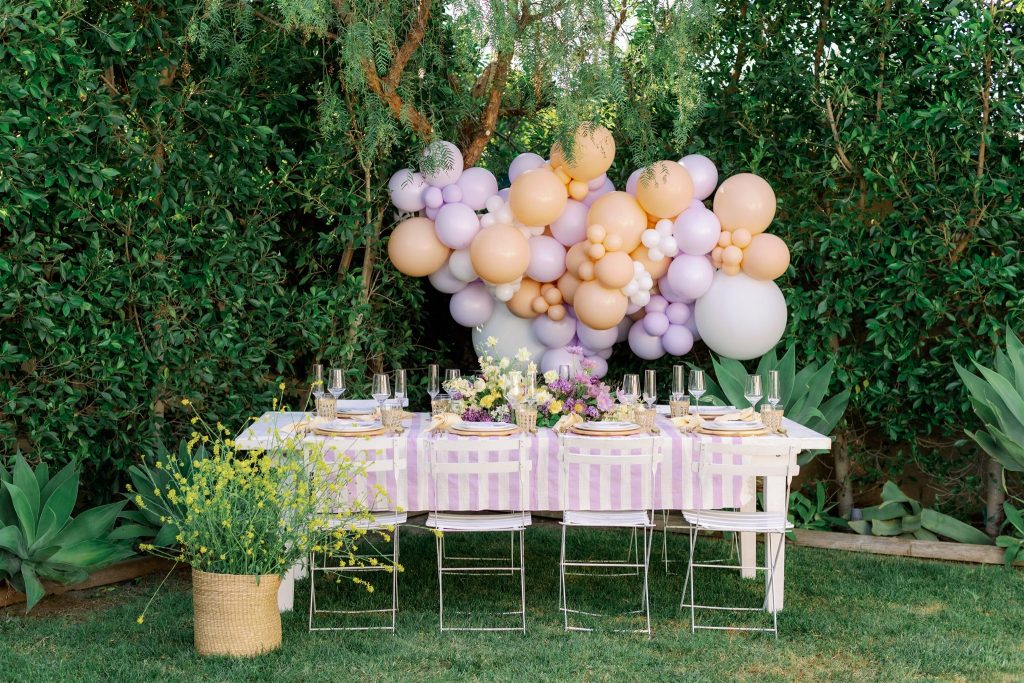 Such a pretty invitation any mama would love, designed by a very talented mom in fact! Jessica Leigh Paperie is responsible for this pretty, styled to perfection by Caitlin on the prettiest Chasing Stone mat.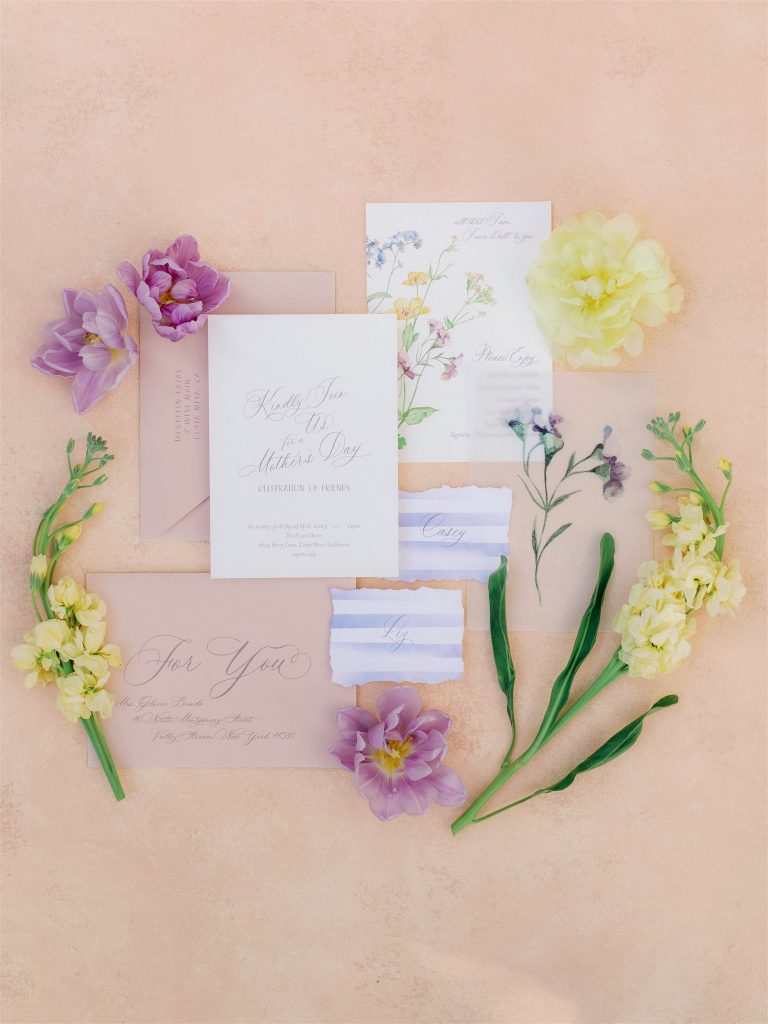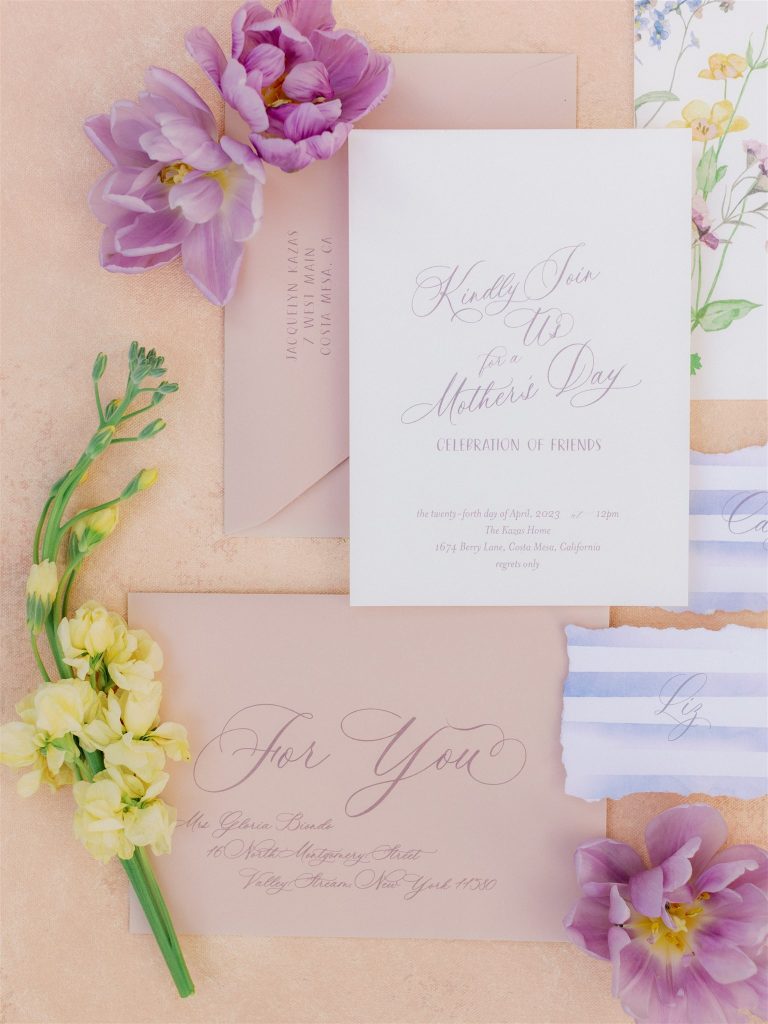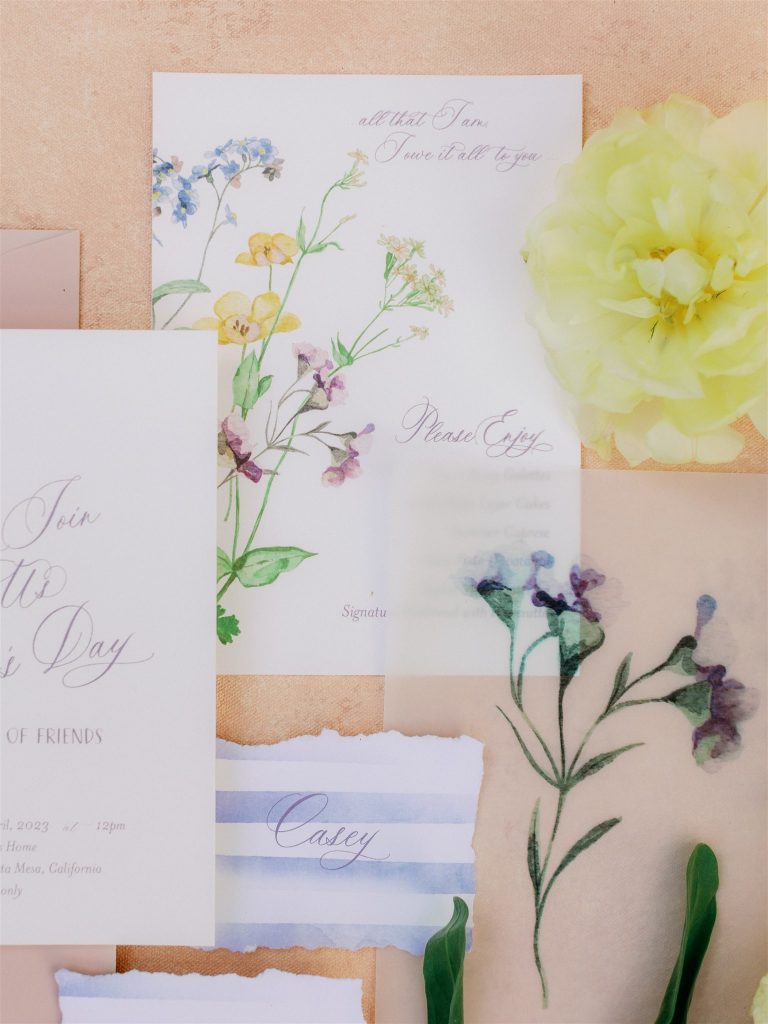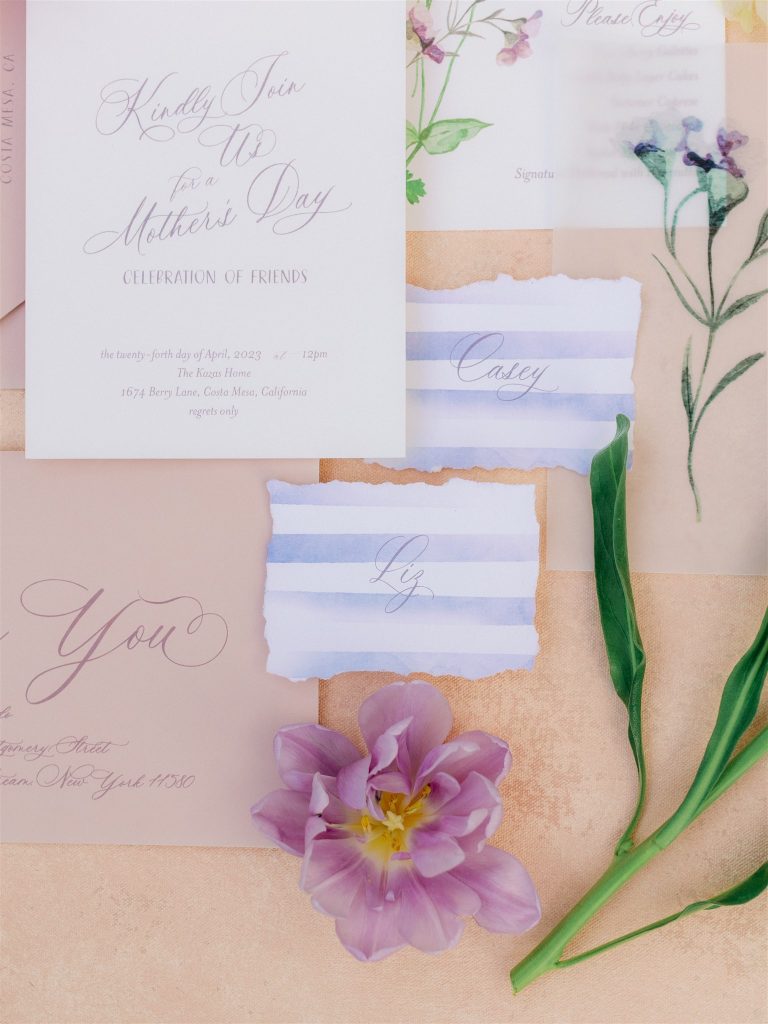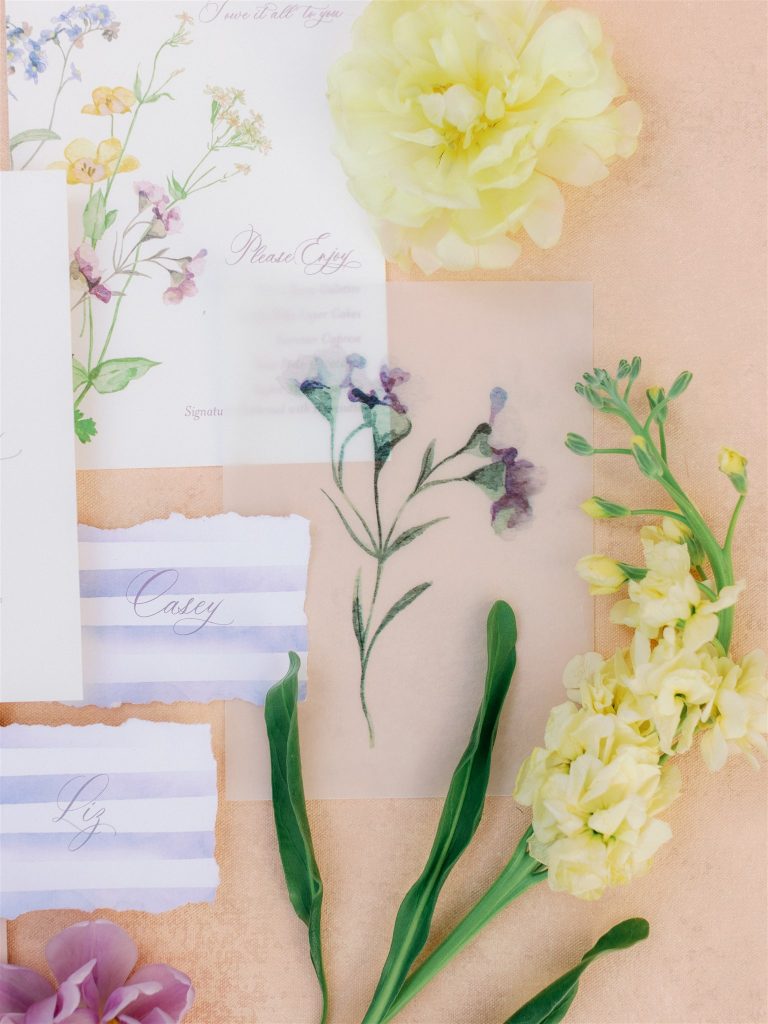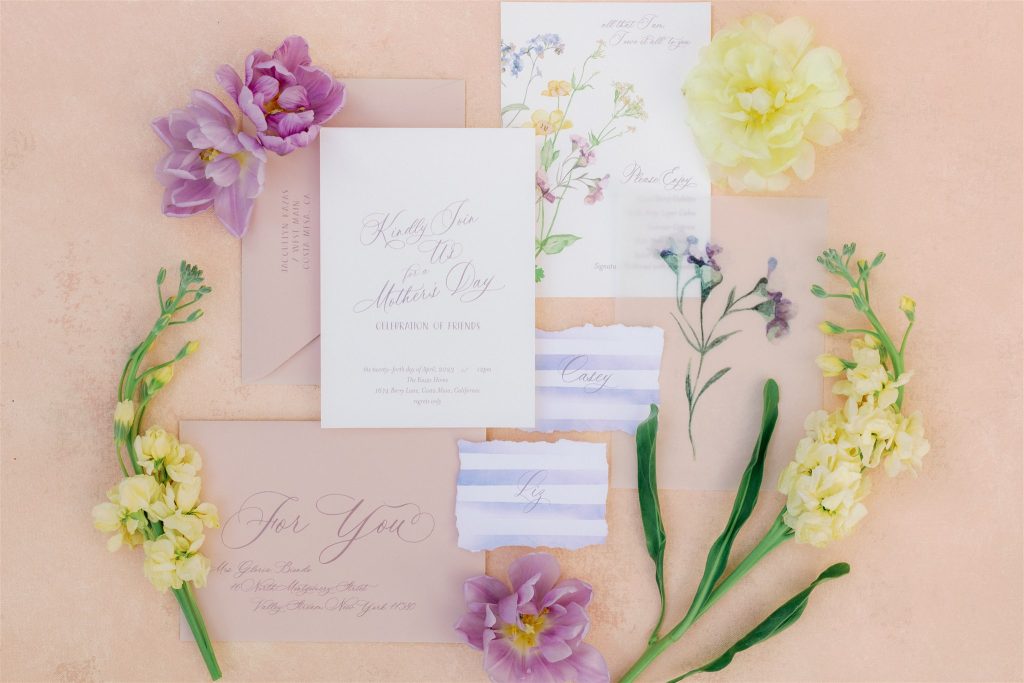 Such a stunning setting! For this table I went for a color scheme of lavender, yellow, and blush and I can't get enough of that combo. I started the table with Heather Taylor Home's lavender stripe tablecloth, I love all of her pretty pieces. The tablecloth was draped over Sweet Salvage Rentals white table and went along her pretty bistro chairs. Behind our gorgeous table was a balloon garland by The Pop Shop, in a mix of all of our colors!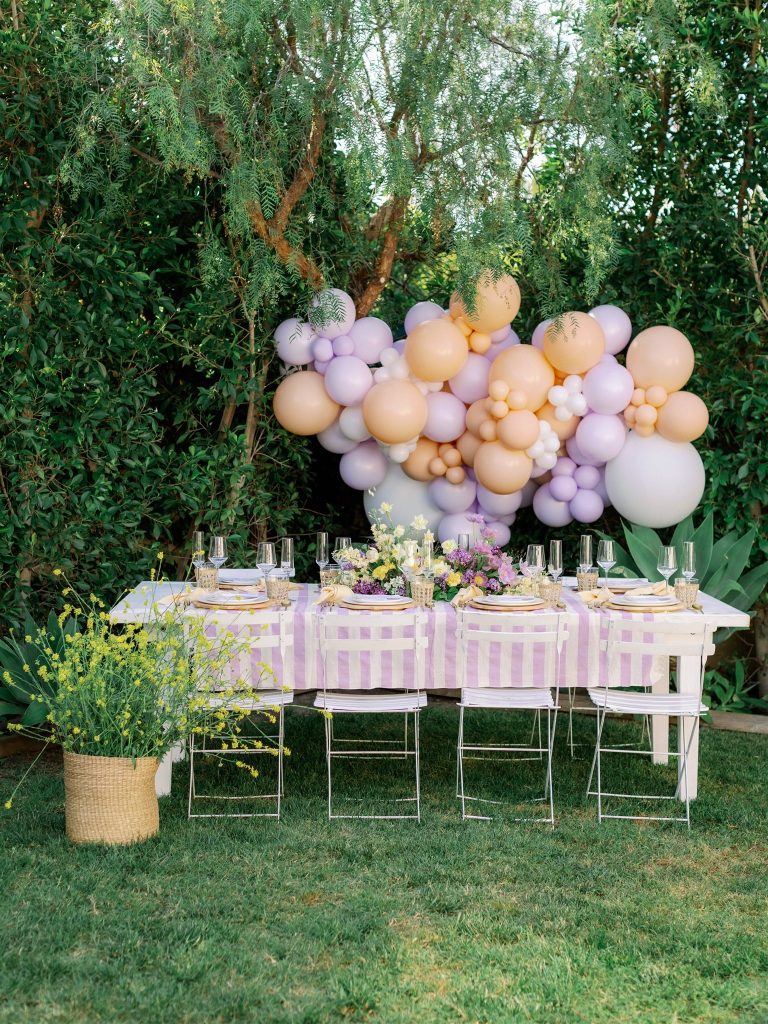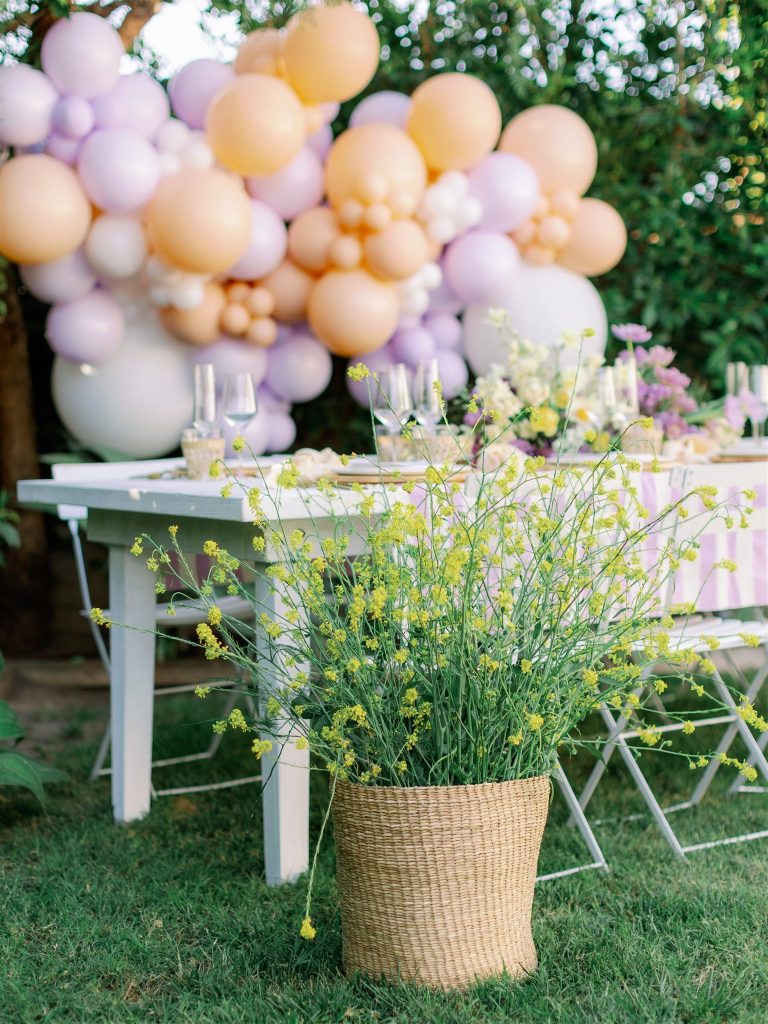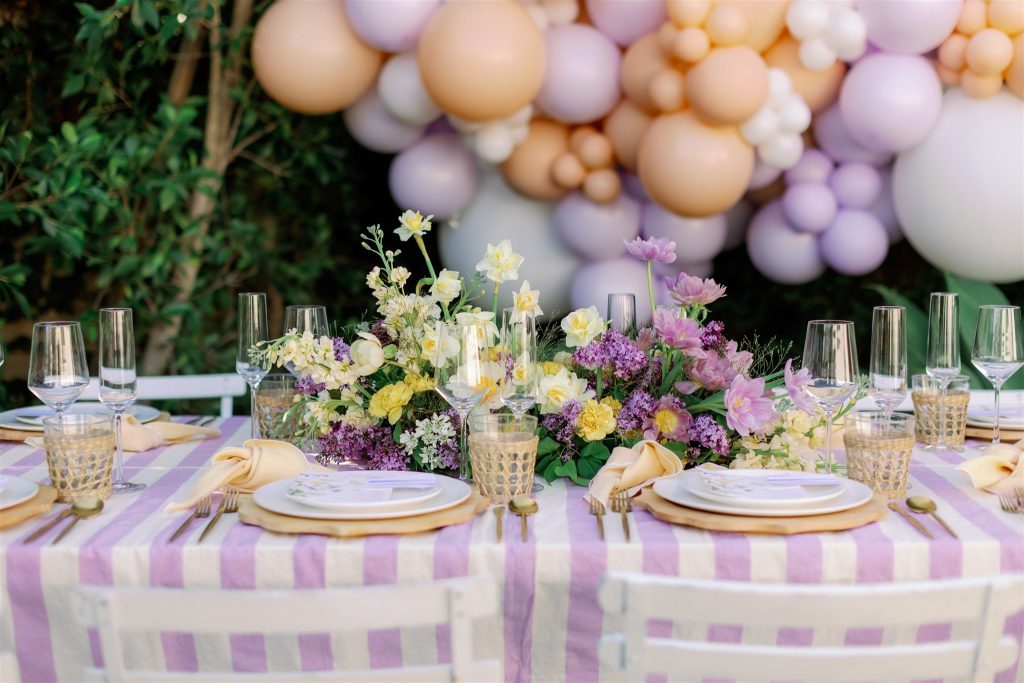 How incredible are those flowers?! Daisy Daisy Florals wow's us yet again! The mixture of textures and color is so breathtaking! For the place settings I turned to our friends at Signature Party Rentals for the chargers, plates, wine and champagne glasses, and flatware. Hostess Haven sent me those delicate napkins in the perfect shade of yellow and the rattan glassware is my own. Such a pretty place setting…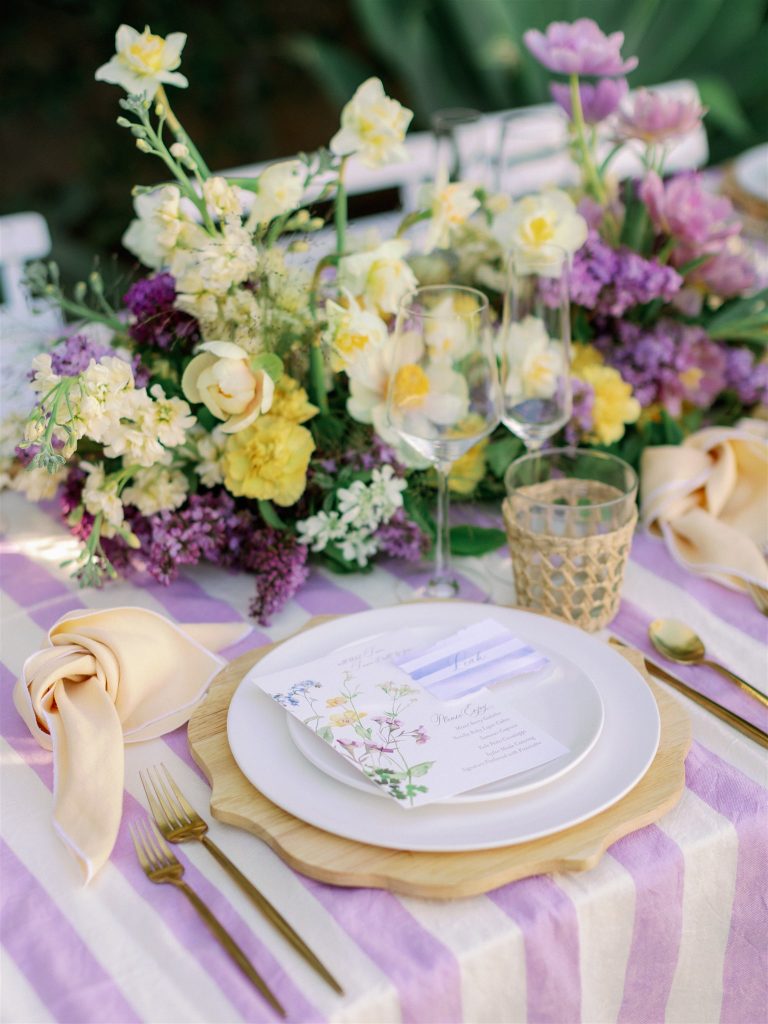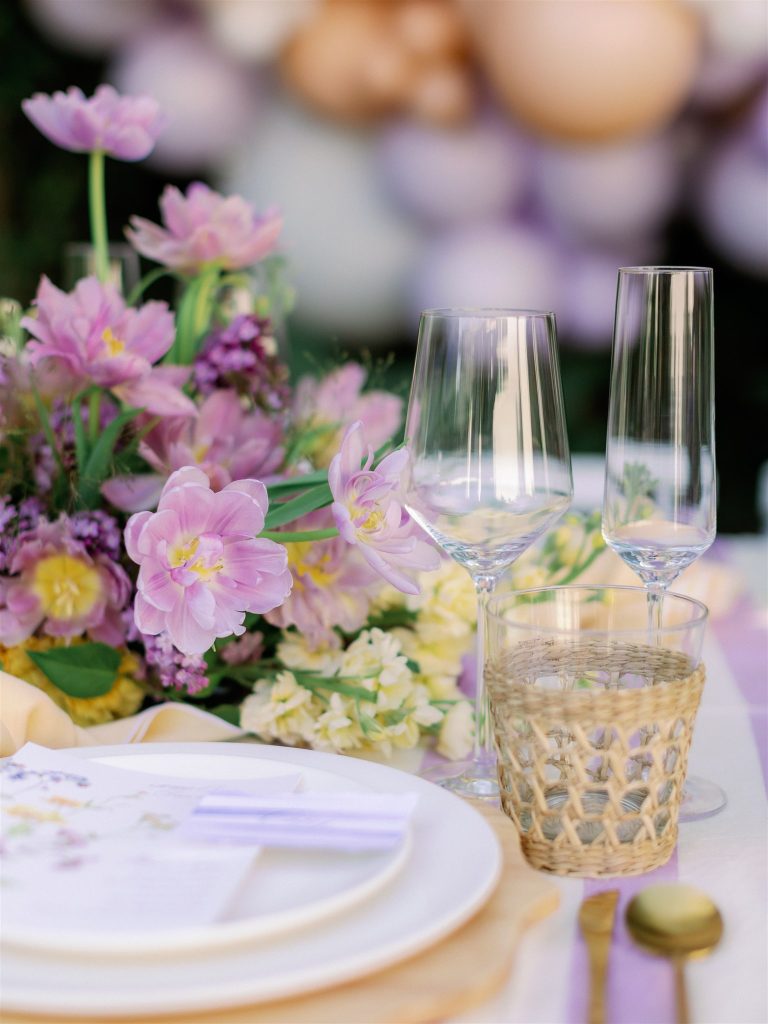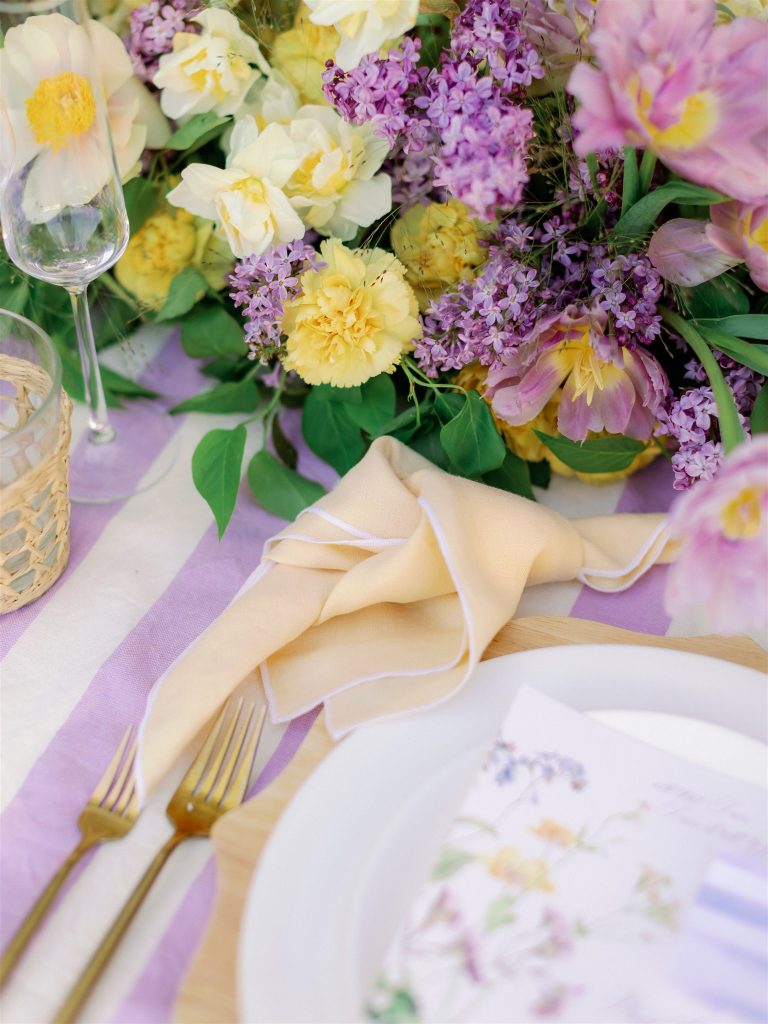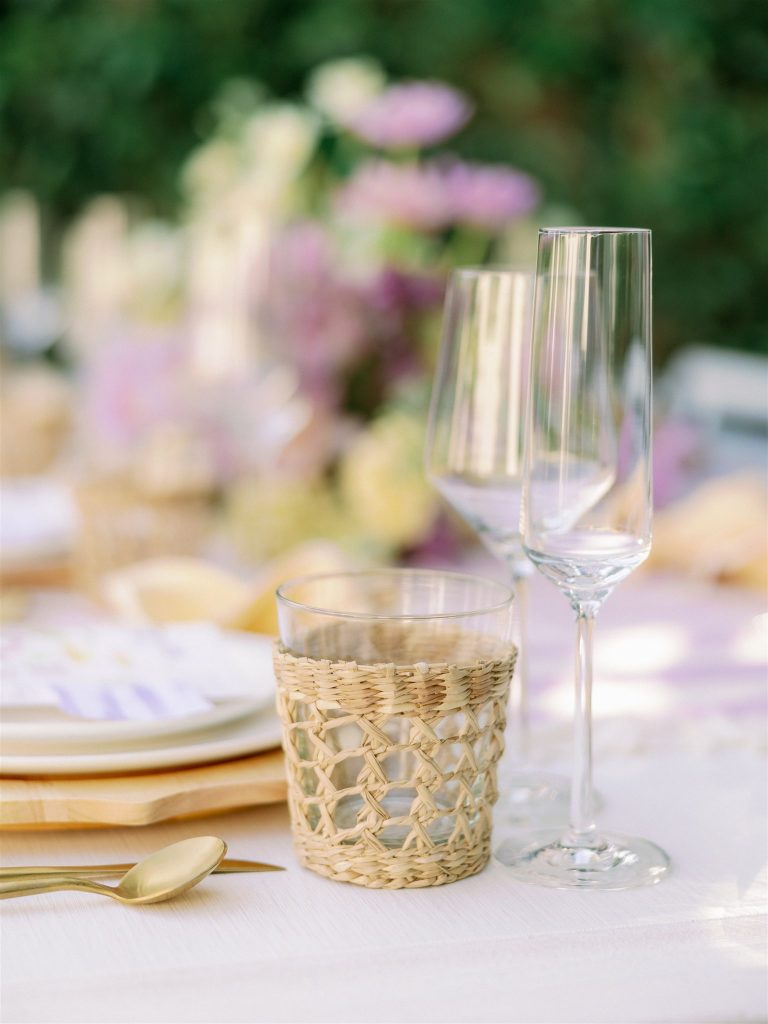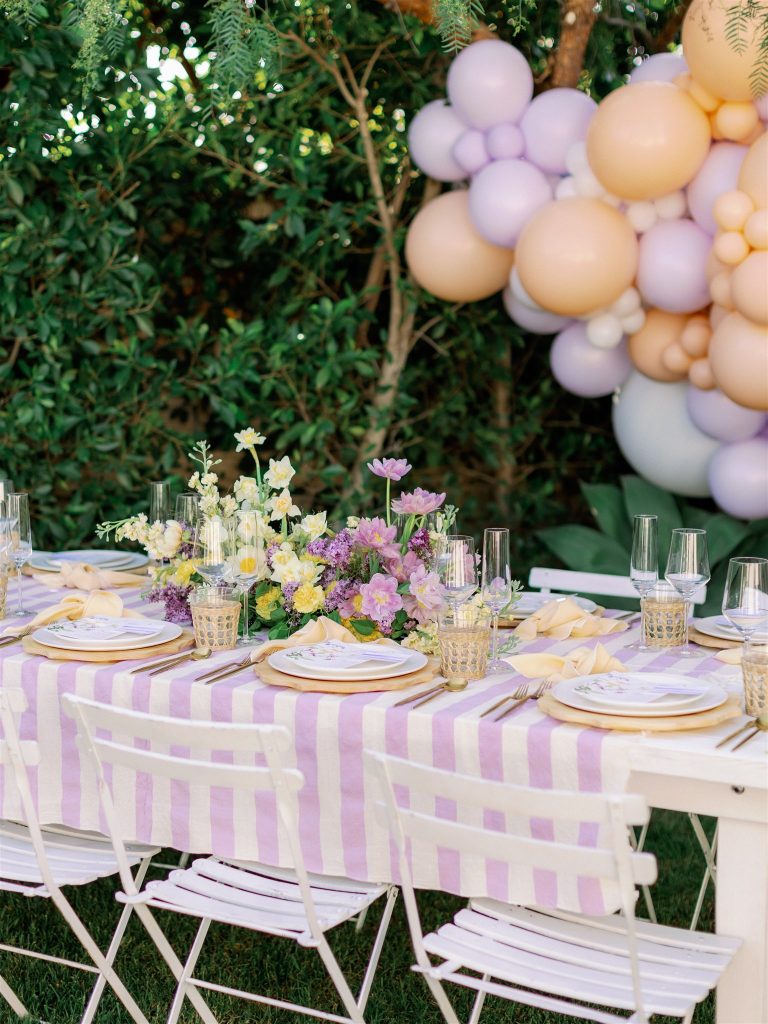 Even more pretty pretty from Jessica Leigh Paperie! I layered her menus with the place cards at each place setting for that personalized touch. Nothing like making the little details shine!!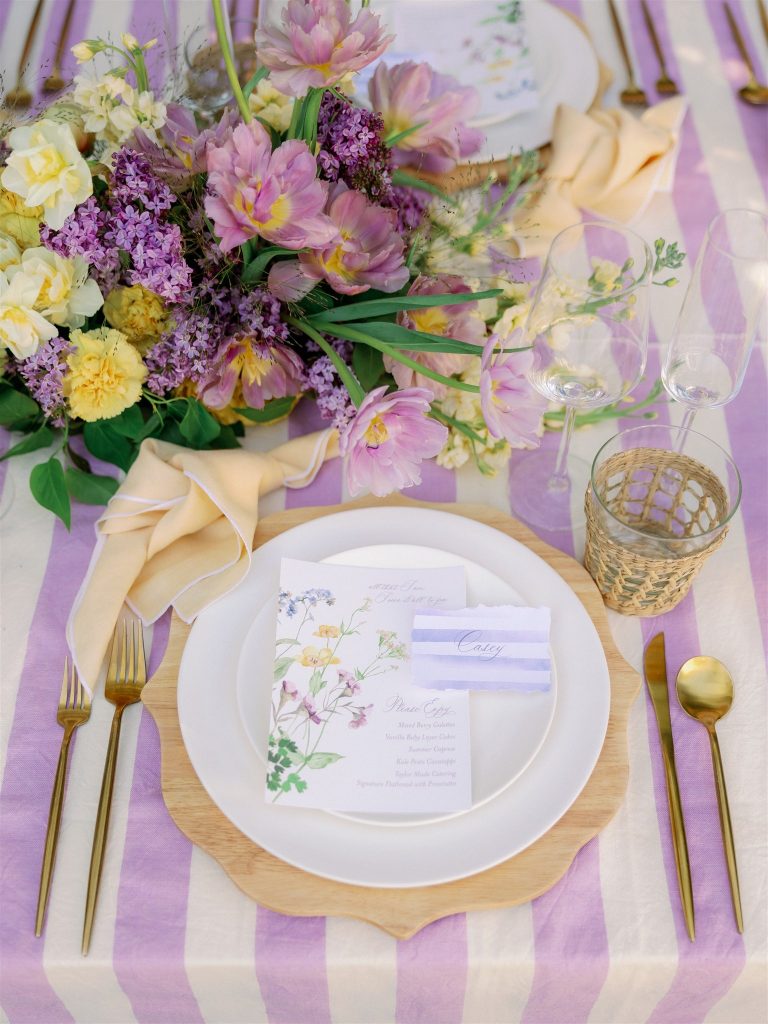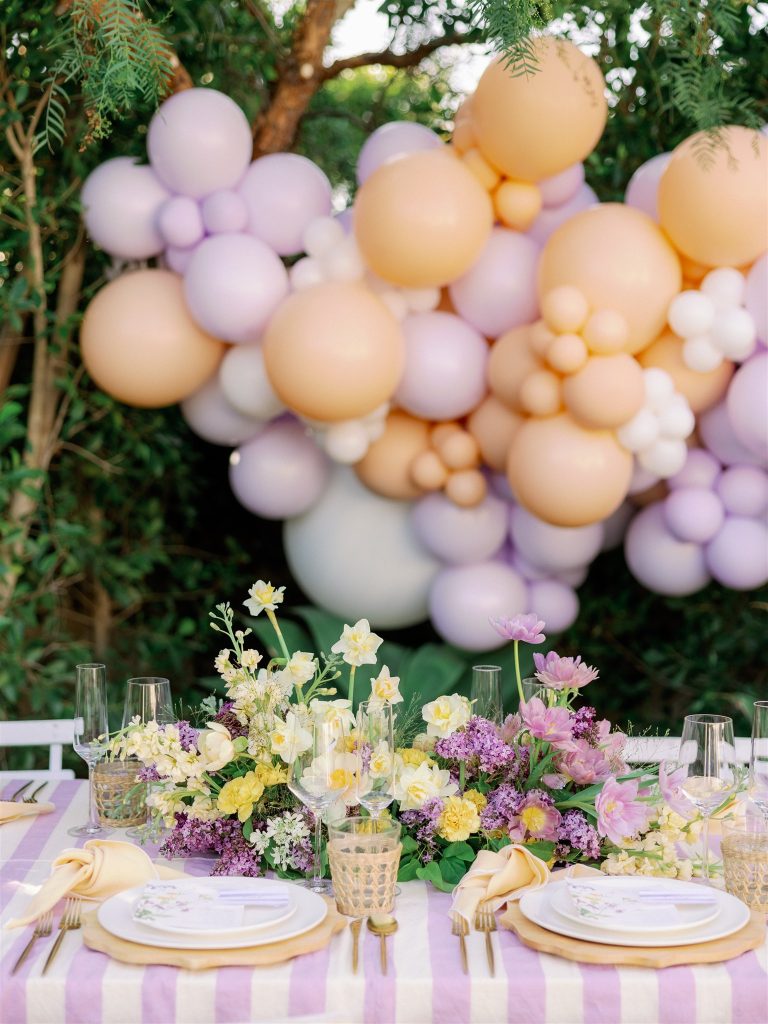 Can you even with these flowers?! Nature seriously amazes me sometimes, and so does Grace at Daisy Daisy Florals with her talent!!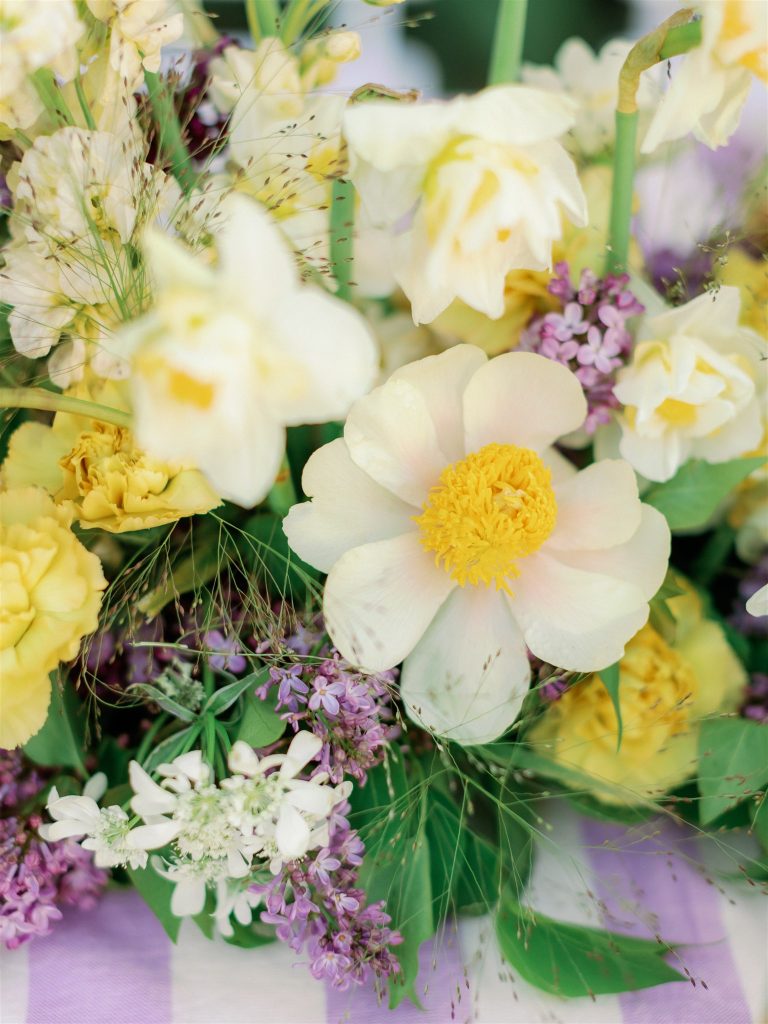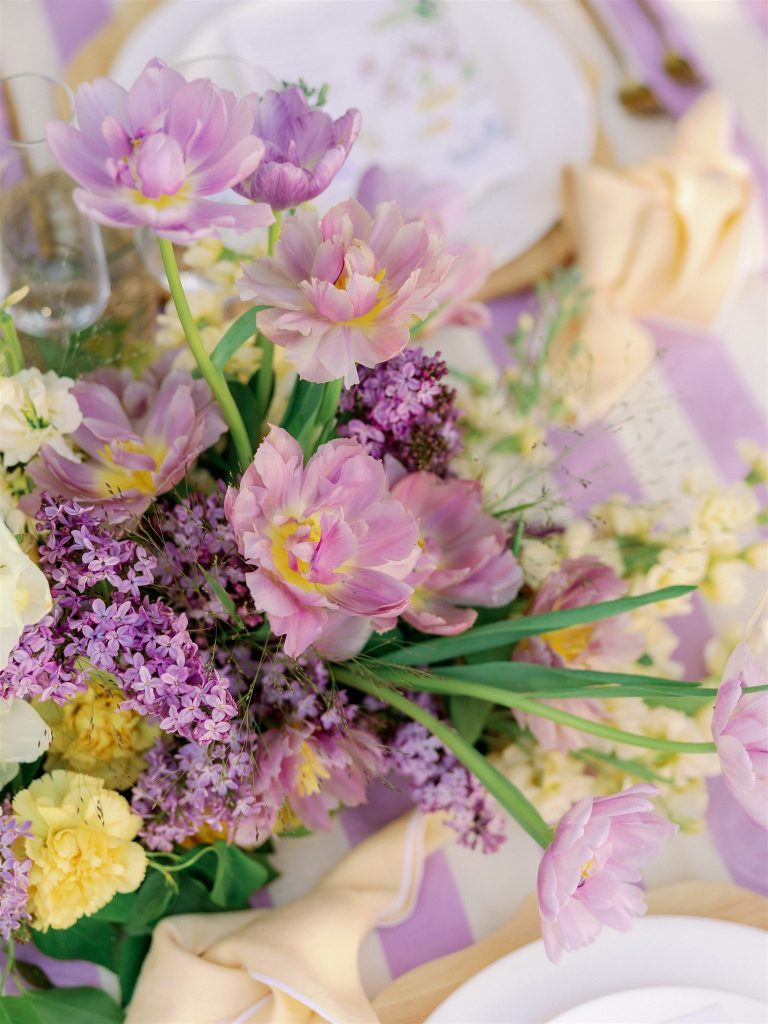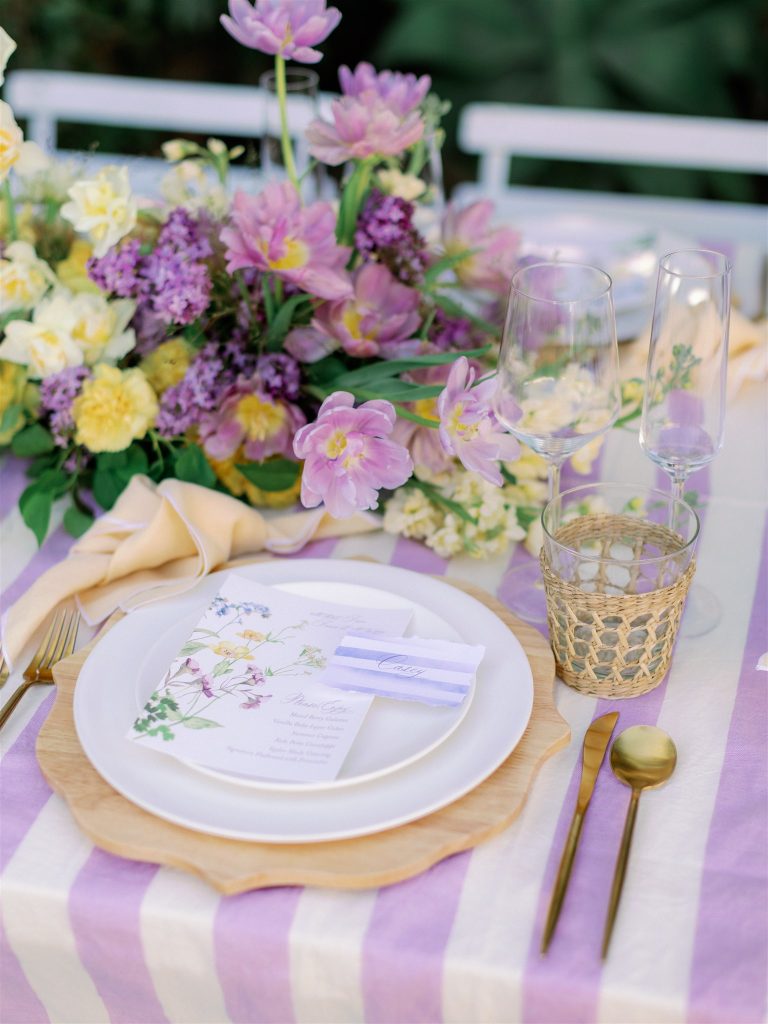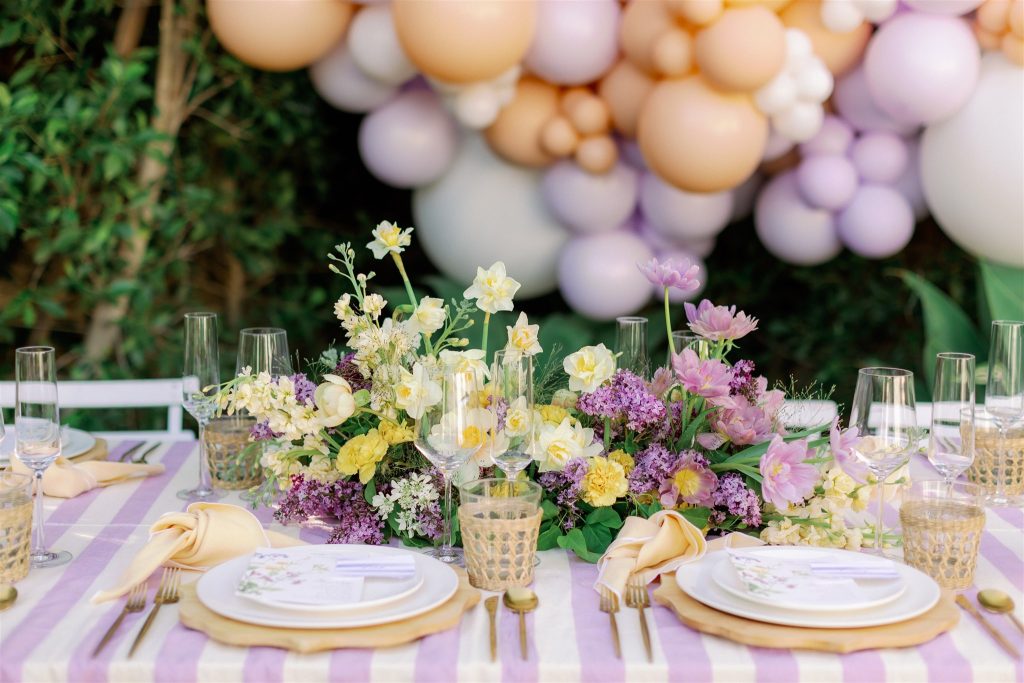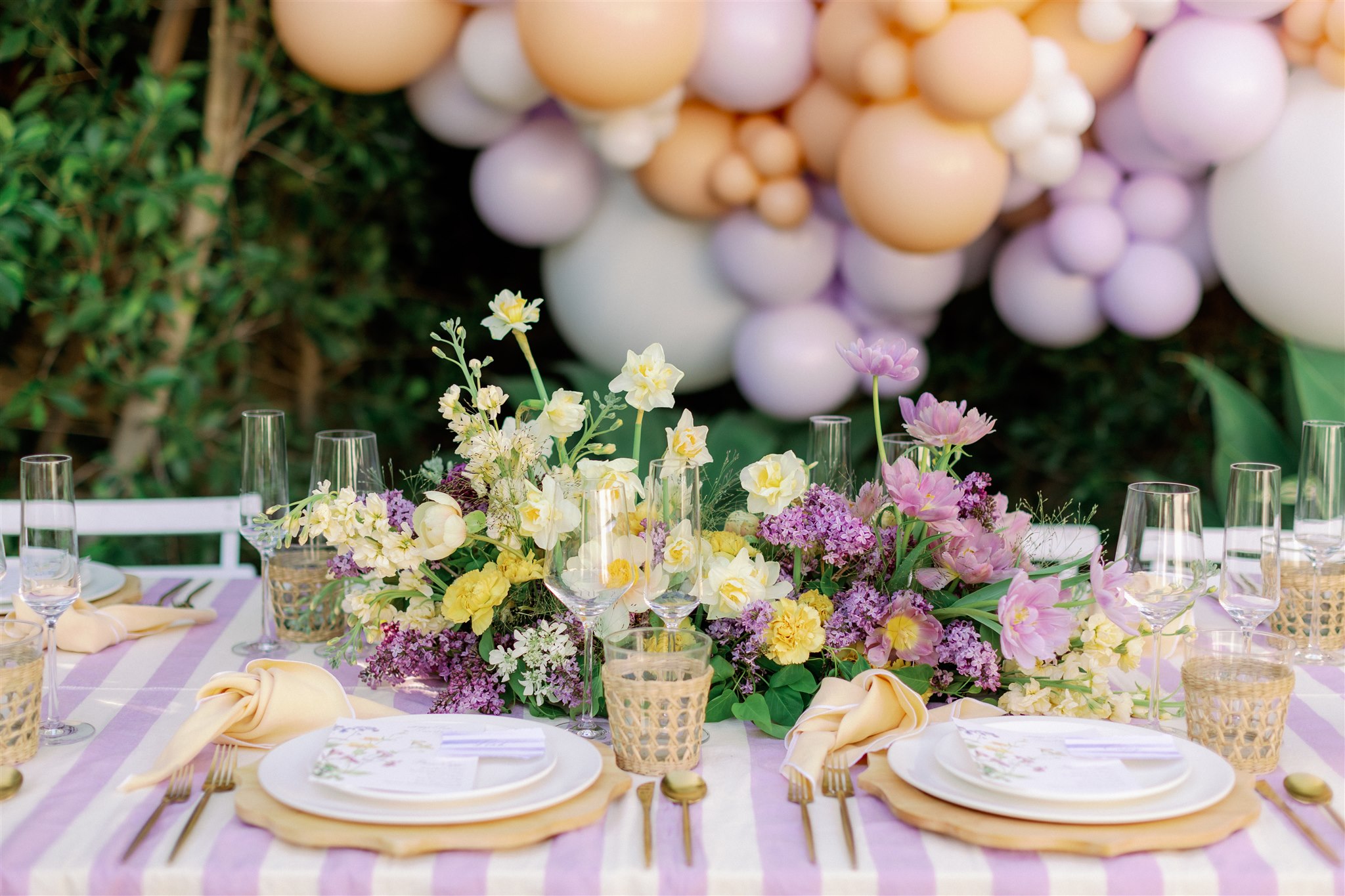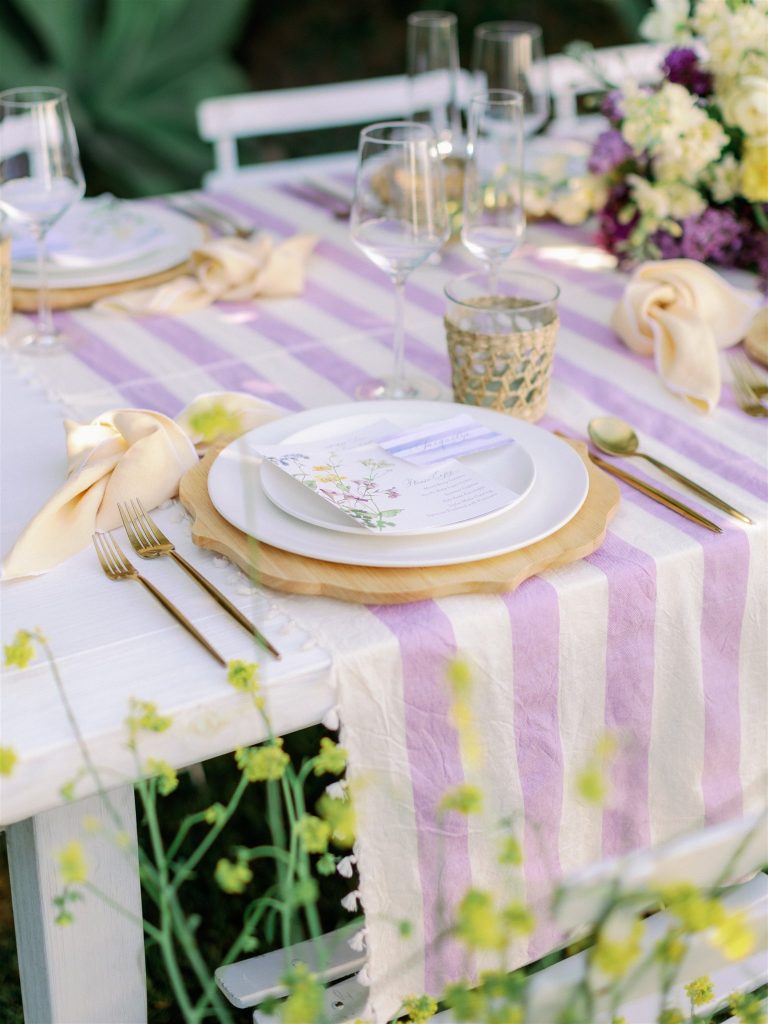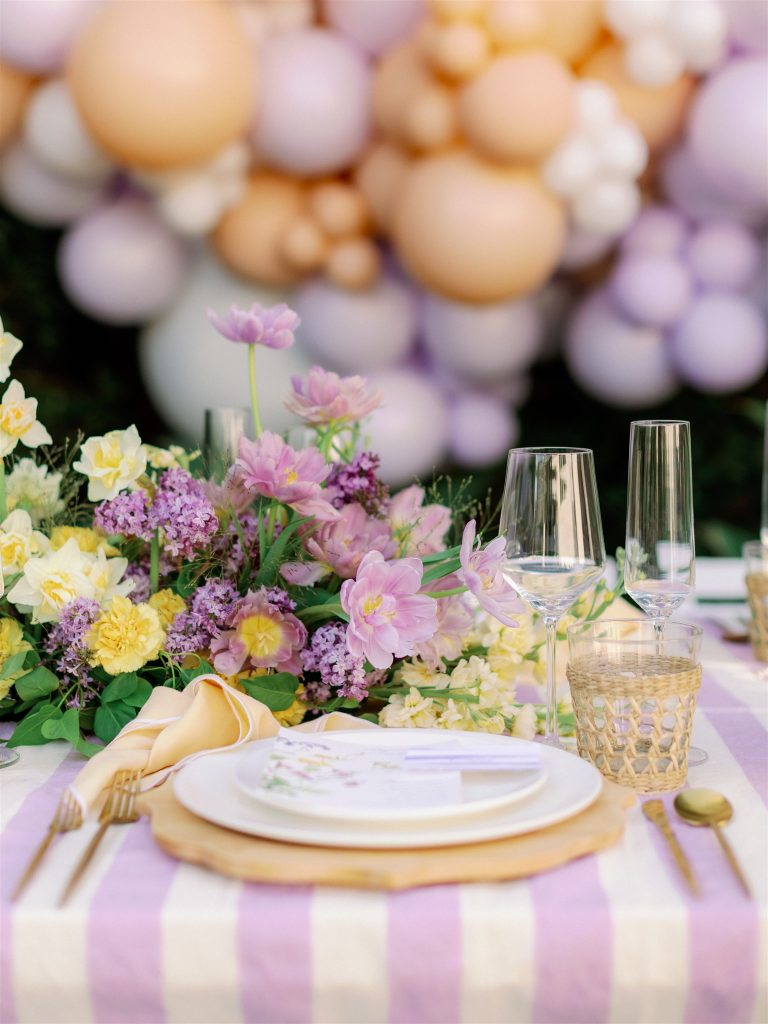 Just a whole lot of pretty that Caitlin captured so perfectly!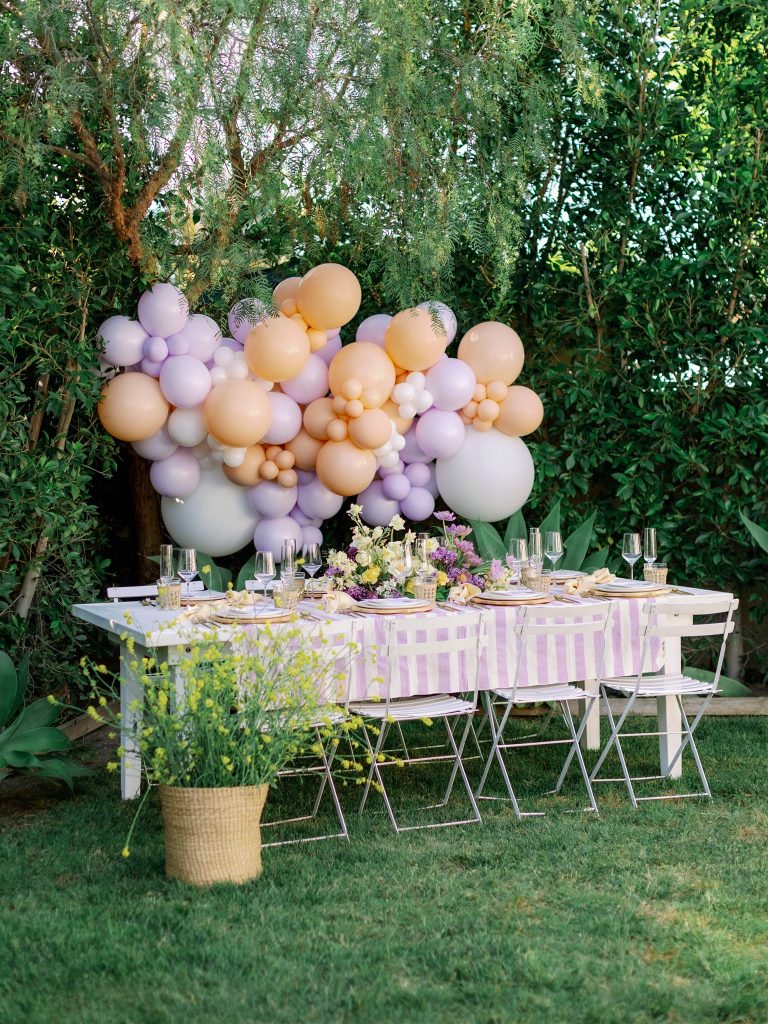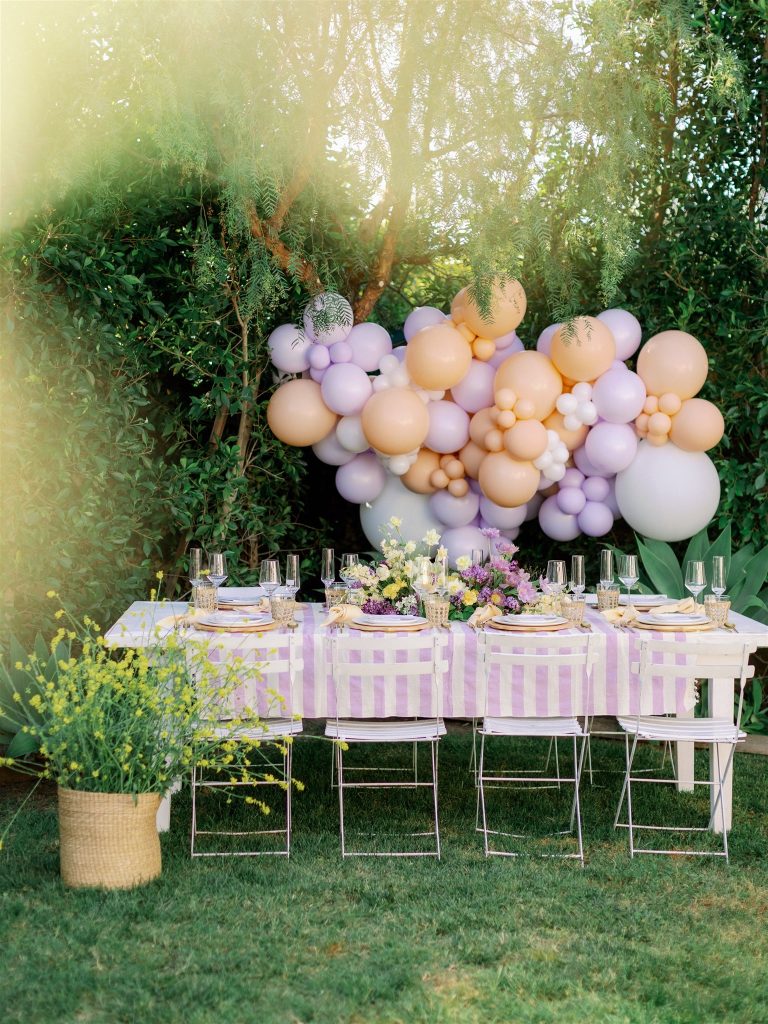 Moving on to our delicious menu! Taylor Made Catering always has the tastiest bites and spreads no matter the occasion. I love how easy they make it for their clients and how delicious everything always turns out. In this case their prosciutto flatbread with arugula was a definite favorite, along with a yummy pesto pasta salad and a delicious caprese salad.
And can I say, the best part of hiring a talented catering service like Taylor Made would be so mom doesn't have to cook! Hint Hint everyone….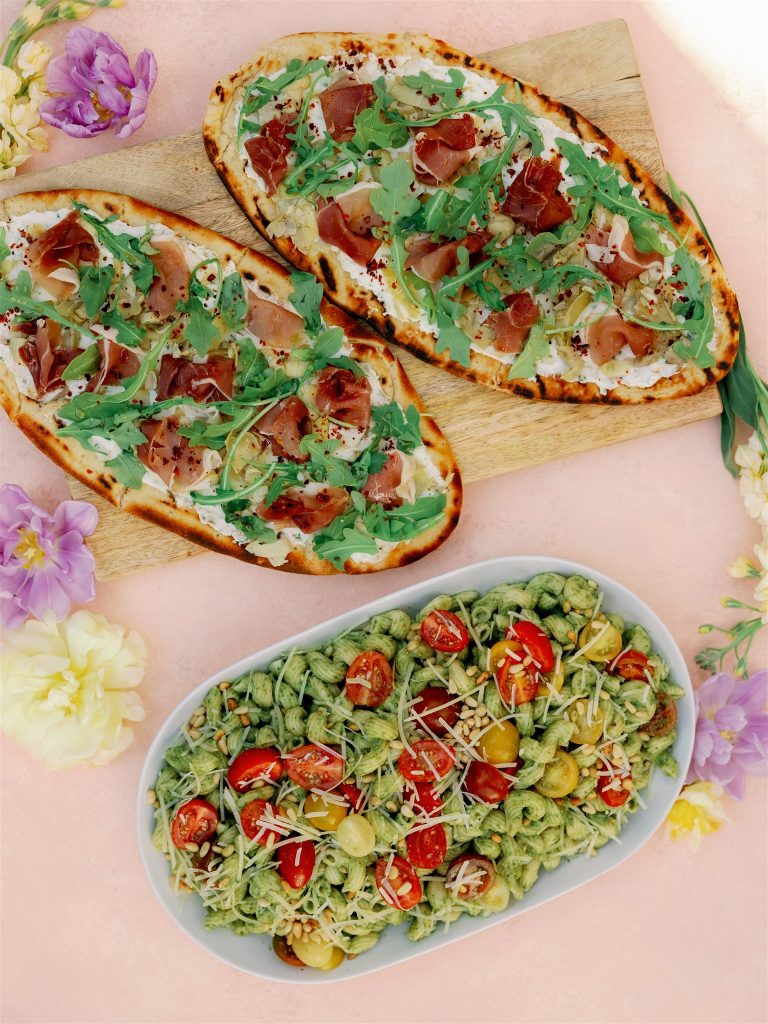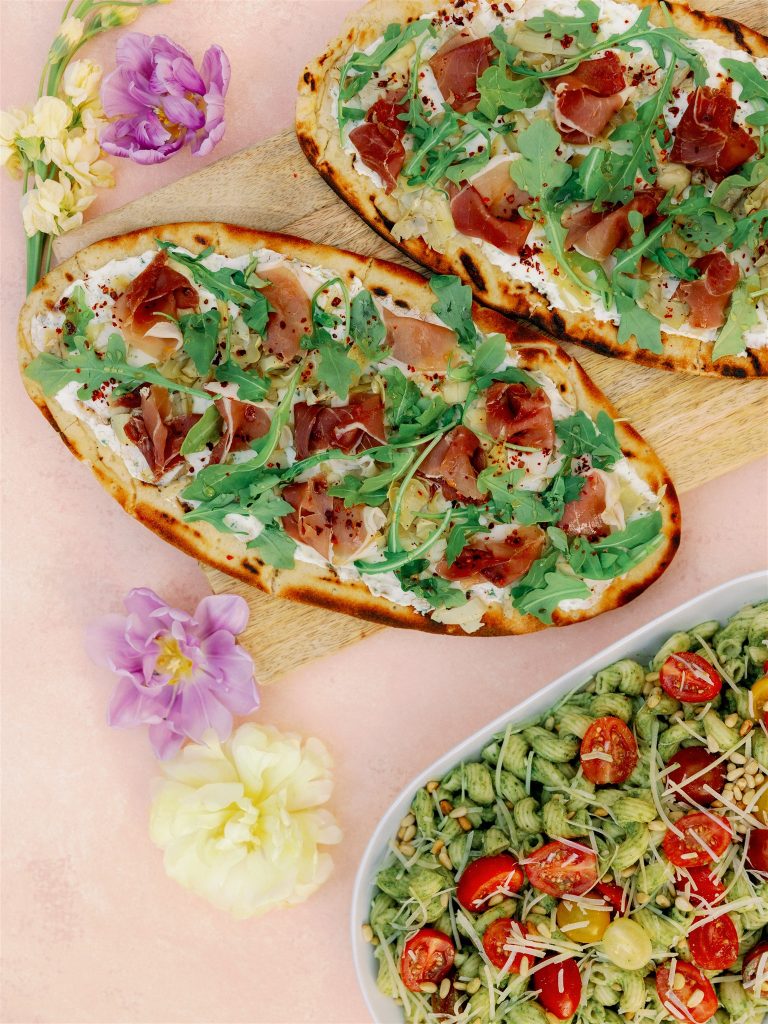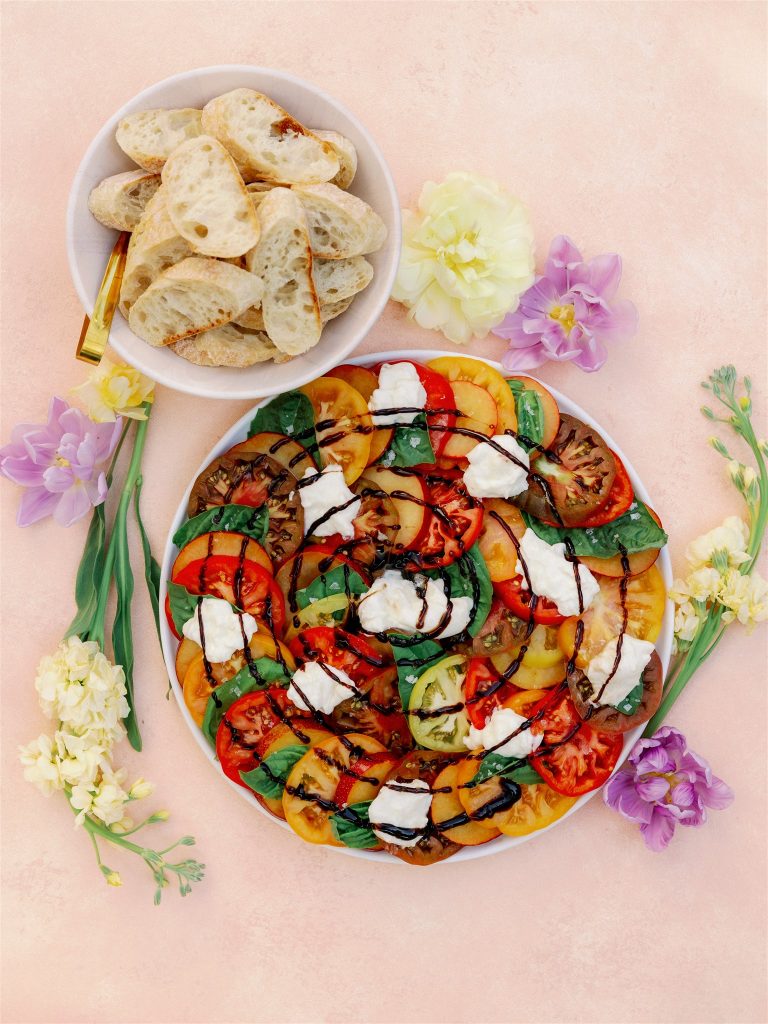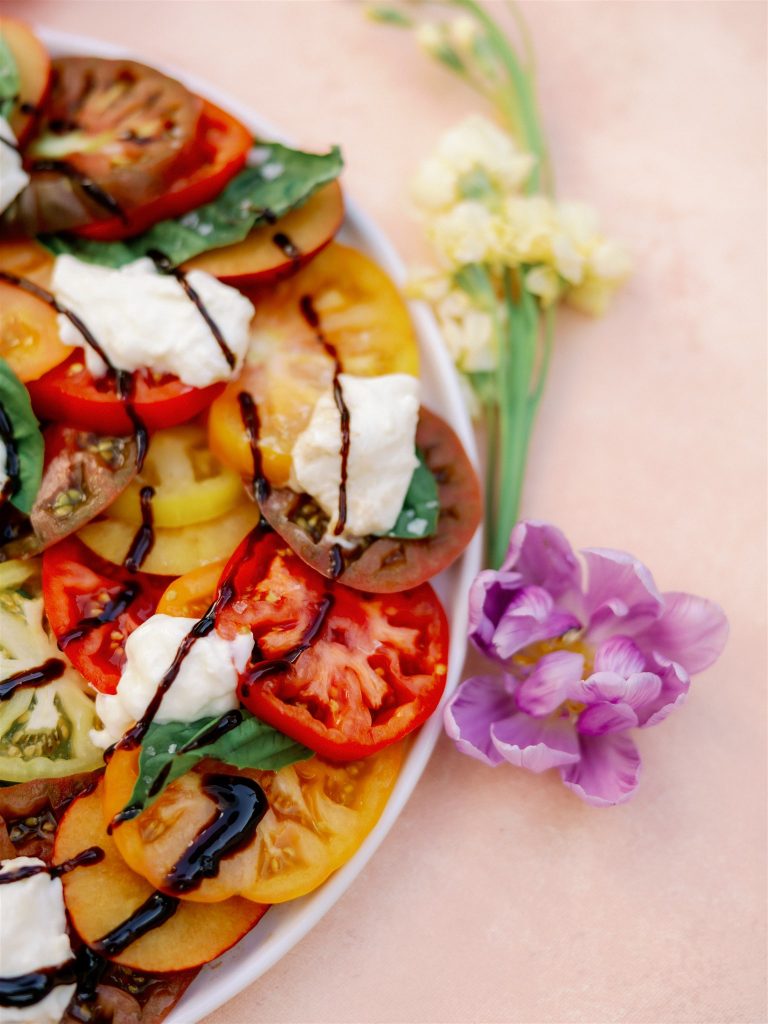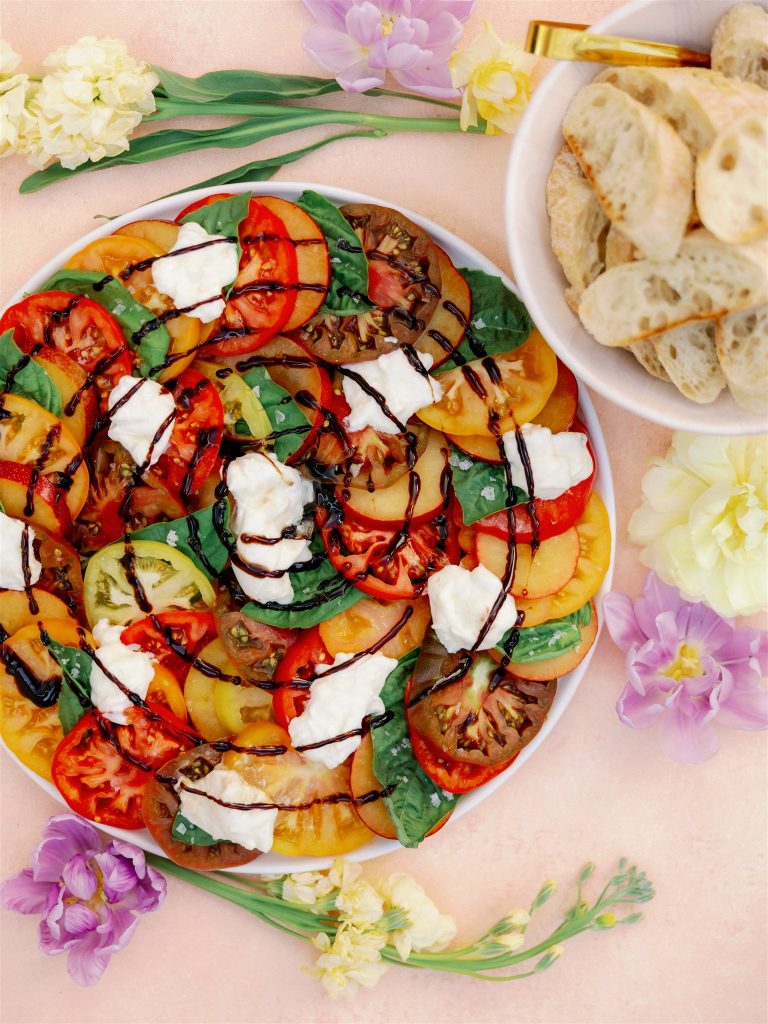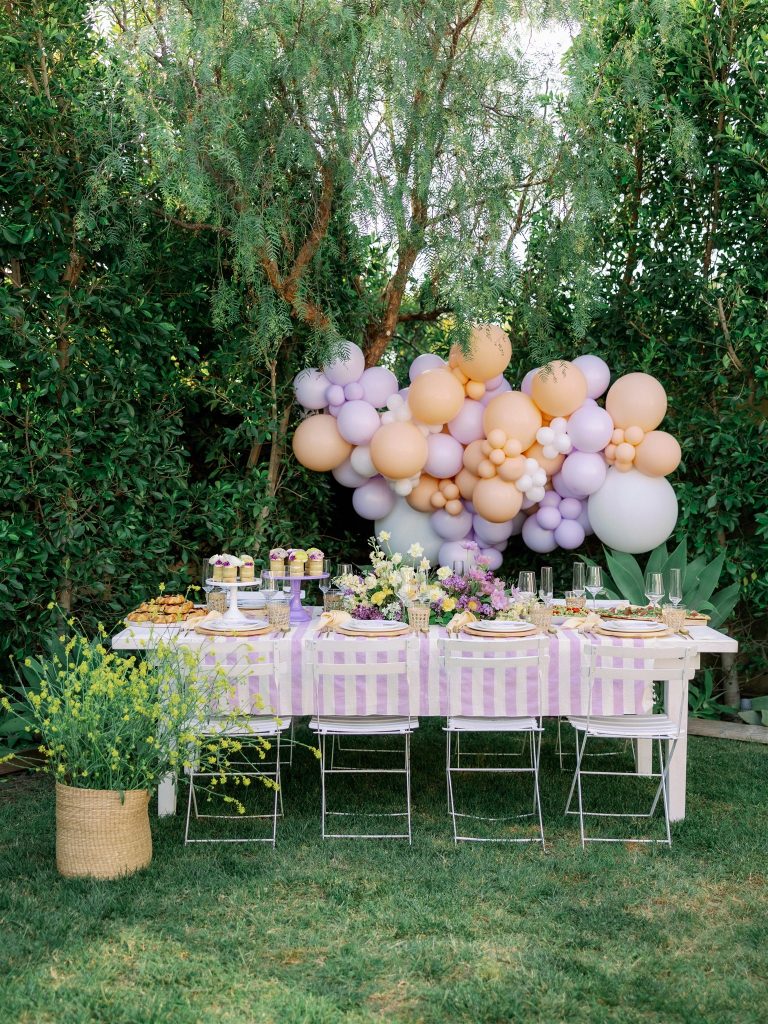 This caprese salad is almost too pretty to eat! Almost…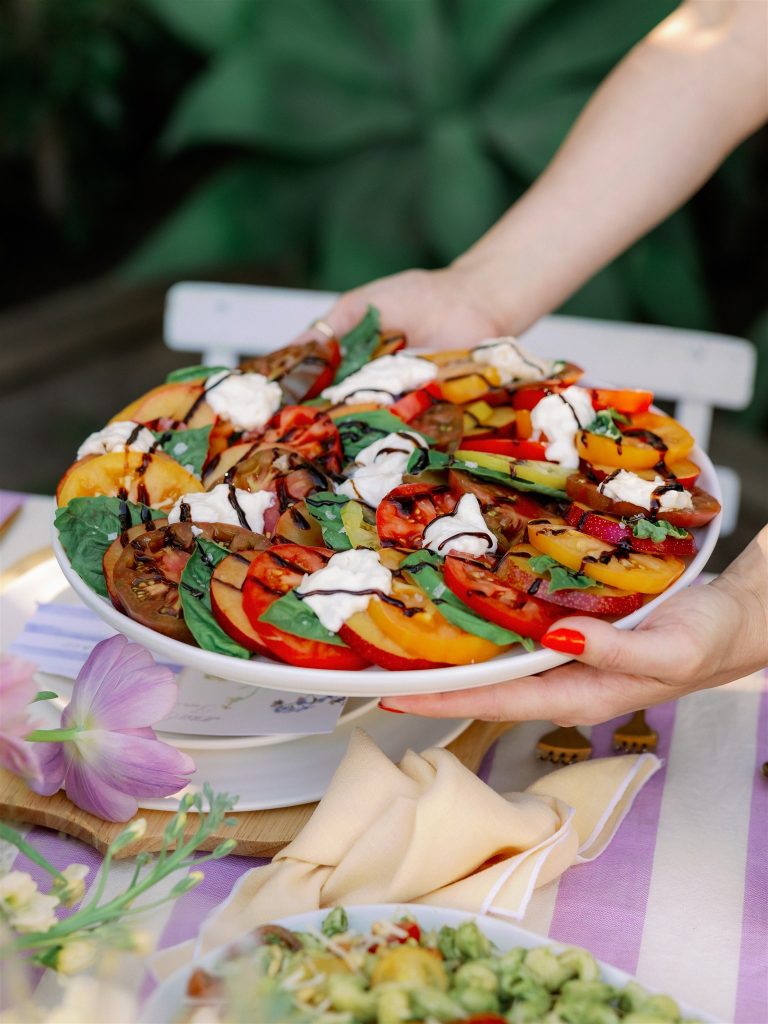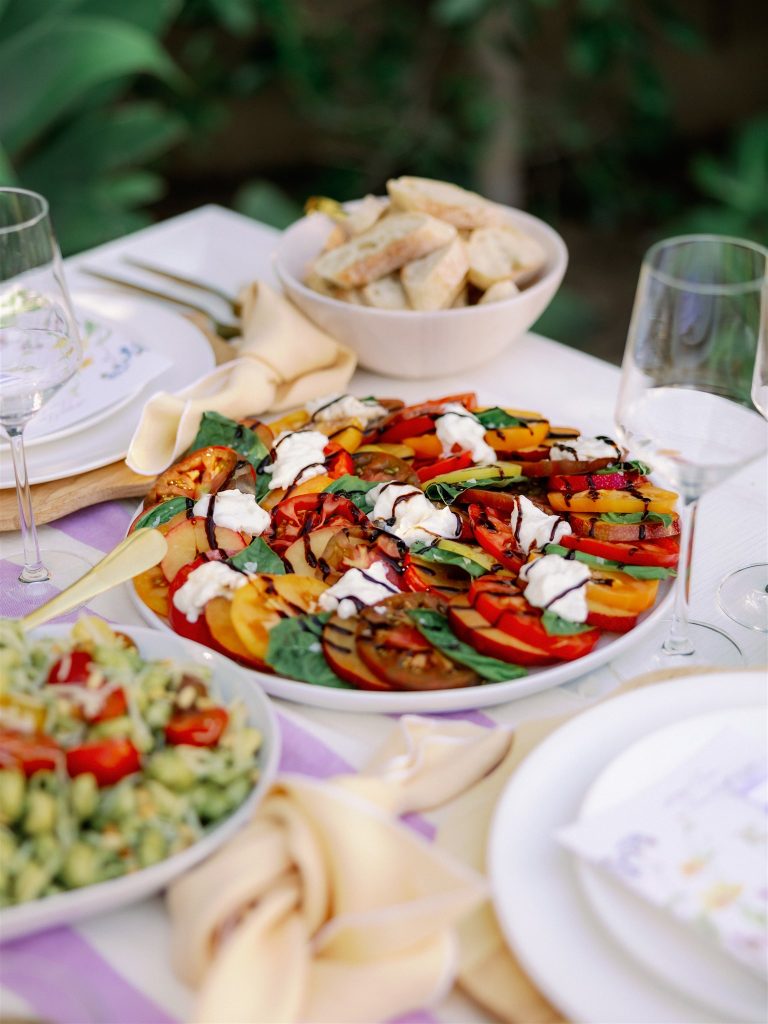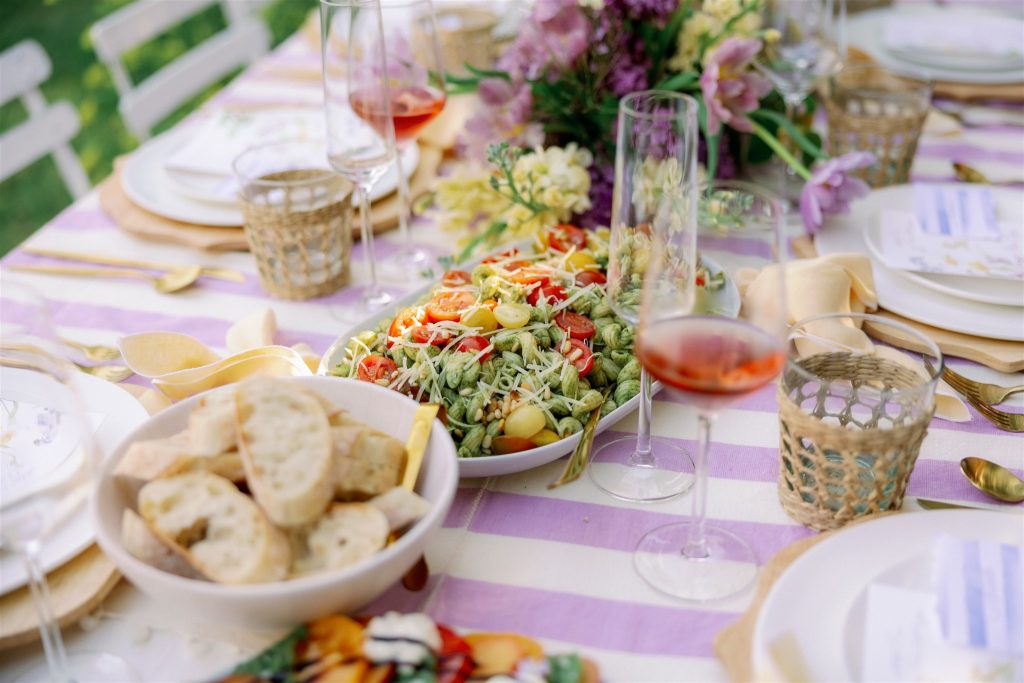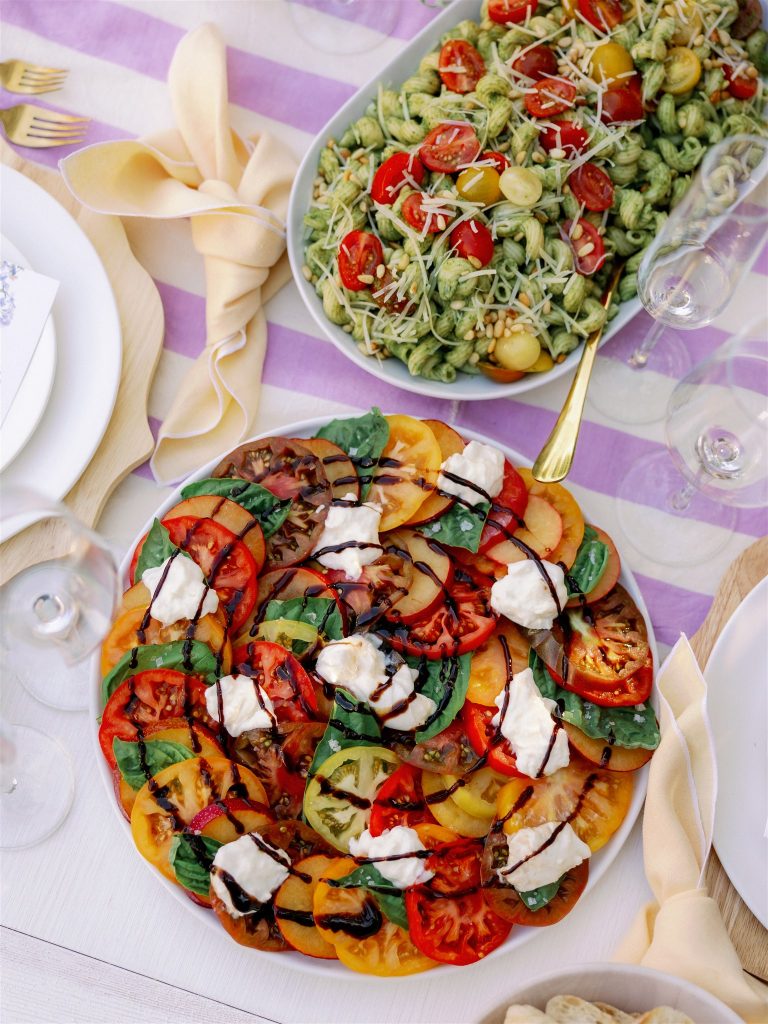 Look at how happy I am! I don't have to cook!!! Haha!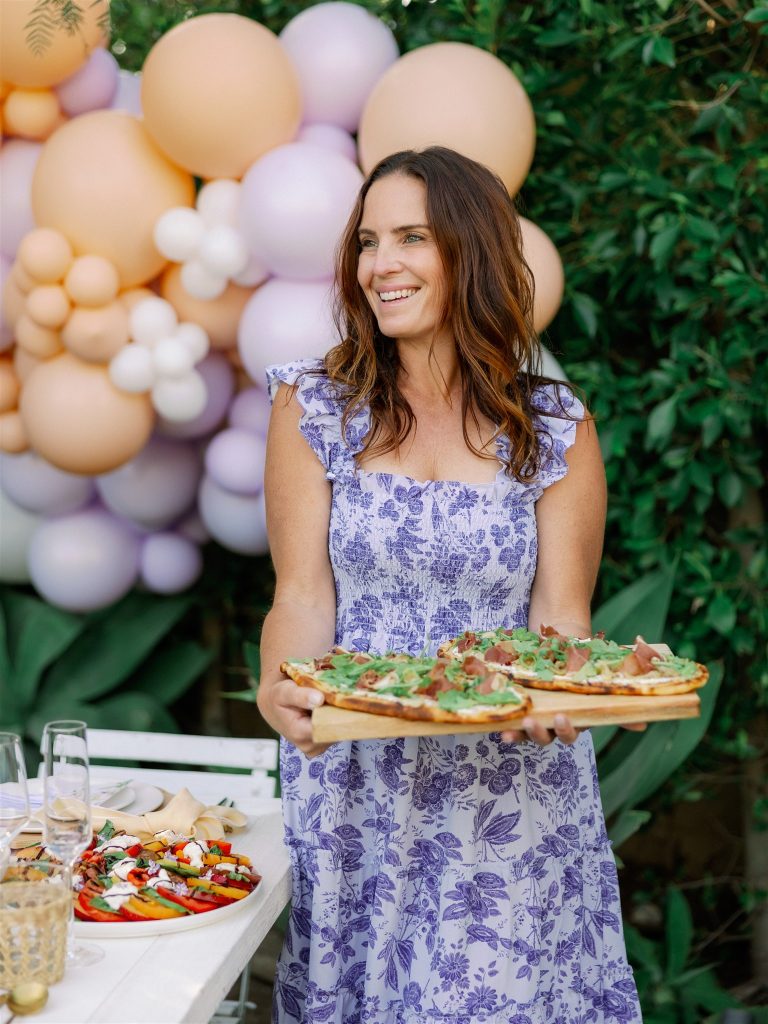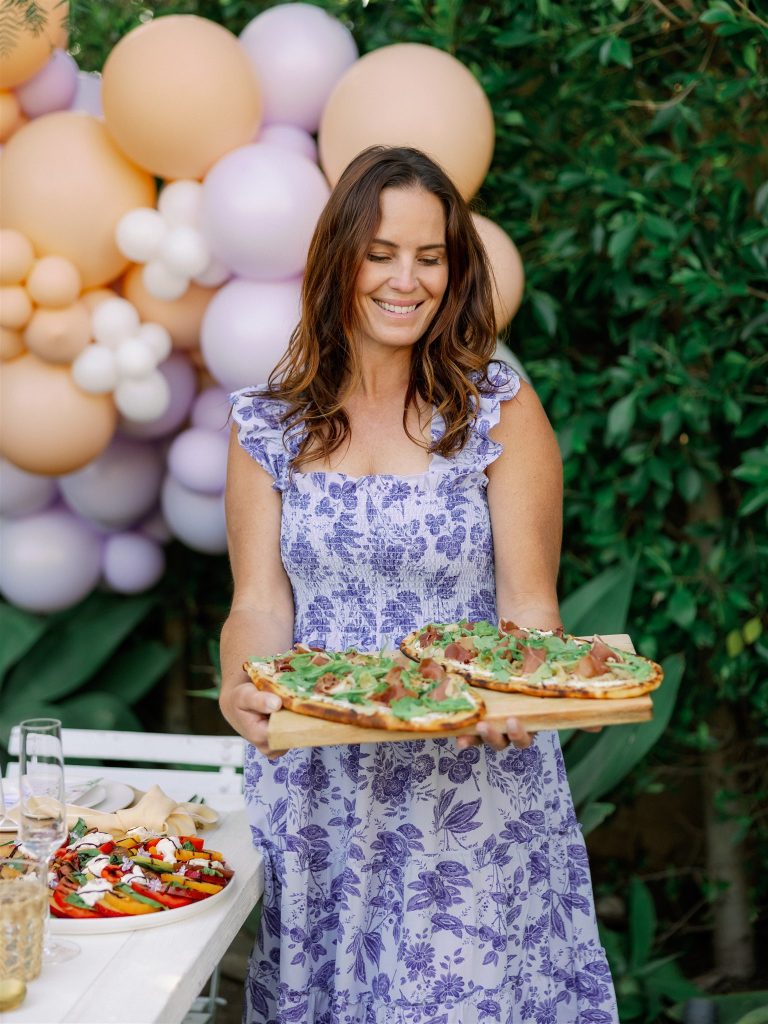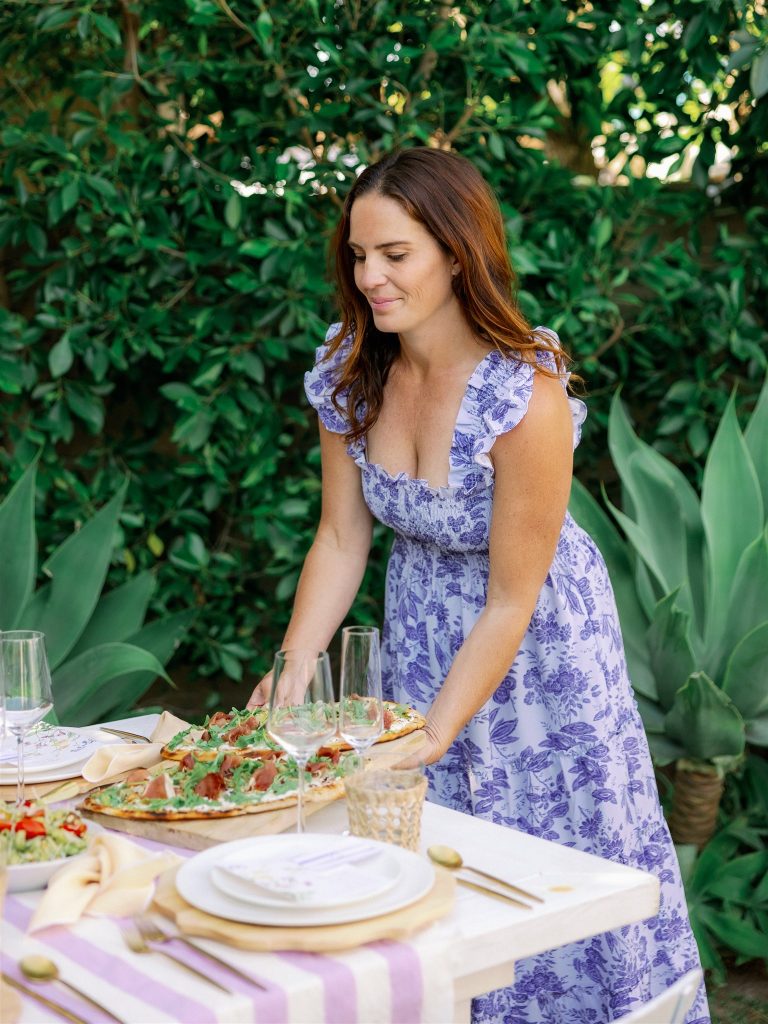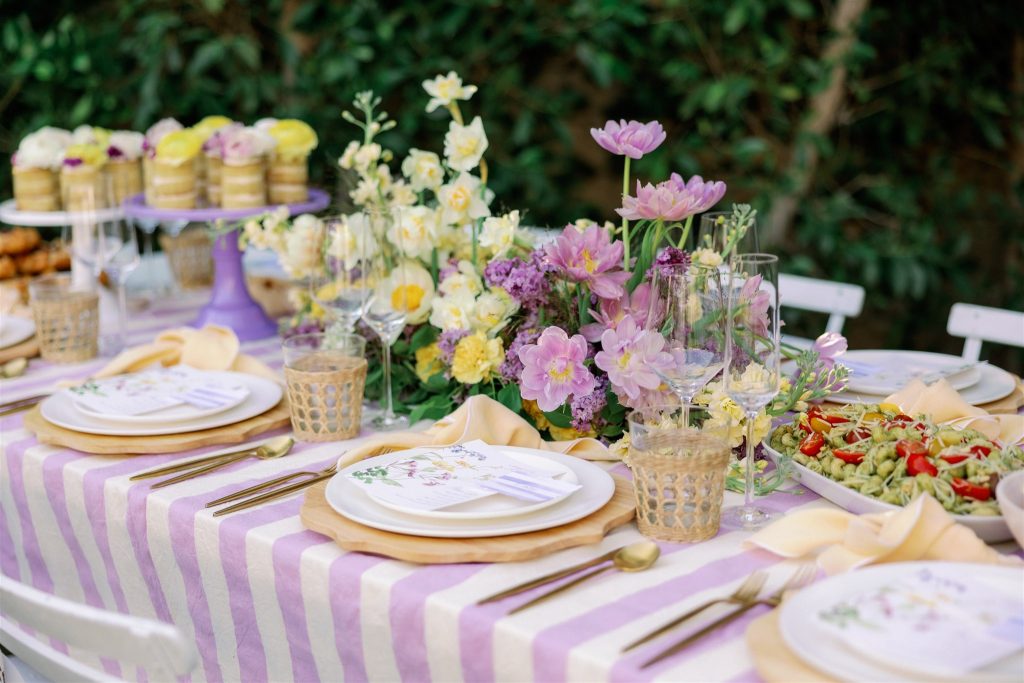 Yum, Yum!!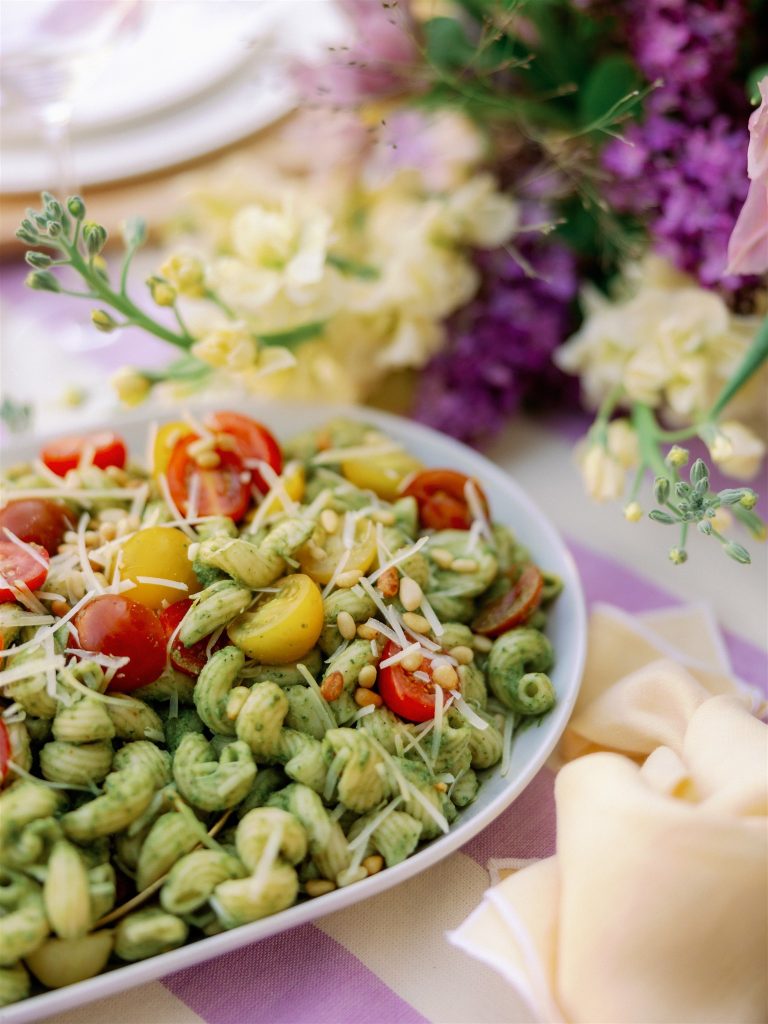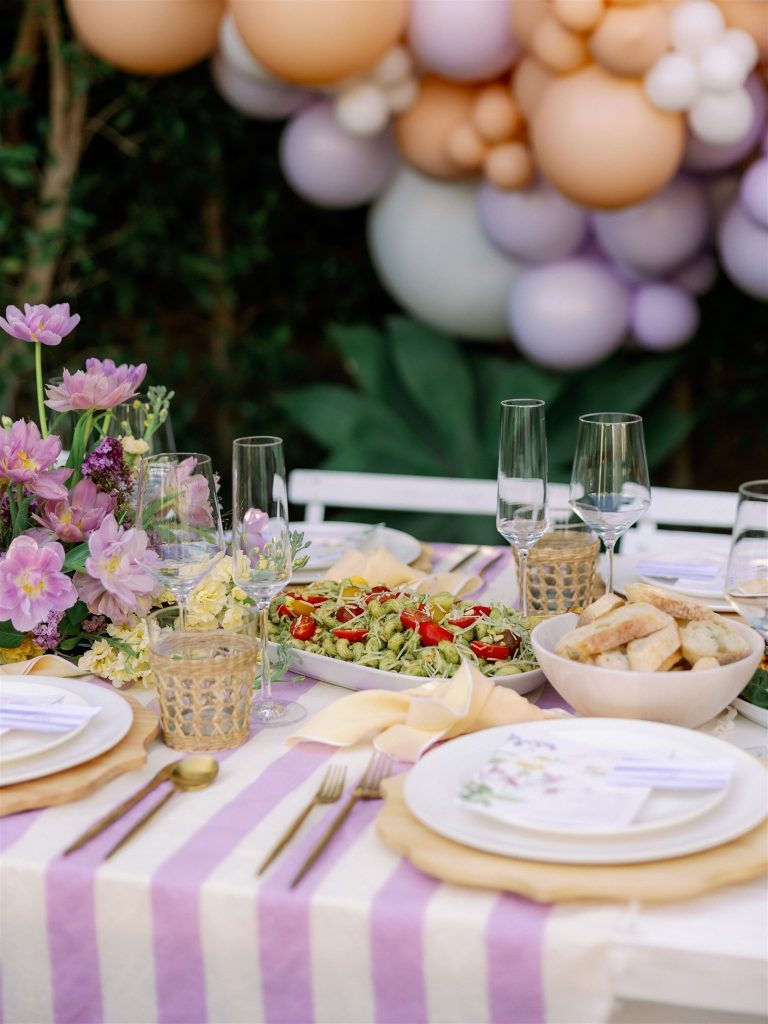 All that this beautiful spread needs is dessert!! You know we never forget that…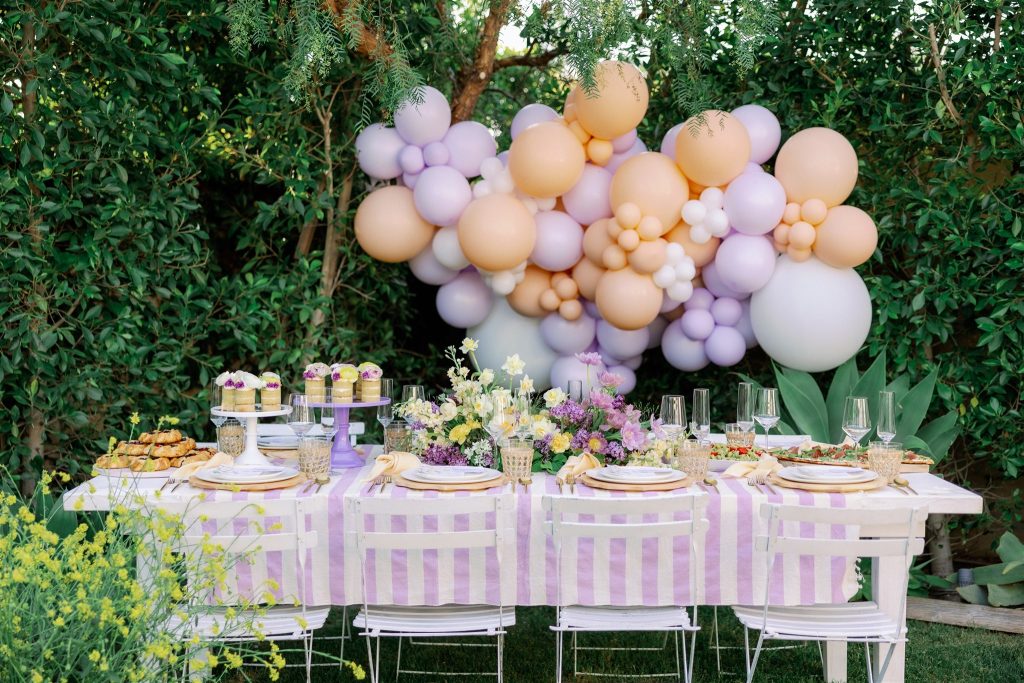 Taylor Made takes care of everything!! That amazing menu along with these pretty and delicious desserts! Vanilla baby layered cakes with gorgeous blooms and mixed berry galettes, so much yummy!!!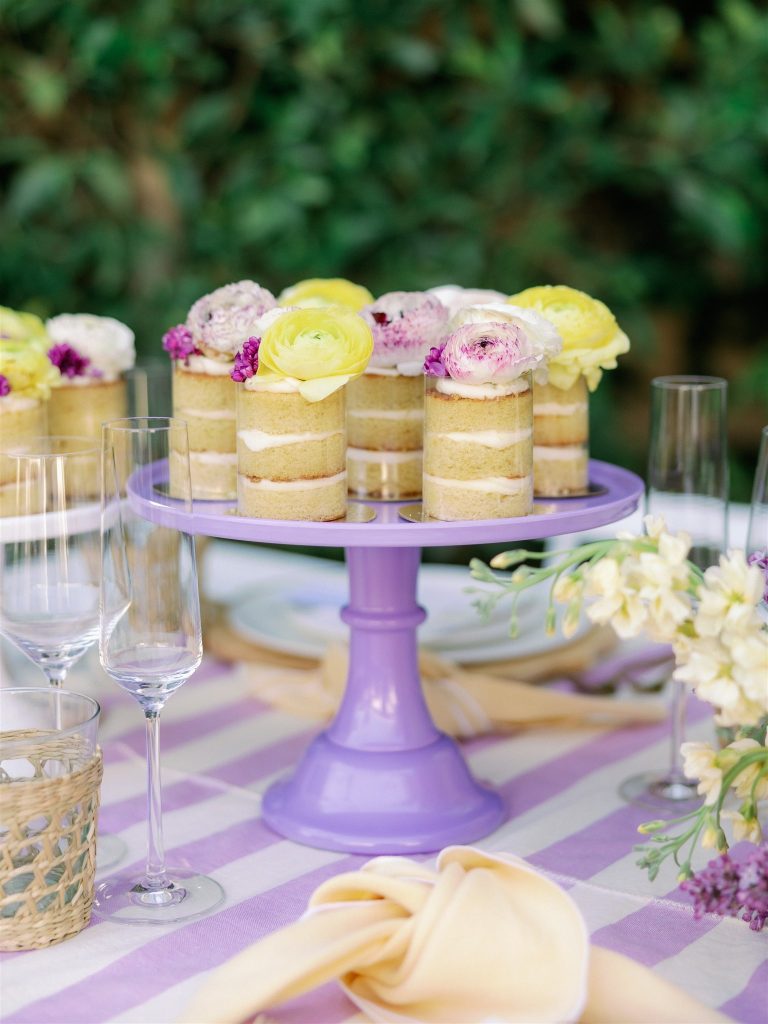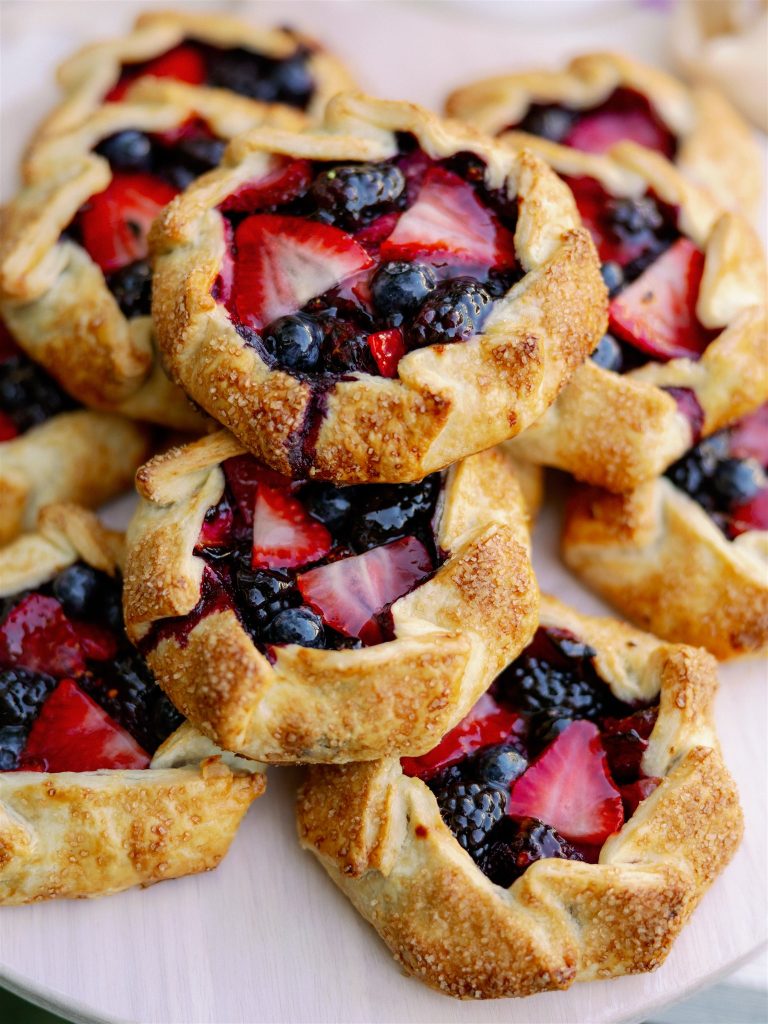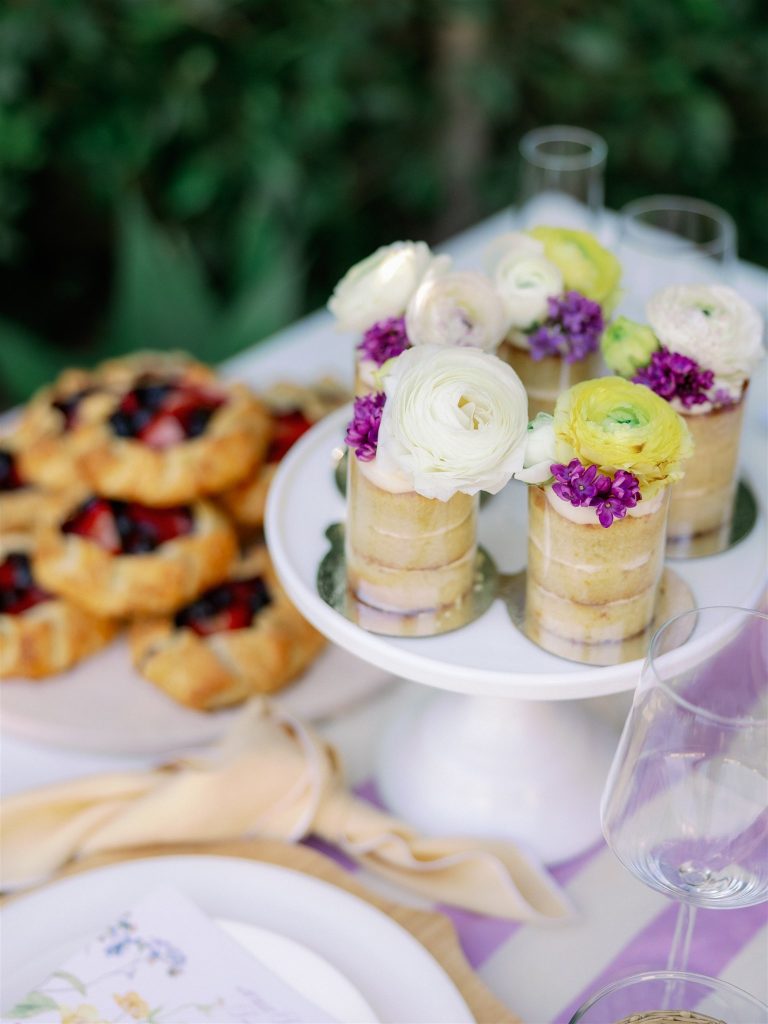 These were so pretty!!!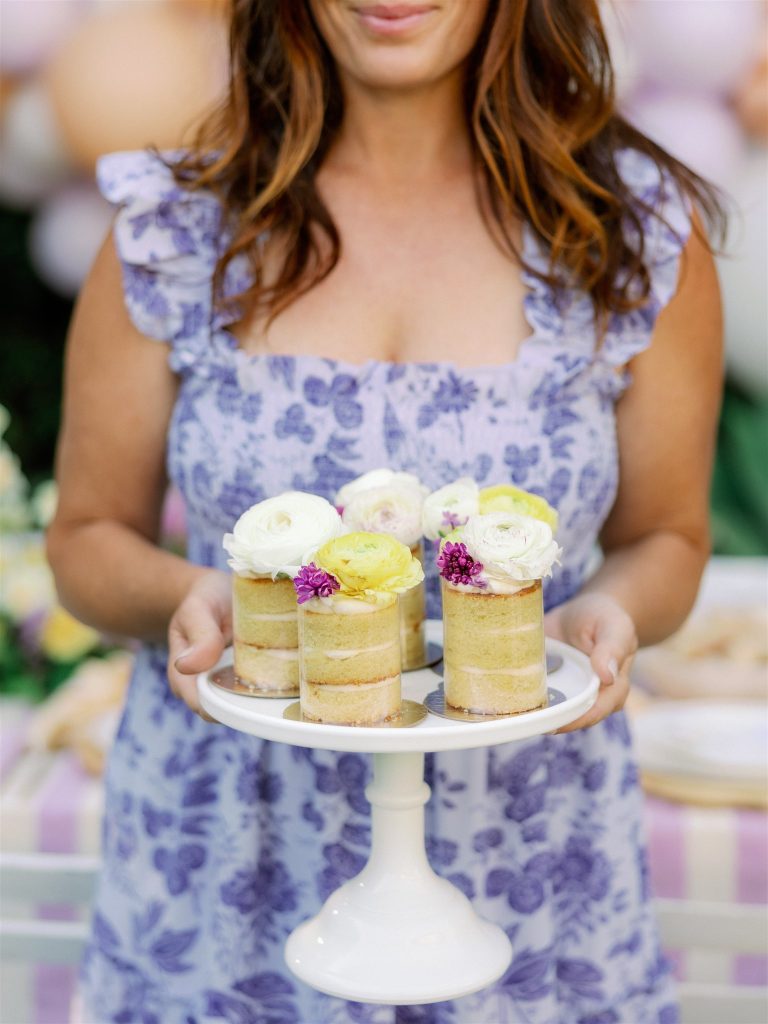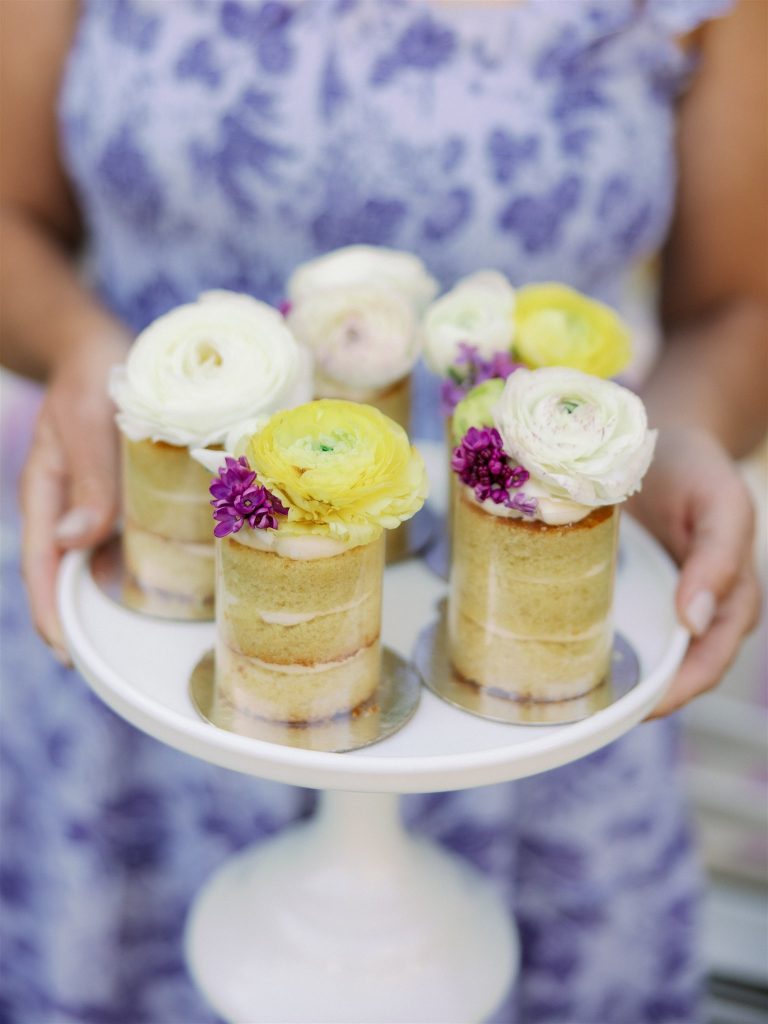 And now for this mama (and most mamas) favorite part – the rosé!!! Let's have a toast to all that mamas do!!!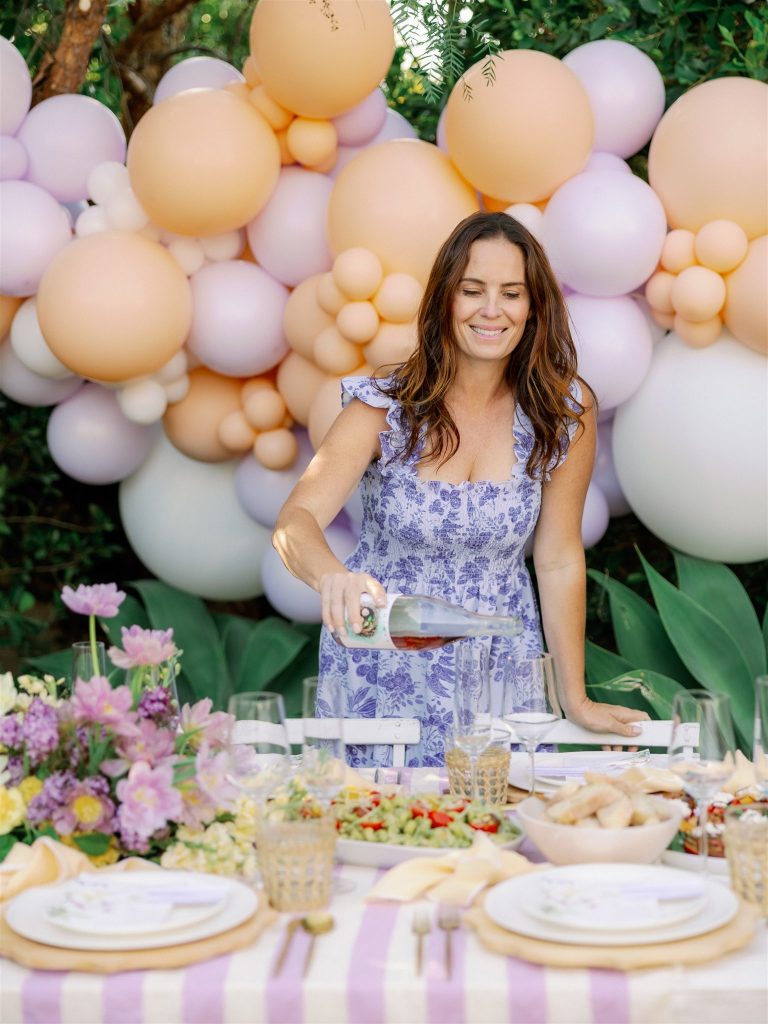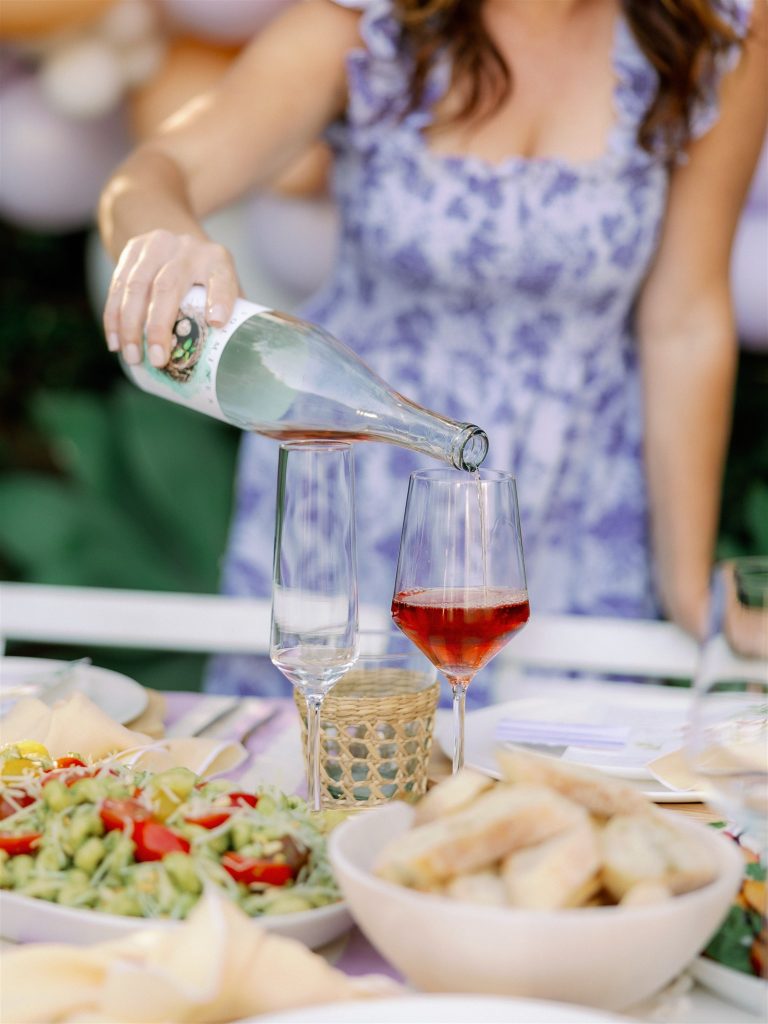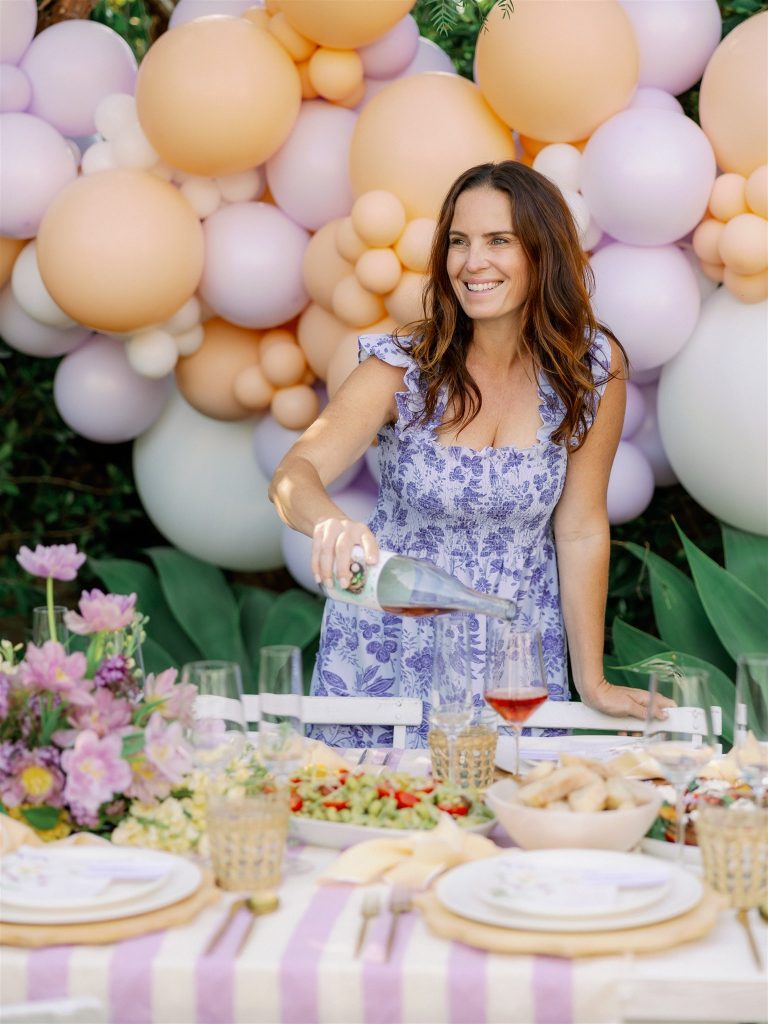 Cheers!!!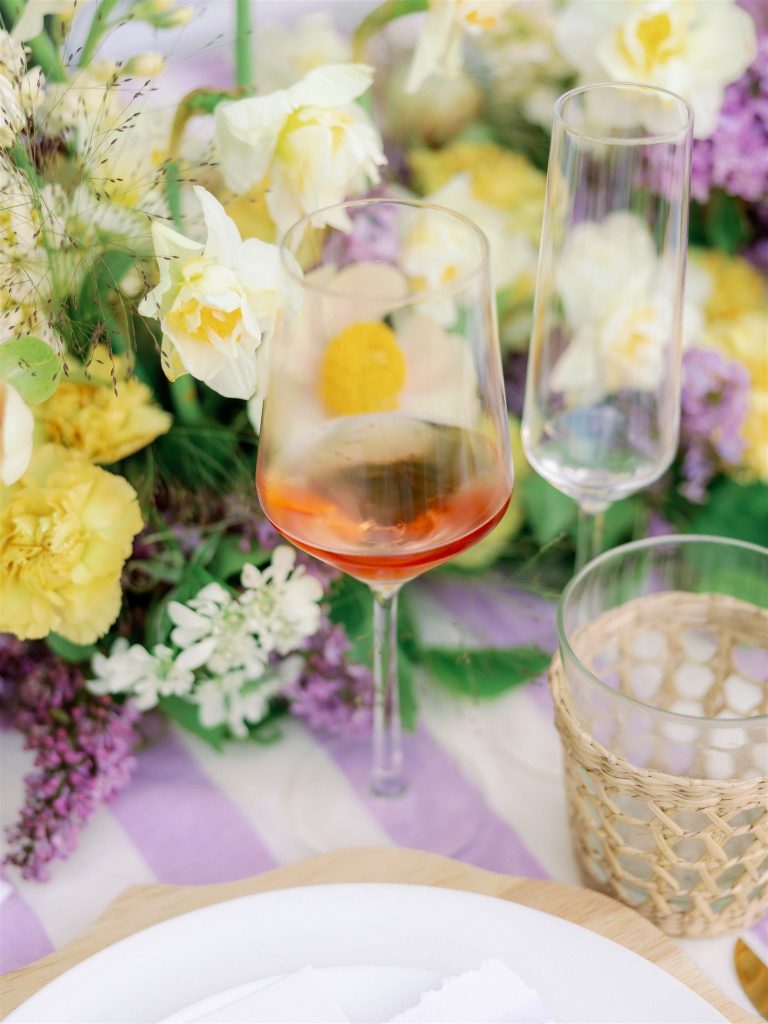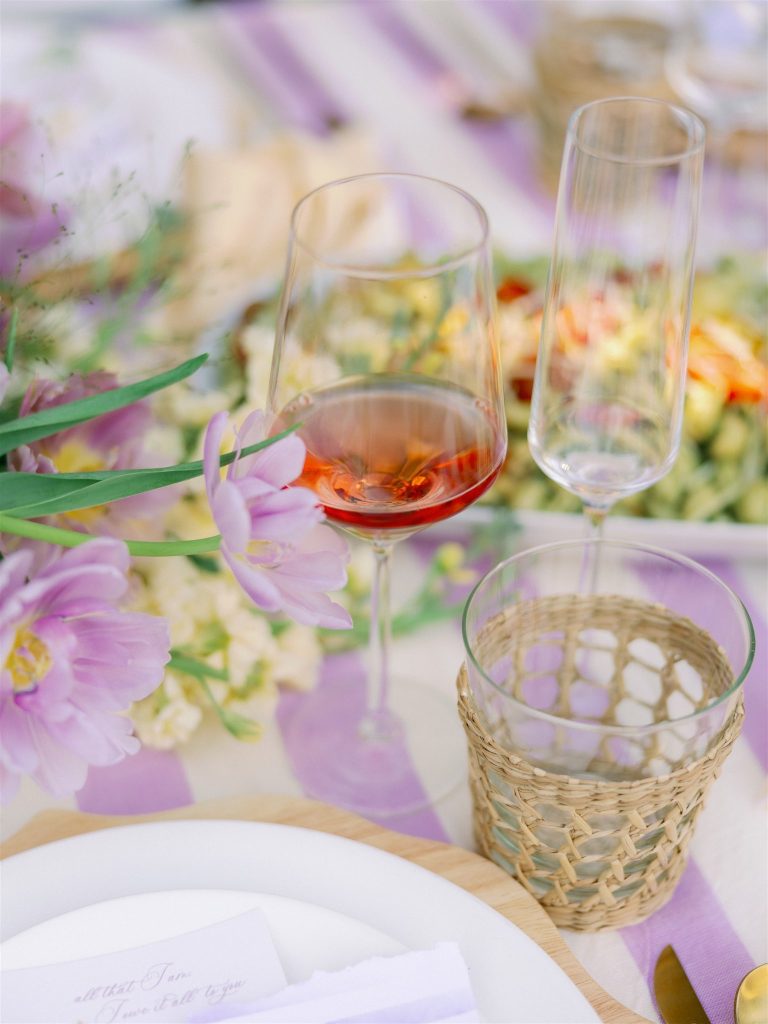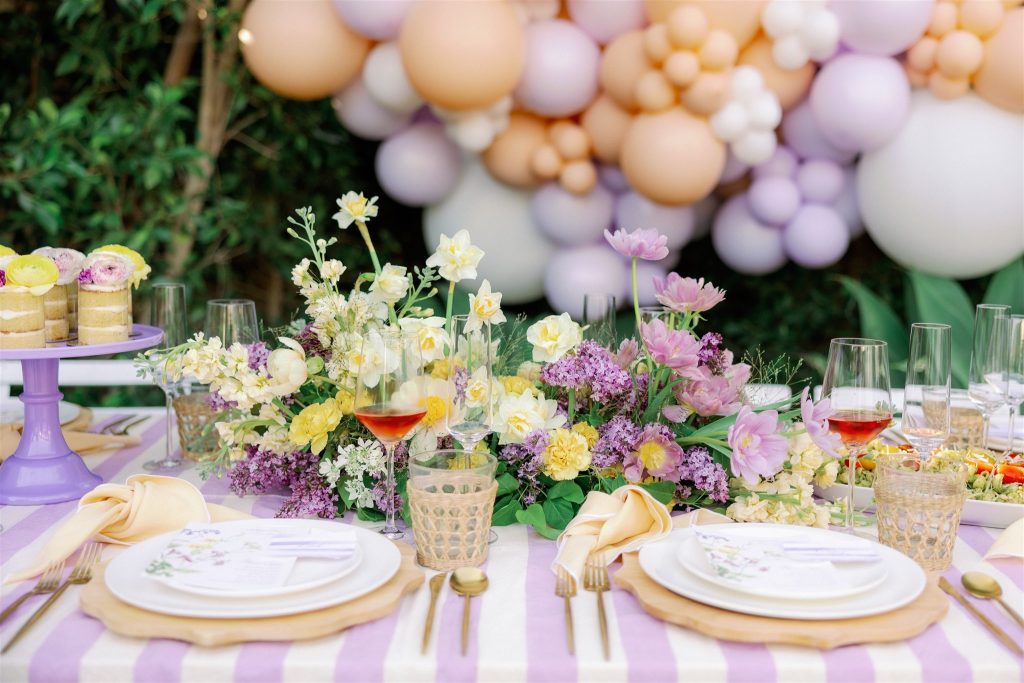 Happy Mother's Day to all!!!
xx
Jacquelyn