It's a DIY kind of Friday over here in Beijos land!! We got a few requests recently on how to do a DIY fall garland. So I turned to my girl Alex, the talented owner of Third & Park. Fun fact, Alex was one of our brides for this beautiful wedding a few years ago. Shortly after her wedding she started doing florals, and as they say the rest is history!
She's been killing the floral game and is always so amazing to work with! Alex goes above and beyond for all of her clients and is someone we highly recommend for events.
Today she is sharing a DIY garland made of all dried materials. That means this sucker will last basically forever! Which is pretty amazing, right?! Plus most of the materials are from Amazon so it's super easy to recreate! Keep scrolling for the DIY!
Photos by Megan Welker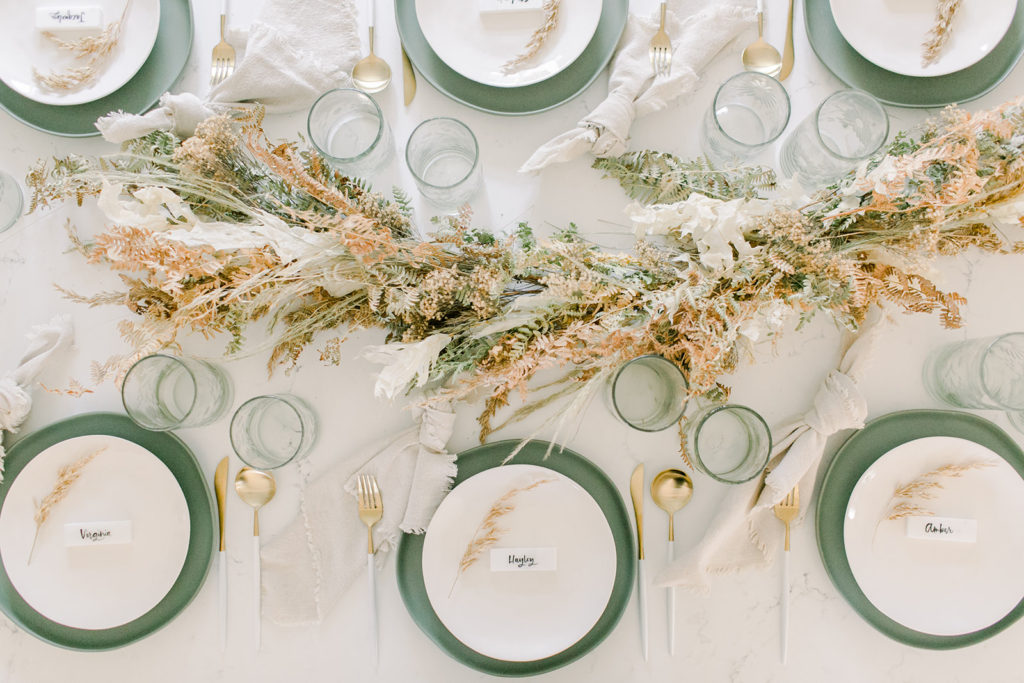 Tools
Dried Material
Foraged dried grasses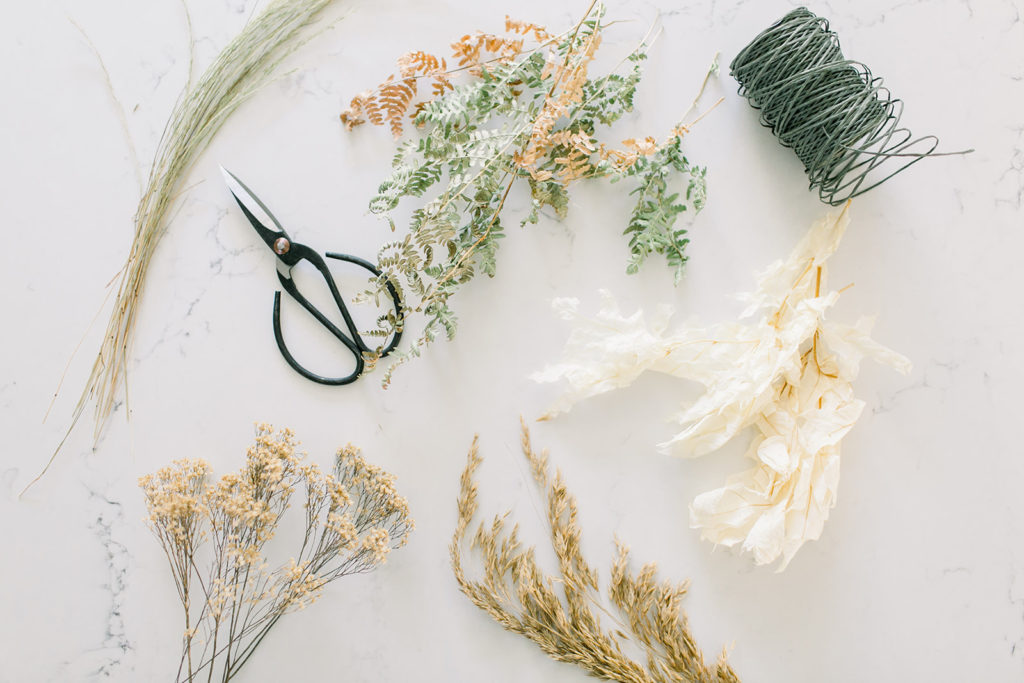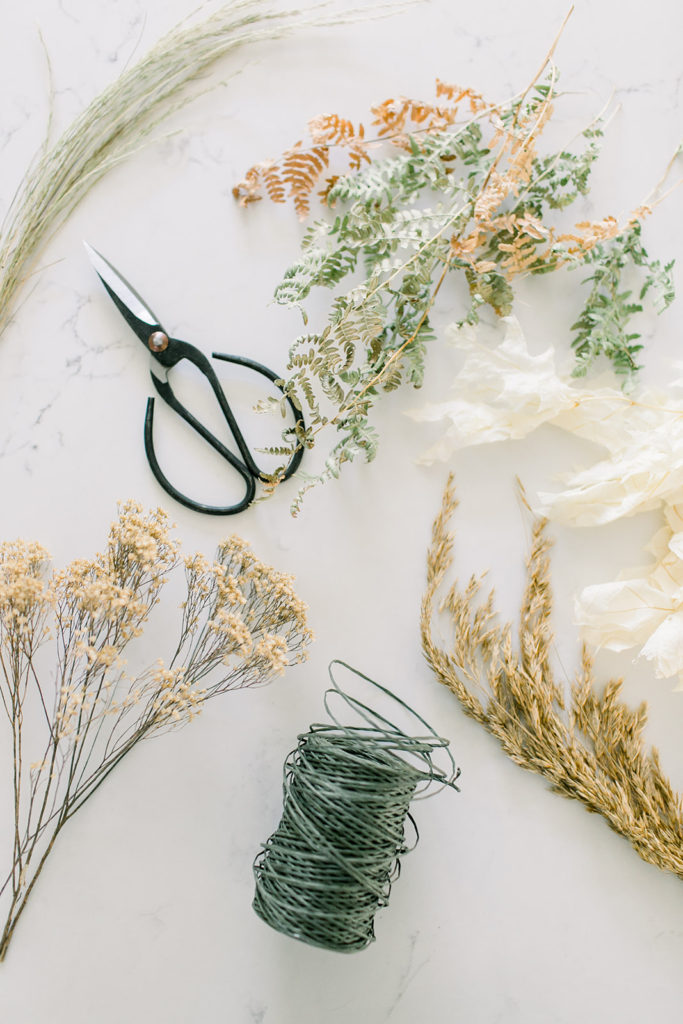 Gather all materials
Pre cut all dried ingredients (I like a mixture of varying lengths)
Pre cut bind wire (4-5 inch long pieces)
Start garland by clustering a mixture of dried ingredients together.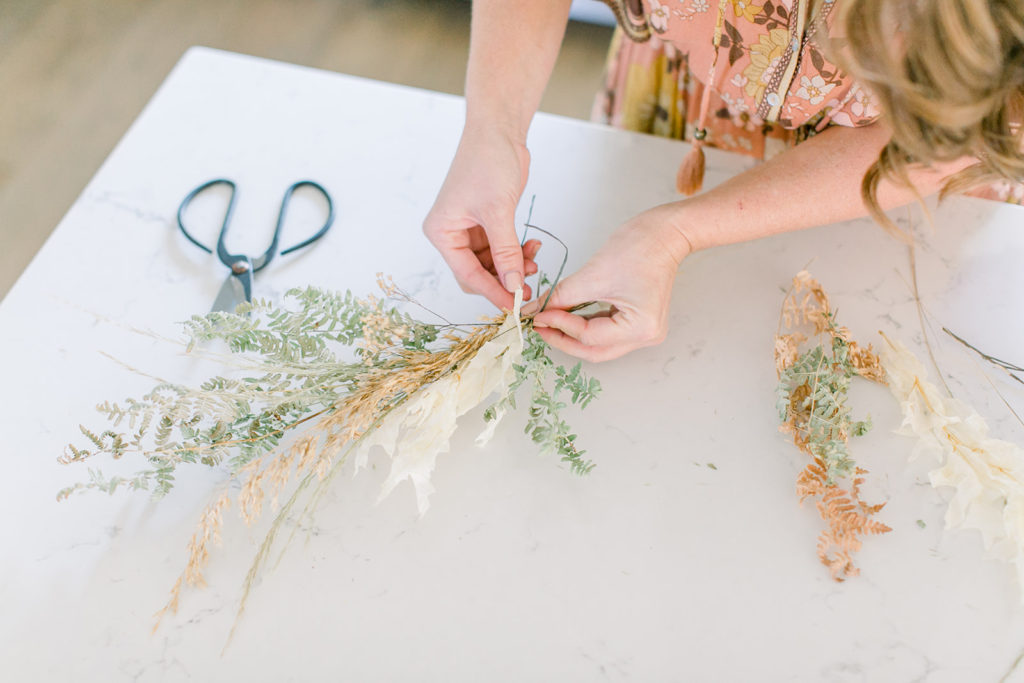 Tie ingredients together with a piece of the pre cut bind wire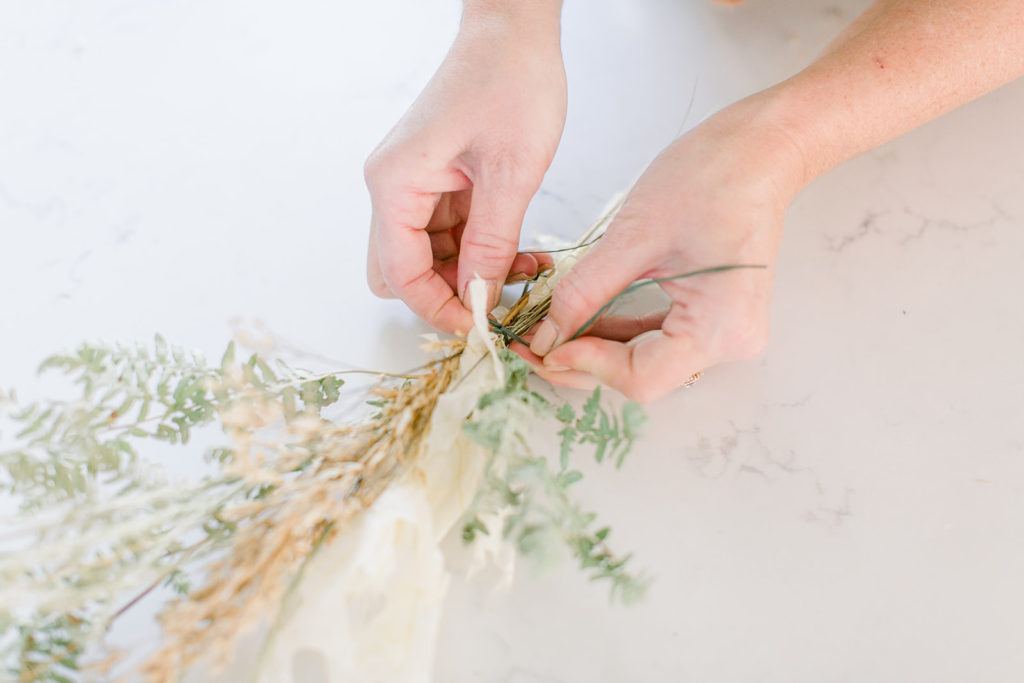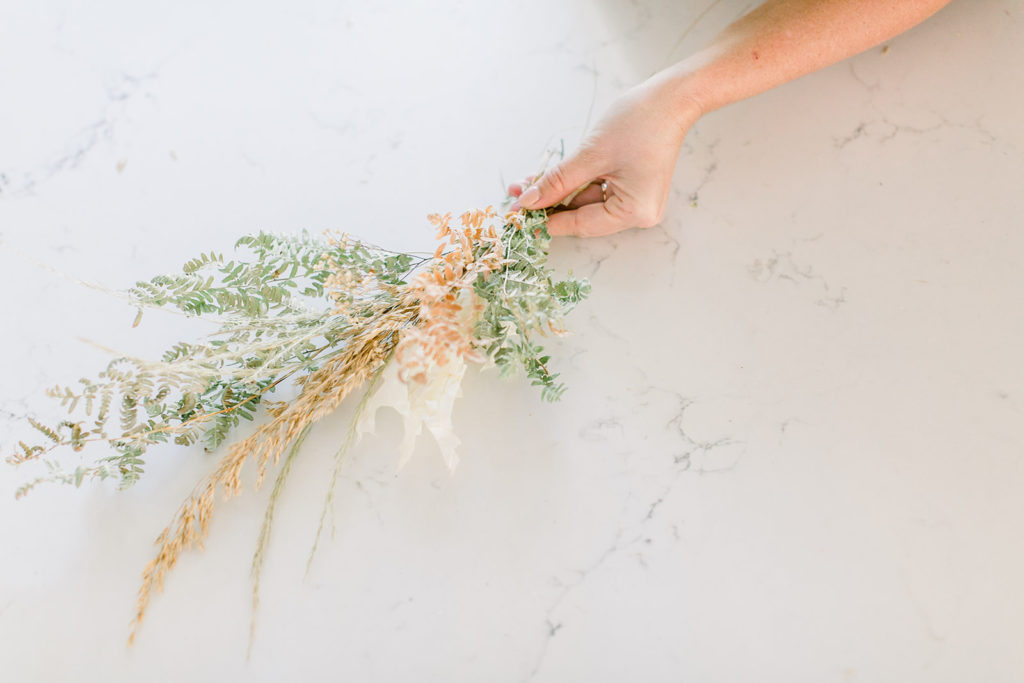 Next take another cluster of ingredients, place on top of the first tied cluster and tie the 2 clusters together.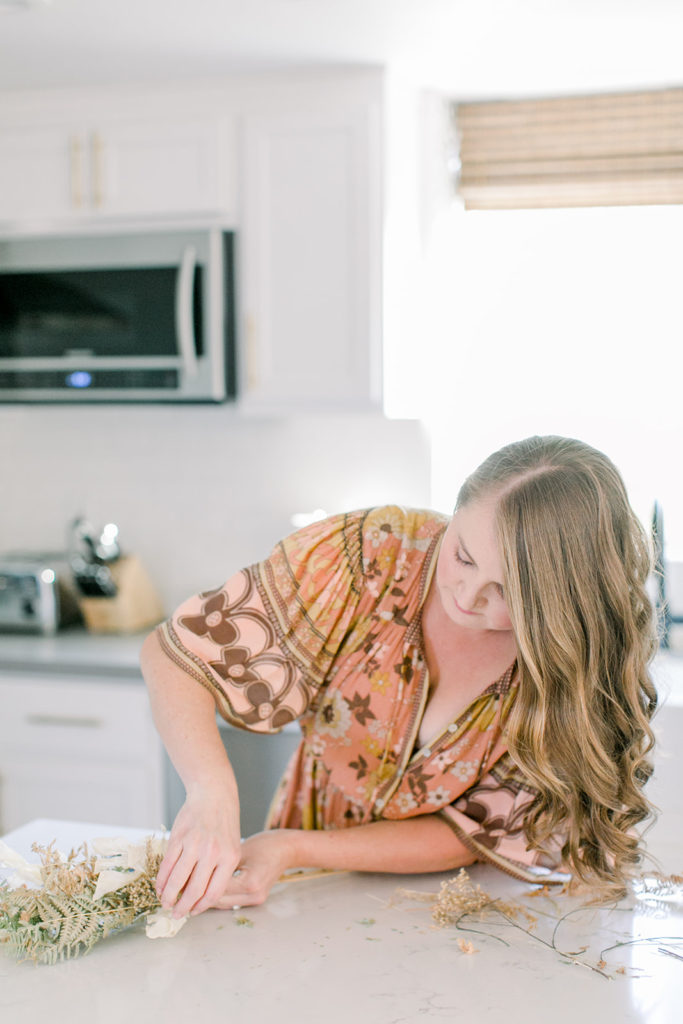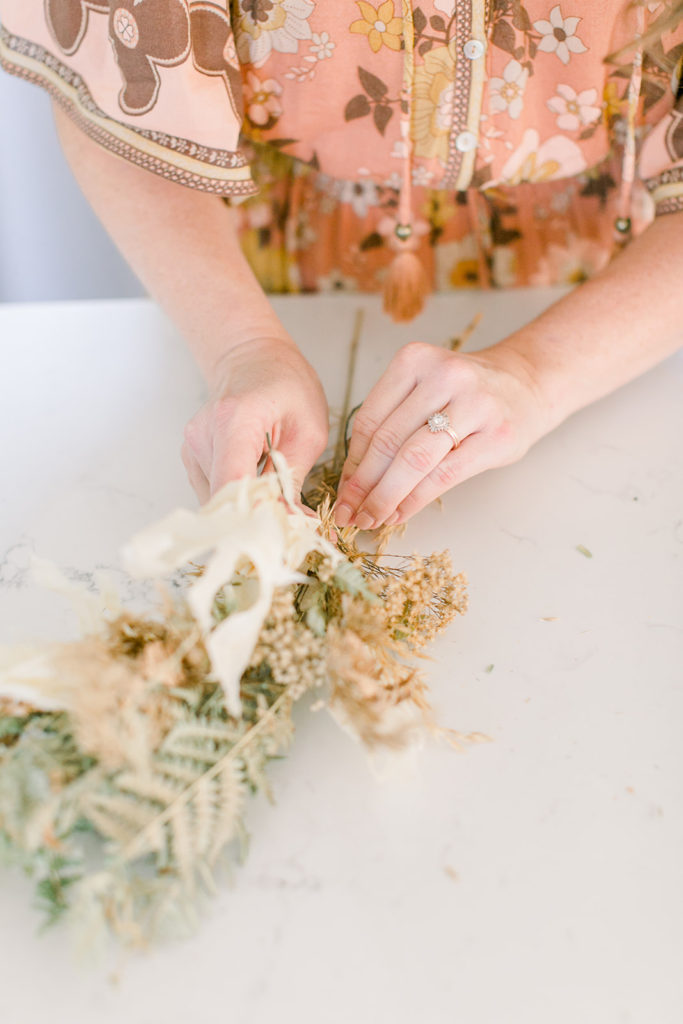 Continue these steps until desired length is achieved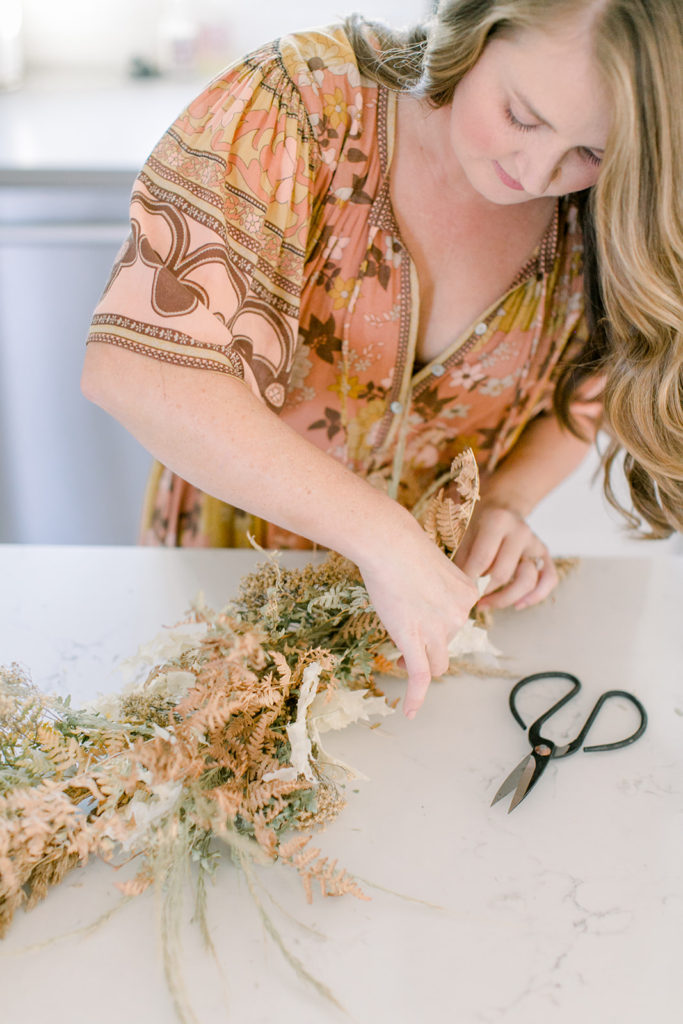 Isn't that so pretty?! And I love the soft muted tones for fall! Plus, since it's dried it will last forever! You can use it through the winter and into spring!!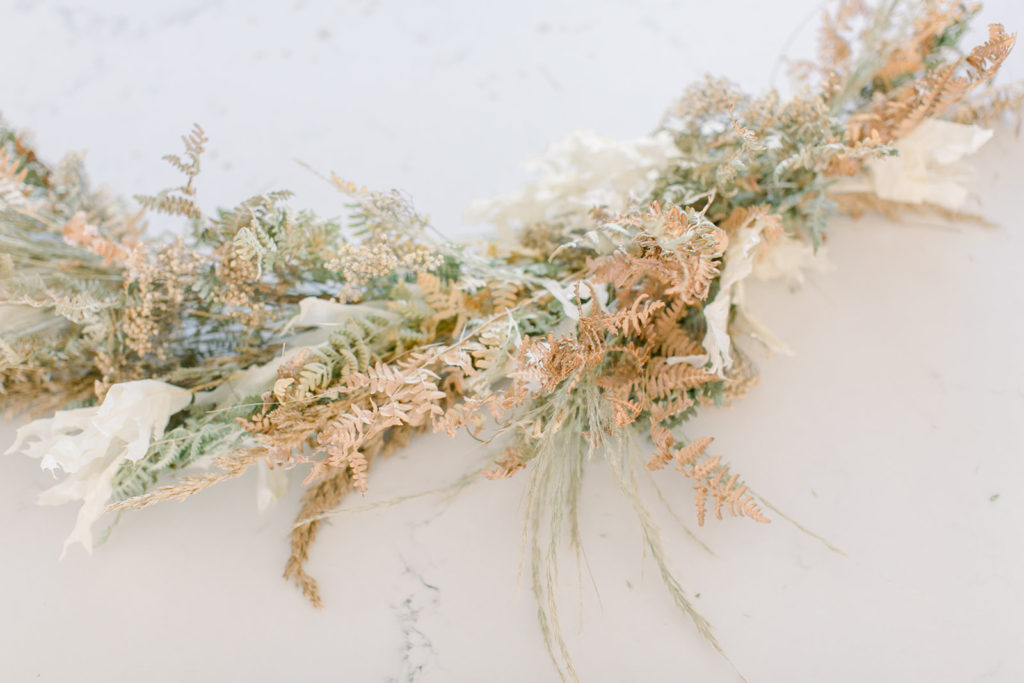 I even styled it on a pretty tablescape for you to see! Makes for some really great Thanksgiving or holiday inspiration. These are the pieces I used for the table.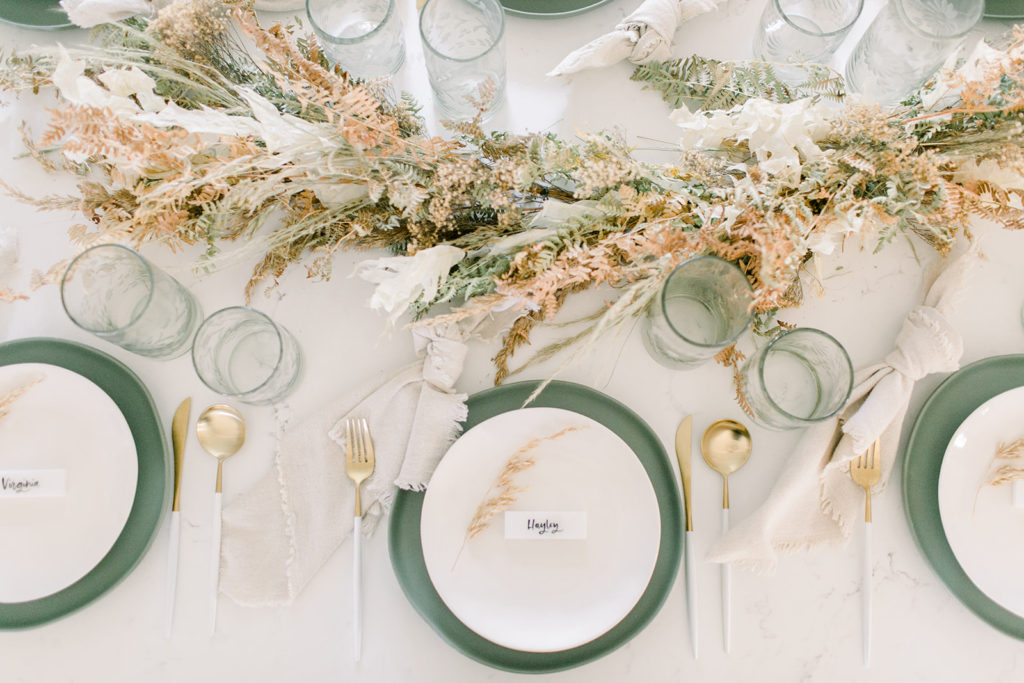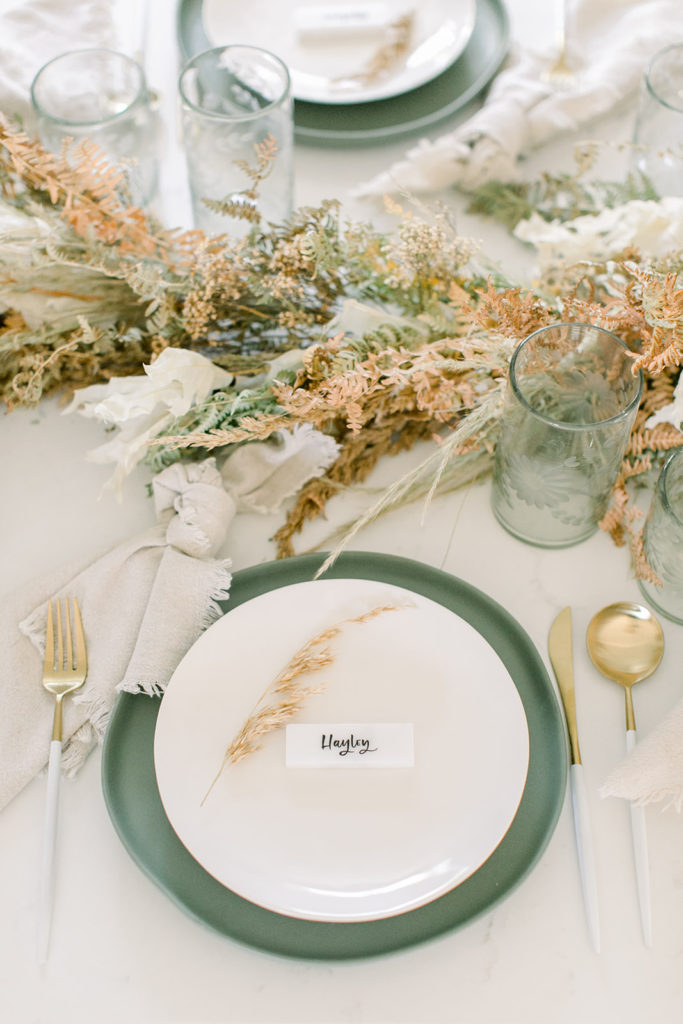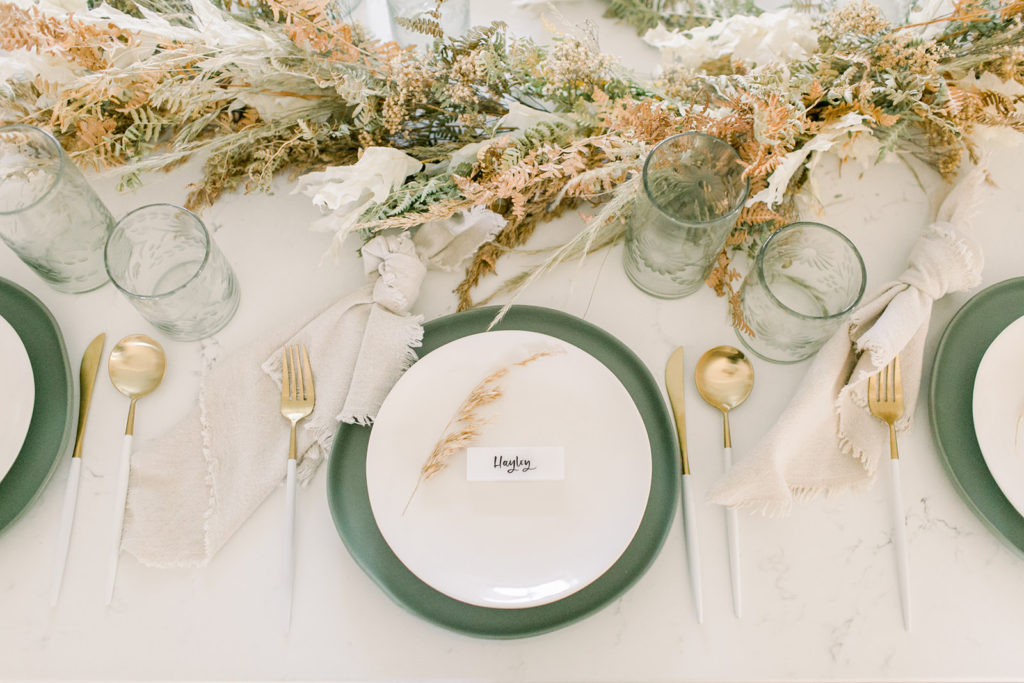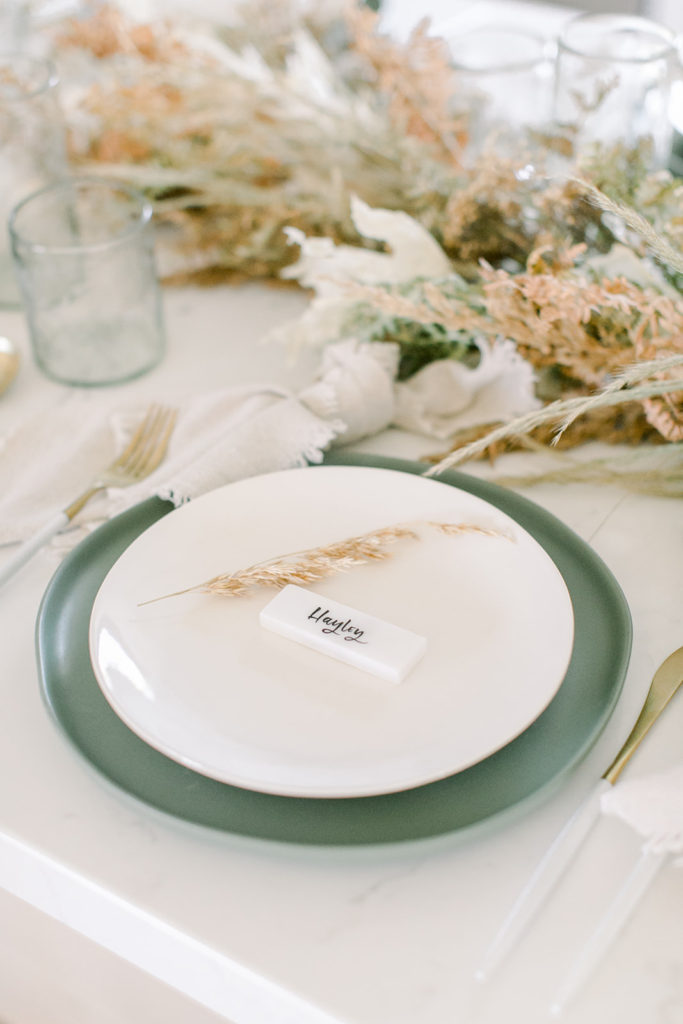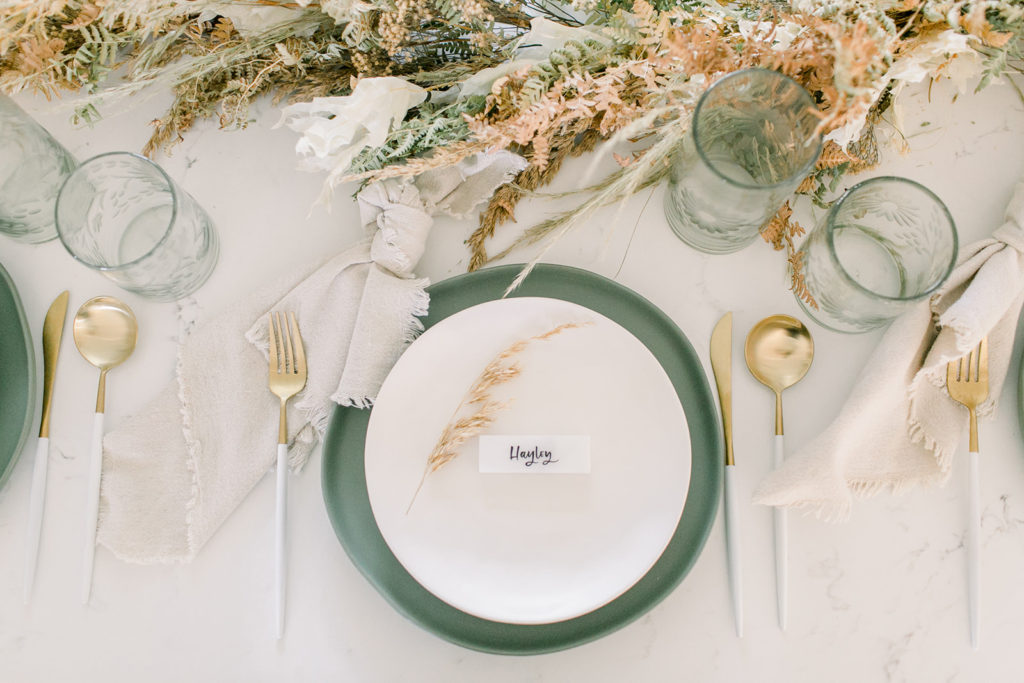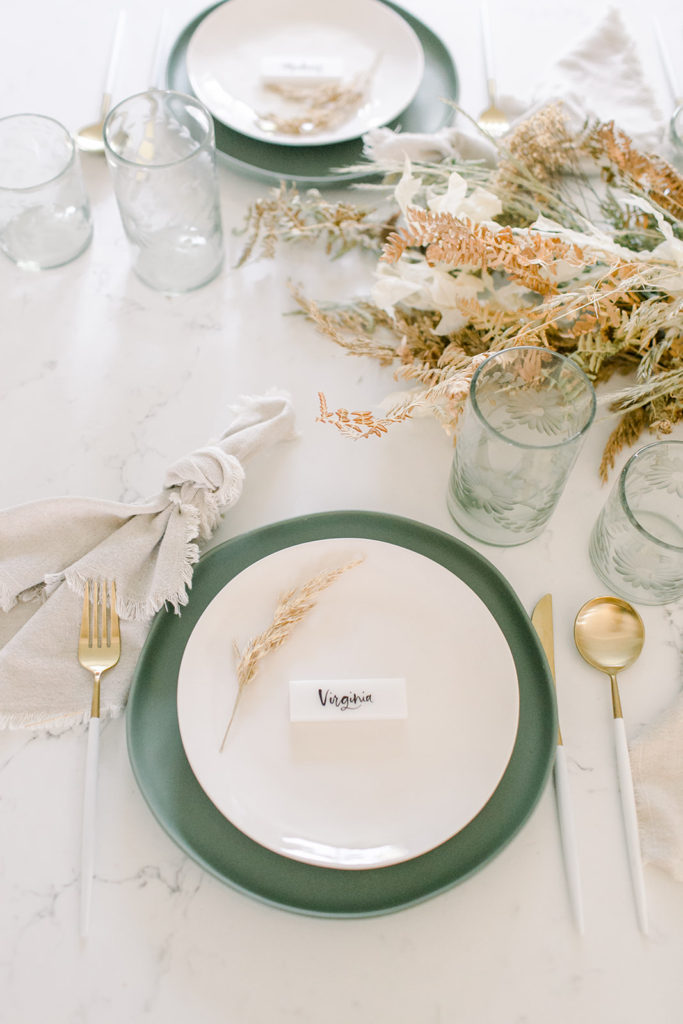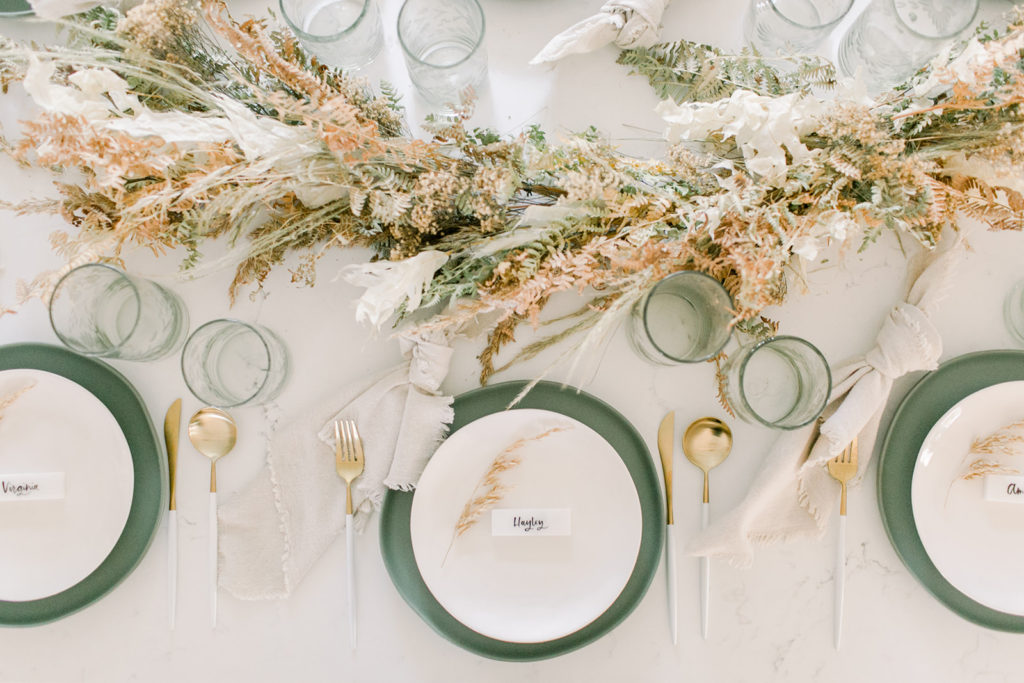 Happy DIY-ing!!
xx
Jacquelyn