Decorating my home for the holidays is basically my favorite. Each holiday I try to add a few things to my home to use year after year. My husband may think I'm crazy when my house is decked out come early September for Halloween, but what does he know, right?? At least that's what I tell myself ;)
This year my sweet husband tiled our fireplace and I thought it would make for a great place to do it up for Halloween. We used more of our Cement Tiles that we used in our kitchen and I love how it turned out. So nice to have a handy hubby around!
My friend Susanna from French Buckets came over to do her thing with so many amazing floral touches while I added other fun details. Keep scrolling to see how we put it together and to shop some of my favorite pieces!
Photos by Corrie Lynn Photo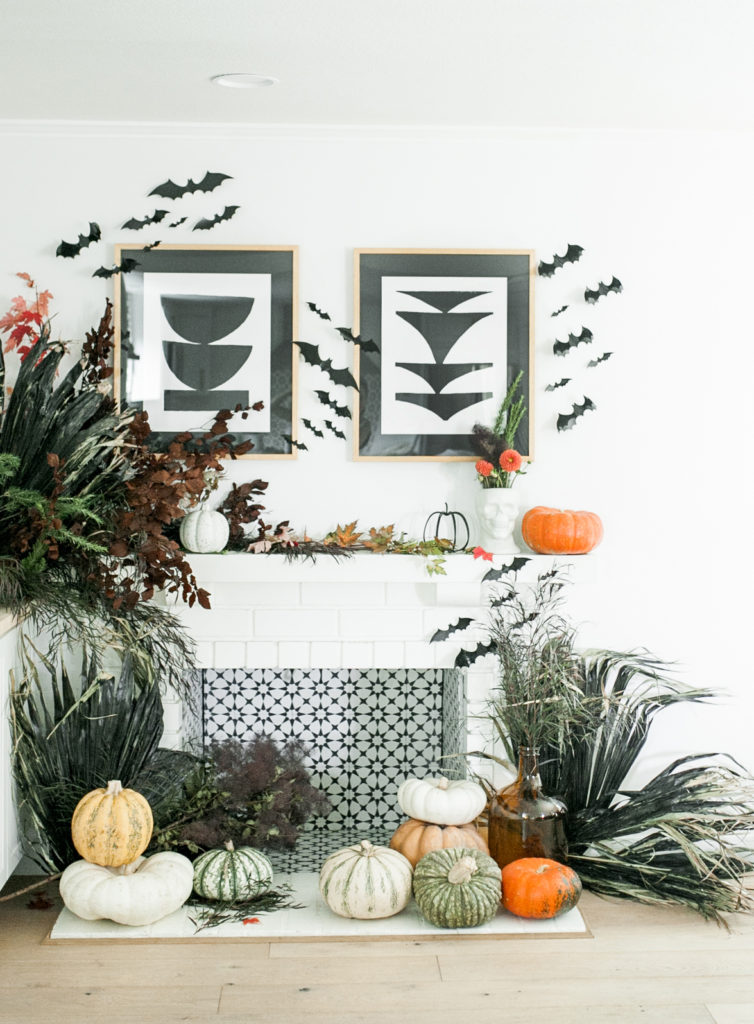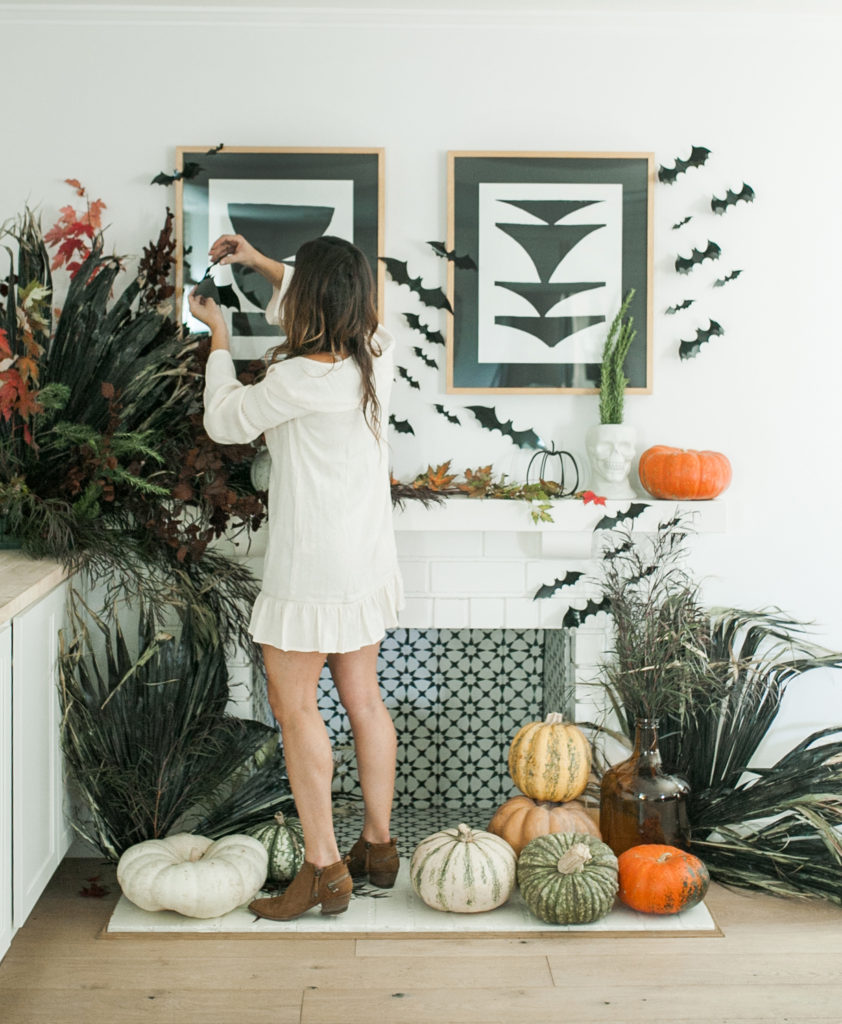 Susanna used fall foliage as the main focus for the mantle. It was all dried so it can last through out the season. She even included some dried palm grass spray painted black, which really added to the spooky factor of the mantle!
I love the mixture of colors with the pops of orange and the deep greens. She also used some smoke bush which is the perfect plant to add to any Halloween arrangement!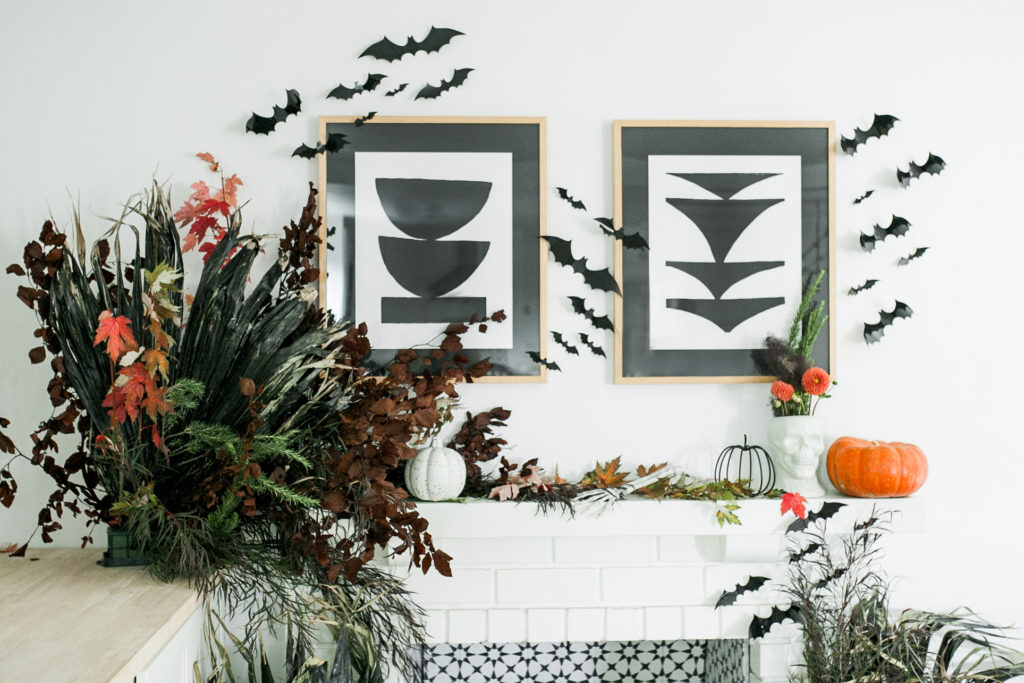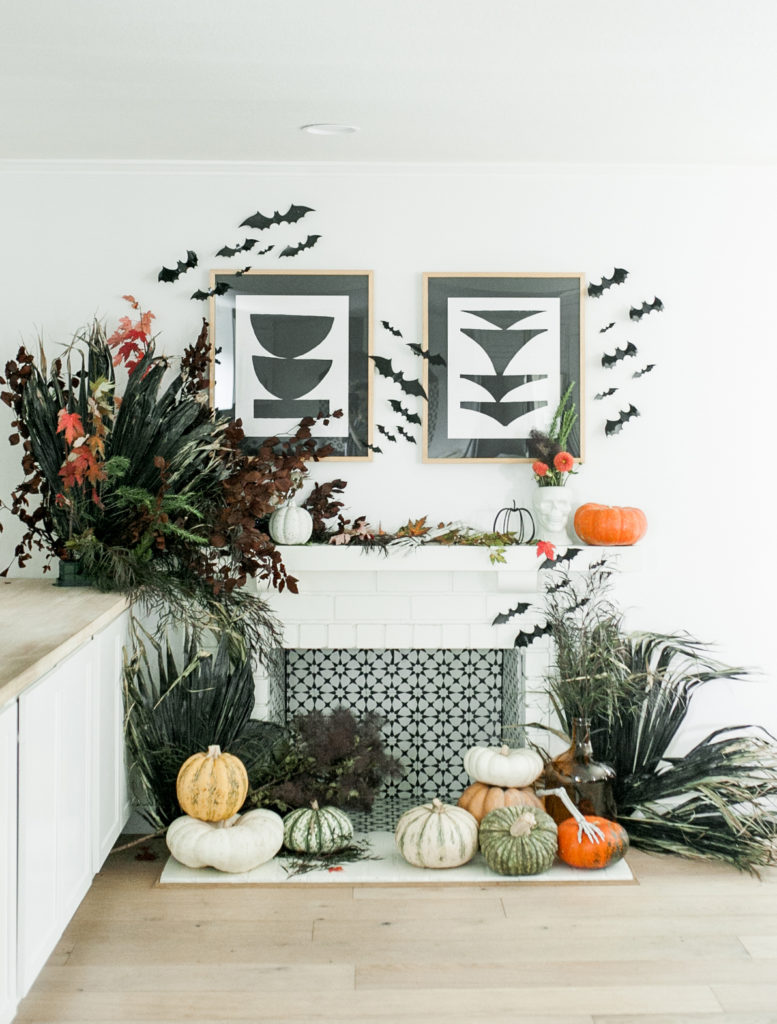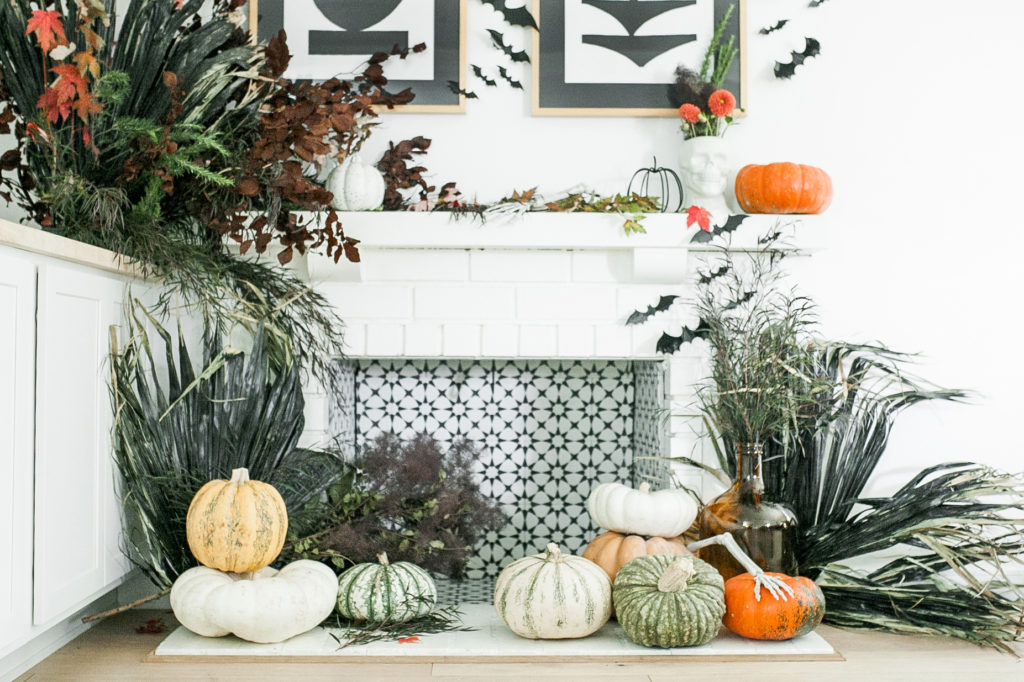 I got these amazing black and white modern prints from our friends at Upton. They have so many great pieces for your home from art work to sculptures. I think my next piece from them may have to be one of their canvas prints! Those look gorgeous! But these black and white prints went perfectly with the tile and the season!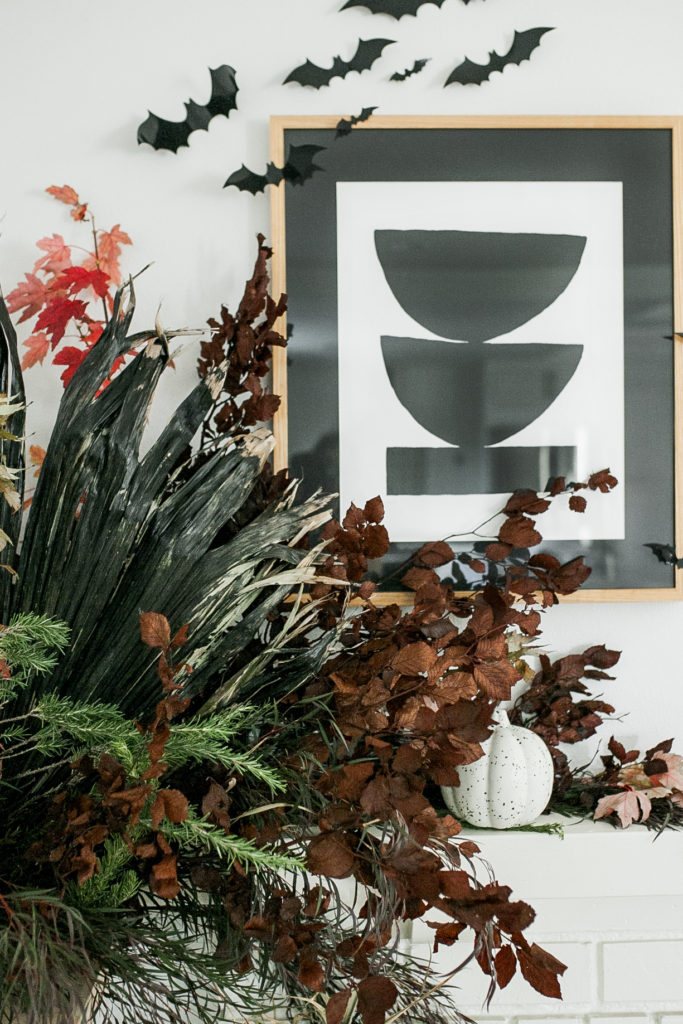 My other friends at Framed & Matted were nice enough to frame these pretties! I love how the light wood frames match my flooring and the black matting makes them really pop!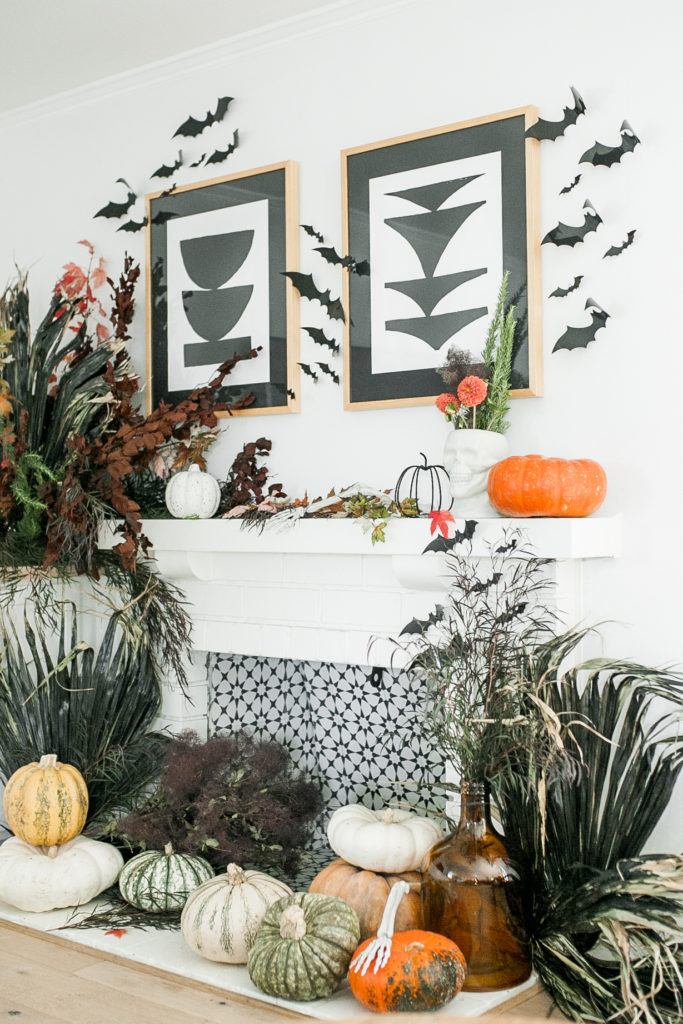 One of my favorite purchases for Halloween this year was this fella! He's from Target and I'm glad he's part of the gang now! Susanna added some dahlias, rosemary and smoke bush and I'd say he's pretty happy about it! Such a fun piece for your home for Halloween!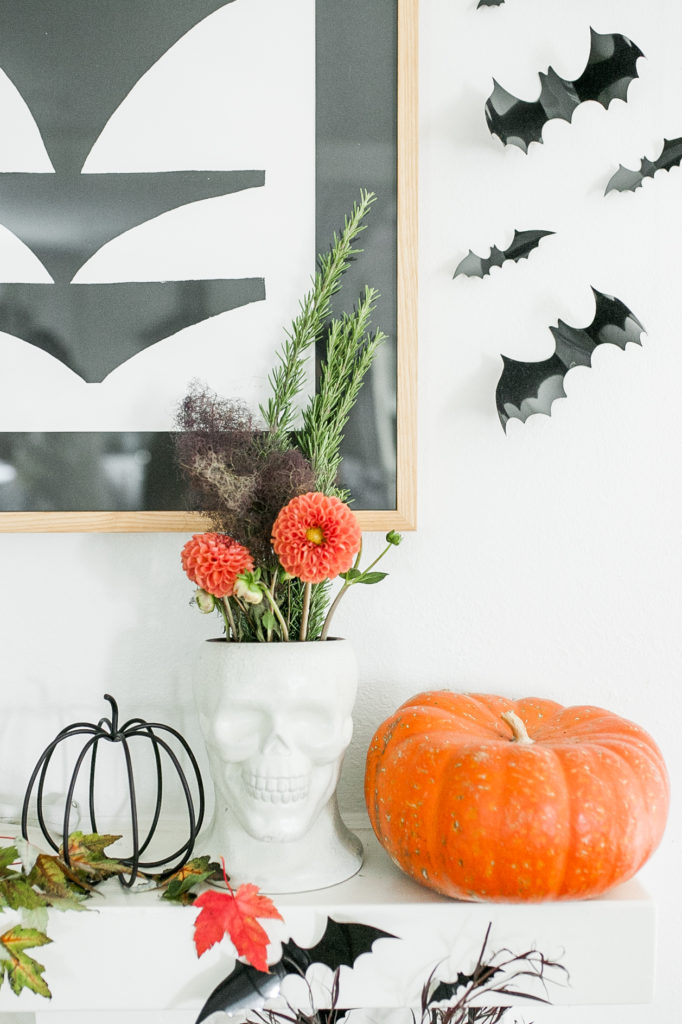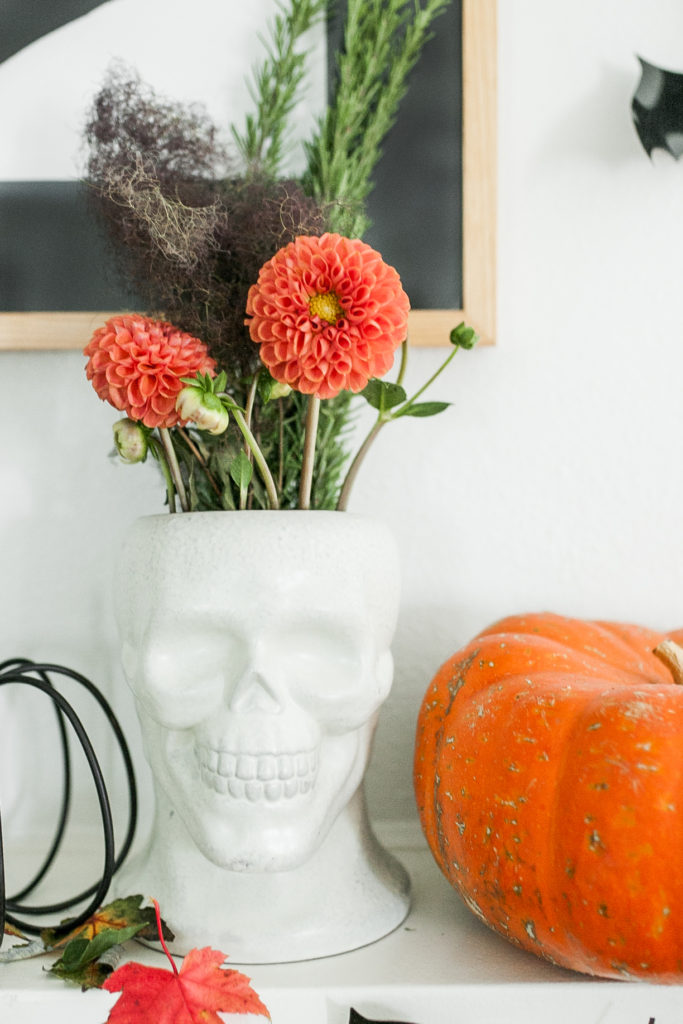 All of us at Beijos are all about these bats. You may have seen I our stories last week where Abby shared some of her inspiration at her home. These bats are from Amazon and are so easy to add some creepiness to your home. Outside or inside, they pack a punch!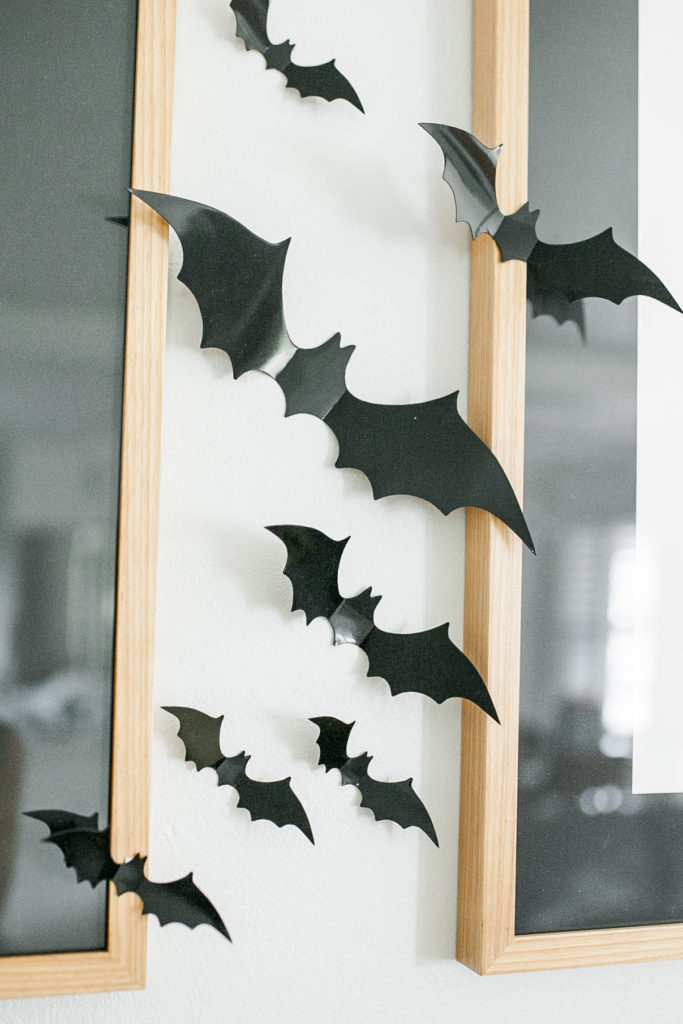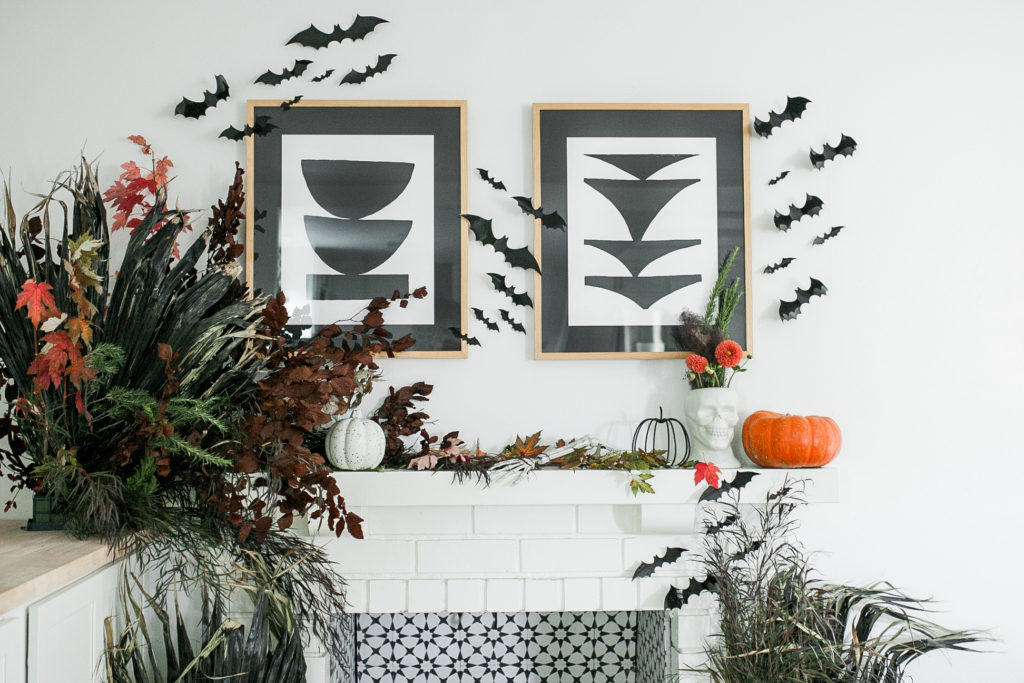 I got this cute pumpkin and his little black wired friend last year. I got another bigger ceramic one, but it broke, insert crying emoji face. However I found these guys here, here, here and here. I may have to pick up a few because they would be great into Thanksgiving as well!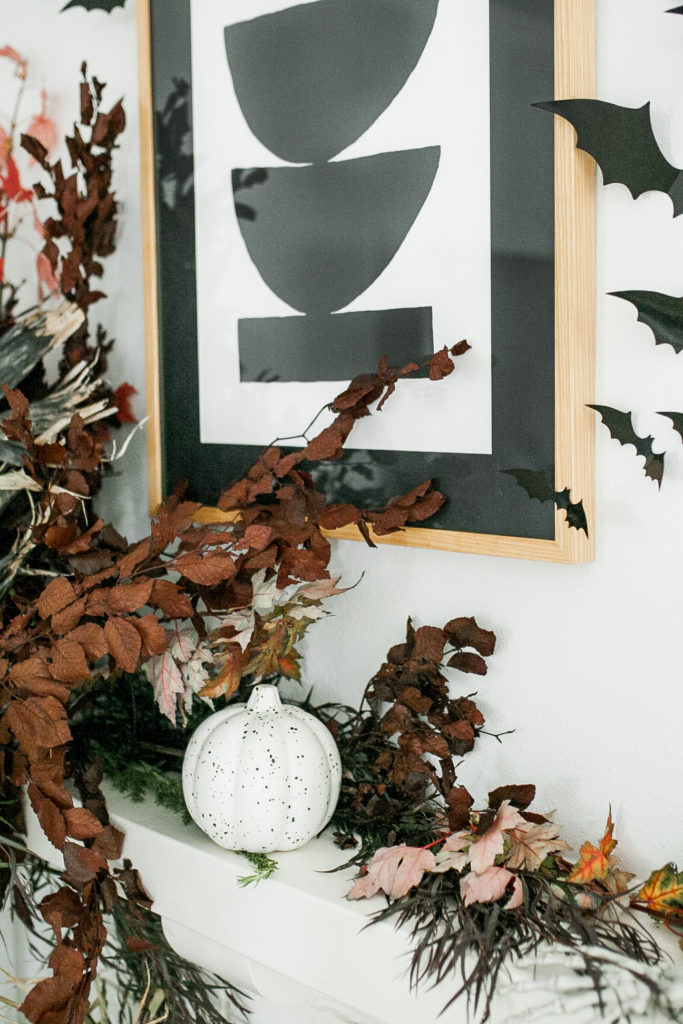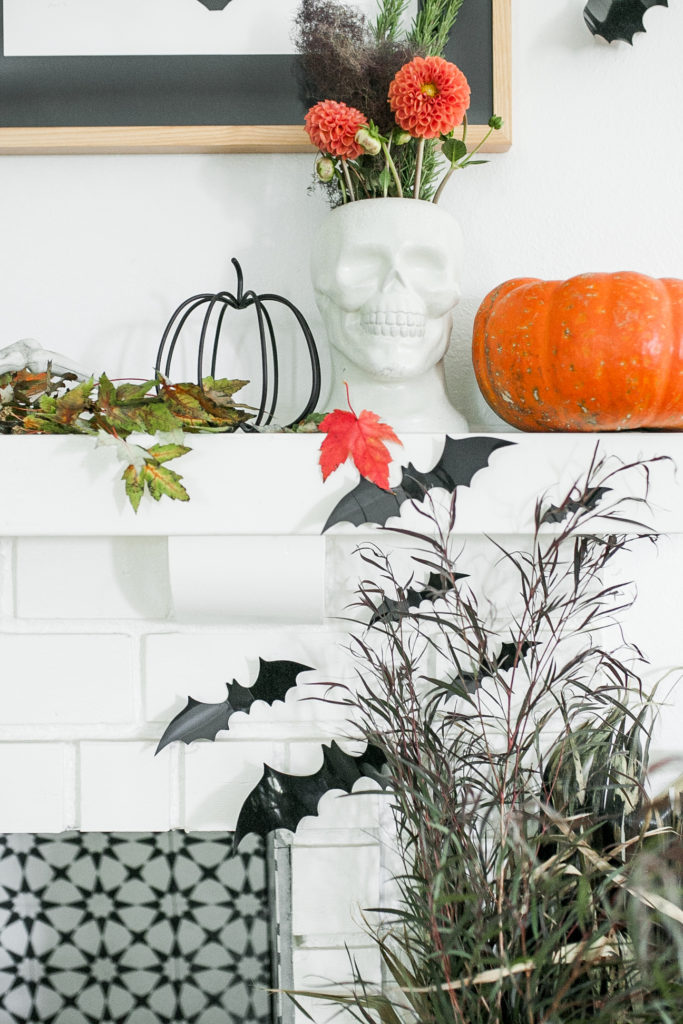 Fake pumpkins are always great, but real pumpkins are even better. If you're like me and my kids, we buy more each time we go to Trader Joe's. Yes, I'm so guilty of that and if you saw my house and porch you'd believe it! They have the best selection and pricing hands down, gotta love TJ'S!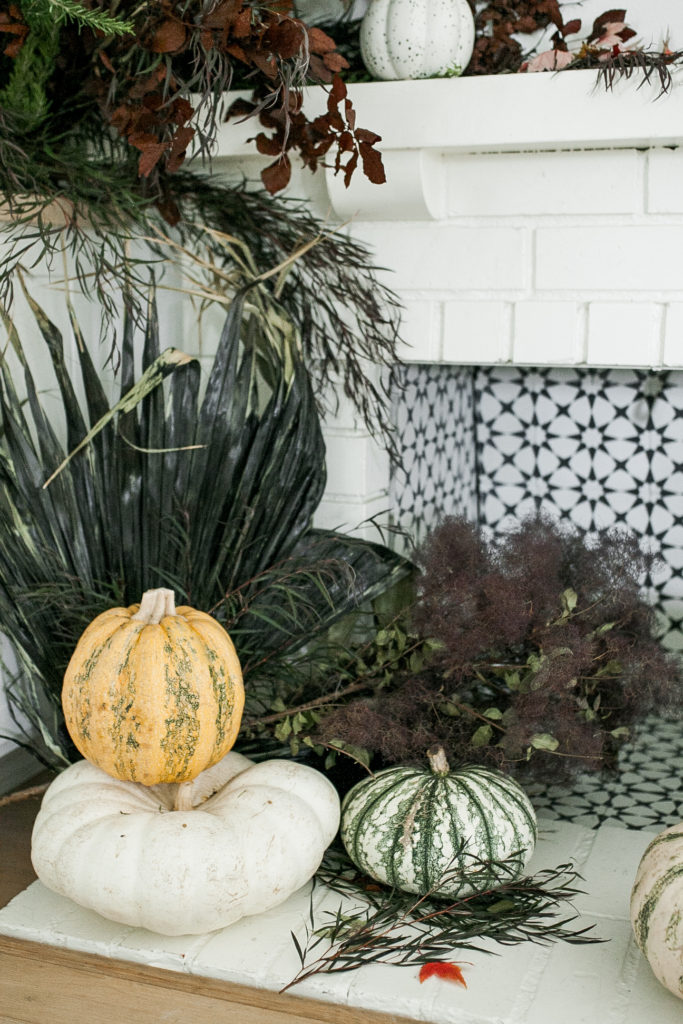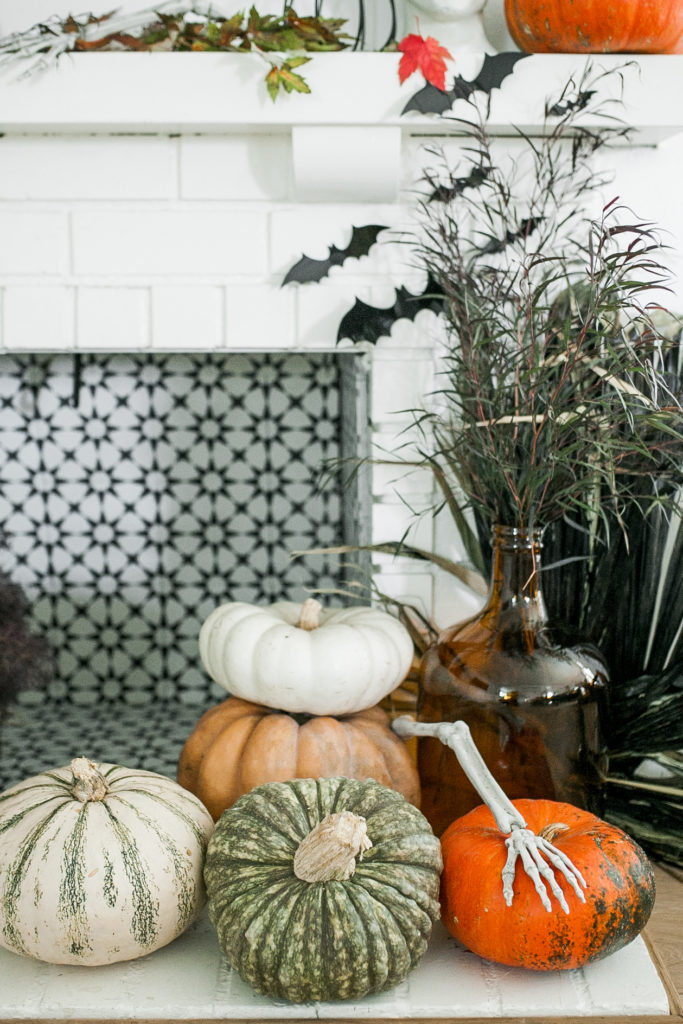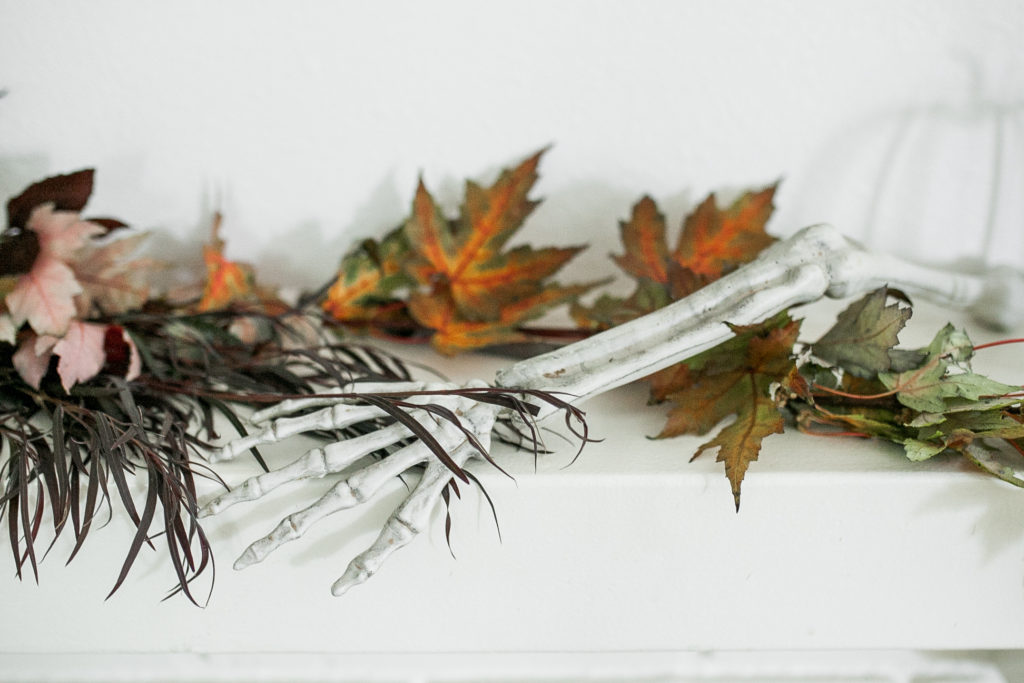 A creepy skeleton hand adds a nice little detail too!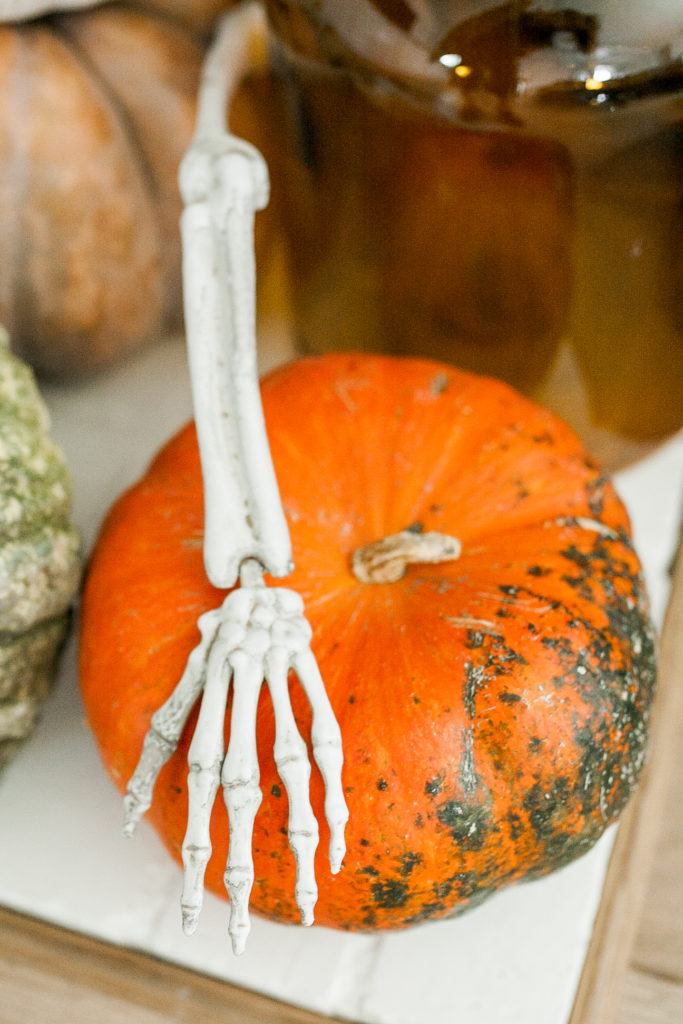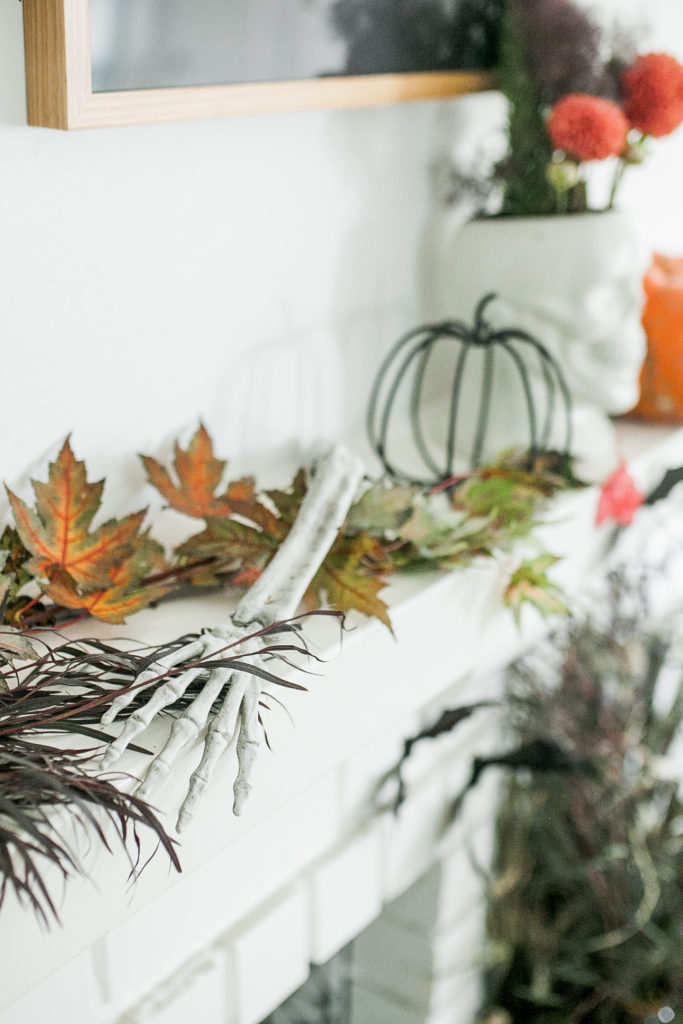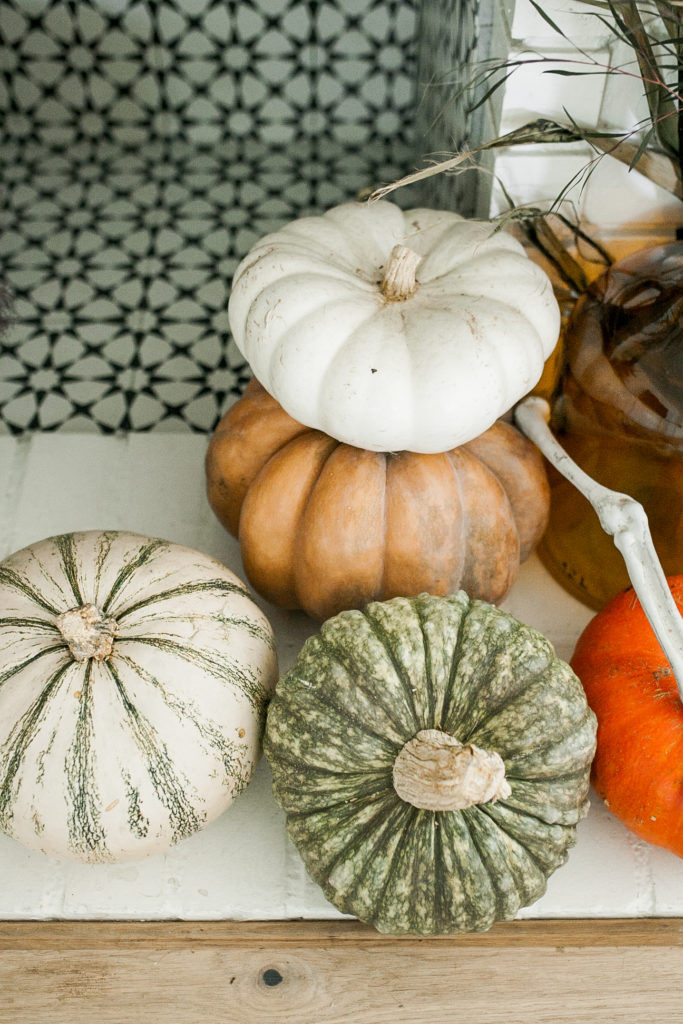 I also got that pretty amber vase from Target – it's from Hearth & Home and I think it will be a regular piece on my fireplace.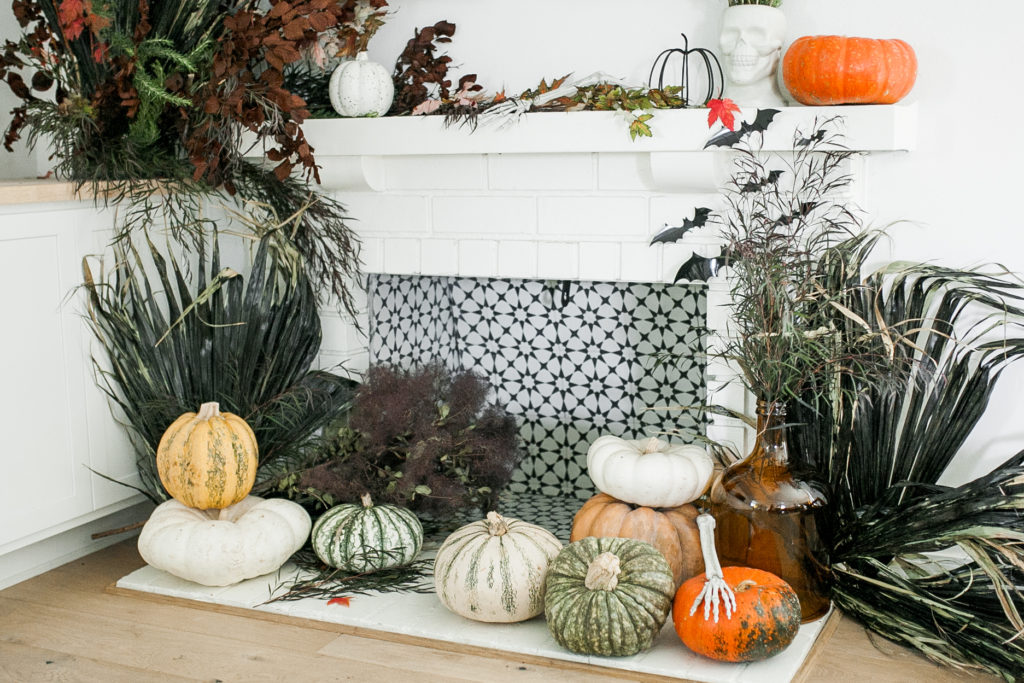 And there you have it! Creepy, spooky and pretty all rolled into one!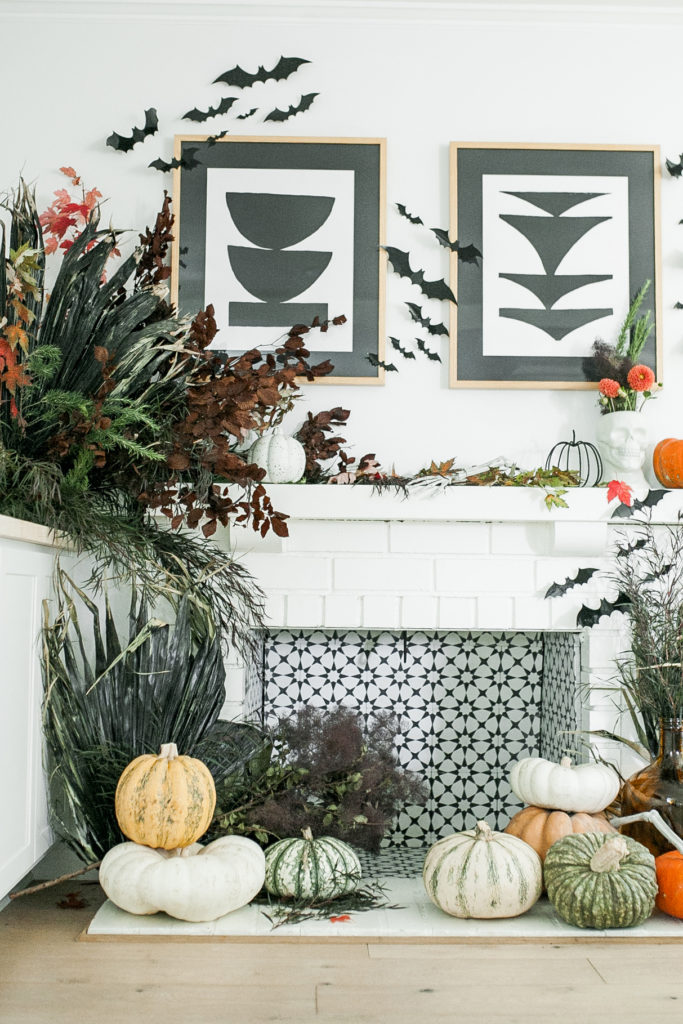 Hope you like this inspiration! We'd love to see how you are decorating your home with a little Beijos help, so make sure to tag us!! You can shop all of our favorite Halloween decor pieces below!

xx
Jacquelyn