We are putting on those final touches for the big day this Thursday. Who is ready for all those boos, candy-filled totes, and a family fun night for all? It is my second year of hosting the Guido Halloween Happy Hour at our home. A fun pre-game to spend with our neighbors before we hit the streets! I wanted to do a little something special for the kids that were coming over, and of course, my little ones. I took my witch-themed Halloween decor idea and created a crystal candy wall. It's filled with all the mystical fun that comes with witches and spells. This is something you can do at home, most of it can be purchased through Amazon! See all the details below on how to make this fun wall just in time for Halloween!

Photos by Dayna Studios
---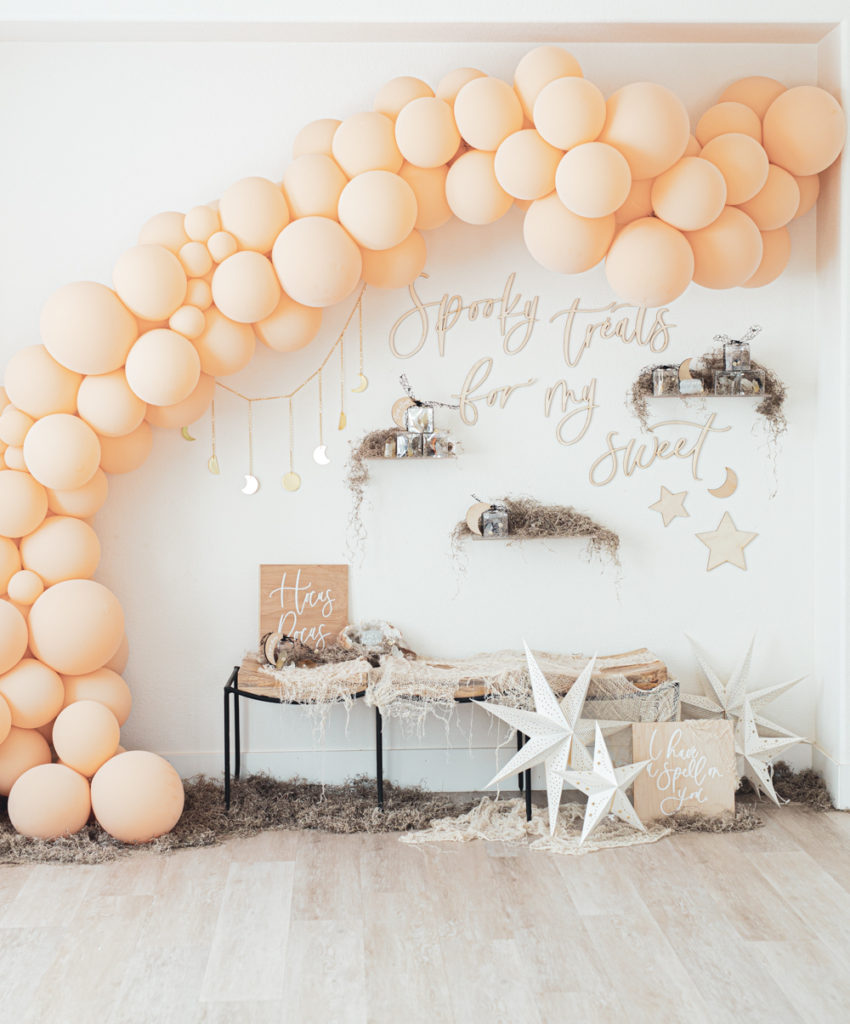 Halloween Candy Wall

S U P P L I E S
Aryclic shelves
Spanish moss
Dried flowers
Creepy cloth
Moon garland
Signage
Balloon garland
Star lanterns
Clear boxes
Magical gems
Spider web ribbon
---
I N S T R U C T I O N S
Couldn't be more simple here, guys! And the best part it's fun to assemble. Get your favorite balloon specialists; my favorite are the ladies behind Ready Set Confetti here in Sacramento. They come in and kill it each time. Once you have the garland set up, put up your signage and shelves. You can find these acrylic shelves on Amazon, and Proper Letter did all the wooden cut-outs and signage.

Take your spanish moss, and line the shelves and all around the floor with it. This adds that spooky witch look to the wall. Next to the moss, I lined the bench with creepy cloth, which really sets this witch mood up perfectly. Carefully put up our little boxes filled with rock candy, and add in details around them. I love these metallic star lanterns from Creative Women that I placed on the ground.

Not only is this a fun idea that the kids will love, but it also makes excellent Halloween decor. Get the look by scrolling down!

Happy Halloween!


---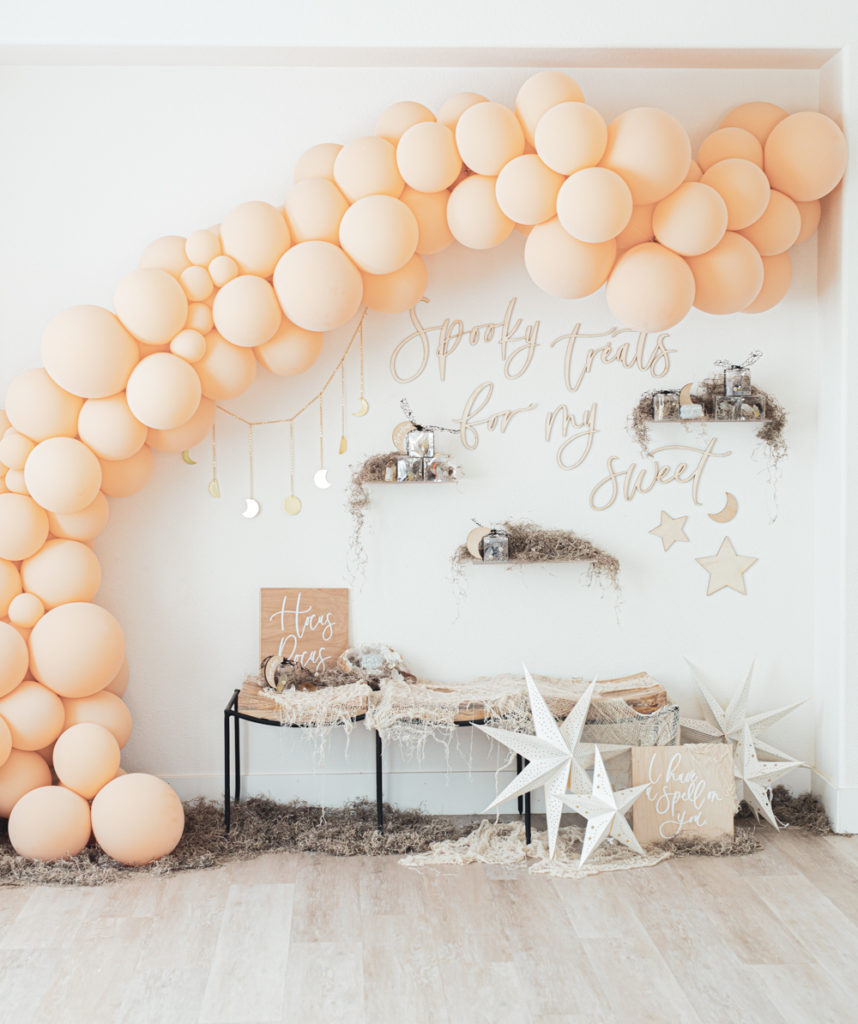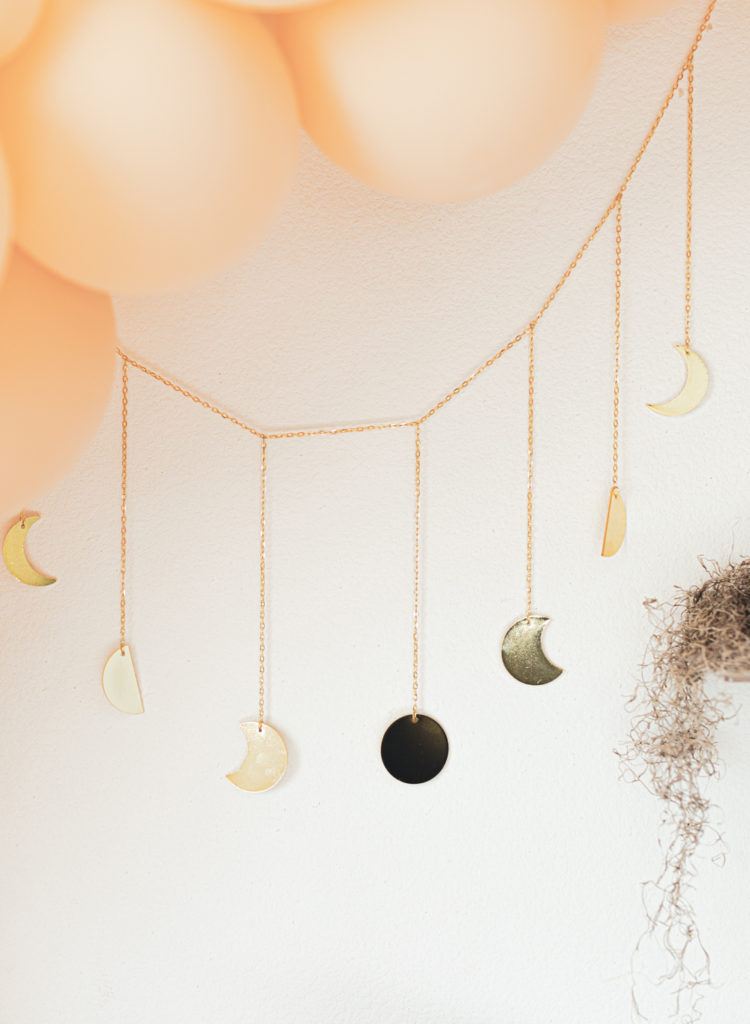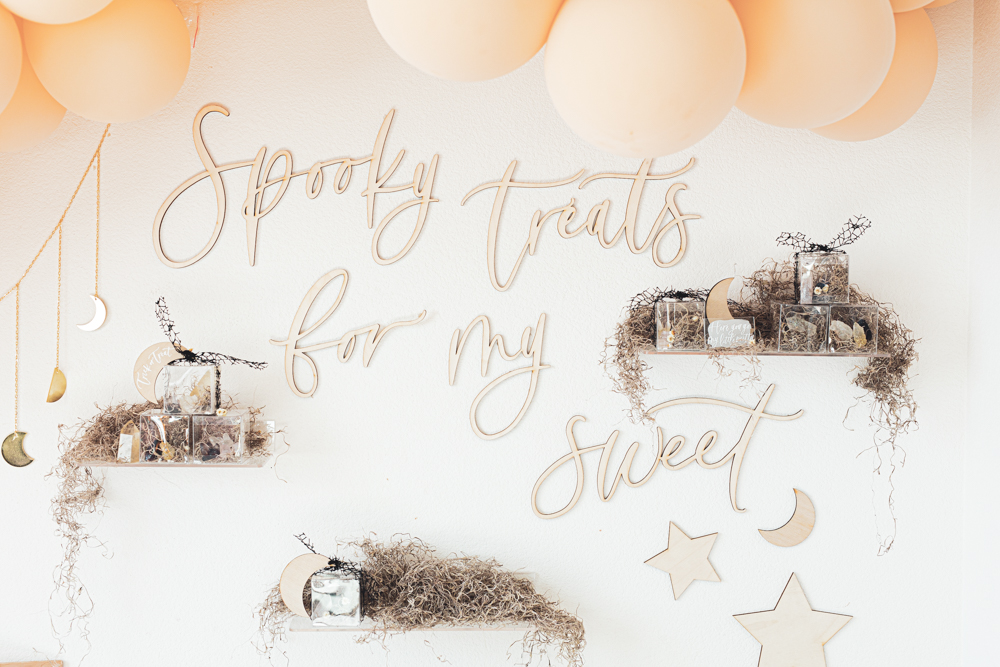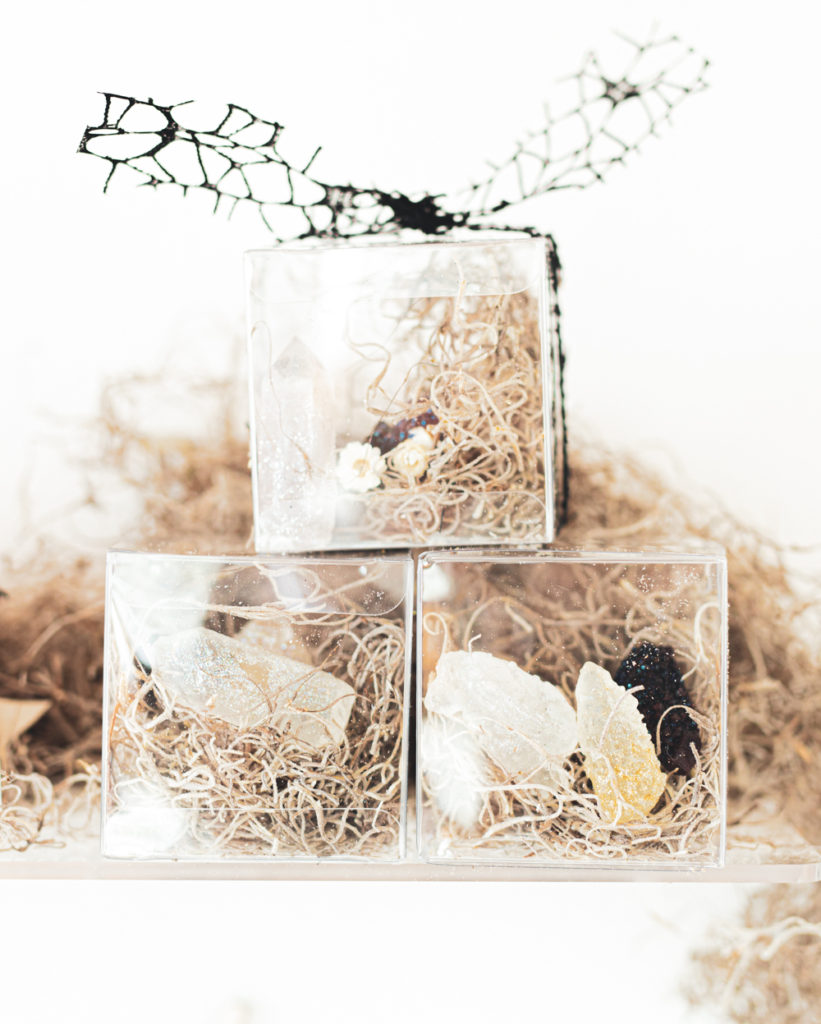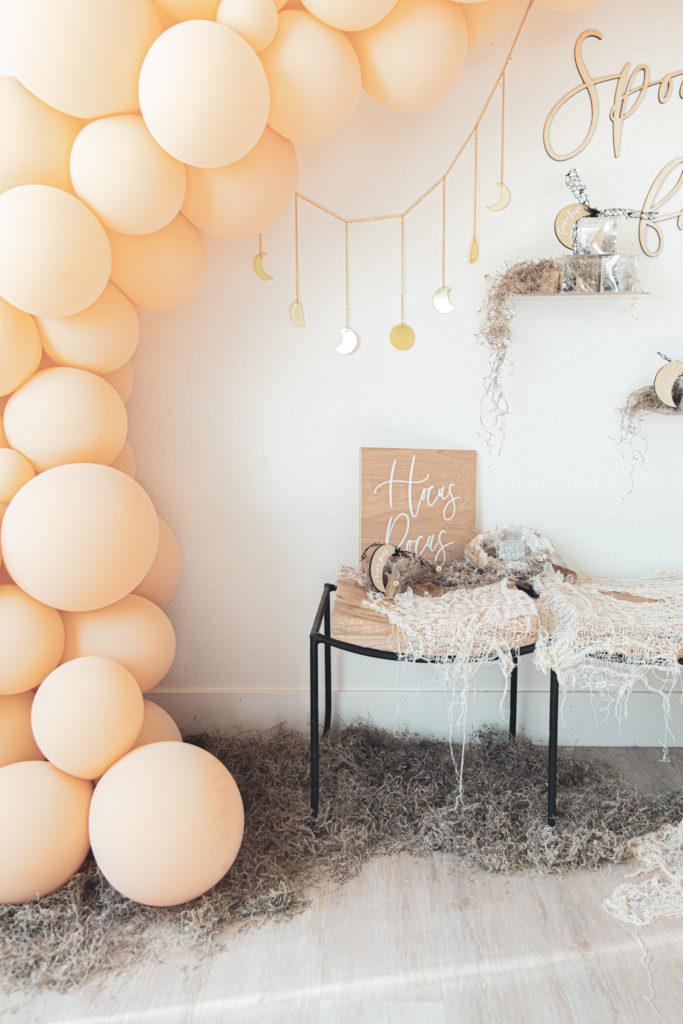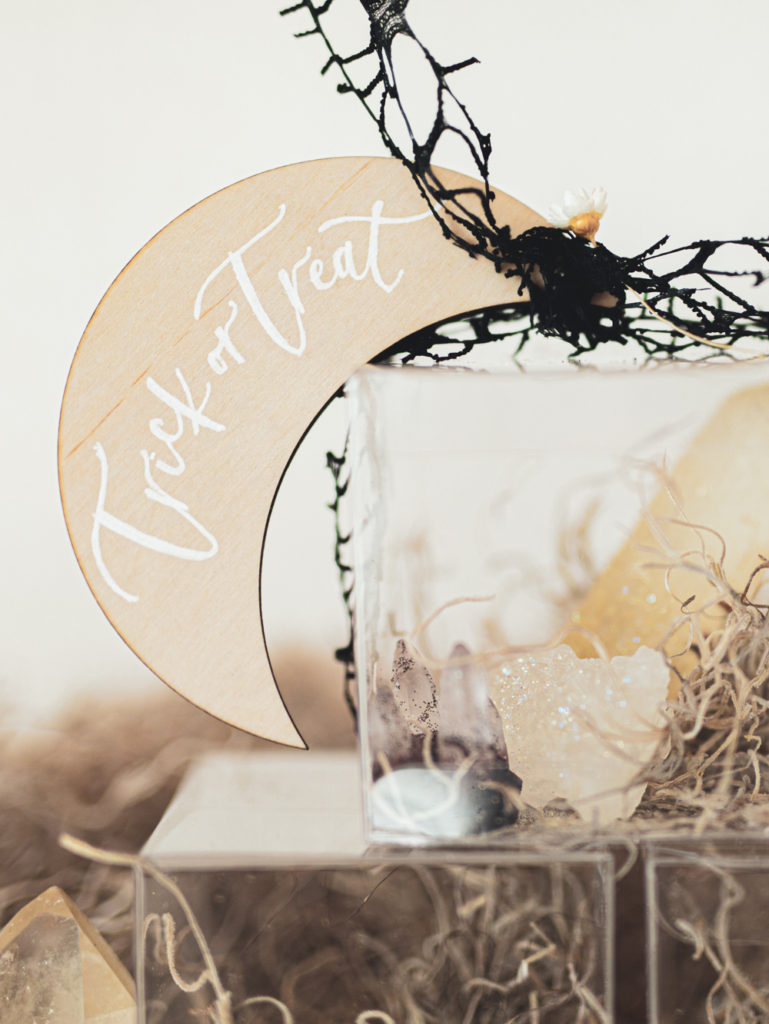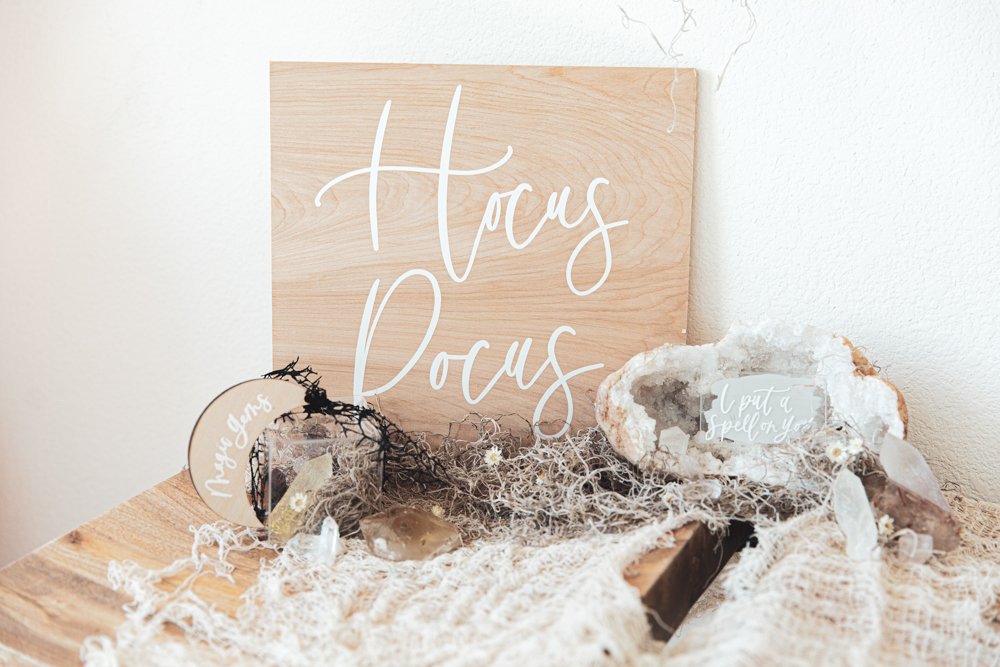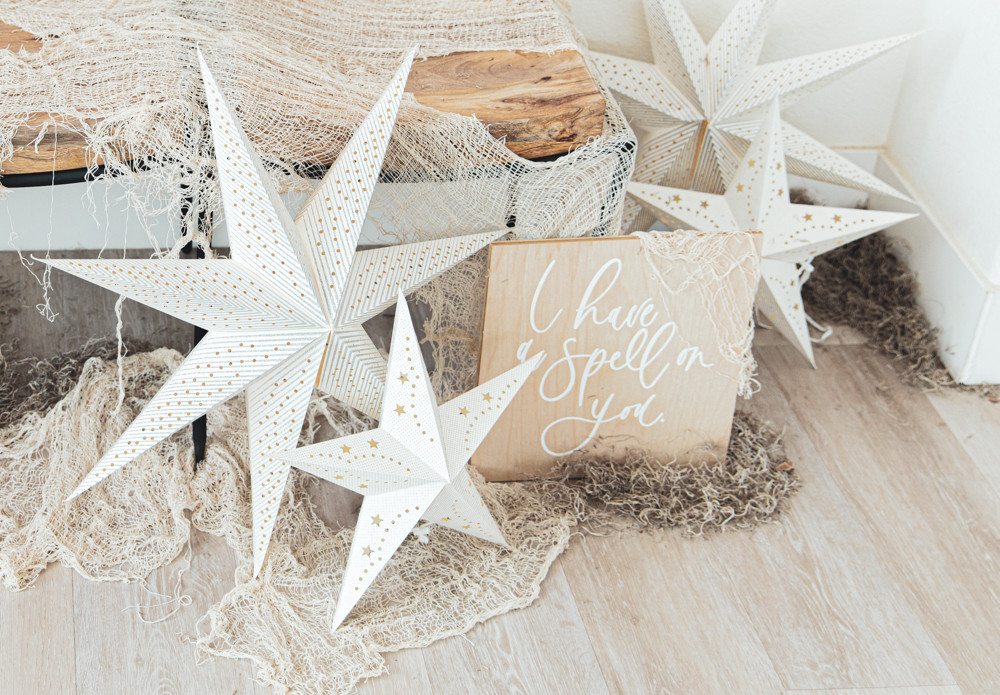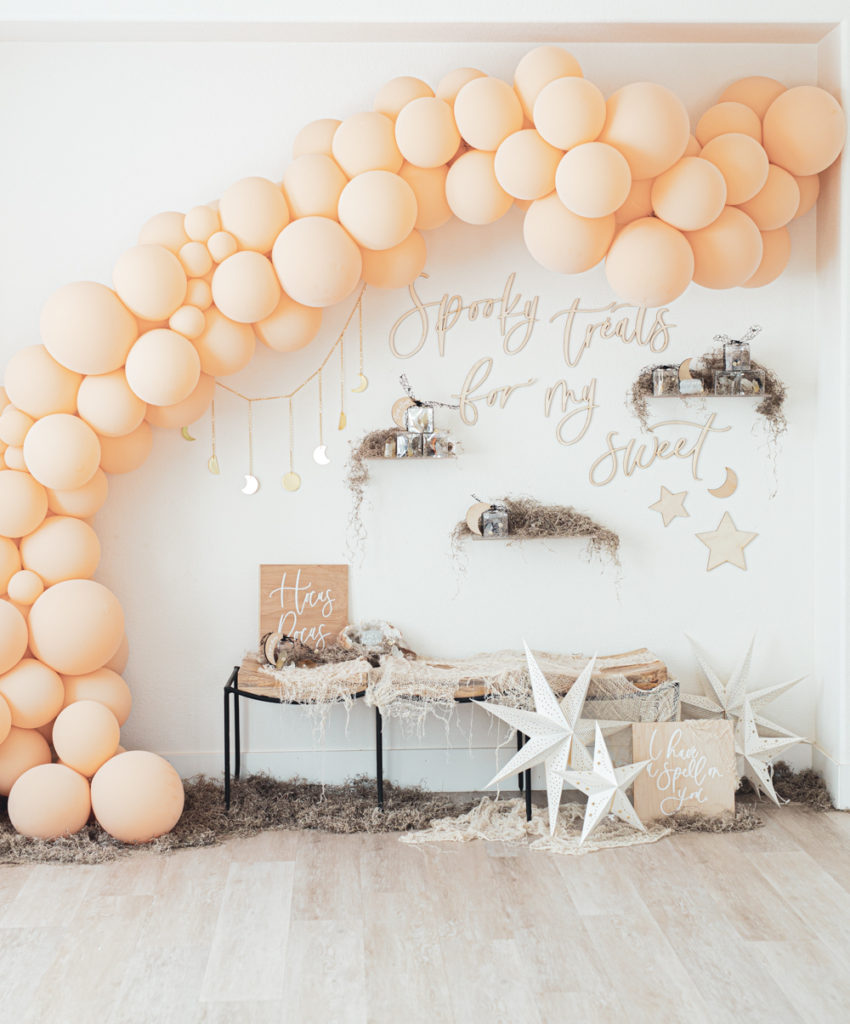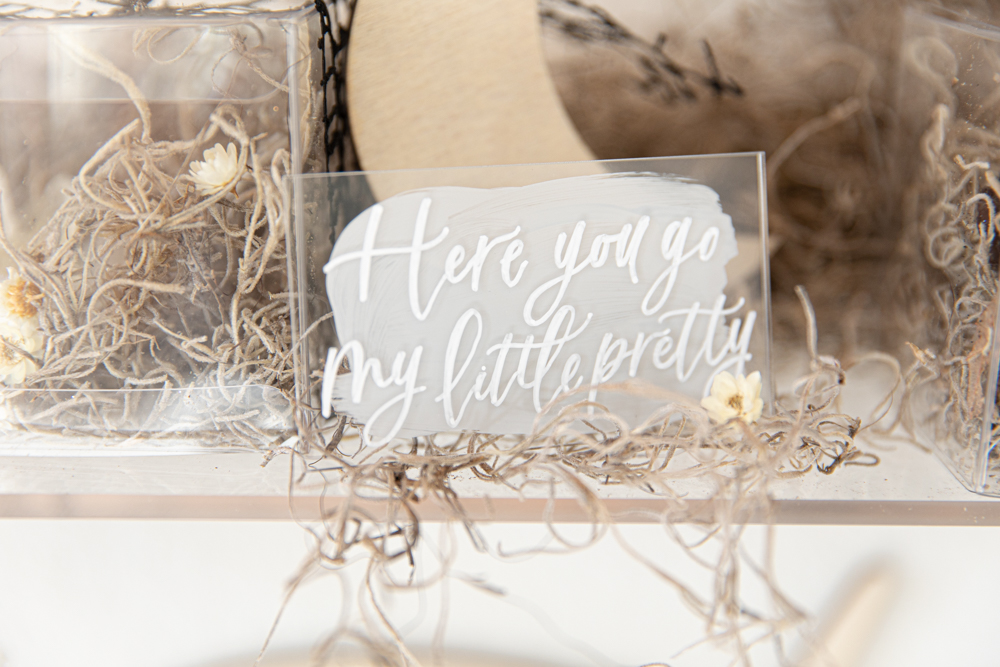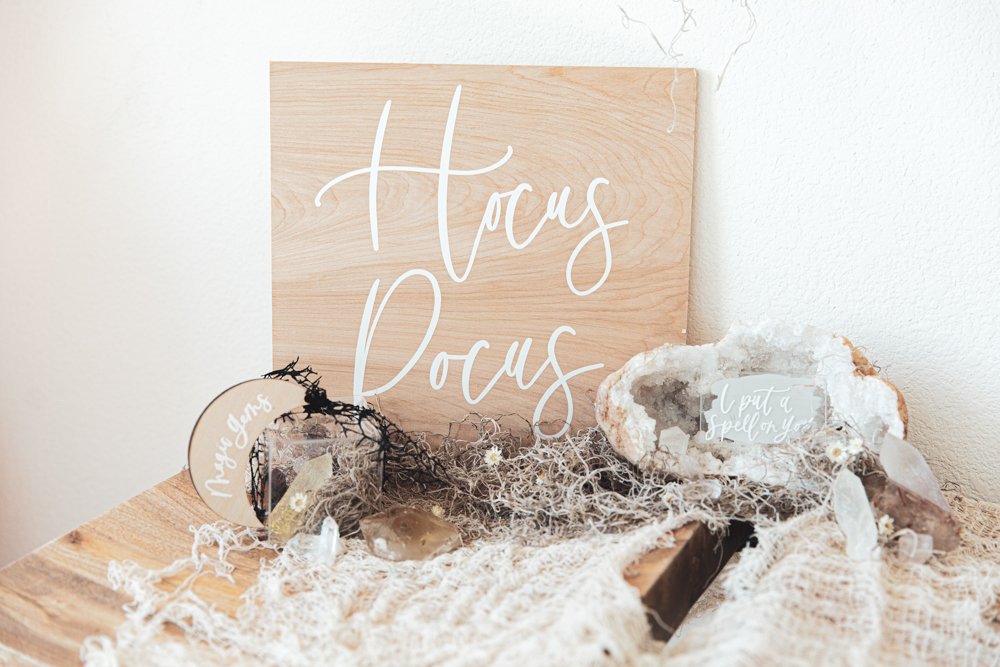 B E I J O S C R A F T C L O S E T

xx
Abby